Football is life! No statement could feel any more true after TheGoodLifeFC!'s epic finish as the undisputed champions of NYC's Bowery Premier League for the second time! It was a contentious season that saw us lose some results that seemed inconceivable but in the end, pure skill and the indomitable feeling of family brought the cup back home! Check out the photos by Craig Wetherby and Marwan Shousher below. TheGoodLifeFC! We Make it Nice!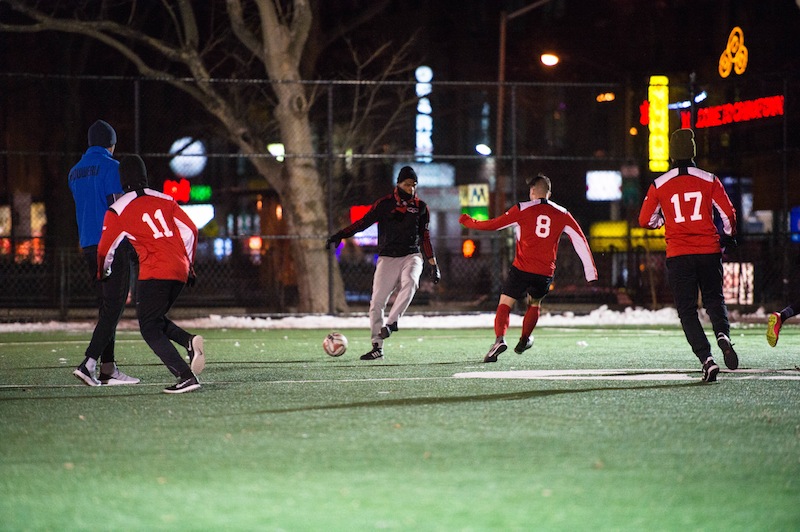 Alex Austin, our defensive backbone, undeterred no matter how many red shirts surrounded him.
"Le Libero" had no problem moving the ball up the pitch as well.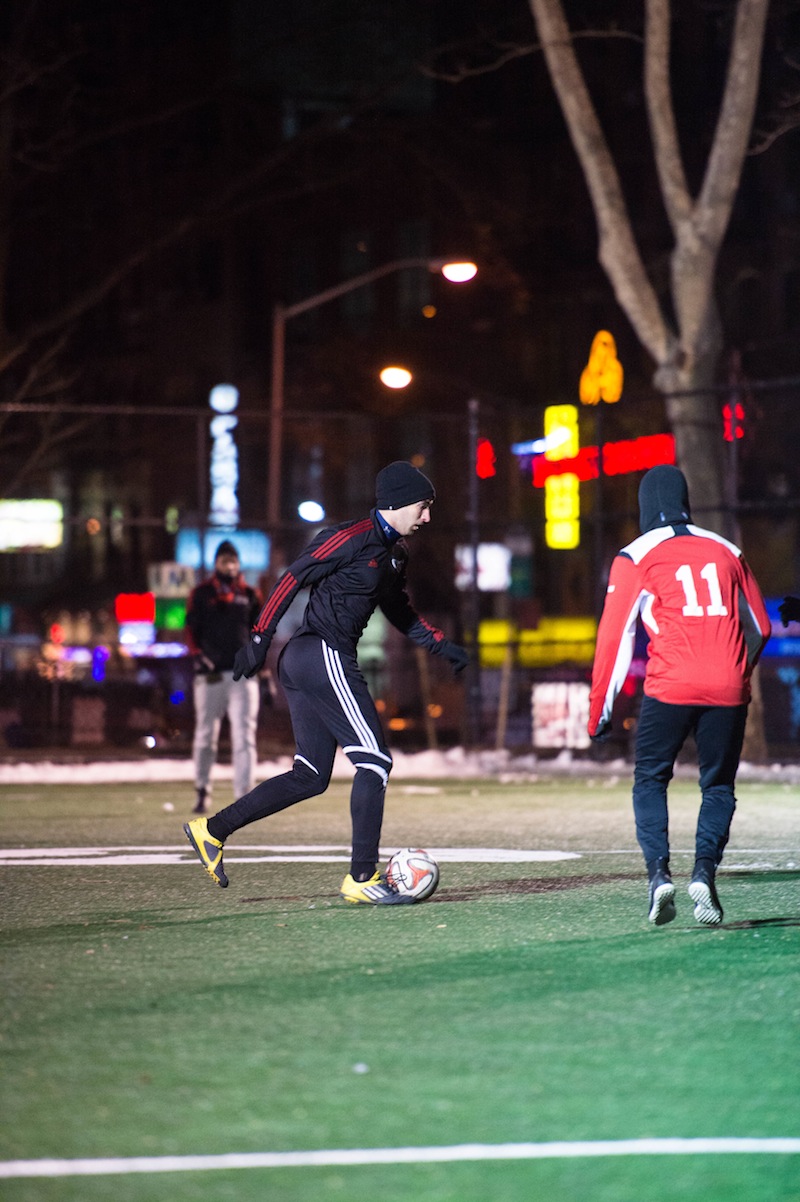 Brasilian Leo Gomez played with strength and poise at all times.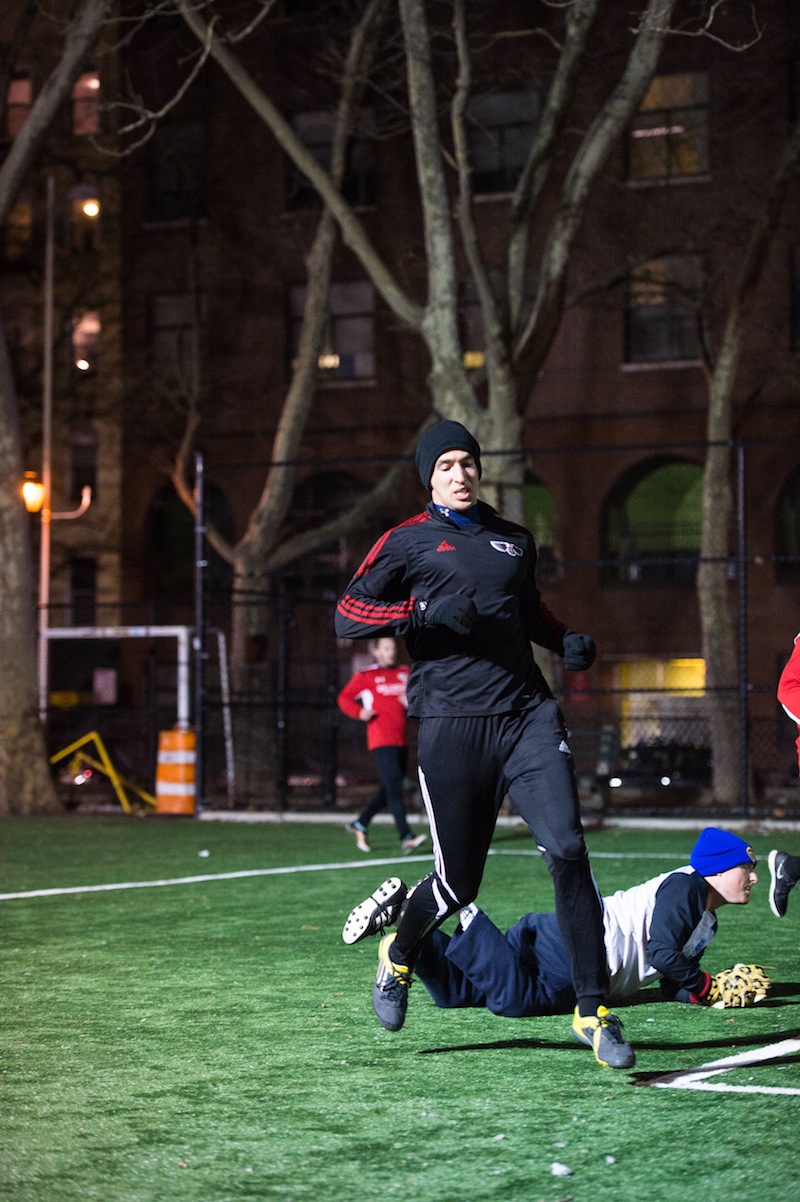 And finished thrice including both tallys in the final game.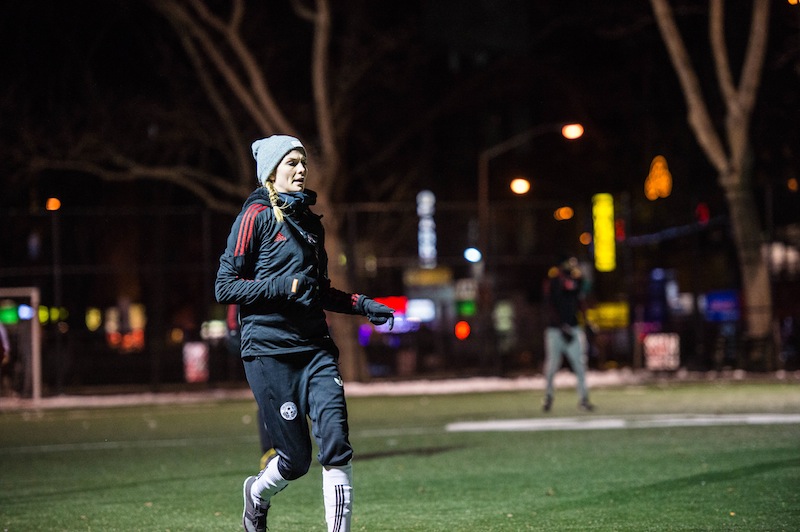 Fresh off a nagging foot injury, Siggy Jonsdottir was back in full form.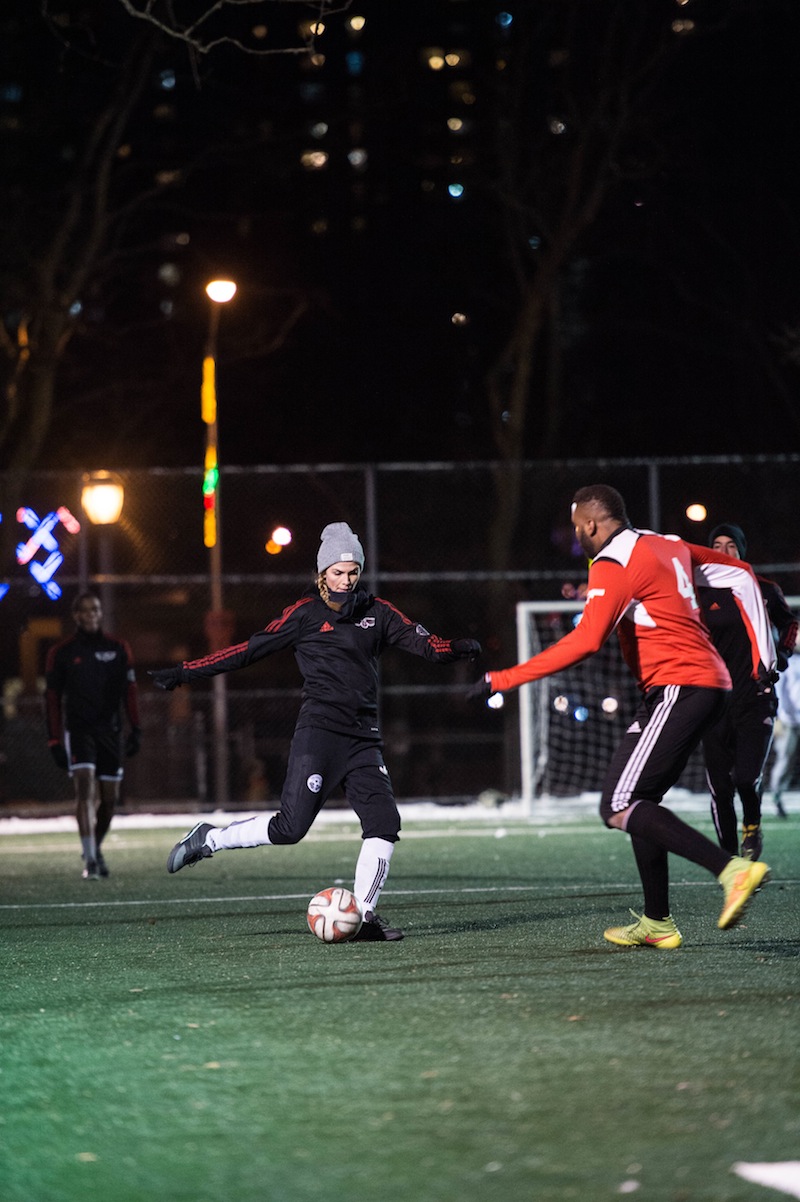 And taking zero shit from anyone!
Yvng Vince aka Vincent Mark aka GVNZO found new life on the defensive line.
Using his speed to dominate the flow.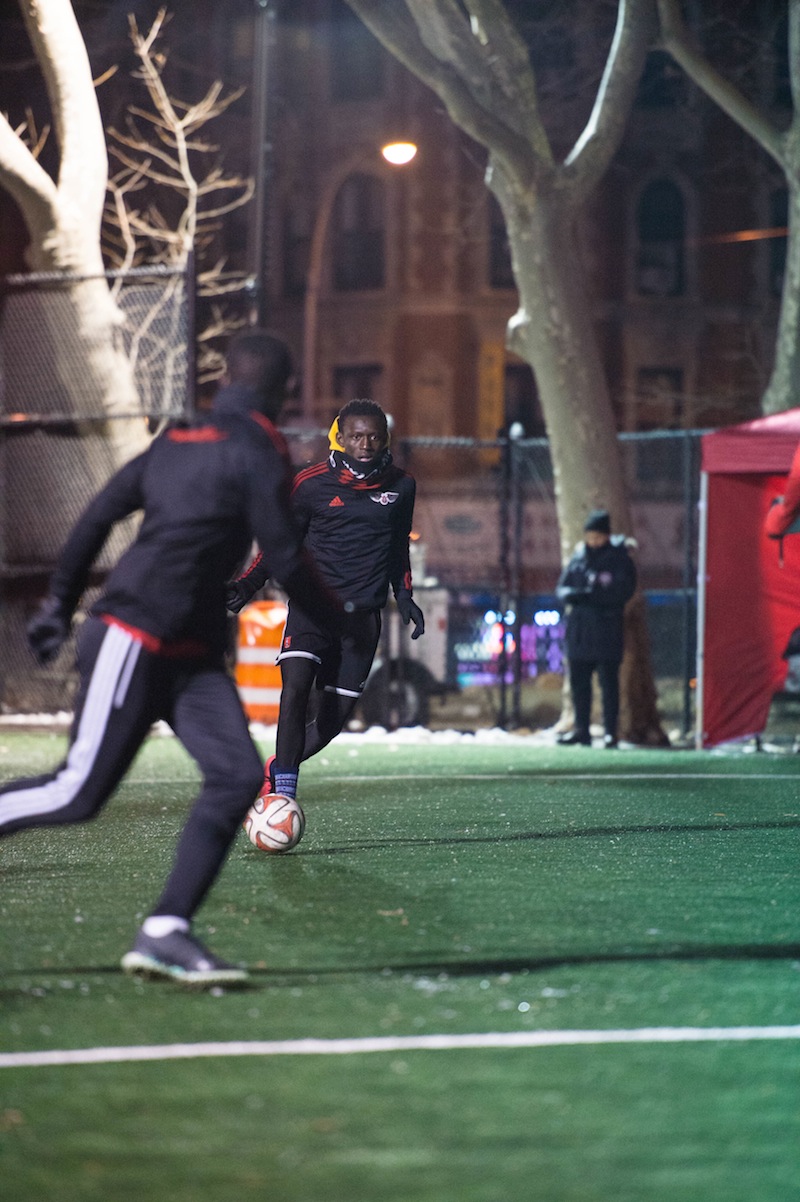 Cheick Ndiaye emerged as the master playmaker.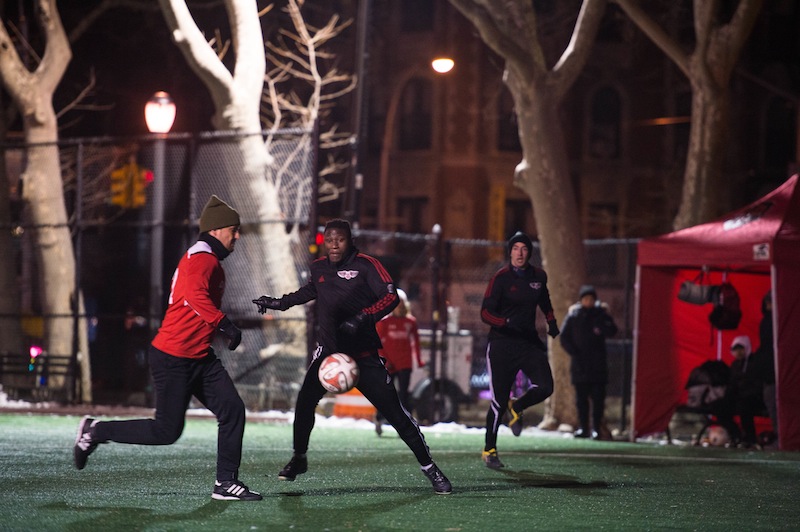 While Ugandan striker Charles Wasswa solidified his role as The Finisher!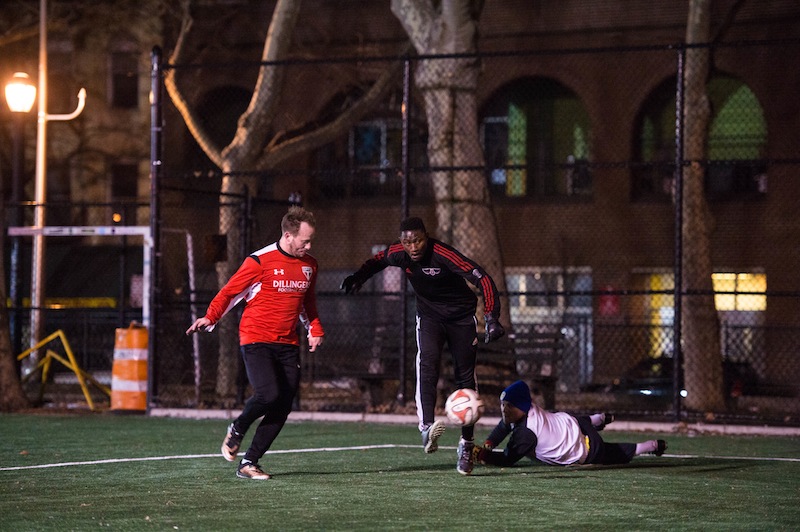 Boom.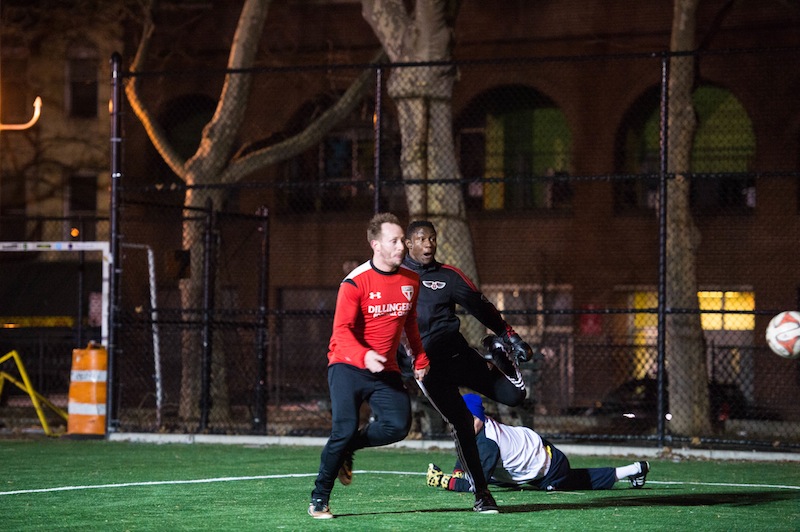 and Boom!
On his way to 5 goals on the night!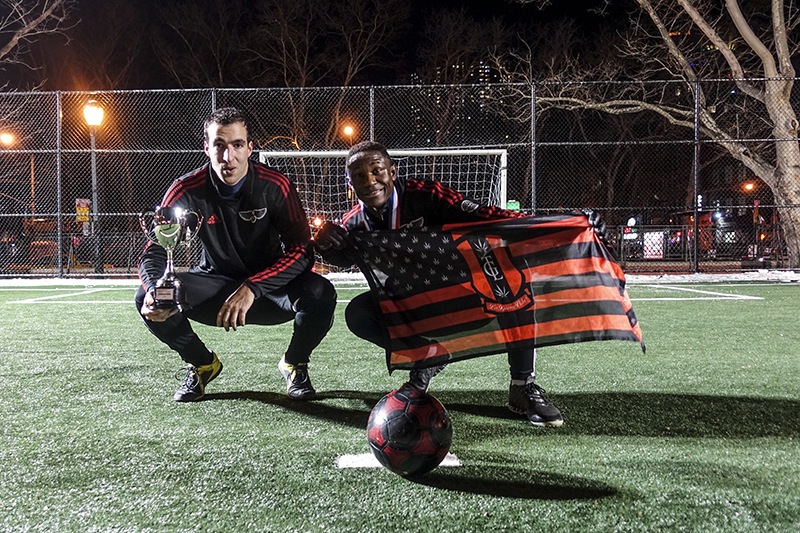 The MVP's. These legends tallied all 8 goals in the semi's and finals.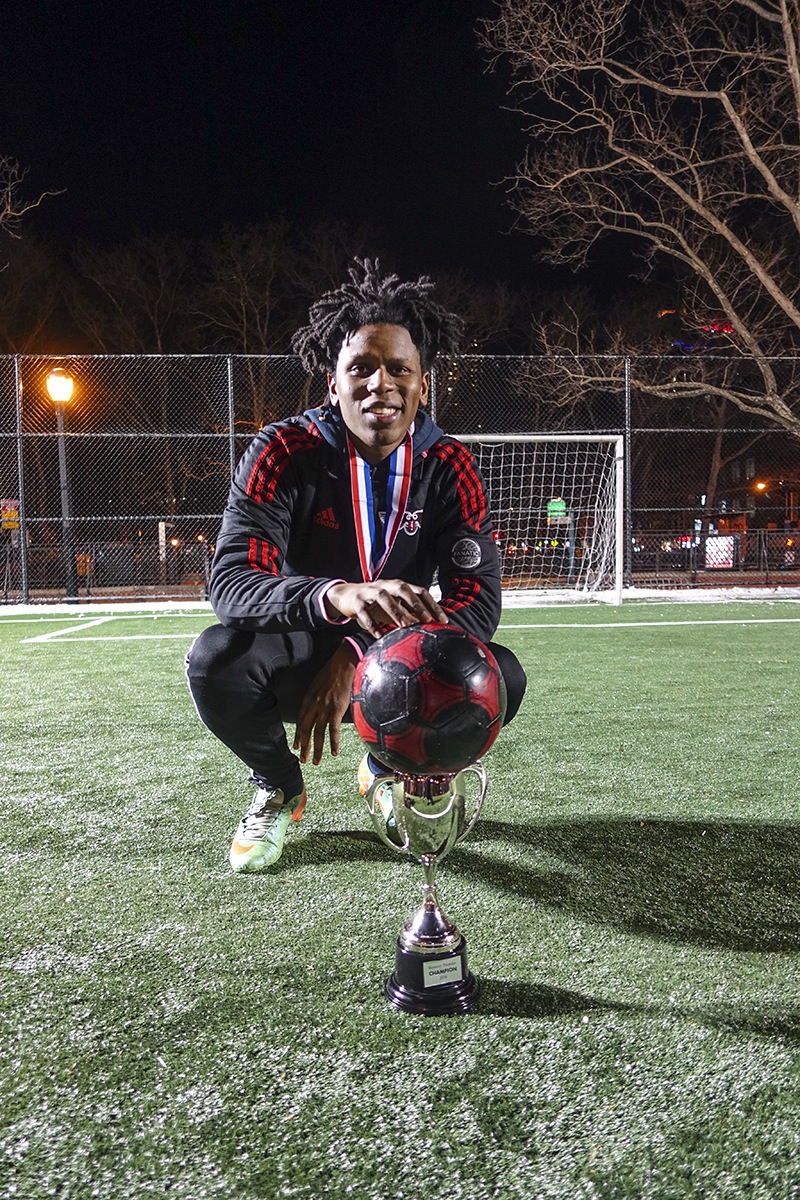 Abou Gass earned his piece of the cup.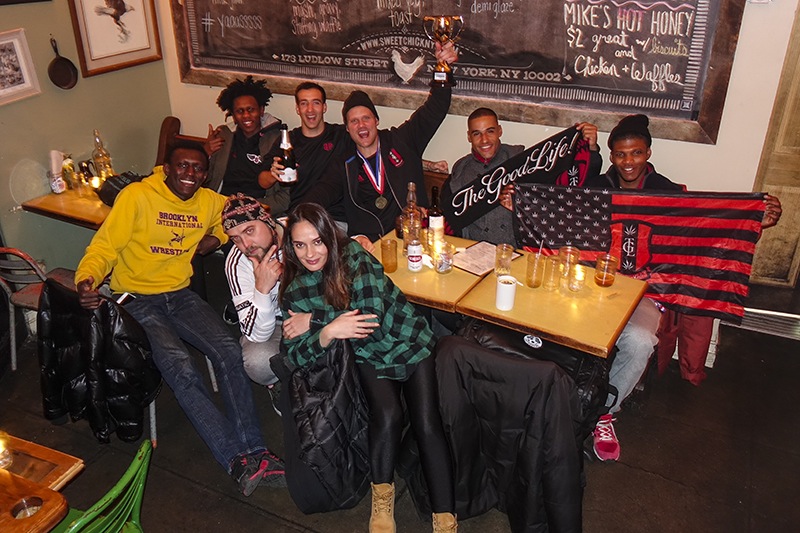 And then on to the afterparty – where else but Sweet Chick of course! Shout out to keeper Noah Ritter who came thru huge in the playoffs, Fitz Henley our new power swingman, Miranda Maxwell for holding us down in the final hours of the season and to captain Timbo Baggins for his unwavering club vision. And of course to our fallen soldiers Nina Gilden and Hope Watson. See you in the Spring!