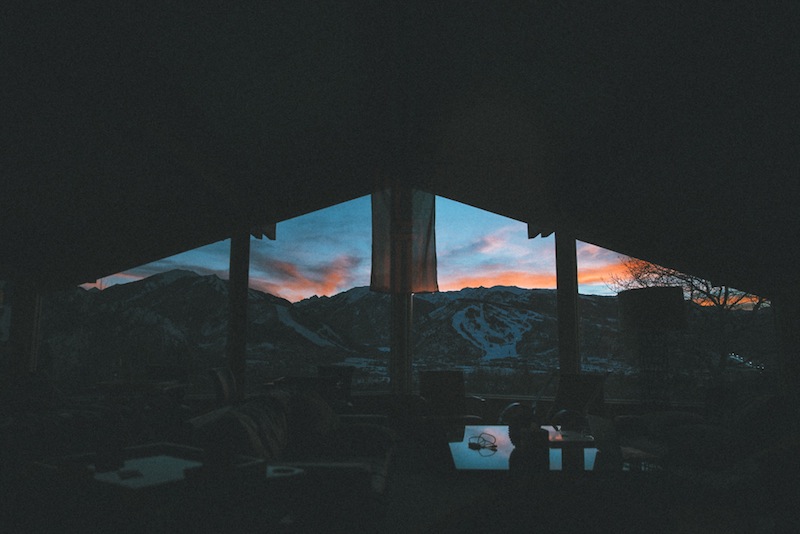 At TheGoodLife! we only look in one direction: Up. With this exact philosophy in mind, we took to the road on our annual Mile High Tour across the great state of Colorado prepared to take everything up a notch. And take it up we did! Along with our sonic curators Roofeeo and TJ Mizell we headed west from NYC to Aspen to unveil TheGoodLife! Hideout 2015. Nestled into the hills with a breathtaking panoramic view of Aspen's four mountains, words can do The Hideout little justice. Lucky for us, Craig Wetherby and Eddie Grams had their cameras at the ready to paint us a picture of the perfect alpine oasis. Special thanks goes to our friends at Avery Dennison, The House of Marley, Bien Conectao NYC, G-Pen and Pacifico for helping us make it nice. Now sit back, put something in the air, and join us for our epic recap in photos! (Words by Tim Brodhagen)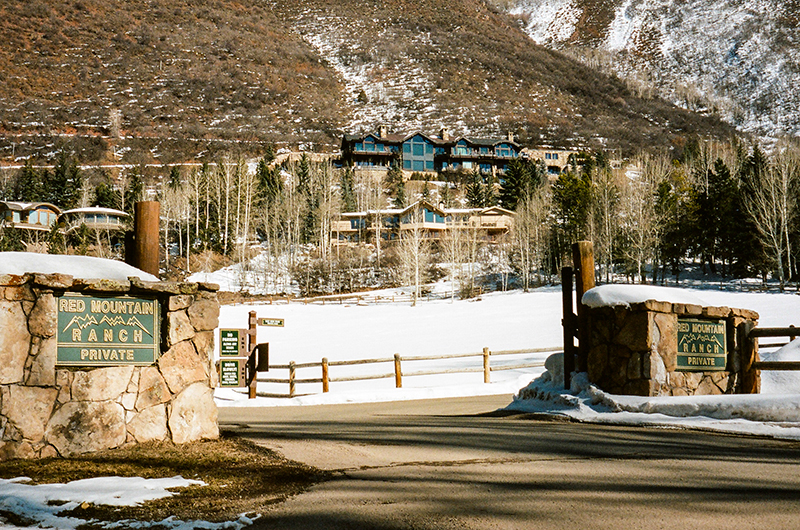 Welcome to TheGoodLife! Hideout!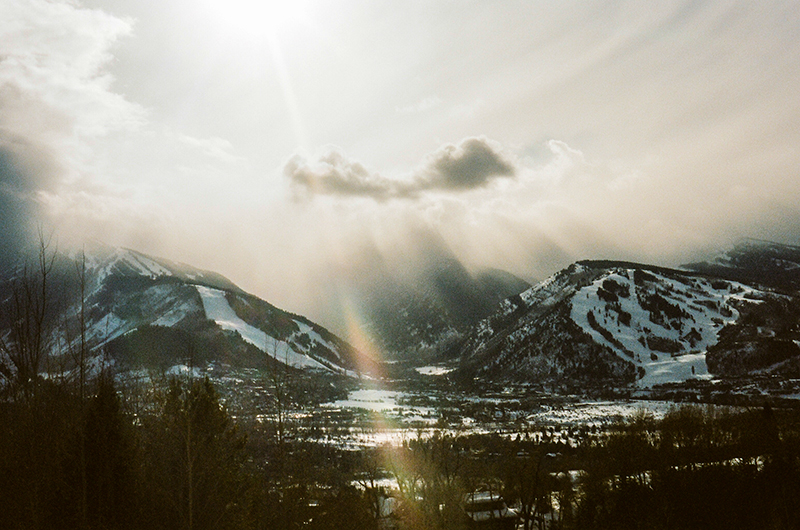 We woke up like this. Every single day.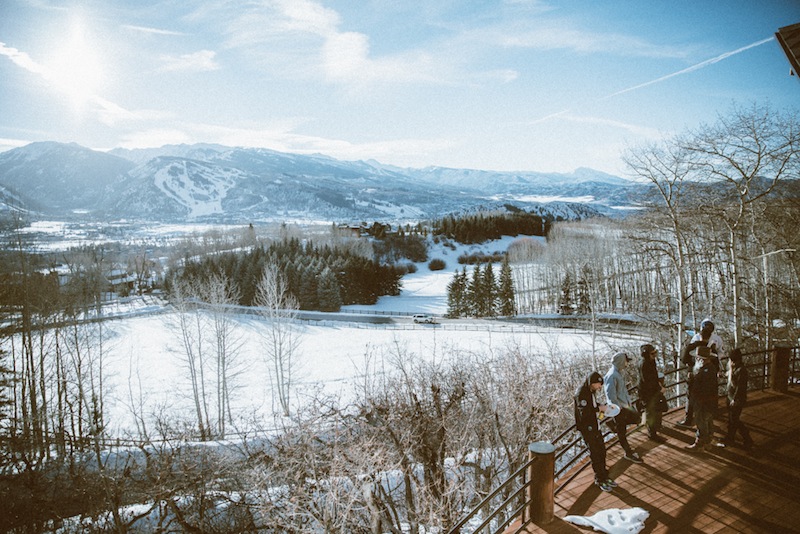 We'd start with a safety meeting.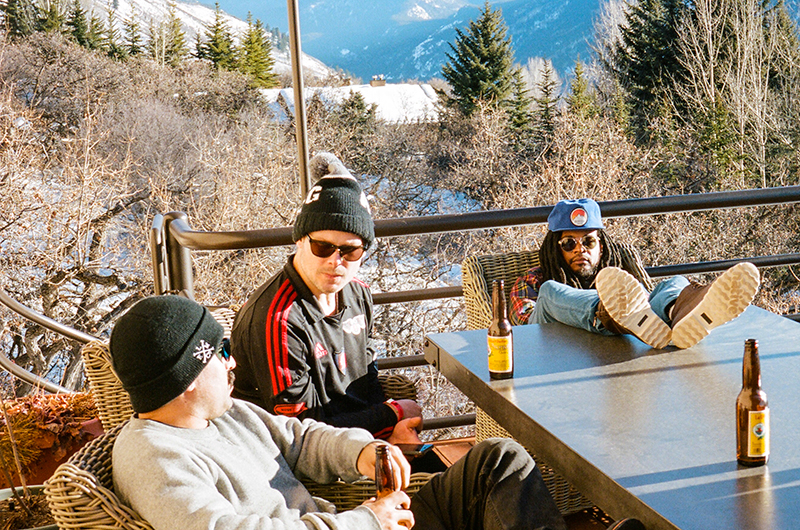 And then move on to breakfast. Did you know that Pacifico is better for you than most mainstream cereals? #Facts.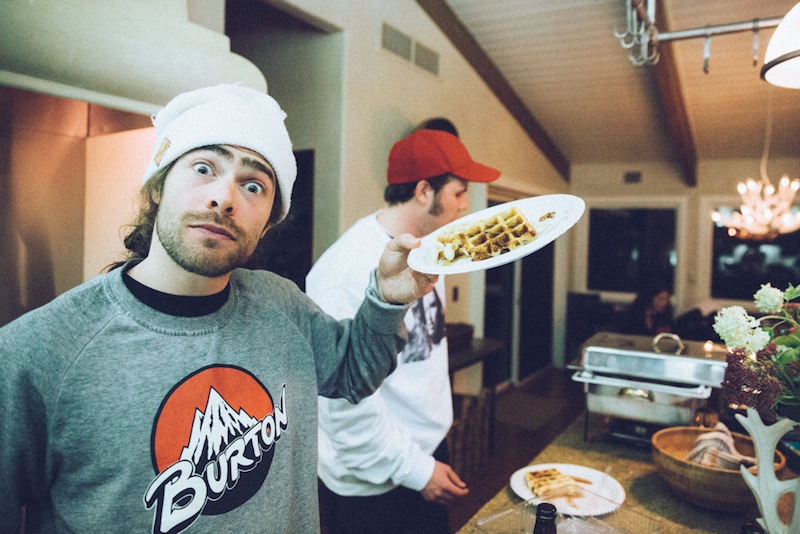 We also ate a lot of waffles. Waffles win gold medals, just ask Danny Davis. #MoreFacts.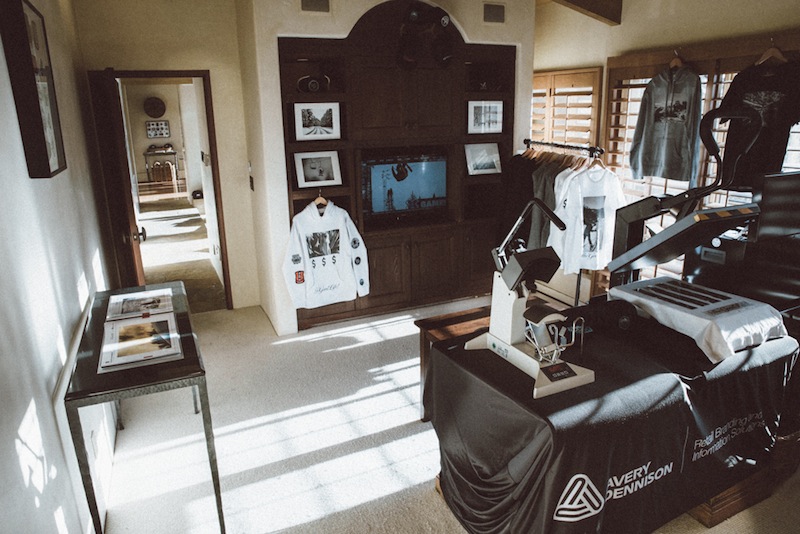 After breakfast we'd move into our on-site TheGoodLife! Pop-Up Custom Shop powered by Avery Dennison. You only needed about an hour in Aspen to see that we were cooking up straight crack in here. With a vast array of options from photo prints by Ricky Powell, Dean Blotto Gray, Laura Austin, Gabe L'Heureux, Craig Wetherby, Meg Haywood Sullivan, and Eddie Grams, to graphics and patches from TheGoodLife!, SHUT, Fool's Gold, Grenade and more to custom fonts, numbers, and emojis, and unlimited options through trimming and layering, it was possible for every single person to make their own #1of1 TheGoodLife! apparel piece. The fun literally never stopped.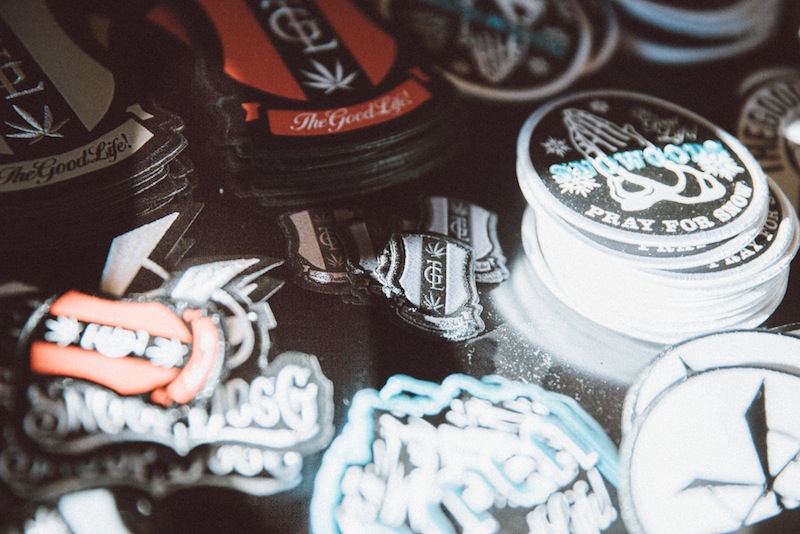 Just a few of the options.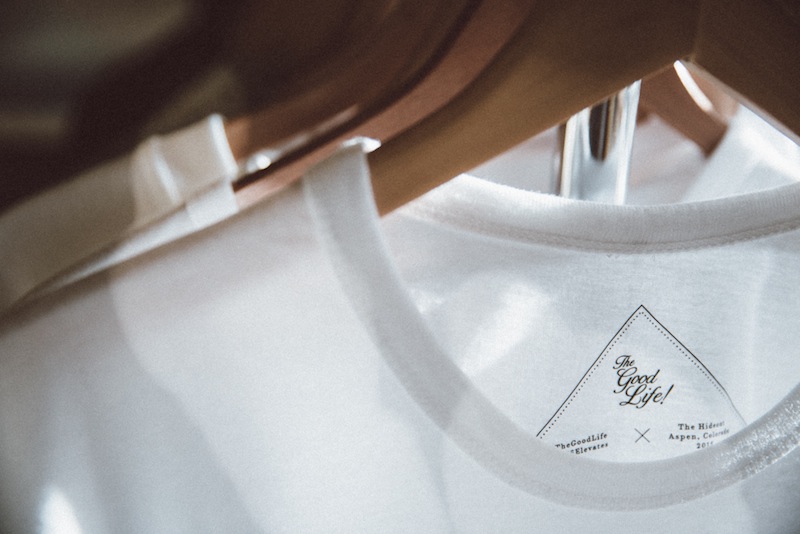 Crispy White Tees on deck.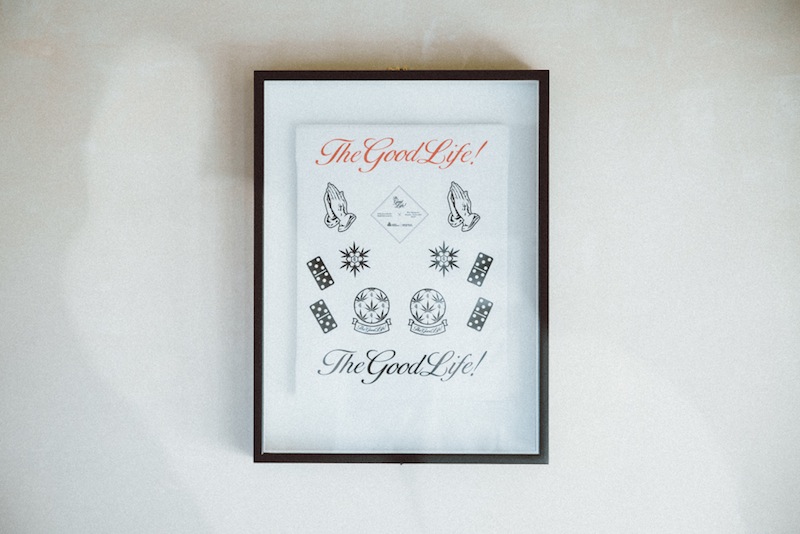 It looked so good we framed it.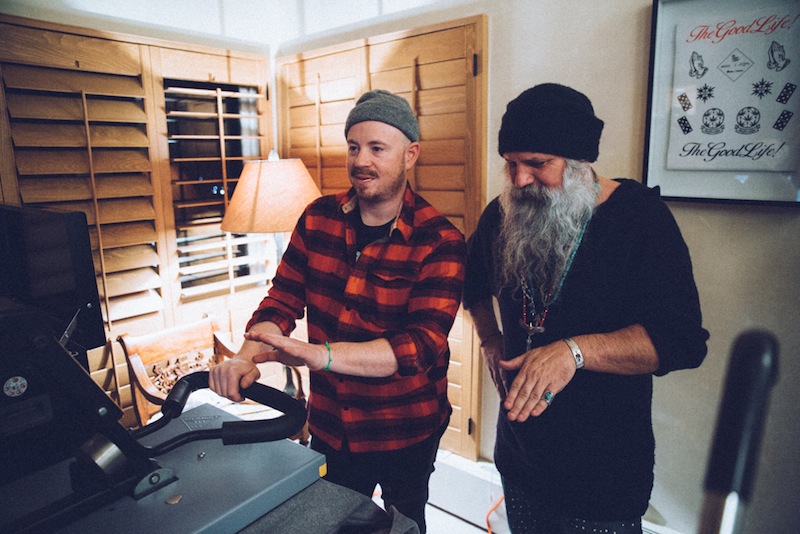 Craig and Greg D got in early.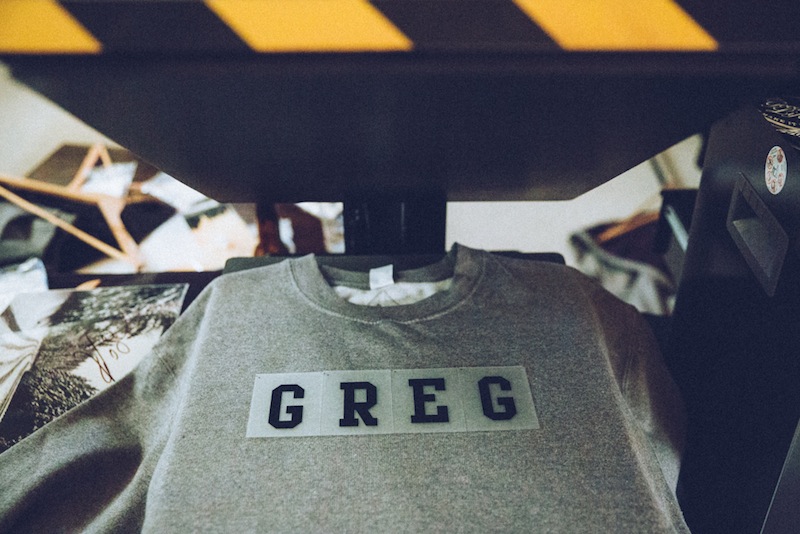 Greg opted for simple.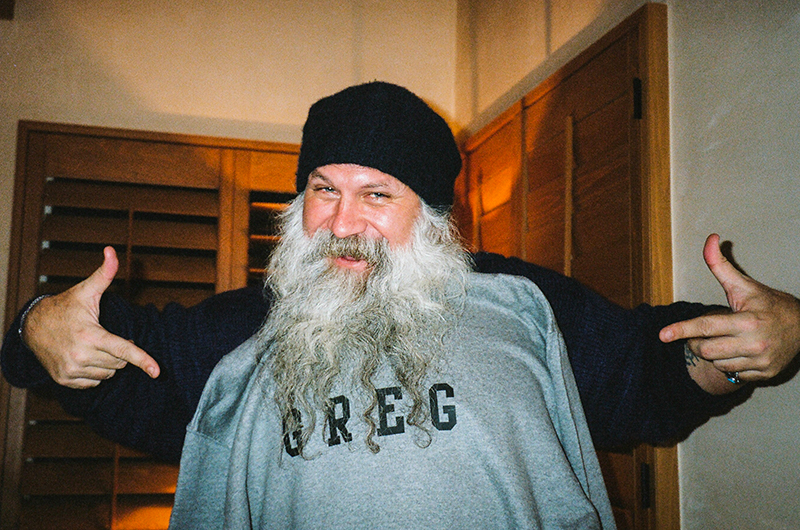 It's a winner!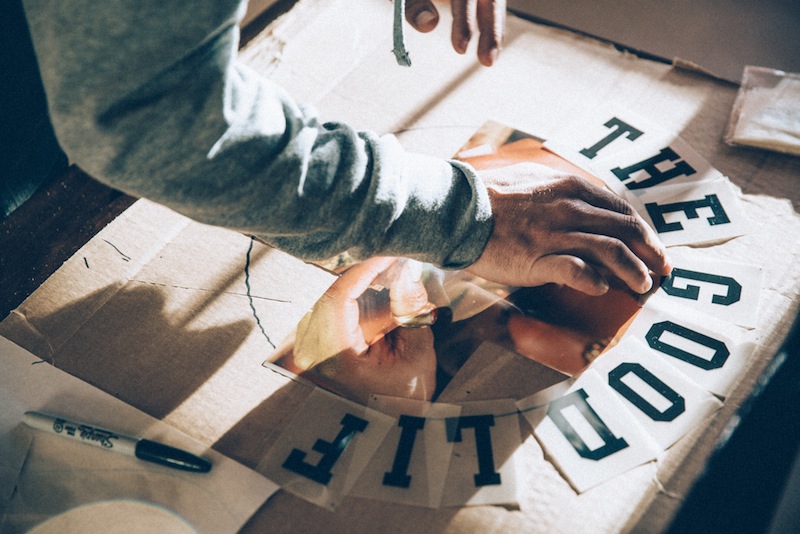 You could also go tech with it.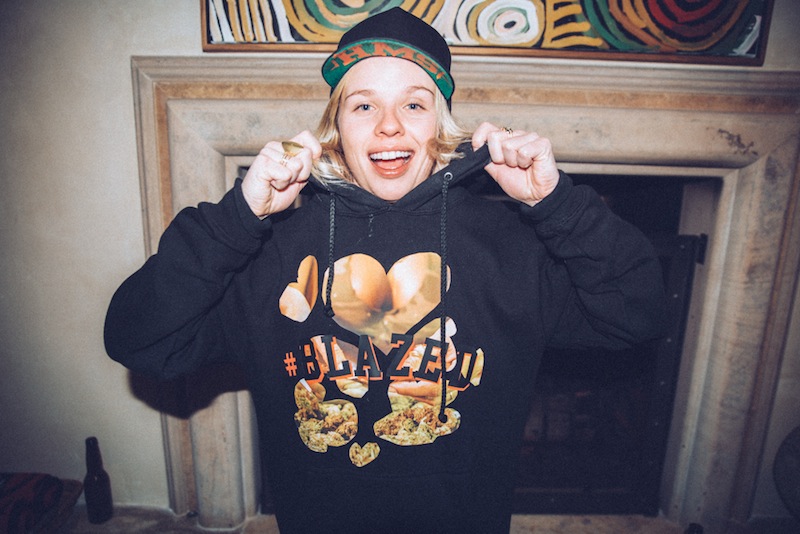 Like super tech – Hayley Simpson's "#BLAZED" was a crowd favorite!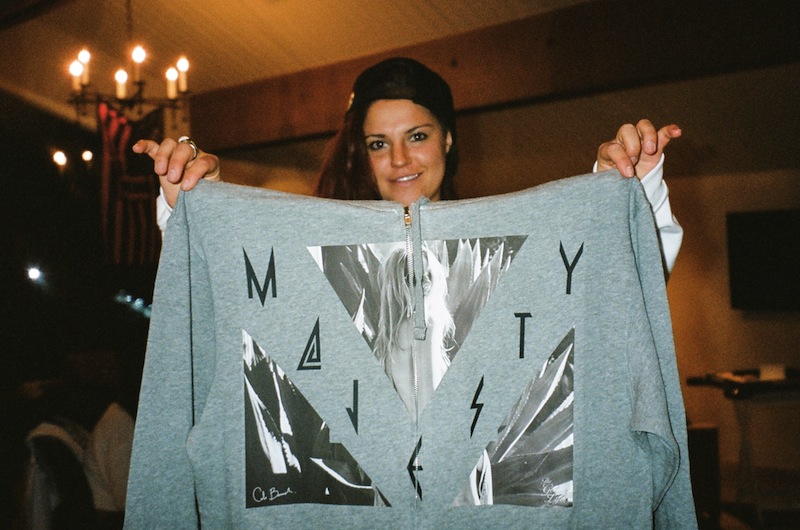 Not to be outdone, Gabi Viteri took her hoodie to royal levels.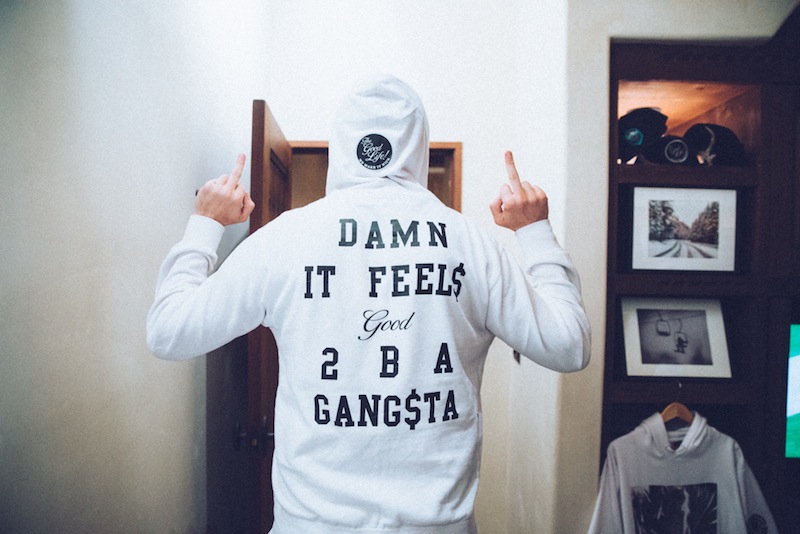 And G-Pen Chris, well you know how he's living.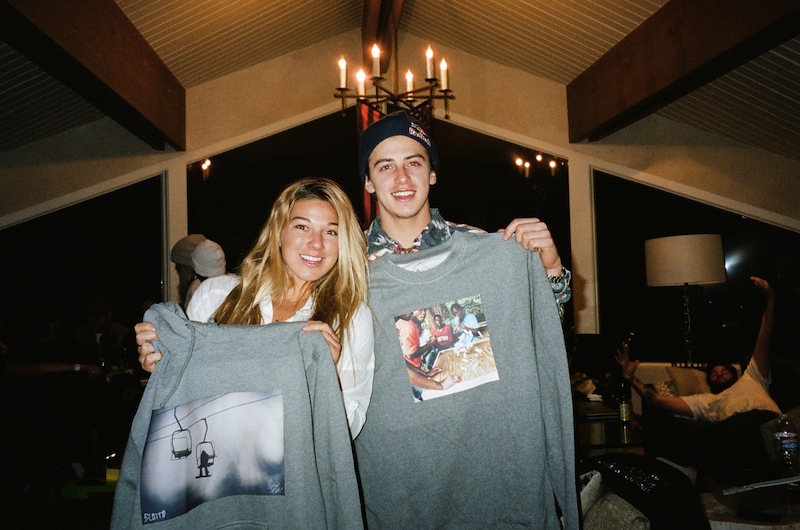 Mark McMorris and Coco Ho opted for straight photo treatments.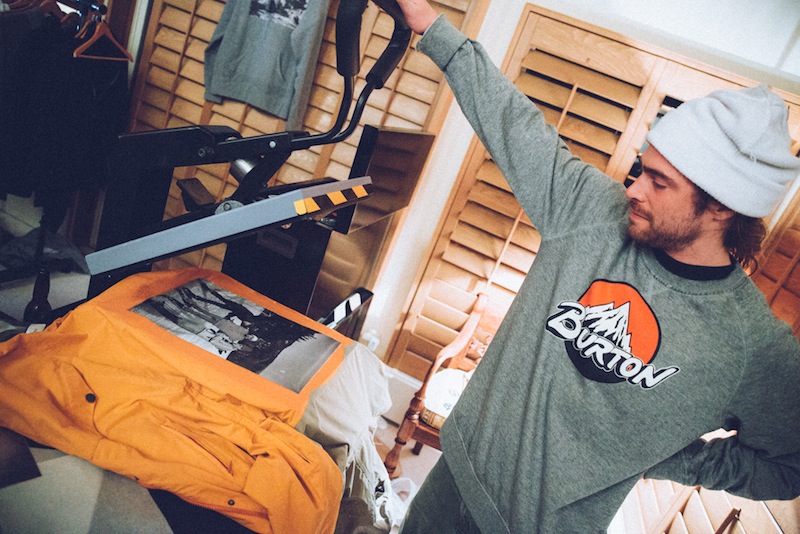 While Danny Davis went to work cooking up his masterpiece.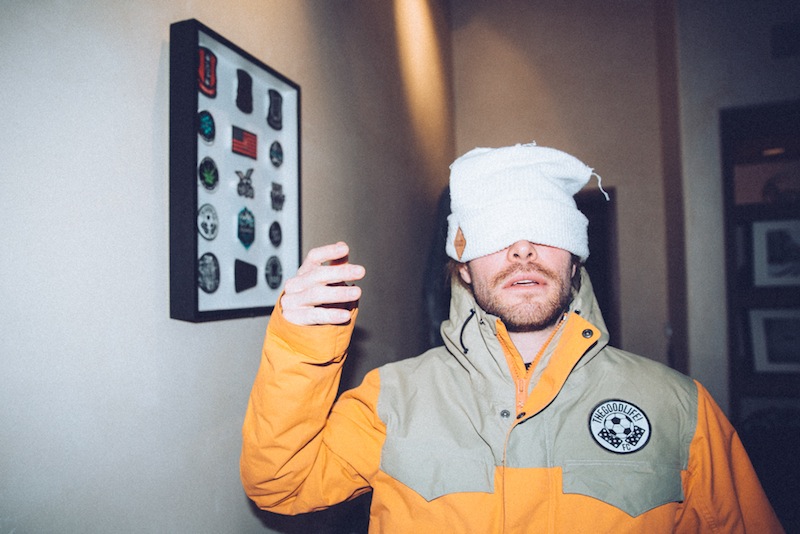 TheGoodLife! FC on the front of his Burton jacket.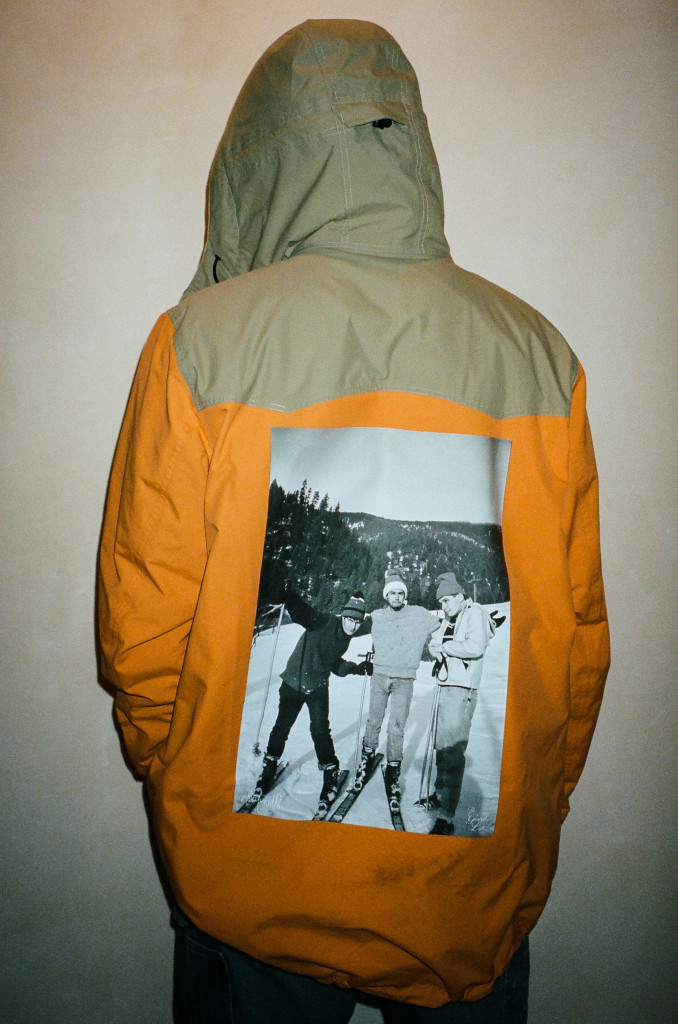 And a full bleed print of Ricky Powell's ultra rare shot of the Beastie Boys from the first day of the License to Ill tour in Missoula, Montana from 1987 on the back!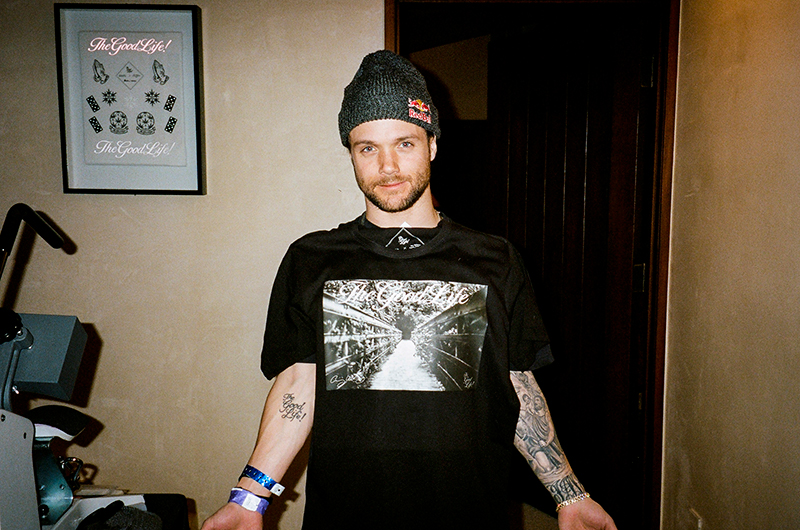 Louie Vito went for black – he reps TheGoodLife! right down to his skin.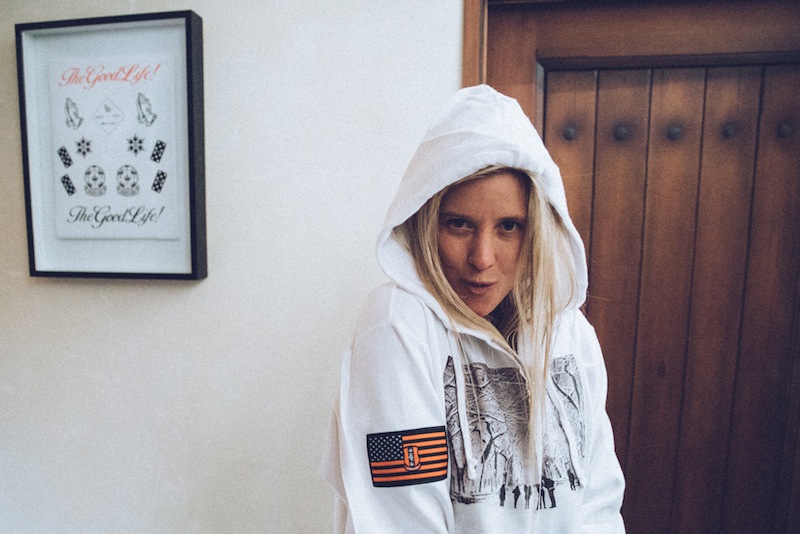 While Hannah Teter chose white to rep the Altered States of America.
Perhaps inspired by these two – Roofeeo and TJ had the whole game on lock.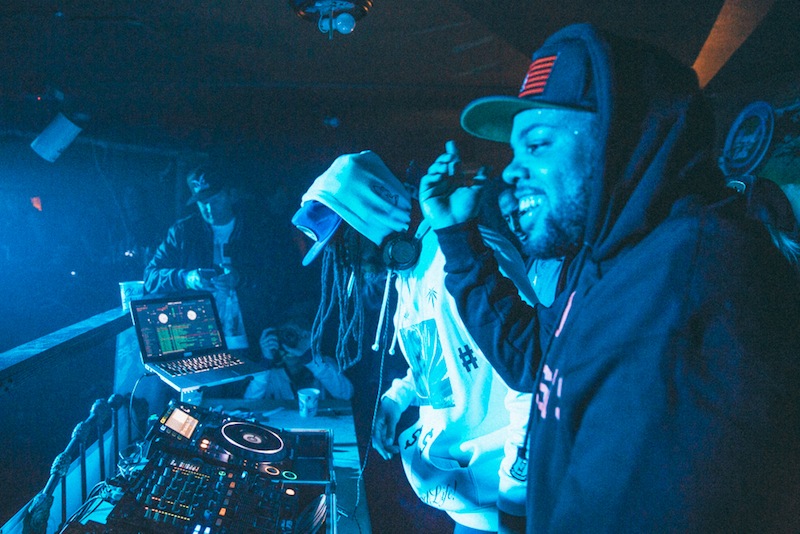 From the Hideout to the Club.
And as always, there were NO REQUESTS!
When we weren't cooking up marvelous shit in the Custom Shop we were mobbing on our new TheGoodLife! x Bien Conectao domino tables. Handmade in Brooklyn and featuring photo tops from Blotto, Grams, Craig Wetherby, and Noah Ritter, the tables took our bones game to the highest level!
We even held our first annual Mile High Domino tournament hosted by Danny Davis.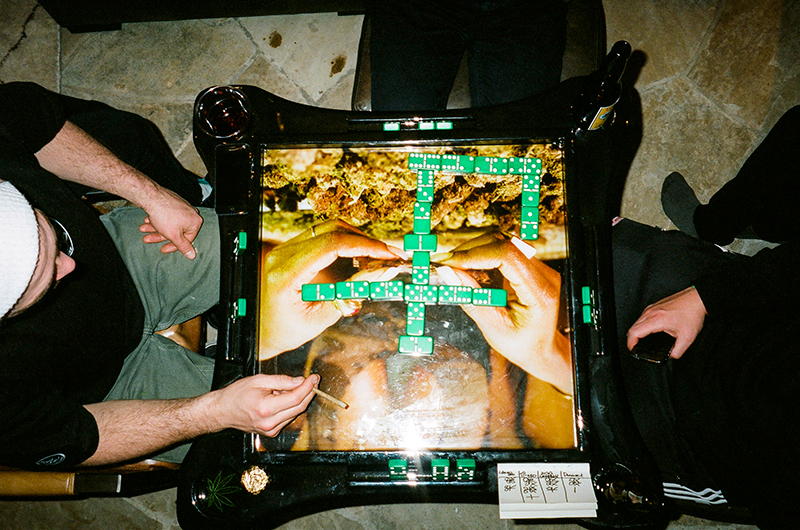 Craig's table was seeing mad green action.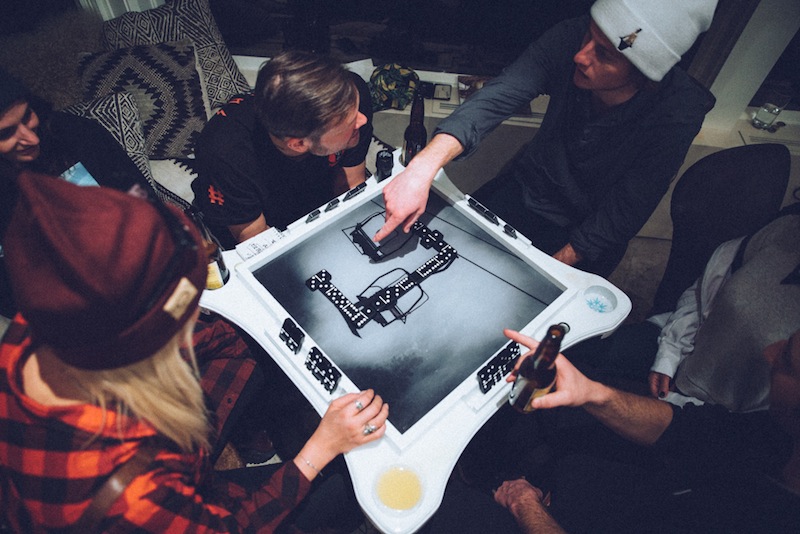 And Blotto's table was just perfect.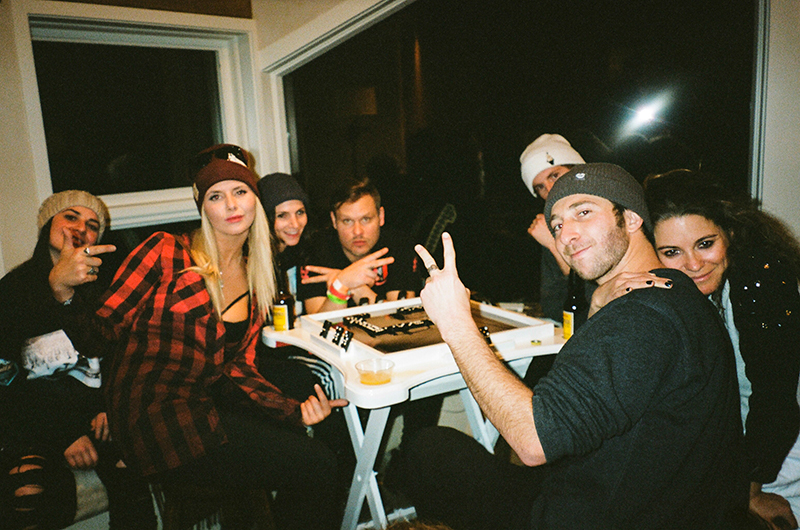 So perfect that Timbo won the tourney!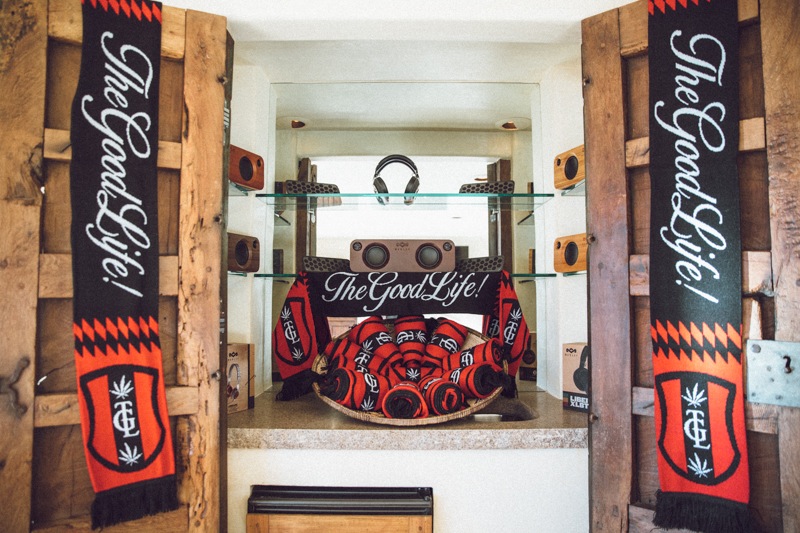 Really everyone was a winner thanks to our House of Marley gifting suite.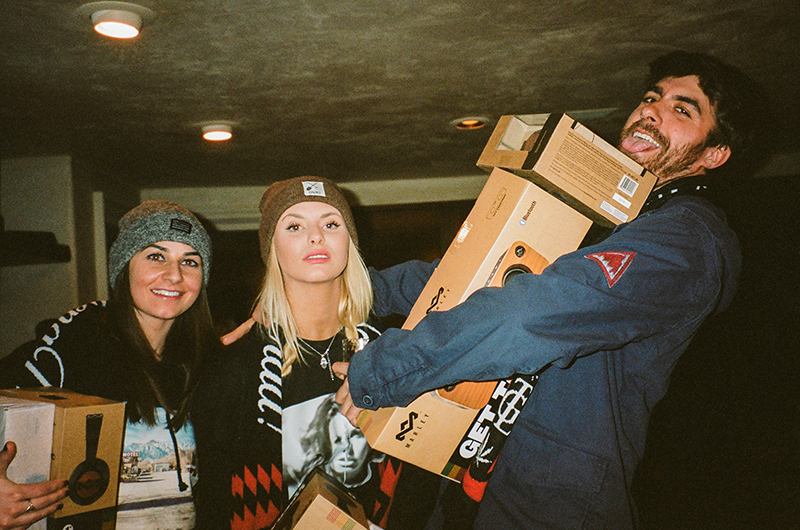 George Carpenter and friends are gonna be banging bluetooth for life!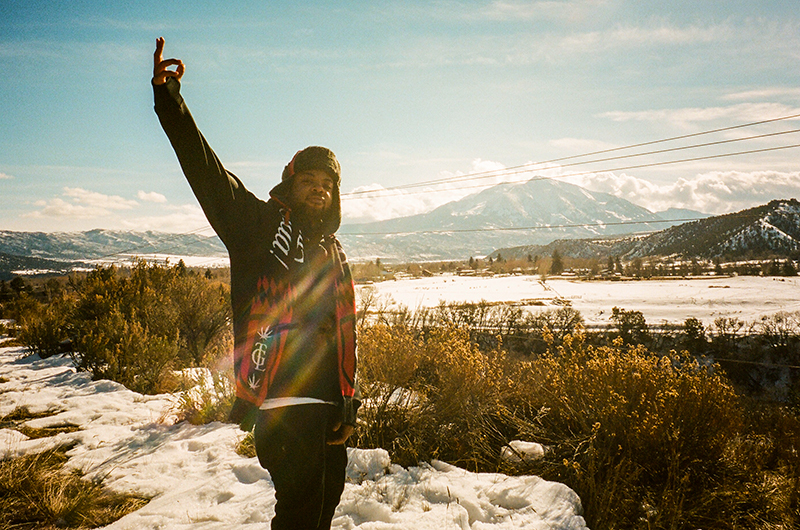 As quickly as it began, it was a wrap! Peace Aspen see you next year! Next stop, Denver as TheGoodLife! Mile High Tour proceeds!