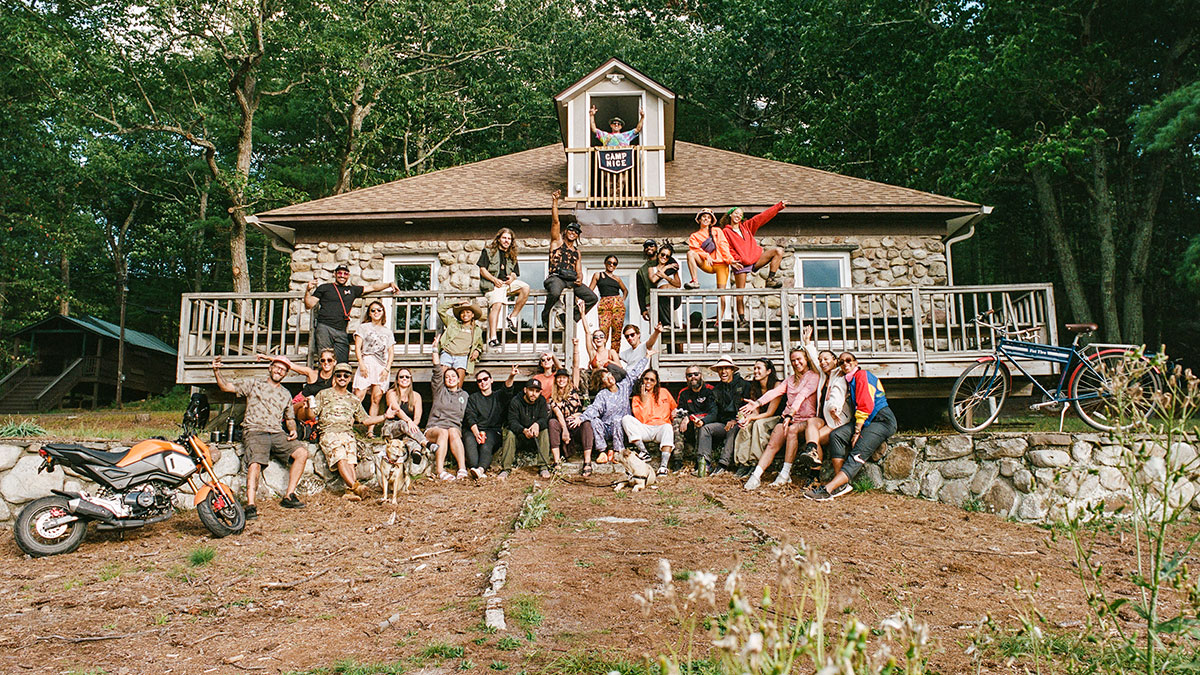 There's no problem a campfire can't fix. Okay, maybe that's a bit of an overstatement, but it's an idea we like to live by at Camp Nice. What it means is that when you bring your family of friends together to enjoy some delicious food, craft beer, curated cocktails, mind bending music and gather around a campfire in the great outdoors… all your troubles seem to melt away (much like a cannabis infused chocolate on a toasted s'more). For 9 years running, Camp Nice has been the place for just that – forgetting your worries and getting back to nature with a diverse group of like-minded folks who share the same sentiment. Throw in non-stop daily opportunities for adventure: from archery and axe throwing, to arts and crafts, boating, fishing, hiking, sports, yoga, wellness activities and more, and you have the absolute greatest adult camping experience on the planet. 
Returning to our home away from home in foothills of the Catskill Mountains of Upstate New York is always a blessing and thanks to our incredible company of campers along with the amazing group of partners that make Camp Nice extra special, every year the bar continues to be raised. It all starts with our custom cabin log bar stocked with the tastiest beverages you'll ever find on a campground. "Meet me at Rickster's" is the motto, and our ode to our fallen brother Ricky Powell is the spot for Fat Tire beers, Voodoo Ranger IPAs, Fruit Smash Seltzers and Flying Embers Hard Kombucha. Next comes the serious stuff, and the folks at Matchbook Distilling Company set us up with their private label Whiskey, Vodka, Gin and a special Camp Nice Aperitivo to mix up anyway we saw fit. Add in some of Mexico's finest agave artisanal spirits, Espolon Tequila, Montelobos Mezcal and Ancho Reyes Liqueur, and the endless flow of drinks was almost too much to handle! Fortunately we had some Flyers Sparkling CBD Cocktails on hand to mellow things out. 
Of course you can't imbibe all day and night without proper nourishment, and the family meals went down each day from dawn 'til dusk and beyond. From Happy Valley Meat steak and egg breakfasts to pizza team cook off challenges, Michelin Star chef made vegetarian feasts, Cheeky Sandwiches prepared beef short ribs and late night grilled cheese sessions, no camper ever went hungry. We hit the healthy snack jackpot with Top Seedz Gourmet Crackers paired with Ithaca Hummus, Cabot Cheese and Fichi Fig Bites. Cocojune Organic Cultured Coconut and Four Sigmatic Mushroom Coffee and Matcha was perfect to start the day on the lighter side, and Bhang gourmet cannabis infused chocolates satisfied the sweet tooth. Top it all off with some Queen Majesty Hot Sauce and you have a recipe for happiness. 
As every good camper knows, the right gear is essential and there's no shortage of complimentary product to go around. Yeti came thru with the ill custom Camp Nice insulated Rambler and Mugs to make sure the ice in our drinks never melted. Raen Sunglasses always make us look good while keeping tired eyes shaded, and Ubatuba Tan was perfect for sunny days on the dock. Burton hooked up some comfy tees to get our tie dye on, cozy beanies for those chilly nights and all kinds of fanny packs, shoulder bags and accessory cases to keep us organized. Firefly Organics provided the goods to make sure everyone's mind was right, and Vibes Rolling Papers made sure nothing was left unsmoked. Lastly, The Lifers Project captured some soulful portraits to preserve the meaningful moments forever.
When all this comes together it's ten days of the best people, some who may start out as strangers but end up best friends, coming together to create a true community in nature. Everyone contributes – from all the DJs that came correct, the bartenders and chefs, the photographers and filmmakers, the counselors and the Rangers – to keep the Camp Nice tradition alive. Thanks again to all our campers and partners, we couldn't do it without you. Check out the film photo recap by Craig Wetherby, and stay tuned to the @campnice socials for more of the content you love to come.
Words by Ranger Larry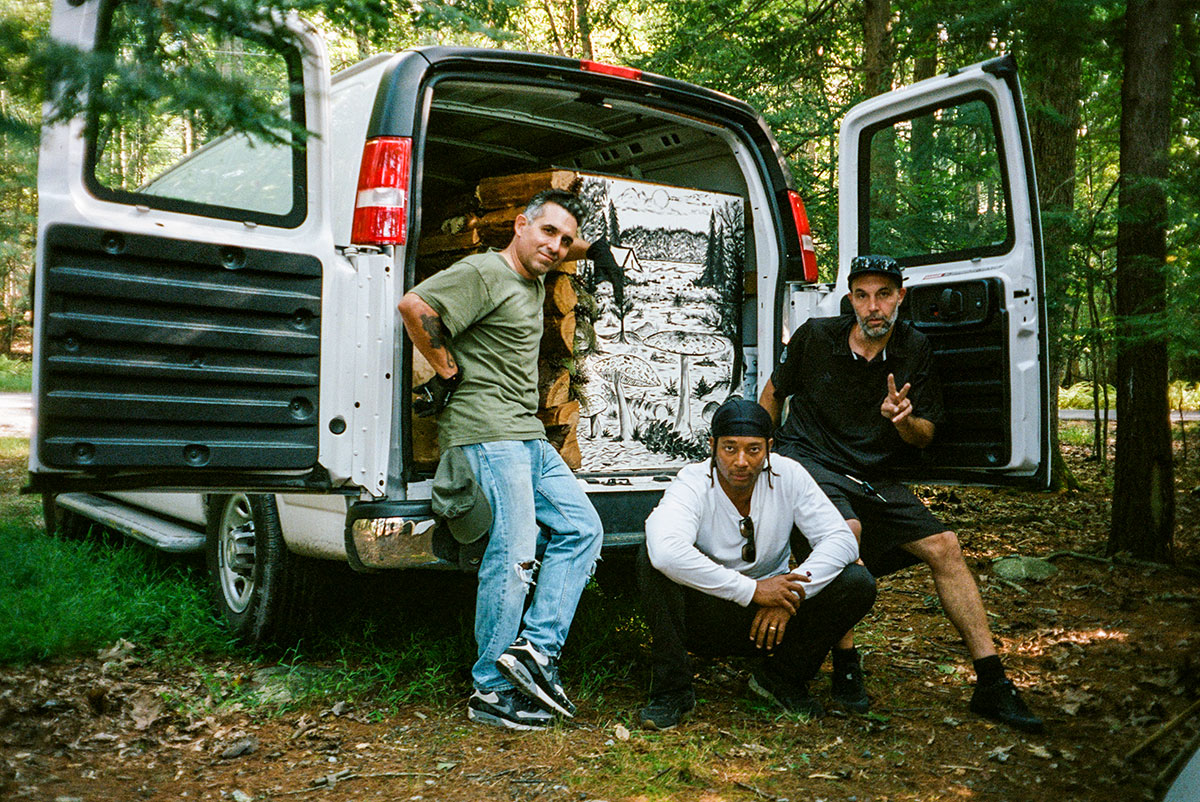 First things first…Gotta get Larry's Log Bar!
Ranger Matt reporting for duty!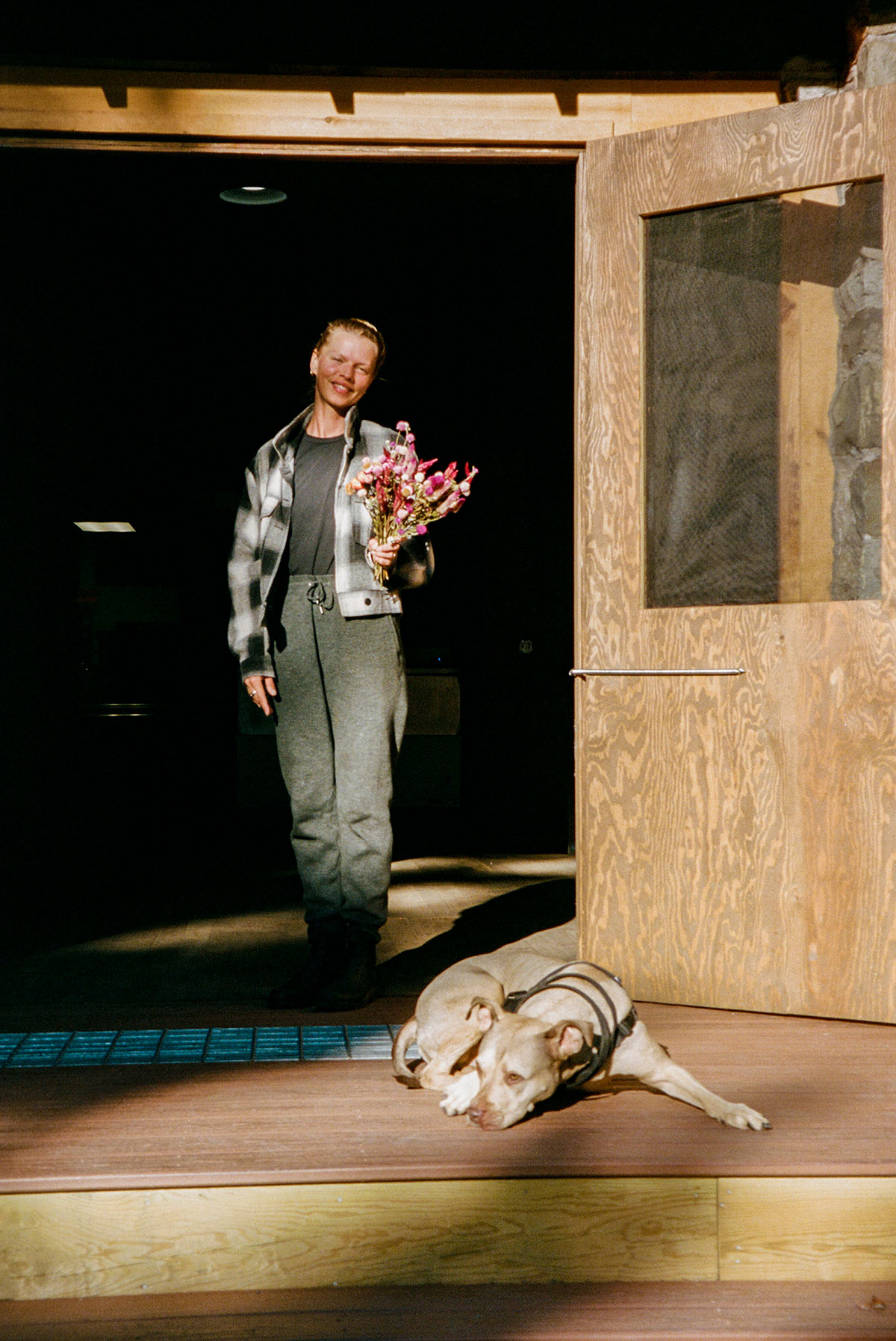 Welcome Committee! Chenoah and Kenga were ready to greet our campers with warm smiles and some puppy love.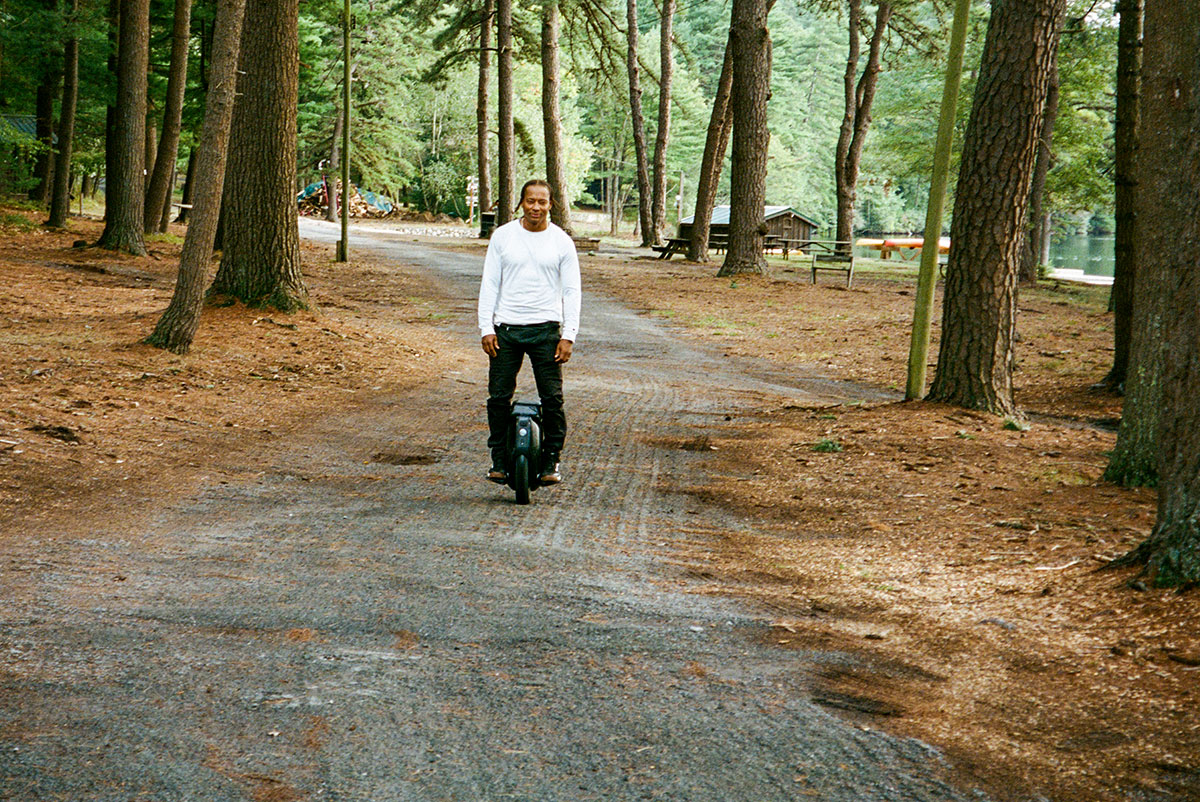 Speedy Perimeter Check! Everything looked safe and secure. Thanks Marcus!
First foraging mission was a success! WoodMaster Badge EARNED!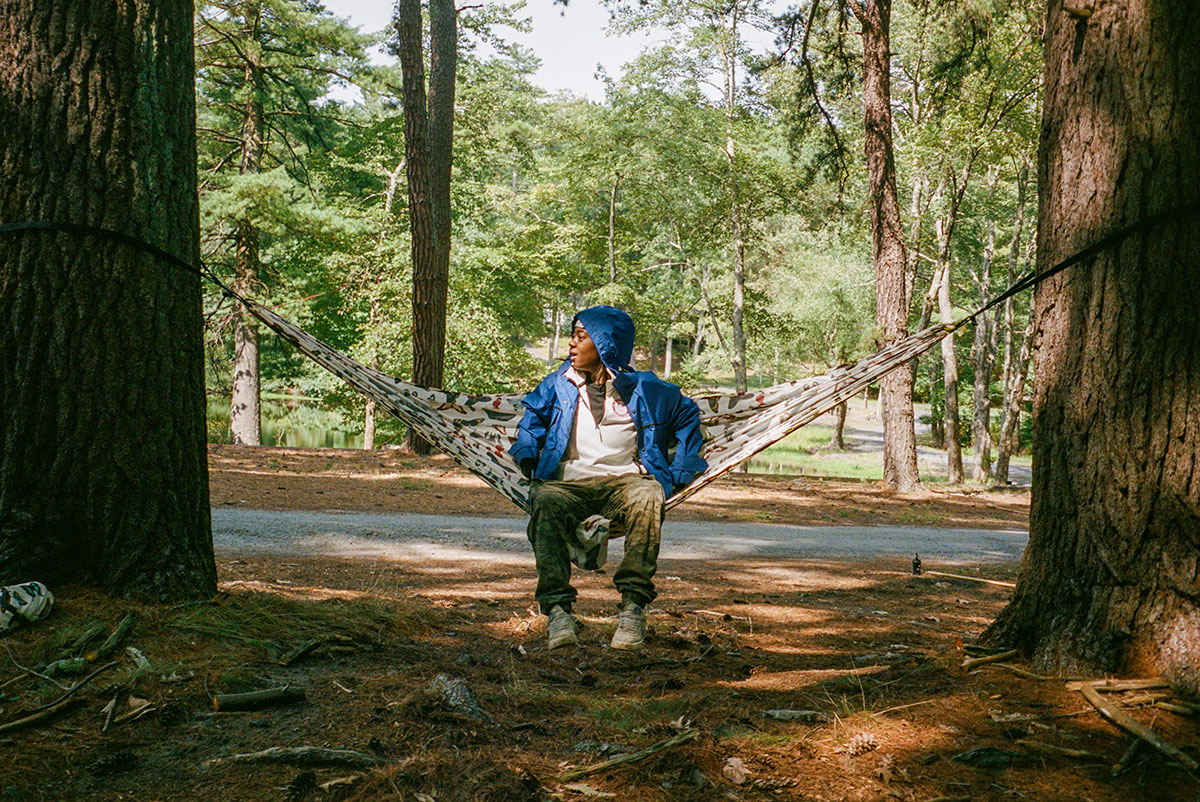 First hammock was hung! Rigging Badge EARNED! Thanks G!
Din had arrived to serve up the first feast!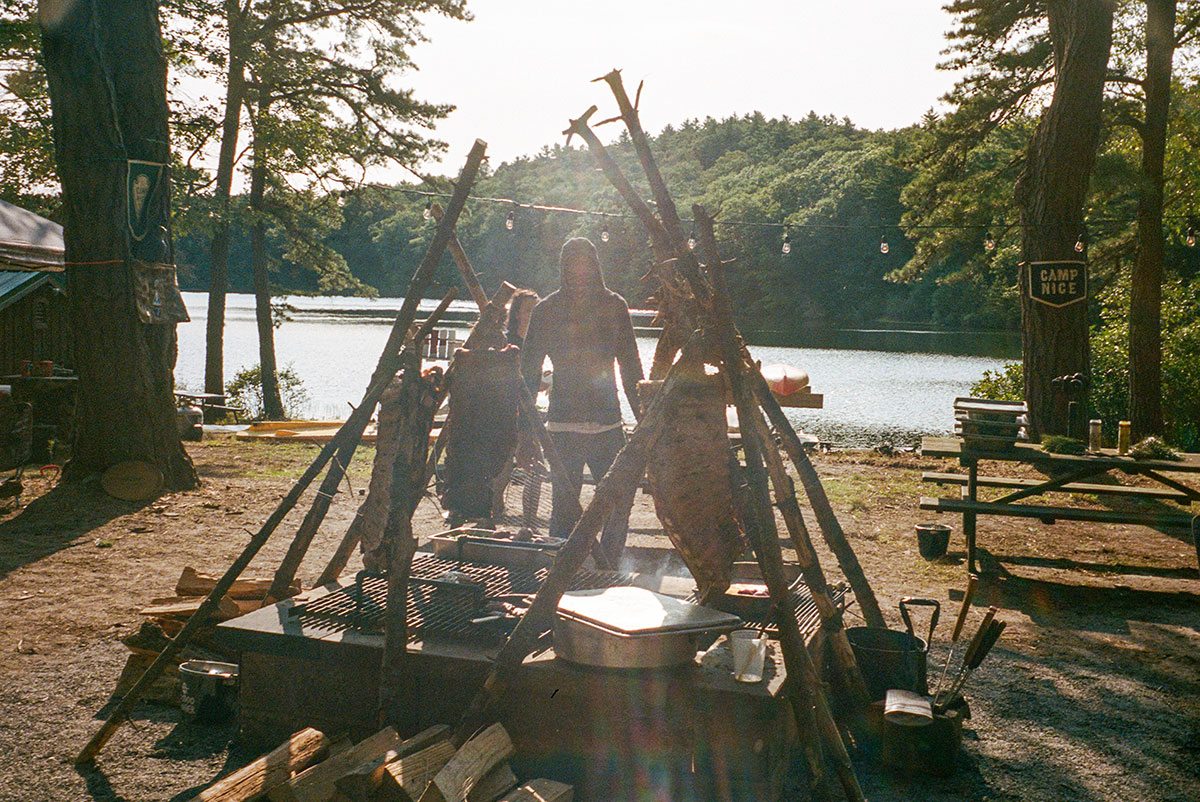 Let the games begin!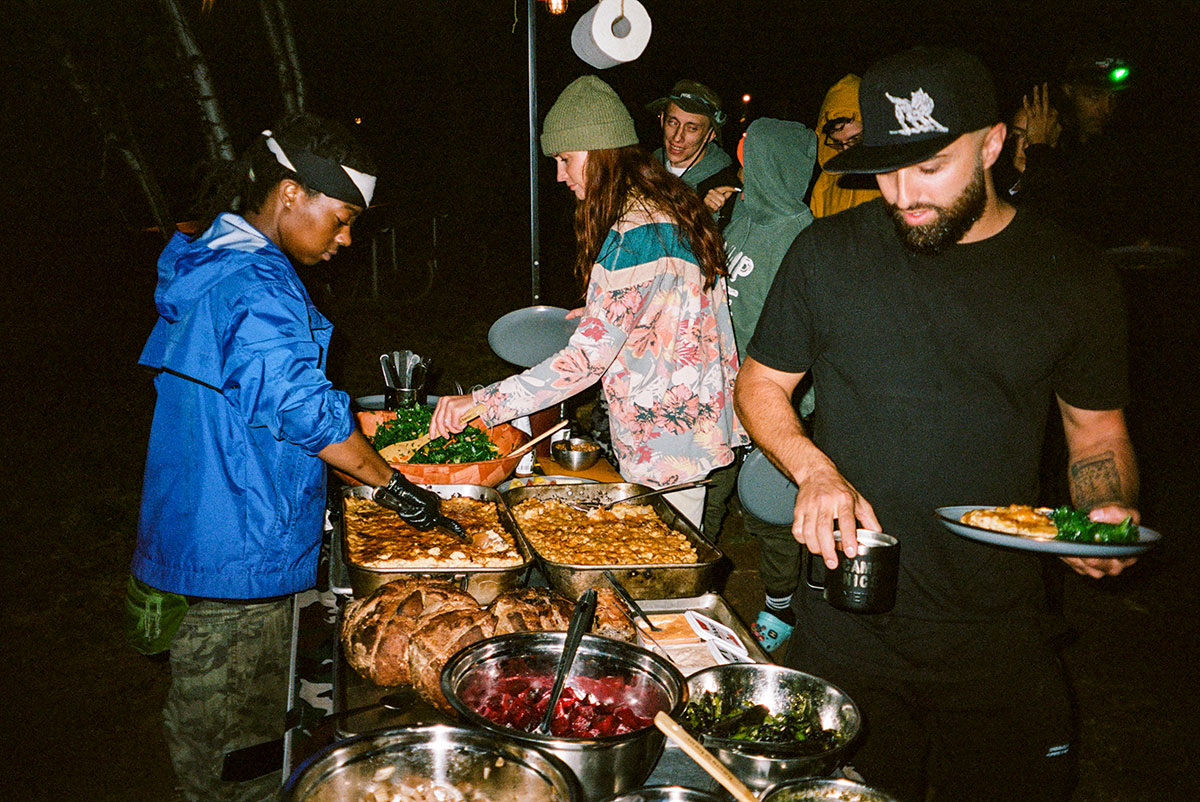 G's Mac N' Cheese was very official! Thank you!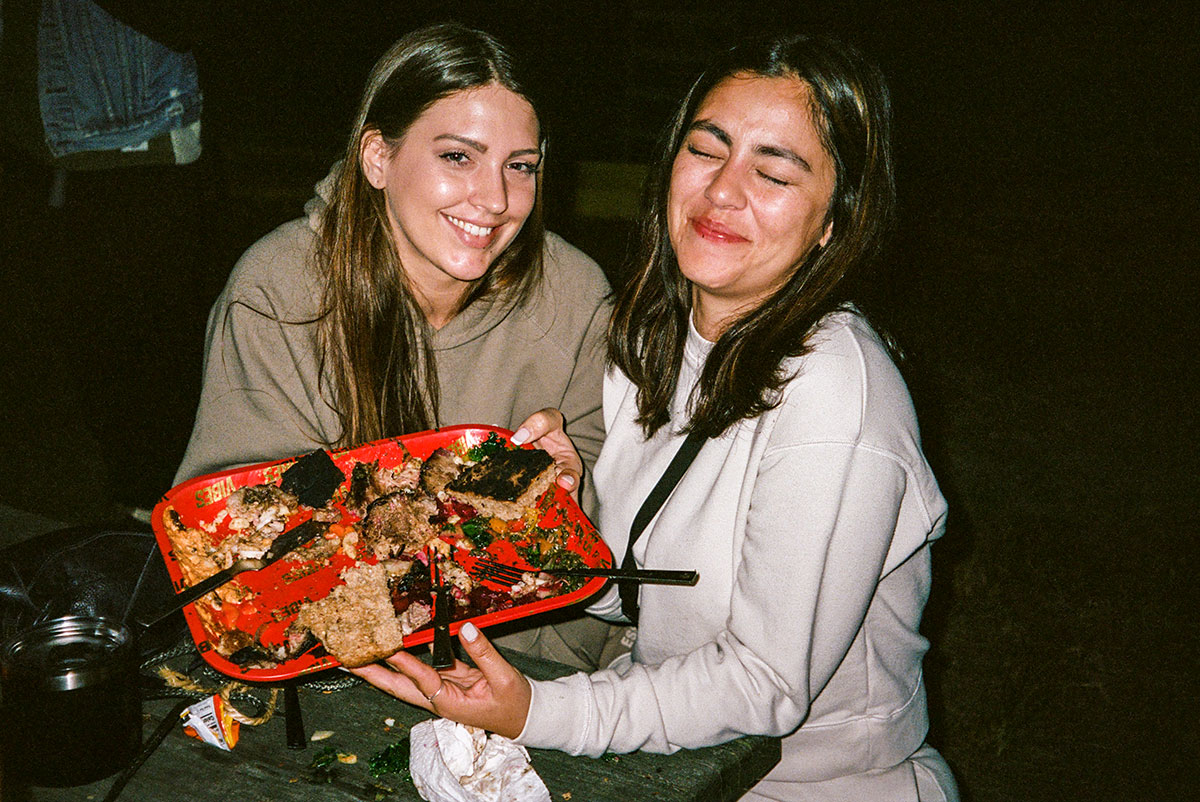 Sharing is caring…Erica & Dizzy enjoyed their meal on the Vibes rolling tray!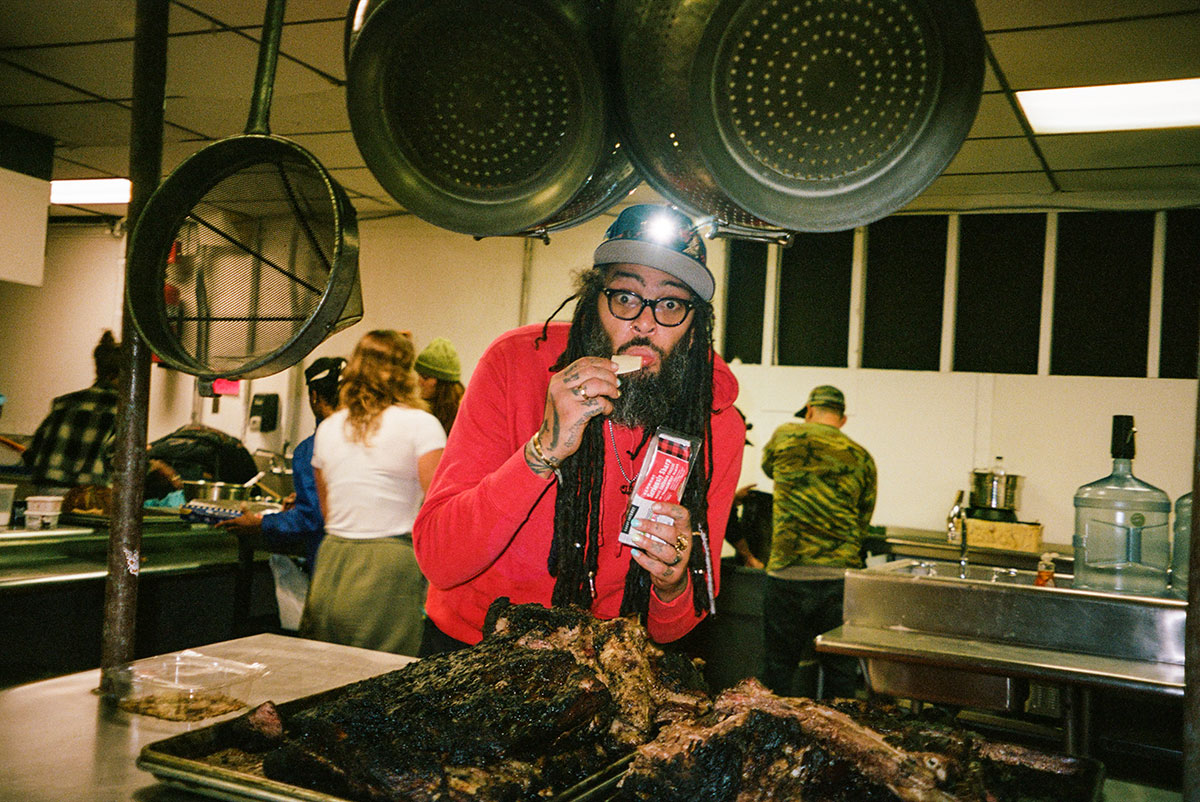 Travie found the Cabot Cheese stash!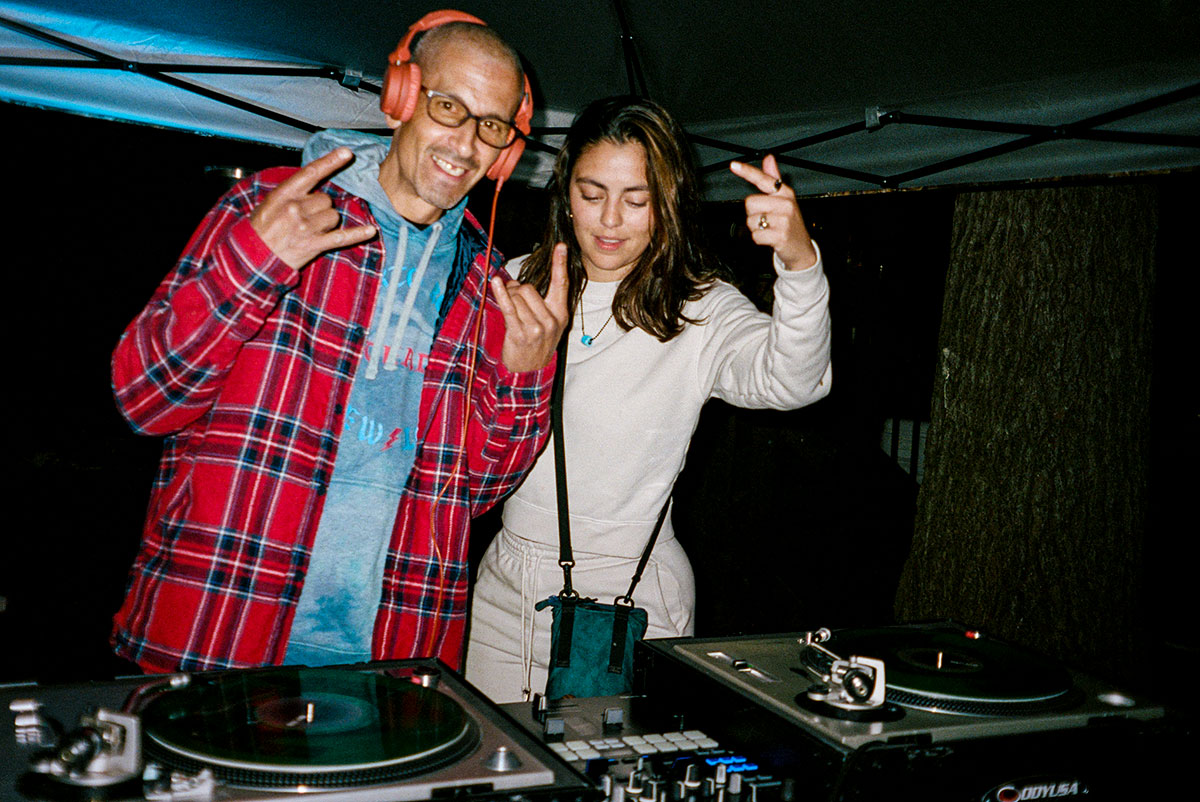 DJ Smoke L.E.S. came thru and set it off proper! We appreciate you hermaño!!
WoodBearers provided!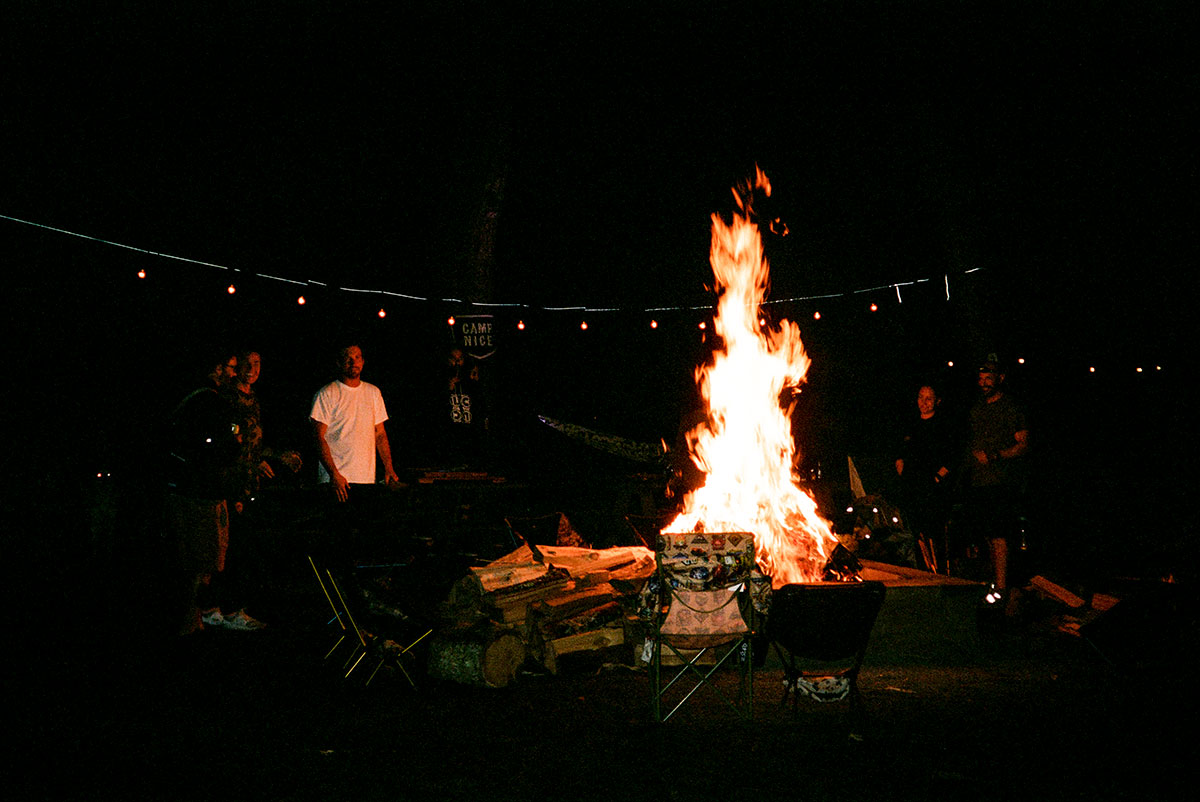 LightUP!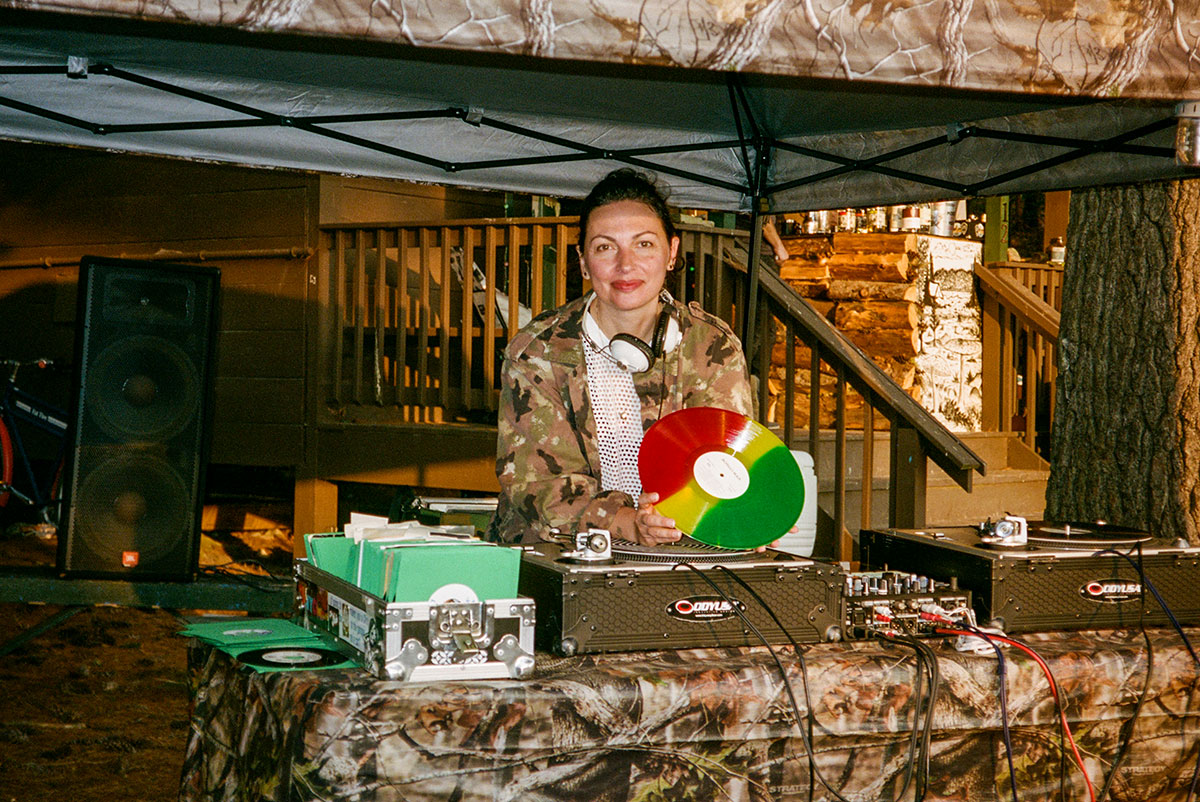 Queen Majesty brought such warm vibes and kept our souls full! Thank you for blessing us with your beautiful presence and amazing hot sauce!
Our campers were reunited and it felt so nice! Whassup Courtney & Kristian?!?!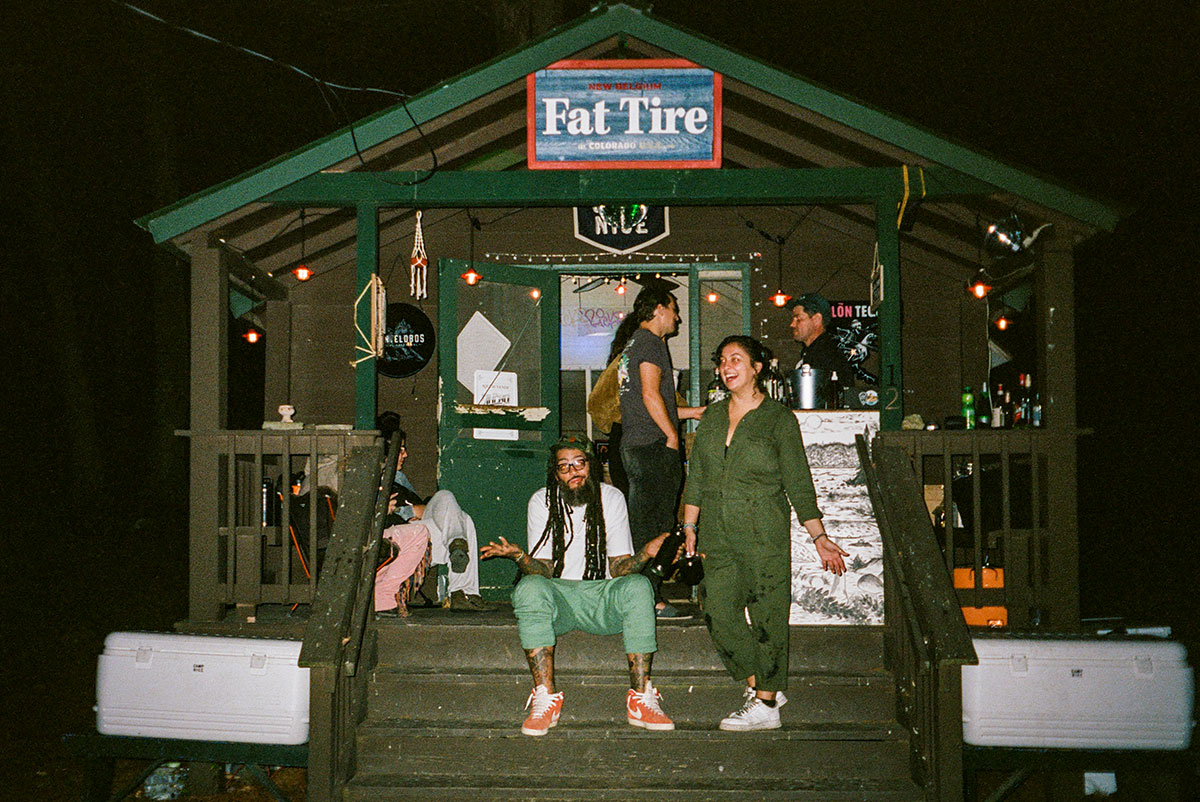 Rickster's Bar was officially open! Ricky Powell will forever hold a special place in our heart and now at Camp Nice!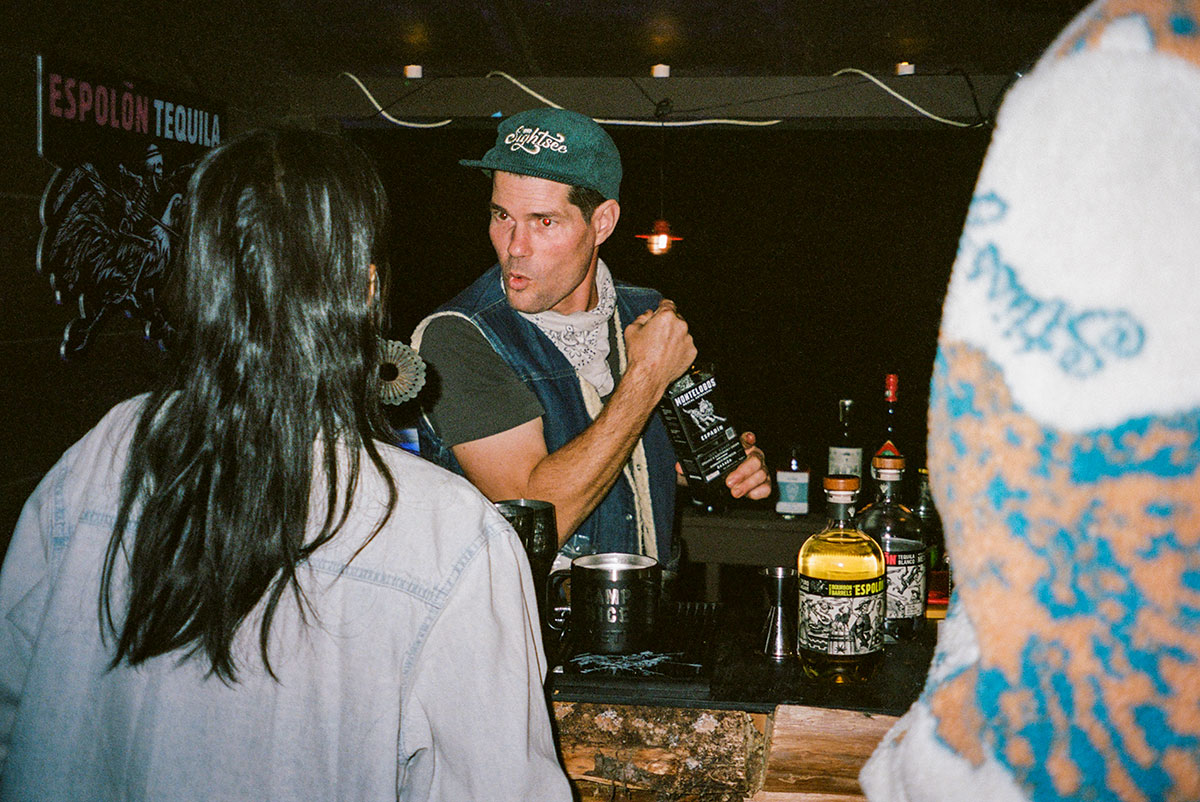 Let's GOOO! Appreciate you Chad!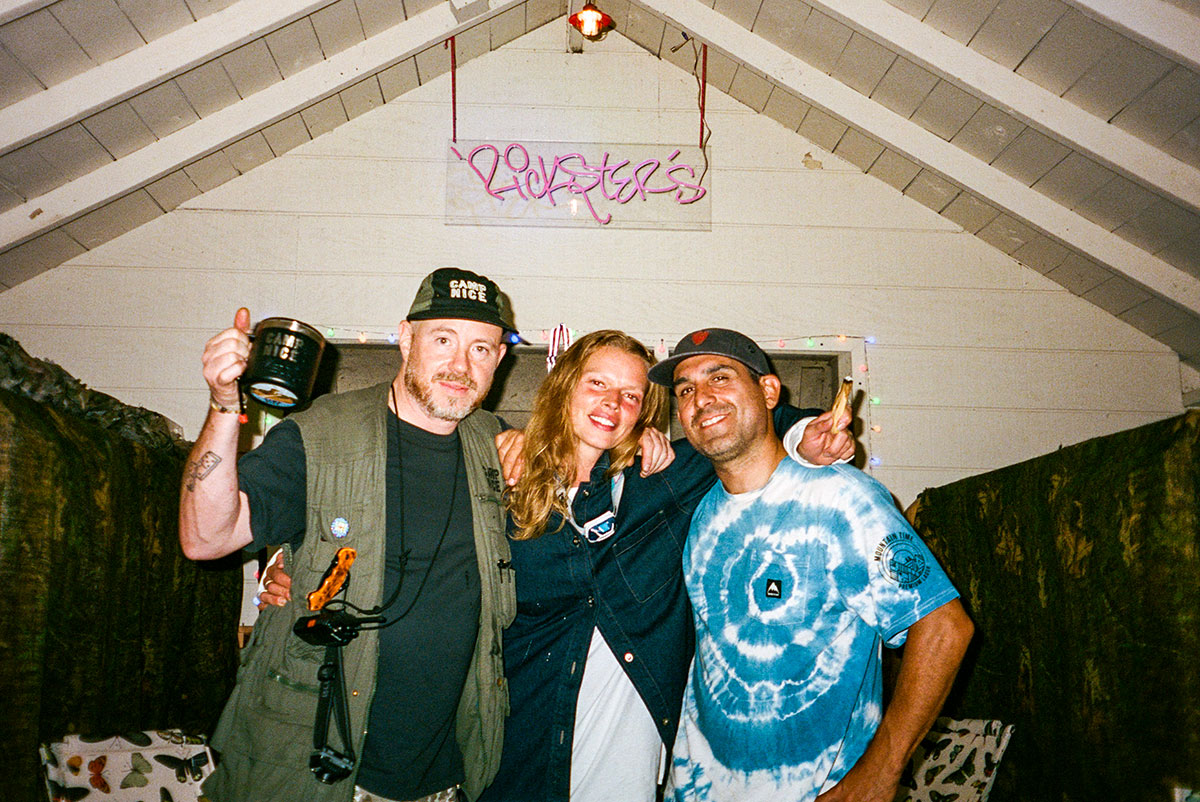 We love and miss you Ricky!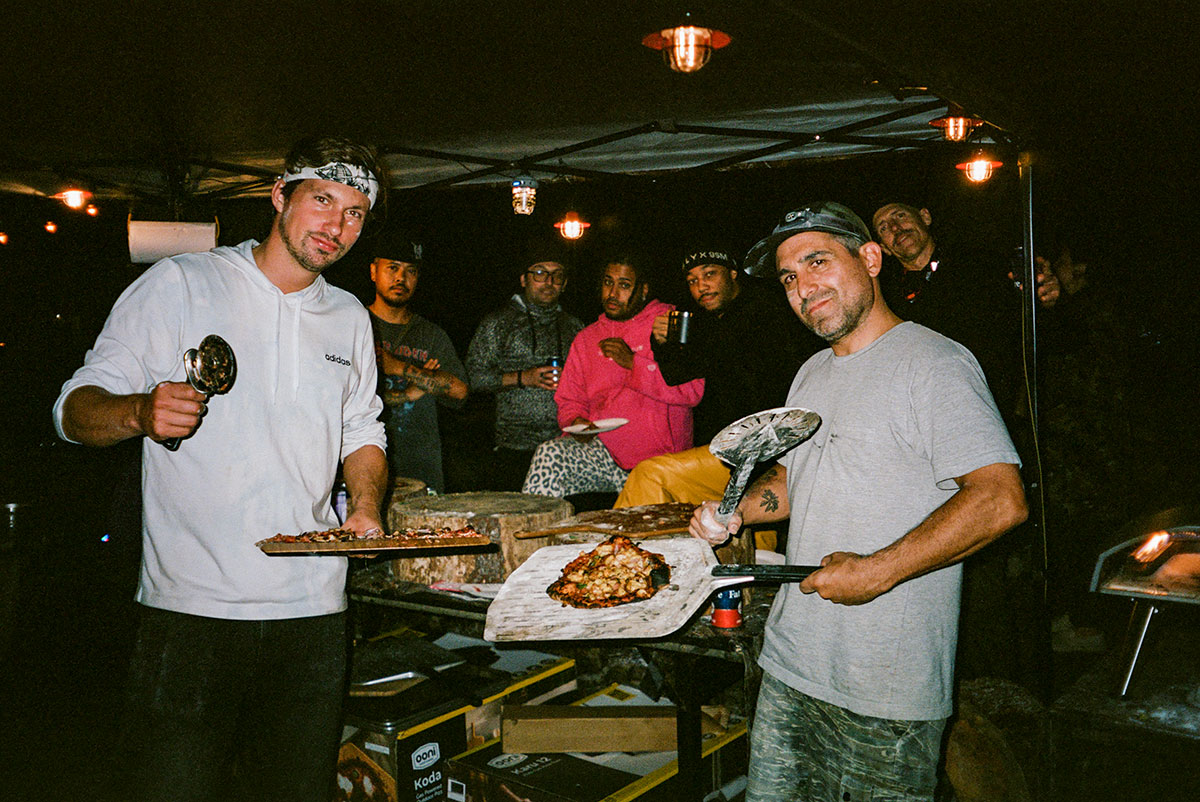 Pizza cook off challenge was ON! Rangers Matt & Larry declared the winner and Team Noice ended up on top!
Lots of very unique pizzas were created…And even some incredible calzones! Cabot Cheese for the WIN!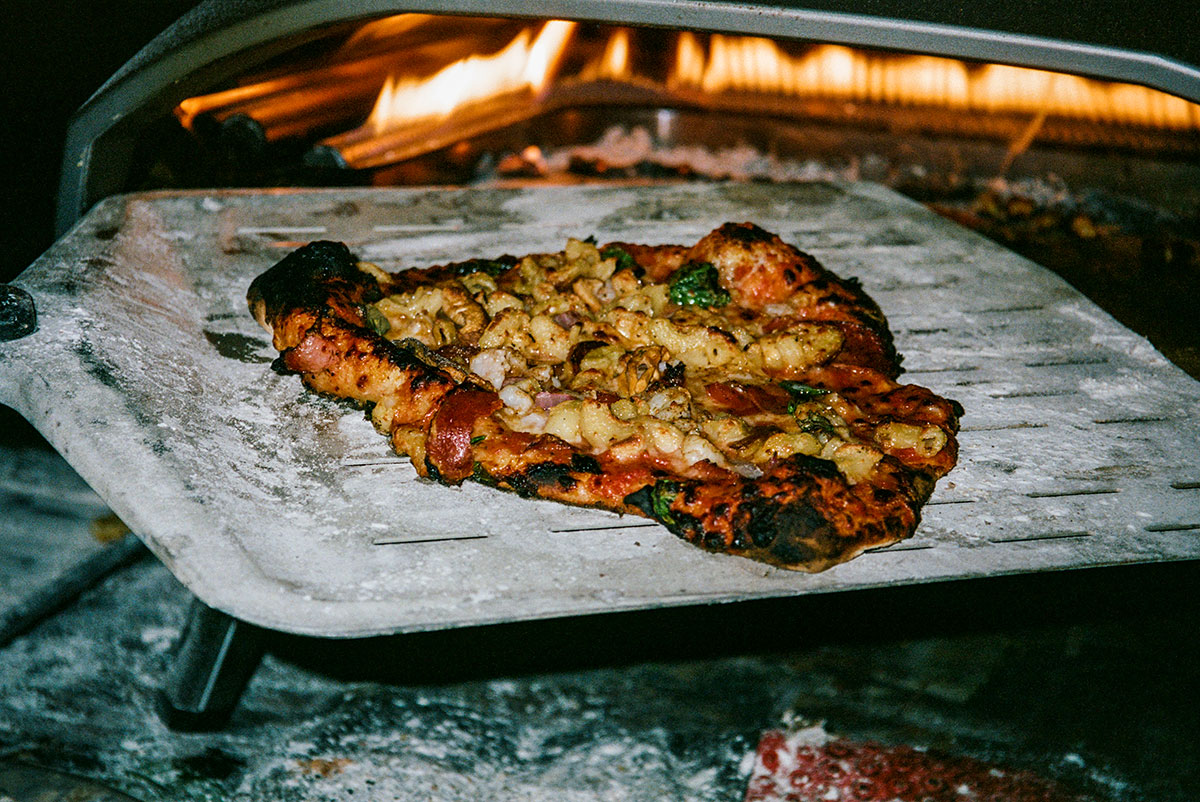 WINNER!!!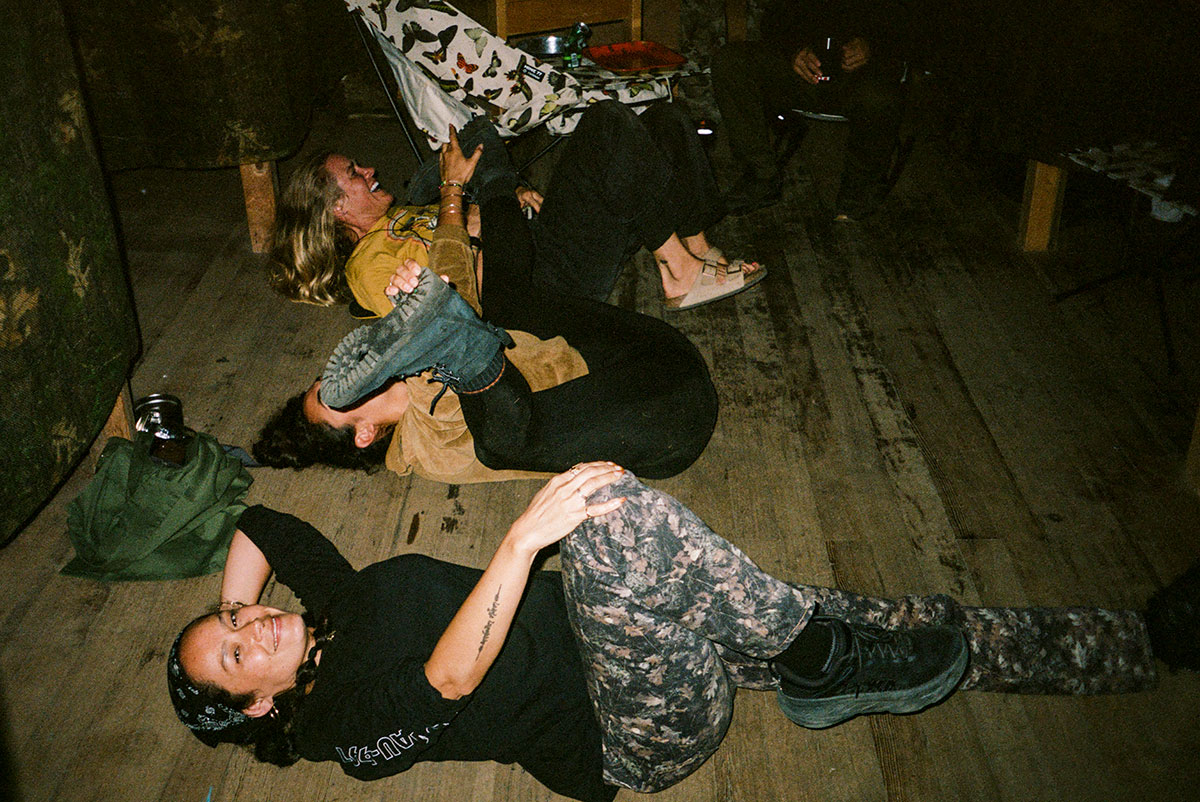 Midnight Stretch!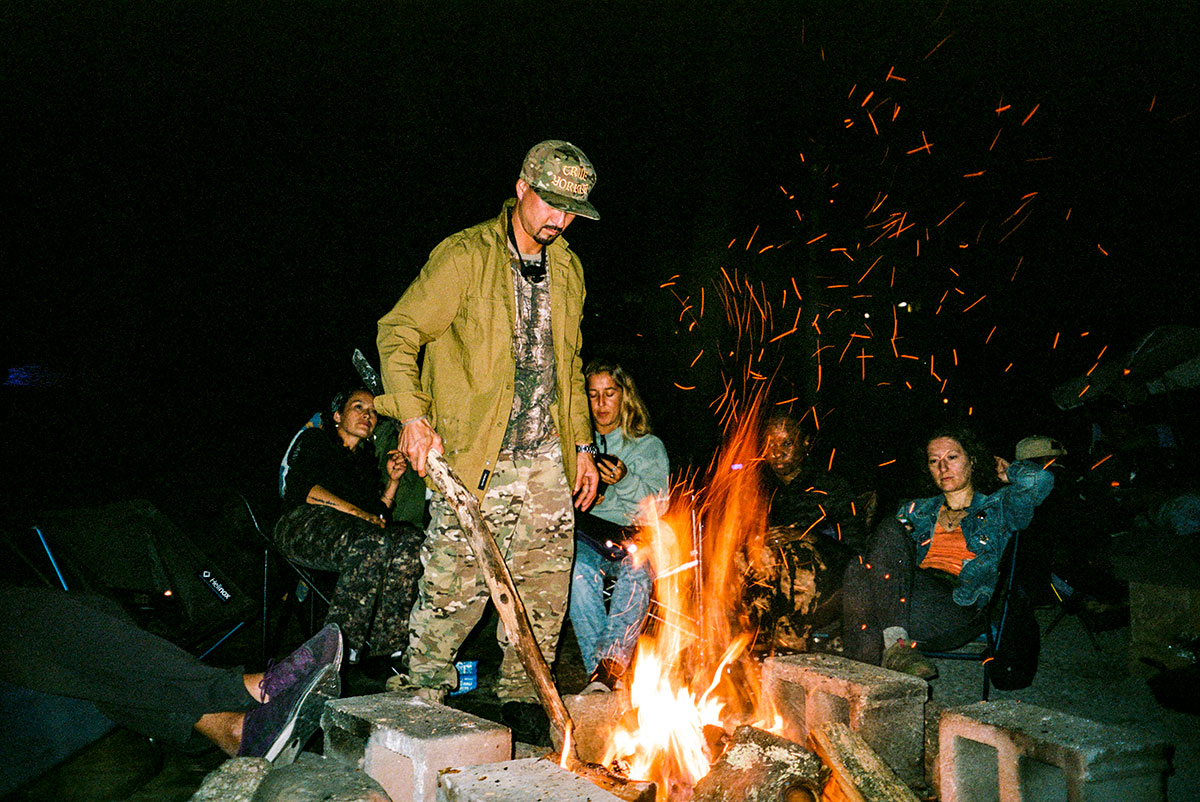 Spark Up! Fire Master Akira kept us LIT!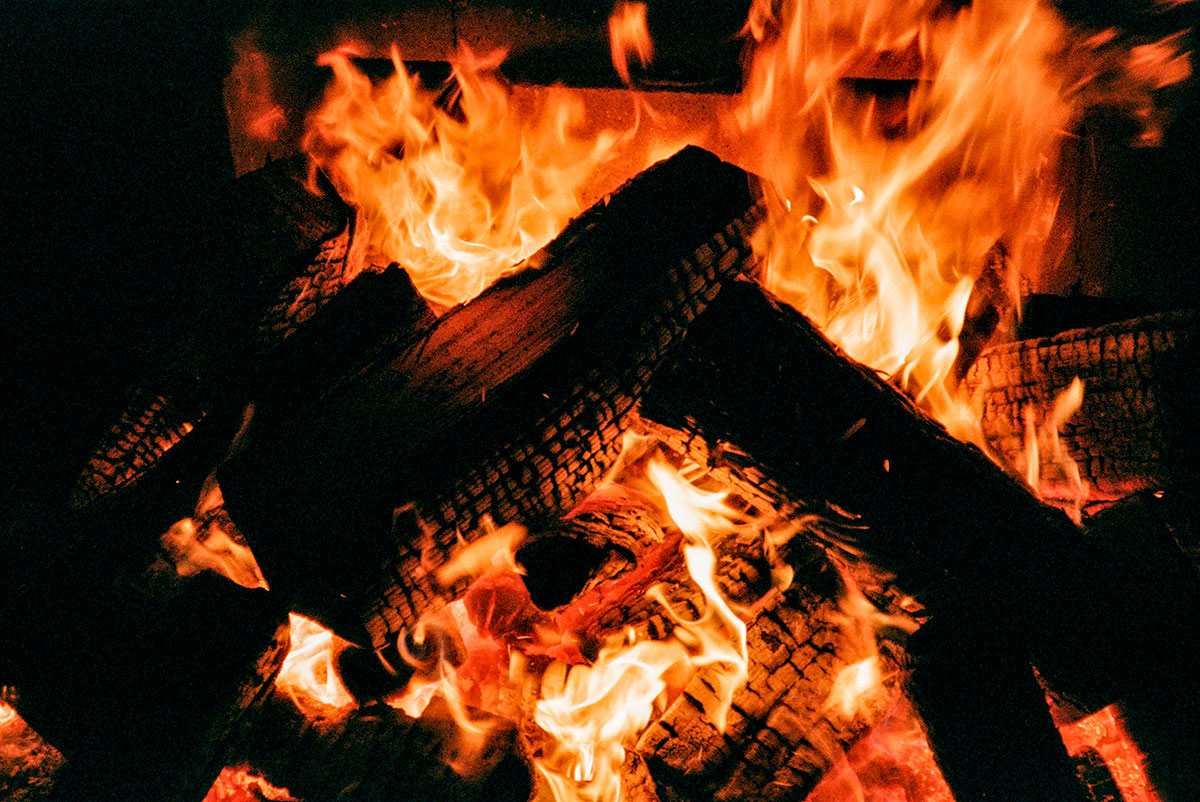 Lava Logs!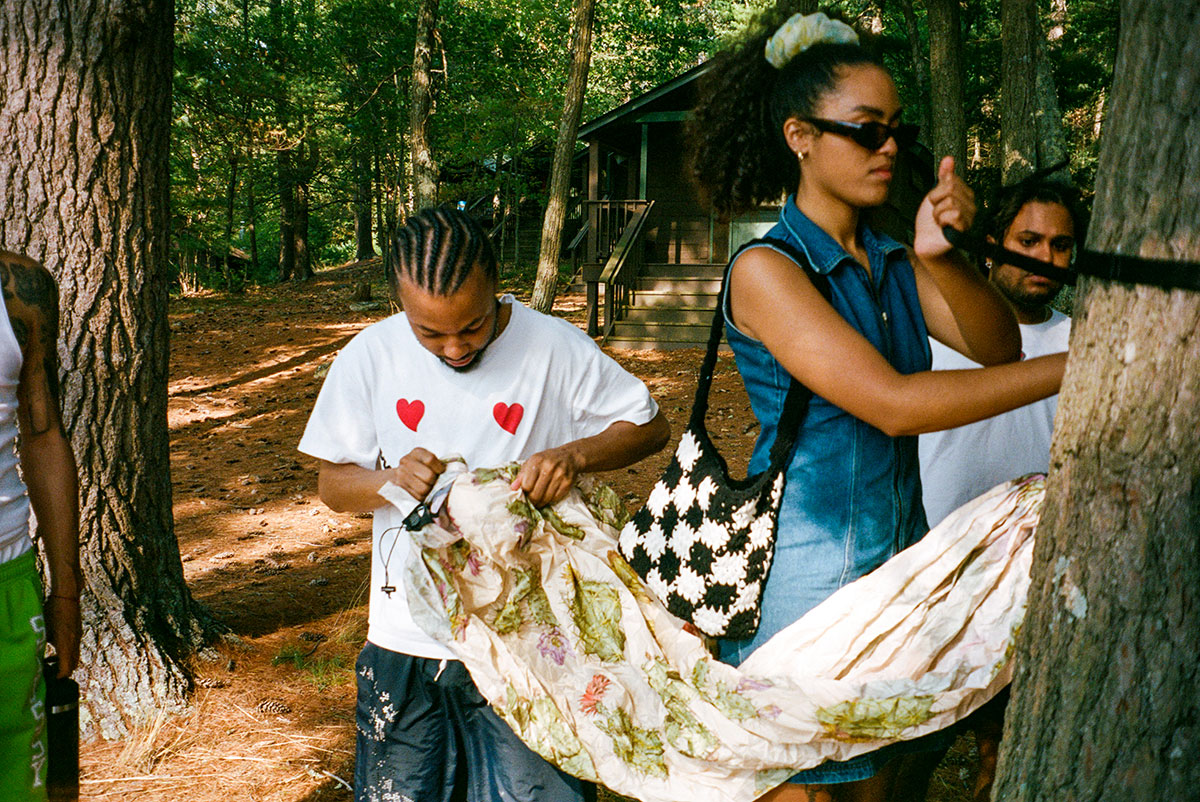 More Rigging Badges were being earned!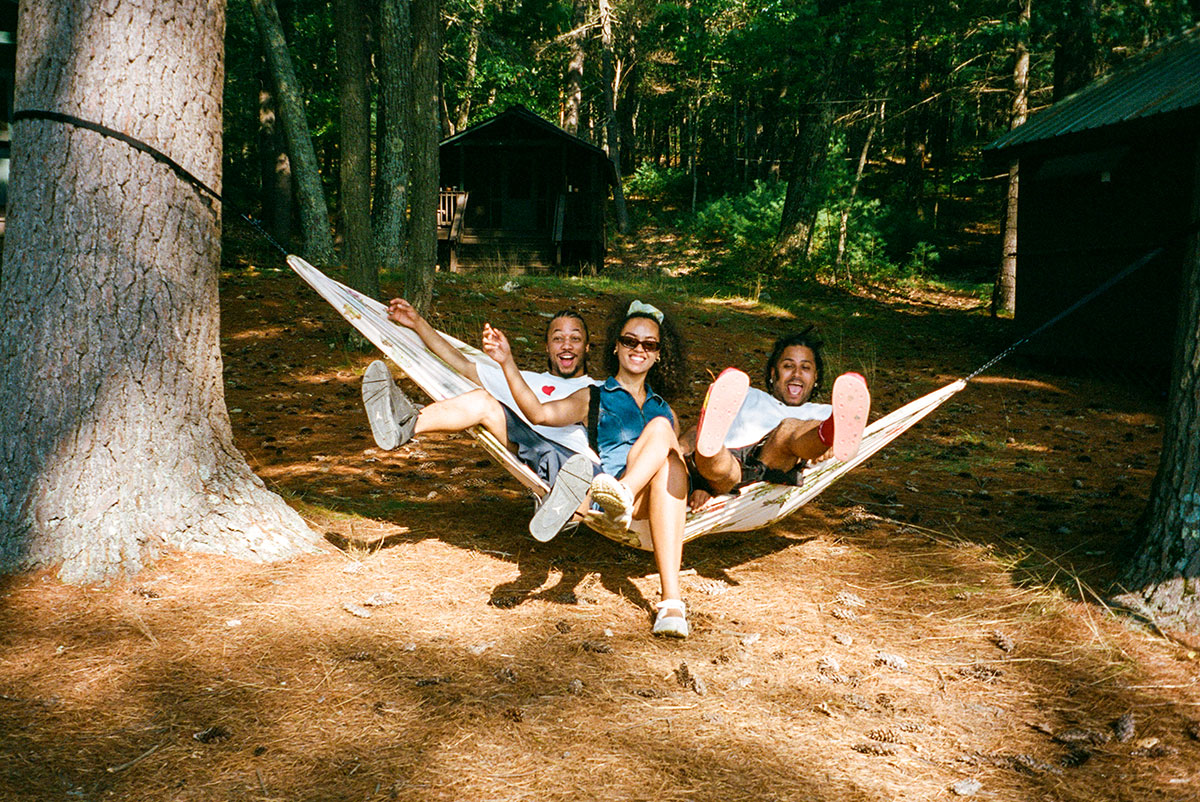 K$ace, Yazmine + Thermal EARNED IT!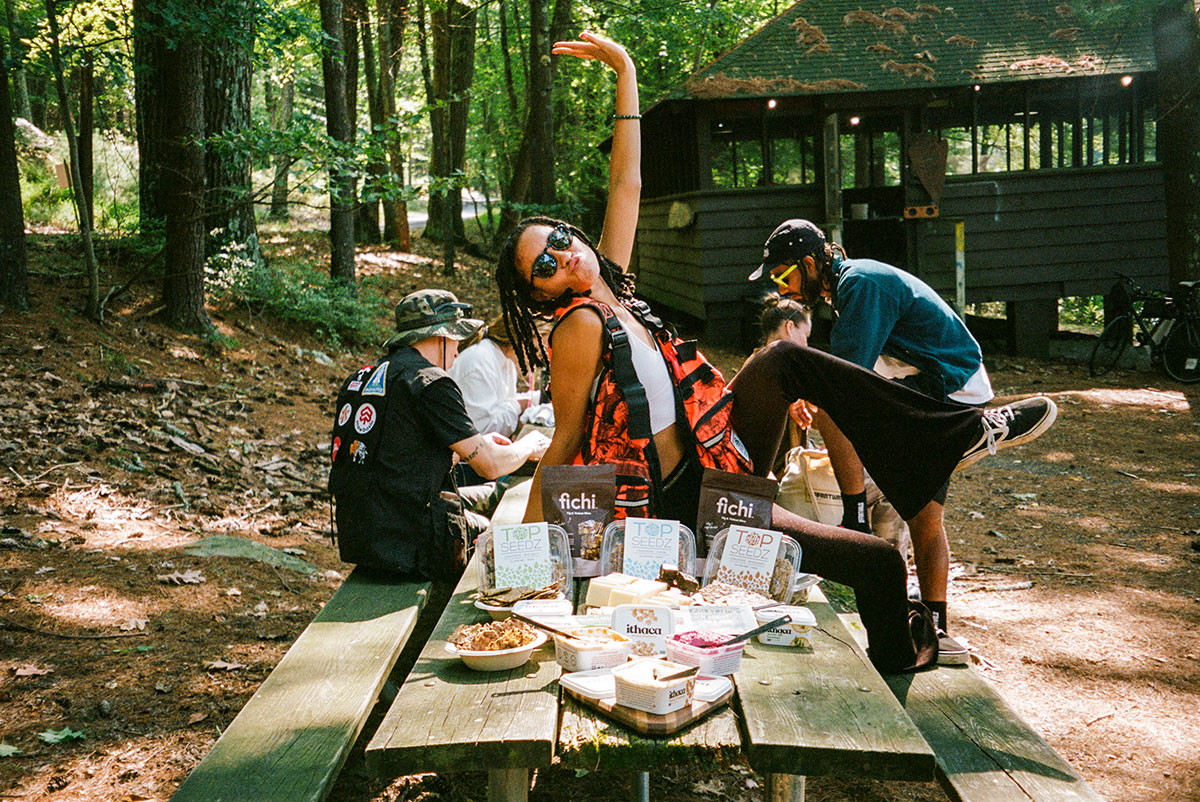 Snack platters were looking bountiful! Major Thanks to Top Seedz, Ithaca Hummus & Fichi for keeping us healthy and nourished!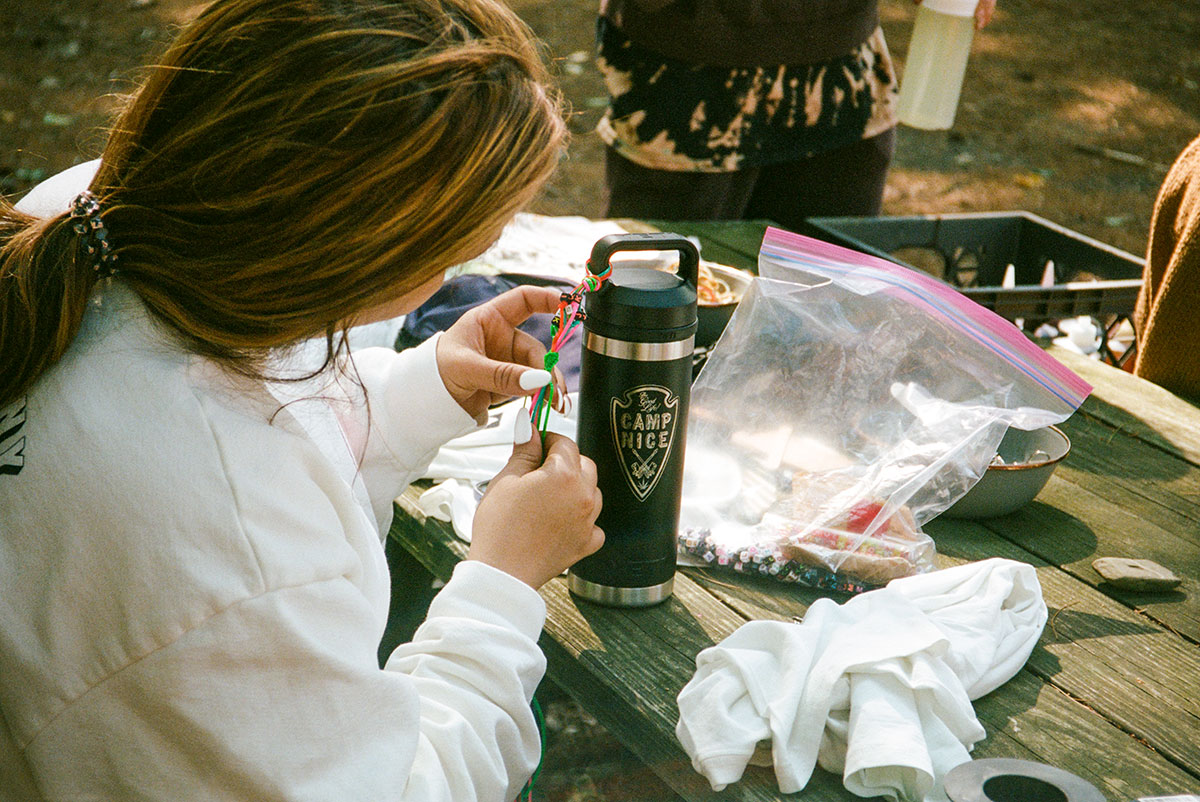 The creative juices were flowing as campers customized their Yeti x Camp Nice Ramblers at Arts & Crafts.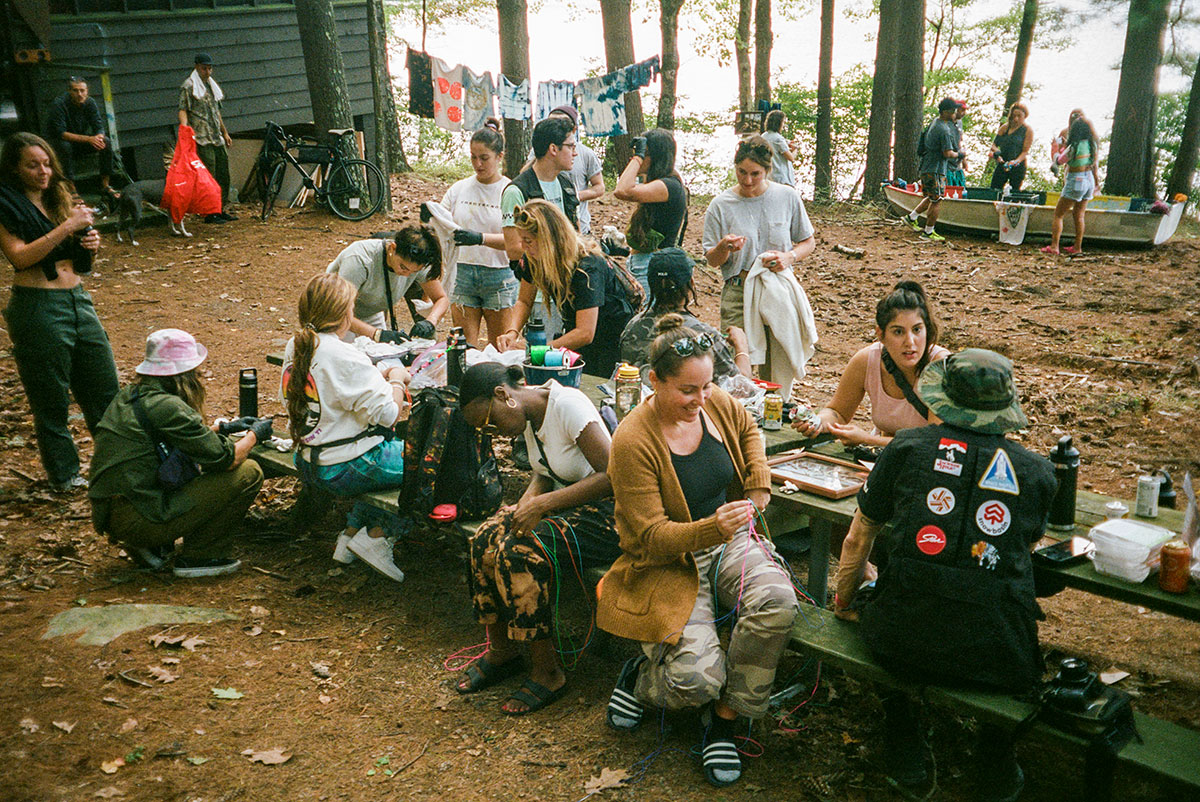 Creating together in nature really feeds the mind & soul.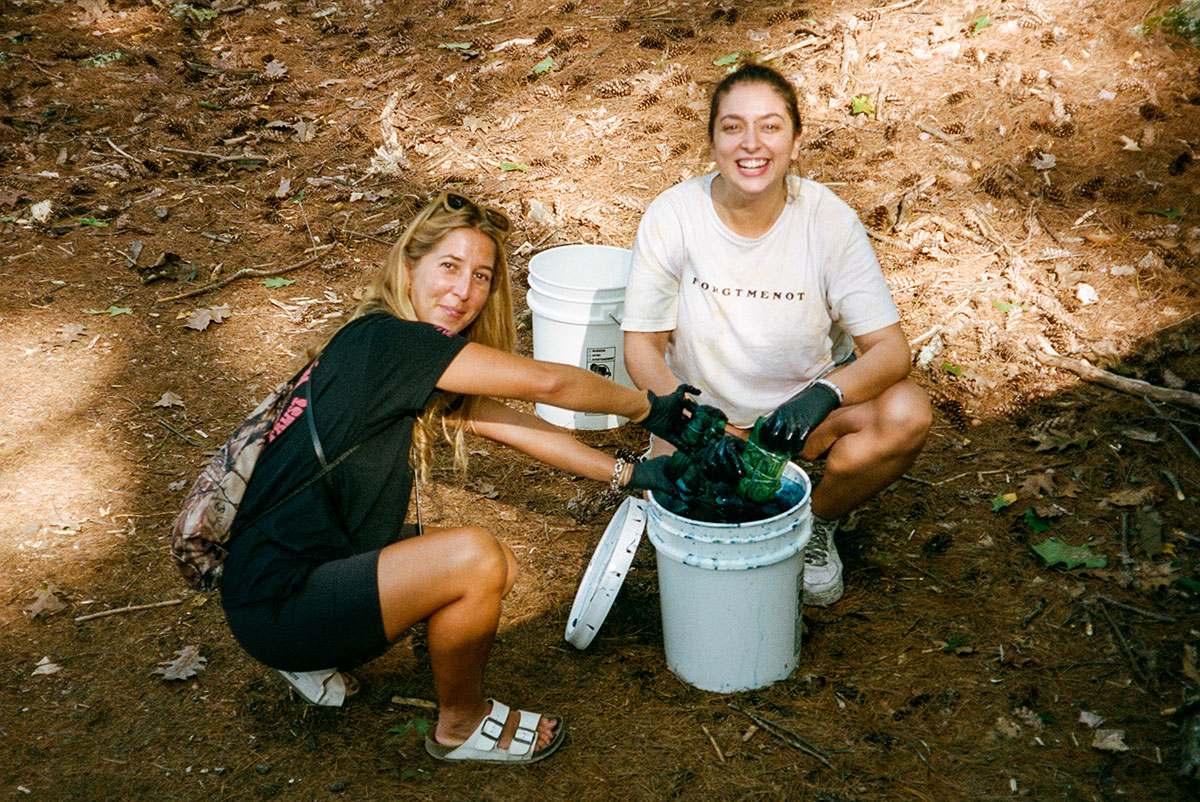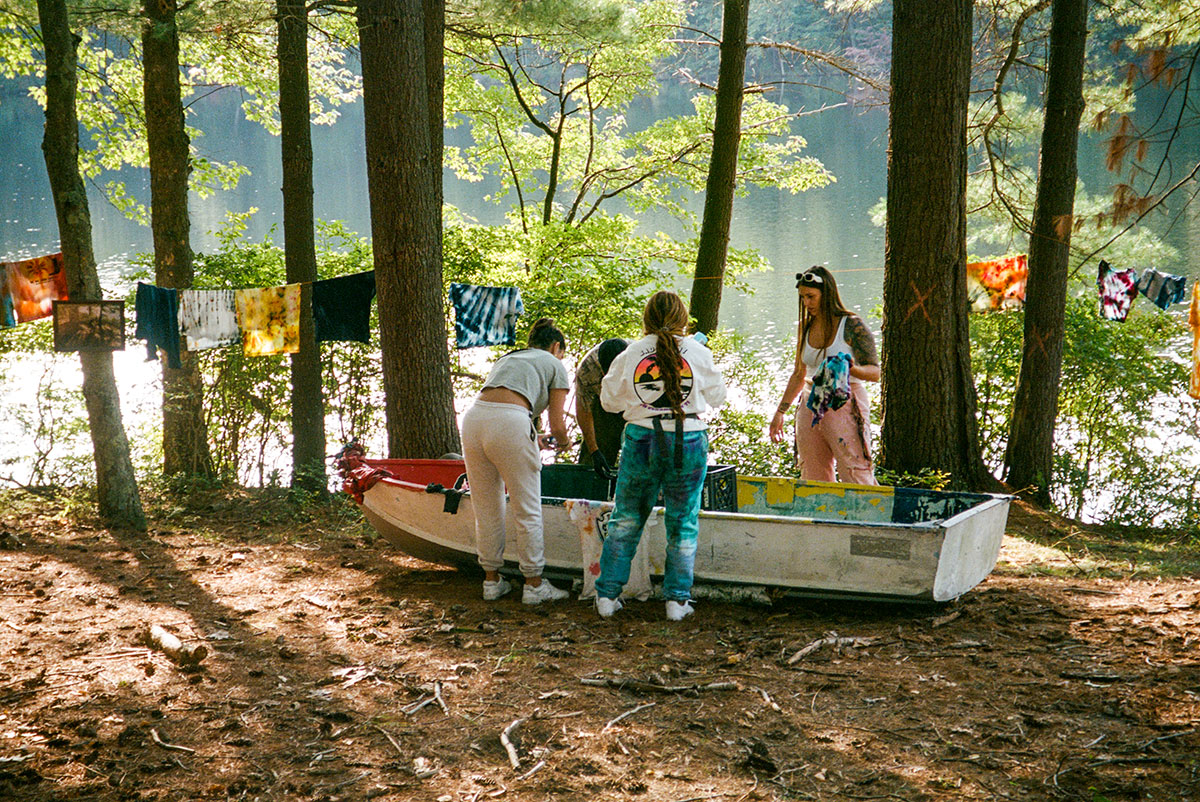 Colorful canvases adorned the trees everywhere we looked. It was a Wonderland of Creativity!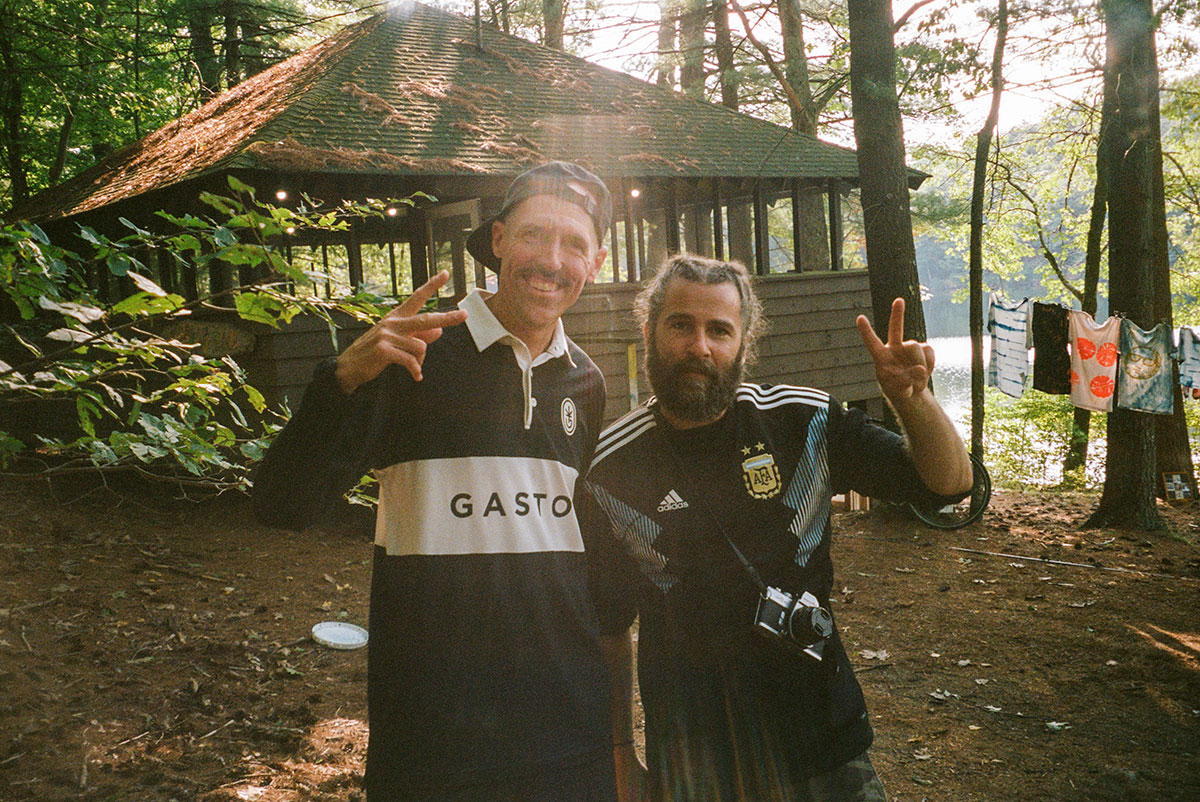 Peace Blotto & Tomas…Vermont Represent!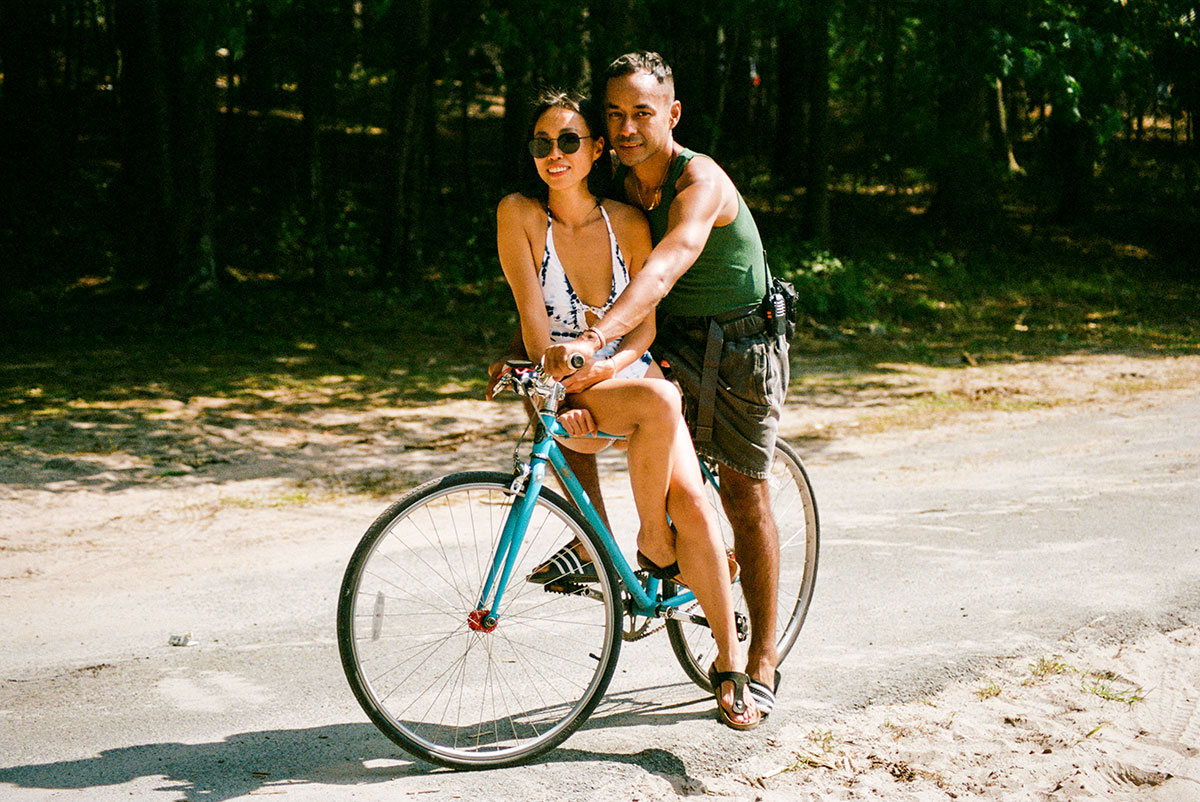 Love was in the air…Waichi & Vlad know how to make it nice!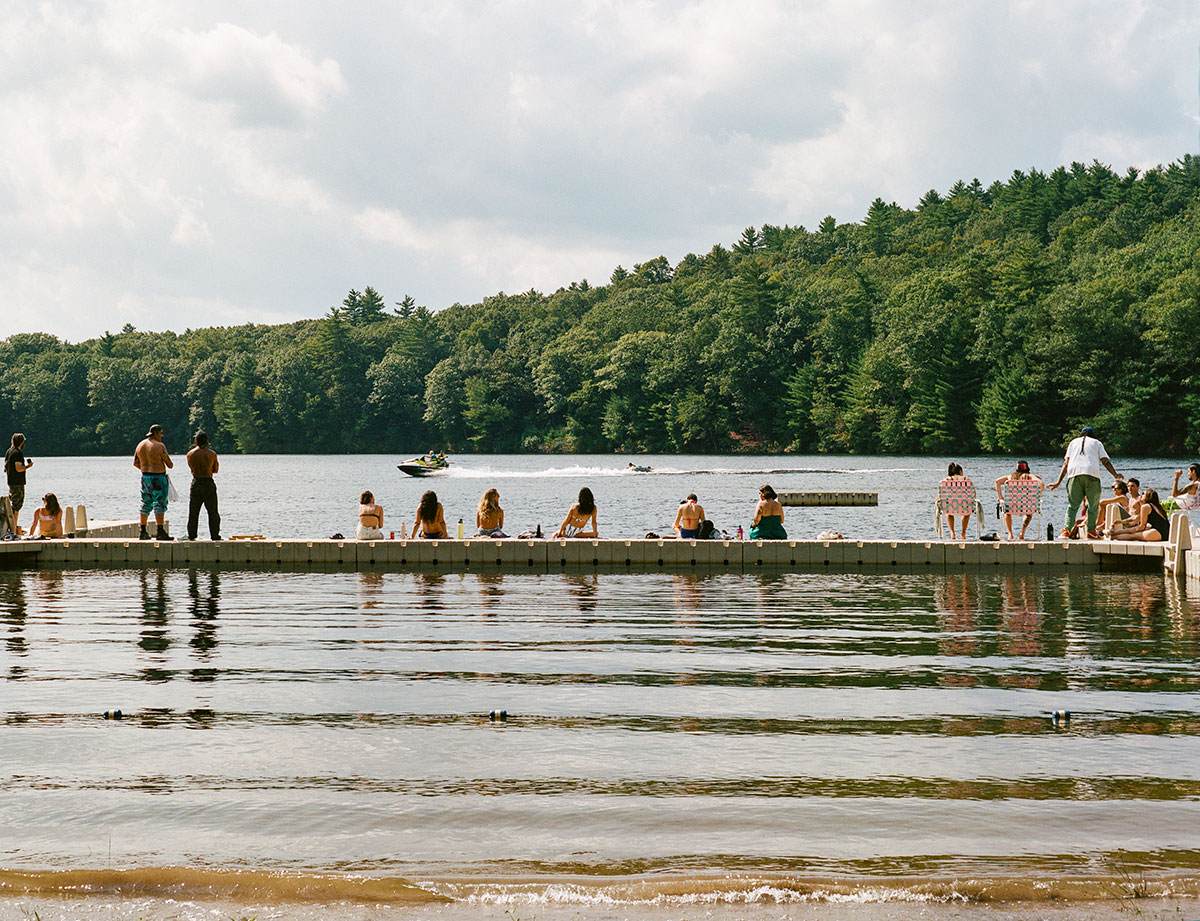 Waterfront was OPEN! Last of the Warm Daze.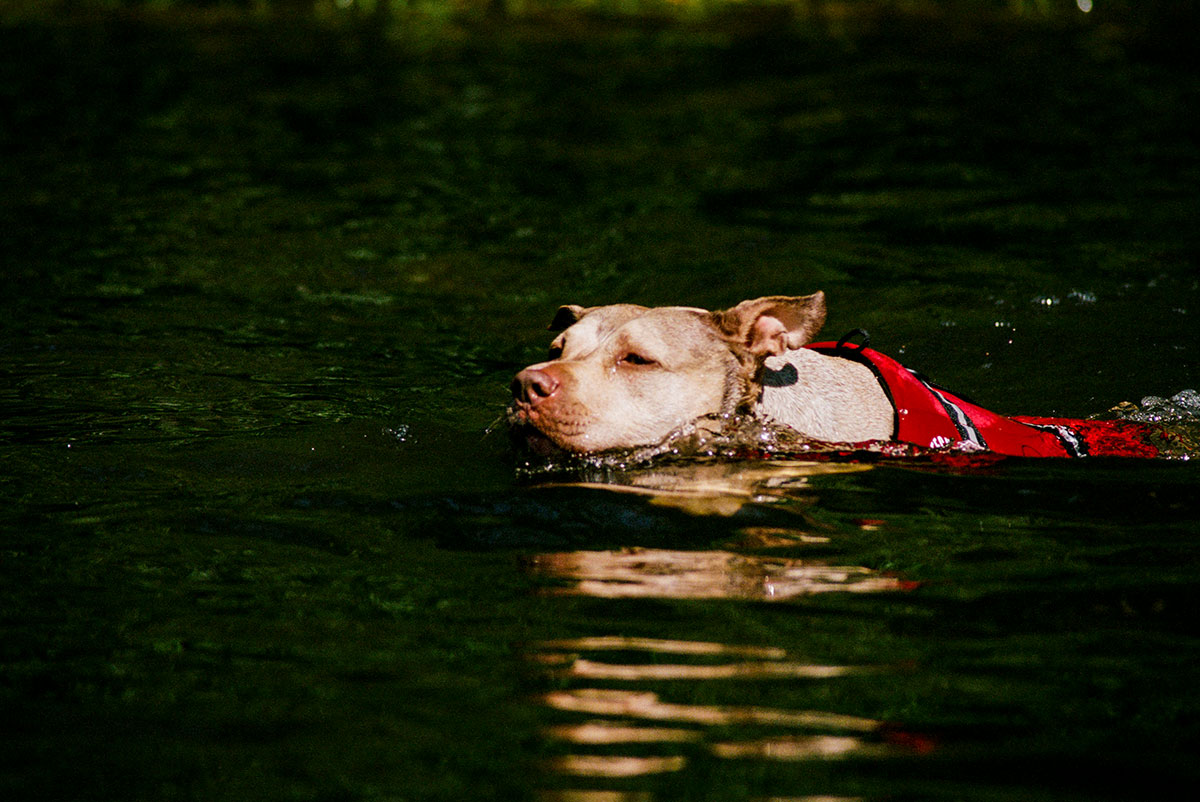 Kenga earned his Mermaid Badge!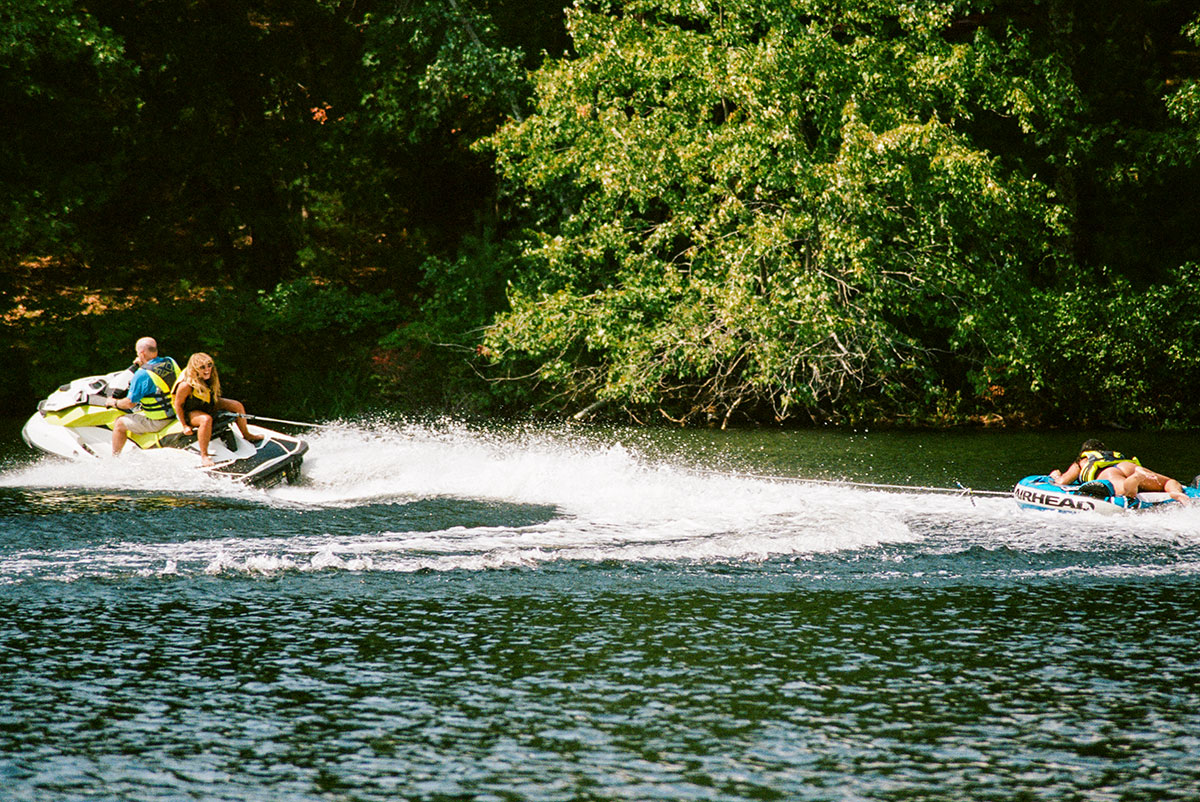 Had to enjoy it to the fullest!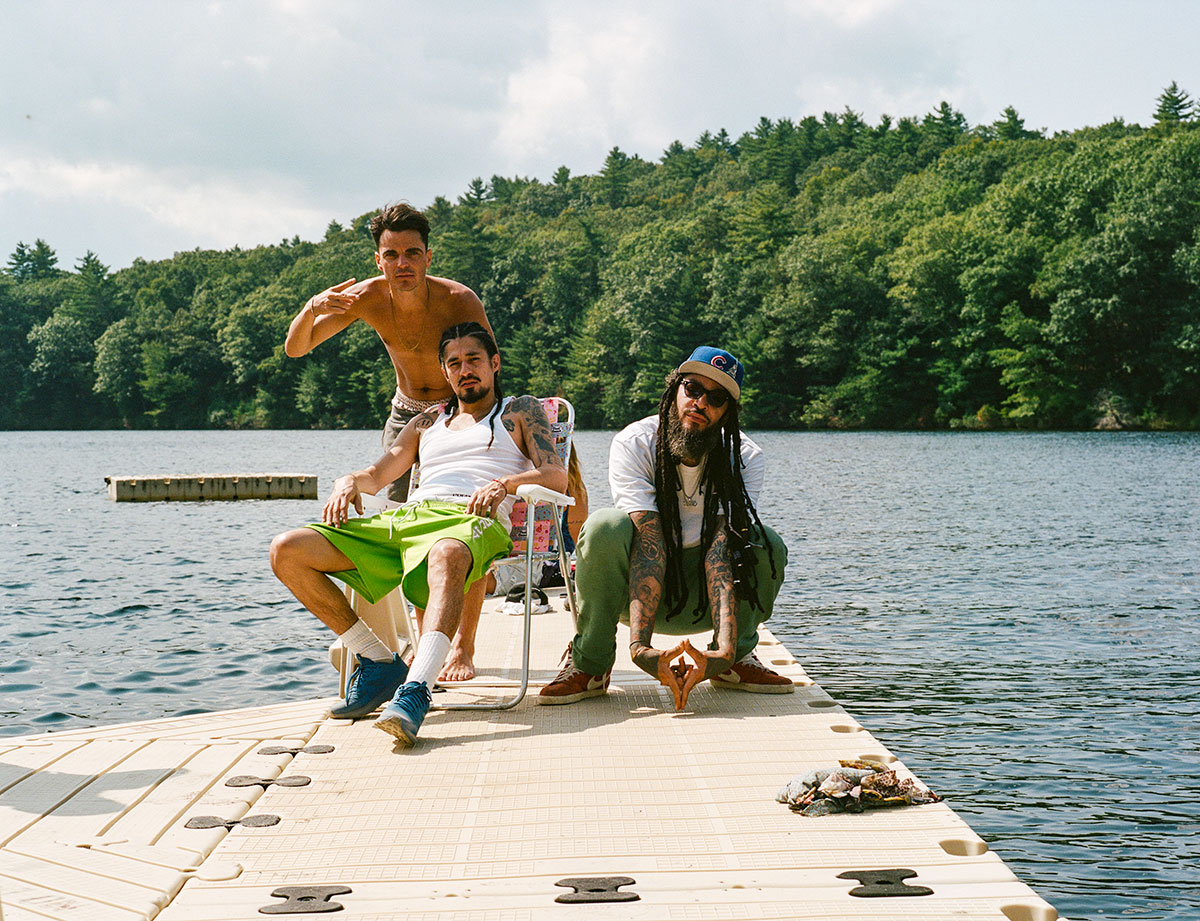 Travie has a Posse! Lake Life with Gil & Fernando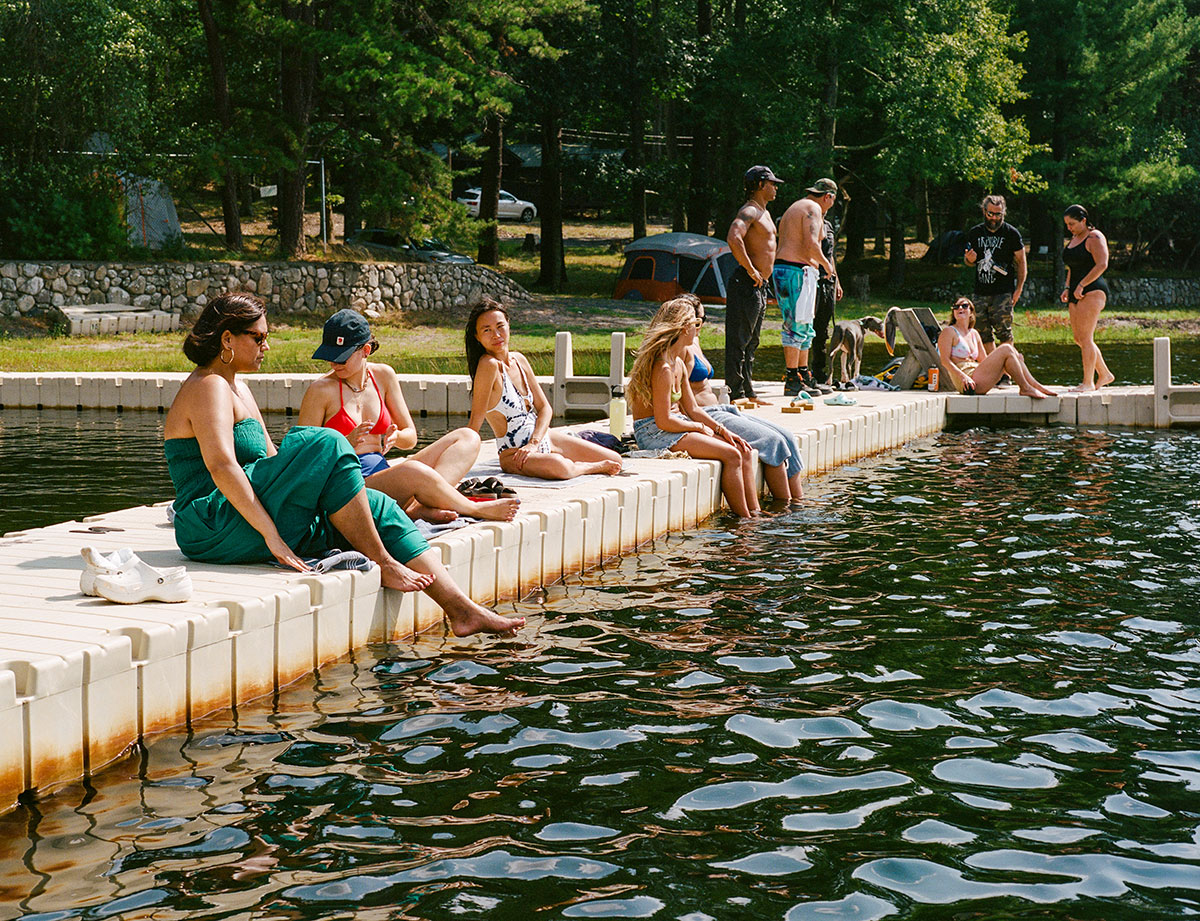 Dock Vibes
Boat Time!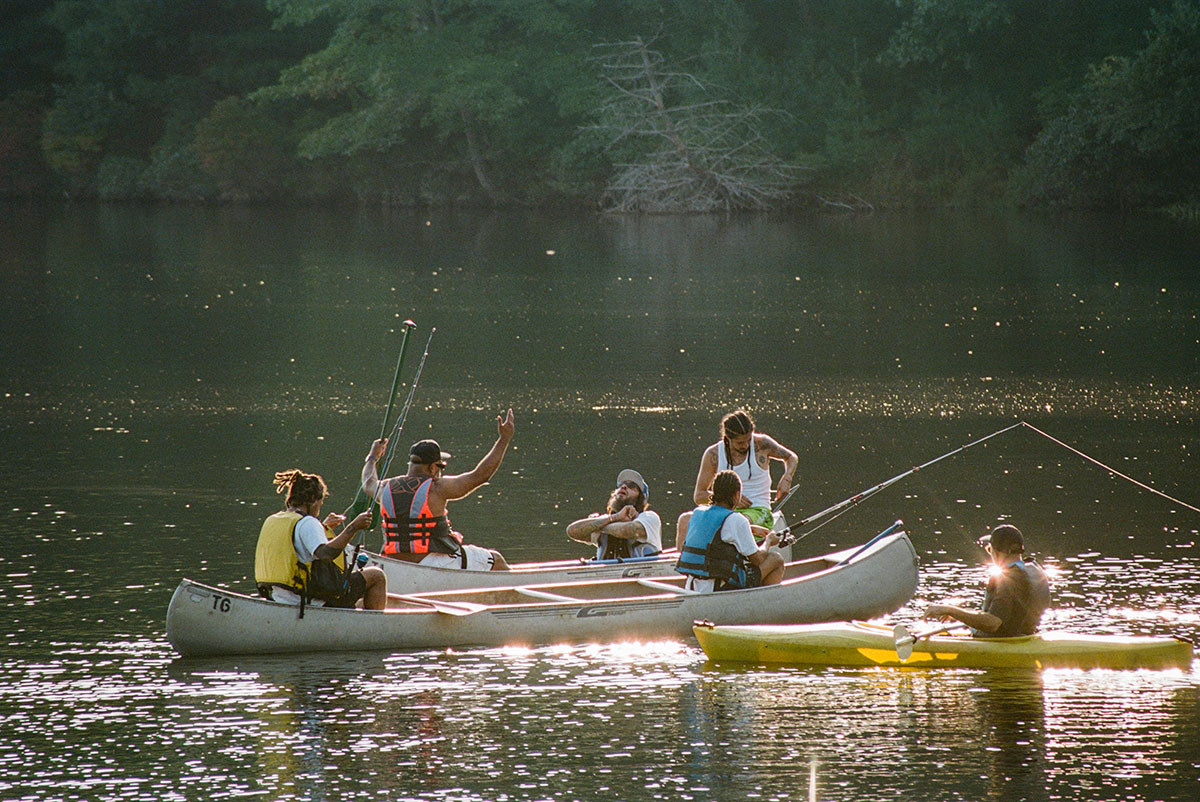 We all felt blessed!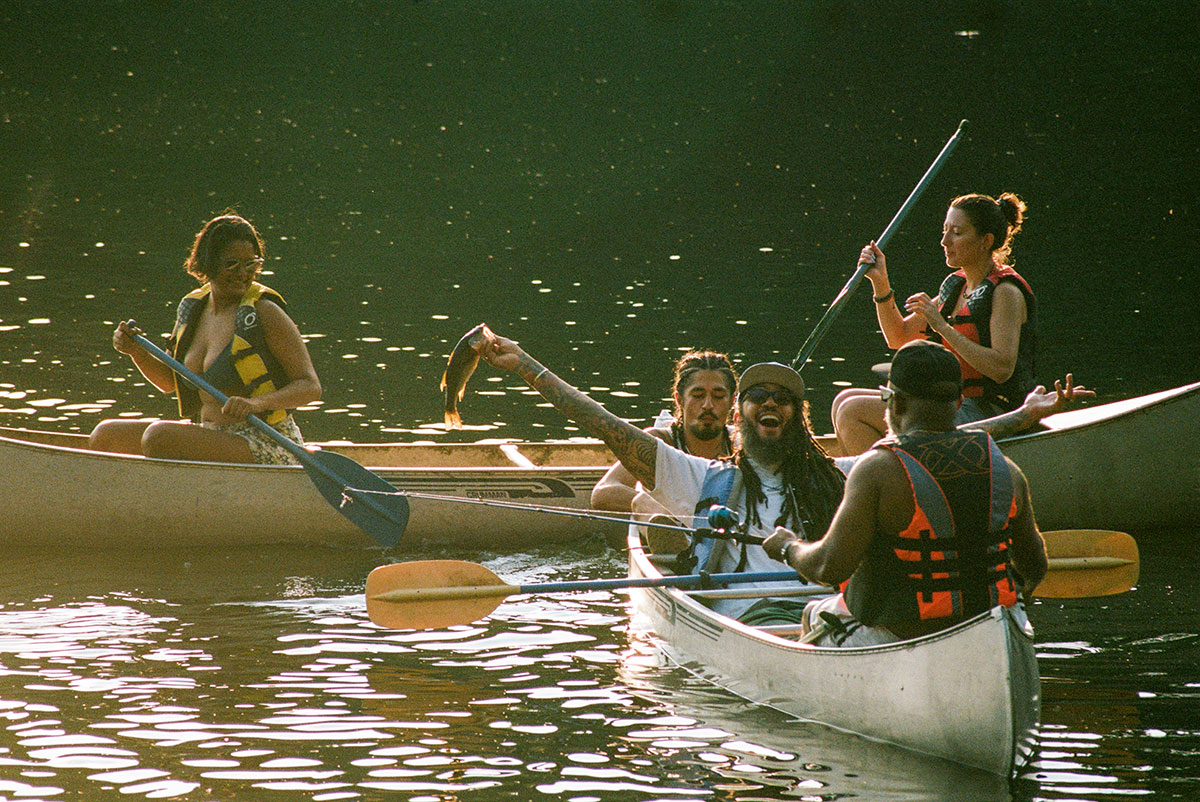 Fishing Badge EARNED!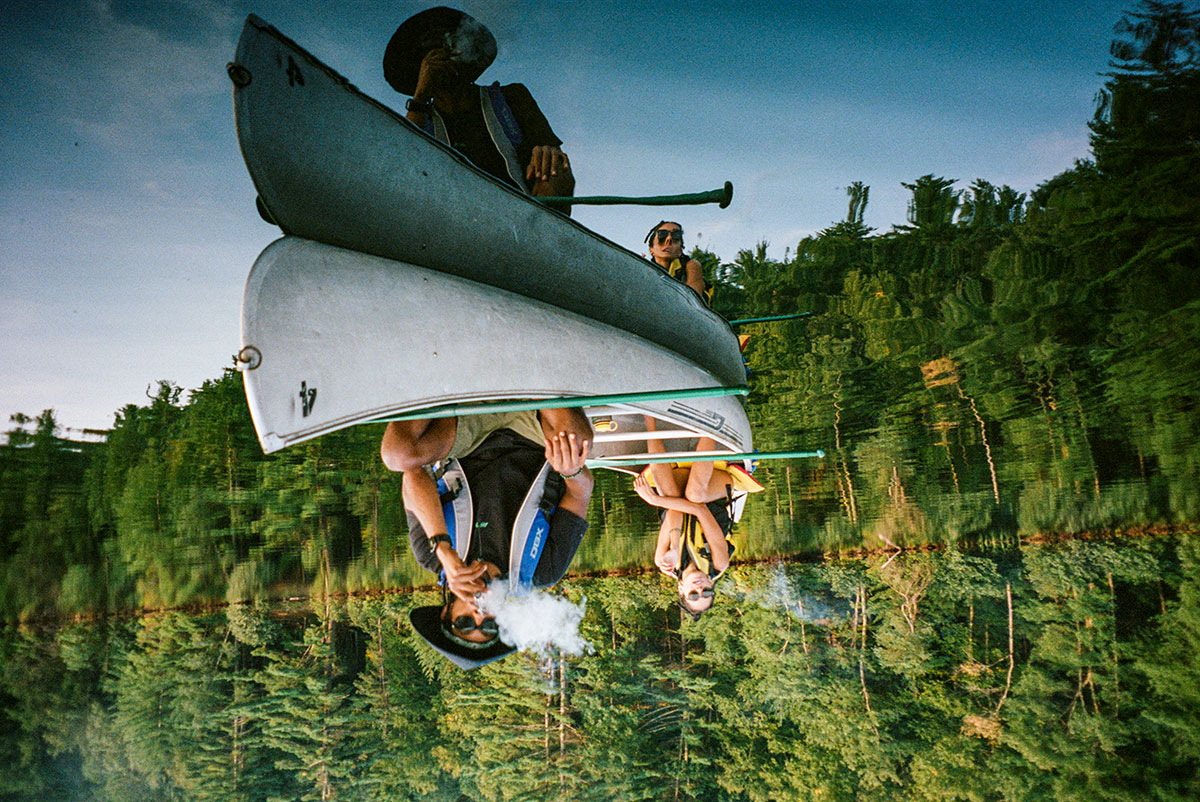 The Chill Upside Down World!
GrillMaster Andy cheffed it up for the troops!
Araña had the color coordinated set up!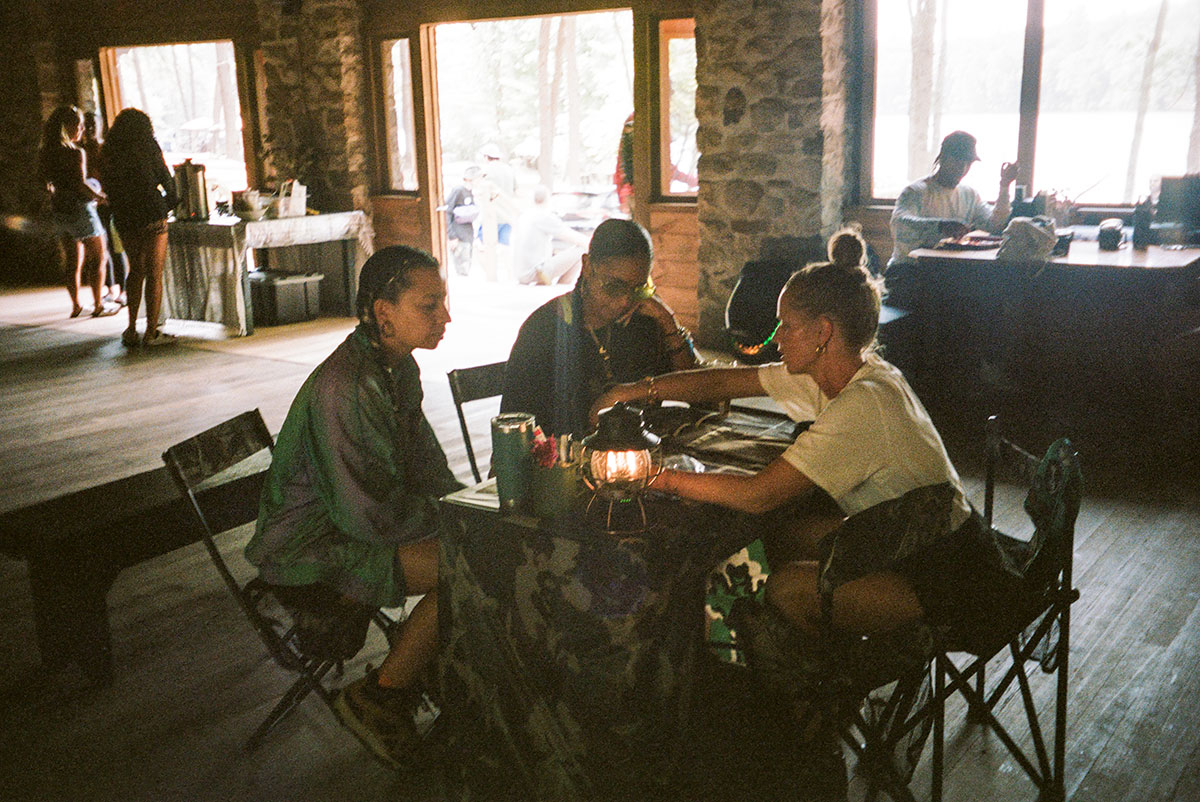 New arrivals…Welcome Jasmine & Shyvonne!
Special Delivery…WellNice Goodness! Welcome Rochelle!
Kia, Rochelle & Shana got their Mine 77 x Helinox Butterfly tents set up.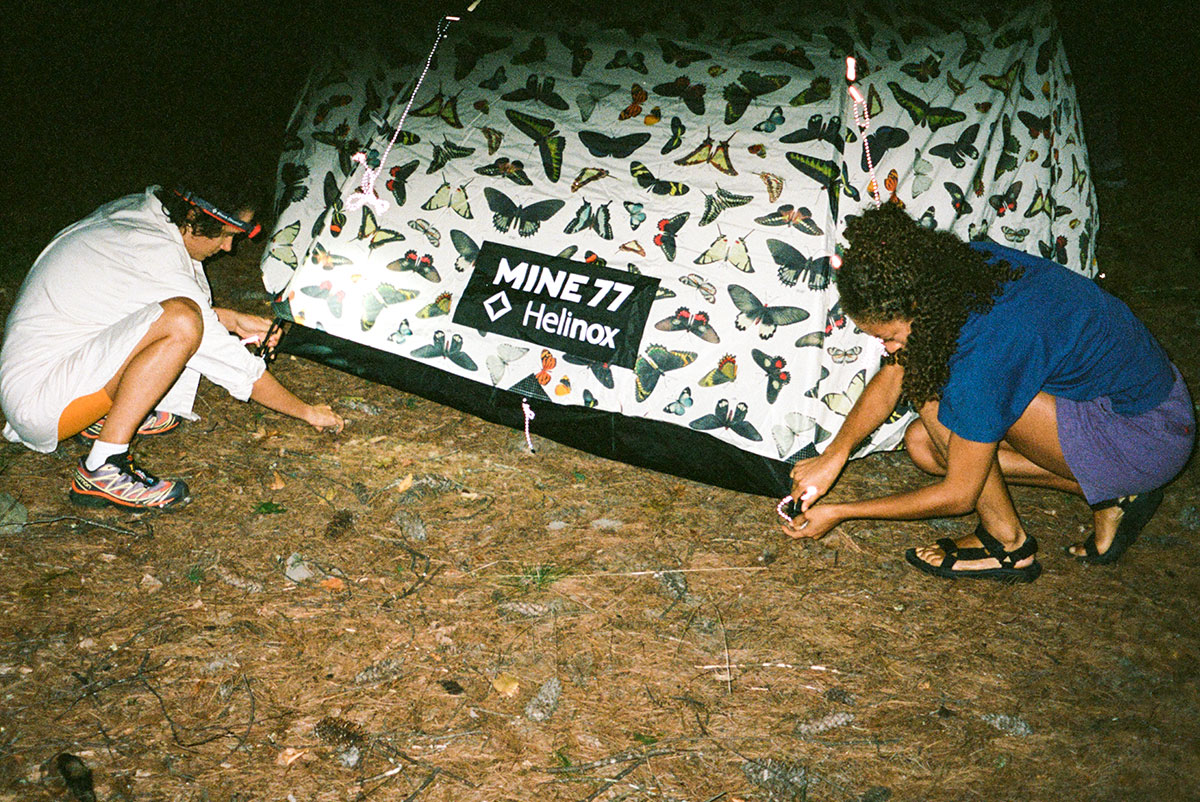 Home Sweet Home!
Fly Hendrix in the house!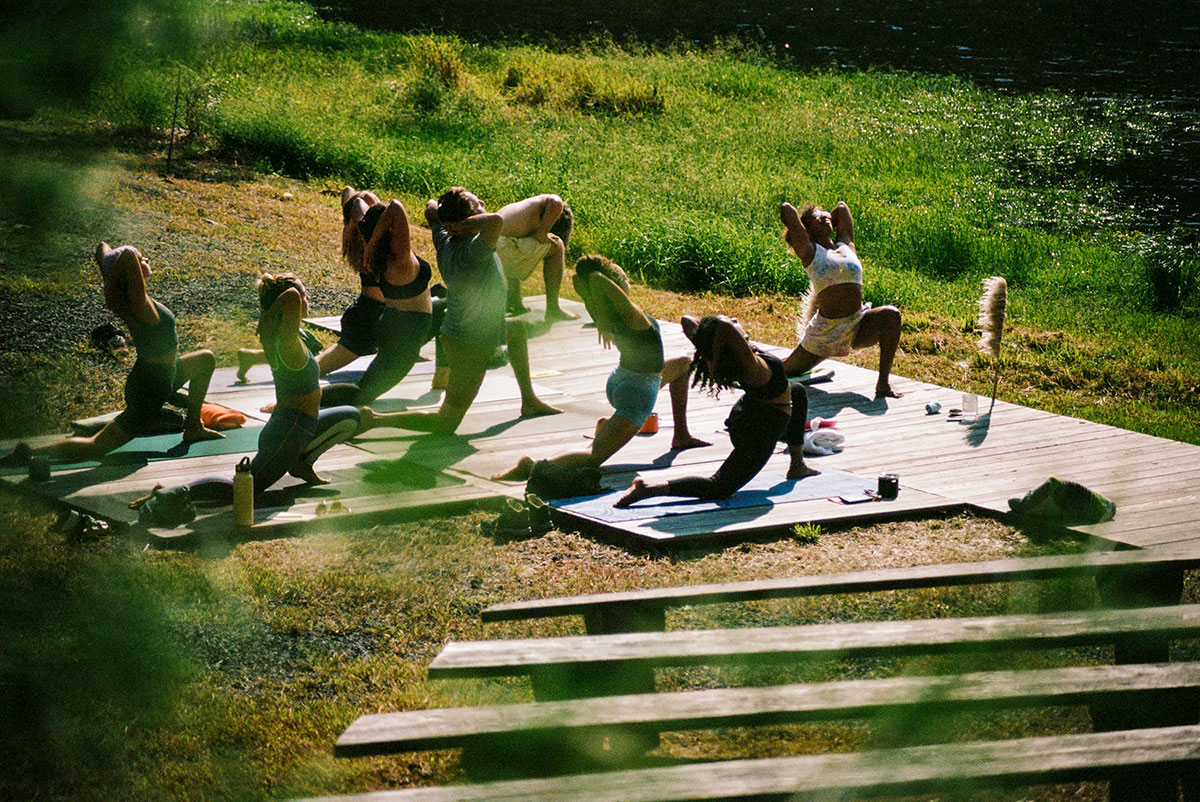 WellNice Sessions guided by our Wellness Goddess Miriam Parker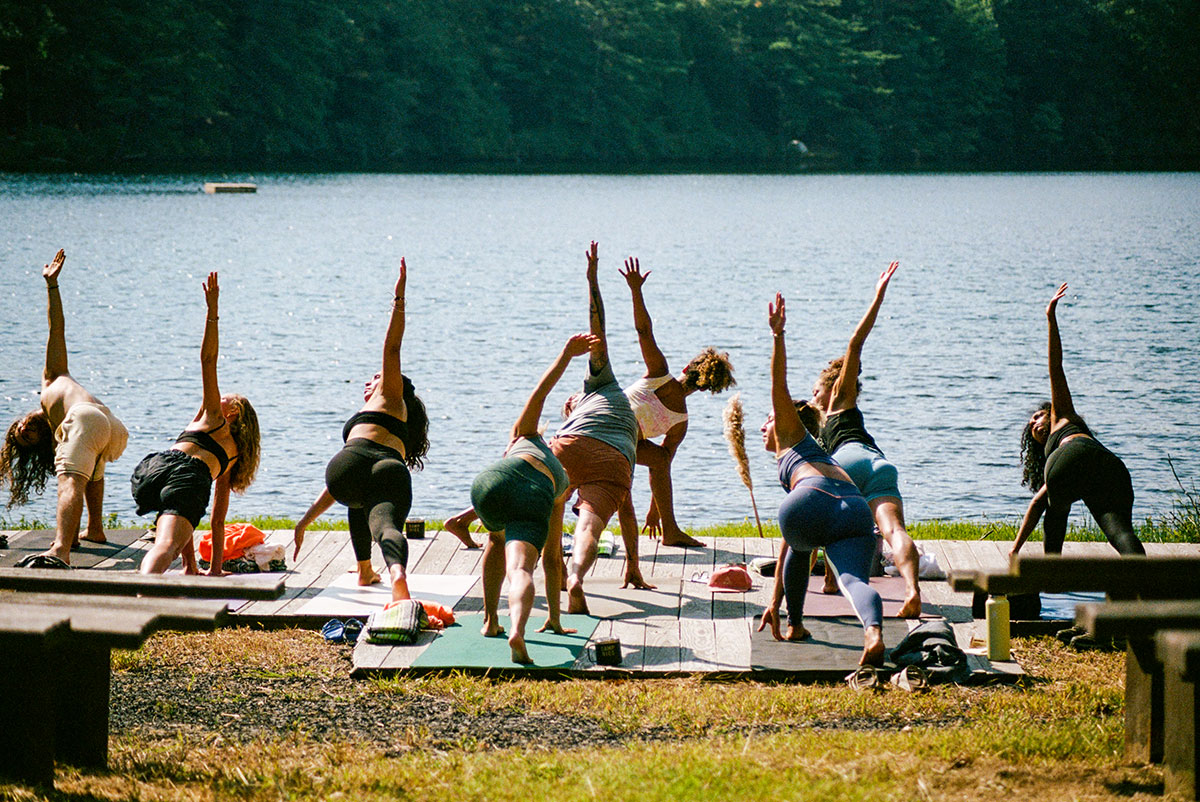 Reach for the sky!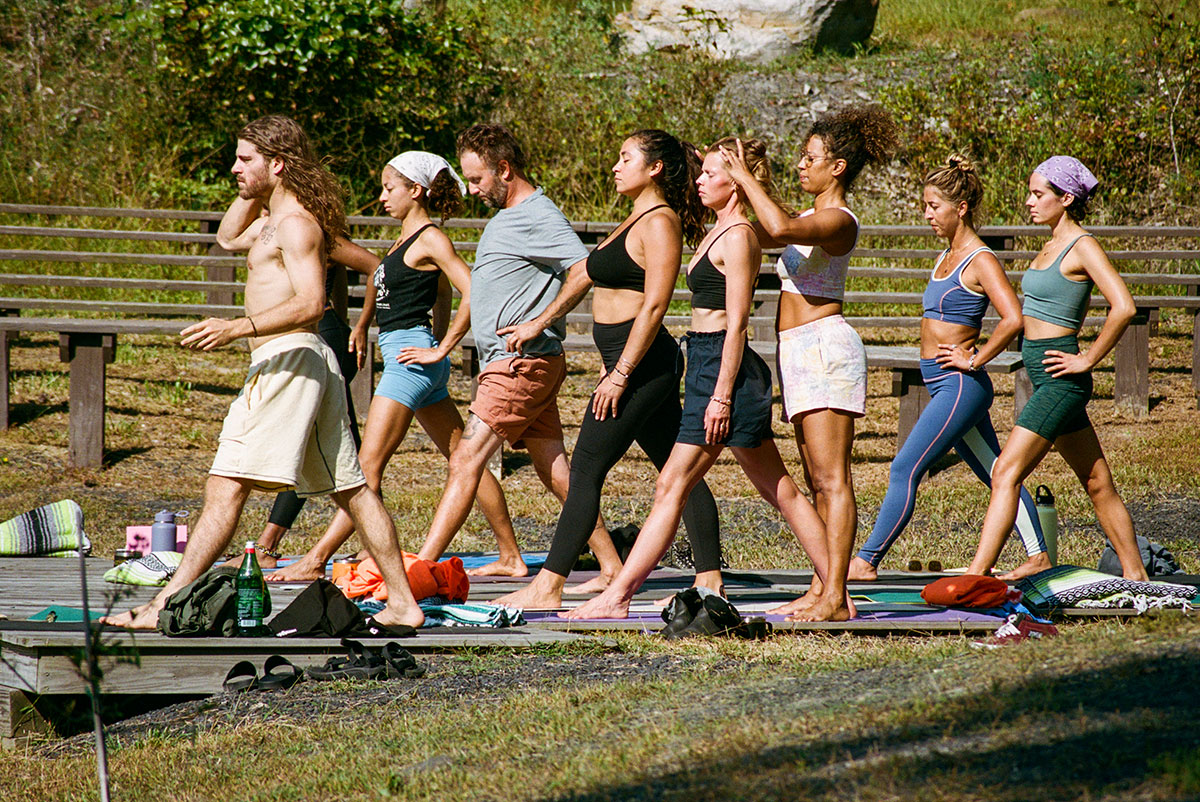 Alignment of the body and mind.
Camp Nice fits were now complete with the new Yeti mug & Burton hip pack!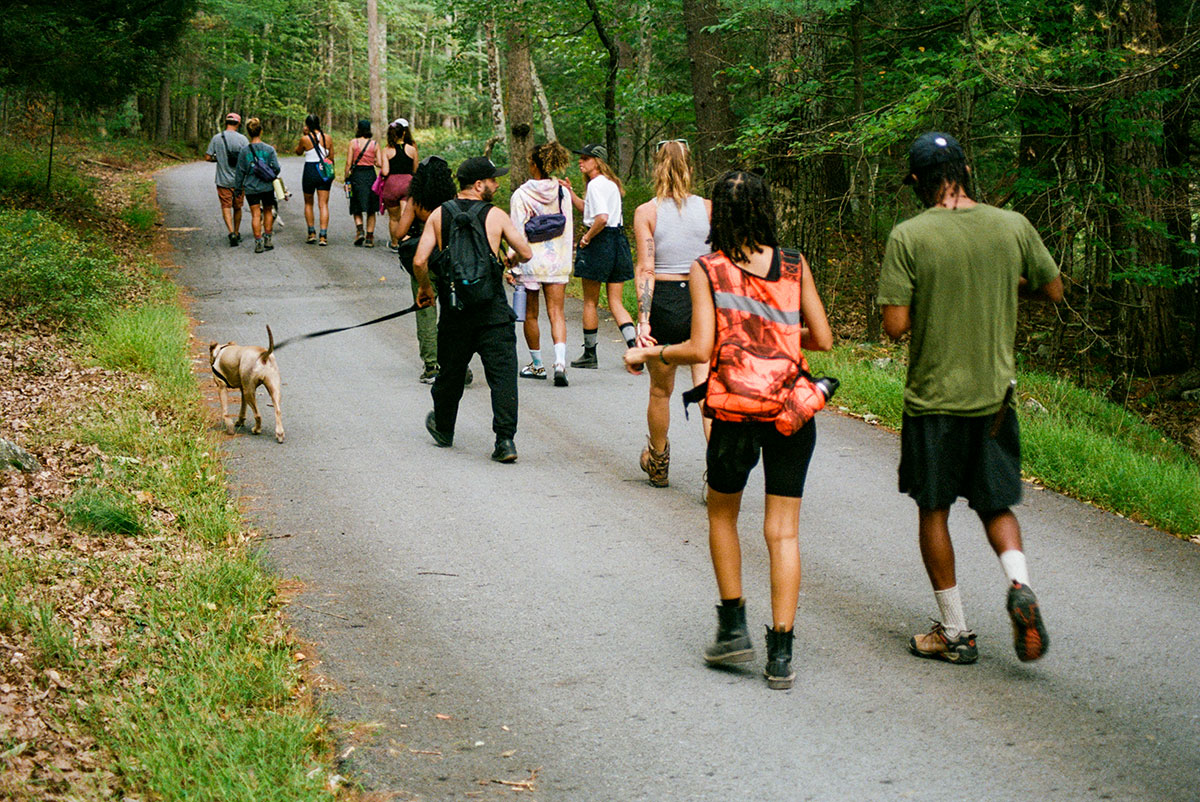 Foraging Crew was on a mission.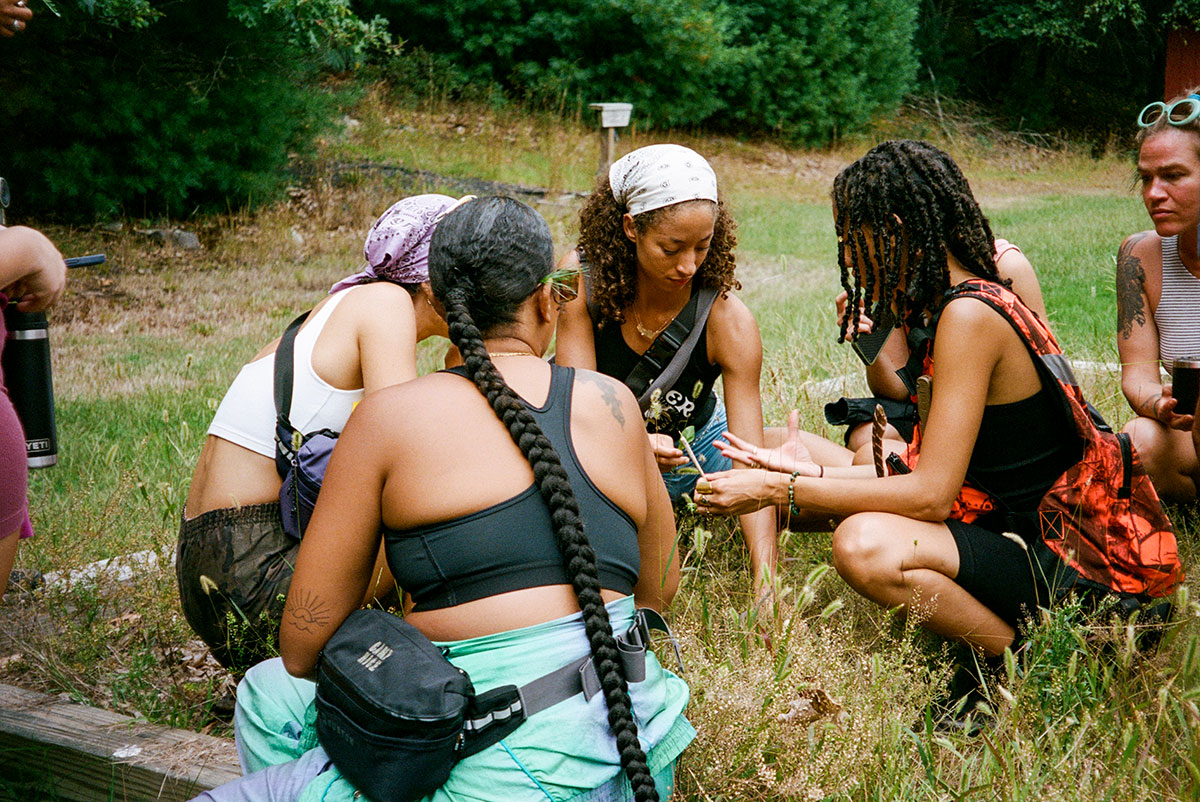 Rochelle led us along a nature walk to help us identify some local plant life.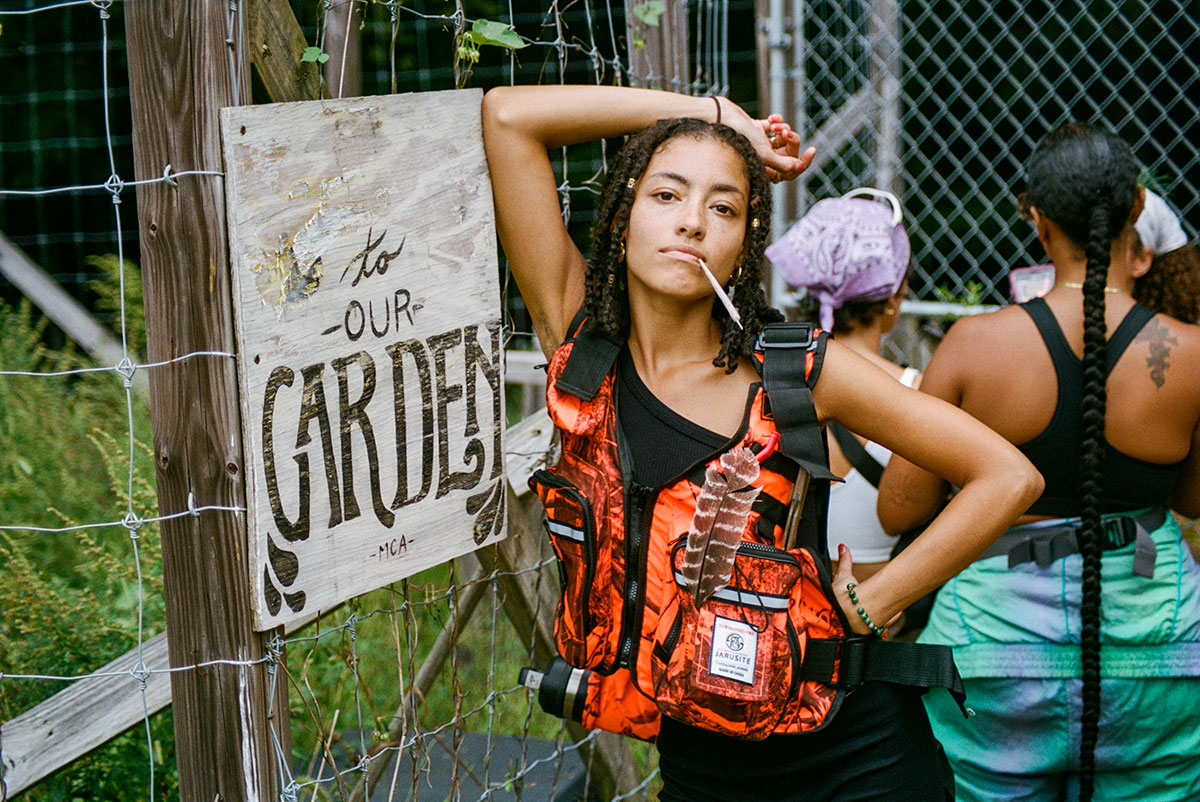 Aya was proud to be plant based!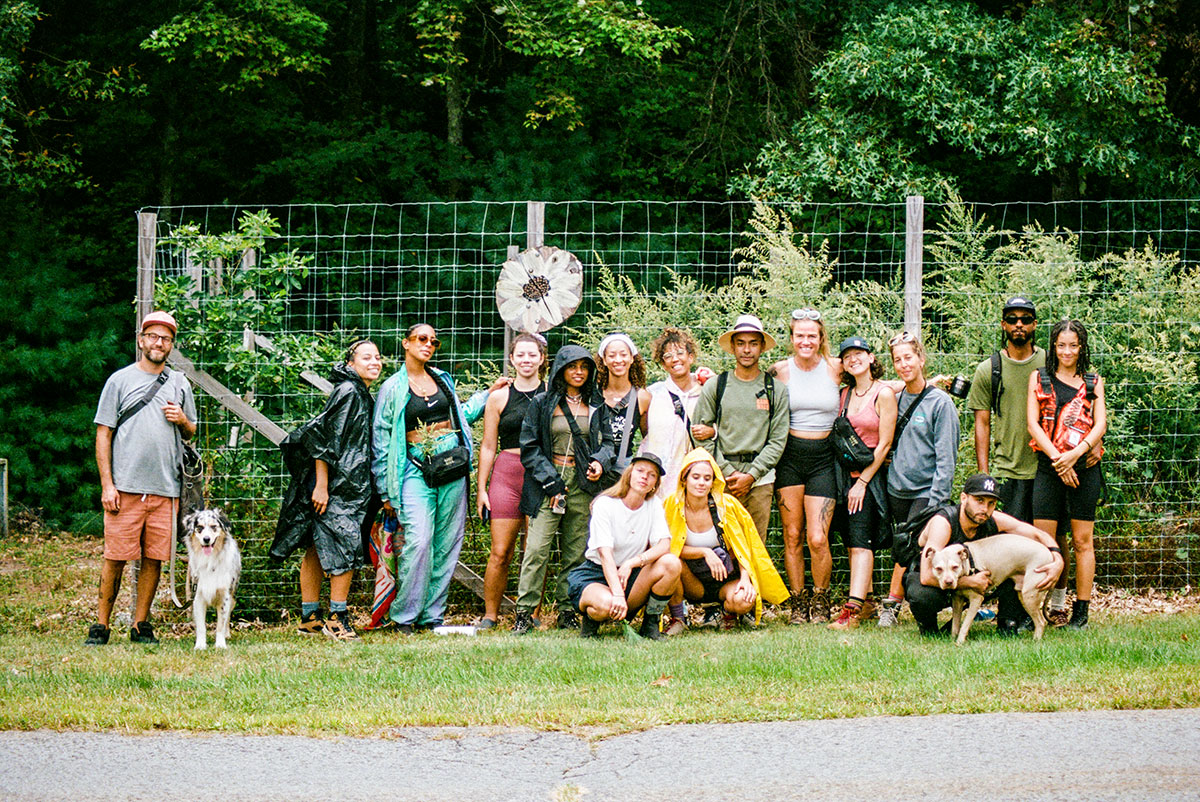 Garden Gang!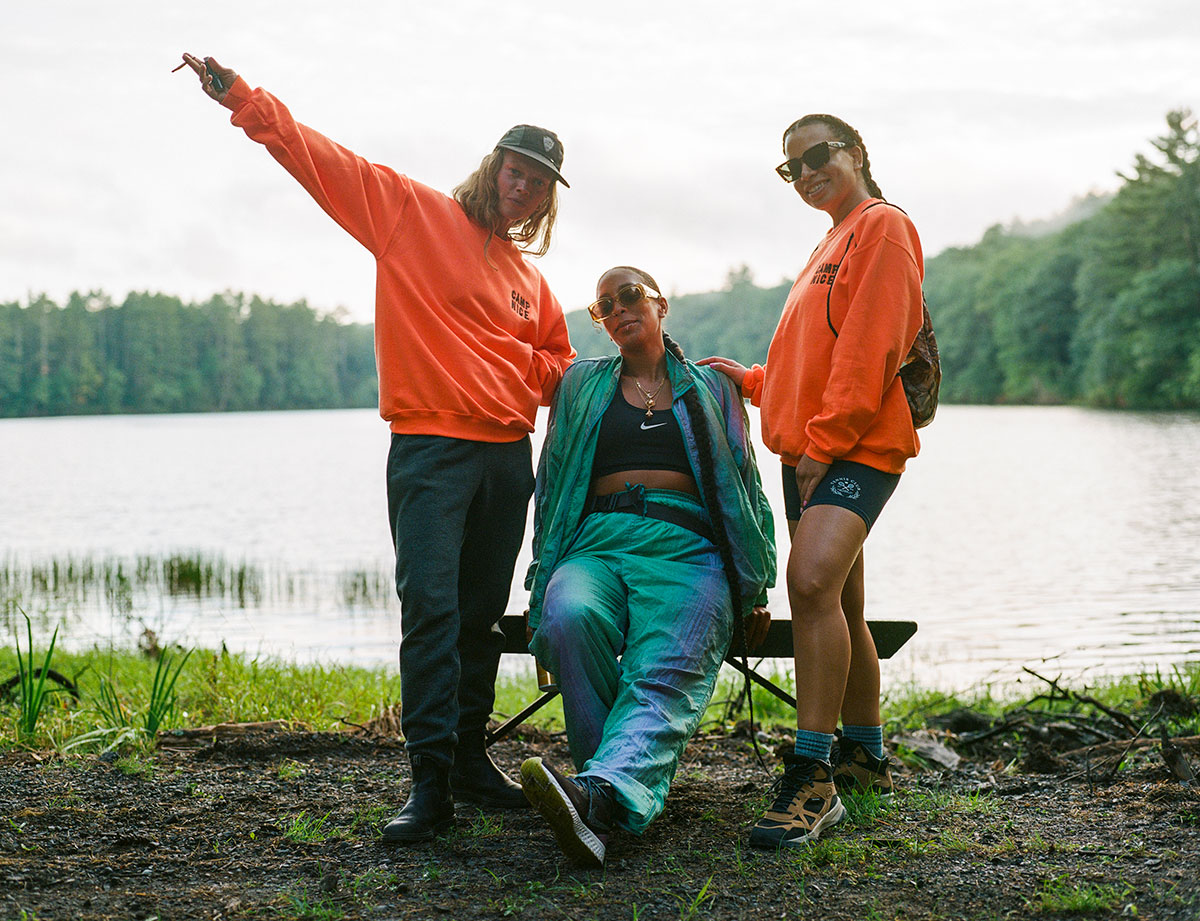 Queens!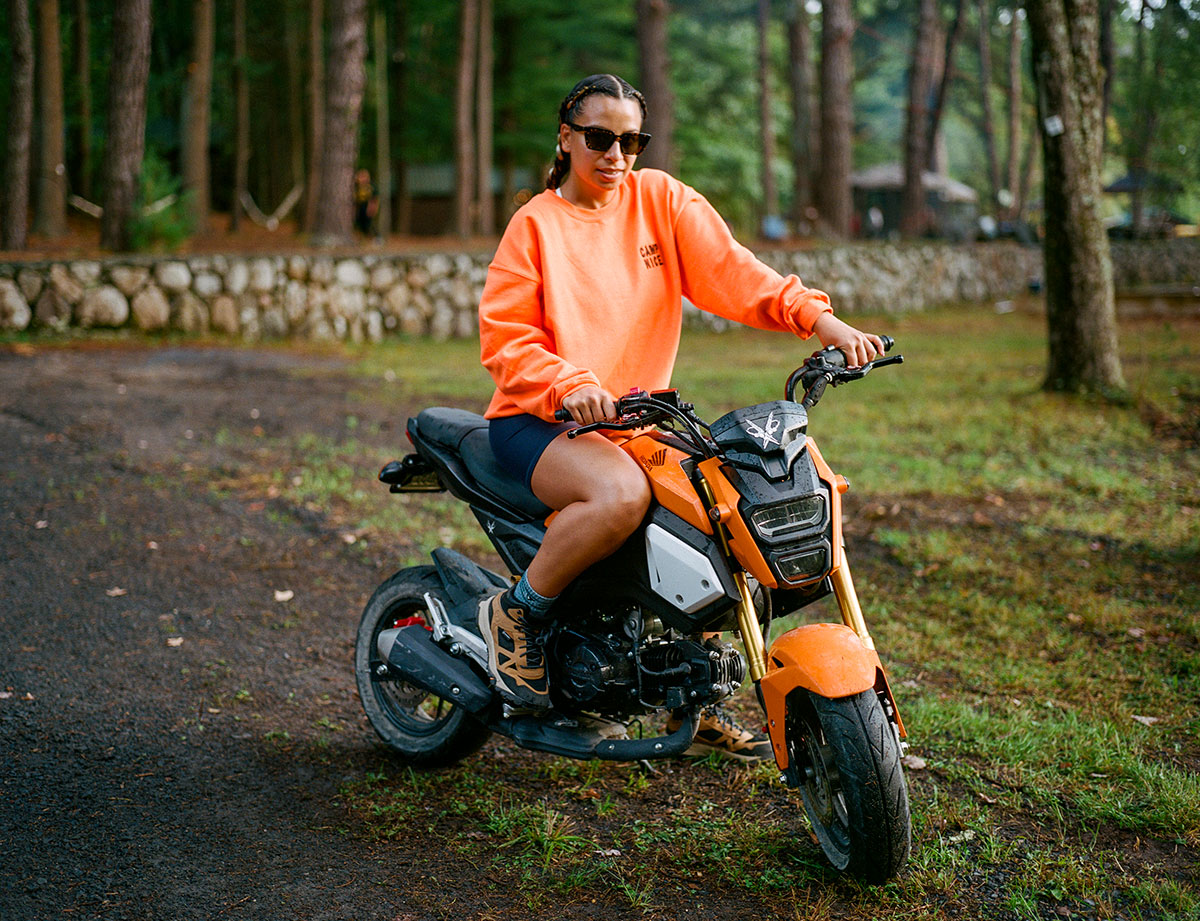 ROLLINNNNN!!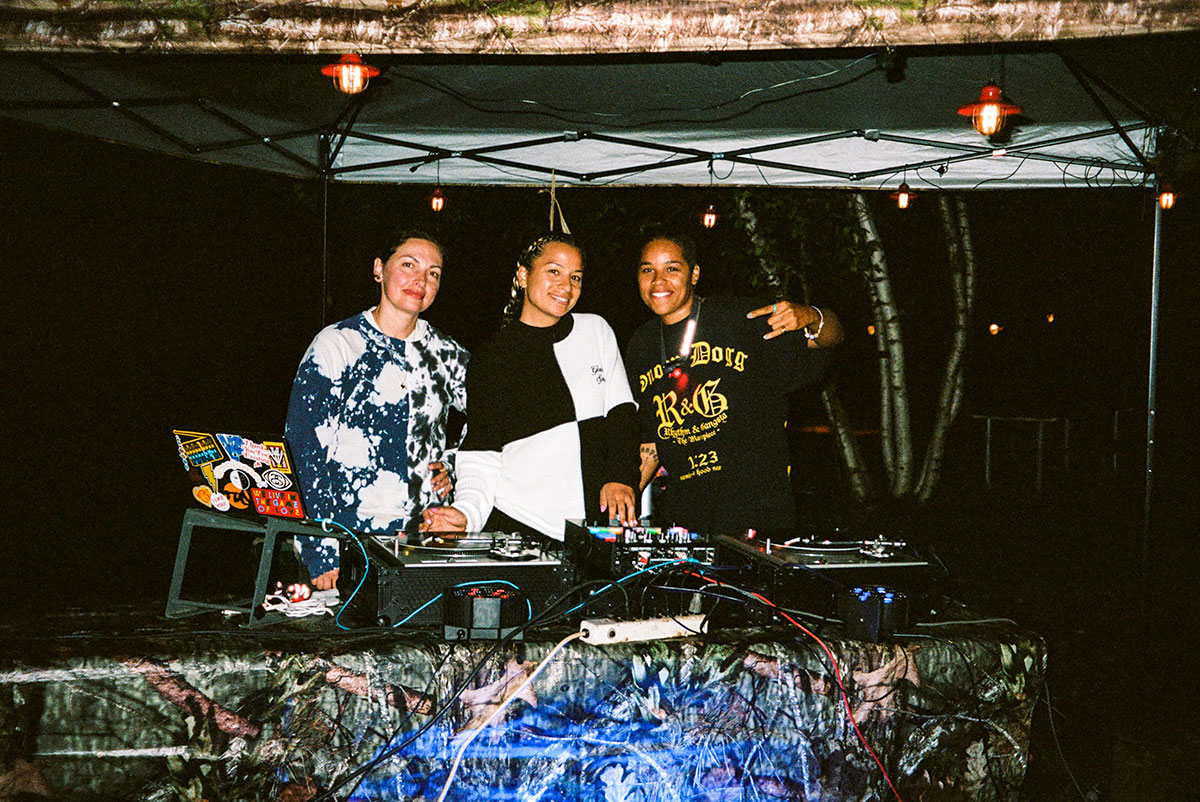 Triple Threat brought that HEAT!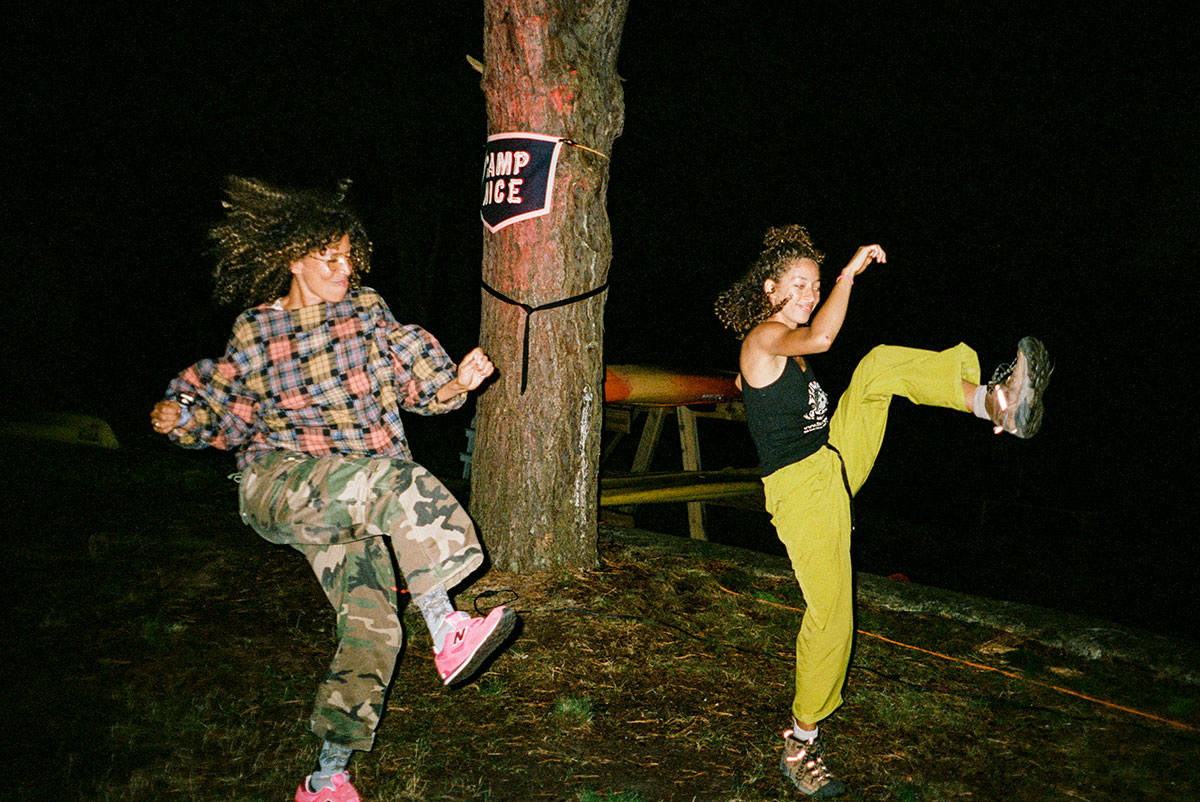 The energy was ignited!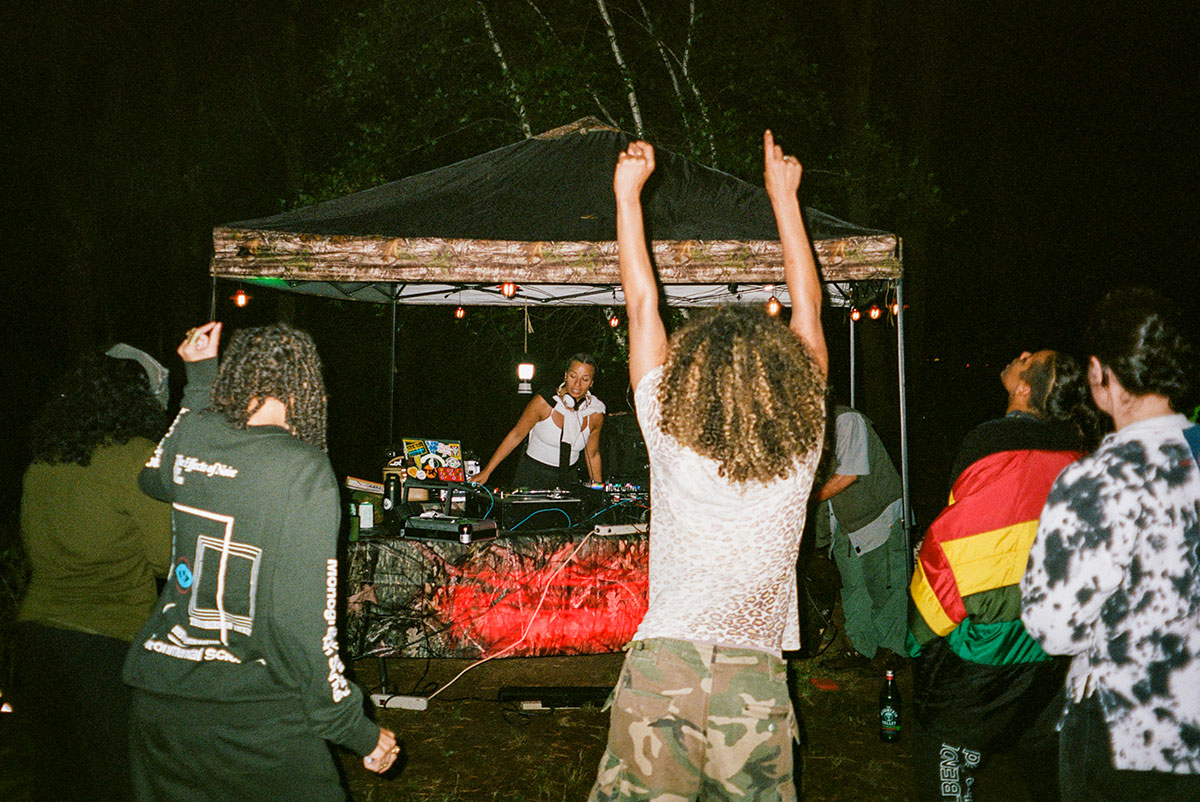 Jasmine made her triumphant return back to Camp Nice!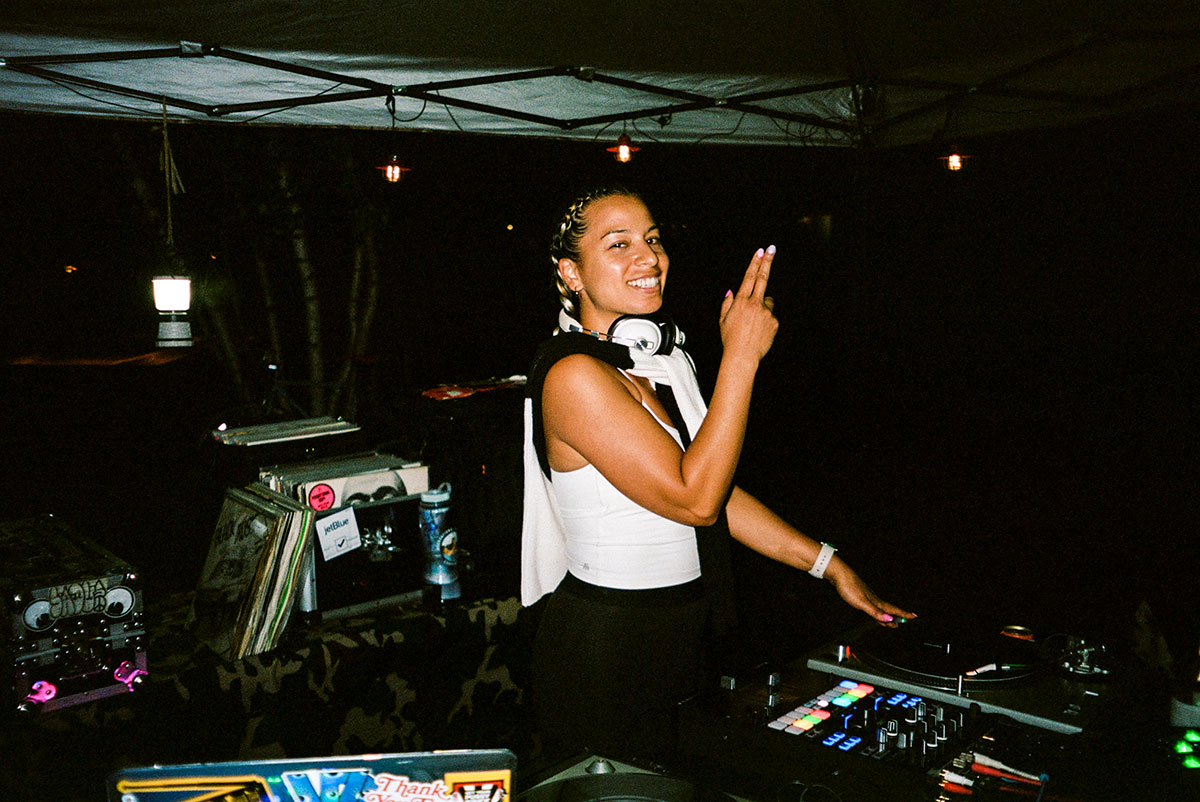 Thank YOU!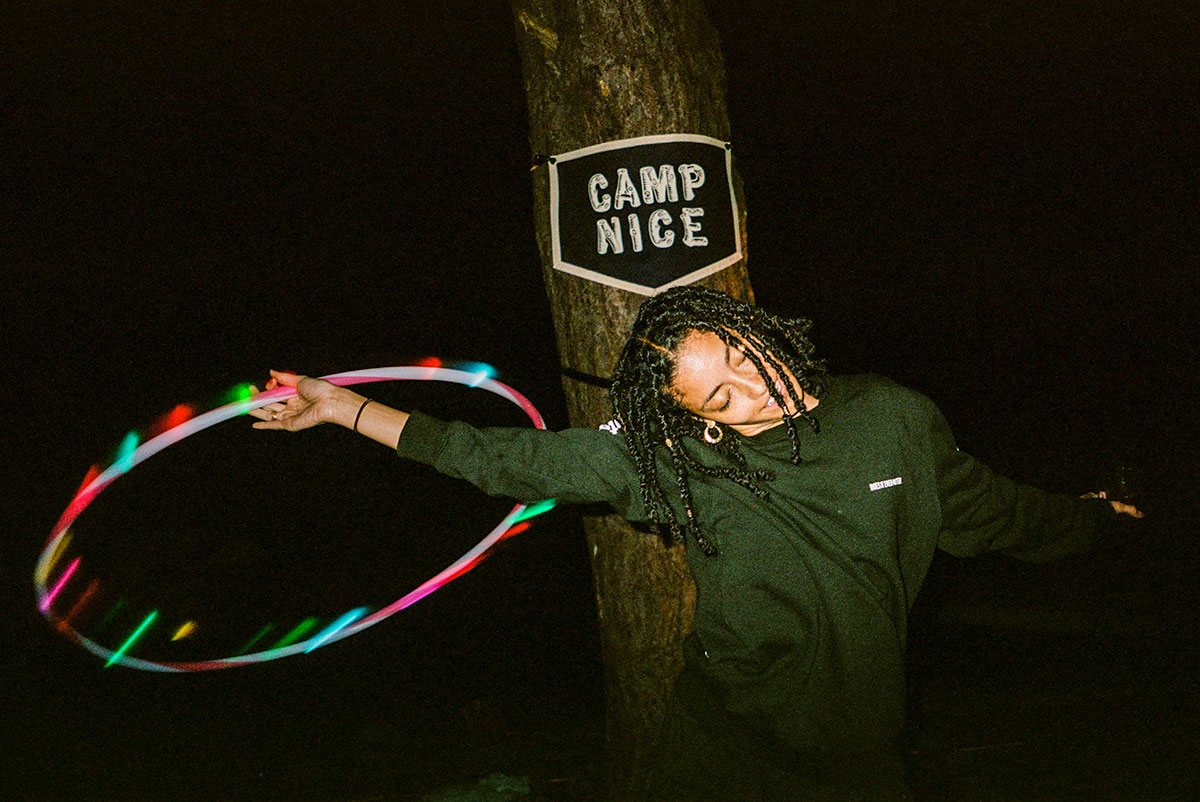 SWAYYYY!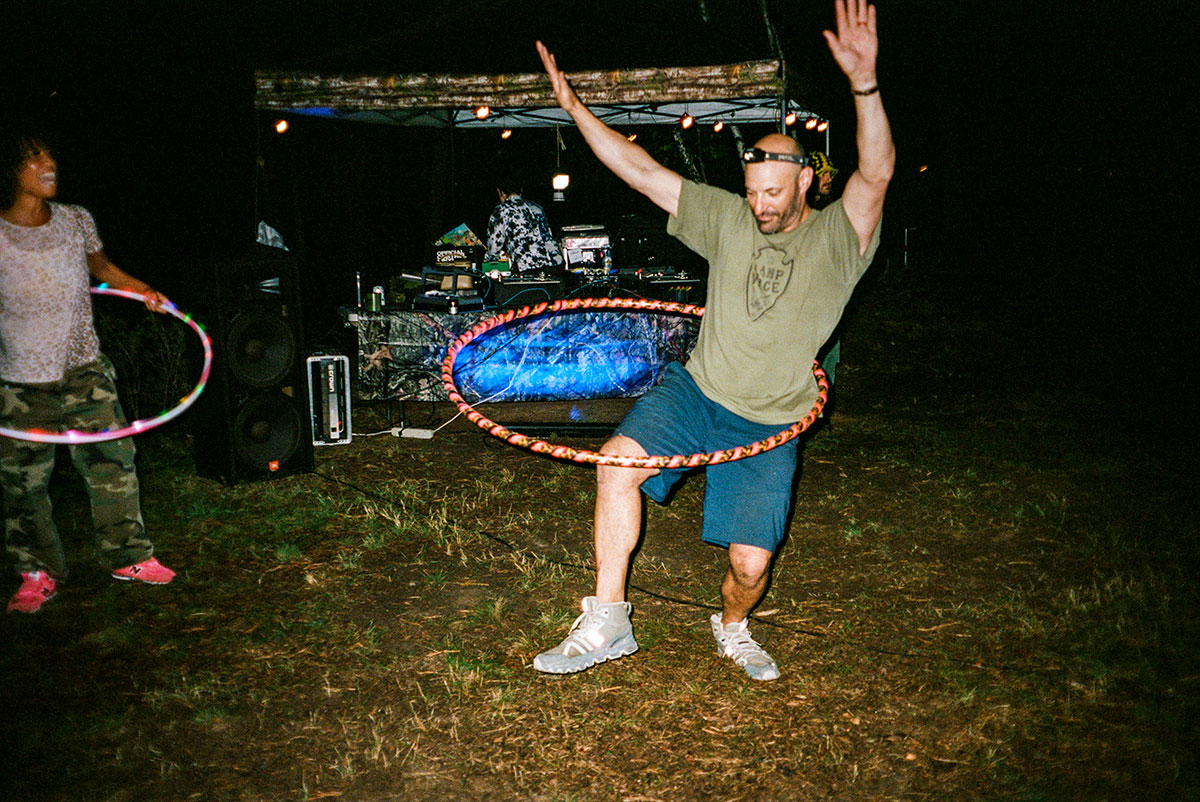 Go Mecca!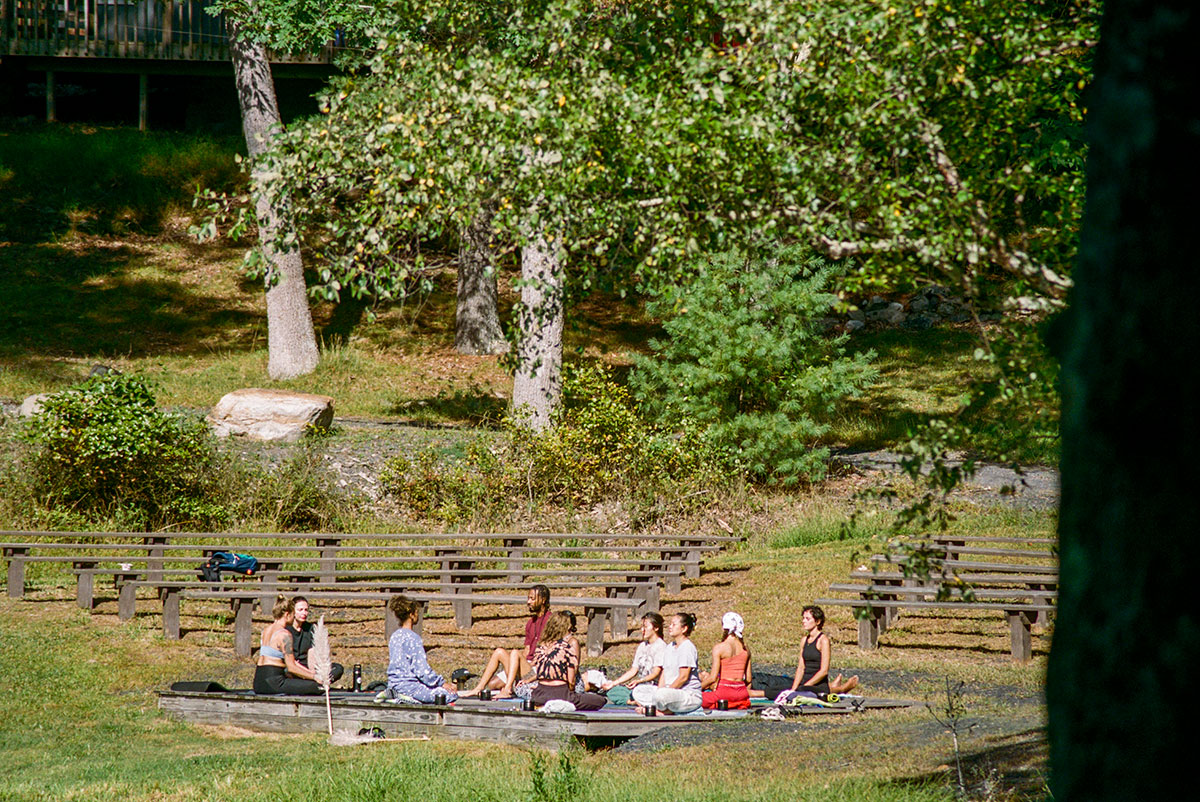 Recovery Time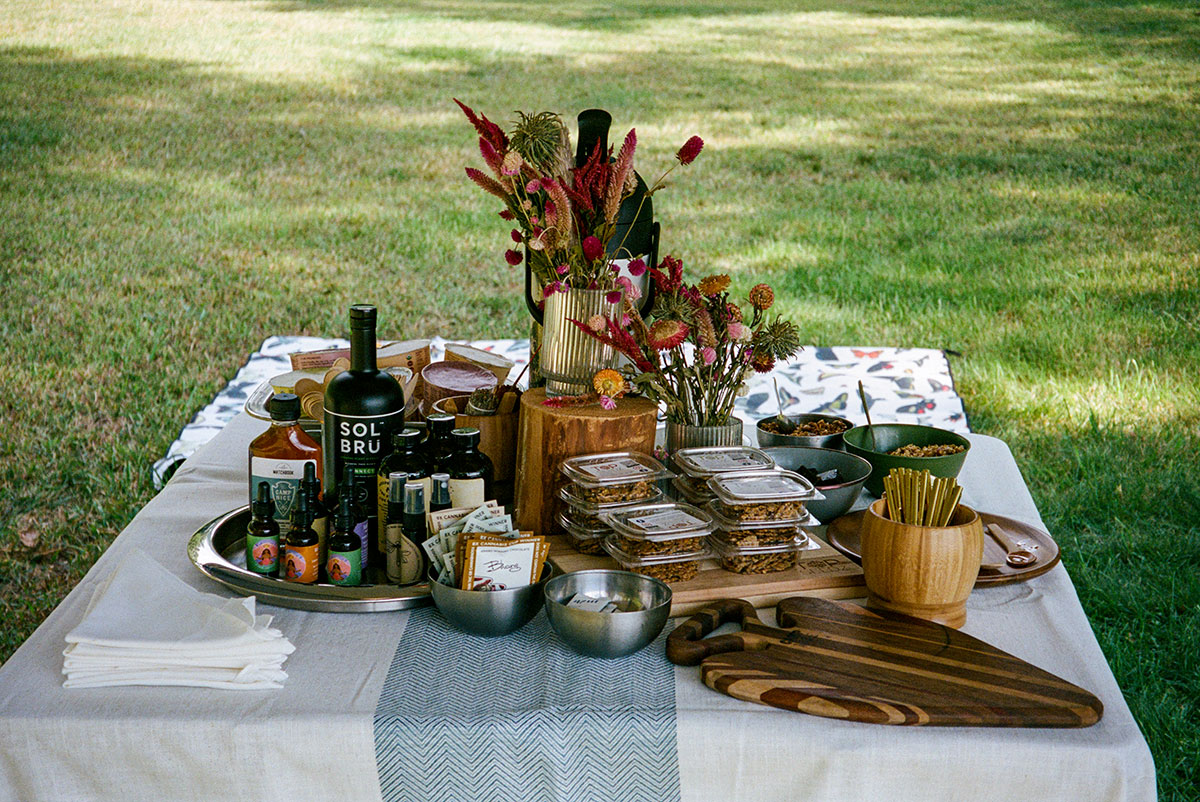 The WellNice offerings were extremely nourishing!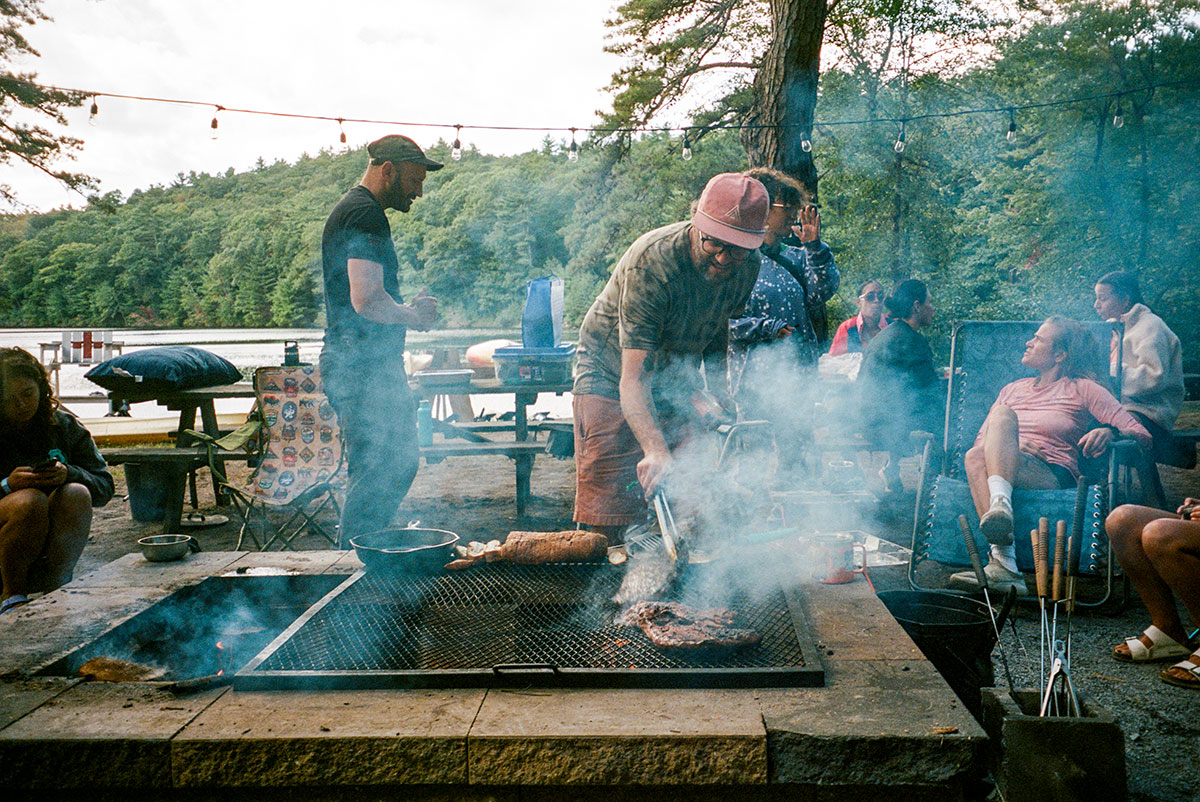 Refueling Time! Thanks Matt!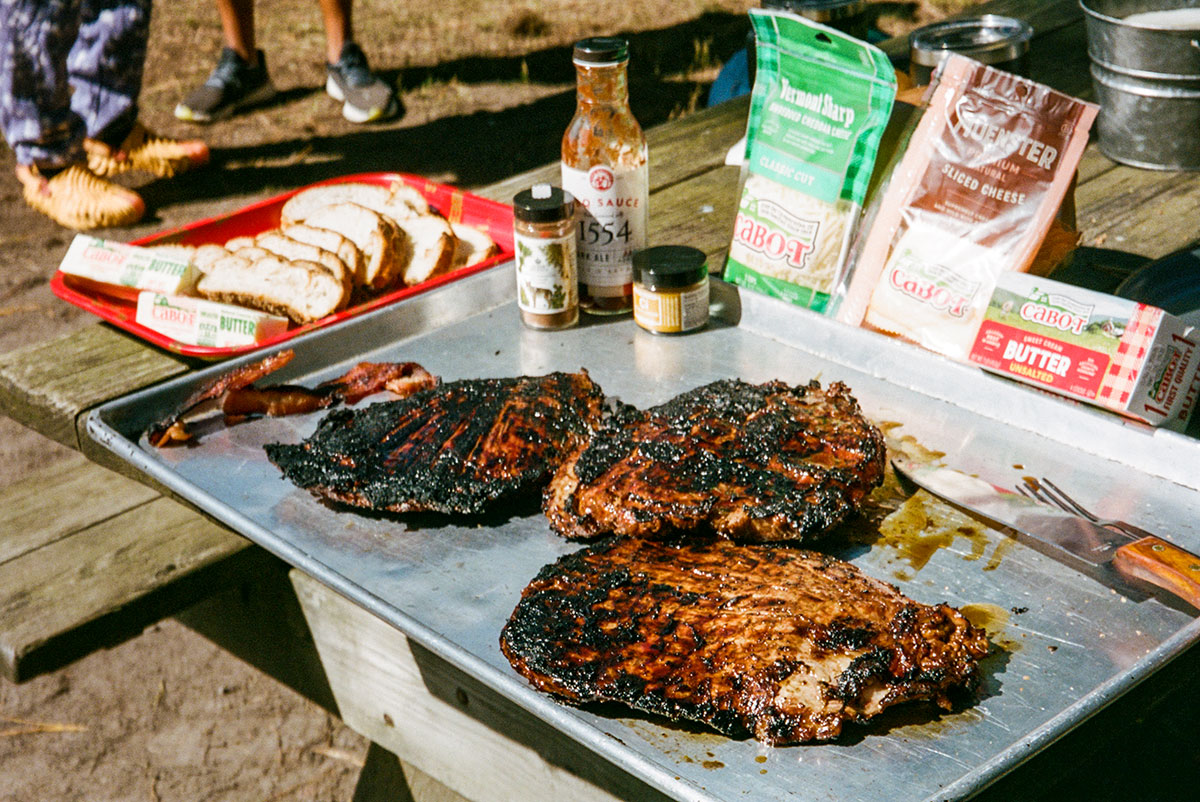 Happy Valley Meat kept us fed right!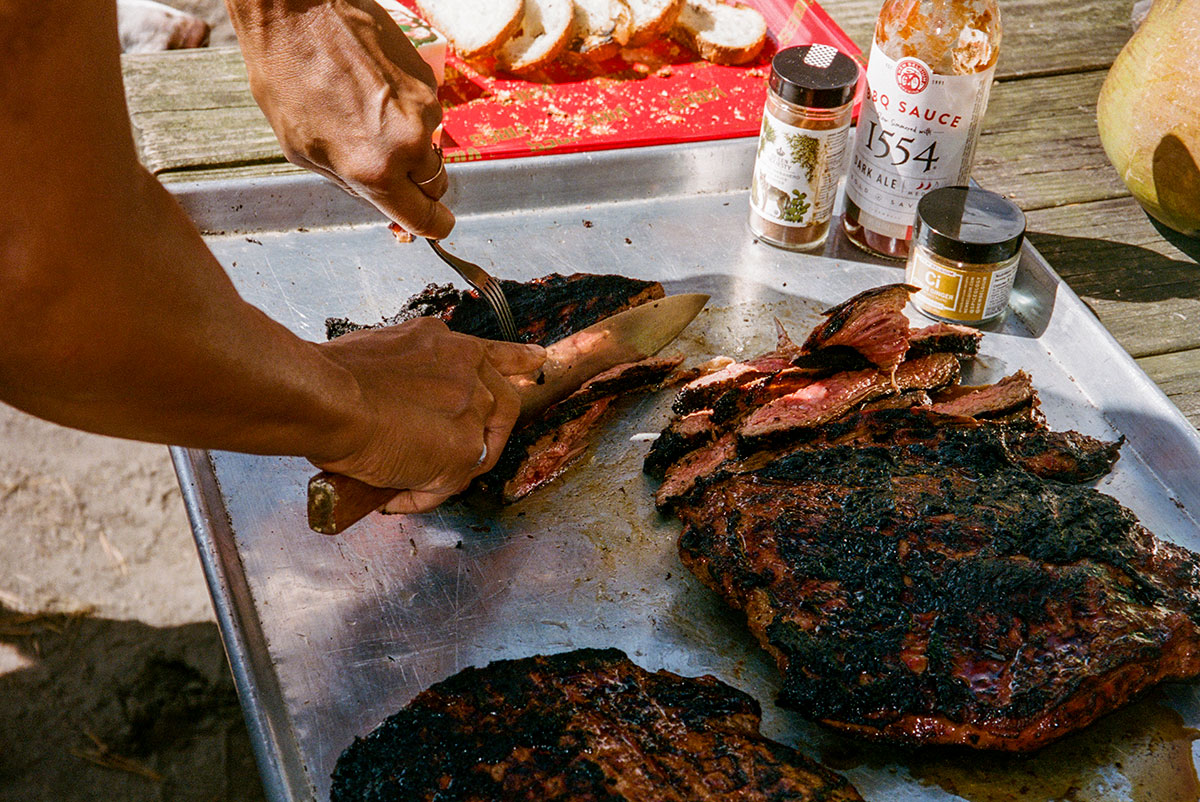 OooF! Juicy!!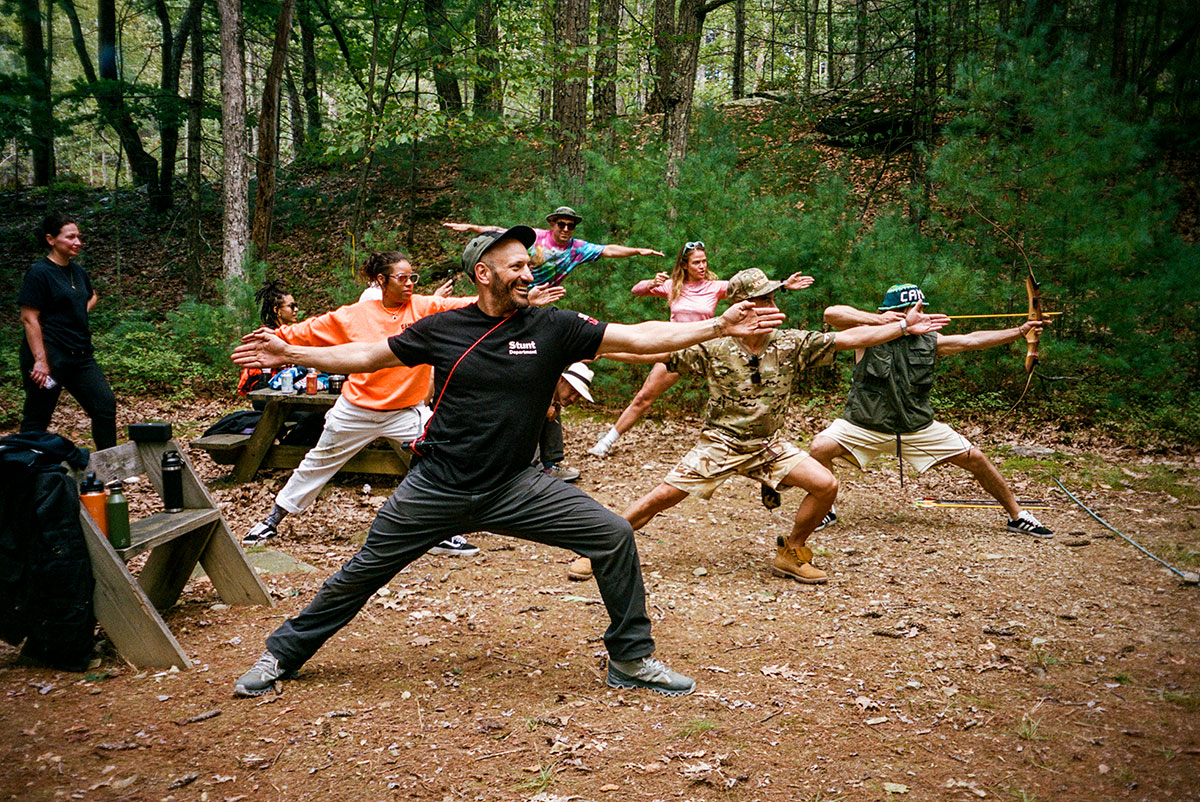 Some campers preferred their own form of yoga…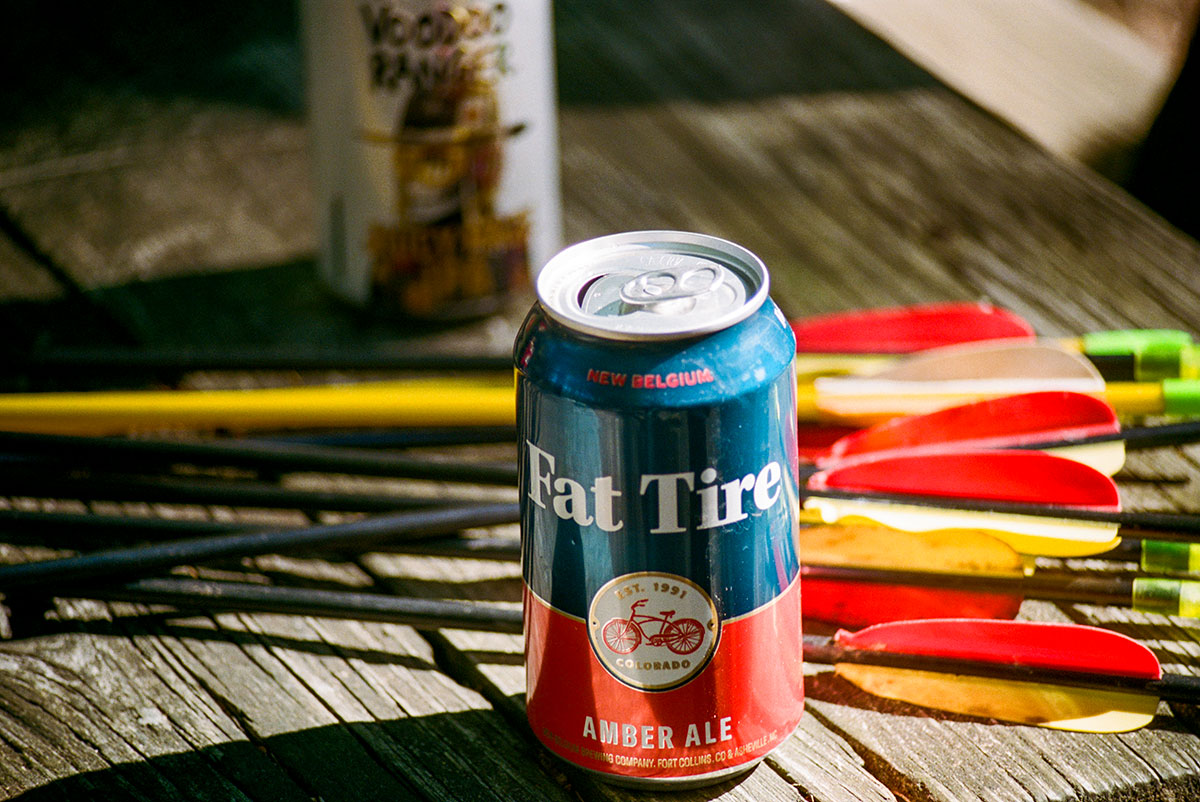 With some refreshments from Fat Tire!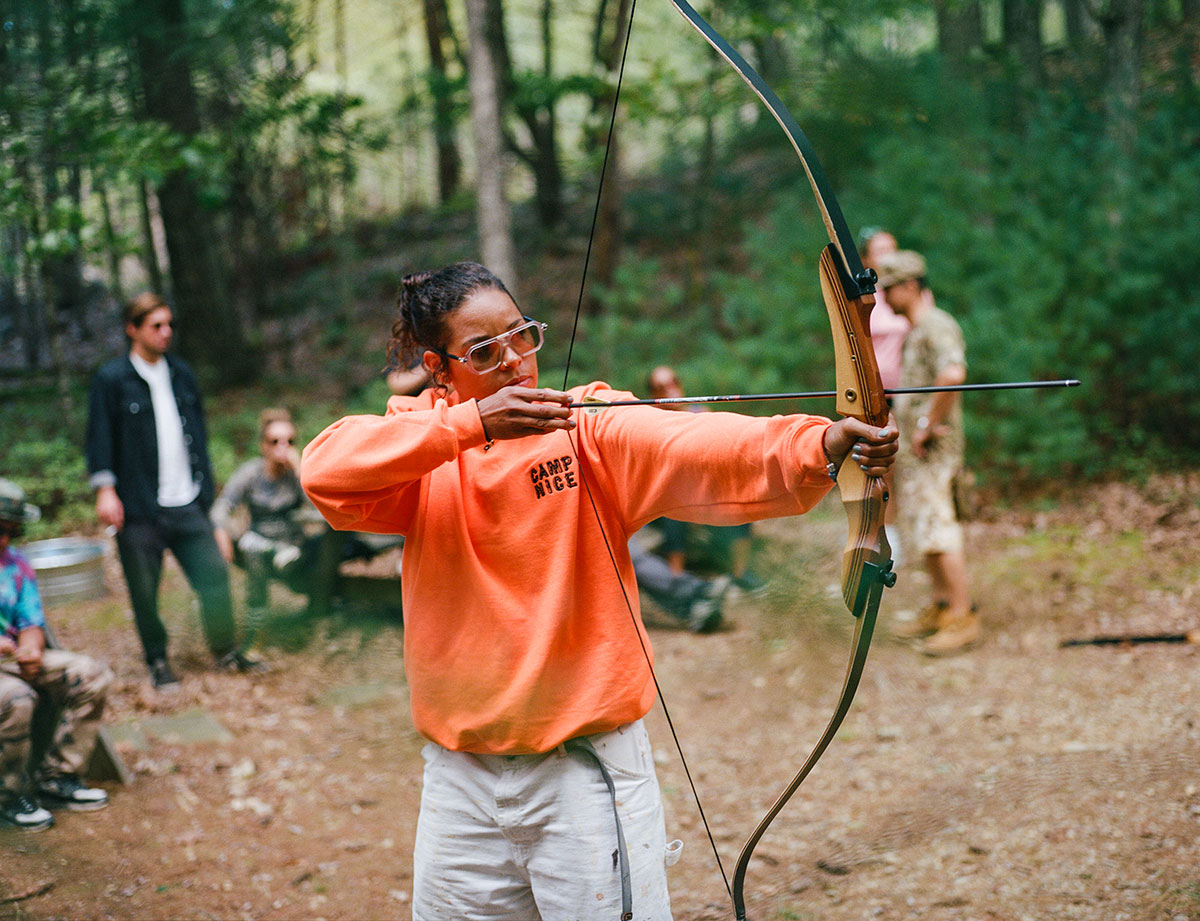 Mental Sharpness
Rangers in training.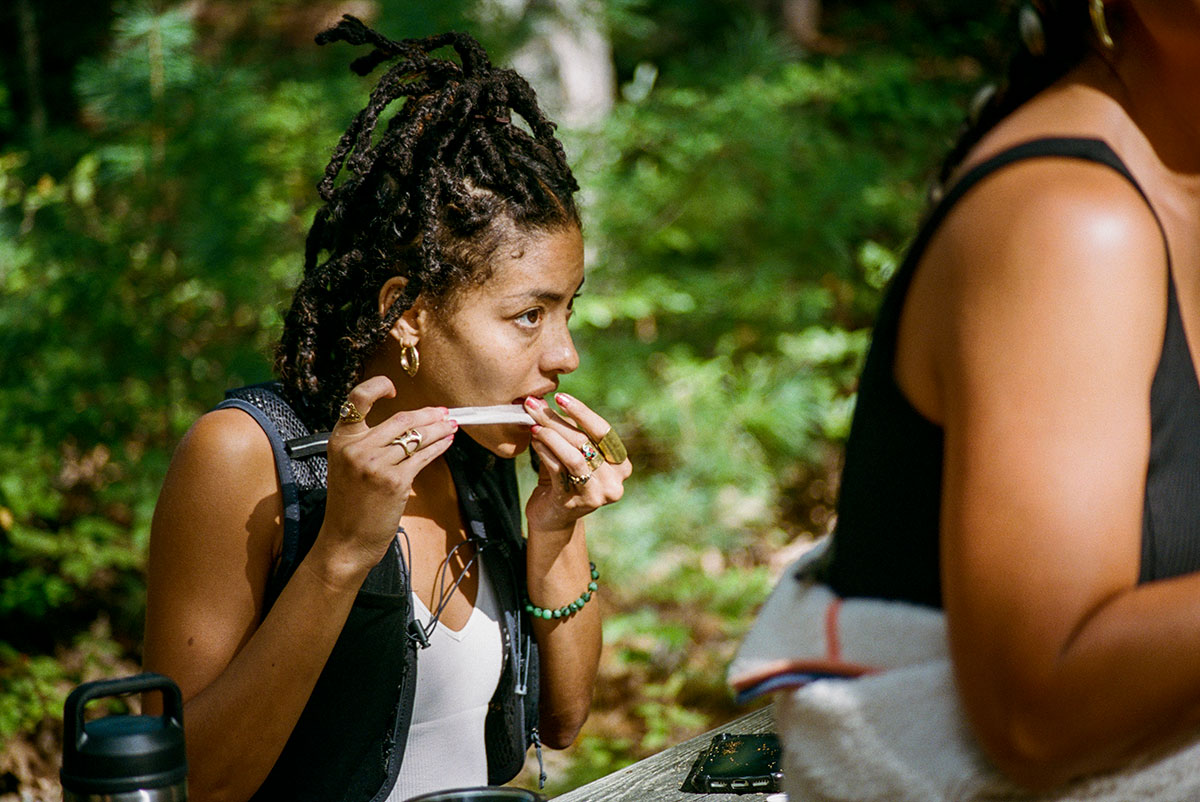 Roll Up!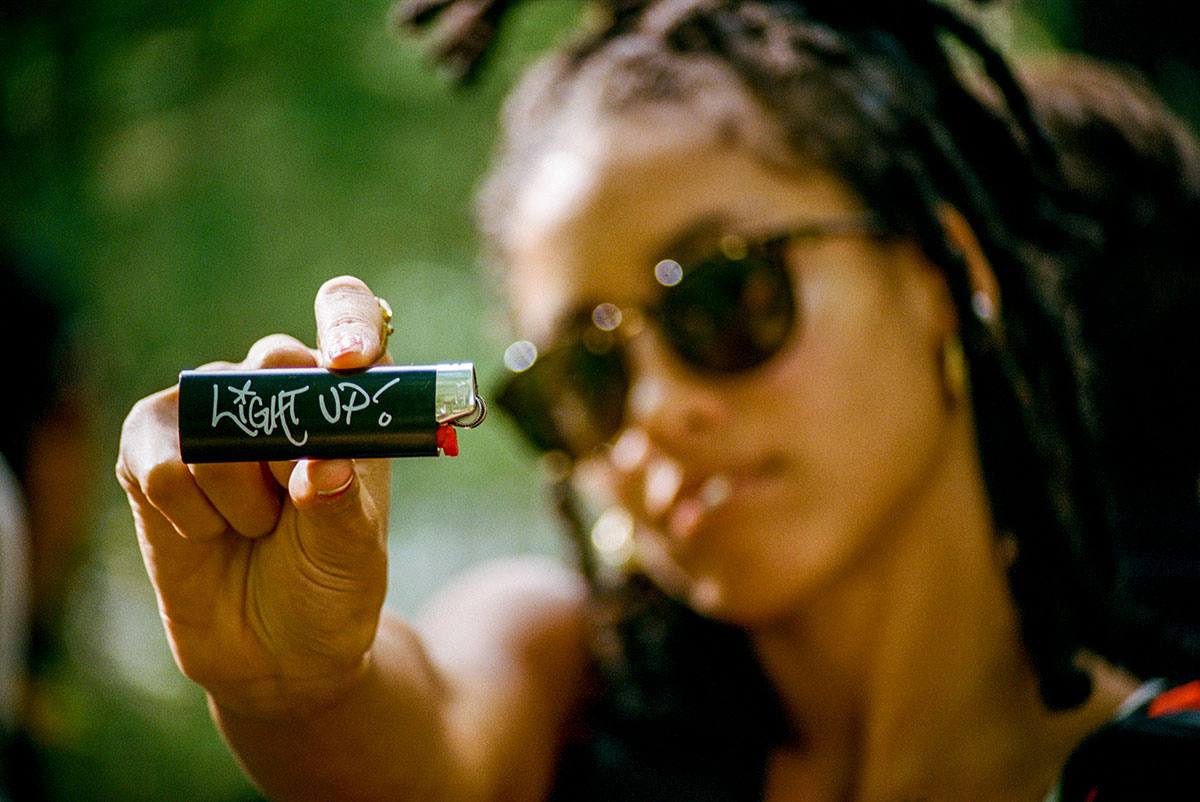 Light Up!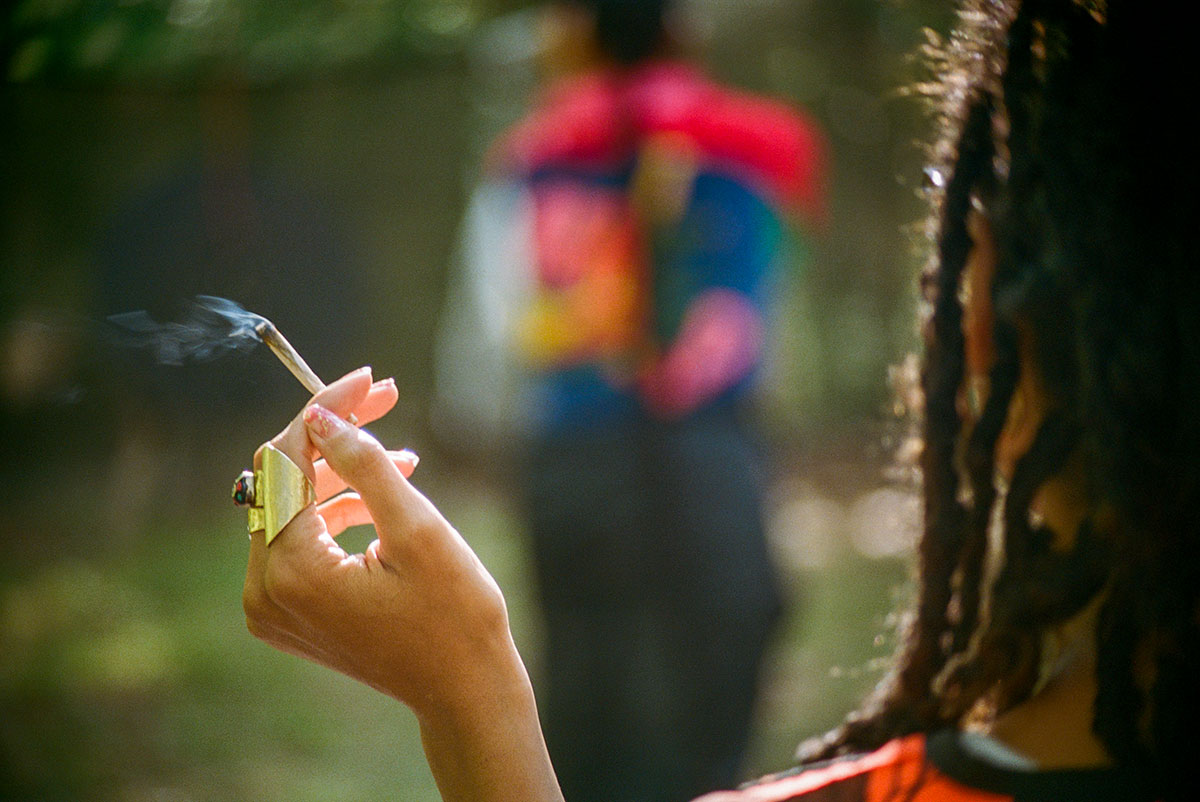 Get your head right…Ready…Aim…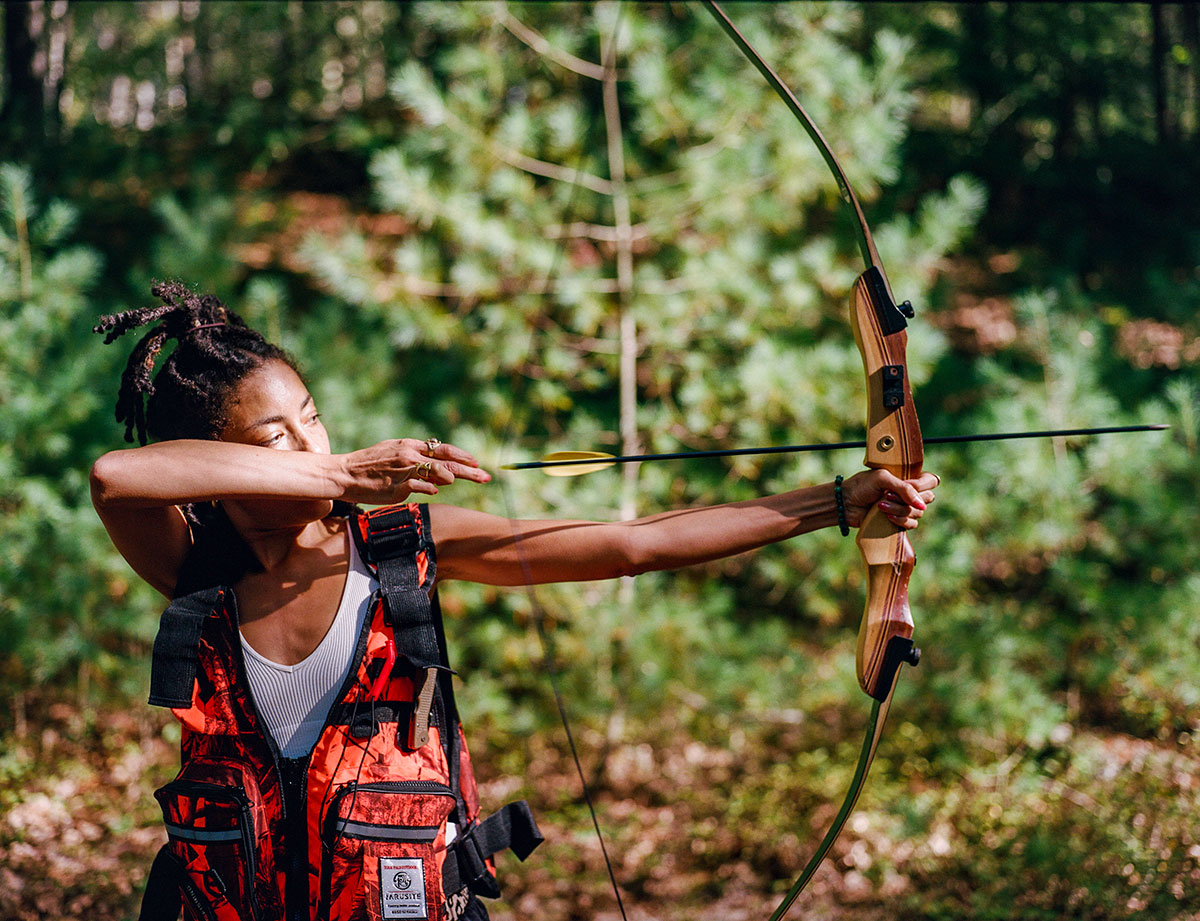 FIRE!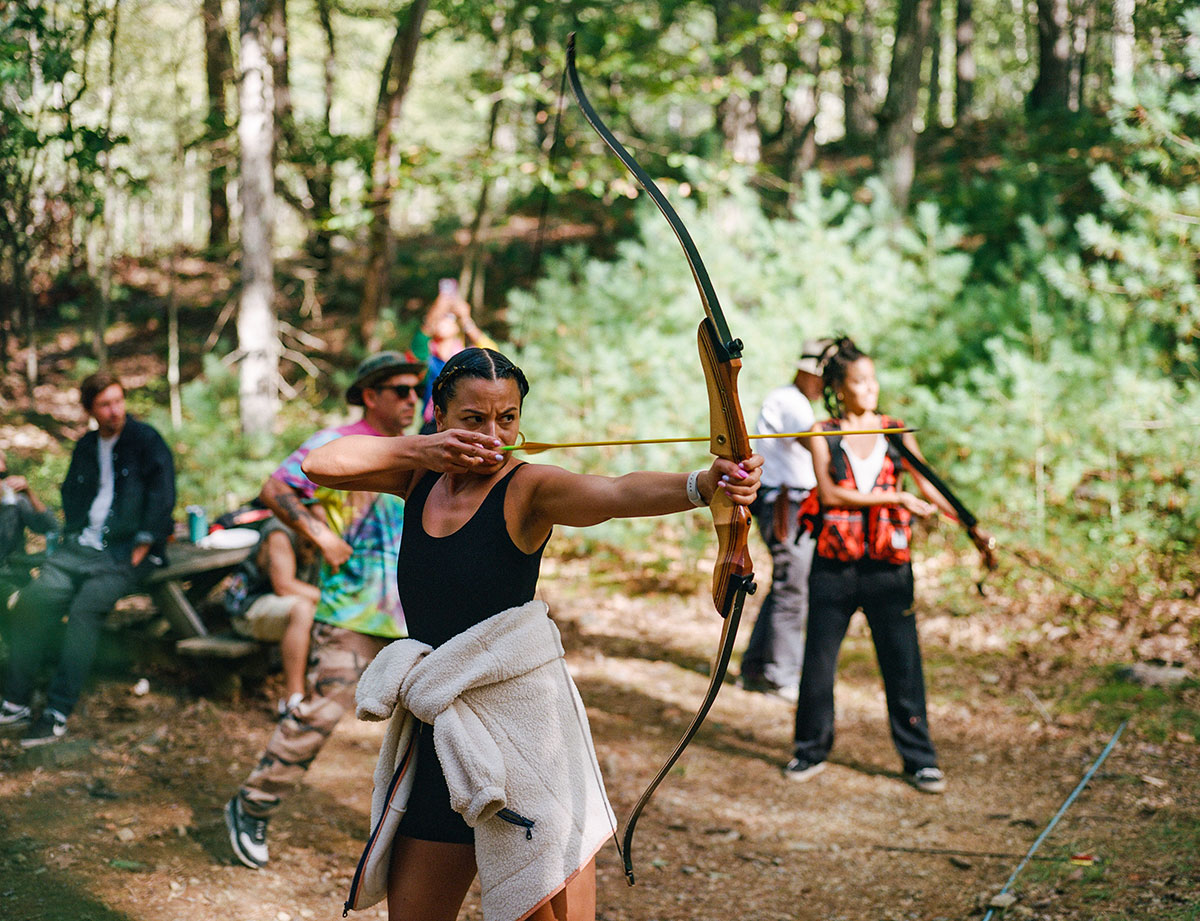 Competition was getting fierce!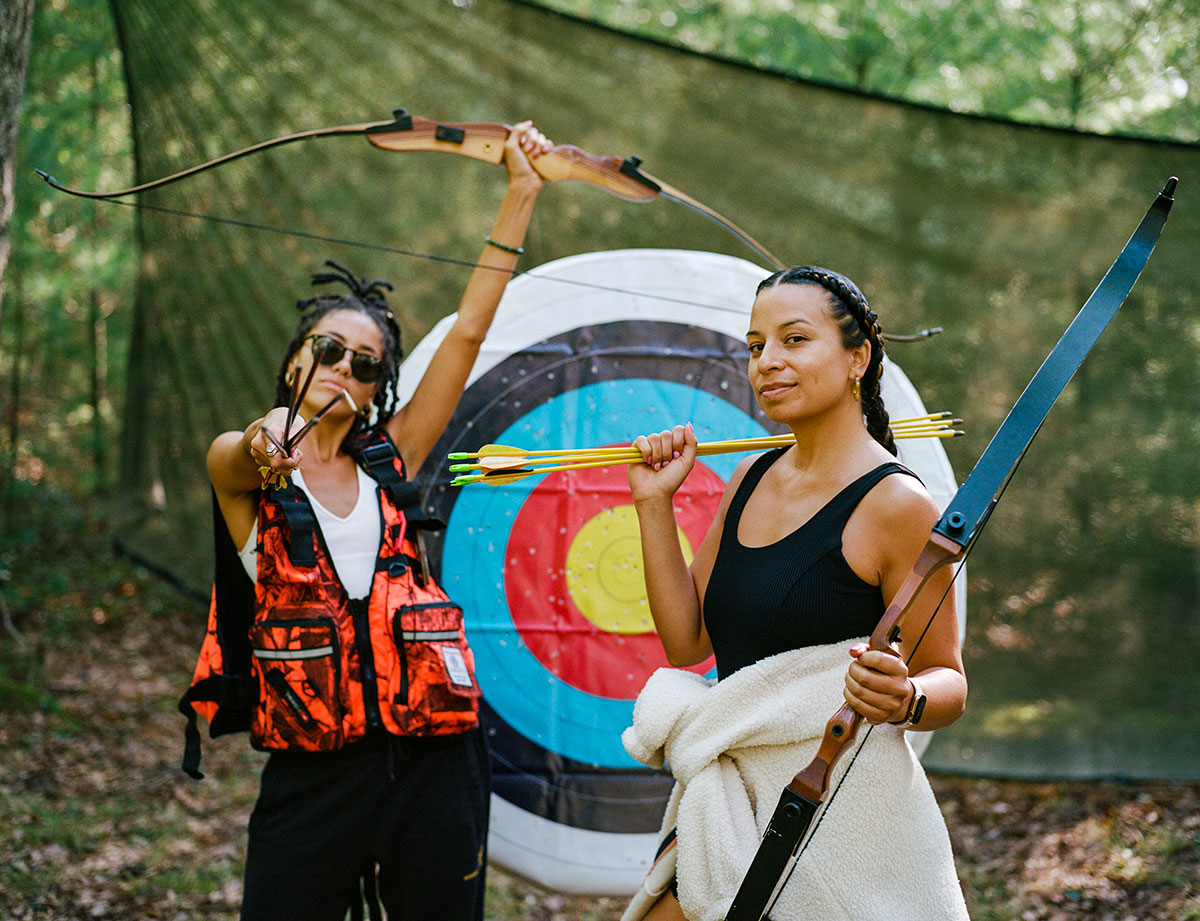 Warrior Status!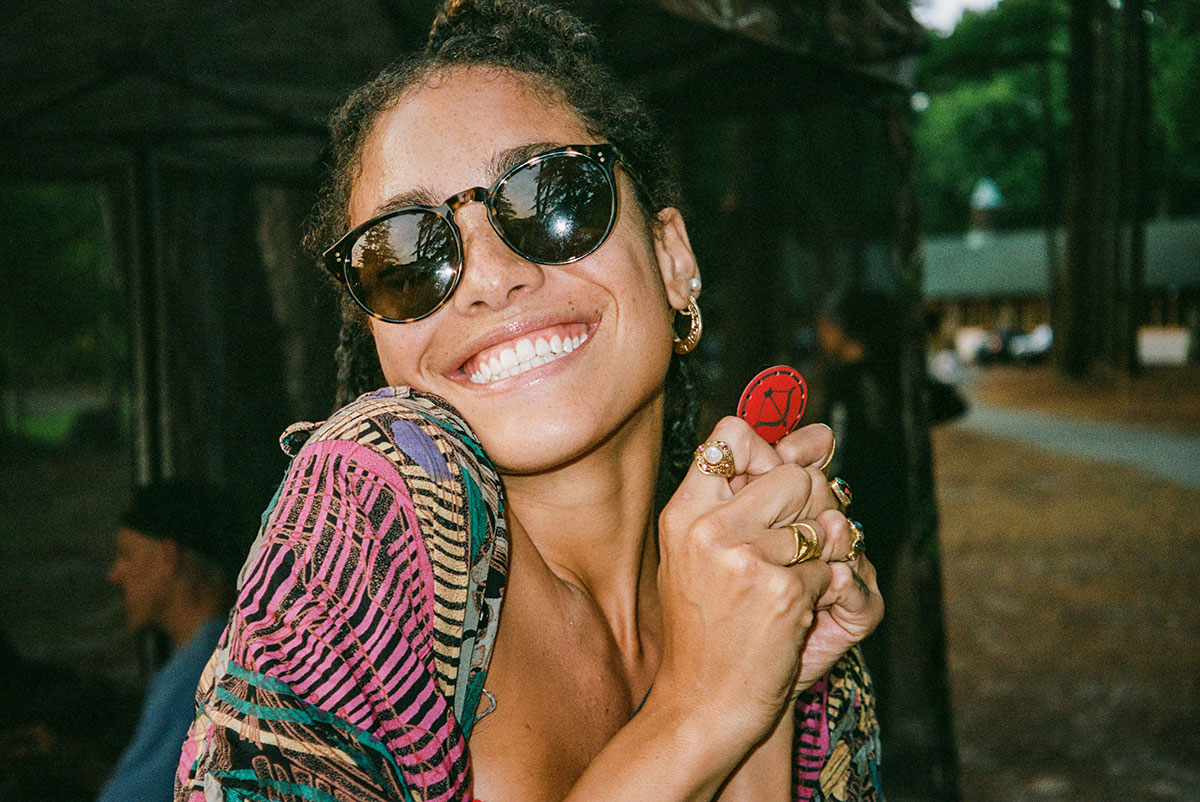 Archery Badge EARNED!
MidWeek Crew!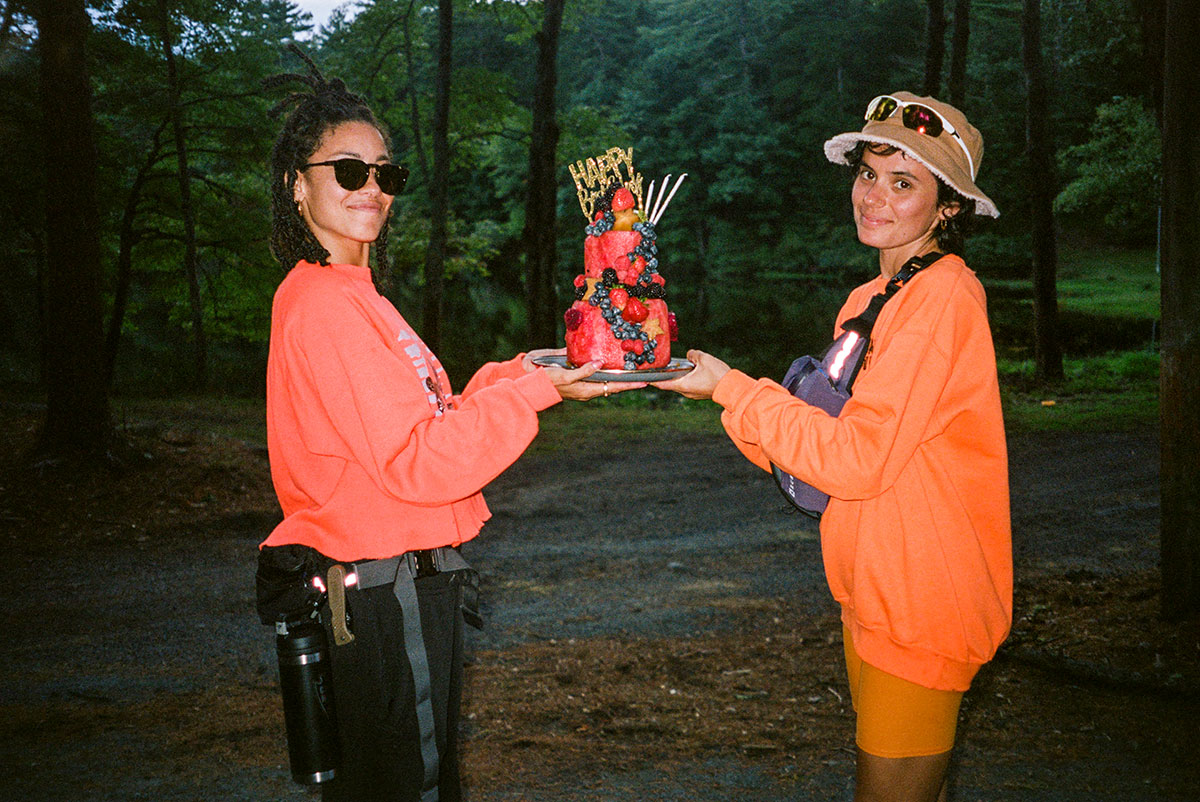 Life celebrations with a Watermelon Birthday Cake!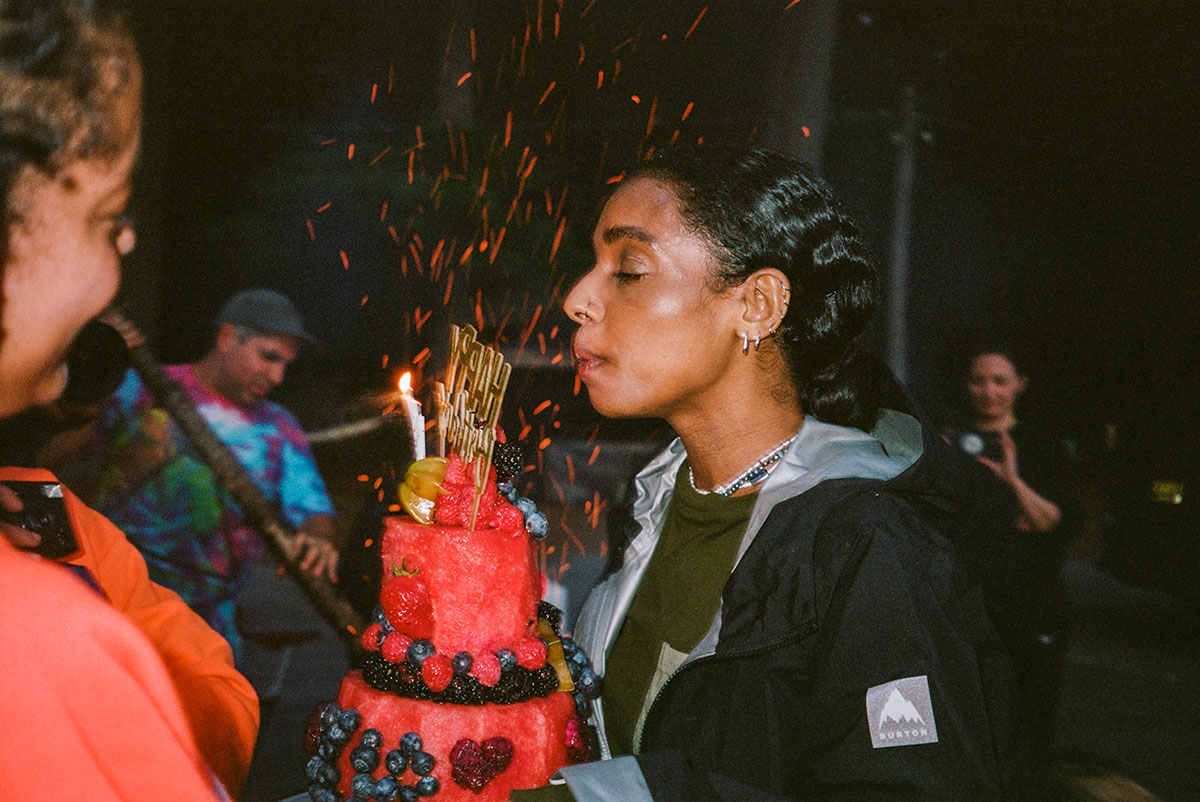 Happy Solar Return Kia!
So much love!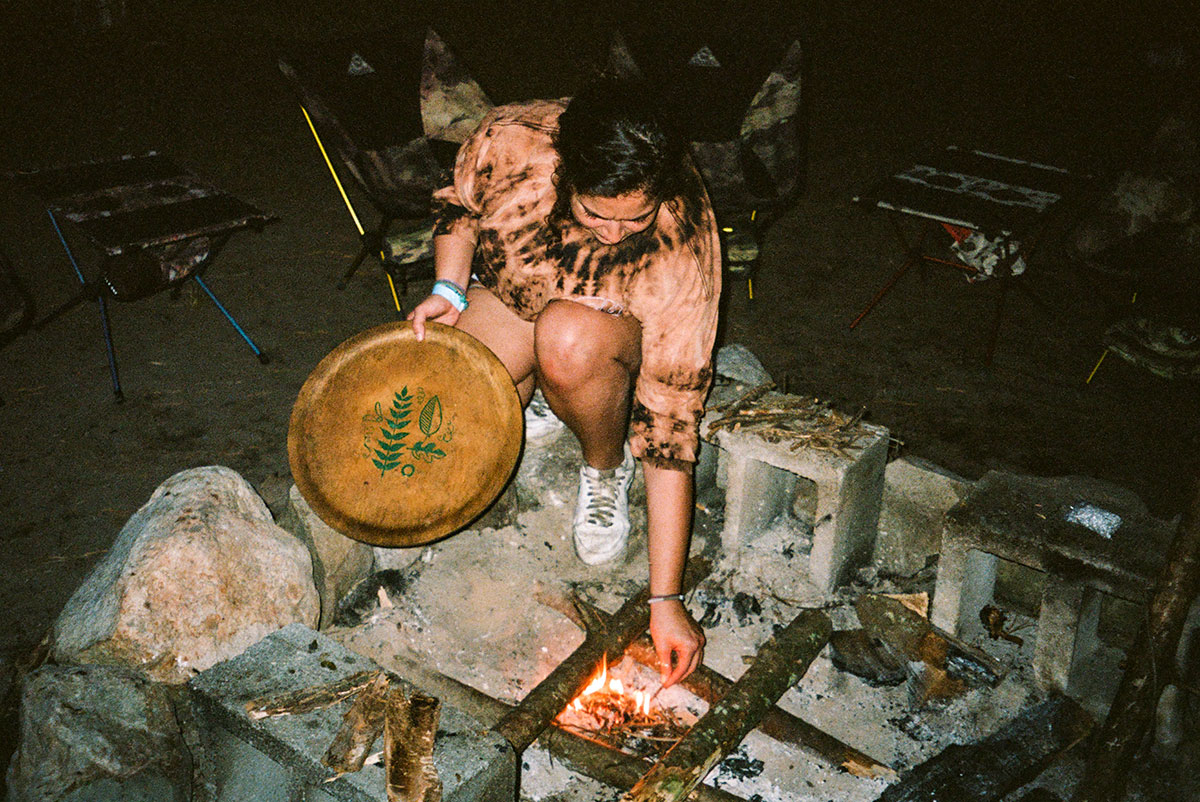 Mia MoFiyah!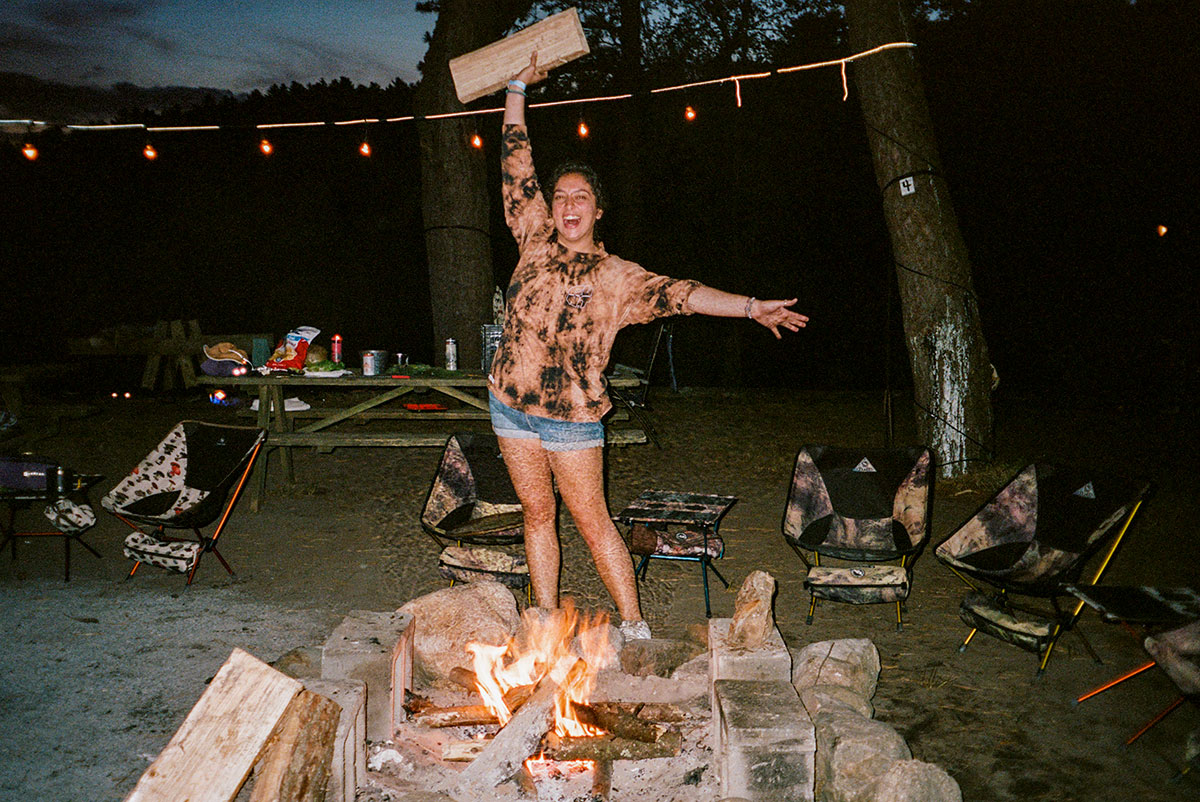 Fire Badge EARNED!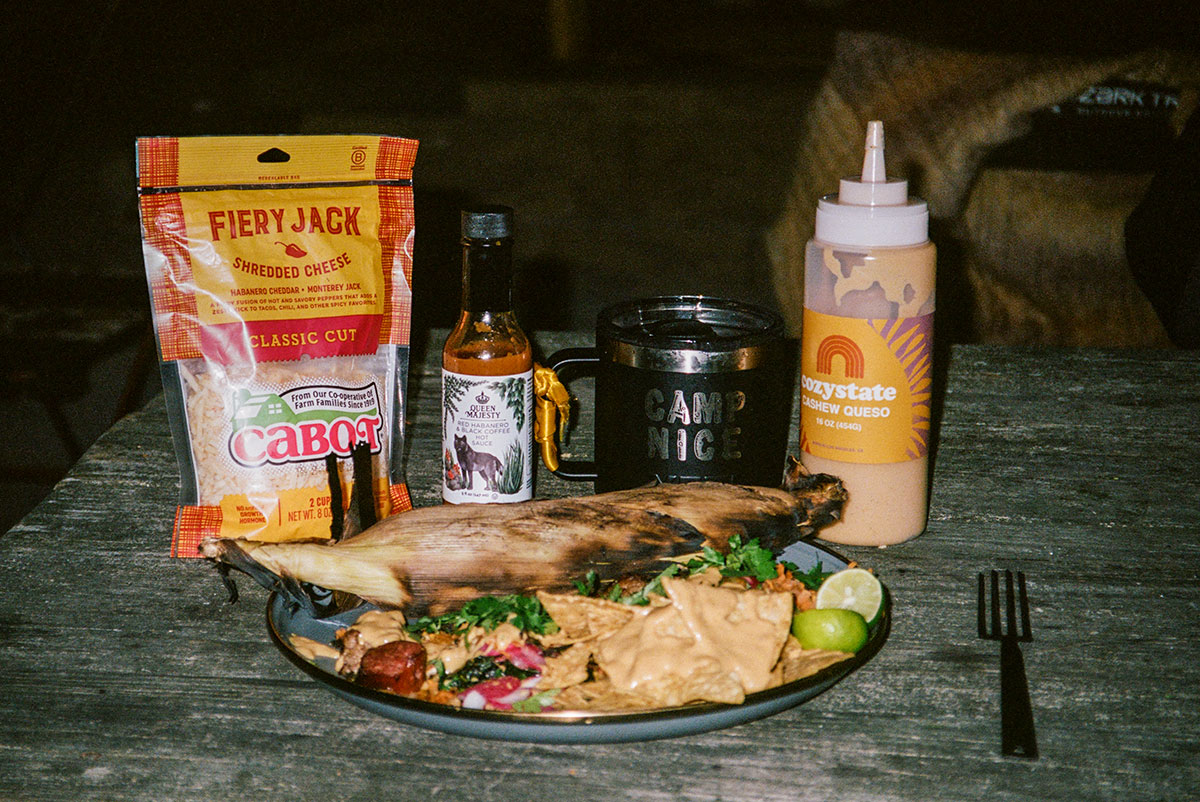 Tostada Tuesday was a hit! Especially with Cabot Cheese, Queen Majesty Hot Sauce & Cozystate Vegan Queso! YUMMM!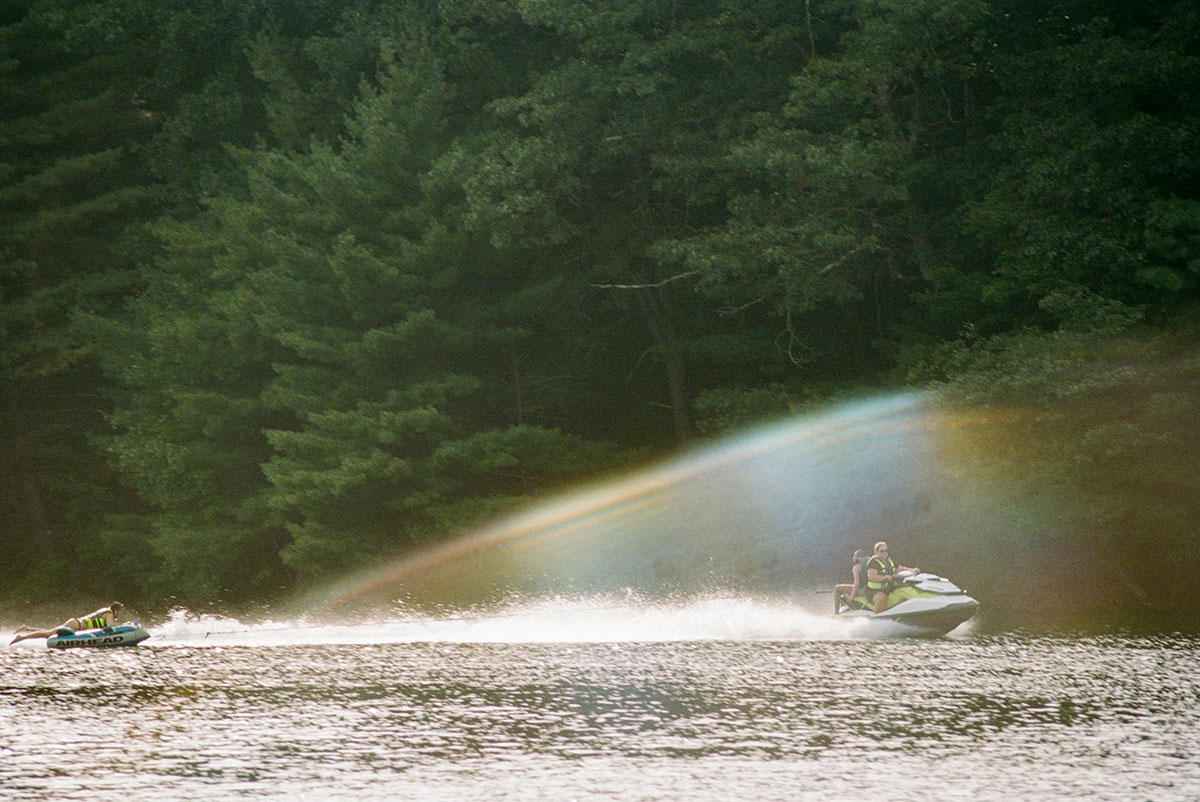 The next day was for jet ski rides & rainbow flares!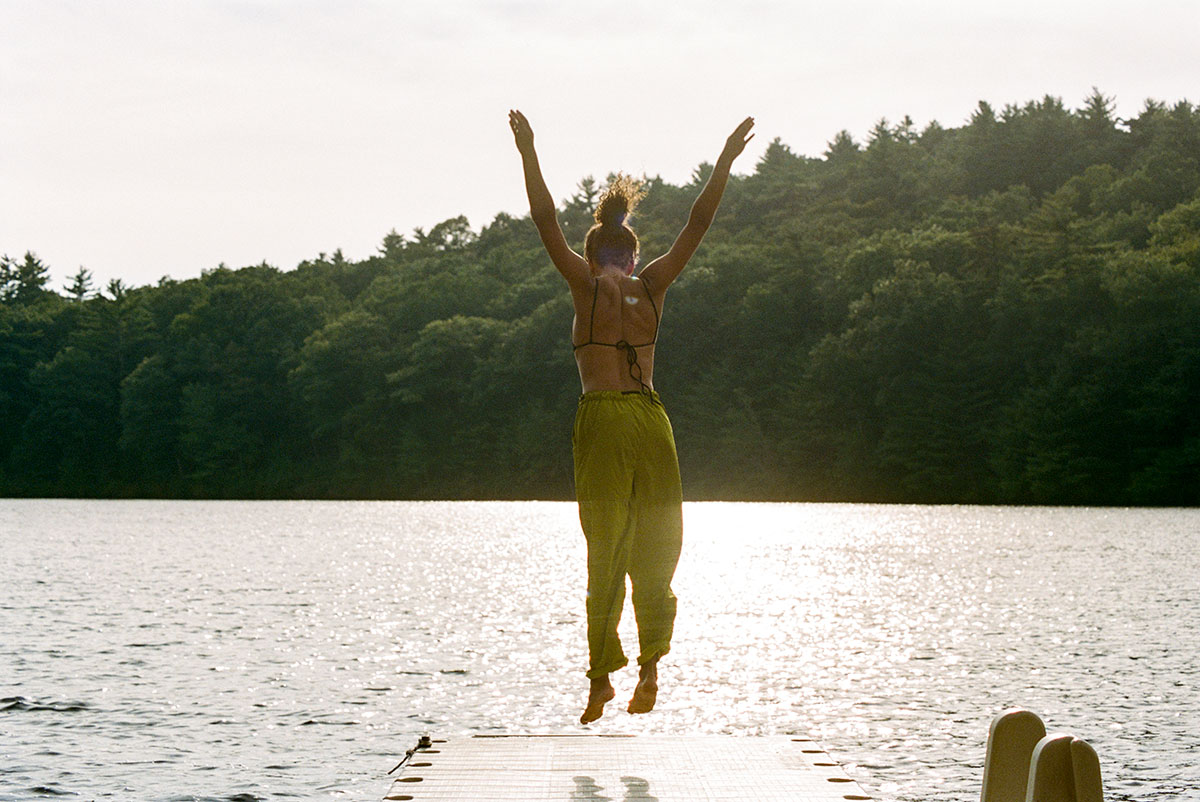 Rochelle was feeling light!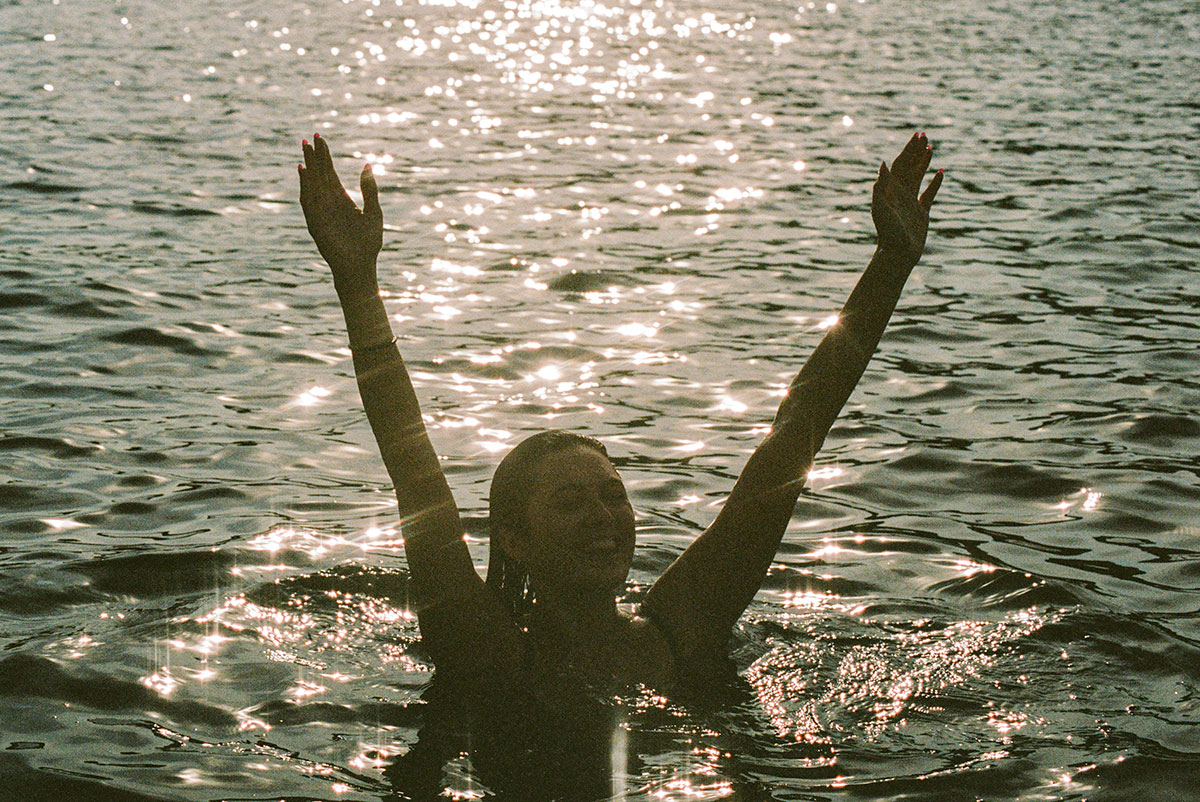 Mermaid Badge EARNED! Congrats Jessica!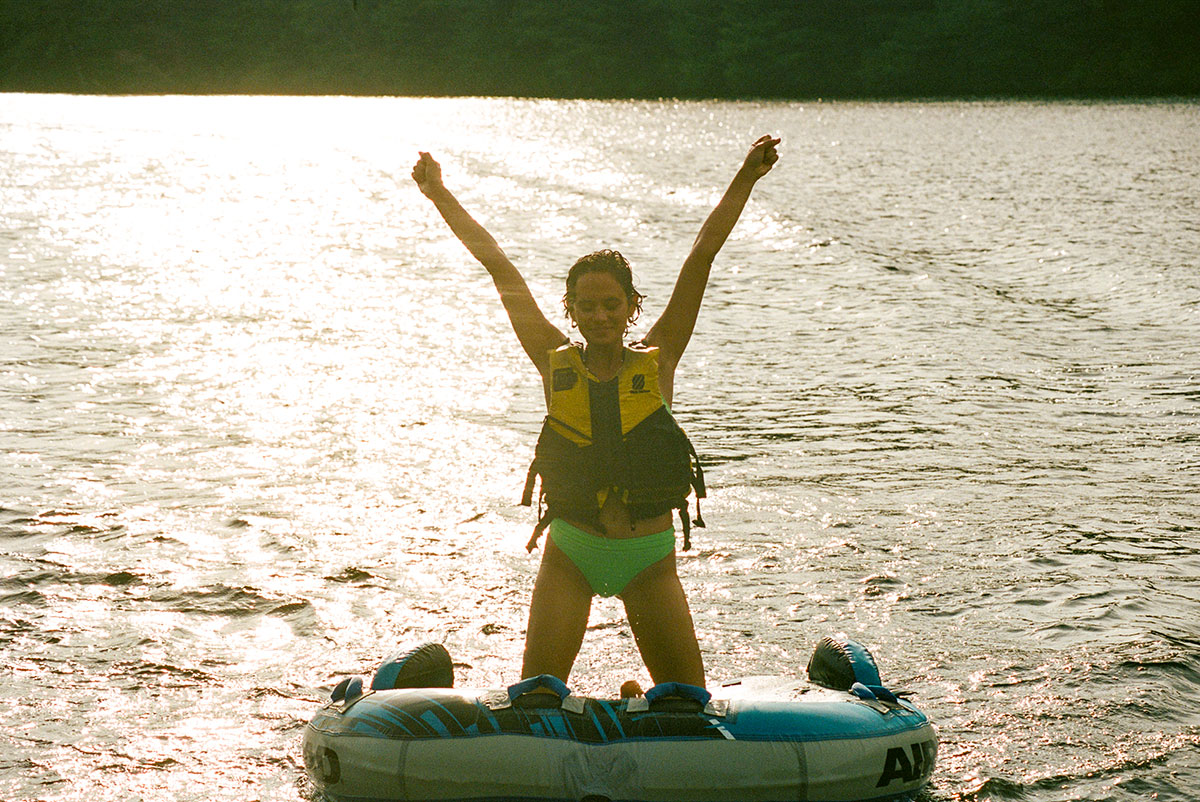 Shana was living it UP!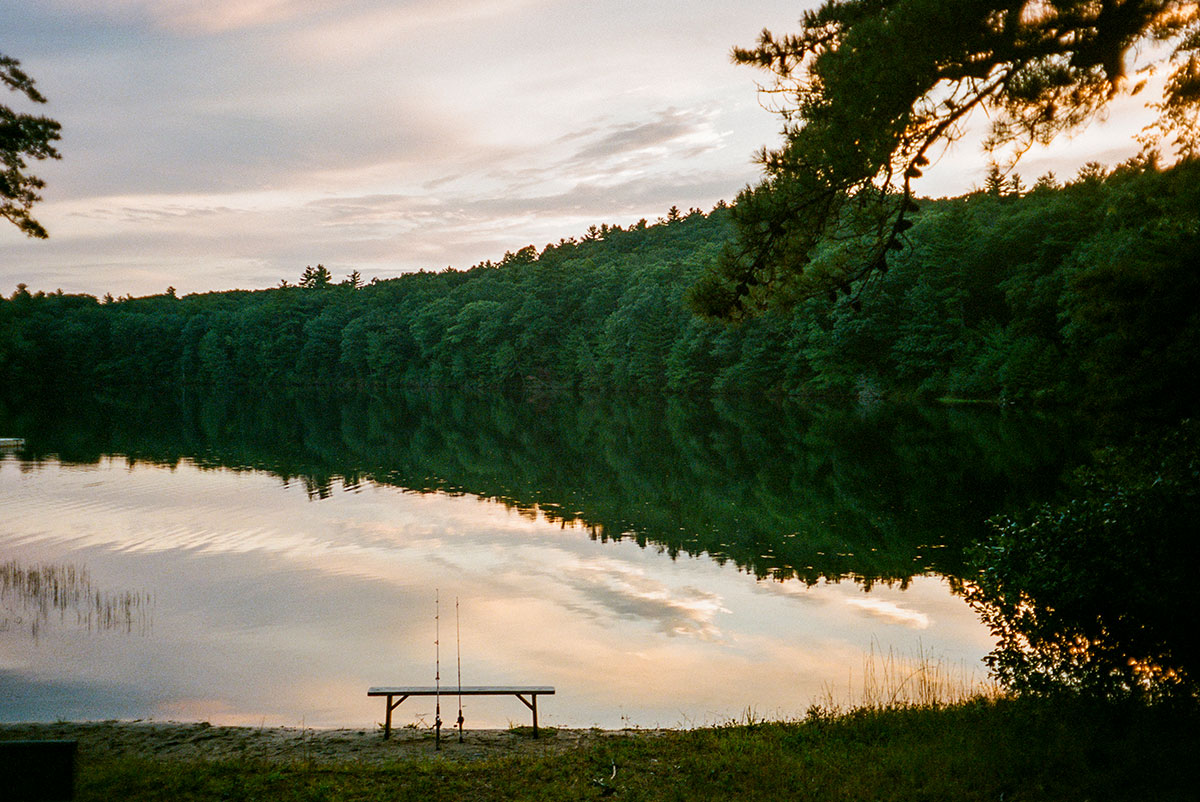 Stillness
Super 8 + Coconuts = Happy!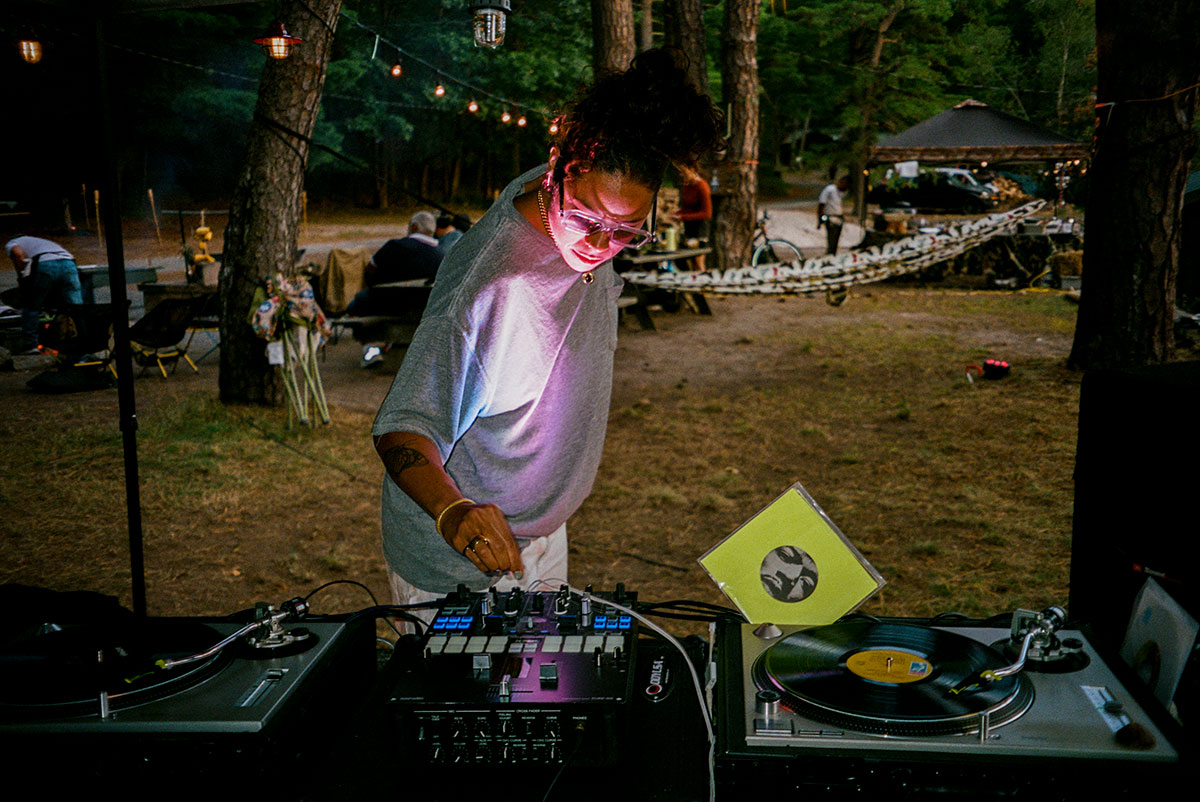 SoundCheck 1,2…1,2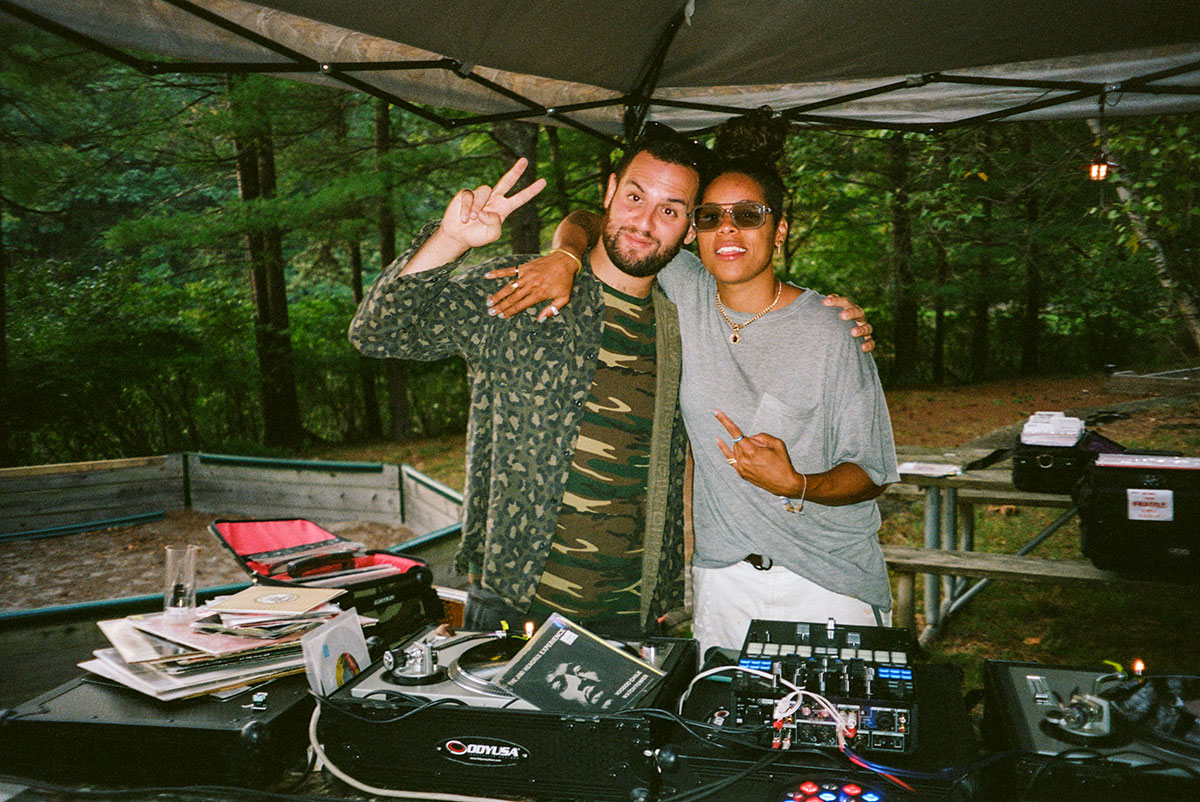 Willy Soul + Fly Hendrix = Dynamic Duo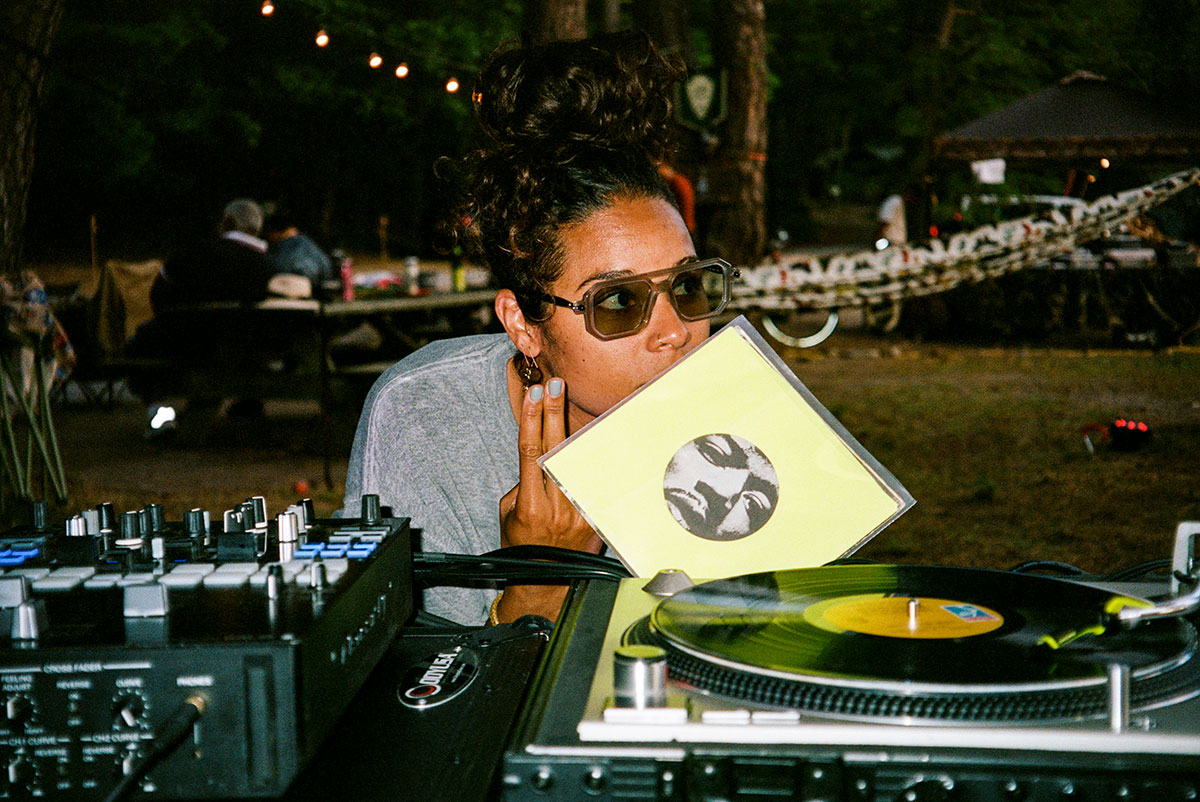 Fly + Hendrix = Soul Sonic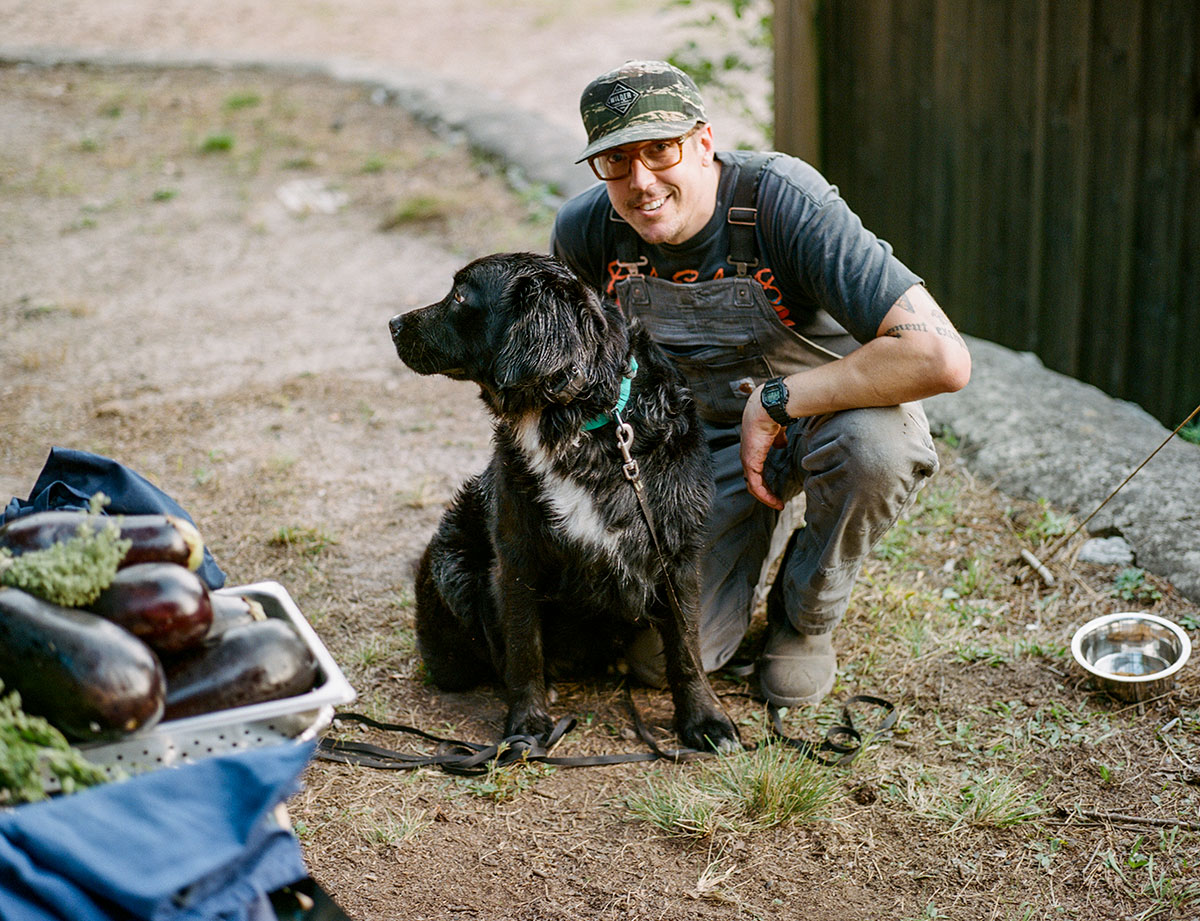 Welcome Joey & Squid!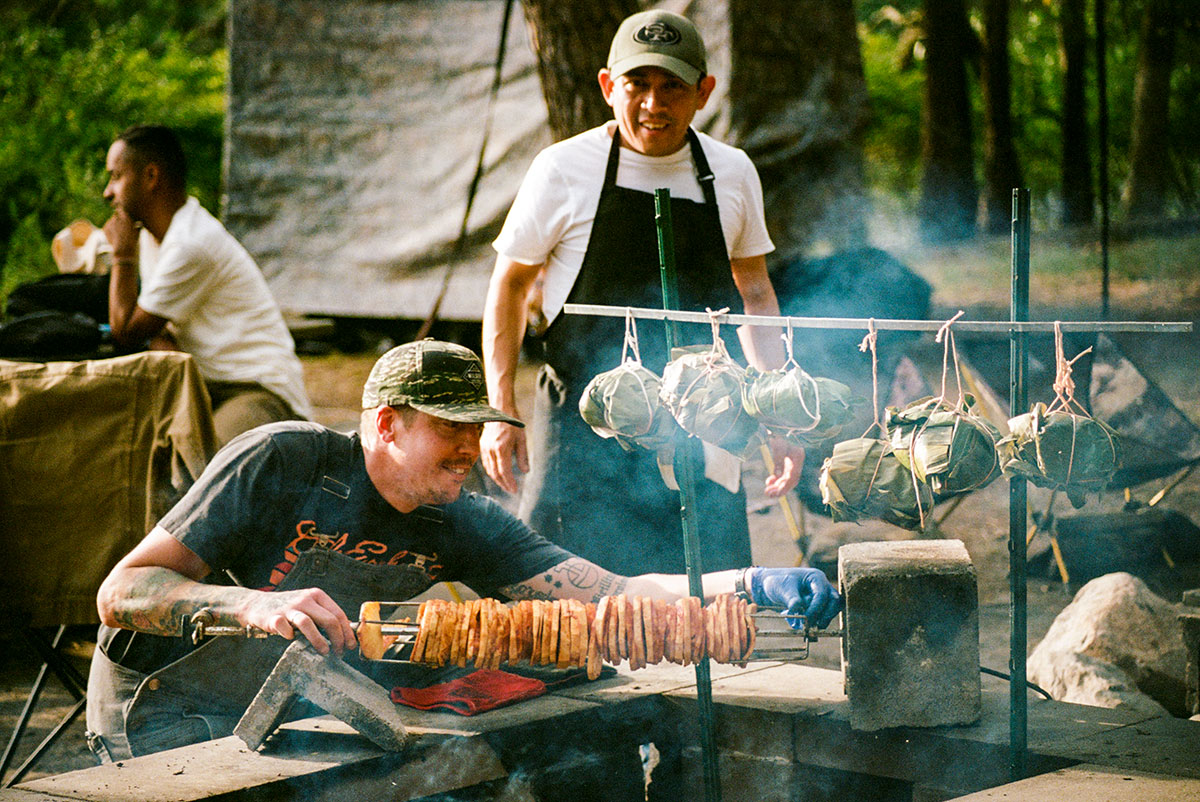 Veggie Feast smoked & cooked over the fire to perfection!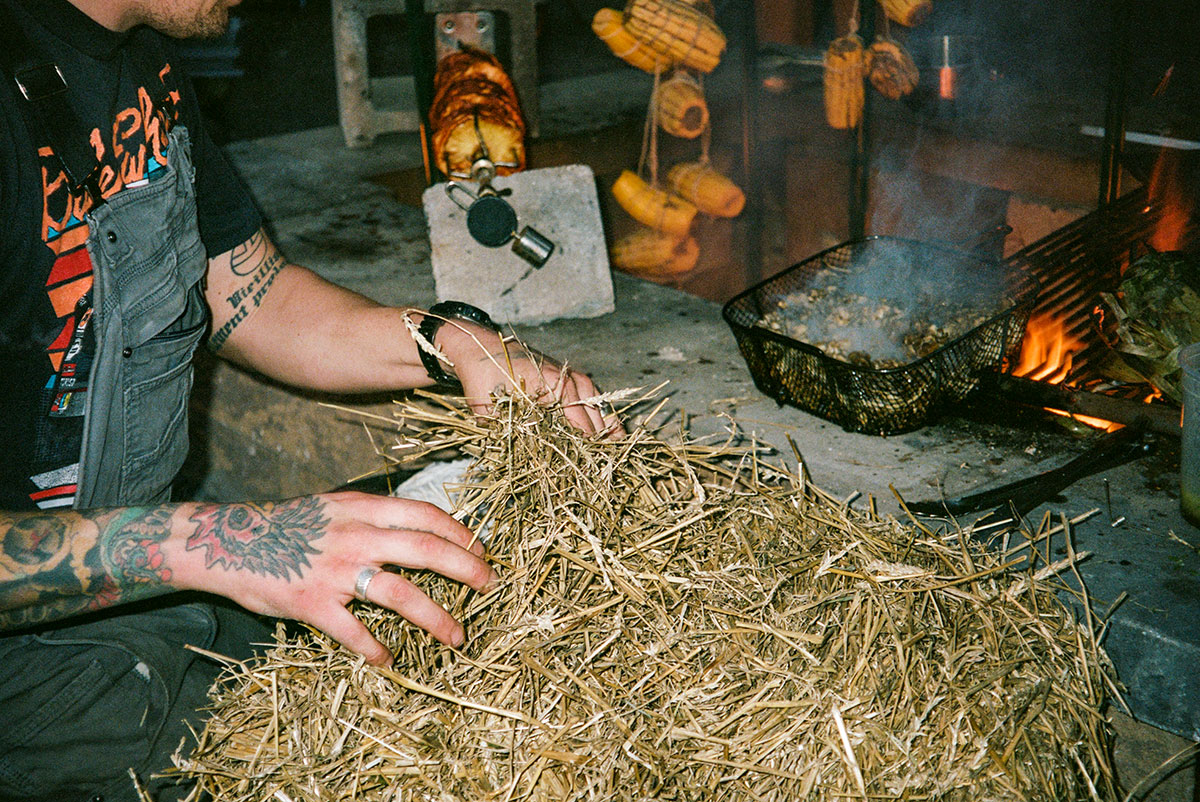 WHATTTT!?! Hay Smoked Maitake Mushrooms!
Artistic Expression at its finest!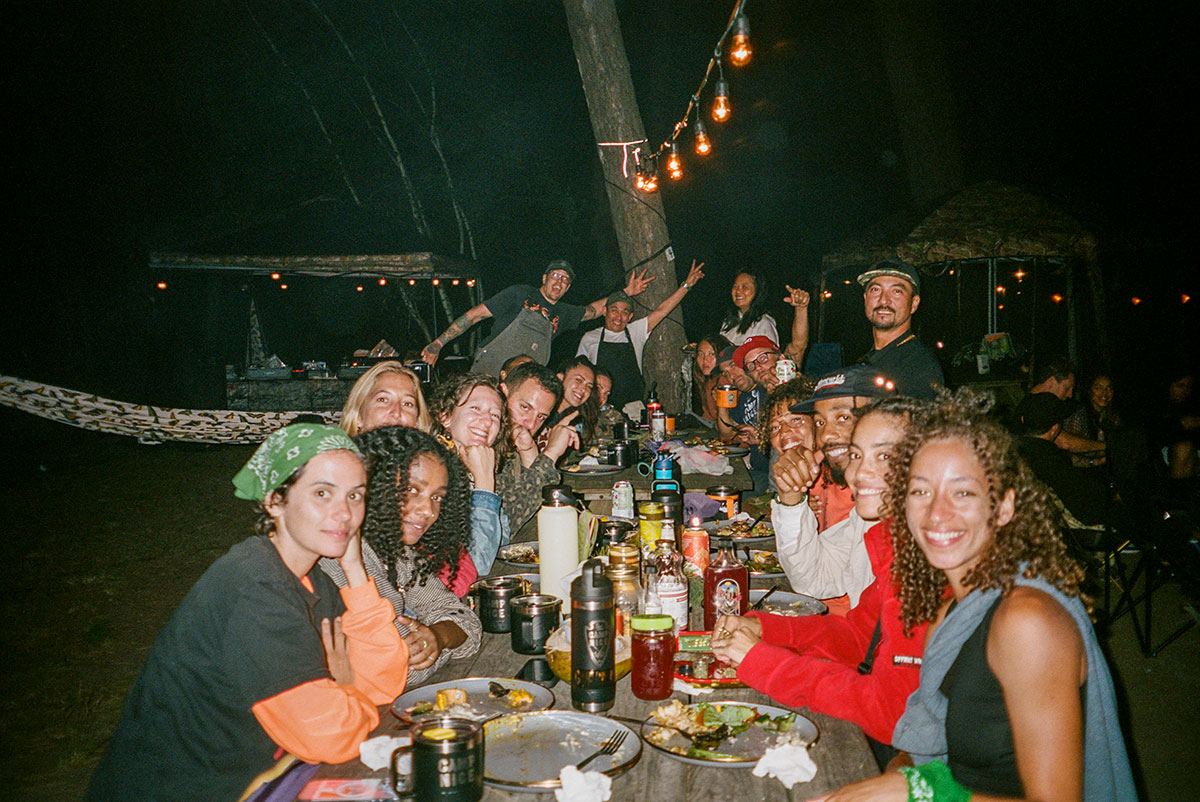 Family Dinner! Thank you Joey & Freddy!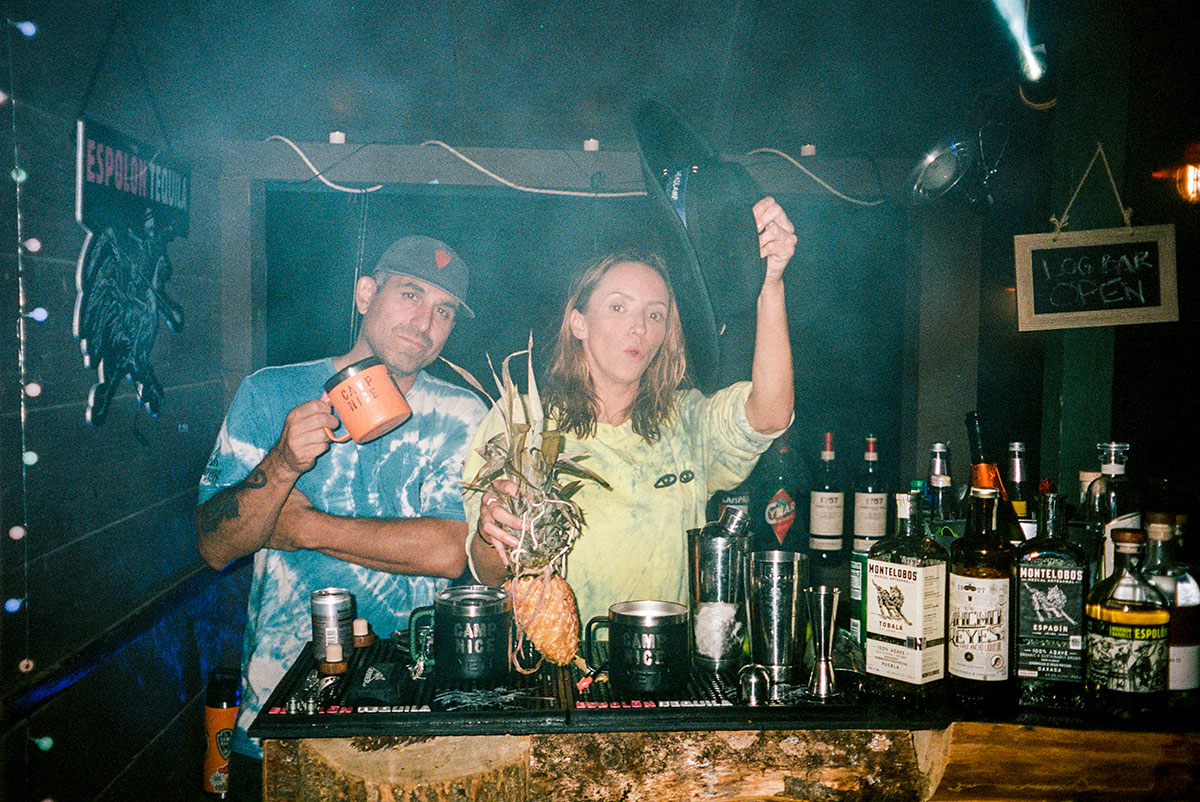 Ranger Larry & Alessandra served up some extra Smoky Pineapple Montelobos Mezcal Margaritas!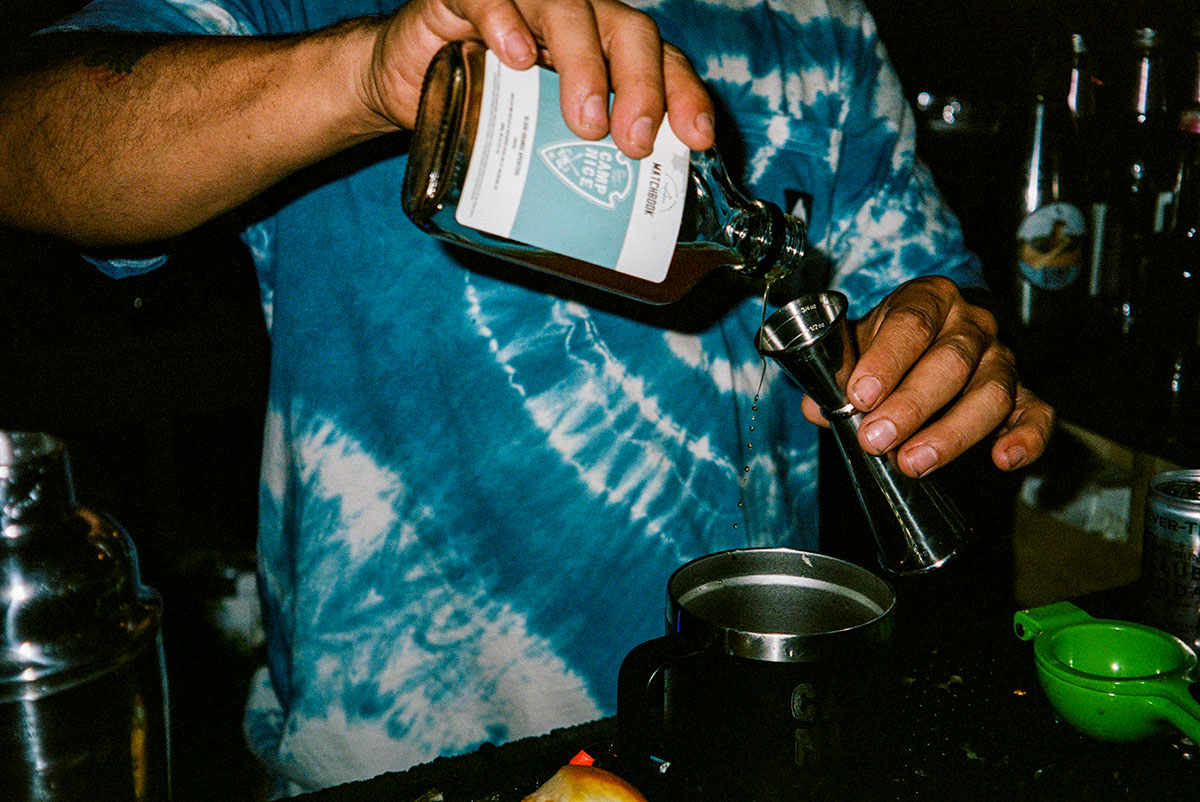 The Matchbook Distilling Co. x Camp Nice Aperitivo was such a delight!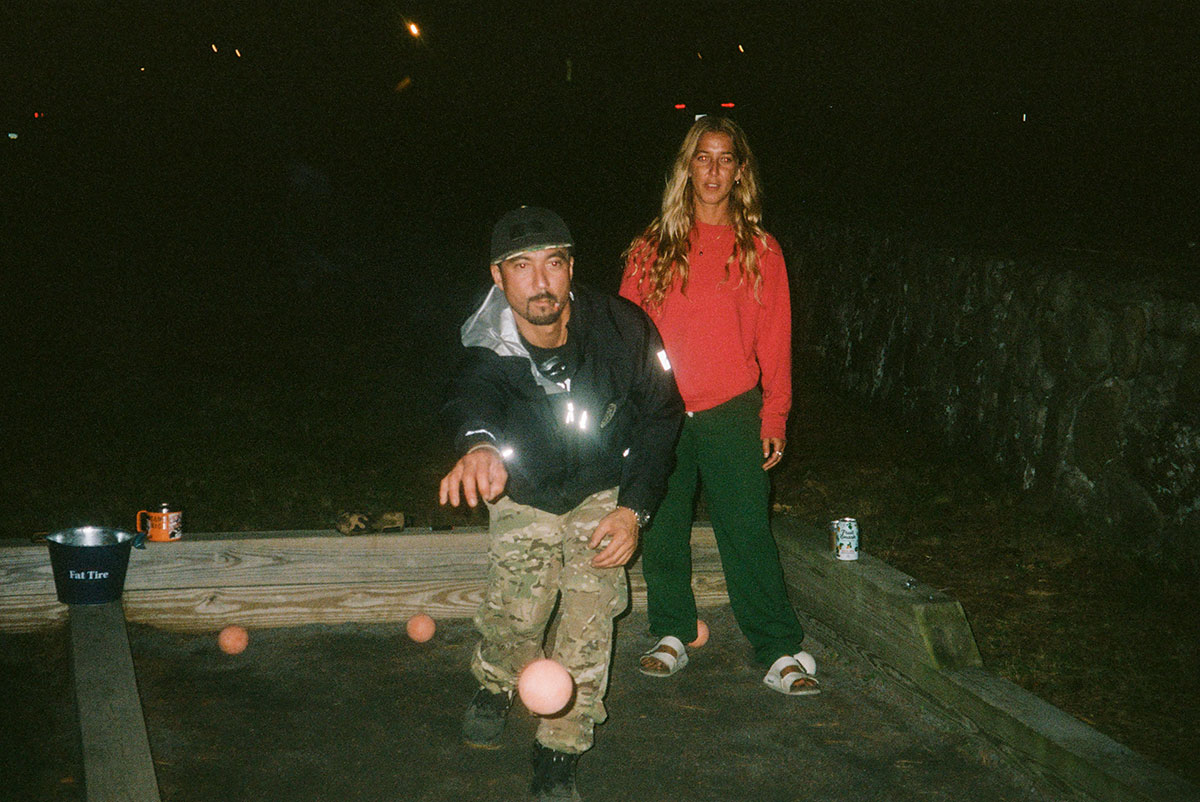 Akira & Rachel were Bocce Ballers!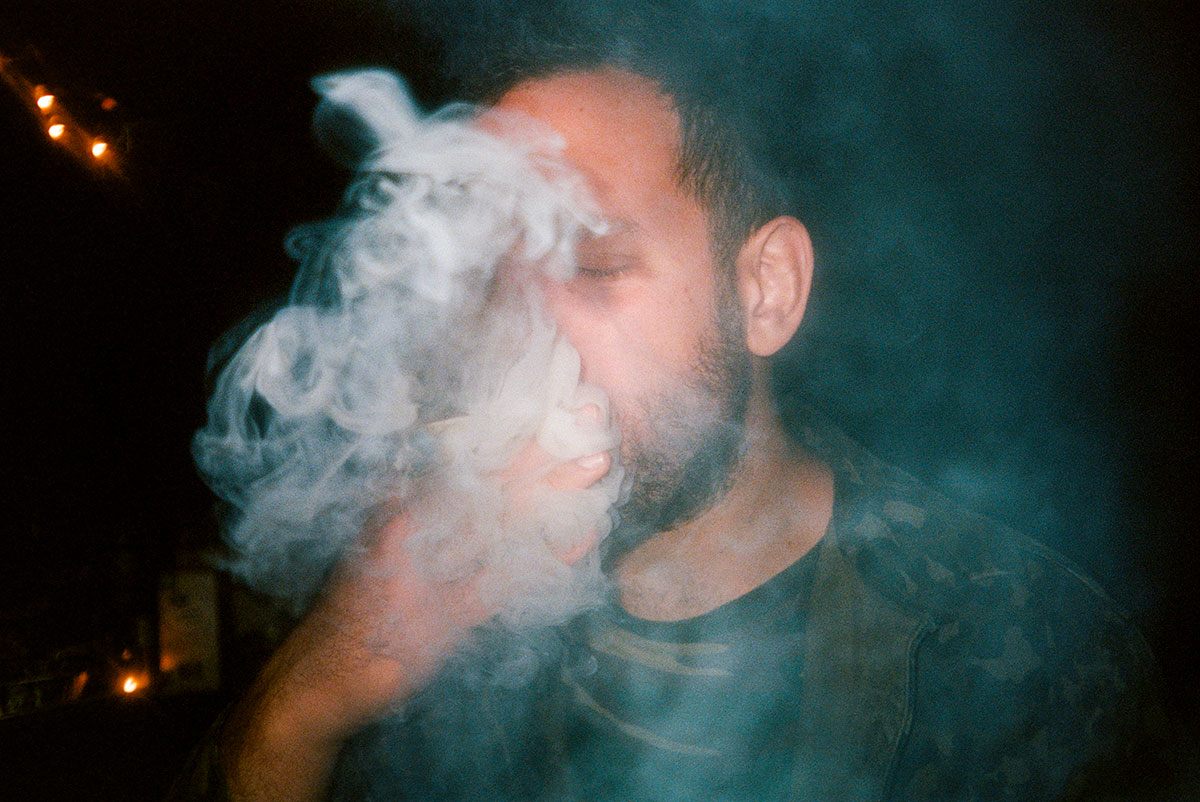 Up in Smoke!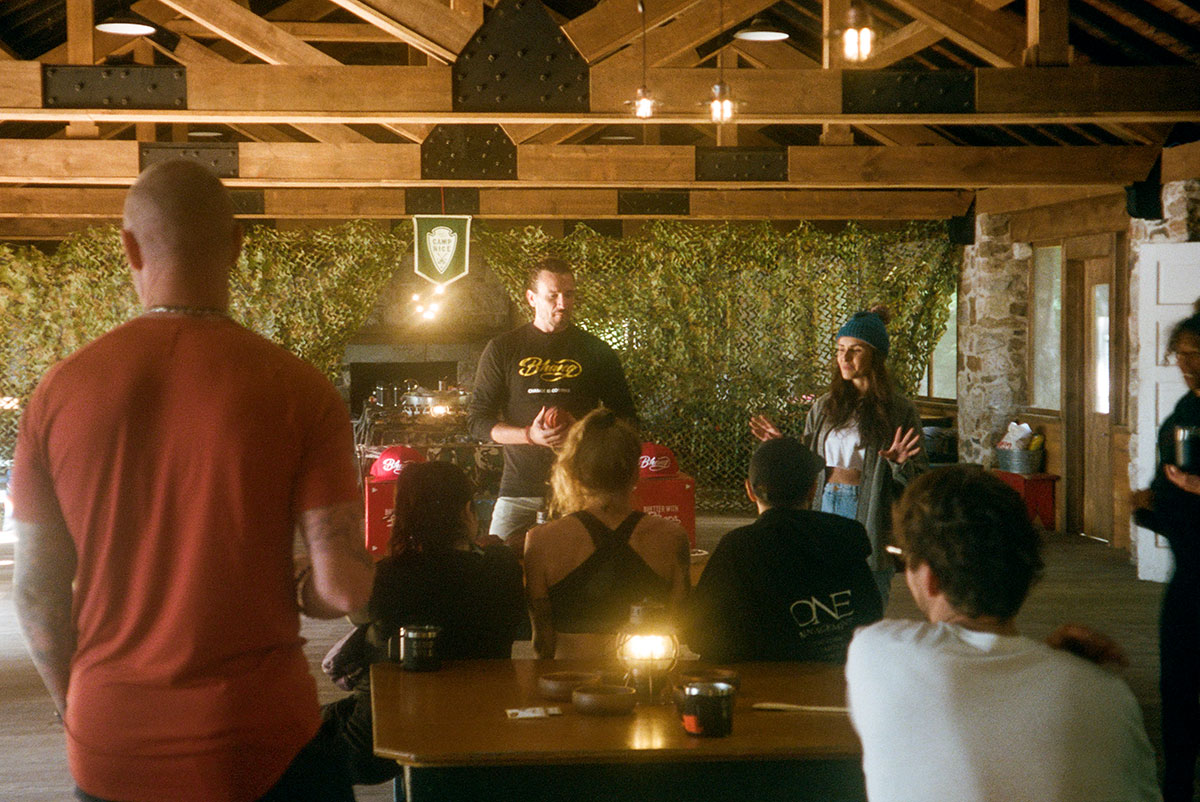 The Bhang "Bean to Bar" Workshop was a great addition to our programming…Thank you Marcus & Milka for sharing your knowledge of chocolate with us!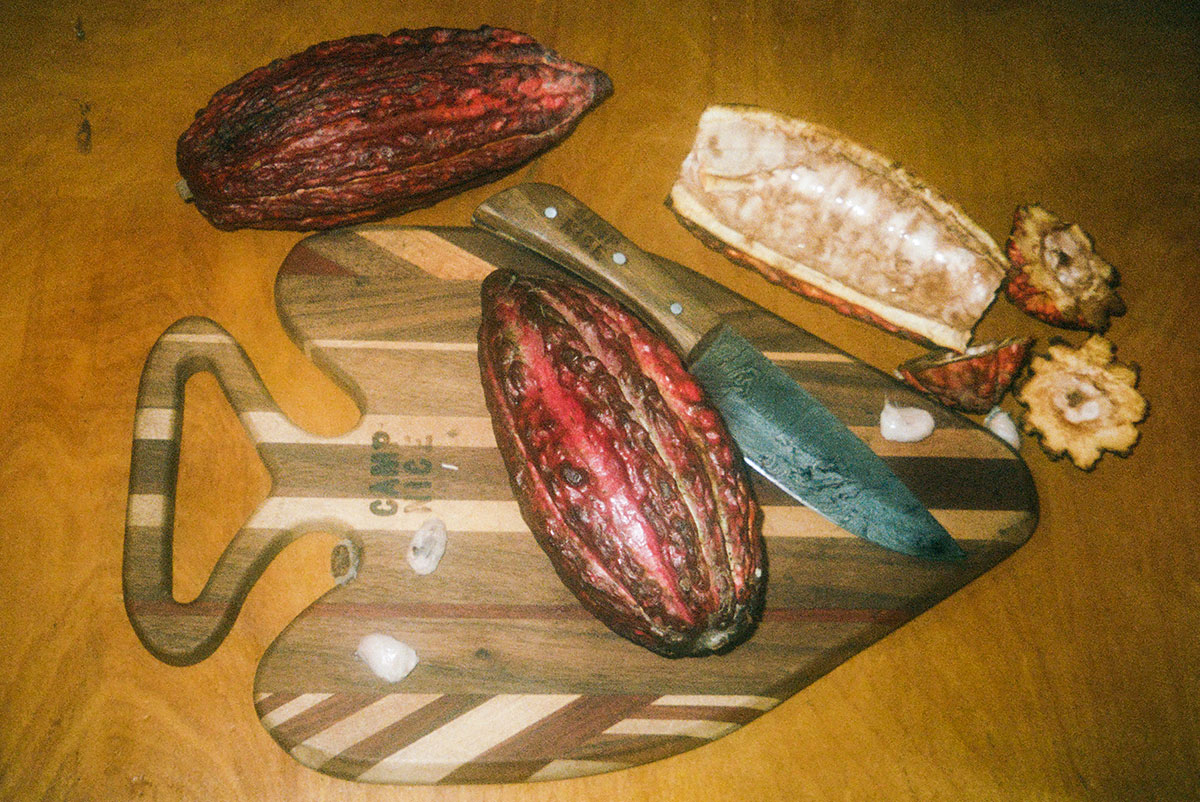 CACAOOOO!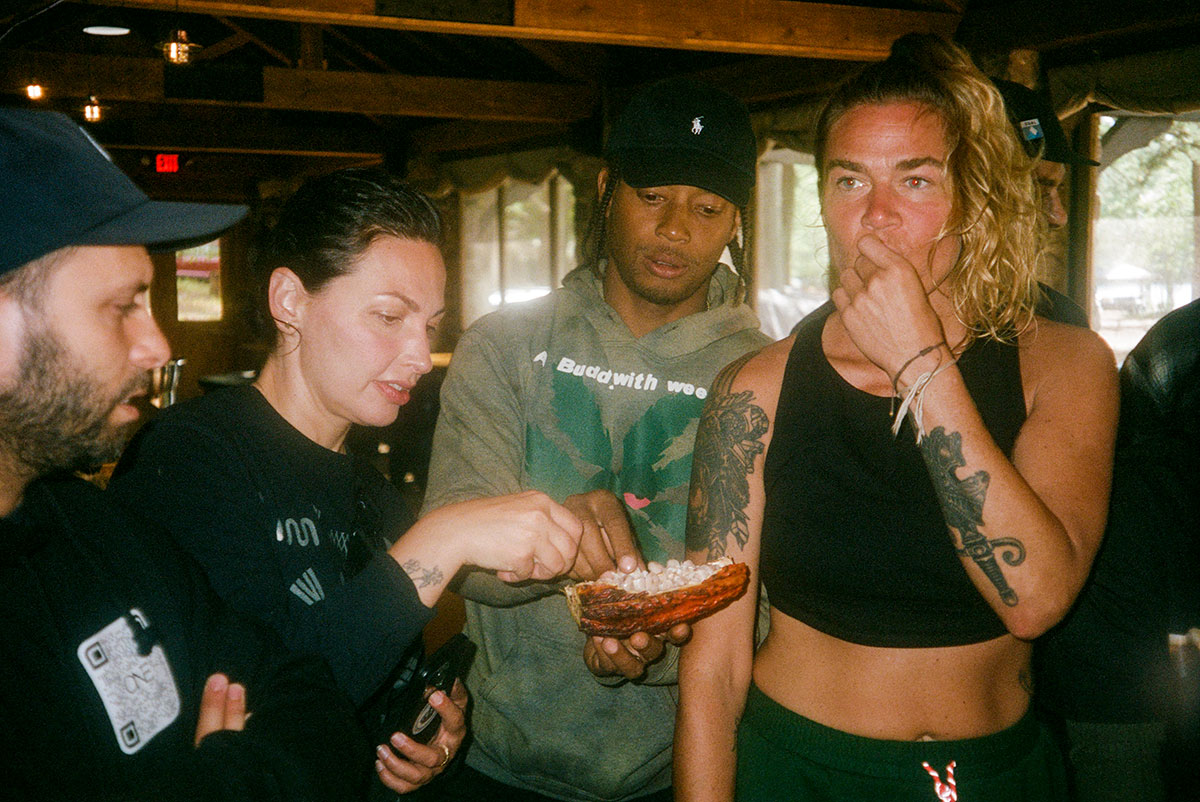 To be able to taste and experience the flavors of the cacao fruit was a real treat.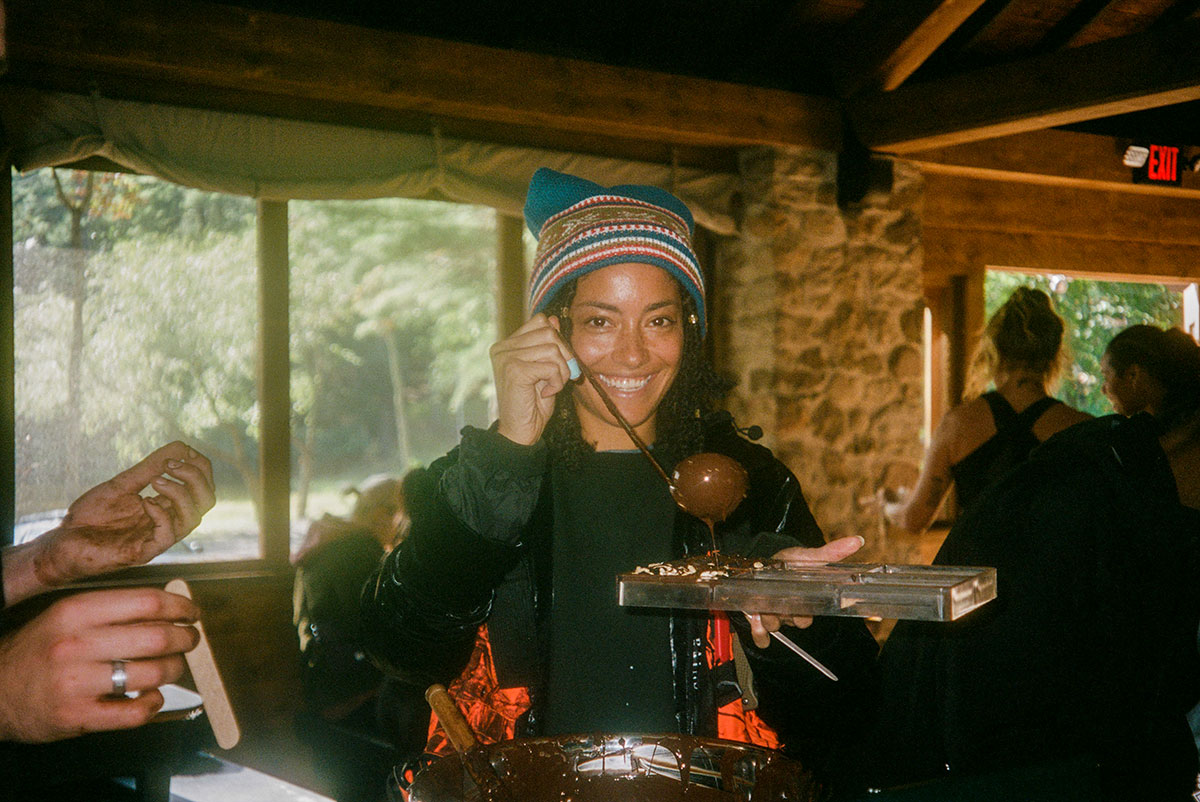 Making our own chocolate was also a nice treat!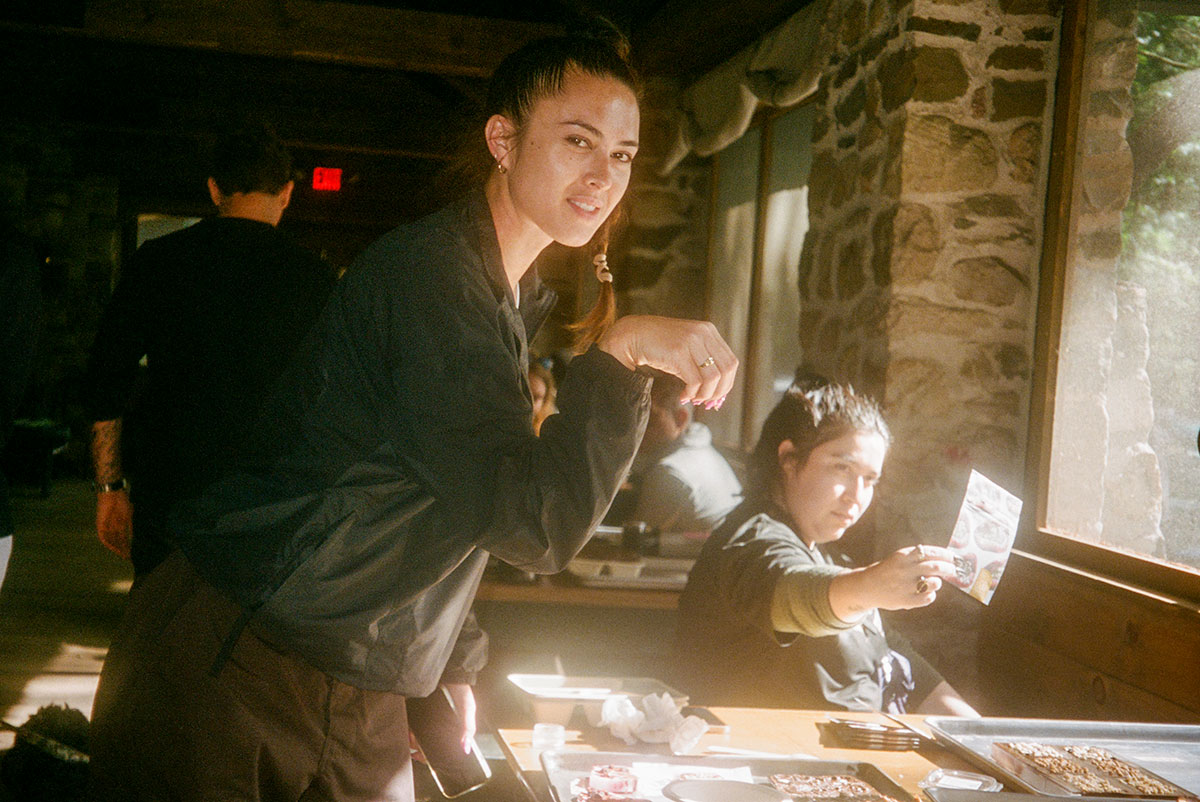 Salt Bae!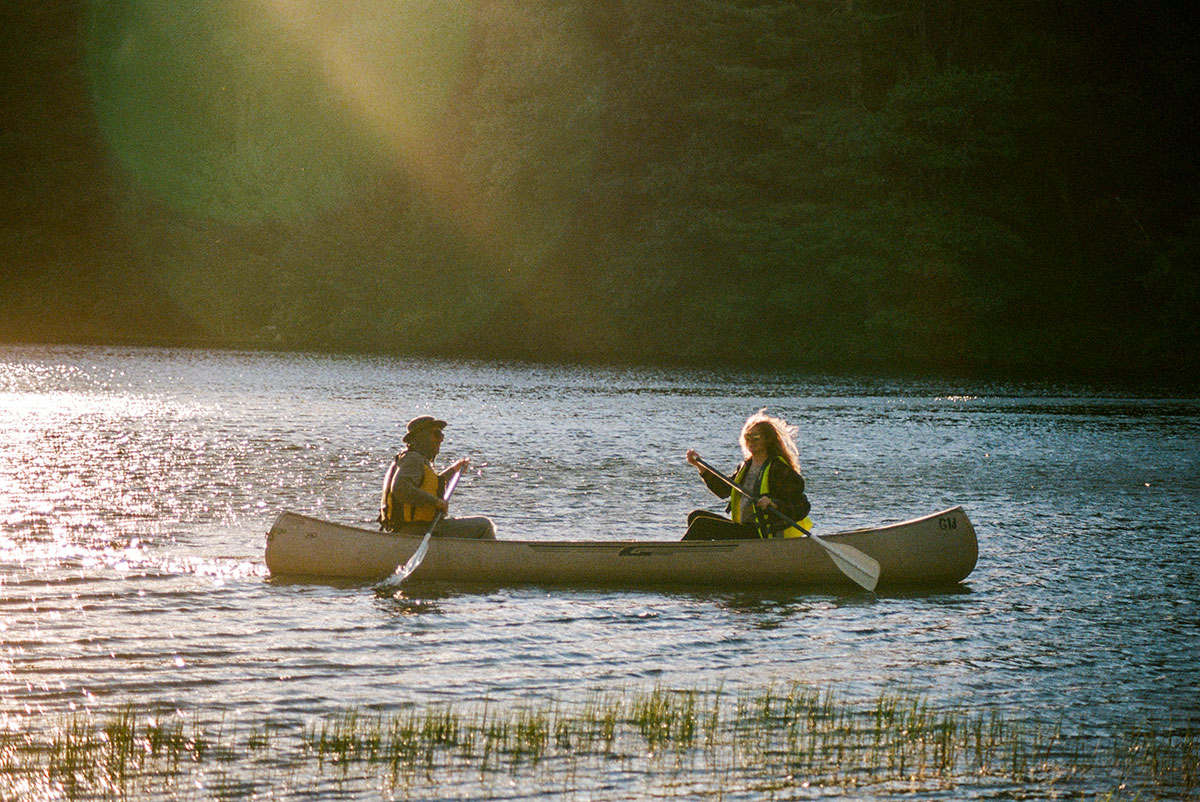 Sunset Cruise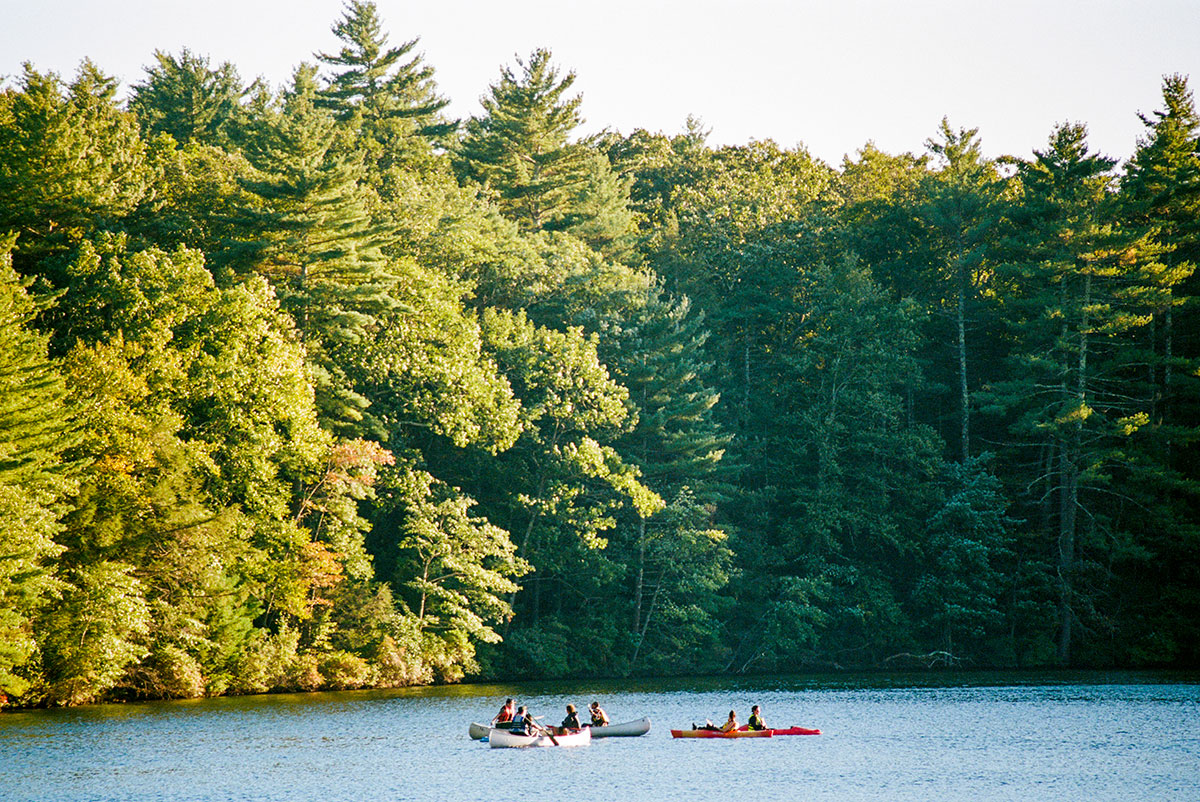 Soooo Nice!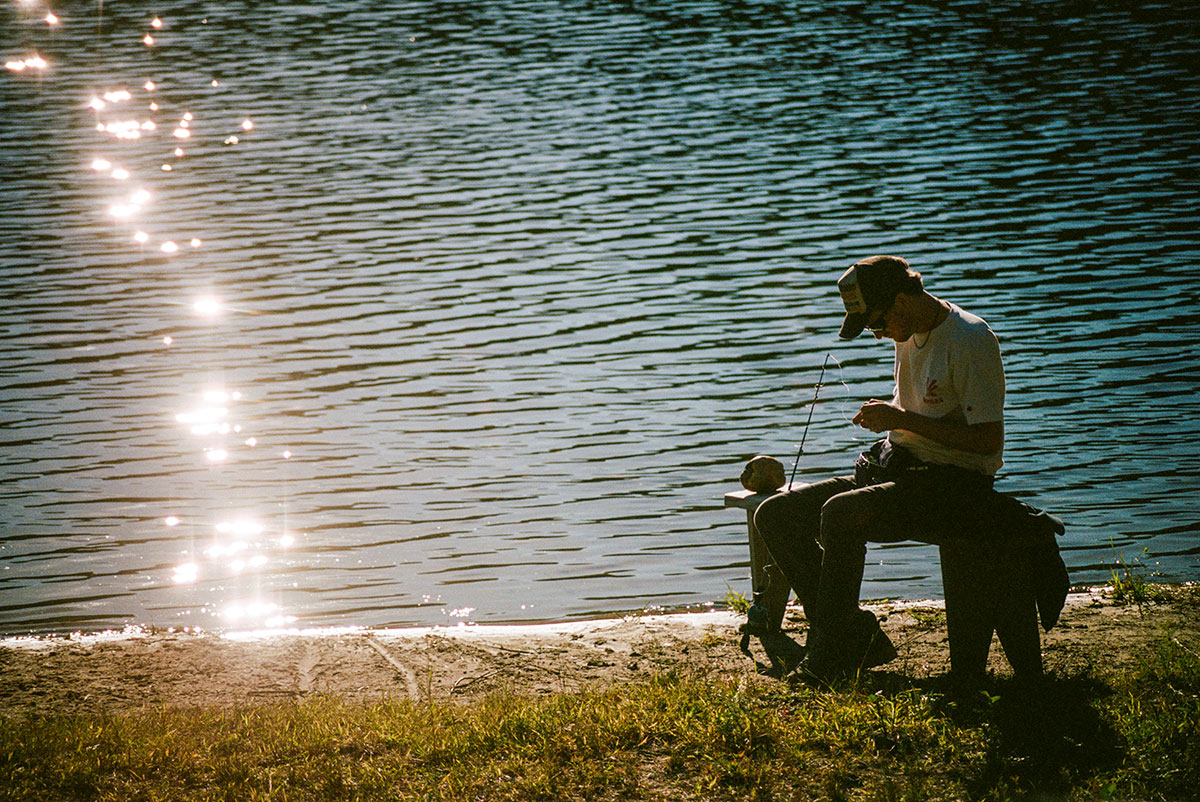 Perfect time to catch some fish.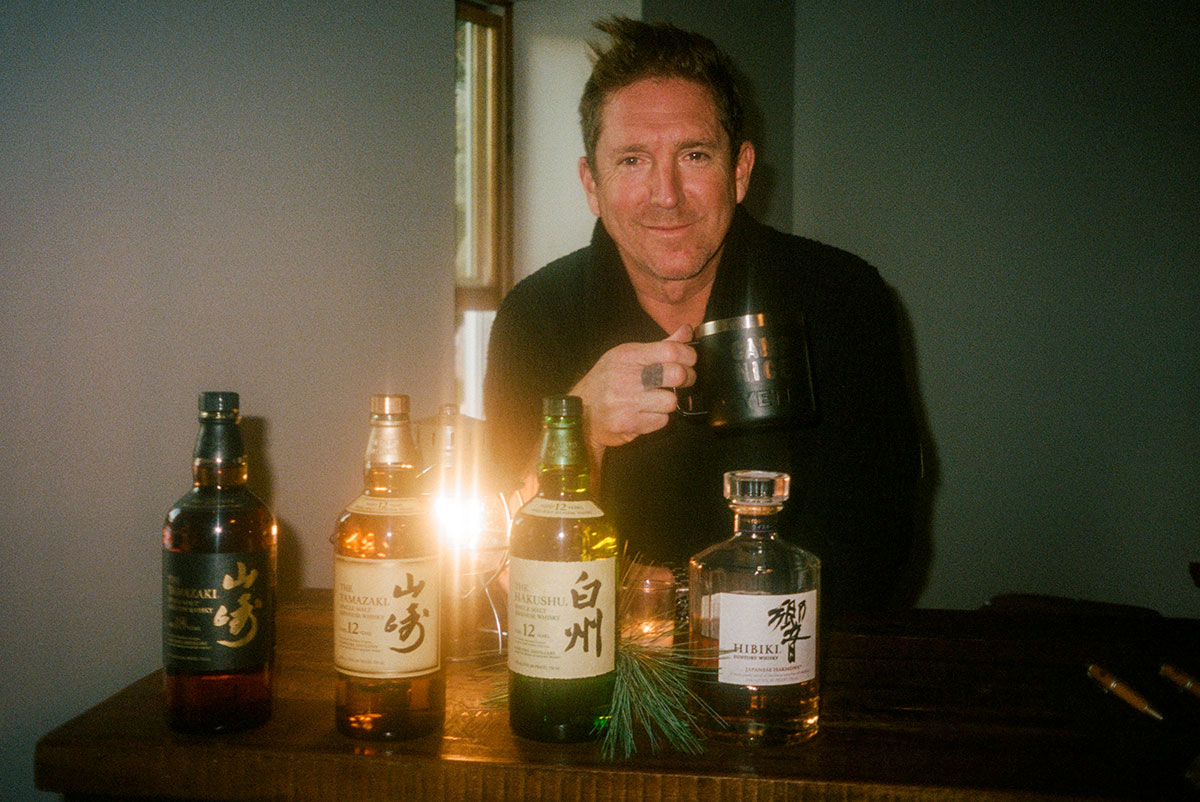 Suntory Whisky Tasting with Gardner was such a refined experience!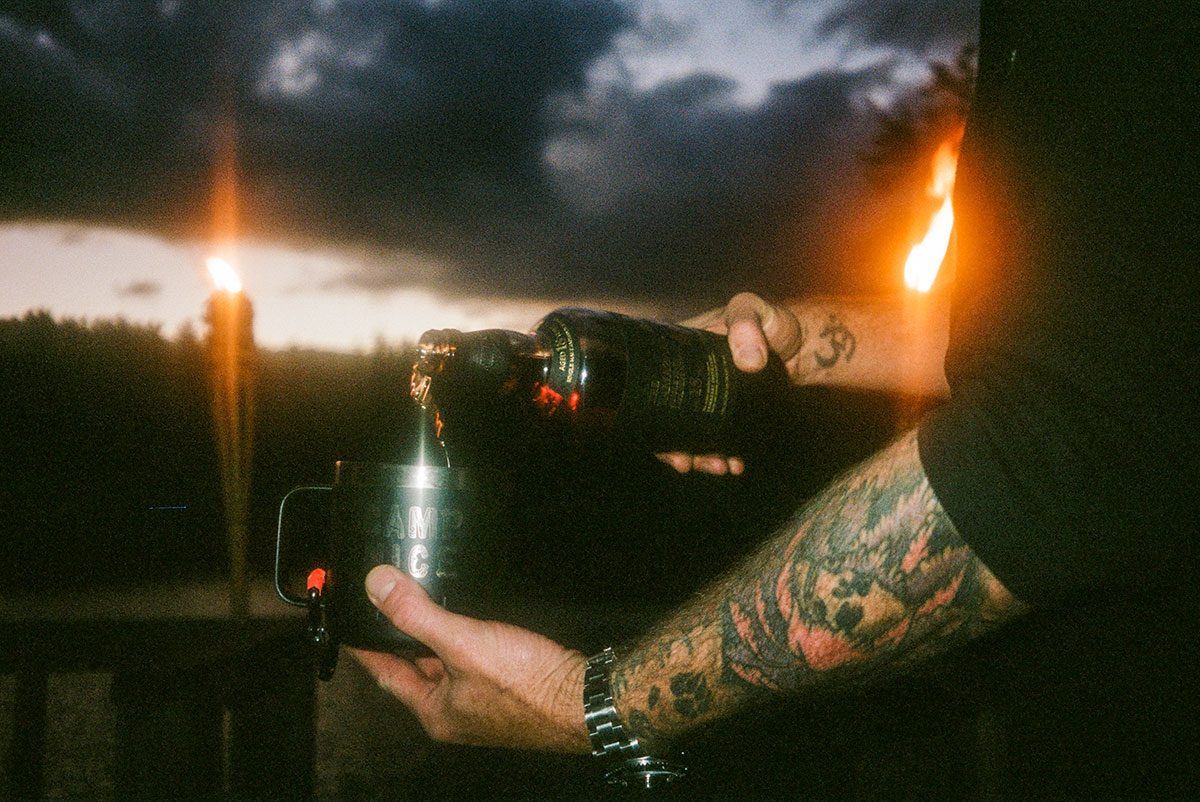 Sunset Sippers!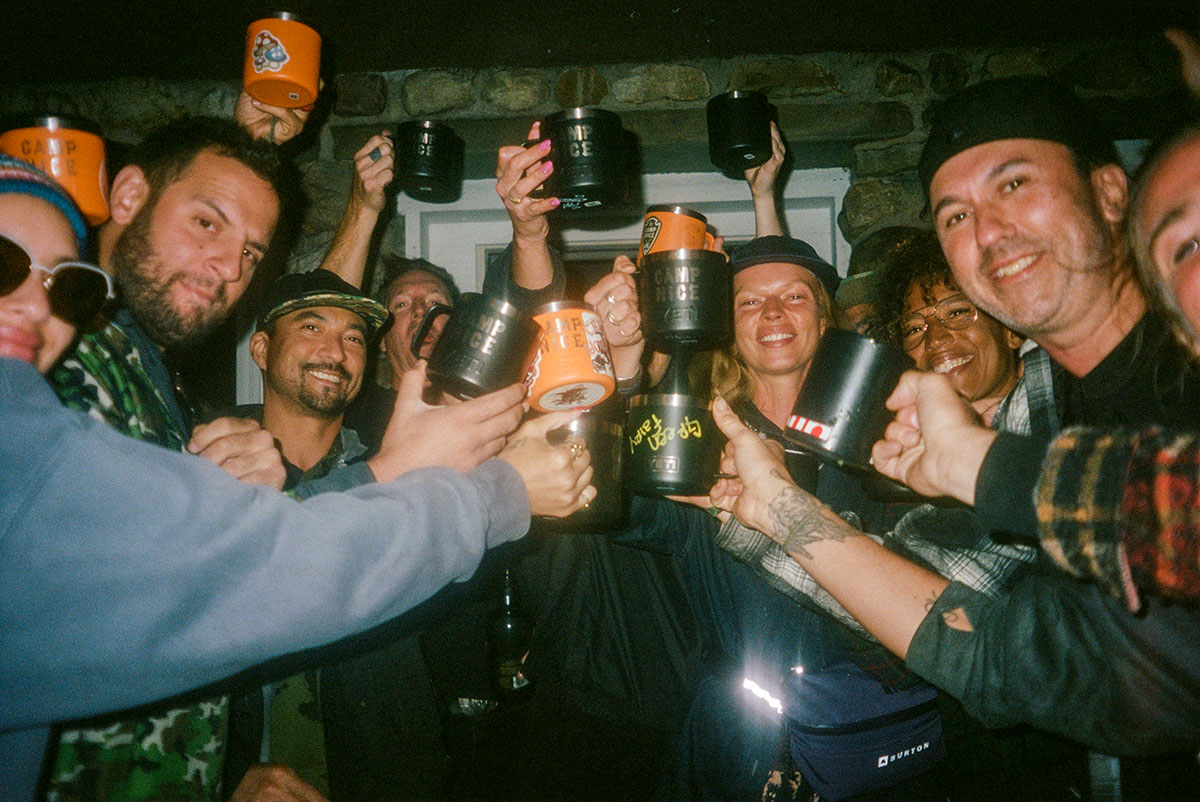 KANPAI!!!!!
Designated Driver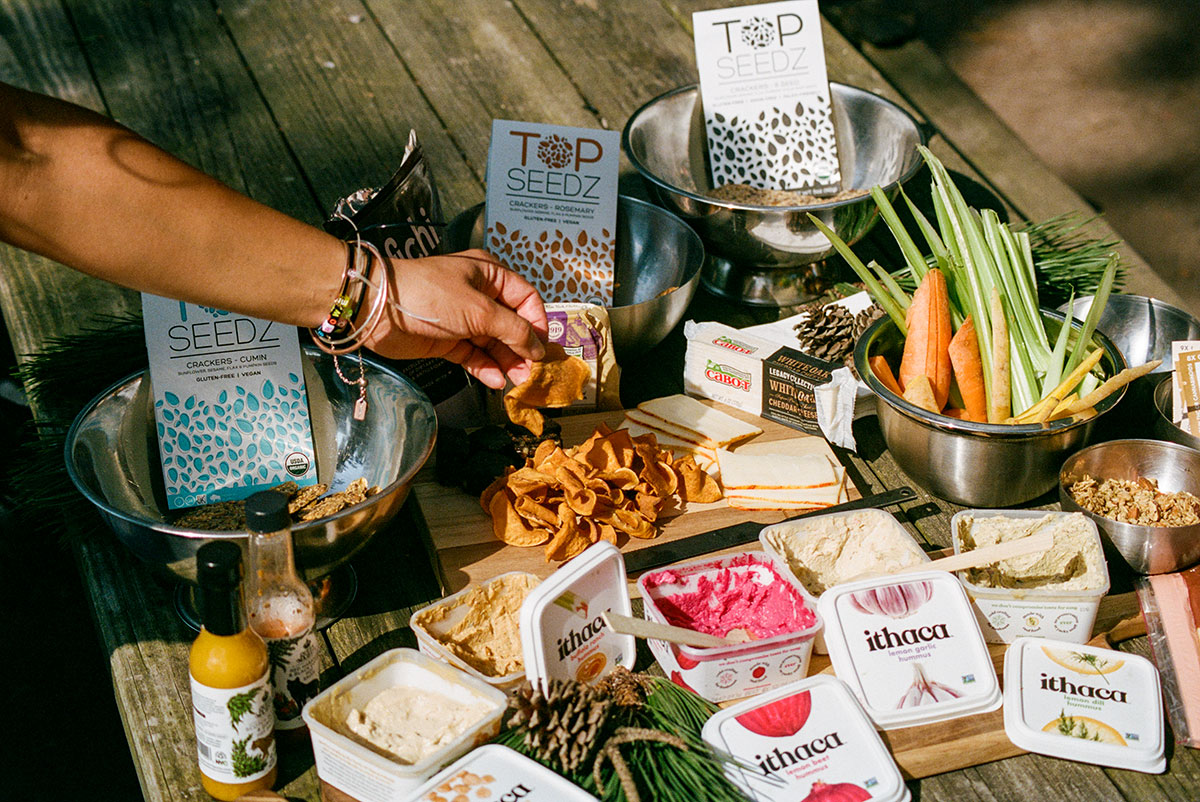 Snack Spreads Galore!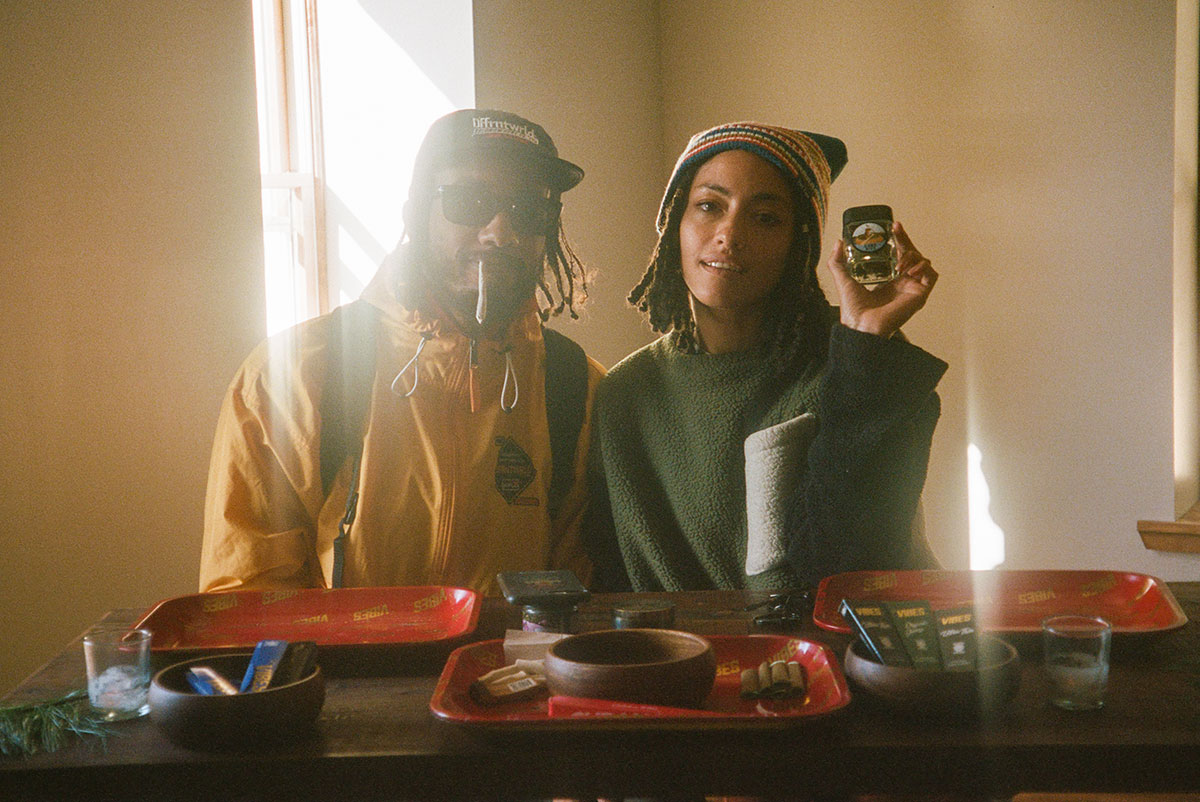 The Vibes Rolling Workshop with BG & Aya was an enlightening and highly elevated learning experience…Thank you for providing the finest ingredients Firefly Organics!
Foti!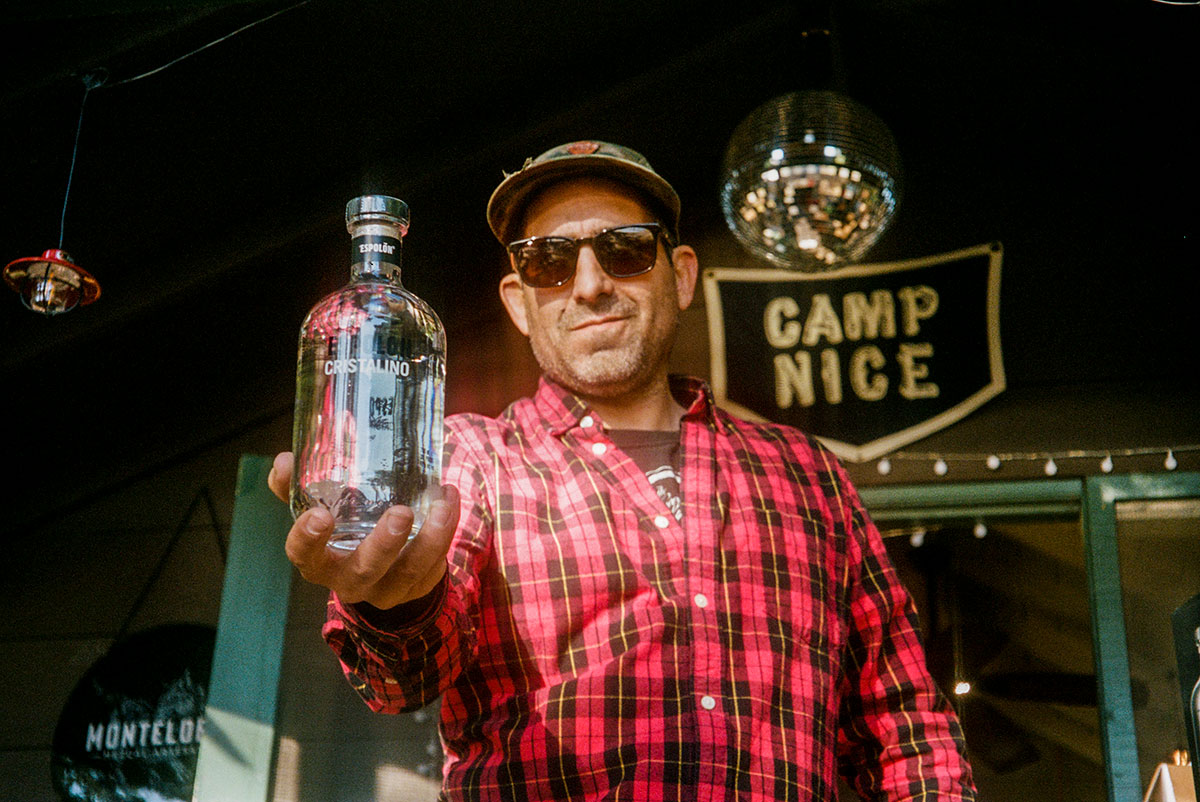 Espolon Cristalino!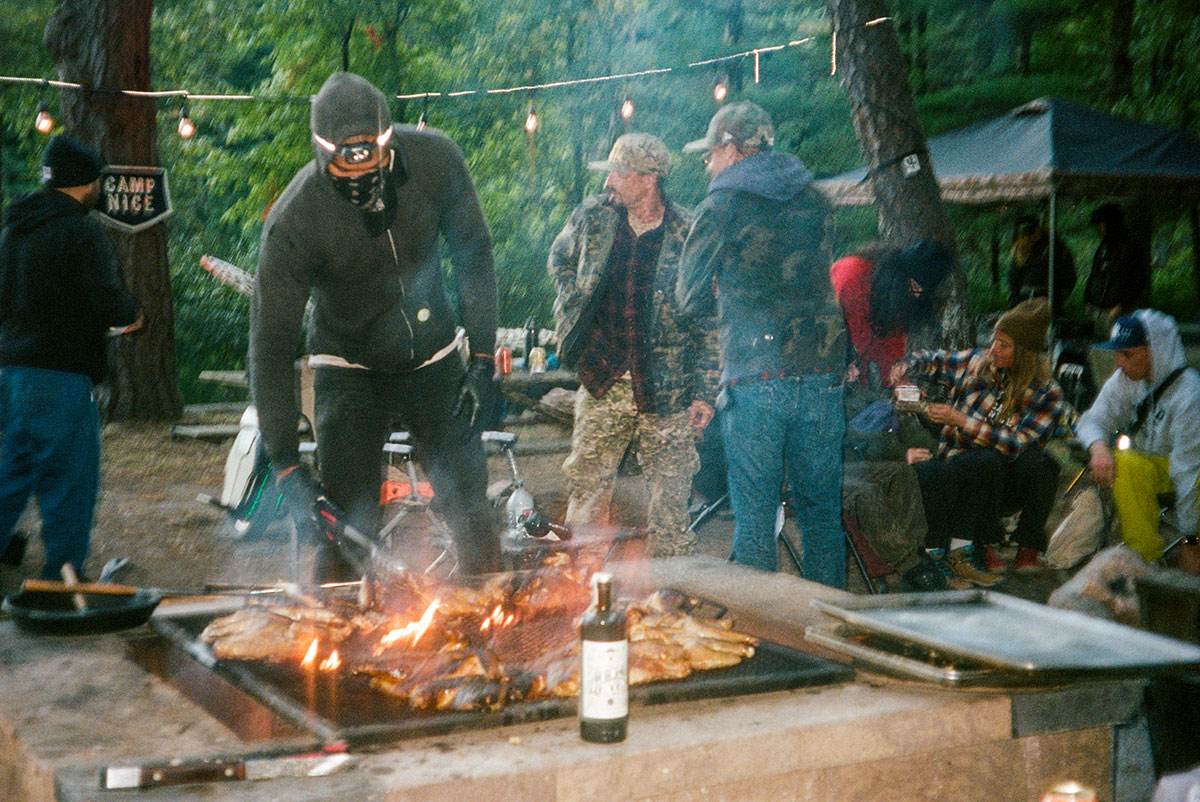 Ancho Reyes basted chicken!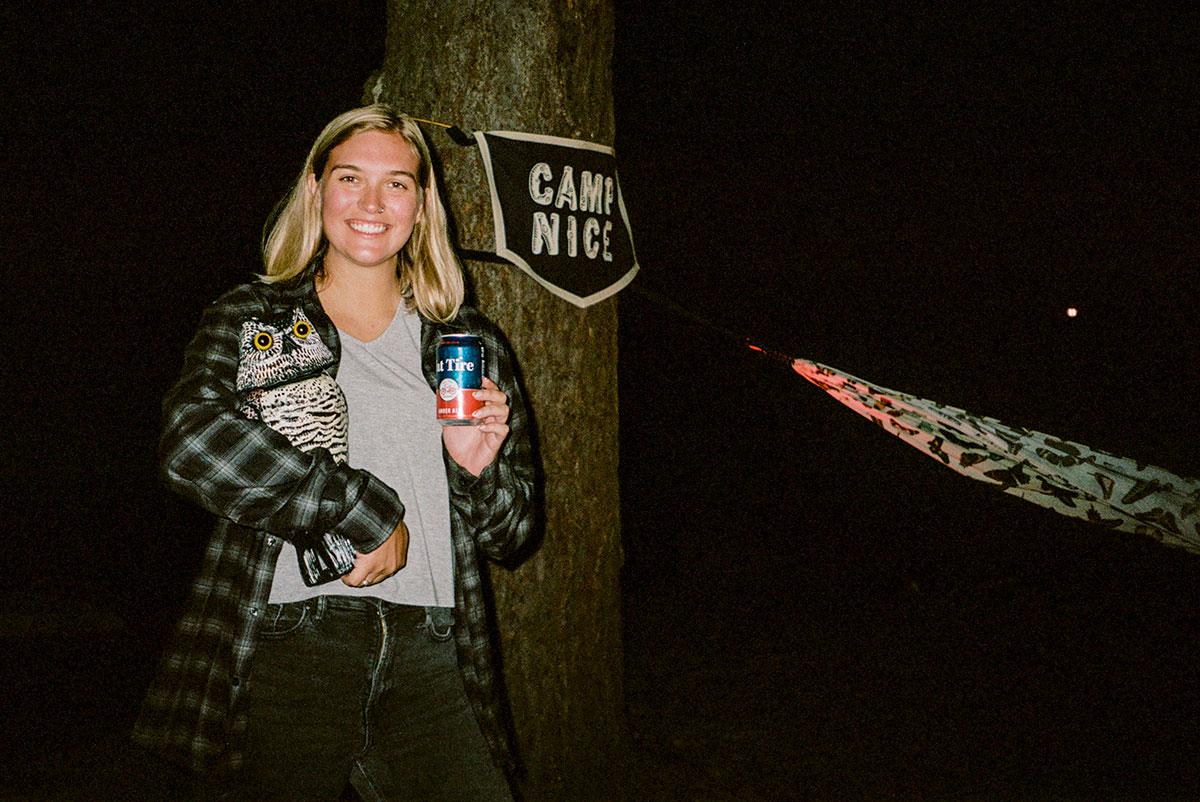 NightOwl Badge EARNED! Thank you Vic!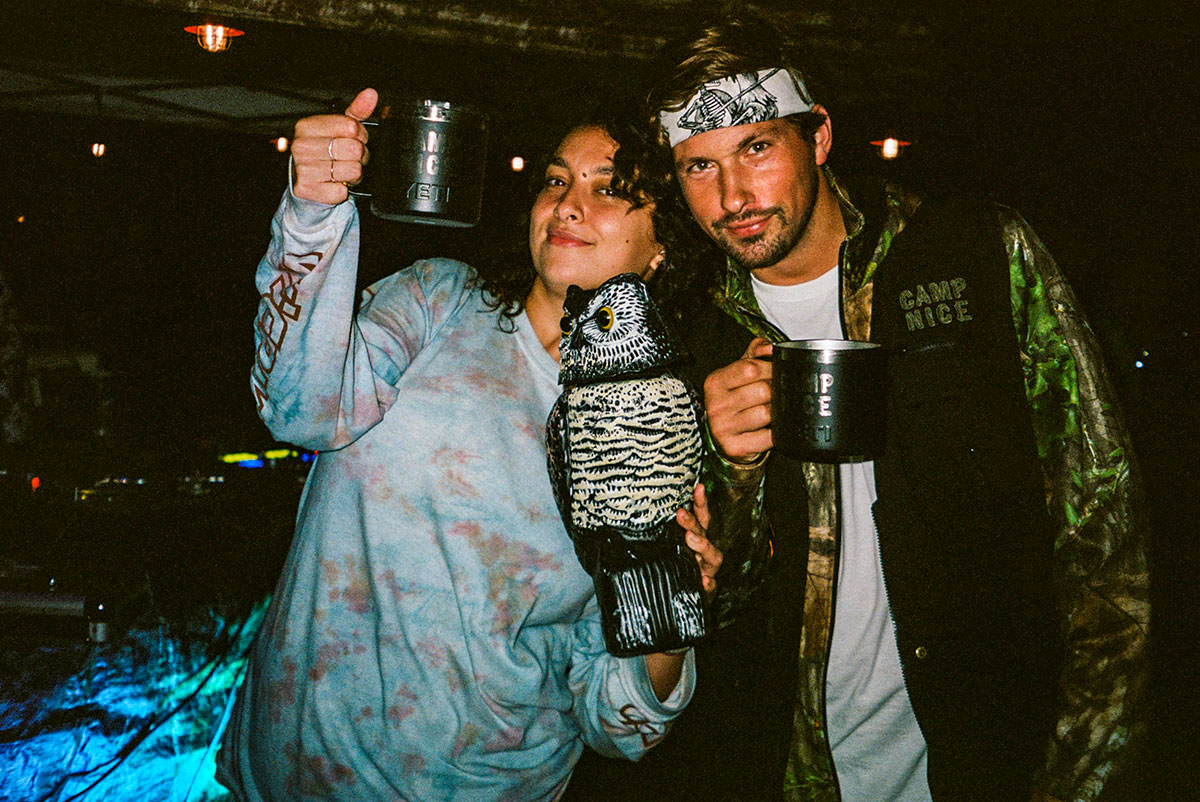 Night Owls!!
Mawnin Cawfee Crew! Rise & Shine Gi, Jochebed, Sam & Noelani!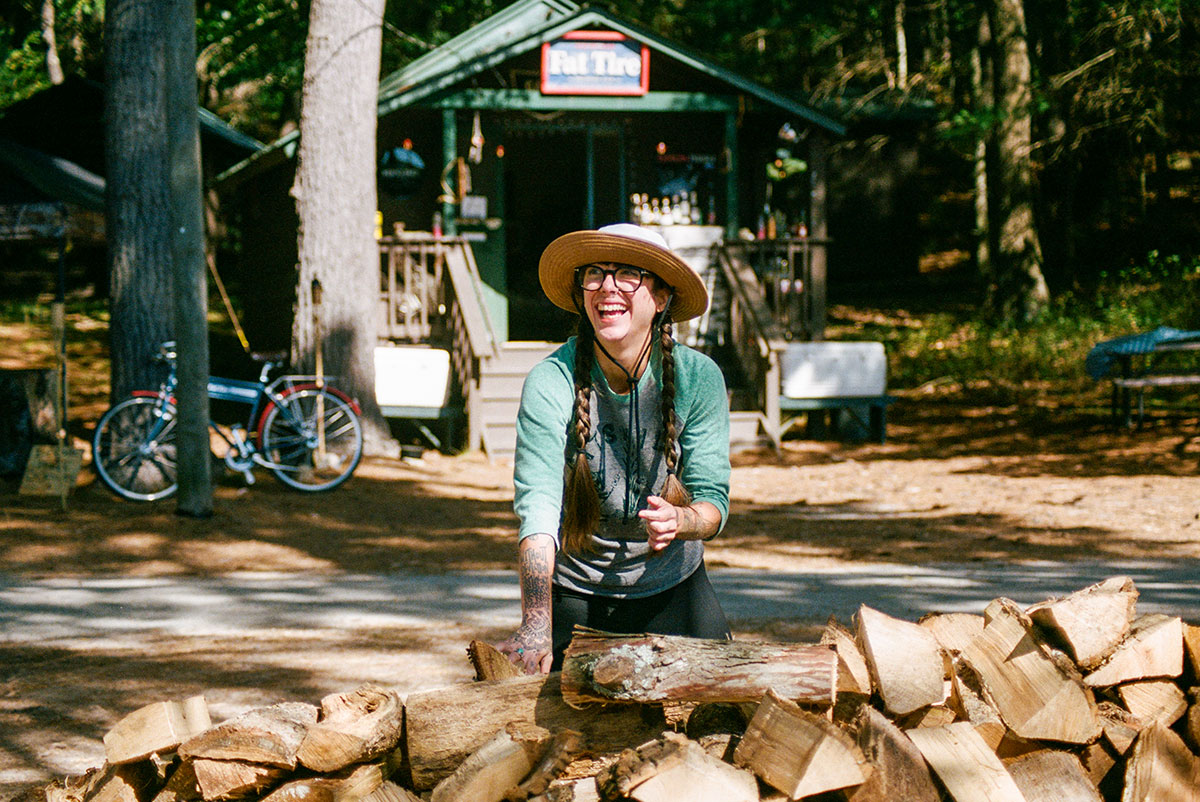 Sierra got our woodpile restocked!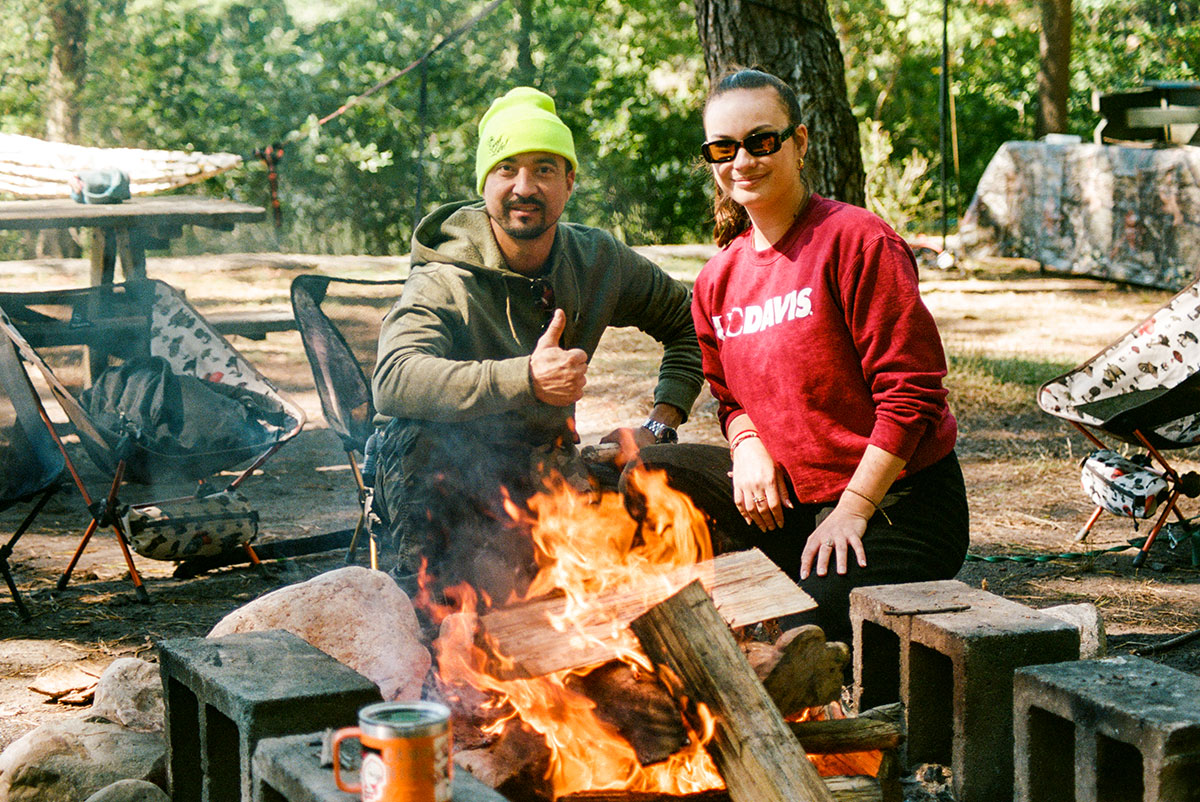 Fire Starters! Nicole earned her Fire Badge!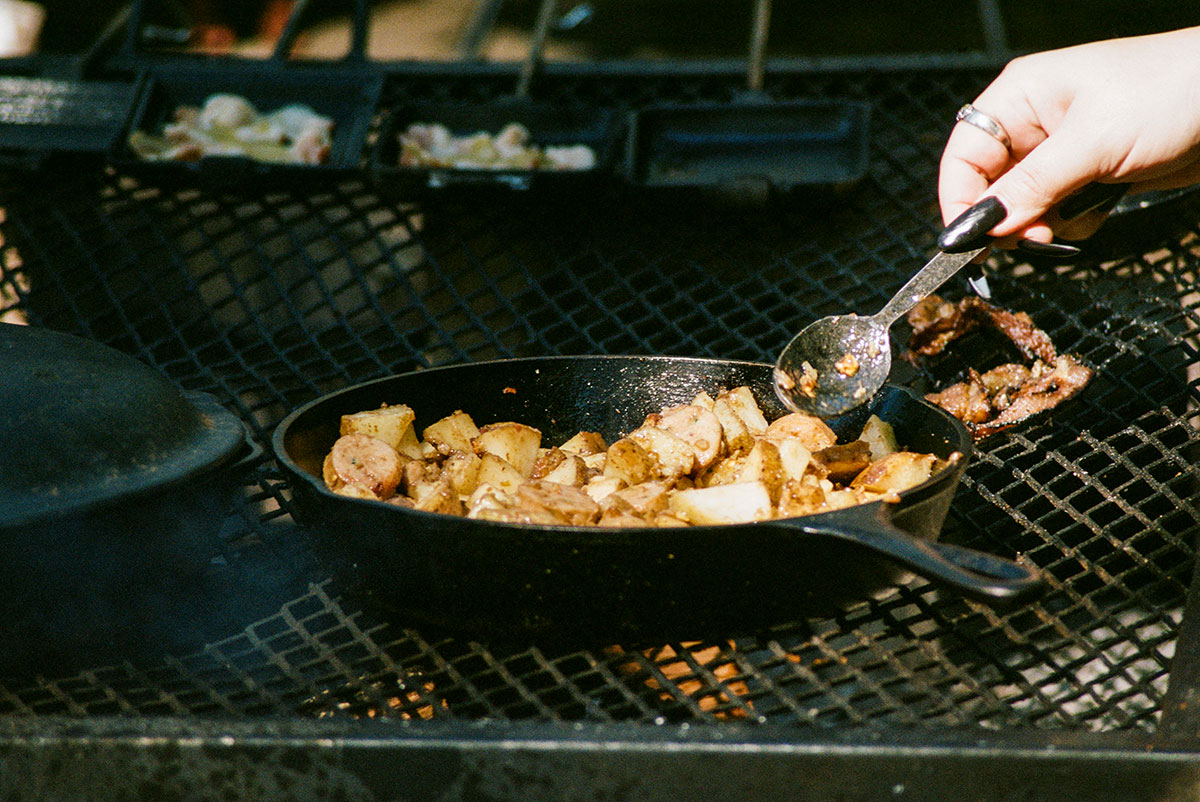 Tater Skillet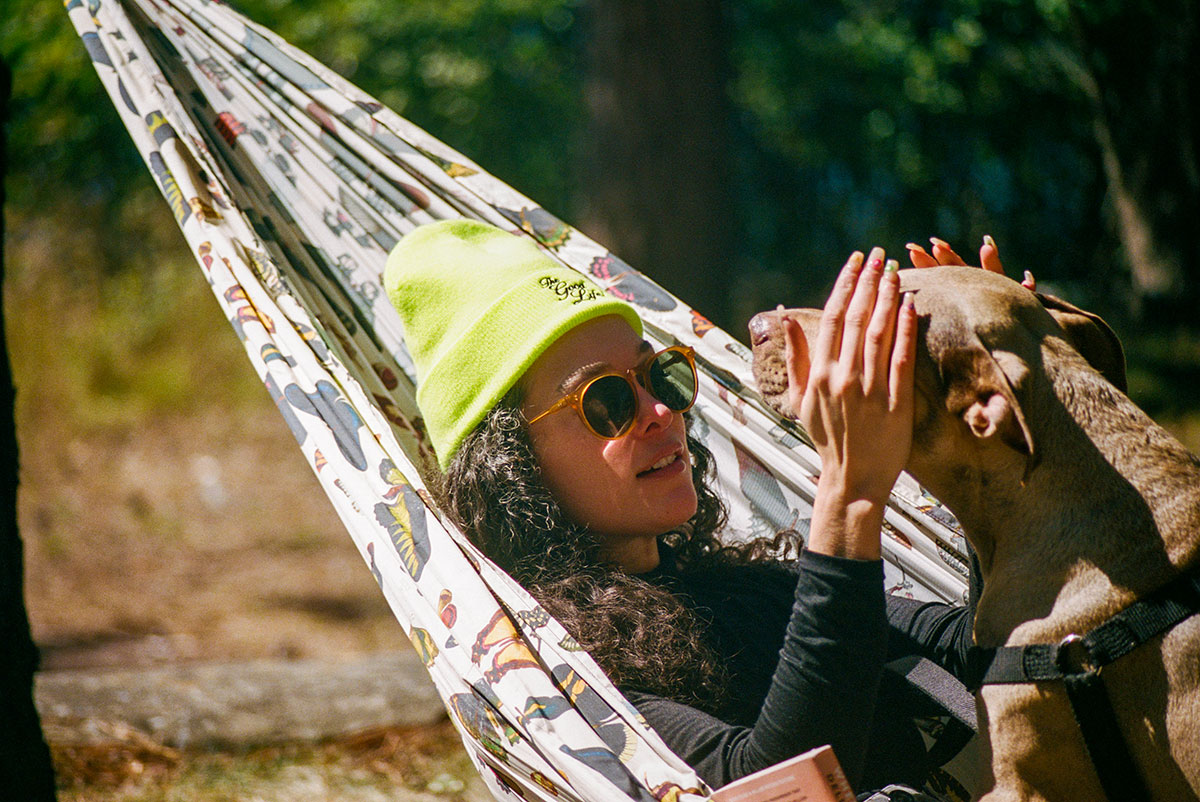 Yasmin & Kenga were in Puppy Love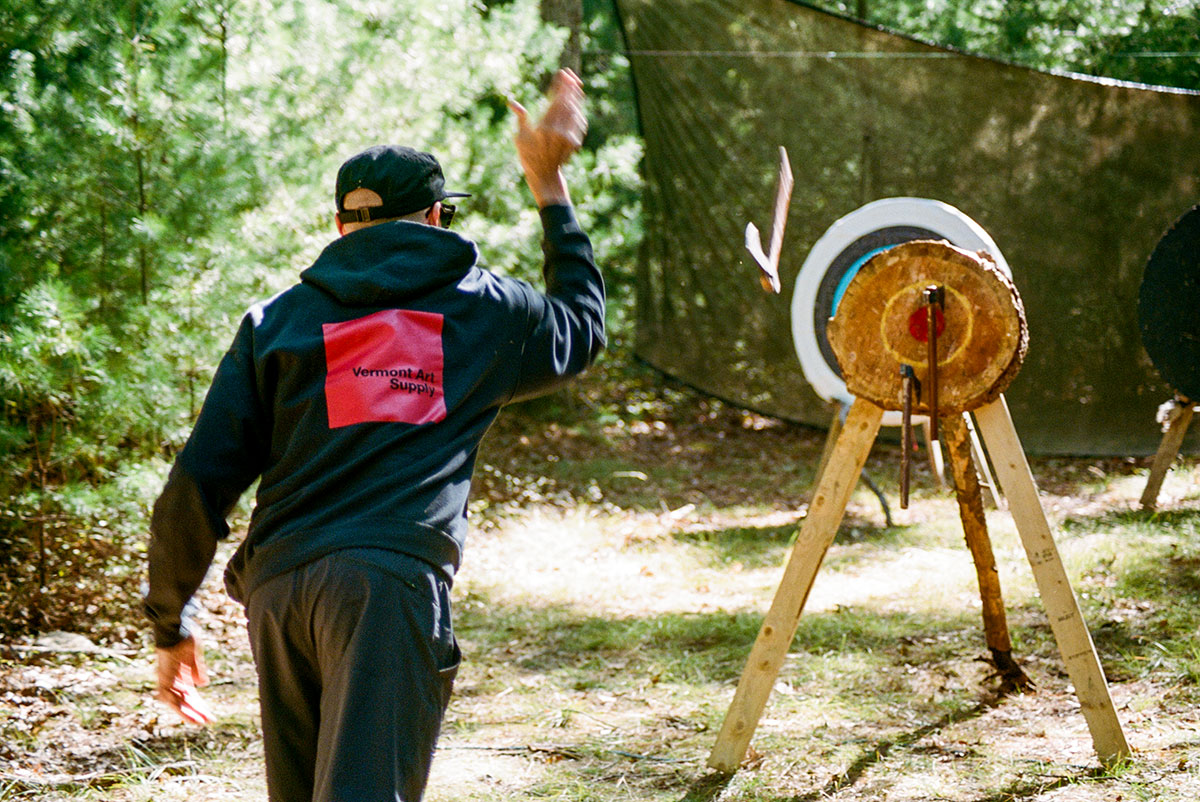 Hatchet Time!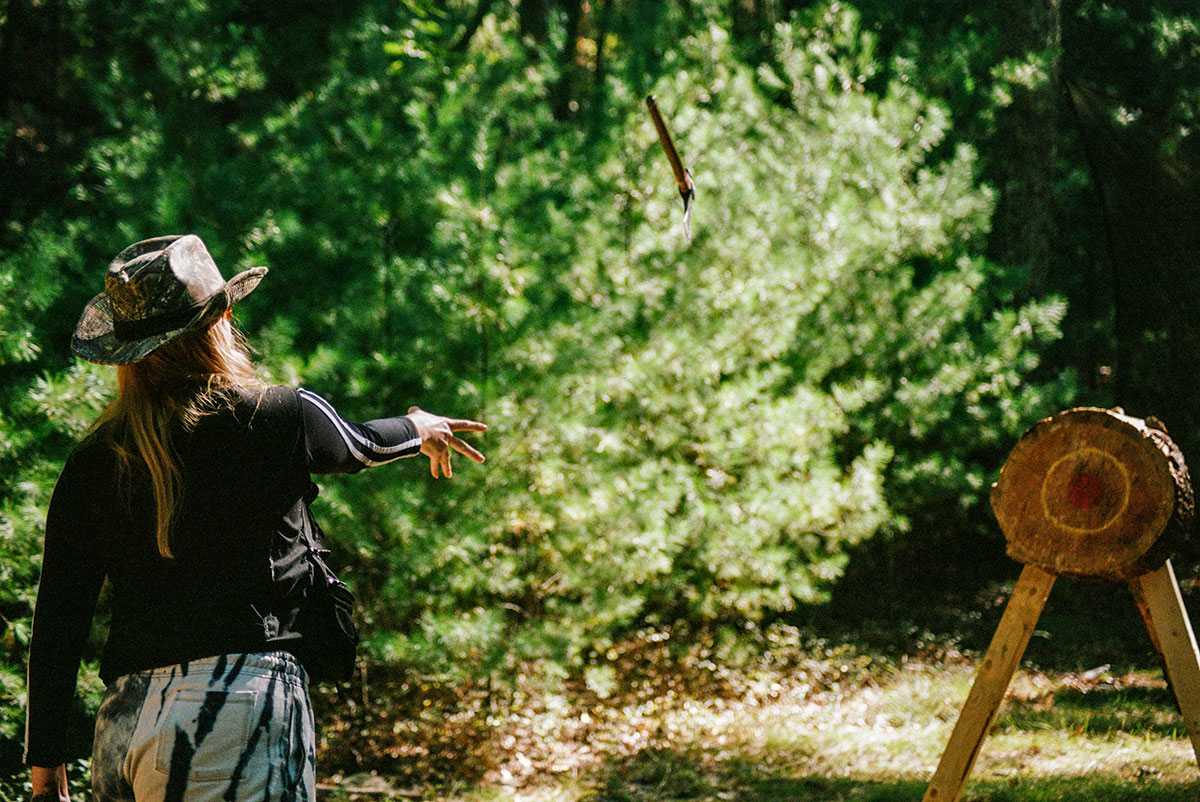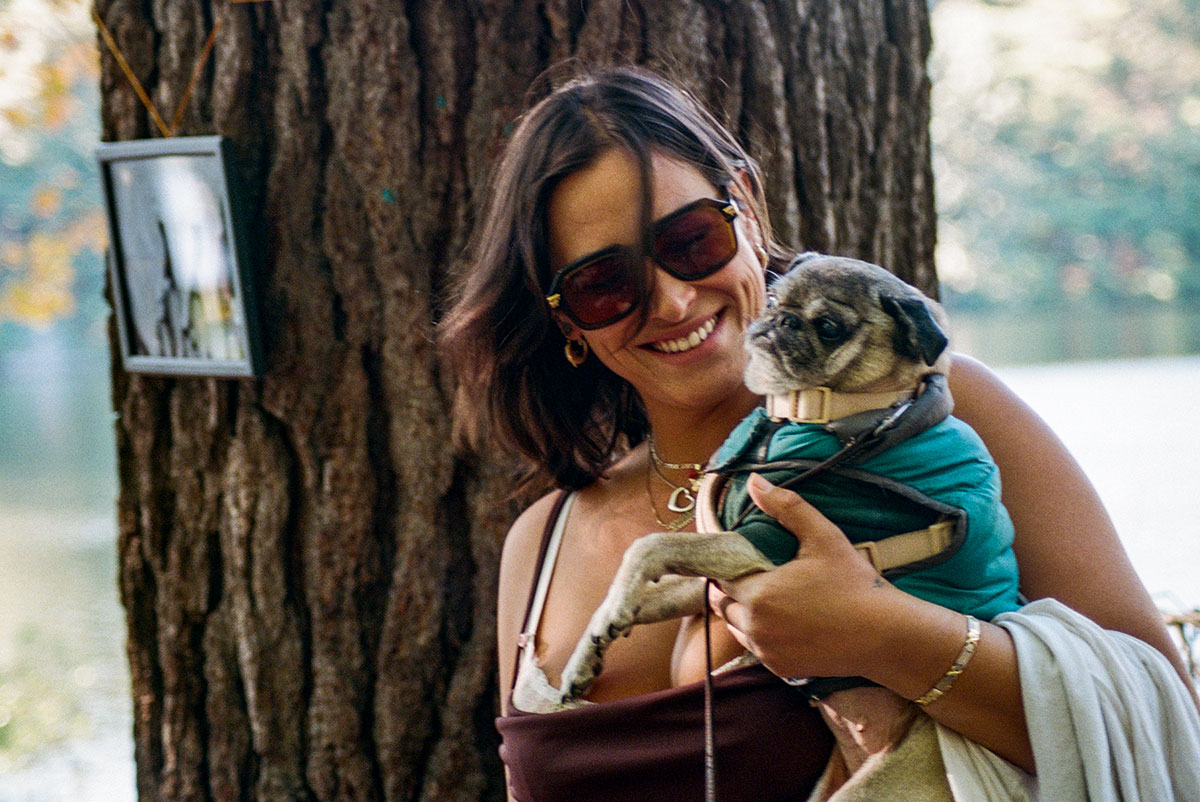 Christina & Louie!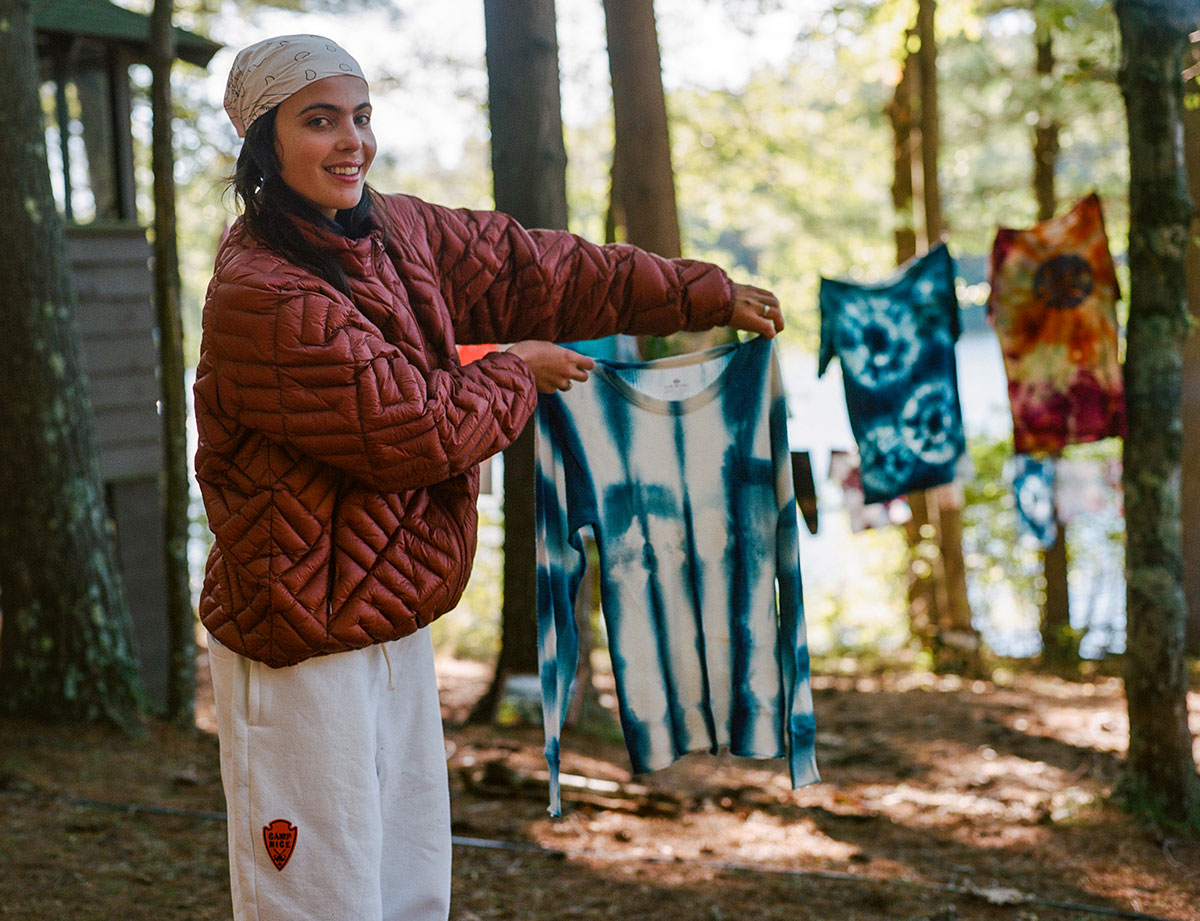 Creations by Scarlett!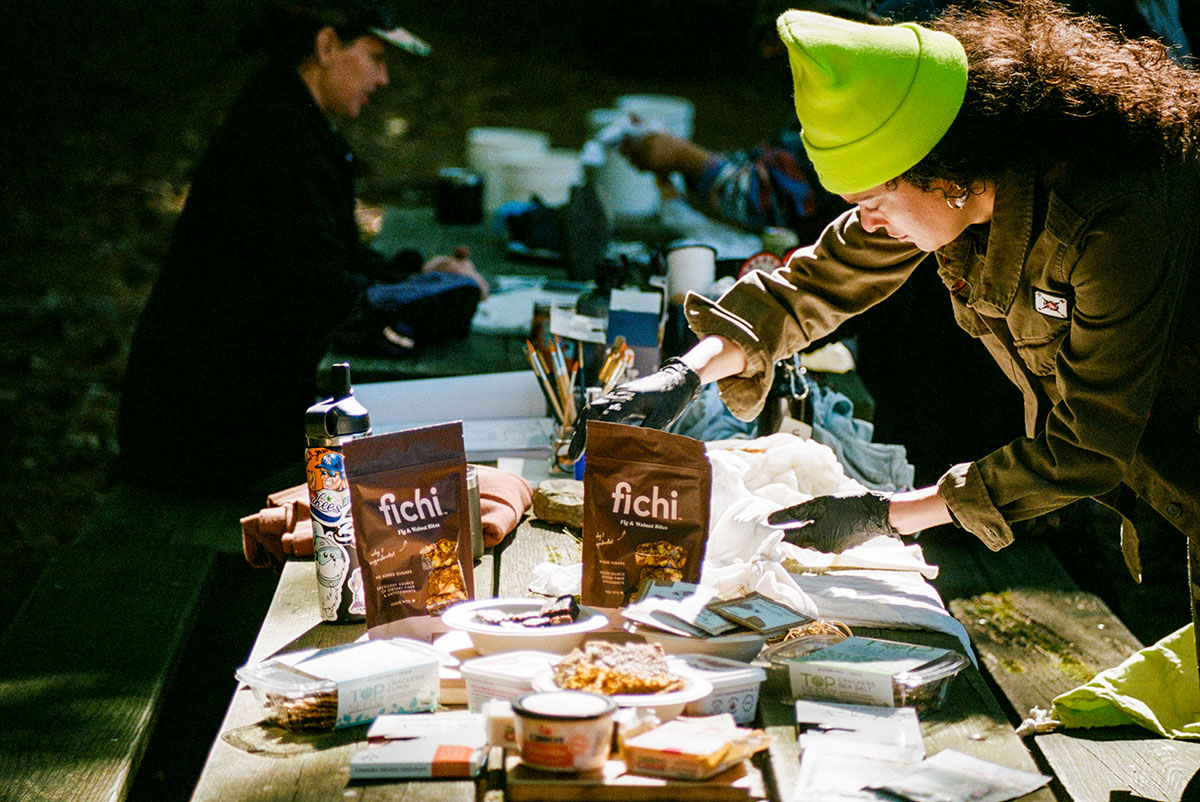 Arts & Creations (and snacks) were in full effect!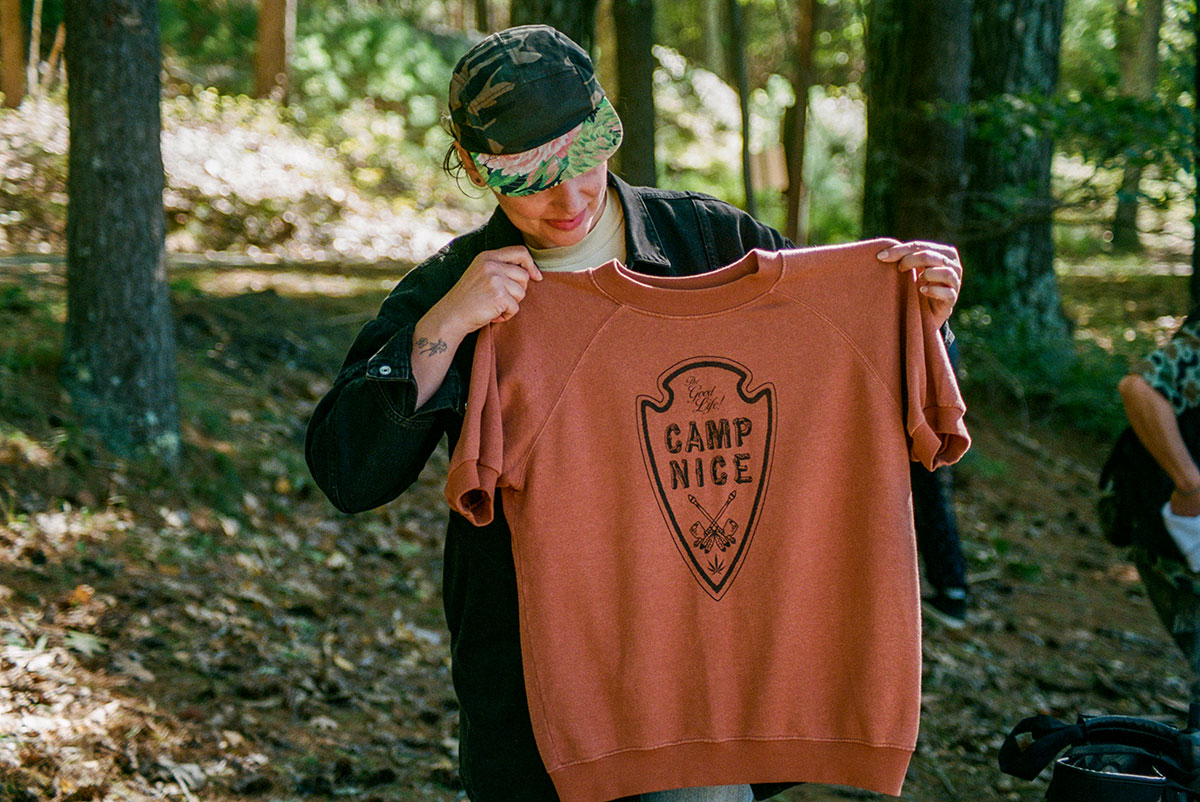 Custom 1 of 1!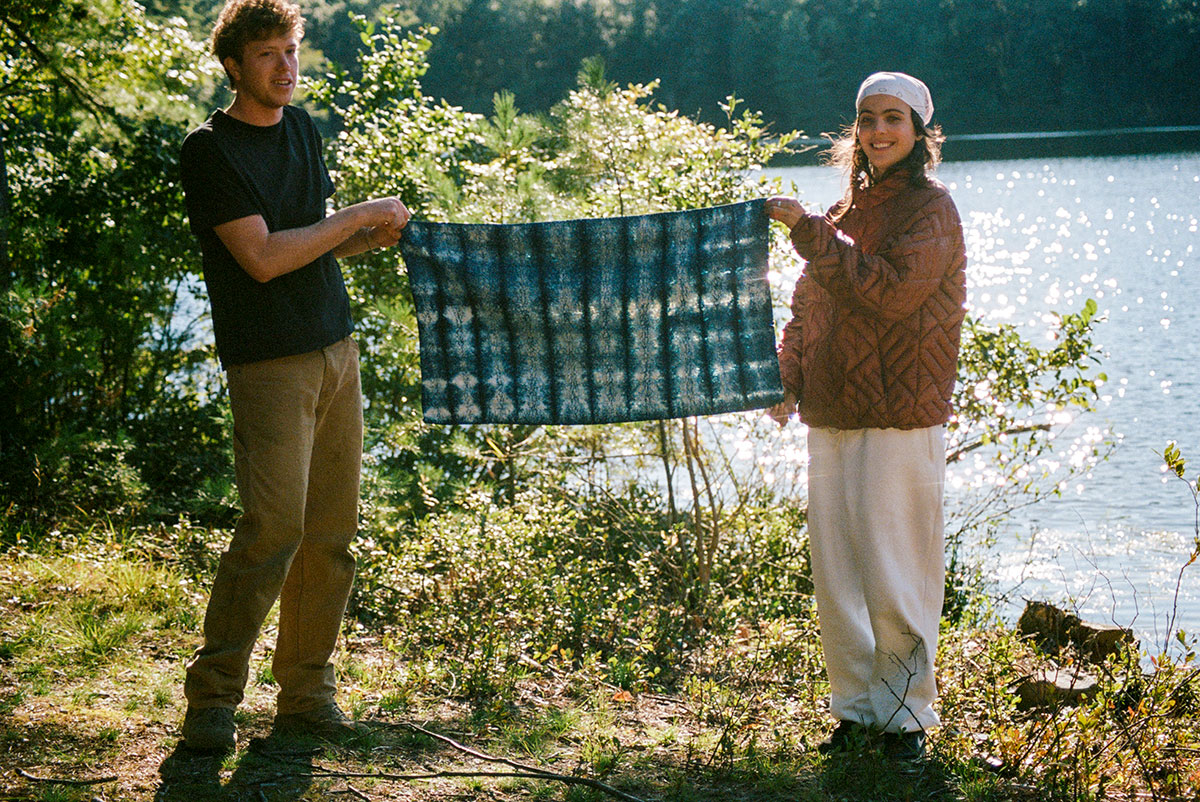 TeamWork!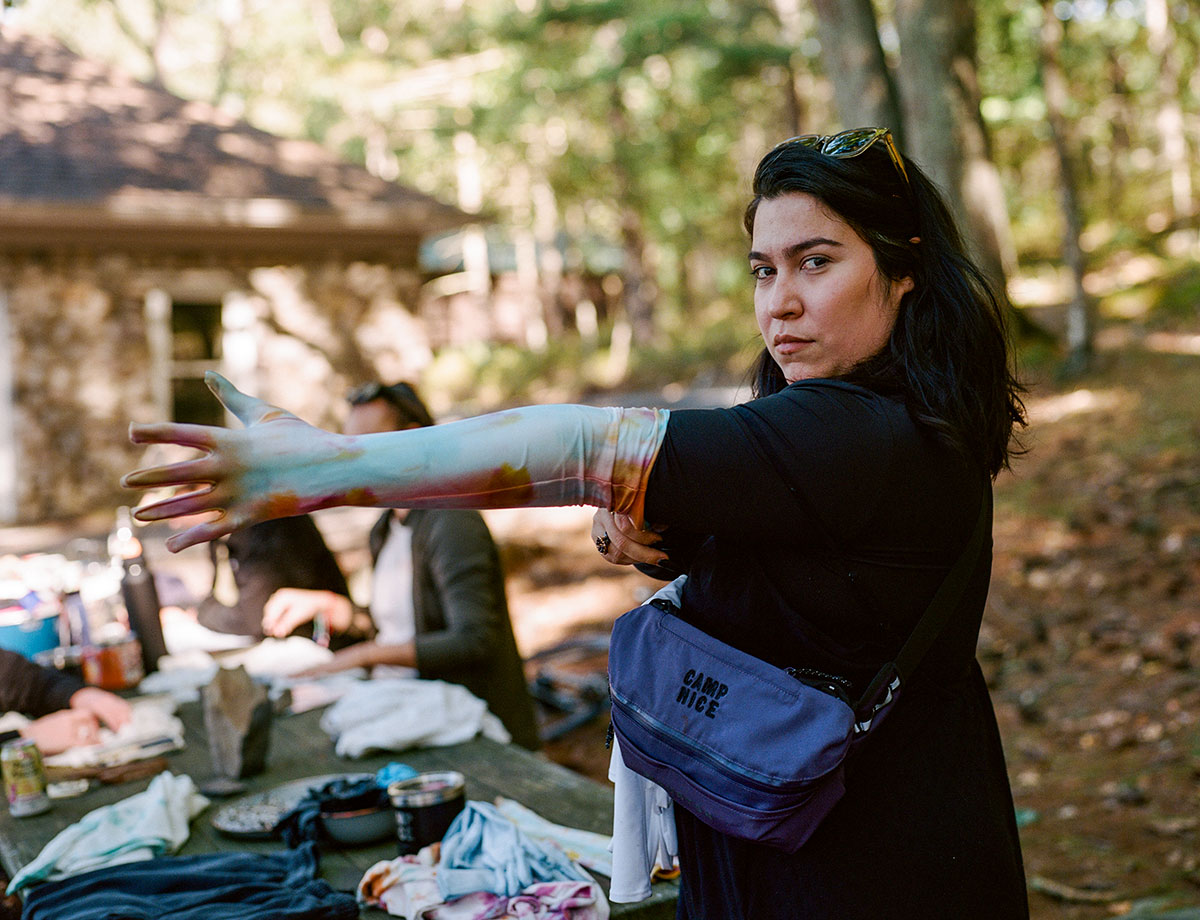 Alexa added a touch of sophistication with the full length gloves!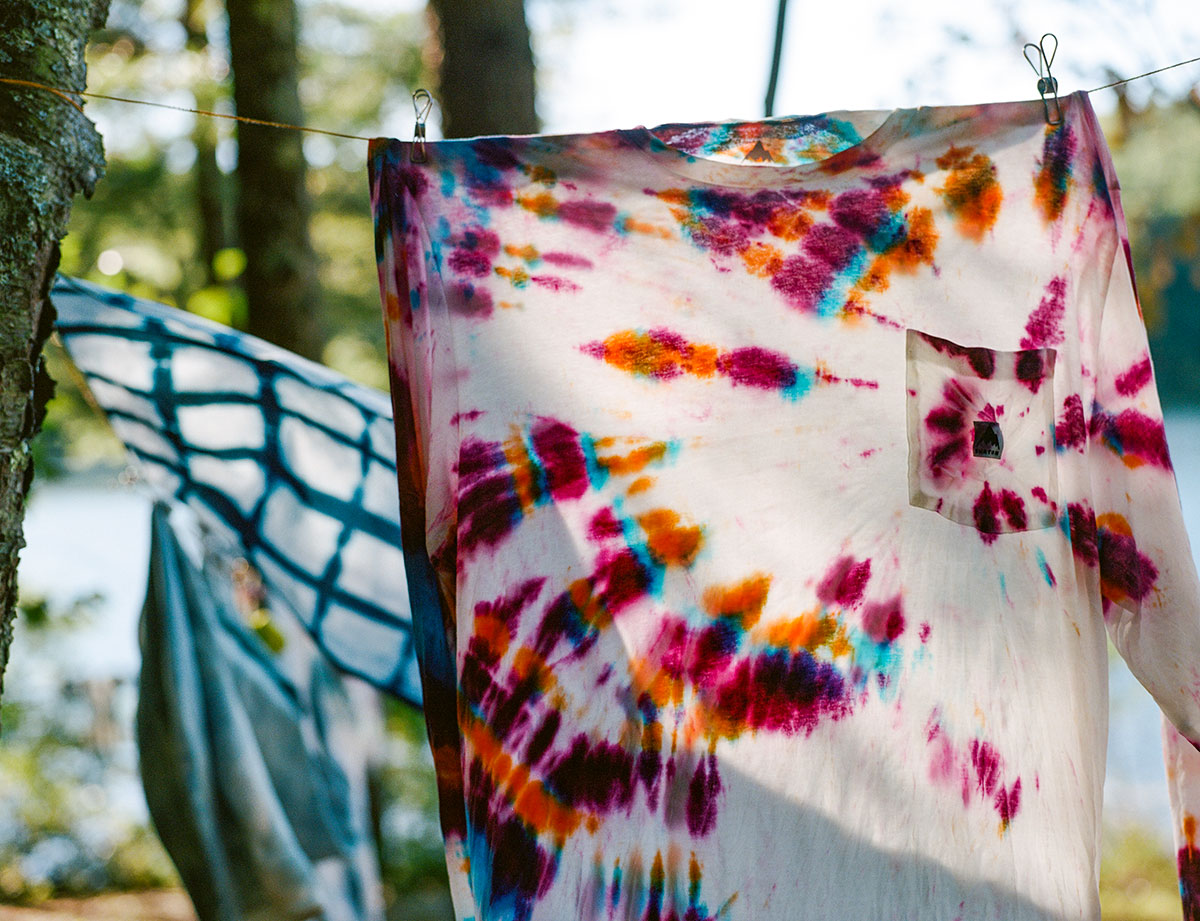 Burton T's were the perfect canvas for playing with color.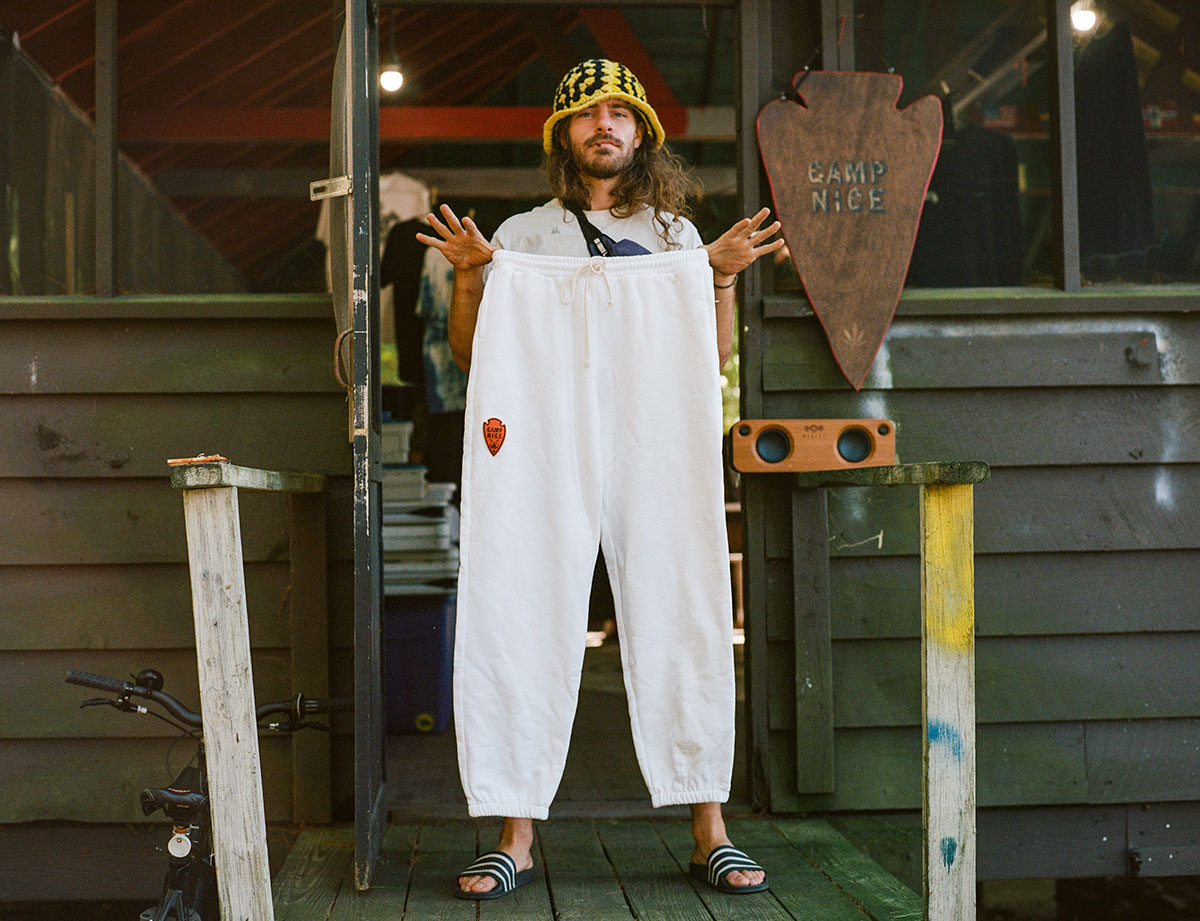 The Camp Nice x Pats Pants crispy whites were also a great canvas for tie-dye creations!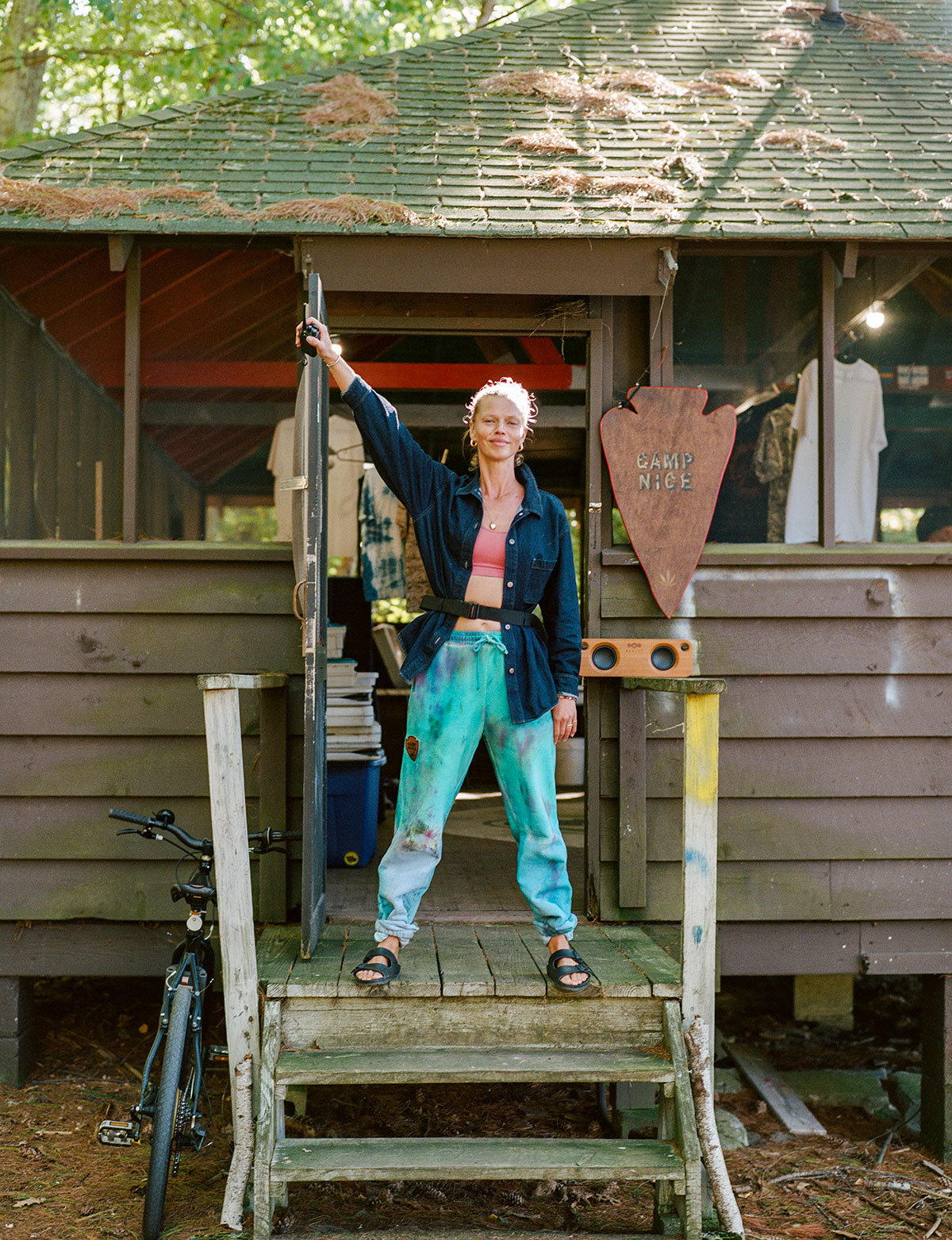 Chenoah was rocking the Mother Earth Pant with style!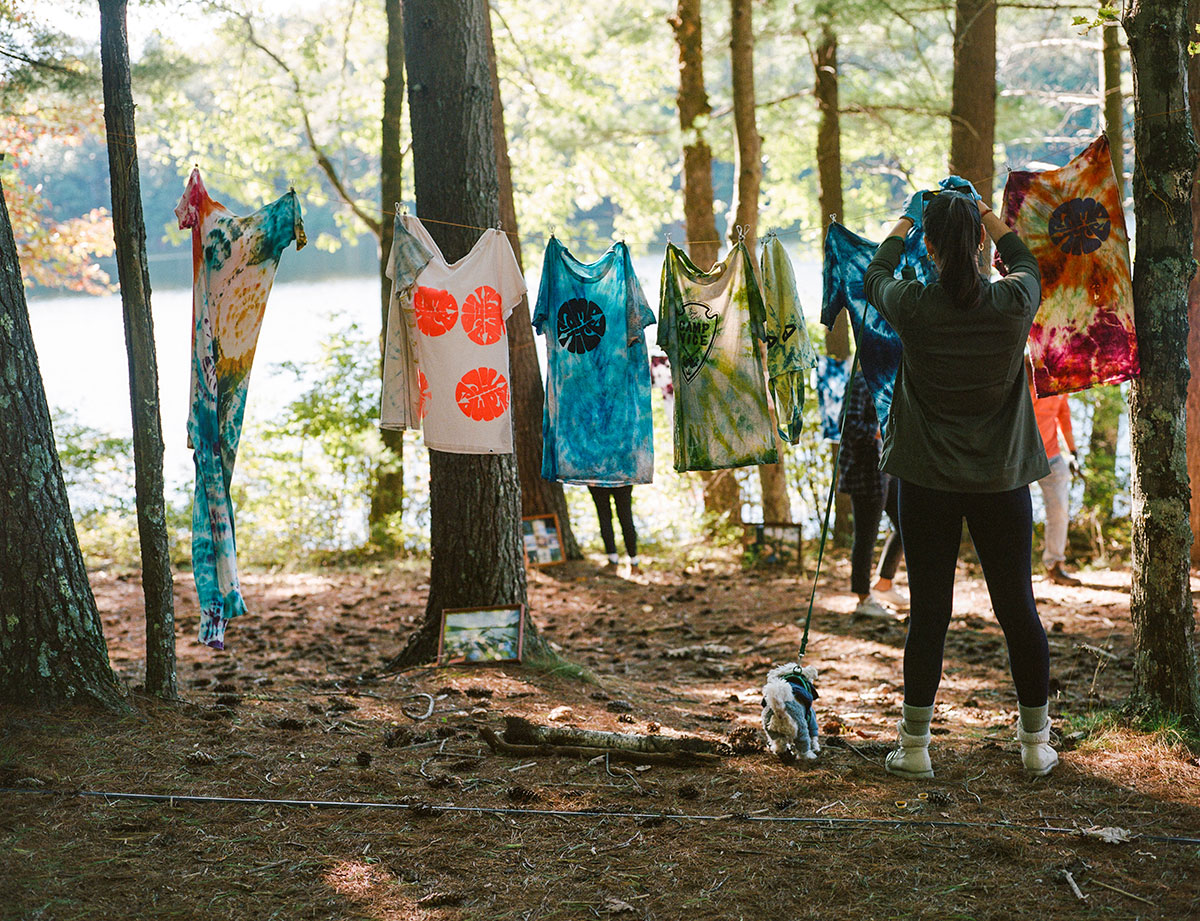 Everyone truly had their own style…
NY Gritty!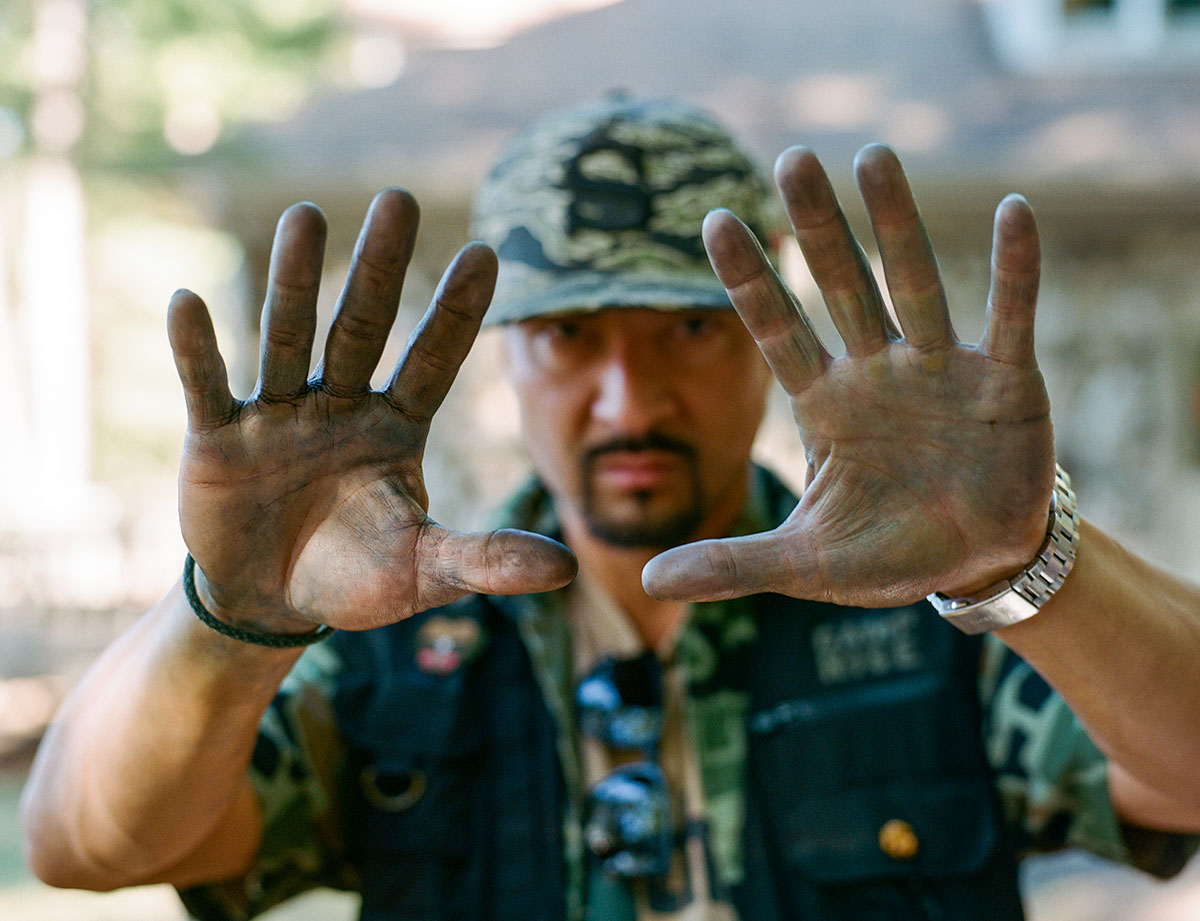 Hand Dyed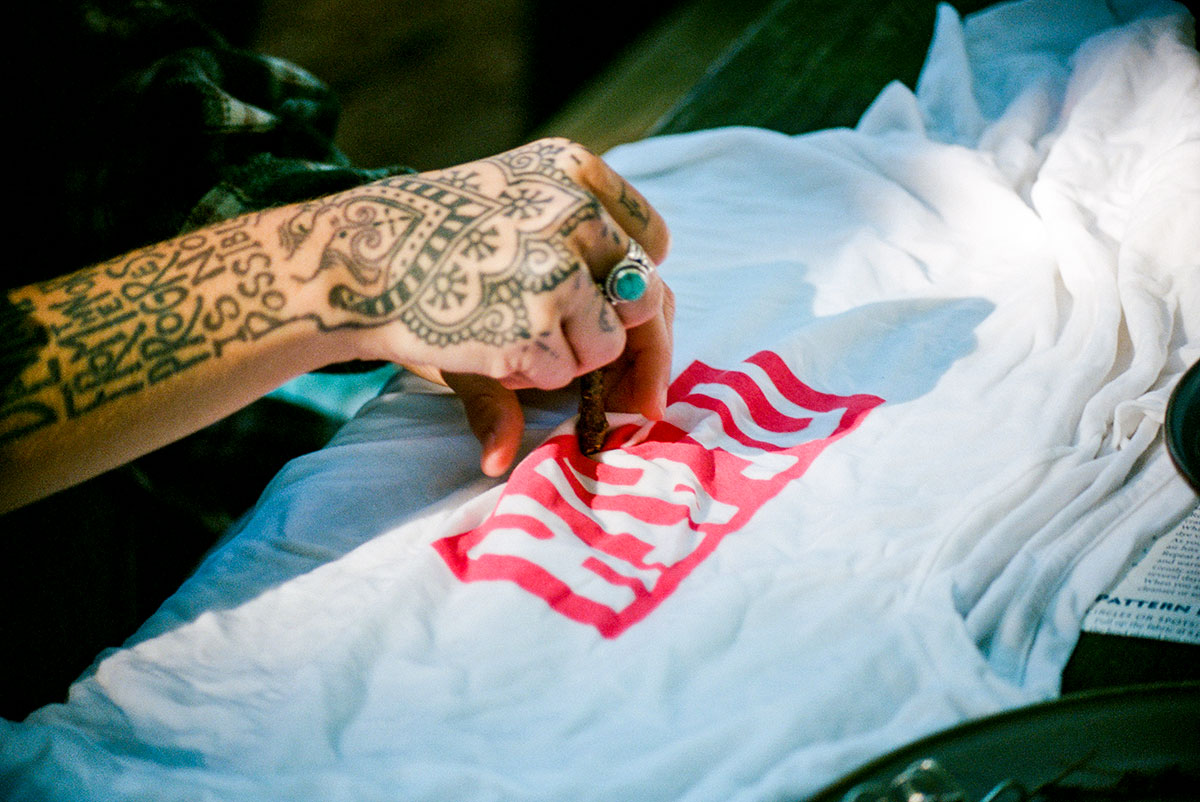 Hand Twisted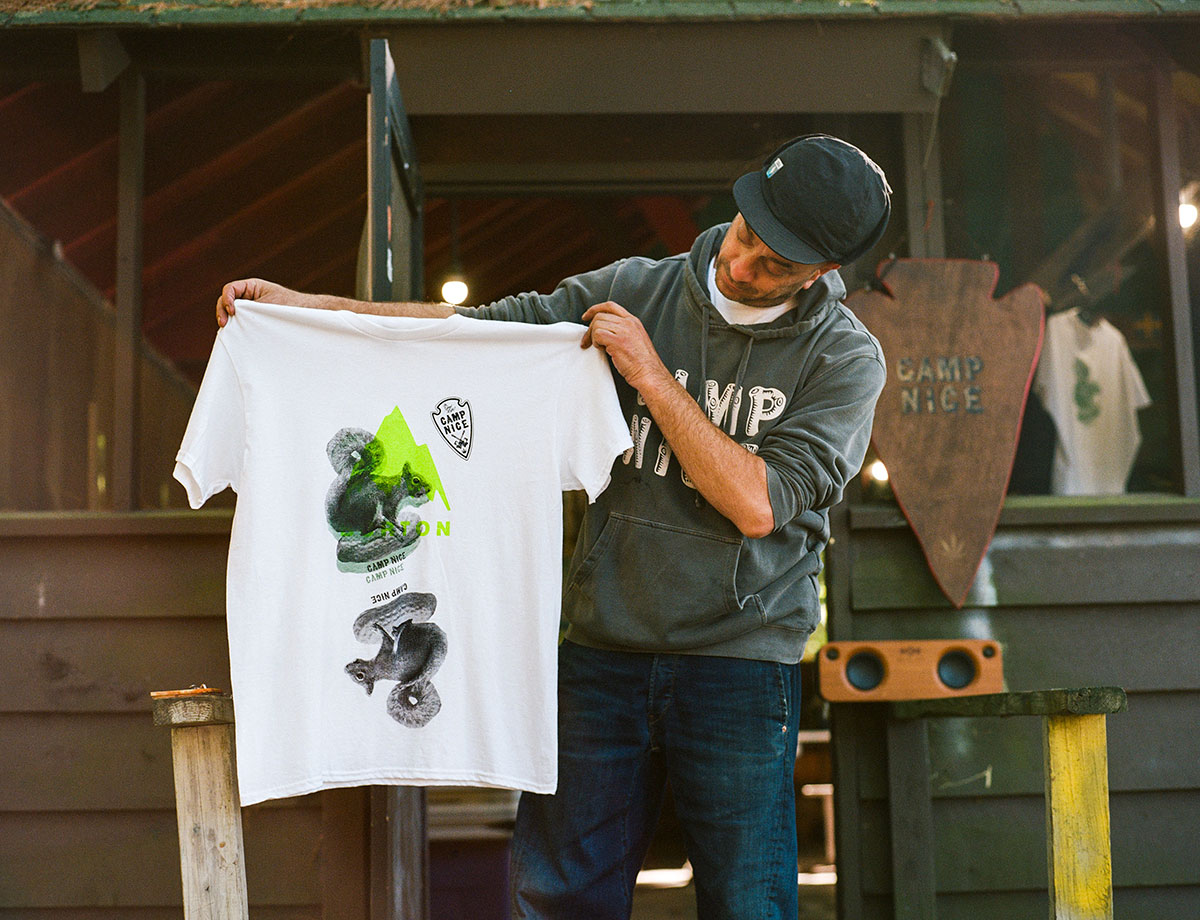 Hand Screen Prints by Tono!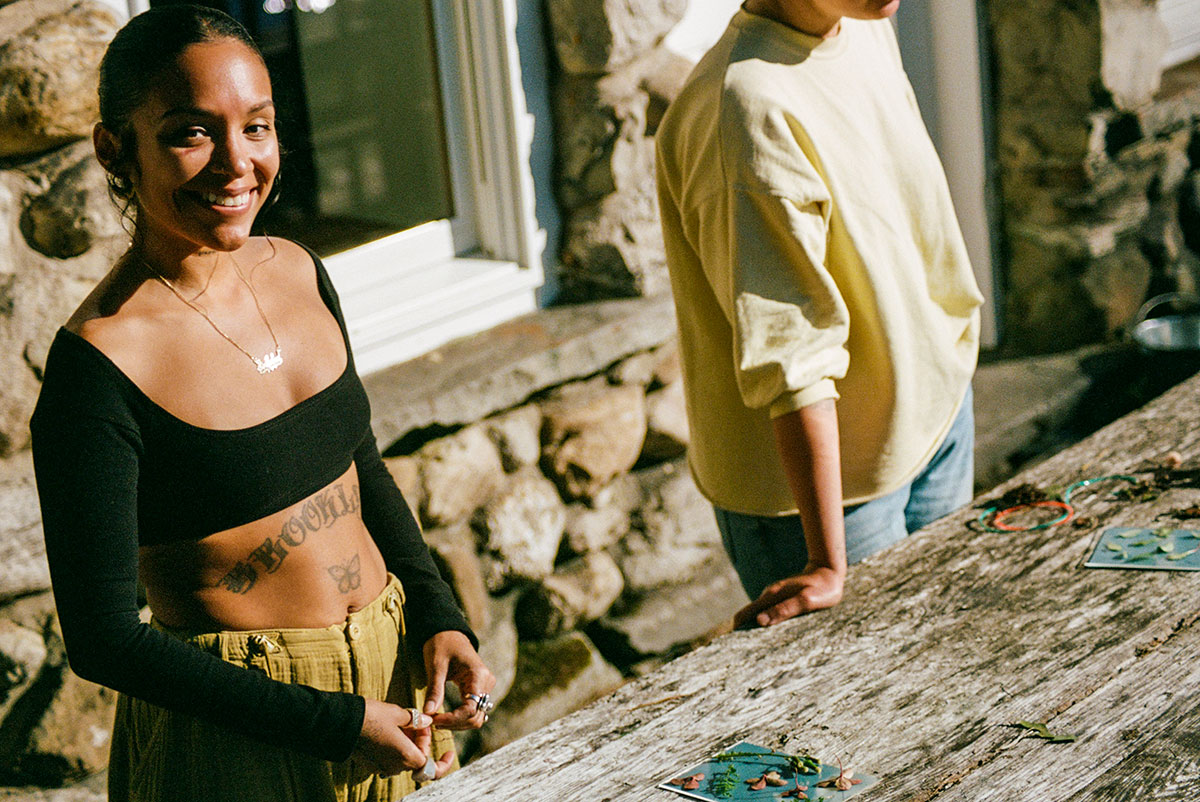 Solar Printing was in session!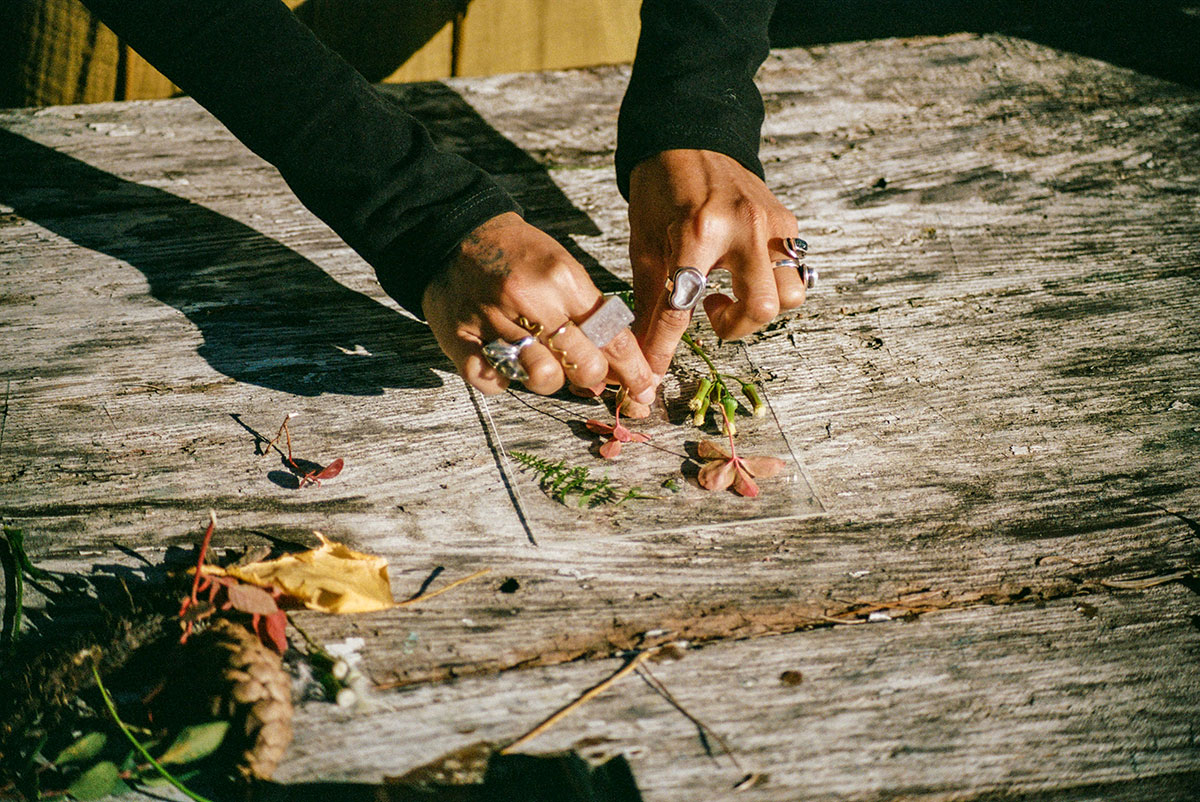 Natural Elements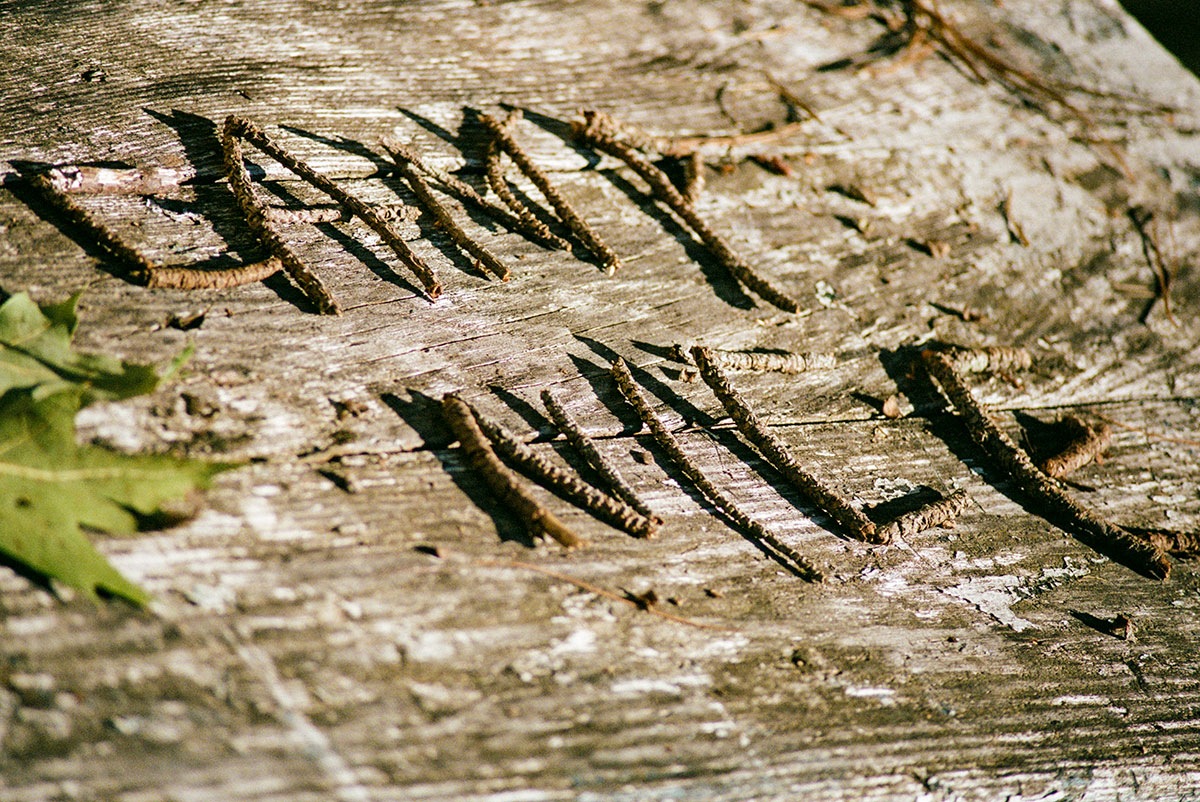 CAMP NICE!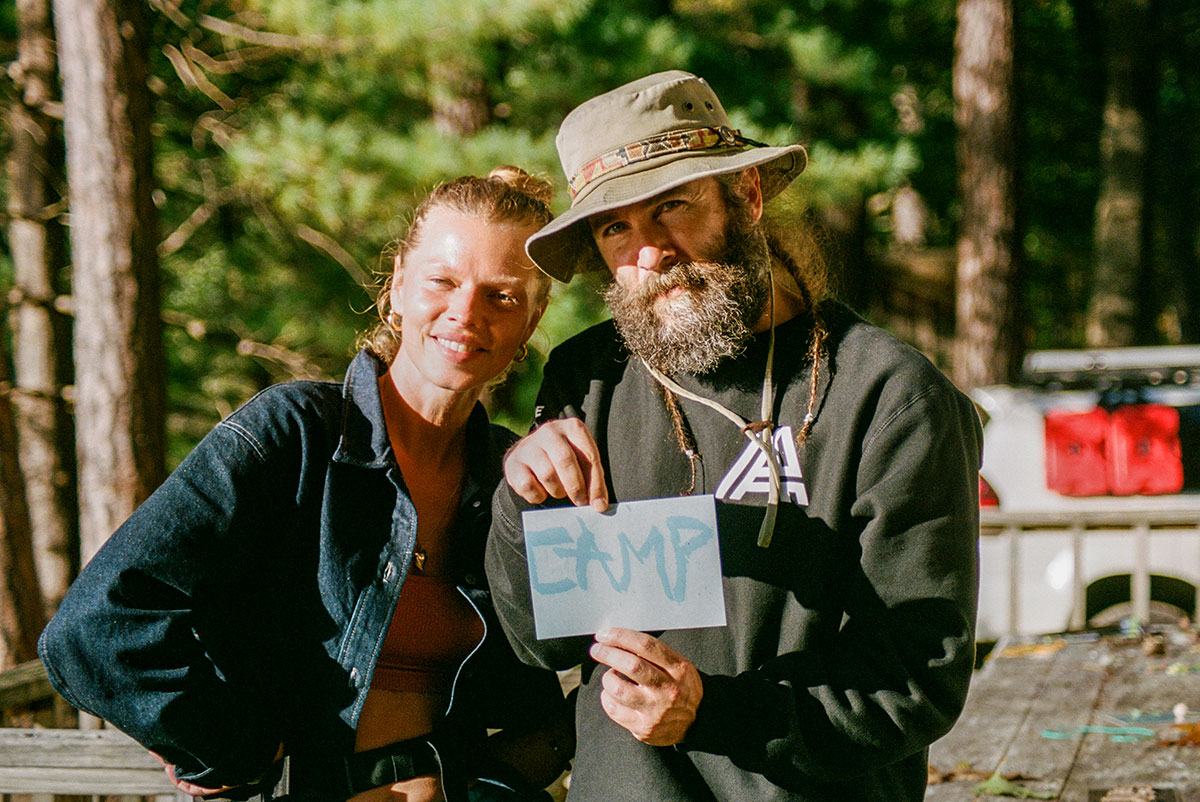 Sunny Days!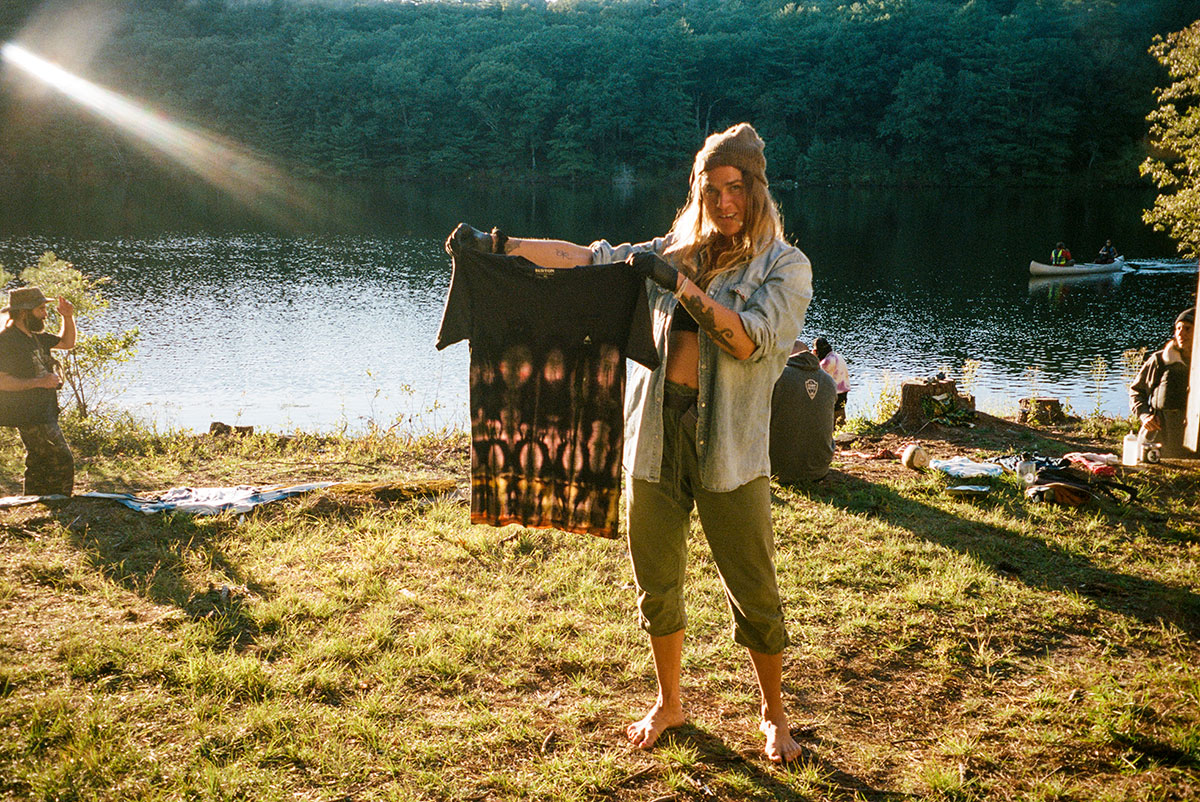 Arts & Crafts Badge EARNED! Nice one Courtney!
DinType by The Lifers Project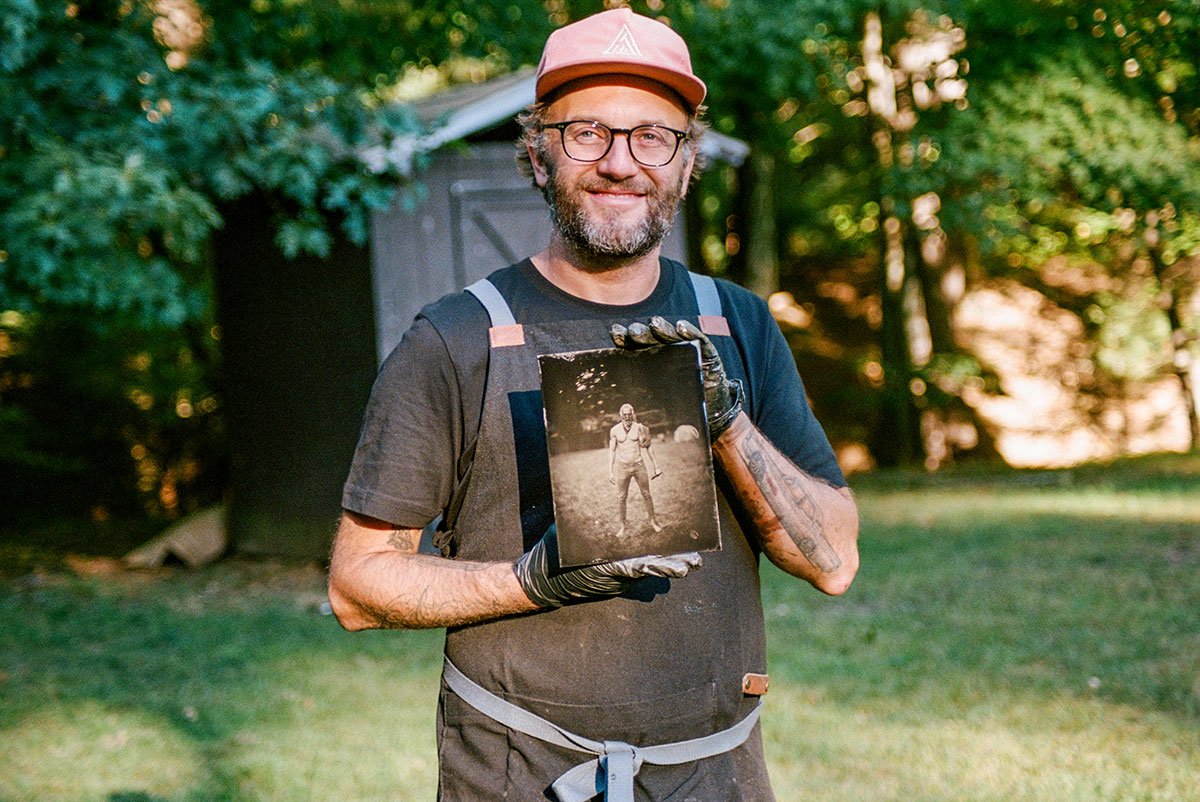 Matt was a true master of his craft. Thank you for documenting the journey!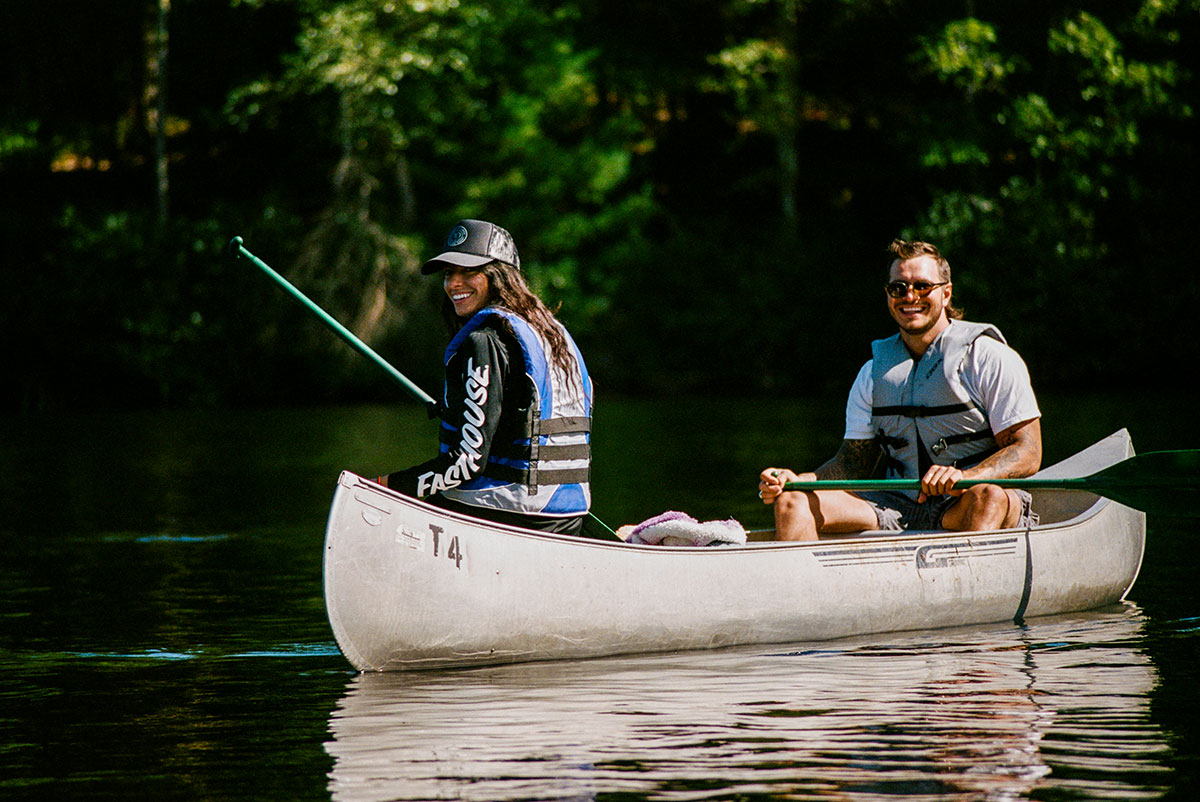 Lake Vibes were so nice! Noelani & Kurt agree!
Space Rock
Higher Powers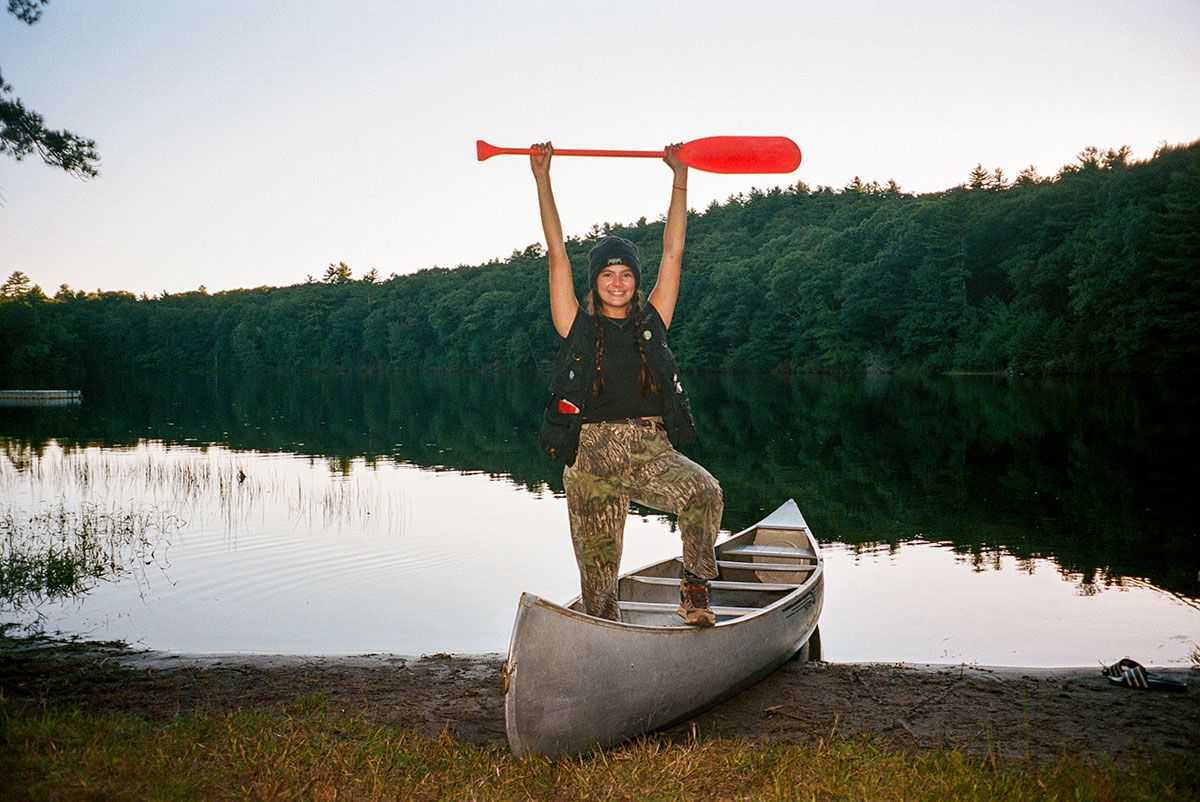 Savior of Life! Thank you Val!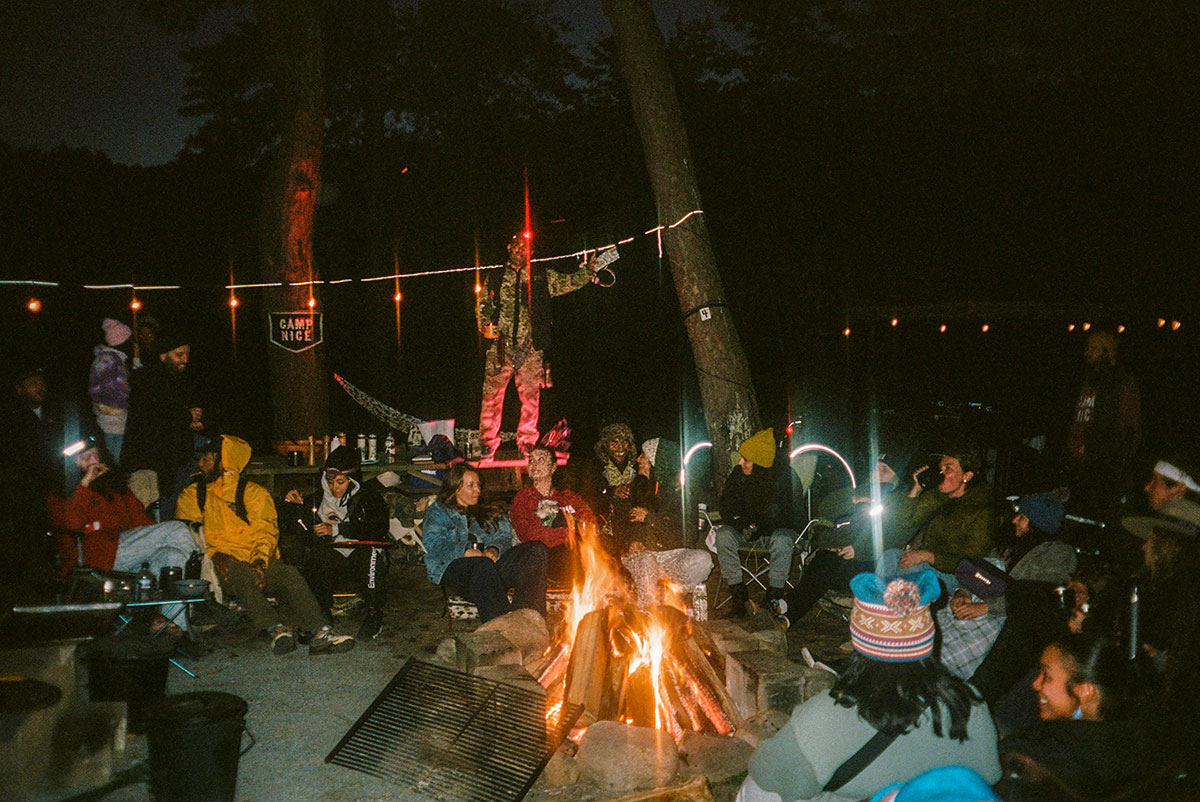 Ranger Larry set off the night with his Orientation Speech for our new campers.
Platters were plentiful!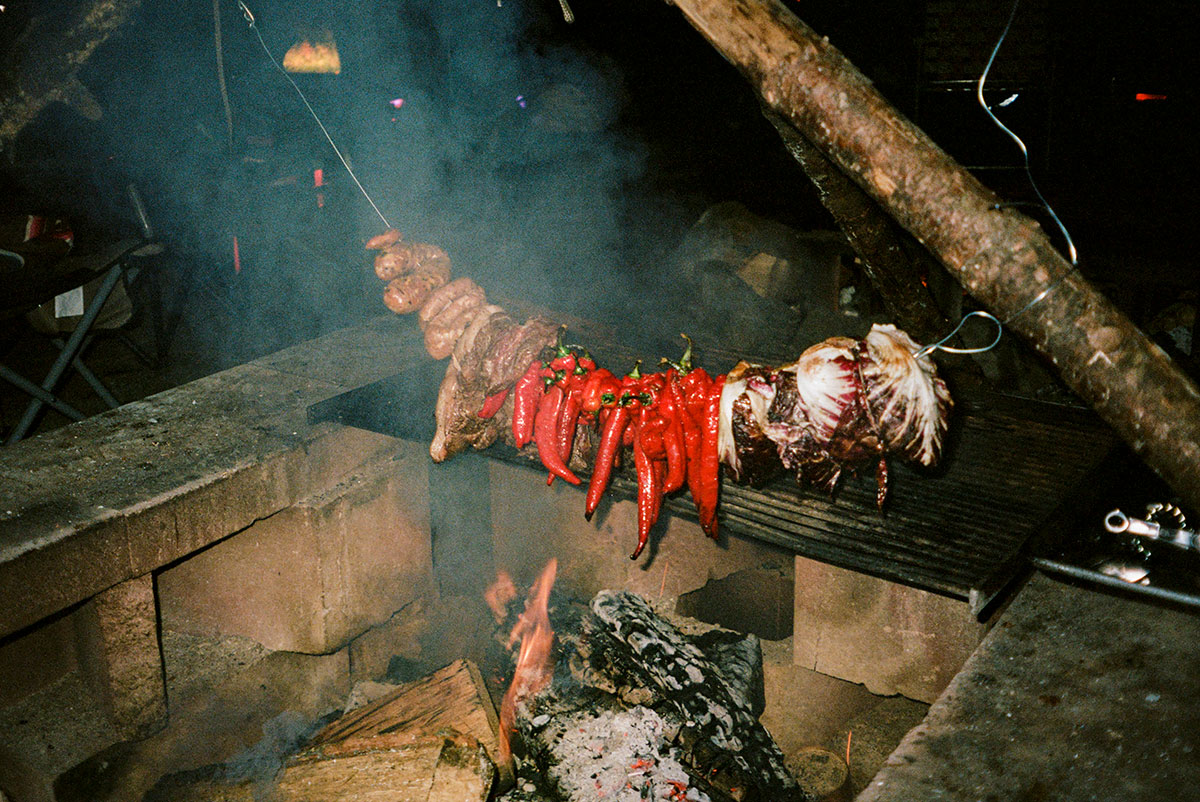 Final Roast
The Cobbler Queen!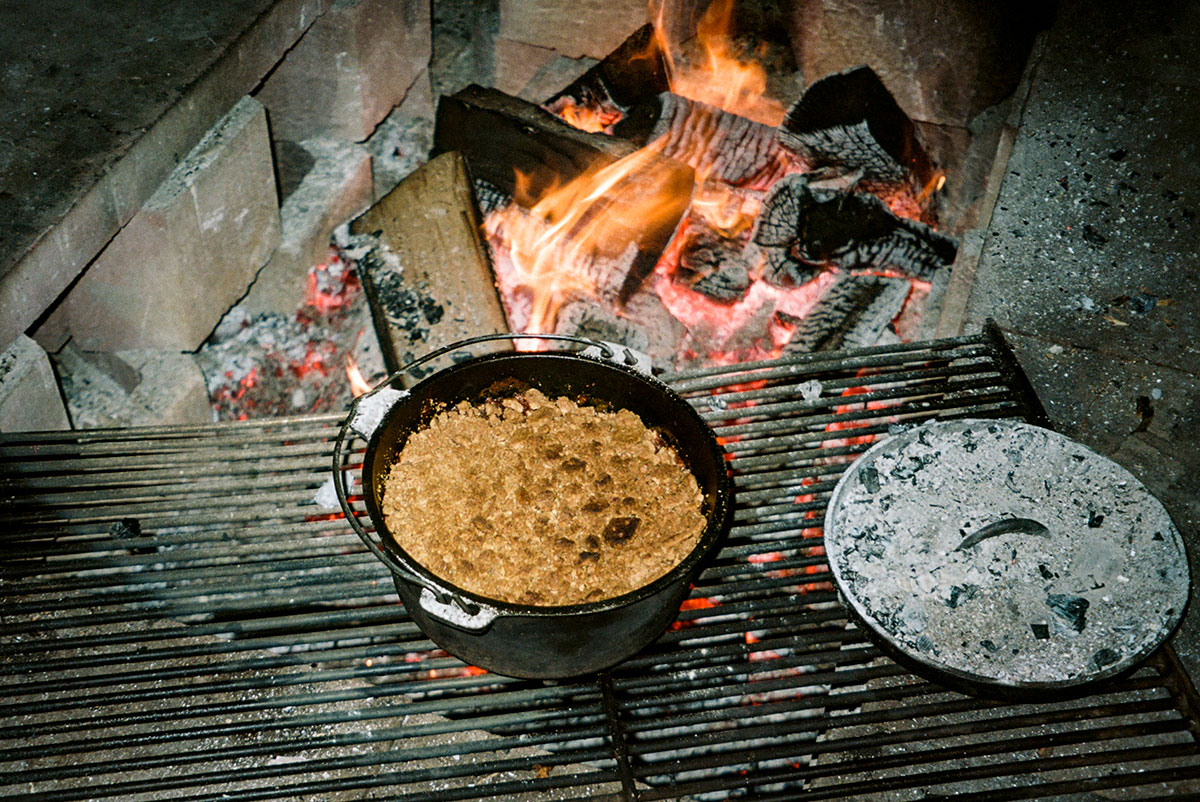 Perfection once again!
Space Wars
Grilled Cheese Factory!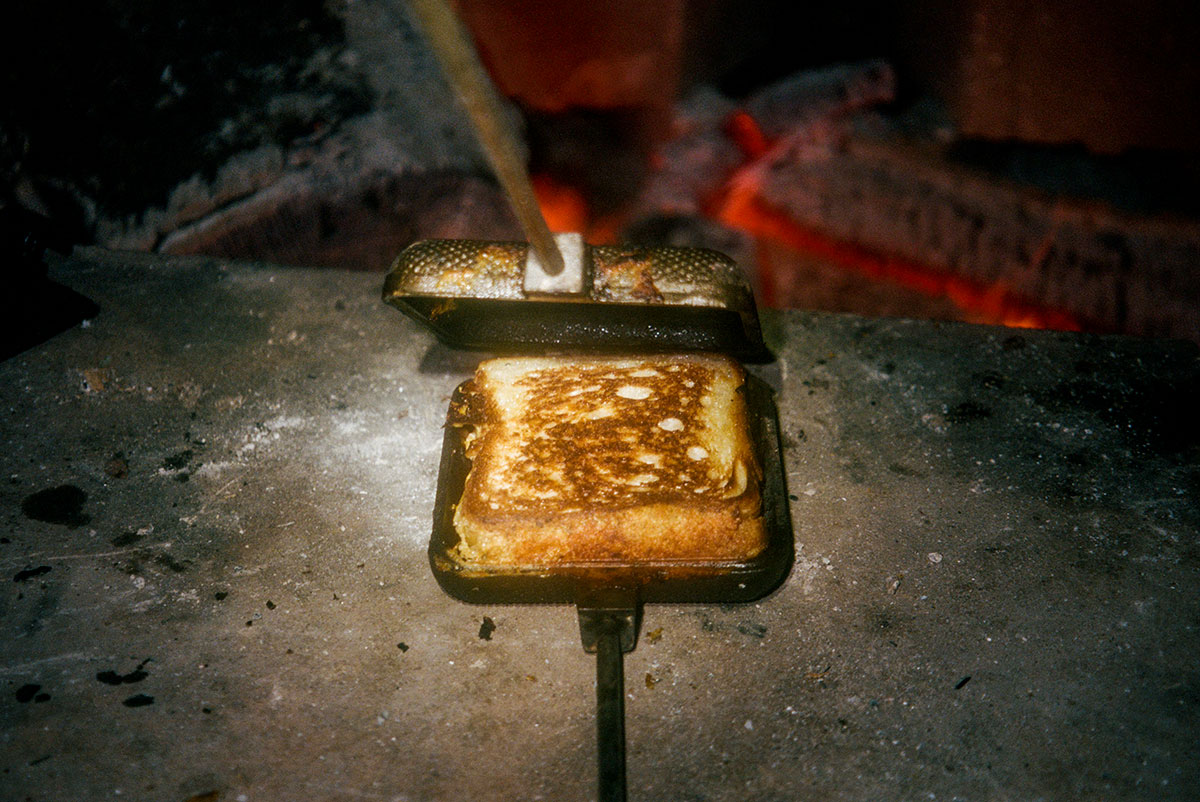 Grilled Cheese Perfection! Thank you Grandaisy Bakery & Cabot Cheese!!!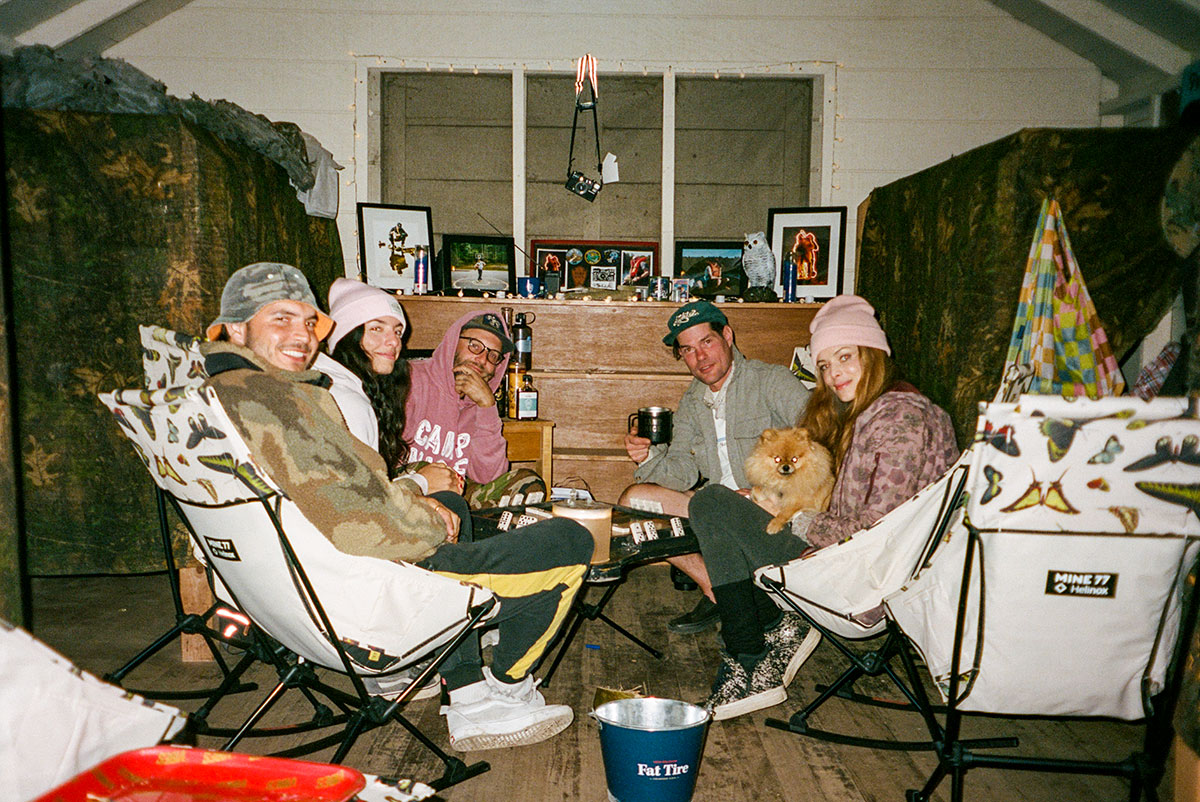 Final Domino Sesh at Rickster's.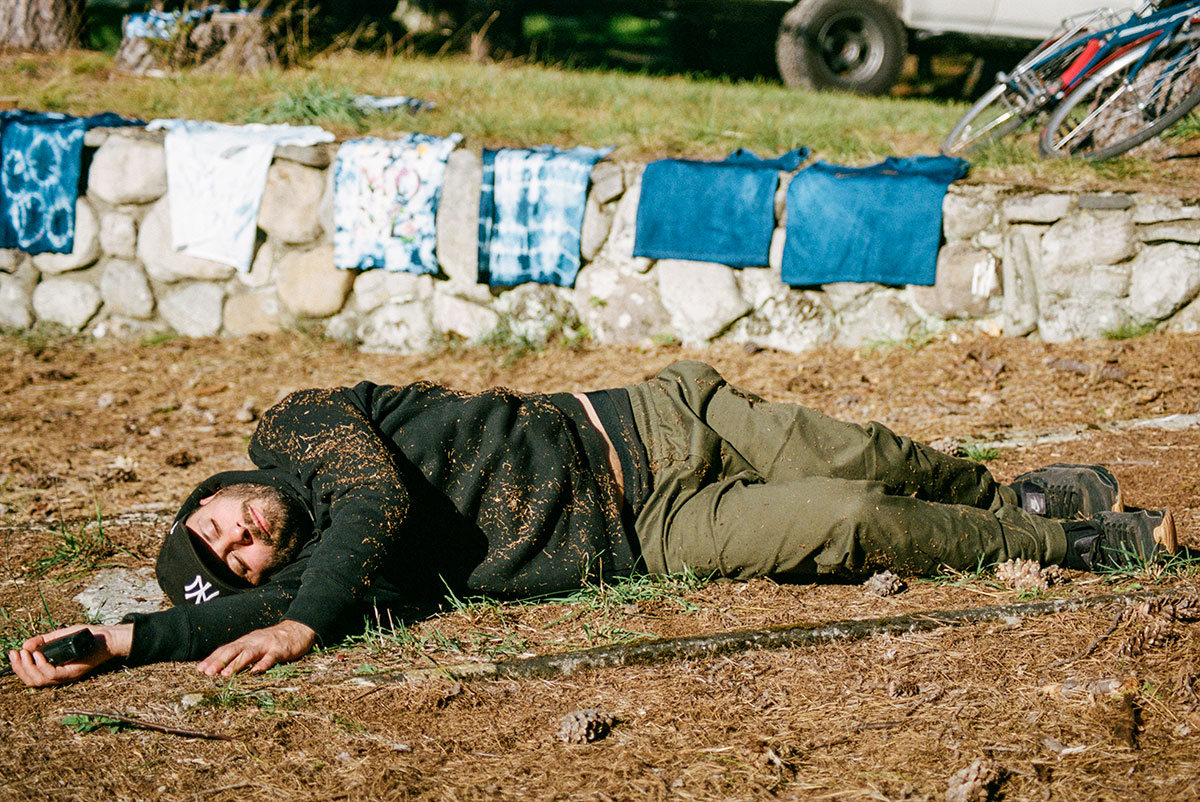 Off-Duty! Thanks Brian!!
Anddddd Weeeee Outtttt!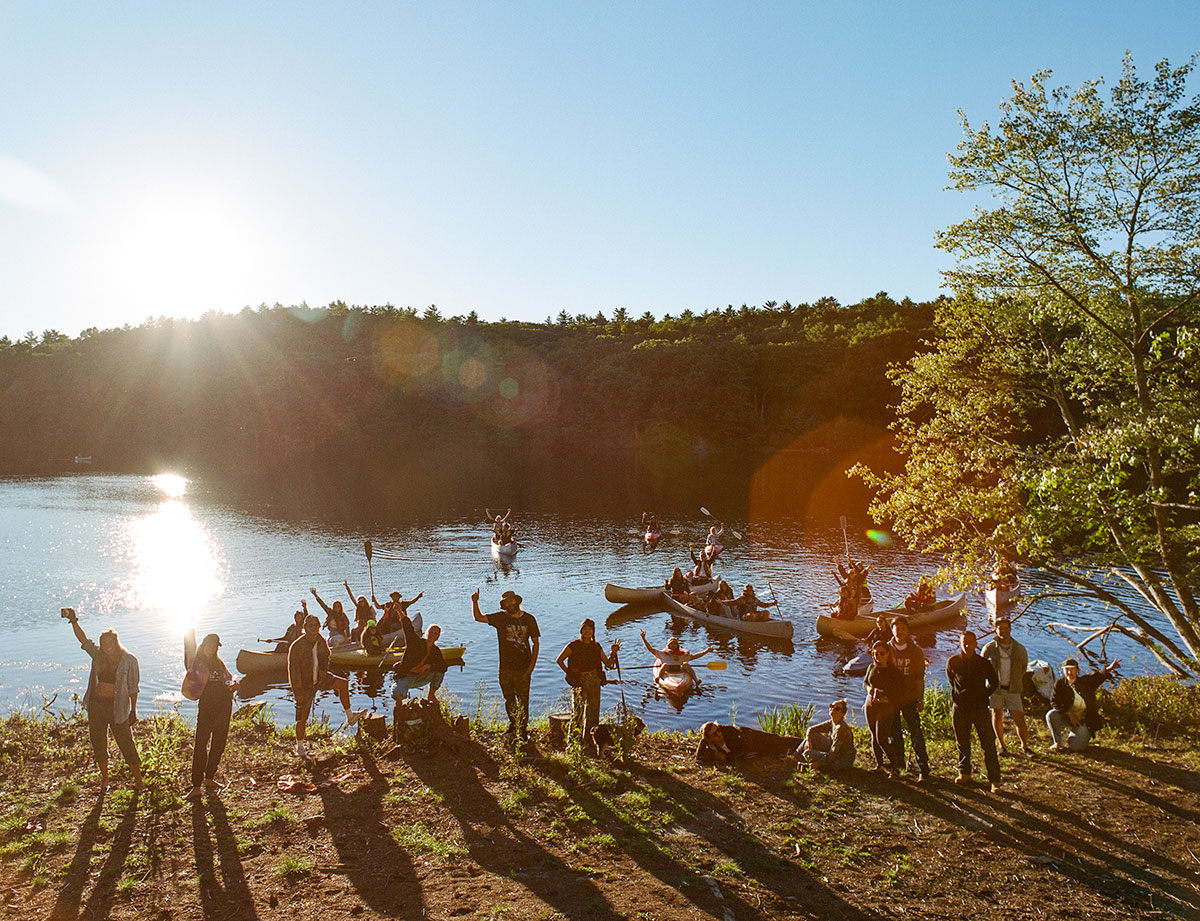 We look forward to celebrating our 10th Anniversary with y'all next Fall!