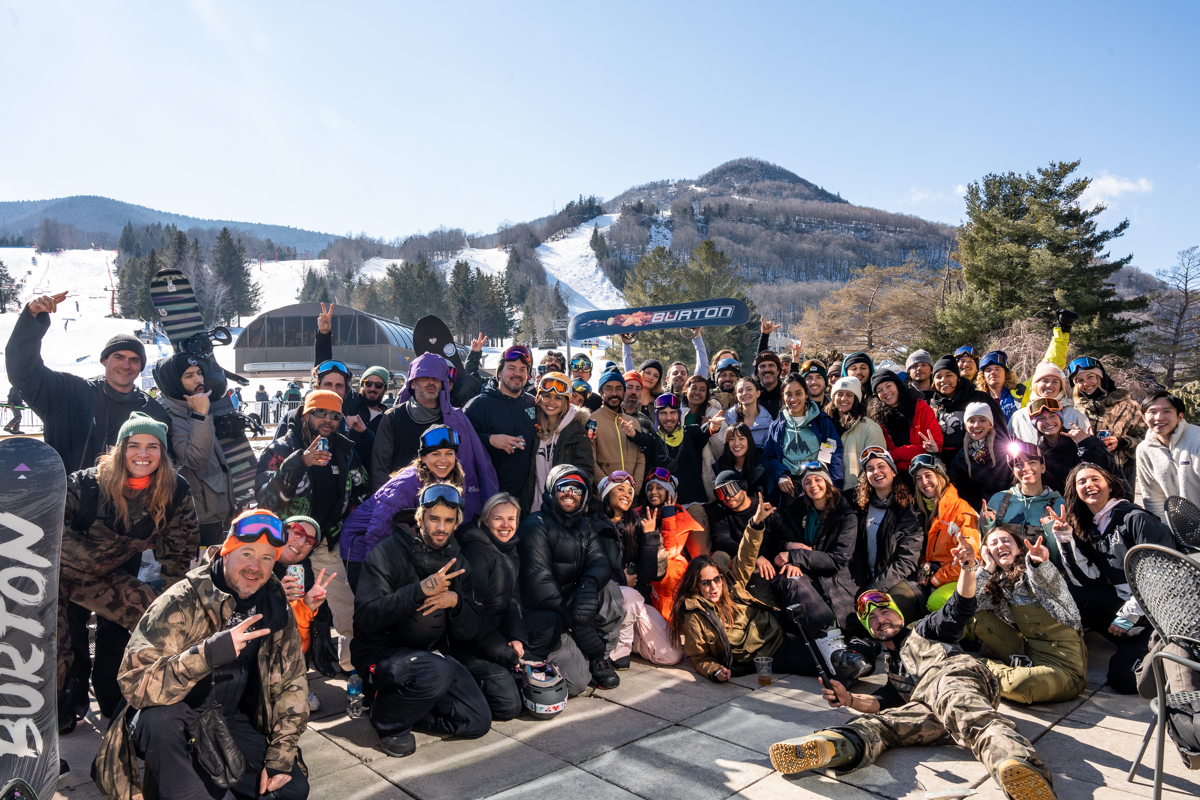 Big love & gratitude to everyone who came through to the genesis Winter Get Down presented by TheGoodLife!
It all panned out to be a beautiful meeting of the minds that took place Upstate, NY at the Glen Falls House boutique lodge + hotel situated on 47 acres of stunning hiking trails and waterfalls. Upon arrival we were blessed with a fresh blanket of snow that created a Winter Wonderland for NYC based creatives, photographers, DJs, producers, and hustlers to come get funky with some of the worlds best pro snowboarders + players in the action sports industry.
We kicked it all off with a Welcome Party for our guests at the Burton NYC Flagship Store in SoHo where Skratch Bastid hosted his weekly 5 hour Tuesday Morning Coffee livestream (55+ weeks in a row!) that featured a special guest appearance and a proper send off by one of New York's finest, Gorilla Nems!
Beginners and experts came together to enjoy two full days of shredding at Hunter Mountain, followed by the warmest après hangs featuring world class cuisine at Glen Falls House Trotwood Restaurant by youngest Michelin Star chef, Joey Elenterio, plus music by our special guest selectors: Quantic, Skratch Bastid, Angel+Dren, Fly Hendrix b2b Willy Soul + prominent Brooklyn DIY party crews, Funky Seshwa and Golden Record NYC.
None of this would be possible without the gracious support from our family of brand partners, Burton Snowboards, Hudson Whiskey, Fat Tire , Fruit Smash, Matchbook Distilling Co., Frühling and Buddies Botanicals. Thank you all so much for keeping our thirst quenched, our grooves properly funded and special shoutout to Buddies Botanicals for the CBD Salve + THC products that kept all the riders and dancers extra loose!
Enjoy the re-cap in photos by Justin Oppus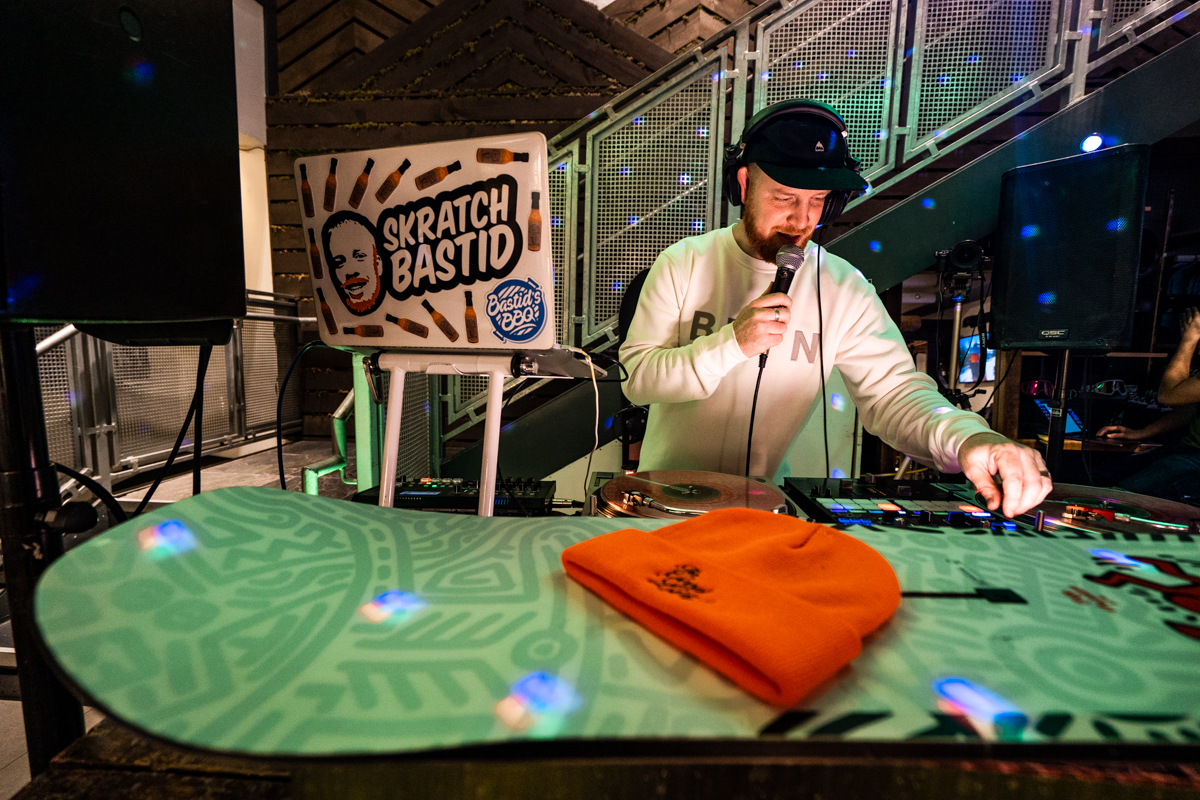 Skratch Bastid's Tuesday Morning Coffee live stream was extra caffeinated!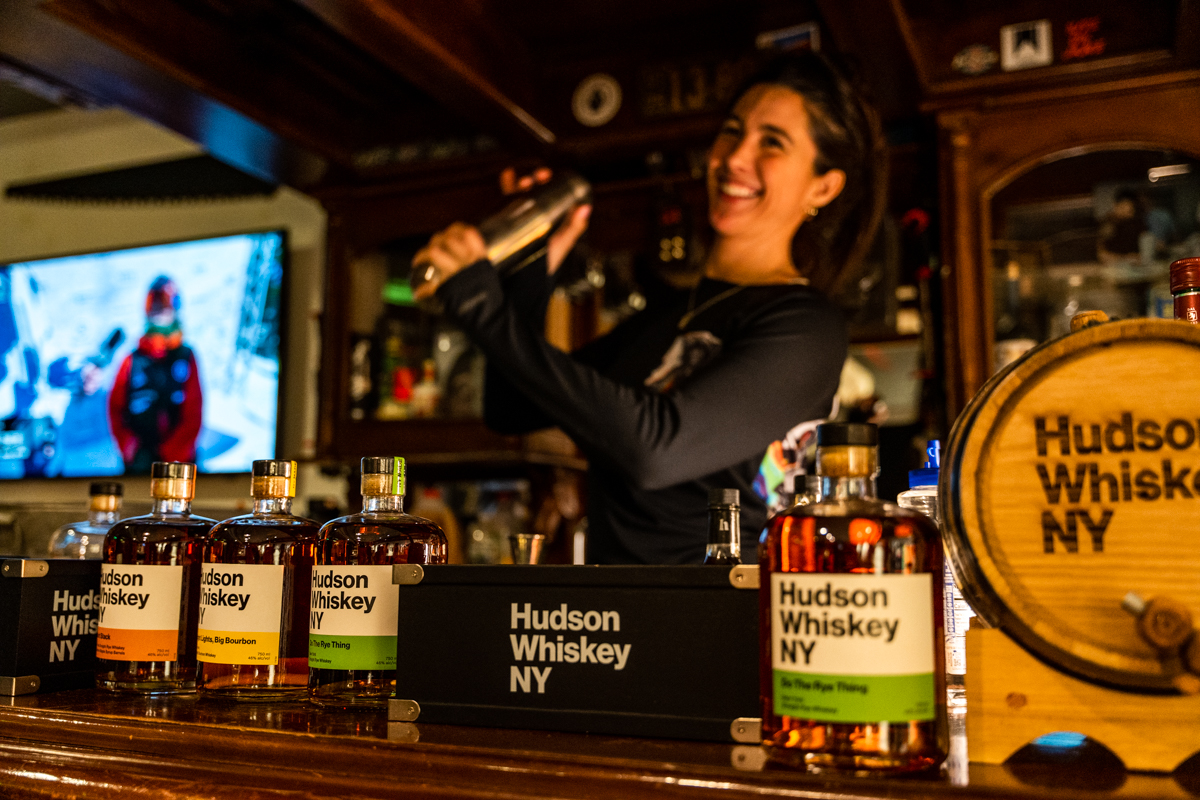 Hudson Whiskey was flowing!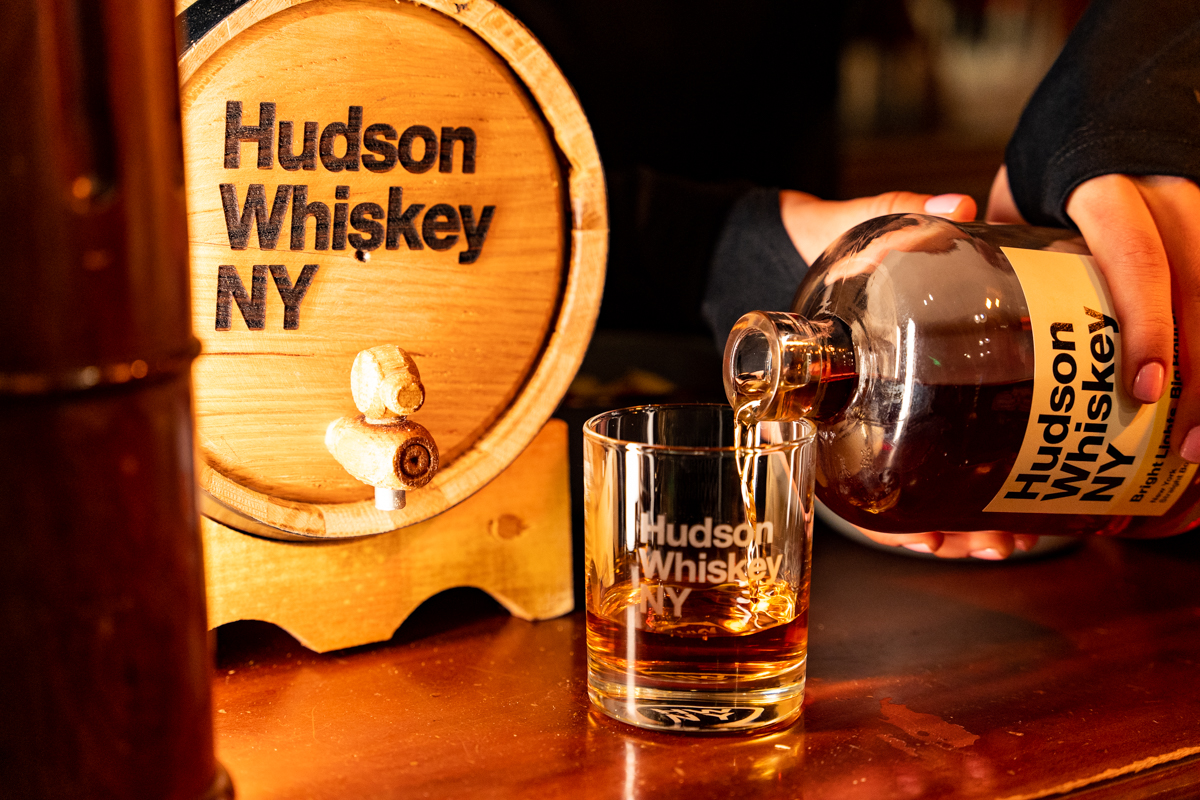 Nice & Neat!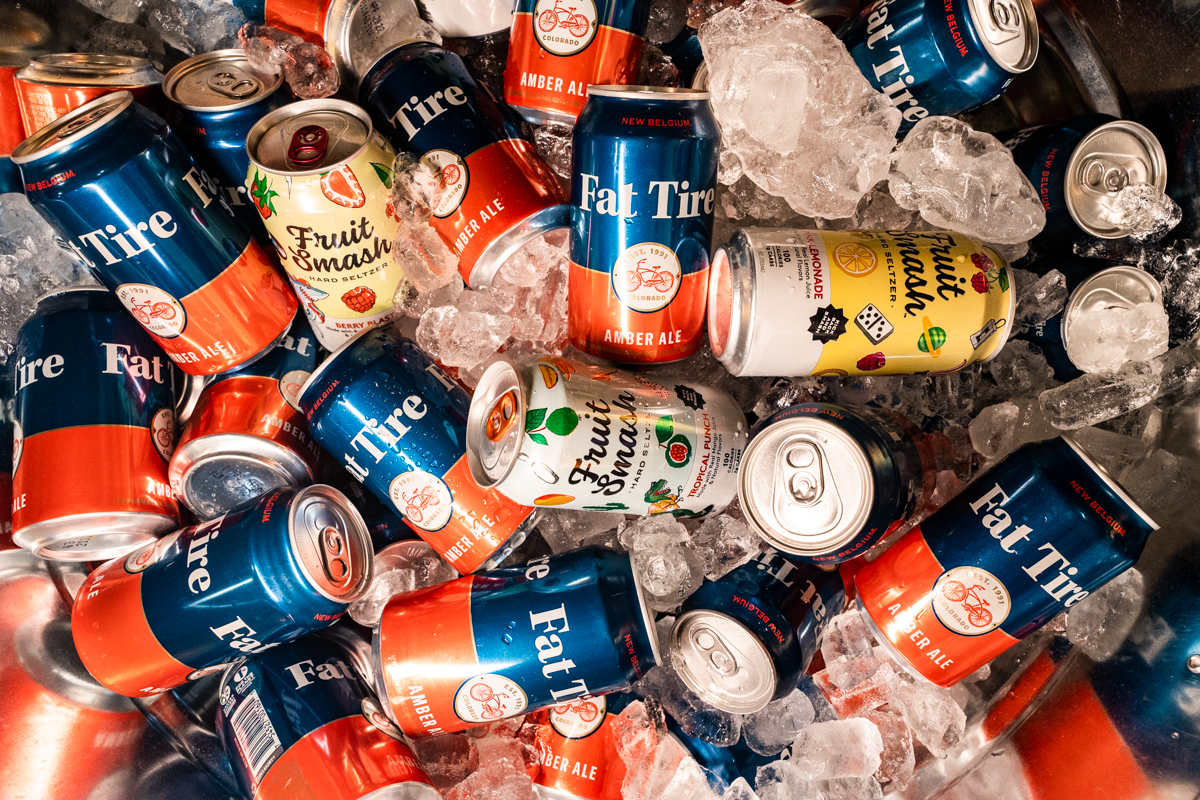 Fat Tire & Fruit Smash stayed extra frosty!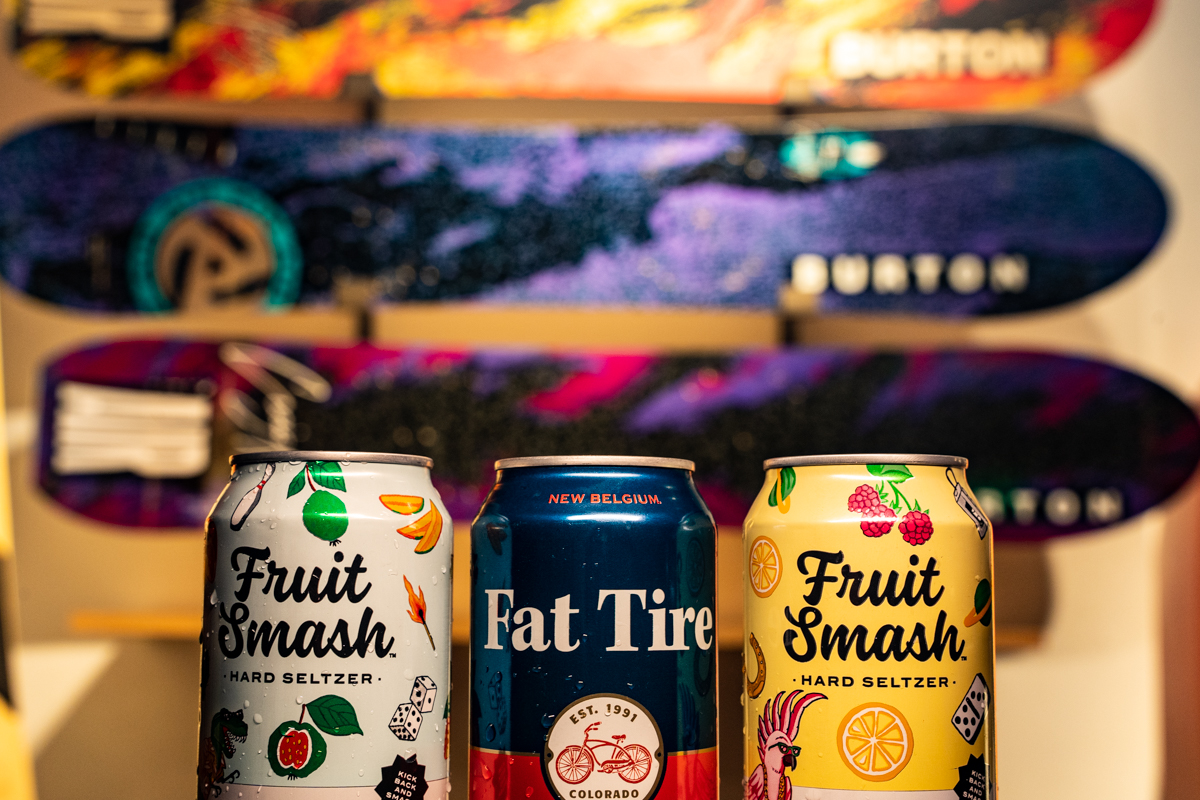 It was a Family Affair for sure!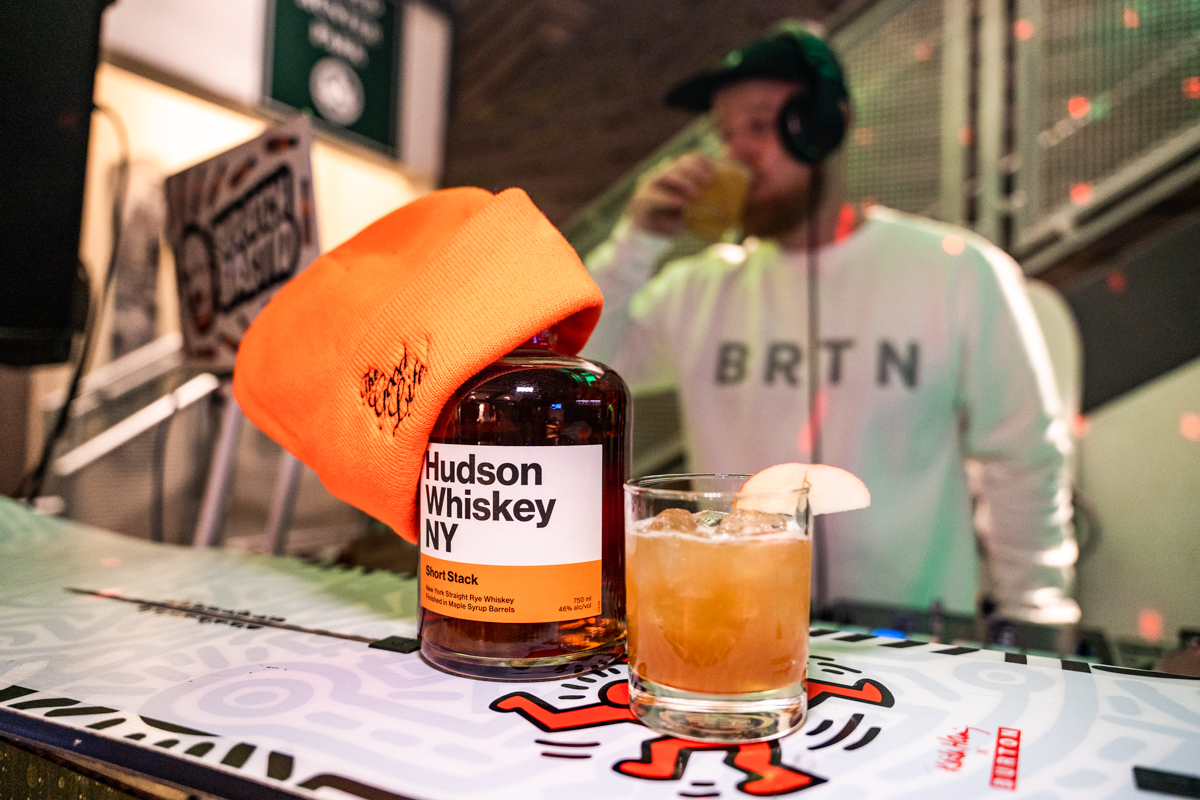 Easy Sippin'!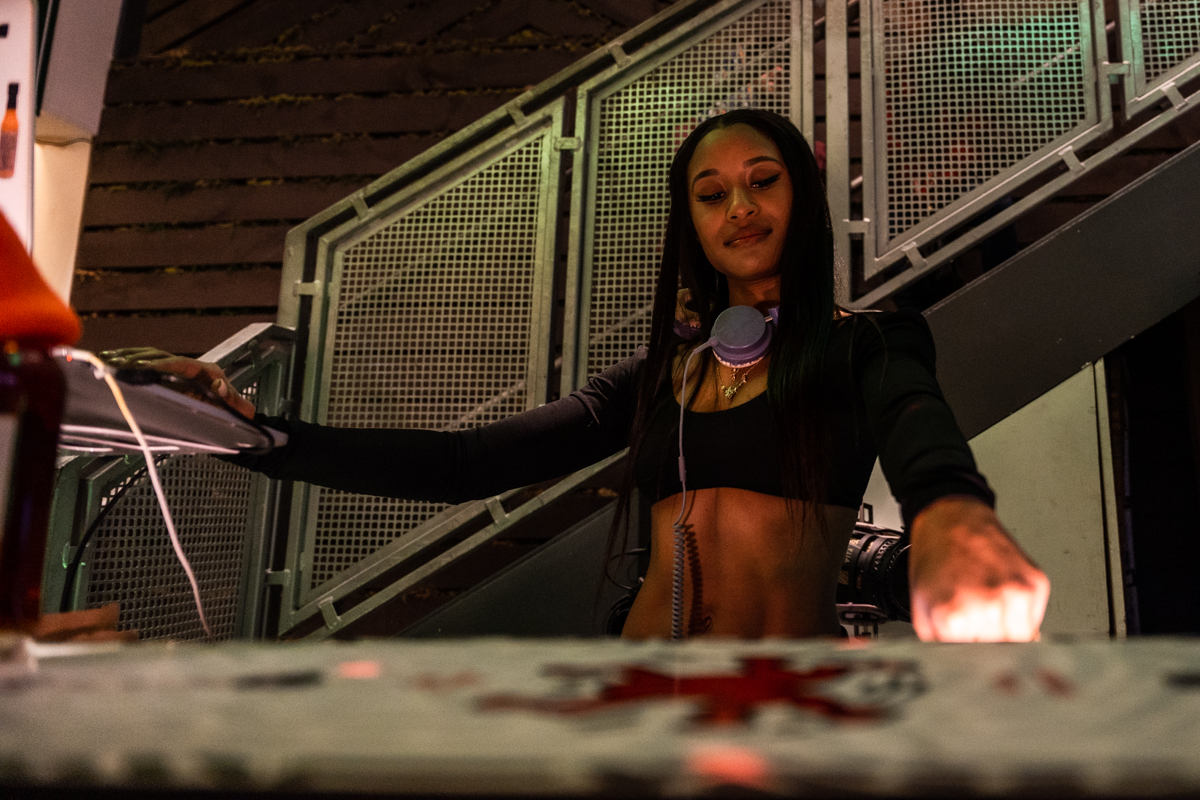 NYC's own Angel + Dren Represent!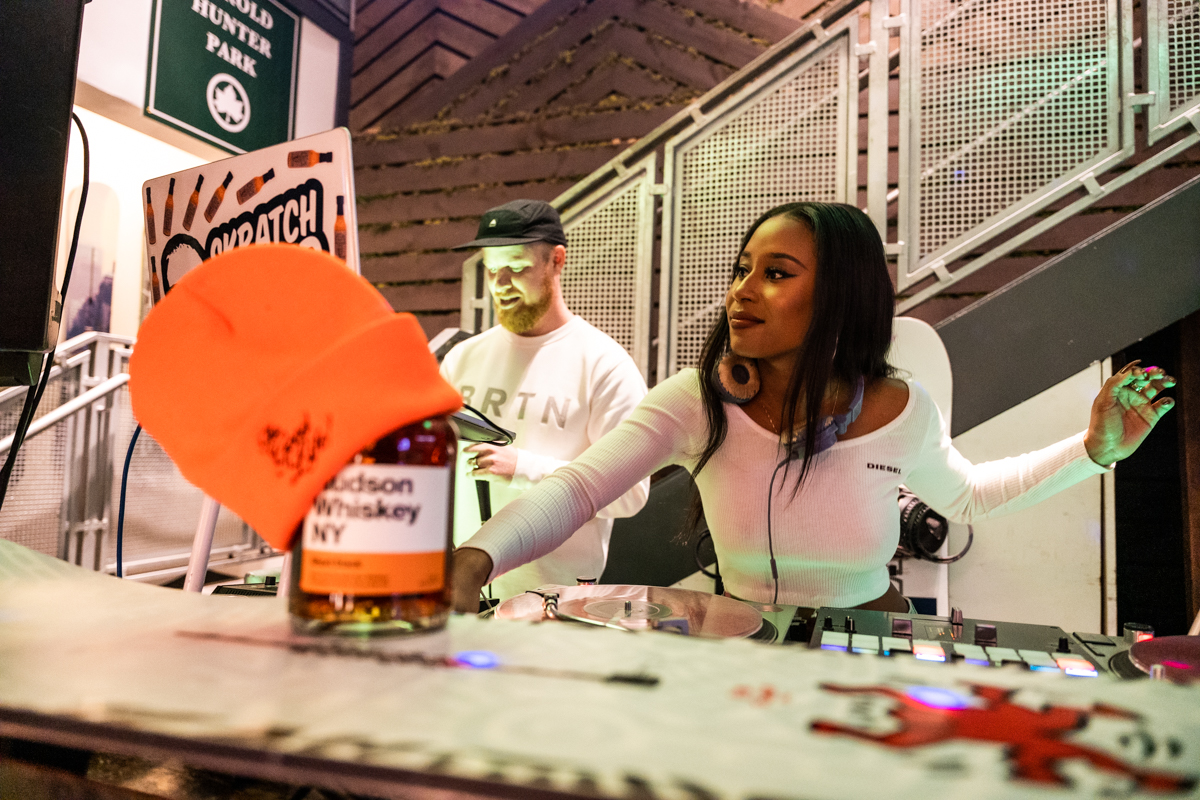 Vibe Check 1…2…1…2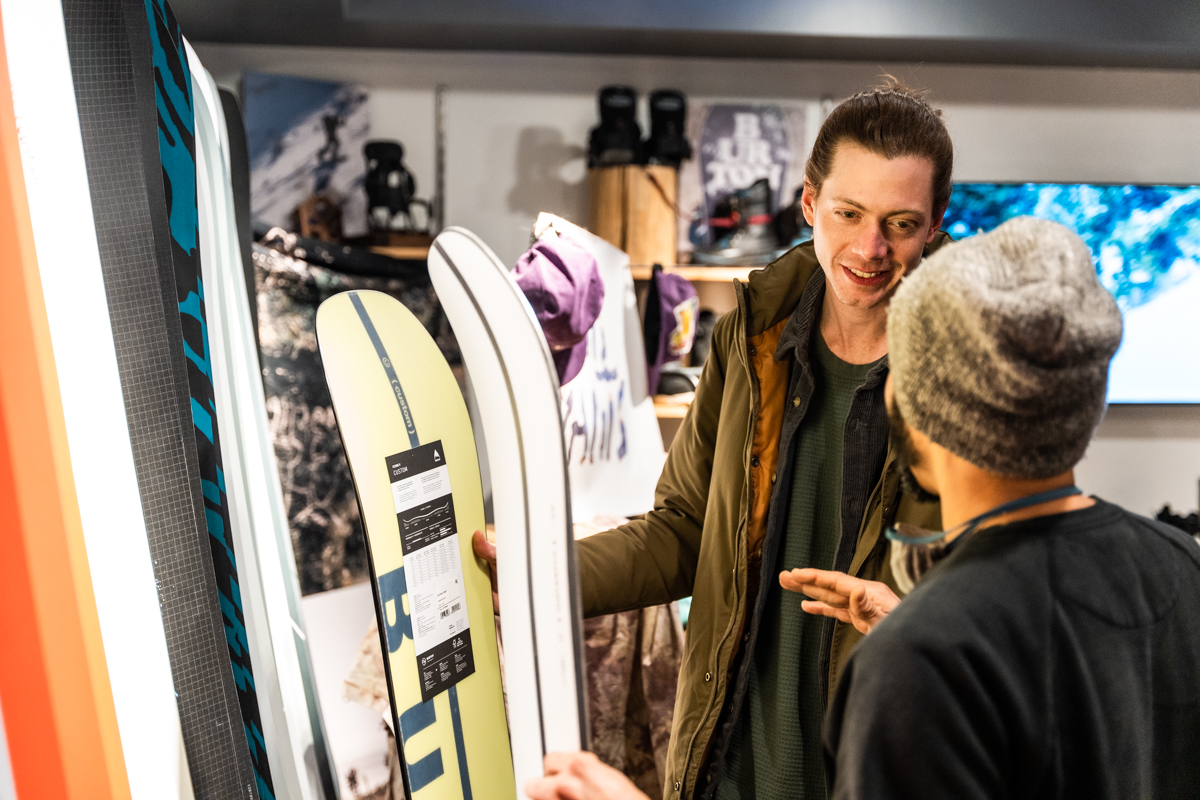 Jon from Glen Falls House came through for a new set up.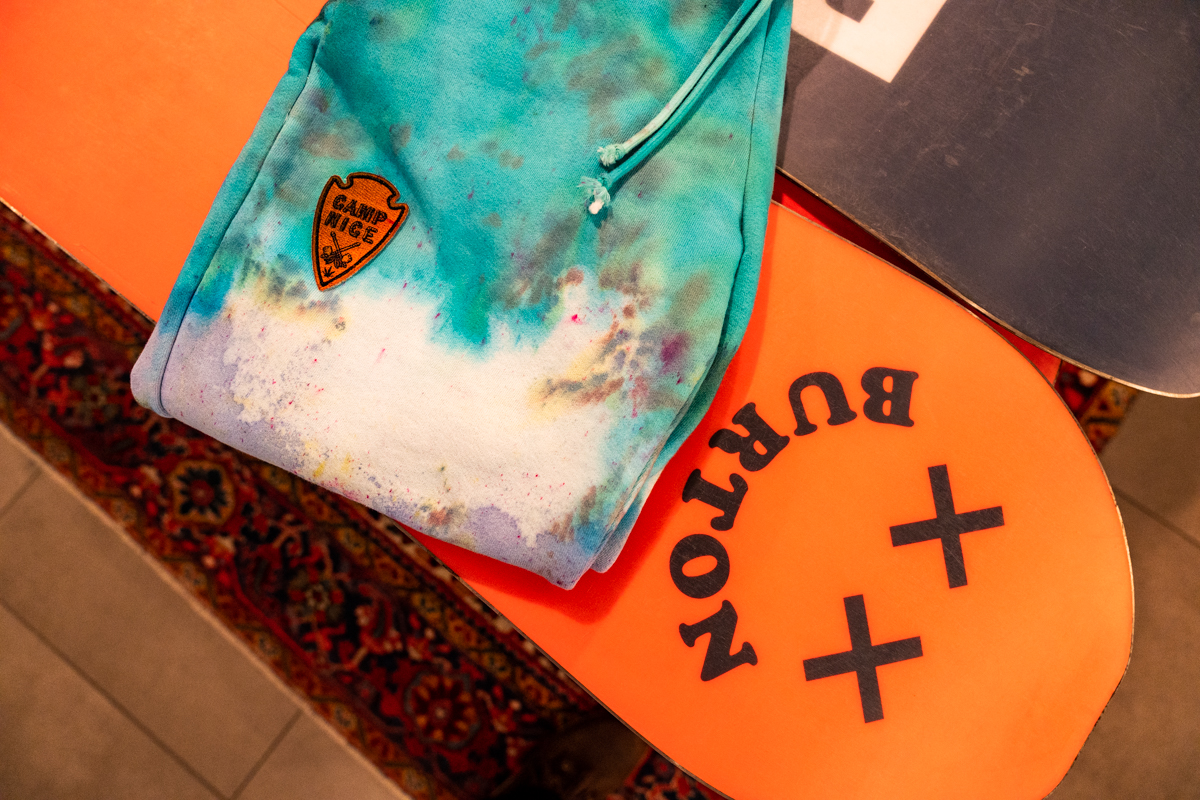 The Camp Nice x Pat's Pants collabo was looking proper!!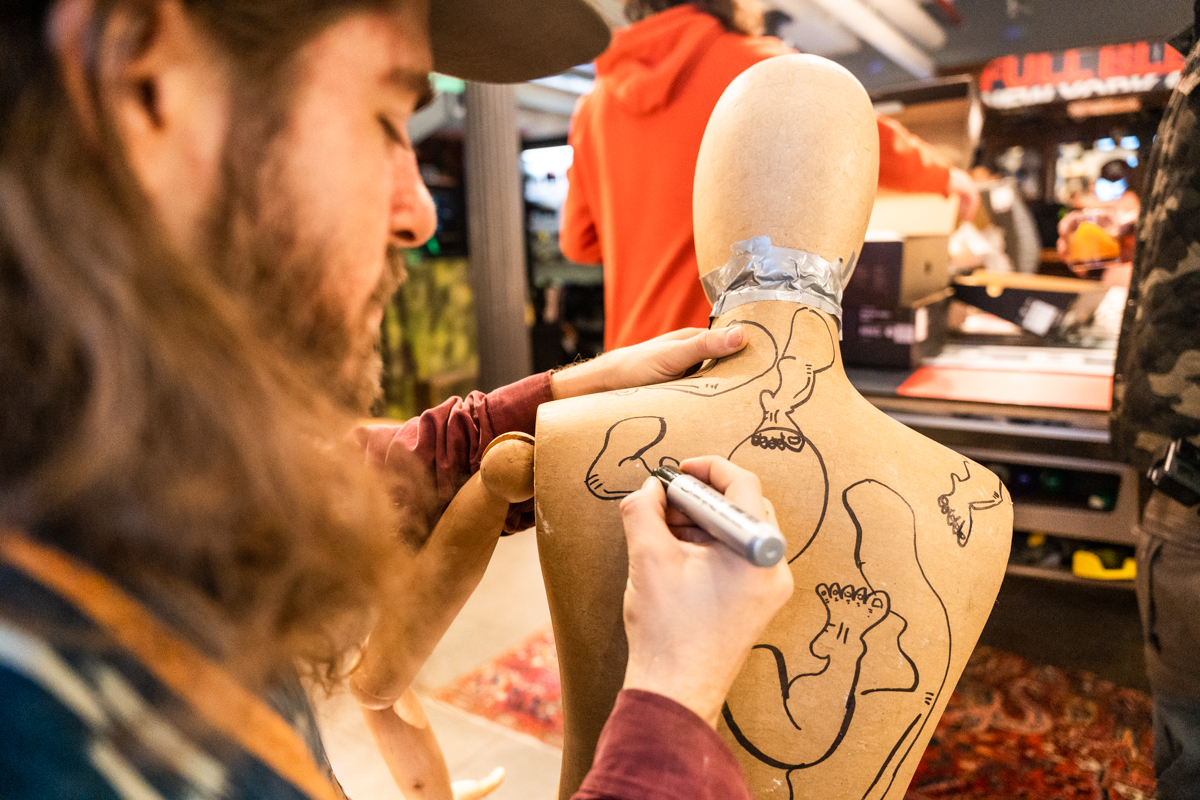 Pat is a true artist…Much love!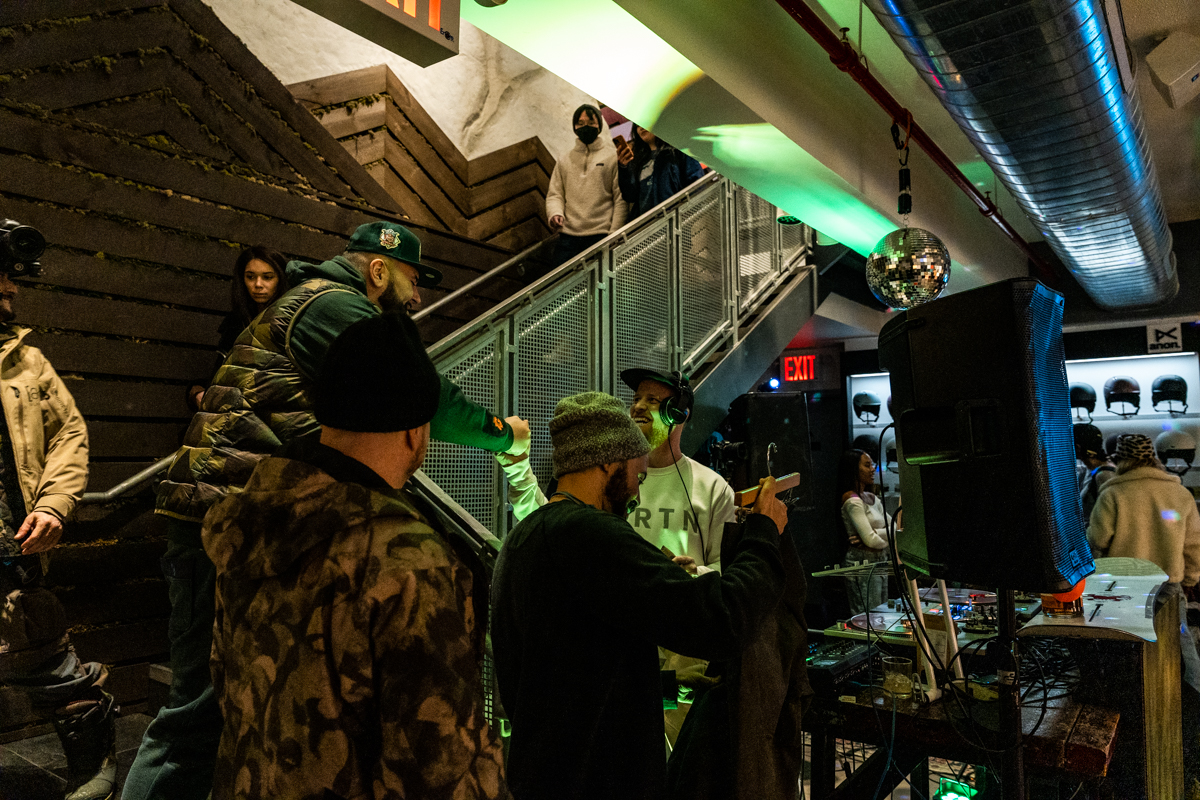 Look who stopped in to send us off…Gorilla Nems!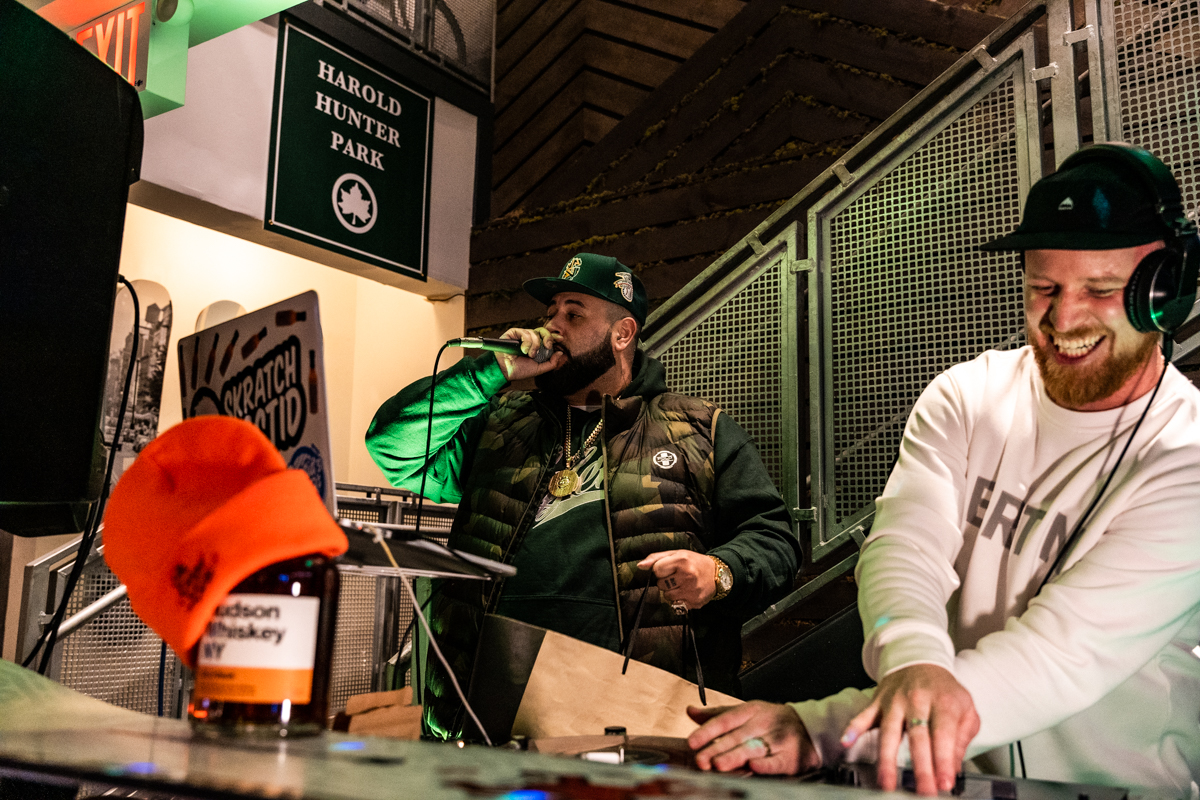 Blessed us with a private show before we dipped…Thanks Nems!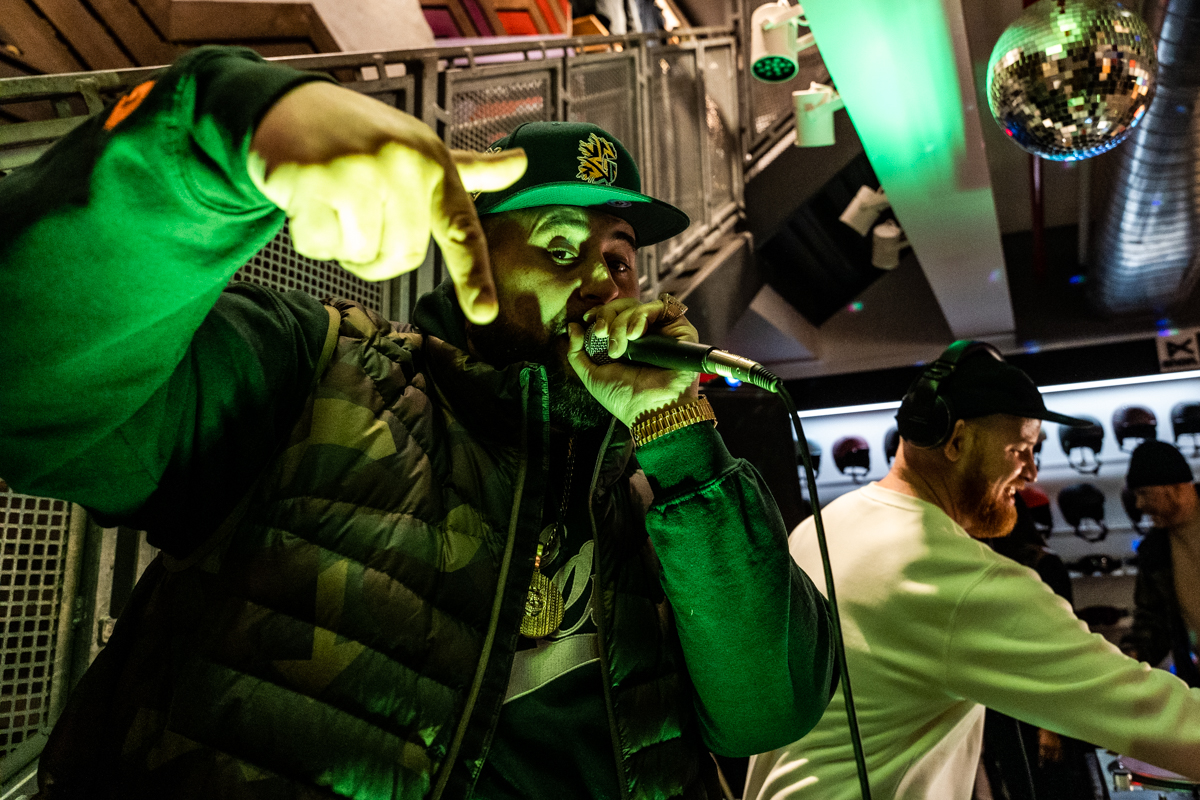 BING BONG!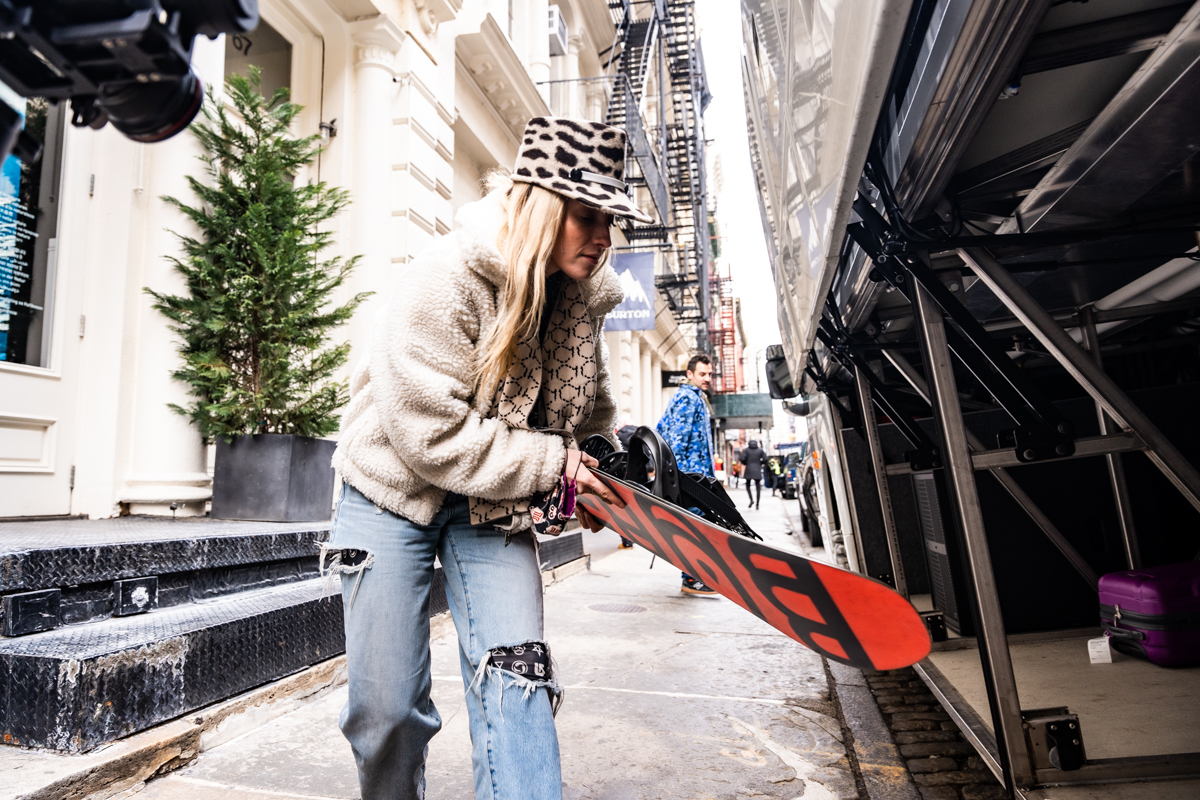 Alessandra got loaded up!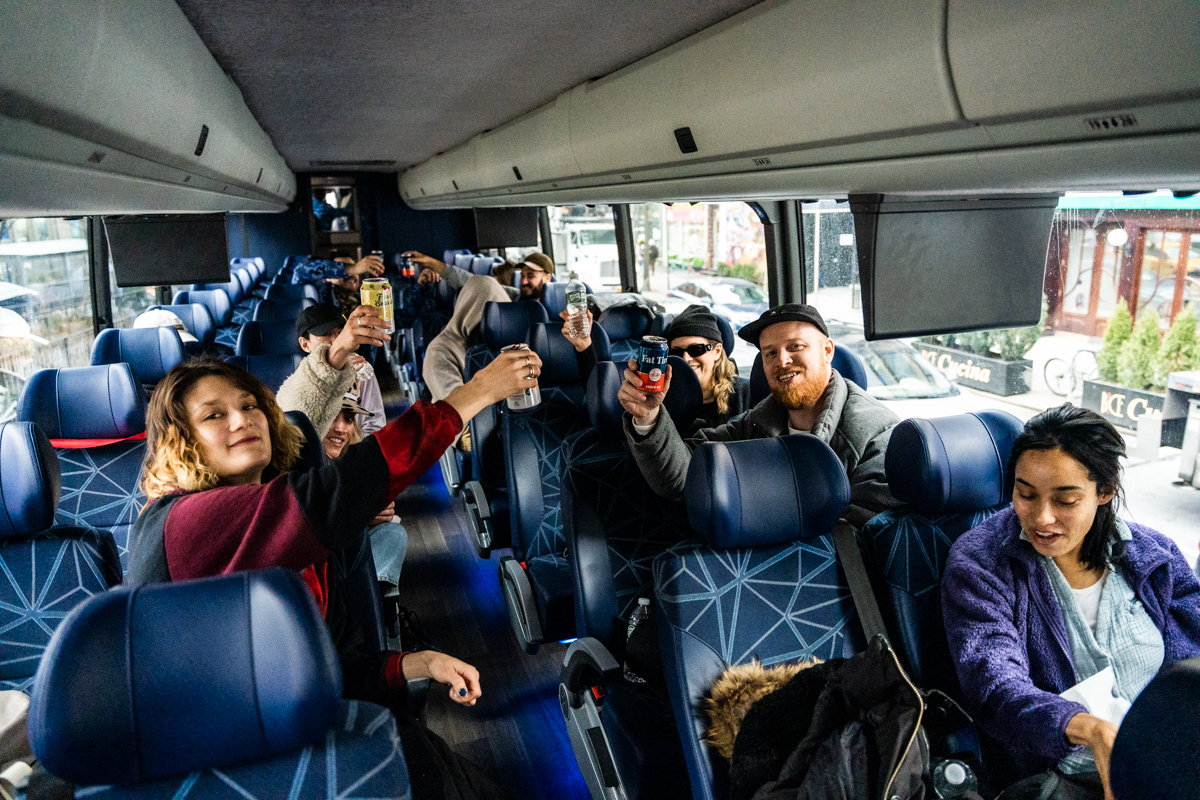 And we were out!! Thanks OvRride!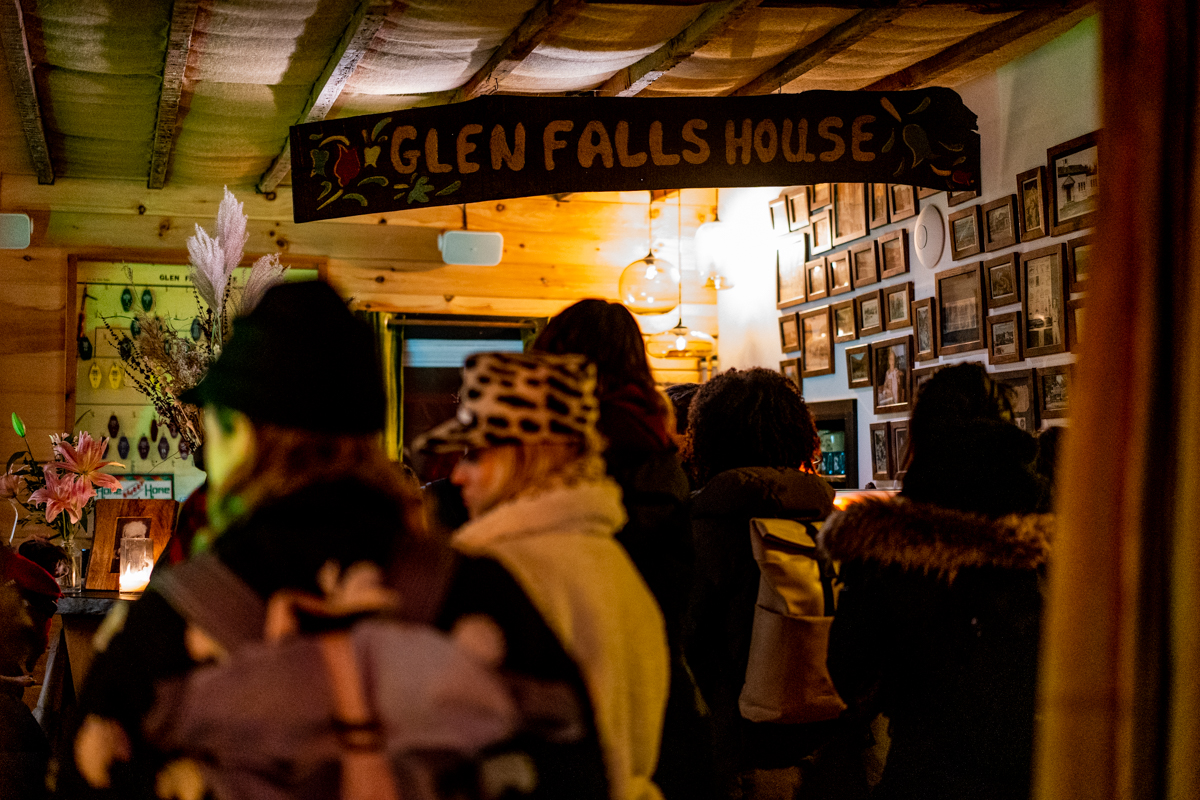 Welcome to Glen Falls House! Our Home Sweet Home for the week's festivities.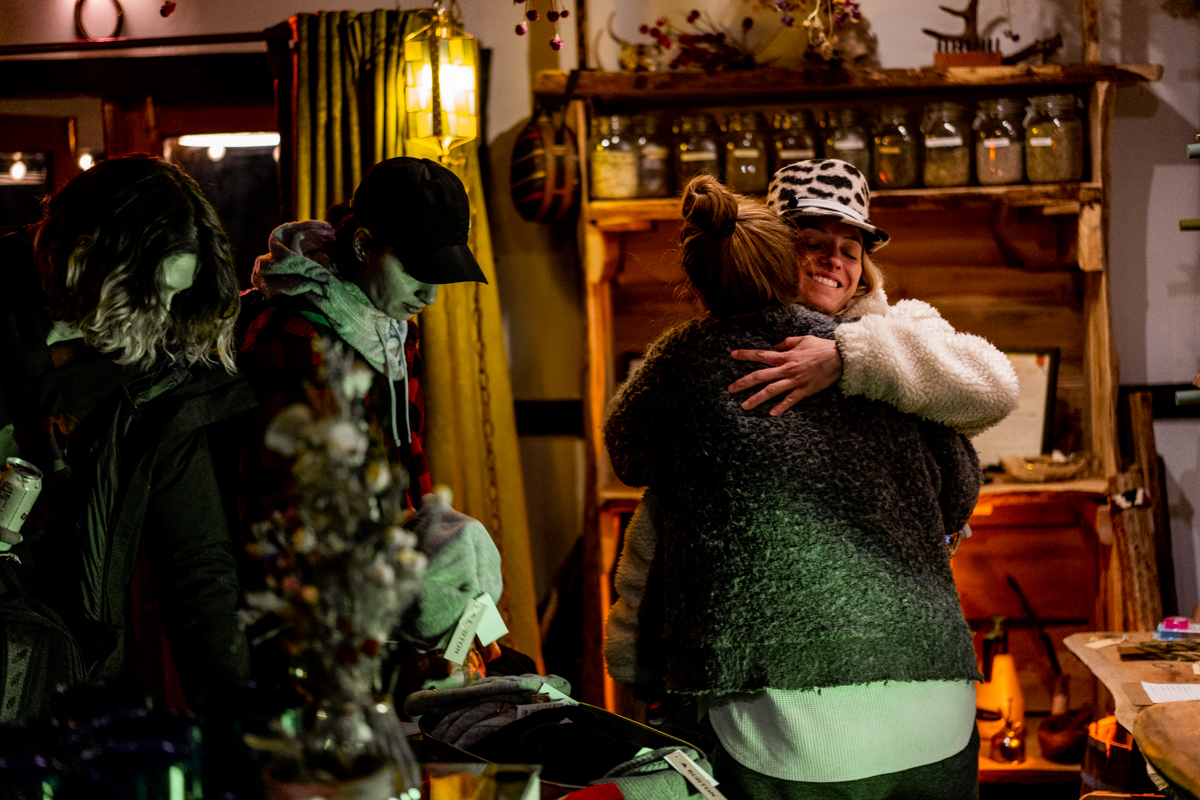 Everyone was greeted with open arms and warm hugs.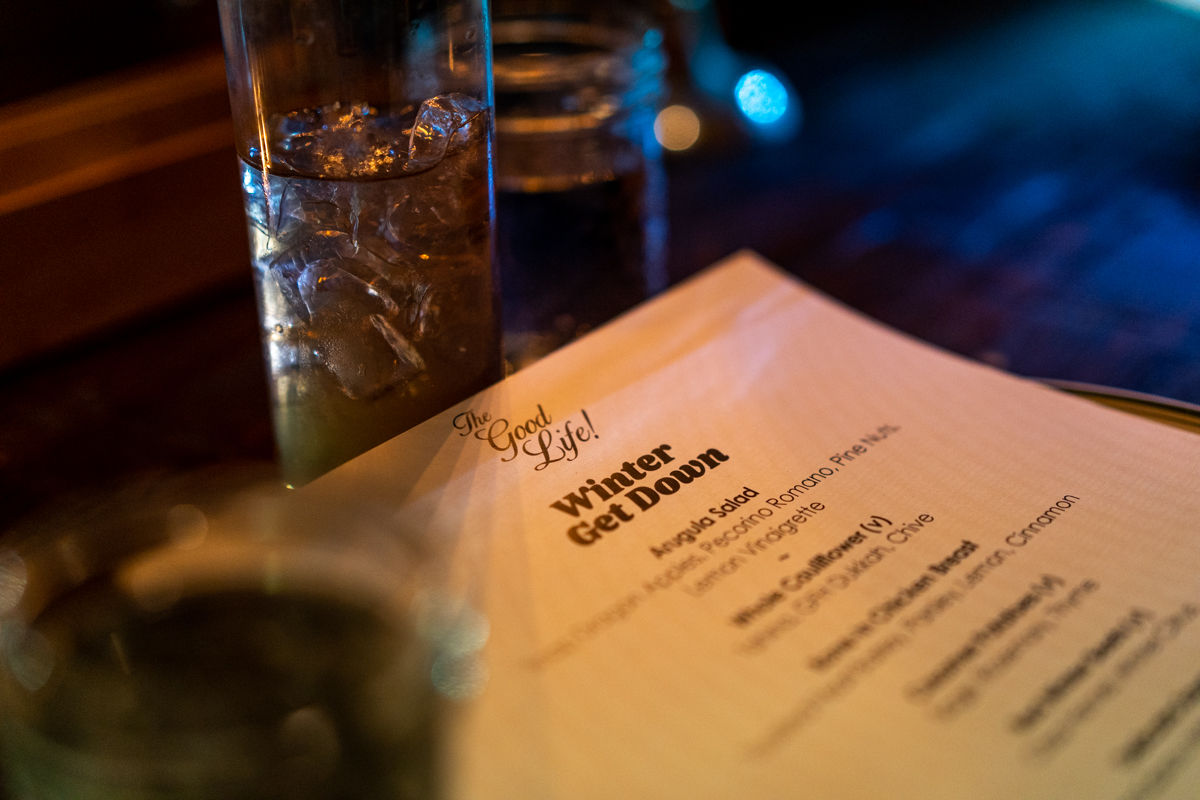 Time to feast! Family Dinner x Domino Tuesday was in full effect!!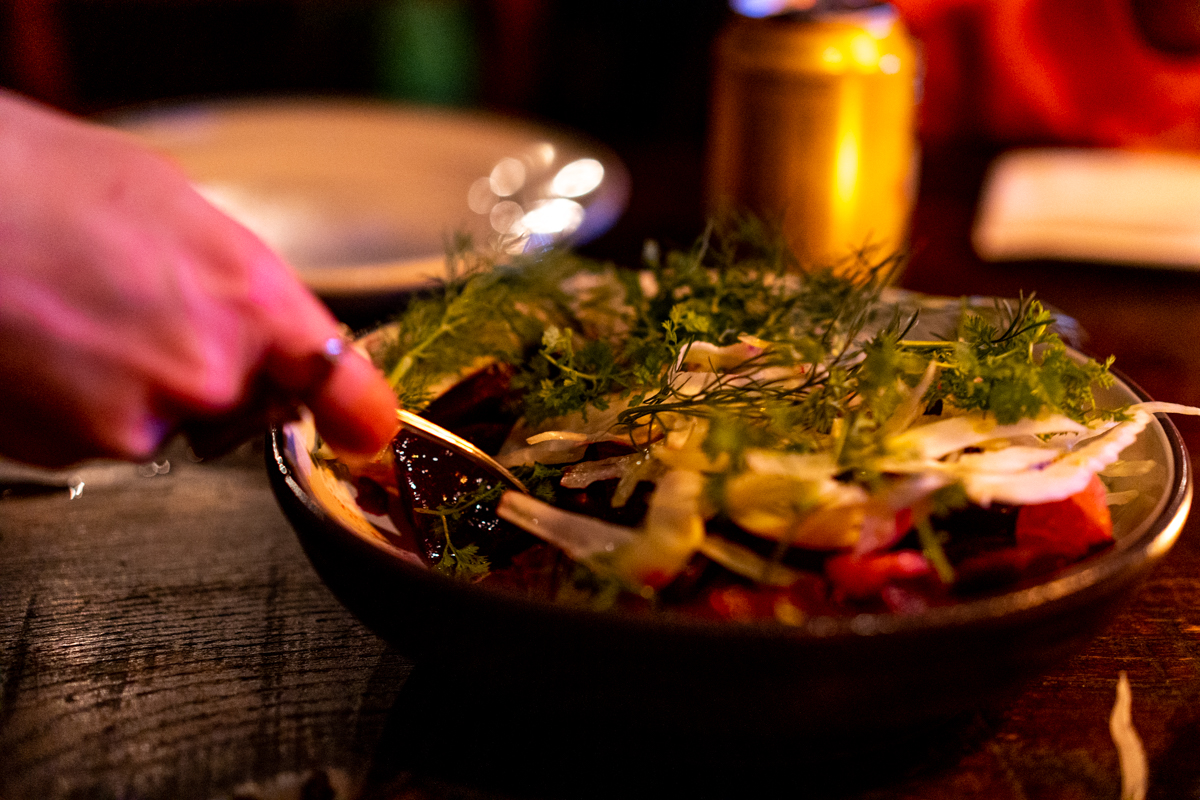 Chef Joey Elenterio served up nothing but the freshest and tastiest eats! Thank you!!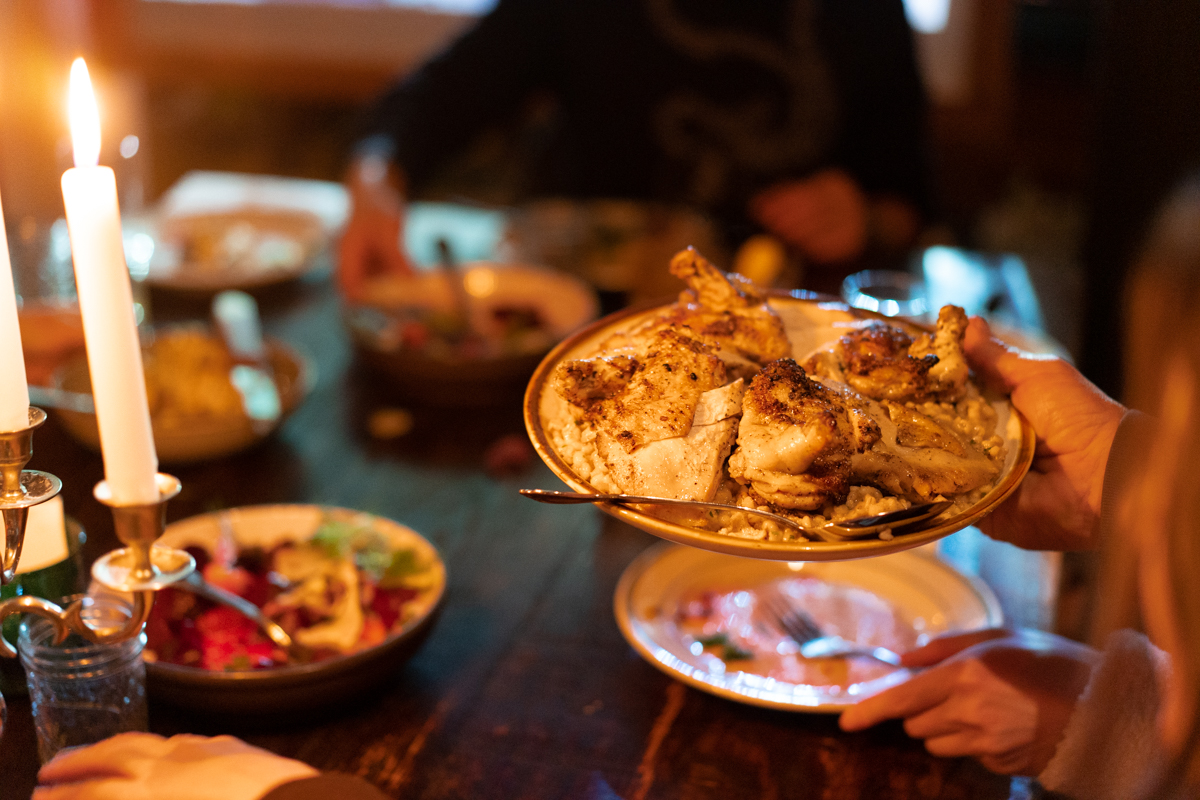 The plates kept on coming!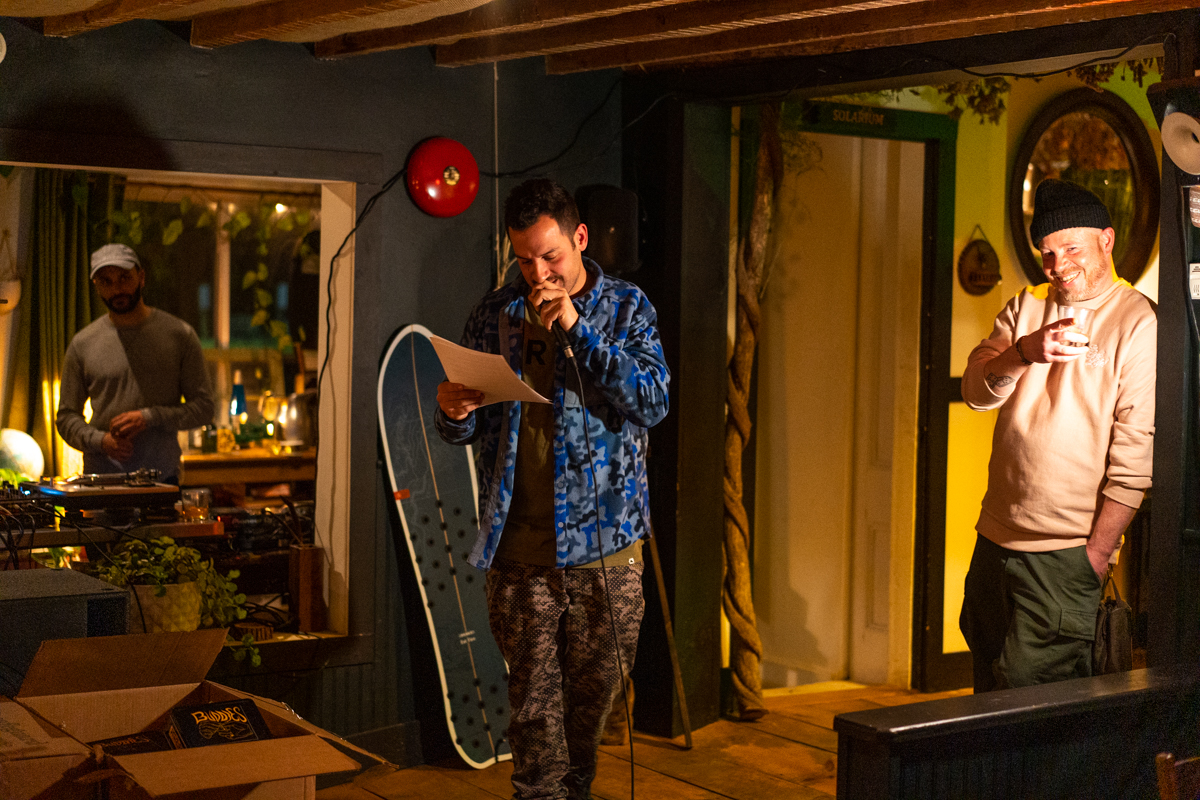 Willy Soul welcomed us after Family Dinner was winding down.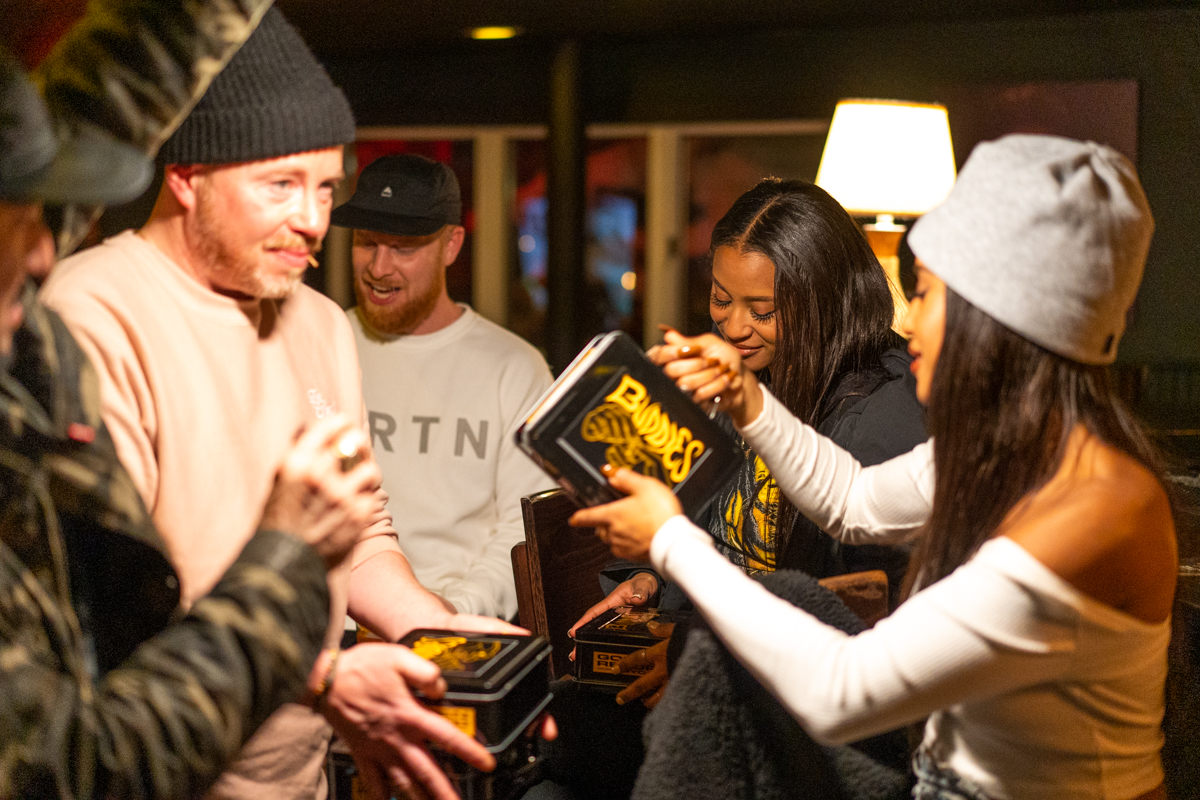 Buddies Botanicals blessed us with delectable treats for dessert!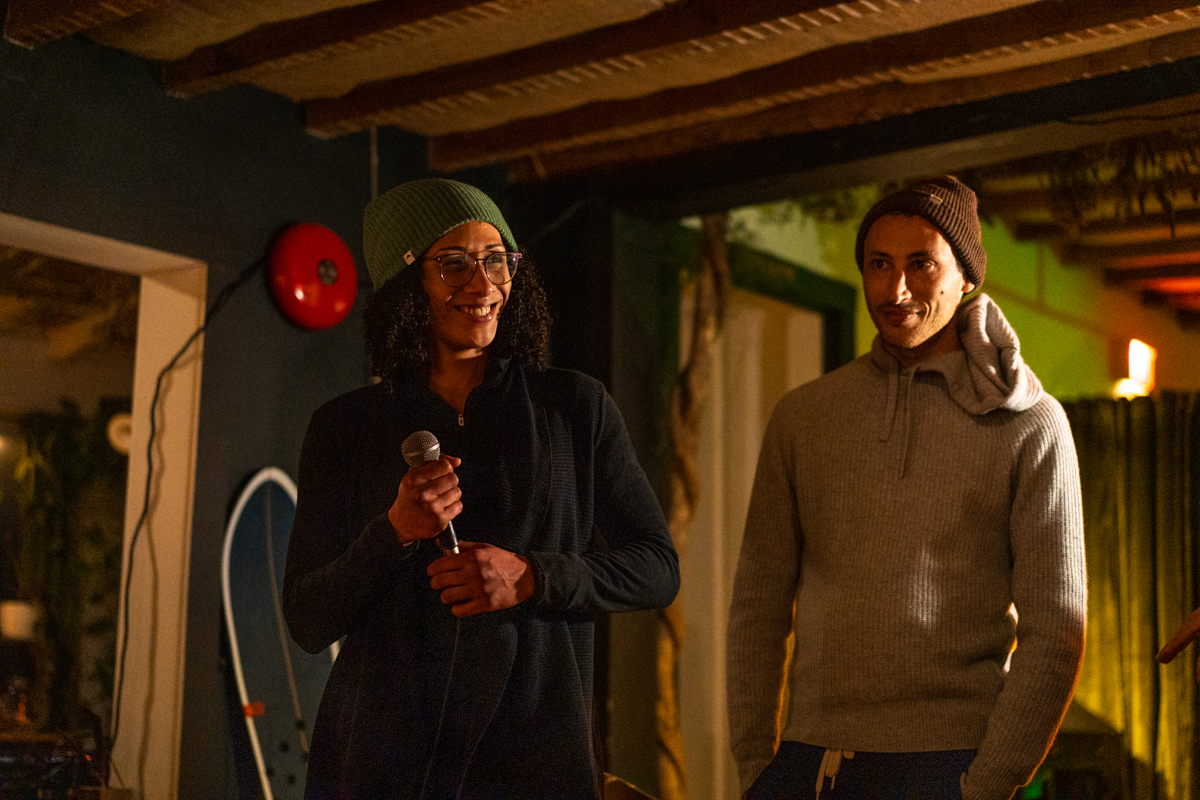 Neyer & Nick from Buddies broke down some knowledge of the medicinal powers of the herb.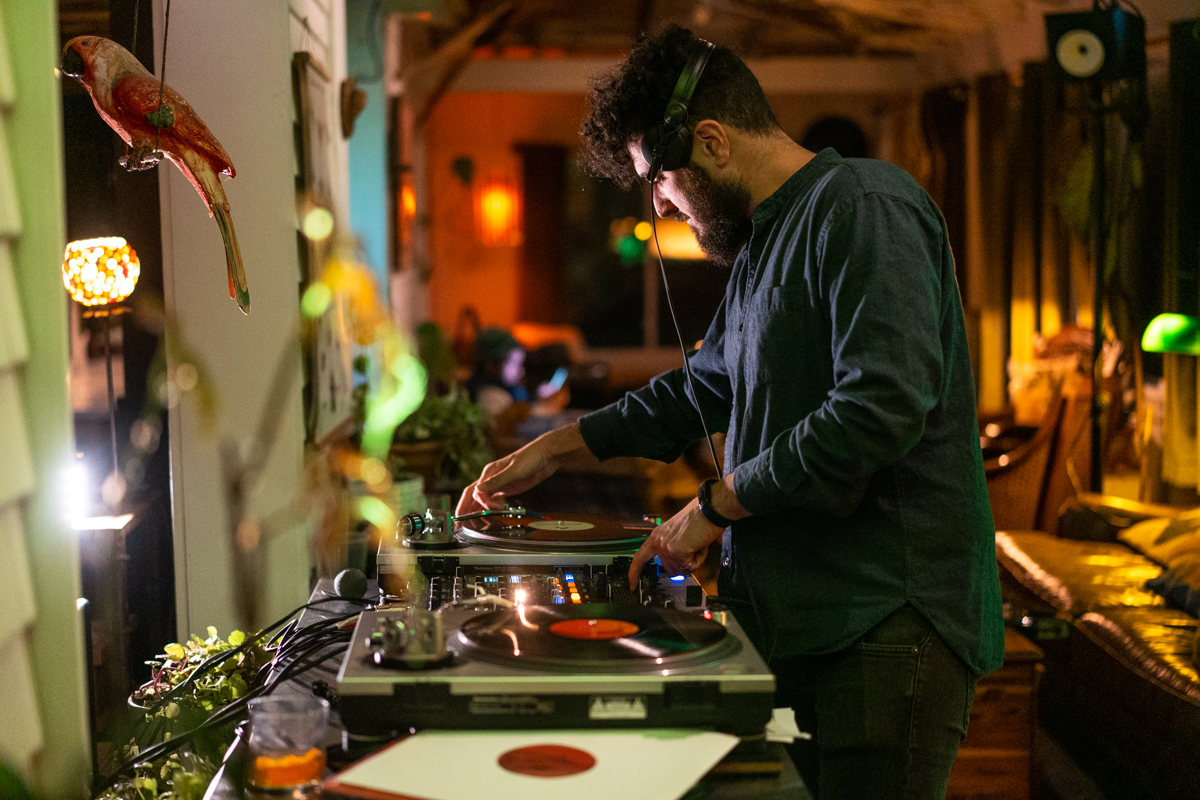 DJ Disgonuts set the vibes with the sounds of vinyl crackle & warmth.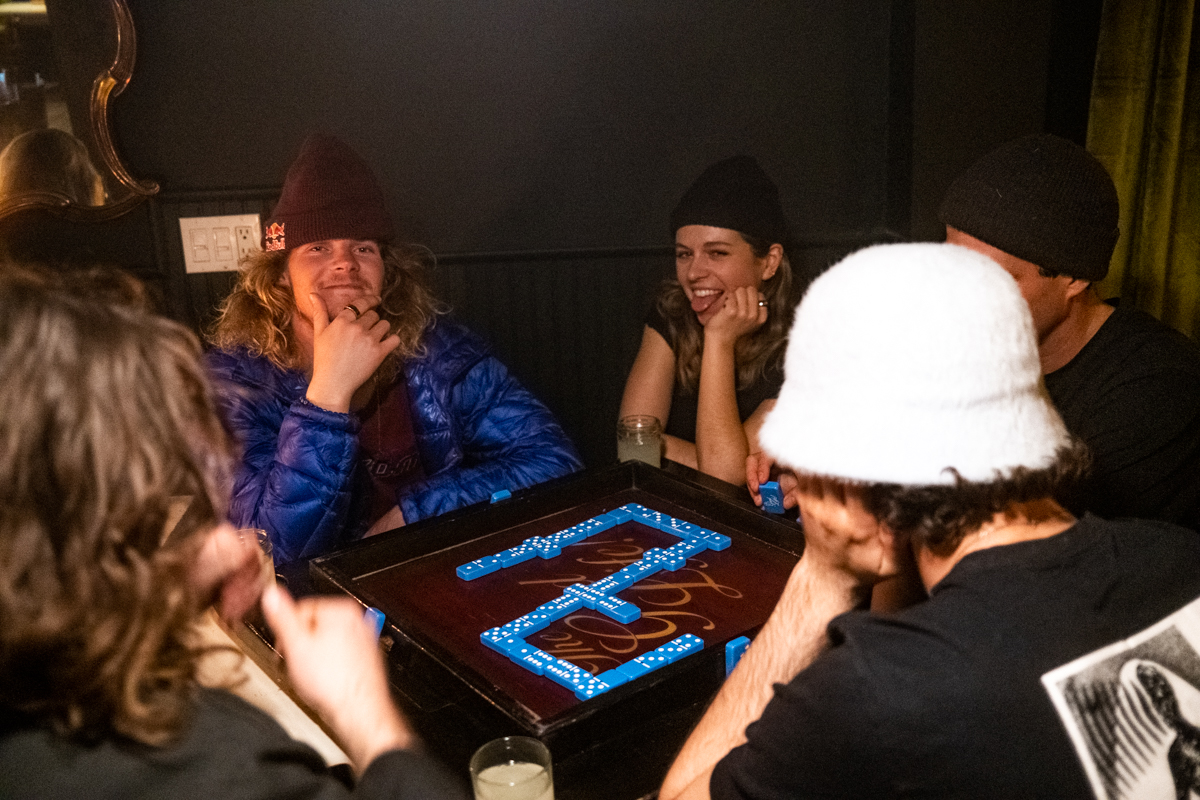 Brock was looking to take the win at the Domino Tournament!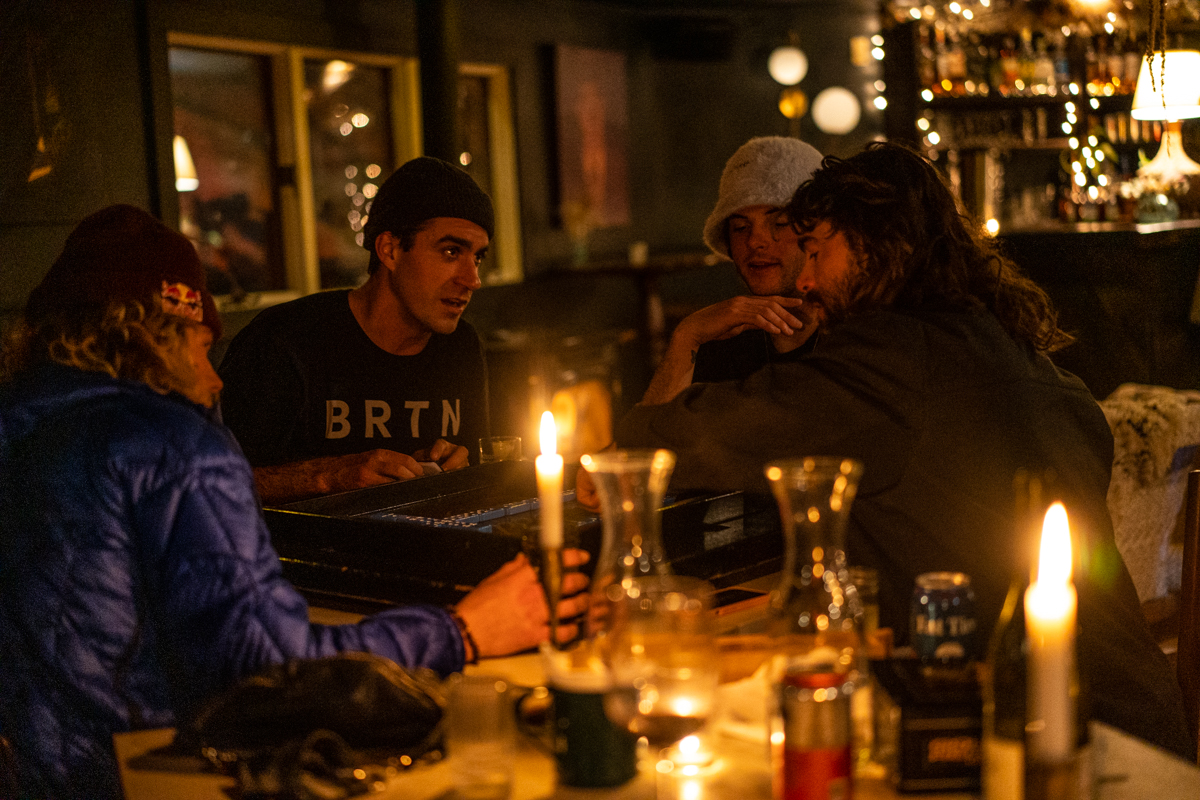 George was trying to intimidate Danny but that didint work out so well…HA!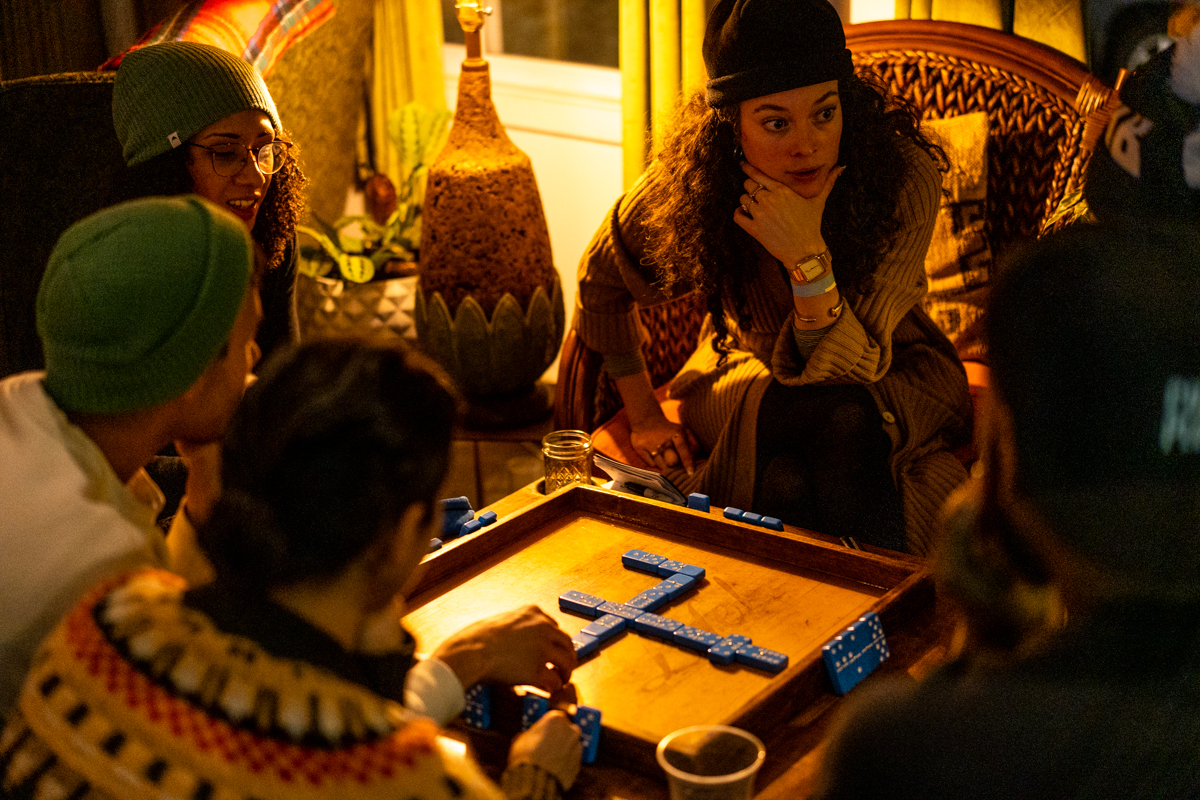 Yasmin wasn't messing around!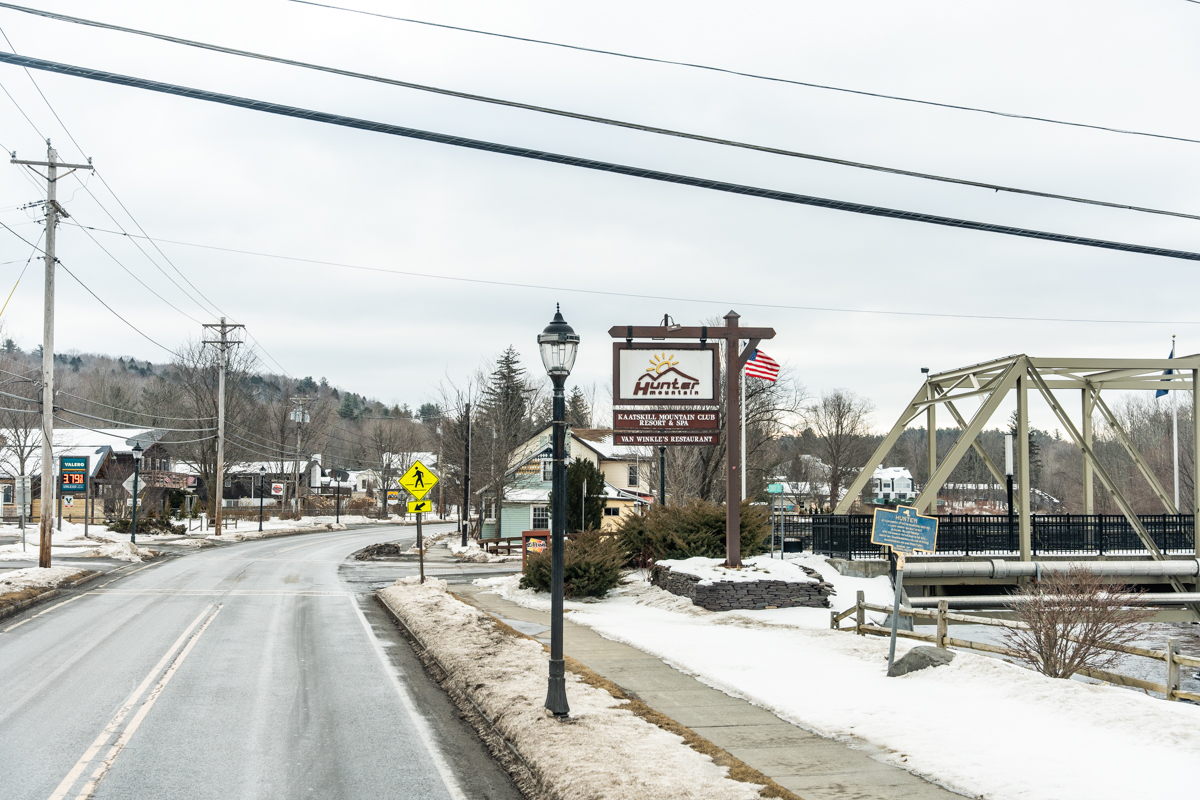 We were up bright and early to get up to Hunter Mountain!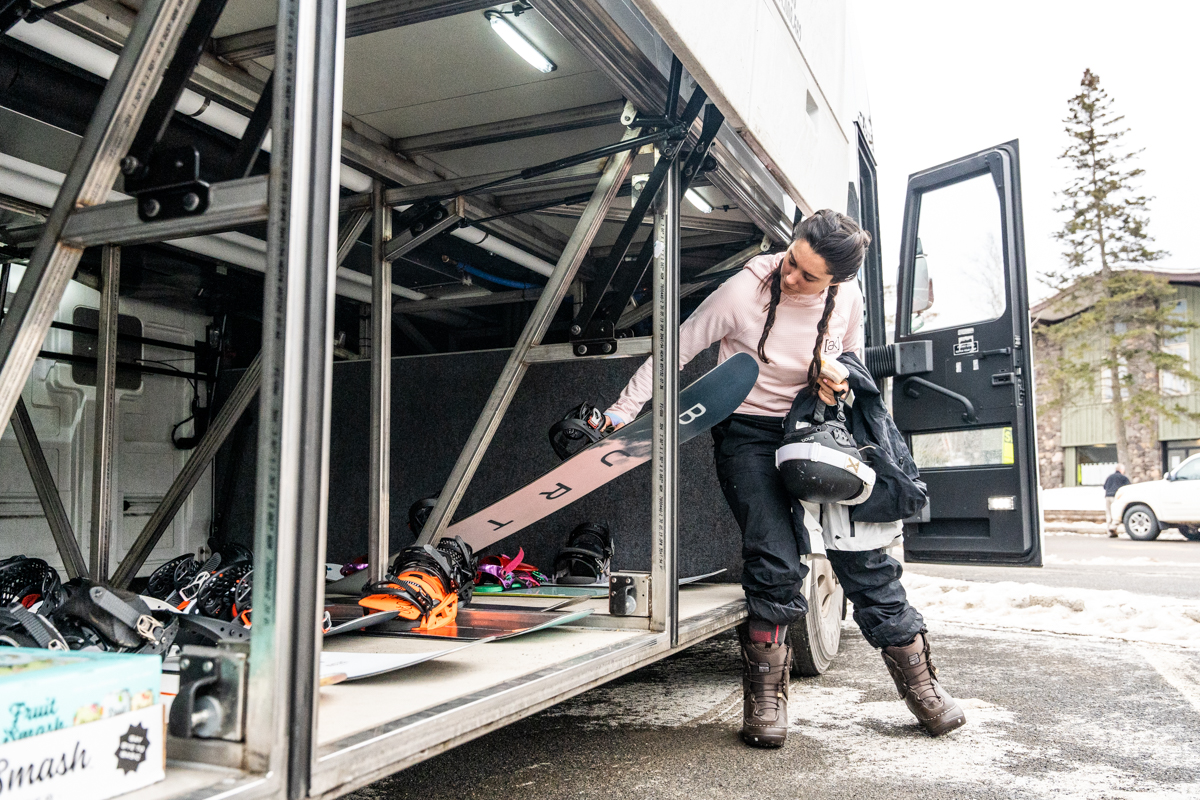 Sam was ready!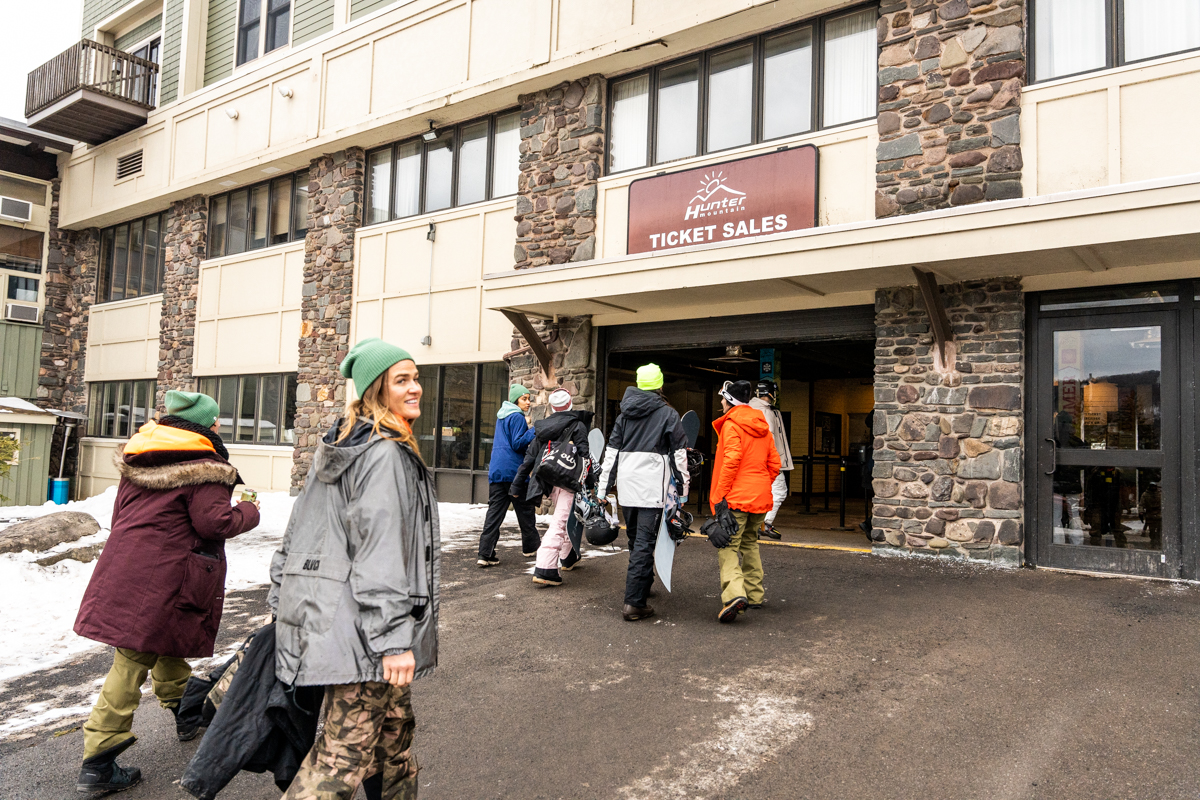 Let's GOOOO!!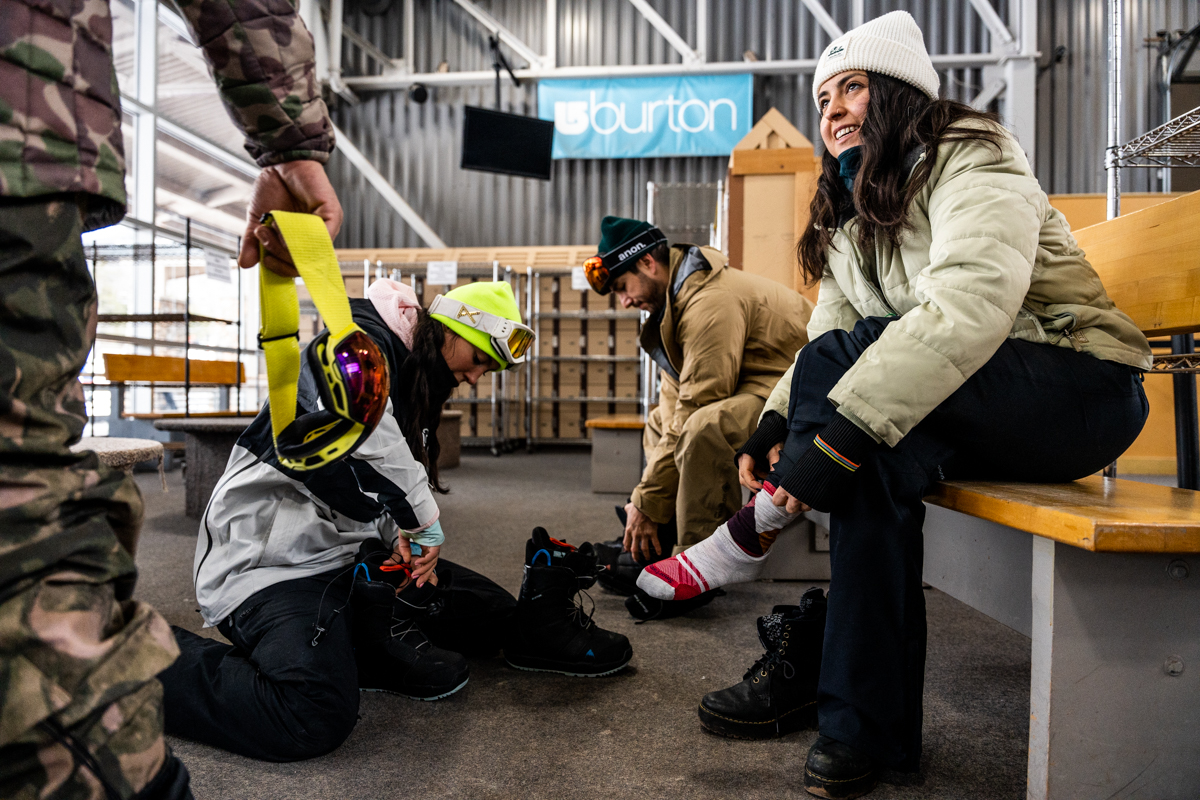 The crew got set up and was ready to shred!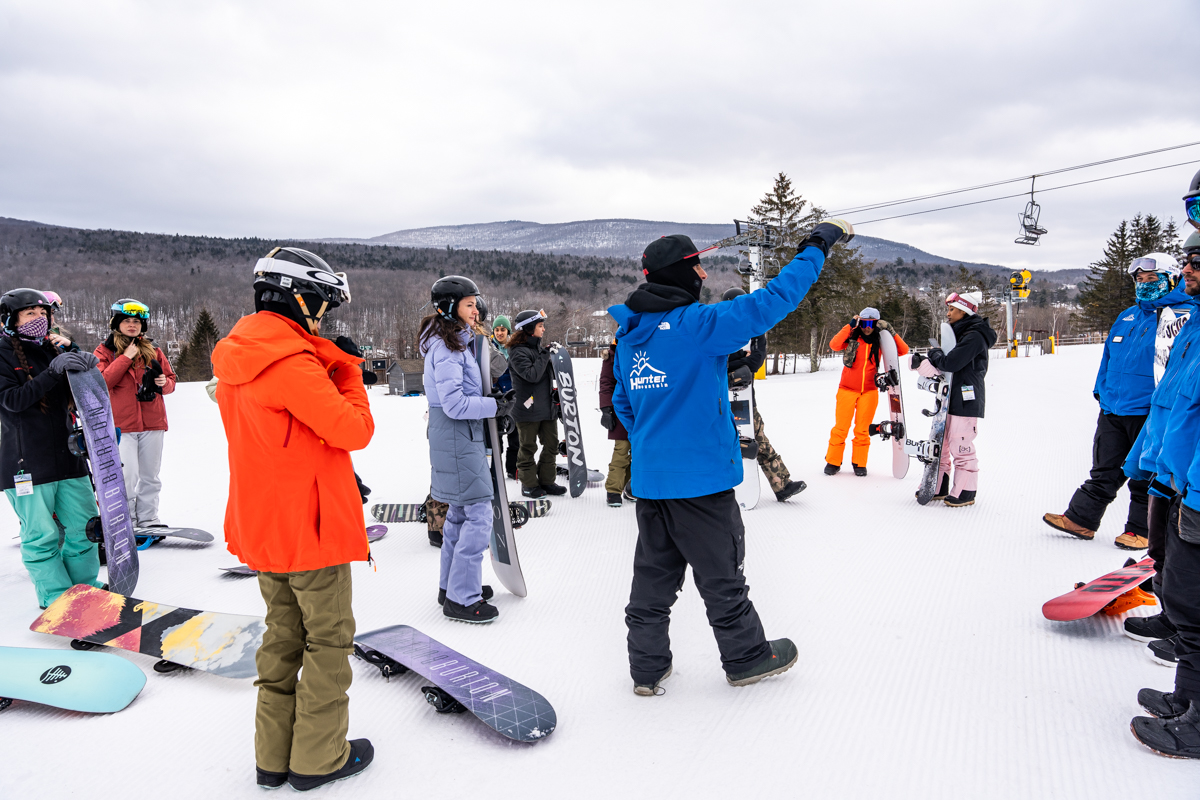 Burton Learn to Ride sessions with the best instructors! Much love to the Hunter Mountain crew!!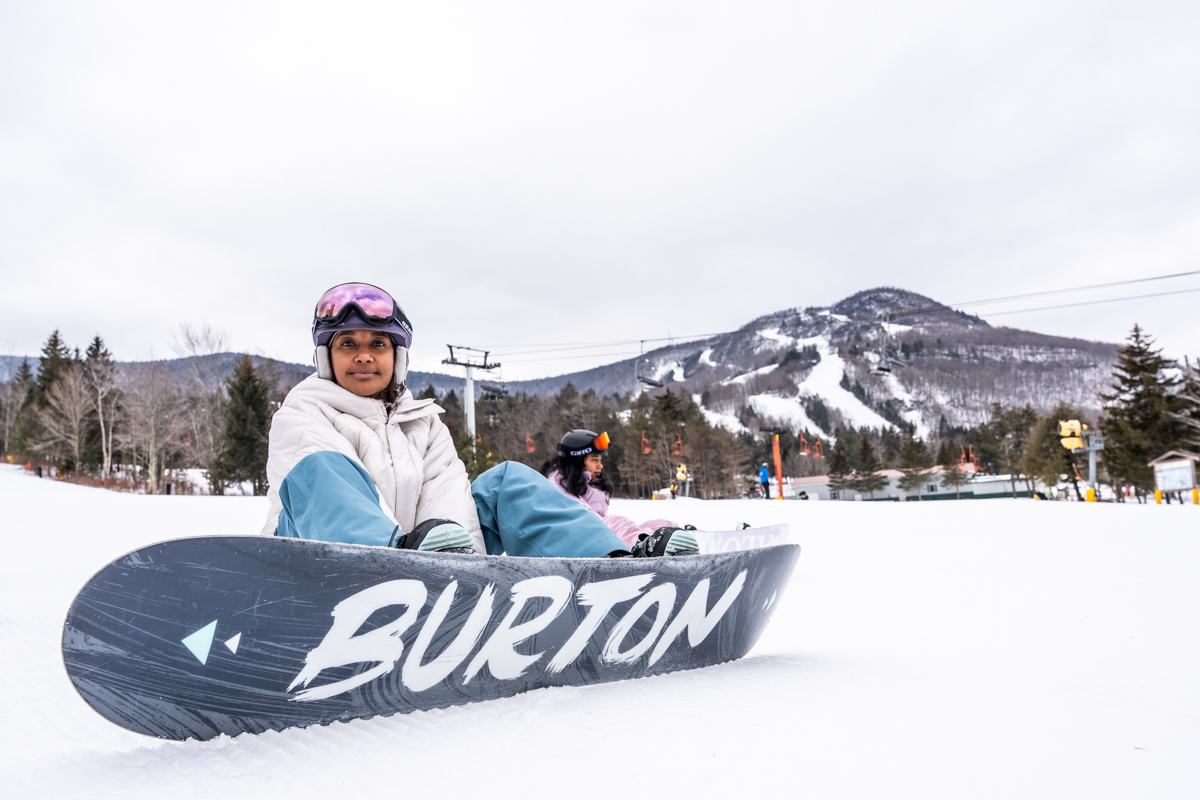 Aziza was a natural!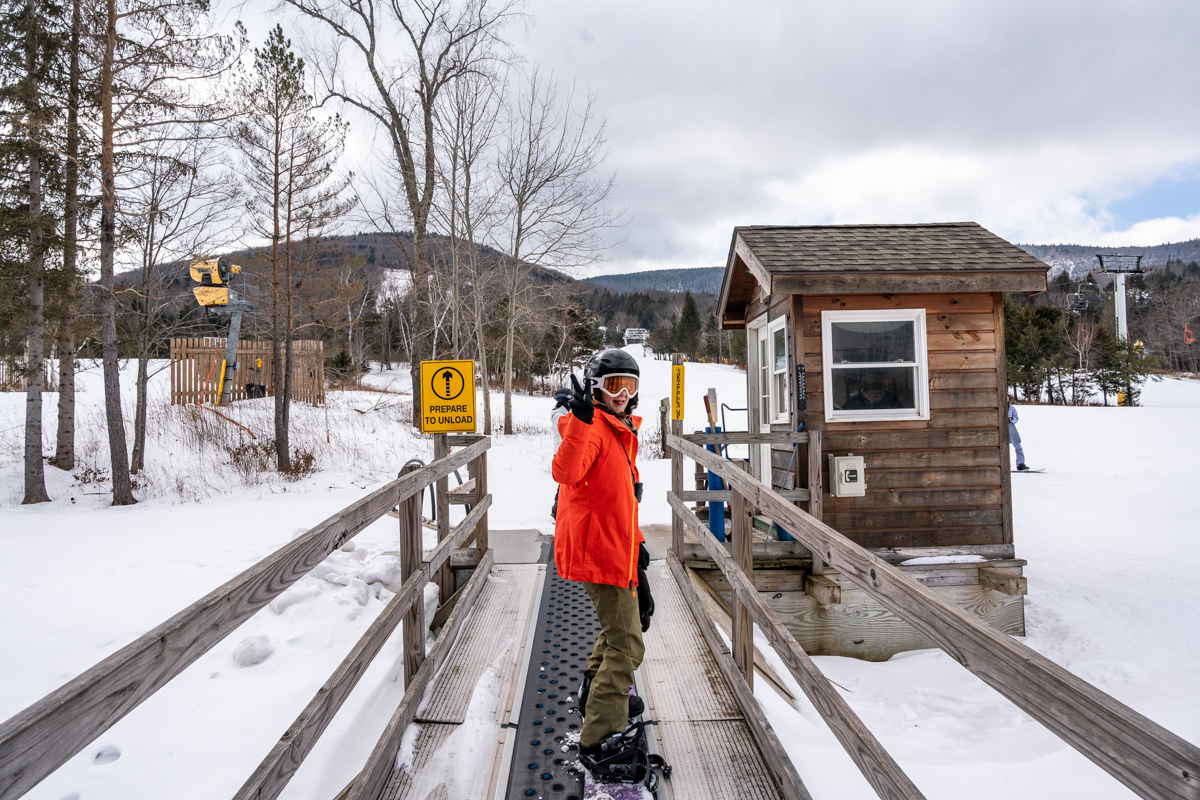 Romina's Magic Carpet Ride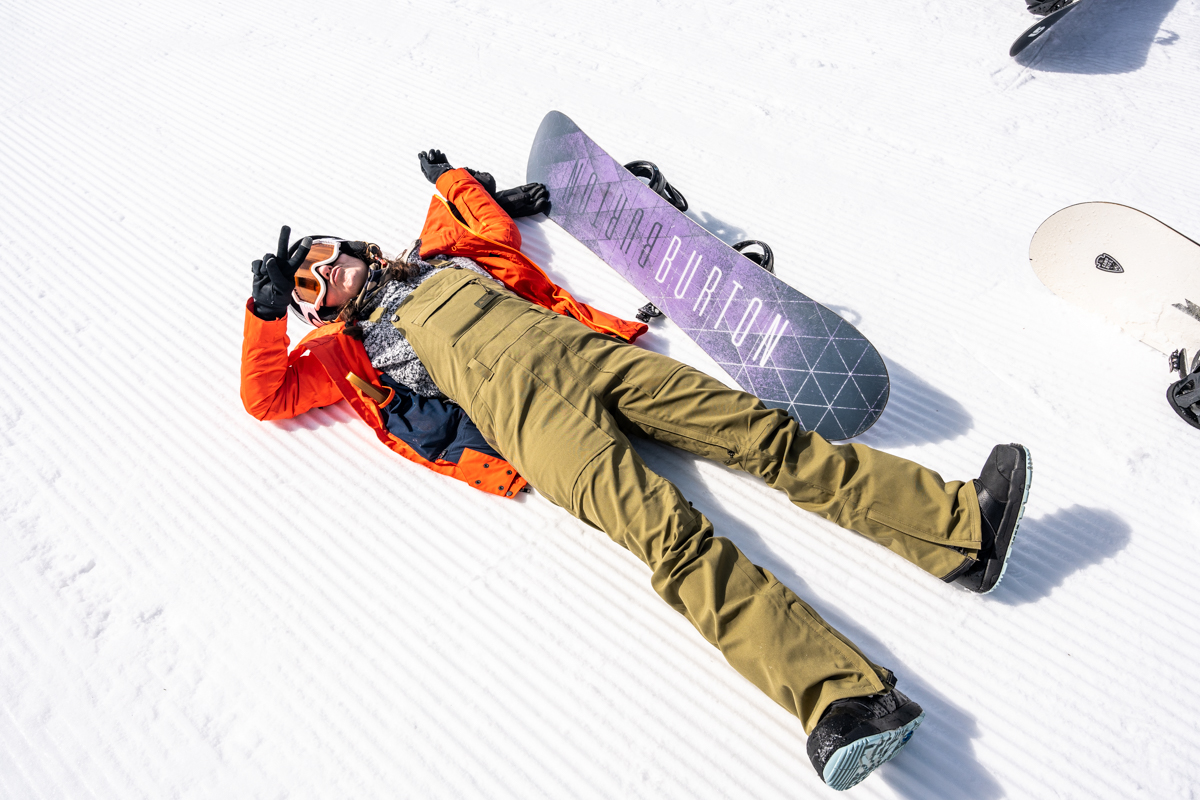 Peace & Love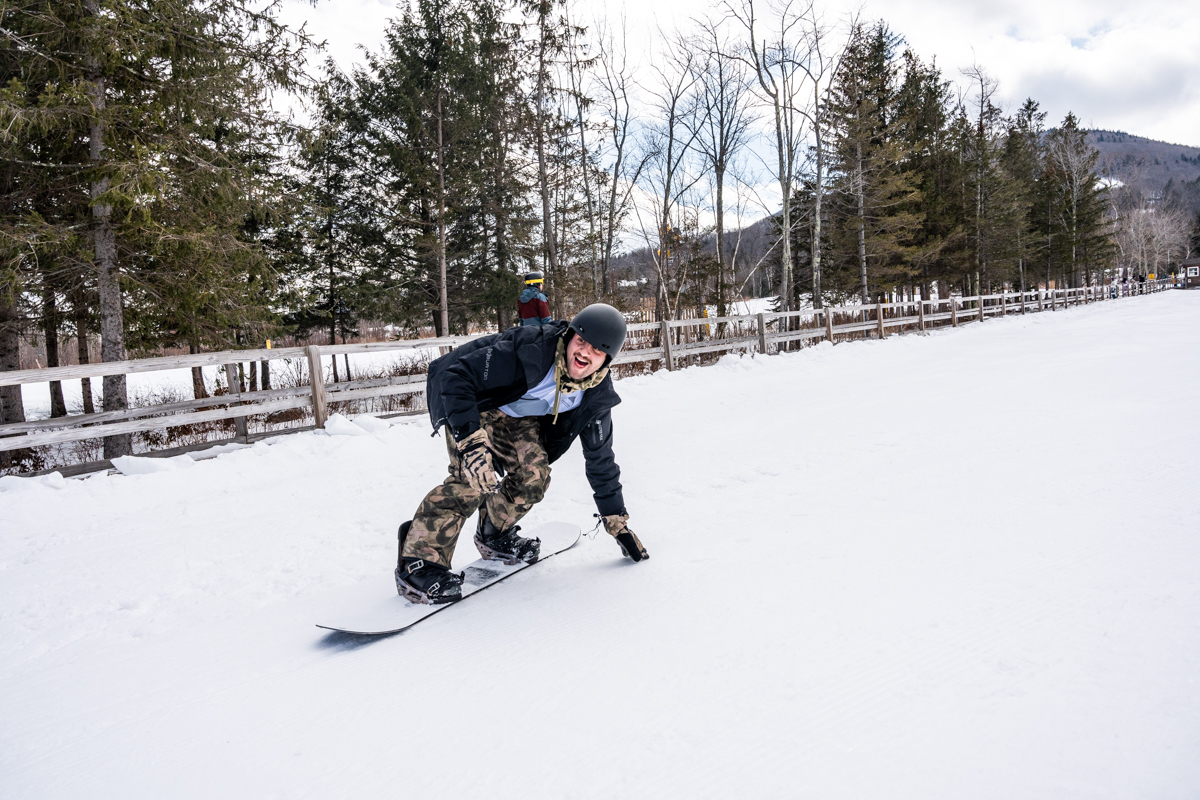 Willy progressed with the quickness!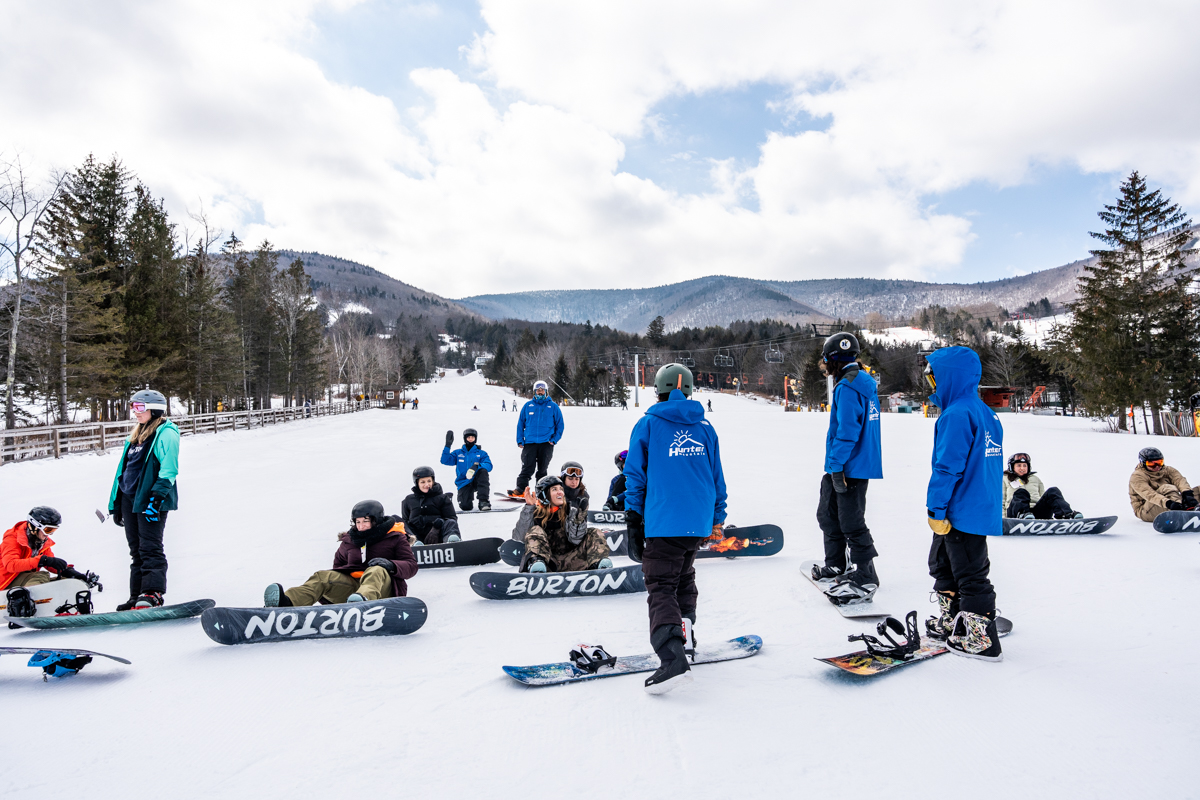 LET'S GET ITTTT!!!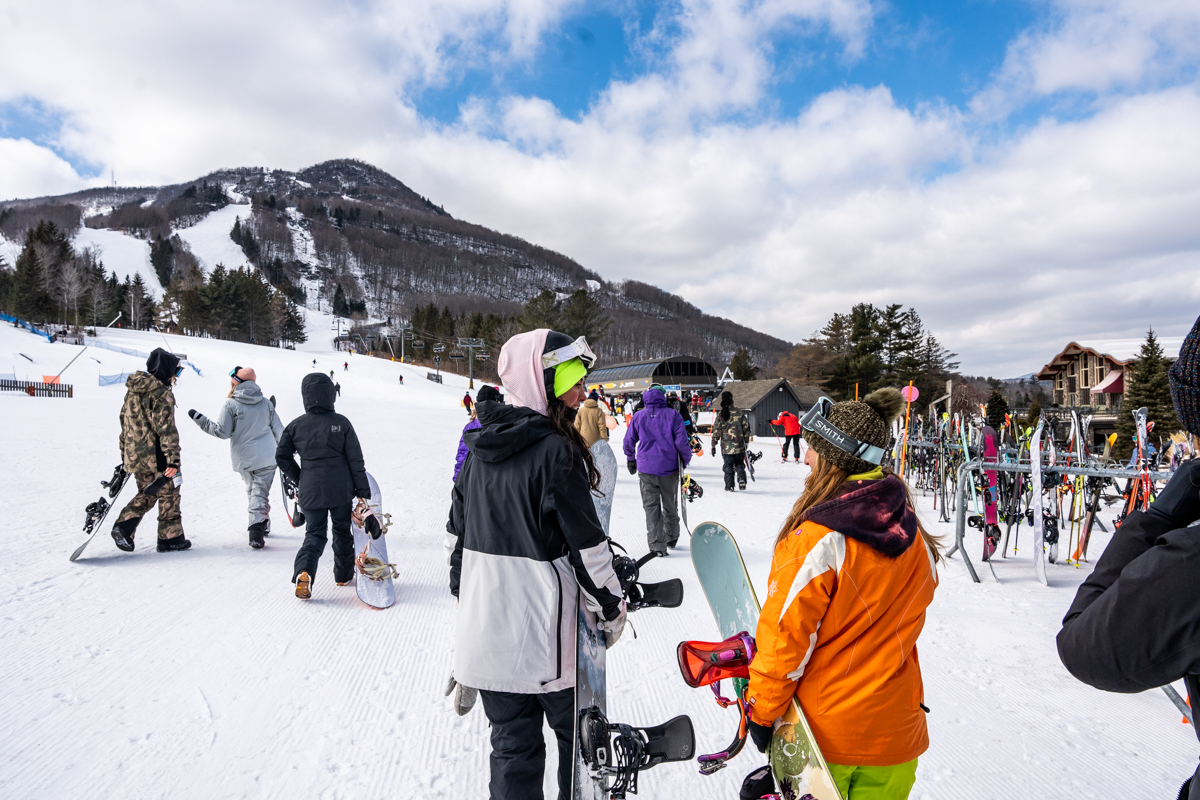 To the TOP!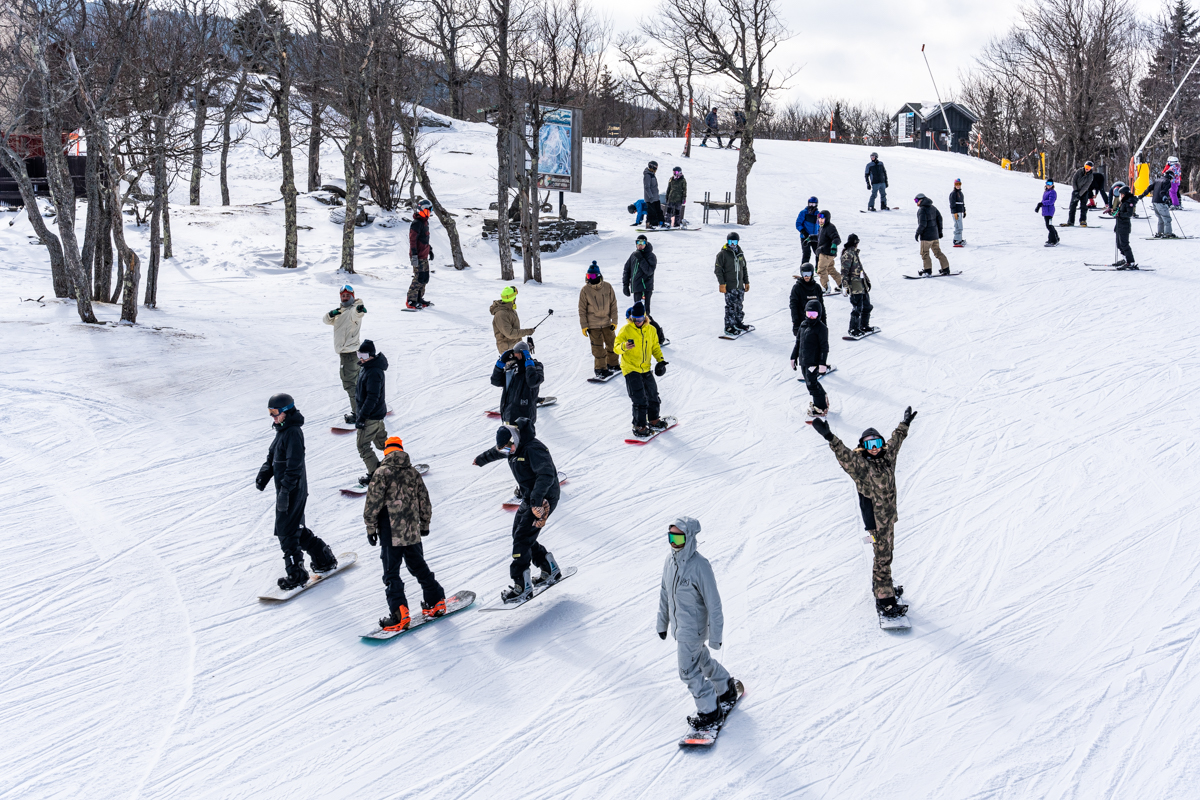 What an EPIC CREW!!!!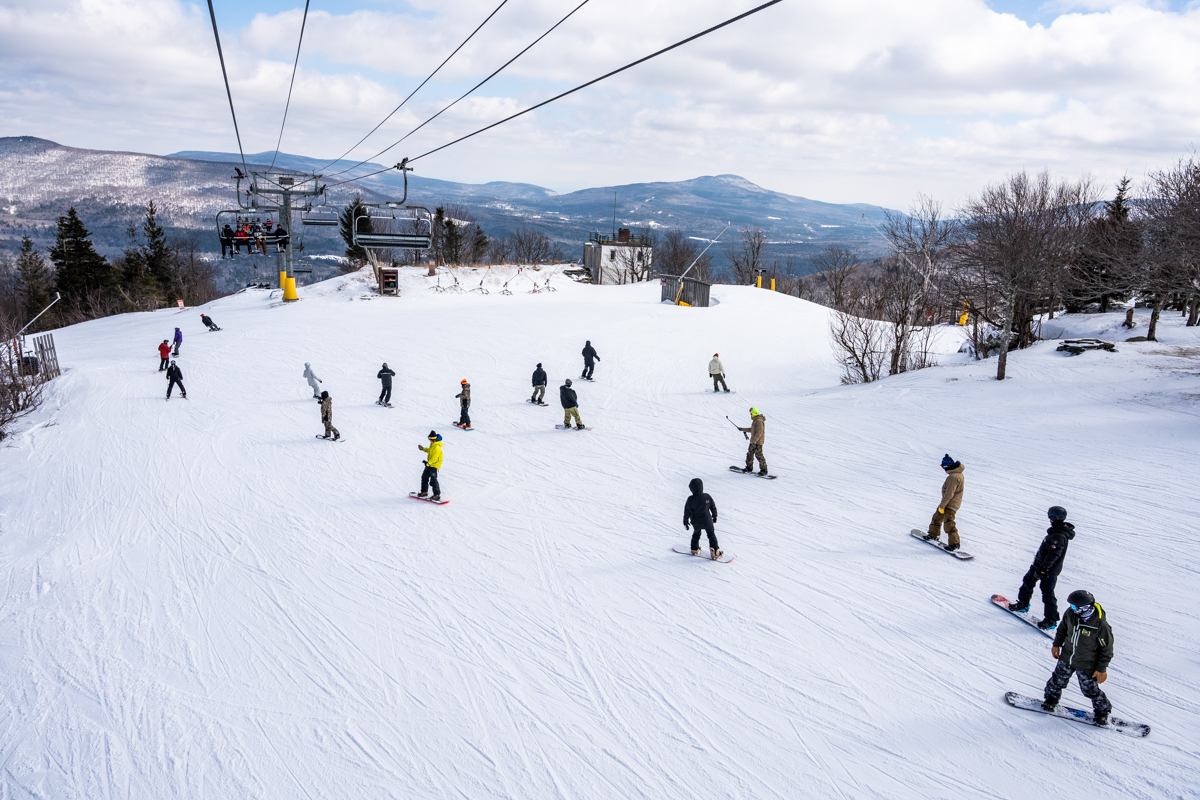 ROOOLLINNN DEEP!!!!!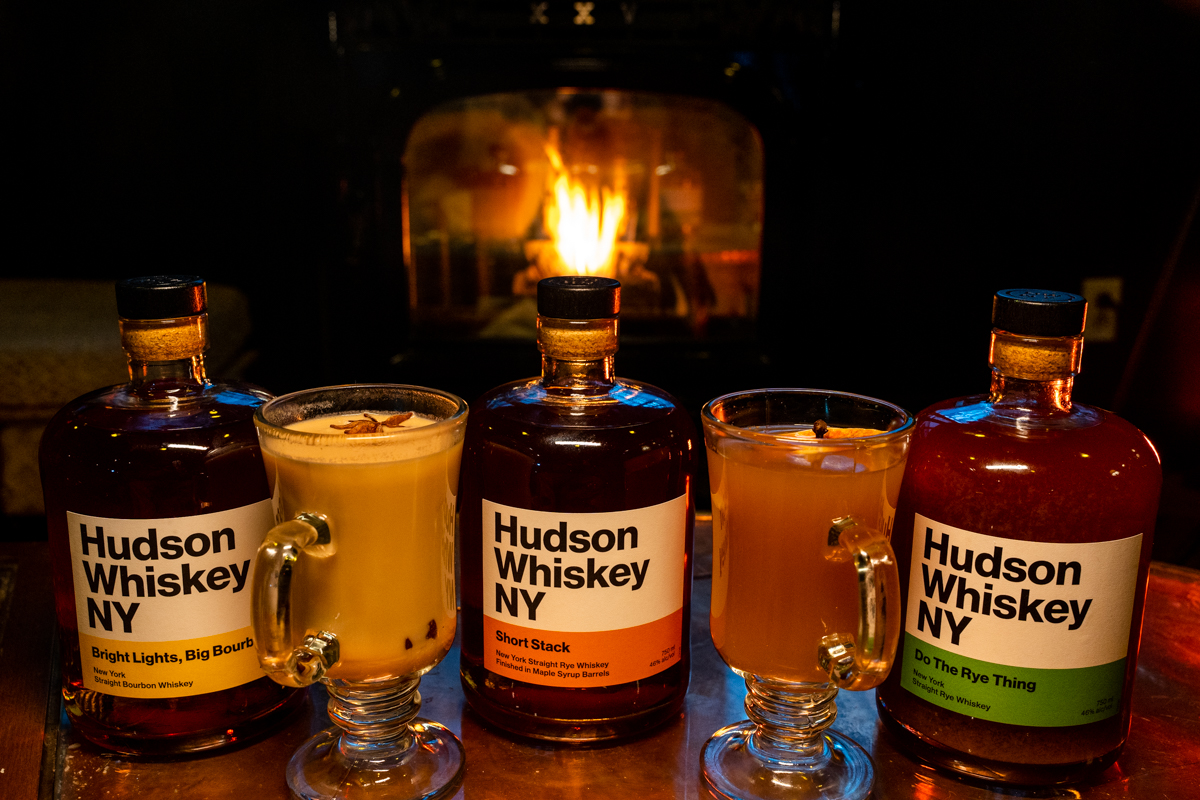 Aprés time with some hot Hudson Whiskey cocktails was extremely heart warming!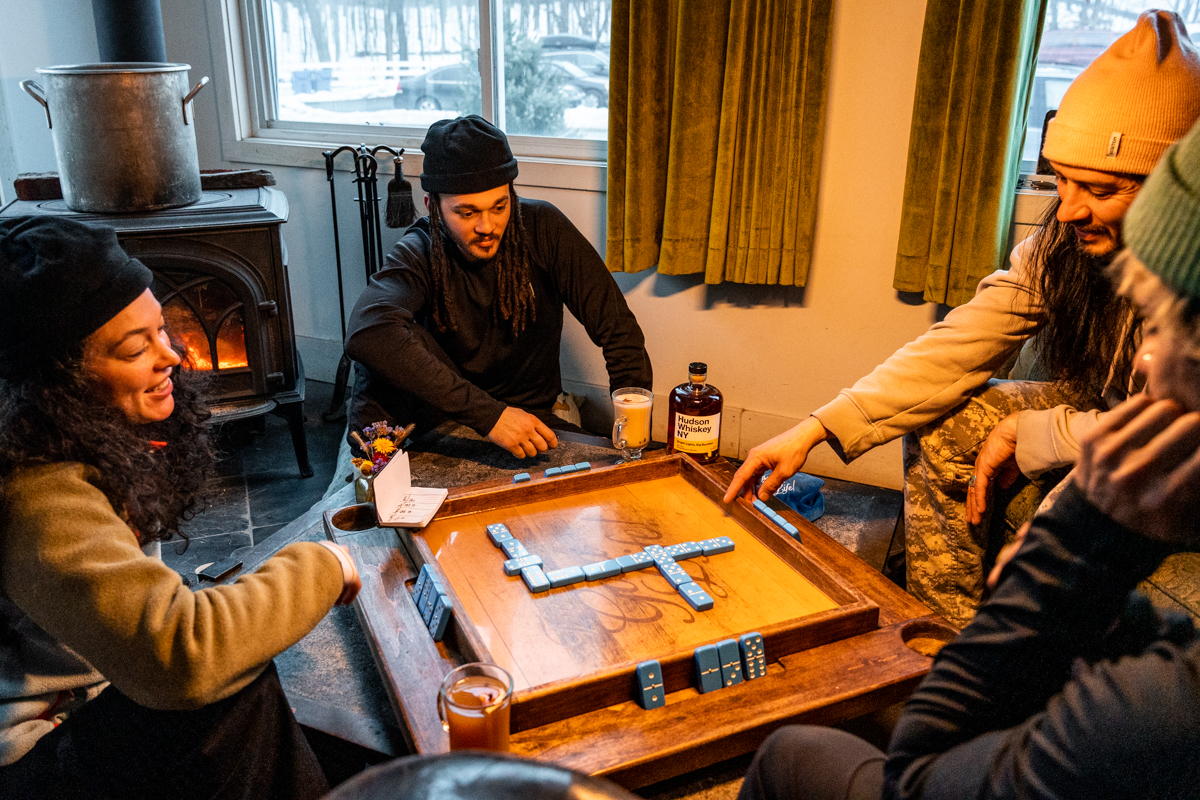 Nothing better than aprés dominos with good friends!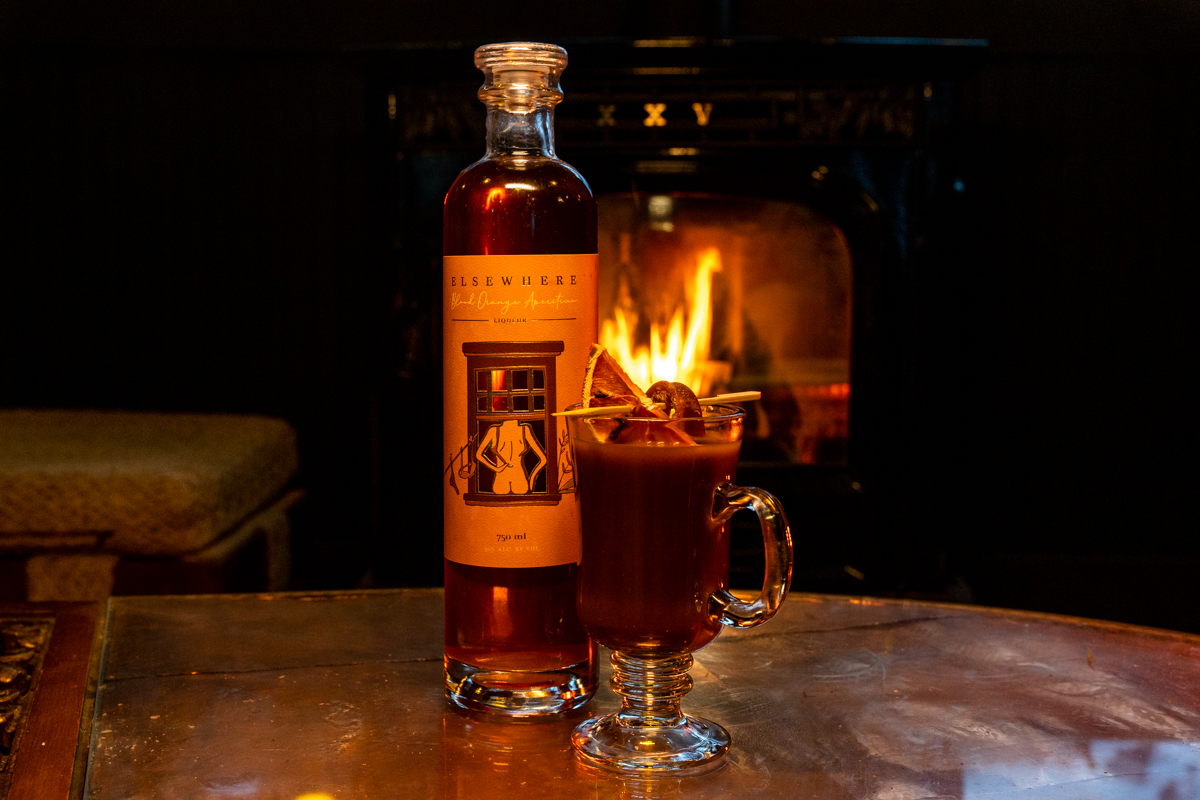 Major shout out to our friends at Matchbook Distilling Co. for all the tasty spirits!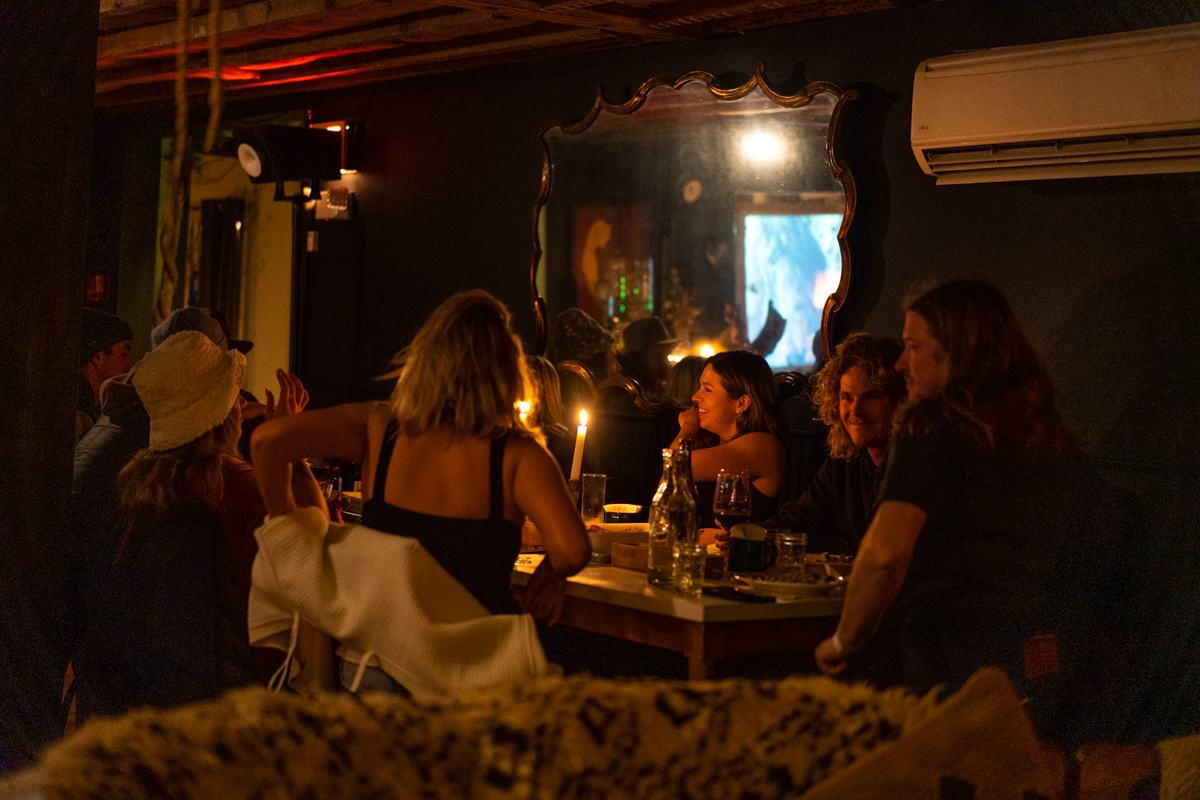 Family Time!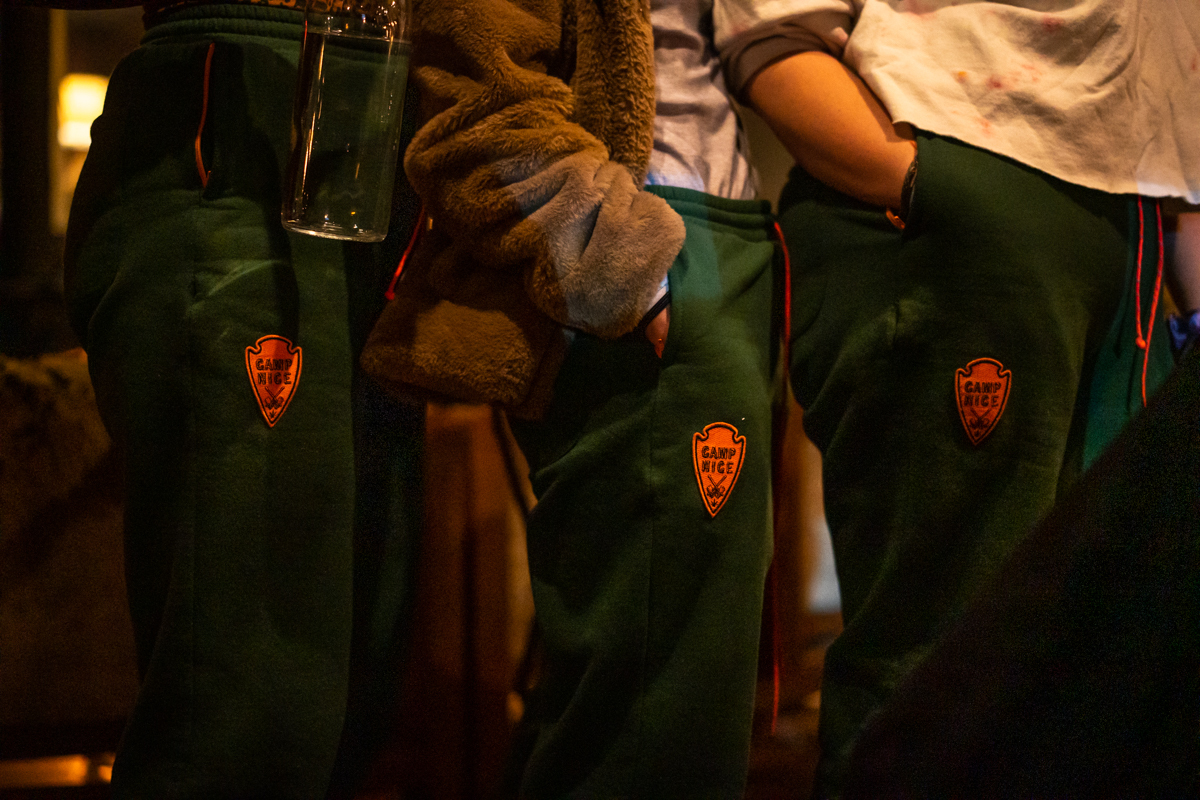 Camp Nice x Pat's Pants out here reppin' hard!!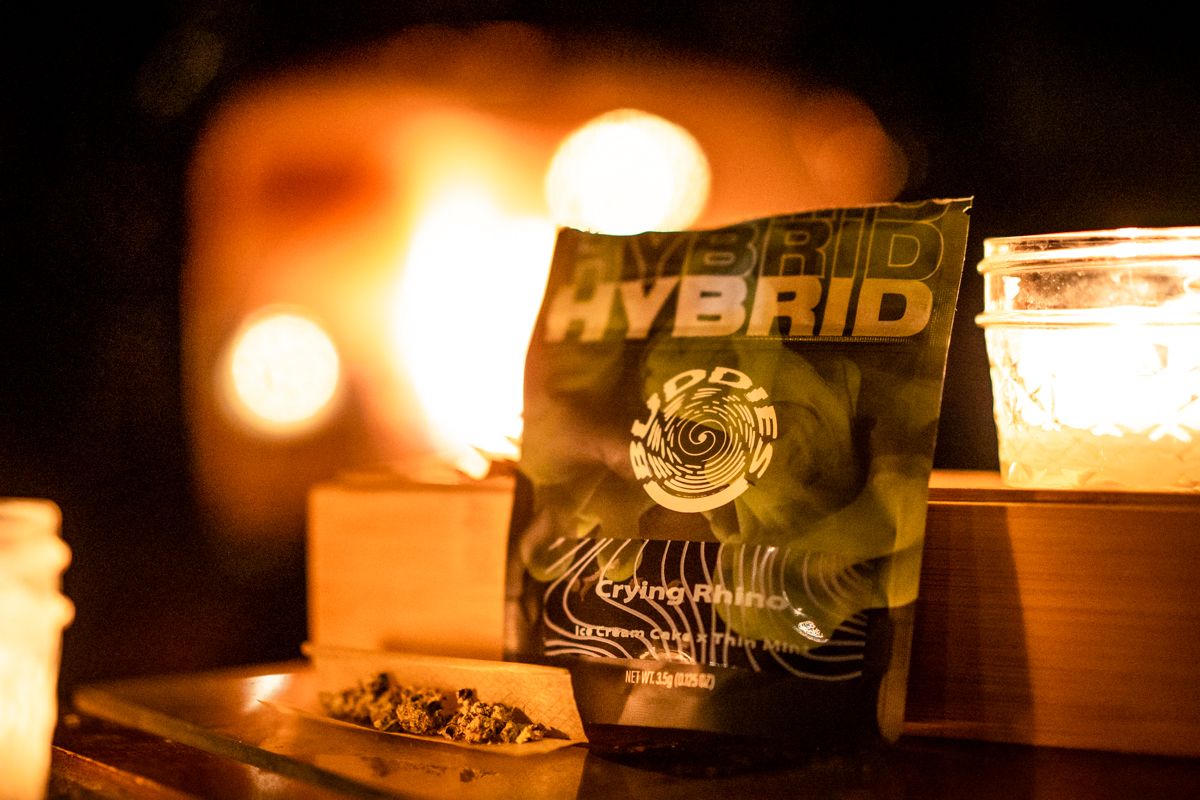 Buddies dessert was served!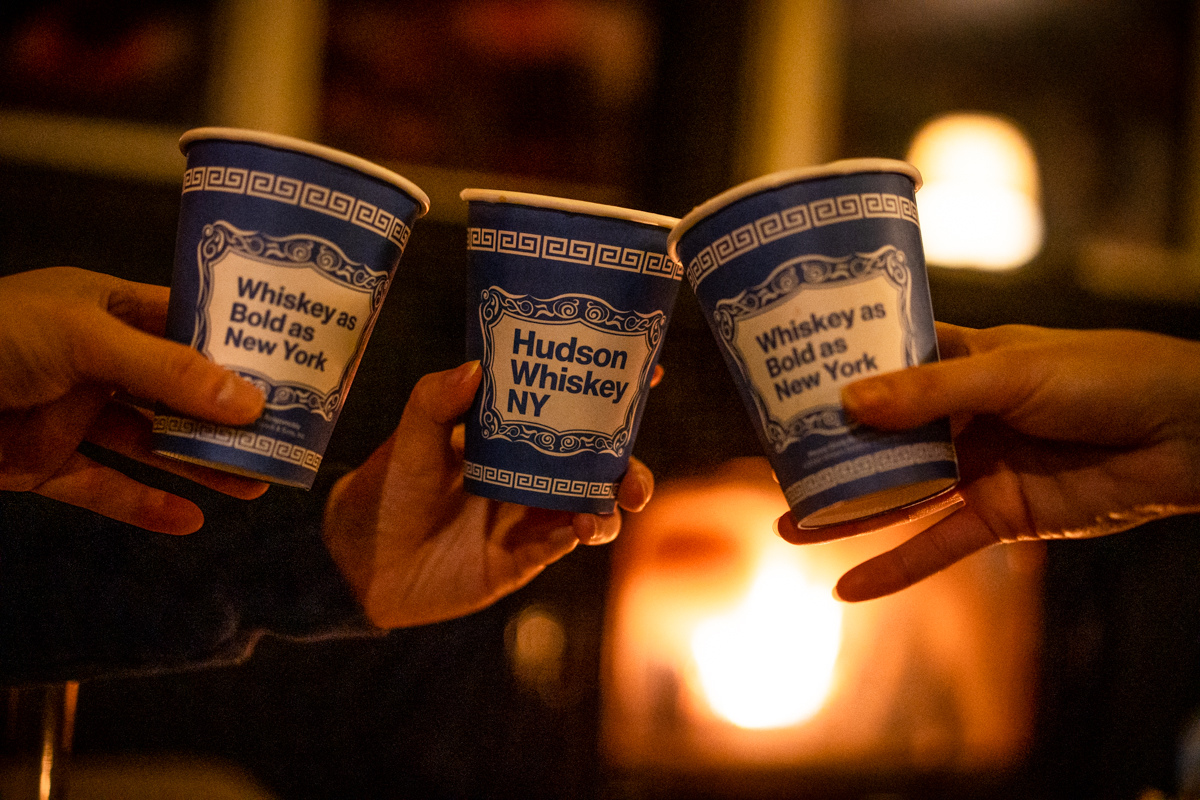 To TheGoodLife! Salud!!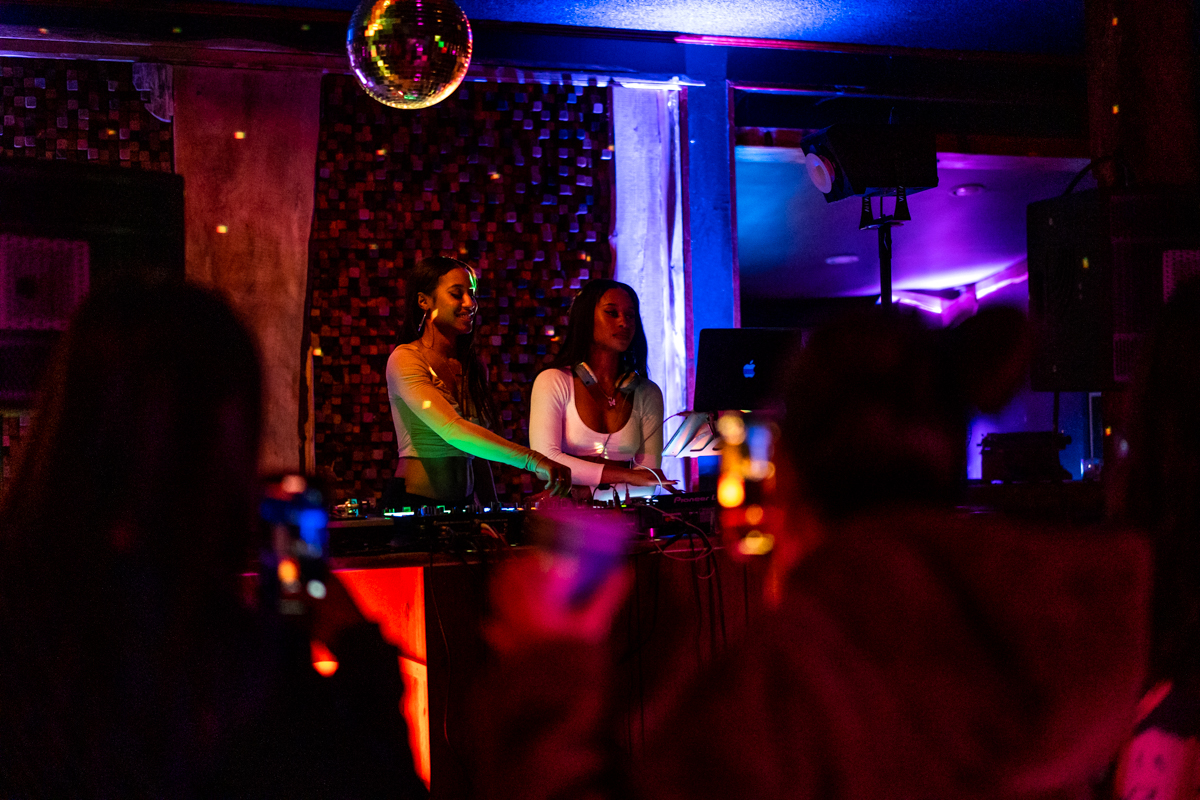 Angel + Dren got the party poppin!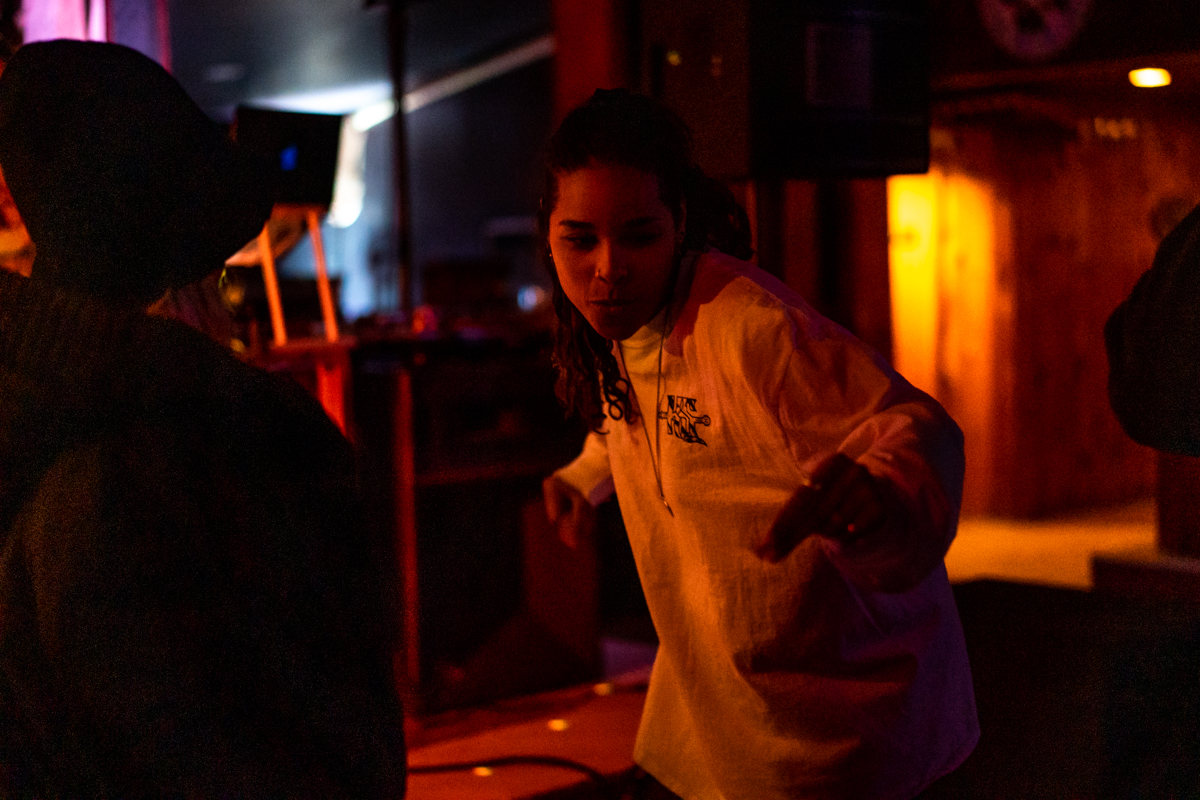 Fly Hendrix was groovin!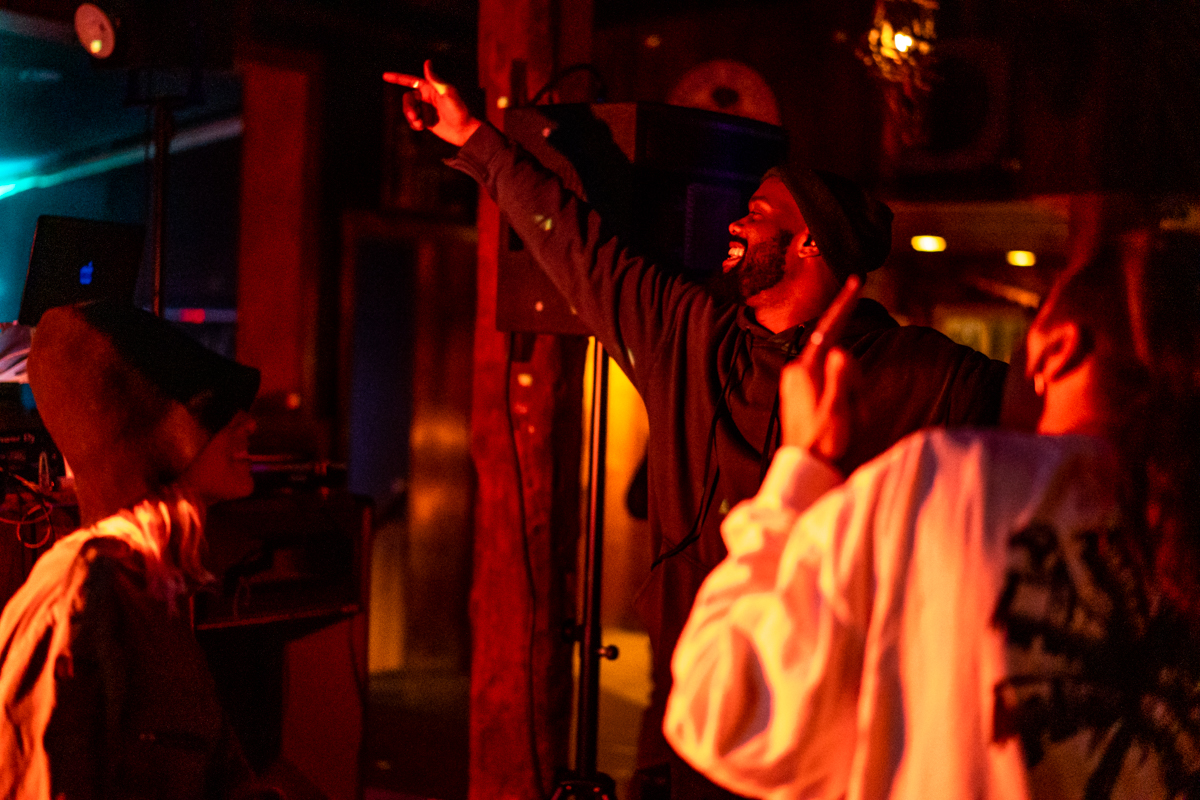 IT WAS ONNNN!!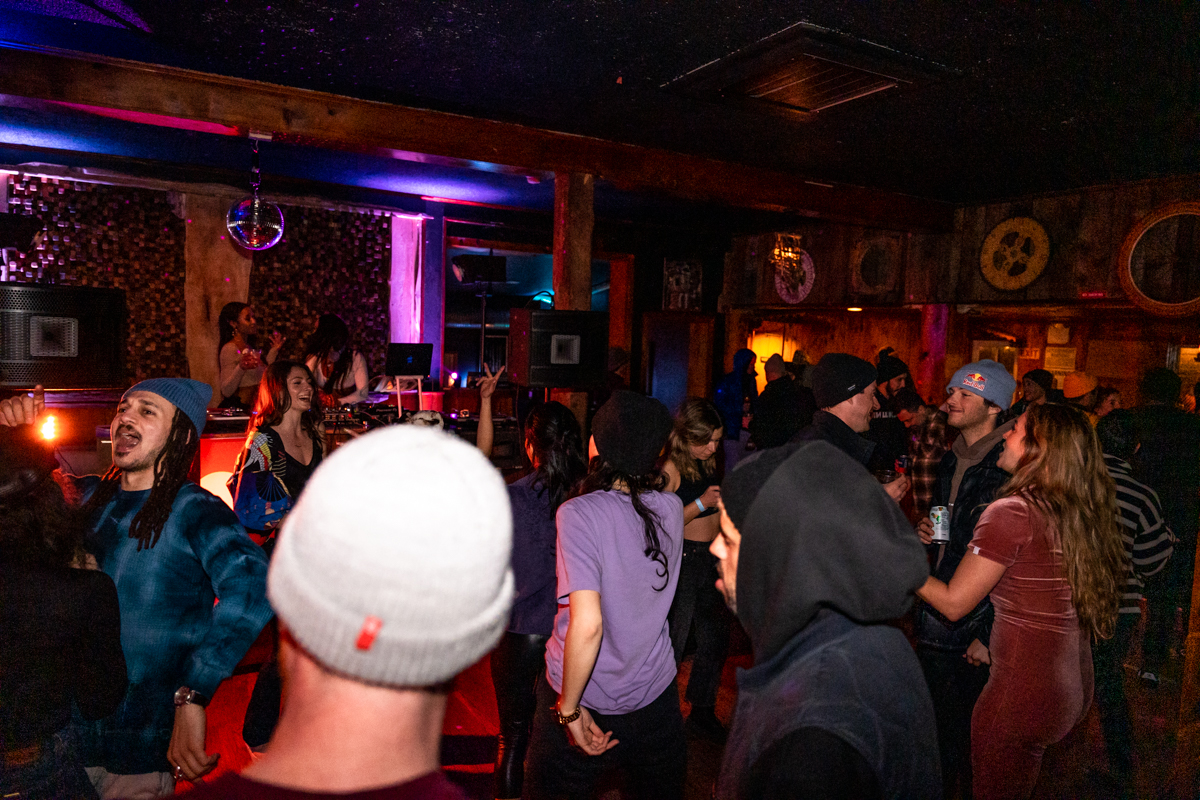 We LITTT!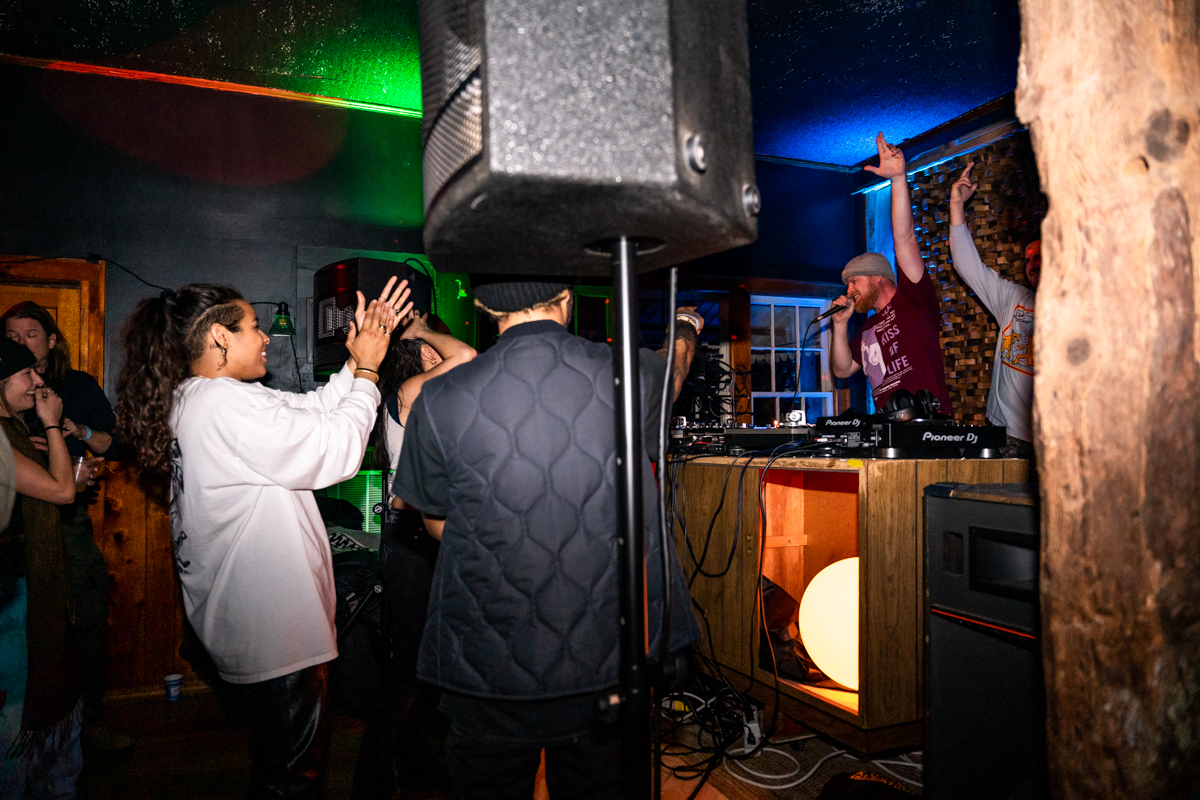 Big round of applause for Skratch Bastid! WHOAAA!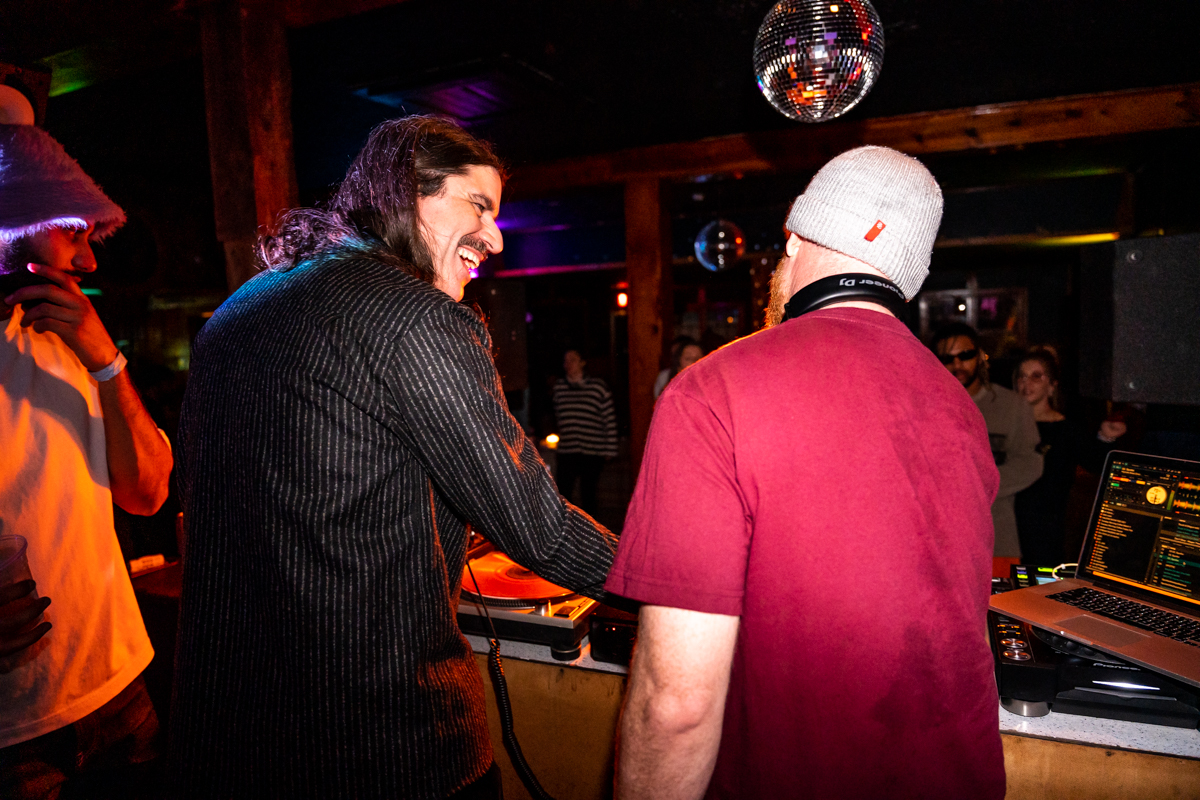 Quantic was up next!
Toasty fireside vibes!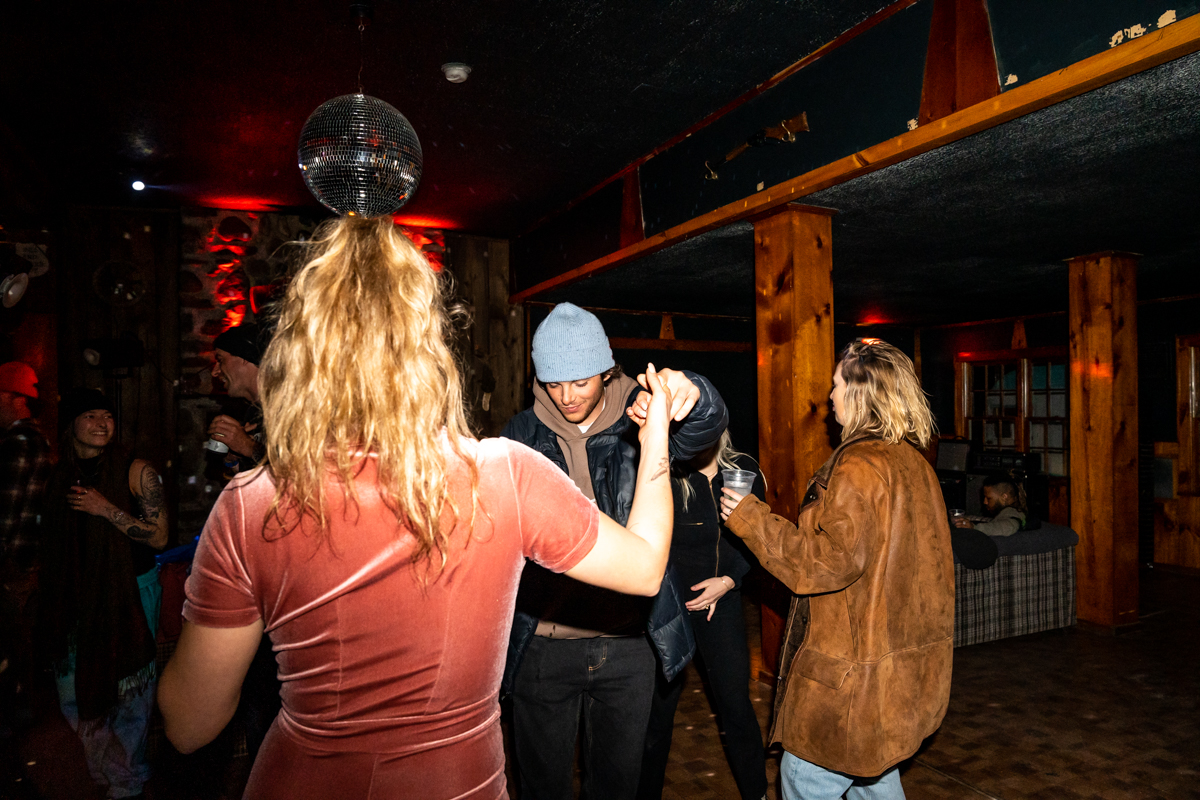 Luke had some moves.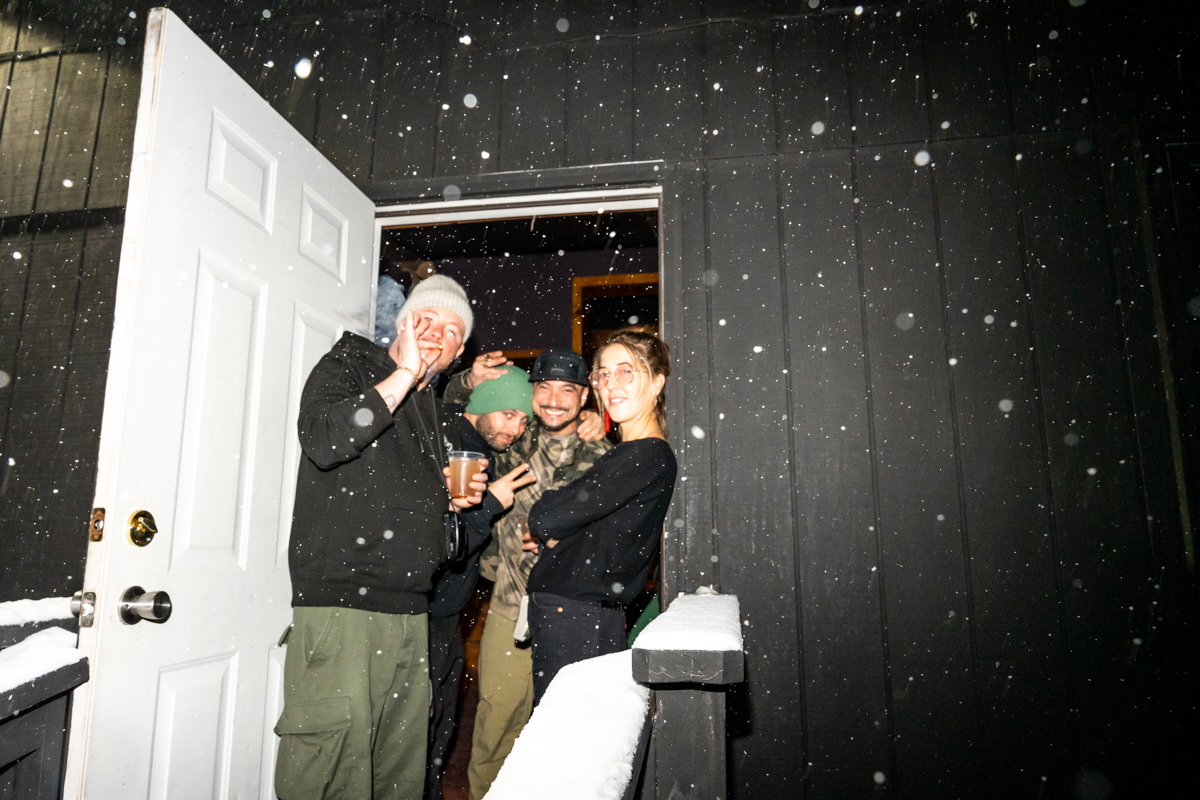 #SnowGods Delivered! Thanks Jake!!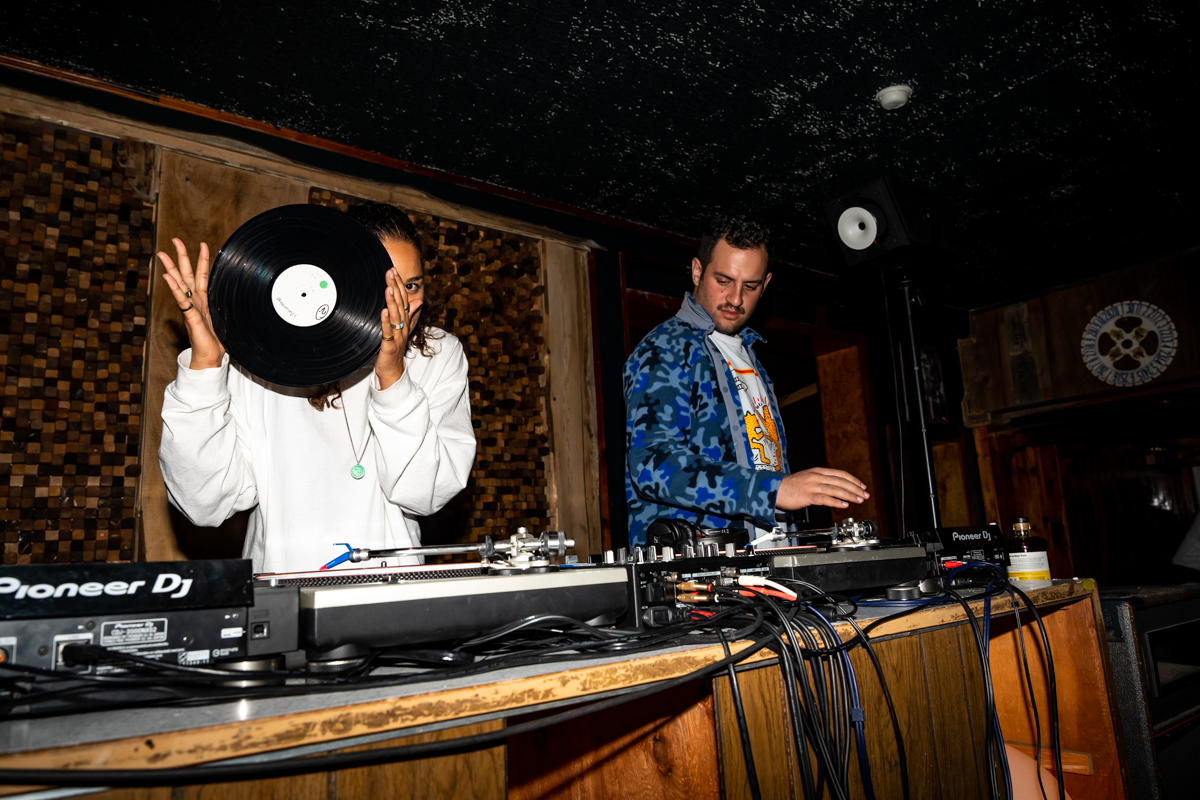 Fly Hendrix B2B Willy Soul shut 'er down!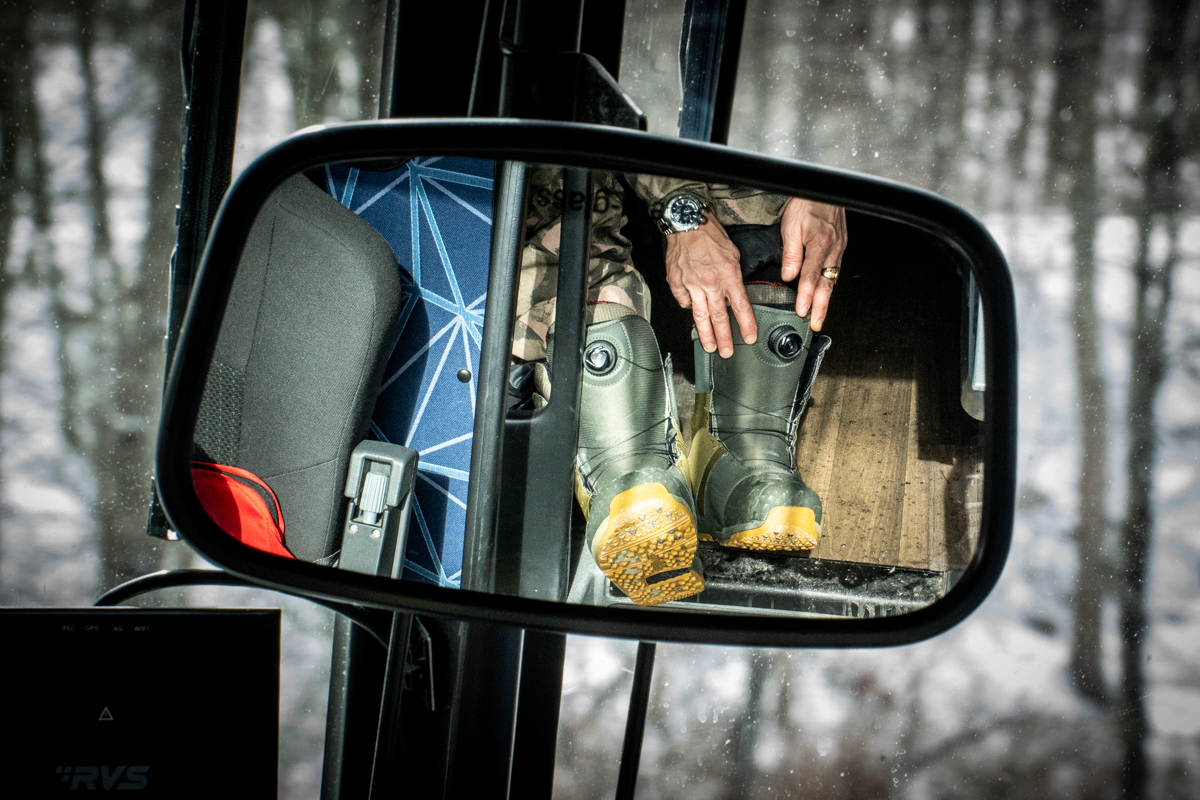 Boot up on da bus!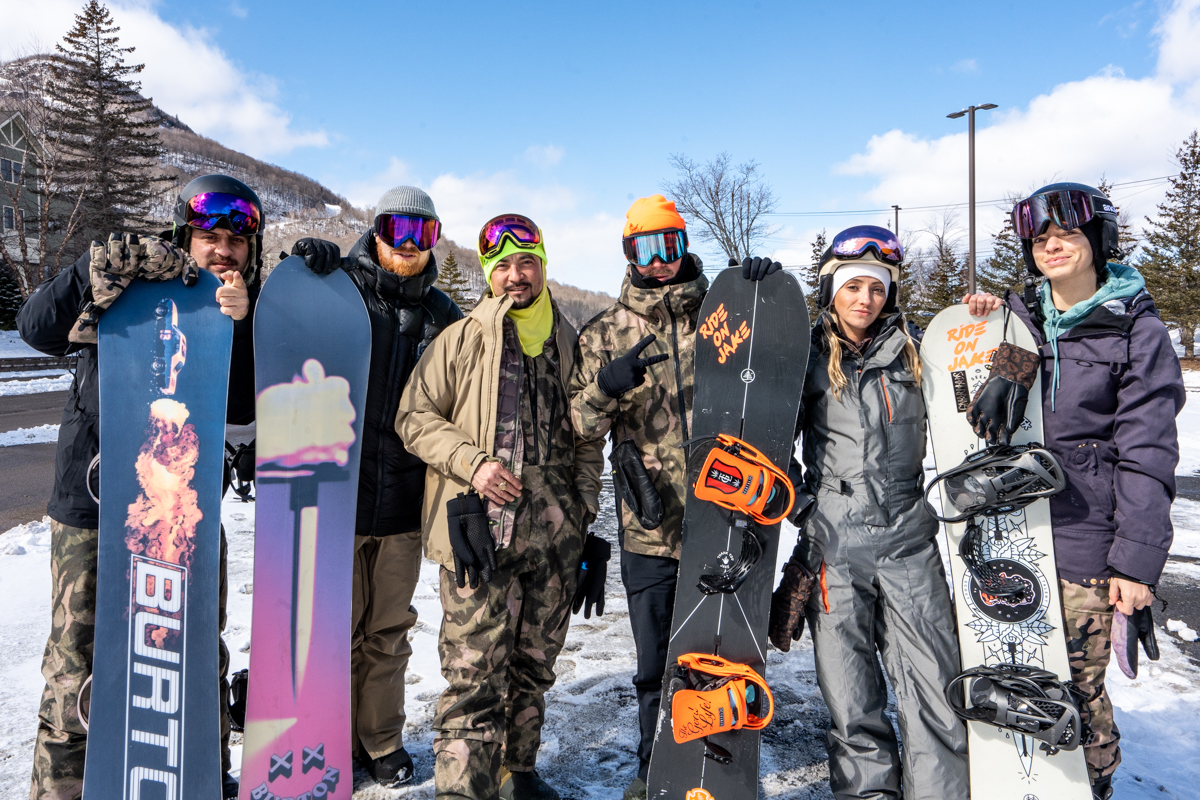 Squad Up!
Lift Off!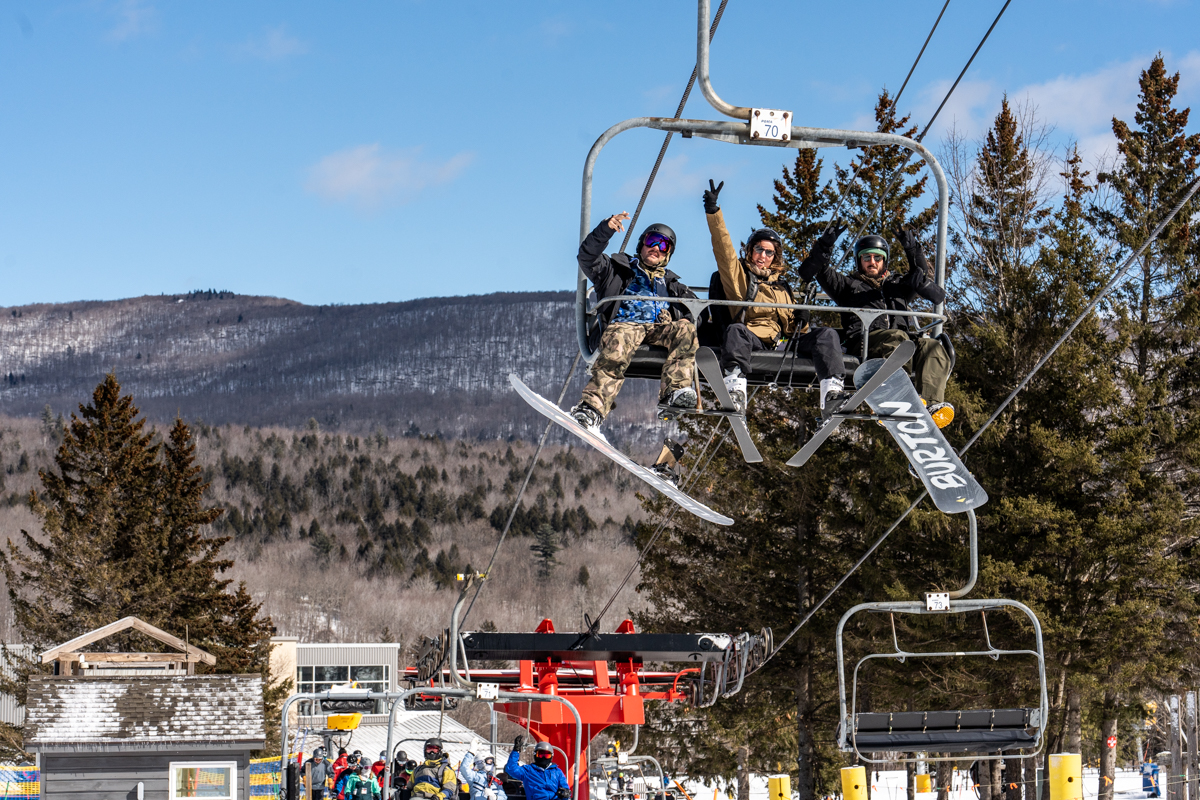 Lifted & Gifted!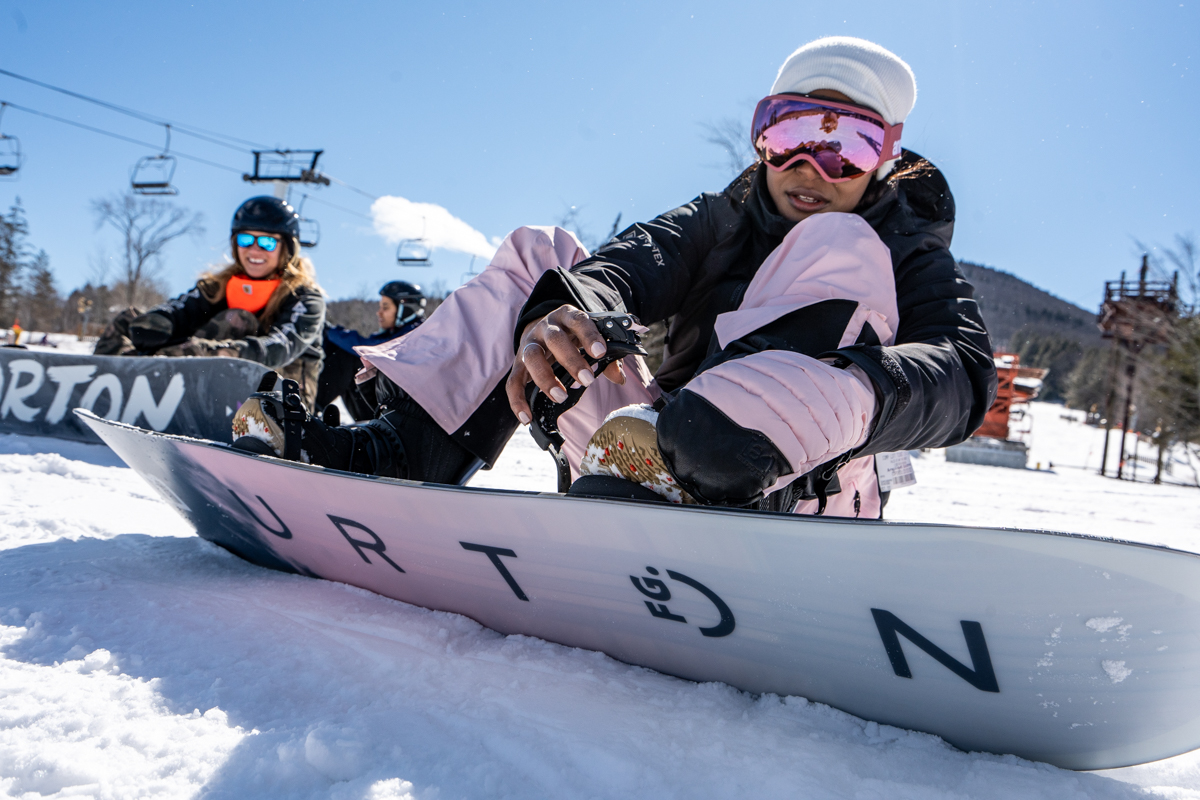 The excitement & progression from this super talented group was pretty incredible to witness!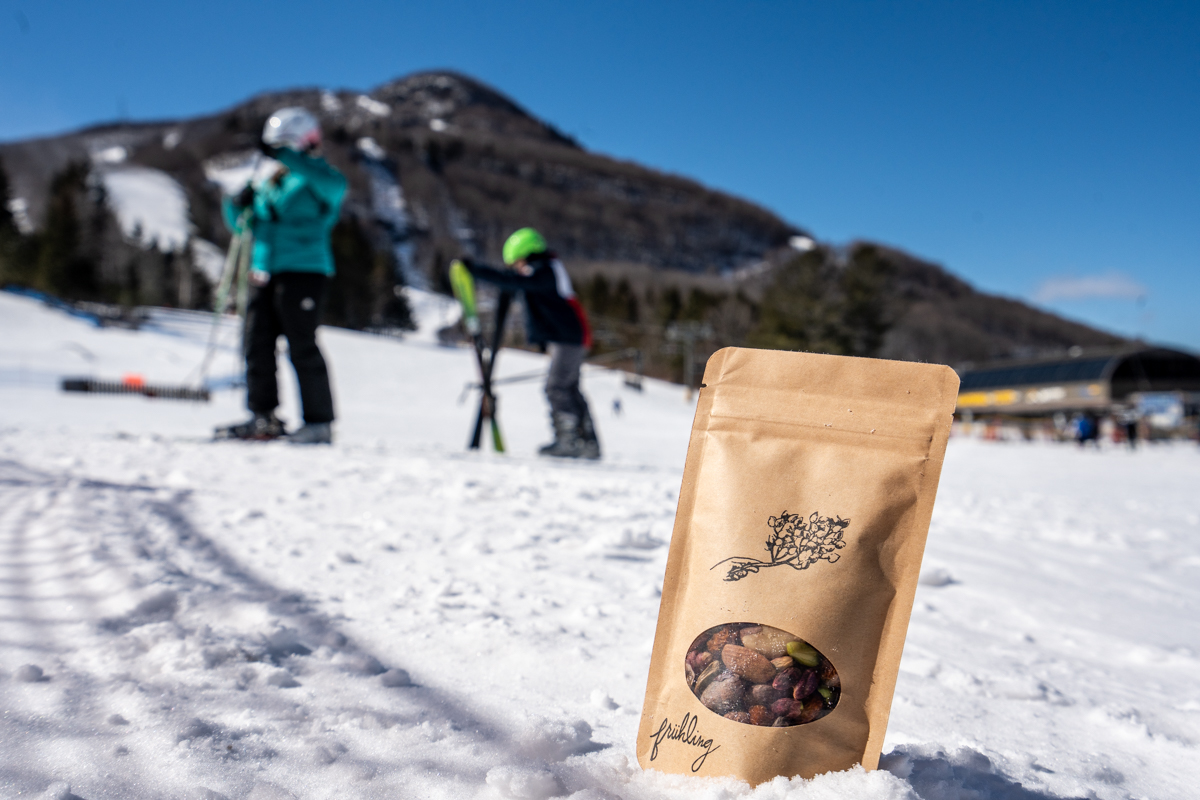 Thanks to Frühling for keeping us all fueled up!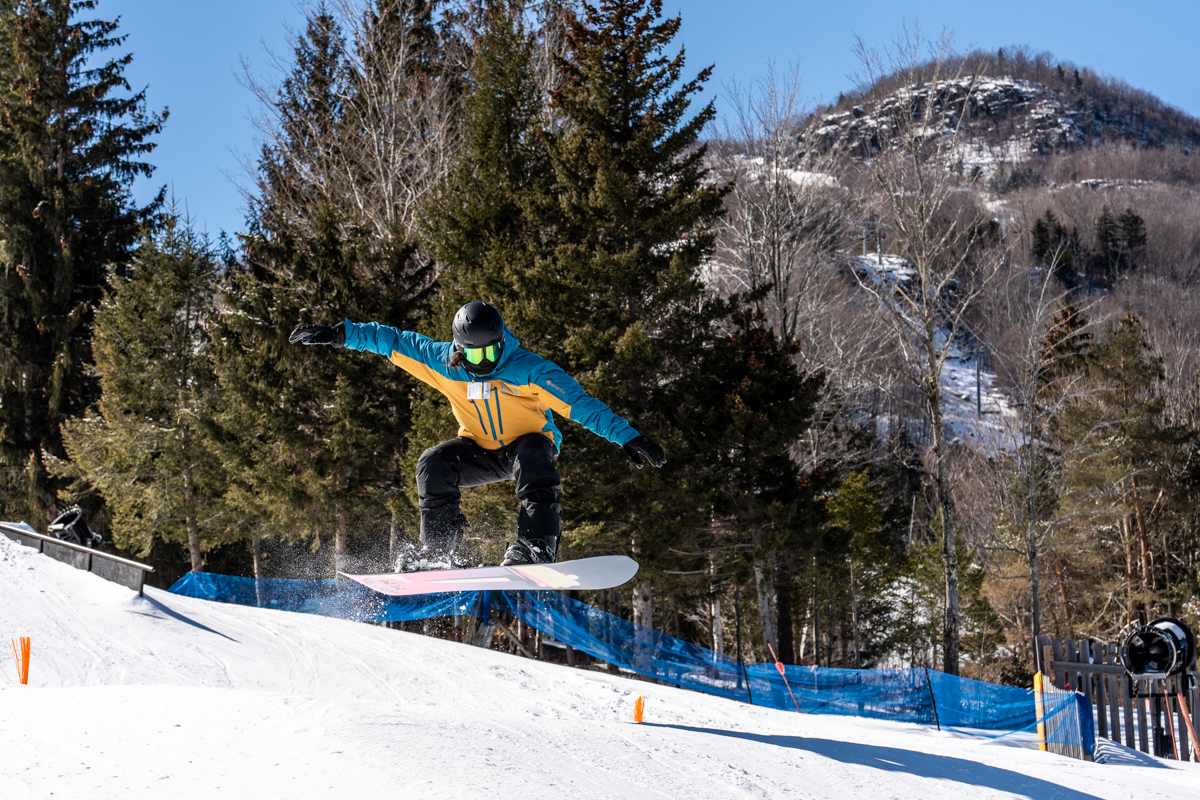 Yeahhh Quantic!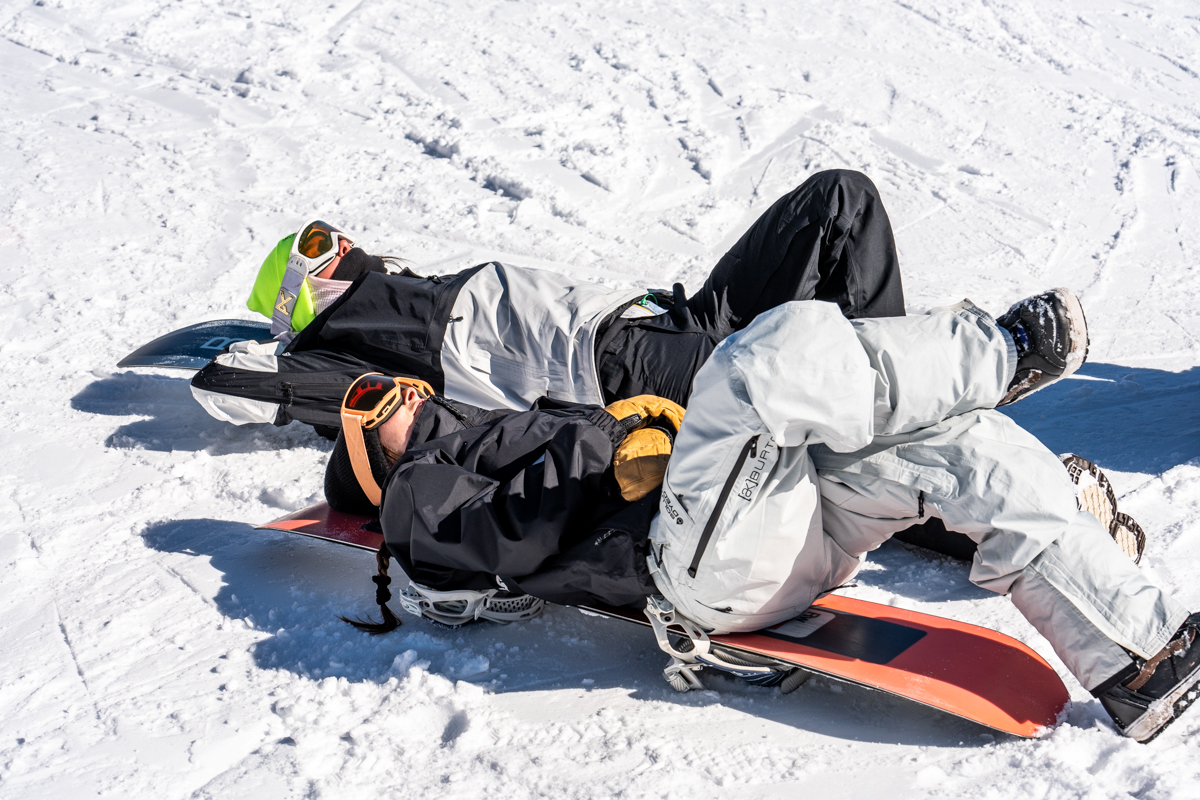 Loungin'!!!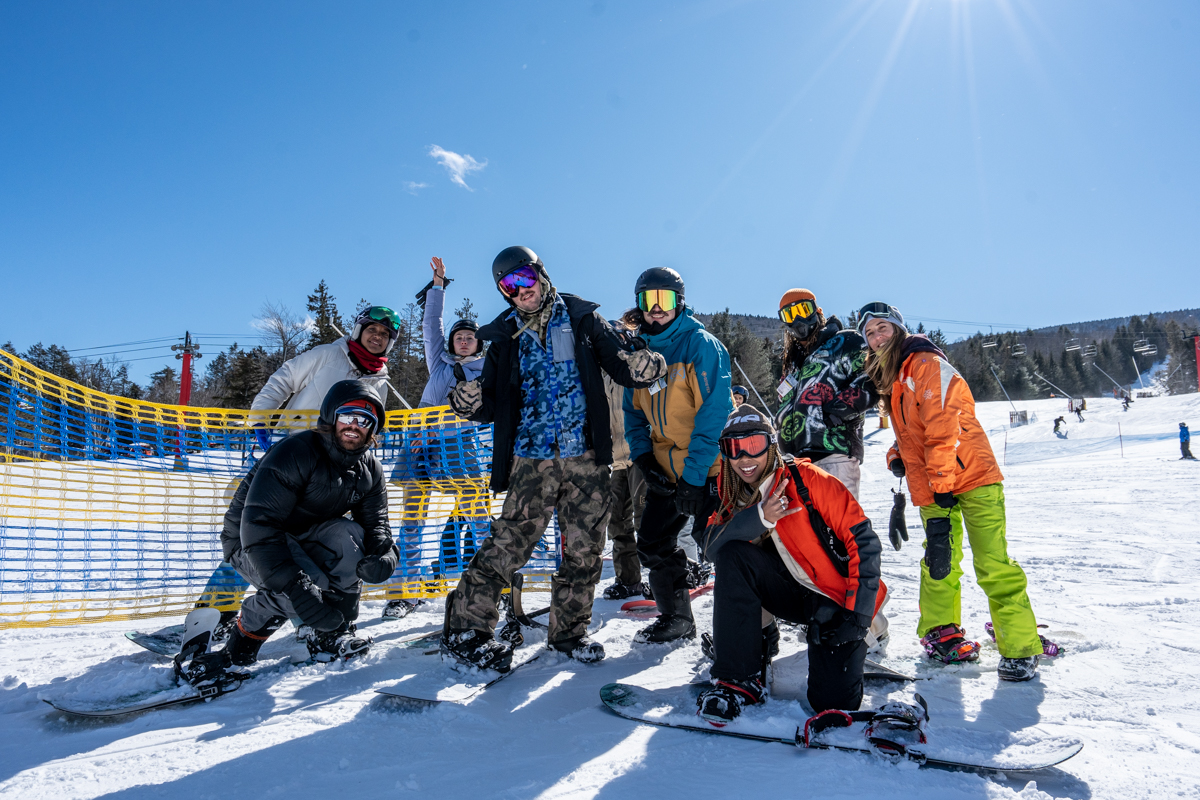 It was truly a pleasure to gather so many beautiful souls that can now share the same love we have for snowboarding! Crew Love!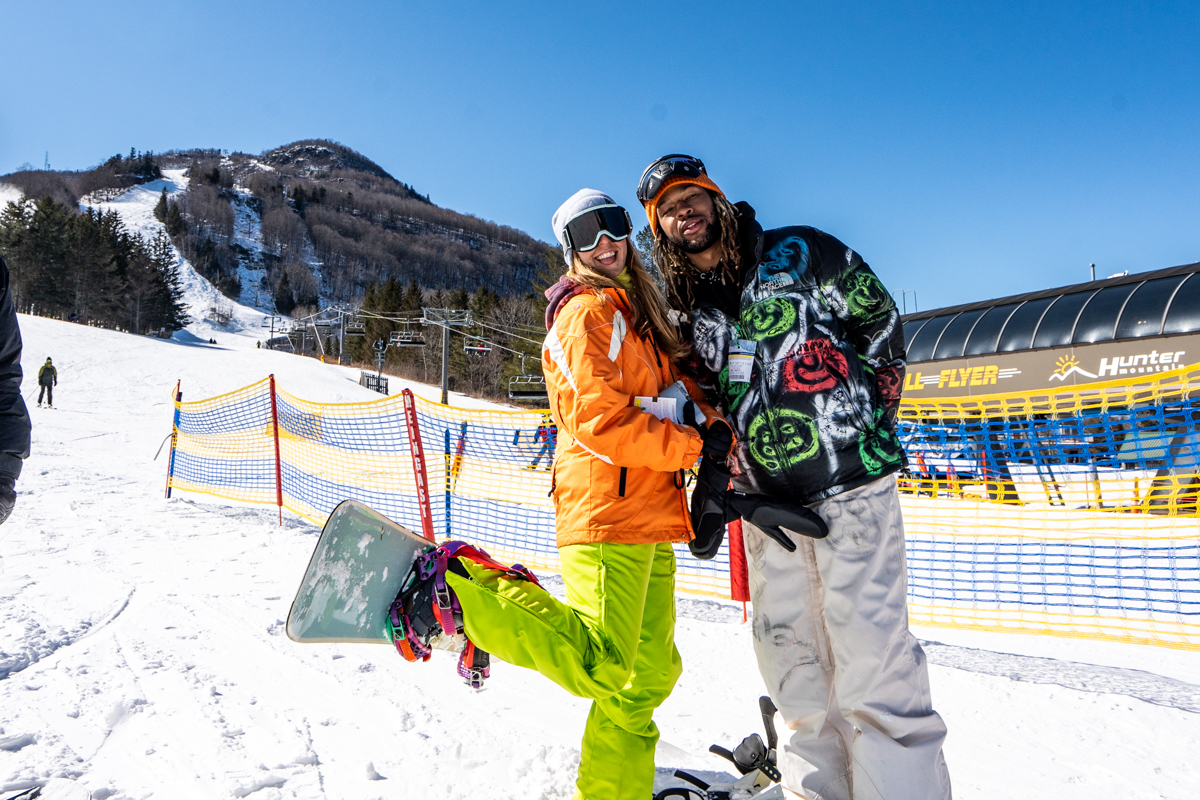 Rachael & Coop brought those extra fly vibes!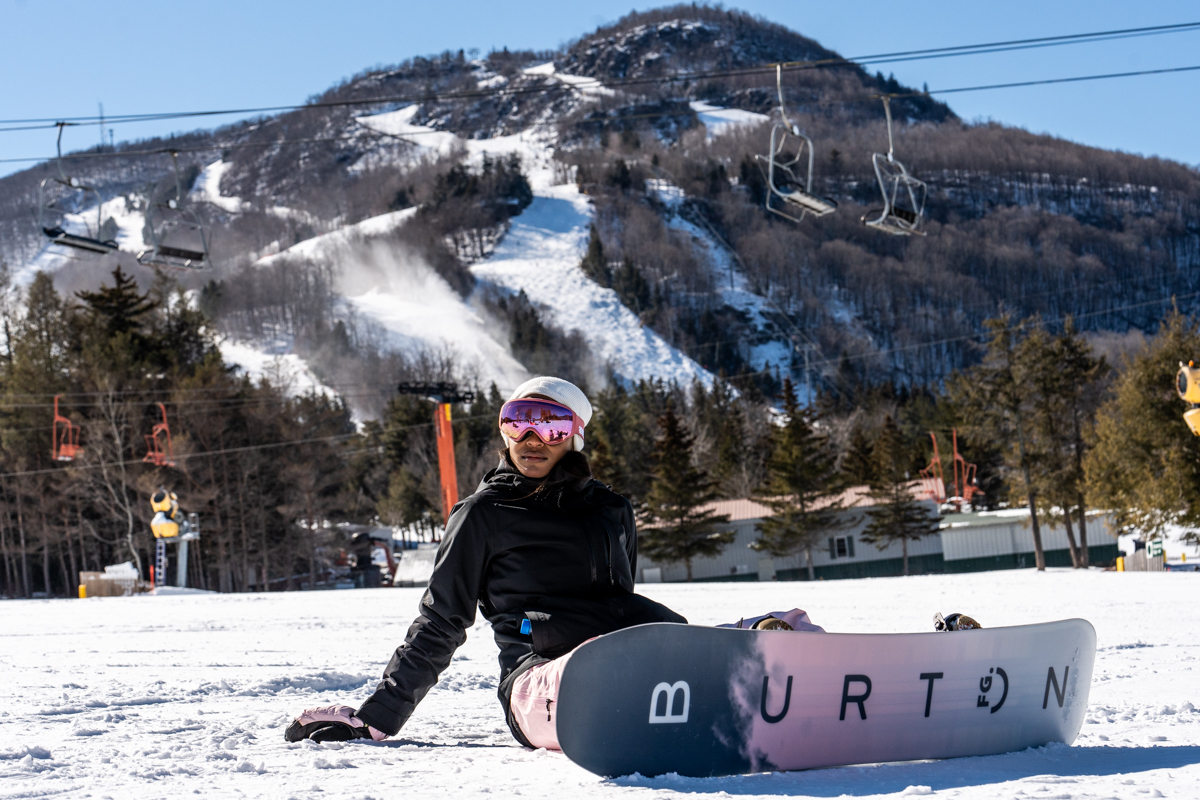 The sun was shining and we were CHILLINNNN!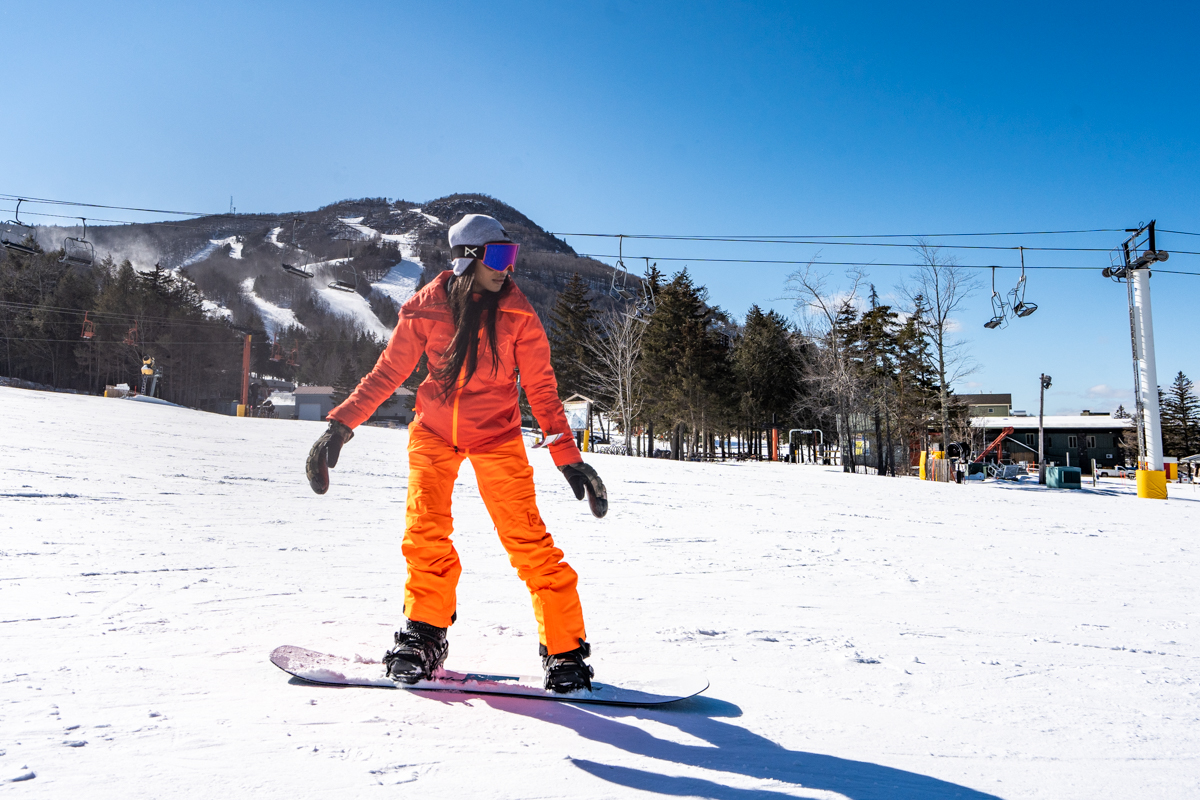 Dren was determined to turn pro by the end of the trip!
With some pro tips from Danny we had Angel cruisin!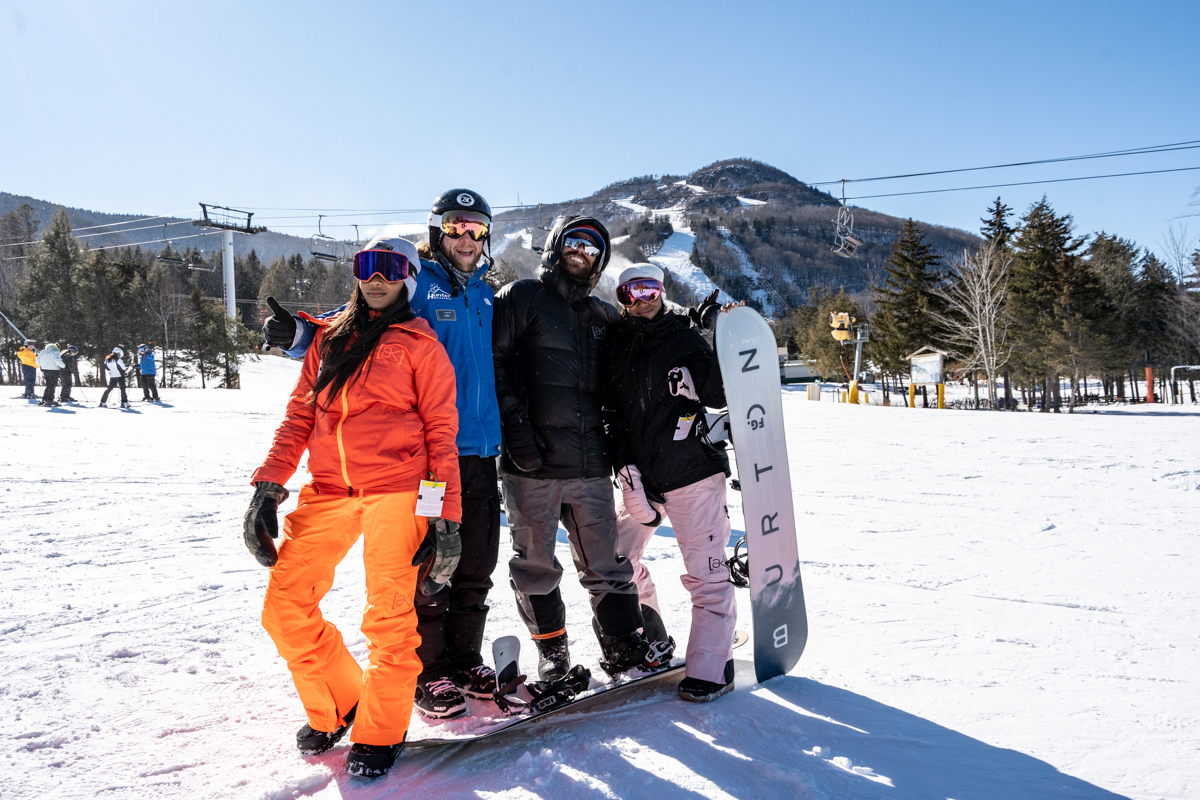 Major gratitude to everyone who got down with us especially the Hunter Mountain Crew!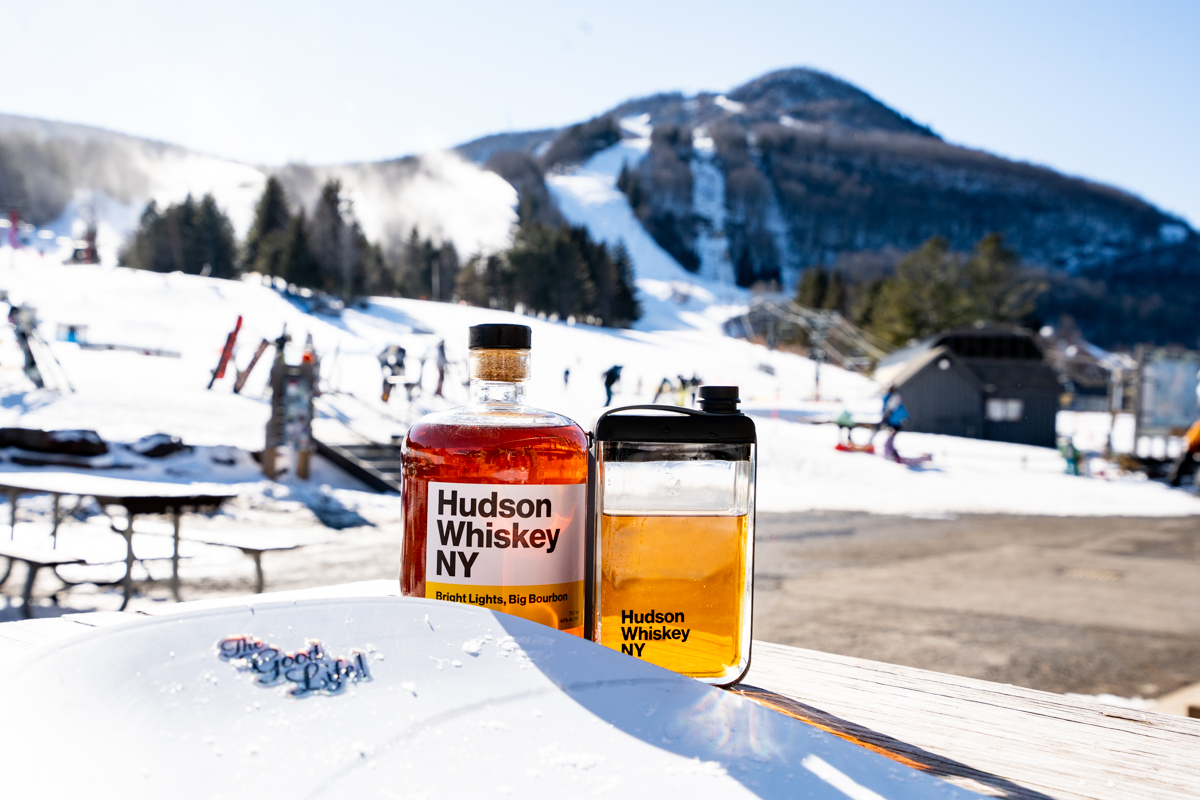 Good times were had by all and can't wait til next year's #WinterGetDown!