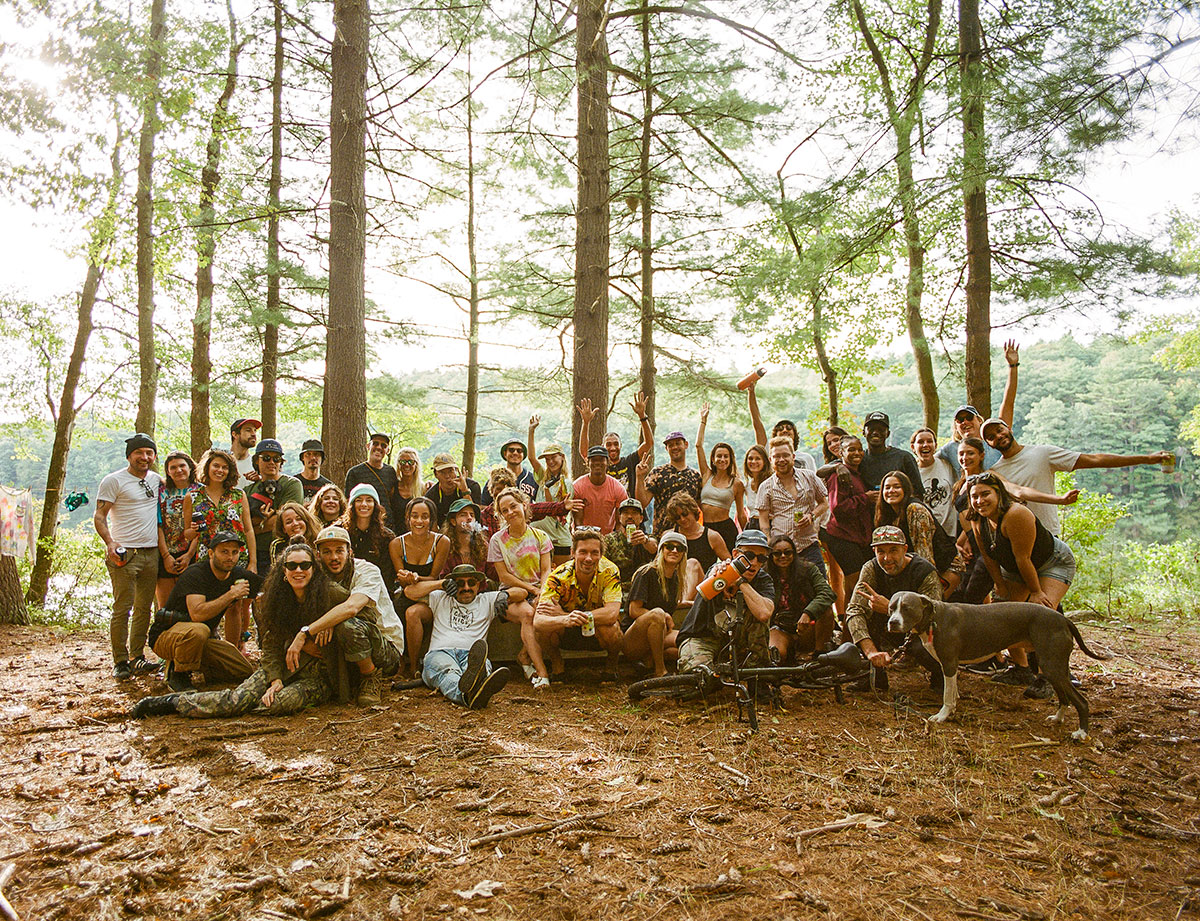 If there's one thing recent events have taught us, it's that community is incredibly important. The isolation we've all had to face has only made us more eager to spend time with our fellow humans to connect on every level. Physically with renewed handshakes and hugs, emotionally with shared feelings and life lessons, and mentally with the simple joy of being with friends. With all that in mind, it was imperative that we reconvened at our lovely lakeside village near the foothills of the Catskill Mountains in Upstate New York to continue the tradition of Camp Nice.
Now in our 8th year and even expanding to a Colorado Outpost in 2021, that tradition is stronger than ever. Camp Nice is becoming an institution for those who've attended and has now become, what we like to think, the greatest adult camping experience in the world. Turning friends into family is what we're all about, and the varied bands of people that come together at such a special place is hard to find anywhere else. Our diverse group of creatives, brought together by a love for nature and adventure, forge a bond and contribute to a culture of learning, sharing, laughing, loving and understanding. Strangers become neighbors and unite to enjoy the outdoors while still constructing all the comforts of home.
That was easy this year, thanks to our generous team of partners who never fail to help make Camp extra Nice. Major gratitude to Fat Tire and Fruit Smash who kept the beers and seltzers flowing and our thirsts constantly quenched at our watering hole, which was dubbed "Rickster's" in honor of our dear friend and Camp Alumni from day one, the late great Ricky Powell. Ilegal Mezcal brought in a guest bartender and made sure the cocktail game was next level, while Hudson Whiskey rounded out the selections with that nice local home town vibe. Schaller & Weber provided endless gold medal meats and charcuterie to fill our bellies, while Ooni Pizza Ovens set the stage for heated pizza cookout challenges. Din Yates of Cheeky Sandwiches was chefin' up some marvelousness on the daily, and for breakfast and snacks, Cocojune Yogurt and Frühling Fruit & Nuts kept it plant-based and healthy.
Of course we had to stay stylish, warm and protected – that's where Raen Sunglasses, Smartwool and Ubatuba Tan came in. Mine77 hooked up some sweet camping chairs, tents, hammocks and bar additions, and Pat Pants hosted a tie-dye clinic. And of course, Camp would not be the same without the amazing lighting, cooking and camping accessories from Barebones.
With a mushroom bloom in full effect and a soul-sonic sound system from the Funky Seshwa crew, Camp Nice New York 2021 was a psychedelic celebration to behold. Check out the film photo recap by Craig Wetherby and relive the 10-day experience for yourself!
Words by Ranger Larry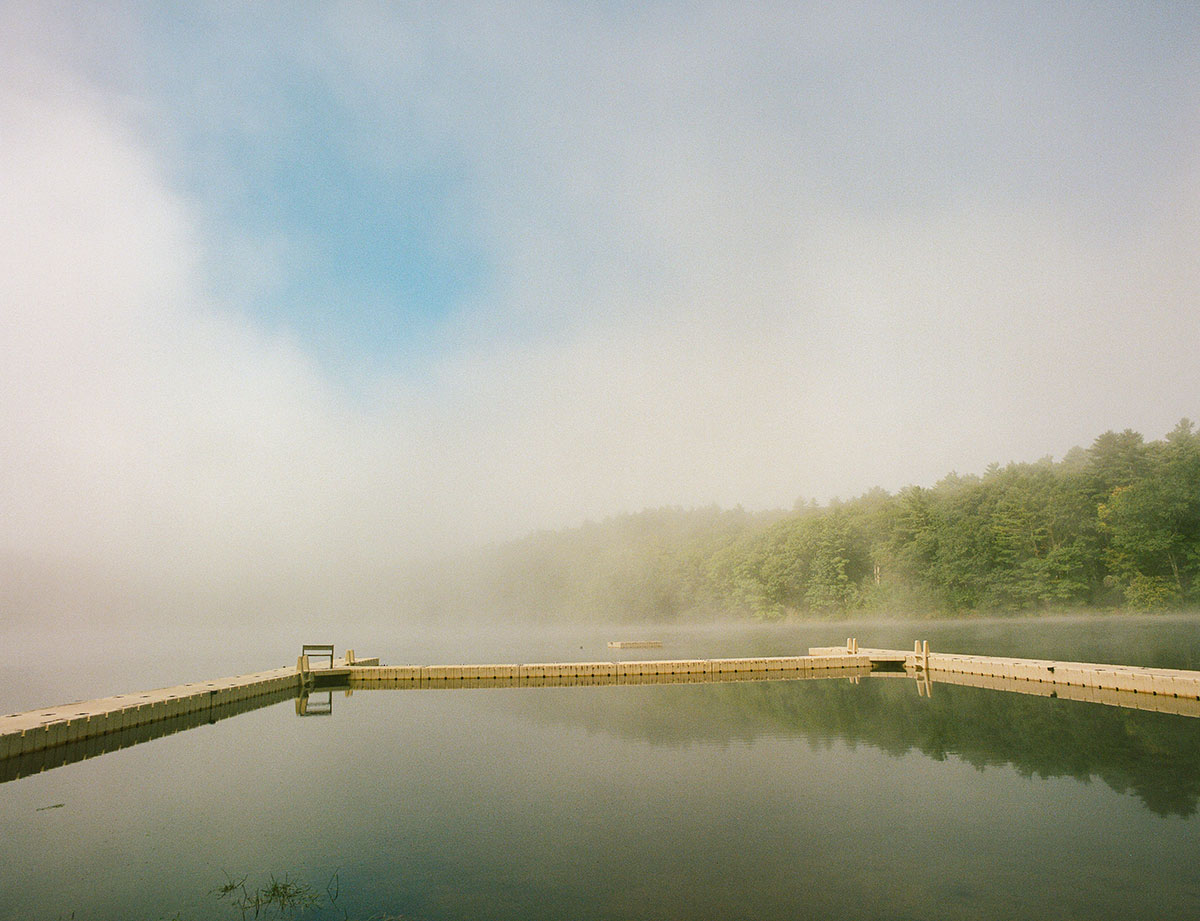 WE'RRREEE BAAACKKKK!!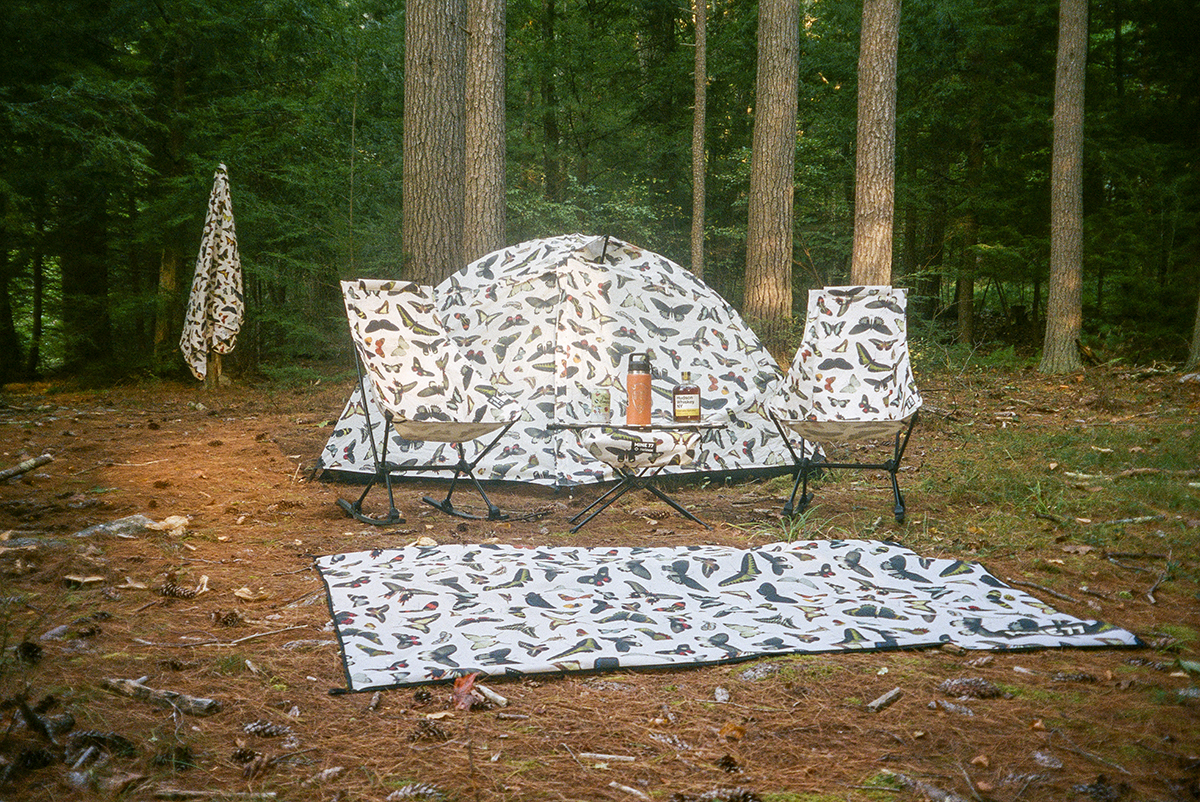 Camp was set up and the Mine 77 gear was looking fly!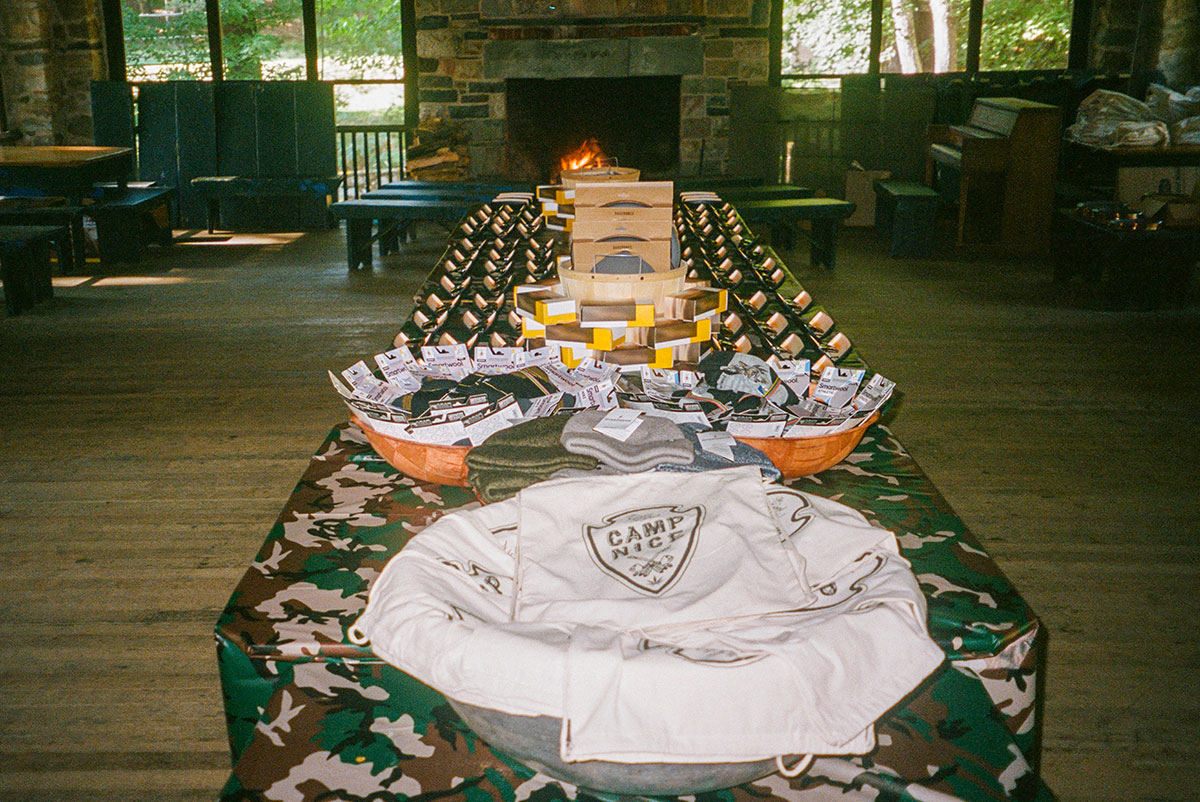 Thanks to all of our gracious partners the Camp Nice Survival Kits were prepped and ready to distribute!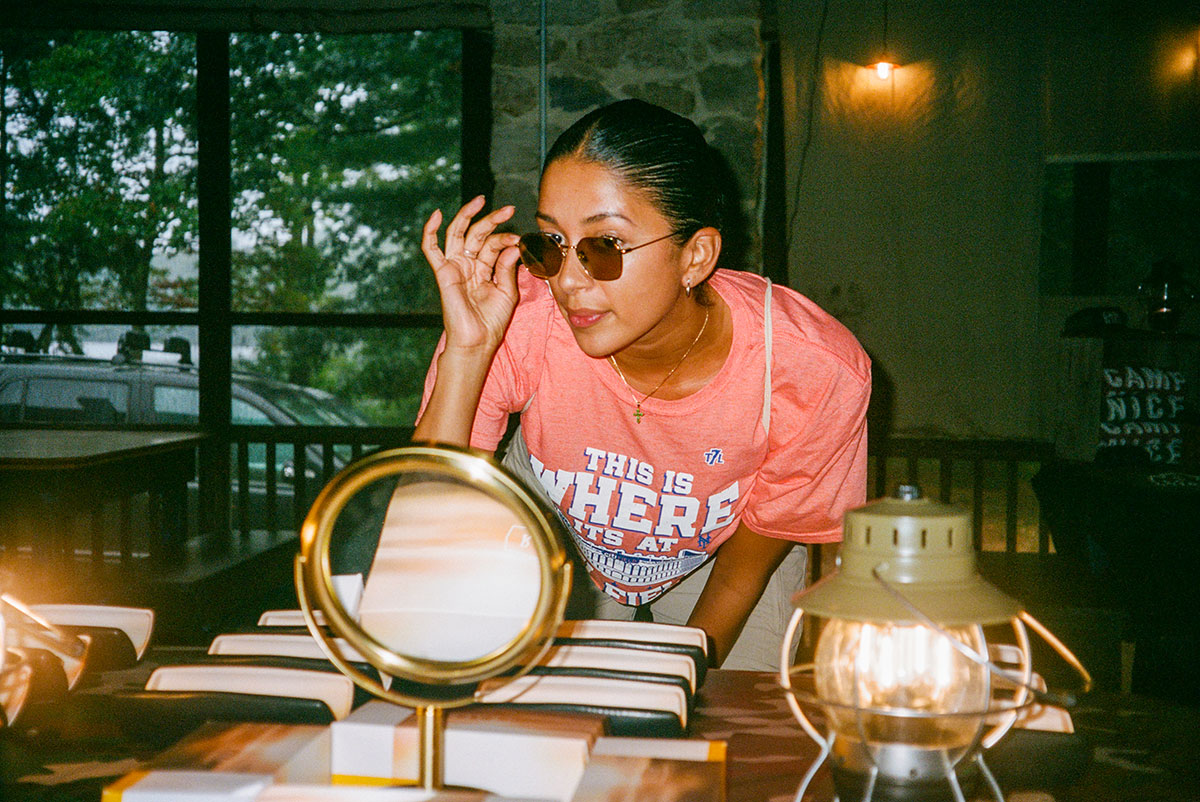 The selection of Raen sunglasses was looking pretty fly…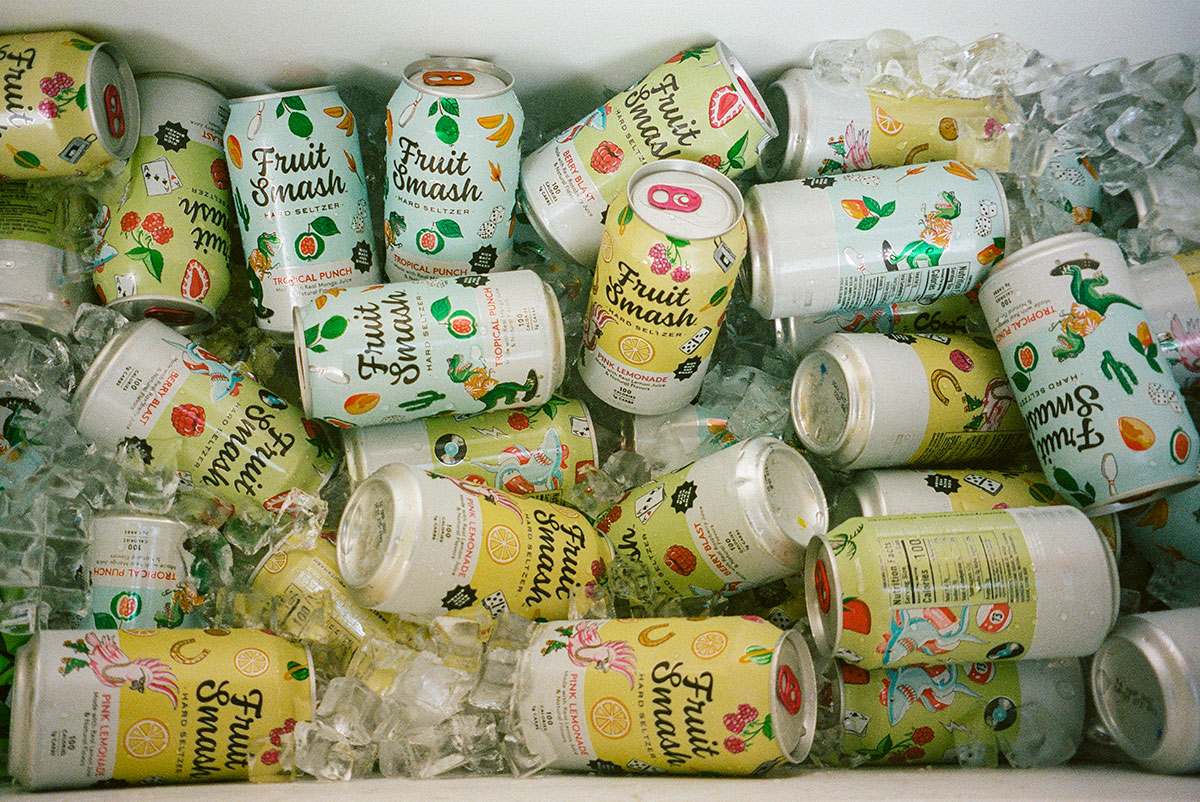 Fruit Smash stayed extra frosty!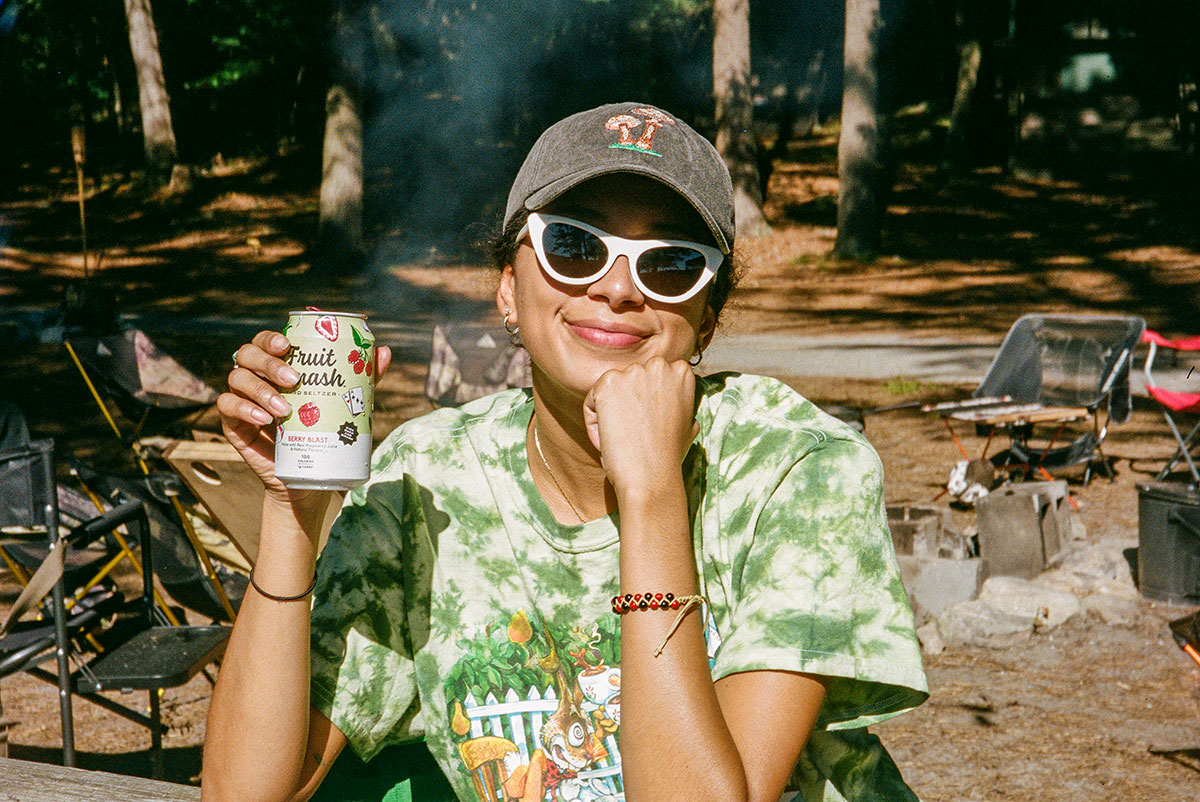 Right On Mel…Settling in quite nicely!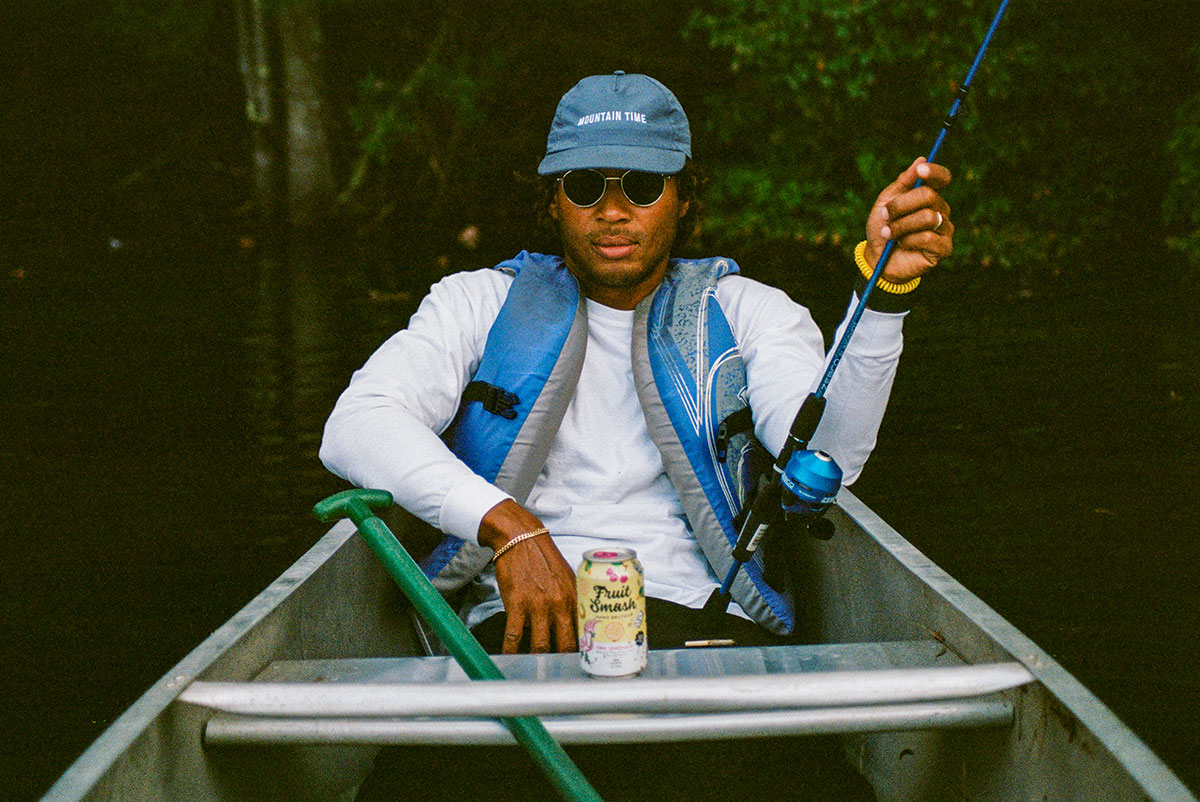 Marcus knows what's good!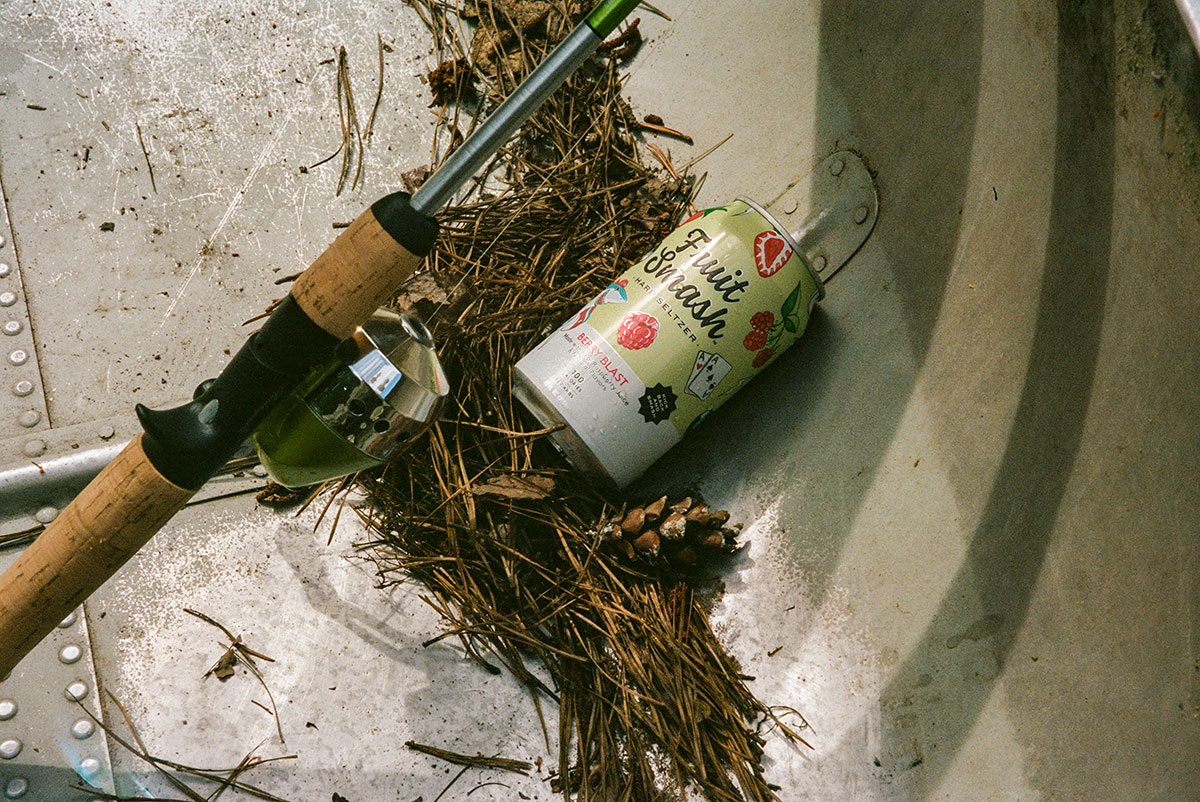 Campers favorite flavor…Berry Blast!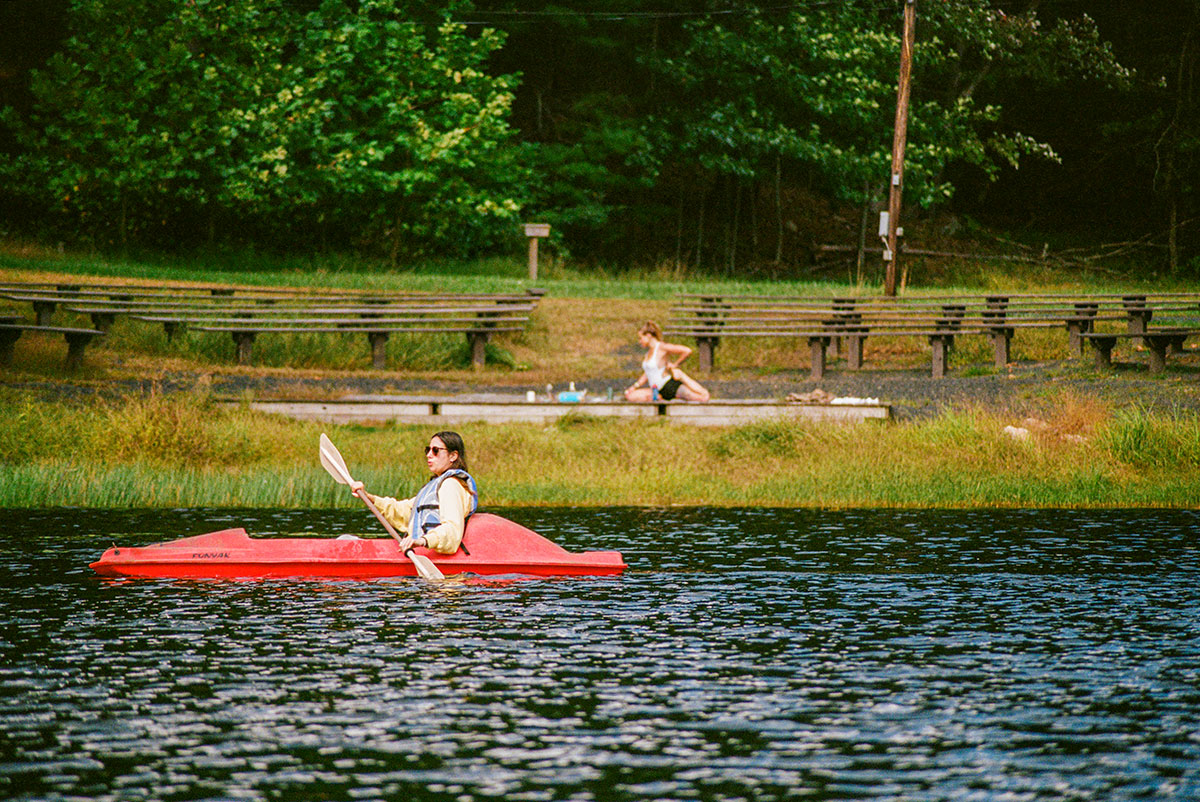 It was smooth sailing from here on out…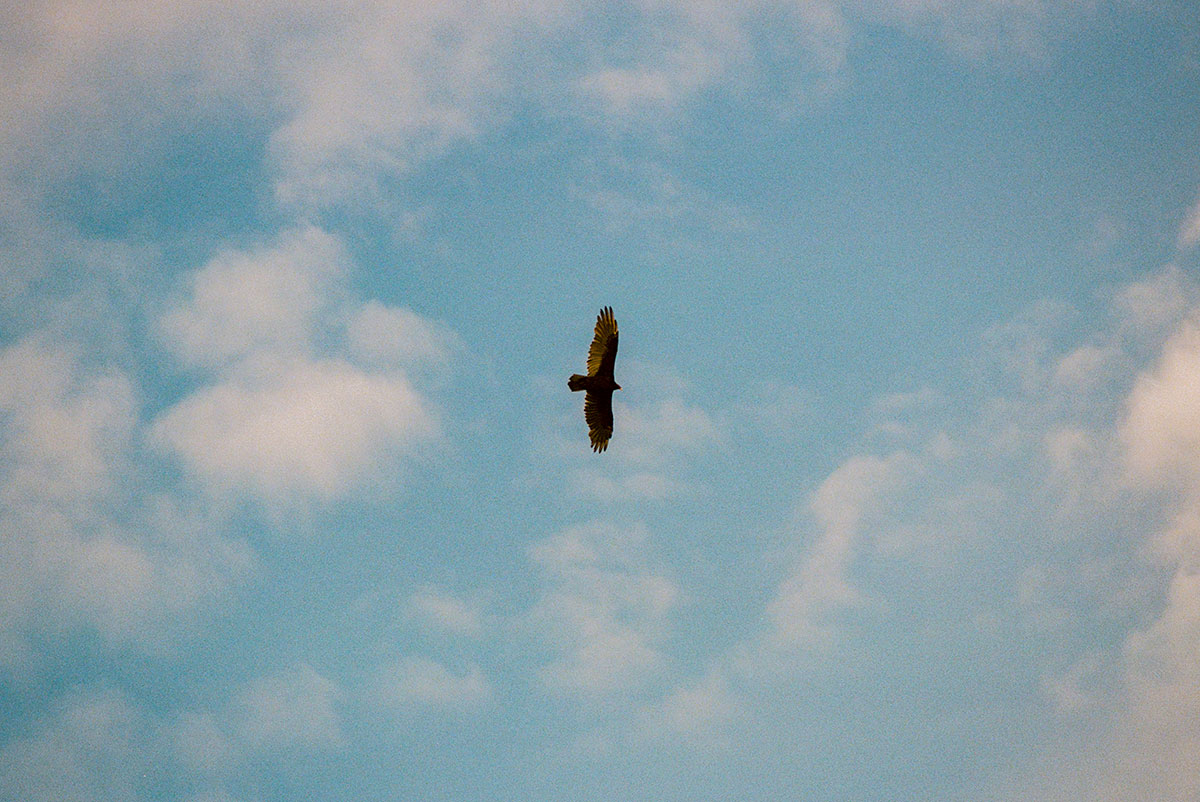 We were Flying High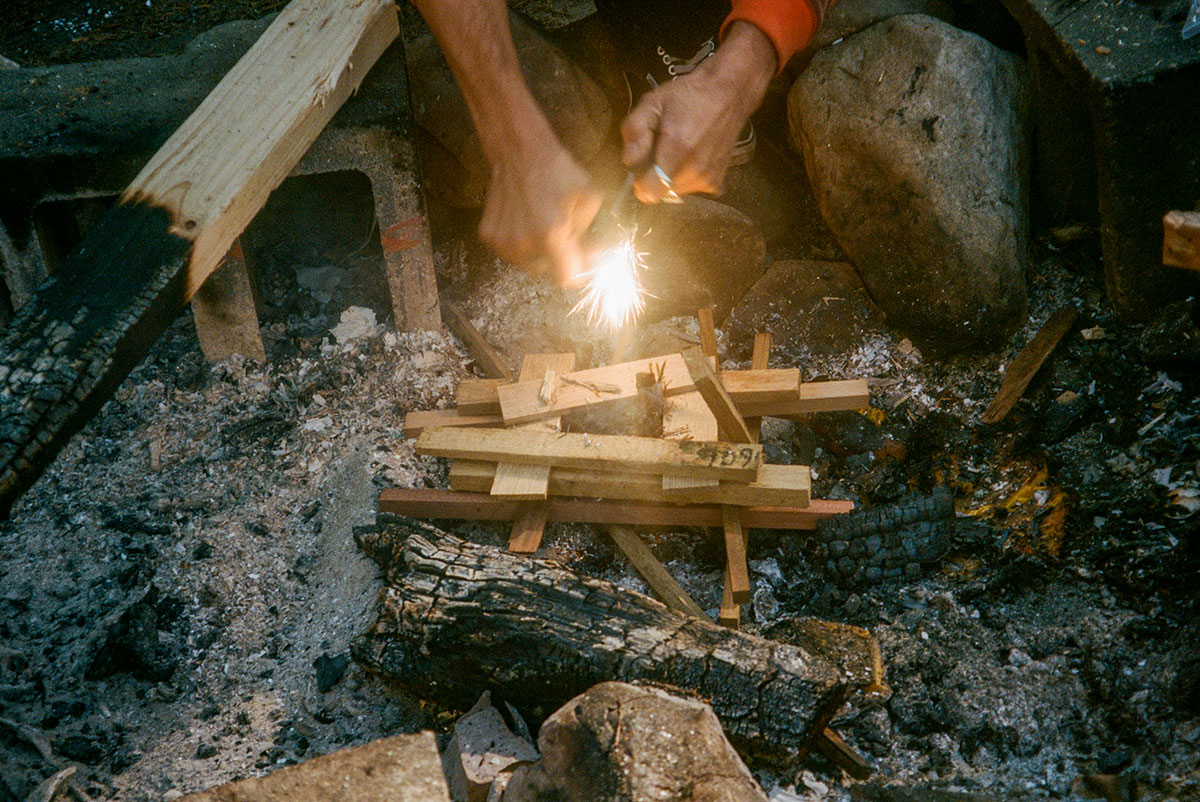 Commence Ignition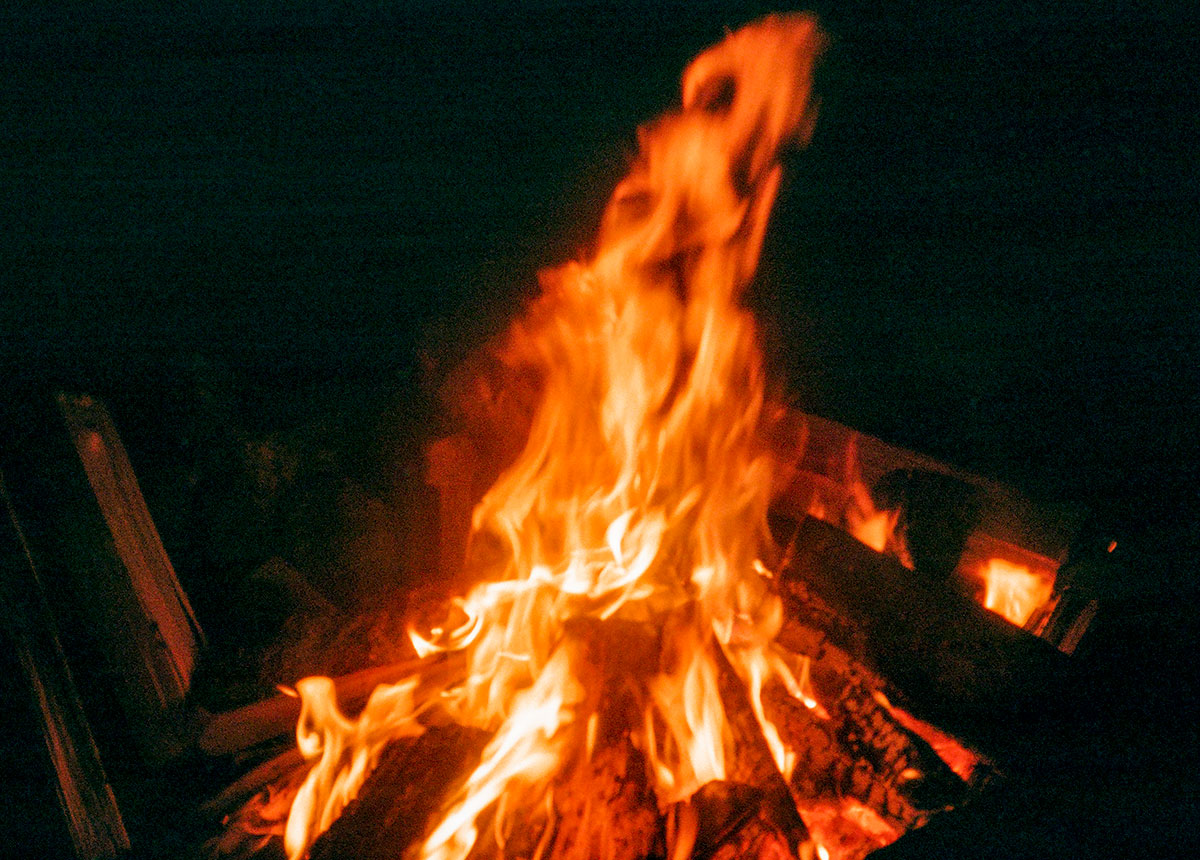 FUEGO!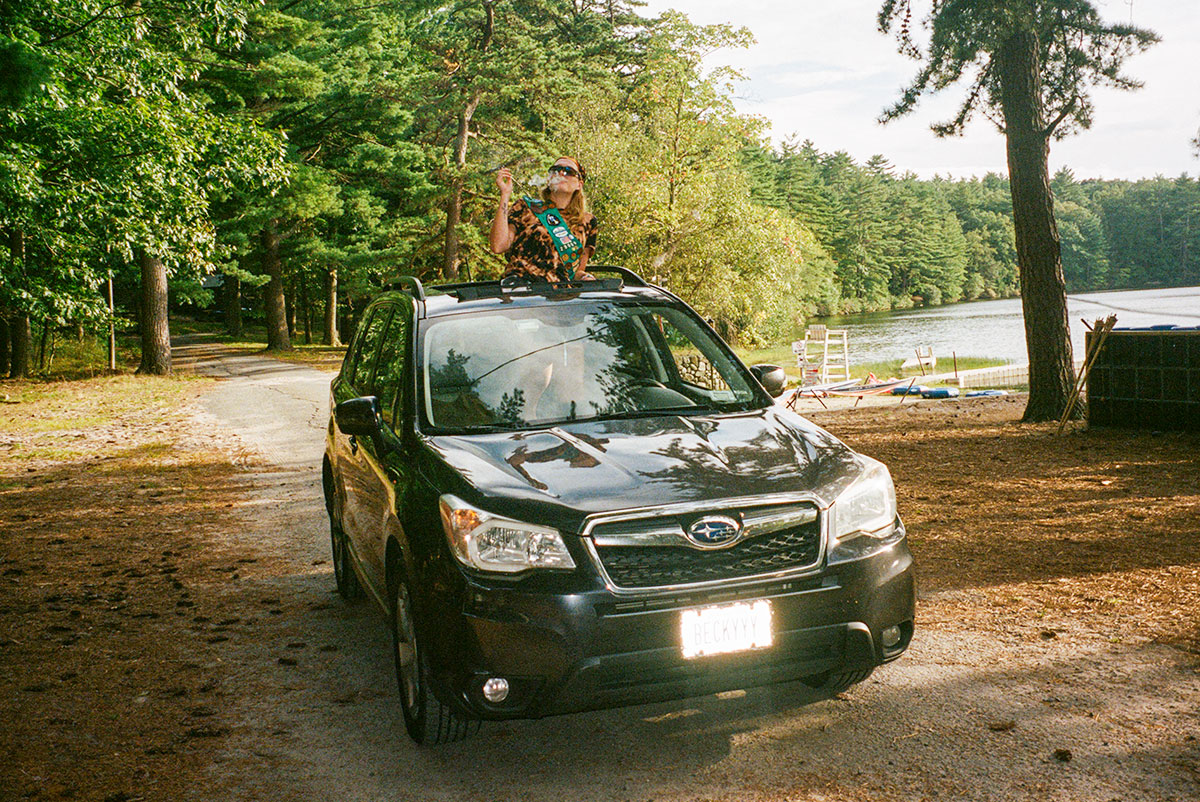 BECKY HAS ARRIVED!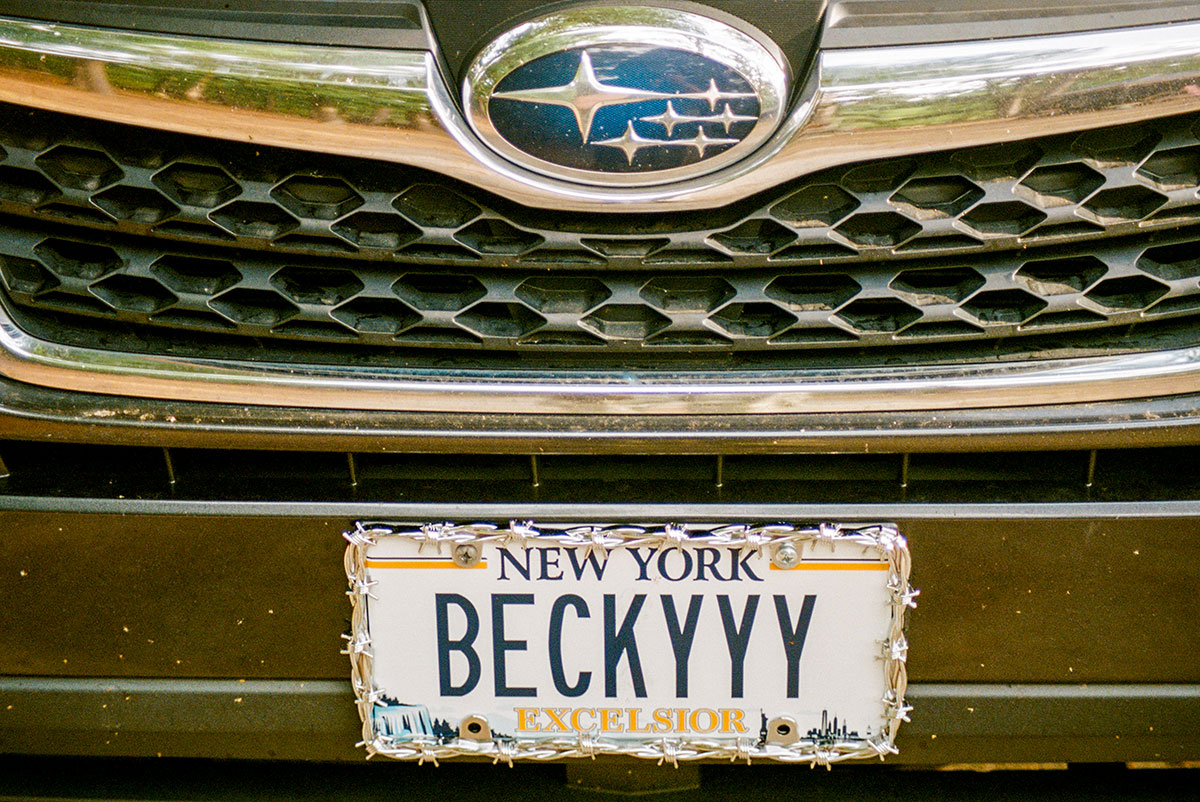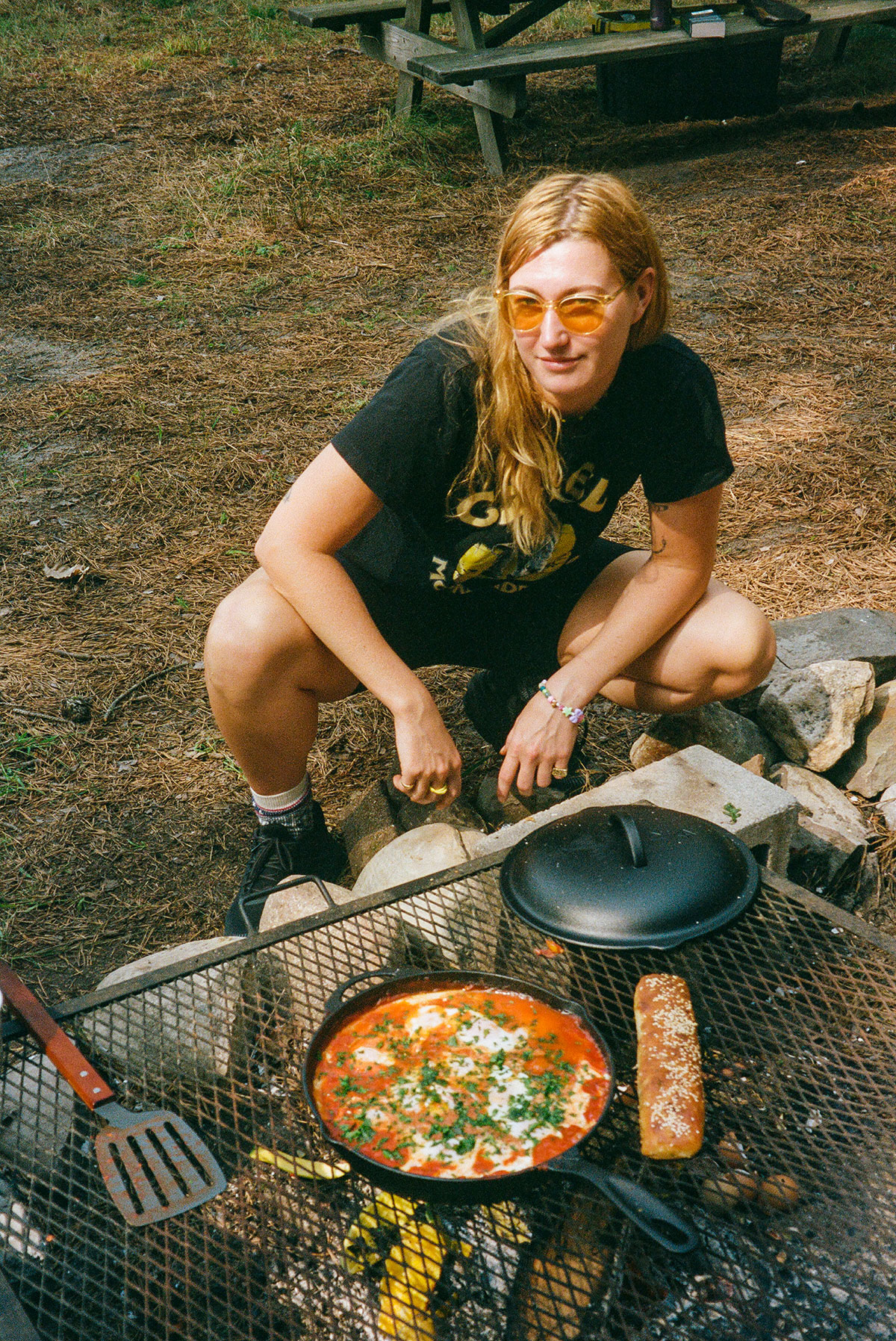 This is why Becky is the BEST!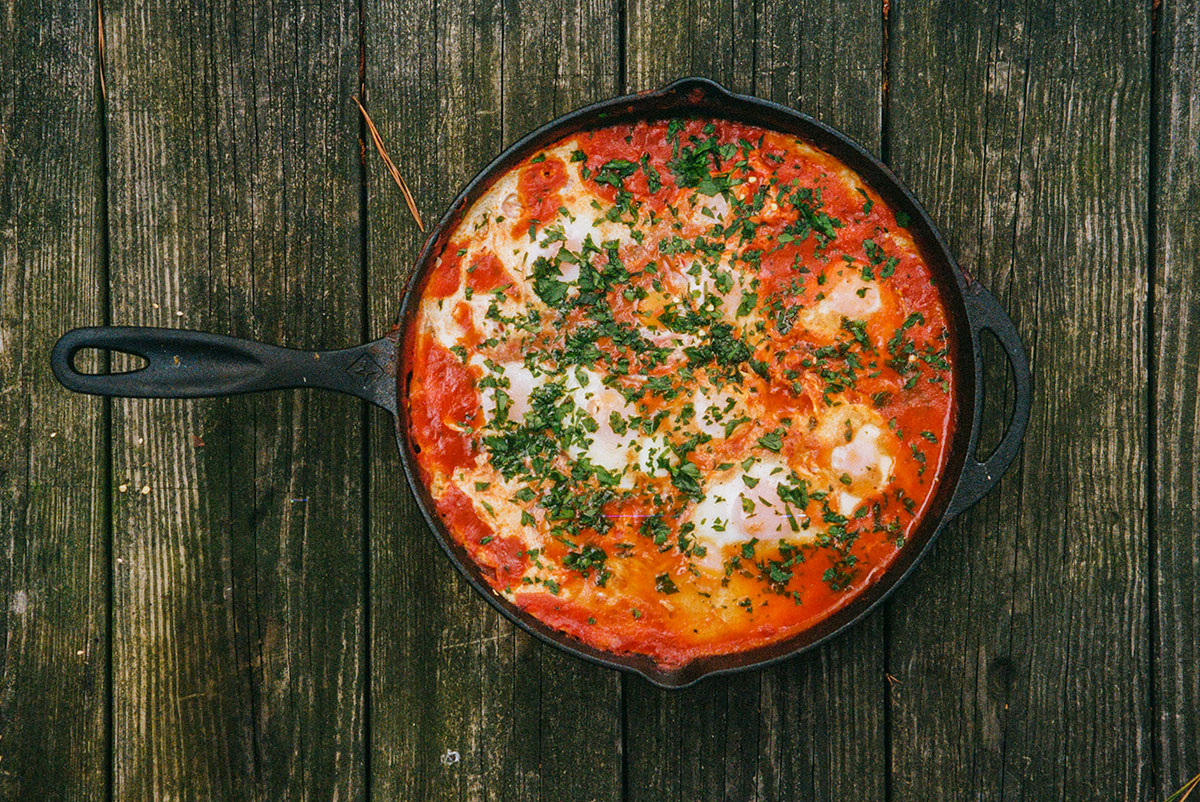 OooF!!!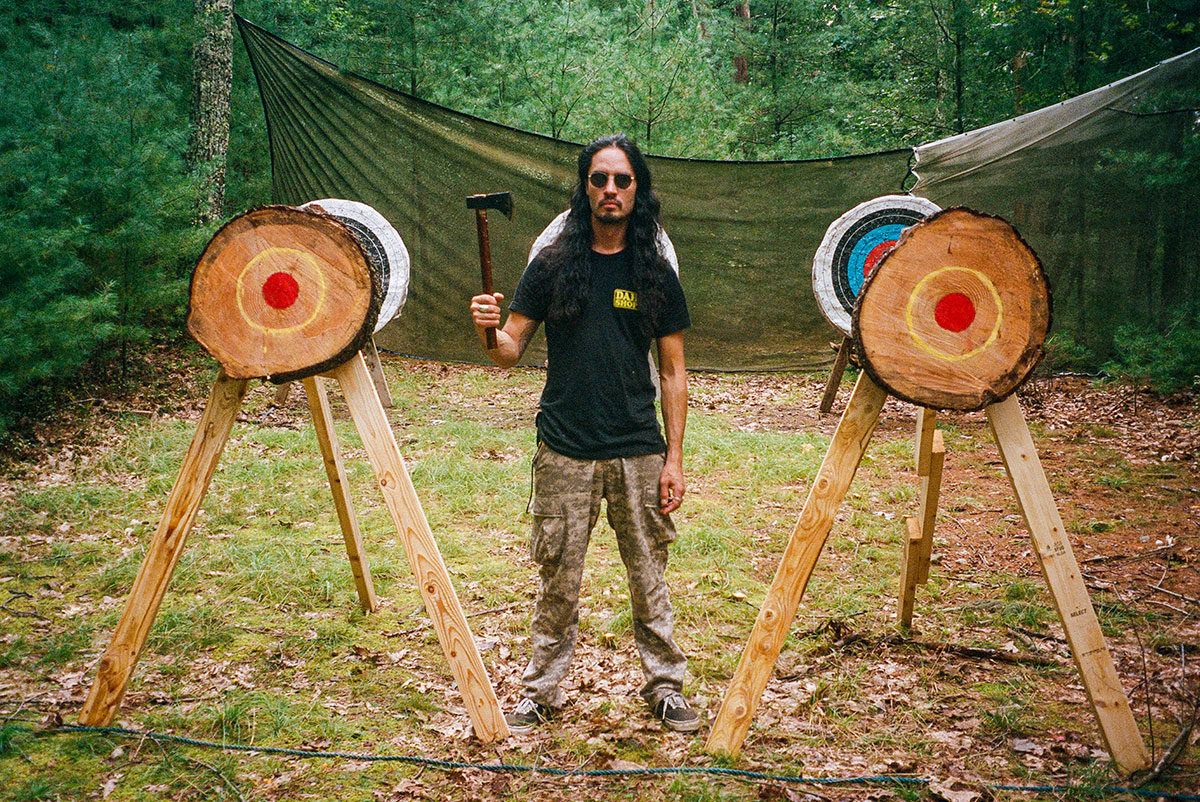 Master Builder and our Wood Shop Leader, Jessie Nelson, made sure the targets were ready to go.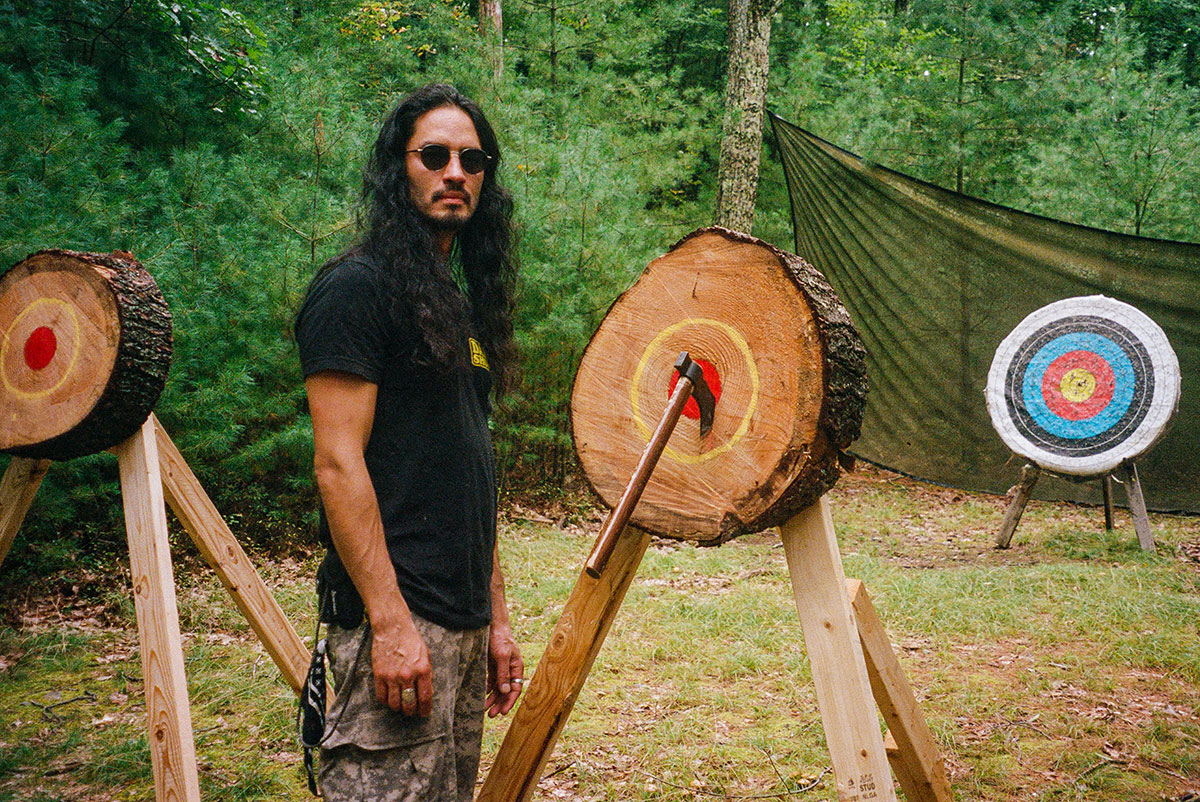 Yup! We ready!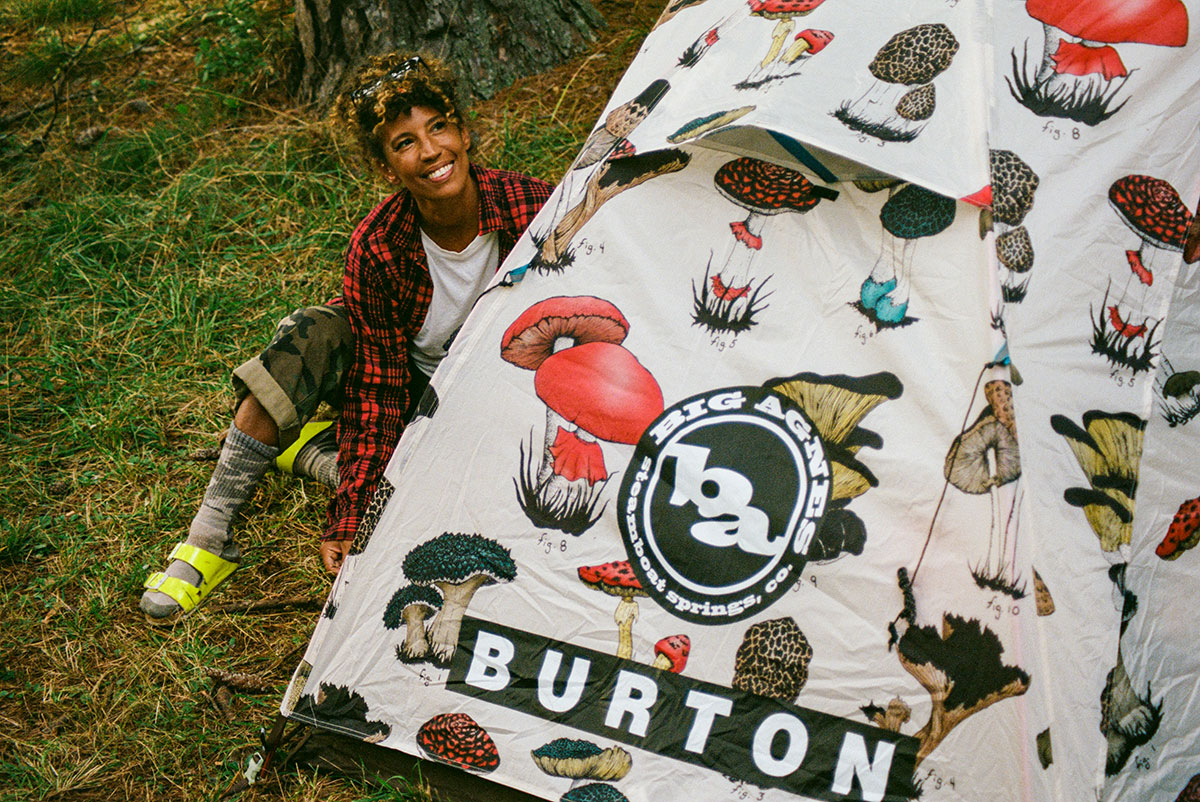 Miriam was back at home!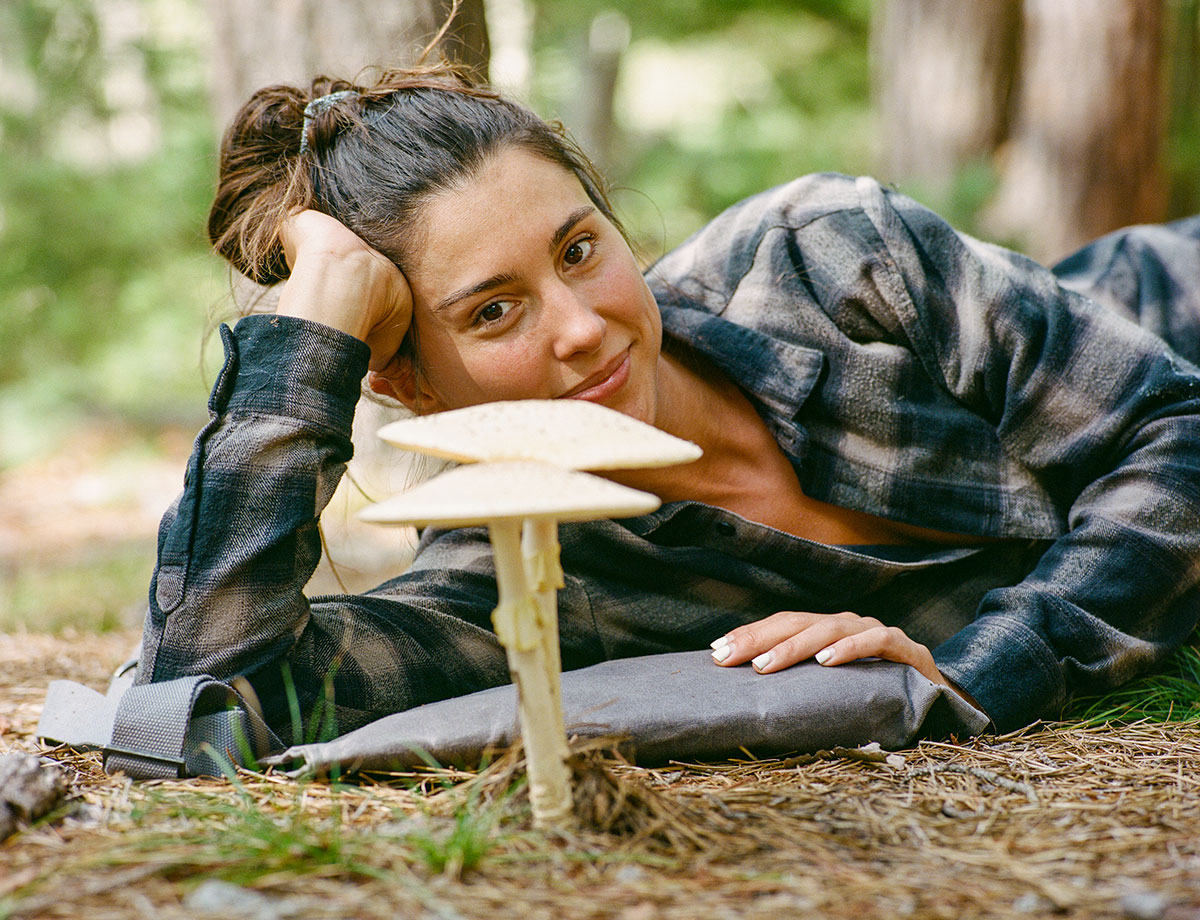 Sam was in Wonderland…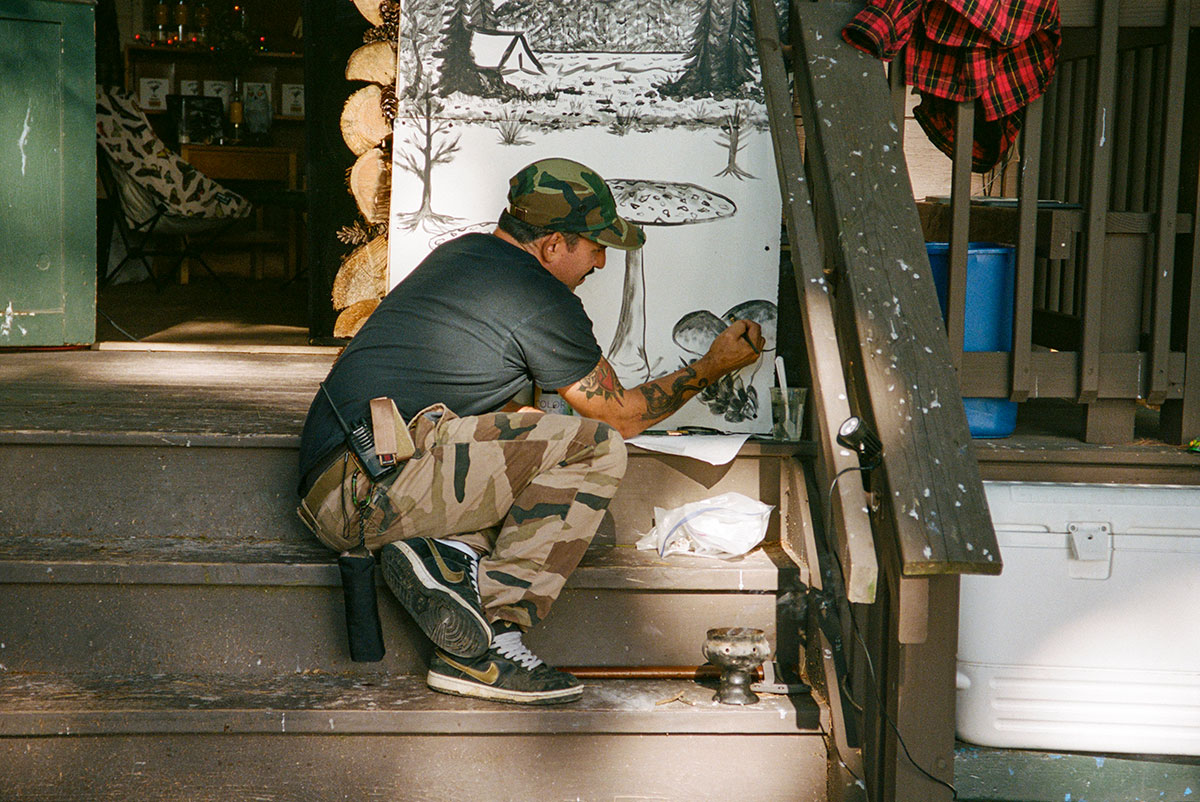 Ranger Larry created his own world…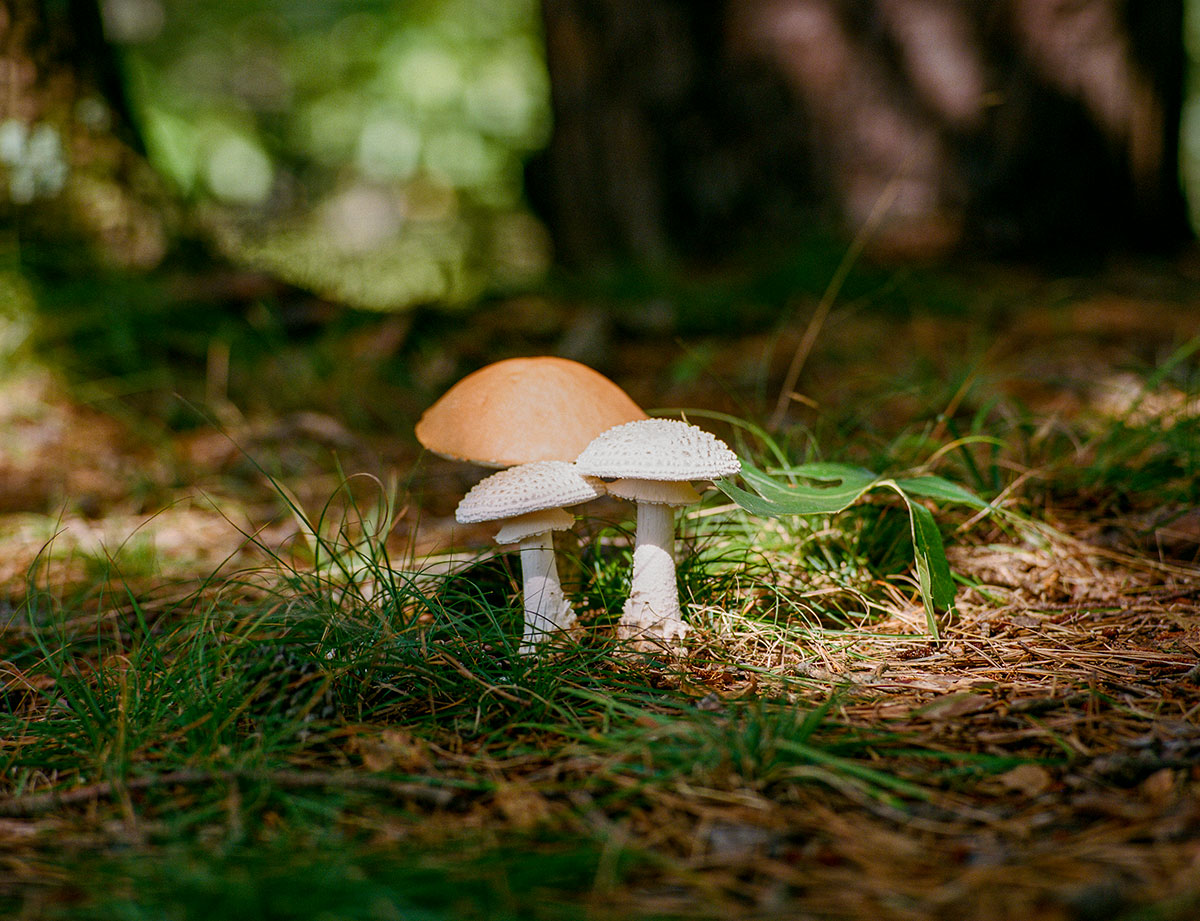 Lots of little mushroom villages were popping up everywhere…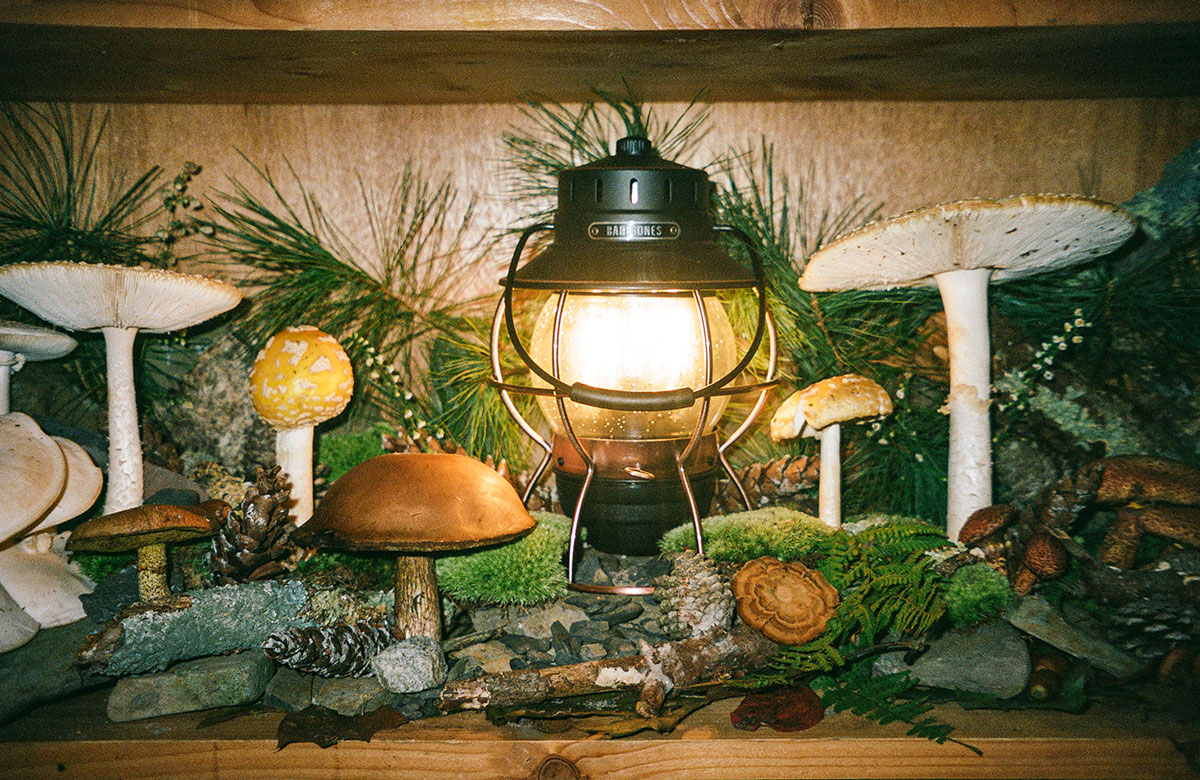 We even popped up our very own Shroom Gallery in the bar!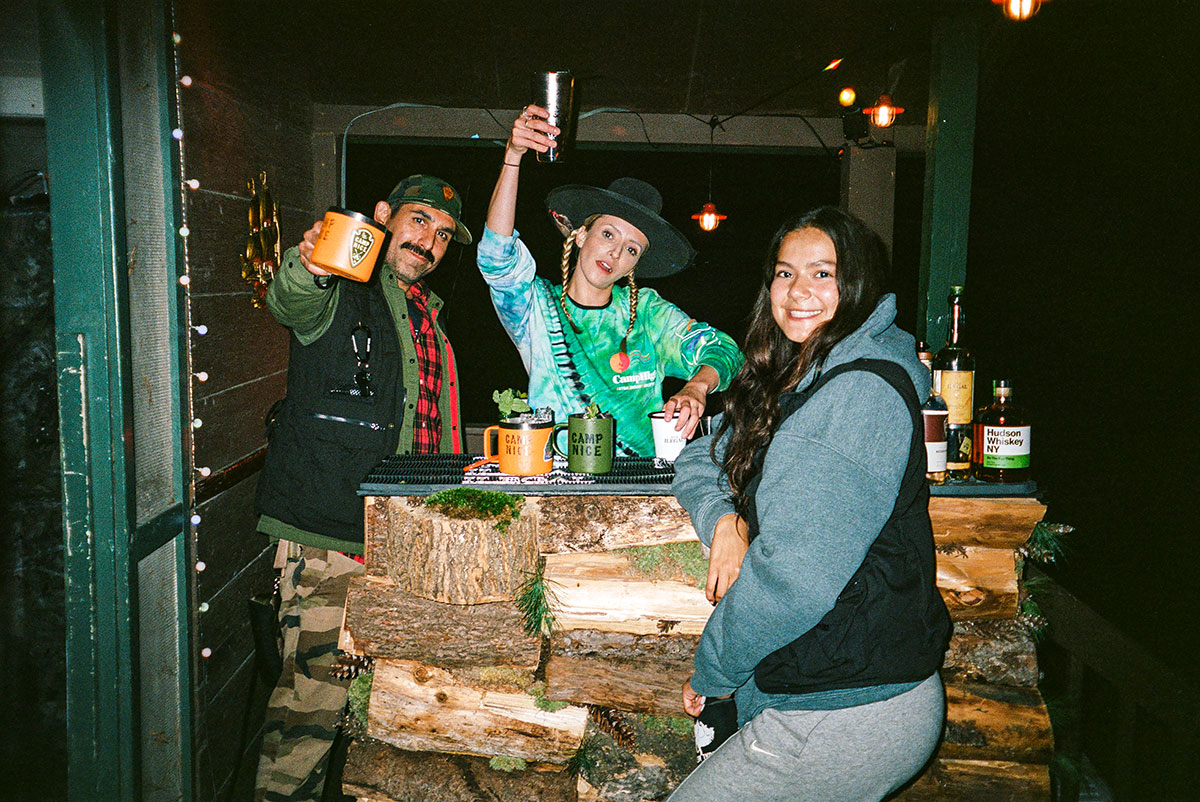 Rickster's Bar was OPEN!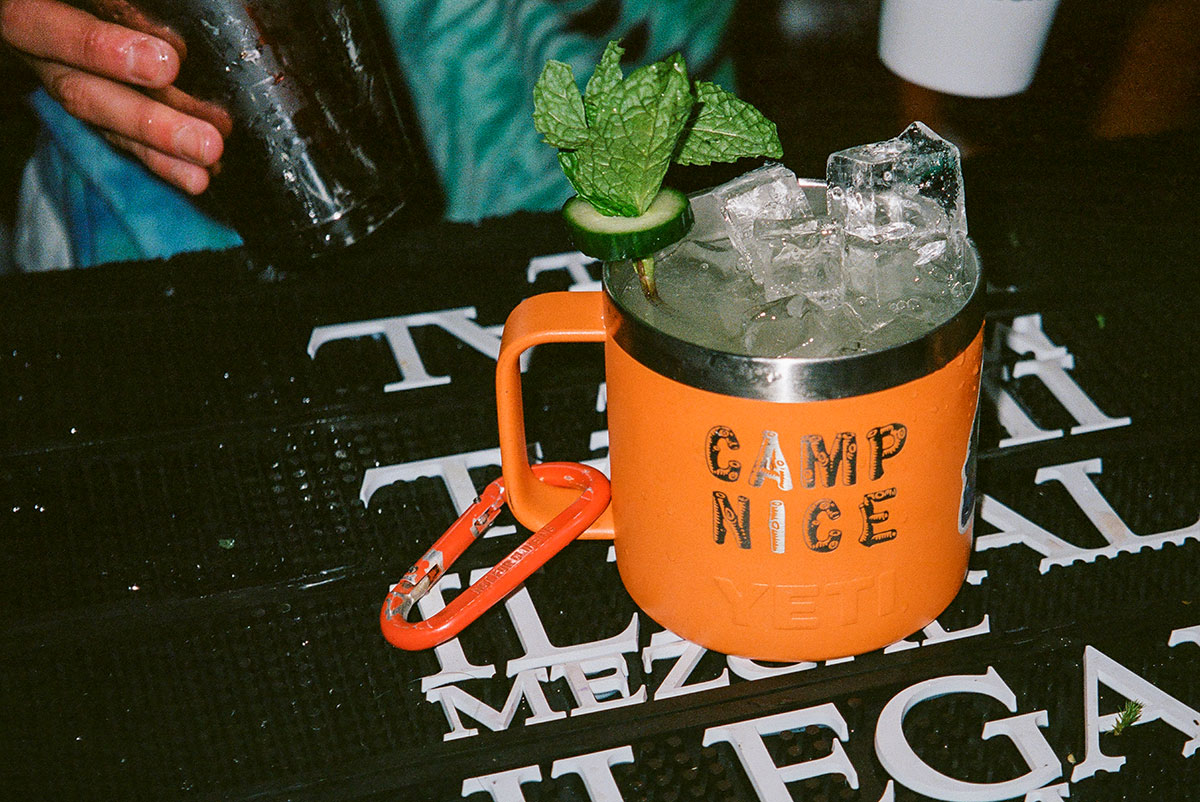 Best Margarita in town!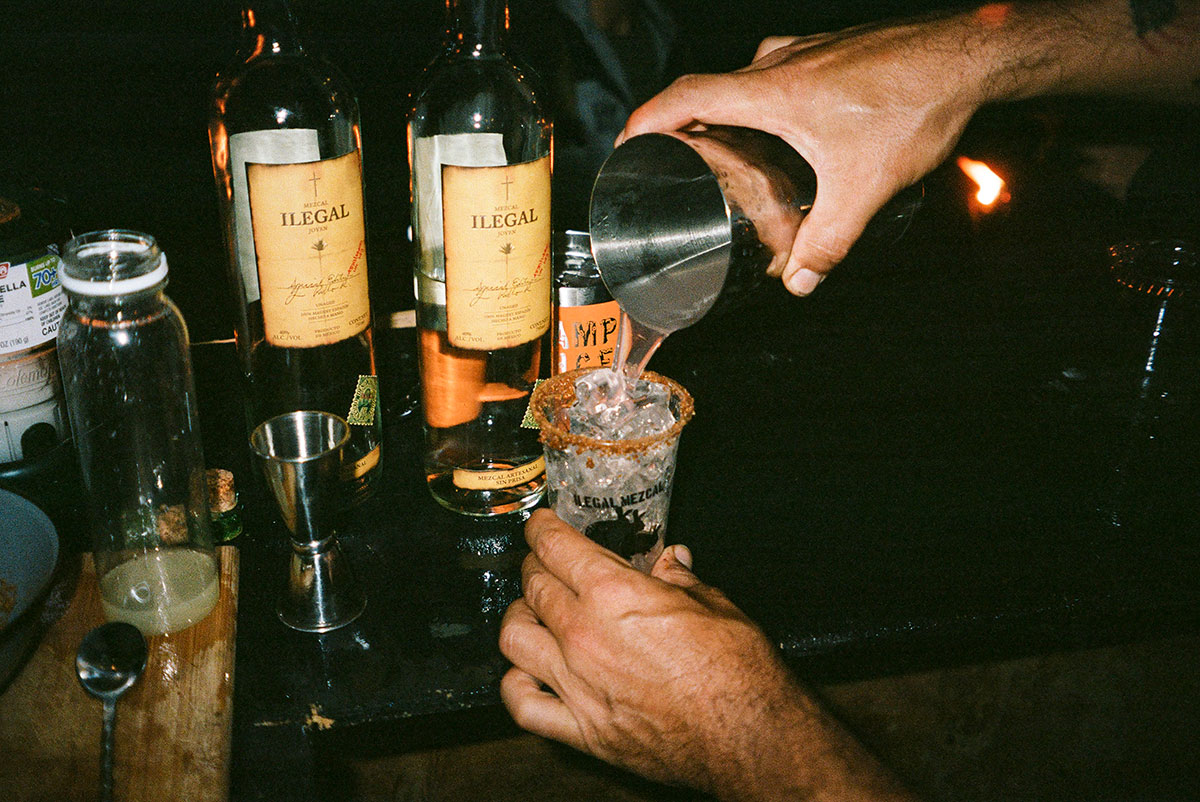 Ilegal Mezcal Margaritas were a hit!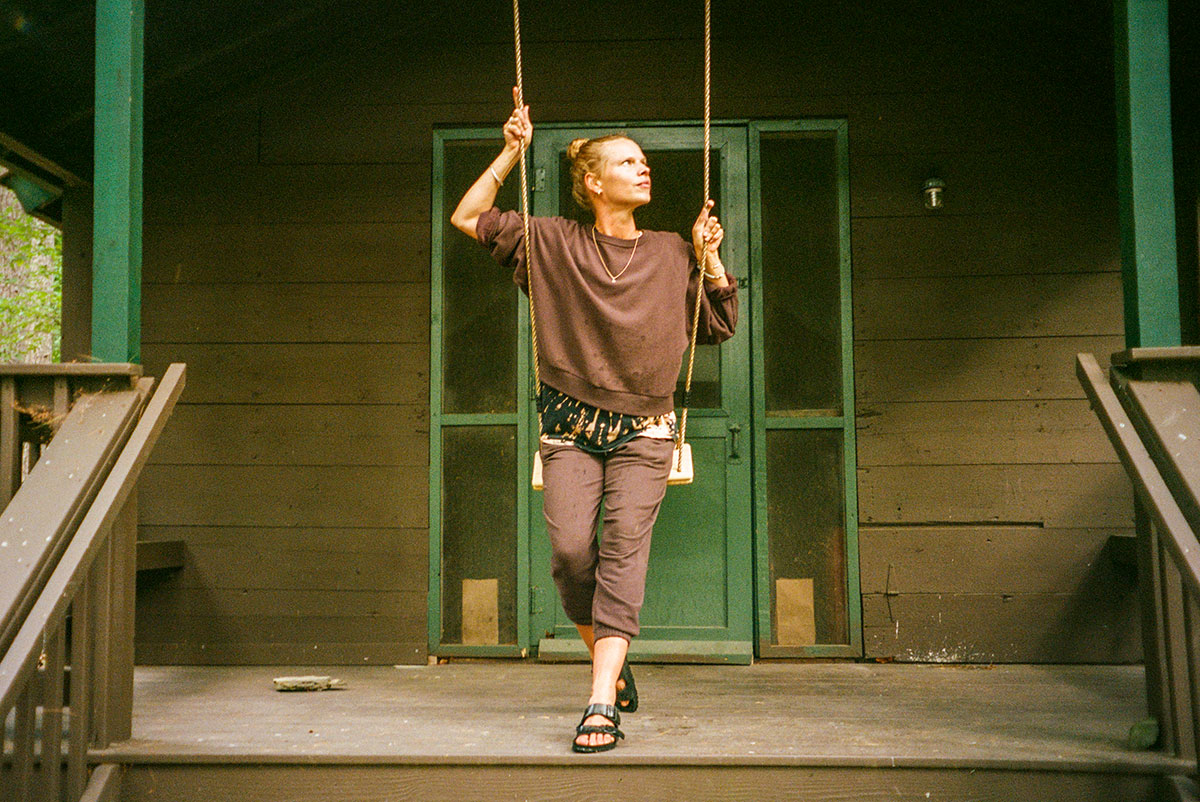 Chenoah was swinging into the new day…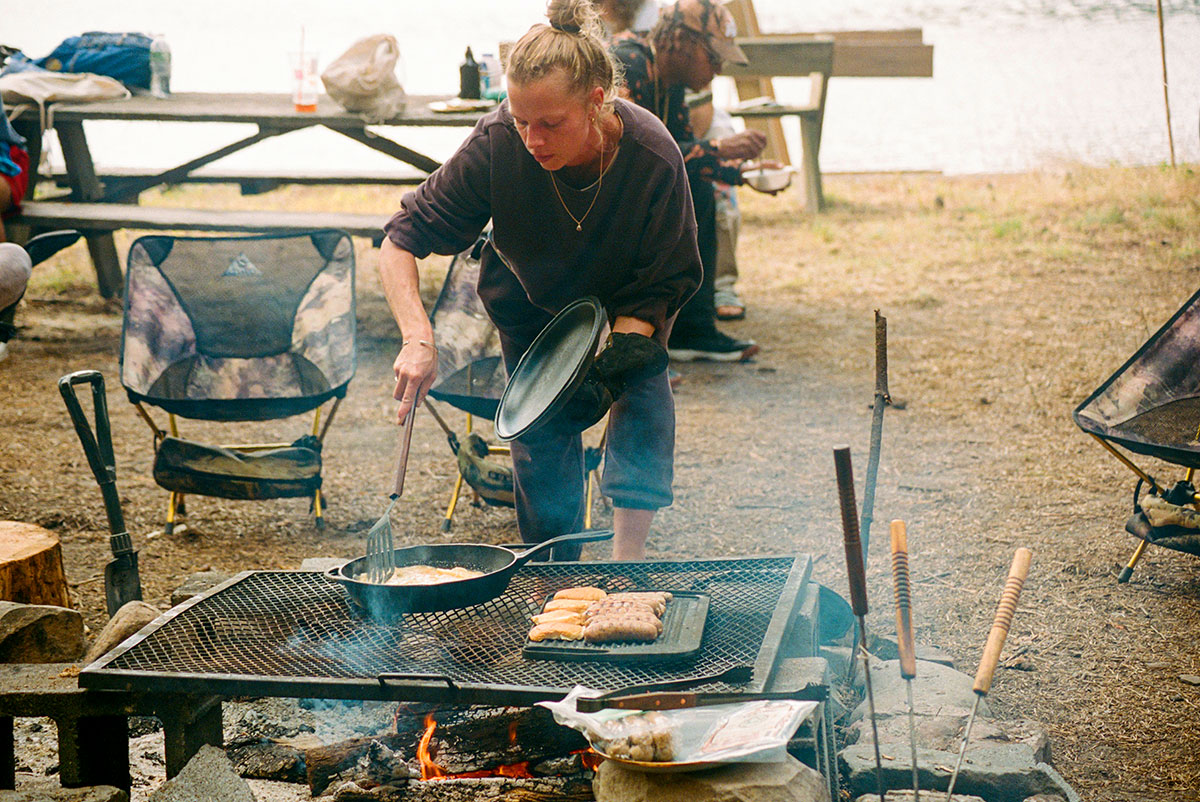 First things first…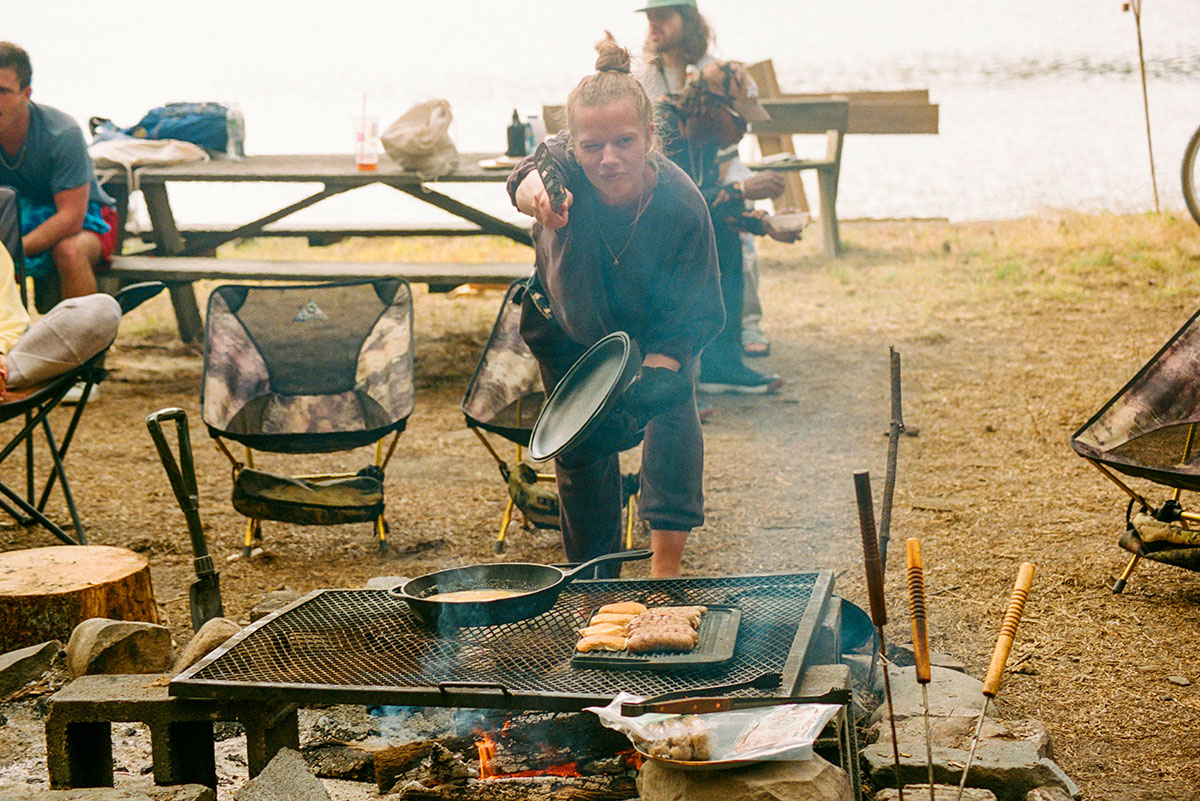 We living right out here!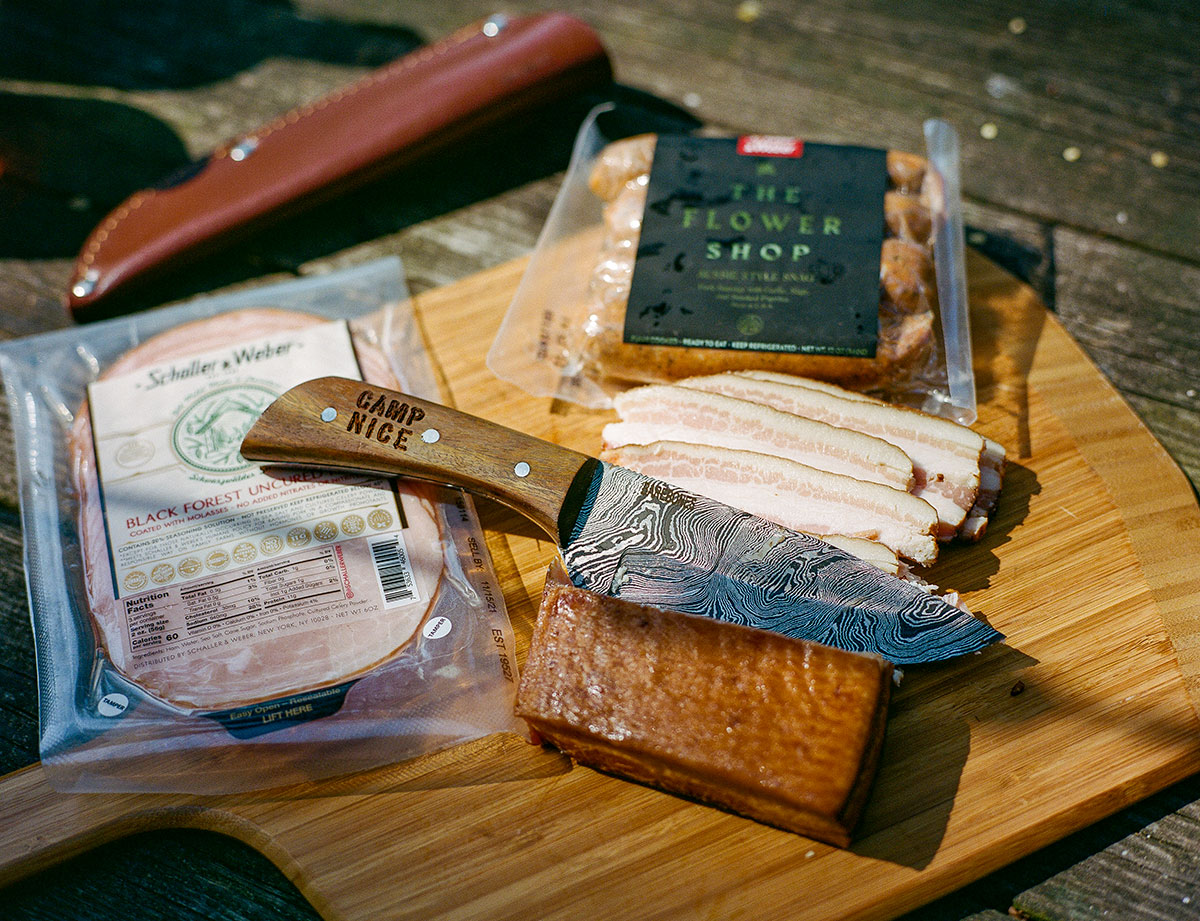 Thick sliced Schaller & Weber Double Smoked Bacon was a mighty fine choice!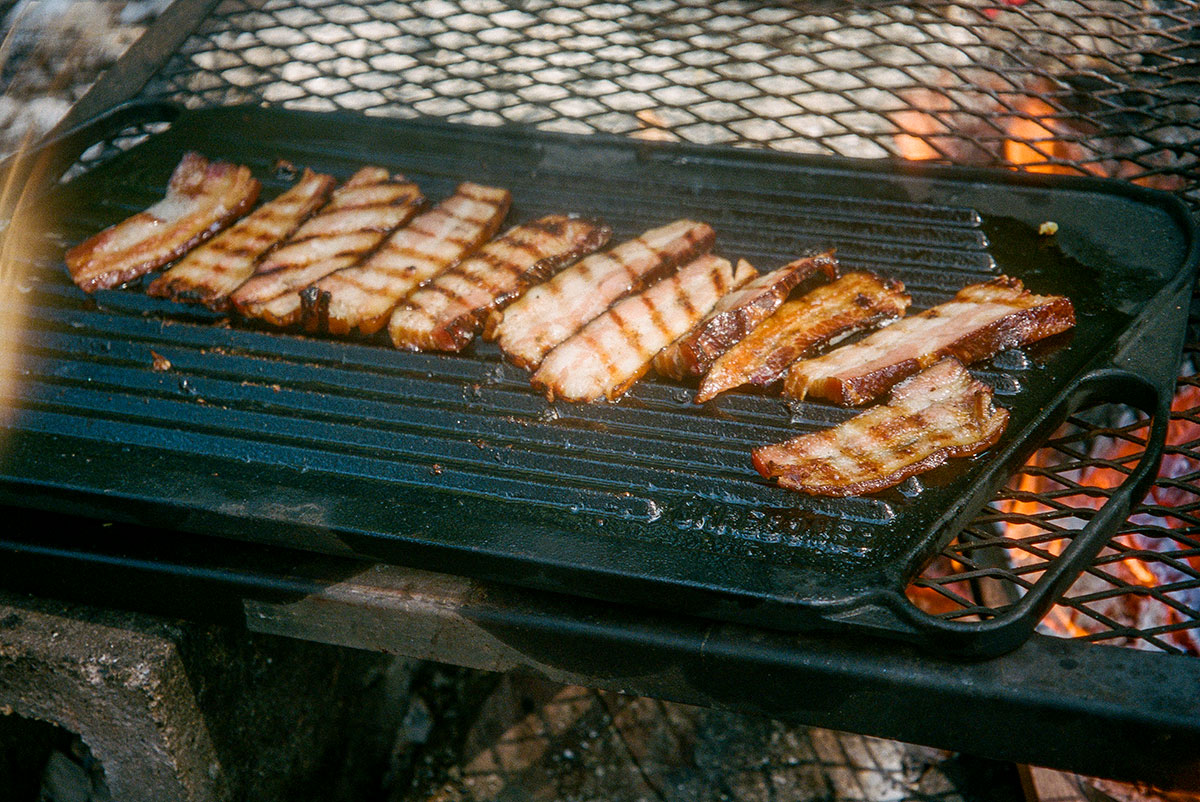 Not just your regular bacon…We were LIVINGGG!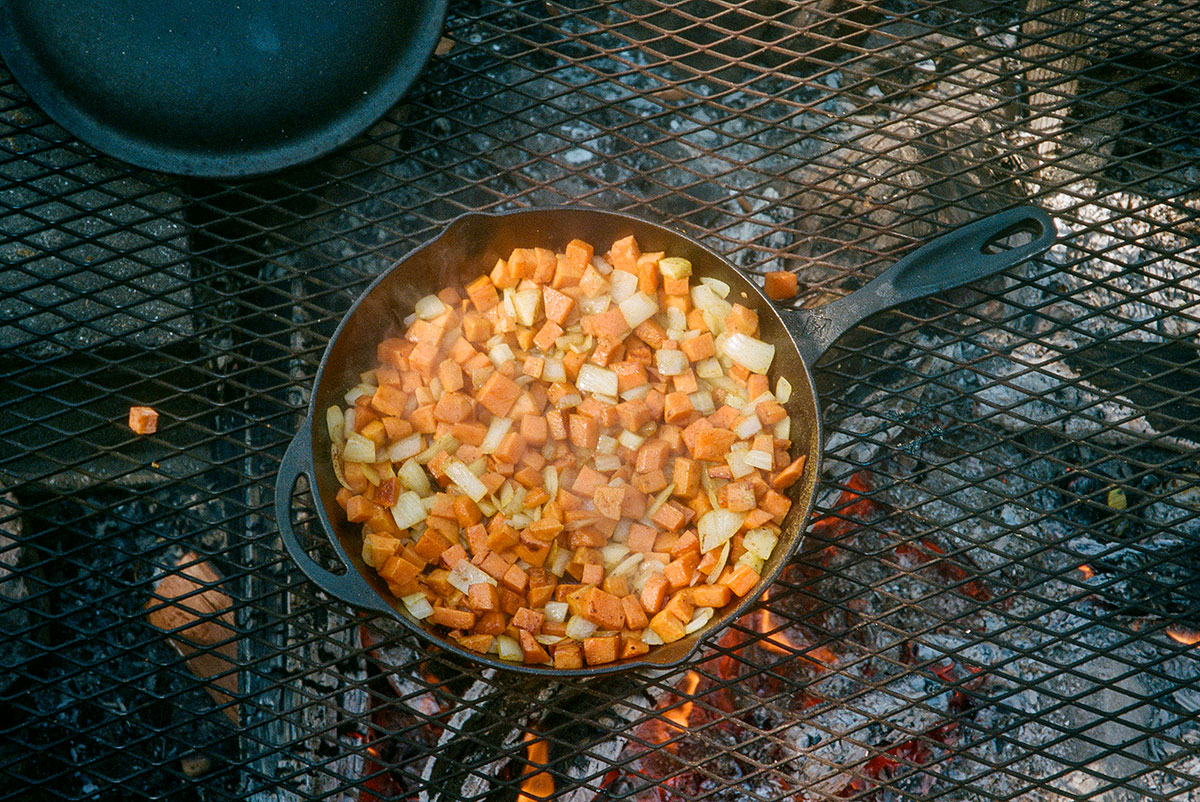 Sweet Potato Hash was delightful too!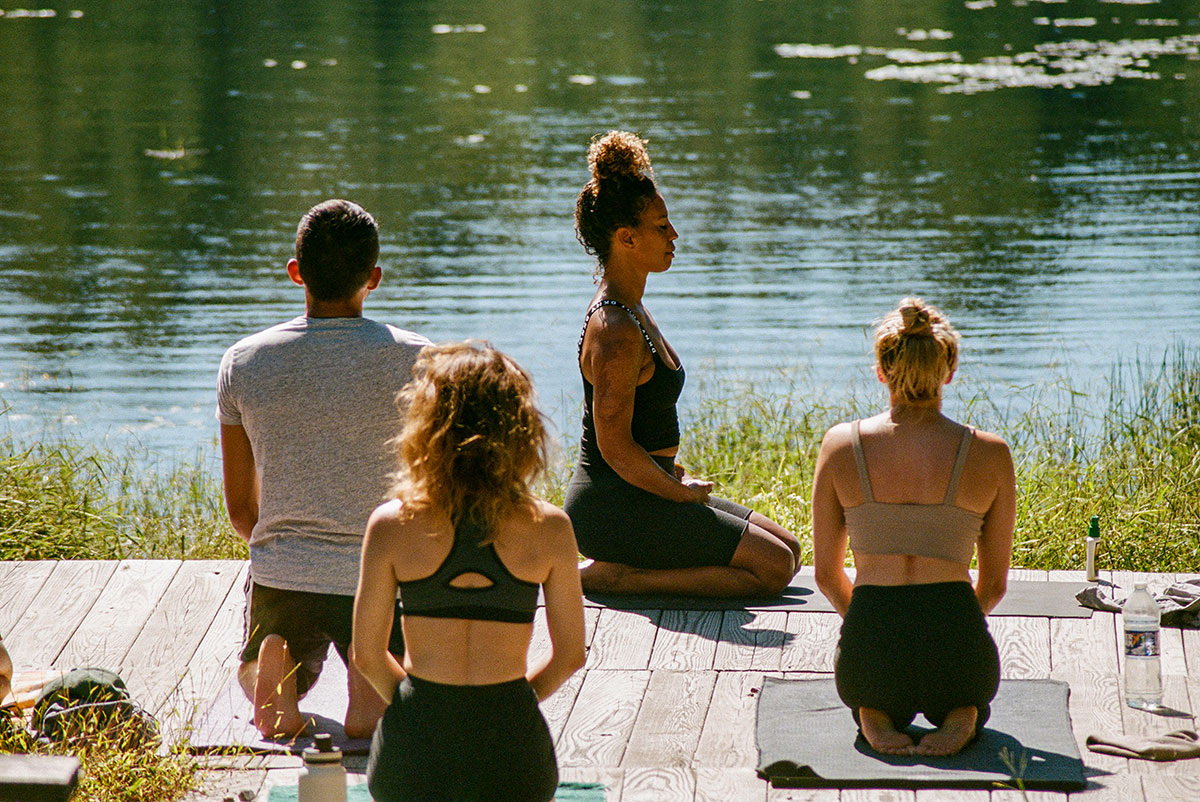 Miriam set it off with some lakeside yoga + meditation sessions.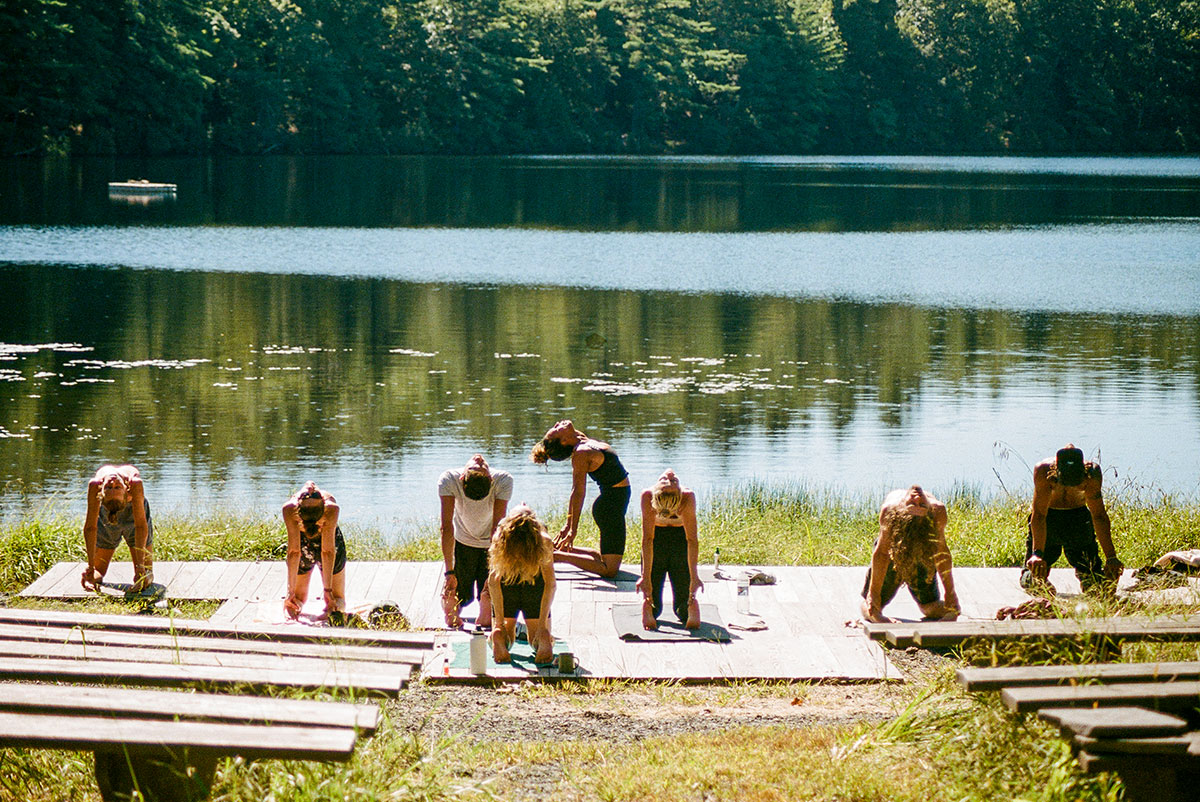 Leannnn Backkkkkk…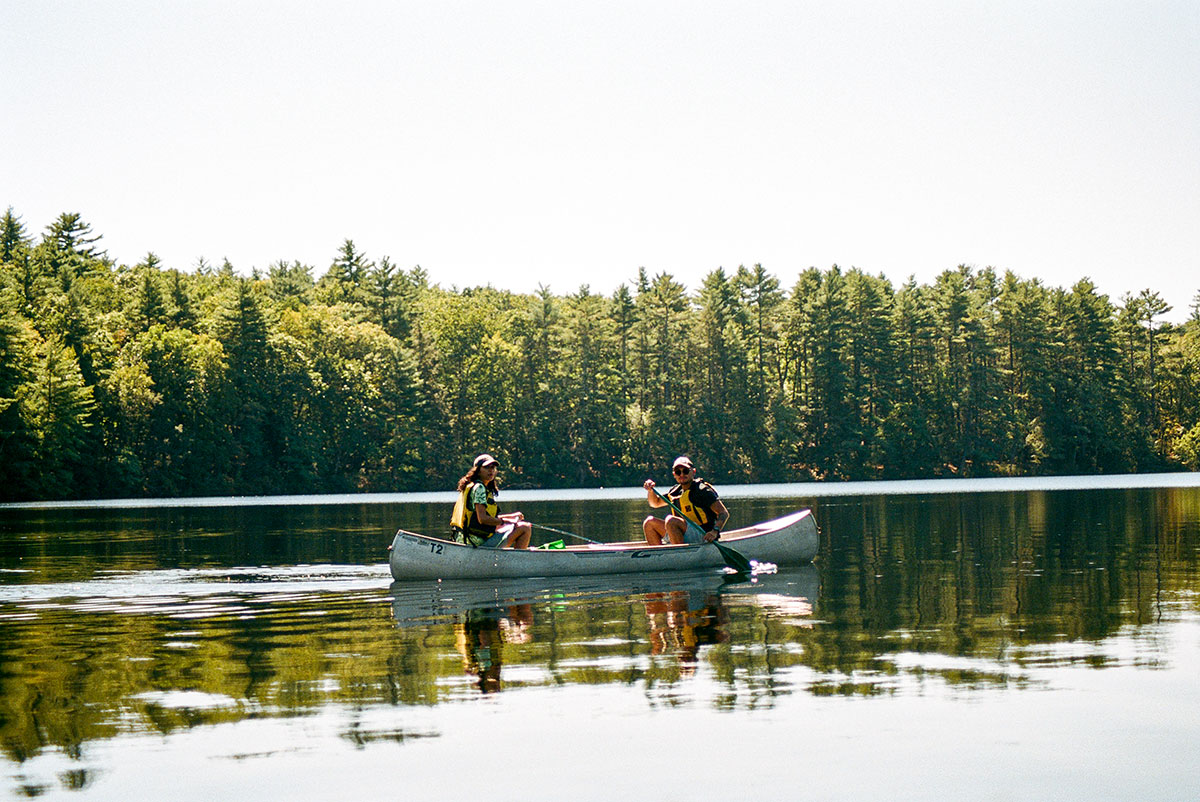 Ahhh yeahhh…Cruzin!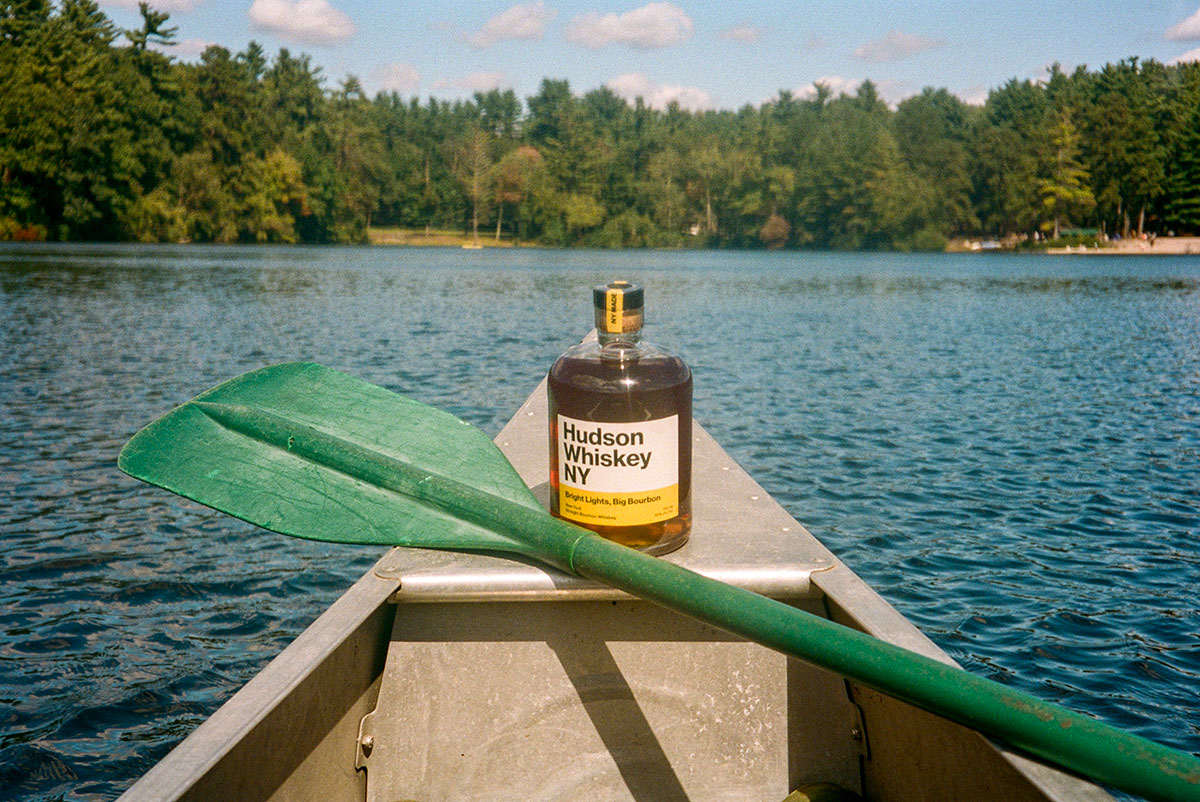 Hudson Whiskey was on deck!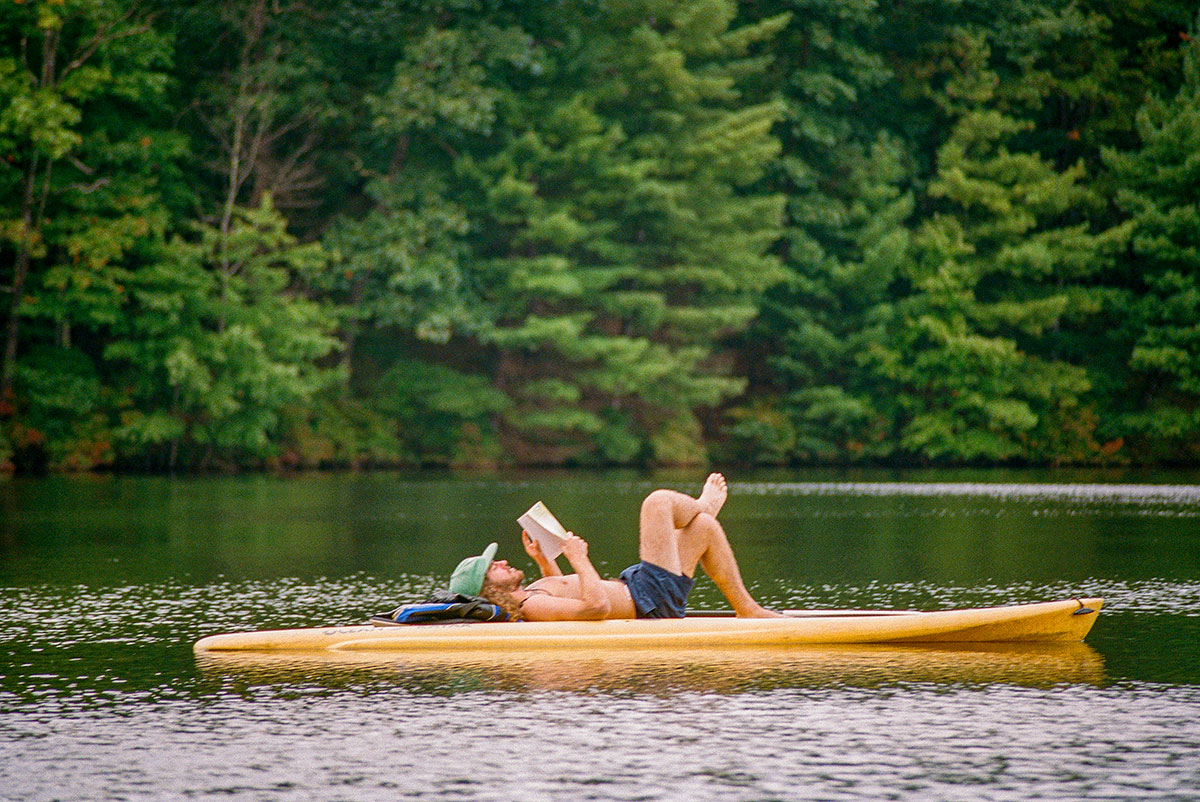 Pat was chillaxed to the max!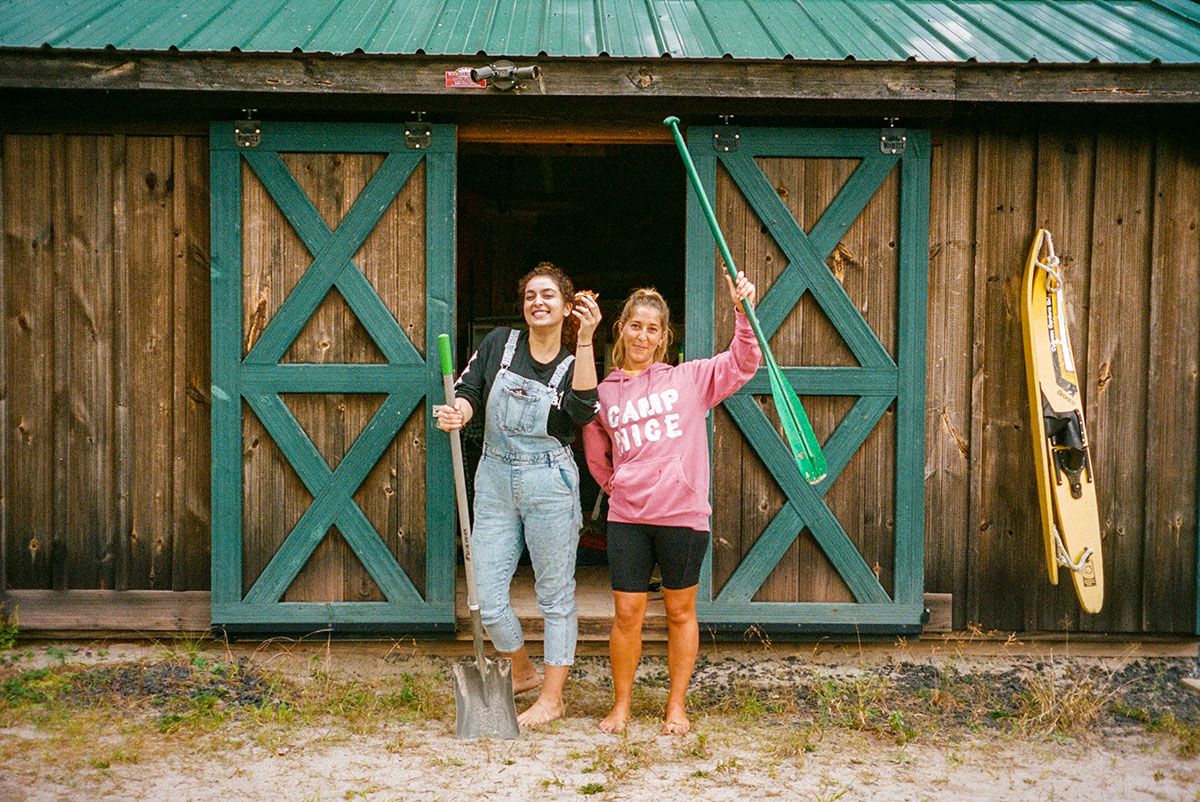 Mia & Rachel were ready to earn that Boating Badge!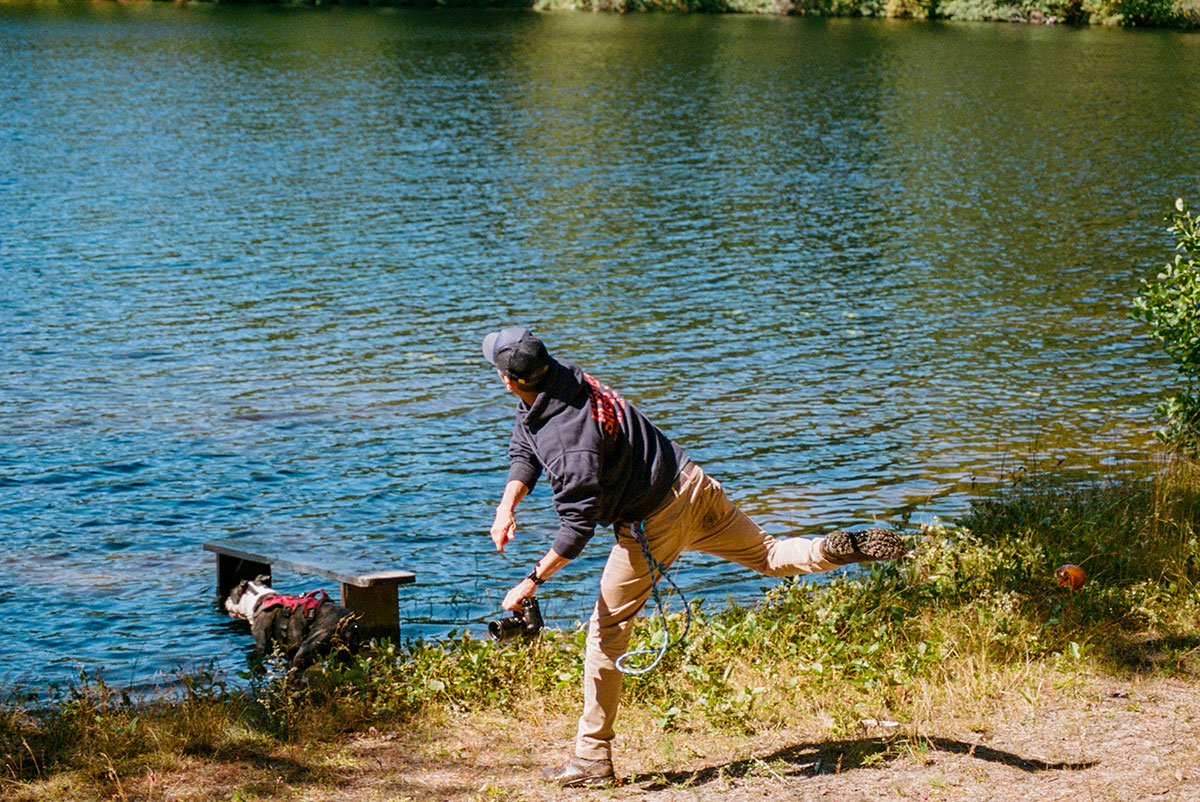 Steven & Zelda got their morning exercise in.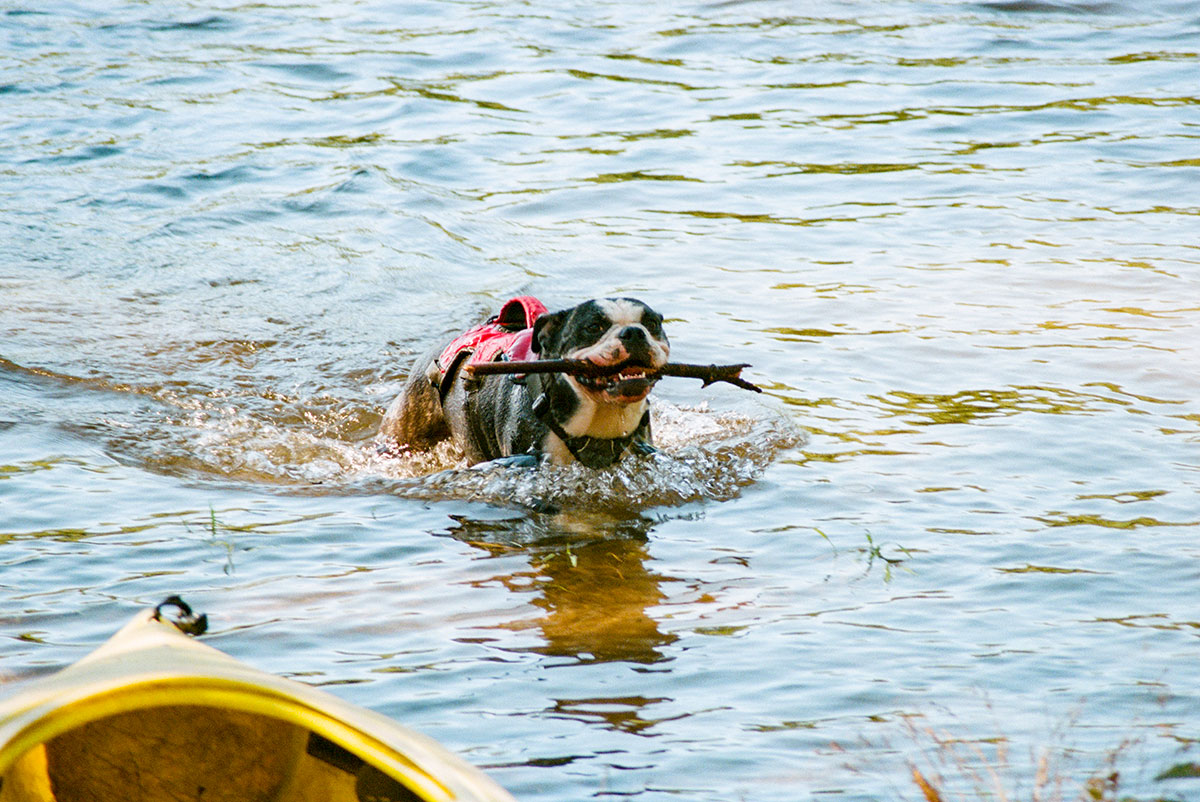 Yeahhh Zelda!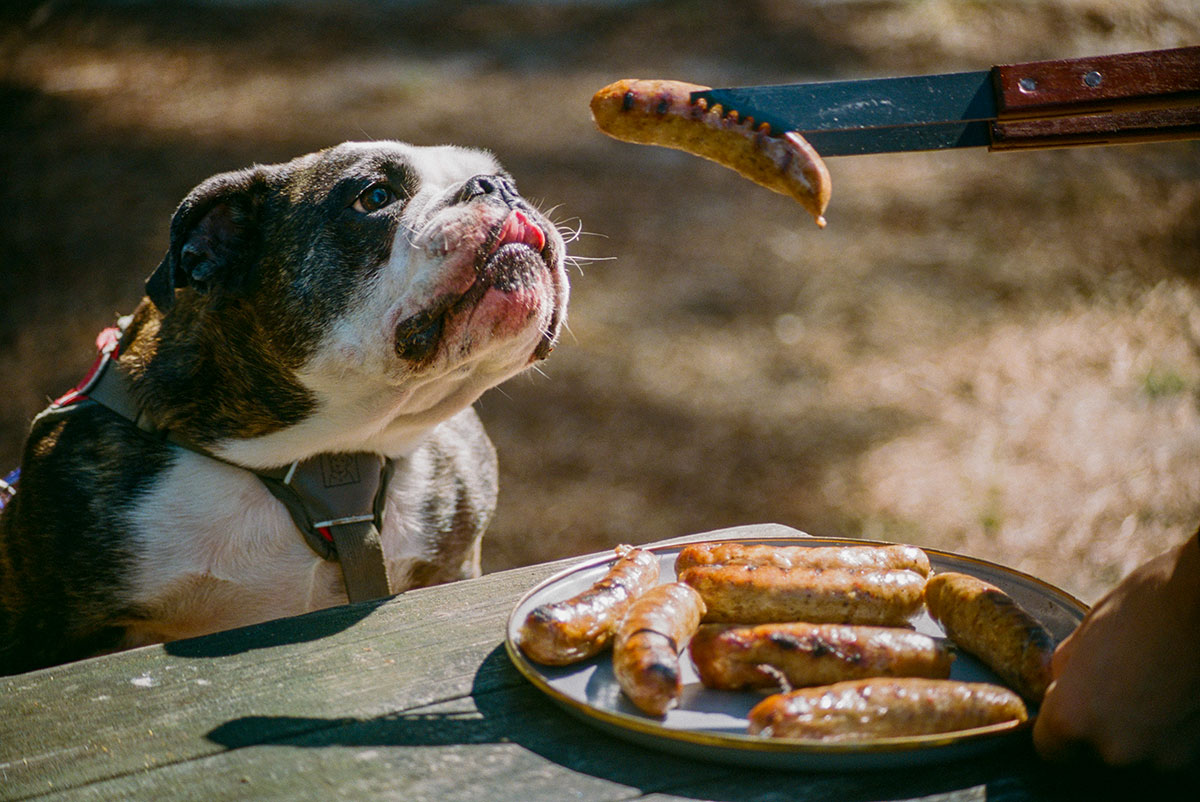 Breakfast Badge Earned!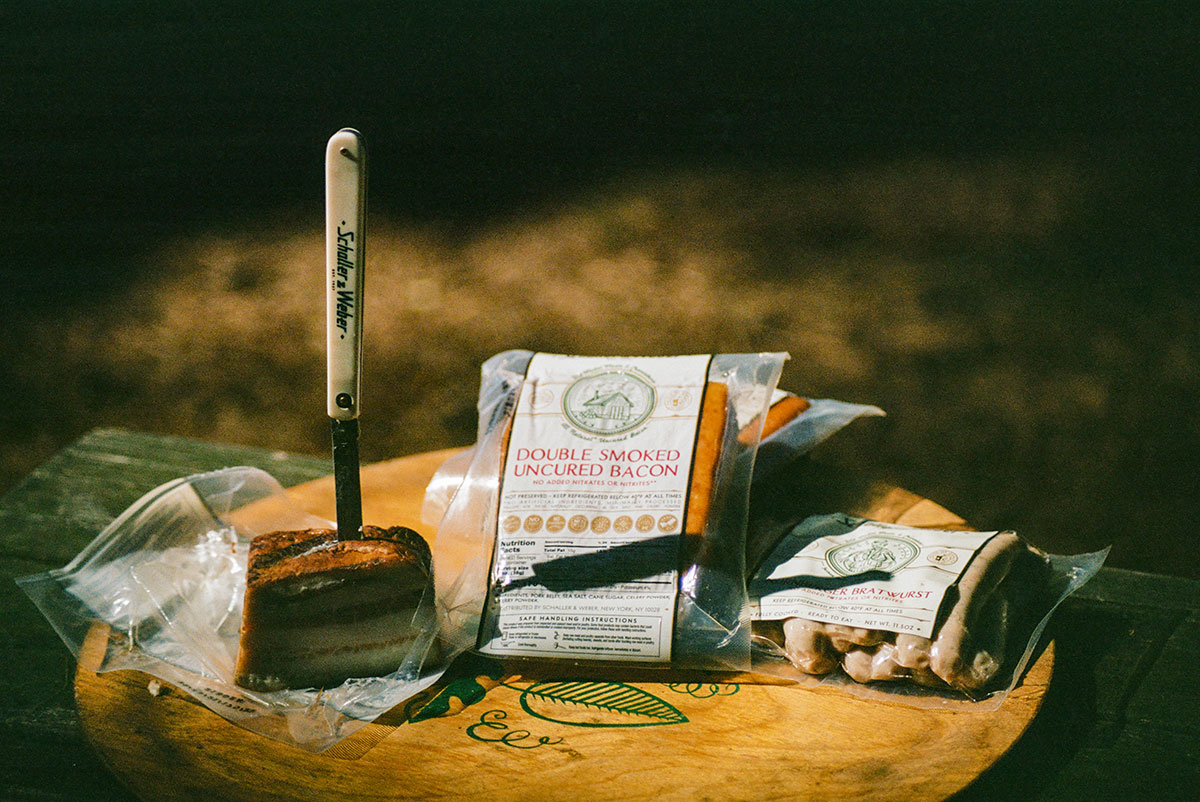 Stacked Up by Schaller & Weber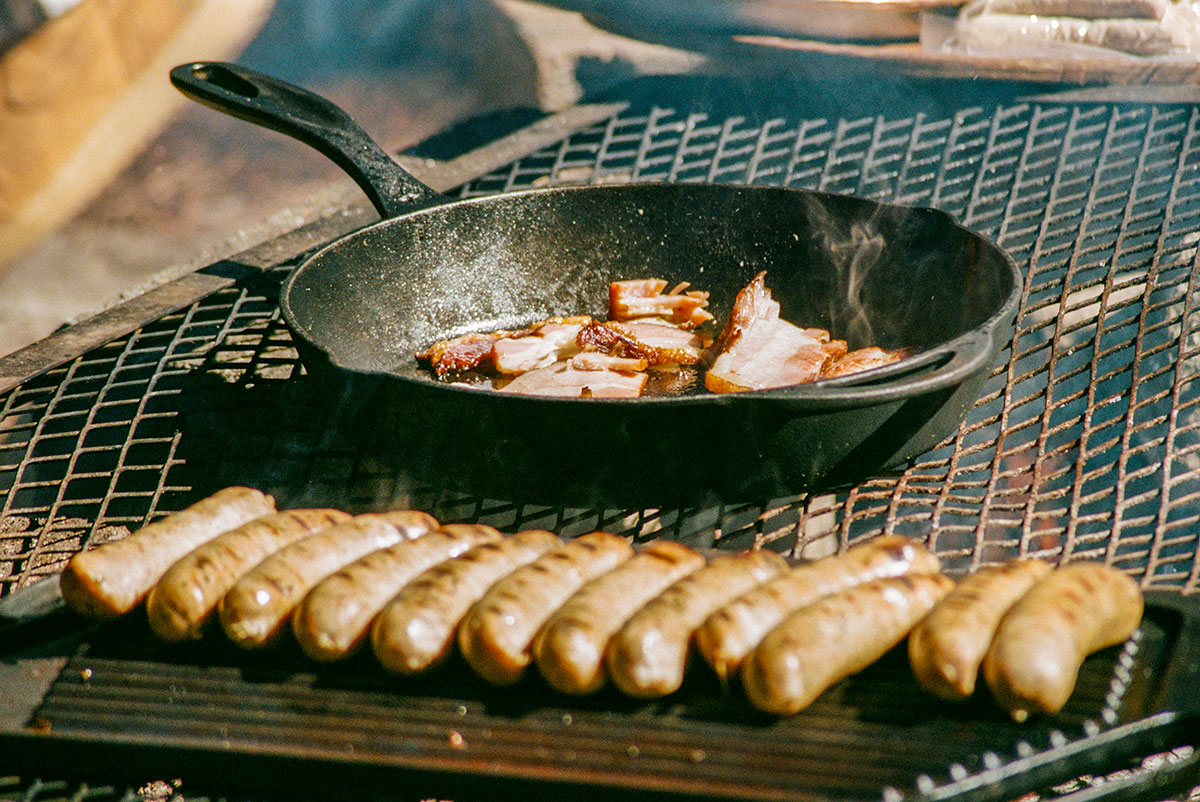 Sizzle Game Strong!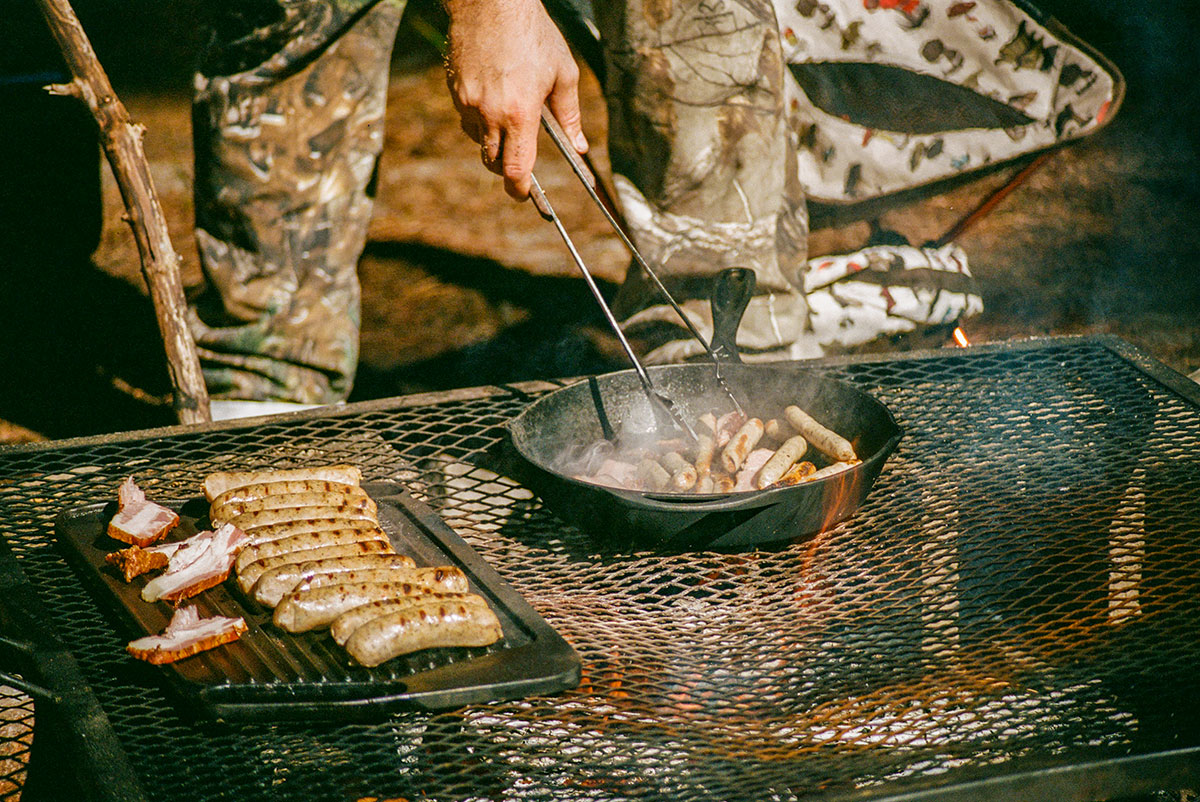 You can almost hear that sizzle can't ya?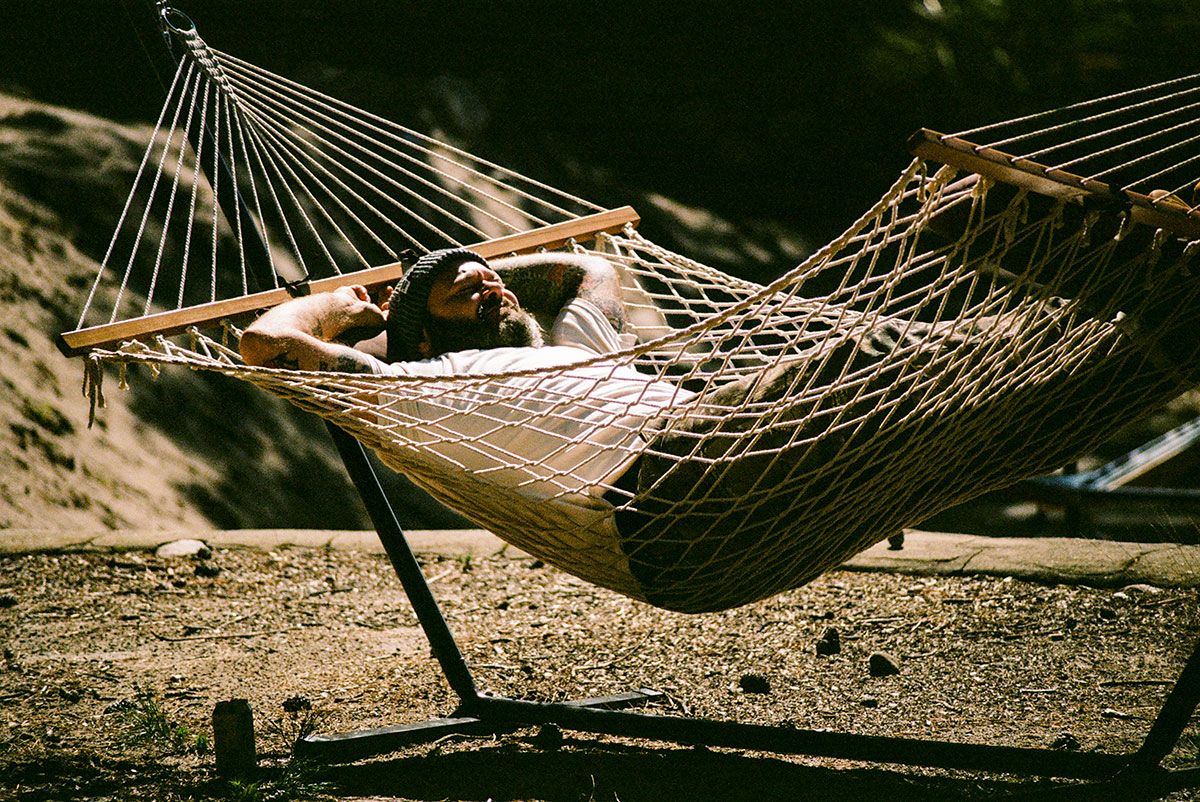 Siesta was in order…Appreciate you Jesse!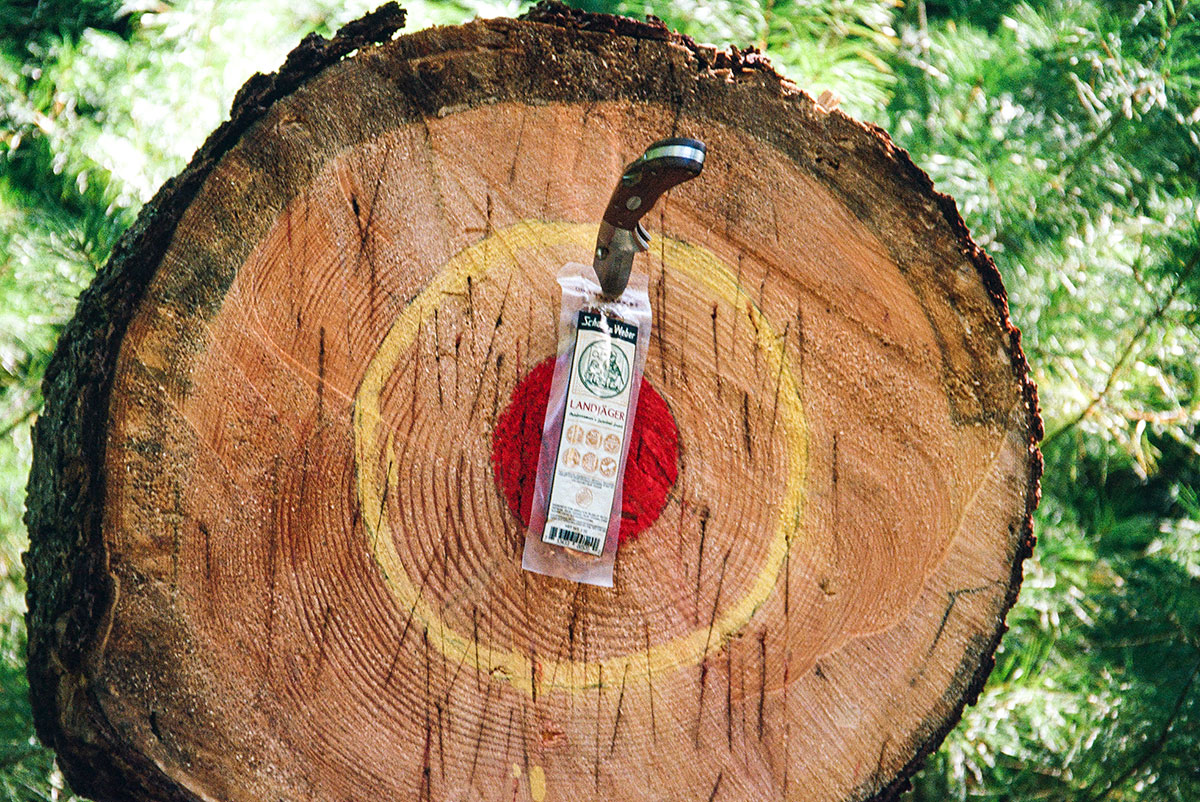 Fueled up for target games!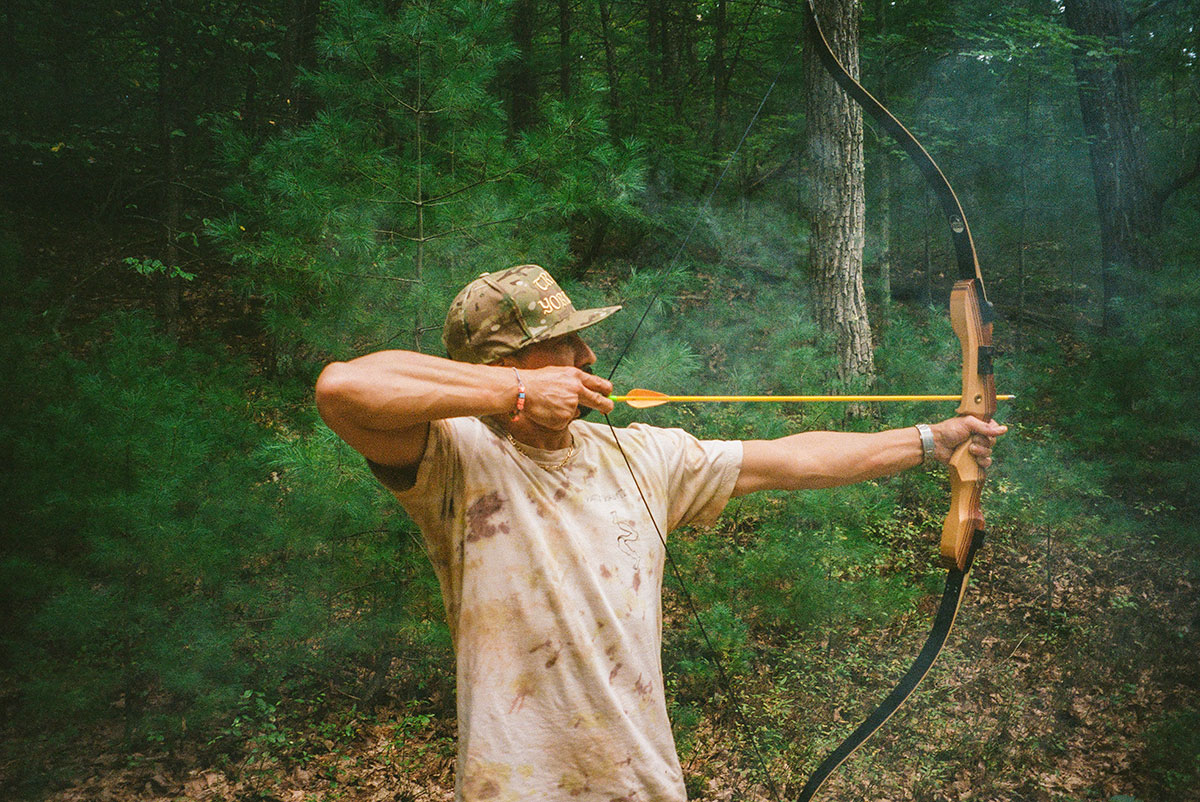 Akira tapped into his higher powers for maximum focus…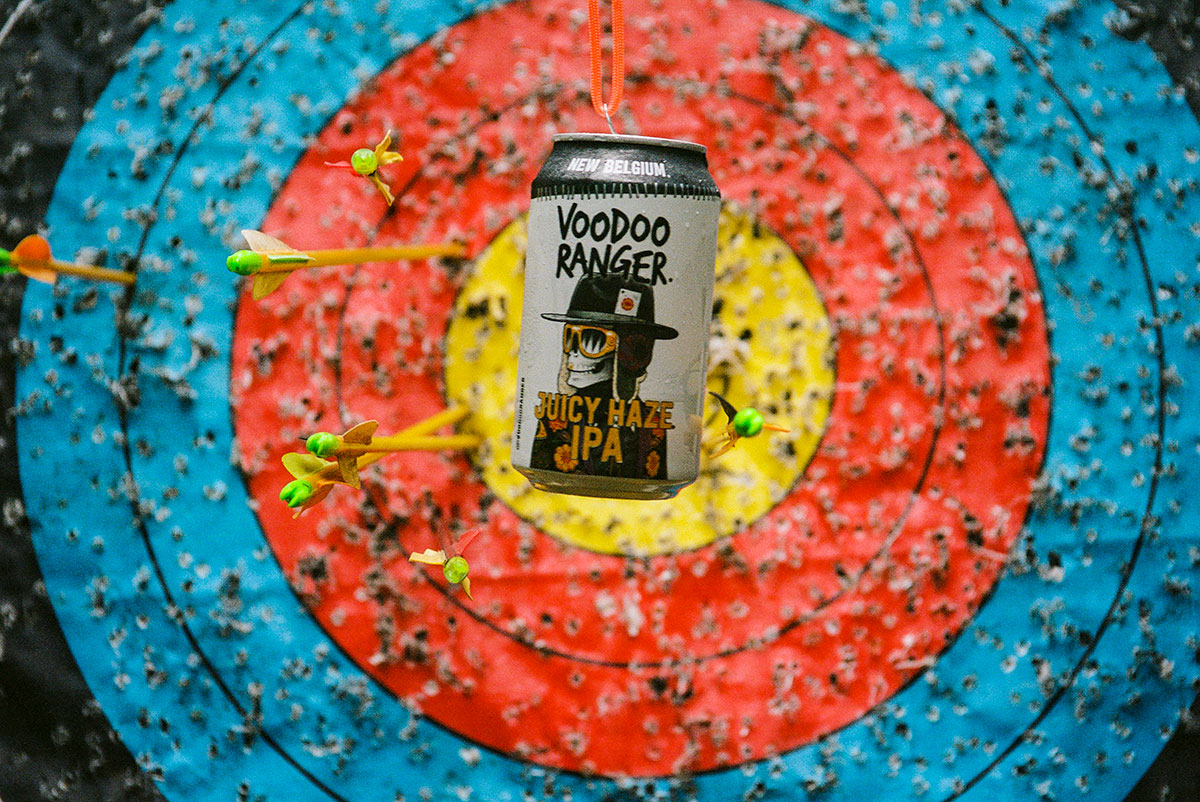 Ranger Style!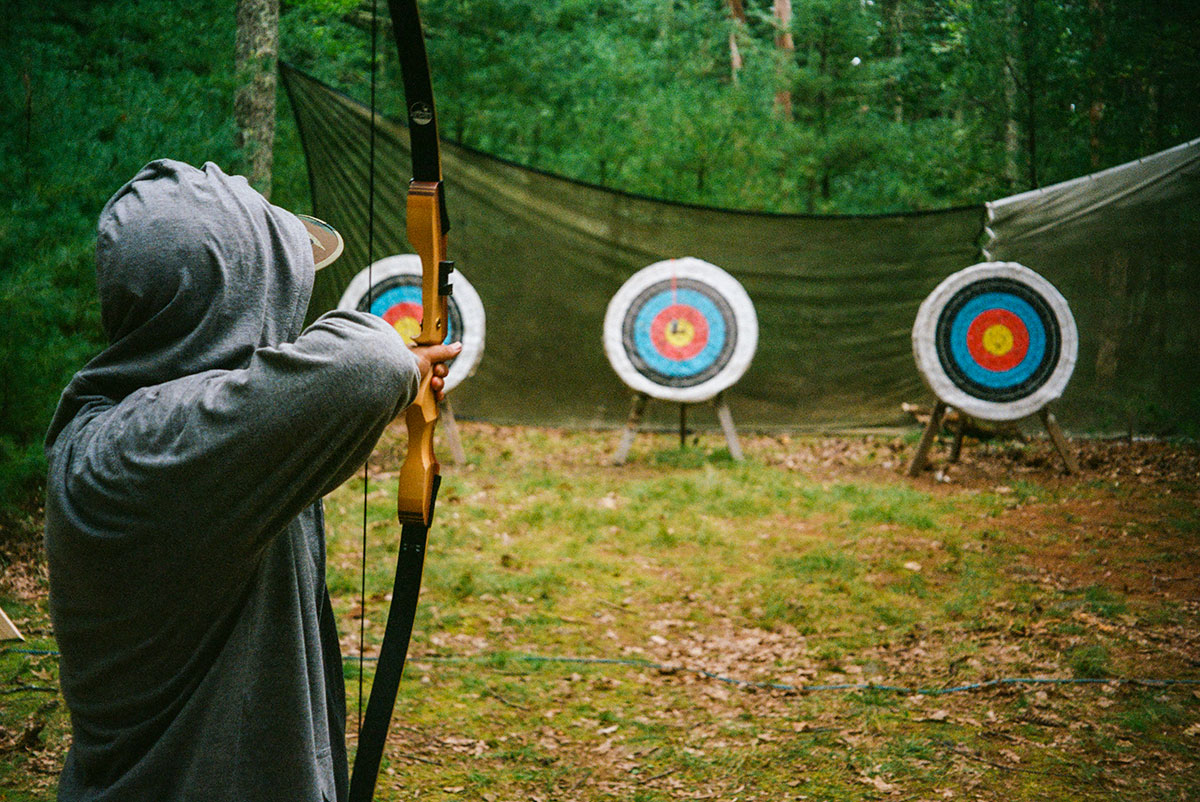 Ranger Larry that is…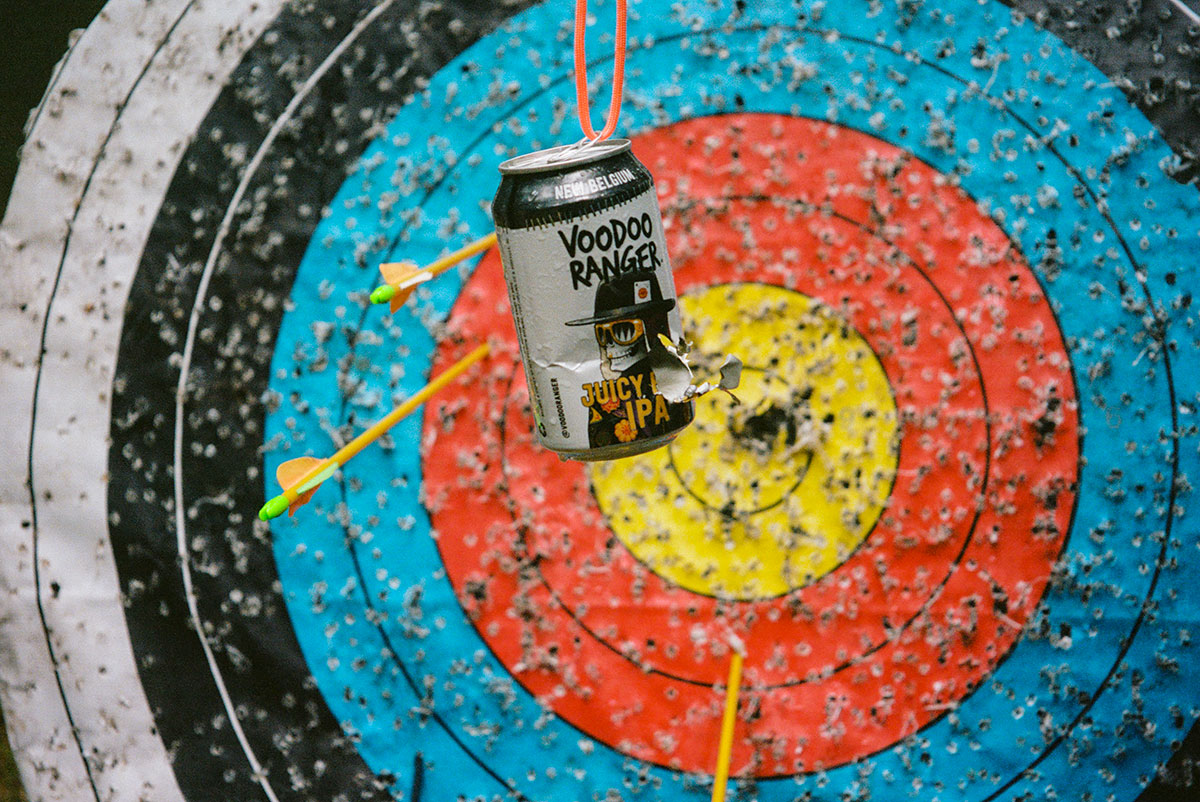 Clean shot!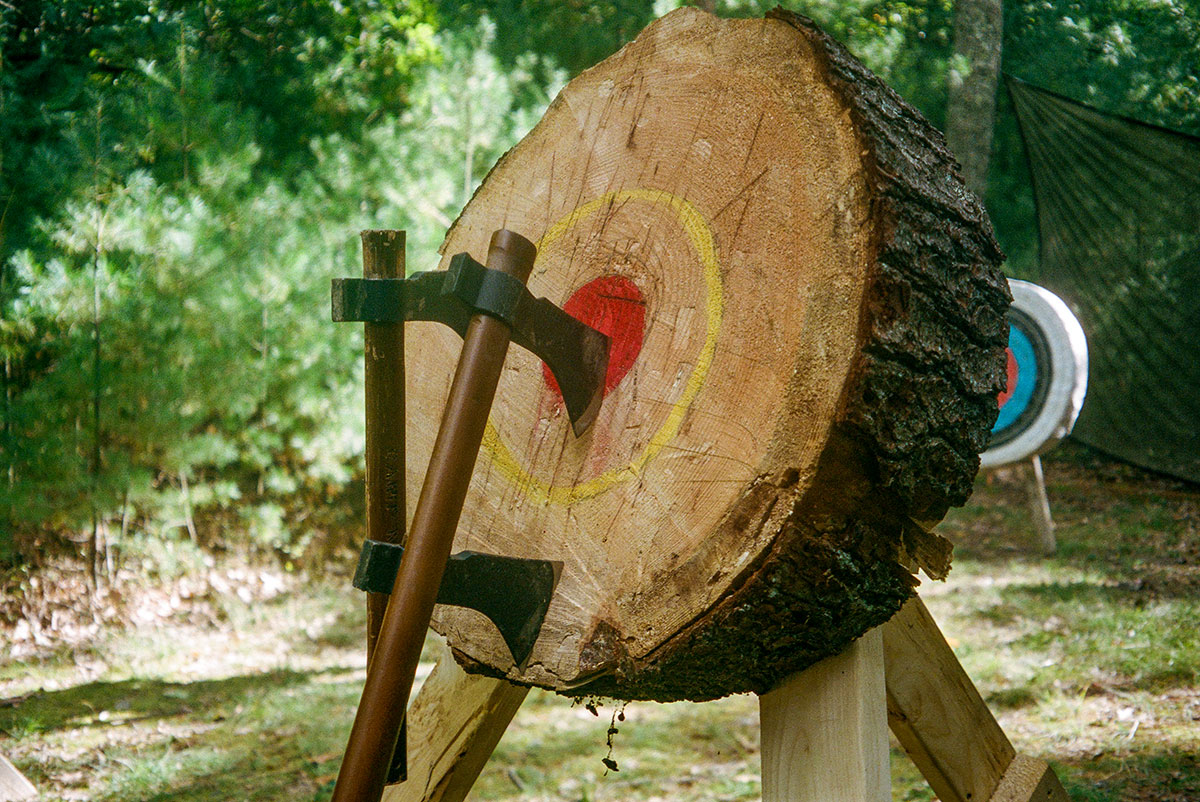 Next up: Barebones Hatchet Throwing Competition!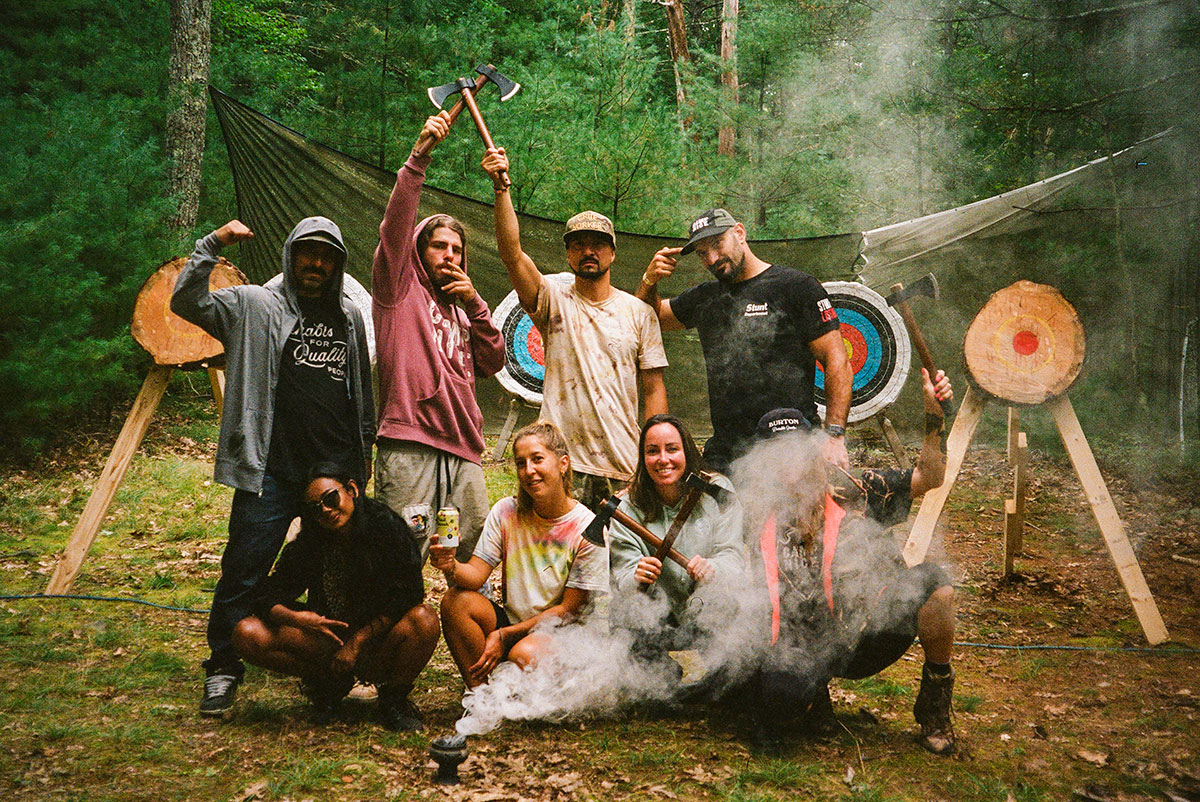 Heavy Hitters Only!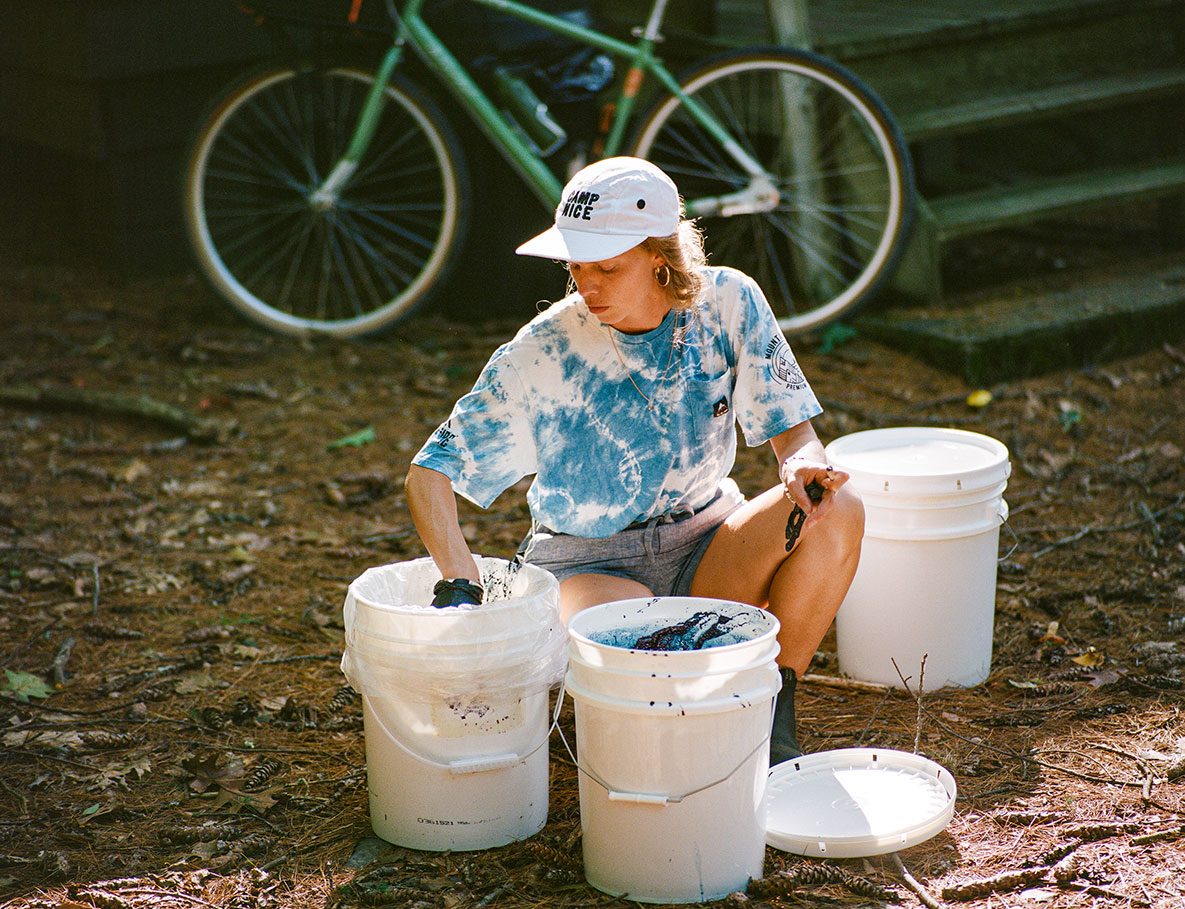 Chenoah's Arts & Creations Party was just getting started!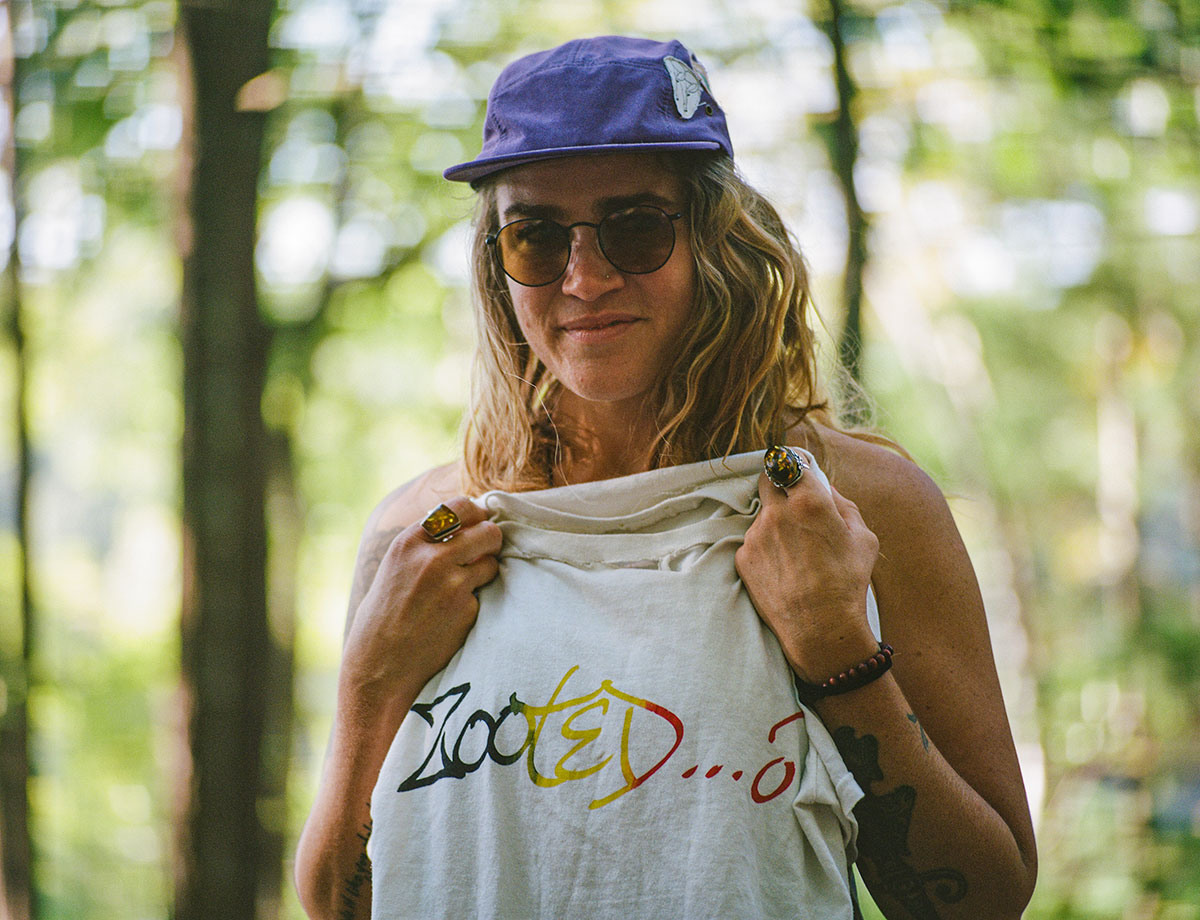 Courtney brought Ricky to the party! ZOOTED!!!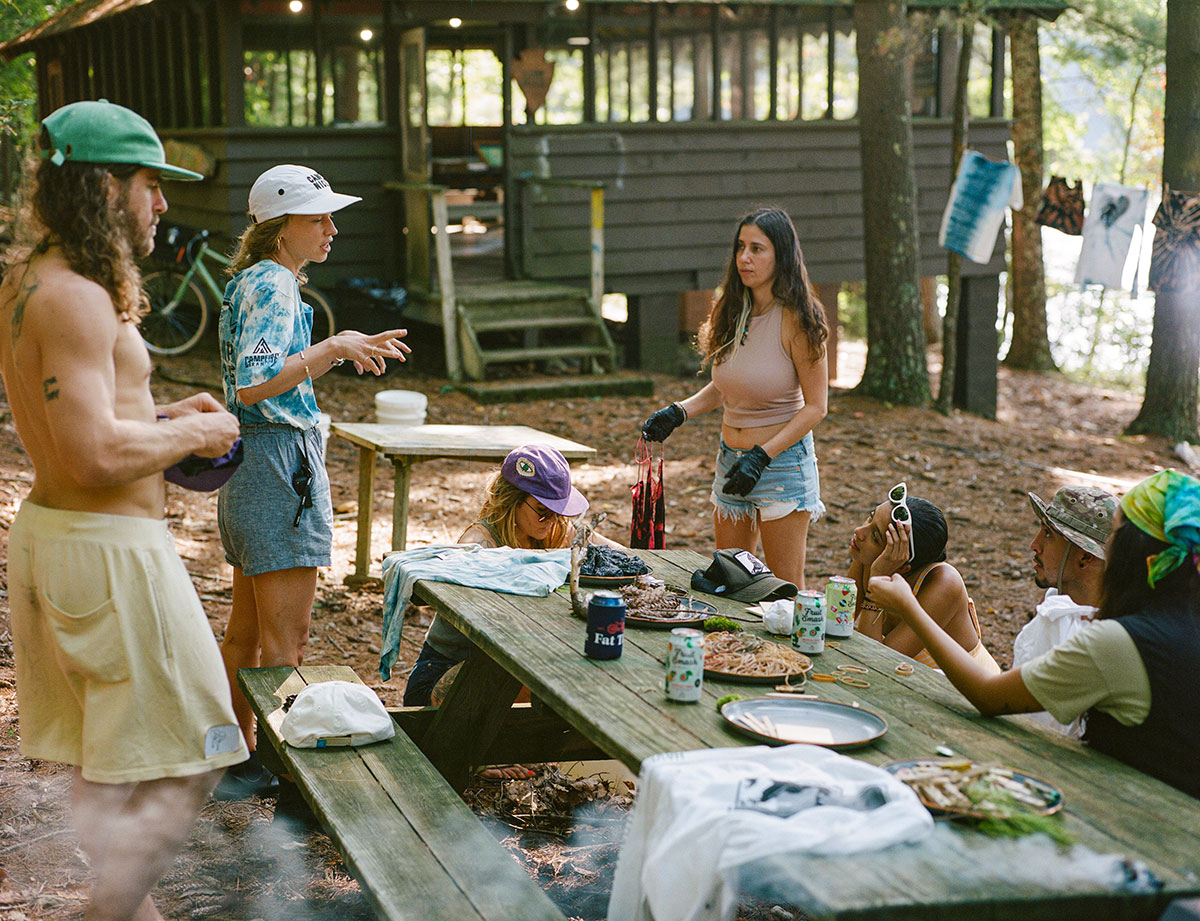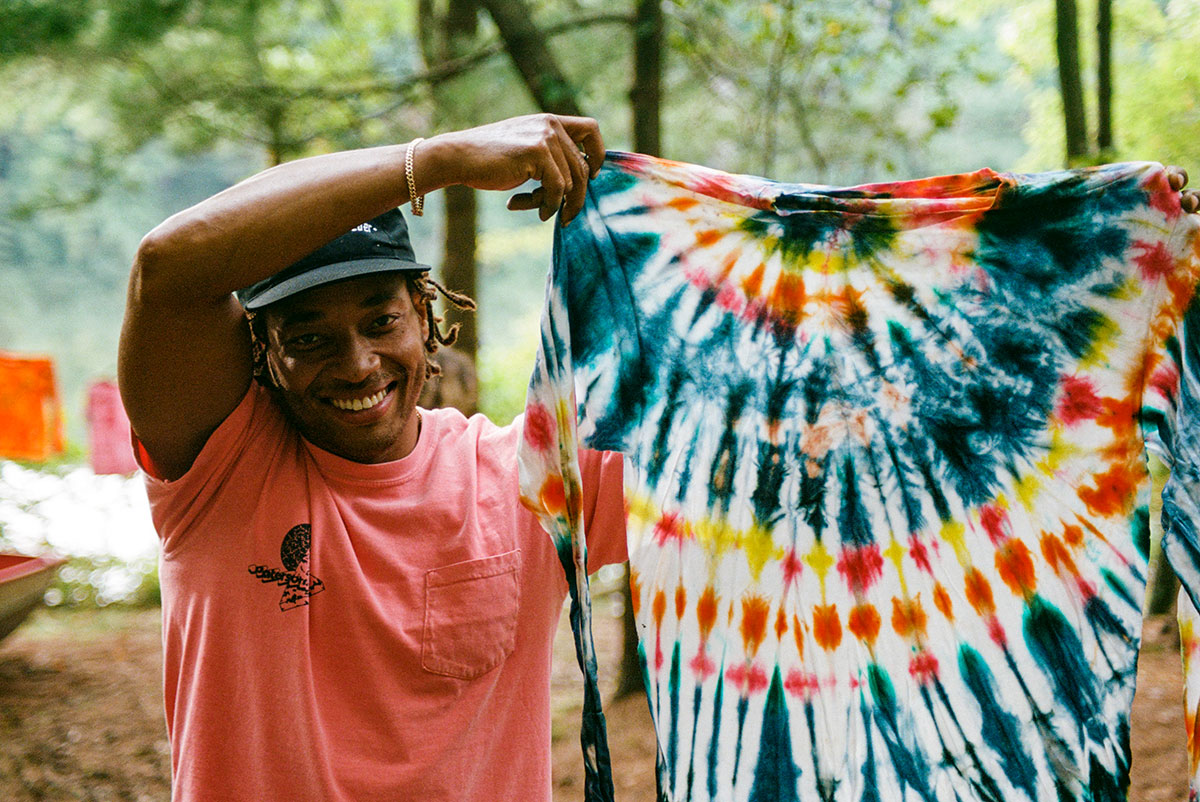 Whoaaaa…Tripppy!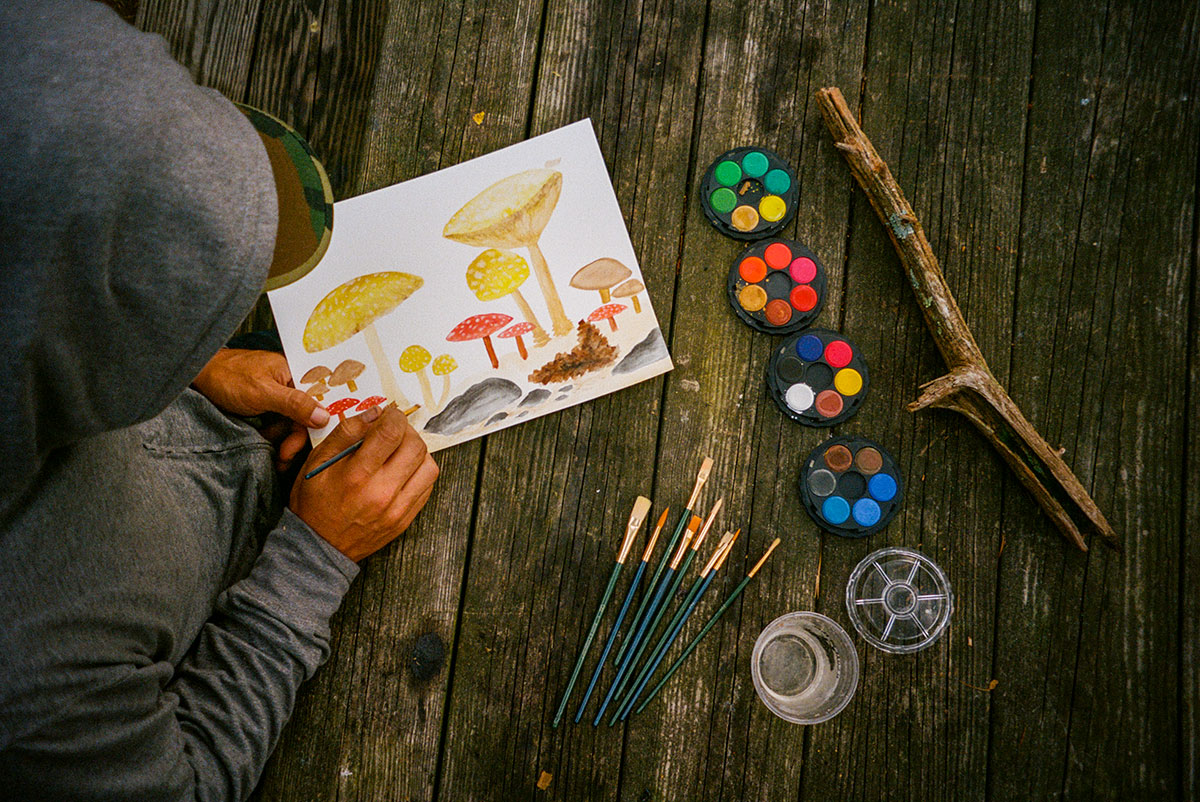 Look at allllll the colors…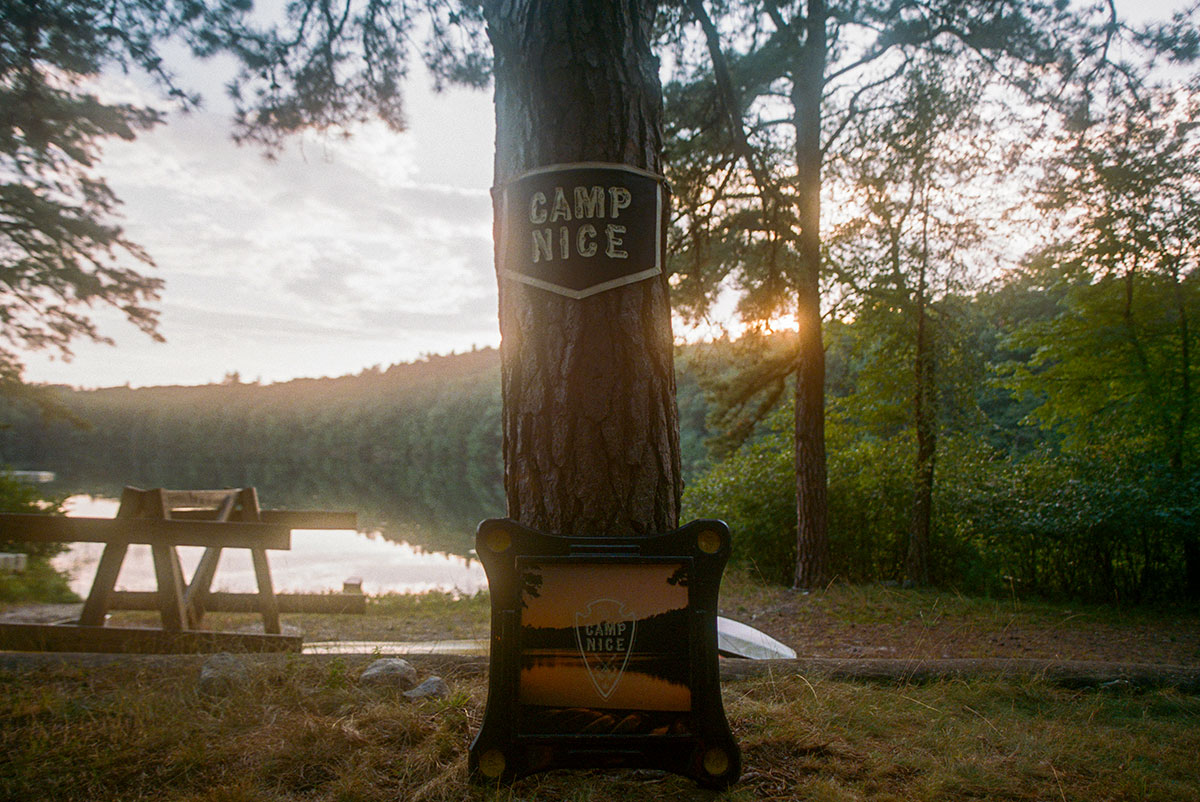 Camp Nice was really such a nice paradise!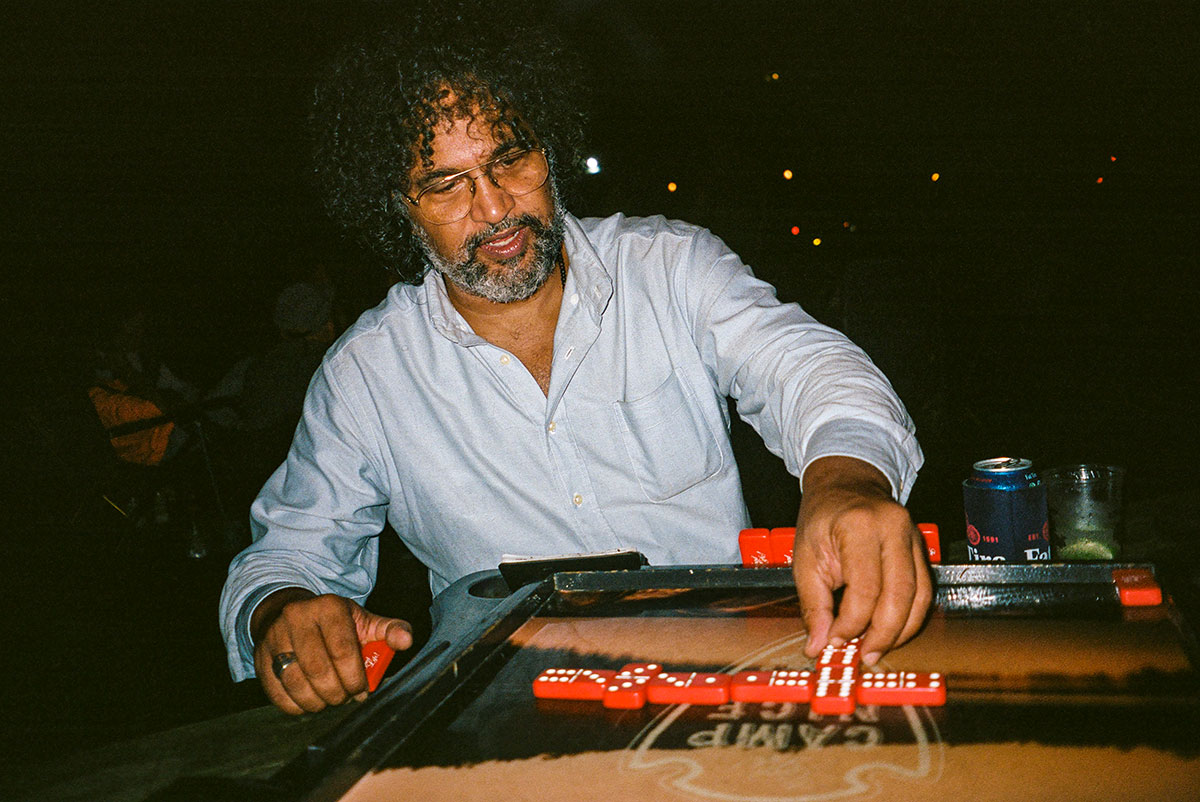 Tunde was running the domino table…Race Horse!!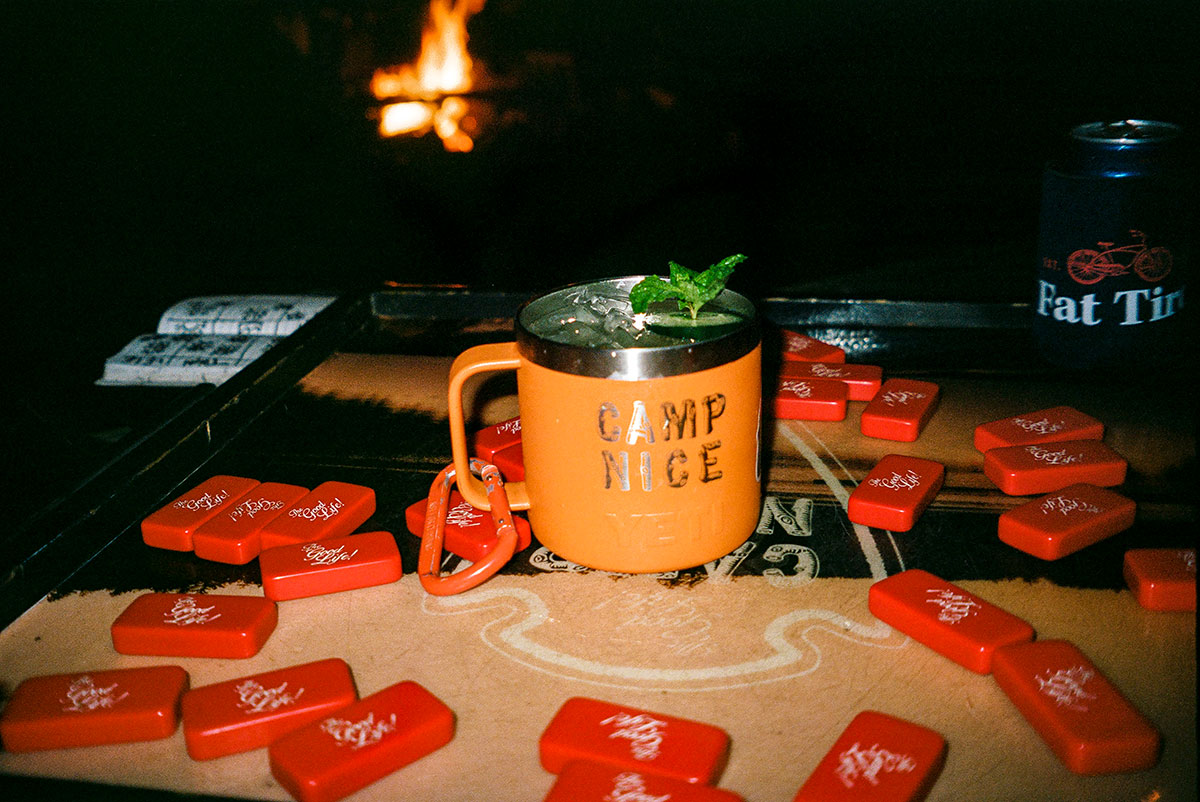 The drinks were soooo nice!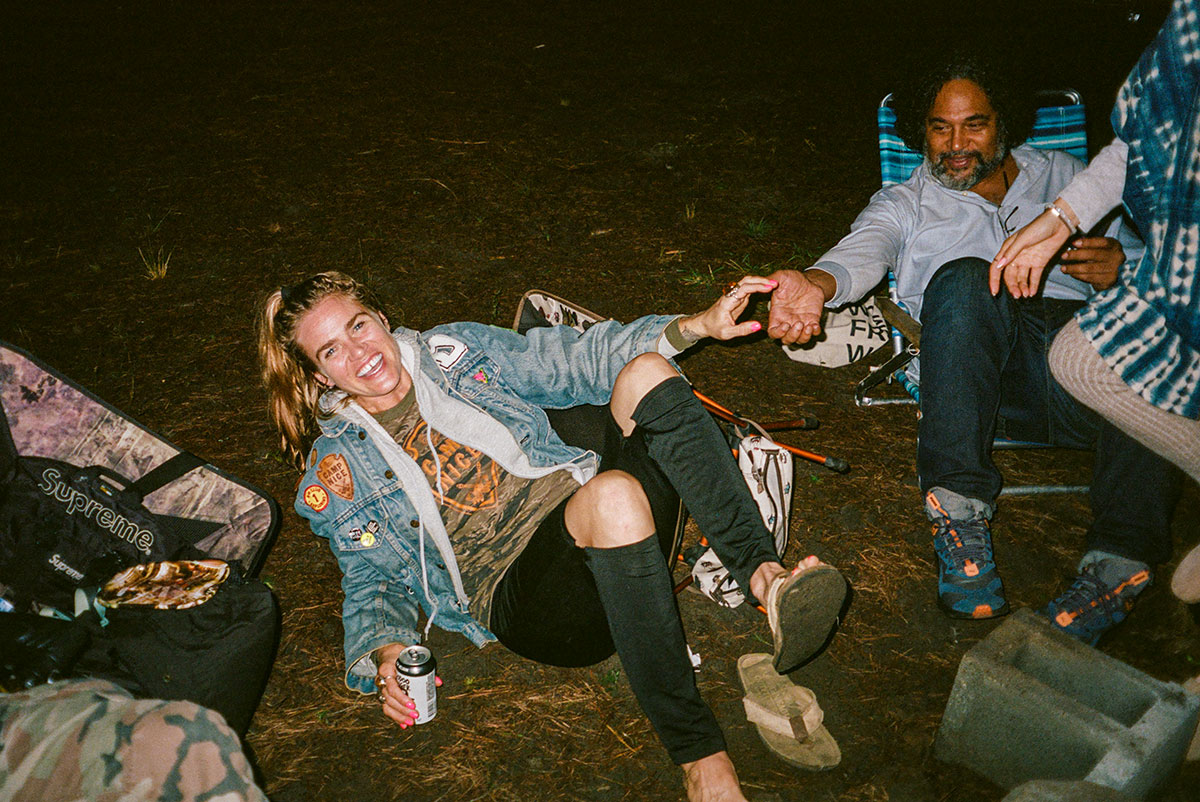 Annnd begin!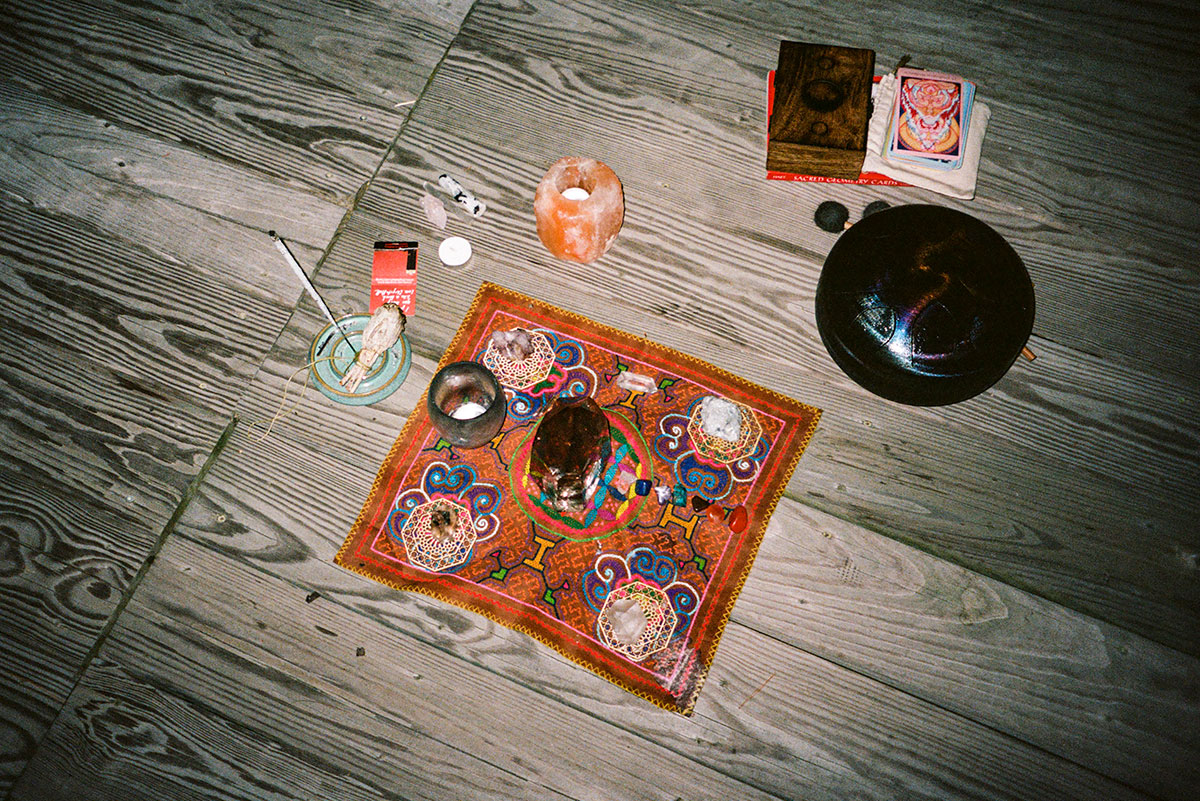 Full Moon Cacao Ceremony was a vibe…Thank YOU Mel!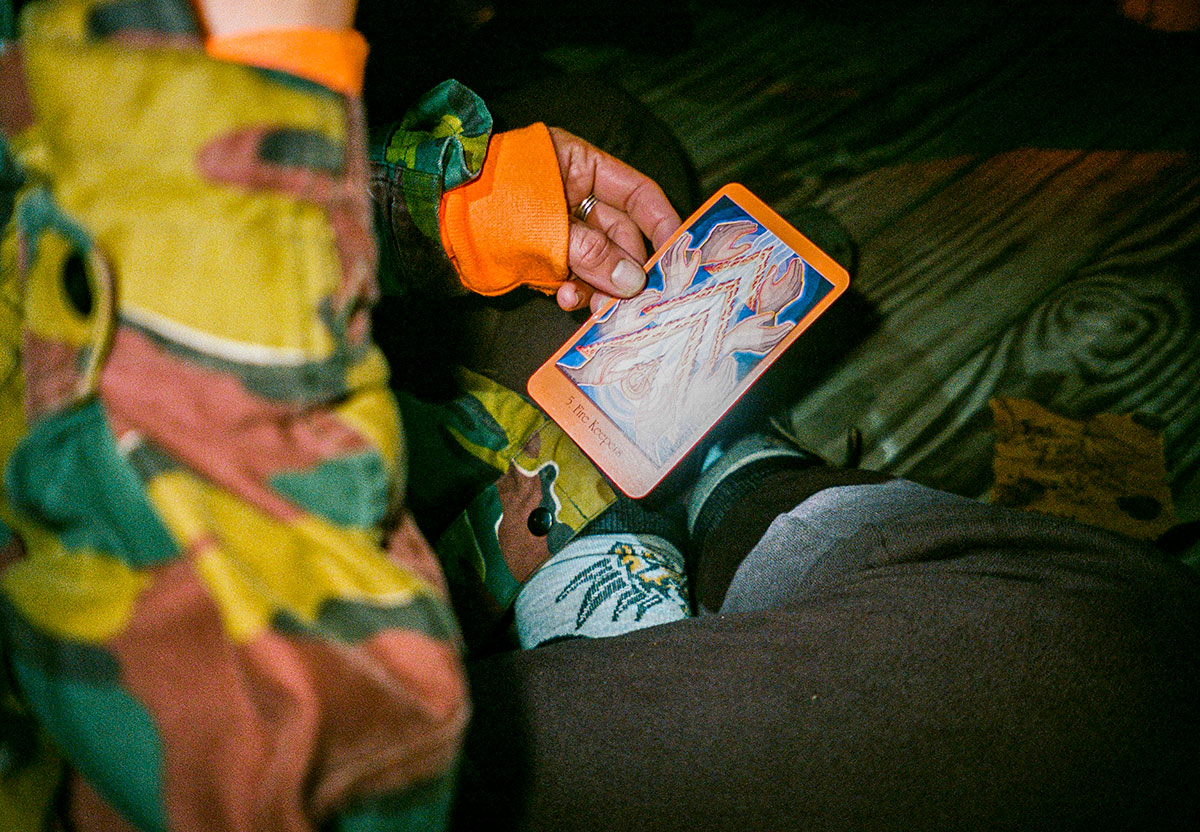 Keeper of the Flame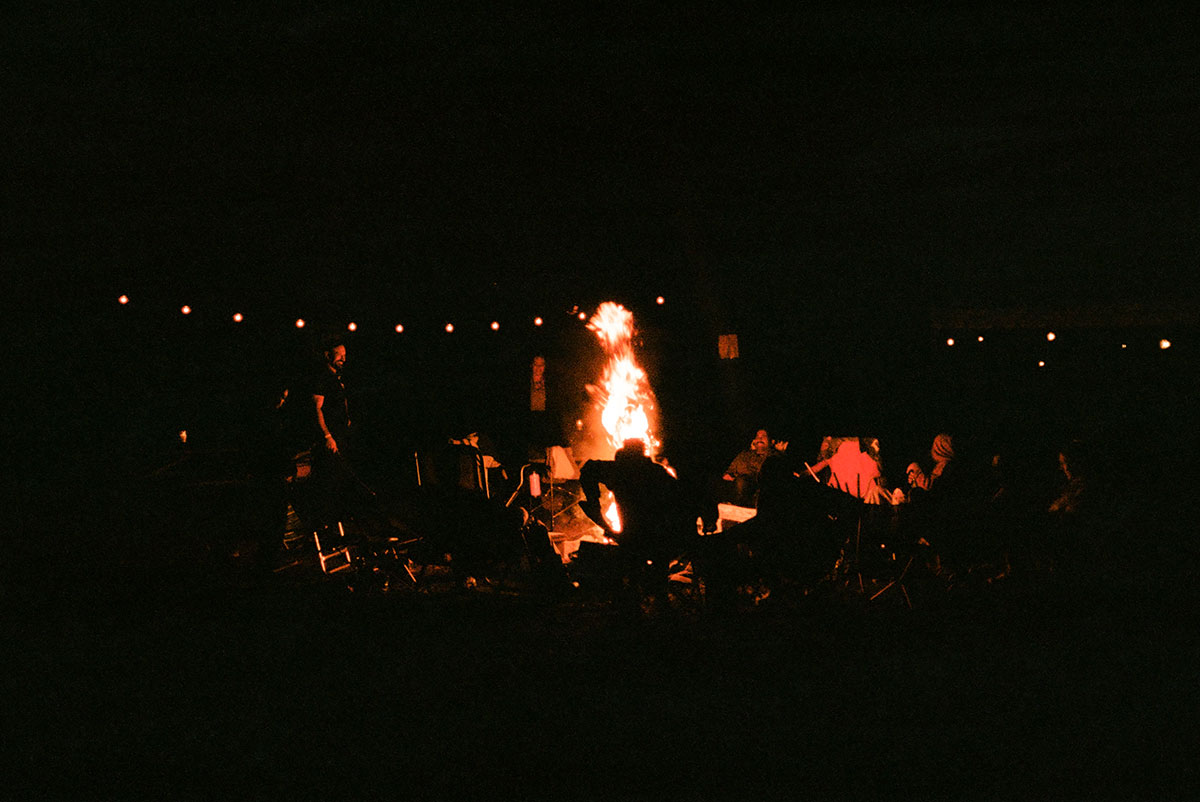 Flame ON!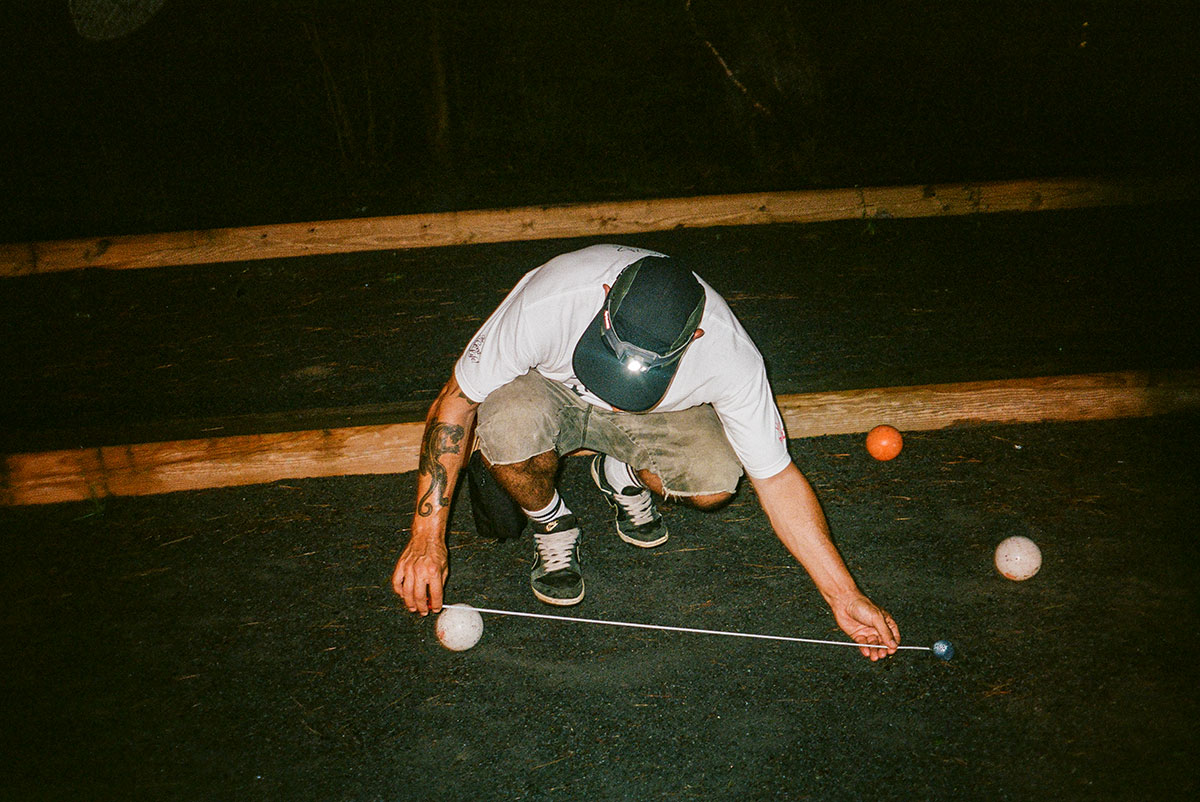 Bocce games all night long…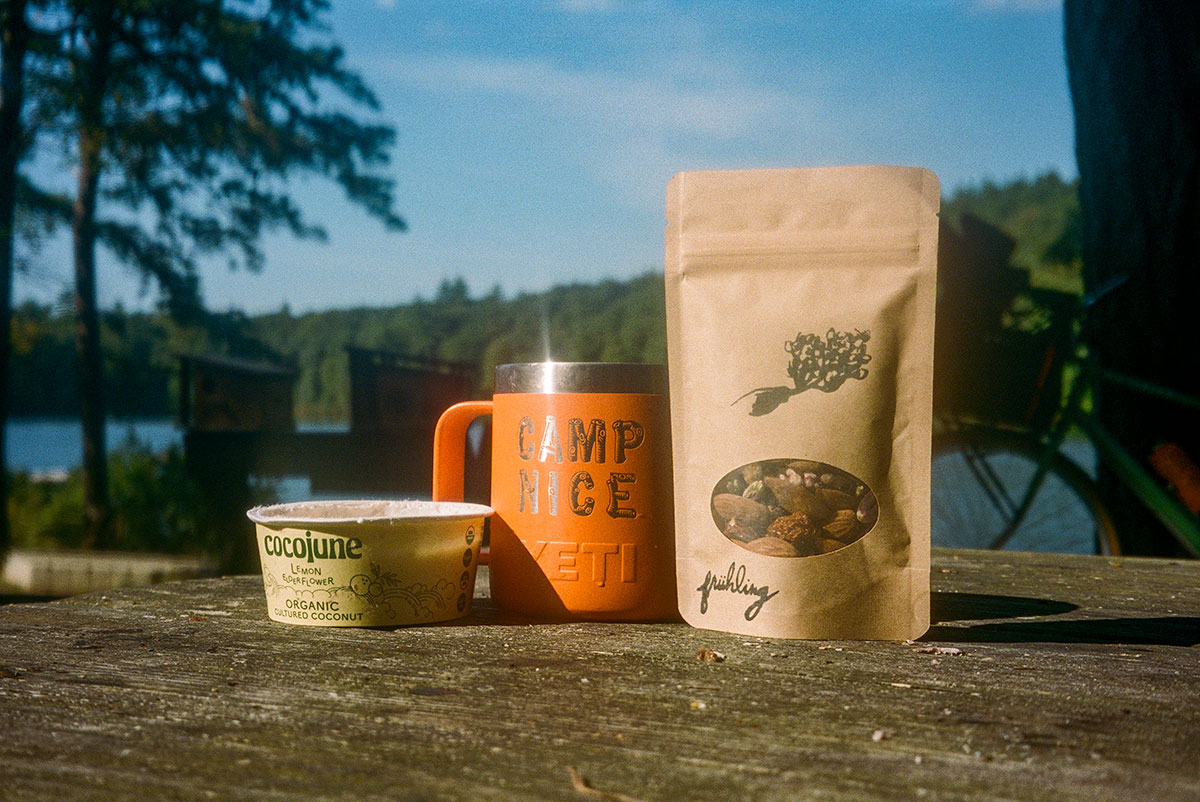 A match made in heaven…Cocojune Coconut Yogurt + Frühling Fruit & Nuts medley = plant based breakfast perfection!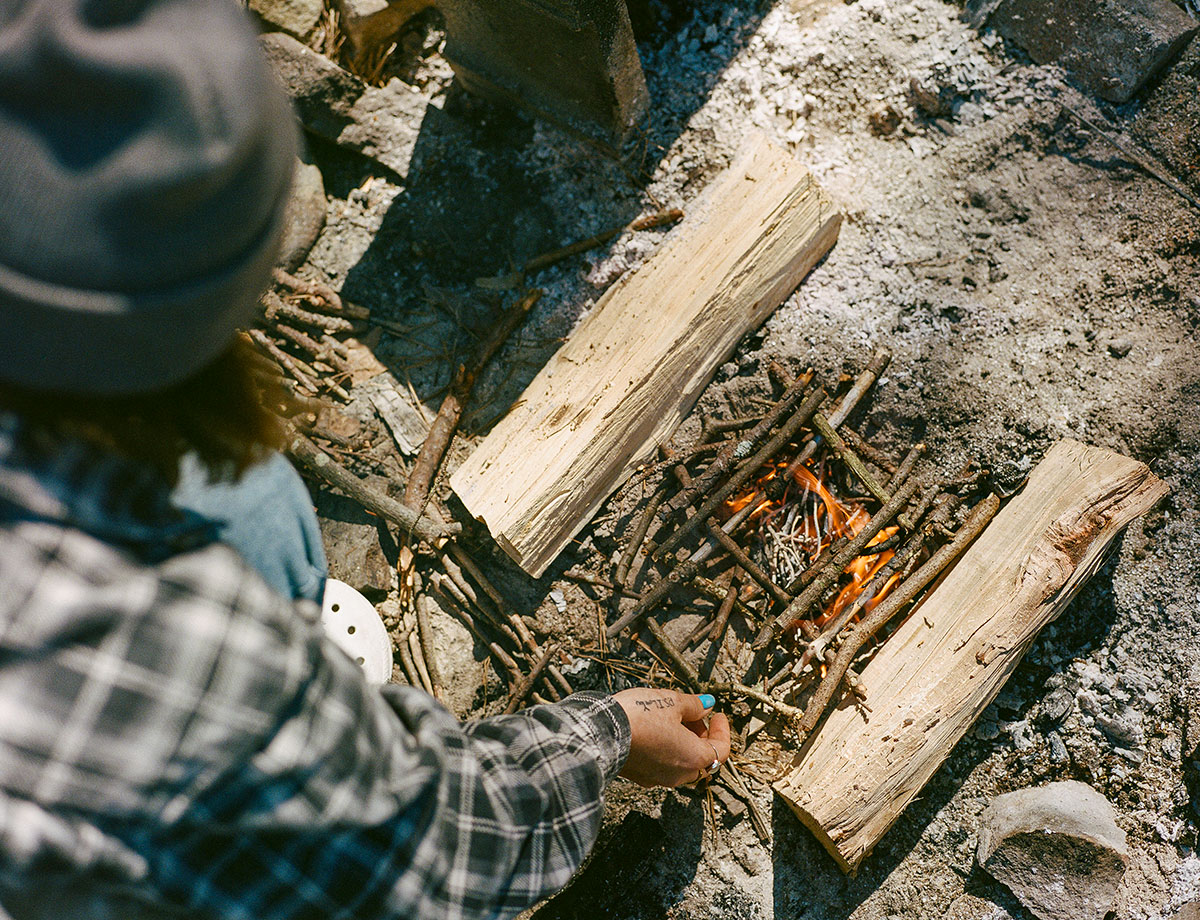 Next we got some new fire starters earning their badges…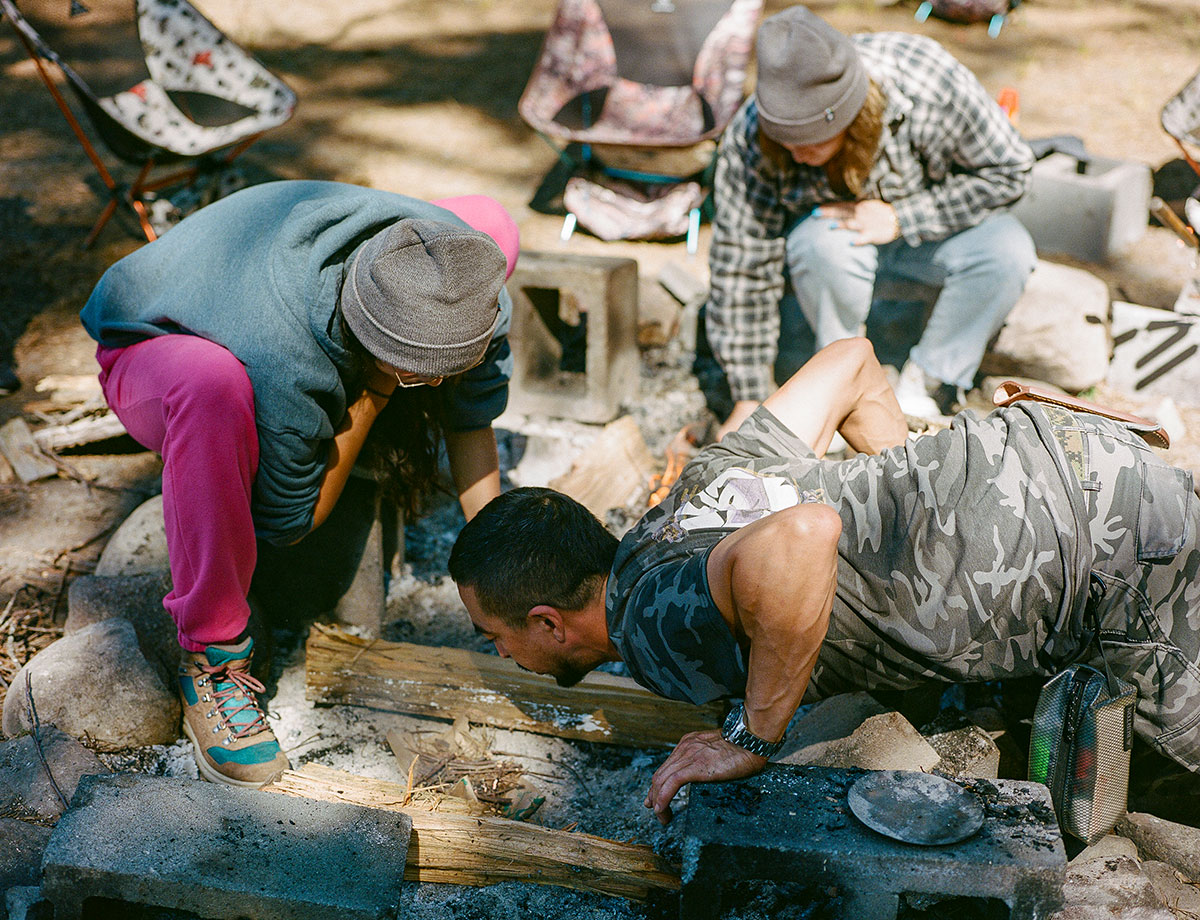 Akira our Fire Master demonstrated the patience and persistence it takes to start and maintain your fire. Val & Laurel were fast learners!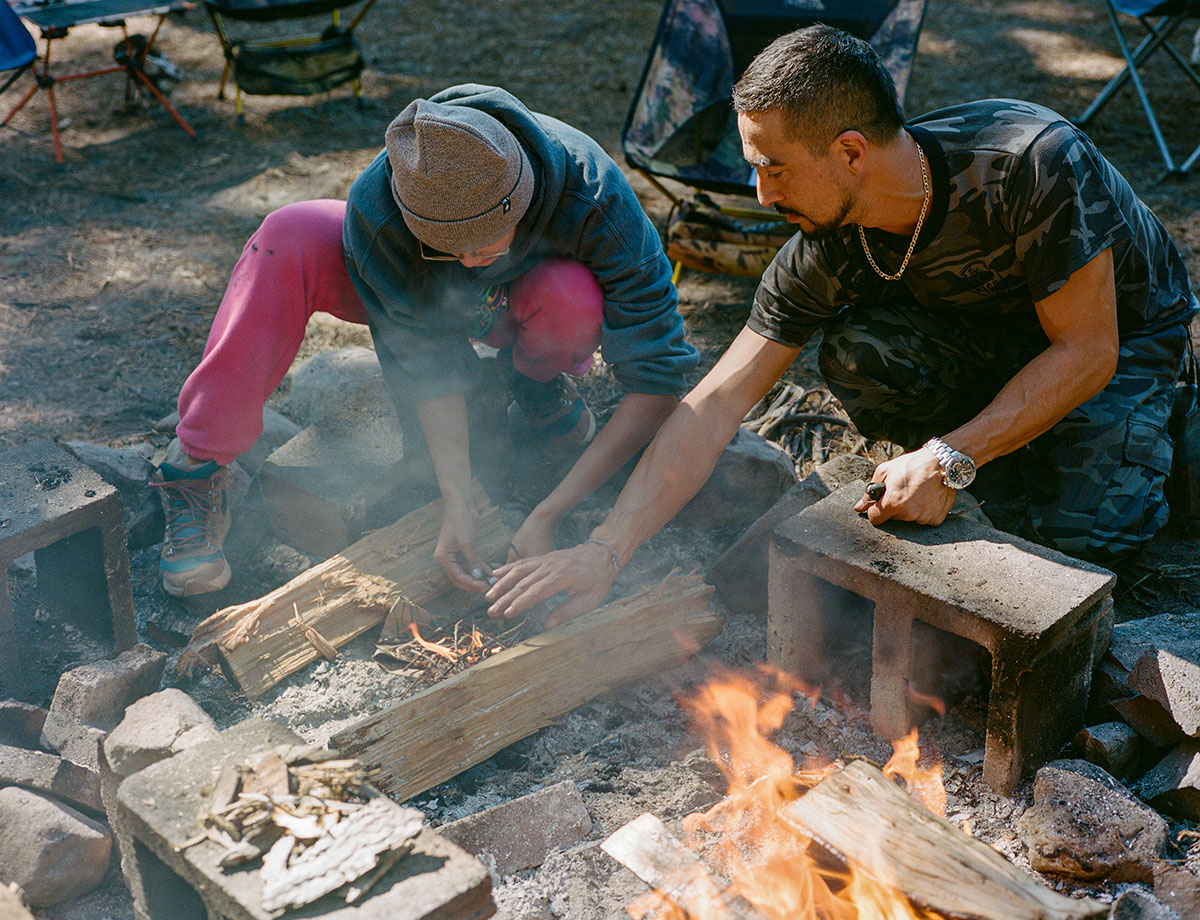 Muy caliente!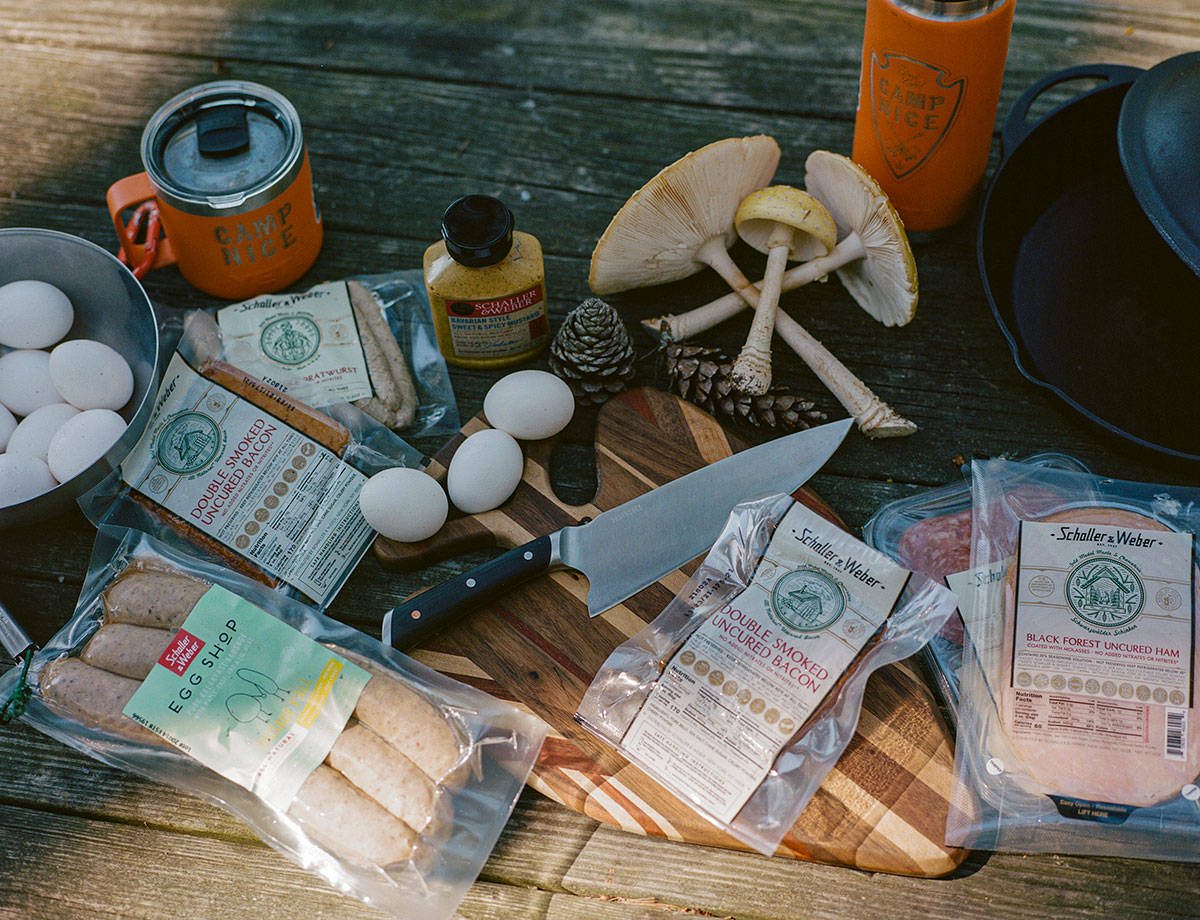 Breakfast Spread was very legit!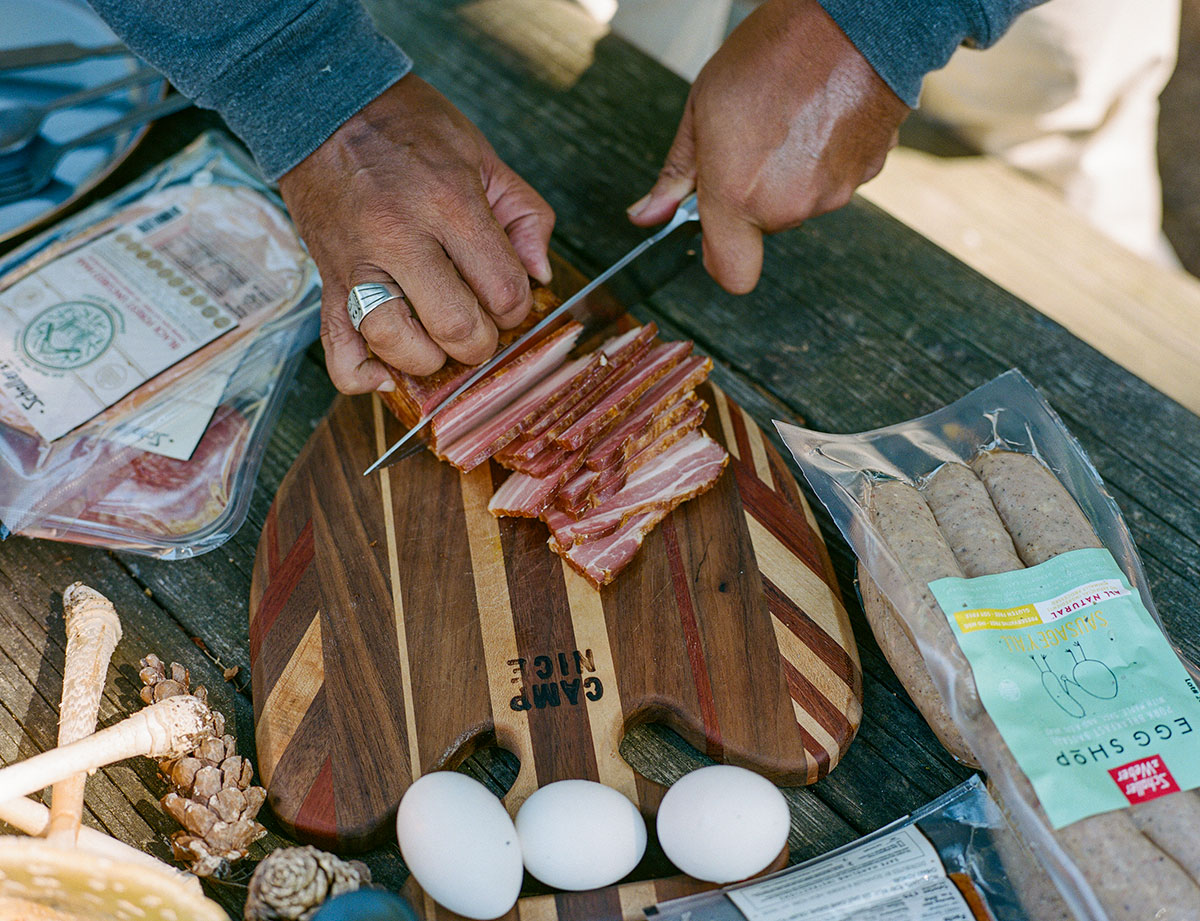 Strictly nice slices…We Make It Nice!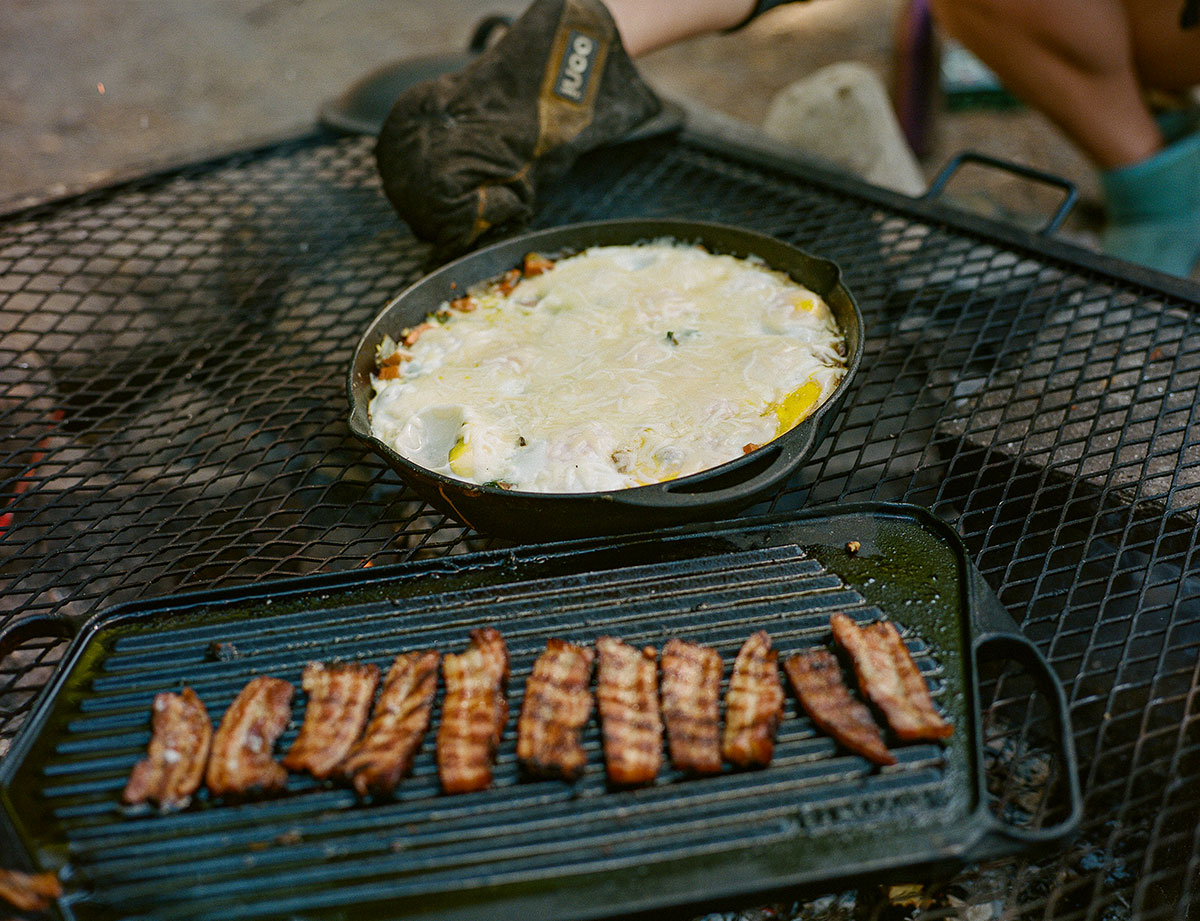 Gotta keep the troops fed and happy!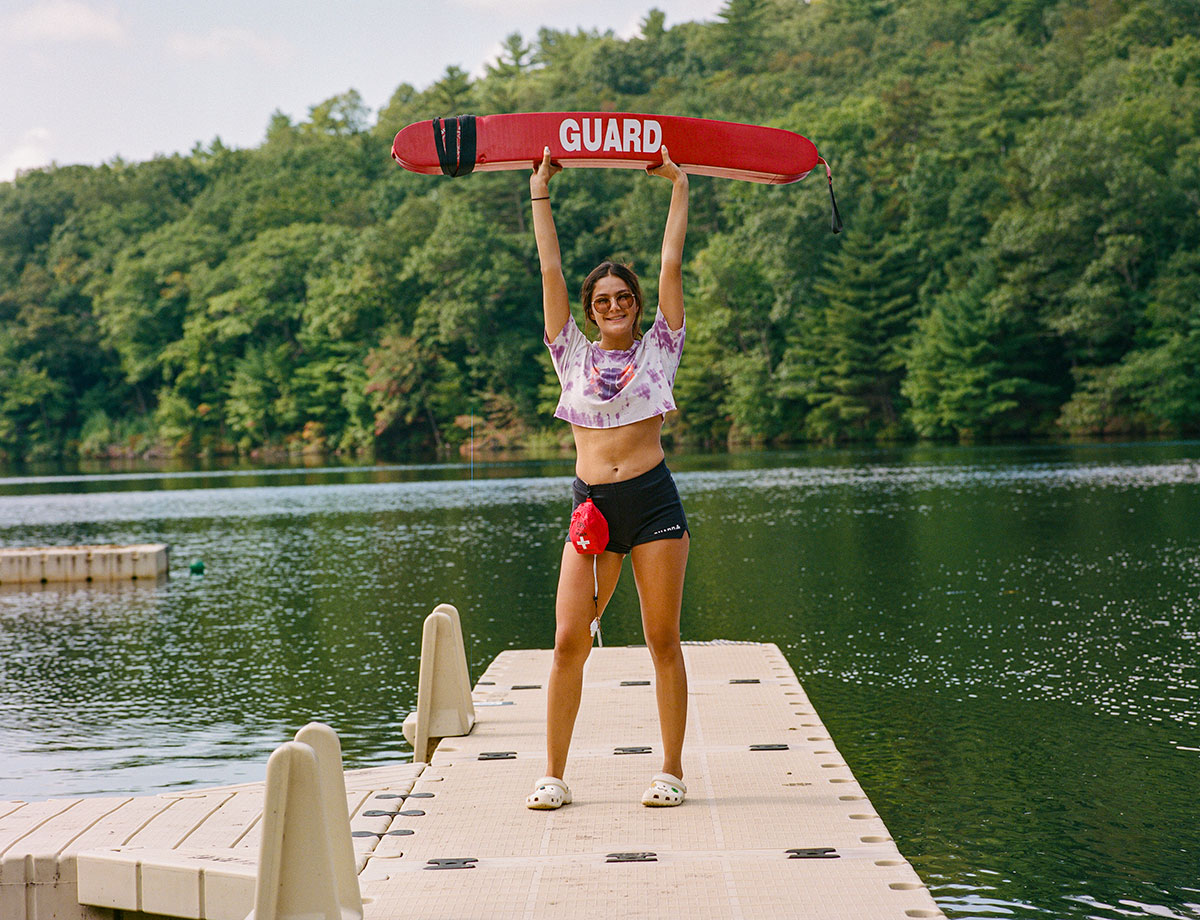 Best Camp Nice lifeguard EVER!! Thank YOU Val!!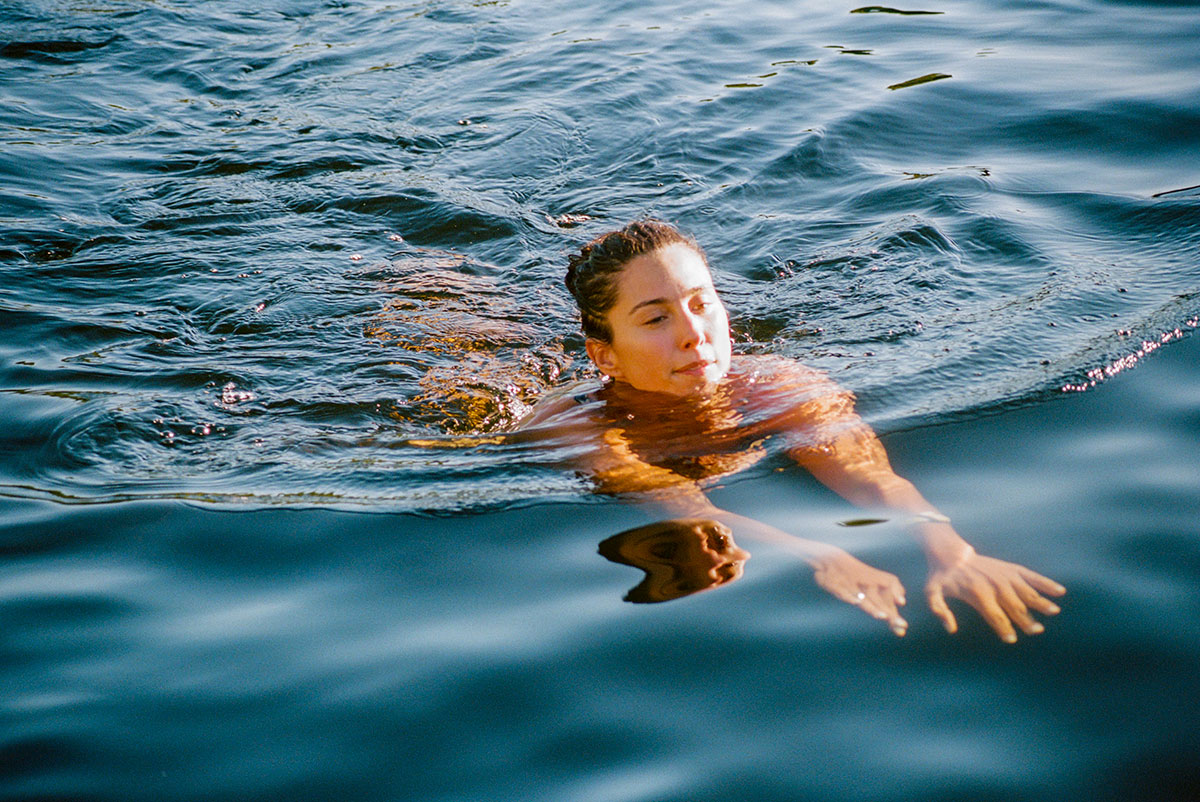 Sam dipped right in to earn her Mermaid Badge!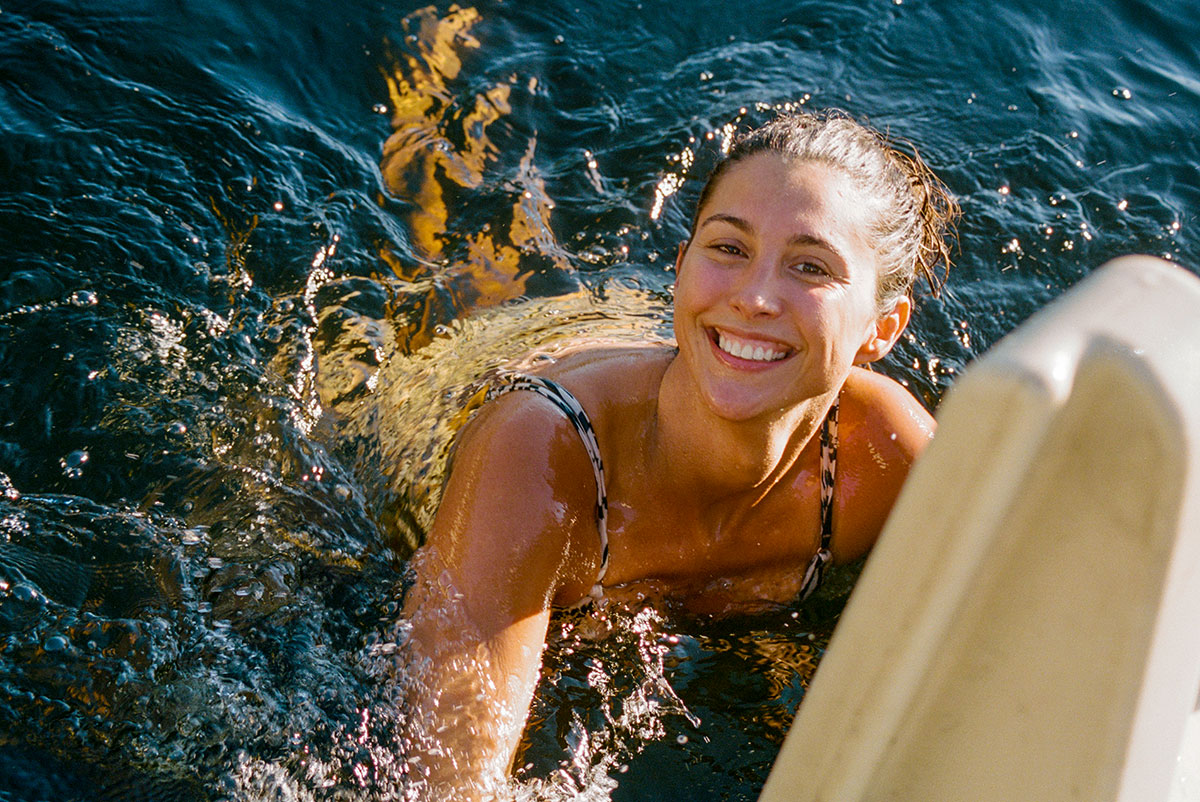 EARNED!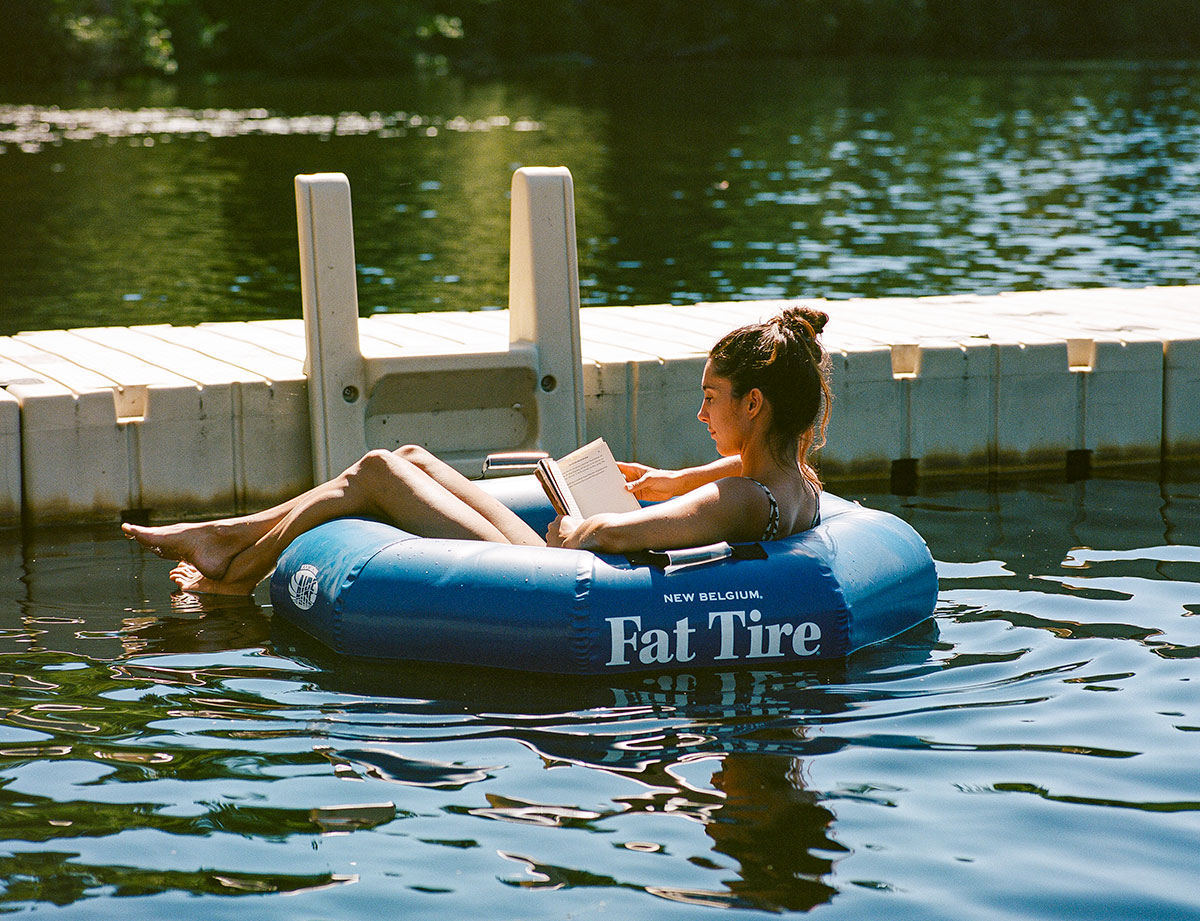 Then chill…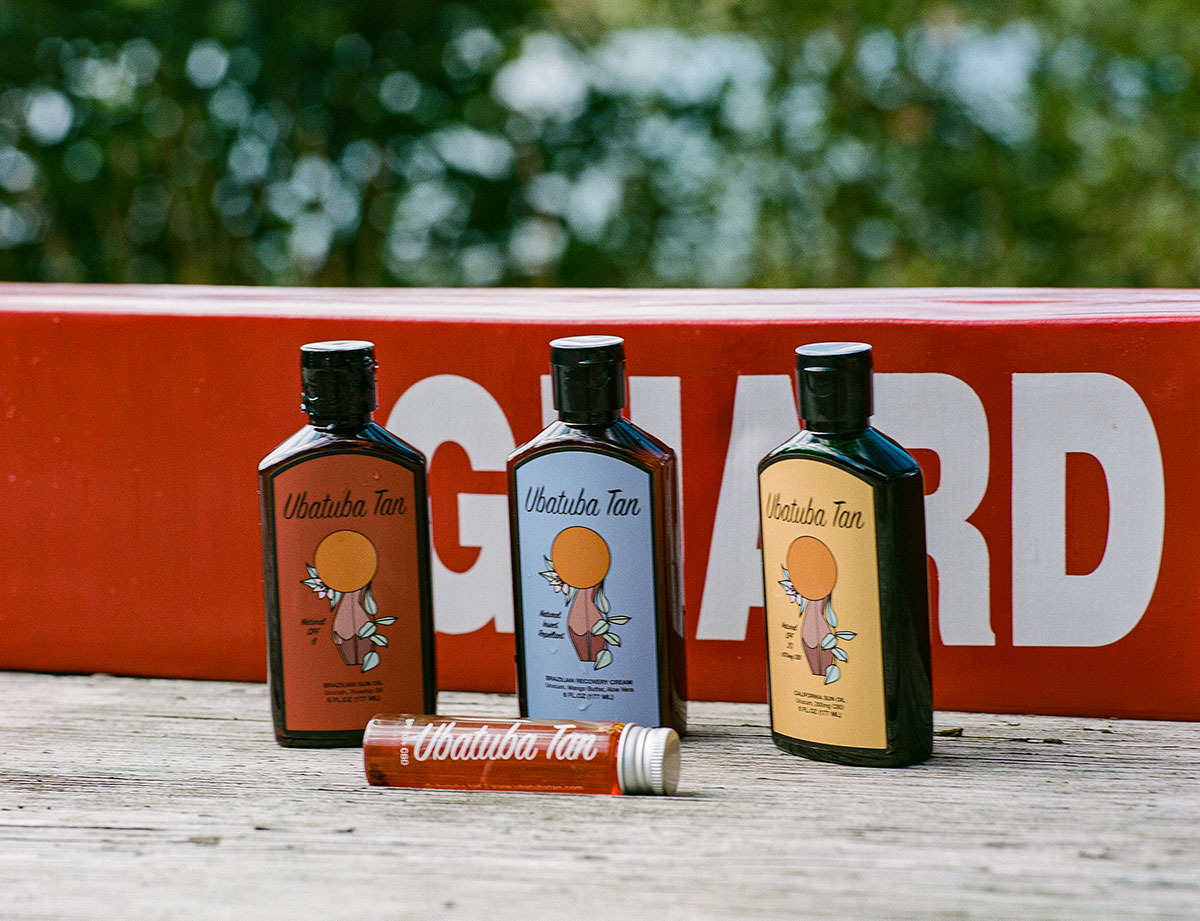 Obrigado Ubabtuba Tan for keeping us shielded and moisturized!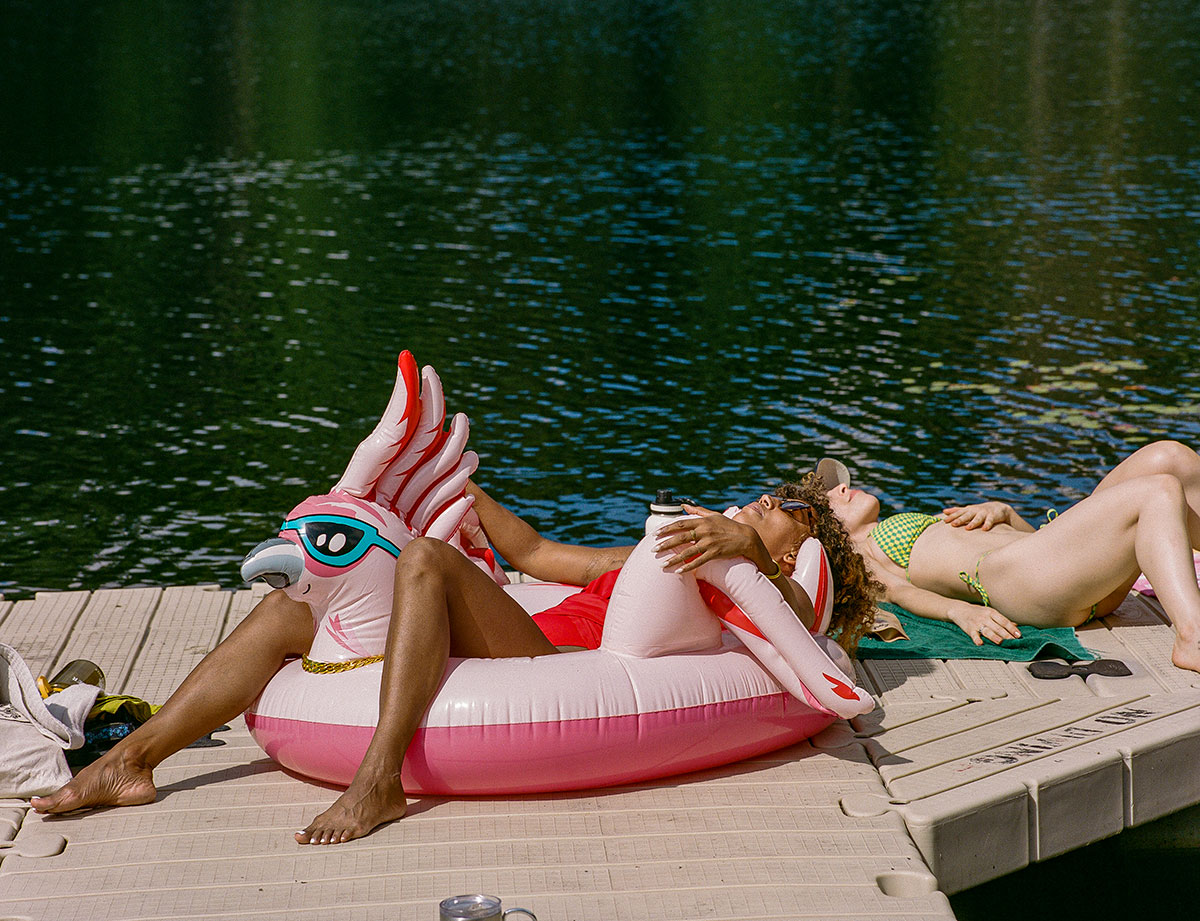 Soaking up the last rays of warm sunshine before the crisp Fall days arrived.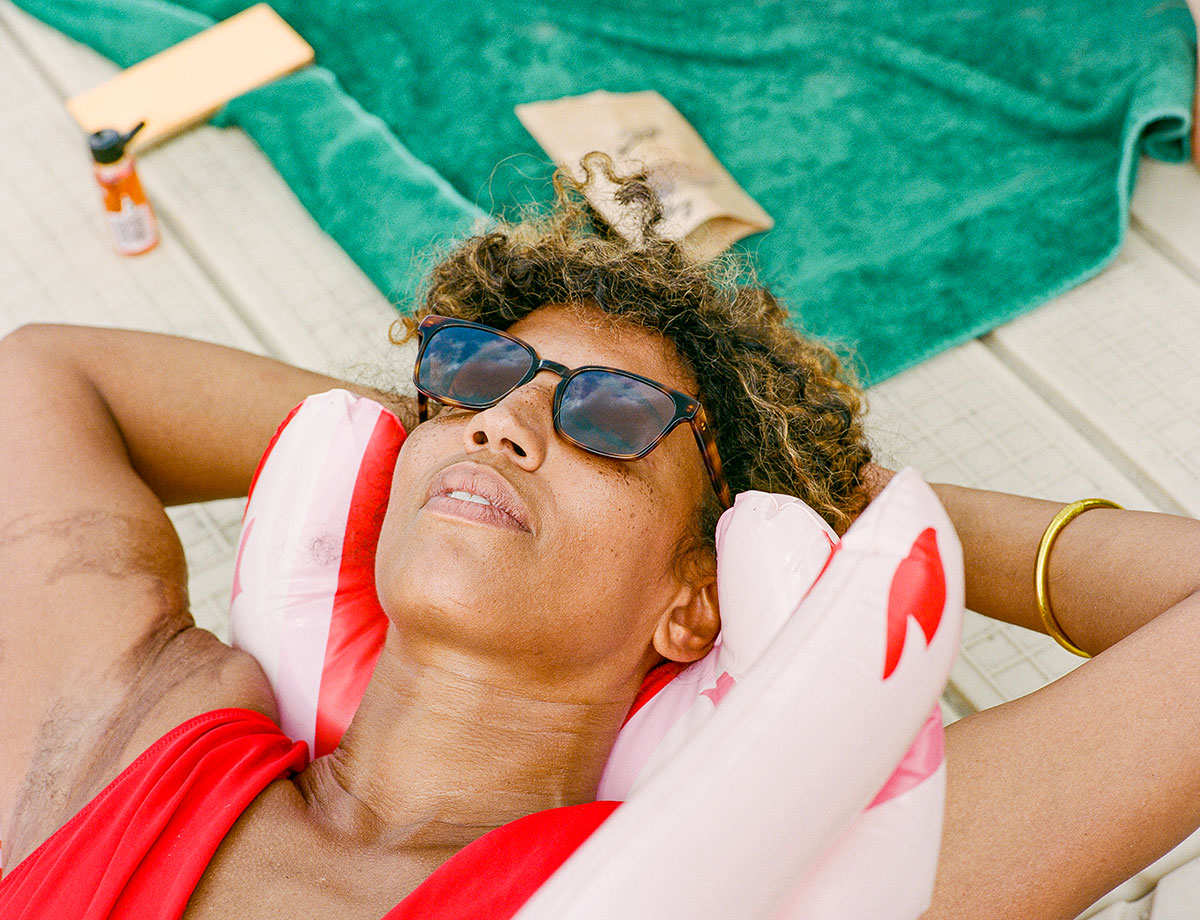 We feel you…Ahhhh…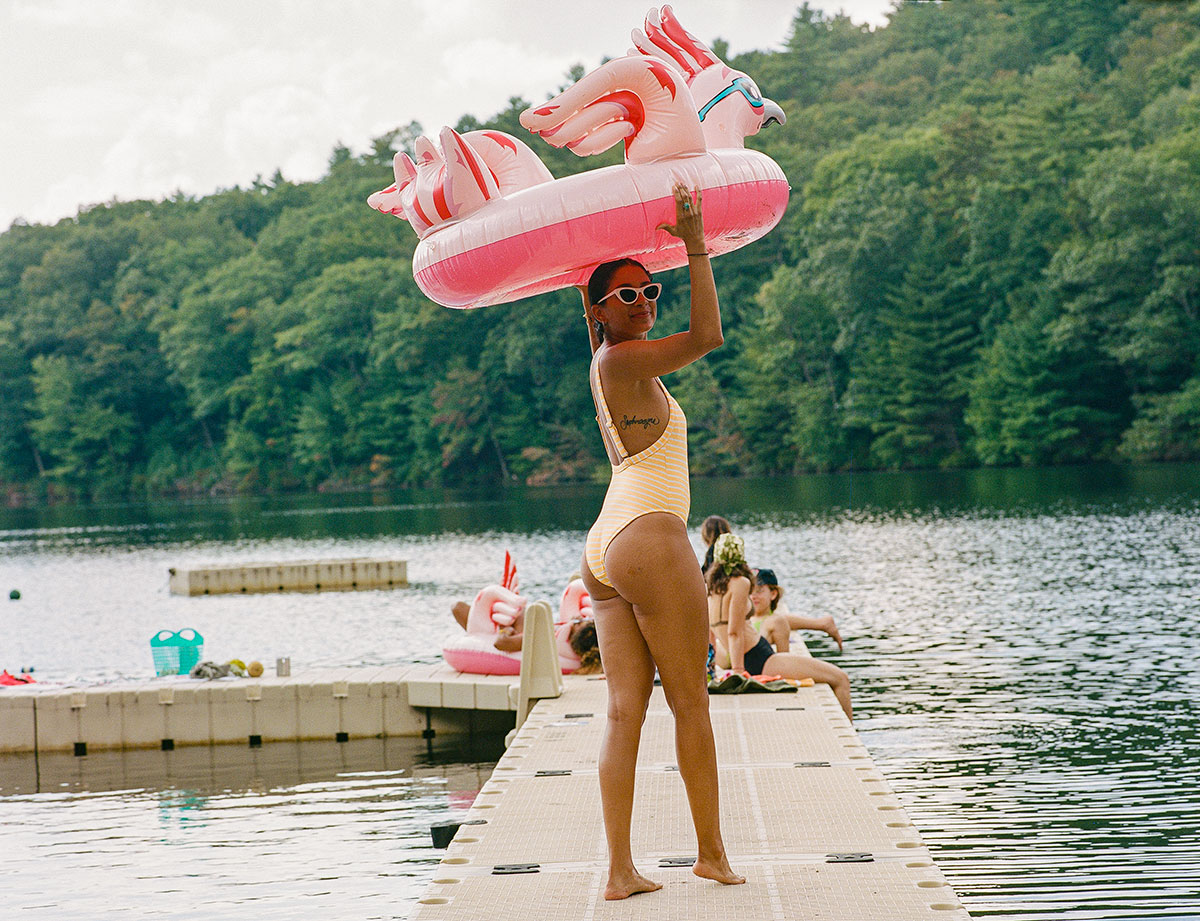 Float On!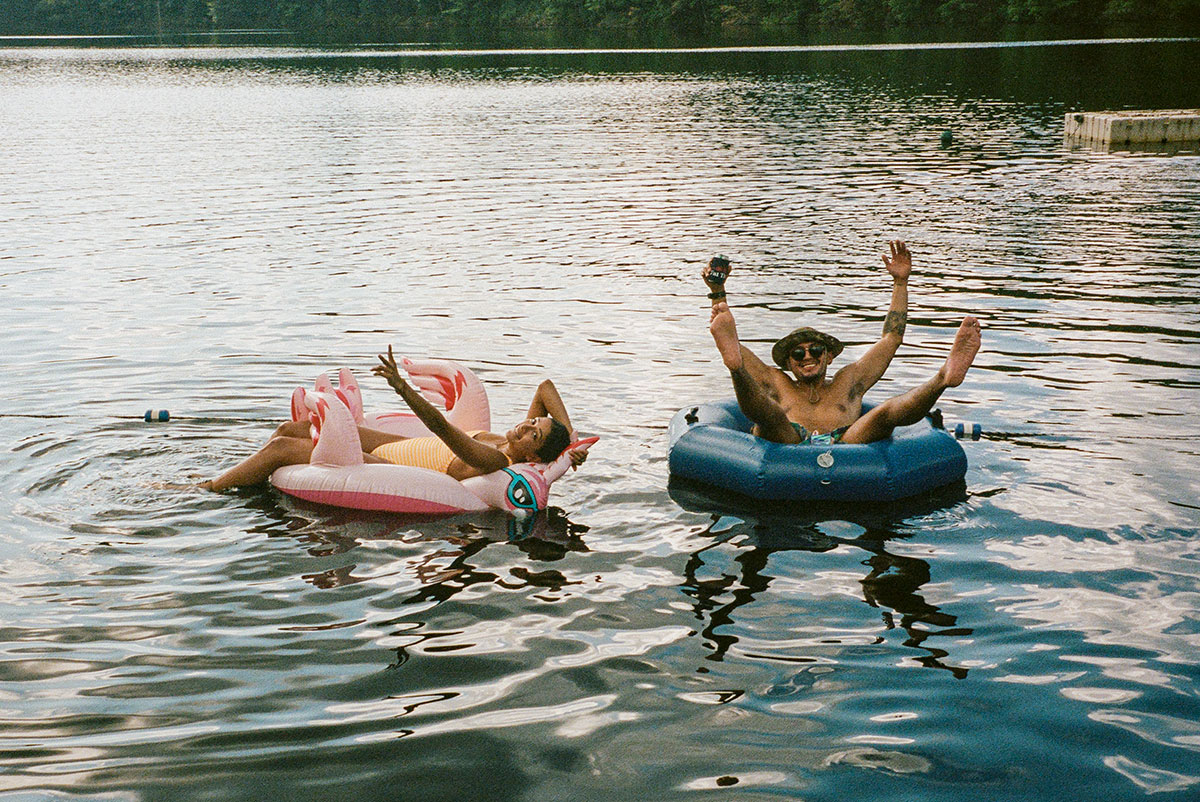 Yeahhhherrr!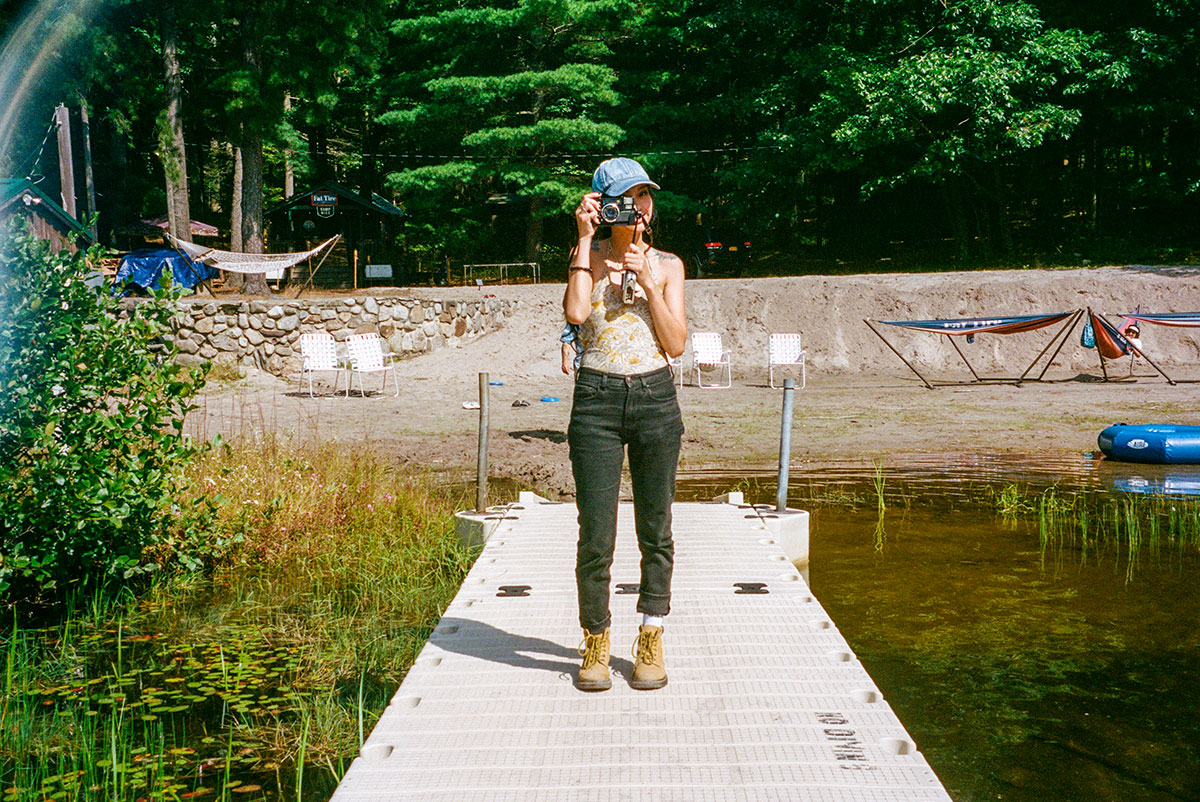 Bea with the Illmatic Minolta Hi-Matic…Ricky Powell would be proud!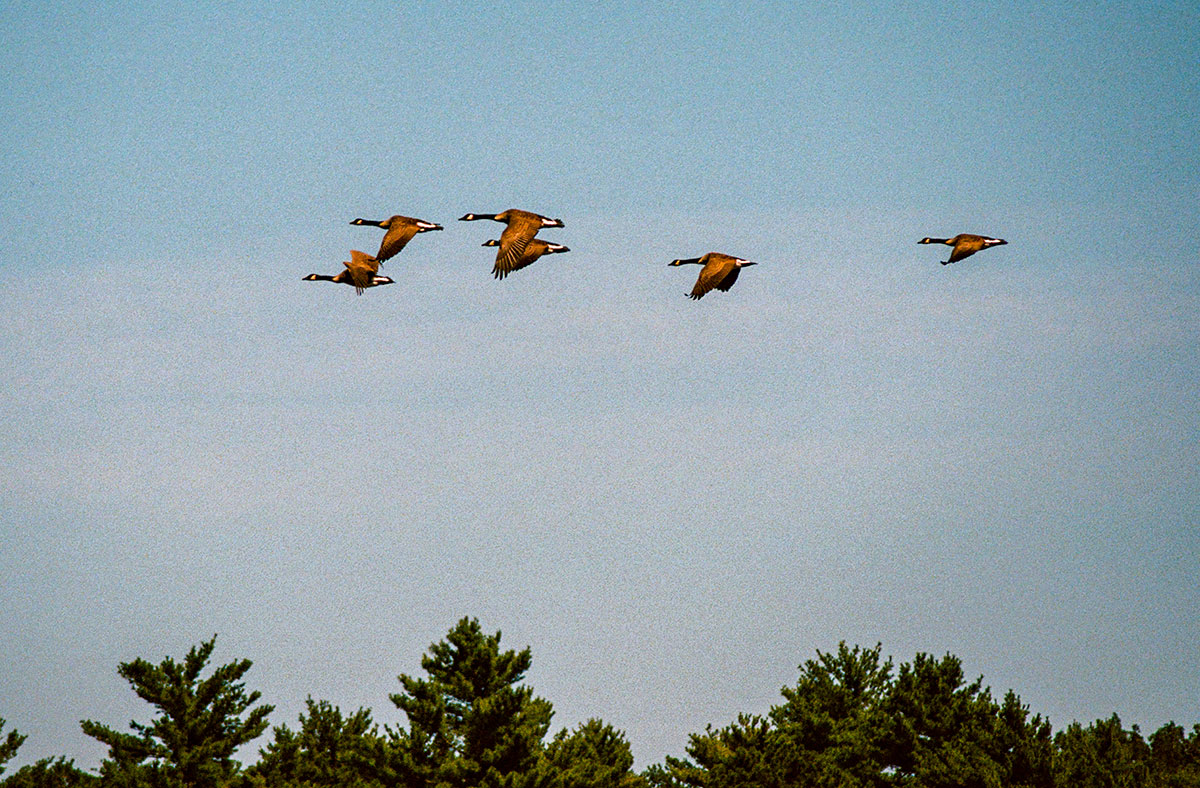 The geese were in migration mode…South Bound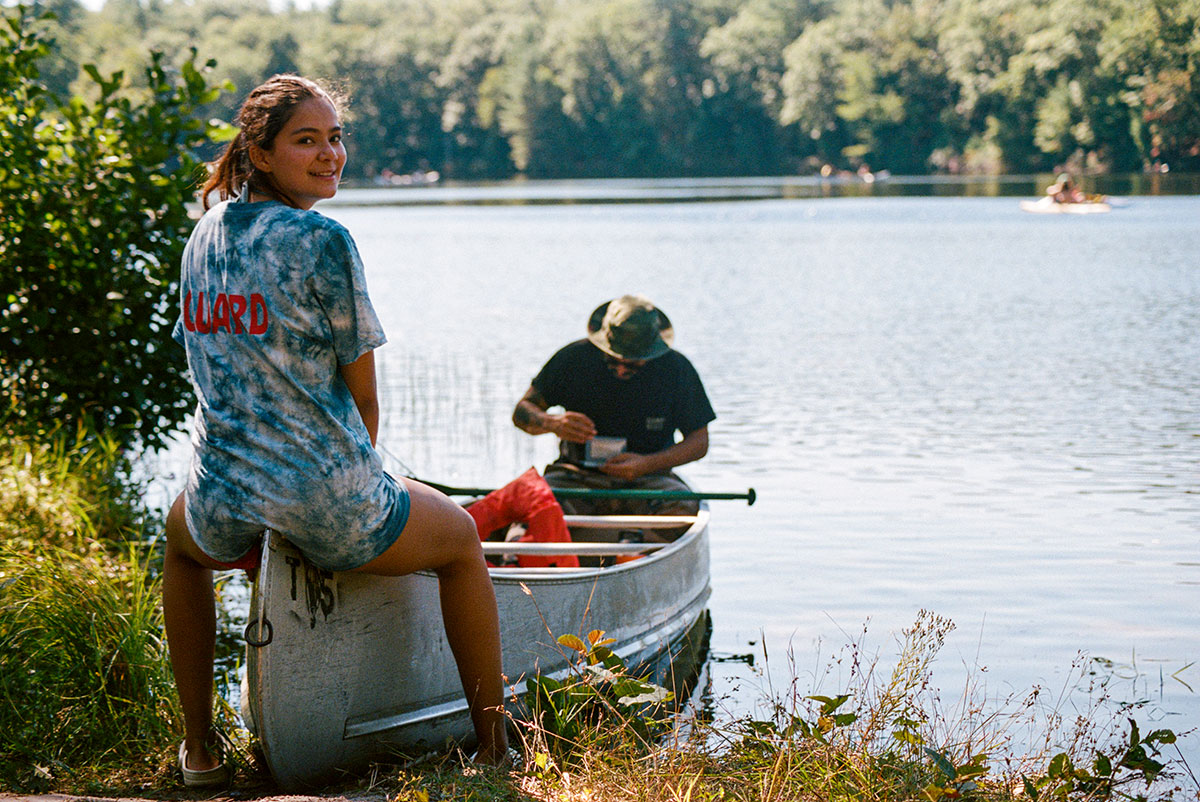 Safety First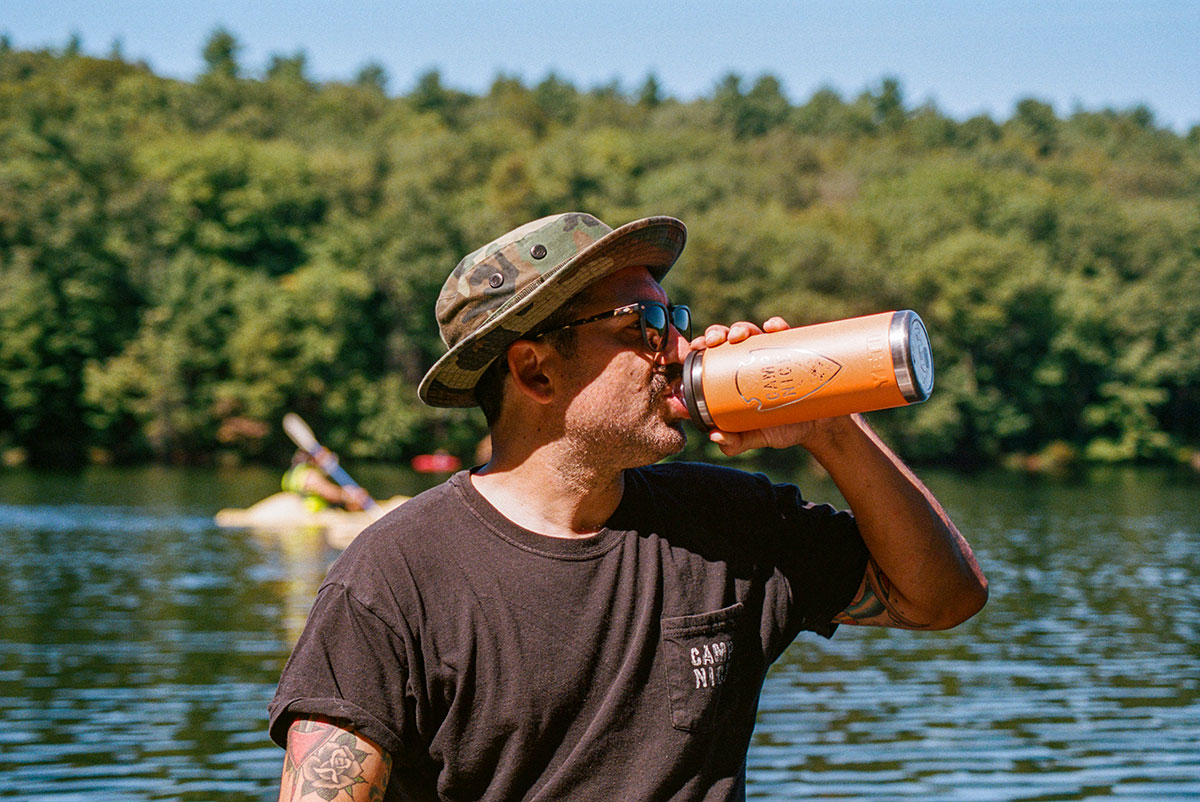 Hydration was one of the keys to survival at Camp Nice…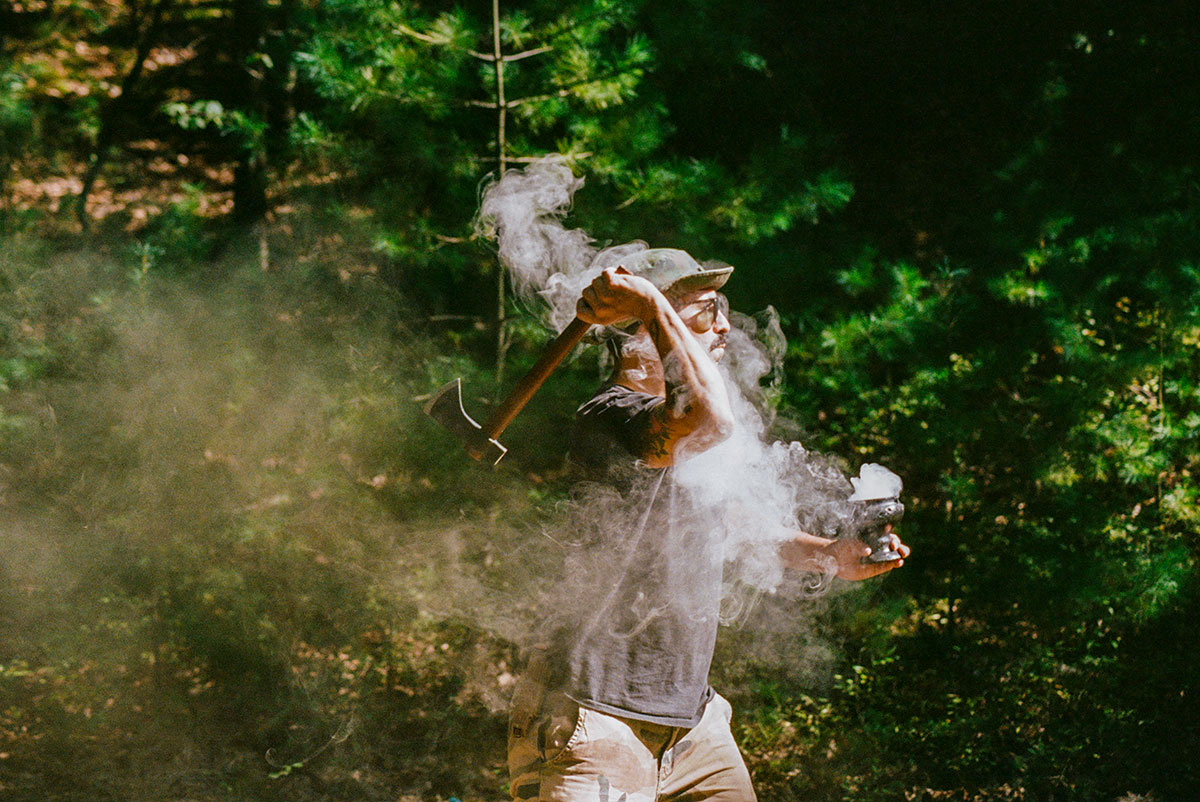 And smoke…Lots of smoke!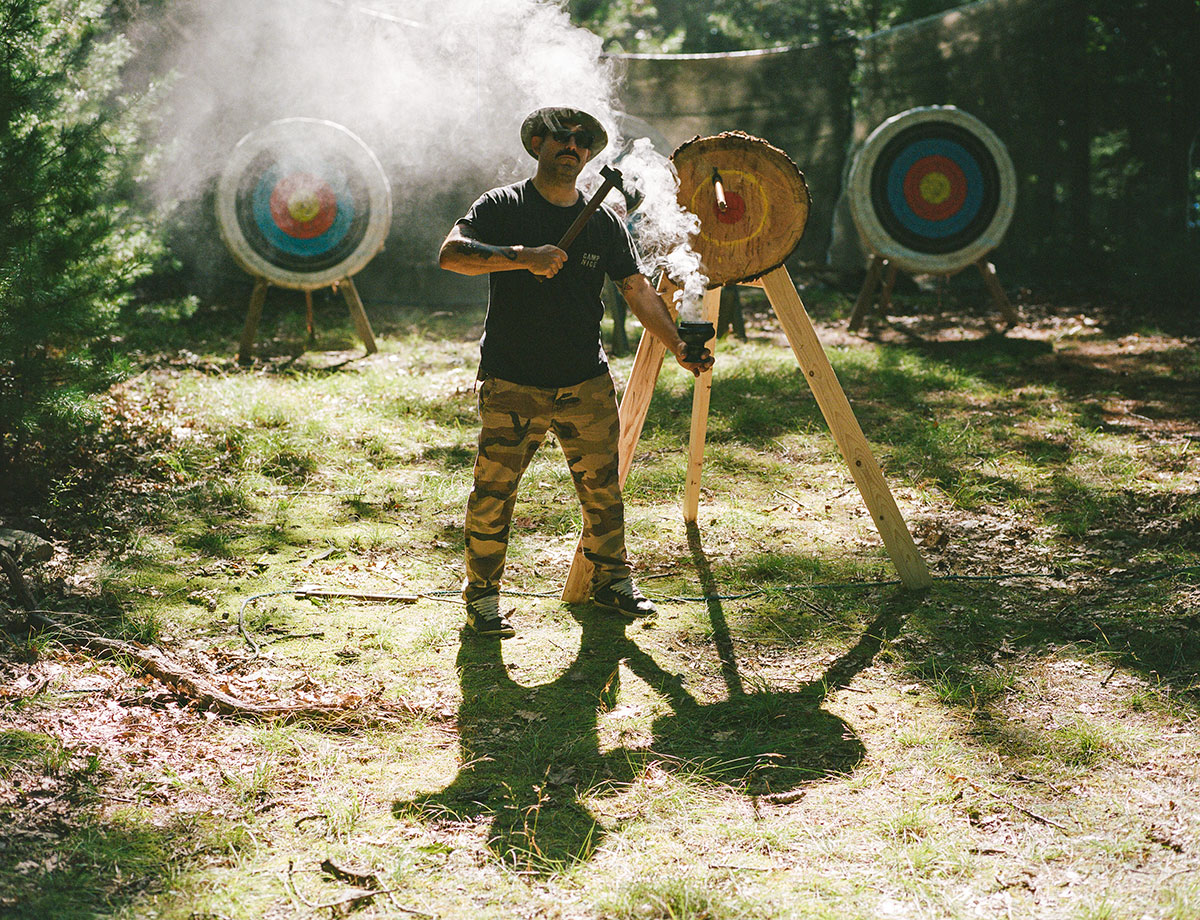 COPALLLL…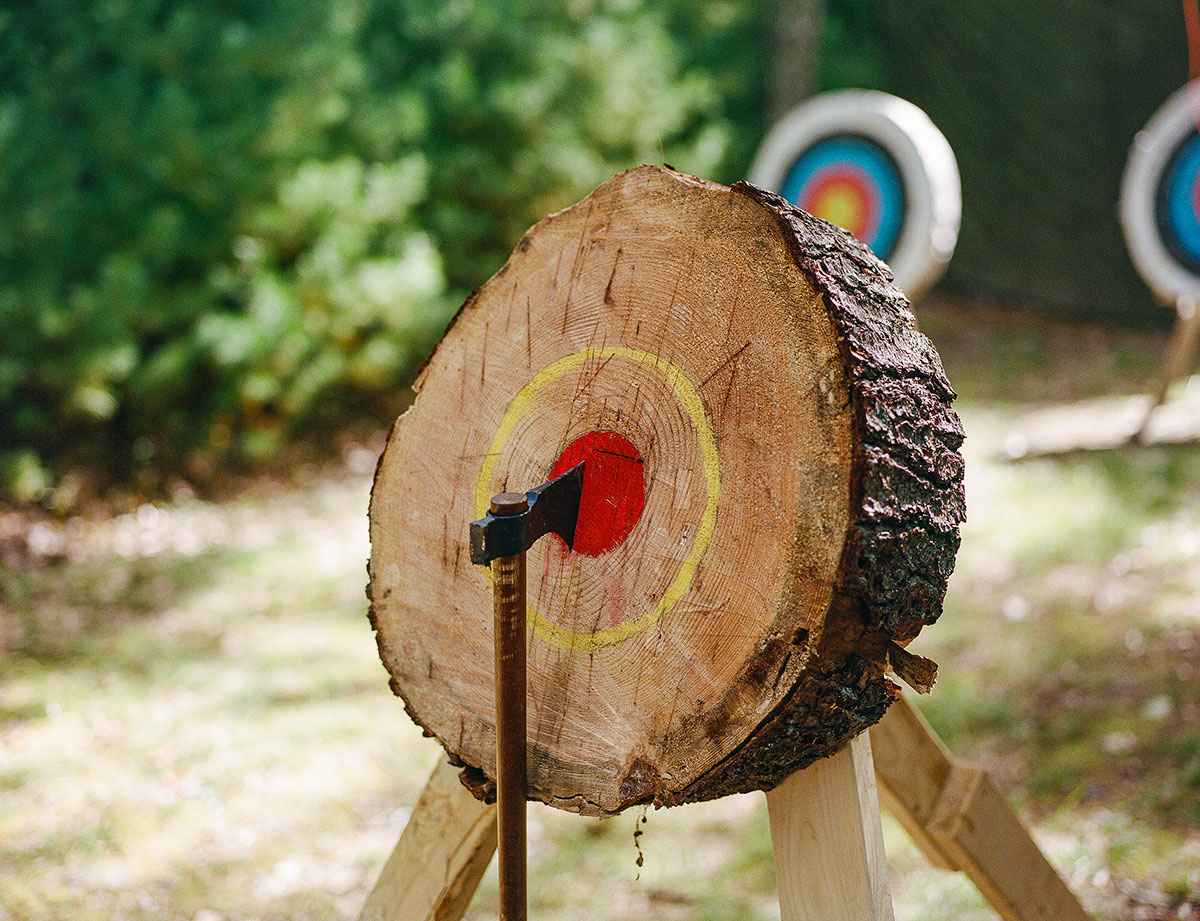 Wins All Day!!!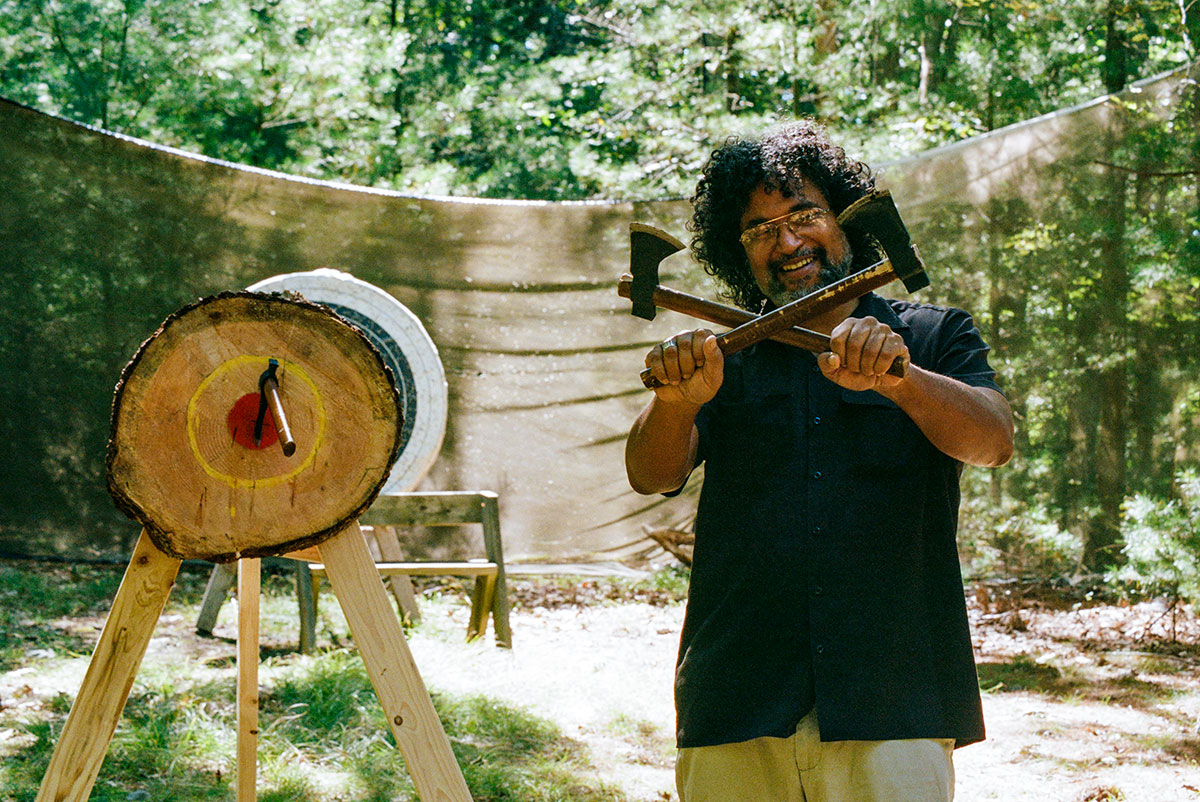 Wins Upon Wins!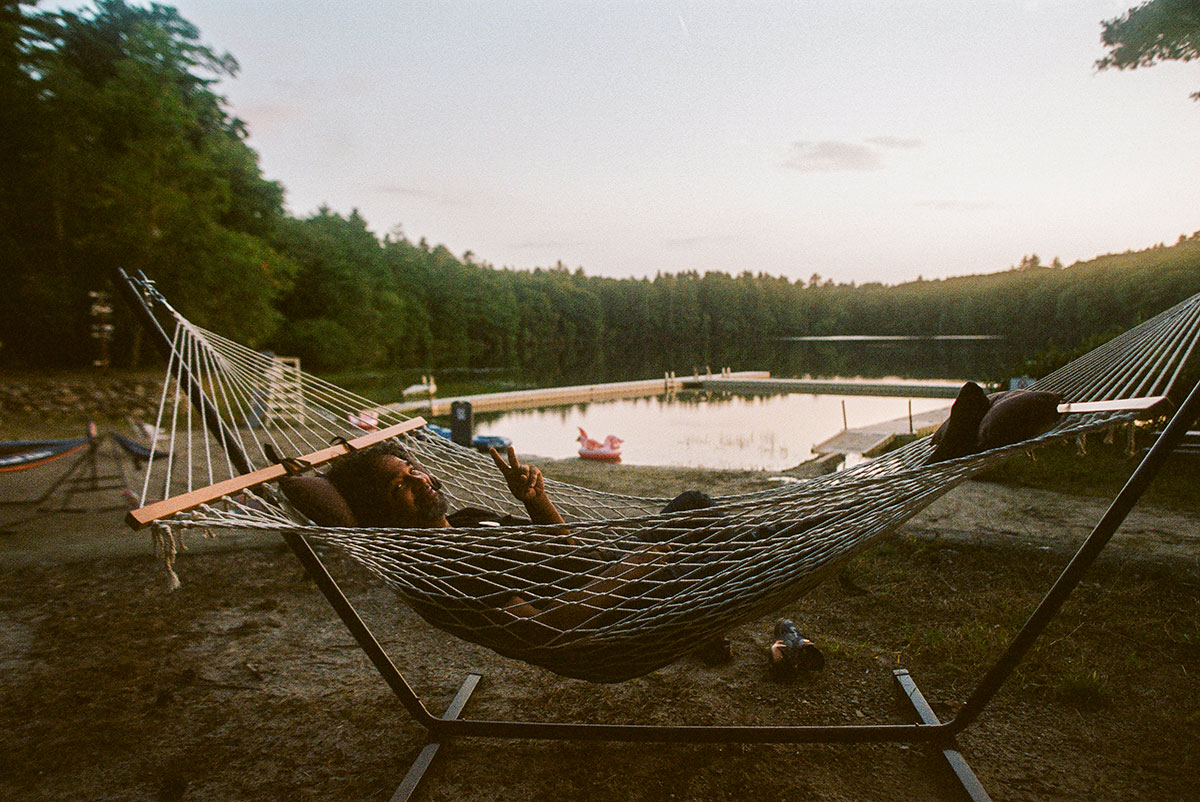 And then some rest! Chilling Badge Earned!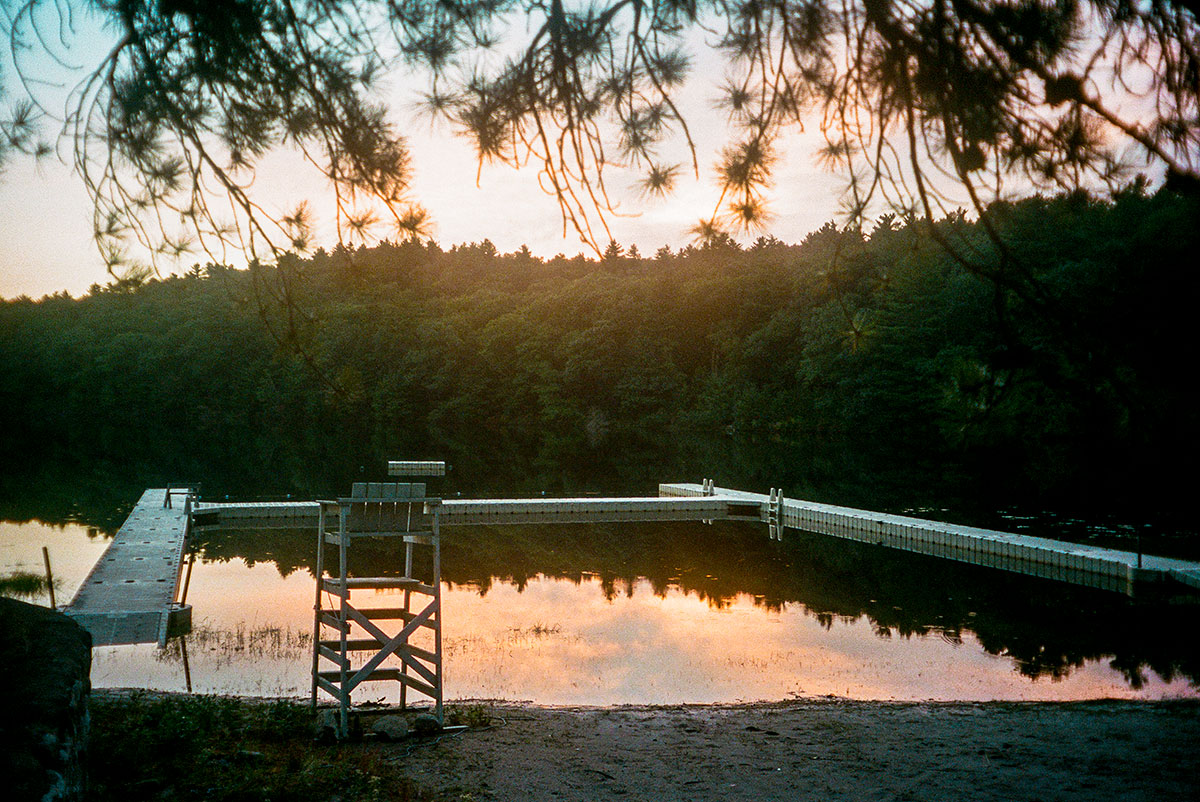 Sunset Sherbert Vibrations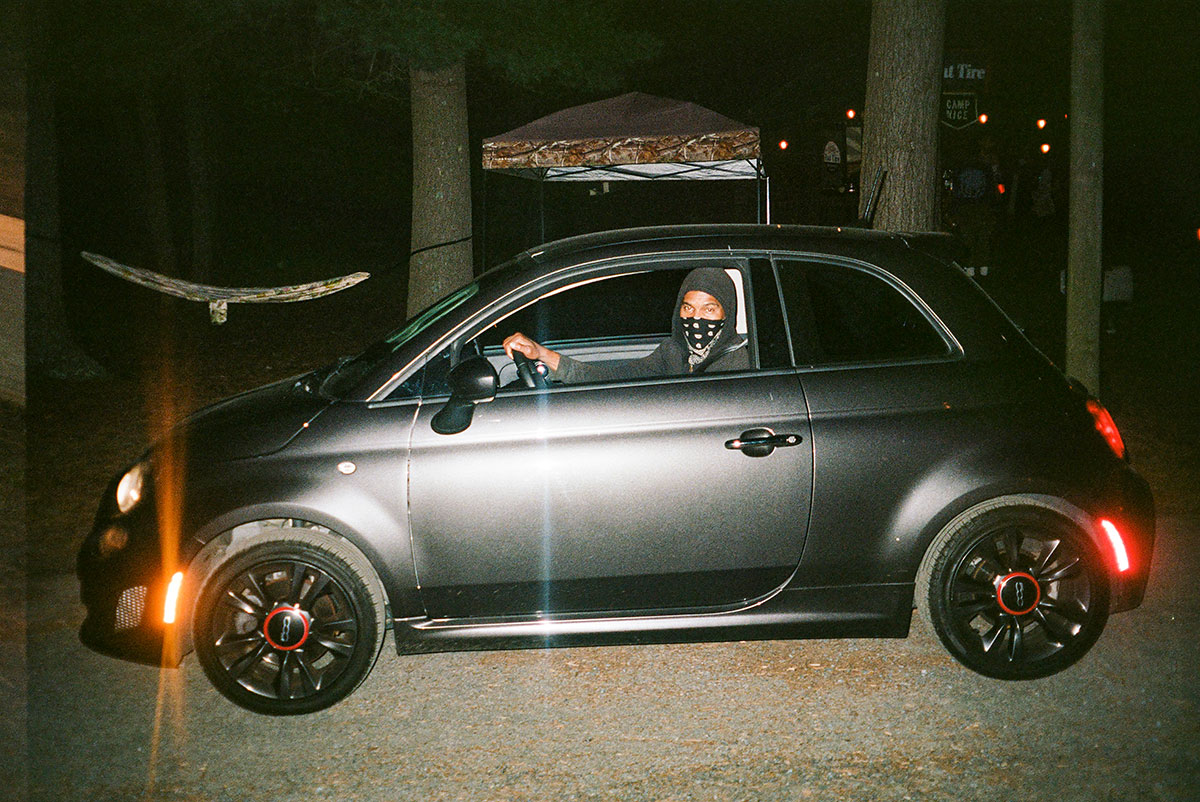 Din in the House!! We love you Cheeky's!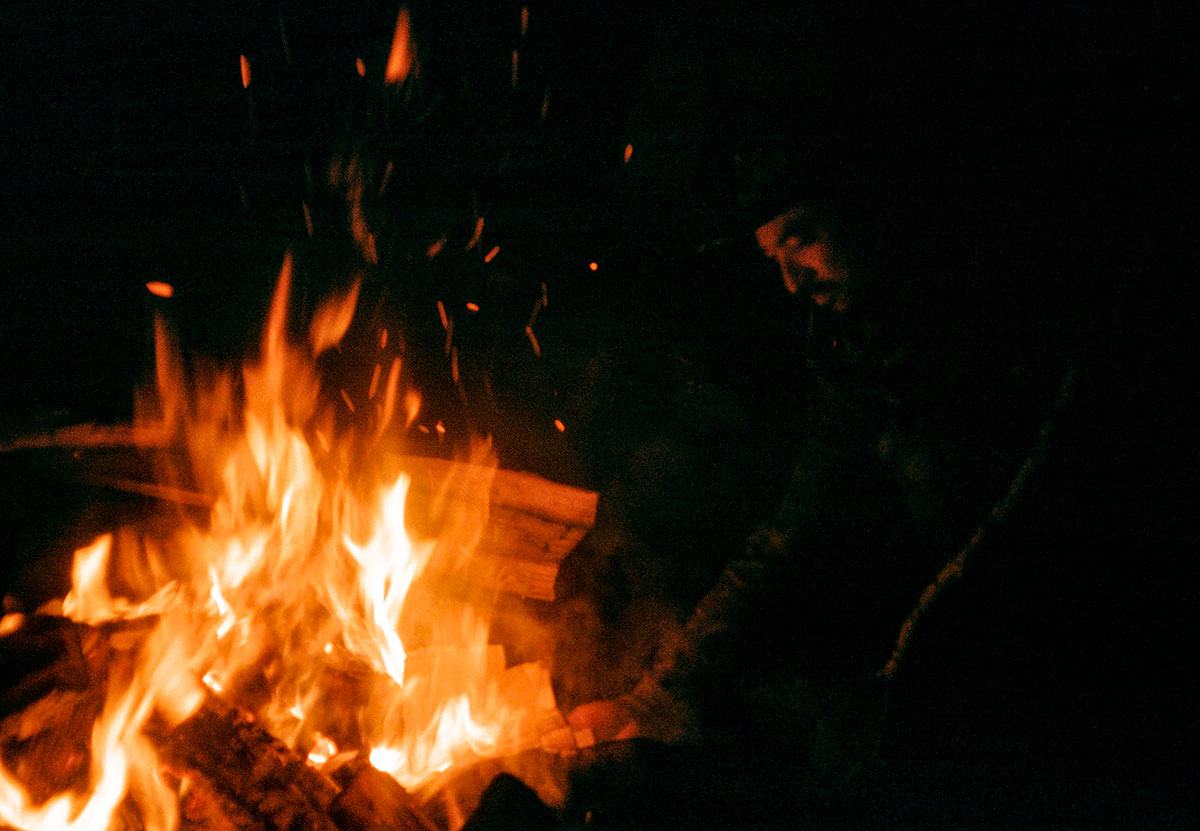 Spark Up!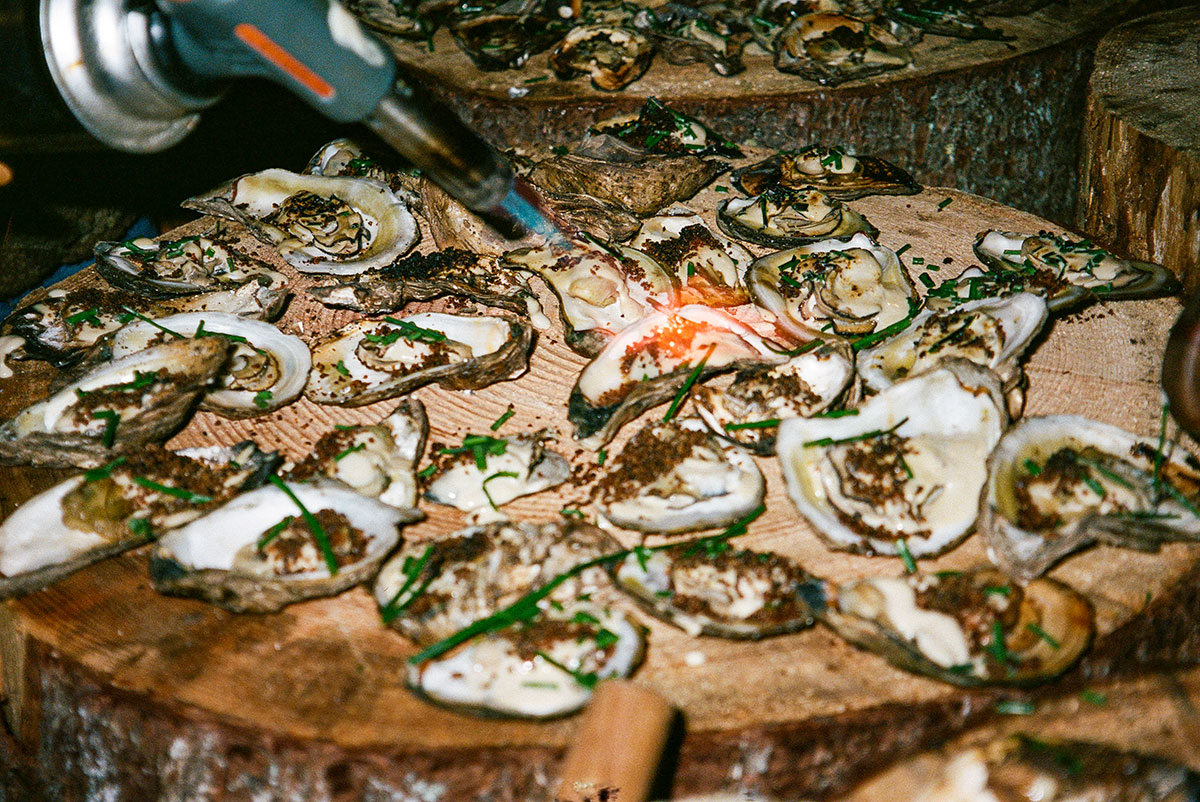 We meant Torch UP!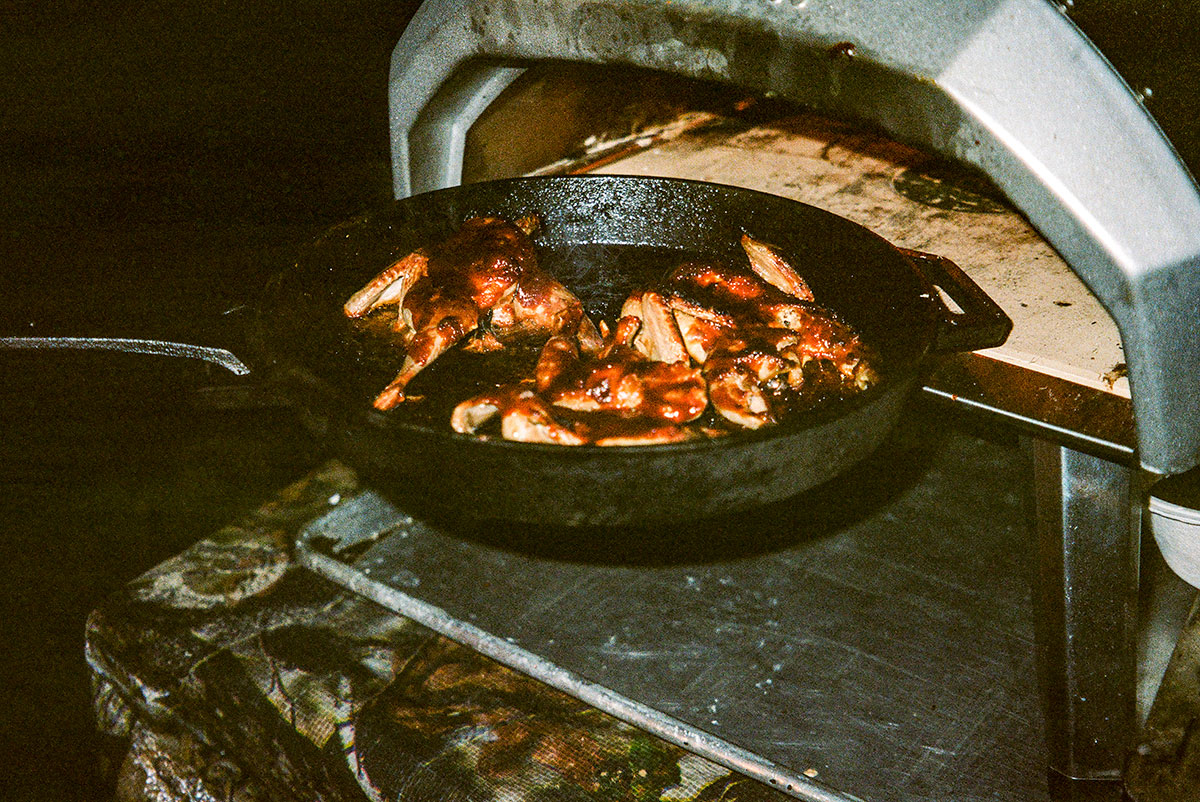 Quails were roasting…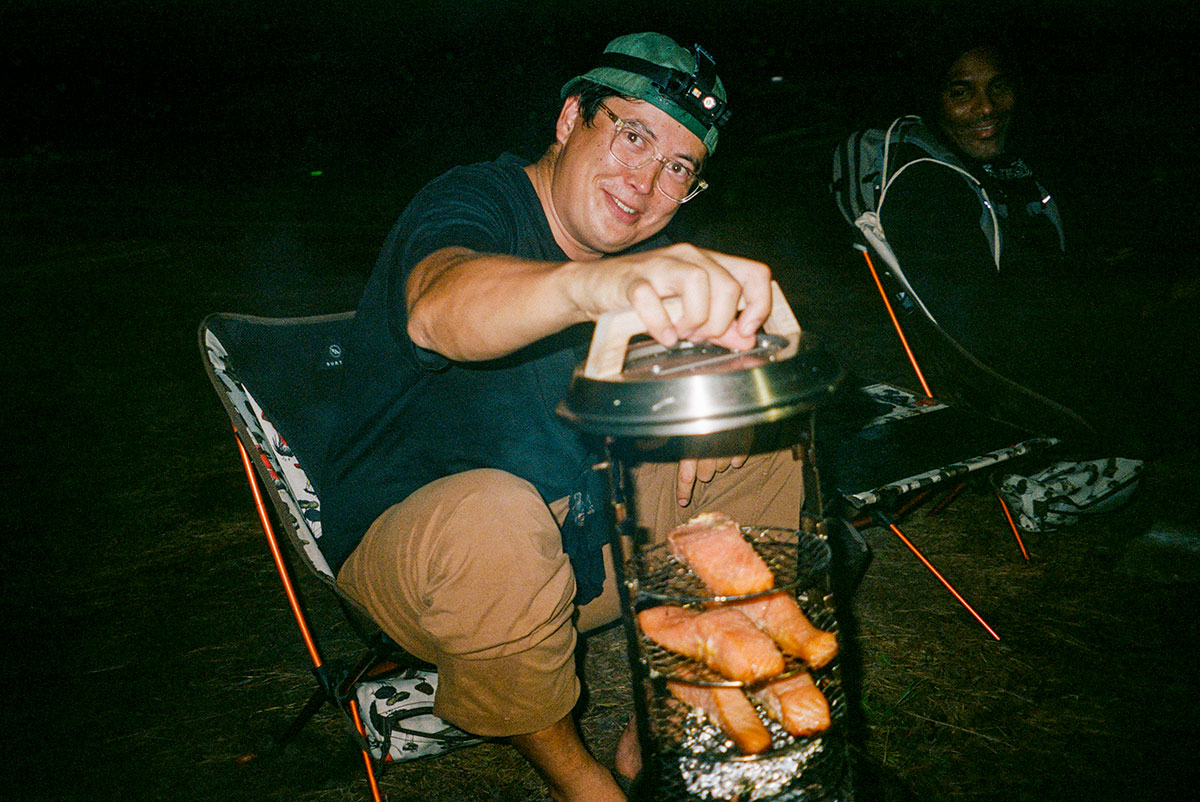 Johnny Law was smoking salmon non-stop!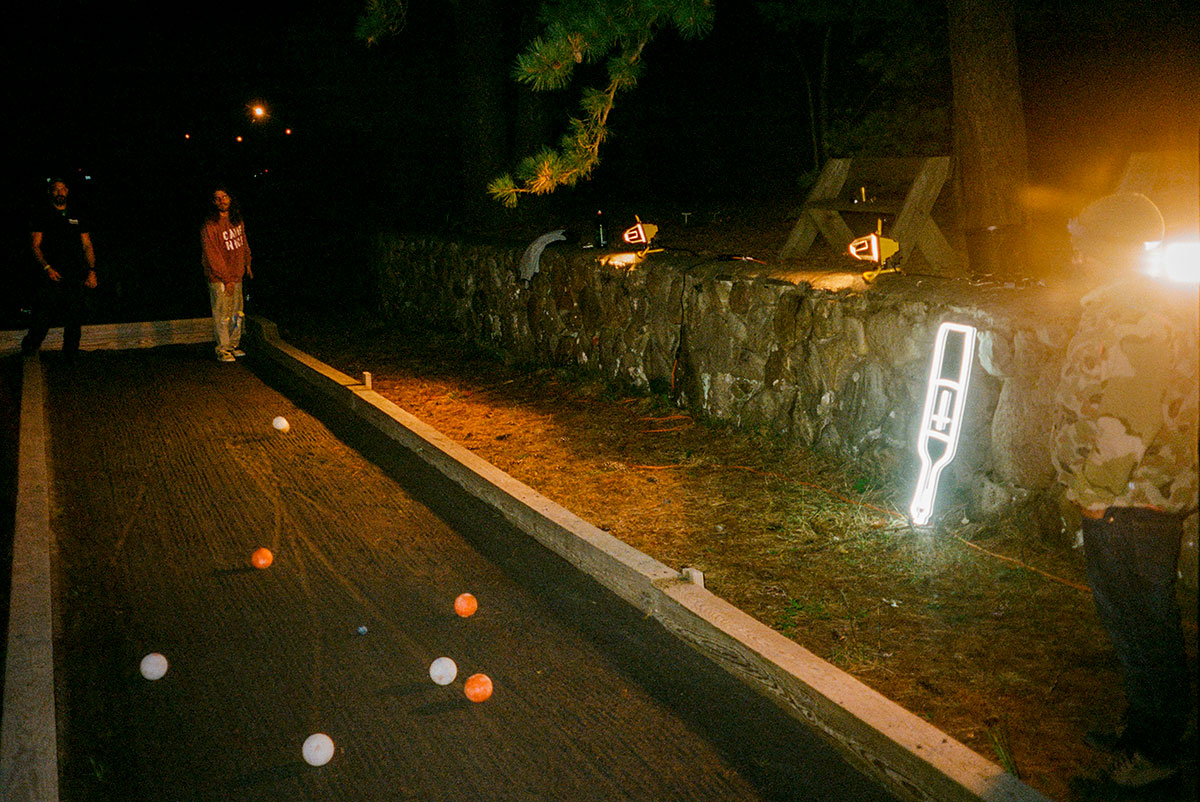 Bocce Time!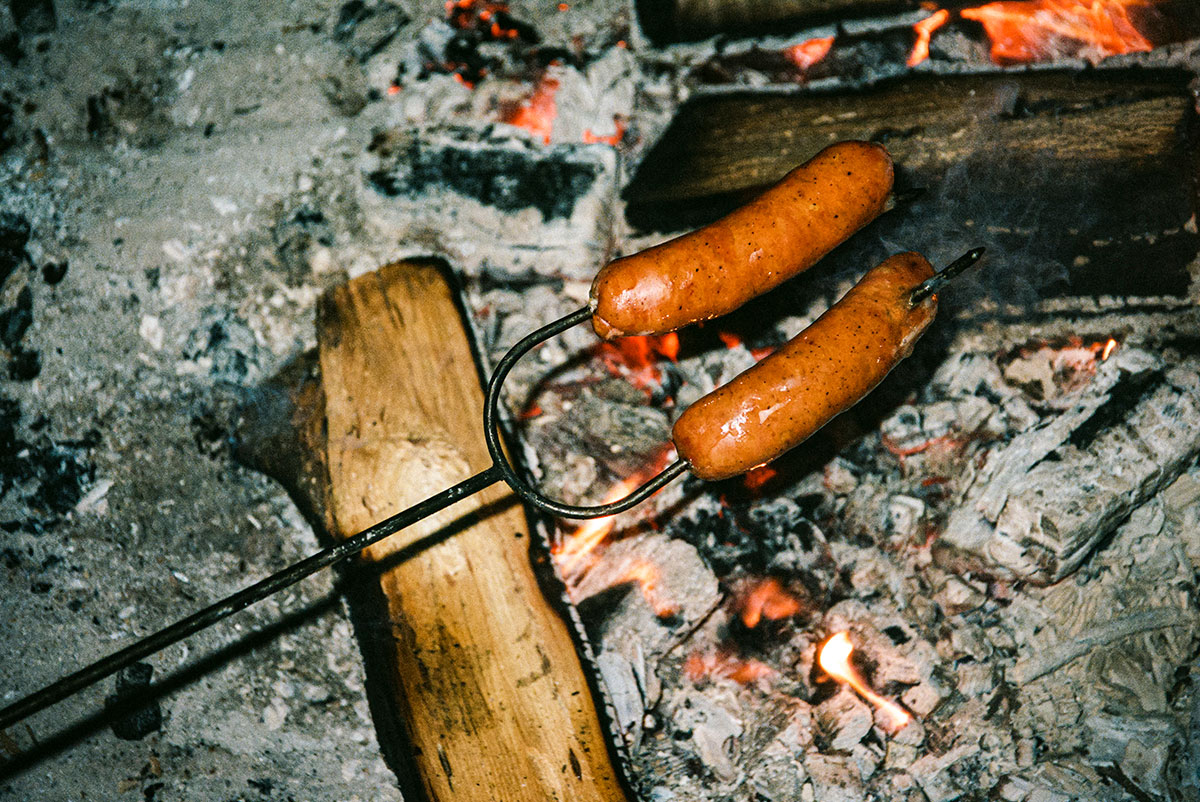 Late Night Snausage Snacks!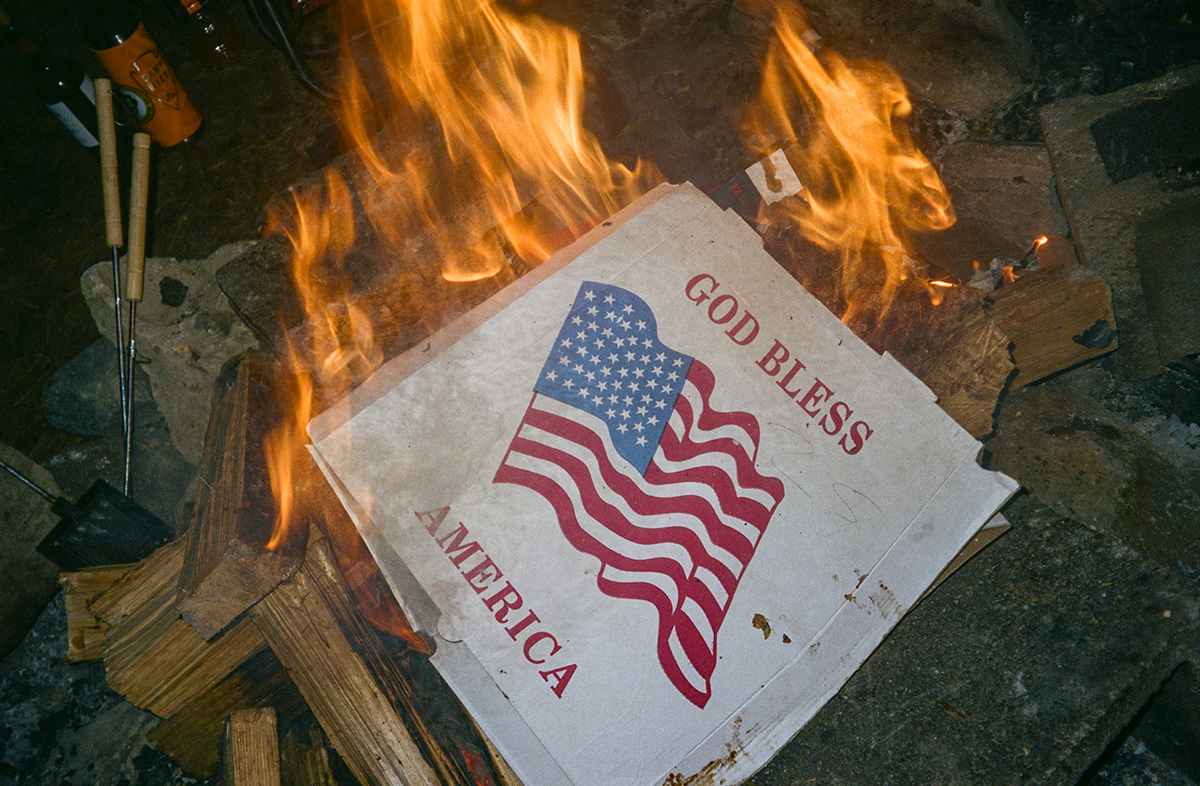 We were all extremely blessed!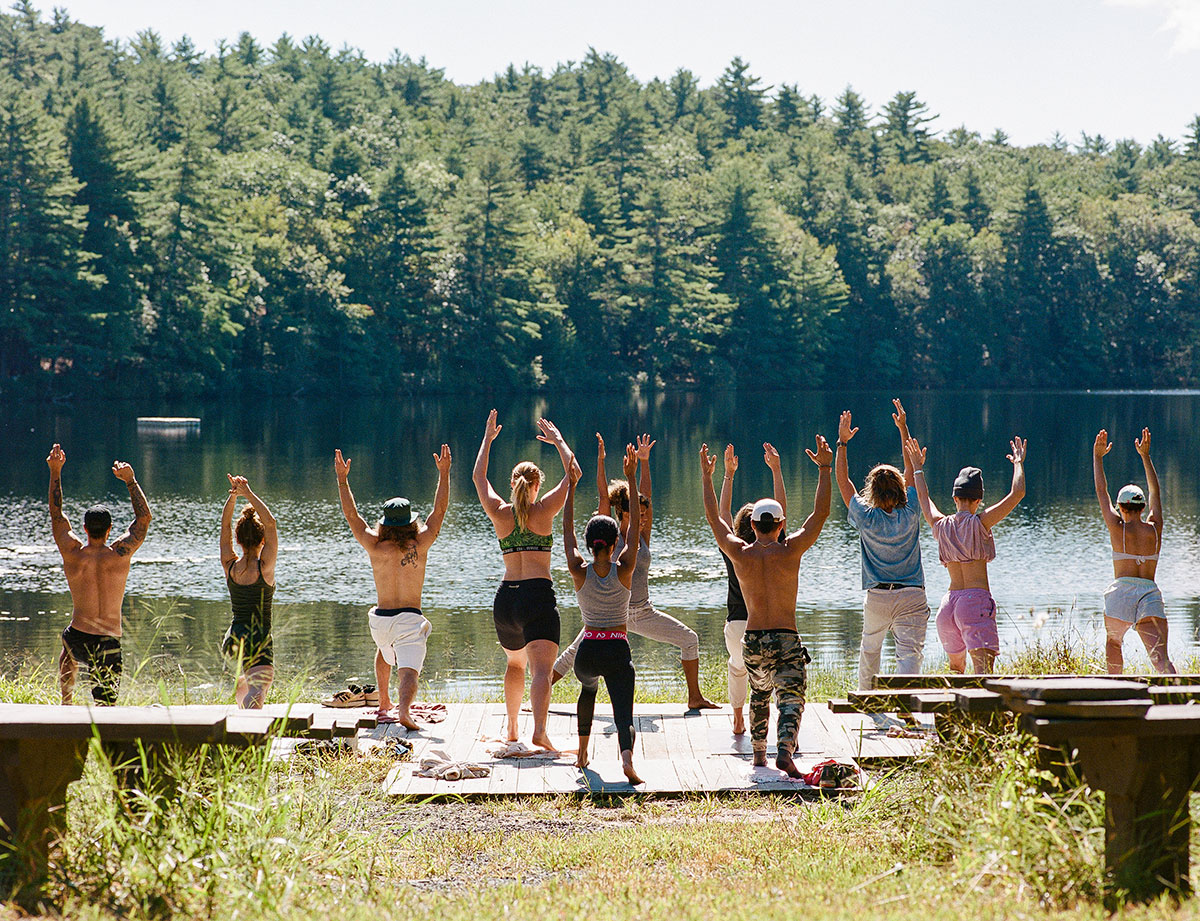 Grand Rising!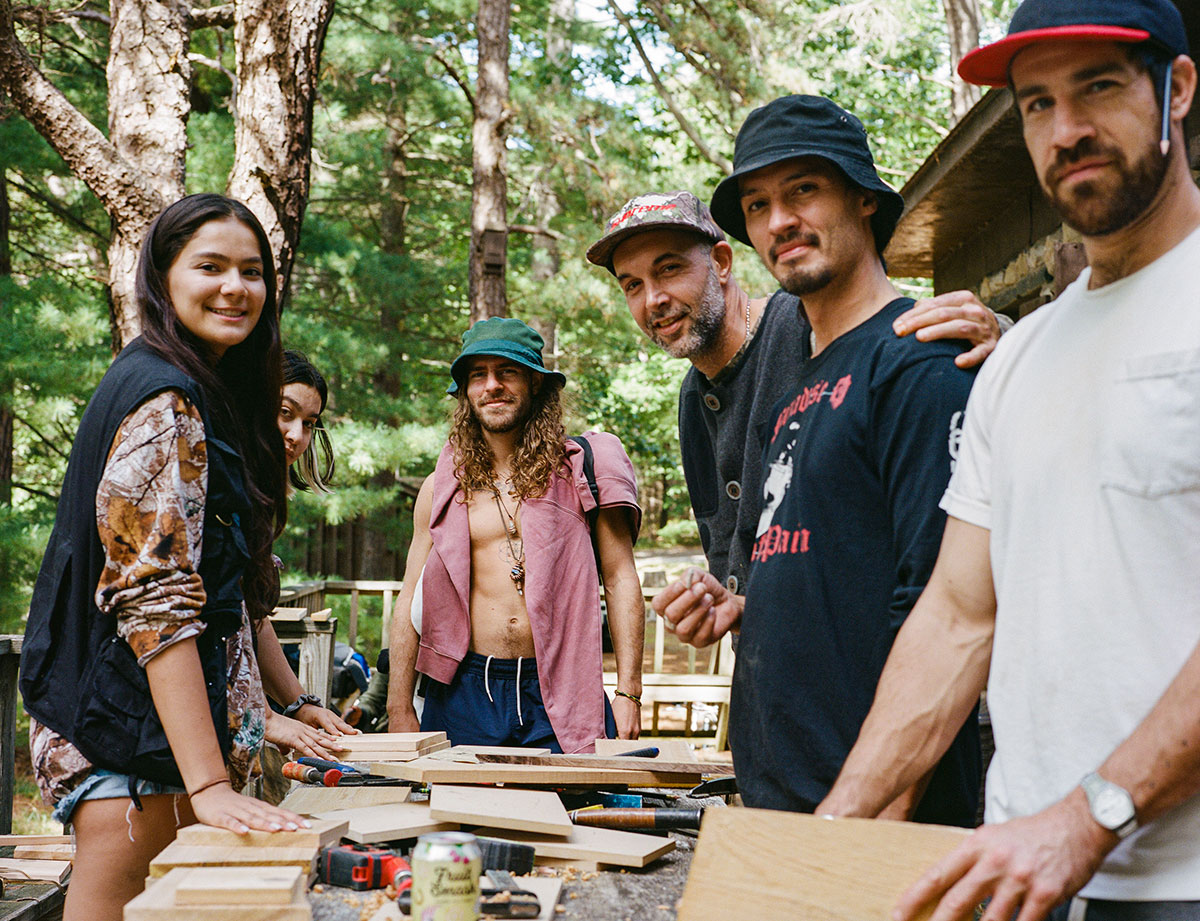 Wood Shop was LIT!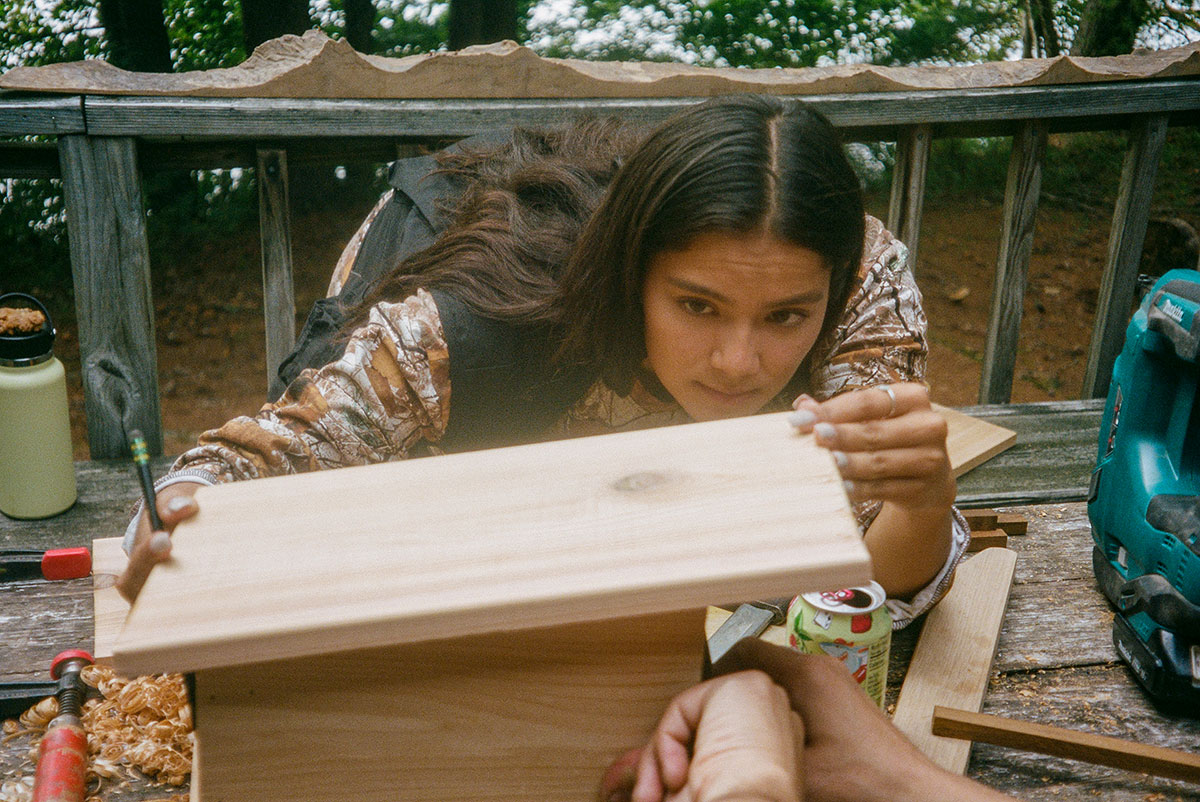 The advanced birdhouse builders were extra focused…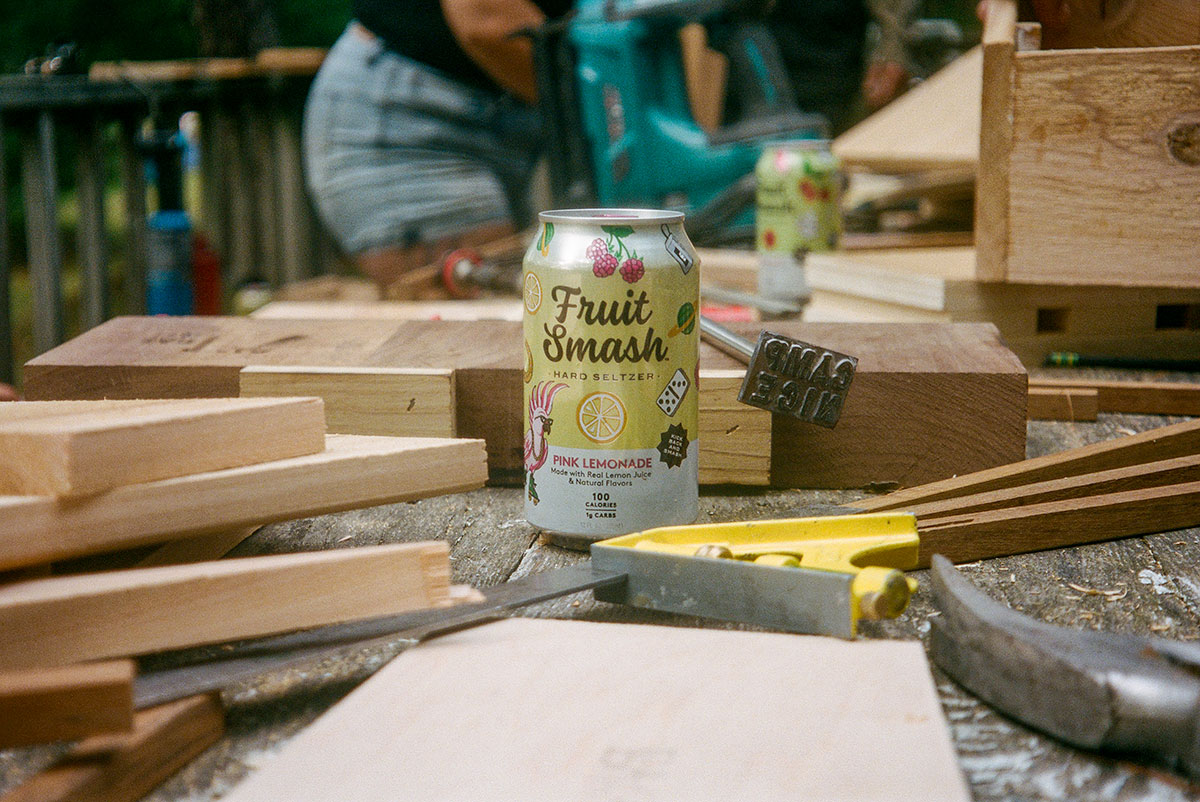 And quenched!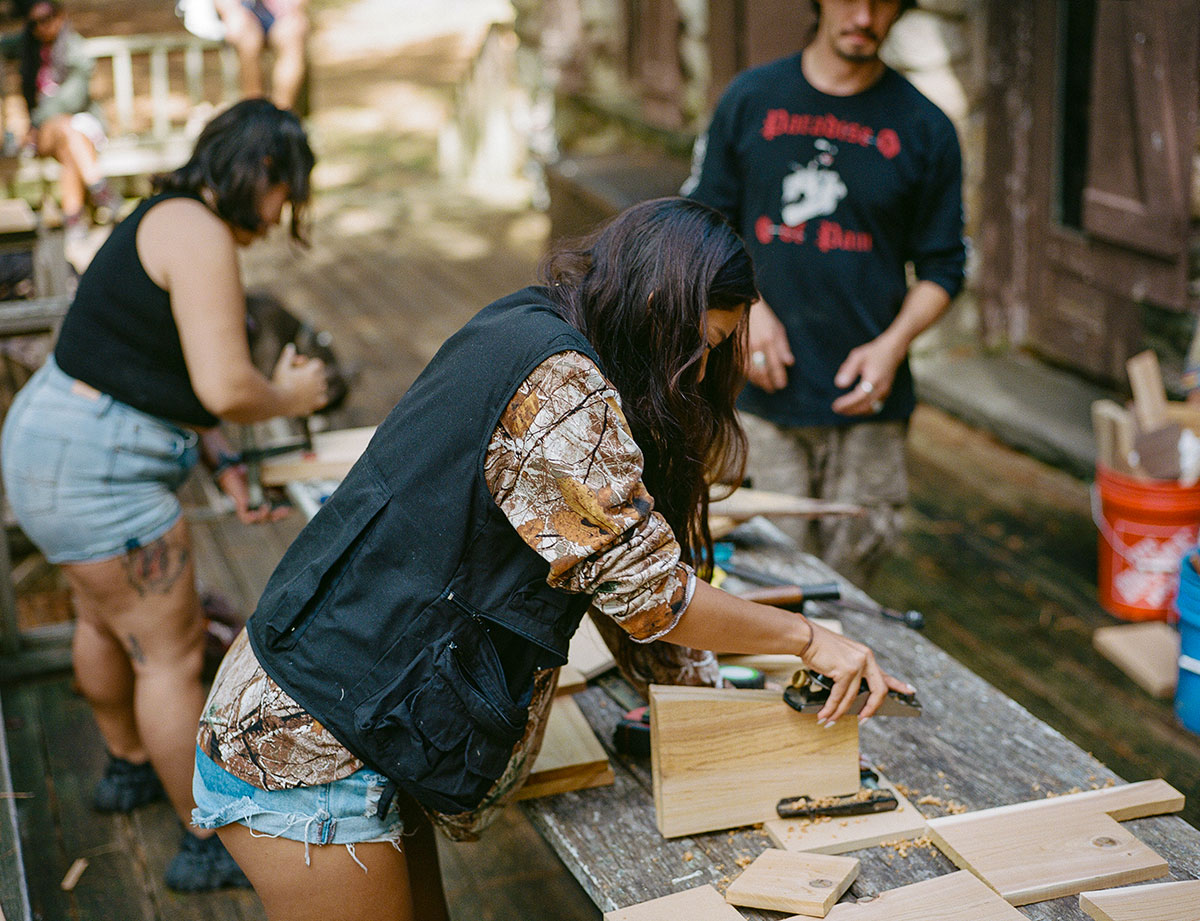 Precision Cuts!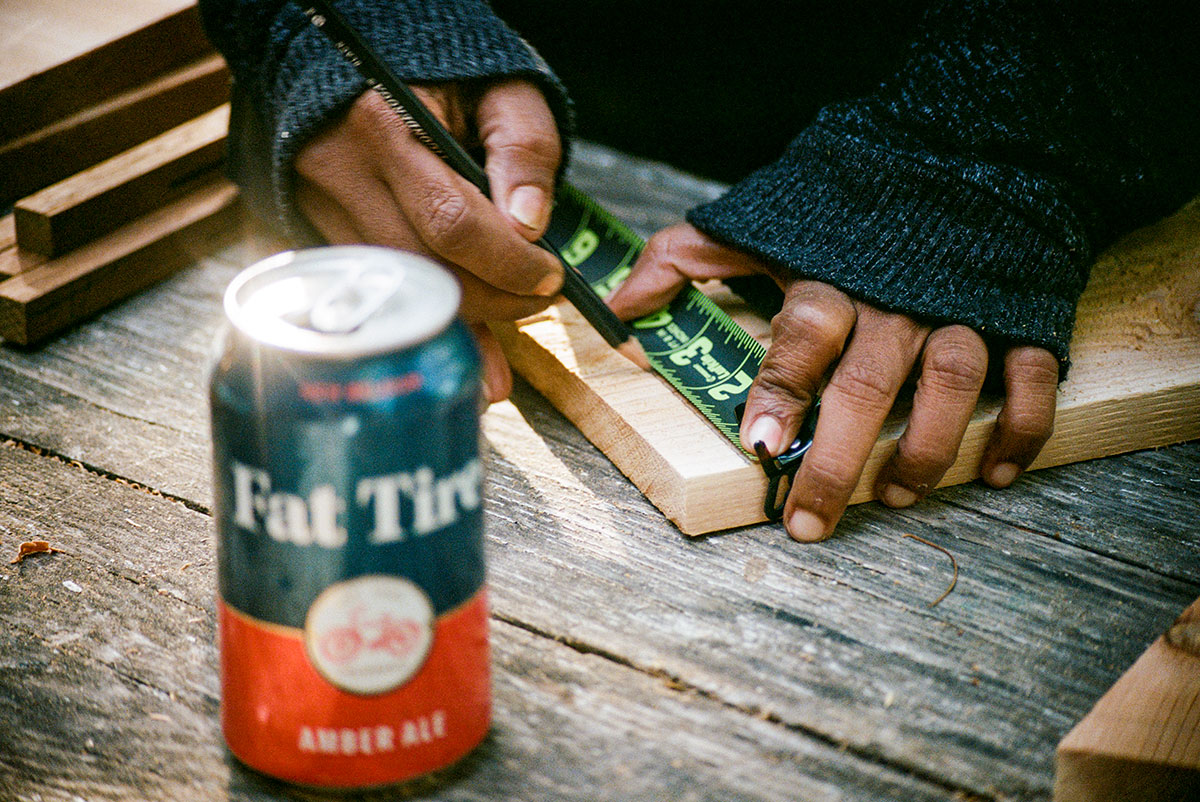 Lined Up!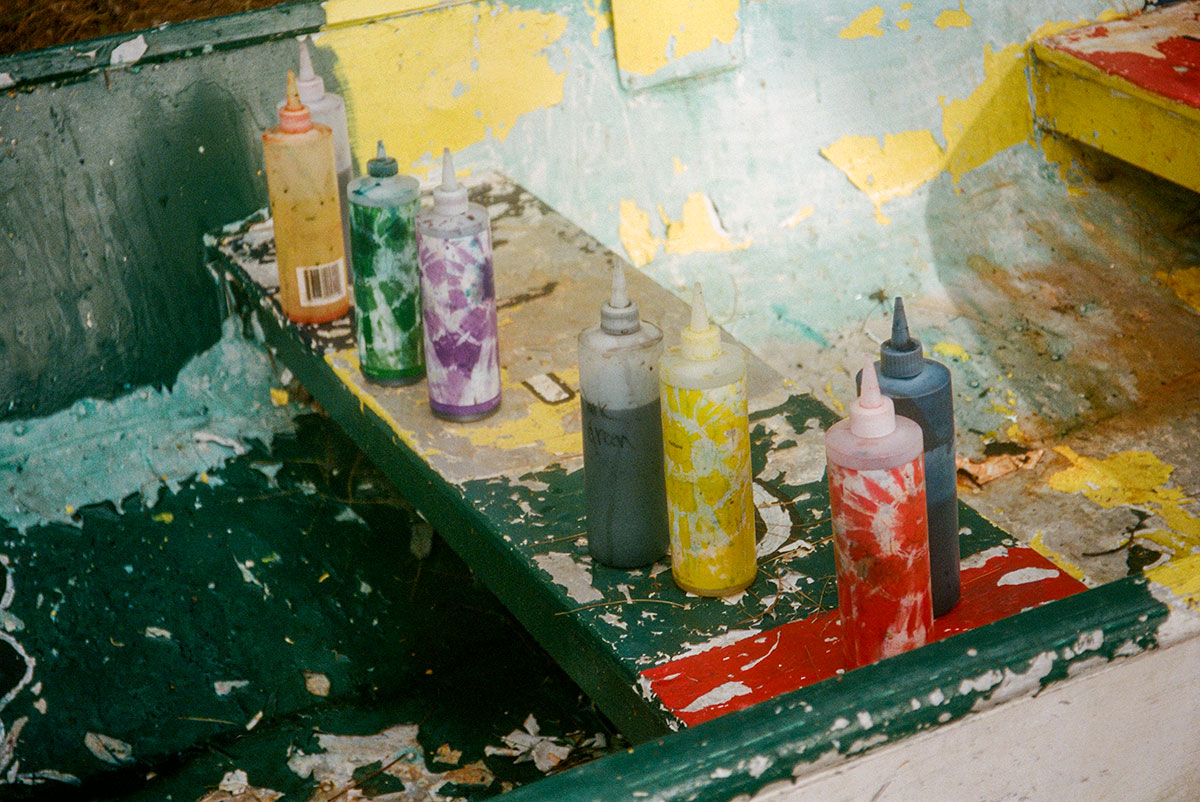 Color Play Time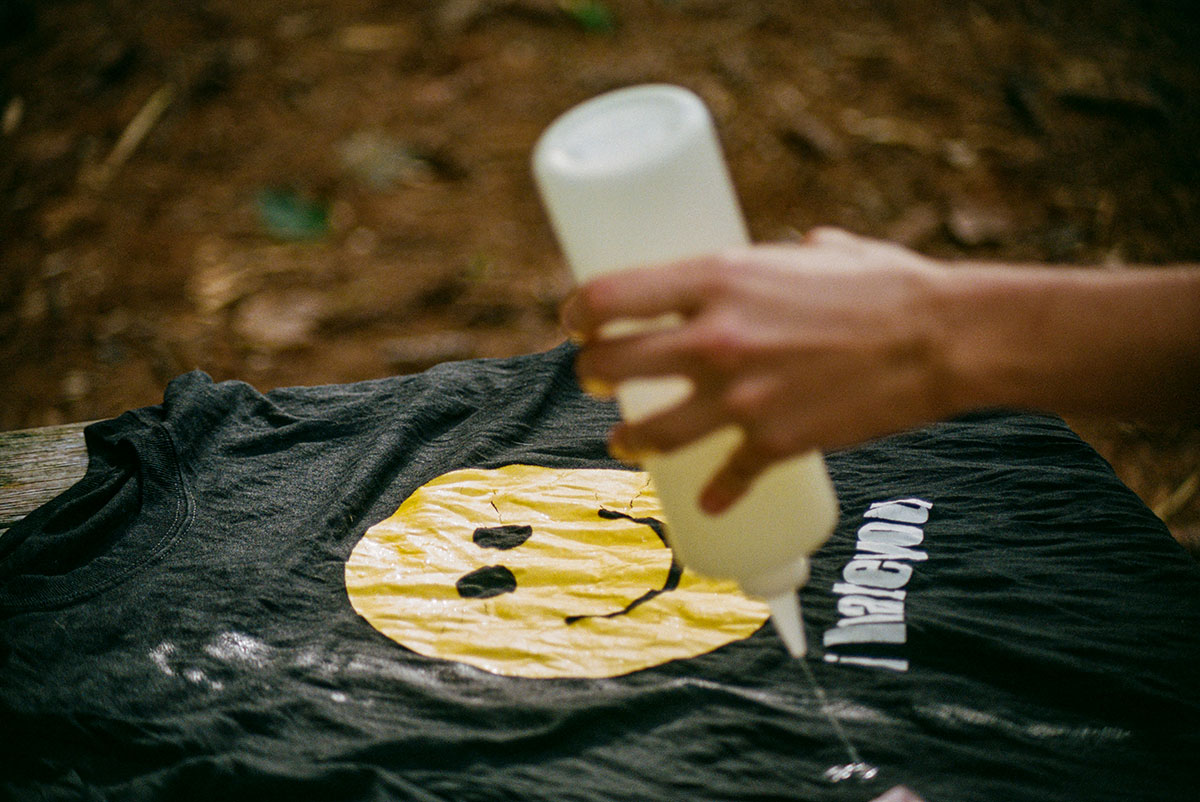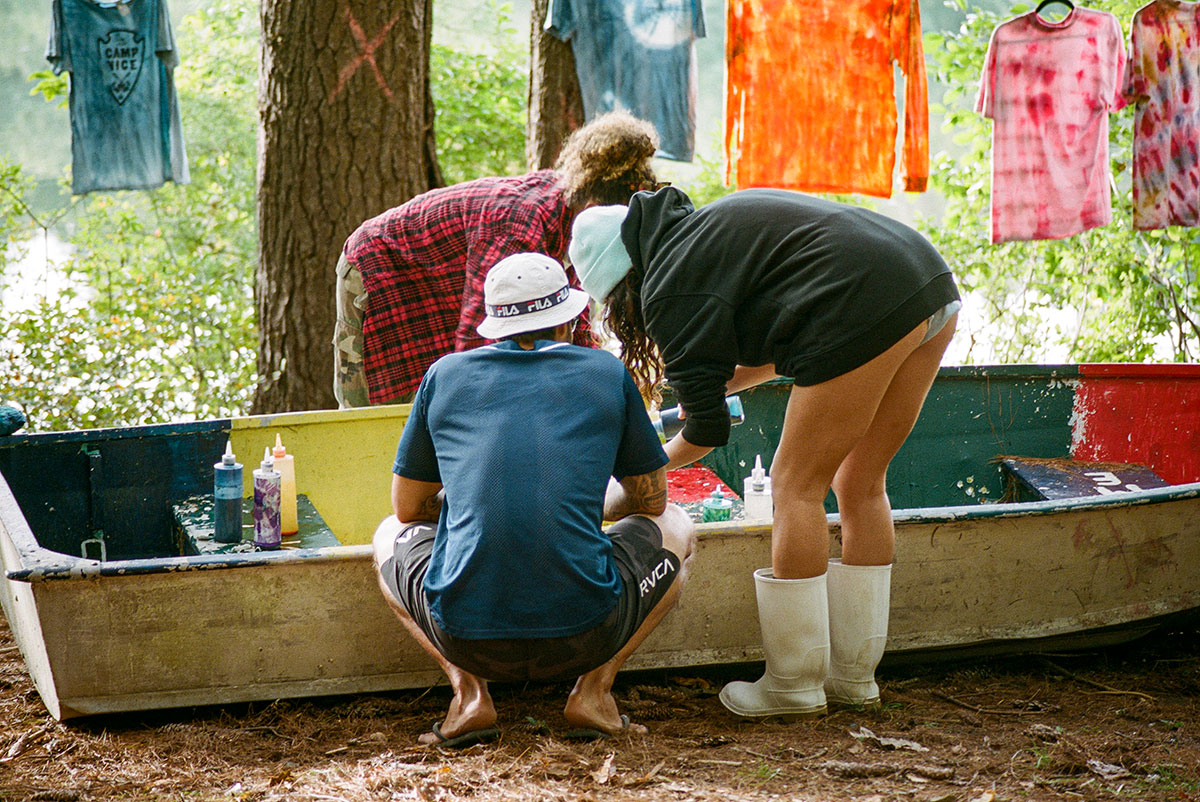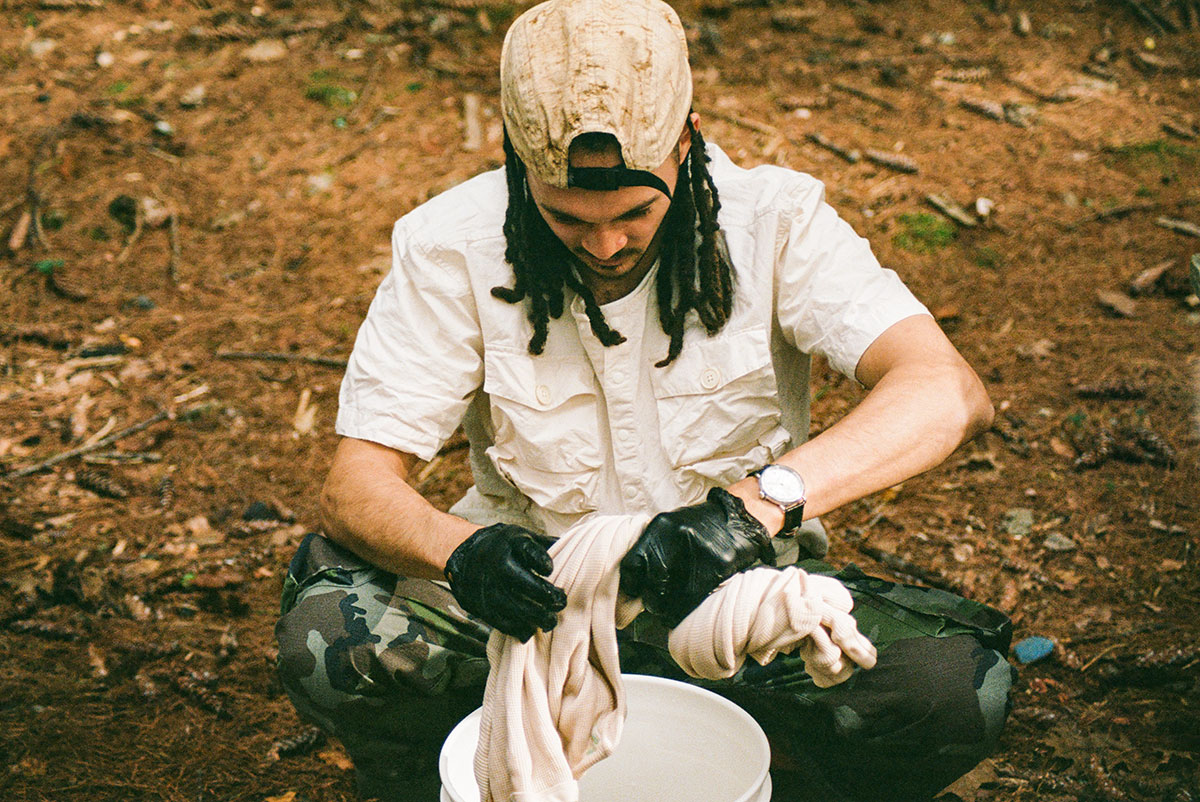 Mac wasn't new to this…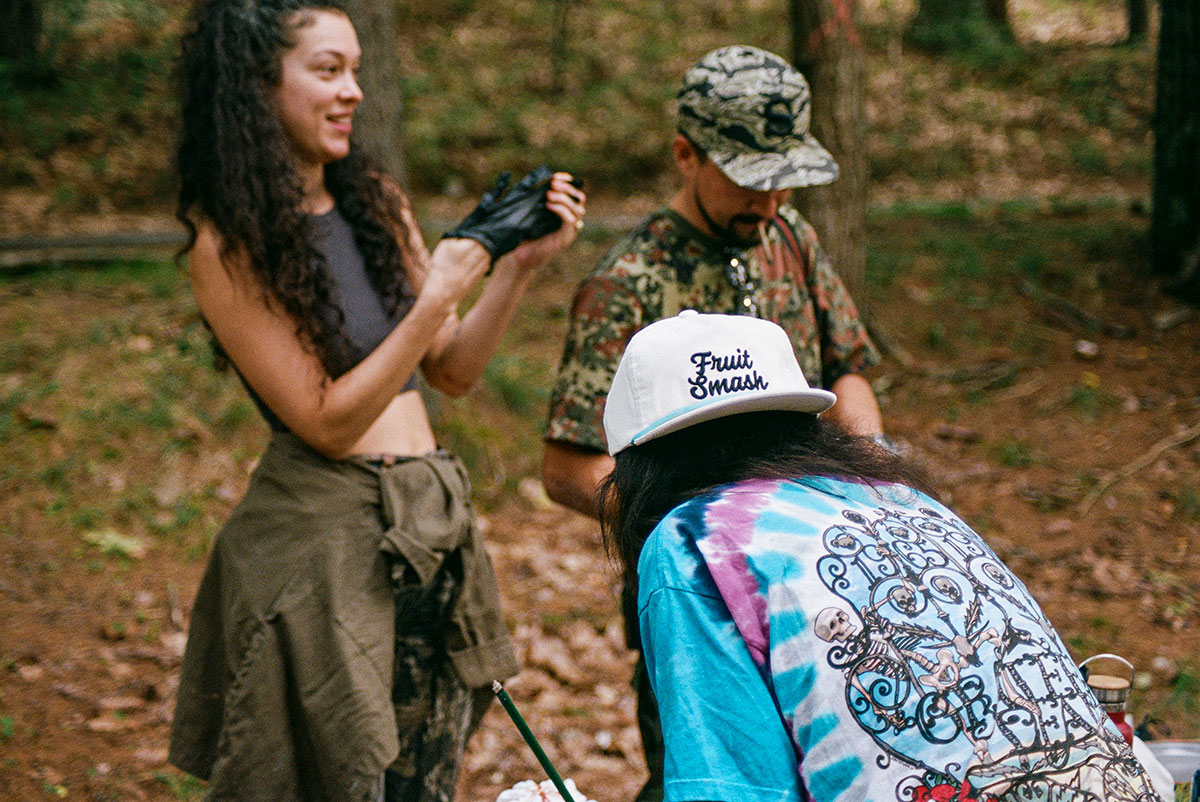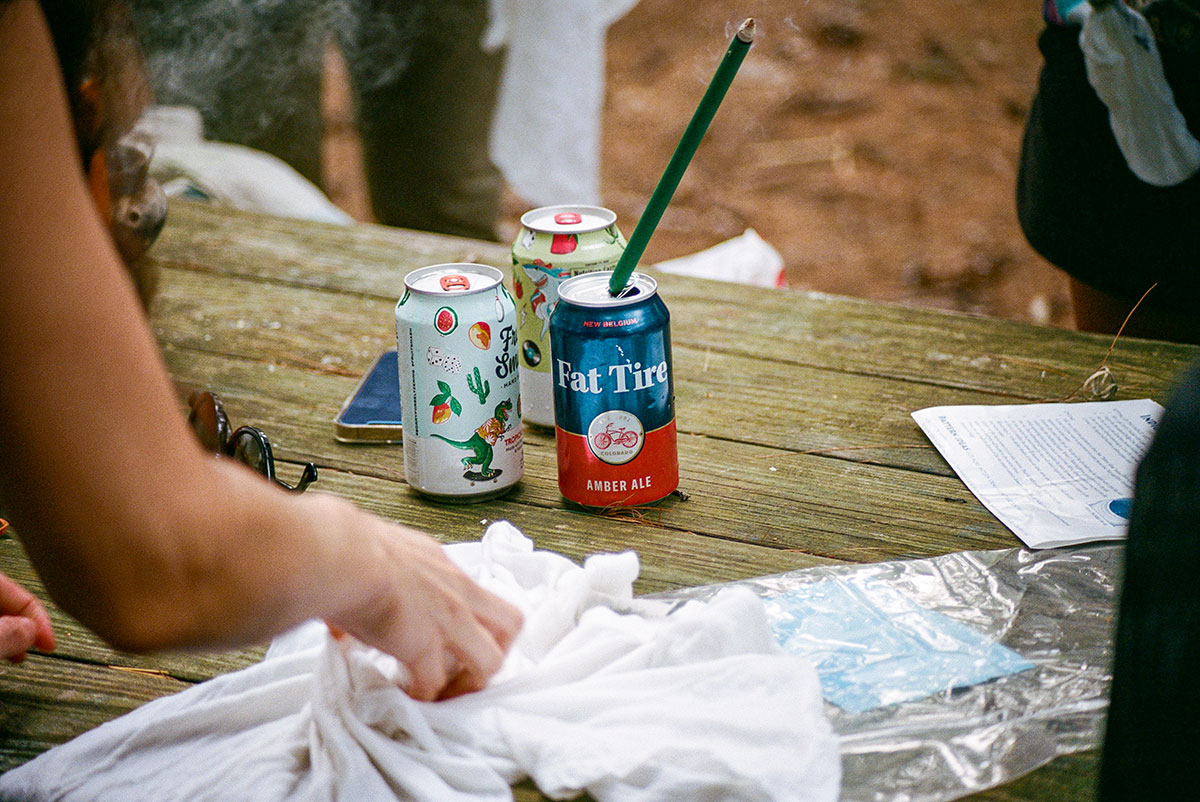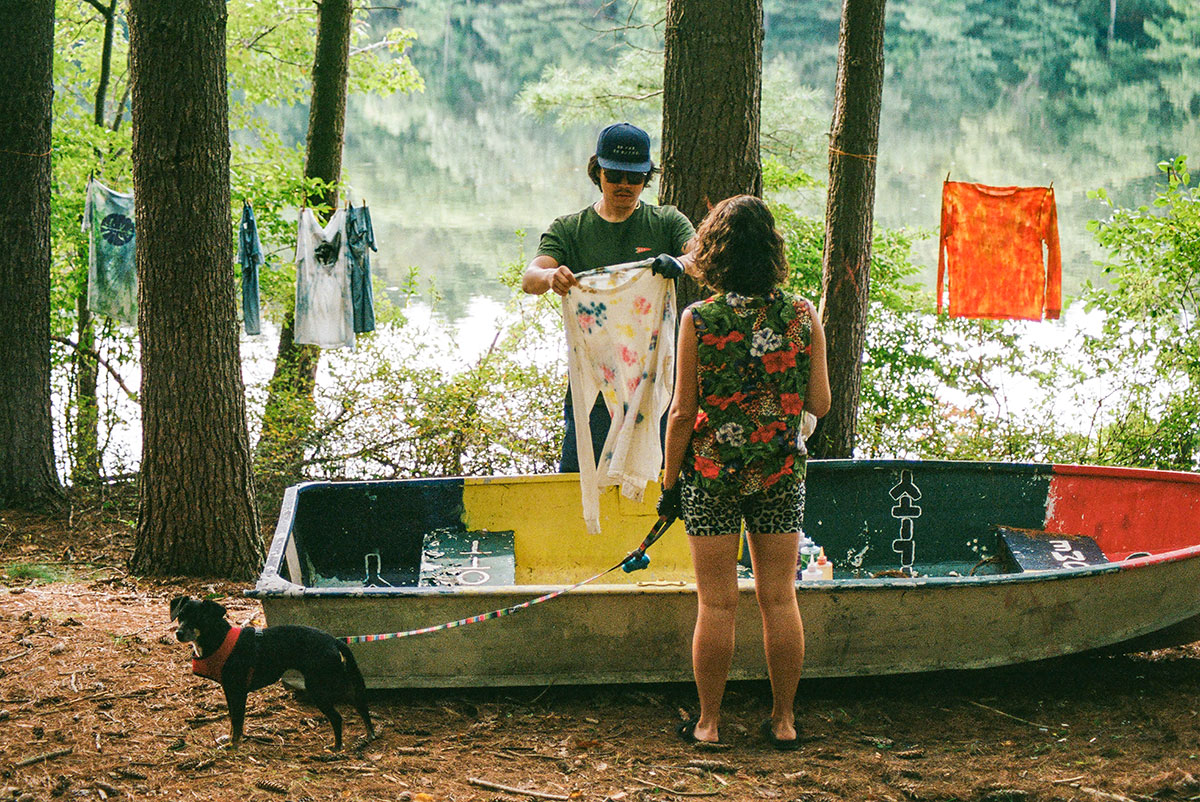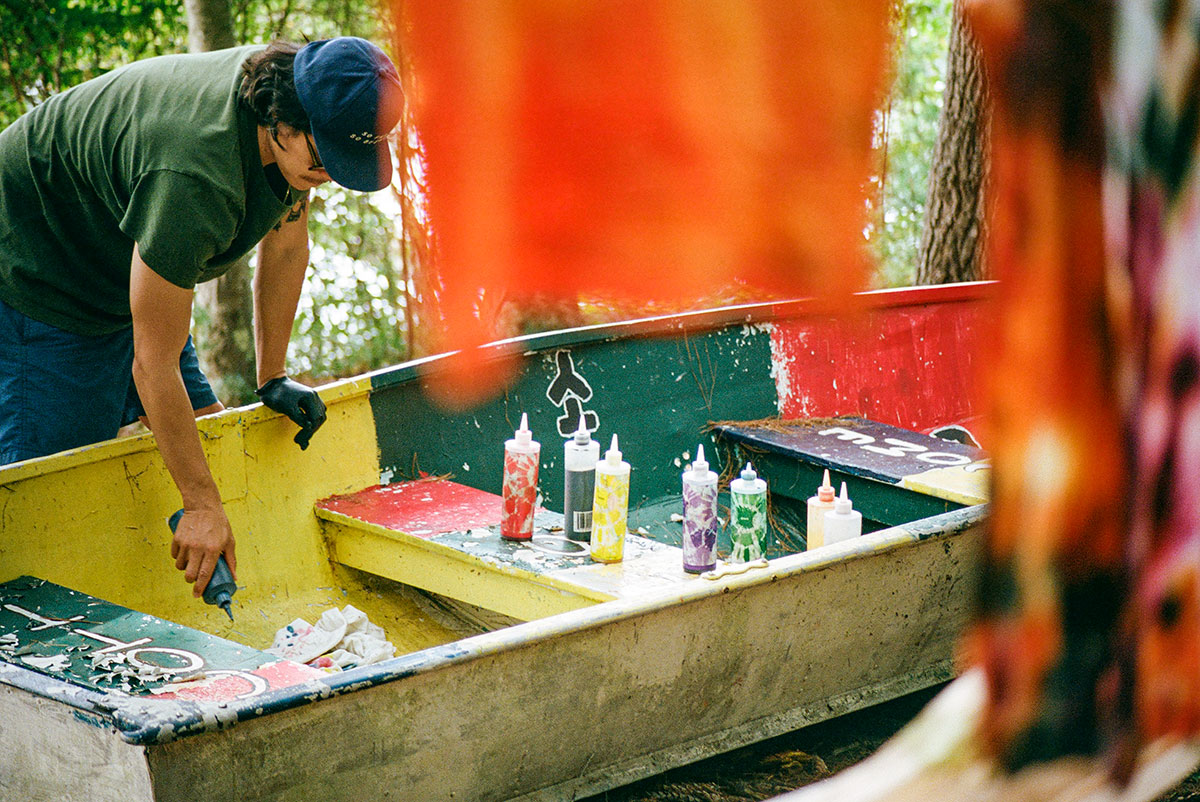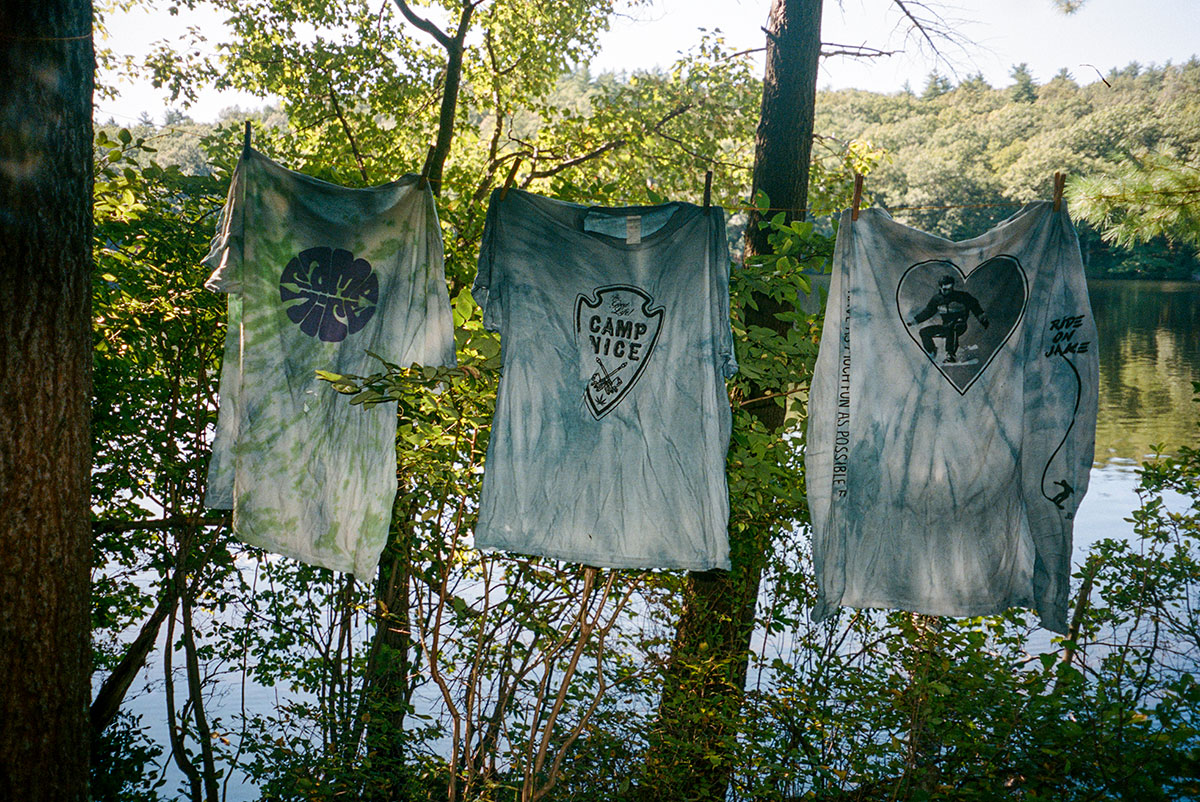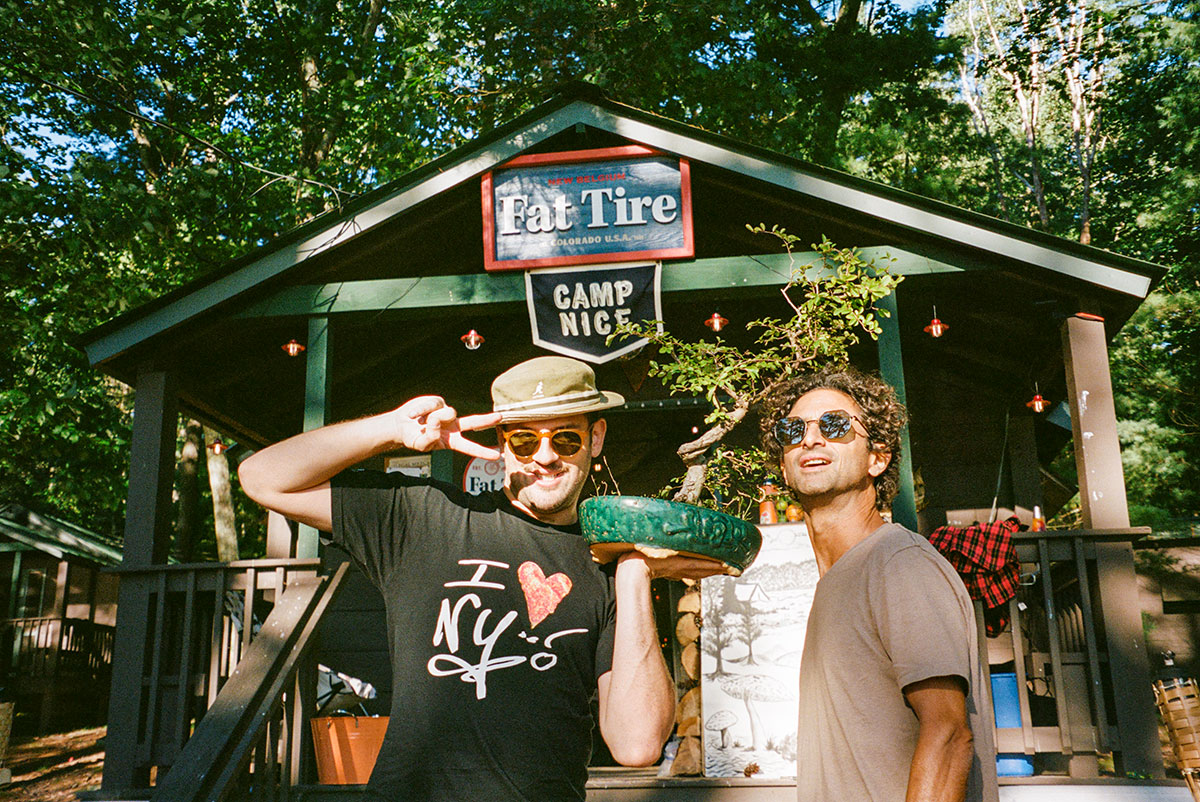 Soul Brothers Unite…Willy Soul & Nickodemus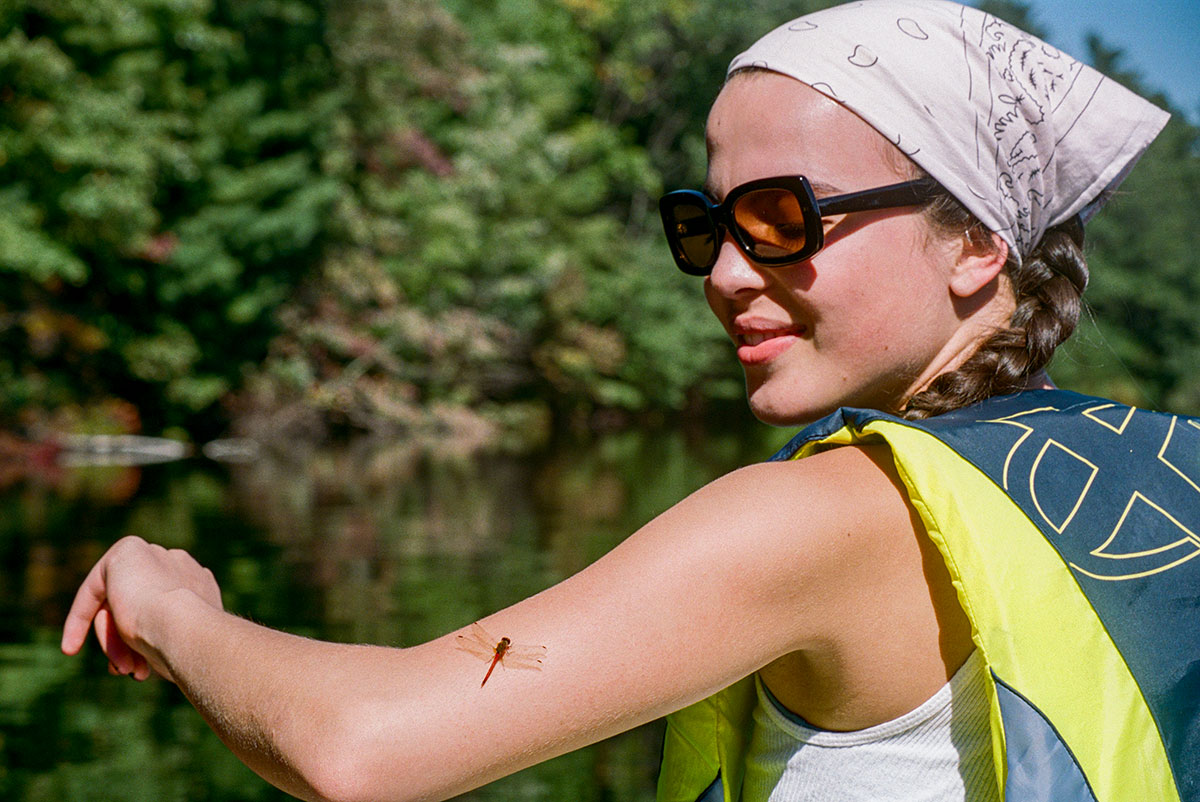 Scarlett the Dragonfly Whisperer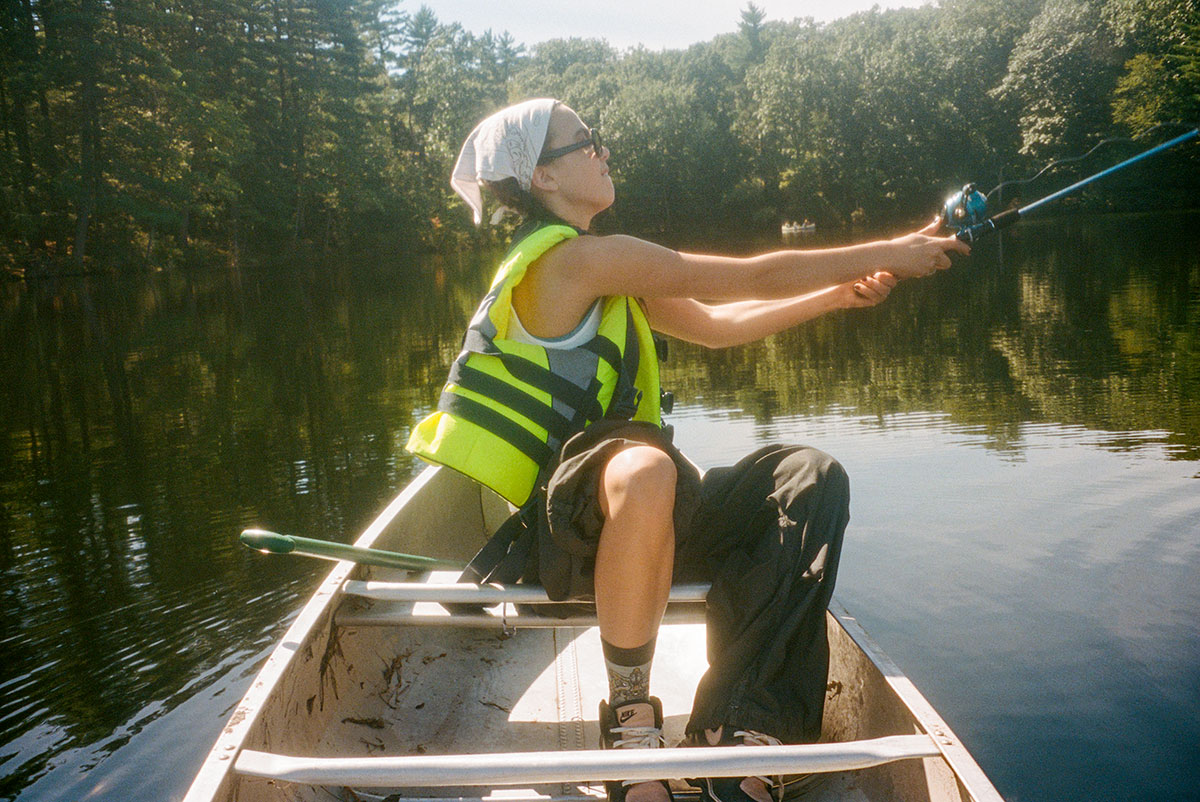 Let's GO!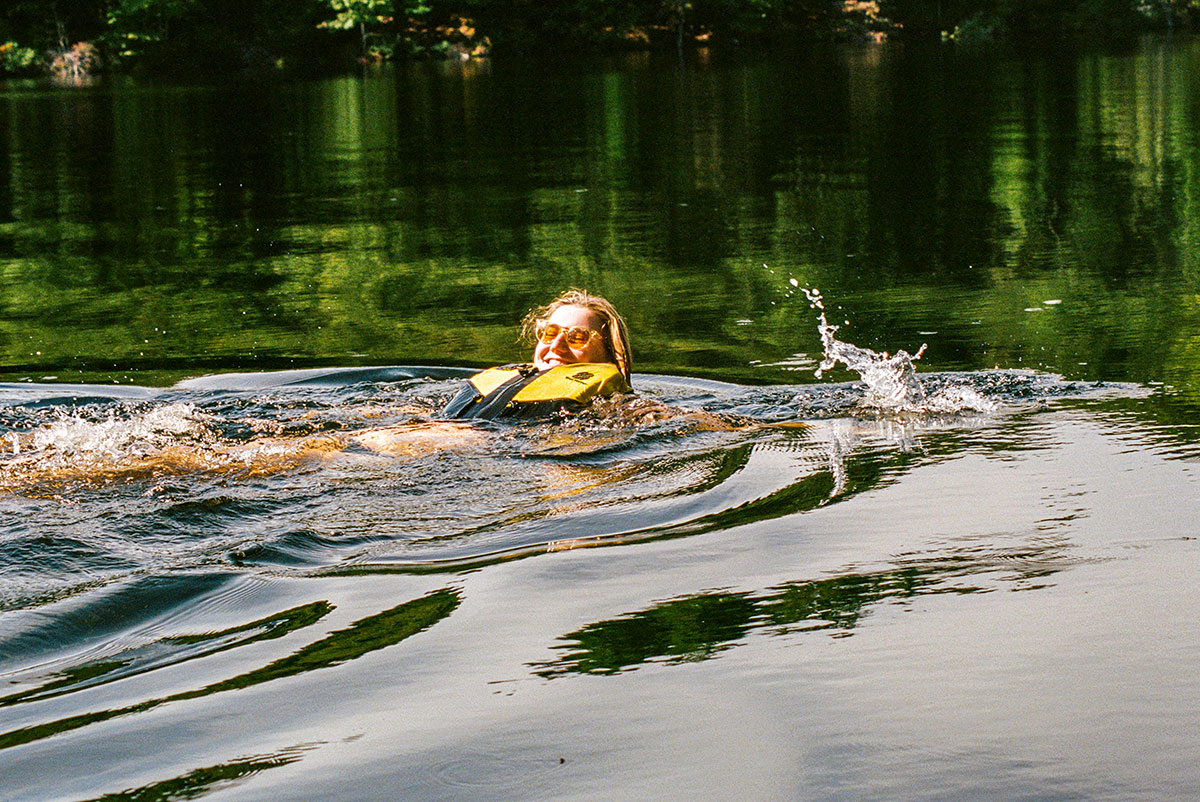 Safety Badge Earned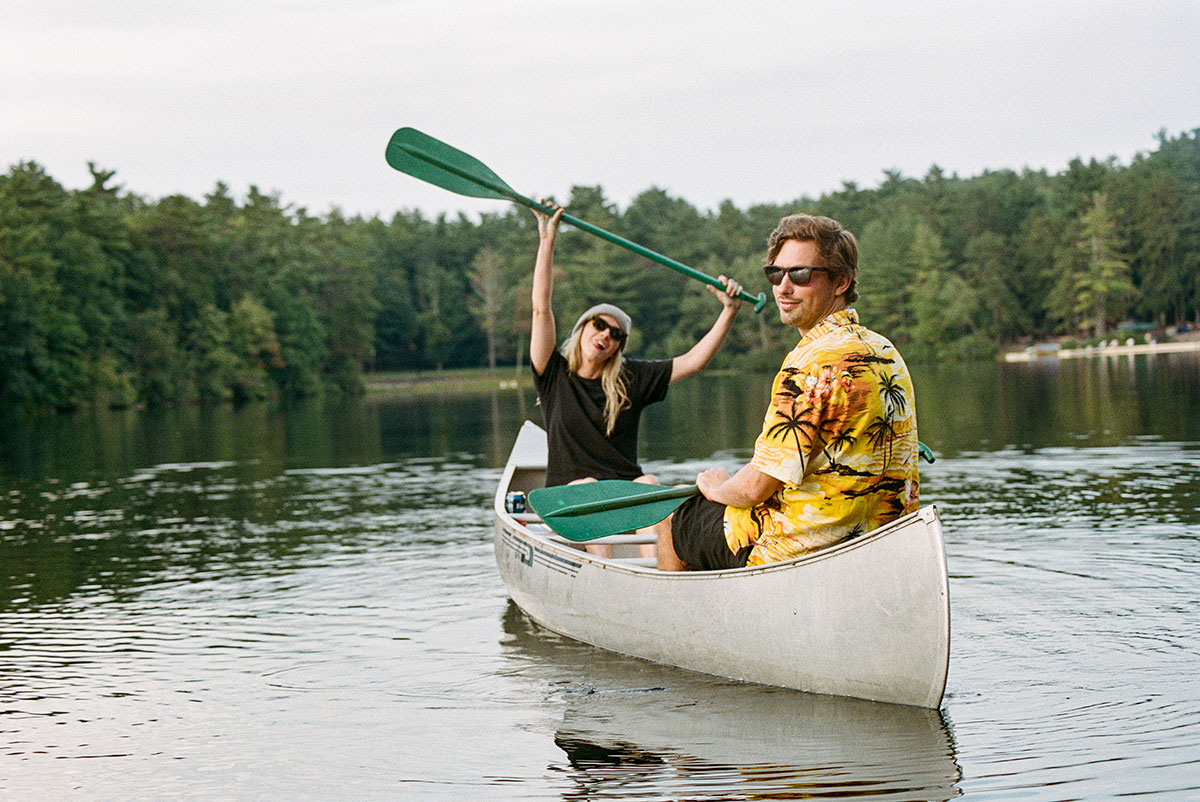 Alessandra & Matt brought the tropical vibes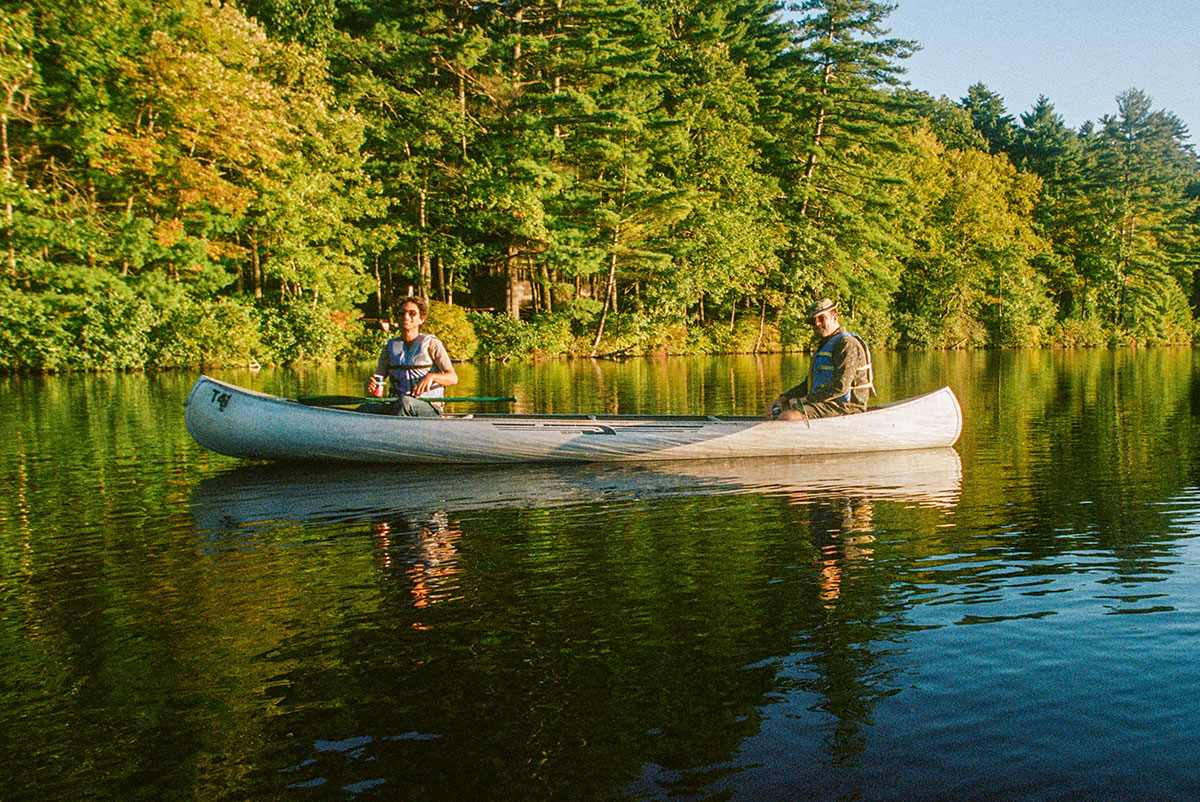 Golden Hour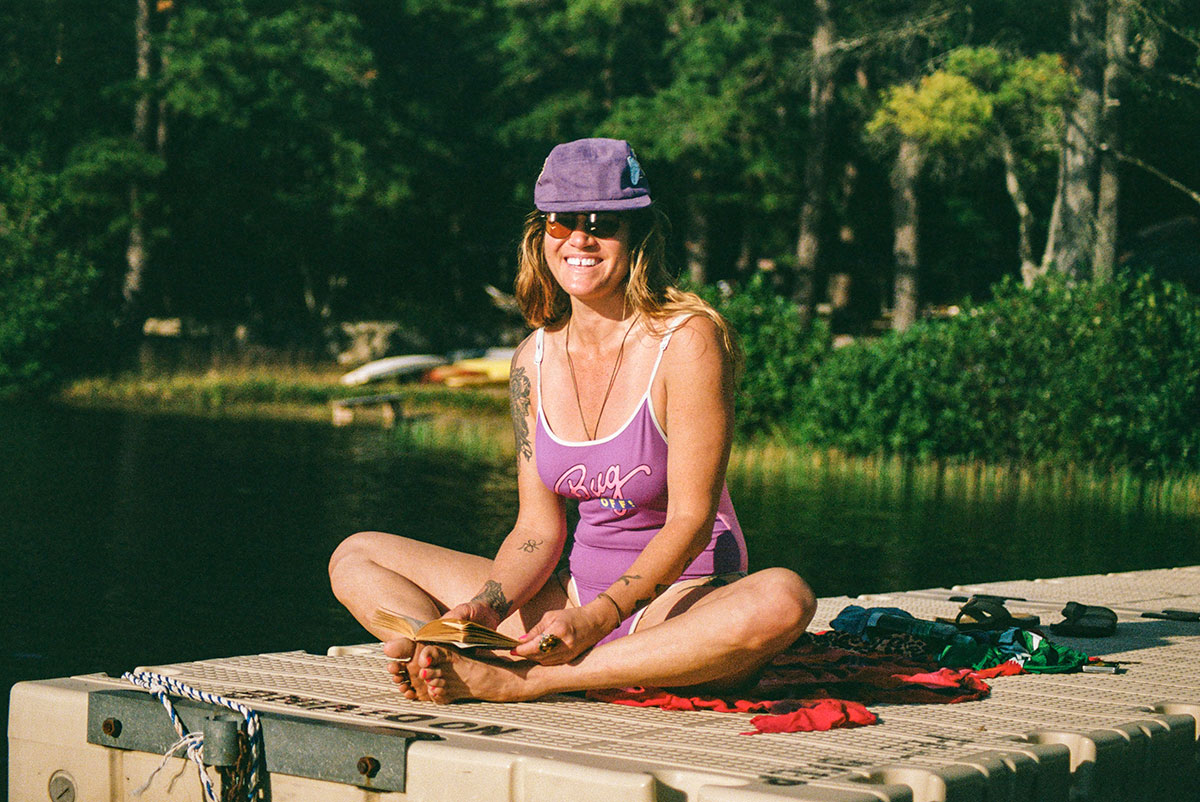 Keep Shining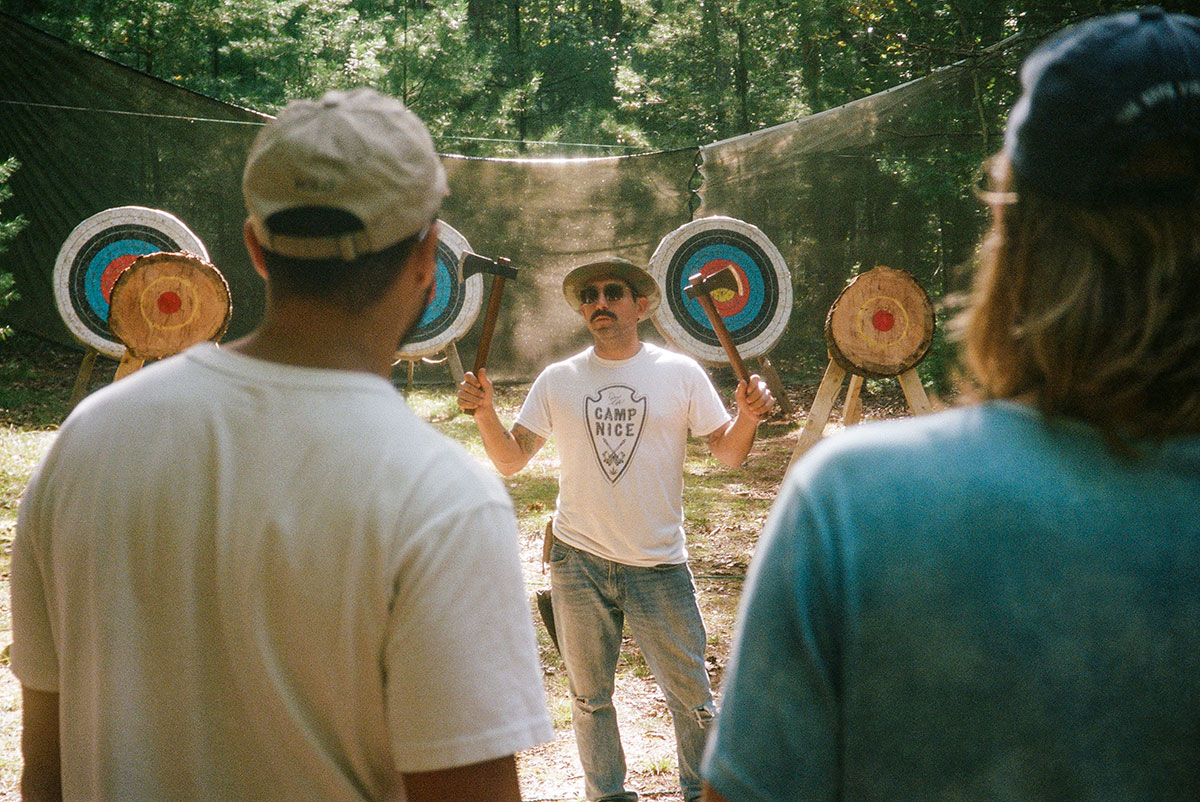 Ranger Training In Progress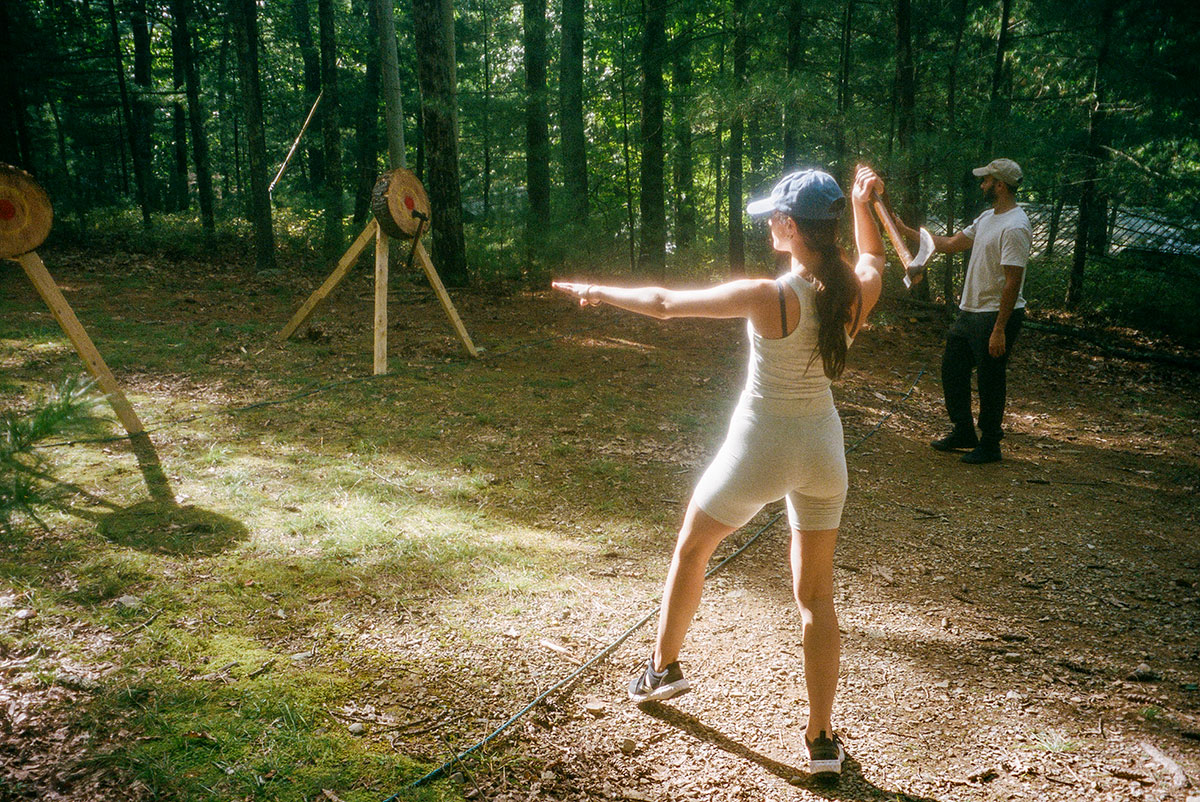 Sabrina was in warrior mode!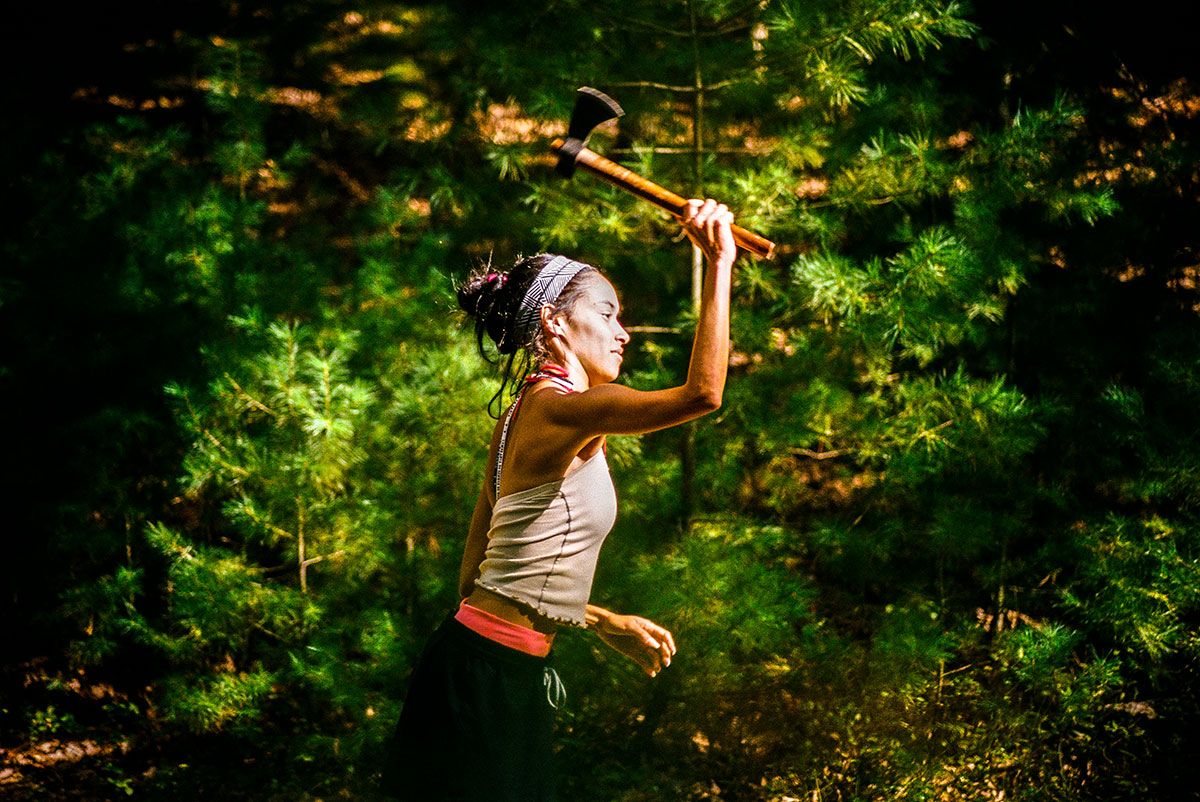 Justine was very determined…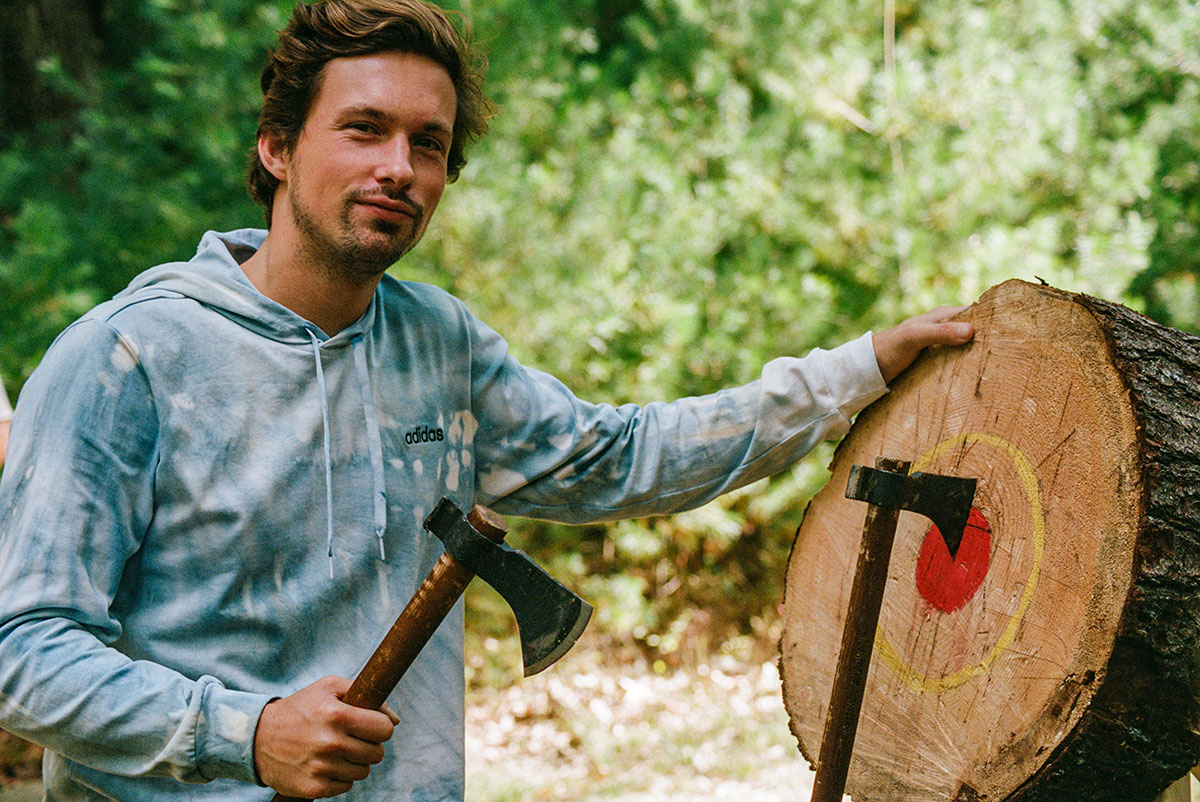 Matt was a natural…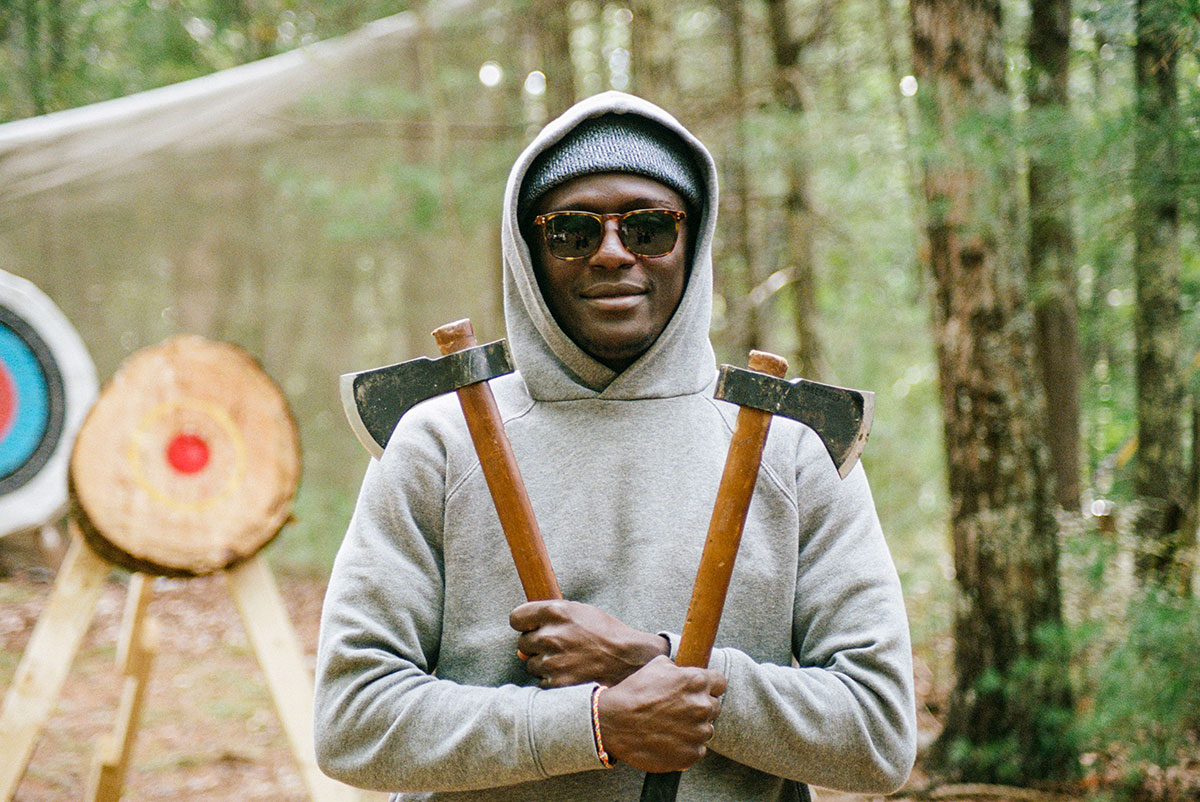 Cheick came to win! Double Trouble!!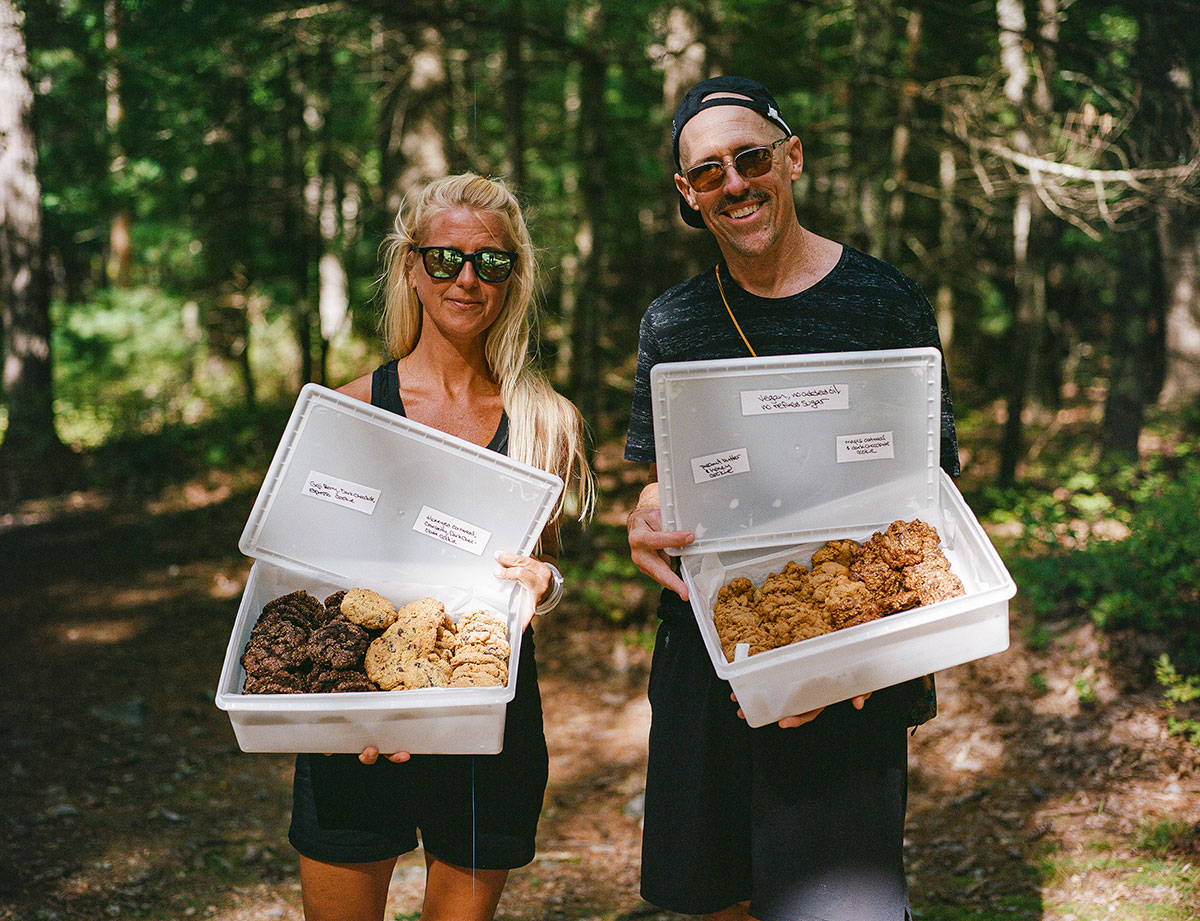 Carla & Blotto WON!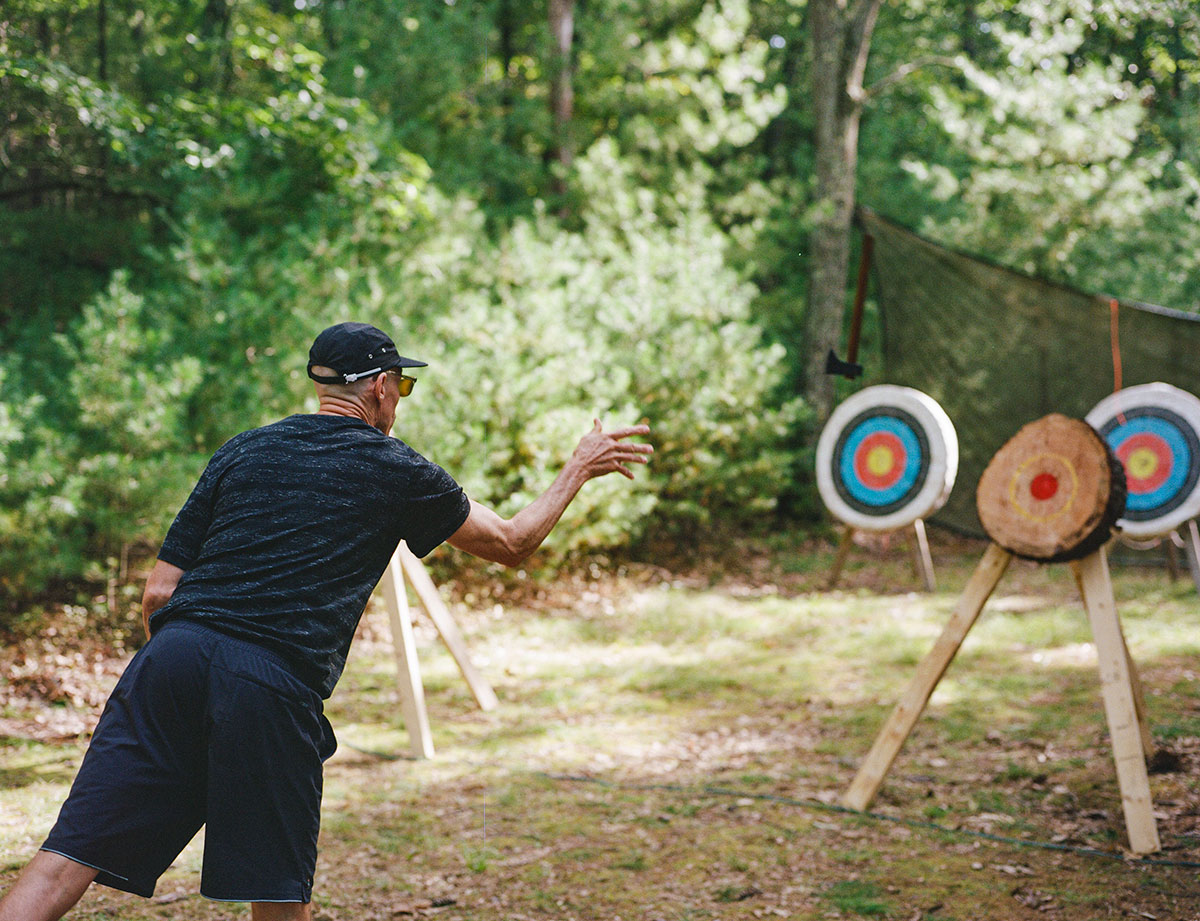 Blotto never loses…WINNER!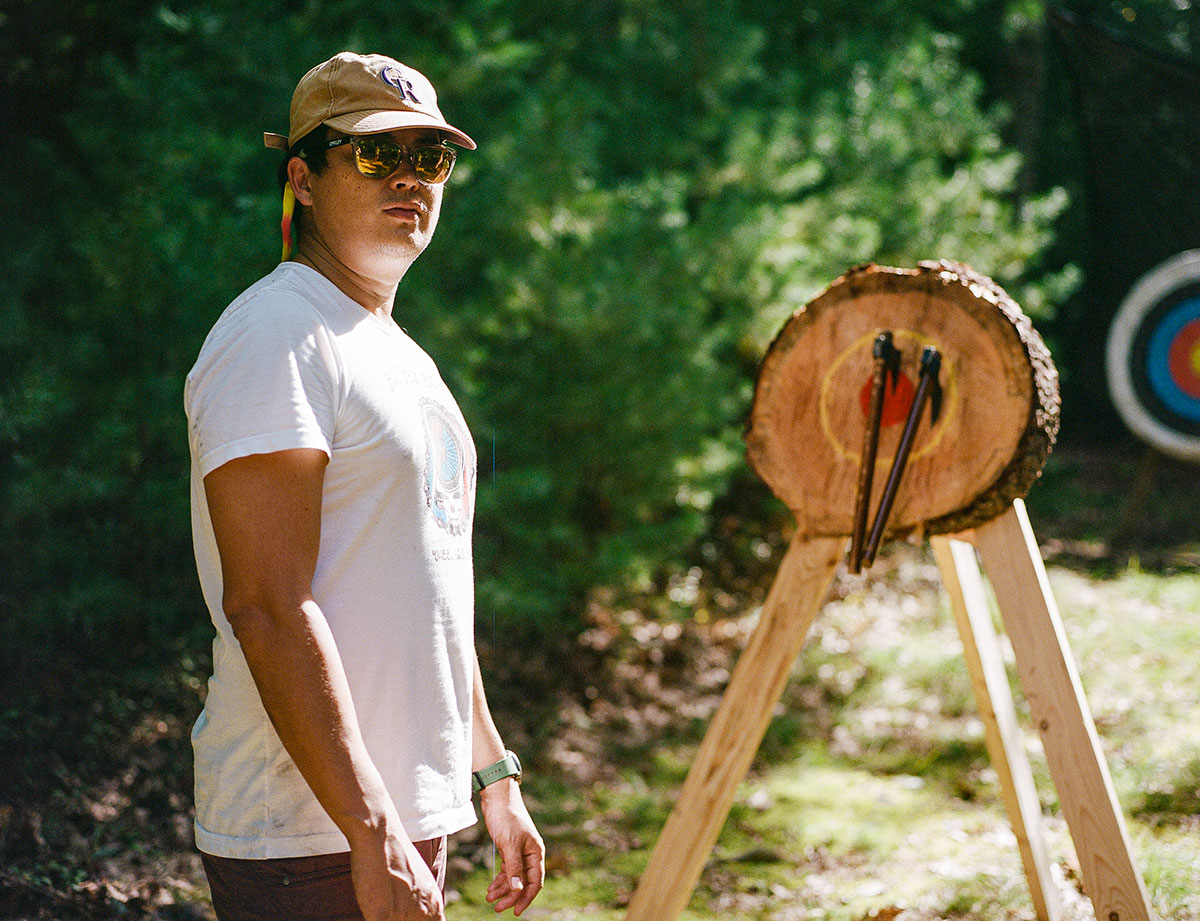 Johnny Law!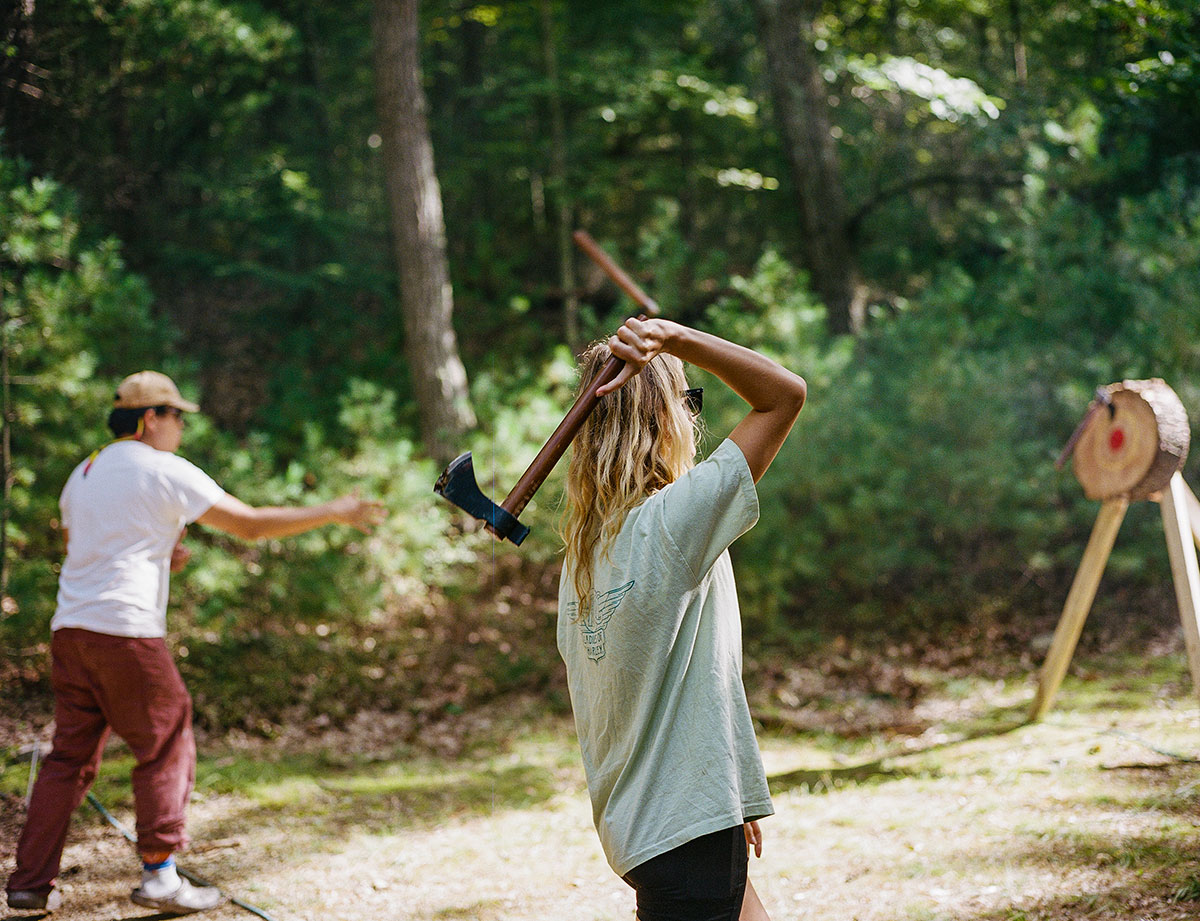 SuperHero Hannah came to take the title!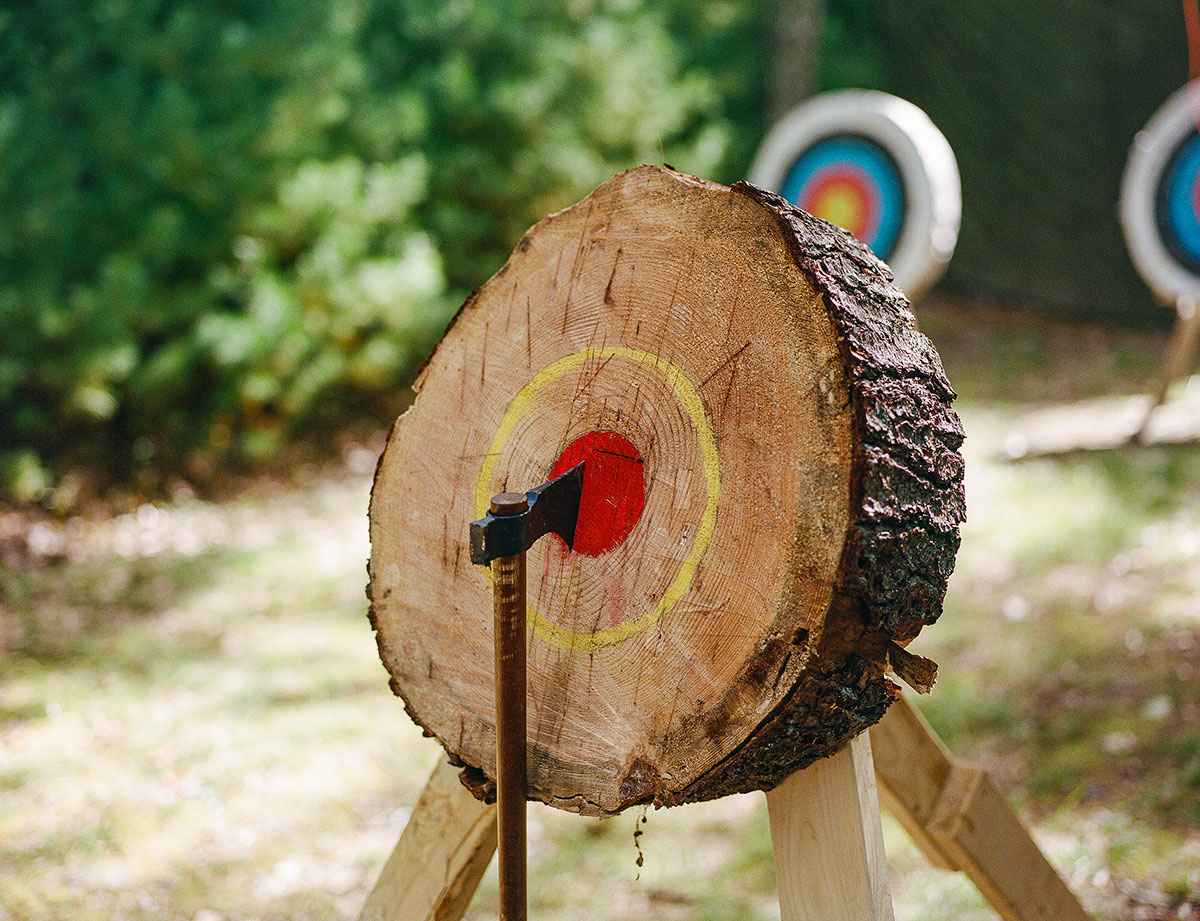 BOOM!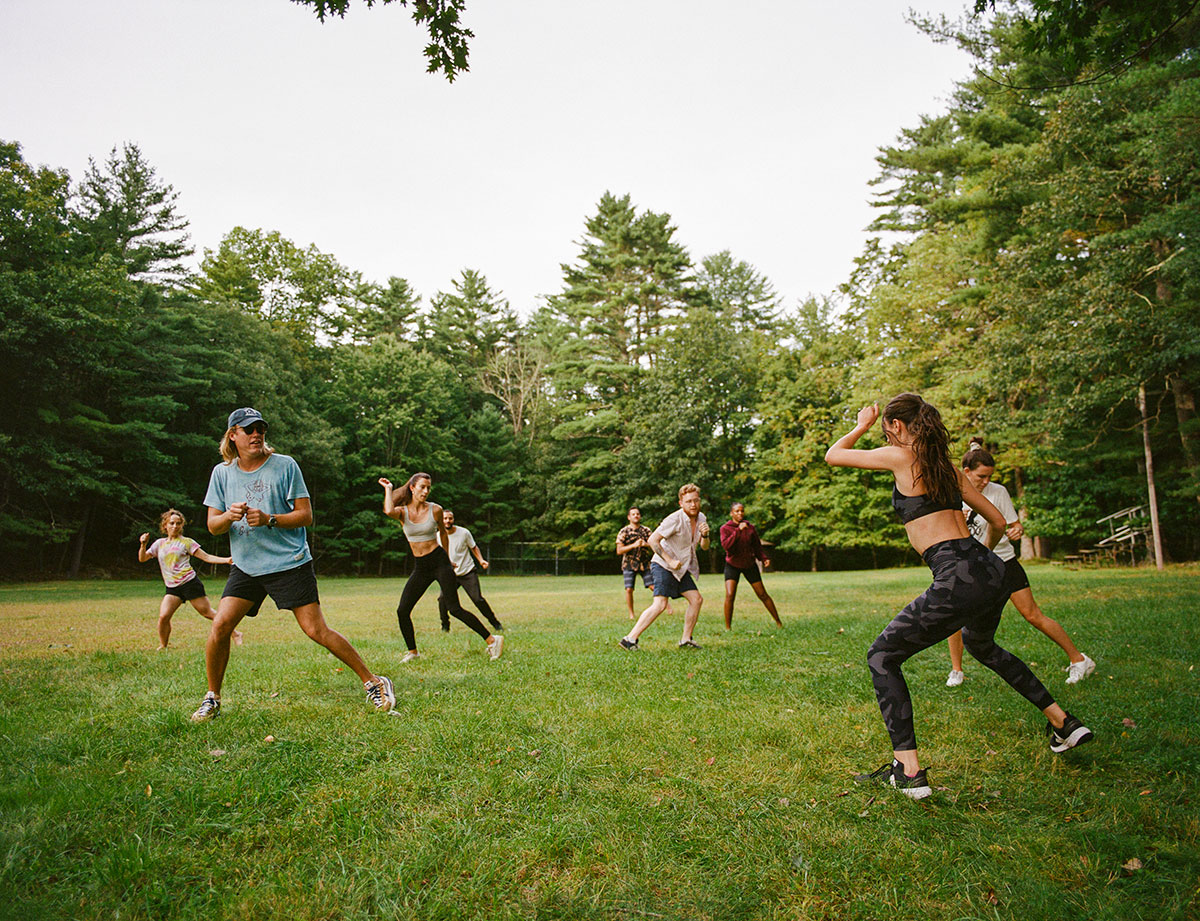 Sabby Baila Dance Class!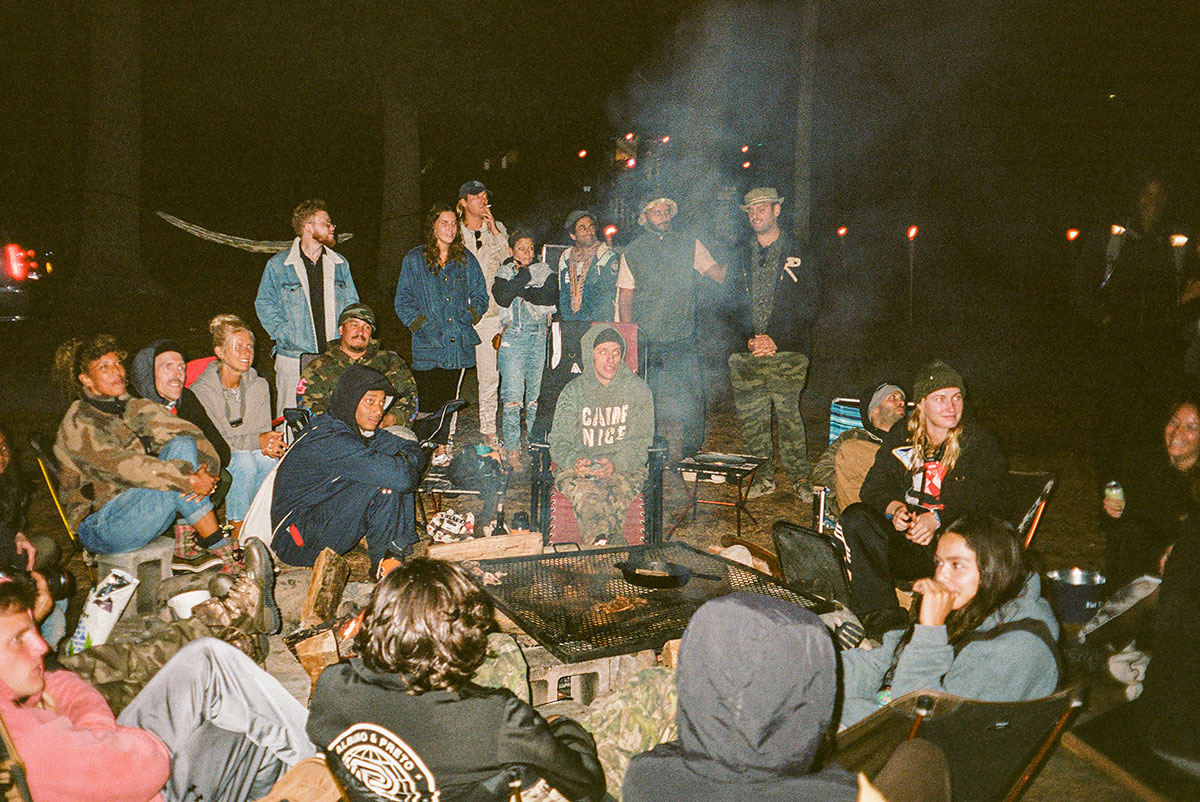 Our circle felt complete!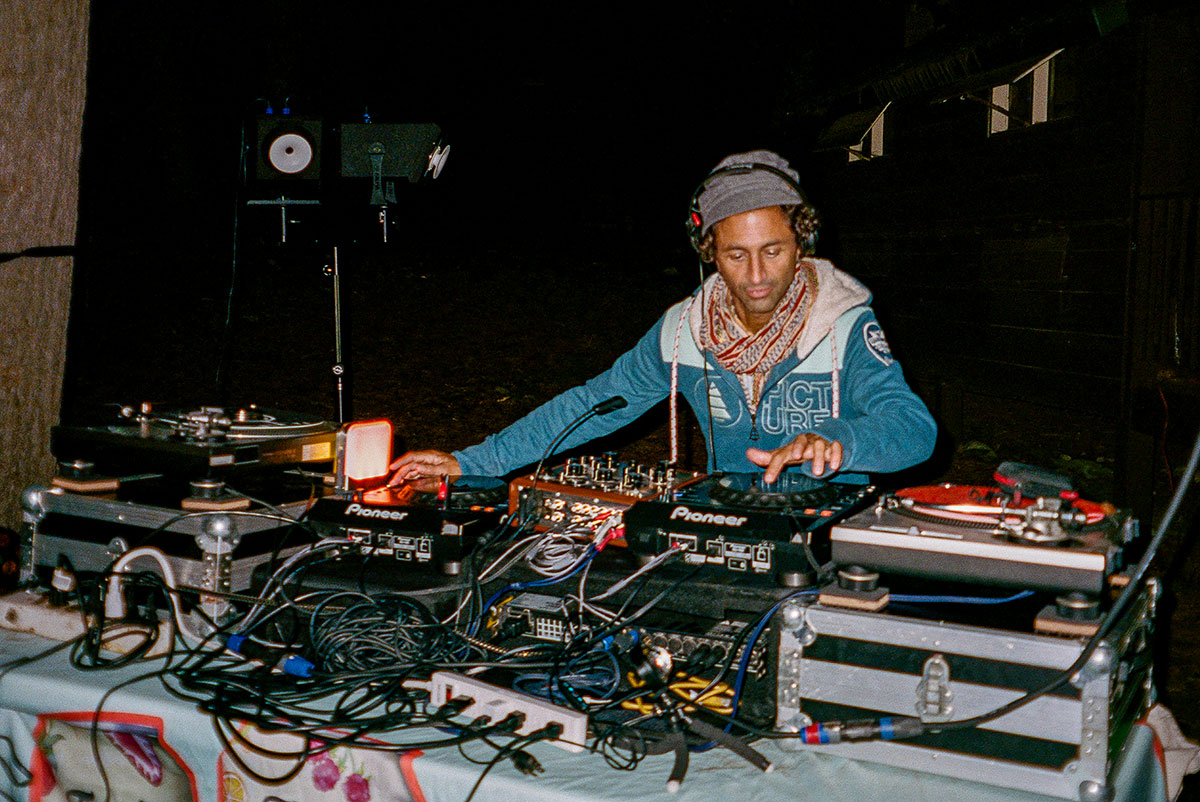 Nickodemus on the set!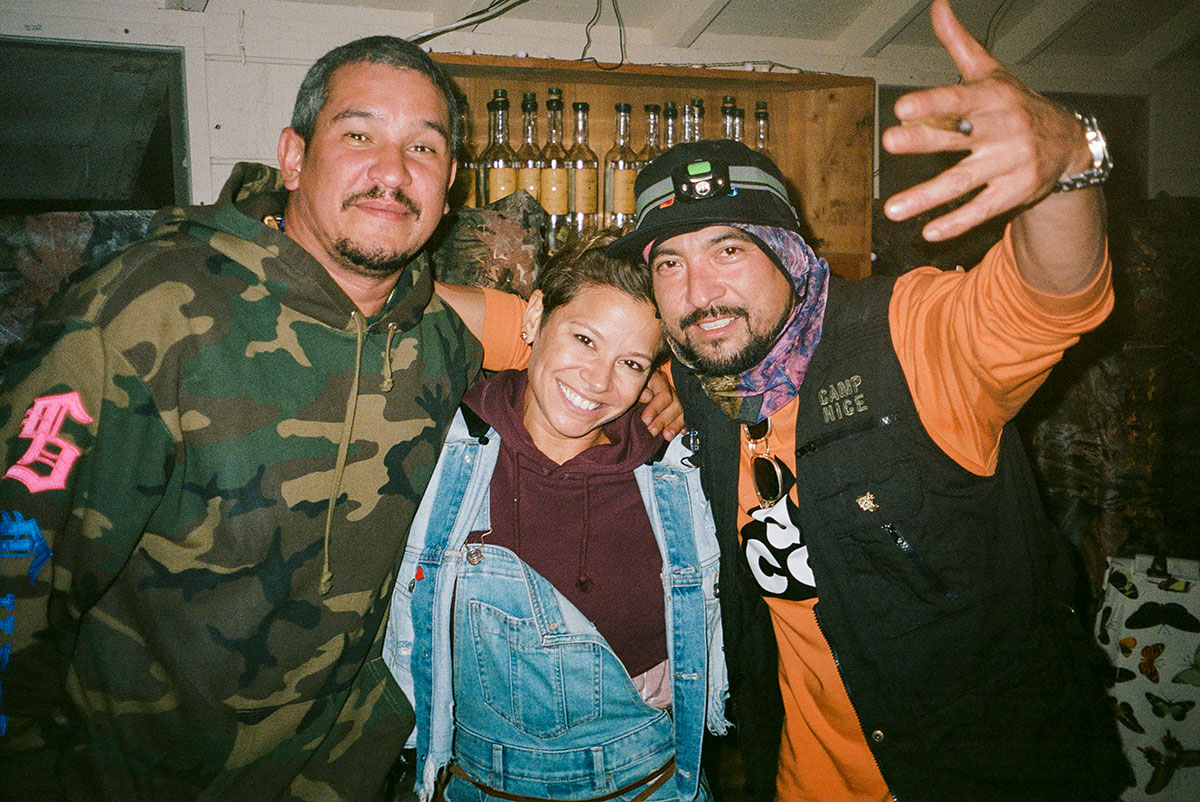 Puerto Ricoooo Represent!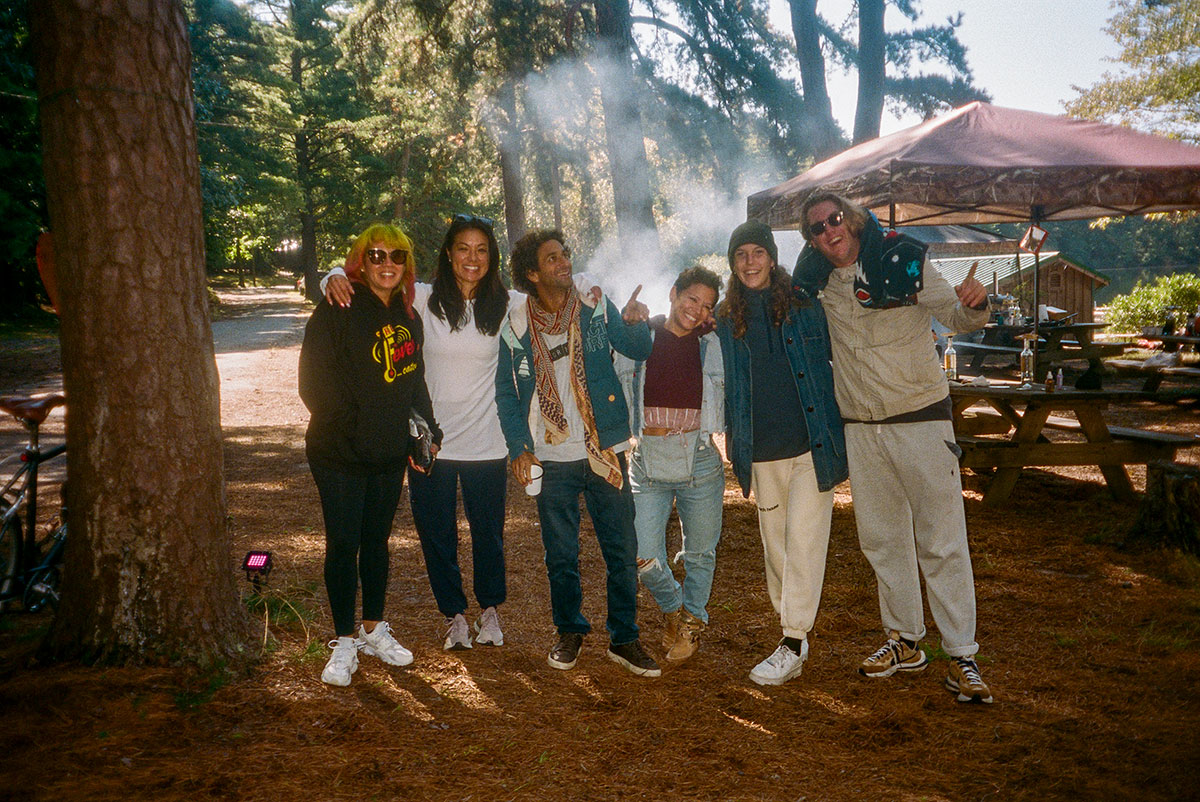 Family Affair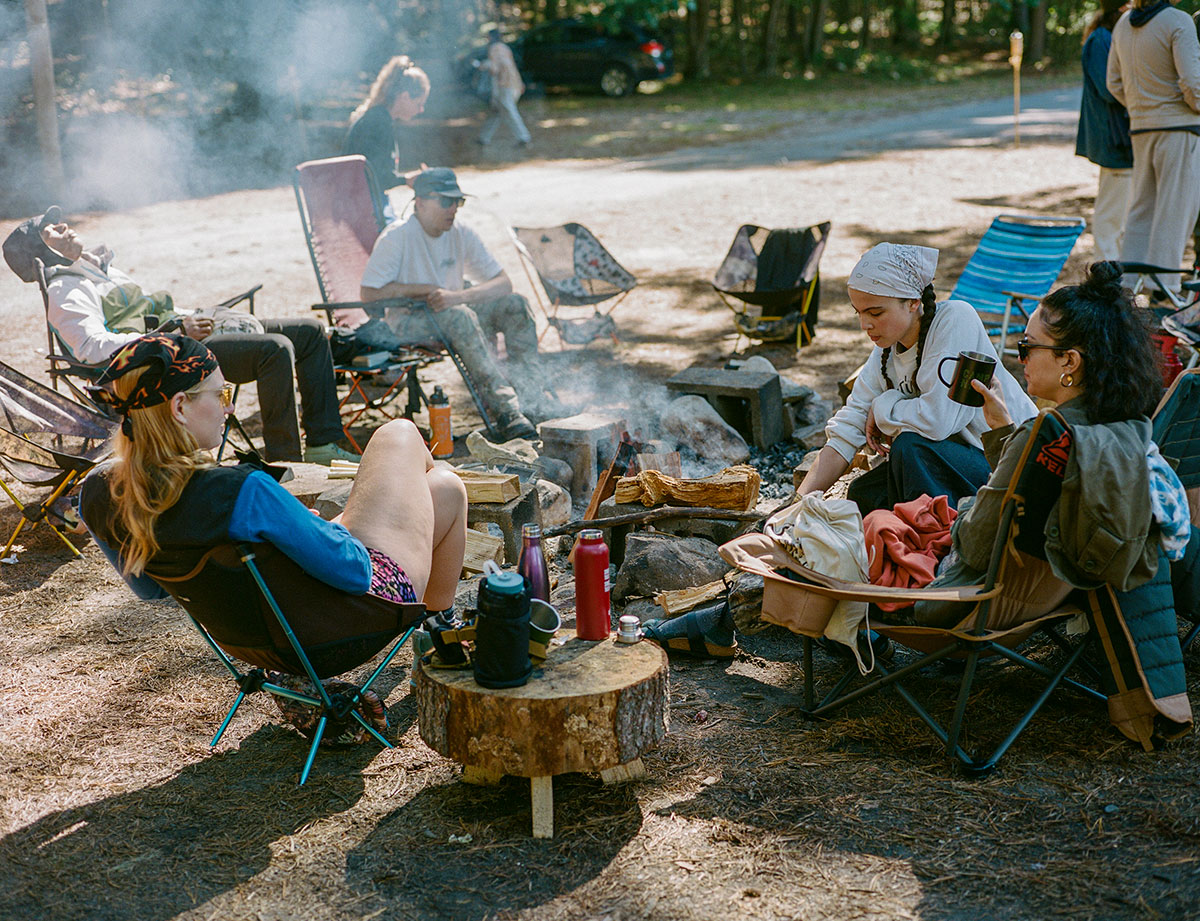 Morning Shift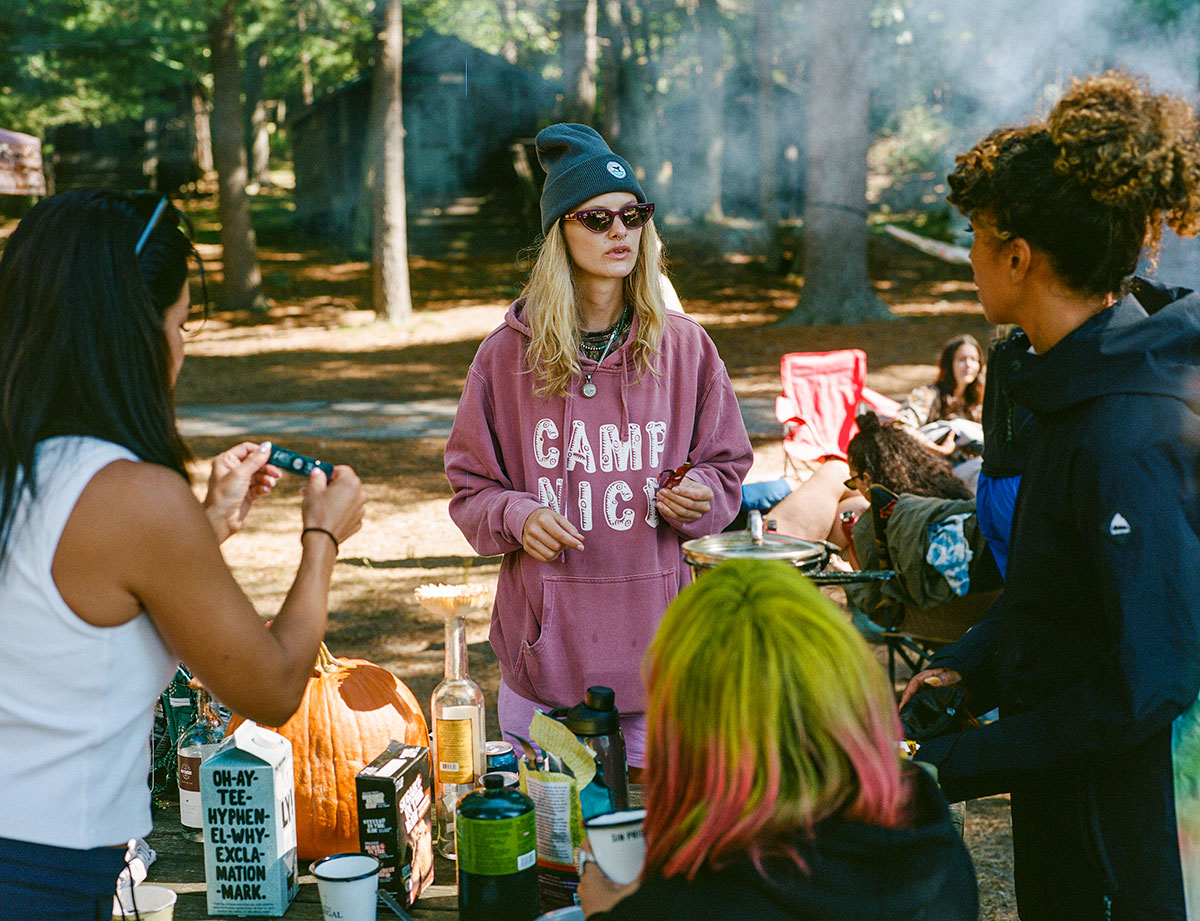 Breakfast Club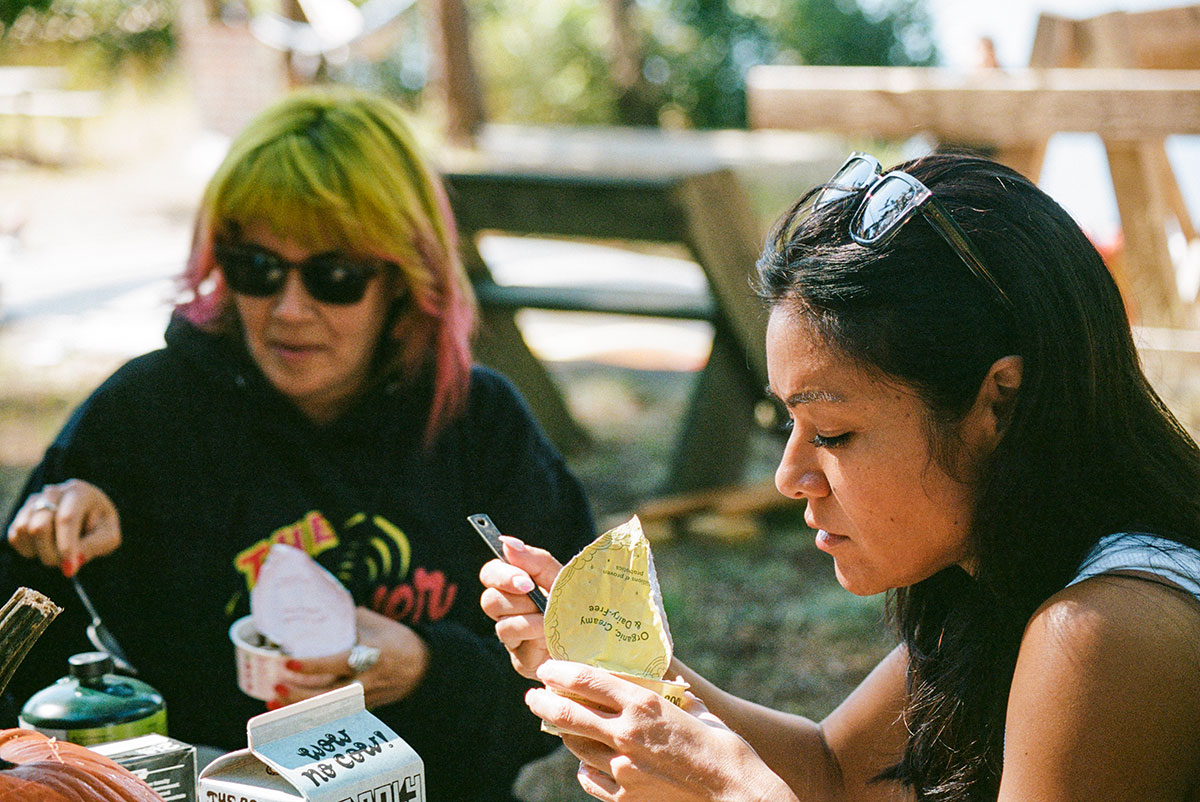 CocoJune was the perfect breakfast treat!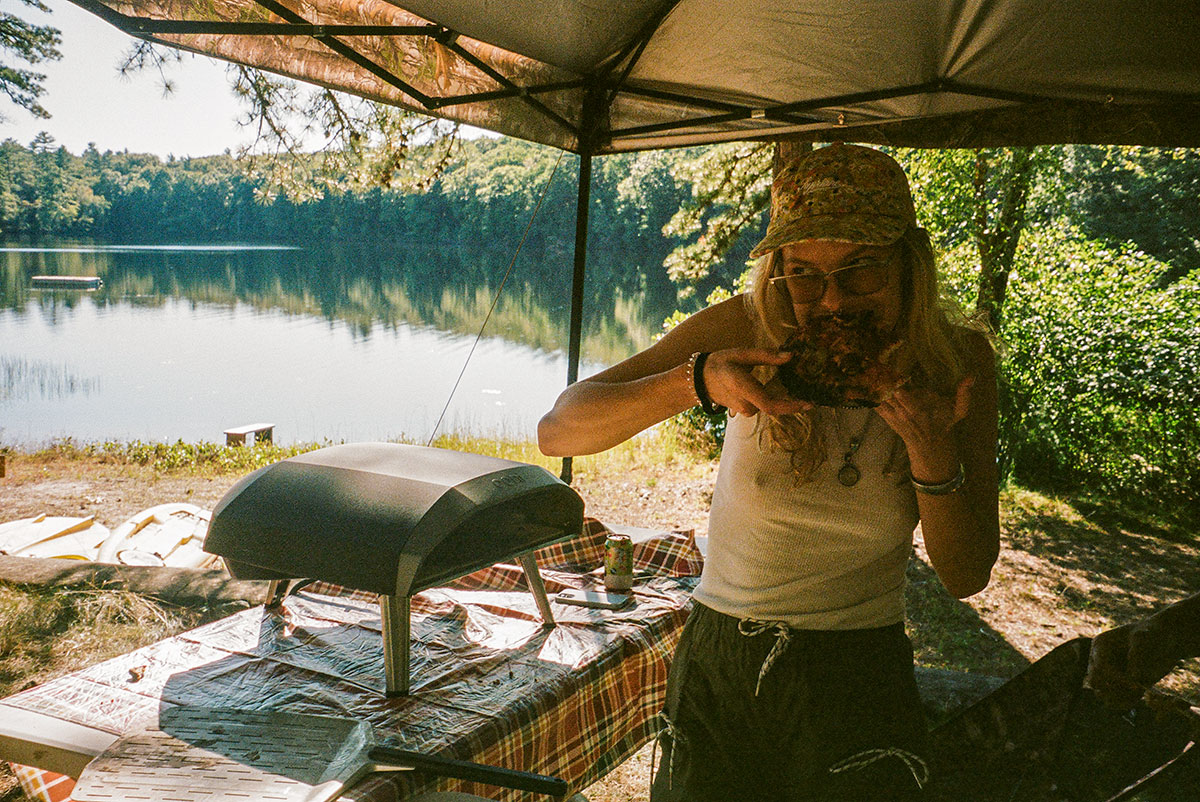 And then Pizza!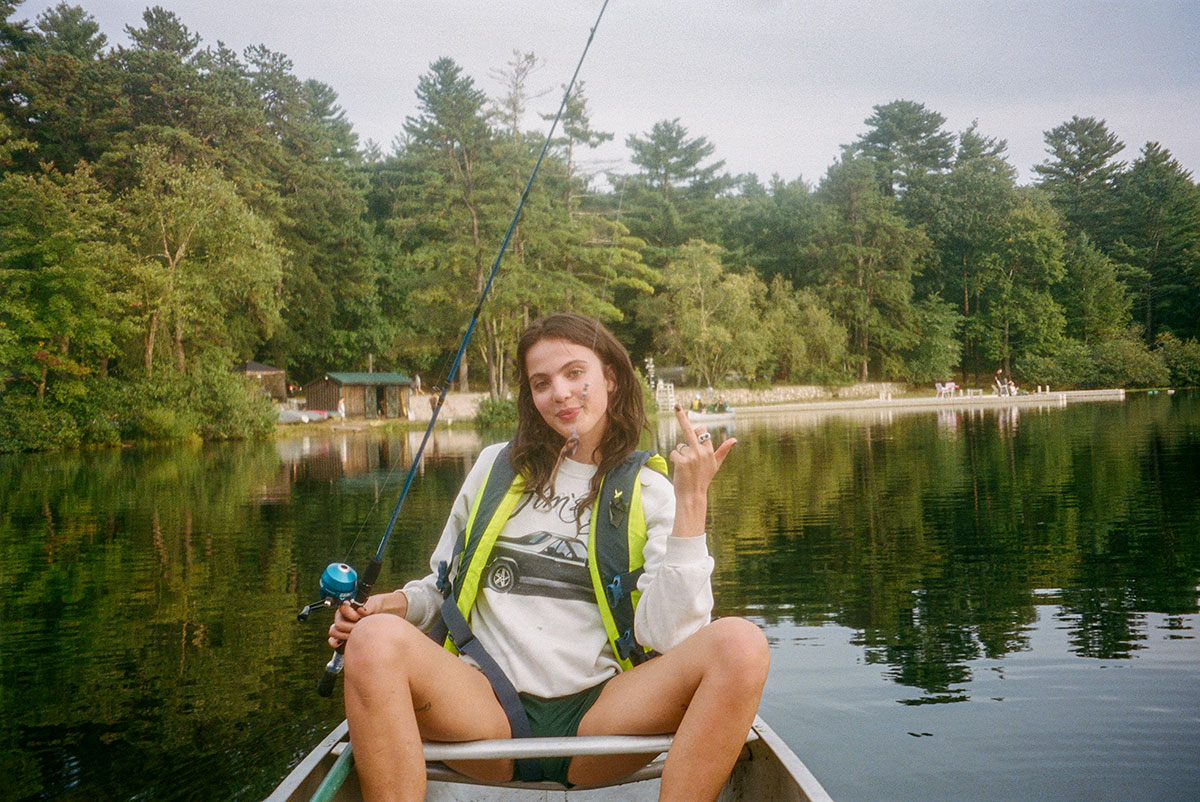 We getting lucky today!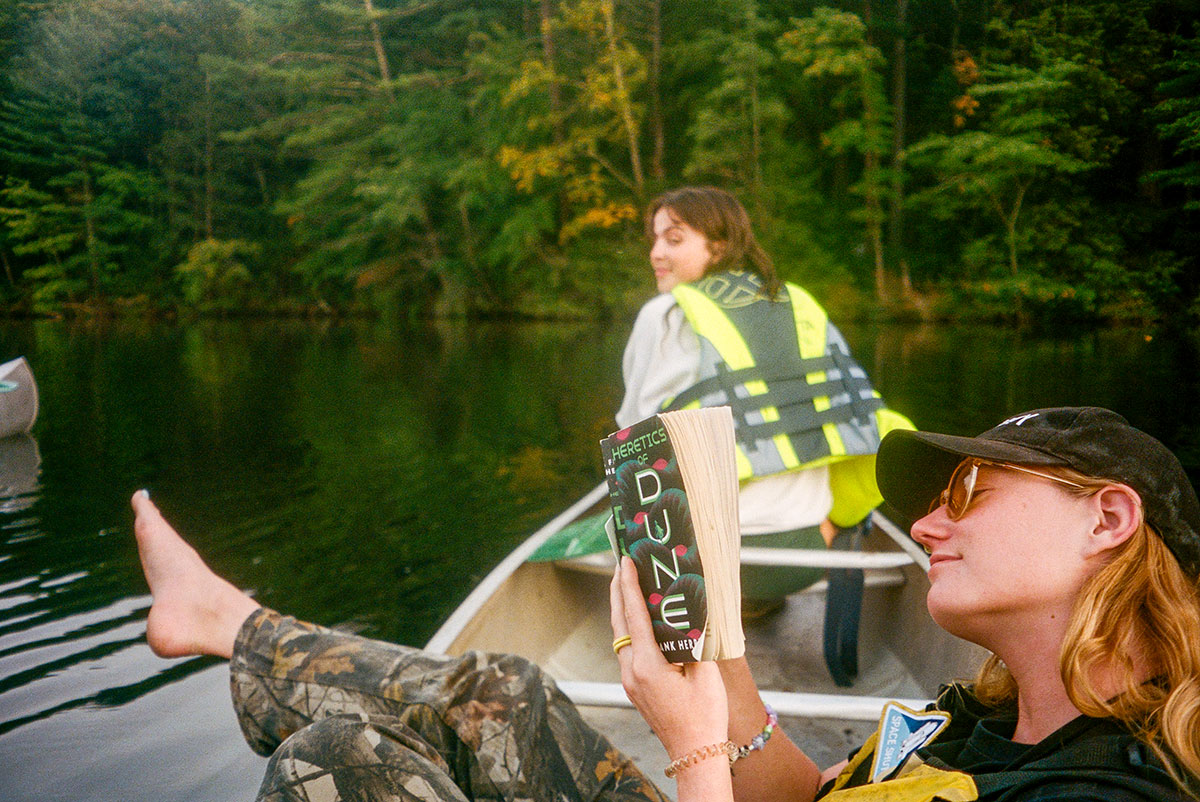 DUNE!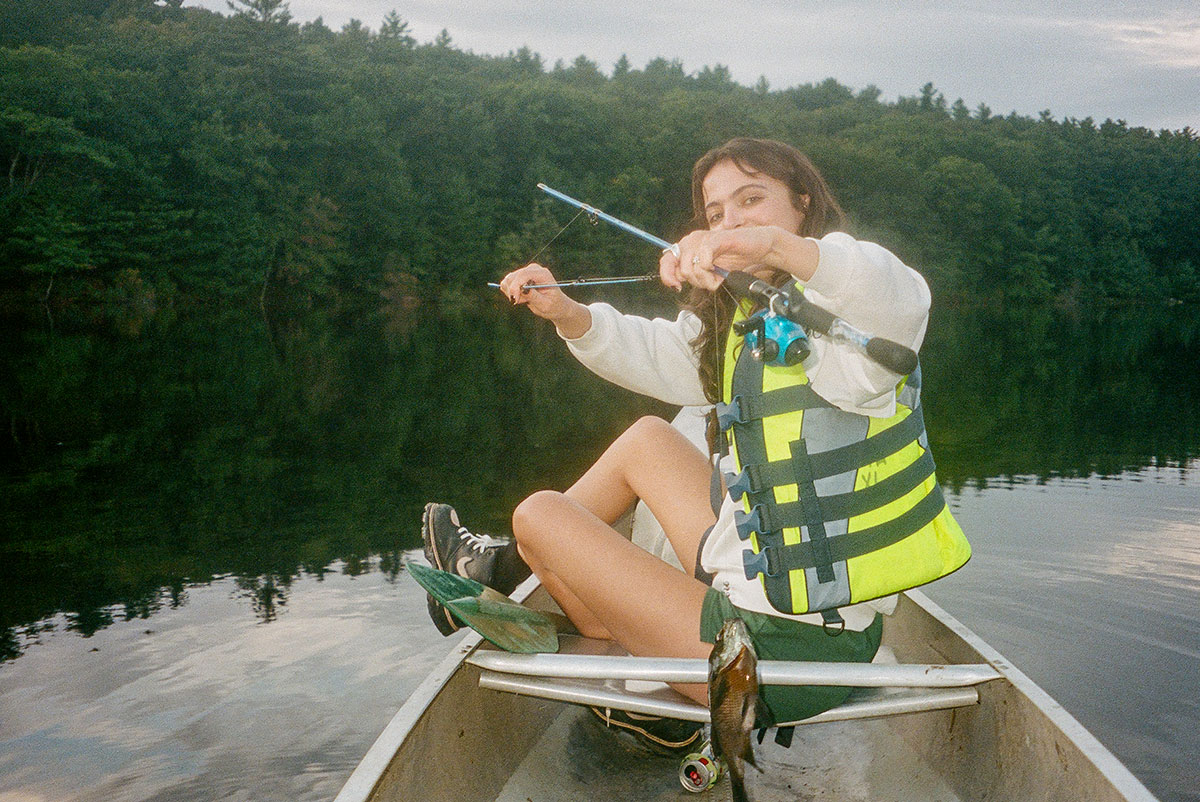 Caught one with a broken rod and all! Mad Skillz!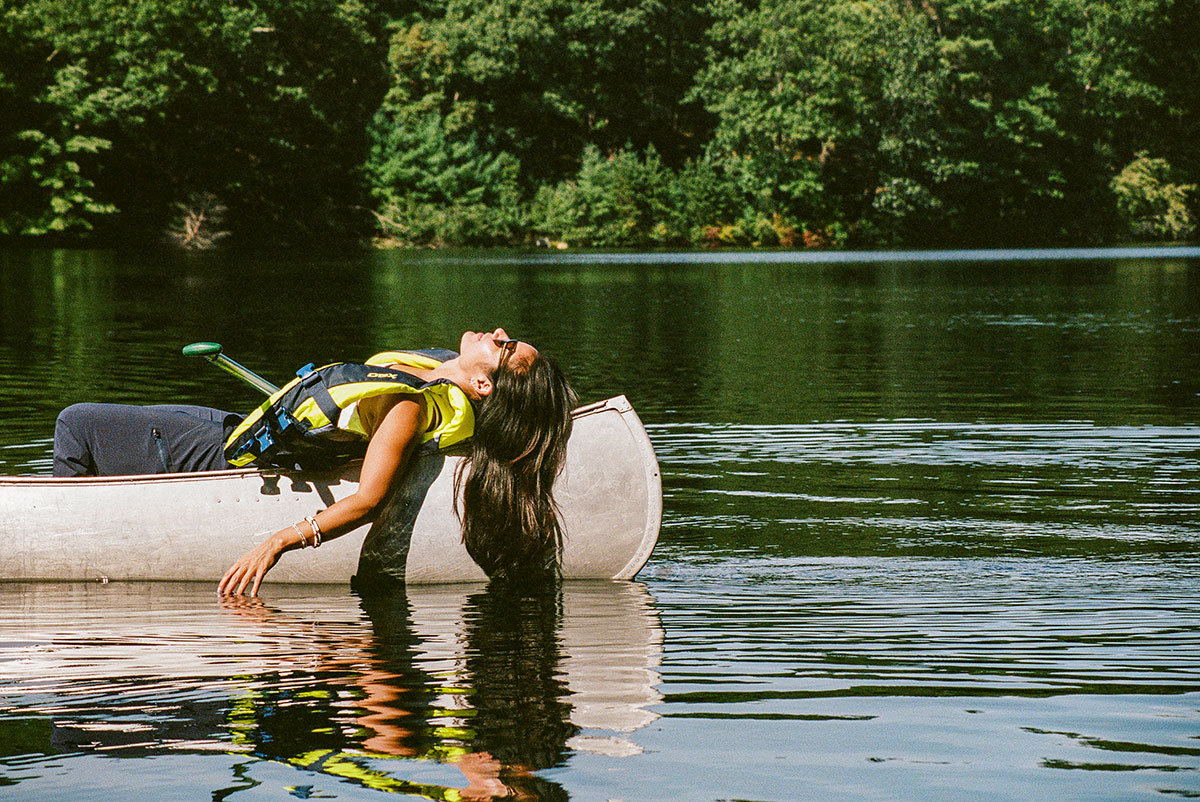 EZ Style…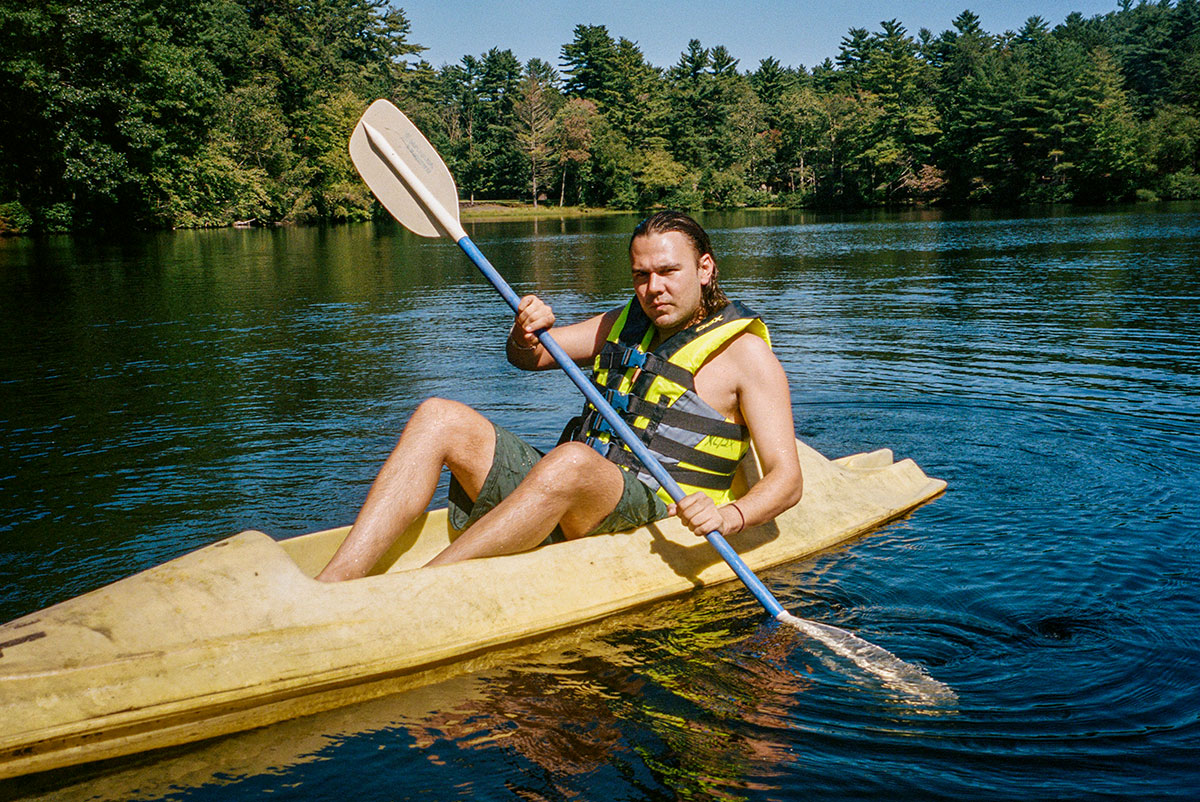 Sawizaaa!!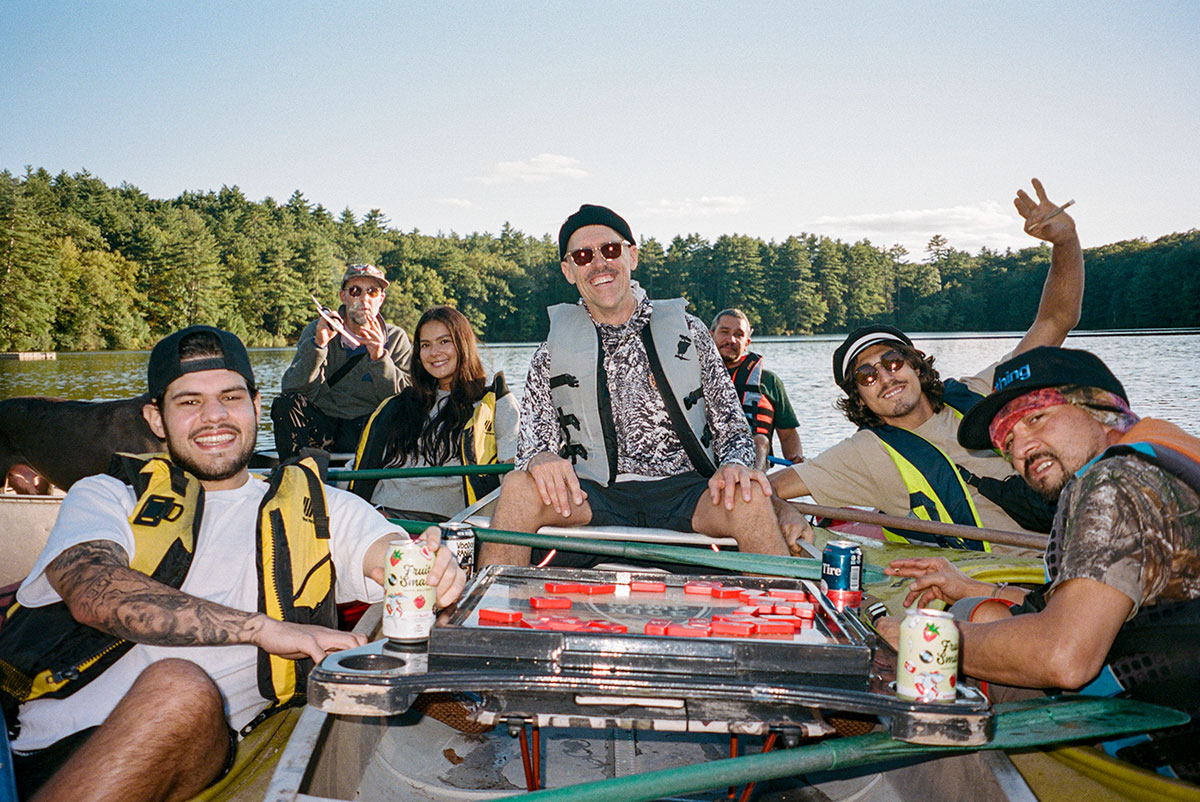 Bone Zone in the middle of the lake!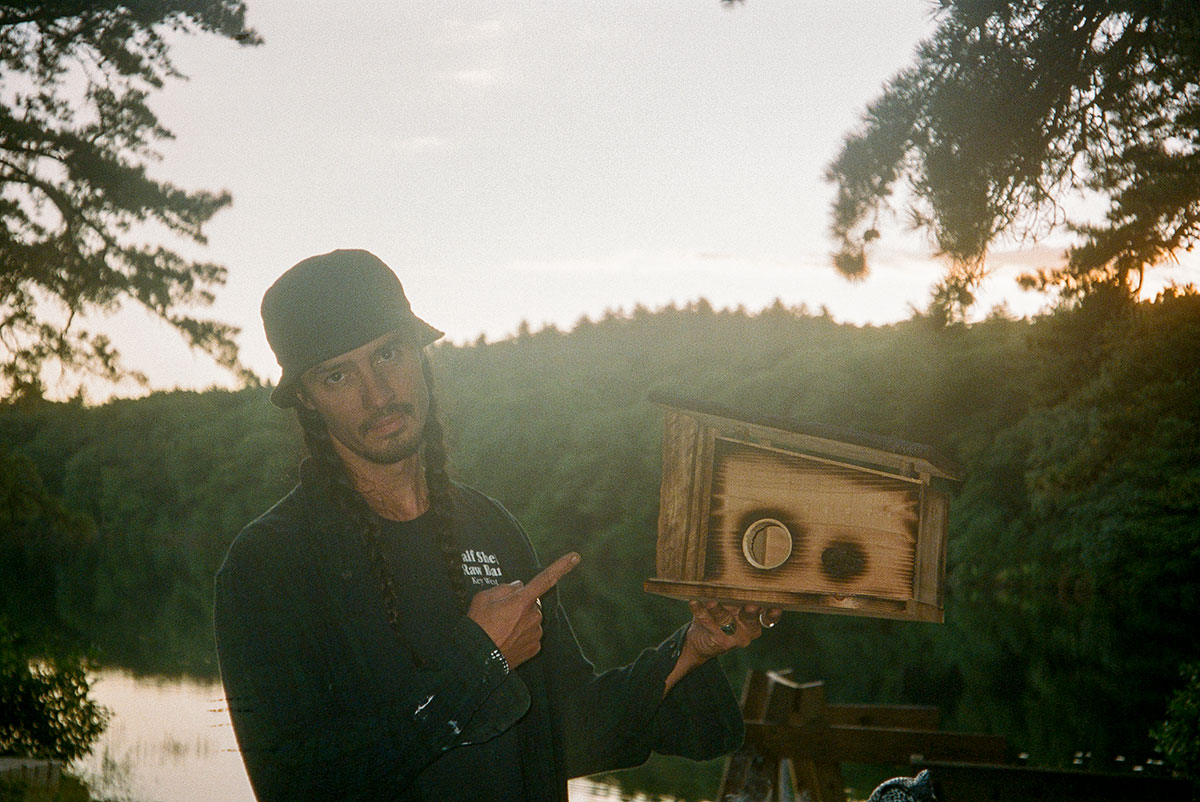 Ultra Advanced Styles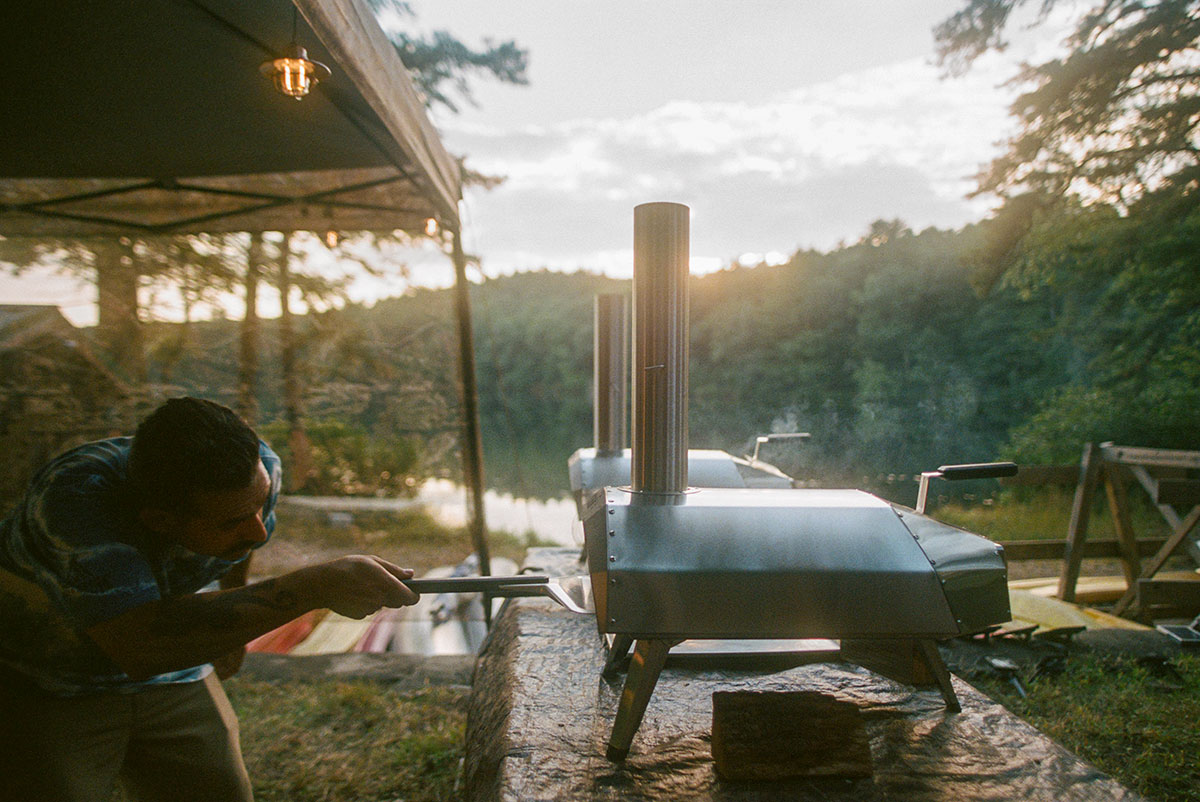 Ooni Time!!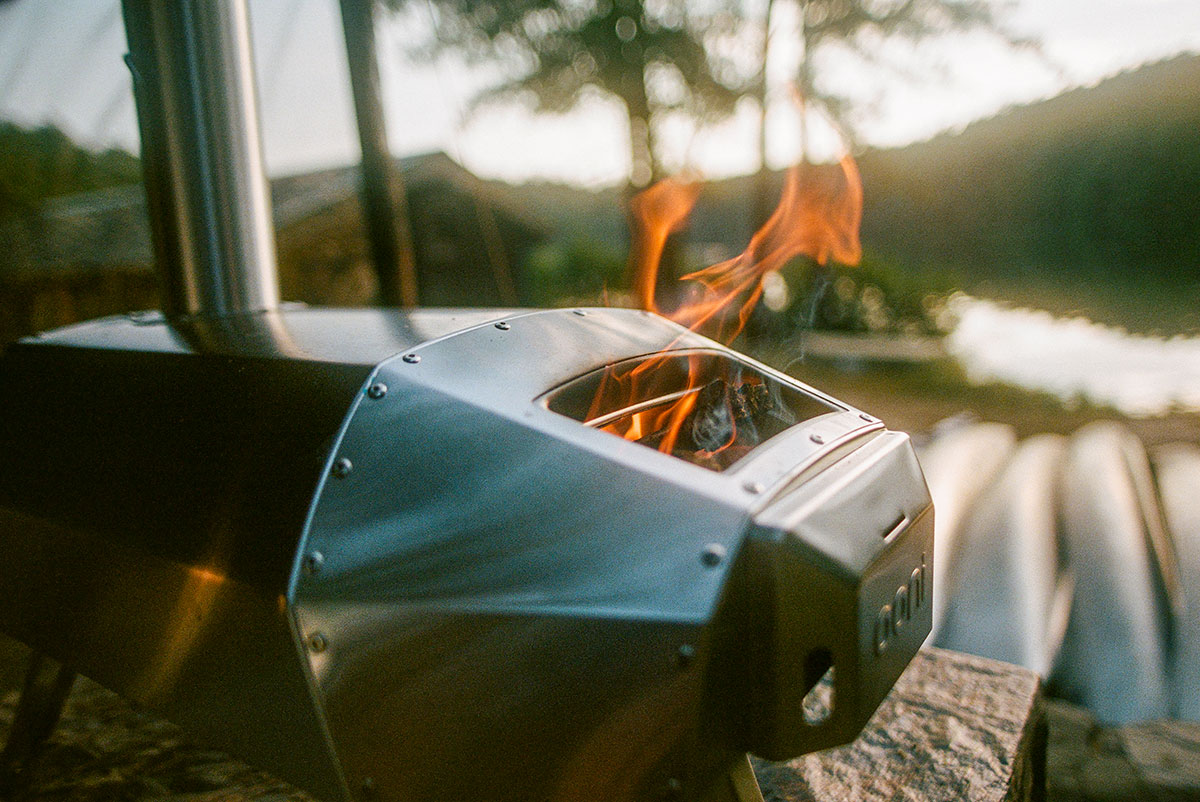 We LIT!!!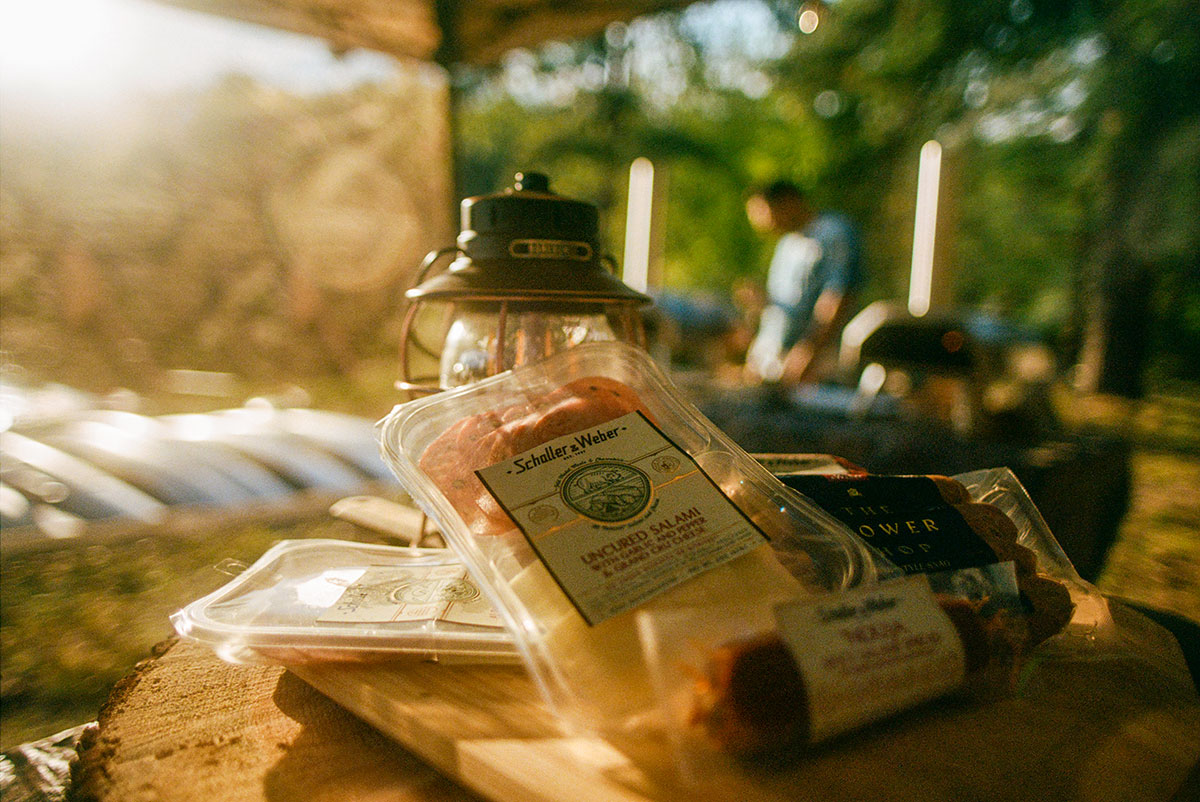 Proper Toppings!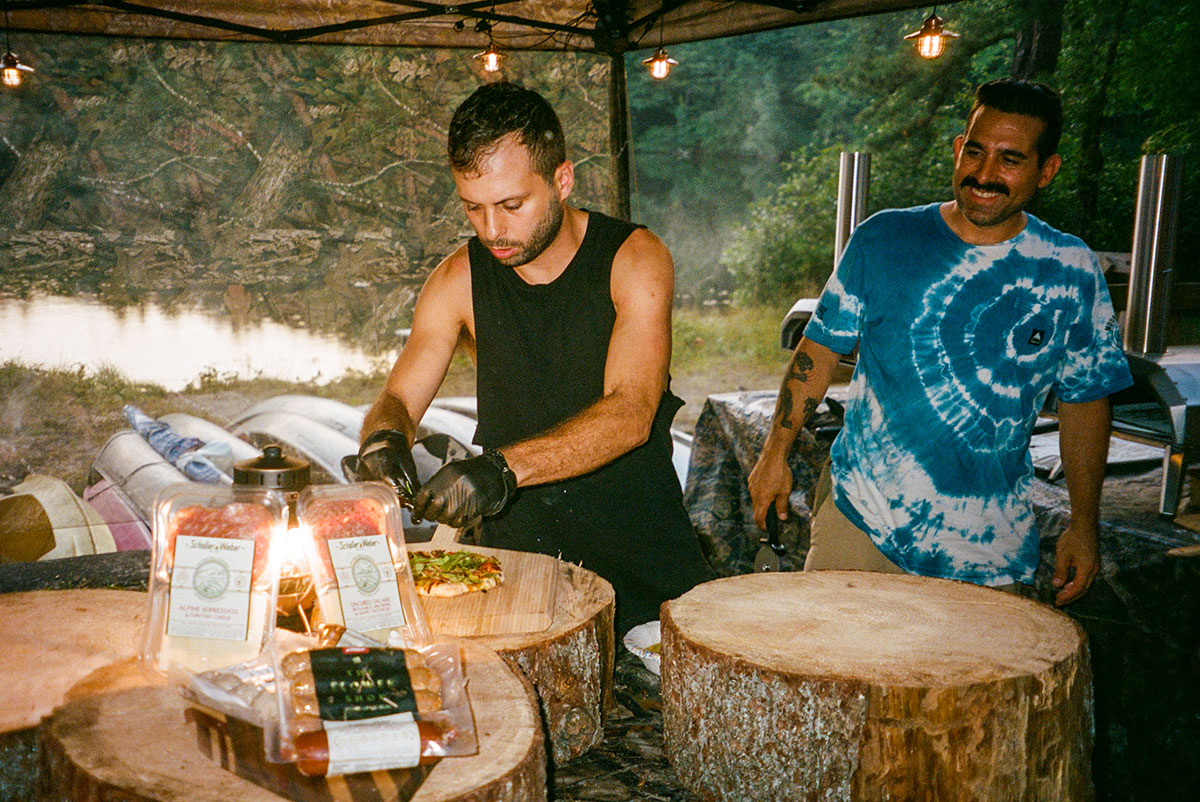 The Ooni Pizza Competition was heating up…Brian was creating something special!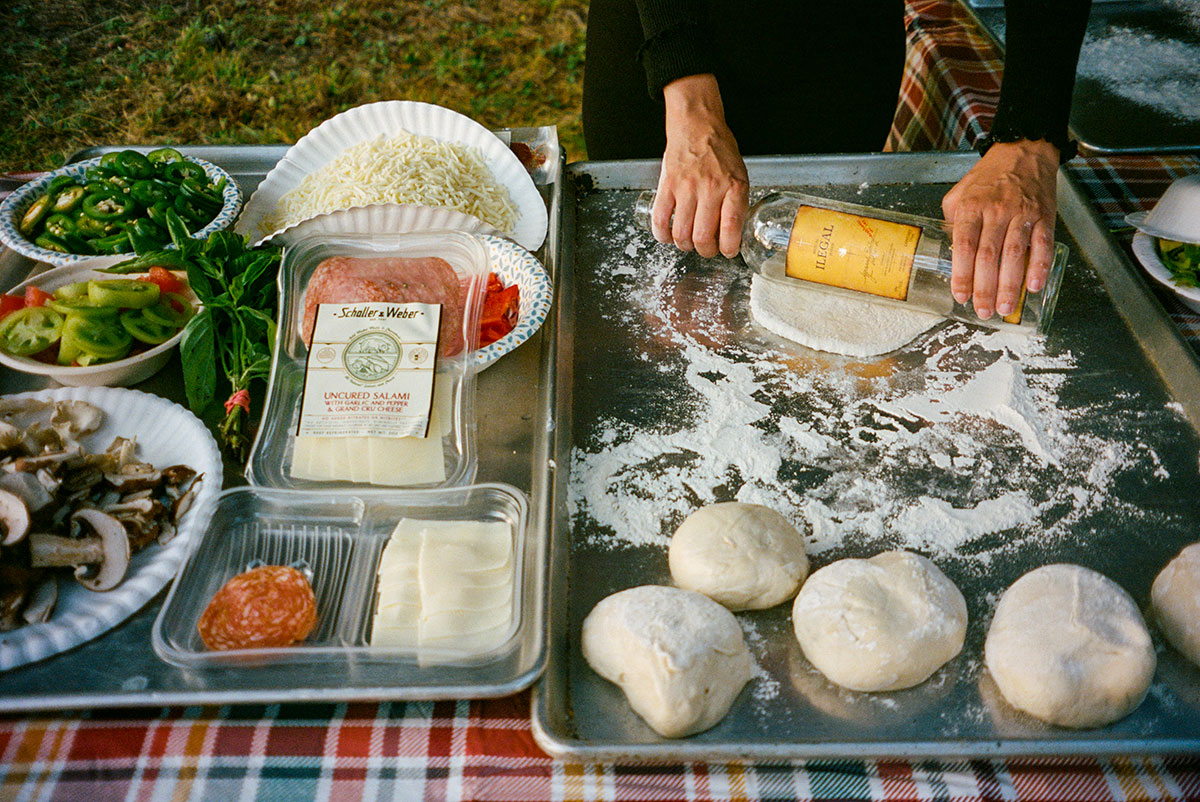 Roll Outtt!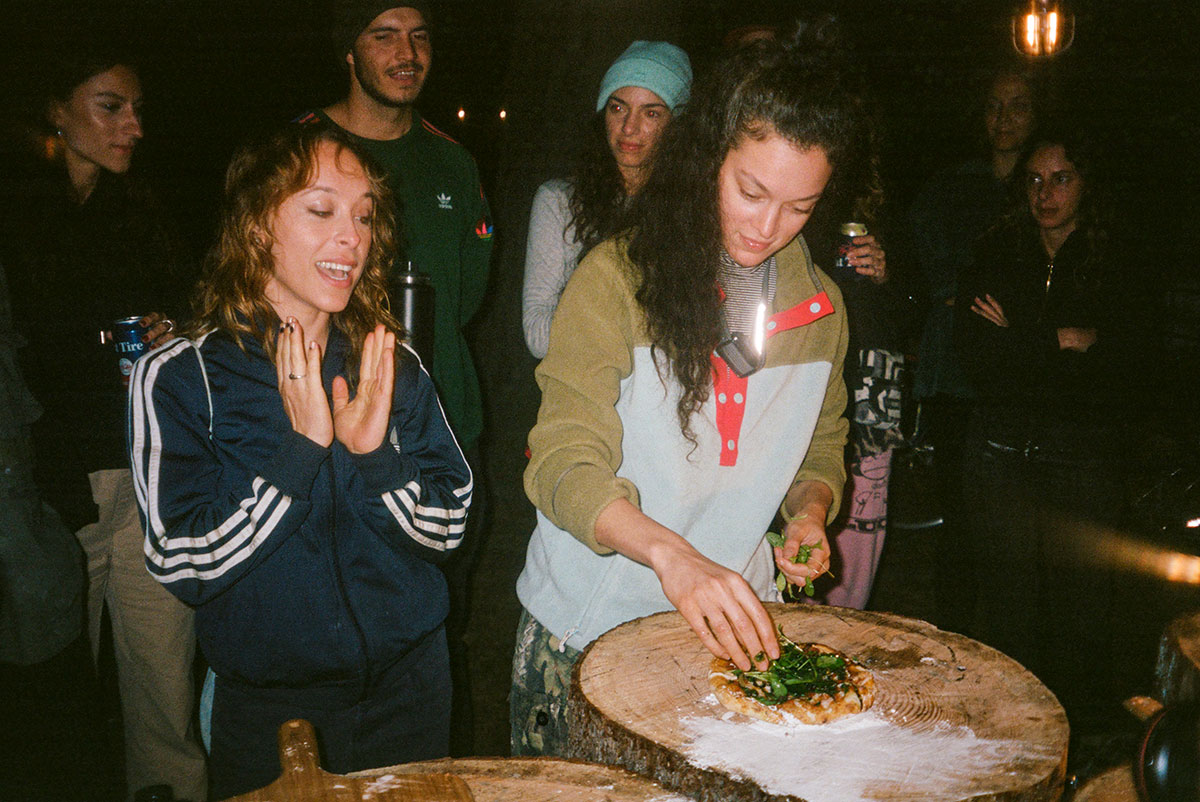 Vegan Goodness!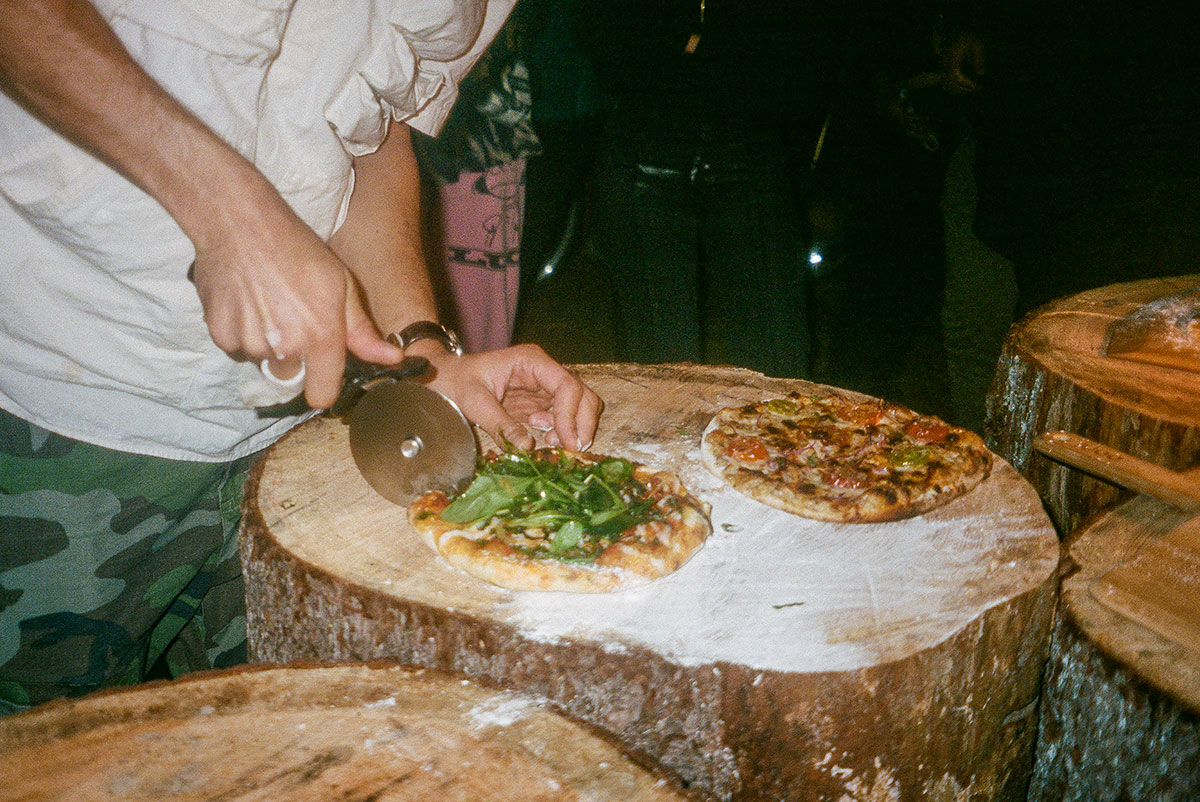 Flavorful Freshness was the overall judges favorite!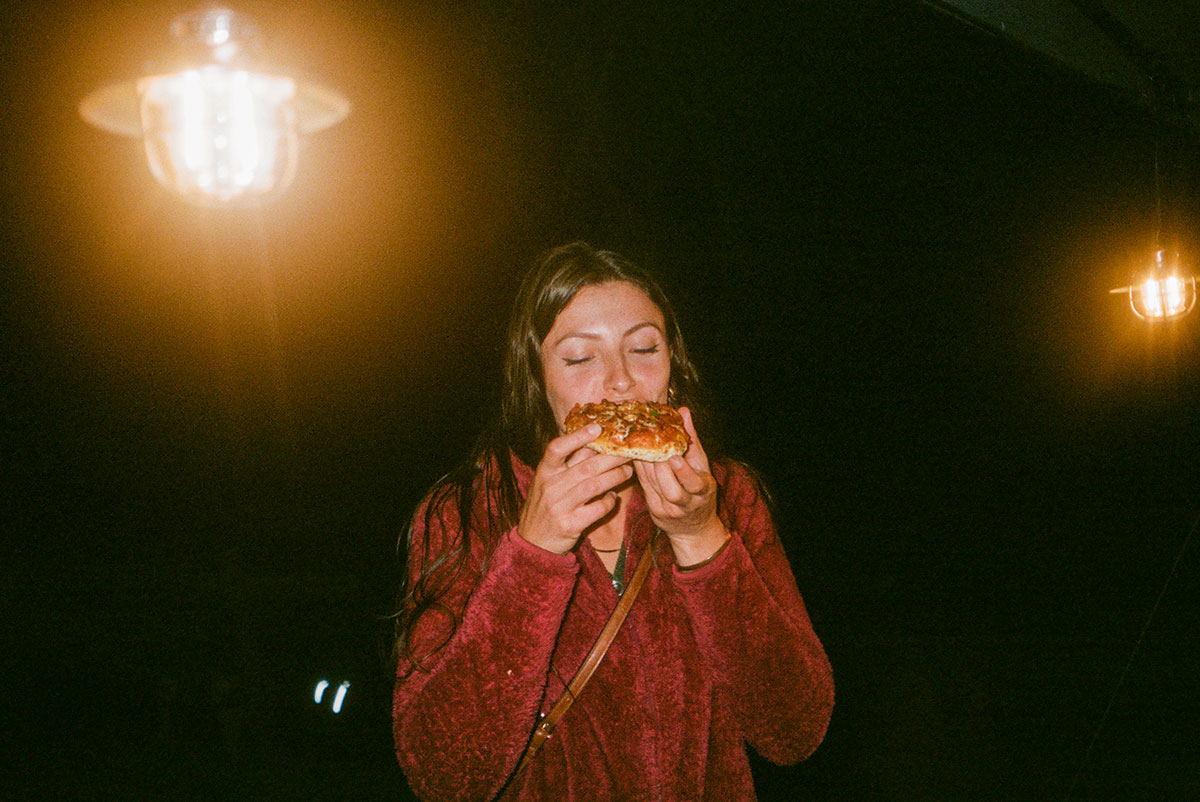 YUMMMM!!!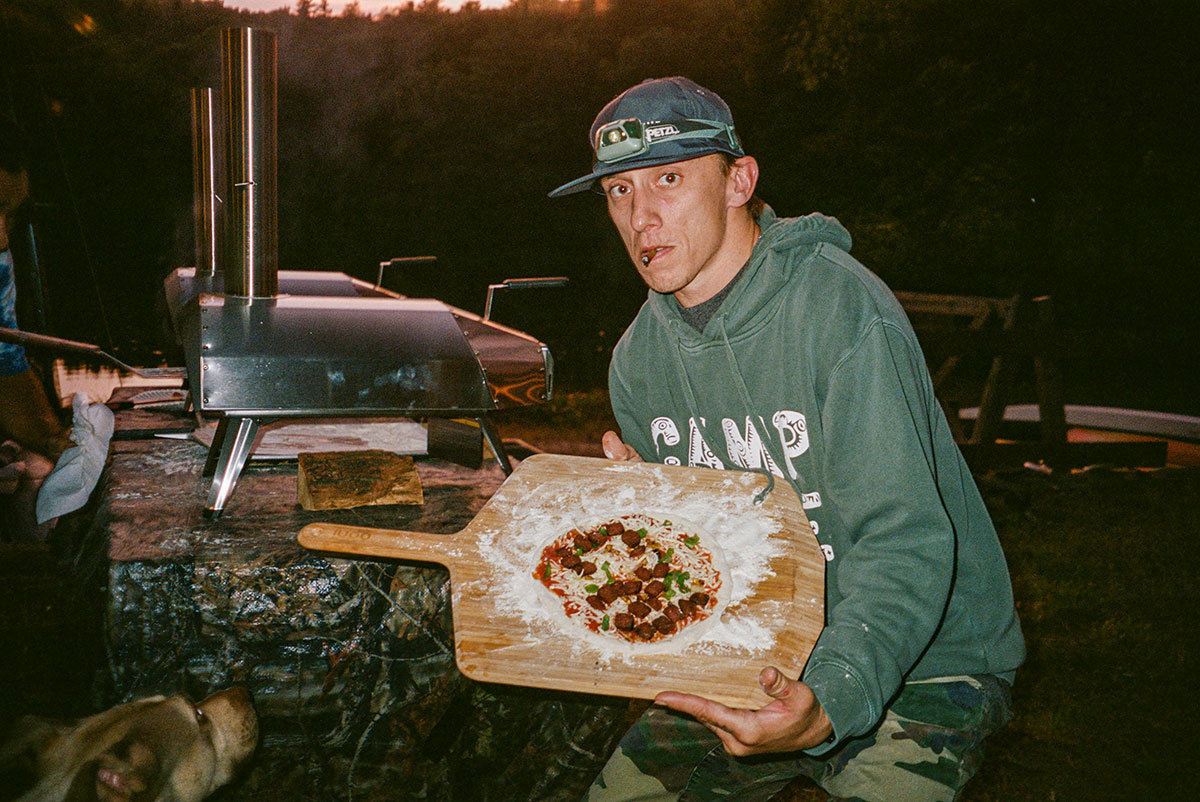 Foti came correct with the Mulberry Street Special!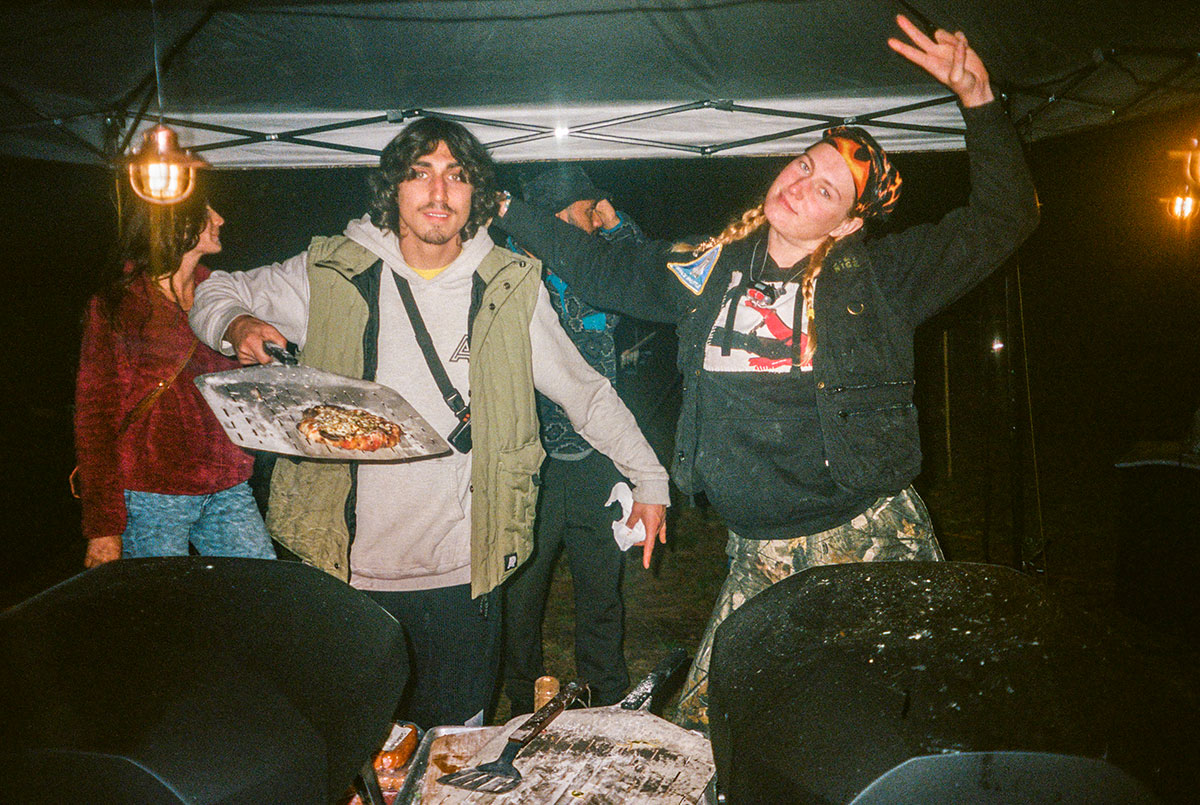 Zata & Becky were the real Pizza SuperStars!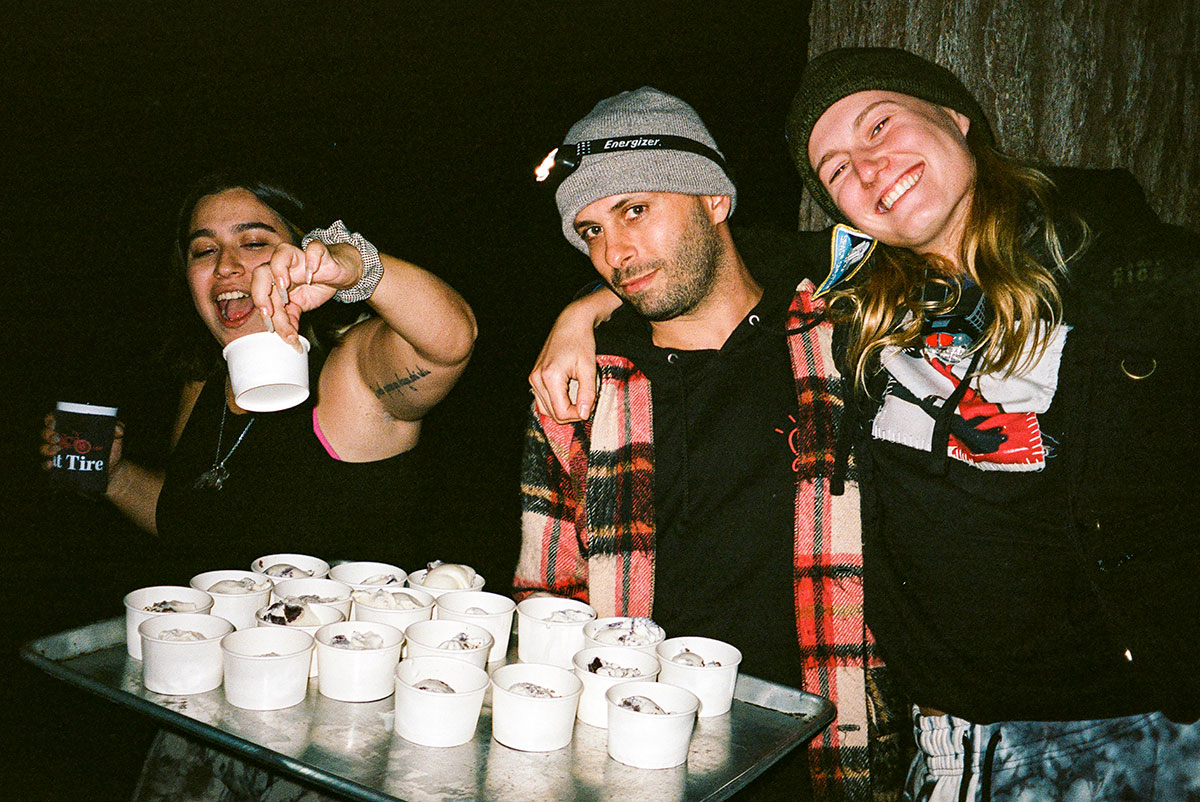 Brian's Ice Cream was the best dessert! Custom Camp Nice flavor featuring Becky's World InFamous Cobbler!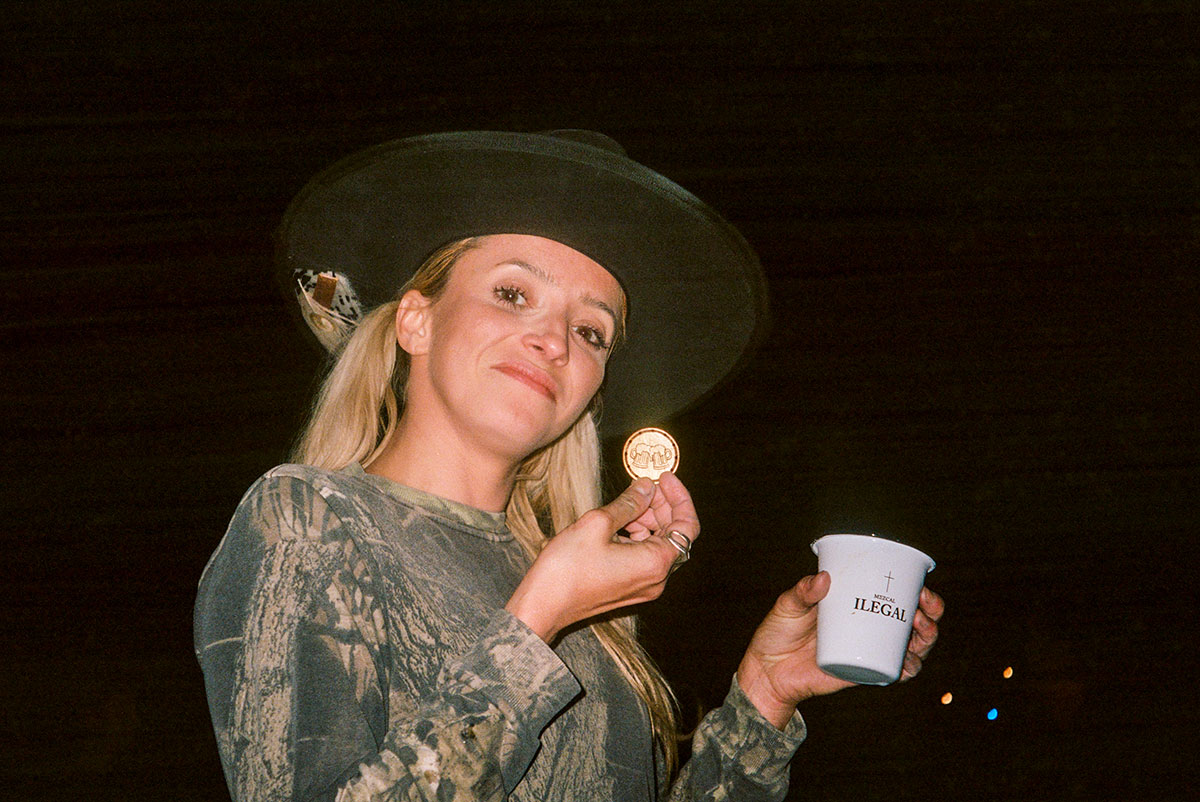 Bartending Badge Earned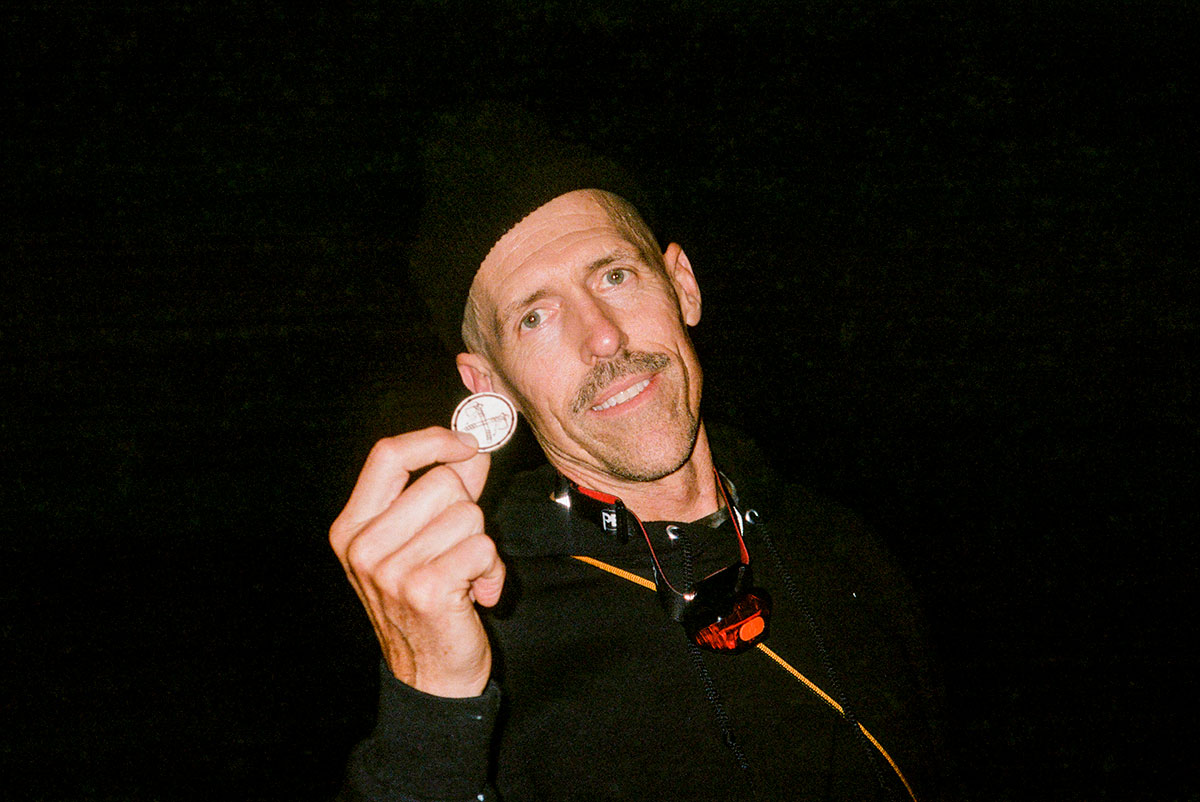 Hatchet Throwing Badge Earned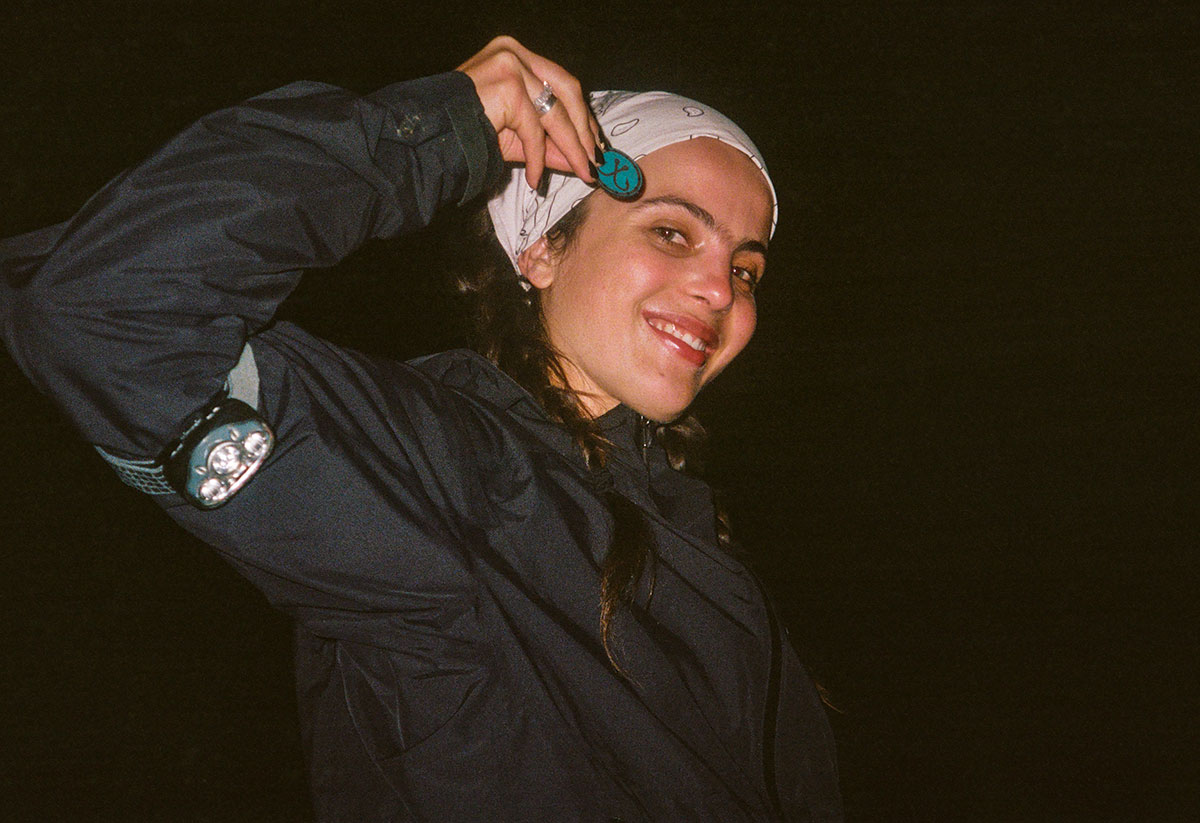 Fishing Badge Earned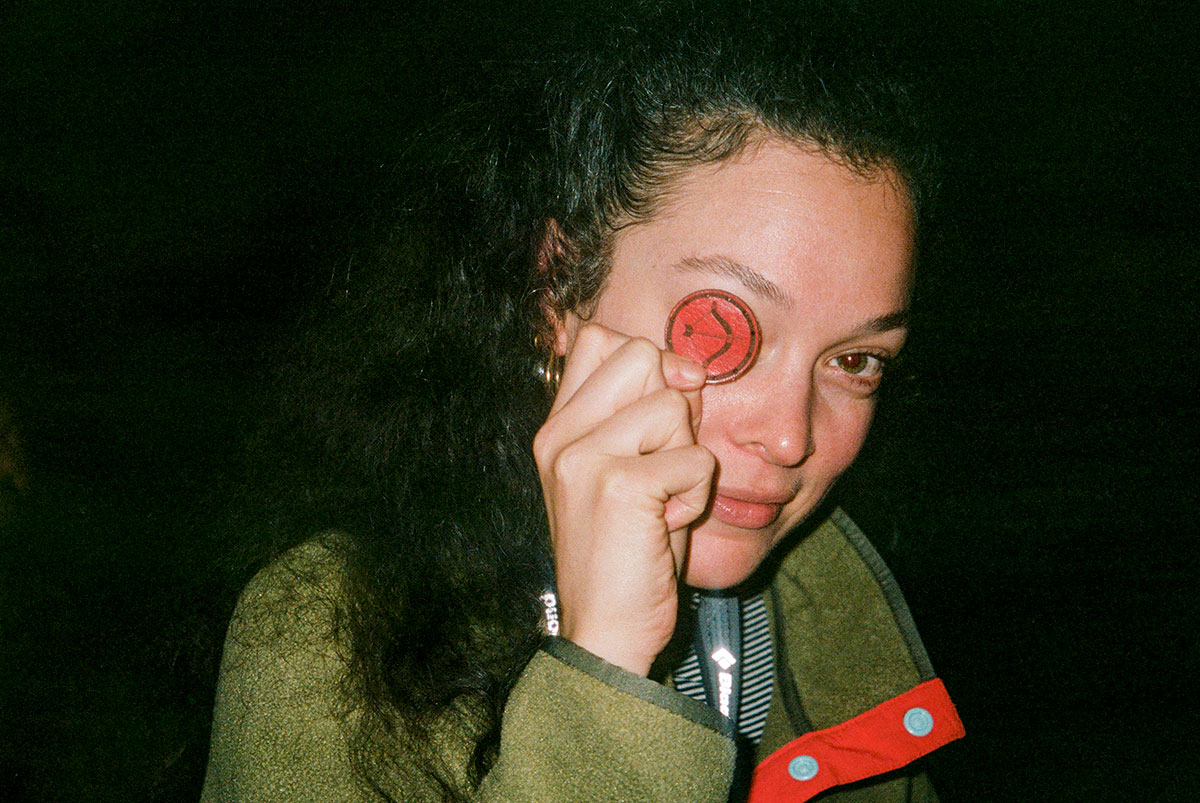 Archery Badge Earned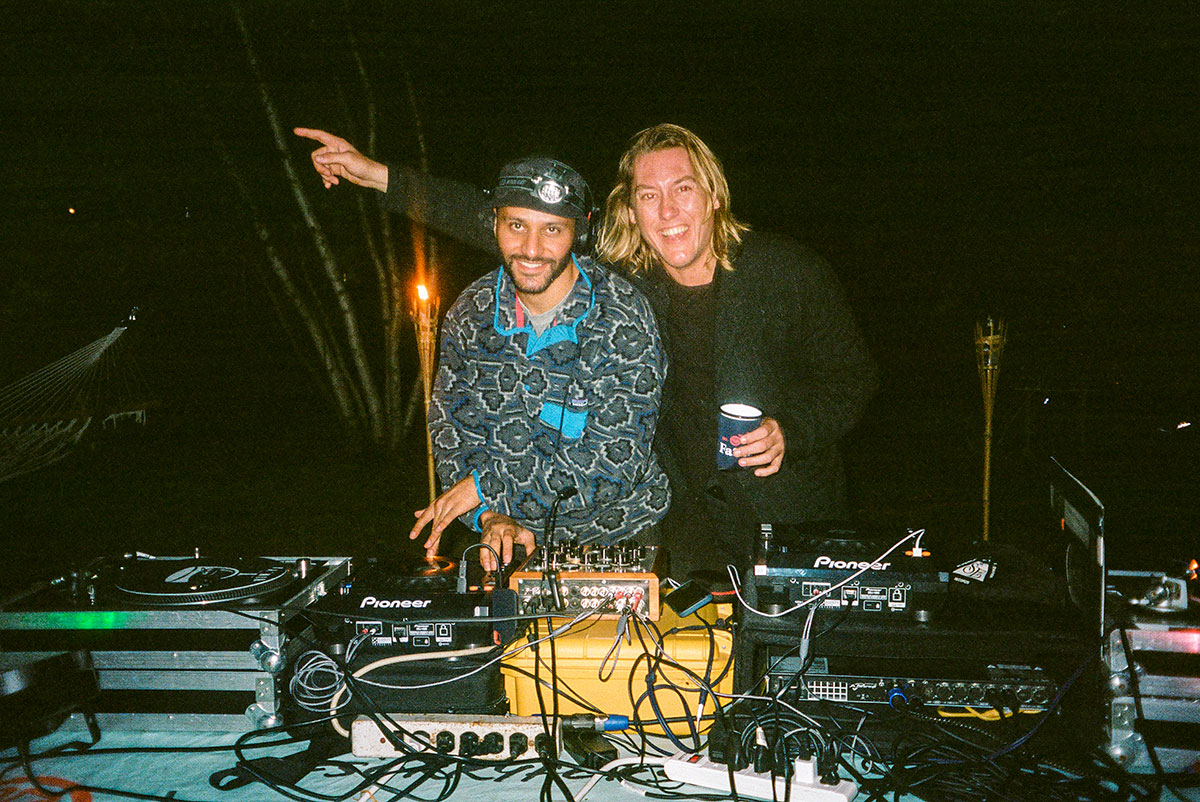 Party Starter Badge Earned! What's good Omer Mil & Kevin?!?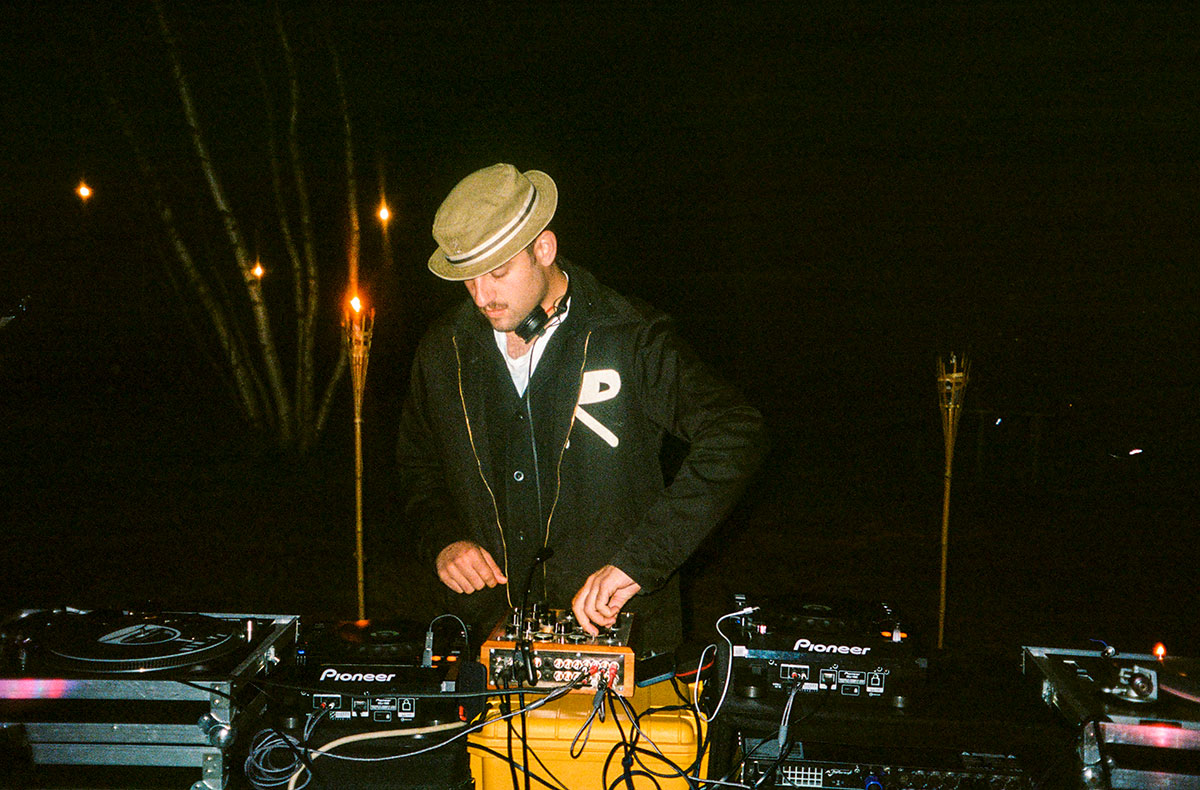 Willy Soul Selector Stylez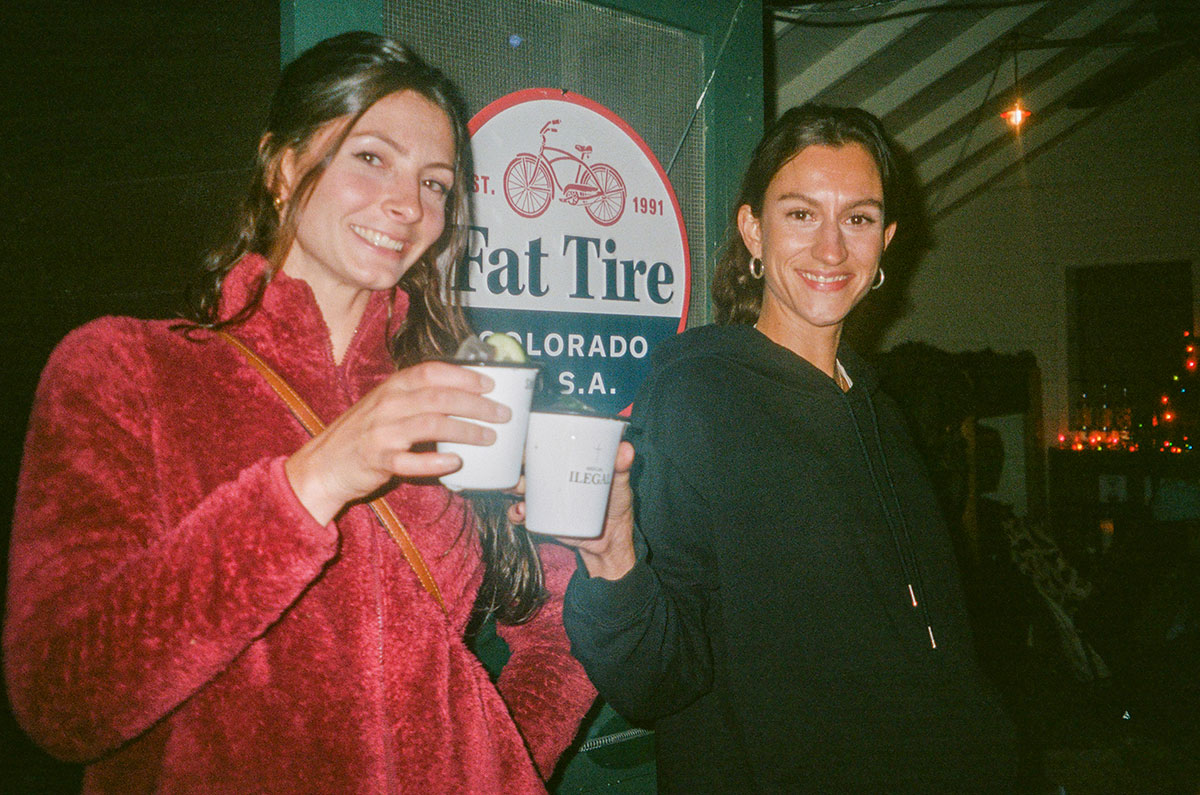 Best Times!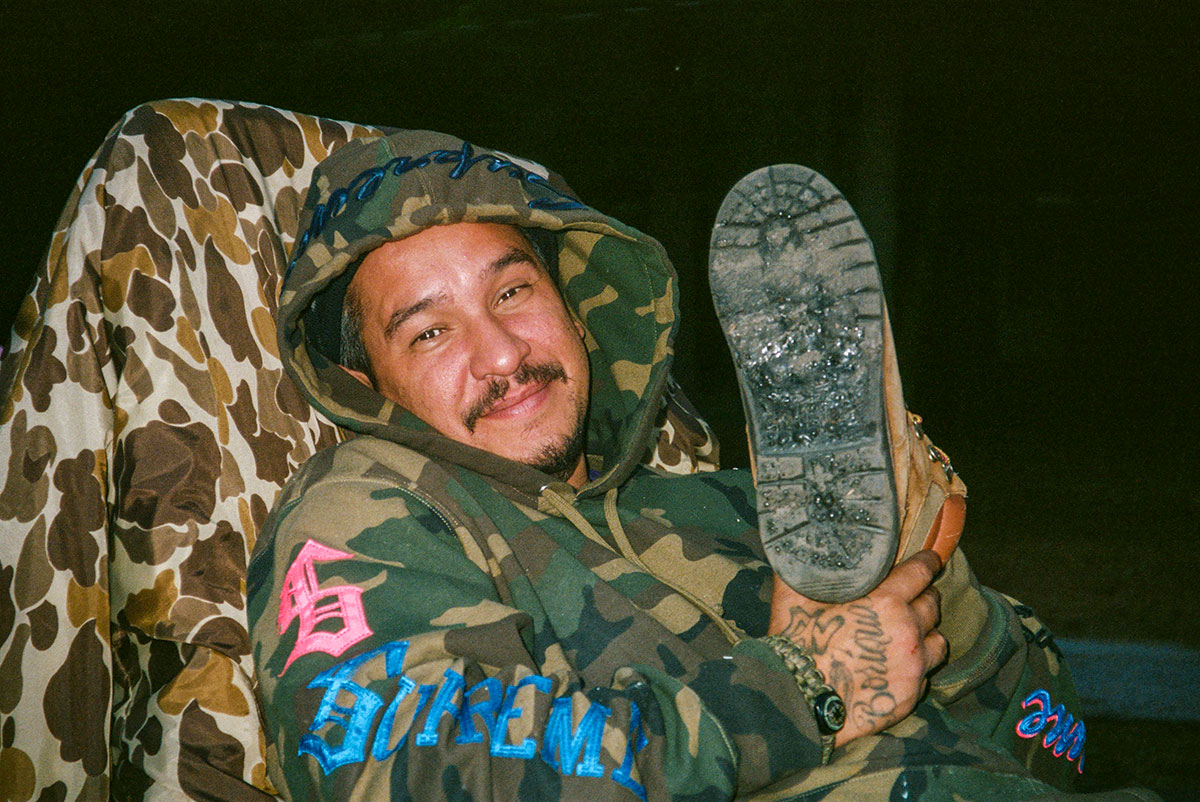 NA was feeling extra crispy!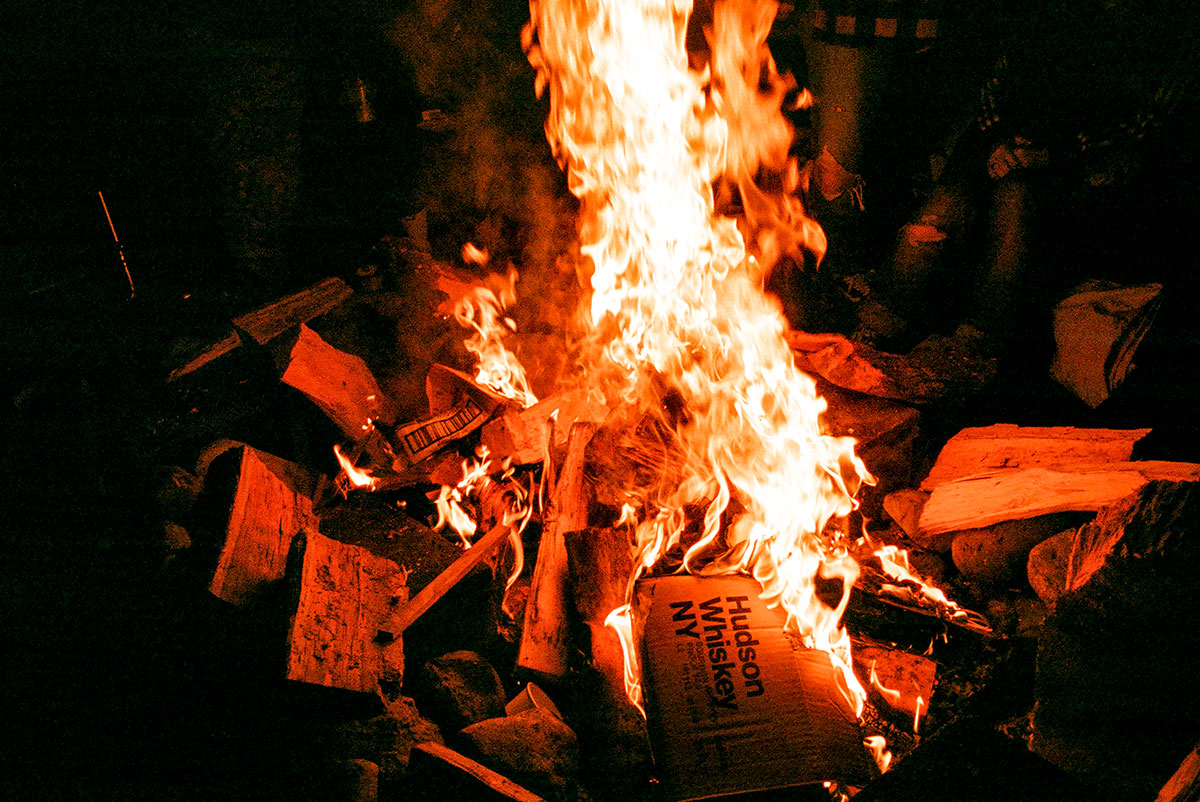 We burned it down!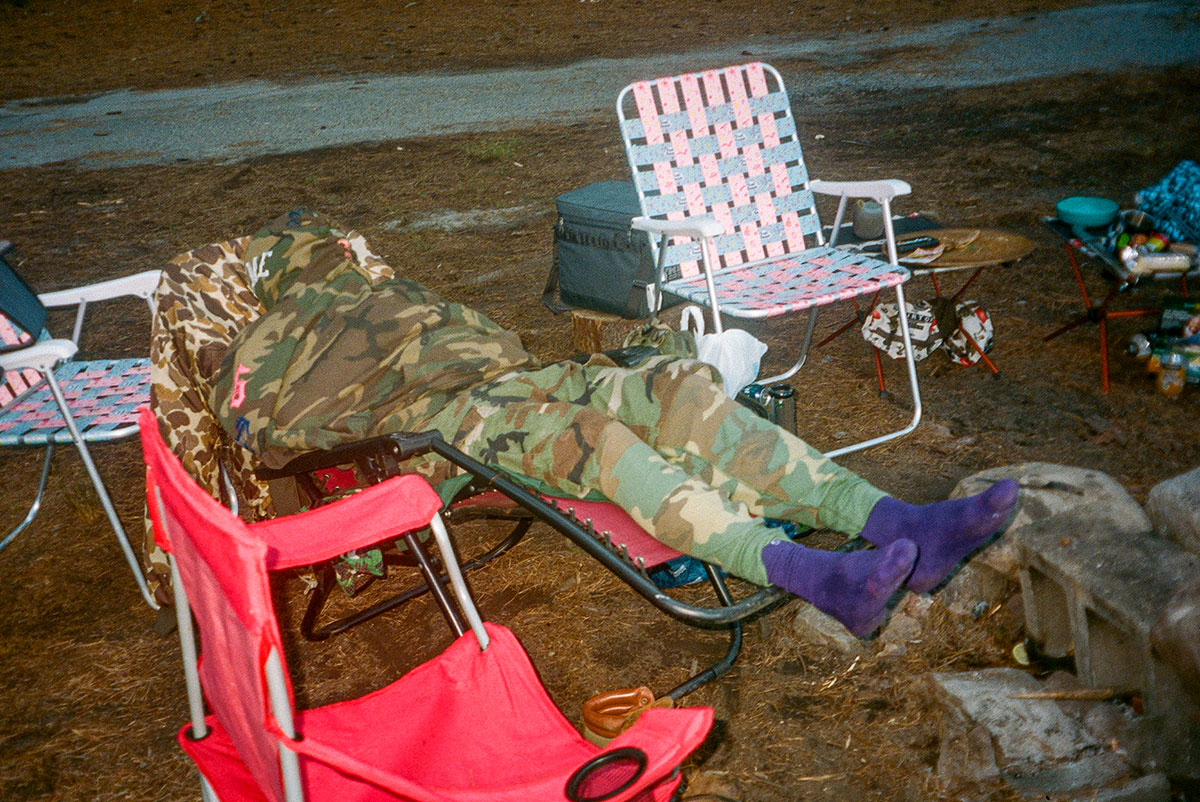 Pulled All-Nighters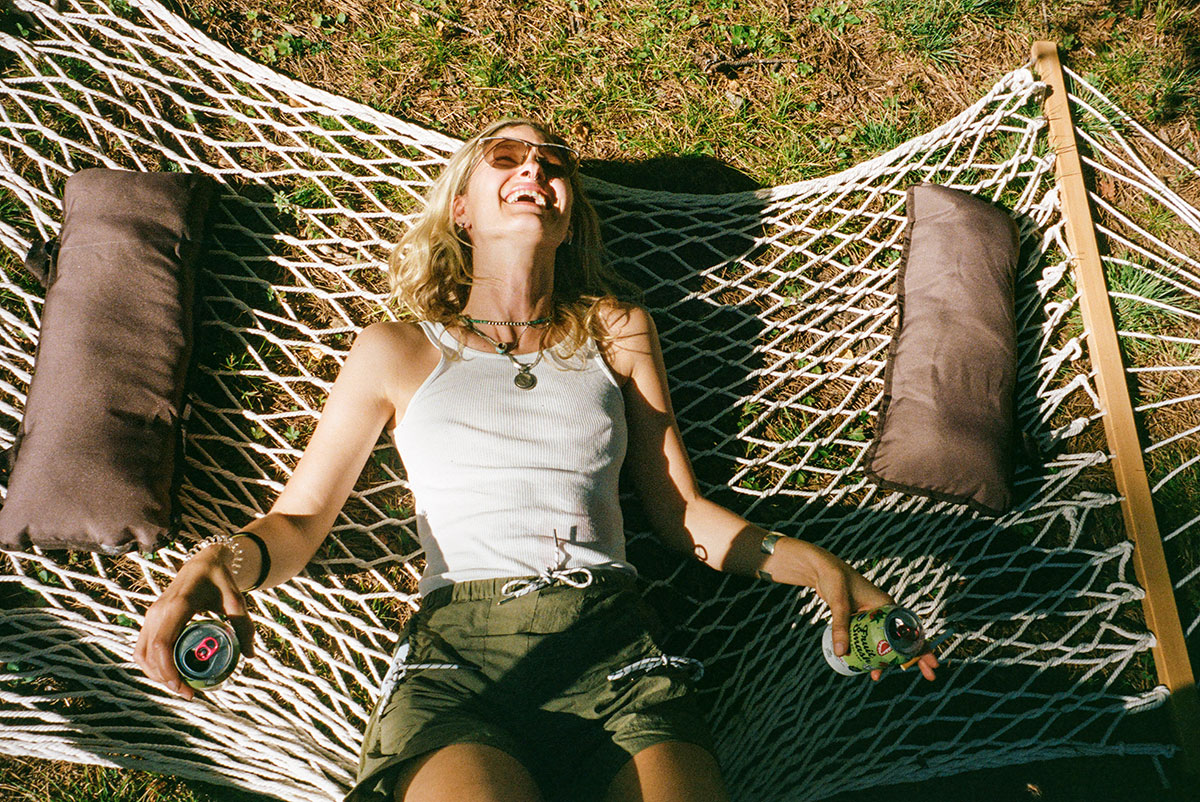 No drinks were spilled in the making of this photo…Double Save!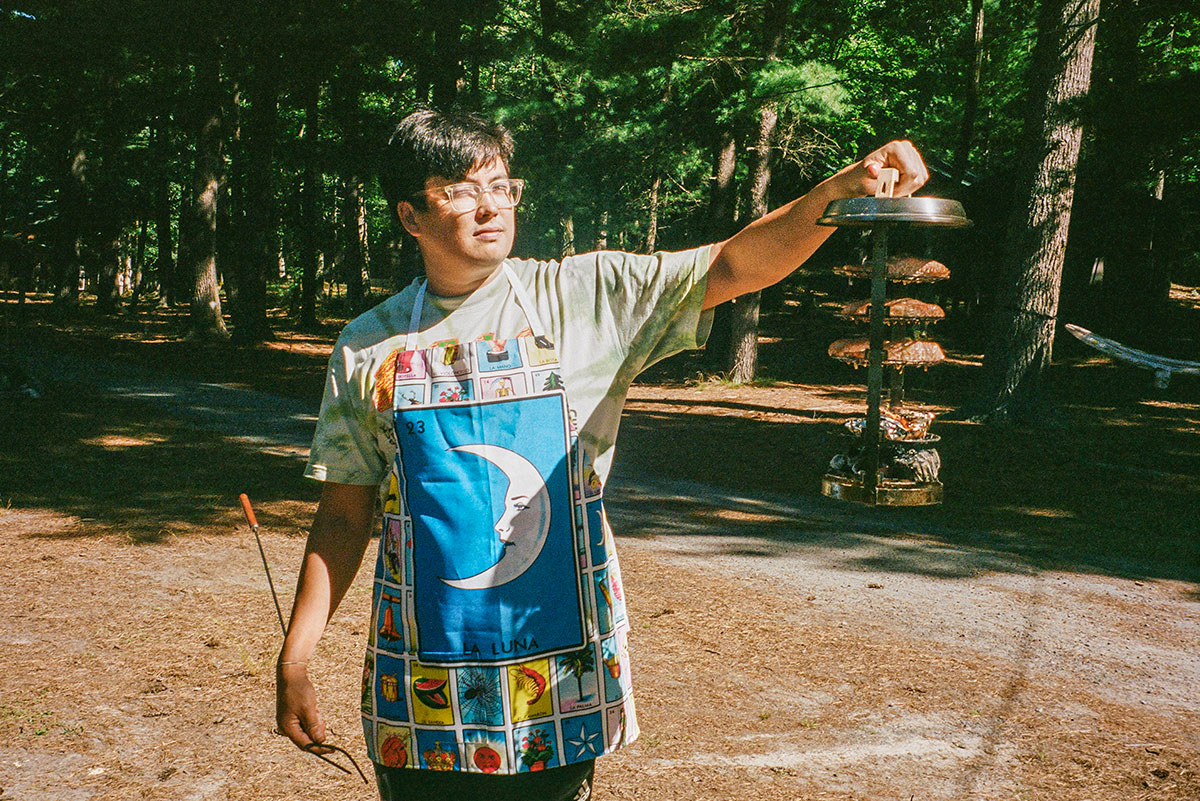 Still Smokin'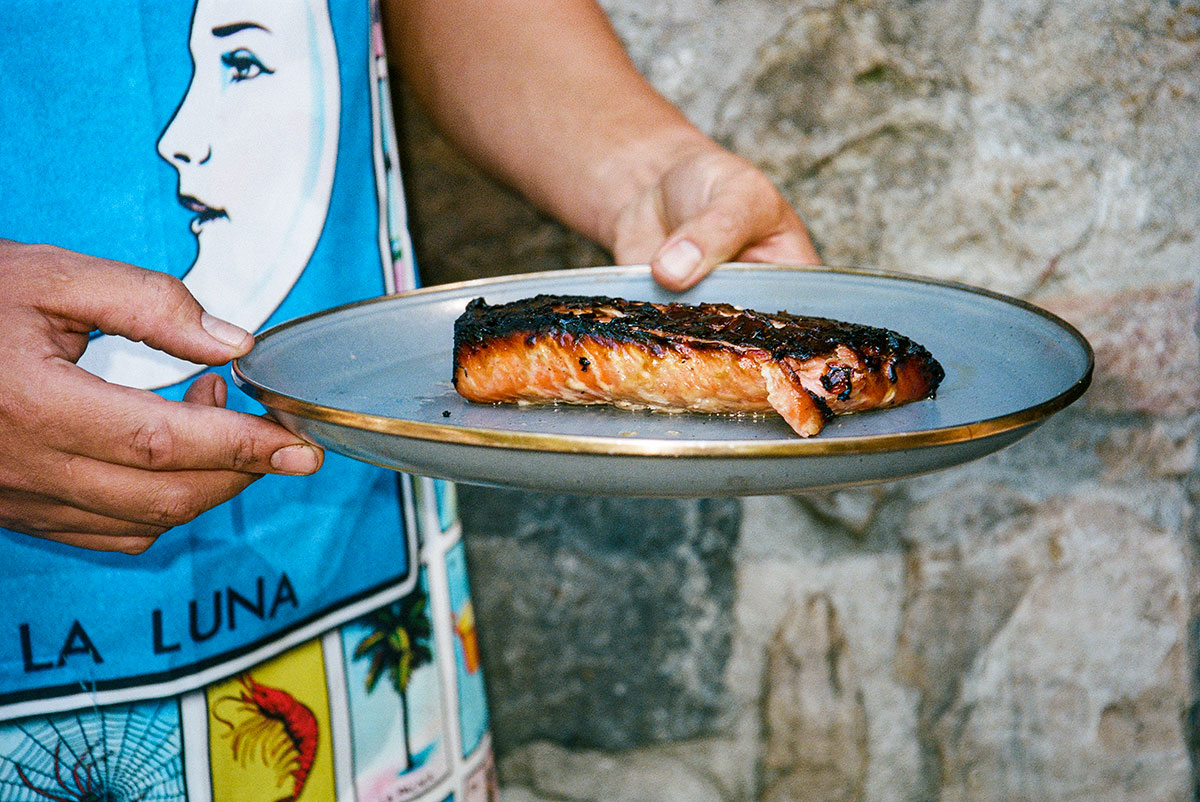 Caramelized to perfection!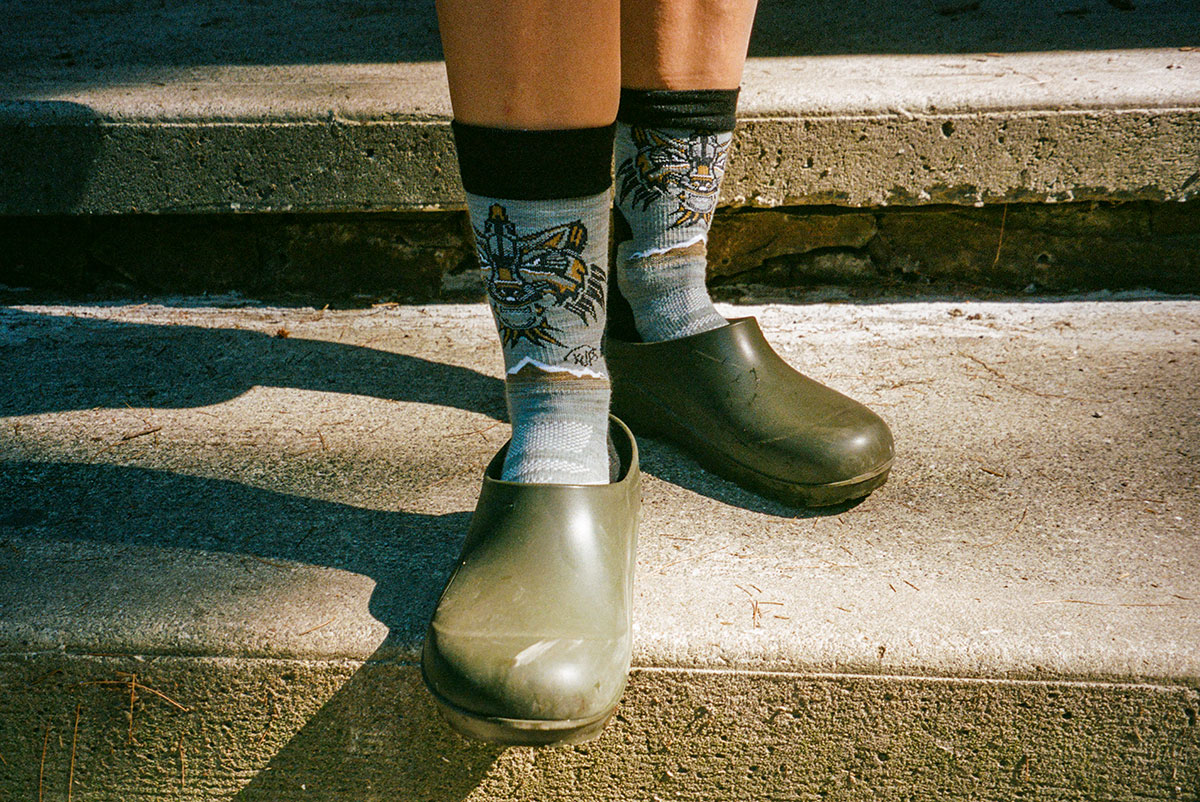 Smartwool down to the socks!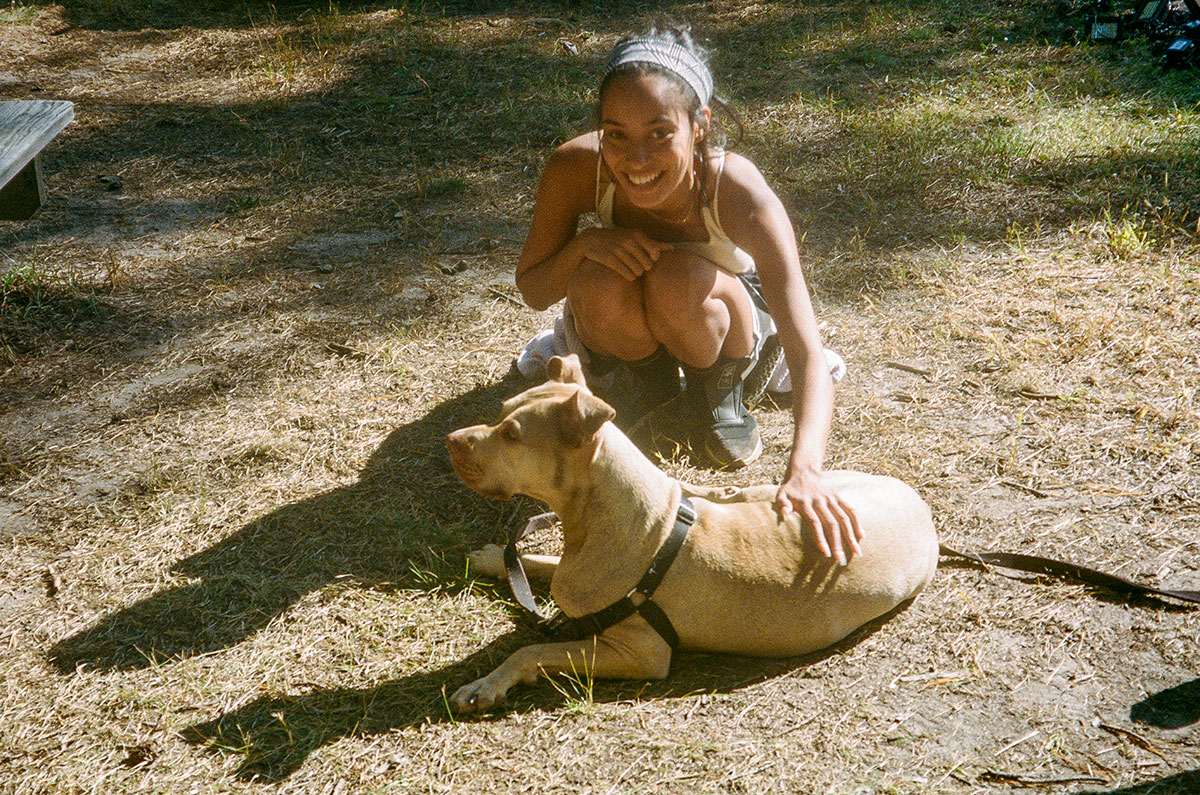 As our journey began to wind down the smiles were like rays of sunshine…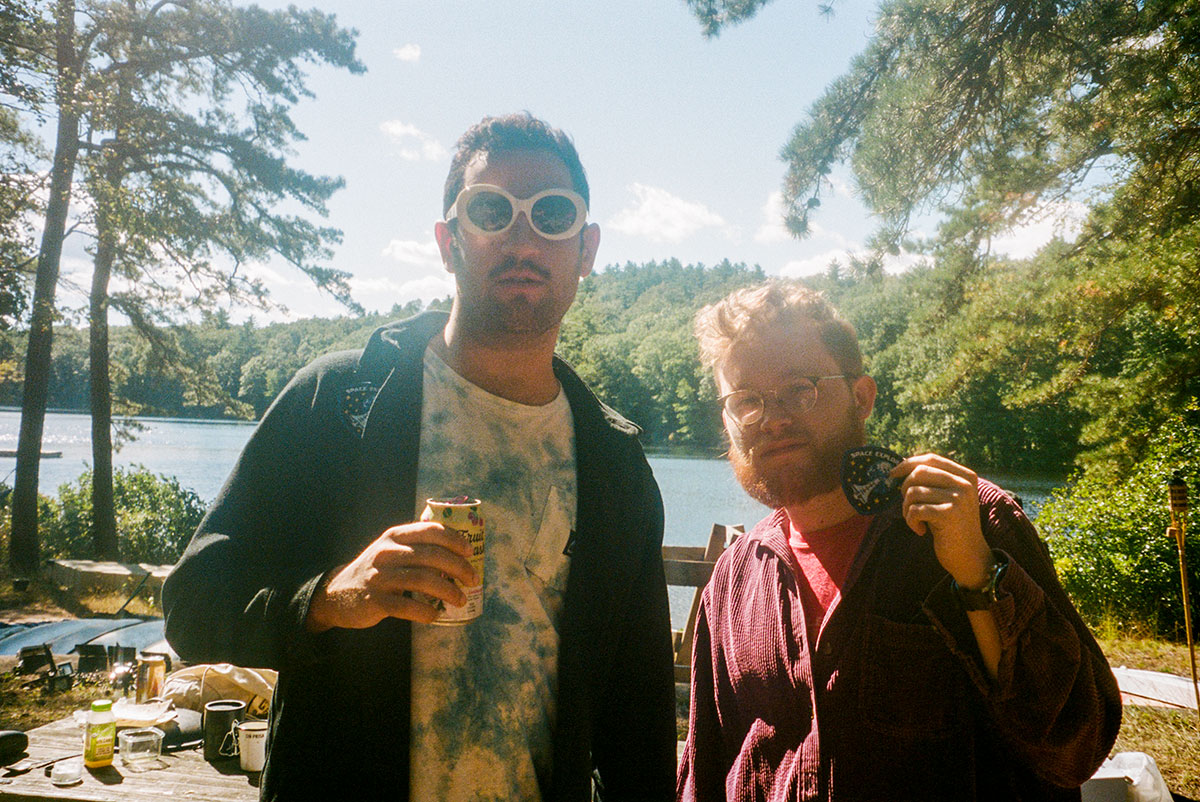 And the Space Explorers were beaming with soulful sensations…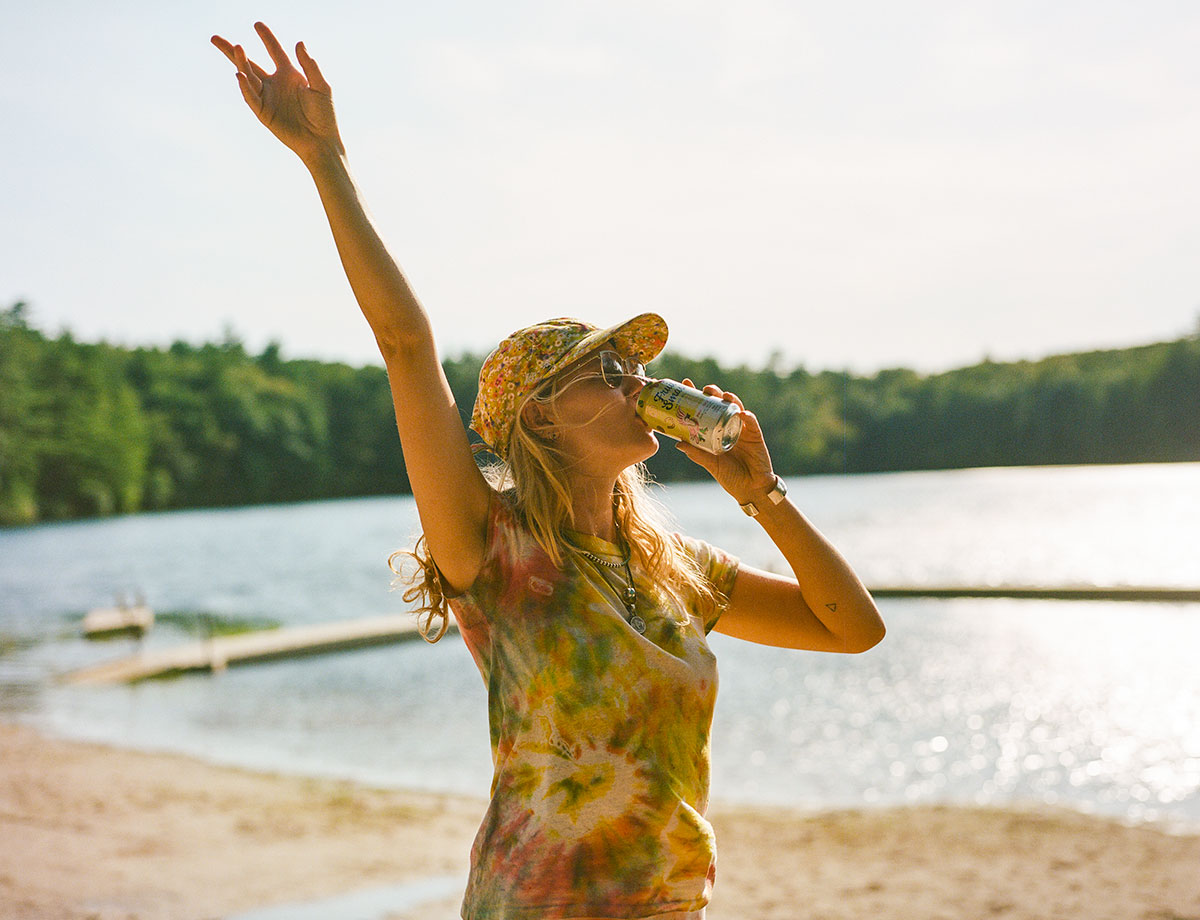 But in the end we all realized how truly blessed we were to be able to gather with our loved ones! We look forward to seeing y'all at the next one! Camp Nice 2022 dates and locations coming soon…