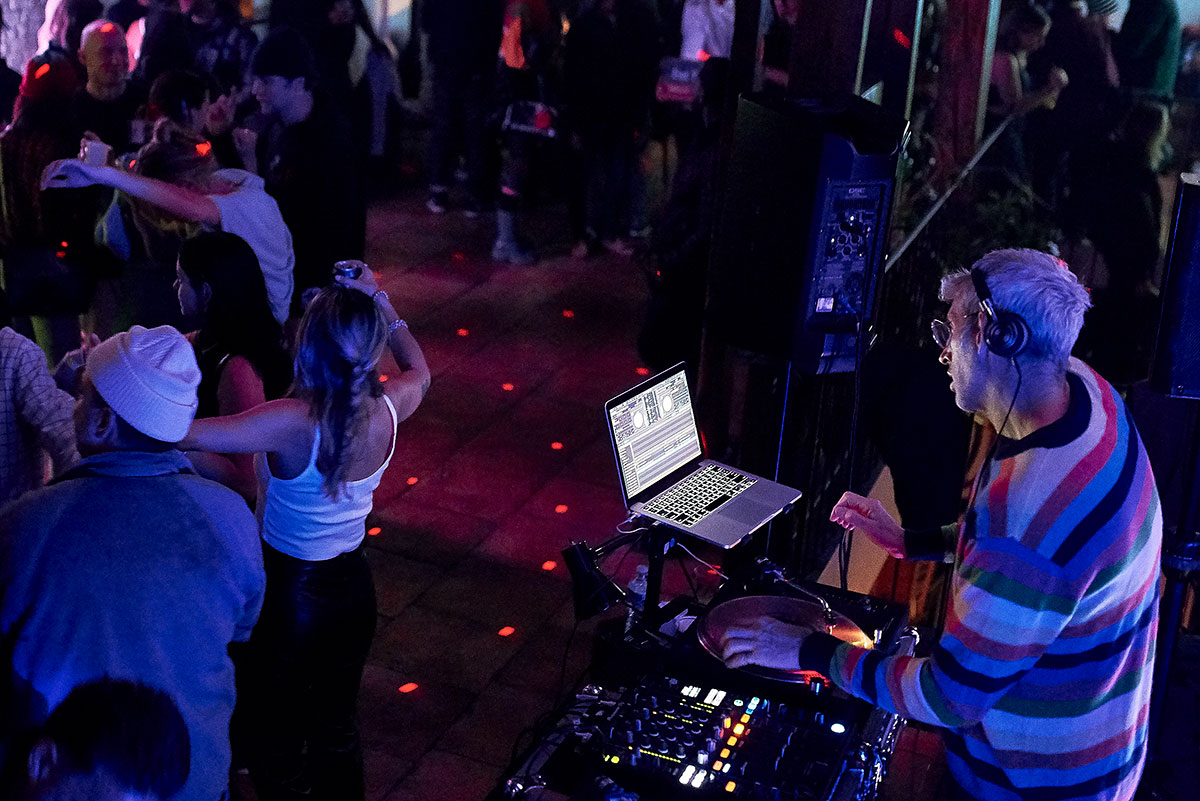 In today's world of modern snowboarding it's easy to lose sight of its humble beginnings. When teenagers are spinning more rotations than we can count over giant kickers and Olympic medalists are well known names, it's hard to imagine a time when someone was struggling to make people simply understand what a snowboard even was. And while even he admits no one man can take credit for "inventing" the snowboard, certainly nobody is more responsible for its worldwide acceptance than Jake Burton.
This is the idea behind the new Jake Burton documentary Dear Rider, which premiered on November 4th, 2021 in New York City and is now available on HBO. The second collaboration between HBO Sports and Red Bull Media House, Dear Rider is not only a comprehensive look at Jake's life, but the story of snowboarding itself, and how a head strong kid from Manhattan found not just one, but the two loves of his life: standing sideways on the snow and his life long wife and partner Donna Carpenter. 
It's as romantic as it gets, as Jake goes from a wild idea in the 1970s to try cash in on a new craze to falling in love with a culture, building that culture into a brand and then making that brand a leader of an entire movement. As we all know now, he succeeded on a level previously unimaginable, but even the most veteran snowboarders probably don't know exactly how. Well as Dear Rider explains, which by the way is how Jake penned each introduction to his yearly catalog, the path was never crystal clear nor without its trials and tribulations. Jake's relentless pursuit of powder and innovation was filled with haters and health battles, all while creating a business empire which not only inspired multiple generations to follow in his footsteps but helped establish an entire industry in which to do so.
Of course the film is not without its sad moments, but all in all it's a celebration of the impact Jake had and the legacy he leaves behind. With his wife and three sons, along with his extended snowboard family that his NYC roots never abandoned, we carried on Jake's tradition of living life to the fullest and did our best to have a great all-nighter in his honor. TheGoodLife! hosted a special screening for the familia at the West Village arthouse staple Cinema Village followed by a private loft after-party in the Lower East Side. As usual there was plenty of libations on hand, with Fat Tire and Fruit Smash providing the canned goods and Ilegal Mezcal mixing up drinks to wet our whistles. DJs BabyDude and the legendary Stretch Armstrong kept the dance floor packed while New York's favorite shredders, skaters, artists, photographers, models and more hugged it out and relived their favorite moments from the film. It was a special night for a special man and one that those who attended will never forget. 
Thanks to Burton for making it all happen and especially the Carpenter family for carrying on Jake's tradition of always having "as much fun as possible".
Words by: Larry Nuñez
Photos by: Ryan Zimmerman & Craig Wetherby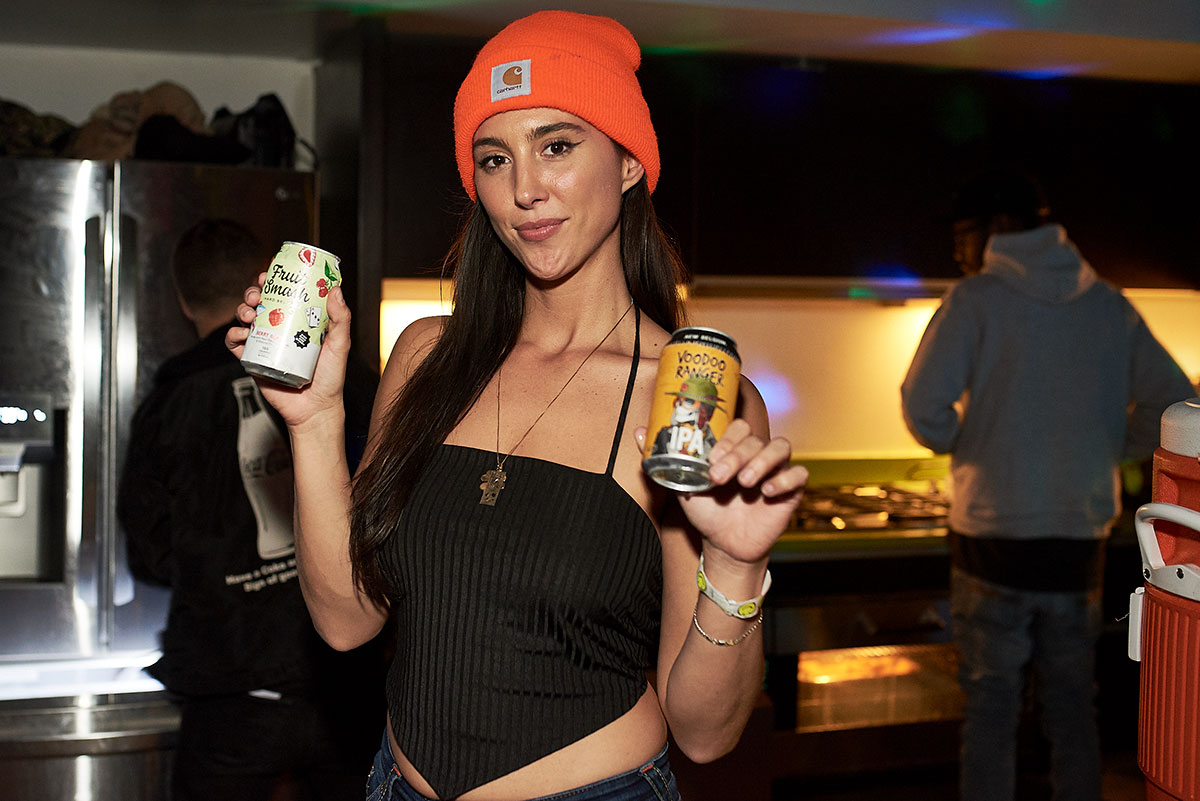 The bar was set! Sam was serving up ice cold Fat Tire, Fruit Smash & Voodoo Ranger's!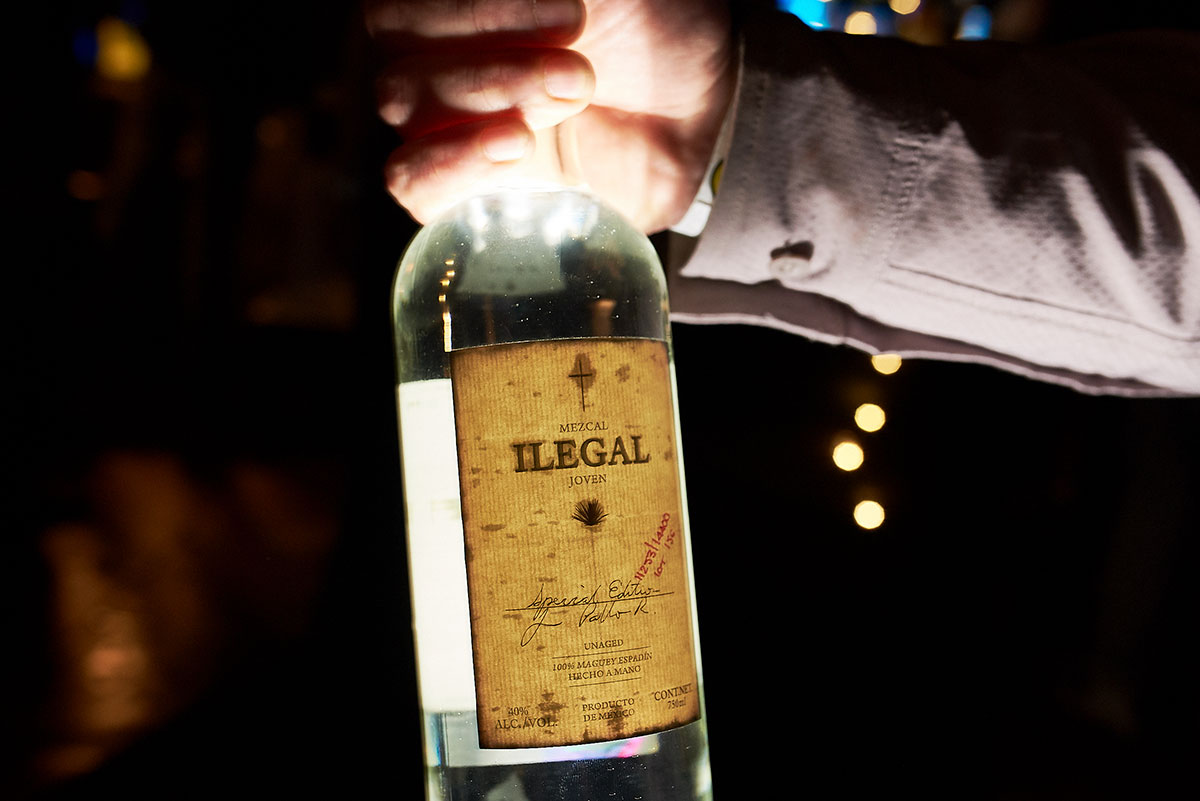 Ilegal Mezcal was flowing all night!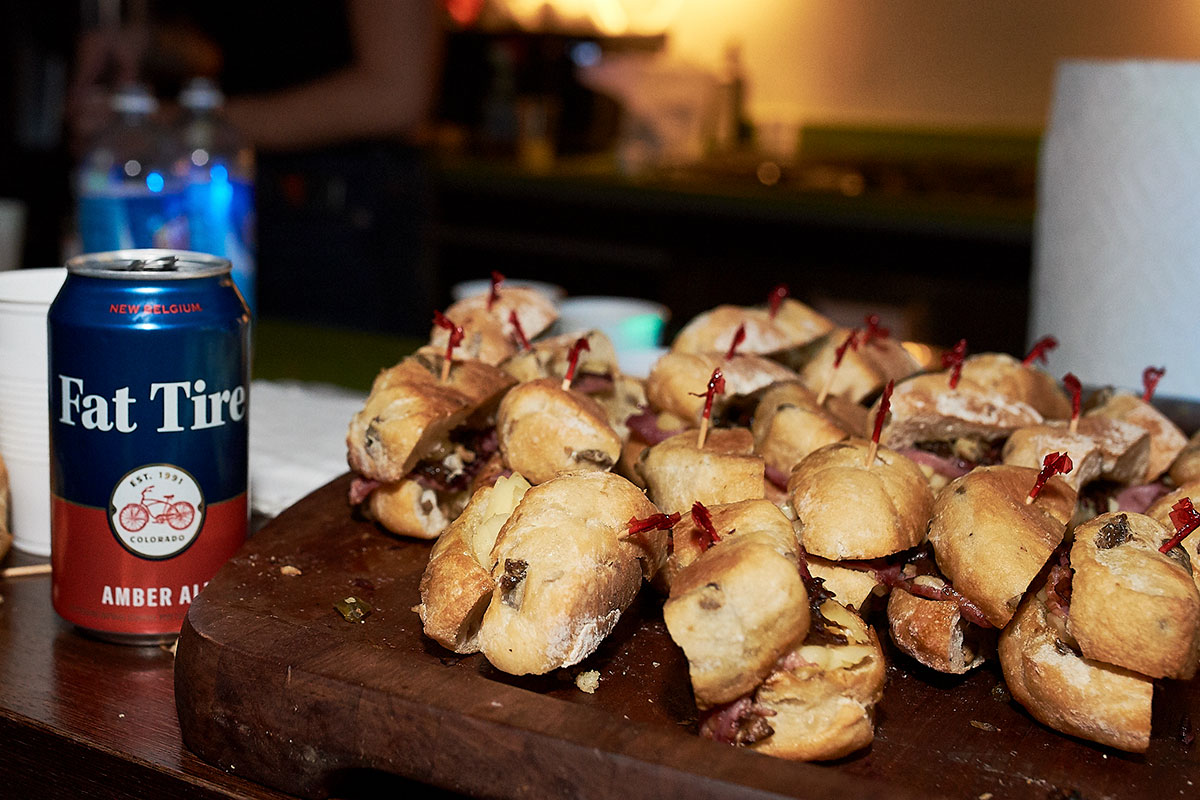 Cheeky Sandwiches blessed us with delicious bites too.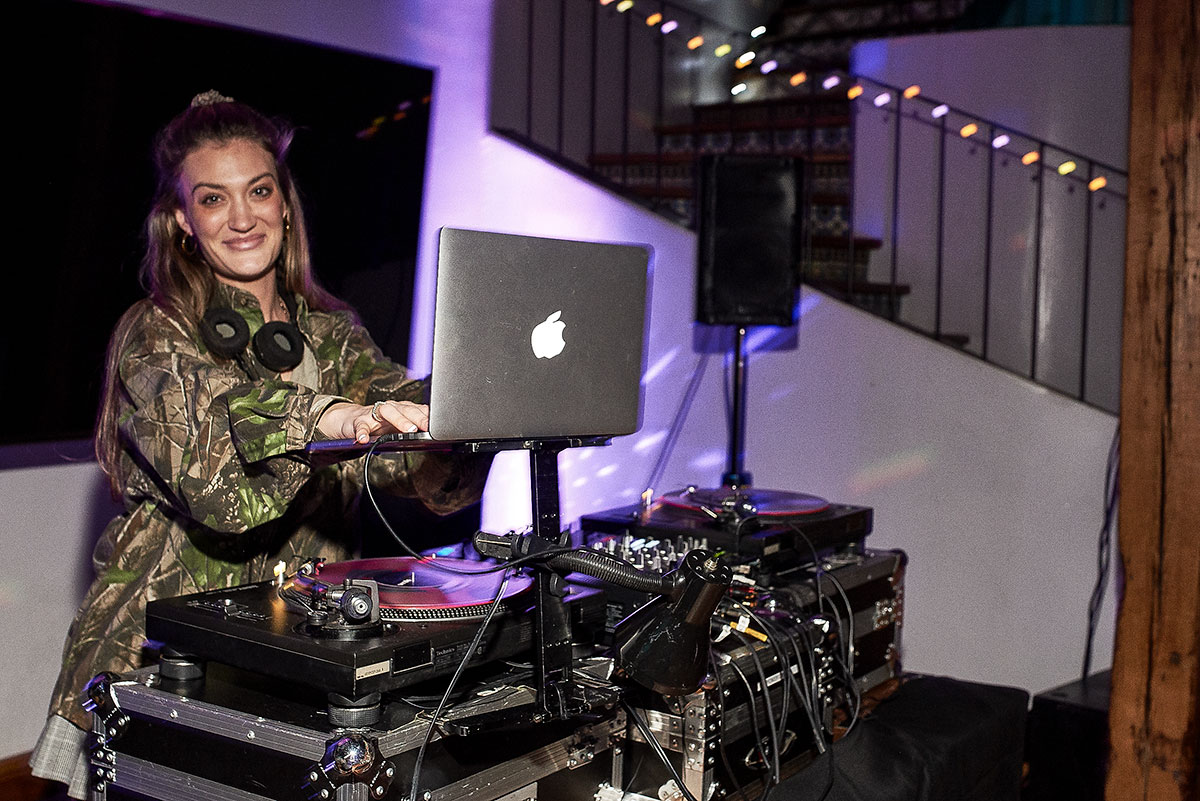 BabyDude got the party started…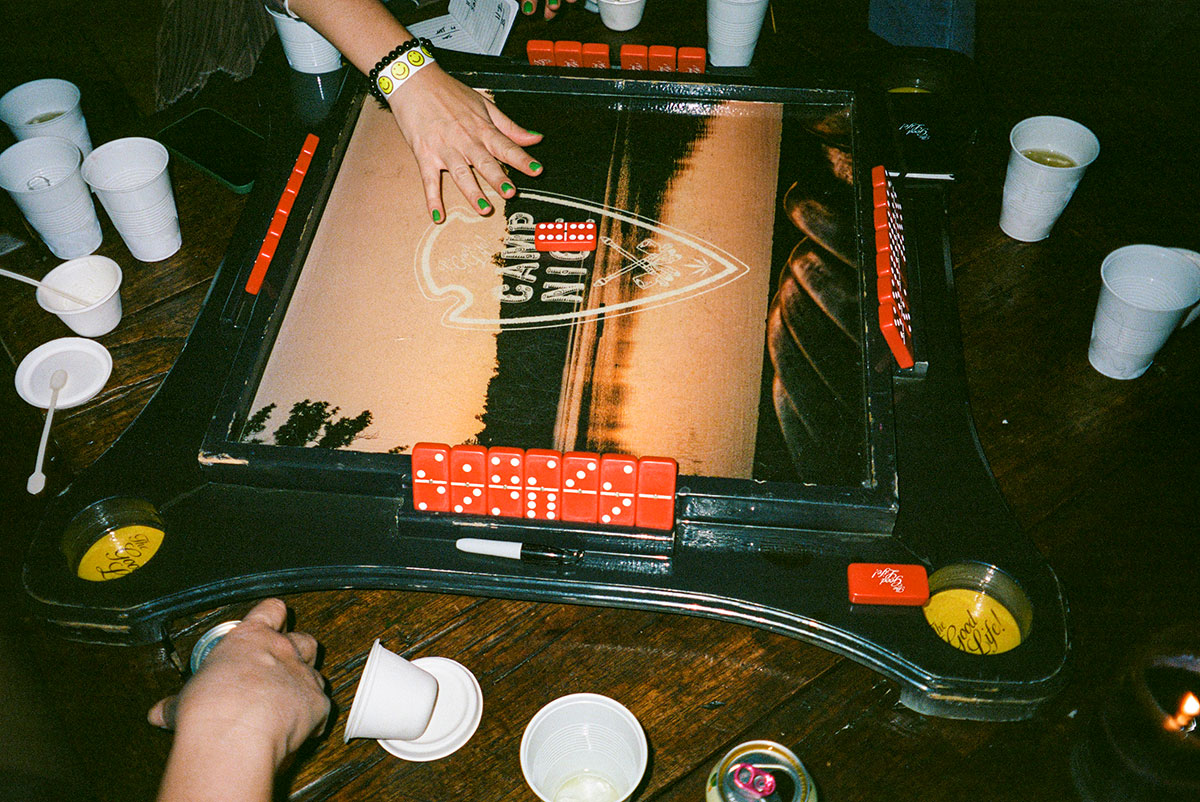 Let's GO!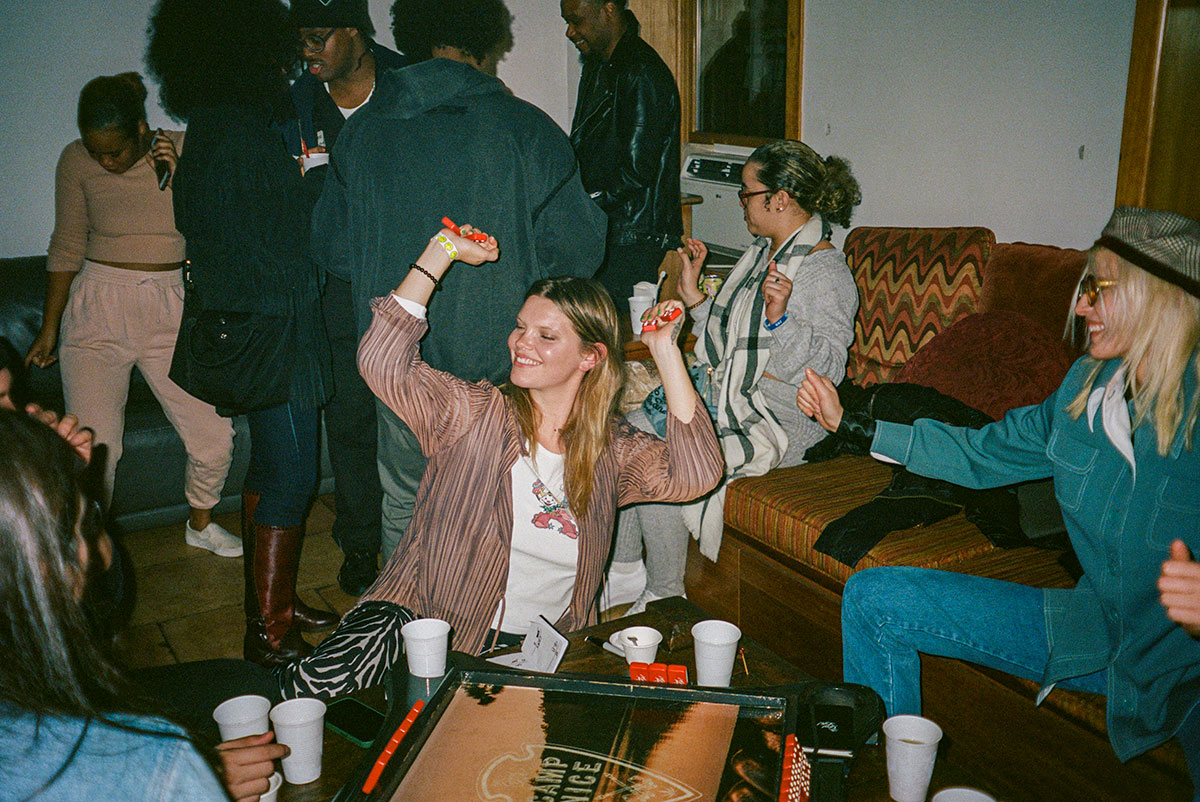 Molly & Stella were at the winning table.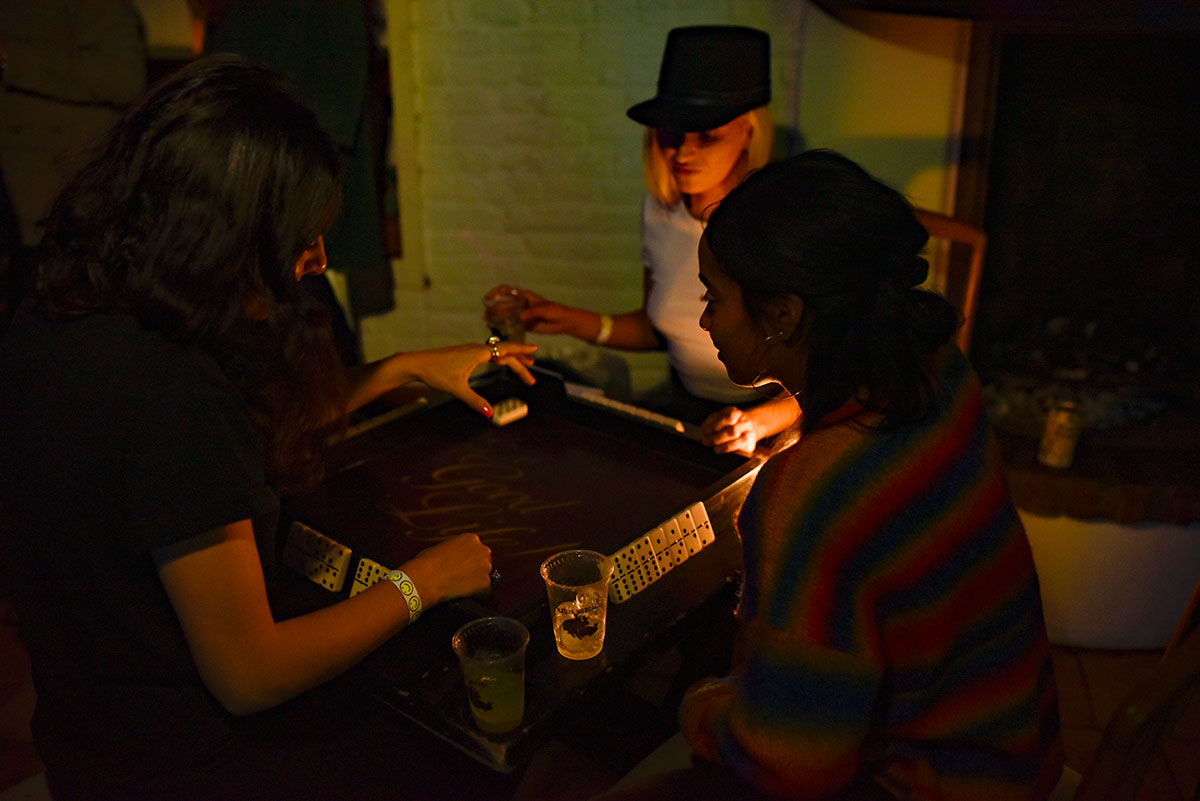 Noelle, Justine and Alessandra perfecting their skills.
Cheeky's always hot and ready.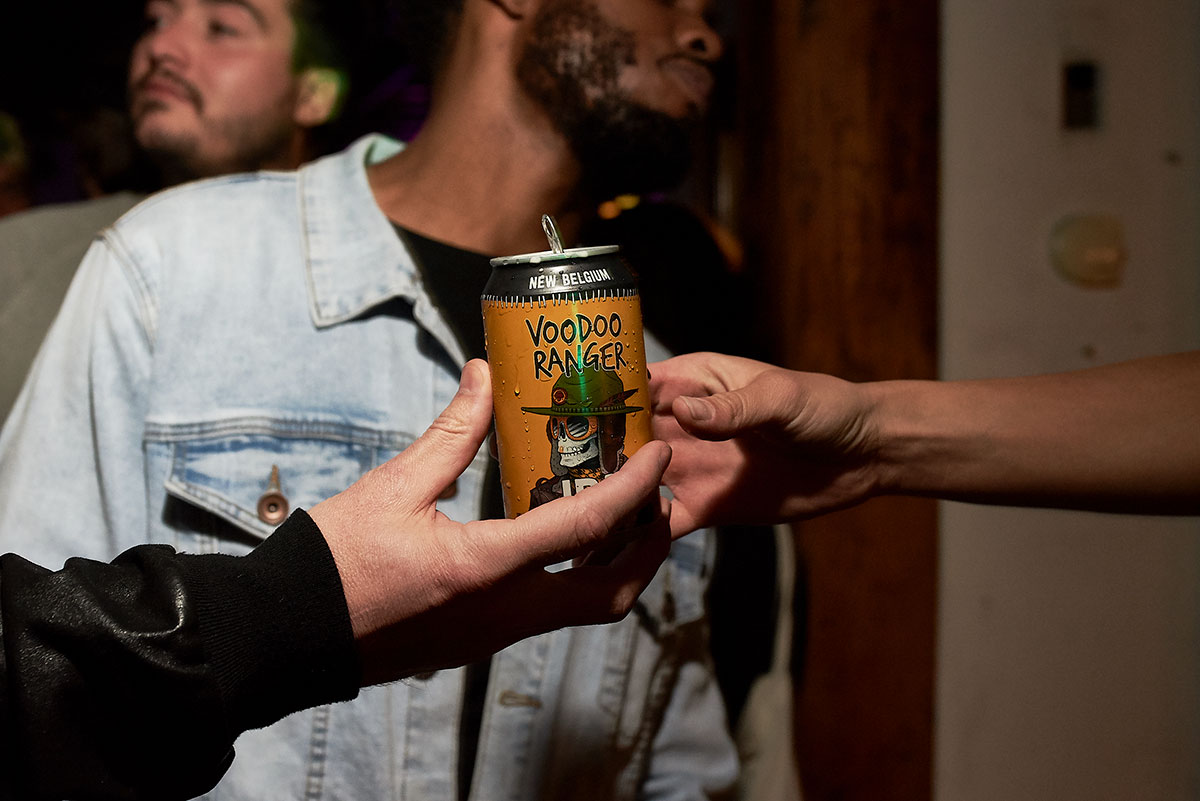 The illest IPA in the game.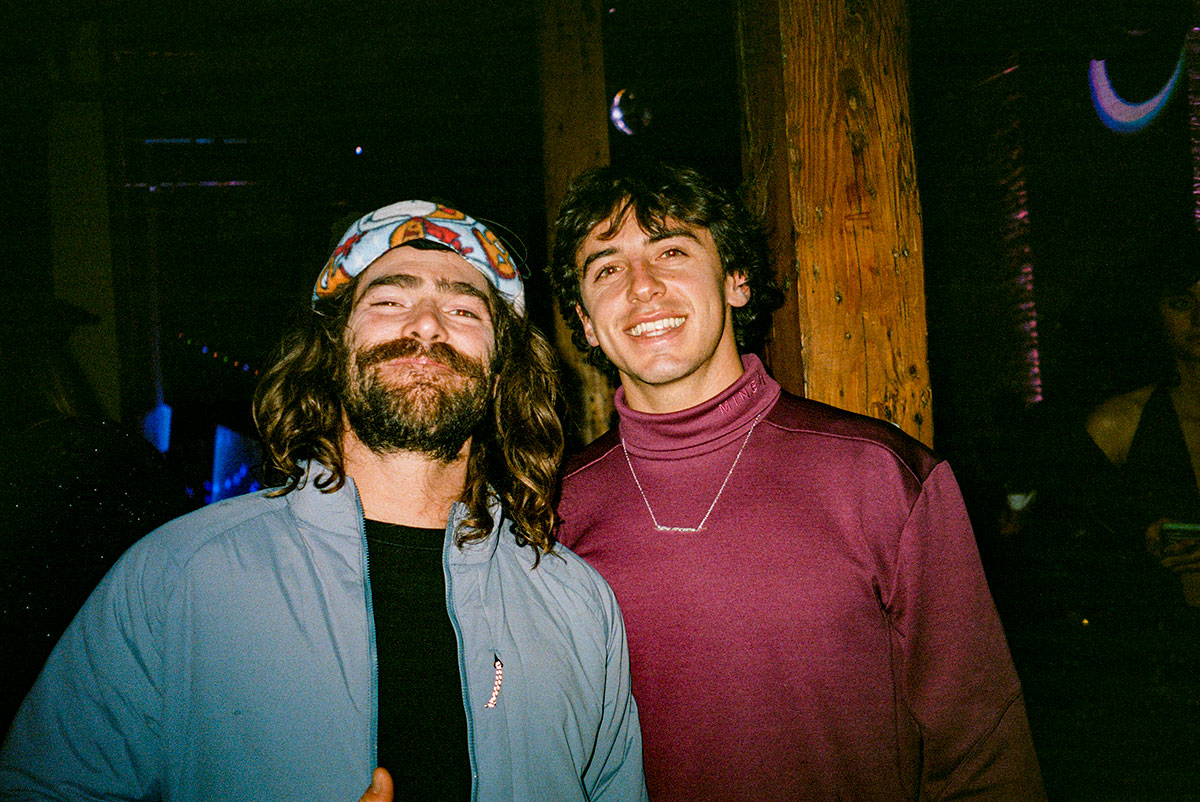 Pro status: Danny Davis & Mark McMorris were in the building!!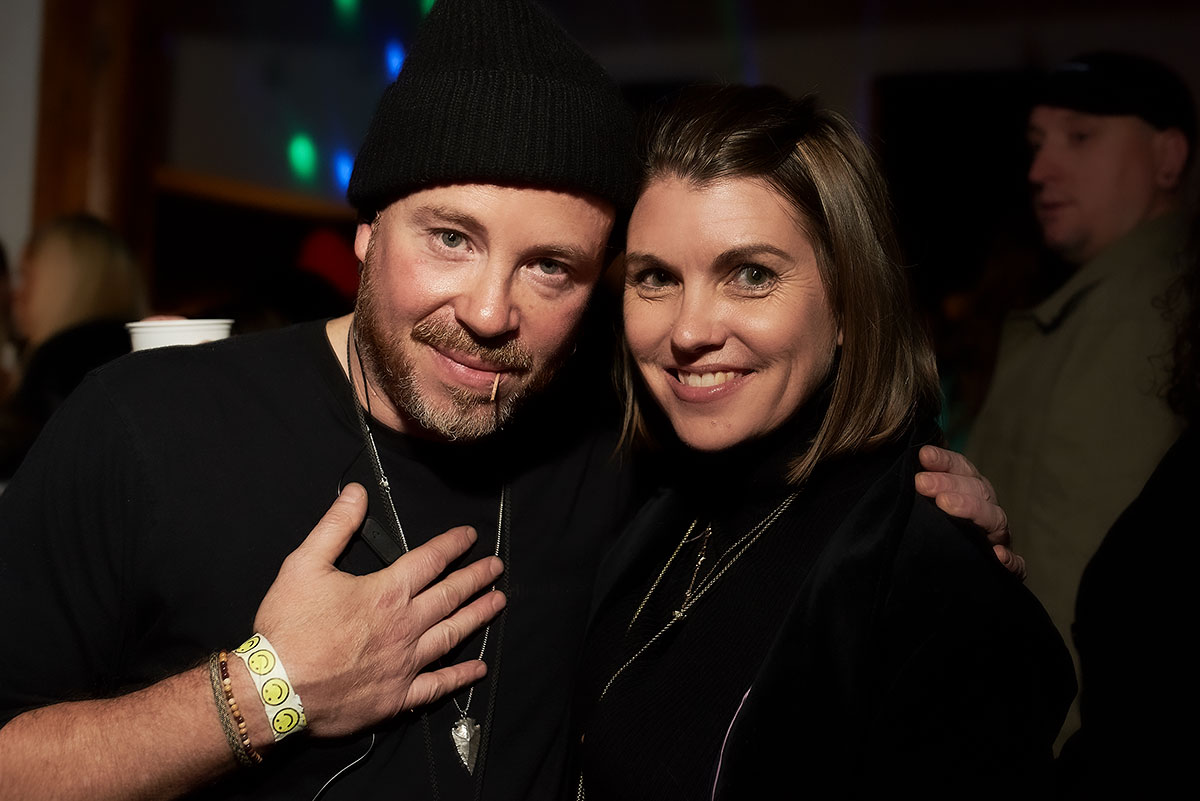 One of the film's Executive Producers, Burton's Abby Young was instrumental. Thank you Abby!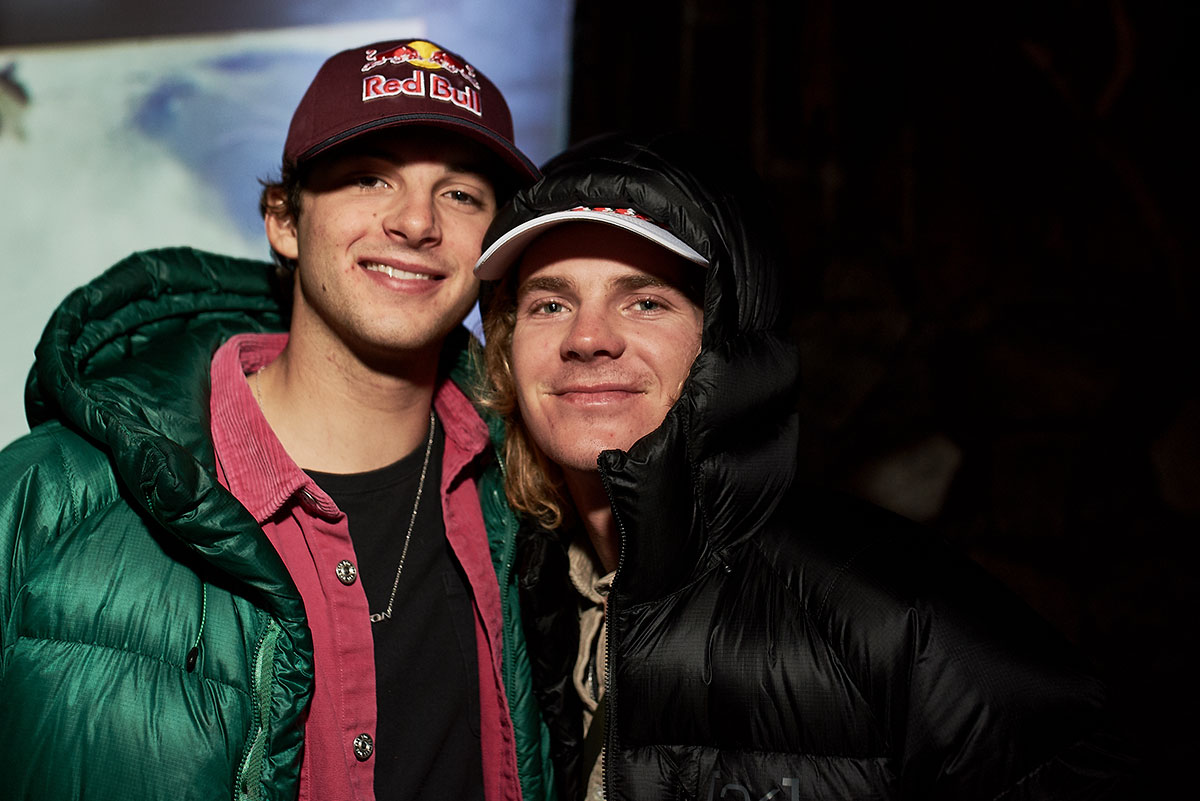 Young Guns Luke Winkelmann & Brock Crouch repping the next gen.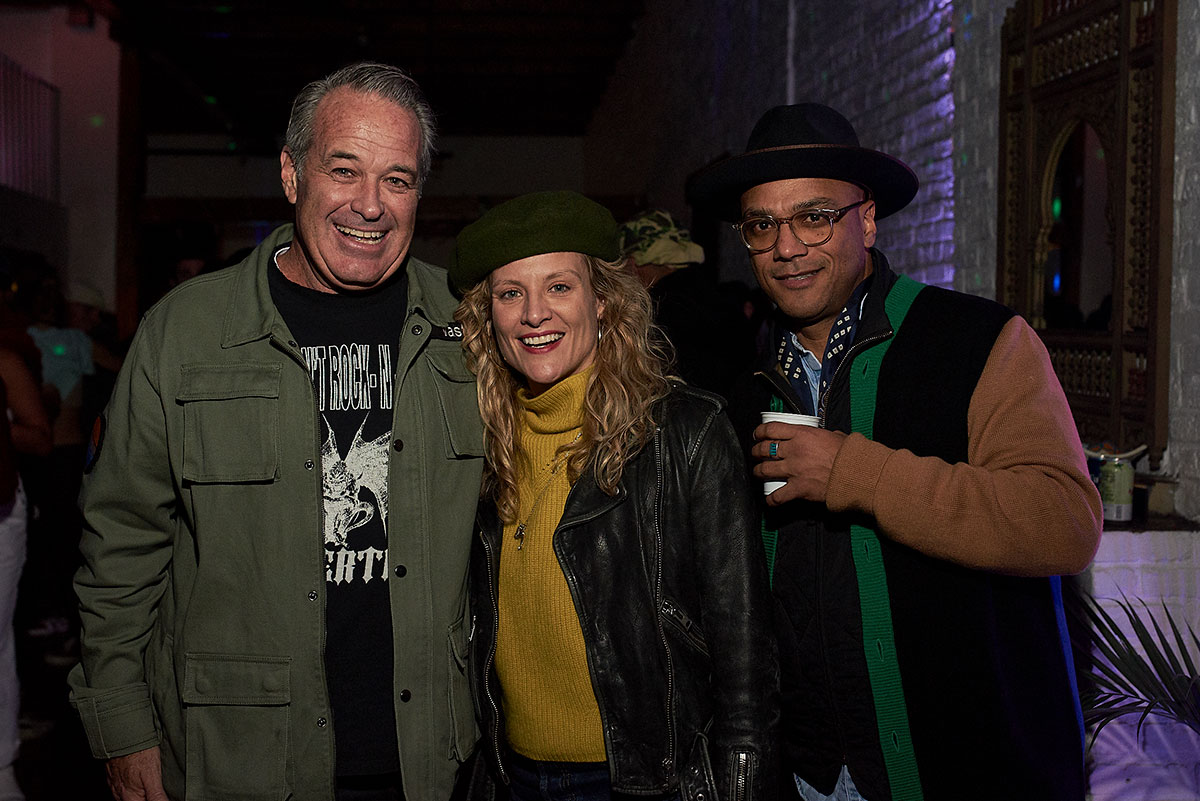 Family Reunion! Pat Conlon, Abby Shaw & Luis Calderin.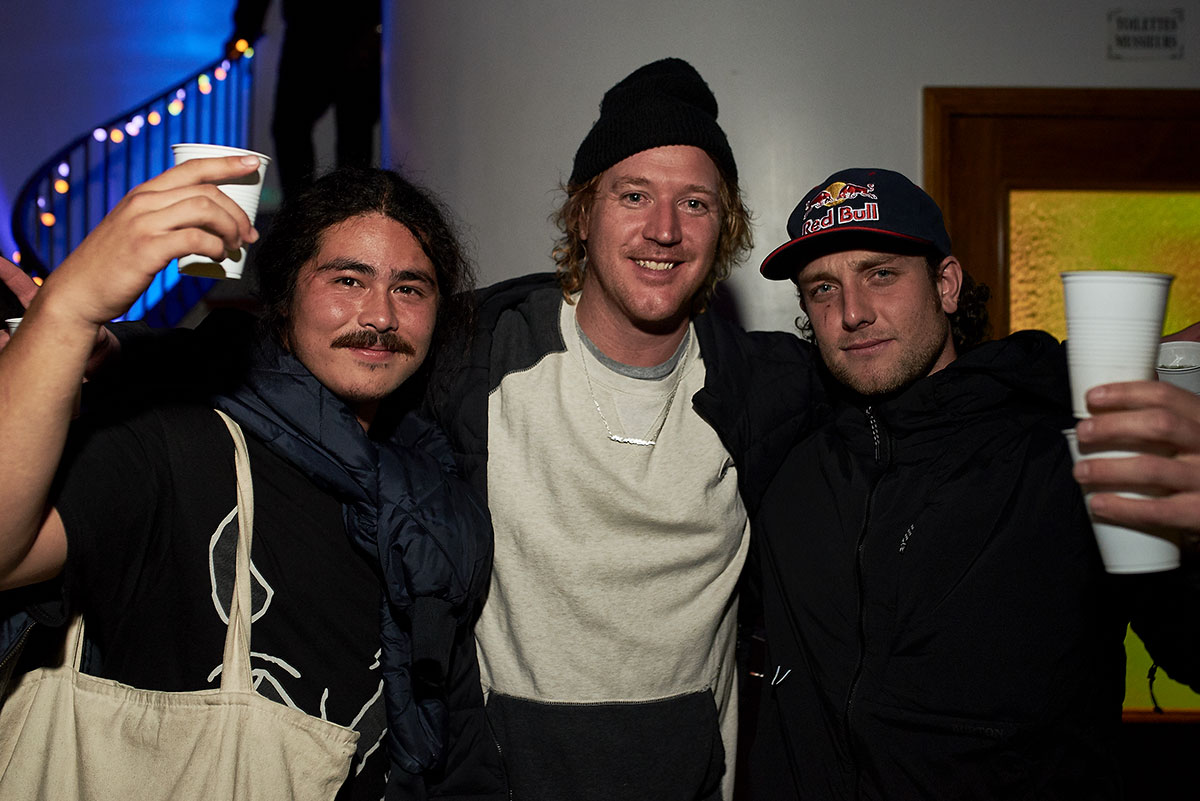 Heavy hitters Mikey Rencz & Ben Ferguson!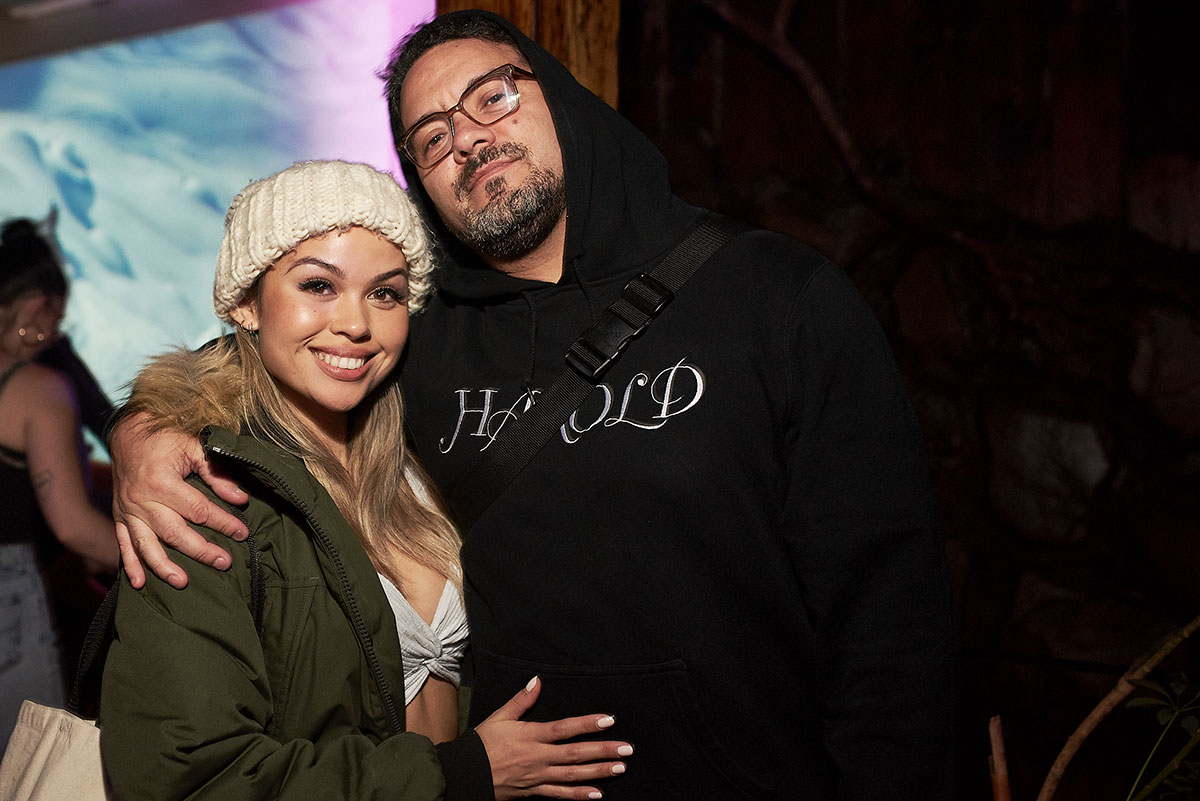 Ray Mendez from the Harold Hunter Foundation.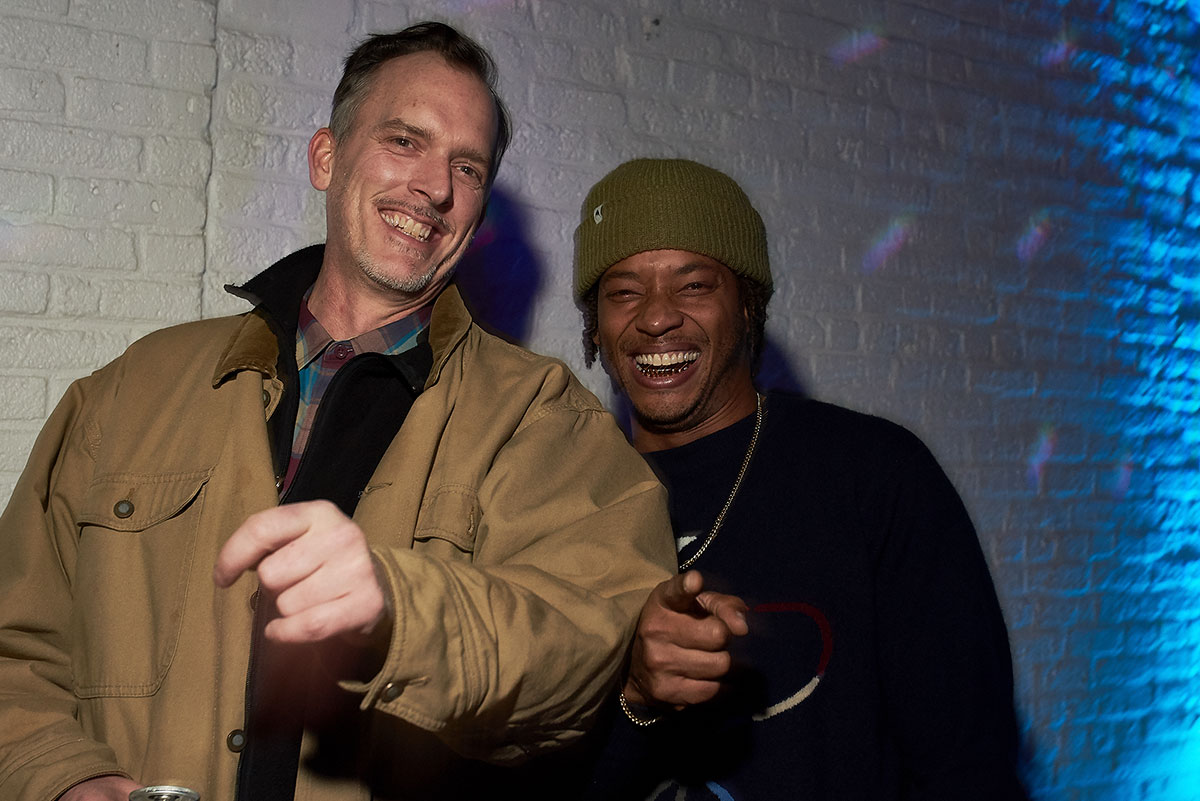 These guys know how to have a good time: Carter Angus & Marcus Murphy.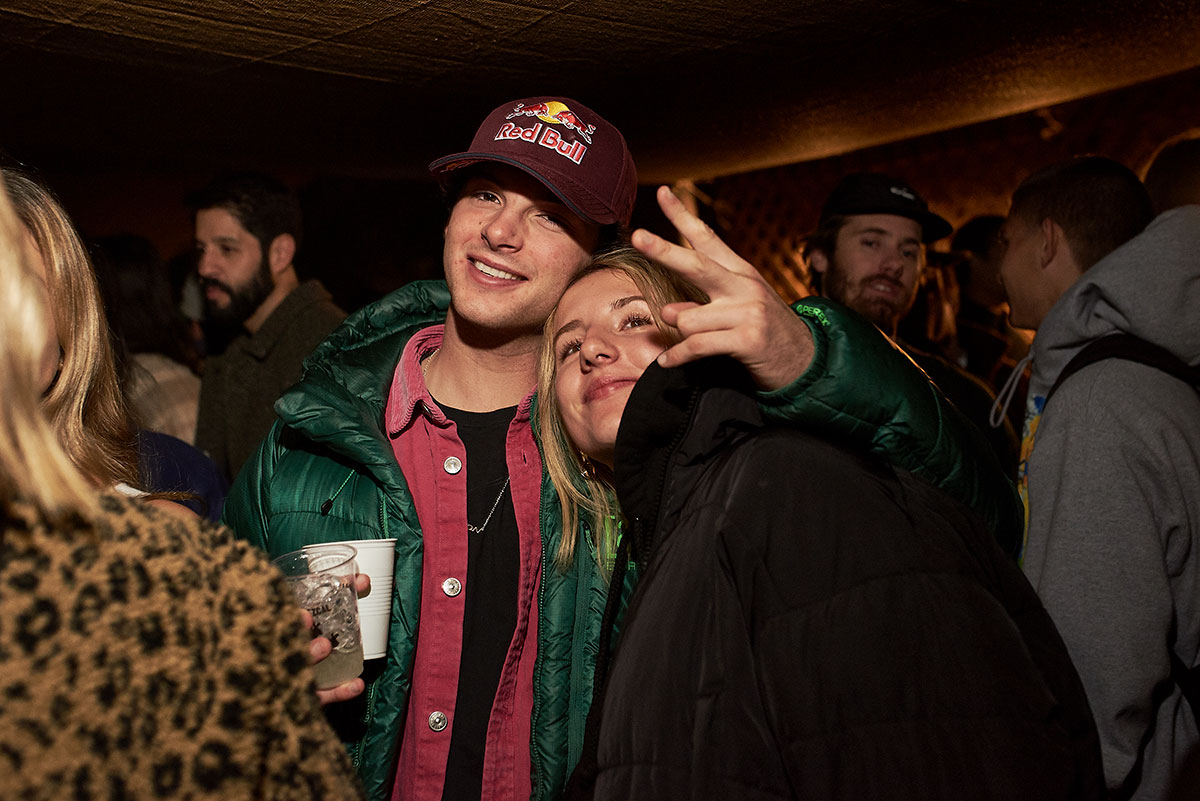 Luke & Olivia Kelly feeling all the love in the air.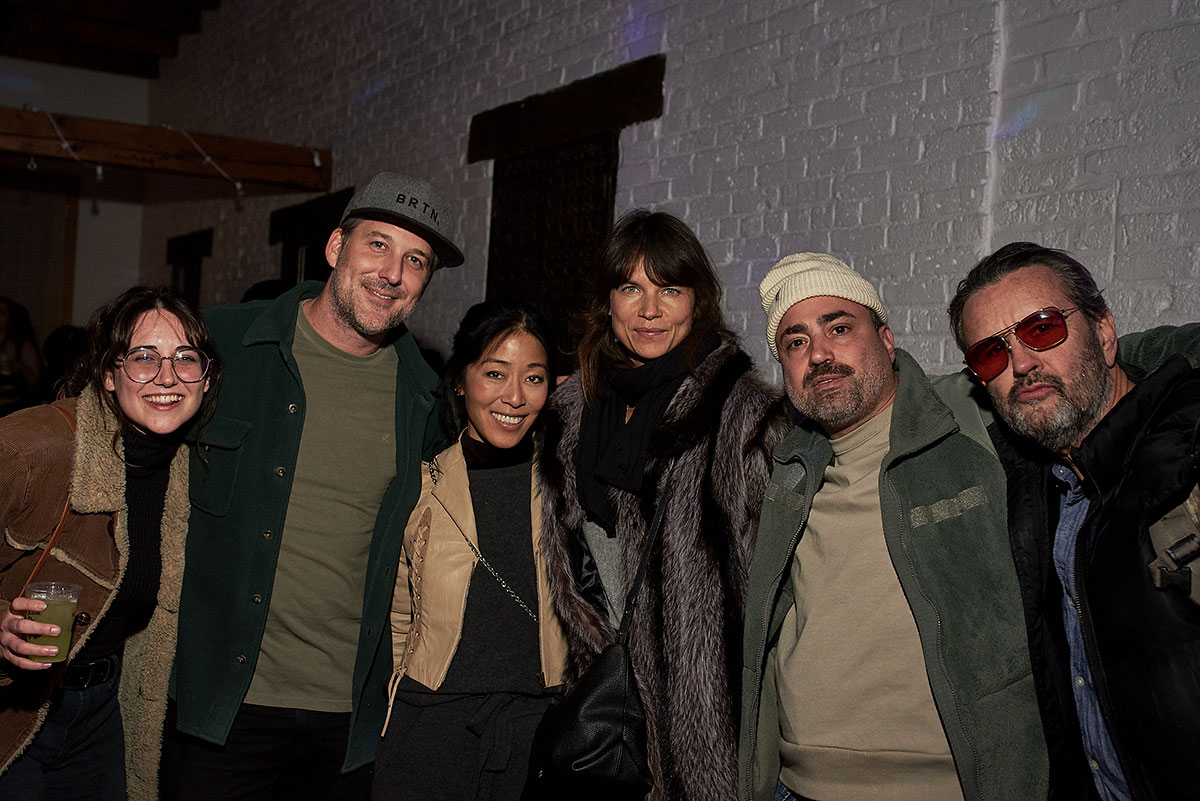 NYC's Ryan Riggler rolls deep.
Yasmin had the dance floor LIT!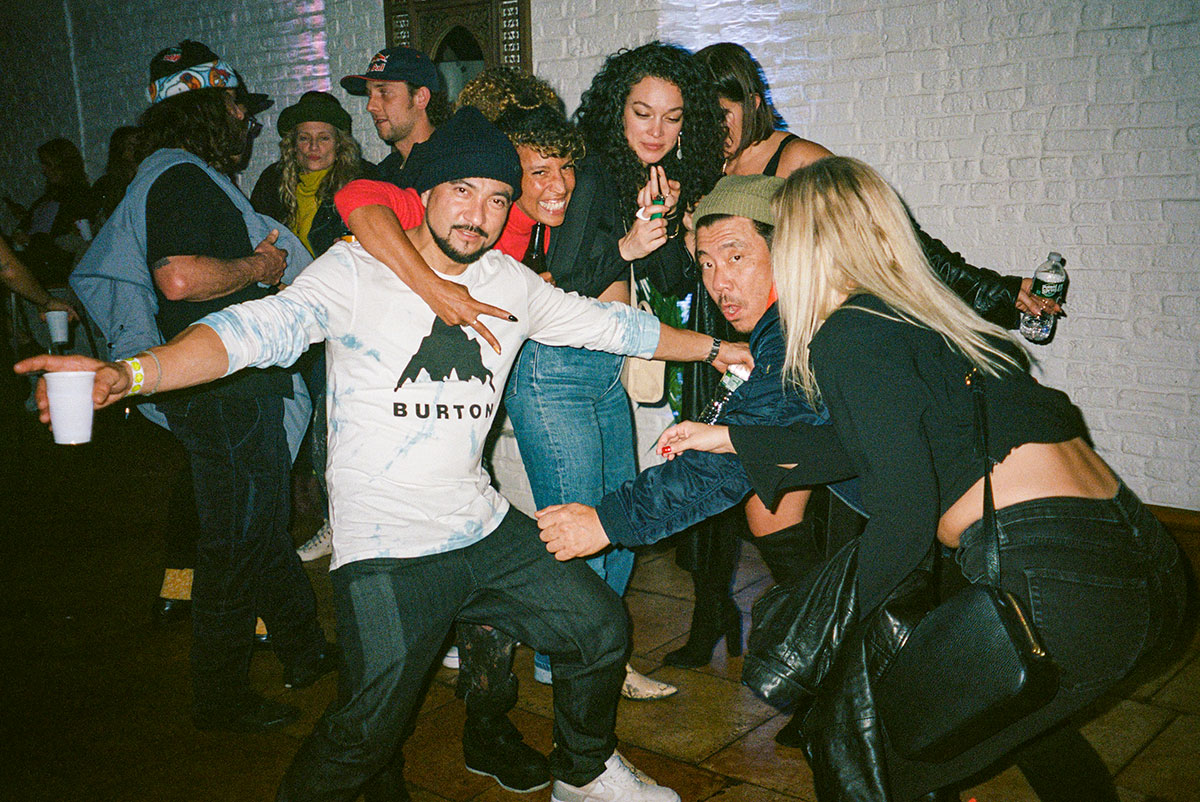 Akira and Paul with the boogie down posse.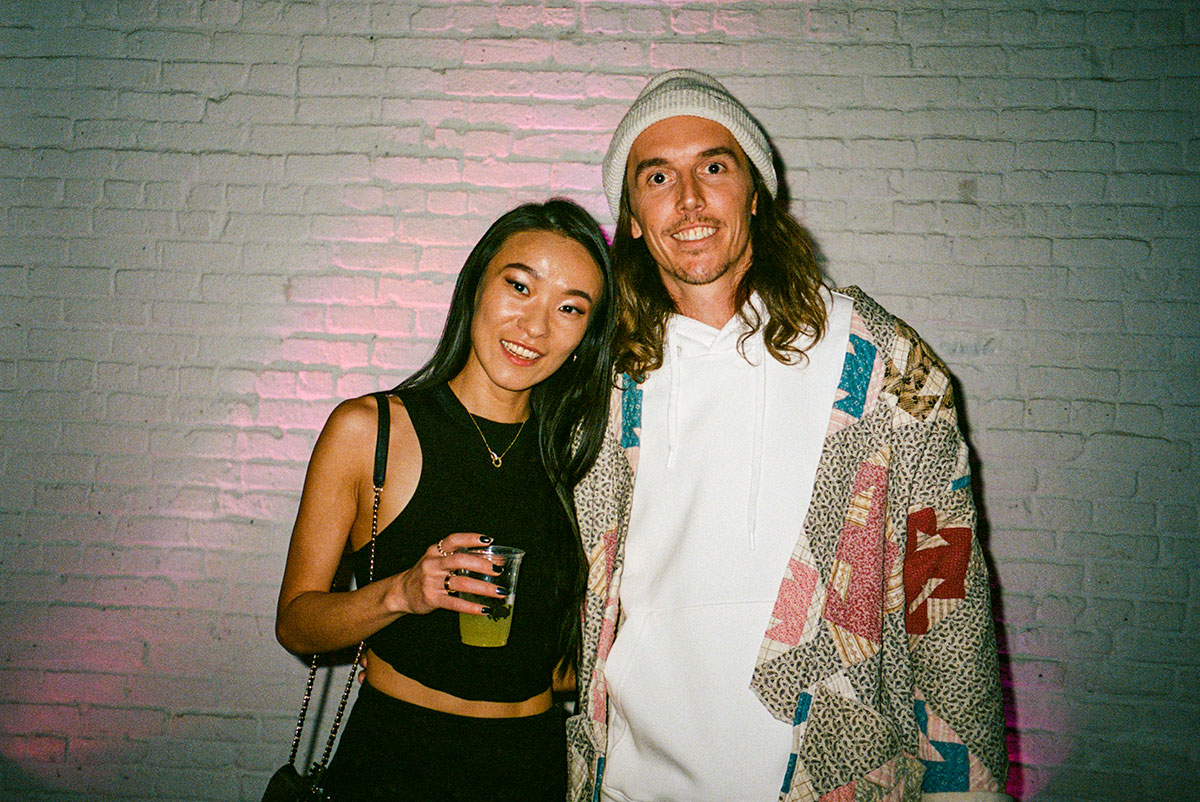 Friendly faces all around: Ashley and Merill enjoying the evening.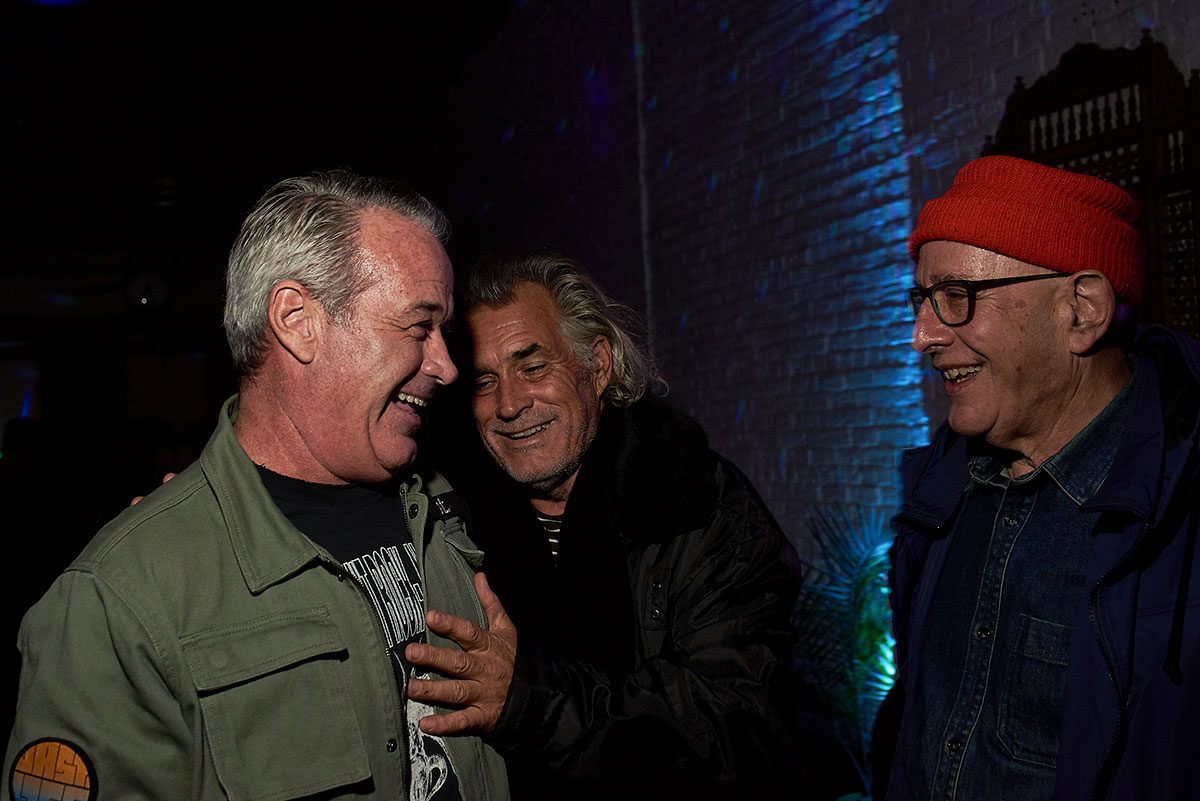 Whassup Buds! Pat Conlon, Steve Olson & David Hershkovits.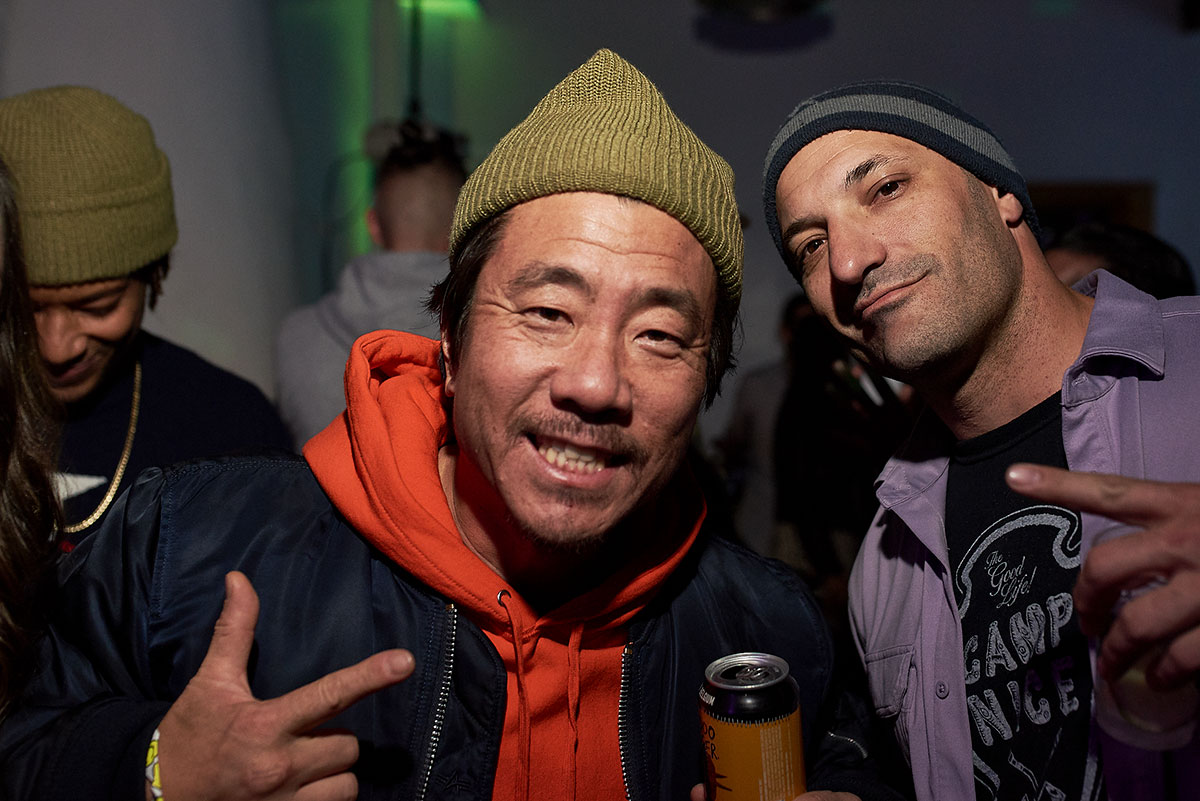 Camp Nice Represent! Paul Park & Mecca in da house!!!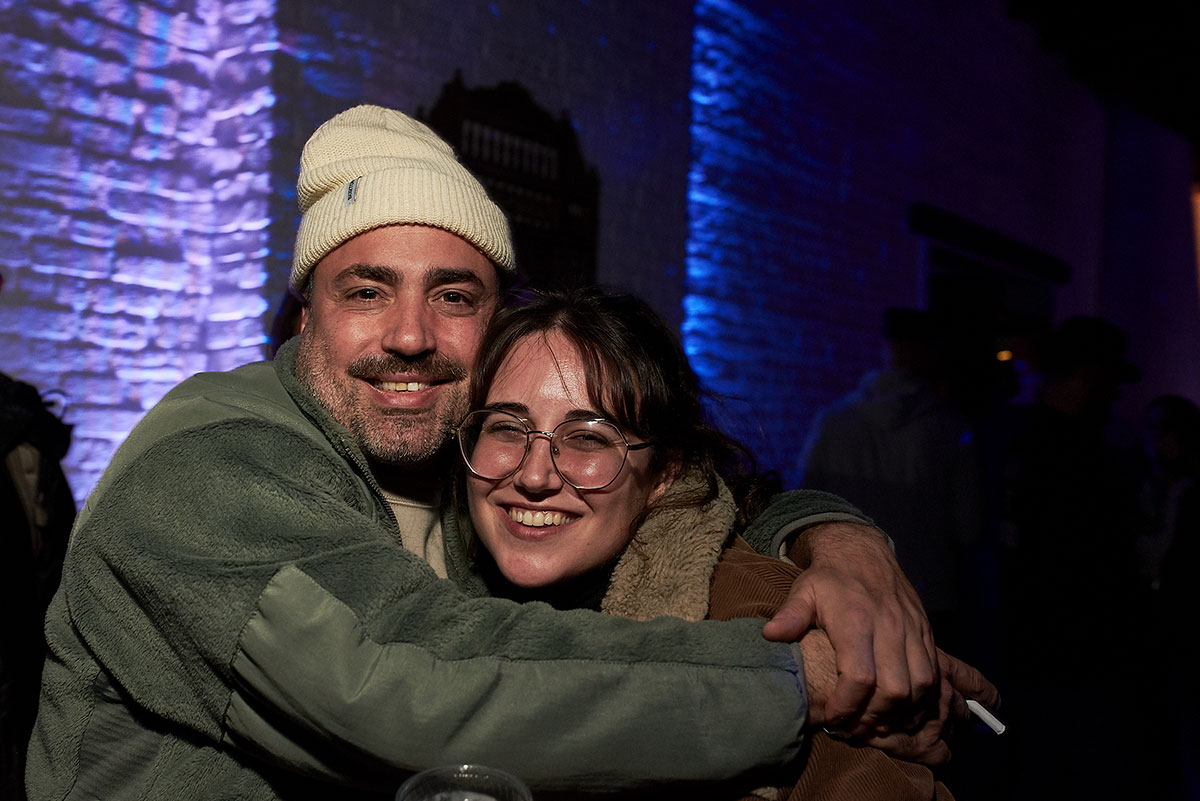 Nothing but smiles & hugs all night!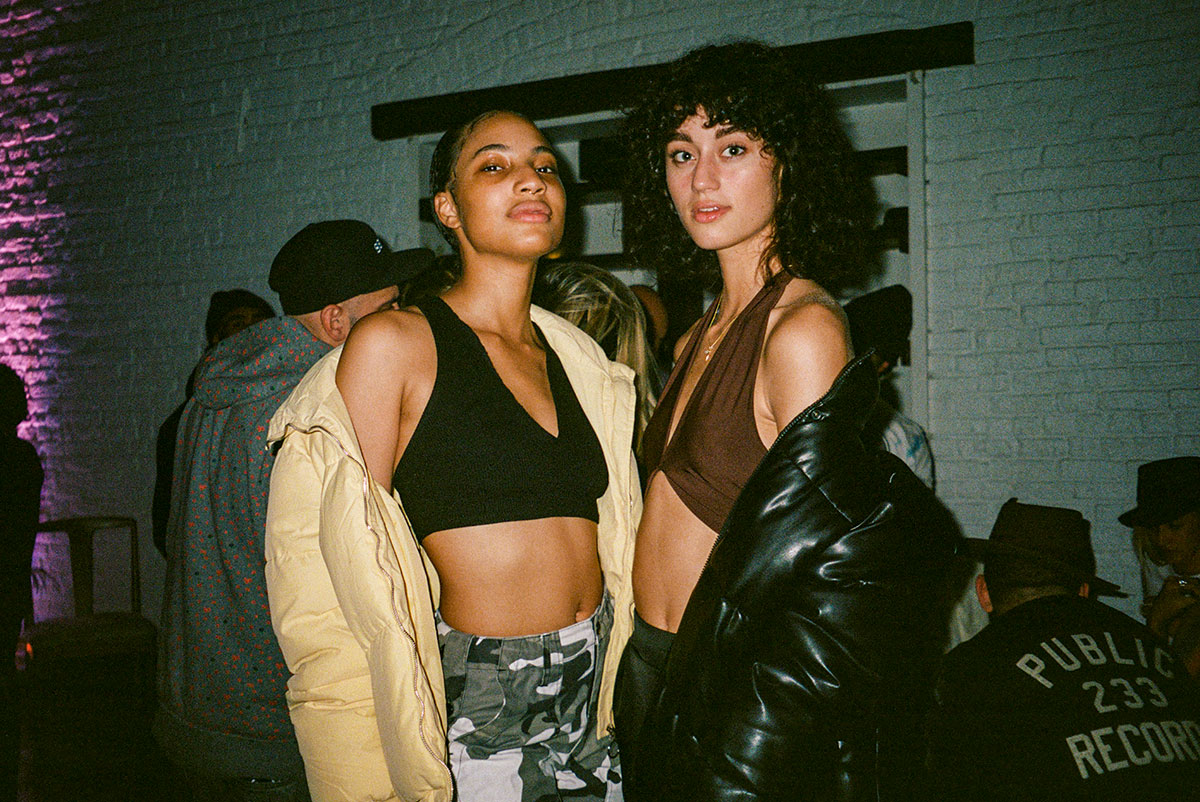 Laurice & Julia striking a pose.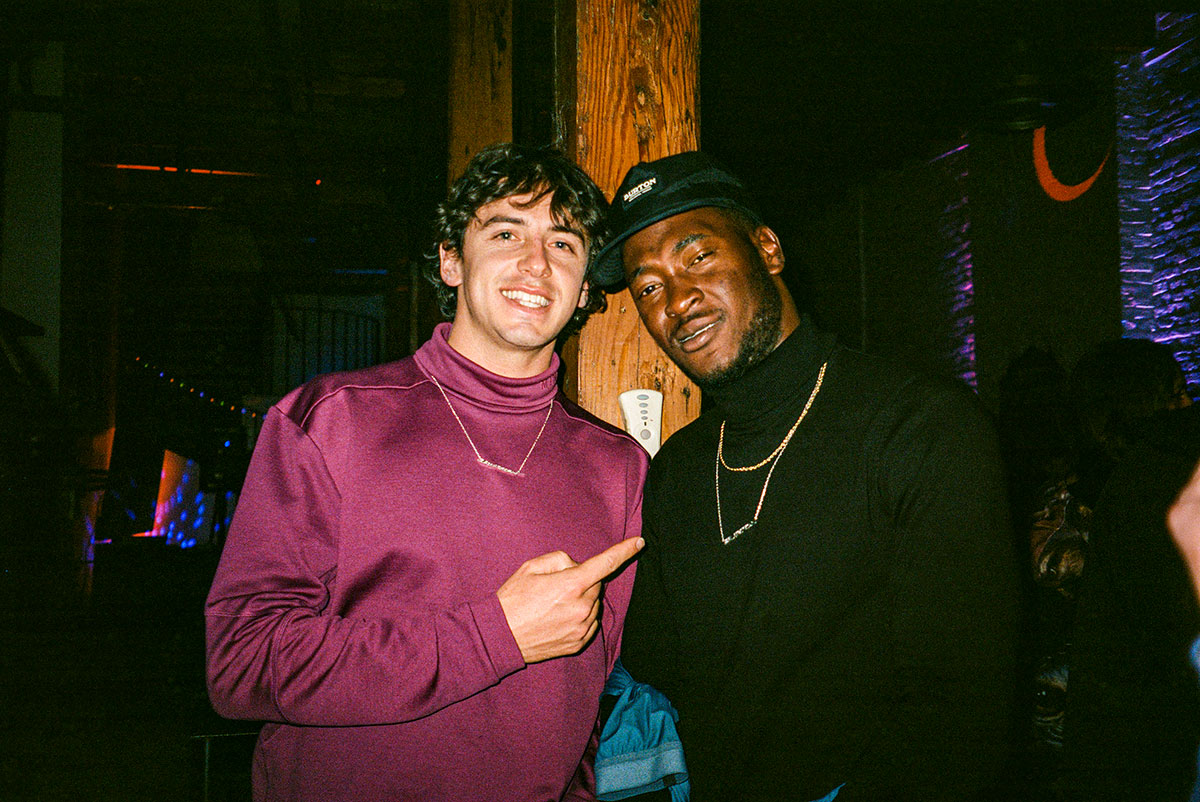 Mark and Brolin turtleneck chain gang.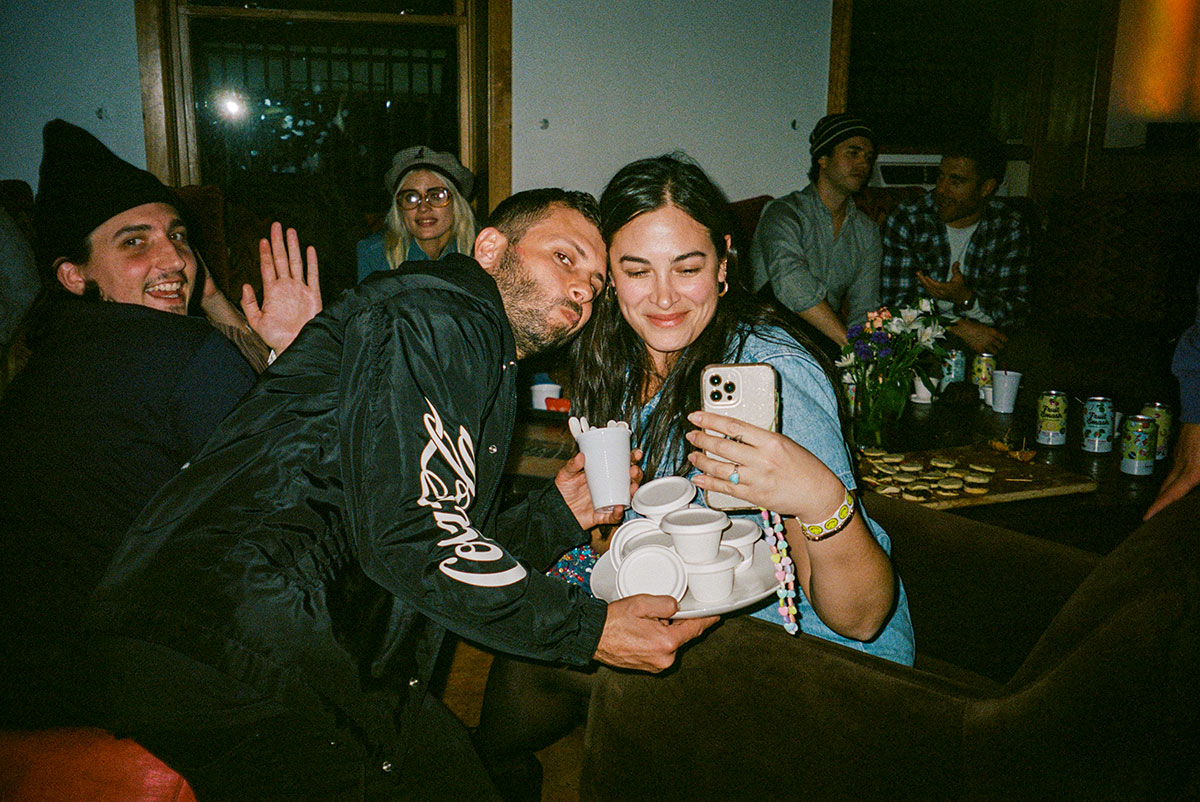 Brian's Ice Cream was a hit! Jake's Pow Day was the special flavor he created just for the night…WHOA!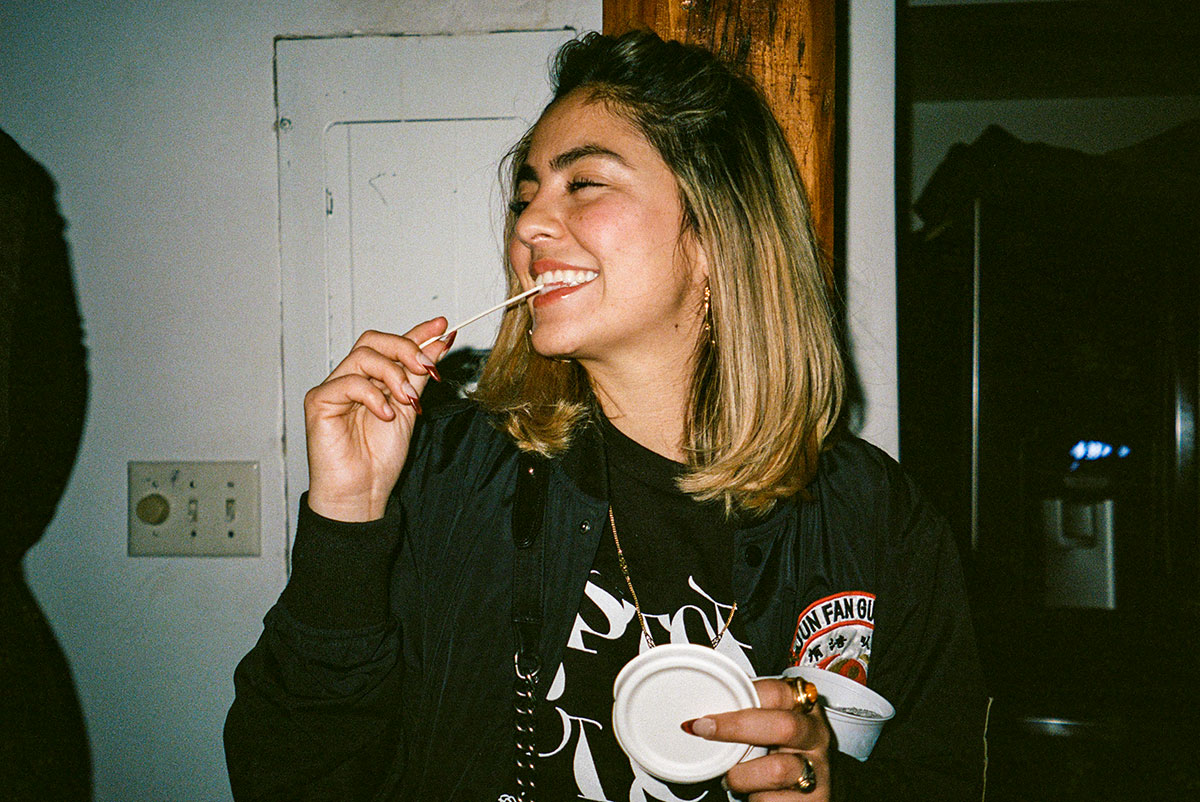 Looks like Young Dizzy agreed.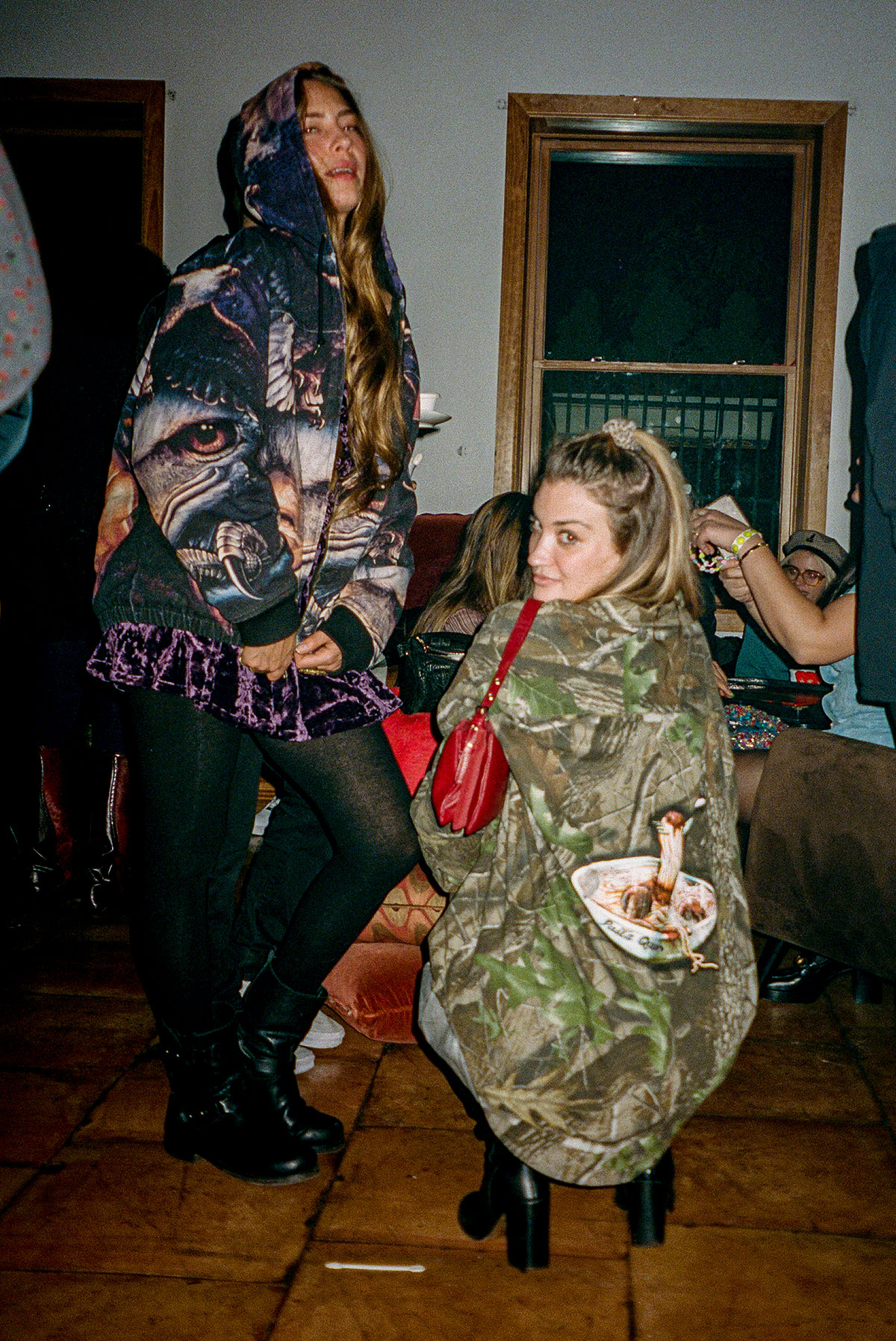 Kimmy & BabyDude with the ill prints. Pasta Queens Whut Whut!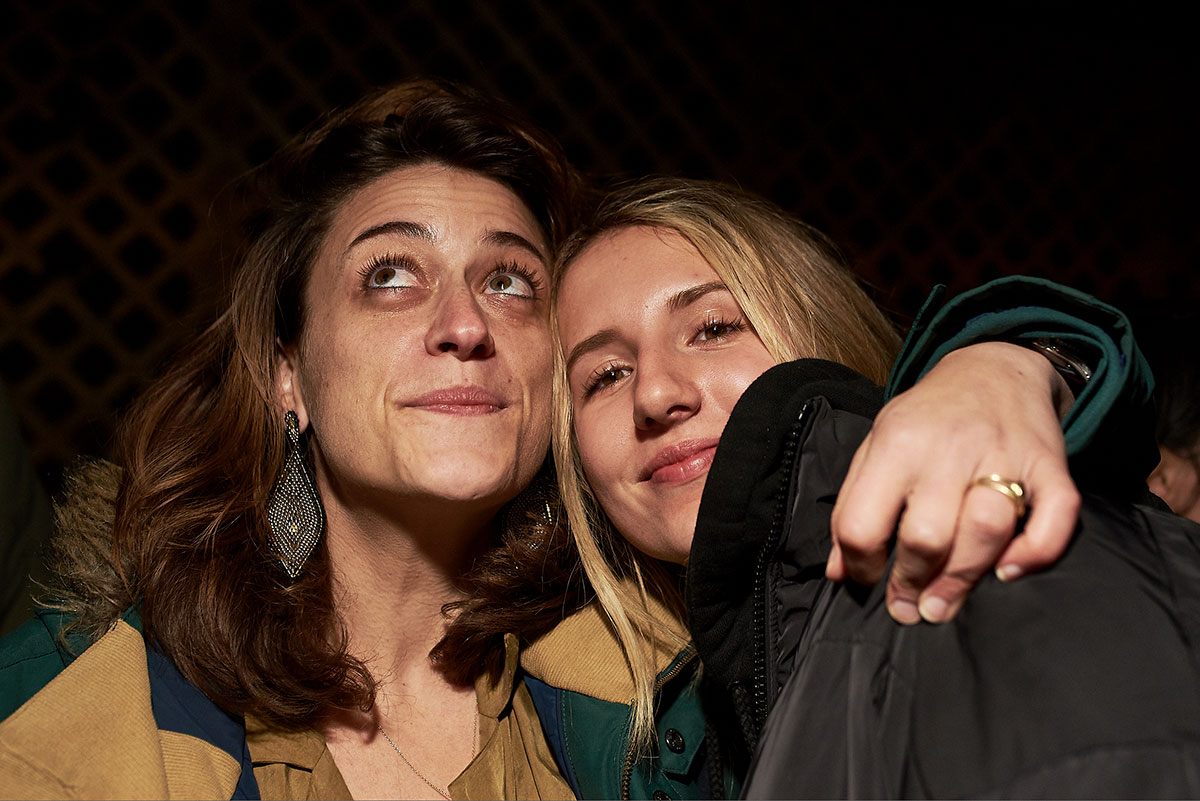 Victoria & Olivia always getting the hugs.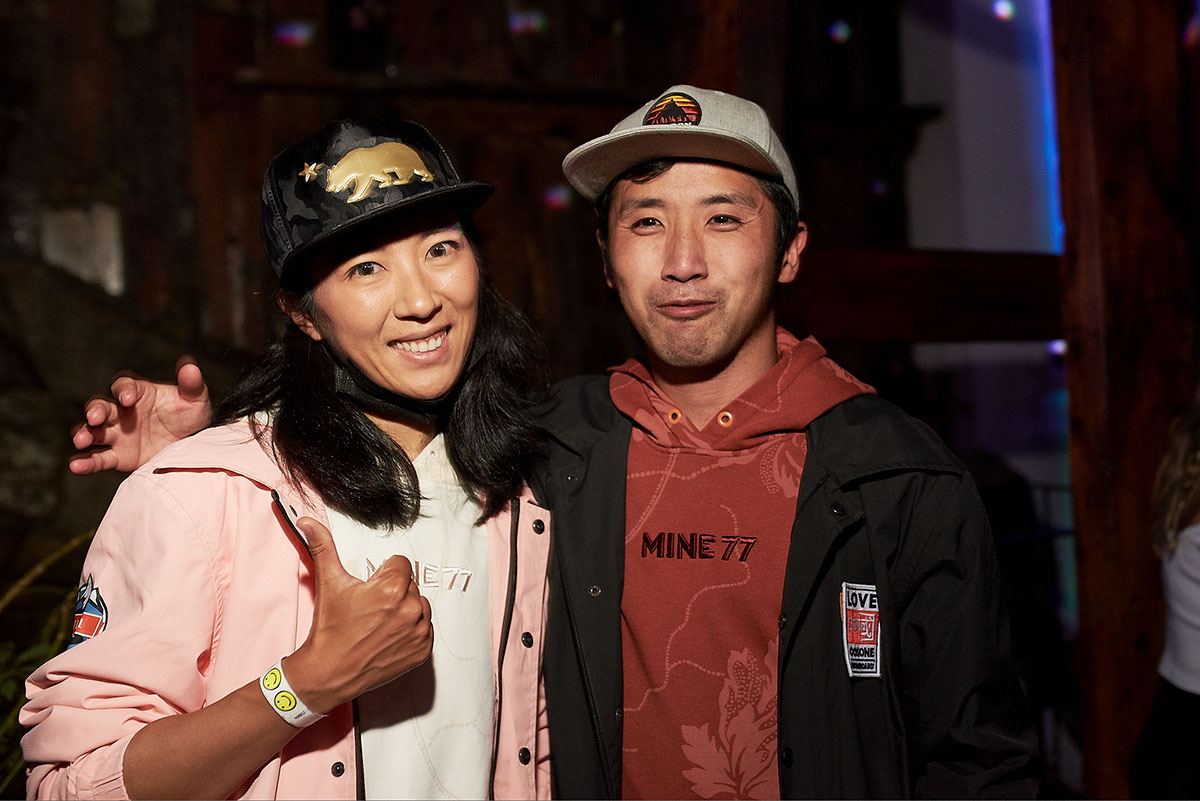 Mine77 repping strong.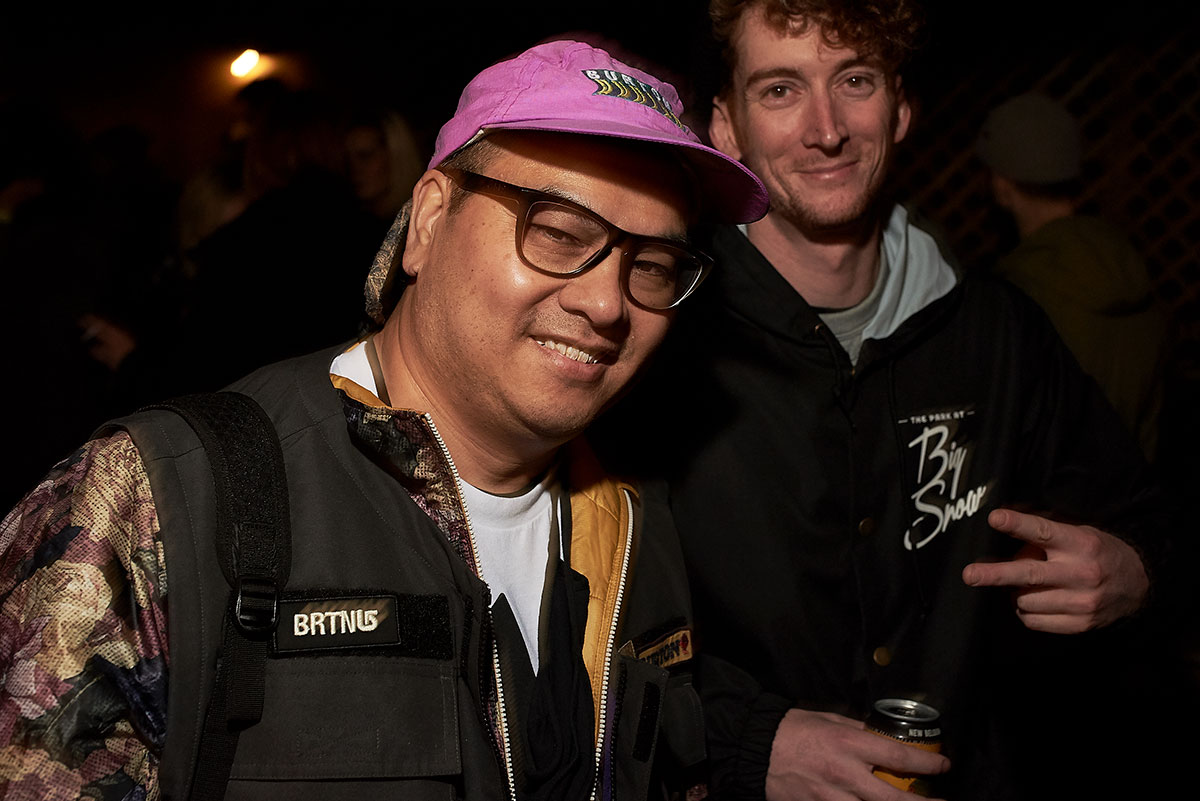 JP Guilbert with some classic Burton gear.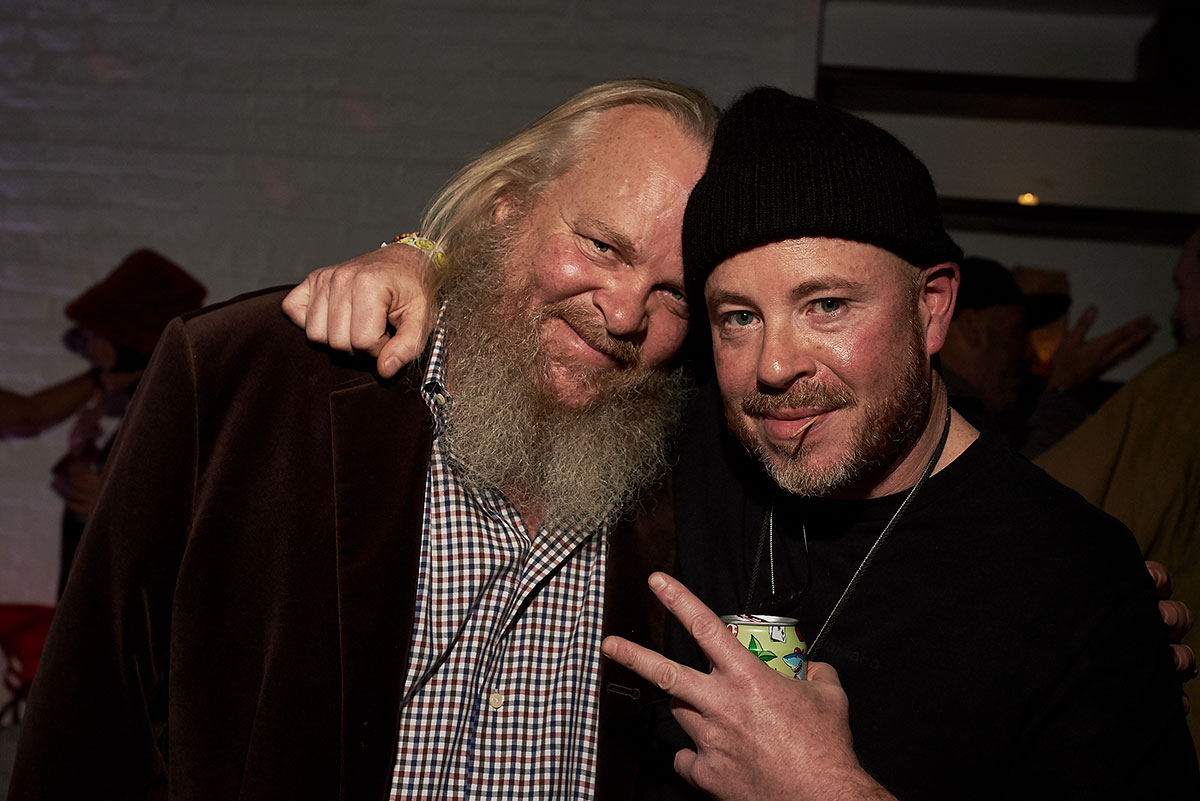 Jake's right hand man and Co-Producer Mike Cox and Uncle Craig.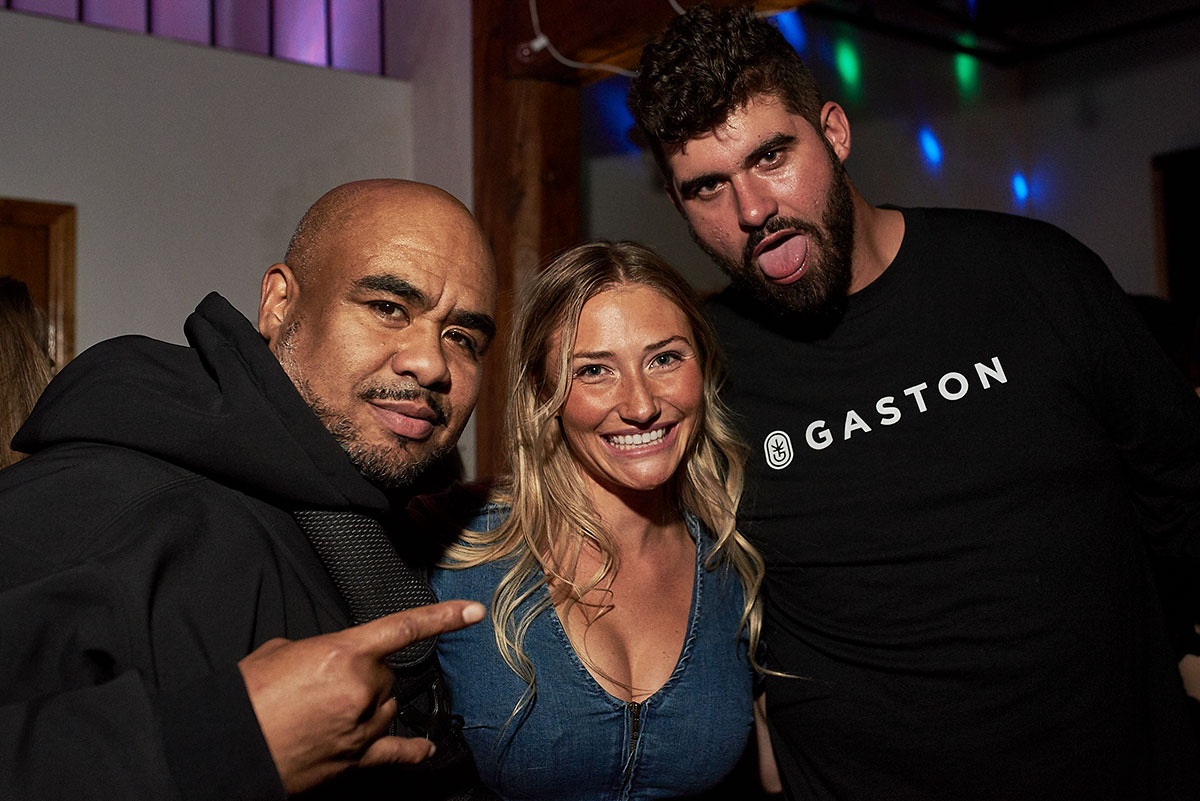 Carlito, Katie & Taylor kept the party going.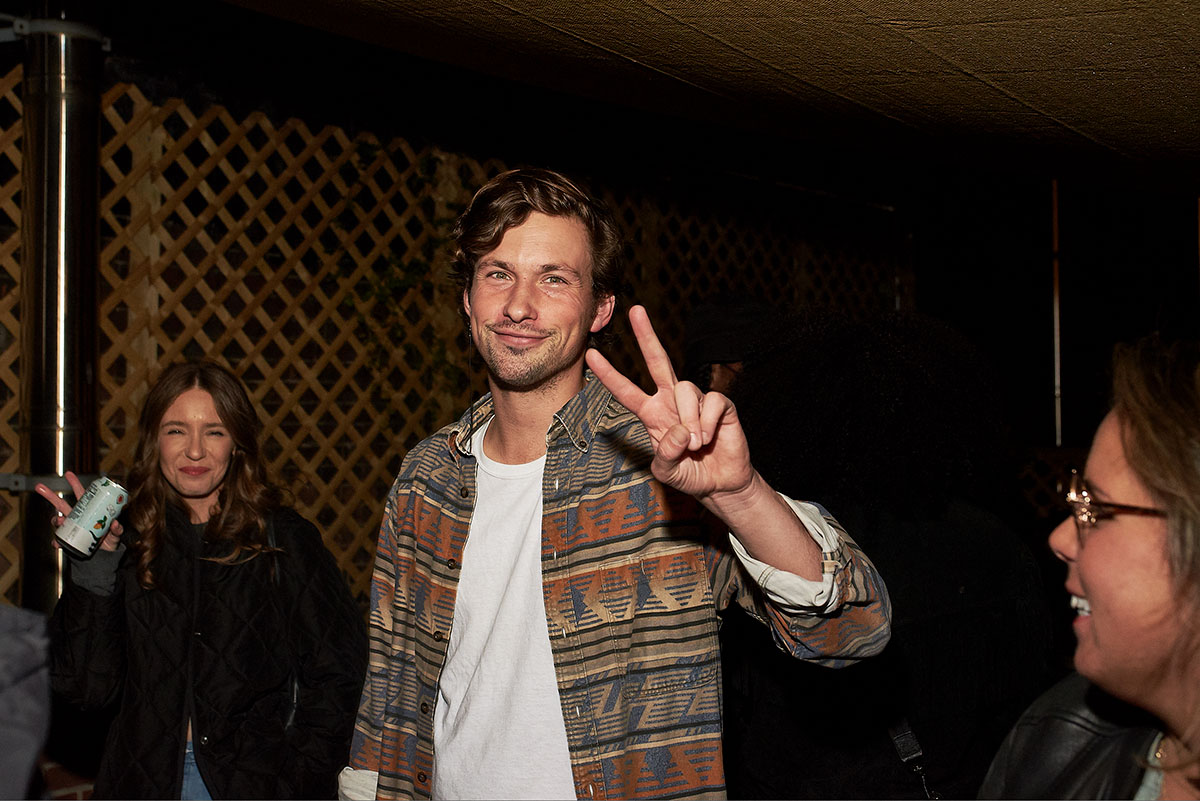 We appreciate all you do Matt!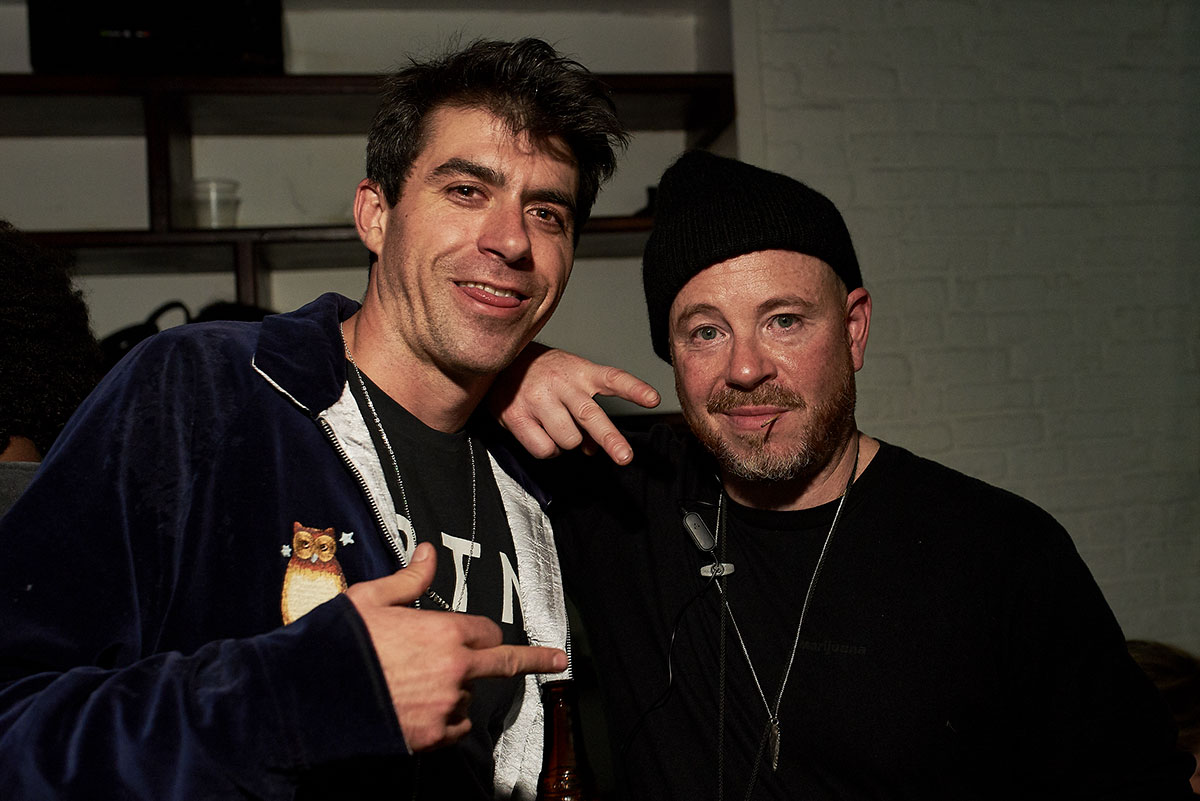 The man of the hour, Jake's eldest son and Executive Producer George Burton Carpenter. Thanks for everything George!
Dear Rider, The Jake Burton Story is now streaming on HBO Max… #RideOnJake