TheGoodLife! was honored to partner with Woolrich to present "A Celebration of American Soul Featuring the Photography of Ricky Powell and Hosted by Slick Rick the Ruler." On the occasion of Ricky Powell's 57th birthday, TheGoodLife! and Woolrich installed a collection of Ricky's iconic prints at Woolrich's Soho store showcasing some of the 1980's and 90's most influential figures like Basquiat, Andy Warhol, LL Cool J, Run DMC, Beastie Boys, Keith Haring and more. Adding another legendary layer to the evening was host Slick Rick the Ruler who paid homage to both Ricky and to Woolrich, a brand that has been amongst his favorites since he wore one of their coats in the video for "Teenage Love" in 1998. After giving some Woolrich styling tips out to Fitz Henley and Kelsey Adams and chopping it up with the likes of Poster Boy, Milk and K$ace from The 212 and filmmaker Charlie Ahearn, The Ruler toasted Ricky with a surprise performance of "Children's Story!" Check out a full gallery of photos by Sebastian Ramirez below.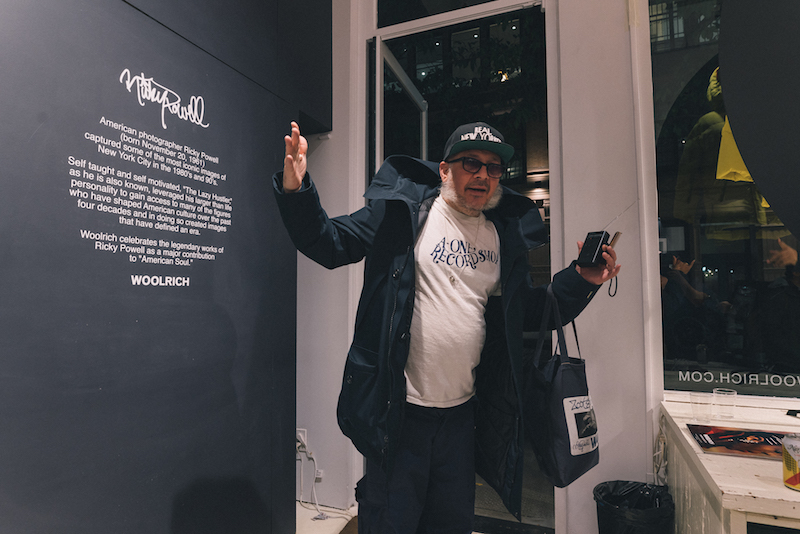 Time to get the party started!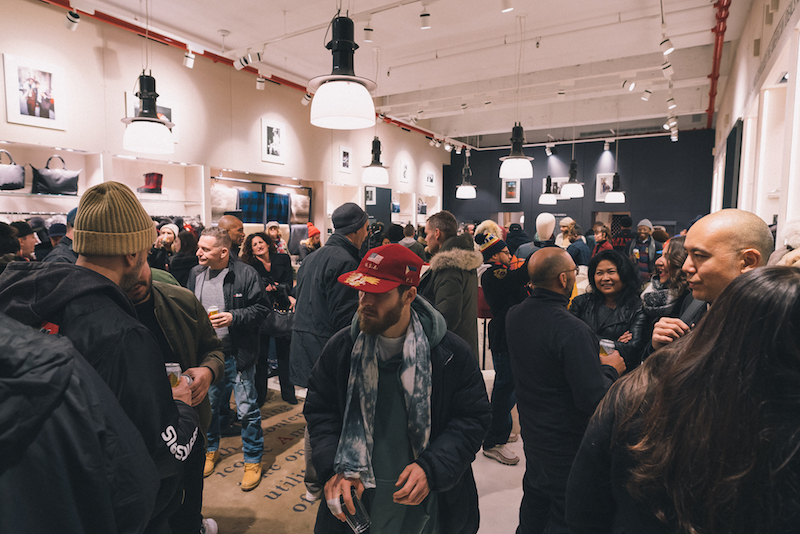 Woolrich Soho was the place to be.
Miranda Maxwell on the mix!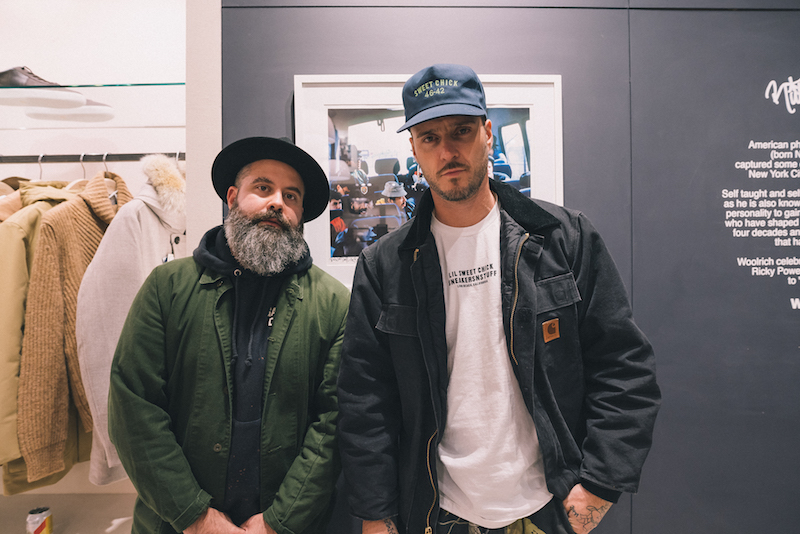 Sweet Chick in the building! They also catered the party.
Sue Kwon and David Shadi Perez.
TheGoodLife! FC representing.
Invisible Jazz Cigarettes with The 212 crew.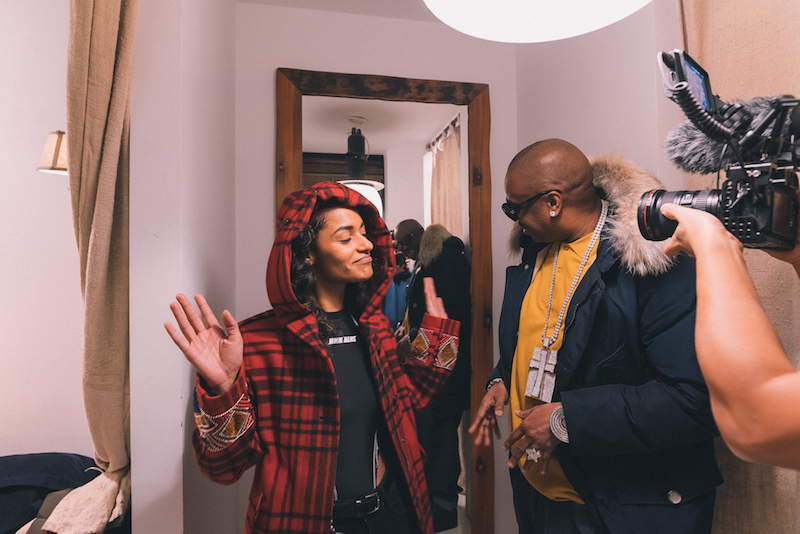 Slick Rick getting Kelsey laced.
Woolriched out!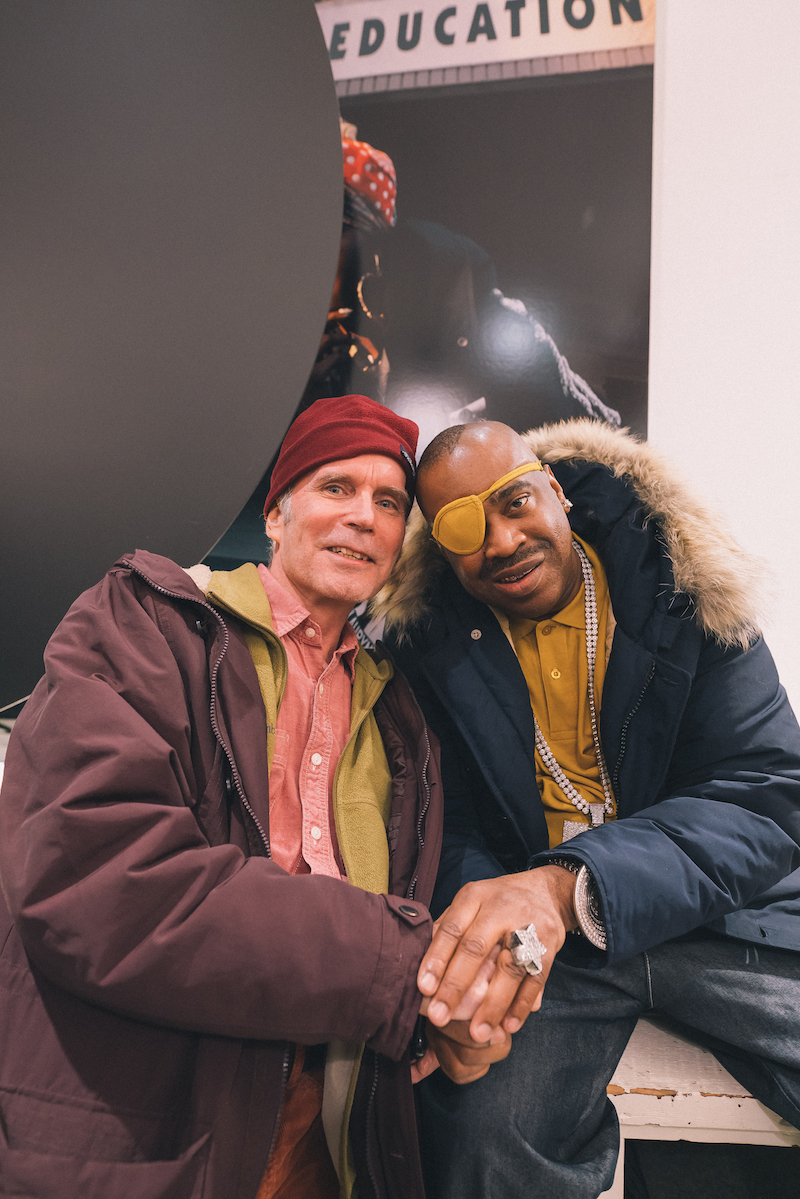 Charlie Ahearn and Slick Rick
Daniel Got Hits came thru.
OG Kimmy holding it down with an original Ricky Powell tee.
Slick Rick and The 212.
Ricky gifting Slick Rick a signed print.
Another Ricky original.
All Hail The Ruler!