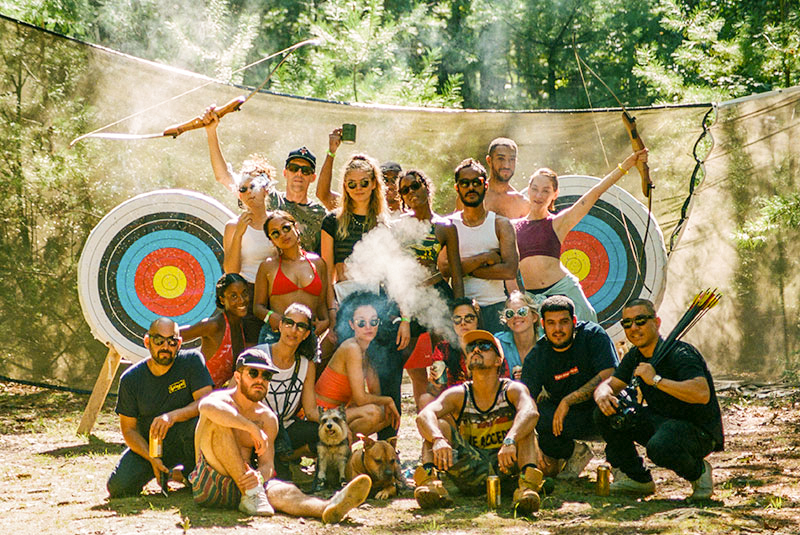 Doesn't it feel now, more than ever, that we are hurling through time at such a crazy pace that keeping up is simply impossible? And what exactly are we keeping up with? The constant barrage of information, mis-information and every insignificant bit of data in between has deposited us in a constant state of flux that goes nowhere. Modern world problems indeed! So where do we go from here? For us, the answer is simple – we go to Camp Nice!
What started as a simple camping trip has become something so much more, and the changing times have all to do with it. Now Camp Nice is a sanctuary. Not so much an escape as it is a return, Camp Nice is the ultimate reset button. Whether for just one night or the whole twelve days, Camp Nice takes us back to a simpler way of life, one of cooperation, enthusiasm, and creativity, one where family and friends or complete strangers can co-exist peacefully and happily and rebuild the true feeling of what life is all about!
We know it sounds a bit extra, but anyone who has been to Camp Nice will tell you the same! This year saw Camp Nice bloom even more beautifully. A super diverse group of campers ebbing and flowing to and from camp made each day a completely different adventure, there was no way to know which way the vibe would swing. Merit badges were won, arts & crafts were created, boats were raced, waterfalls were discovered, haunted cabins were braved, fires blazed, and epic meals were created and shared. We'd watch the sun come up and then do it all over again!
Camp Nice would not have been what it was without our amazing partners this year.
Receptra Naturals – From CBD infused tea rituals every morning to CBD ointment for post-canoe shoulders, and even a CBD extract to help the Camp Nice canines keep calm in the woods, Receptra truly helped us "Make it Nice." Their "Hang Up, Be Healthy" no cellphone merit badge was amongst the most coveted and only the most dedicated completed the challenge of 24 full hours without a phone check!
People Footwear – Every camper received a pair of People's Cypress insulated moccasins that were essential all day and all night comfort.
Arvin Goods – Arvin hooked up a specially packaged Camp Nice sustainable sock meaning everyone had dry feet, even after surviving the few storms that rolled in.
Raen Optics – All campers got to hit the lake in style from Raen's full range of sunglasses. Some people never even took them off!
Burton Snowboards – Burton's Camp Nice accessory pack was the perfect size to keep all camp essentials at close hand.
Mizu – This years official Camp Nice mug came from Mizu as did a set of camp cutlery including chop sticks for all campers. Even back in the real world, its all you need to eat and drink and be completely green.
D'Angelico Guitars – From sunset sessions to late night crooning, D'Angelico provided the strings for Camp Nice's merry musicians.
Austin Eastciders – Who knew camping and cider went so well. From the fully stocked Dardy Bar, Austin Eastciders were a hit from the first sip of the day to the last before bed. They mix great in cocktails too!
Old Blue Last – You'd be hard pressed to look across Camp Nice and not spot OBL's signature gold can in multiple hands. Ice cold was the way to go.
El Buho Mezcal – When it came to late night libations in front of the fire, The Owl delivered every time.
Don Julio, Bulleit Bourbon & Ketel One Vodka – Our generous liquor sponsors meant that this years Camp Nice never feared a drought and tasty cocktails were always on deck!
We could continue on for days but words ultimately just don't do Camp Nice justice, so without further ado, please enjoy our Camp Nice Recap Extravaganza in film photos by Craig Wetherby below. To everyone that came, thank you! And to those that didn't, there's always next year!
#WeMakeItNice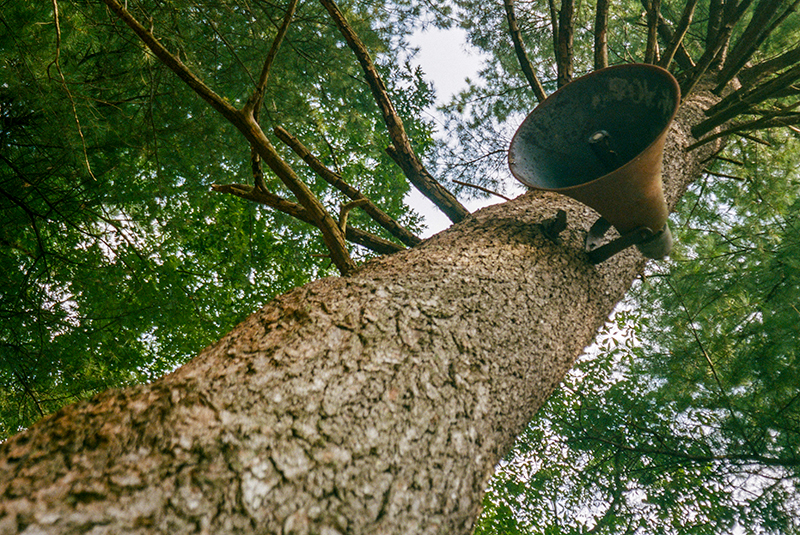 Calling all Camp Nicers!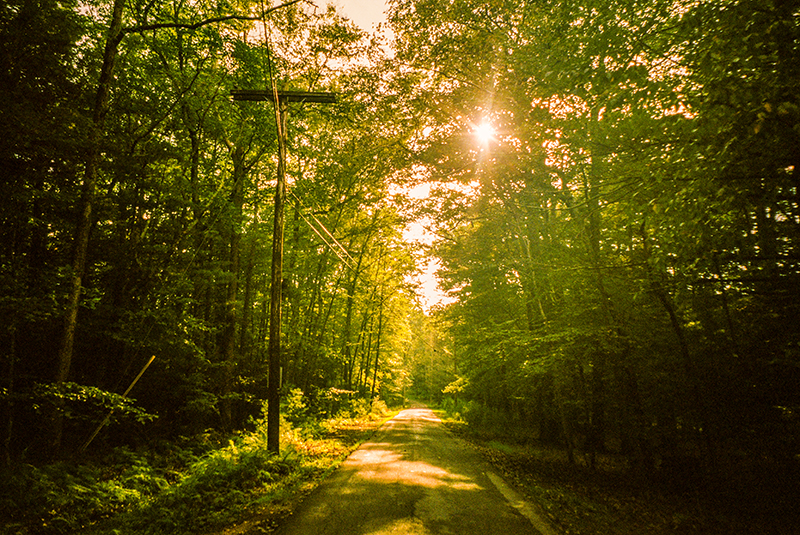 Welcome!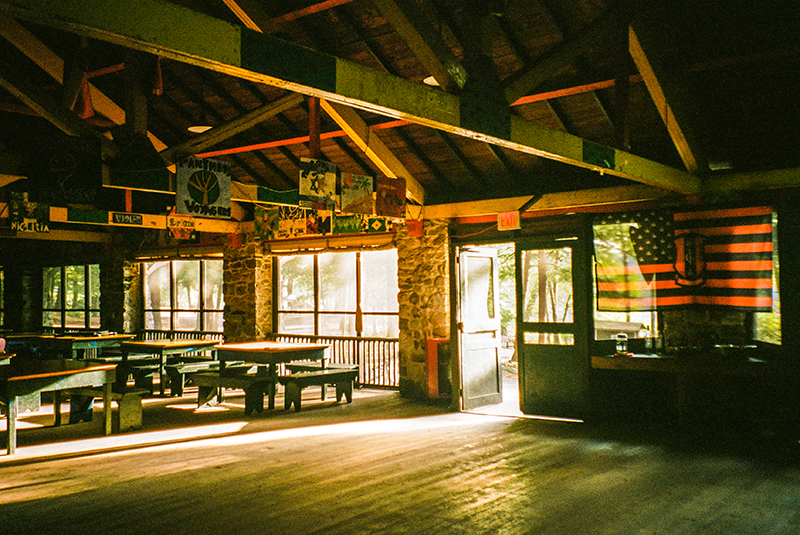 We're BACK!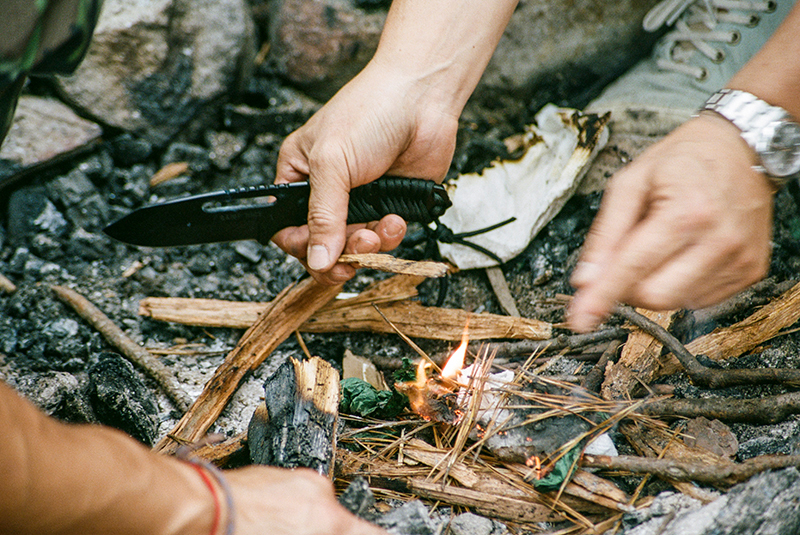 First things first…Fire Badge EARNED!!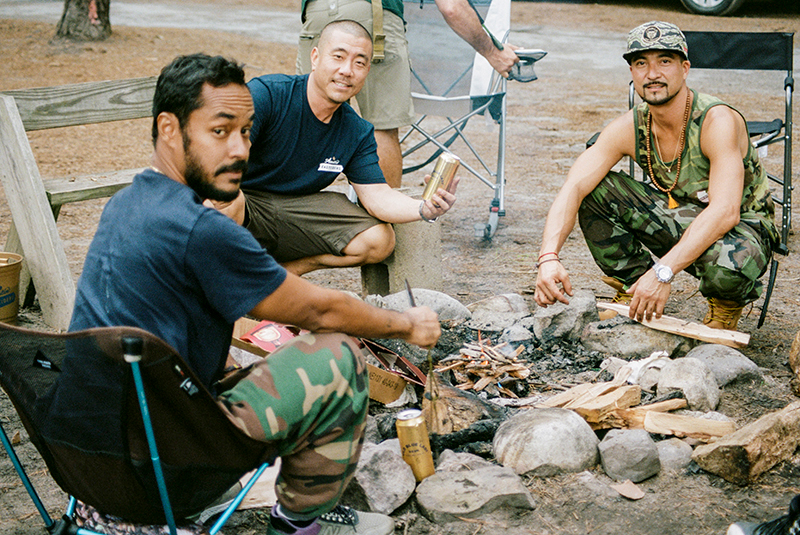 Paul Park & Akira Ruiz were the first ones to get things LIT! CONGRATS FELLAS!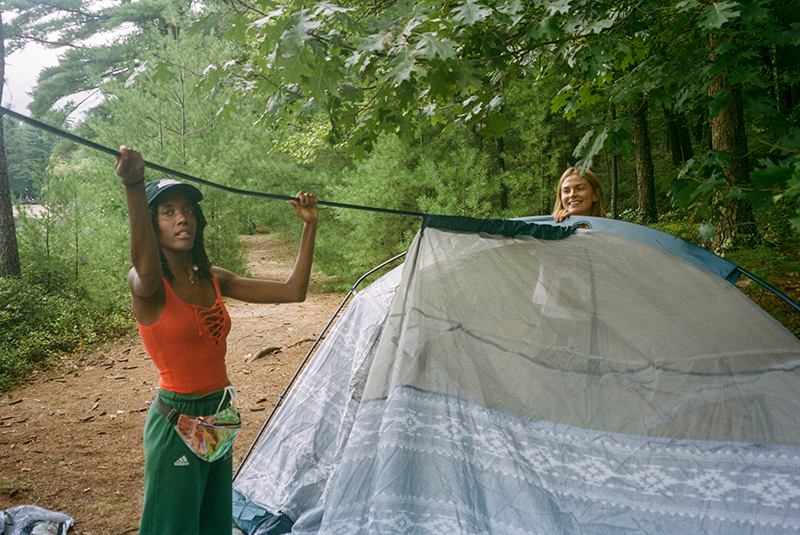 Next was tent set up! Sable & Siggy were pros!
Nice work ladies!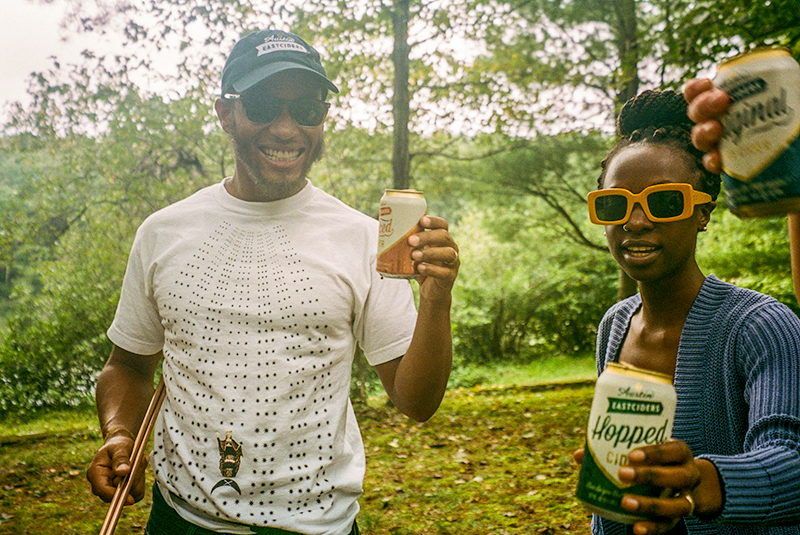 Marcus & Brenda earned some nice frosty Austin Eastciders after setting up theirs too!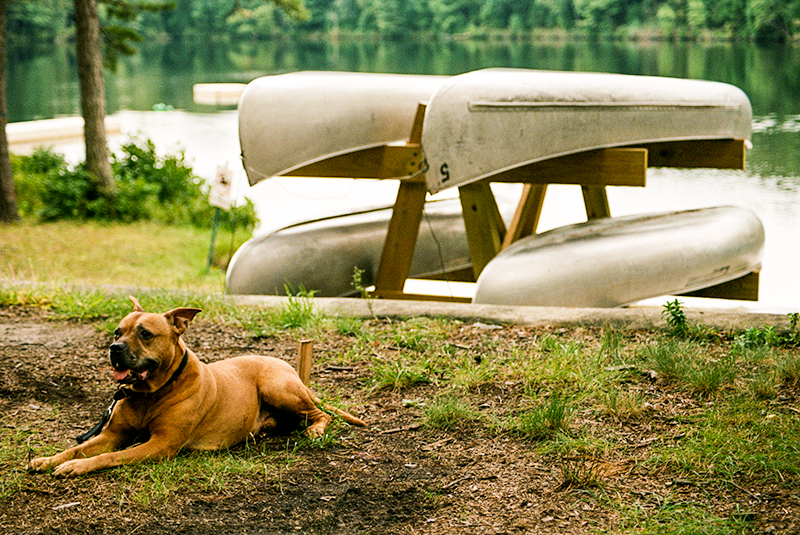 Sumo was chillin…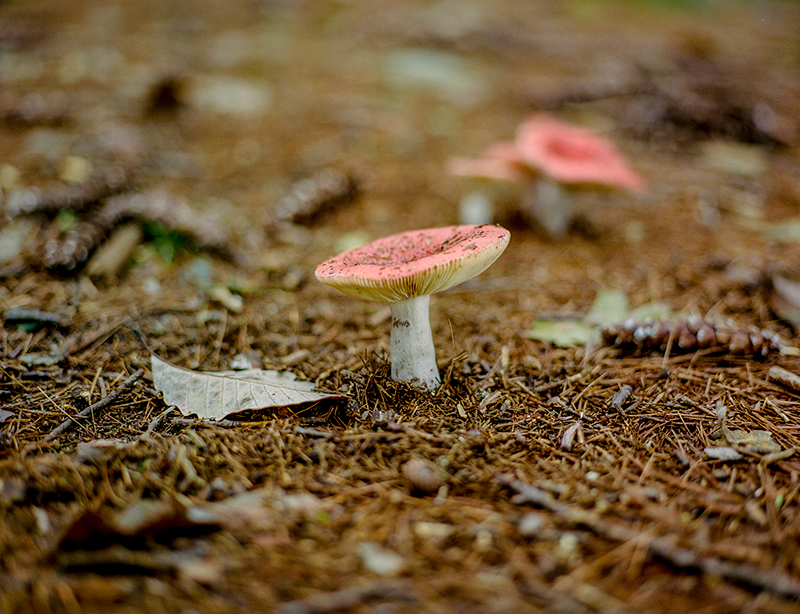 Being out in nature is pretty amazing!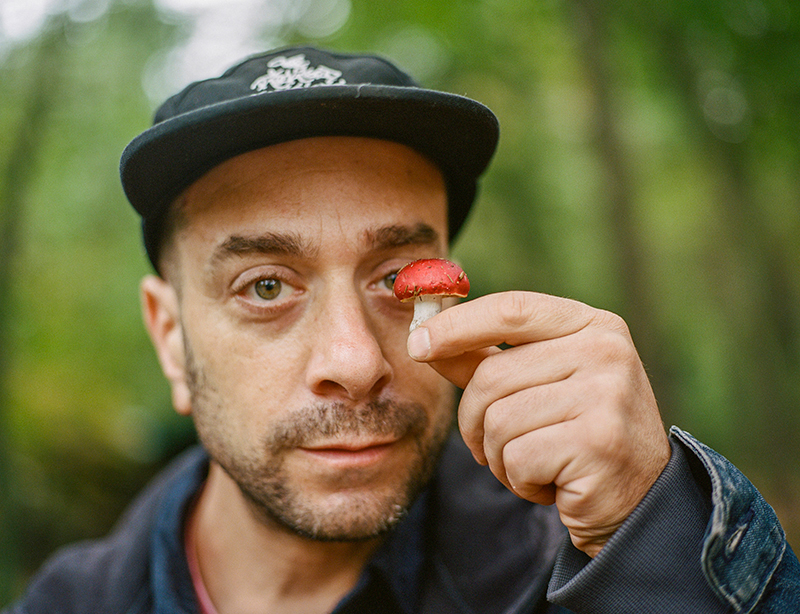 Tono was feeling right at home…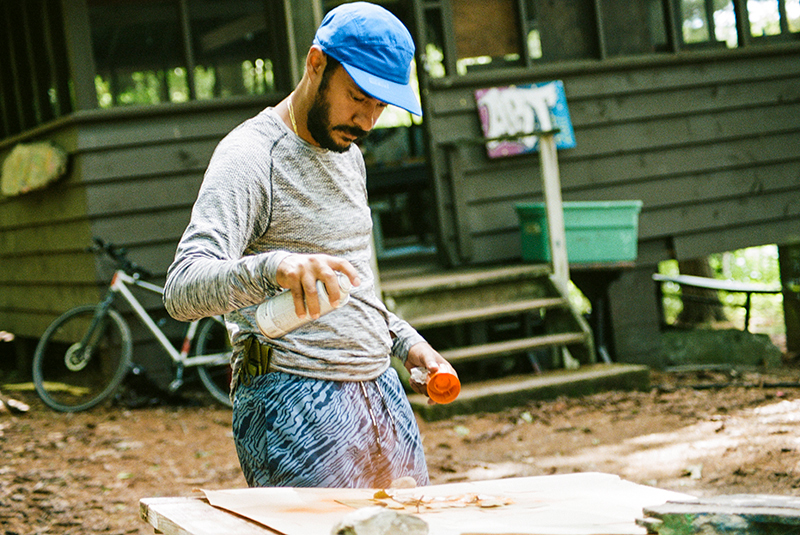 Vlad wasted no time earning his badge at the Arts & Crafts zone…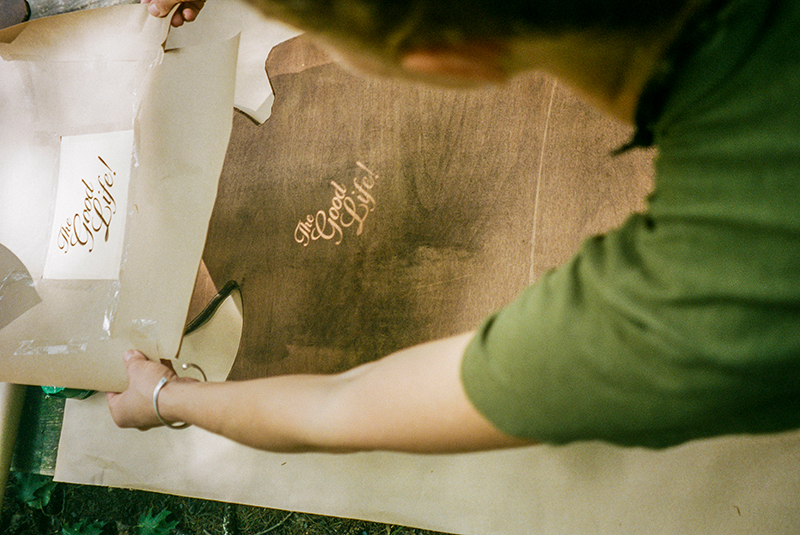 Chenoah was putting her special touch on things…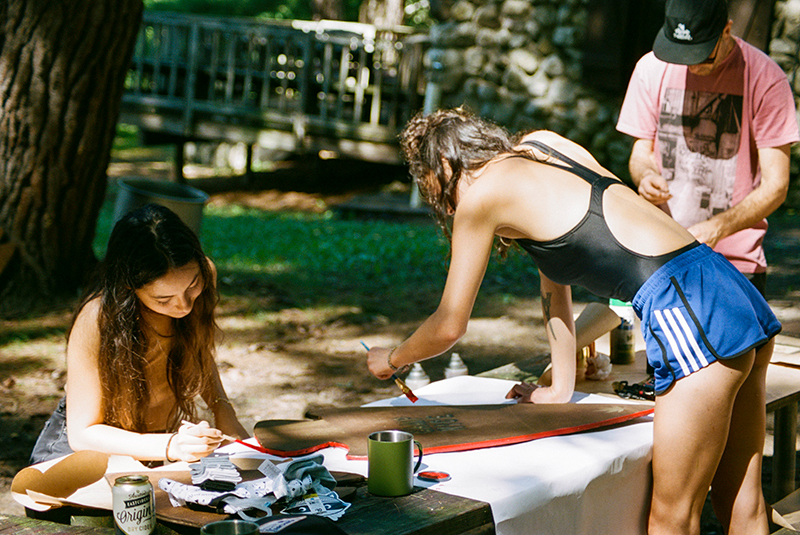 Sophie & Nina were doing their thing too!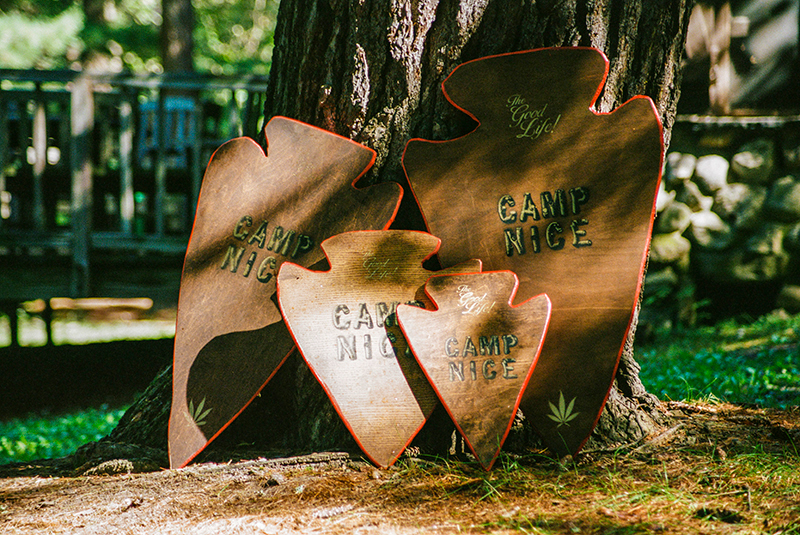 Everything was coming together quite nicely…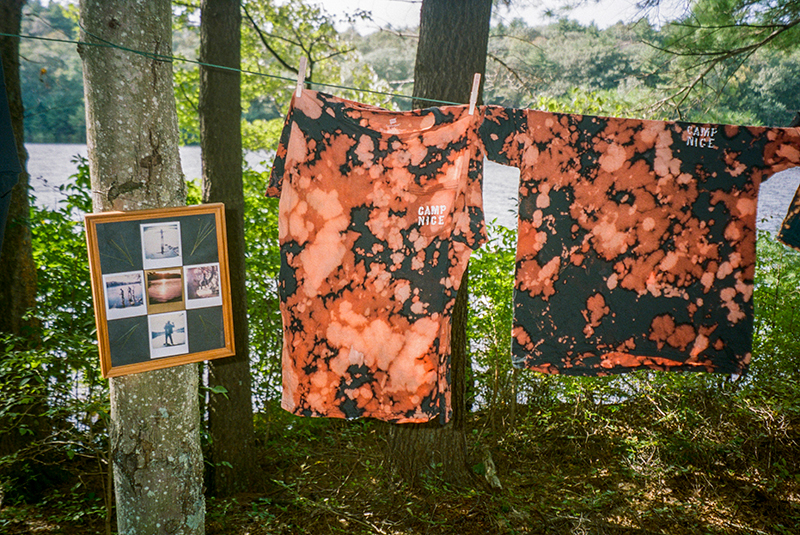 This year we hung a Photo Exhibit in the trees…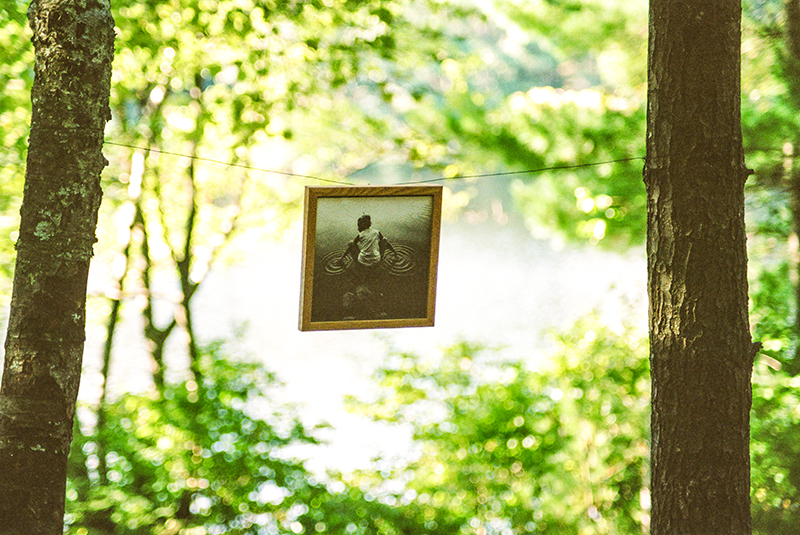 It was pretty special…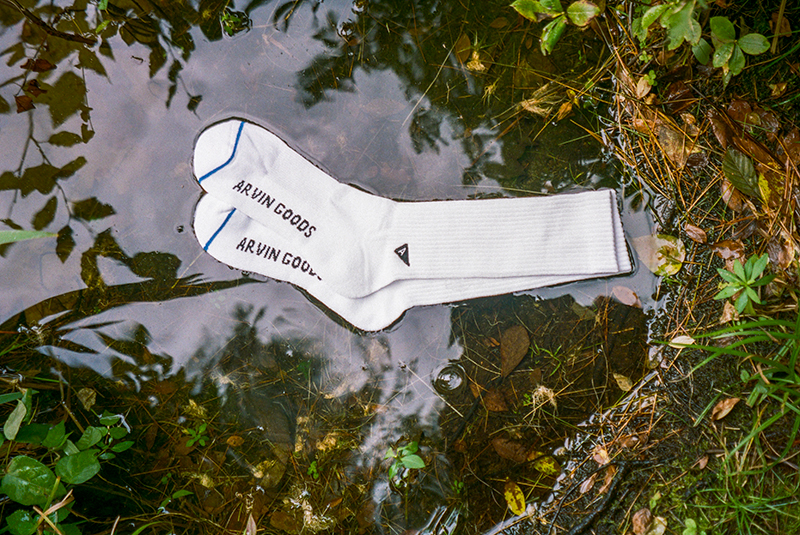 Our friends at Arvin Goods even provided some new elements for us to experiment with…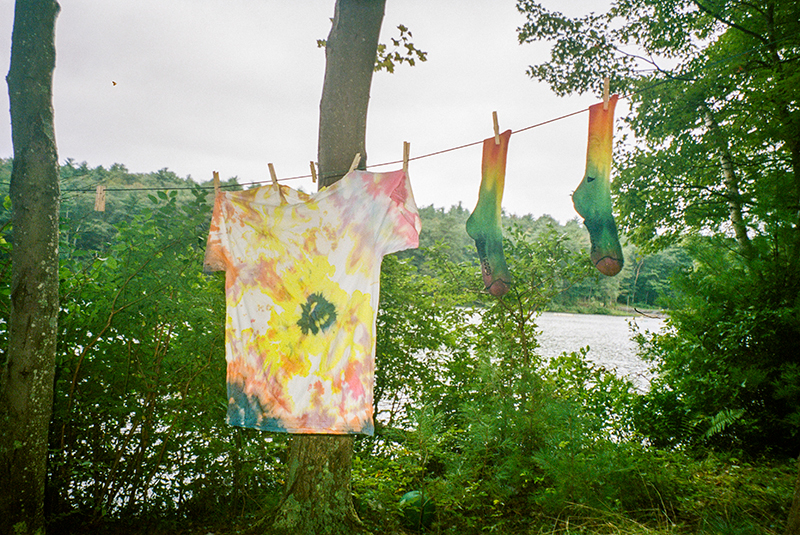 And peeps got crafty…Tie-dye socks!!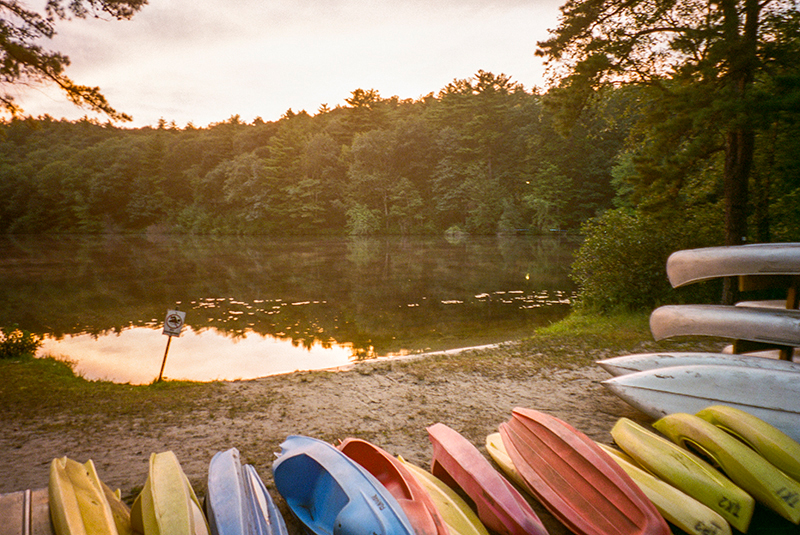 All the colors were poppin!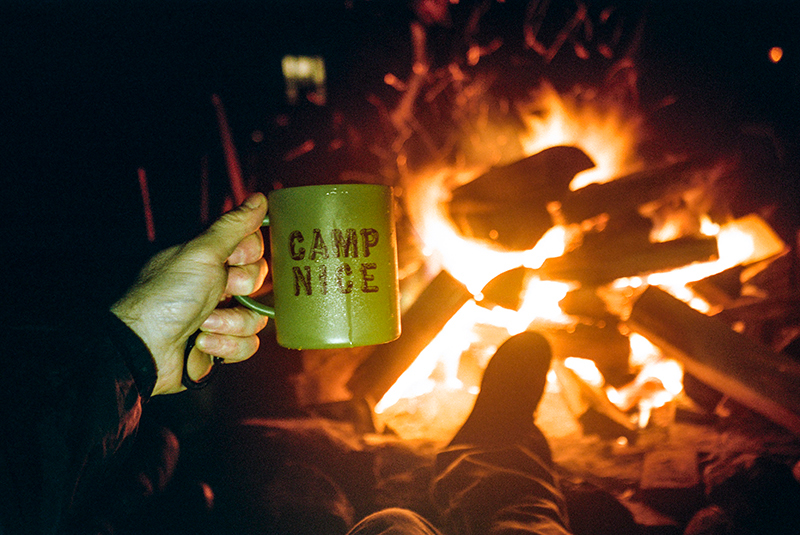 We were now ready to CHILLLL…
And chef up some proper grilled cheese sandwiches & S'mores!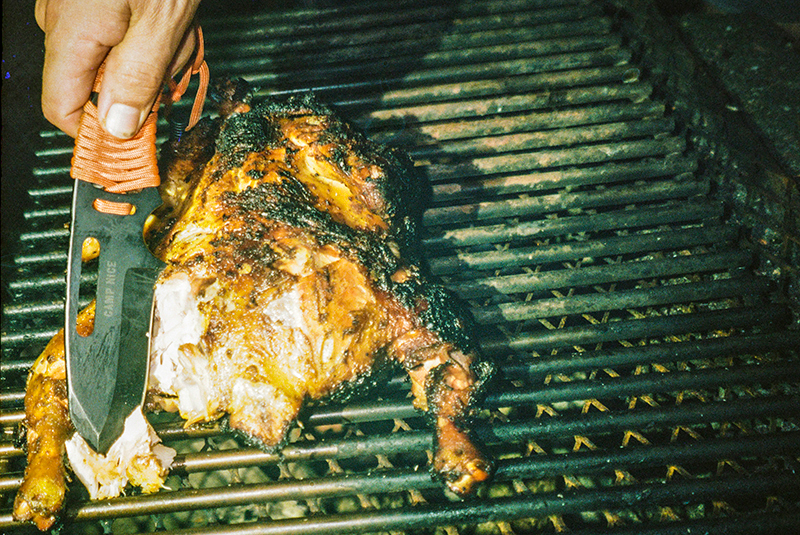 Everyone was cheffin it up! The Camp Nice Survival Knife was extremely useful…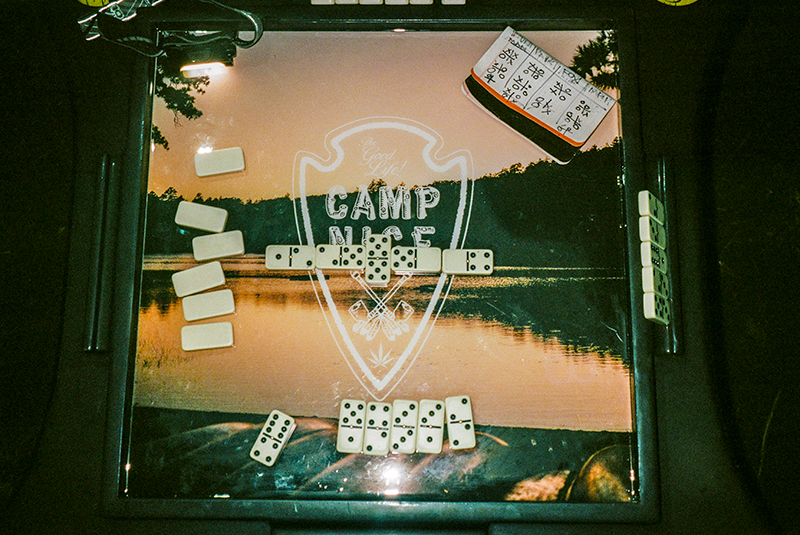 Our new Camp Nice x Bien Conectao Domino Table was getting broken in too!
Ranger Larry was ready to serve up some Merit Badges!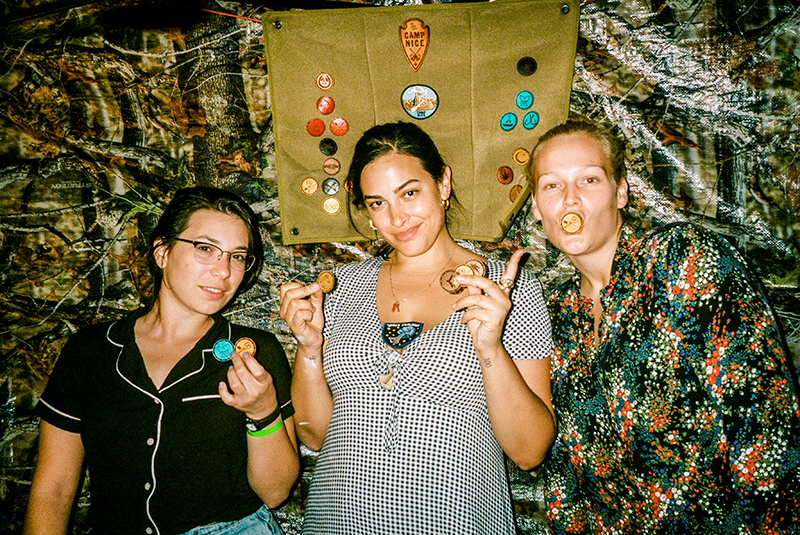 And Alex, Christina, and Victoria were ready to earn some!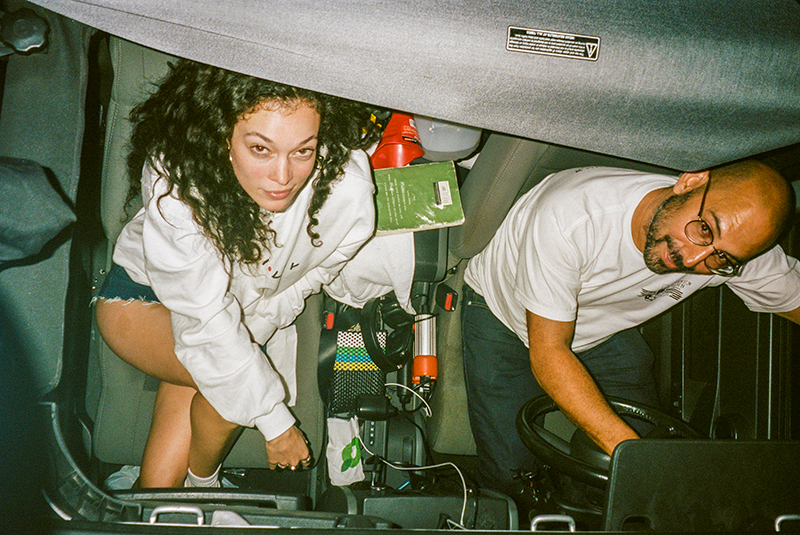 We knew the party was about to get crackin once Yasmin & Shadi showed up!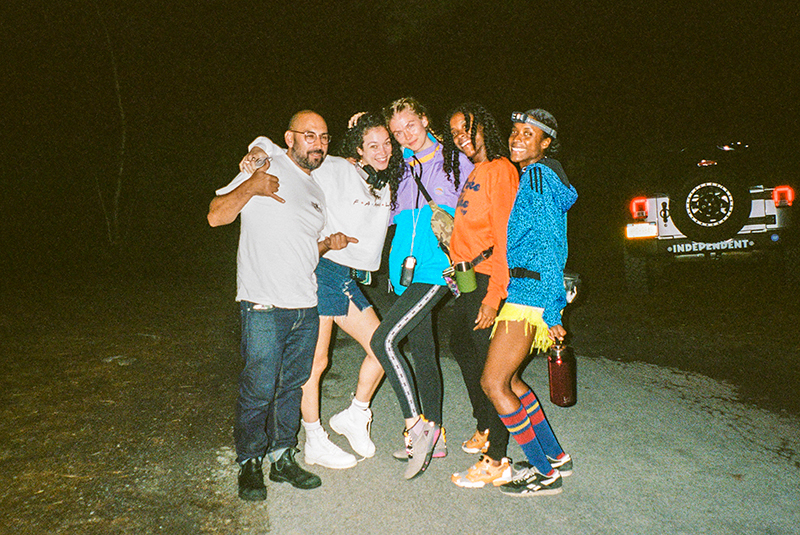 Party Time!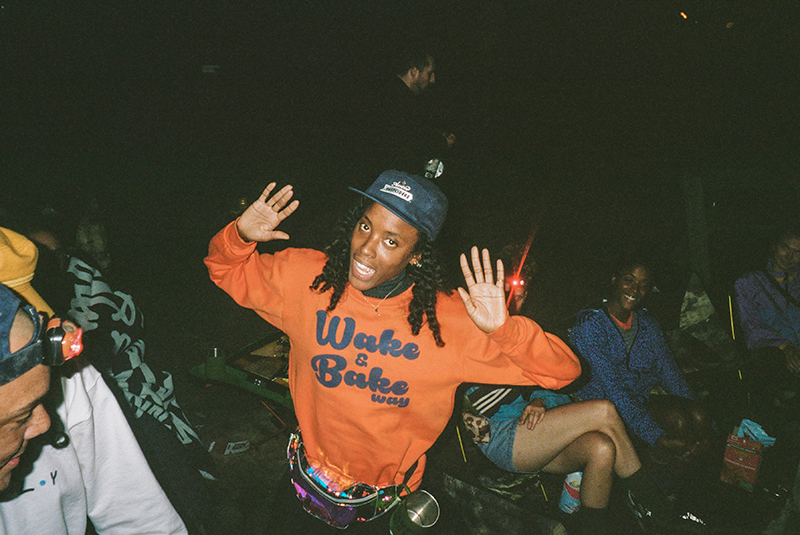 YURP!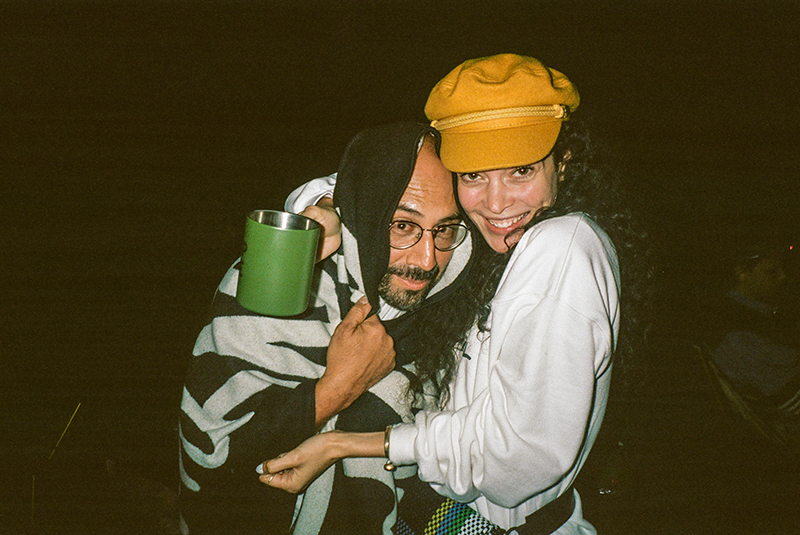 Someone was extremely happy to have escaped the city! Thank you Shadi!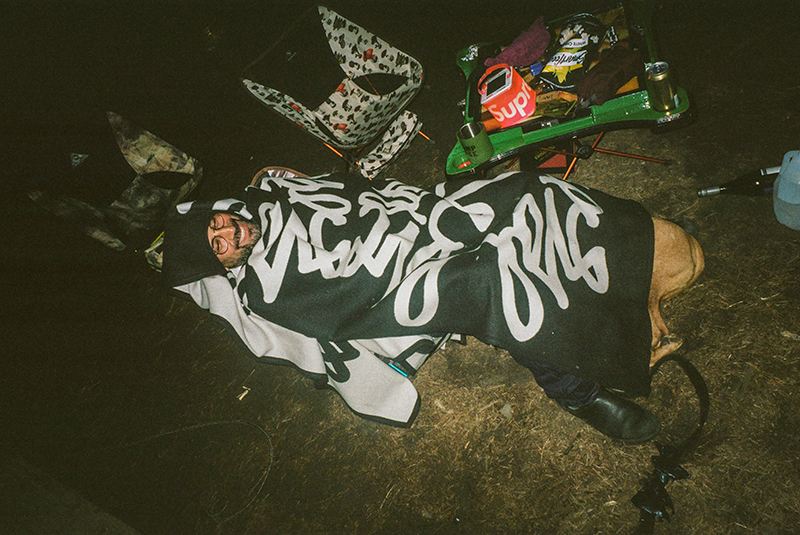 As always, Shadi was a happy camper…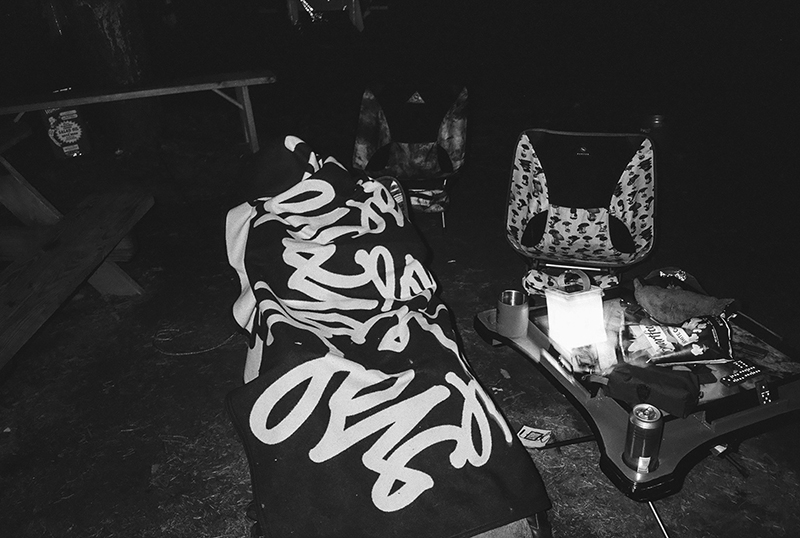 Lights Out!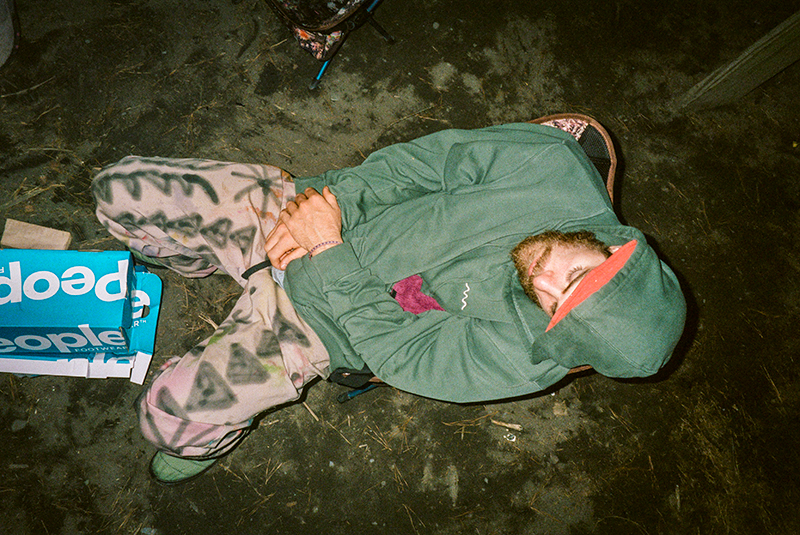 Pat was extra chillaxed too…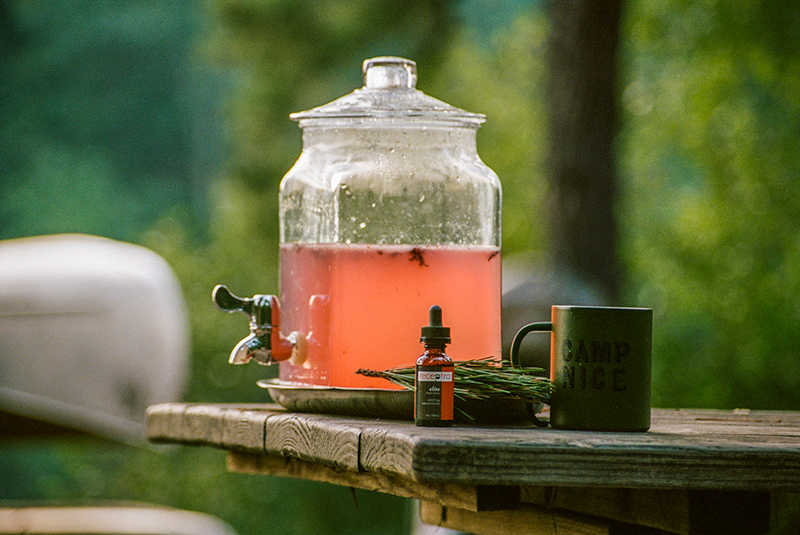 Nothing some morning hibiscus ginger tea infused with Receptra couldn't cure!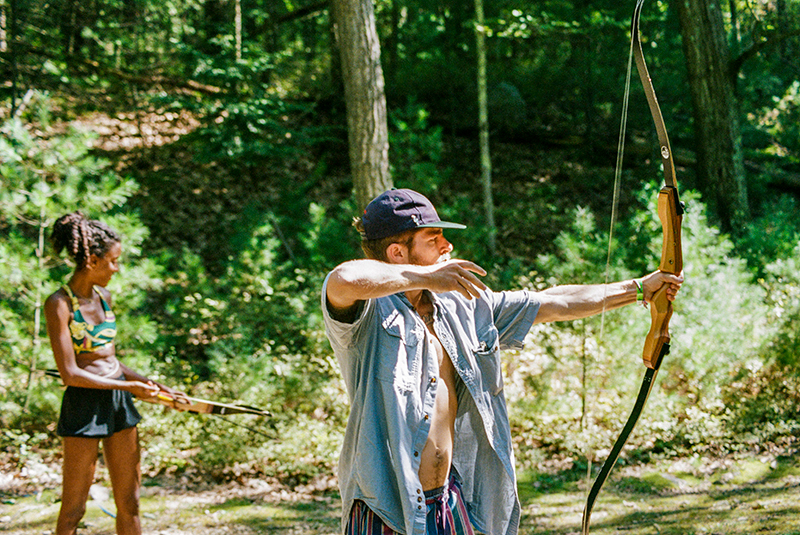 It had Pat focused and ready to earn his Archery Badge!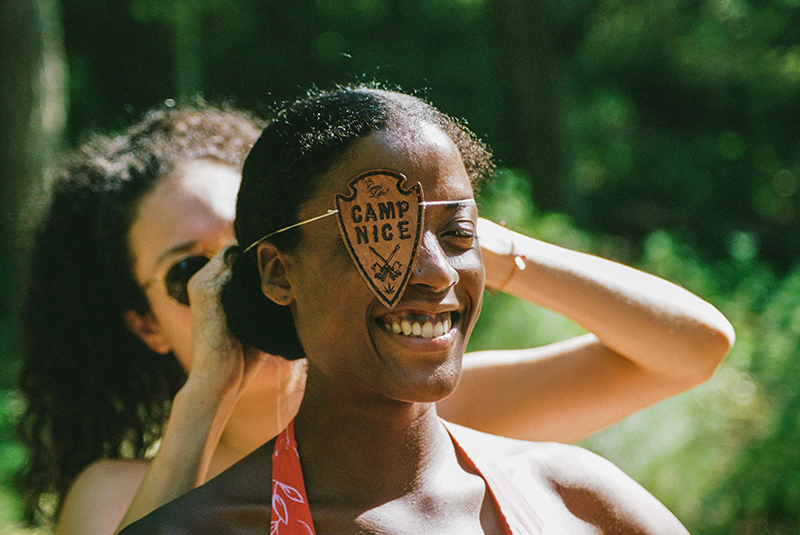 It was about to get very serious at the Archery Range!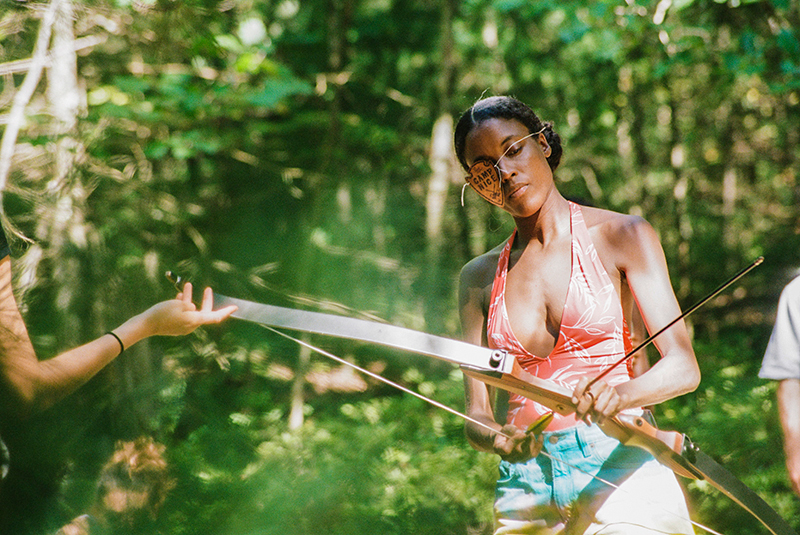 Sasha was not playing around!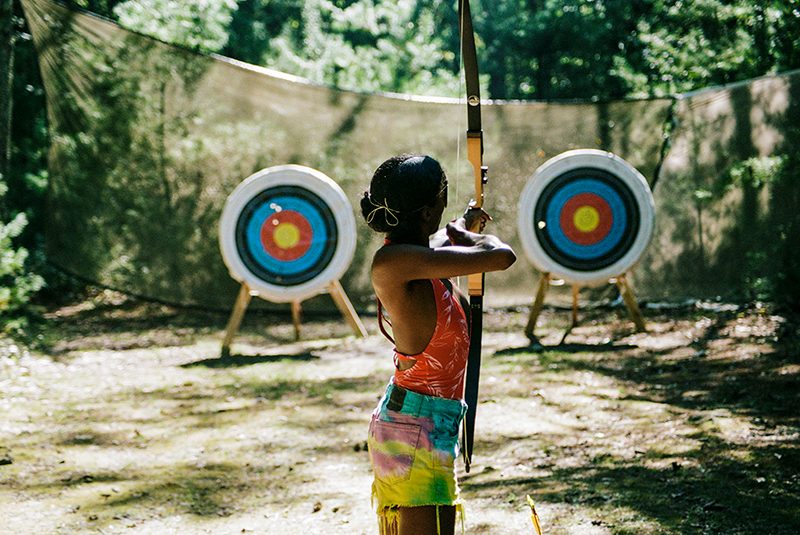 She was on point!
Style points EARNED!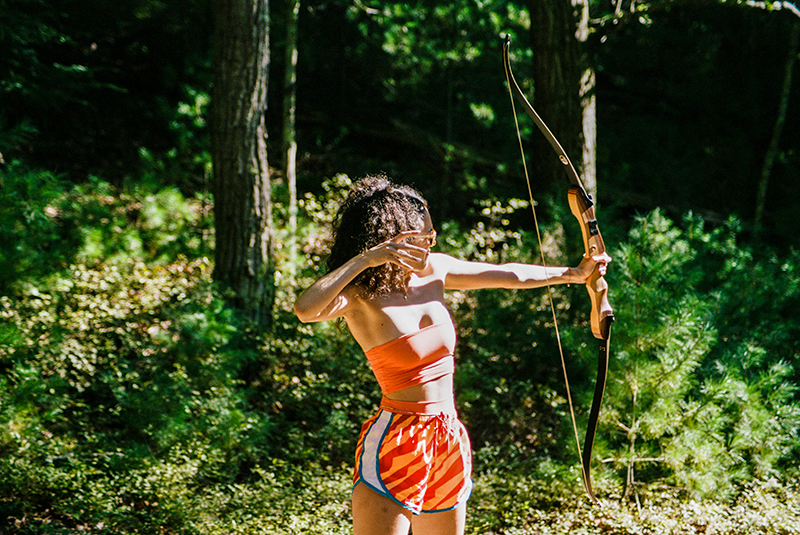 Next up was YAZ!
Yung Sig showed em how its done!
VIKING BLÜD FOR THE WIN!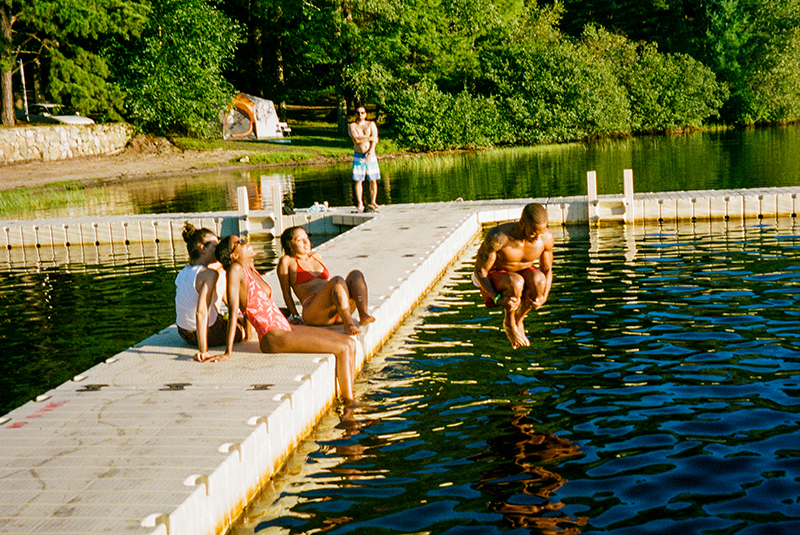 Things were jumpin off at the lake too!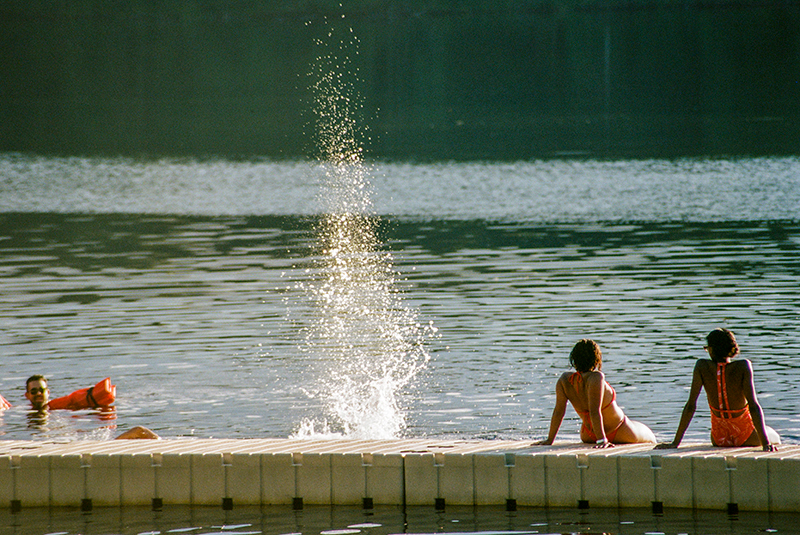 BOOM!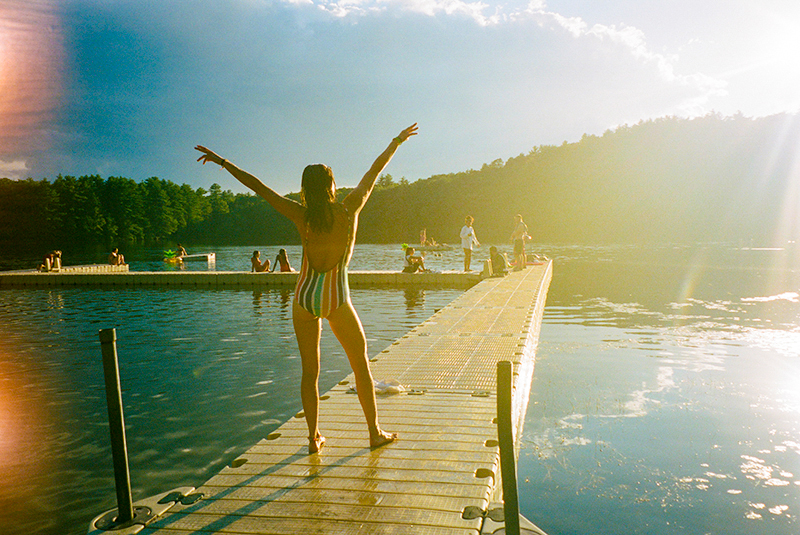 WE HAVE ARRIVED!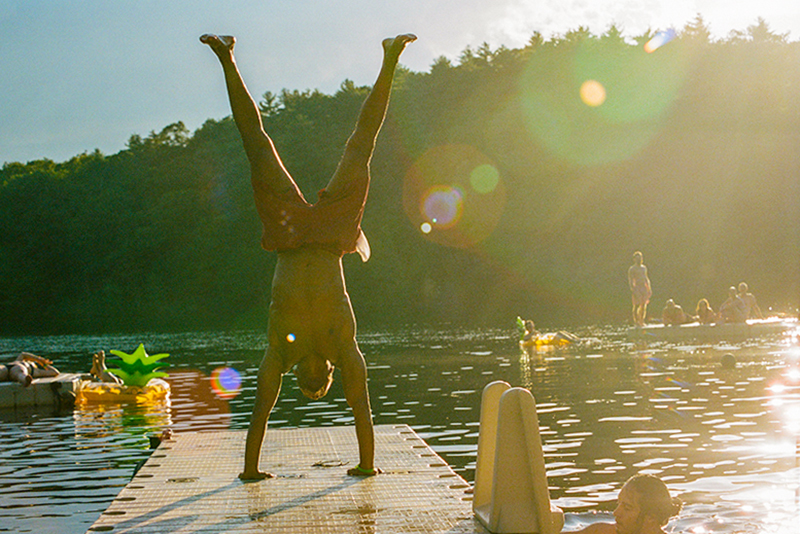 Marcus did his first handstand ever! HA!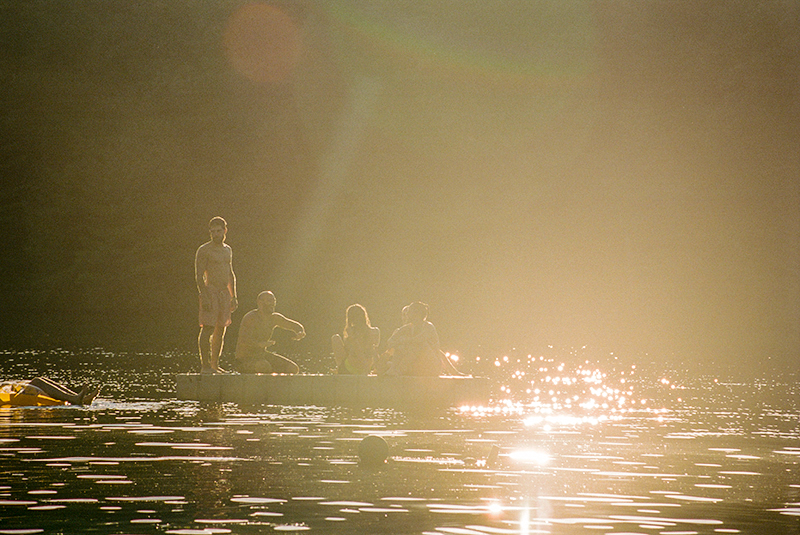 Everybody was soaking it all in…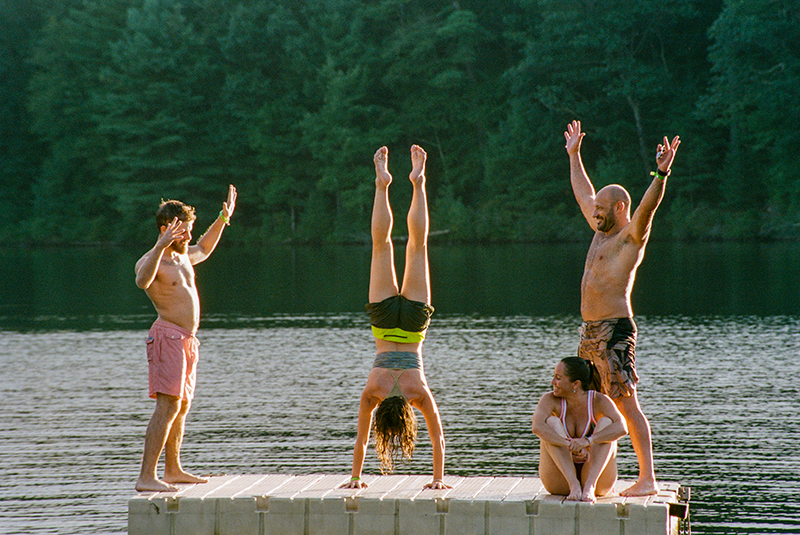 Handstands all around!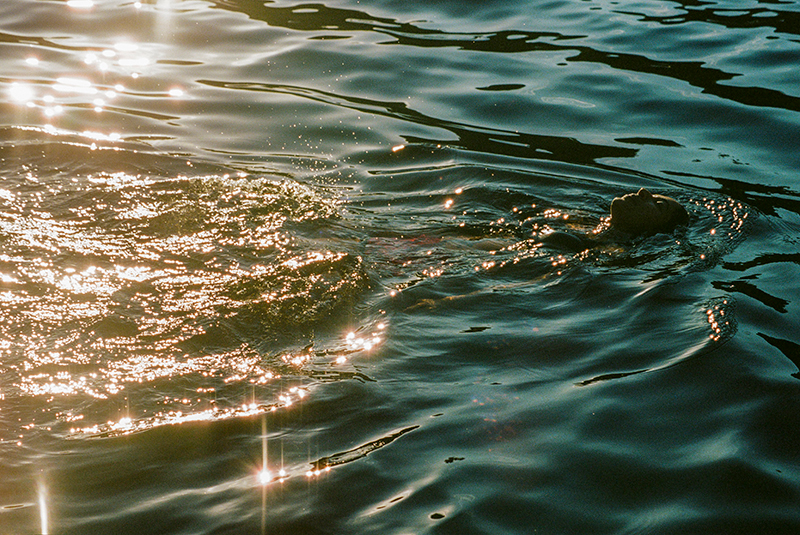 Mermaids began to come out to play…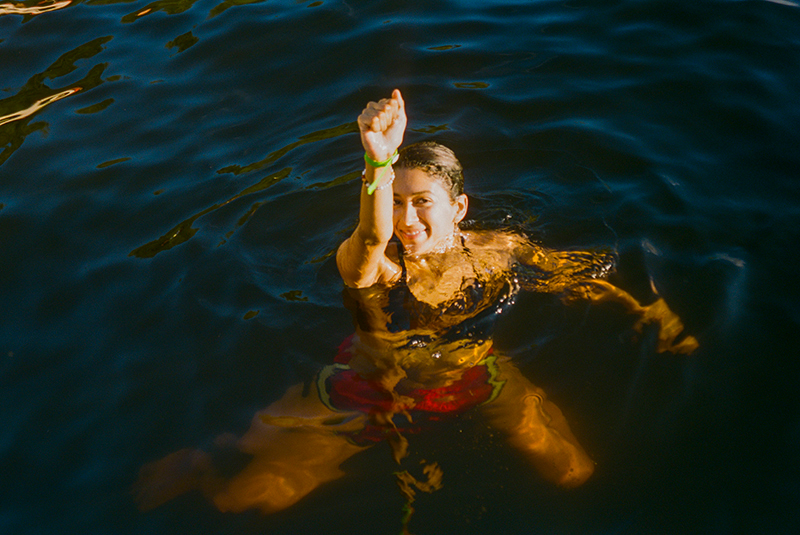 Melissa earned her Mermaid Badge!
So did Akira…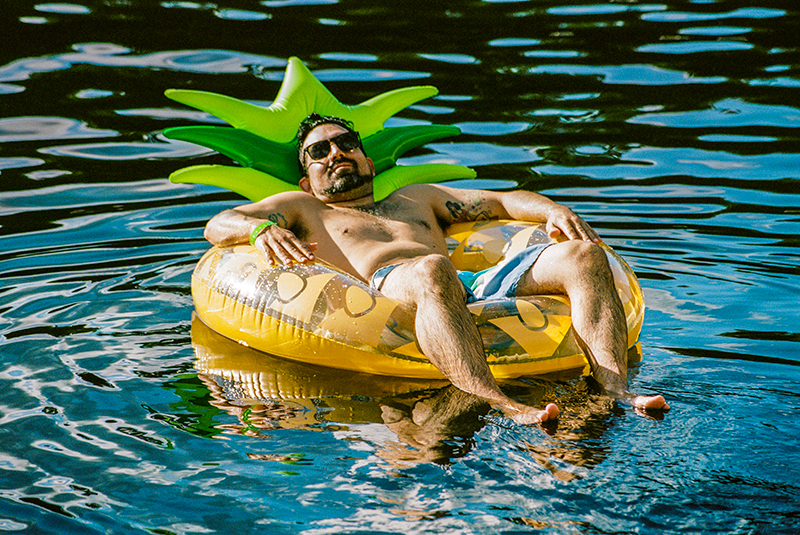 Ranger Larry was off duty…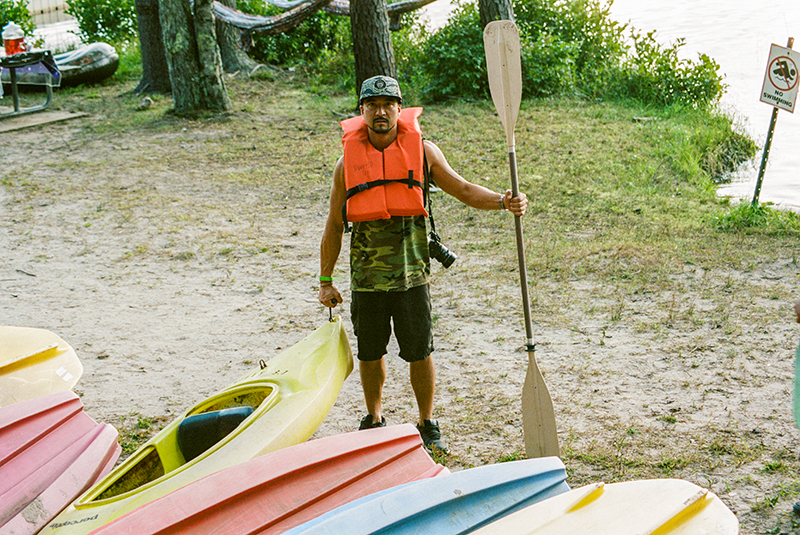 But Akira was on double duty! Boating Badge EARNED!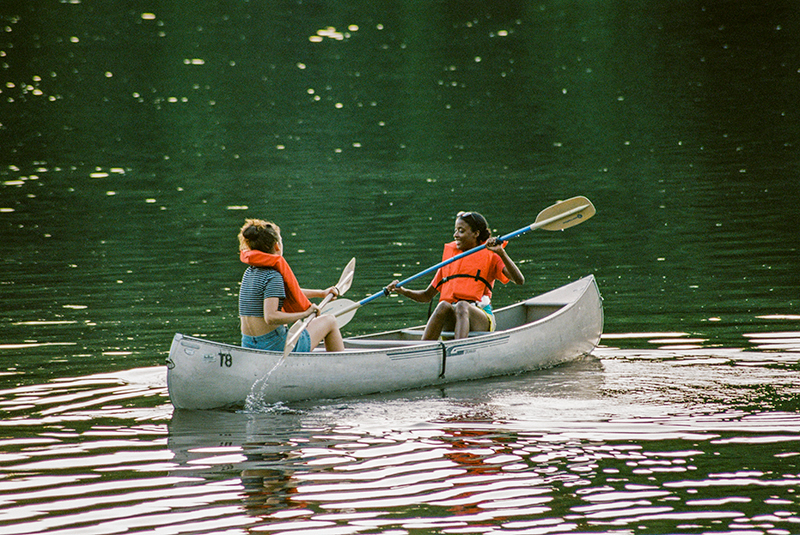 Gotta love the aquatic life!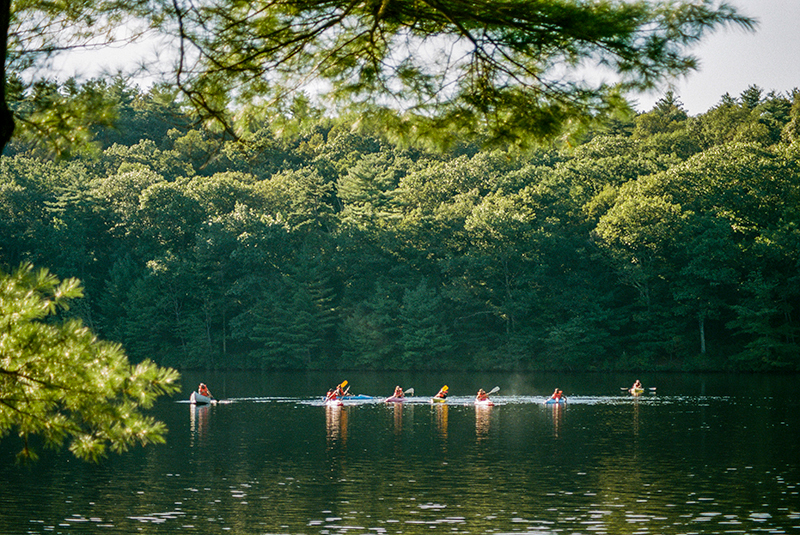 Boat Posse!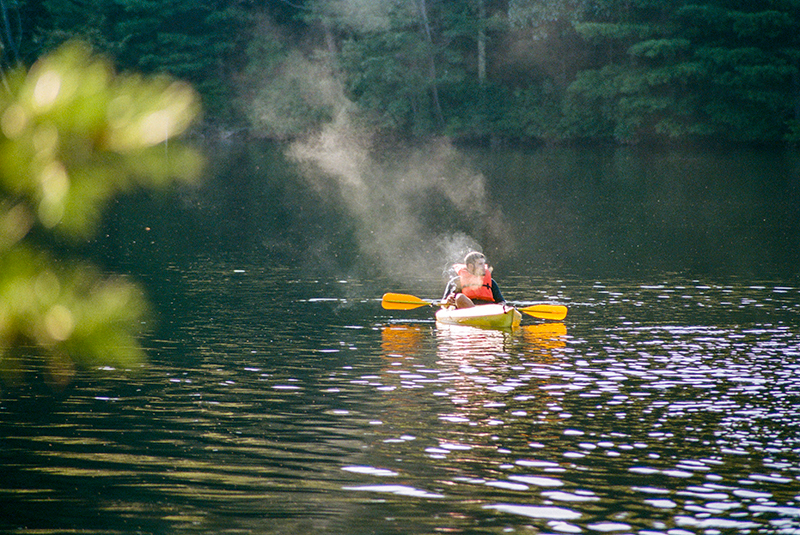 Being on boat is super relaxing…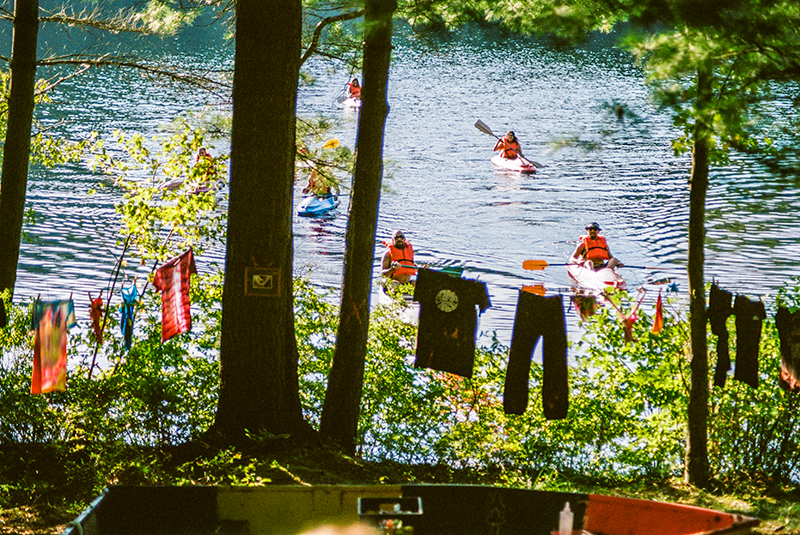 AWW YEAHHH!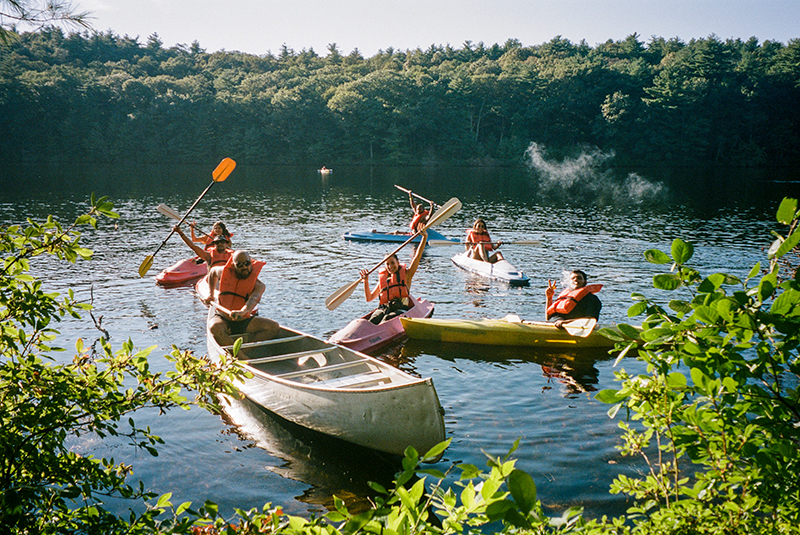 Good times…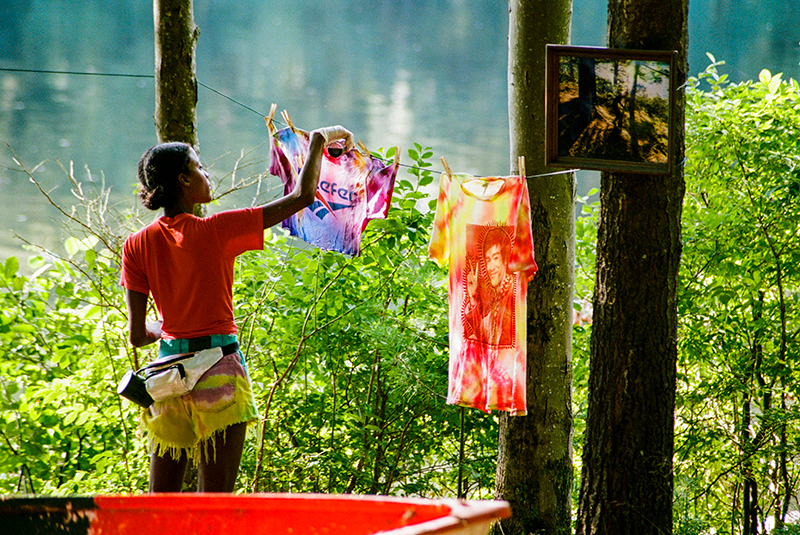 Arts & Crafts can be peaceful too…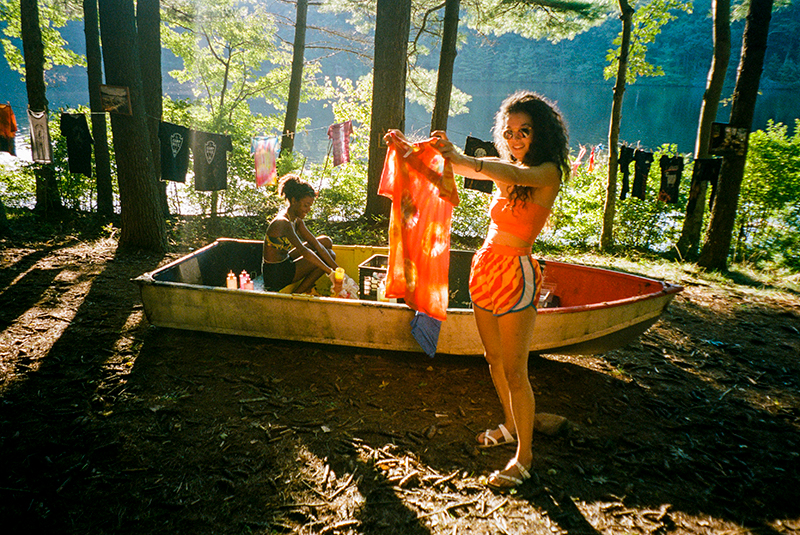 Every piece was unique…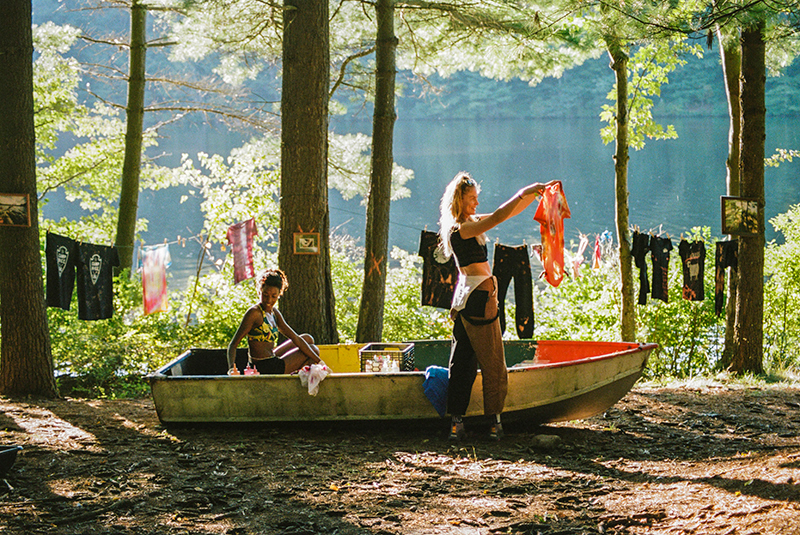 Siggy looked pleased with her creation…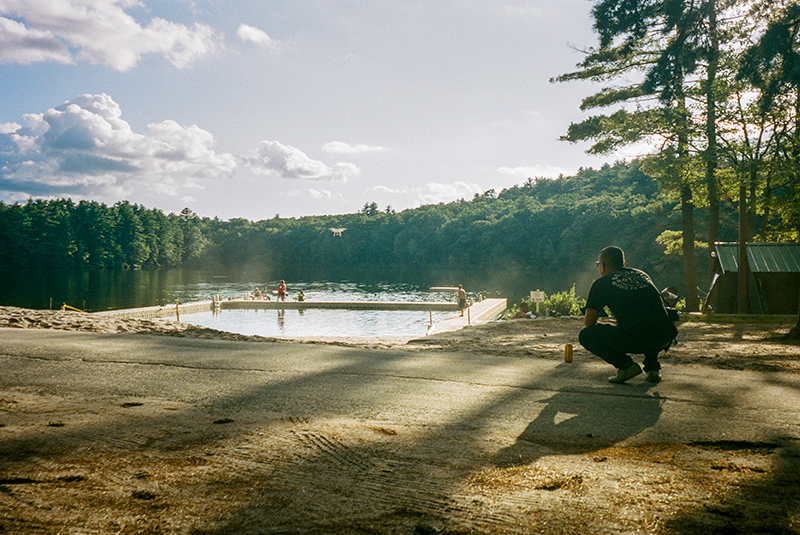 Paul had all angles covered…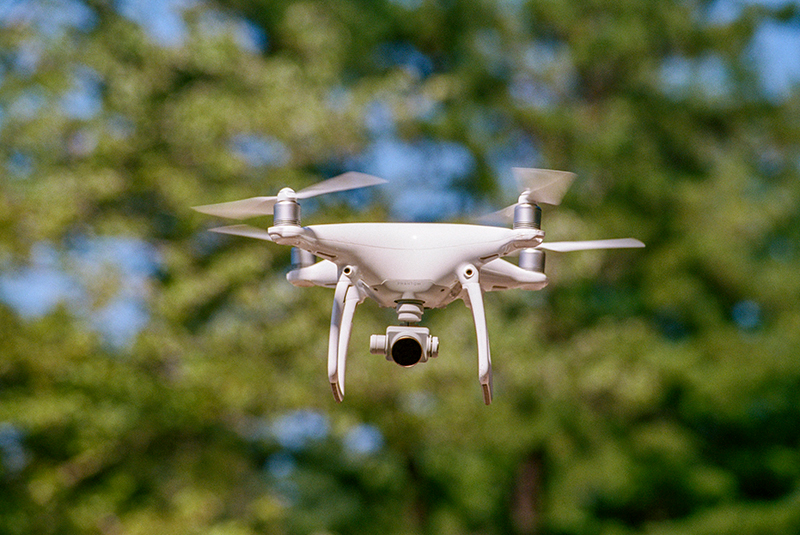 Little birdie was watching!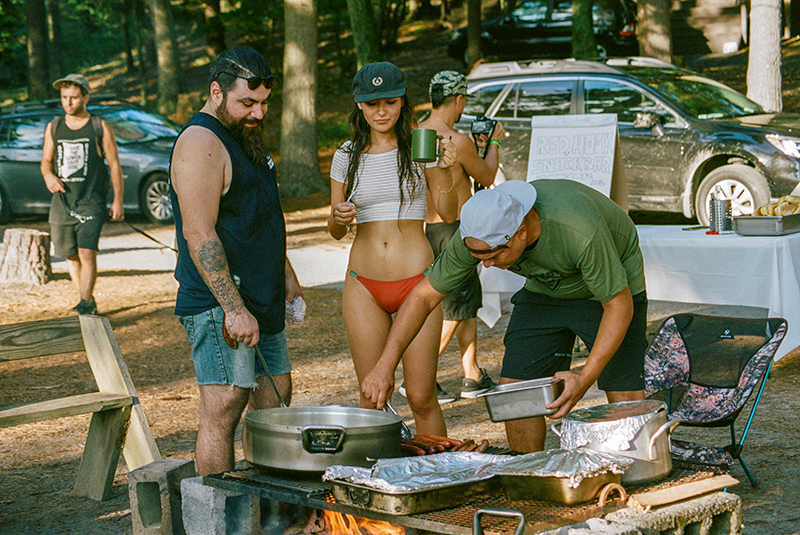 Now it was time to feast!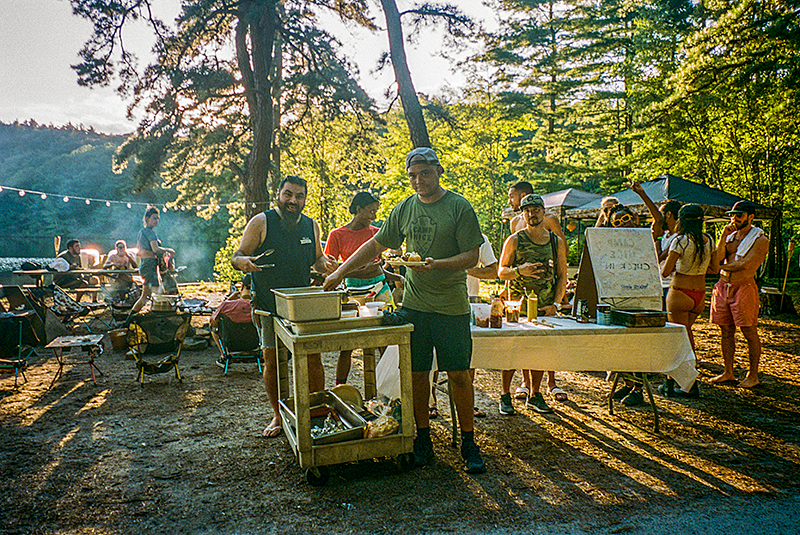 After a long hard day at camp Blue & Whiskey got the RedHook SnackBar popped off!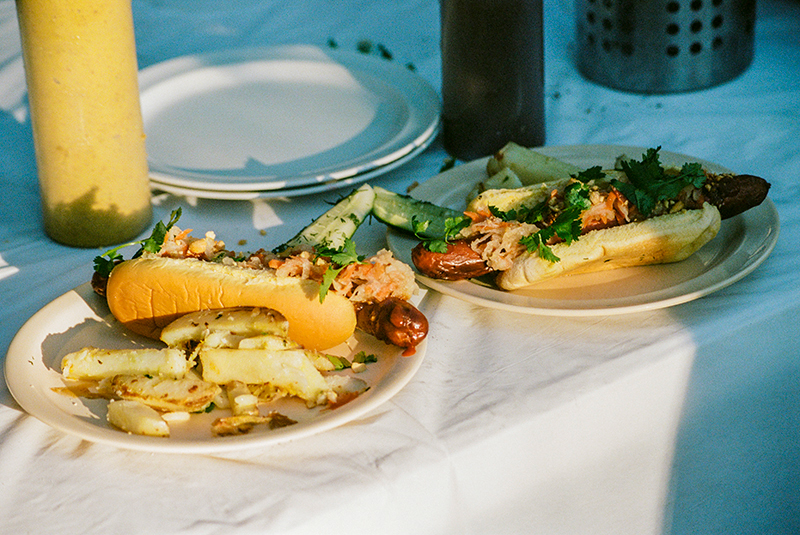 It was very official! We even had Bahn Mi hot dogs & vegan dogs!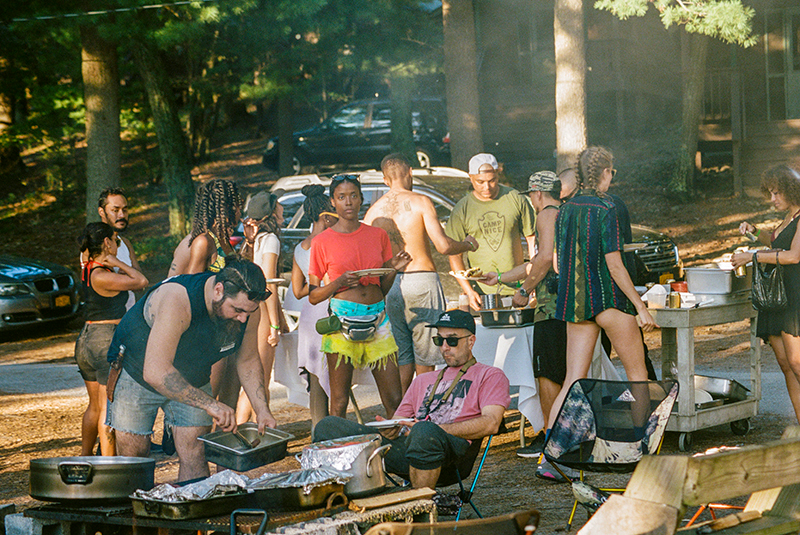 Everybody ate good!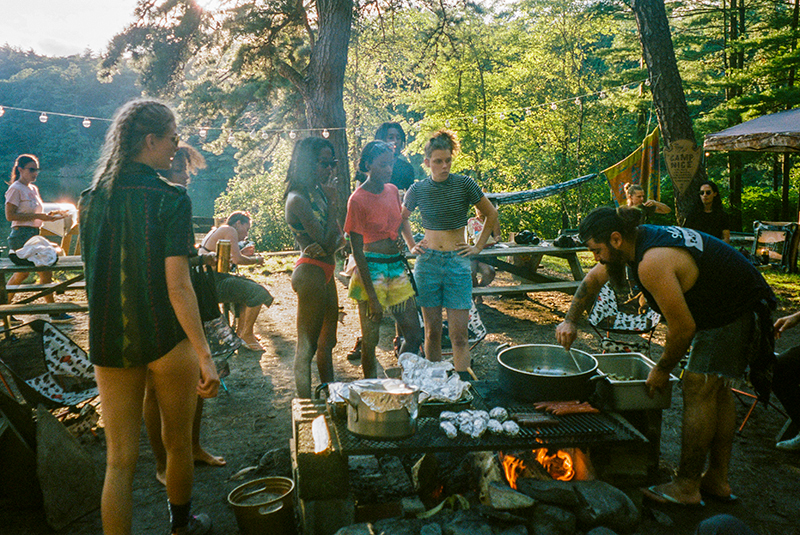 Especially our vegan friends…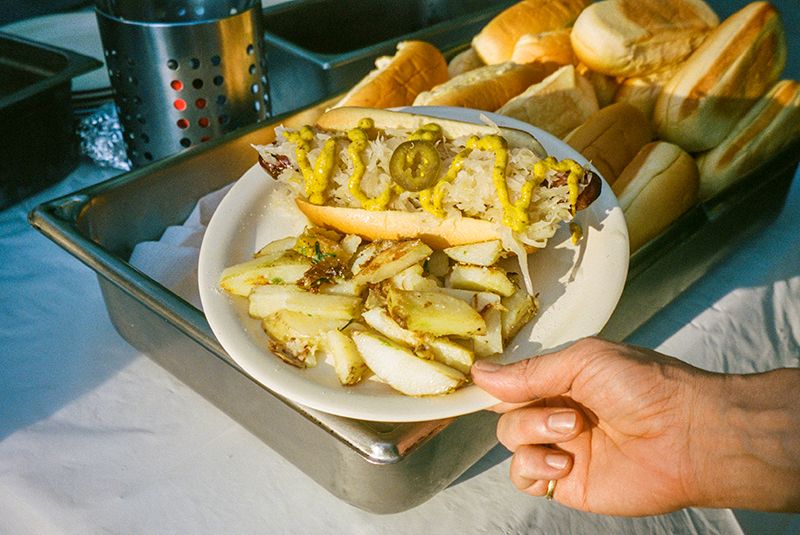 YUM!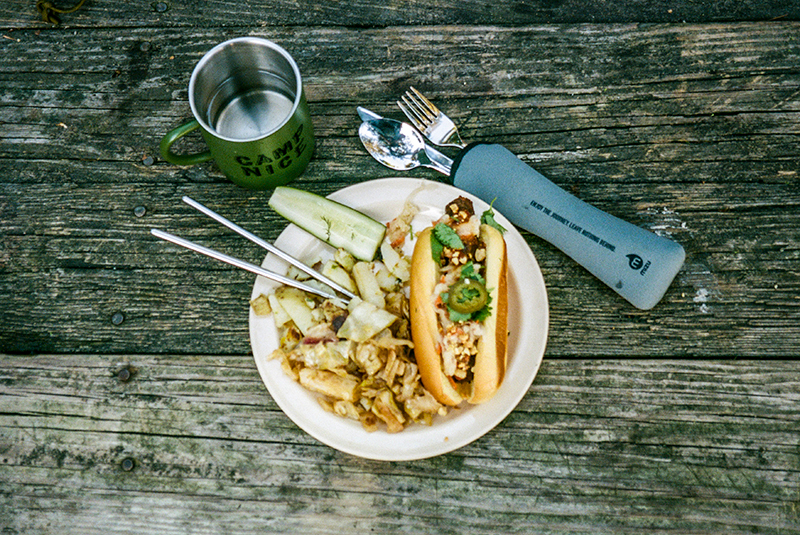 Our Mizu Camp Mugs & Utensils made enjoying this meal EXTRA NICE!
Time to rejoice!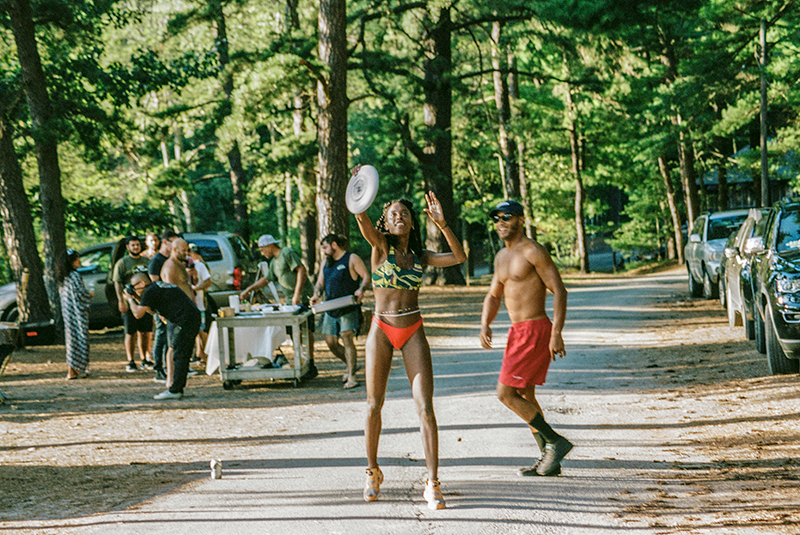 Fed and happy…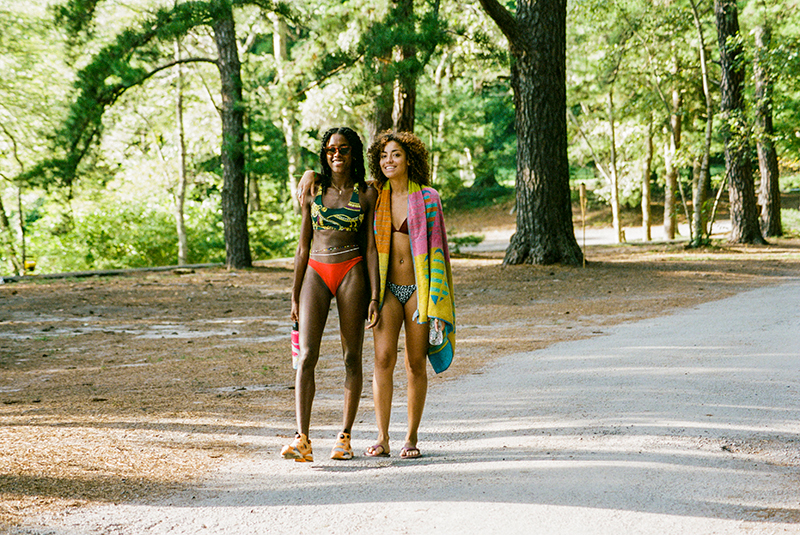 Smiles are contagious…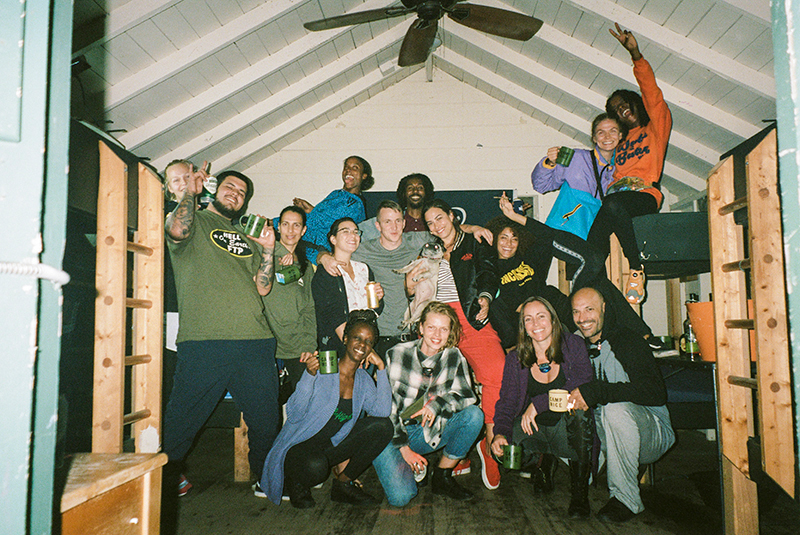 Dardy Bar got crackin!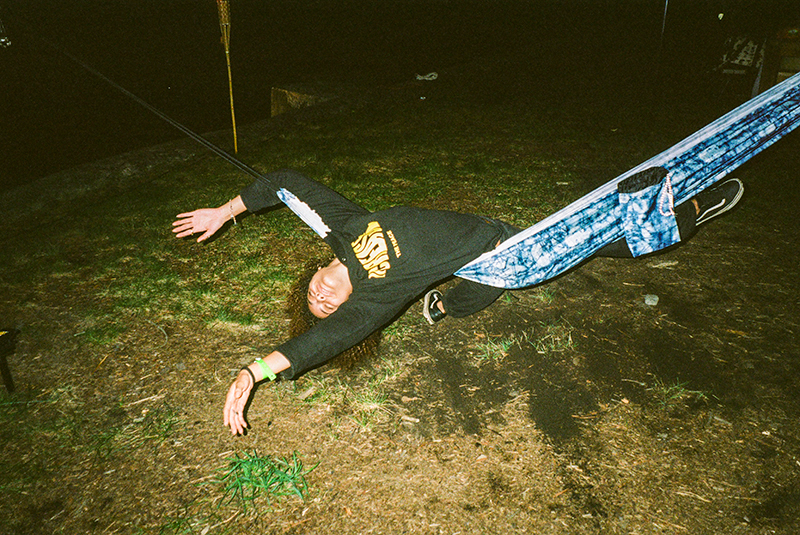 Float on…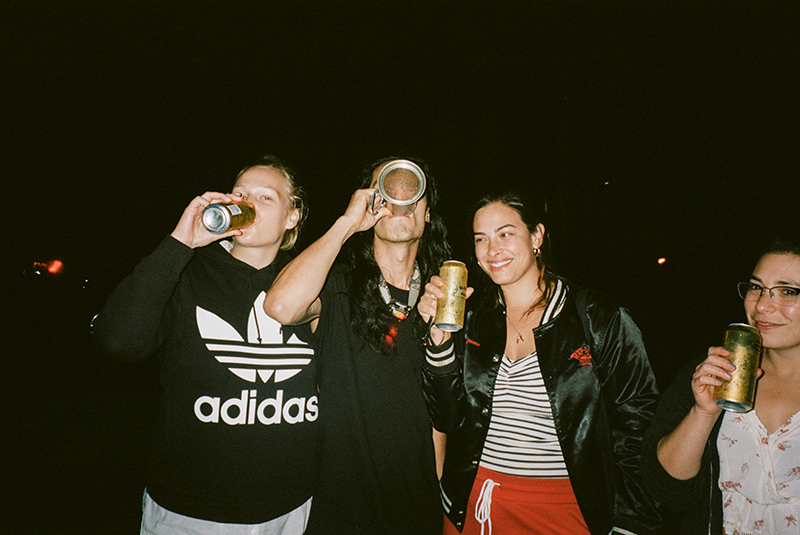 Bottoms UP!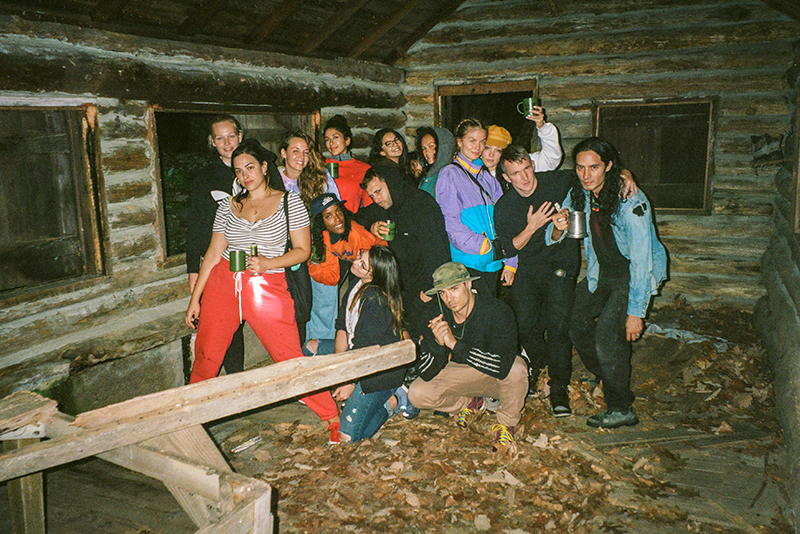 Haunted Cabin Mission Accomplished!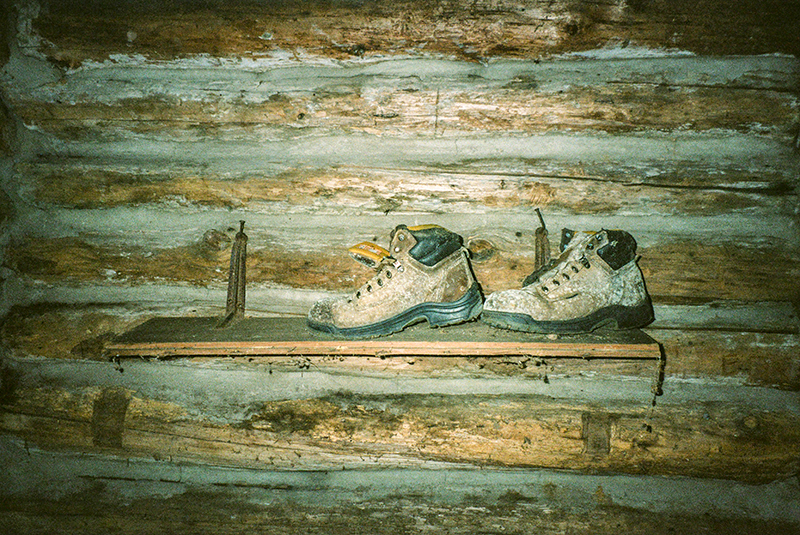 Spooky AF!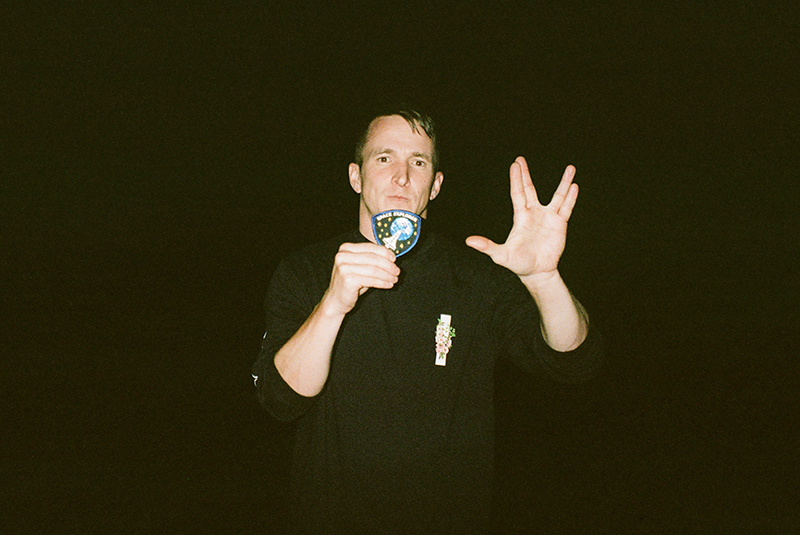 Corey Nimoy earned his Space Explorer Badge! Live Long And Prosper!
Breakfast at Blotto's Cafe was always so nice!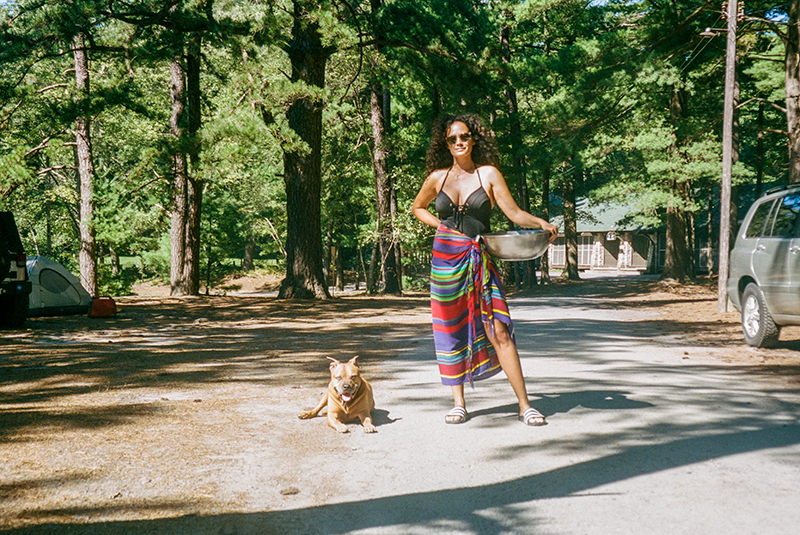 Kristian was ready to serve it up too!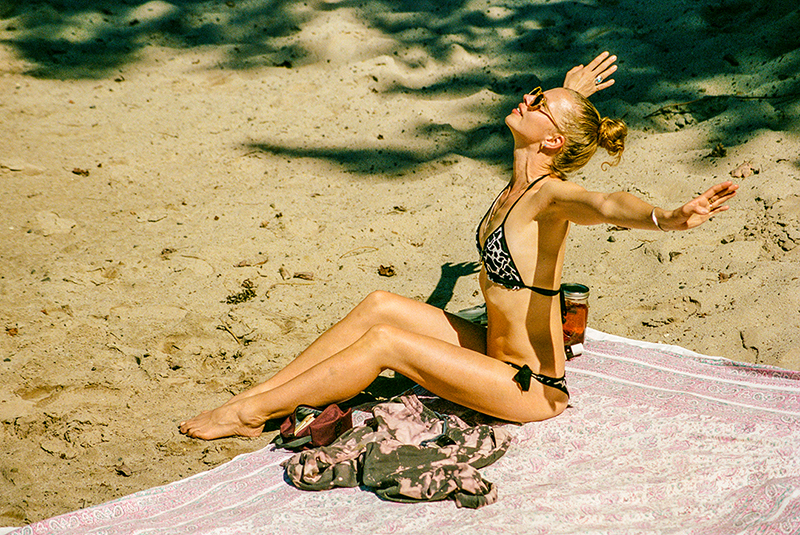 Chenoah, The High Priestess, was in fine form!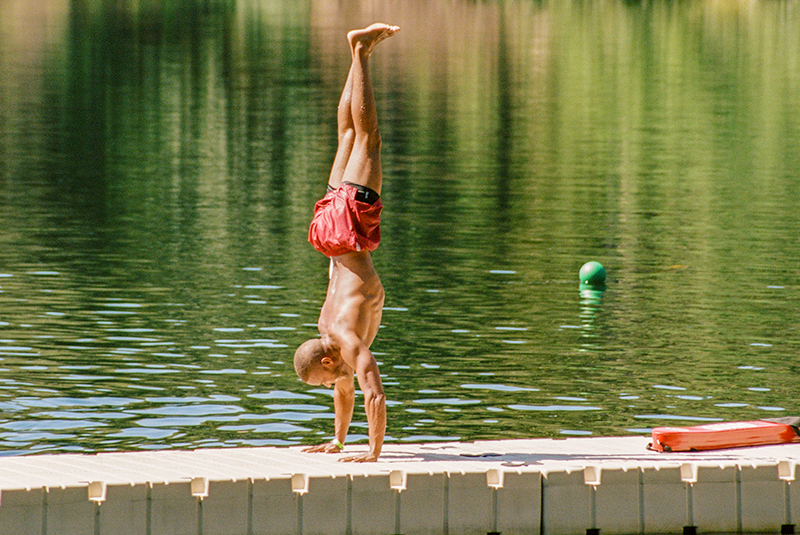 Marcus did his second handstand ever and his form was definitely improving!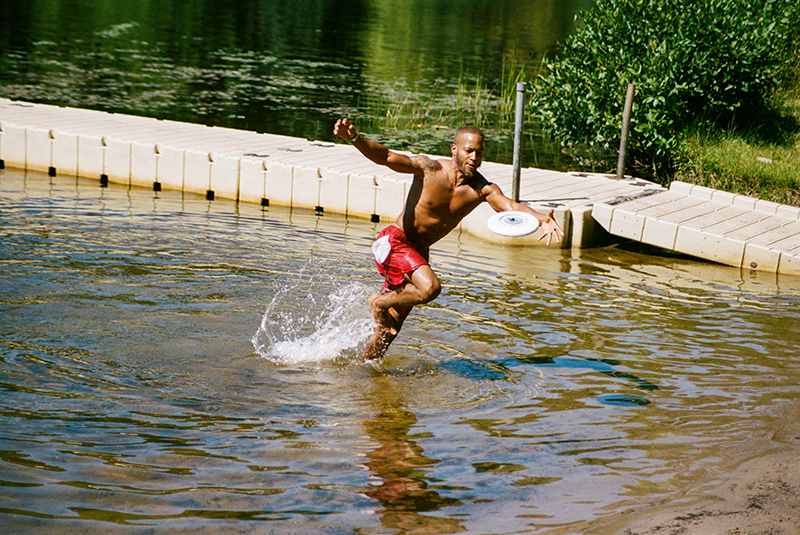 He really was a natural…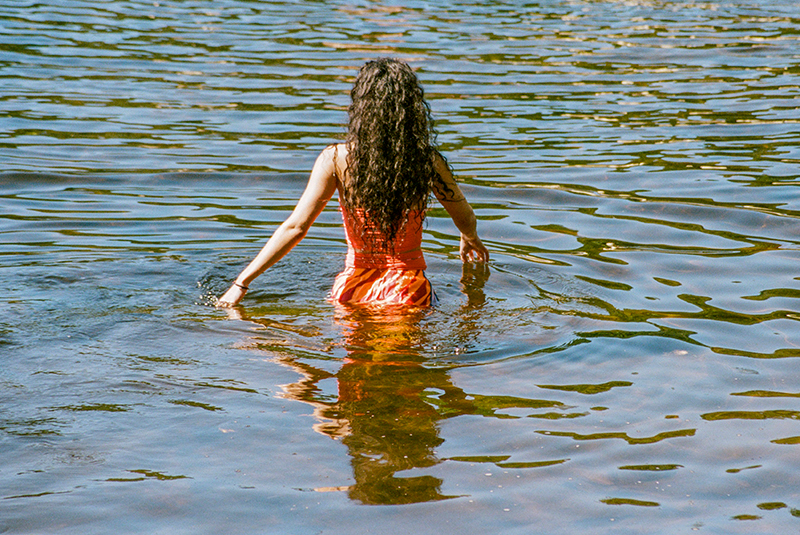 What a lovely day…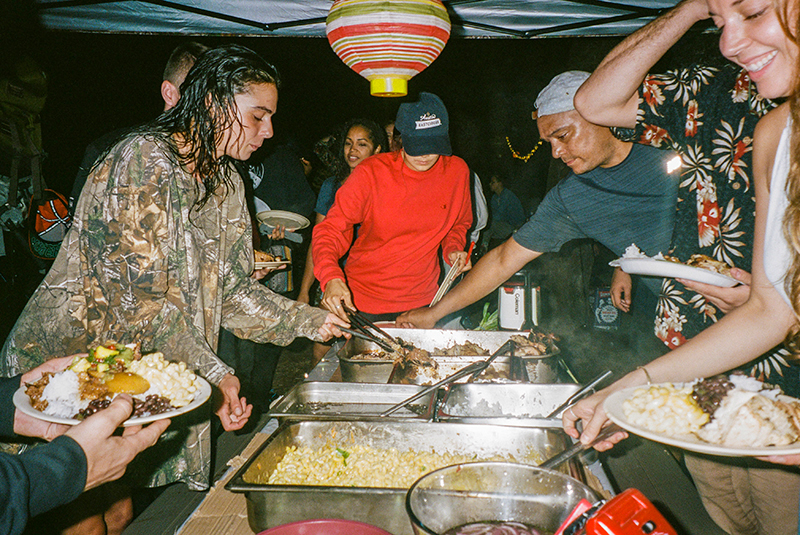 Dinner was served!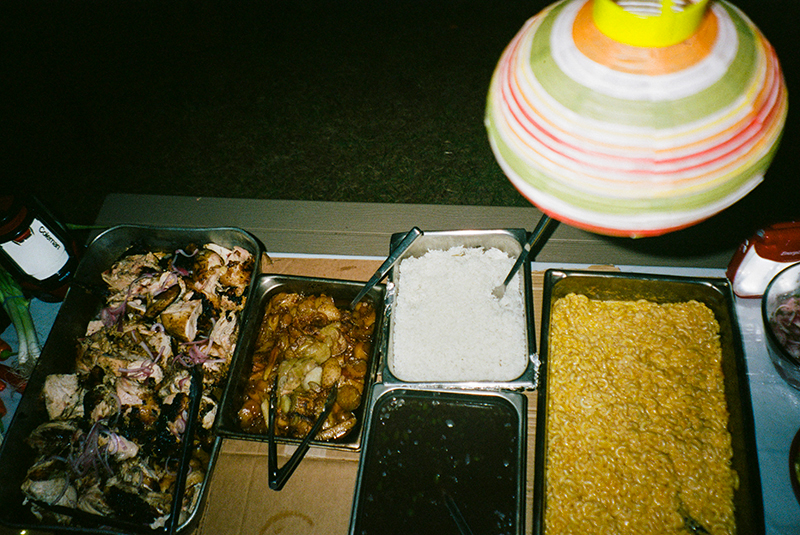 Hawaiian Luau!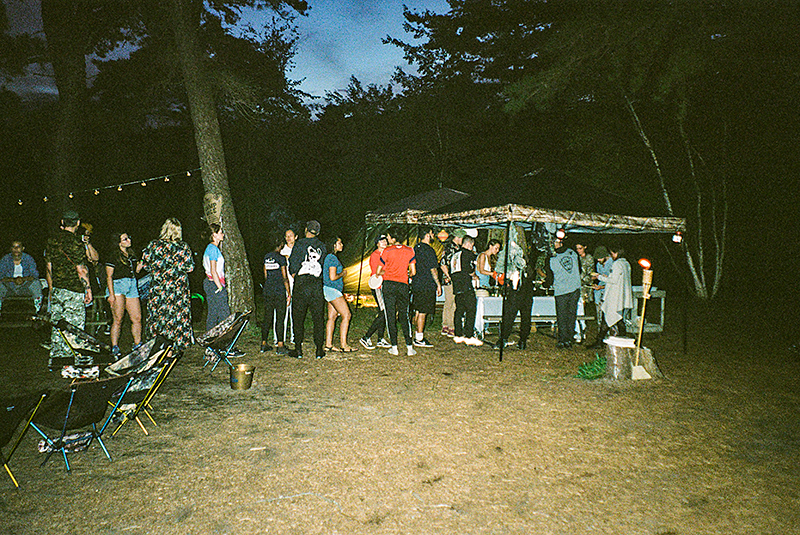 Lined up…Heads were HUNGRY!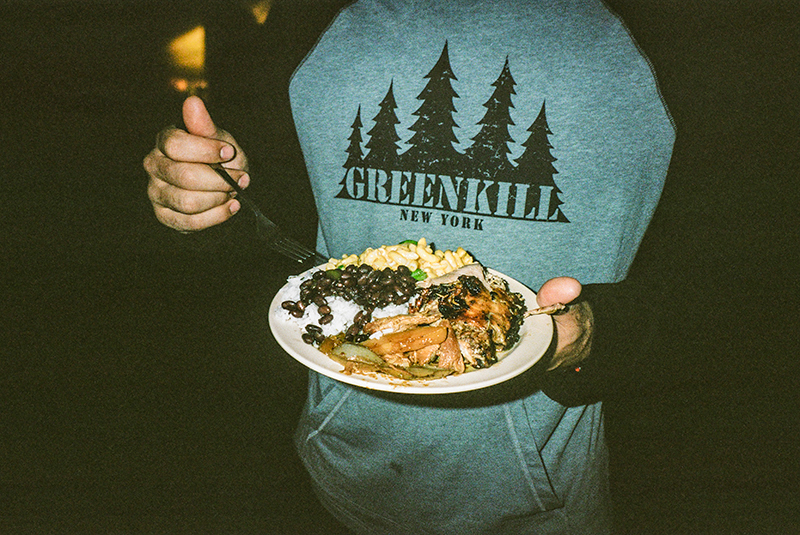 VERY SERIOUS!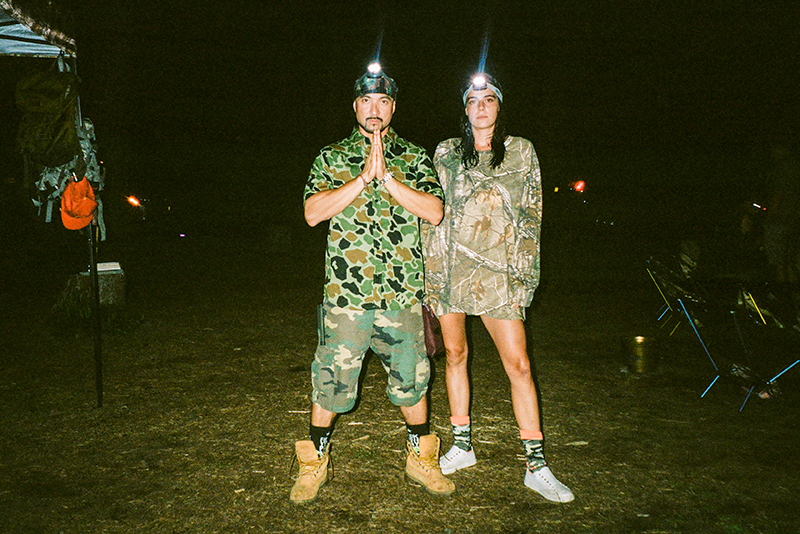 We all felt blessed!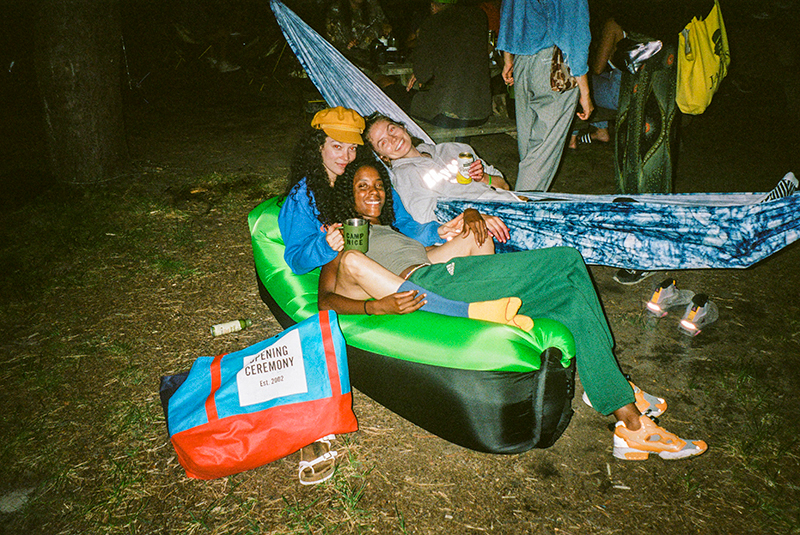 Full of love and good eats…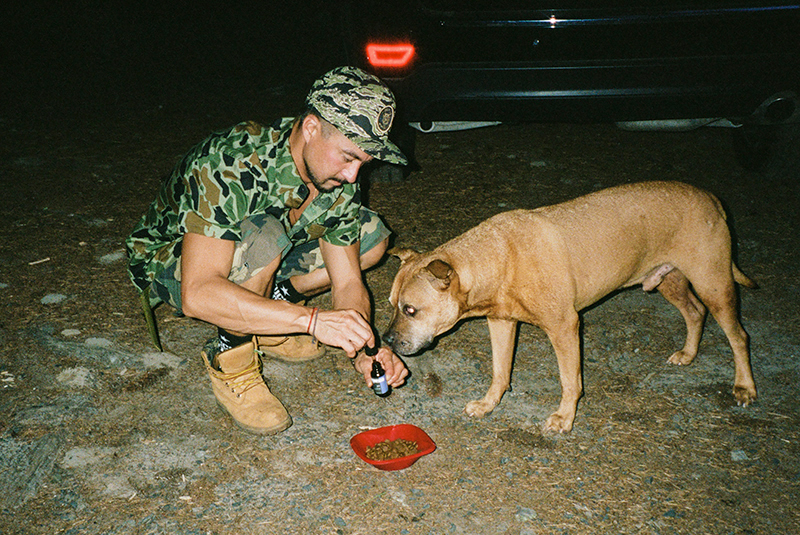 Even the pups ate right at Camp Nice!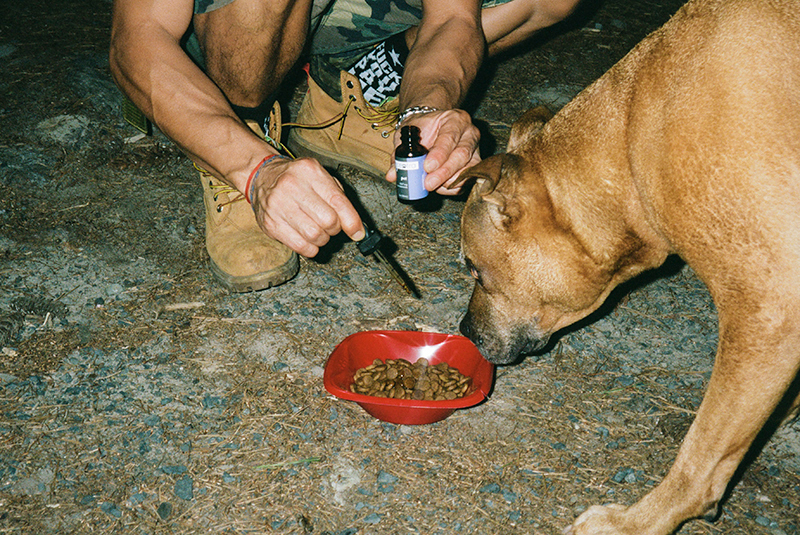 Especially with a little Receptra CBD pet friendly enhancement!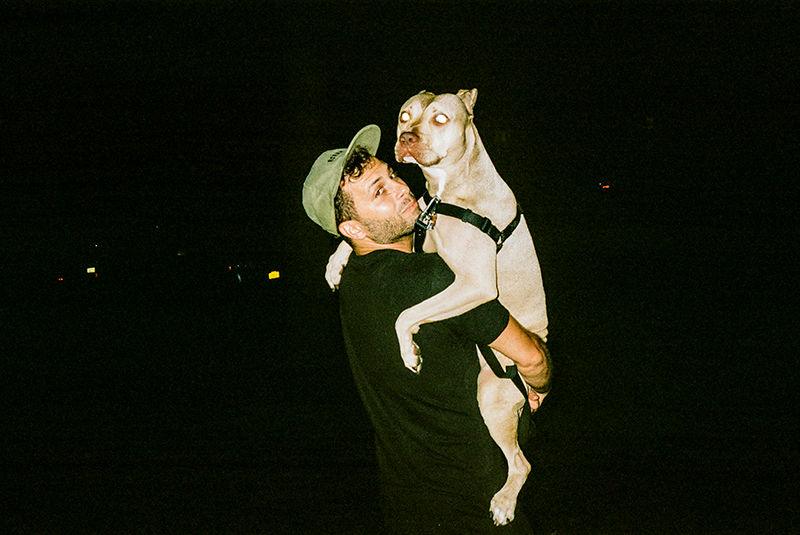 Right Kenga!?!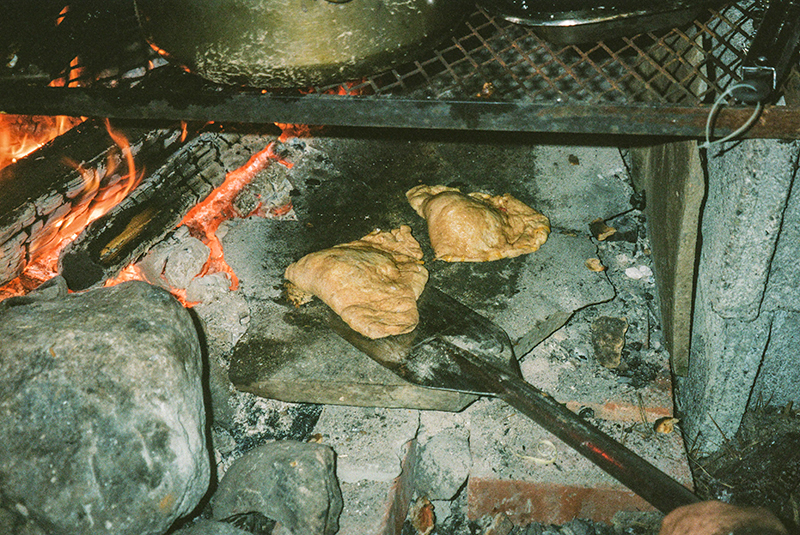 Yup! We had calzones…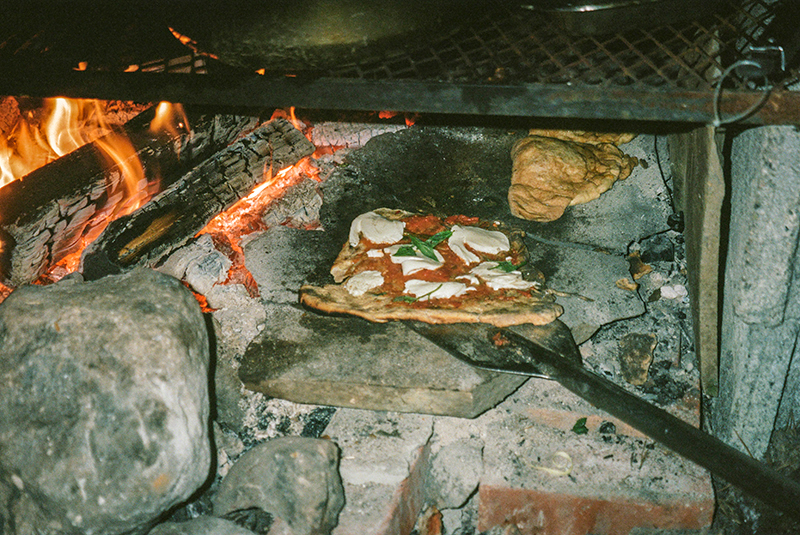 ILL Forno pizza on hot stone…Thats right!
Who else brought their A-Game??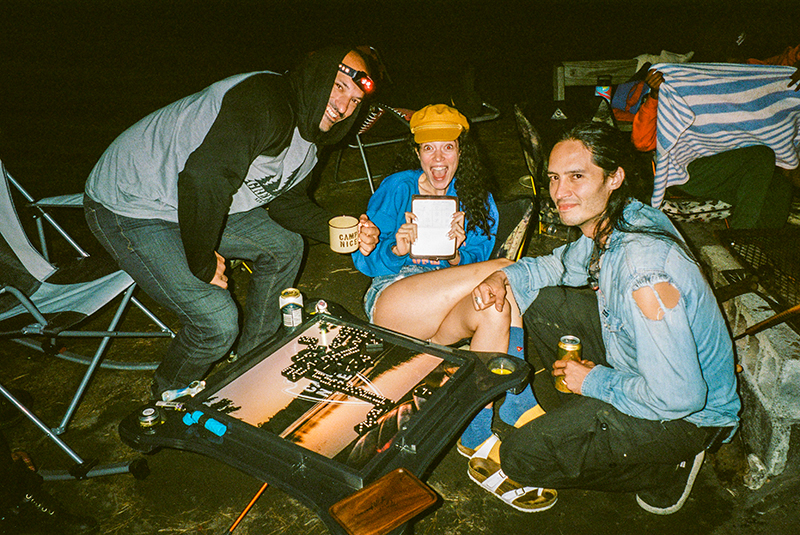 Looks like Lady Blood came for it!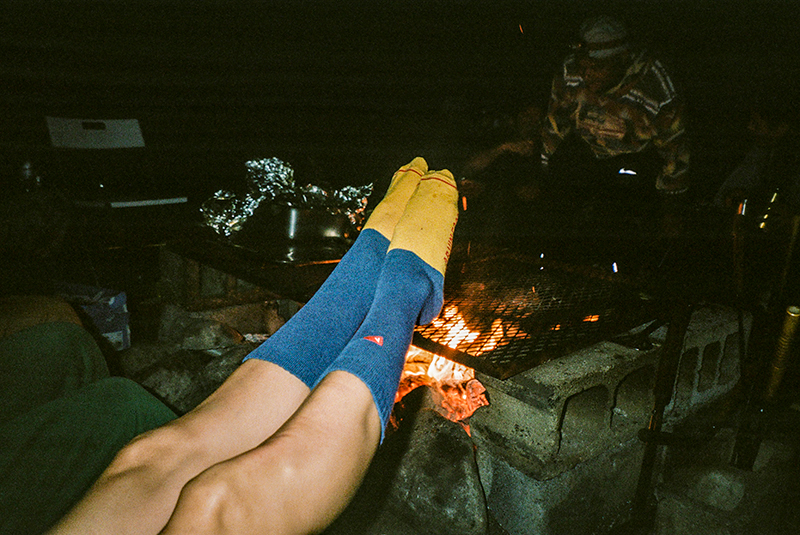 Toasty!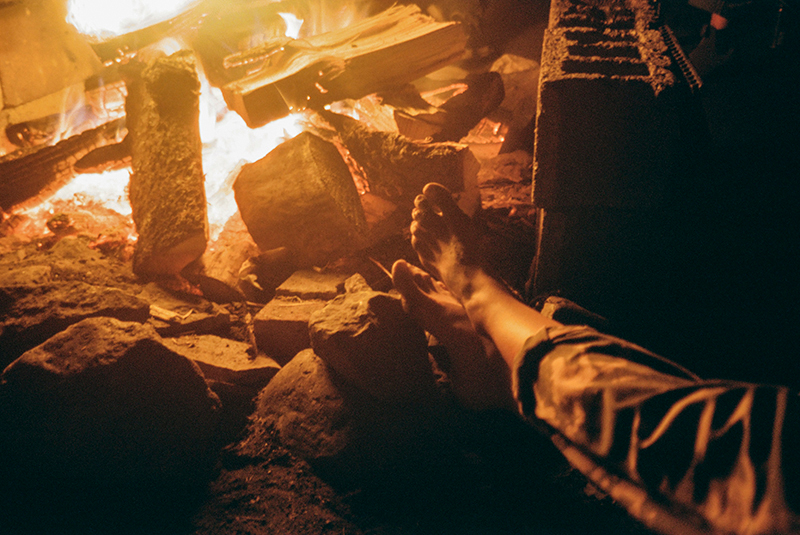 Toastiest!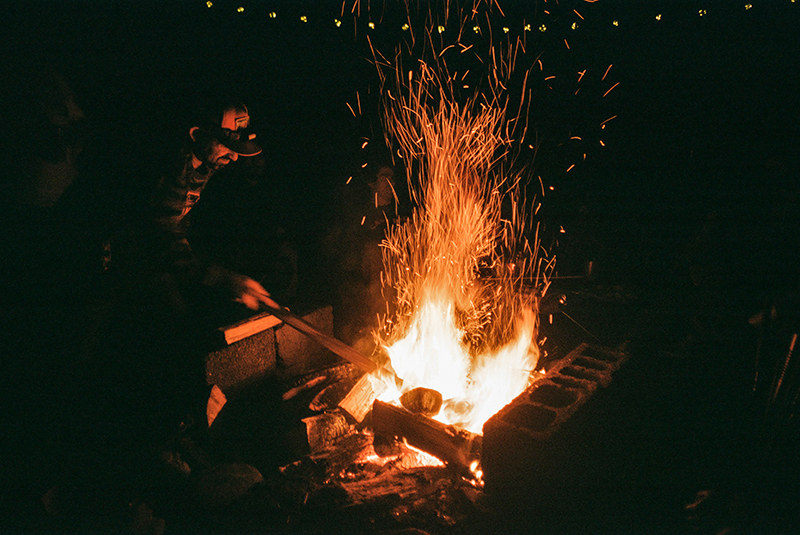 Now thats a nice fire!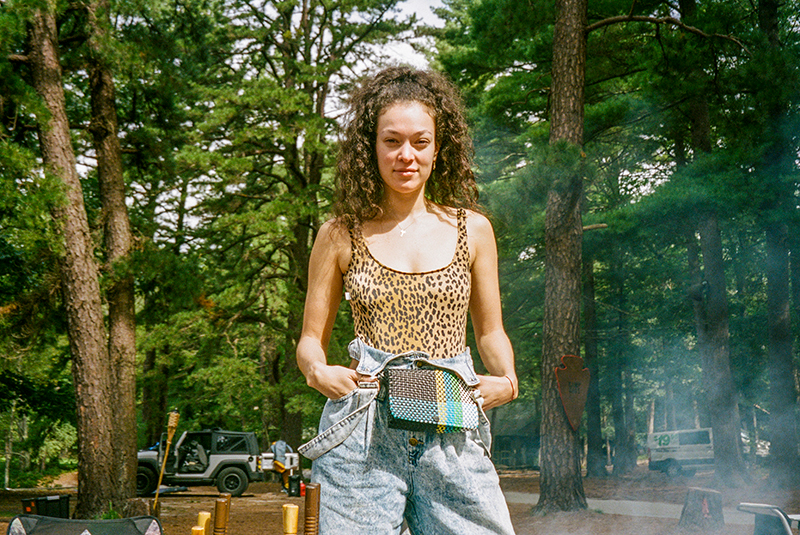 Still smokin…
And Steezy…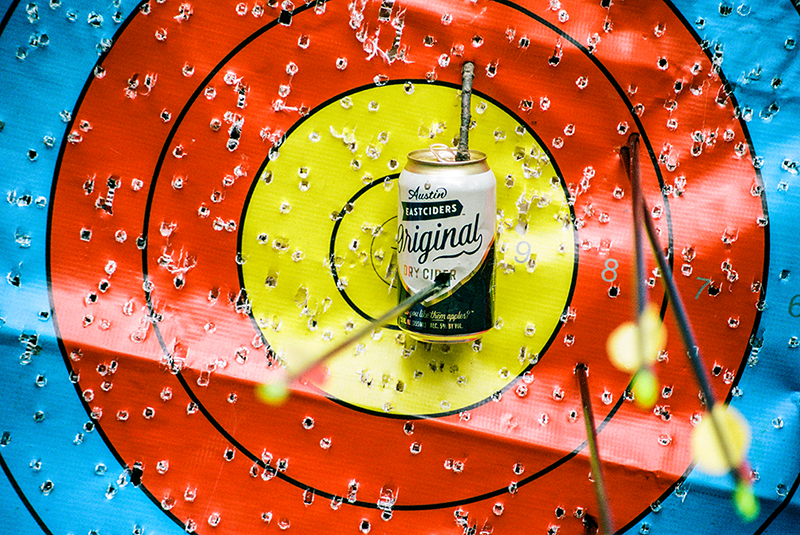 Back at the range competition was getting heavy!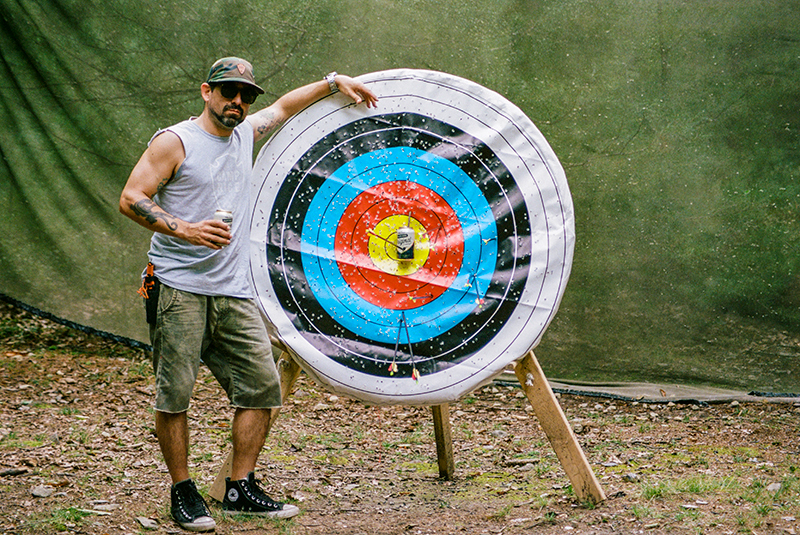 Ranger Larry set it off!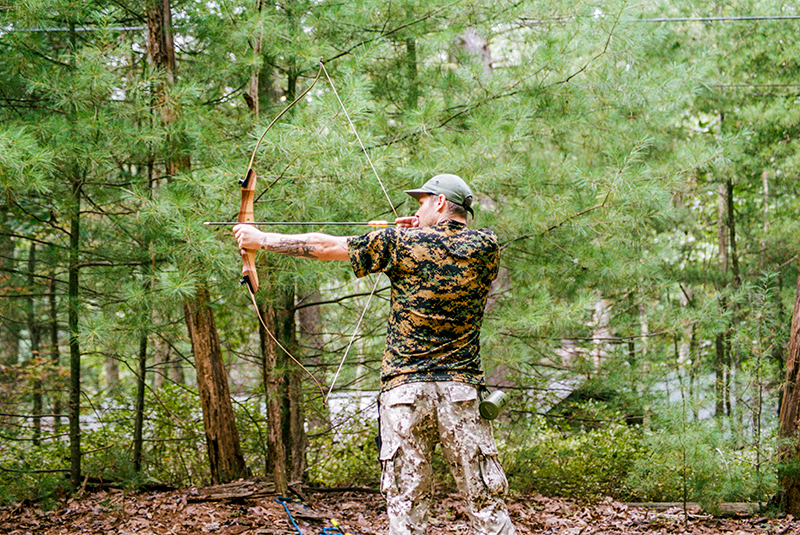 Timbo gave him a run for his money…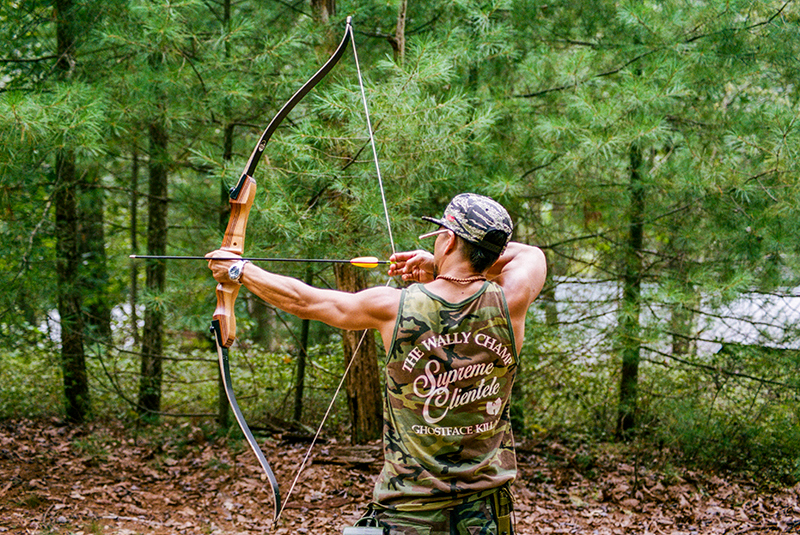 Akira was trying to take home the big W!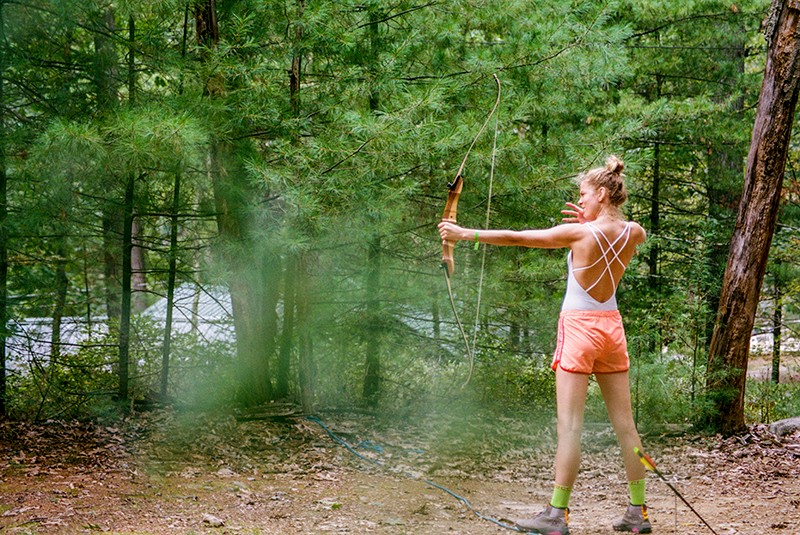 But Sig Nasty was FIERCE!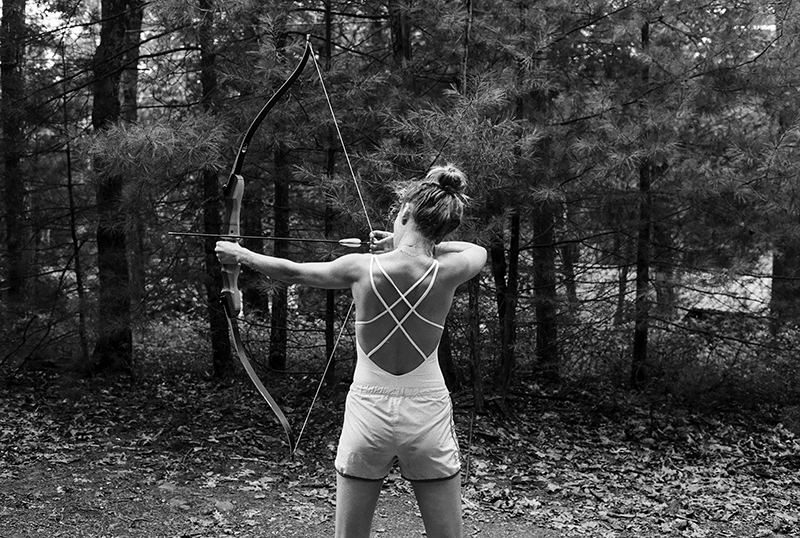 Extra sharp!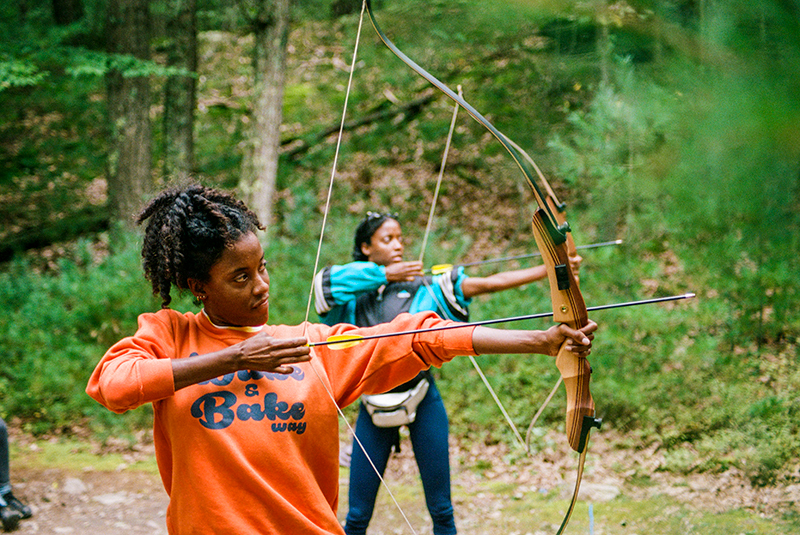 Wonder Twinz Activate!
TWINNING!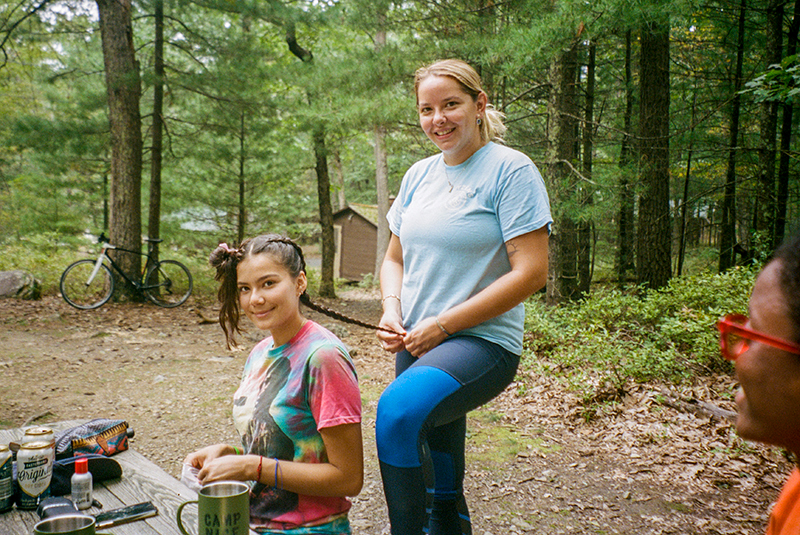 Iliana had all the ladies lookin fly!
RUTHLESS!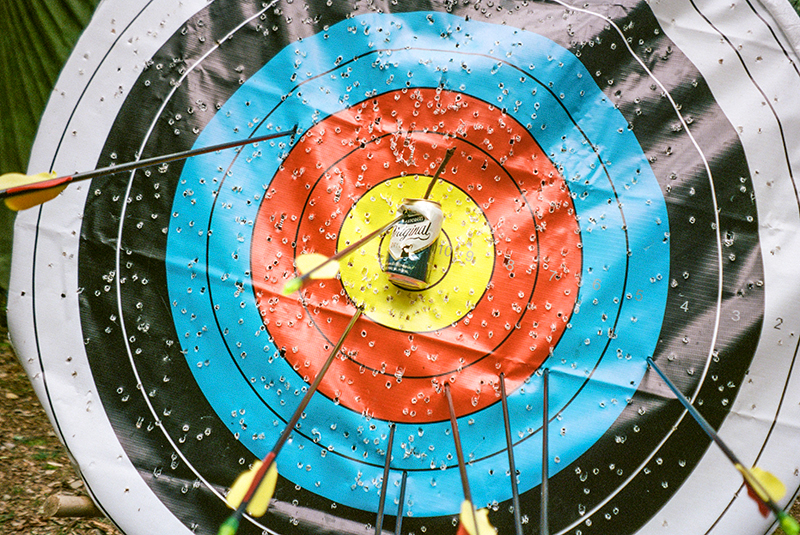 OOOF!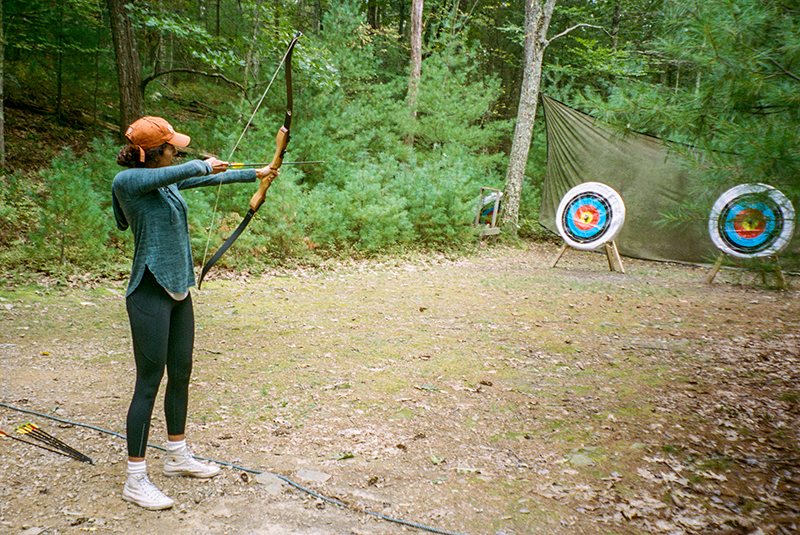 Melissa was going for the $$$!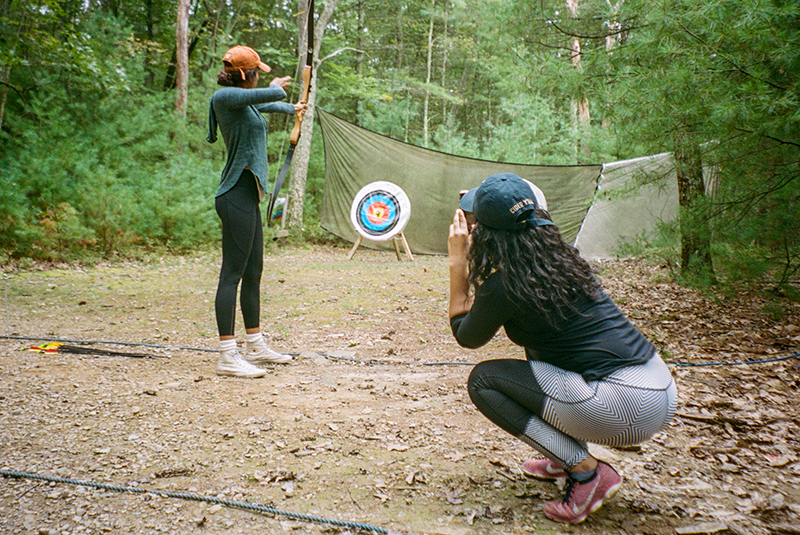 Shooter Shooting Shooter!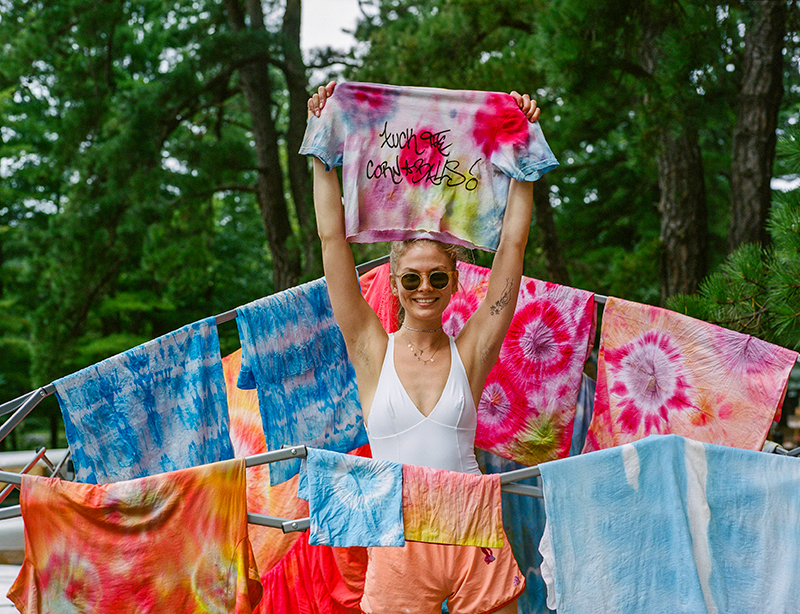 No CornBalls Allowed!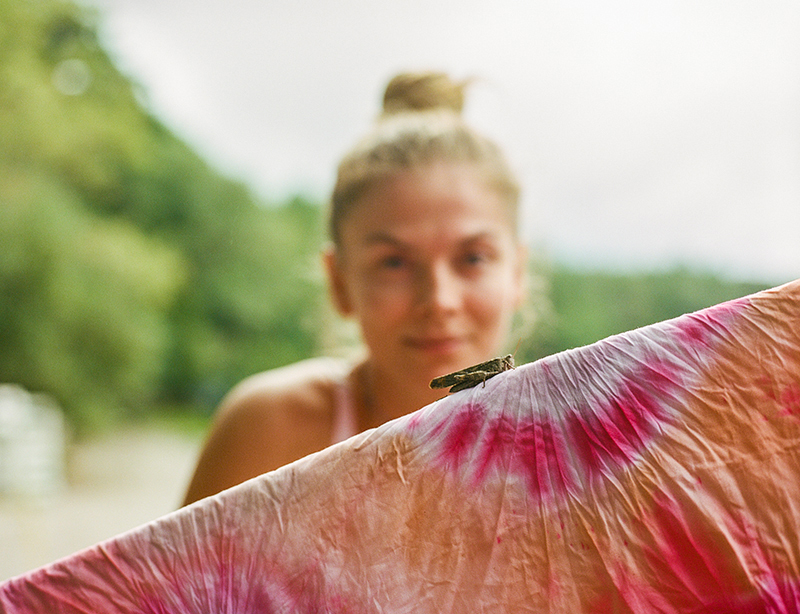 Friendly Creatures Only!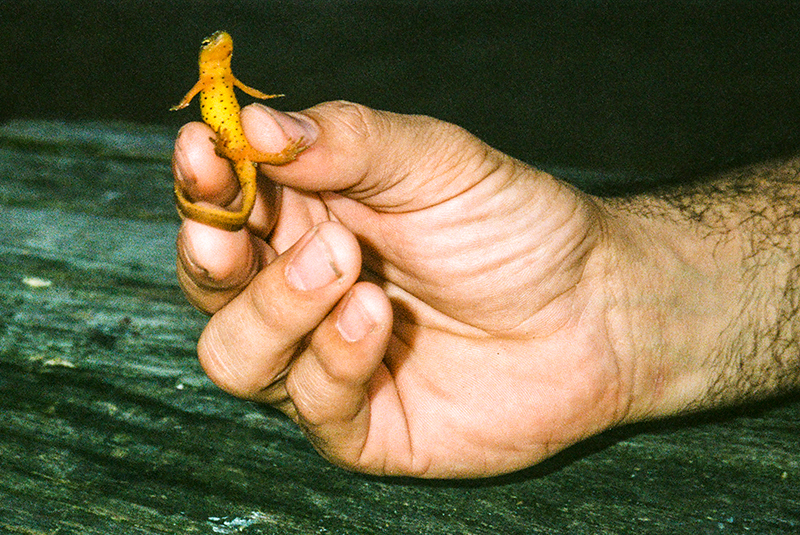 Like this little guy! Nature Badge EARNED!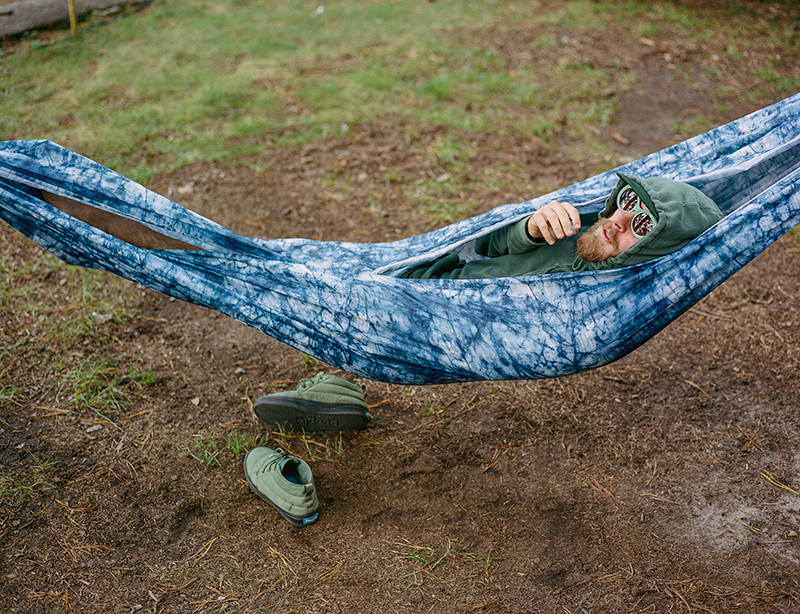 Right Pat?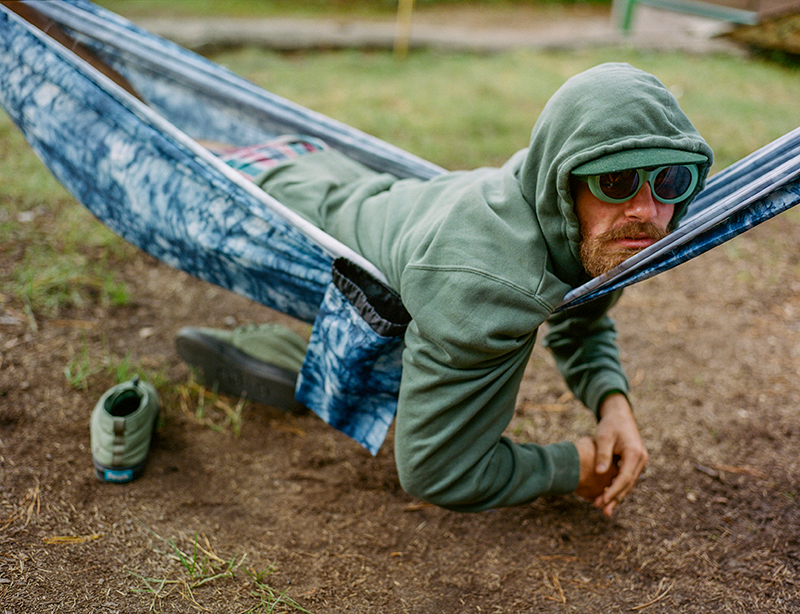 Pat gets it…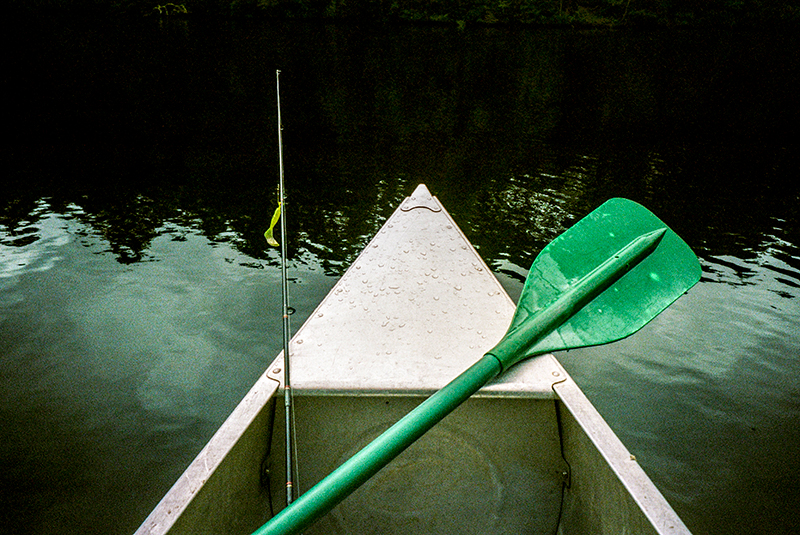 One last boat mission before the rain really started to come down…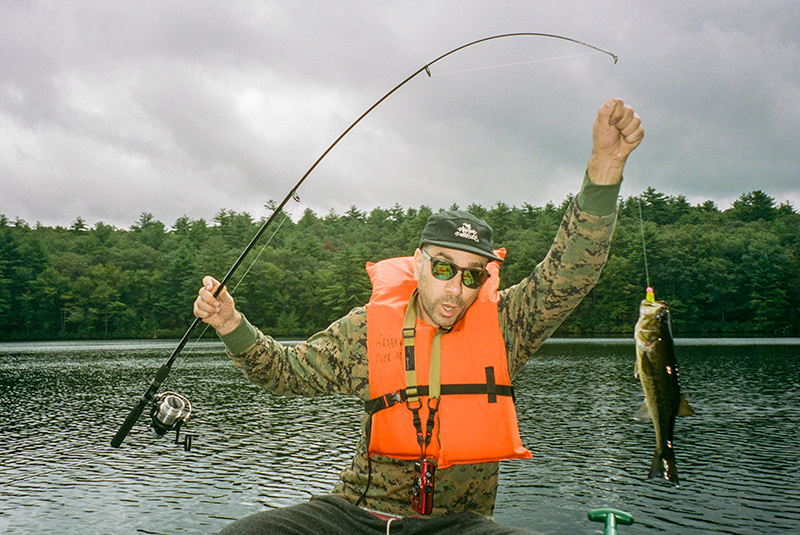 Tono reeled in a nice one!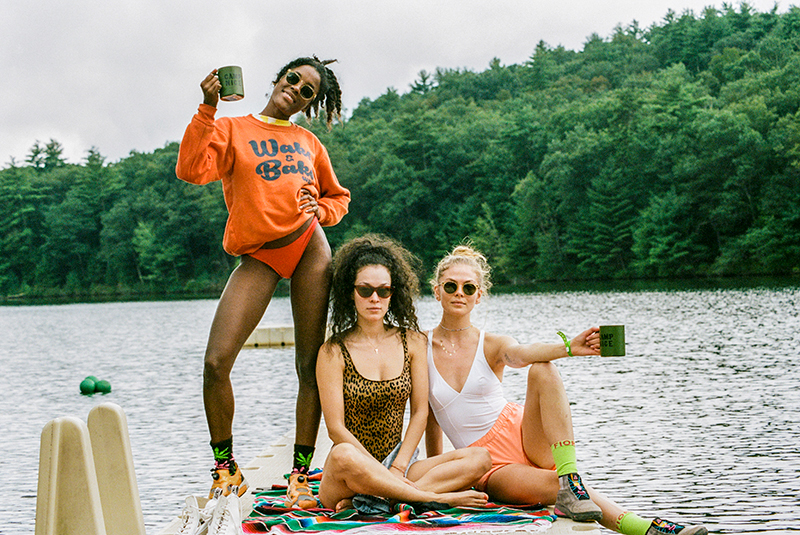 Looked like a mean storm was brewin!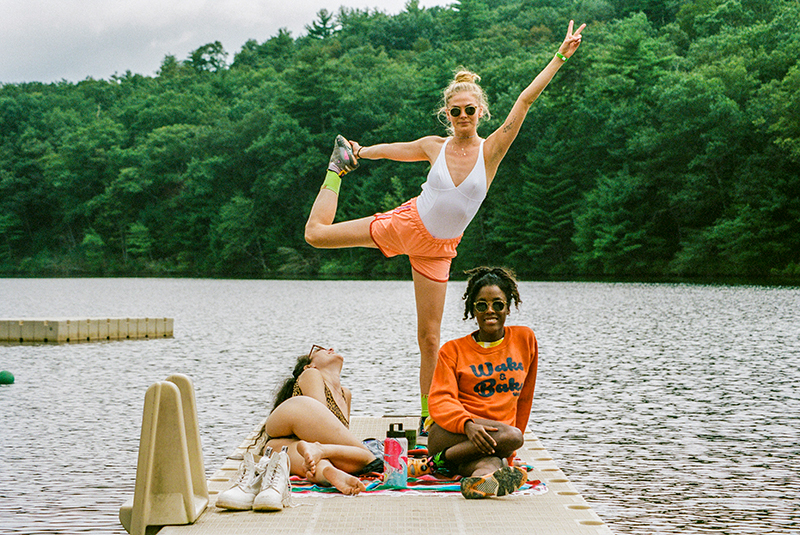 Peace!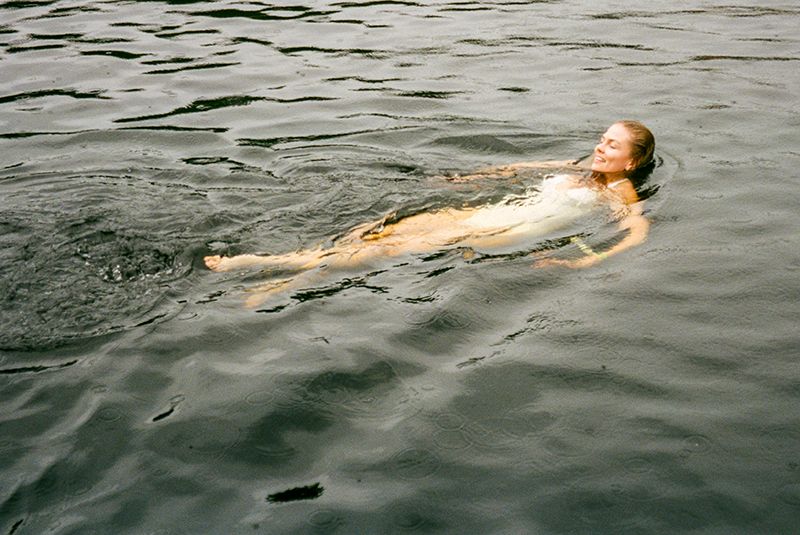 One last dip…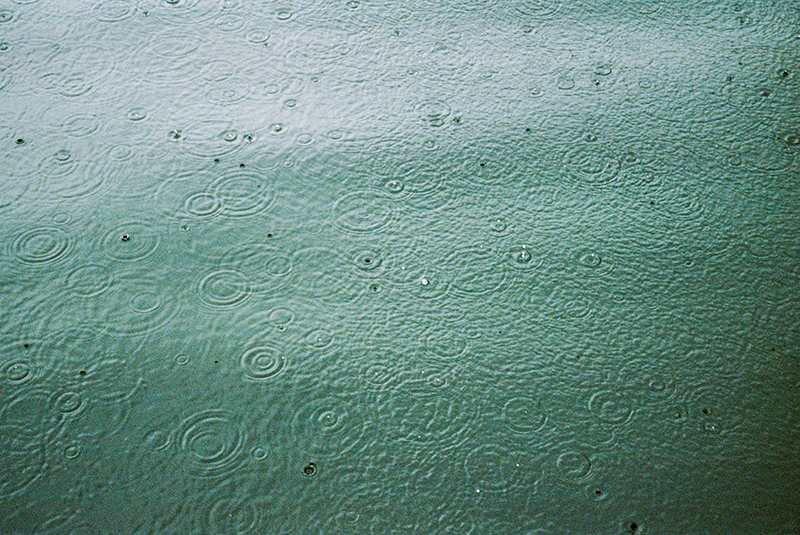 Here she comes…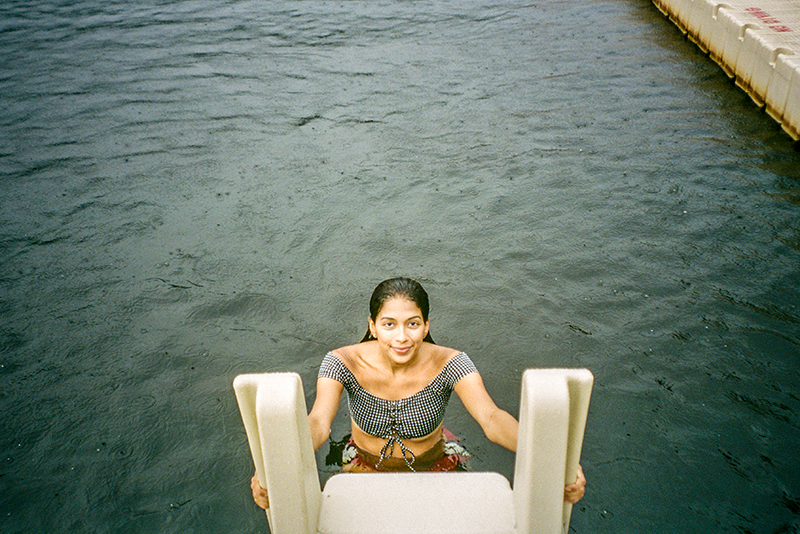 Ok…guess we should get out now…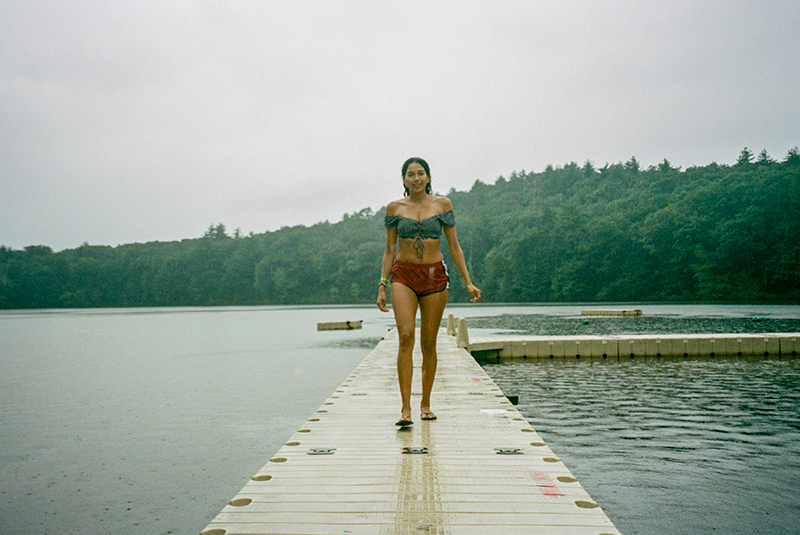 We out!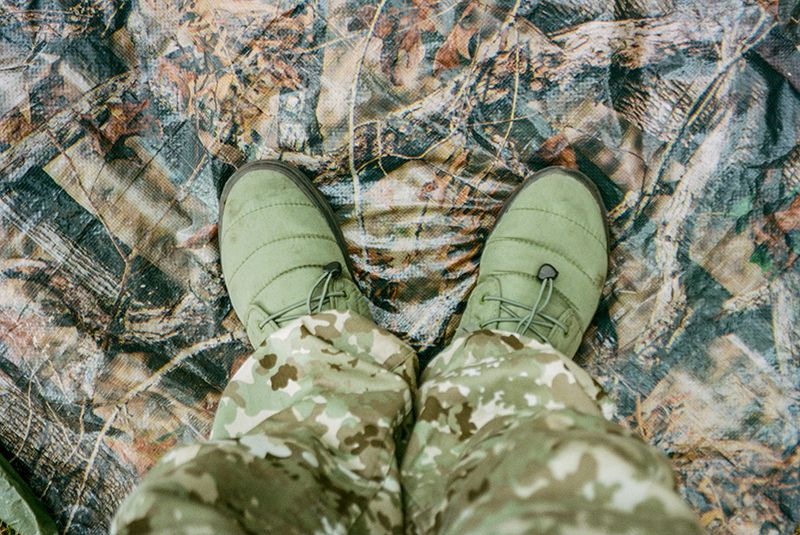 Time to rig up some tarps…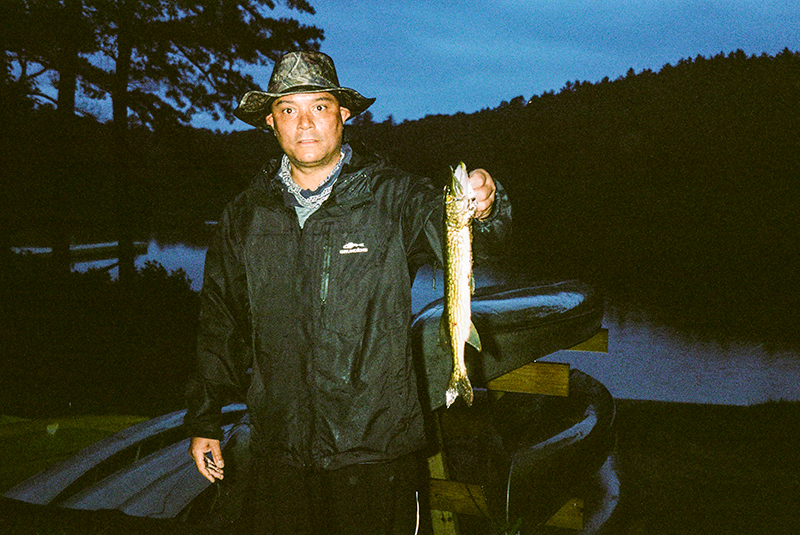 Blue got his!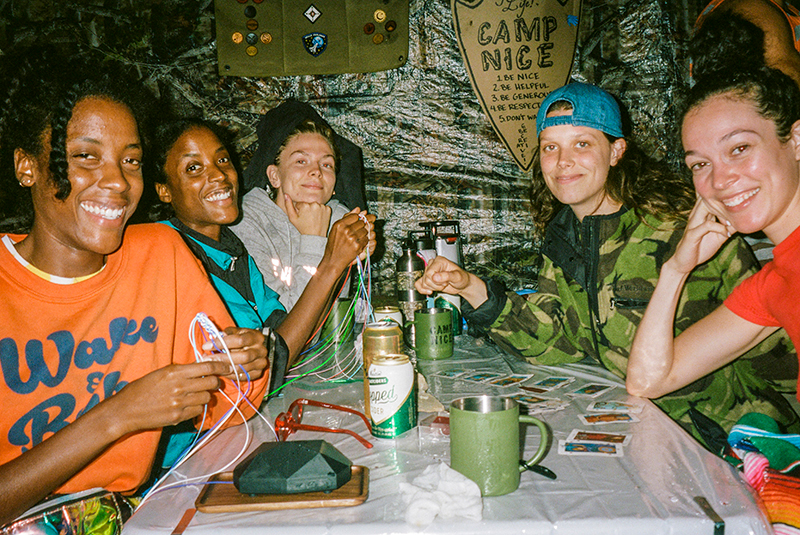 Still all smiles…
Still stocked up! Old Blue Last Beer kept us well hydrated!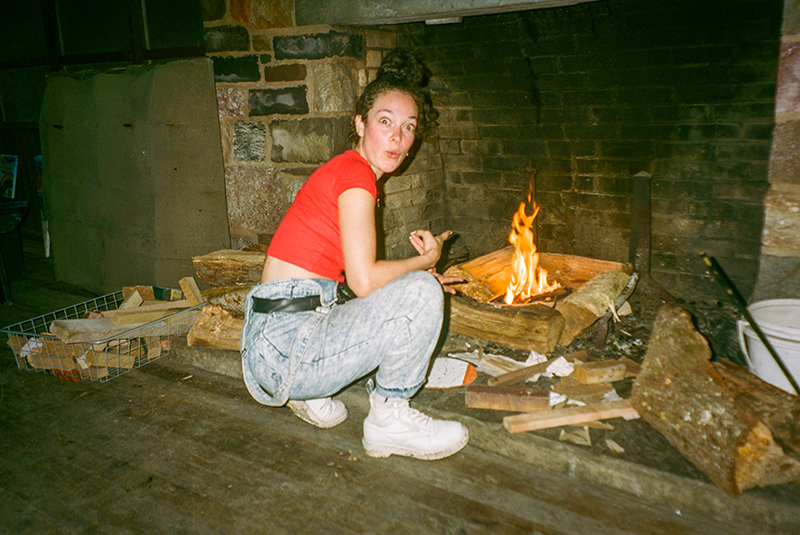 Still earning Fire Badges…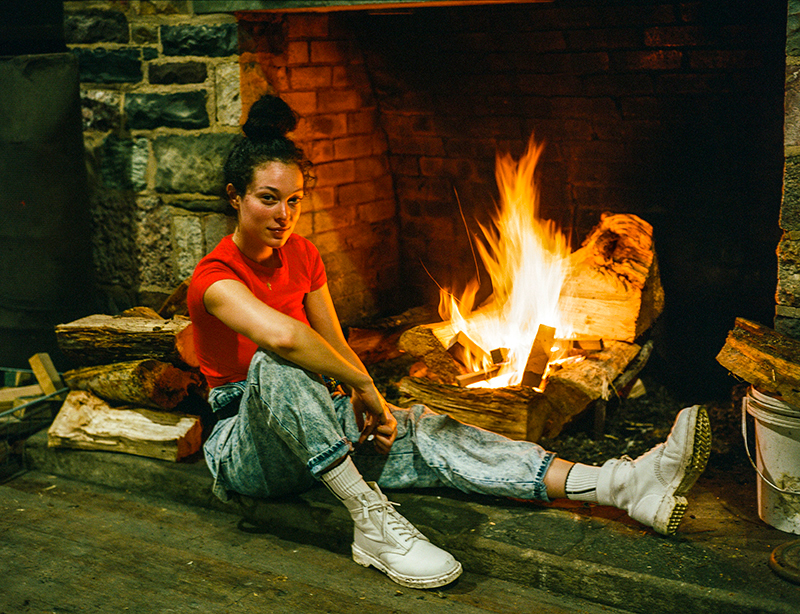 HOT FIYAH!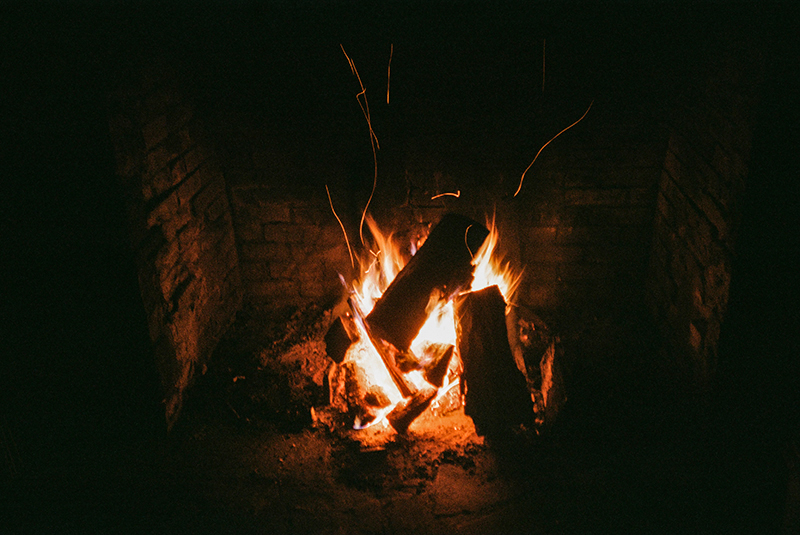 'Twas a lovely nite…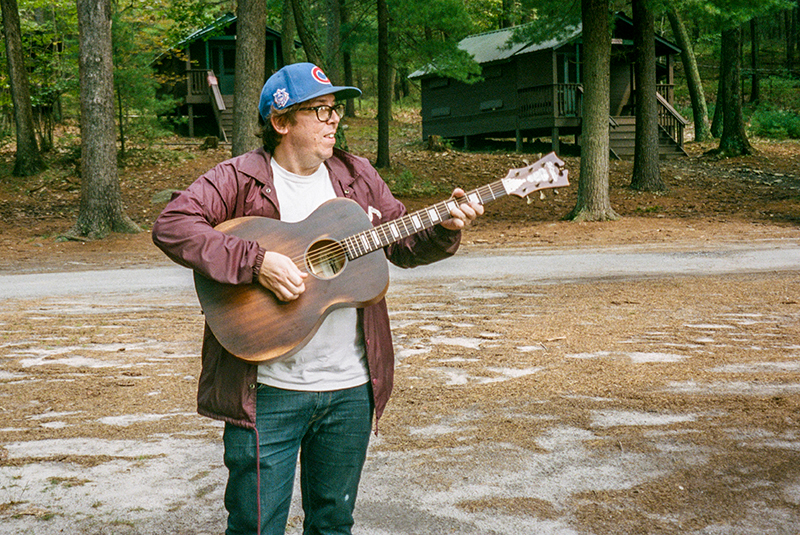 New day…New arrivals…The Dardys came thru!!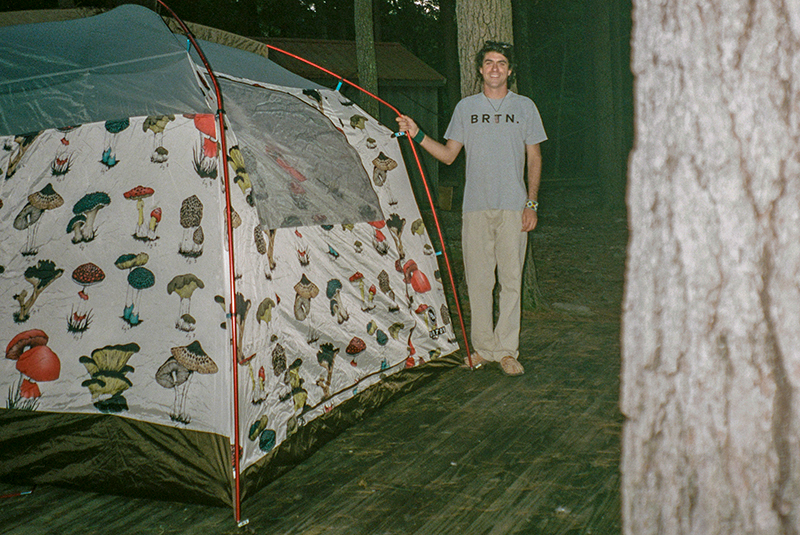 George made it!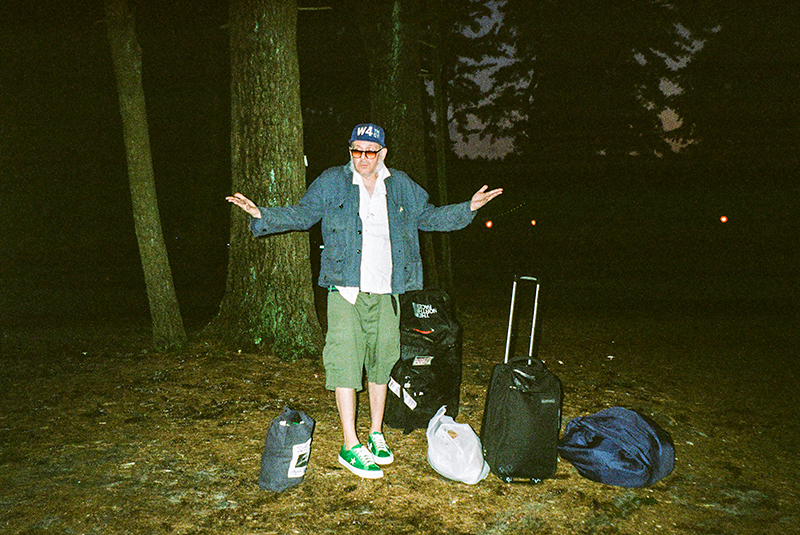 Someone dropped this guy off with all is baggage!
The band was finally back together!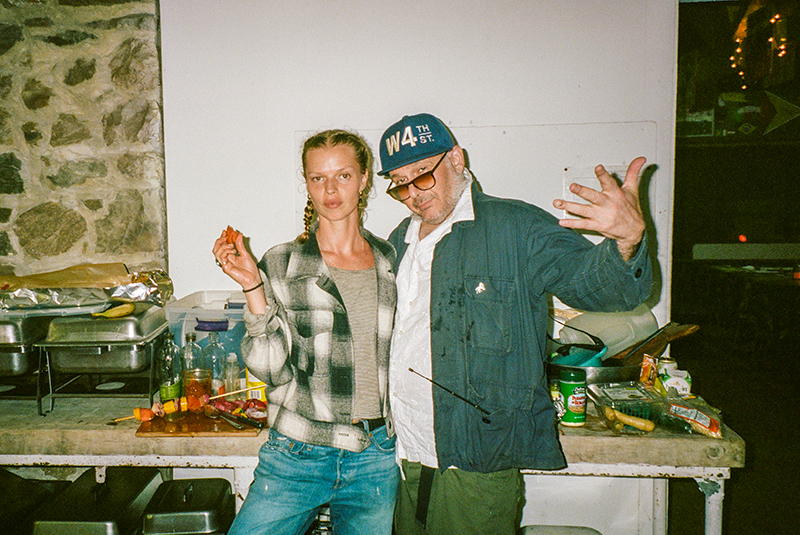 You know Ricky had to see what was cookin in the kitchen…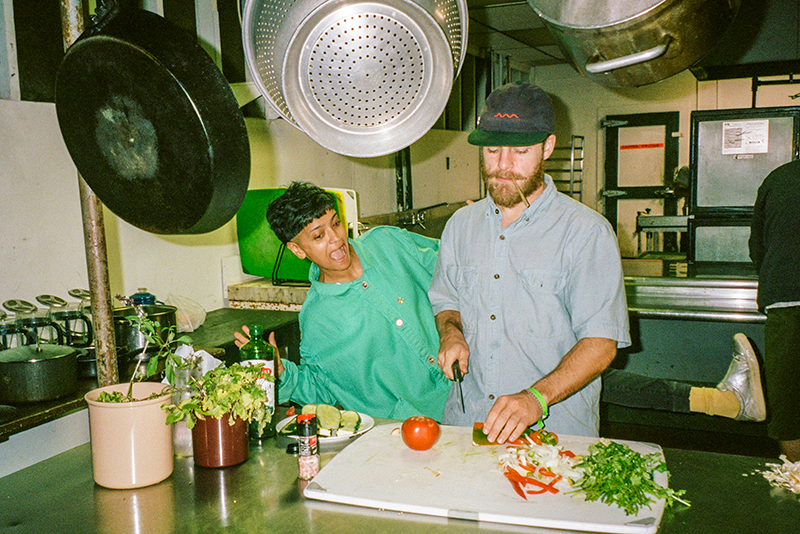 Pat & Sheena were choppin it up!
Chenoah was making some magic happen!
Dardy Bar!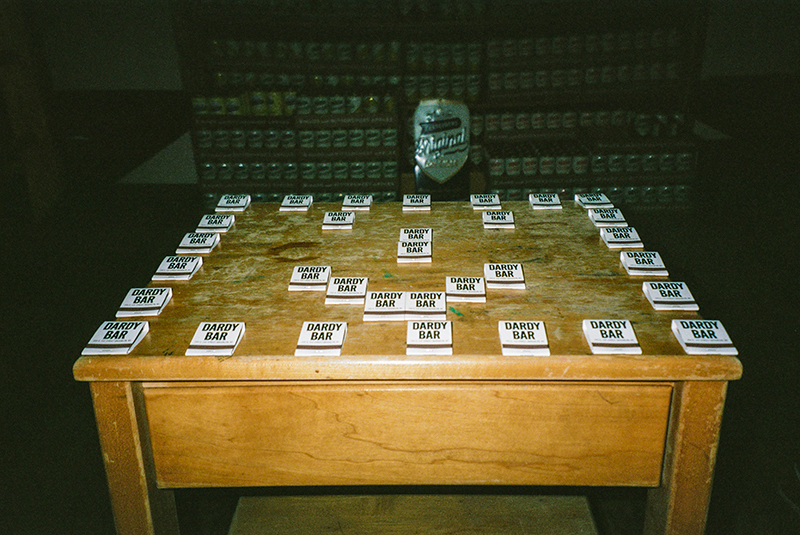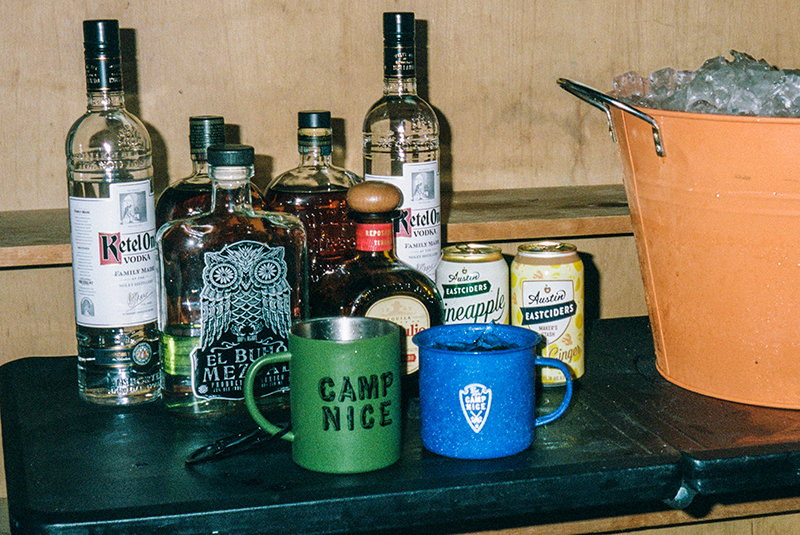 Top shelf only!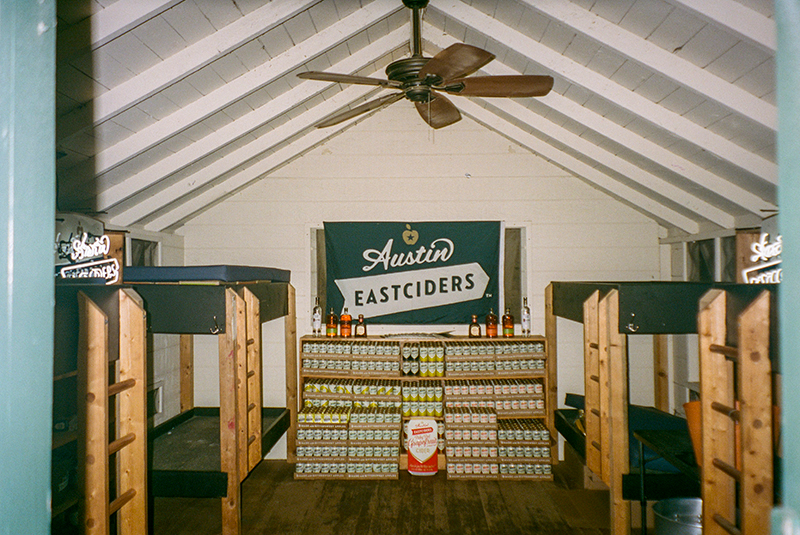 STAXXX O' CIDER!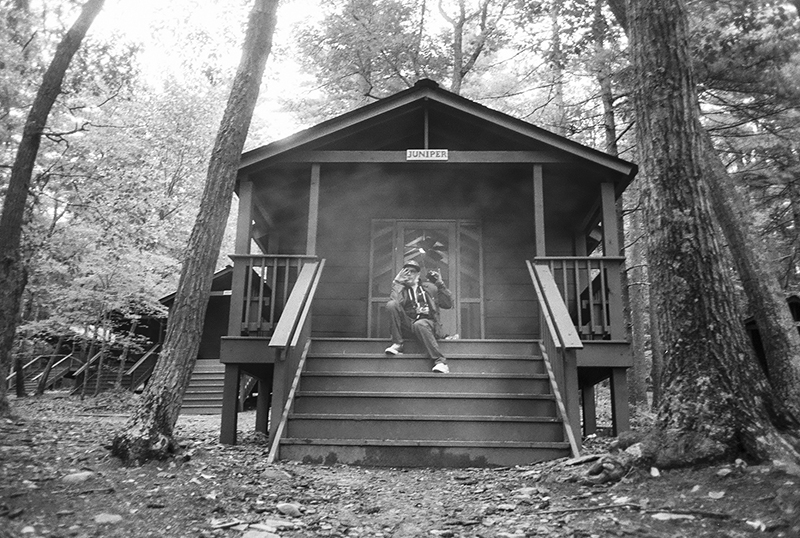 The Funky Camp Counselor was up bright and early!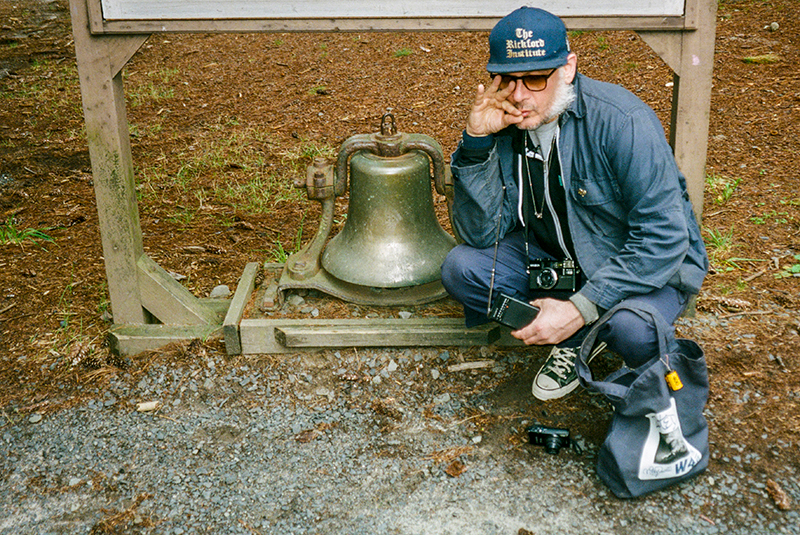 RING RING!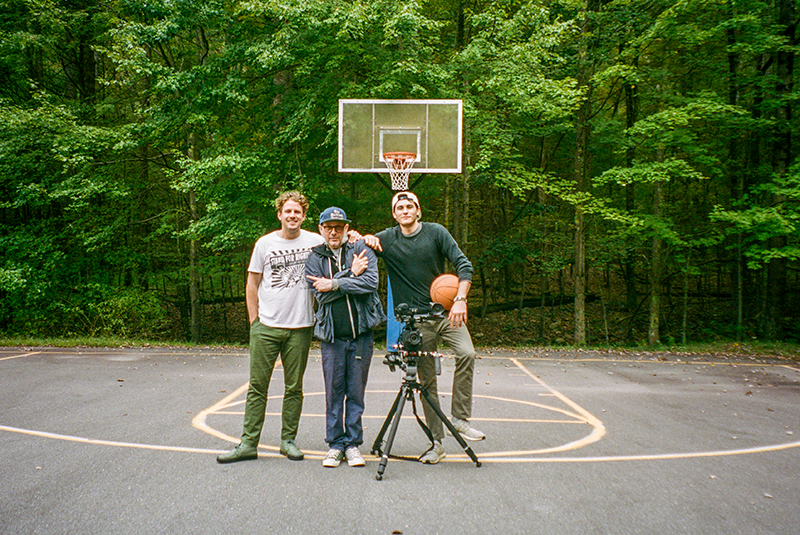 Ricky rolls with his film crew everywhere he goes lately…Eamon & Jasper were the right ones to get the job done!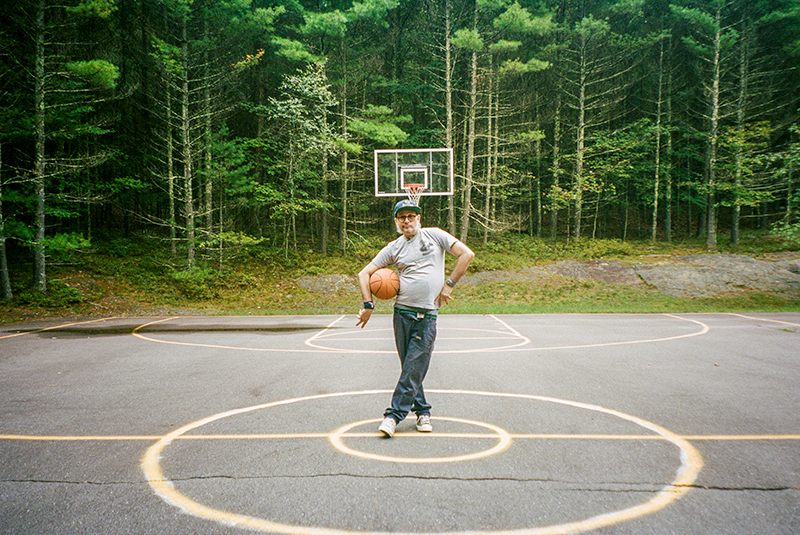 Who got next??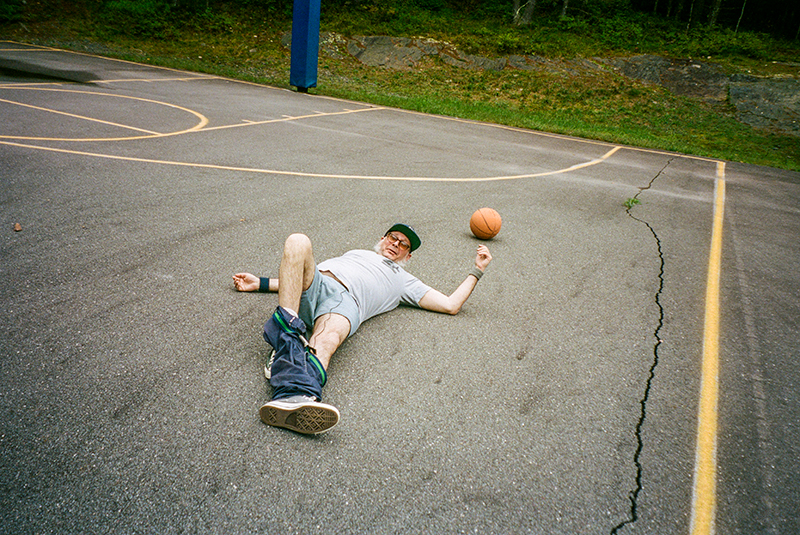 FOUL!!!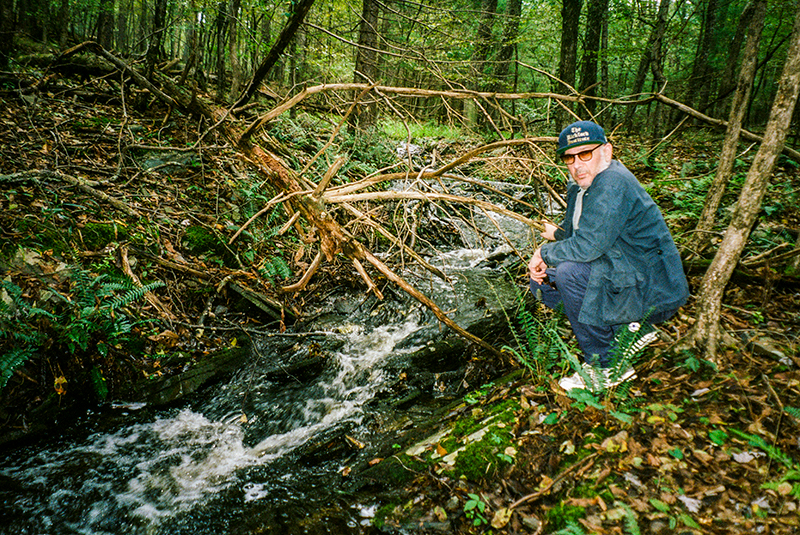 Ricky settled back into his element…
Ahhhh…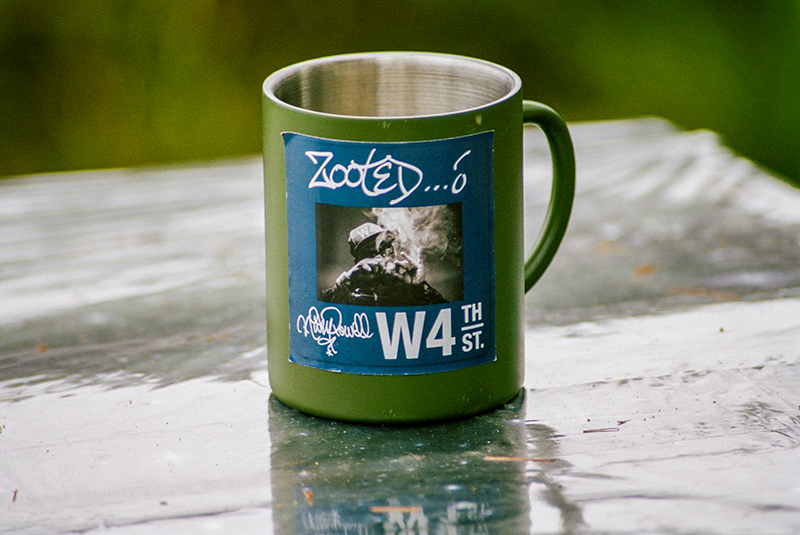 ZOOTED…!
Ahoy…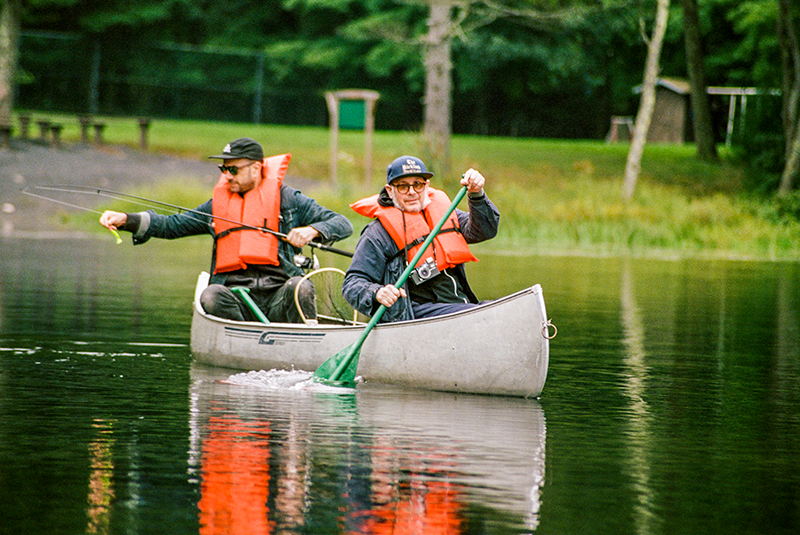 The Rickster putting in work…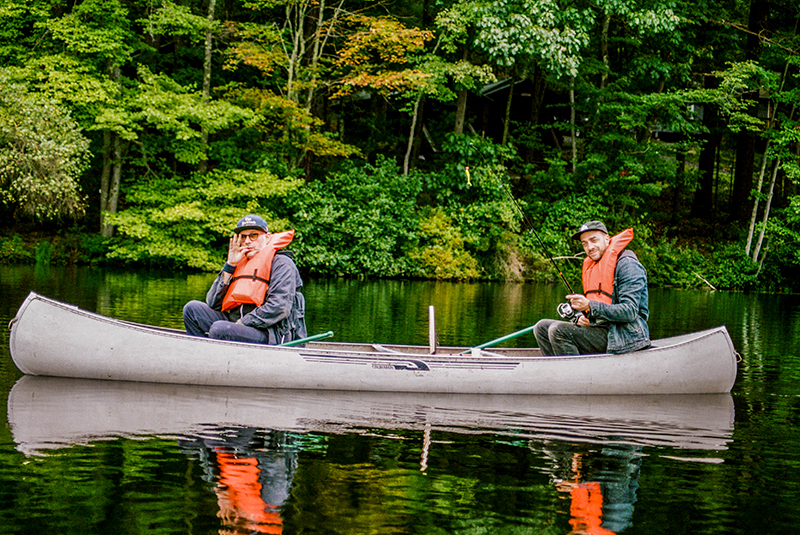 Always Chillin tho…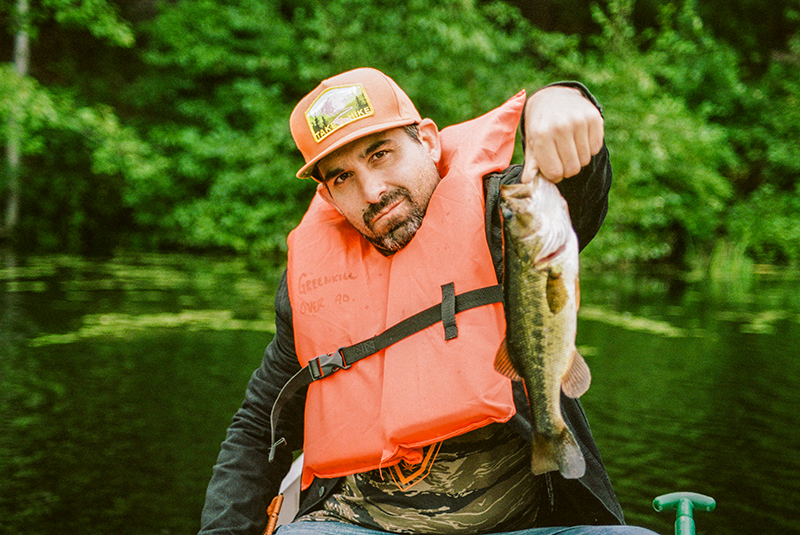 Fine catch!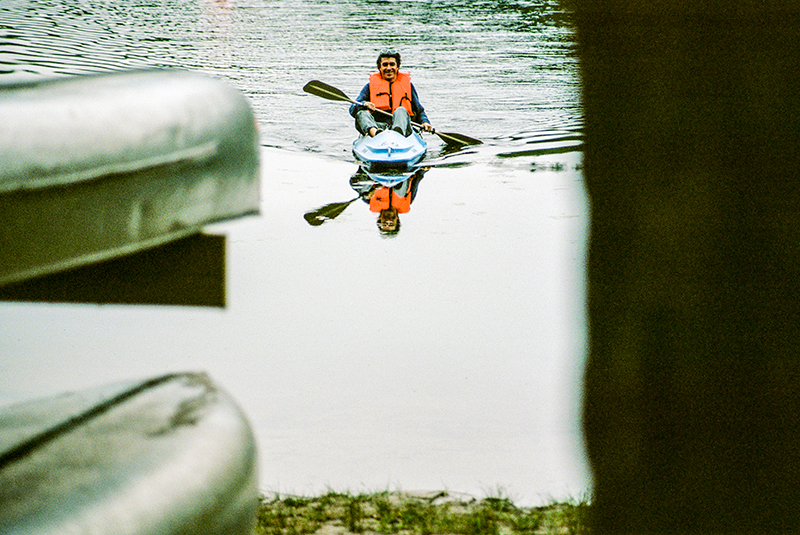 Yeah George!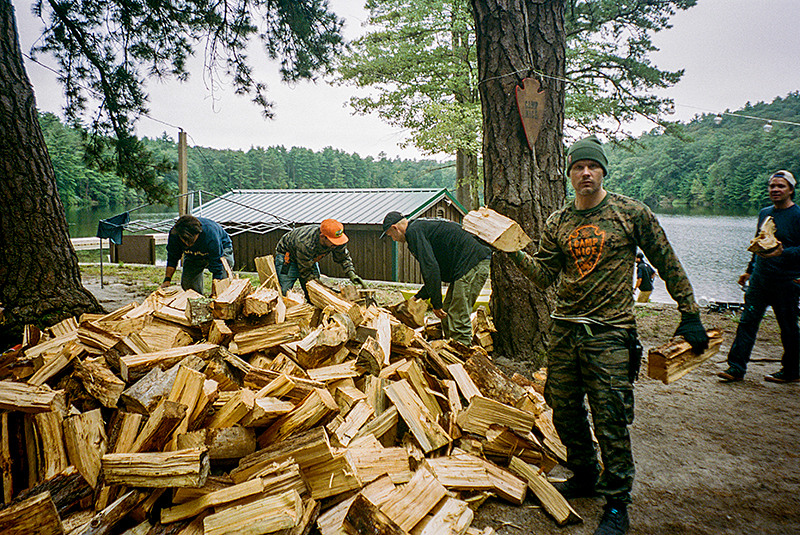 Timbo got STAXXX too!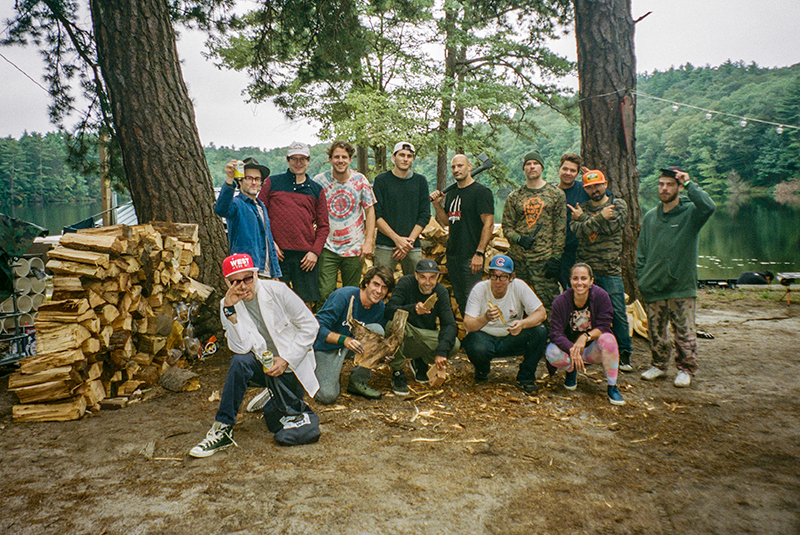 All in a days work at camp…It takes a village!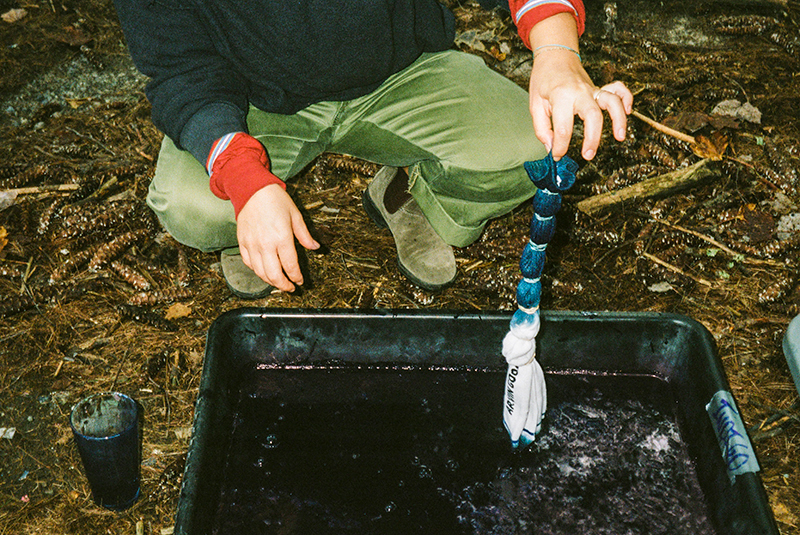 Indigo Dipped!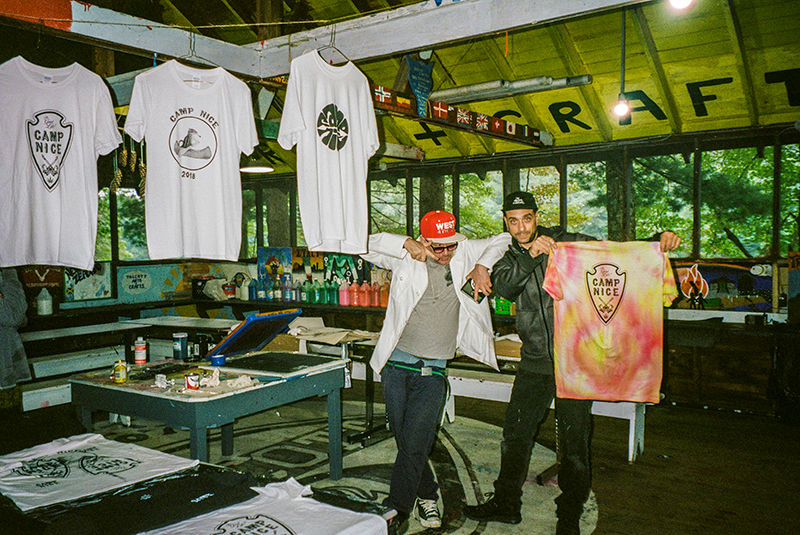 Tono is the screen print master!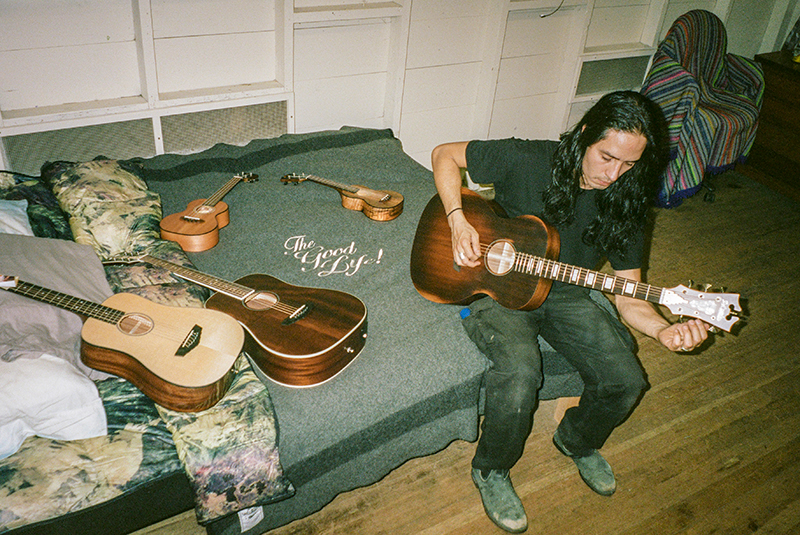 Jessie got all the D'Angelico guitars nice and tuned up!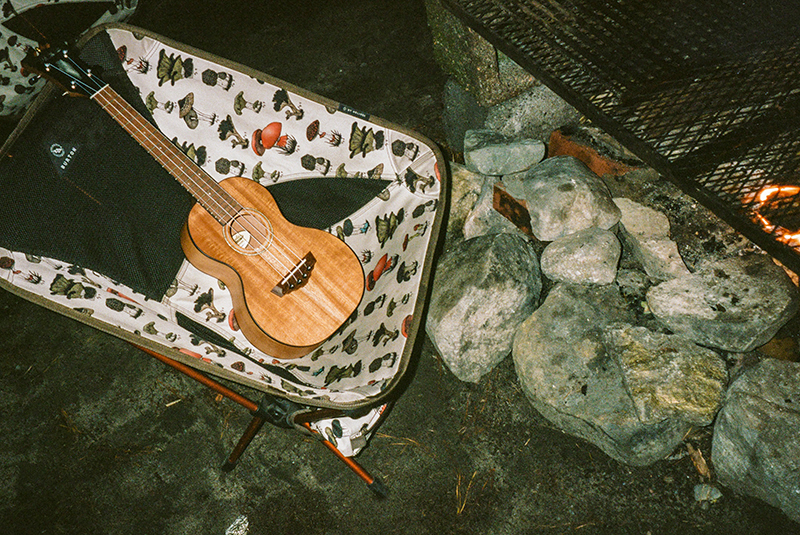 Lil guy was just getting warmed up!
Ricky was enchanted by China's serenade…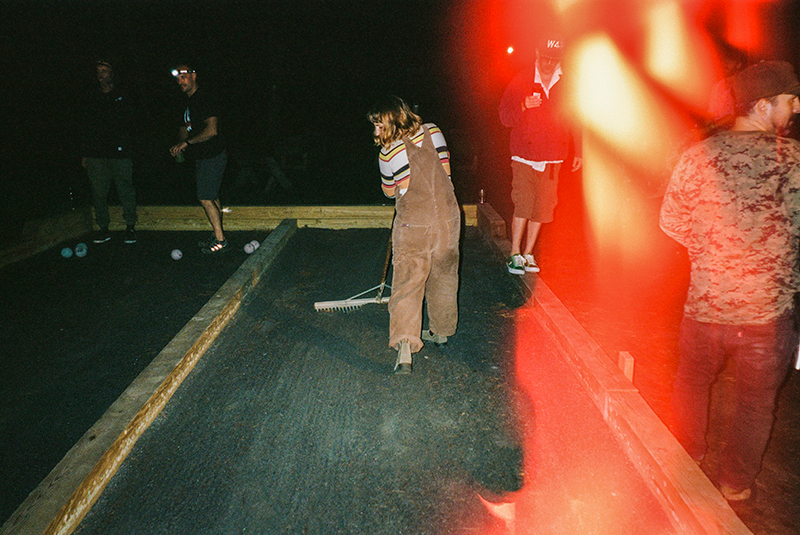 Had to keep the bocce courts maintained…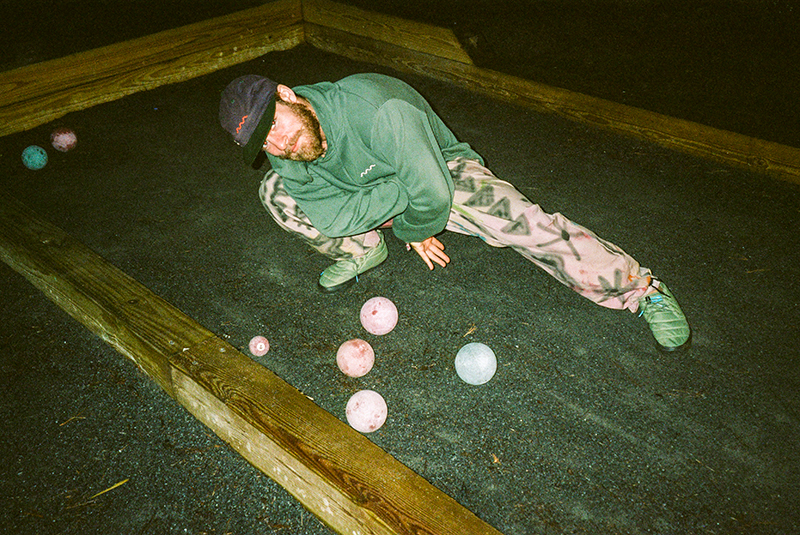 Of course Pat was good at bocce too…
Good nite…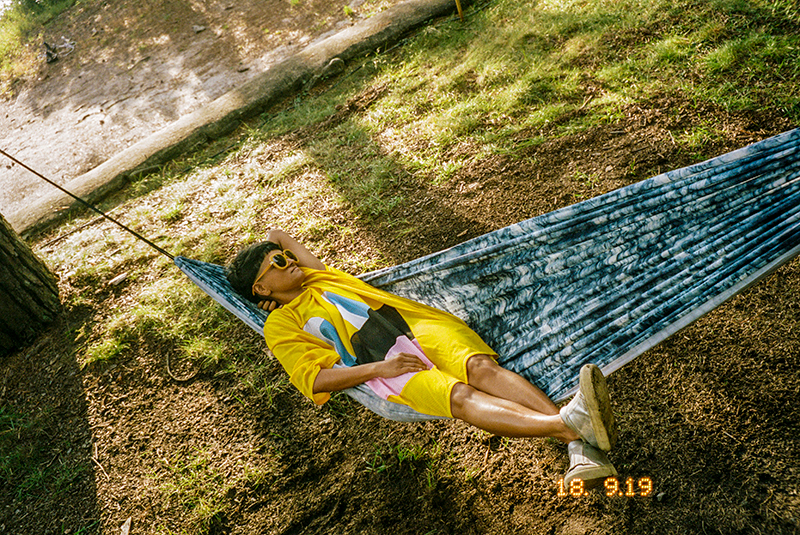 Still loungin…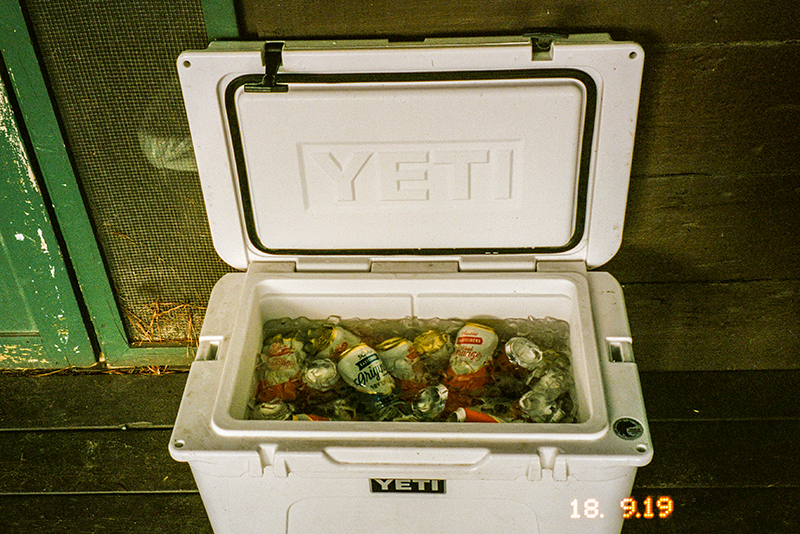 Ice cold ciders were on deck…
ICYYYY…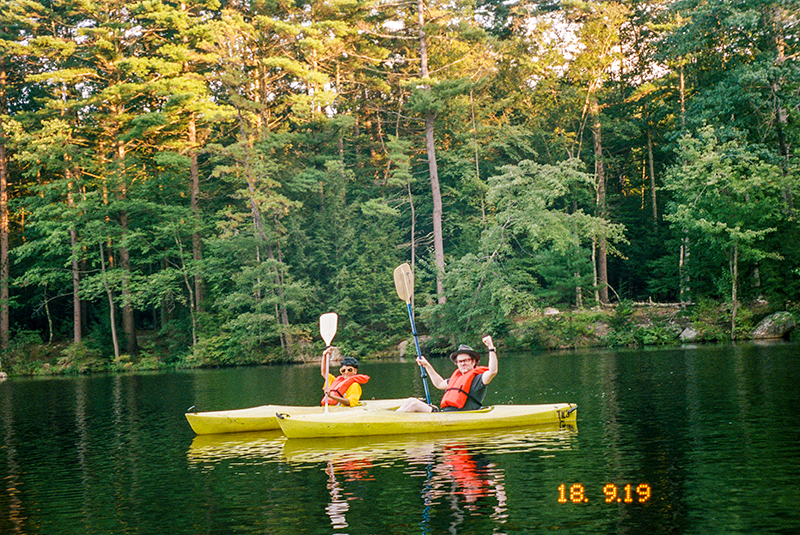 Feelin strong!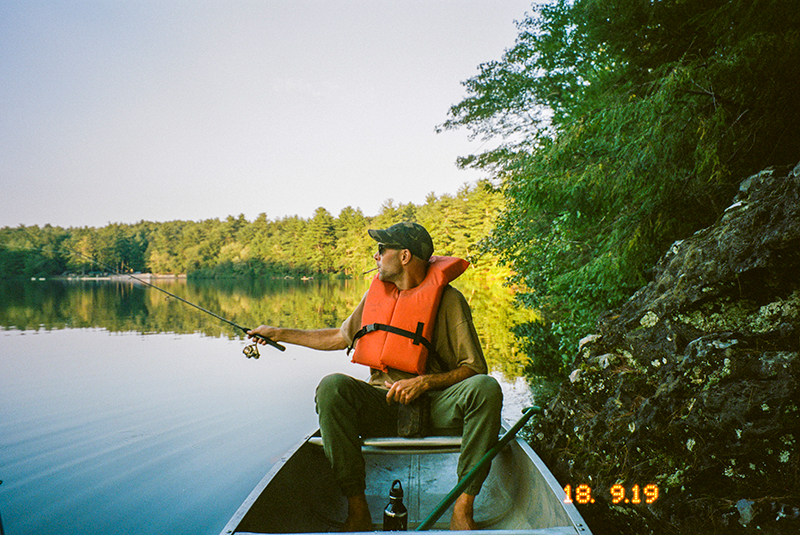 Meteorite meet up spot…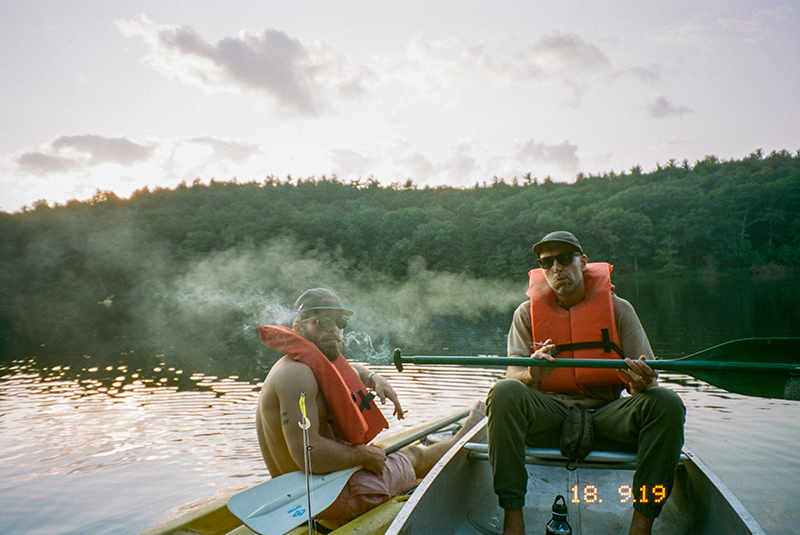 Link up…Light UP!
That was fun!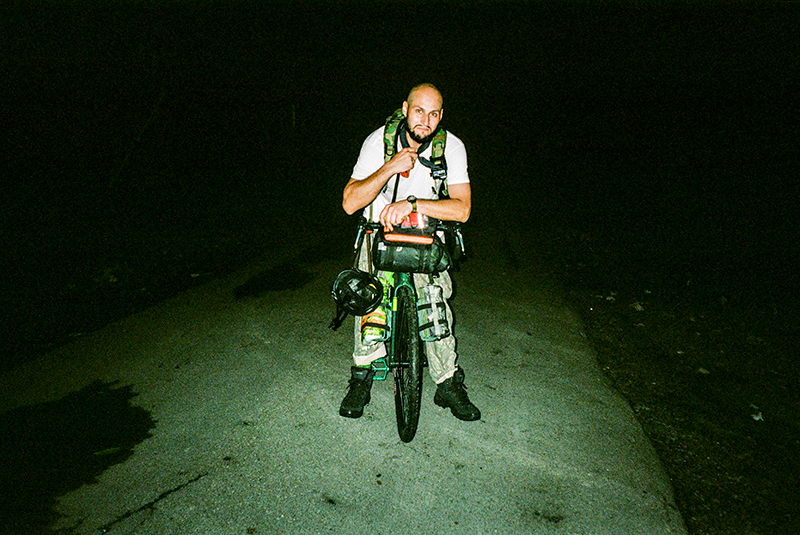 Todd rode his bike nearly 100 Miles from NYC to join us! Definitely earned mad respect!! Check out @concretetrails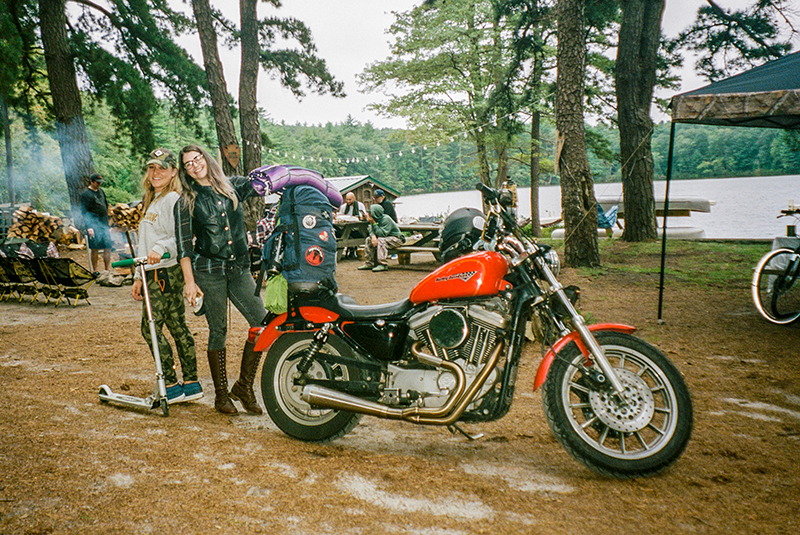 We ROOOLLIN…Aimz & Rachael were riding in style!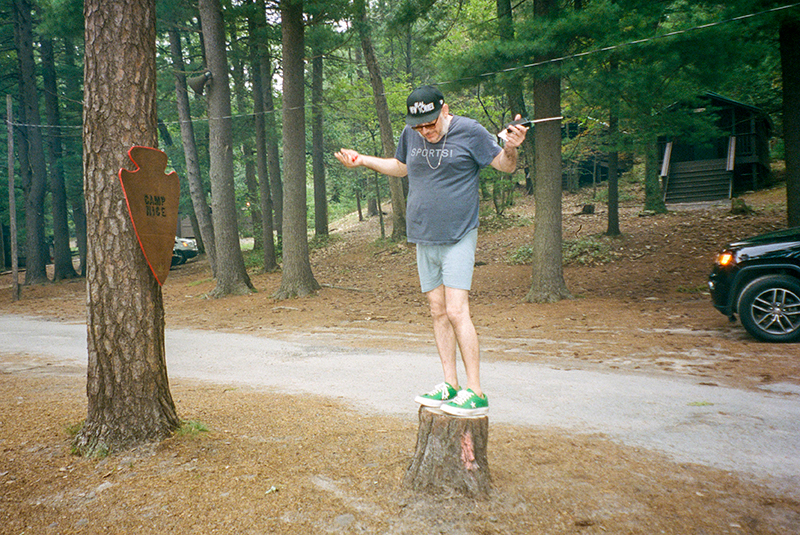 Uncle Sloppy Strikes Again!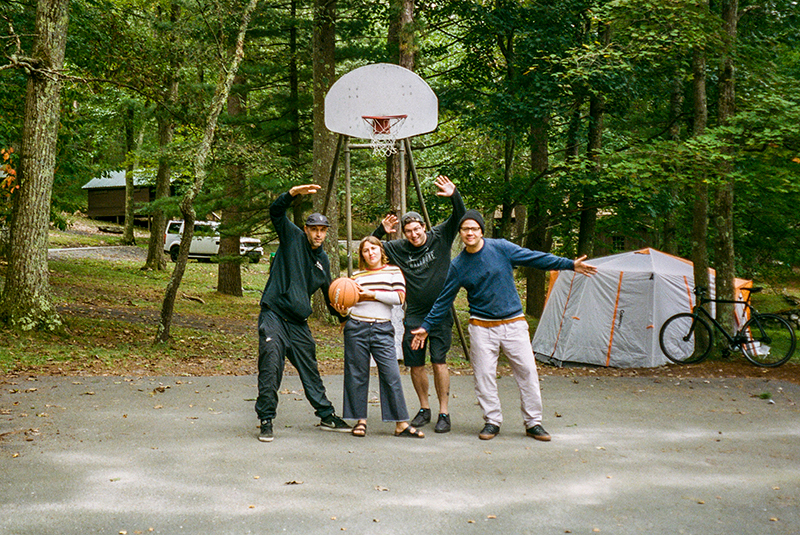 Who's down for a game of N-I-C-E!?!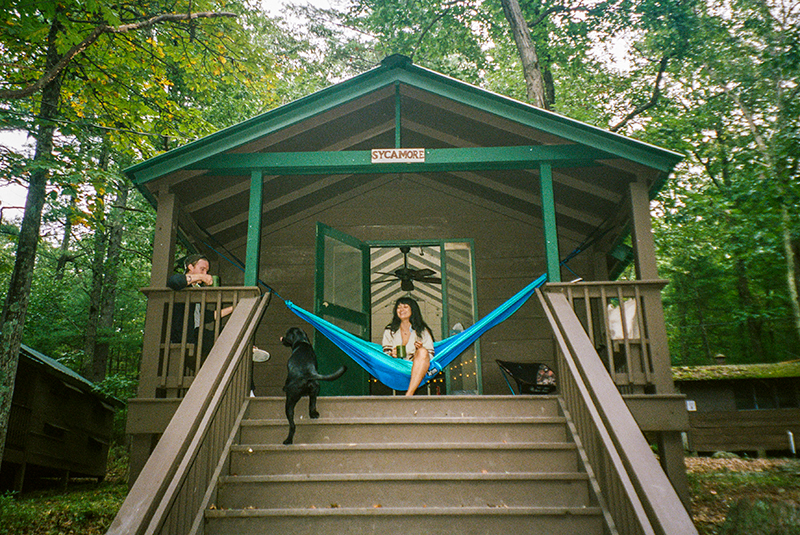 Erika, Daniel & Flynt settled in nicely too!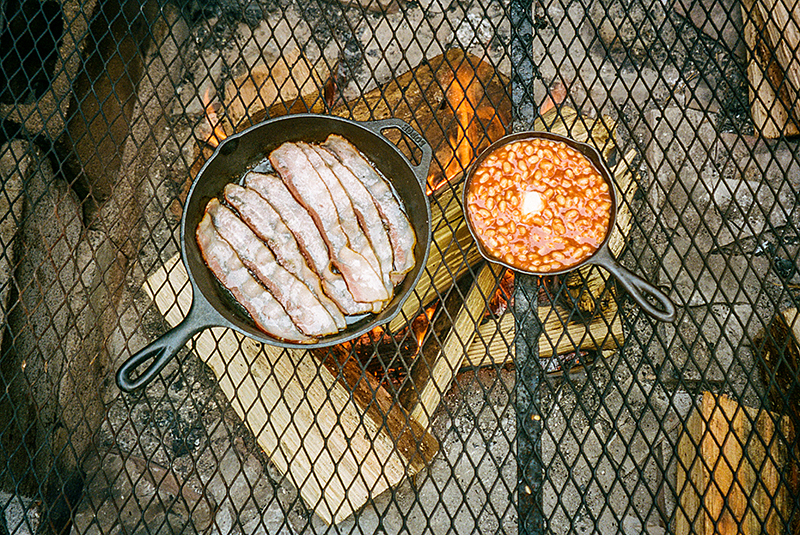 Bacon & Beans…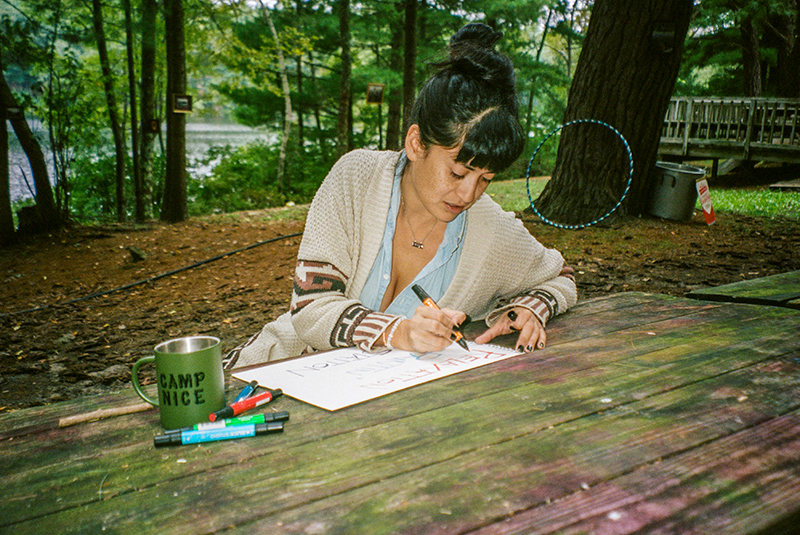 Creative Recreation…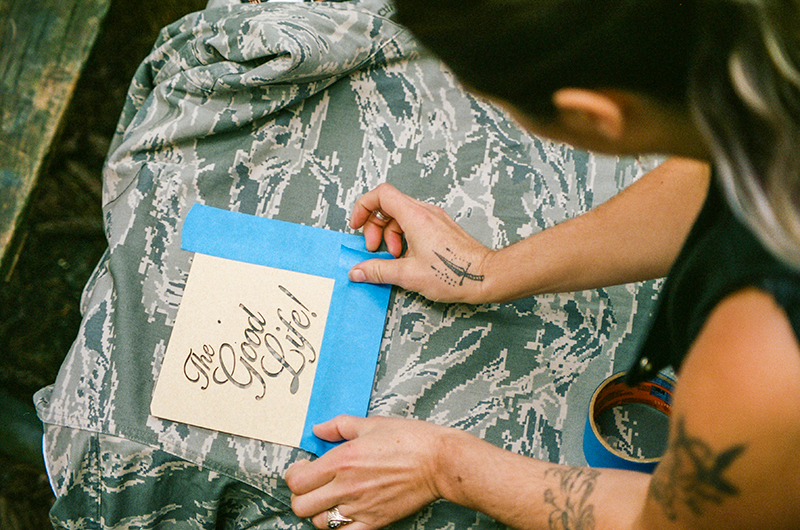 Stencil art made possible by Doomed NYC…Thanks again Rachael!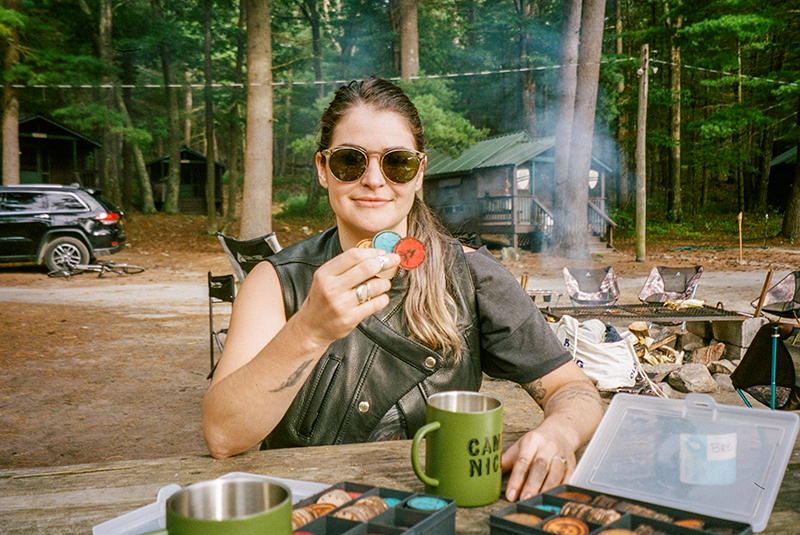 EARNED!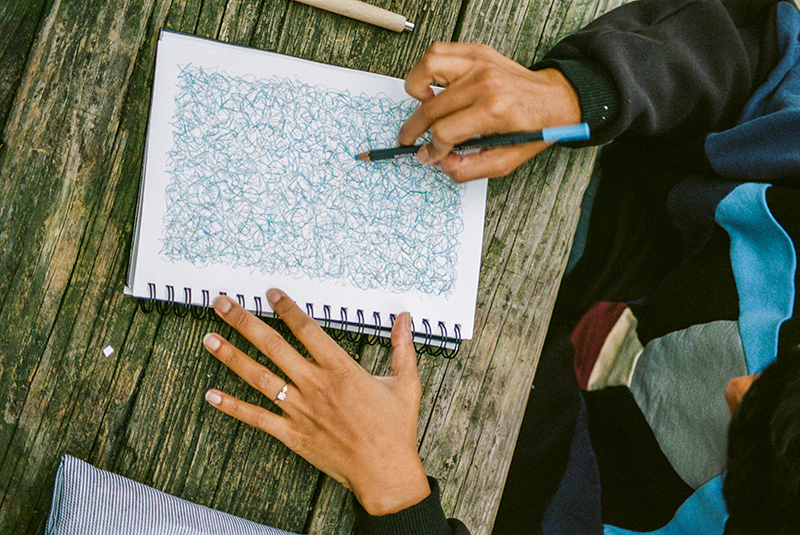 Nice to let the mind go sometimes…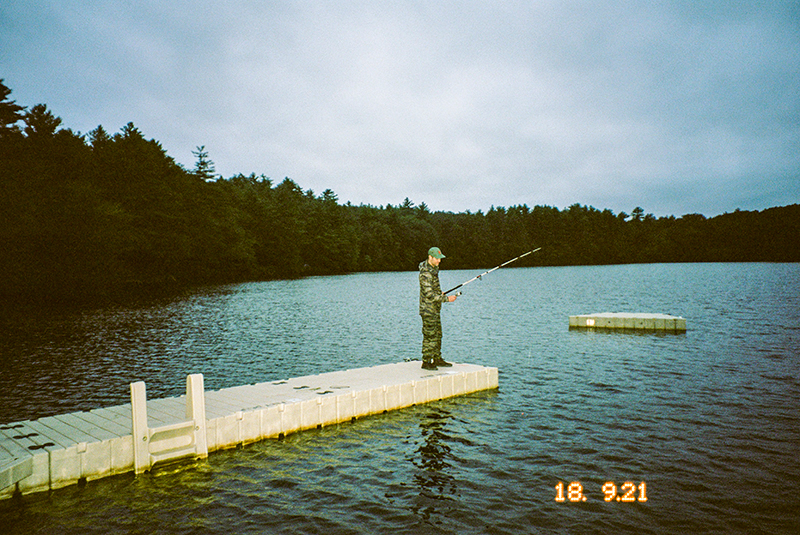 Timbo was in the zone…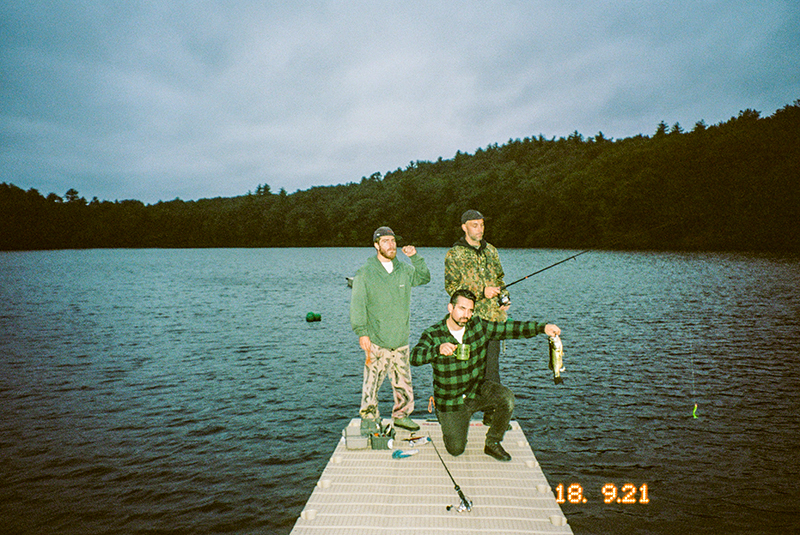 Another fine catch!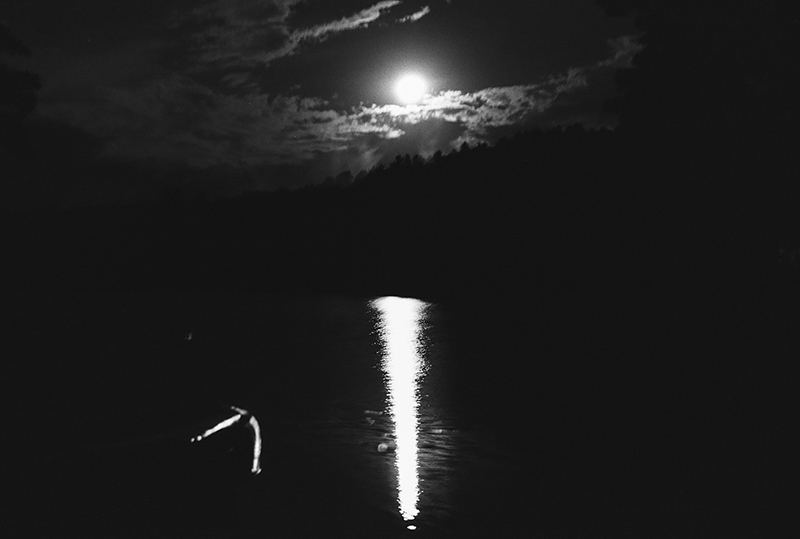 Dusk turned to dark real fast but the full moon was beaming upon us…
Horseshoe tourney was just getting started…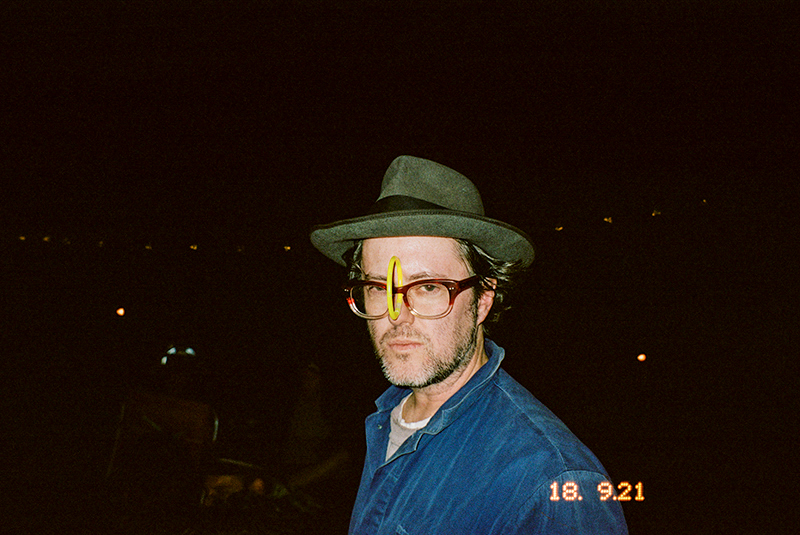 Monihan was starting to feel the effects…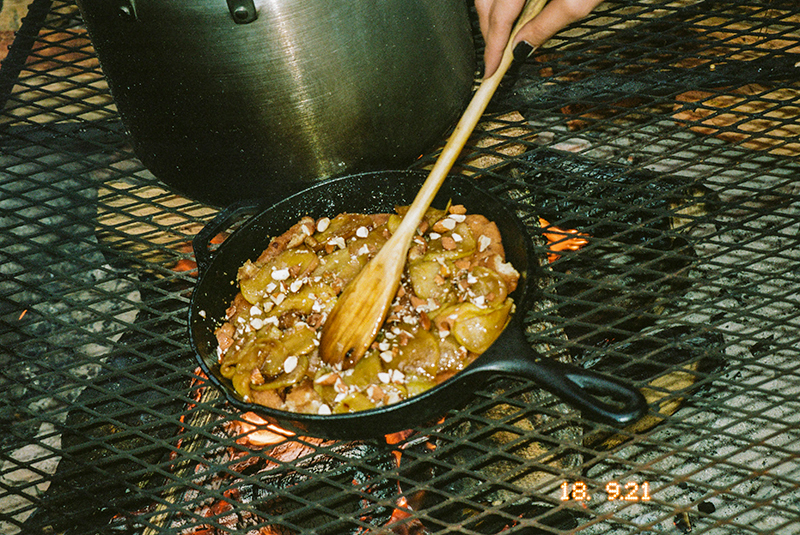 Banging treats stayed on repeat…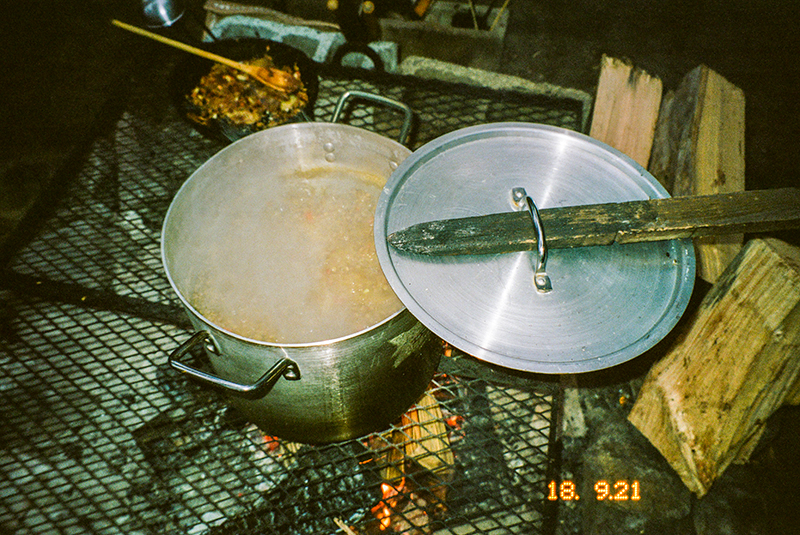 China's Mental Lentil Soup was on another level…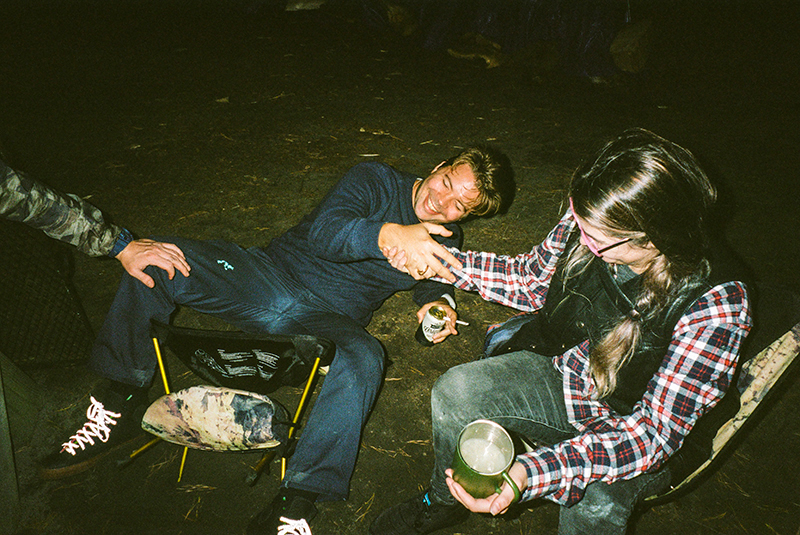 Jimmy couldn't hold it together…the anticipation of what was to come was too overwhelming!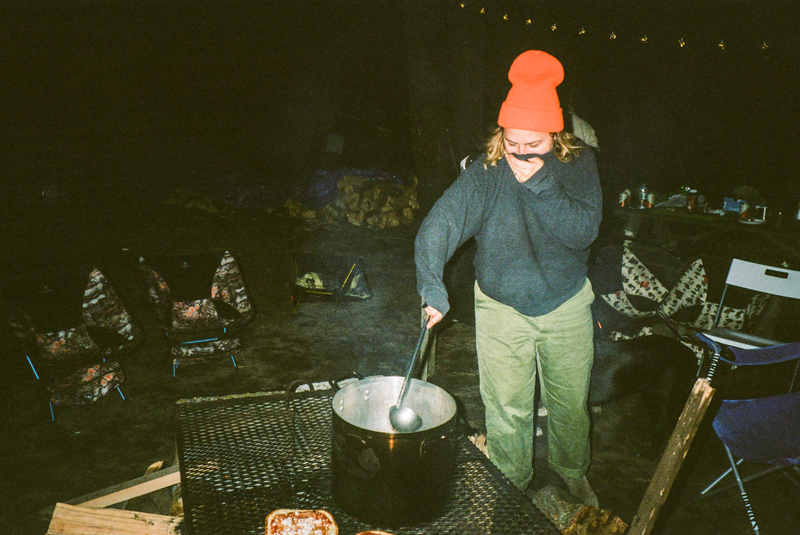 But greatness requires patience…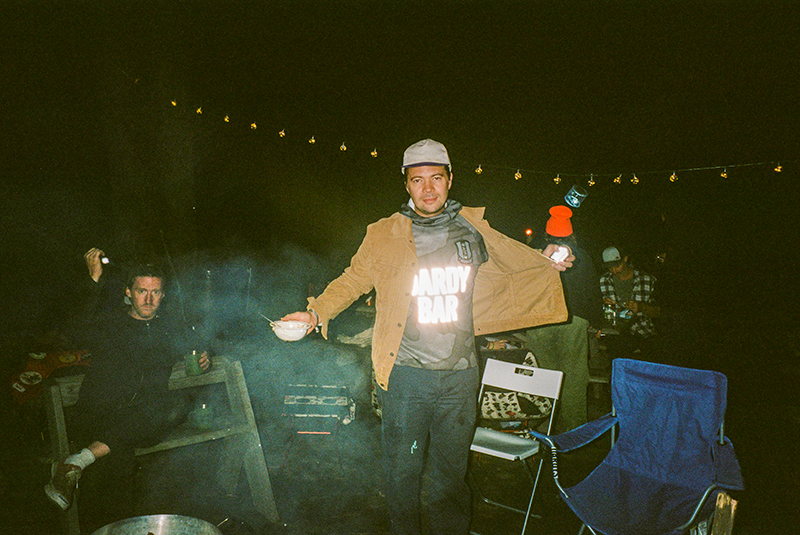 Another satisfied customer!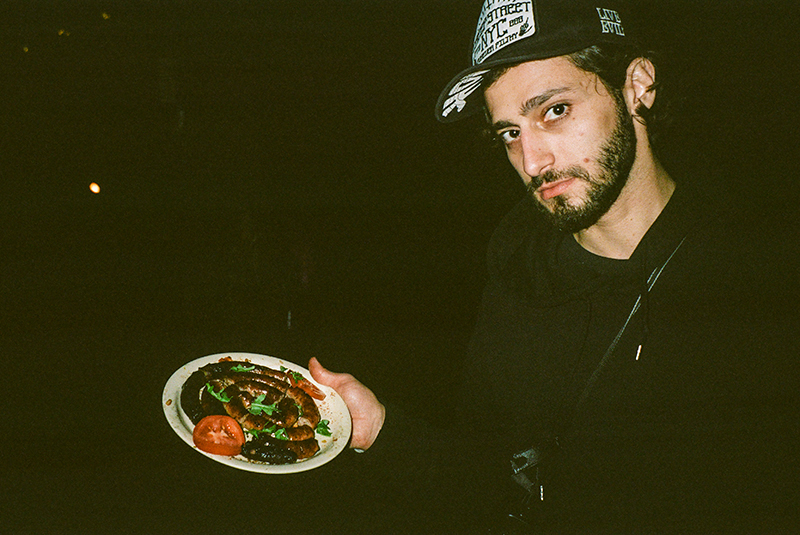 Daniel earned himself a Cooking Badge…
And yeah Becky made PIZZA…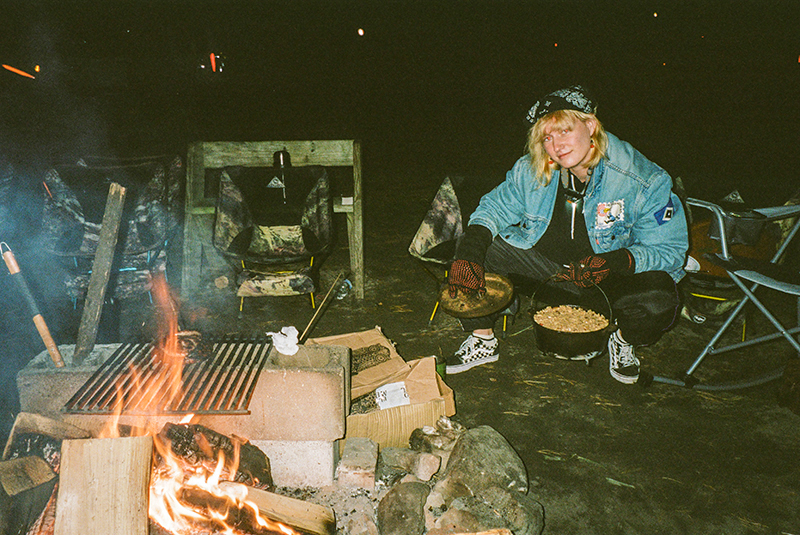 And then went in on her finest creation yet…White Sweet Potato & Apple Cobbler made with El Buho Mezcal!
Here we go!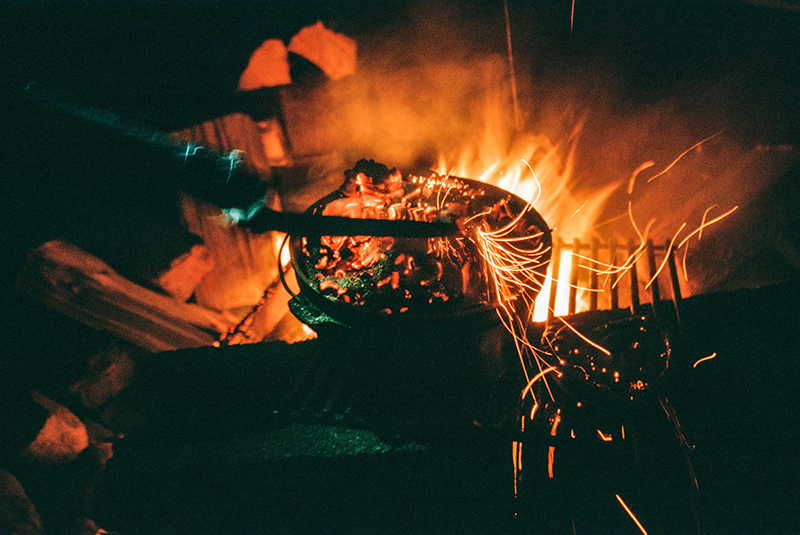 Hot coals are the only way! Blast OFF!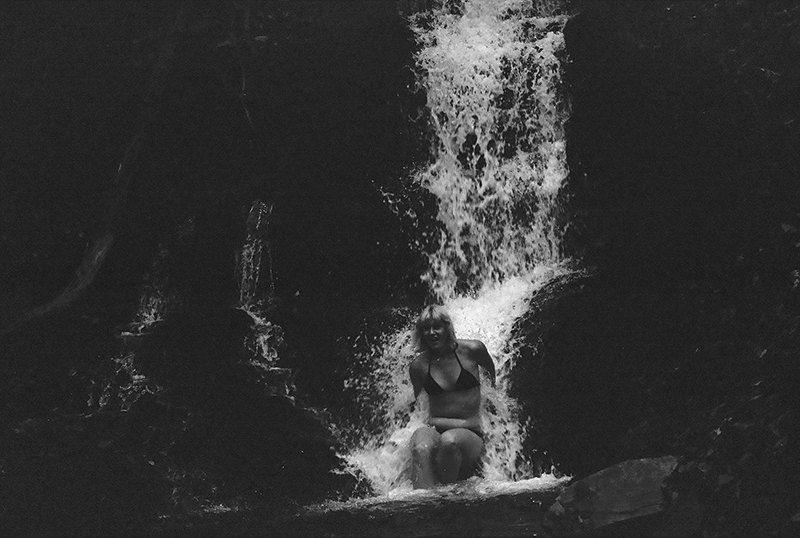 EARNED IT ALL!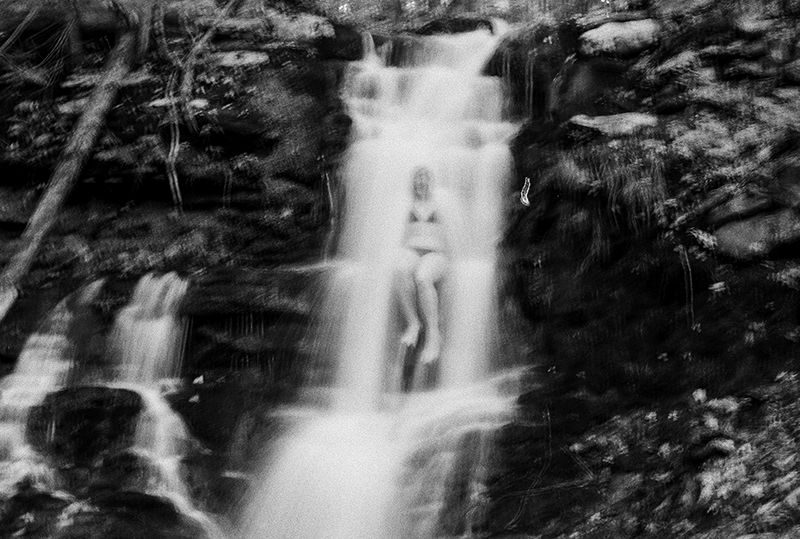 Aww yeah!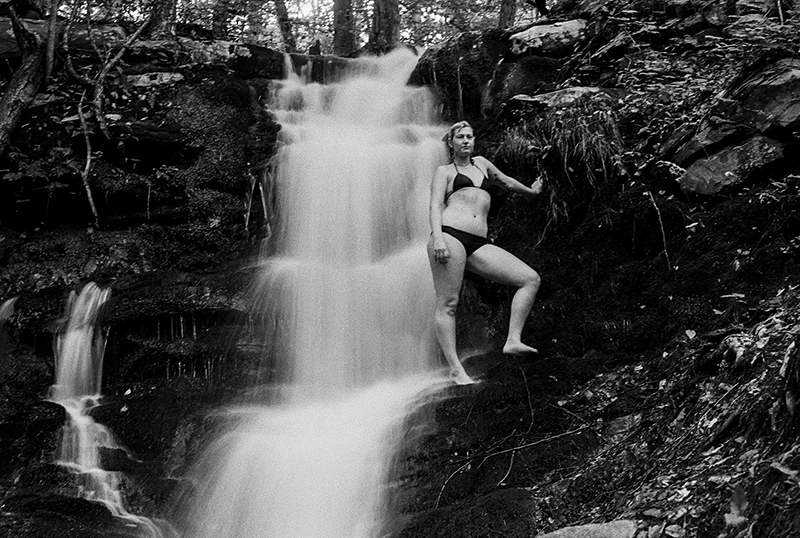 Thats right!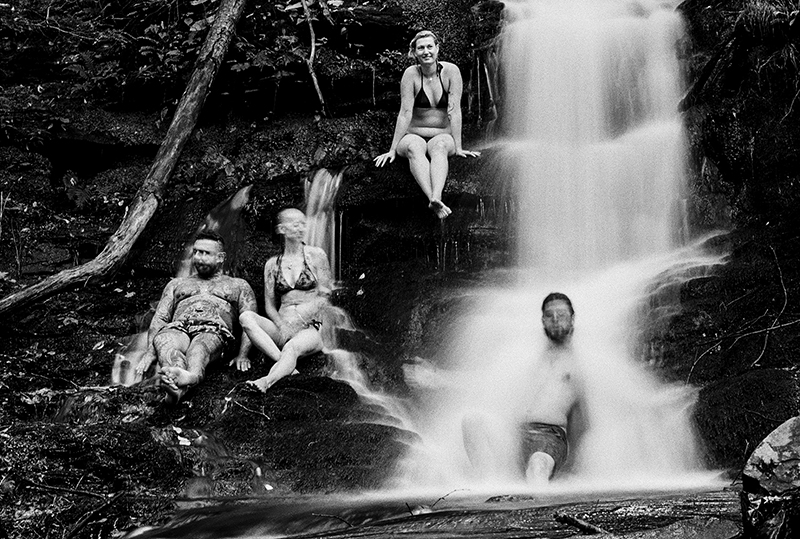 Success!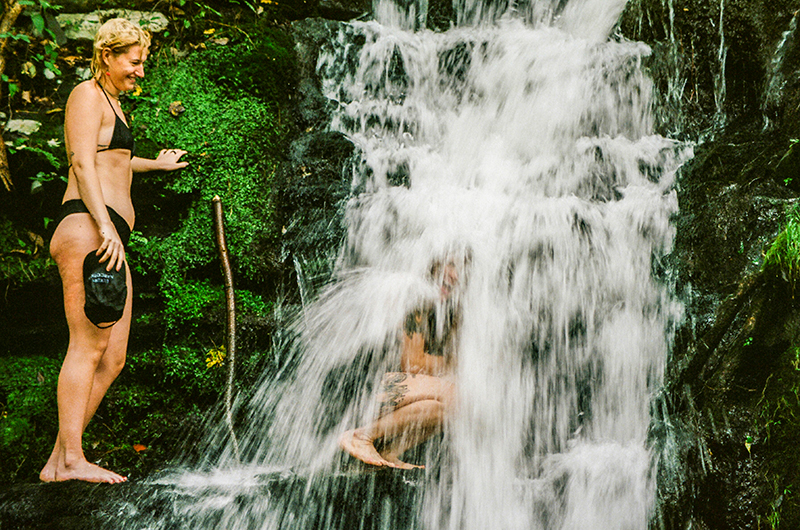 Refresh!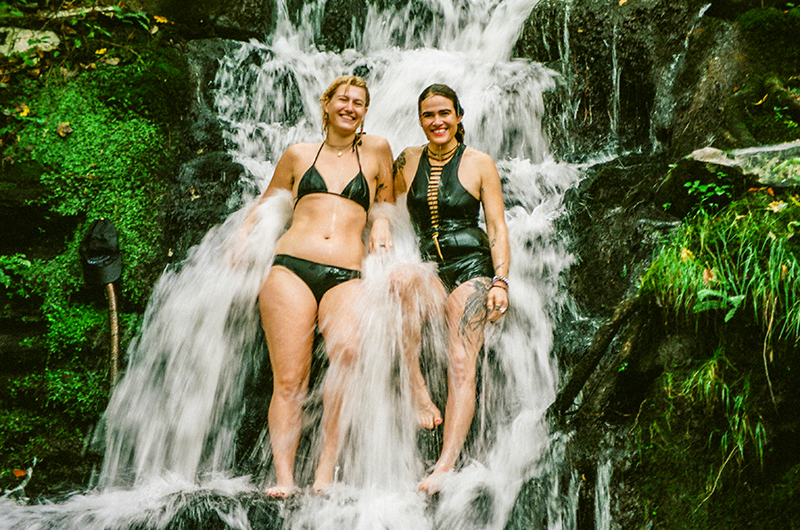 Soul Sistas!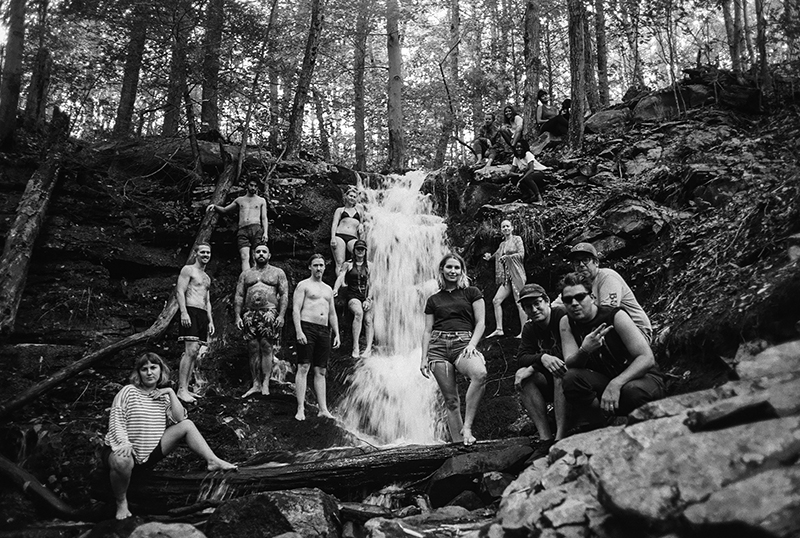 Waterfall Squad!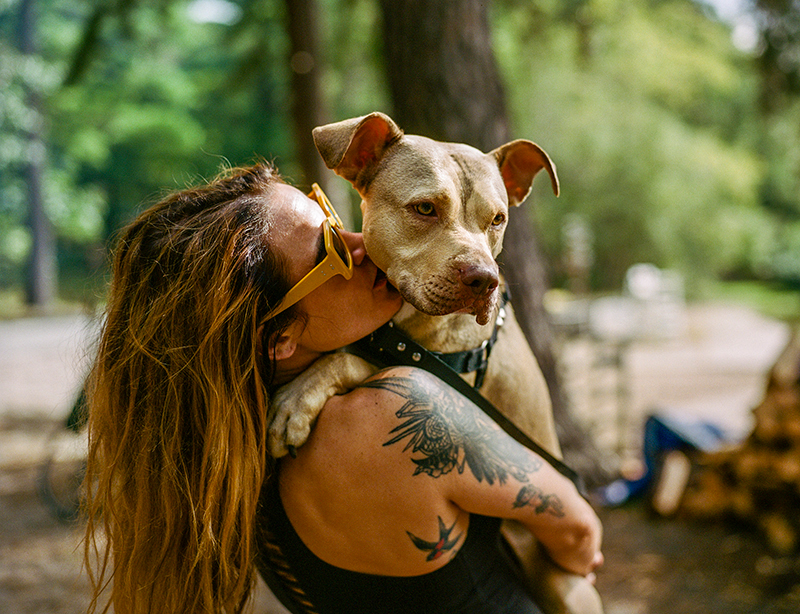 It was all love back at camp…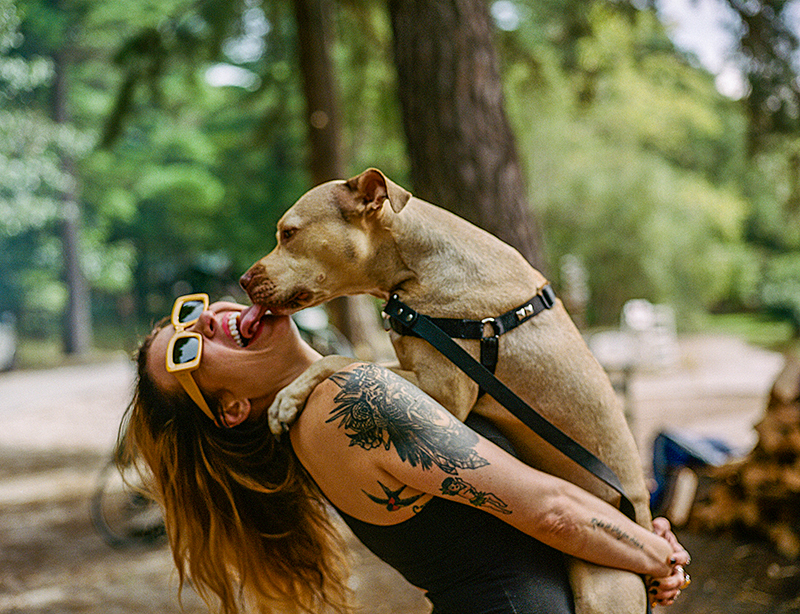 Kenga!!!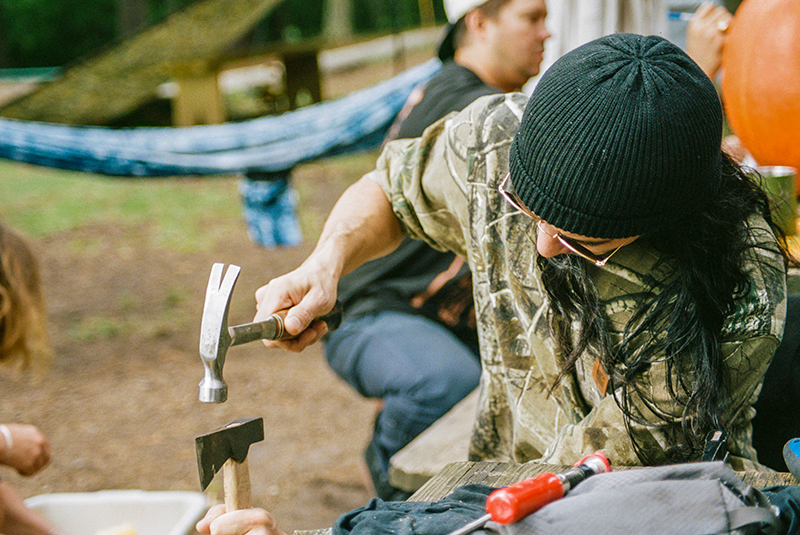 Woodsman Badge EARNED!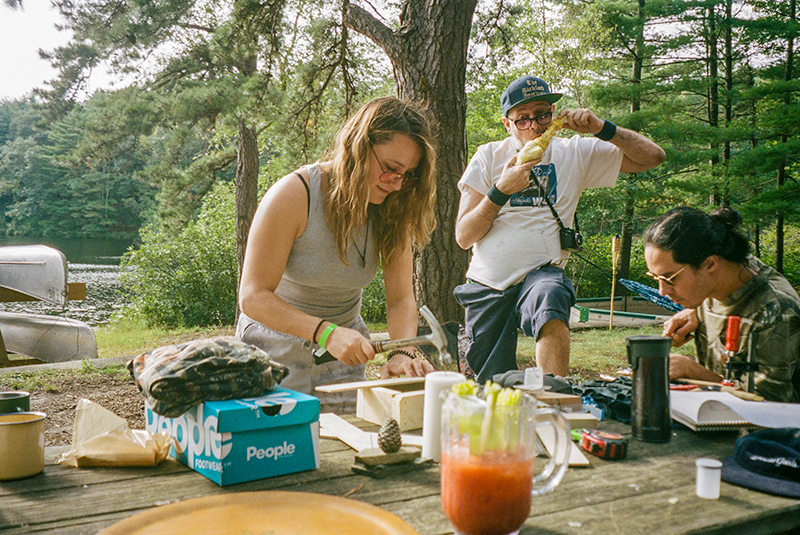 Bird House Workshop in session…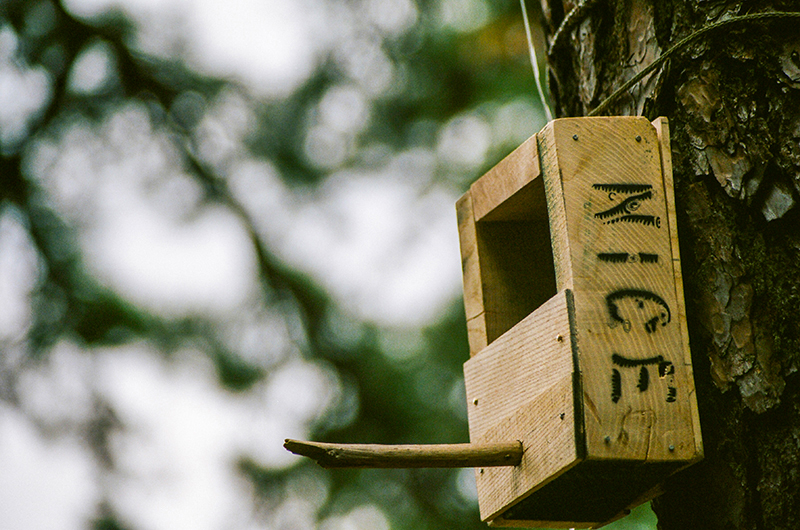 TWEET TWEET!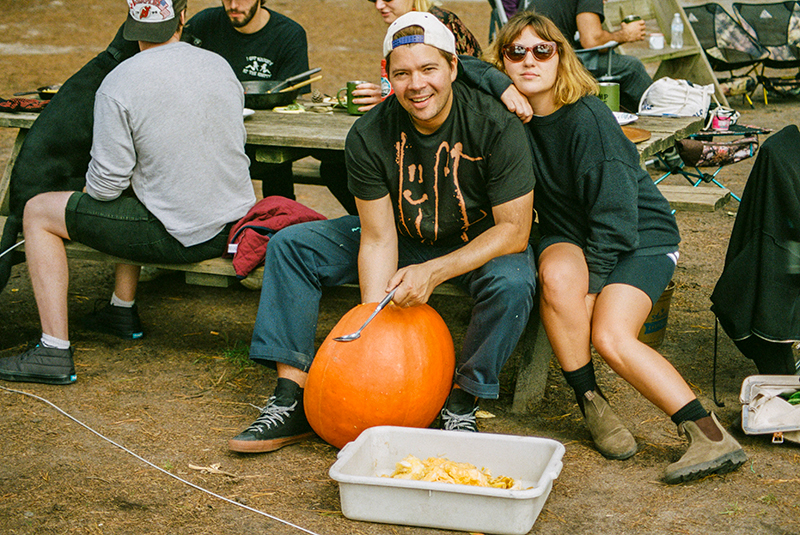 Pumpkin Carving was also going down…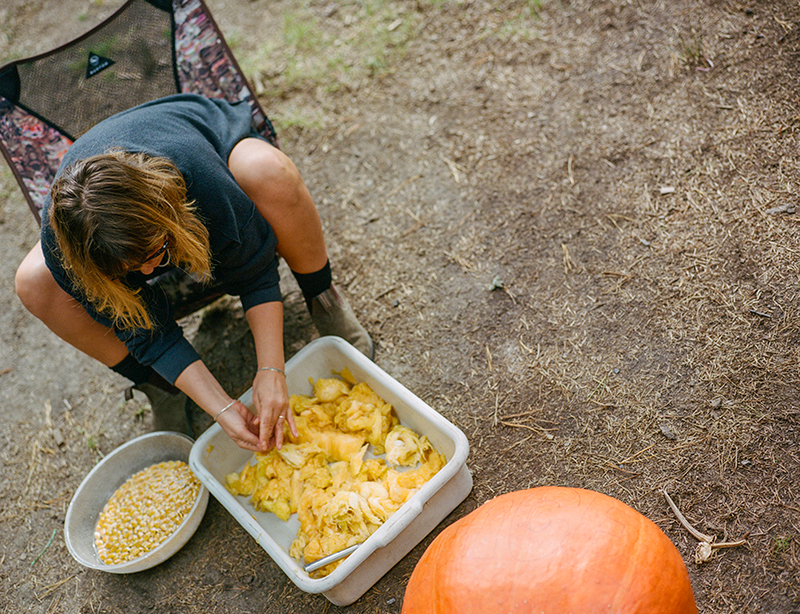 Precious ingredients…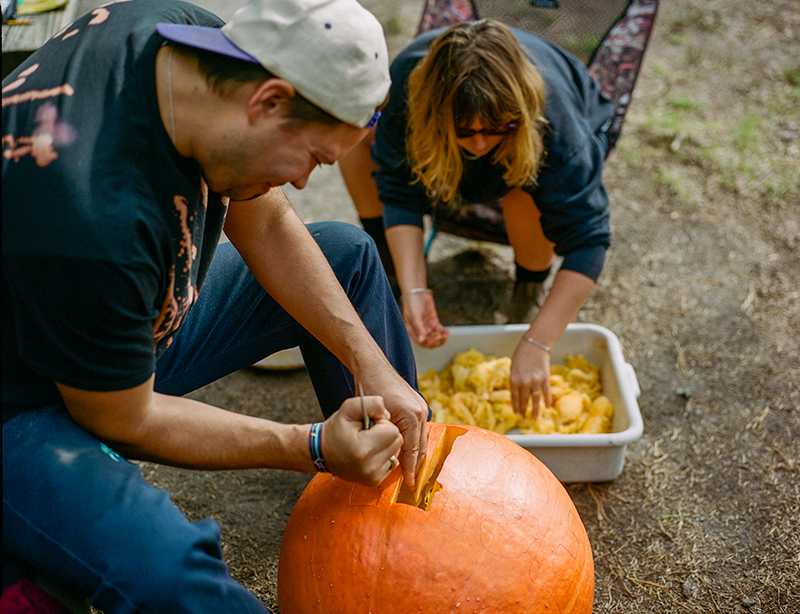 Jimmy was pretty tech with it…
NICEEEE…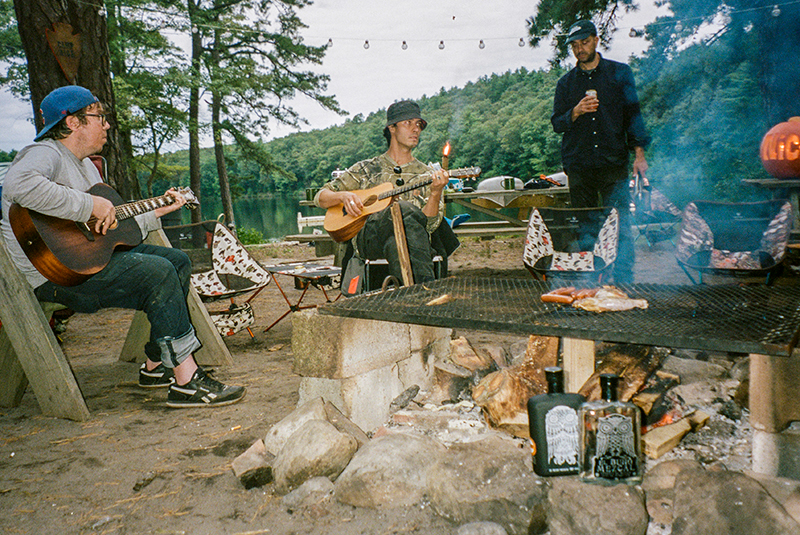 Fireside vibes were just right…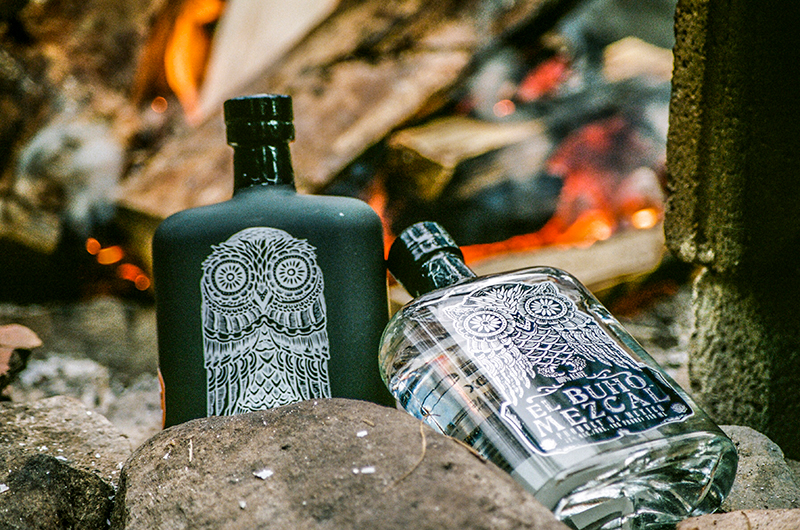 El Buho kept us all nice & smokey…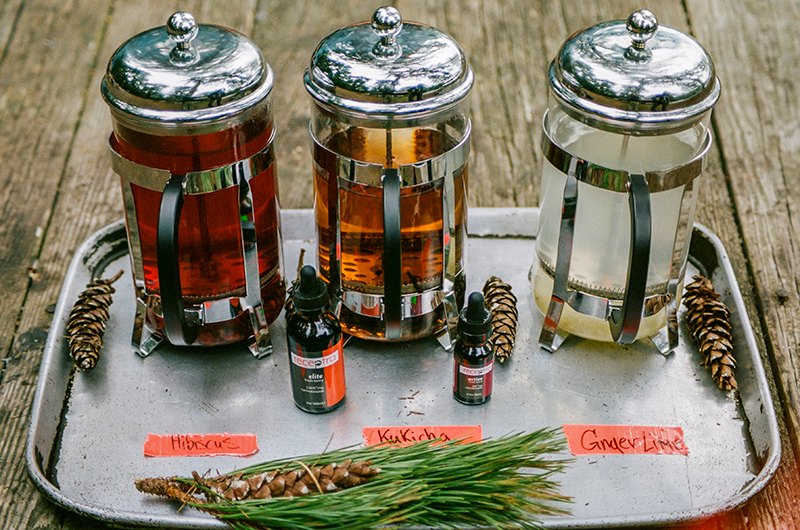 And Receptra Naturals complimented Chen's Tea varieties in the most organic way…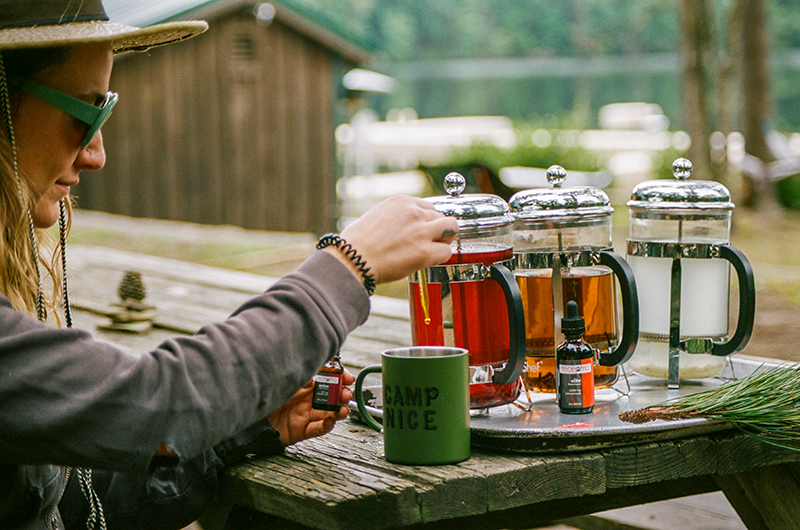 What a delight!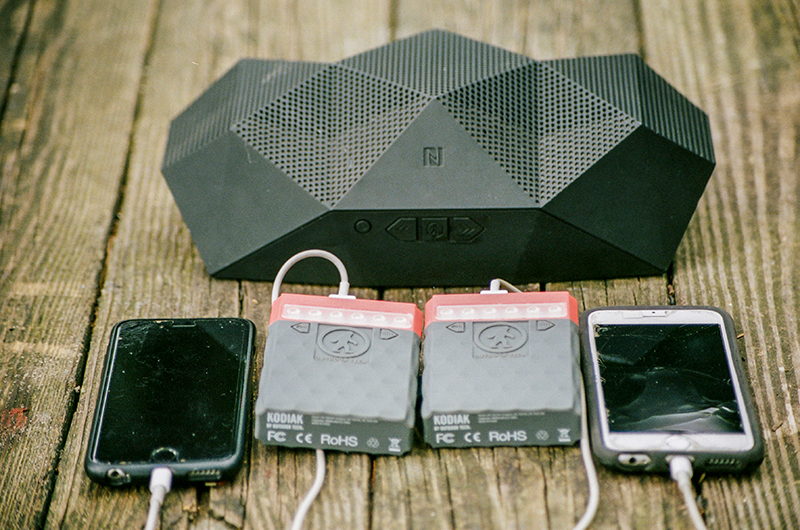 Outdoor Tech also gave us that extra boost when we needed it most!
Anyone like a Spritz?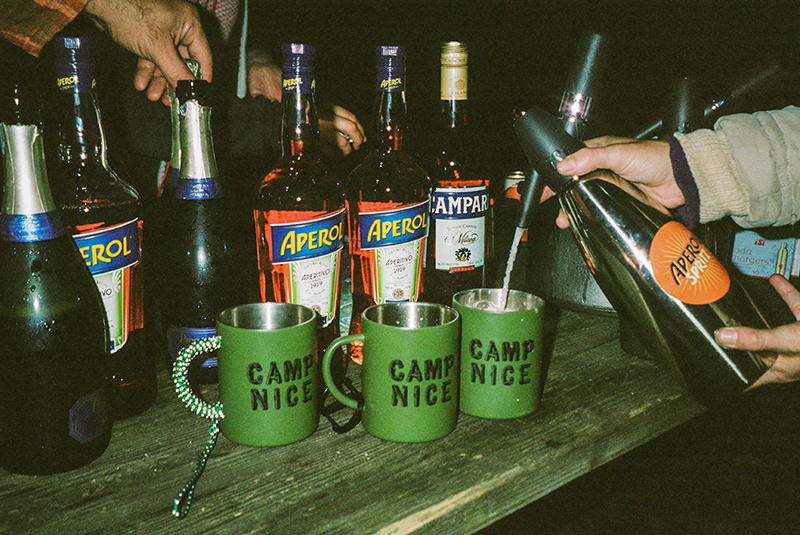 Yes! Everyone wanted to get their Aperol Spritz on!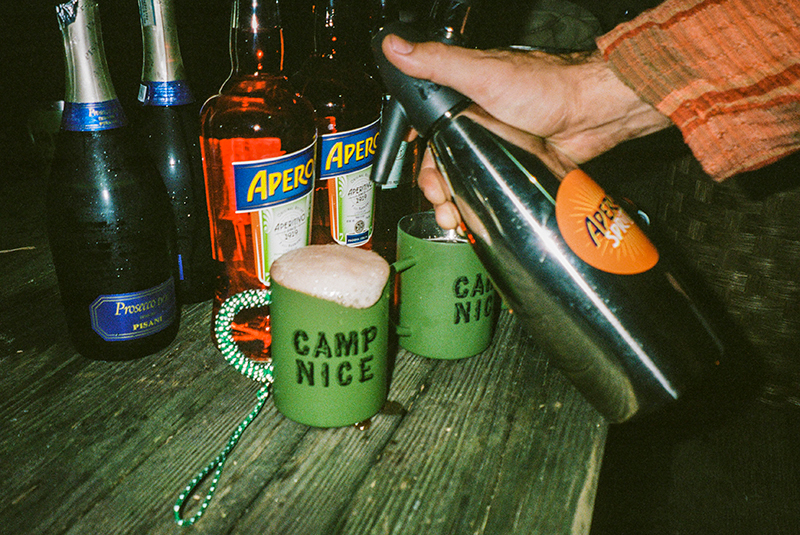 YUP!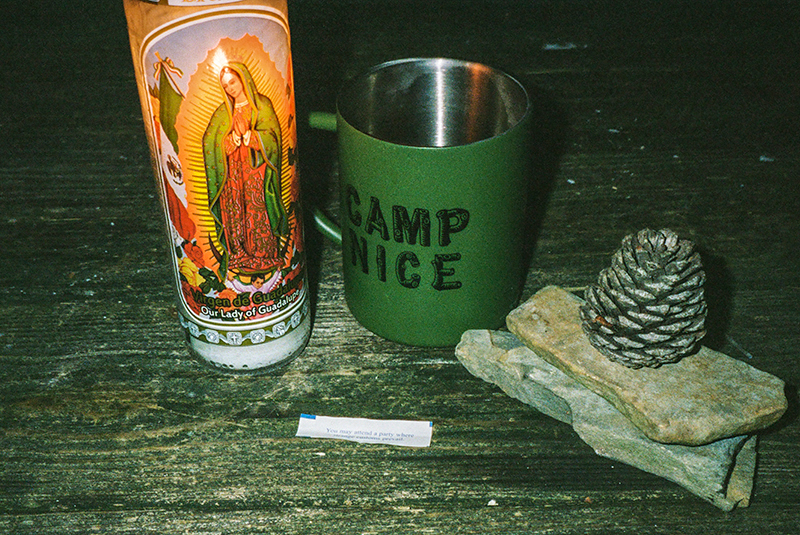 Wise man say "You may attend a party where strange customs prevail…"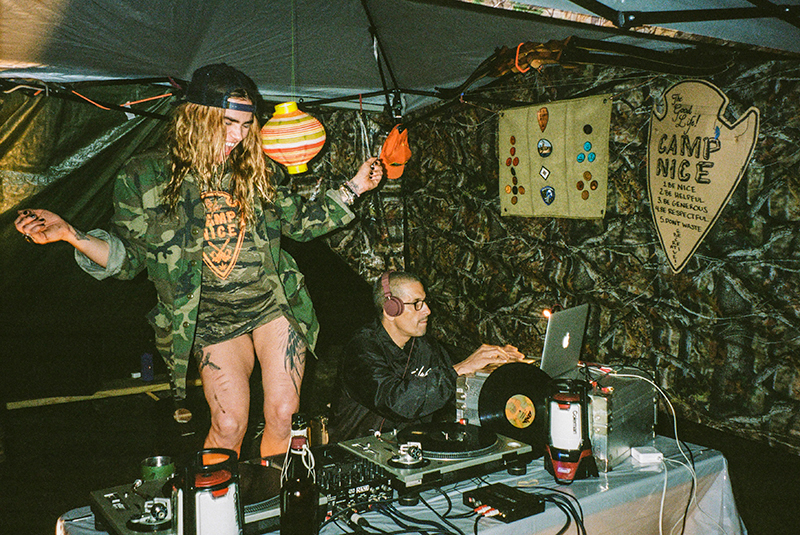 Nothing Strange going on here…Just DJ Smoke bringing that FIRE!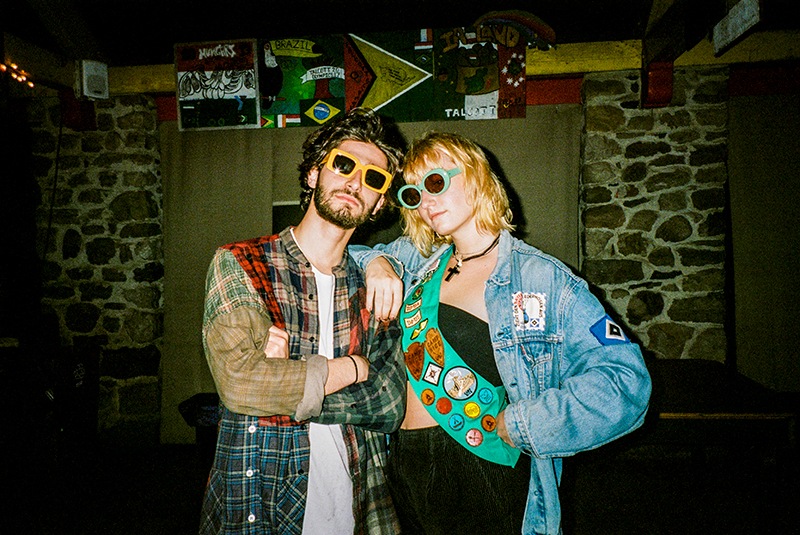 Stranger things were about to go down tho…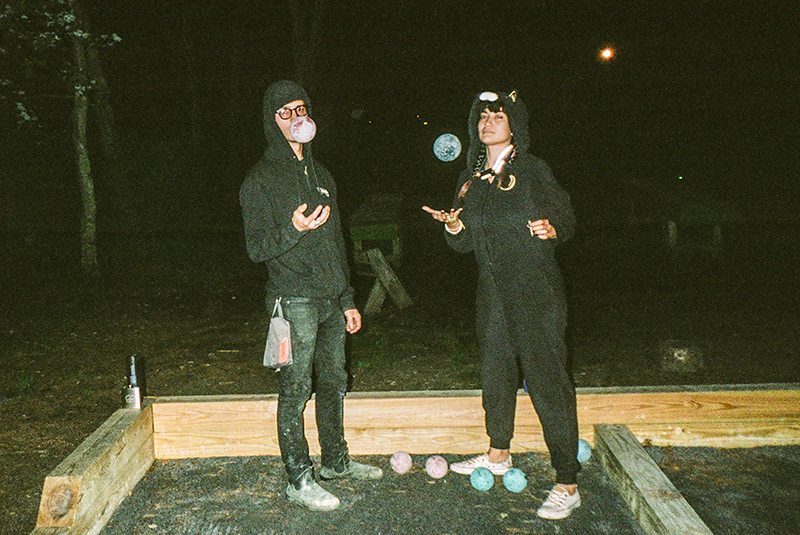 We were all starting to get pretty spacey…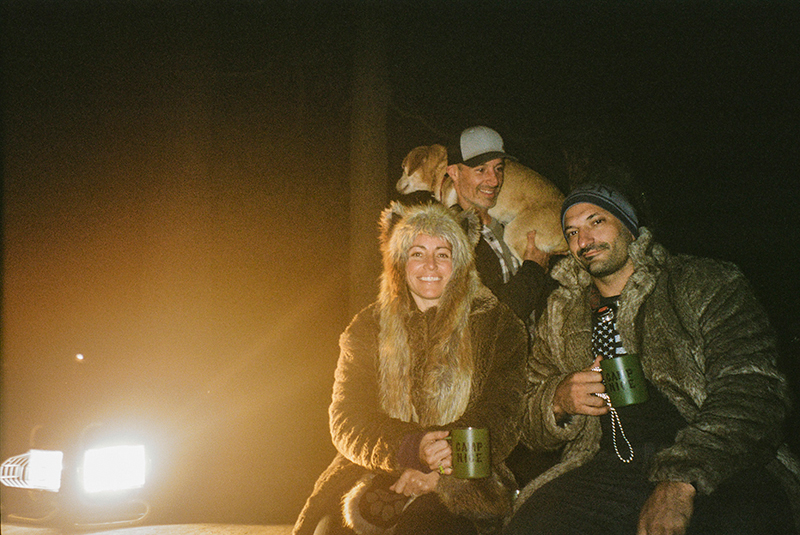 Cosmic creatures were everywhere…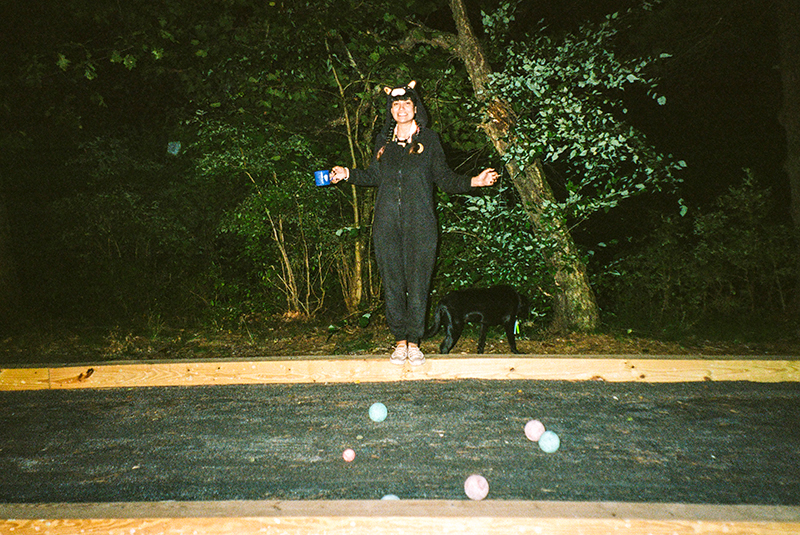 They came in all forms…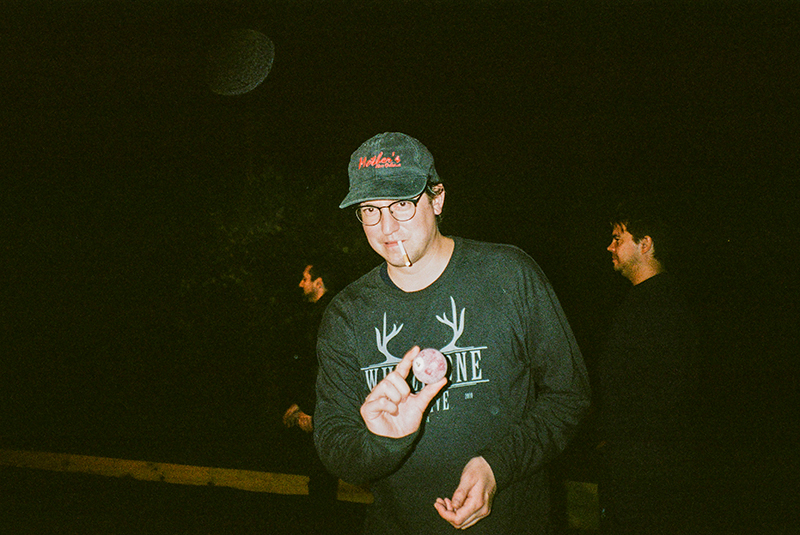 Dardy got game!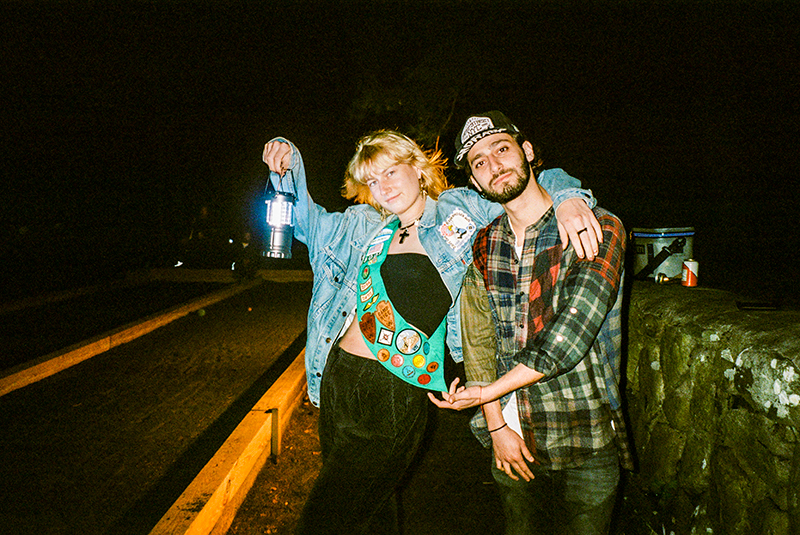 BECKY EARNED ERRRYYYYTHANGG!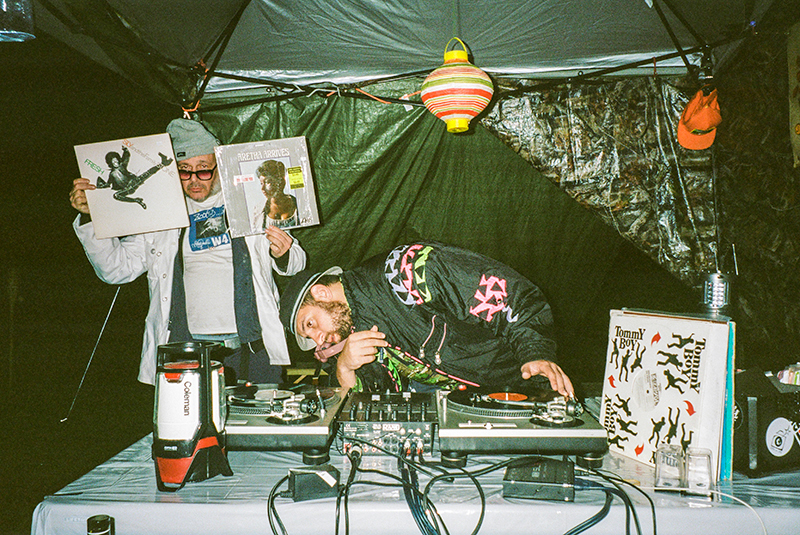 The Illy Funkster & Willy Soul dropped some heat too!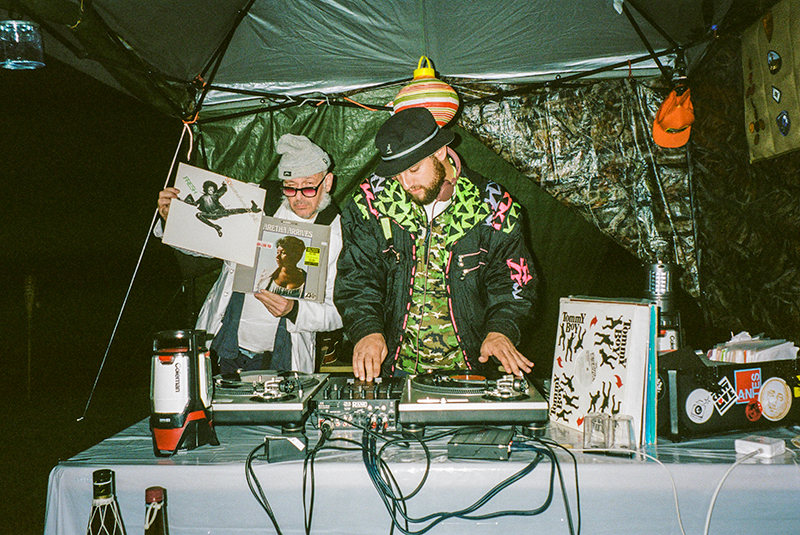 Selections were too NICE!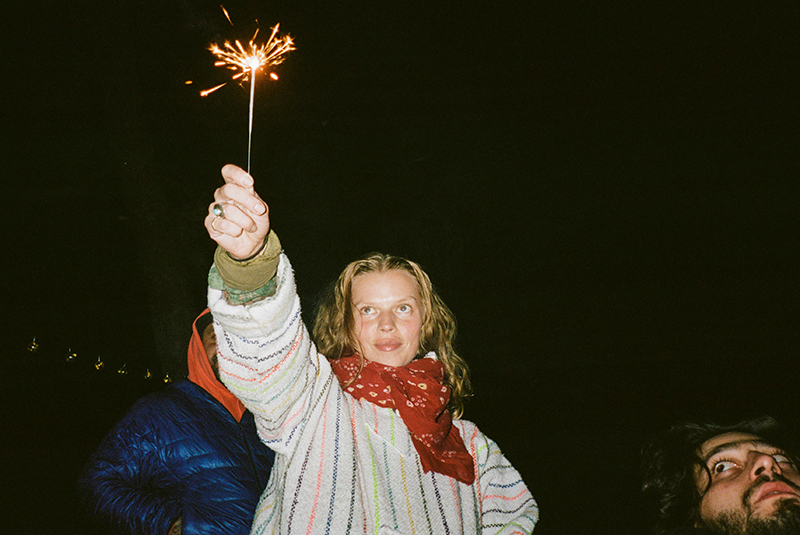 And then we went there…Chenoah sparked the charge!
WHOAAAA!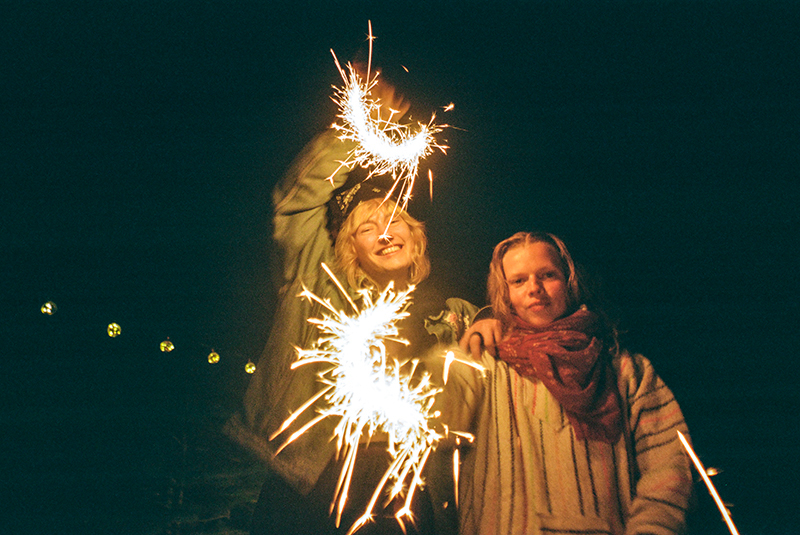 Everyone loves sparklers…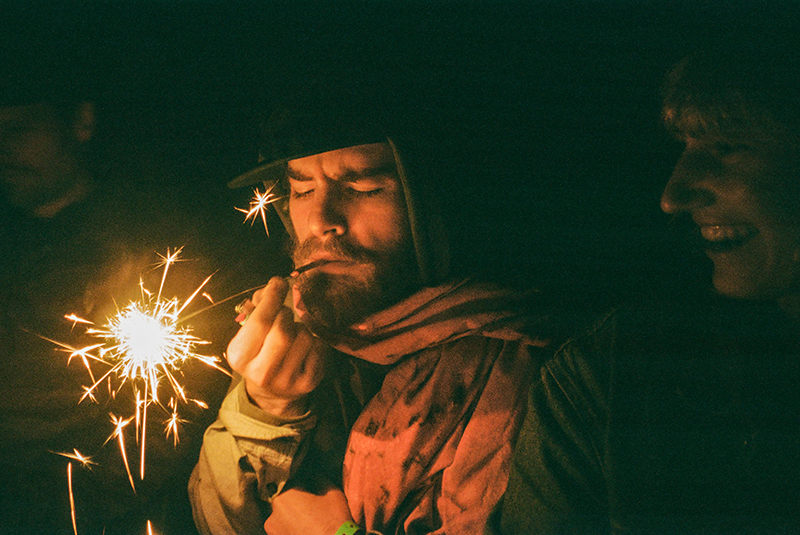 Light UP!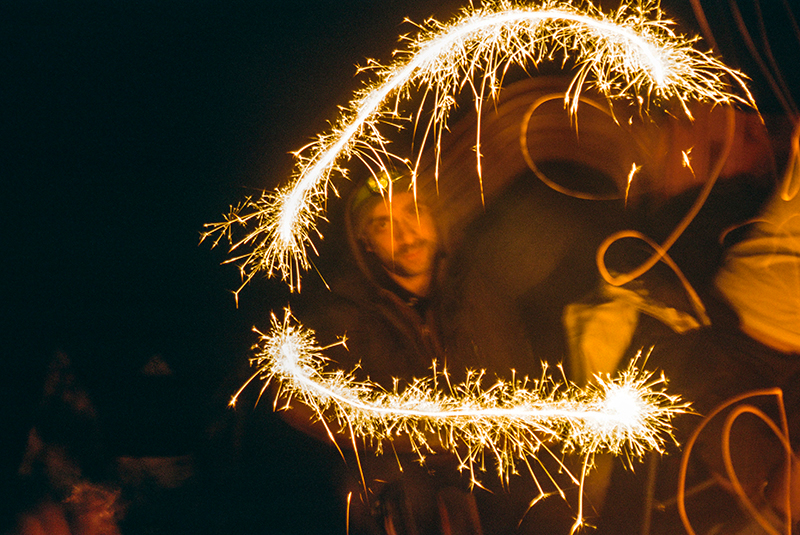 TRIPPY…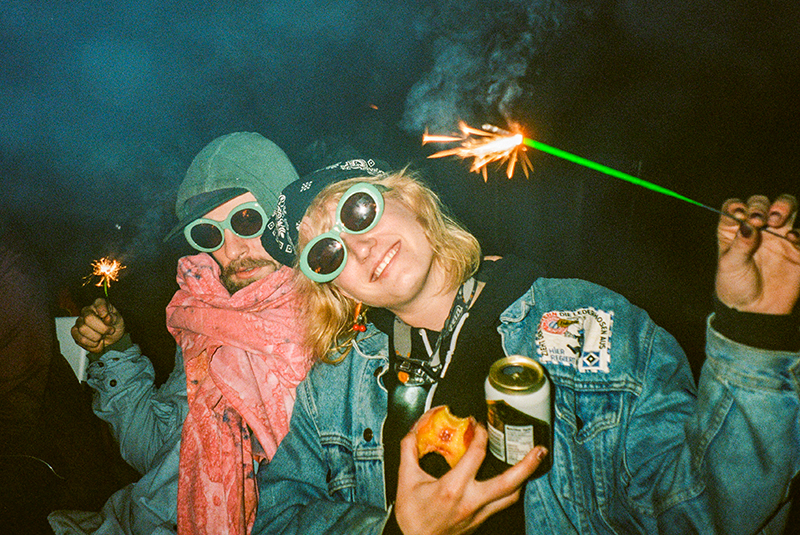 Shit got Extra Terrestrial…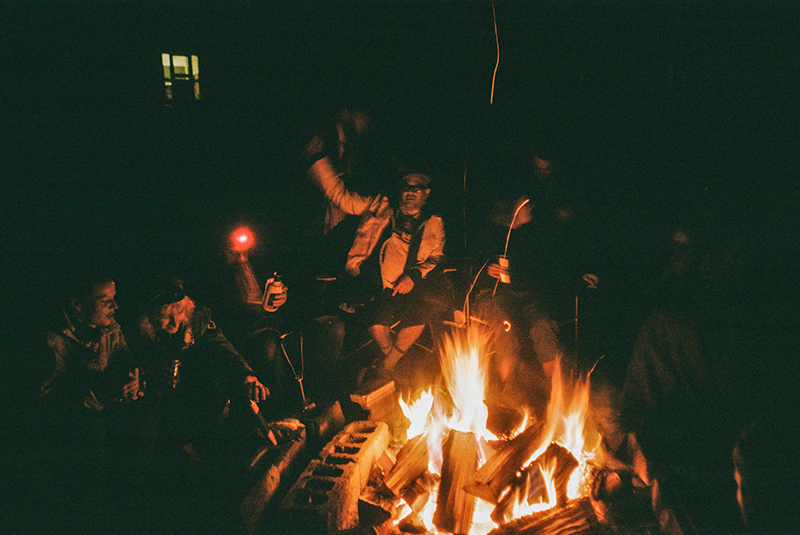 What an epic last nite!
And morning…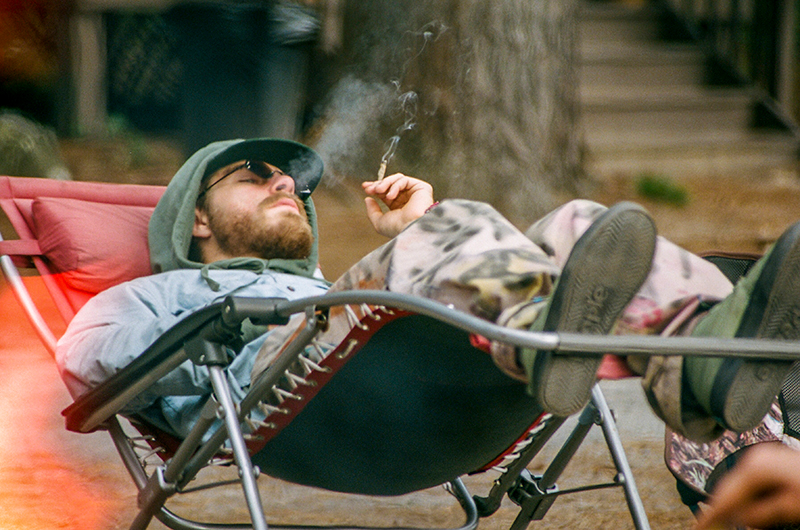 Oh what a nite!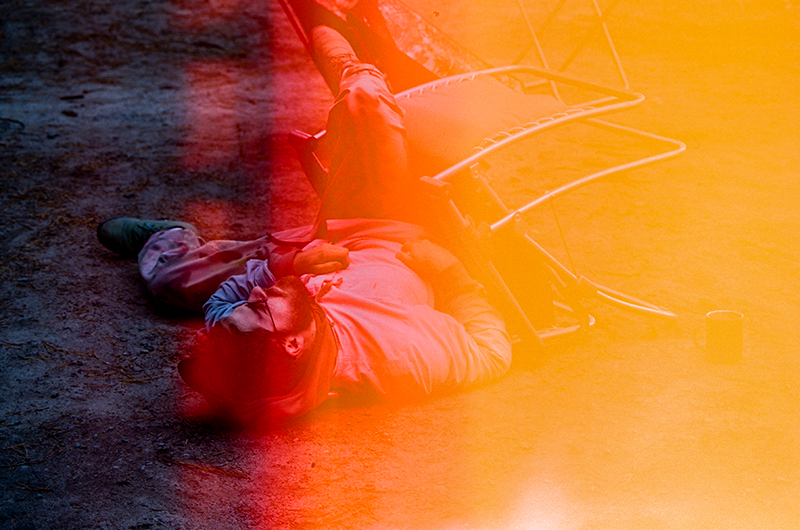 Sent IT!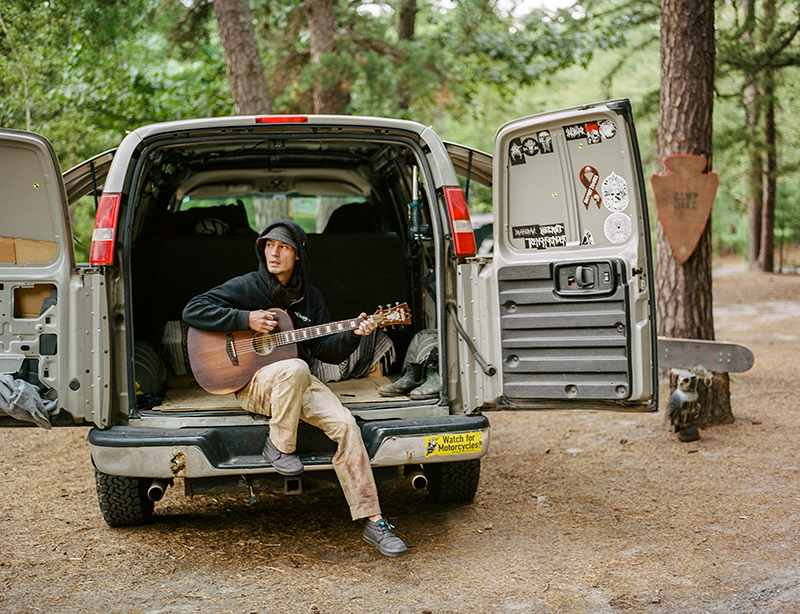 Kept the good vibes going…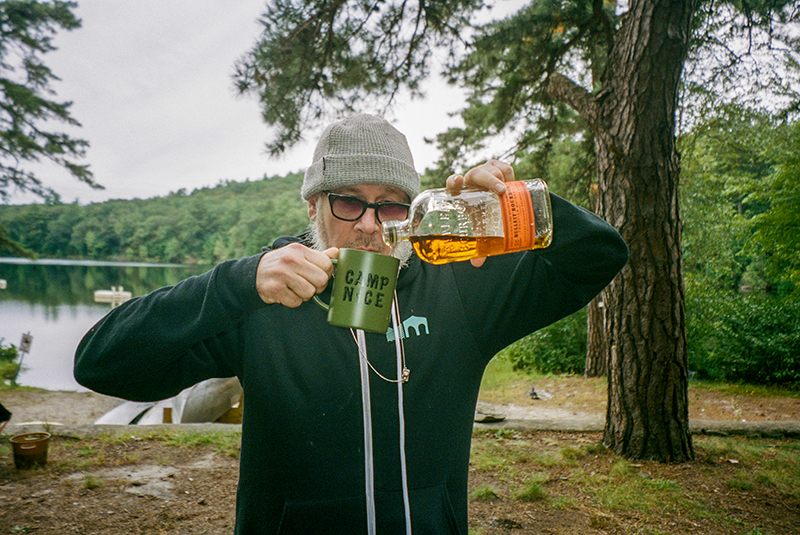 Til the last drop…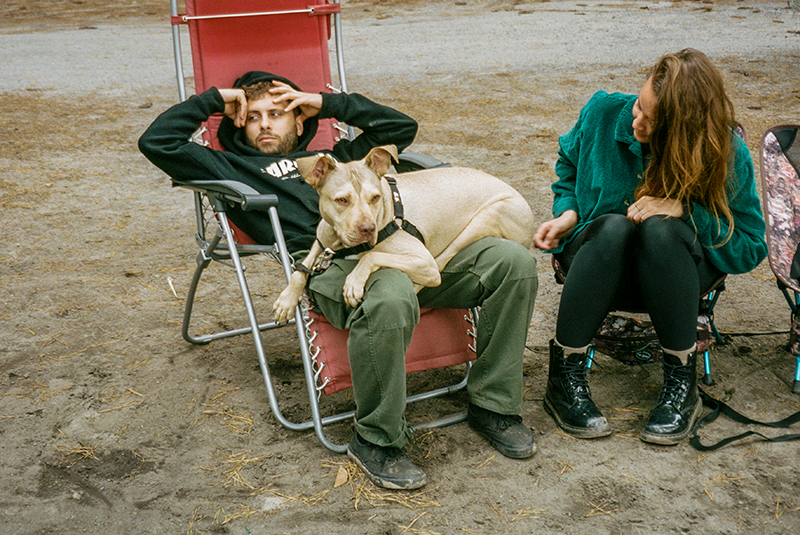 Kenga couldn't sleep all nite either…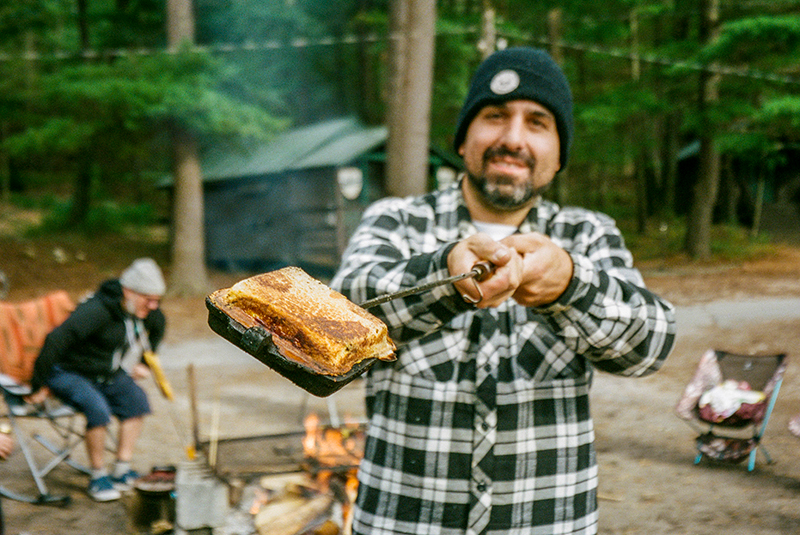 Last breakfast sandwich…Perfection!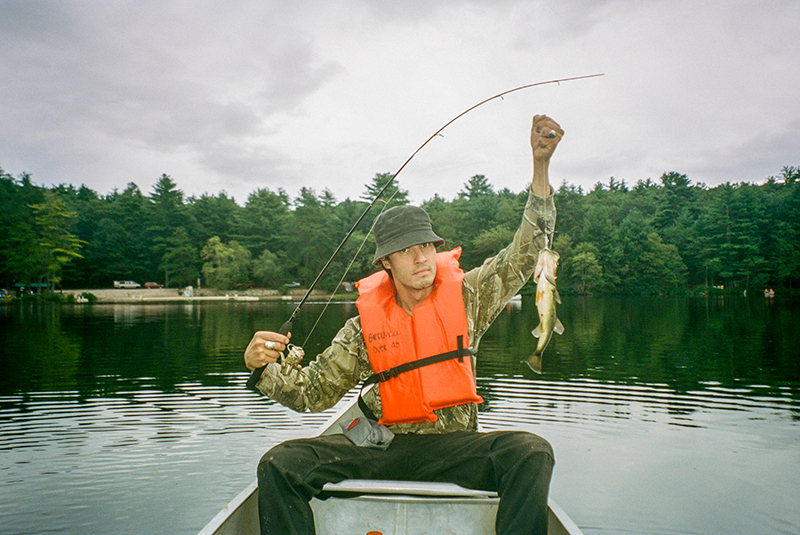 Final catch…
Sharing is caring…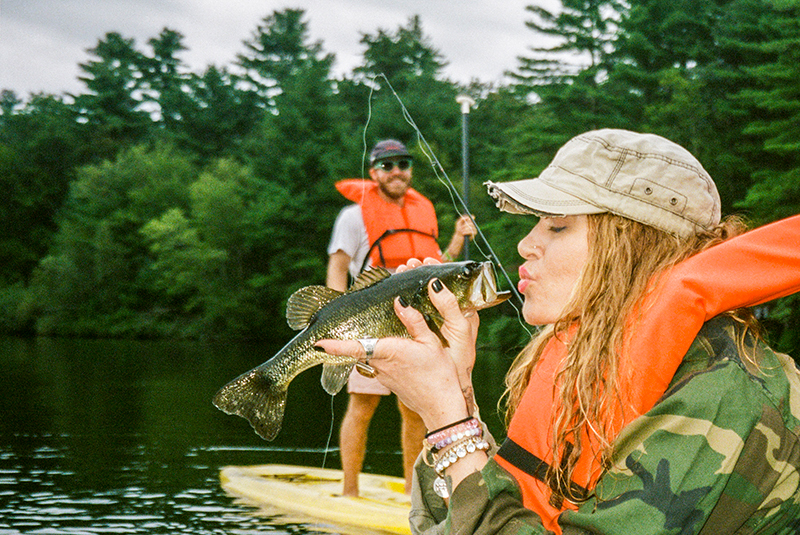 Courtney cared a little too much!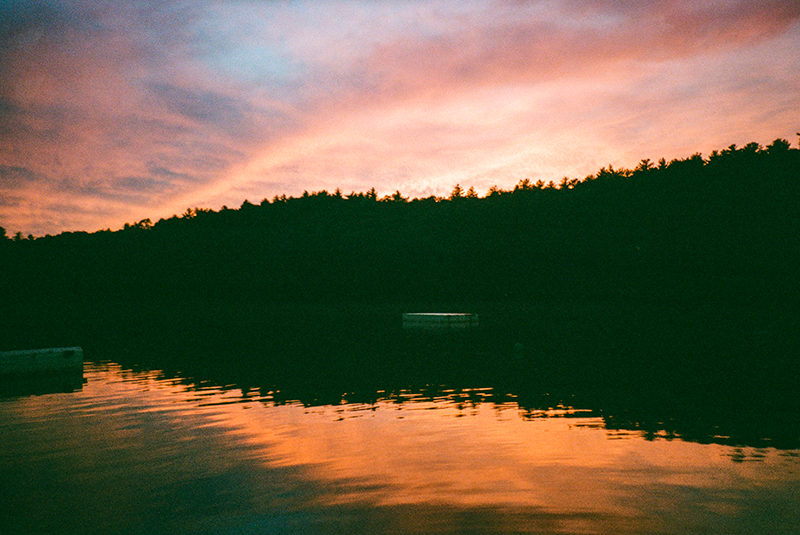 Last sunset was magical…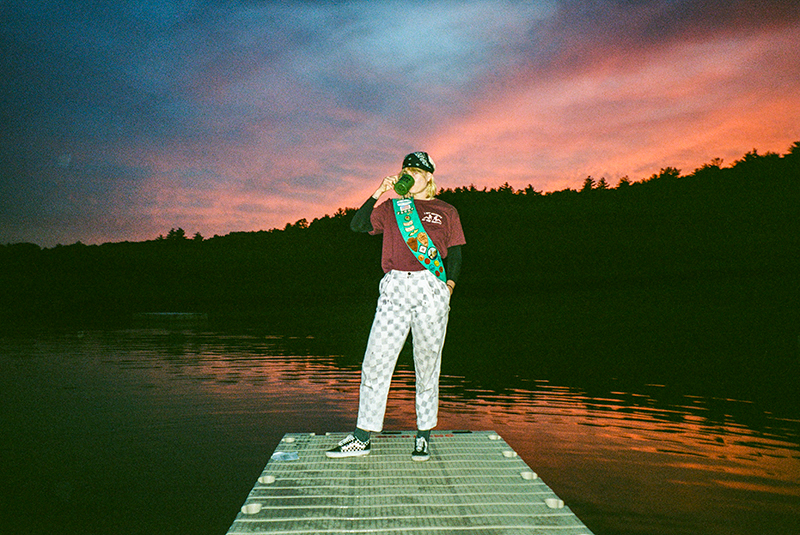 Becky was pretty magical too!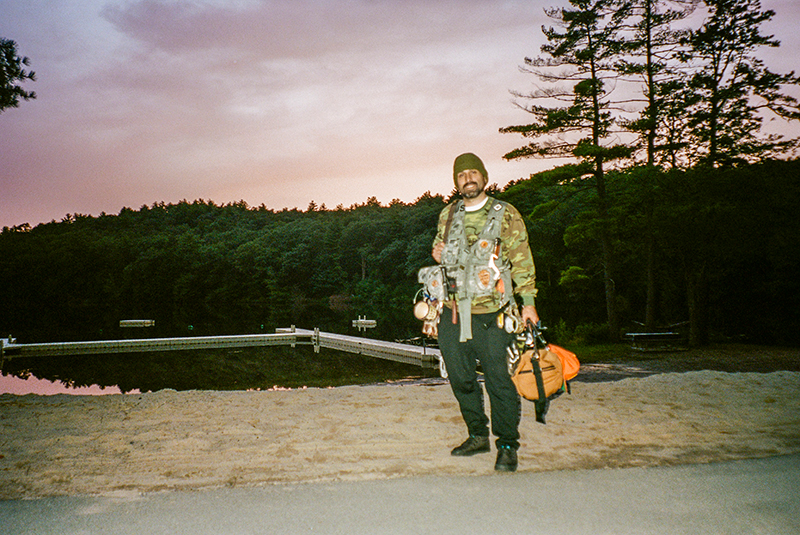 Time to say our goodbyes…Ranger Larry signing off!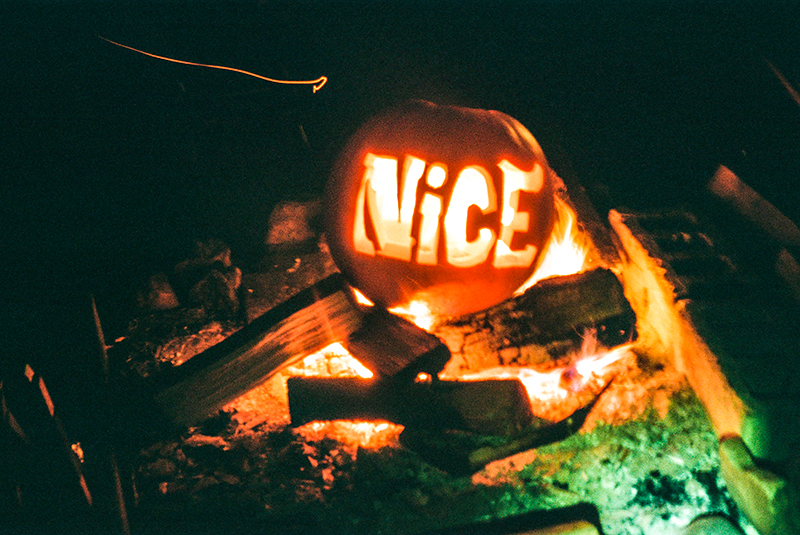 It was extra nice…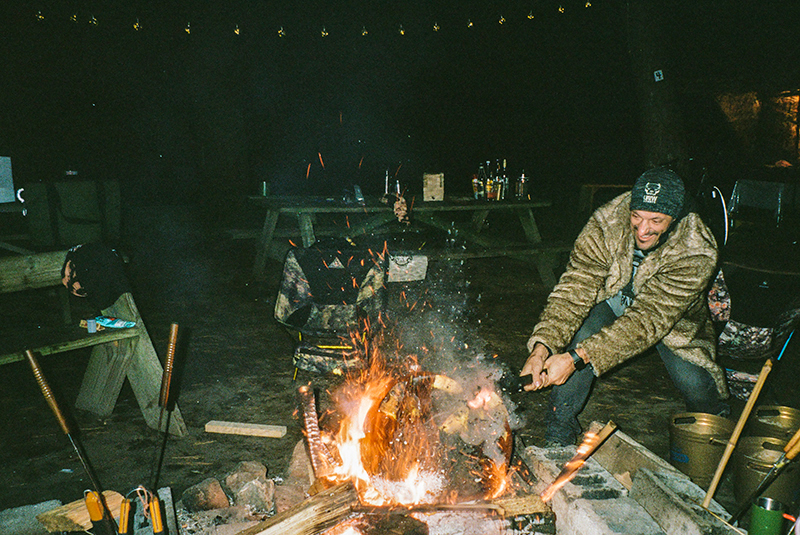 'Til next year! Thank you all for joining & surviving Camp Nice 2018 with us!