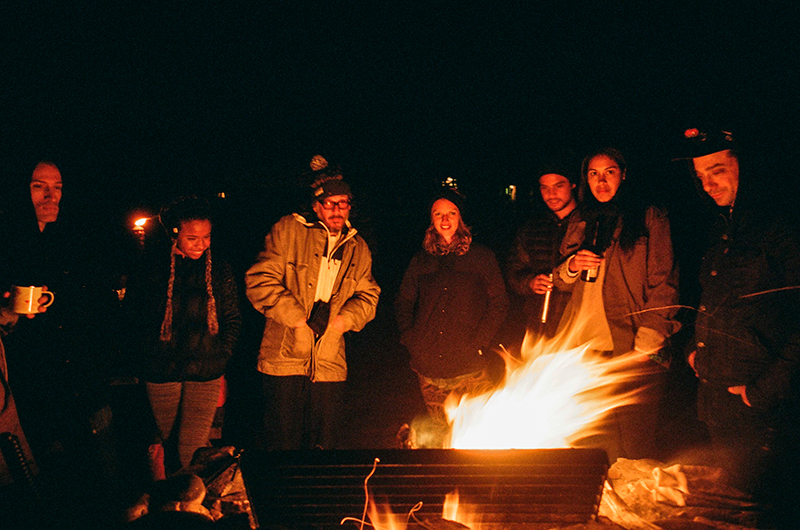 Our 1st Annual family camping trip "Camp Nice" was definitely a TRIP! On the weekend of the Autumnal Equiniox, TheGoodLife! Family ventured Upstate New York to the Catskill Mountains for a weekend full of good eating, fire starting, cliff jumping, campfire storytelling, merit badge earning, star gazing and nothing but great memories!
See more of what went down in photos by Craig Wetherby below.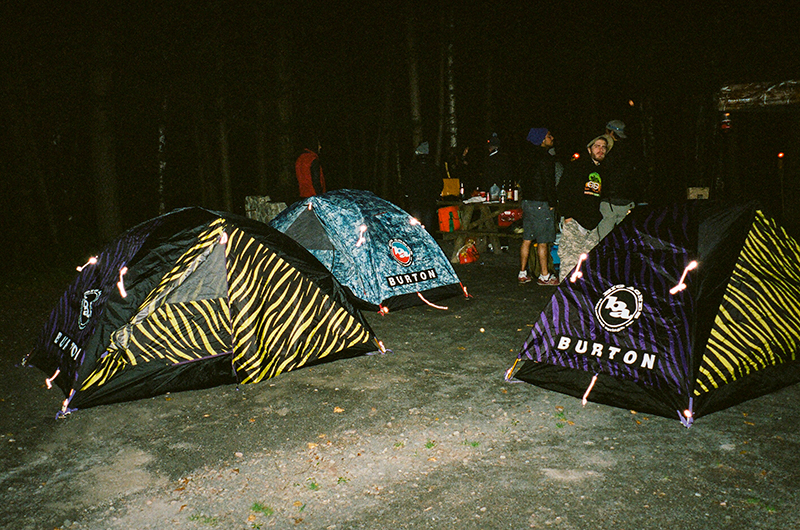 As the troops began to arrive and set their camps up…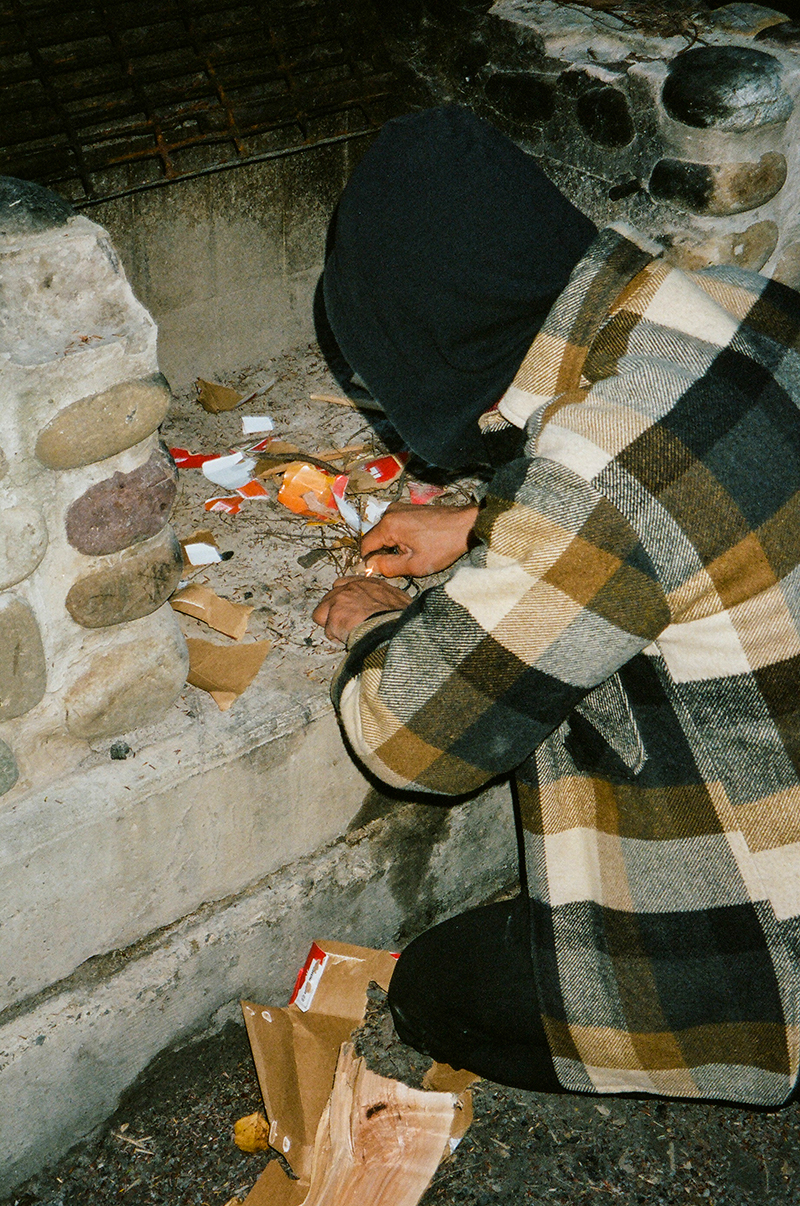 The first scout stepped up to earn his fire badge…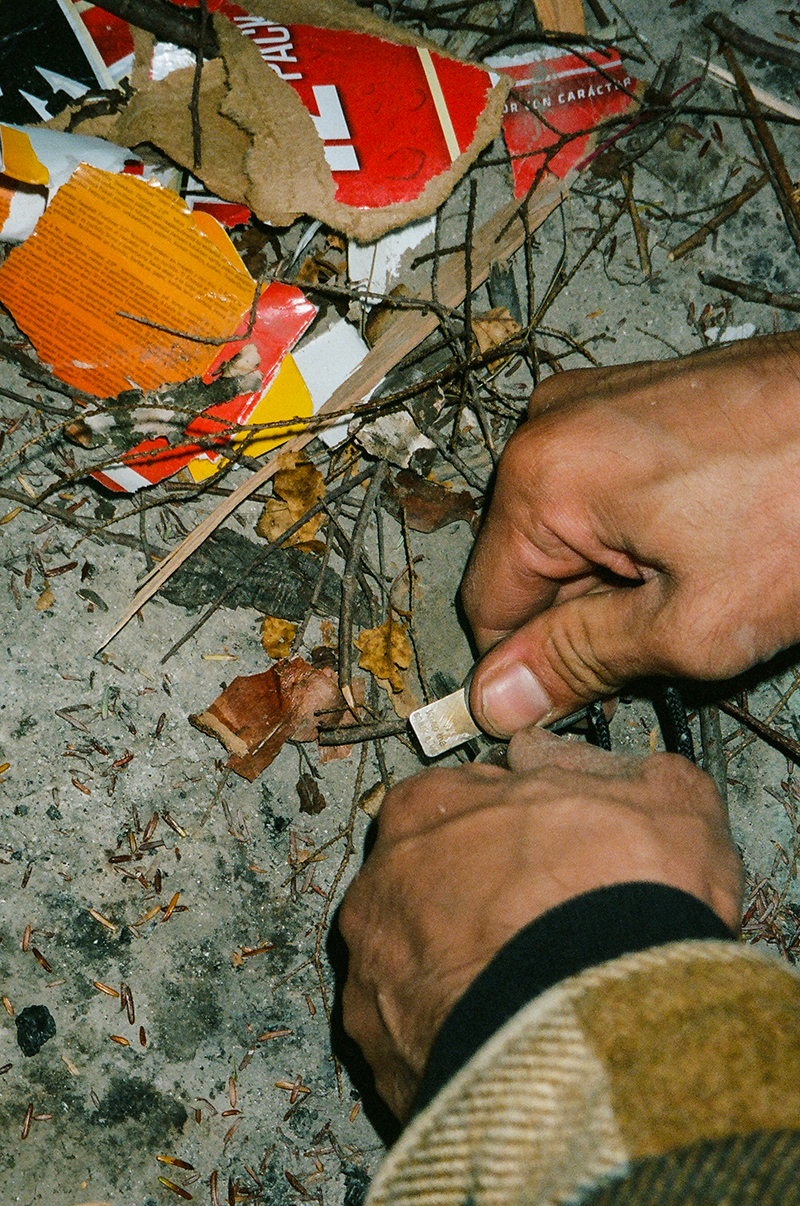 Jessie used a good ol'fashioned flint to get the first fire of the weekend started.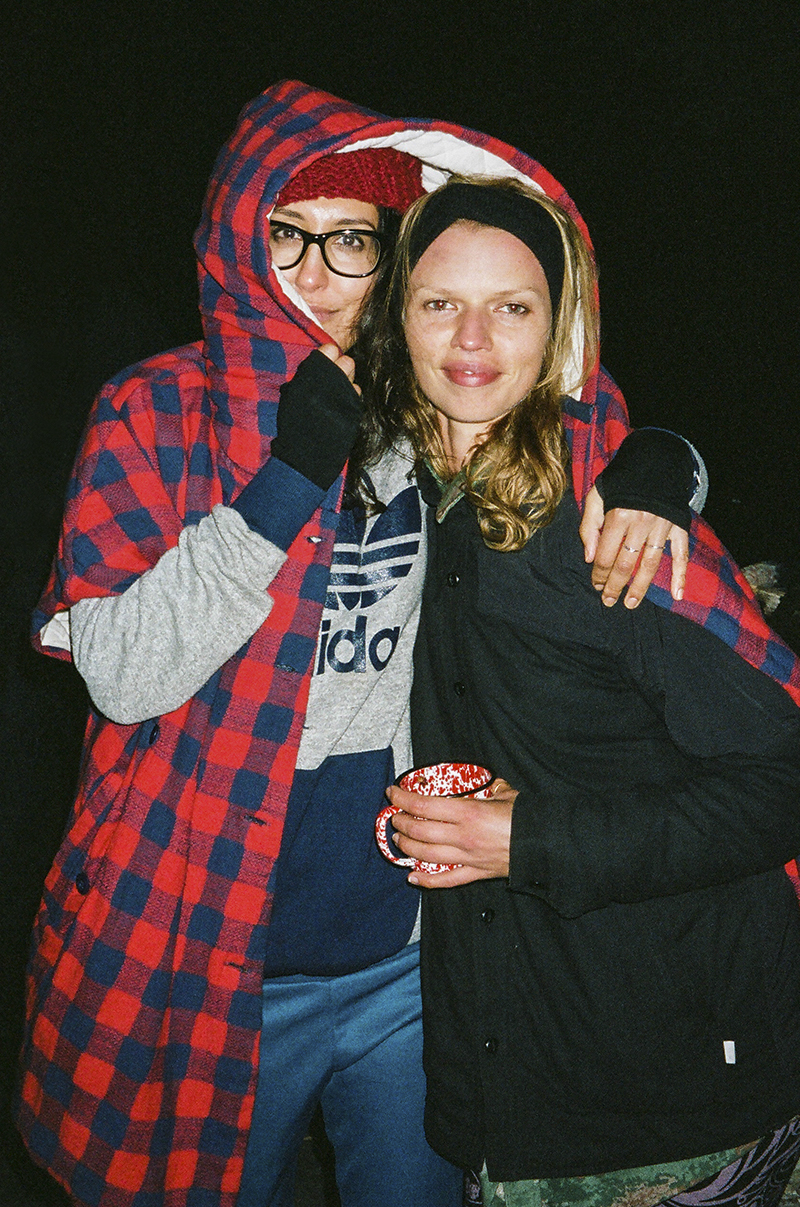 But Rata & Chenoah were keeping each other warm just in case…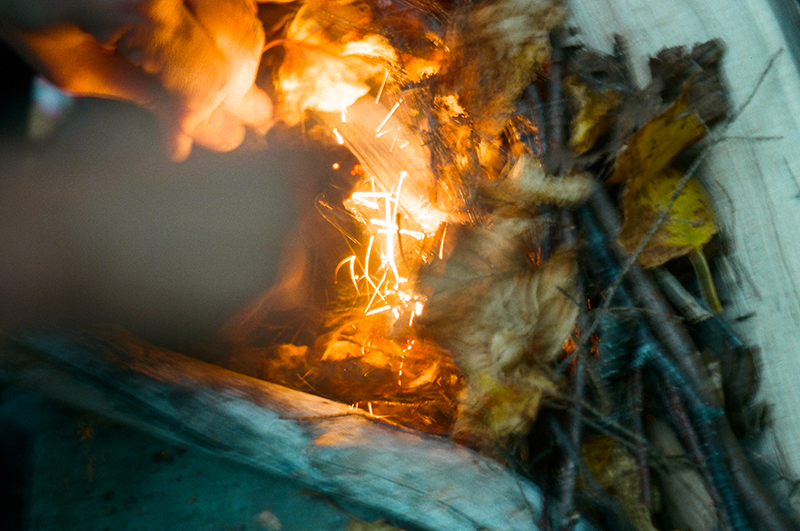 Finally after some sparks started flying…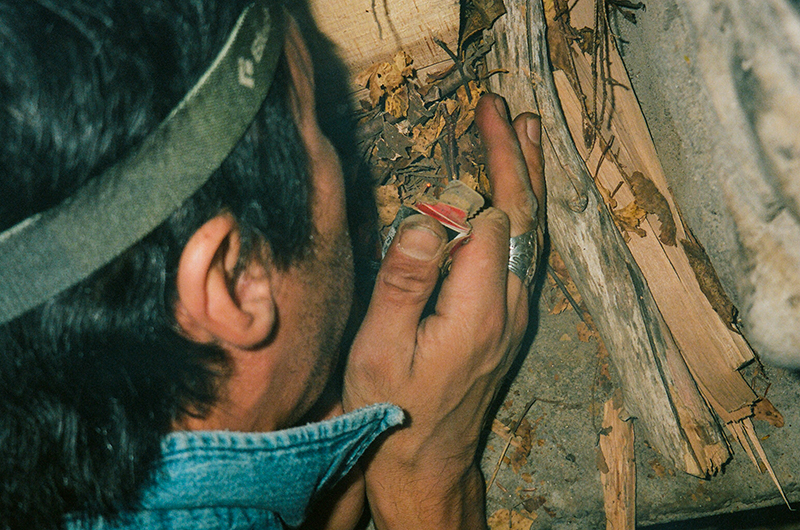 And some oxygen started flowing…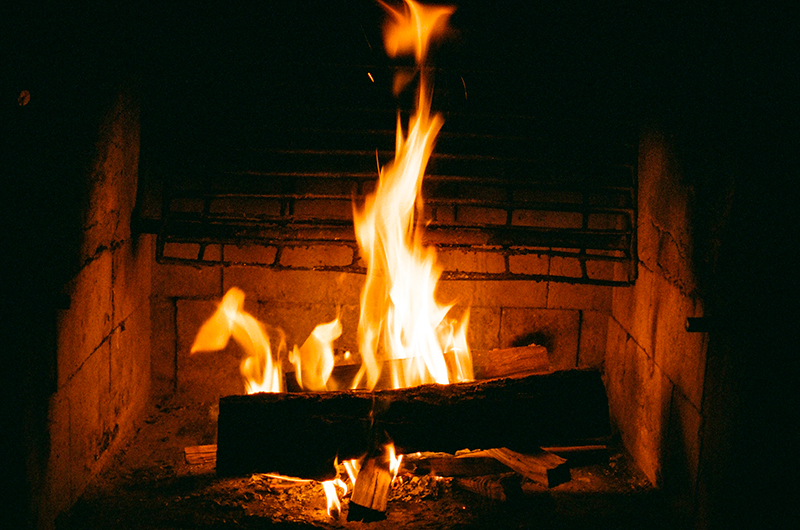 We had FIYAH!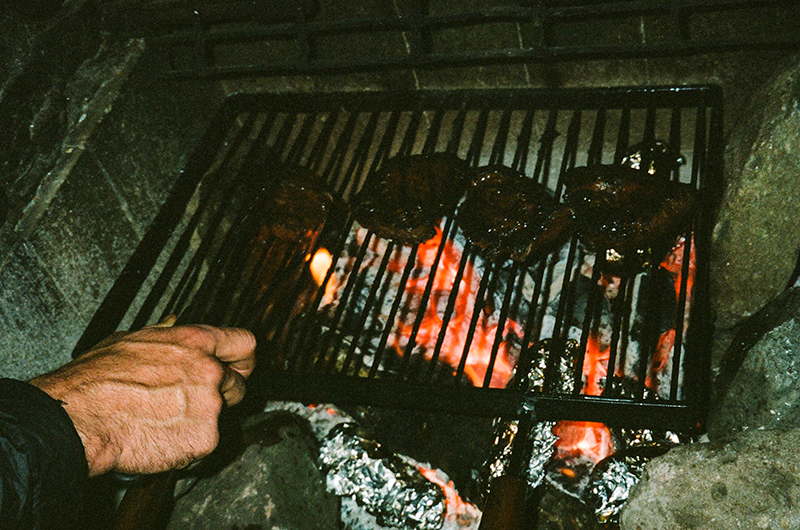 Just in time to get the steaks on the grill!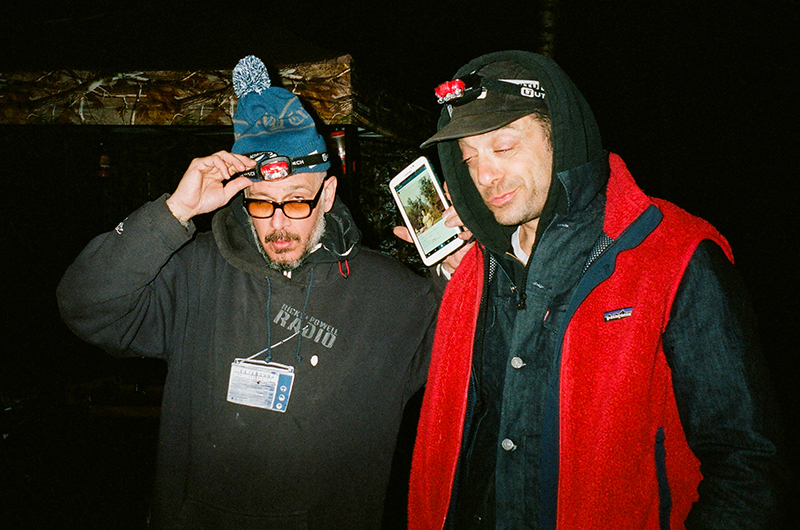 Then the Odd Couple showed up and were ready to get the party started!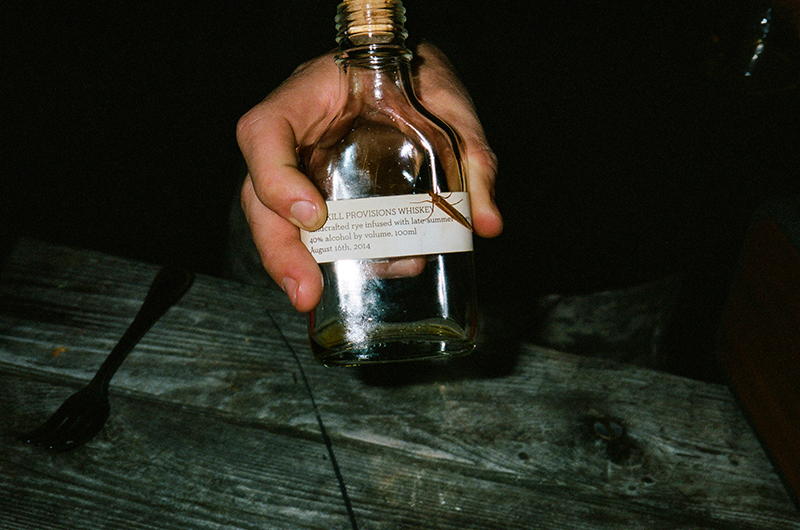 But looked like provisions already started running low…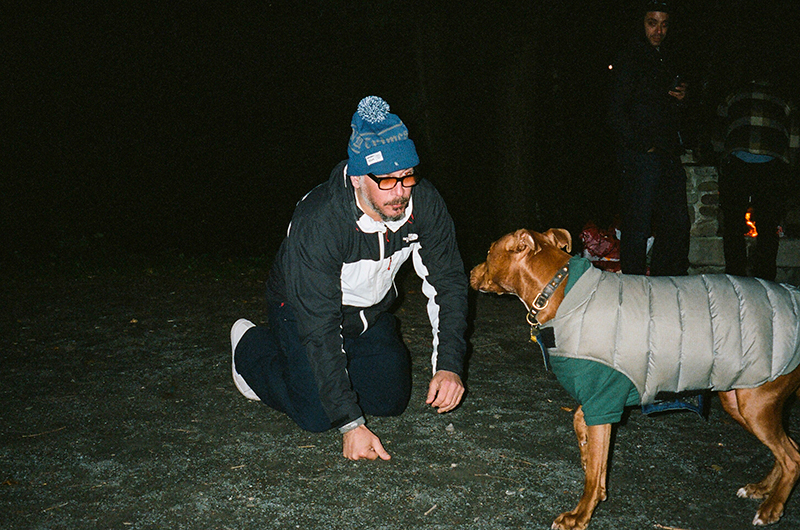 So Ricky began to communicate with the animals to see what we should do…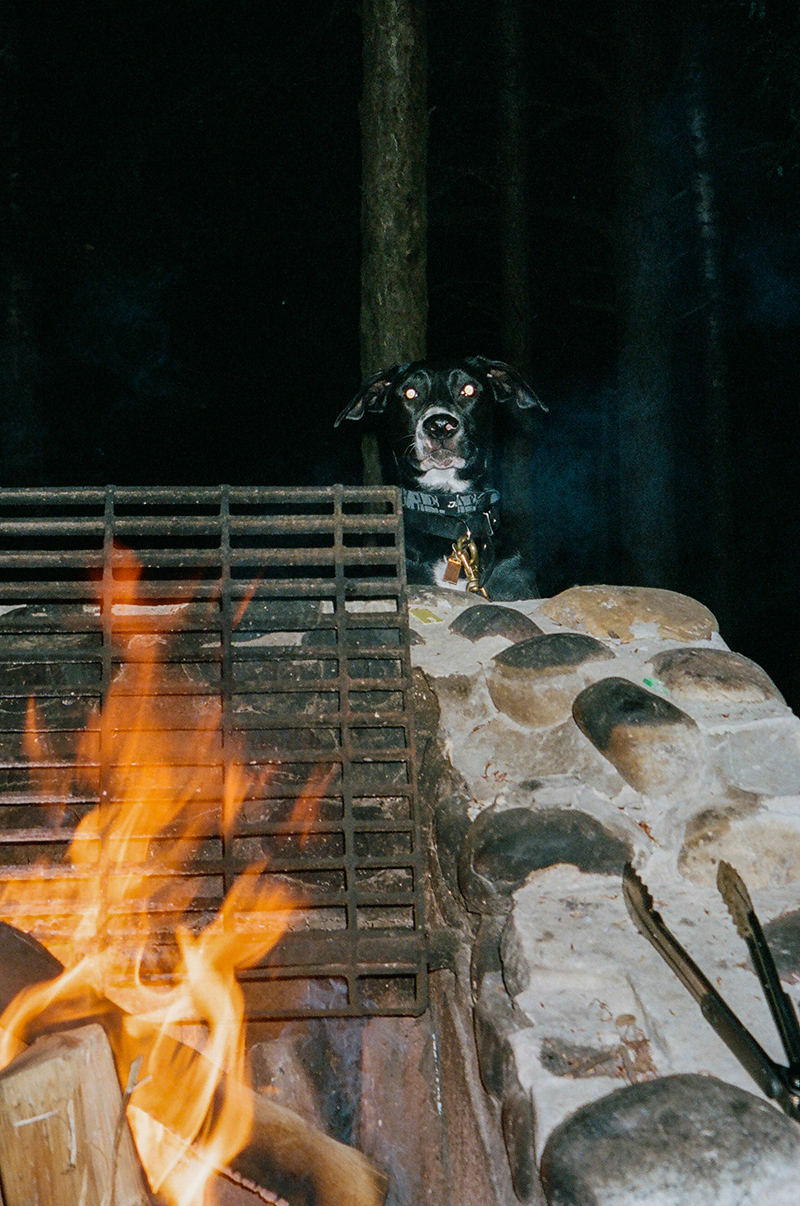 Cuz dogs know whassup!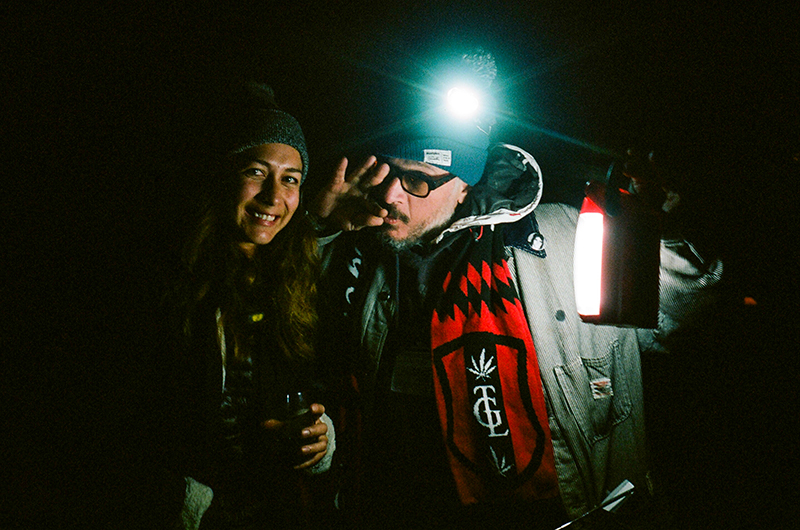 Emma calmed Ricky down and assured him we had plenty of goods to go around…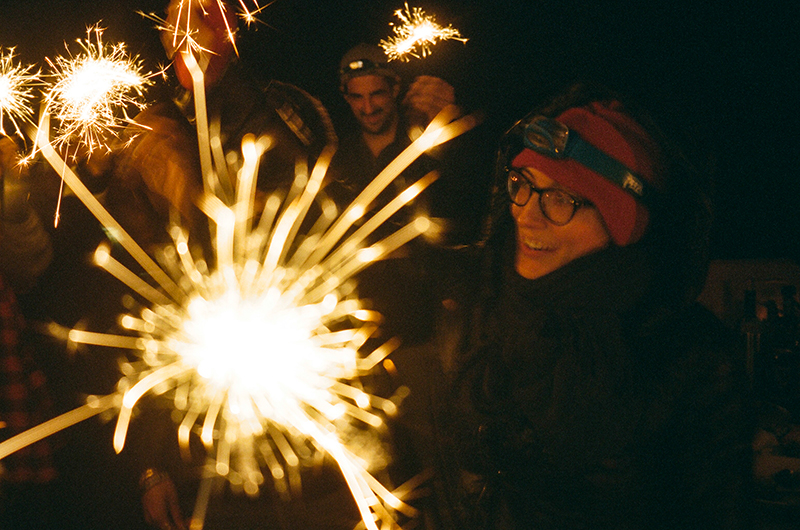 Now it was time to start the festivities…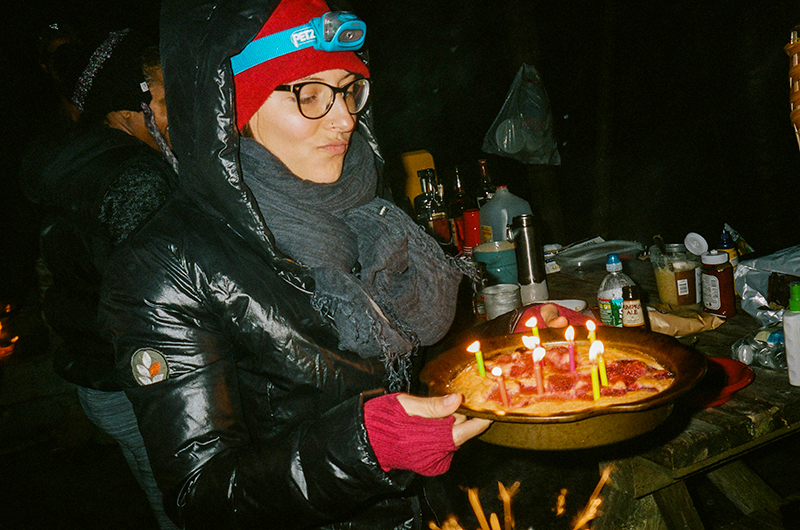 And Linsey the birthday girl got her cake…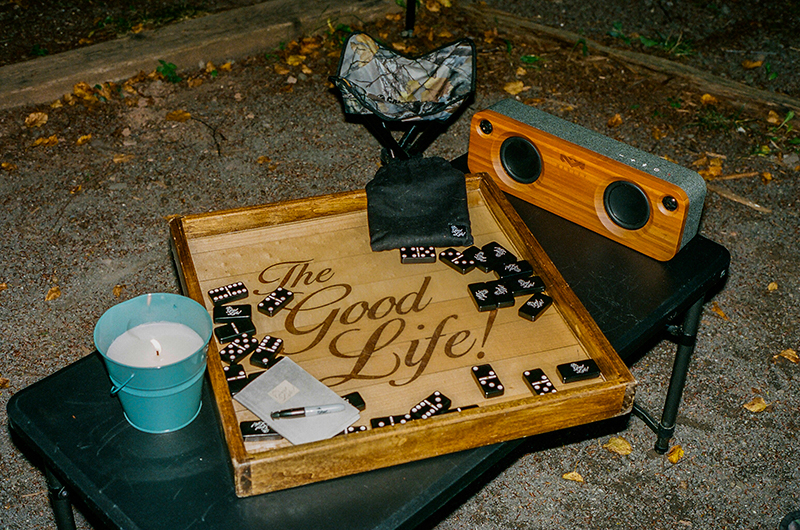 While the dominoes got going in TheGoodLife! Lounge.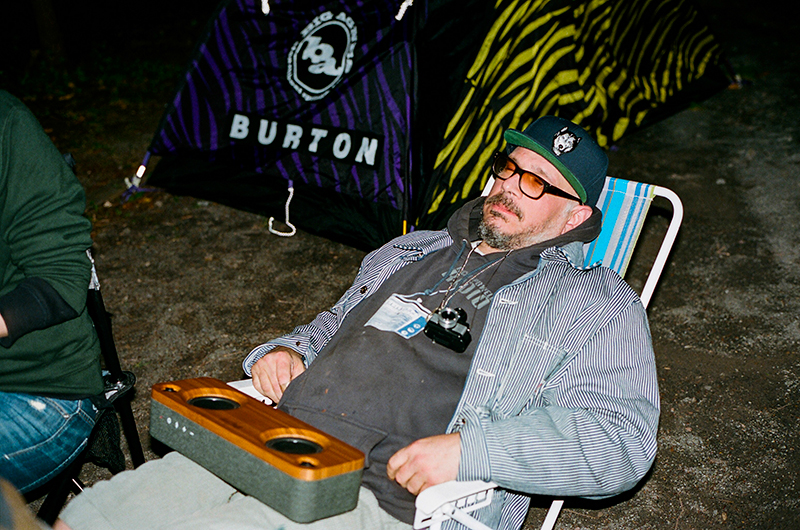 DJ Funky Uncle played us some mellow grooves late into the night…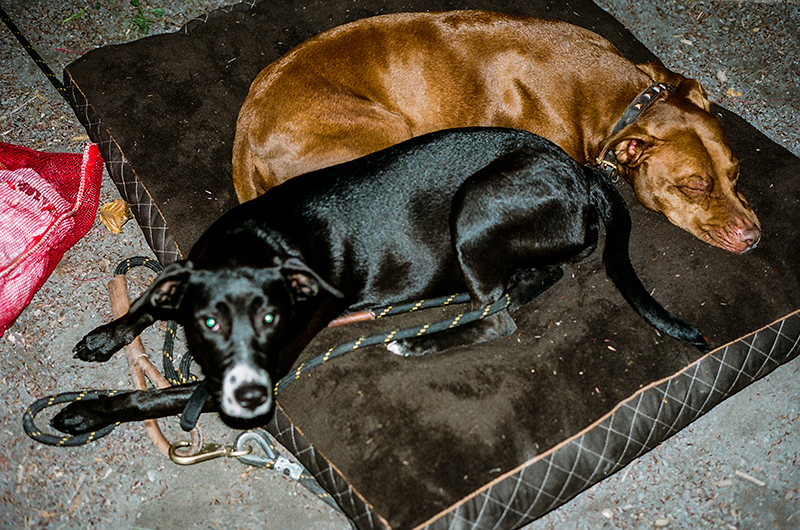 Nikki & Mo were ready for bed so before they called the Park Rangers we shut it down…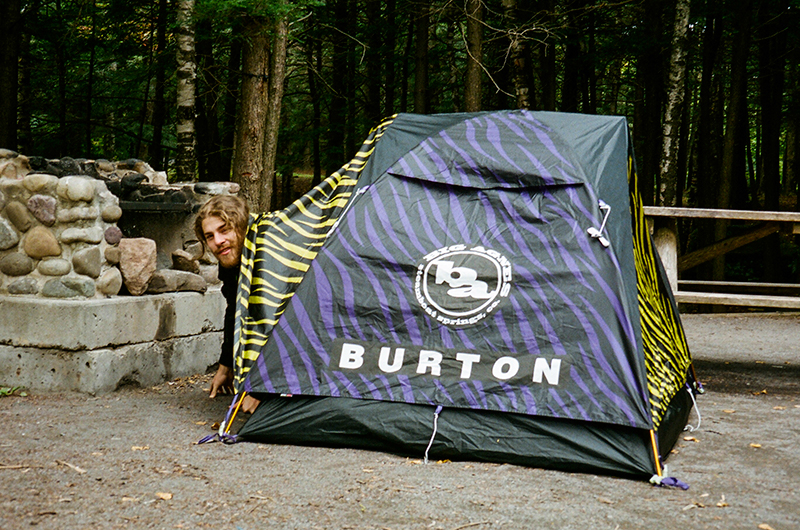 The next morning we woke up to some beautiful weather…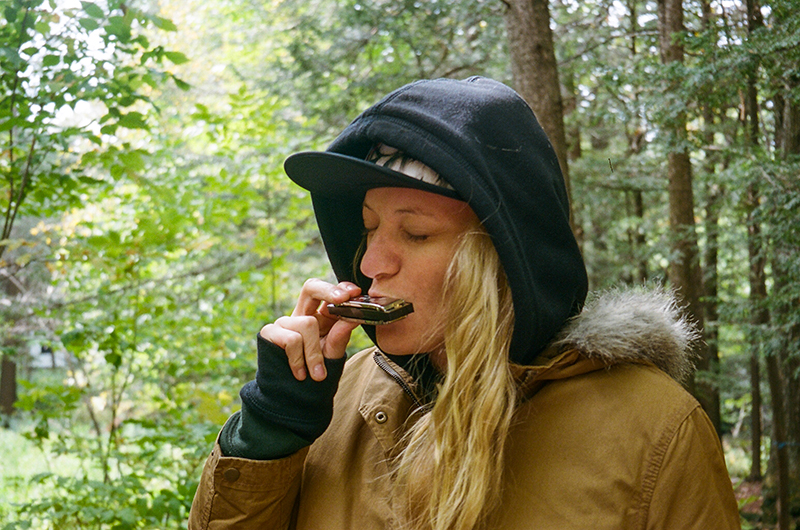 And song birds playing harmonious tunes…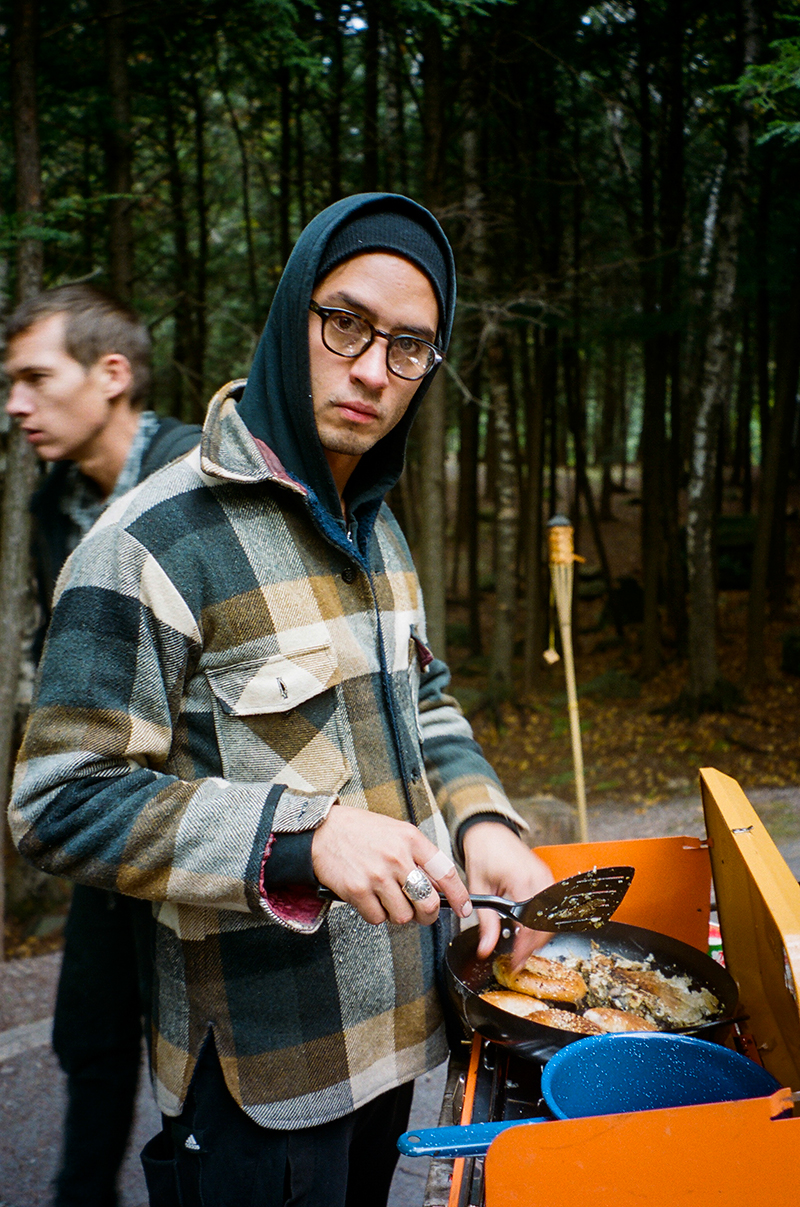 Jessie wasted no time cheffing up some egg & cheese sandwiches!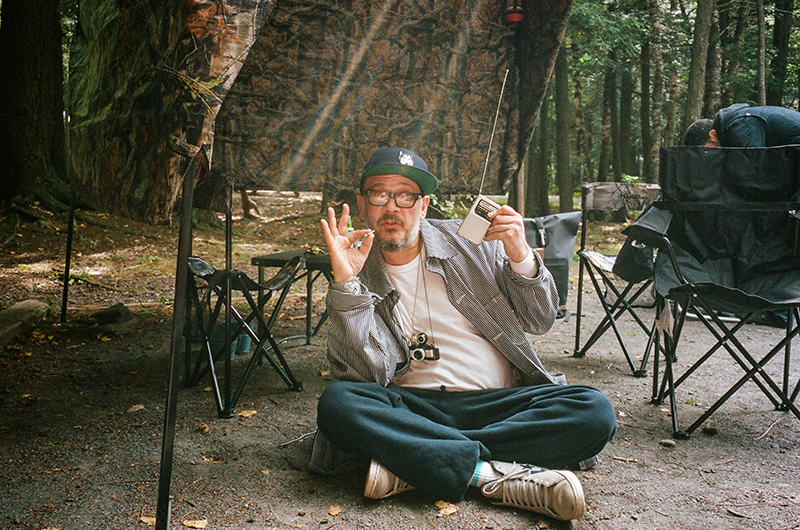 While Ricky started his morning off with some fresh baked goods in the South East Wing of TheGoodLife! Lounge…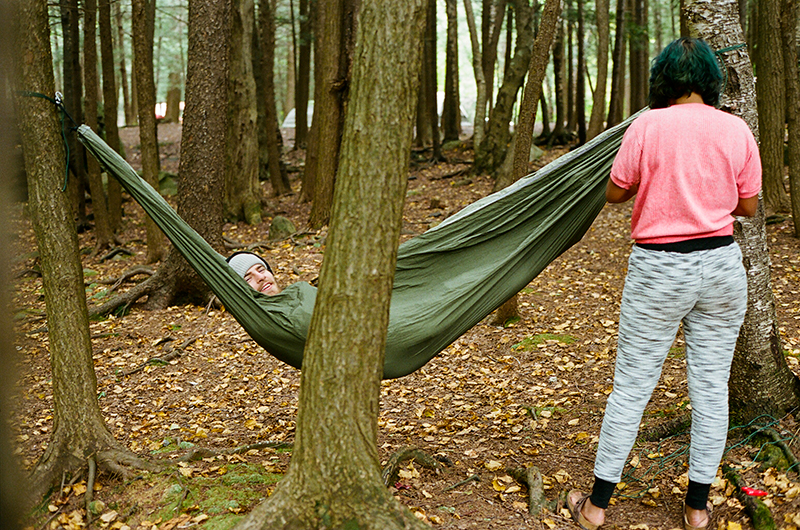 Pat & Cass made themselves cozy amongst the trees…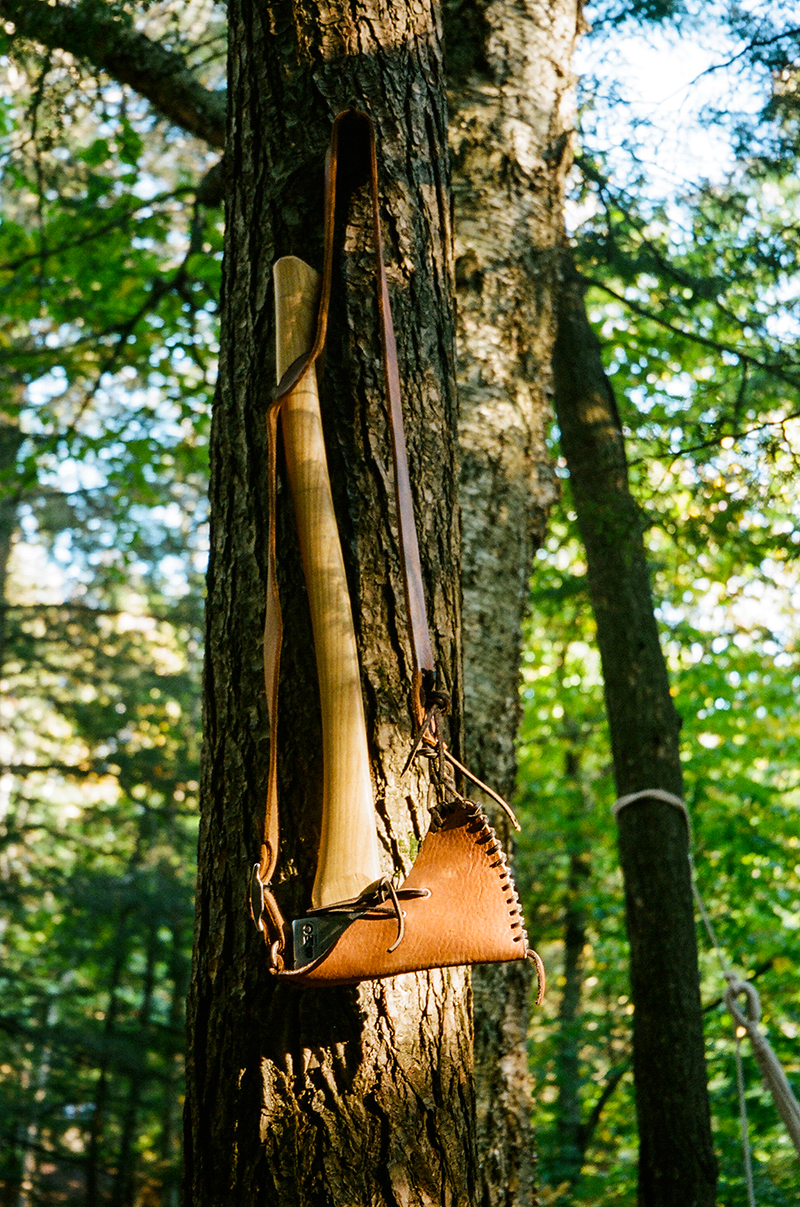 Where the mighty axe was also hanging…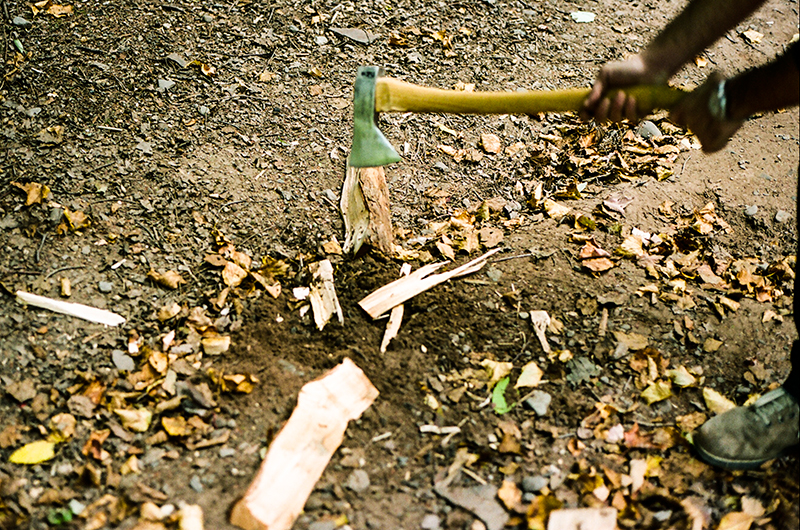 Ready for us to start chopping it up!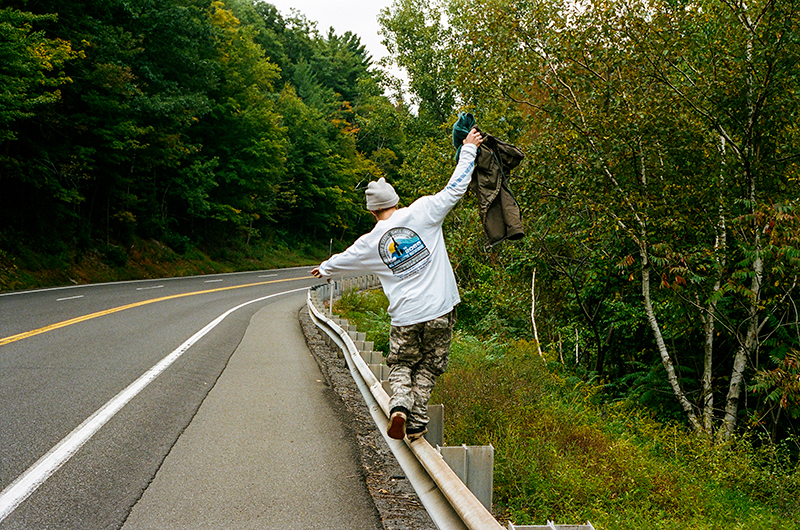 Then it was time to head down the road for some cliff jumping…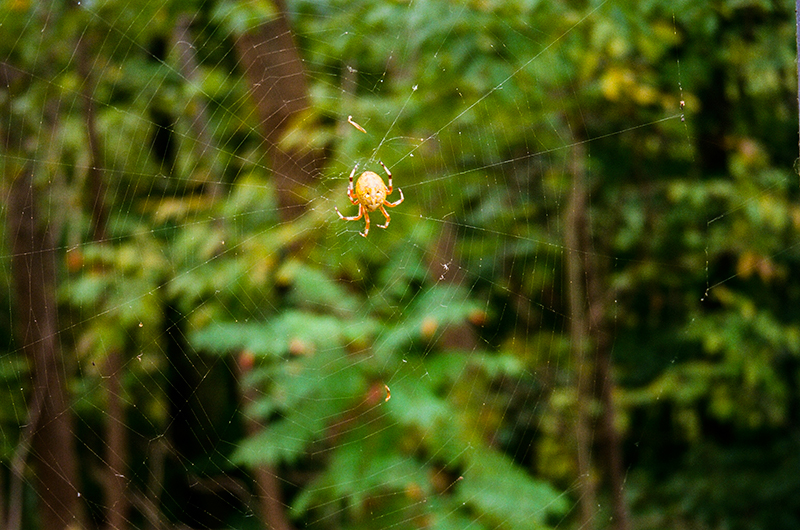 But the directions weren't very clear…Turn right after the giant spider web…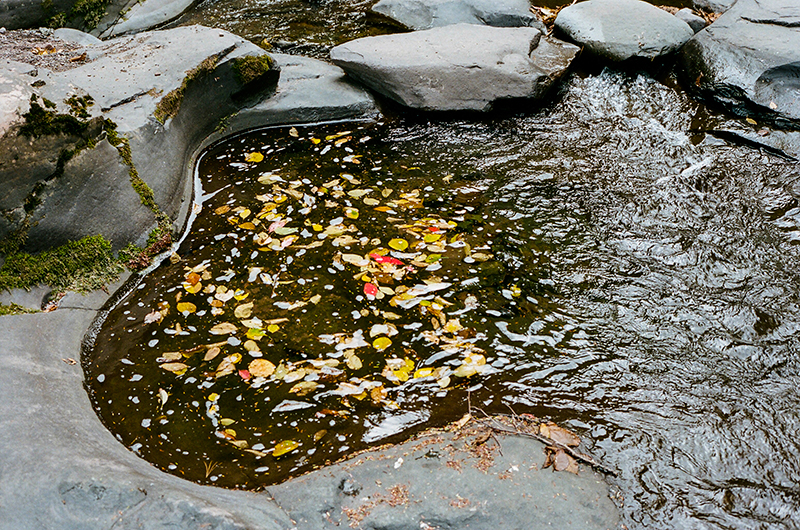 The swimming holes started to appear so knew we were close!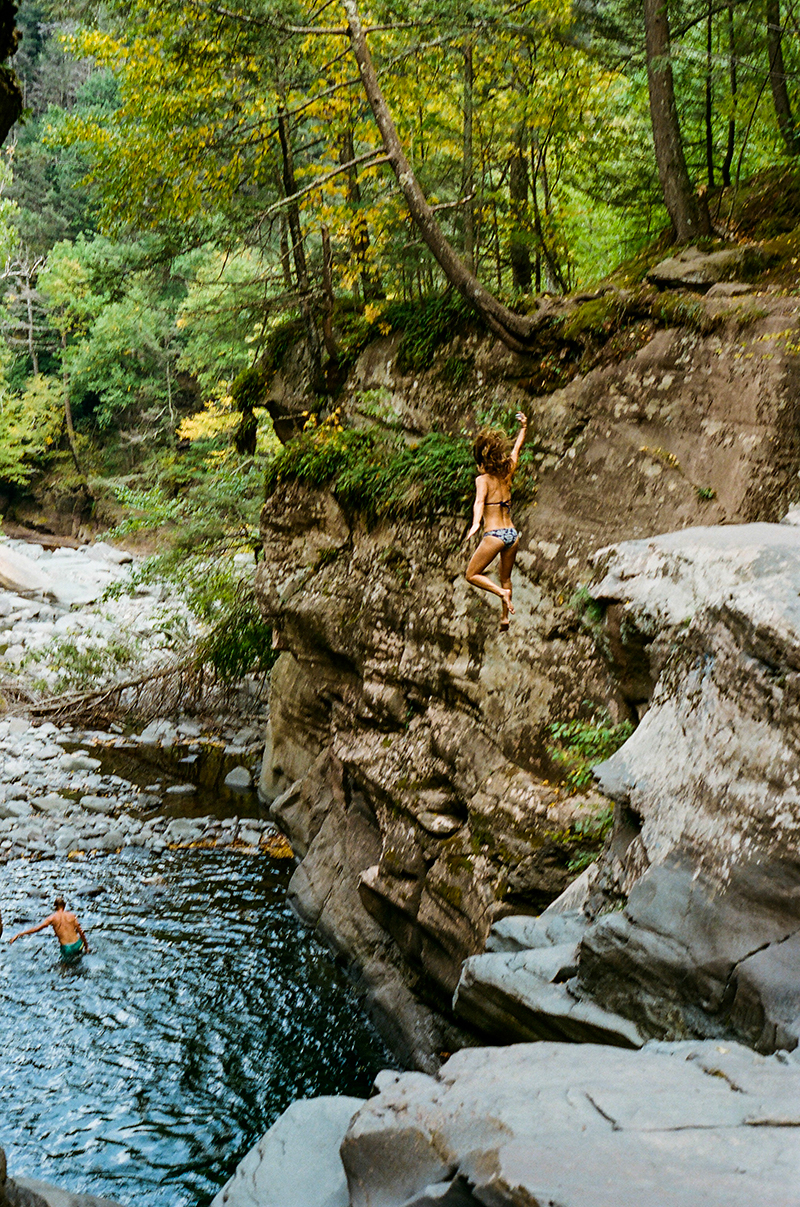 Emma wasn't scared…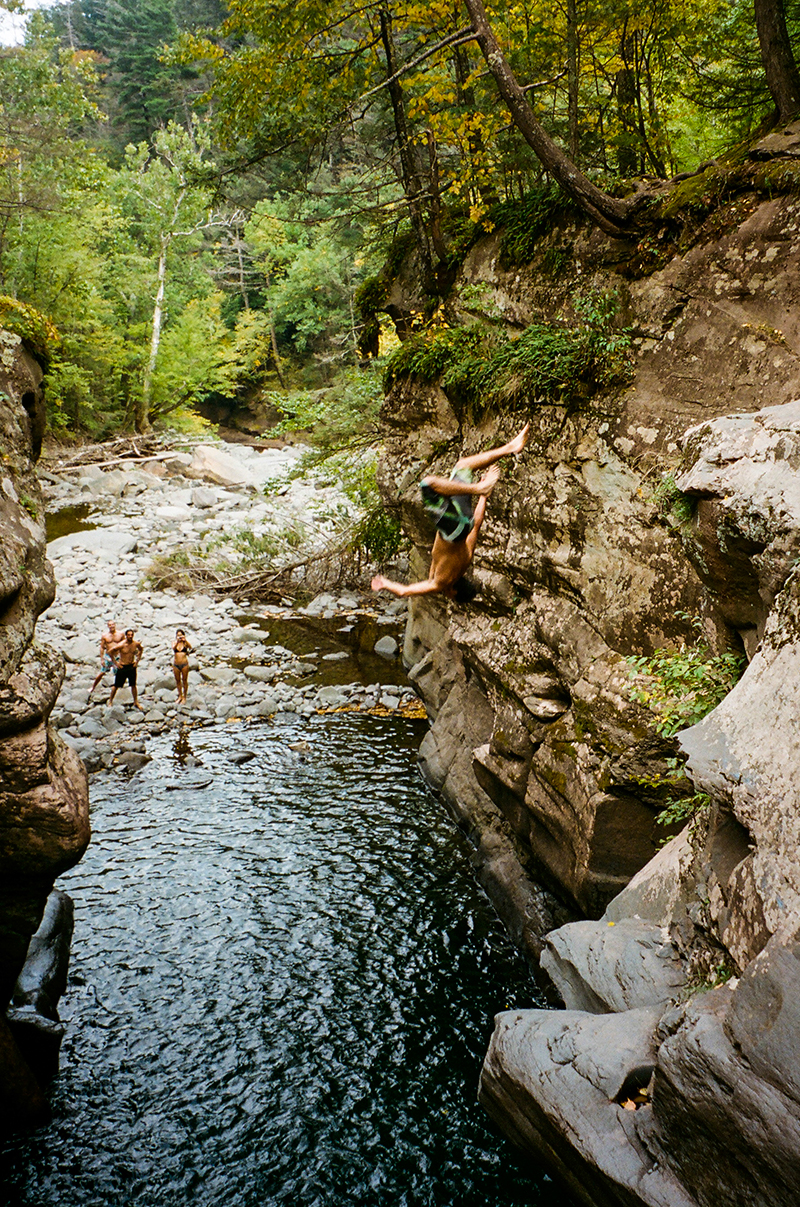 Neither was Andres…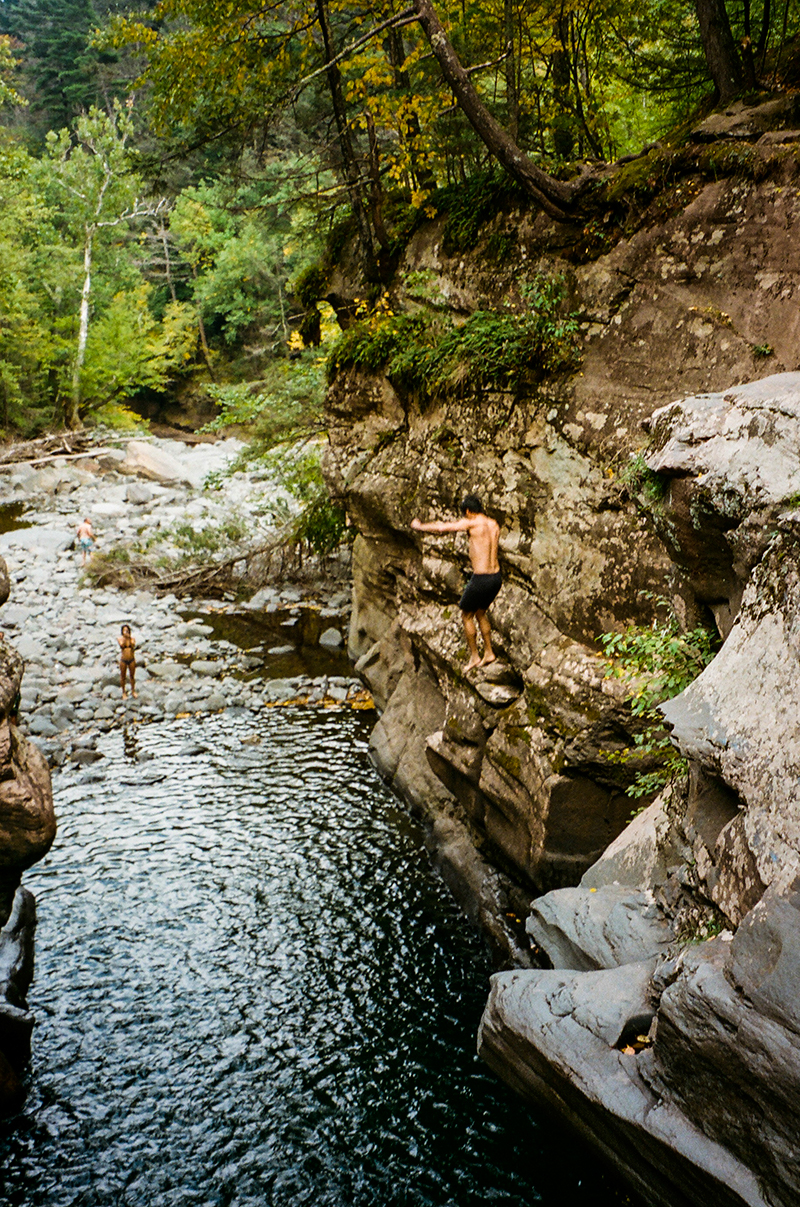 Jessie went for it too but jumped out a bit too far and hit bottom!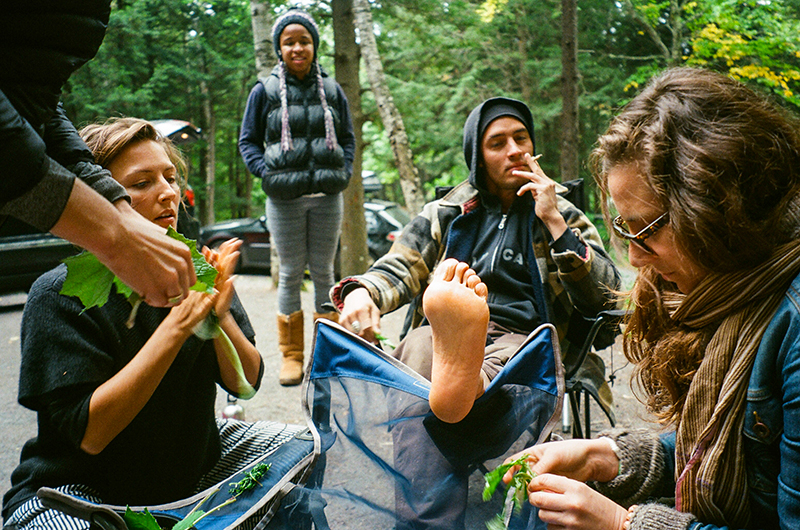 Lucky for him we had some medicine women with us so they treated him with their herbal goodness!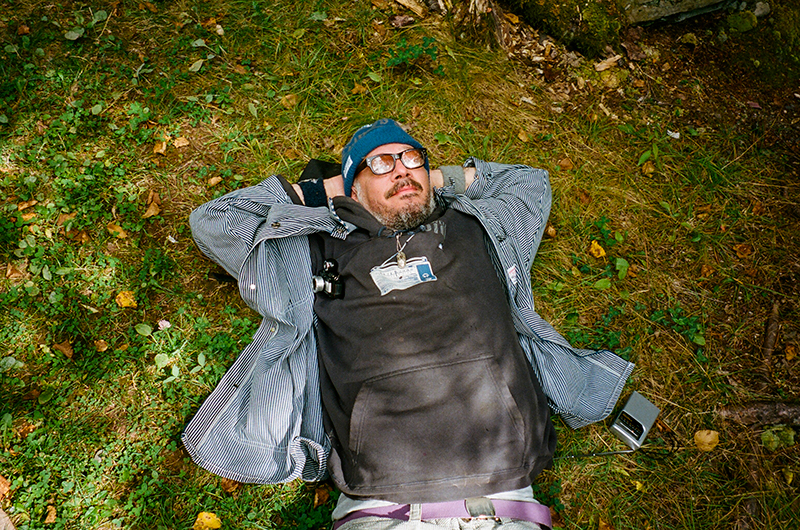 Back at the camp we found Ricky enjoying nature…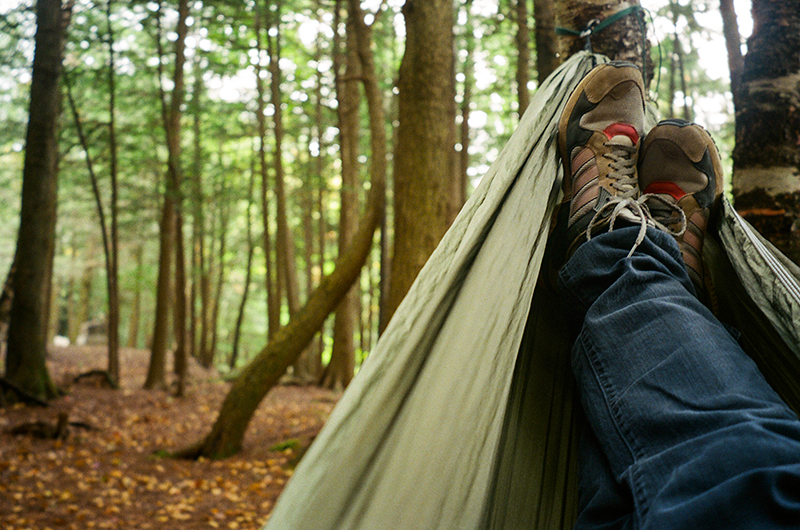 And it was extremely relaxing…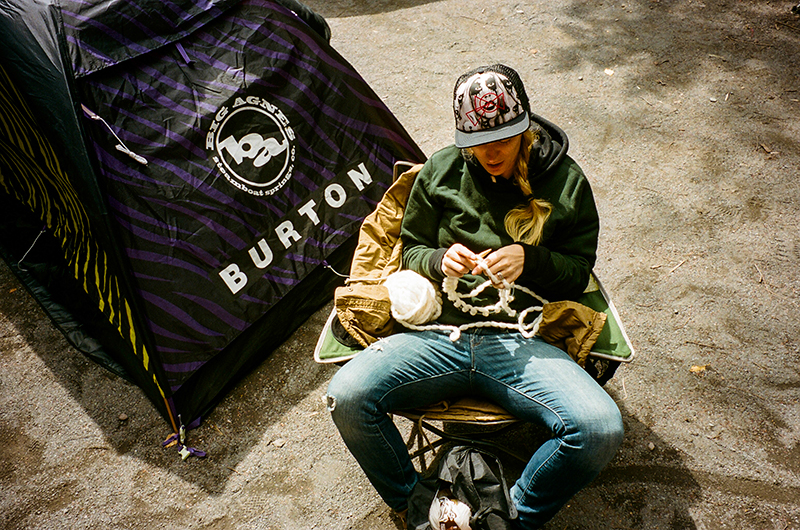 Amber was getting her therapy on too!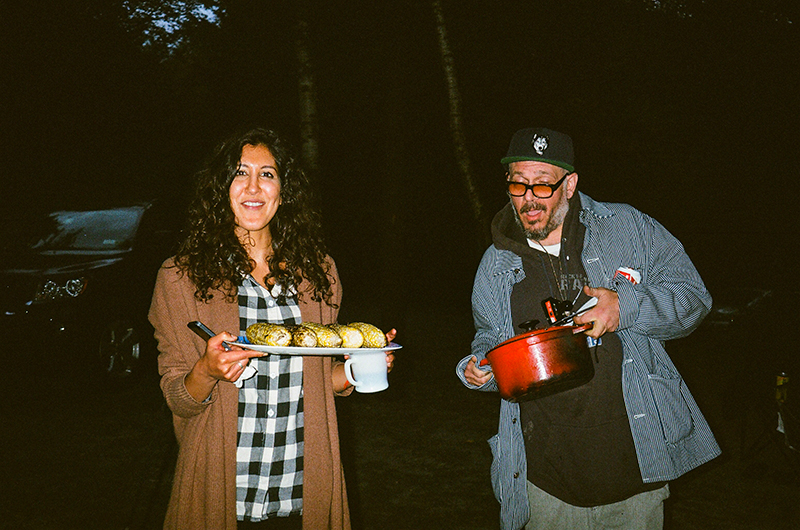 Soon as the sun started to set it was time for dinner so Rata & Ricky served it up!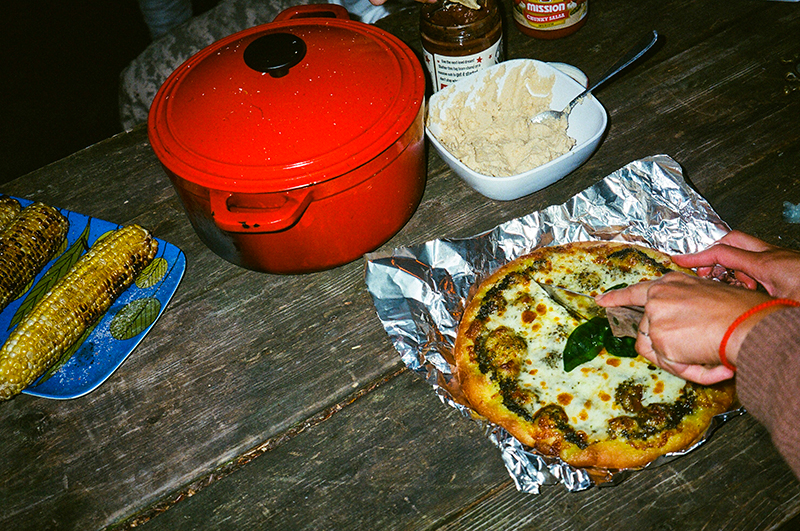 Of course pizza was on the menu!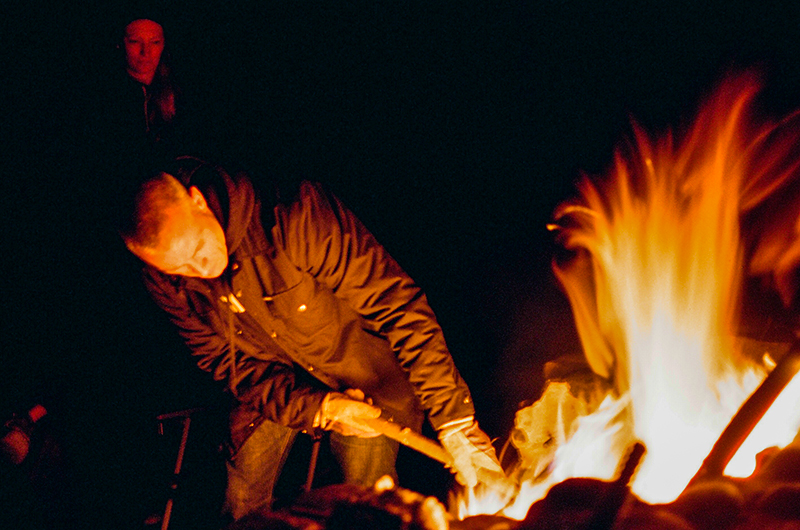 Then Steve took a turn at earning his fire badge too…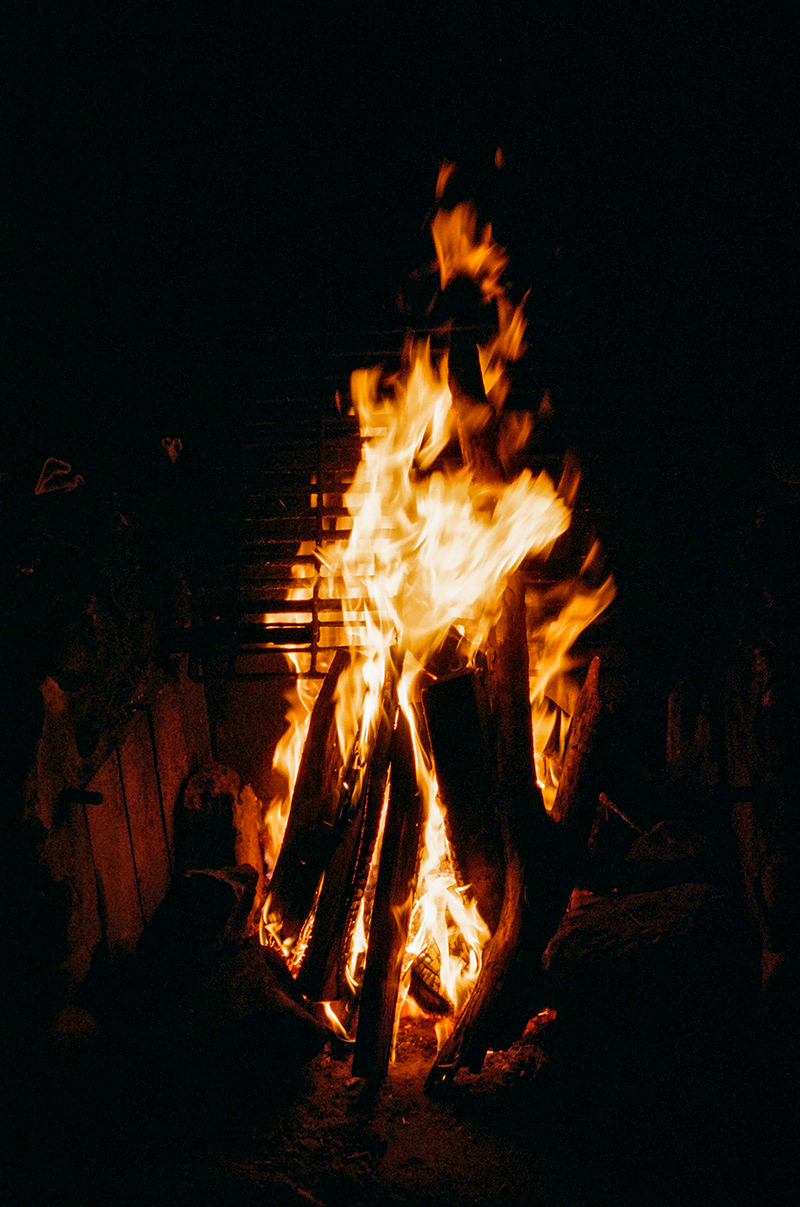 Job well done!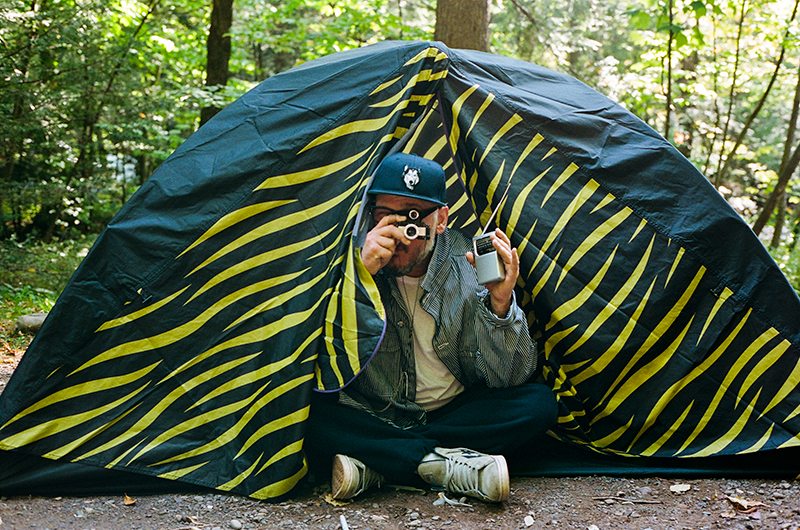 Good Morning Ricky!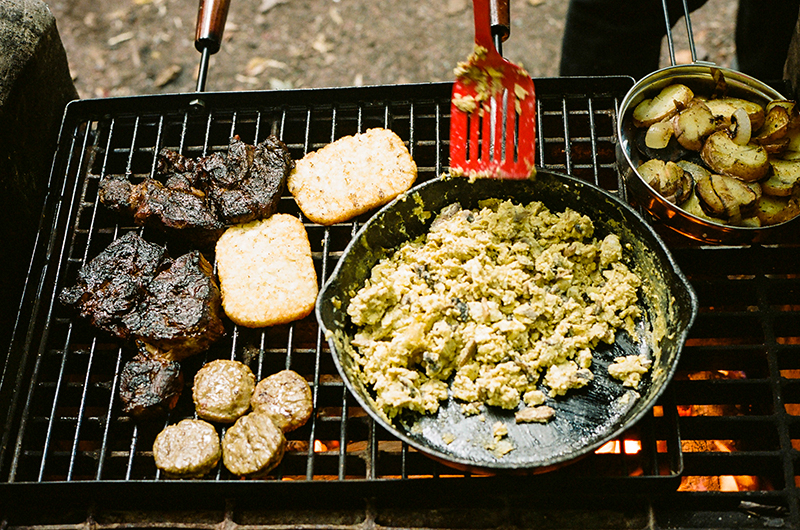 Our final breakfast of the trip was VERY PROPER!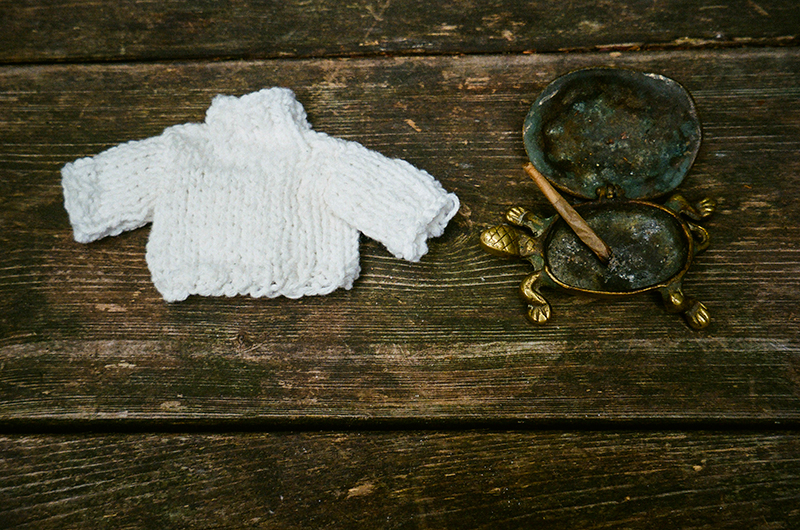 Arts & Crafts was also a success!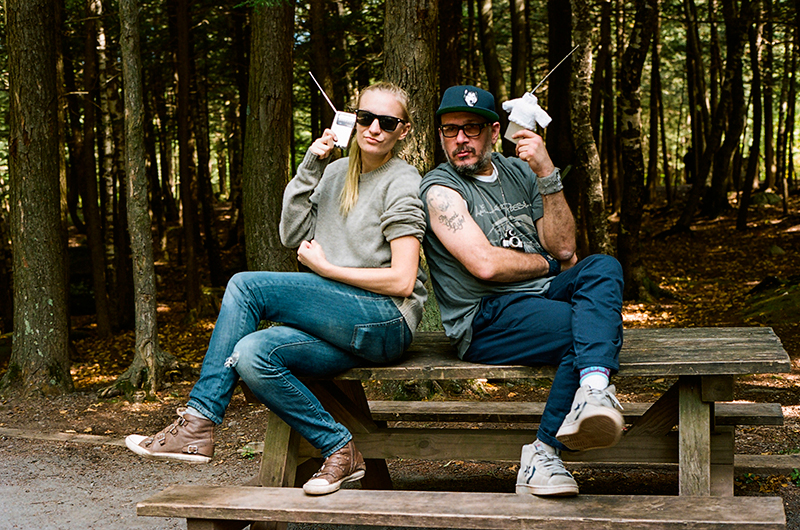 Ricky even got a nice warm sweater for his Jewish BoomBox!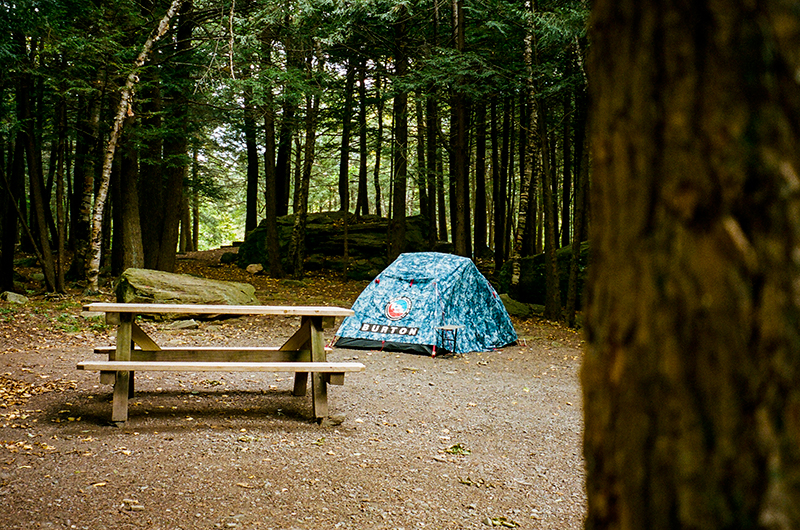 Big shout out to Burton Snowboards for supplying the troops with the new tents they made with Big Agnes. Very official!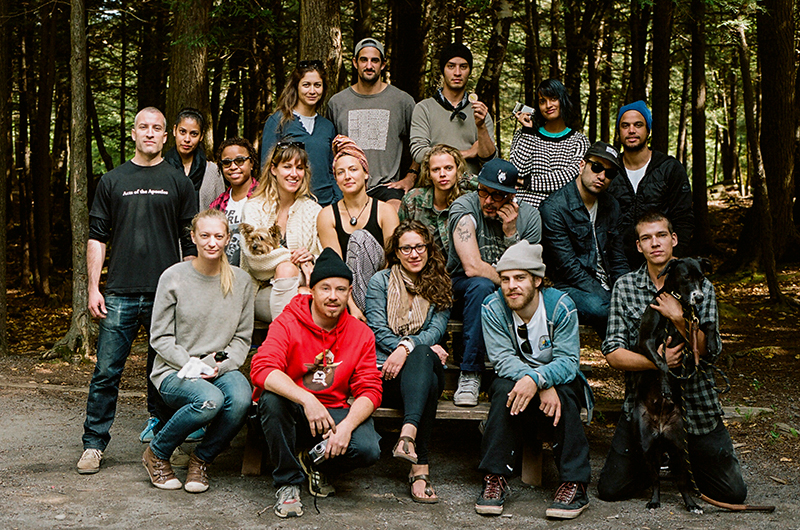 We SURVIVED!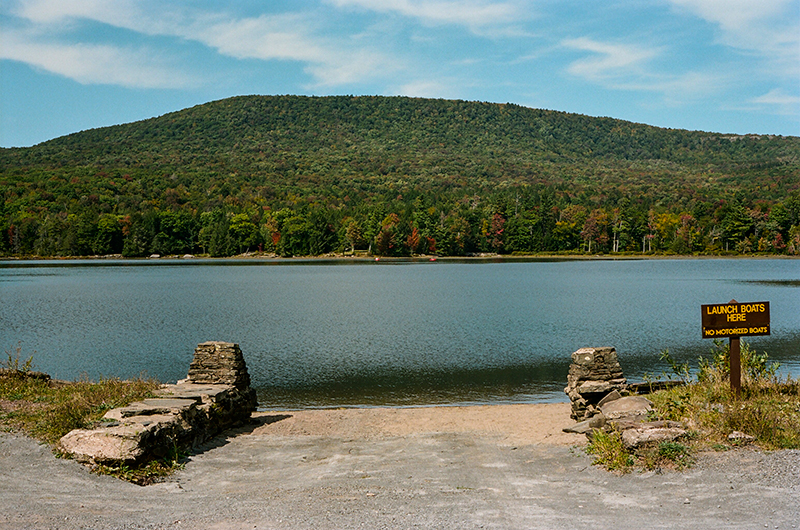 After packing up all our gear, one last trip down to the lake was very necessary…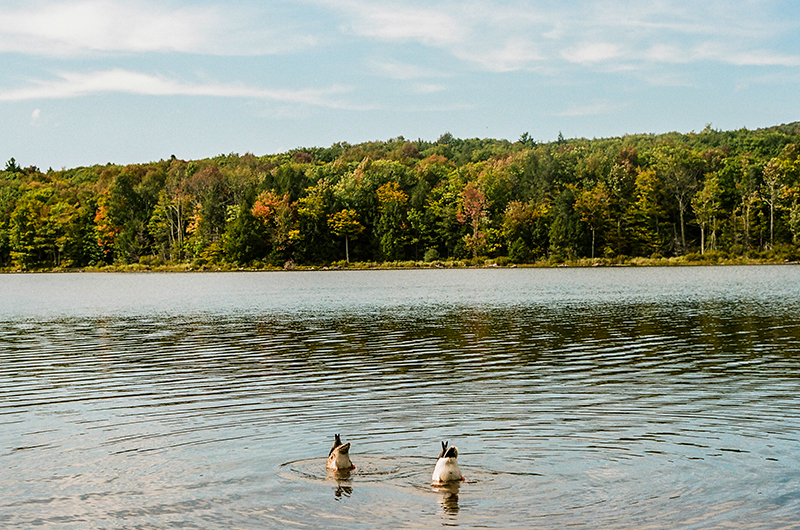 Thank you to all who joined us on this one! Can't wait til the next trip in Spring!
THE END!