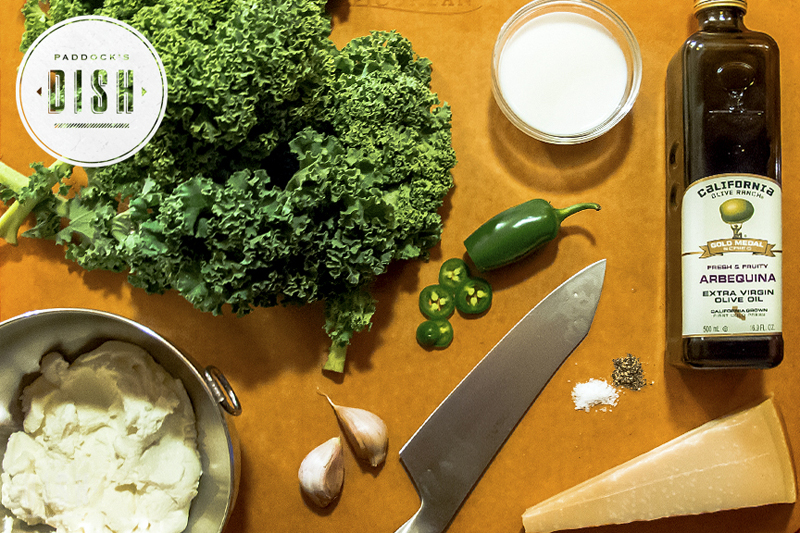 It's the middle of winter, and by now you've probably had your fill of kale, and are dreaming of the day those first ramps pop out of the ground this spring. Adding some creamy ricotta to kale sautéed with jalapenos is a nice way to mix up this healthy winter green. Get Mike Paddock's full recipe and step by step instruction after the jump. Enjoy!
Ingredients
1 bunch fresh Kale, ribs removed and coarsely chopped
1 jalapeno, minced (remove the seeds first for less heat)
2 cloves of garlic, minced
2 Tbsp good extra virgin olive oil
1 Cup fresh ricotta
¼ Cup milk
¼ Cup fruity olive oil (like Arbequina), plus more for serving
¼ Cup grated Parmesan, plus more for serving
Kosher salt and fresh cracked pepper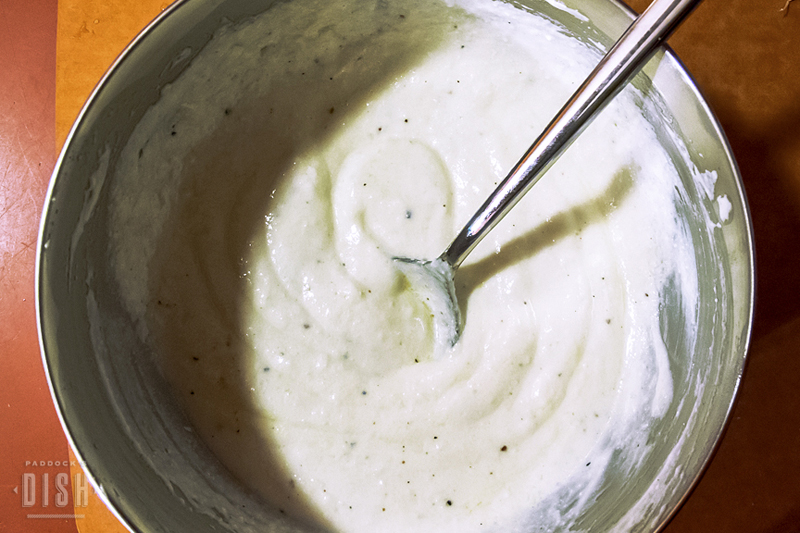 Step 1:
In a medium bowl, combine ricotta, fruity olive oil, milk and Parmesan and stir to fully combine. Add some salt and fresh cracked pepper to taste. It should have the consistency of a thick soup. Set aside.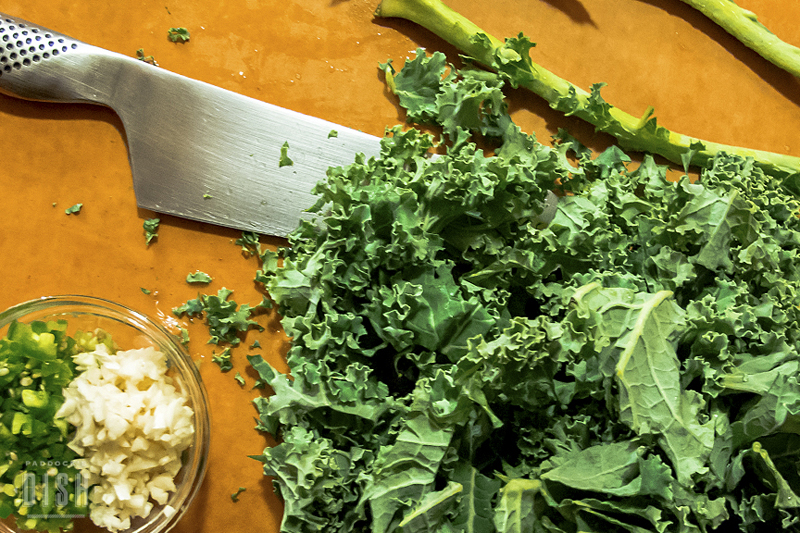 Step 2:
Wash and dry the kale. Remove the tough center ribs from the leaves and coarsely chop the leaves. Reserve in a large bowl. Mince the garlic and jalapeno. You can remove the seeds from the jalapeno first for less heat.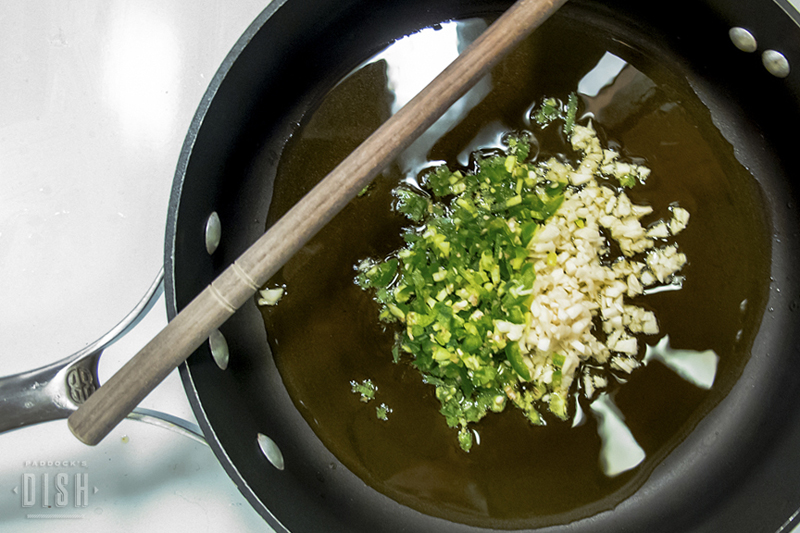 Step 3:
Heat the extra virgin olive oil in a high sided sauté pan on medium high. When the oil starts to shimmer, add the garlic and jalapeno and stir it for a minute.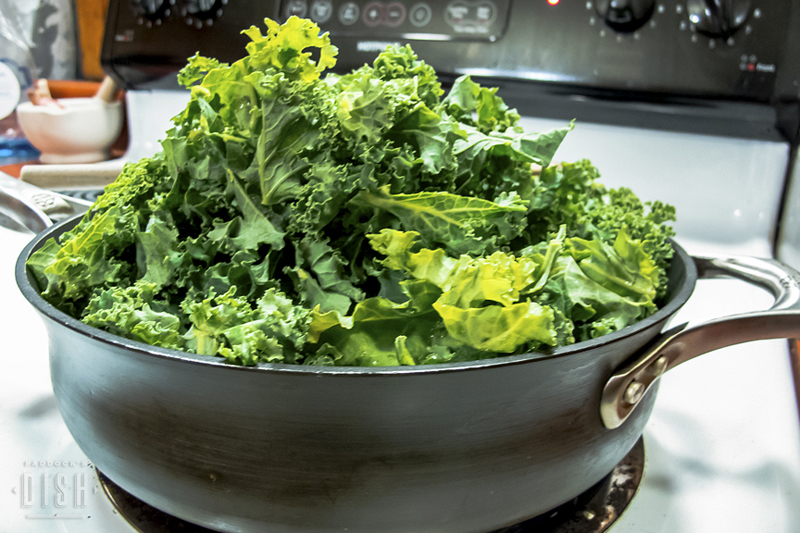 Step 4:
Add the kale directly to the pan, and get it moving around in the pan. You might have to add it in small batches, depending on the size of your pan. As it wilts, it will shrink, making room for more to be added. Once all the kale has been sautéed, pull it off the heat, about 5-7 minutes.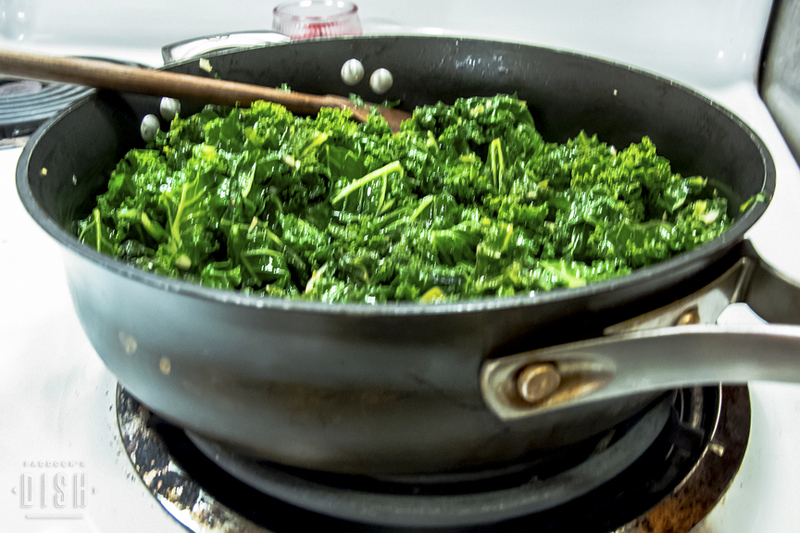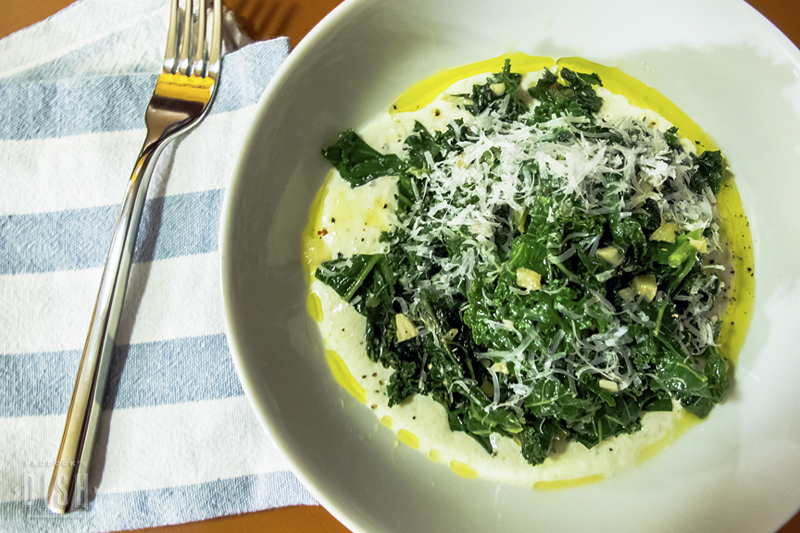 Step 5:
To plate, place a few spoonfuls of the ricotta mixture in a circle on your serving plate or bowl, and mound up the sautéed kale on top. Add a bit more Parmesan and fresh cracked pepper, and finish with a nice drizzle of your fruity olive oil.