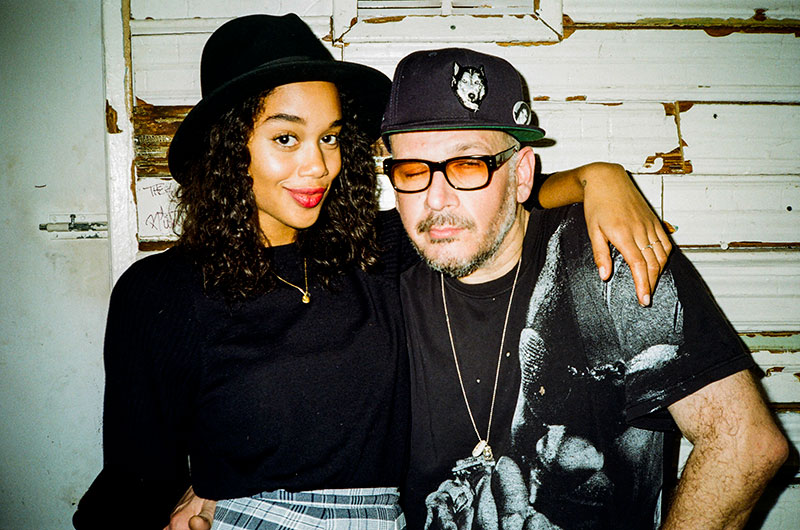 TheGoodLife! holiday party was so nuts last year we couldn't think of a better way to top it than to do it again this year – only bigger and better! So we gathered our tribe at The Cardinal, plied them with Sailor Jerry spiked hot chocolate and apple cider, plates of roast duck, whole trout, and sweet potato gnocchi and far out tunes from Ian Longwell and Ricky Powell aka the Sloppy Santa. Then we addd the famed green-light special and some cookies from outer space and the rest, shall we say, is a blur. Luckily we gave Uncle Ricky a couple rolls of film and asked him to shoot away. Here are his photos from what has to be the best holiday party in history. Enjoy them all after the jump.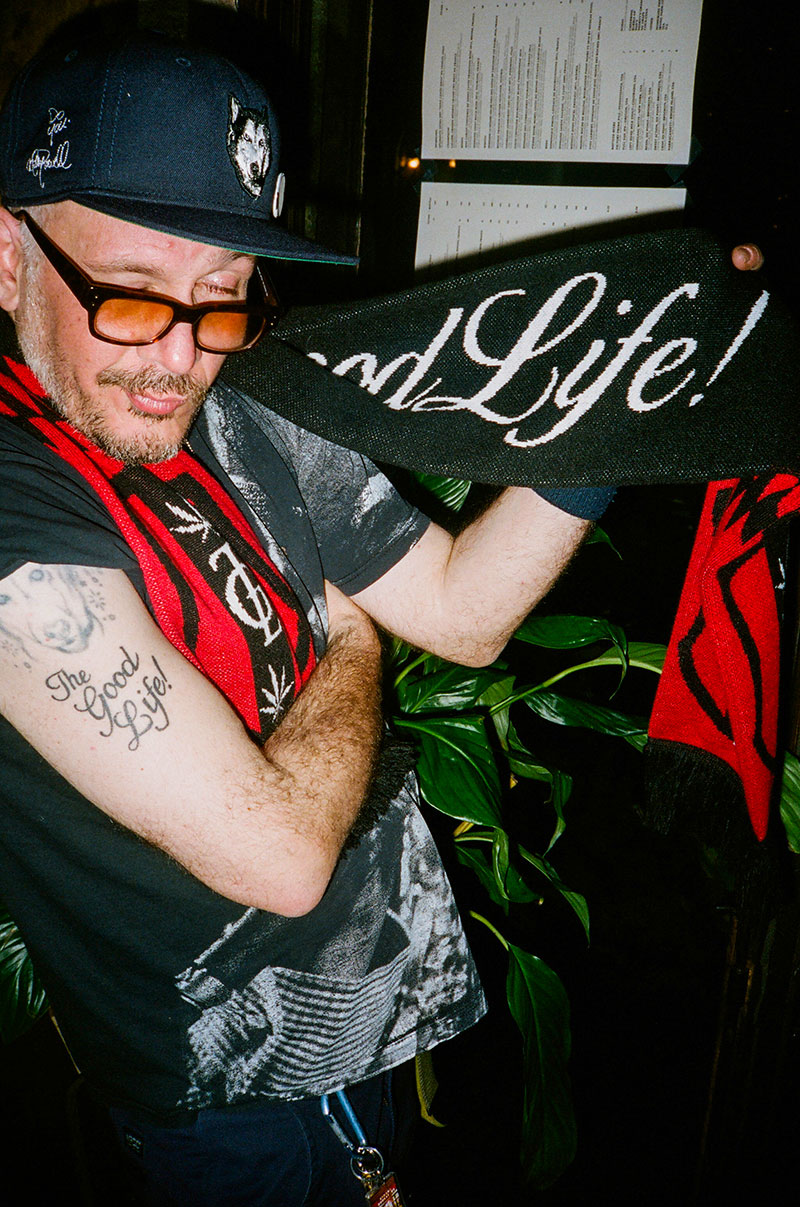 Yes, Ricky Powell lives TheGoodLife!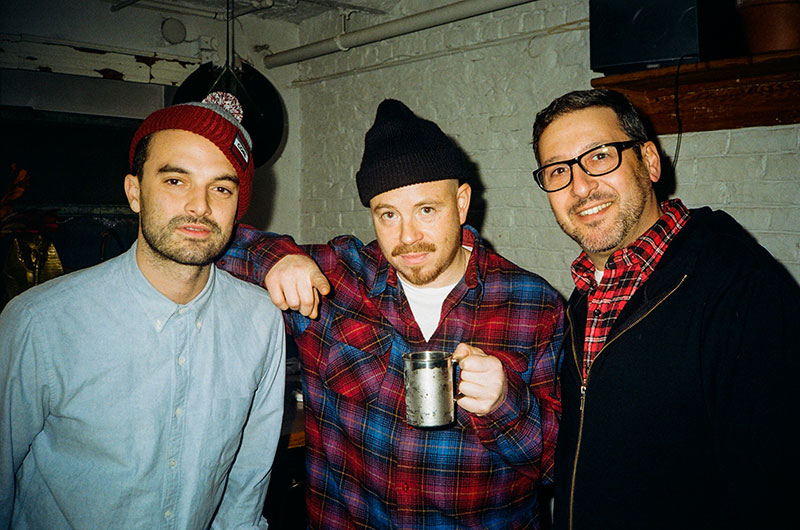 The welcome wagon: Ian, Craig, and the Concierge.
The trout was on point!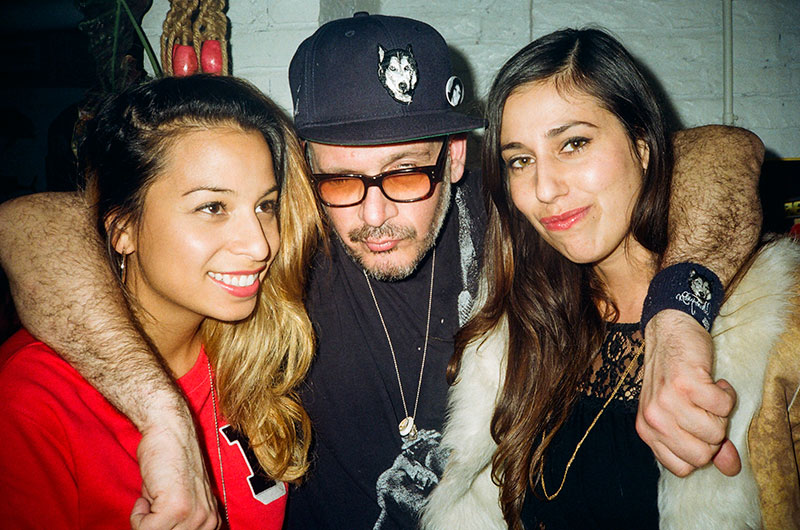 Jasmine and Melanie make a Ricky sandwich.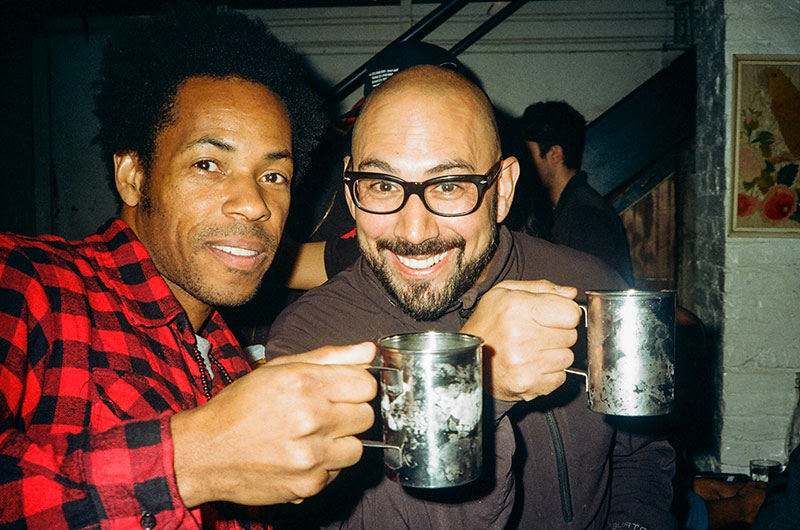 OG's in the house: Jahmal Williams and Shadi Perez.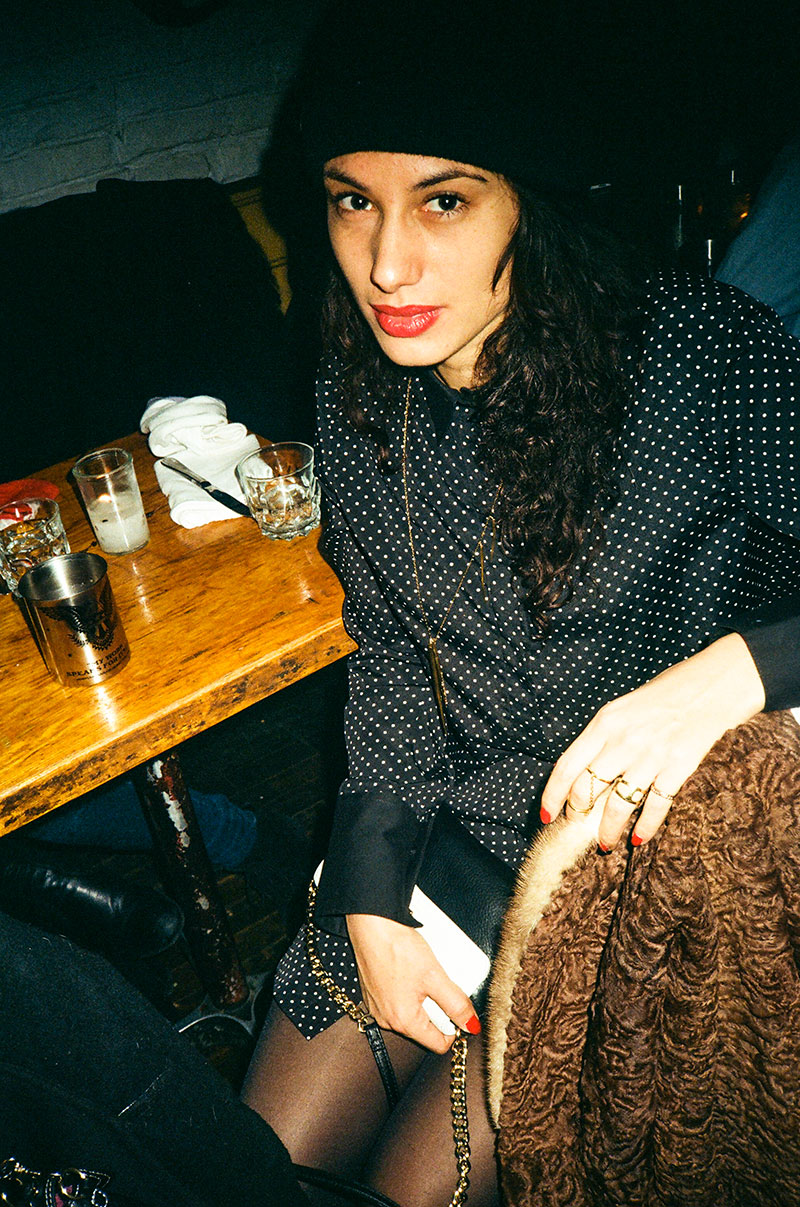 Classic beauty Melaney Oldenhof.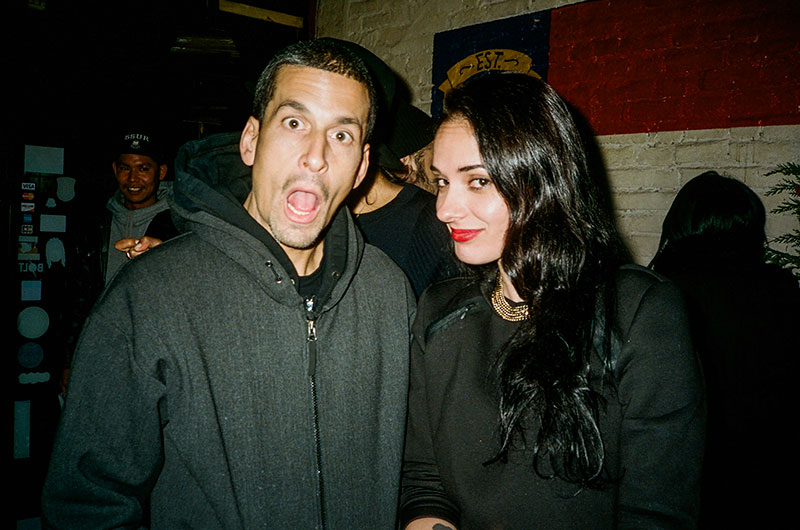 Off duty selectors DJ Smoke L.E.S. and DJ Mirandom clearly enjoying a night off.
Marlen, Brittany and Roofeeo pre turn up.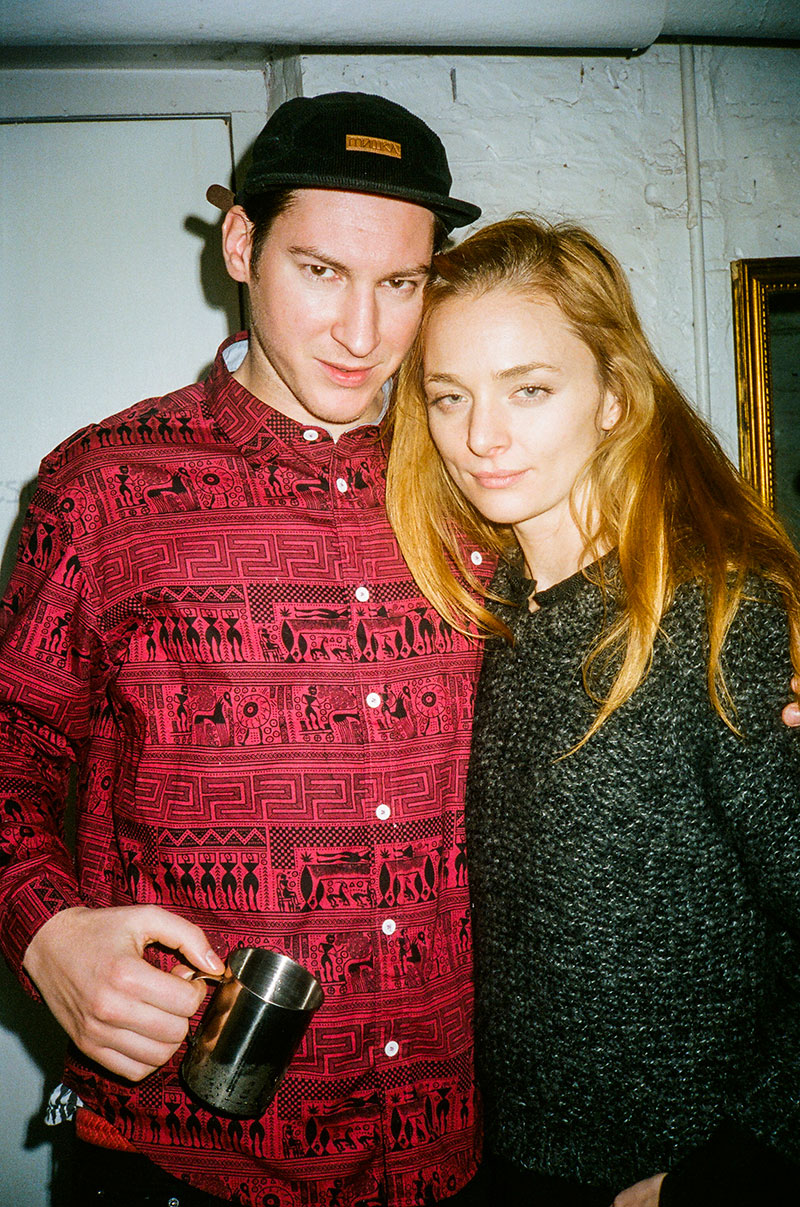 Apple and the French Connection finally back in NYC.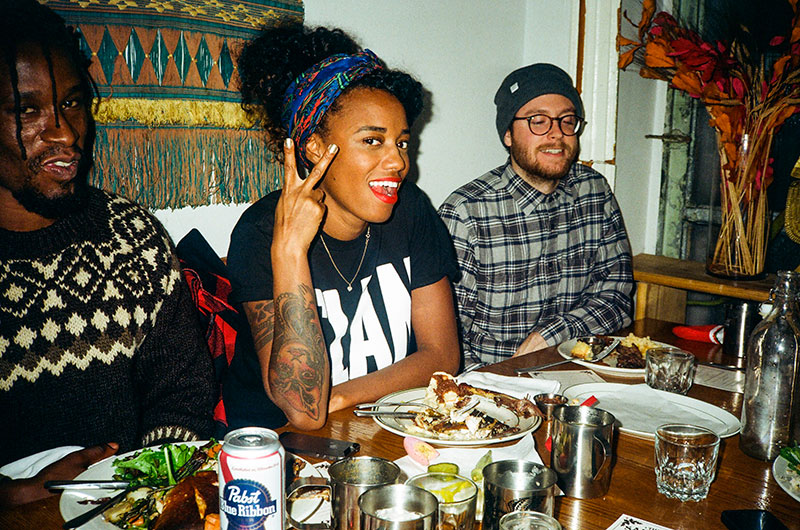 Nikki chucking a deuce while Aku and Eddie chill.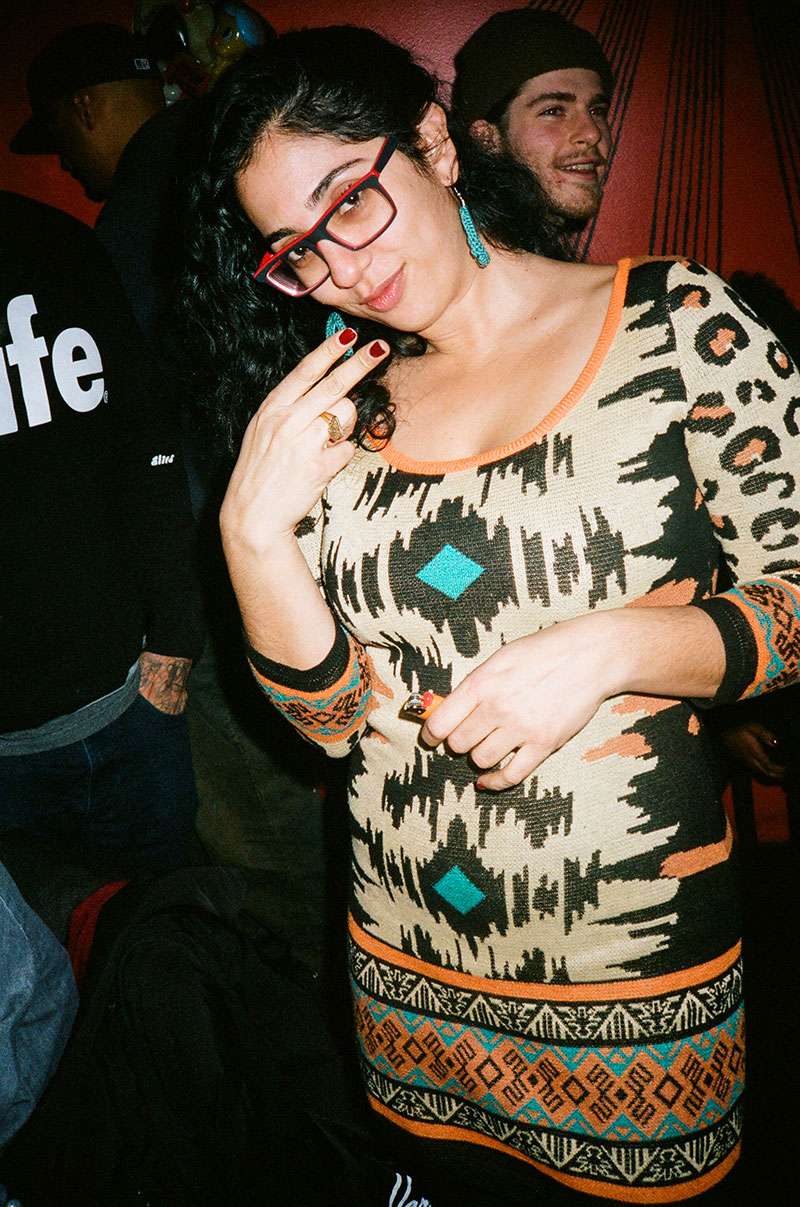 Pat Hoblin looking like an angel on Alice Mizrahi's shoulder.
Laura Harrier contemplated some new ink from Three Kings.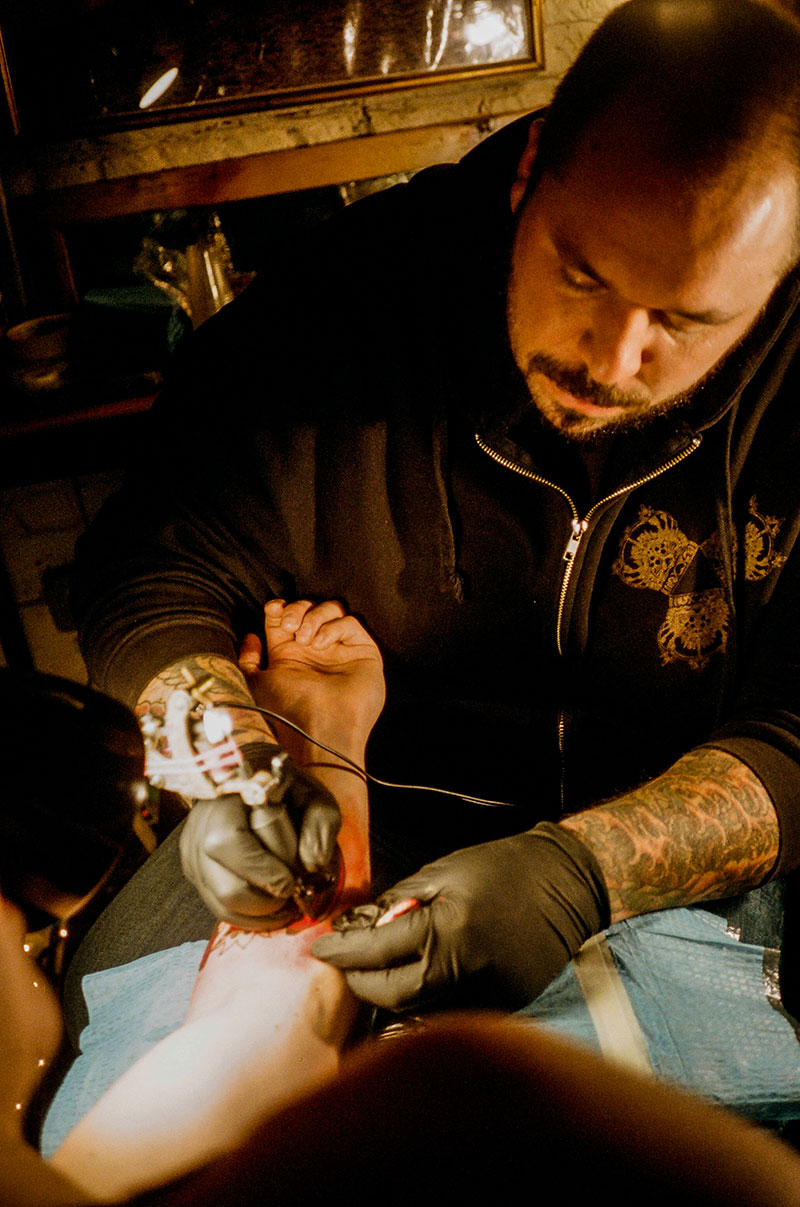 But Juan just went right in.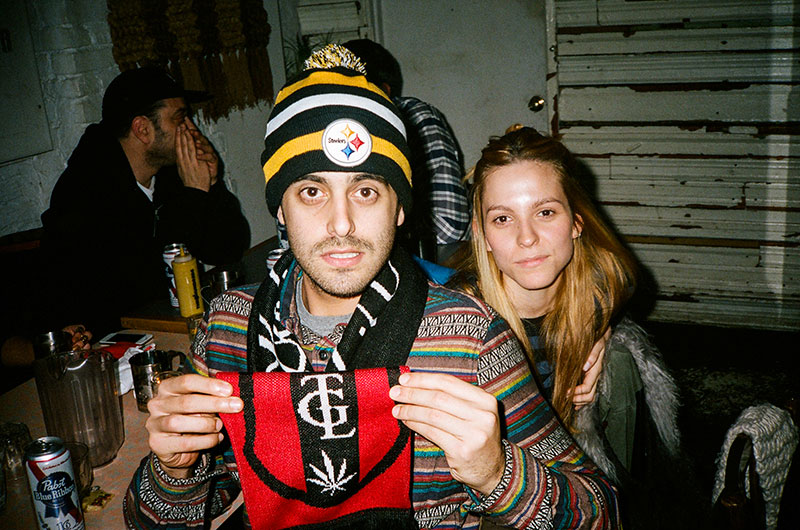 Then out came TheGoodLife! Hooligan Scarves, repped to the fullest by Stefano and Maria.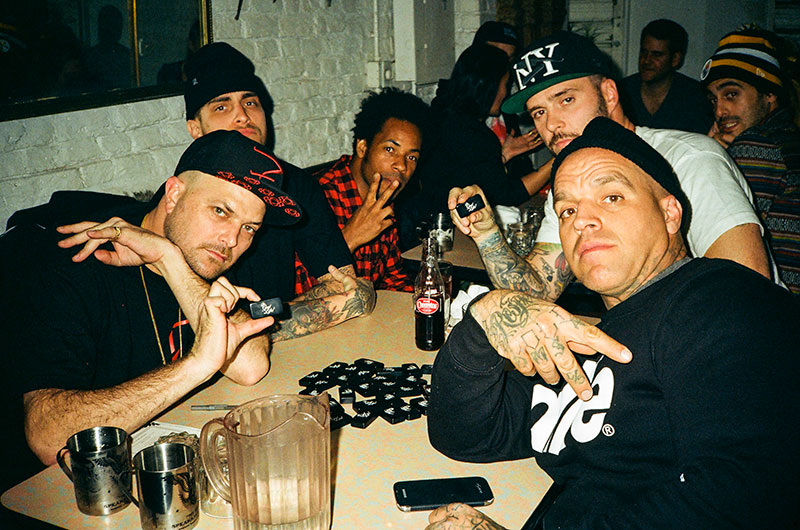 Then came the dominos, first up was Mike Malbon, OG Kev, and Skid DMS.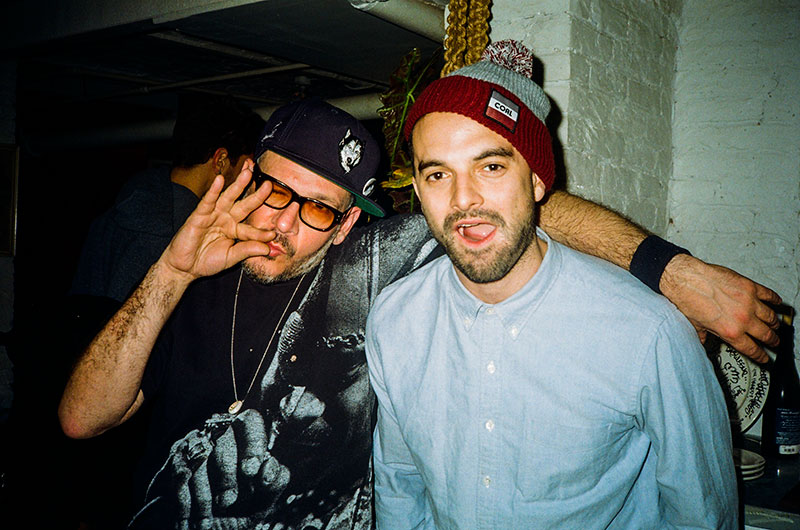 Ricky was ready for something else though.
GREEN LIGHT! BWAAAAAAAAAA! Right Pat and Emma?!
YUP!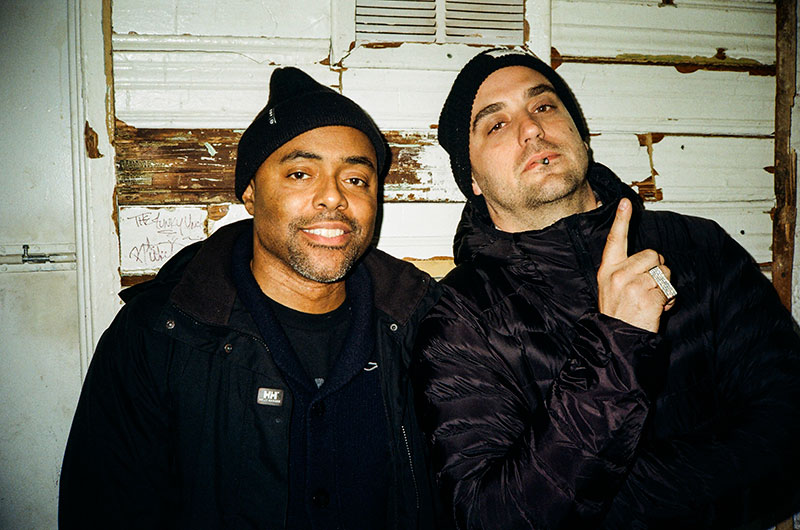 YUP!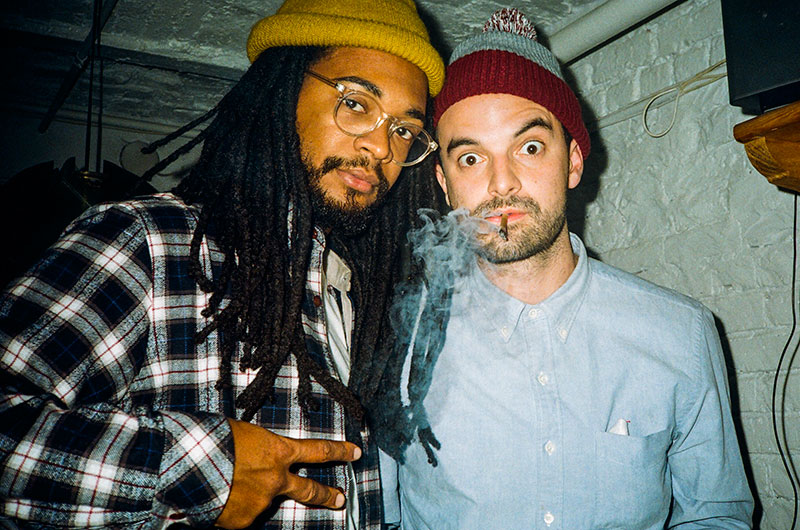 Extra Yup!
Then out came the cookies, not the kind your mama makes.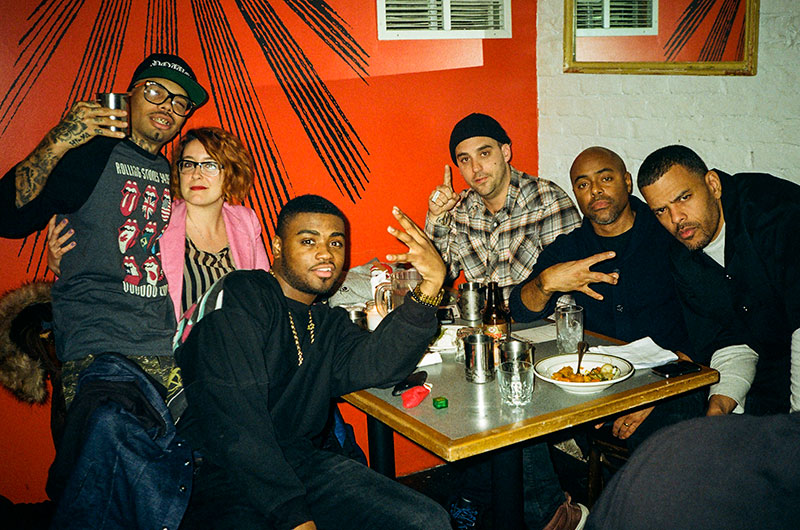 Nacho Picasso and the Seattle crew approved.
So did she.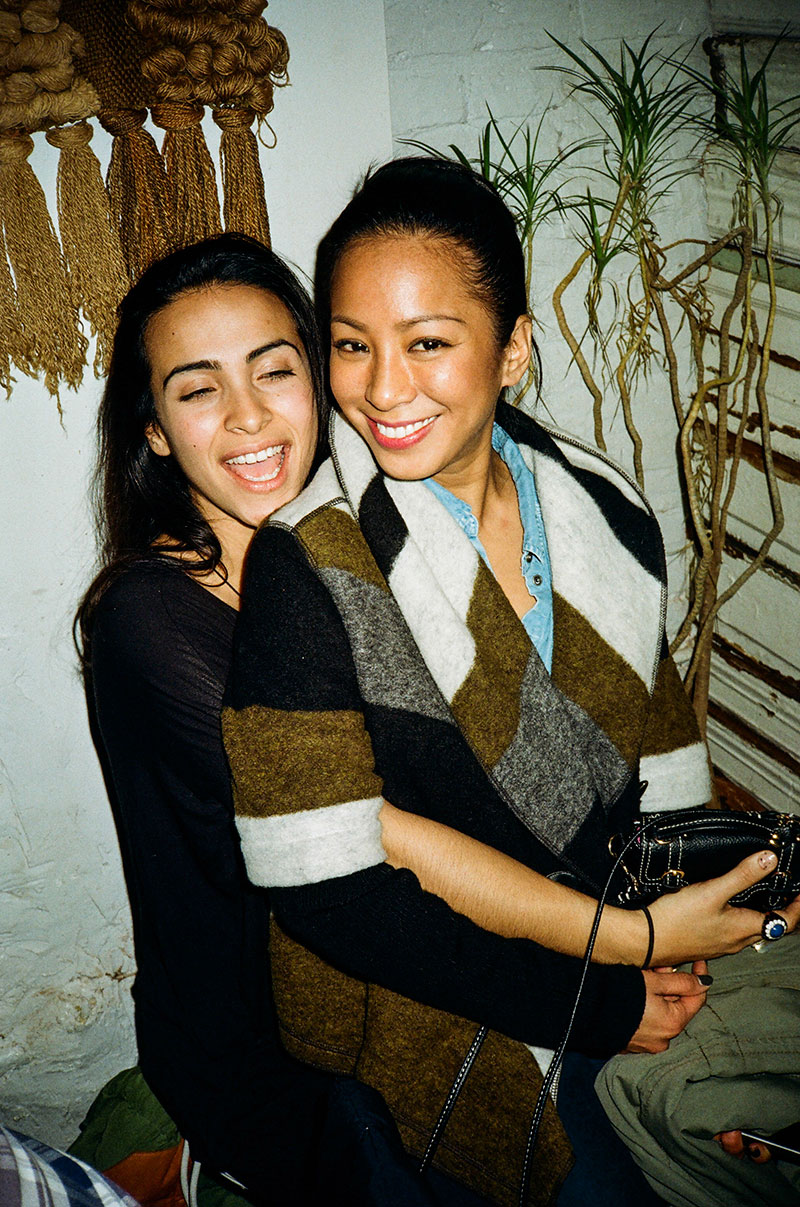 Marlen and Ivy too.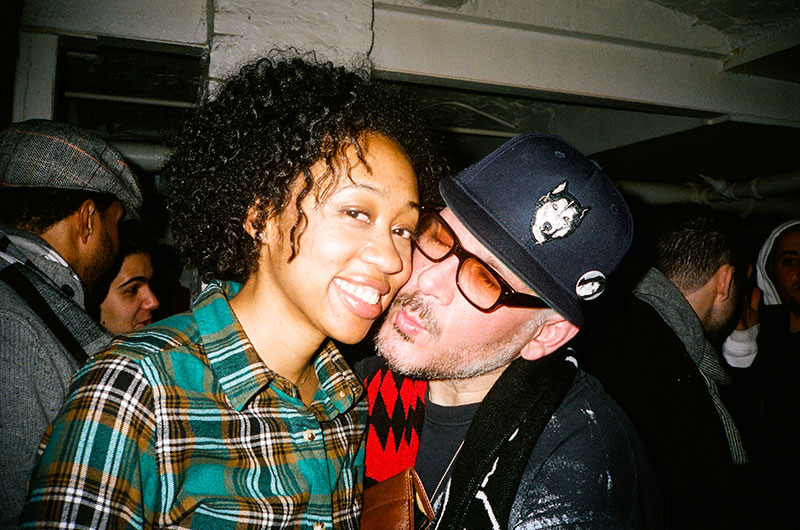 There was time for Ricky to grab one last smooch.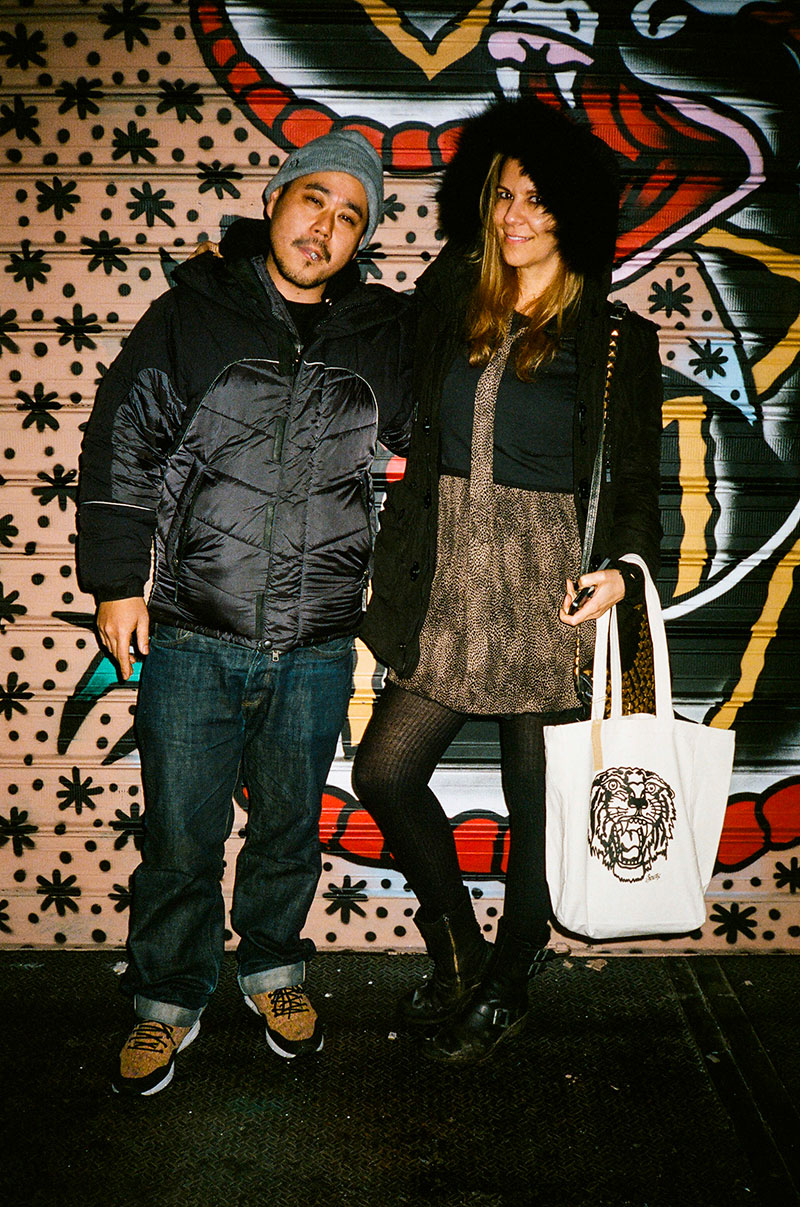 And then we were off into the night like Dice and Dana…until next year HAPPY HOLLERCRAZE from TheGoodLife!