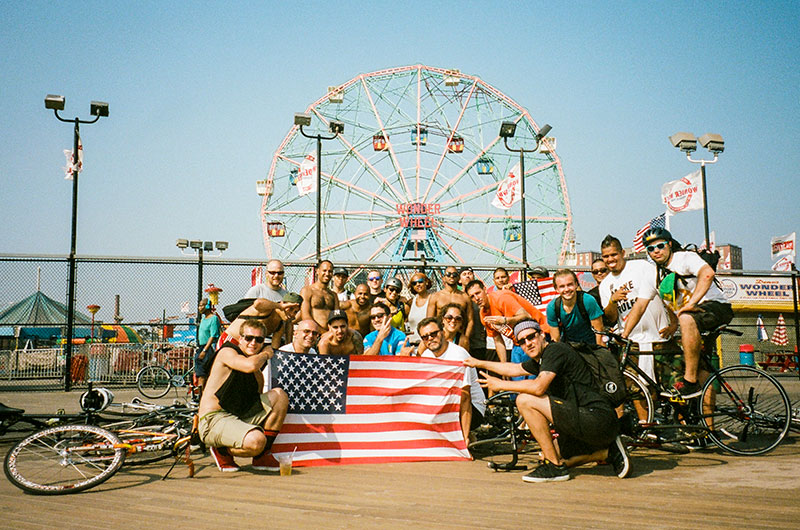 For the 4th year in a row we took over the streets of NYC for our 100 mile bike mission and this years crew was bigger than ever. Between the joined forces of the BridgeRollers and TheGoodLife! we were able to round up an amazing group of friends and fam to roll thru our city to pay respect to all that we lost on September 11th, 2001.
Photos by Craig Wetherby
We met up at Mike Saes' crib for a proper breakfast from Parisi's before heading out into the brutal heat…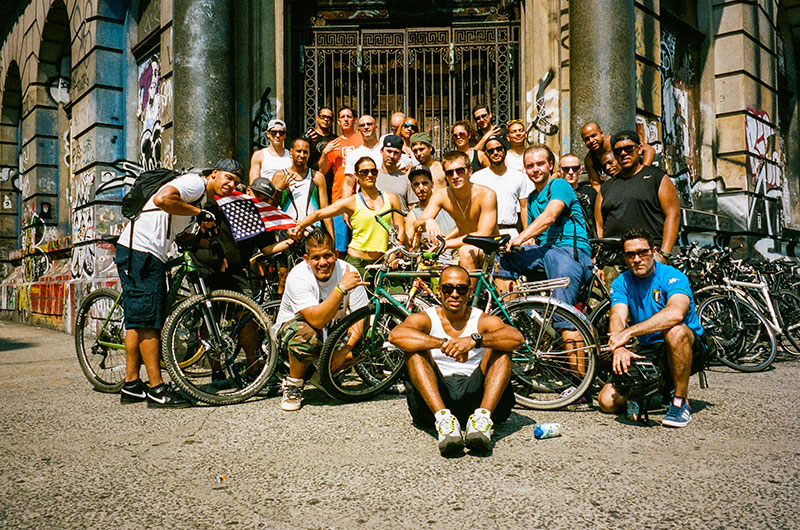 Our crew was ready so we took a quick group photo before we pushed out…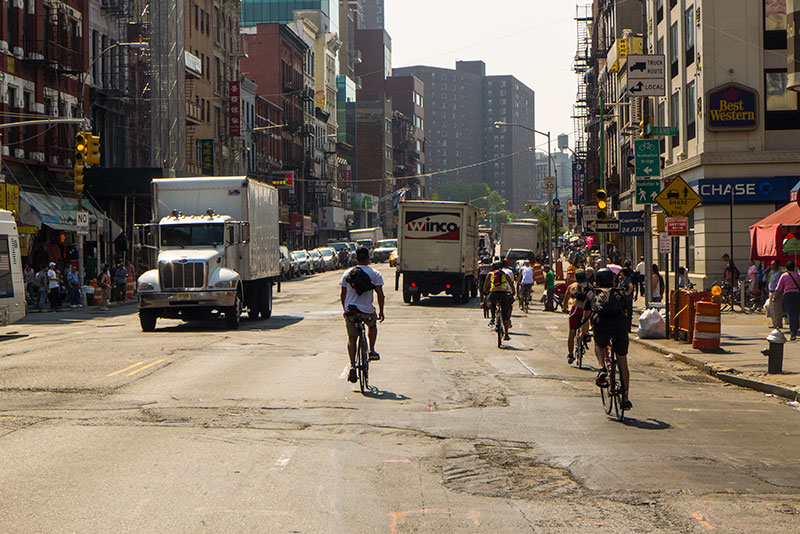 The streets were starting to heat up in Chinatown so we broke out with the quickness…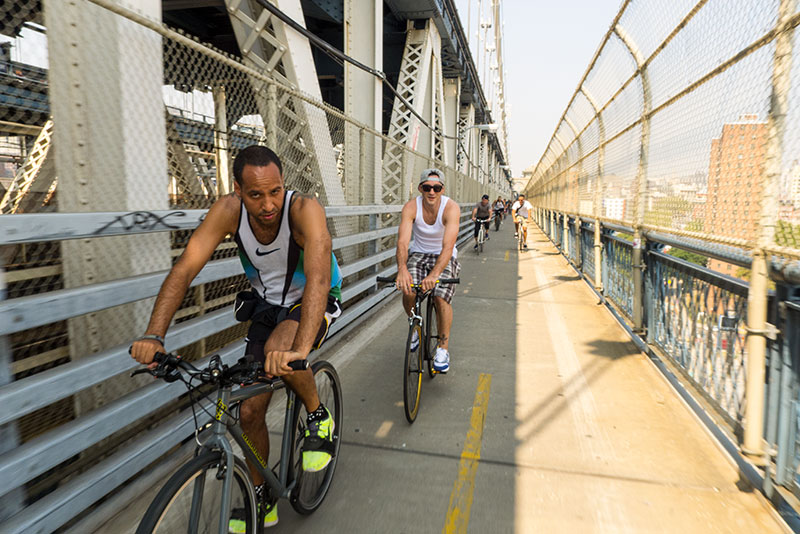 But even in the shade it was already at least 95 degrees…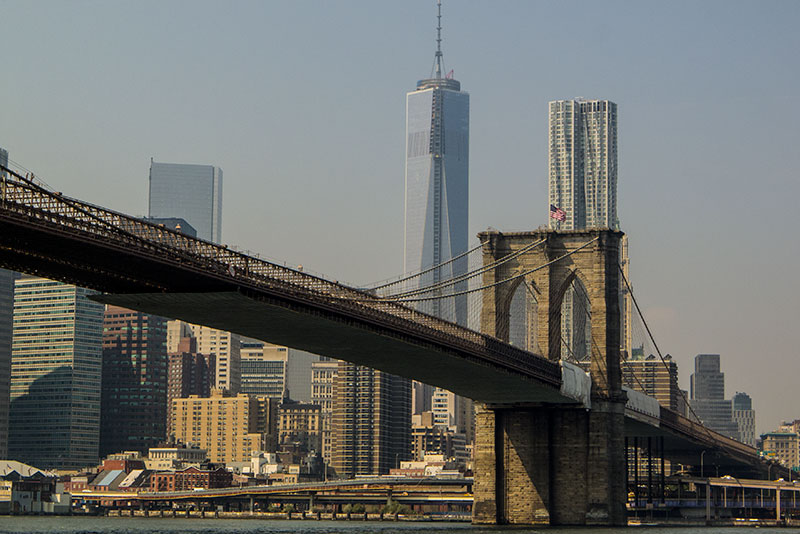 Our first stop was in Brooklyn at a classic location with some new additions to the skyline where the Twin Towers once stood…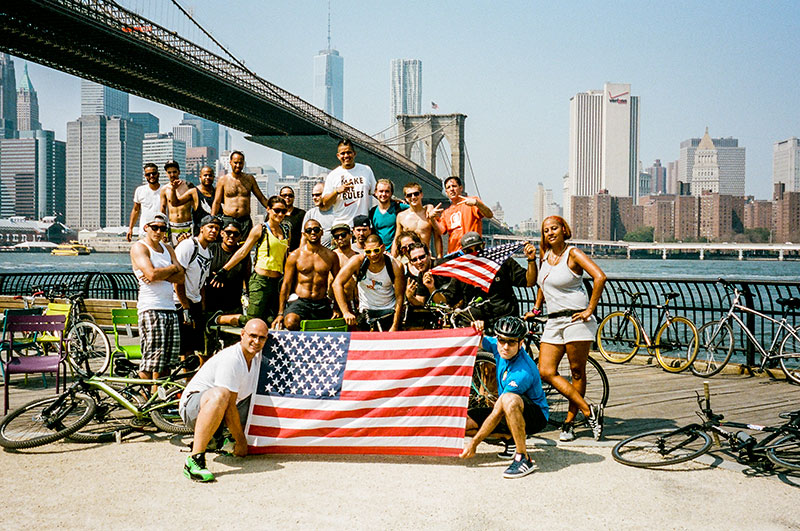 The posse was proud to be rolling past this historic site so we had to shoot another quick one…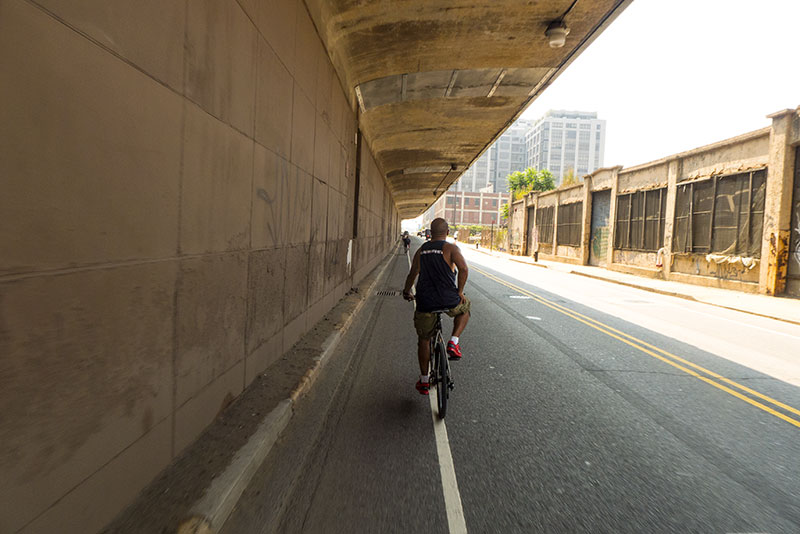 We tried as much as possible to stay out of the sun but it was only getting hotter…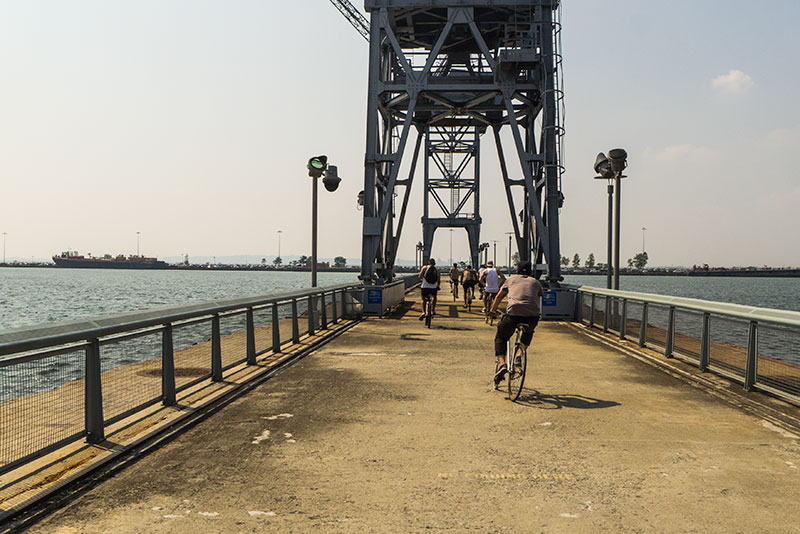 Once we hit Red Hook we headed to the pier to try to get some cool fresh air off the water…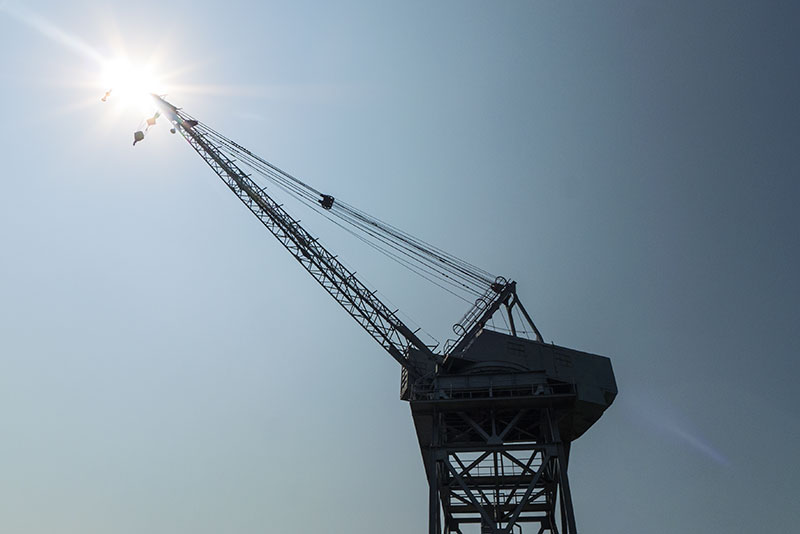 But the sun was almost at its peak so we needed to keep it moving…
The sea breeze was pretty refreshing once we hit Bay Ridge but we still had a long way to go…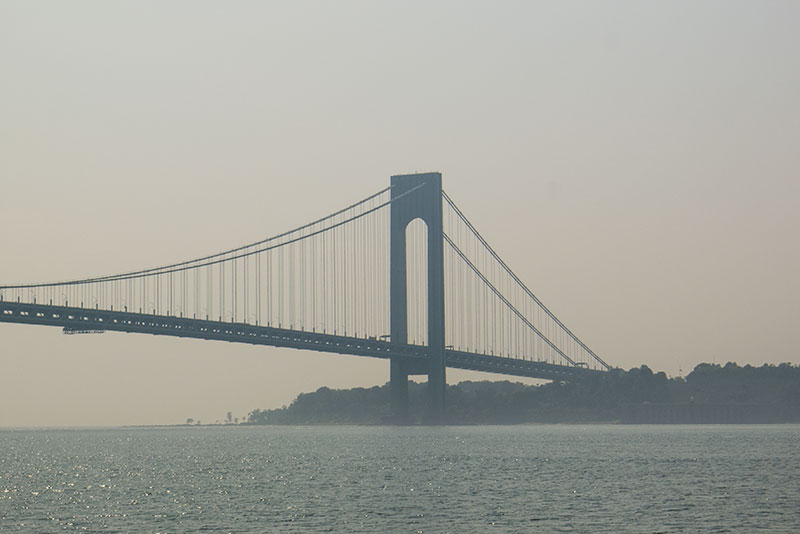 You could see the steam coming off the water so we took a break under the Verrazano Bridge before we took off to Coney Island…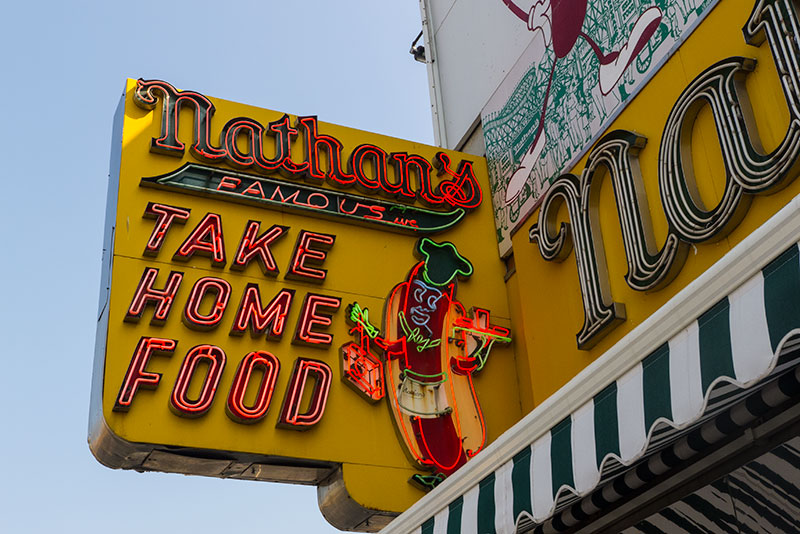 It was a major relief when we made it to Nathan's so we ordered some ice cold brews to cool us down…
After a much needed refuel and an unexpected run in with our homie Russ of SSUR, a true Coney Island OG, we took over the boardwalk like the Warriors and made our way out to Rockaway…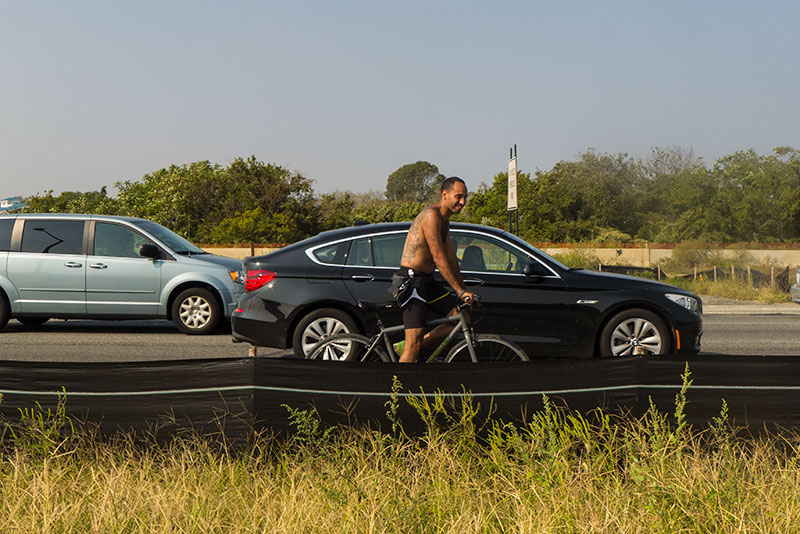 Some of us didn't feel like carrying their bikes over the sandy bike path so they took over the Belt Parkway…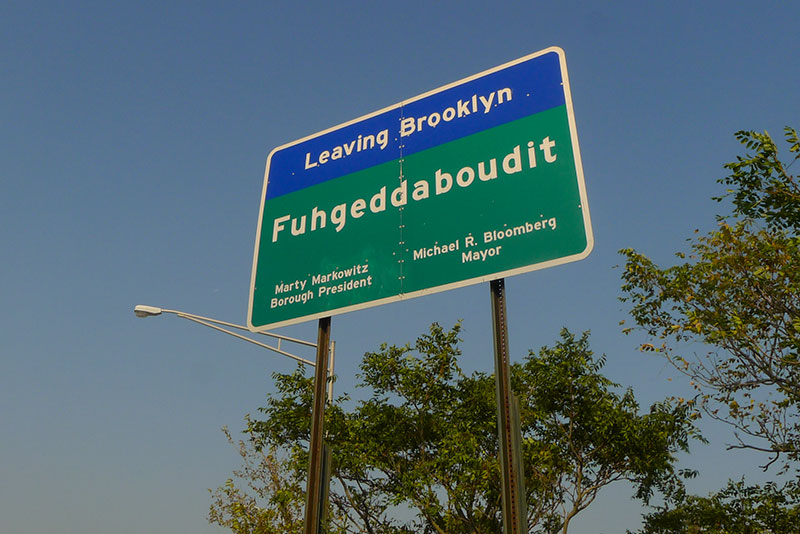 Peace Brooklyn…It was real!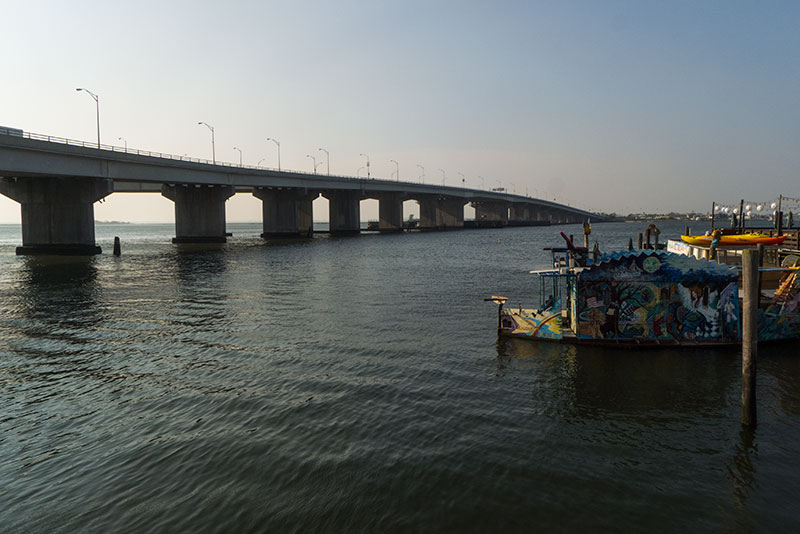 Some serious headwinds made this bridge was one of the toughest parts of the mission as we rolled into The Rock…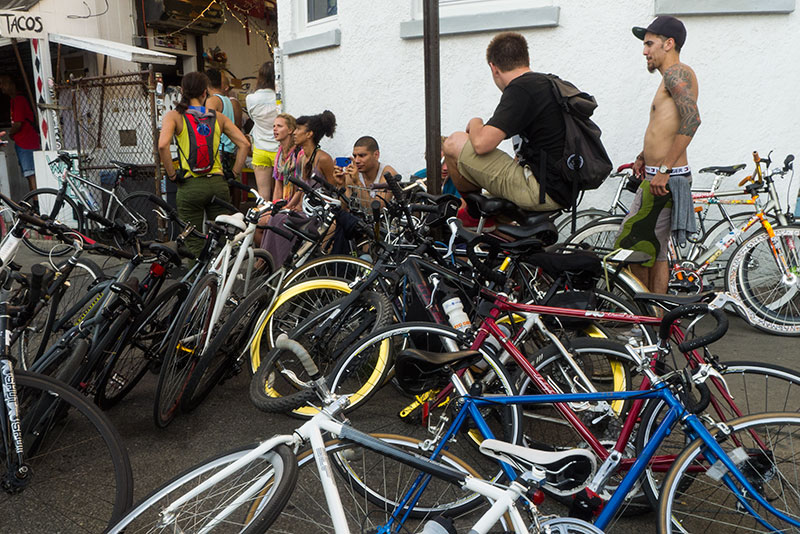 But it was all worth it as we were greeted with friendly faces and some fresh cold juices…Thank you Chenoah & Miriam!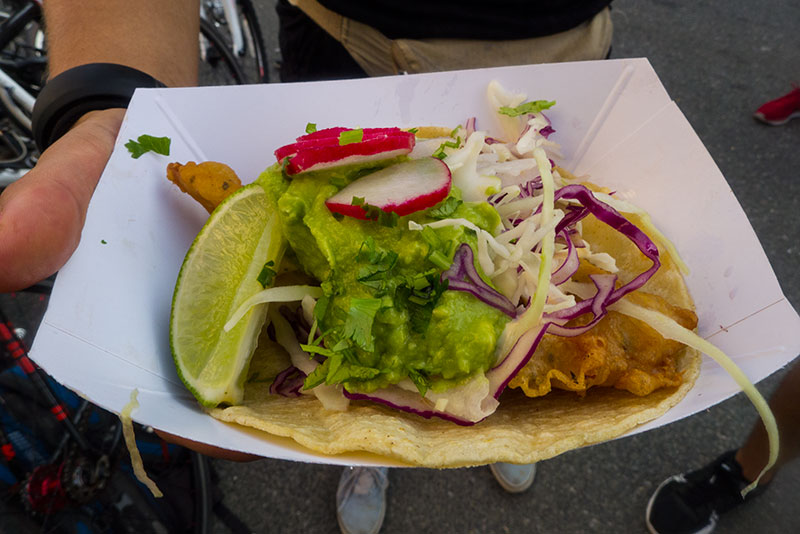 And some of the best fish tacos around…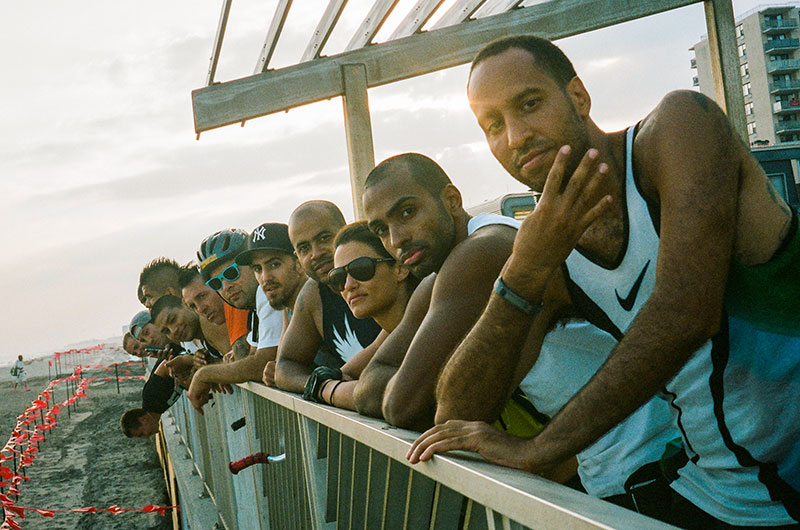 After a necessary cruise down to the beach we needed to head back to meet up with the second group that was ready to roll for the next half of our mission…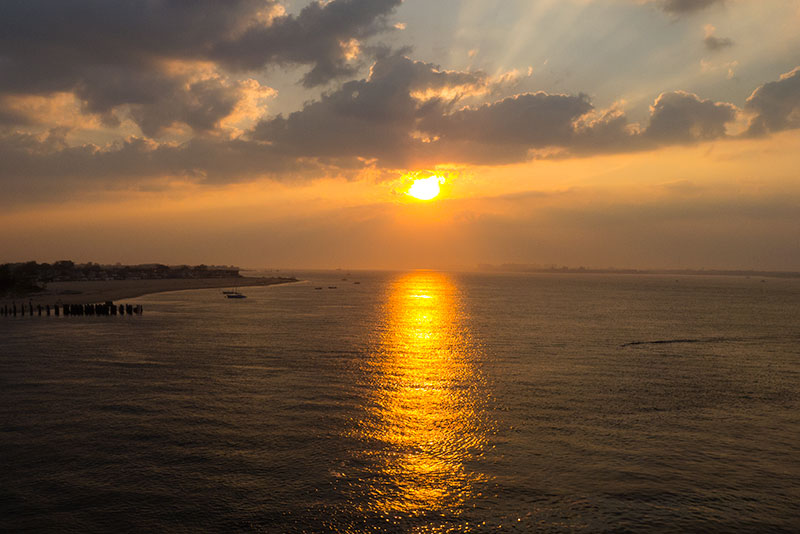 The sun was setting so we knew we finally made it out of the heat and were ready to finish what we started…
We cruised over the Williamsburg Bridge as fast as we could…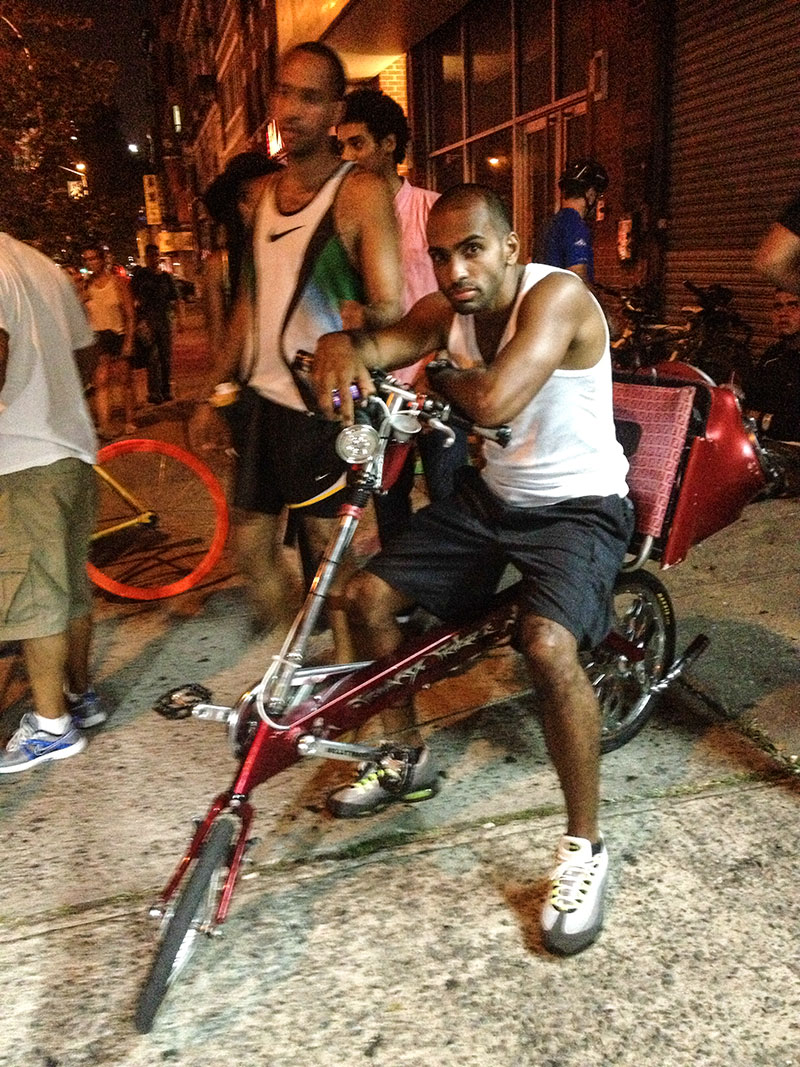 So Cedric could grab the Master Blaster bike kit for a quick cruise around the hood…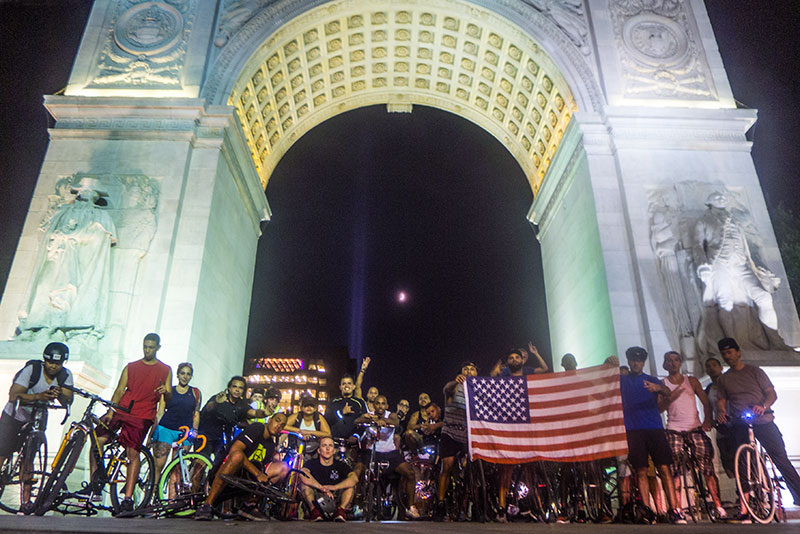 But the crew was excited to roll out after a pitstop at Washington Square Park…
So we headed uptown for a classic NY slice from Patsy's…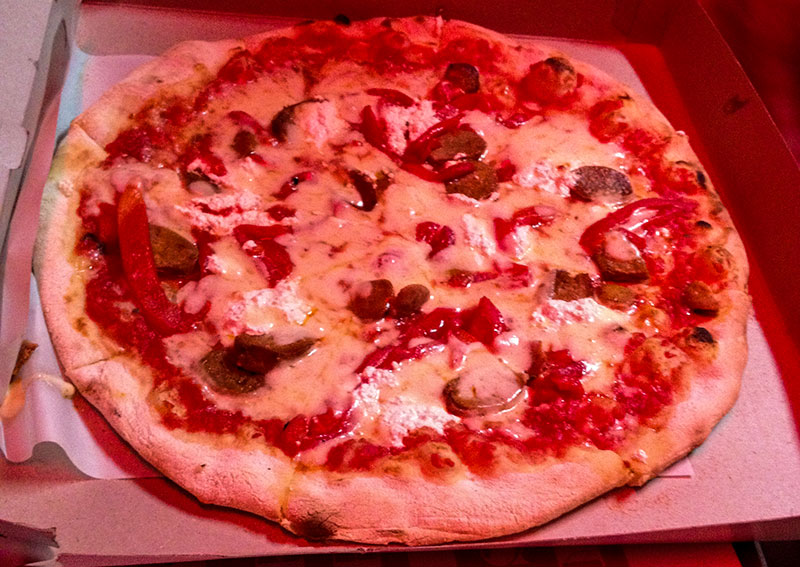 And it was VERY official…
The Urban Wildlife was starting to creep on us so we dipped up to the Bronx…
Where we encountered a bunch more escaped zoo animals…
The Bronx Zoo had enough of us so we headed back downtown for our final 20 miles…
But not before another very necessary hydration mission…Cheers!!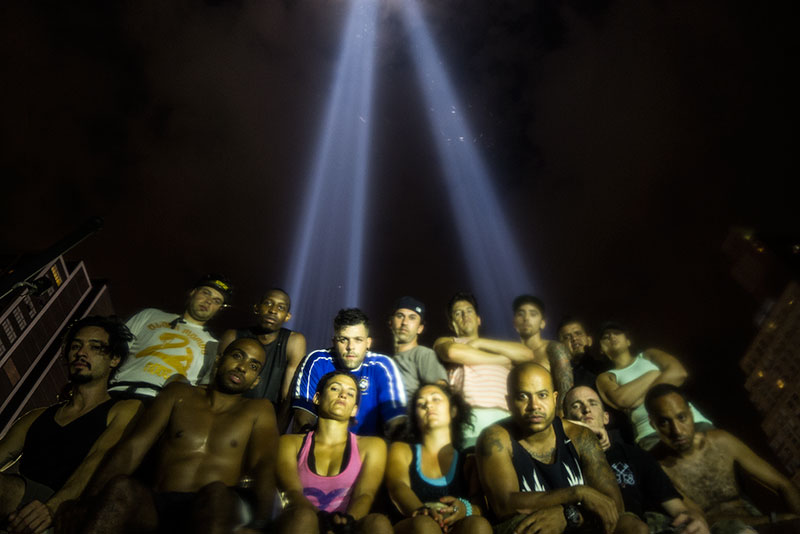 We made it! 100 miles and ROOOLLIN…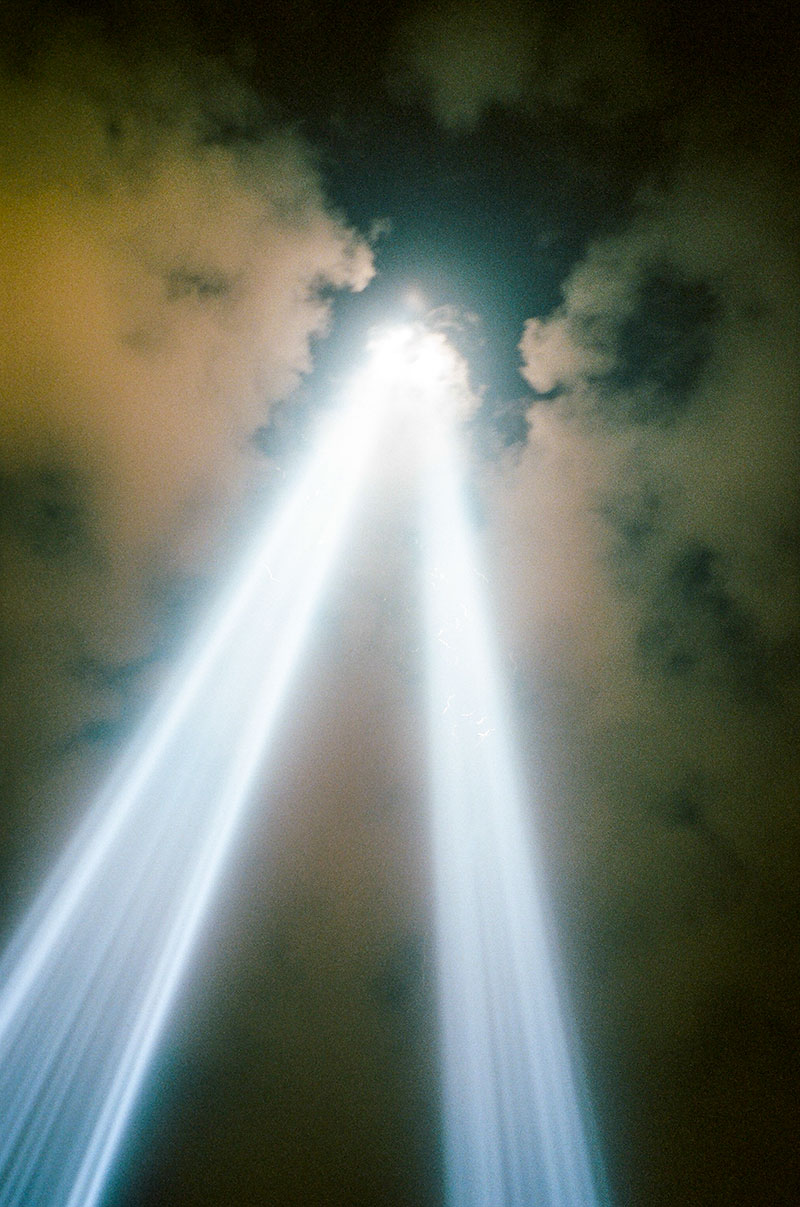 To all that joined us on this mission and supported us in spirit…Thank you! We couldn't have done it without you and hope to see you all on the next one…