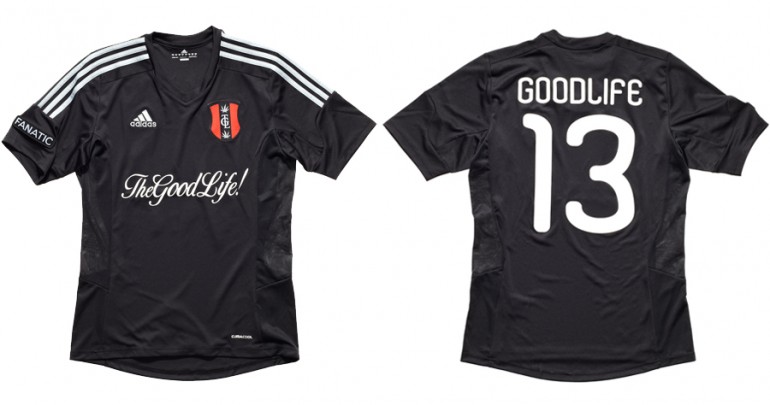 Today is Thursday which means TheGoodLifeFC! will be in full effect at Lion's Gate Field in Chinatown for our weekly game as part of the adidas Fanatic Premier League. We're super proud of our kits, which were designed by Tim Brodhagen and Craig Wetherby with some help from our absentee player Chris Prosser. The league recently asked us to explain the inspiration for the uniforms, here's what we said:
"Our kits are a cross between the Brooklyn Nets and Ajax of Amsterdam. The blacked out jerseys pay homage to our borough and our crest represents our lifestyle: TheGoodLife!"
Calling all TGL! Hooligans – We play at 8:30!!