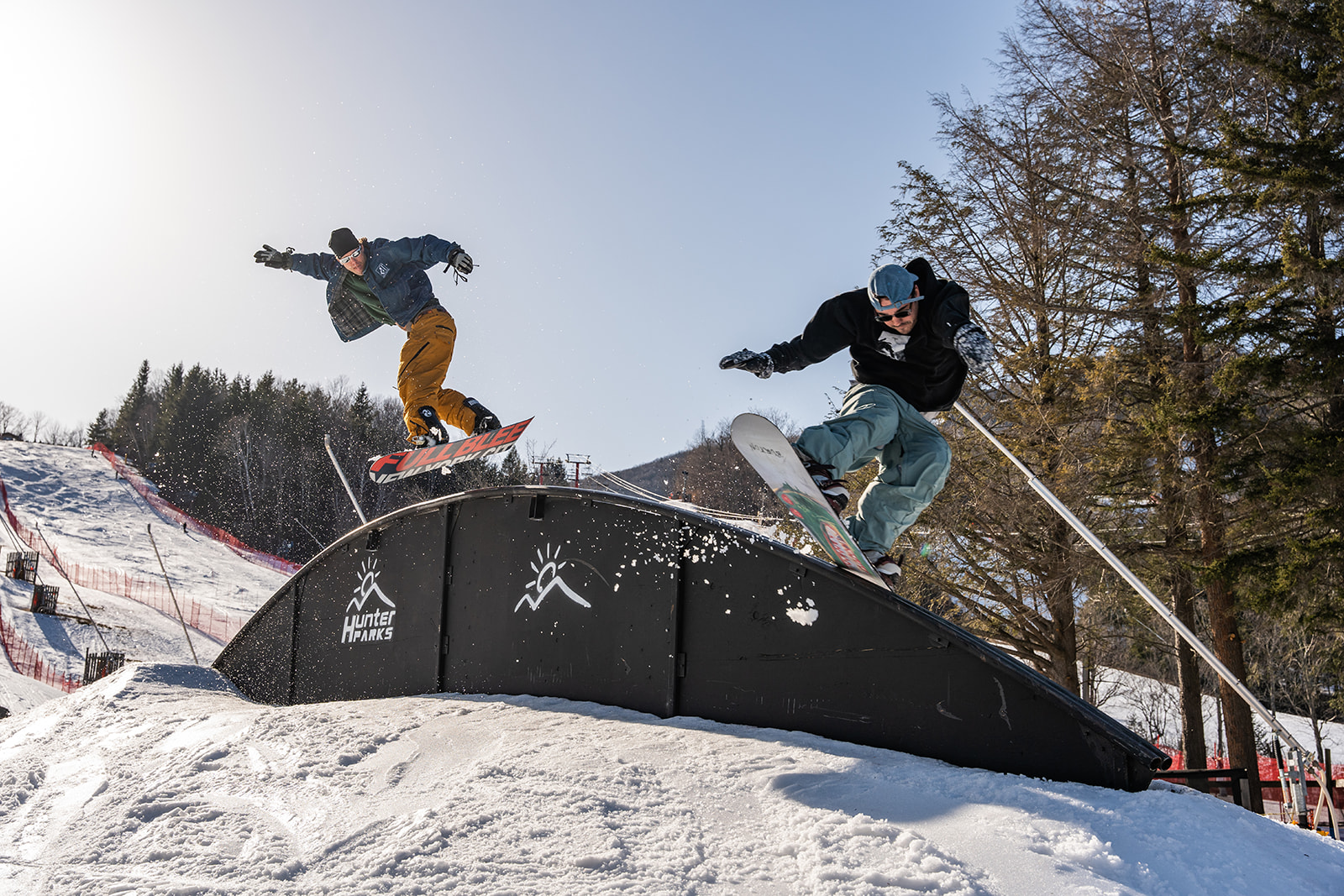 Was it all a dream?
Imagine gathering some of your favorite people for a 4 day, 3 night shred-fest in one of the coziest dreamlike settings to enjoy nothing but the finest dining, most incredible après cocktails, funkiest dance parties, healing wellness sessions and the most magical days of snowboarding together as a big happy family! This was the 2nd Annual Winter Get Down!
Here's a deep peek at what took place at Hunter Mountain + Glen Falls House , Upstate New York.
It all went down in a major way and was really real!
Extra large shoutout to our family of brand partners: Burton Snowboards, Hunter Mountain, Fat Tire, Hudson Whiskey, Aperol, Espolon Tequila, Montelobos Mezcal, Appleton Estate, Campari, Bhang, RAMONA, Top Seedz, Oscity Labs, FLWR/PRJCT & OvRride for making it all possible and extraaaa nice!
Featuring guest selectors: Angel + Dren, Eli Soul Clap, Fly Hendrix, Niara Sterling, Skratch Bastid, Stretch Armstrong, Quantic, Queen Majesty, Quiana Parks + Willy Soul
Produced by: TheGoodLife!
Directed & Edited by: Akira Ruiz
Additional Footage by: Pat Hoblin, Justin Oppus, Craig Wetherby & Wei Young
Drone Footage by: Justin Oppus
Music by: Quantic
#WeMakeItNice #WinterGetDown ❄️🪩❄️