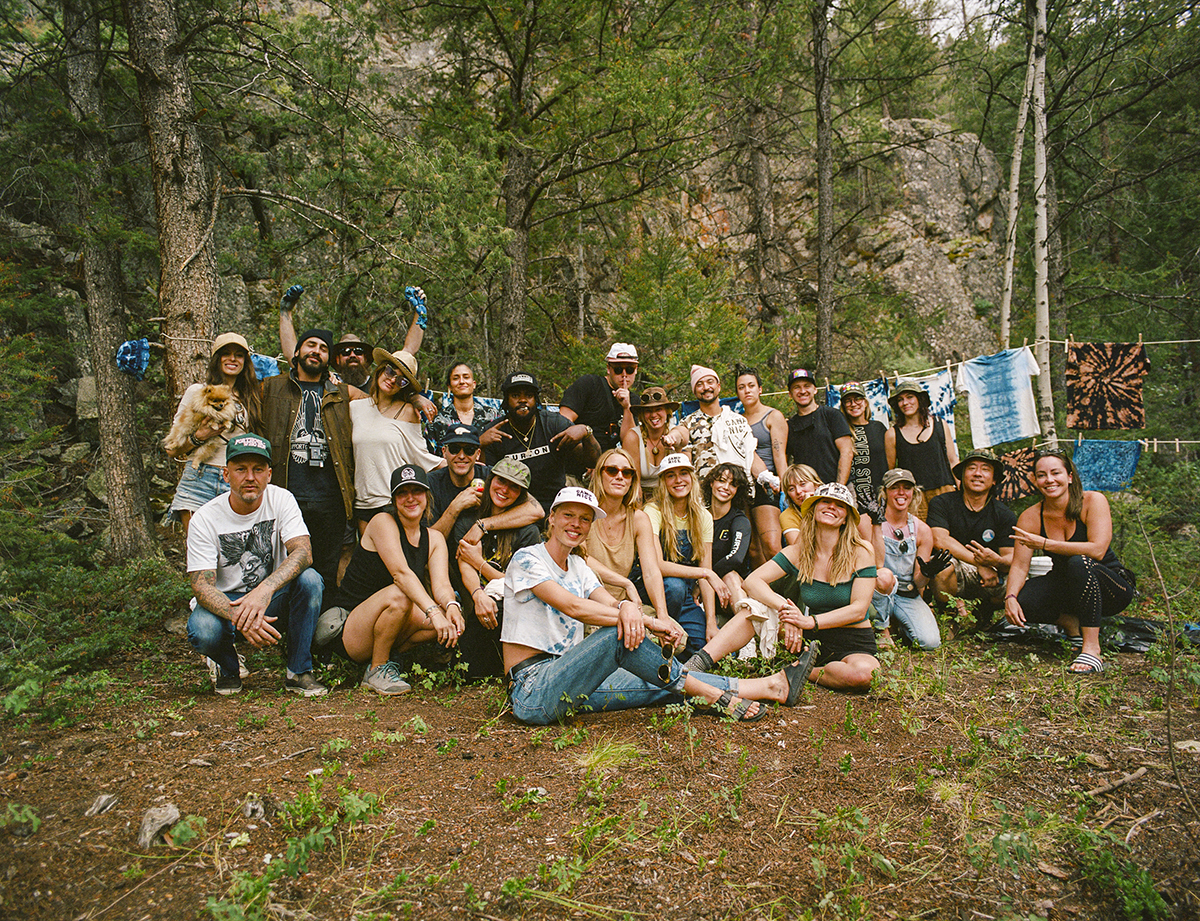 When Camp Nice started there was no blueprint, no plan, no big ideas, it was just a vibe. A place for friends to reconnect with nature and each other and get back to the essence for a few days. Little did we know that this first mini expedition 7 years ago would grow into a full blown community including TheGoodLife! familia from coast to coast and around the world!
But it did, and that's how we found ourselves deep in the Rocky Mountains, off the grid, yet tapped into so much more at the first ever Camp Nice High Country Edition aka Camp Nice Colorado!
Powered by our friends at Mountain Time Lager and supported by an unbelievable dream team of brands including Barebones, Bobo's, Burton, Cabot Cheese, Cobram Estate, Fat Tire, First Ascent Coffee, Fruit Smash, Goal Zero, Ilegal Mezcal, Kodiak Cakes, Niman Ranch, Raen, Smartwool, Sunbum, The North Face, & Yeti, Camp Nice Colorado was a full immersion adult summer camp experience like no other.
Taking place at Campfire Ranch tucked along the Taylor River nestled between the Elk and Sawatch Mountain Ranges, Camp Nice Colorado brought together a uniquely diverse cast of campers for an incredible weekend of carefully curated camping.
From the minute campers arrived and were welcomed with the Camp Nice Survival Pack to The Last Dance Party under the stars with DJ's TJ Mizell , Willy Soul and Decker Rush, every moment was magical. When they weren't earning merit badges in archery, axe throwing, fire starting or just chilling, campers learned fire cooking from Chef Kevin O'Connor & Barebones, rock climbed with Ashima Shiraishi, Sam Elias & The North Face, star gazed with Corey Bullough & Smartwool, made pottery with Skylar Dombroski & Burton, took tintype photos with Matt Alberts of The LIFERS Project and got tattooed in a tent by Yovanni Del Rio & Ilegal.
How we fit it all into only four days is a mystery, cause it felt like a lifetime that we never wanted to end. One thing is for sure, it was an experience we'll relive forever.
Without further ado, please enjoy our mega photo recap in film by Craig Wetherby. Colossal thanks to all of our partners and campers, YOU made Camp Nice Colorado legendary! Can't wait to see you next year!
Words by Timbo Baggins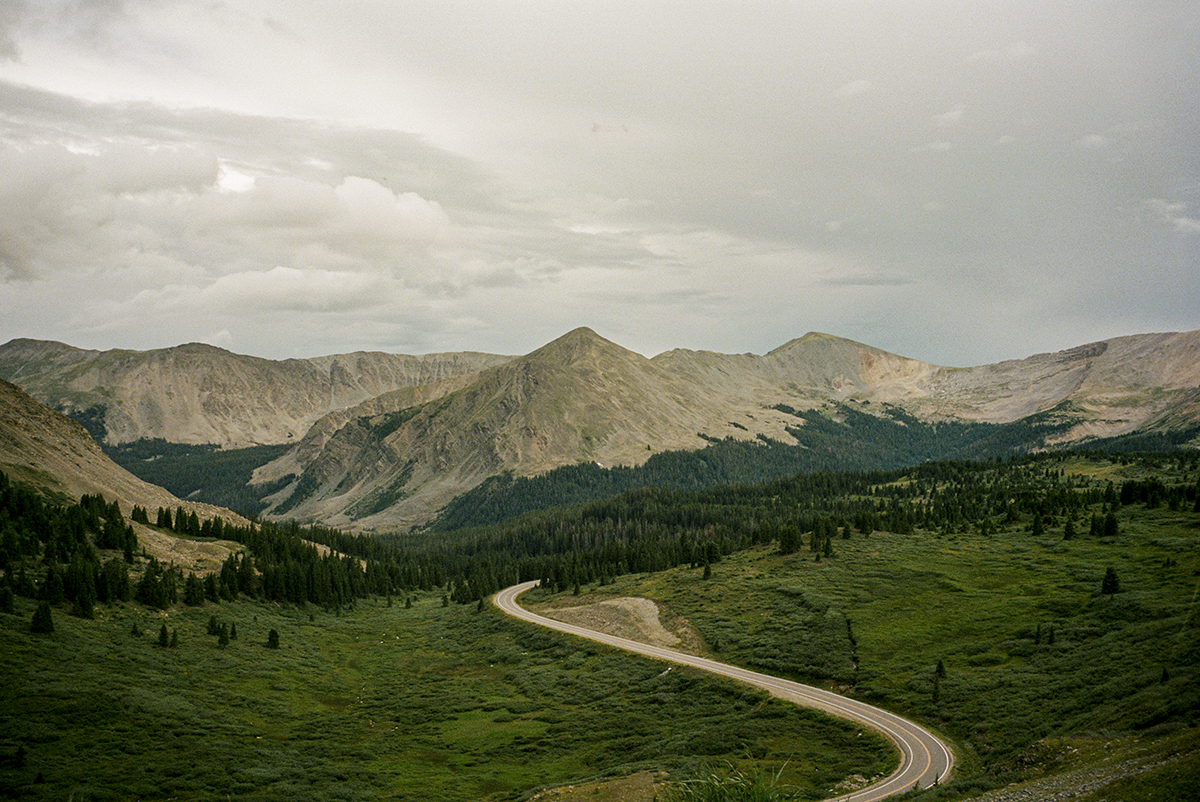 The Mile High Tour was about to commence!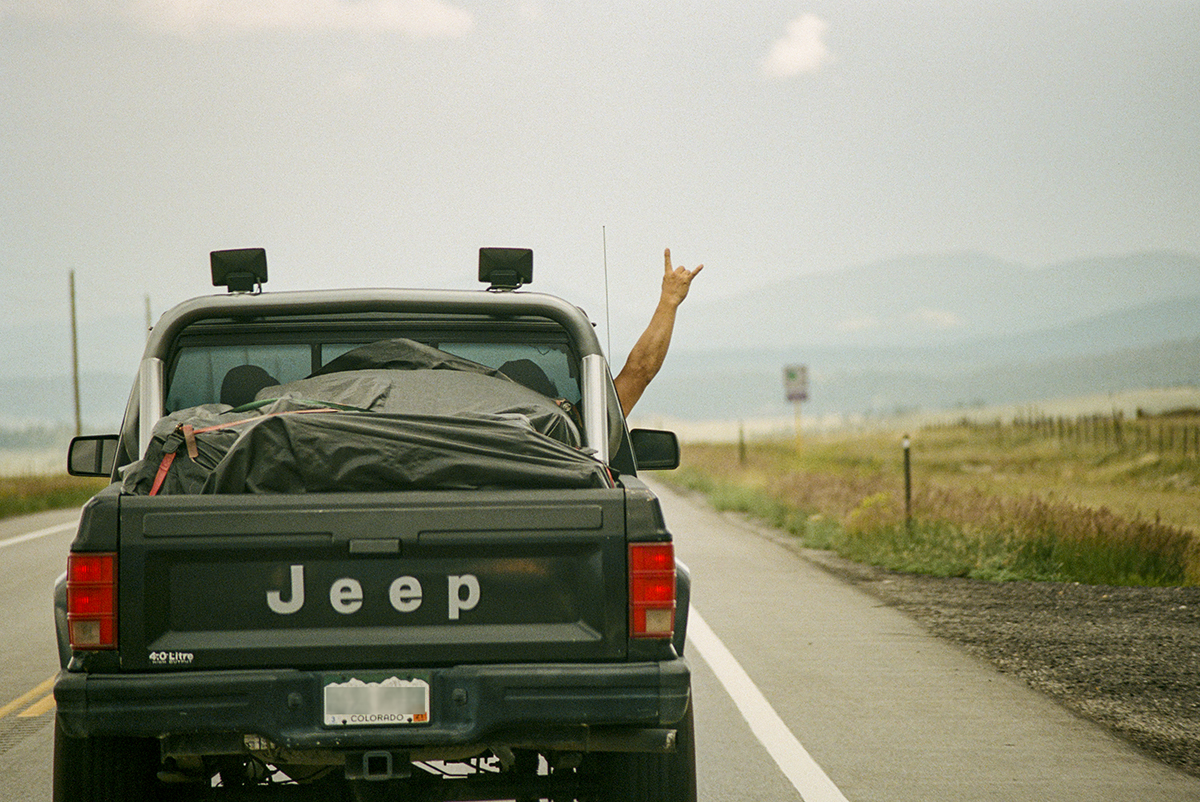 Road Trip!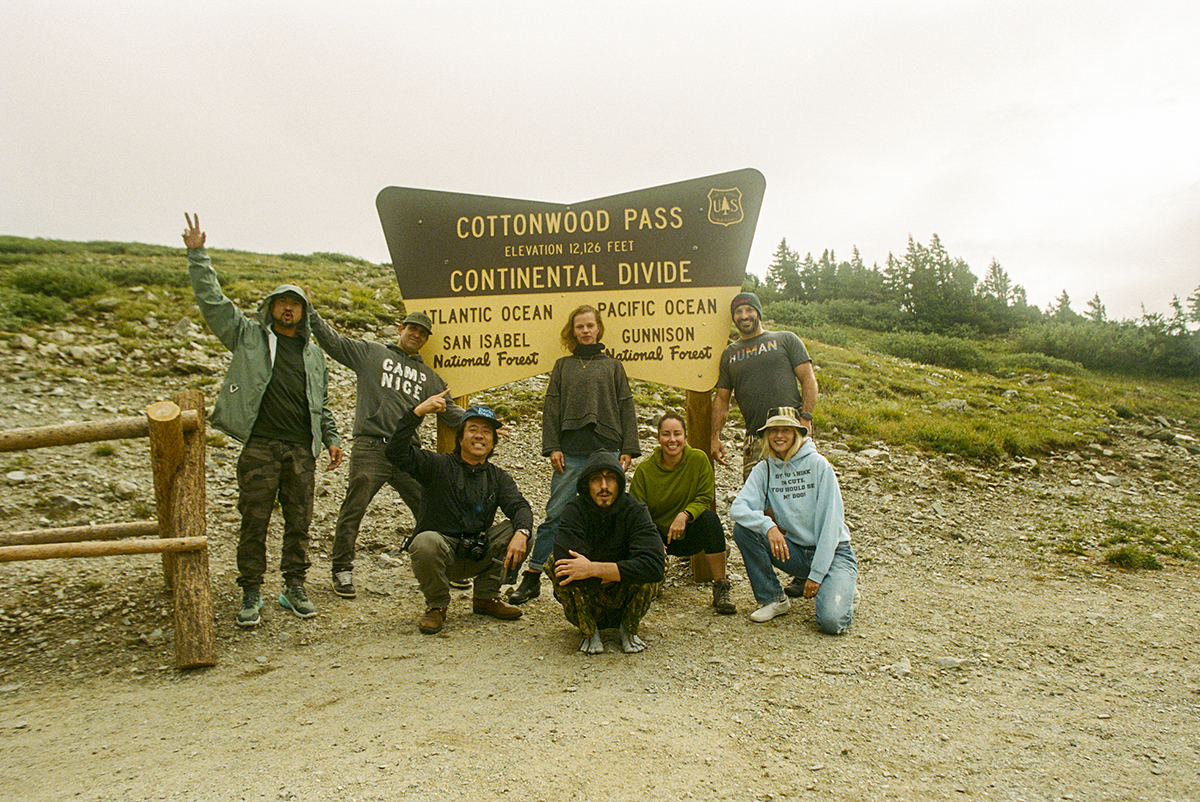 Continental Divide Crew!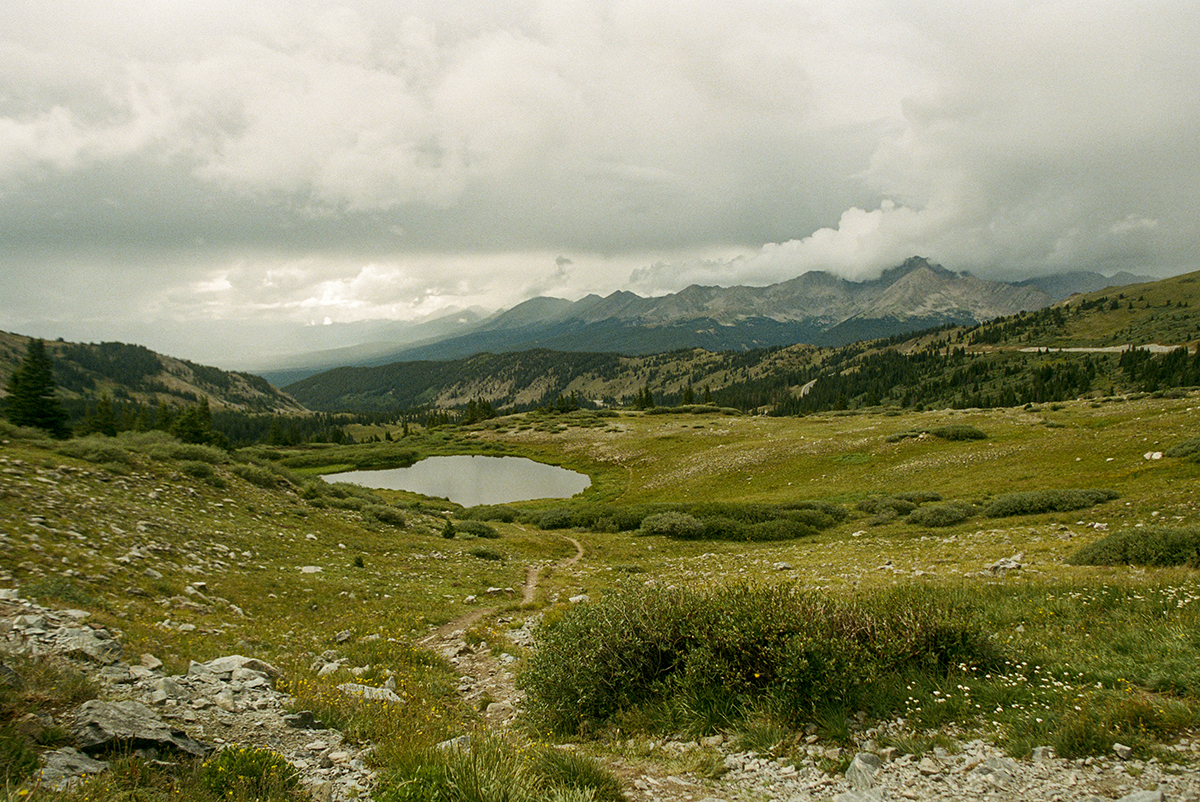 What an incredible location to host our first camp out of New York!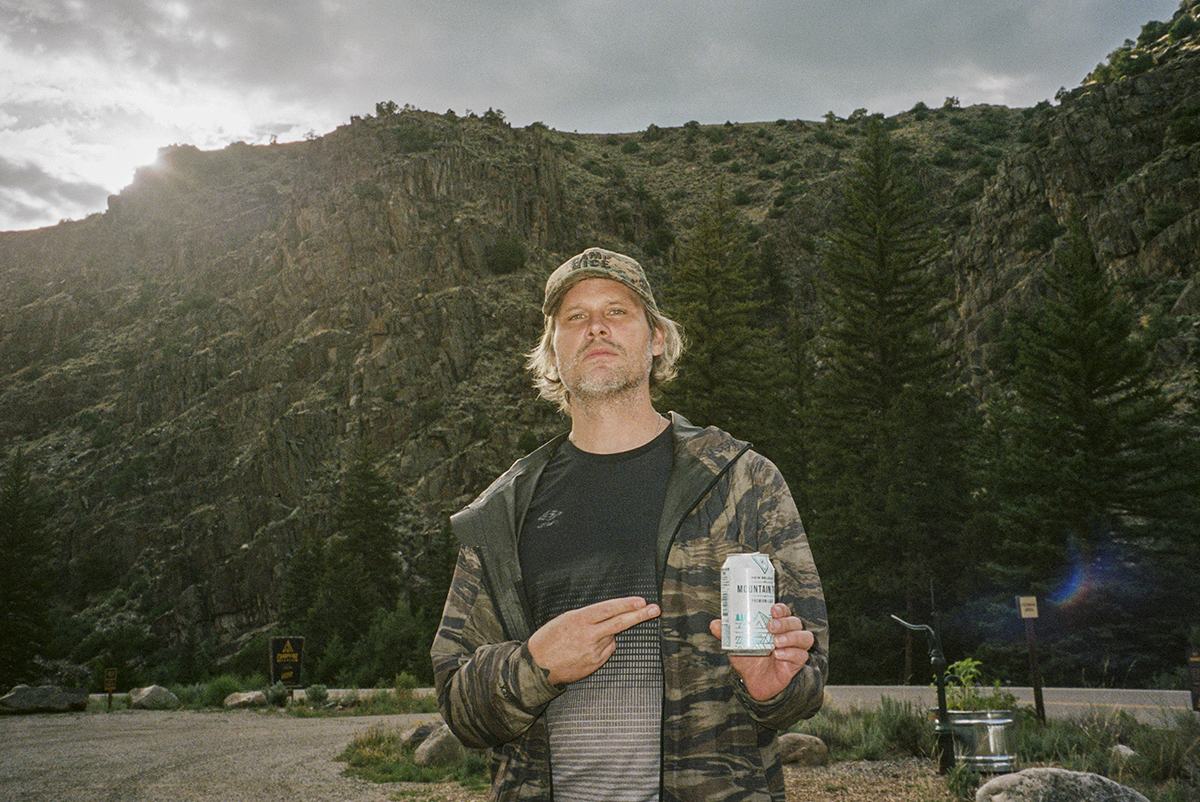 We have arrived!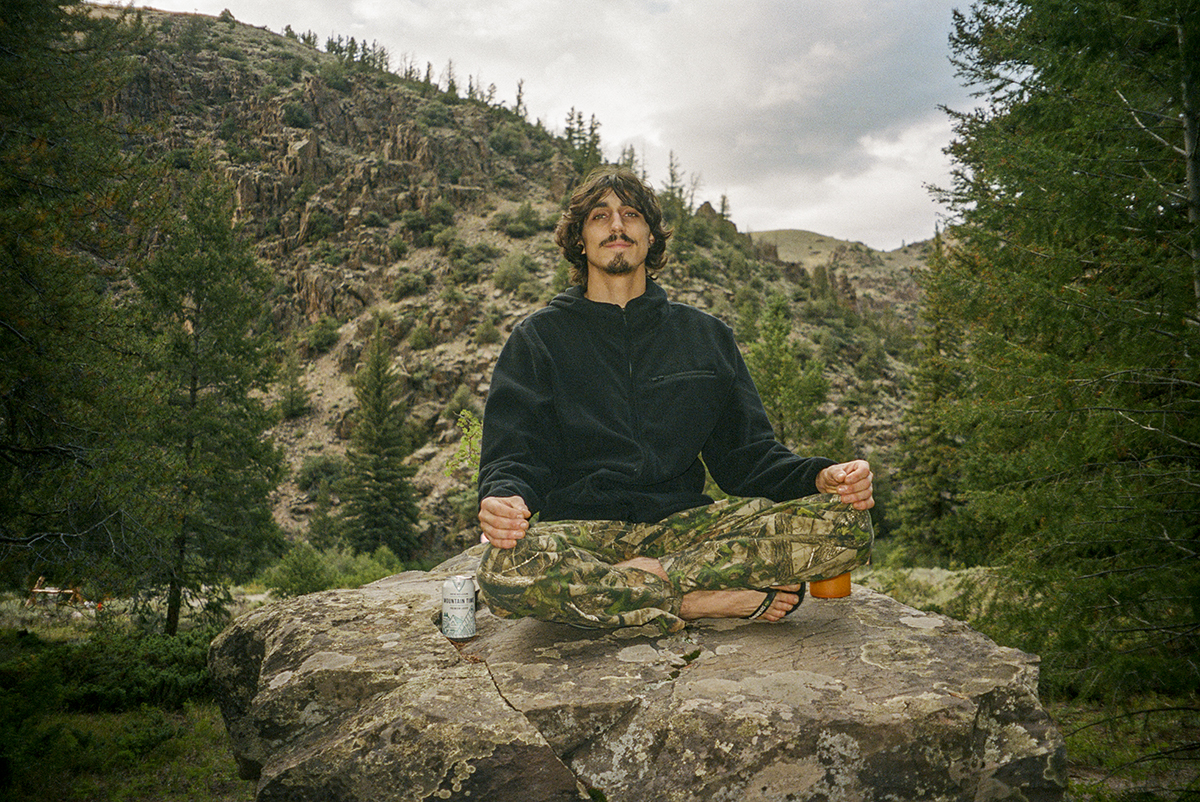 Zata was getting mentally prepared for what was about to happen…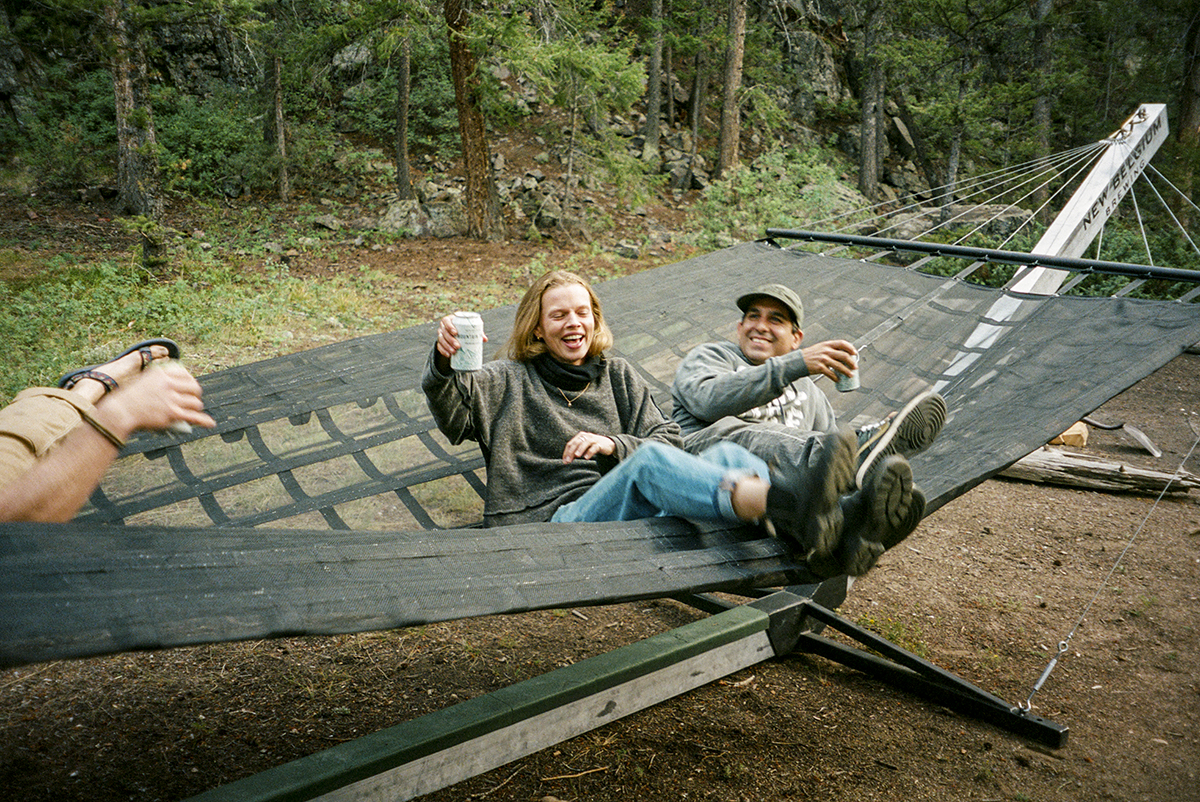 Annnd the fun already started!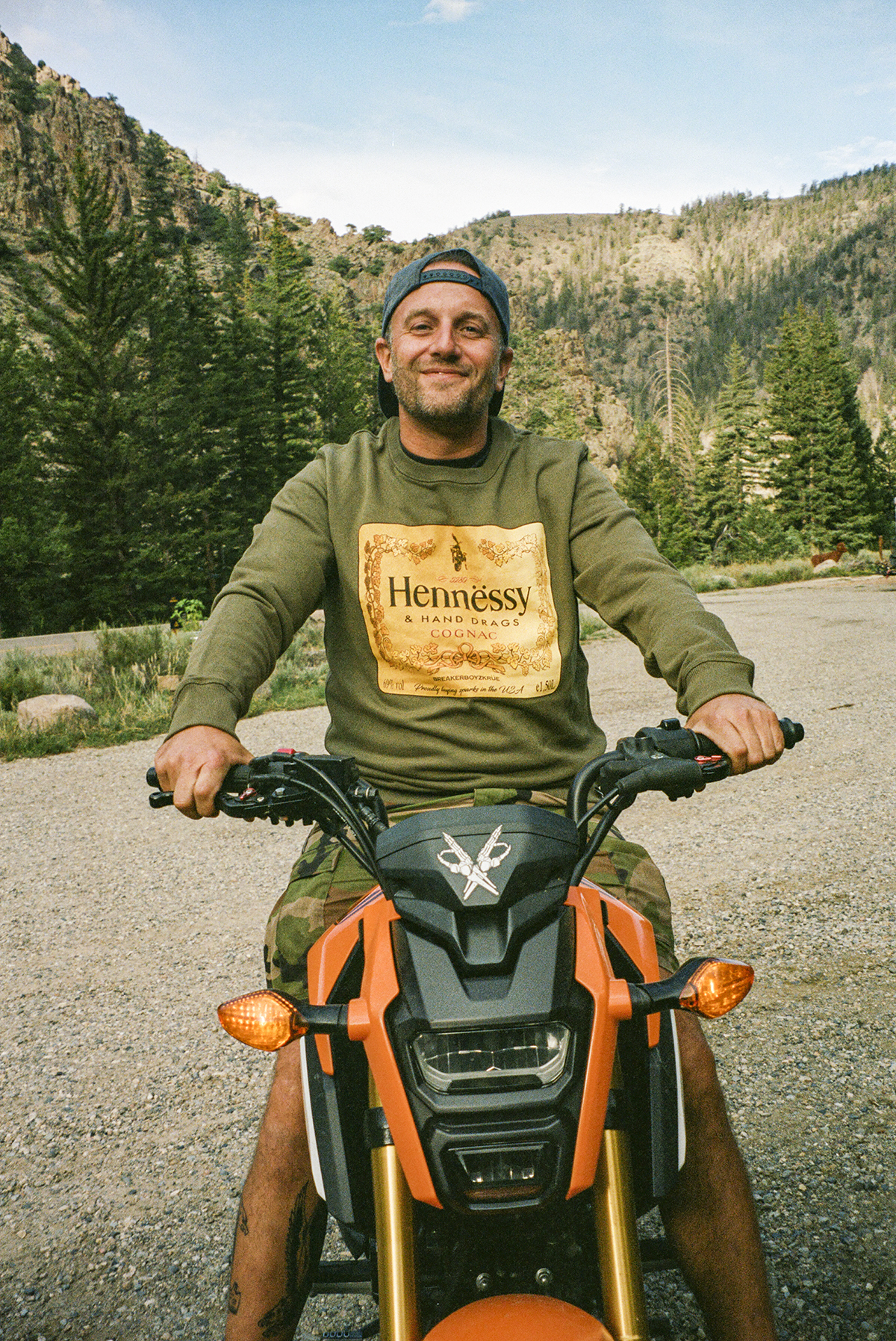 Matty Alberts pulled up in style!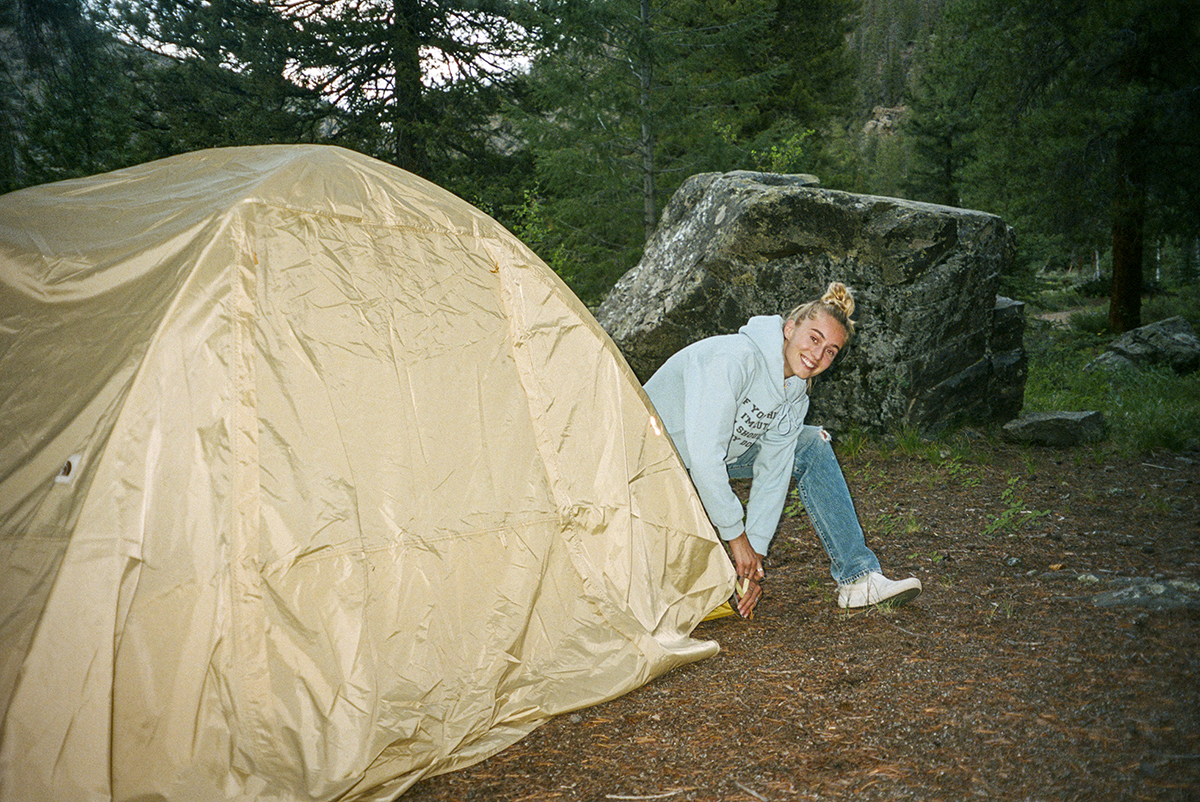 Skylar got her new home set up!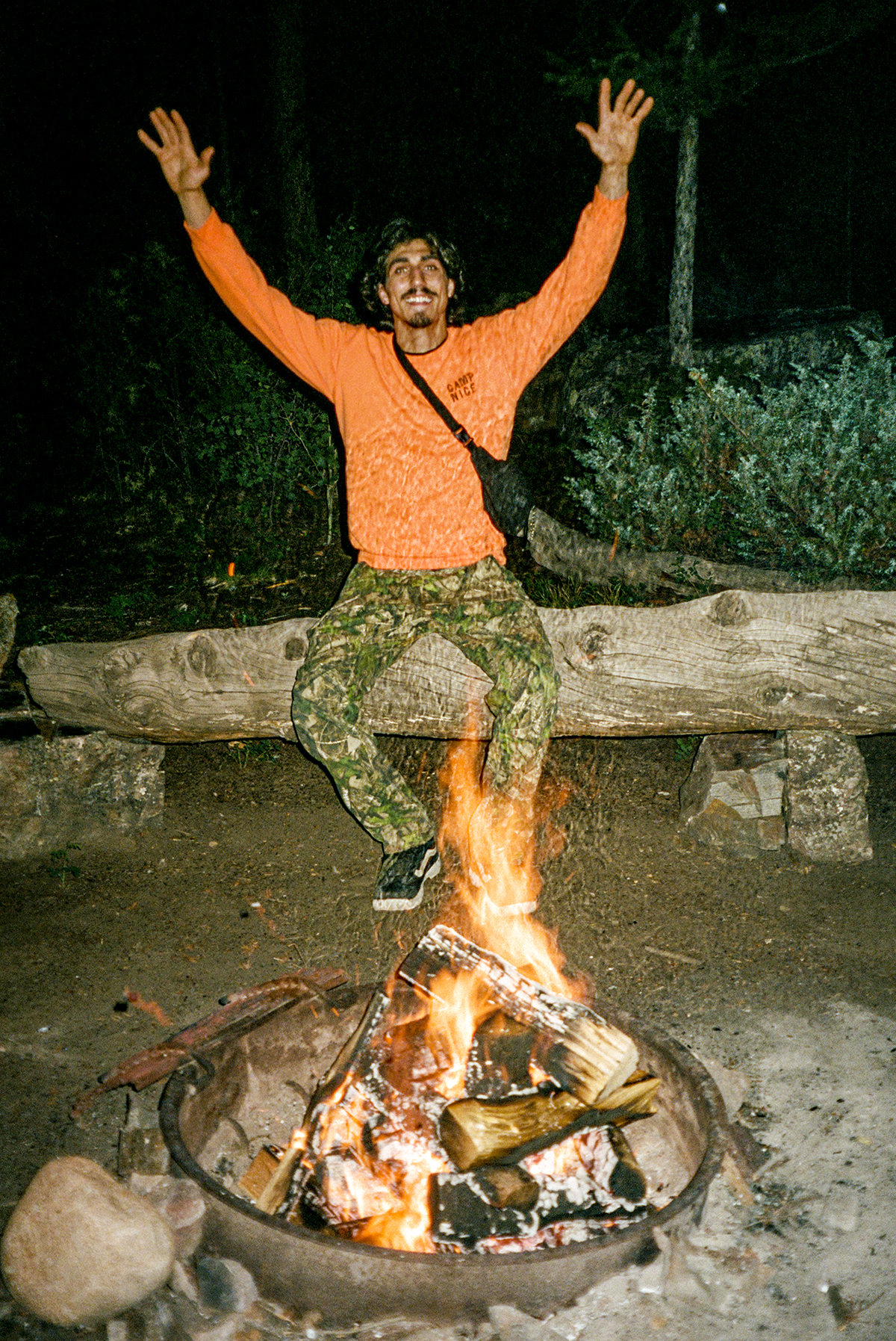 First things first… #FireBadge #EARNED!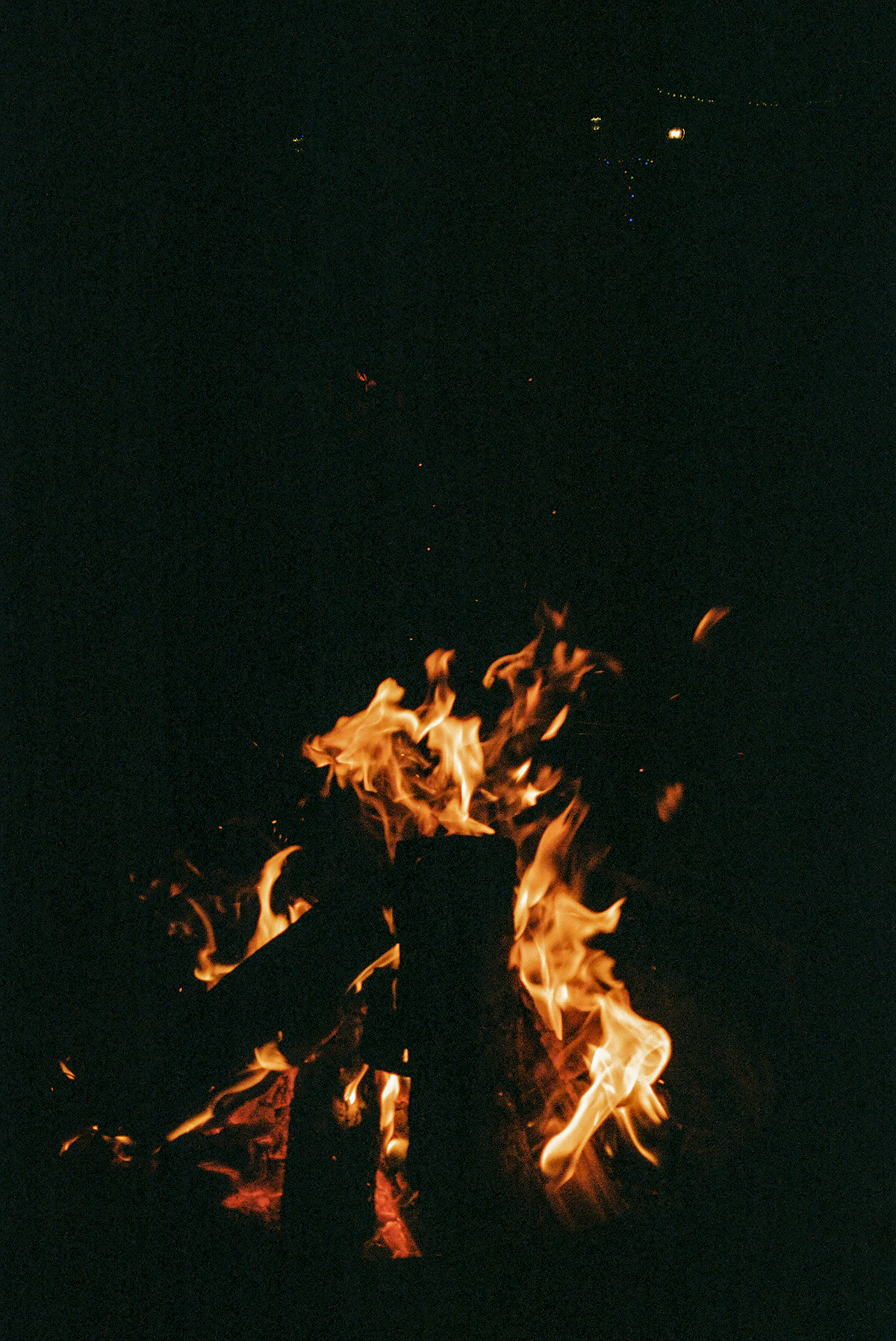 She was a beauty!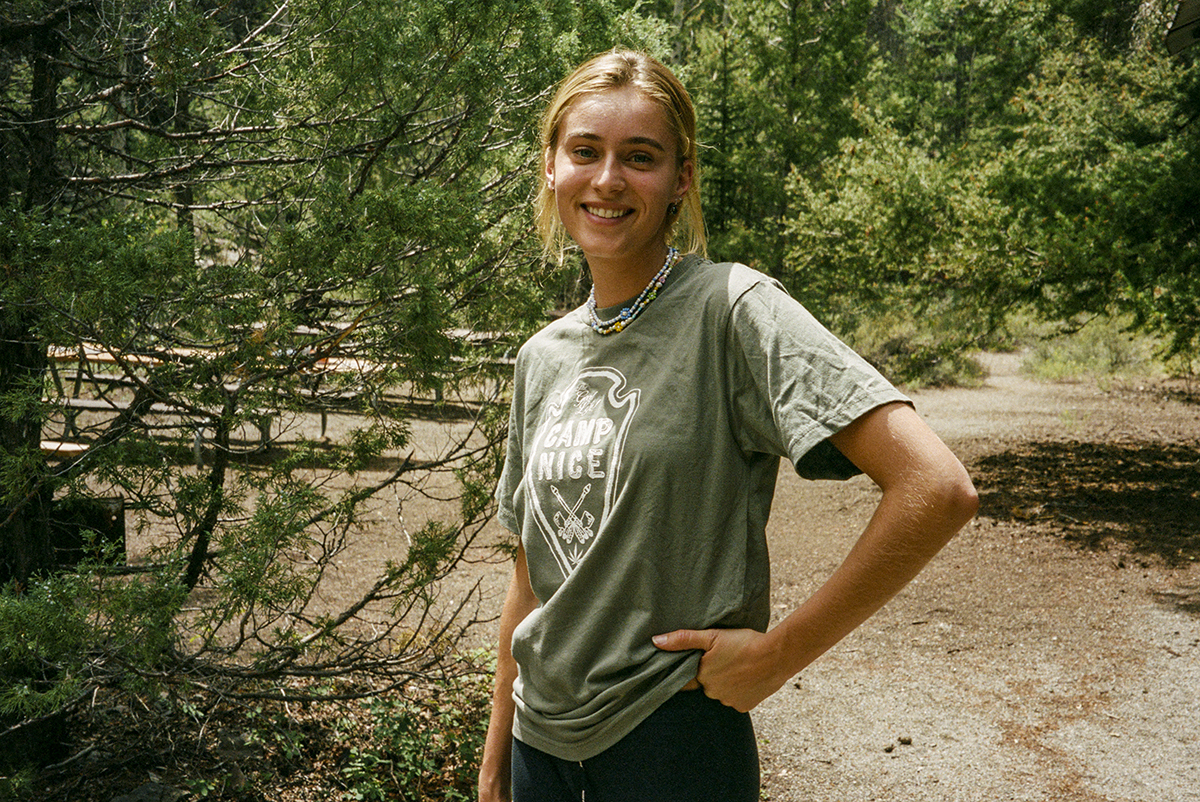 Mawnin' Camper!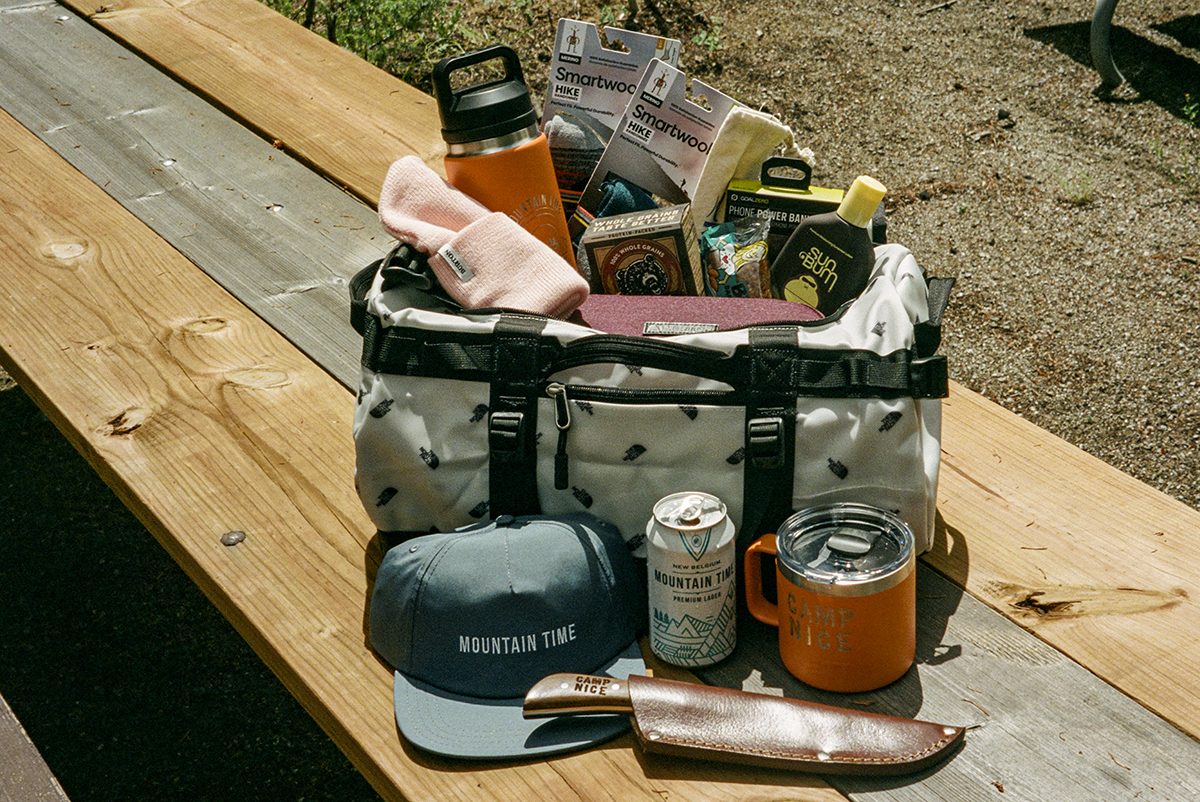 Survival Kits were packed and stocked with plenty of goodness!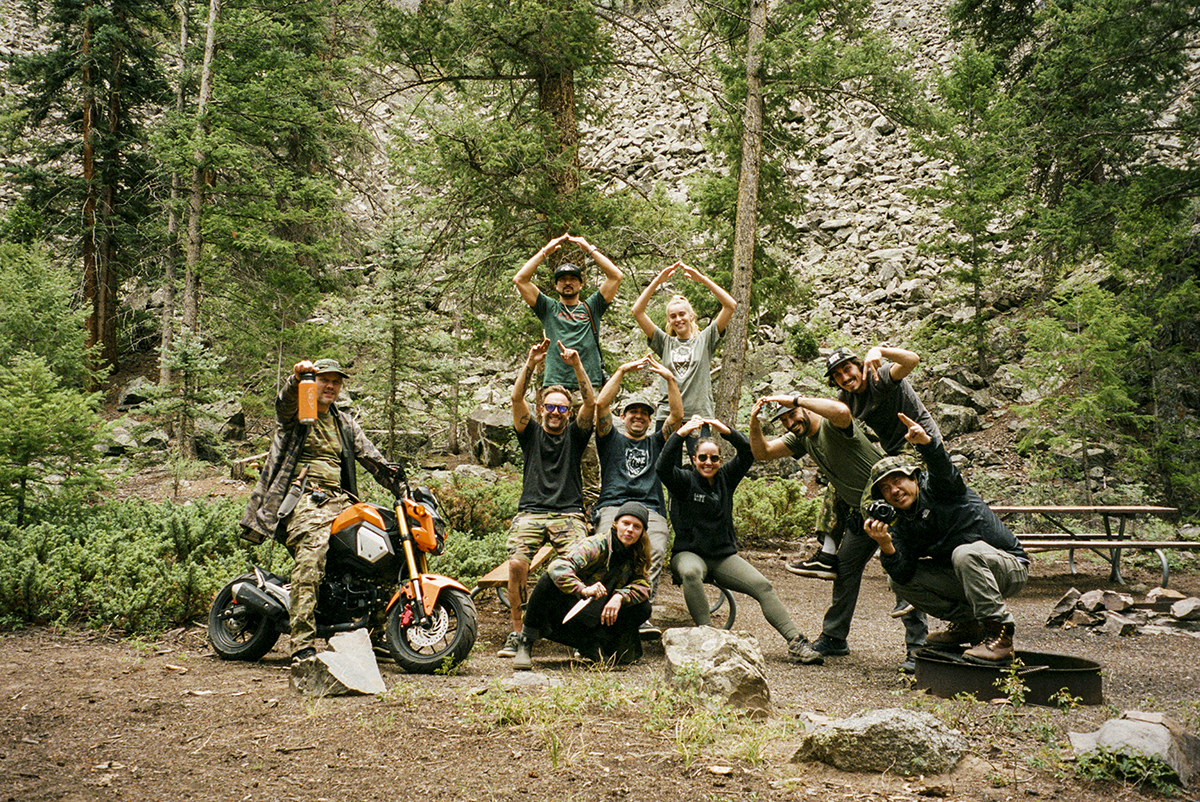 Mountain Time Posse in full effect!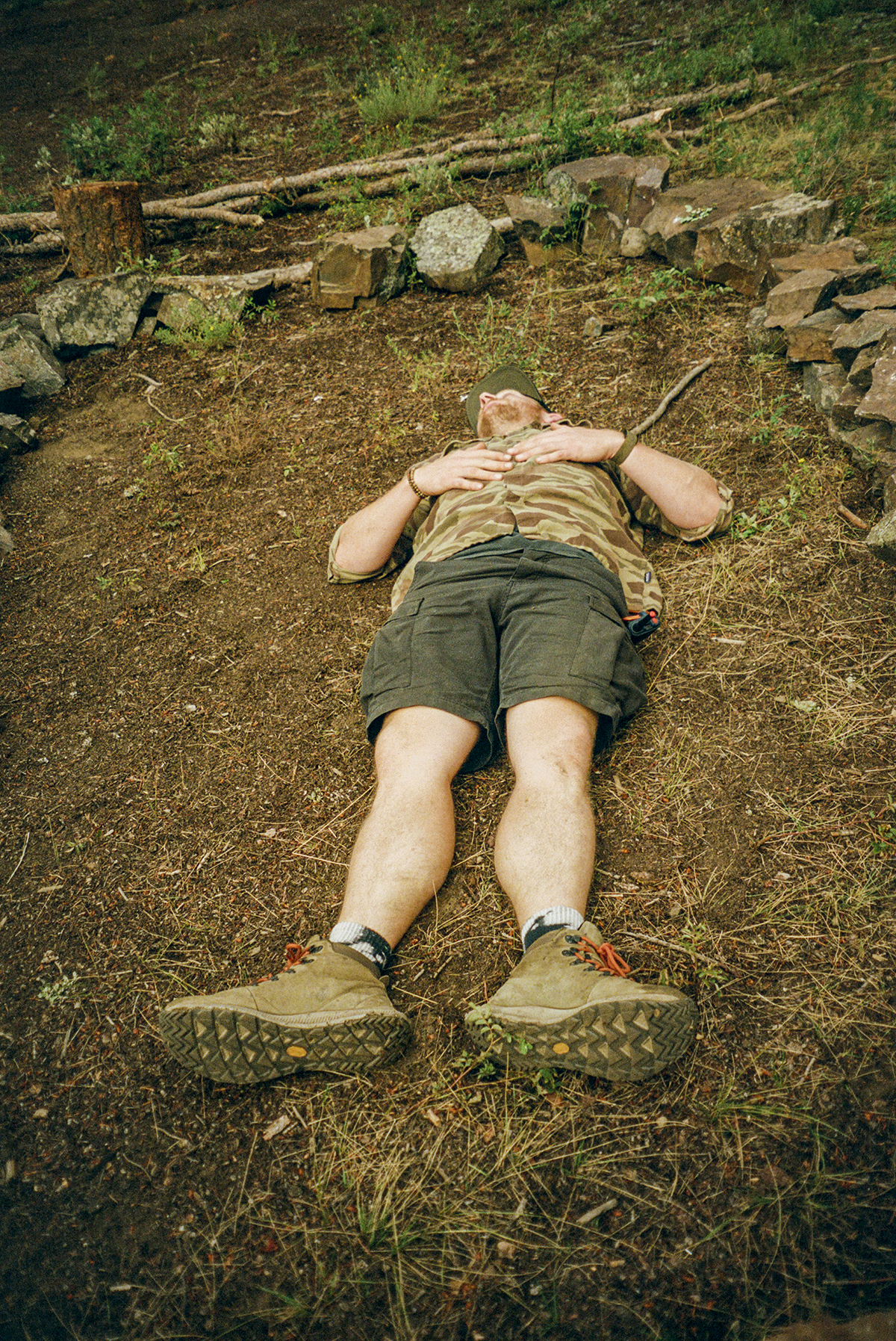 Chef Kevin was making sure the fire pit was nice & comfortable!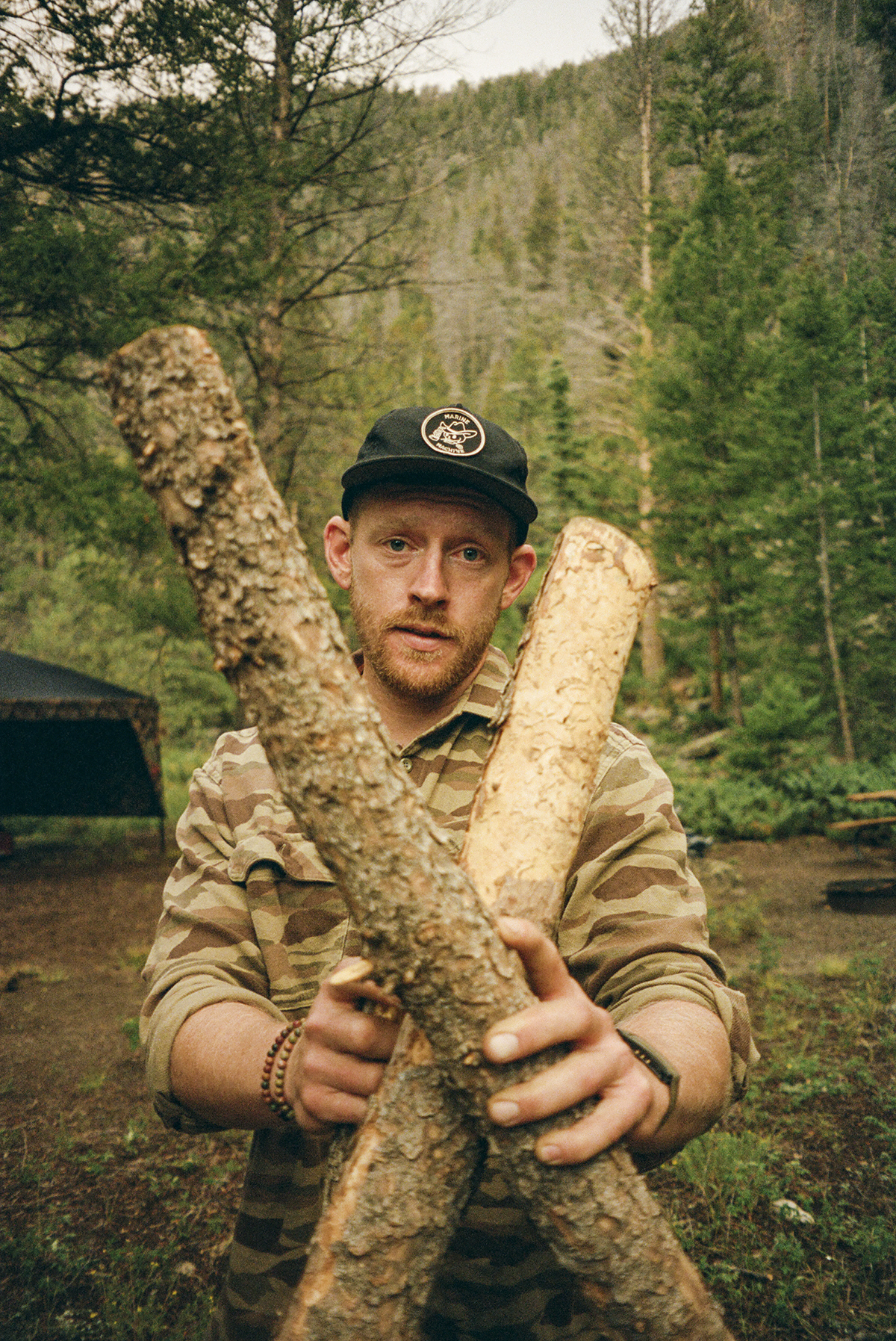 The open fire rig was getting set!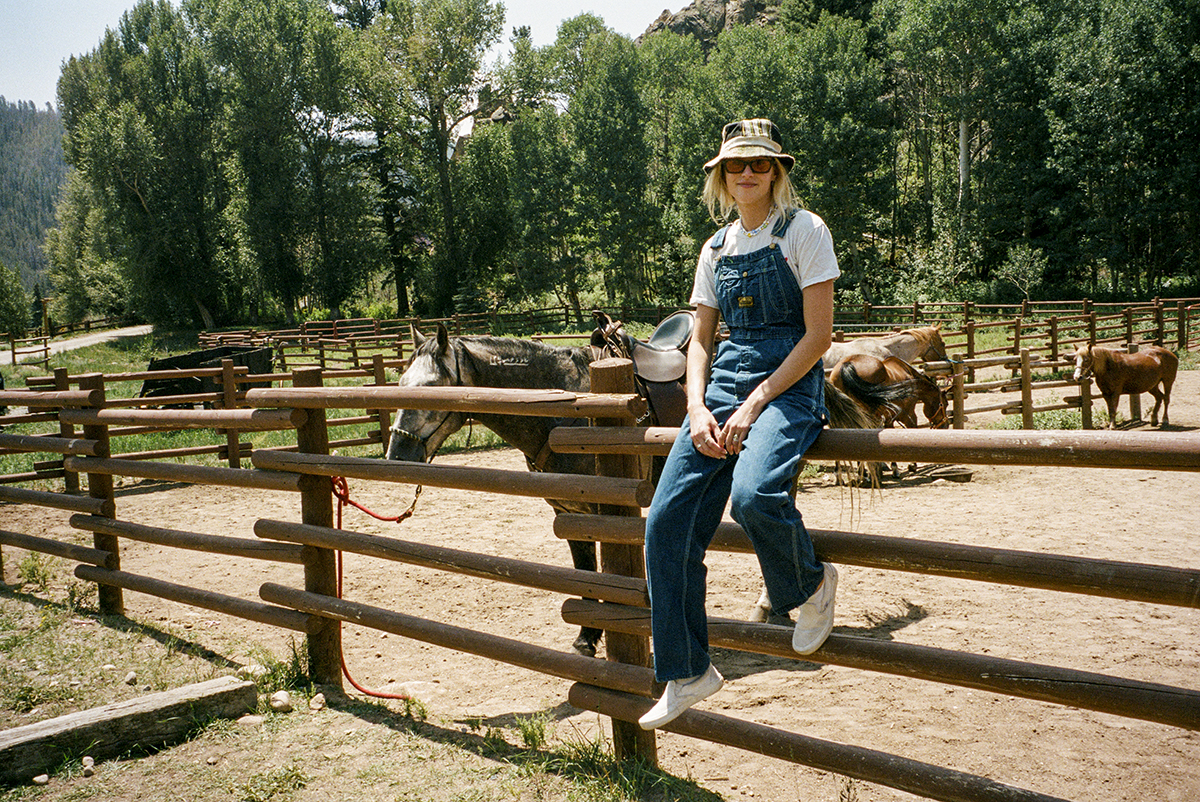 The next morning we got out for a lovely horseback trek thru the mountains.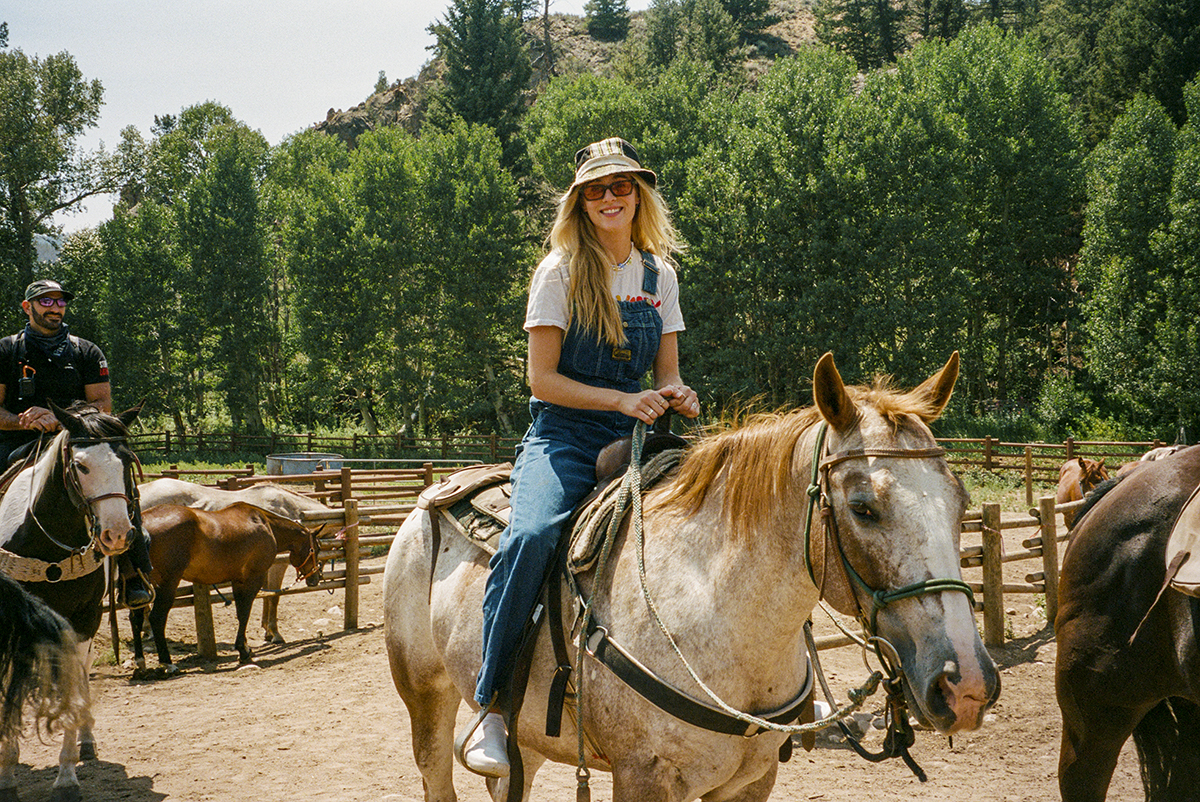 Sky made a new best friend!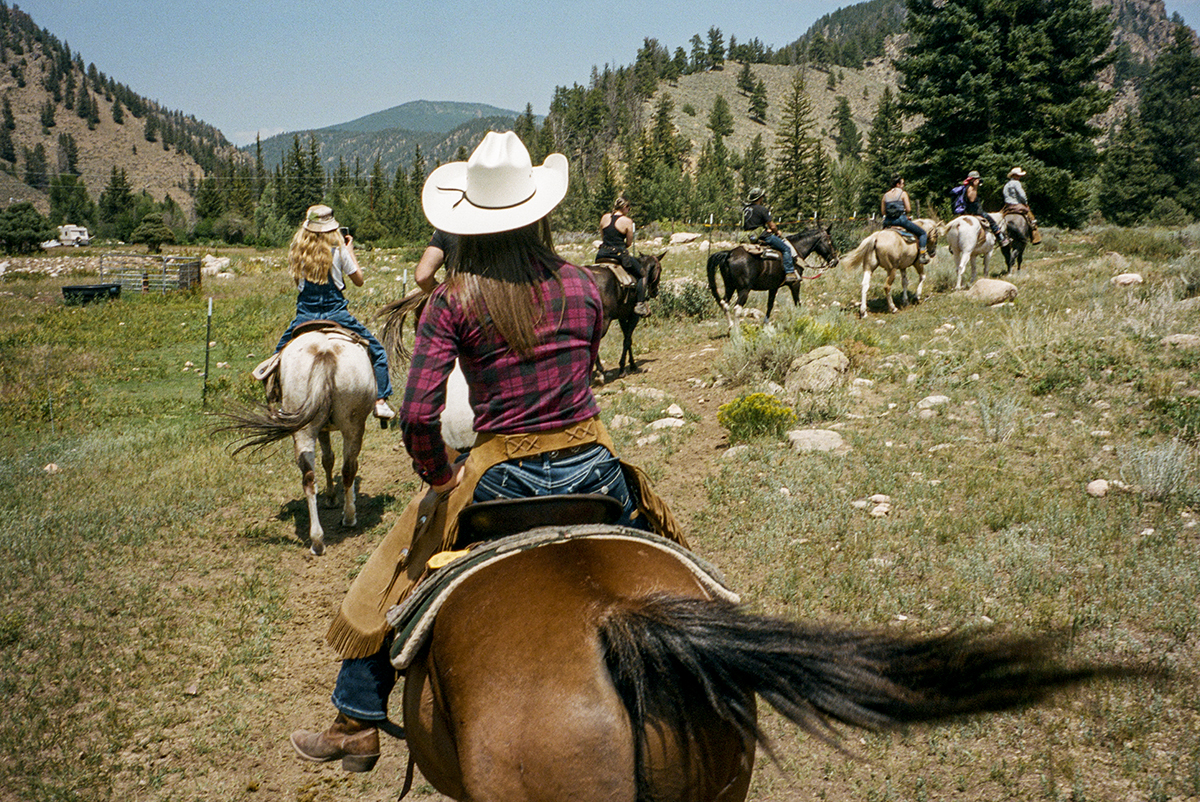 Home on the Range…Yehawww!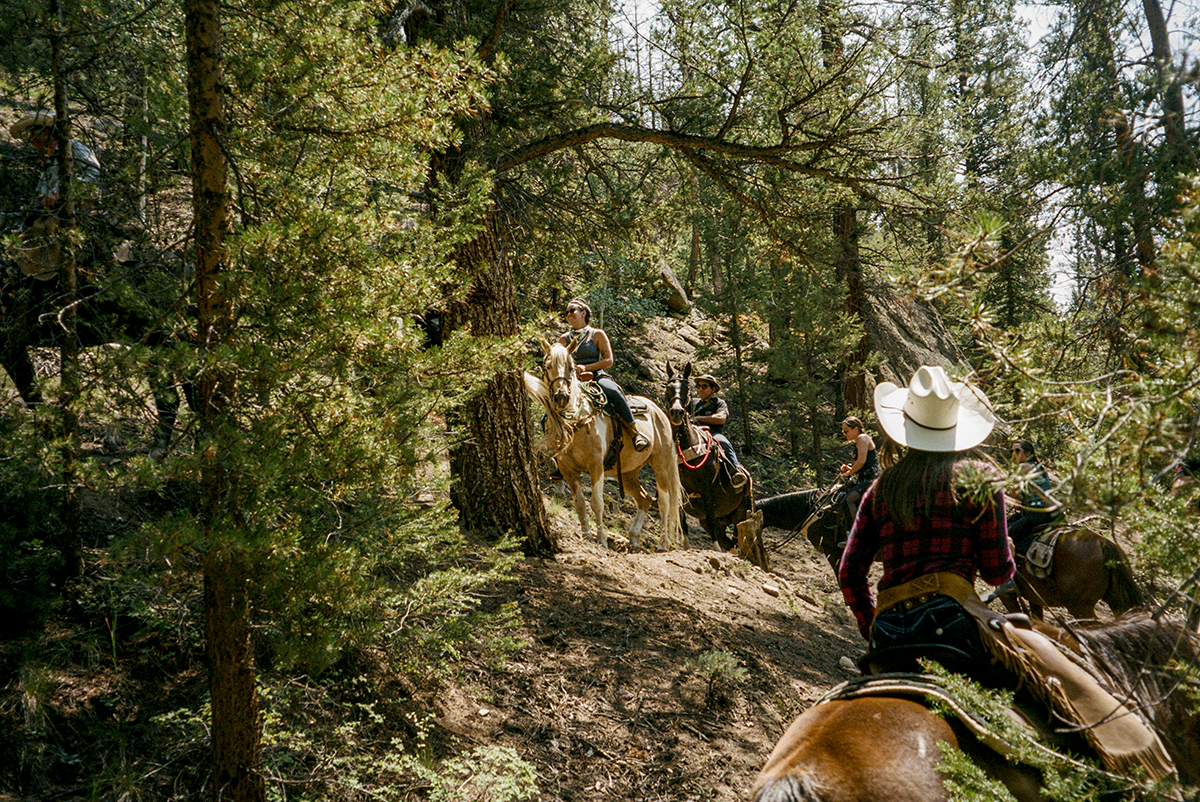 Took it to the top!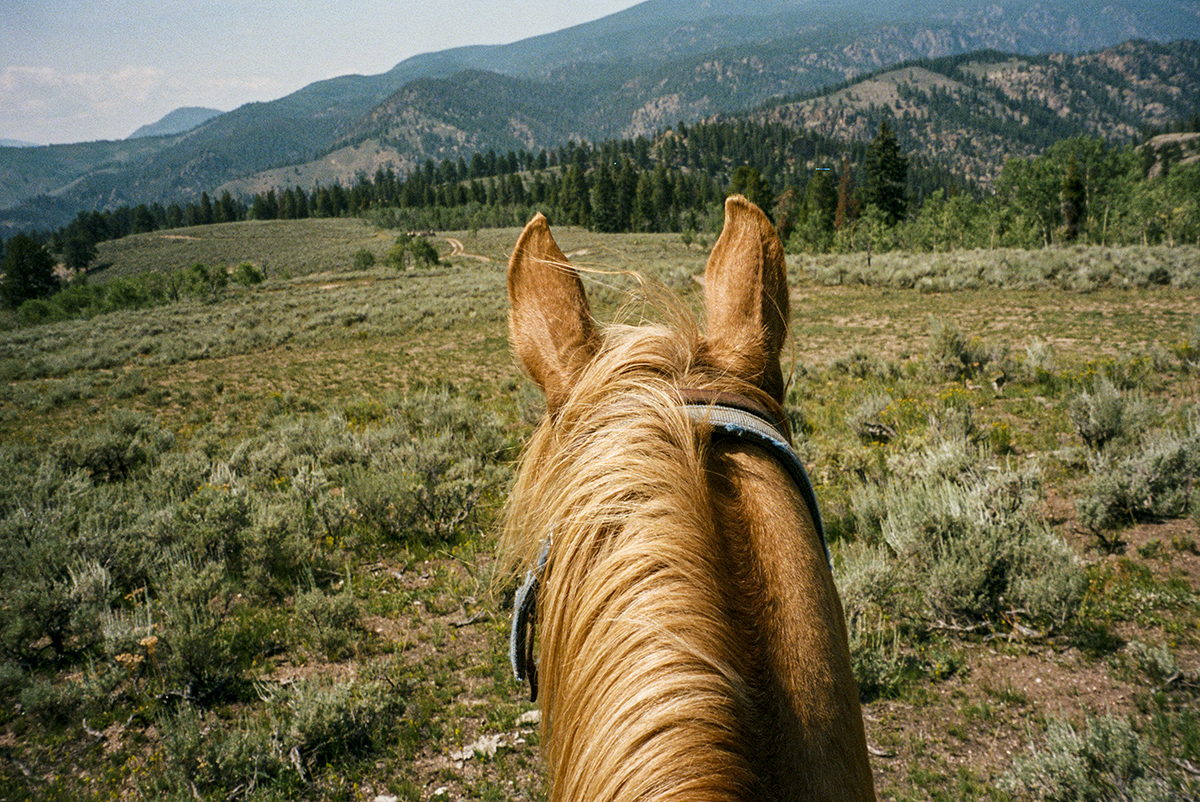 What beautiful views…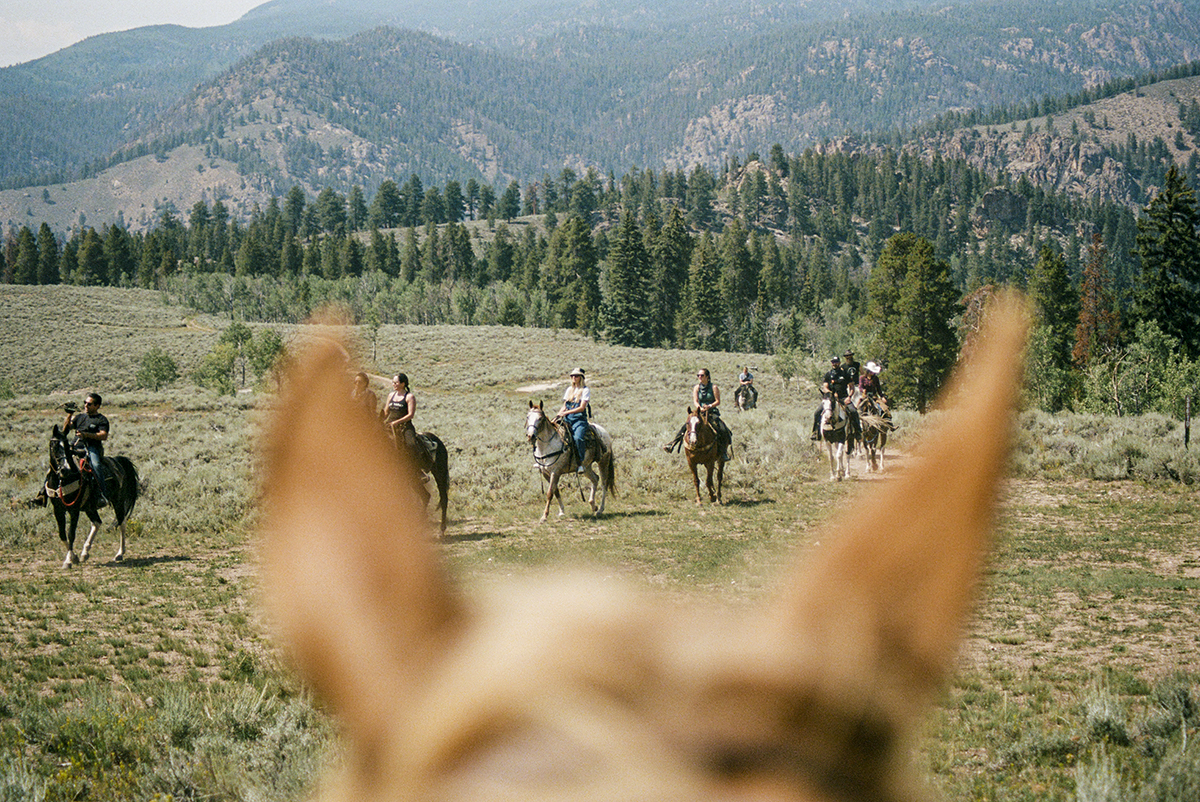 High Country Crew Vibes!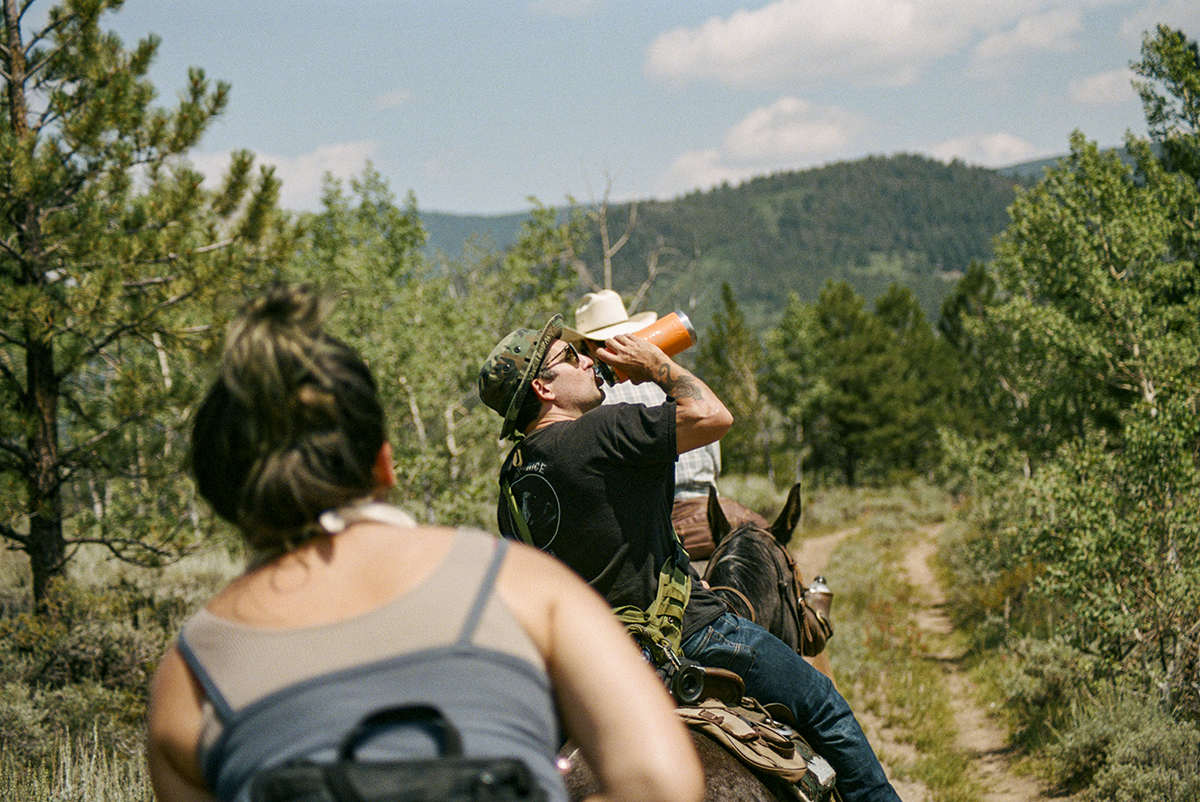 Ranger Larry stayed hydrated! Thanks YETI!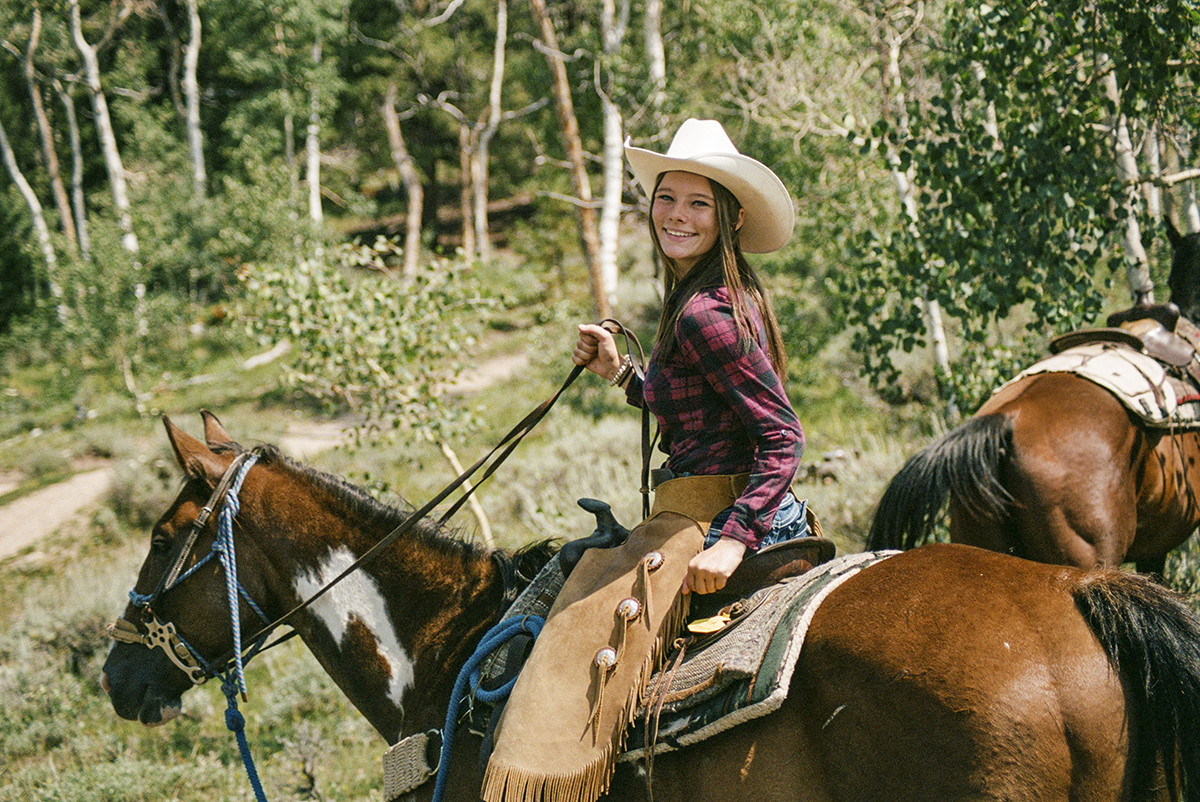 Howdy!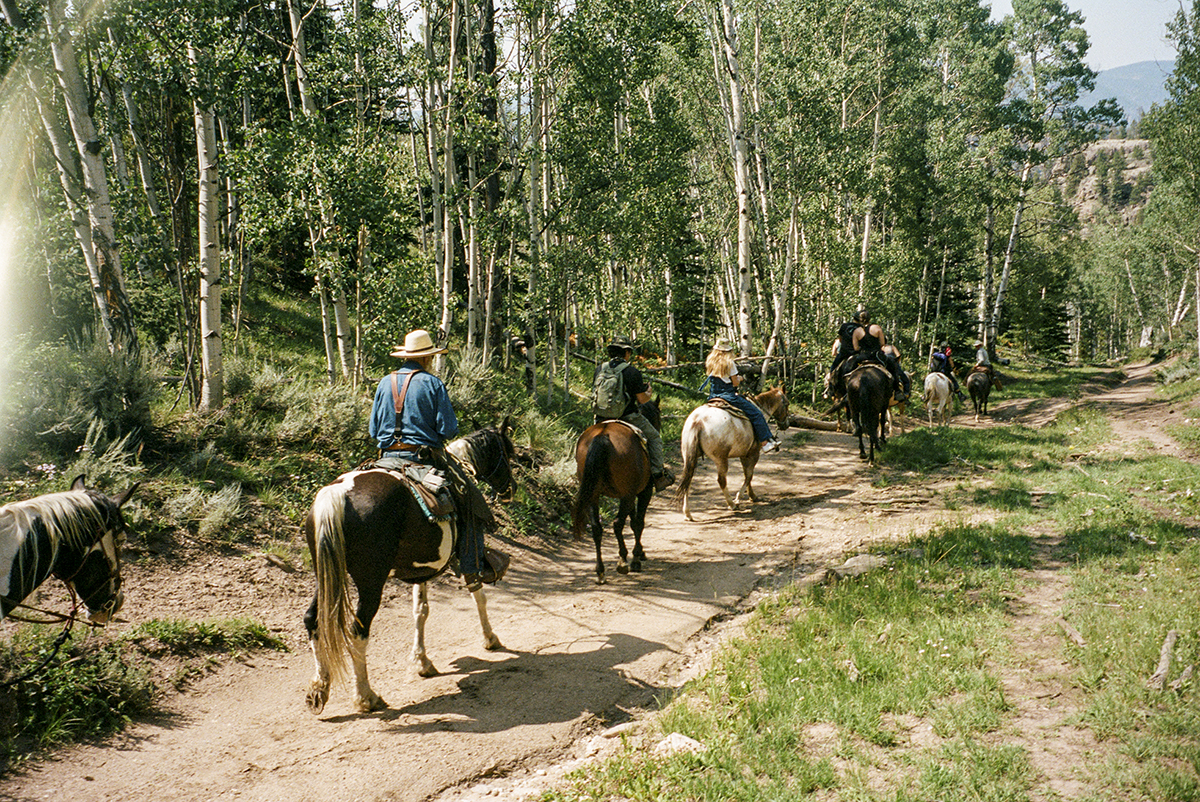 Back to the ranch we headed…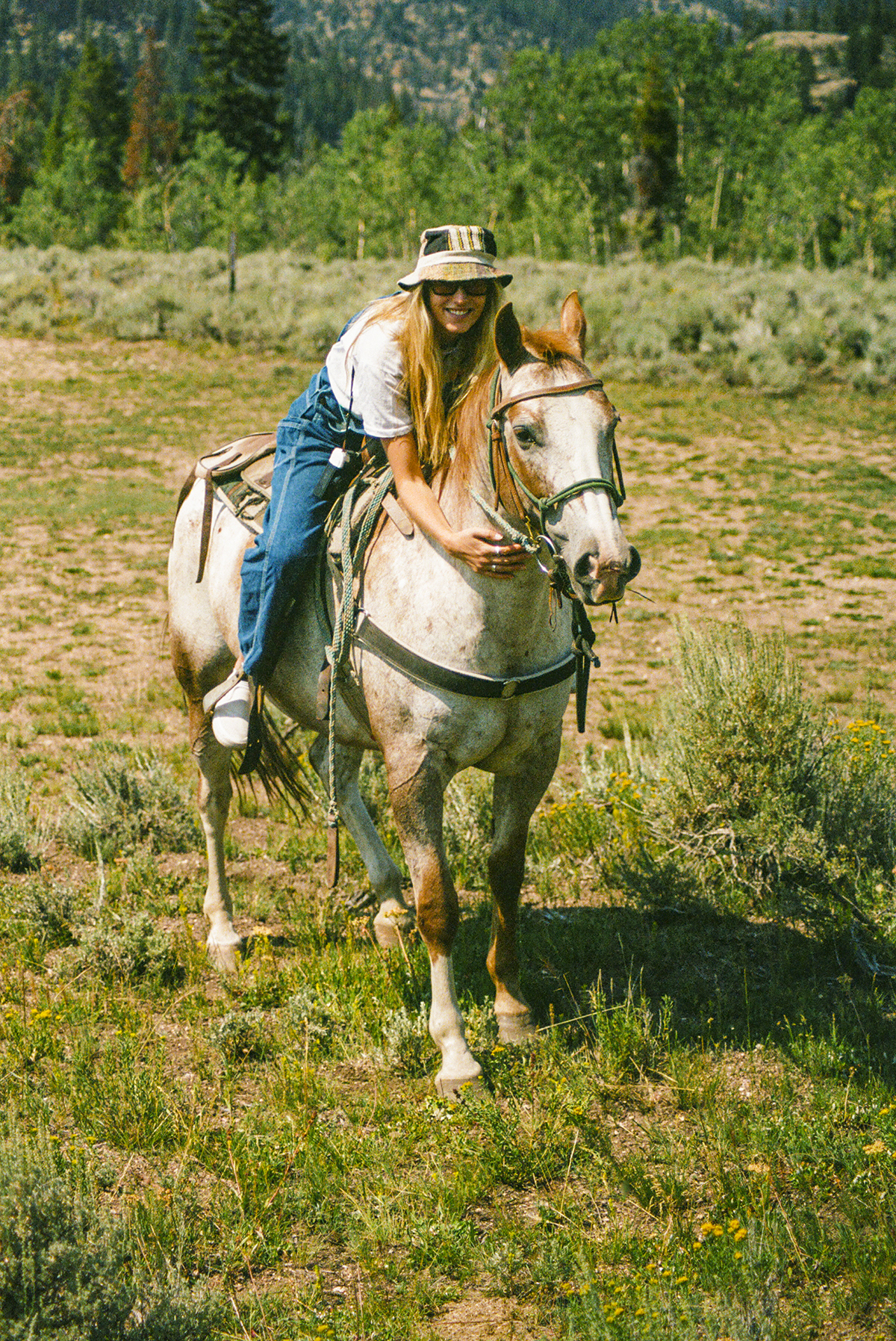 Mucho love to all our new horse friends!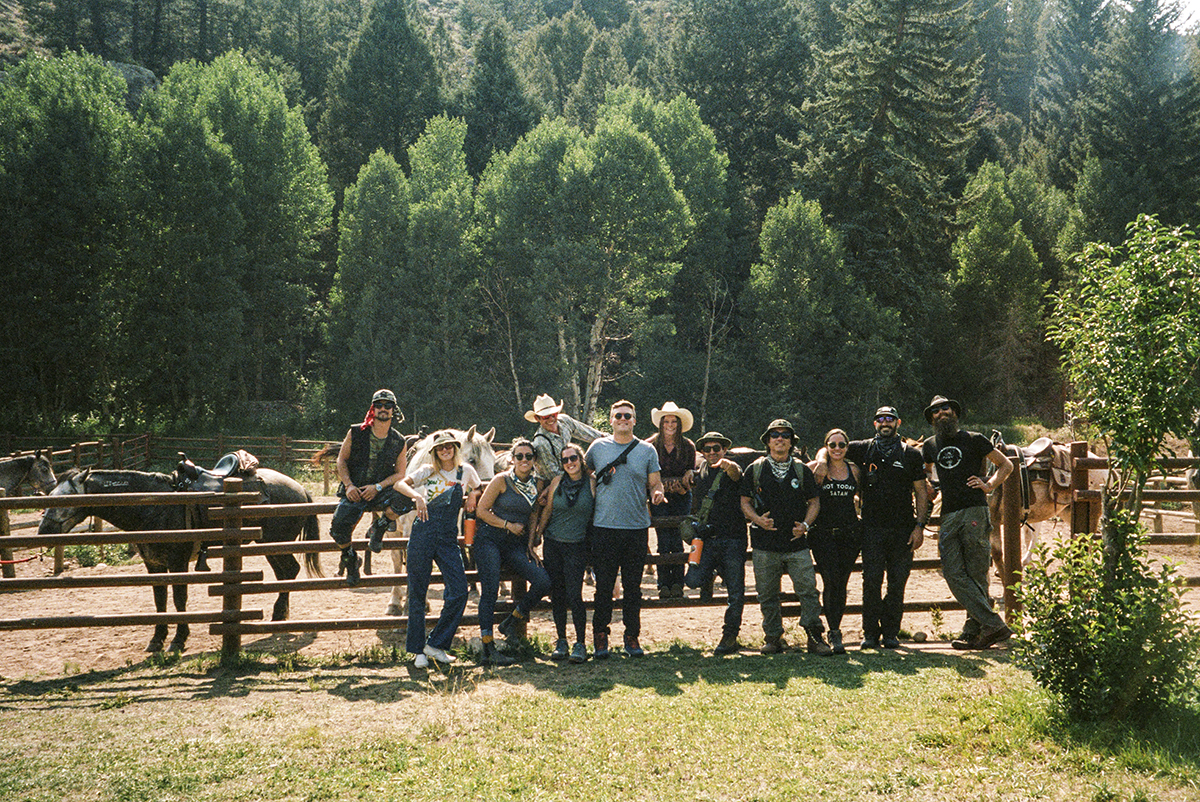 Thanks for the tour!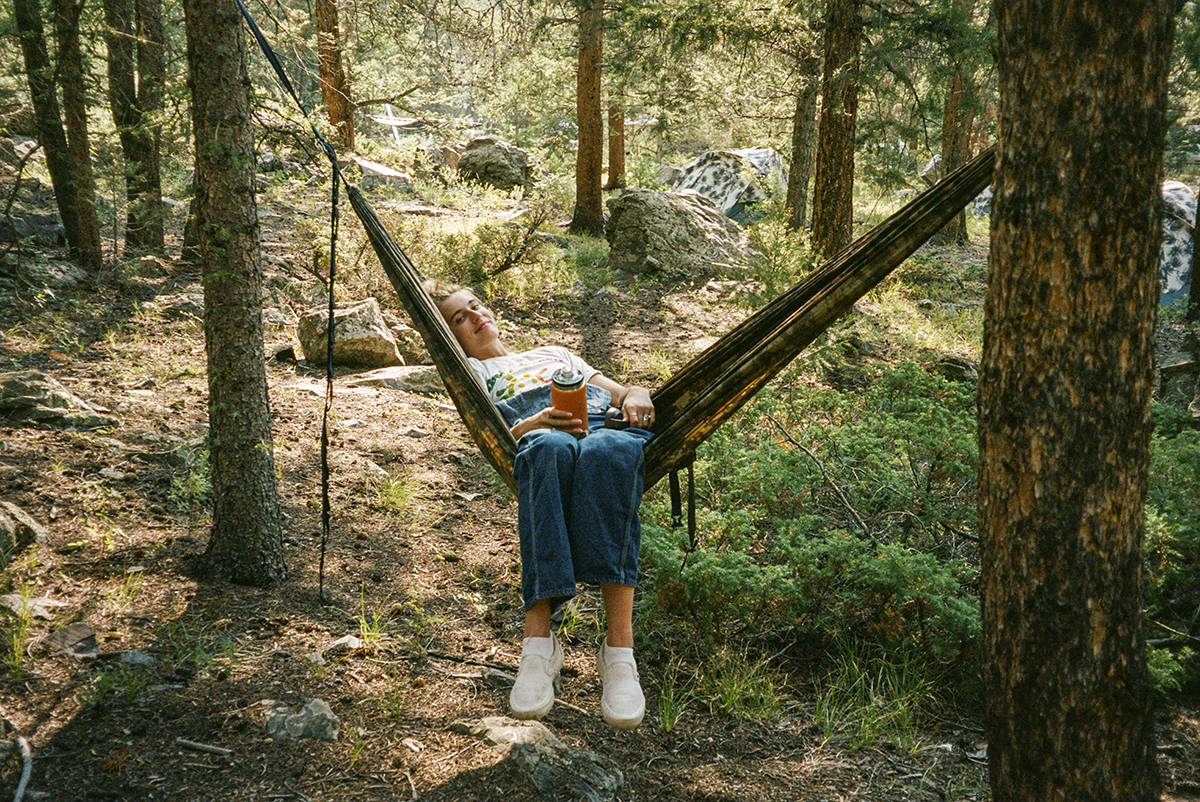 Quick recharge!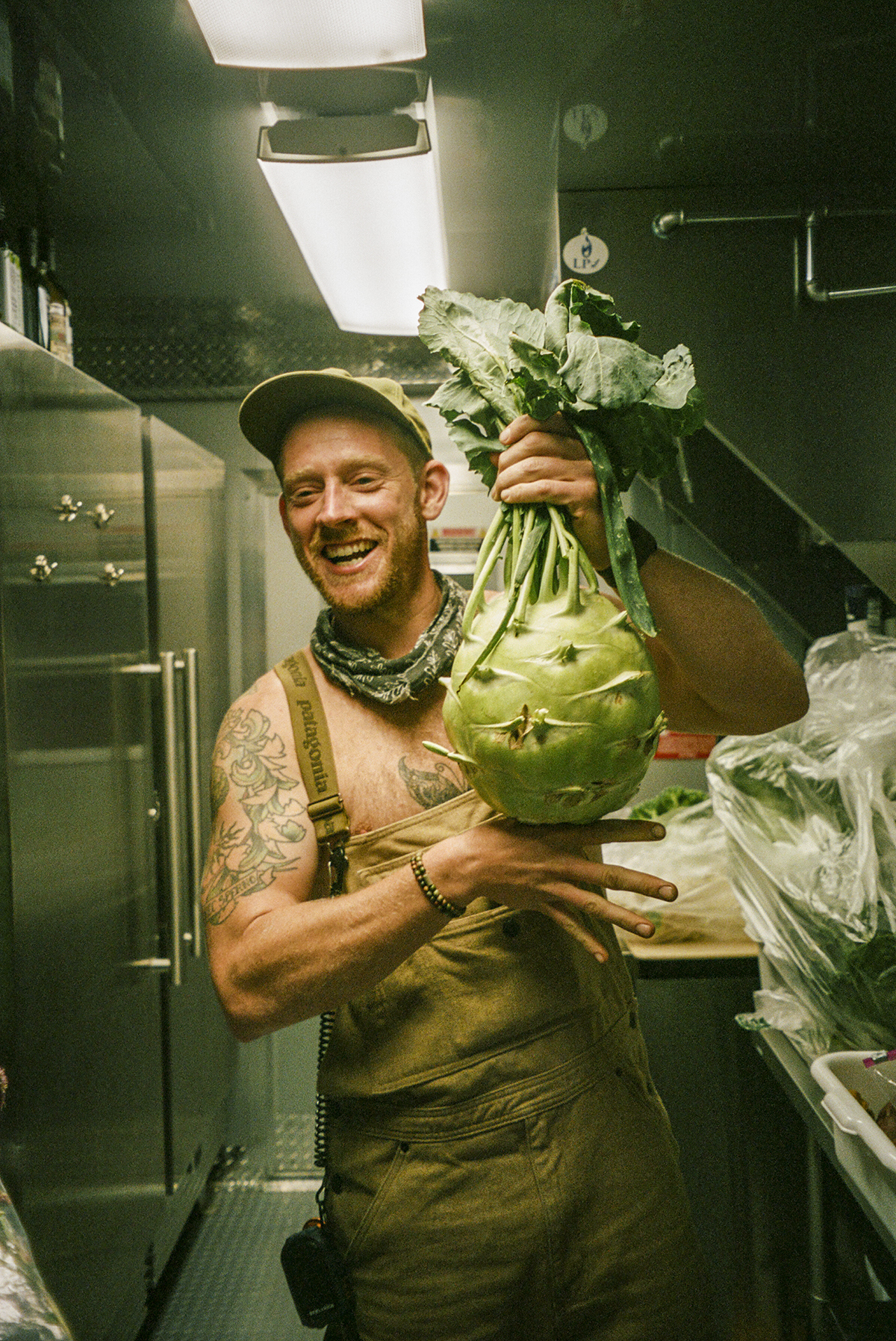 Then dinner!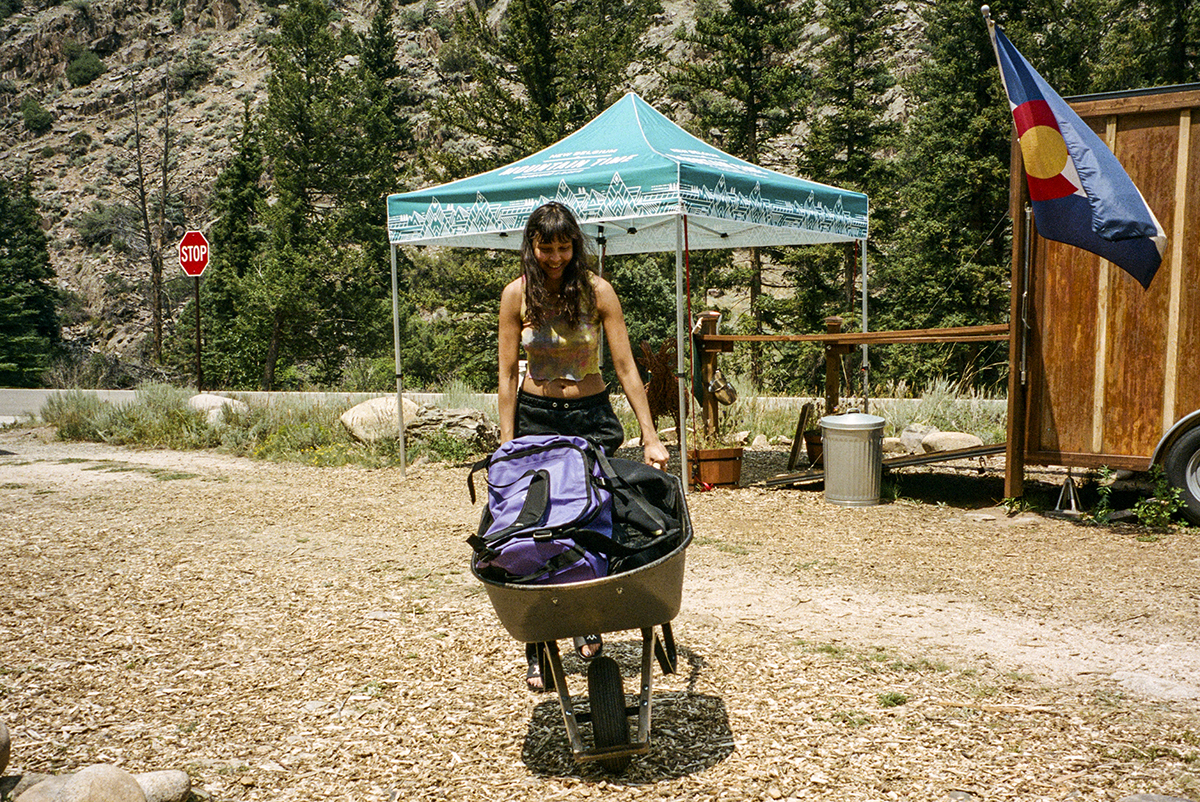 Odalys was the first camper to arrive! And it was her first time camping!!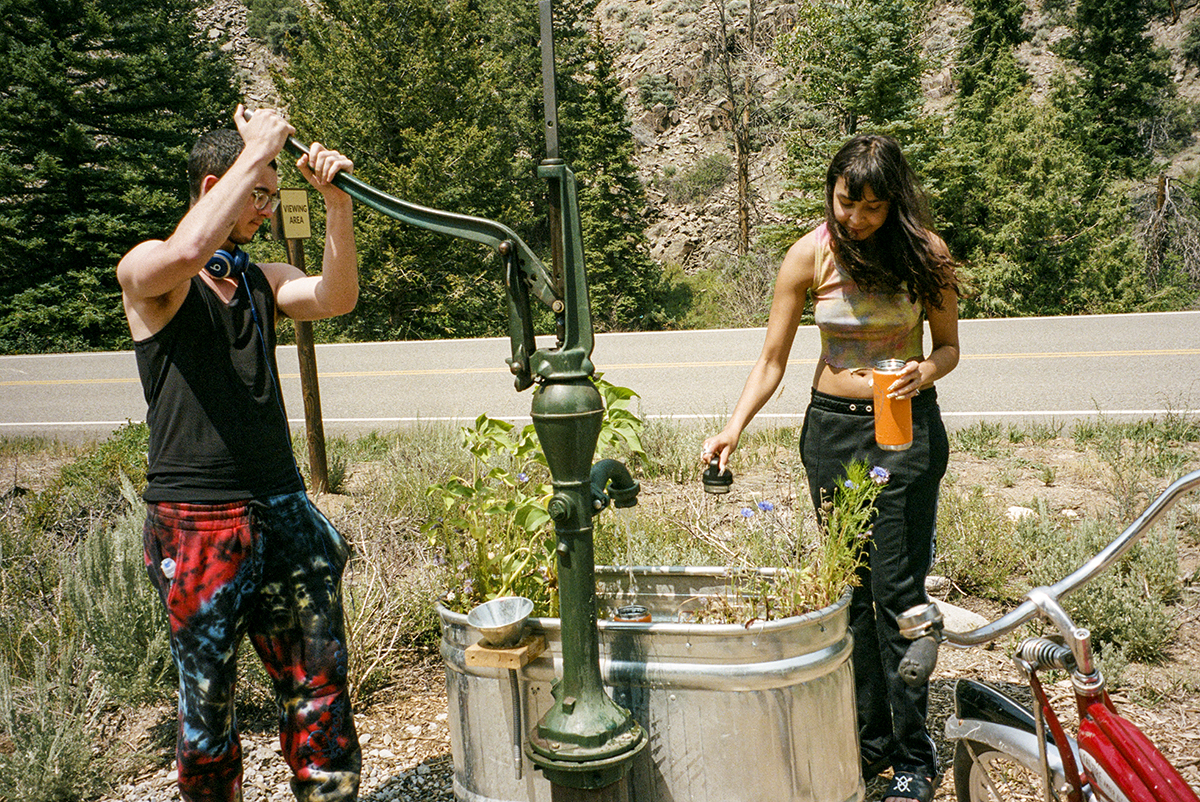 Pumped some fresh mountain spring water for the first time…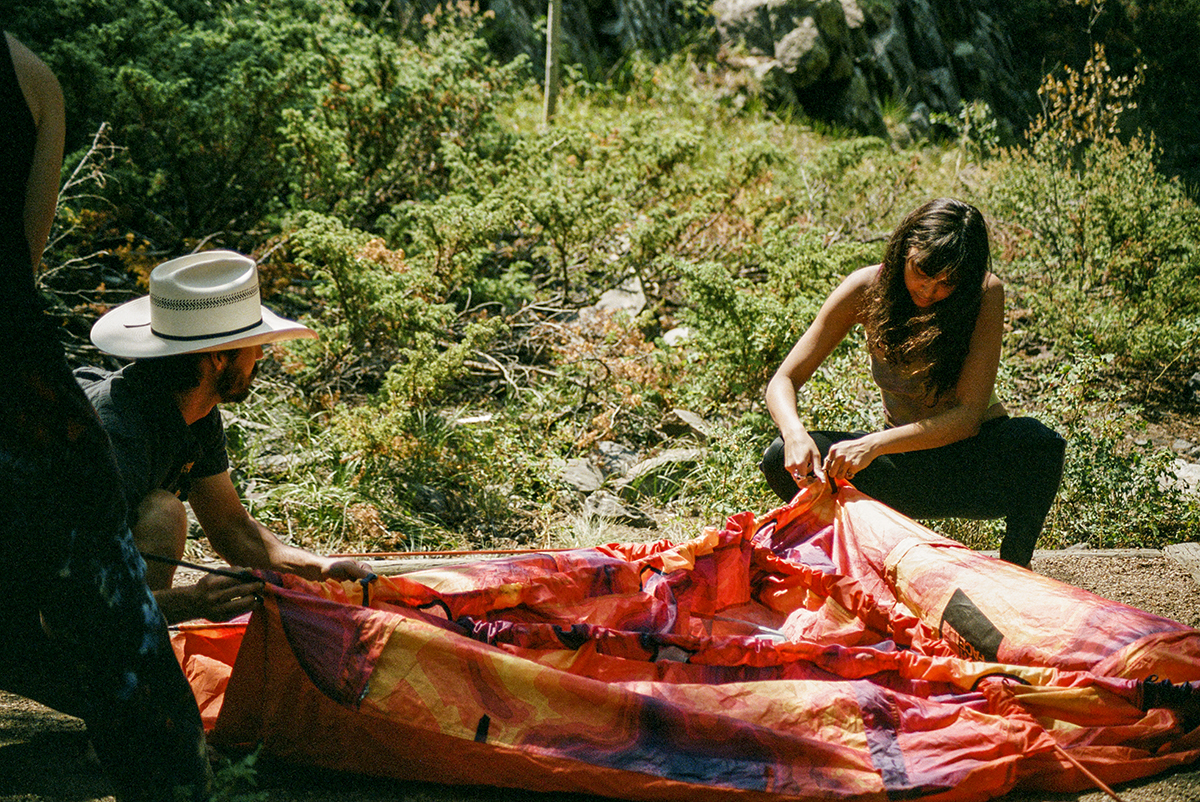 Got her tent set up…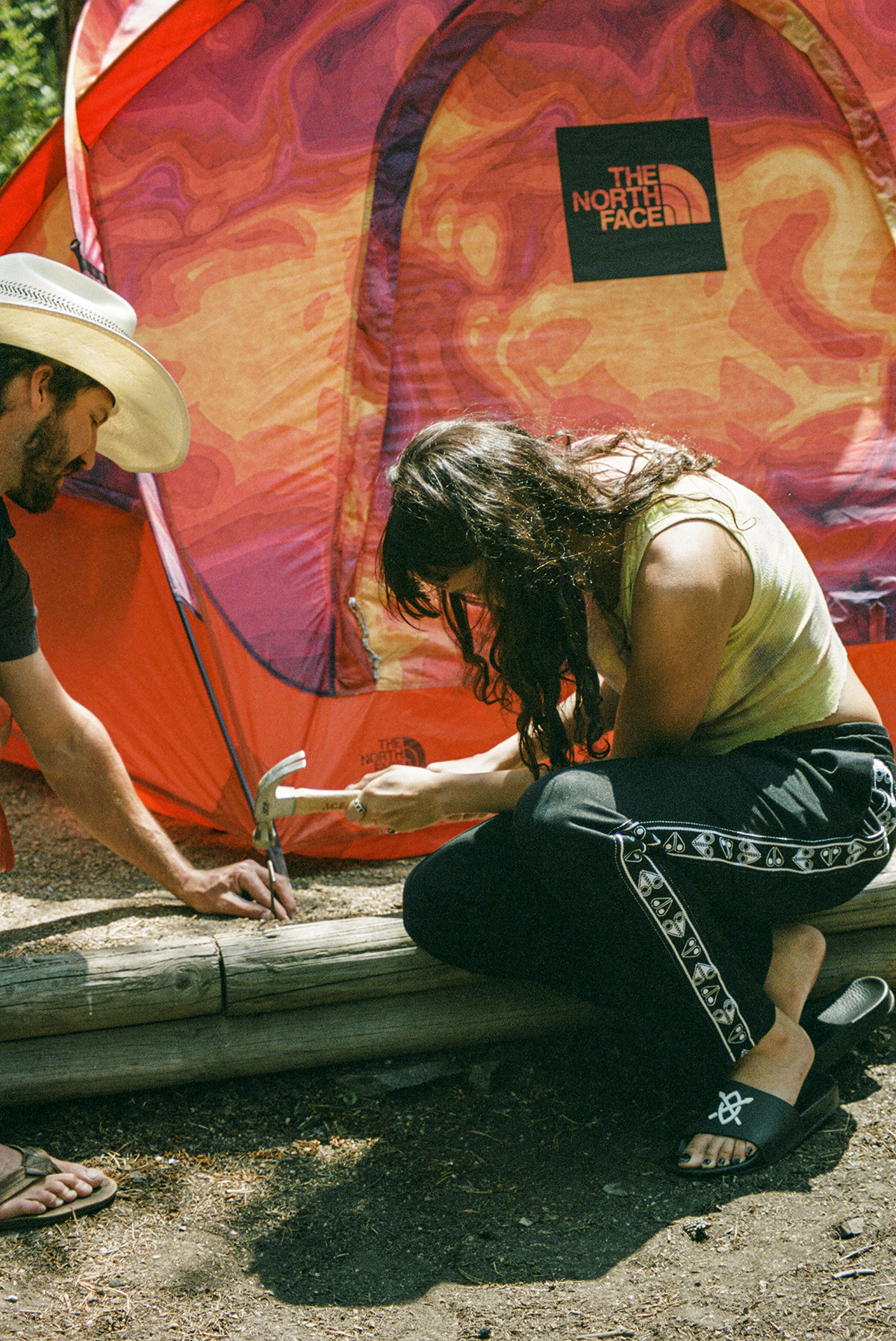 She was a natural!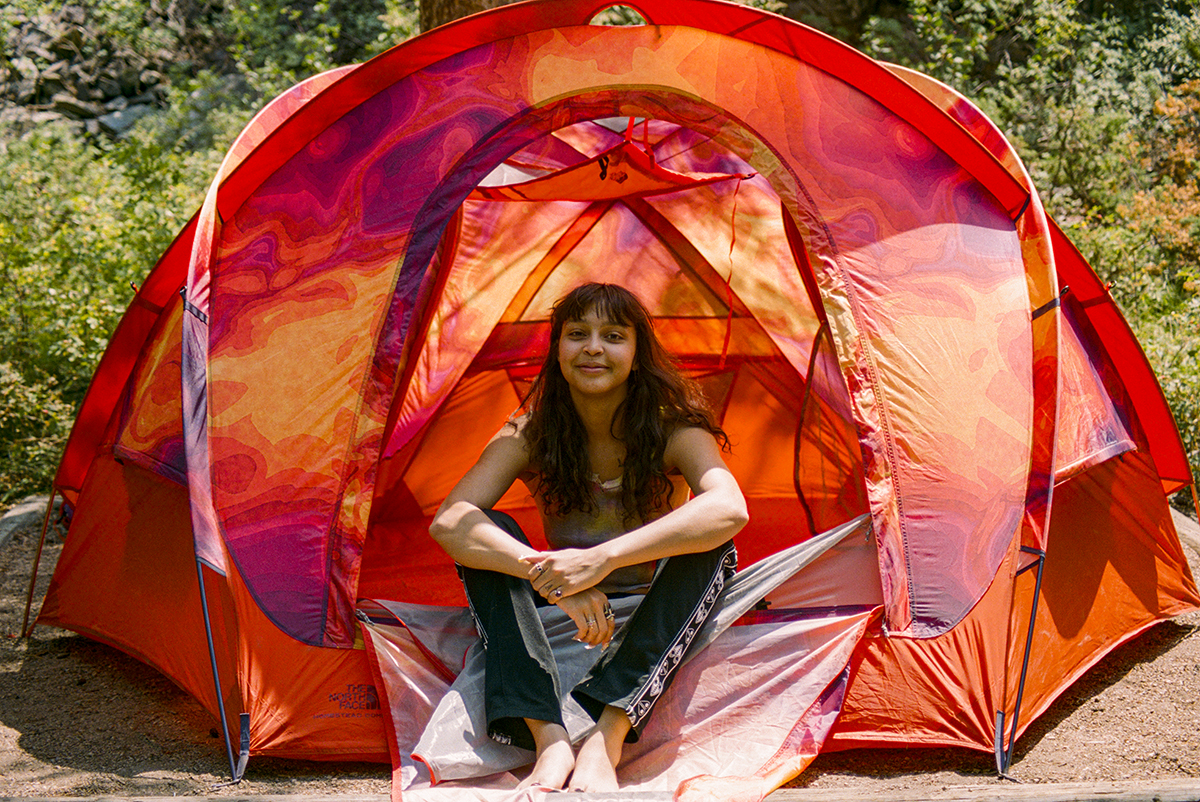 Settled in quite nicely!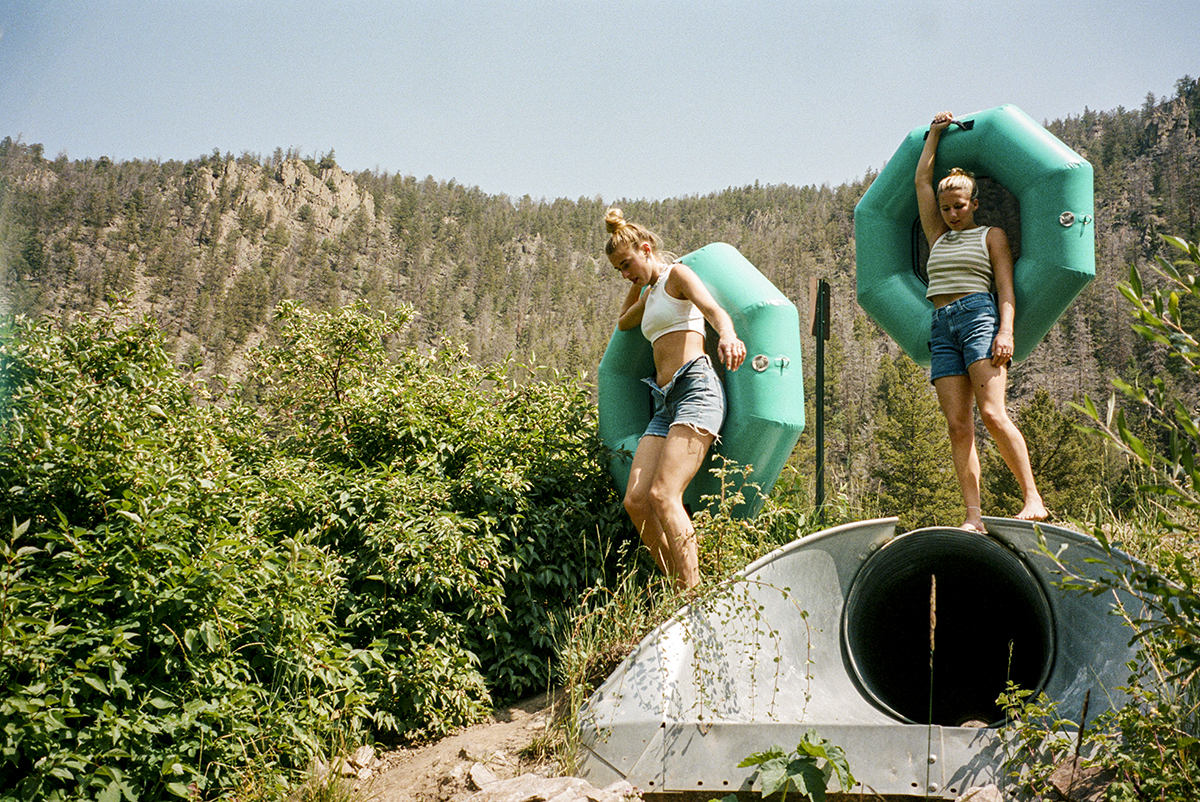 Next up was float time!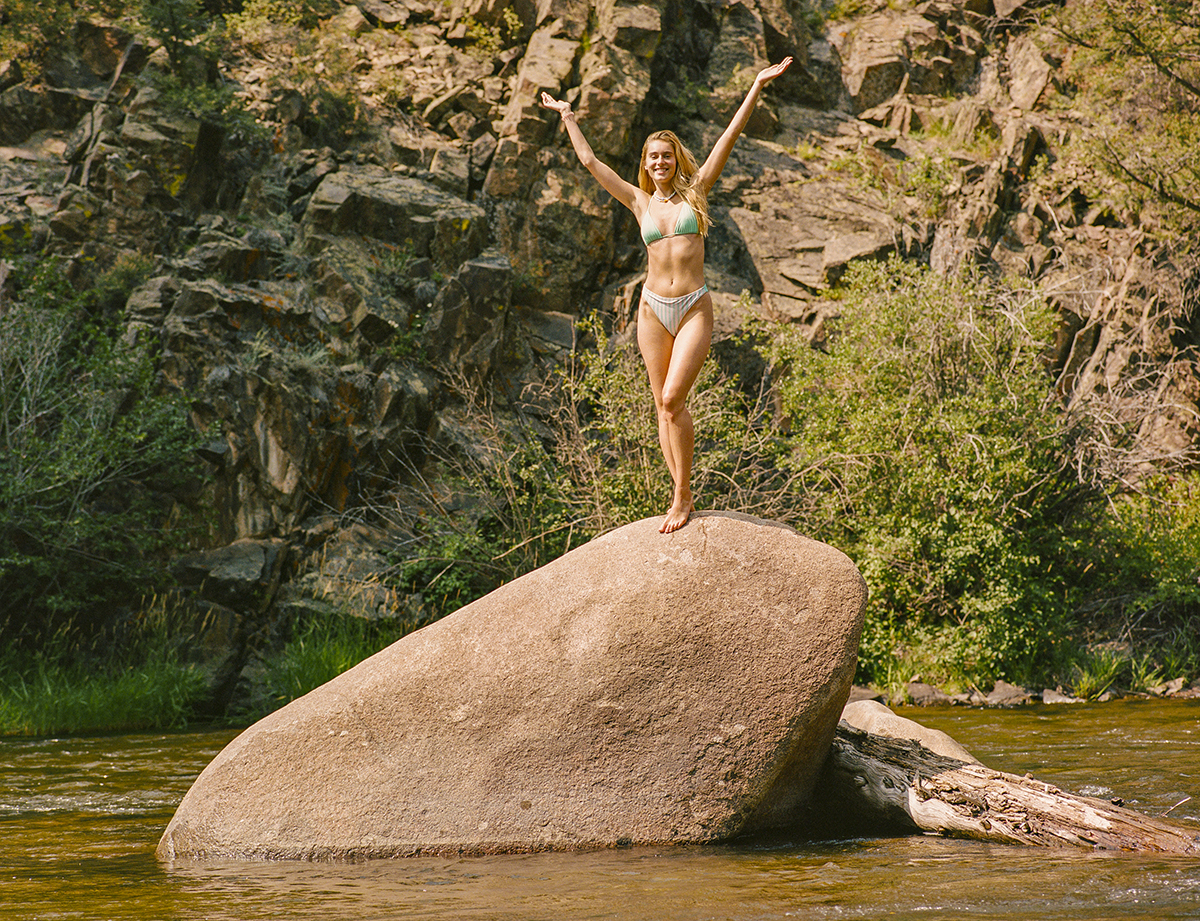 Yeahhhhherrr!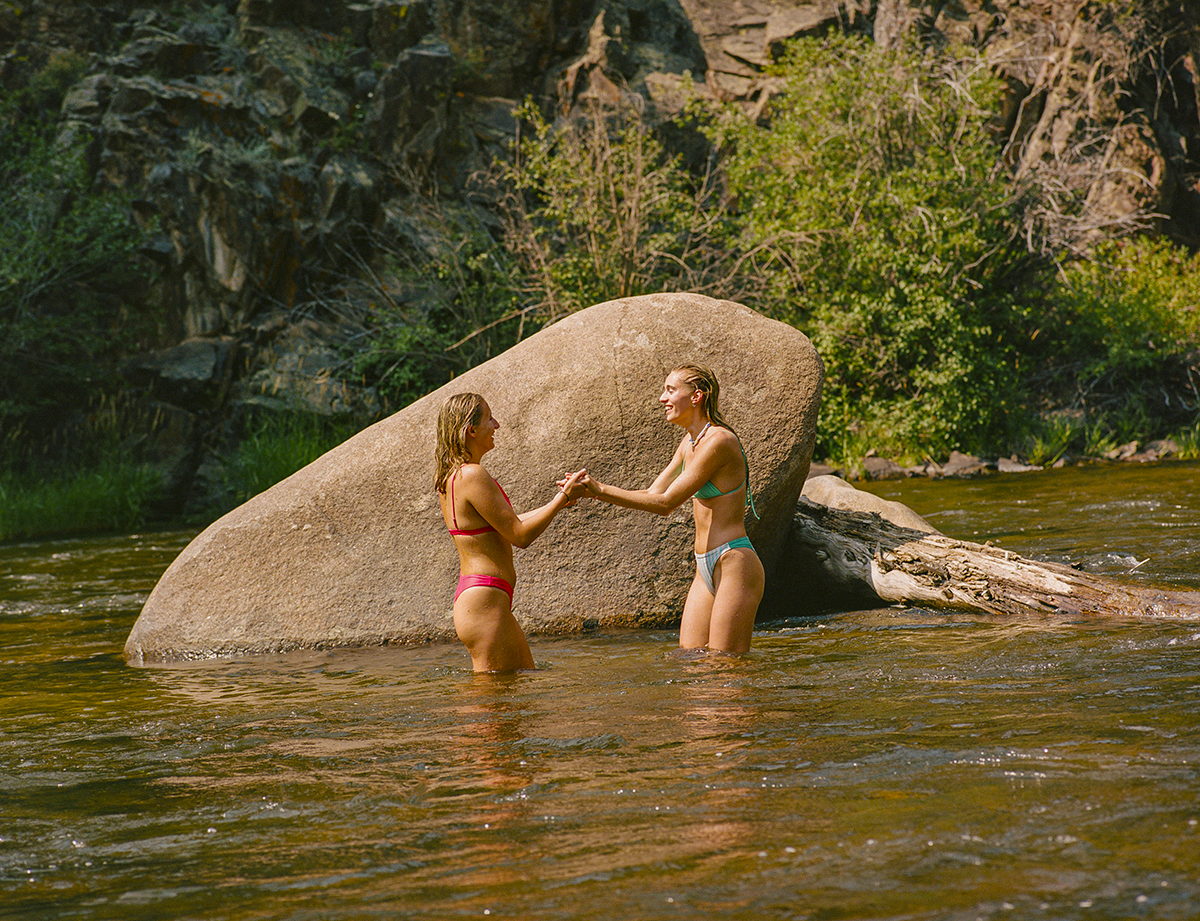 Ice Plunge Partners!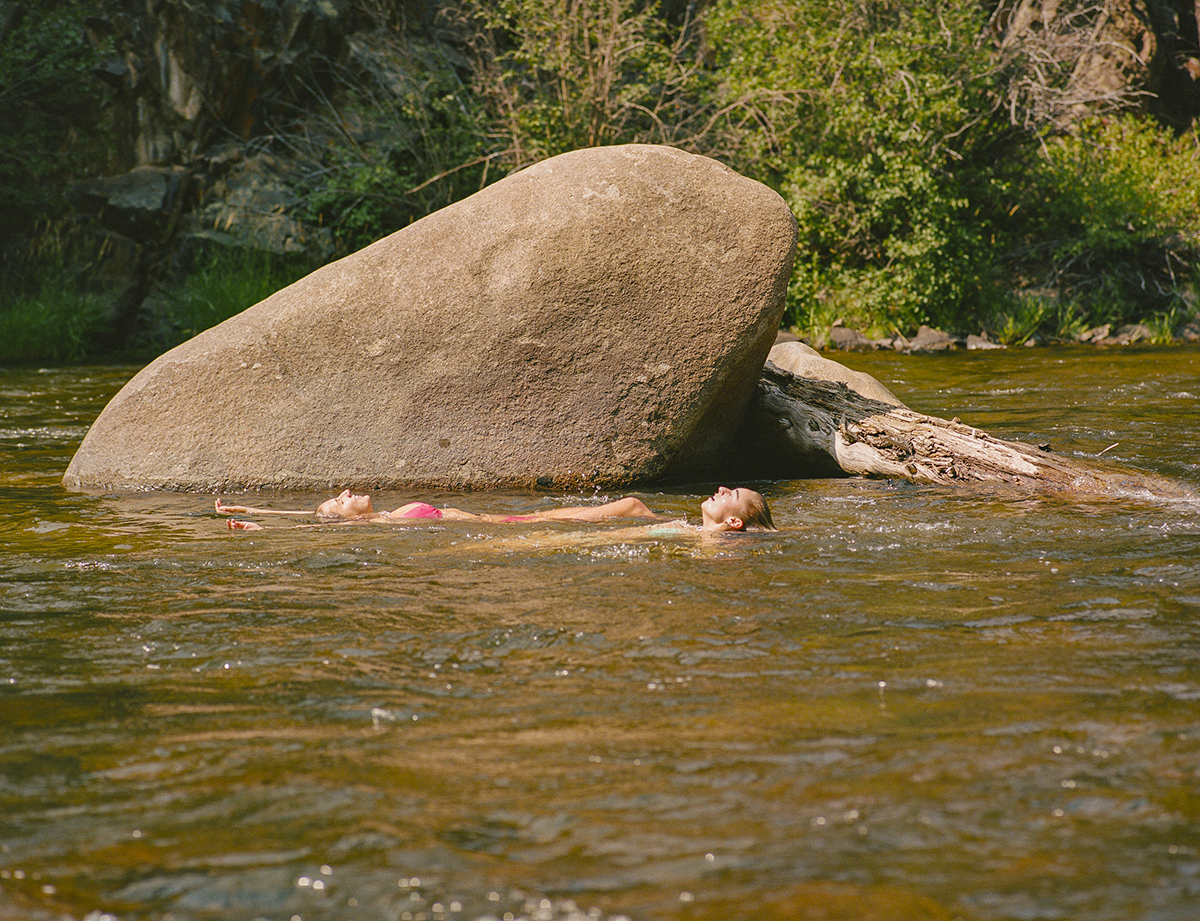 #MermaidBadge #EARNED!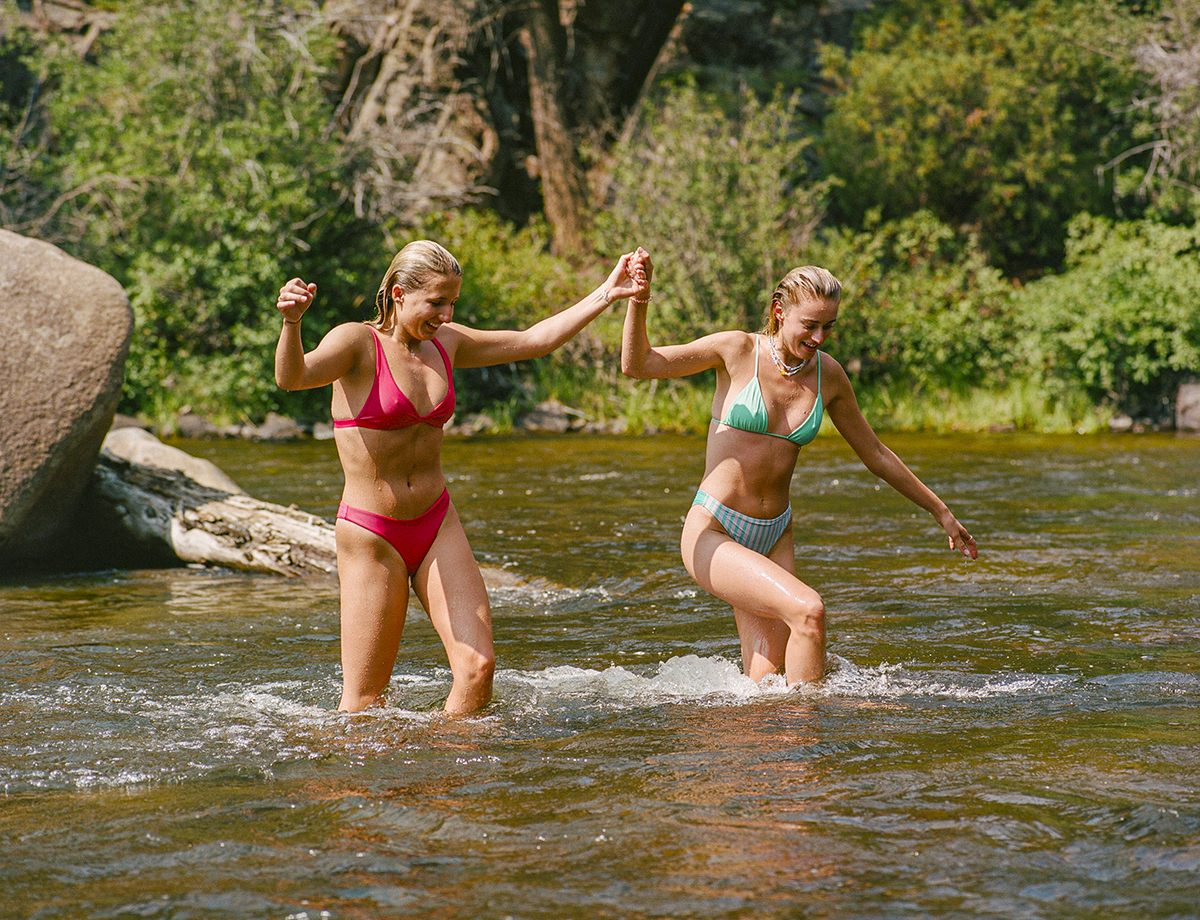 Success!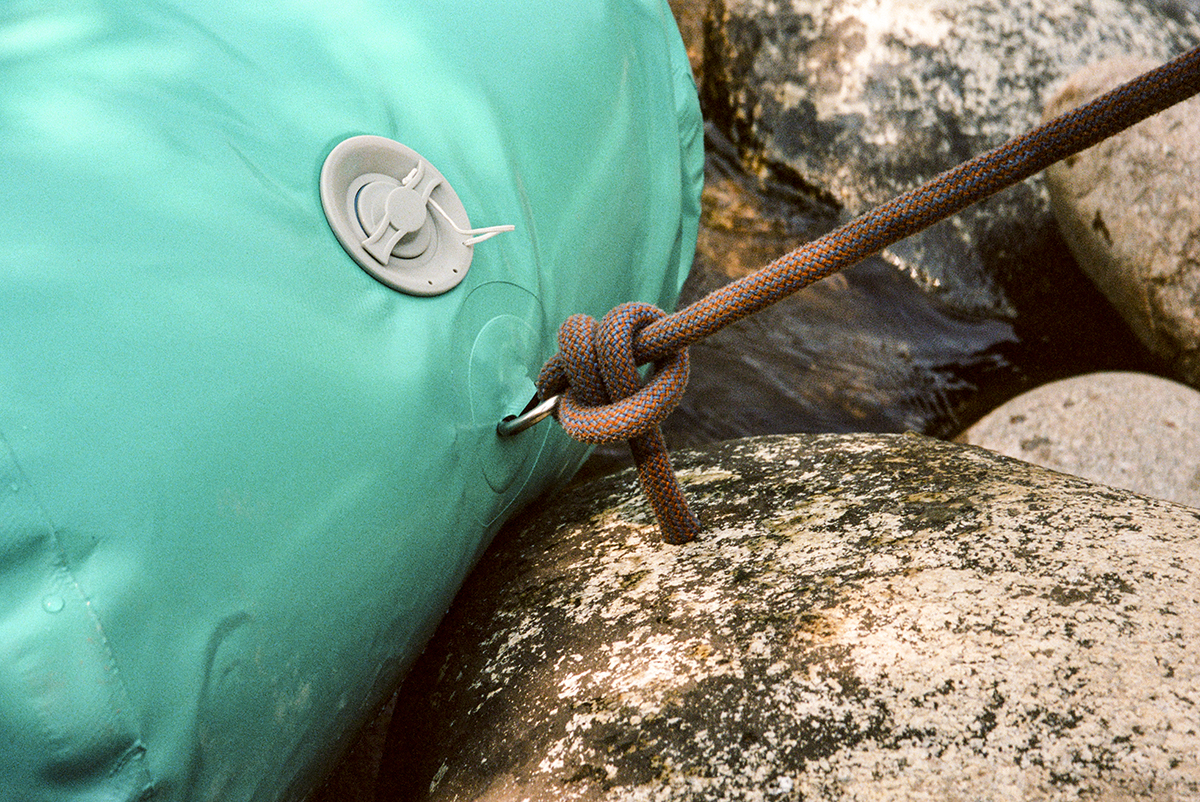 #RiggingBadge #EARNED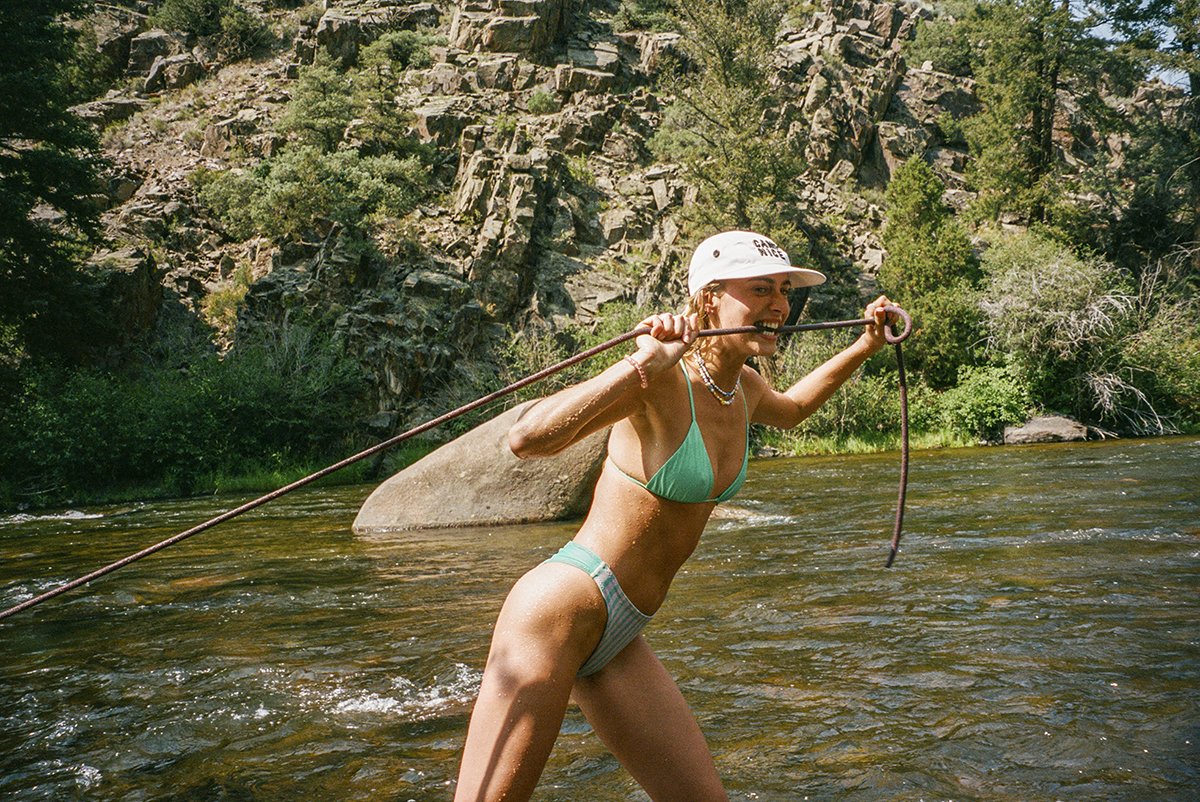 Lets GO!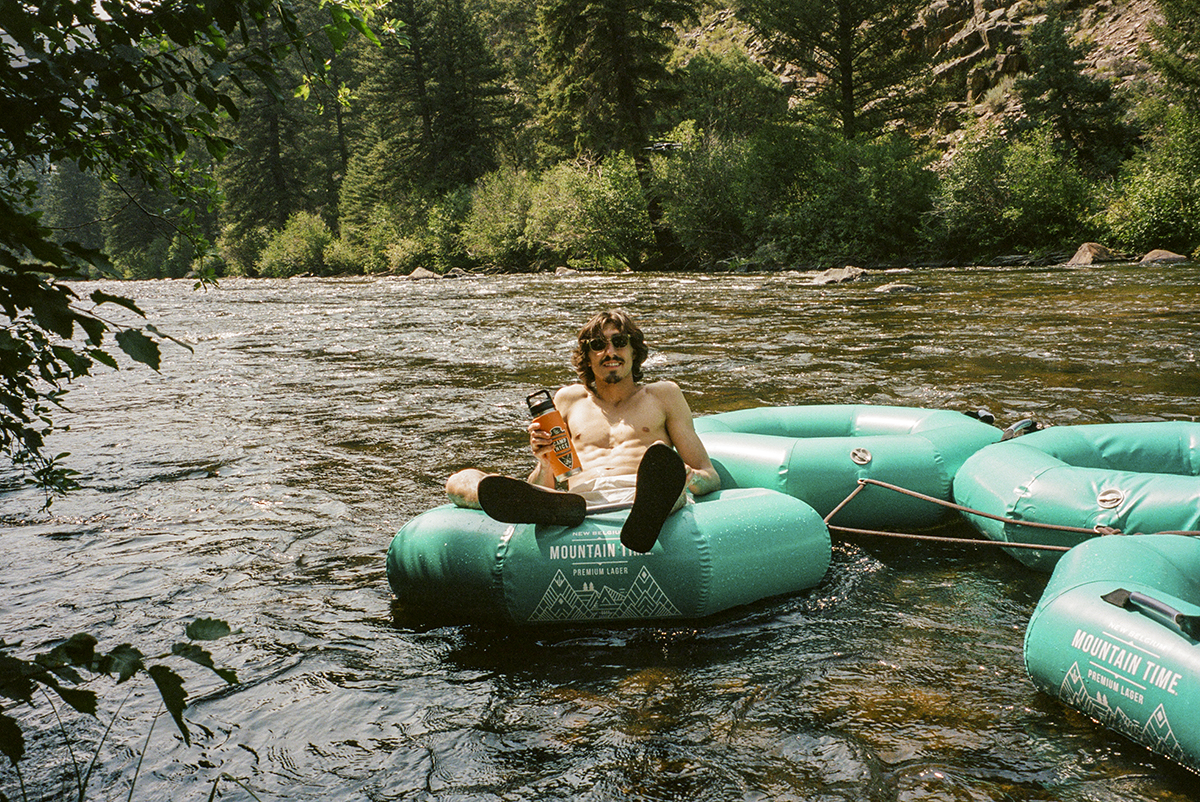 Zata was chillin!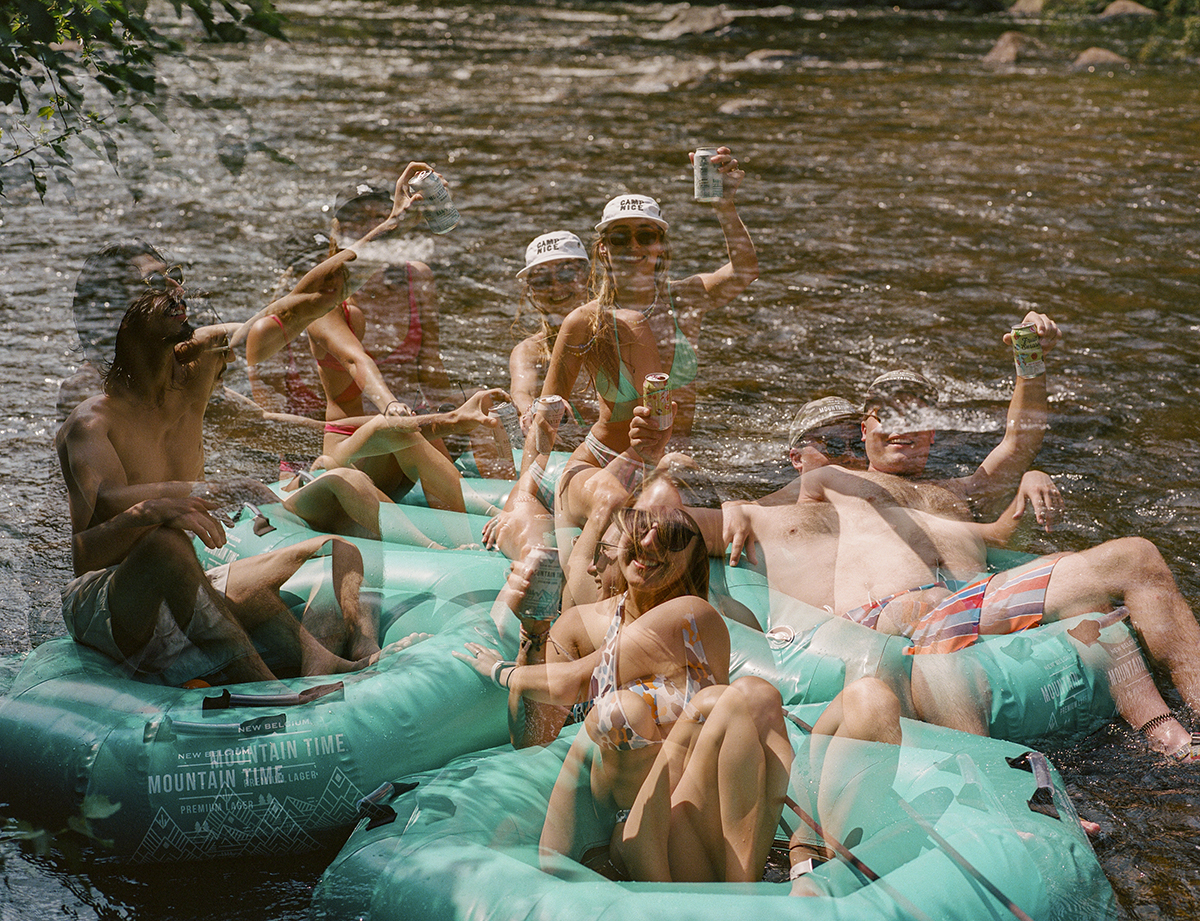 The High Altitude had us seeing double…WHOA!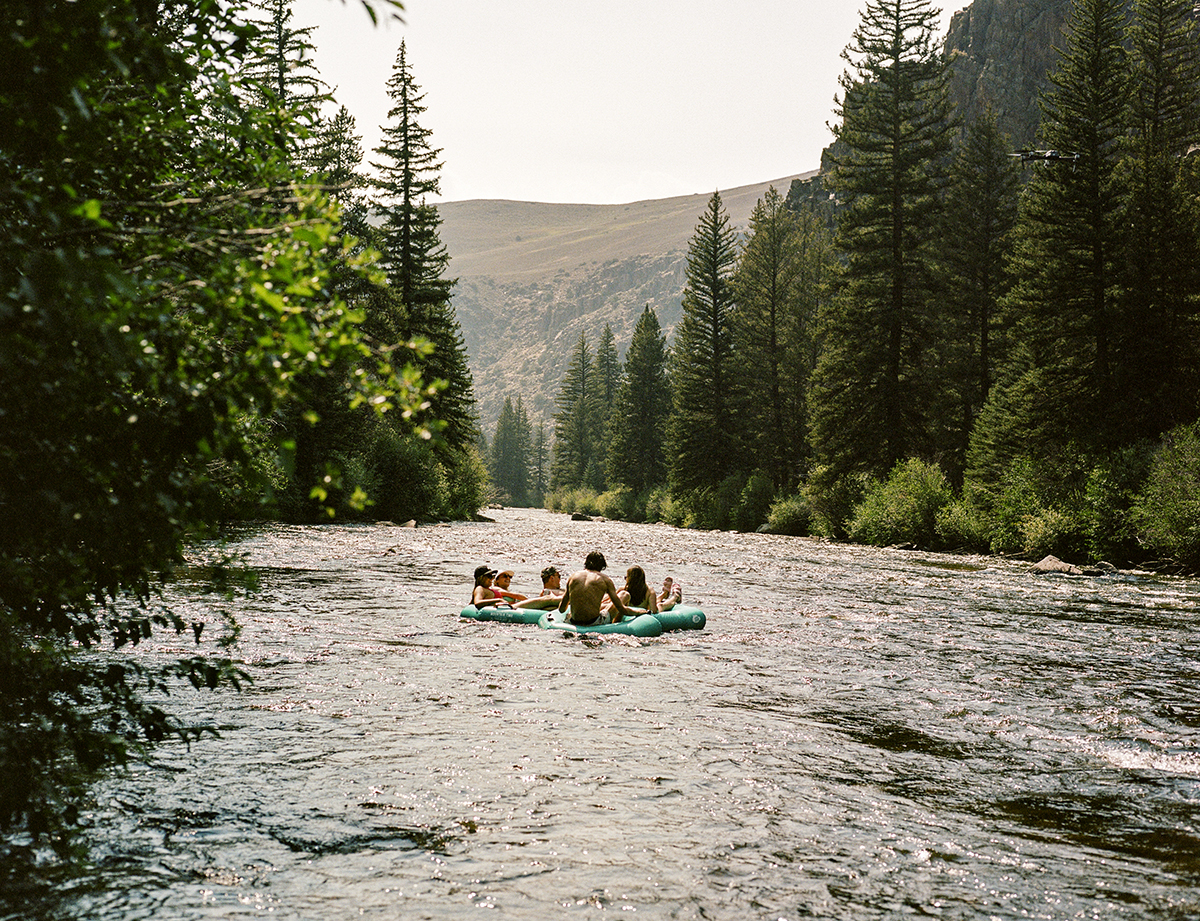 We OUT!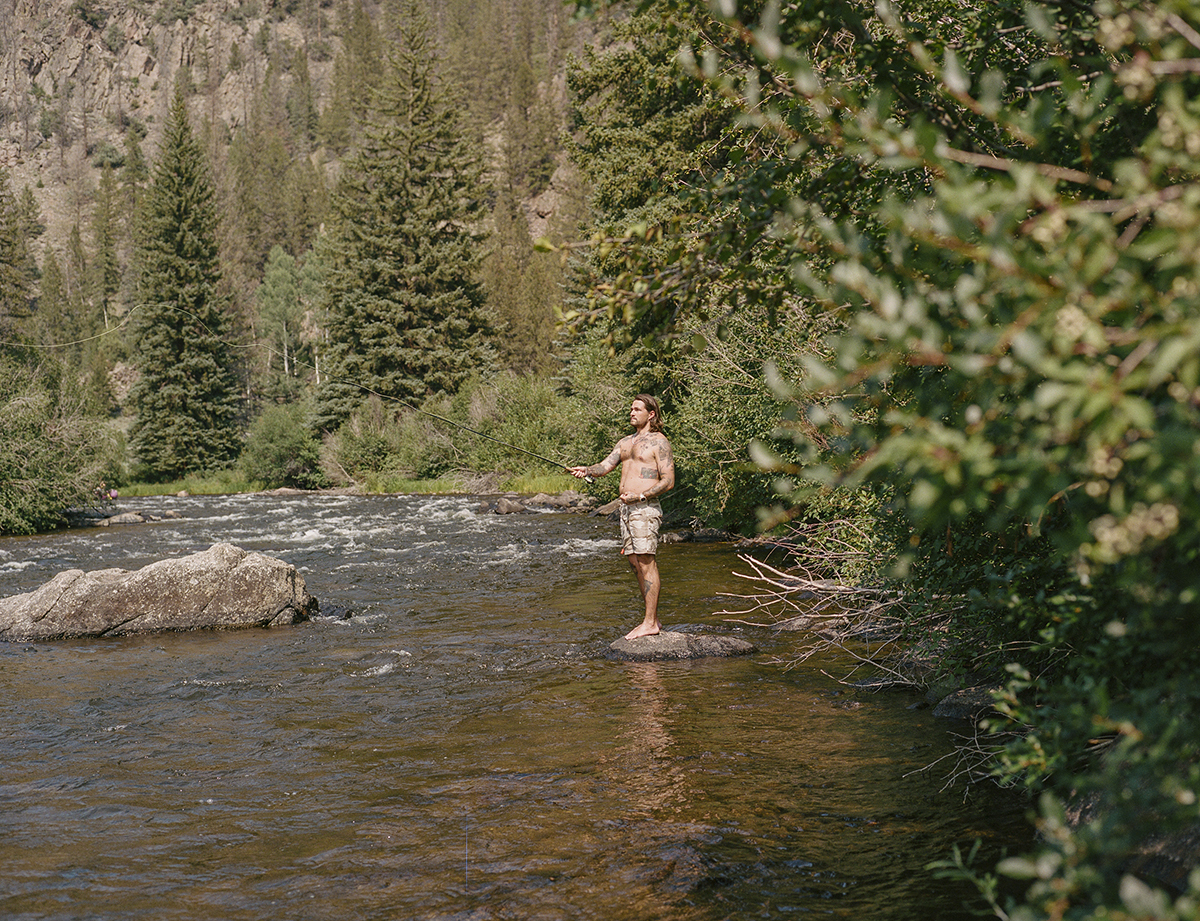 Matt wasted no time trying to catch us dinner… #FishingBadge #EARNED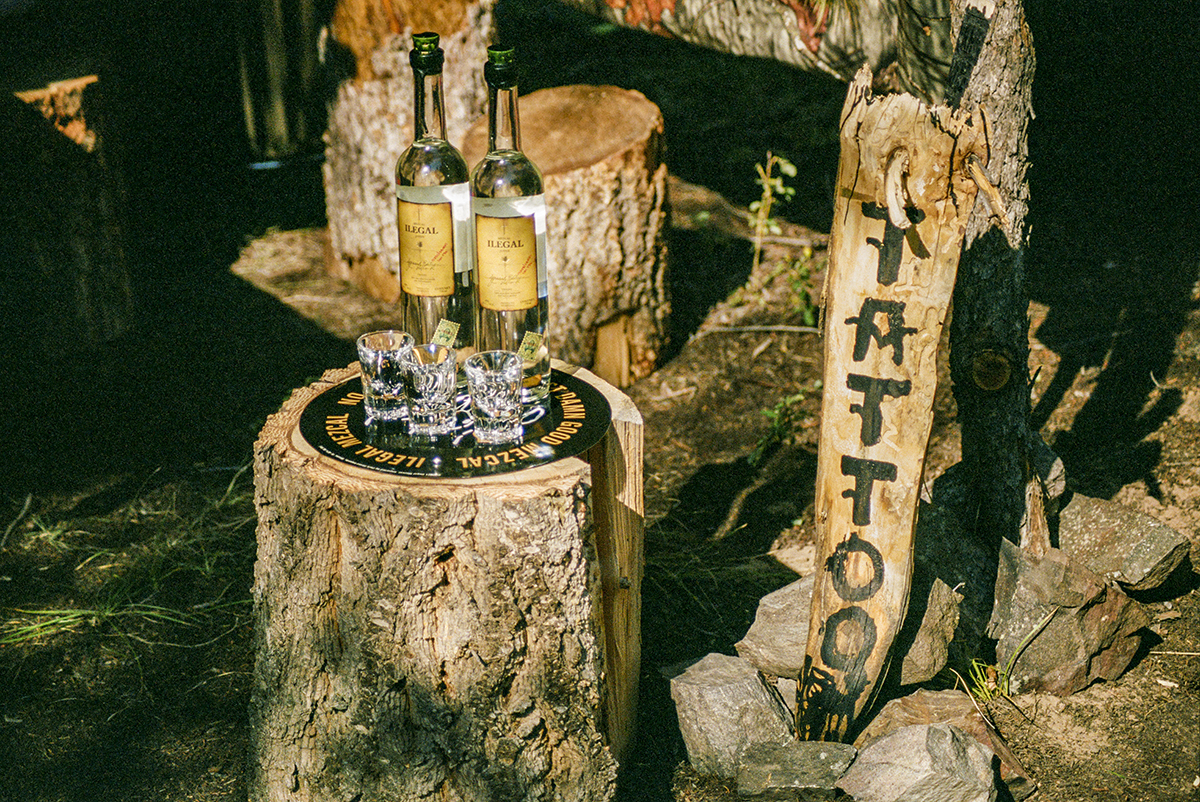 But first mezcal!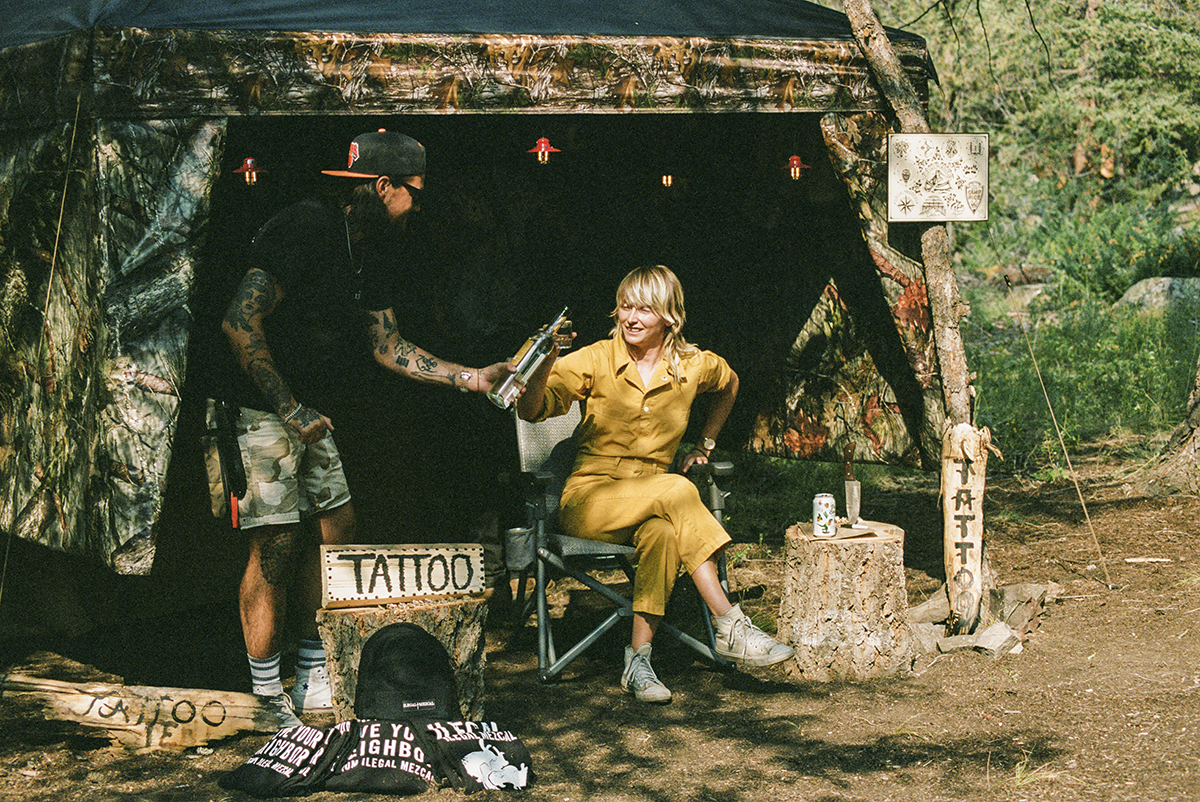 Laura dropped right in!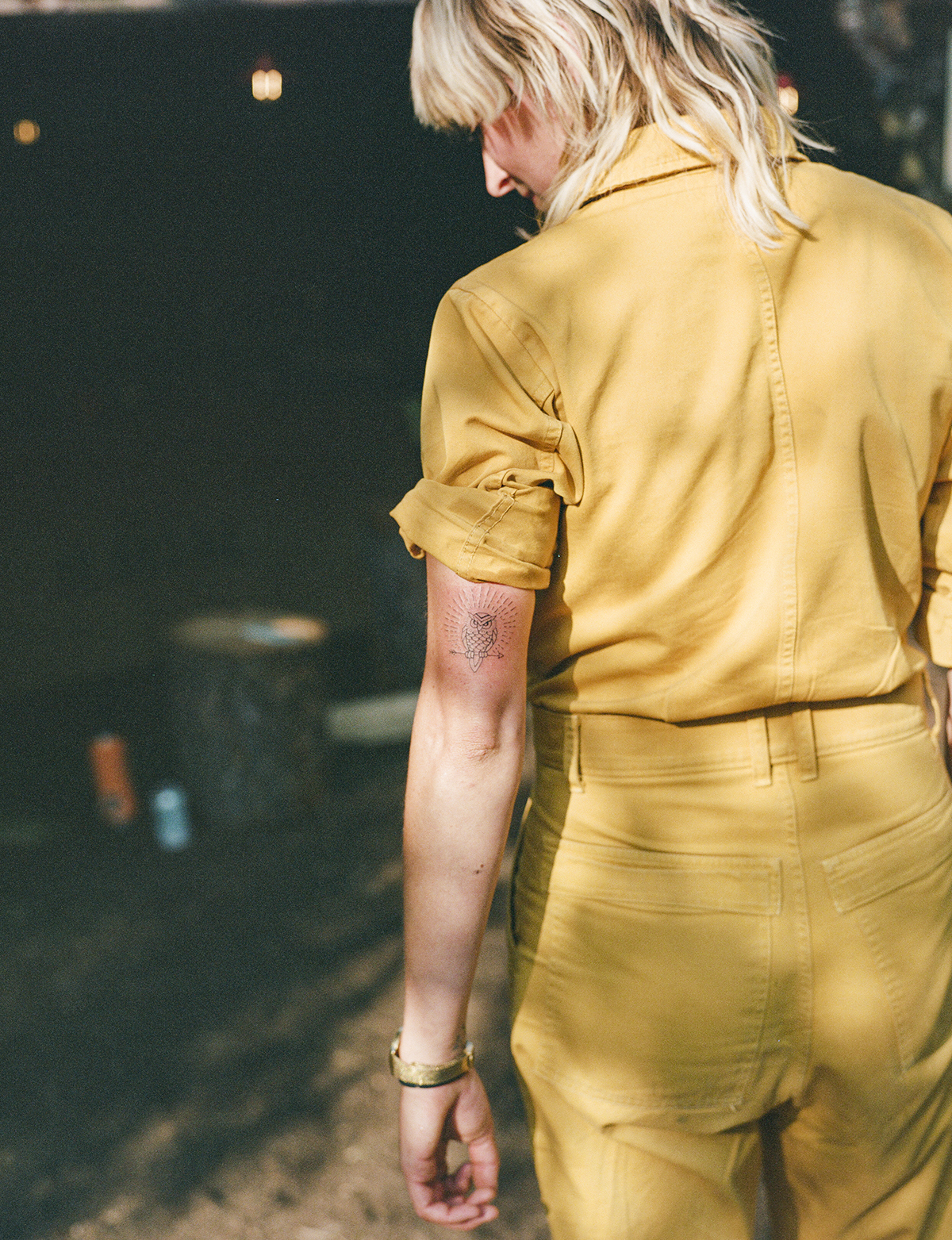 The Powell Owl was the perfect choice!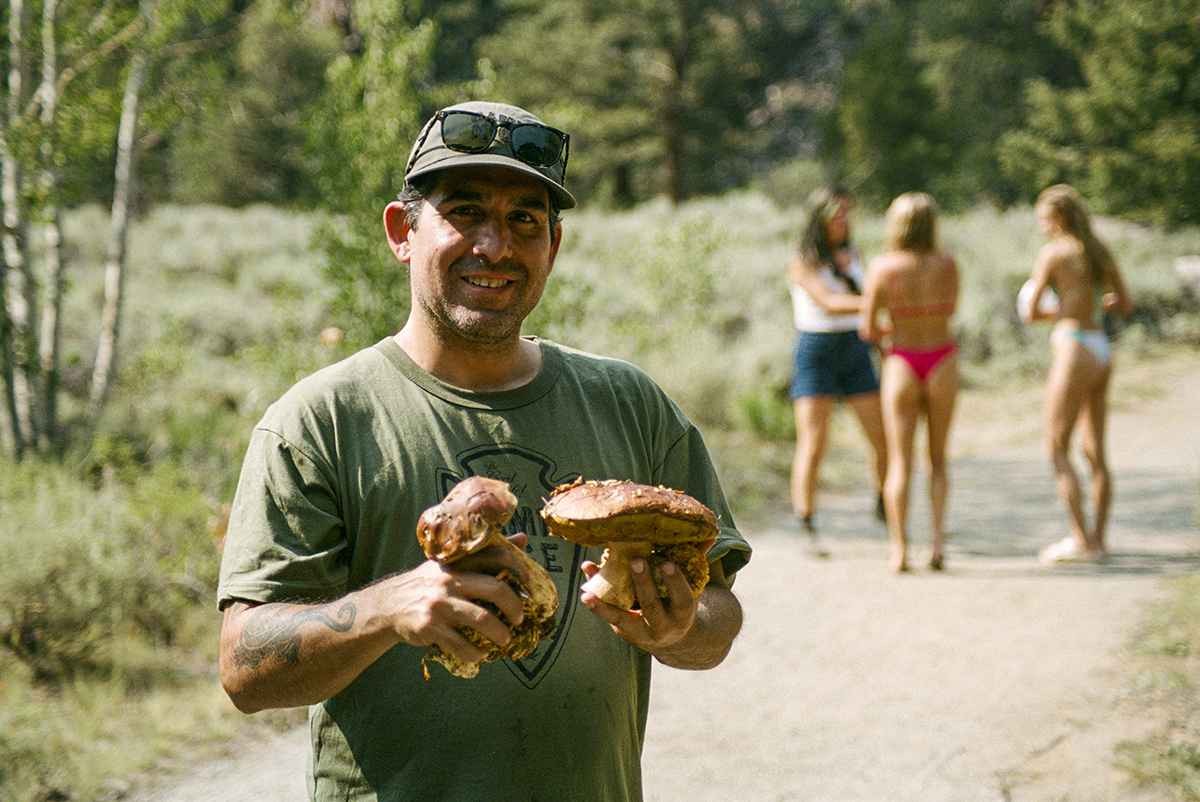 Forager Larry found us some dinner ingredients.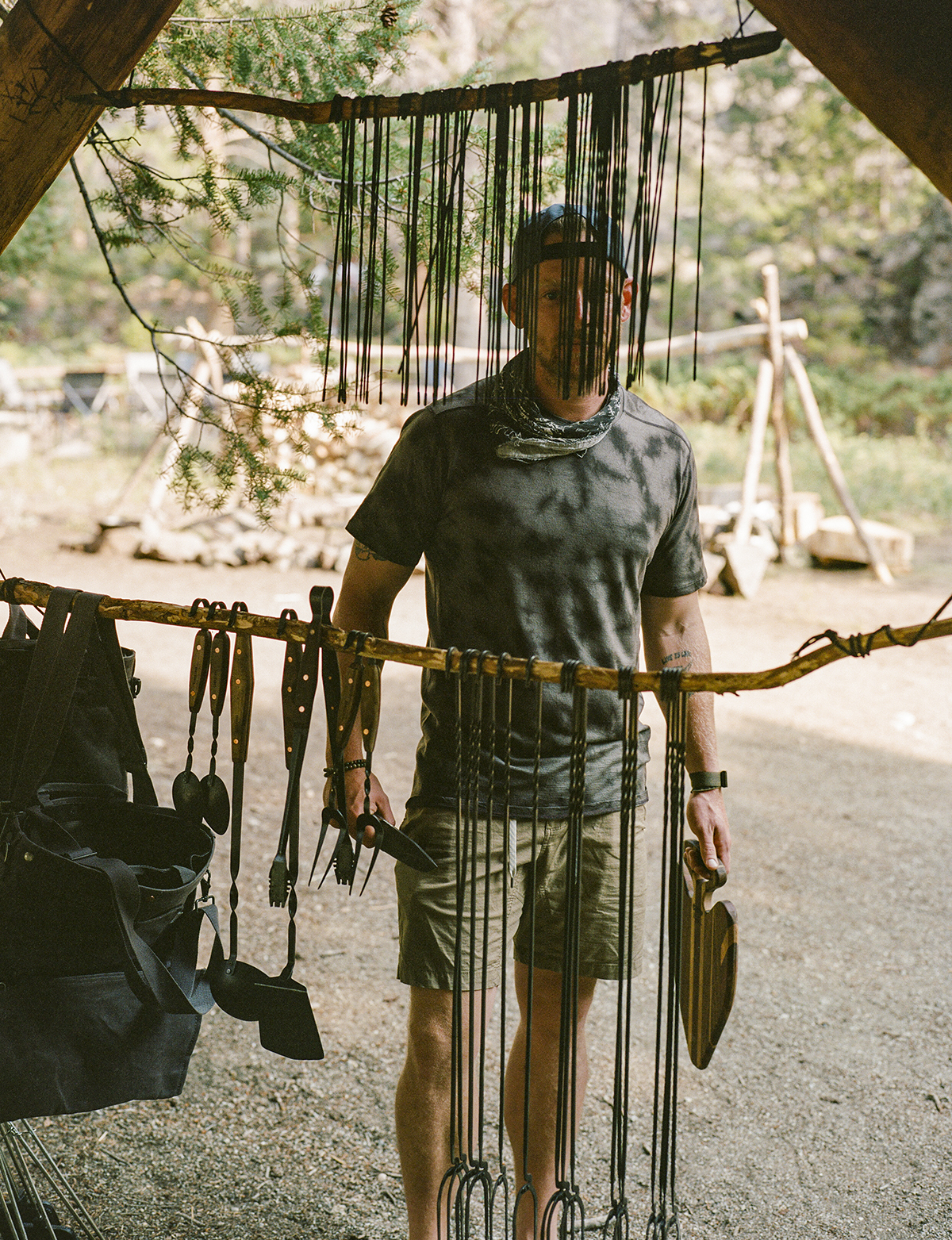 Chef Kevin was all set!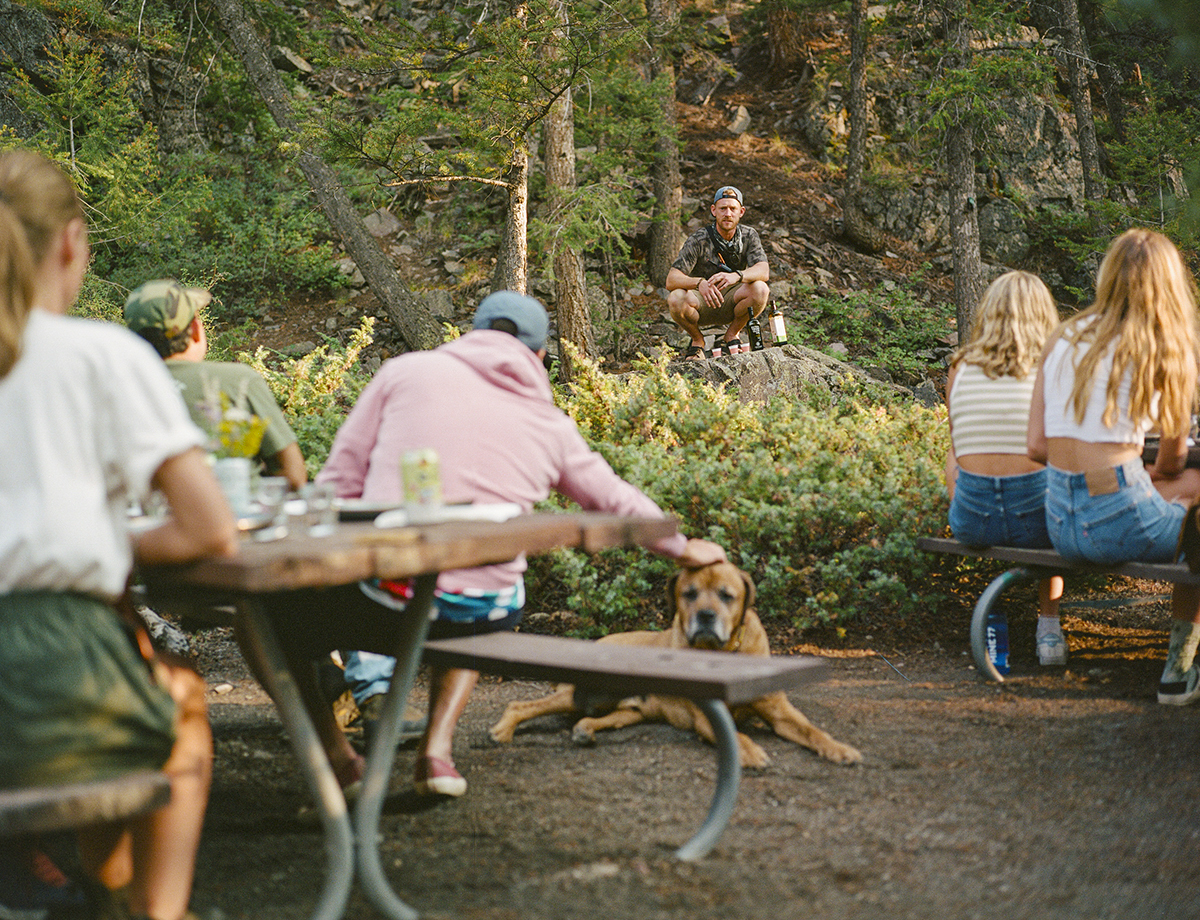 The Olive Oil tasting with Cobram Estate was very informative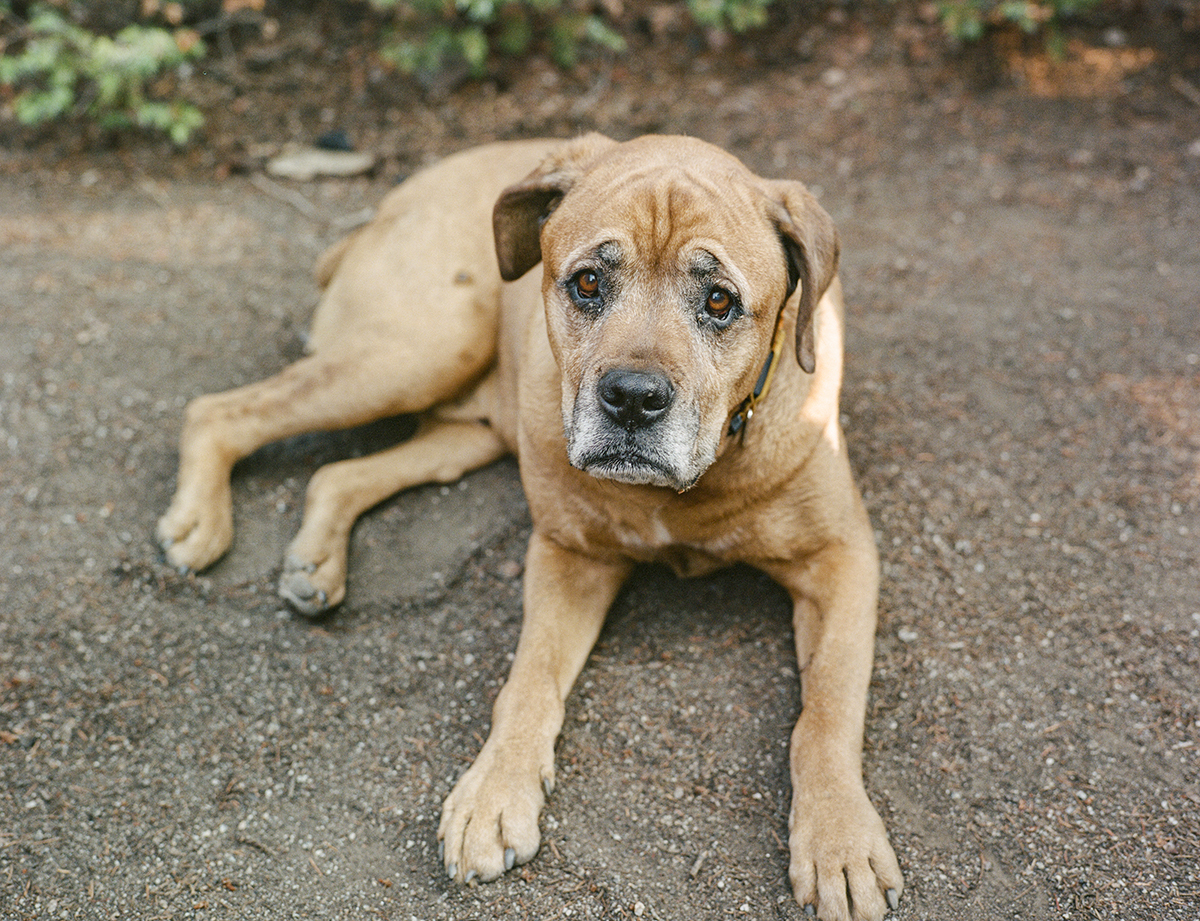 BUBBA!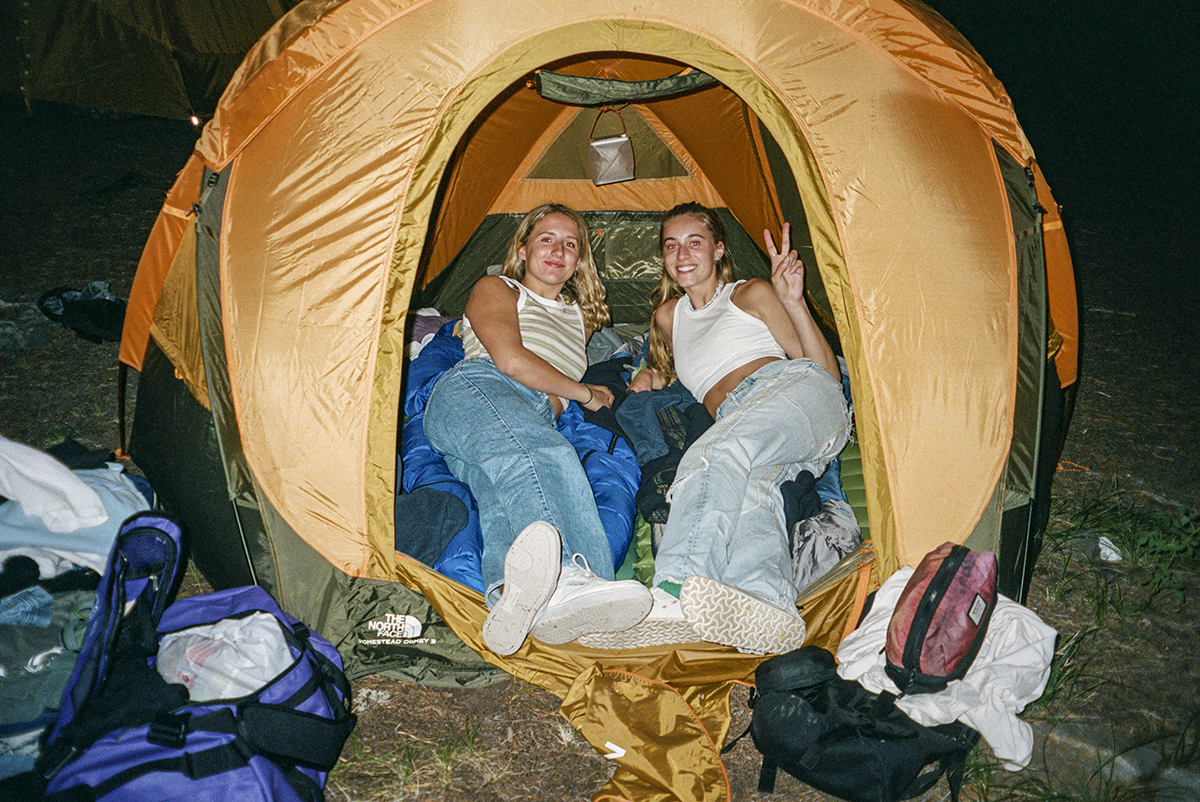 Cozy Vibes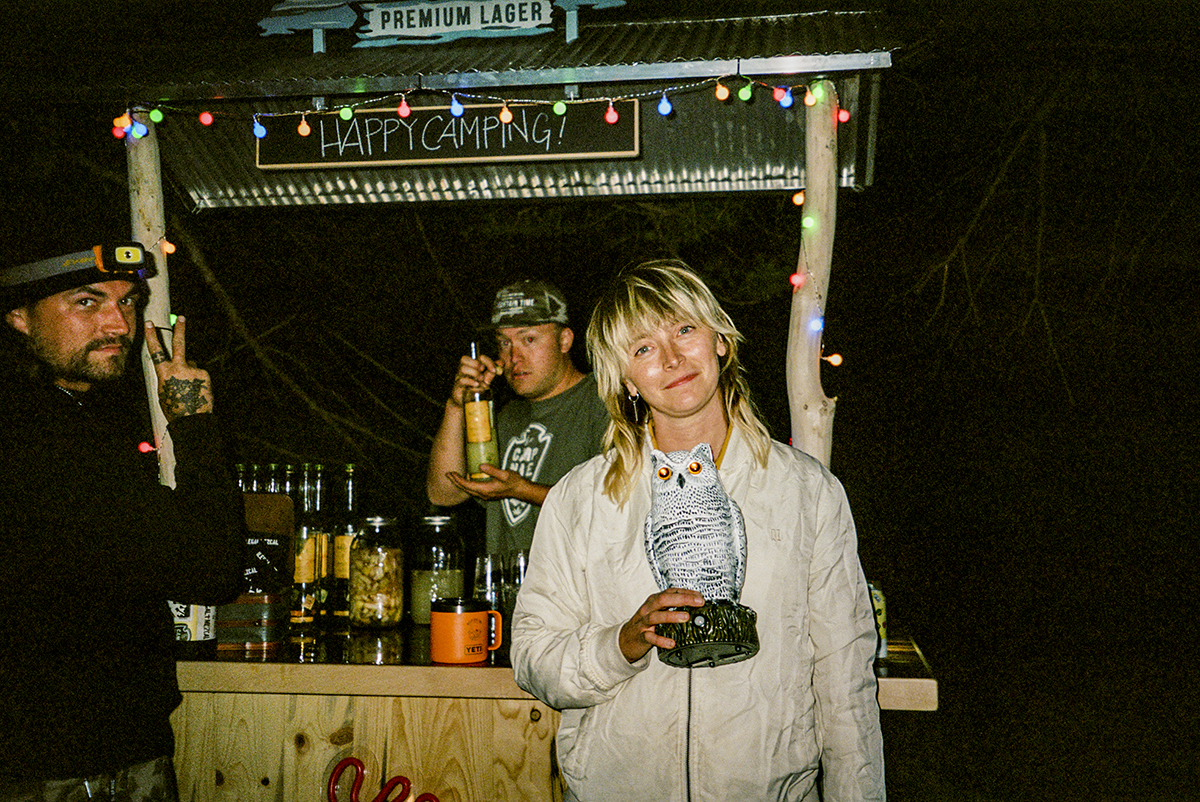 #NiteOwlBadge #EARNED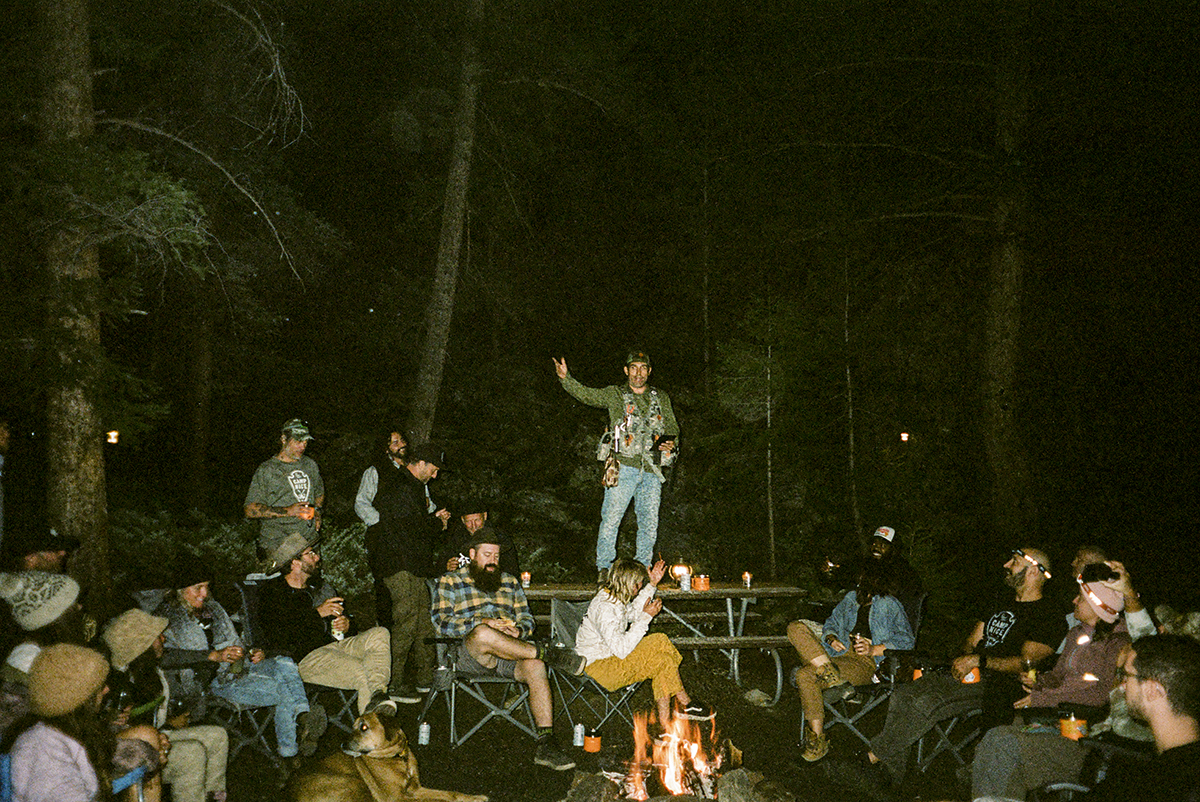 Time for the Ranger Larry Orientation…Attention Campers!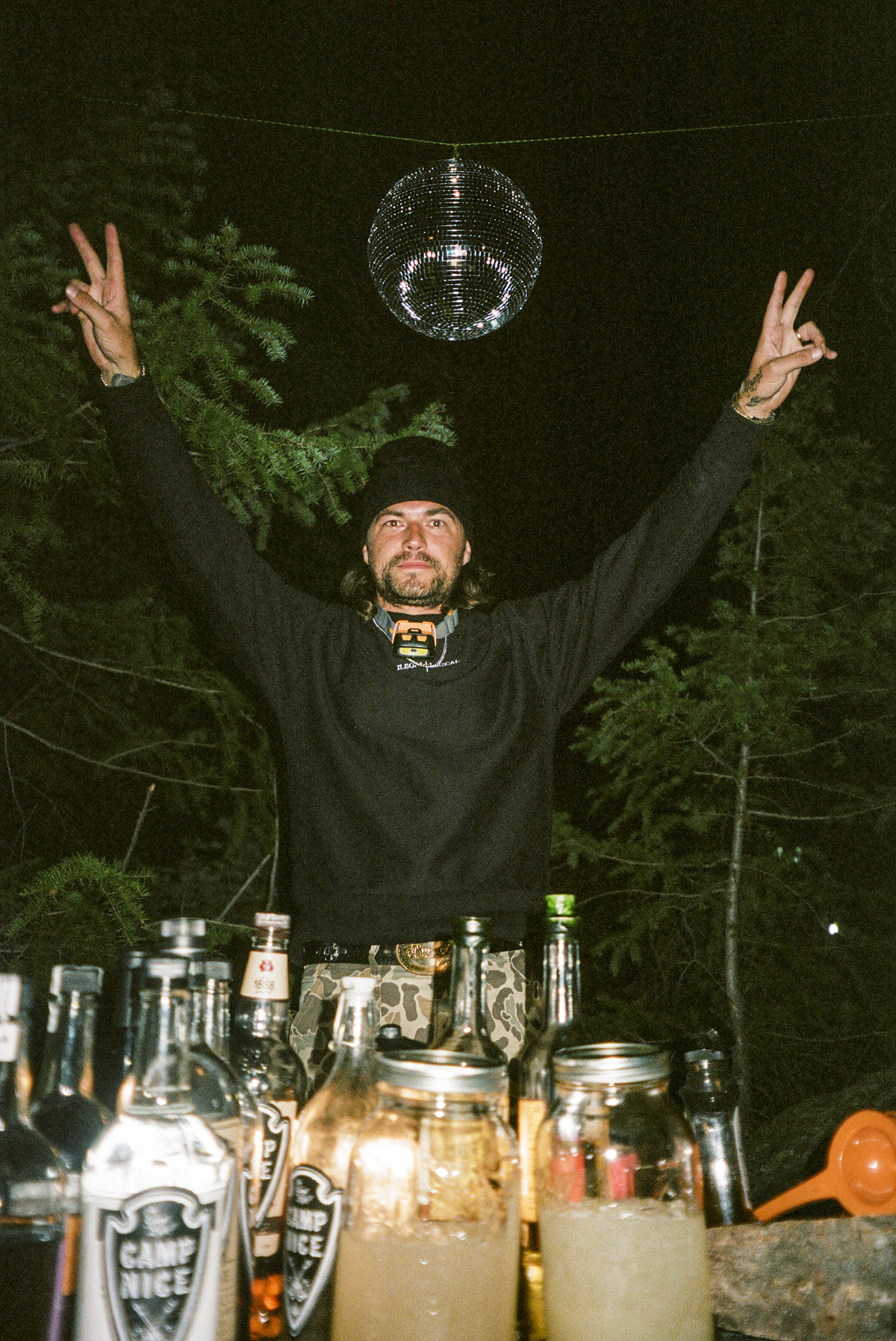 Rock Bar was LIT!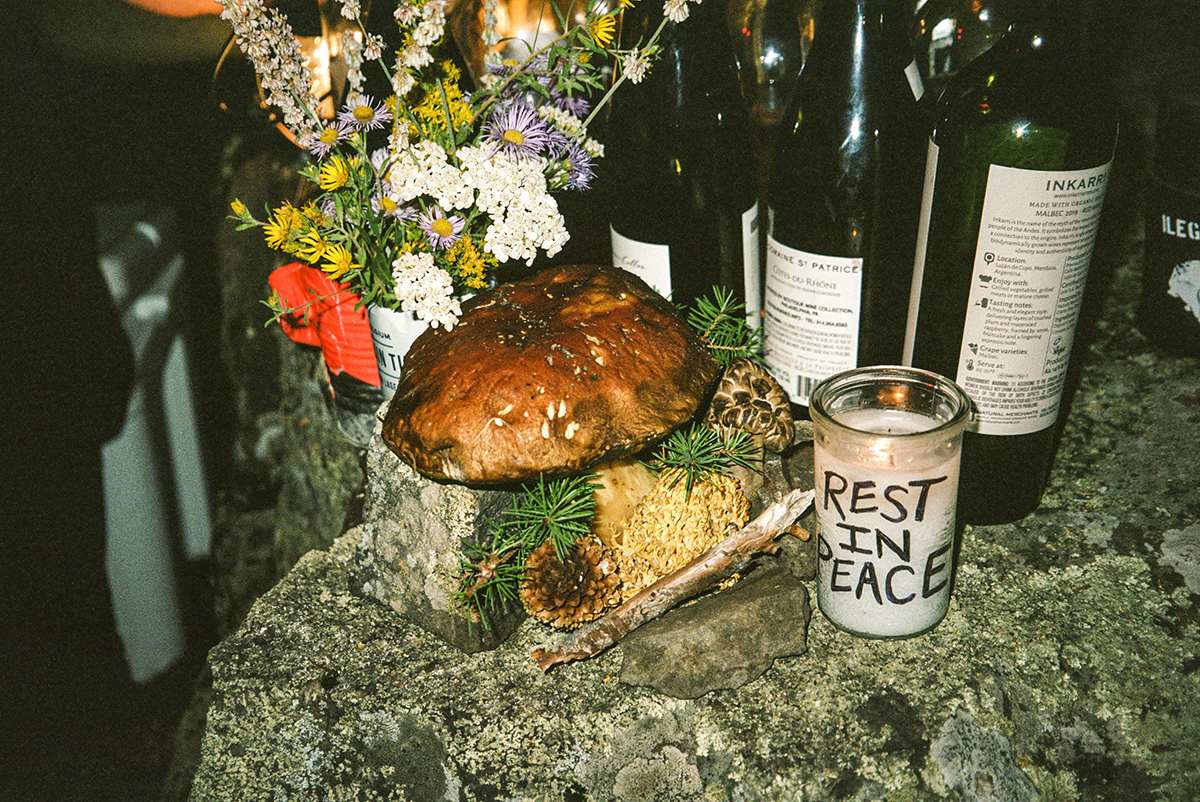 It also served as a shrine for our fallen brothers and sisters…Rest Easy…We love you!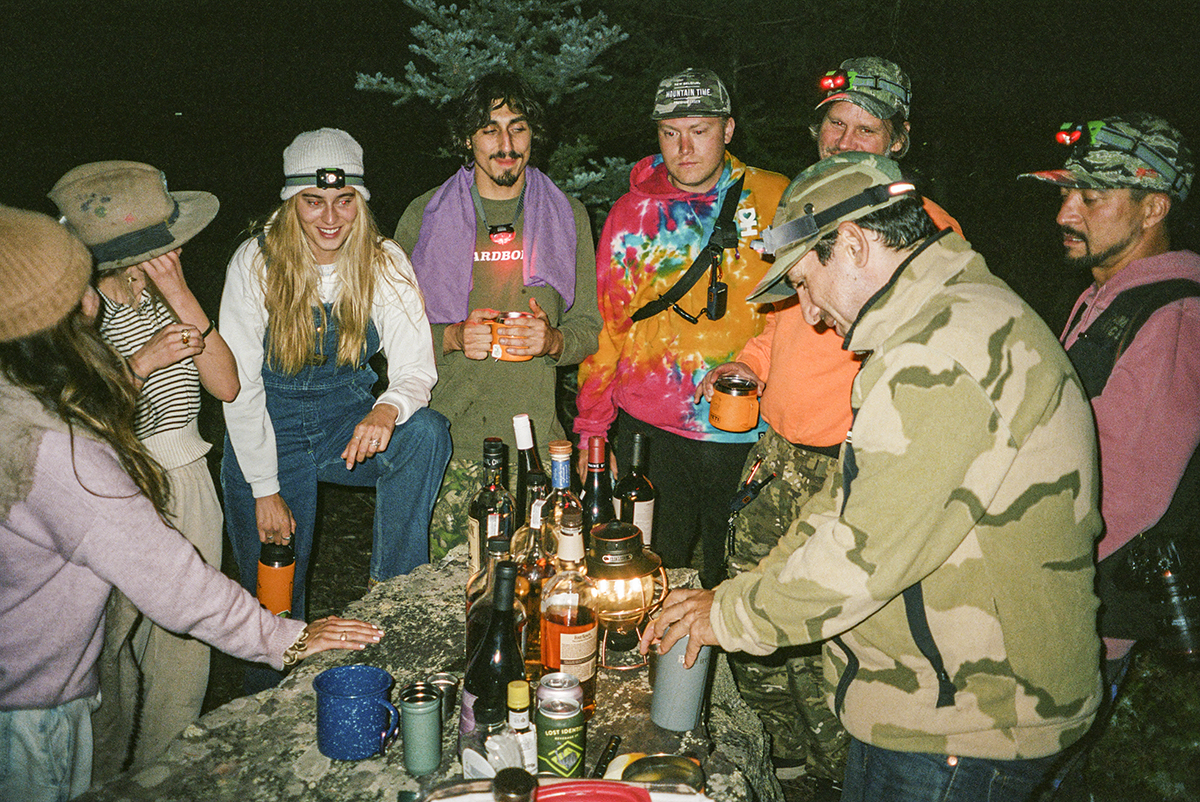 Now lets drink!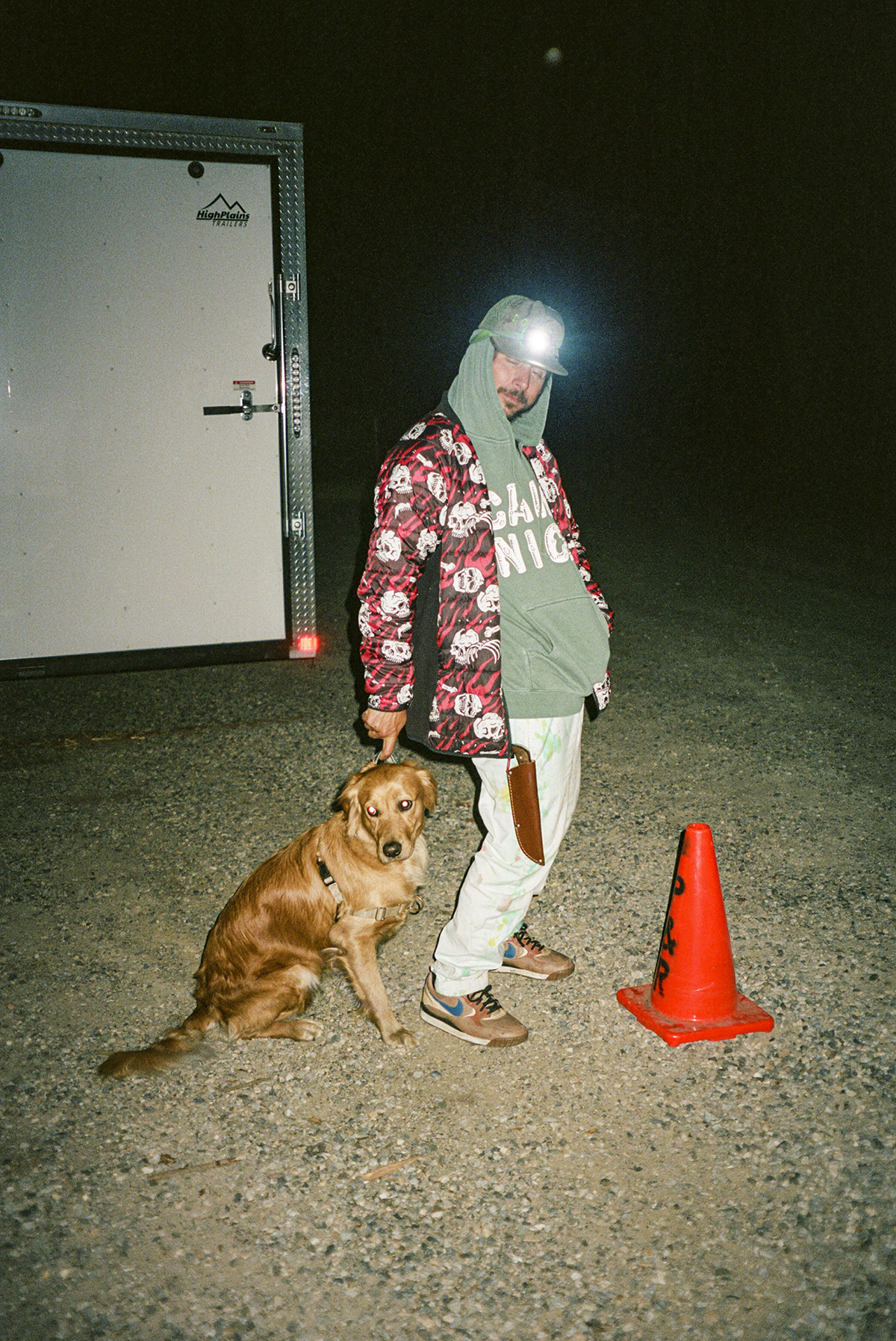 Danny Kass was on the late night patrol to make sure no intruders were creeping around!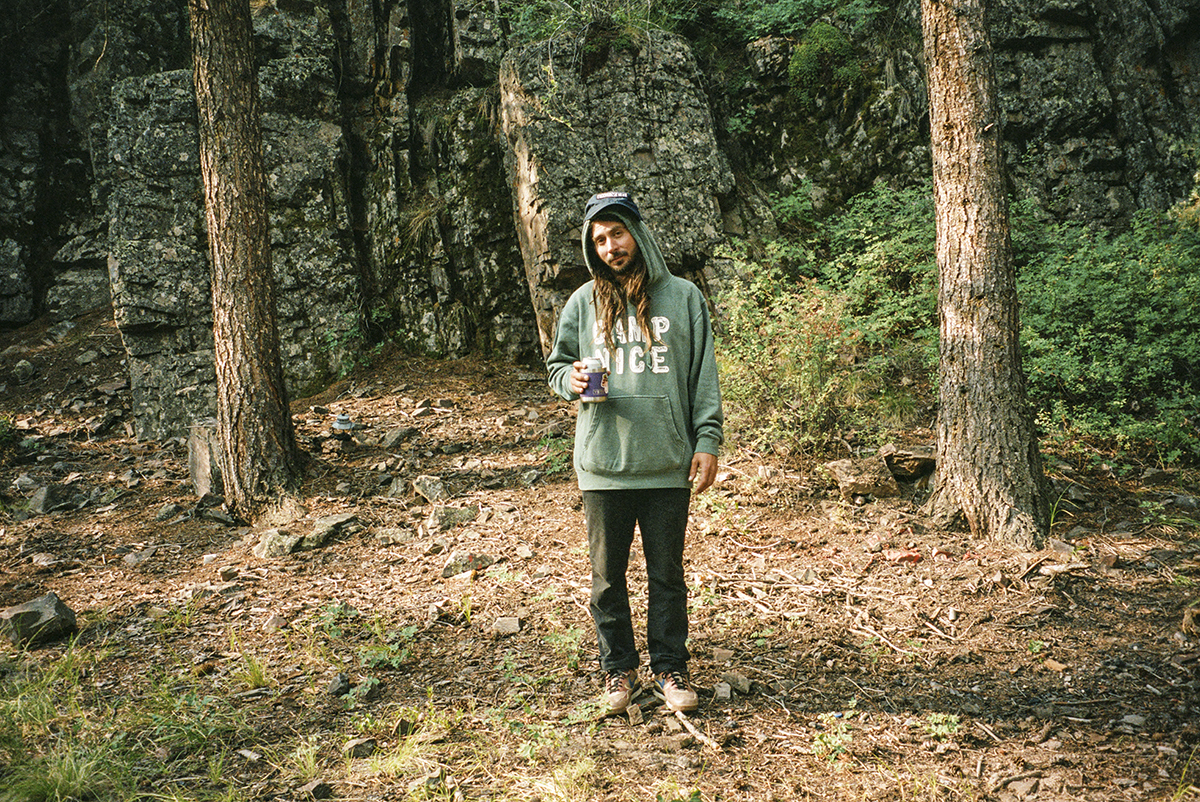 Also first one up for dawn patrol!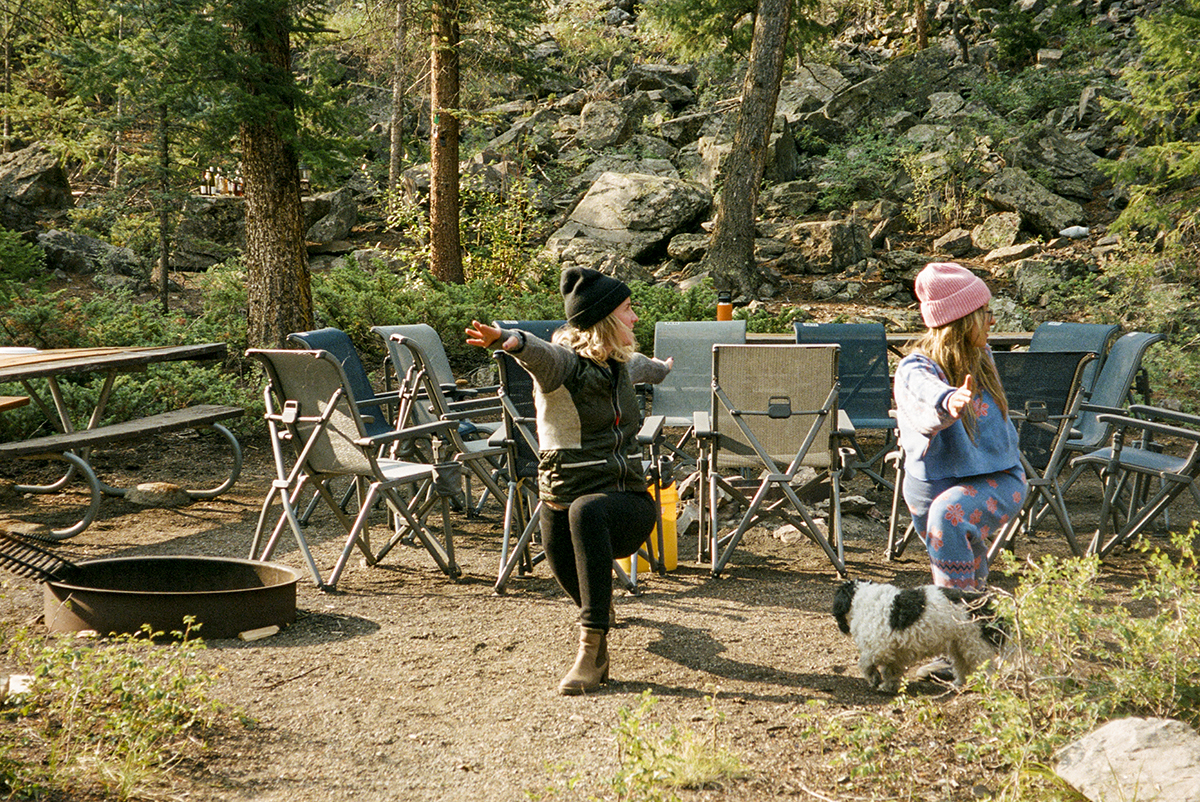 Stretched it out with Jess & Anya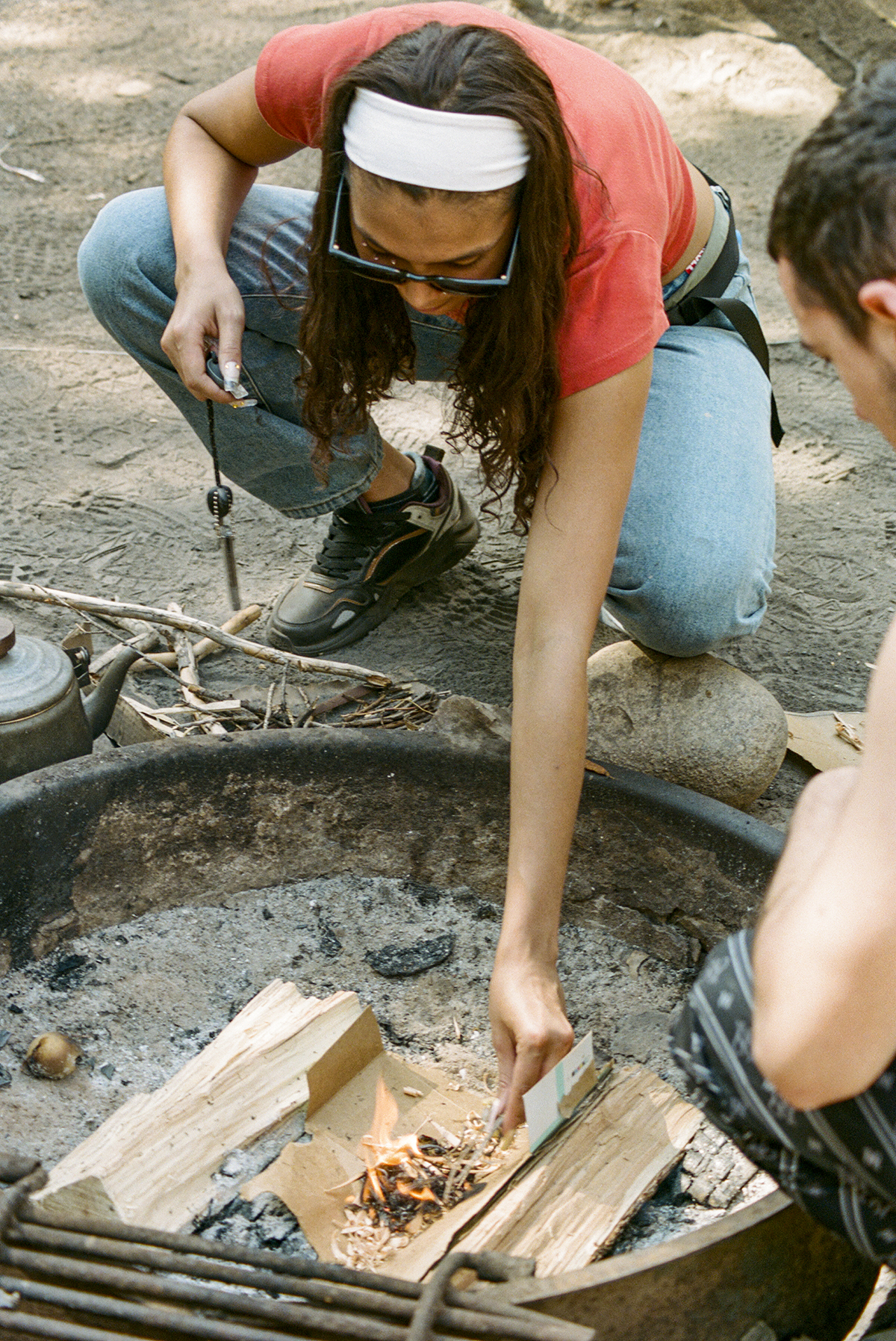 #FireBadge #EARNED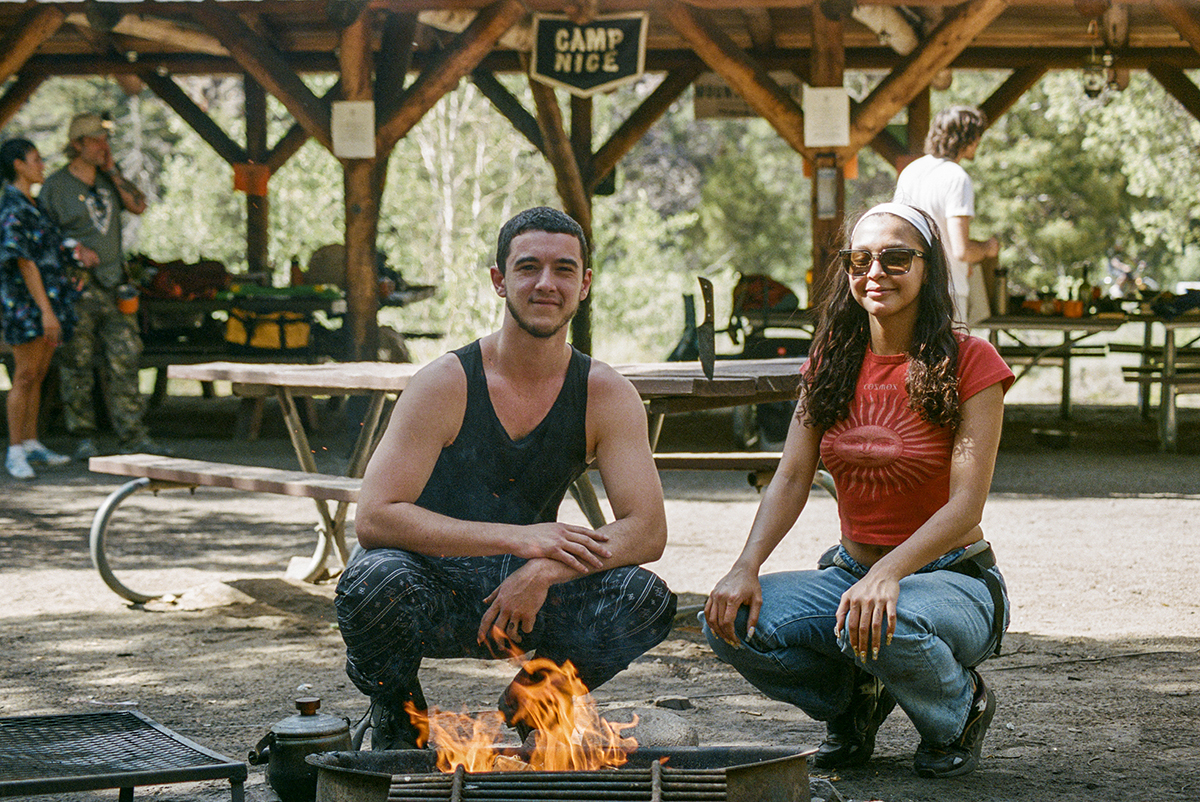 DreamWork!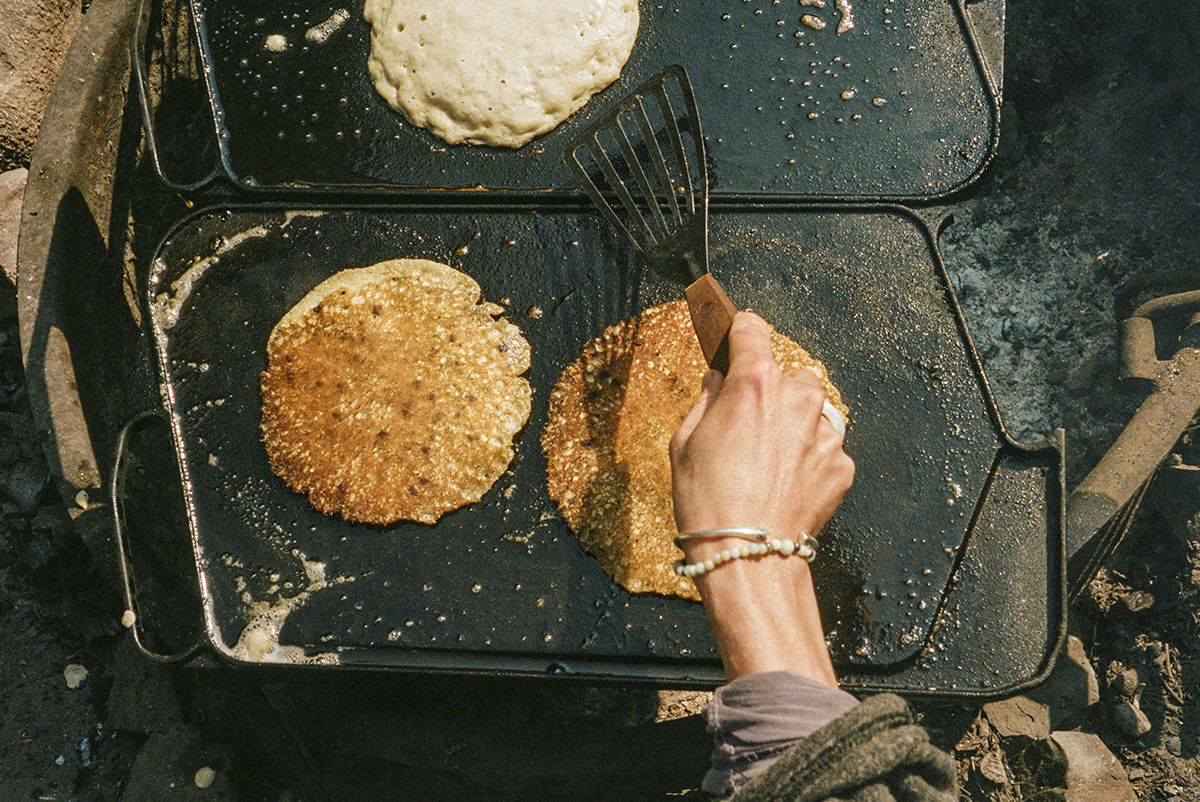 Just in time to get the Kodiak Cakes on the griddle as the campers were hungry!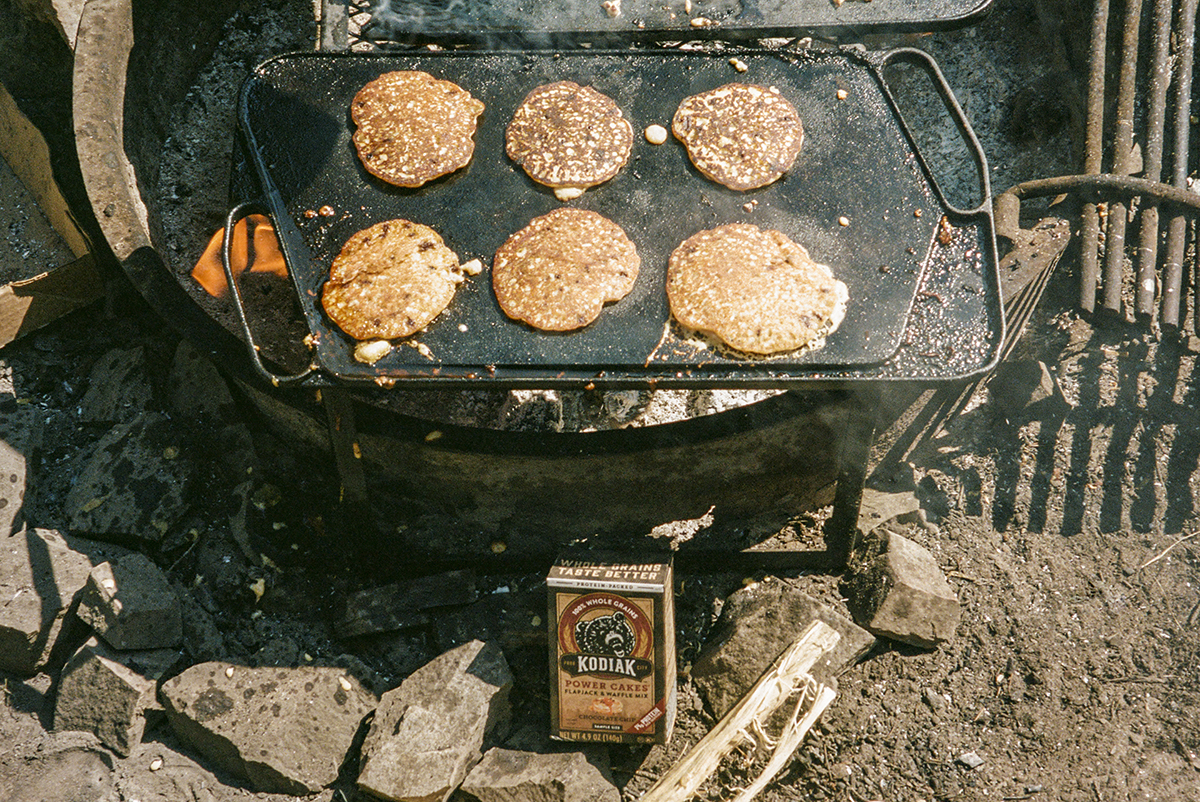 PERFECTION!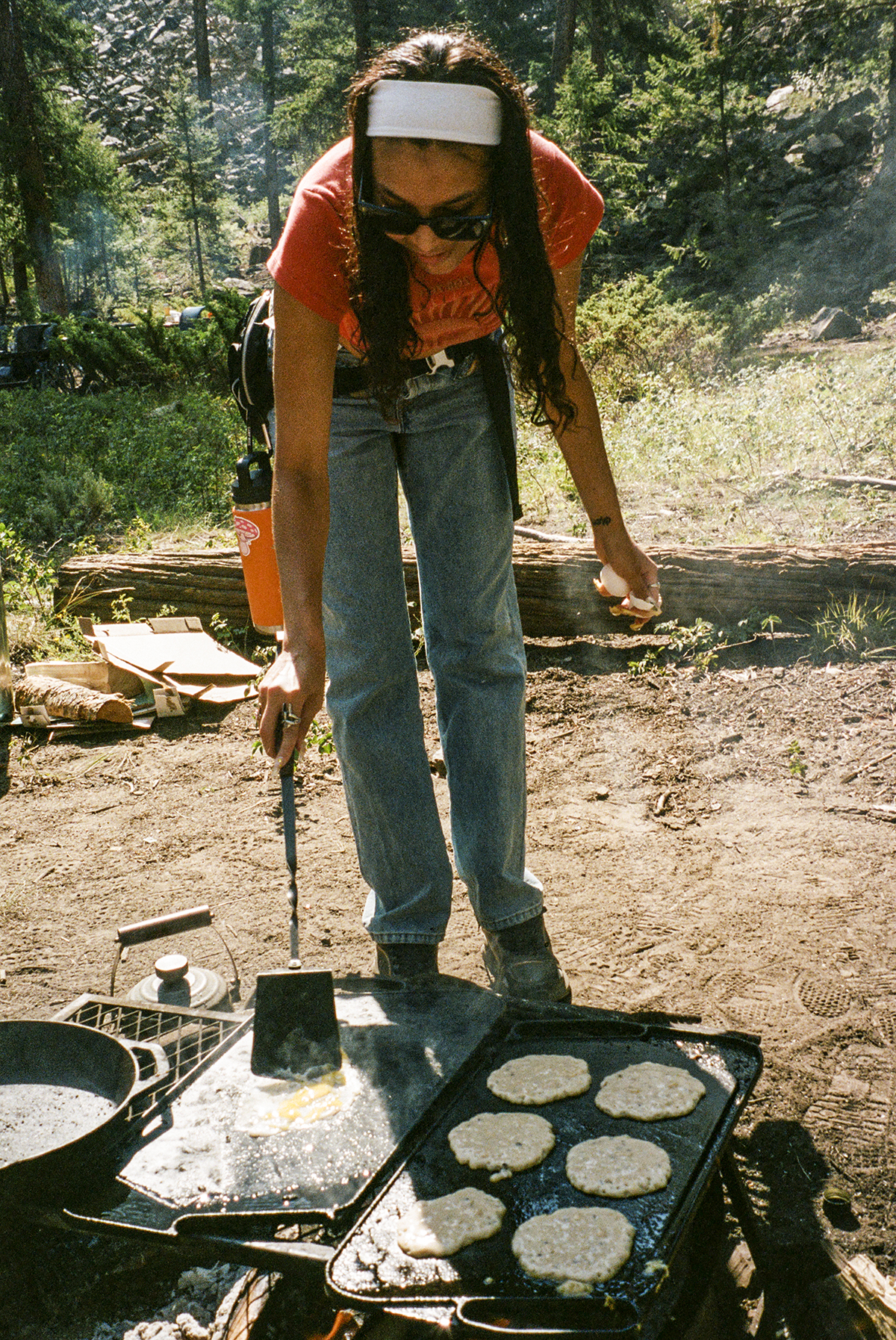 Odalys lives here now!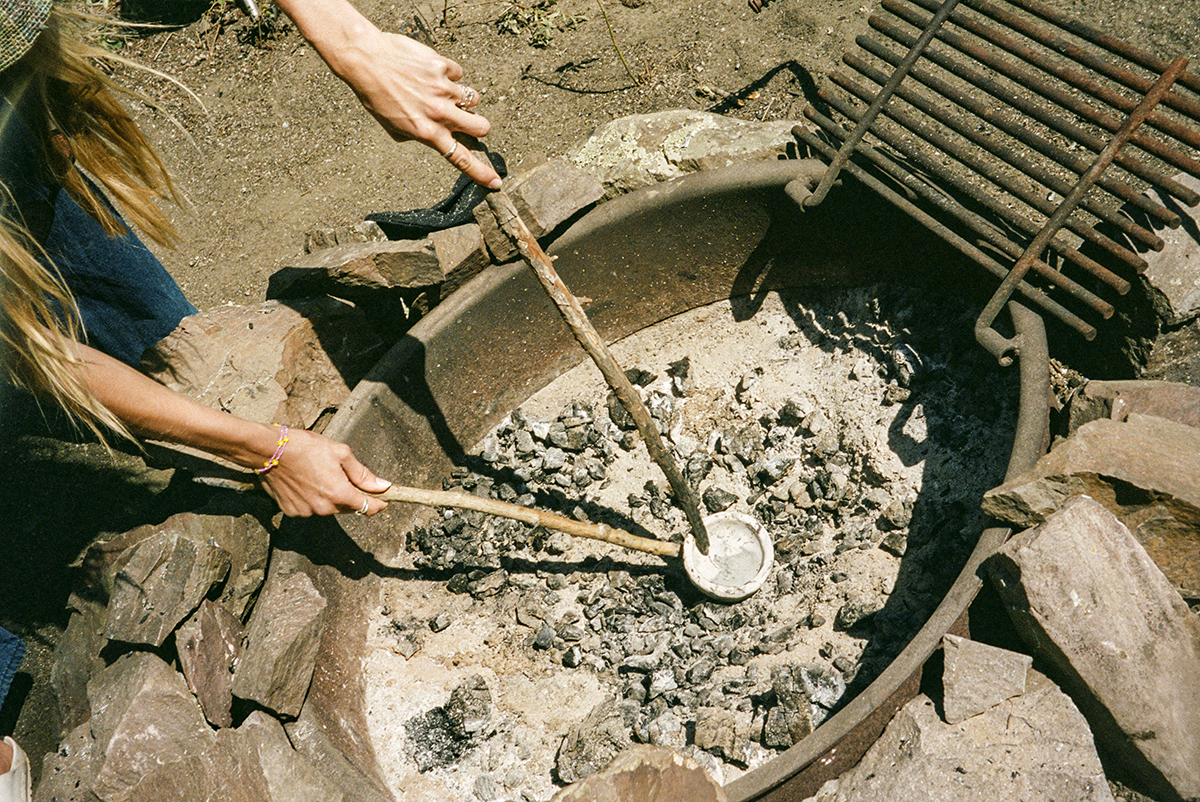 Pottery was getting baked too!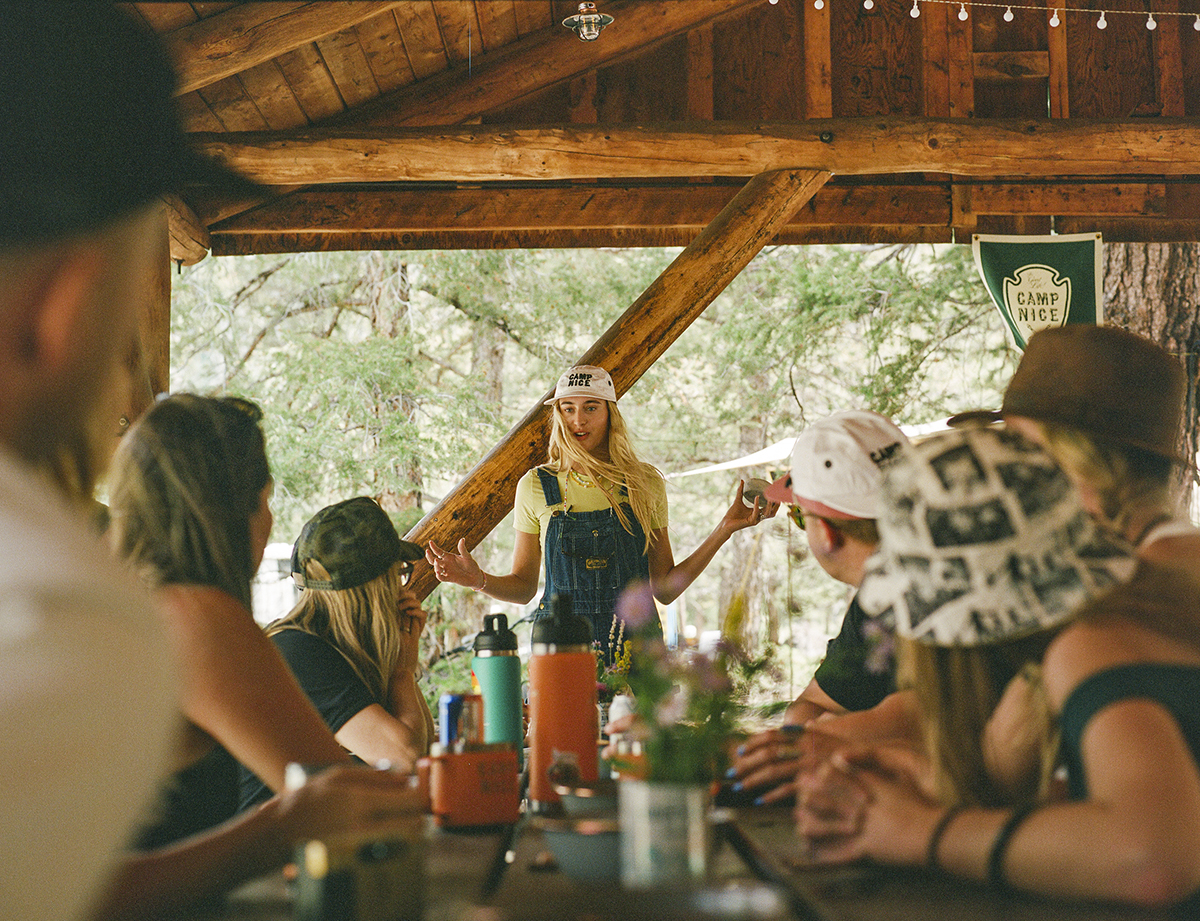 Skylar's Pit Fired Pottery Workshop was all that!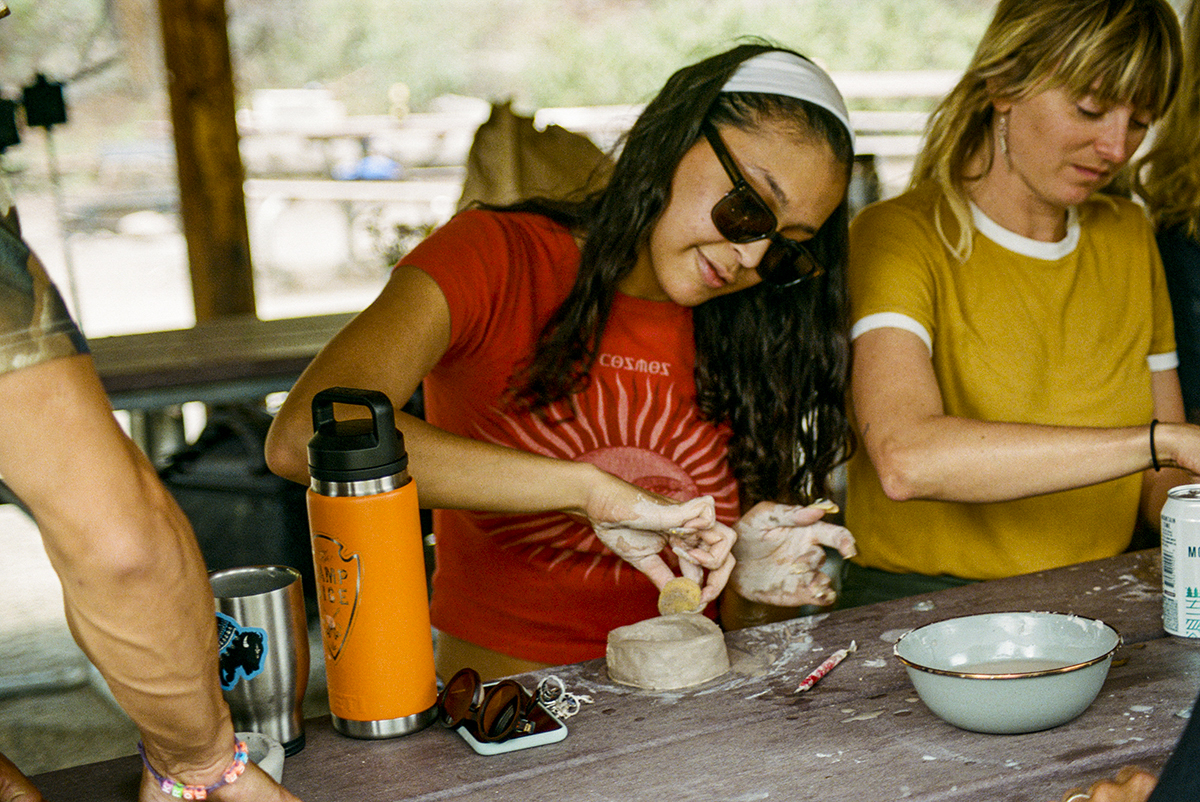 She's Crafty!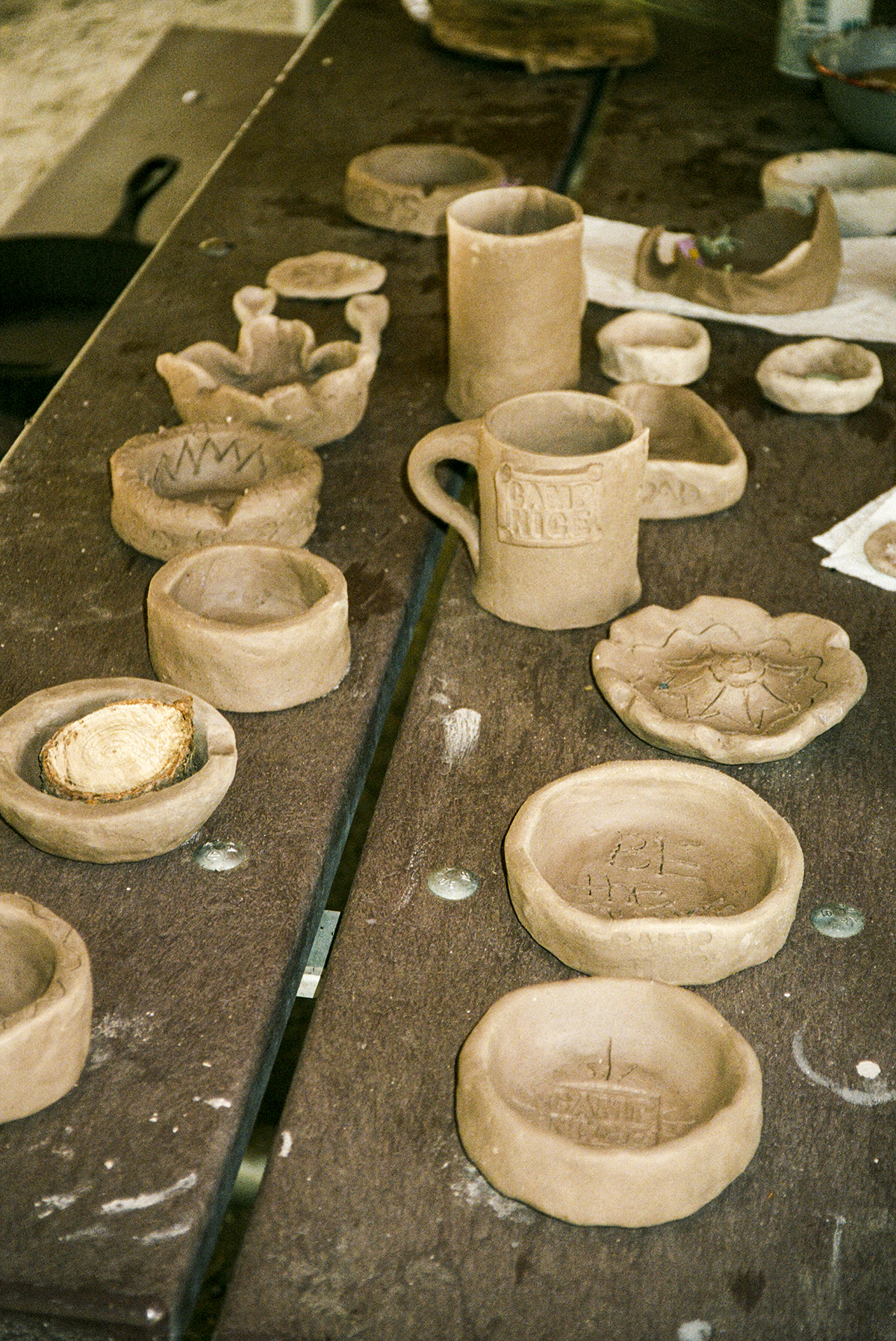 Amazing creations were made!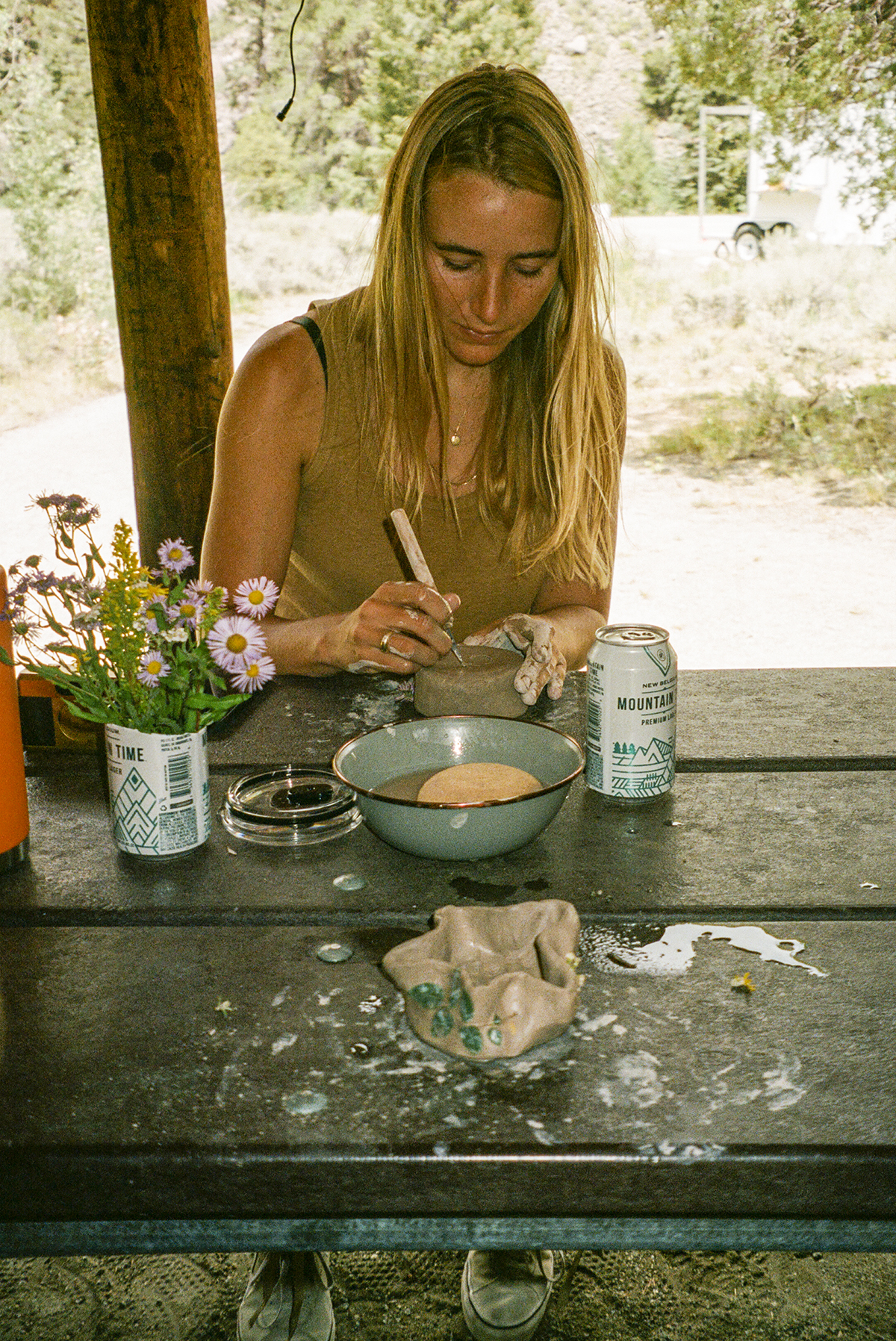 Caley was in the zone!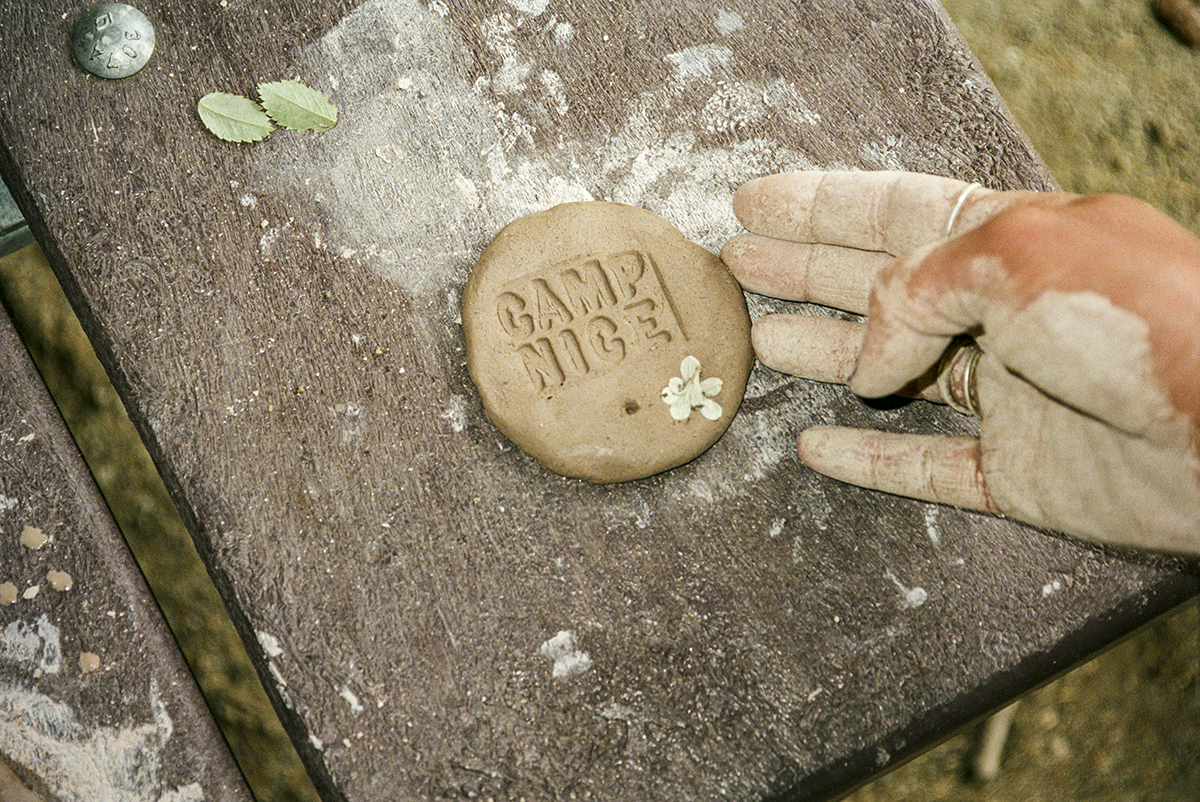 So fresh!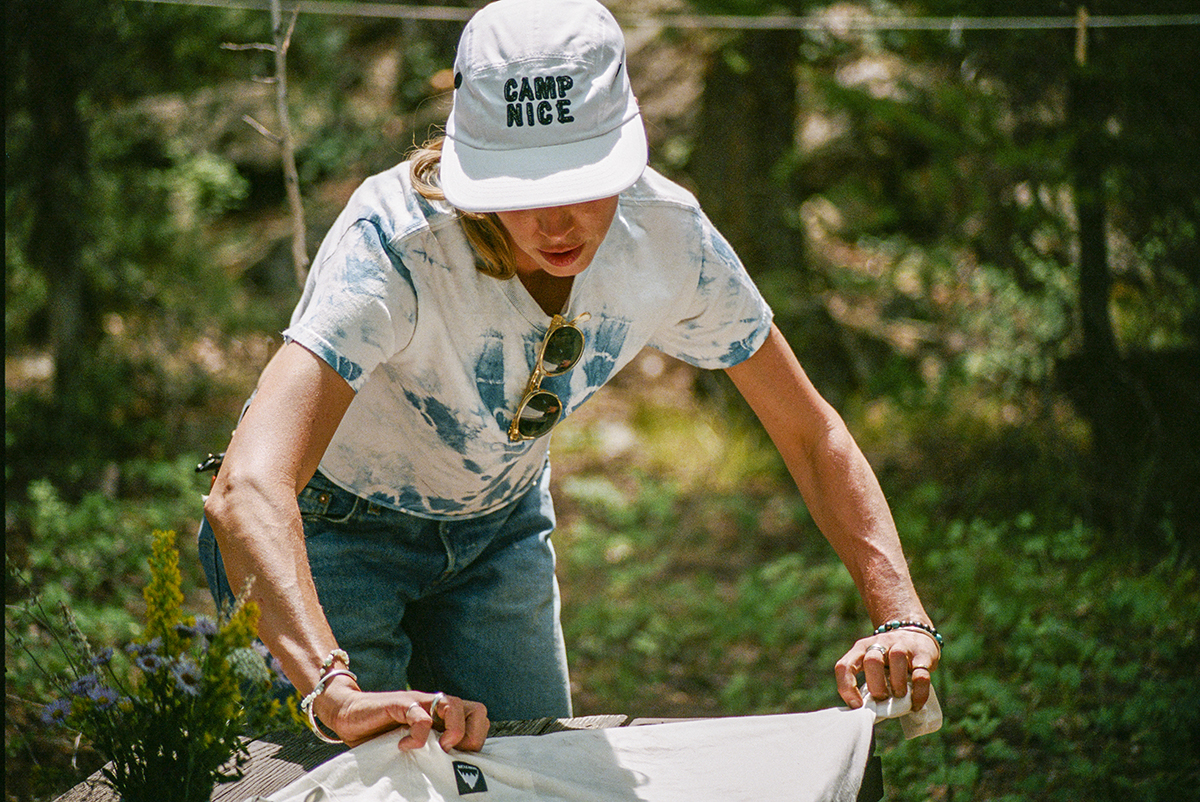 Chenoah's Tie Dye Workshop was up next!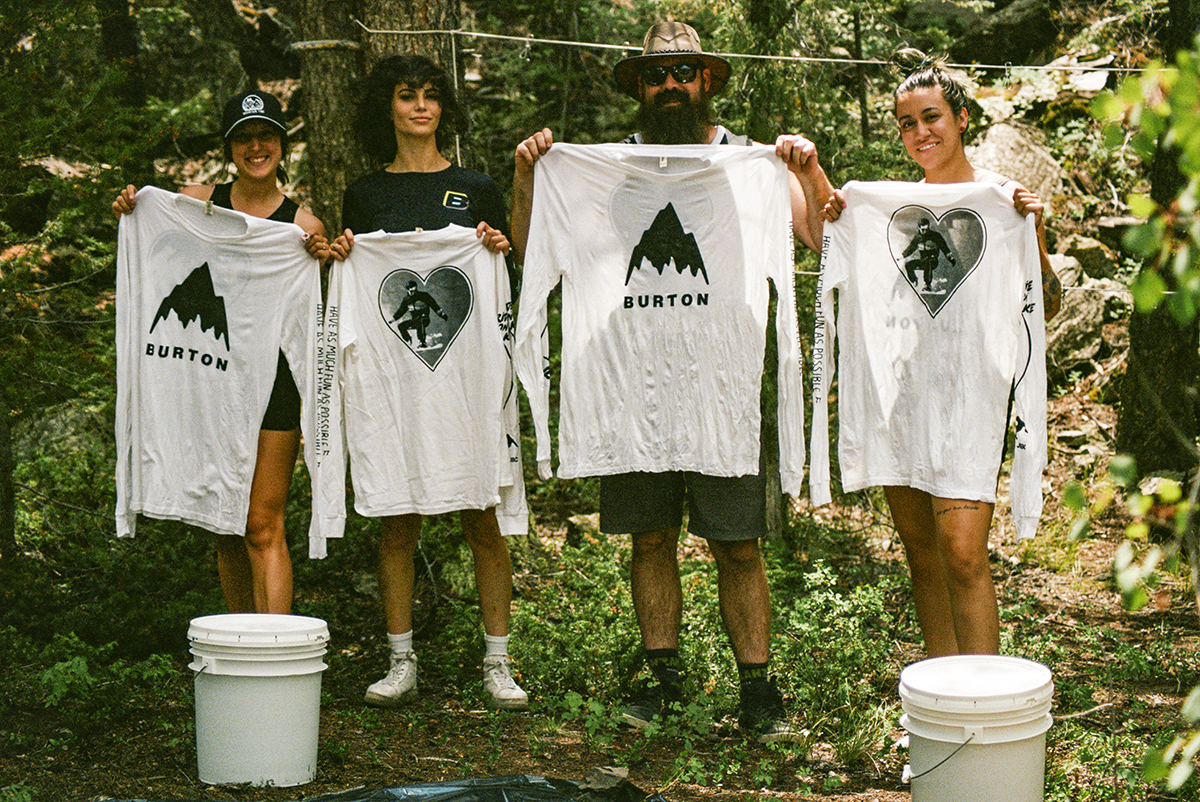 Major thanks to Burton for all the crispy T's!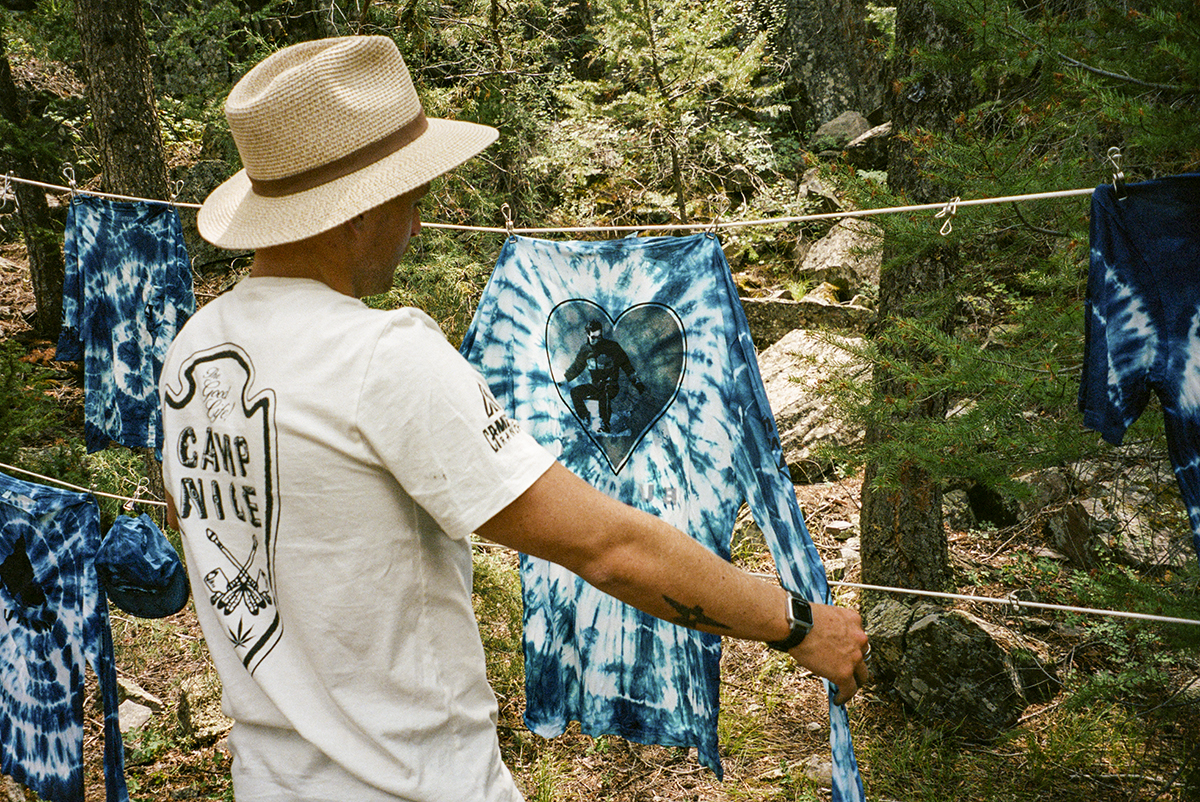 We love and miss you Jake!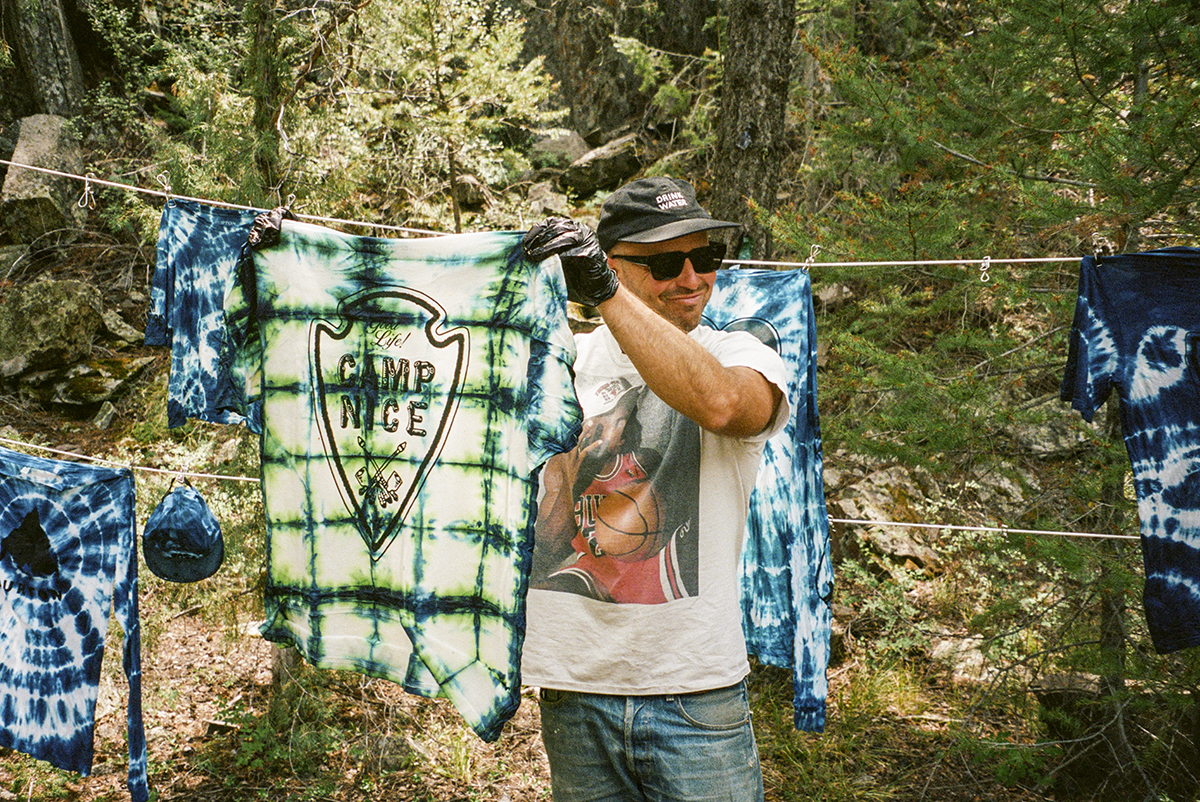 Bryan Fox earned his #ArtsAndCraftsBadge!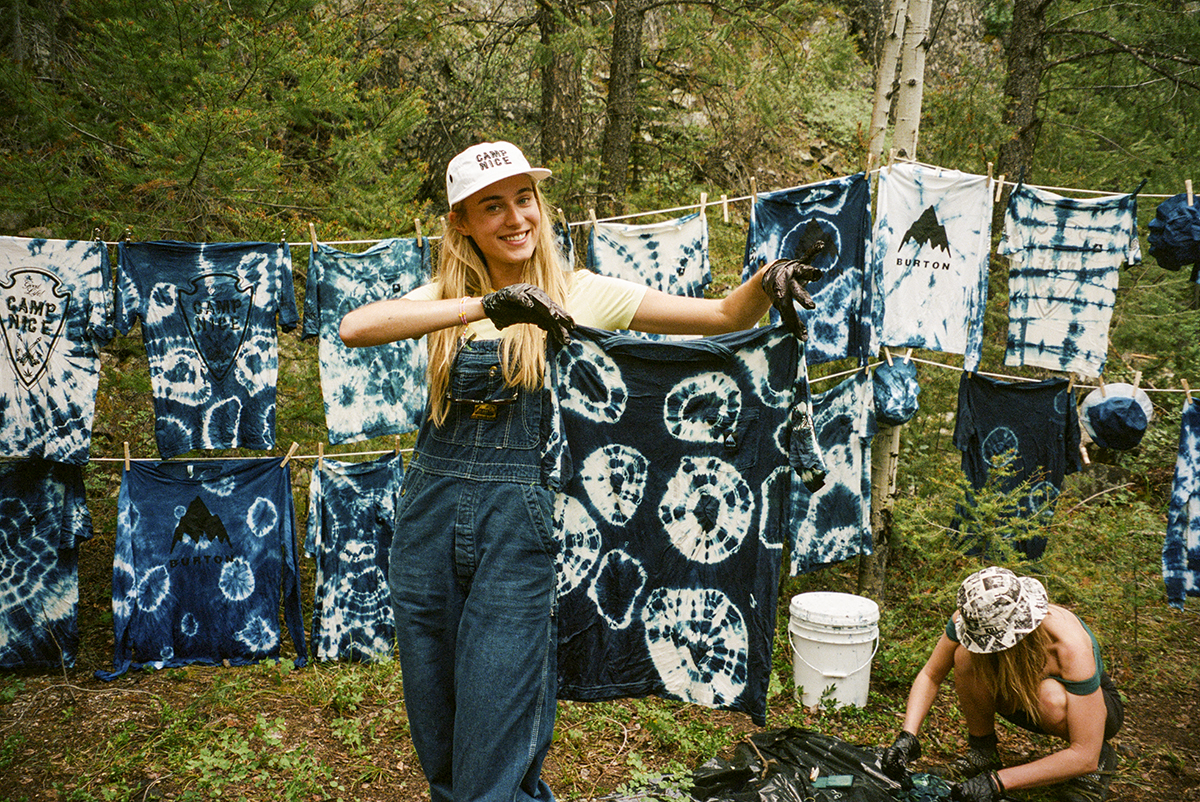 Yup!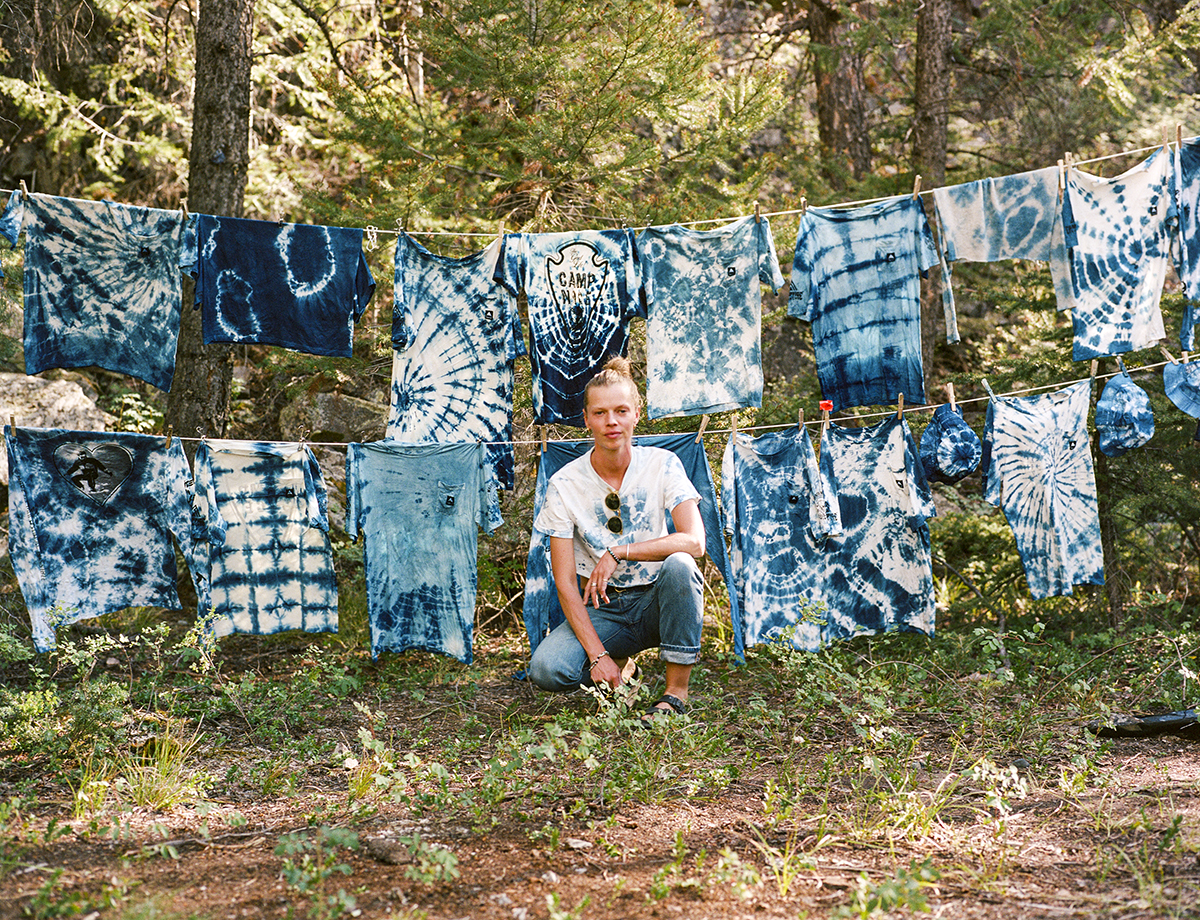 Nice work by the Indigo Queen!
Next up was Archery!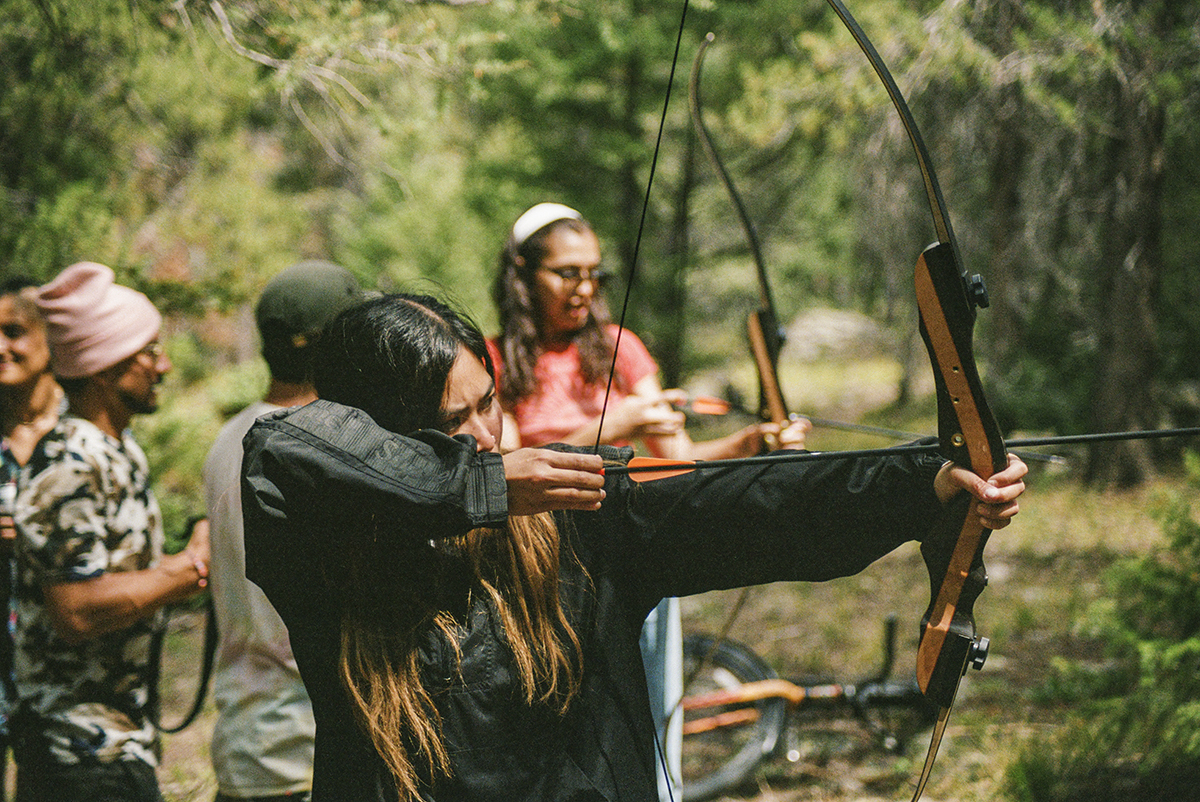 Marilyn wasn't playing!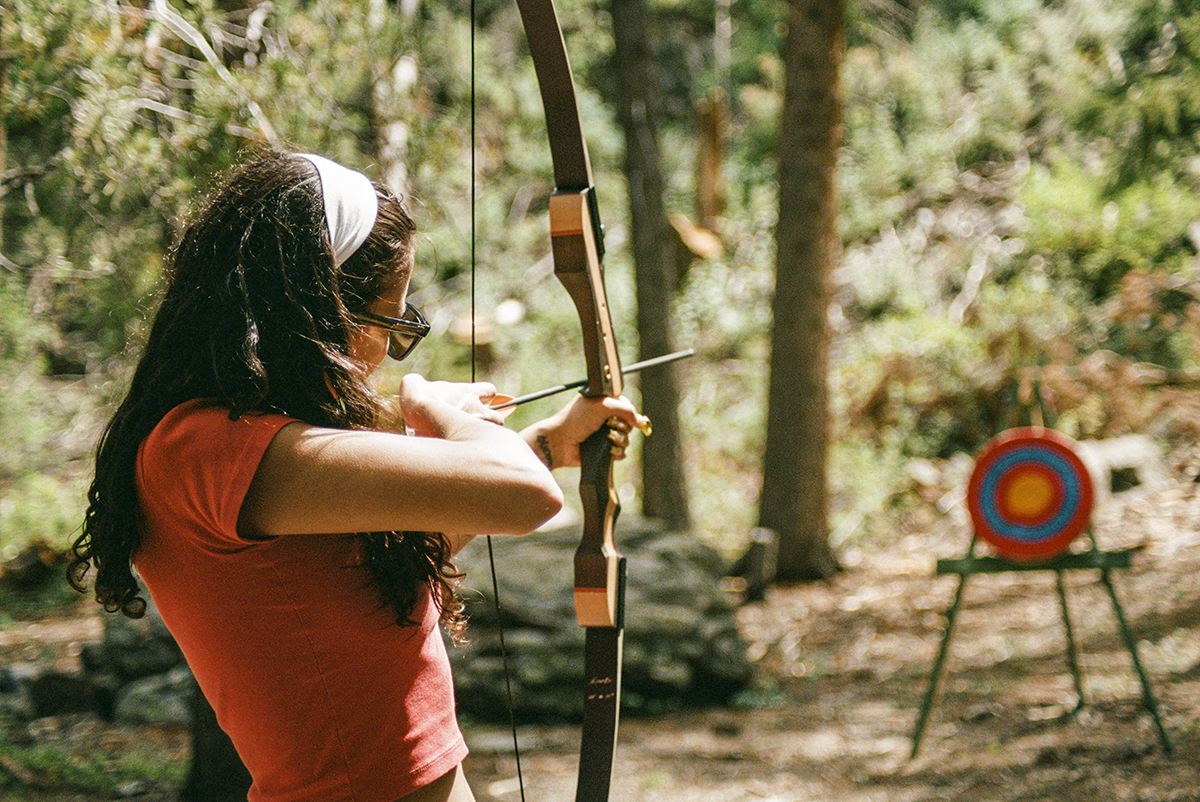 Ready, Aim, Fuego!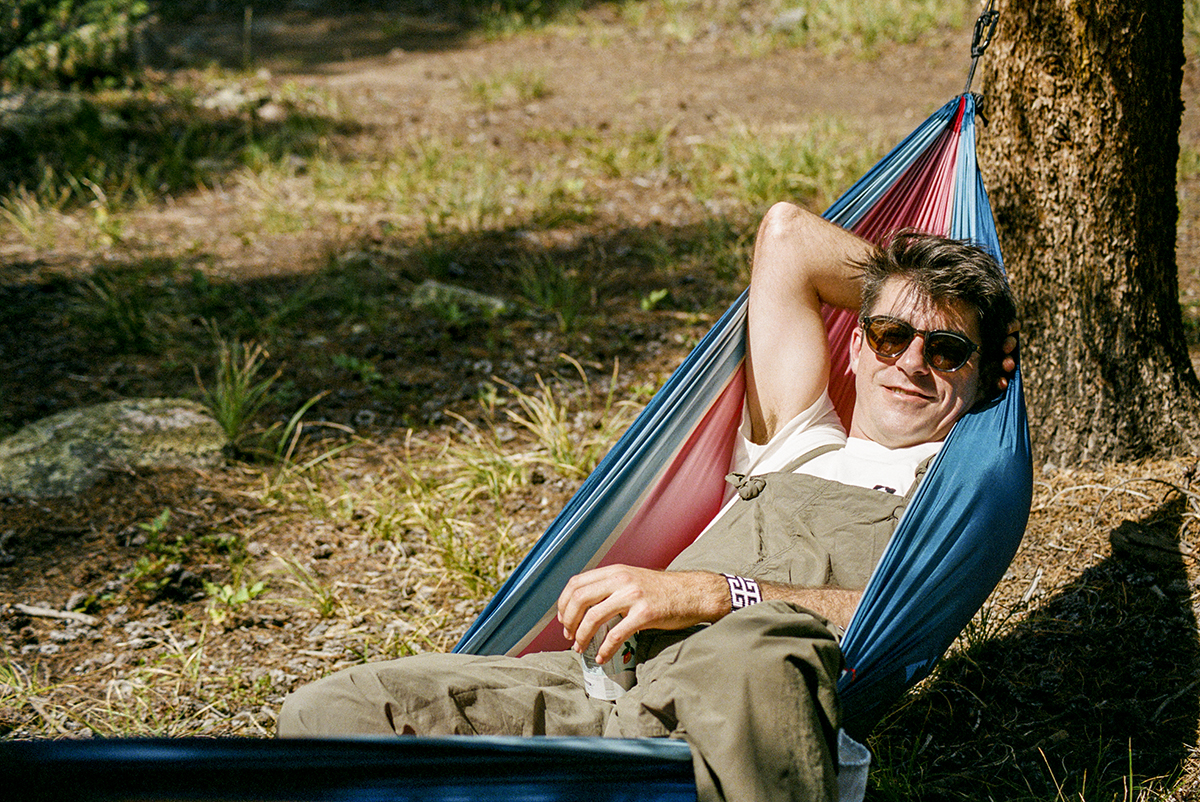 George came thru to show us how its done… #ChillingBadge #EARNED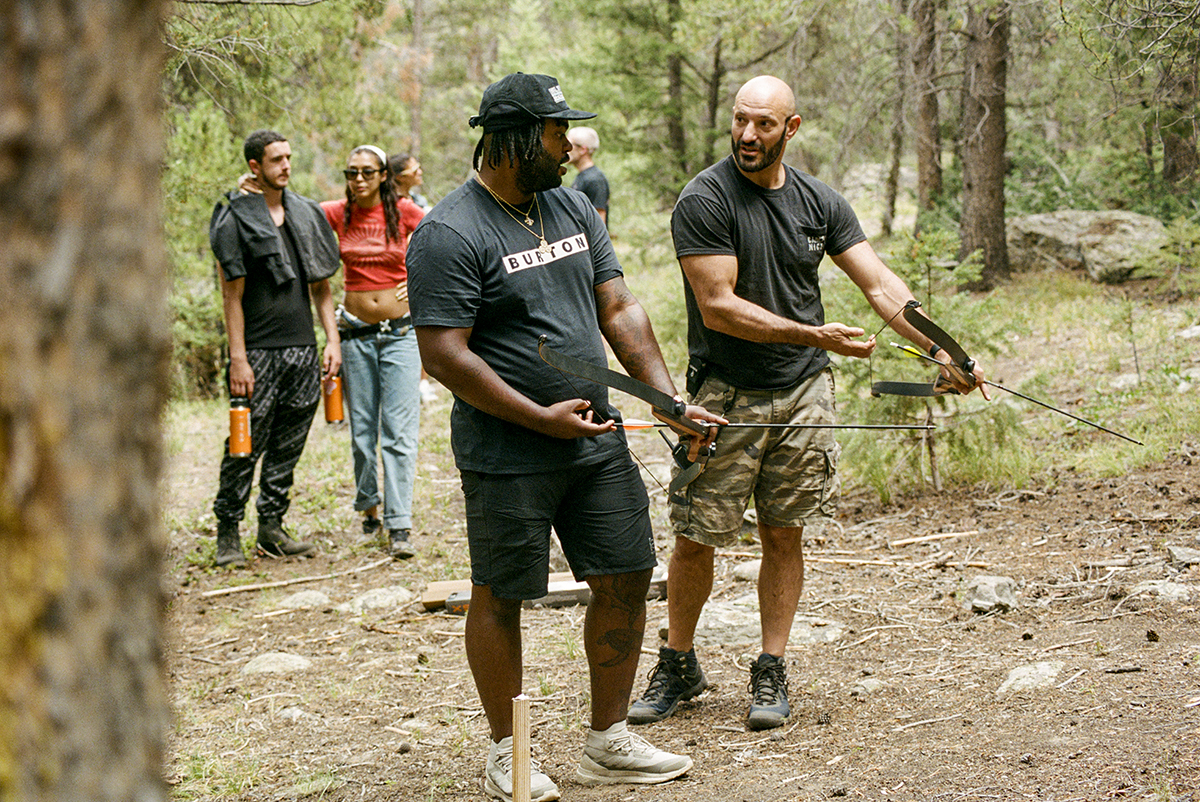 JesseTre was on deck…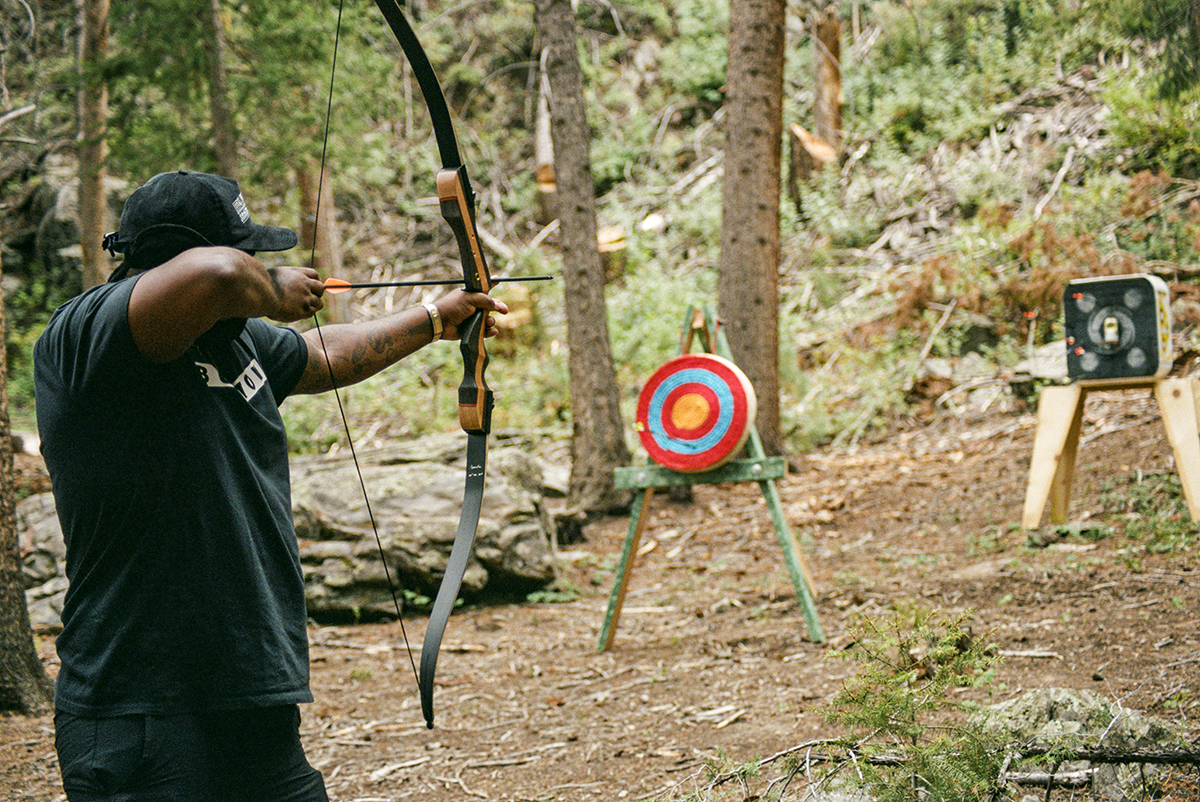 Sharp Shooter Award!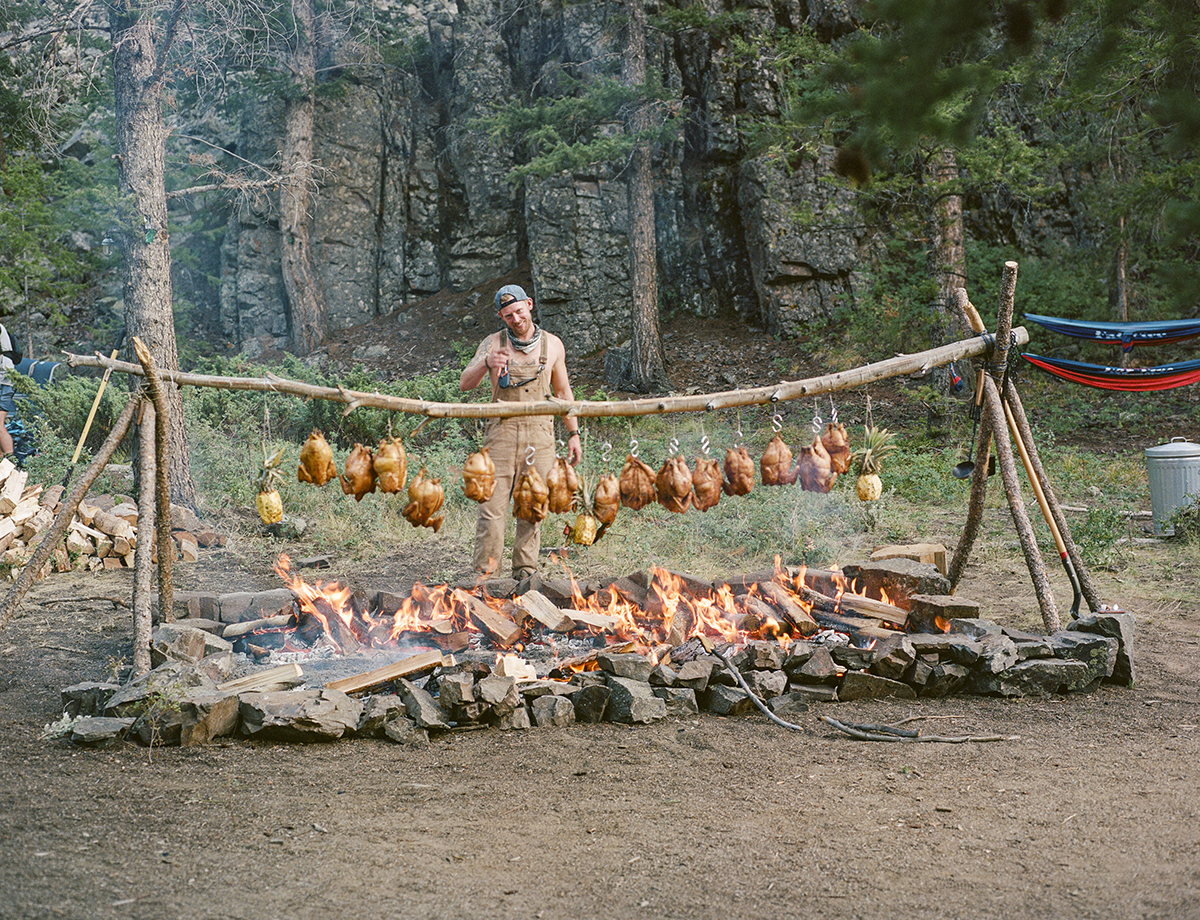 Birds were roasting!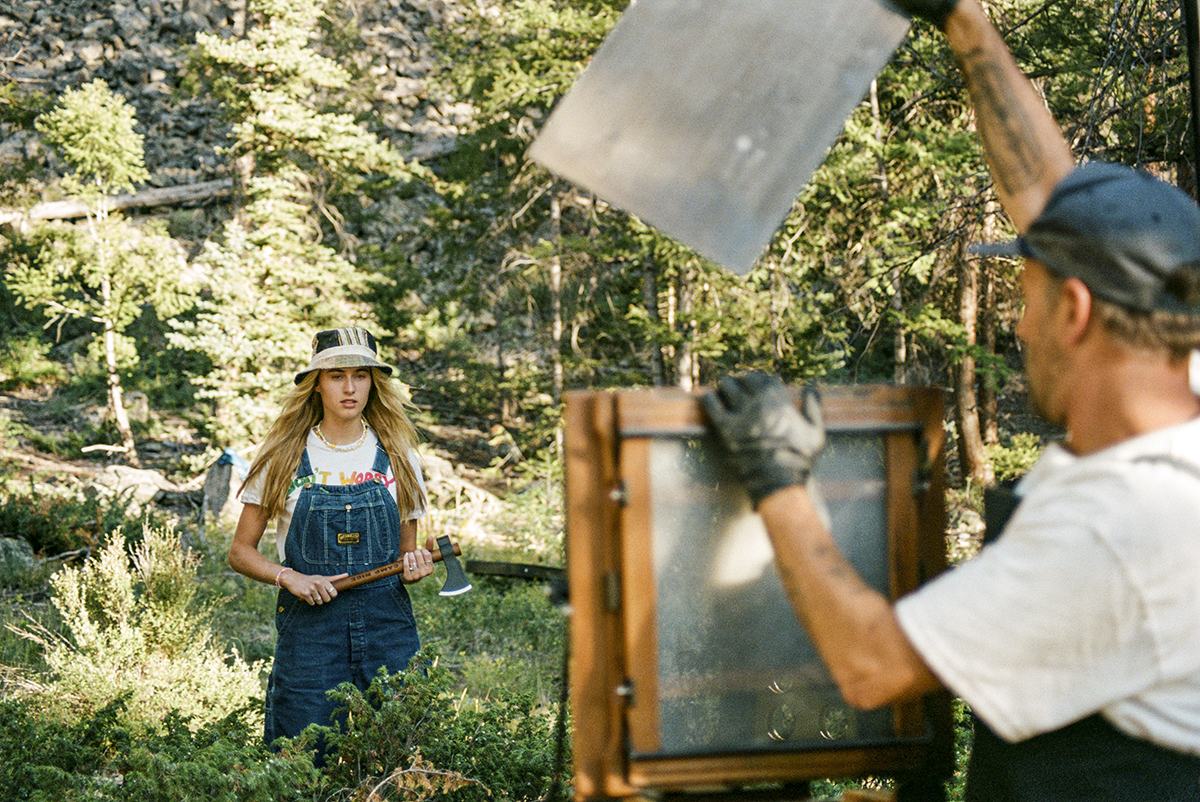 Tin Type photo sessions were poppin off!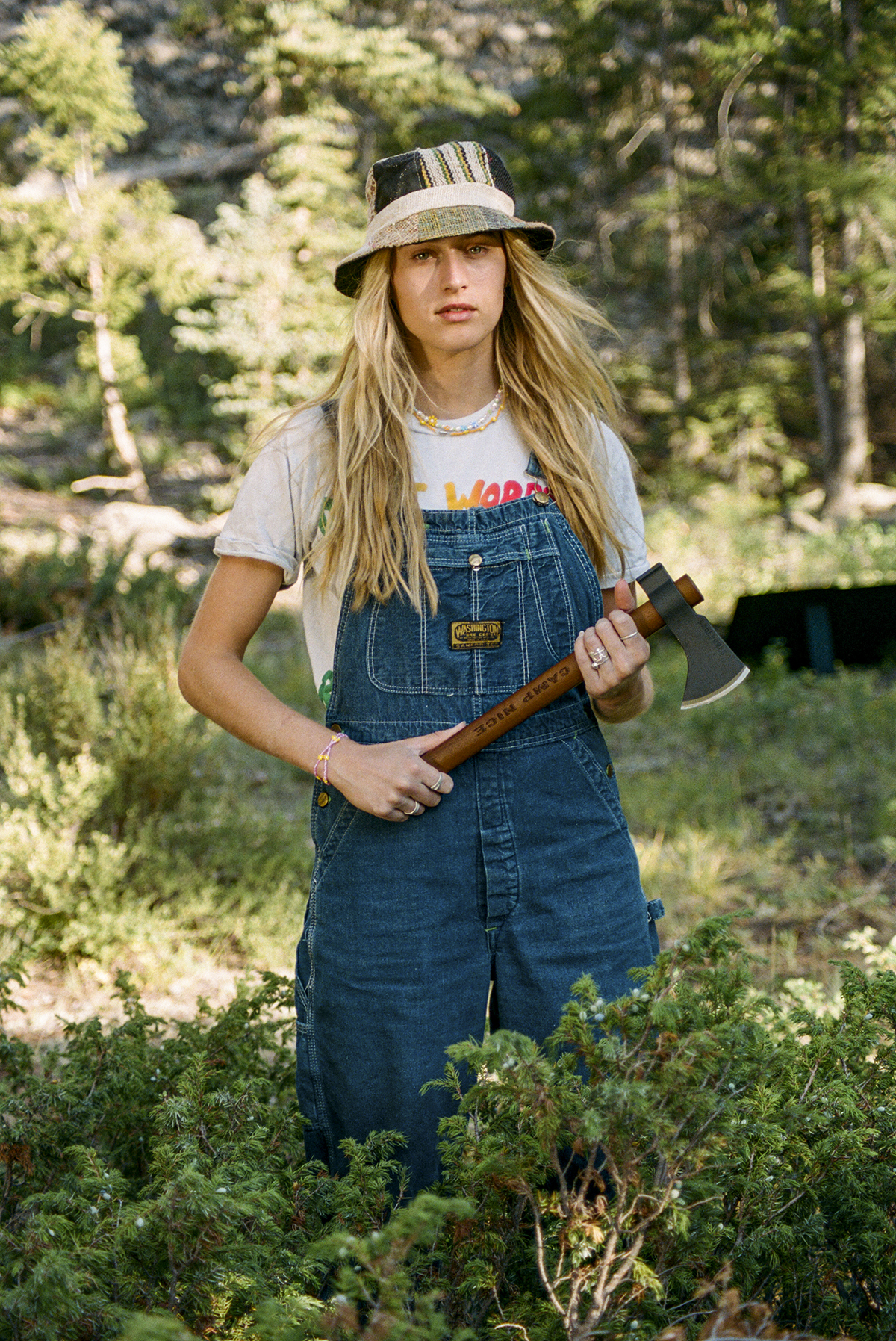 Mean Mug Skylar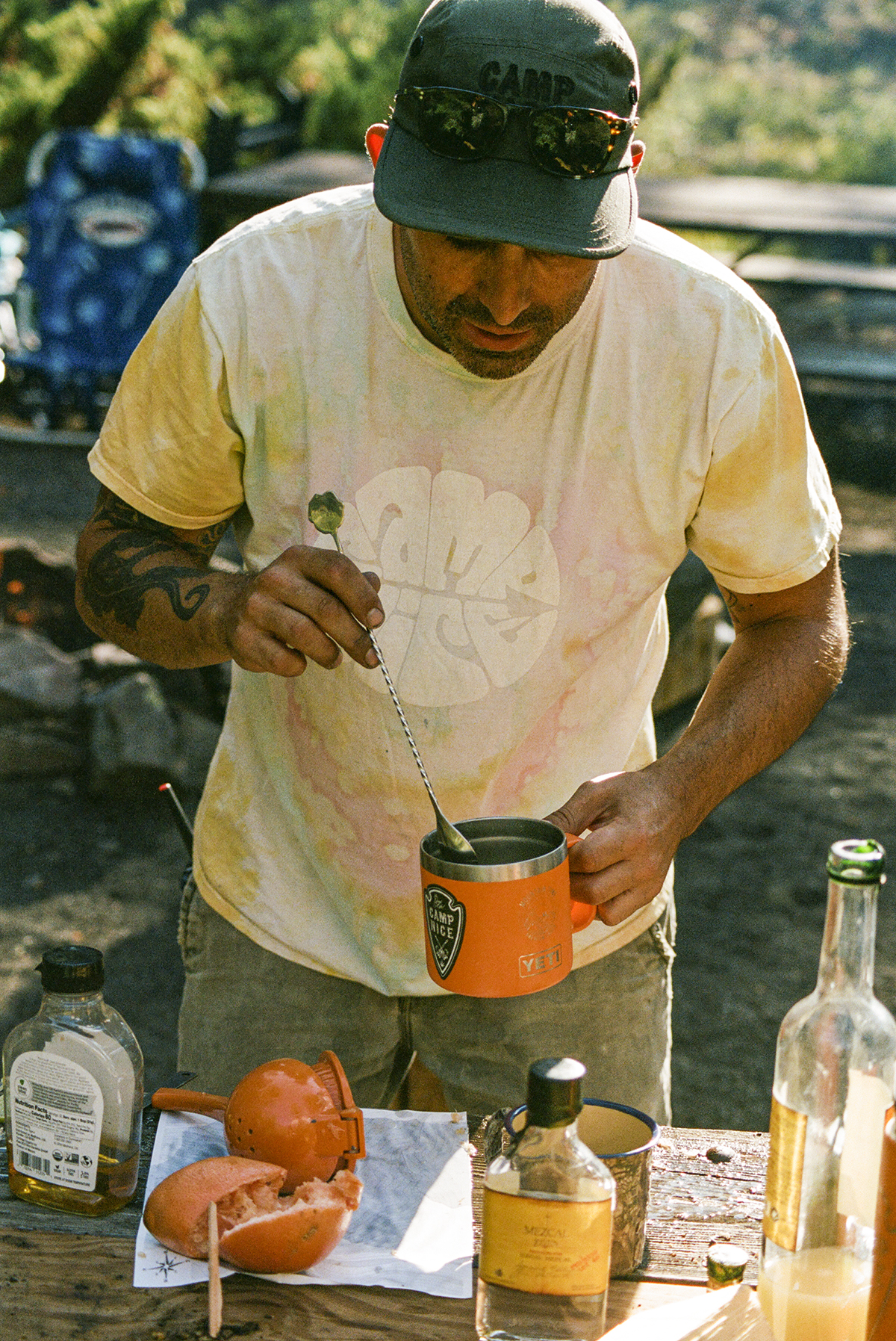 The Ilegal Mezcal Cocktail Challenge was just getting started!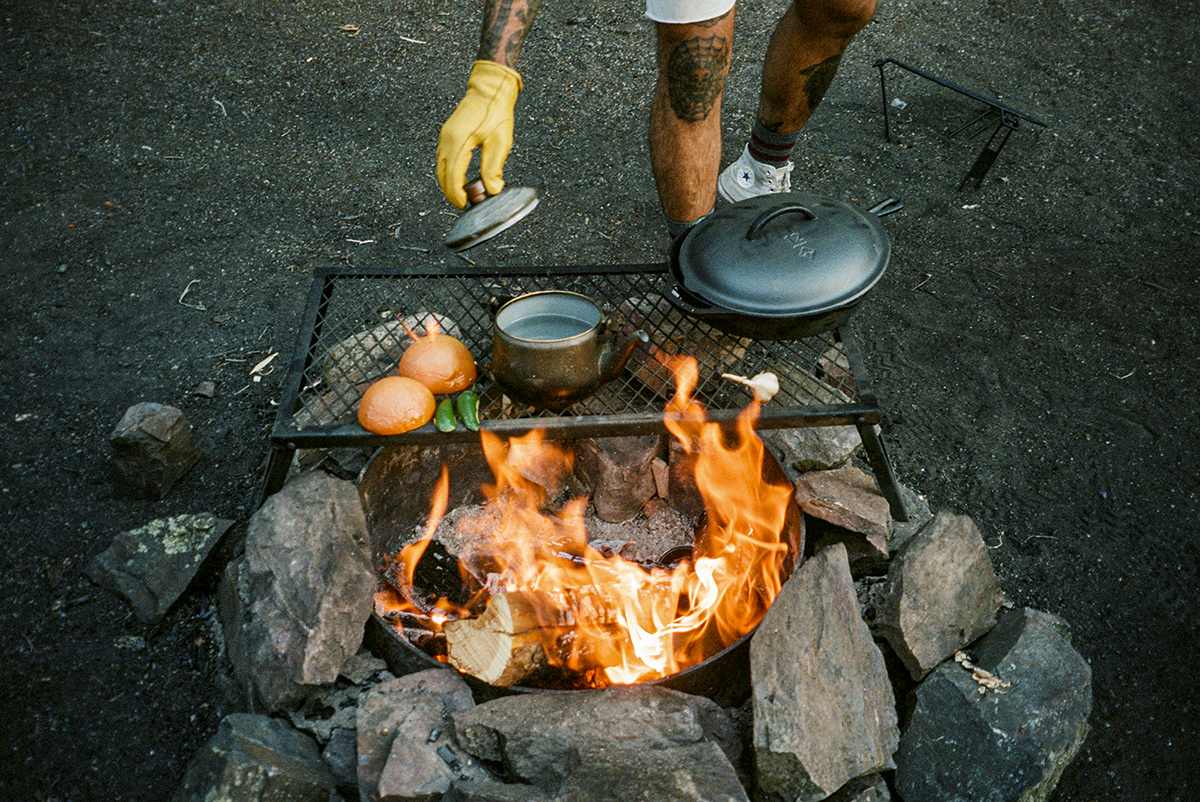 The competition was really starting to heat up!
Presentation was a requirement in order to take the prize…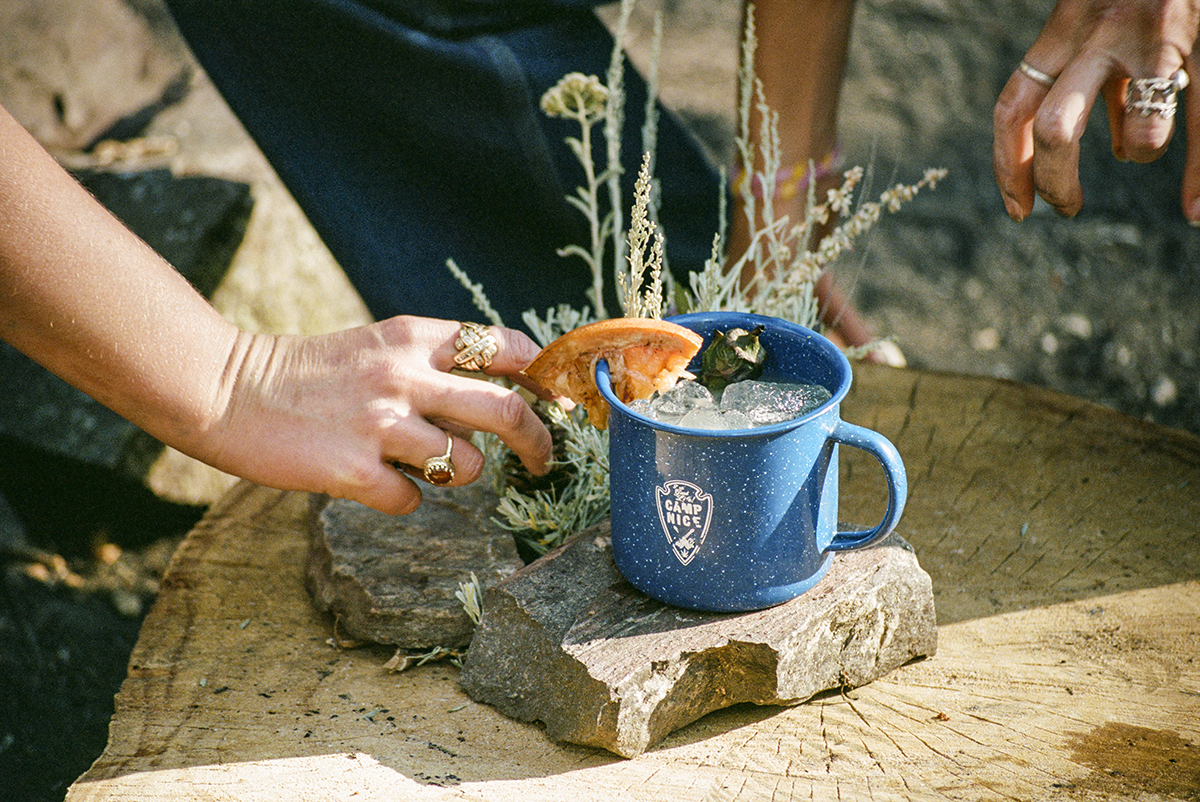 This team was on it!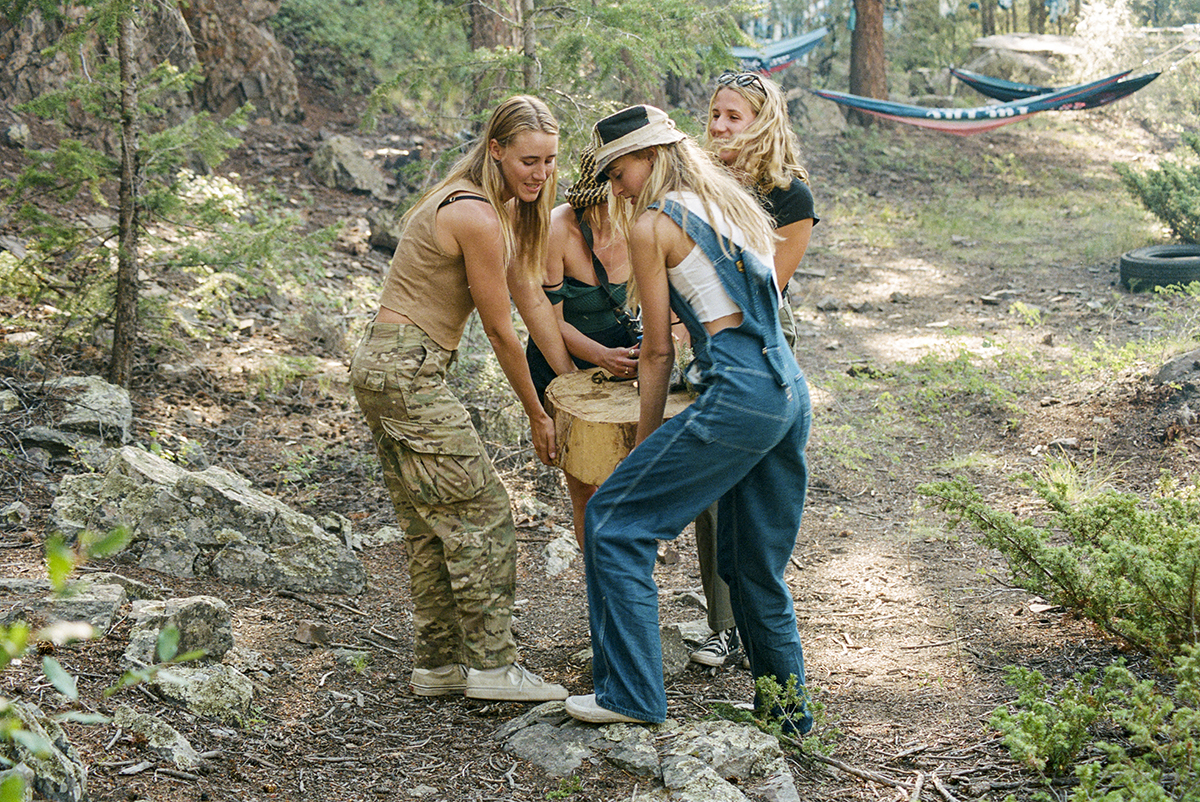 They were determined!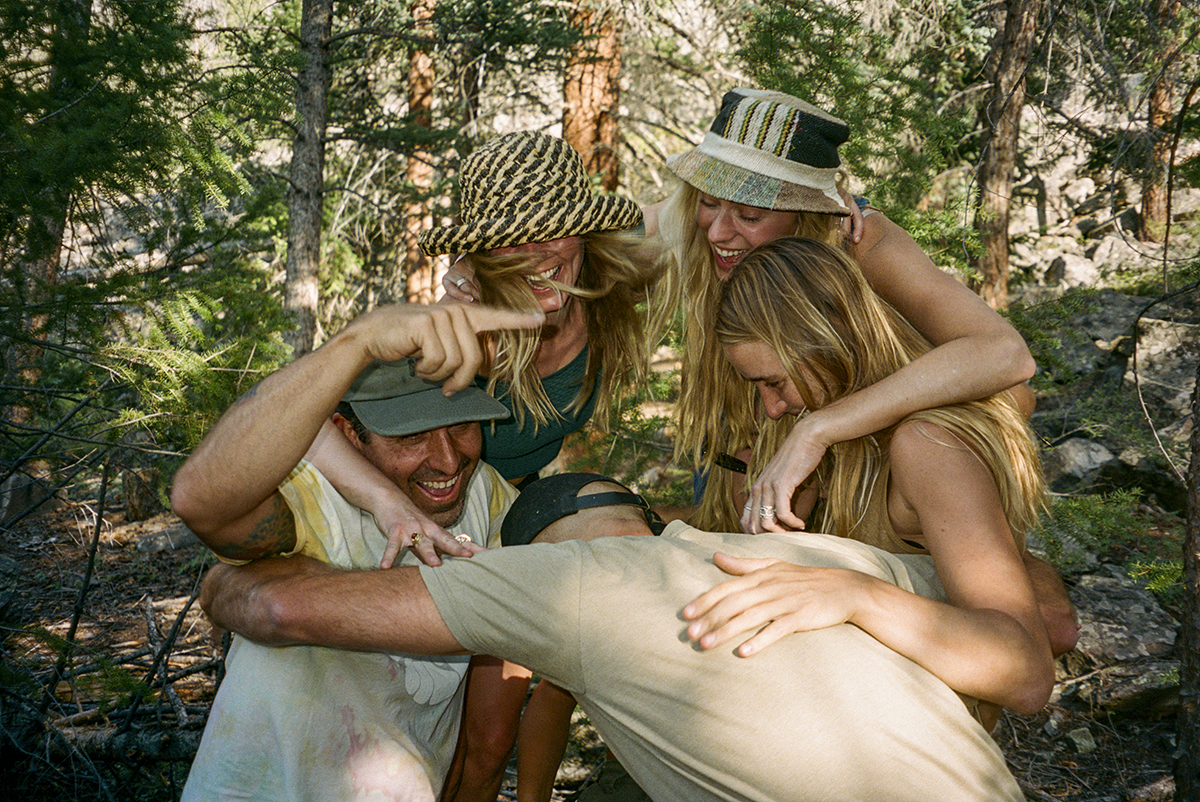 CONGRATS!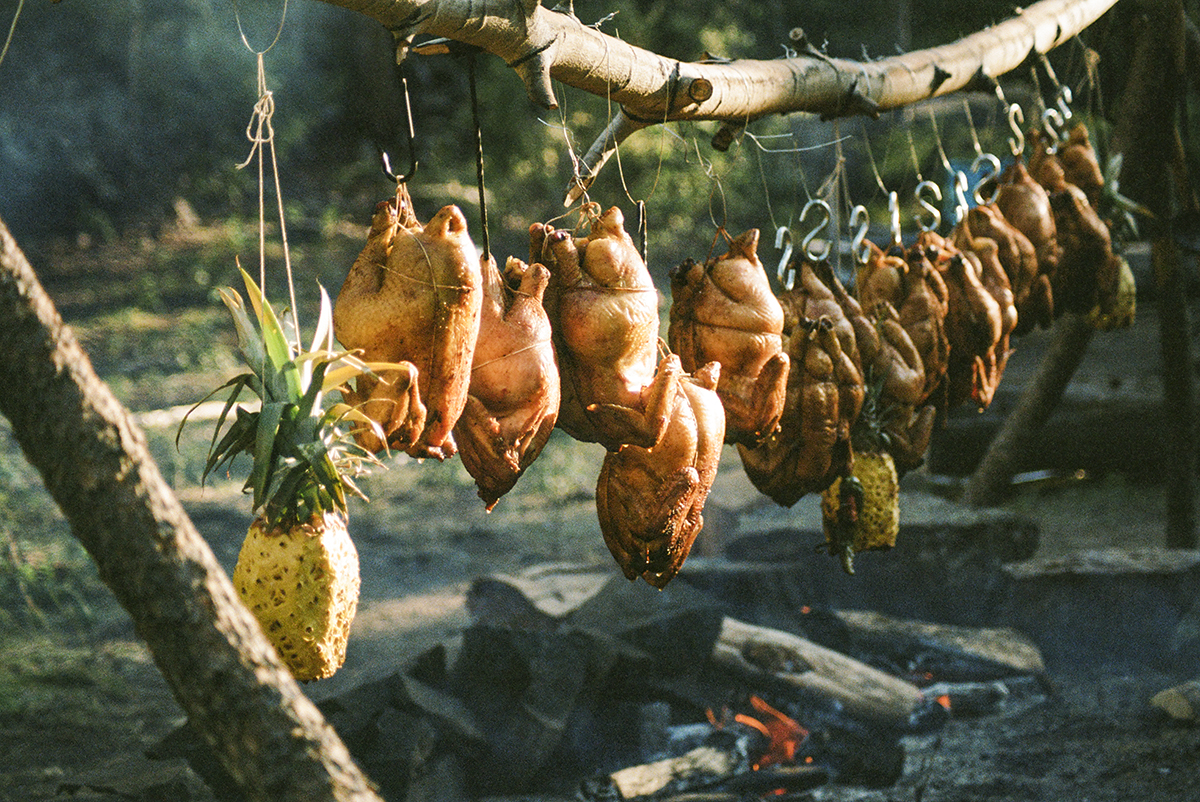 OooF!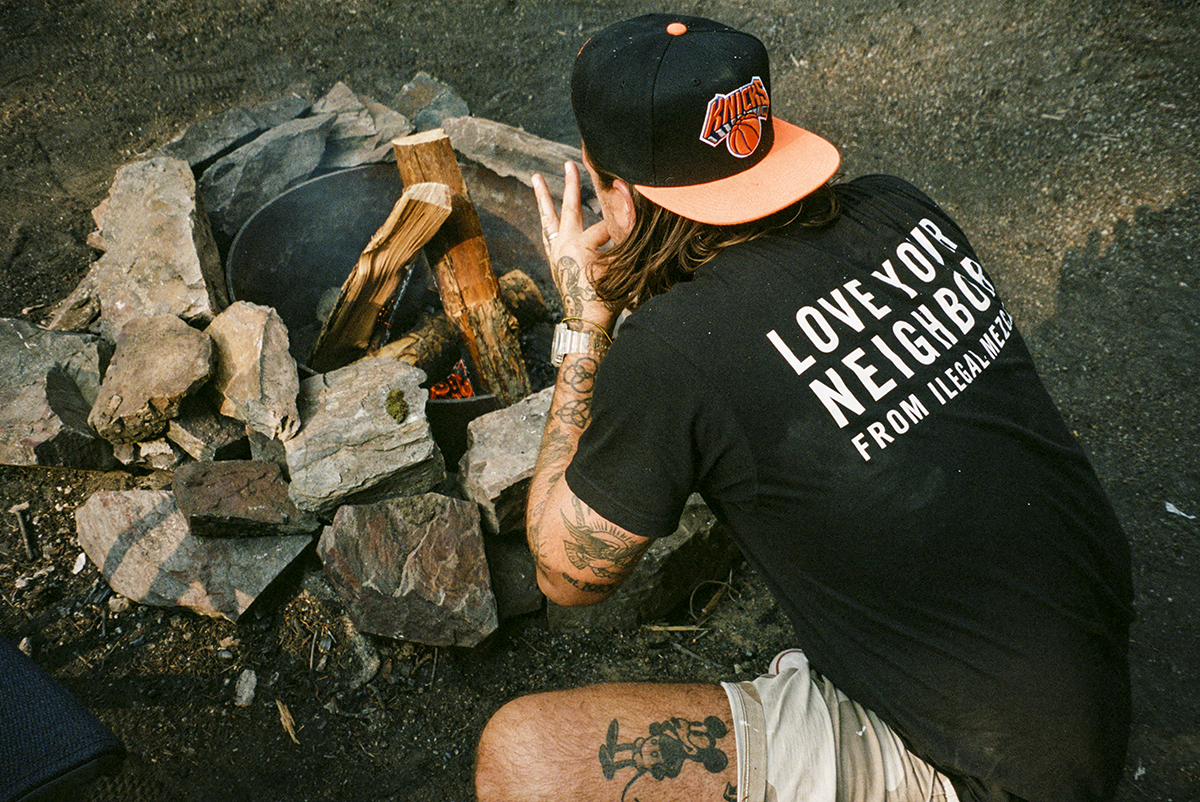 #FireBadge #EARNED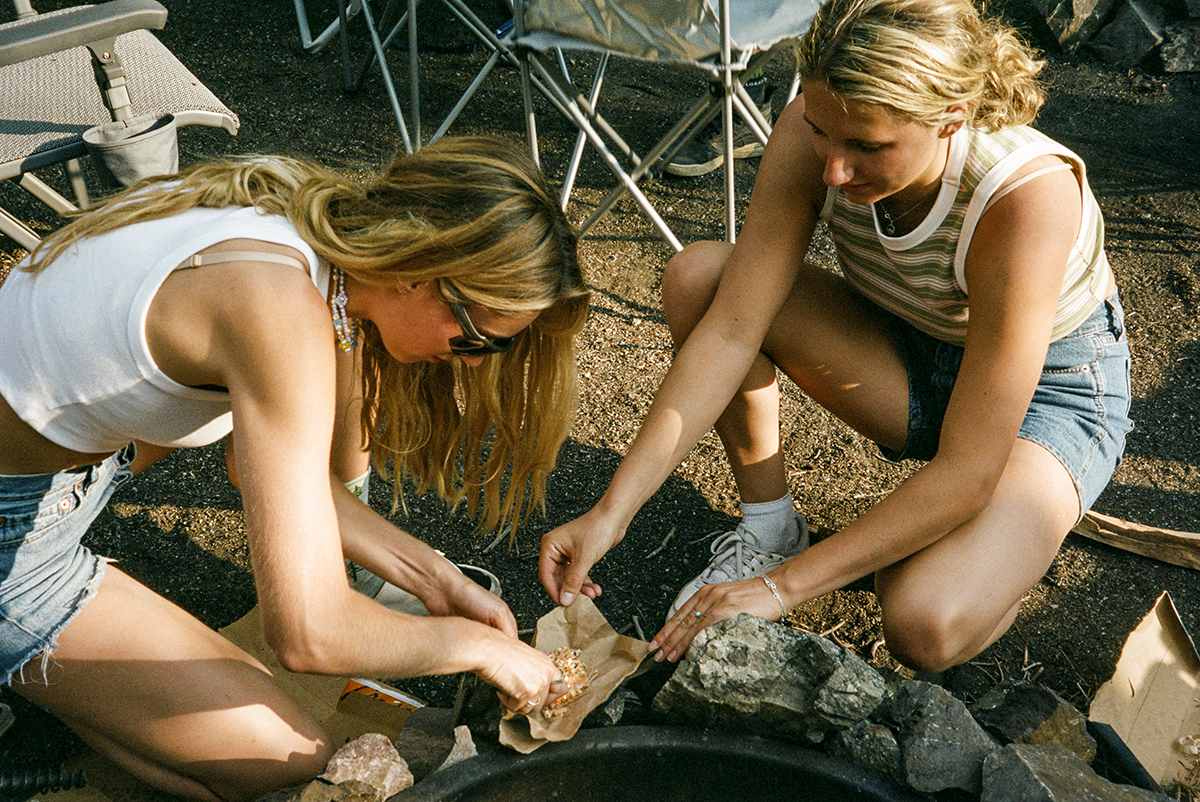 Mo Fiyah!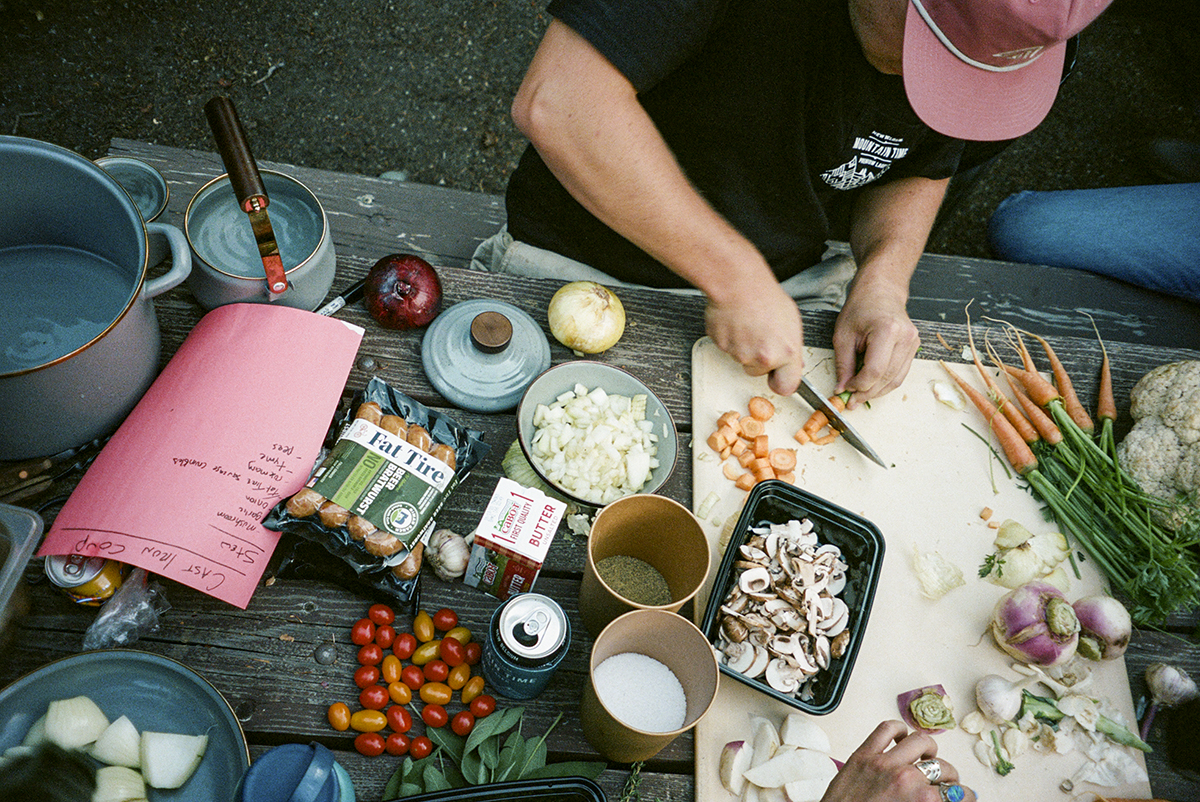 Decker was slicing up some freshness for the Barebones Cooking Challenge!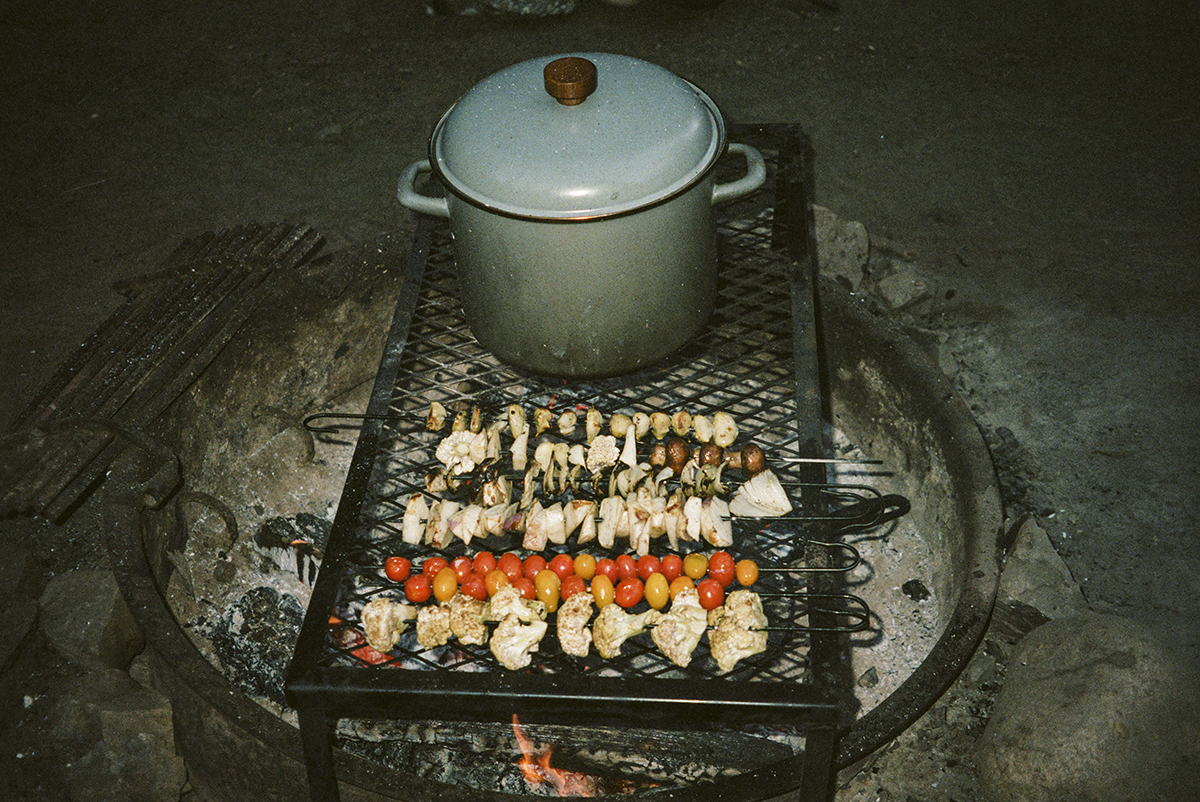 Veggie skewers were looking proper!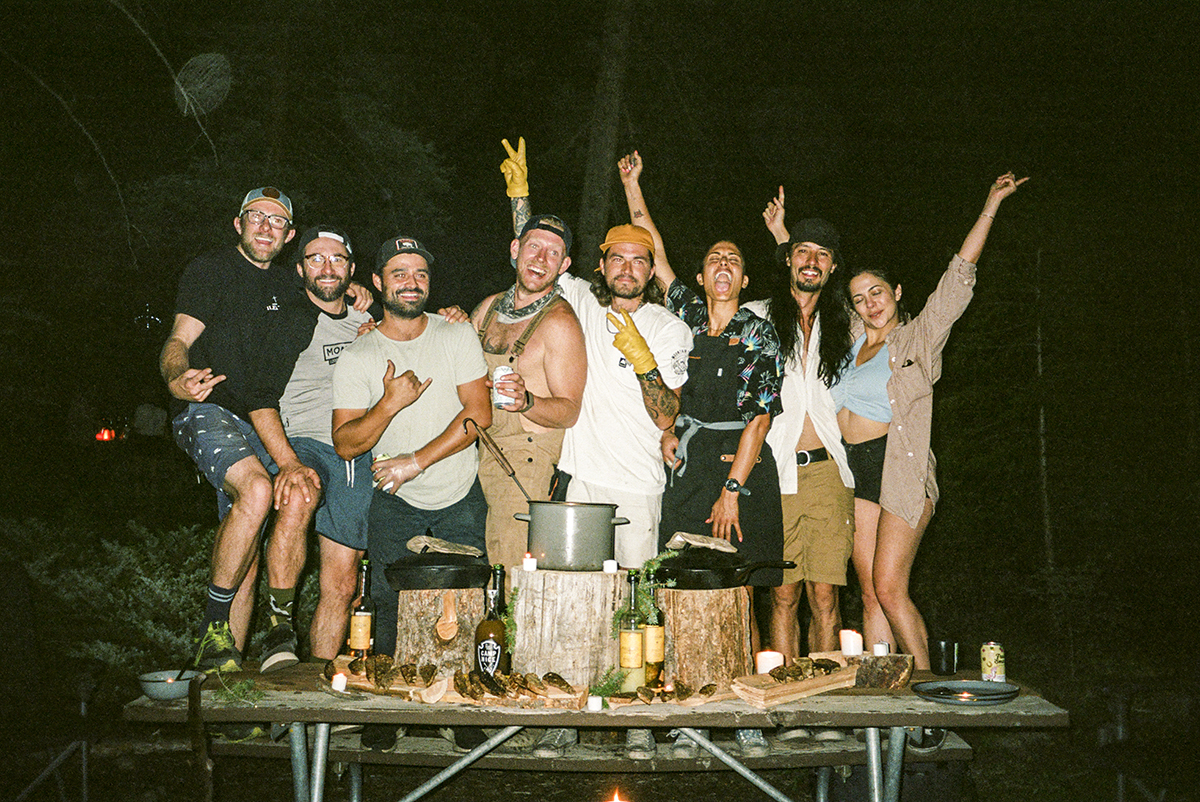 Team Chillin' & Grillin'!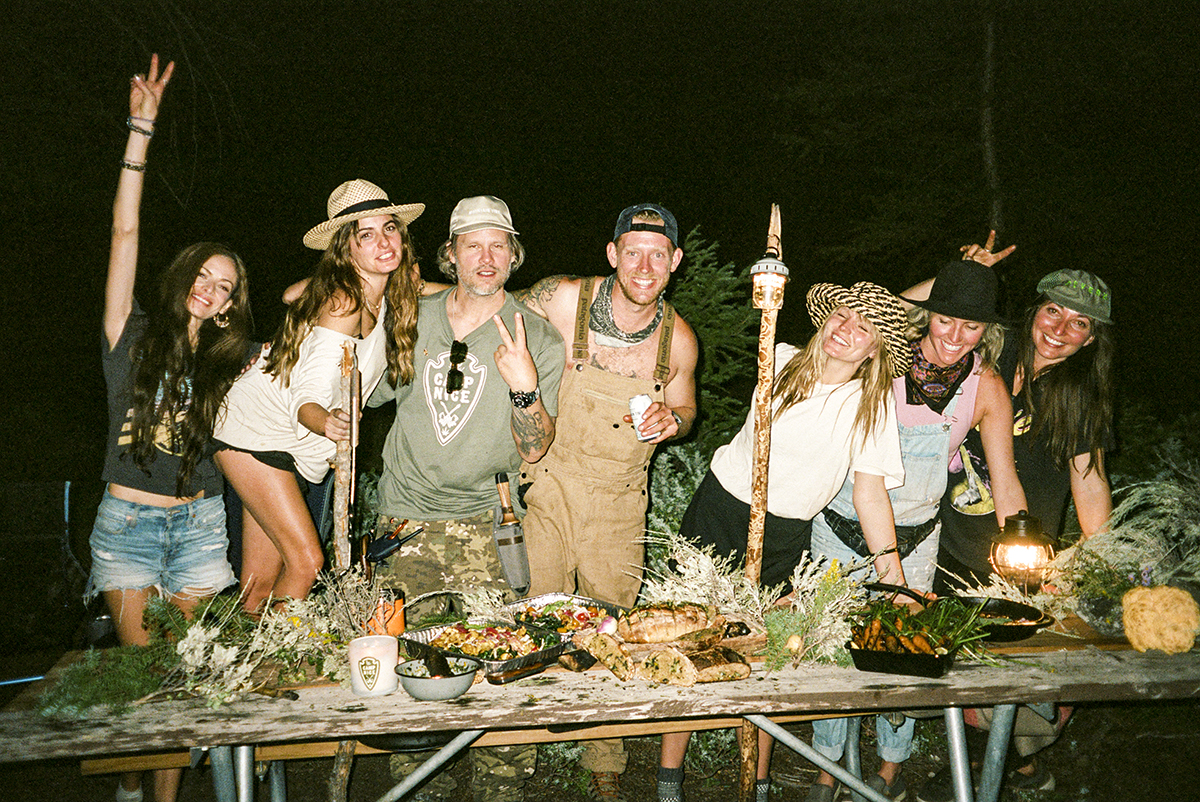 Team Vegan!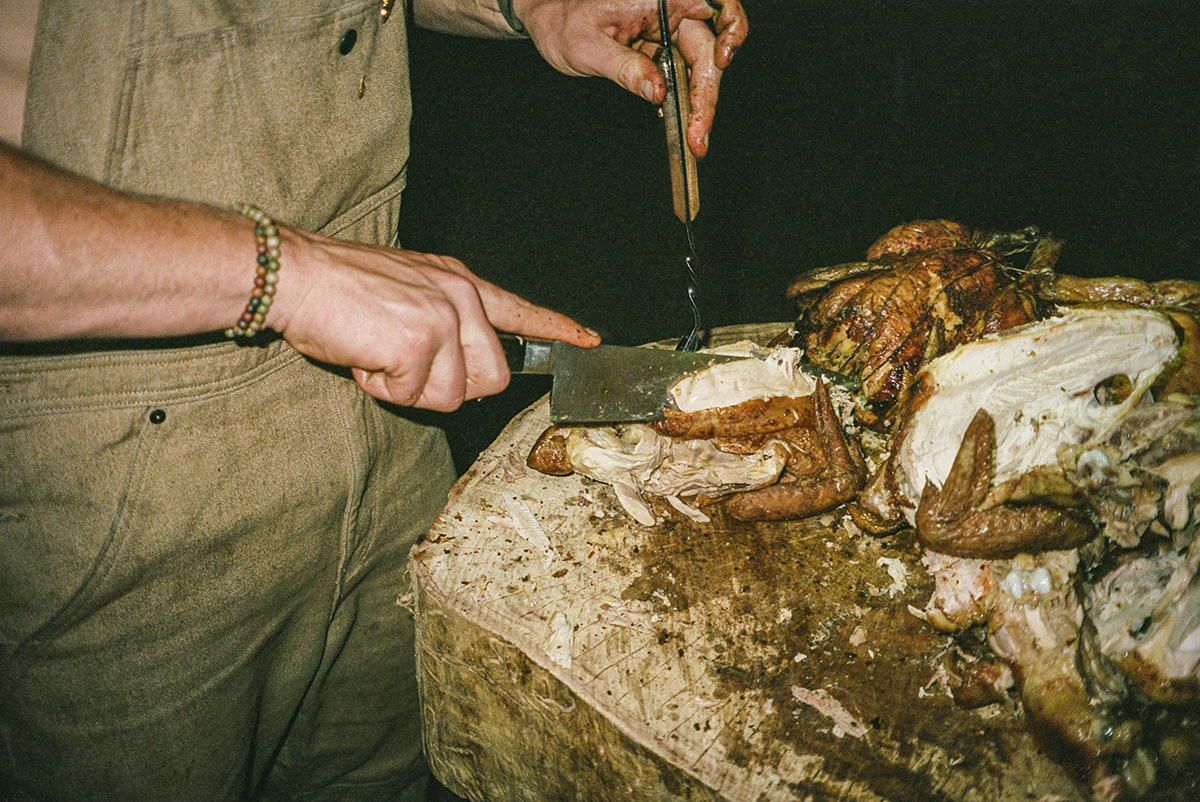 Sliced up!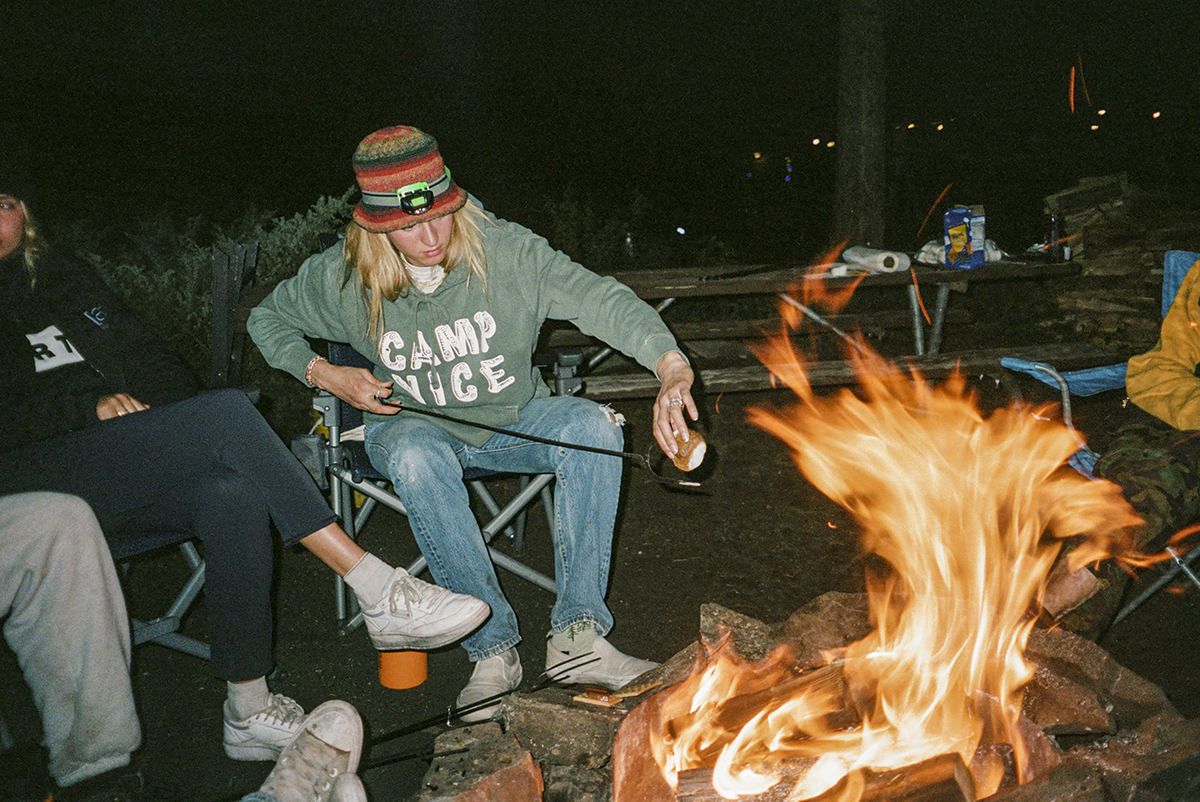 S'more's for dessert!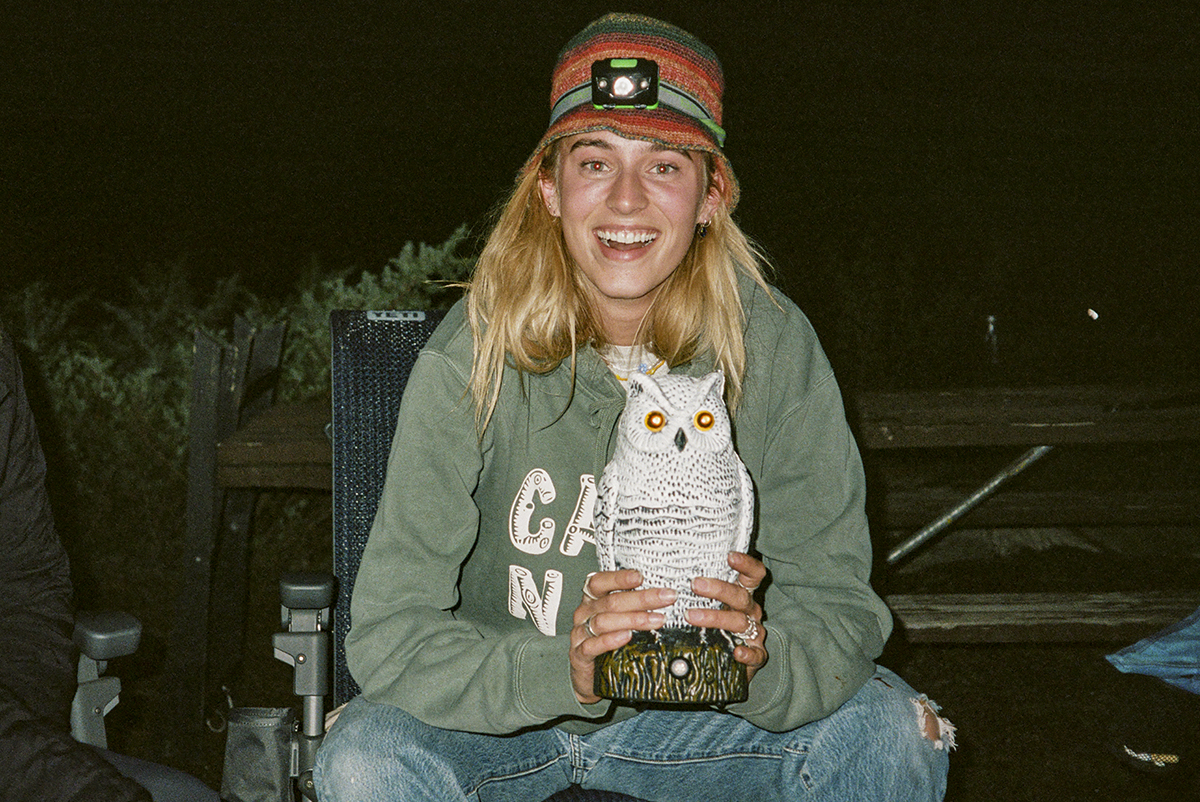 Nite Owls were out in full force!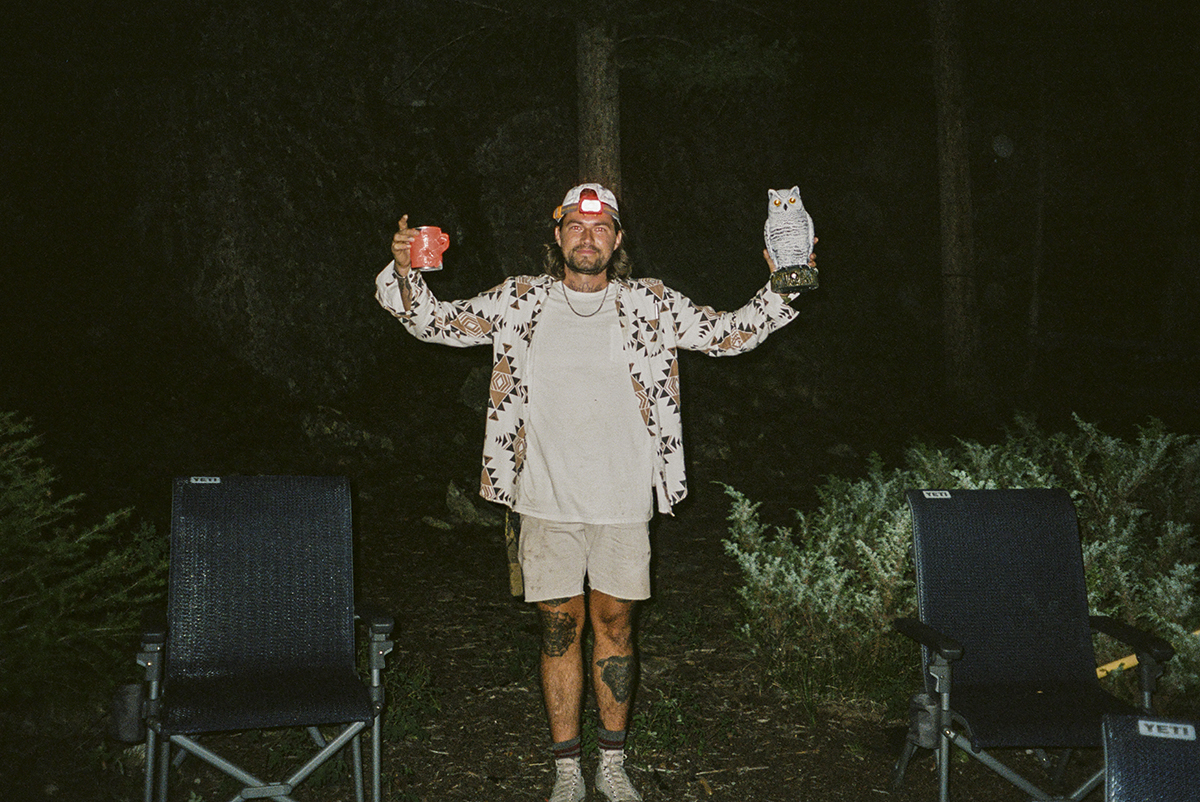 And another…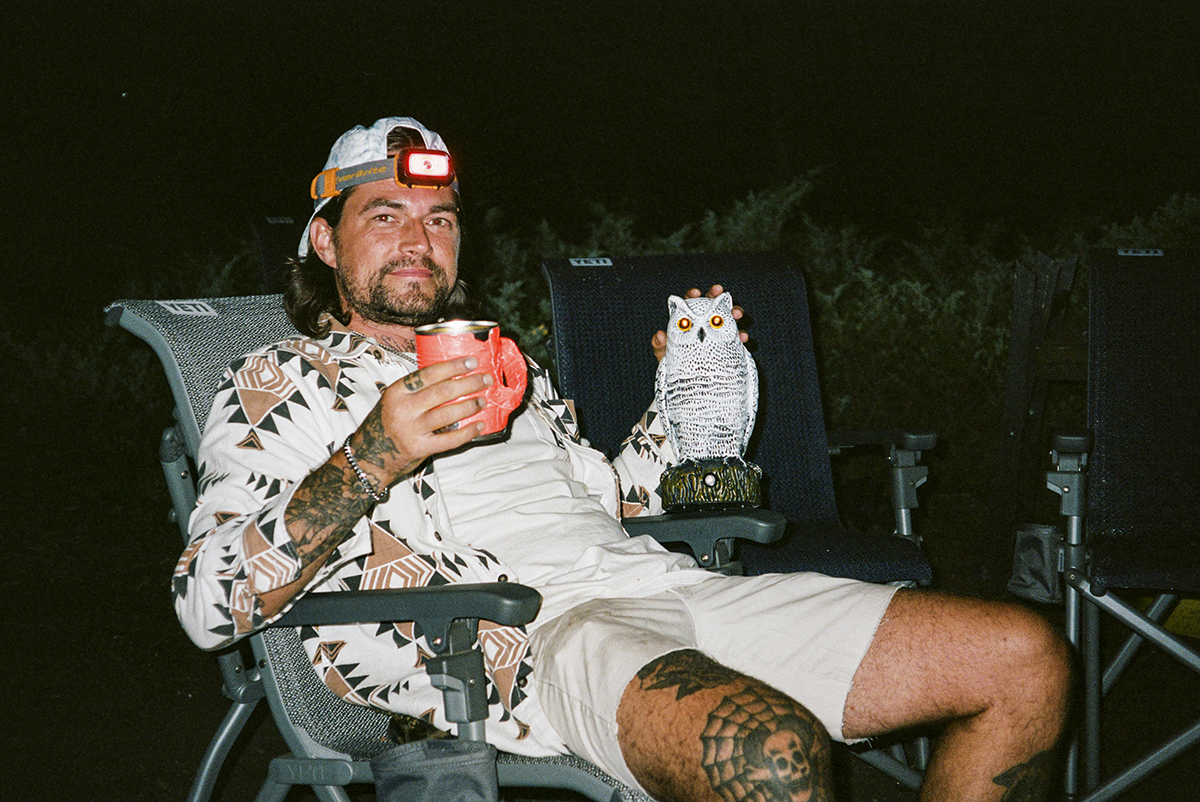 Matt was determined to earn all the badges!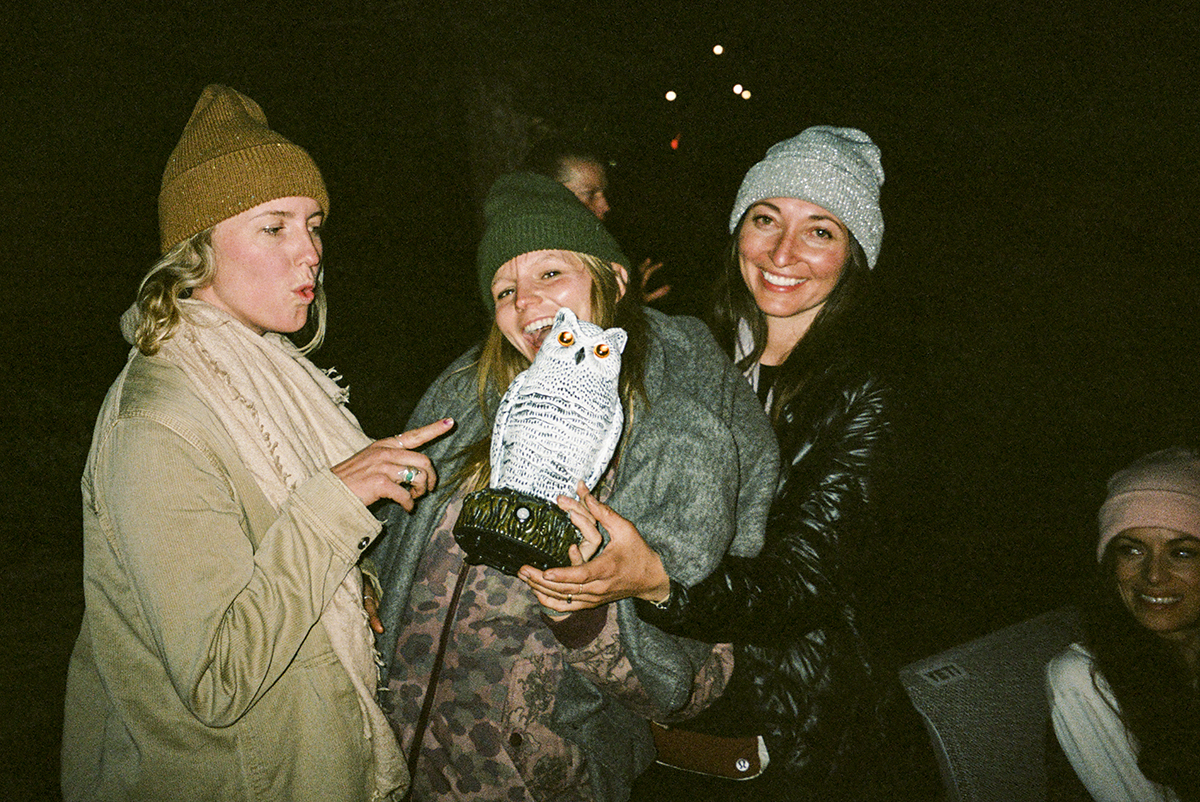 So were the local ladies!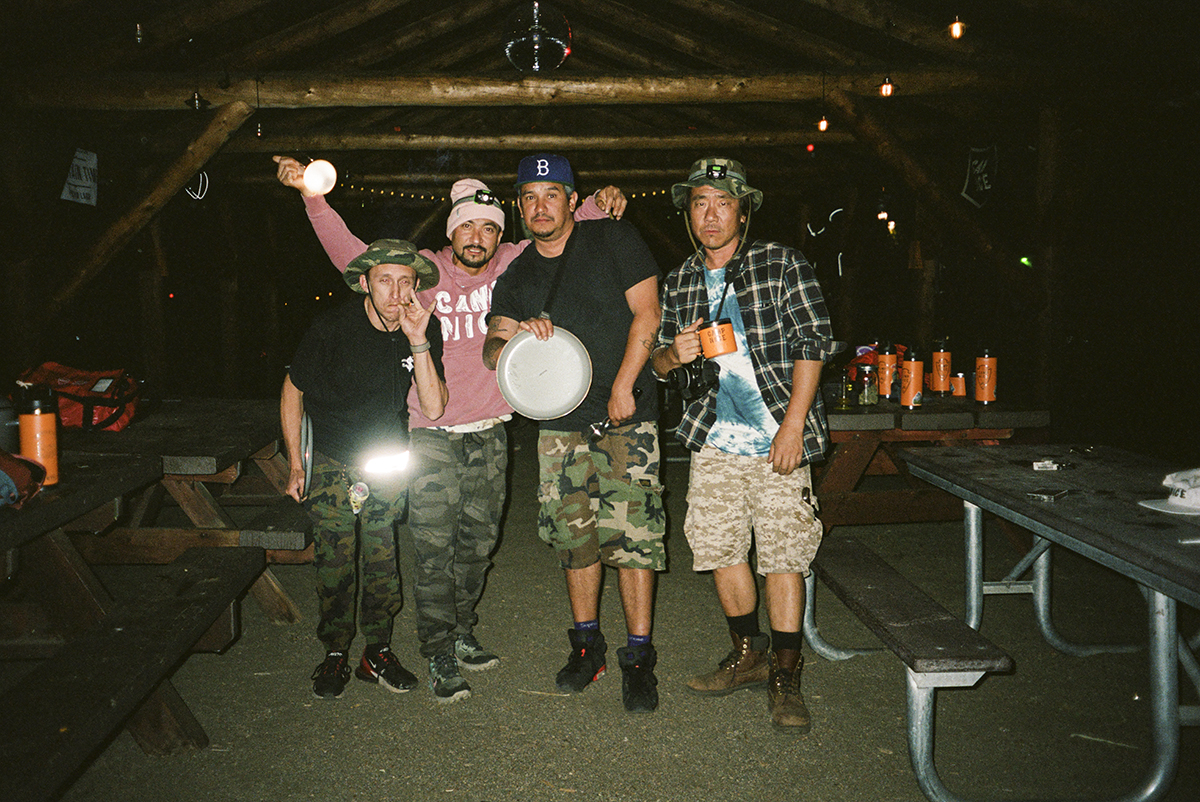 NYC was in the building!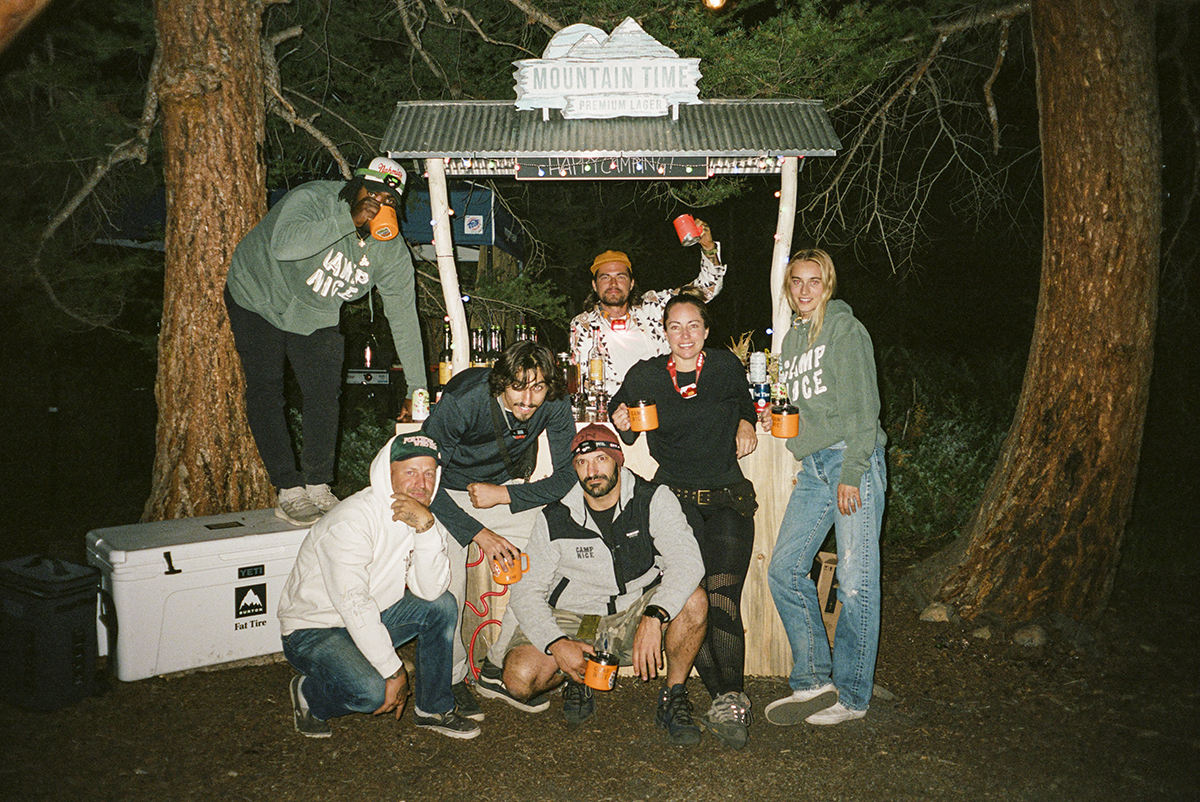 The bar scene was poppin' off too!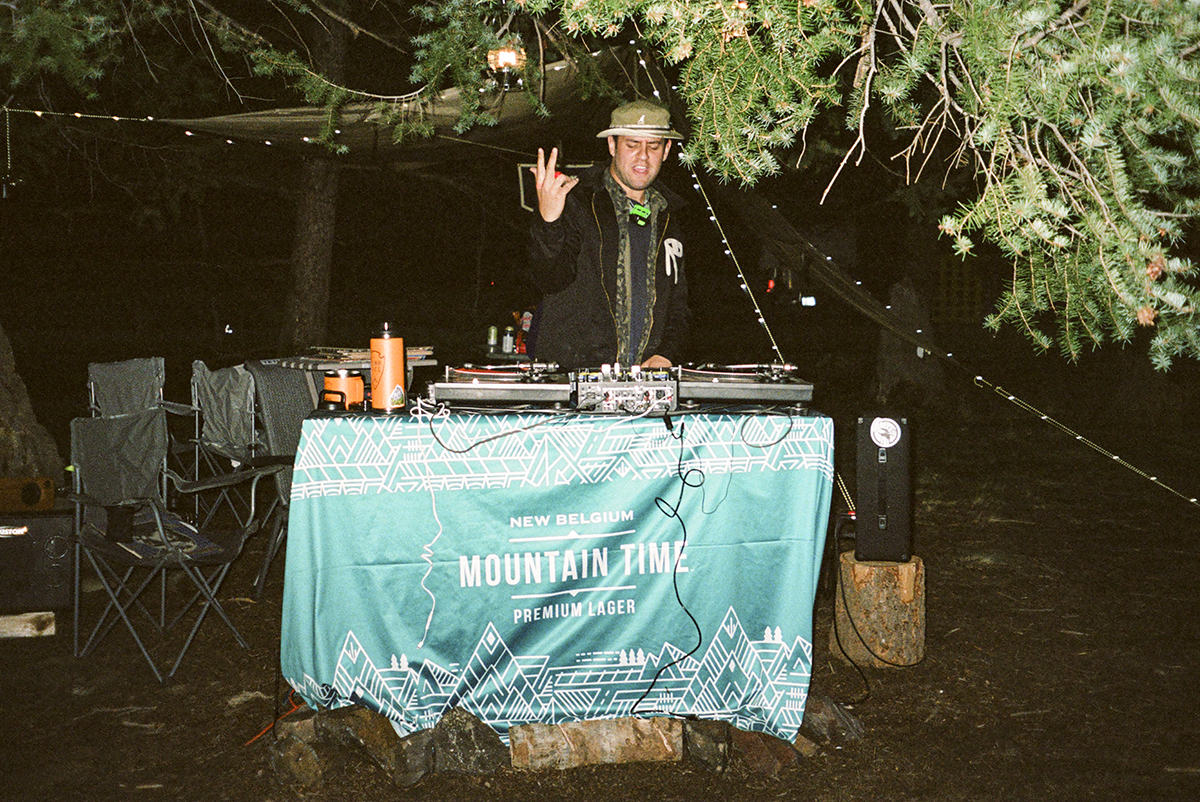 Willy Soul took the Soul Train straight from NYC!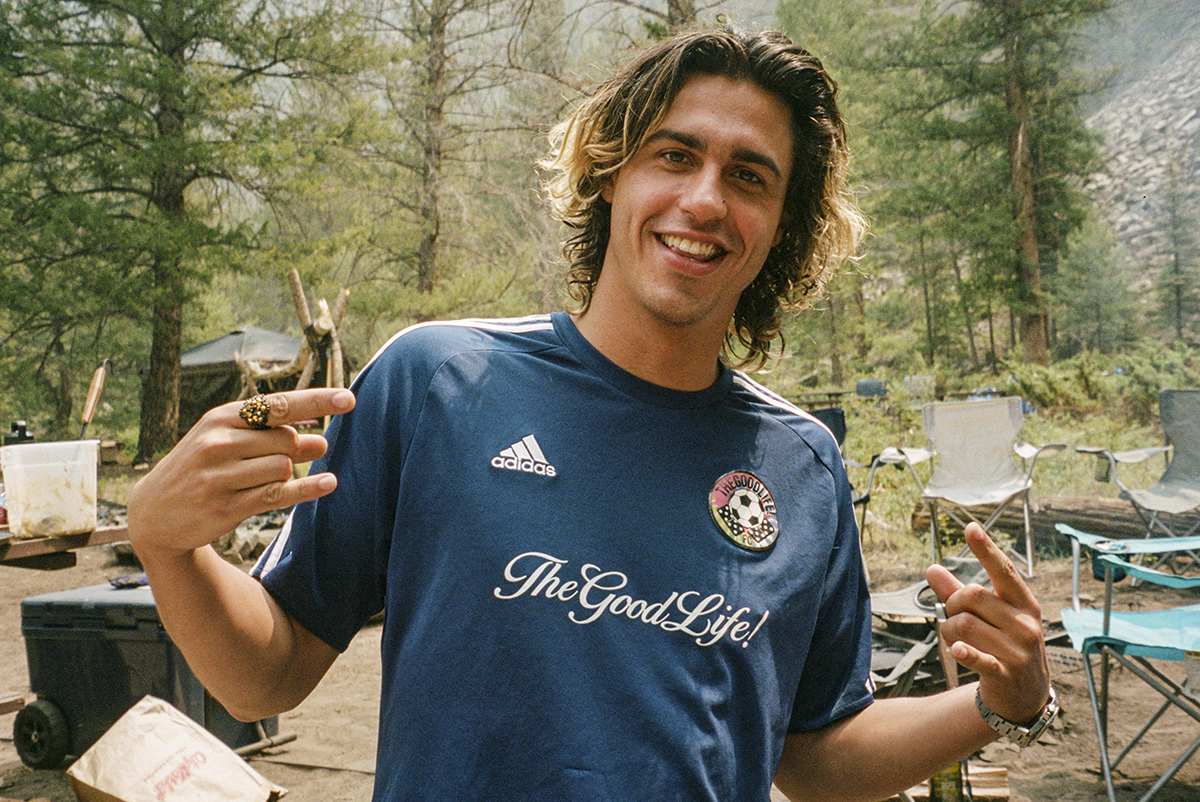 Timi came thru reppin TheGoodLife! FC!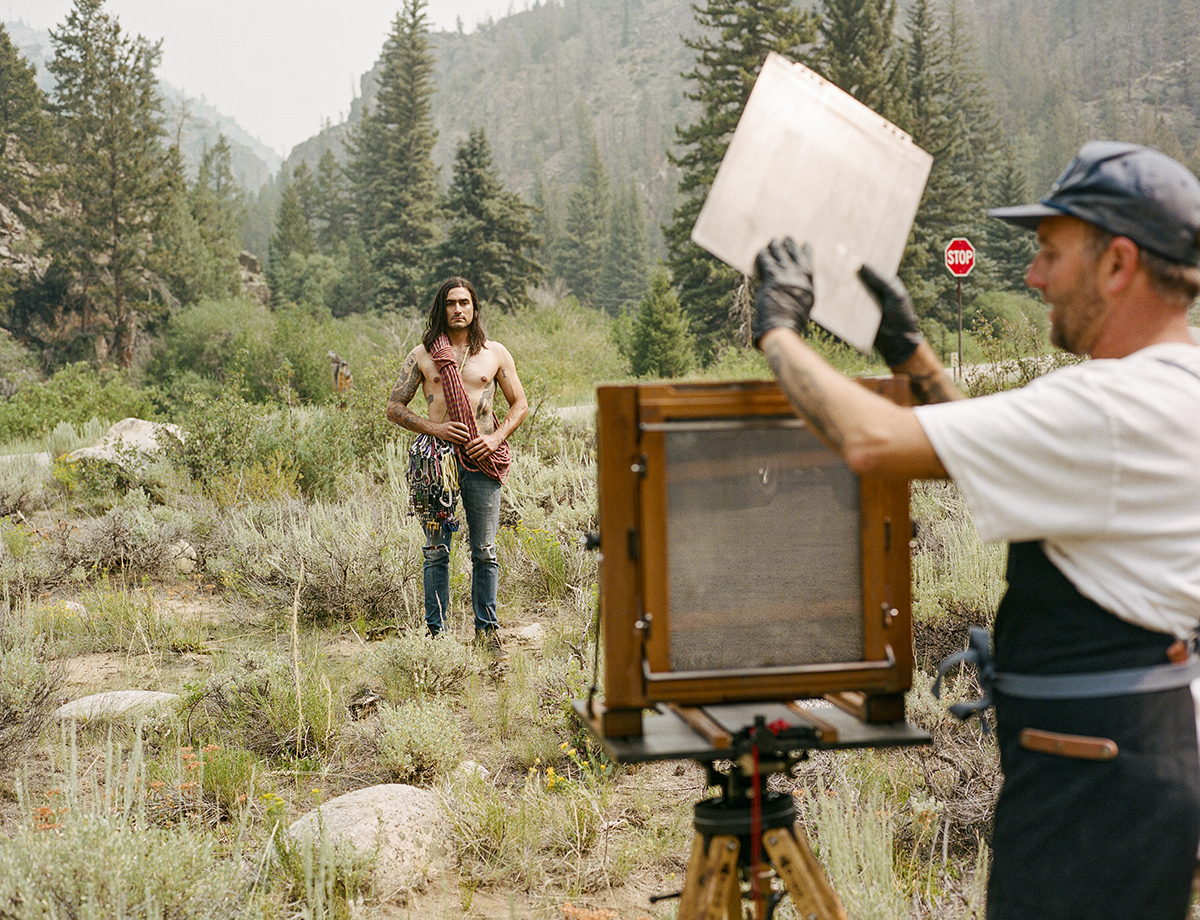 Matt was getting the dopest shots!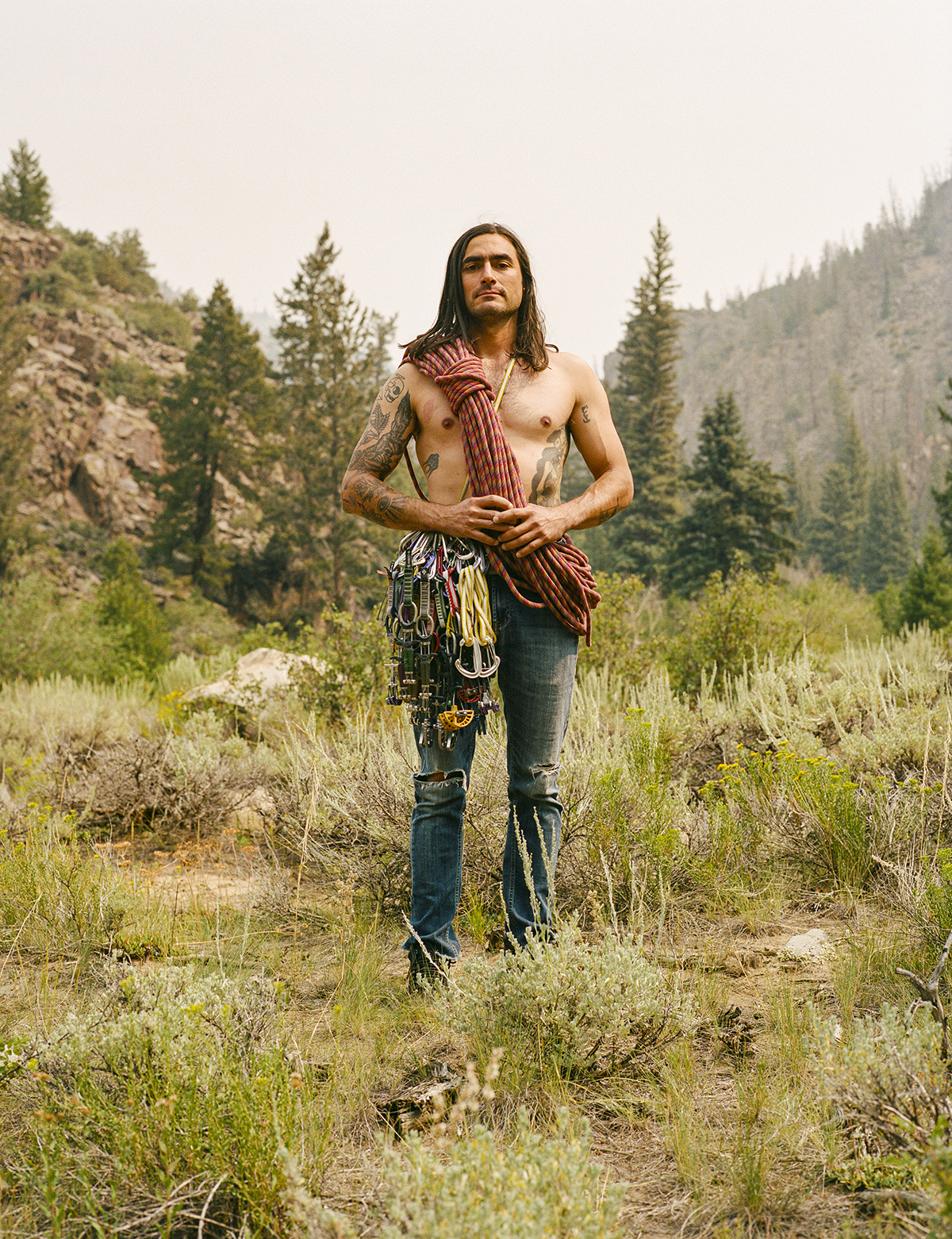 Sam Elias made it out to show us the ropes!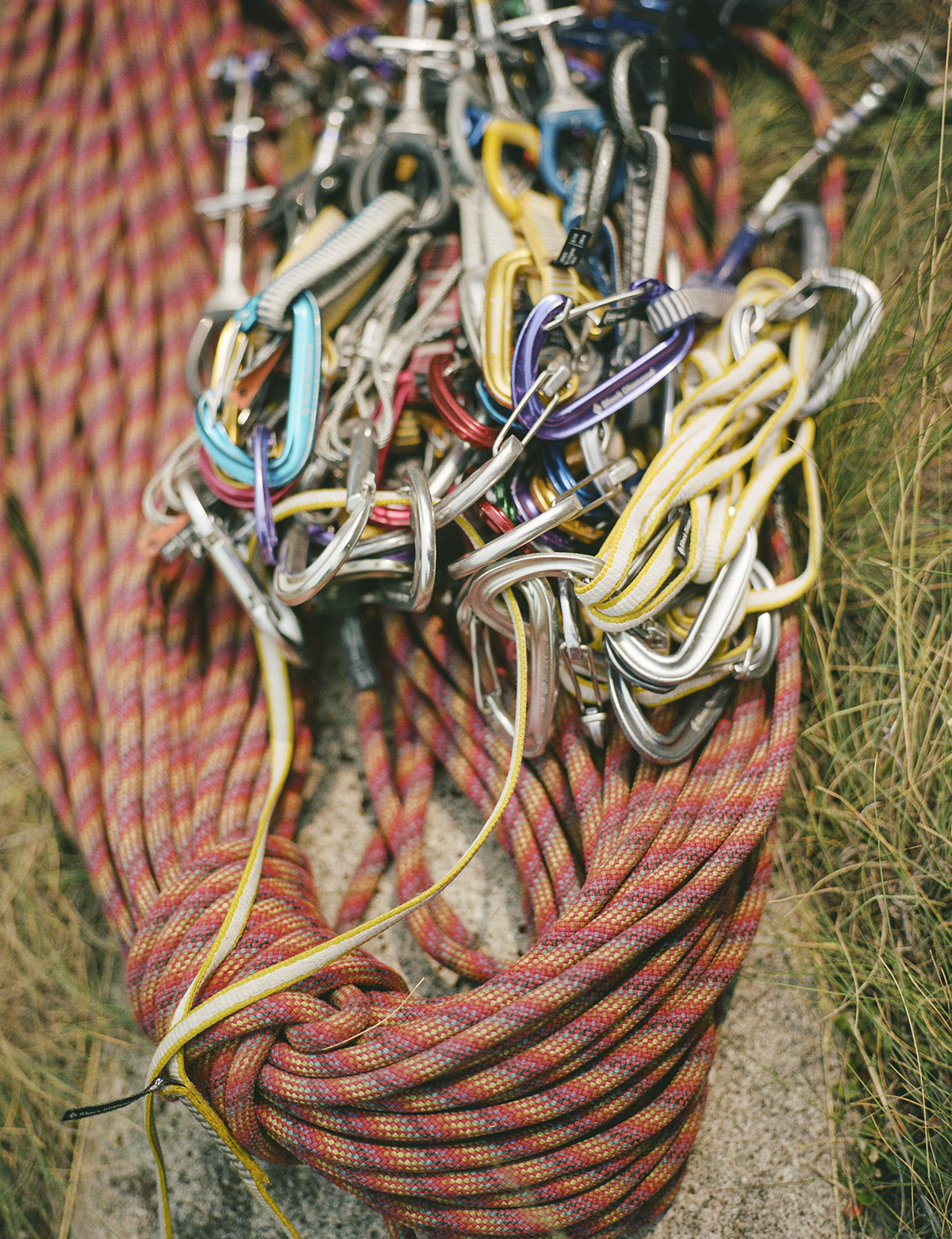 Ropes & Gear…Check!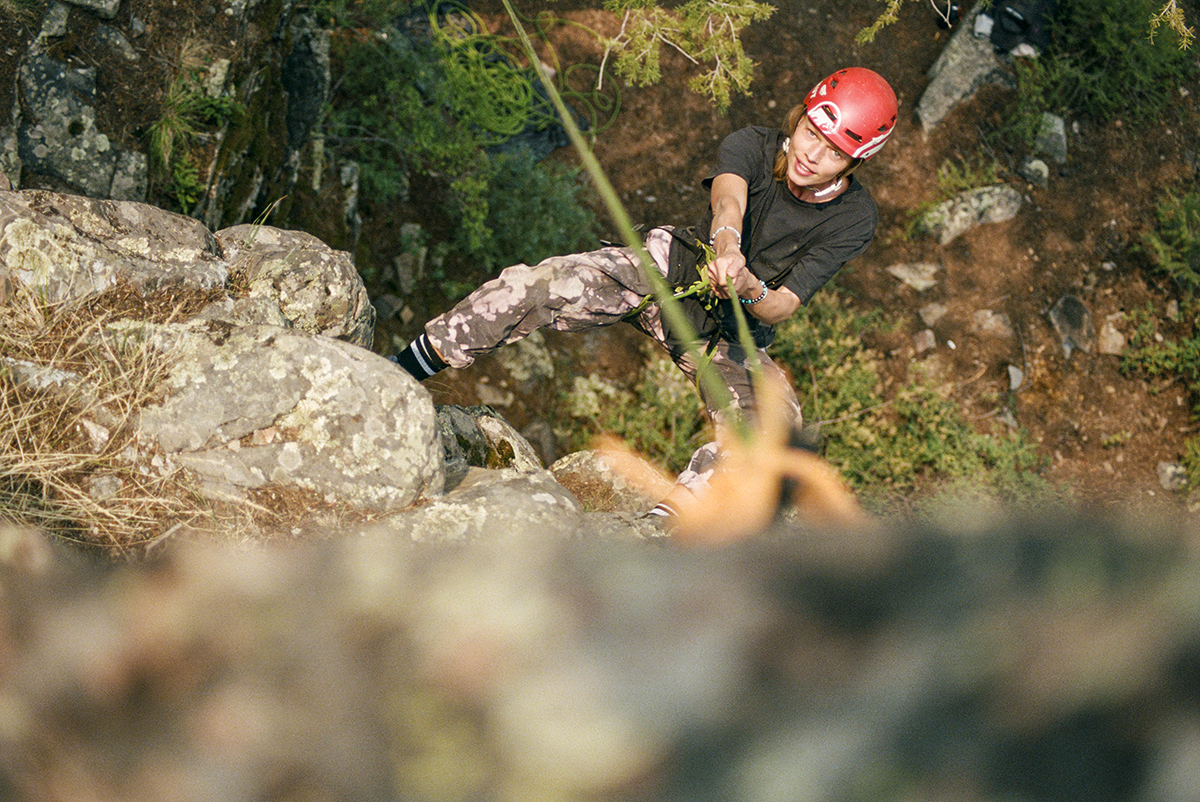 Chenoah got elevated!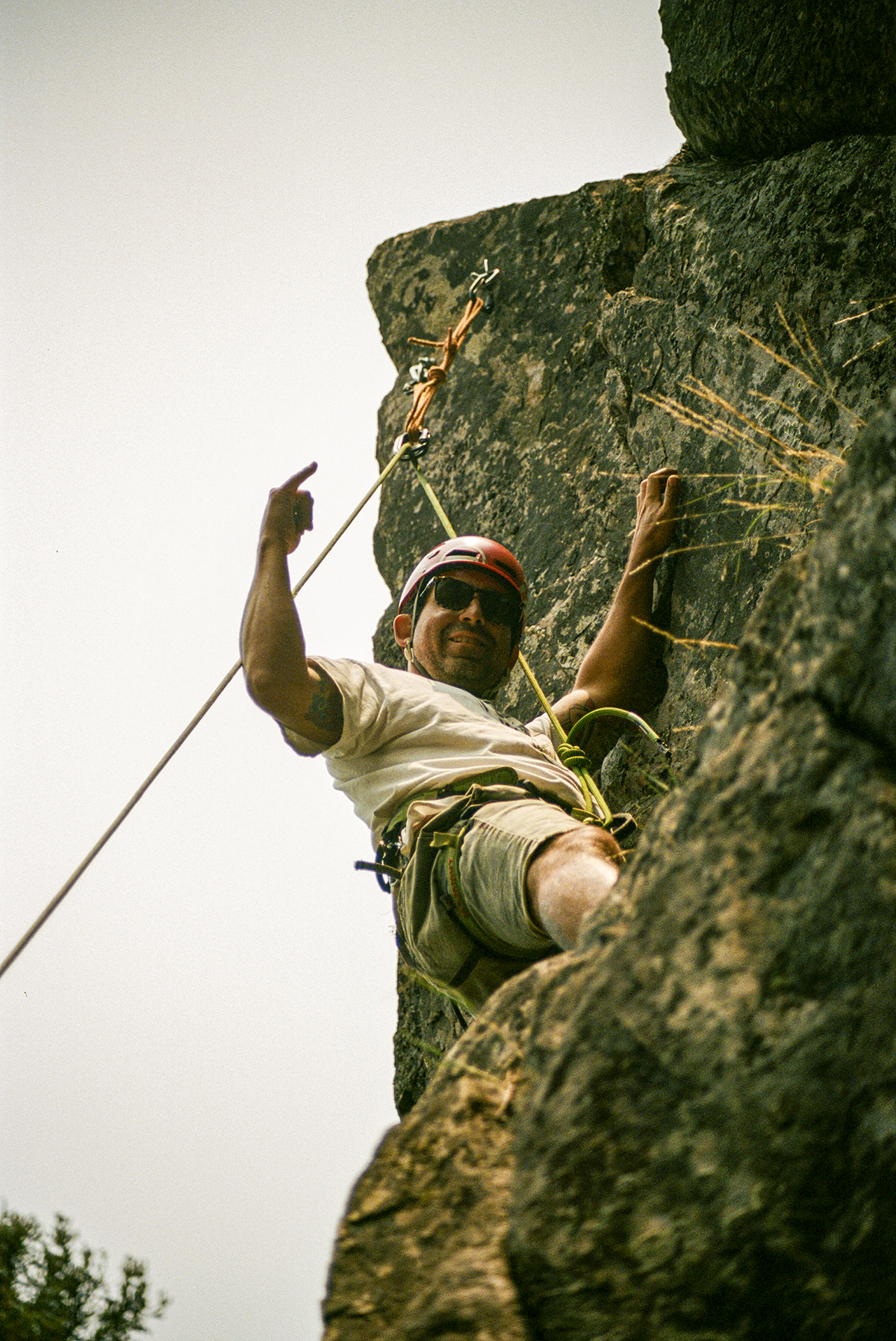 Ranger Larry made it up with ease!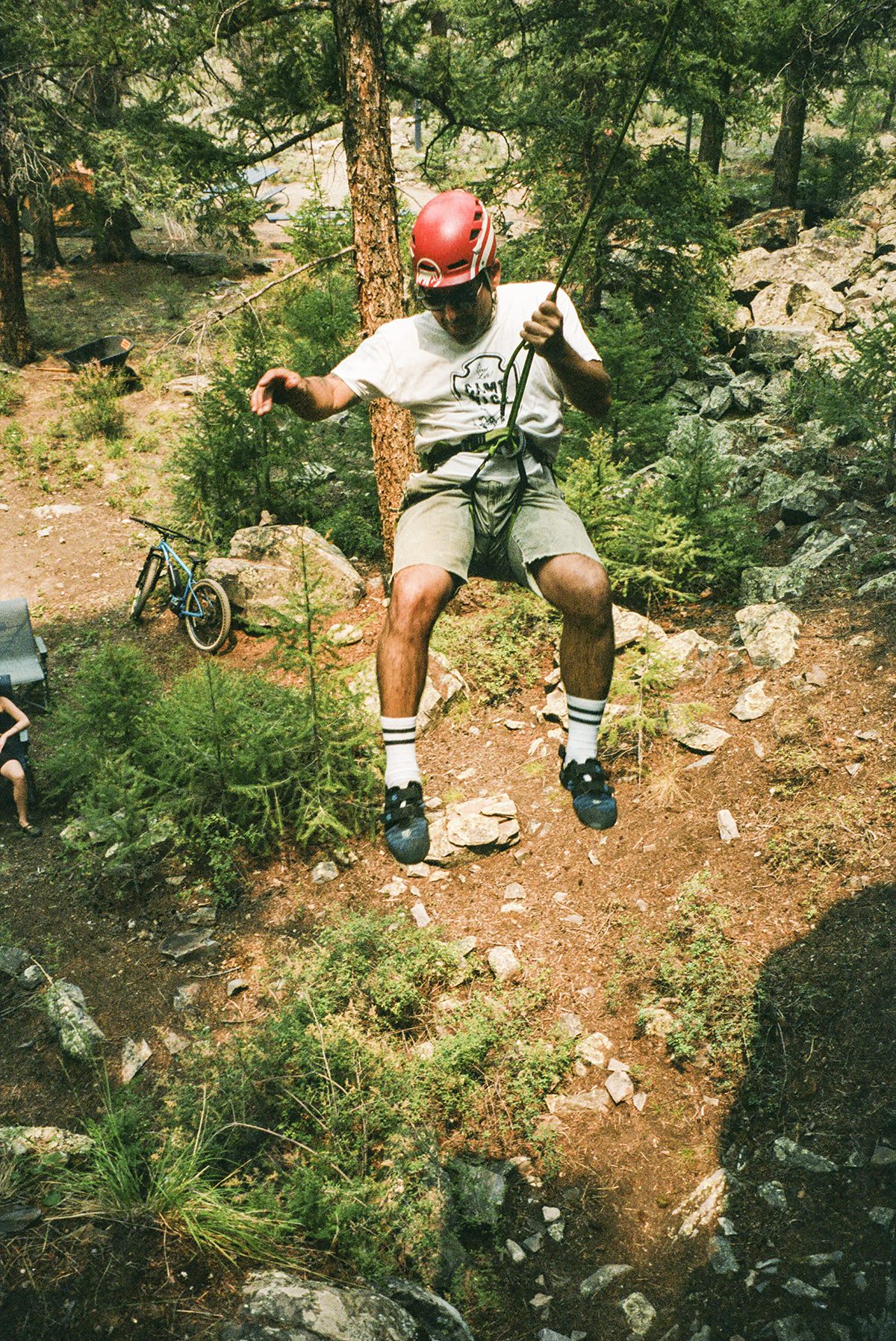 Always stuntin!
Steve Reaves was determined!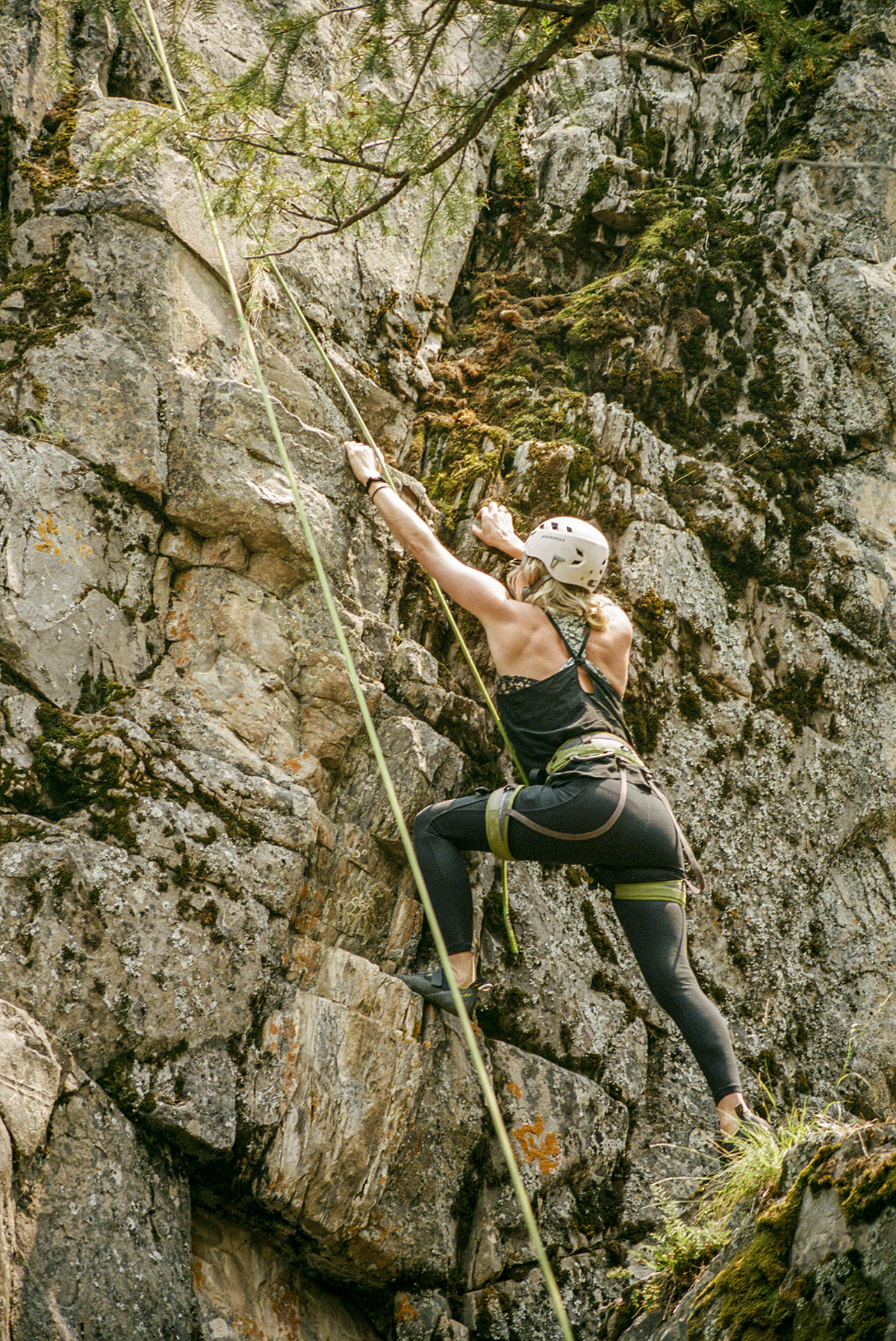 Jess was a natural!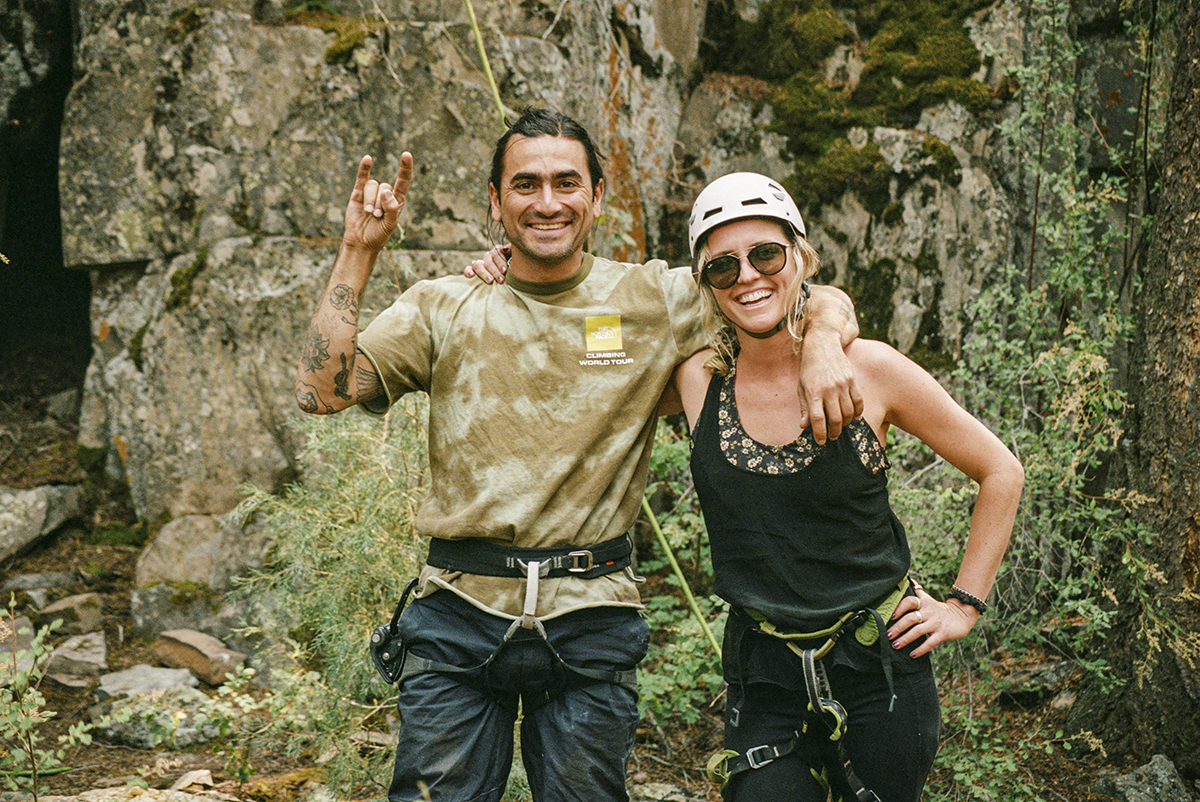 Sam was impressed!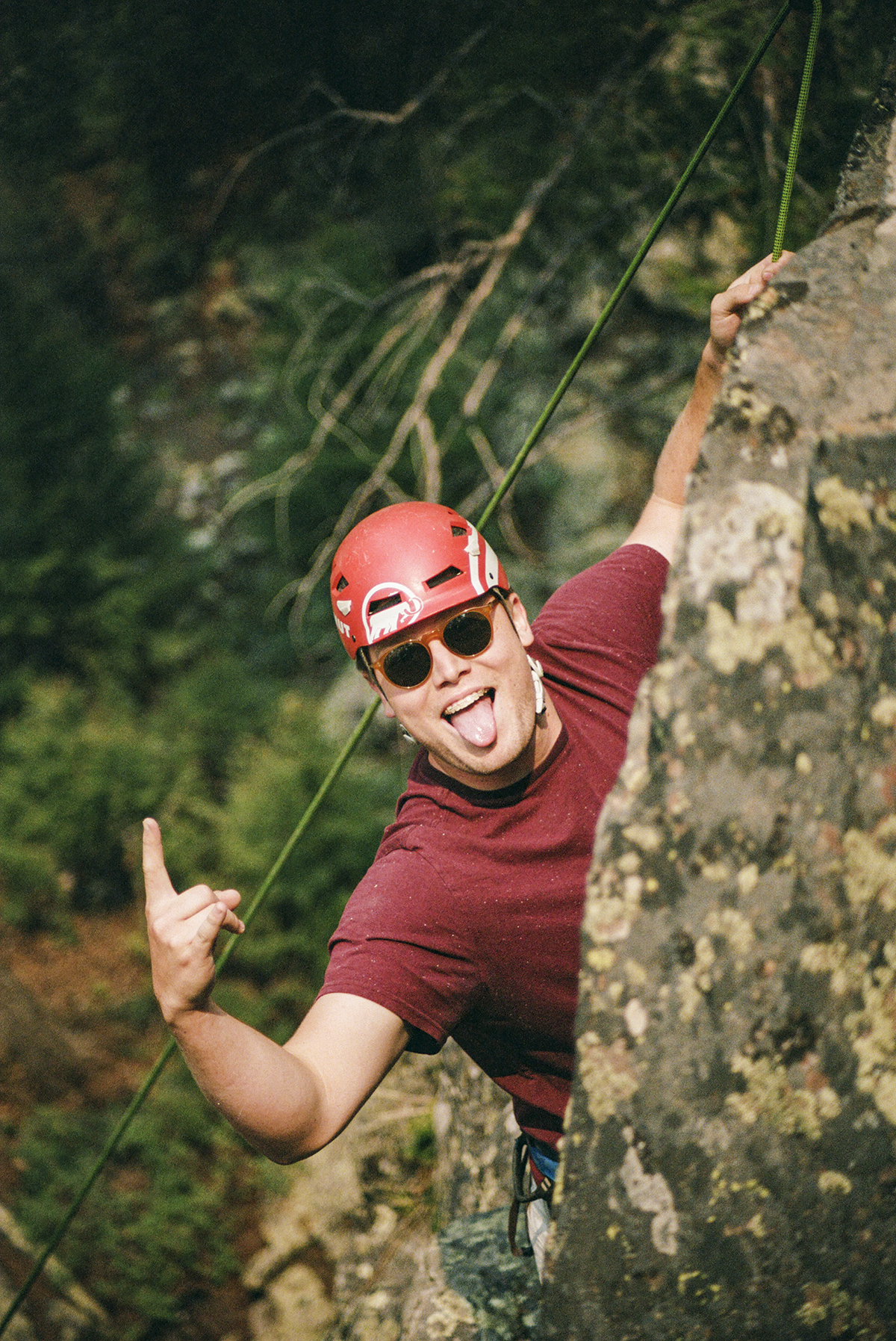 Danger Decker!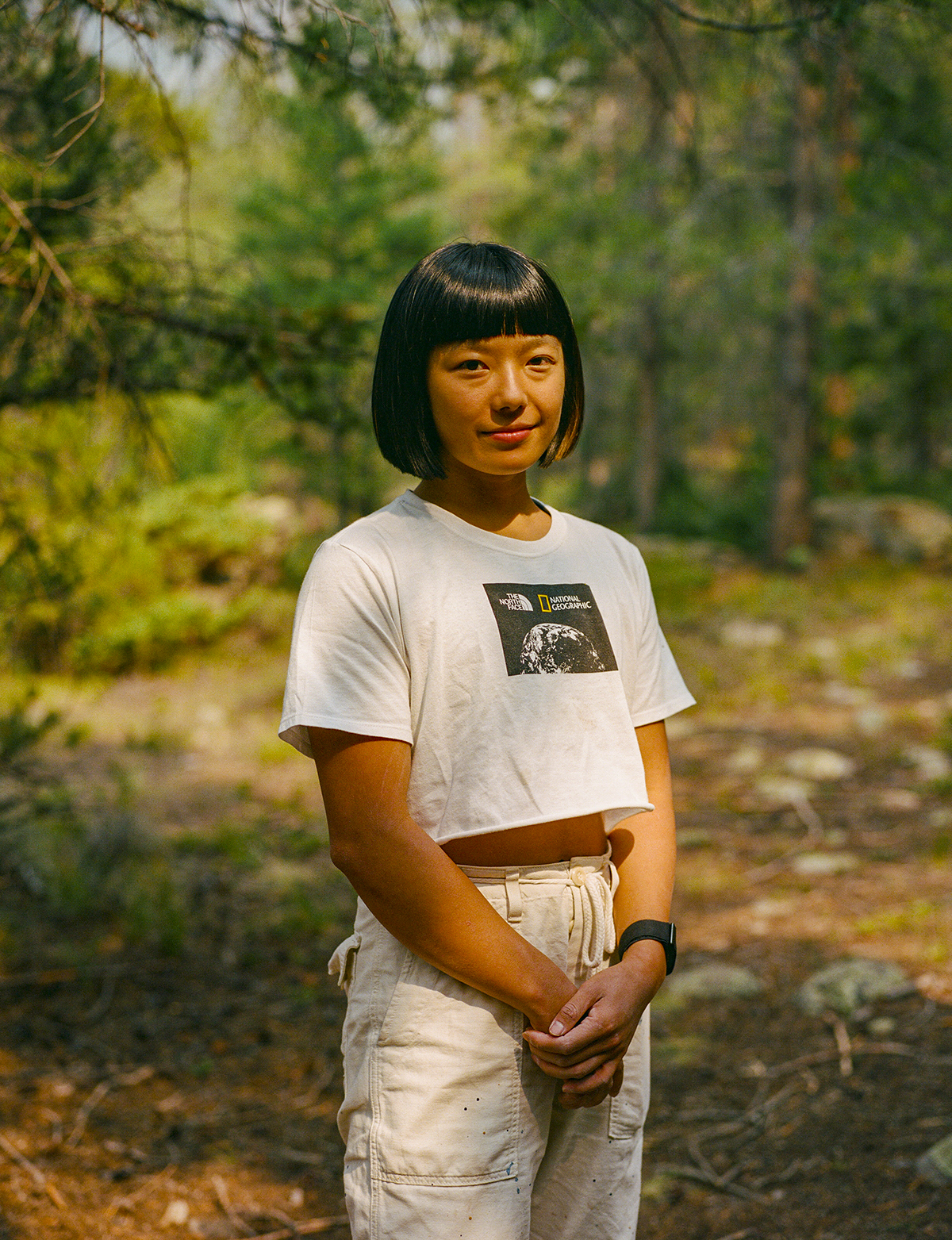 Ashima Shiraishi is a beam of light and inspiration!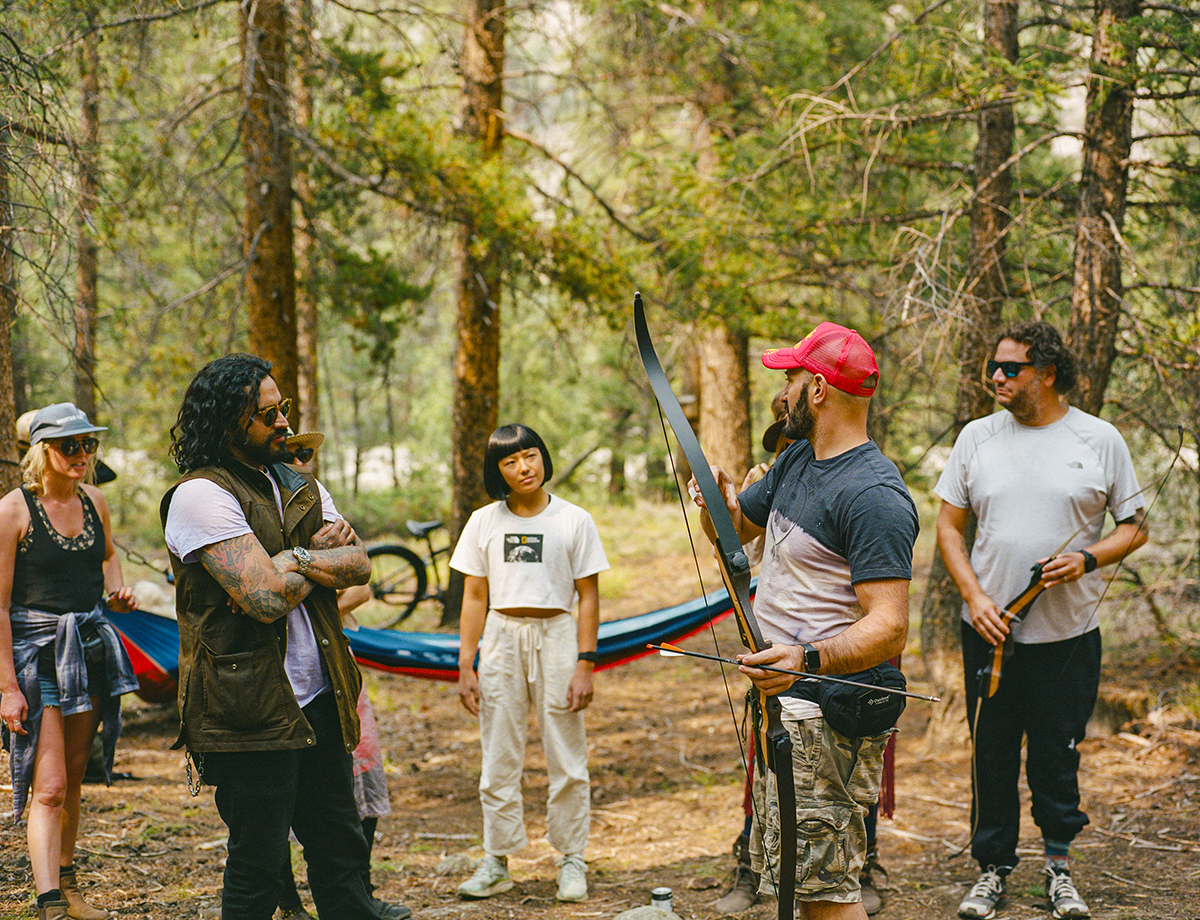 Learning new skills is a part of what Camp Nice is all about!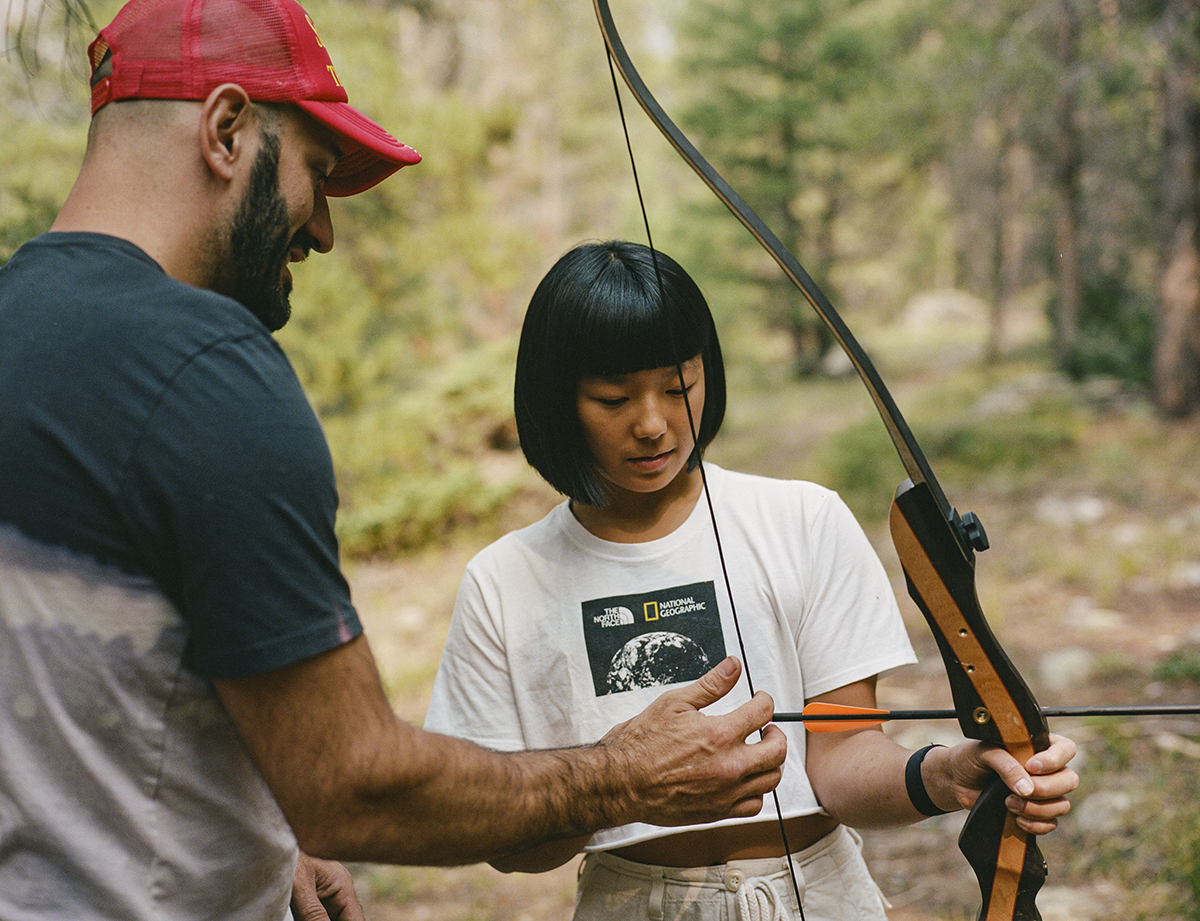 Ashima was ready to master archery too!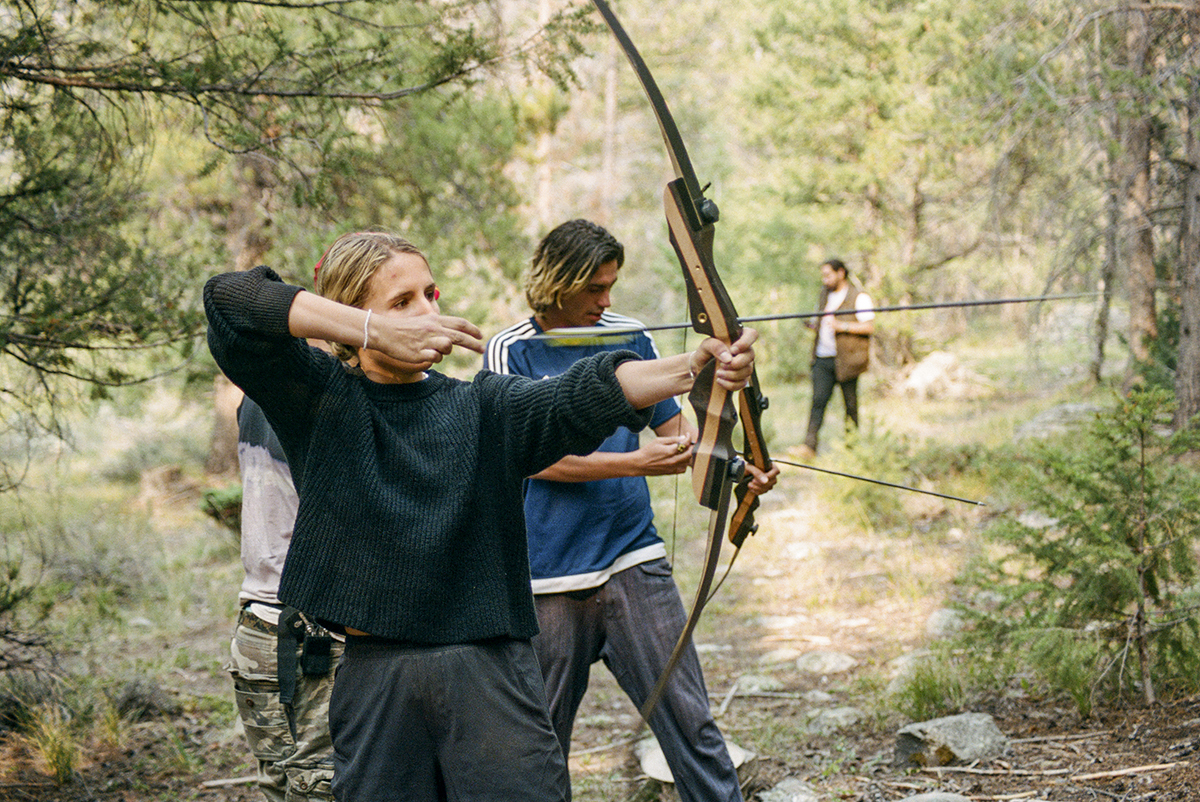 Olivia was on her way to master status!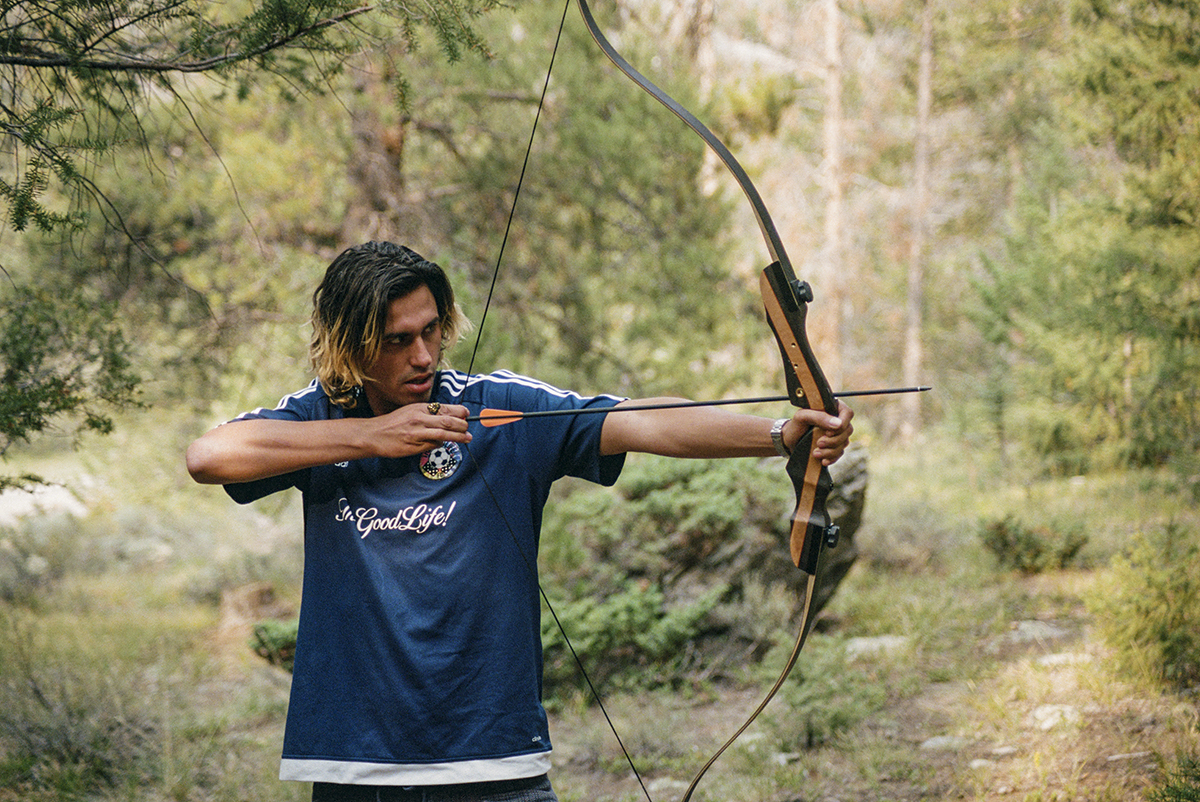 So was Timi!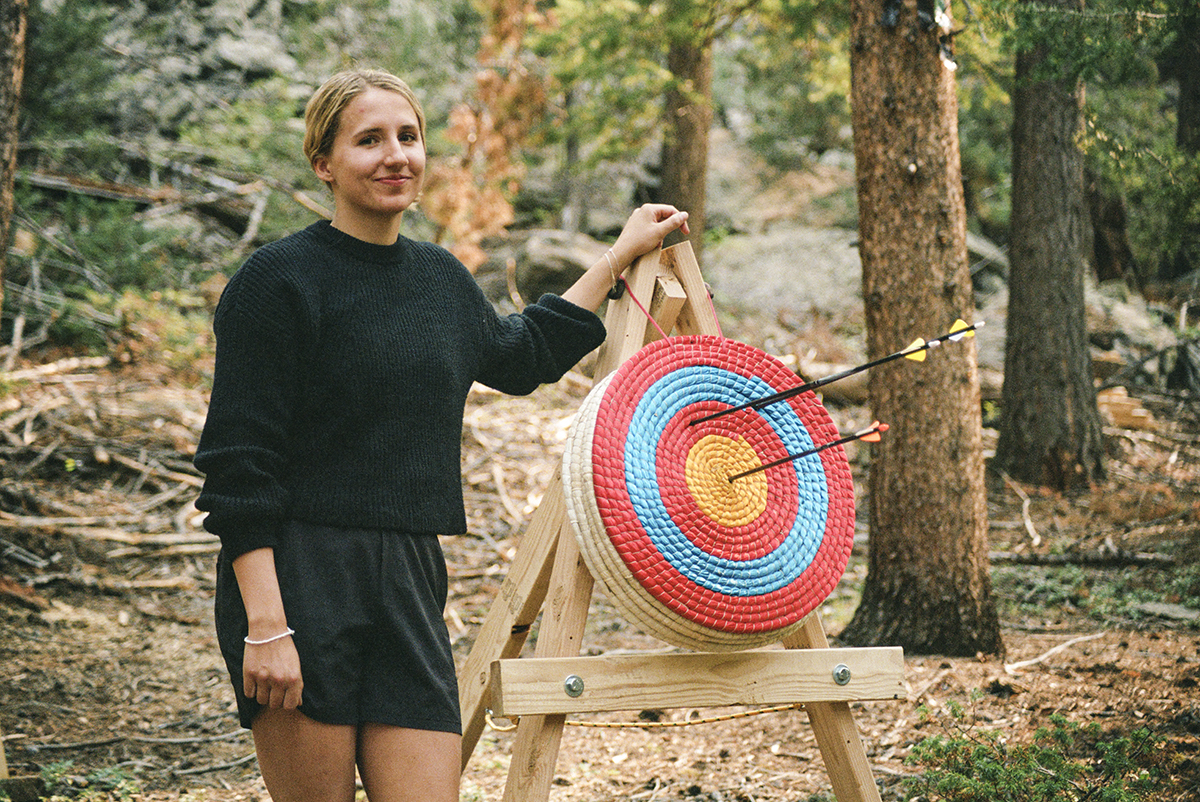 But Olivia was the true master archer!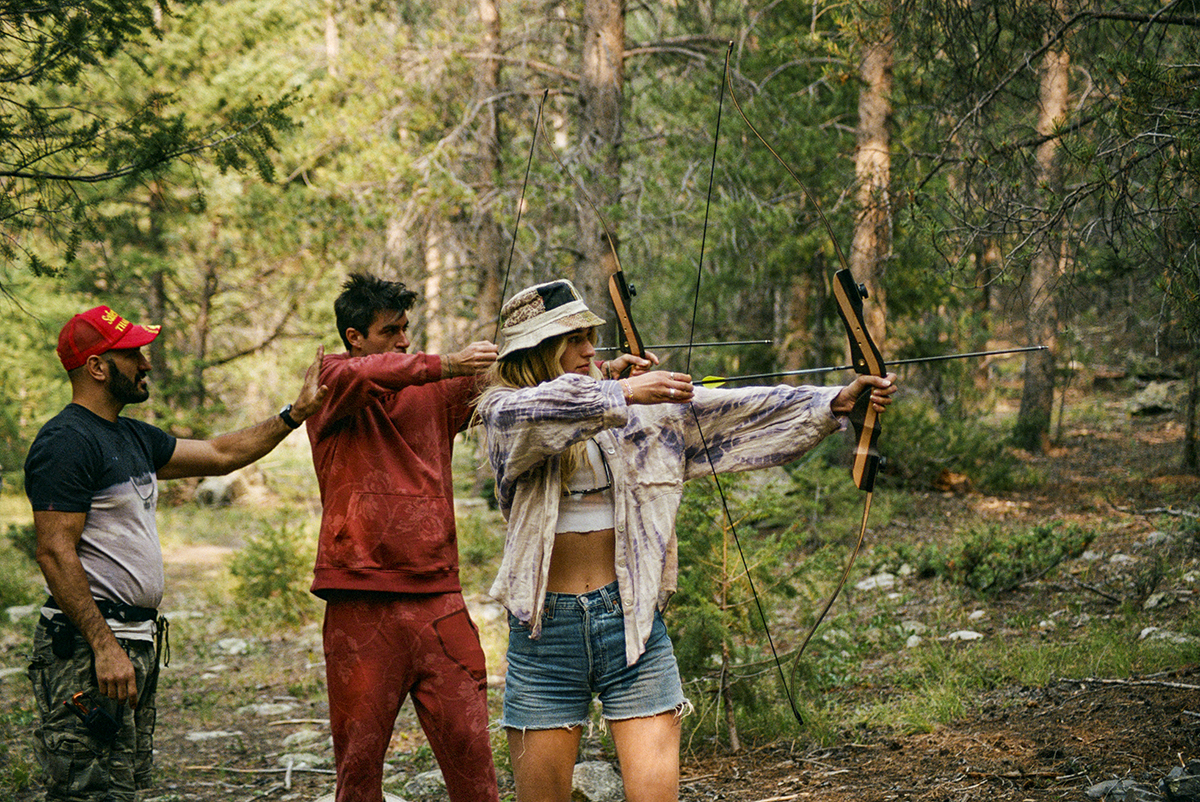 The focus was intense!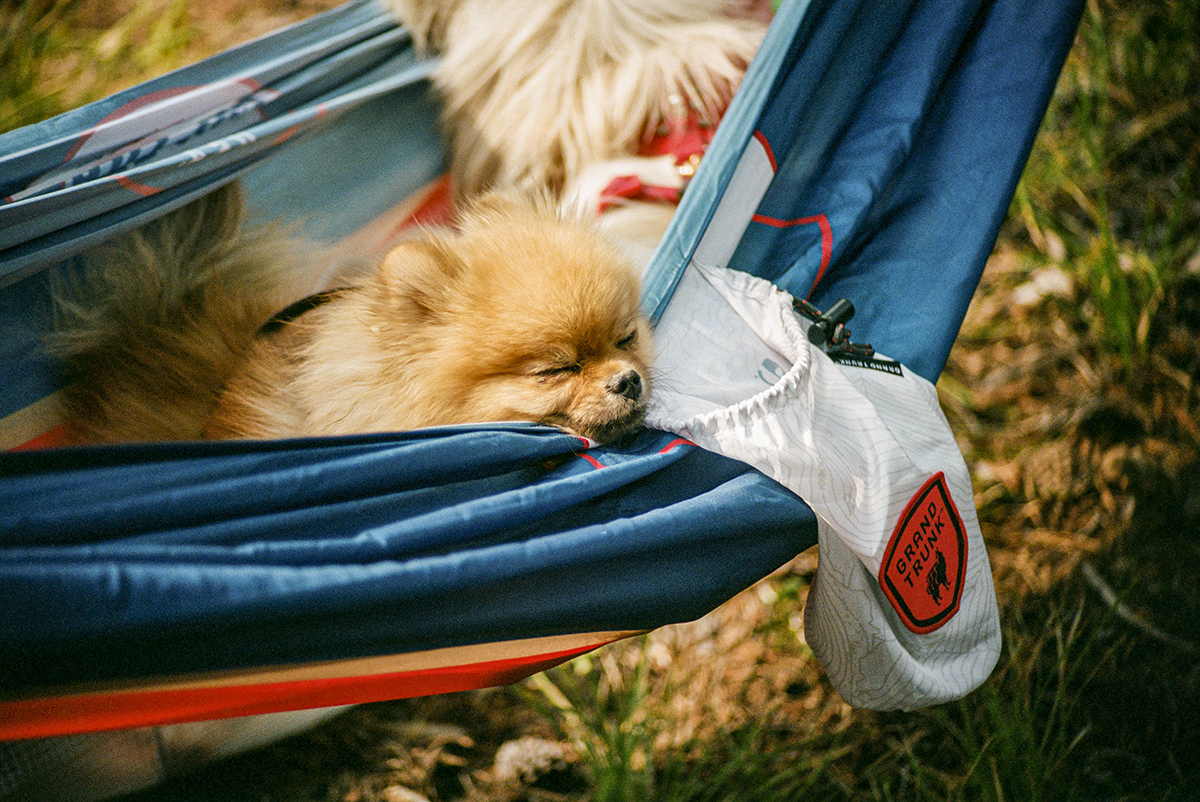 CHILL MASTER LEVEL ACHIEVED!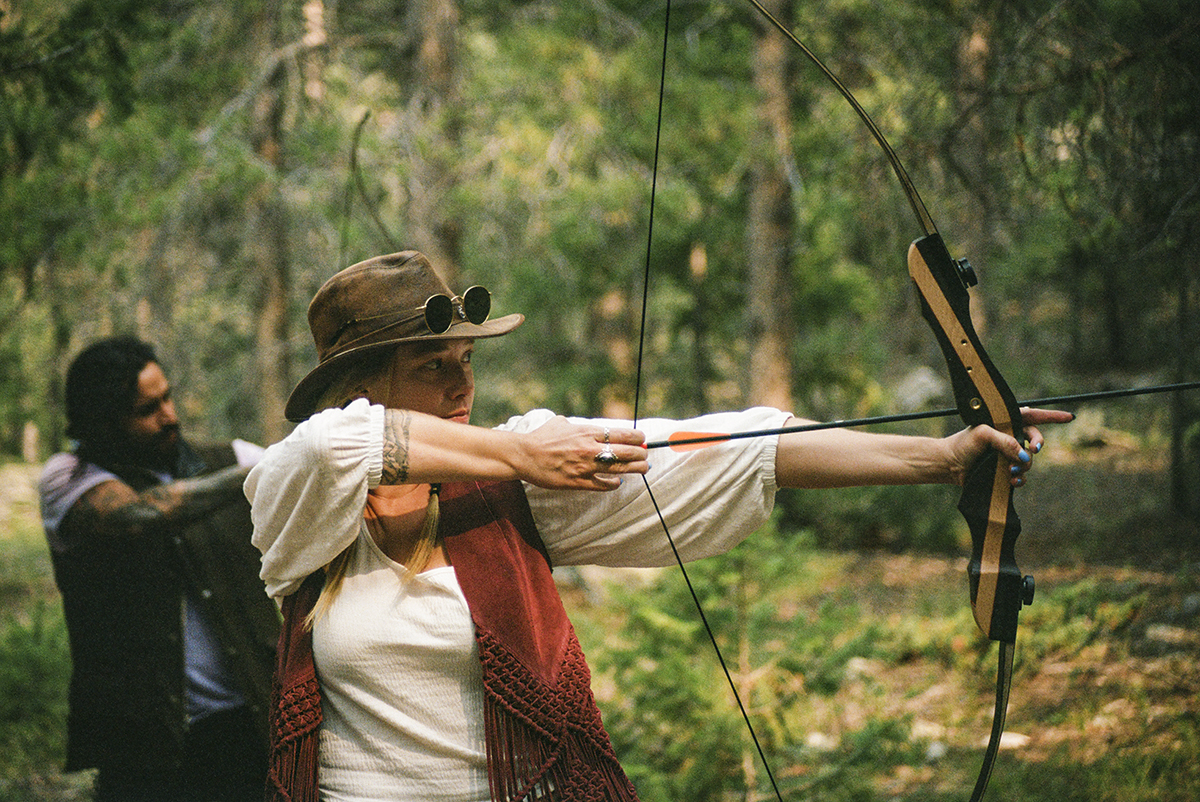 Killian aka Killer Instinct!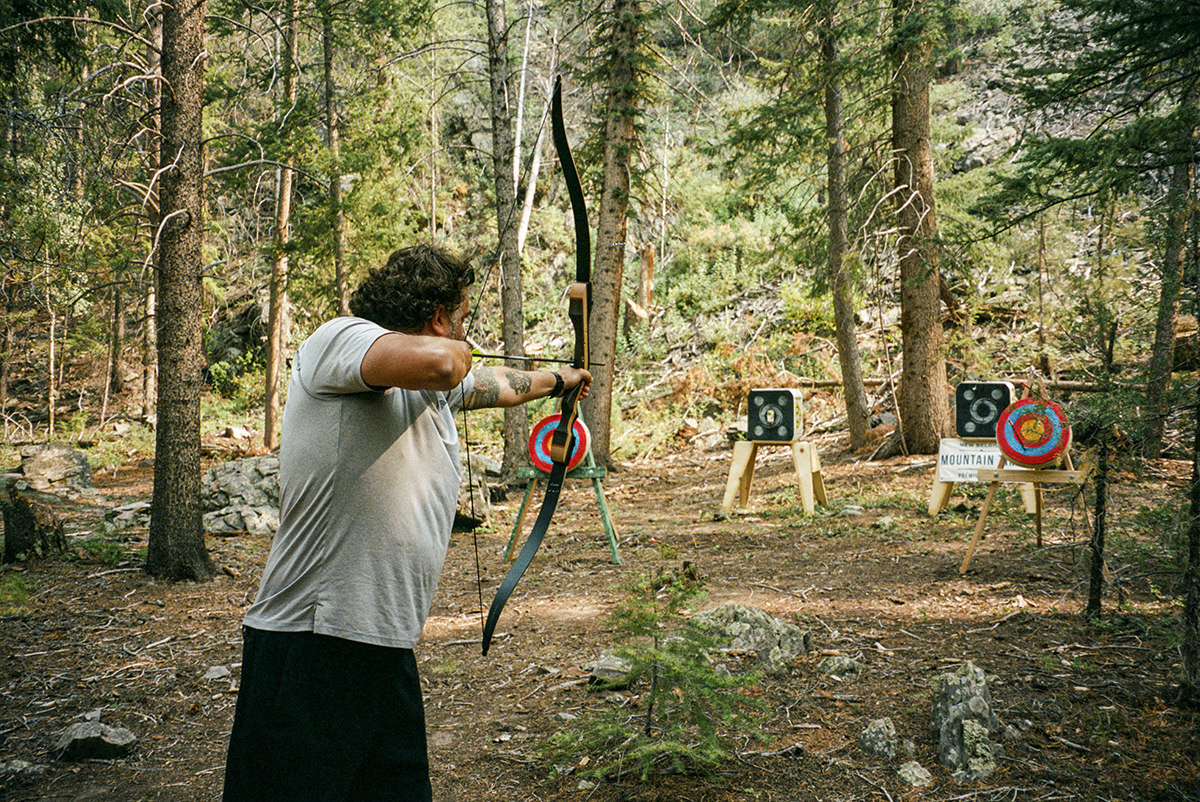 James showed us how it was done!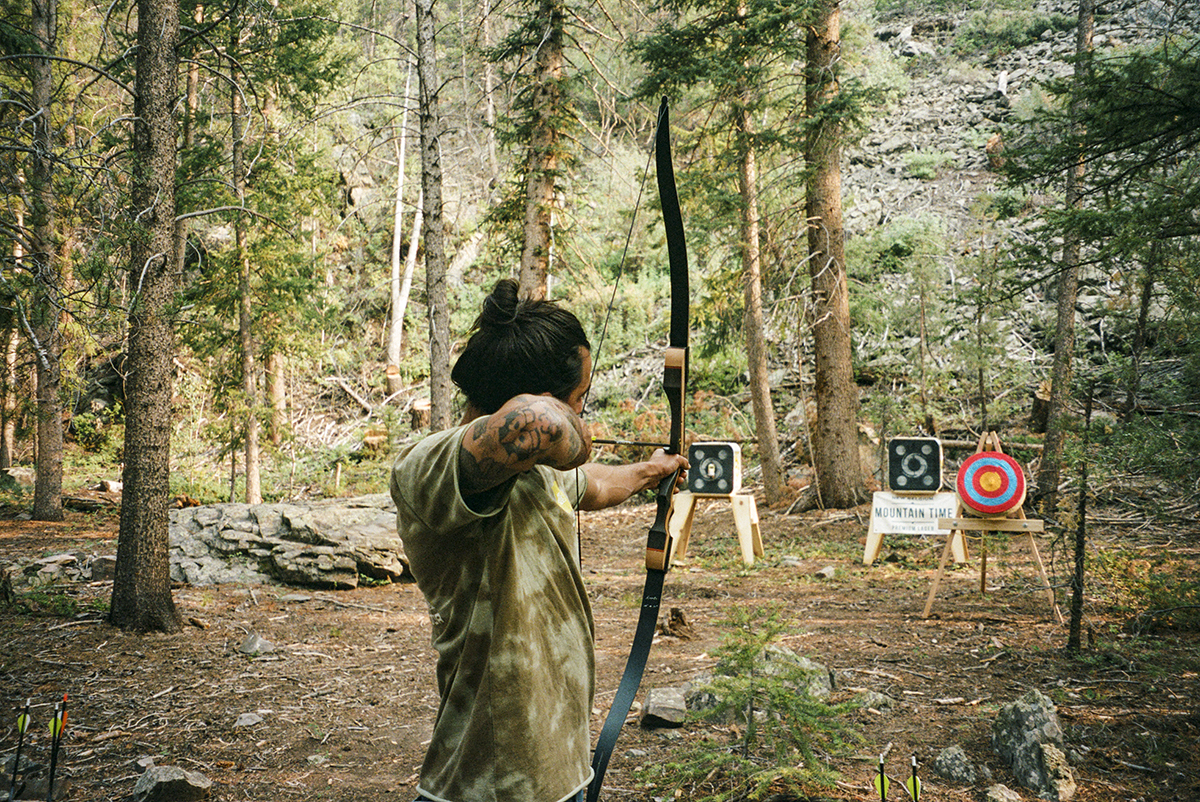 Of course Sam was a pro!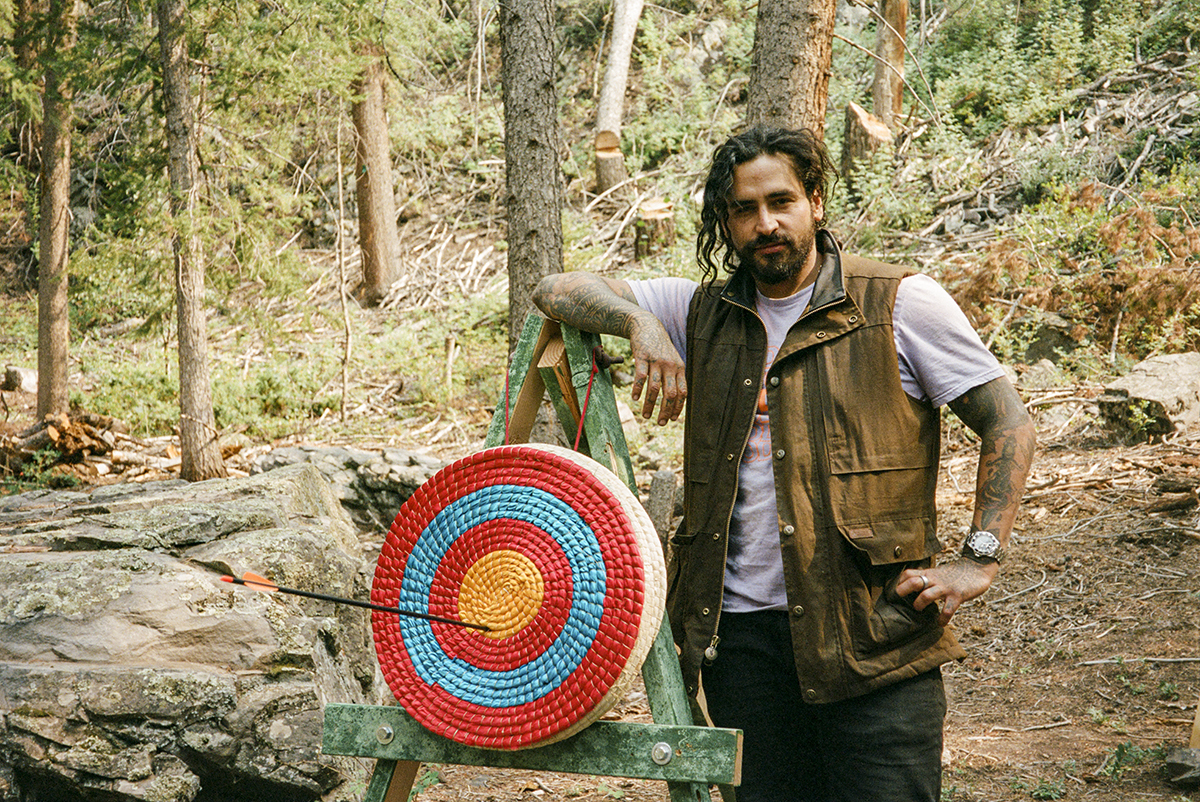 Yovanni with the WIN!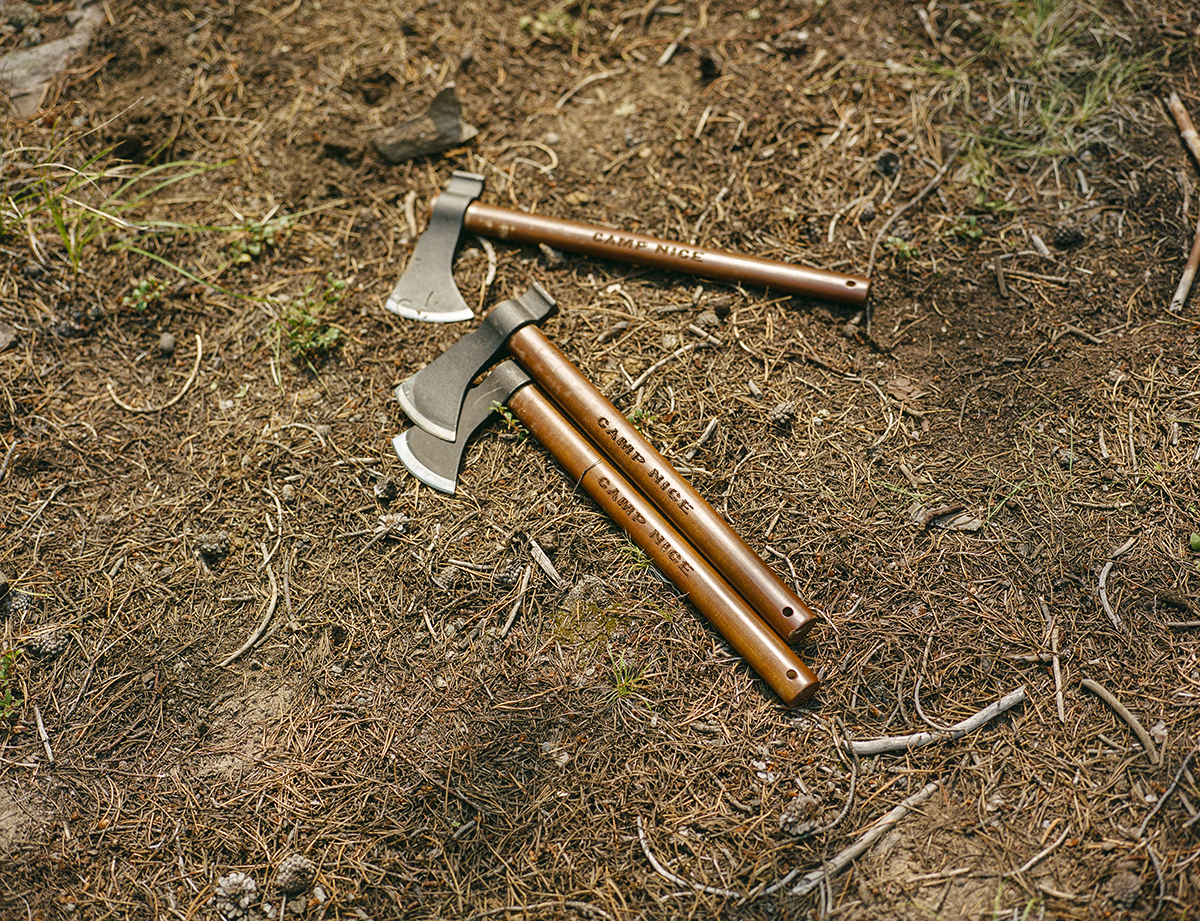 Next up was the Barebones Hatchet Throwing Competition!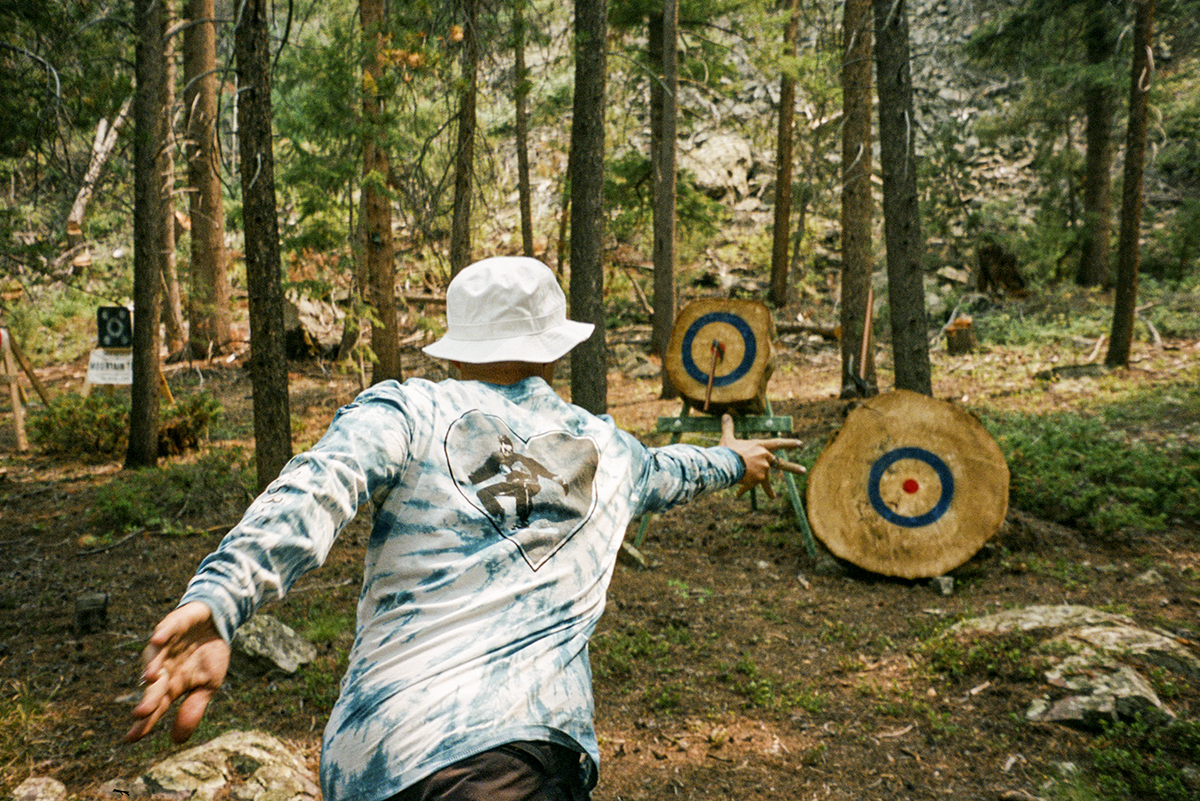 Chris Dodds was on course for a sure win!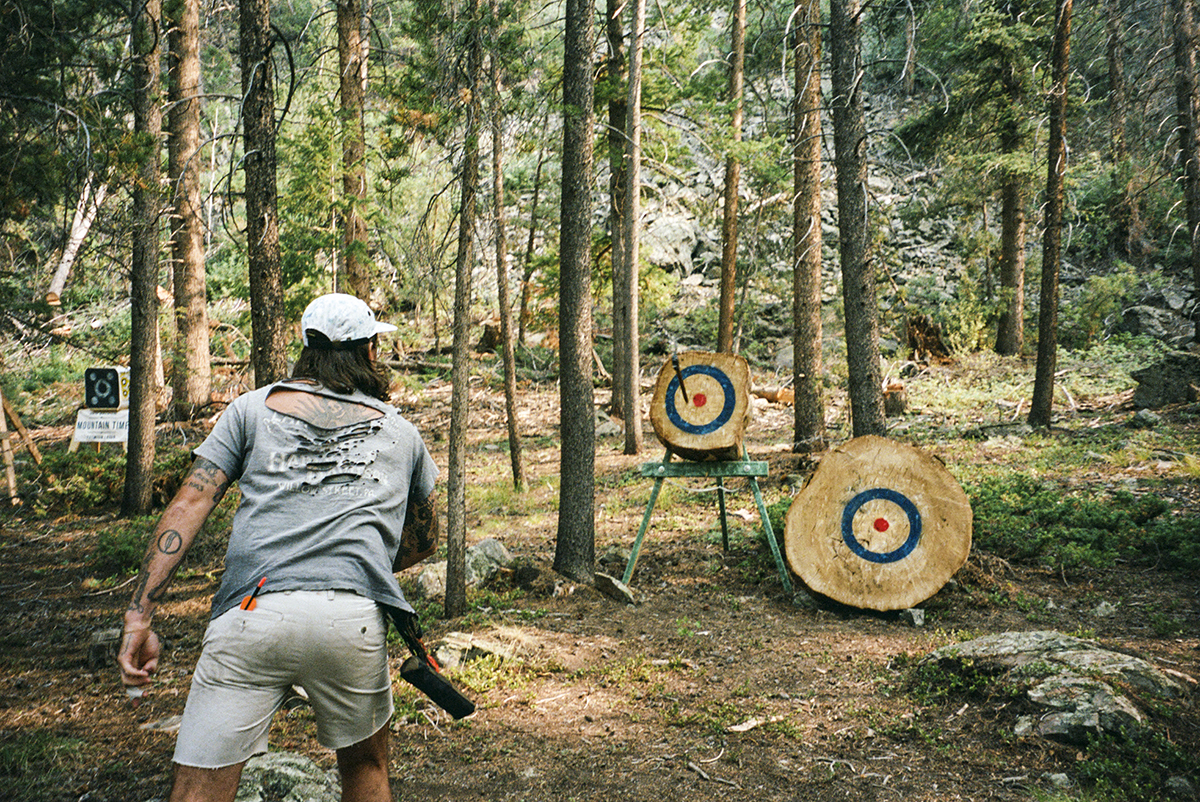 Matt was throwing nothing but bullseyes!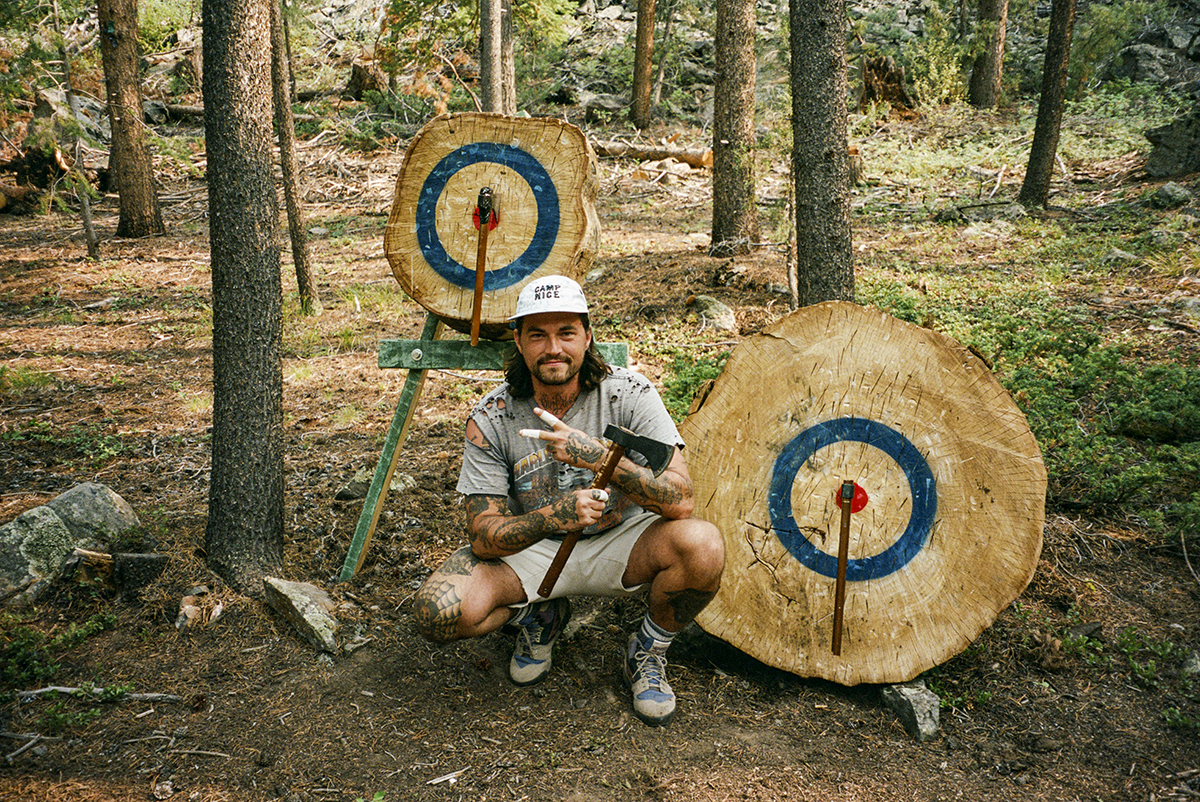 Double Trouble!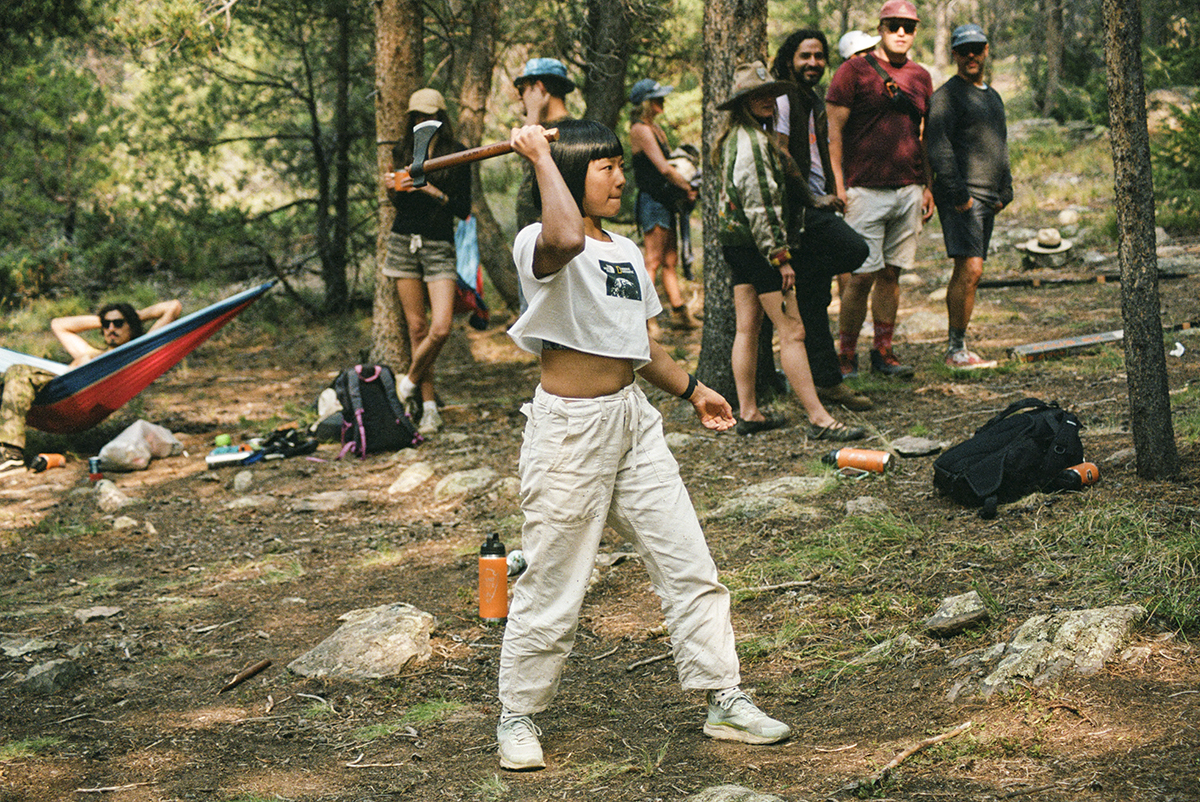 Ashima was coming for the title!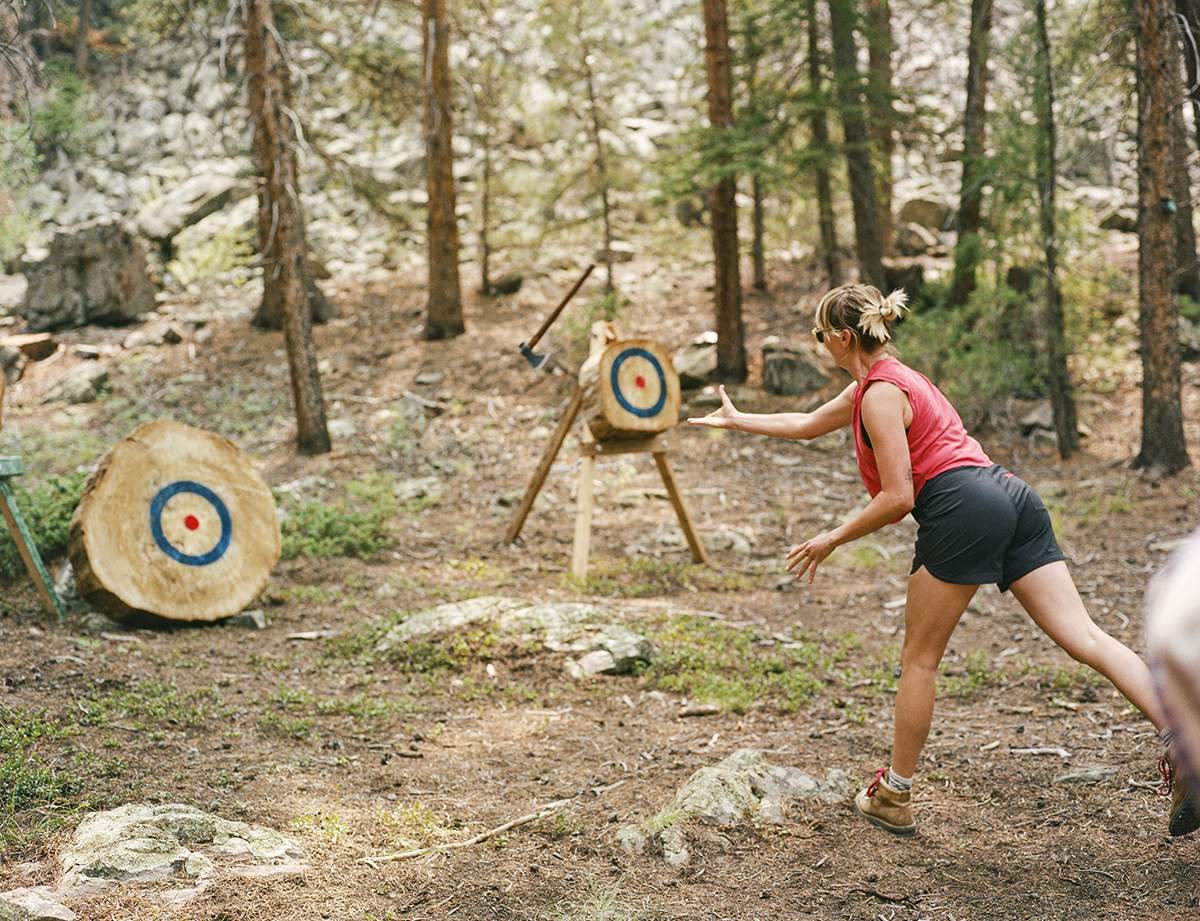 Laura was a top contender…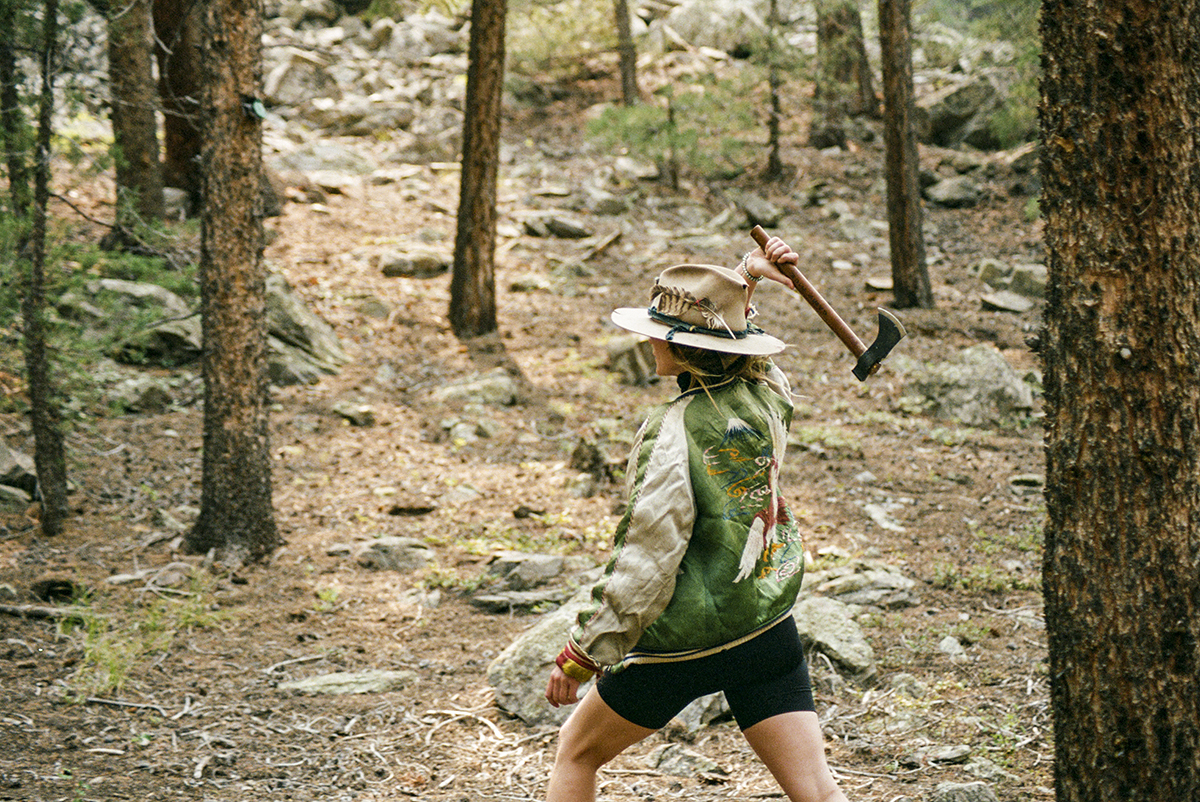 Maddy was top ranking in the final heat too!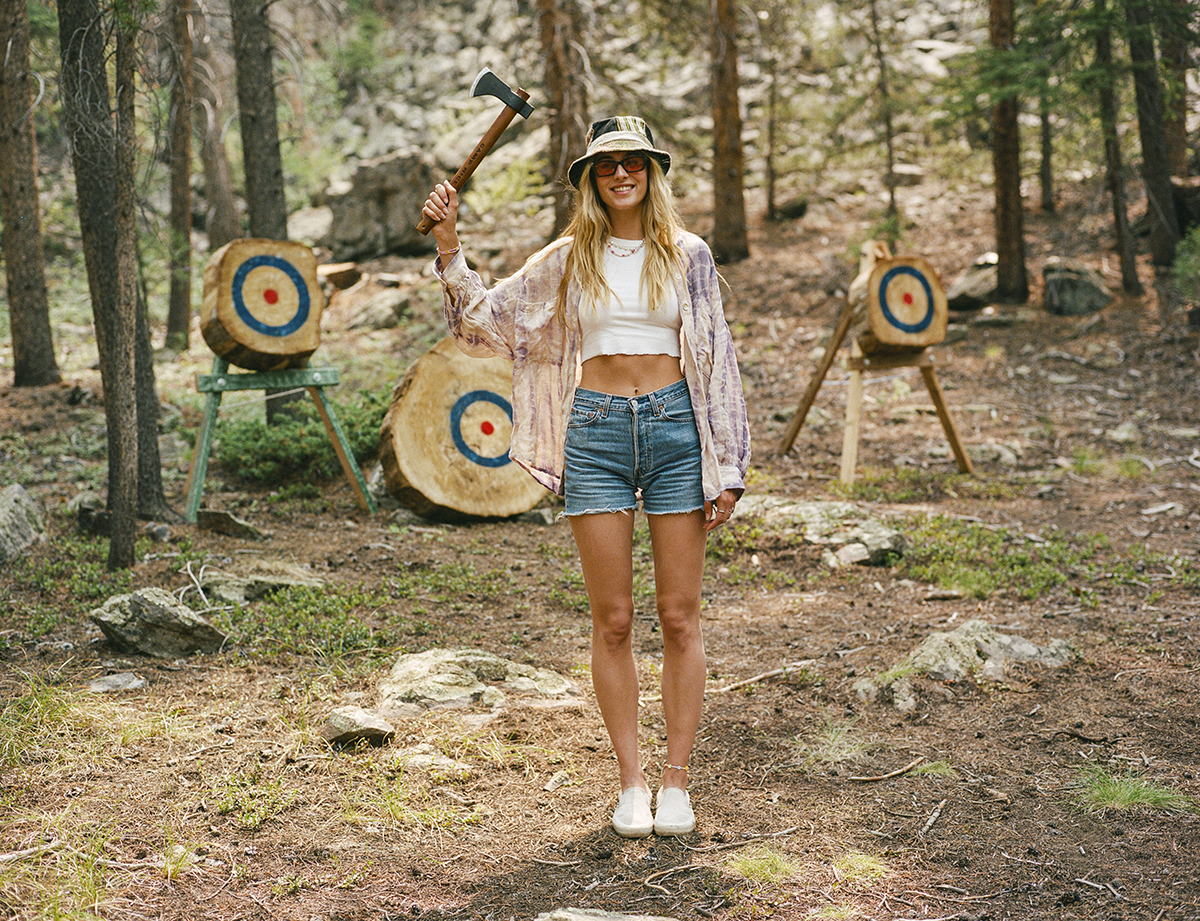 Buuutttt then someone brought in the ringer…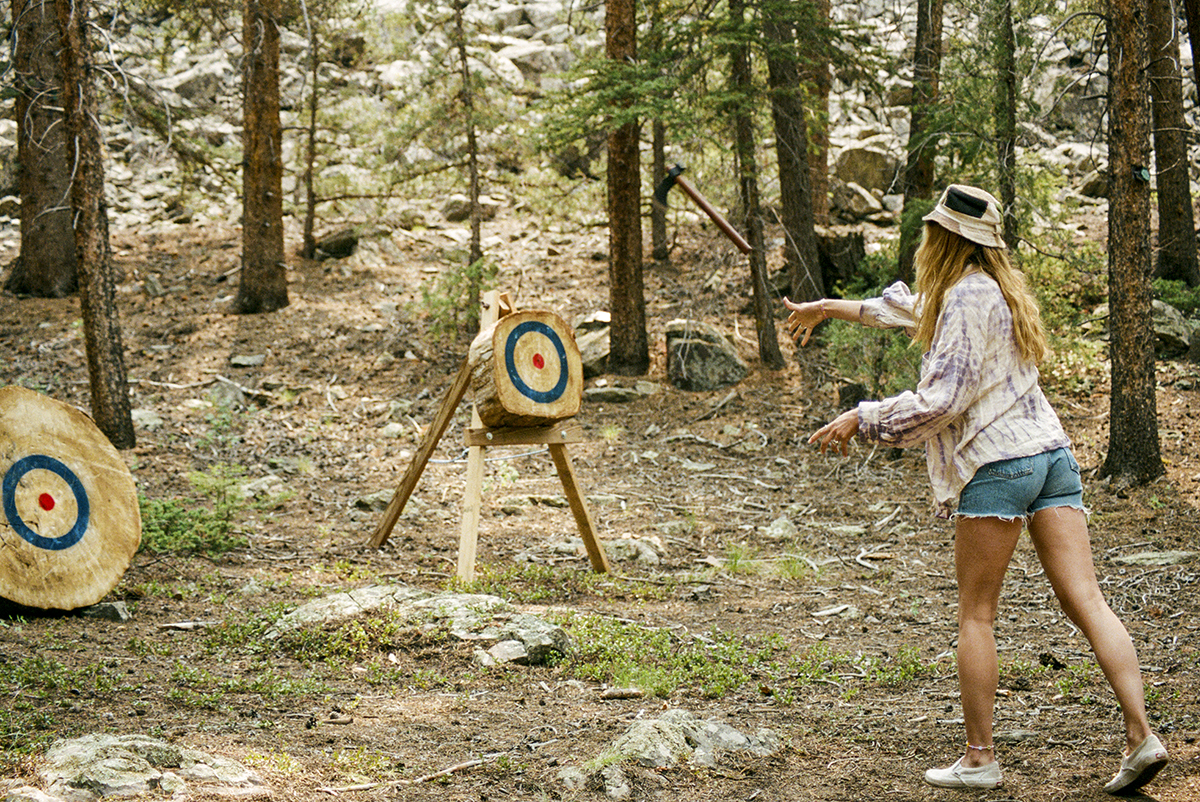 The competition just met their match!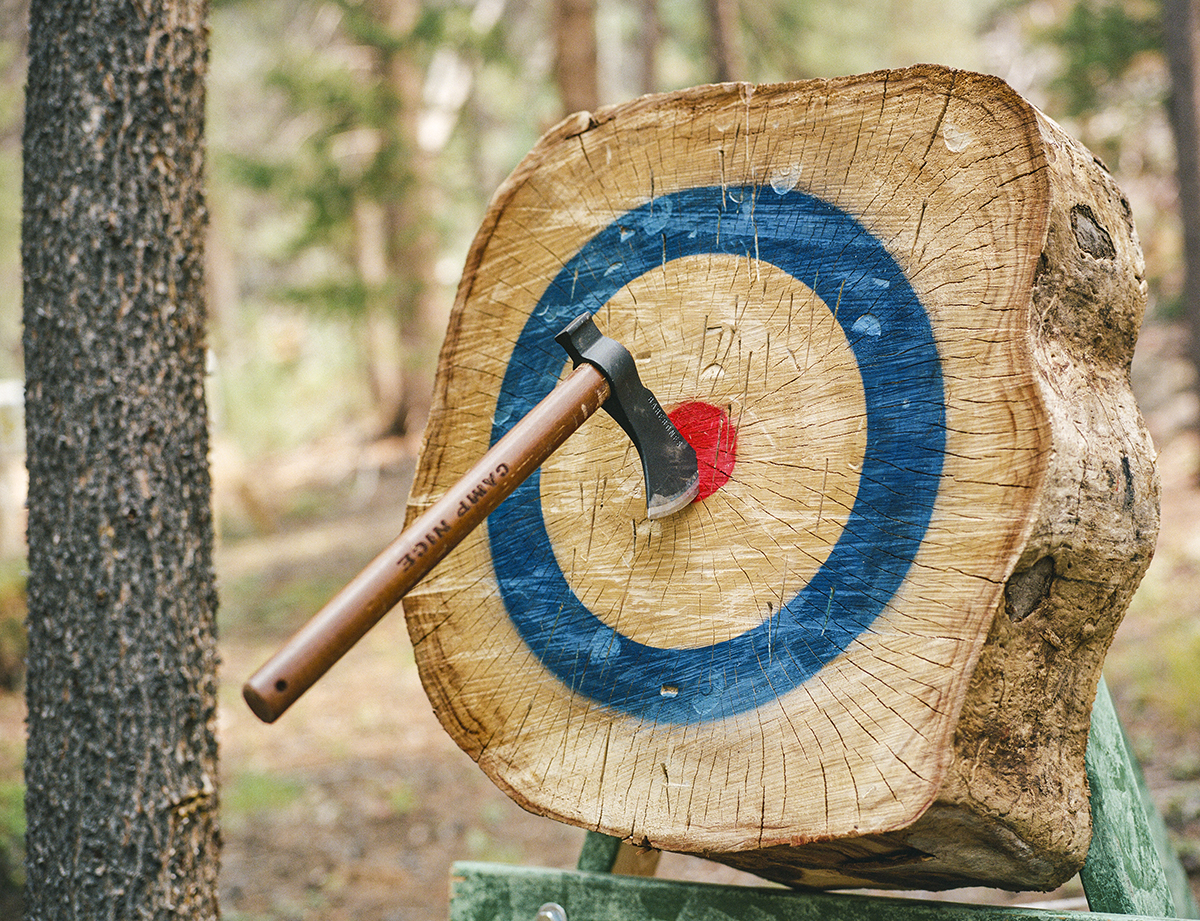 Bullseye Status!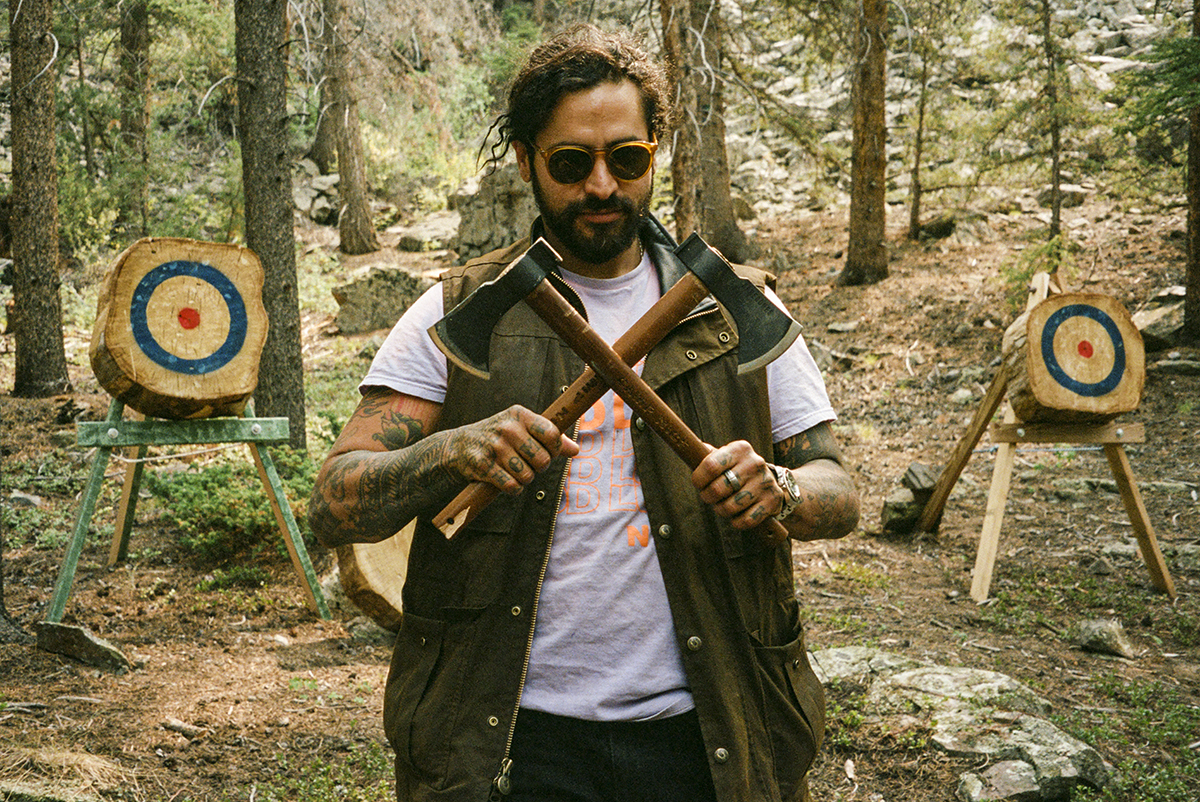 YOOOO!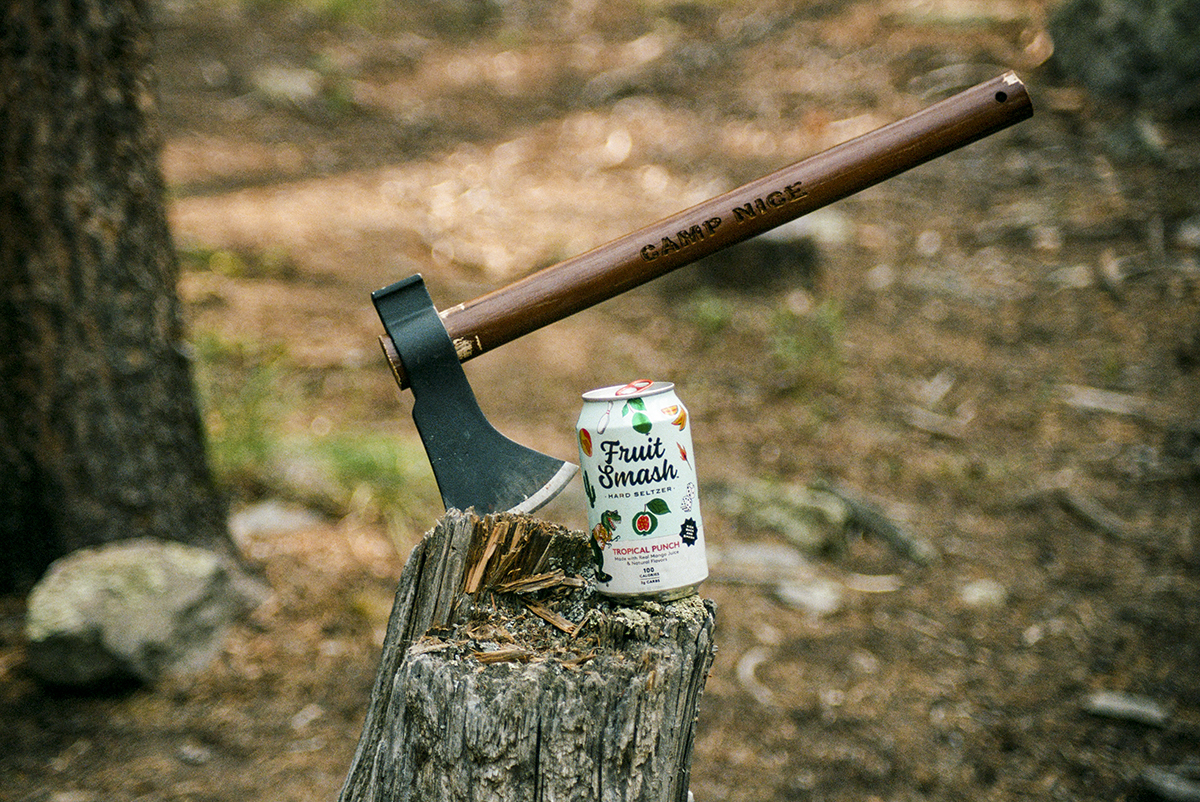 Fruit Smash was the super juice!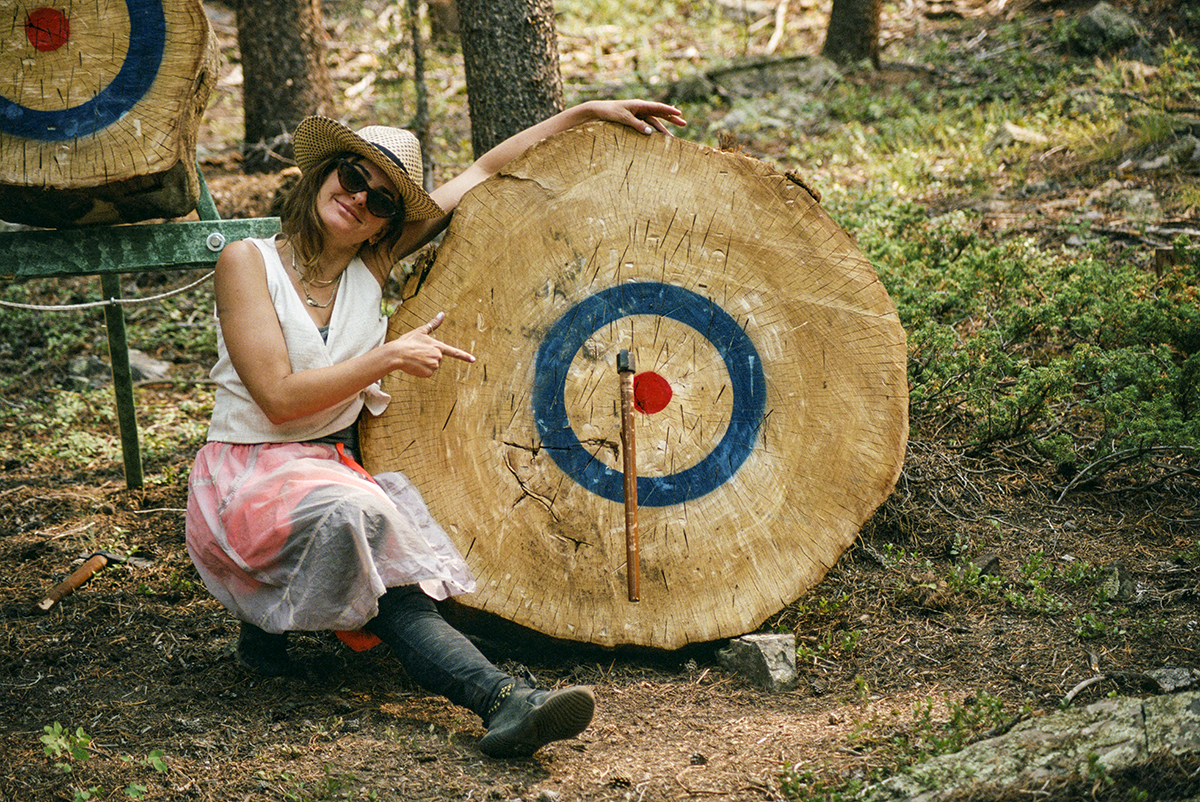 JiJi was throwing some heat!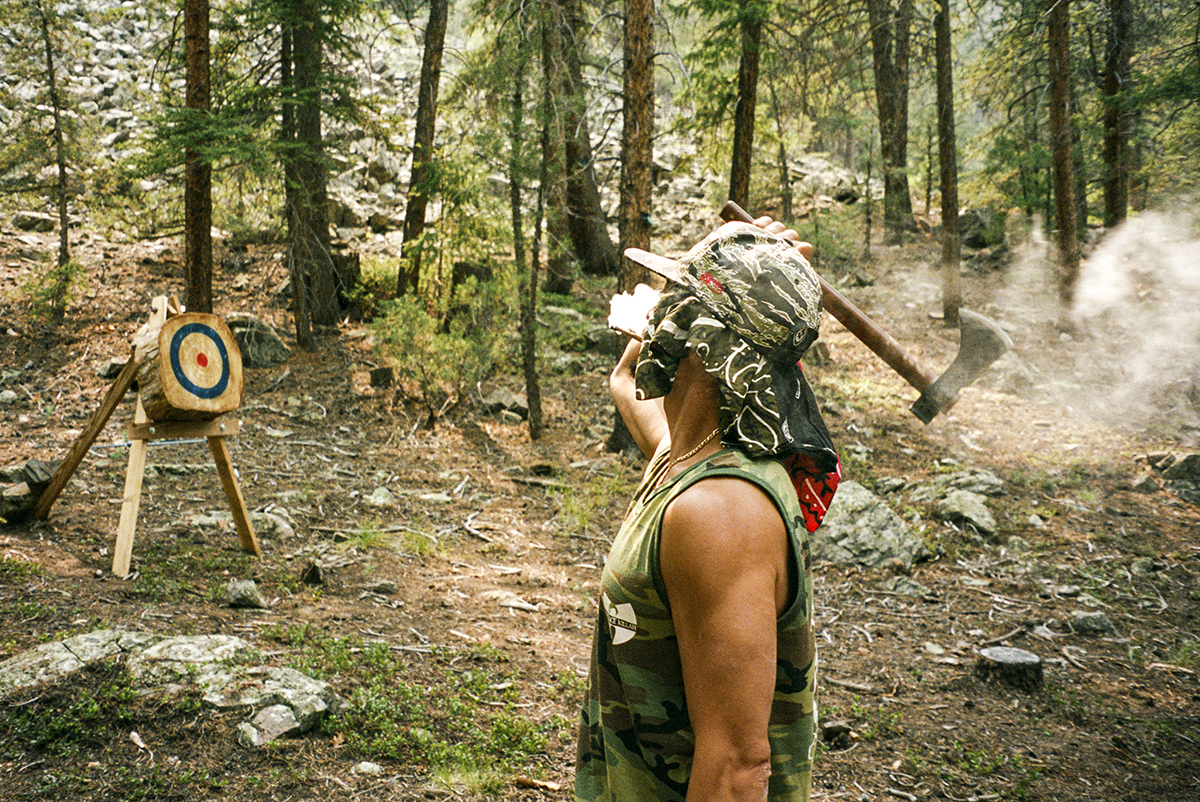 Akira was on fire!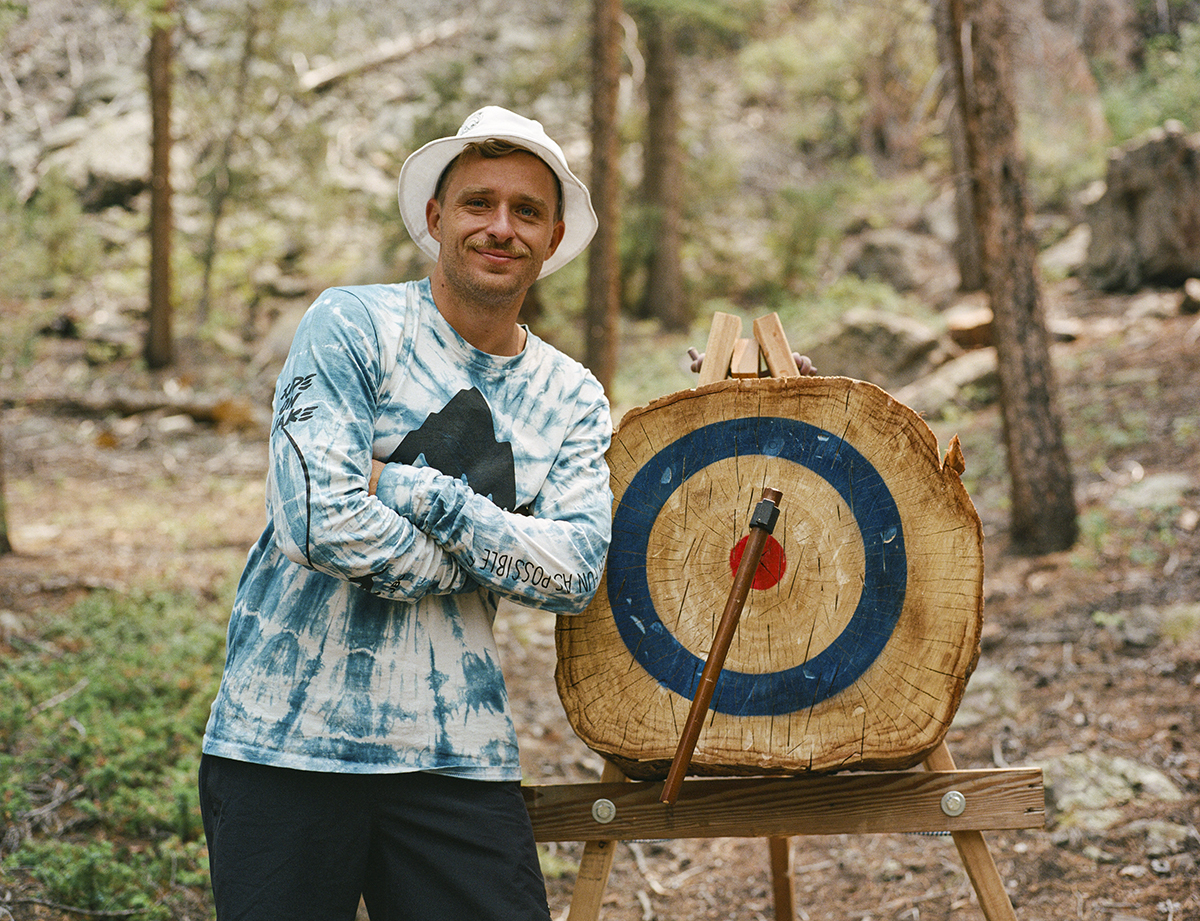 But in the end it came down to Monsieur Dodds vs…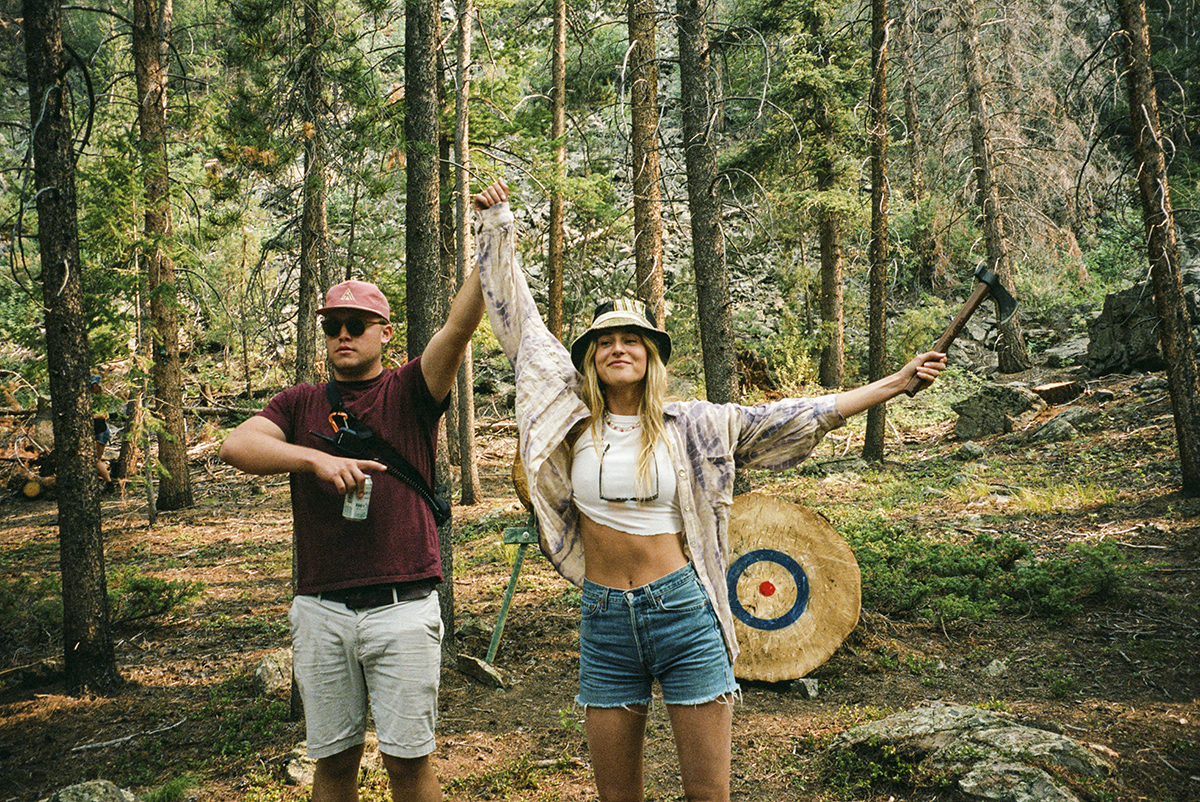 THE CHAMPION!!!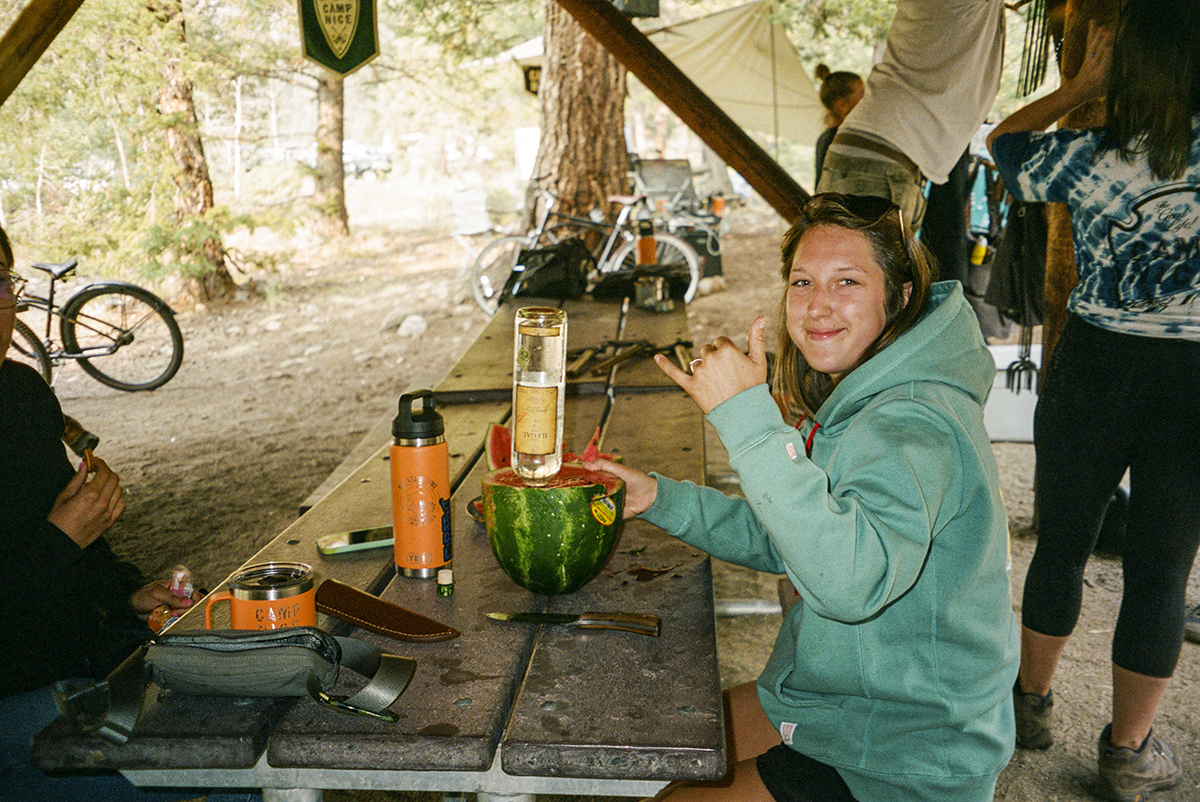 Julia was showing us her skillz too!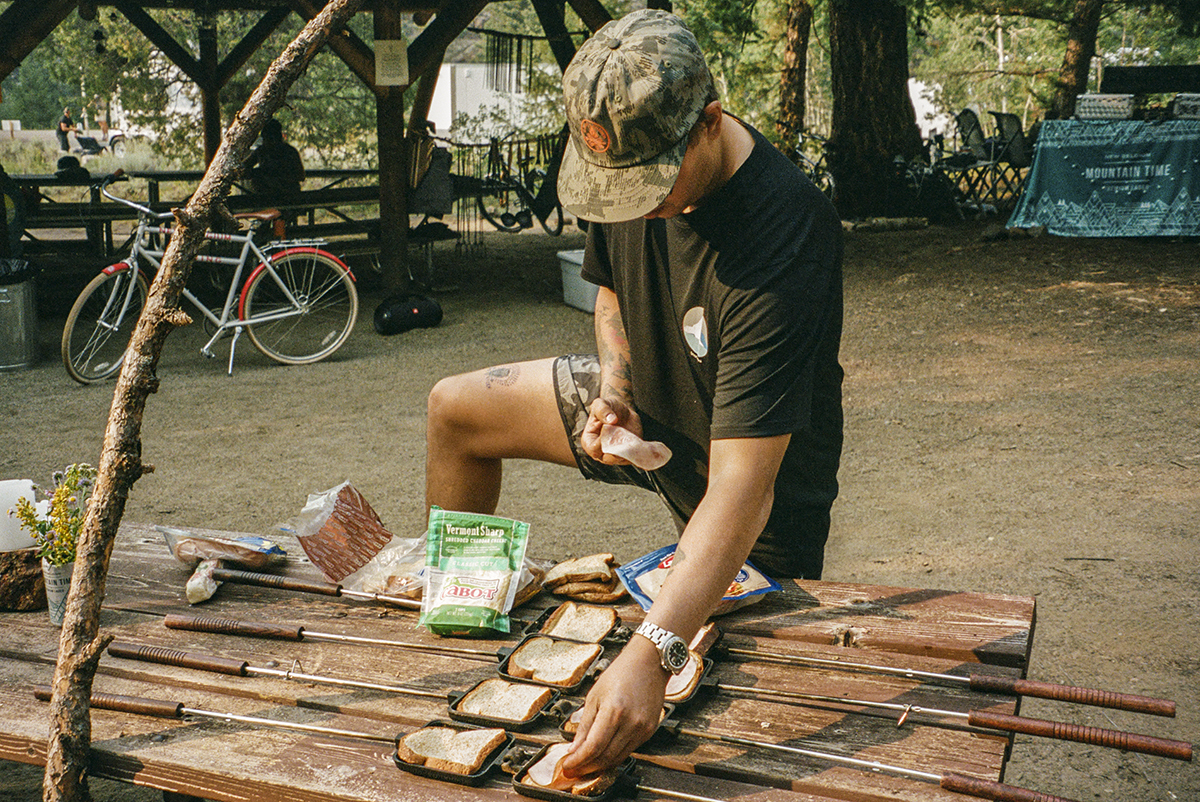 Last Suspect with the Grilled Cheese skillz! Thank you Cabot!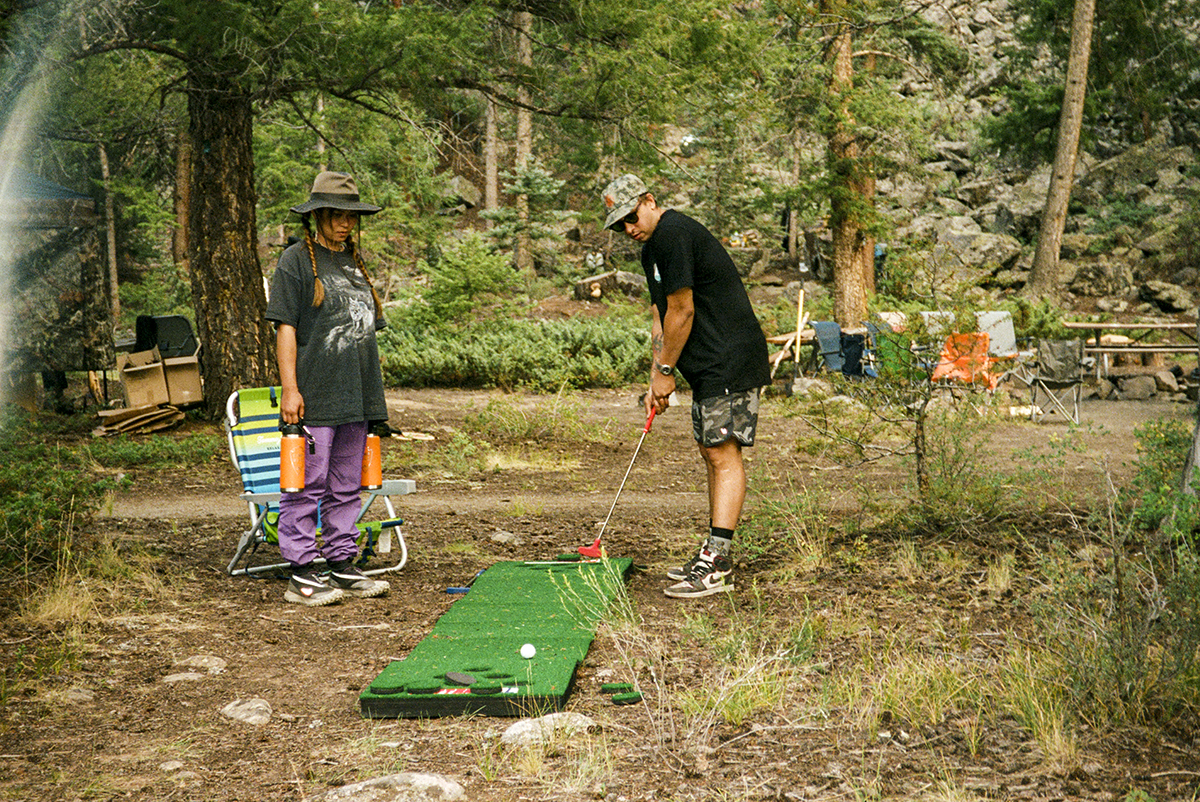 Putt Putt Pass!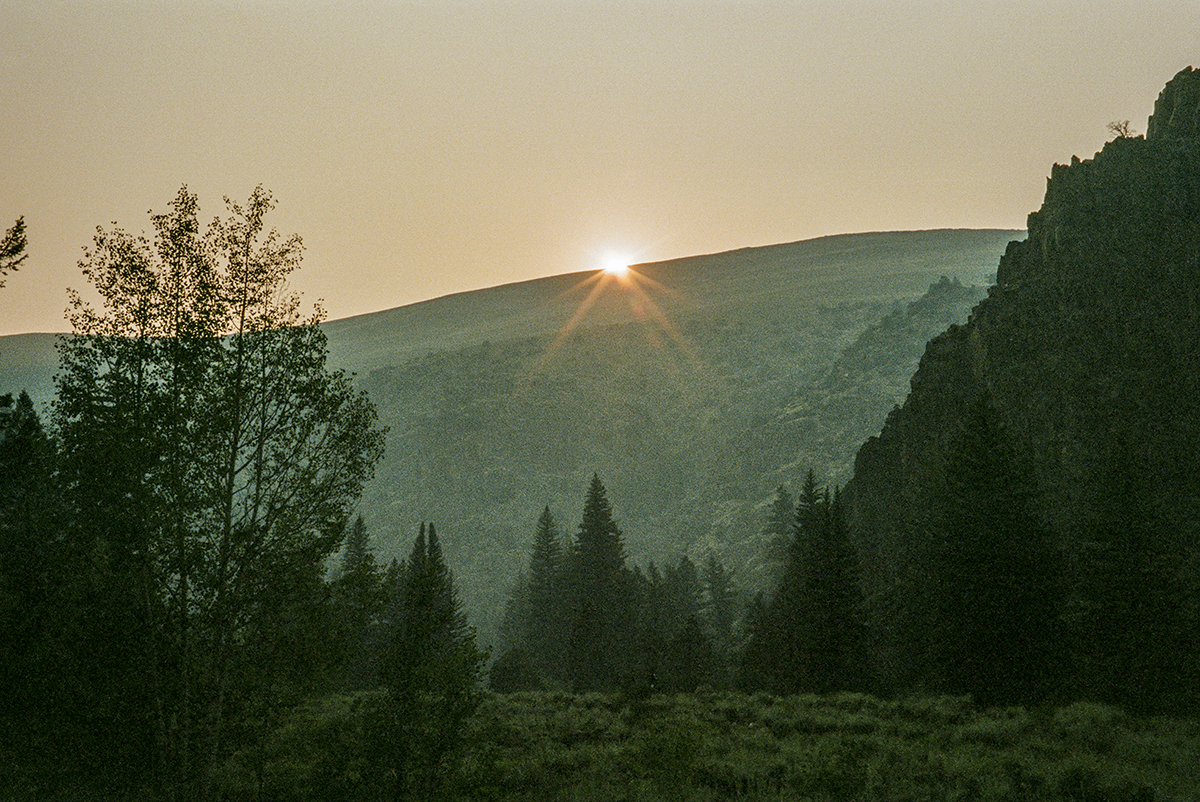 Sunset Sessions were on a higher level in Colorado!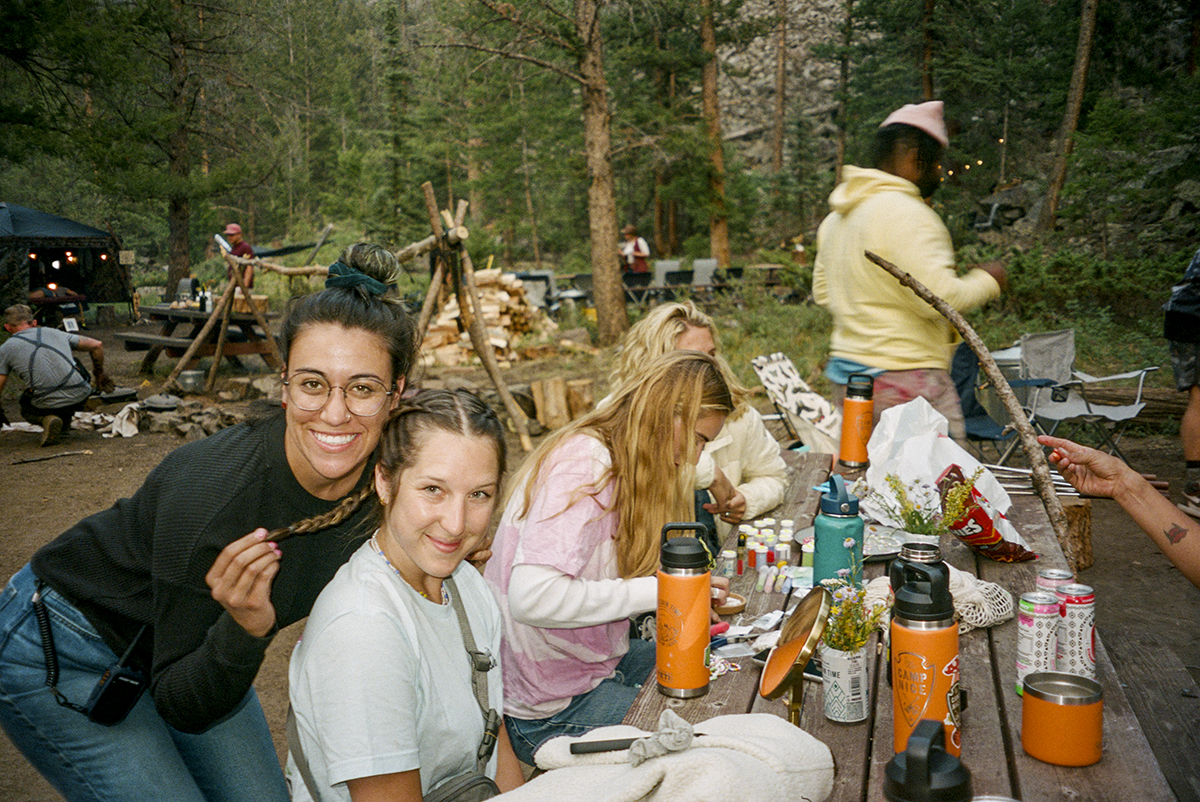 Braids & Craft time!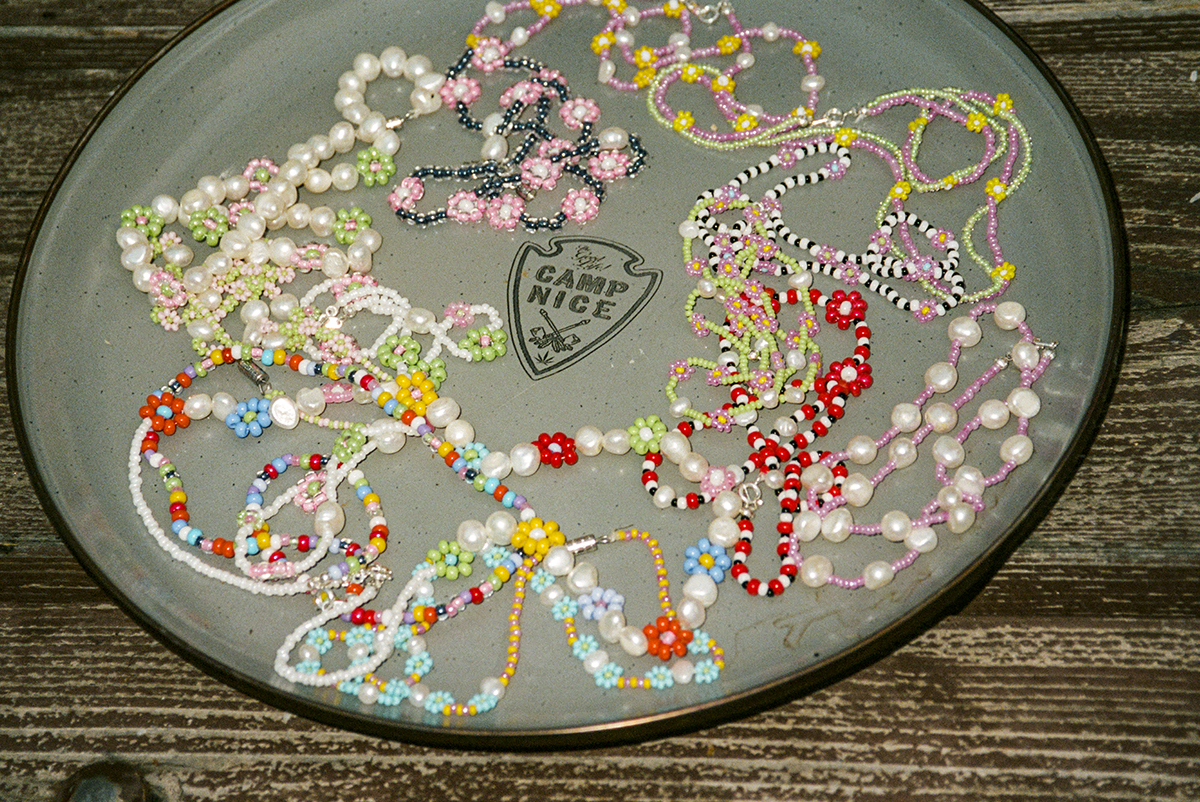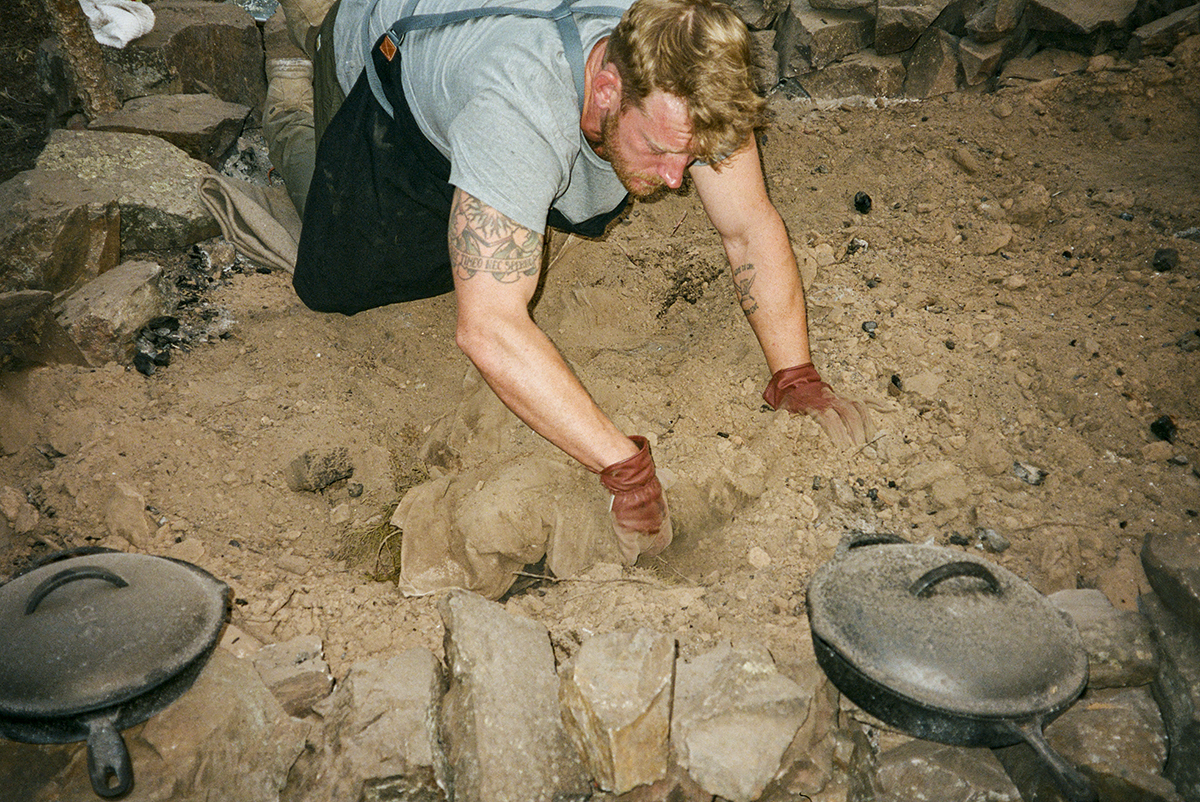 Roasted Roots in the pit!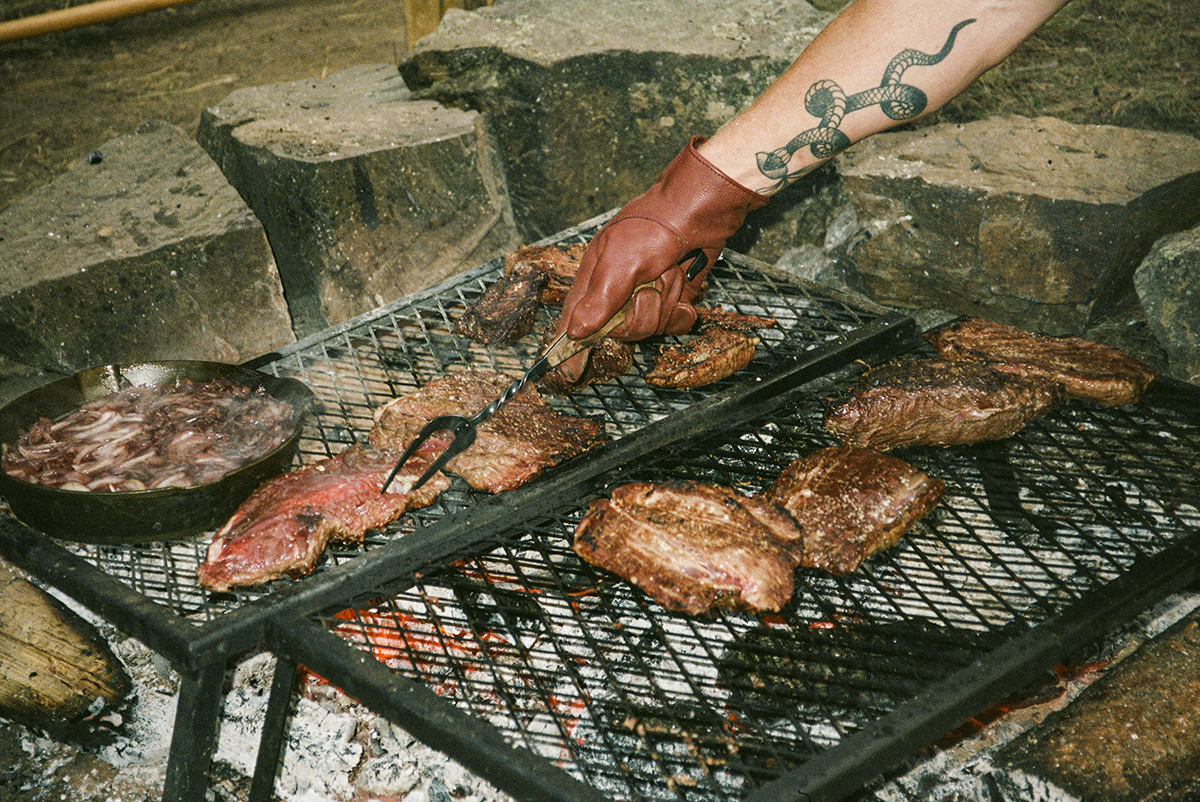 Game ON! The local elk was superb!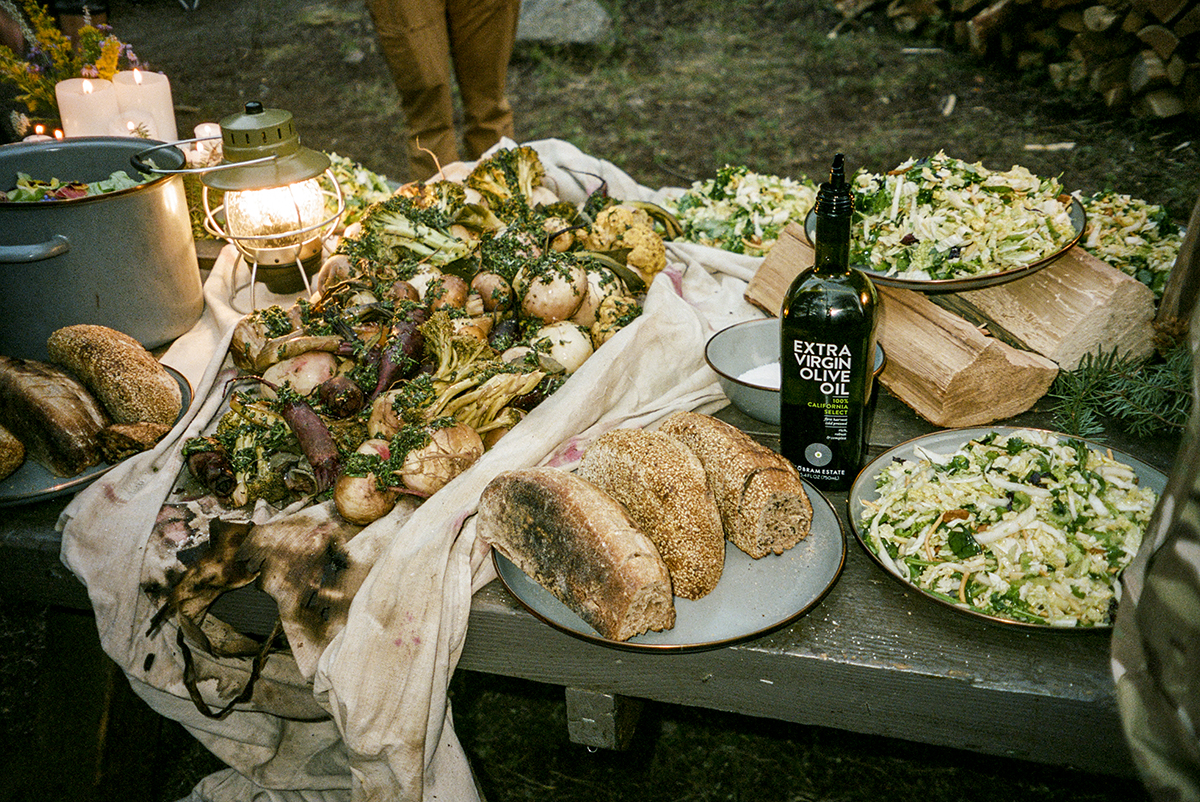 Feast for the masses!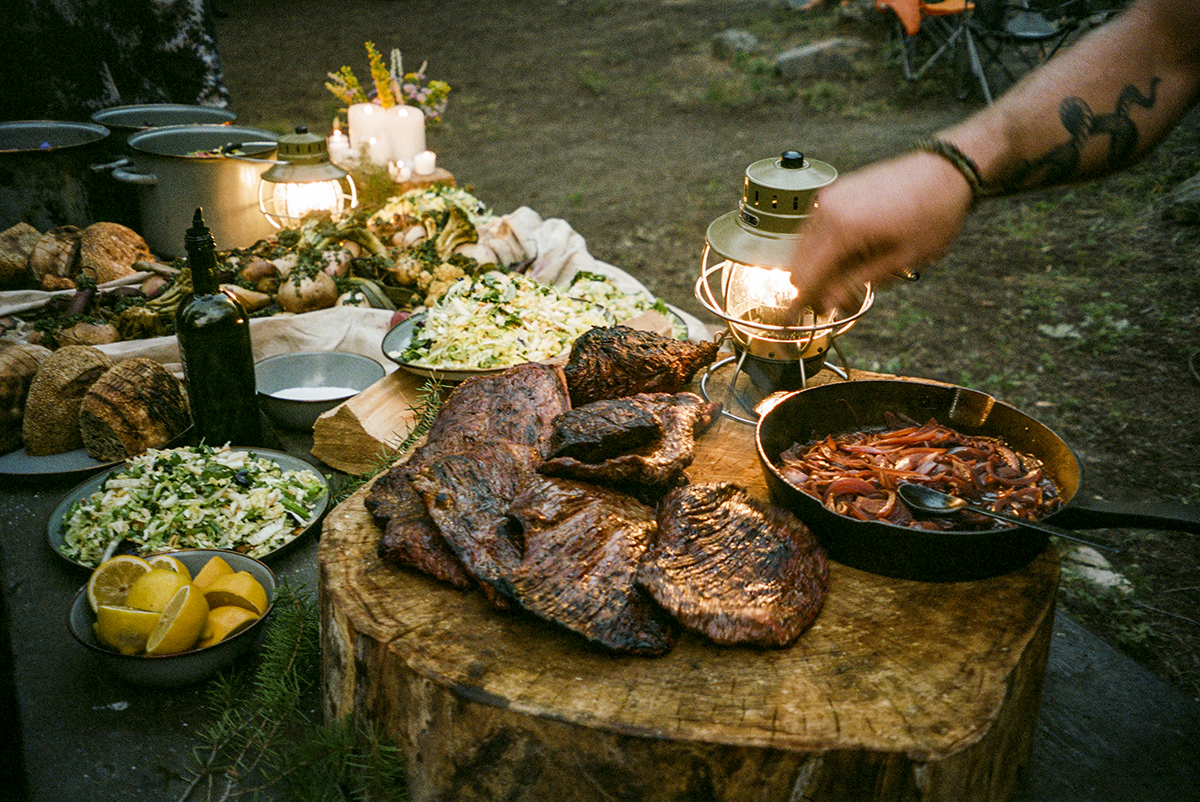 Dinner was served!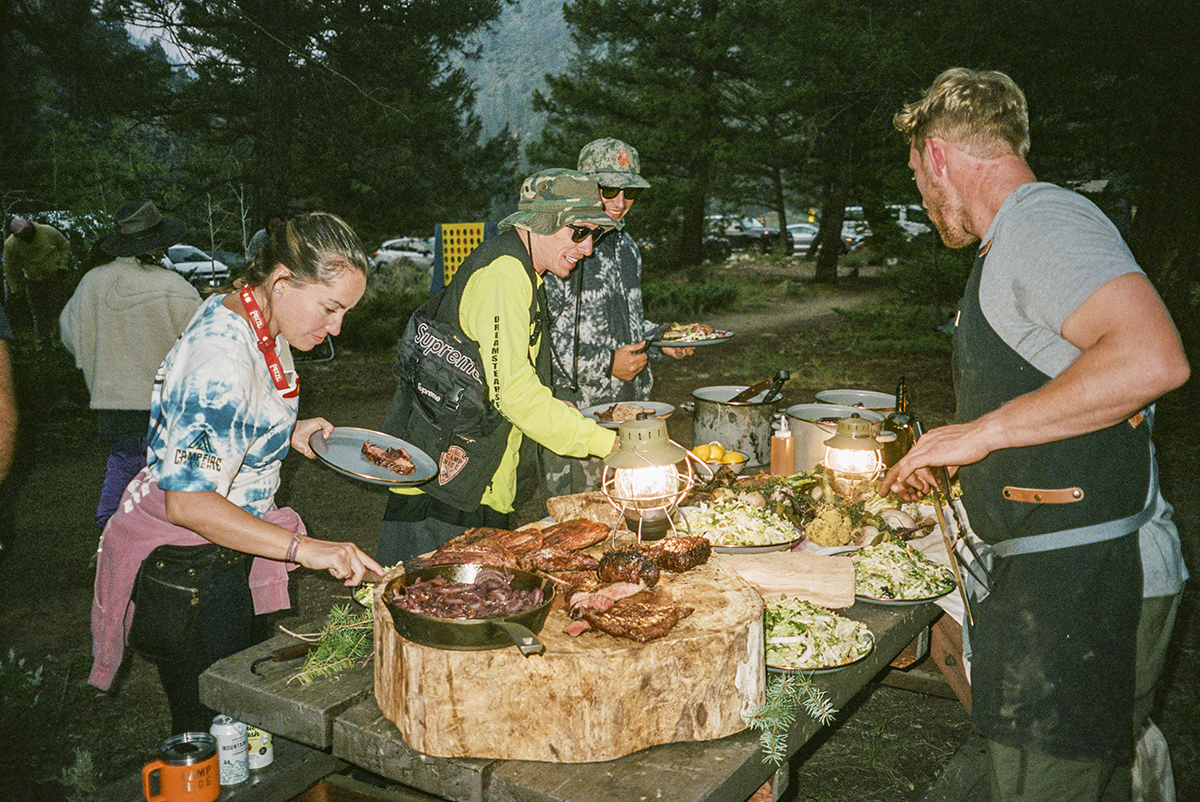 Happy Camper Vibes!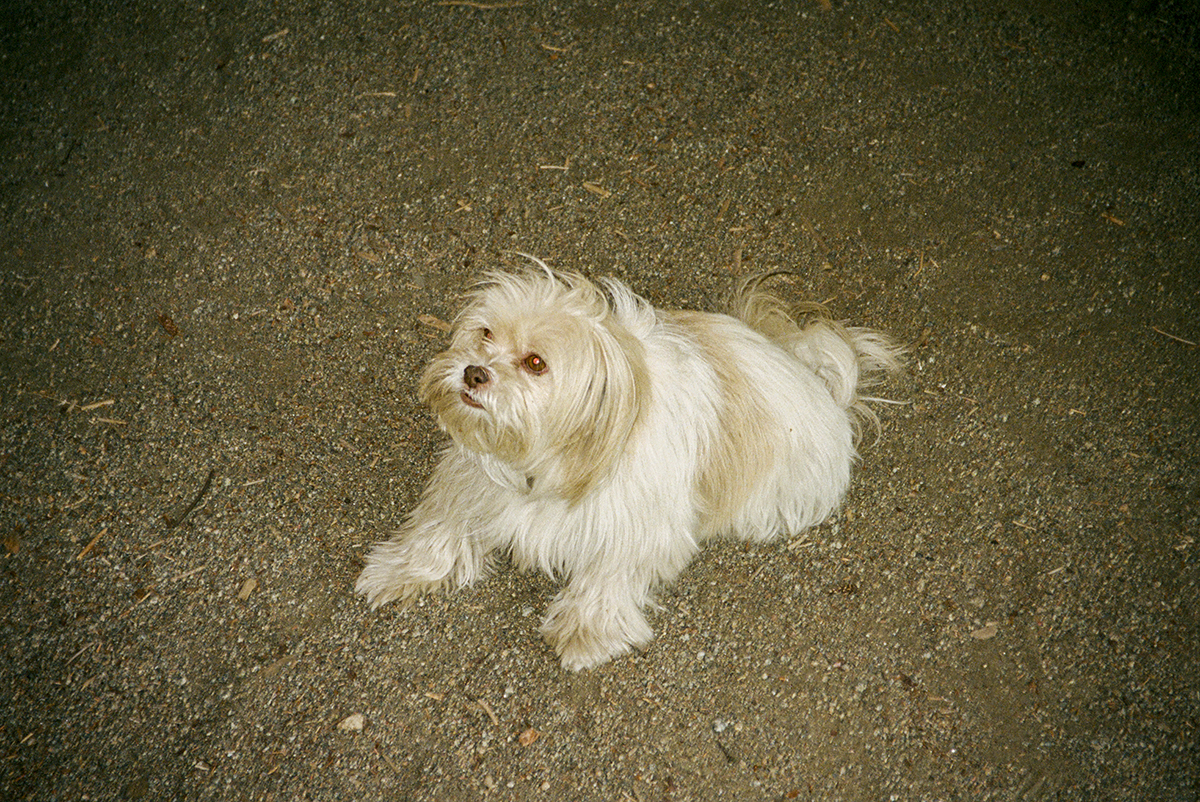 Leftovers are appreciated!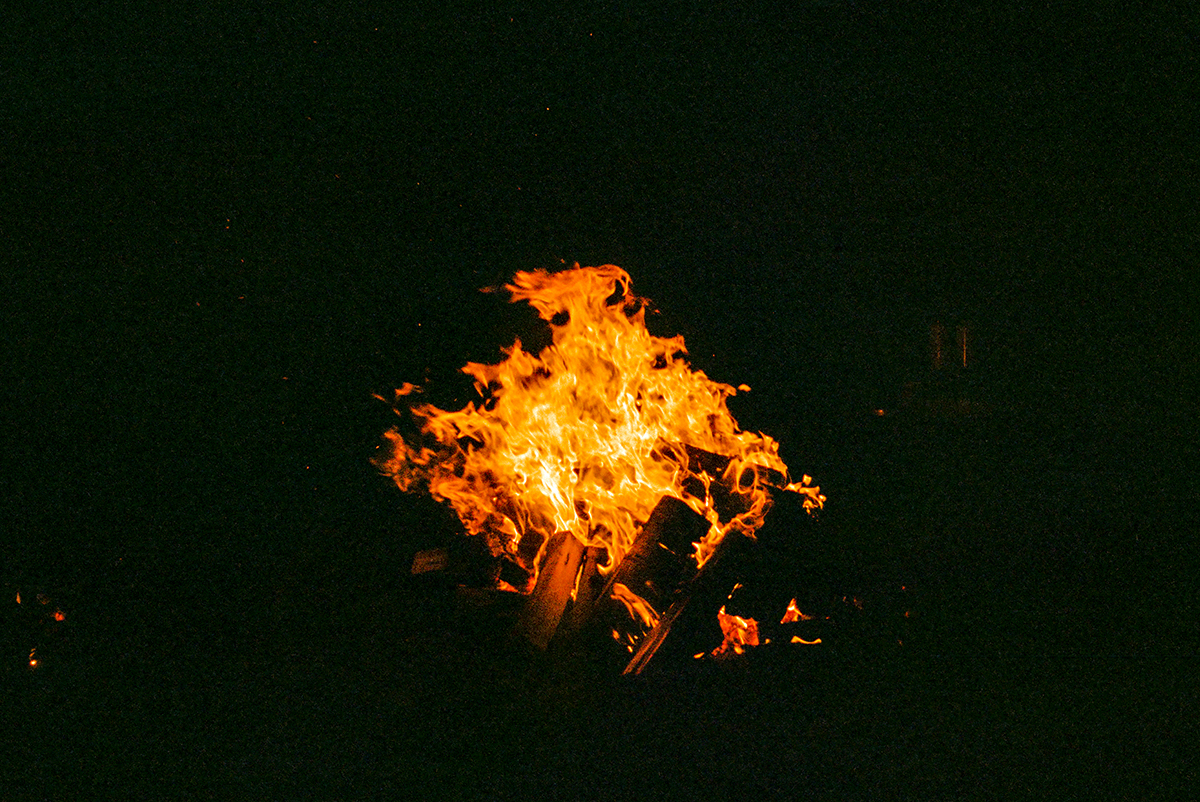 The night was about to be LIT!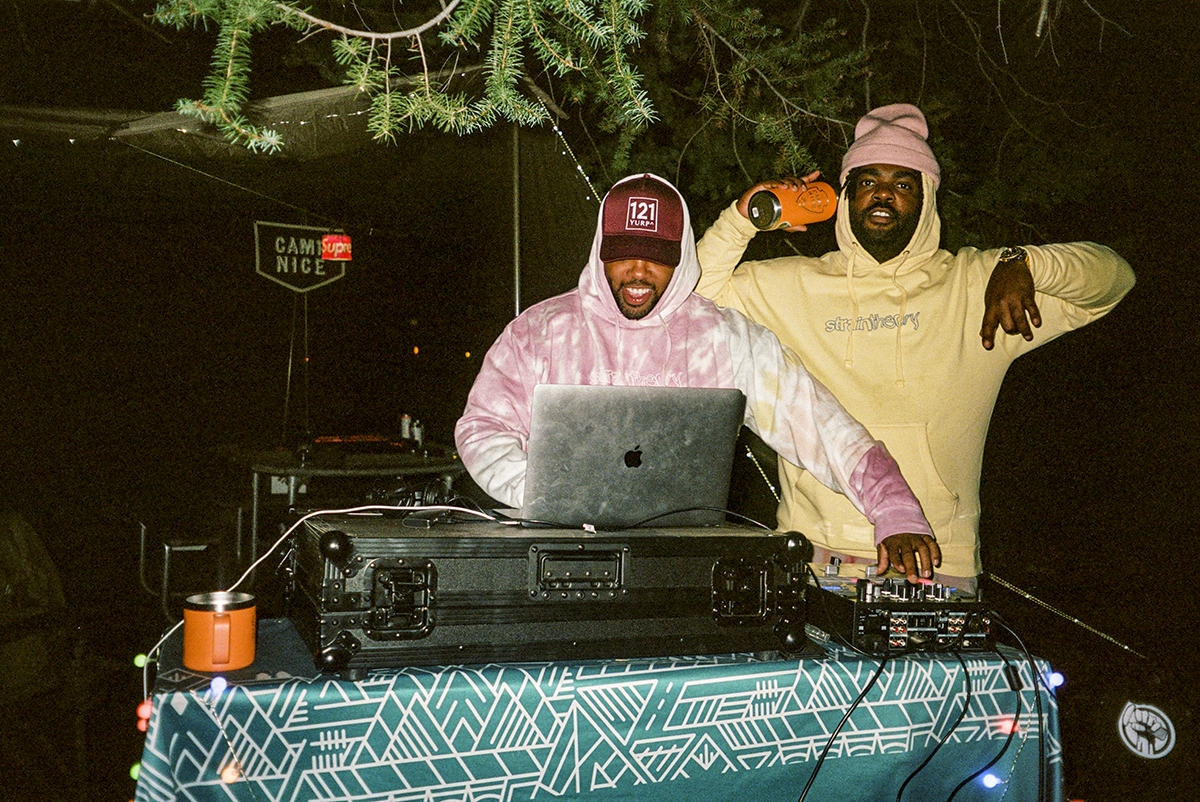 The KNGZMÉN were on the set! TJ & Jesse Mizell know how to get the party started!!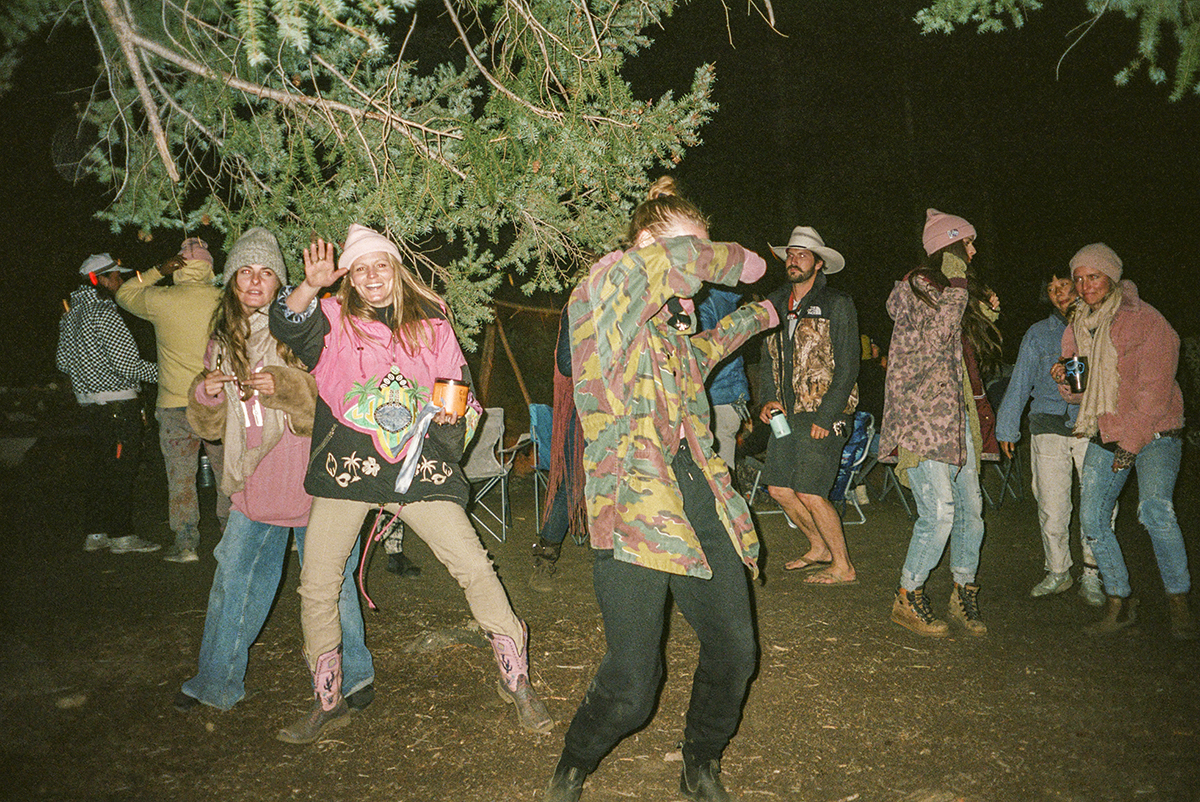 Dance Party!
Cowboy vibes are the wave!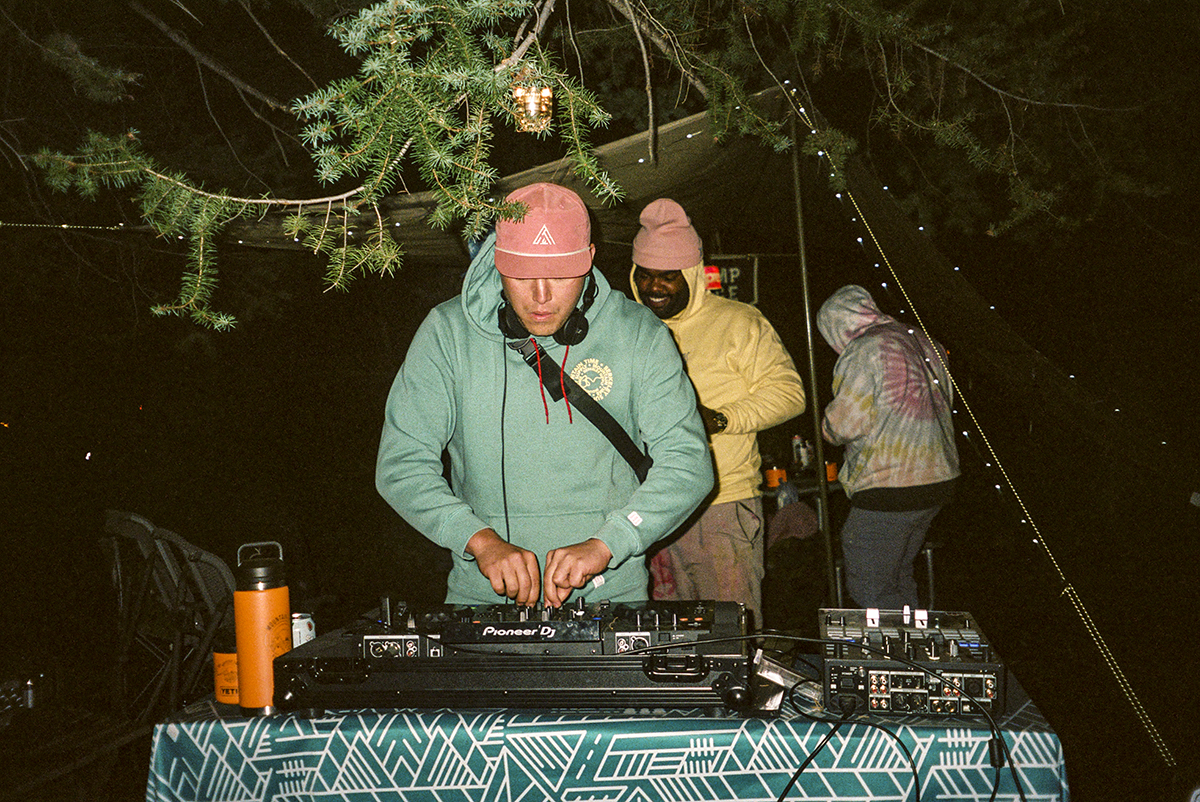 DJ Decker Rush got everyone elevated!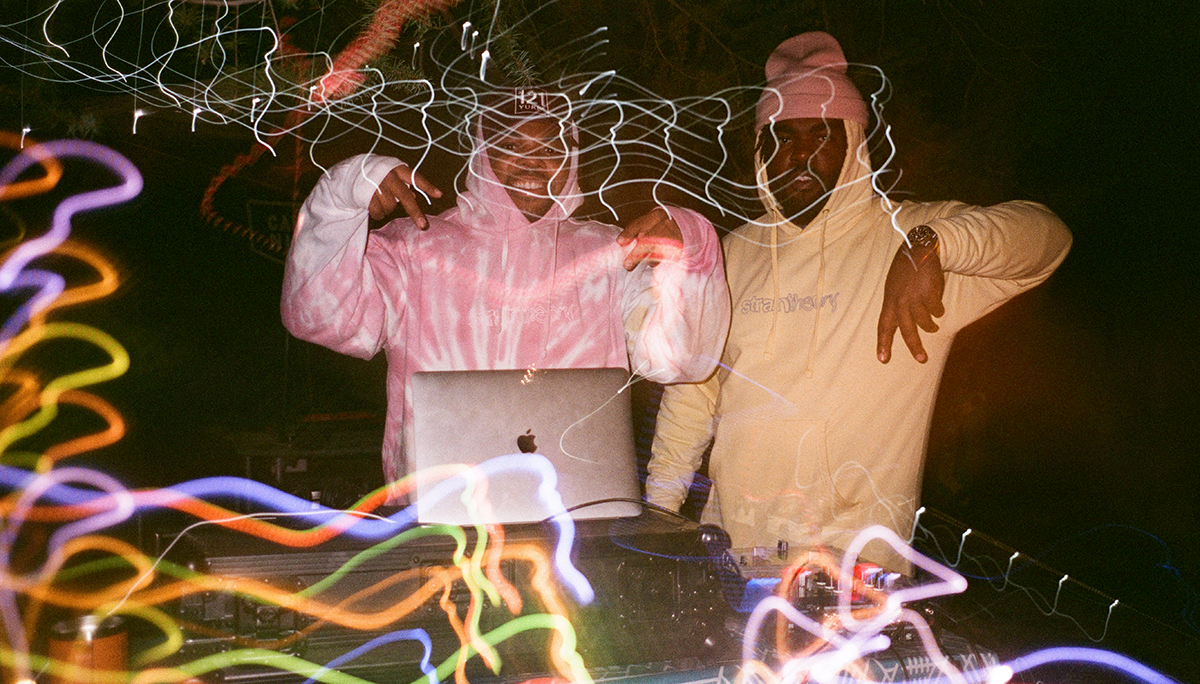 We were all taken to the next dimension! WHOA!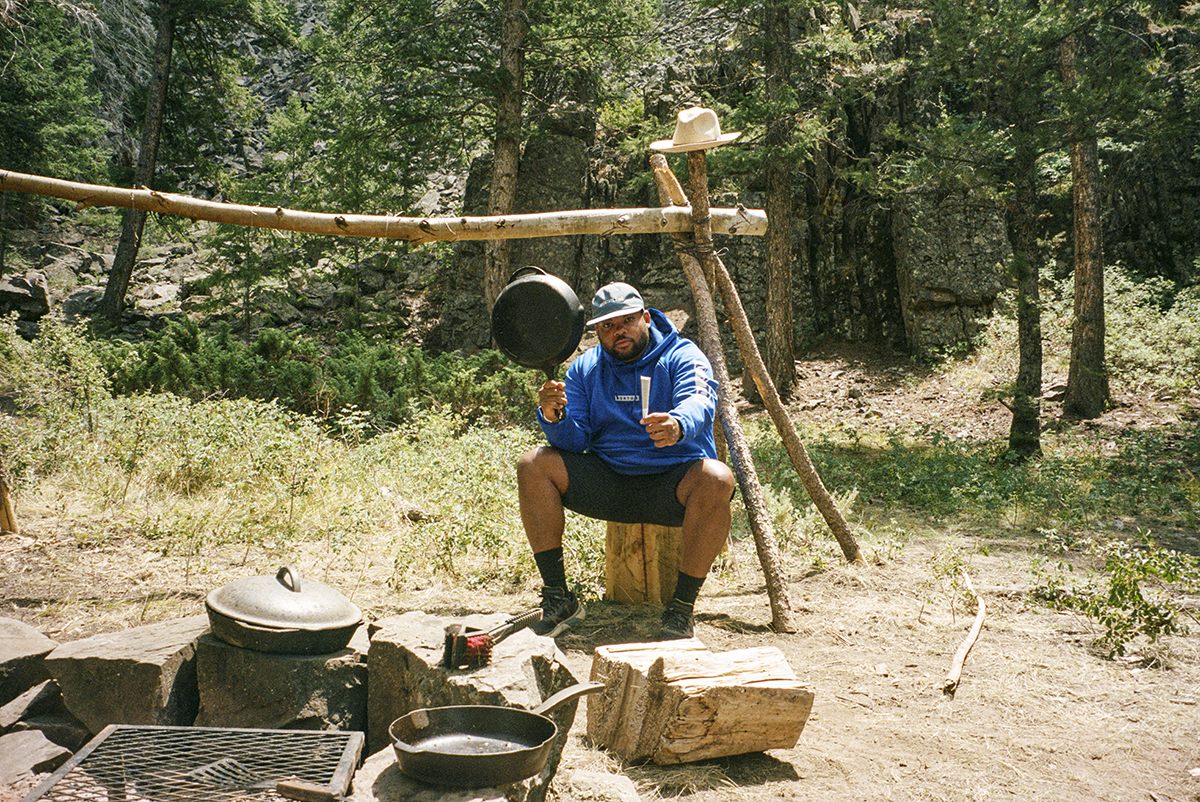 After an unimaginable night, Chef TJ served up some fire for breakfast! Props to JMJ's for the best wake & bake ingredients!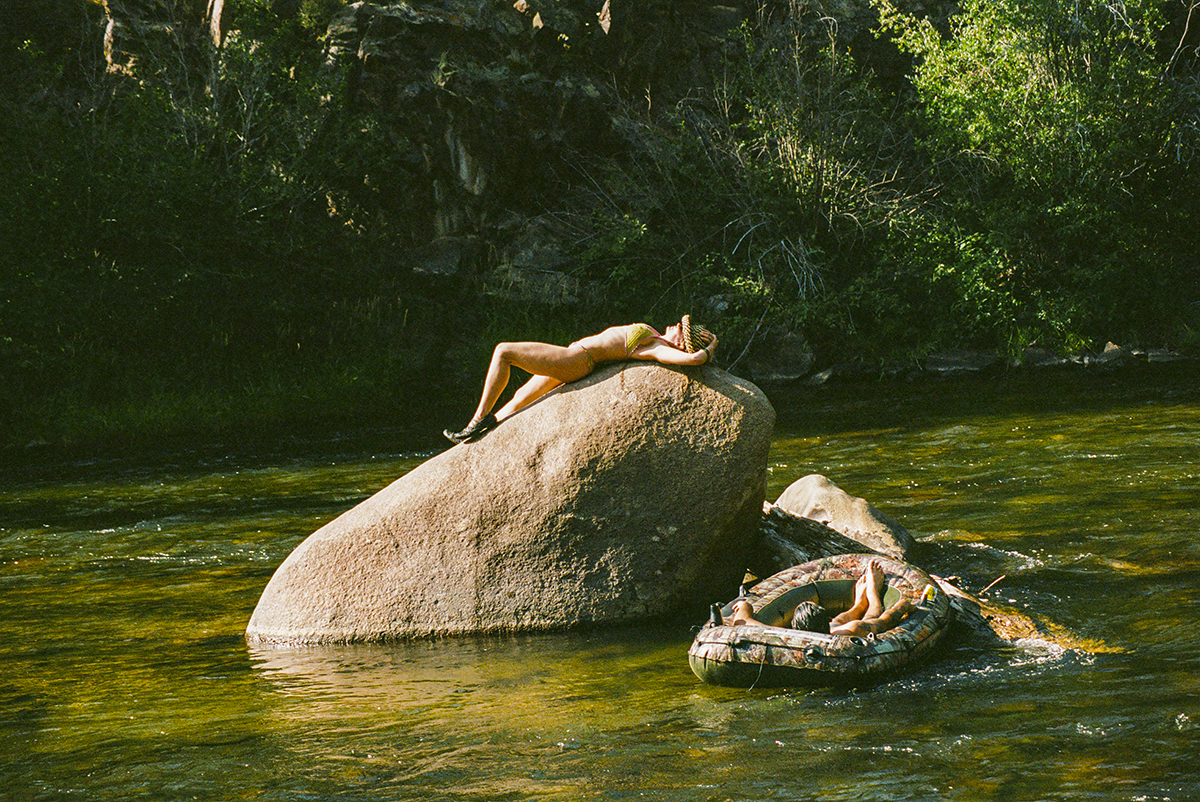 Much needed rest & relaxation!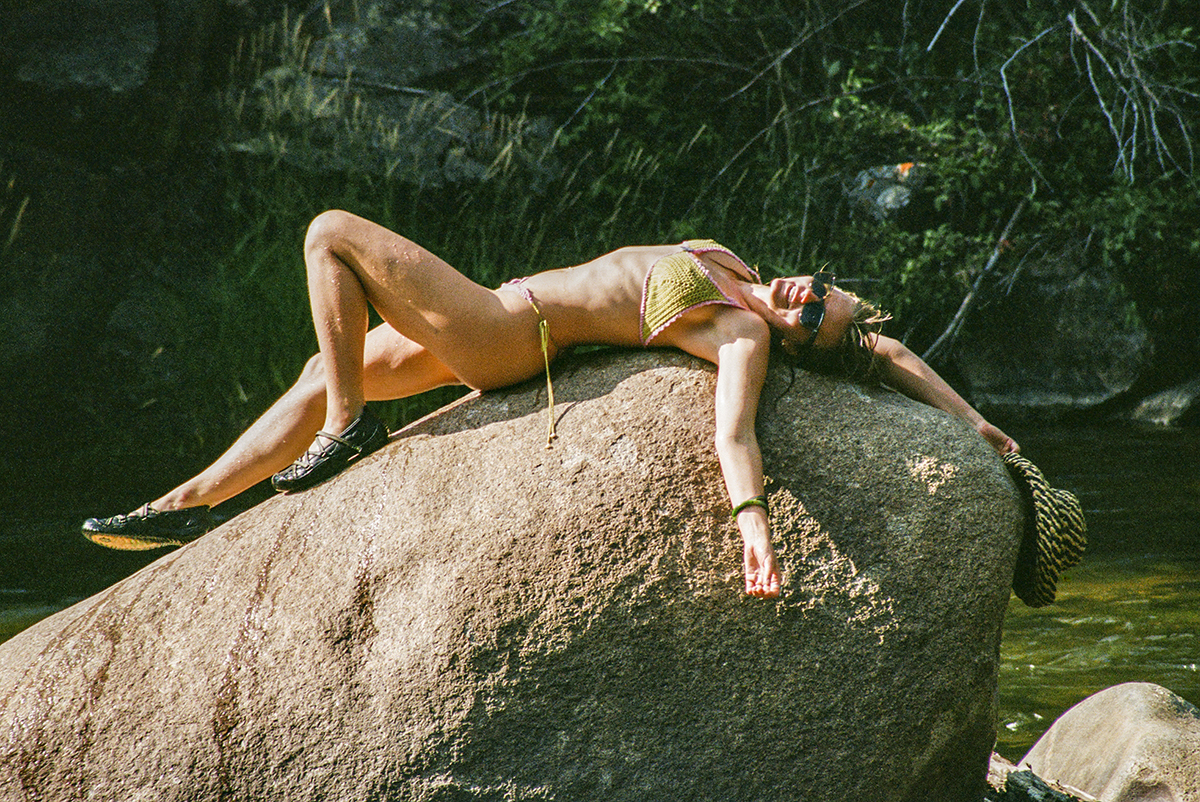 Ahhhhh….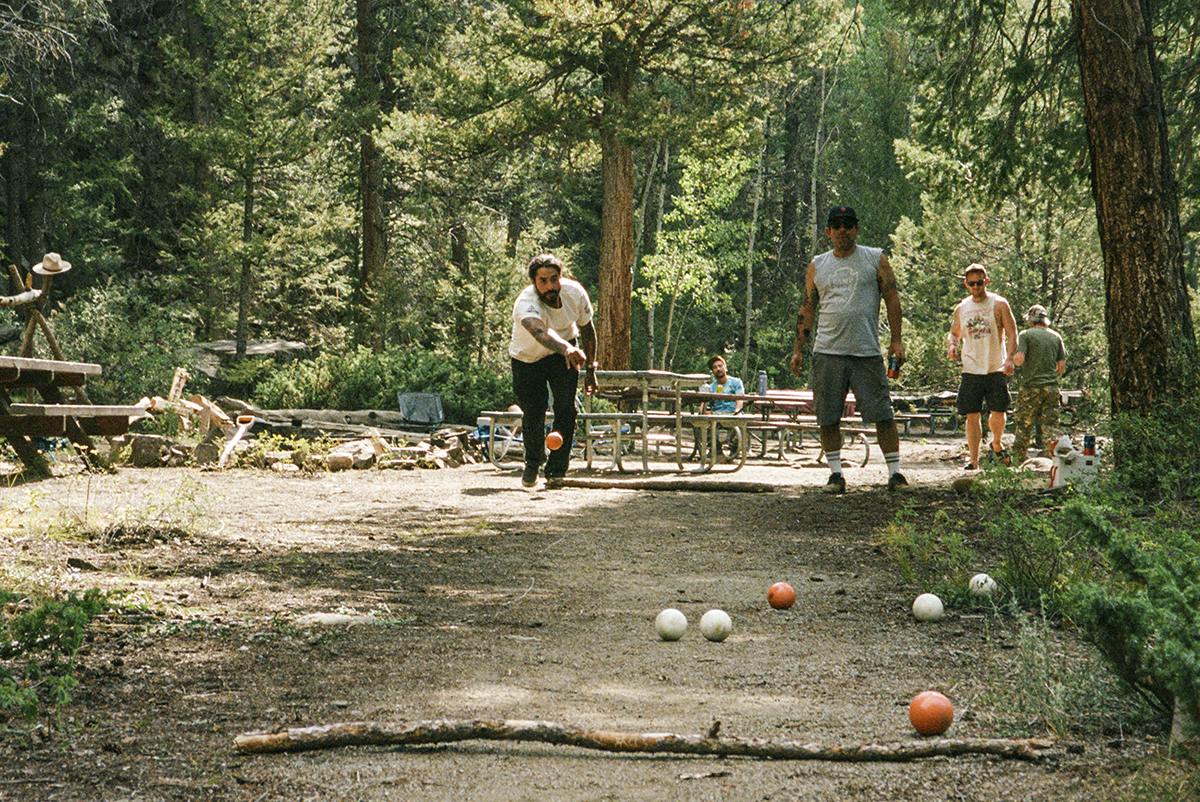 Of course we had Bocce!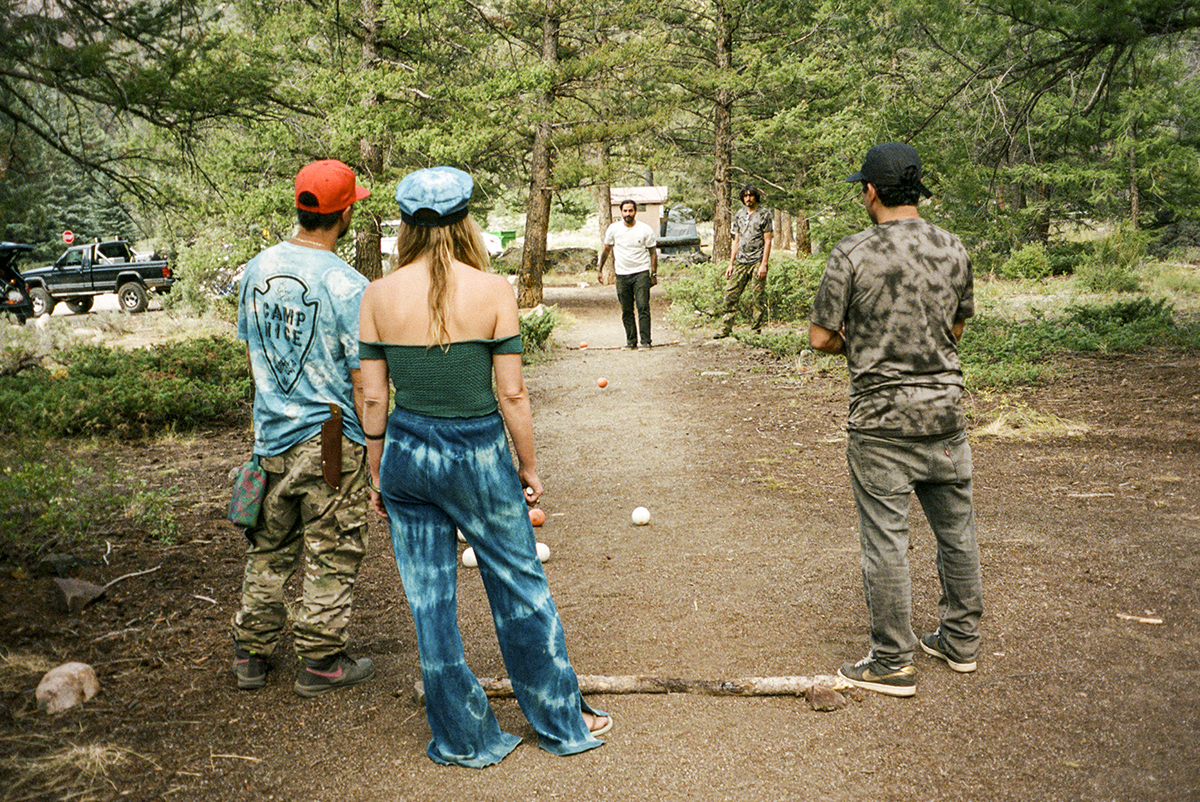 The stakes were high!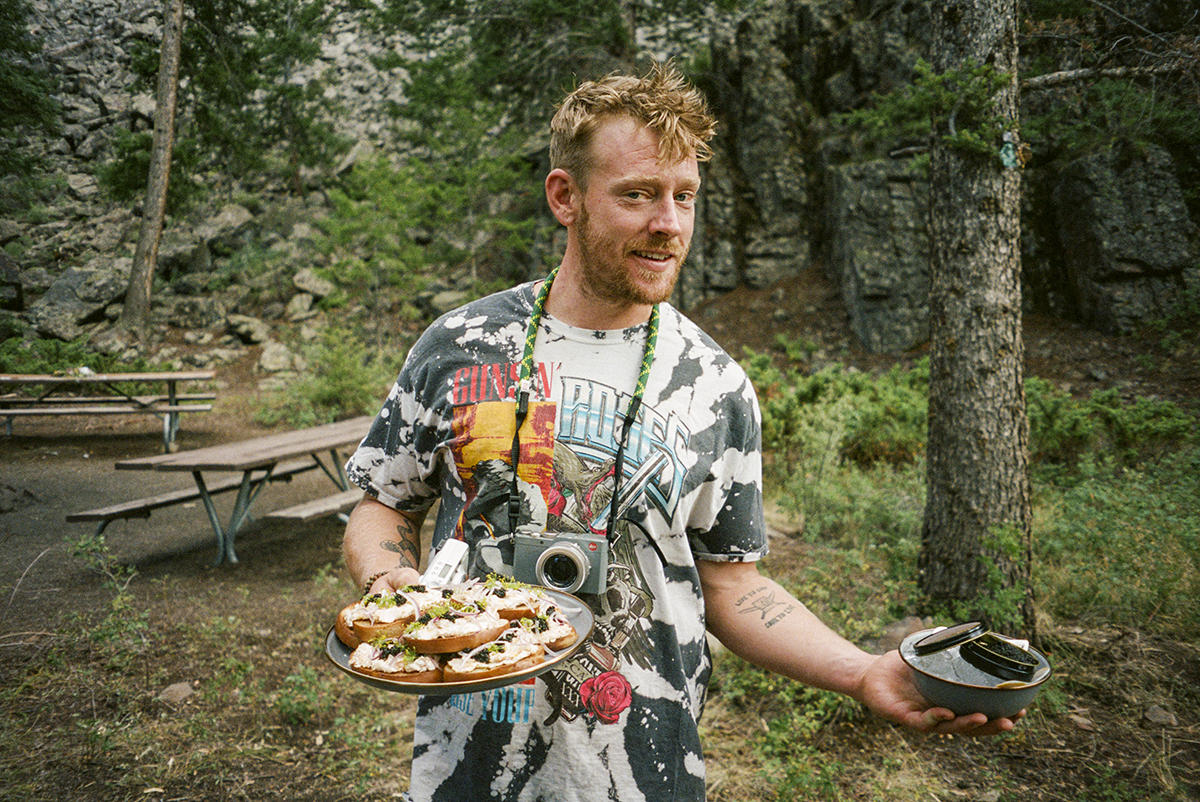 Caviar snack surprise!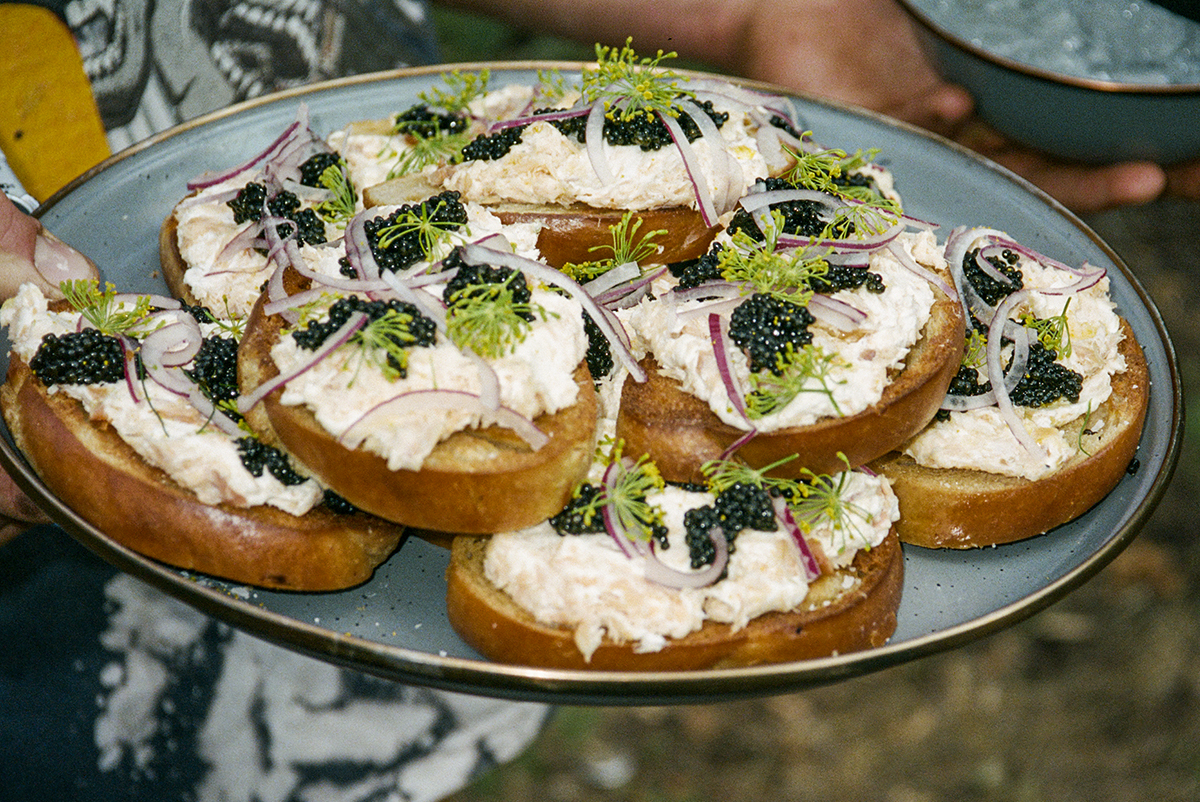 OooF!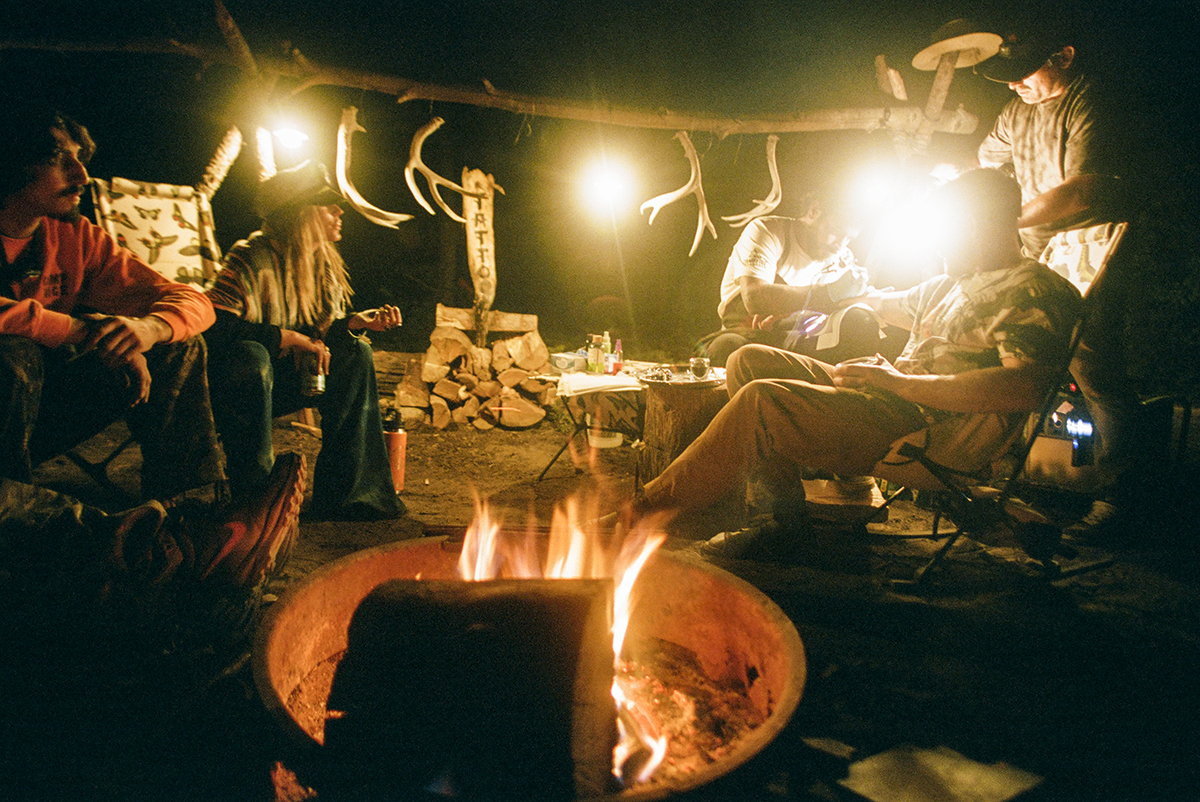 Campfire tattoo sessions were going down!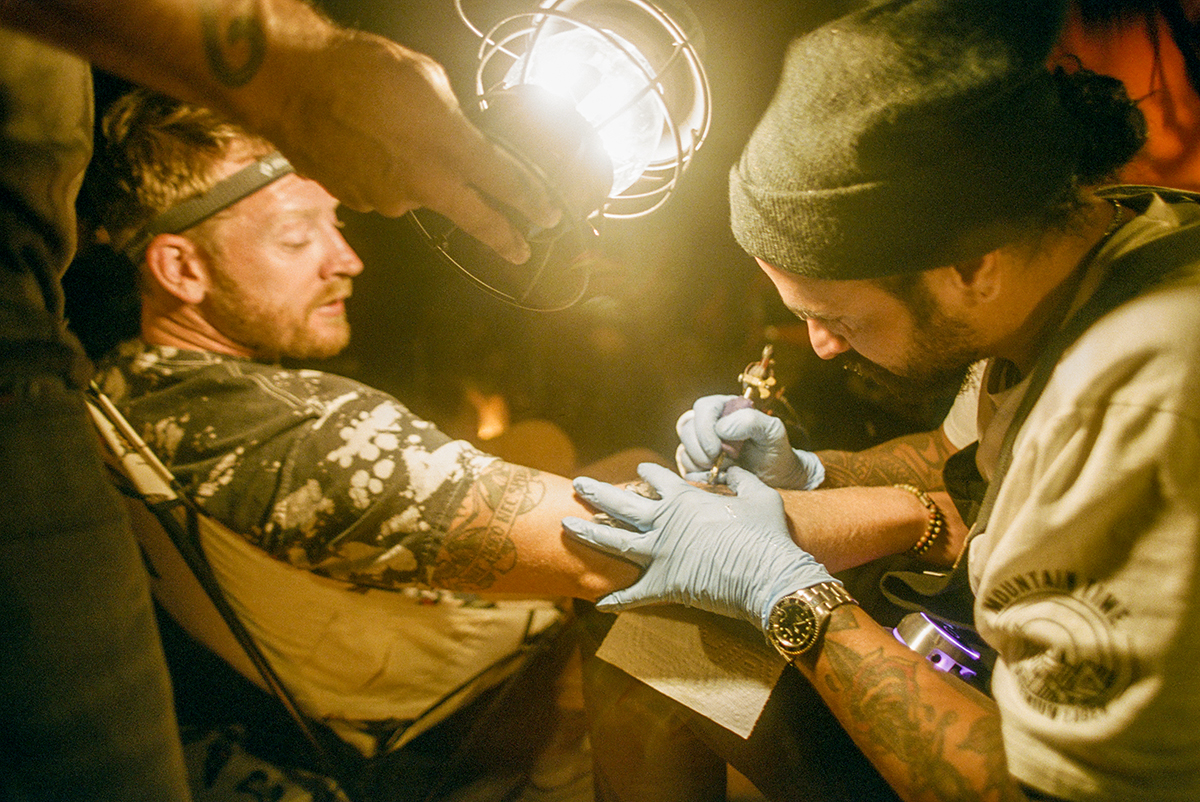 Chef Kevin definitely earned his Fire Badge!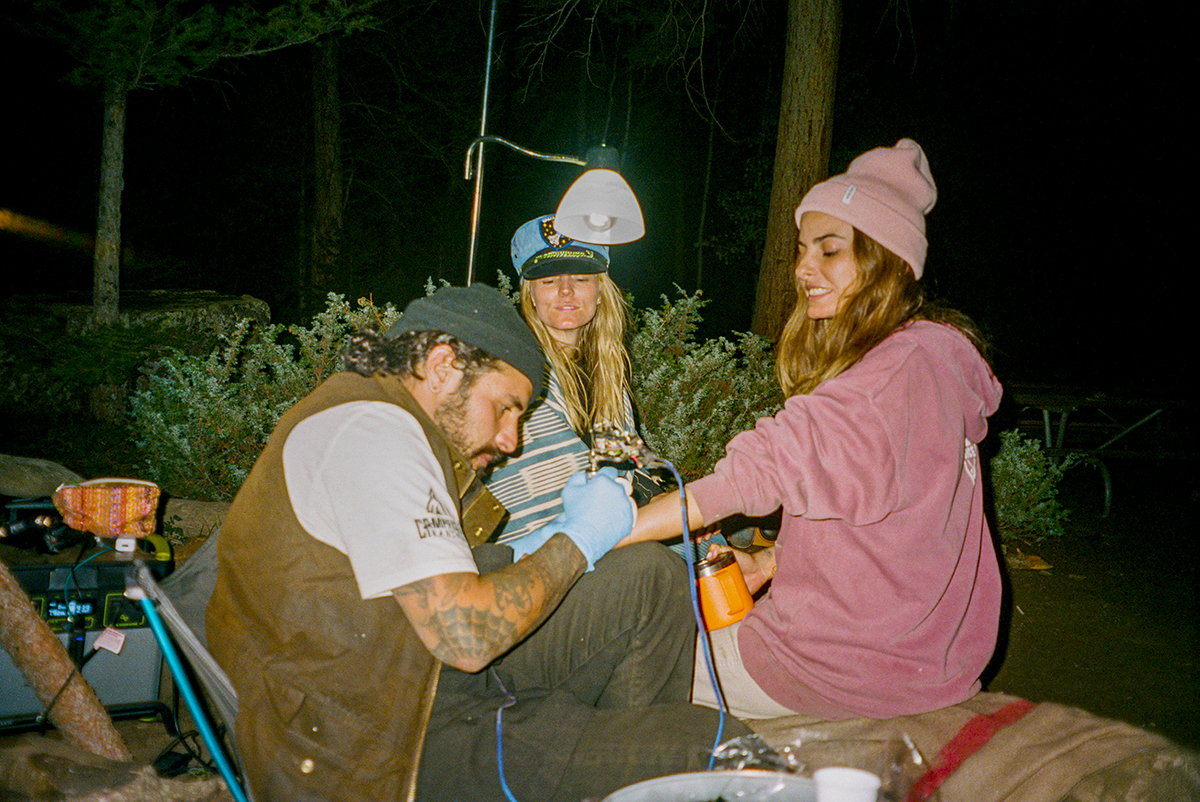 JiJi was over the moon with her new ink!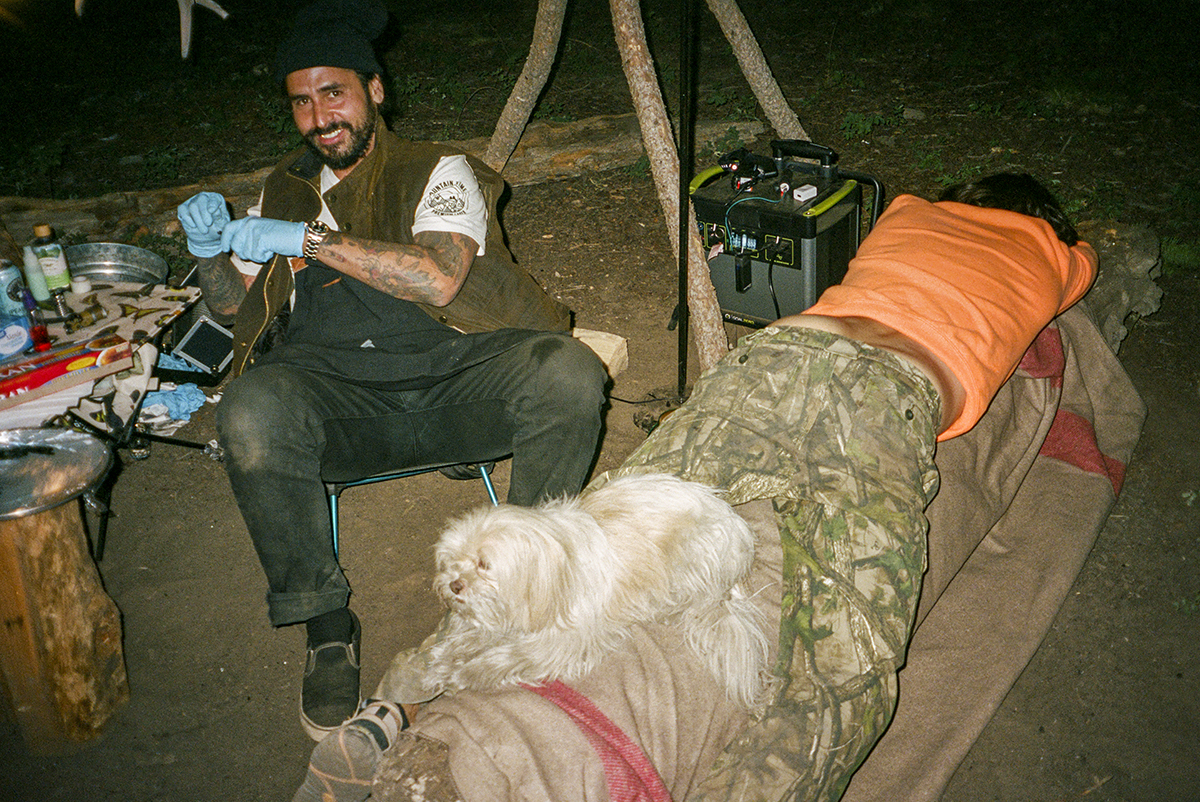 Zata got his first stamp!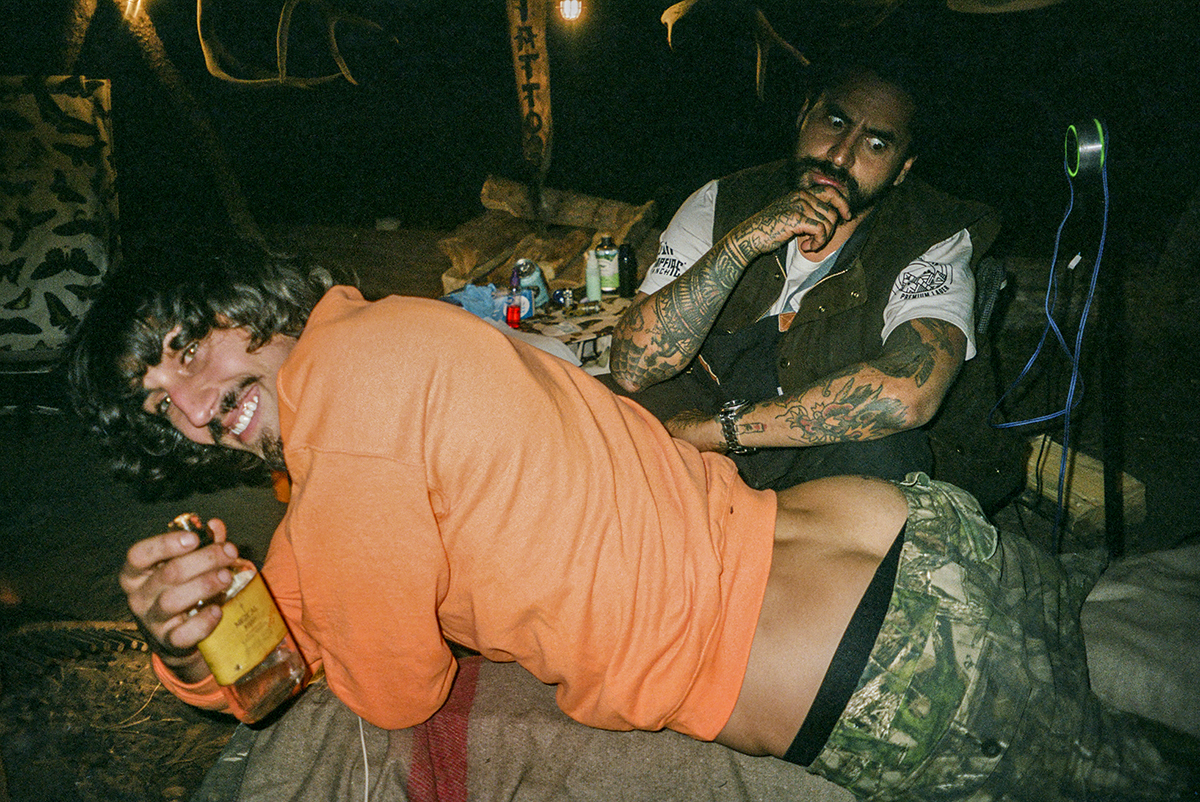 Compliments of Ilegal Mezcal!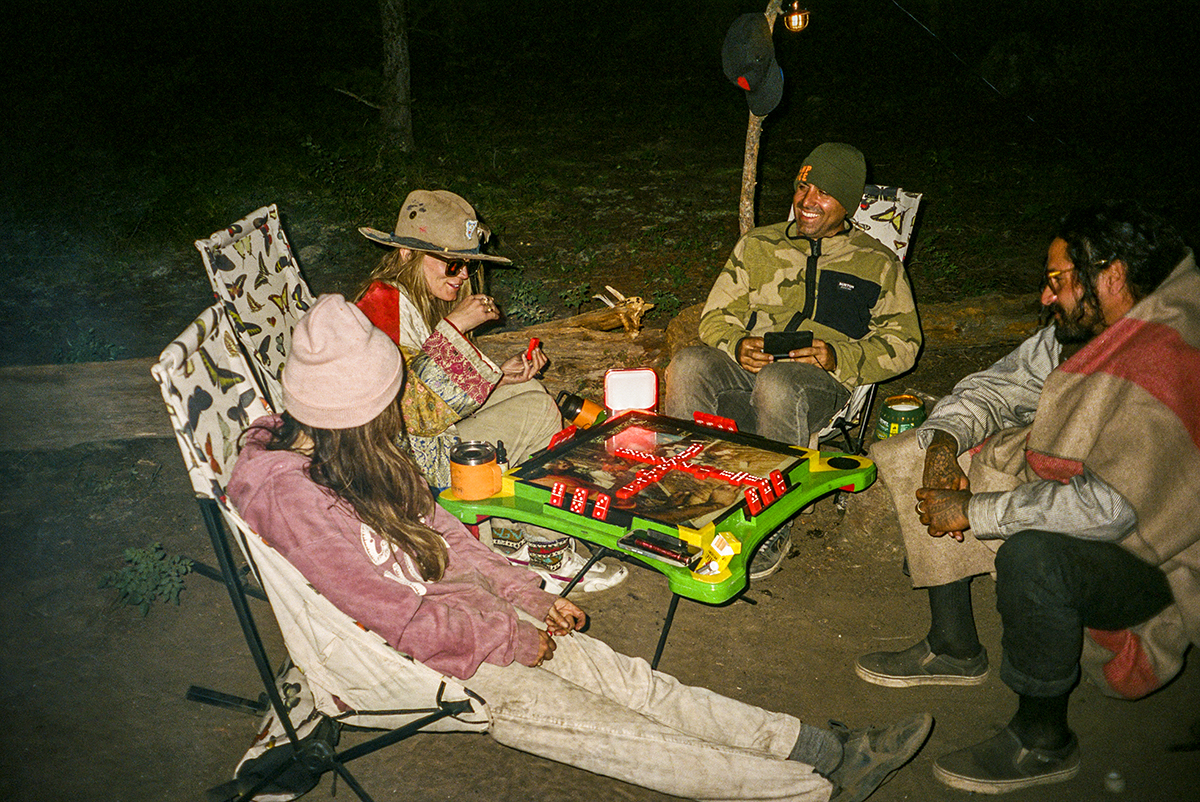 Late night bones were going down too!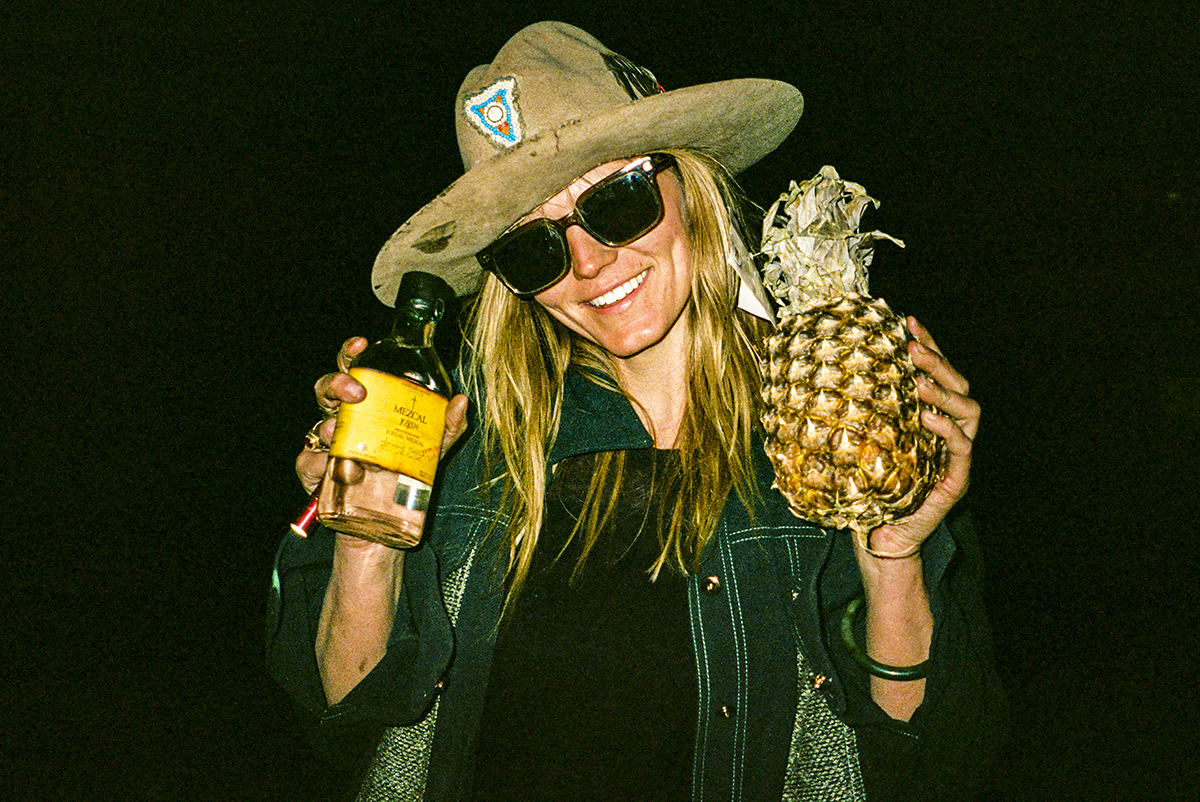 #BartenderBadge #EARNED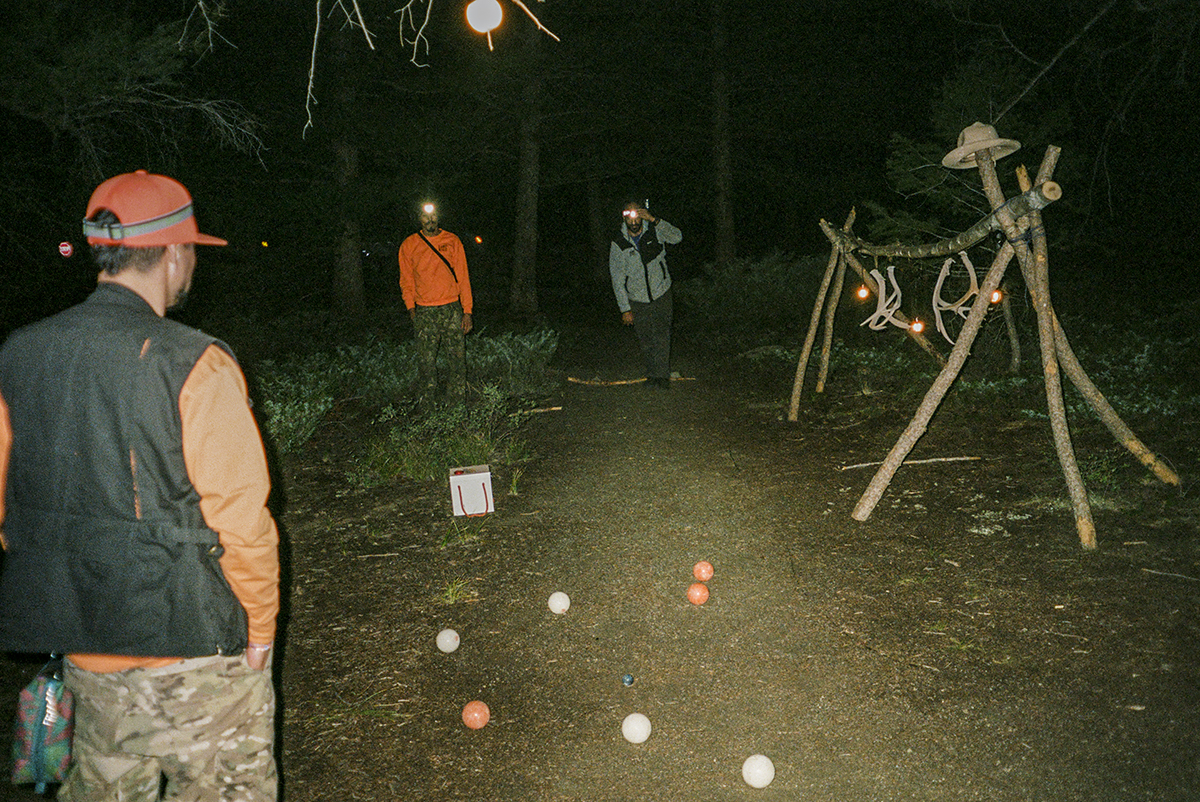 Mecca was looking to take home the big win!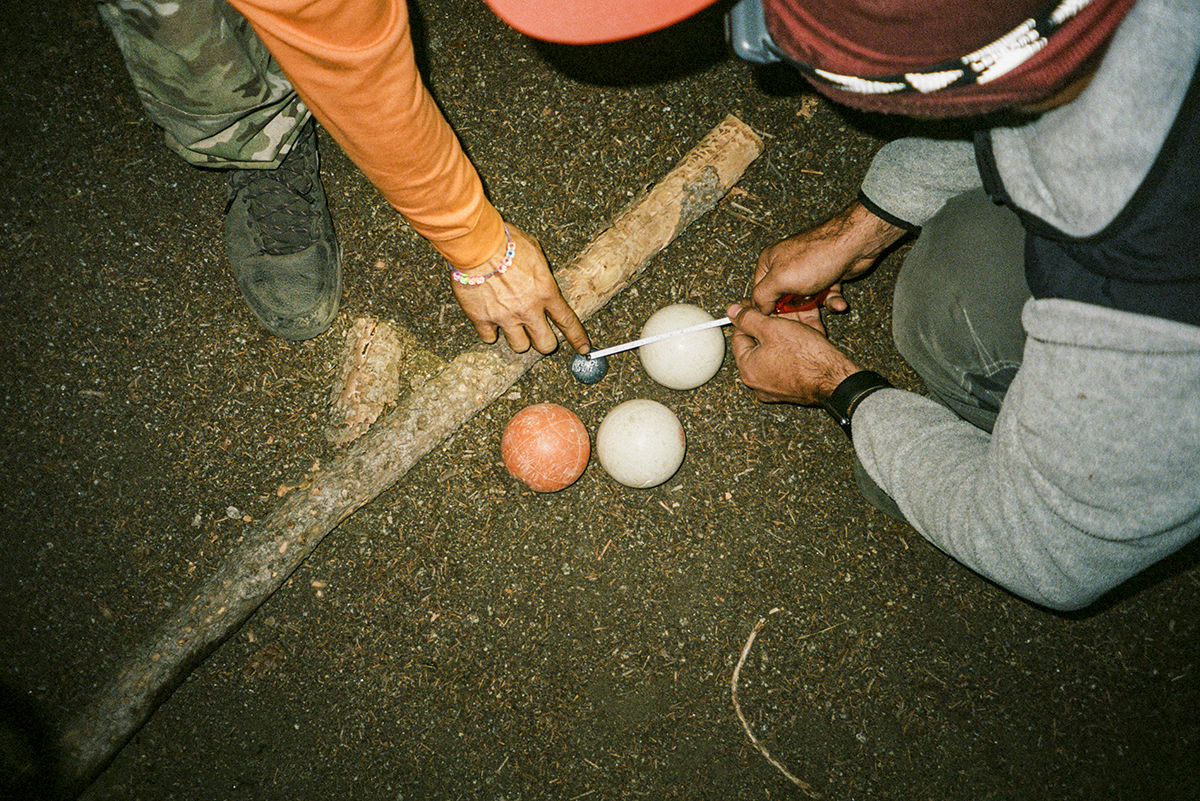 The numbers don't lie…WINNER!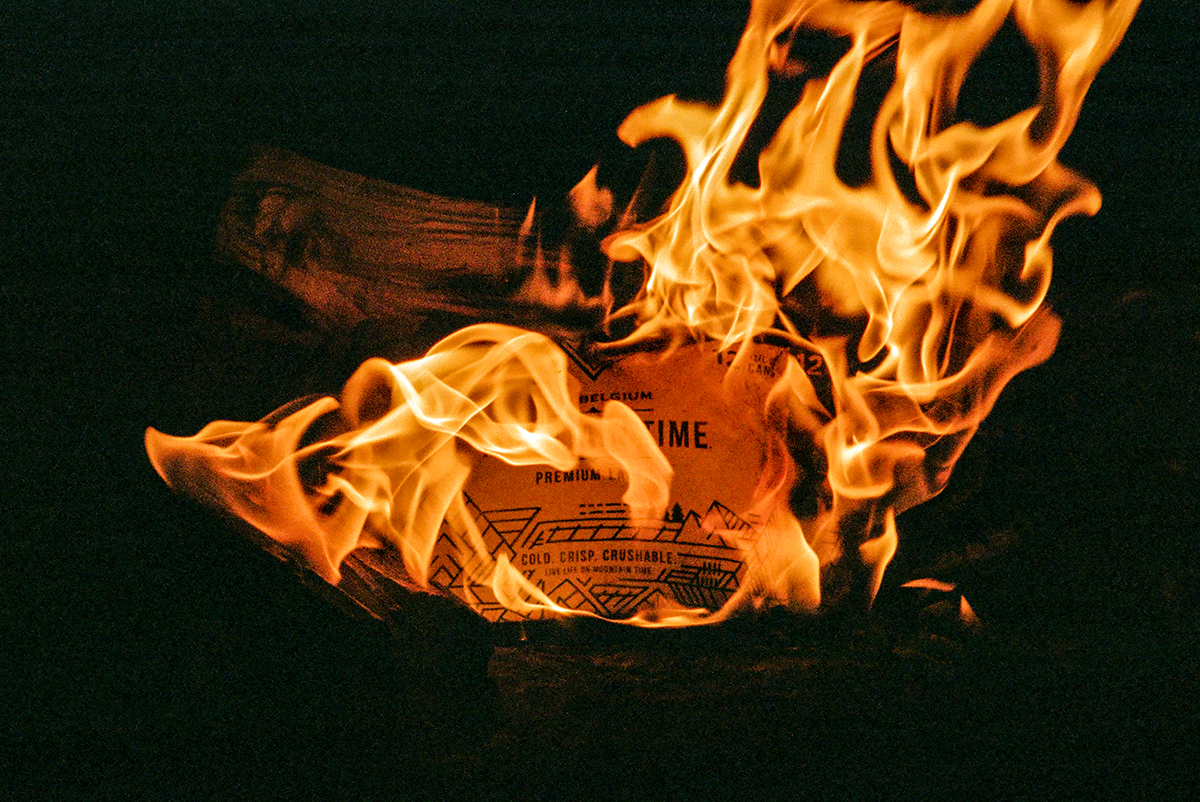 Thanks once again for having us Colorado! We can't wait til next year! Up next Camp Nice Upstate NY 9/16-9/26…Registration is now open! Hollarrr…CampNice@WeAreTheGoodLife.com