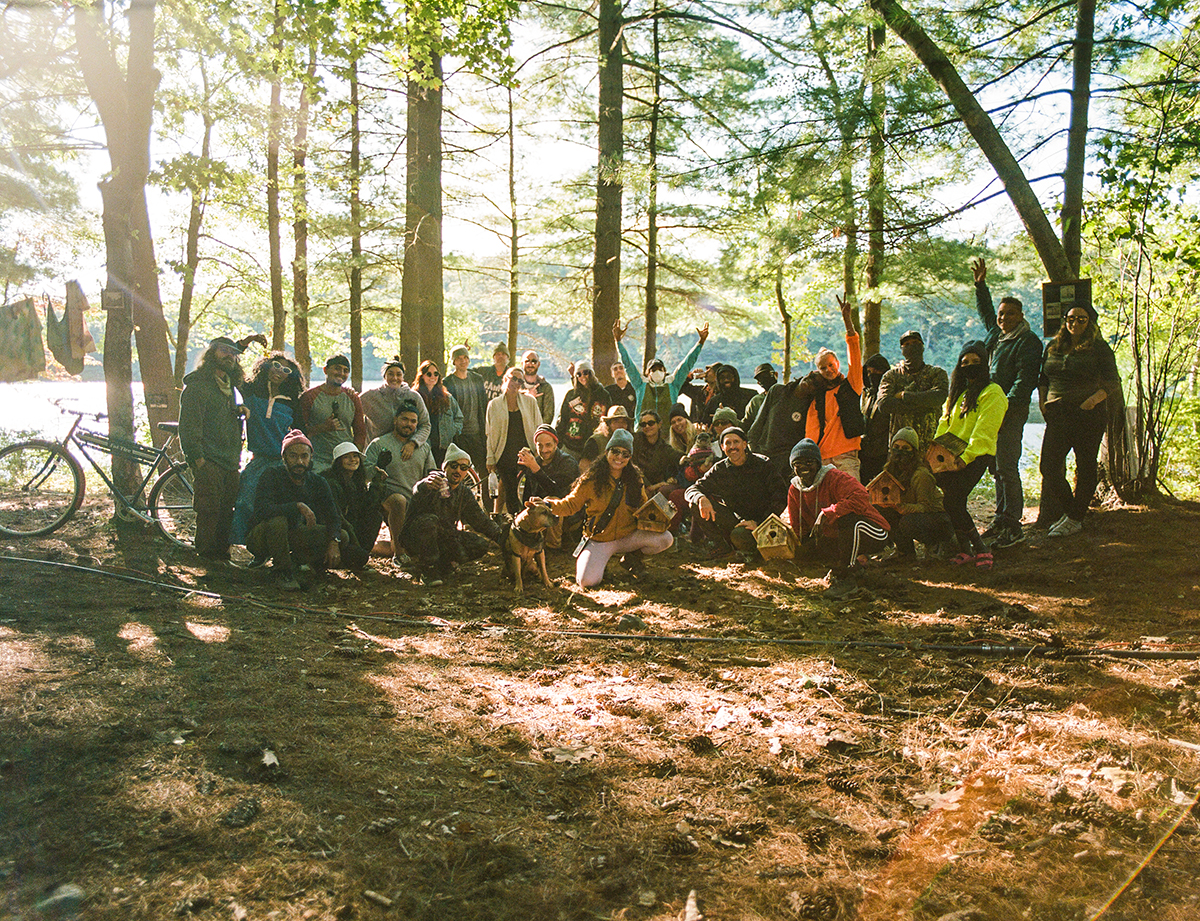 Camp Nice 2020 was everything!
Nothing short of a steady diet of dystopian post apocalyptic sci-fi movies could have prepared any of us for the year that was 2020. Like for real. WTF!? For an organization built on bringing people together, the pandemic hit TheGoodLife! especially hard. We went from weekly gatherings to months without contact. We missed our lives and our work, and most of all the community of amazing individuals who make up TheGoodLife! Familia. So it was with a huge sense of gratitude that we received the news that we had the green light to proceed with Camp Nice 2020.
With relatively short notice to produce our tentpole annual event, a fully inclusive "Summer Camp for Adults," plus the additional task of building Camp Nice within the parameters of the new normal, we were honestly a bit worried. Could we do it in time? Would people come? Will we all be ok? These questions swirled even as we chomped at the bit at just the idea of working on such a labor of love after so many months of uncertainty.
What we soon learned, was that everyone from our campers to our family of brand partners felt exactly the same way we did and were more than eager to get involved. In rapid succession we booked every single available camper spot (in accordance with COVID regulations of course) and built an amazing team of partner brands. And just like that Camp Nice 2020 started to become a reality.
At Camp, the vibe was different this year, that's for sure. But it wasn't different in a negative sense. If anything, the pandemic squeezed more camaraderie, more exchange, and more urgency into the act of surviving in nature with a community of fellow humans for all of the campers. Everyone wore their heart on their sleeve, interested and eager to be involved, to help, and to hear each other's stories. Camp Nice has always been a place to make new friends while solidifying the old, but this year the love was literally hanging in the air.
The irony that Camp Nice is usually an escape from the hectic confines of city life but this year was the first time many of us had seen each other in more than six months, was not lost on anyone. We toss the term "blessed" around lightly but for everyone involved in Camp Nice 2020 the word took on a whole new meaning. Family, friends, community and nature are the true pillars of TheGoodLife! and Camp Nice reminded us that no matter how dark things may appear these pillars will always persevere!
Without further ado, please relive the entire Camp Nice 2020 experience in film by Craig Wetherby with words by Tim Brodhagen. A HUGE thanks to our family of brands for their support: Fat Tire, Burton, Raen, Vans, Rise Brewing Co, Prosser's Spice, Cabot Cheese, Sir Kensington's, Schaller & Weber, Matchbook Distilling Co, Ilegal Mezcal, Austin Eastciders,  Frühling, Siete, Barebones Living and Hatchet Supply Co. Thanks to Camp Chef Din of Cheeky's Sandwiches, Master Forager Kristy Zadrozny, our amazing 2020 Staff: Chenoah, Akira, Tono, Zata, Vlad, Pat, Mecca, Shannon, Jessie, Miriam, Paul and Ranger Larry! And finally to every single camper who brought their unique energy to make Camp Nice 2020 the most amazing and transcendent experience yet!! That's not all – we've got lots more Camp Nice coming for 2021 and beyond. Stay tuned and see you at Camp!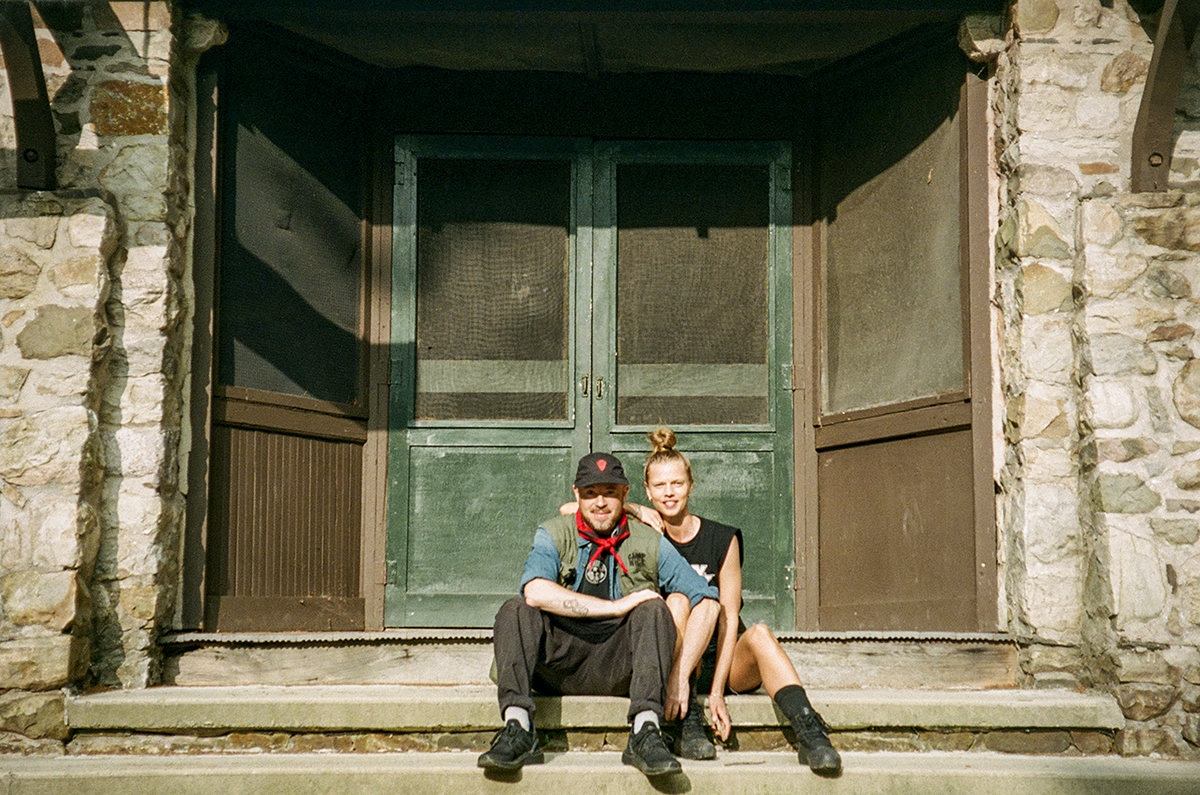 Welcome Back Campers!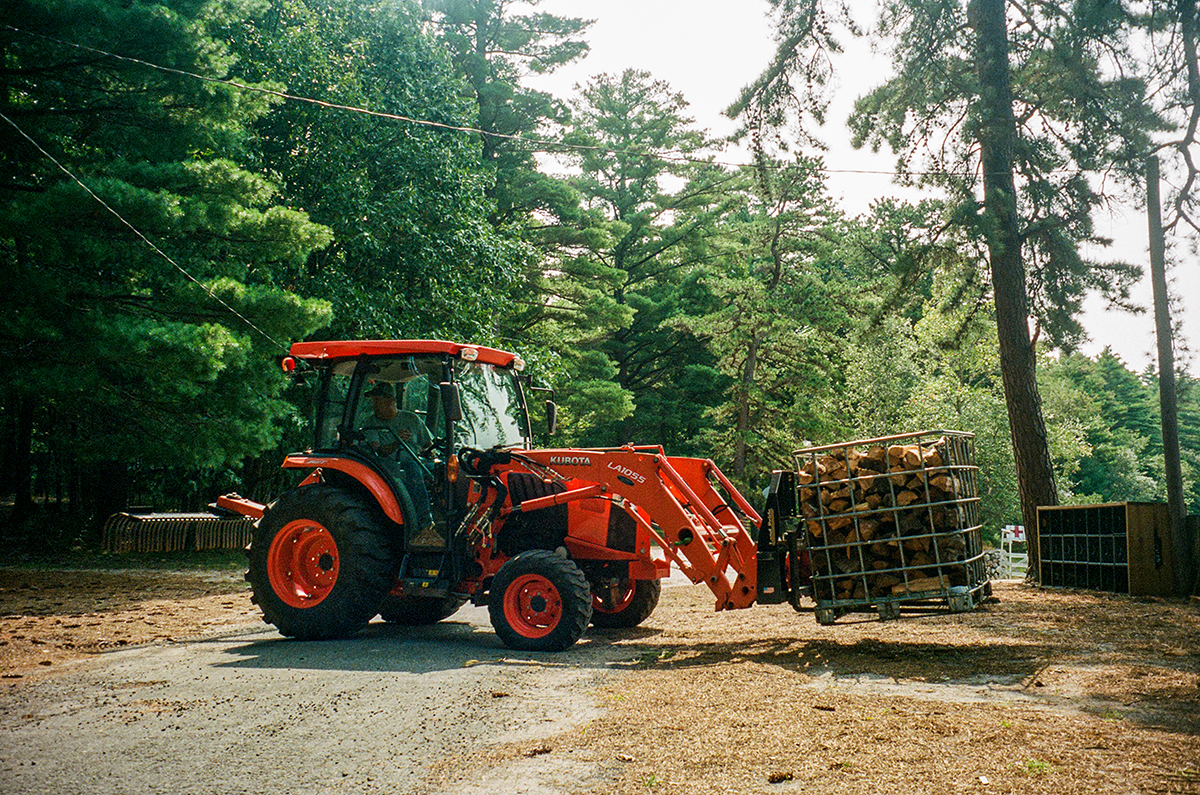 Let's GO!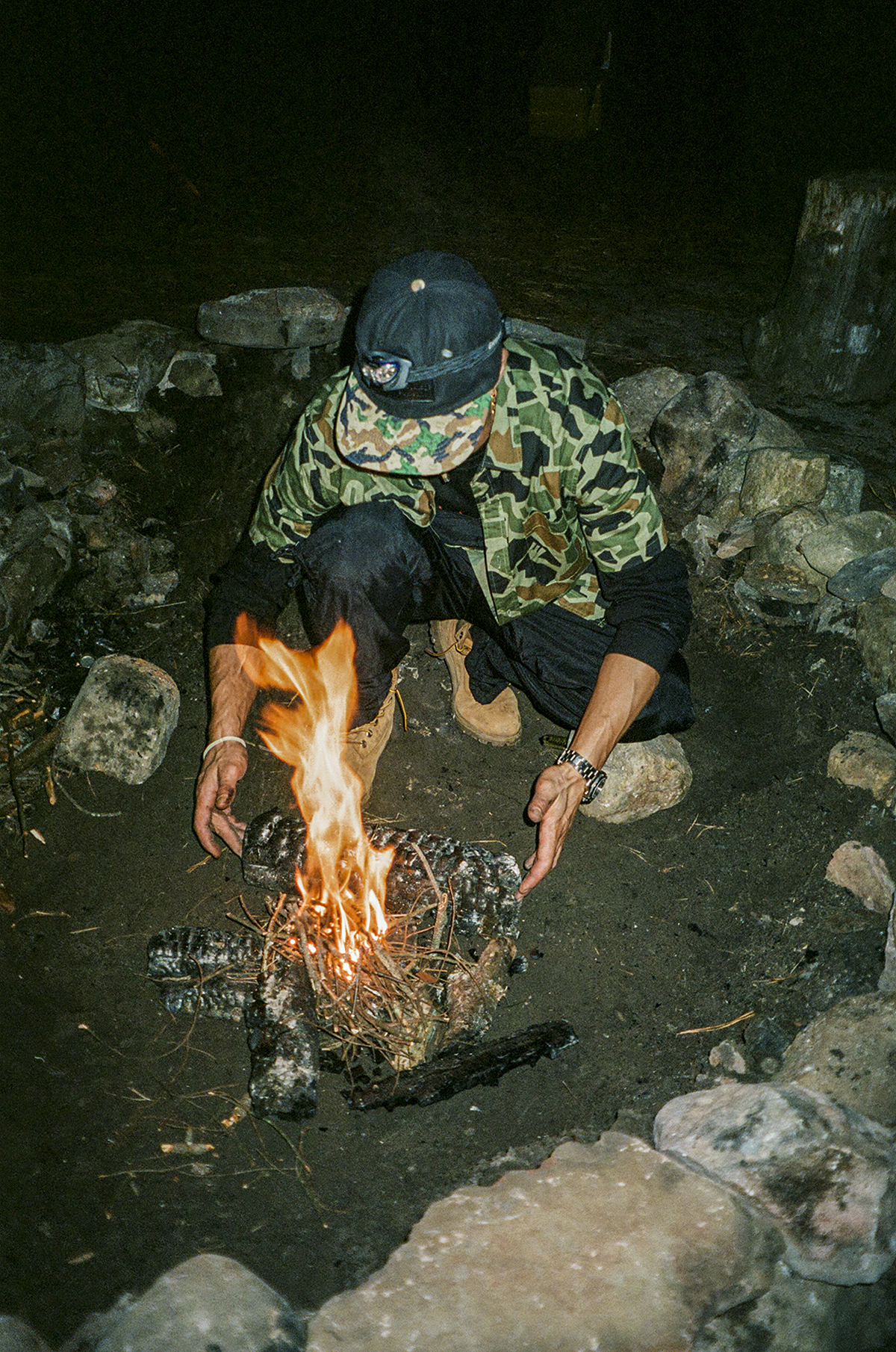 Light Up!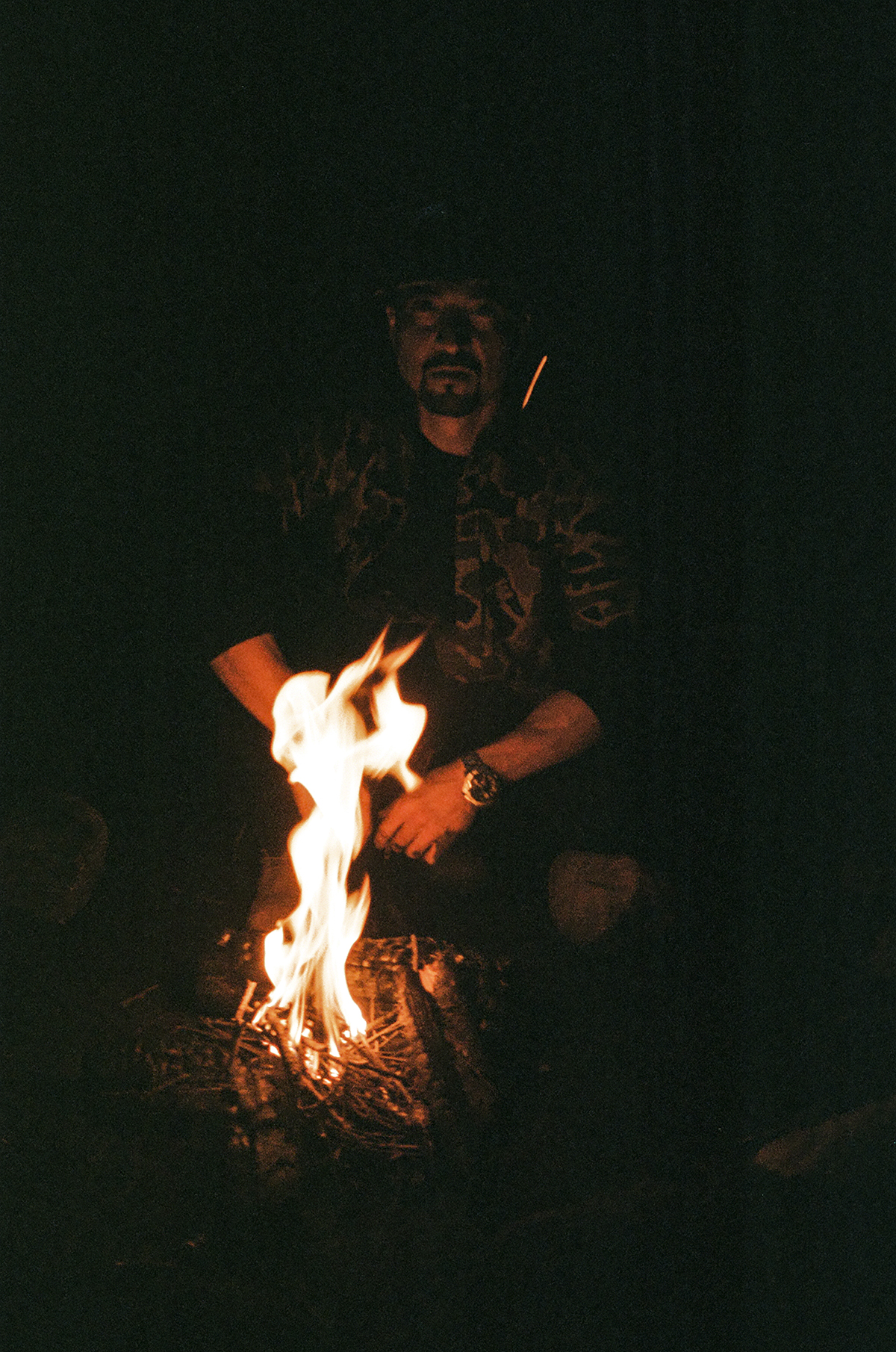 Akira earned his official Fire Master title by igniting the first flame and tending to nearly every fire burned!
Double Fire Pit for extra warmth!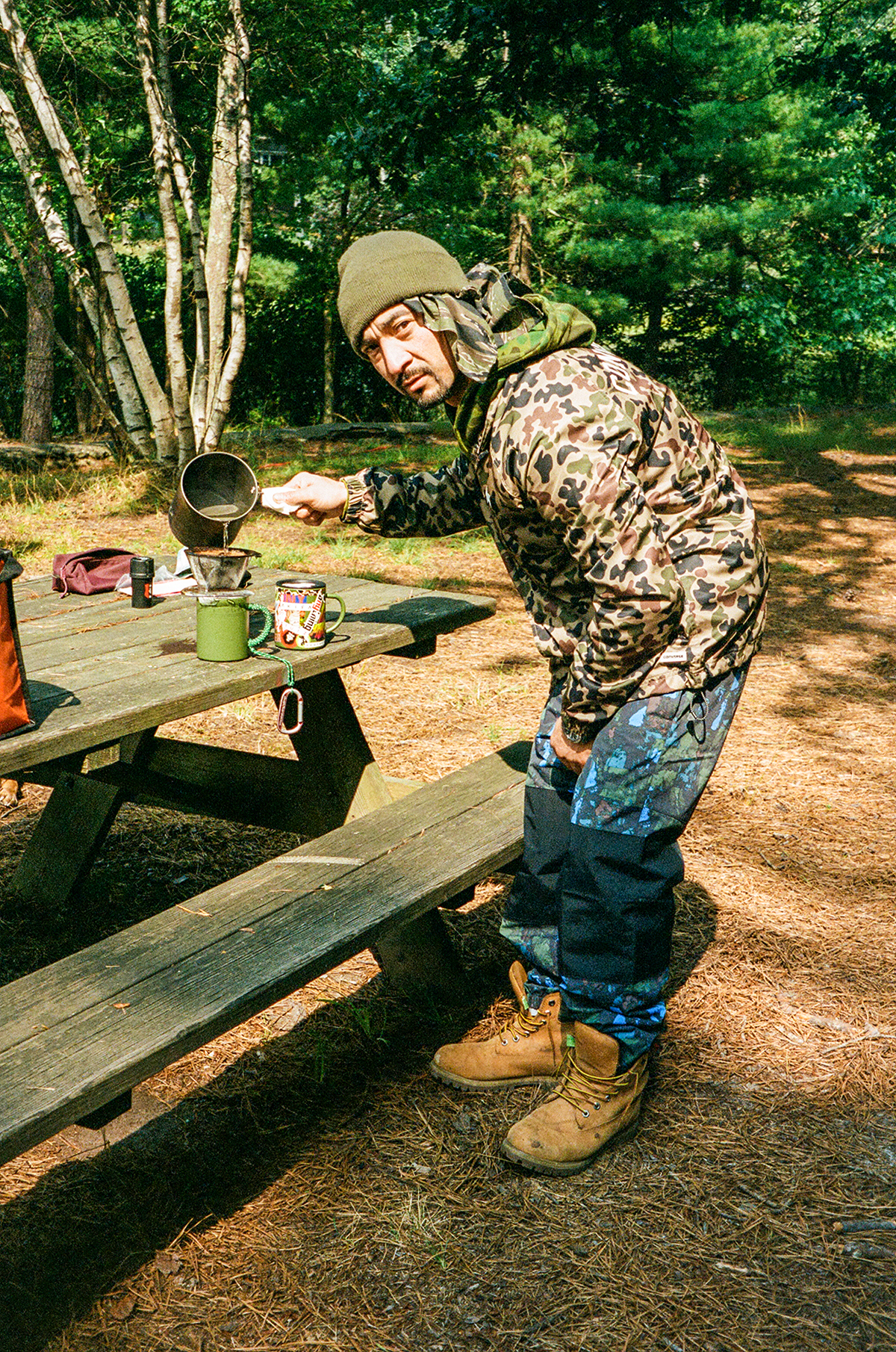 Grand Rising Akira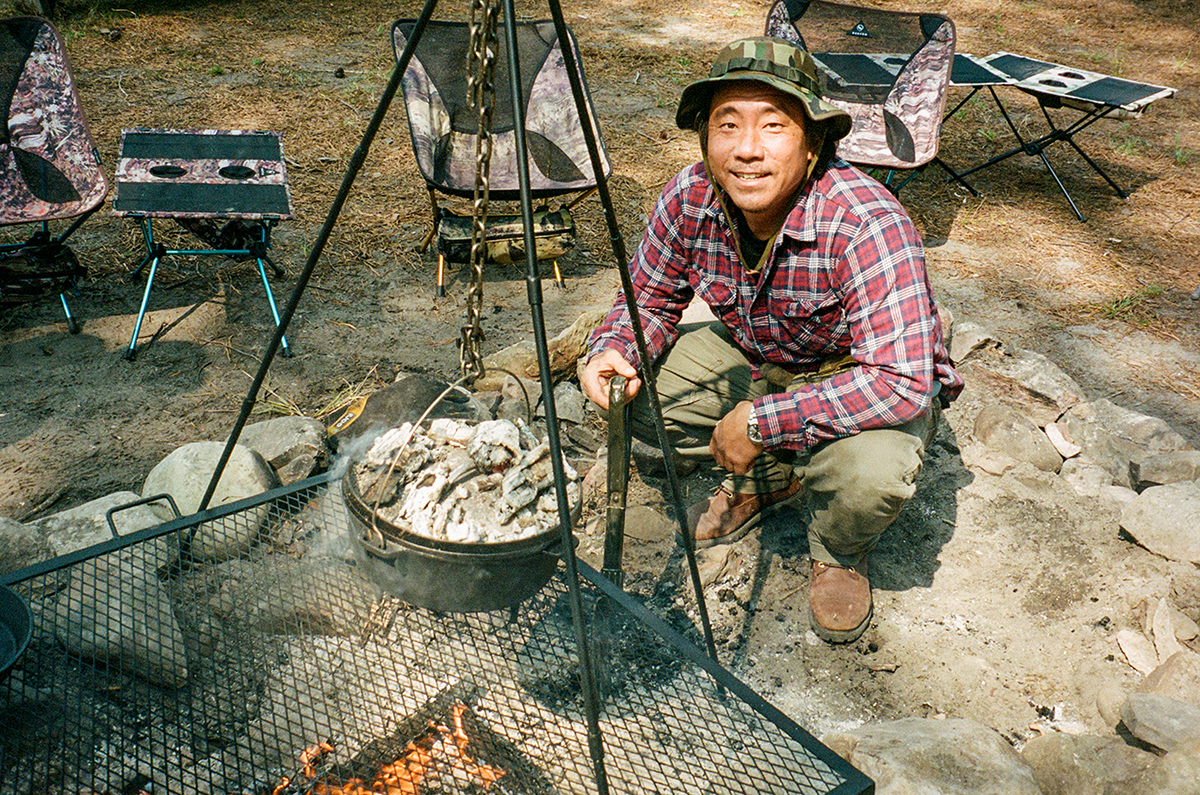 Paul Park got the Dutch Oven fired up!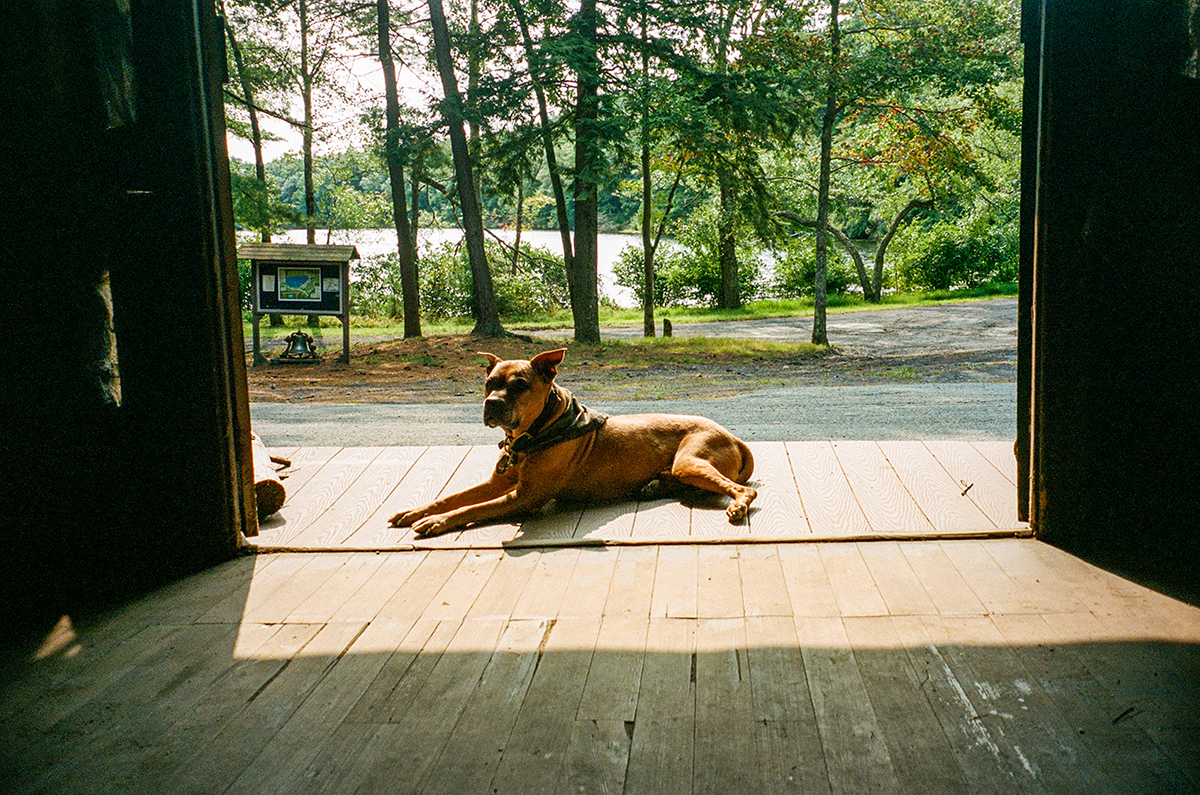 Sumo Wake & Bake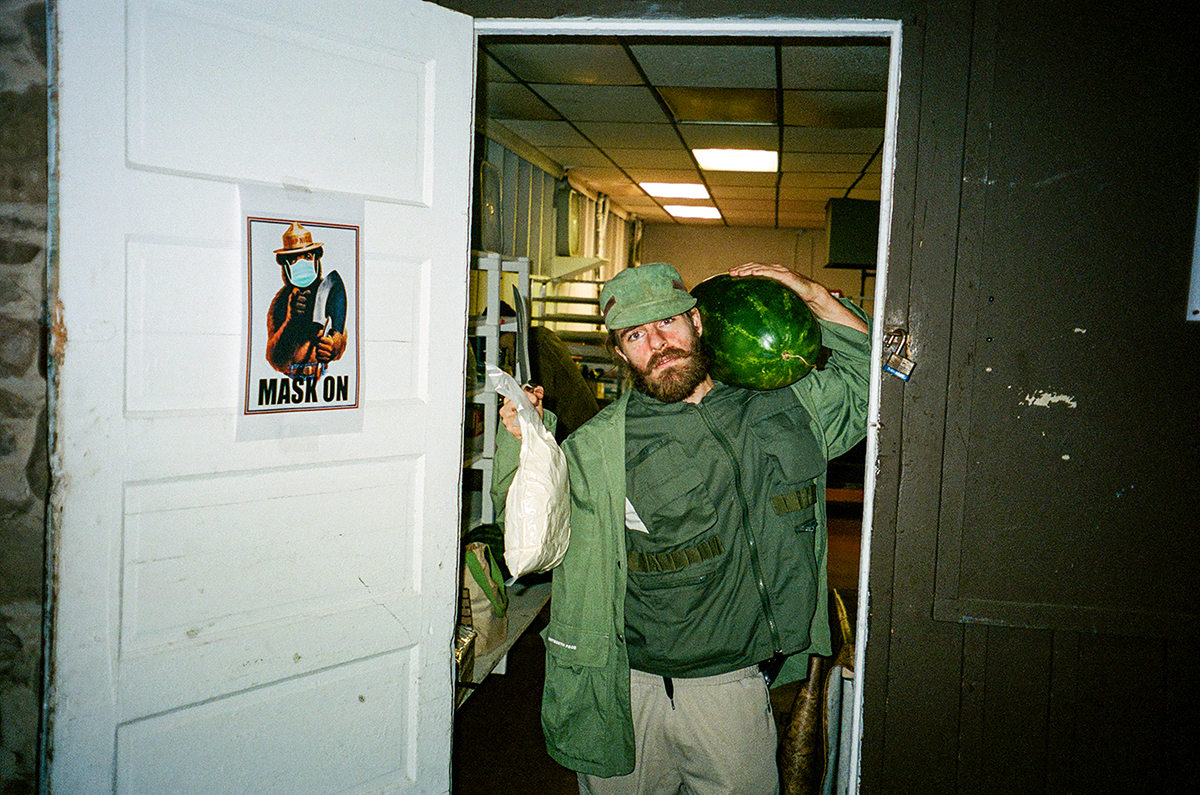 Pat came thru and delivered the goodness!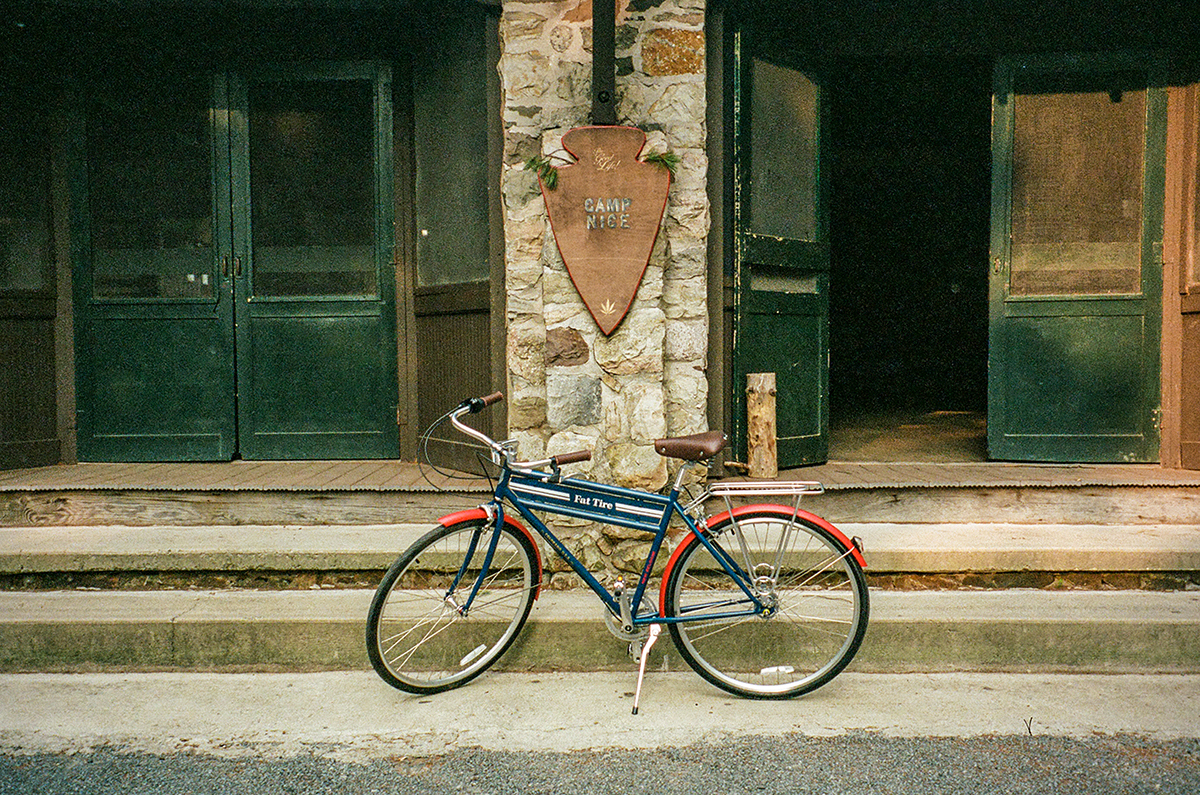 Fat Tire blessed us with these fresh camp cruisers!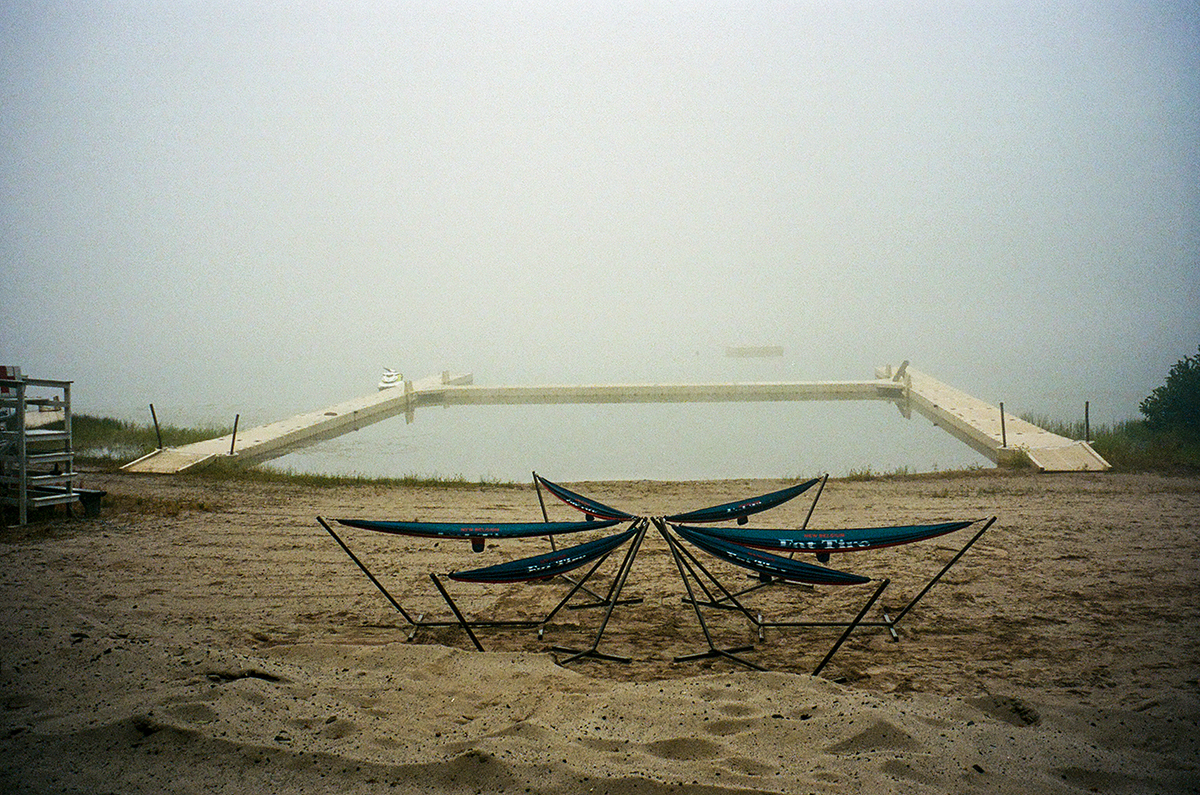 And the proper hammock set up for earning some Star Gazing Badges!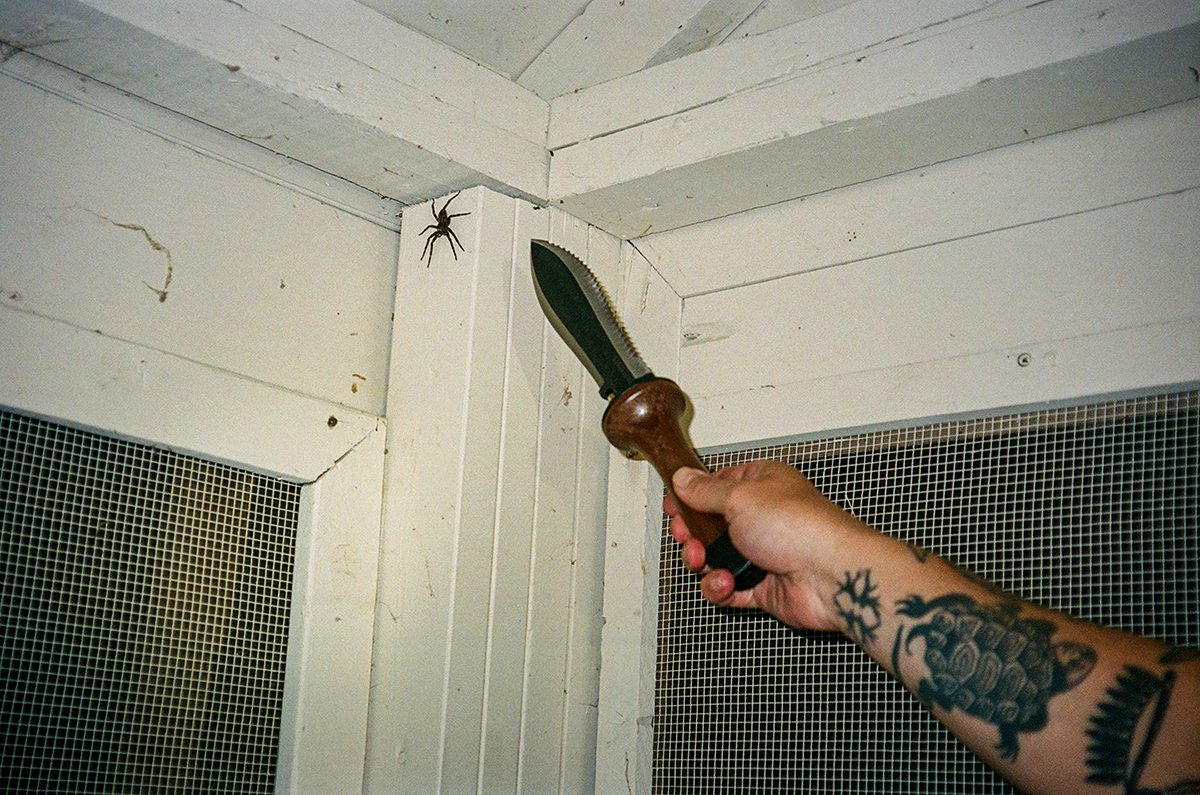 After a final round of clearing out the uninvited critters from the cabins we were almost ready to host our guests.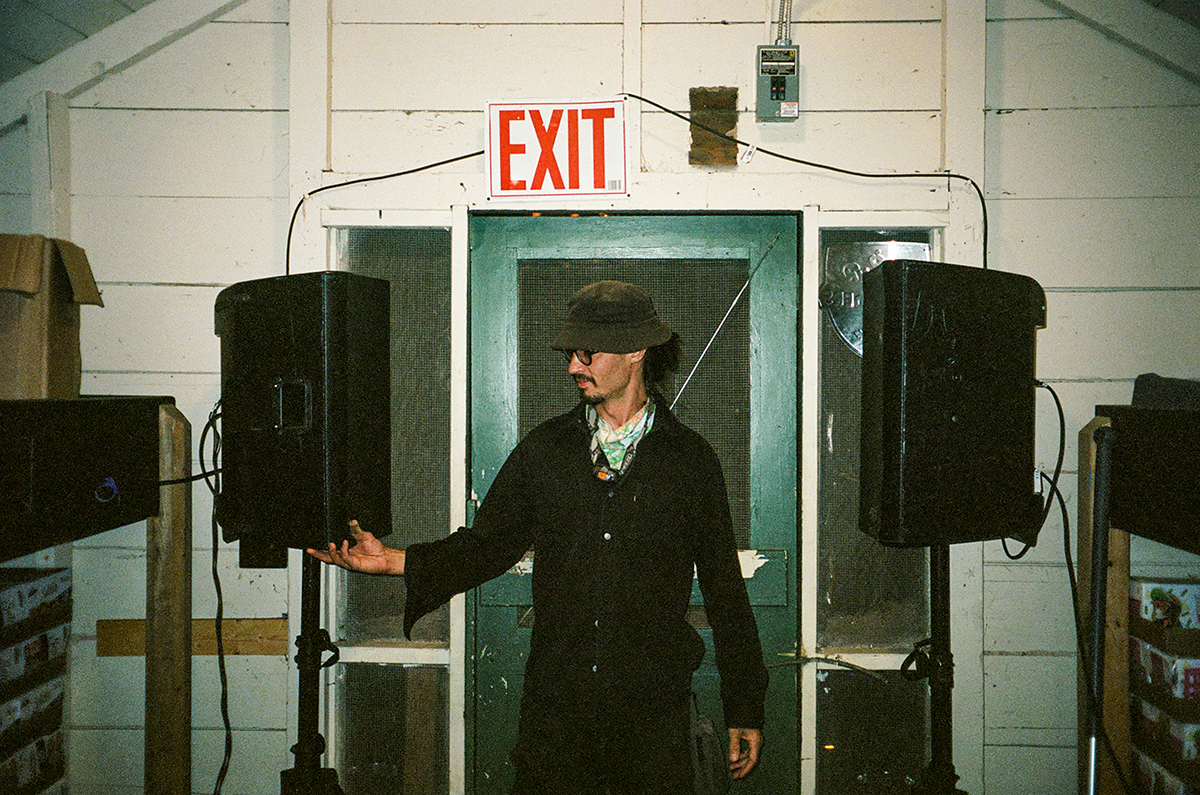 Jessie made sure the surround sound system worked to his specs…Sound Check 1-2-3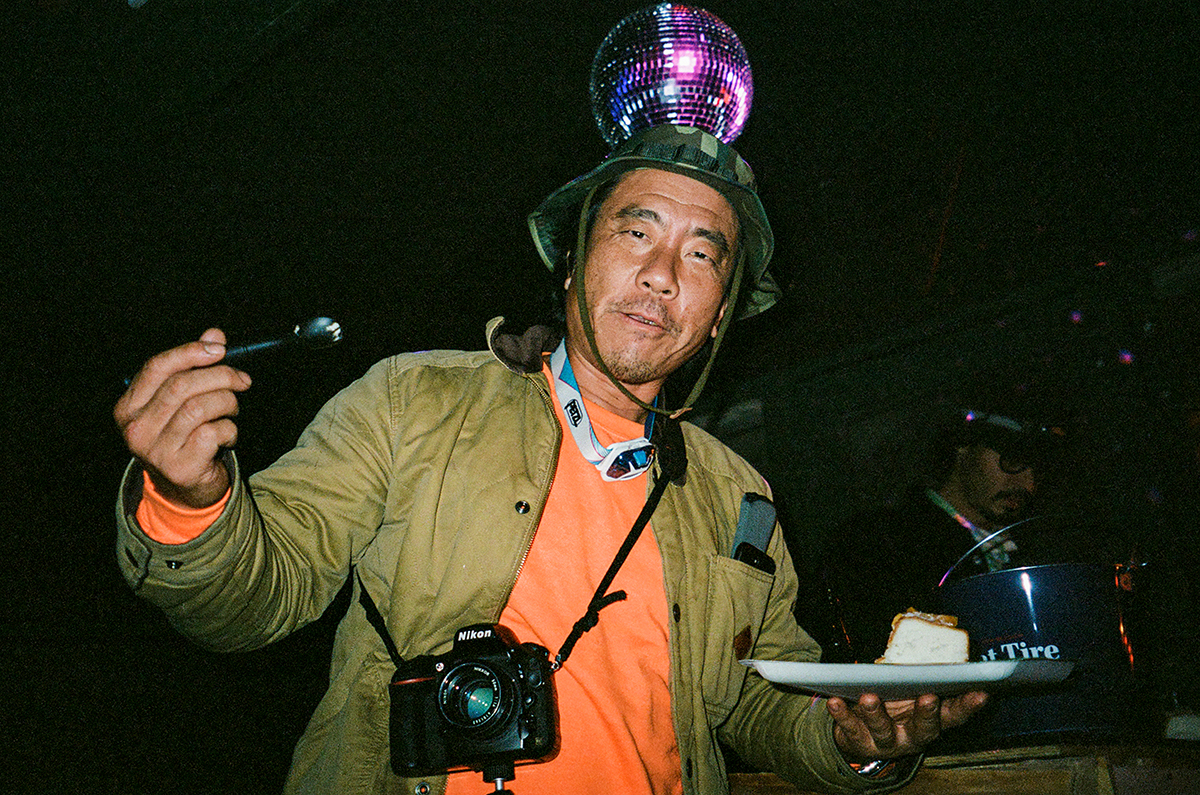 Paul's early Birthday Celebration was the perfect reason to get this party started!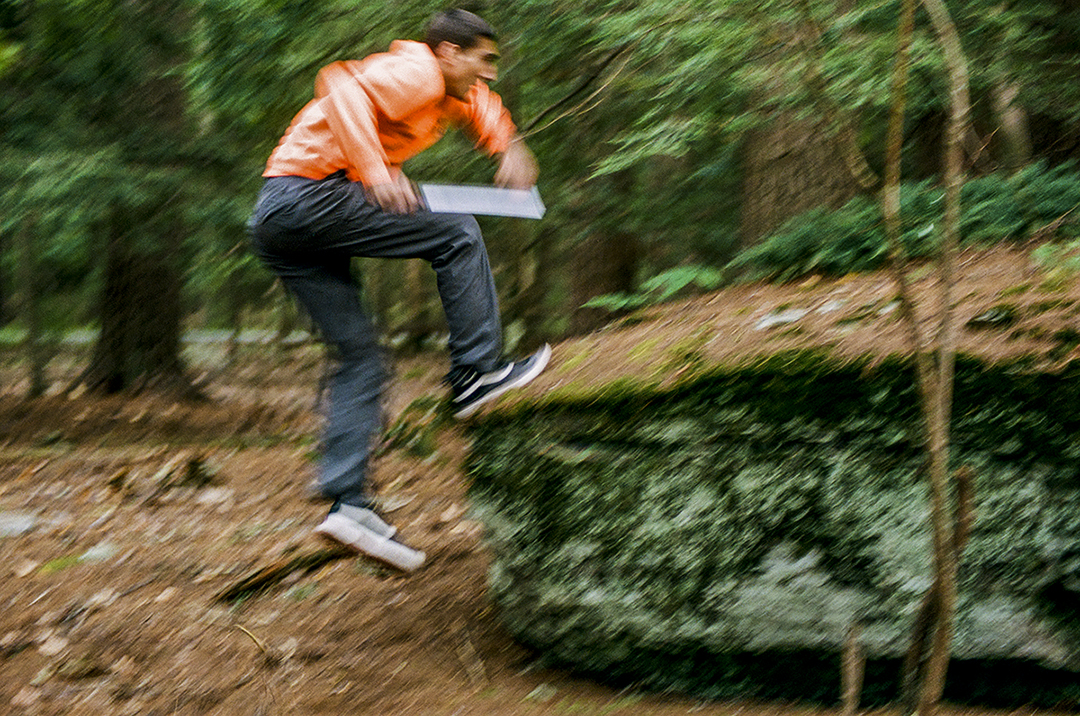 Zata hit the ground running and couldn't wait for the rest of the troops to arrive!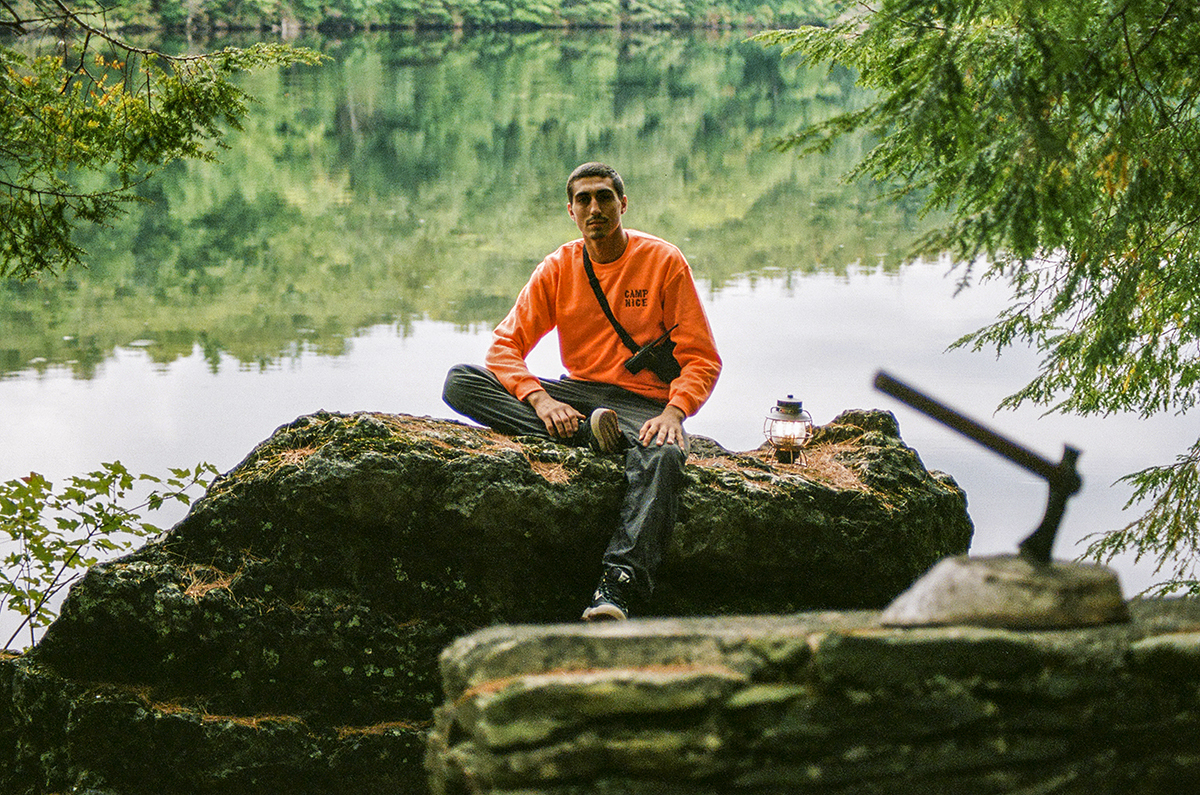 Space Camp got set up with the quickness!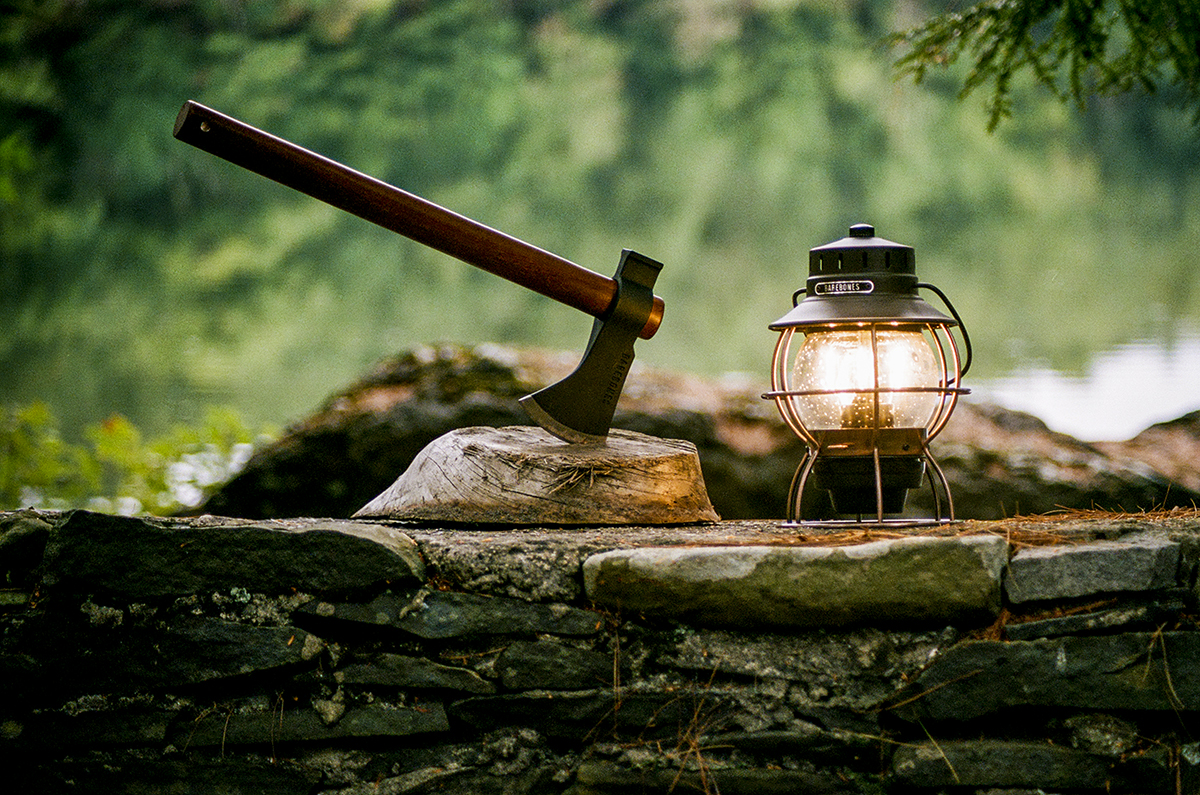 Our friends at Barebones laced us up with all the proper tools & lighting to make things extra nice!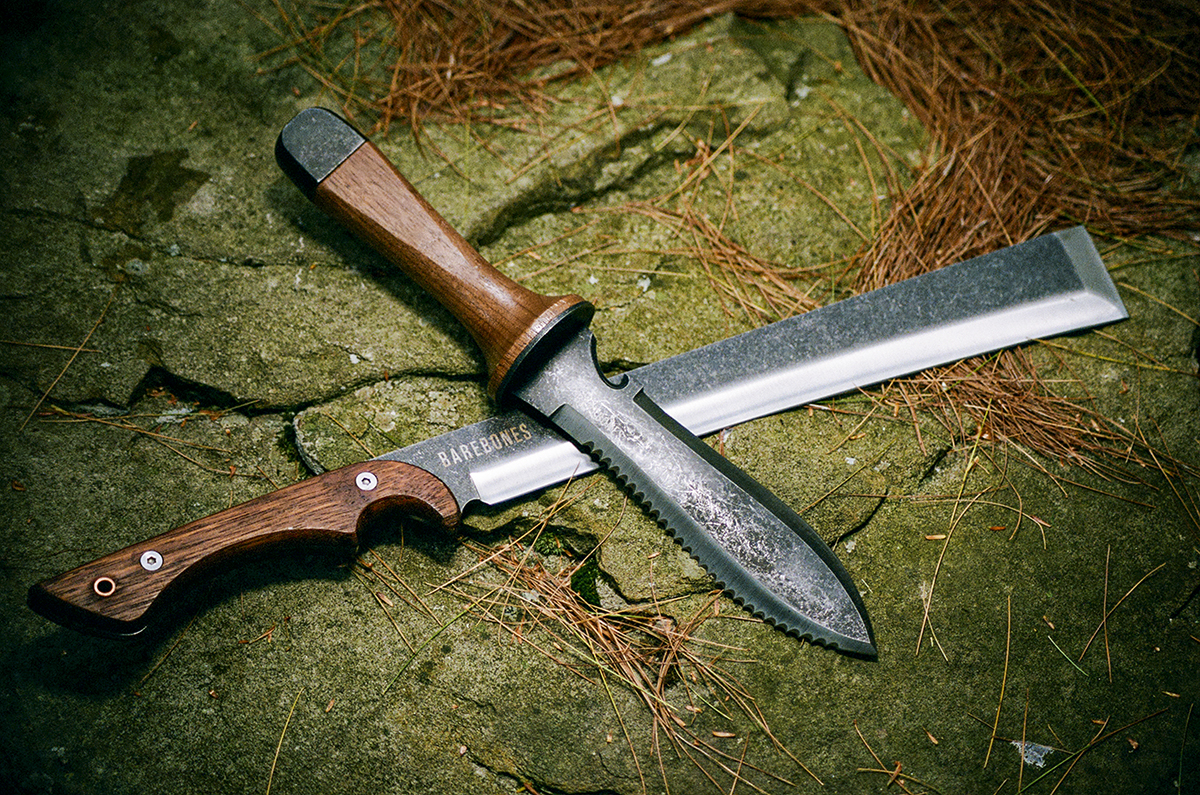 Choose your weapon!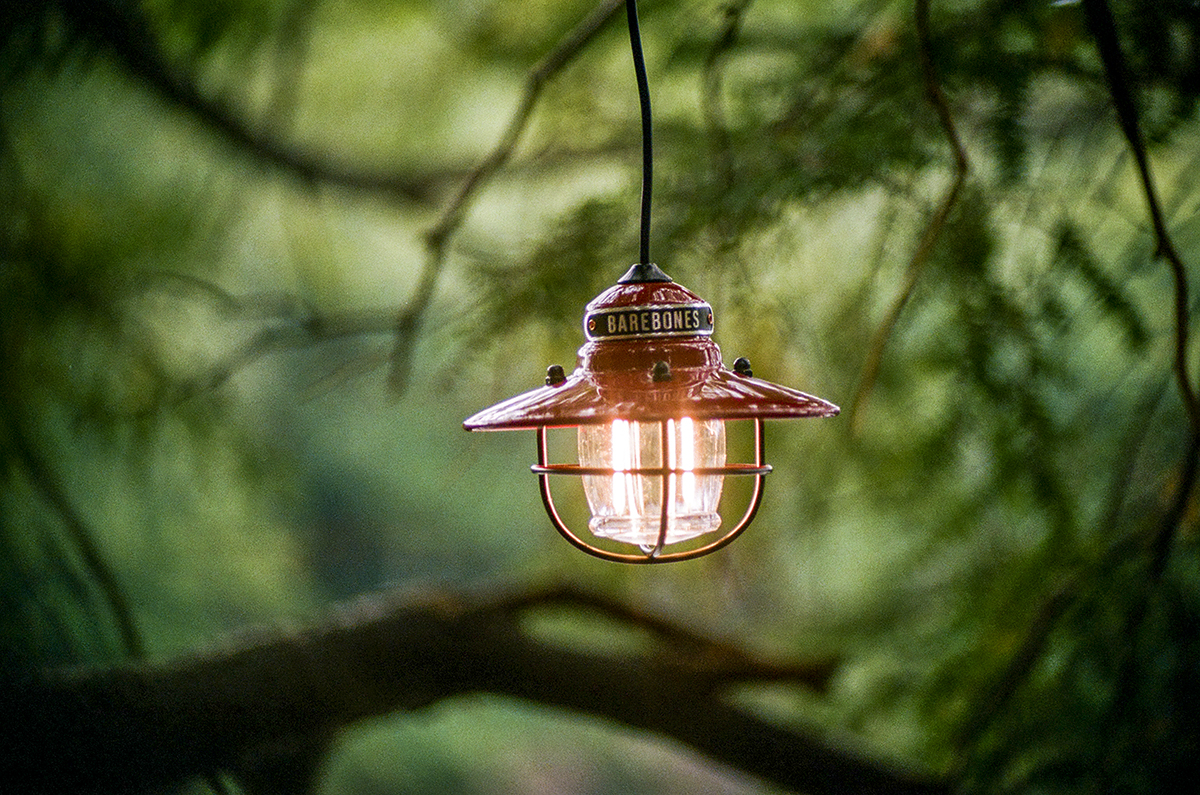 Lighting was just the cherry on top!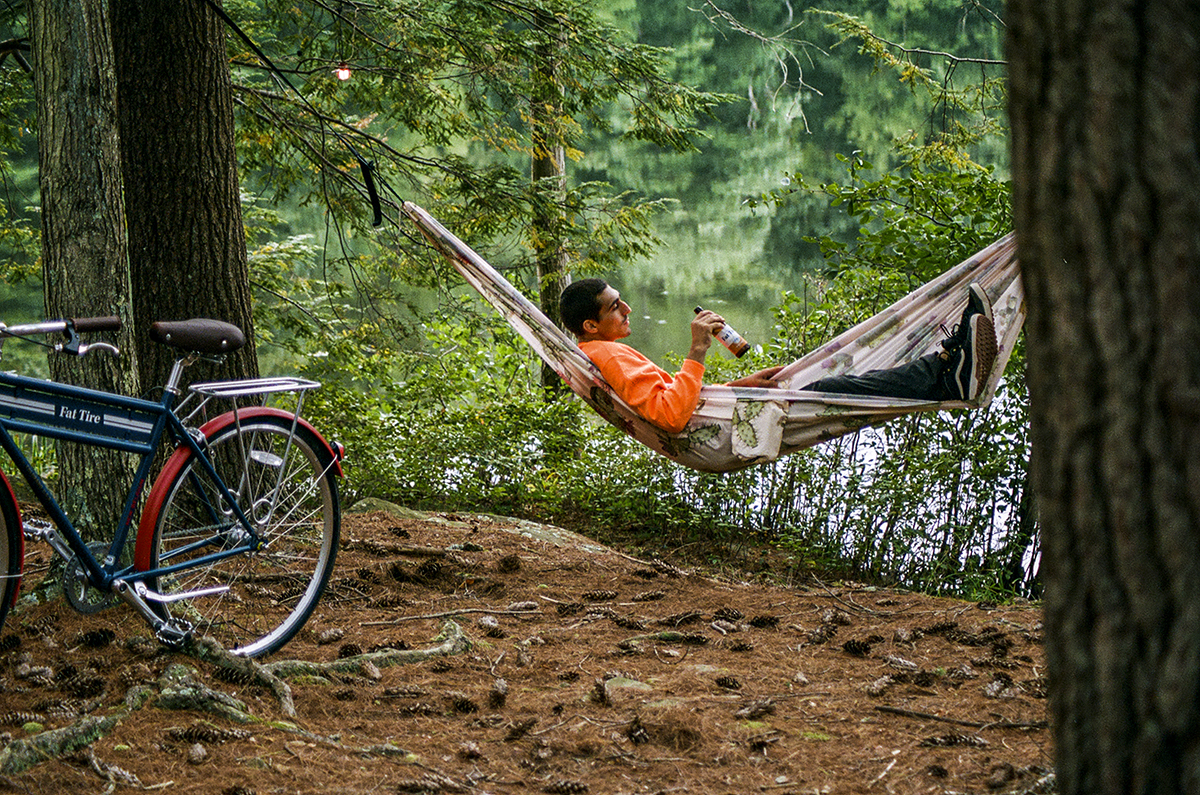 Not a bad place to lounge back in a Burton Hammock with an ice cold Fat Tire either…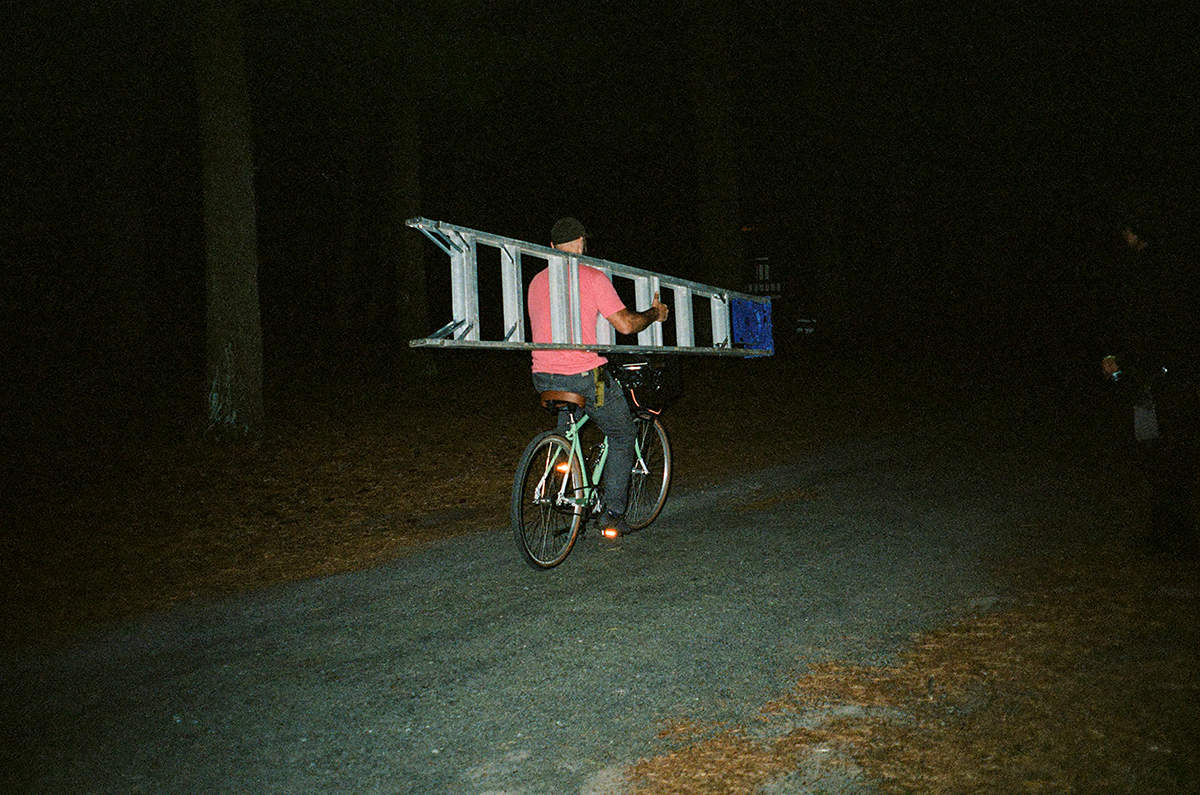 Build it and they will come…Thanks for everything Mecca!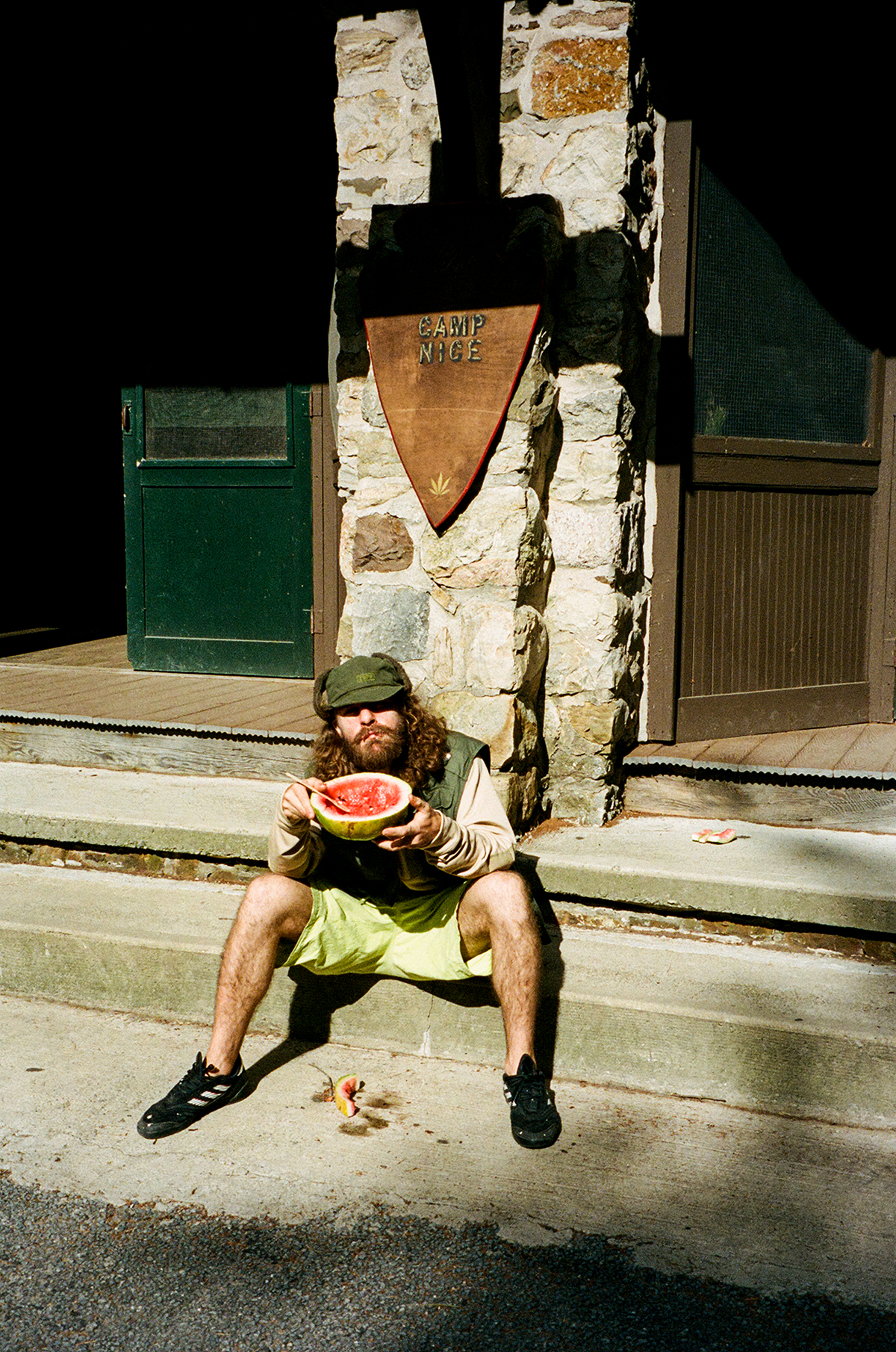 First Watermelon Breakfast Bowl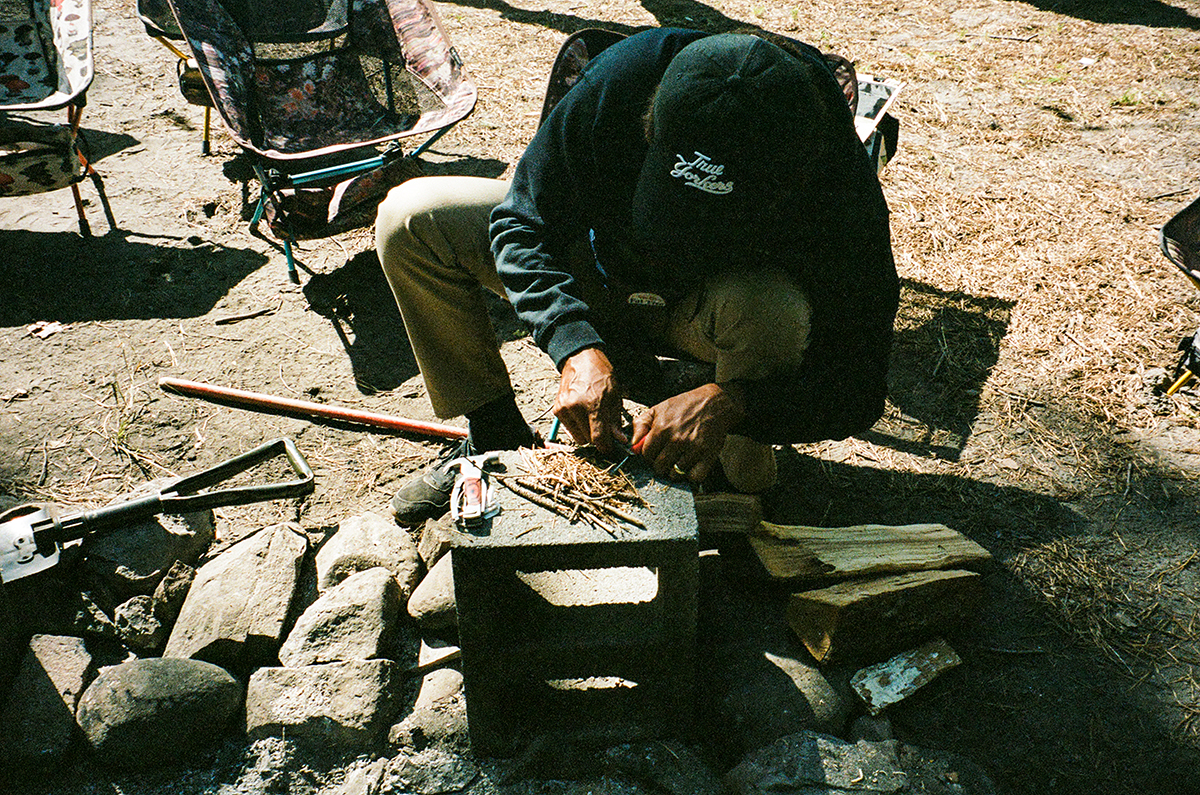 First Fire Badge Earned! Congrats Marcus!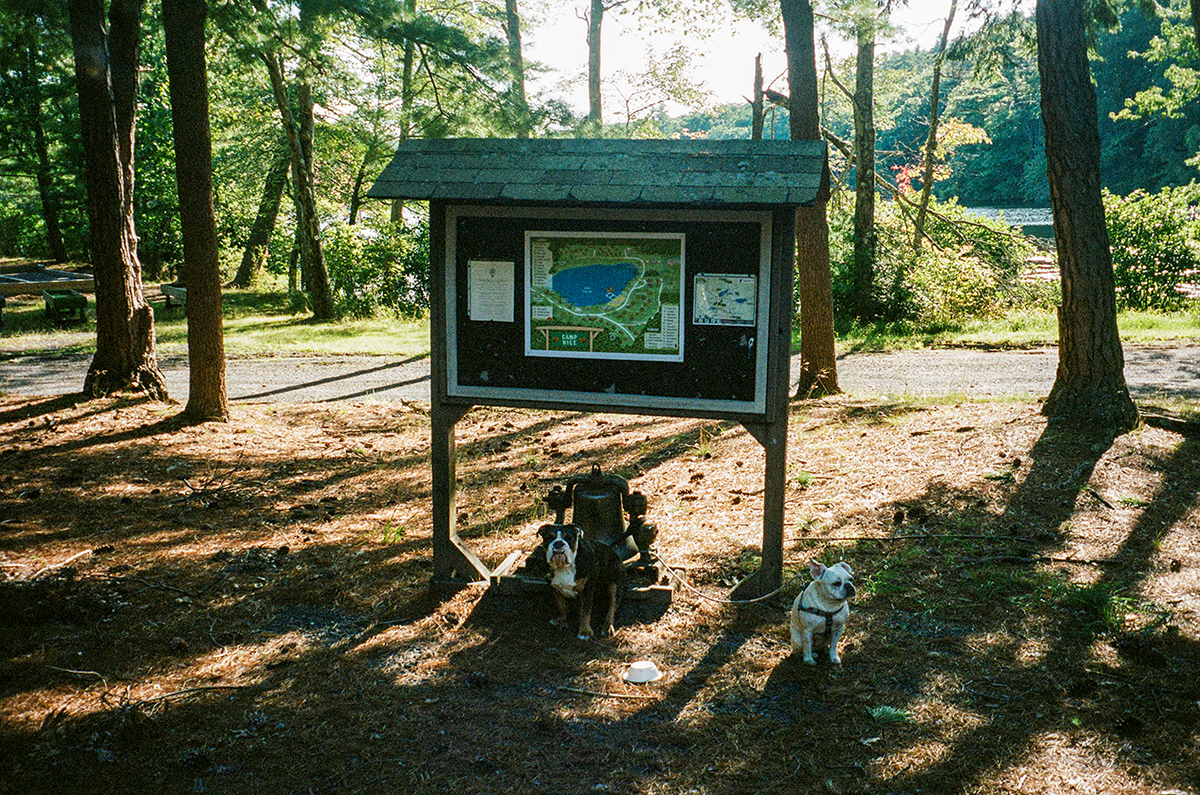 Whassup Dawgs?!?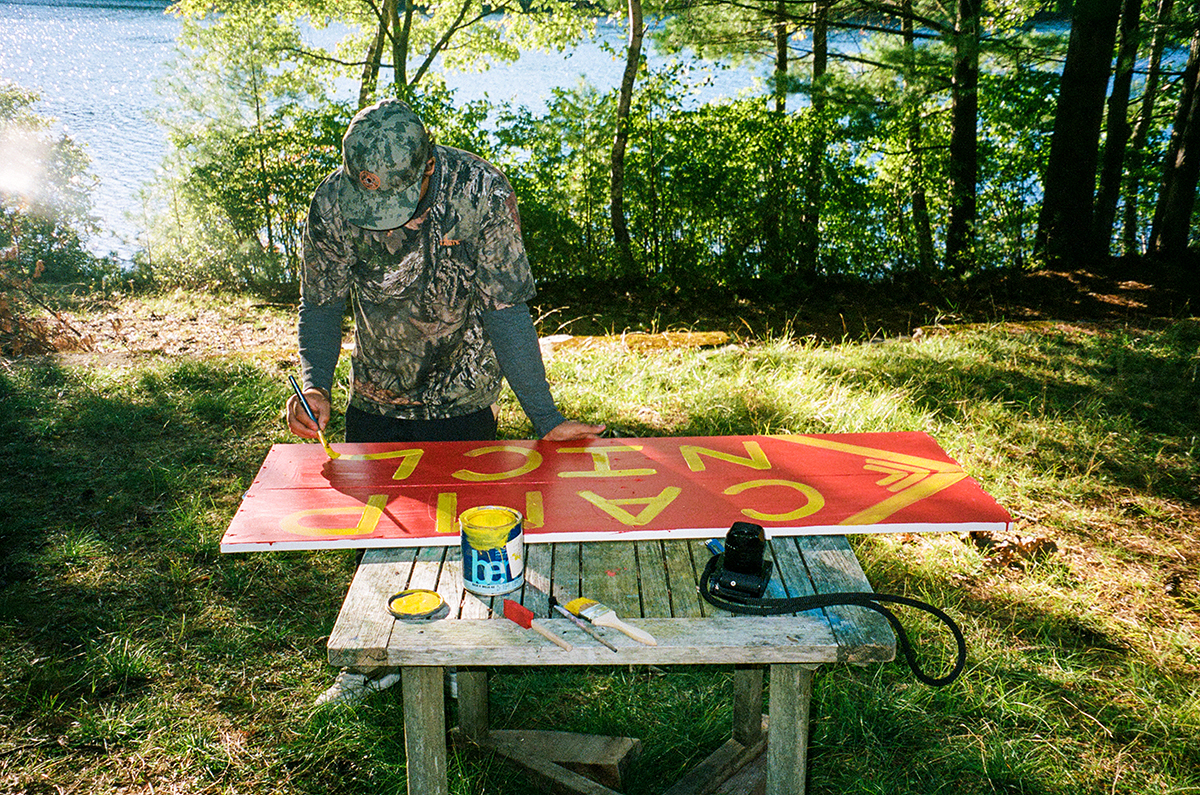 Last Suspect added the finishing touches on the Camp Nice welcome sign…Lookin' crispy!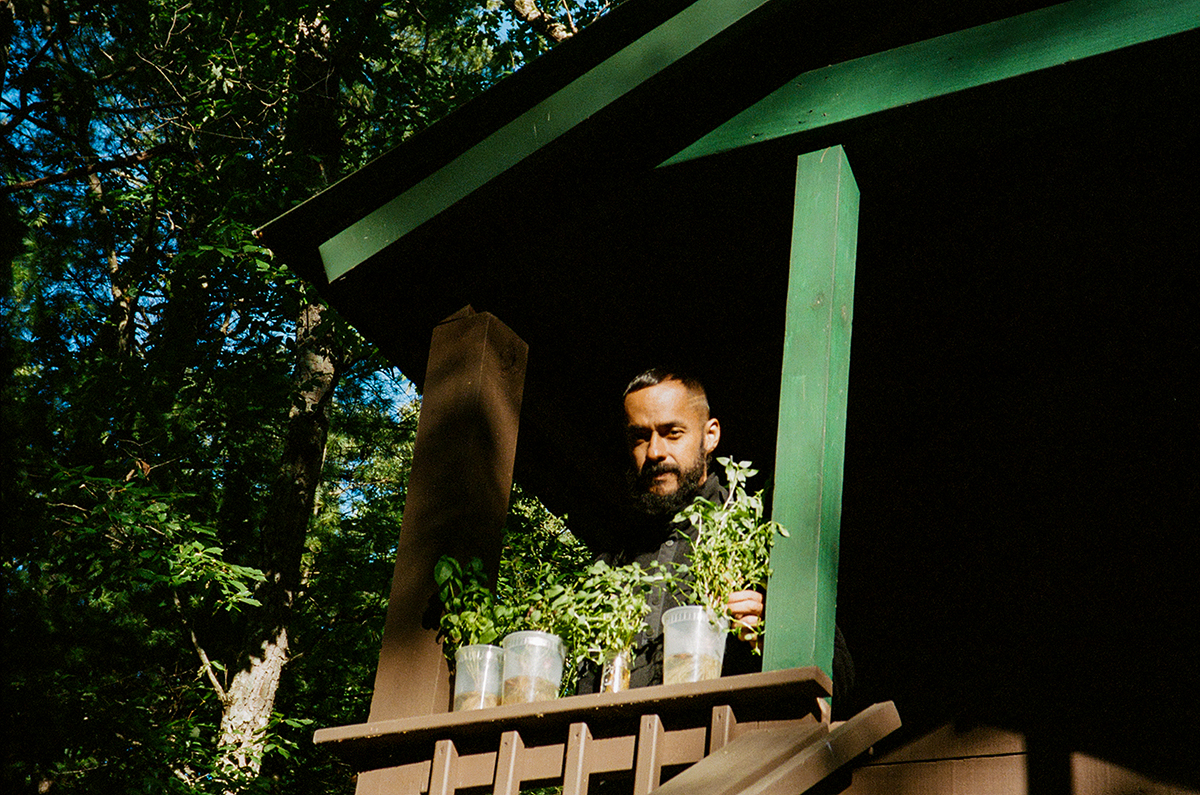 Vlad earned his Herbalist Badge with the front porch horticulture set up!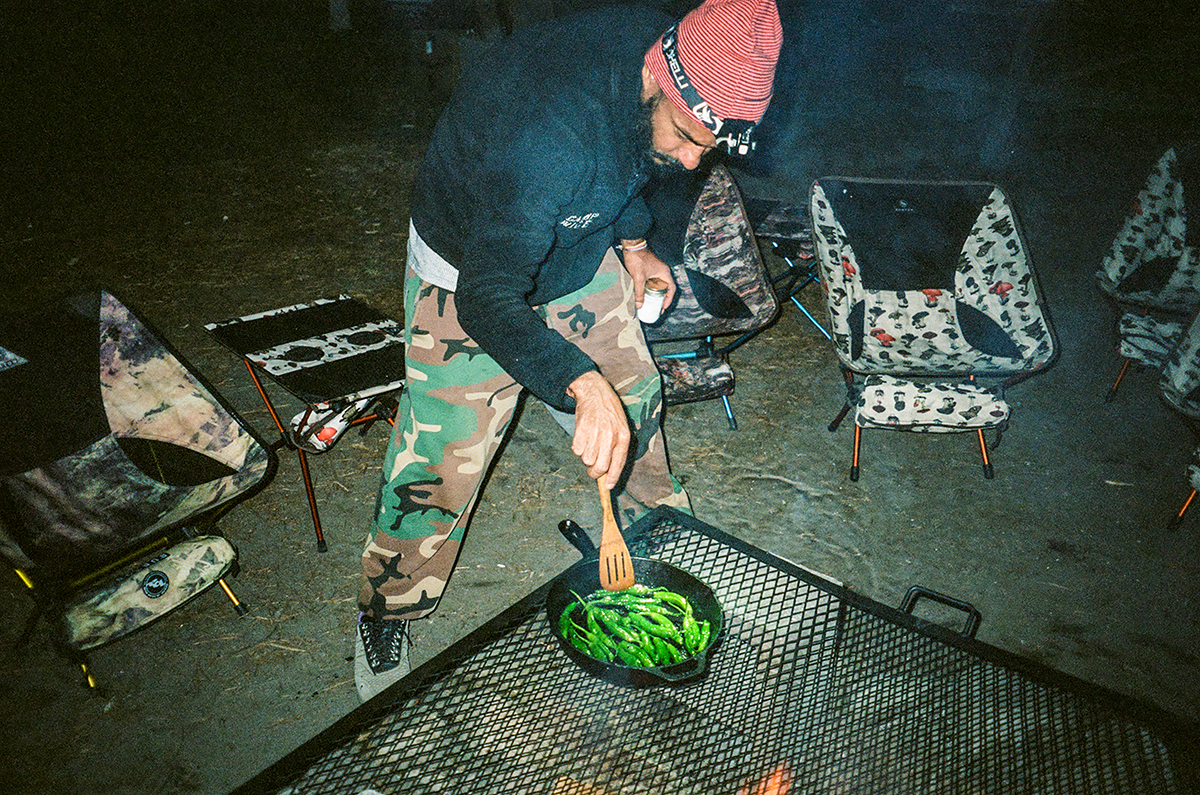 Vlad got busy with the shishitos!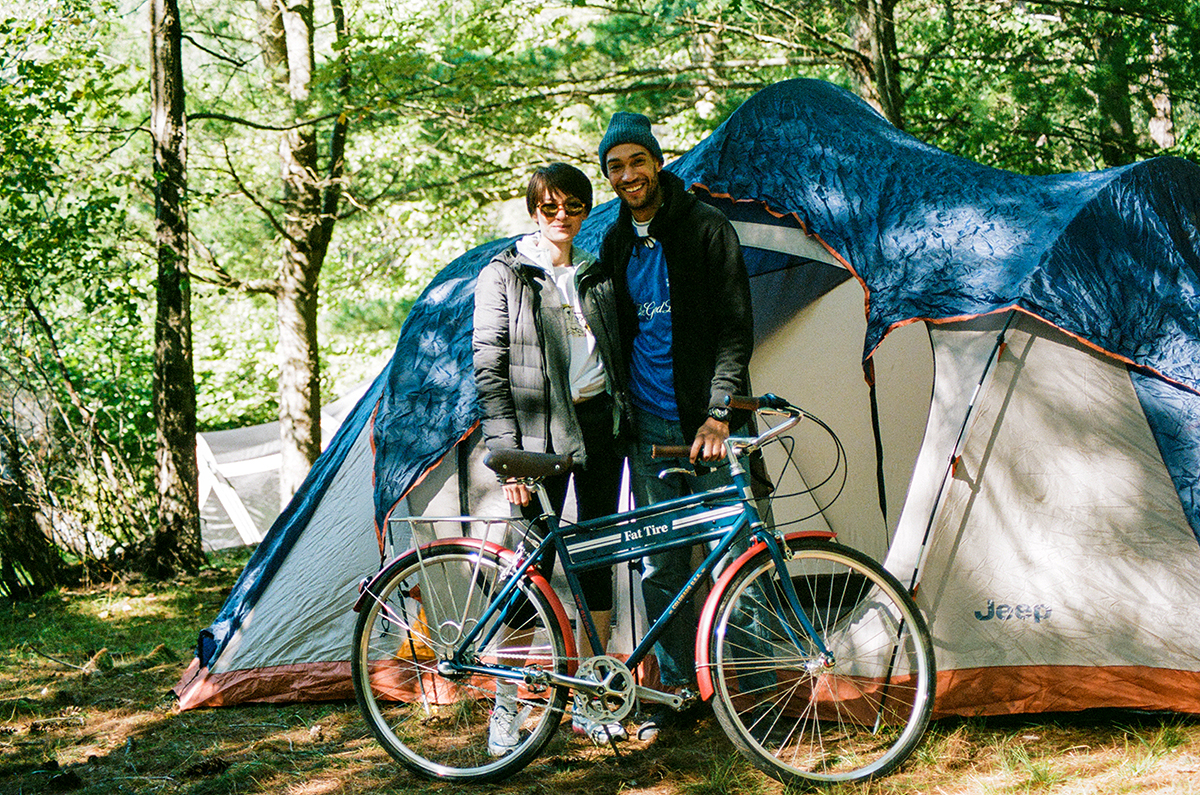 Assol & Claudio got their new home set up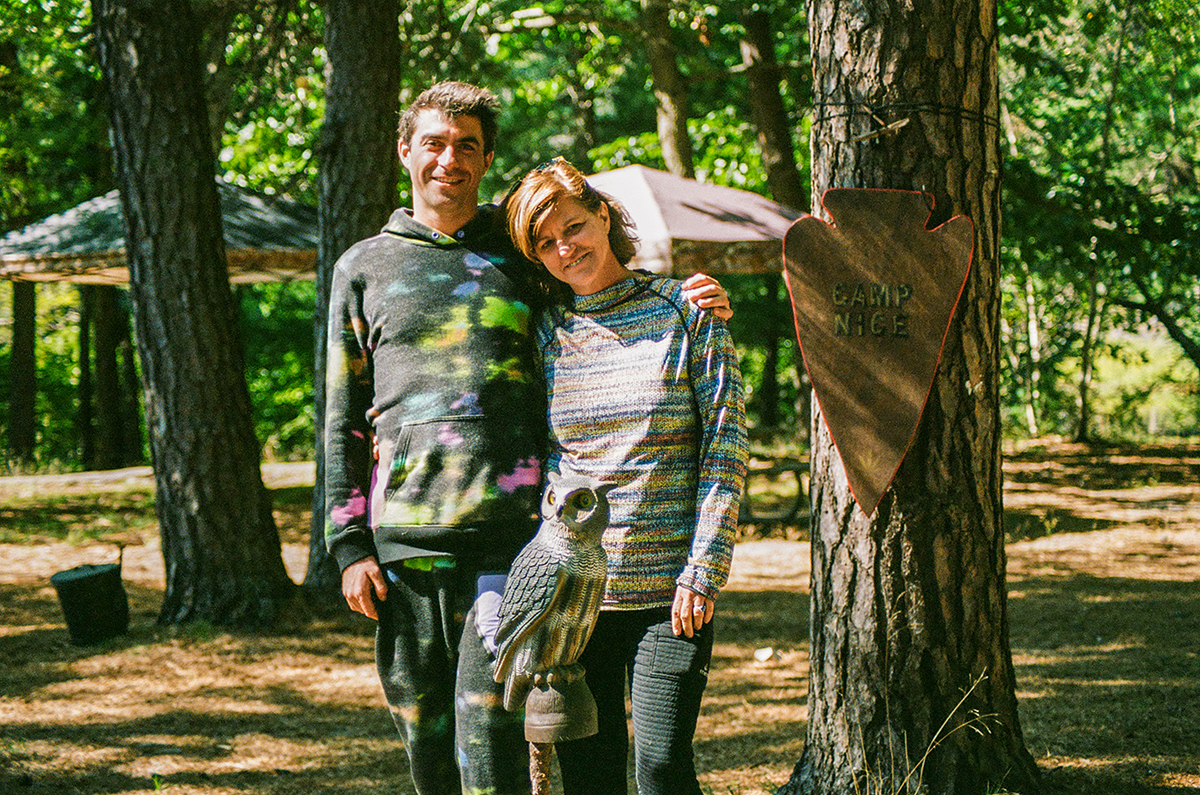 George & Donna Carpenter settled right in too!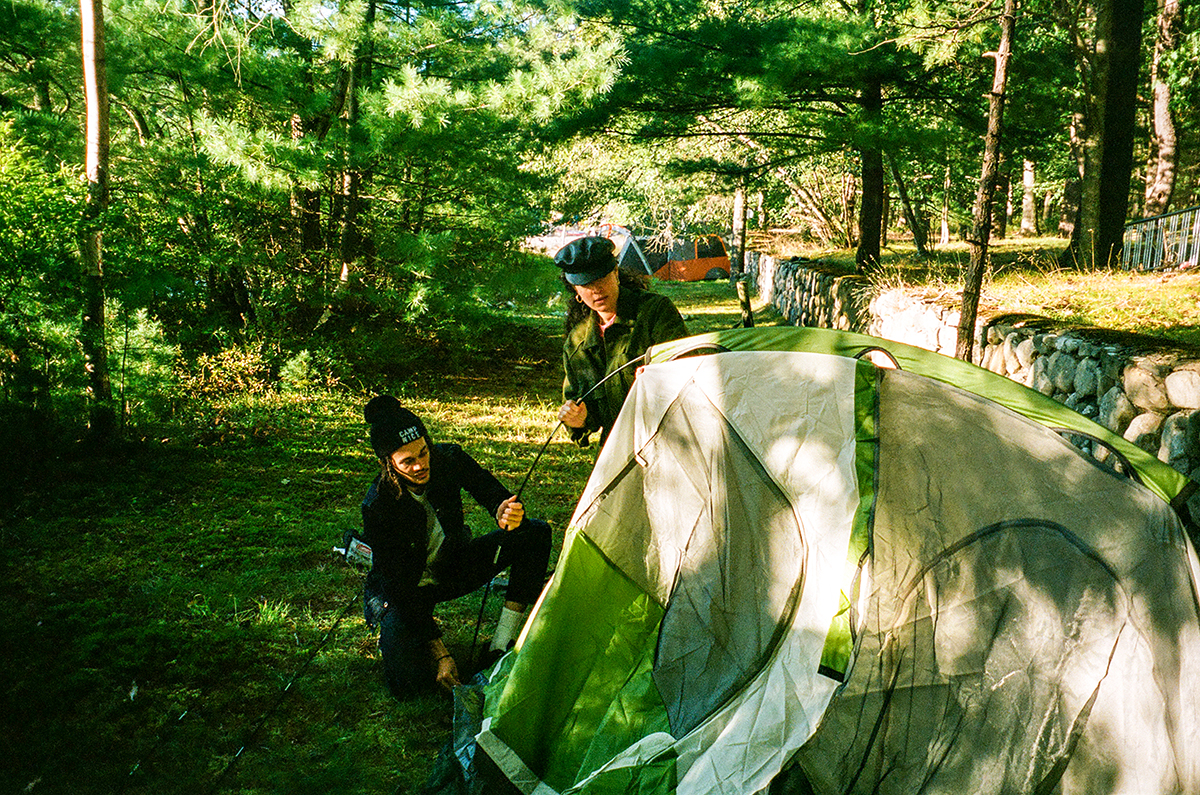 Mac & Yasmin had the waterfront zone on lock!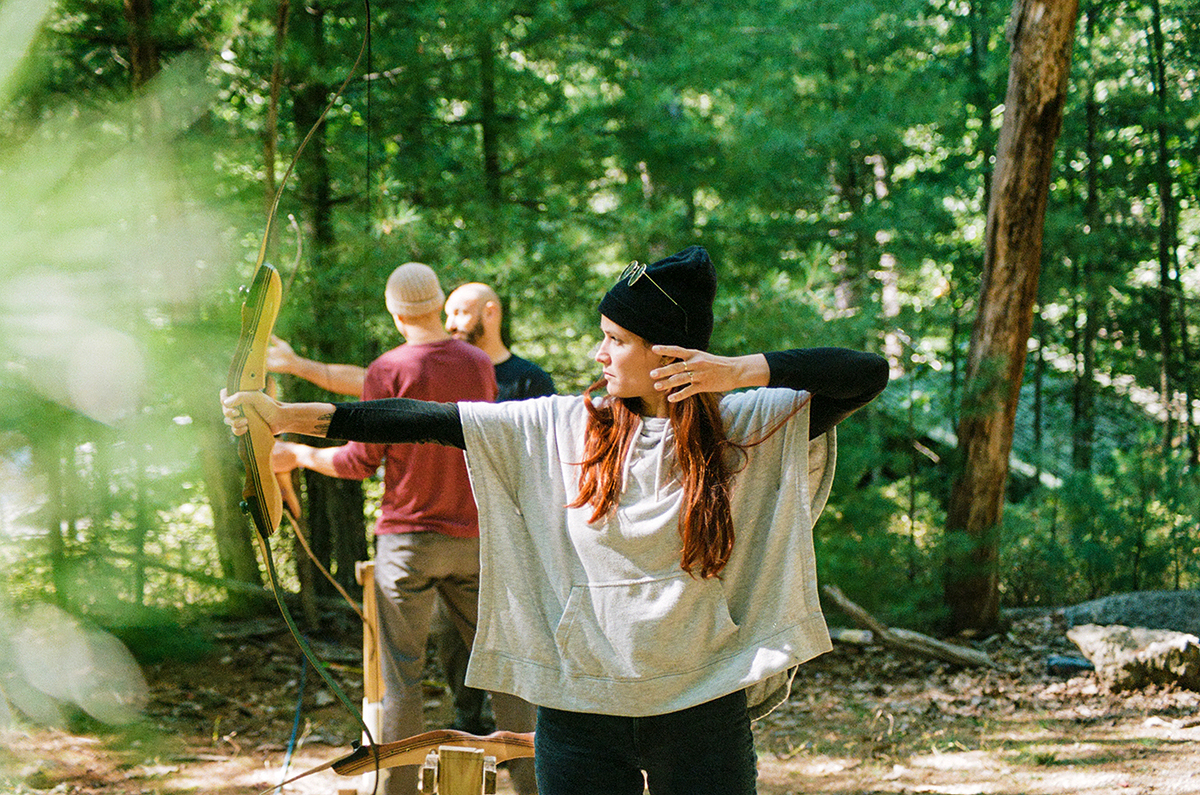 Nell was showin' us her skillz…Archery Badge EARNED!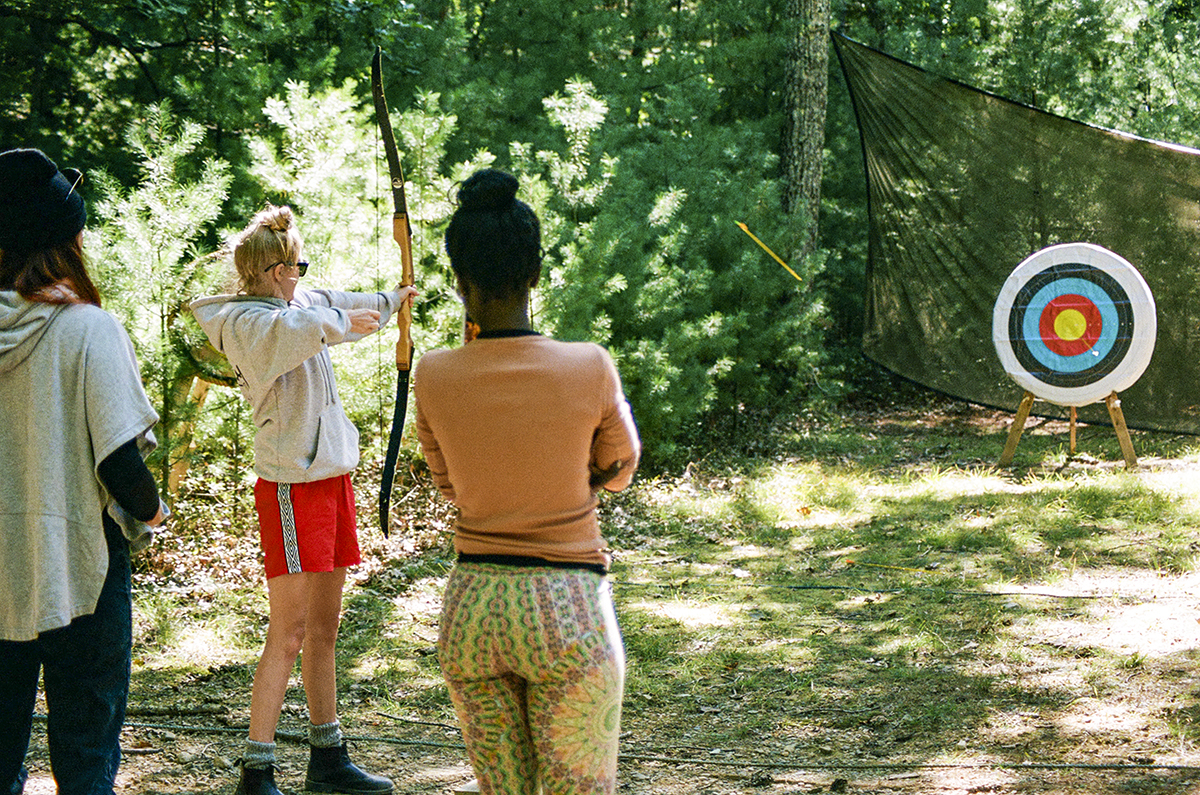 Archer's UNITE!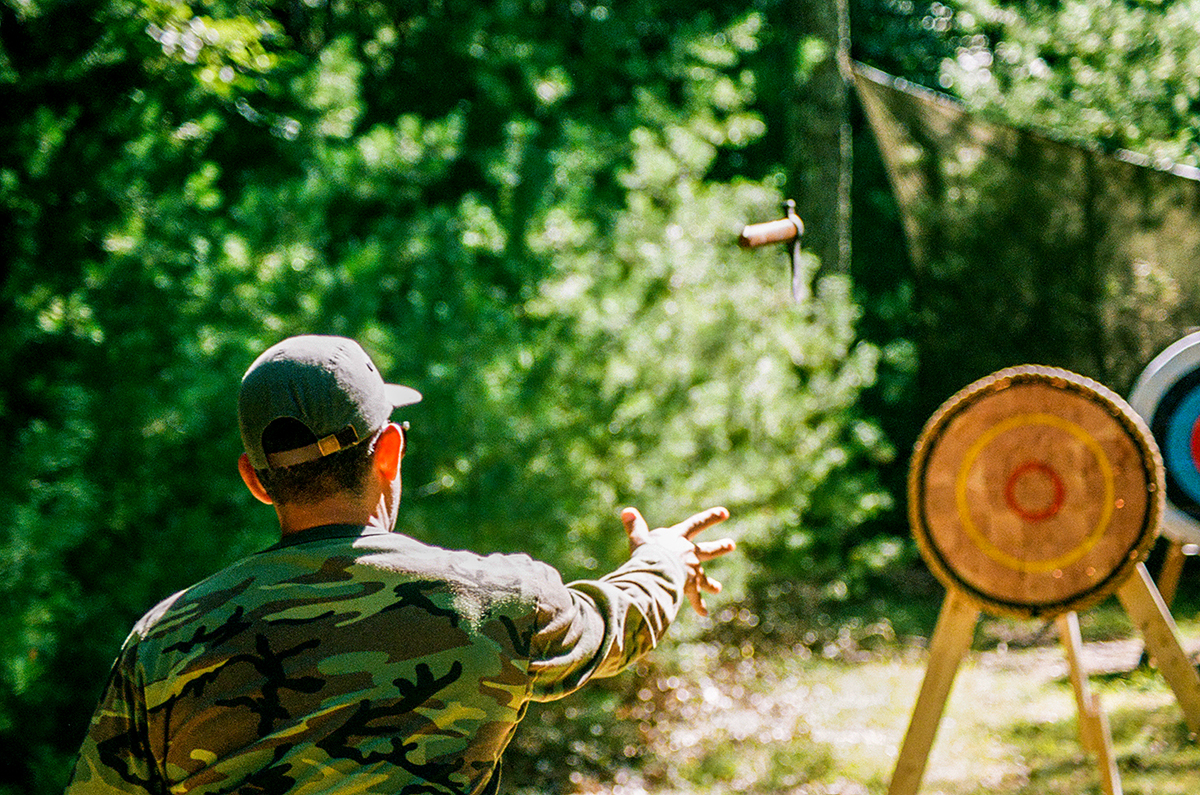 Ranger Larry set off the First Annual Barebones Hatchet Throwing Contest…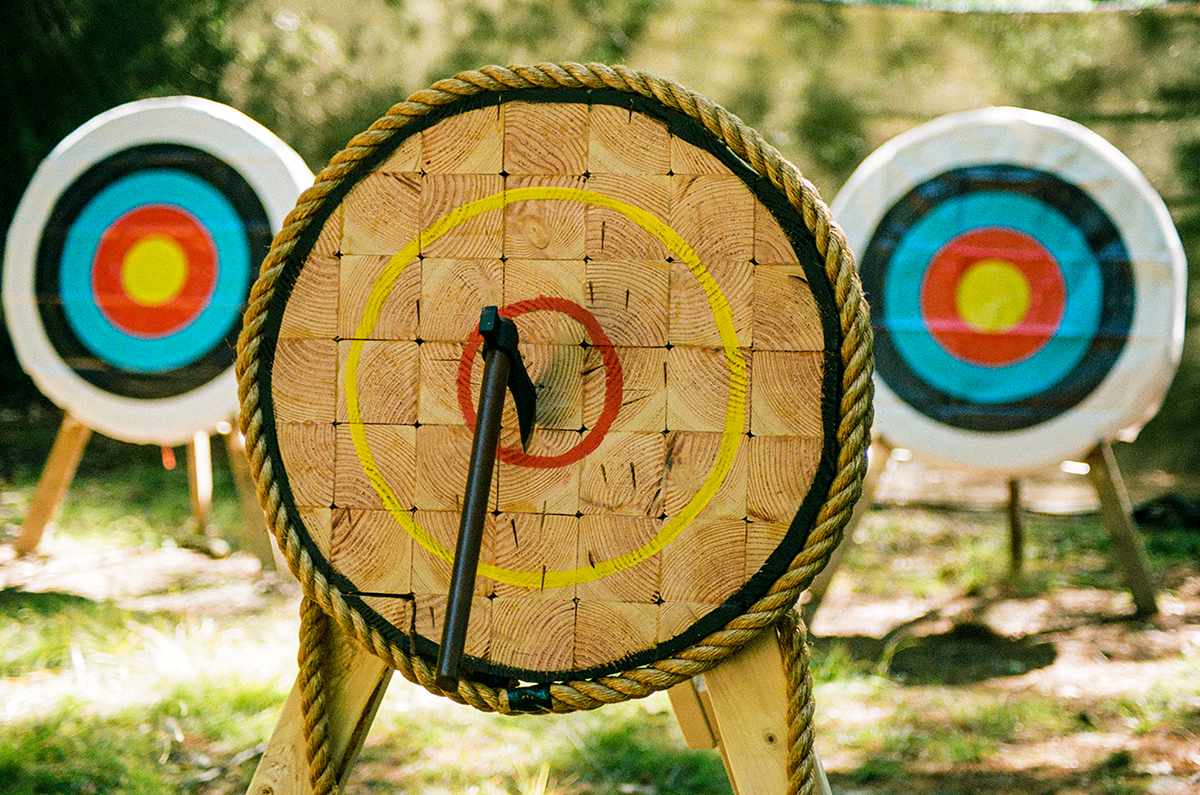 WOW! BULLSEYE!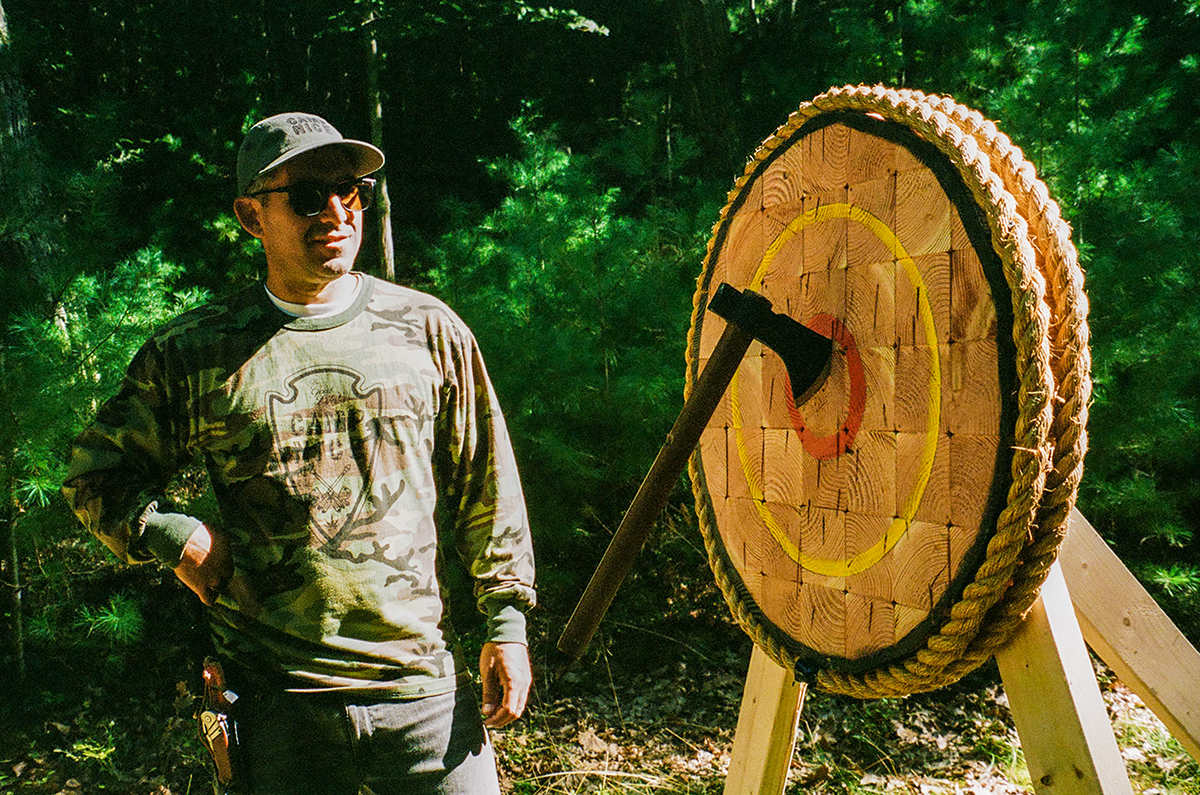 Of course he was a natural…Nice shot!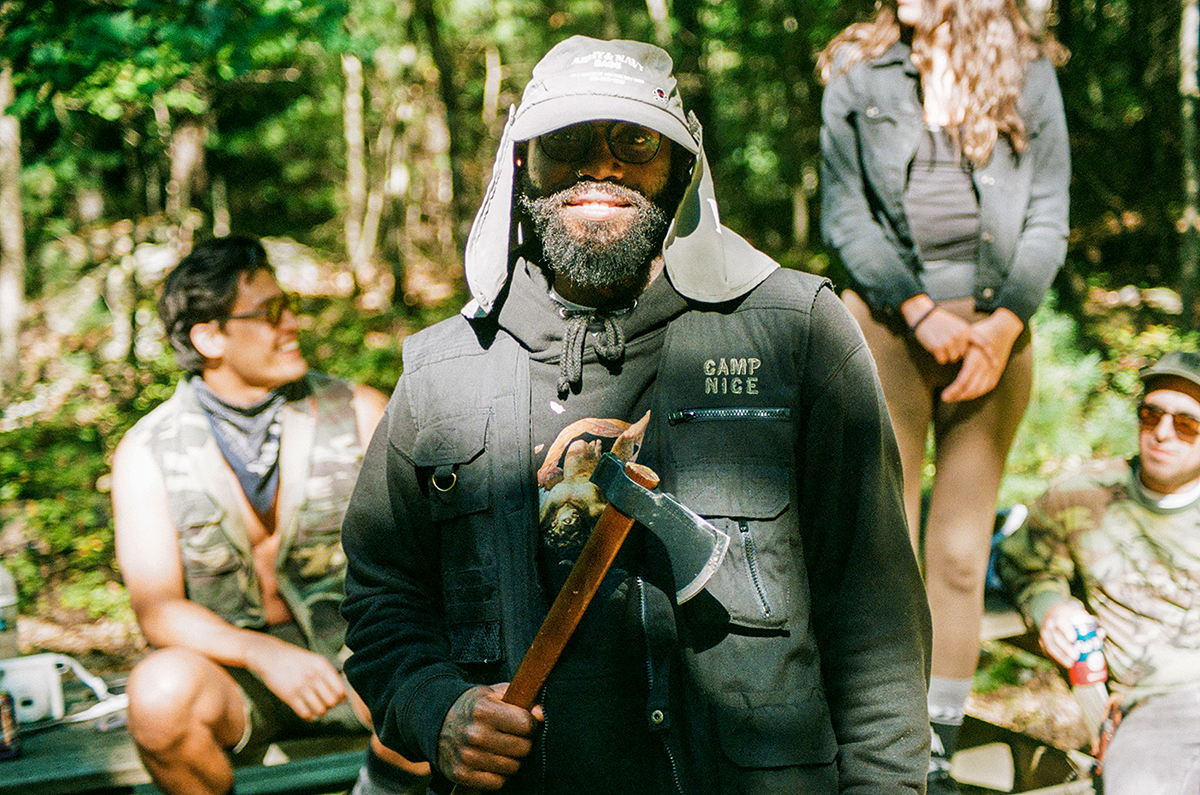 Rashad was up next!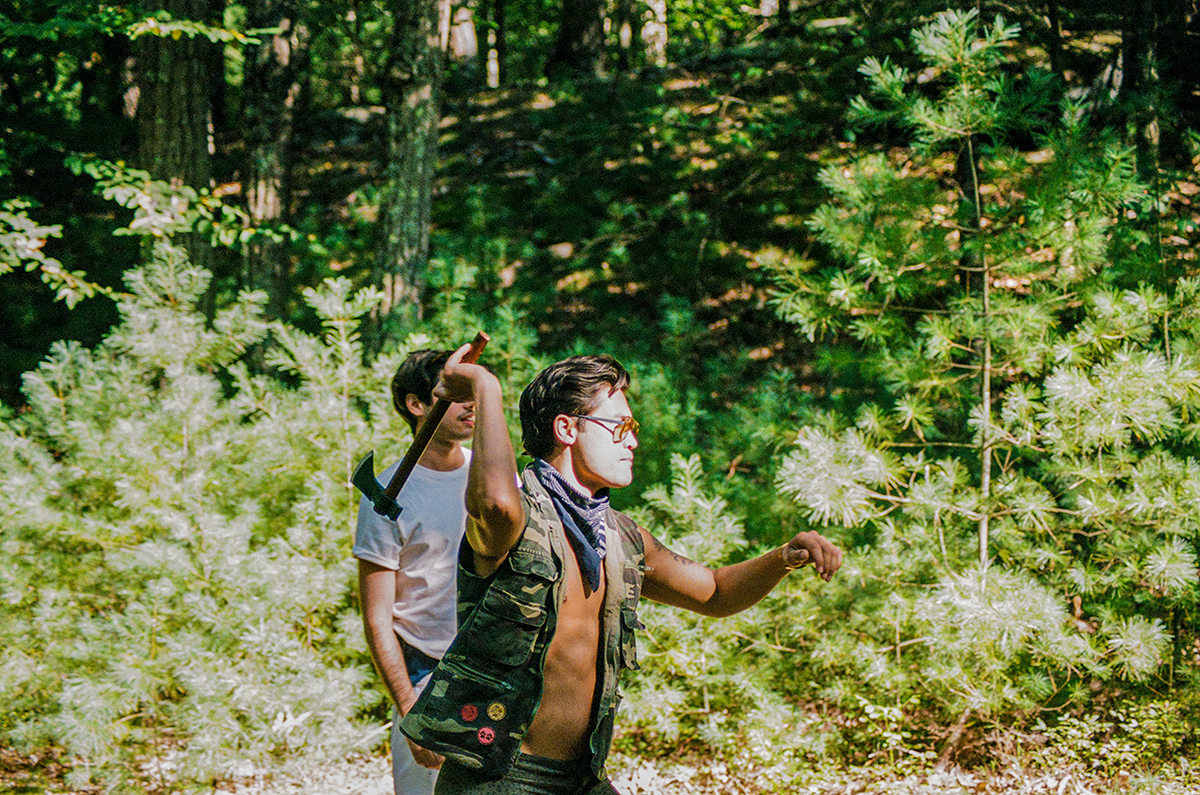 Weston came for it!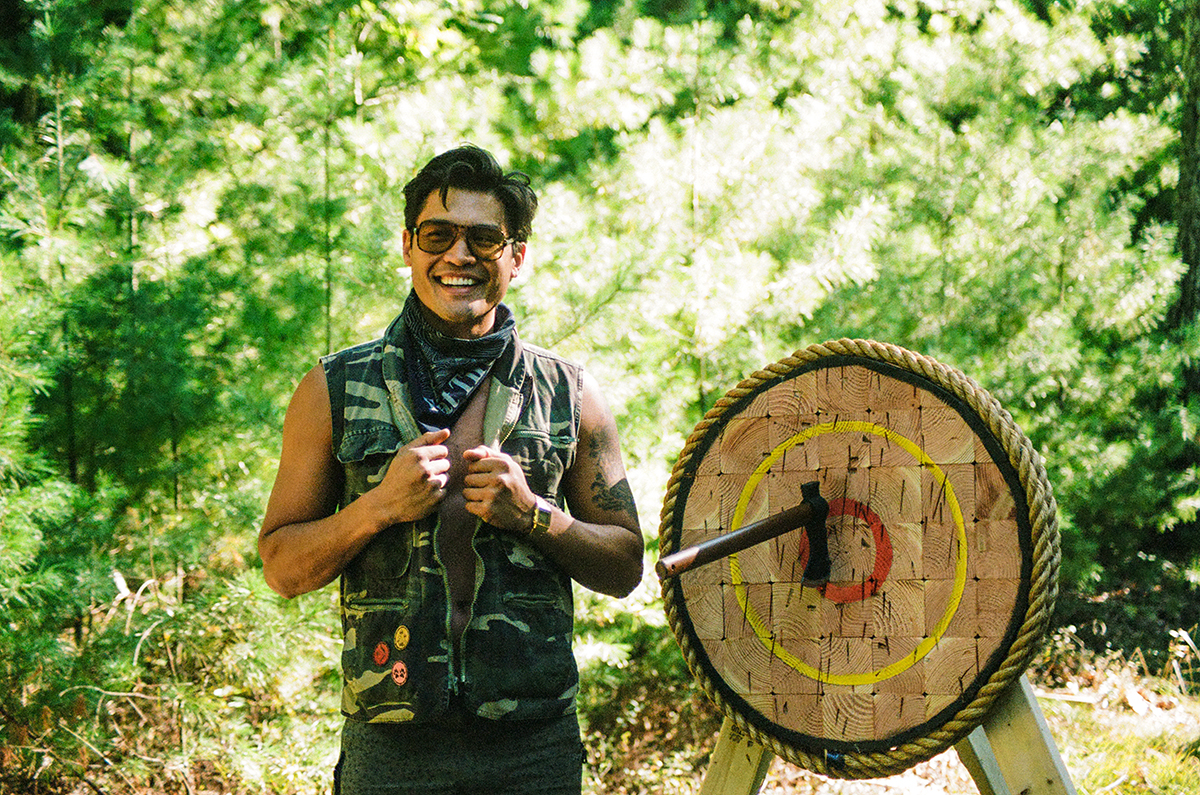 BOOM!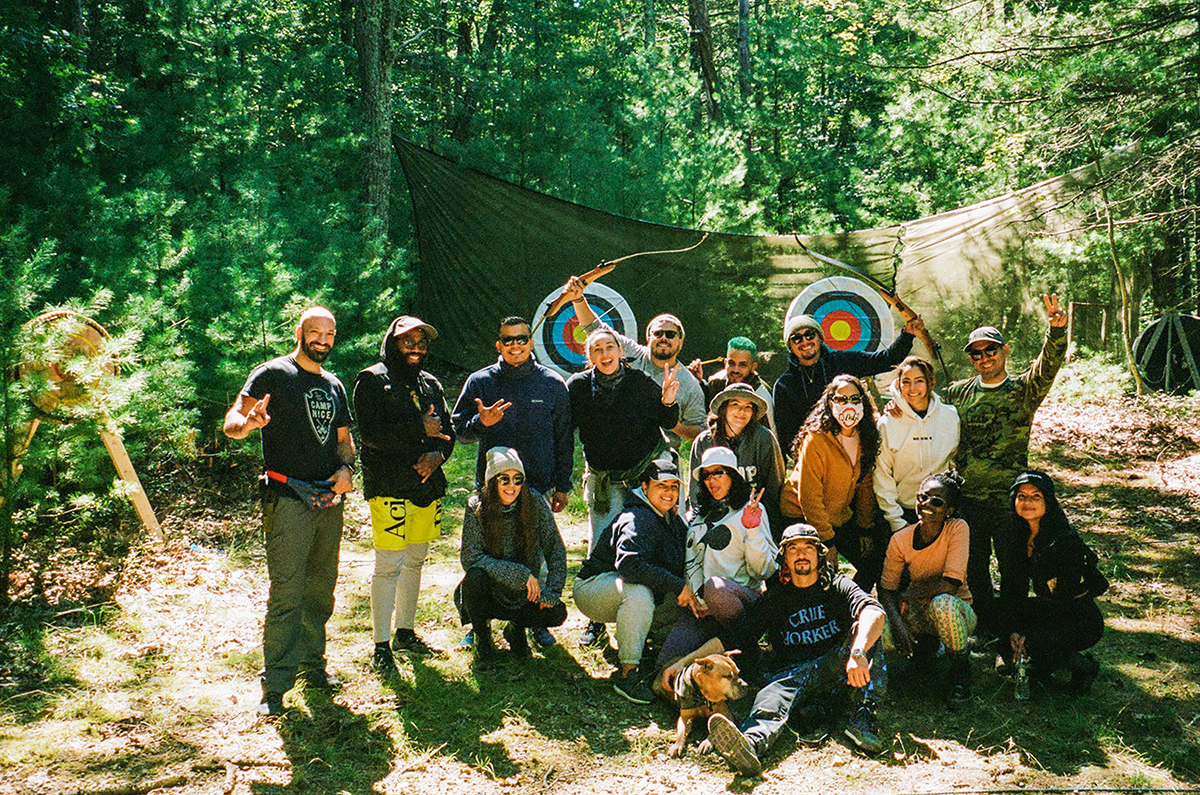 Everyone was WINNING!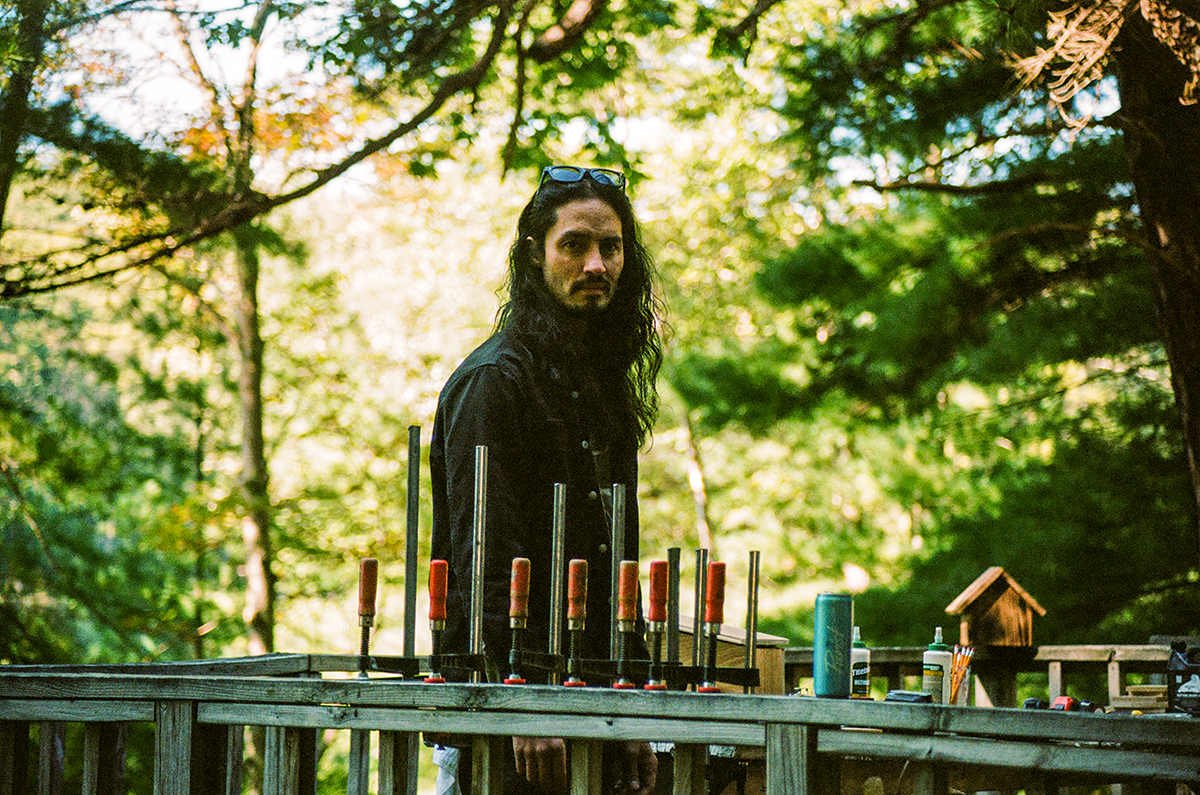 Jessie's Birdhouse Building Workshop was open!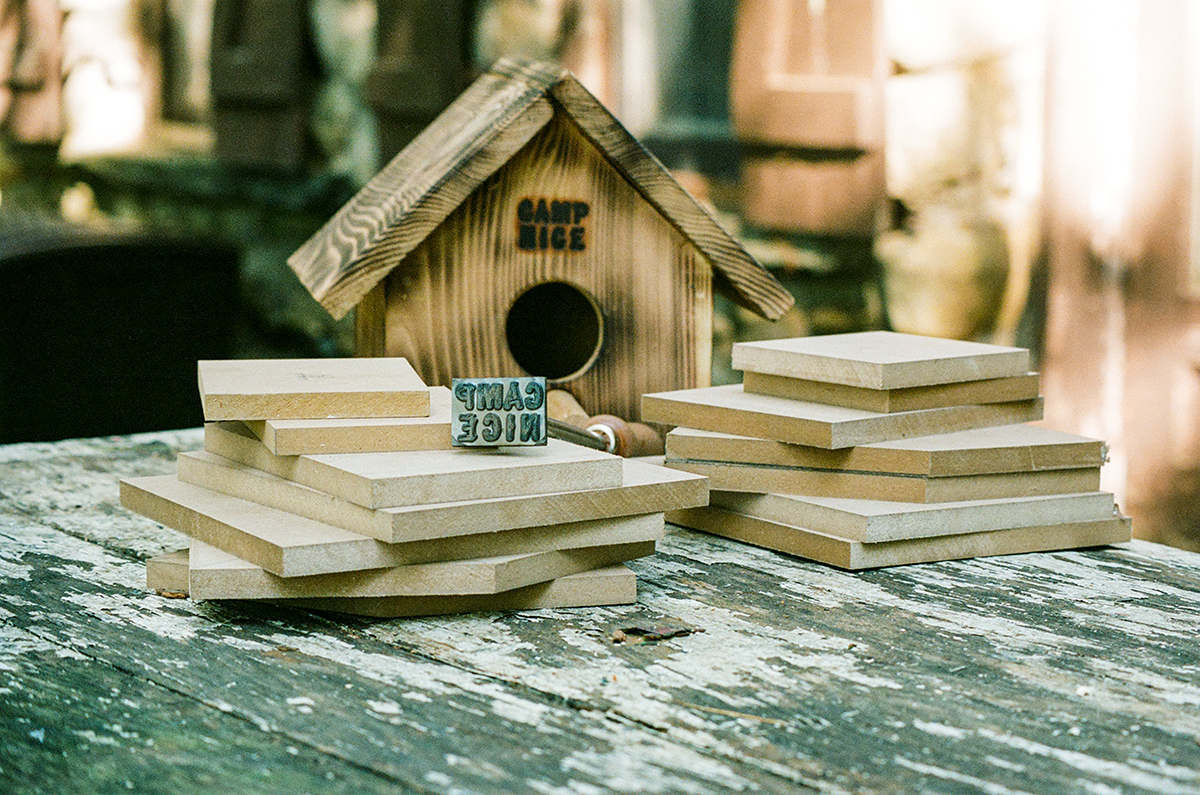 Nice work!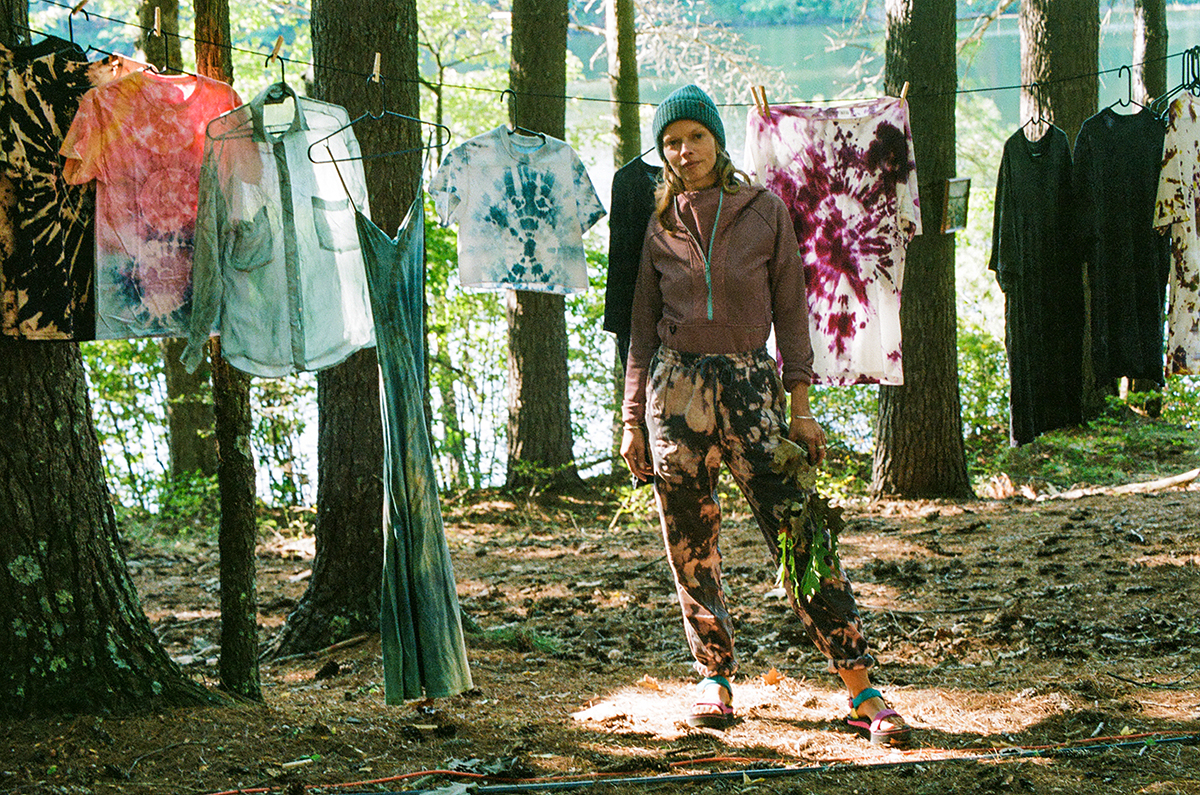 Chenoah was making the magic happen over at Arts & Crafts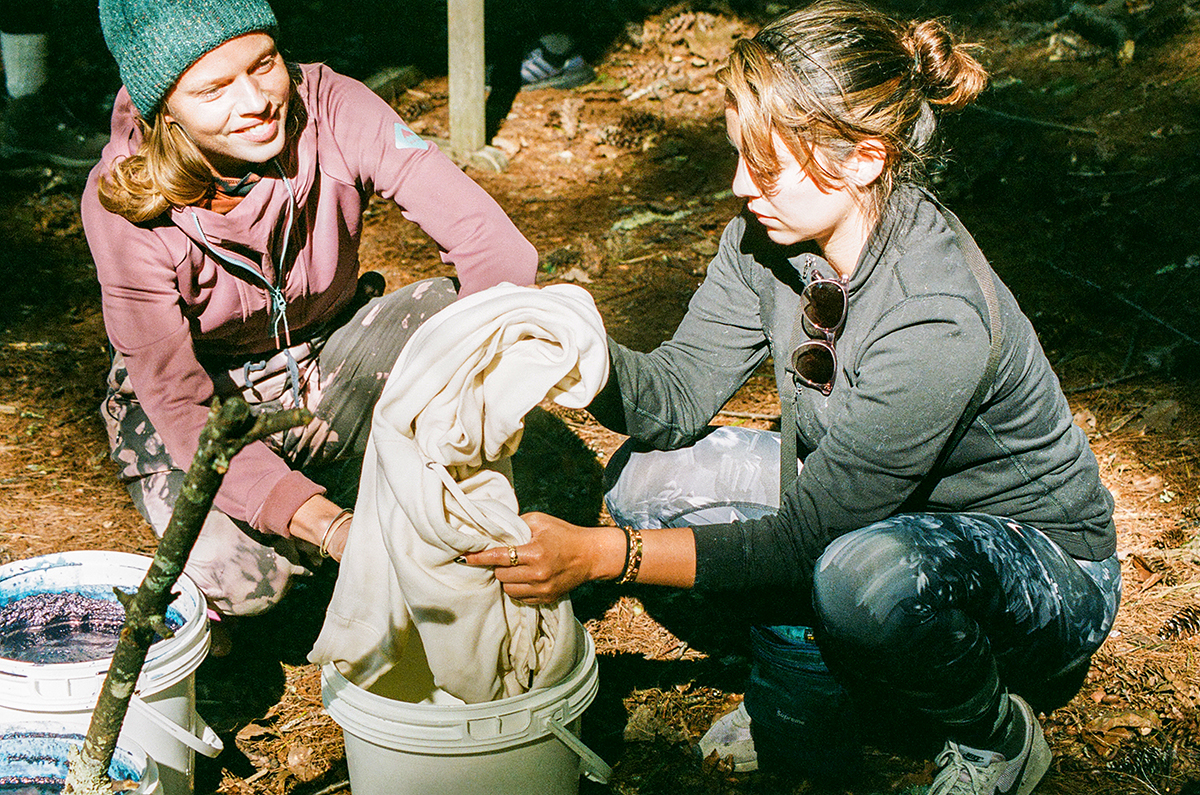 Freshly dipped!
Lovely creations were being made all day! Great job Melissa…Arts & Crafts Badge EARNED!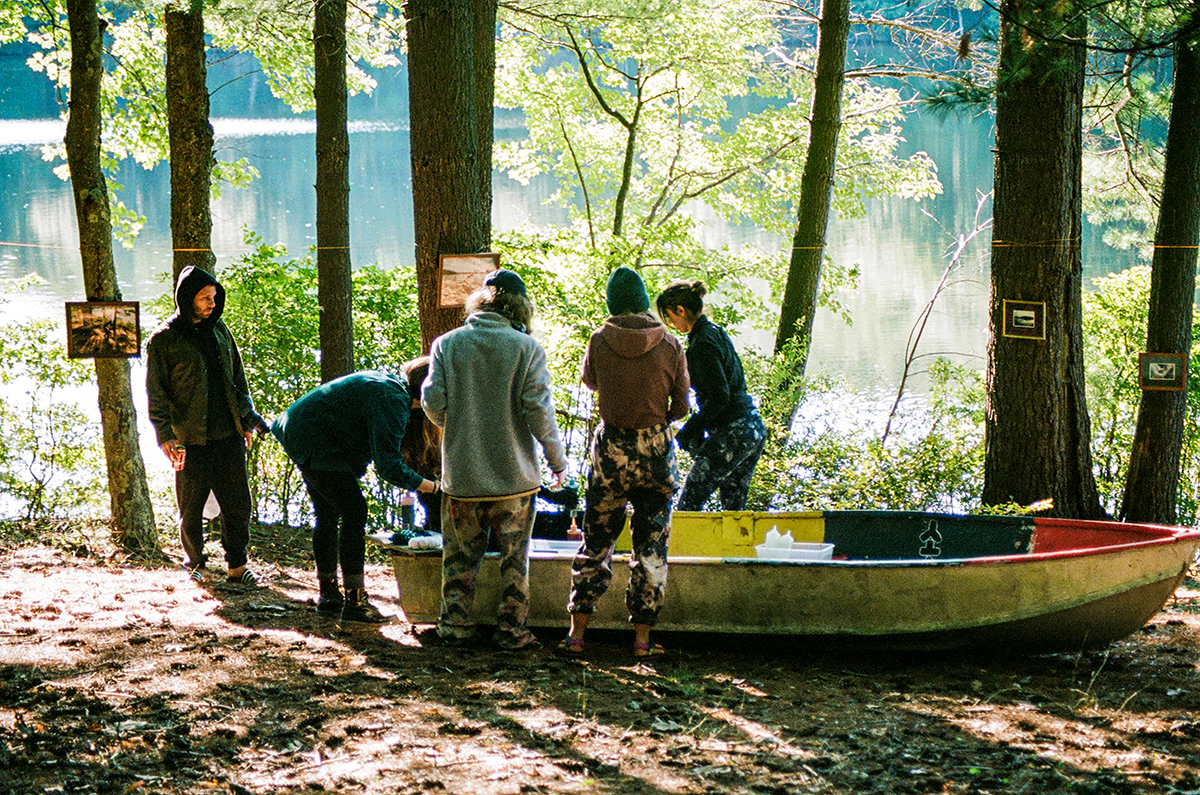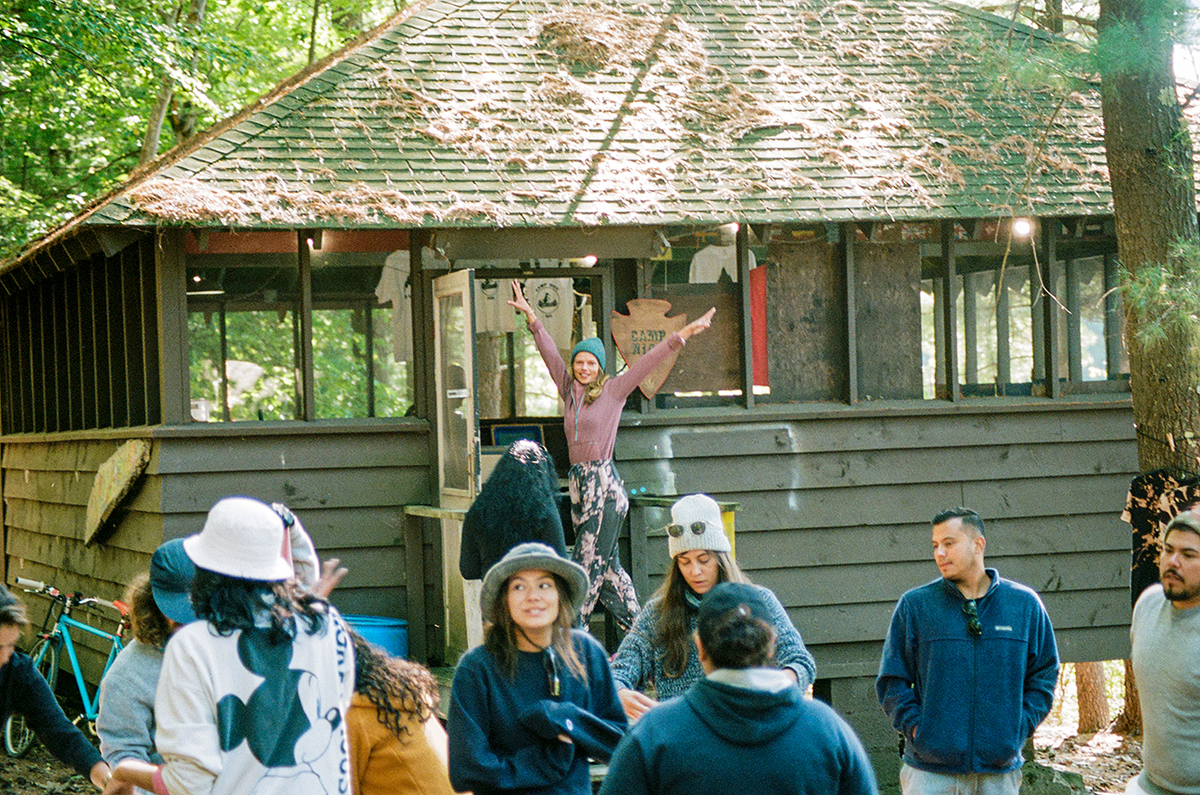 VIBIN!
Back at the waterfront Samantha was soakin in those rays!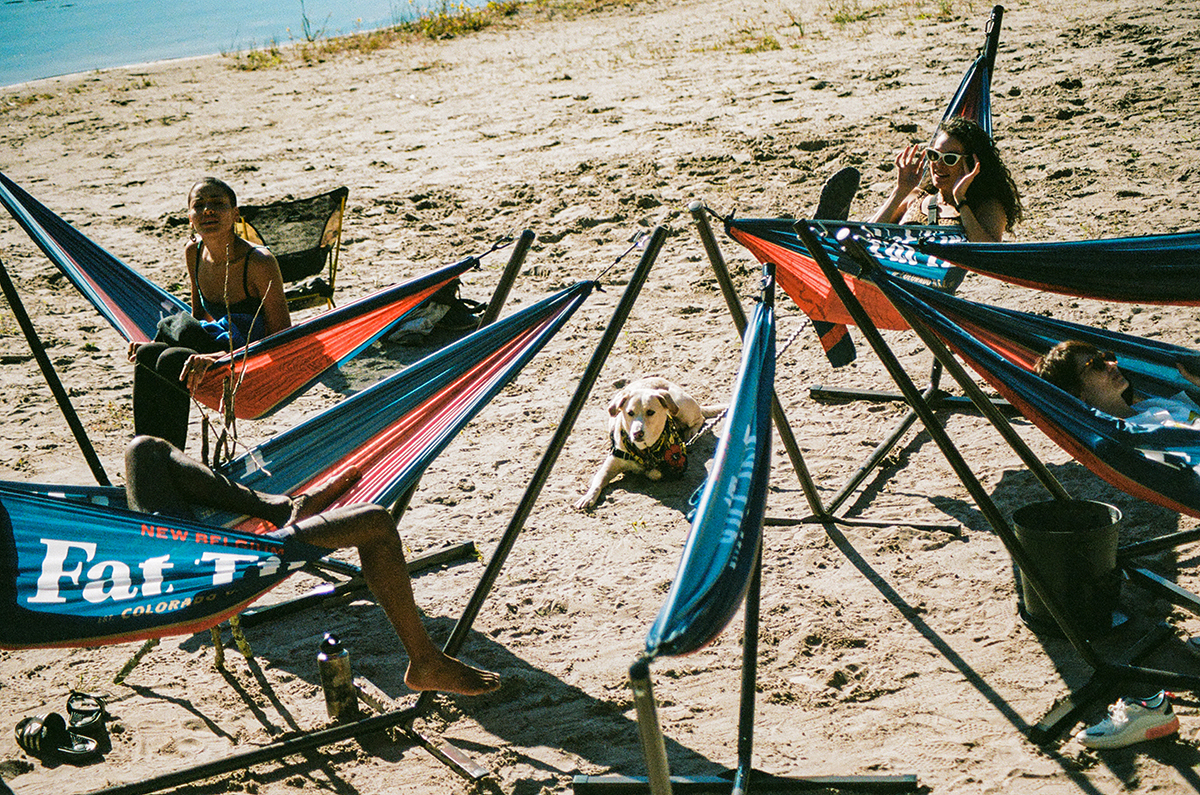 Sun Worshipers!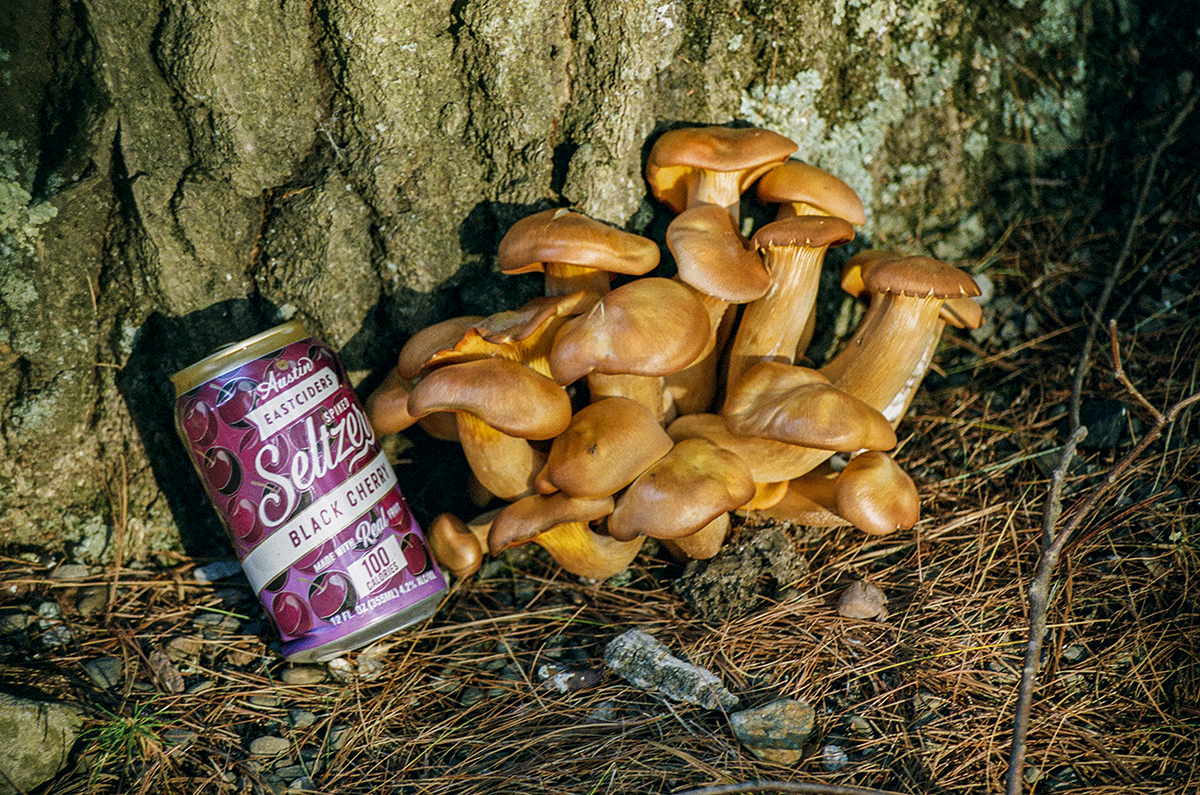 Perfect time for a crisp Austin Eastciders Seltzer!
Jesse even whittled us up a wooden spoon!
Lunch was being served up…Much thanks to Schaller & Weber for the deliciousness!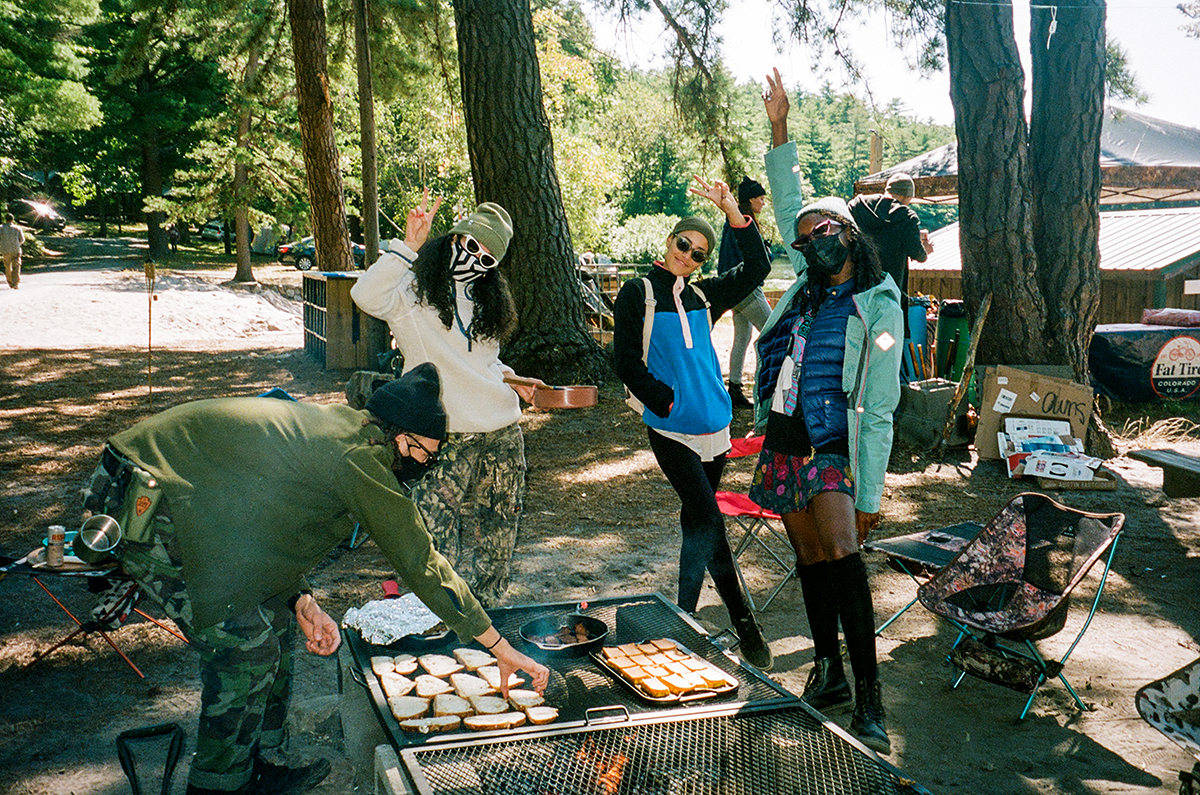 The vegan grill was lit too!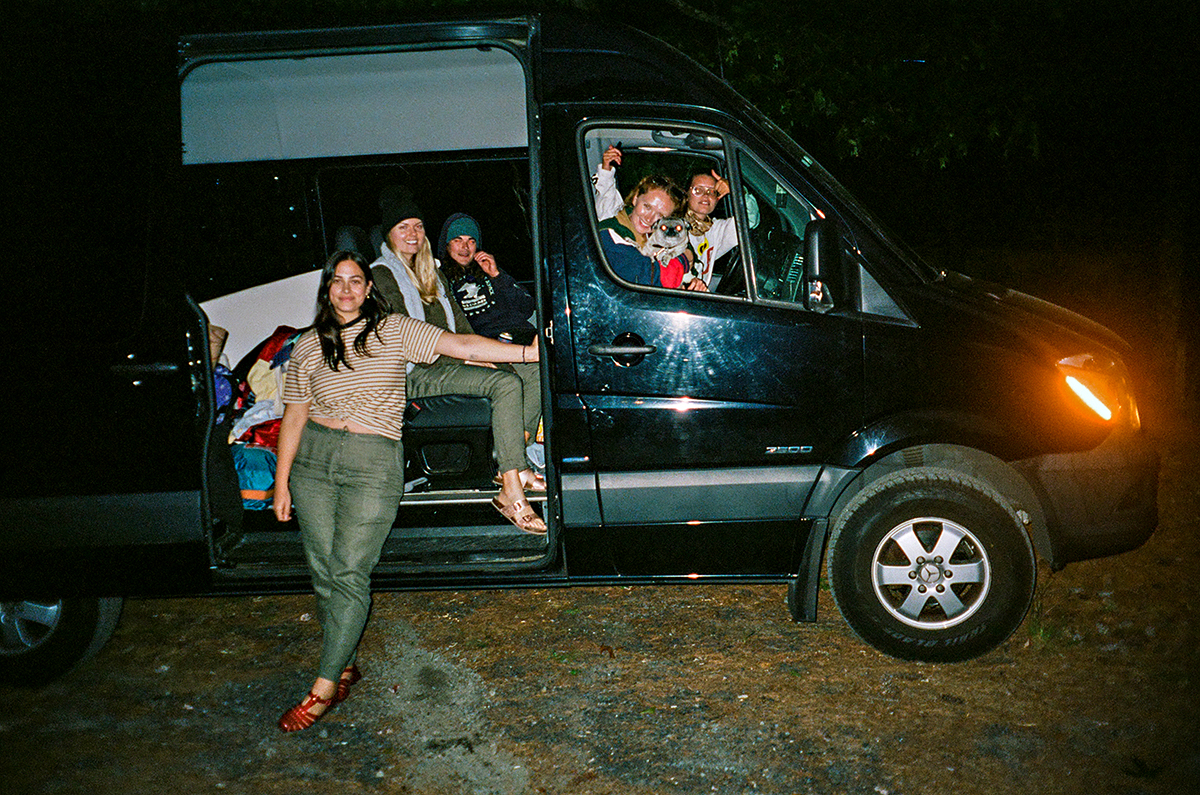 Pull Up Posse!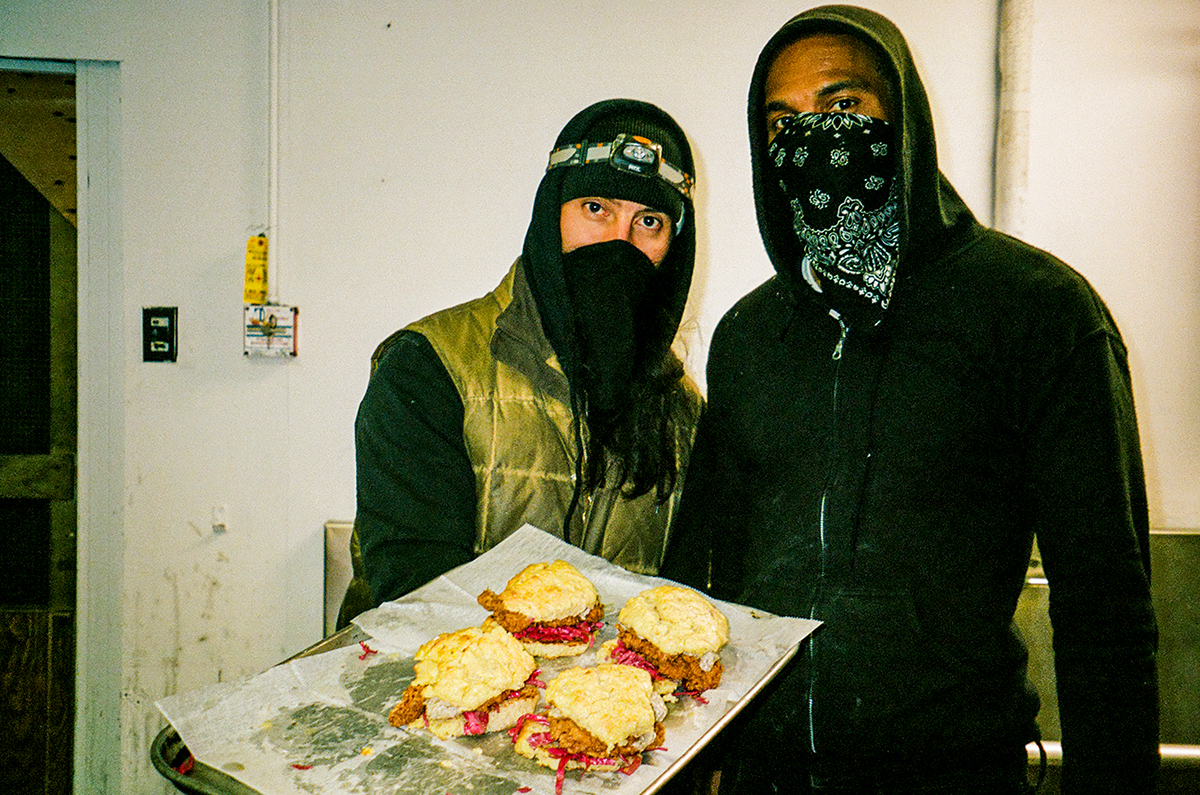 Din was serving up some of his Cheeky's Fried Chicken Biscuit Sandwiches!!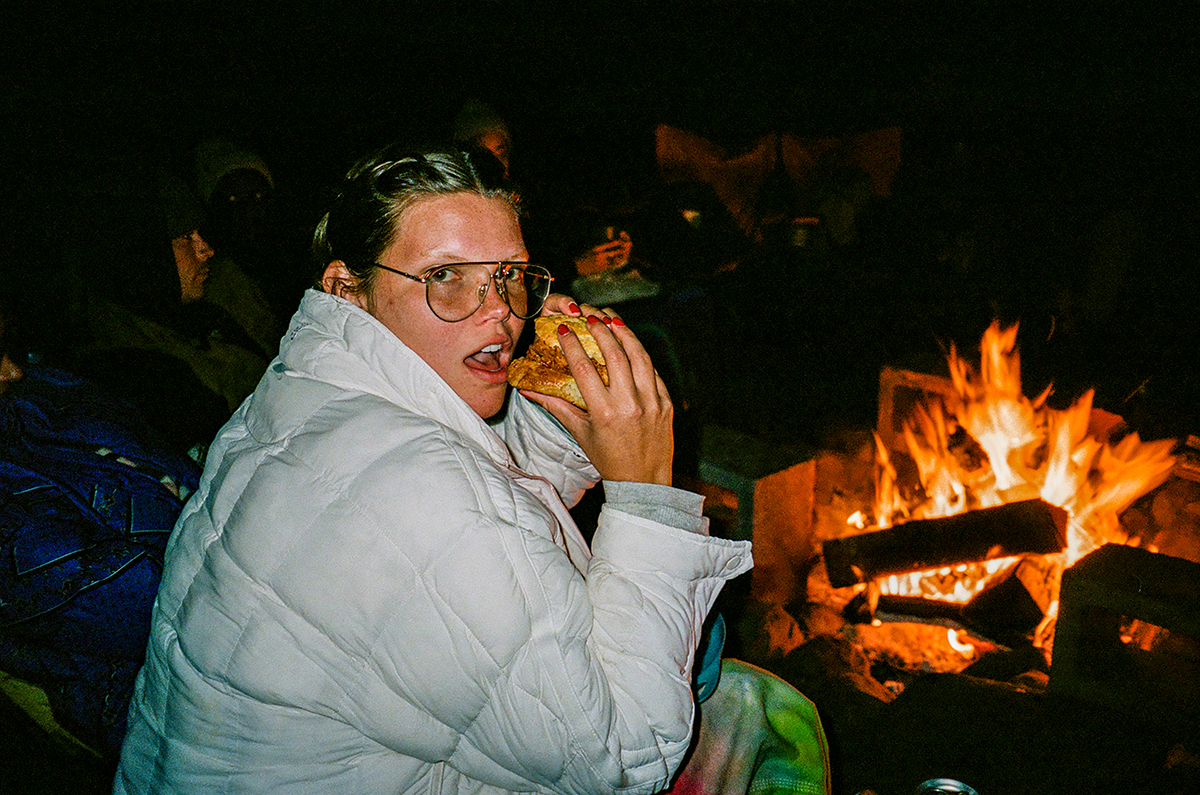 Molly approves!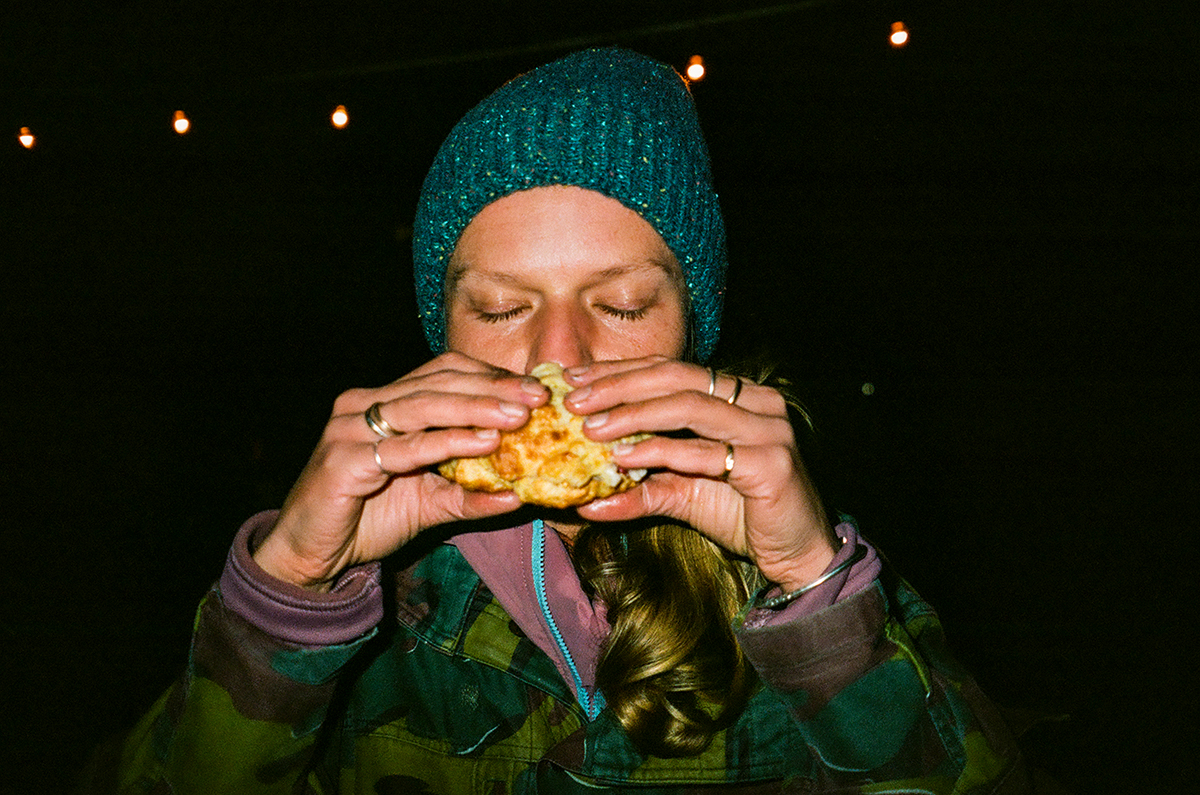 OMG!!!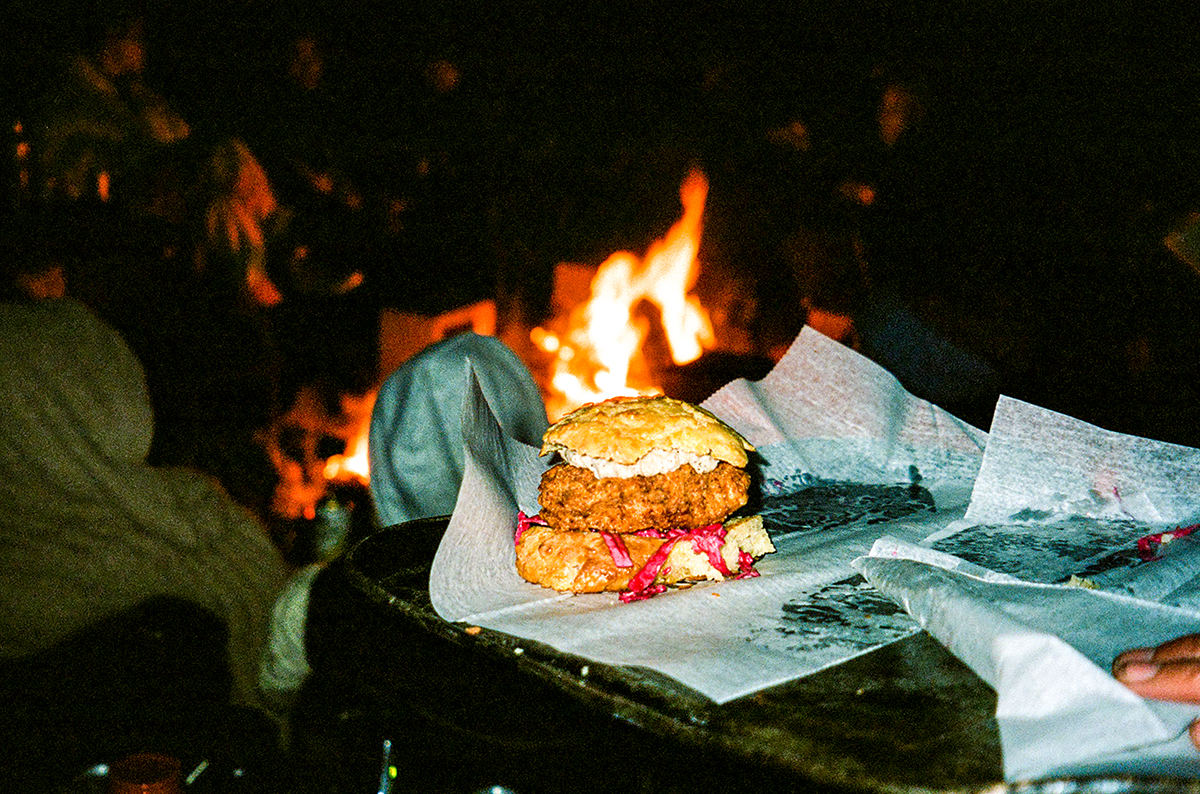 PERFECTION!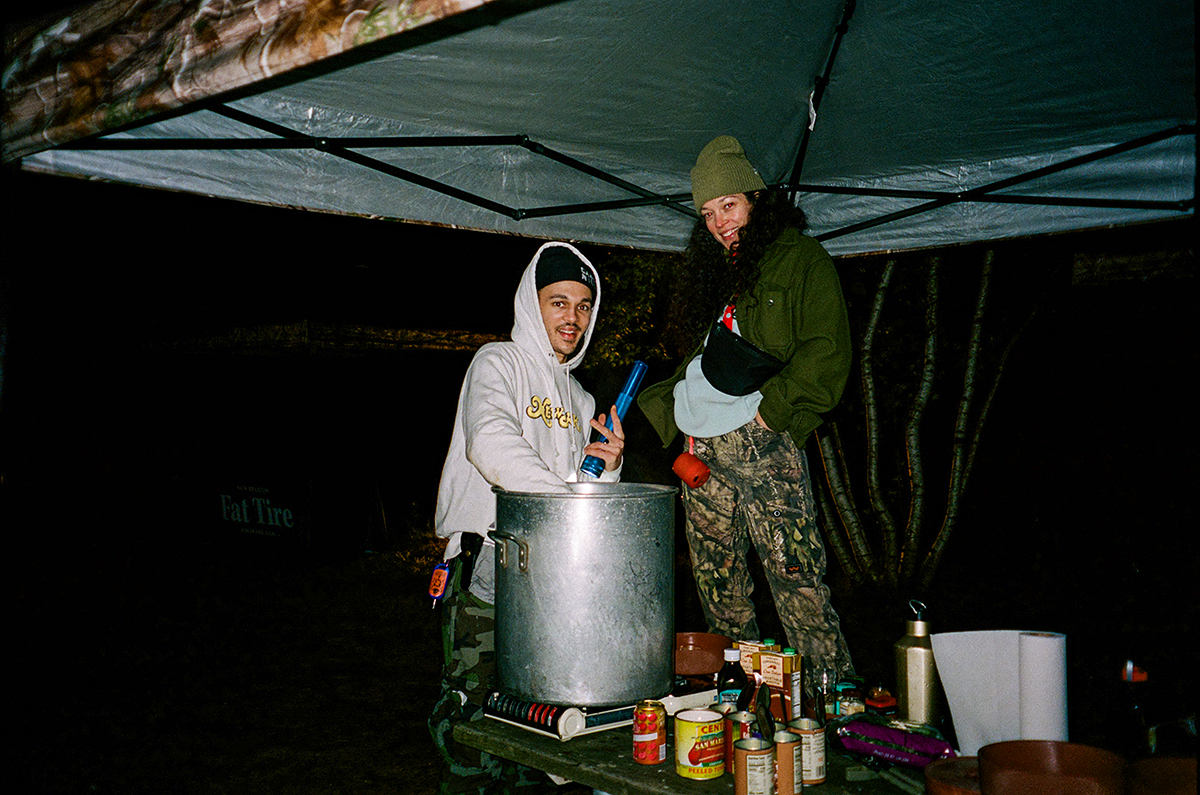 Mac & Yasmin earned their Cooking Badge for this pot of vegan awesomeness! Goodness Gracious!!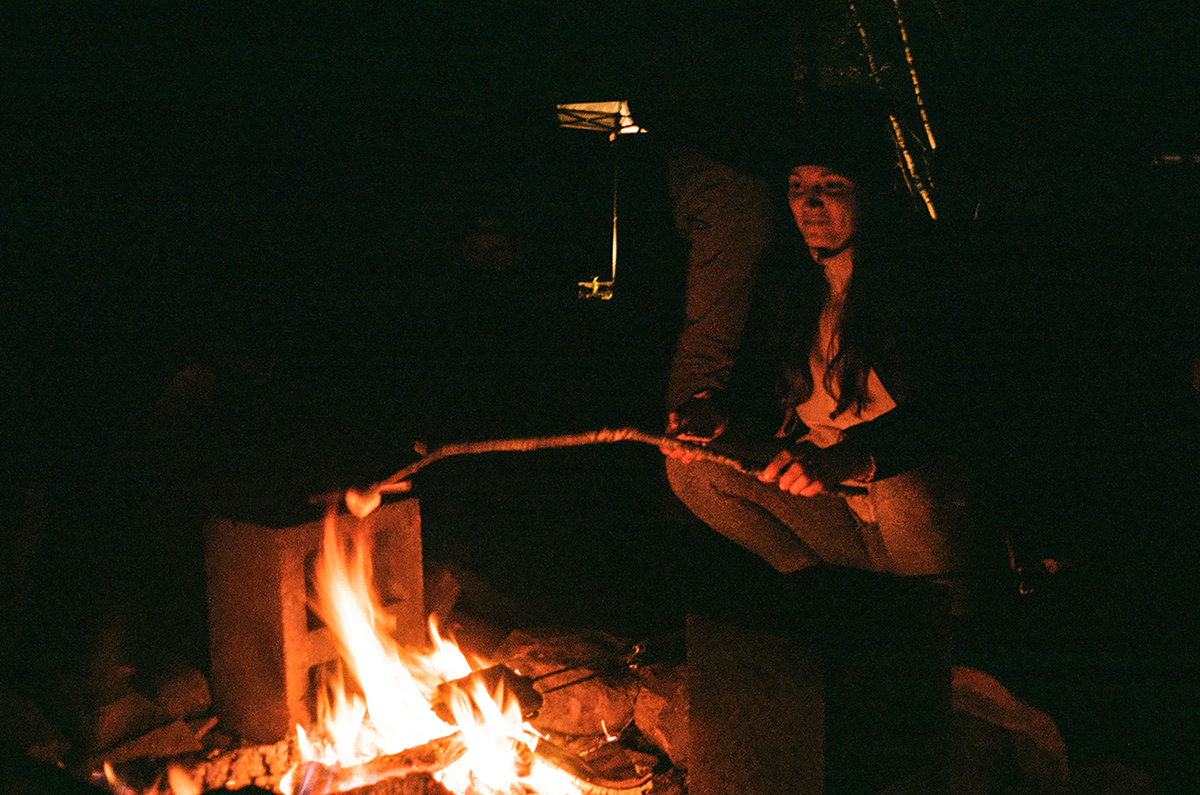 Nell cheffed up some s'mores for dessert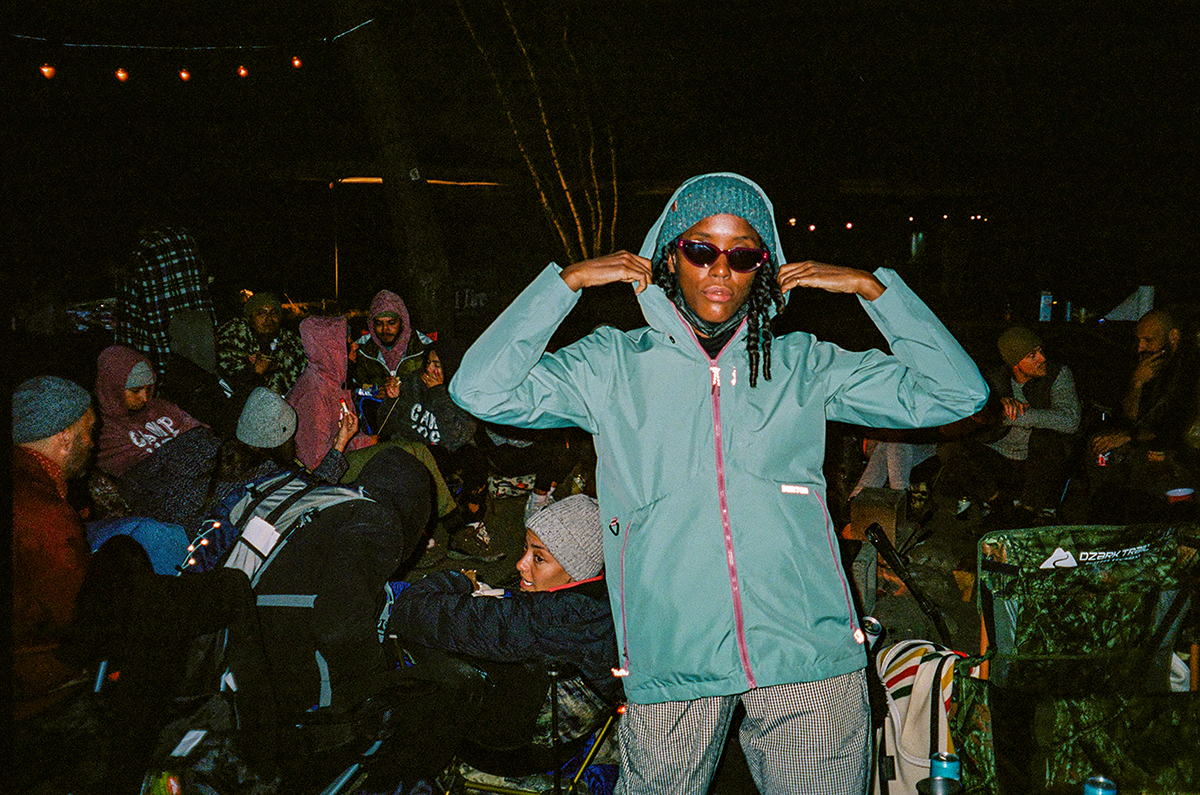 Bring on the night!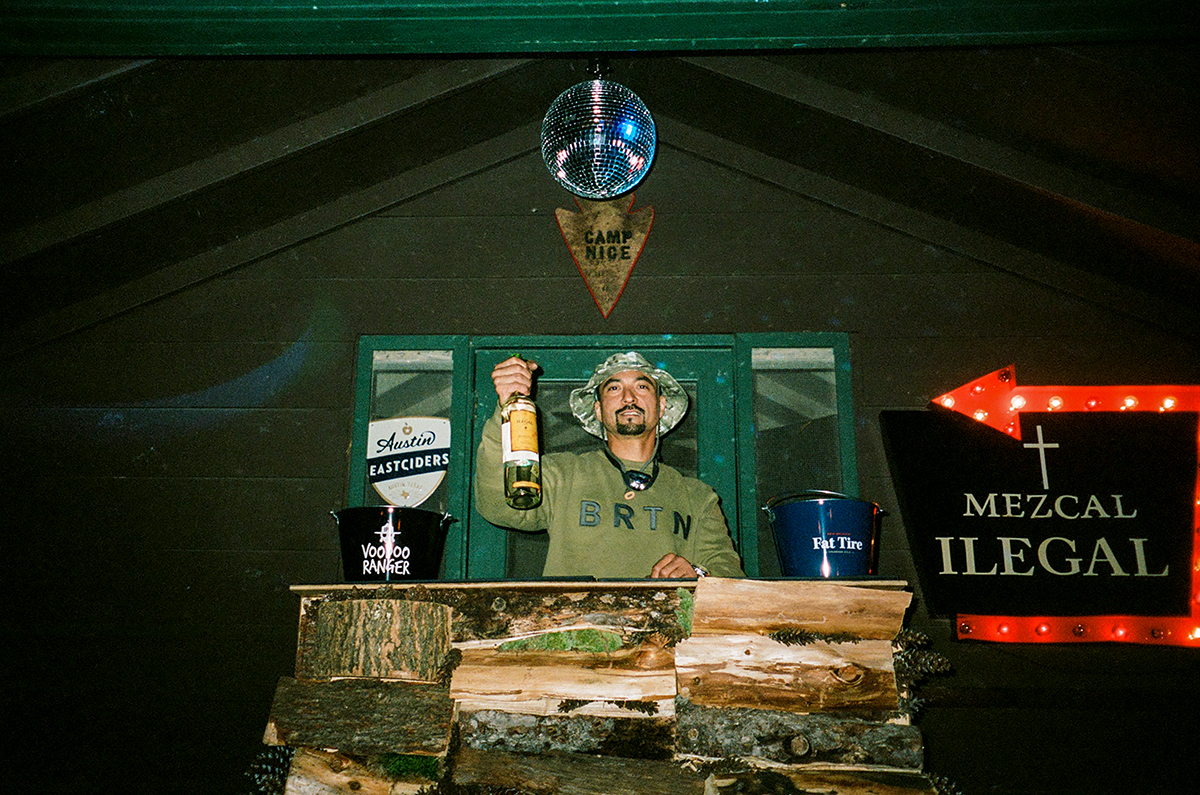 Open Bar!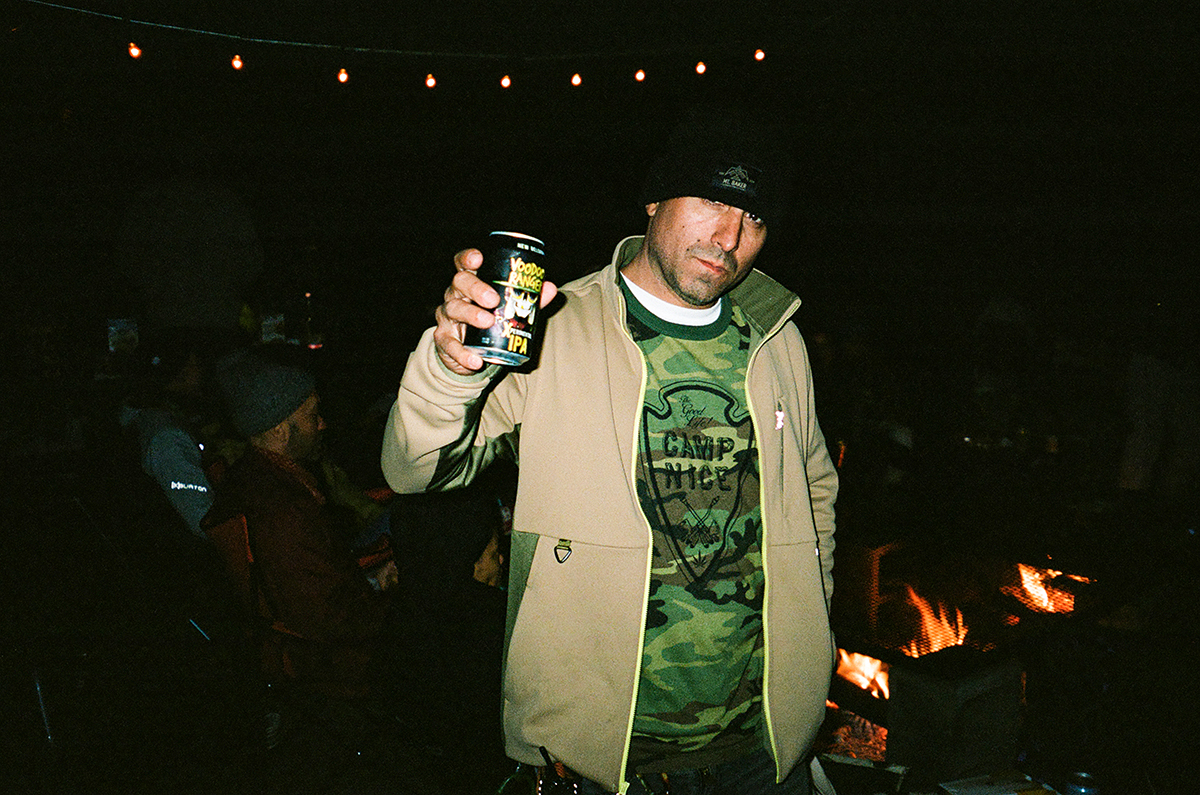 Ranger Larry stayed sippin' on the Voodoo Ranger IPA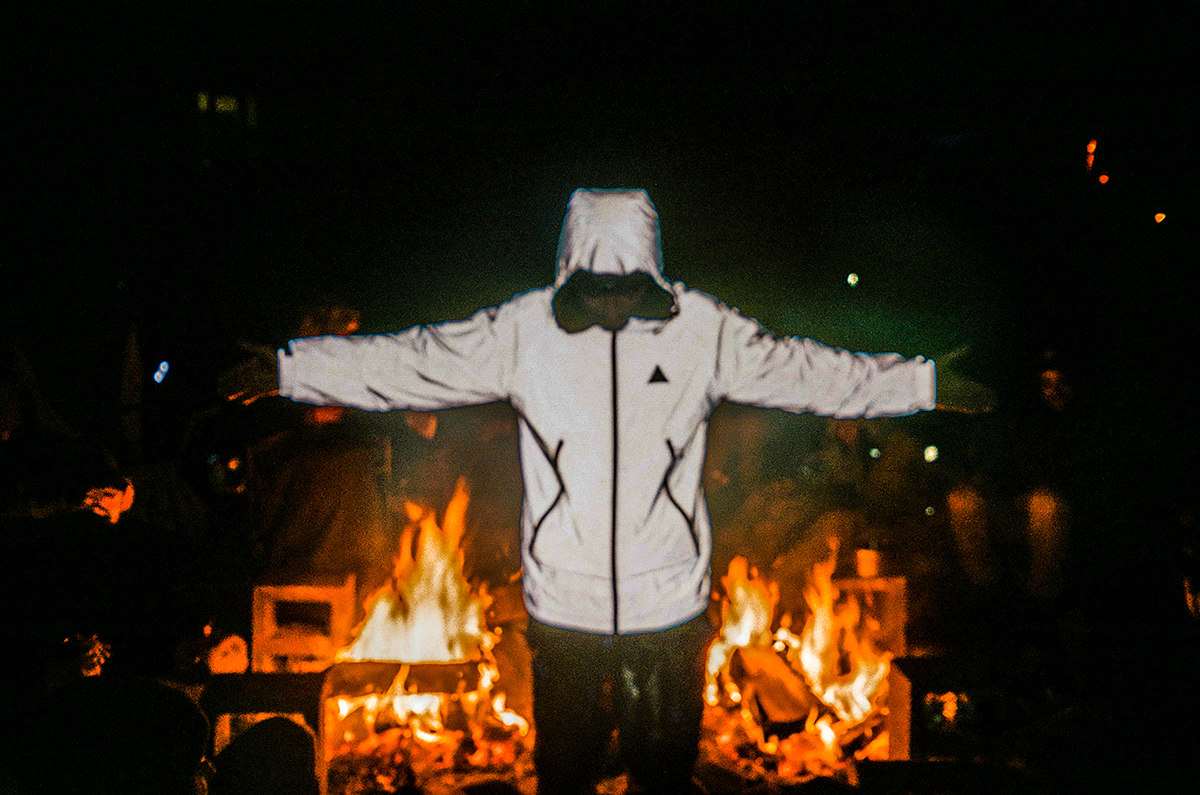 Akira was literally LIT!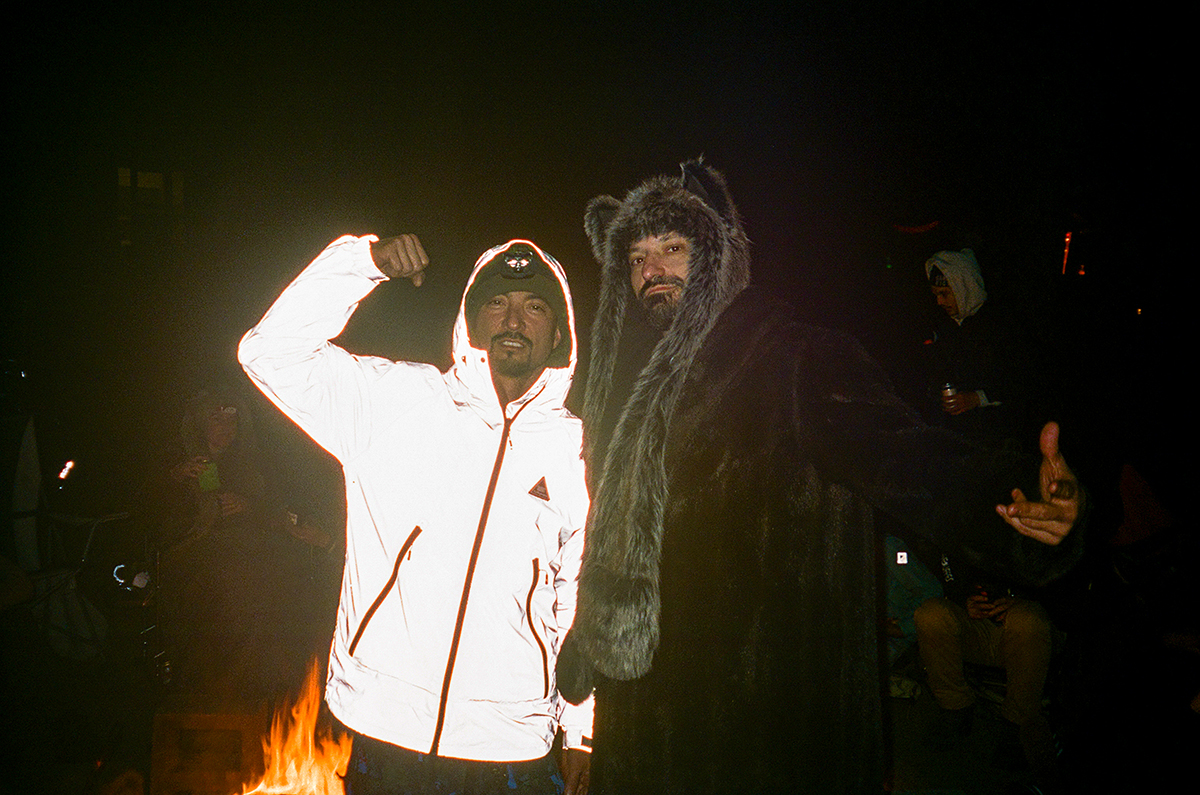 Very necessary reunion!
Time for some ZZZ's…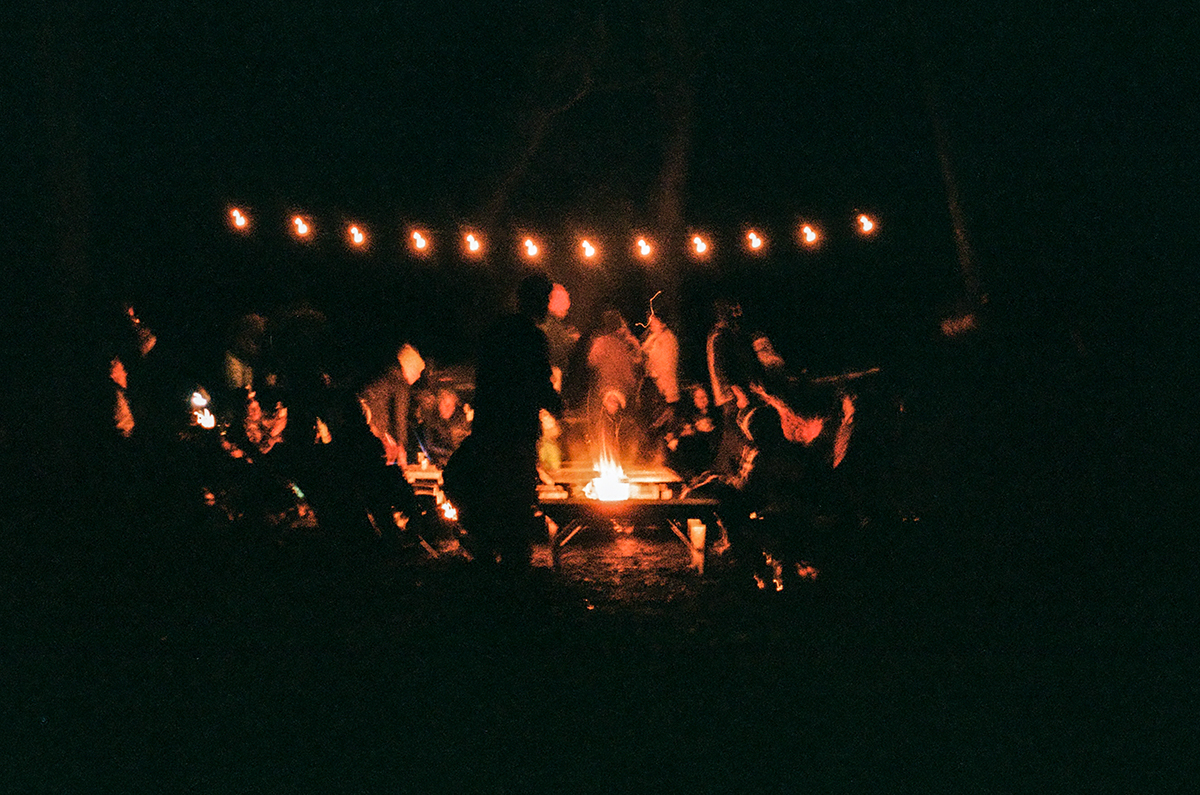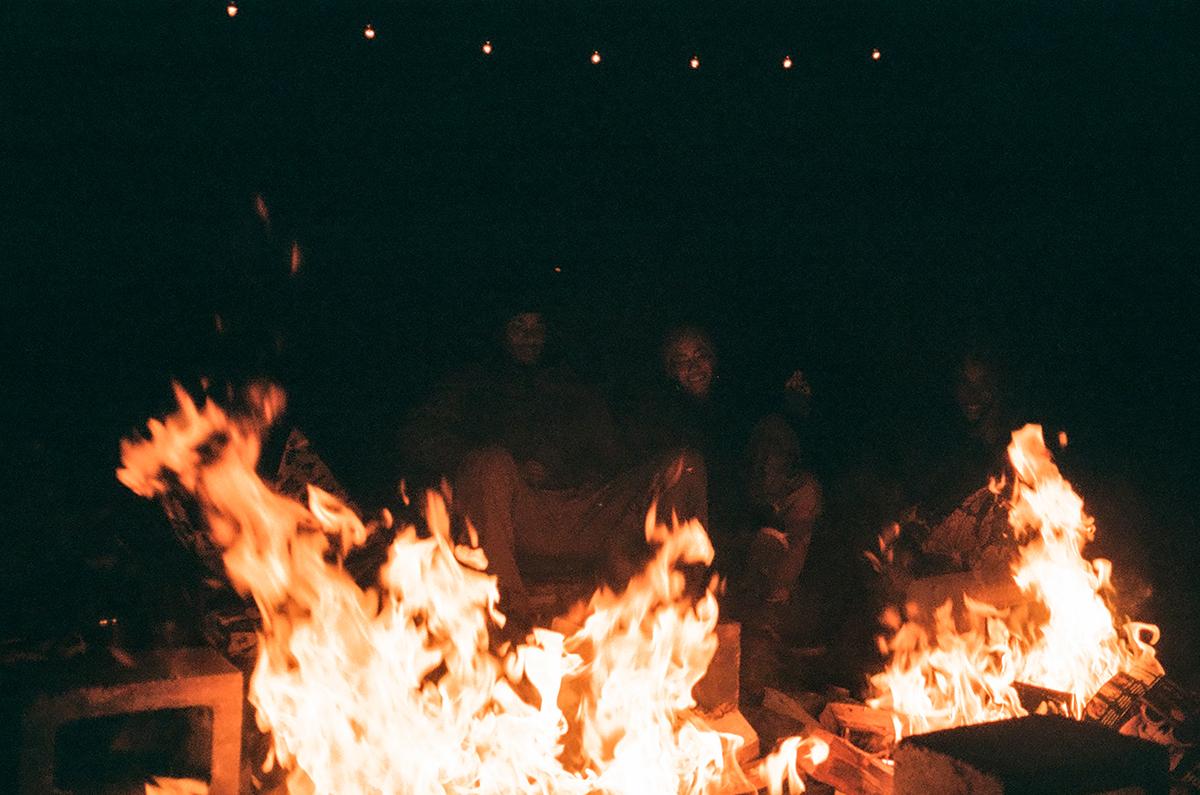 Good times!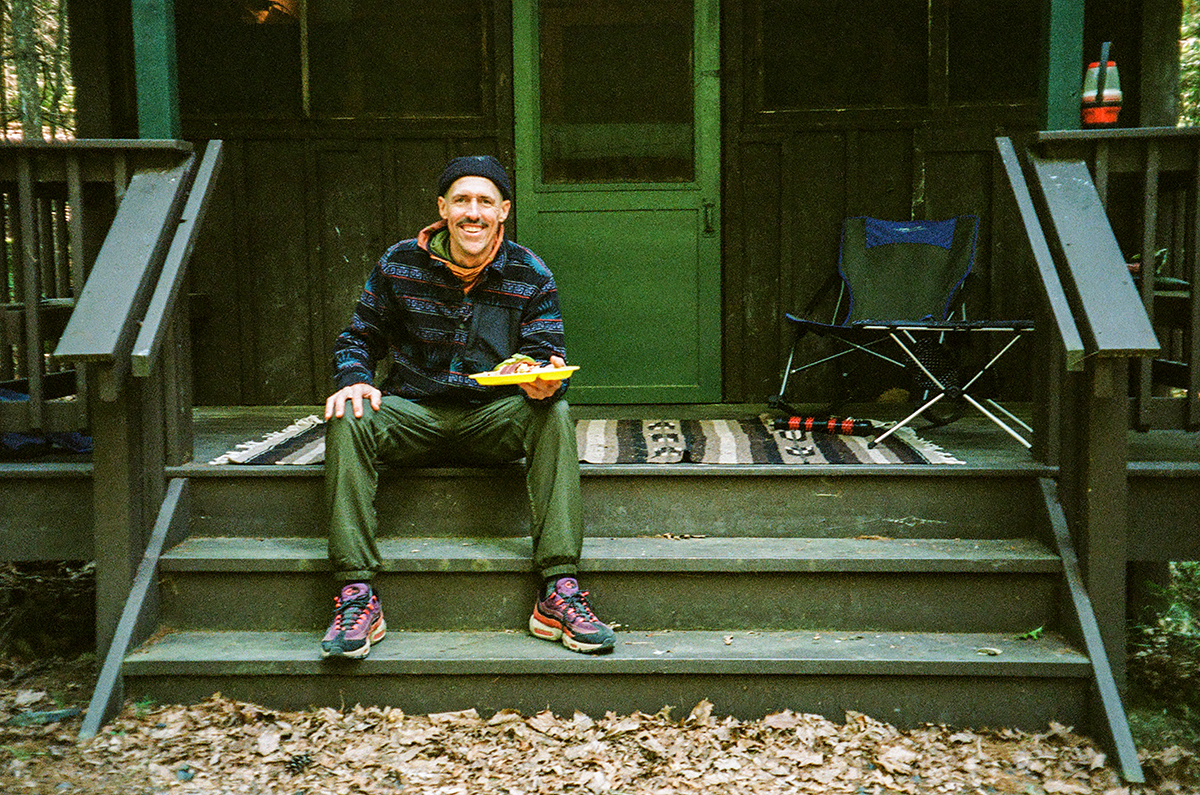 First things first…Breakfast at Blotto's!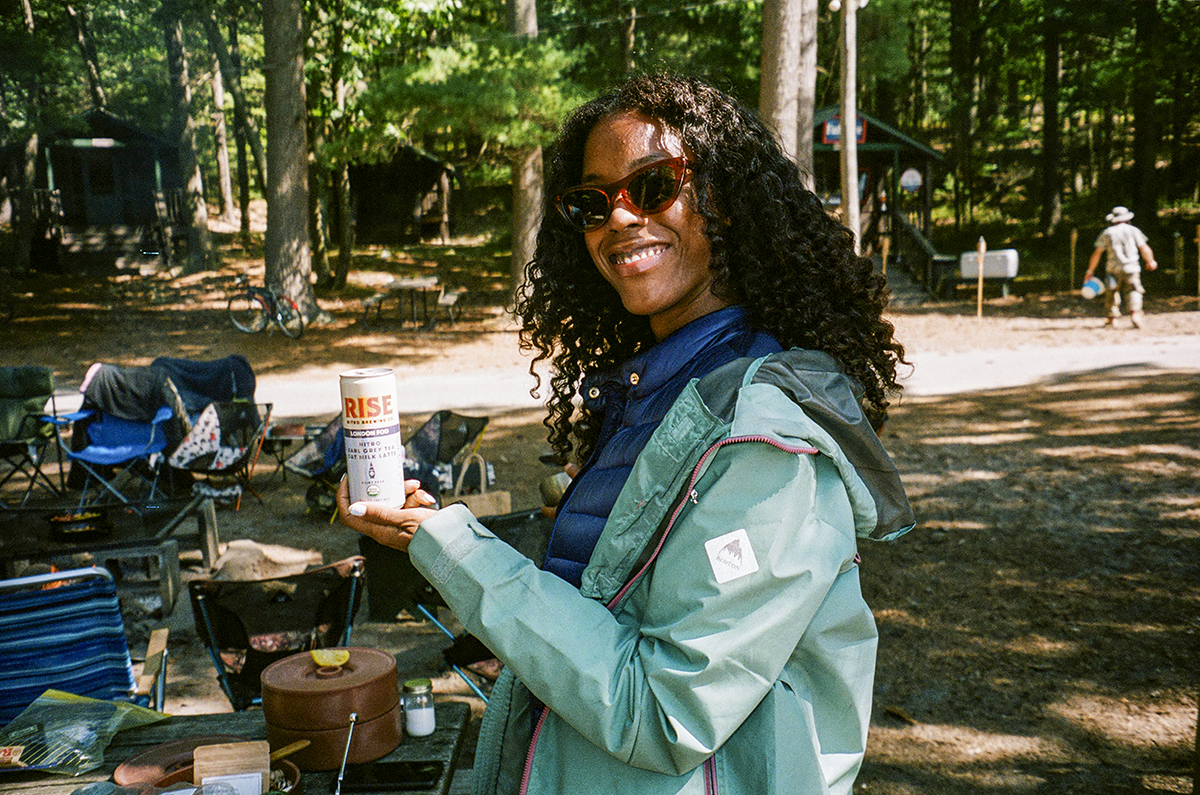 Rise Up!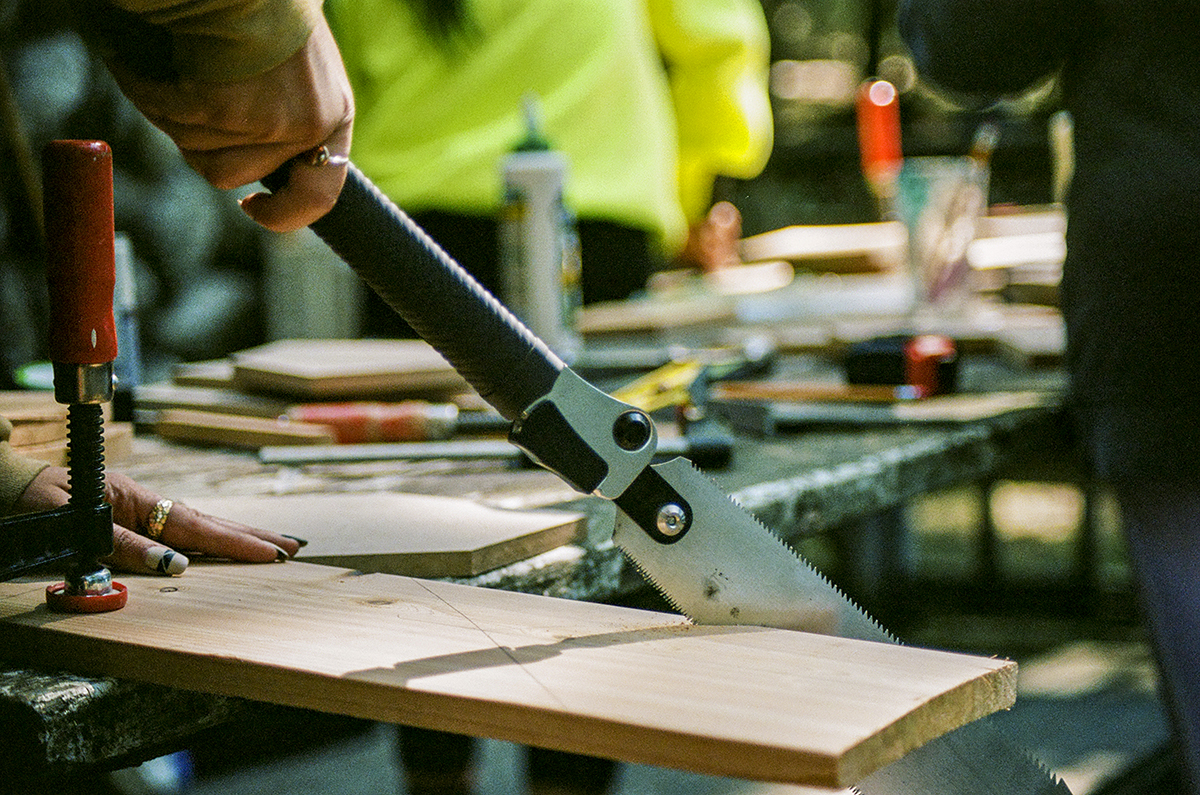 Then we were off to the woodshop!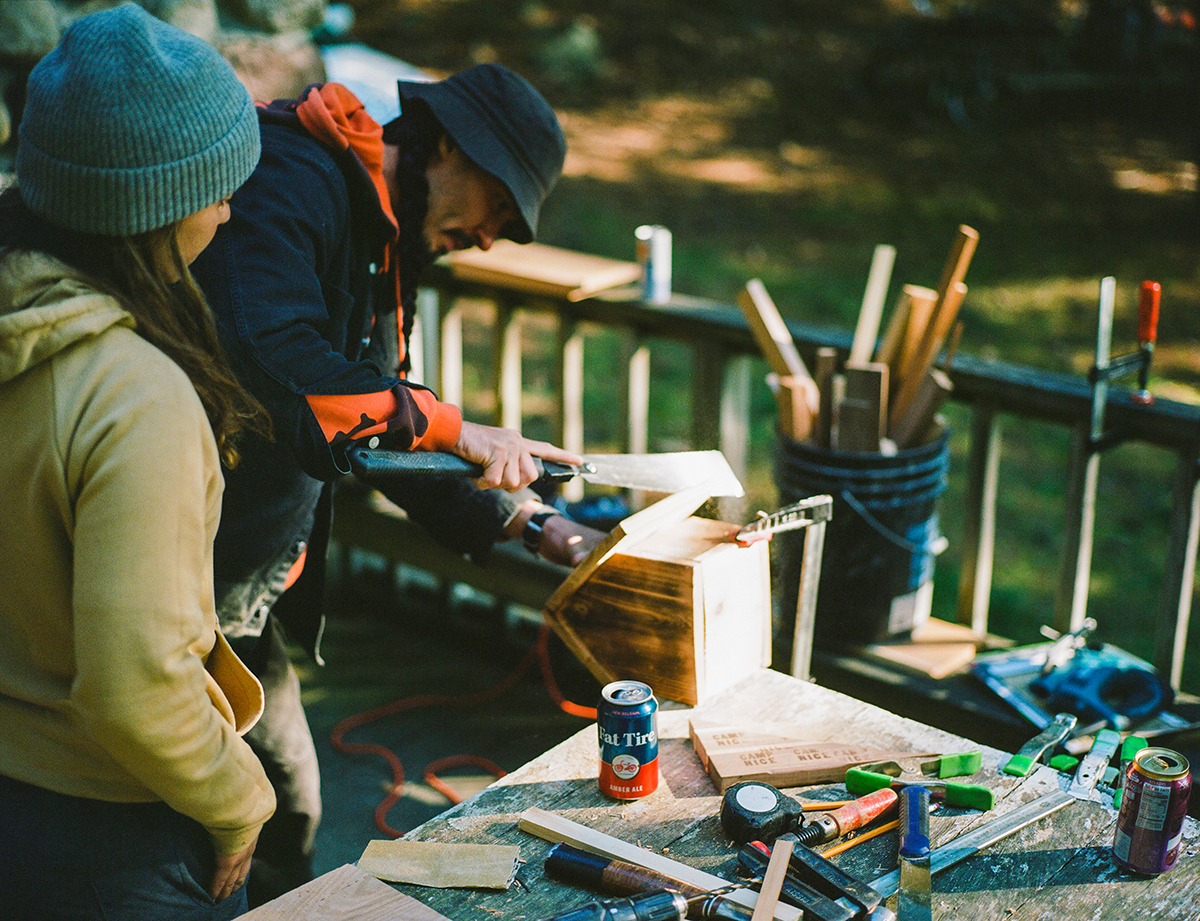 Class was in session!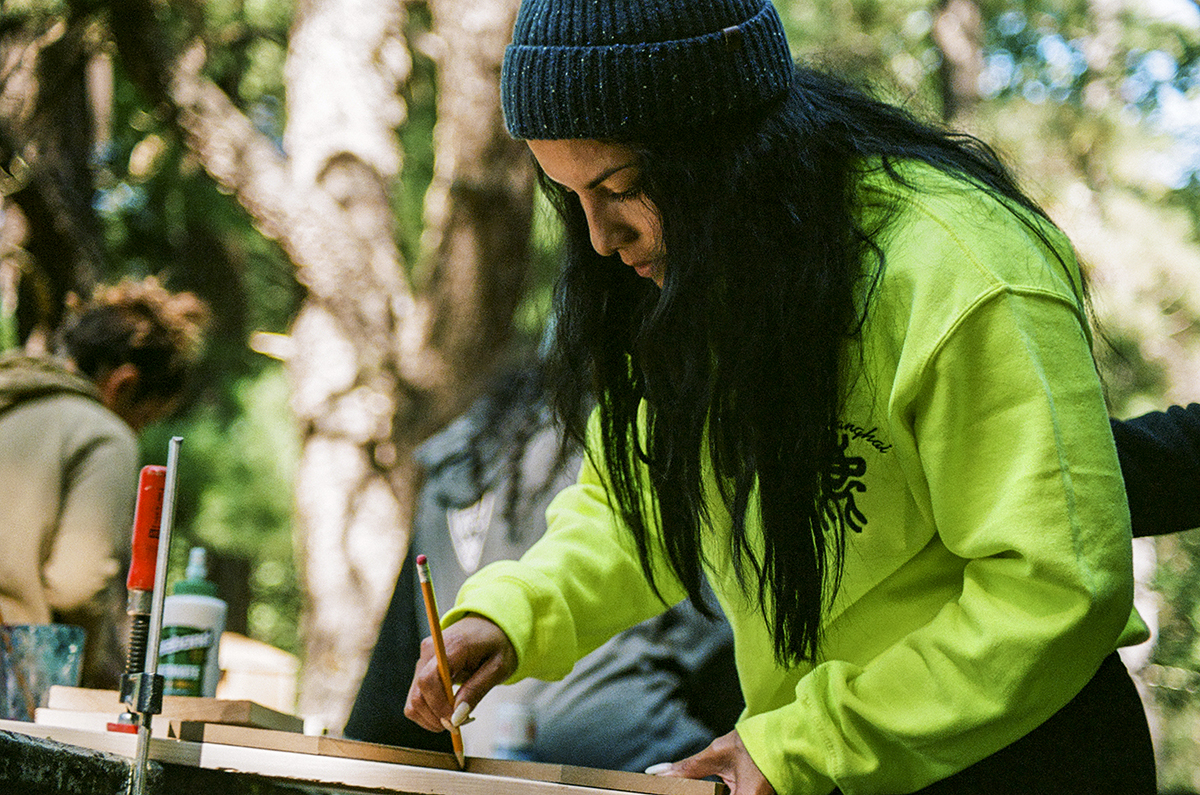 Arazelly was focused!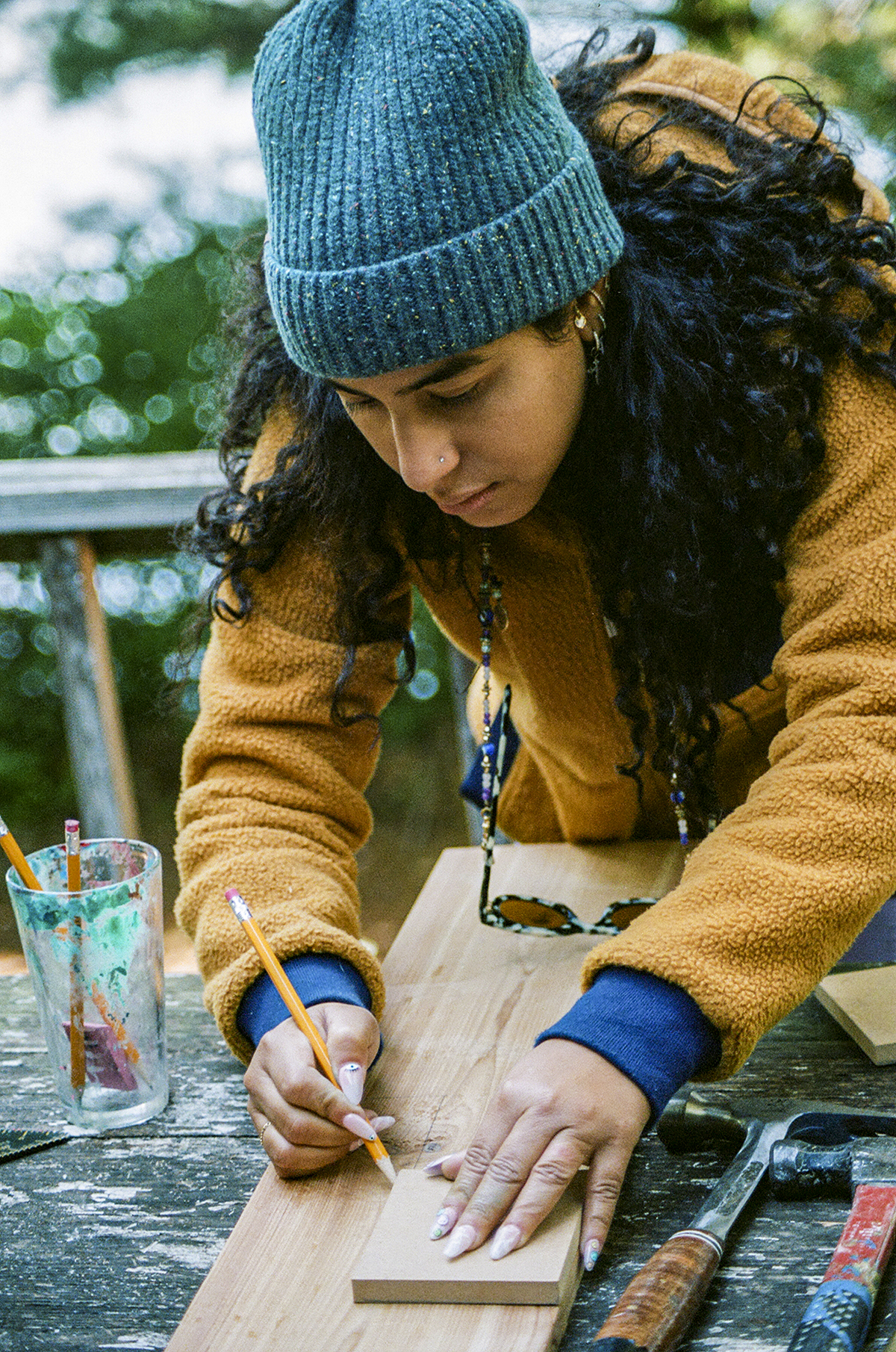 Priscila had the right technique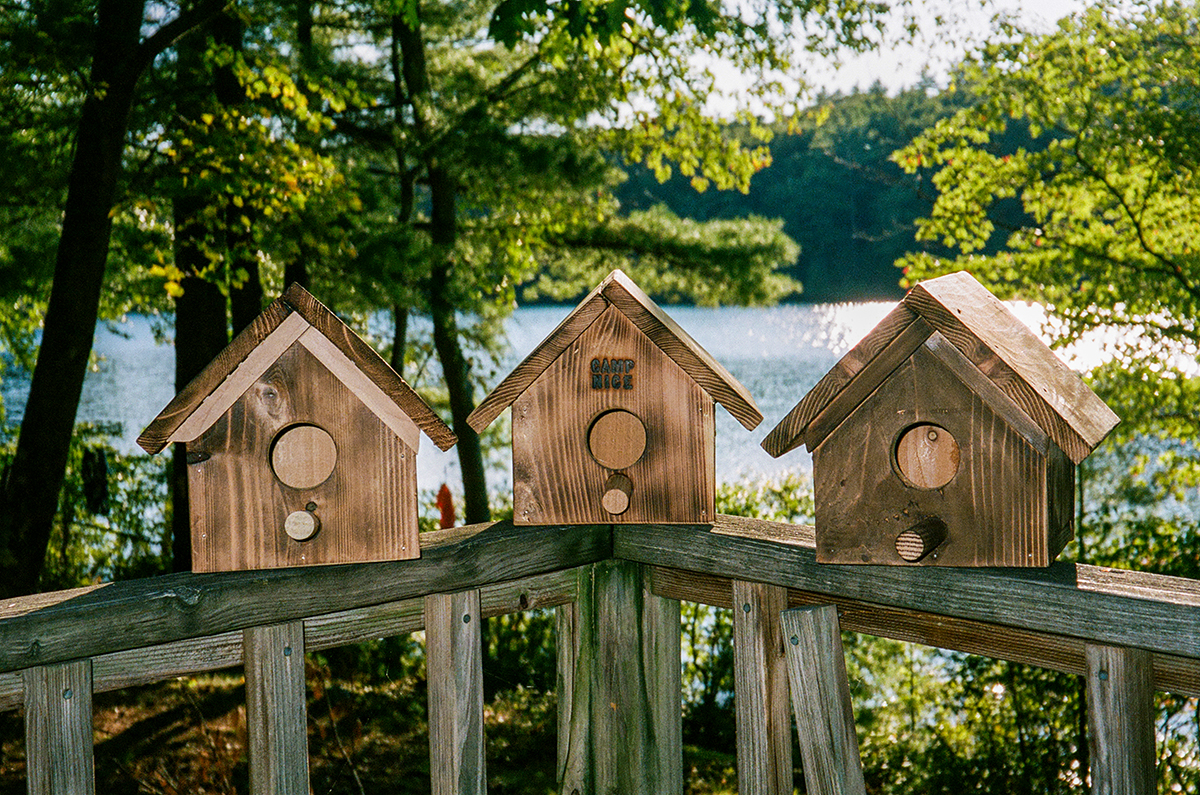 First round of birdhouses were looking on point!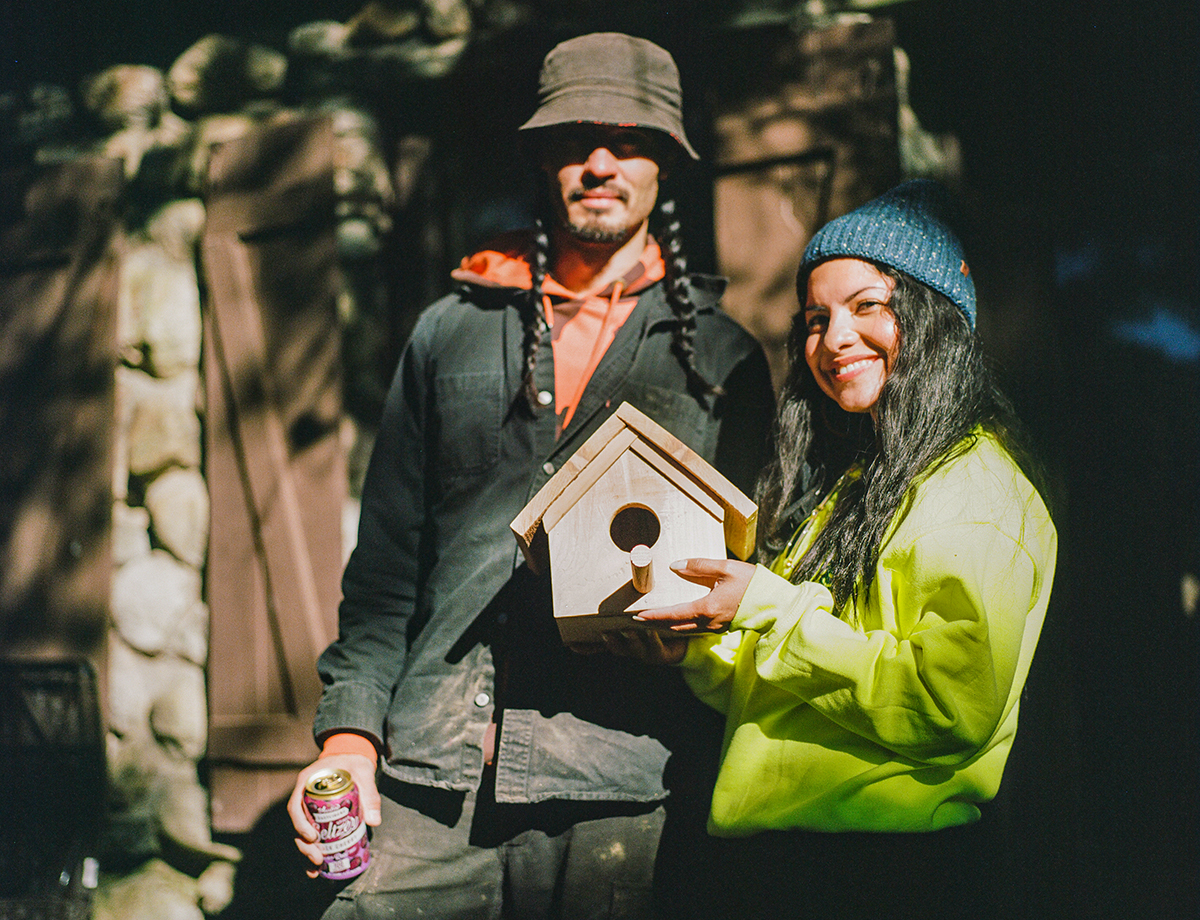 SUCCESS!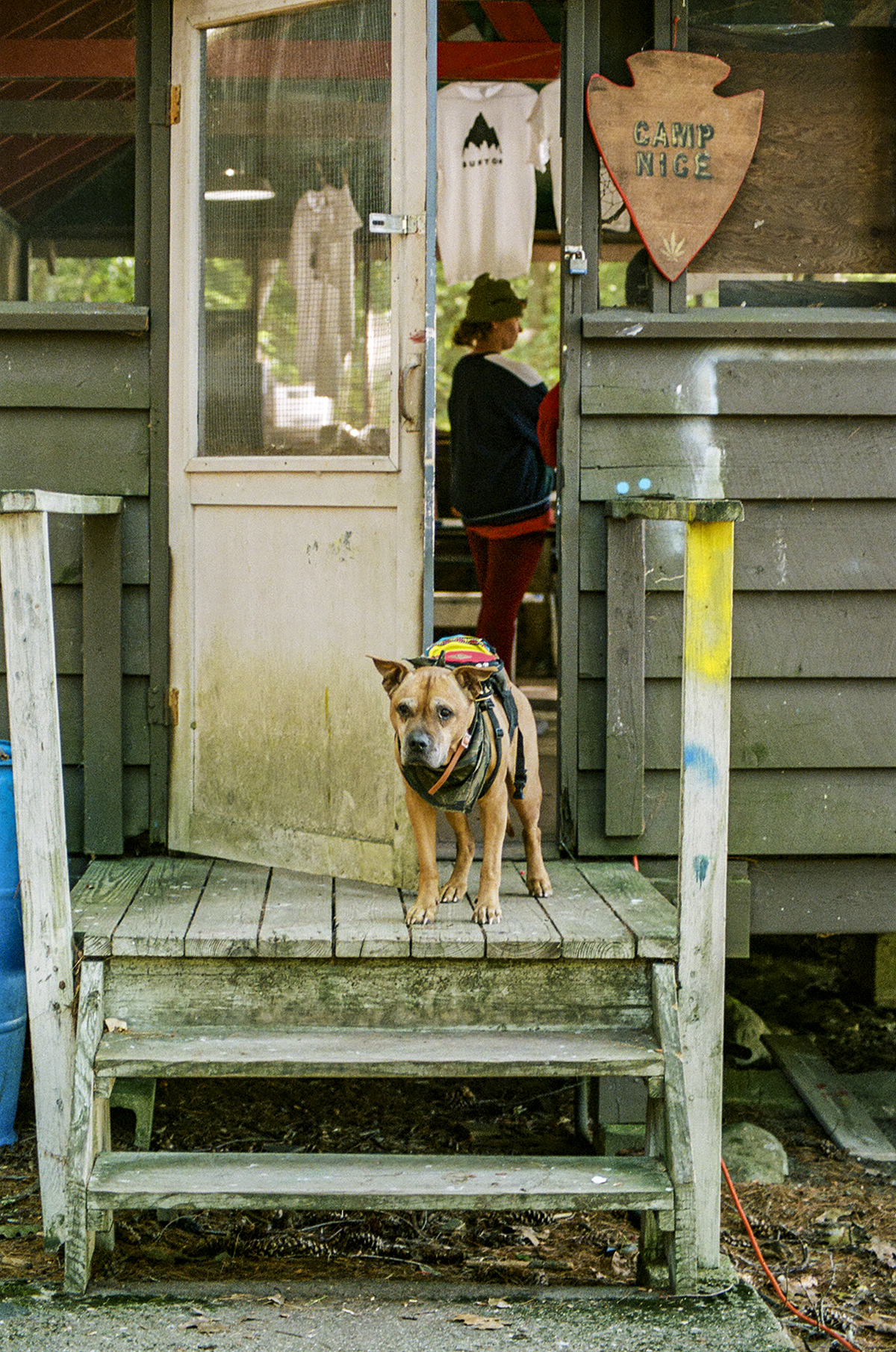 Watchdog Sumo was making sure the Arts & Crafts hut didn't reach capacity.
Our screen print shop was up and running!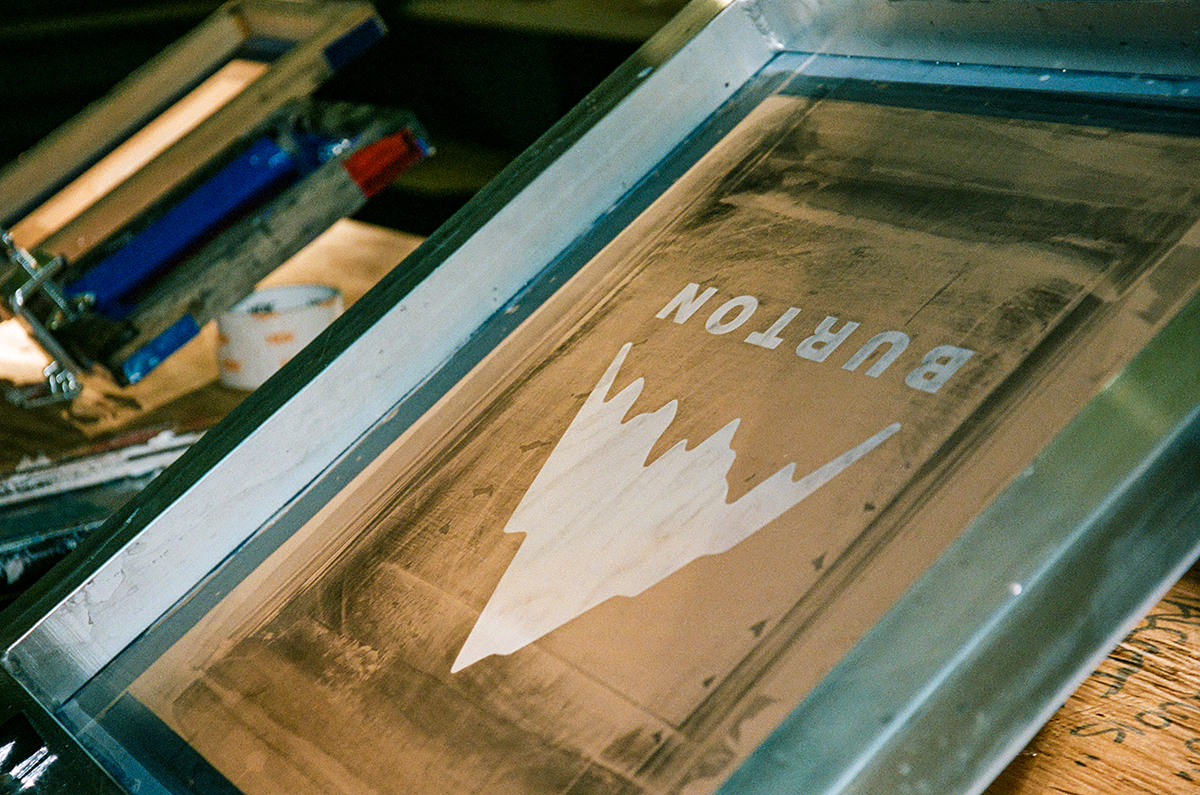 Burton even got down with the screen printing process this year!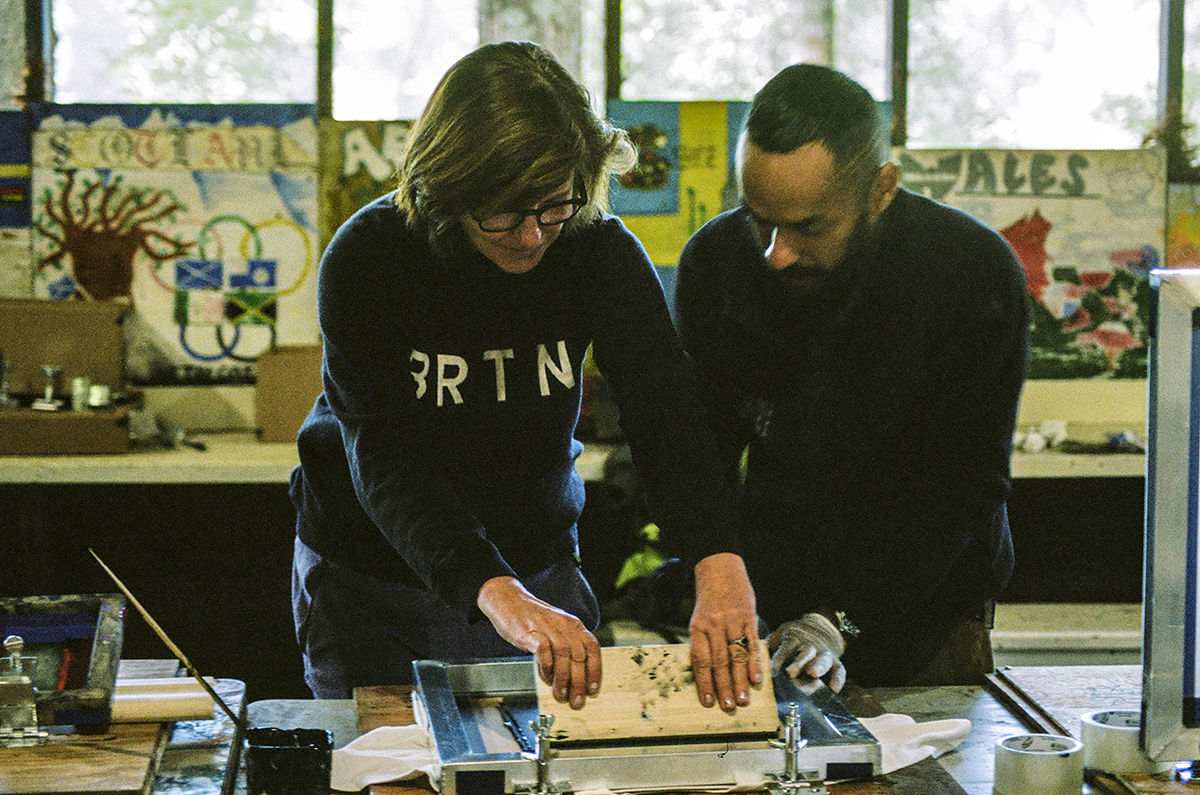 Donna showed us how it was done!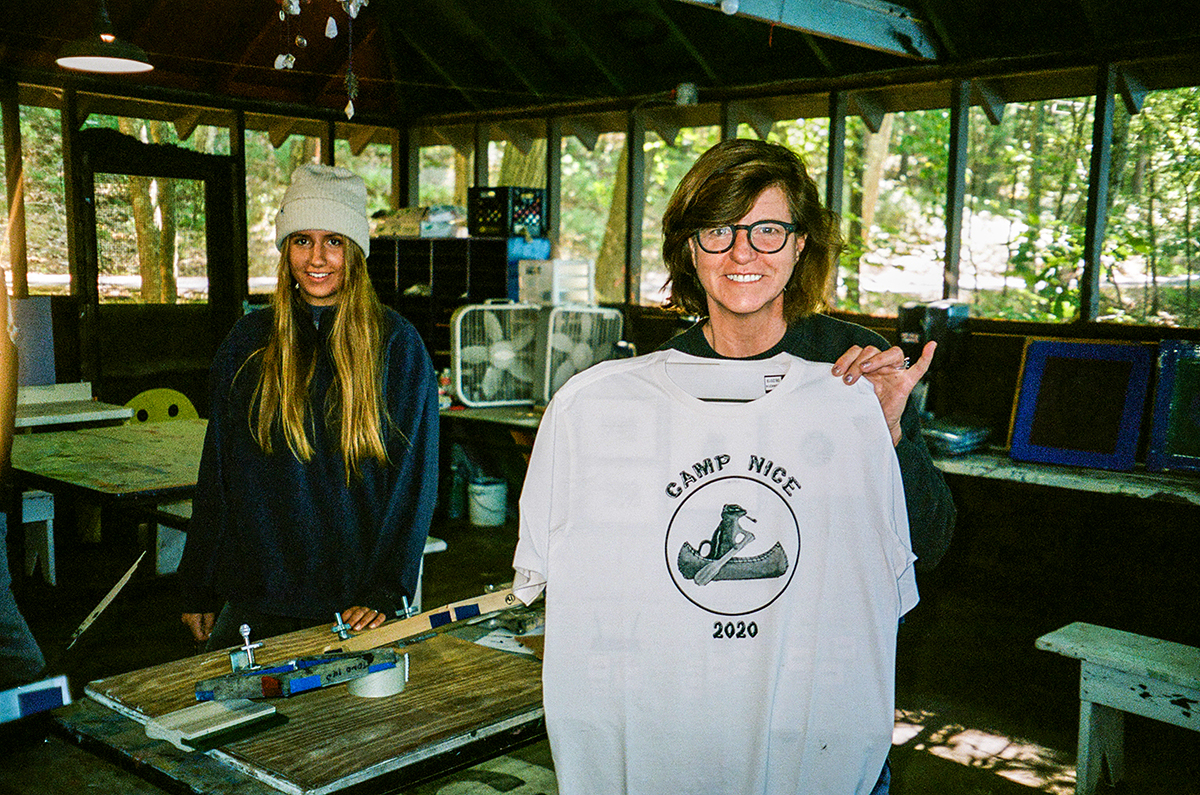 FRESHHHH!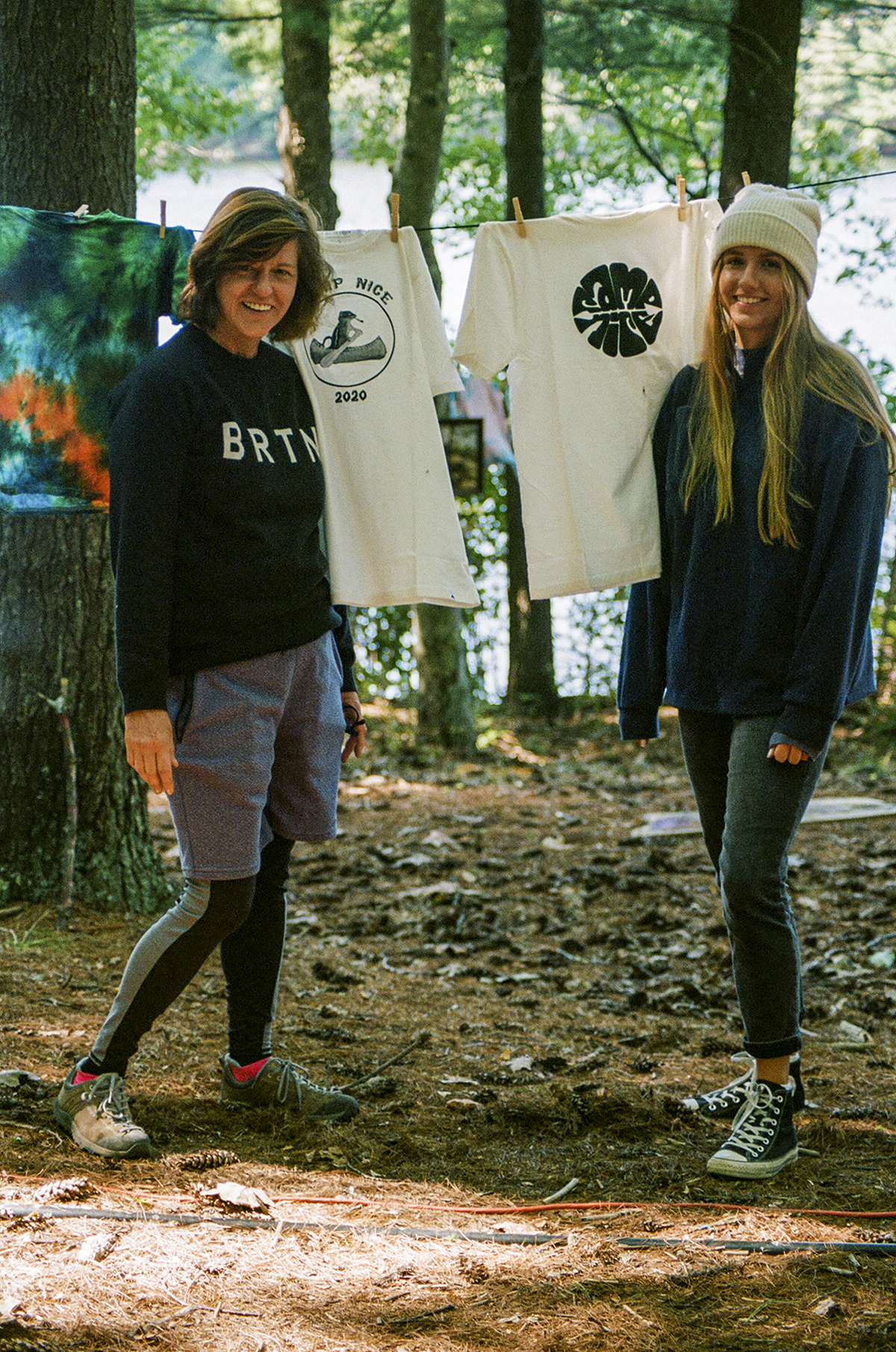 Donna & Olivia really made it NIIICCEEE!!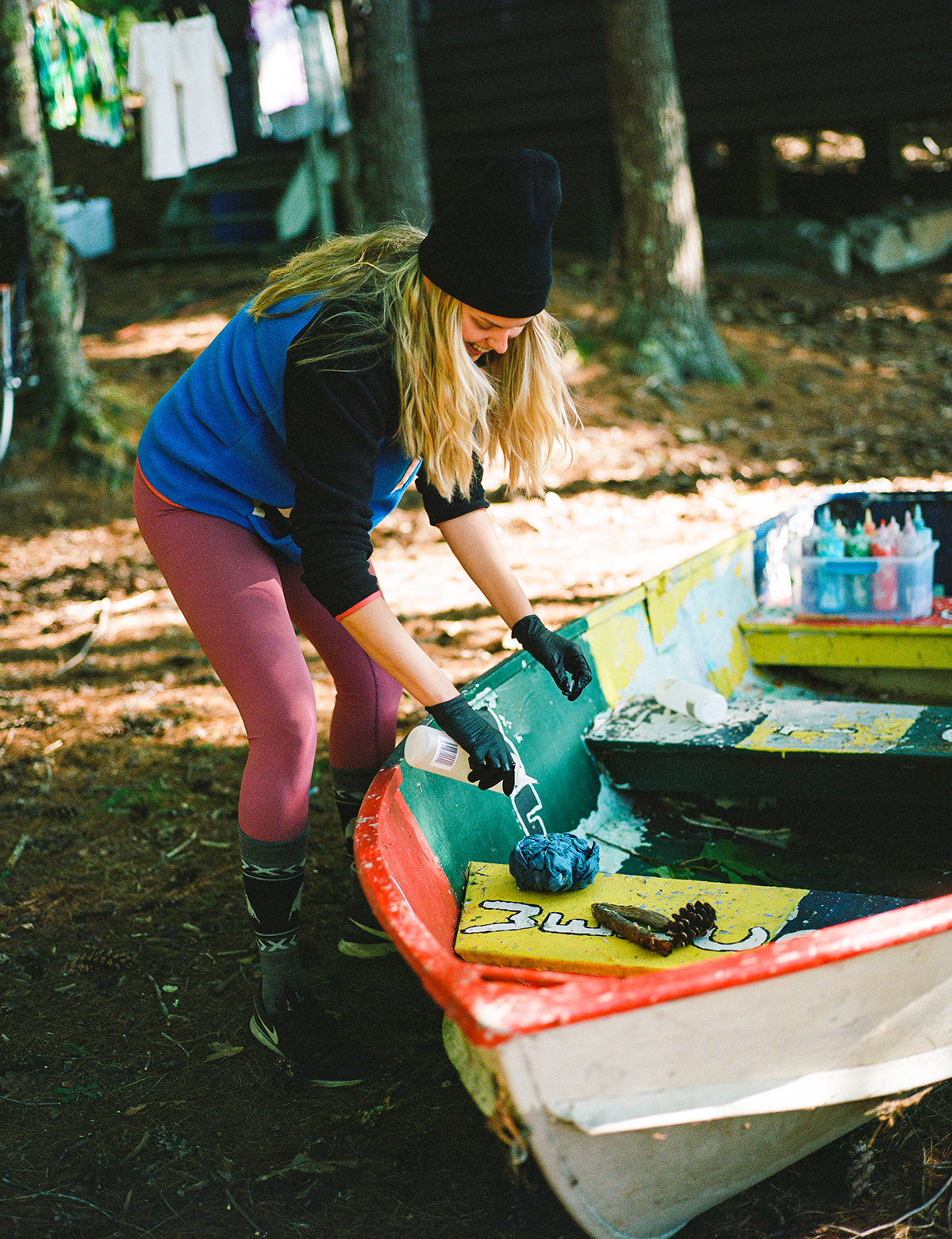 Playing with colors is good for the soul!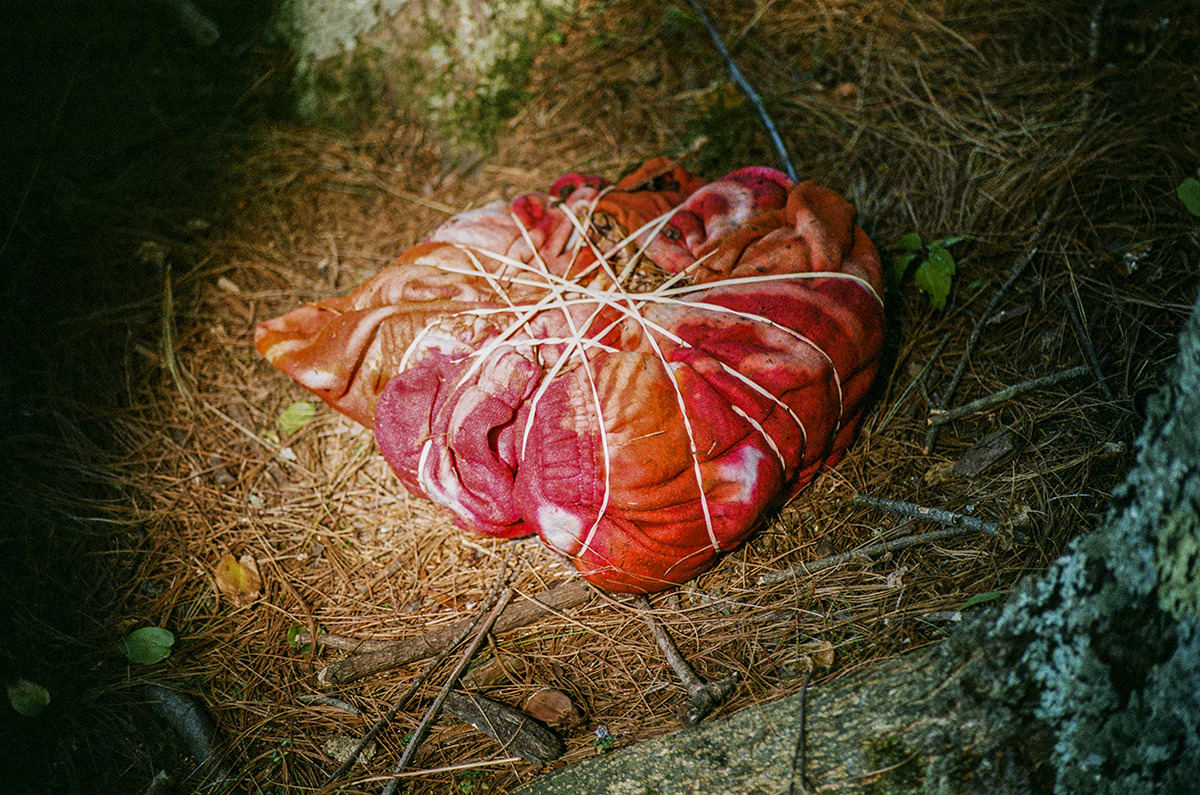 FUEGO!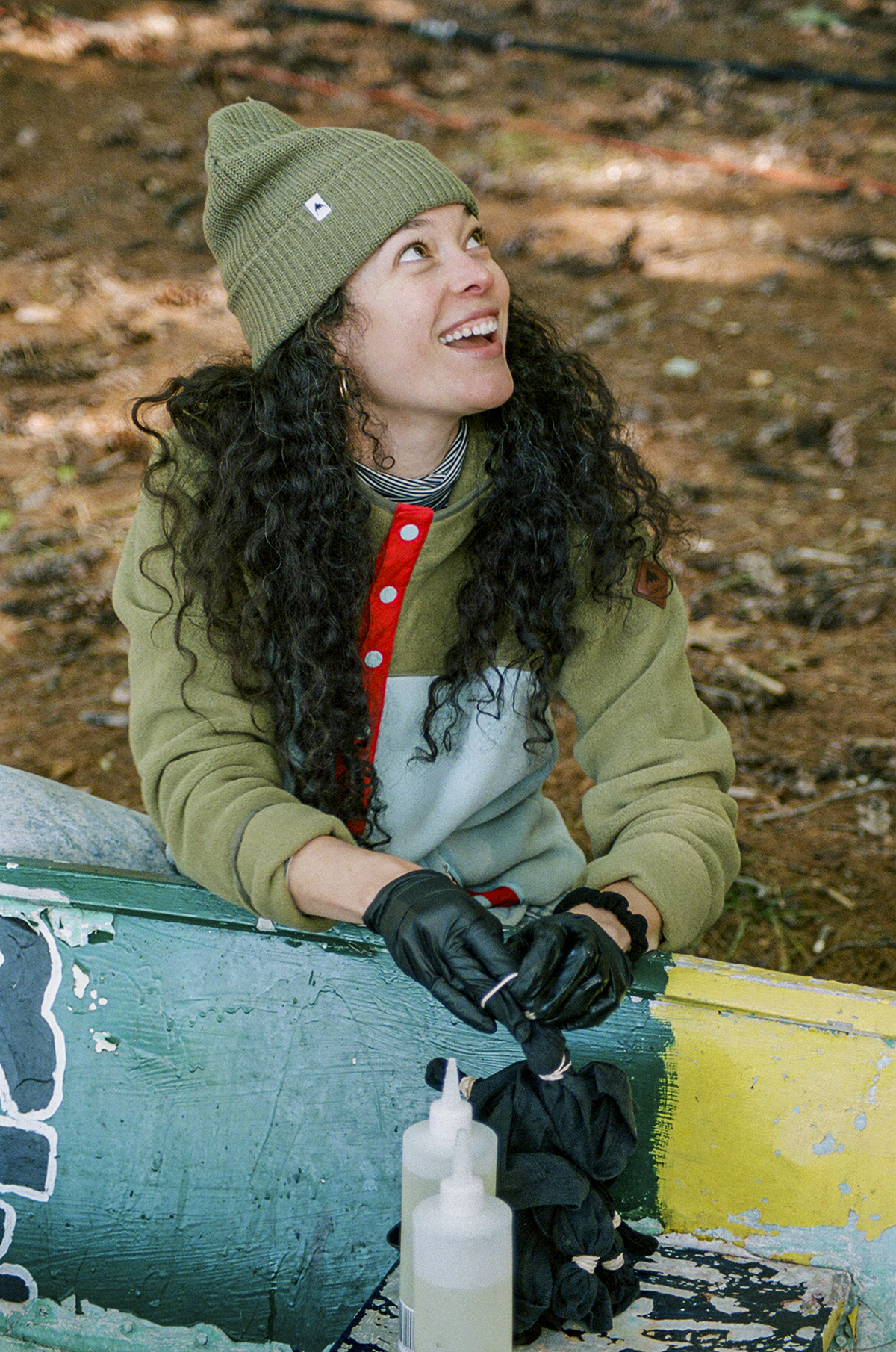 Tie-Dye makes everyone happy!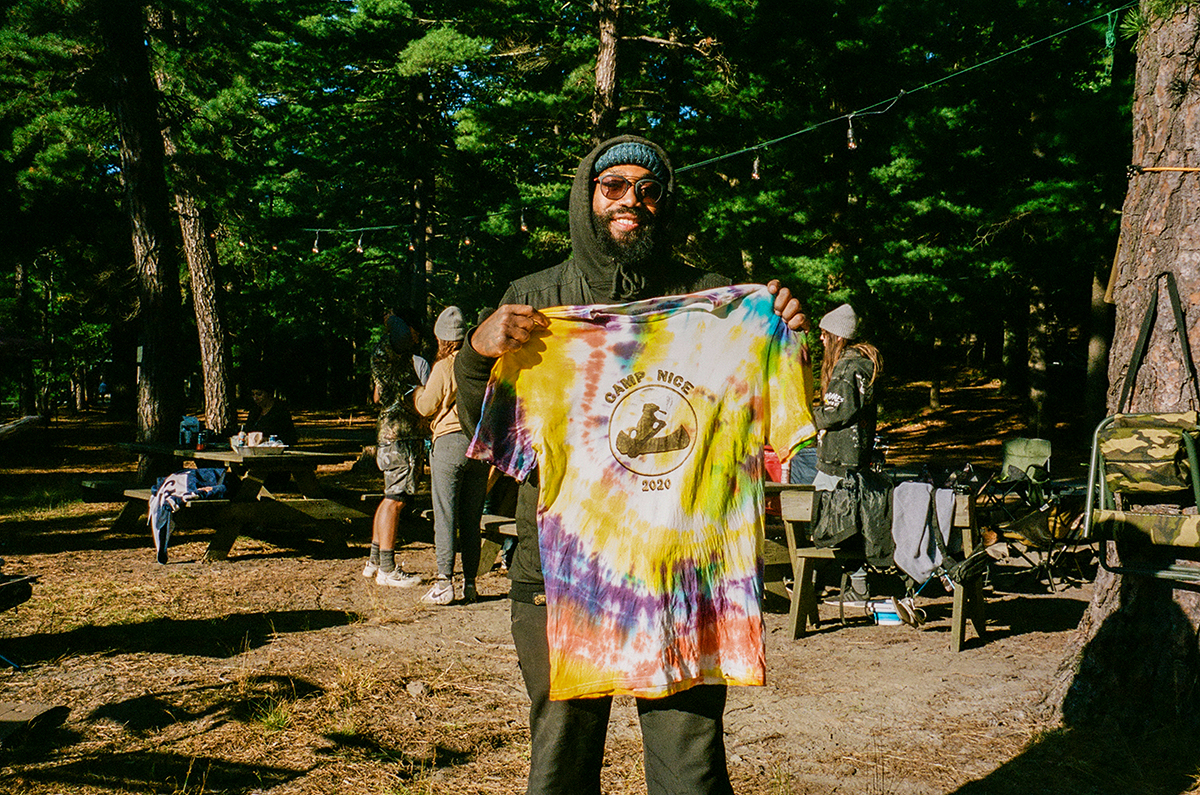 Arts & Crafts Badge EARNED!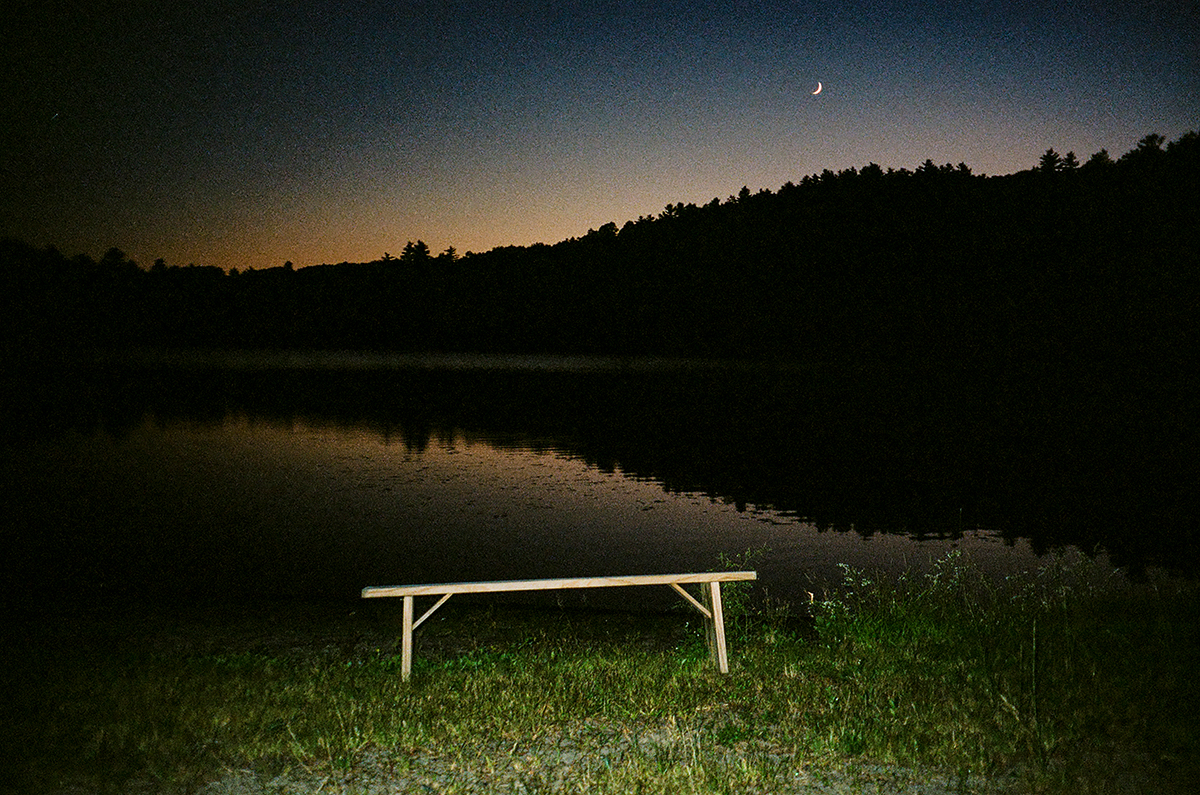 As the sun set, the moon rose…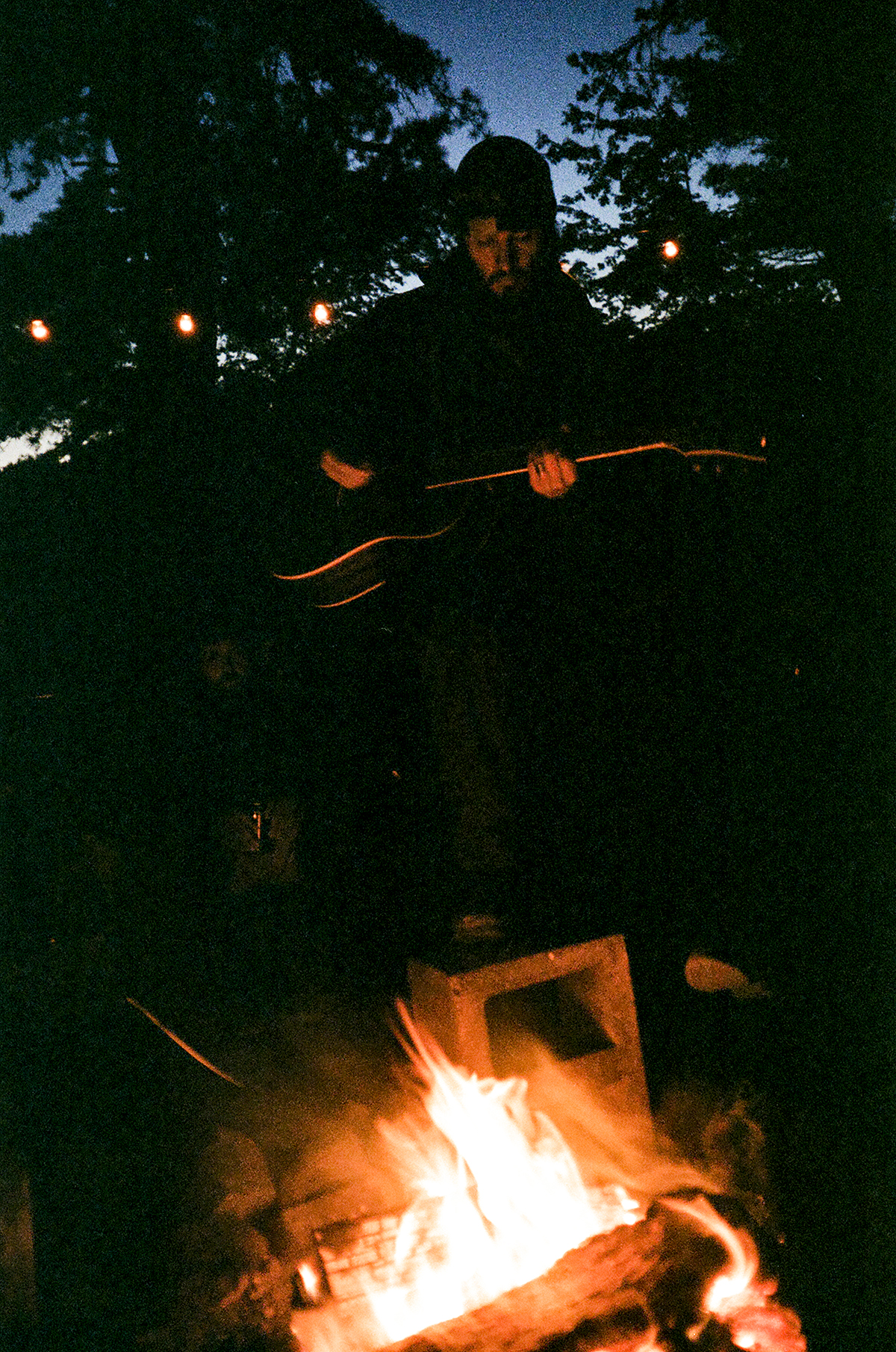 Fireside acoustics were in full effect!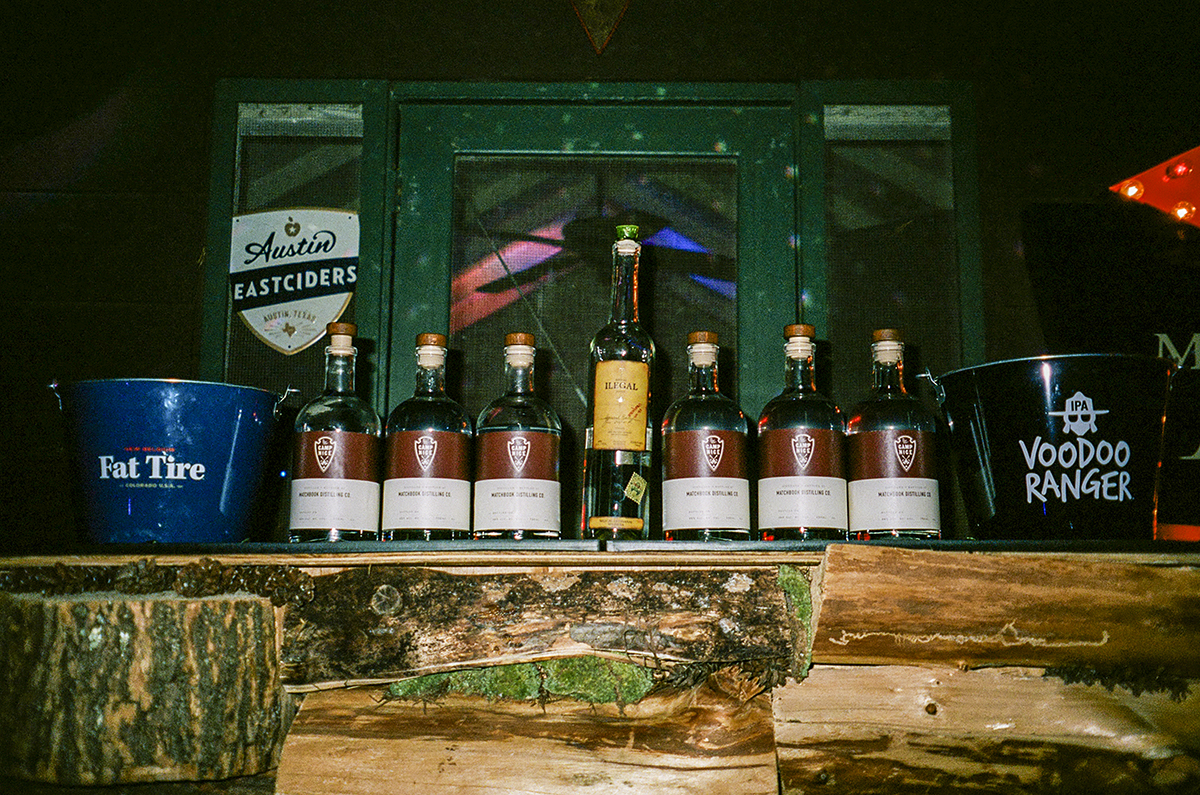 Bar was fully stocked! Mucho gratitude to Ilegal Mezcal for the goods and Matchbook Distilling for creating our very own custom botanical blend!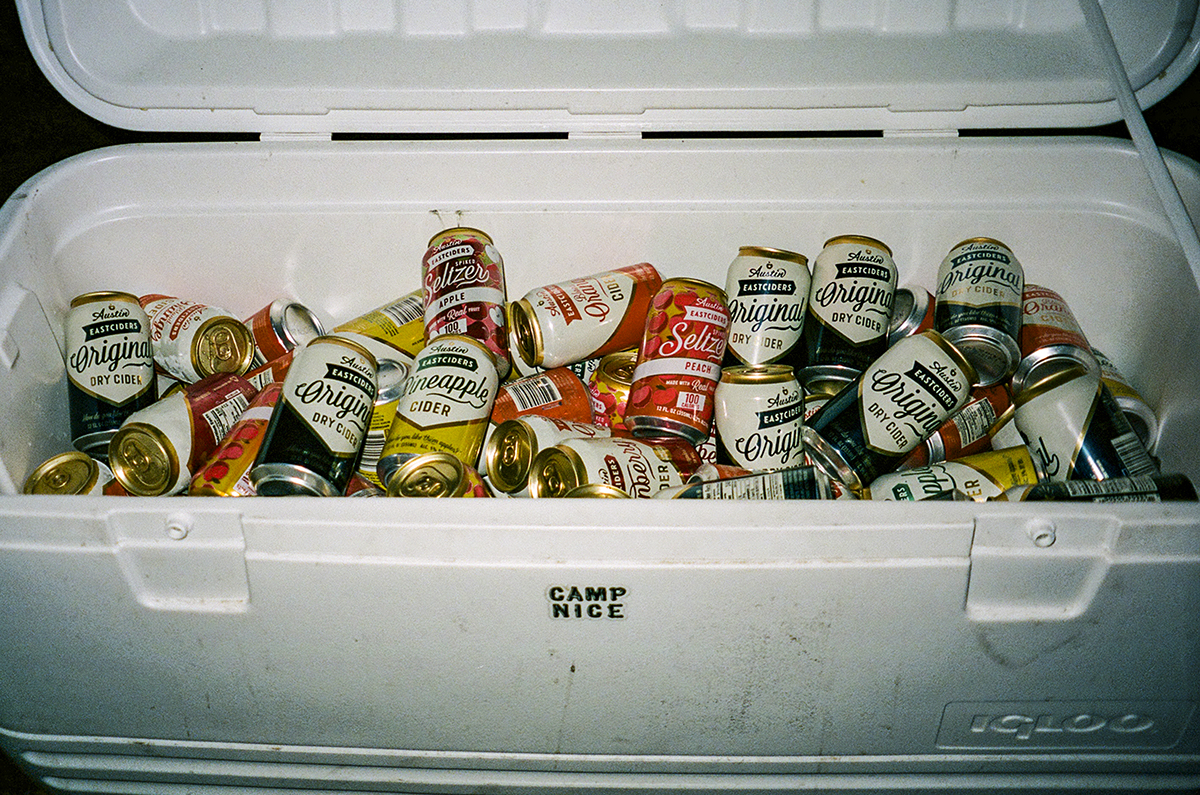 Ciders were stocked up!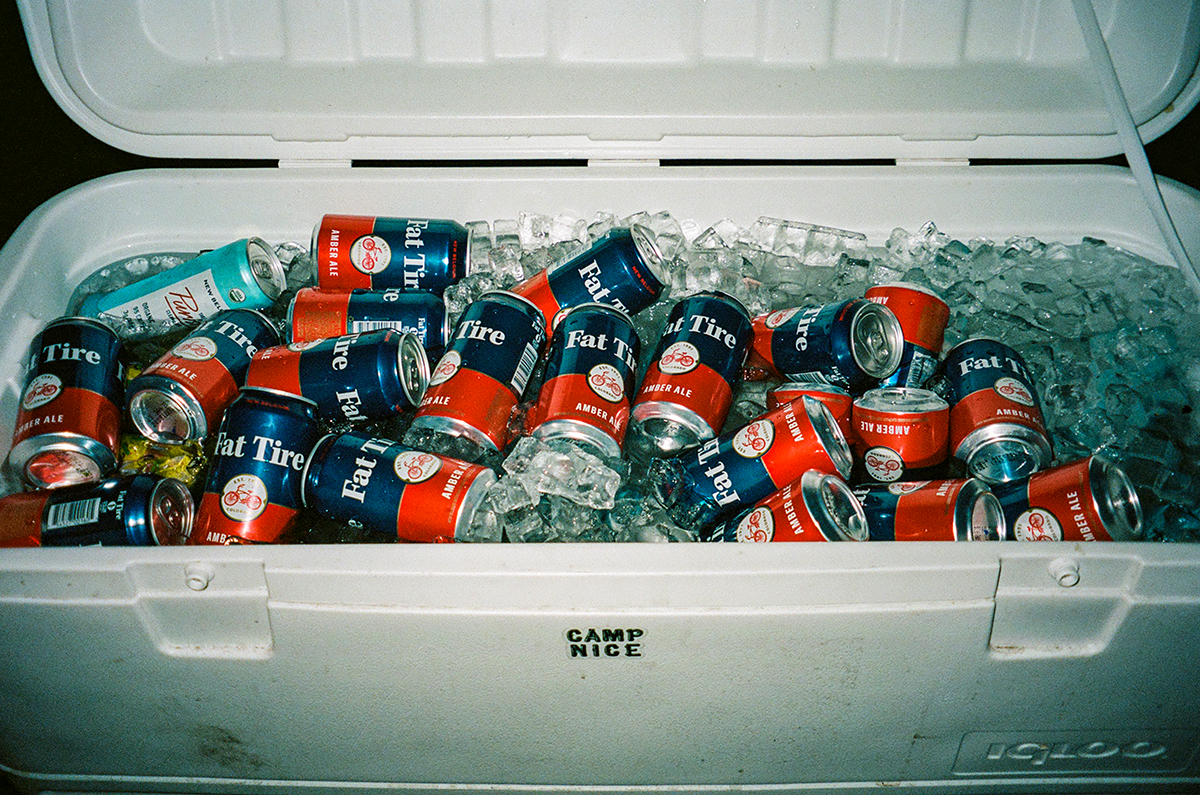 And plenty of Fat Tire!!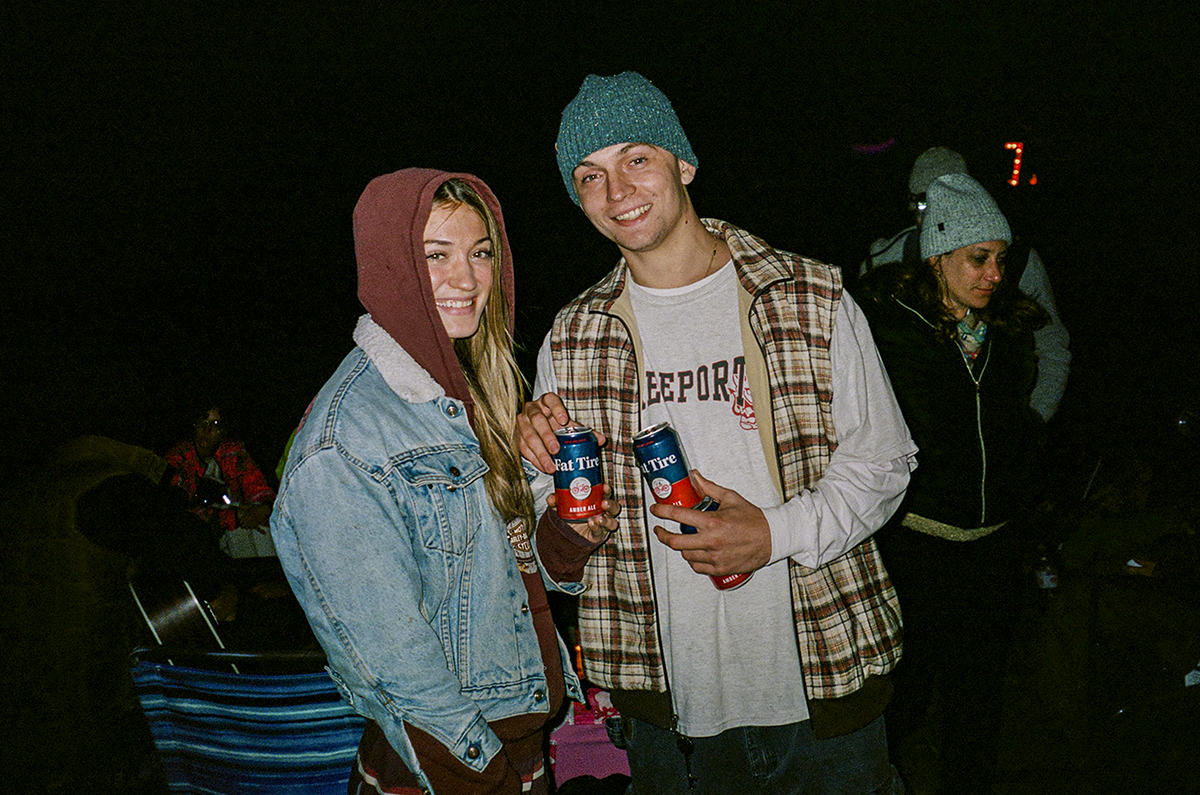 Emel & Dillon were feelin' the vibes!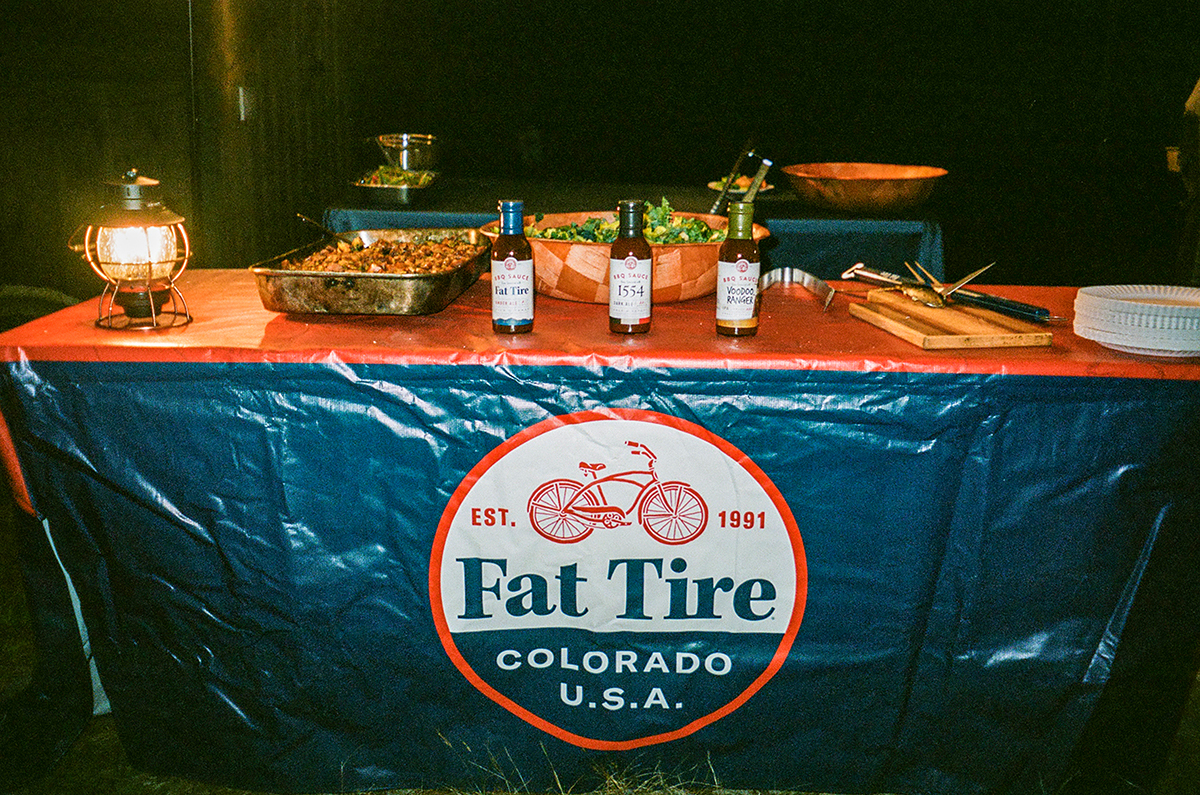 Ready for the Fat Tire Feast!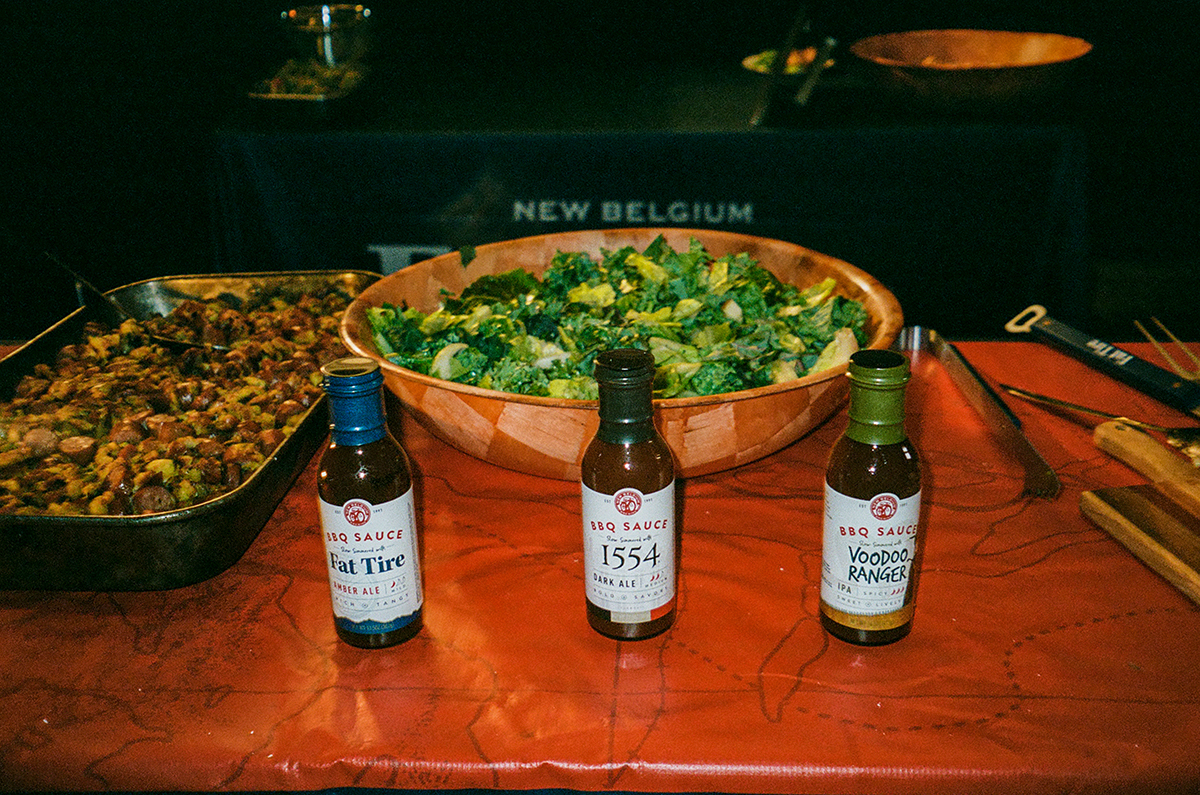 Best BBQ Sauce!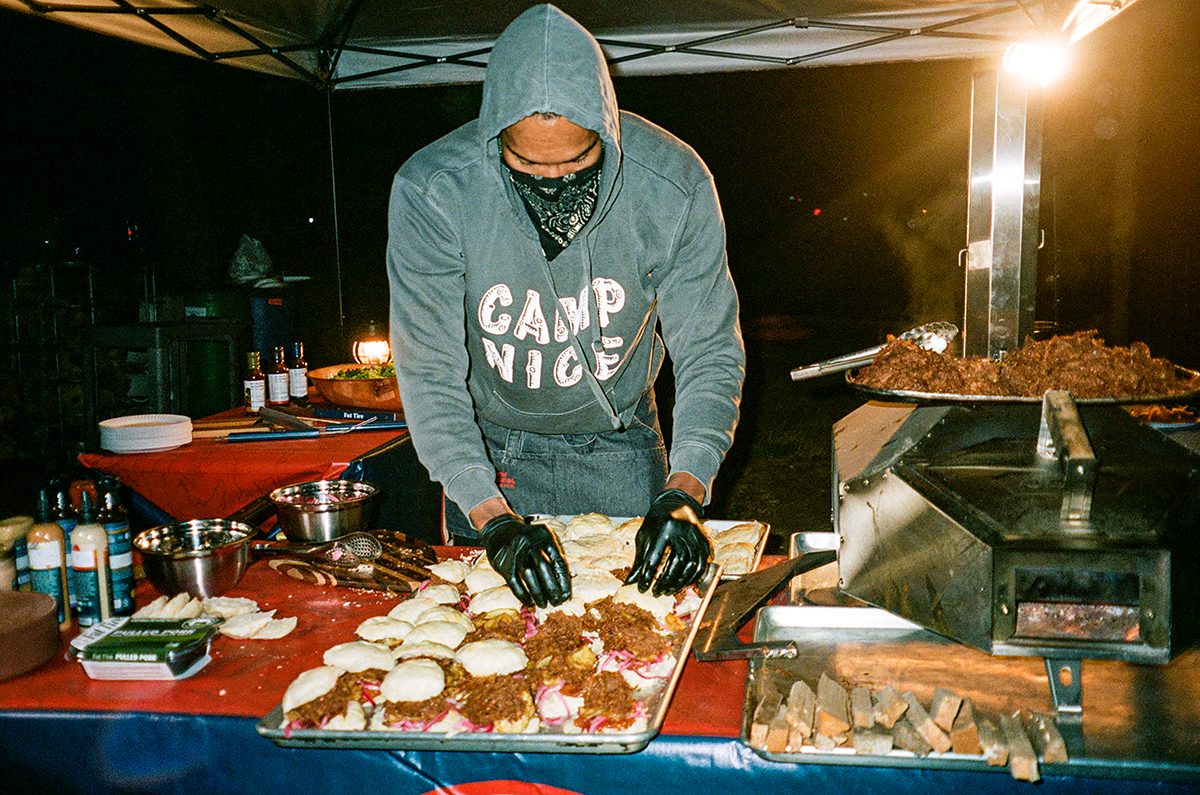 Din-Ner was served!!!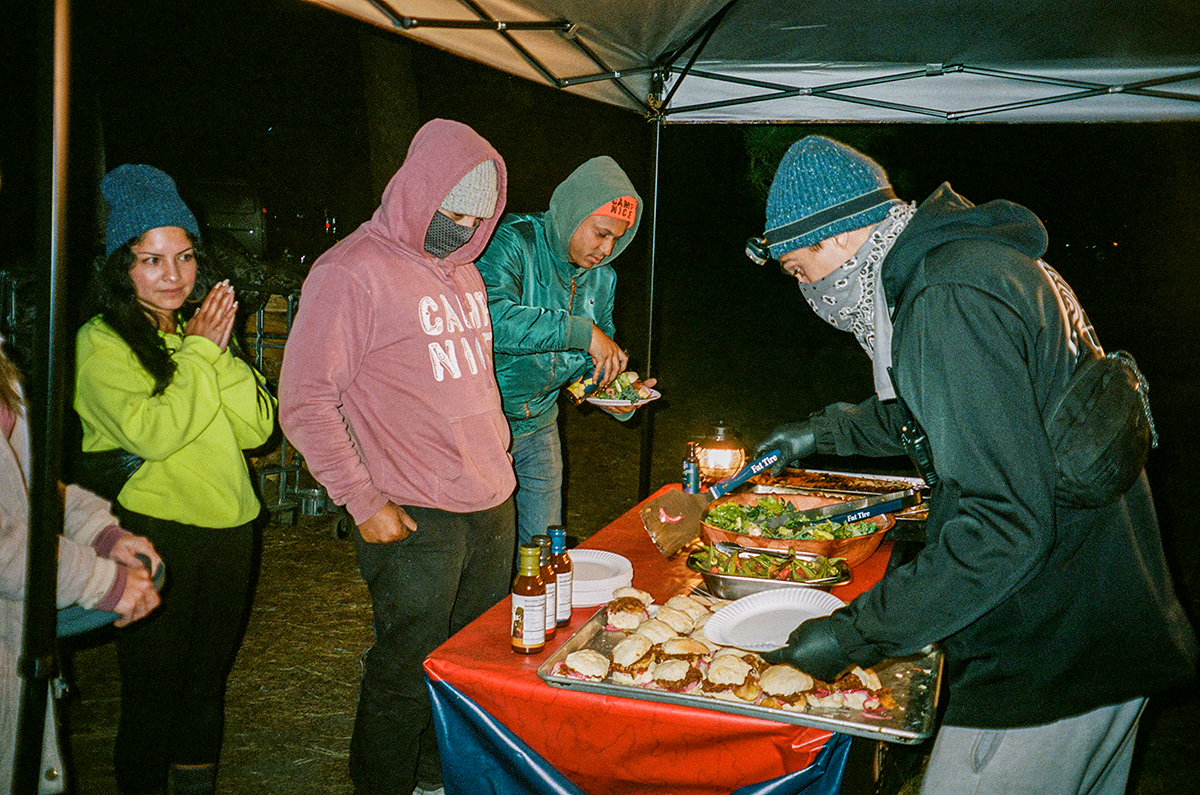 And the troops were hungry!!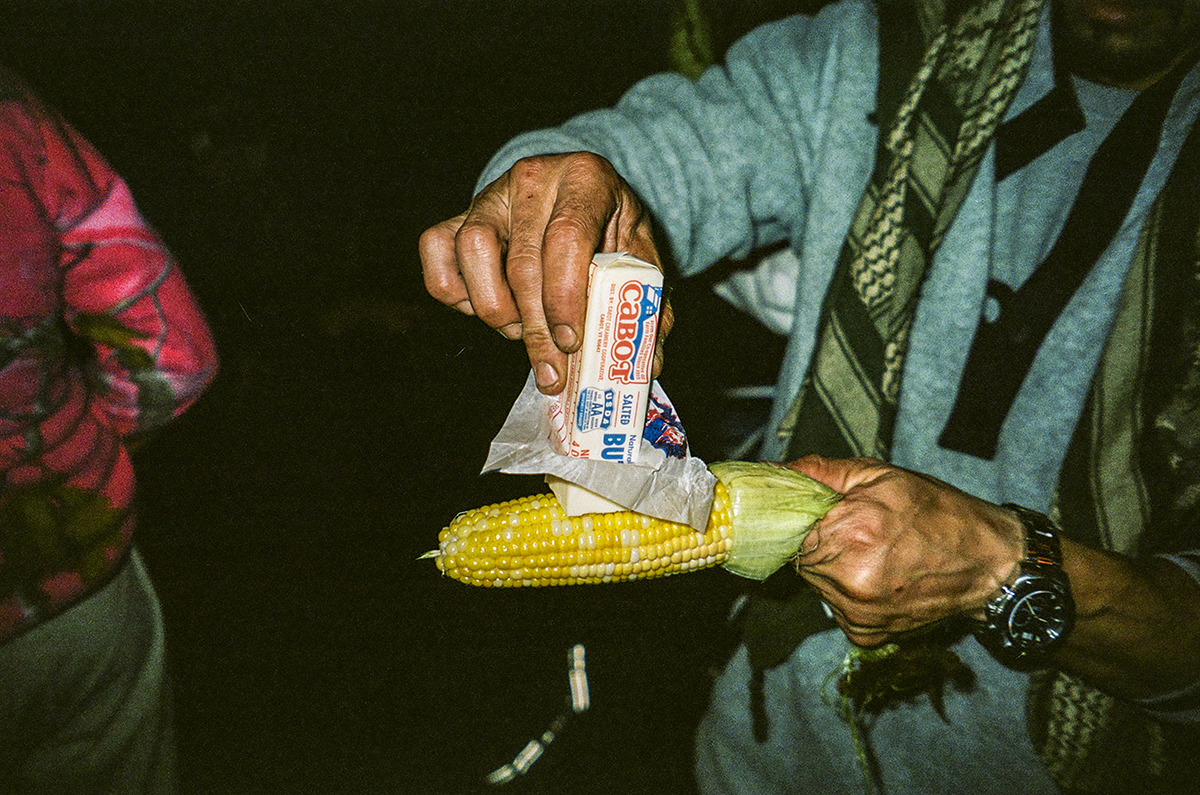 Cabot provided that buttery goodness!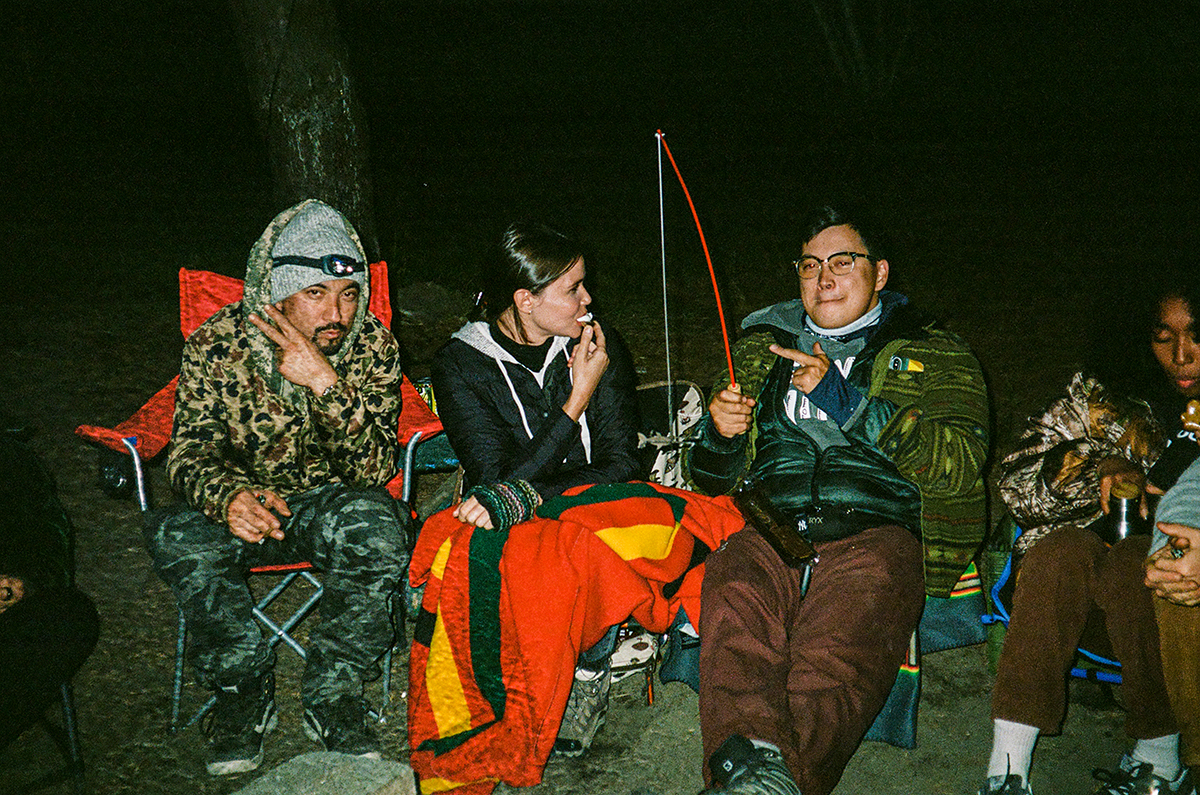 Johnny Law was fishing for s'mores…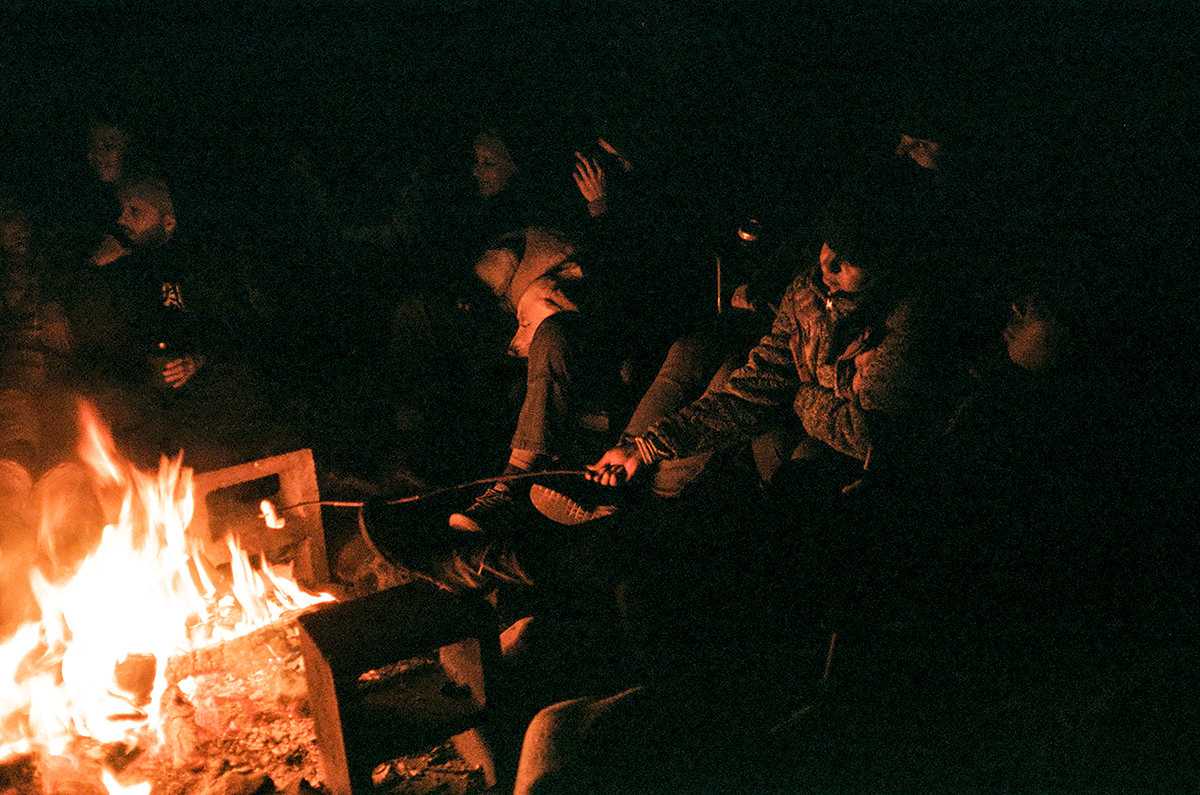 More s'mores please!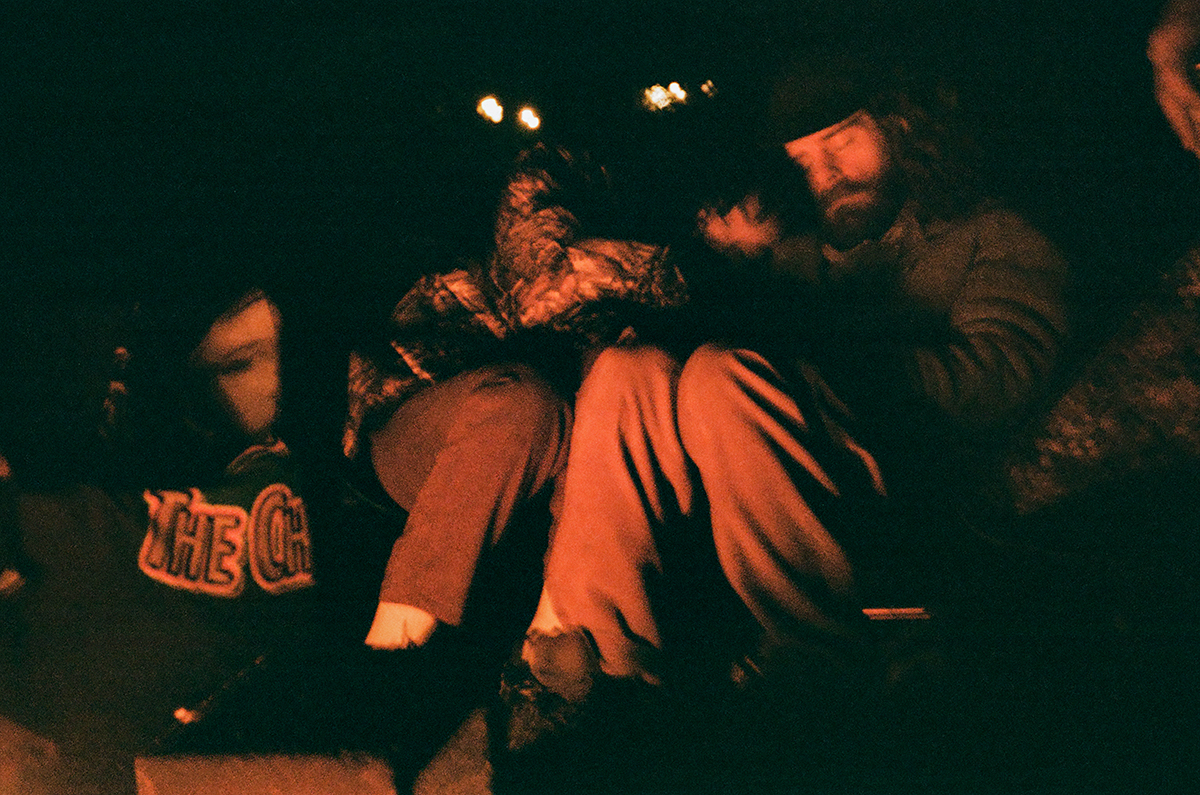 Then the 'itis set in and Pat & Lisa slipped into dreamland…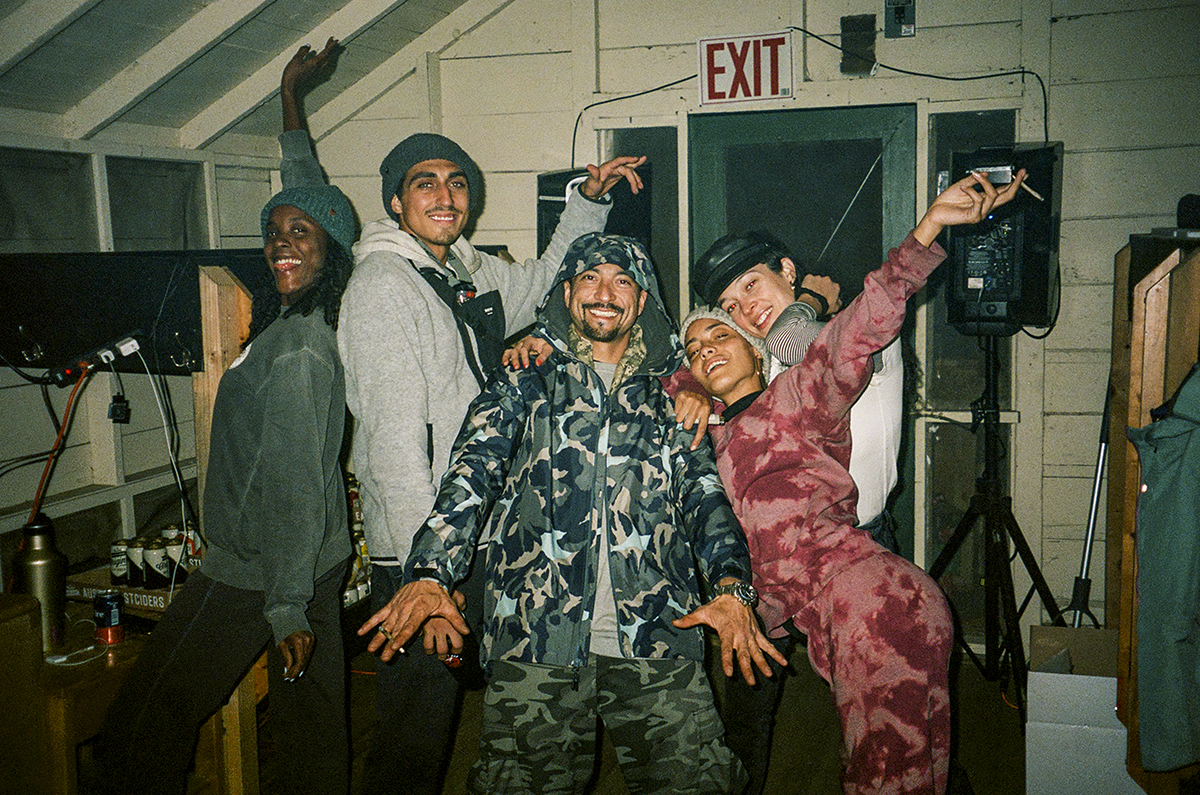 Club Nice was a dream!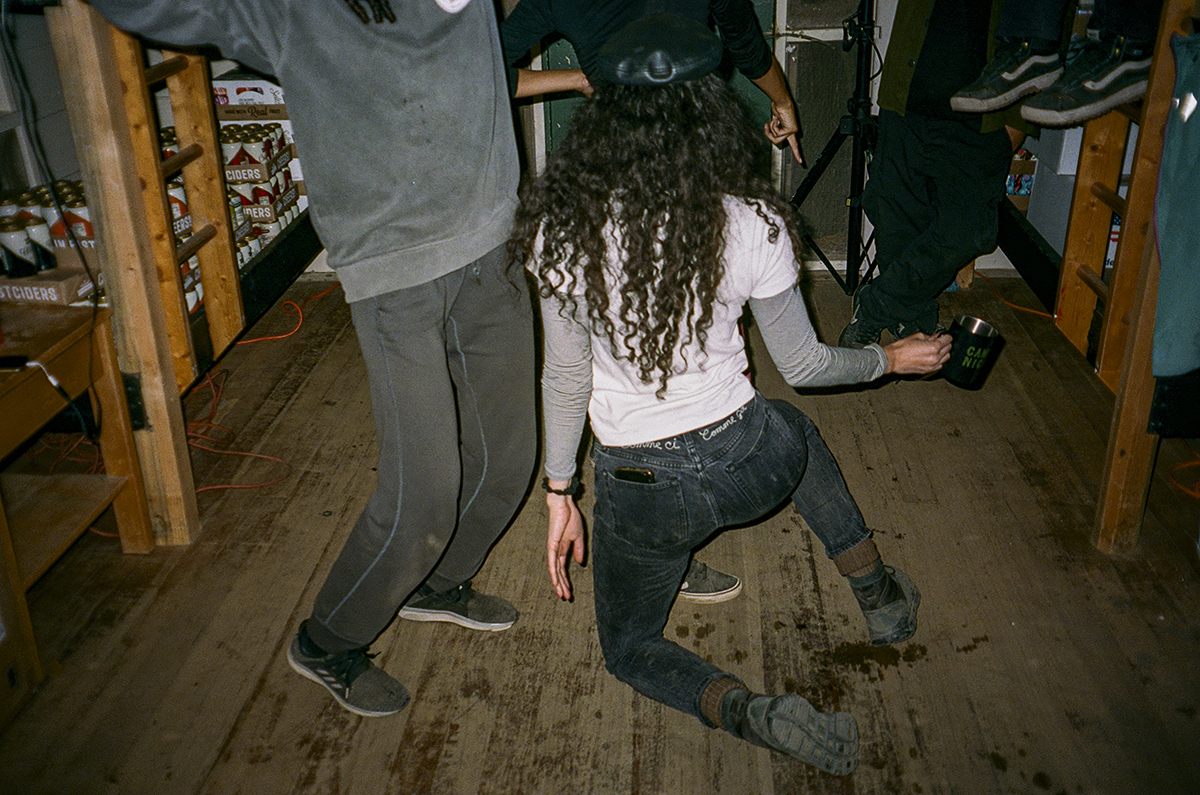 The impromptu get down was poppin!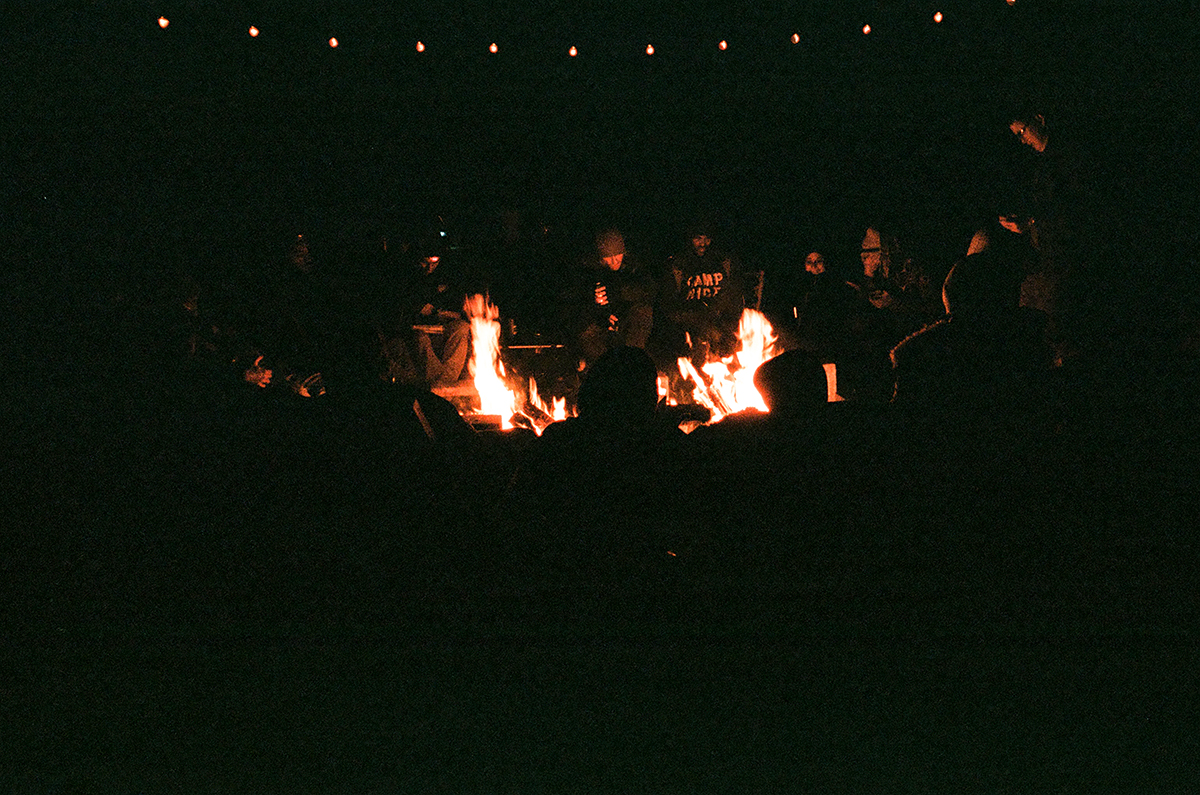 Nite Owls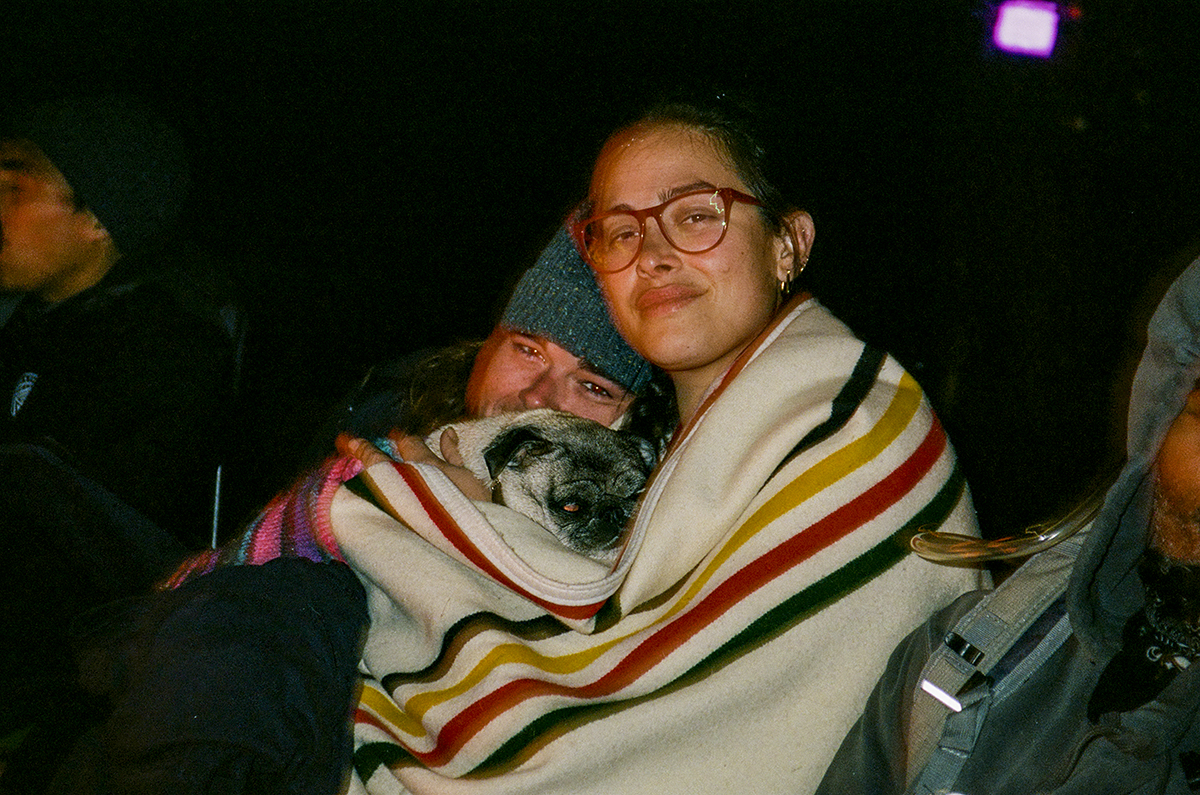 Christina, Sam & Louie brought the extra cozy vibes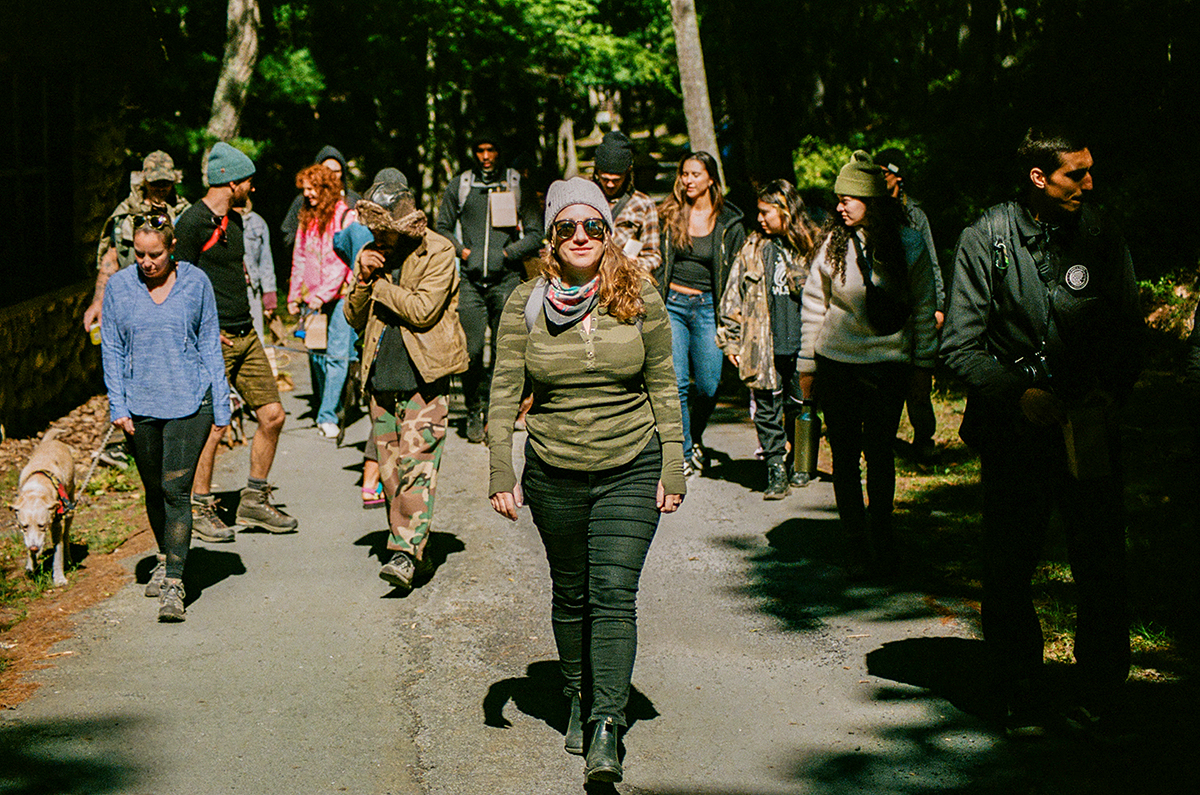 We woke up to the perfect day for an Herb Foraging Walk with Kristy Zadrozny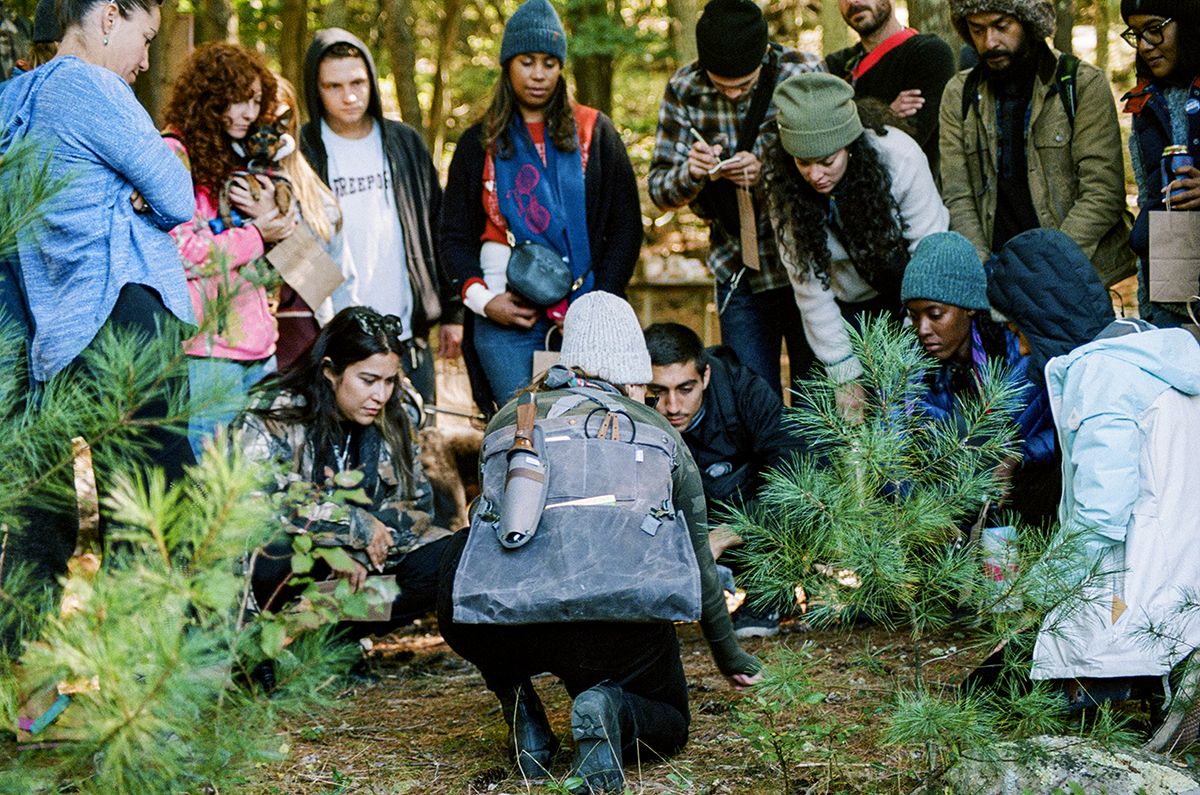 She showed us how to pick Wintergreen and we were amazed!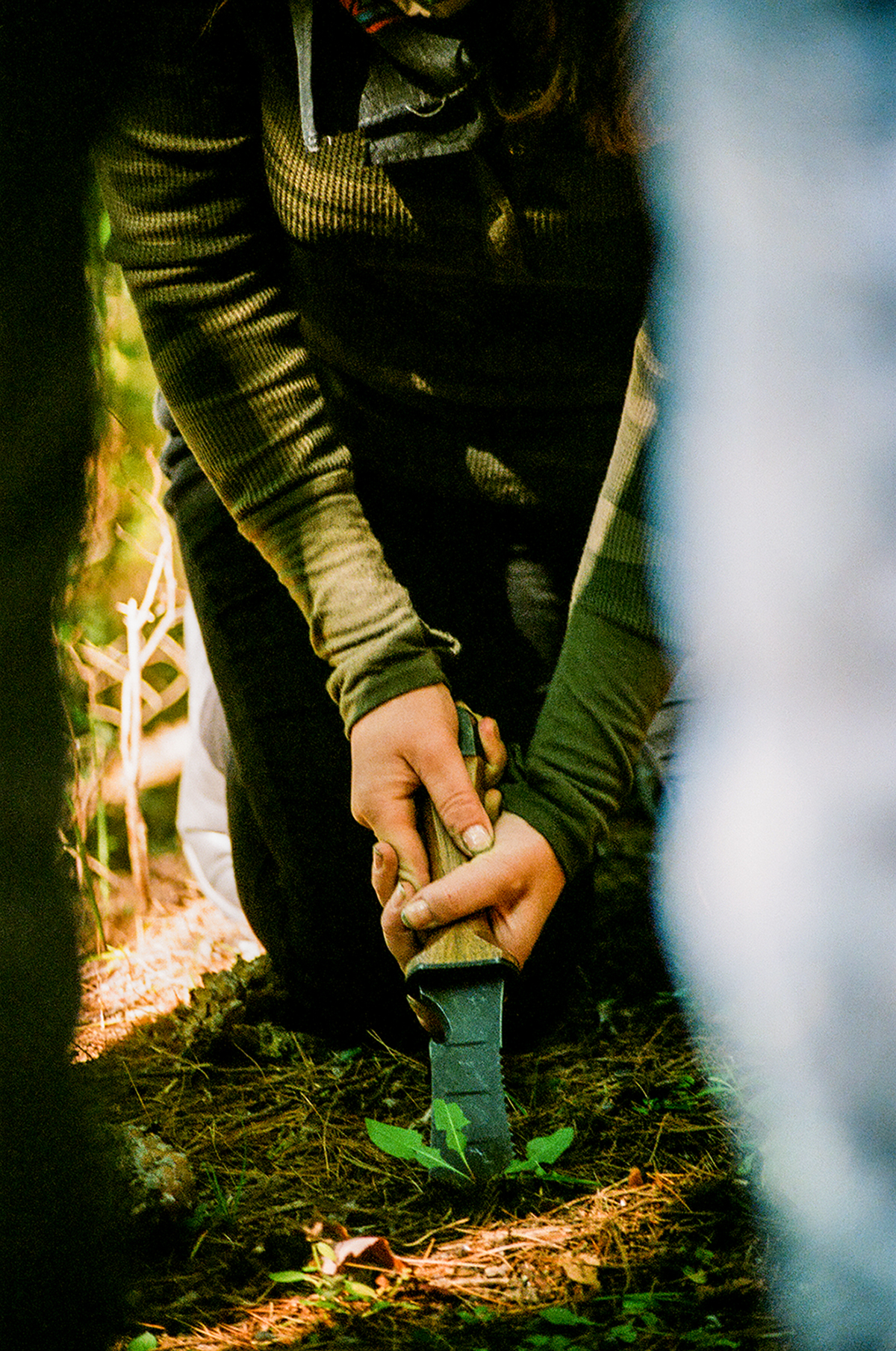 We found some dandelion greens!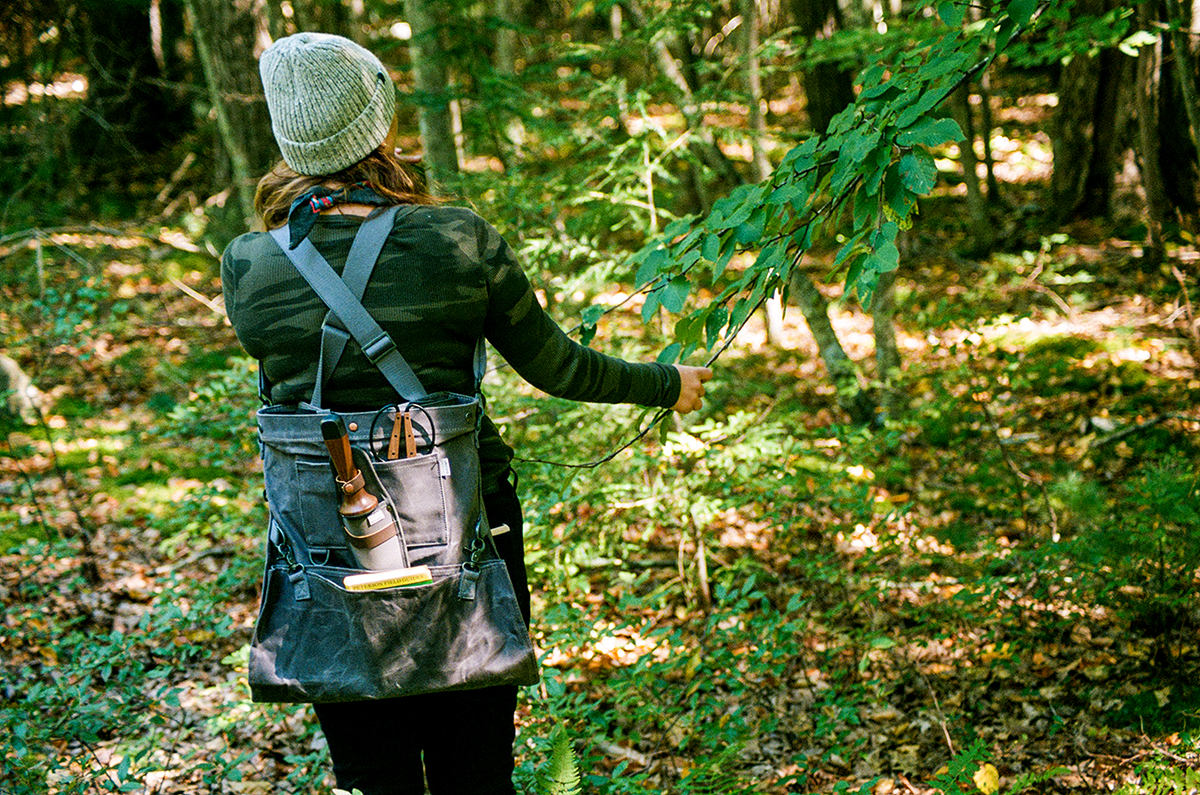 Black Birch was also on the menu!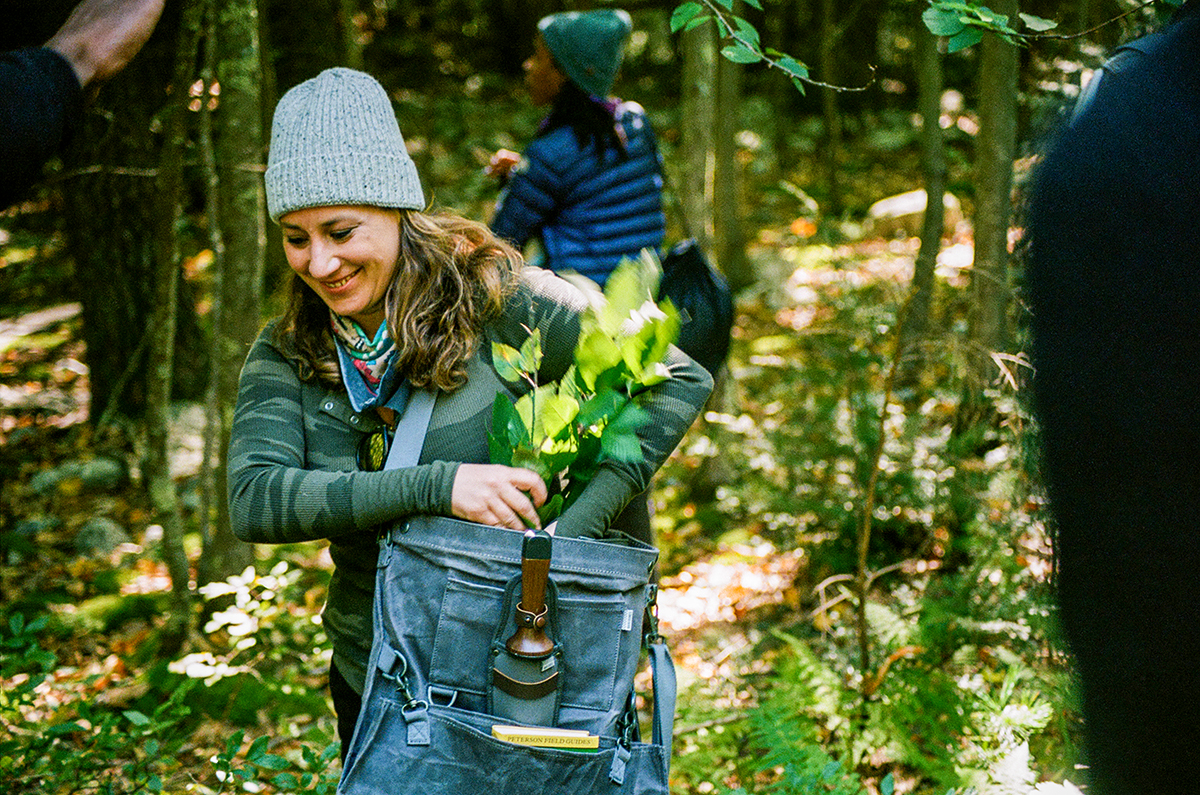 BOUNTY!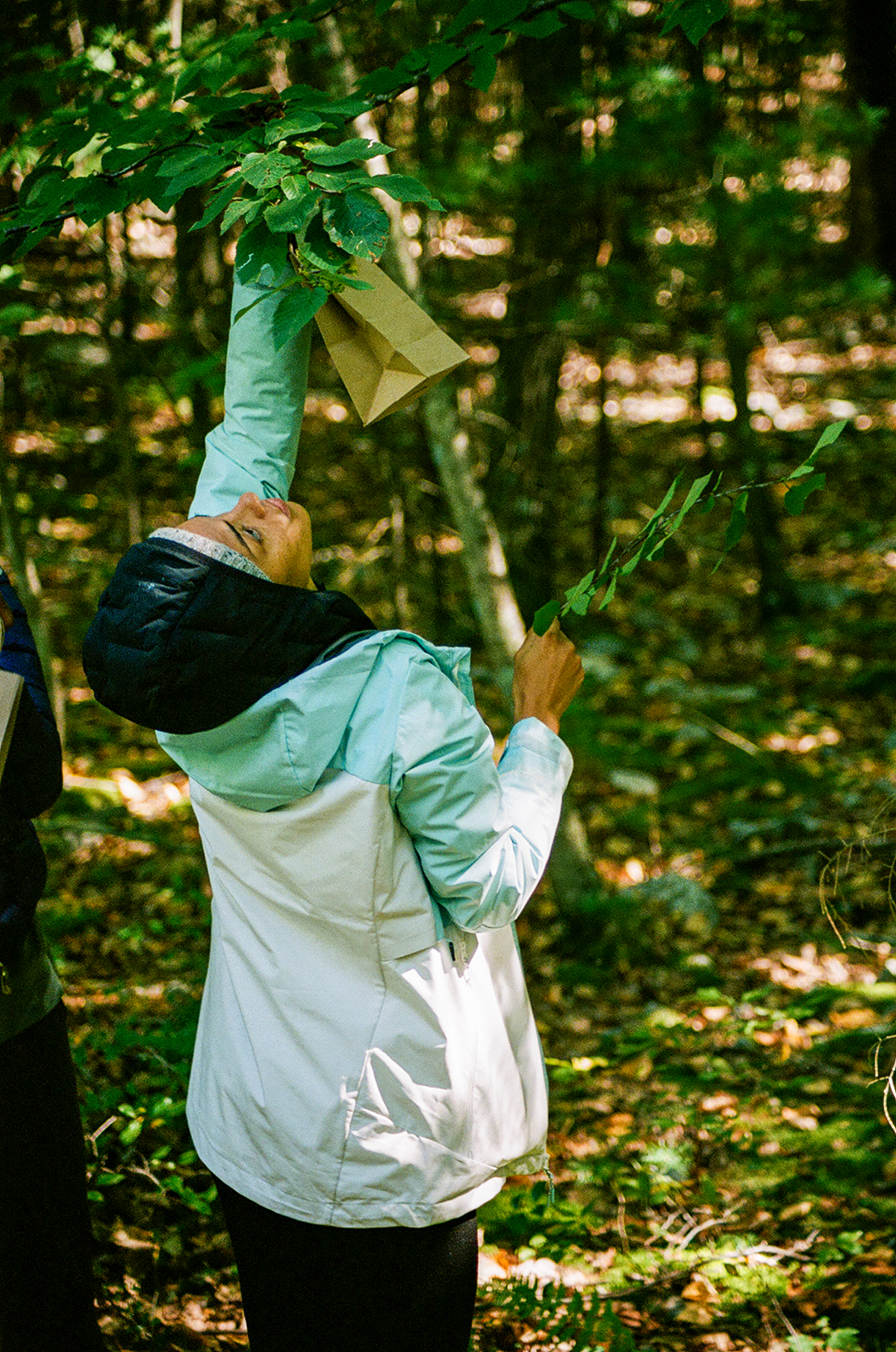 Get it Aya!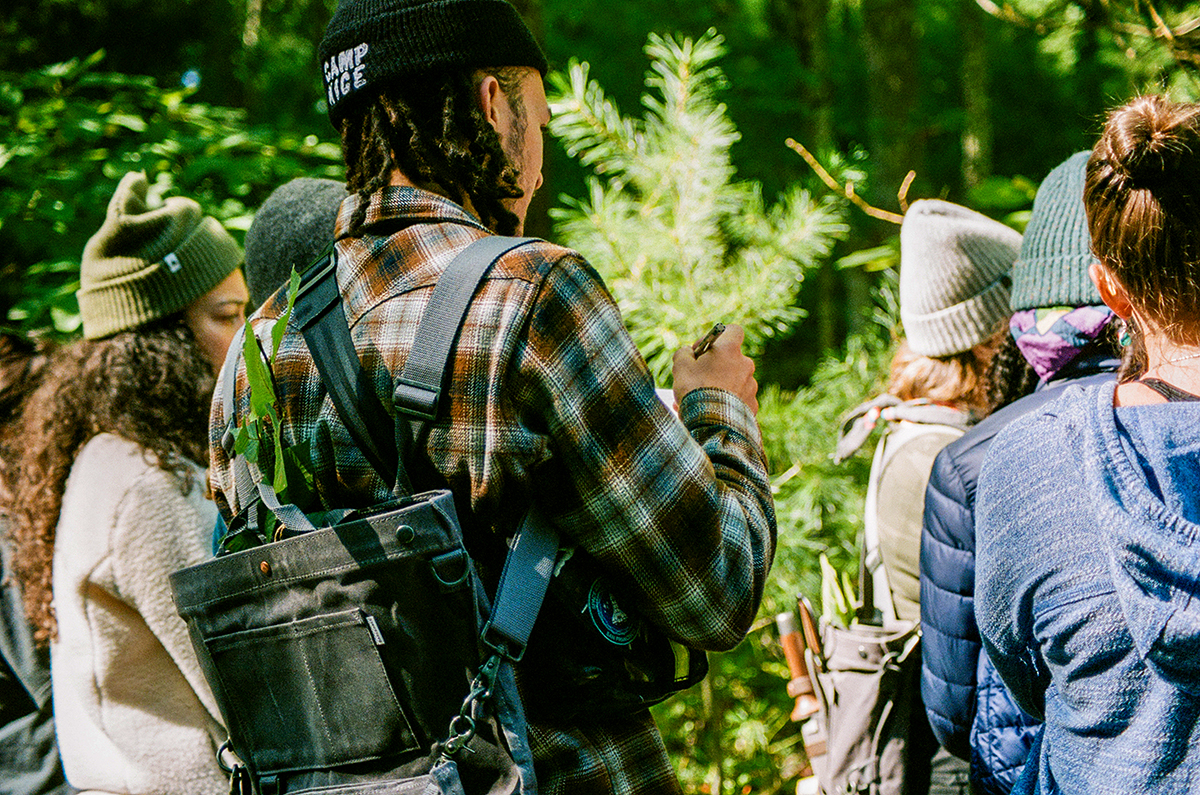 Mac was taking notes…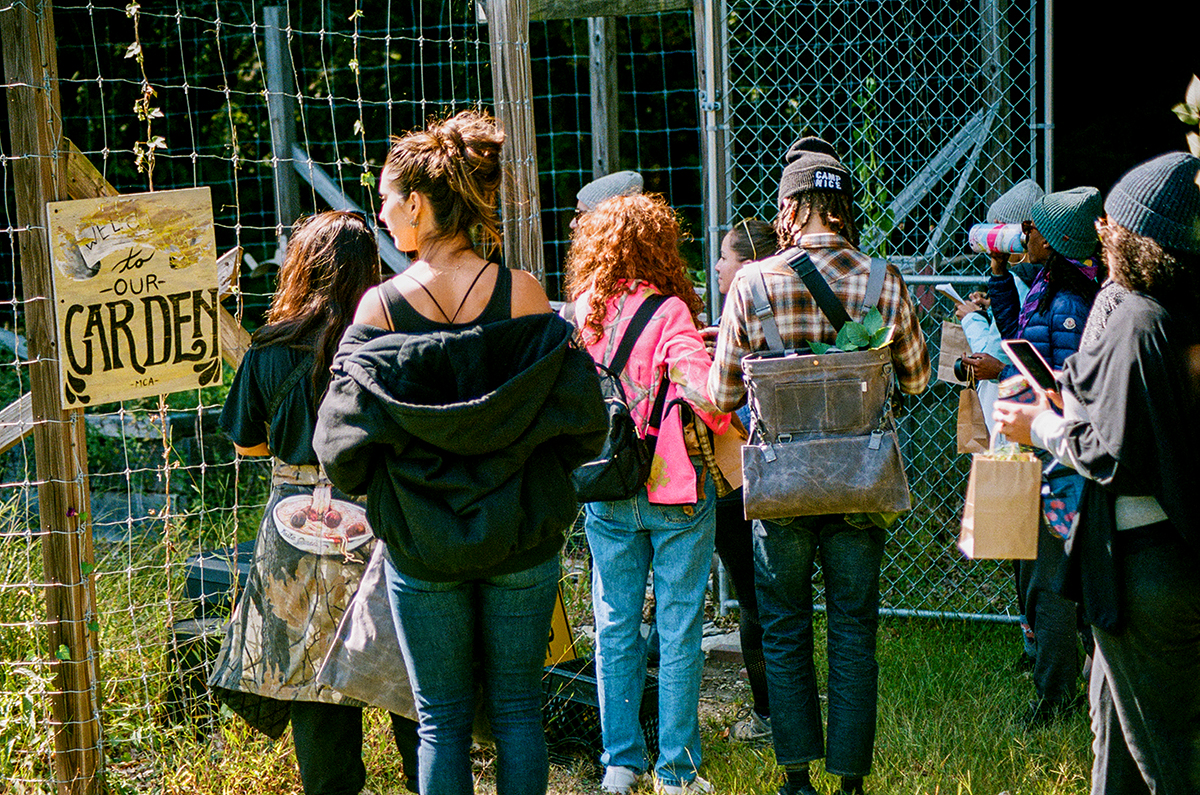 Garden of Goodness!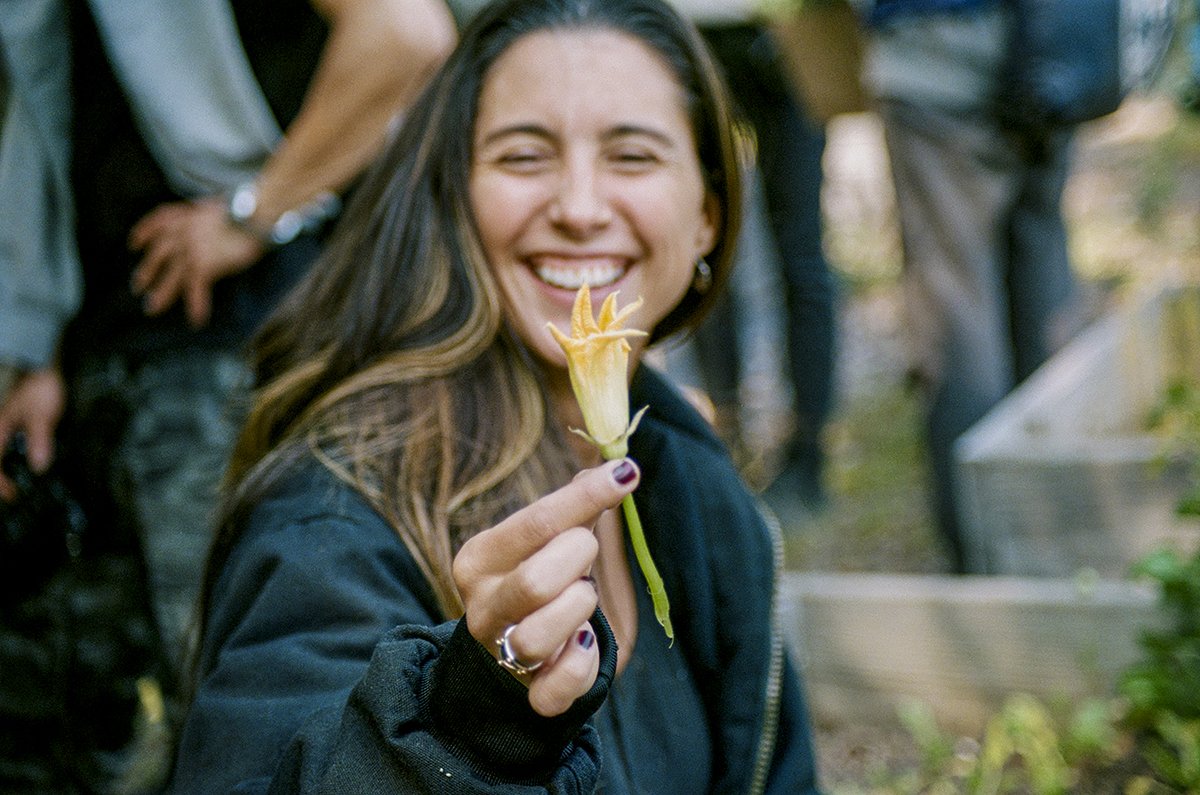 Sam was gathering ingredients for dinner!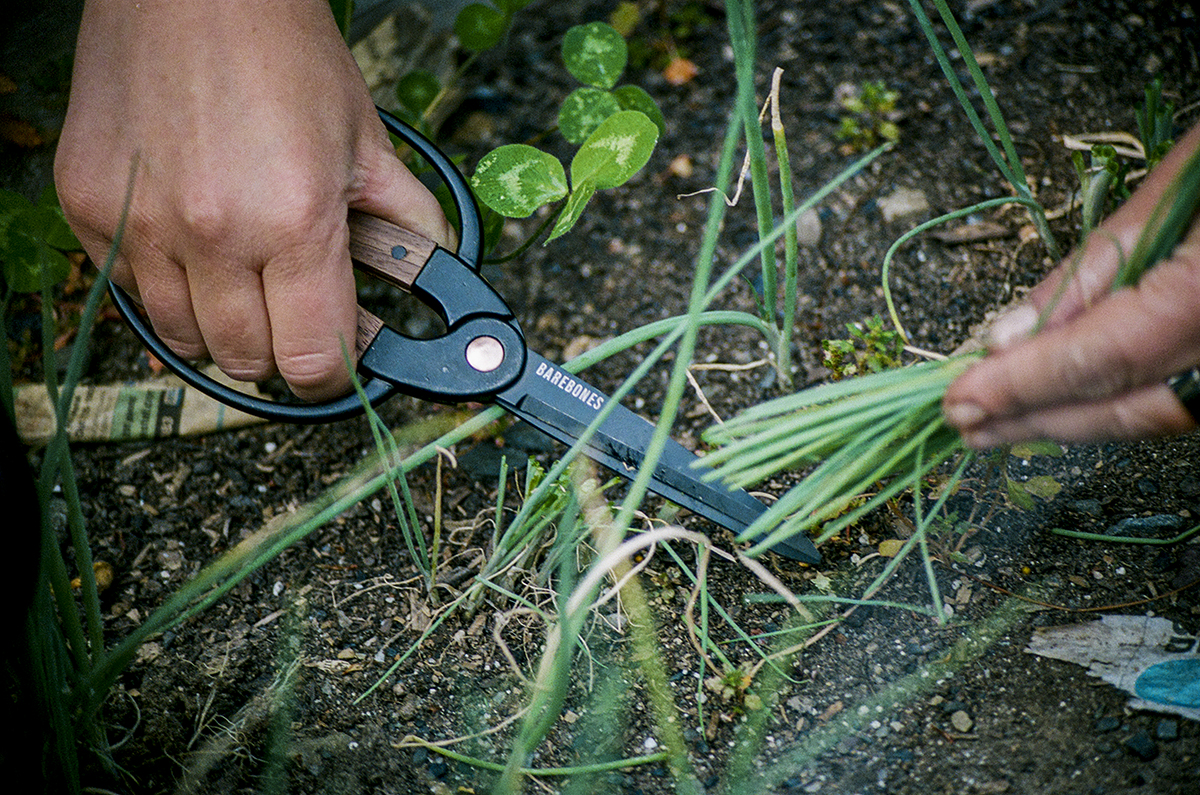 Snip Snip!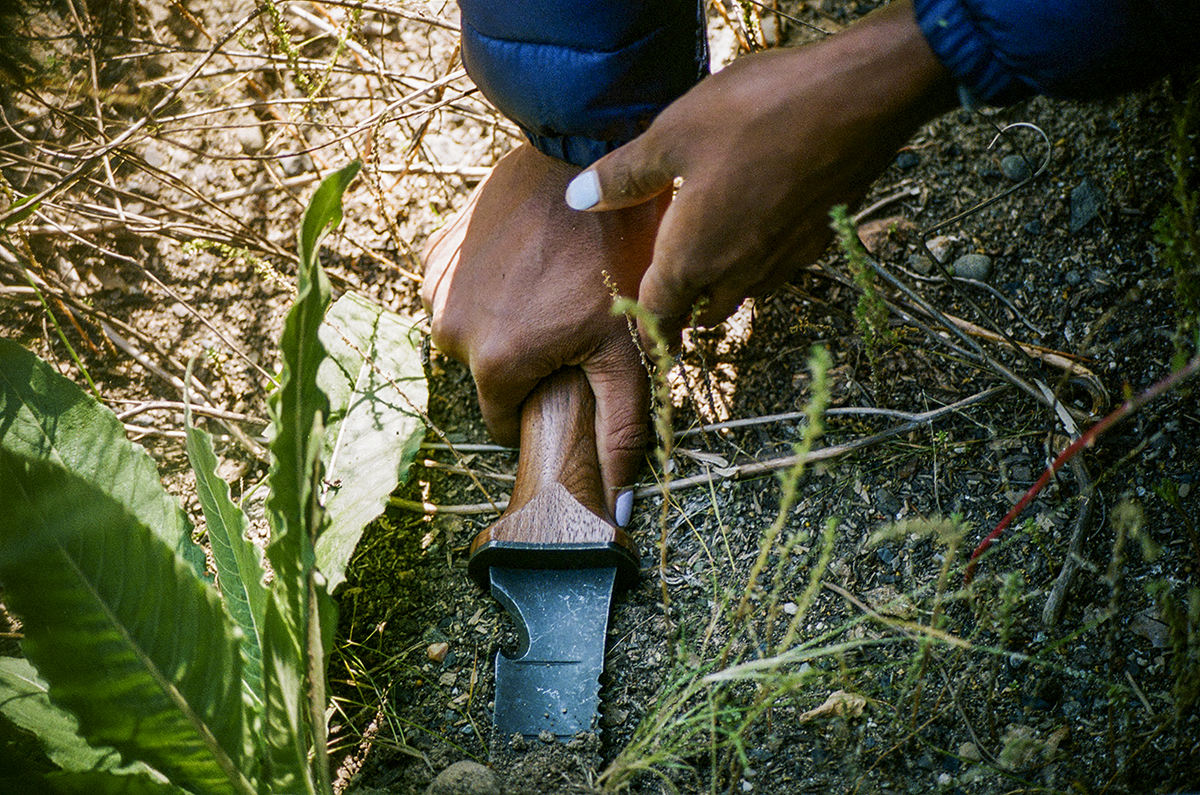 Diggin' the Bare Bones Hori Hori!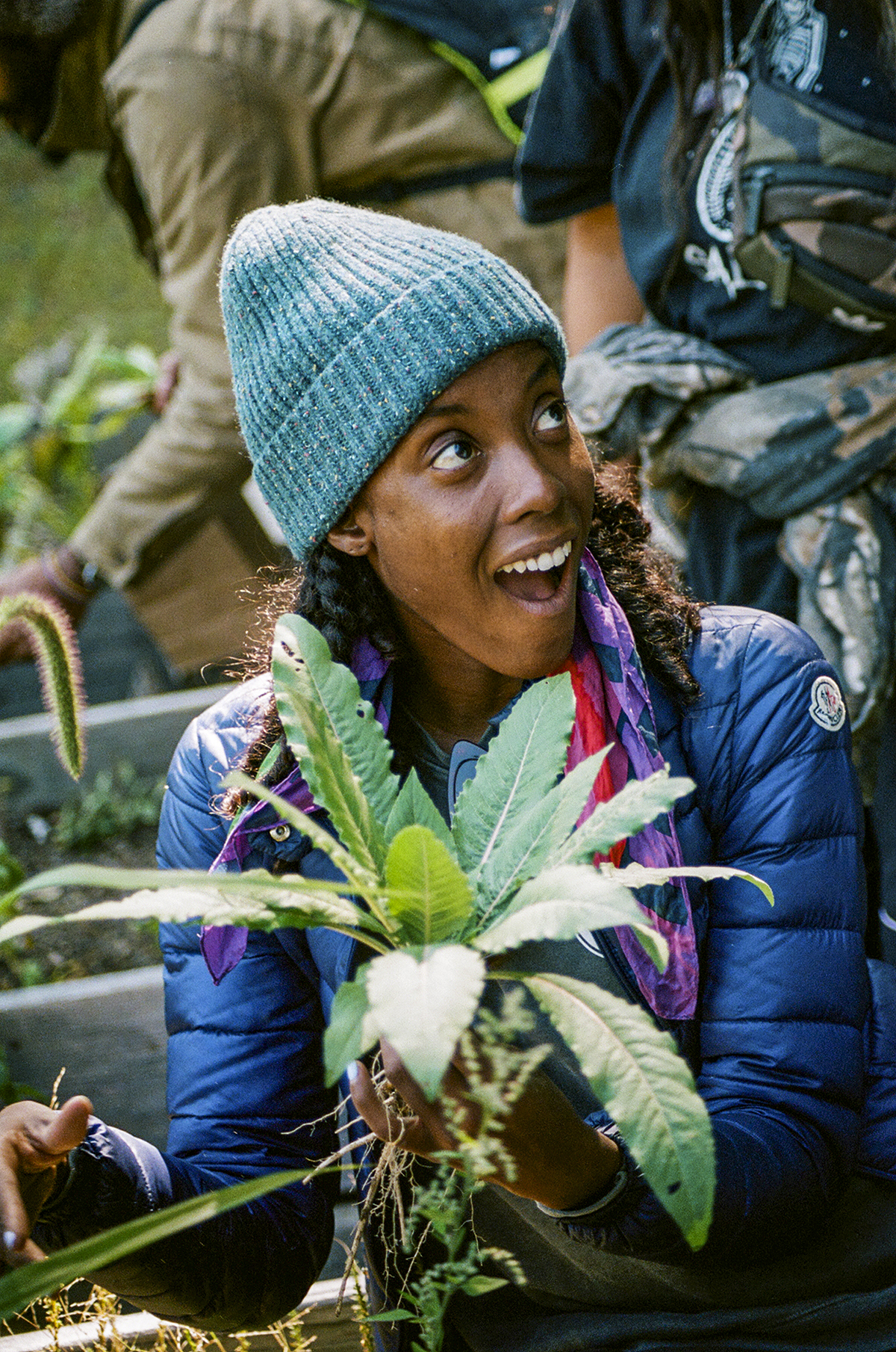 We LIT!! Evening Primrose was bountiful!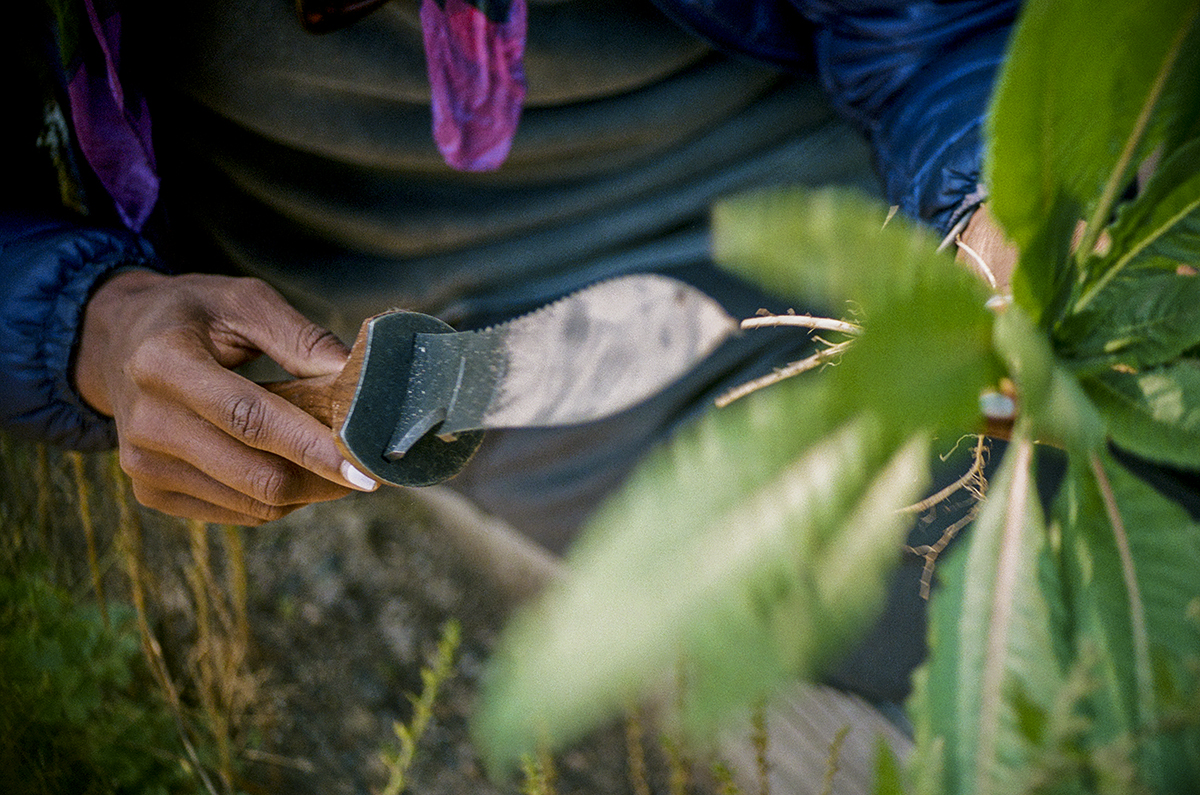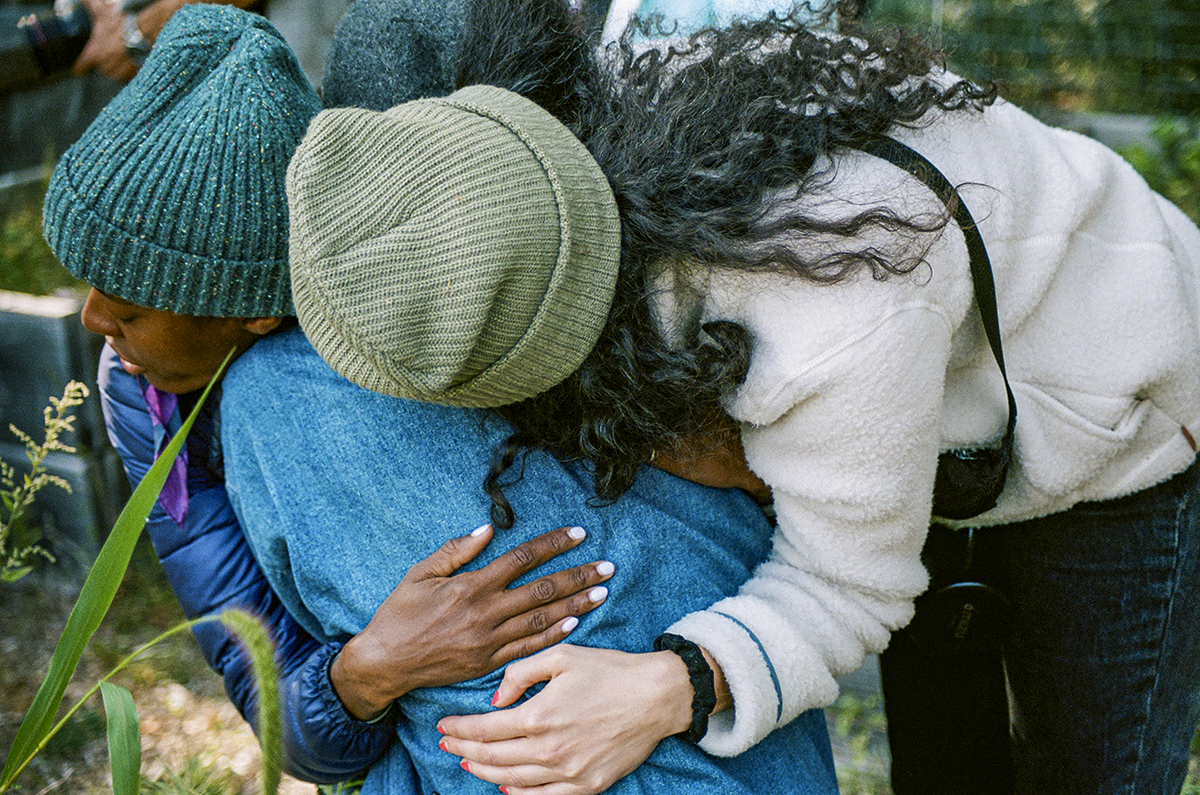 Love was in the air!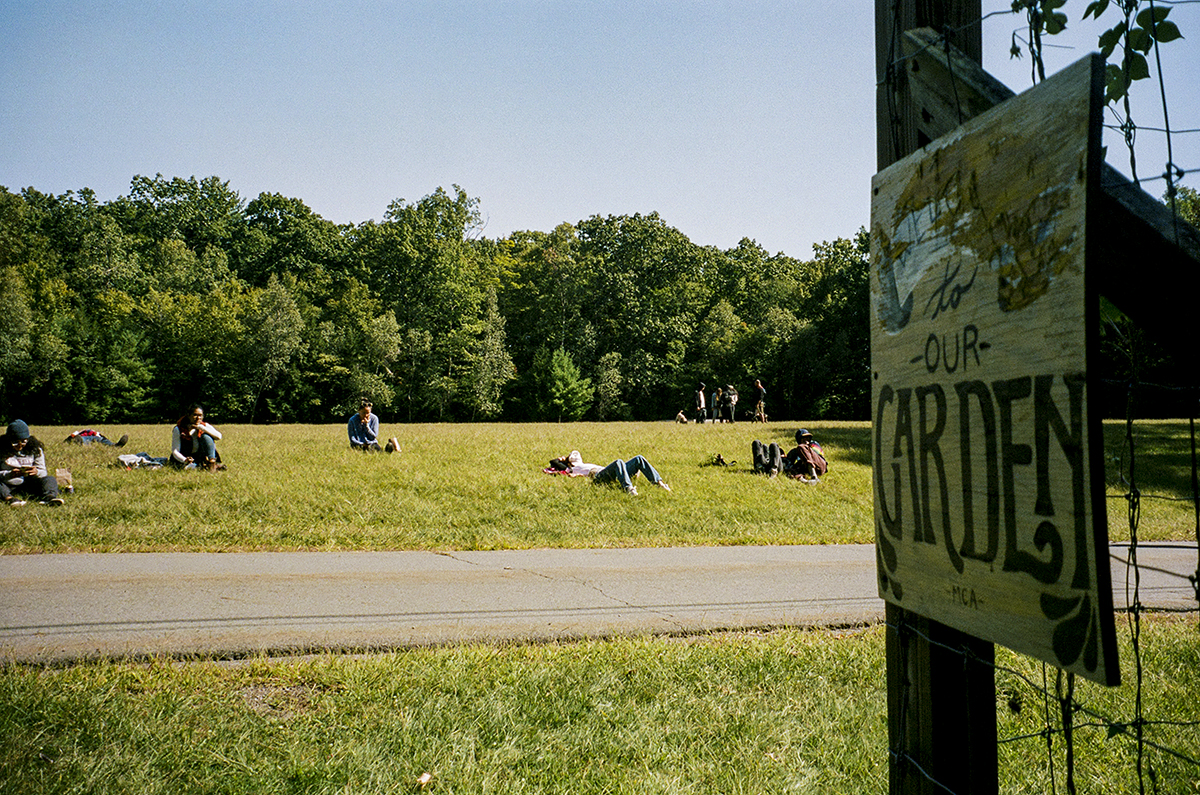 Dose of Vitamin D!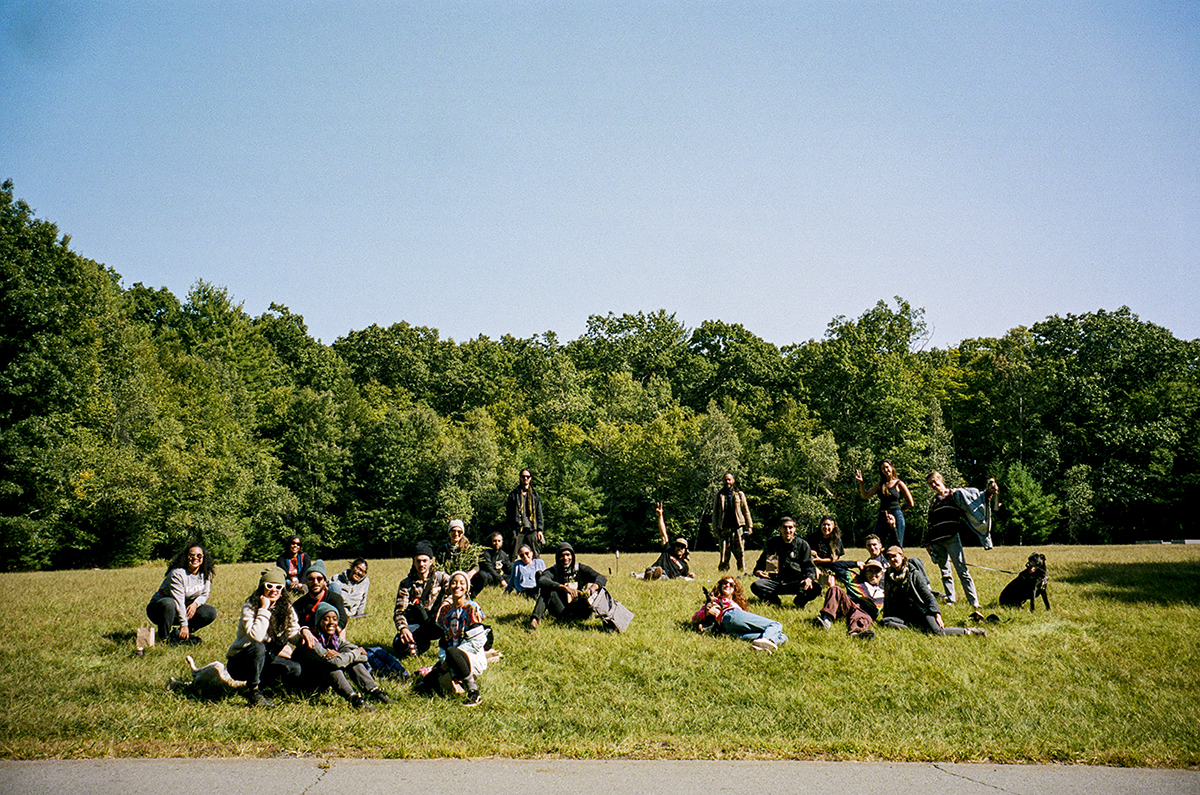 SQWADDDD!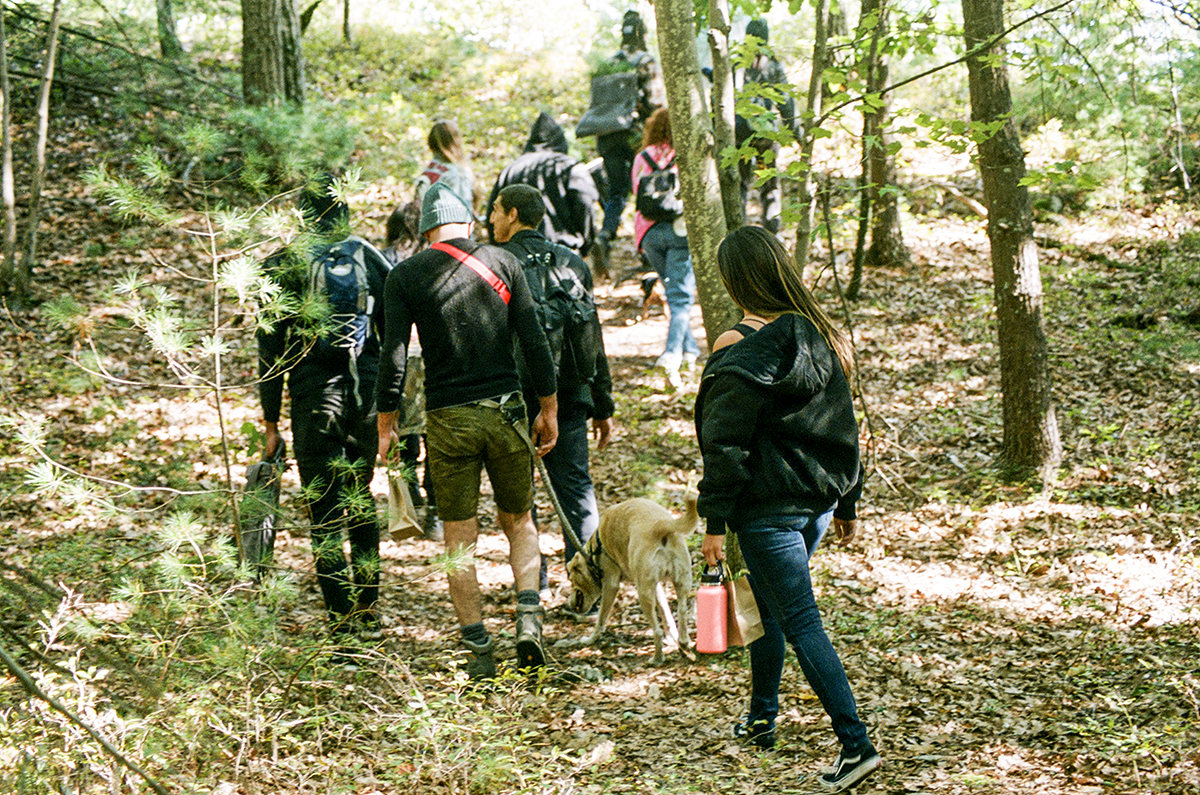 What a gorgeous day for a hike in the woods!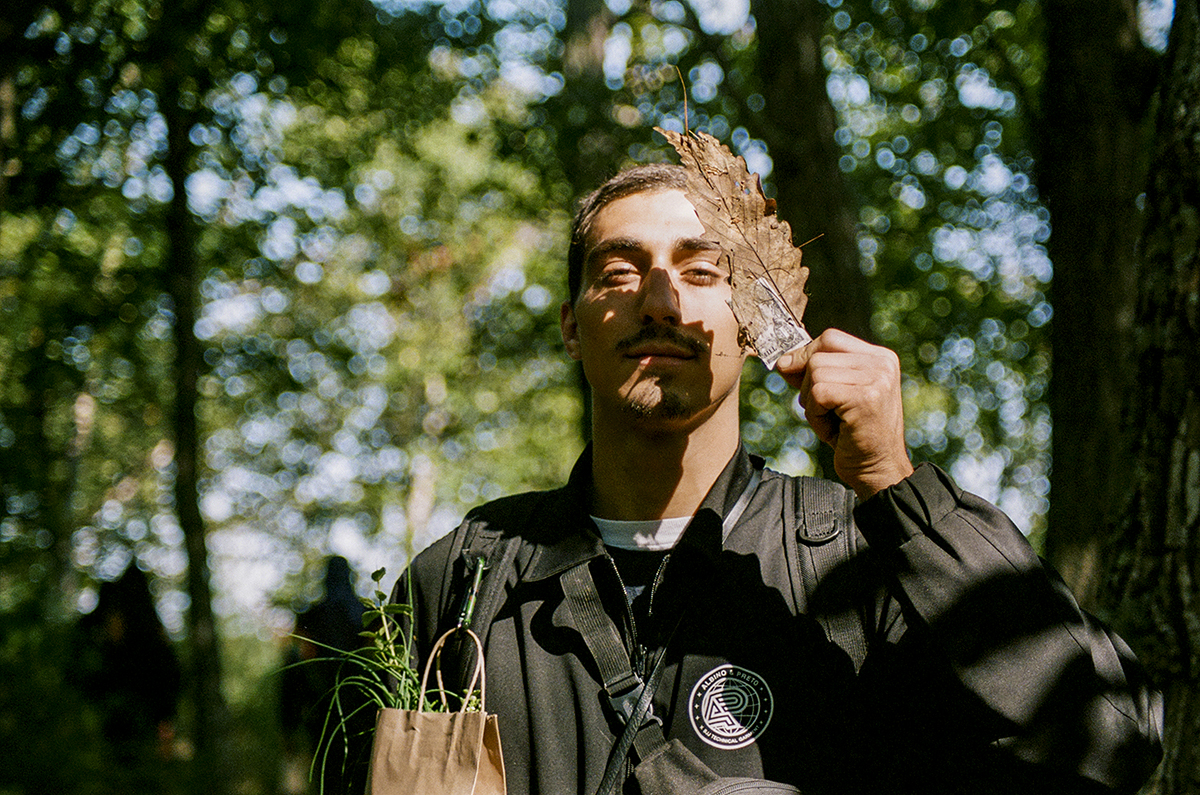 Zata was foraging for dollar$!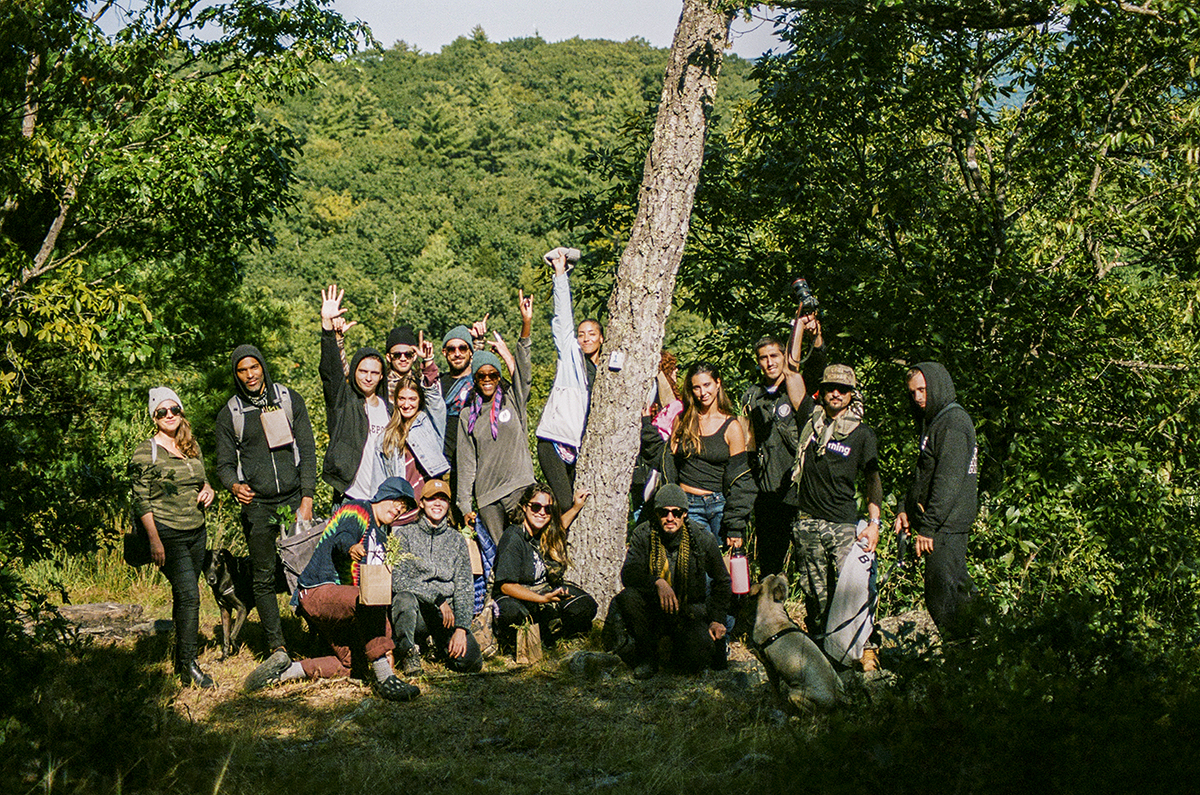 Made it to the top!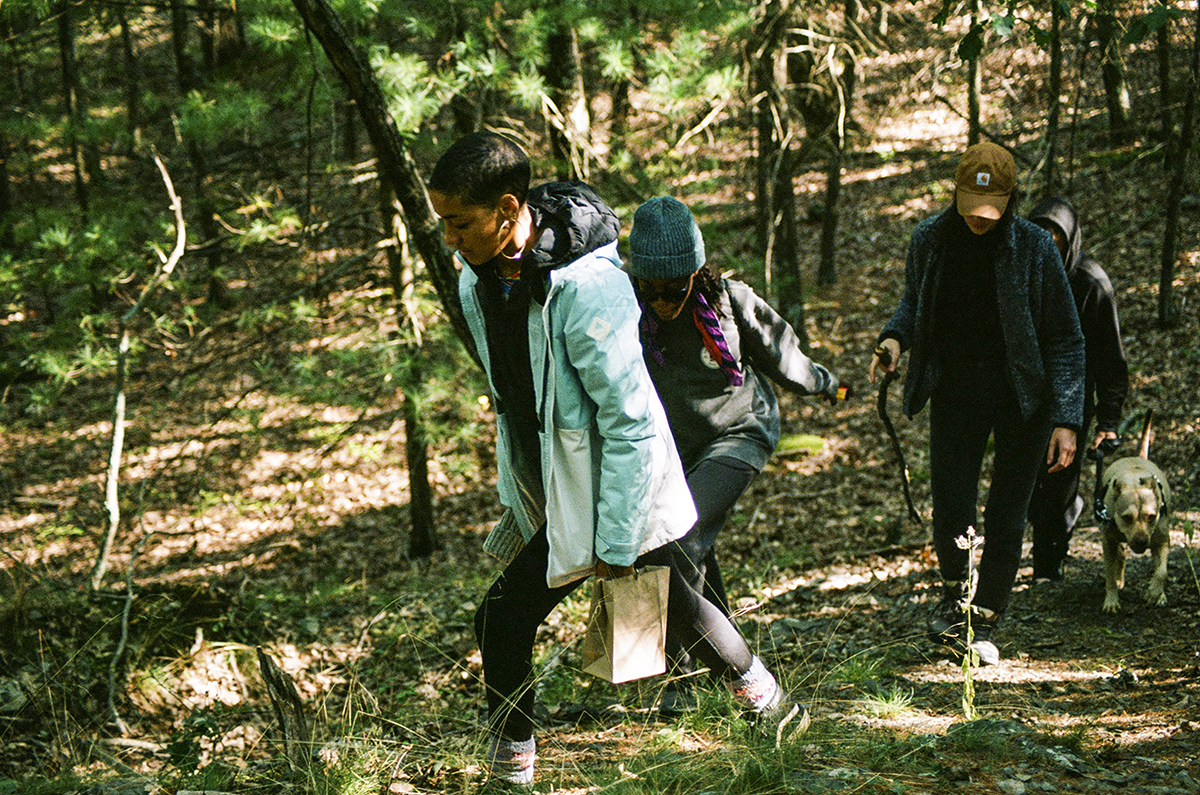 Onward!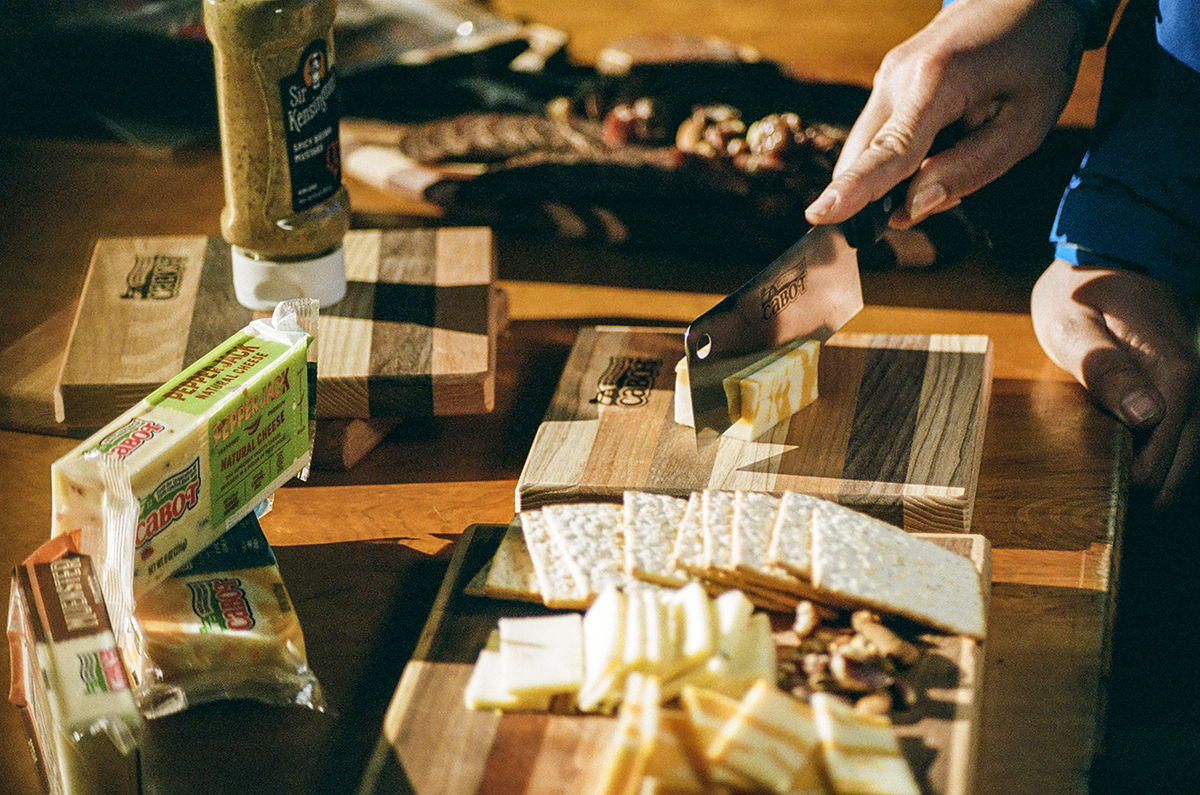 Much needed afternoon snacks were being served up…Thank you for all the cheese Cabot!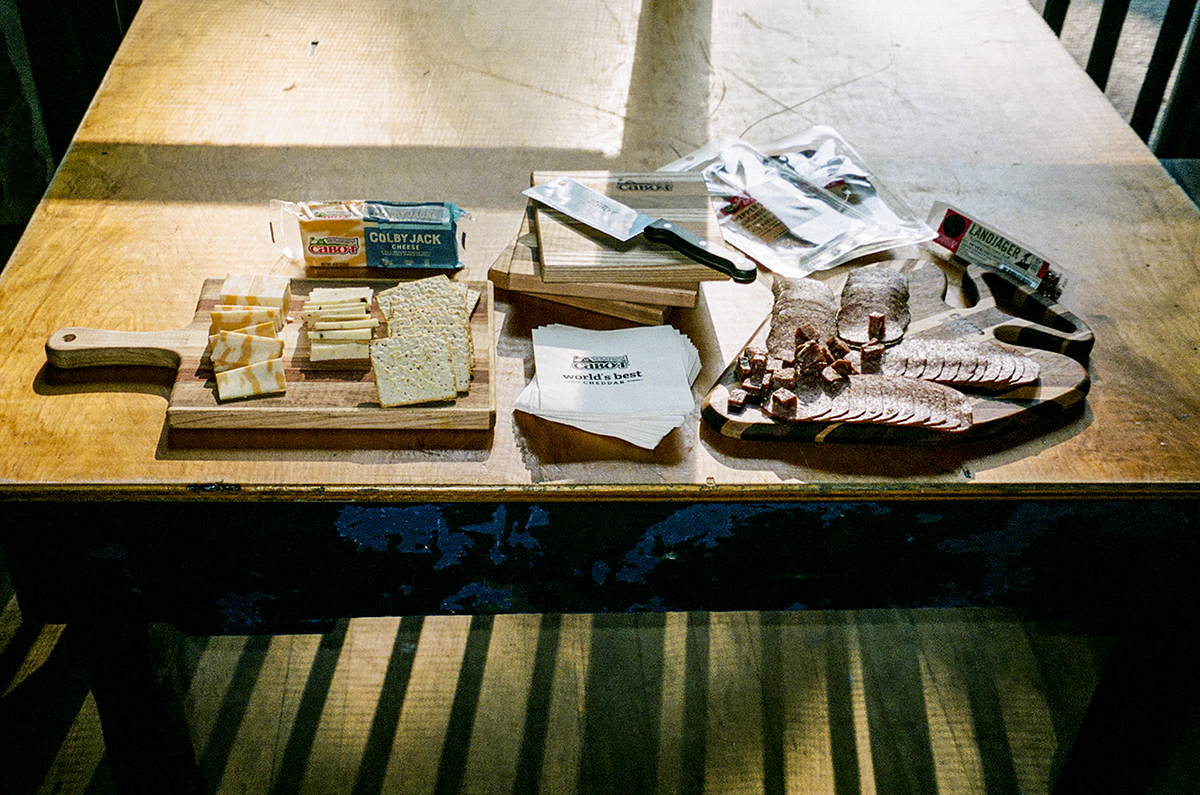 'Twas a very nice snack situation indeed!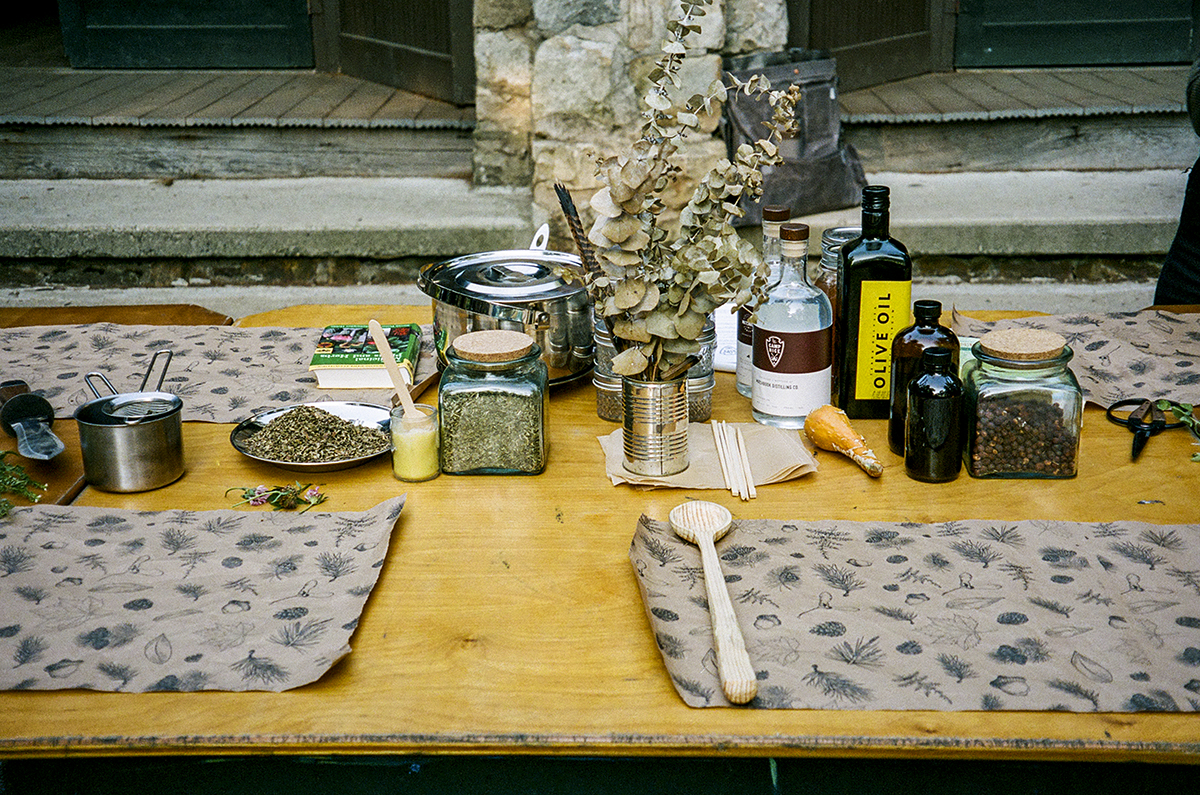 The Medicine Making Workshop was about to commence.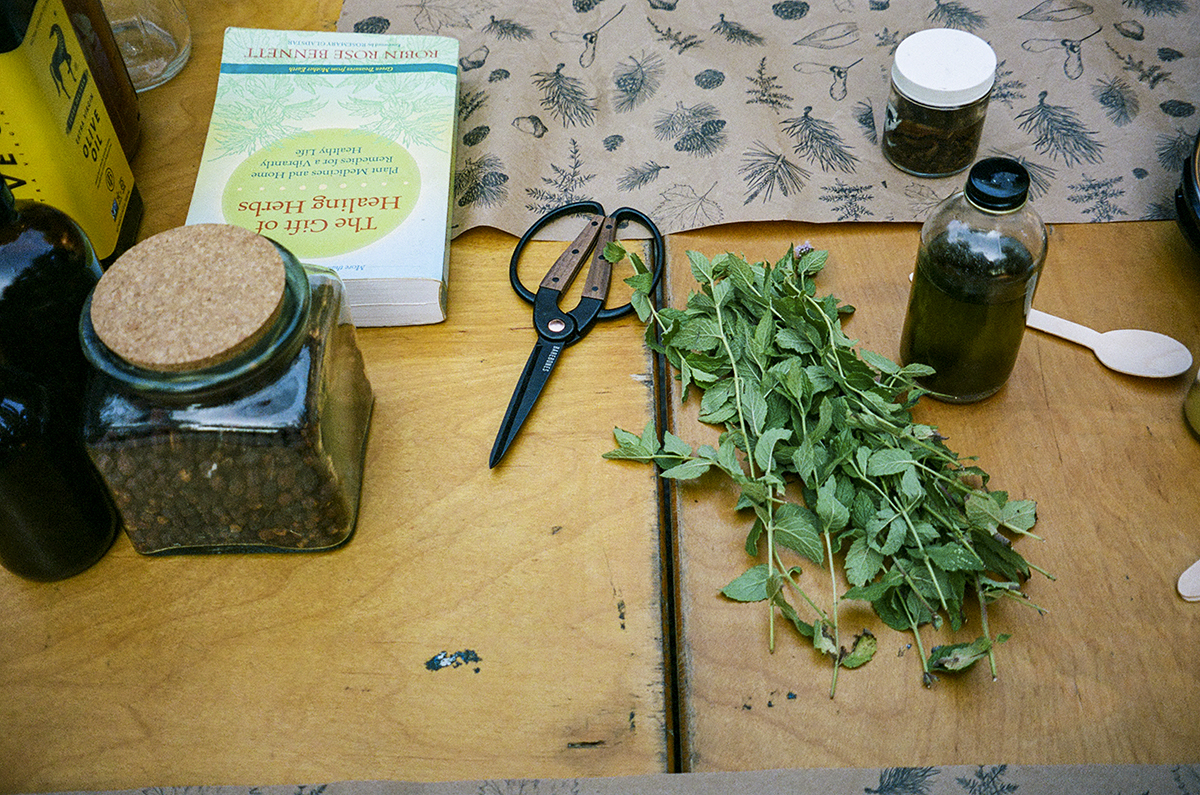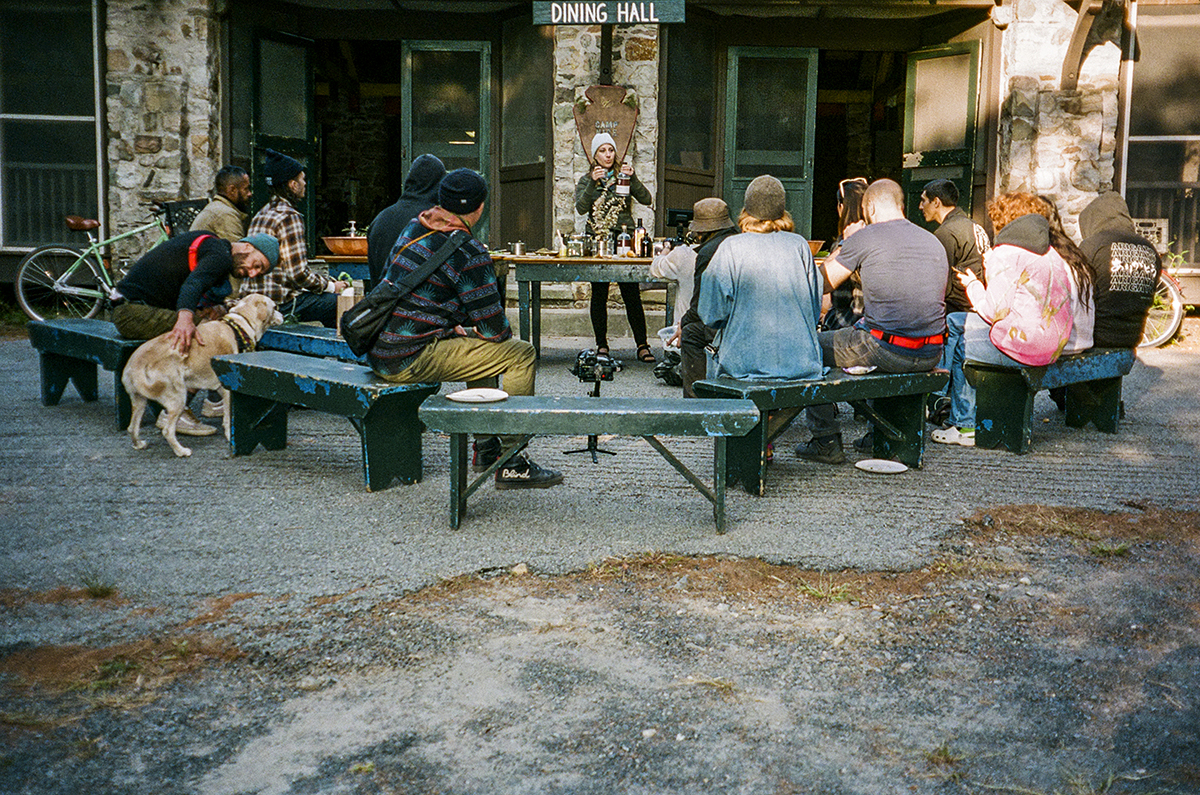 Kristy led us through the process and it was pretty fascinating what you can do with what you find growing on this great planet of ours!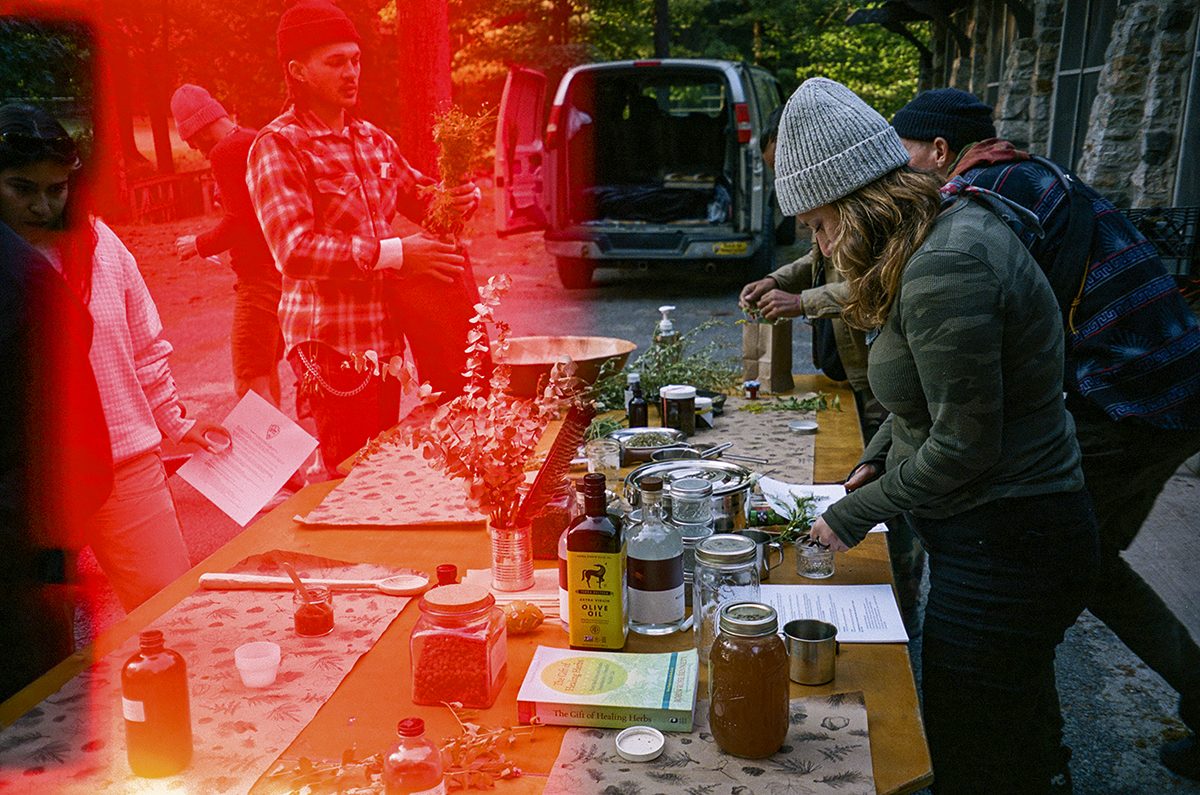 Truly magical!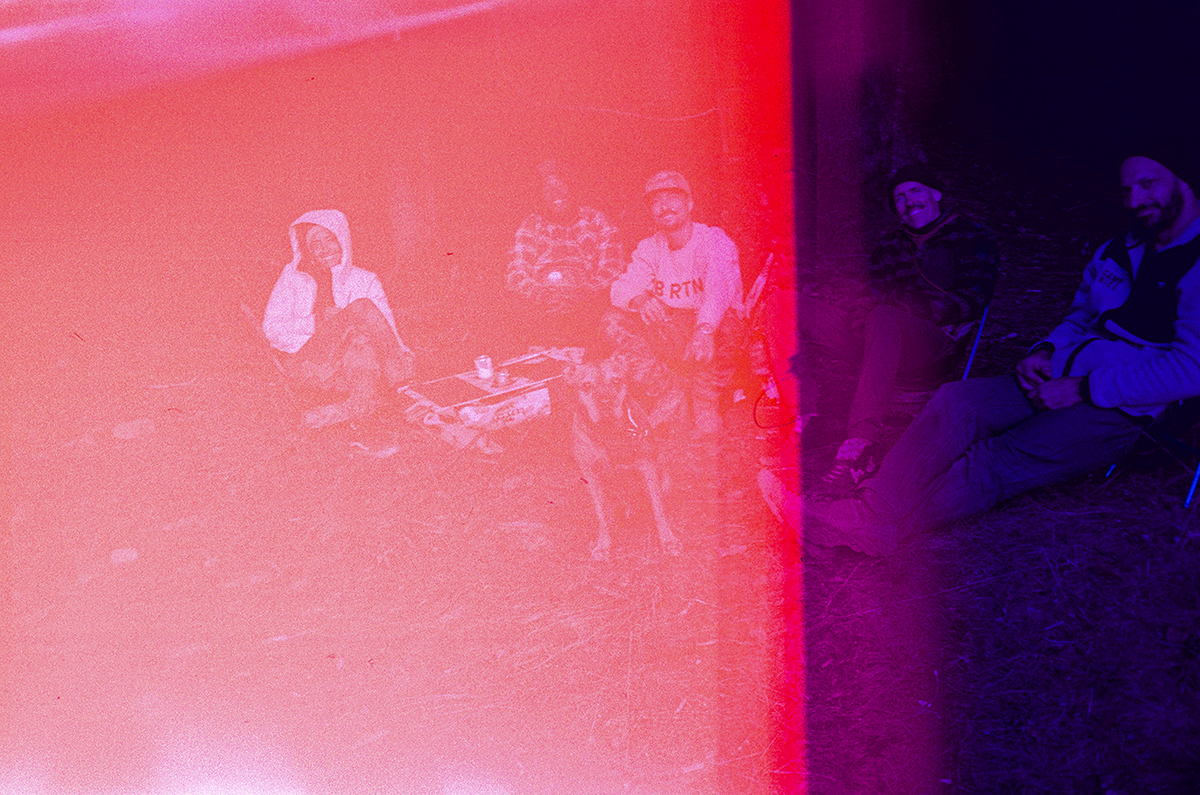 We were all glowing!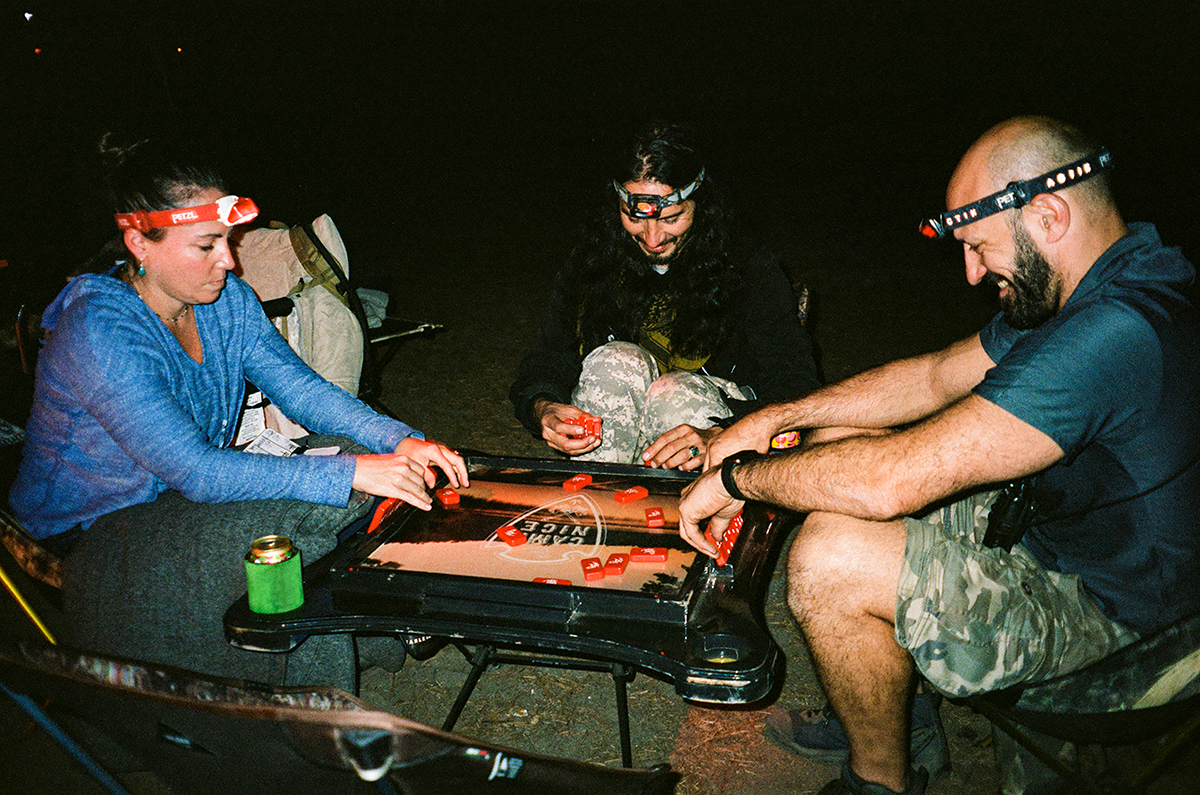 Let the night games begin! DOMINO!!!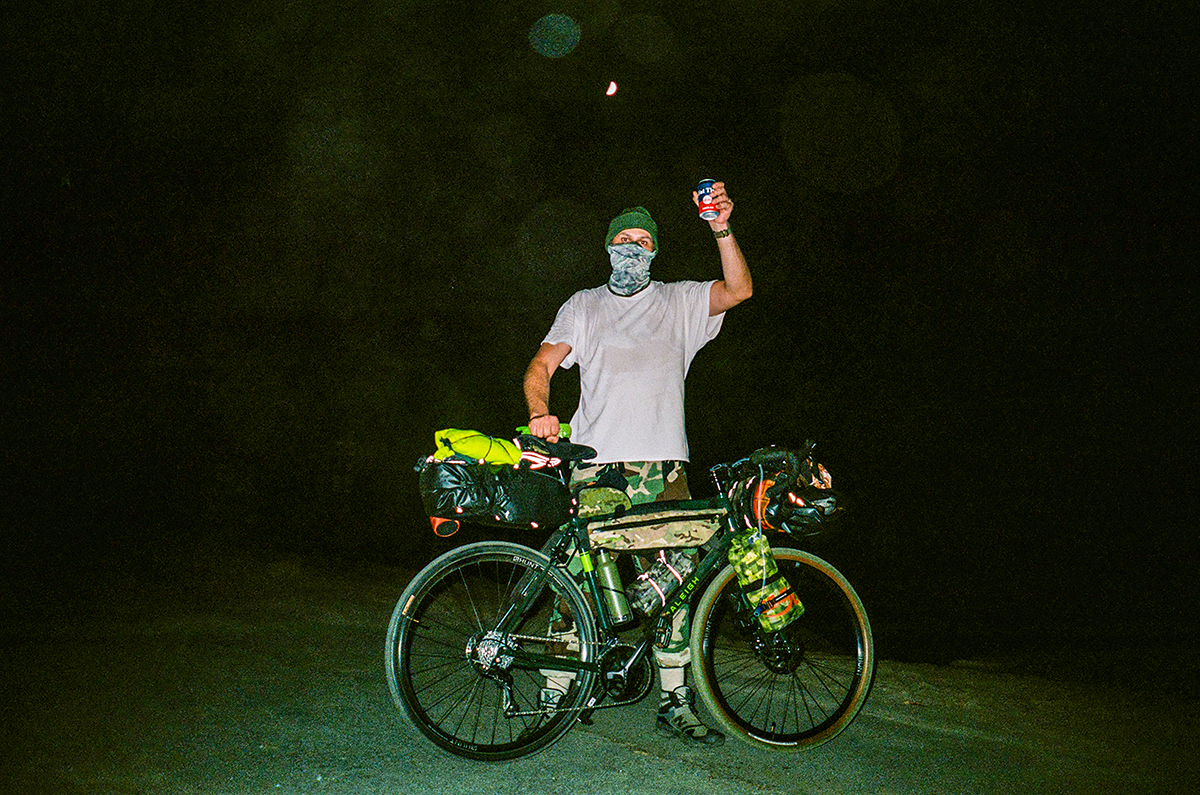 Out of the darkness appeared a lone biker who just trekked up from NYC once again…Bike Badge Earned for Todd from Concrete Trails! Much Respect!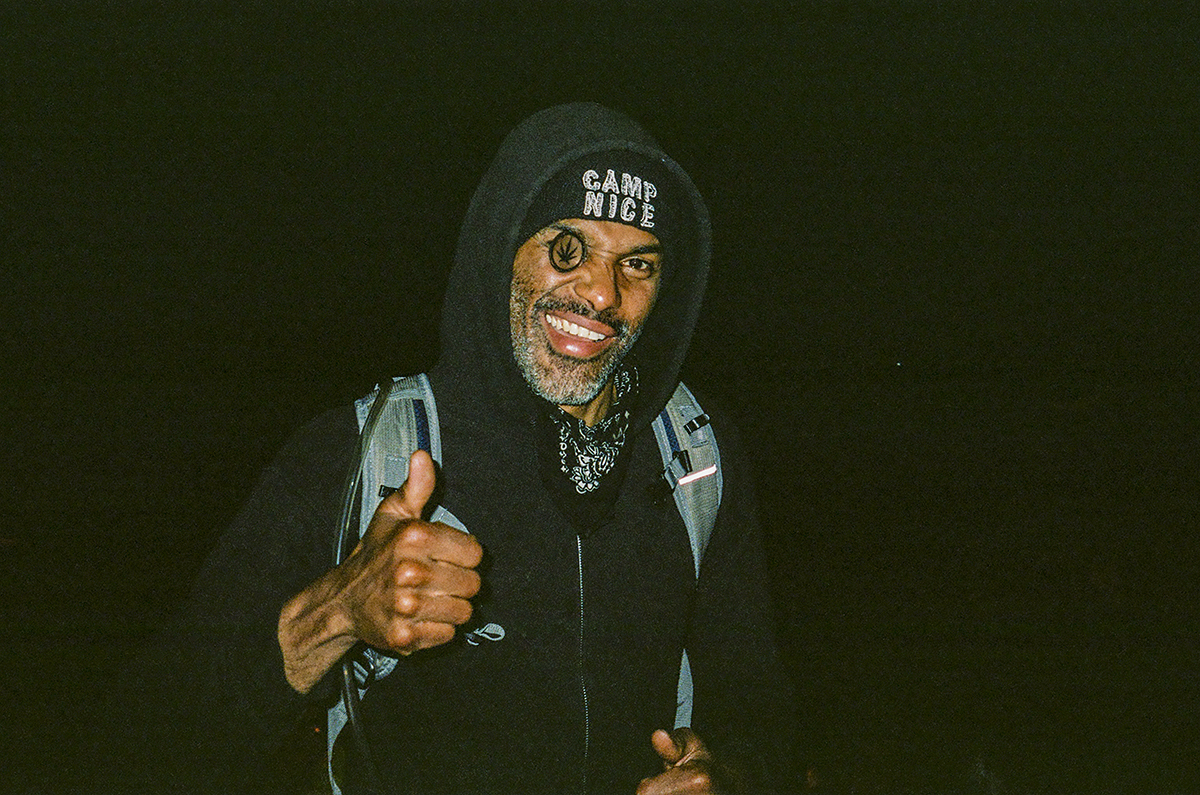 Everyone was earning badges!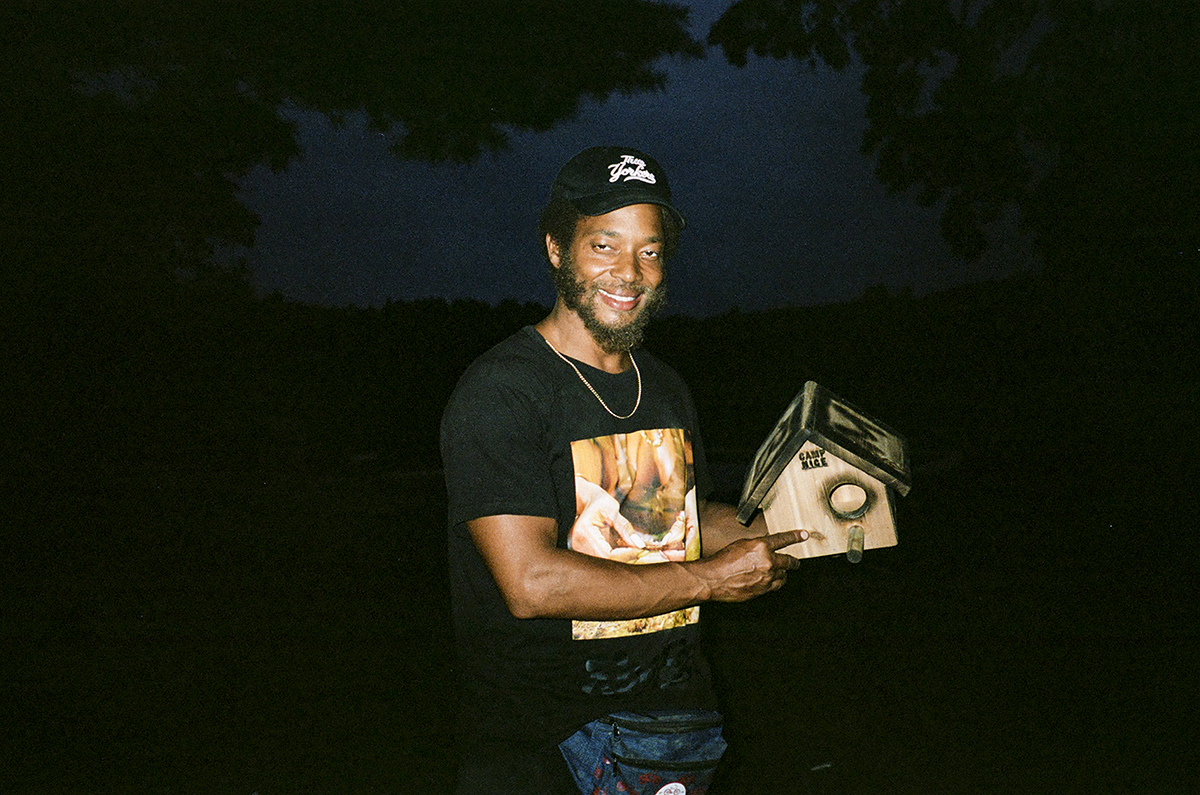 Proud birdhouse creator!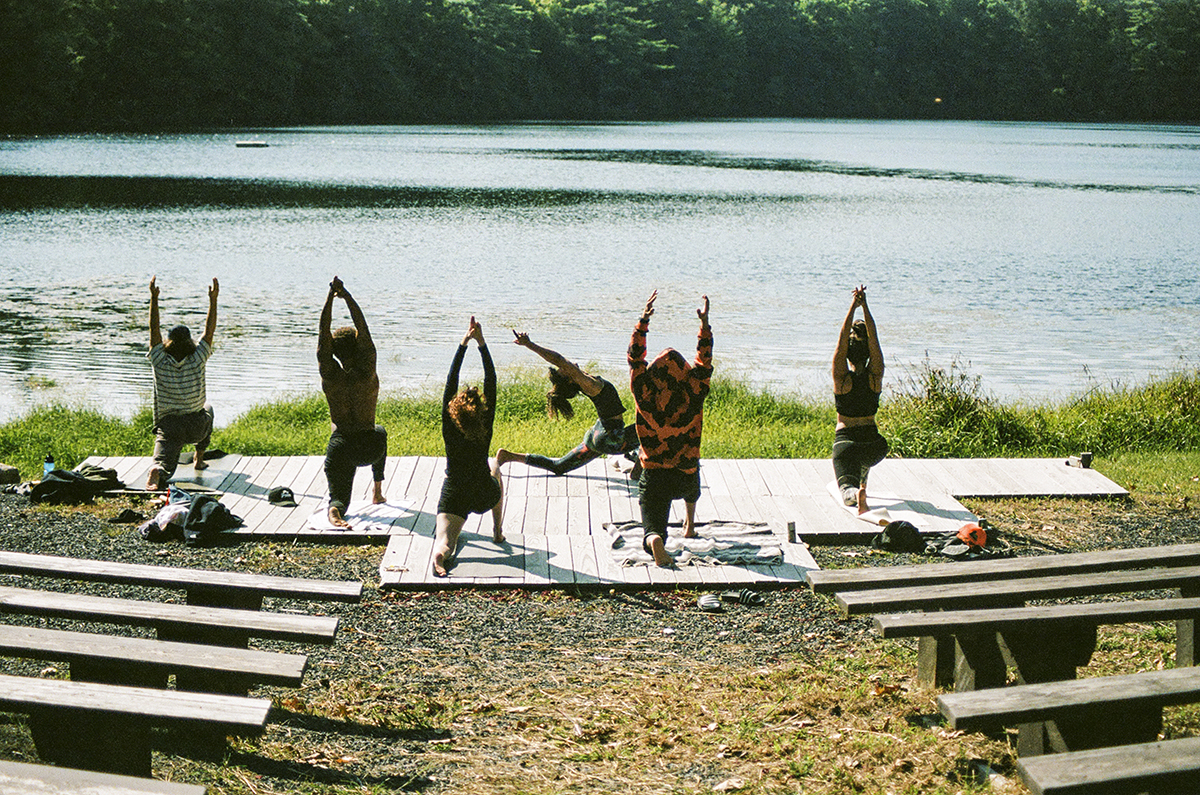 Grand Rising Yoga with Miriam Parker was quite uplifting!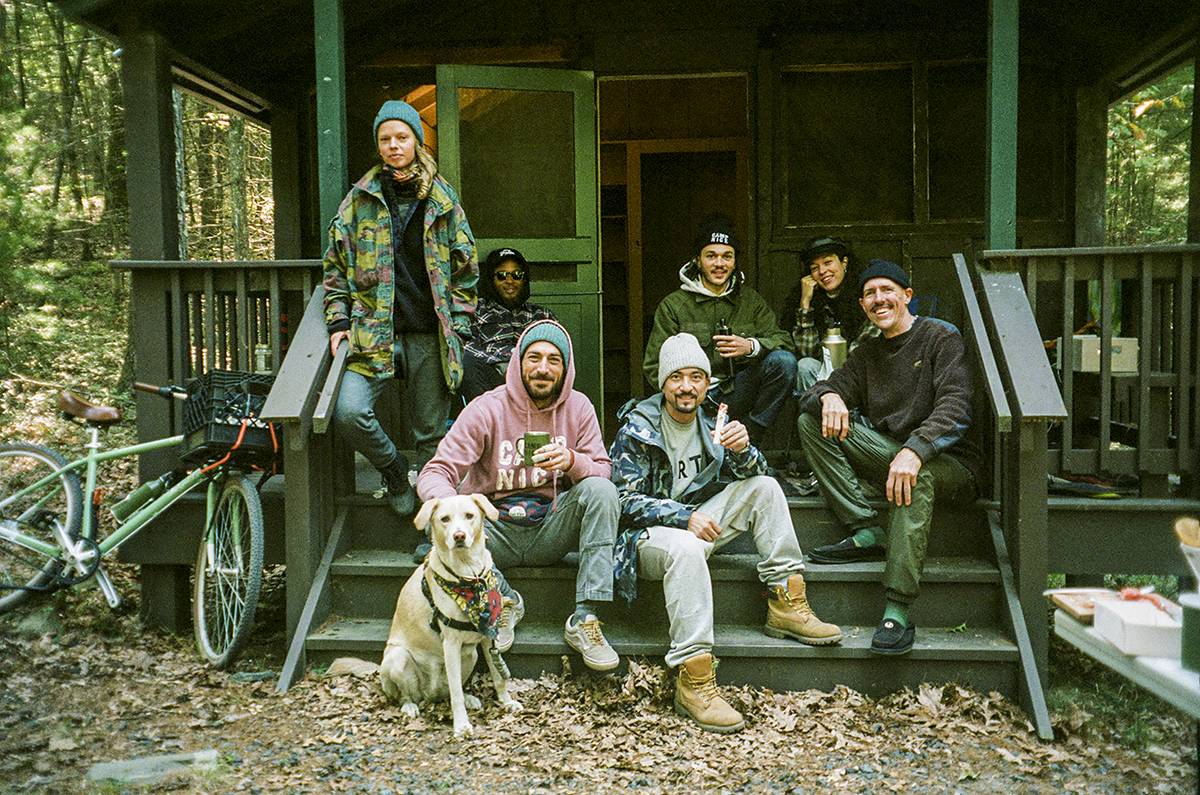 Breakfast with Blotto was nourishment for the soul!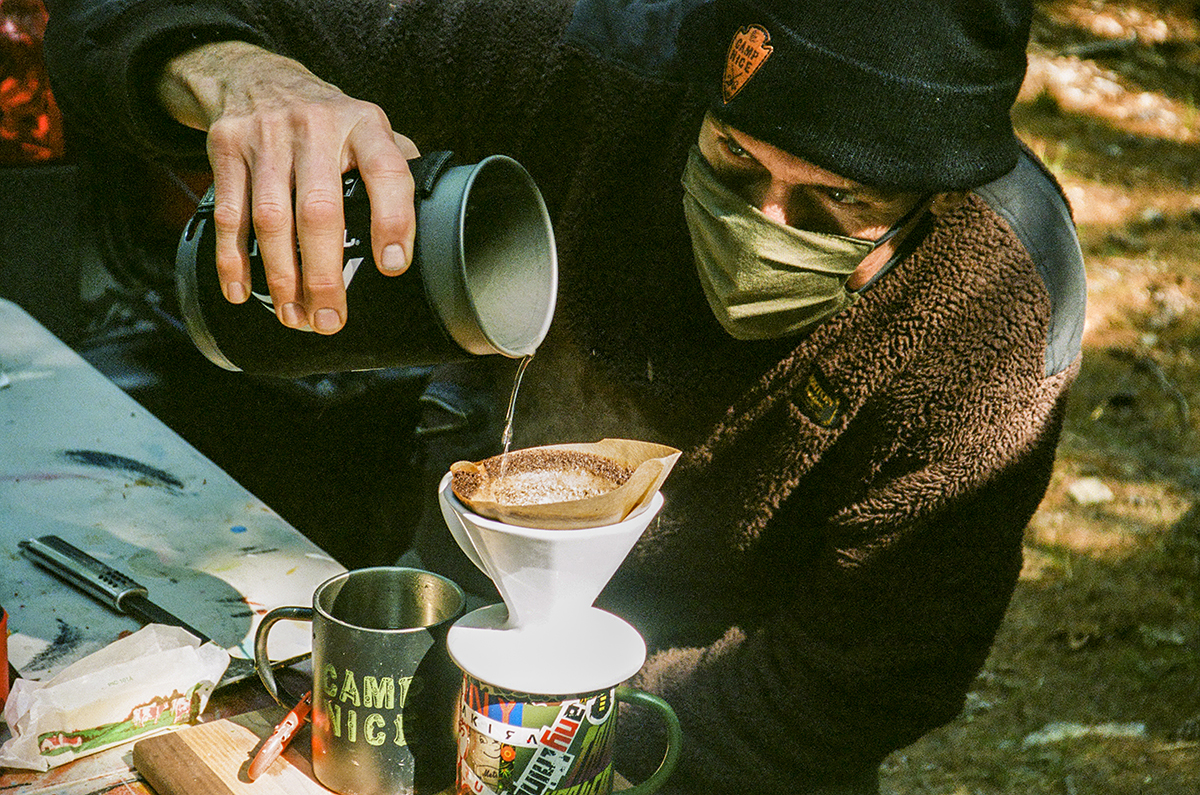 Brew Master Blotto!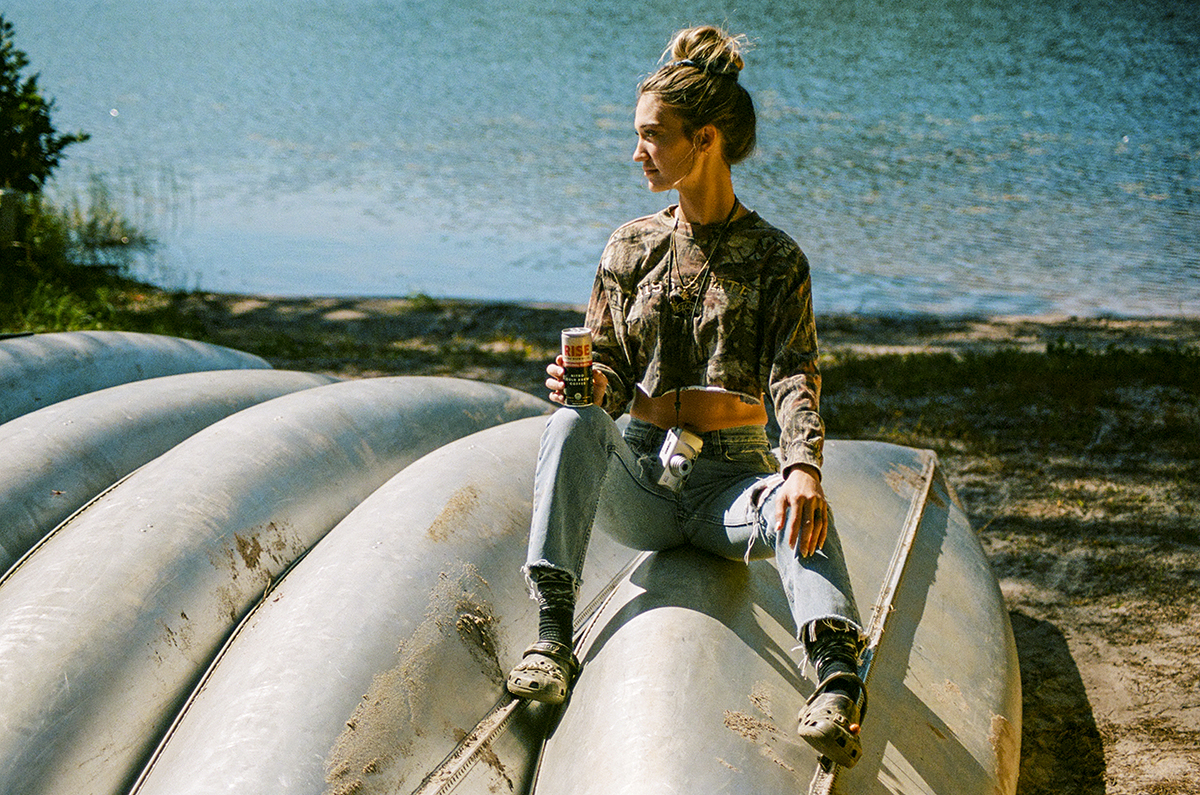 Rise & Shine!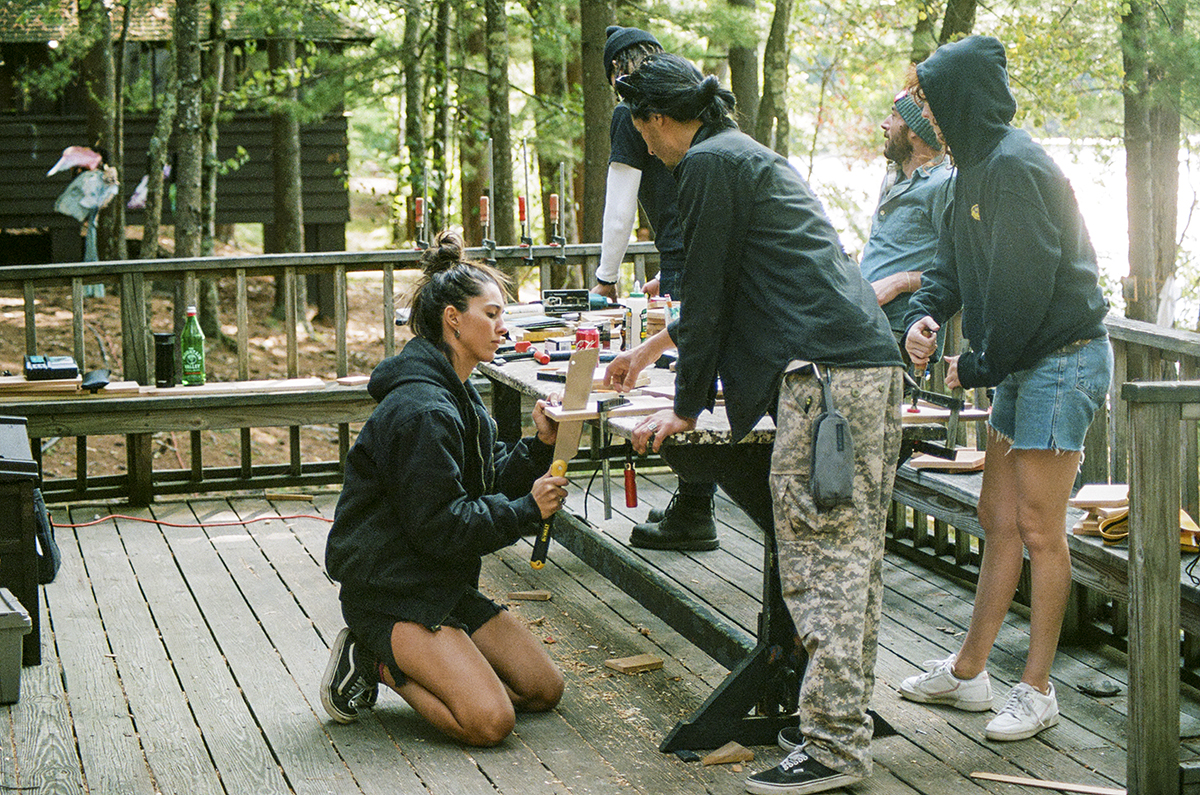 Class was back in session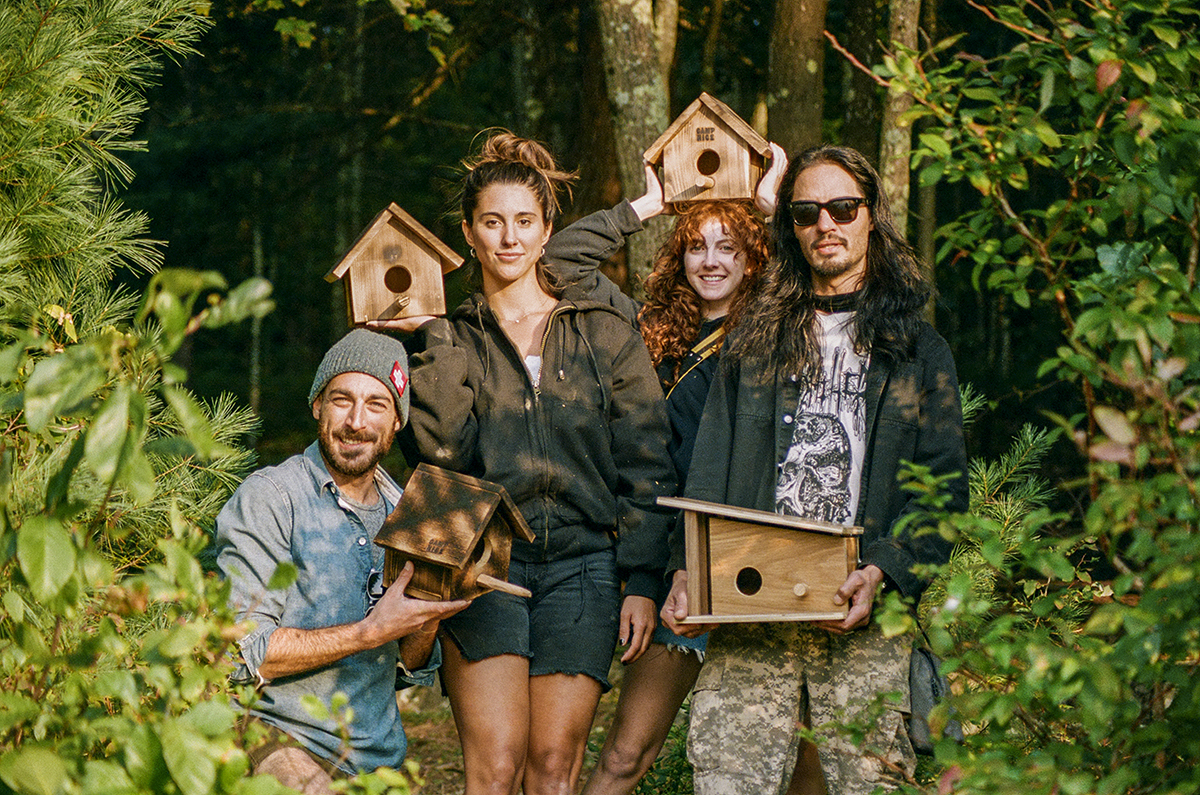 Master Class of 2020!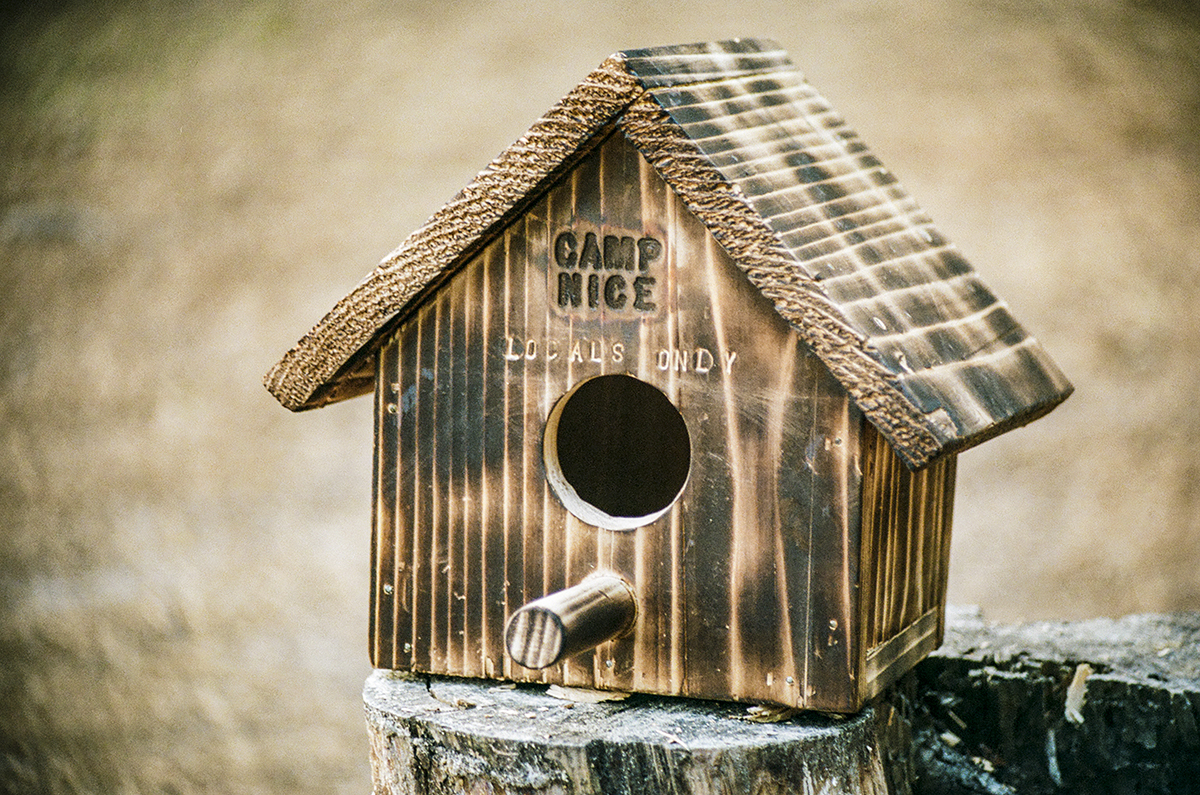 Locals Only!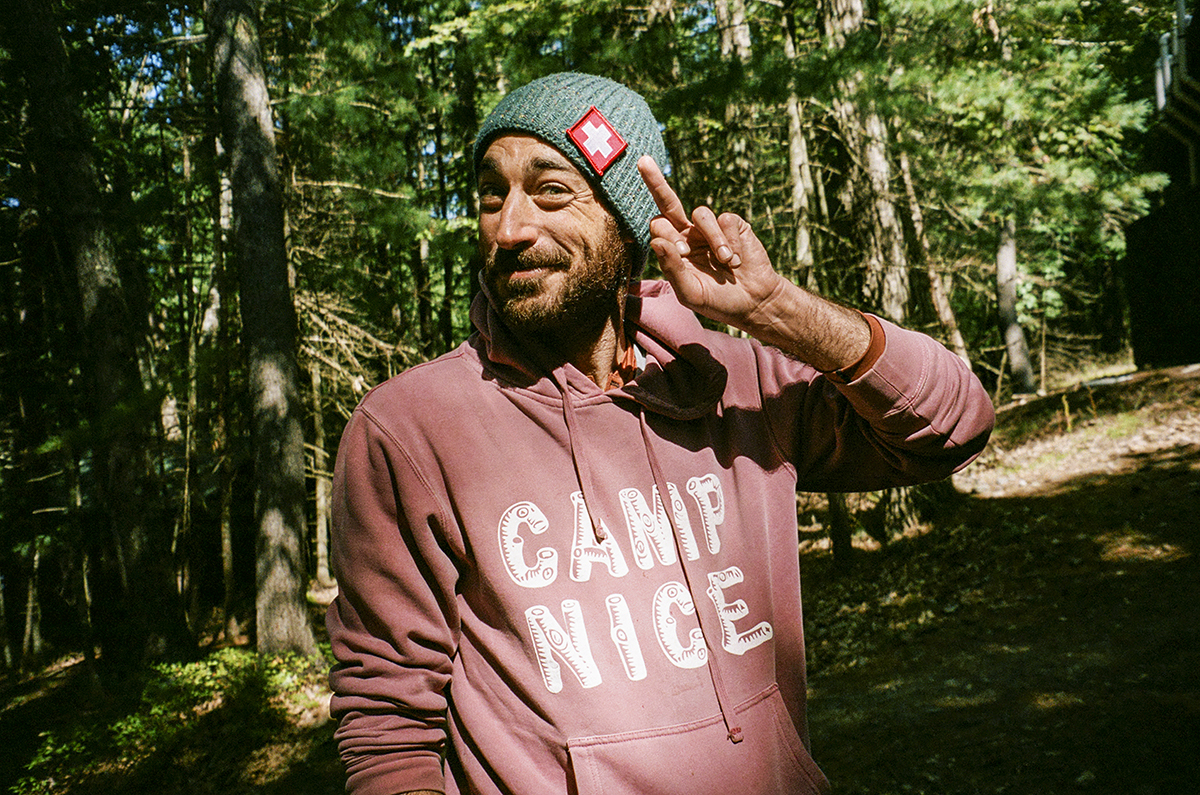 First Aid Badge EARNED!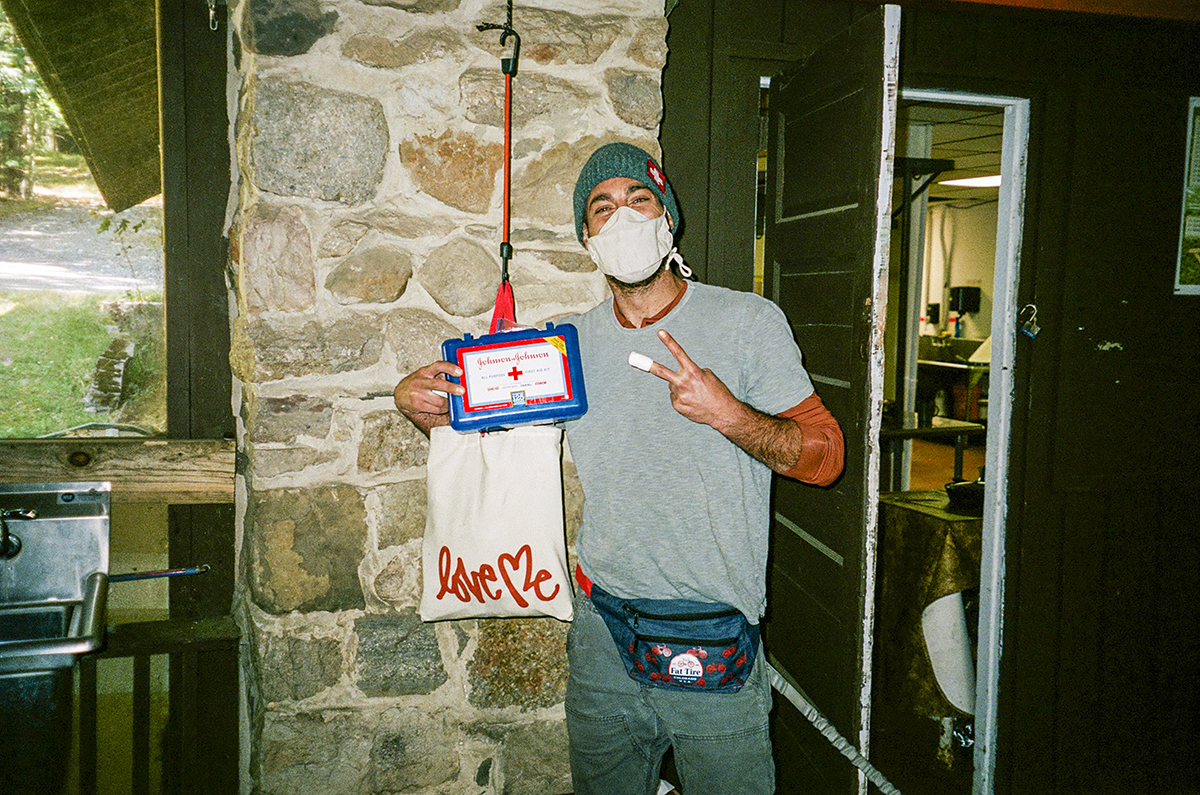 Its All Love!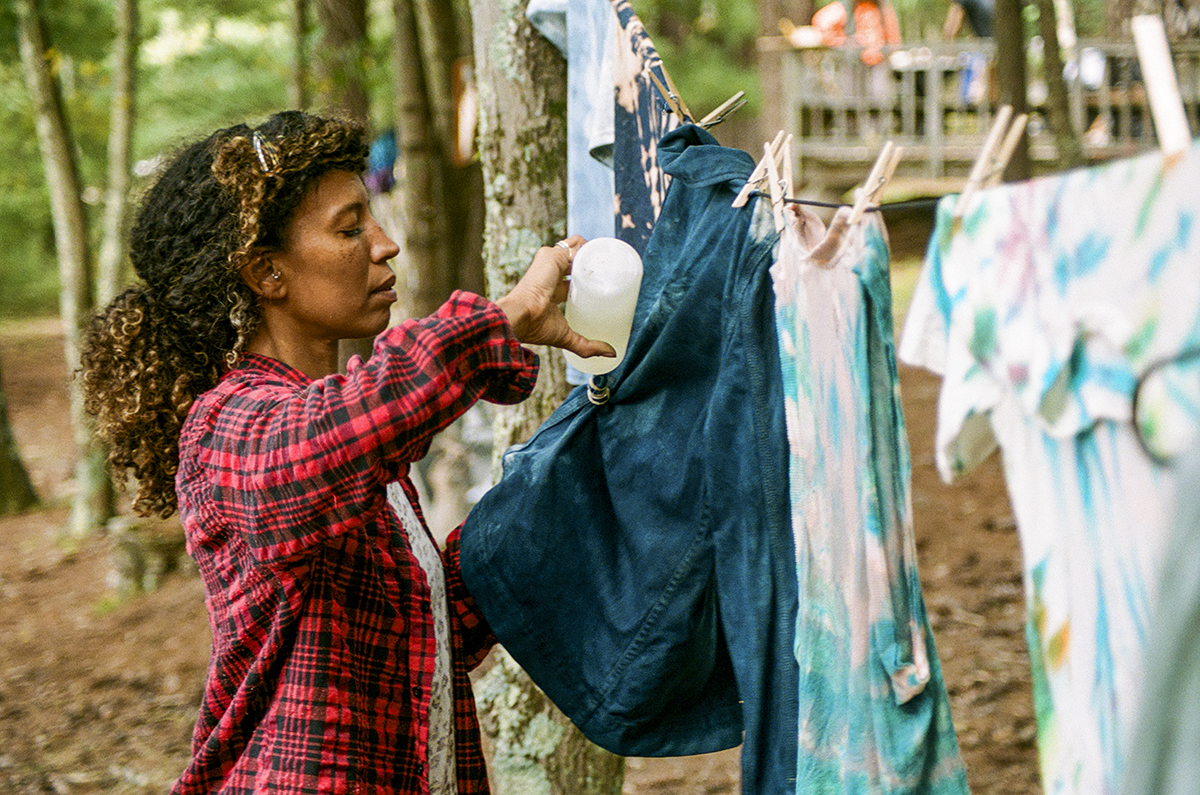 She's Crafty!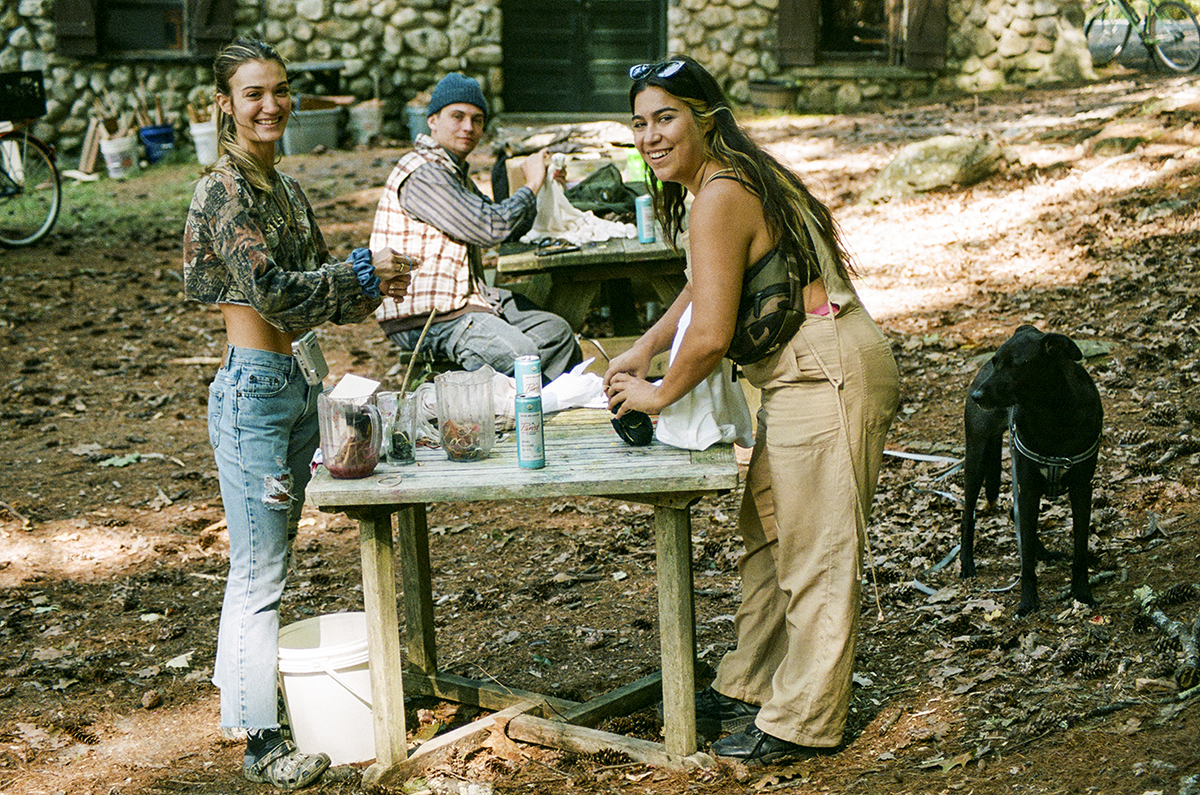 Arts & Crafts Badges were EARNED!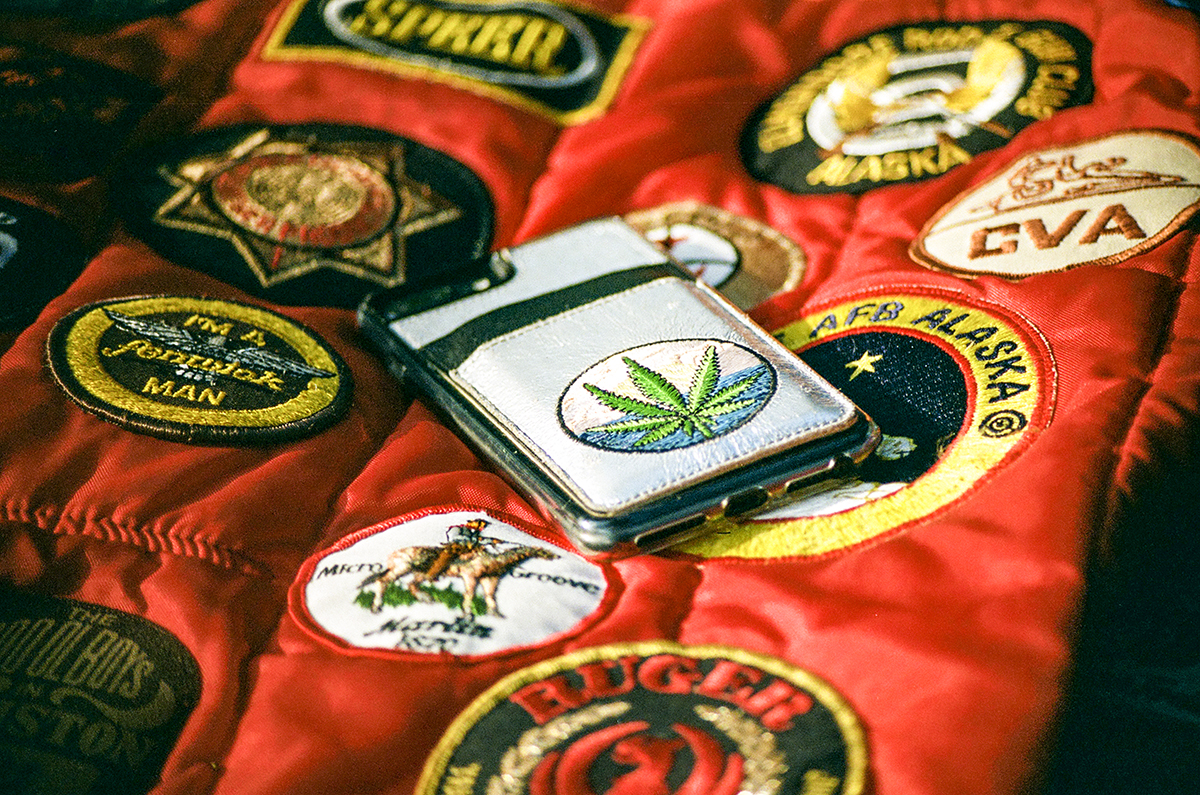 All sorts of badges were earned…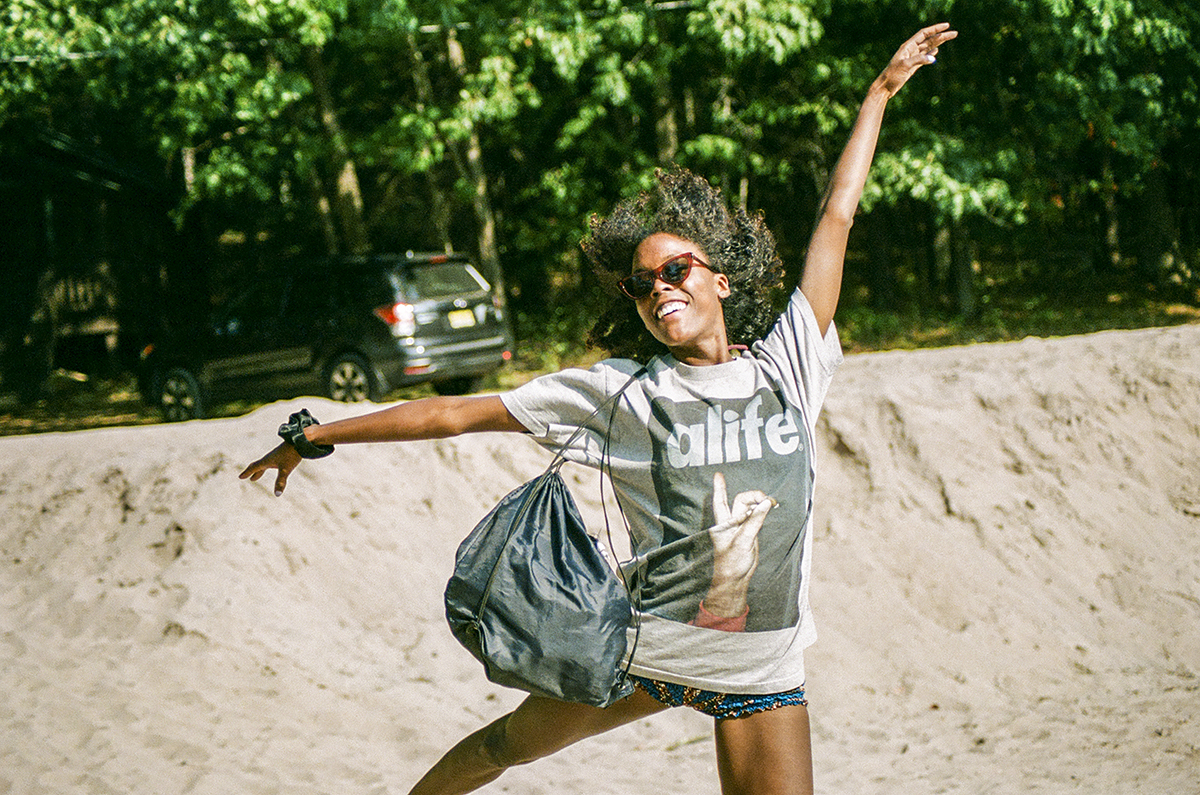 BE FREEEEEE!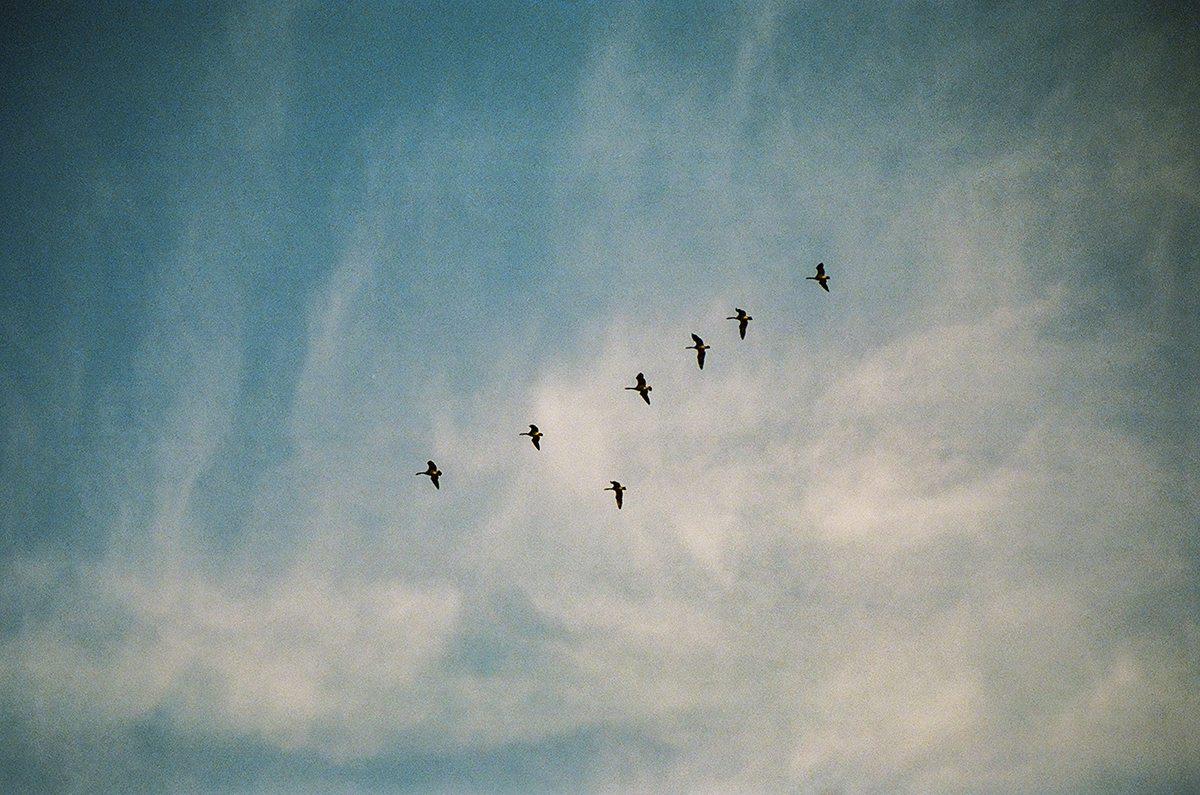 Fly away…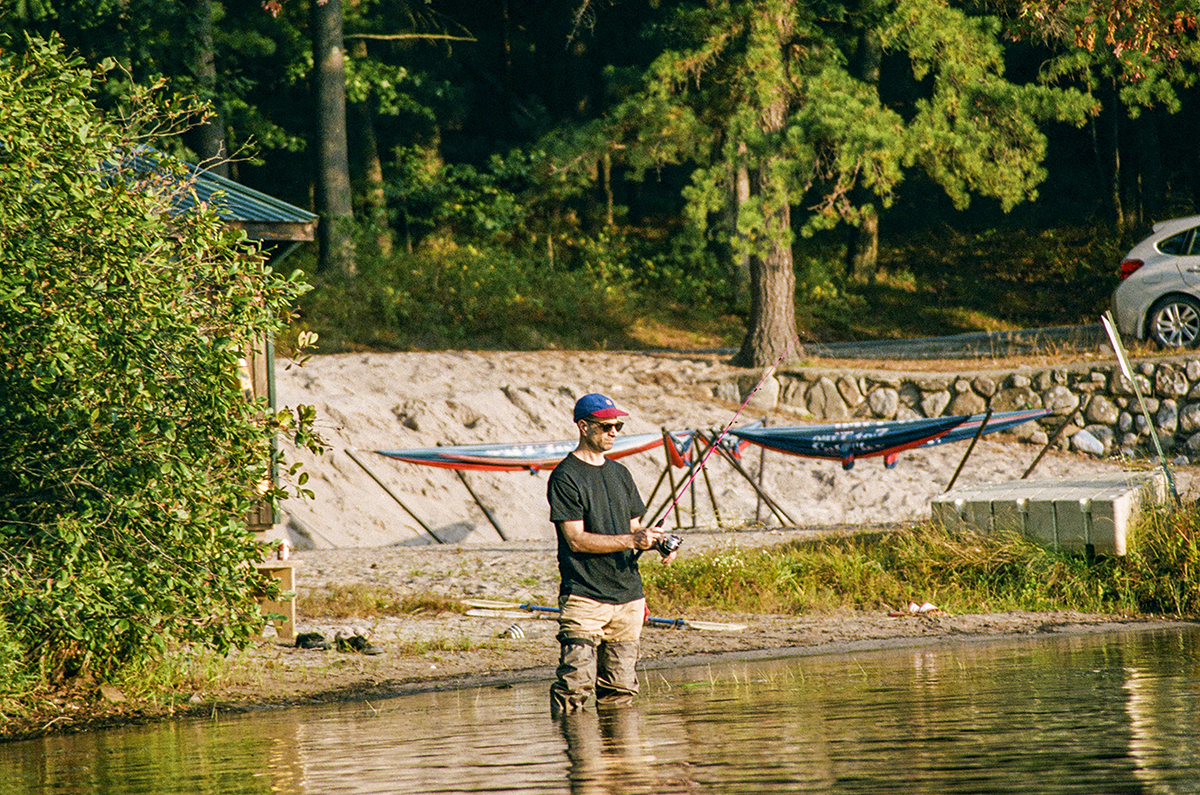 Tono earned his Fishing Badge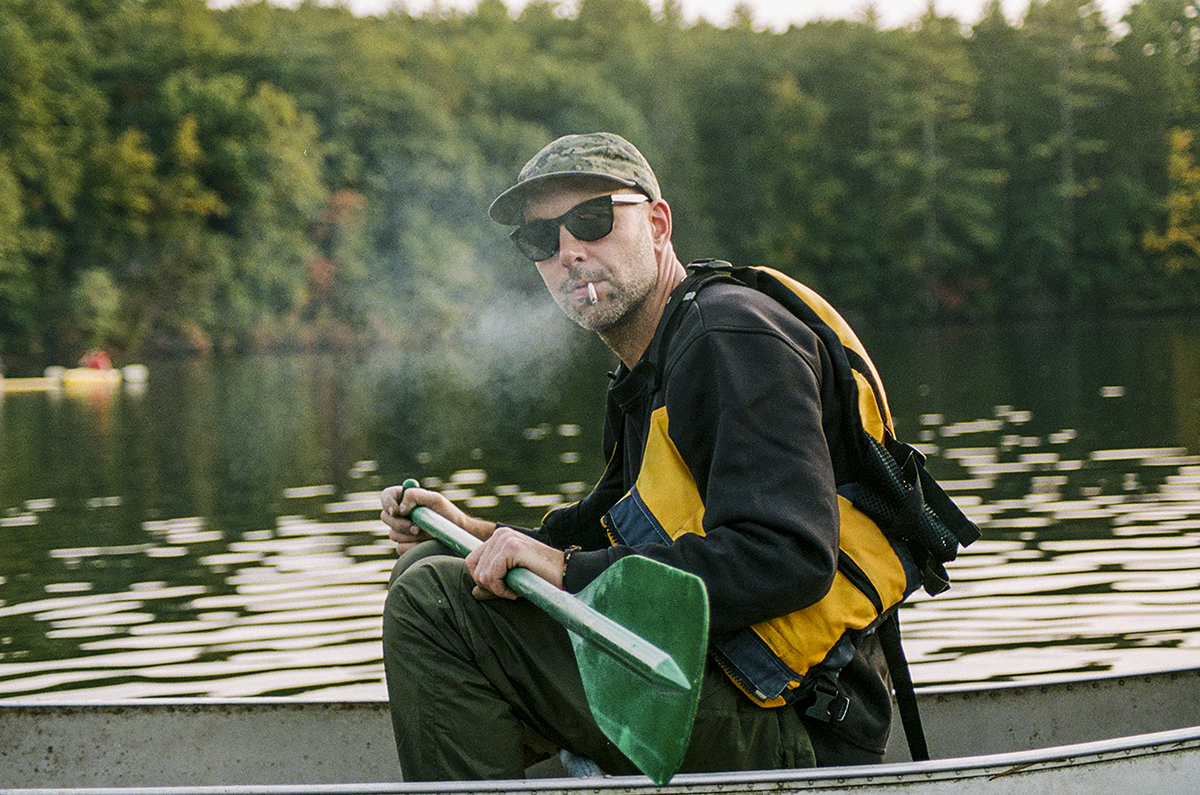 Lake Life was the best life! Status Jeff Safety Meeting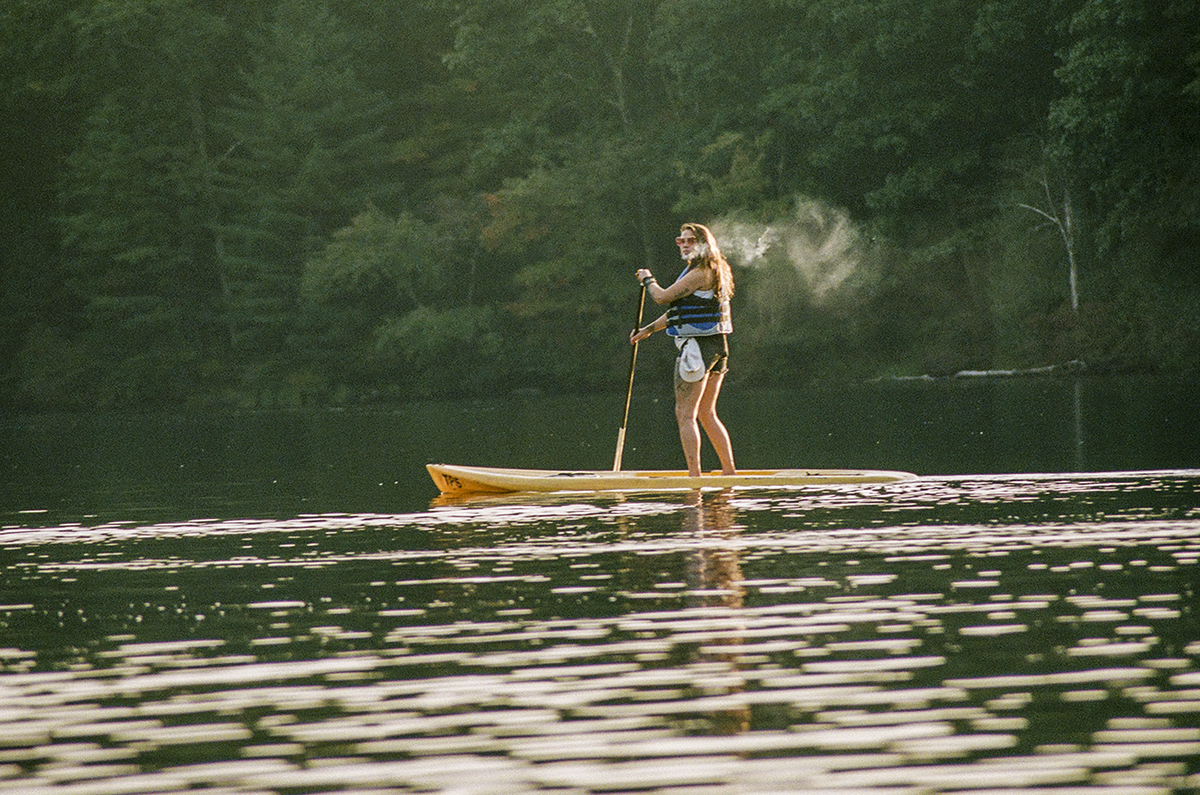 Courtney knows whas-sup!
Long daze…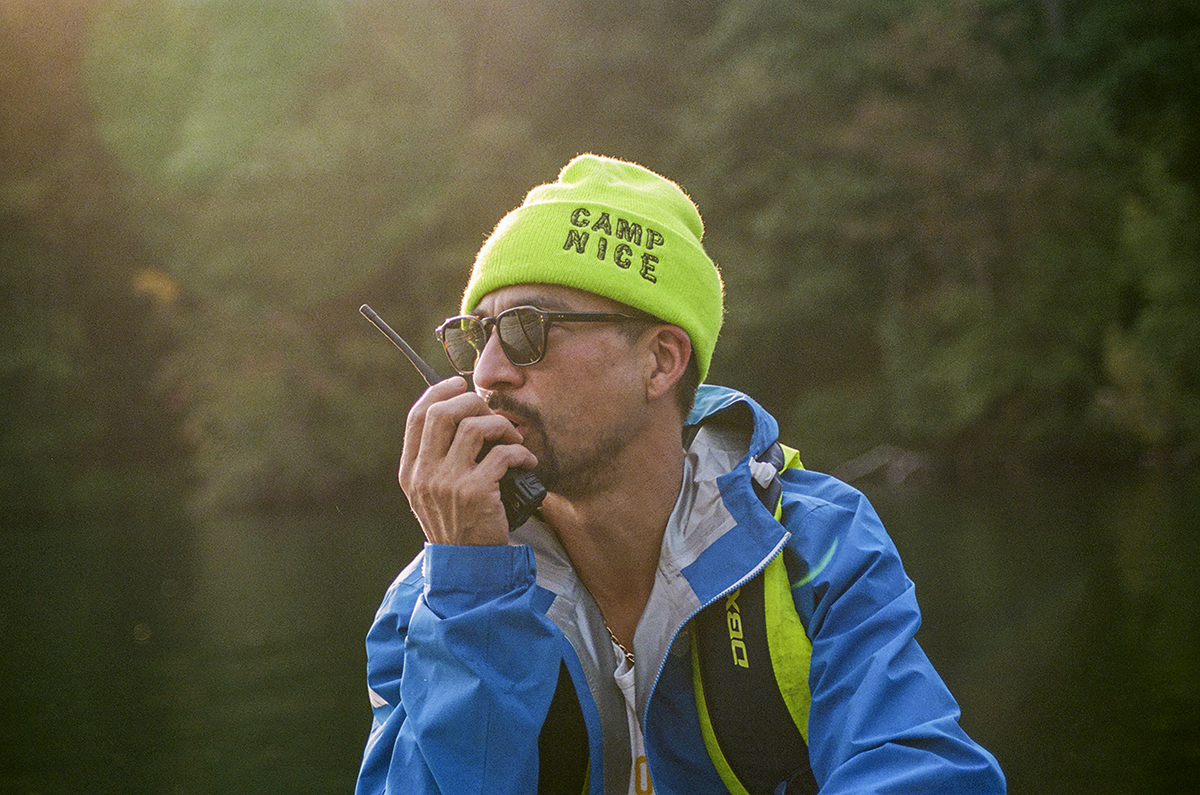 YERRRR!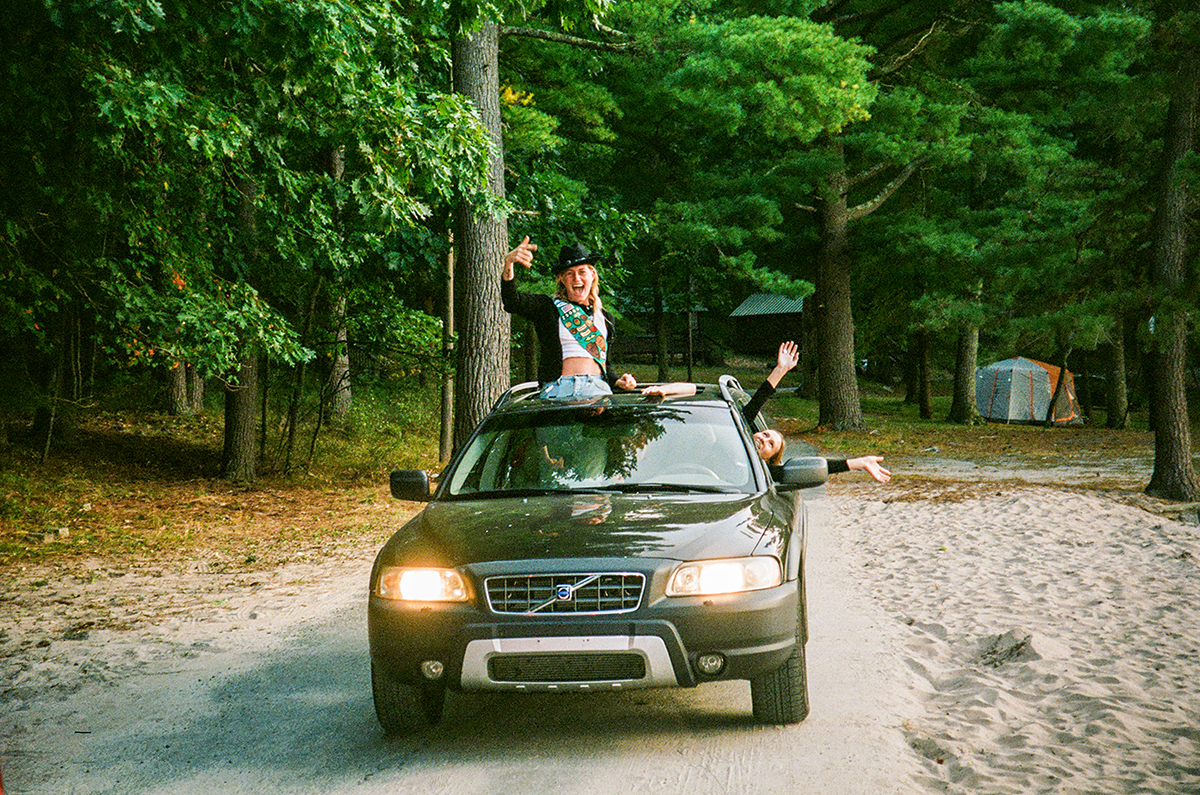 The reinforcements got here just in time! Becky is the BEST!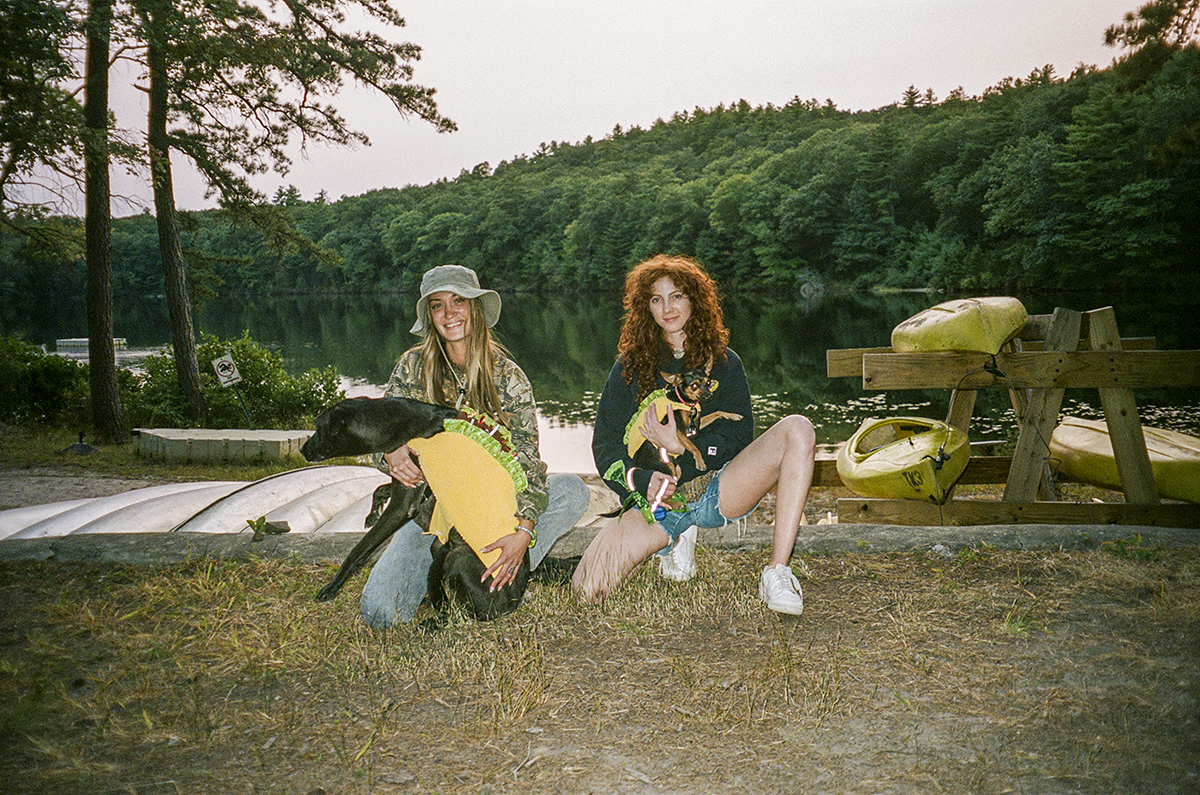 Everyone was especially excited for Taco Tuesday!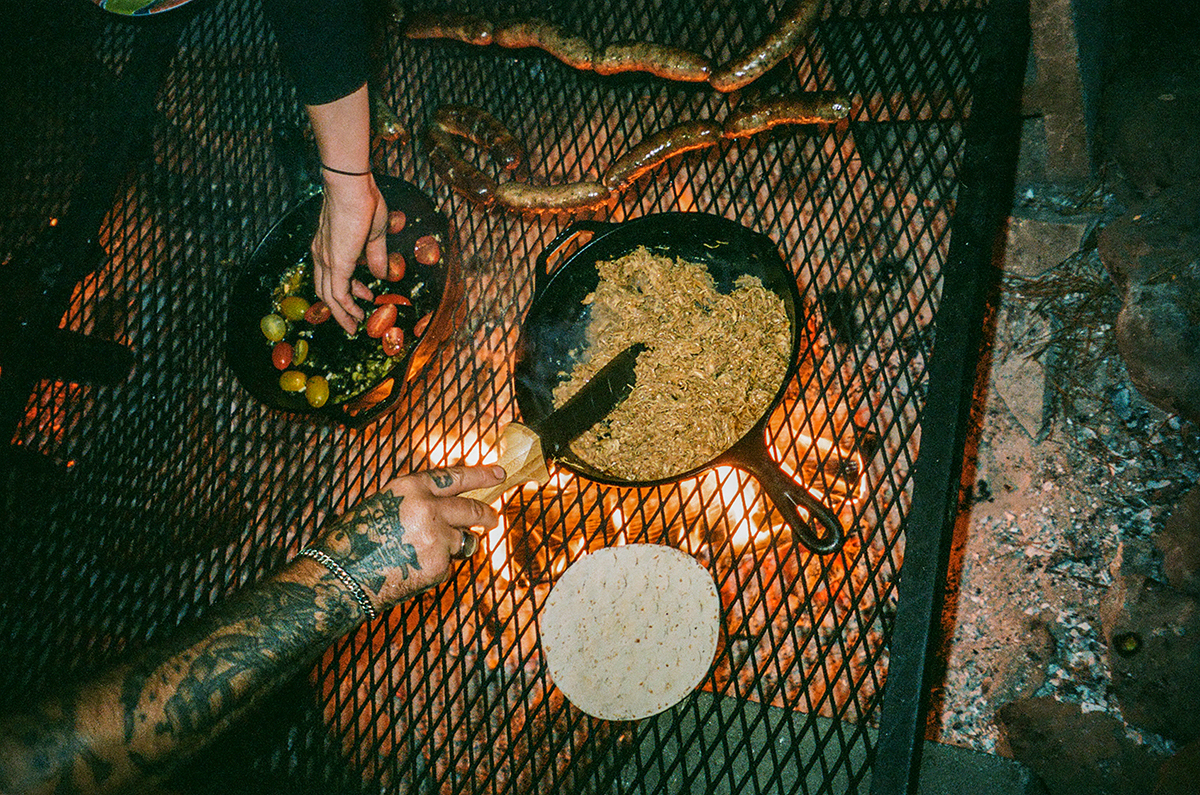 All the fillings were on the grill!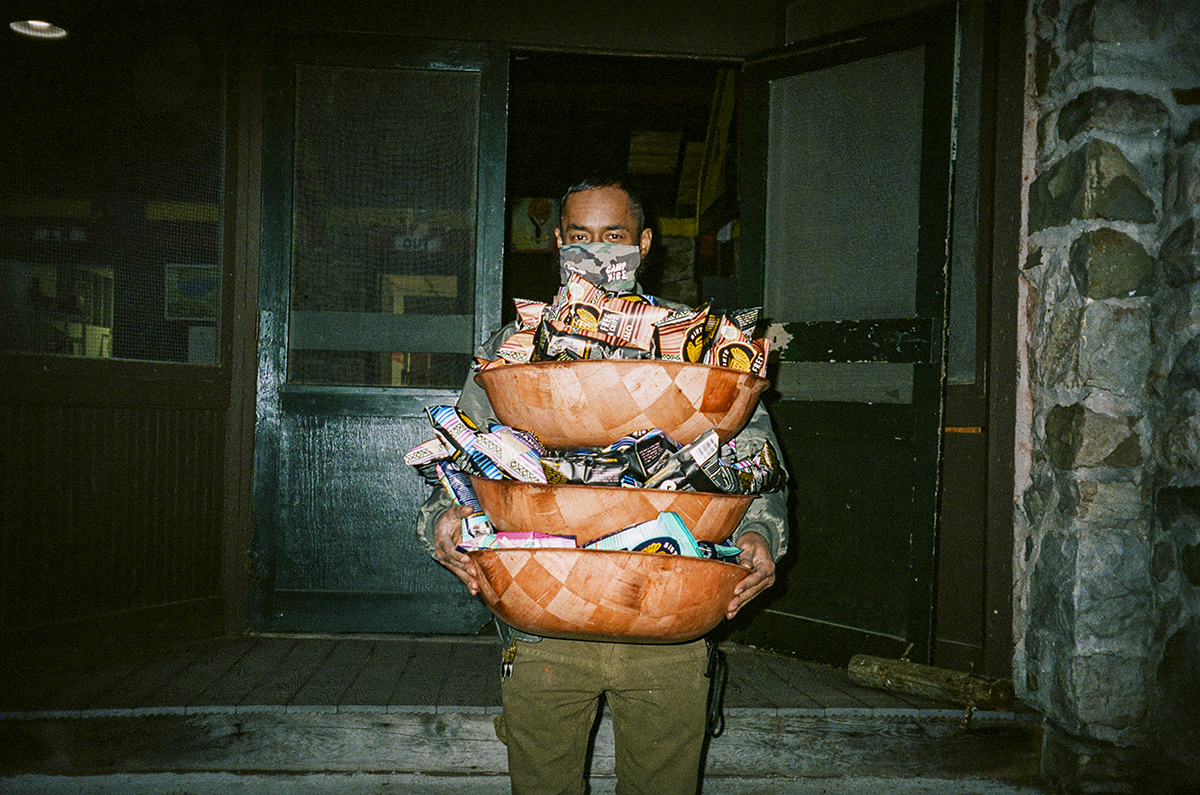 Siete chips for ALL!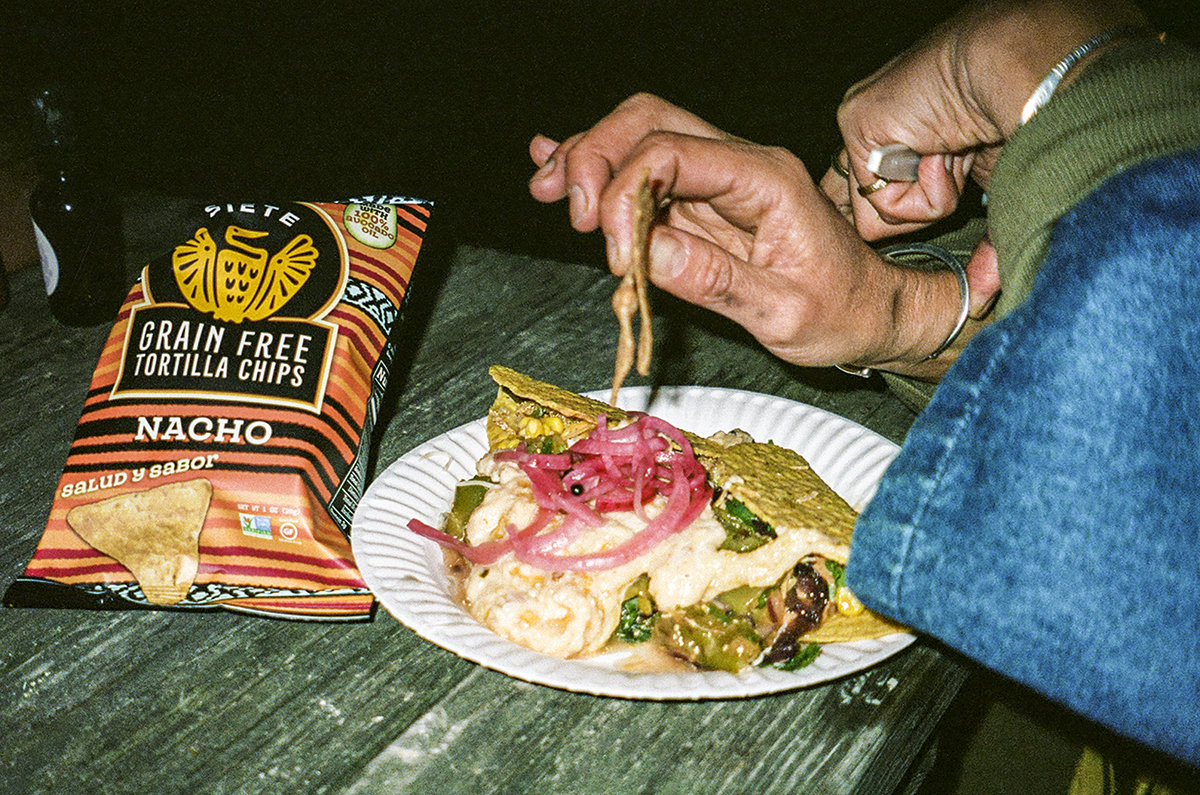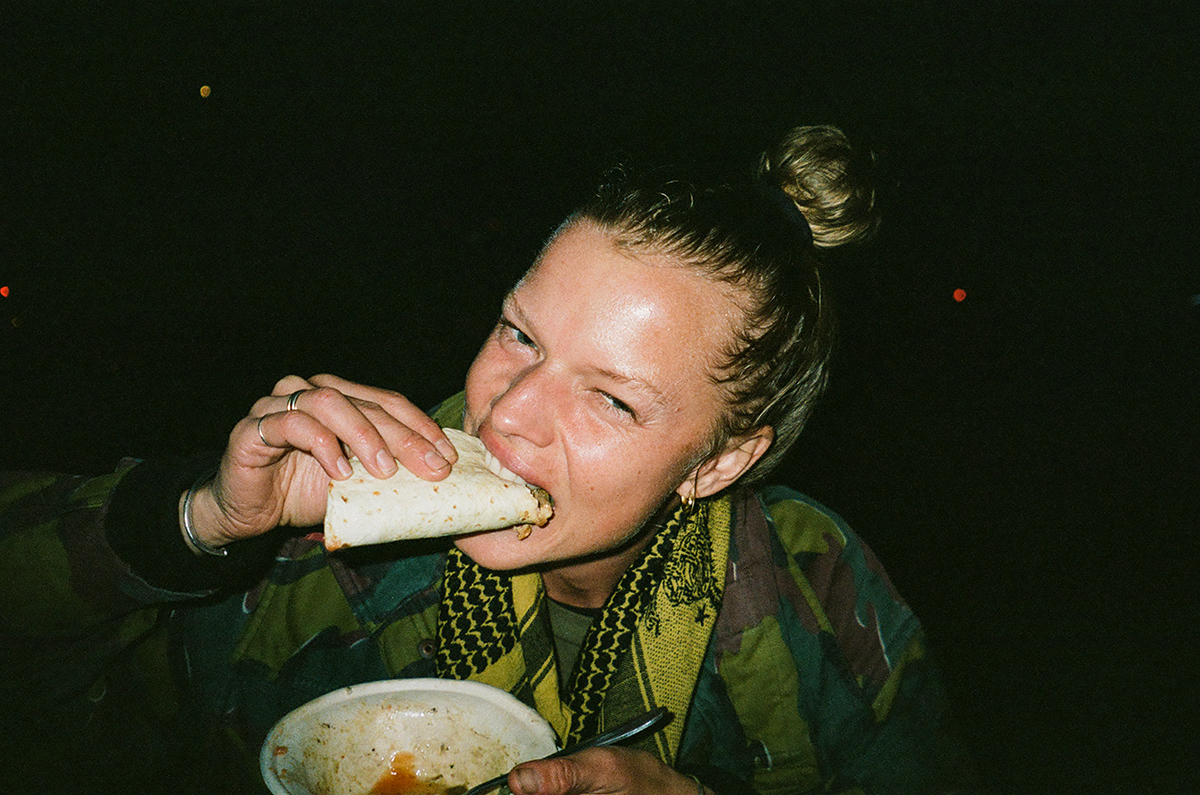 YUMMY!!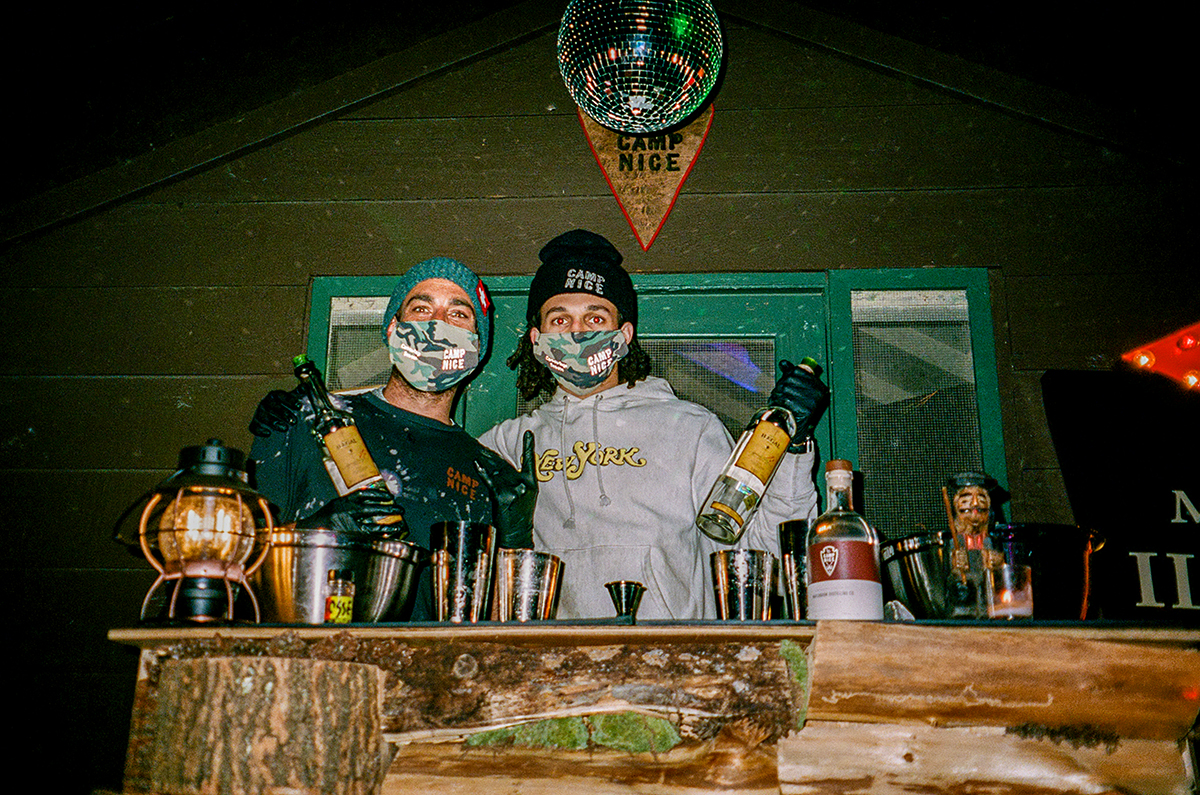 Dan & Mac mixed up some banging Ilegal Mezcal Spicy Watermelon Margaritas!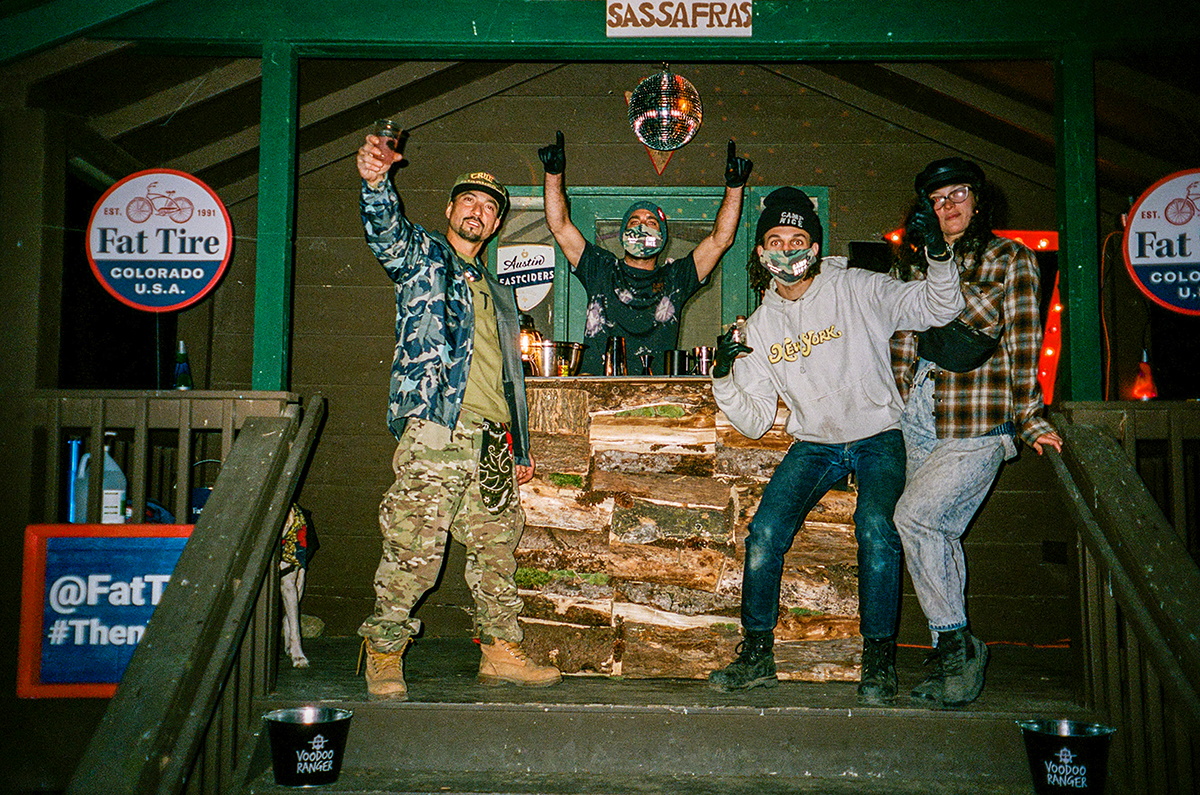 Thanks Y'all!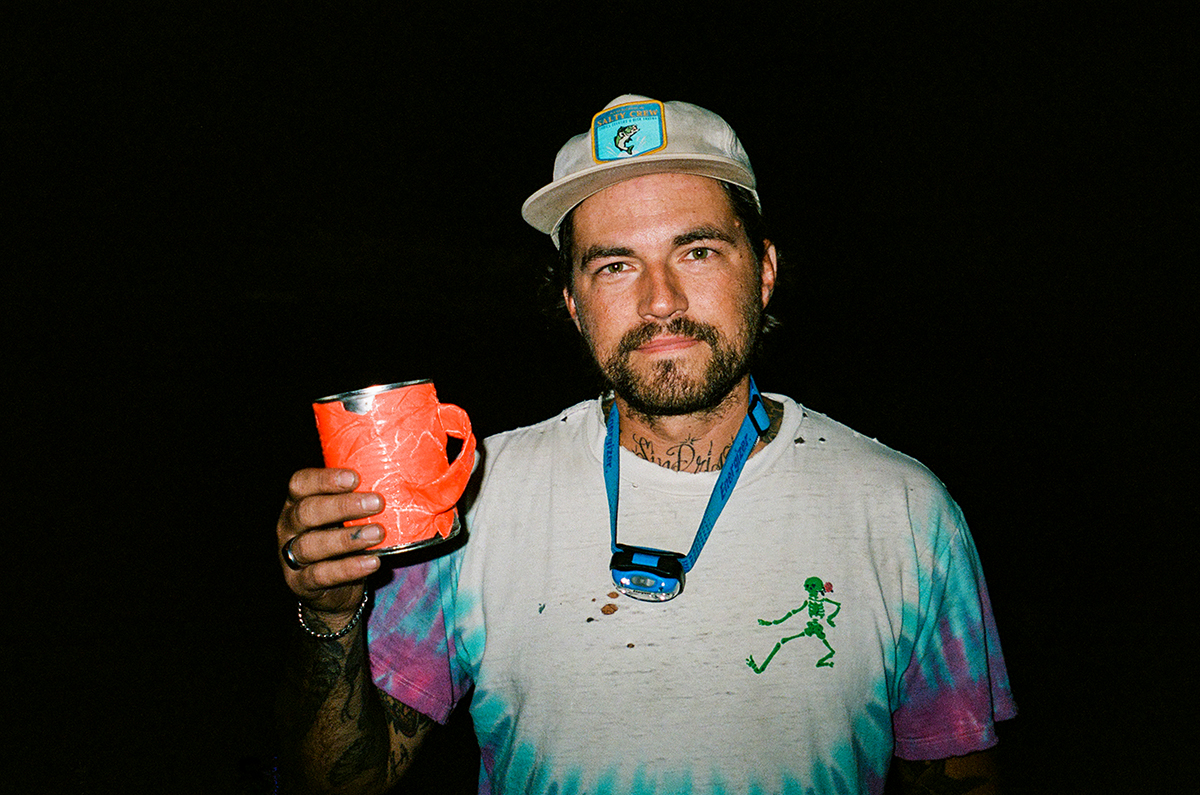 Appreciate ya Matt!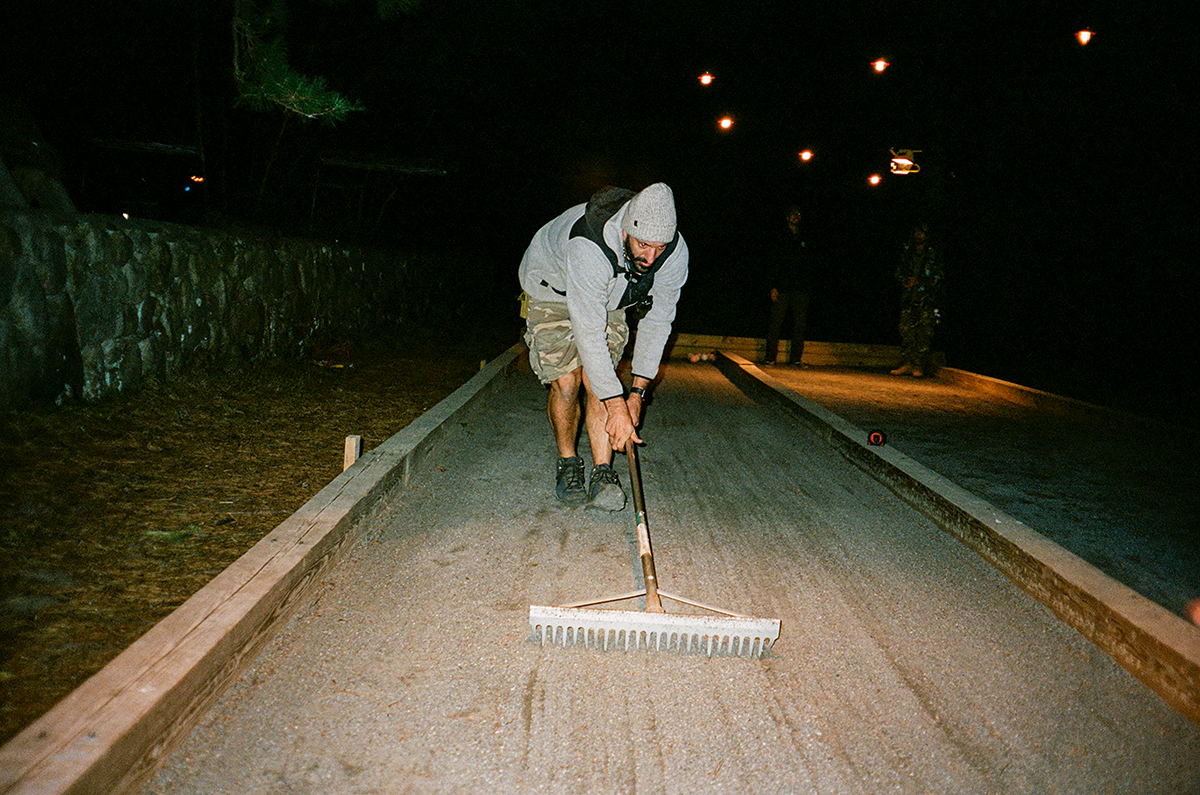 Bocce Tourney was getting prepped by the reining champ!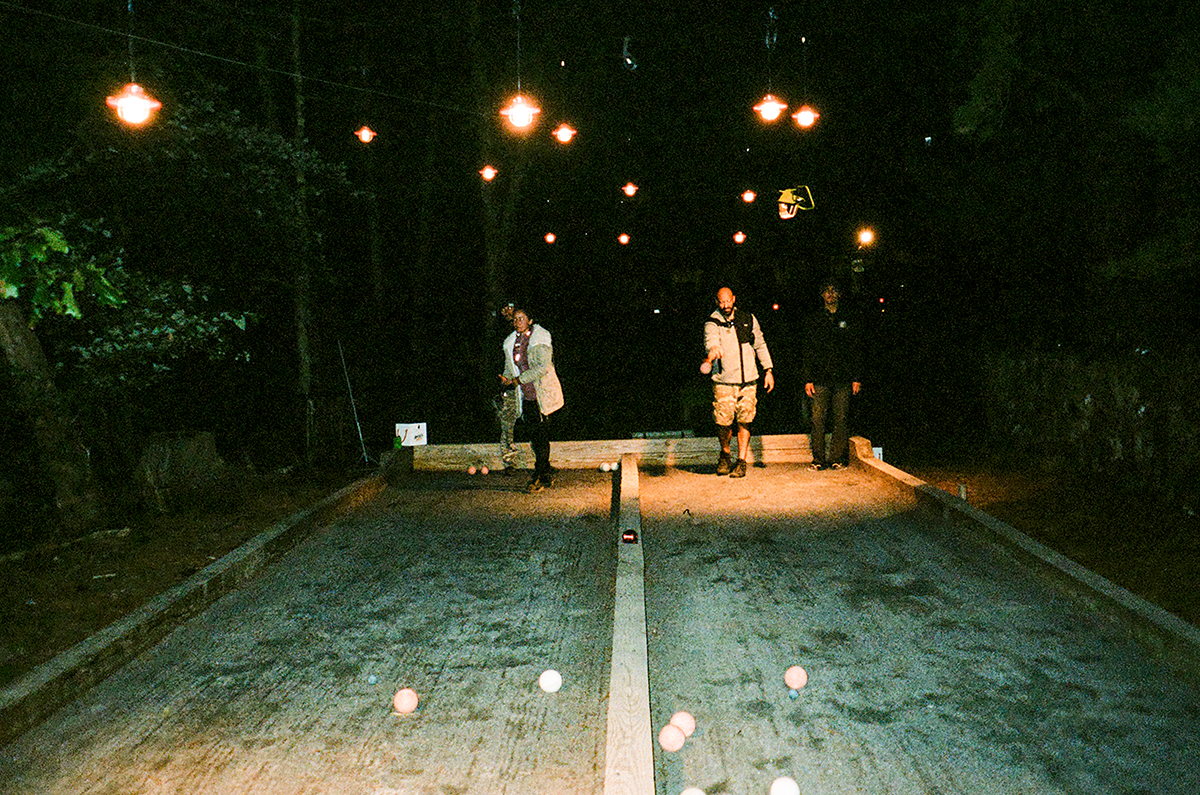 Night Games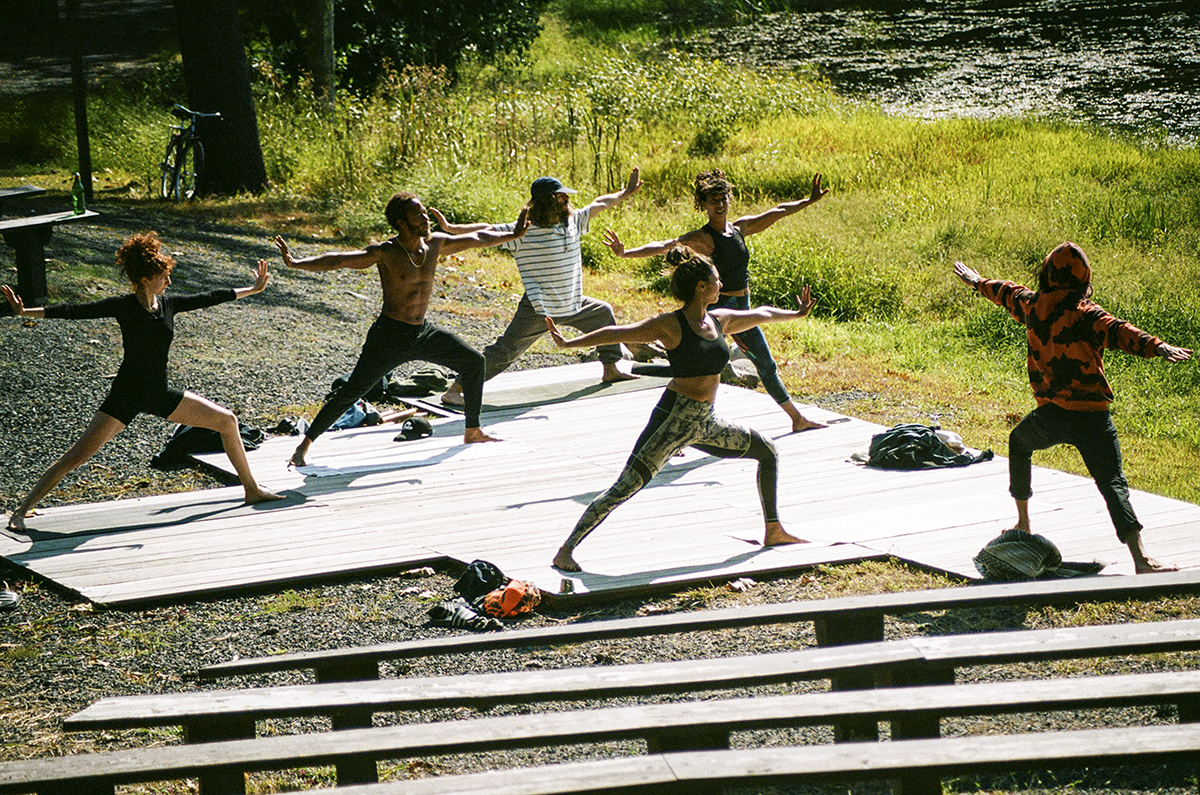 Morning Rituals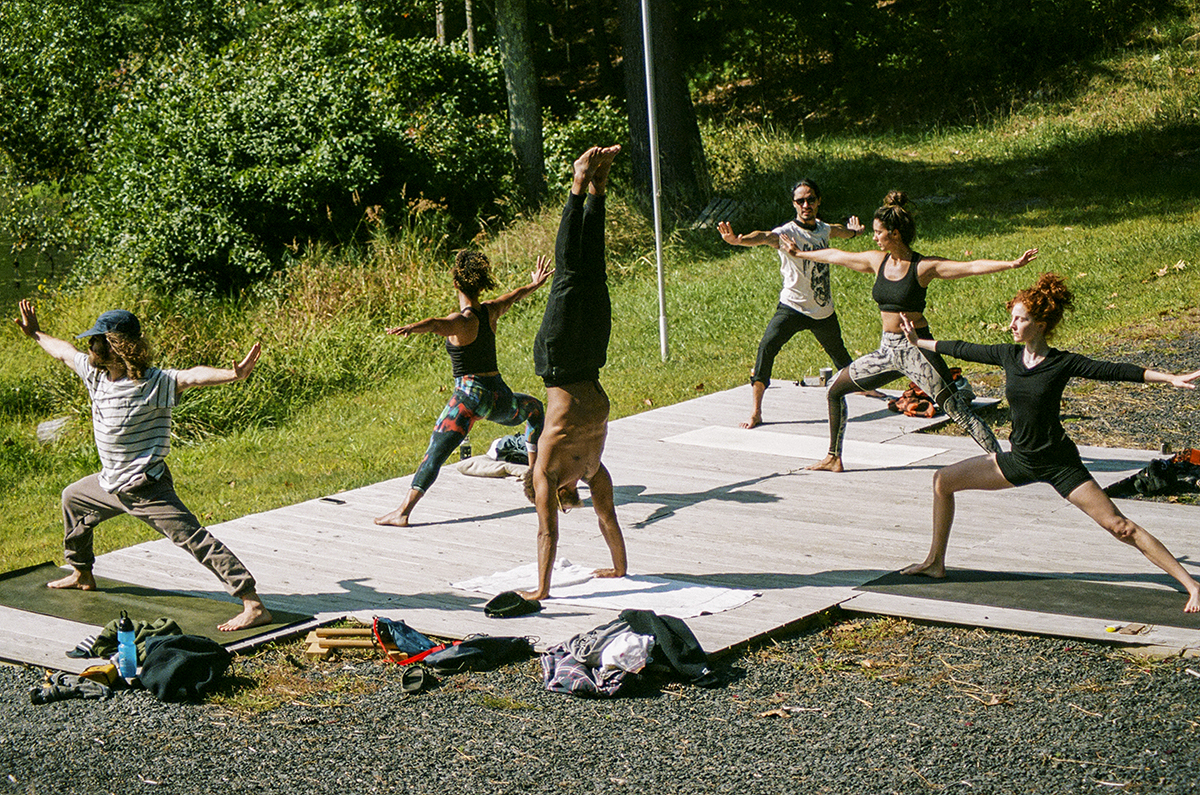 One of these things is not like the others…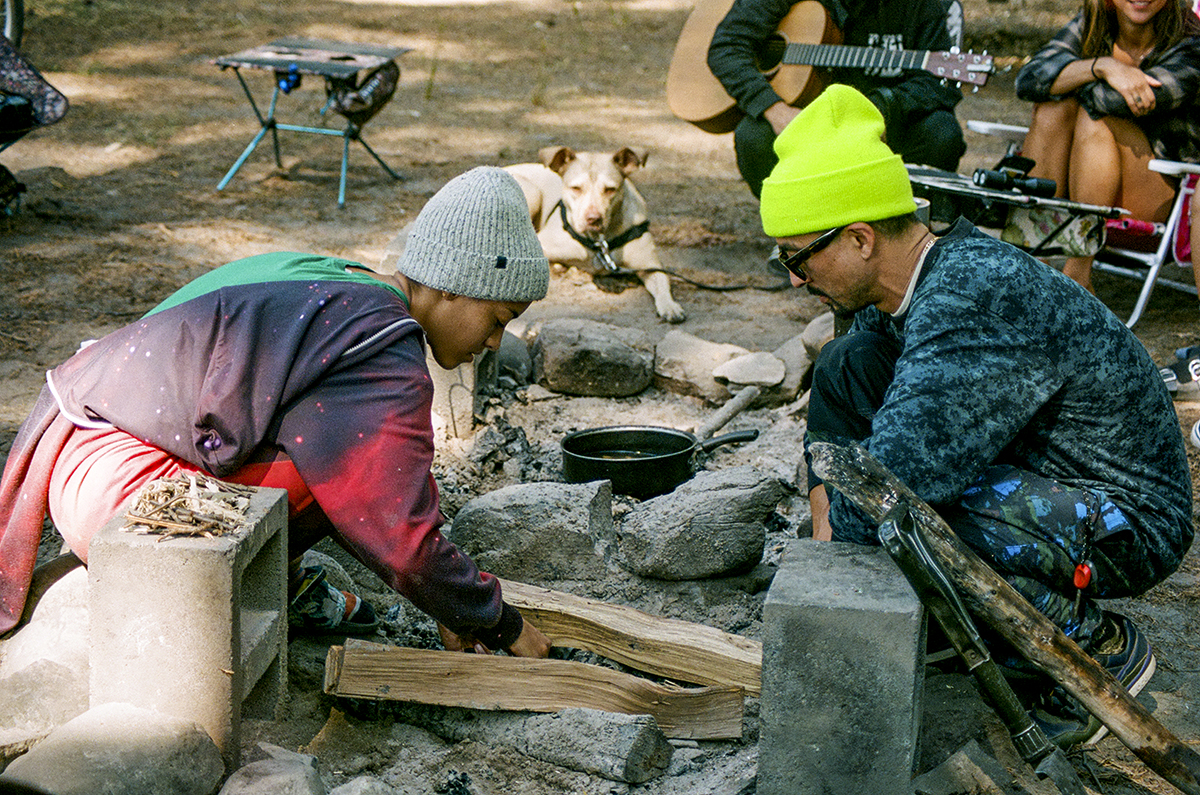 Each One, Teach One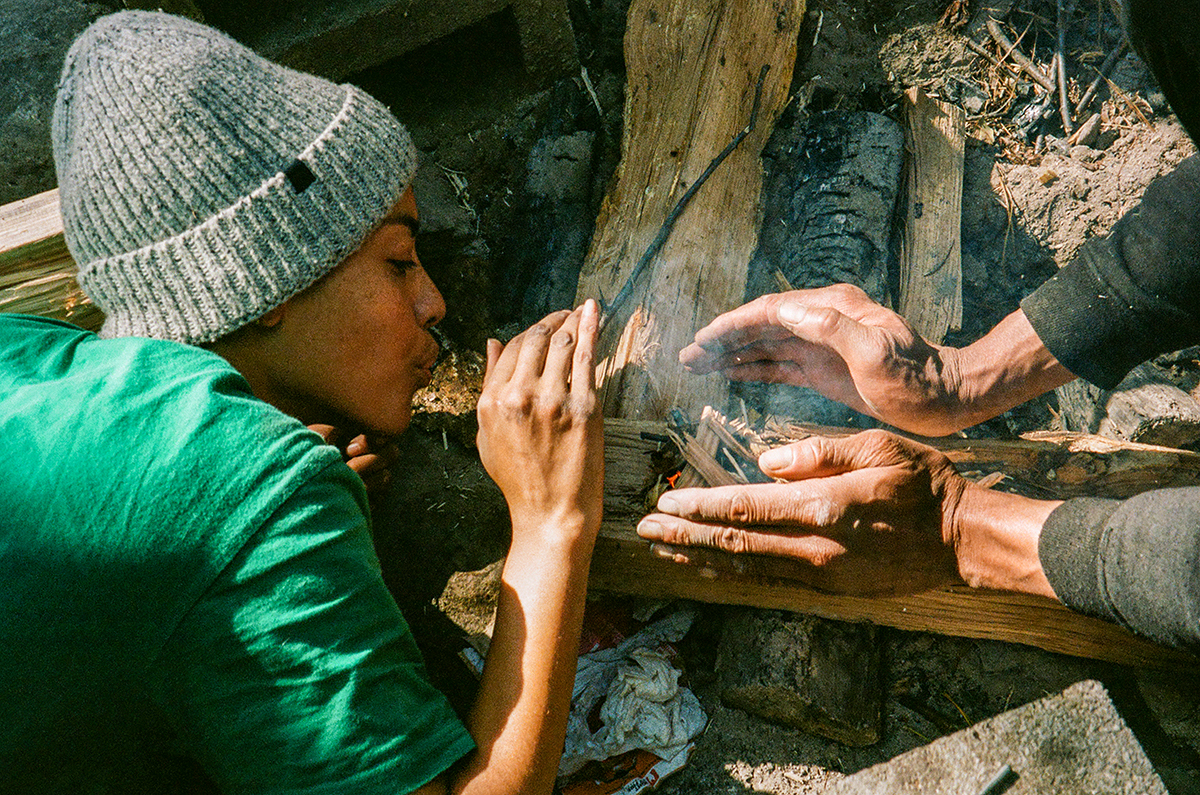 Fire Badge Earned! YESSS AYA!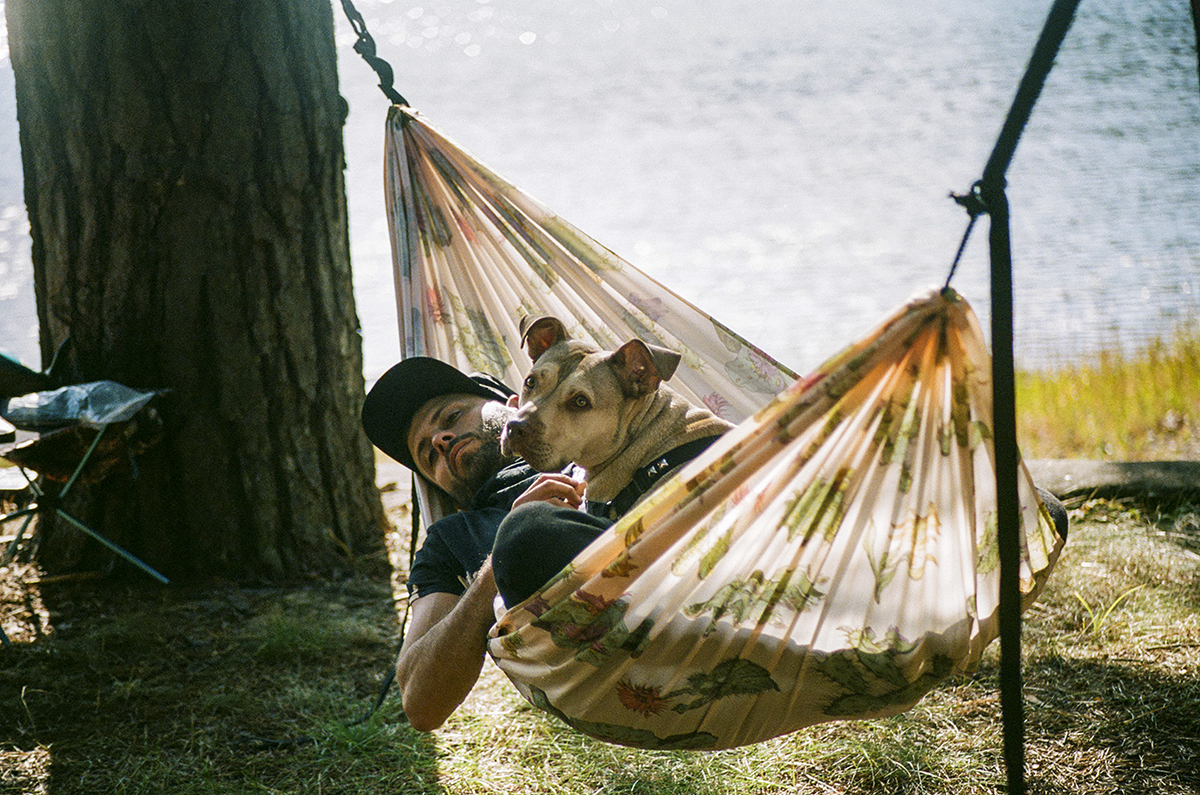 Brian & Kenga were properly lounging for their Chilling Badge…EARNED!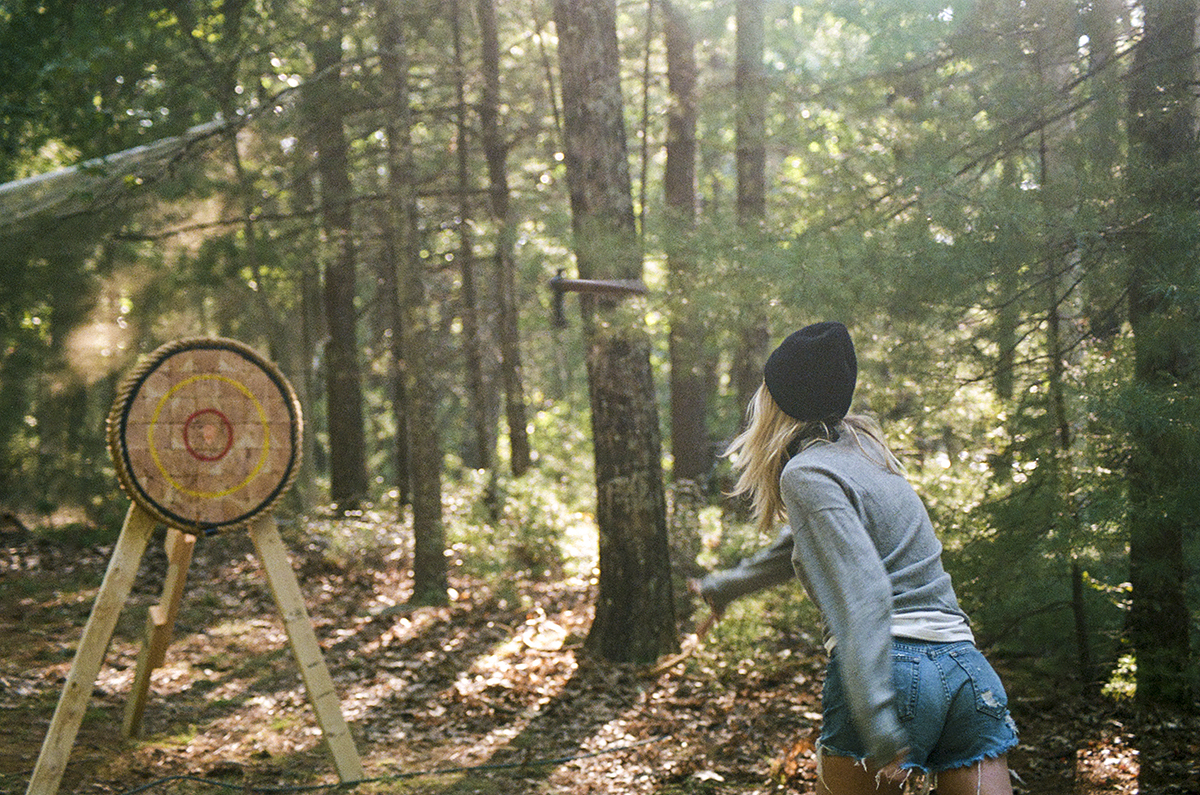 Many hatchets were thrown! Great form Alex!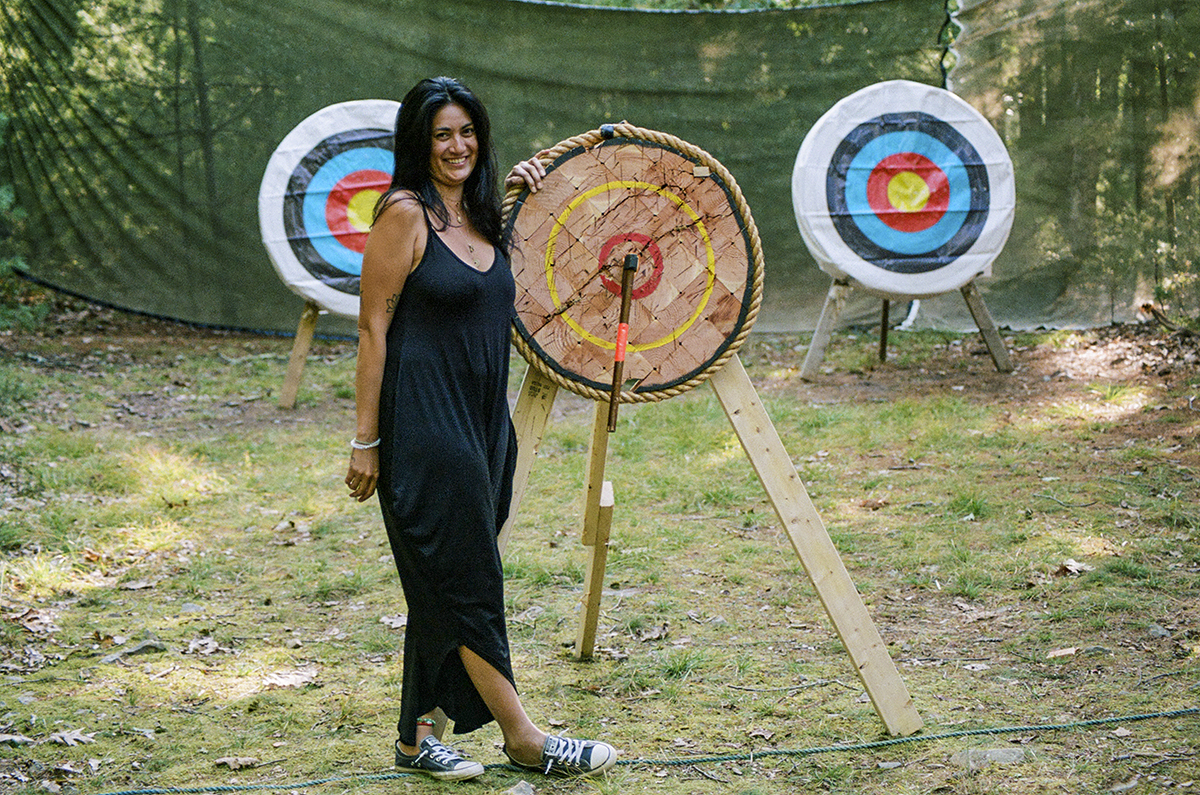 Erika was winning!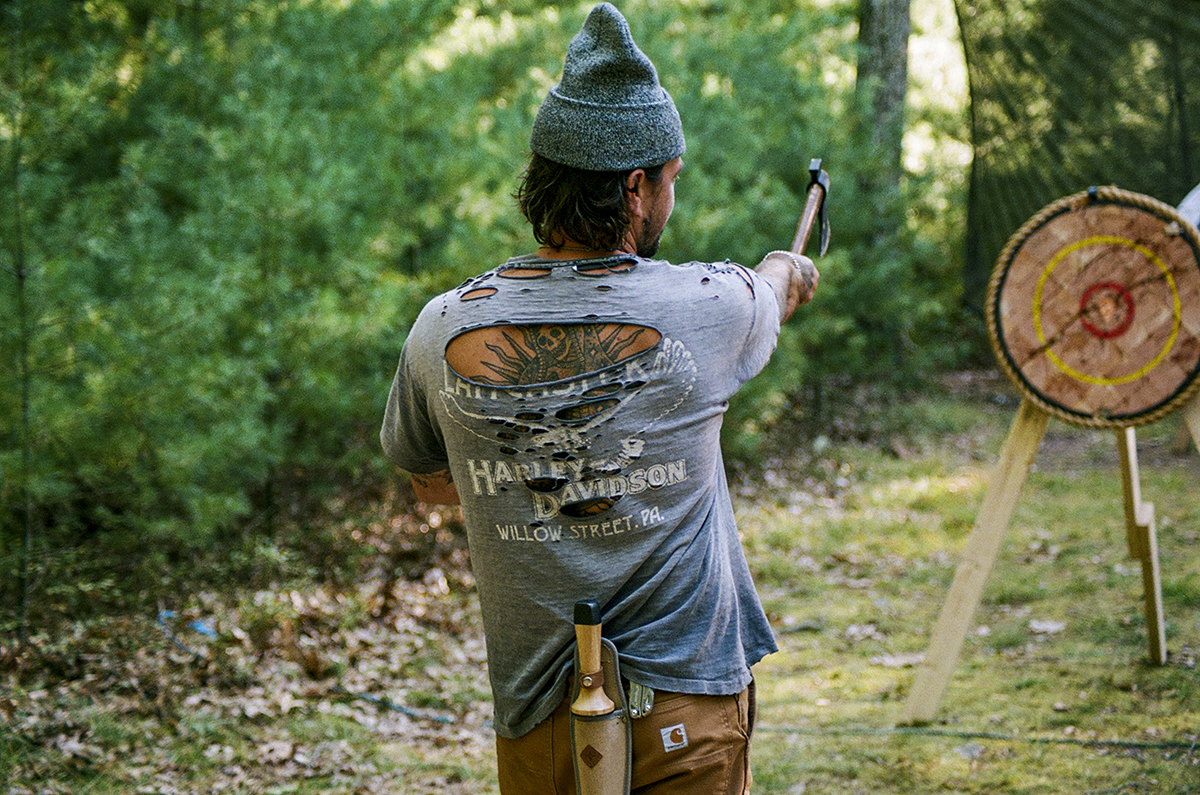 Matt wasn't messing around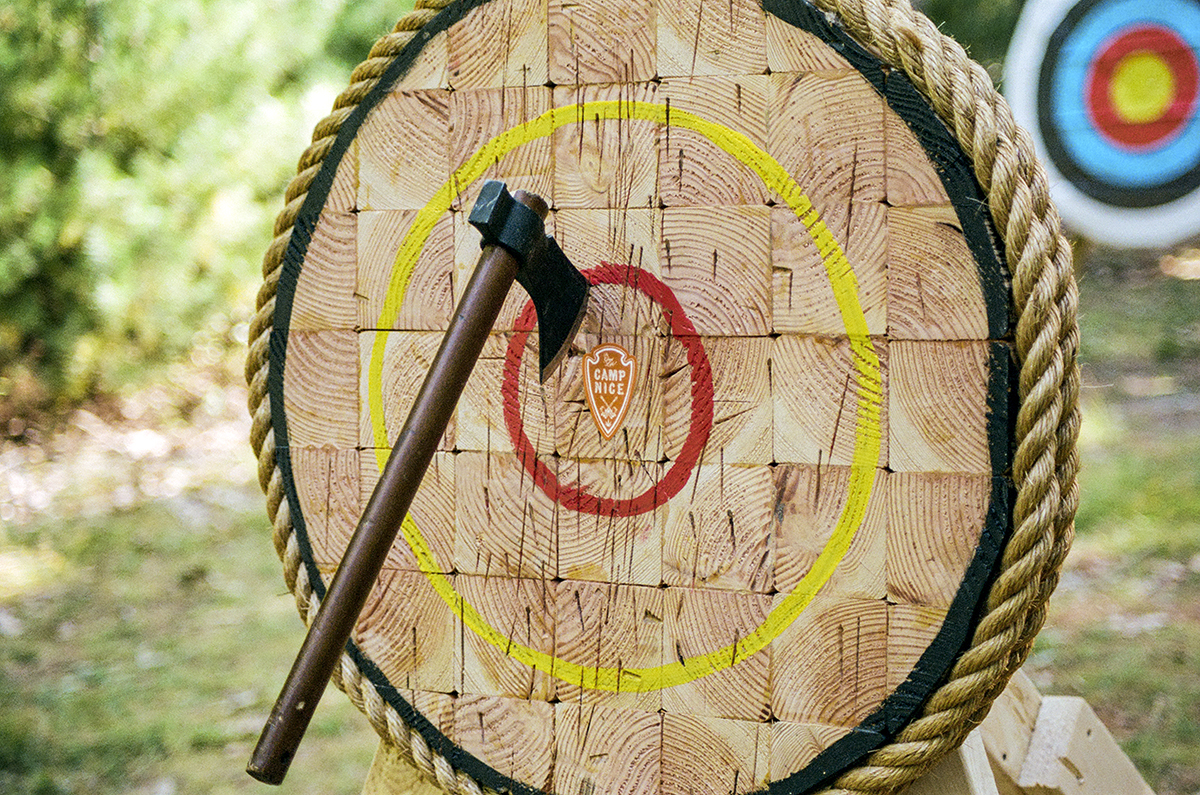 YURP!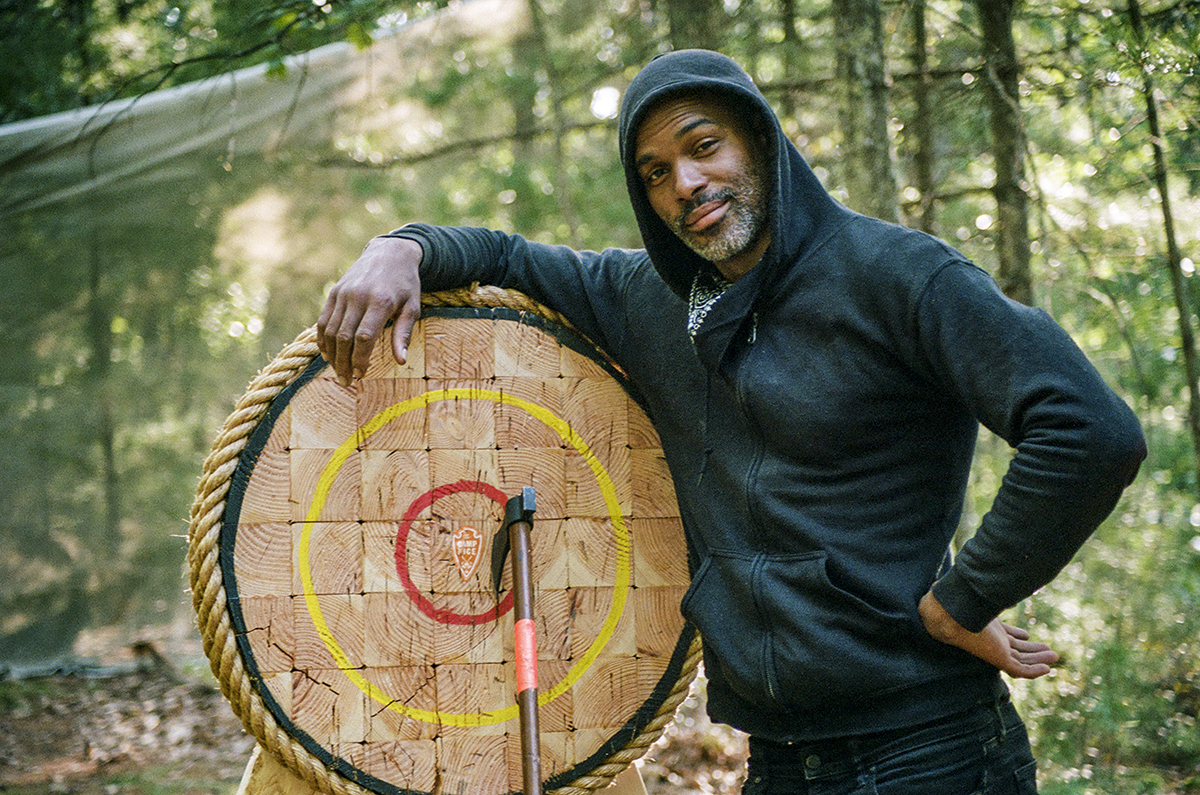 YEAHHHH DIN!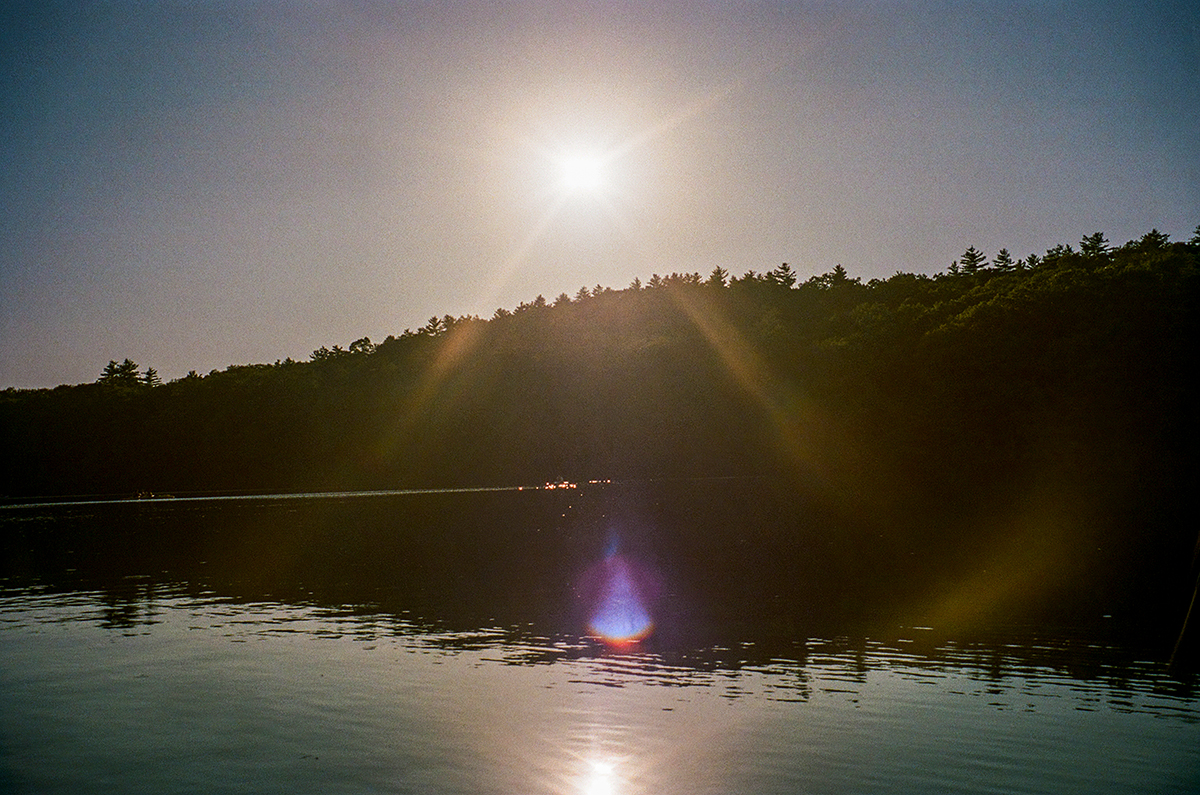 Ahhhh…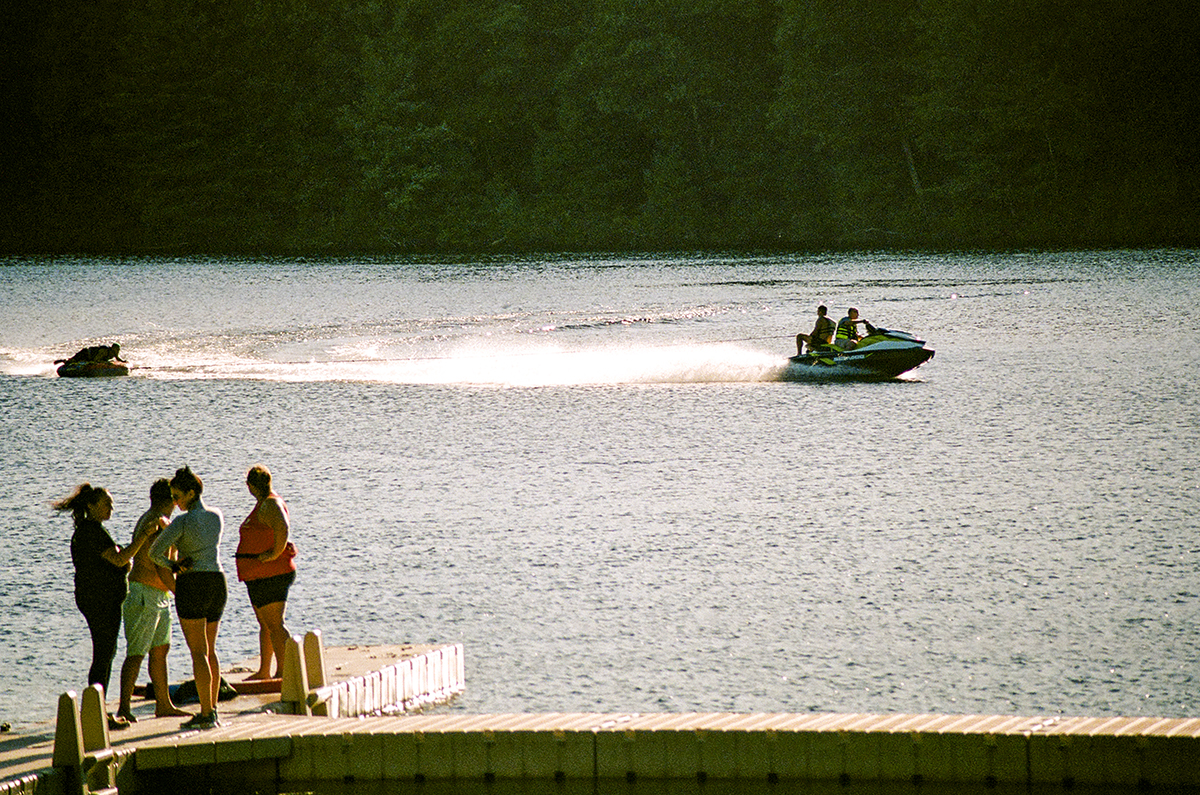 Jet Ski rides for all!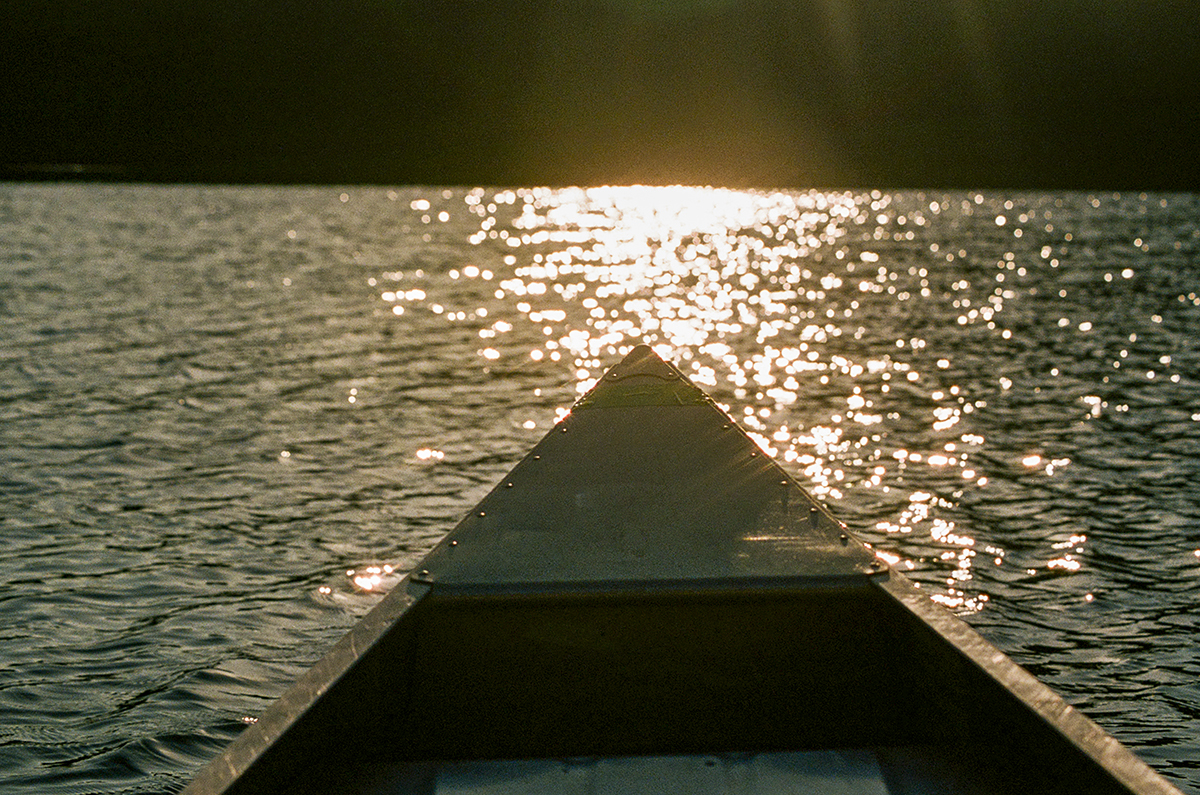 Sunset Sessions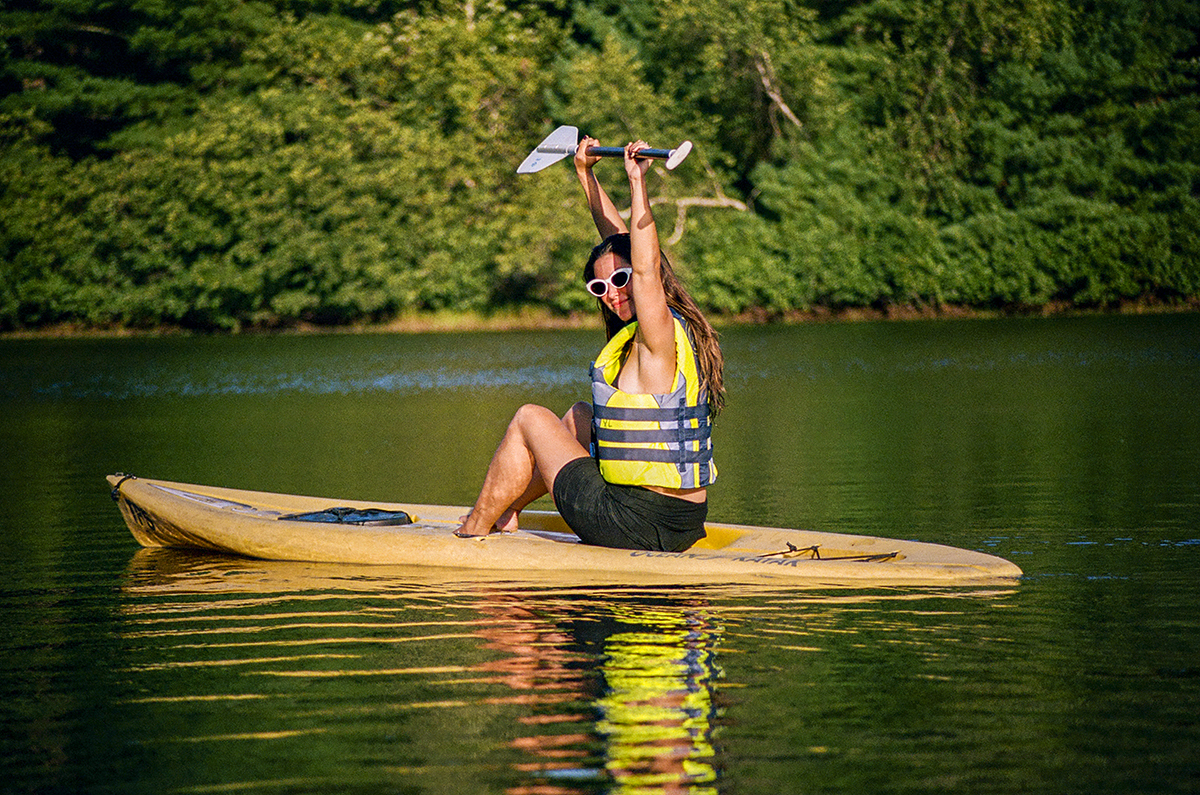 Sam was feeling it!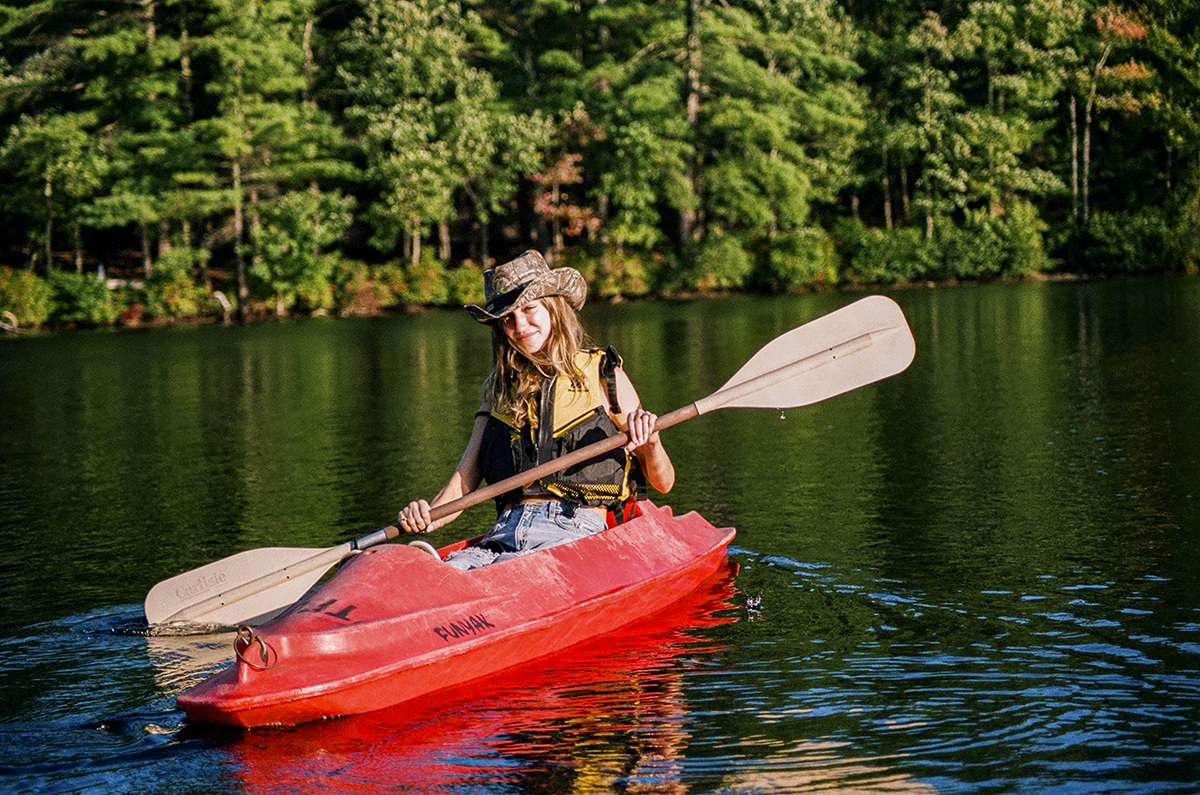 Howdy Emel!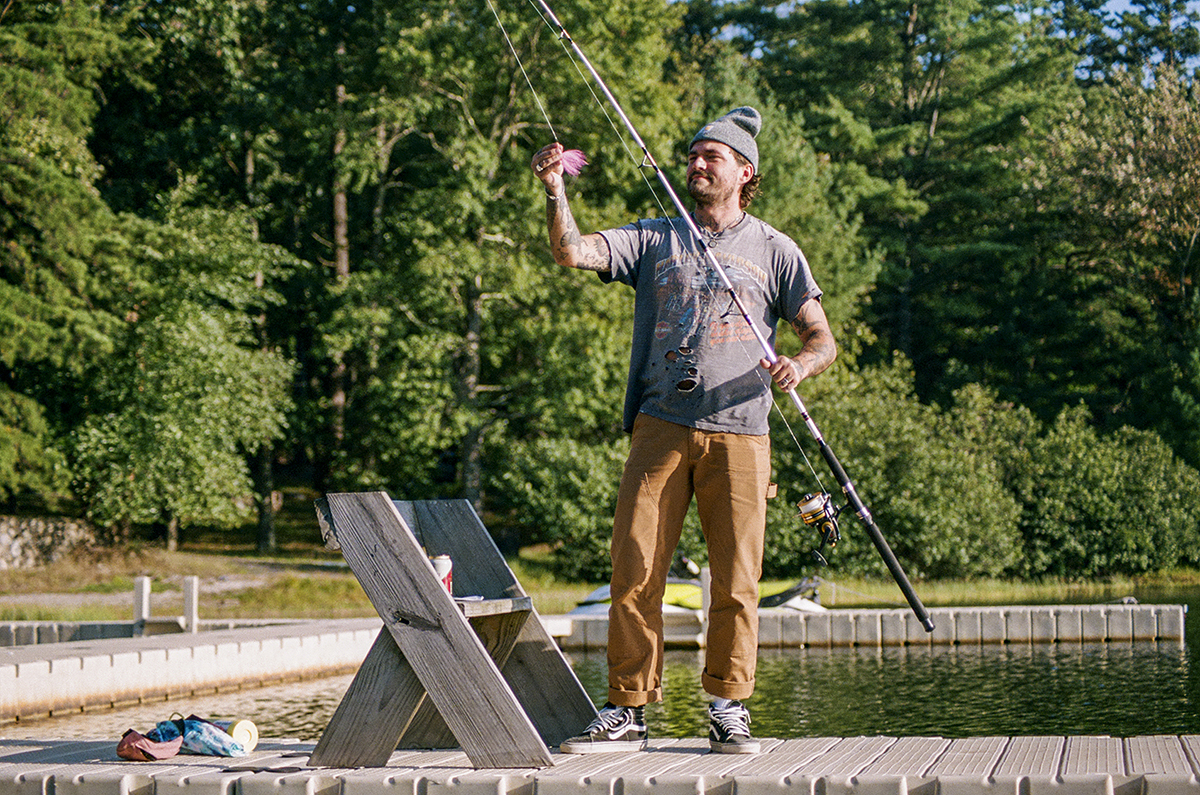 Matt was going for his Fishing Badge next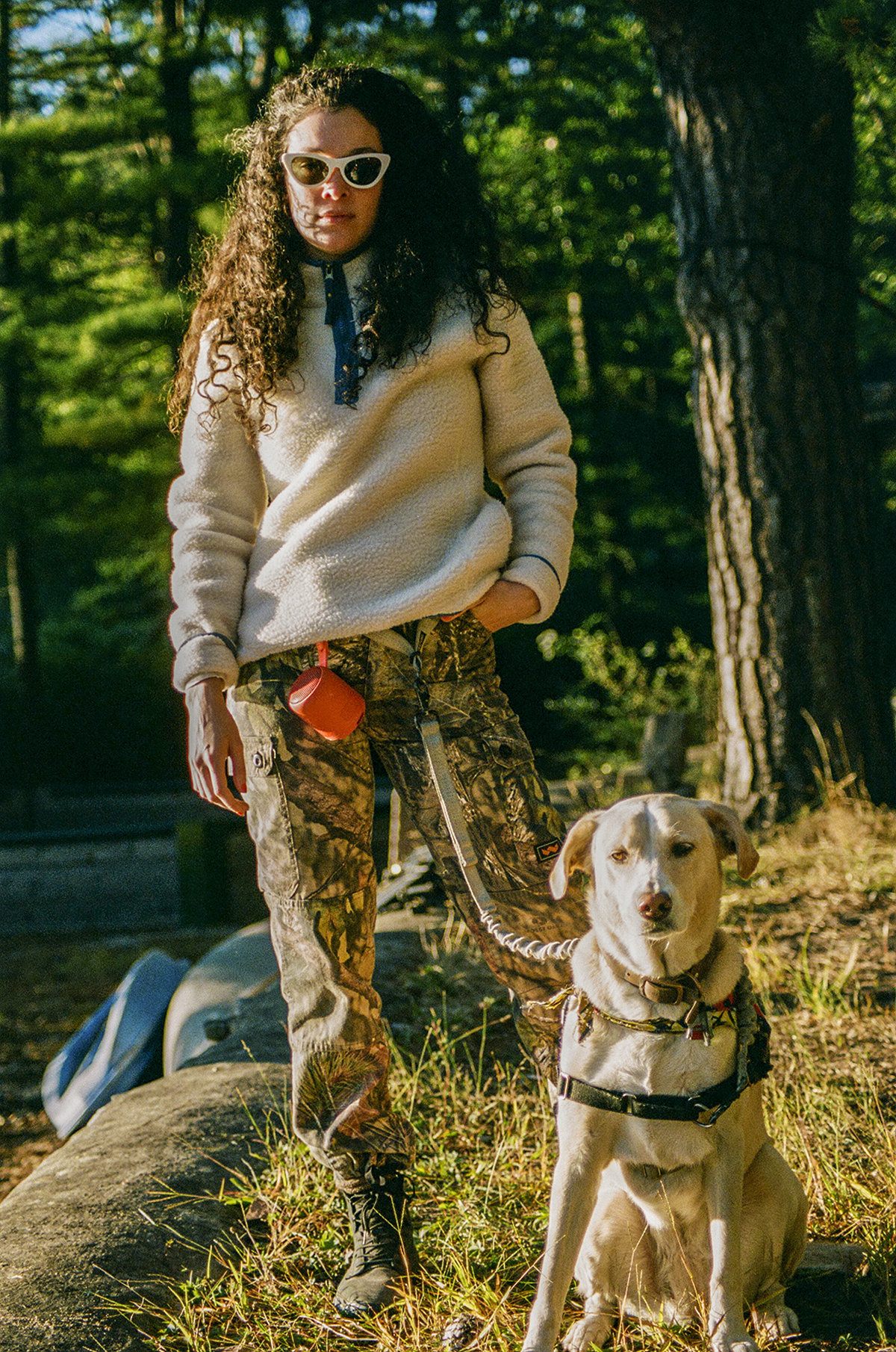 Style Points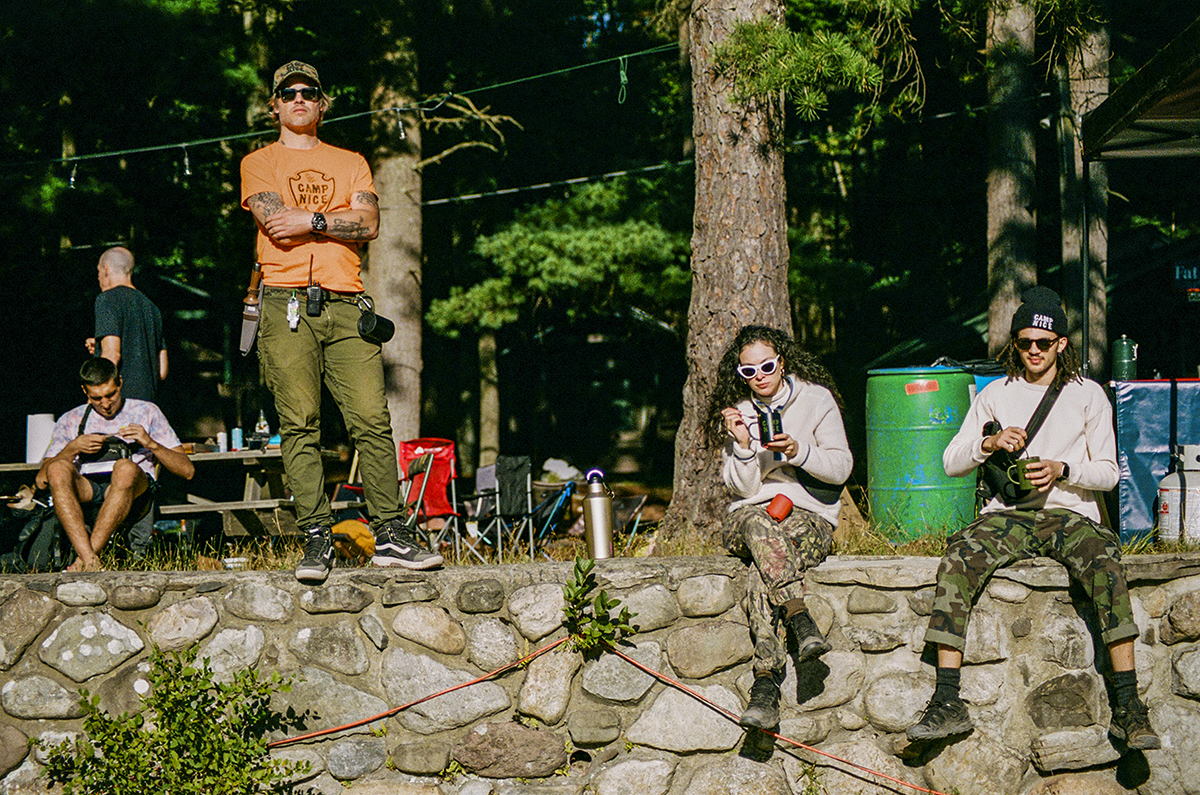 Last Light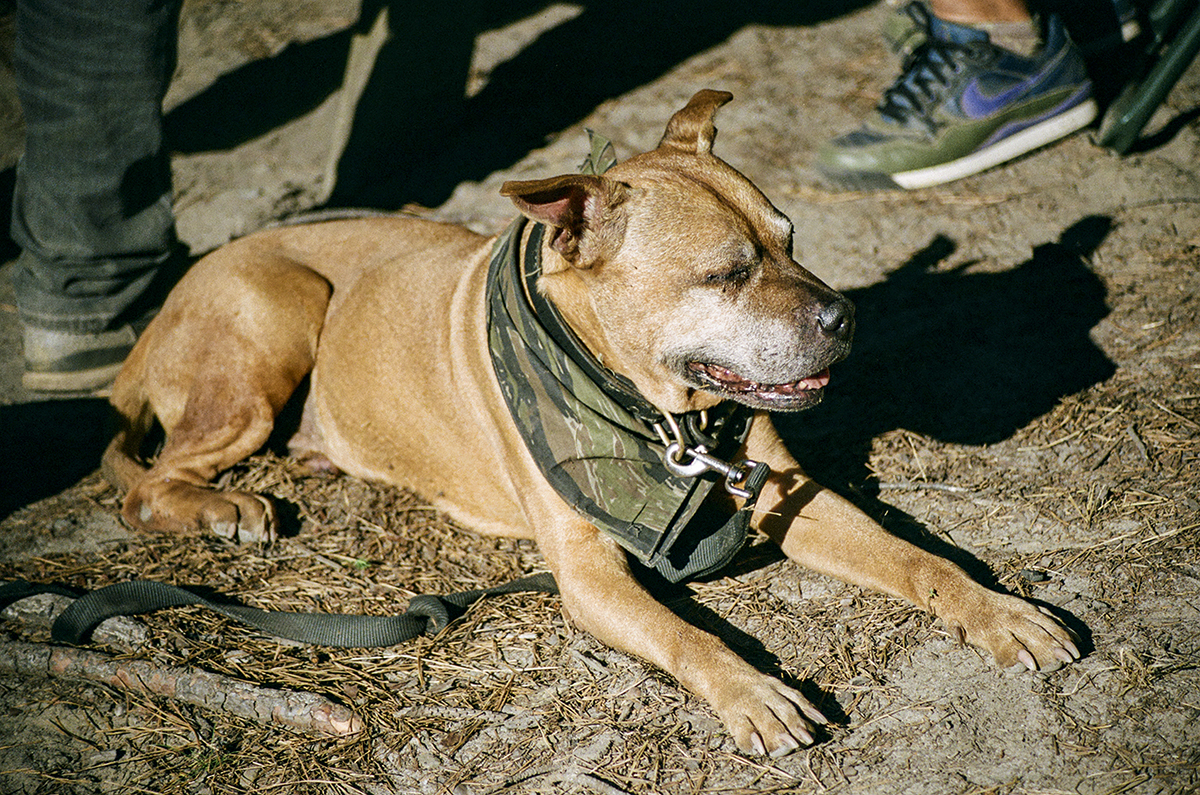 SUMOOOOO!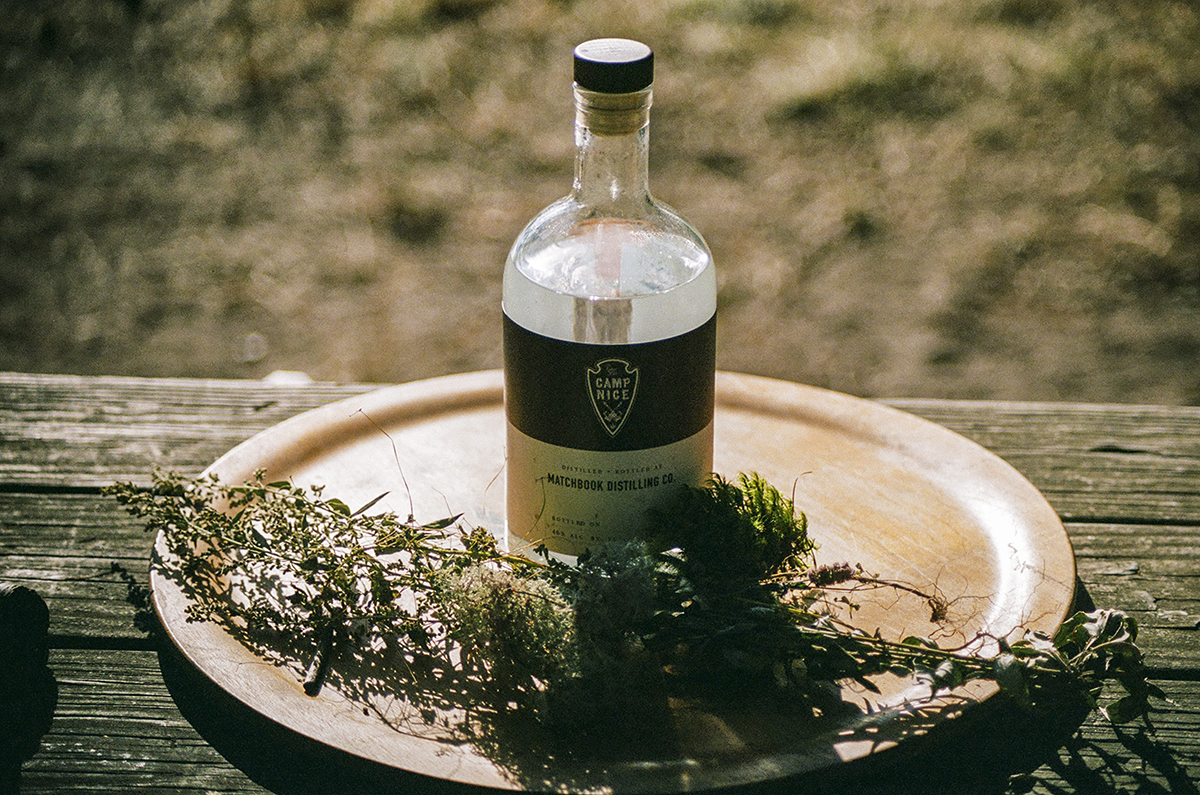 Spirits were high!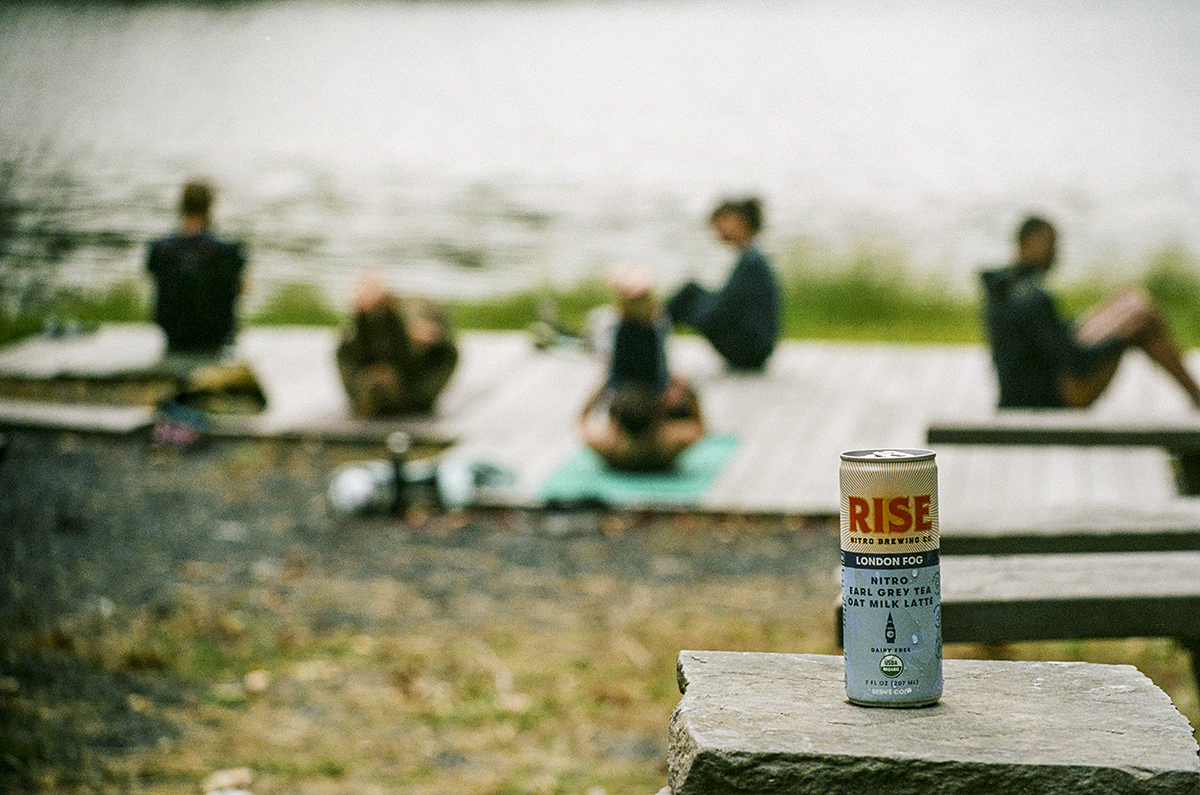 Good Morning Stretch fueled by Rise Brewing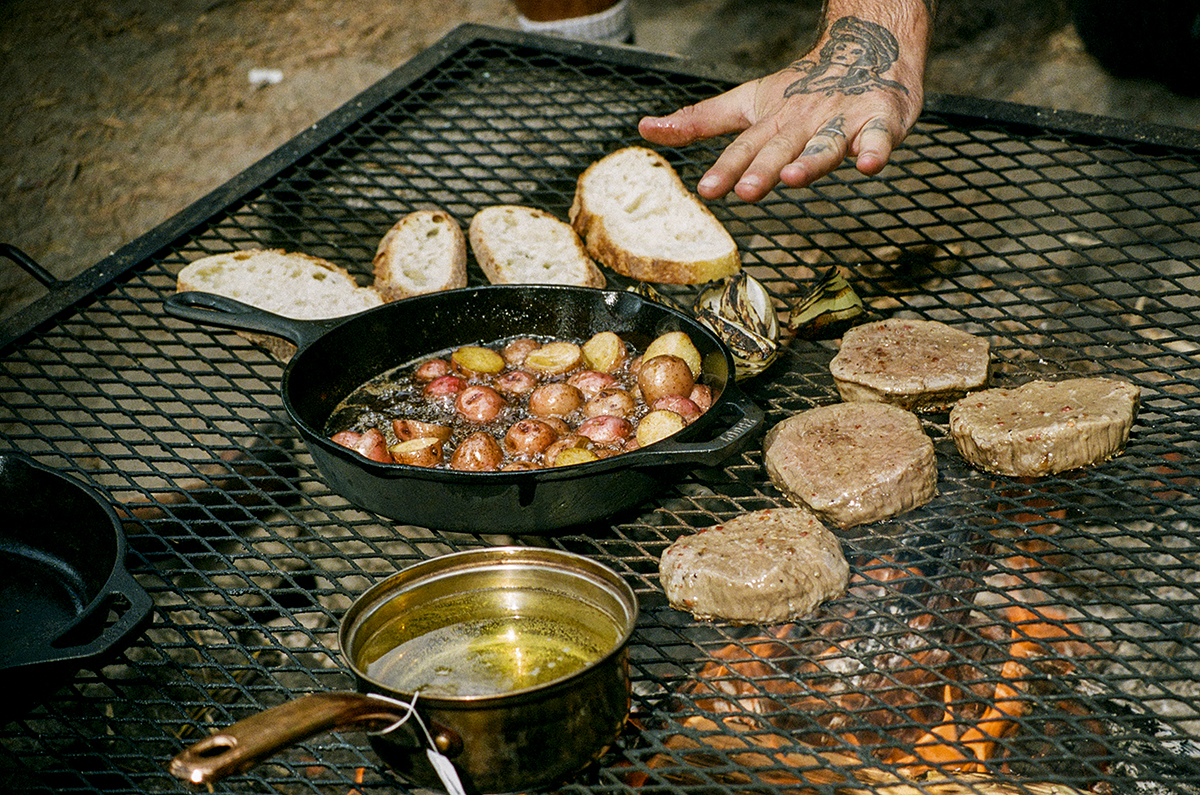 MAWNINNN!
Breakfast was served!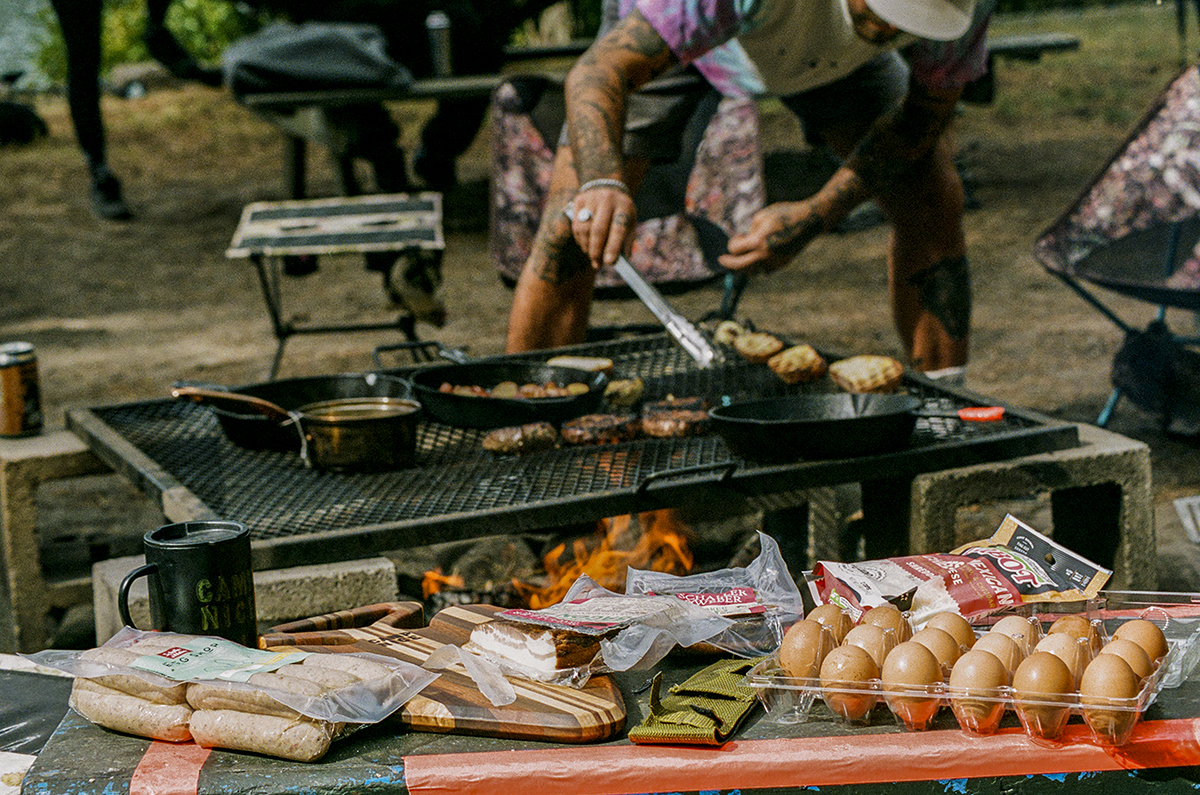 Spread was looking righteous!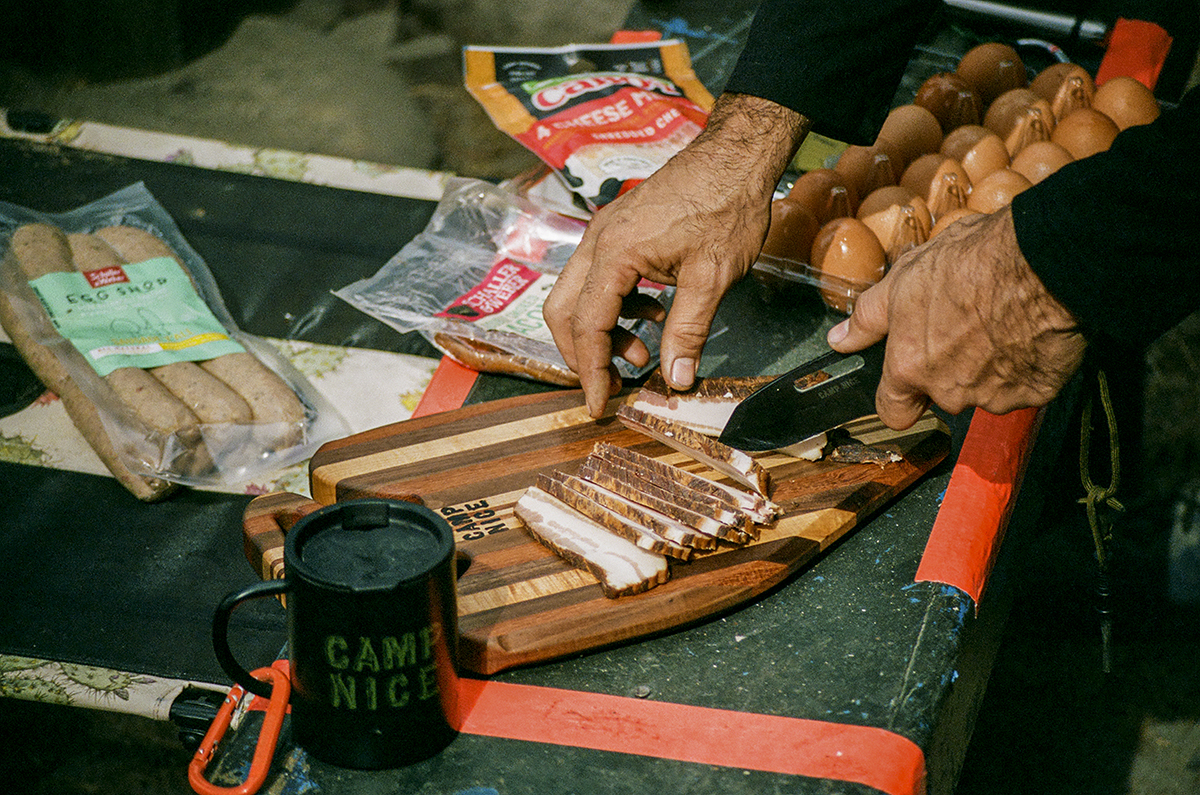 Thick sliced Double Smoked Schaller & Weber Bacon!!! OooF!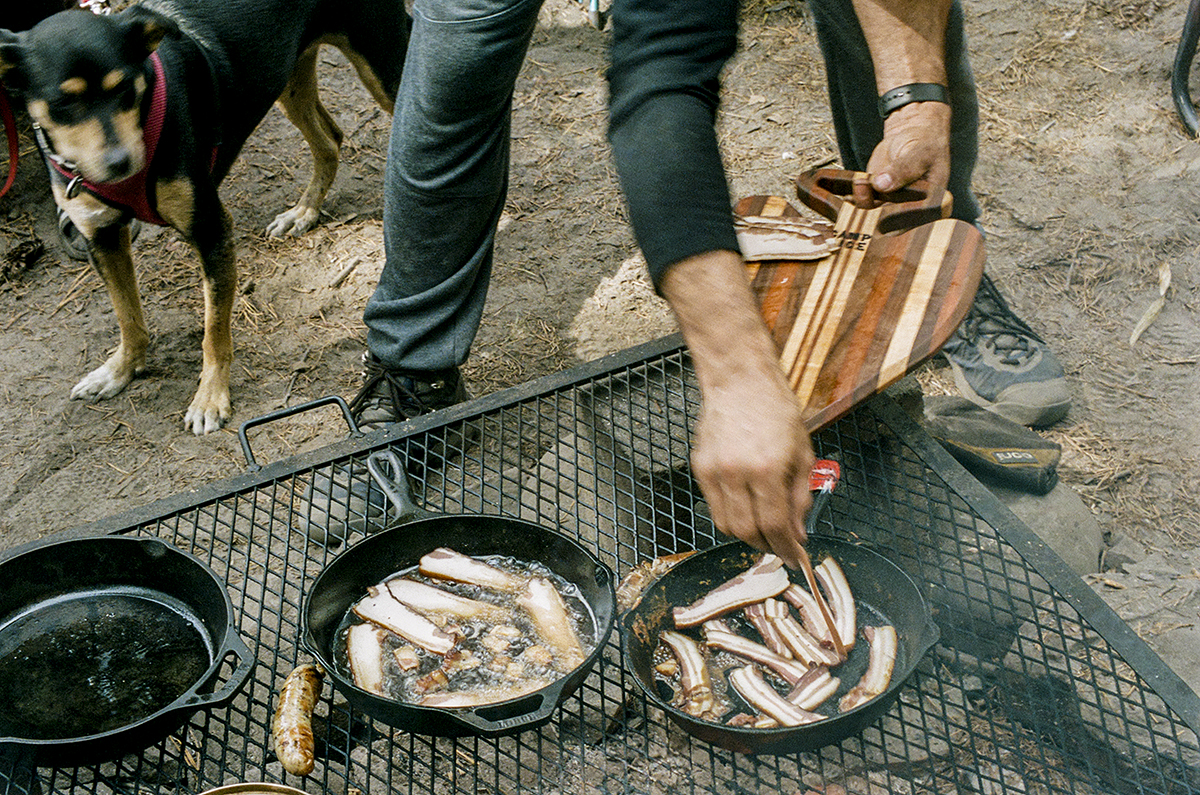 Dogs know!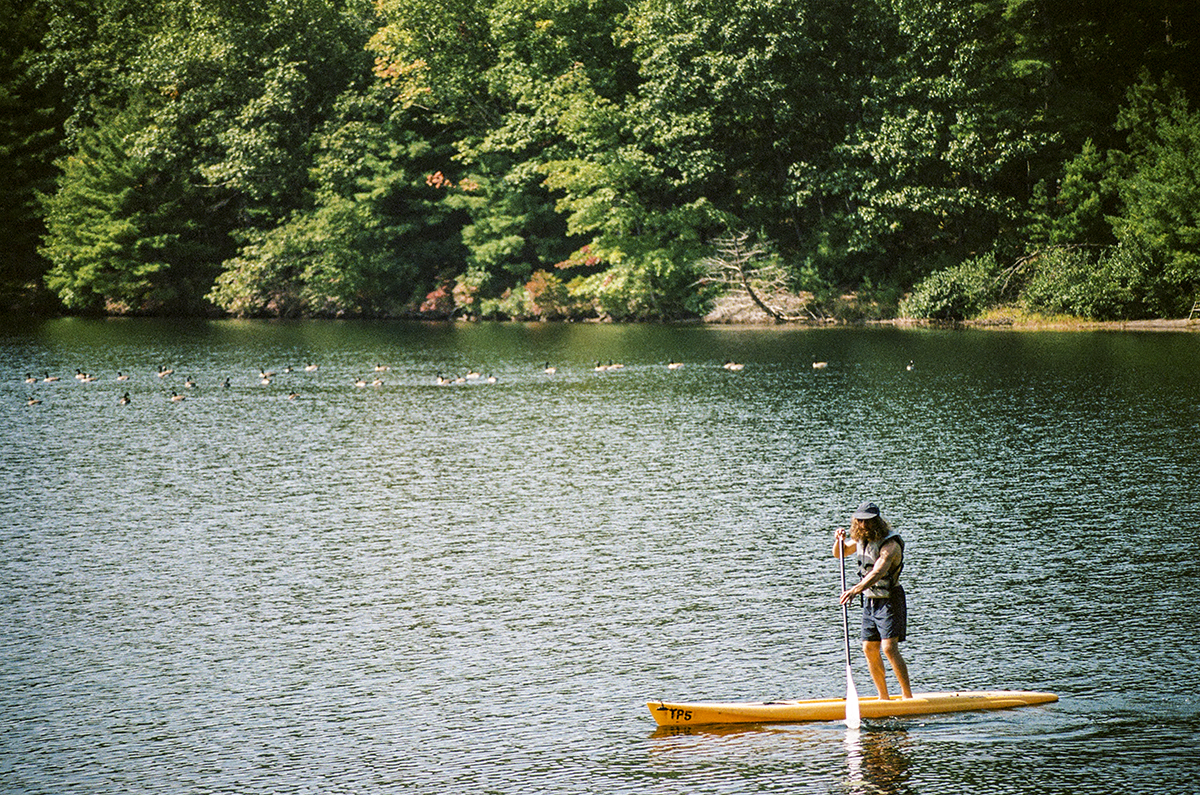 S-U-P PAT?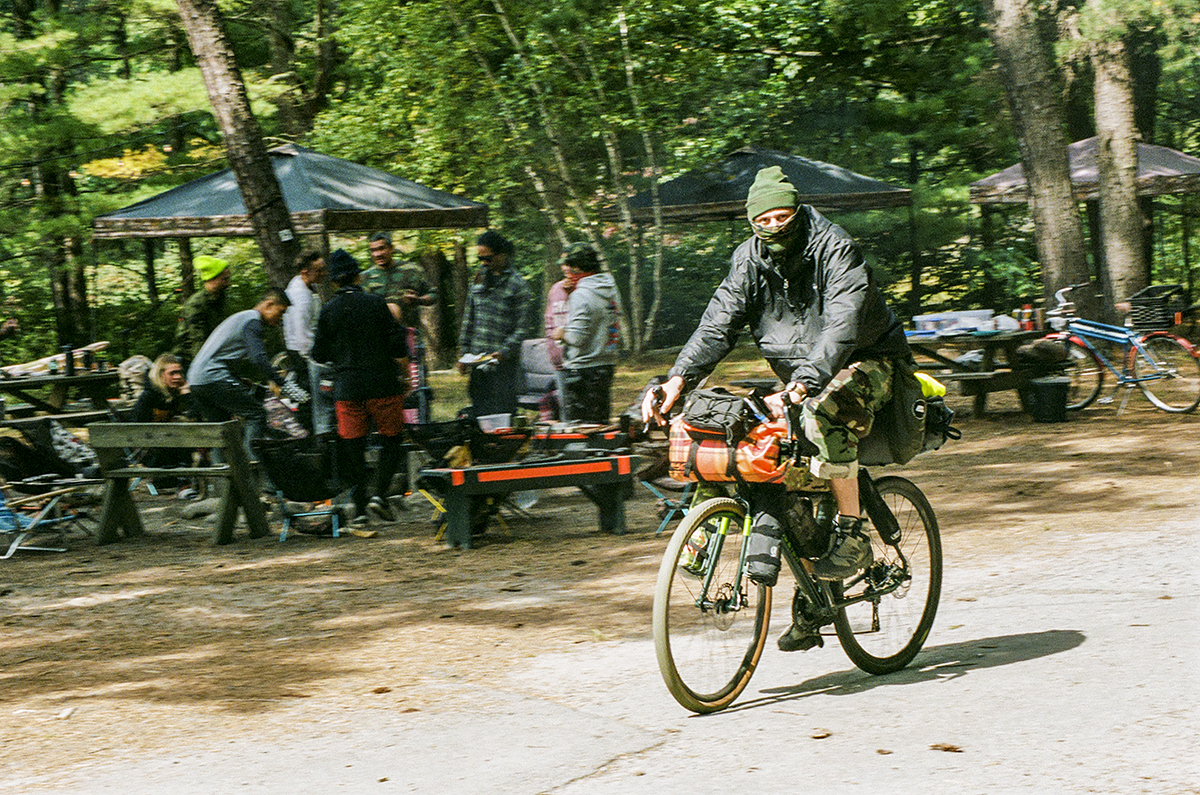 Peace Todd…Thanks for making the journey up!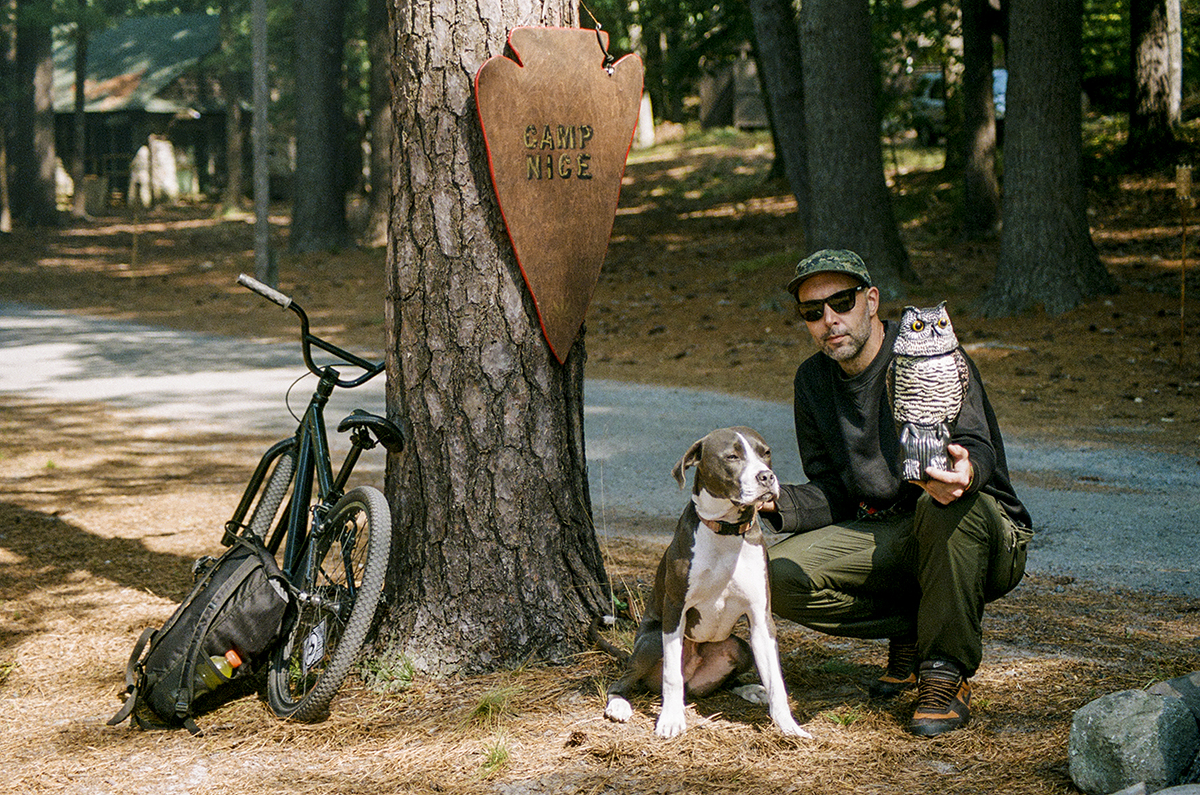 Jeff & Tek didn't want to leave either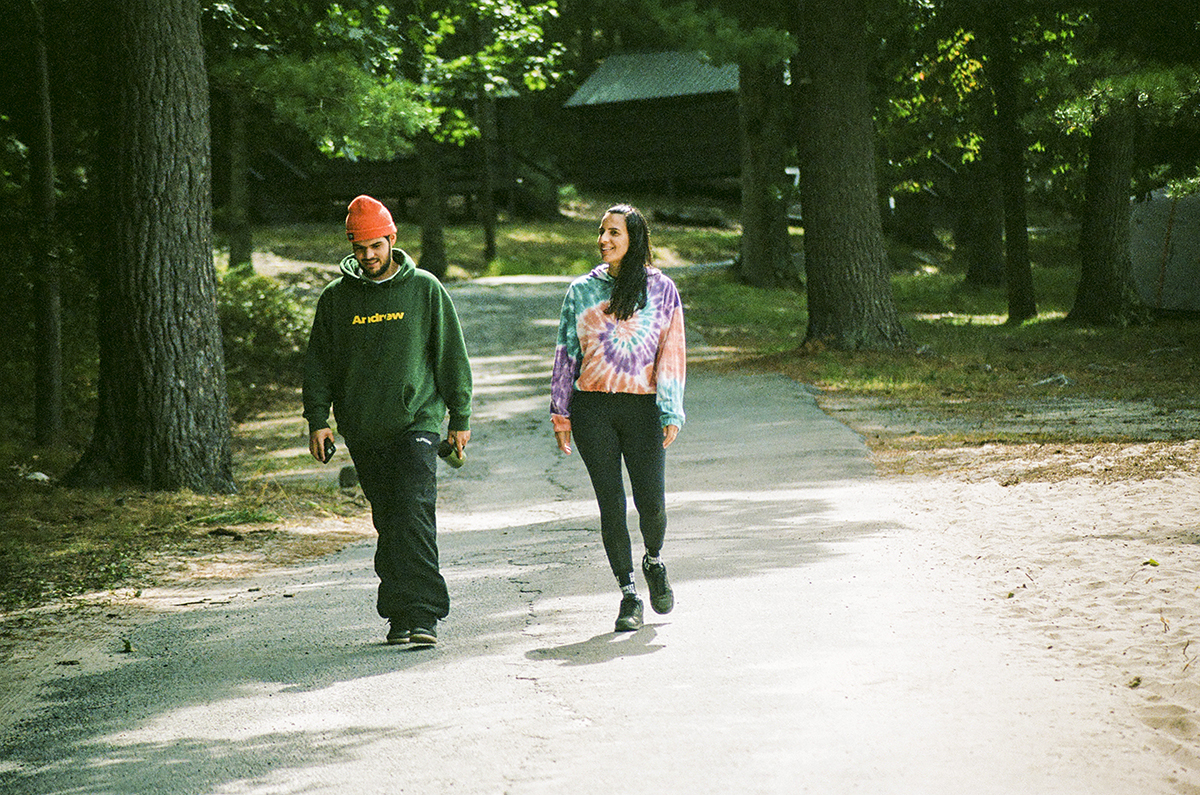 Family Time was precious…Jonathan & Mayleen enjoyed their morning strolls around the lake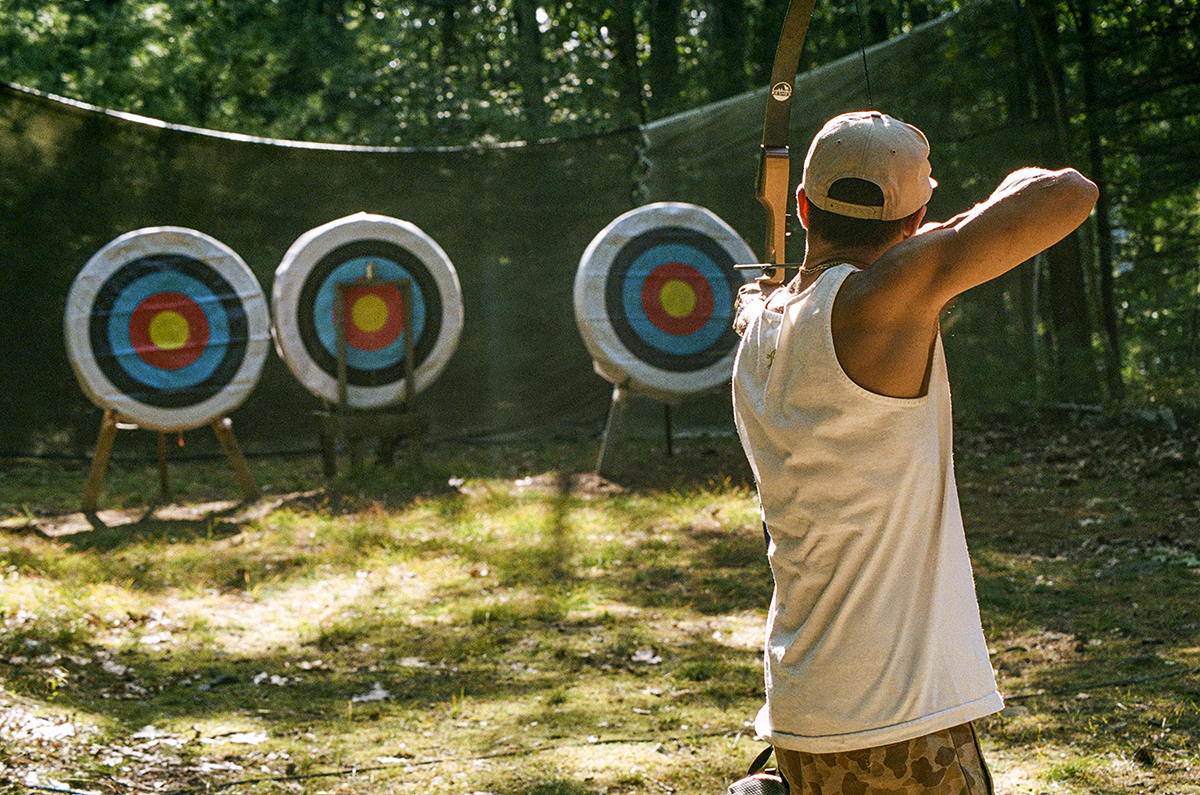 AK 47 was locked & loaded!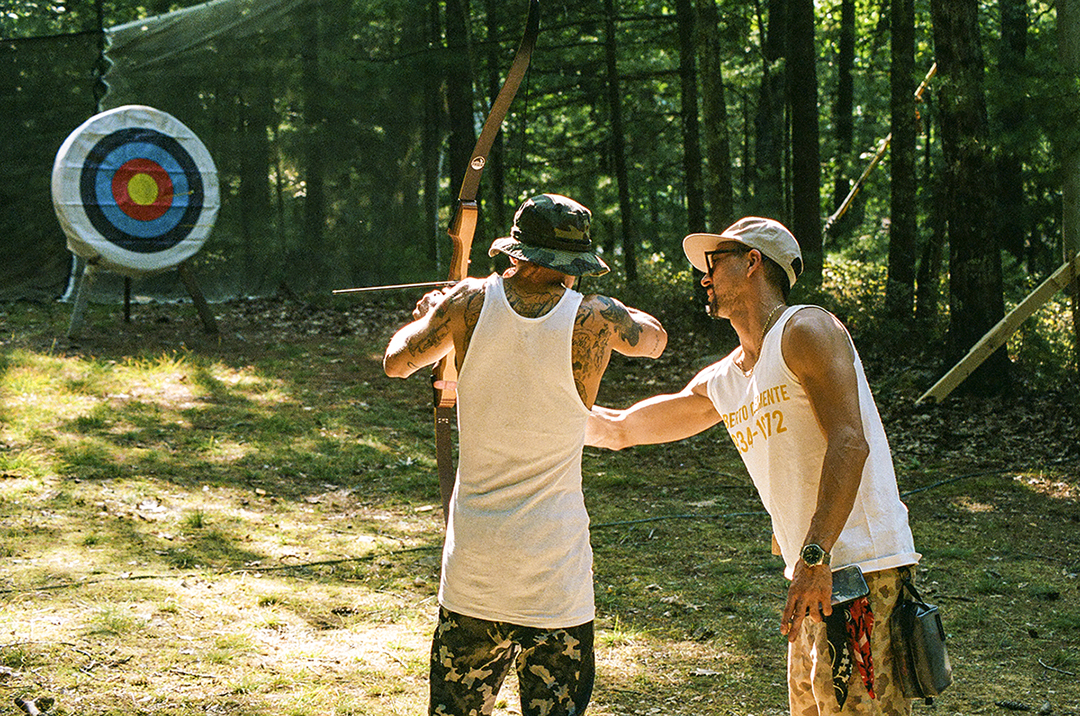 Student Becomes Teacher…You got this Foti!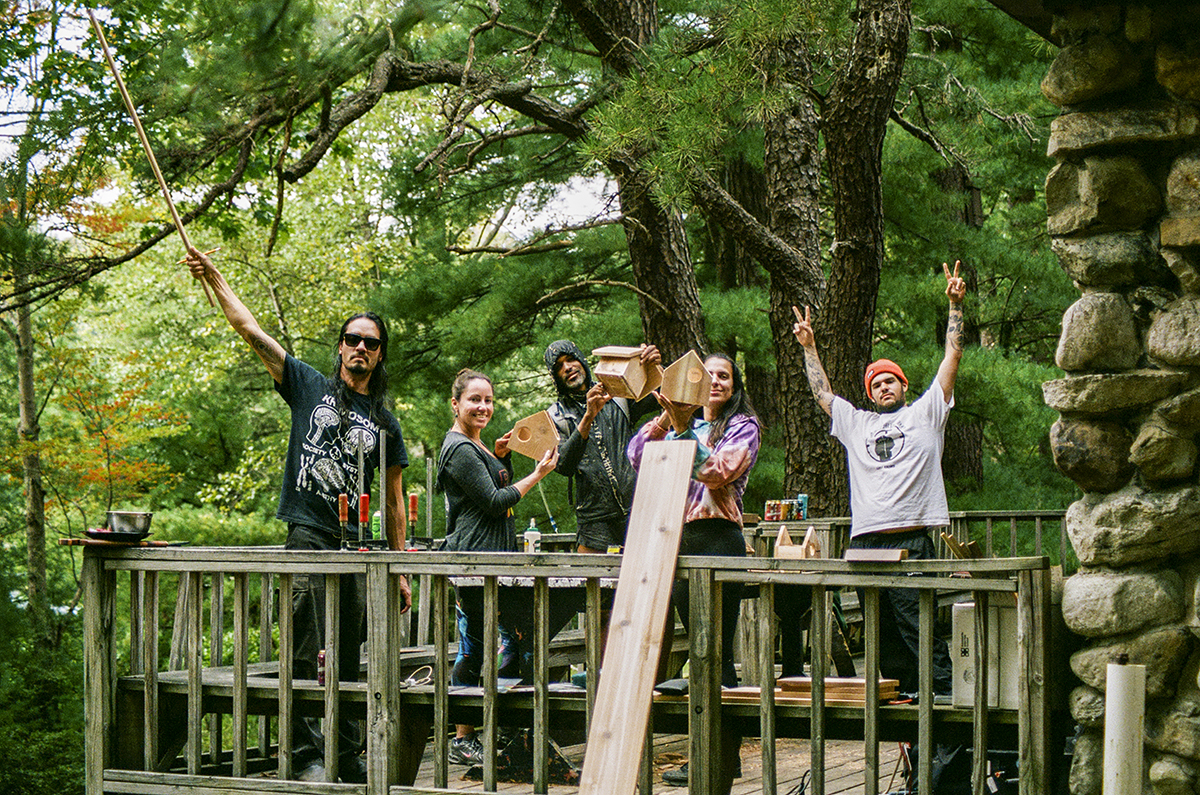 Birdhouse crew was live!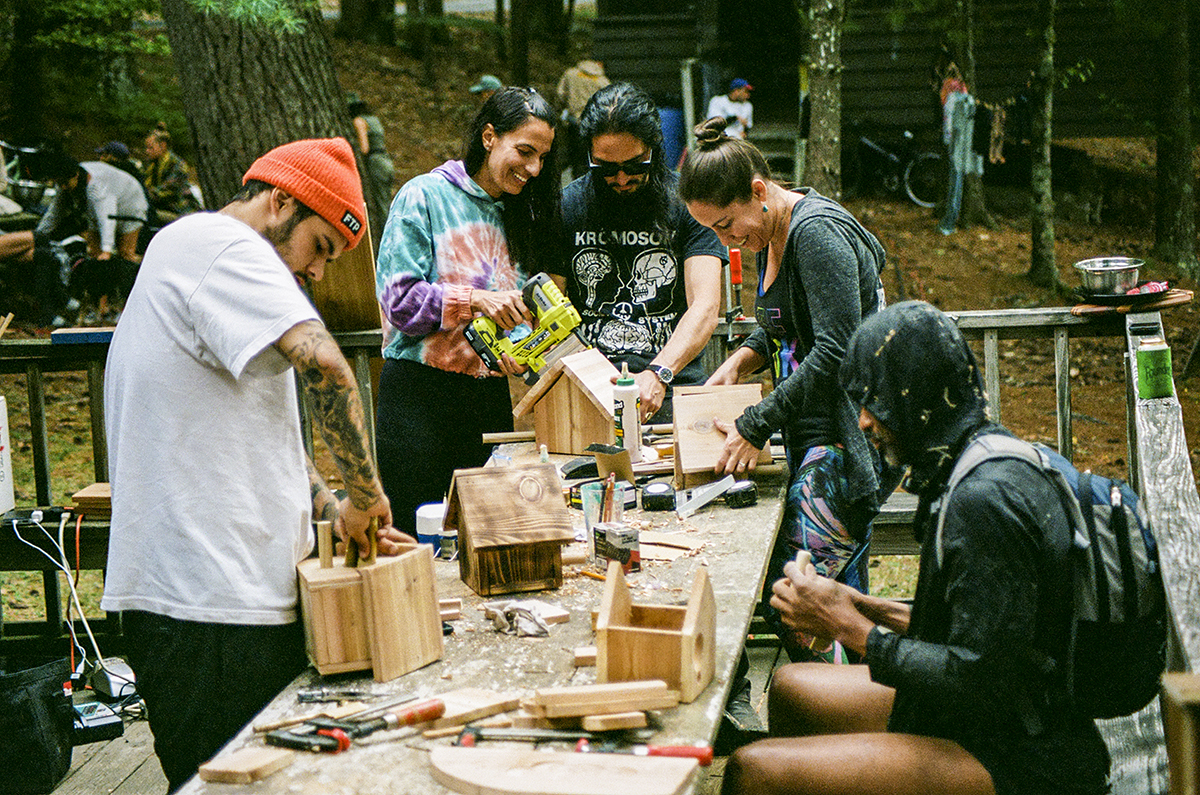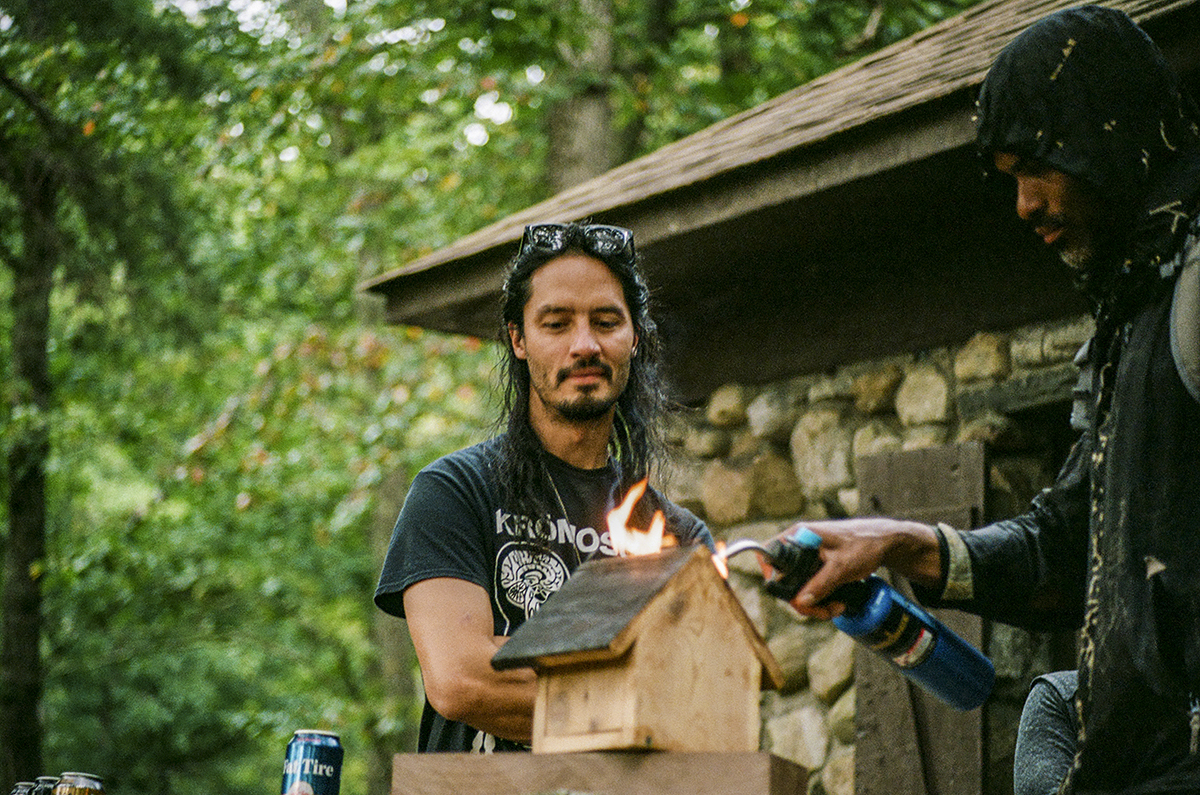 Proud Professor!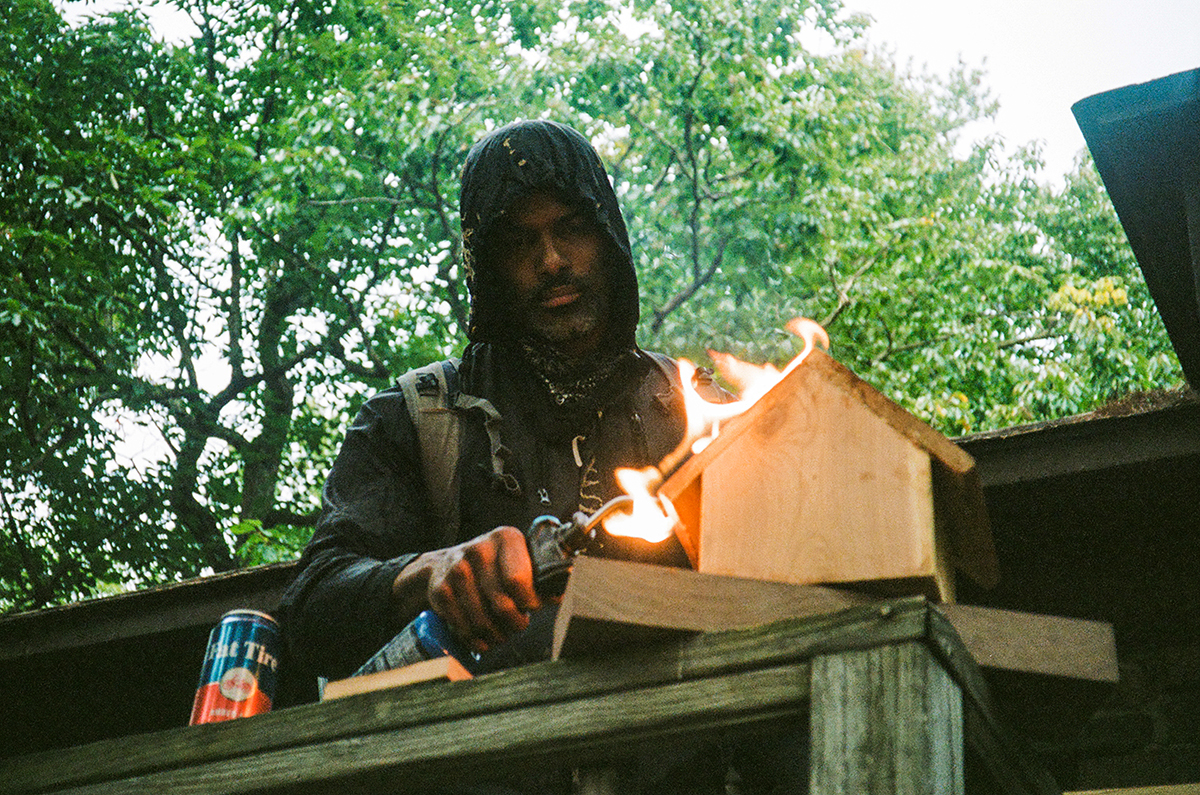 Din was cooking up something special as always!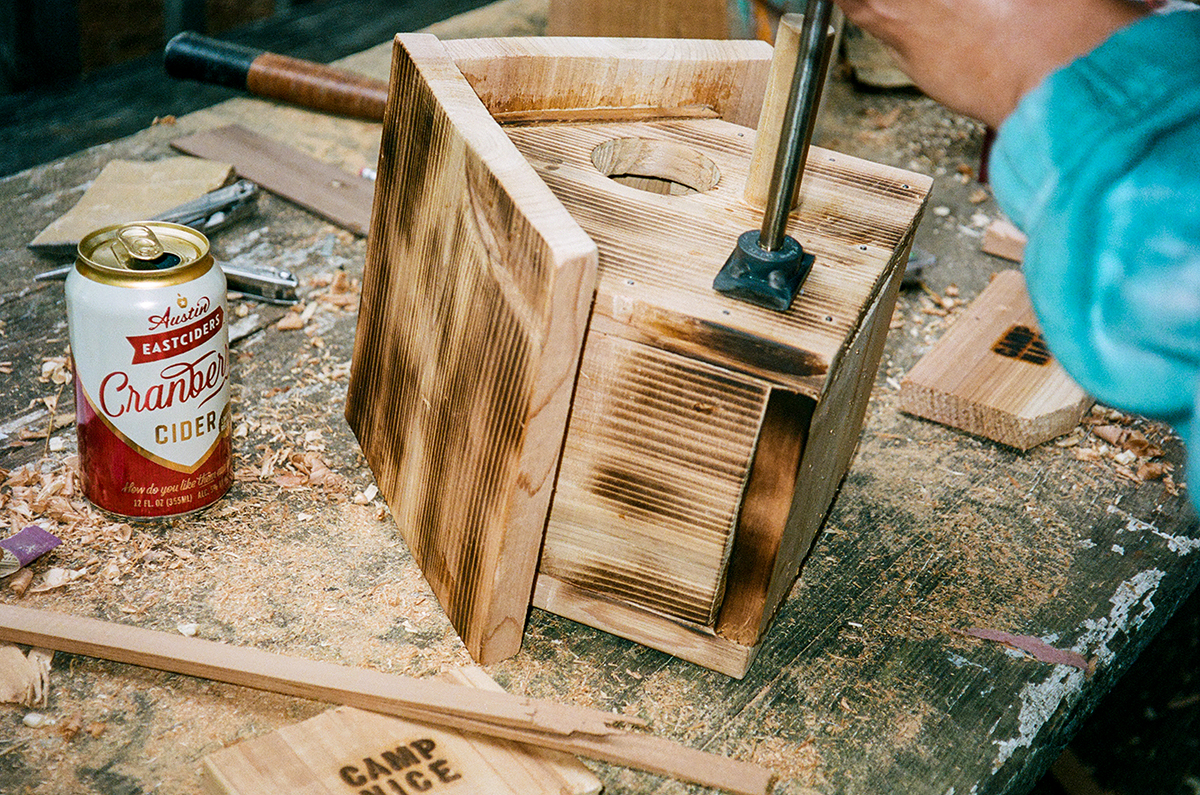 Stamp of Approval!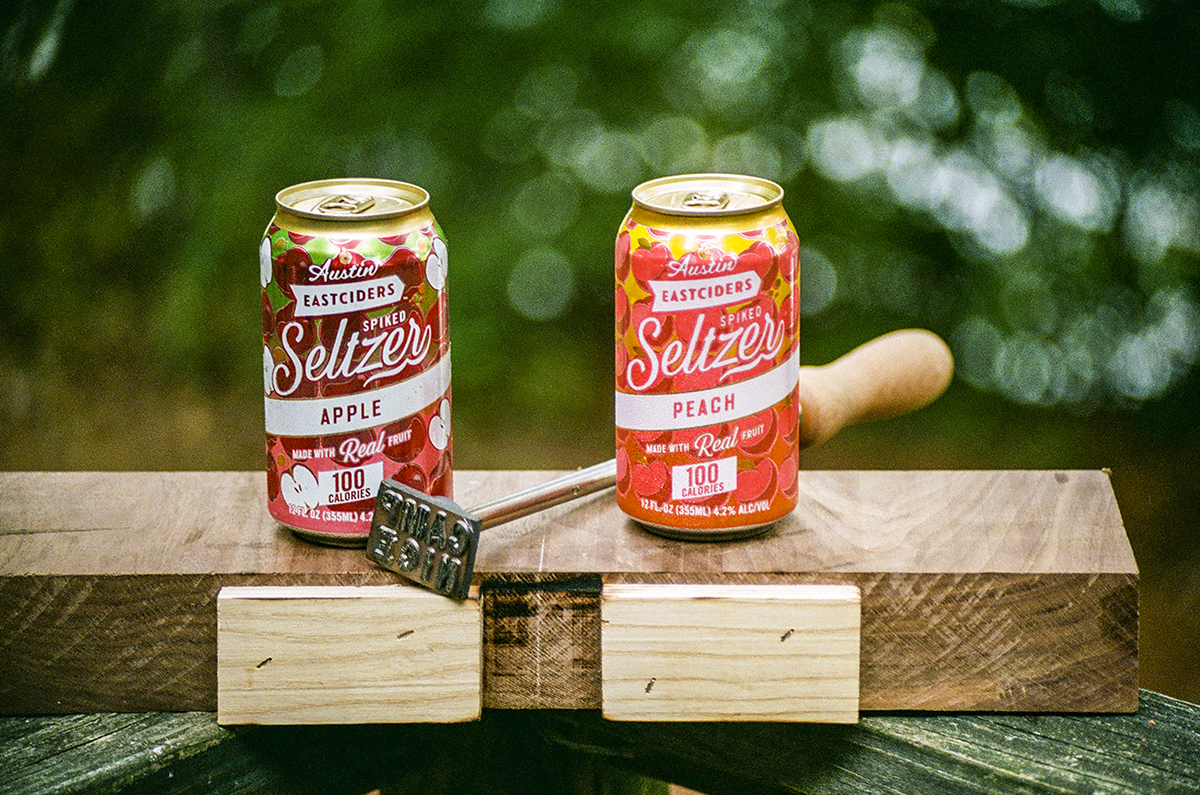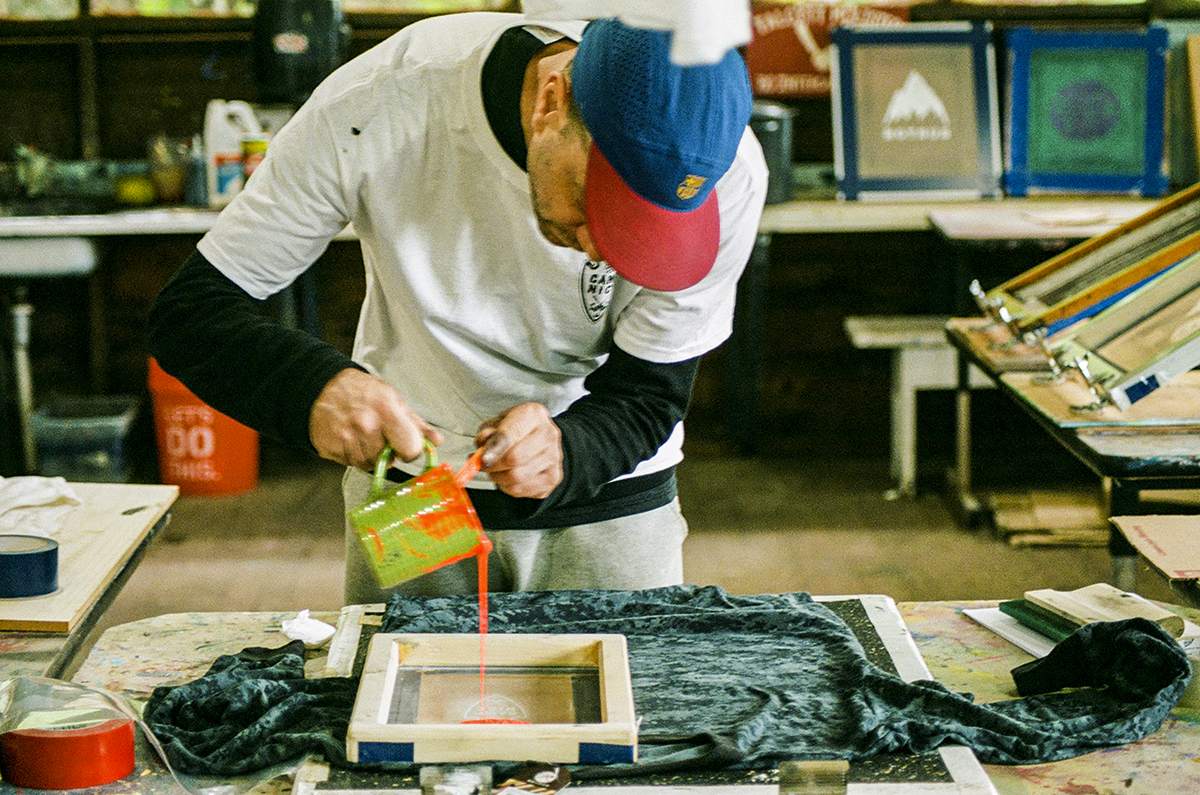 Screen Master Tono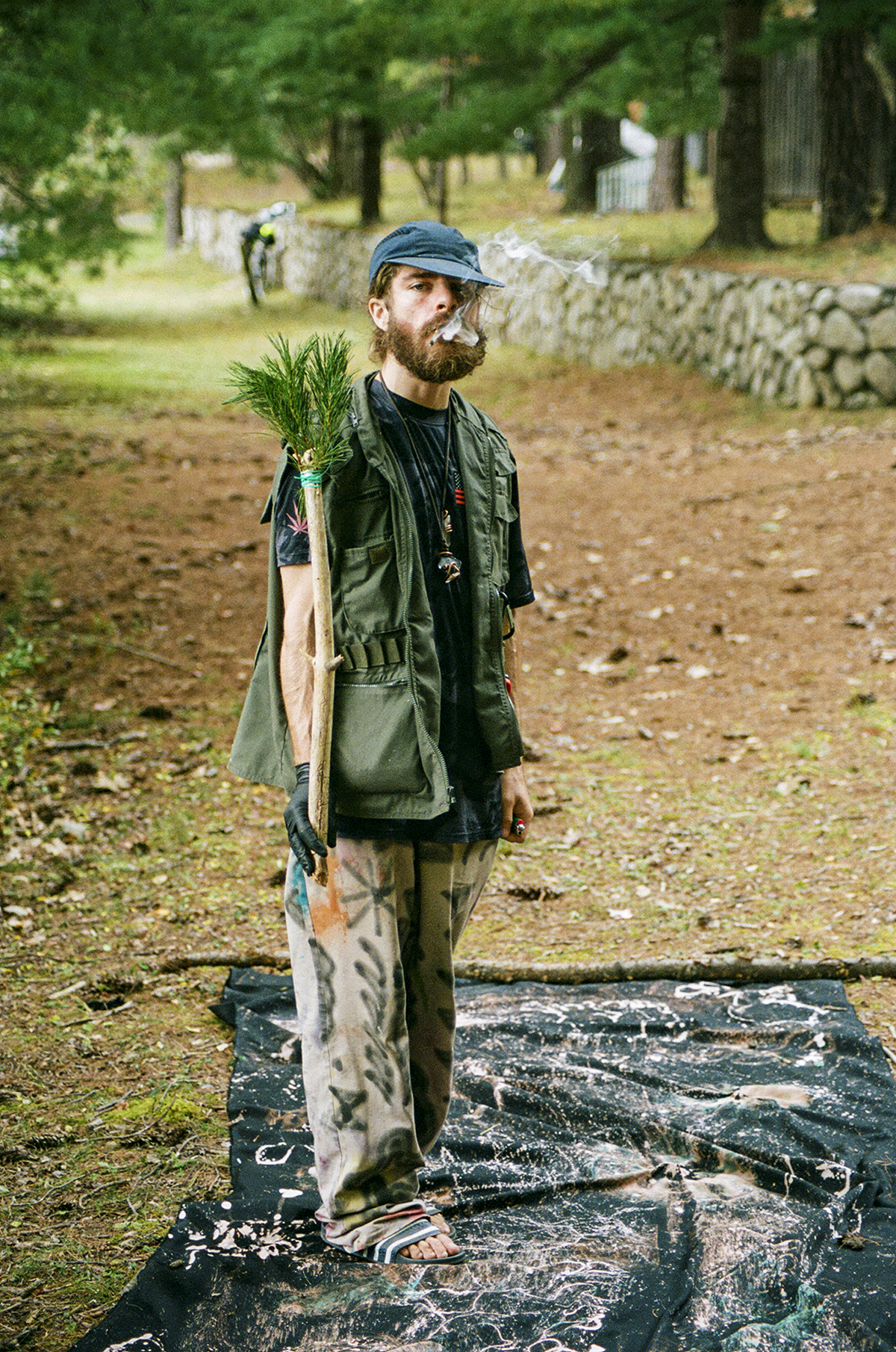 Pat's Pants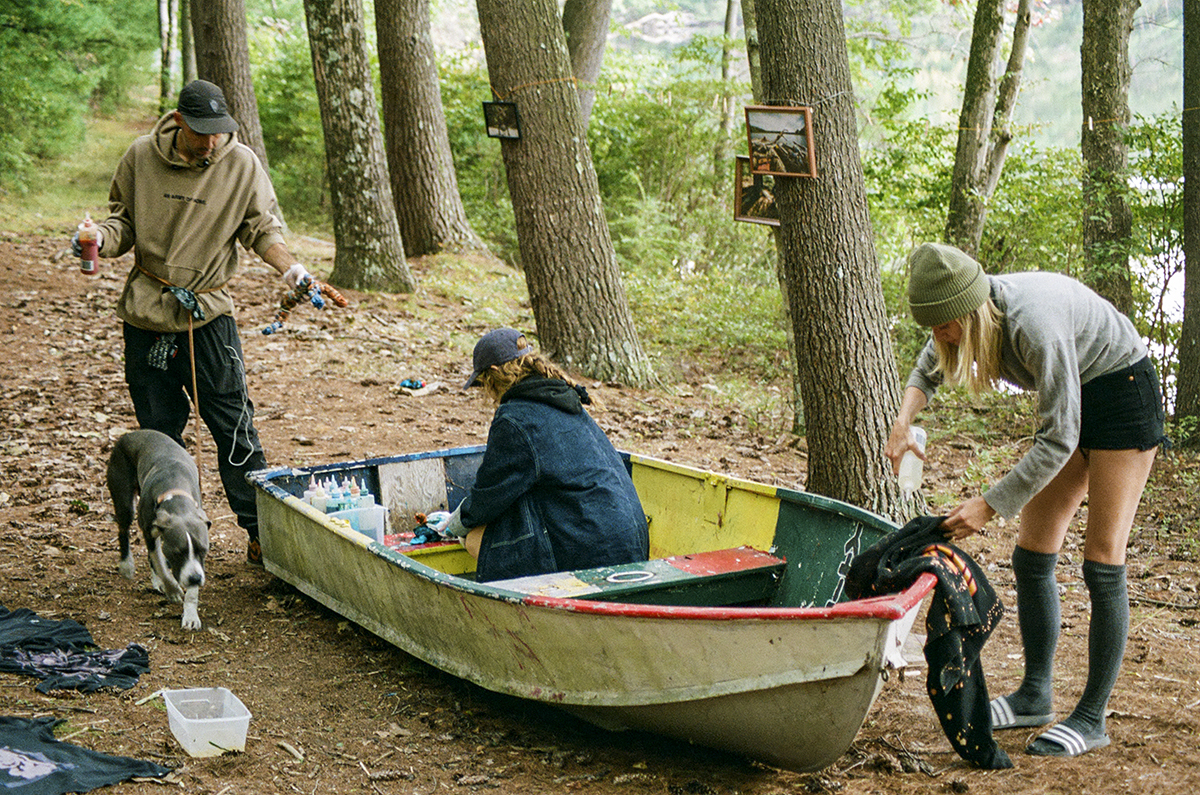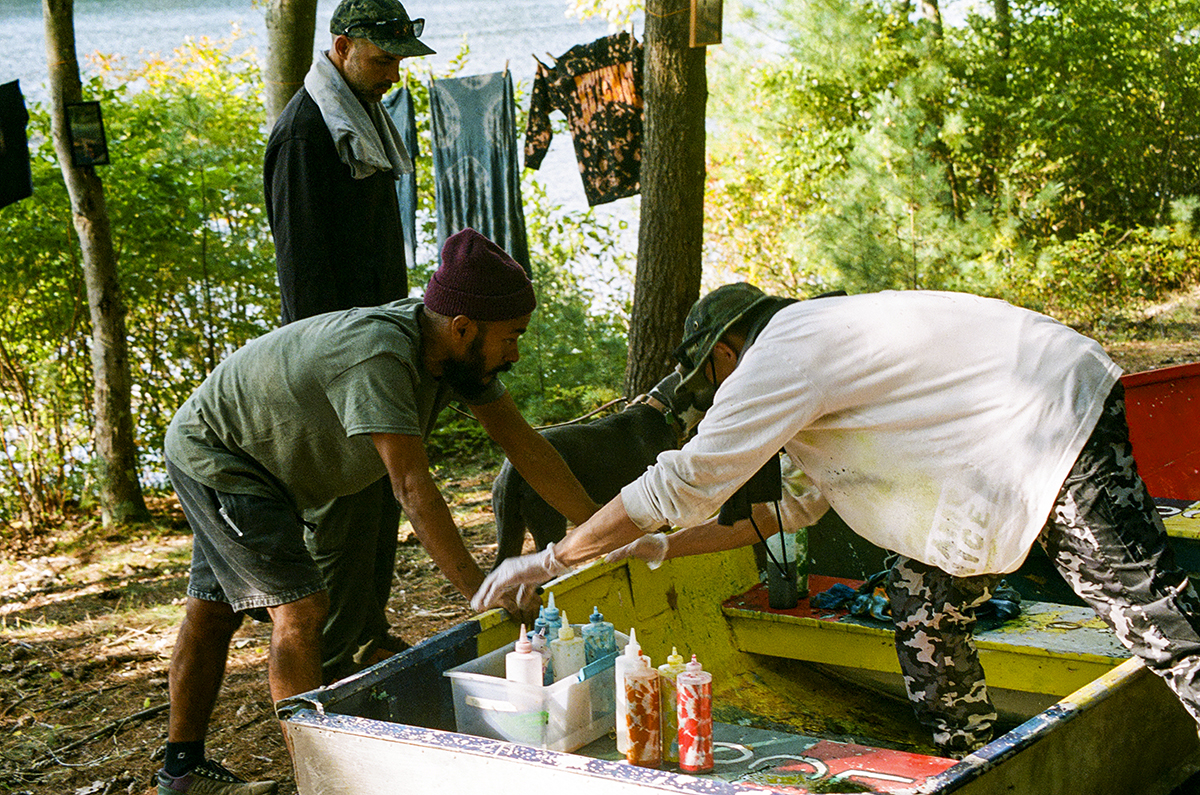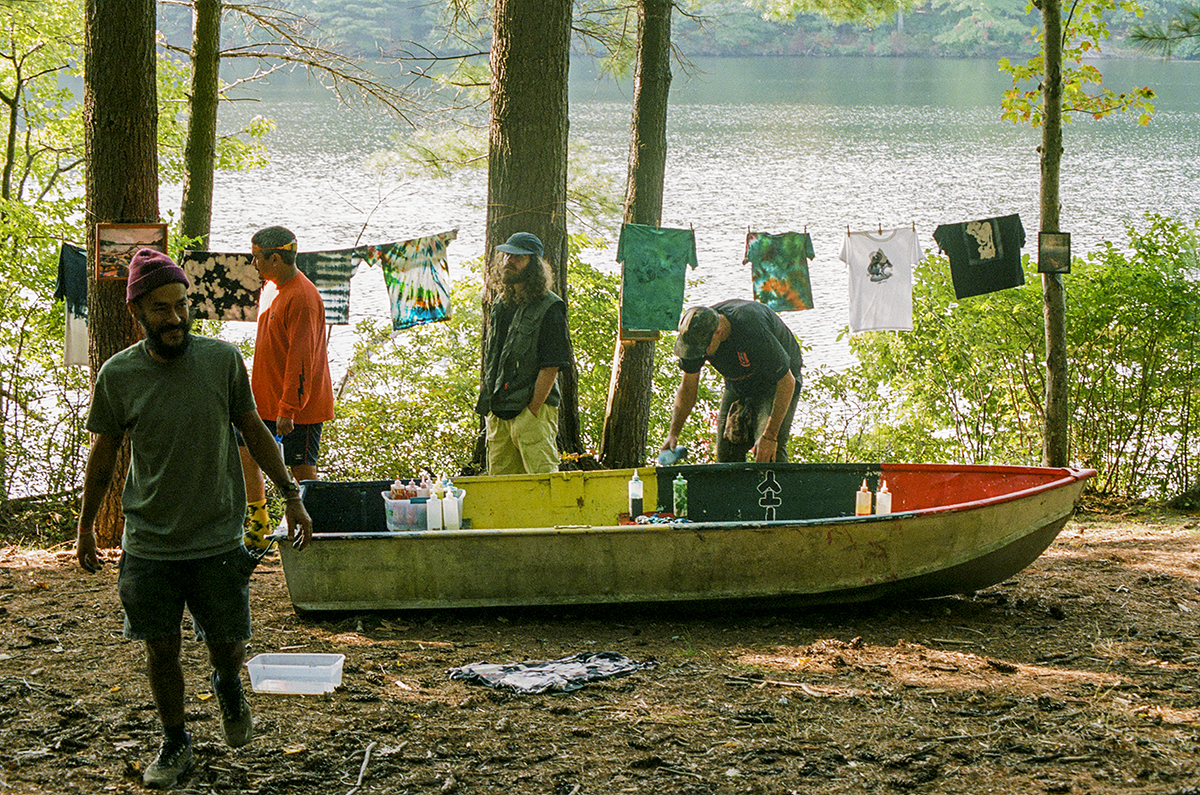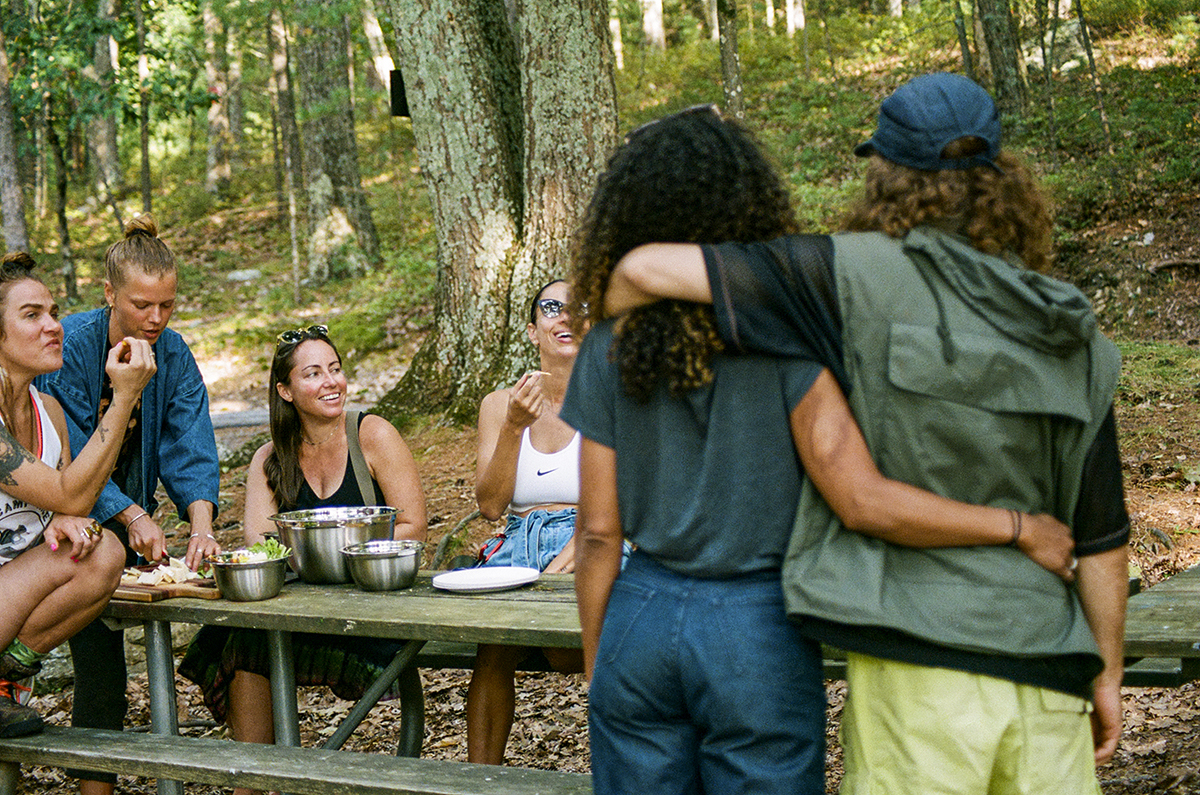 Snack Break!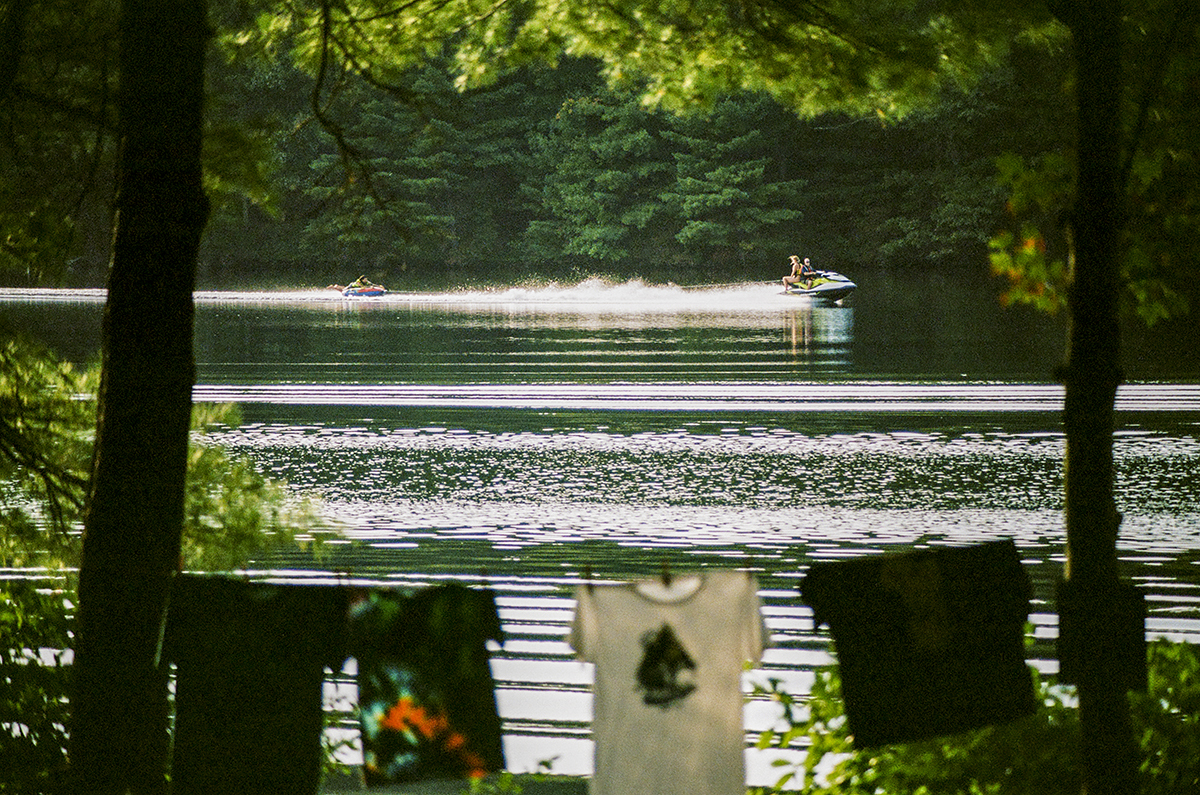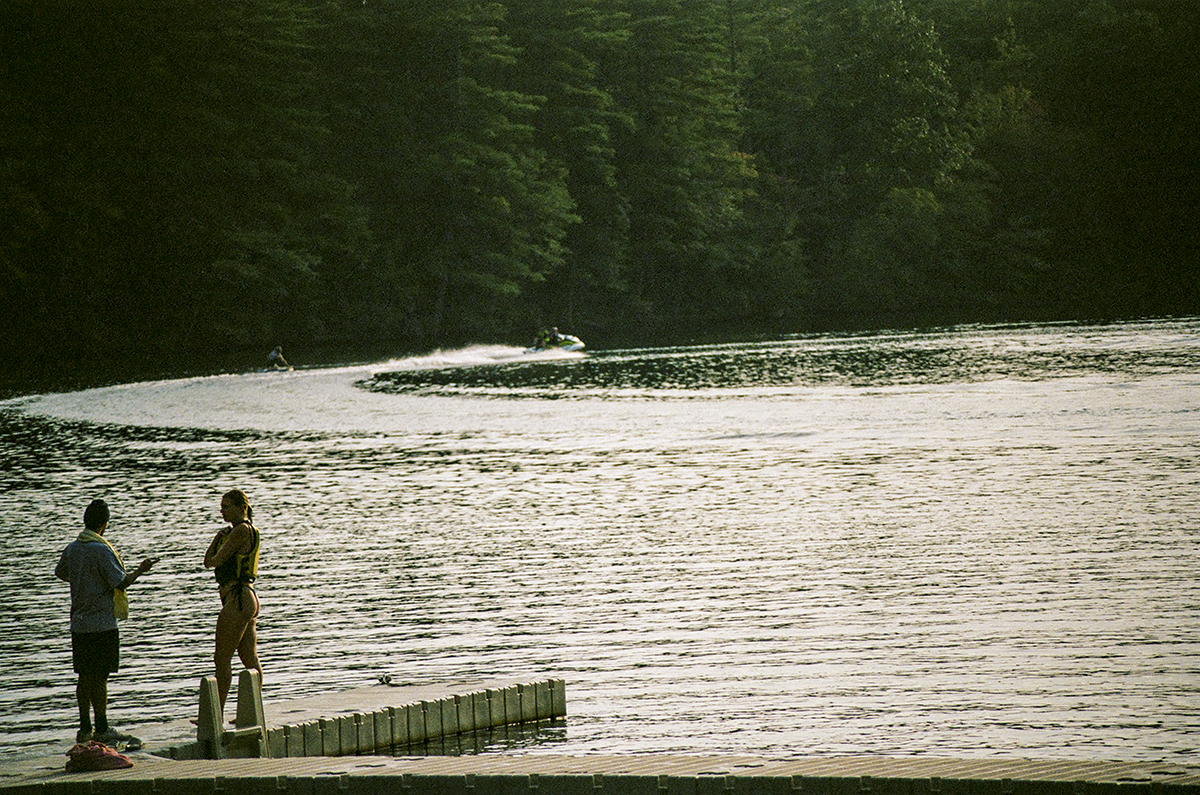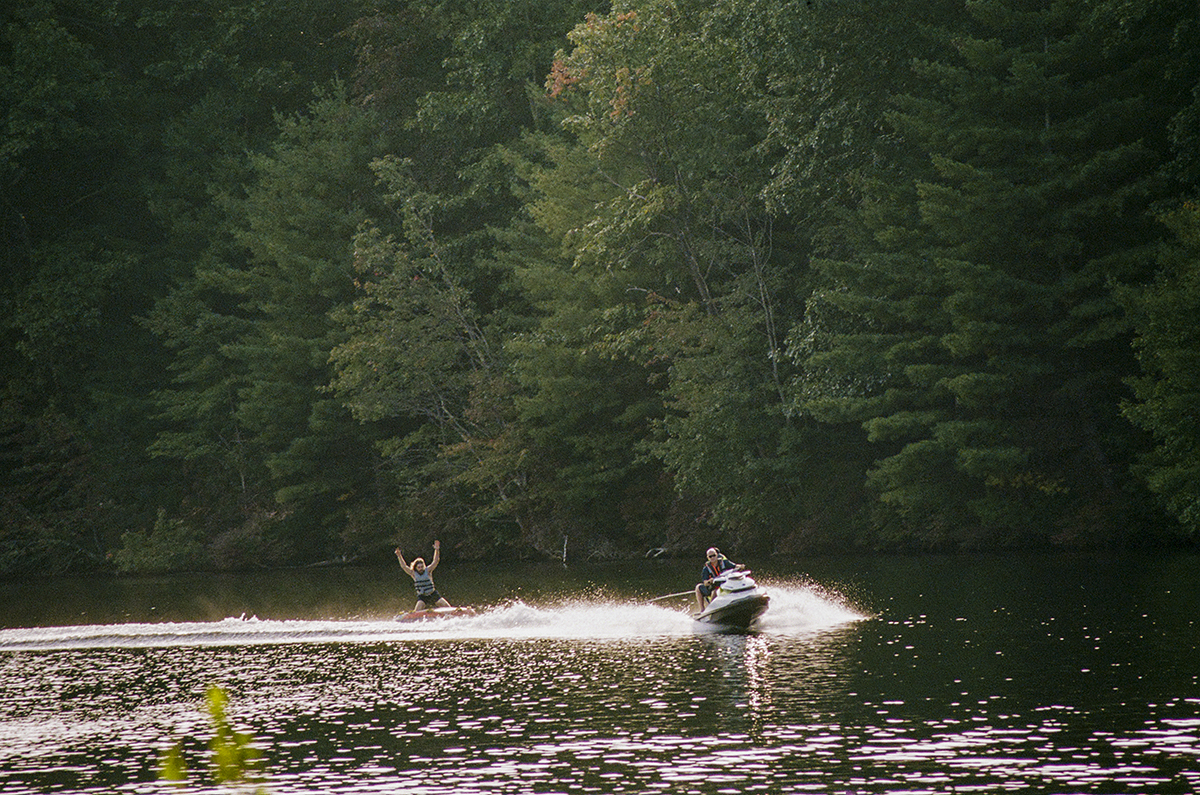 YEAHERRRR!!!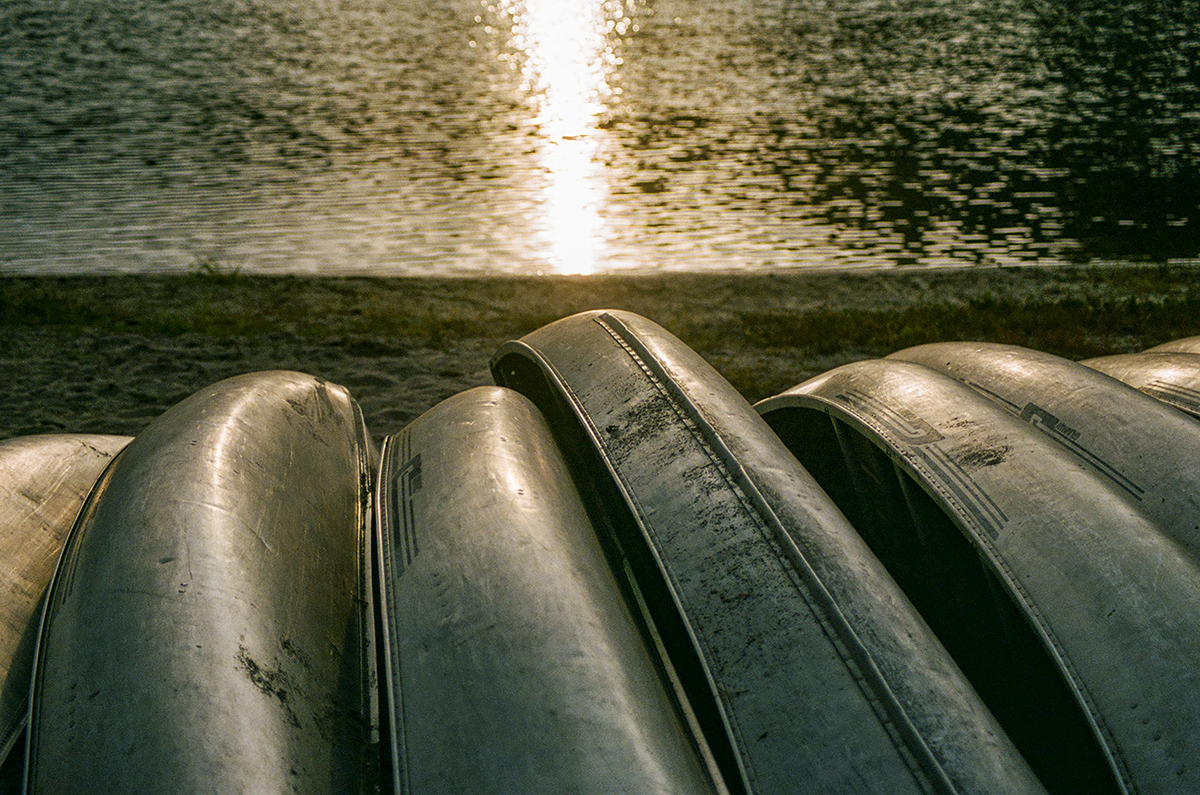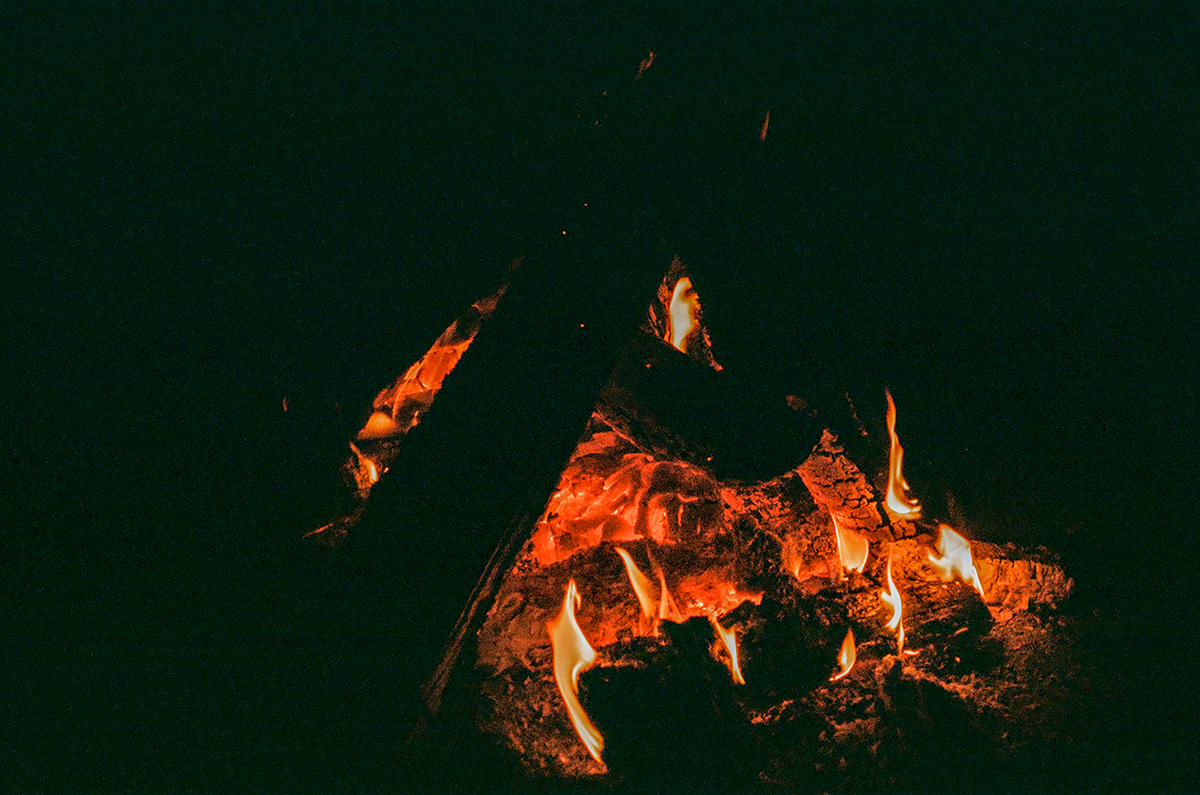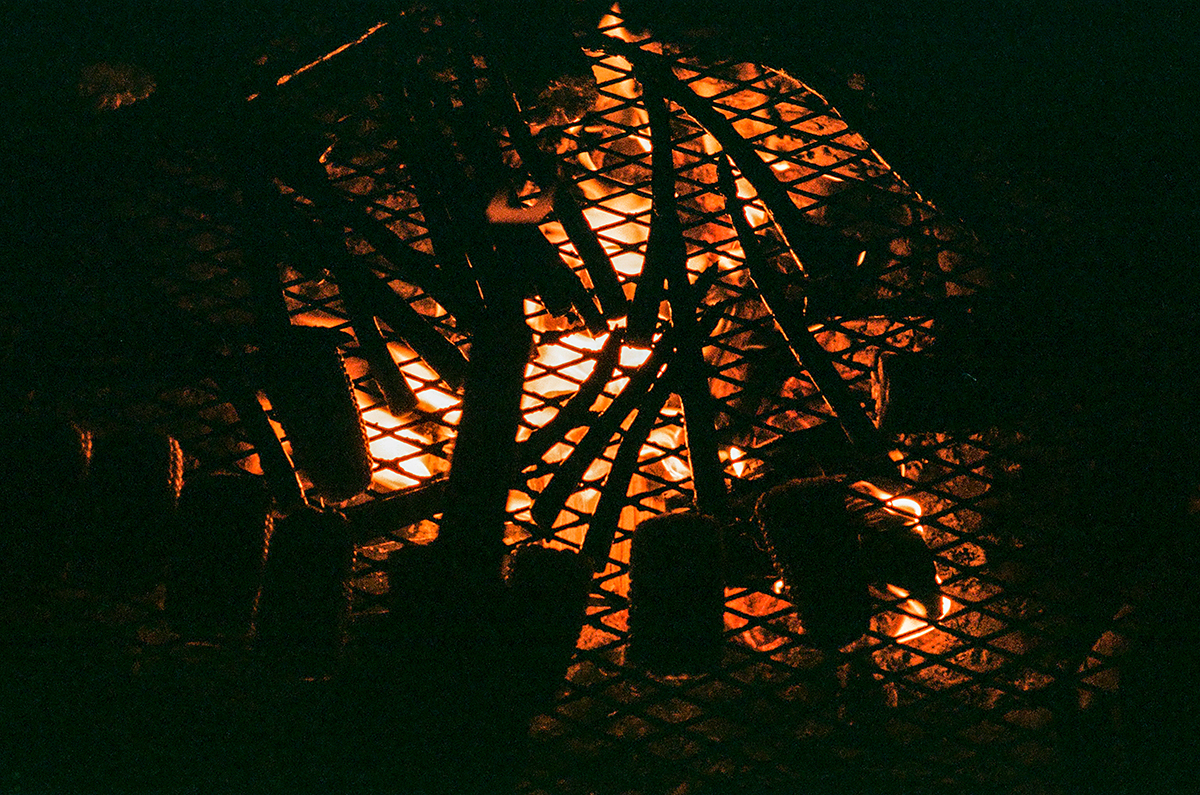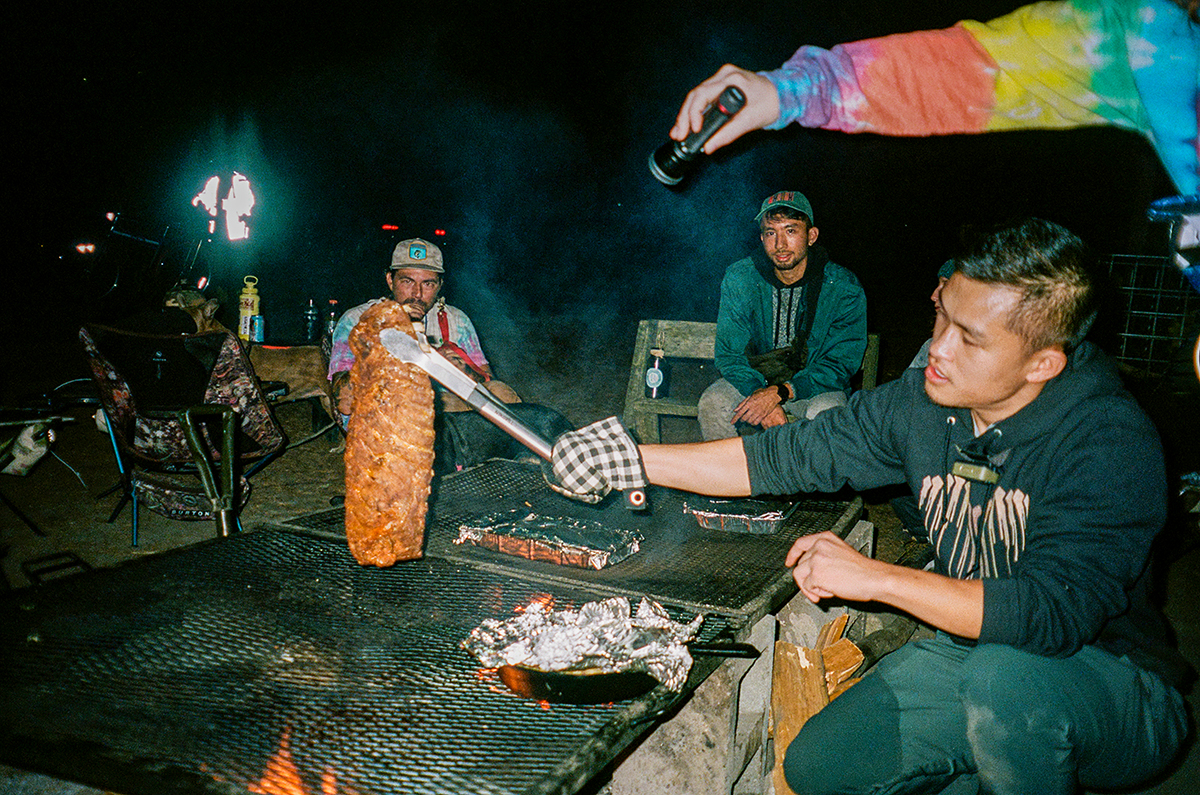 Andrew earned his Cooking BADGE!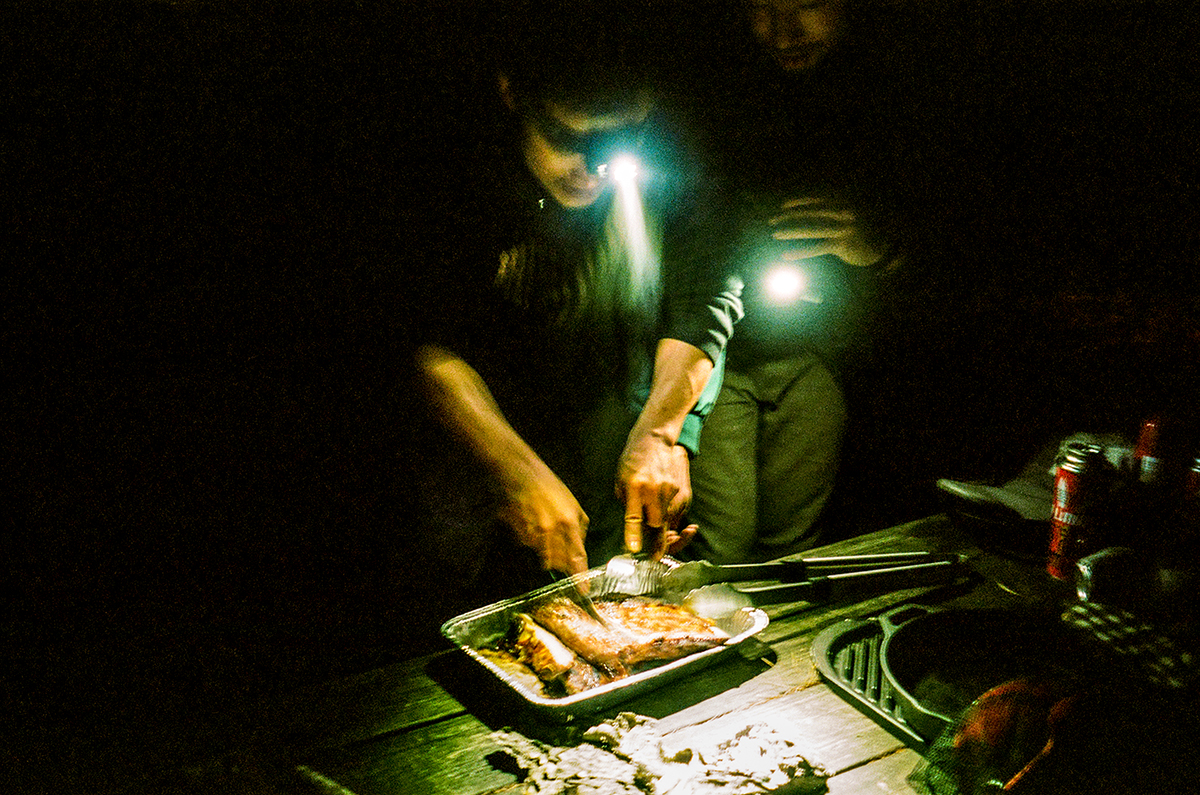 RIBSSSS!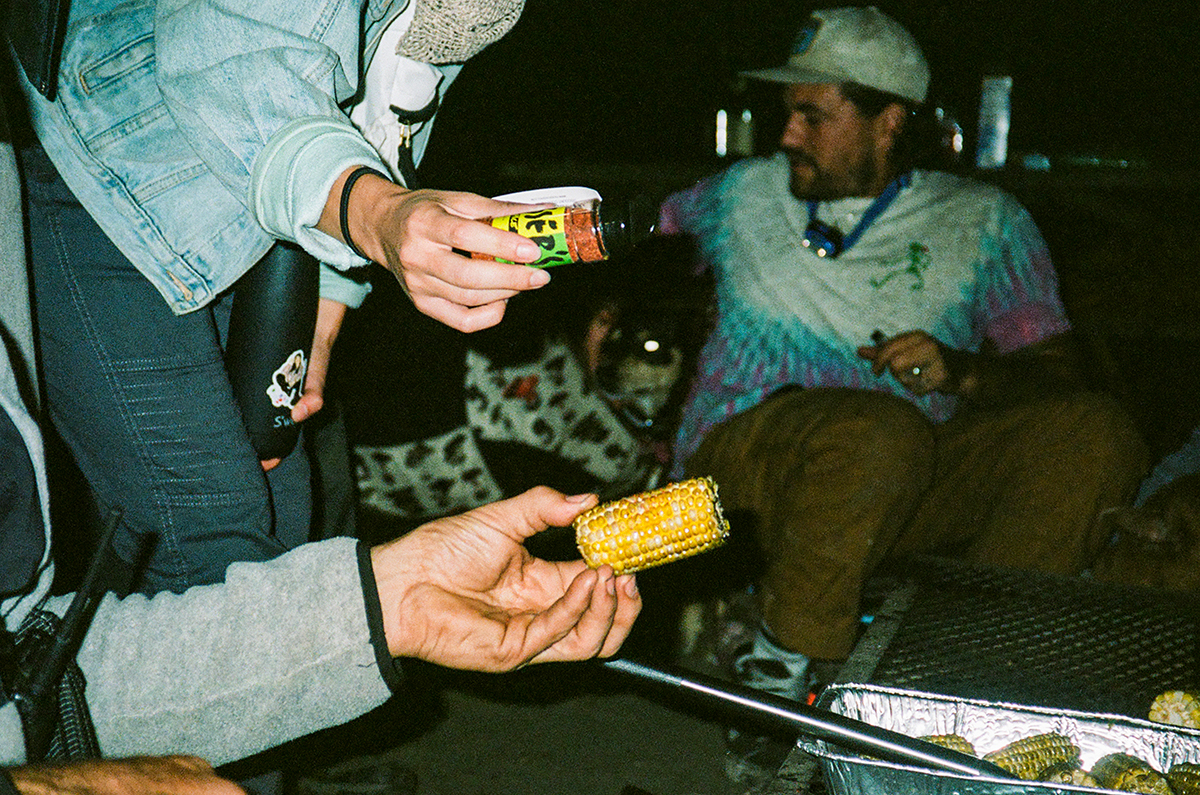 Prosser's Spice made everything extra niiicceeeeee!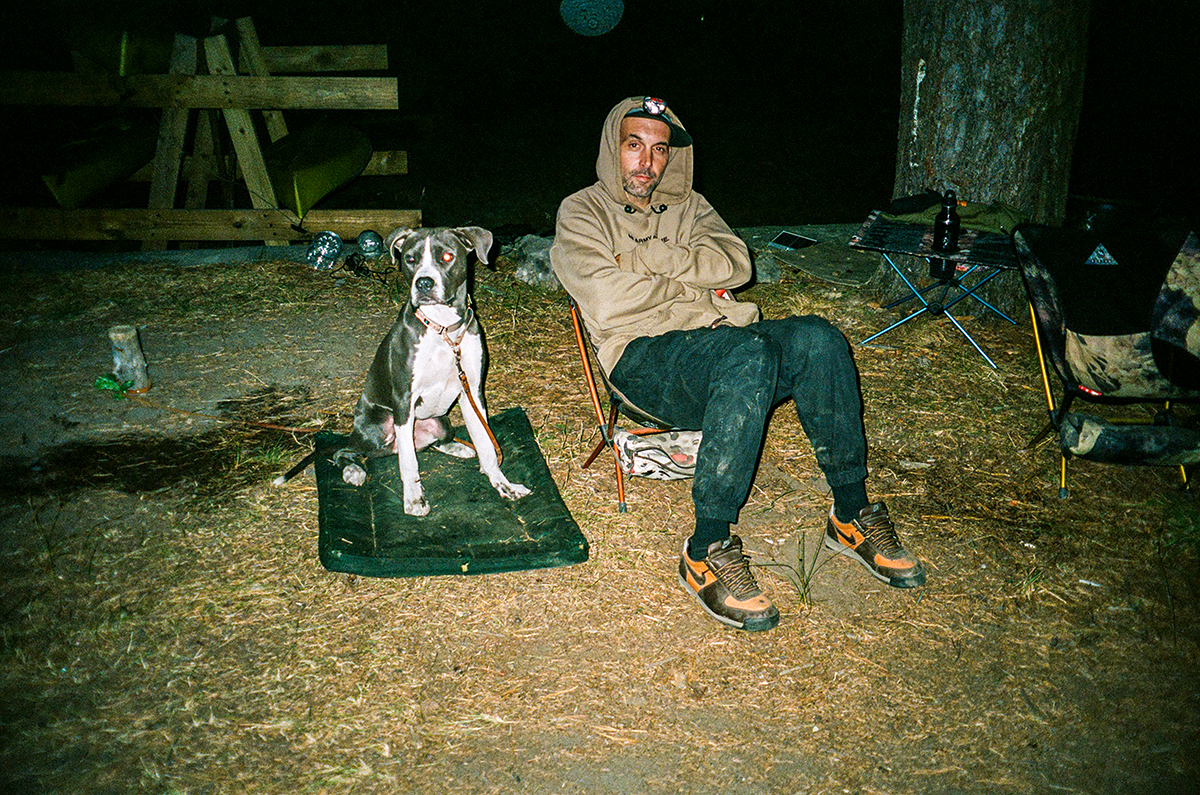 Status Chillin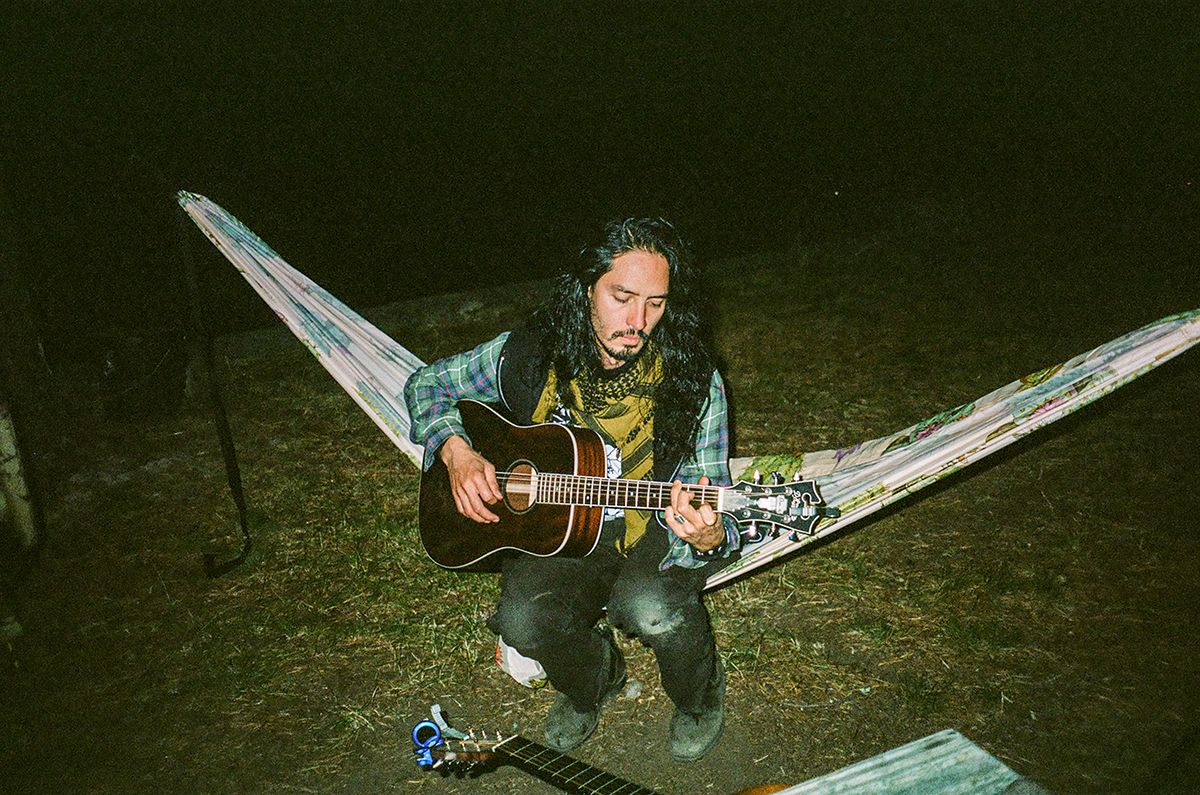 Jessie set the mood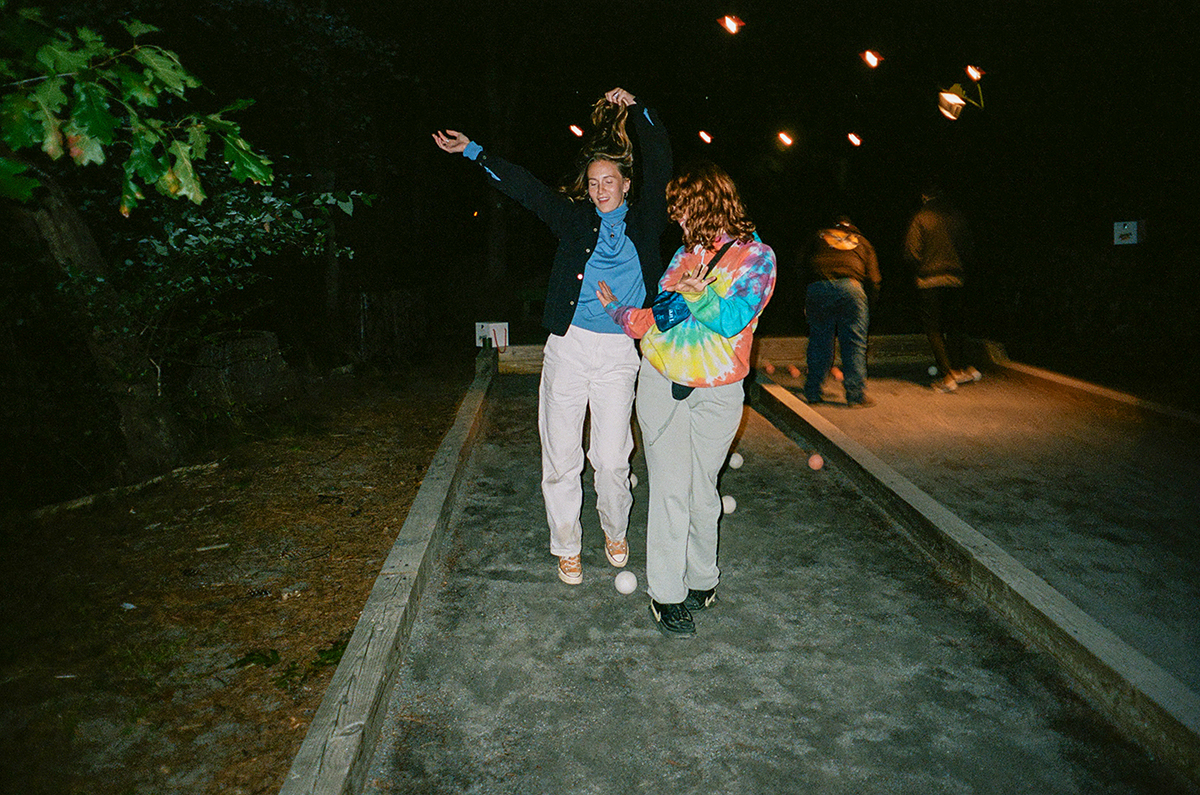 Casey & Michelle couldn't stop dancing!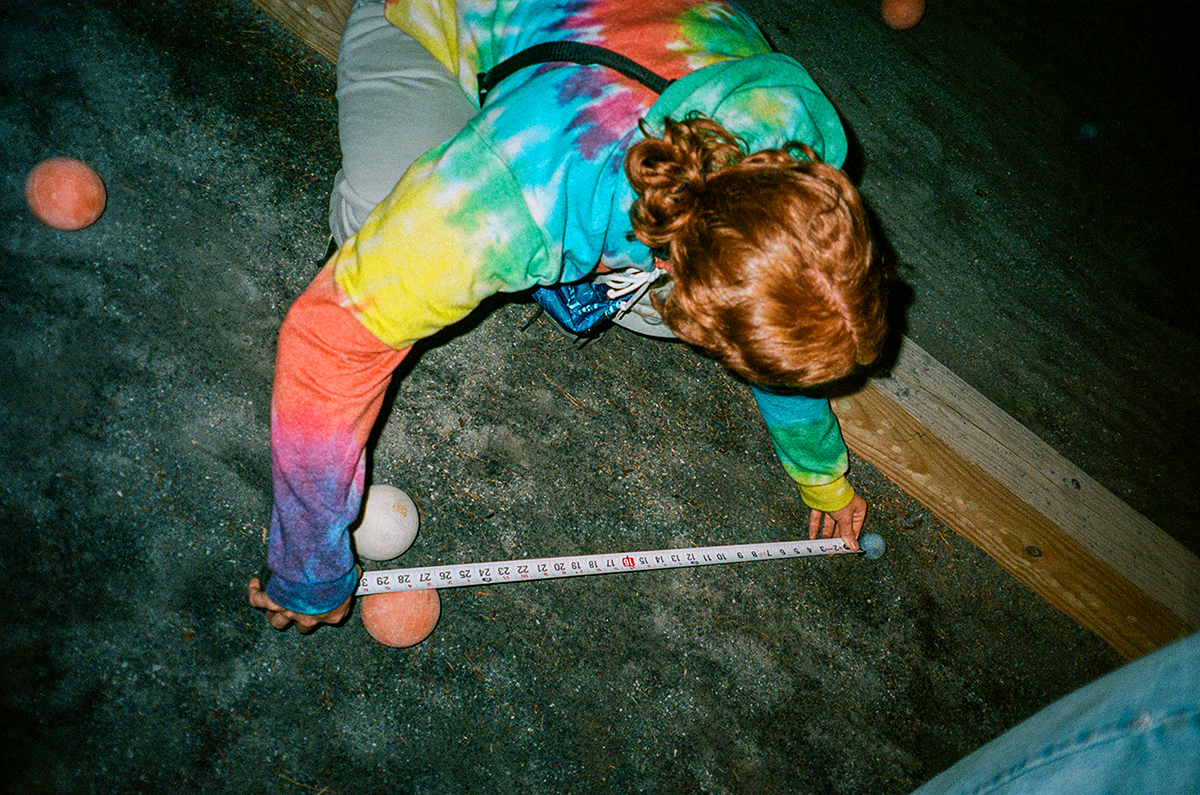 Close one!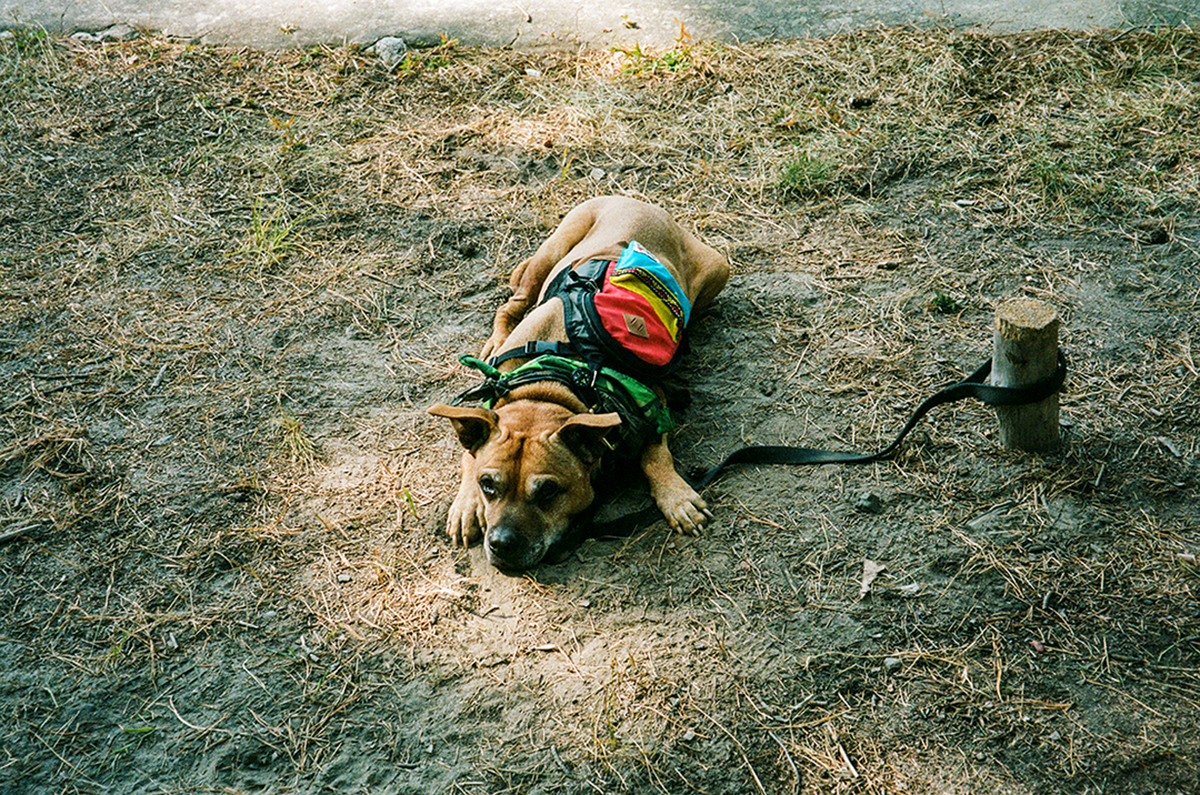 Chilling Badge EARNED!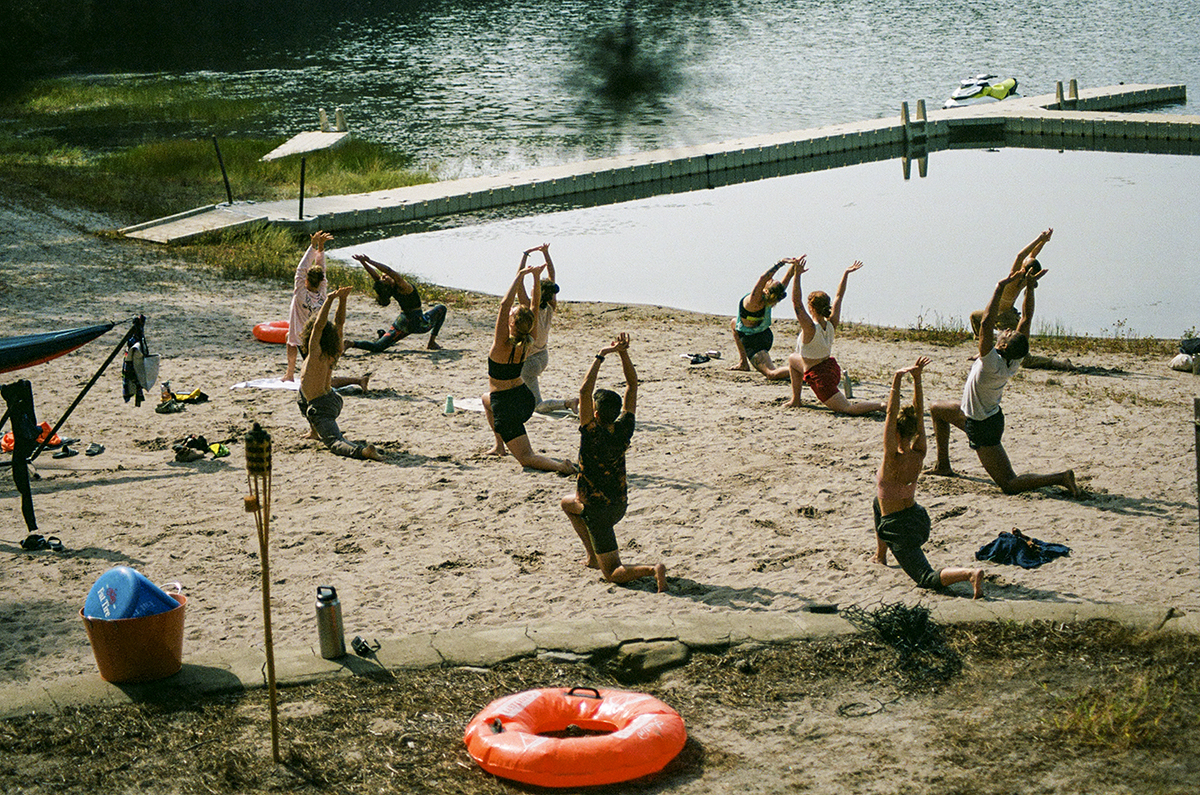 STRETTTTCHHHHHH!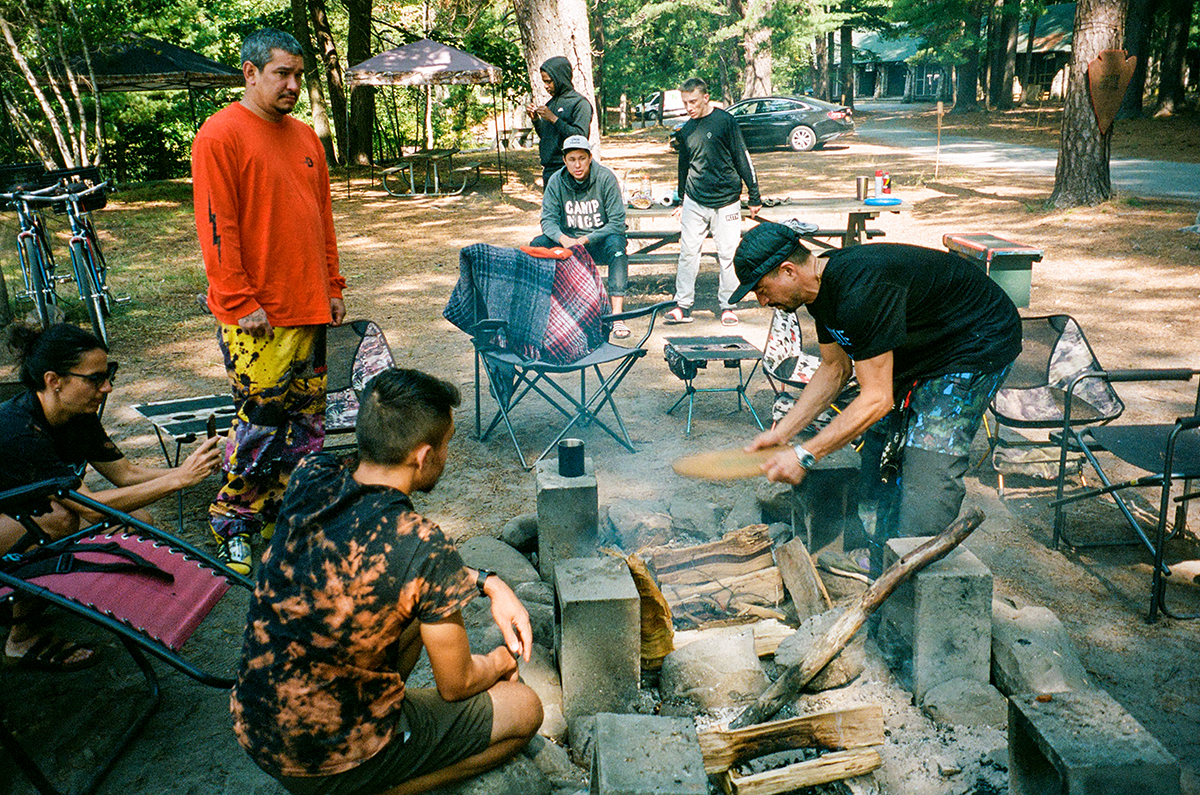 Re-Ignition!
More reinforcements rolled in…What's good Jimmy?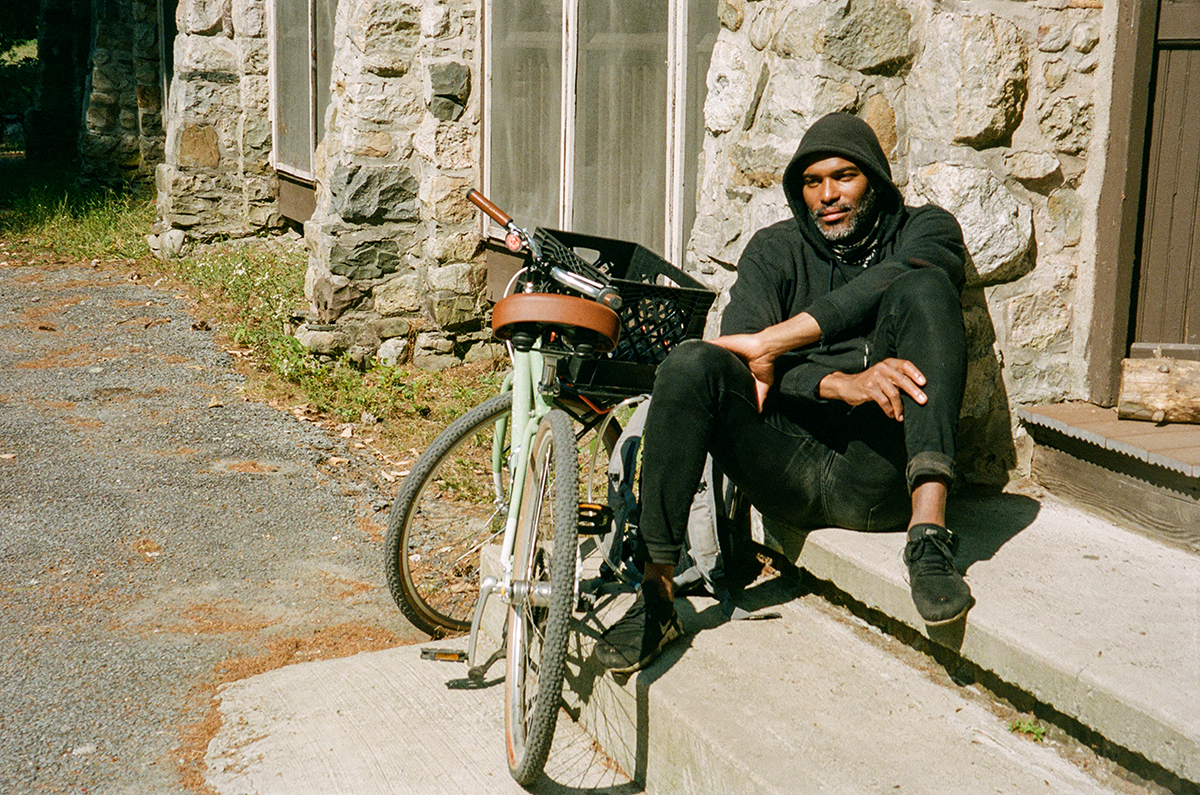 Thanks for all you do Din!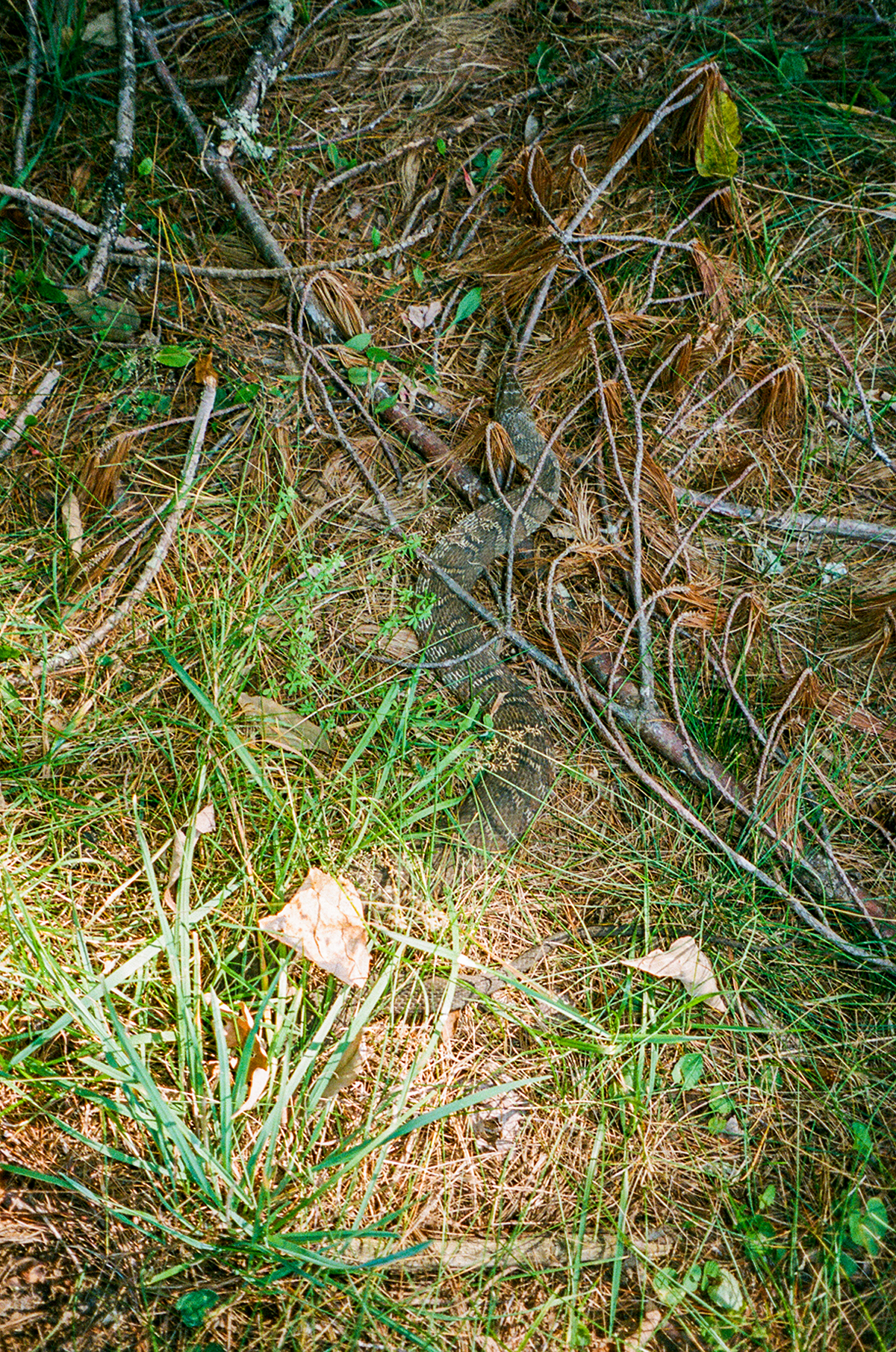 Beware of Snakes in the Grass!
Sharp Shooter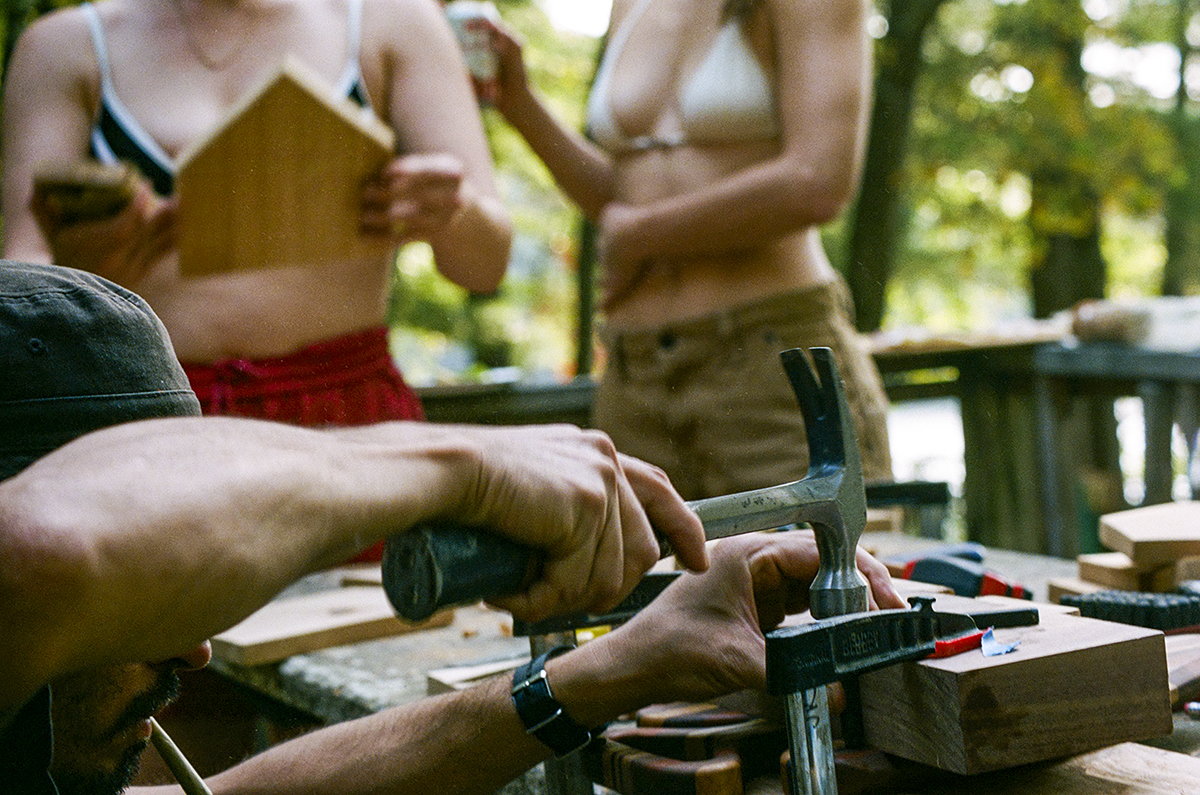 Hammer Time!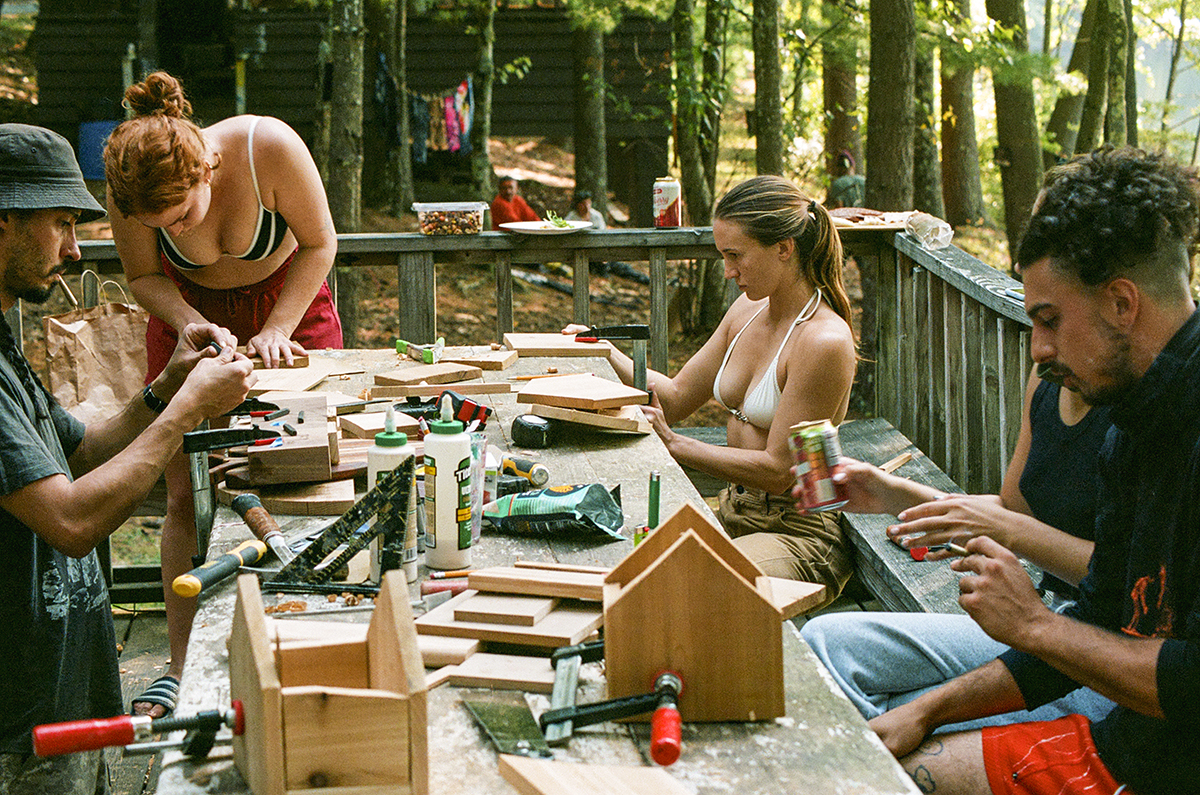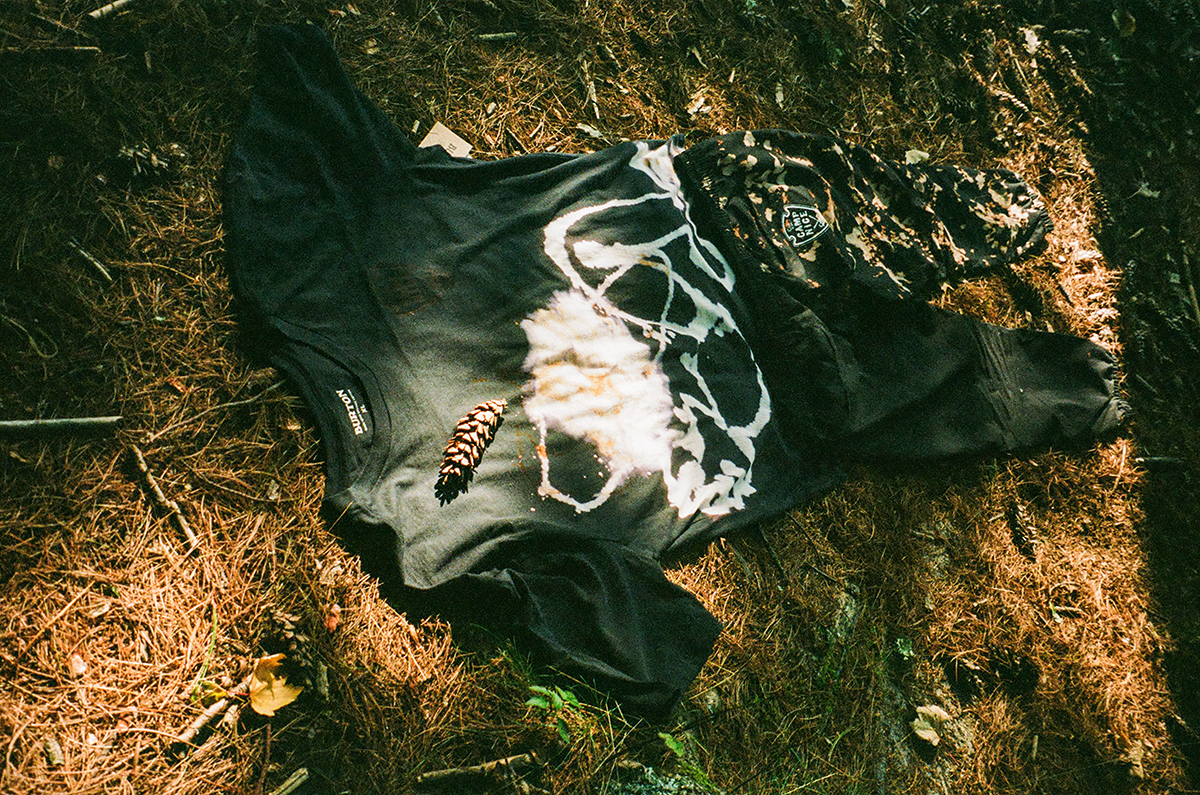 Custom Kits!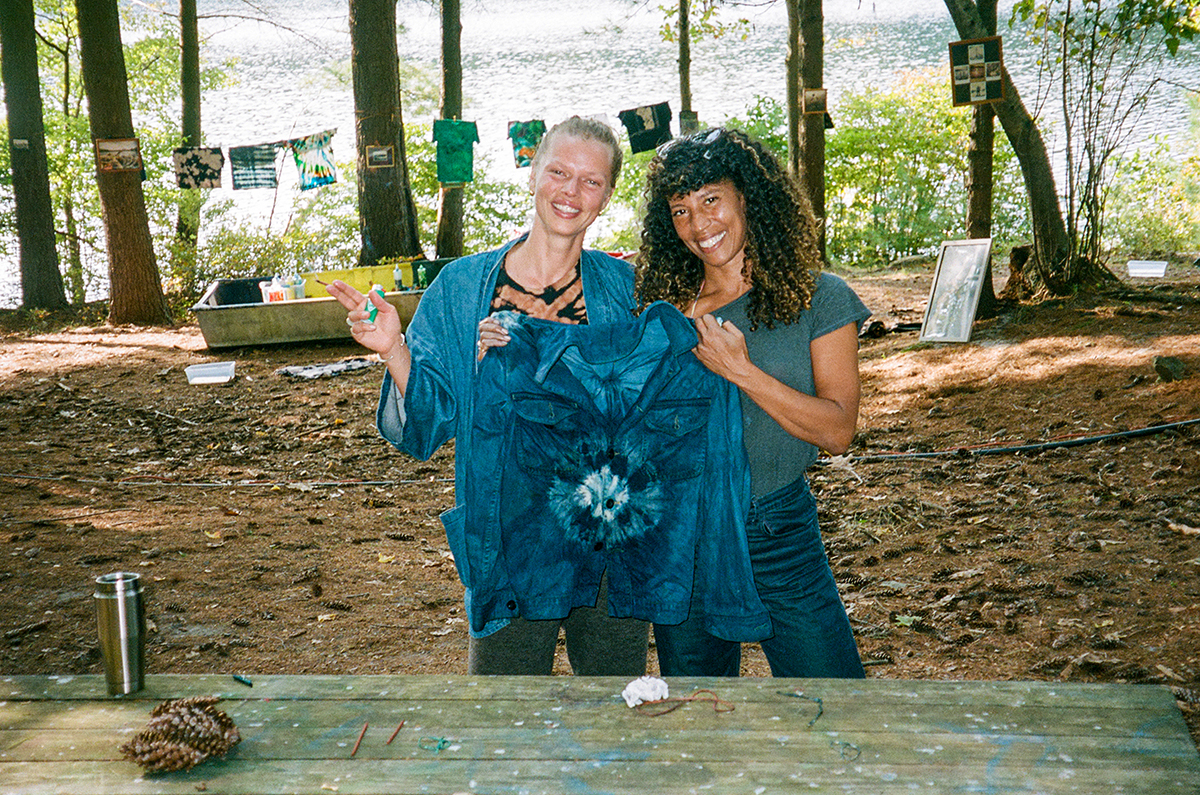 Smiles for Miles!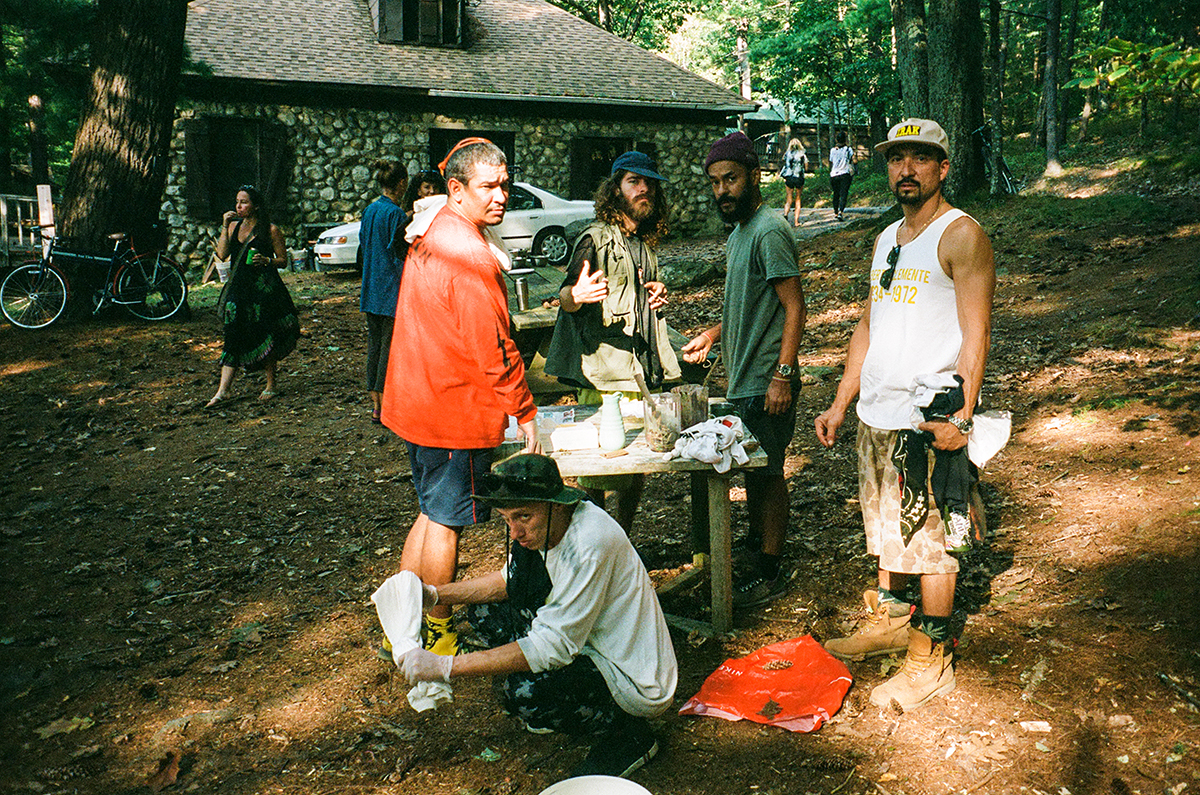 Hoods to the Woods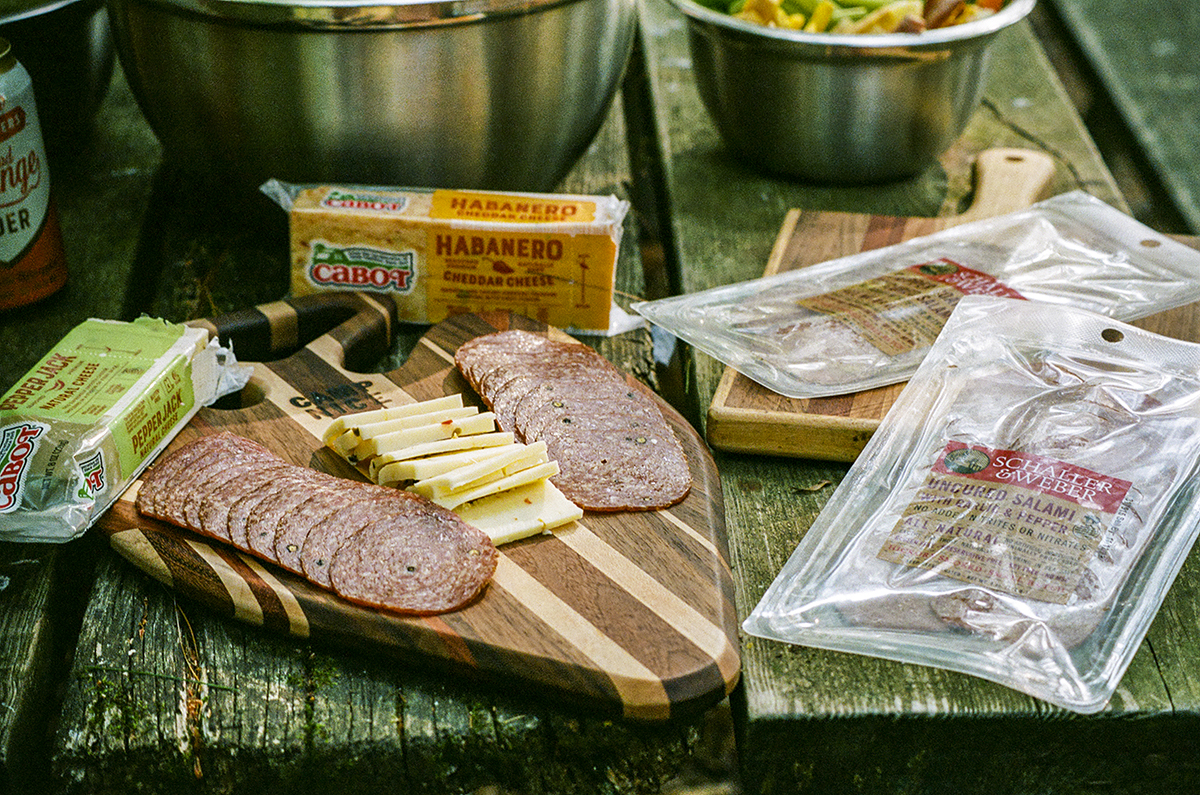 Scrumptious snack platters brought to you by Cabot + Schaller & Weber!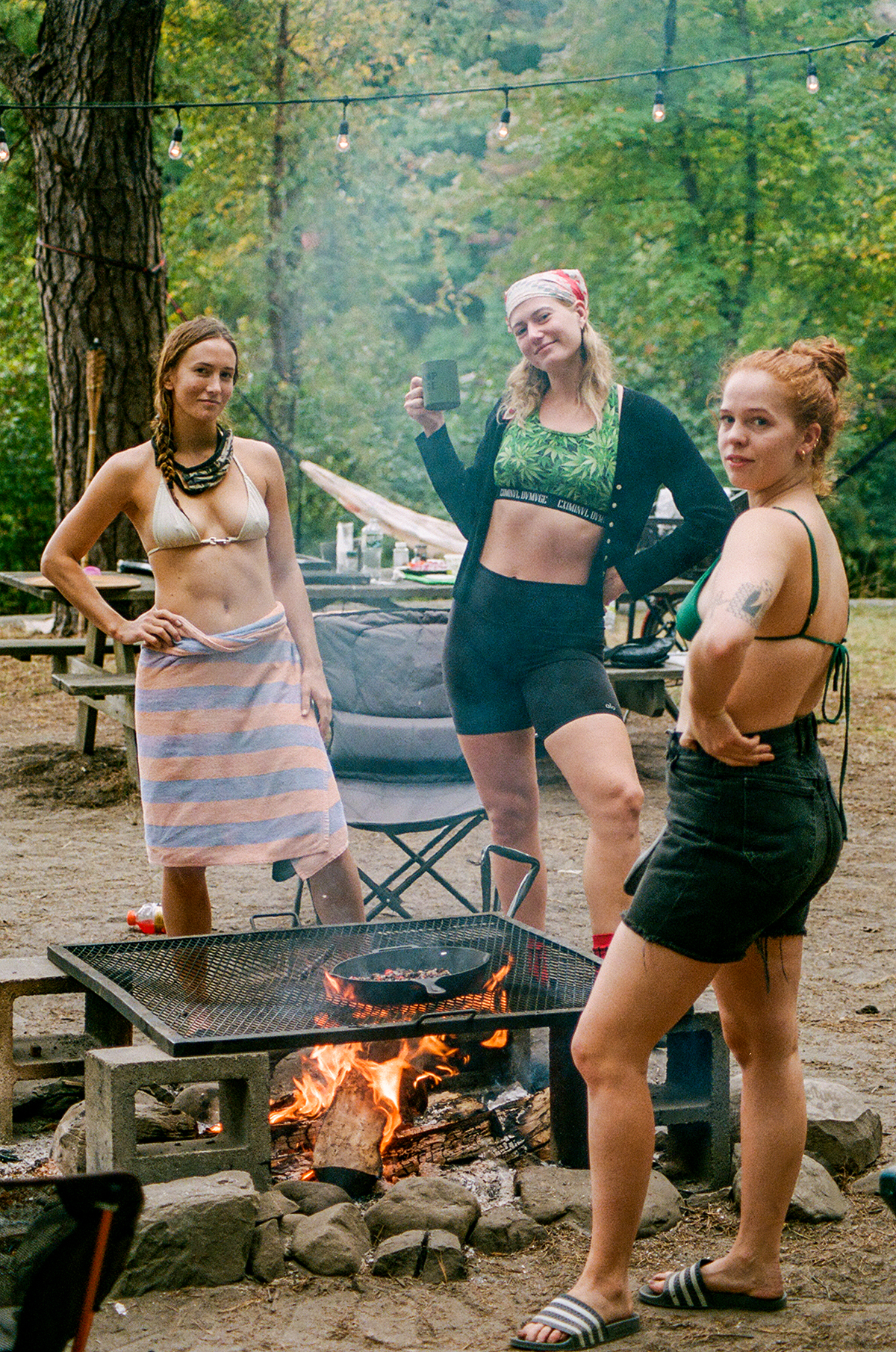 Ladies of the Fire!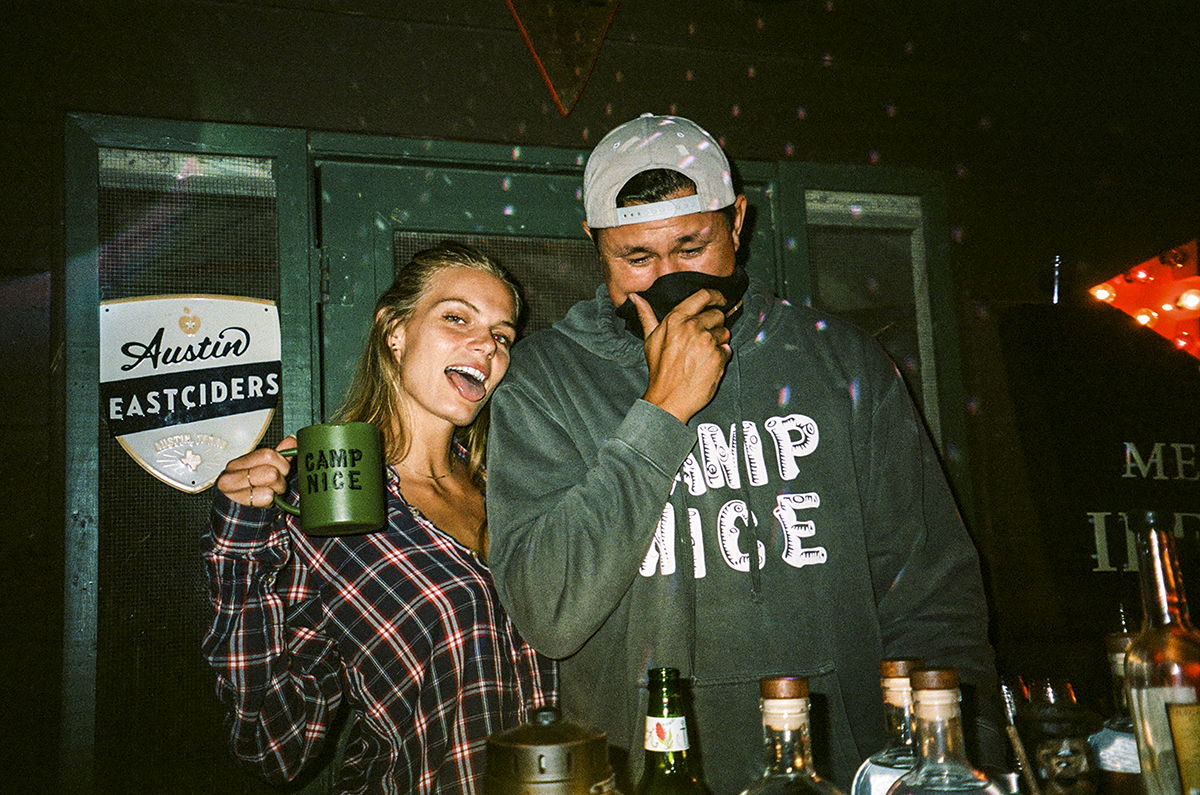 Guest bartenders Kristin & Andy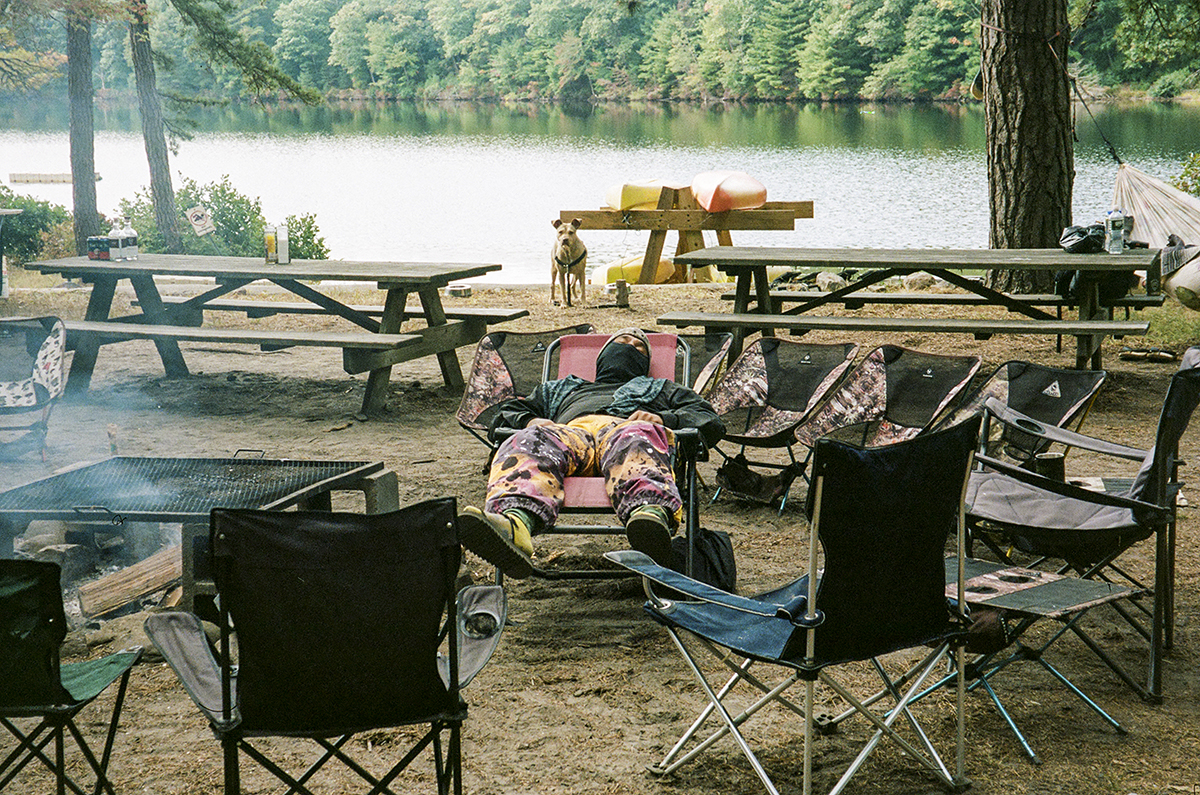 NA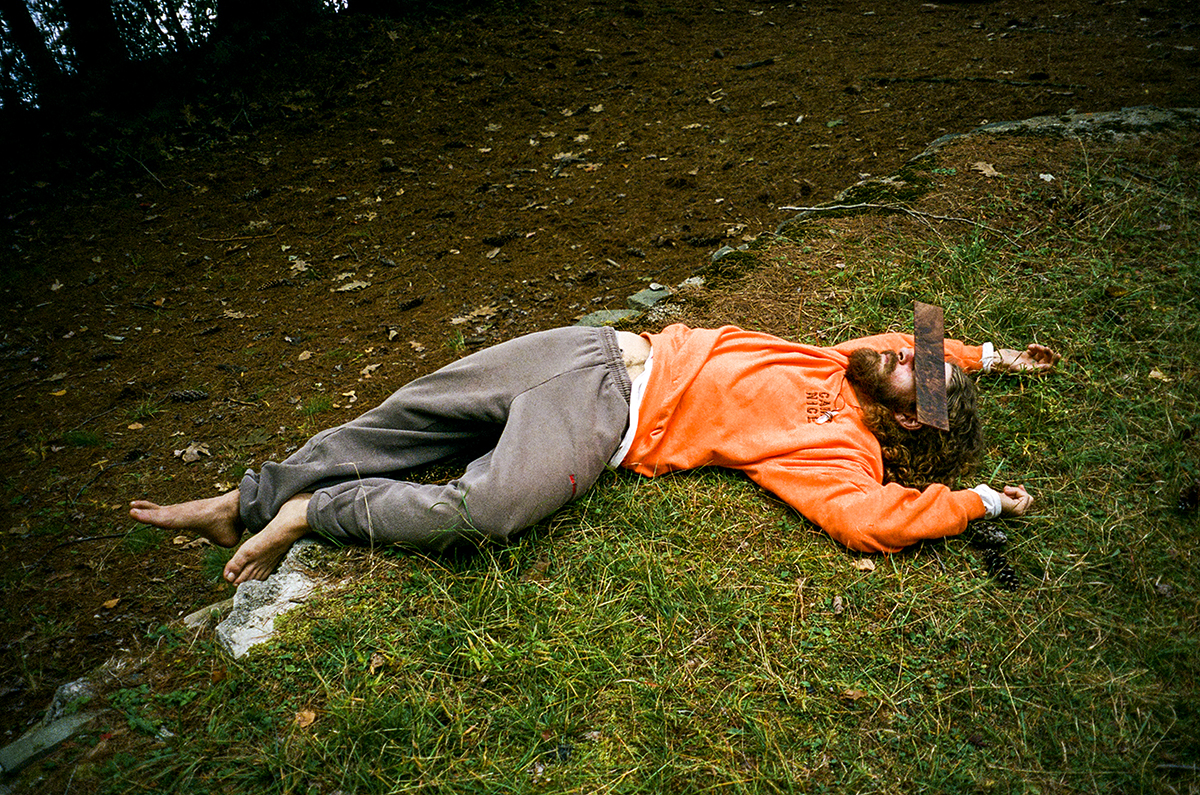 Done-Zo!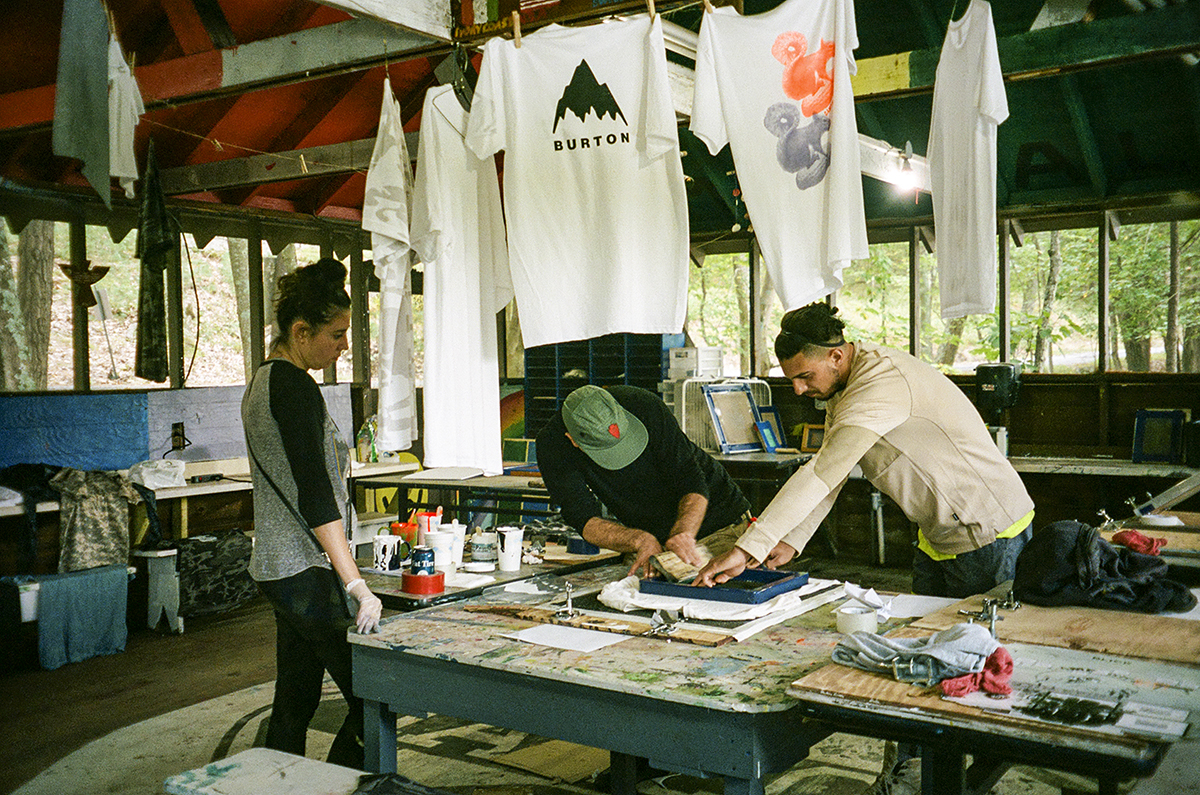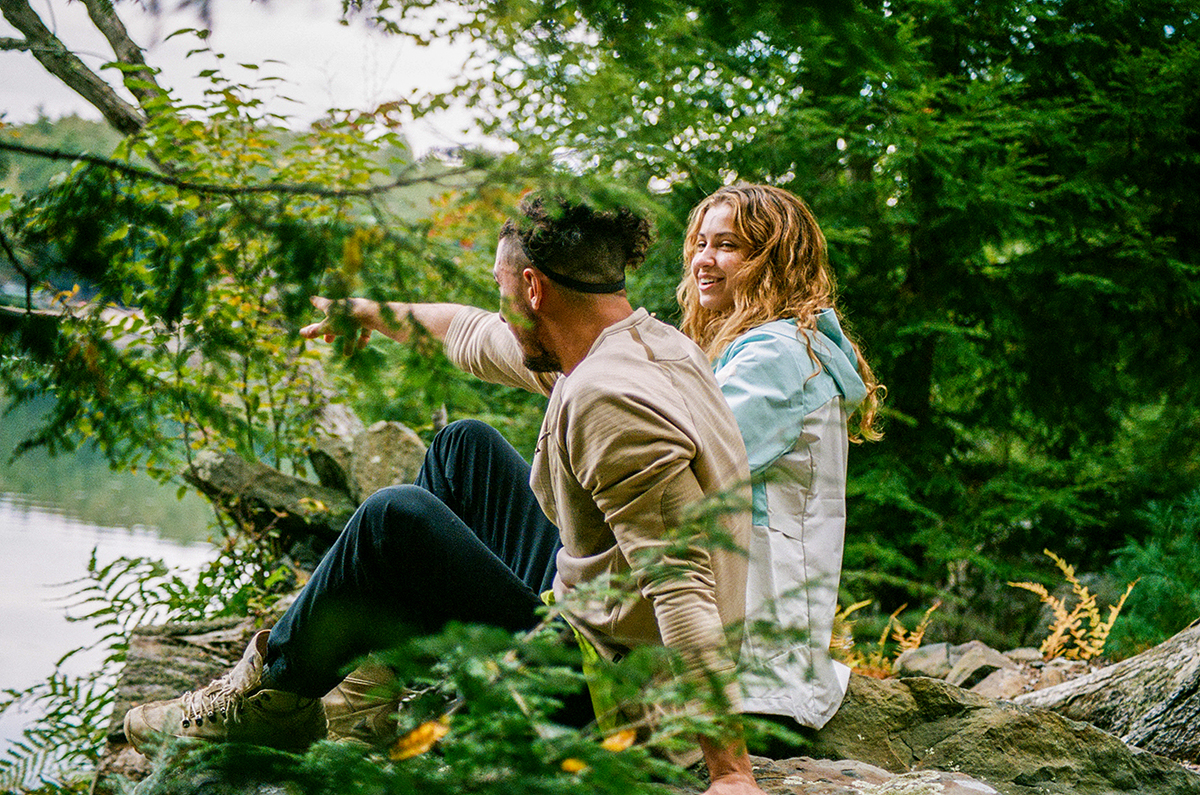 Fardad & Julia took in the romantic lakeside views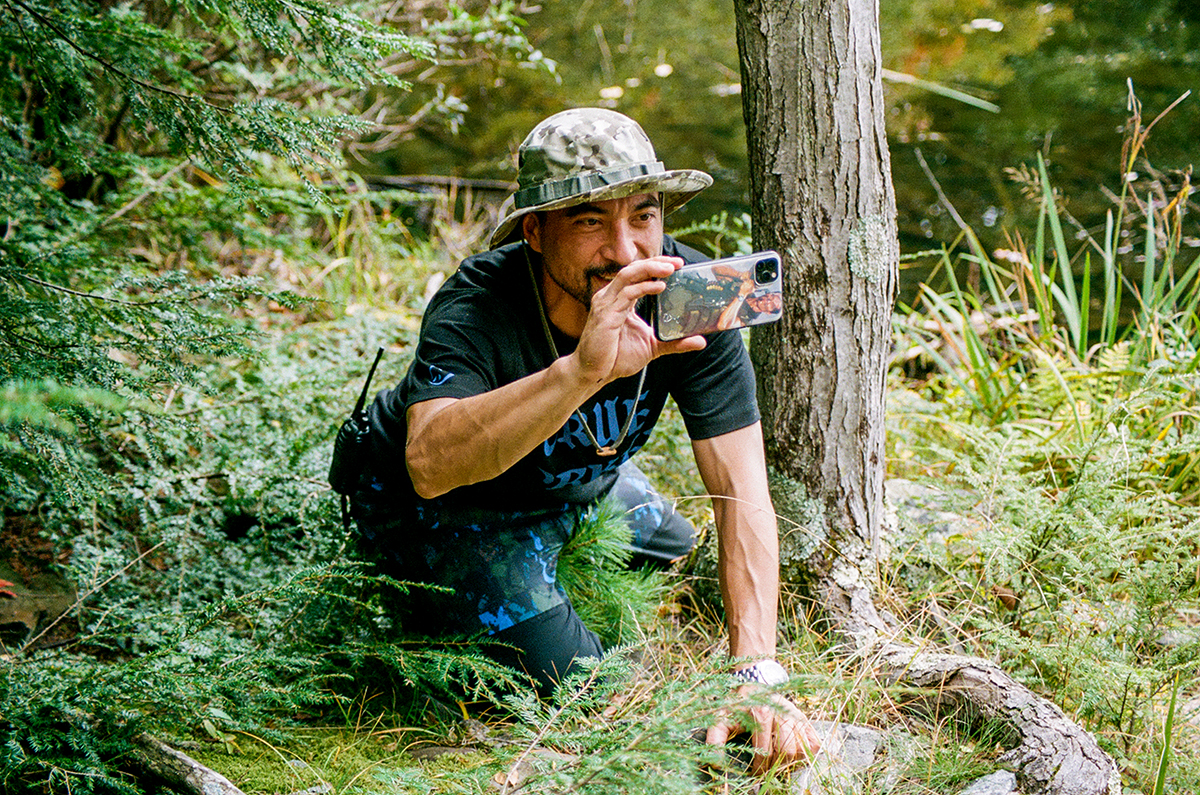 Akira Vision had all the angles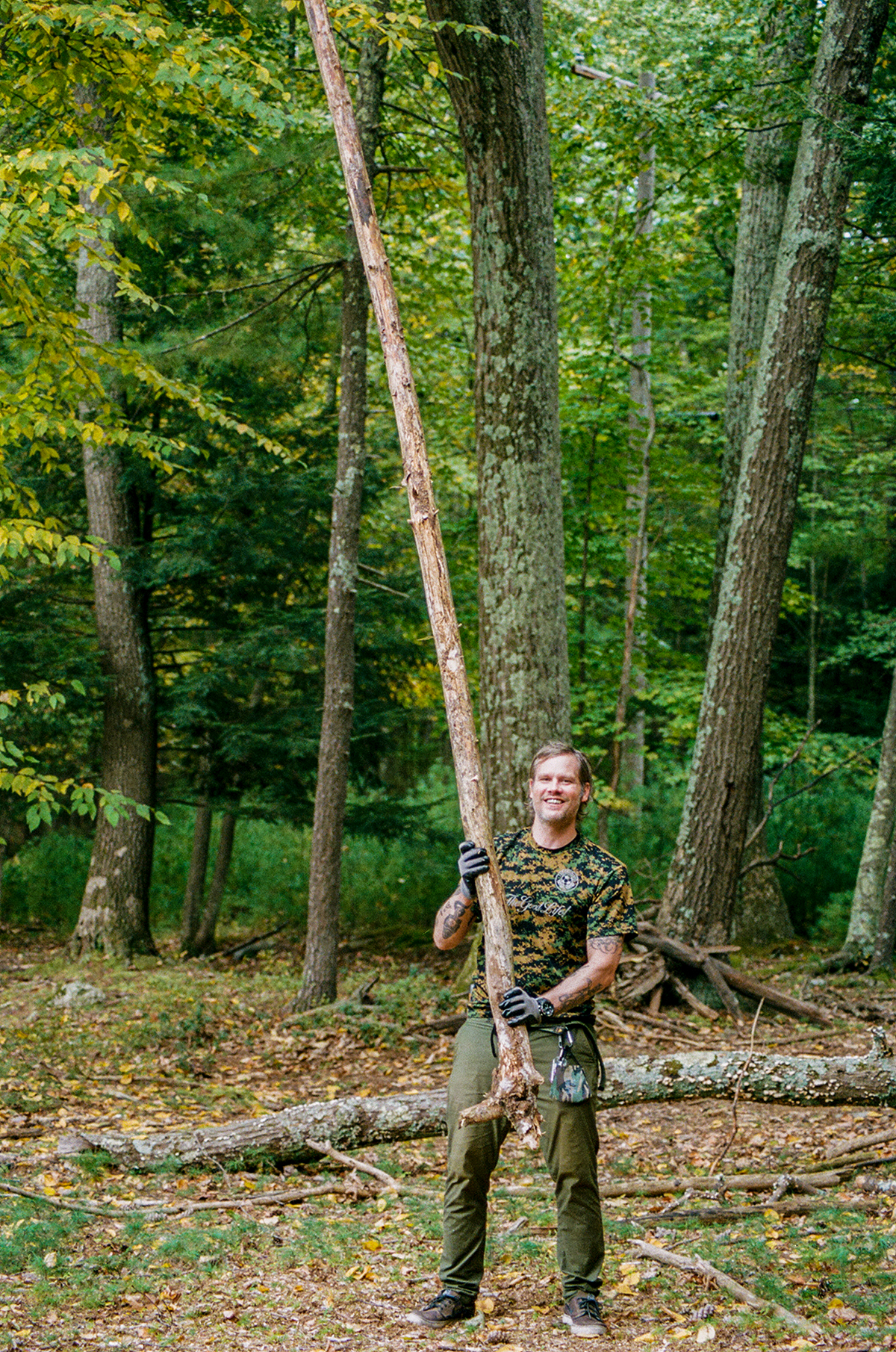 Tim-berrrr!!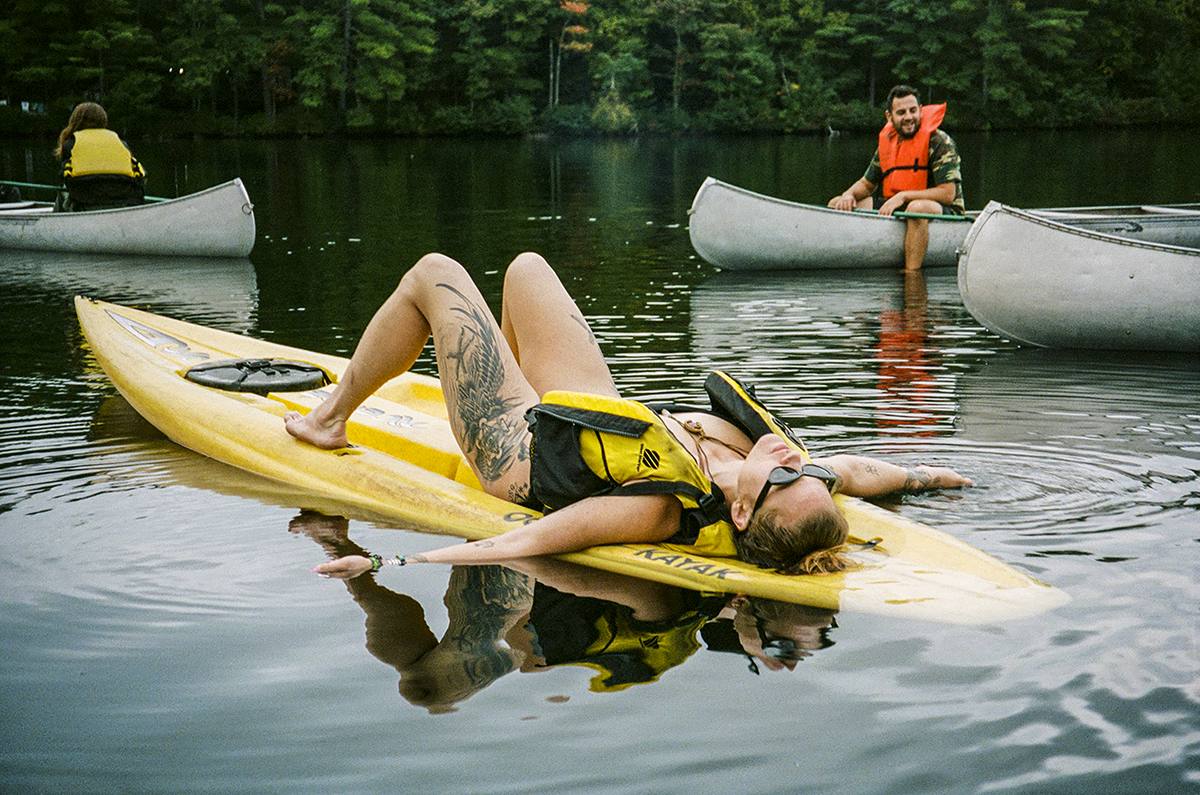 Down for the count!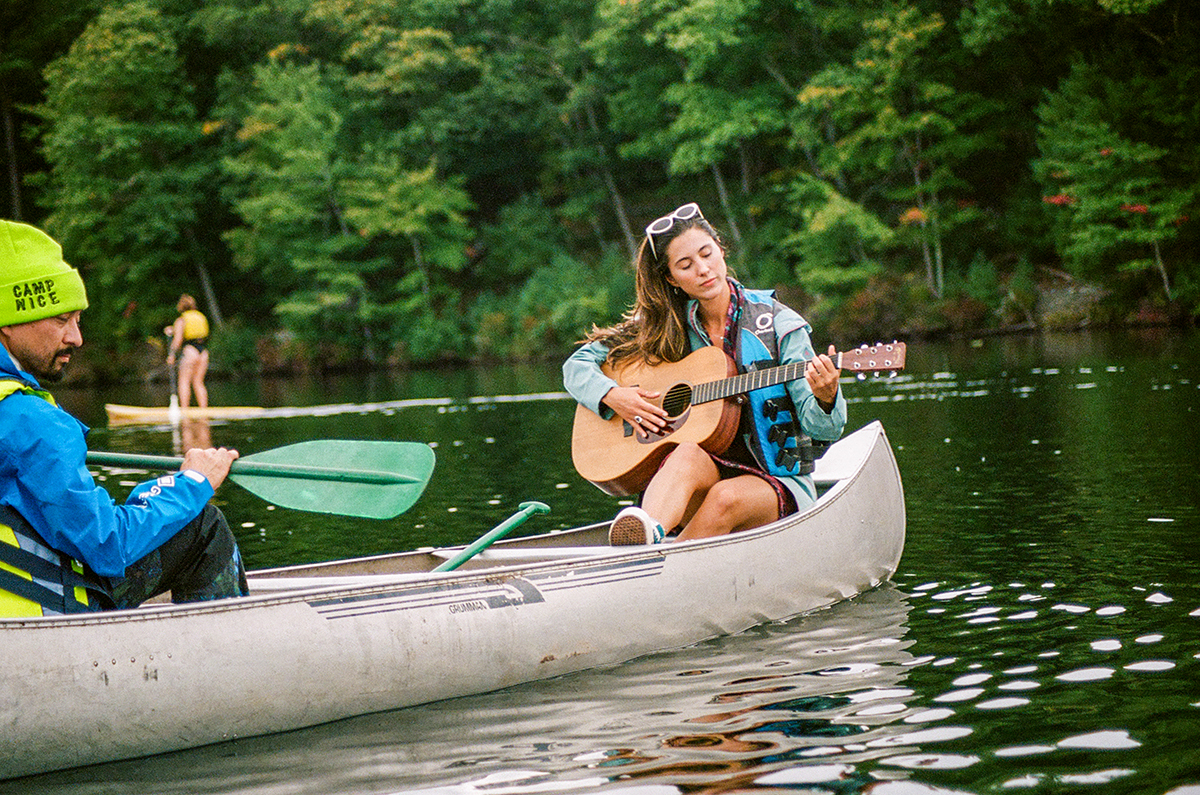 Sam treated us with our first concert in months and it was dreamy!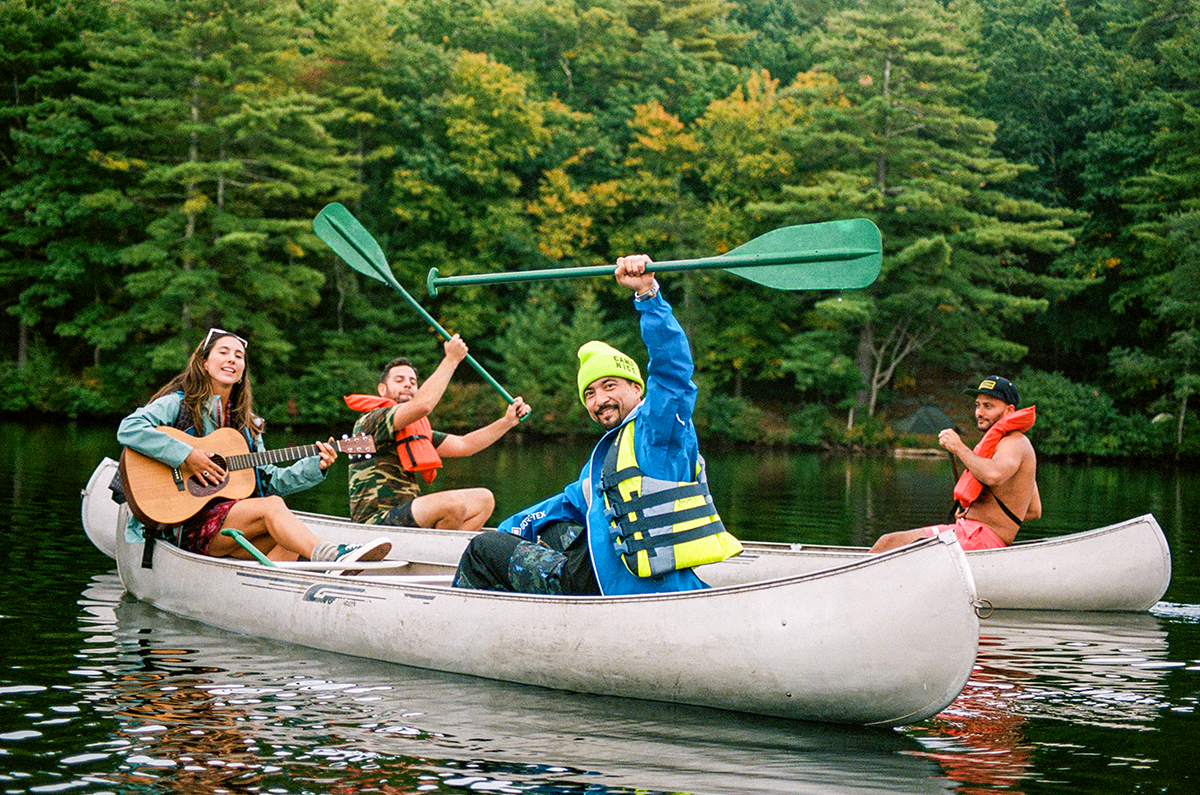 Best Times Ever!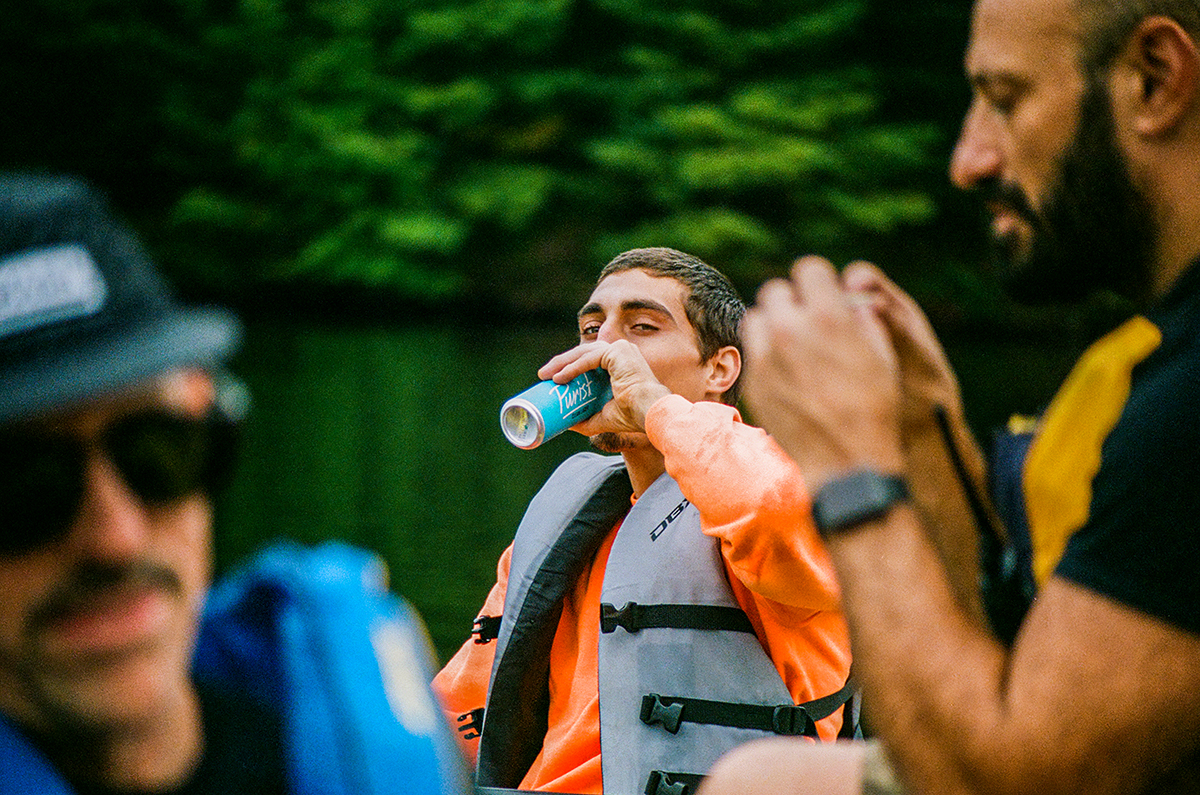 Purist was the ideal sipper after a long day of chillaxin!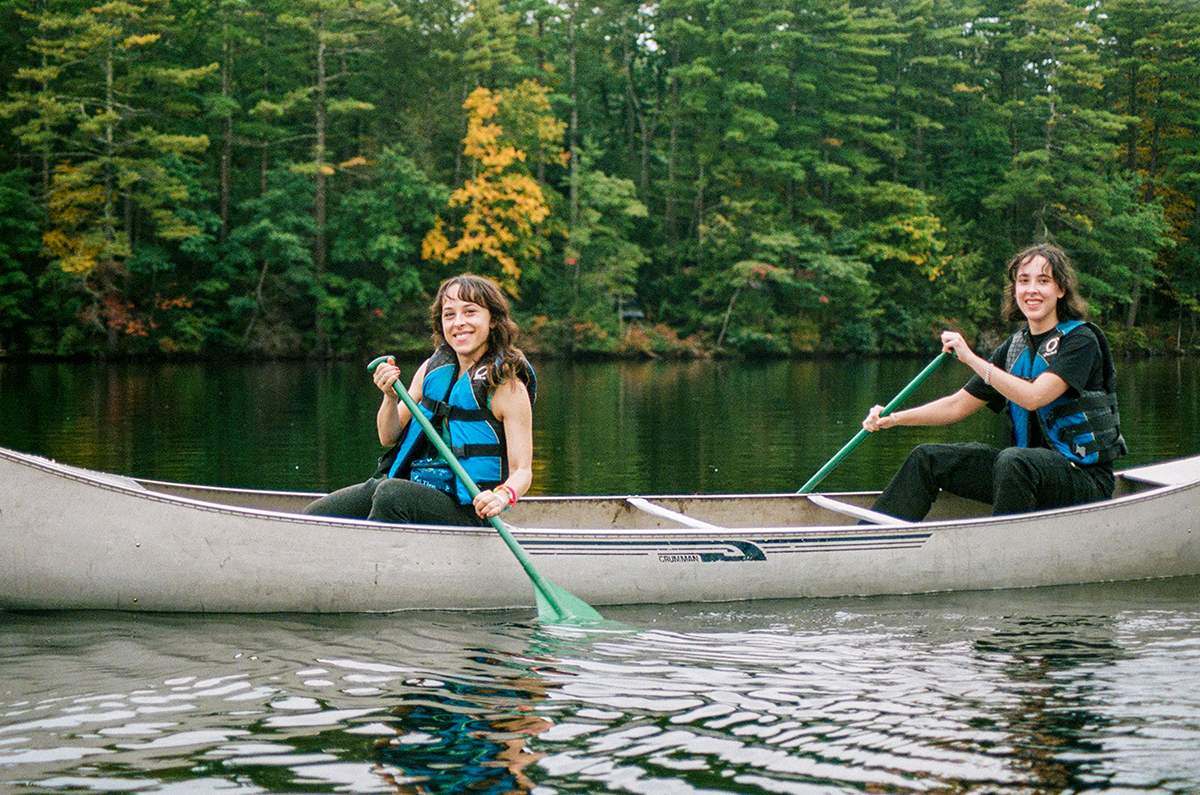 Wonder Twin Powerhouses Mabel & Violet launched Frühling snack food brand at Camp Nice and we were honored to host y'all!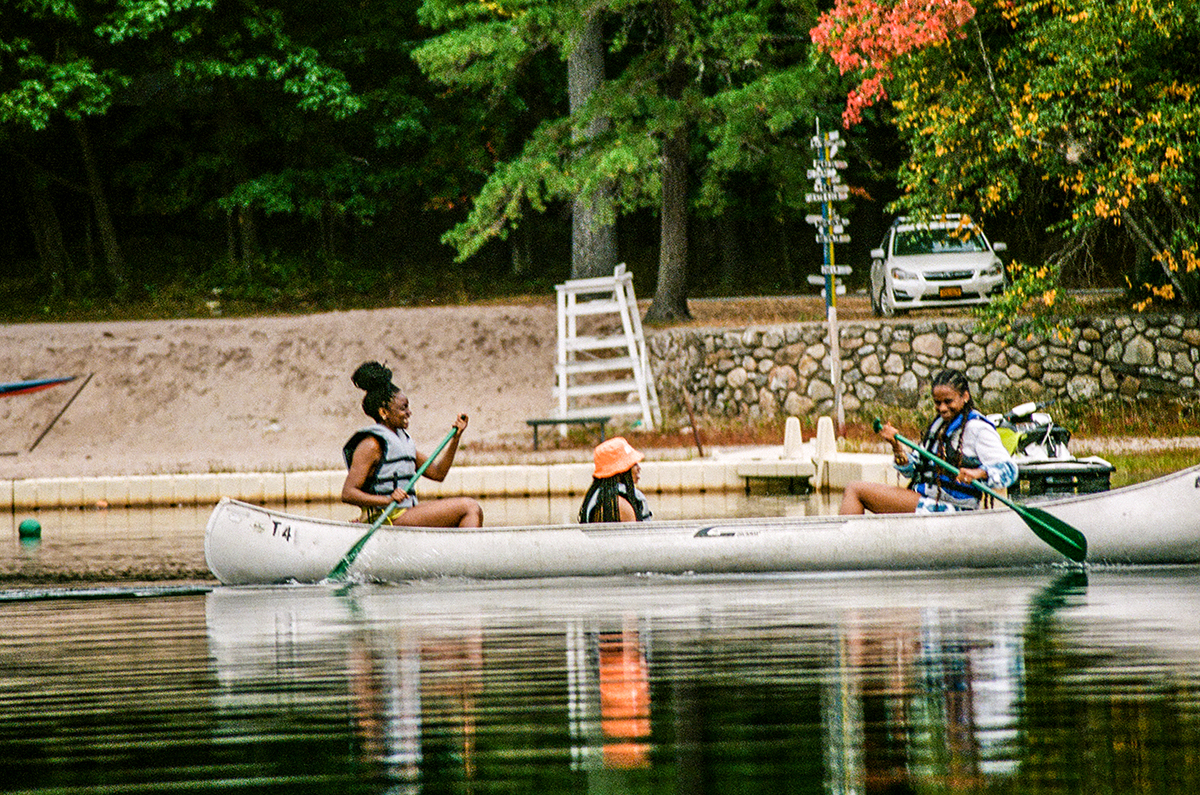 BOAT RACE!!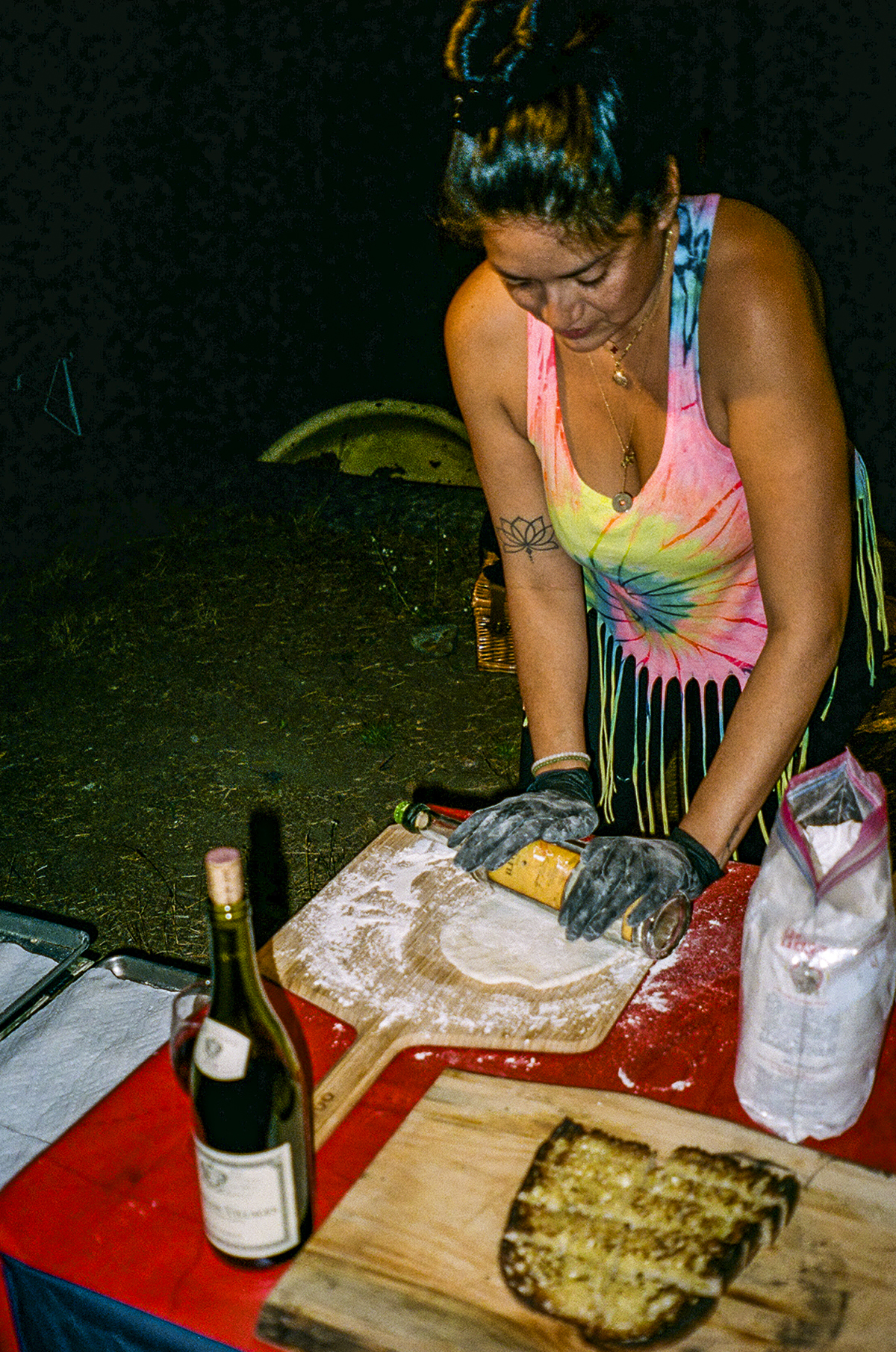 PIZZA PARTY!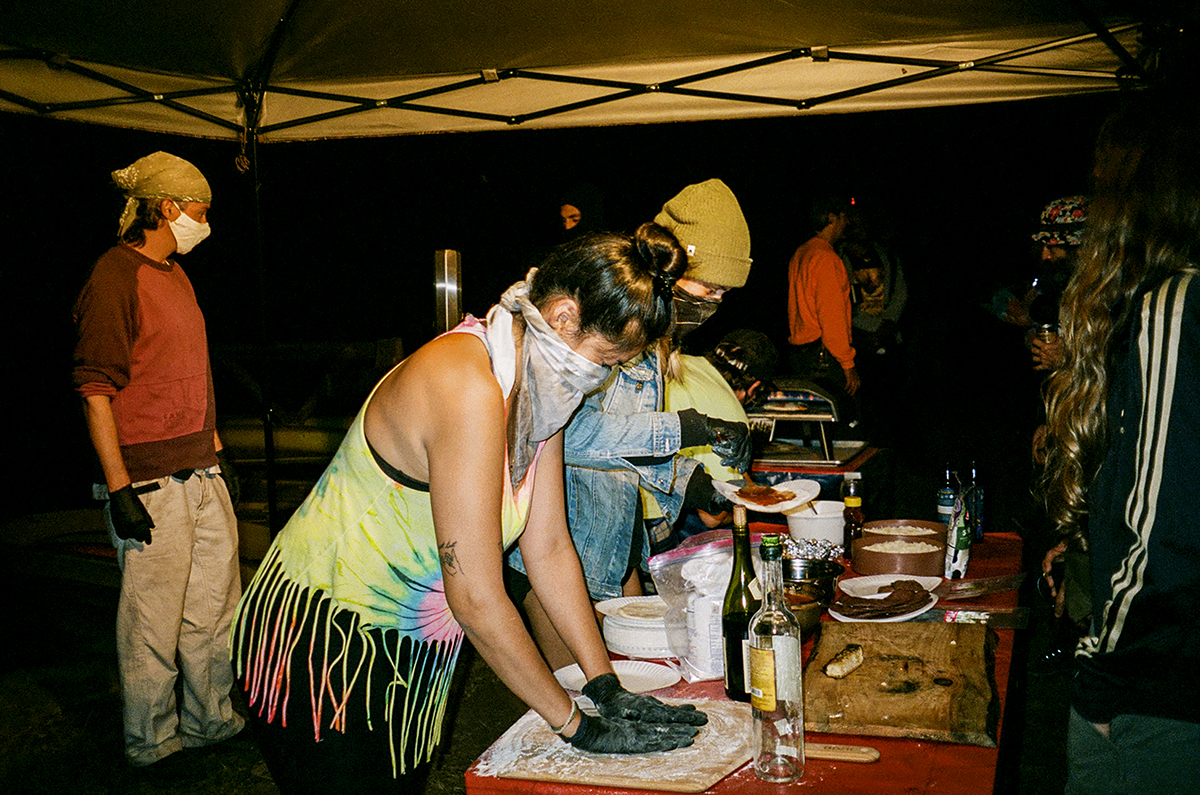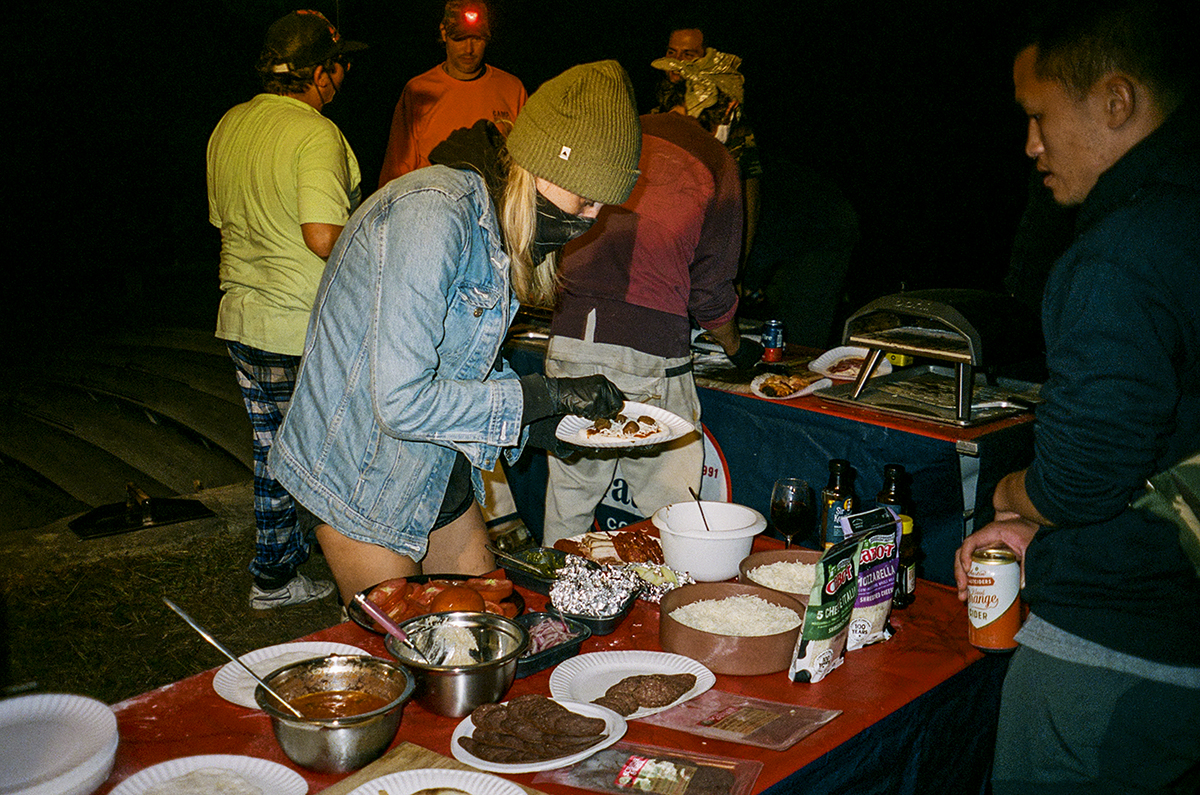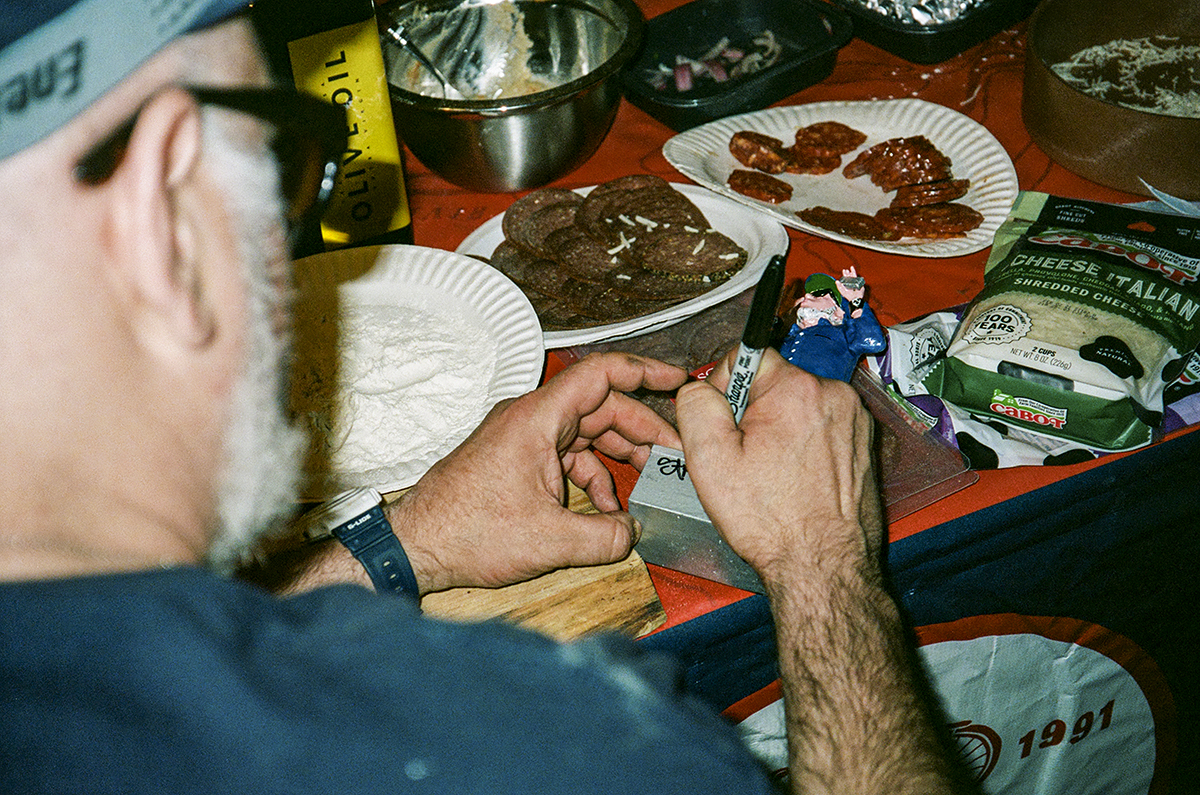 Ricky signing himself!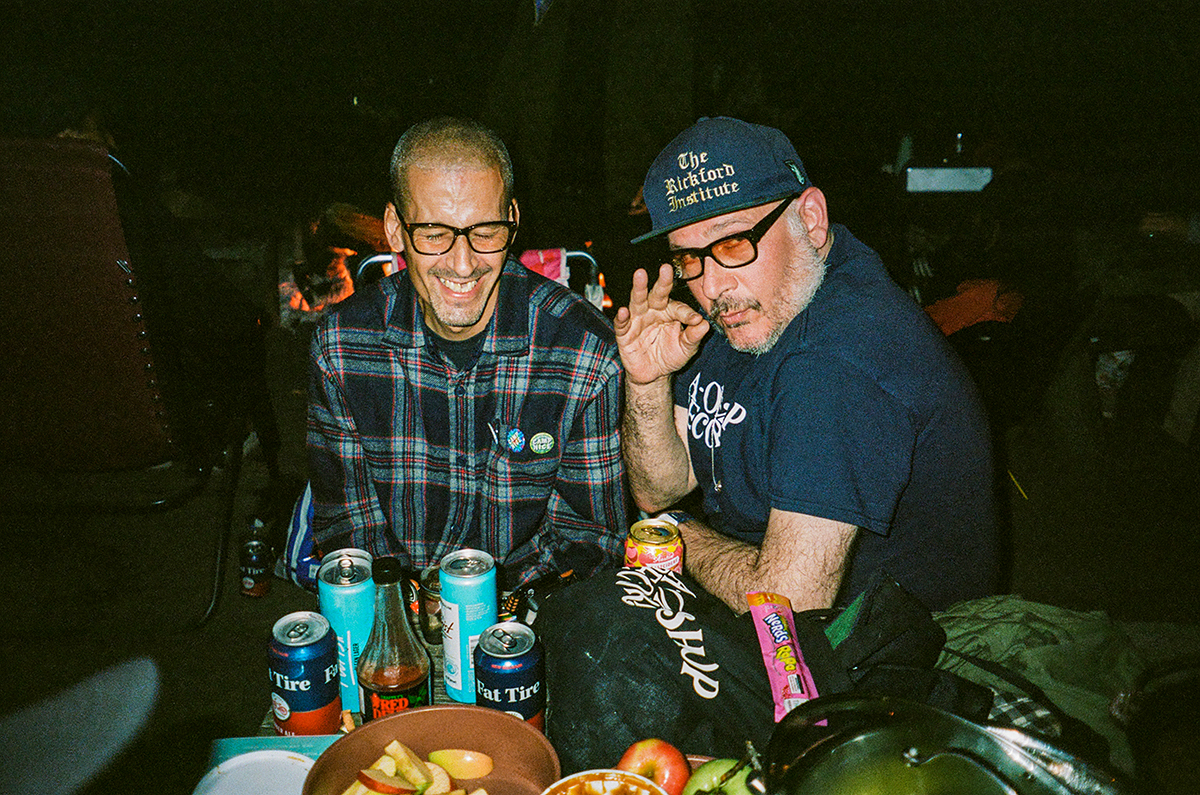 DJ Smoke L.E.S. & Ricky Powell made it up to bless us with a preview of our latest mixtape dropping soon!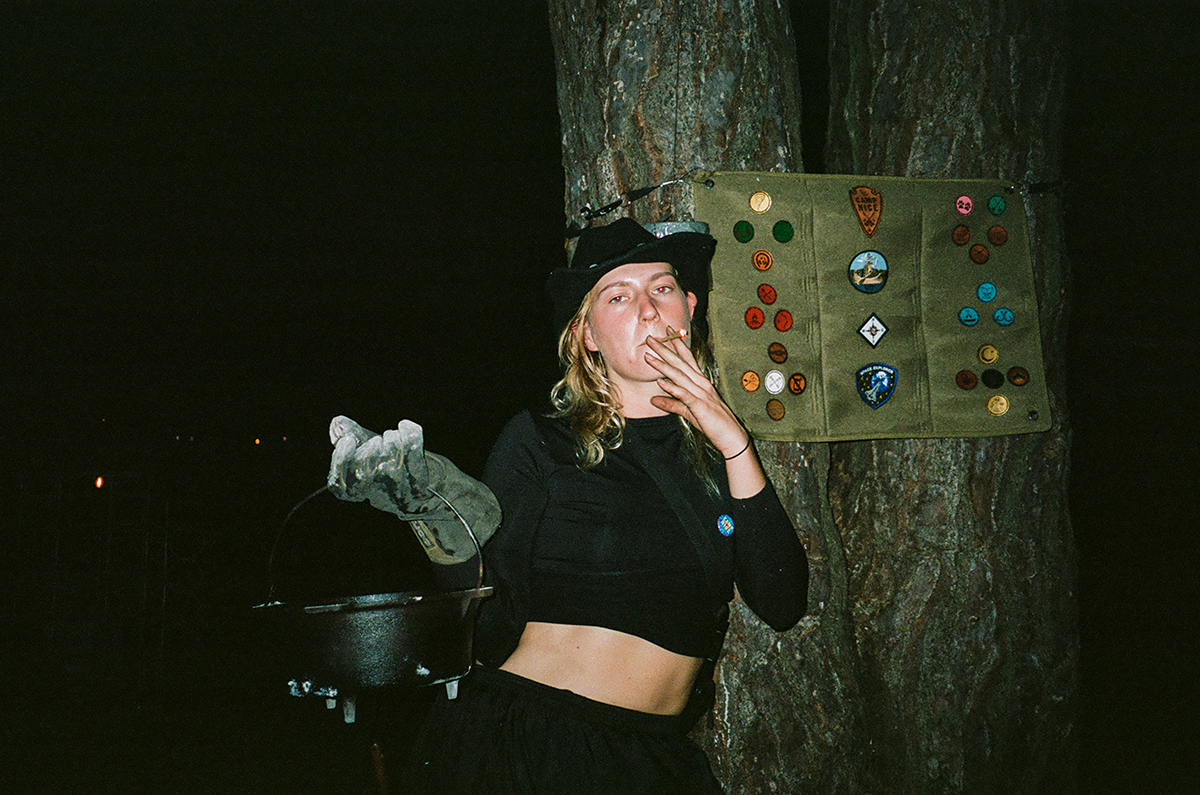 Cobbler Queen!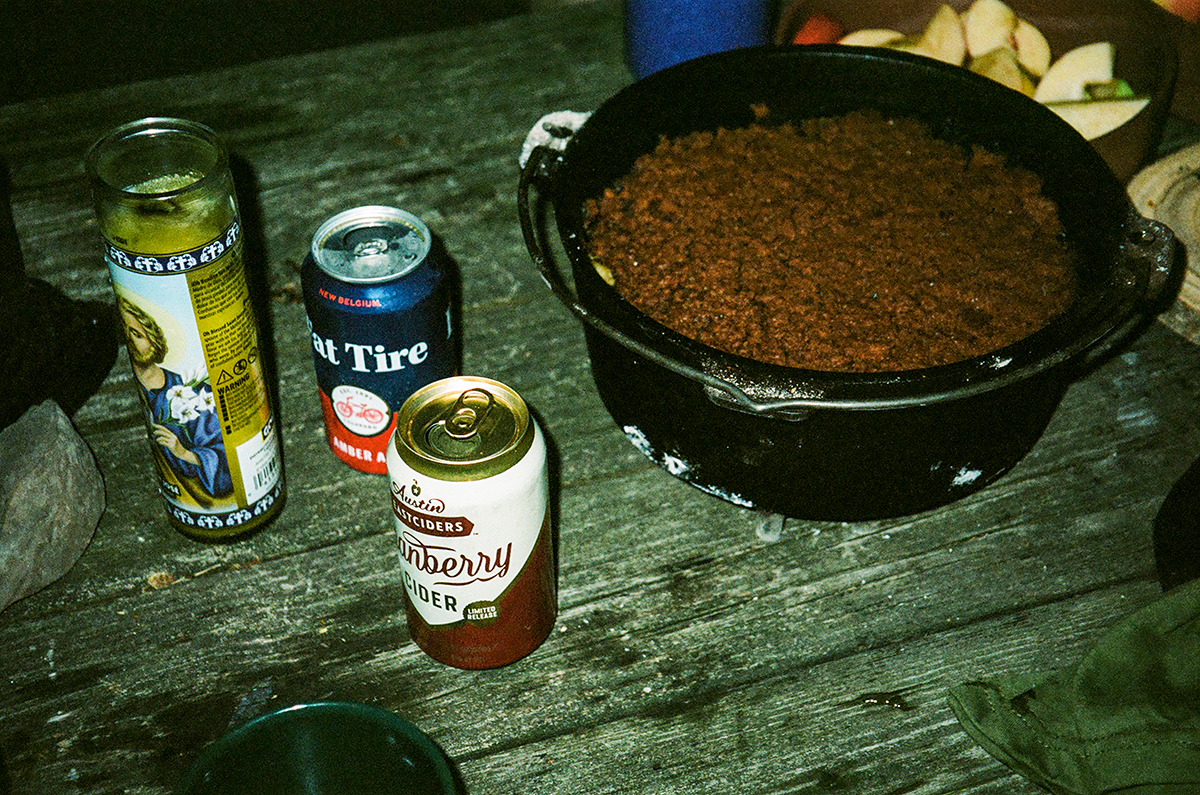 Becky's Cosmic Cobbler is now a tradition that we all look forward to and she does not disappoint!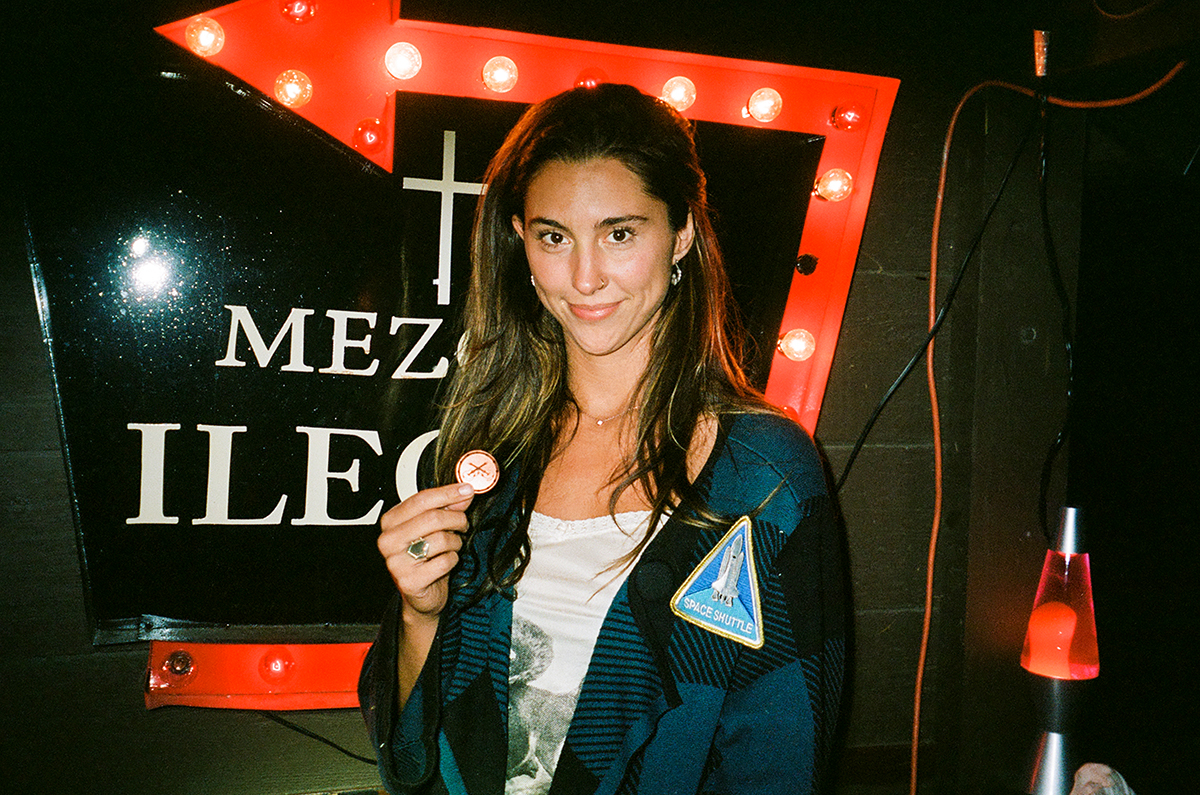 Sam definitely earned her Music Badge! And the coveted Space Shuttle Badge!!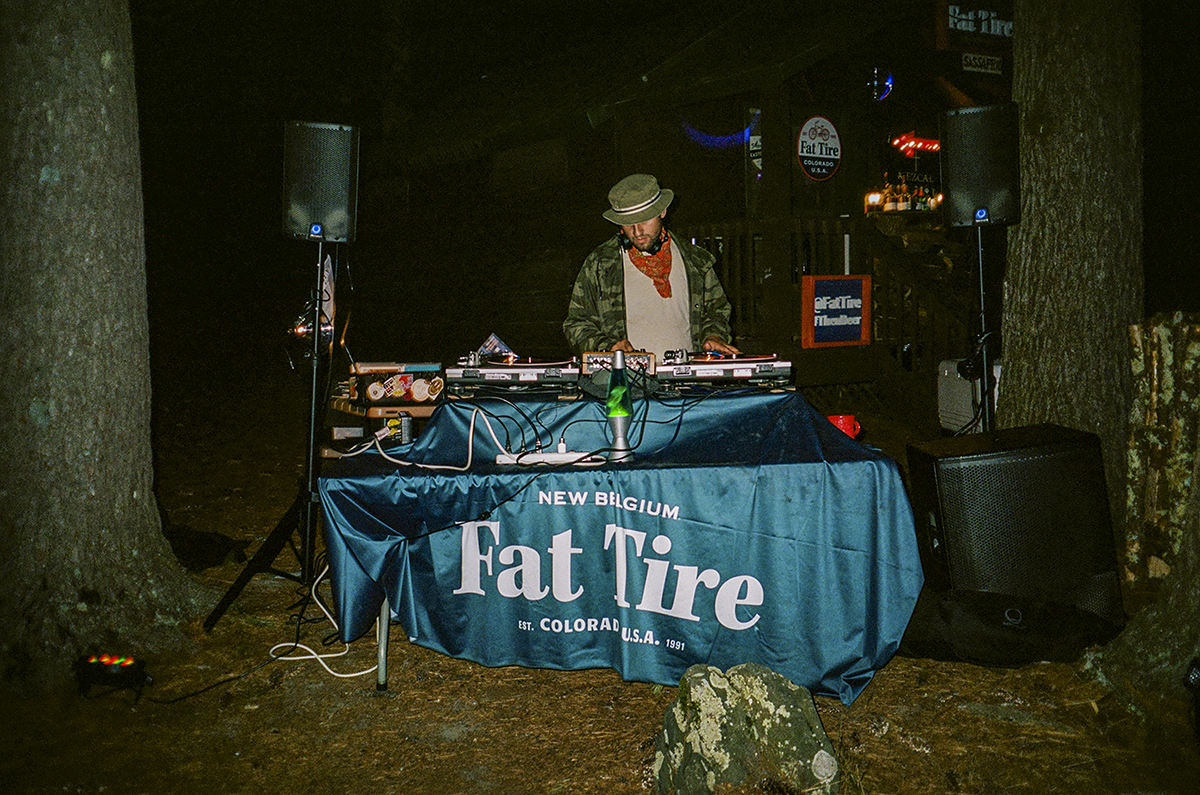 Willy Soul came correct with the tunes and vibes! Appreciate all you do to help keep the funk alive!!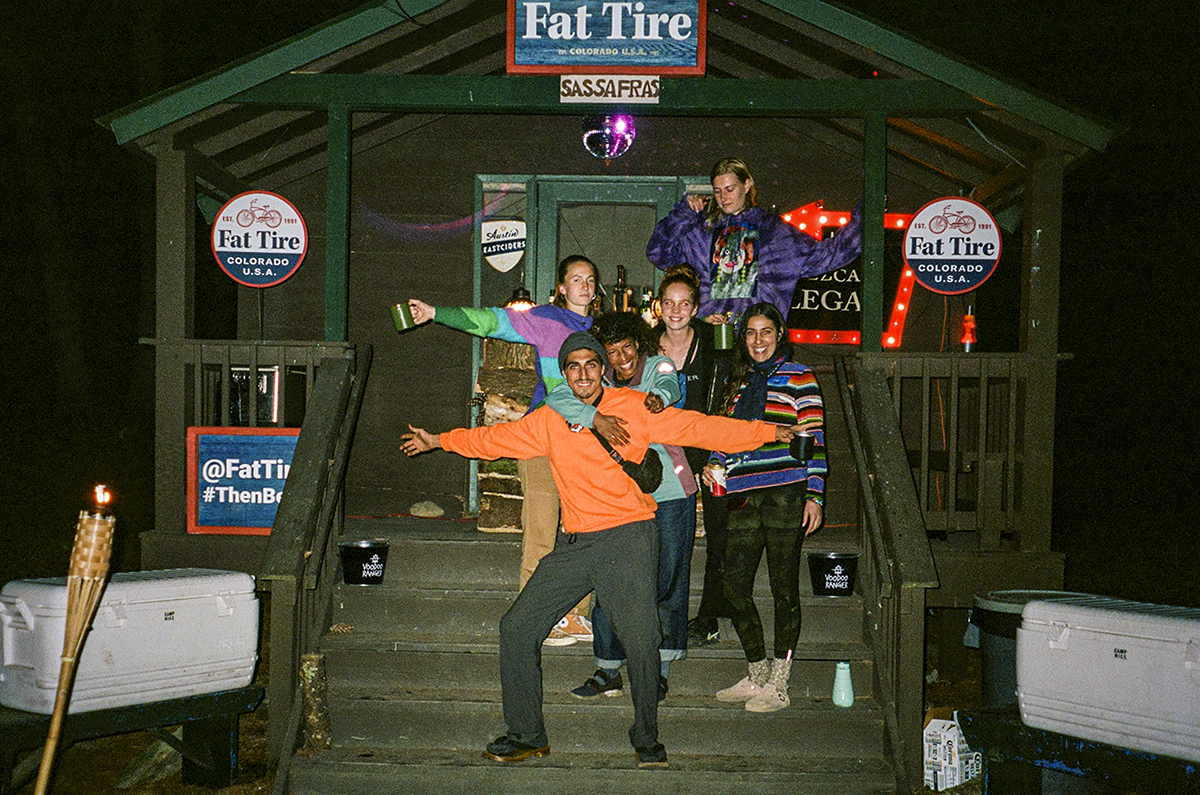 Zata was livin it up!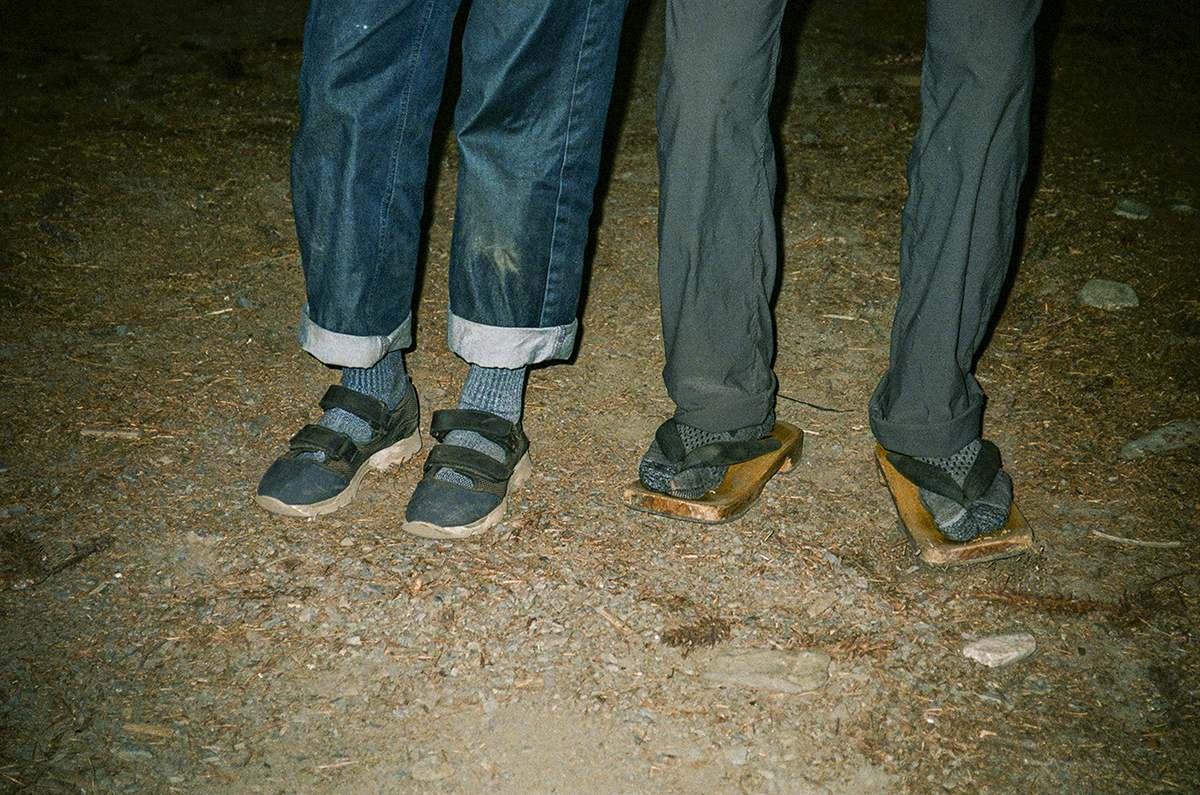 Dancing shoes were mandatory!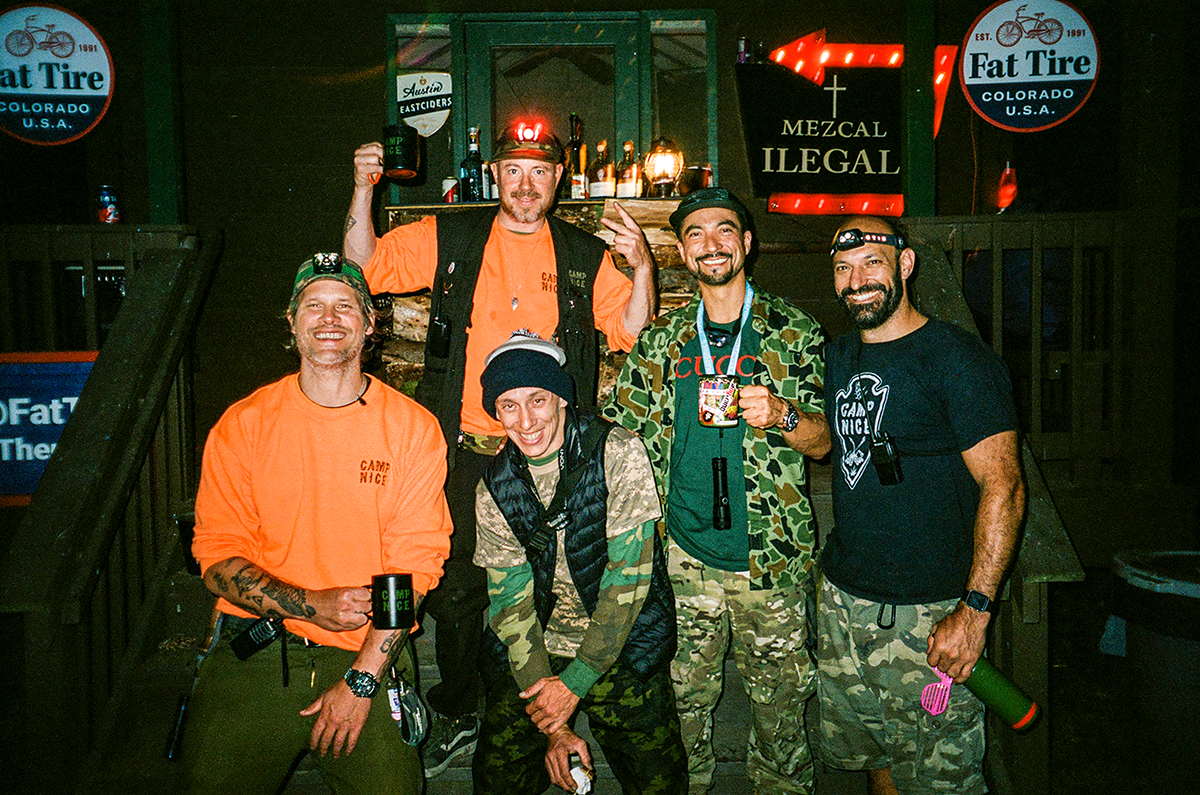 The Chill Camp Counselors needed to enjoy too!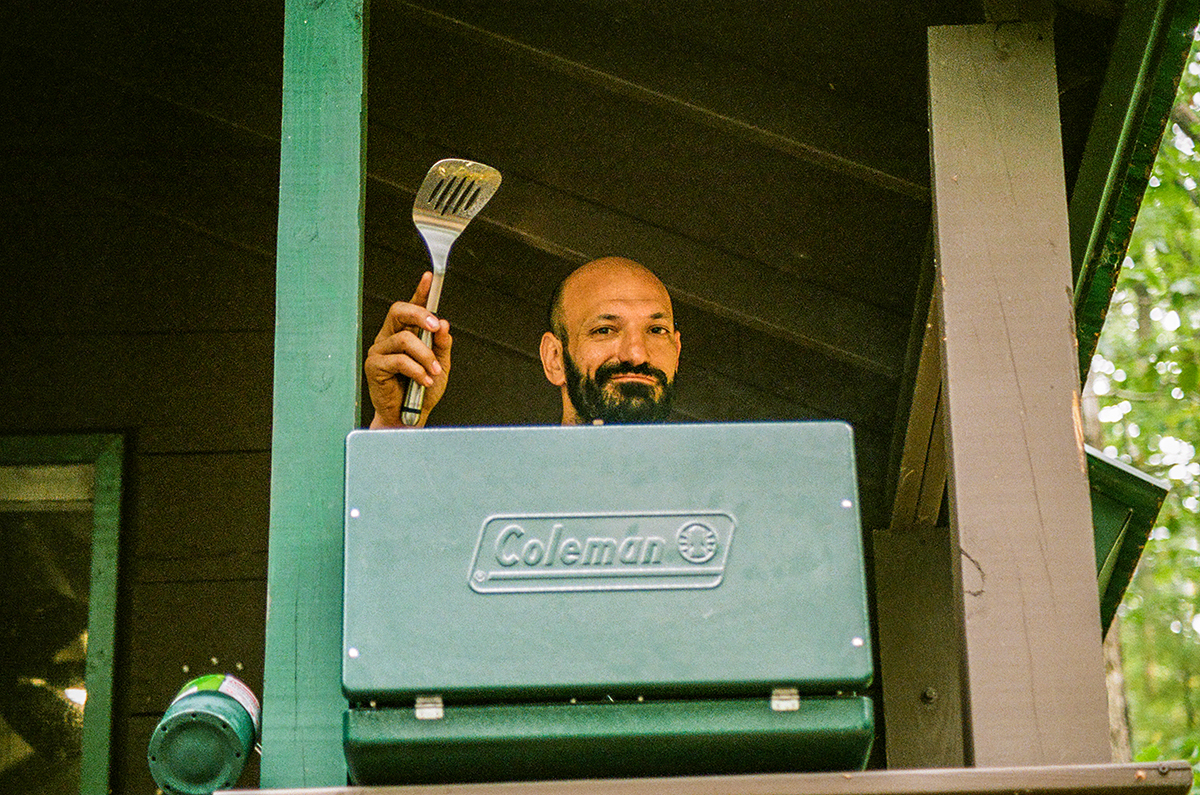 Mecca was servin it up!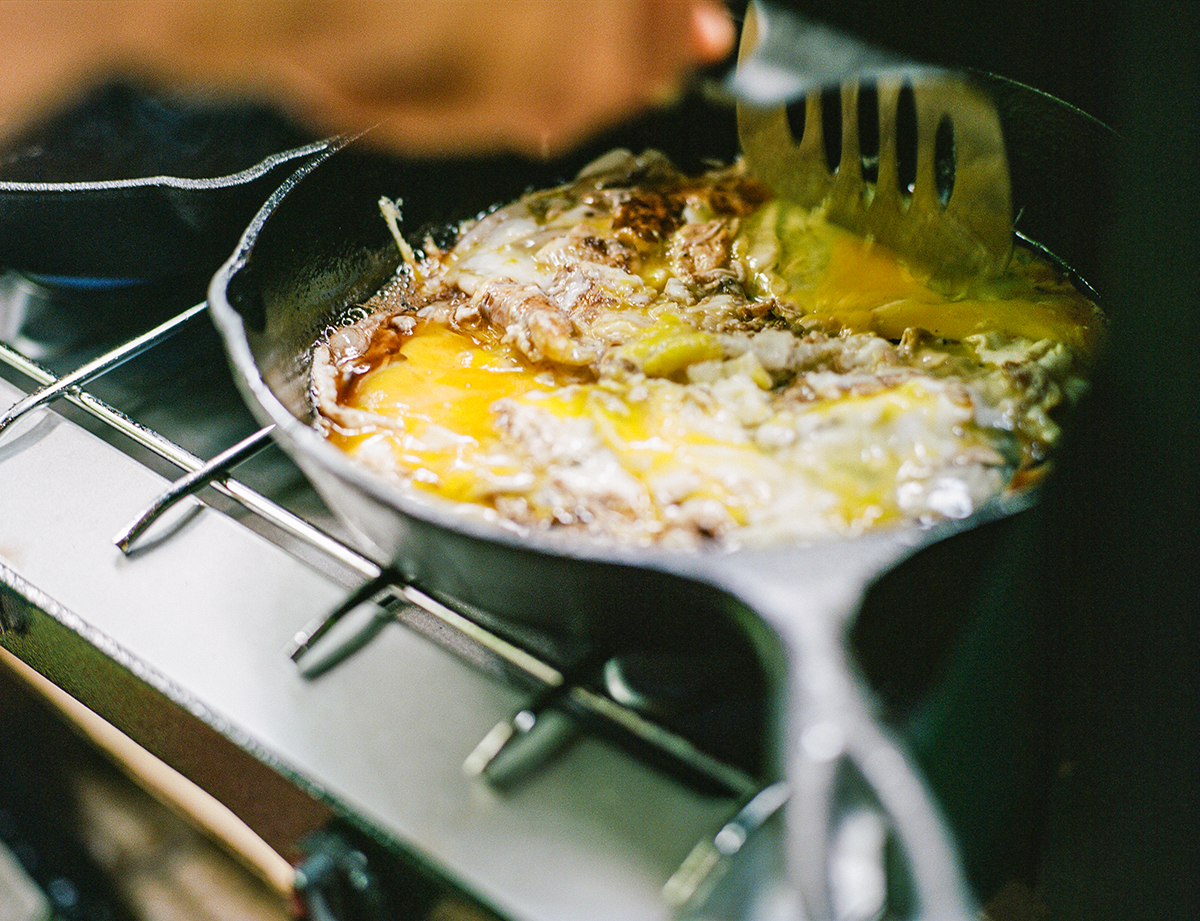 Cheggs anyone??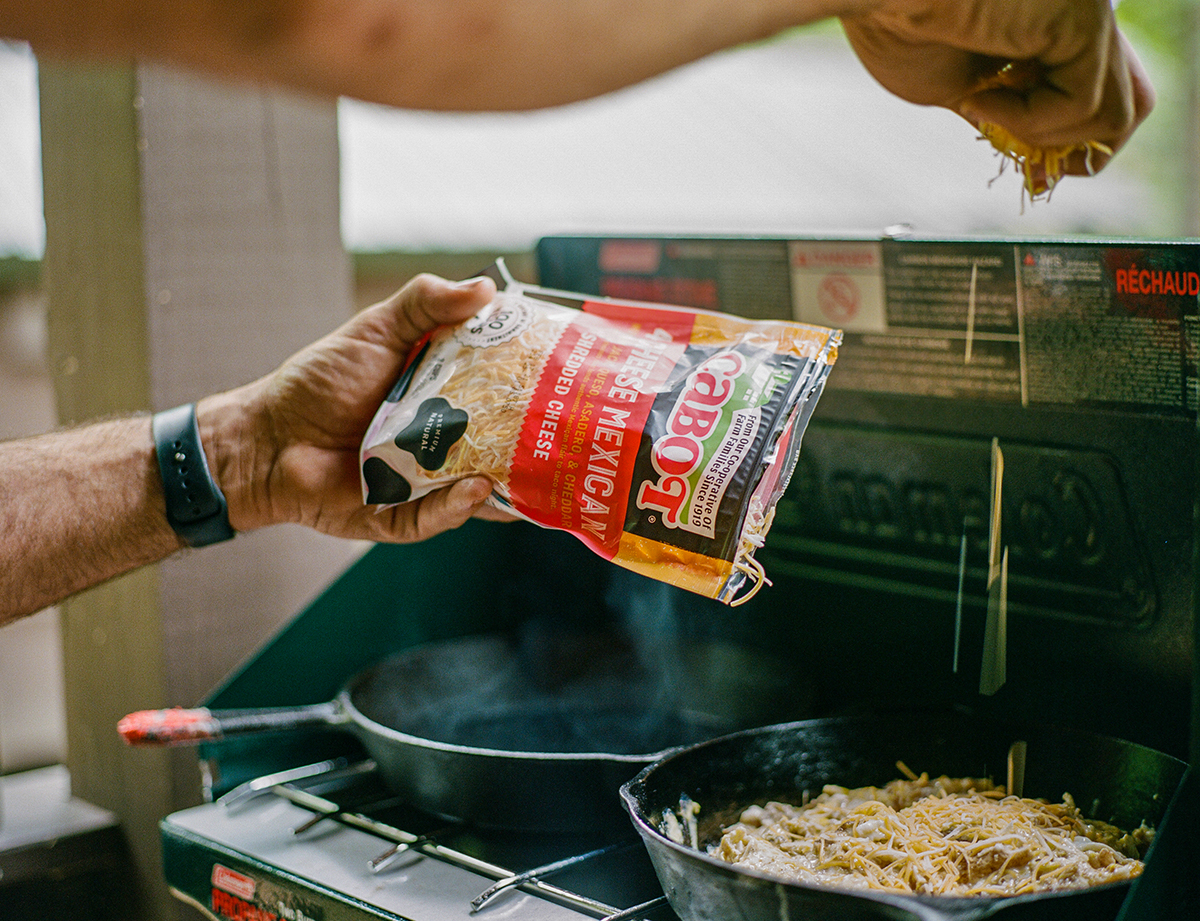 EXTRAAA CHEESSEEE PLEASEEEEE!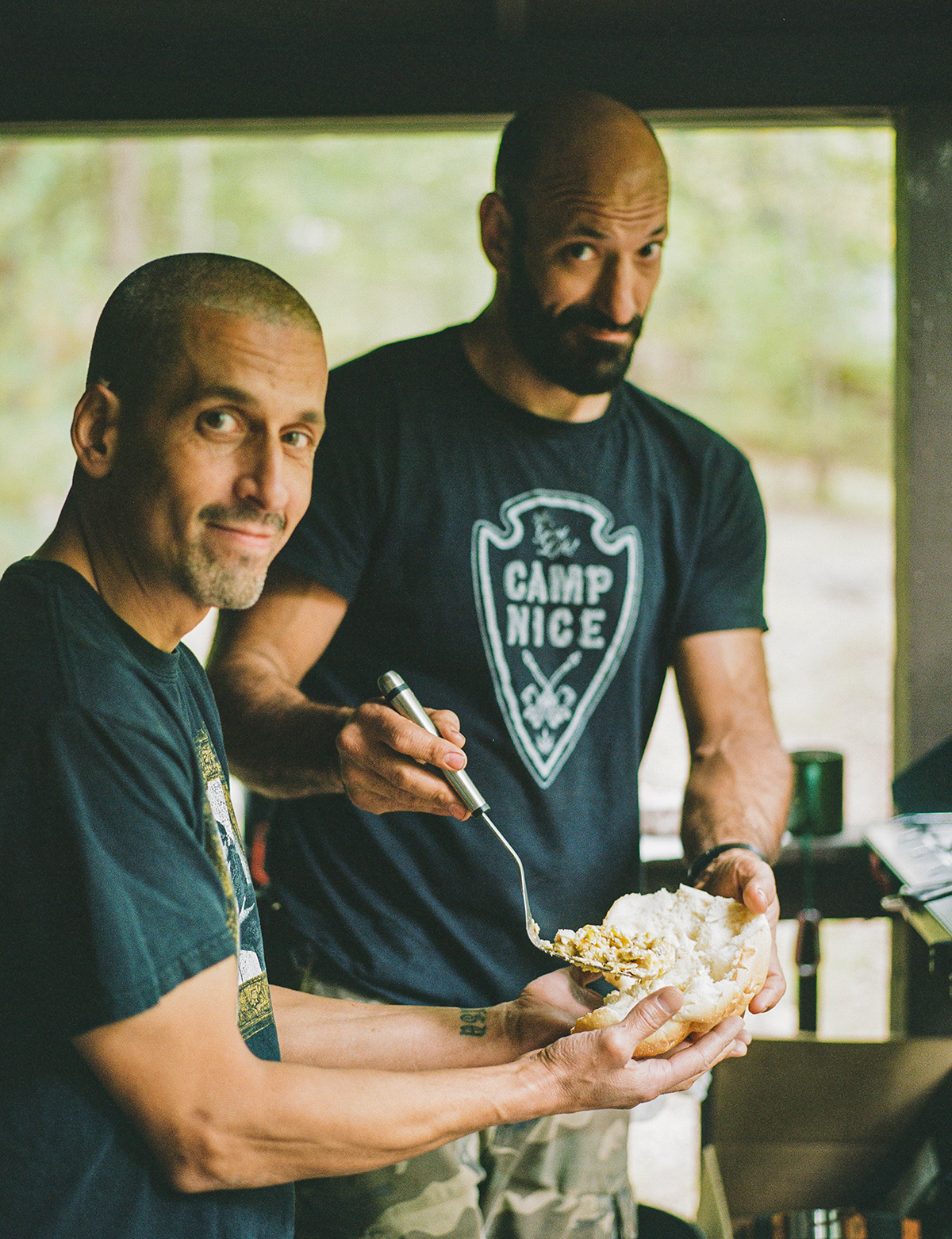 Petey got his!
Don't forget to eat yo greens!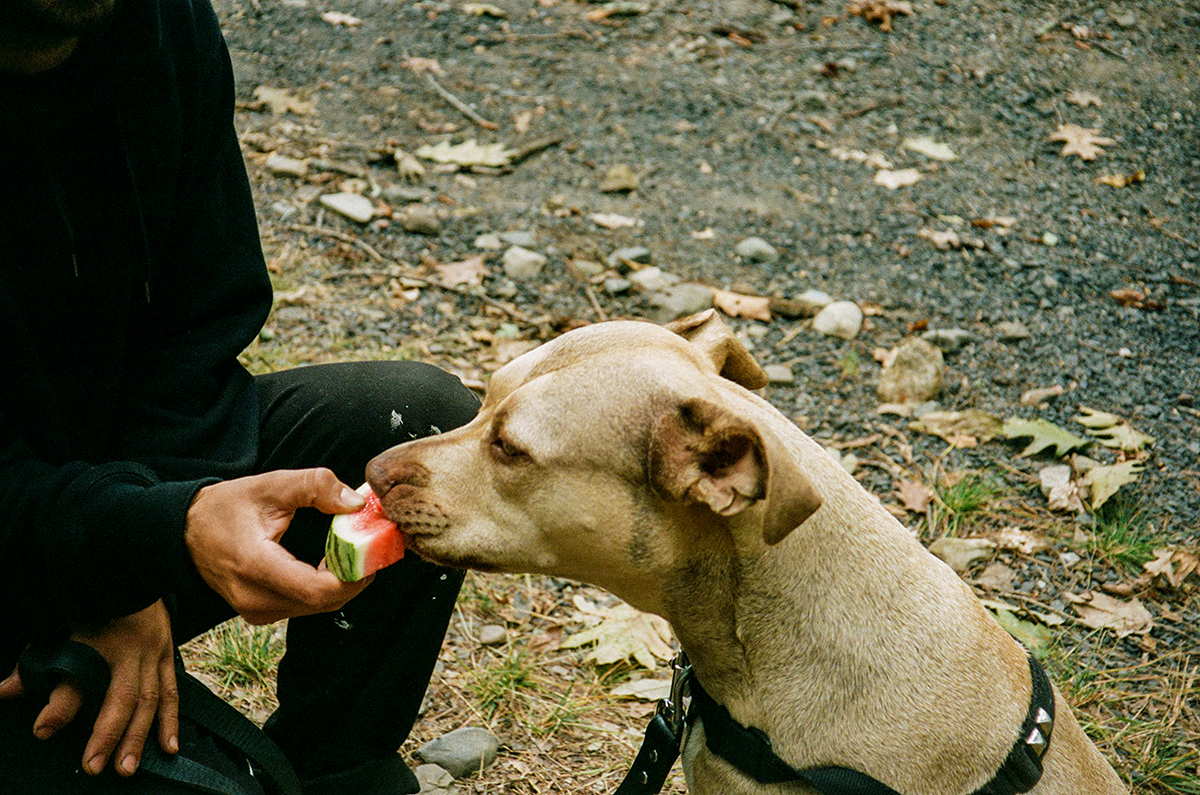 Good boy Kenga!
What an incredible crew that joined us at Camp Nice 2020! This really was the best reunion that we could have asked for! THANK YOU!!!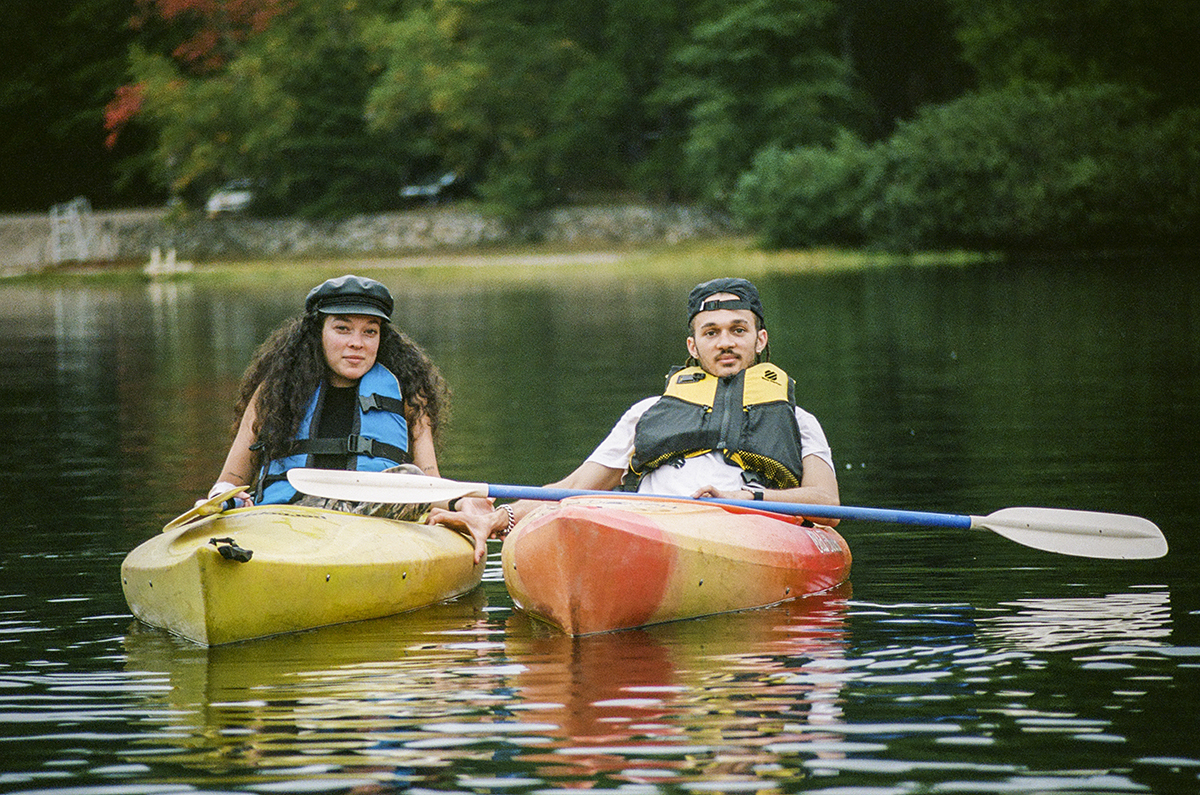 Final Float!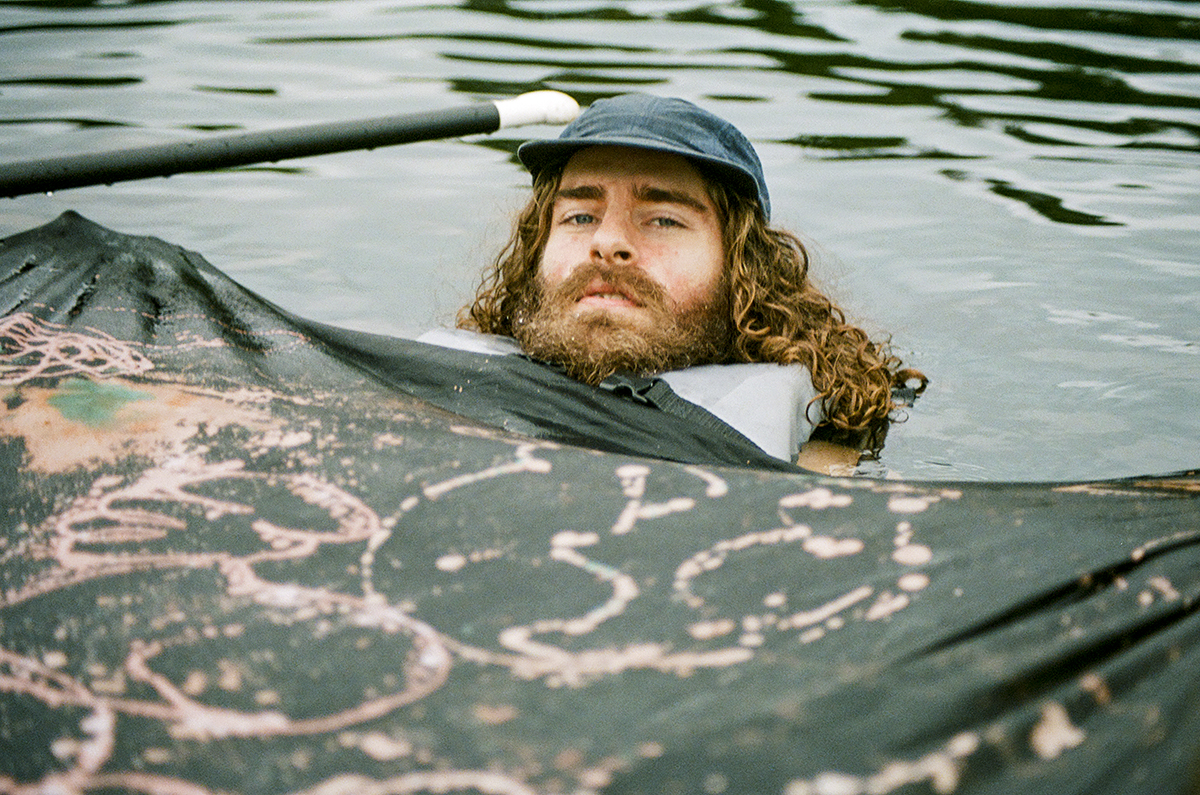 Creativity was flowing!
Extra special gratitude to the High Priestess!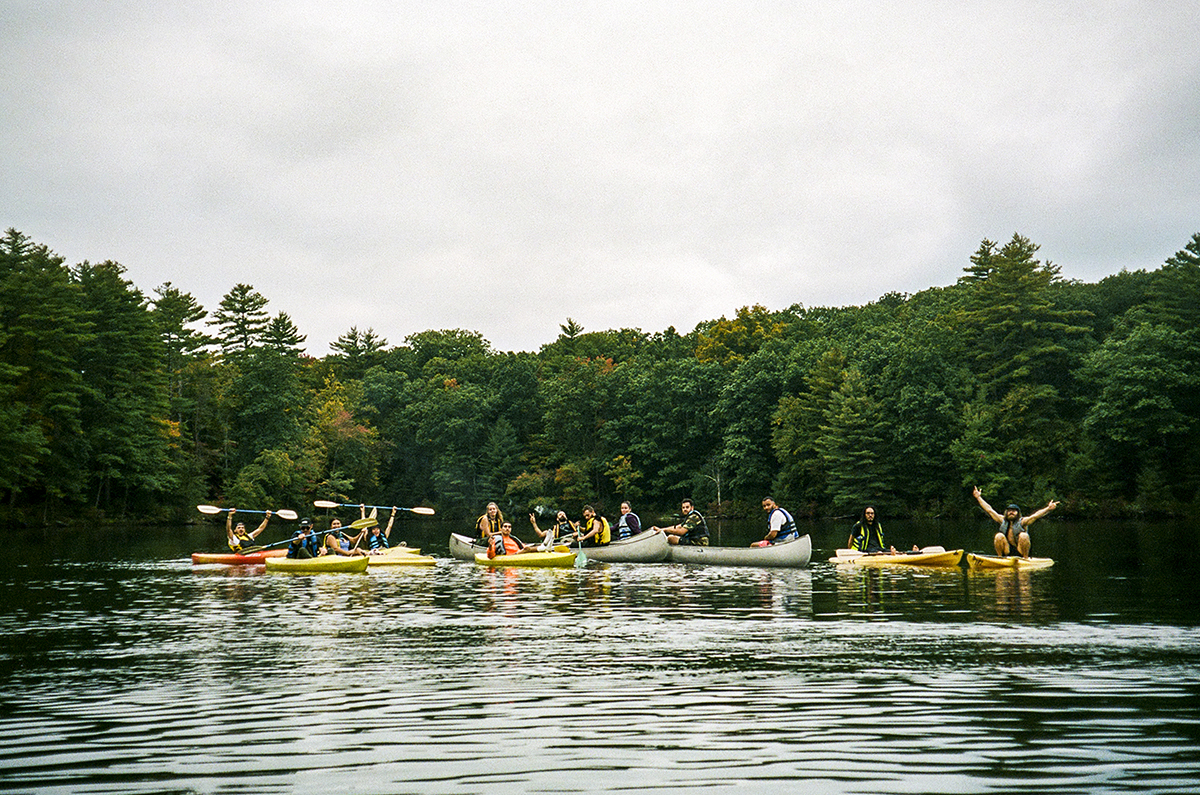 We survived!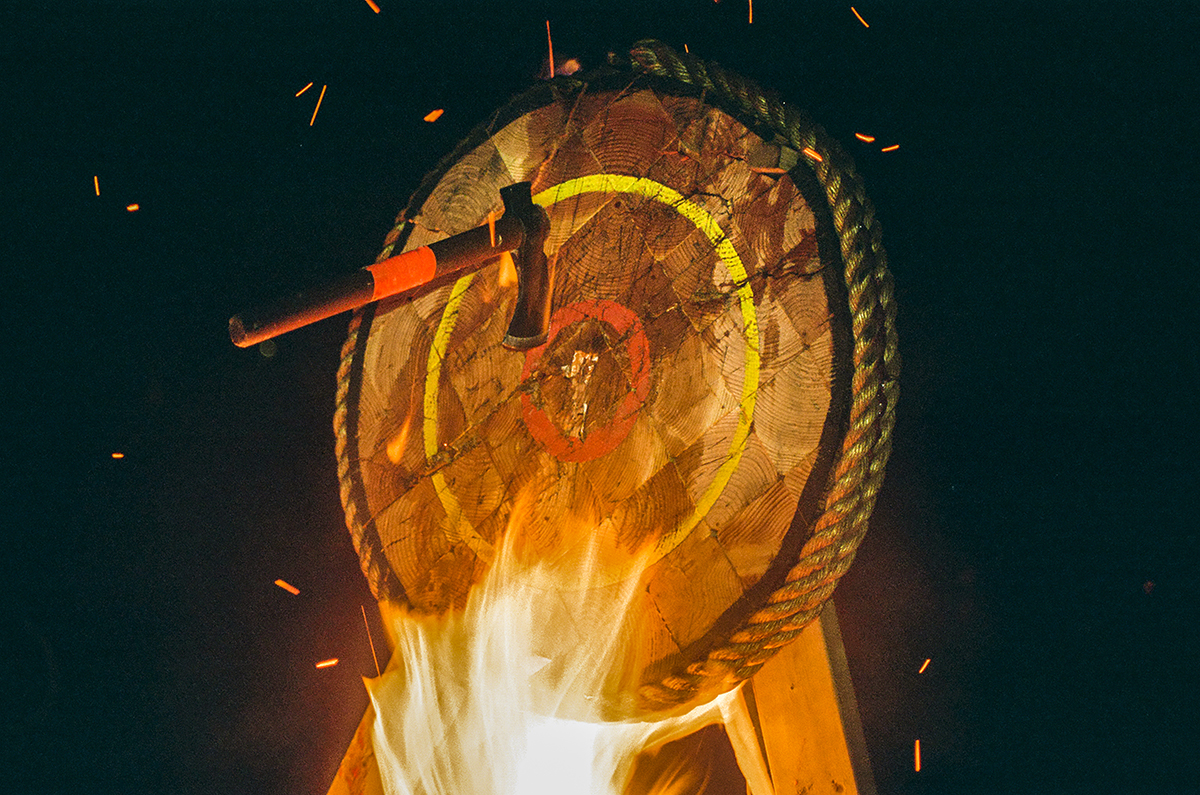 THE END! See ya'll in the woods somewhere soon!!