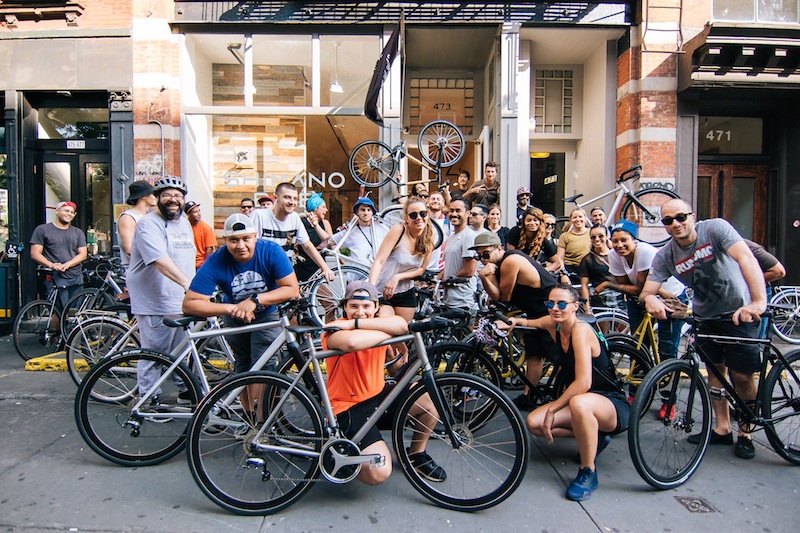 This past weekend we linked with our friends at Shimano Bike NYC, an urban cycling specific pop up in Soho, for a group ride around Manhattan and Brooklyn followed by an after party at the brand's Concept Space. After pushing back the ride for a day due to storms, we were blessed with perfect weather to assemble a rad crew of enthusiasts for an official NYC bike adventure! Courtesy of Shimano Bike NYC, we outfitted the crew from a fleet of bikes by MOOTS, 8bar, Schindelhauer, SEVEN CYCLES, EVIL BIKE CO, and Boo Bicycles that were all strapped with top of the line Shimano components, meaning we were probably the flyest pack of bikers to ever hit the city streets. After a route that brought us both waterfront vistas and some gnarly pedestrian congestion plus two bridge crossings (Manhattan and Williamsburg) we headed back to the Concept Space for a proper after party with music by Miranda Maxwell. Life in NYC really doesn't get much better than this! Thanks to everyone that rolled, can't wait for the next one! Check out the entire day in photos by Sebastian Ramirez below.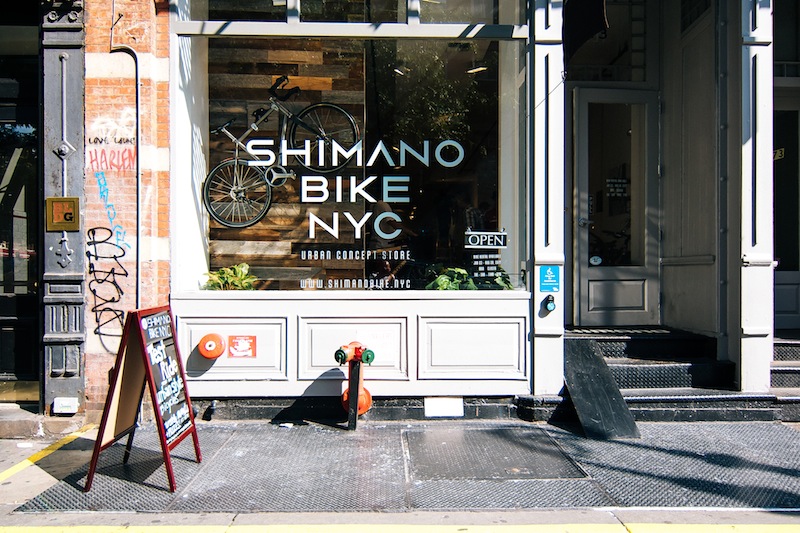 The calm before the roll.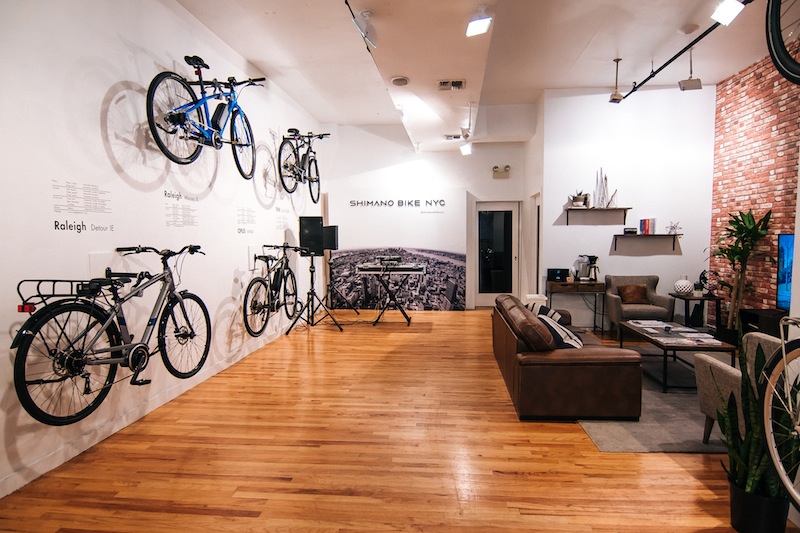 The space.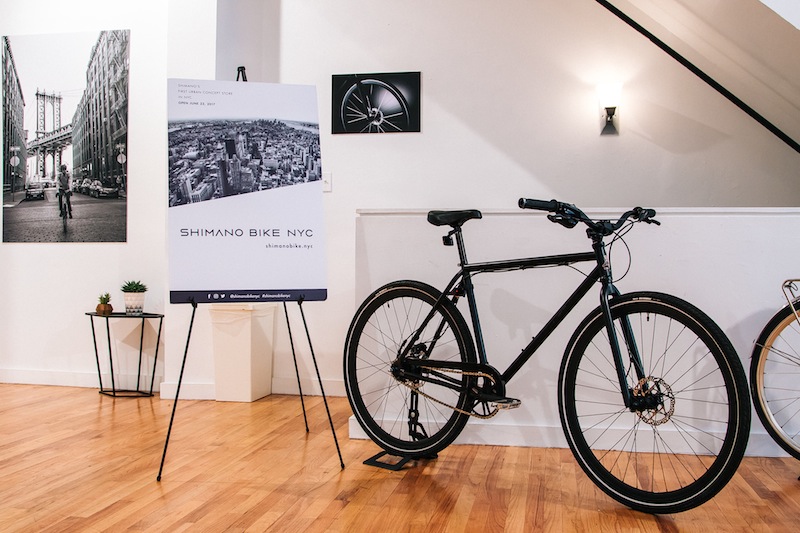 Demos on deck.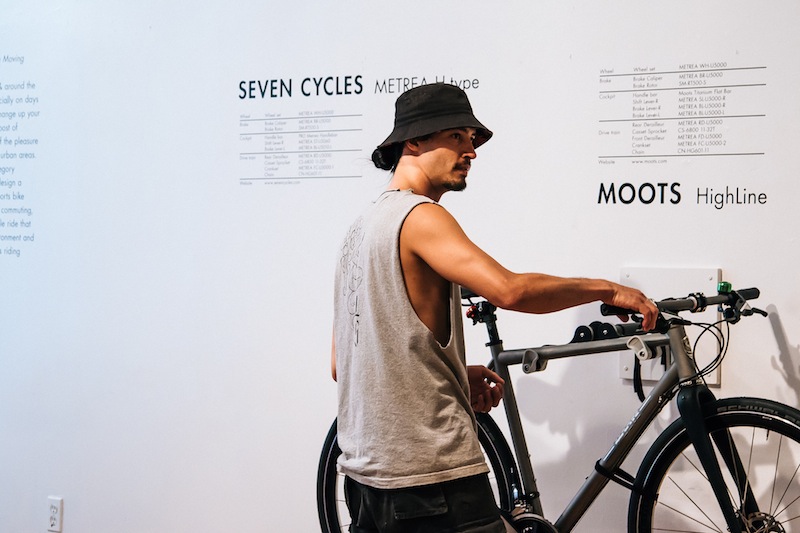 Jessie got right to it.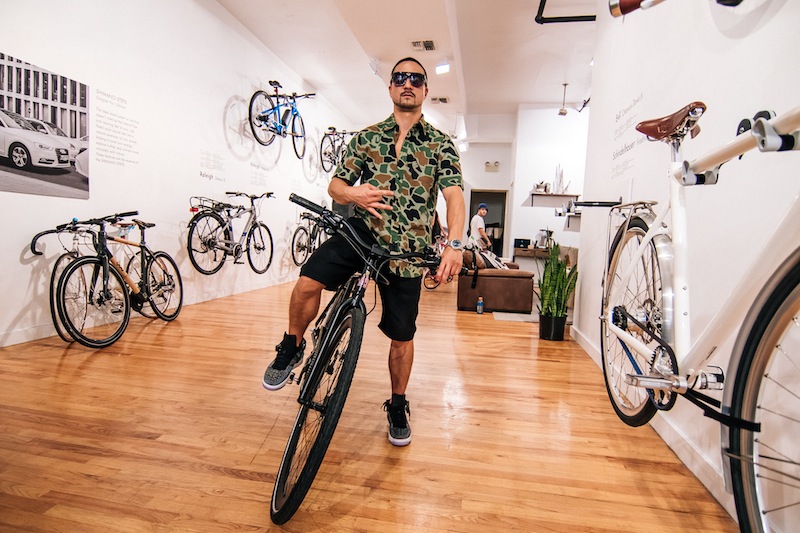 Akira was ready to roll.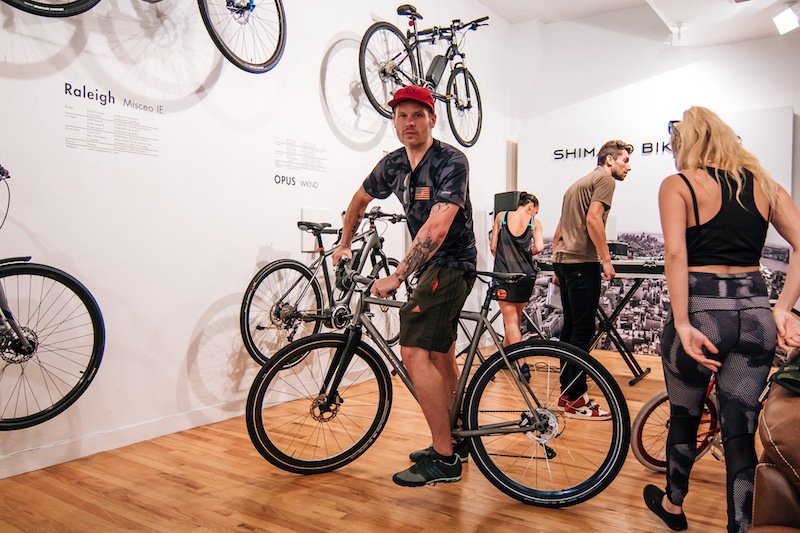 Timbo with his ride.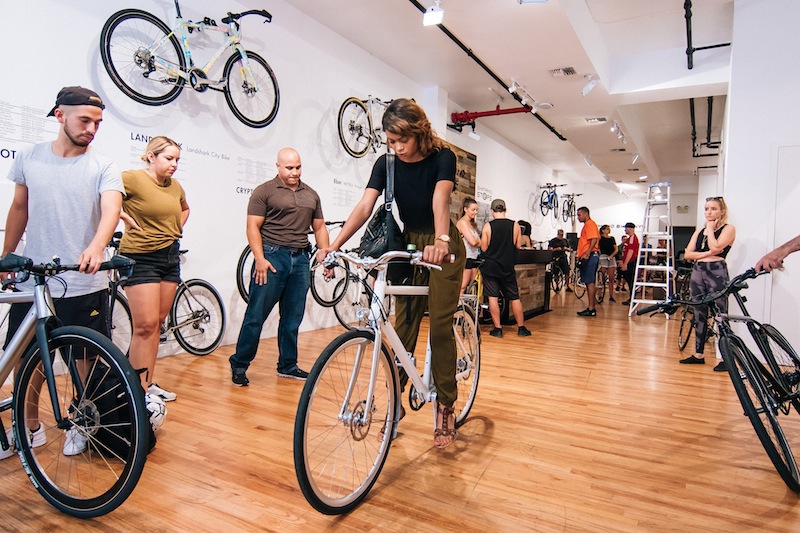 Bree sizing up her Schindelhauer.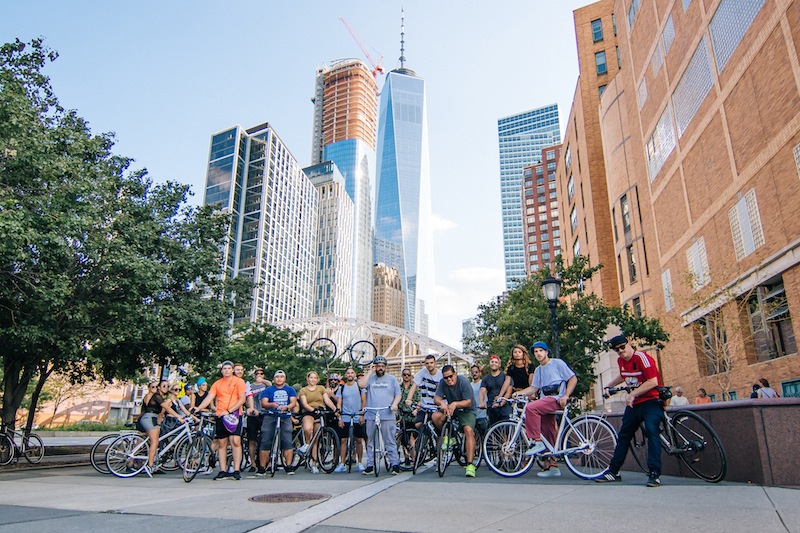 And we're off!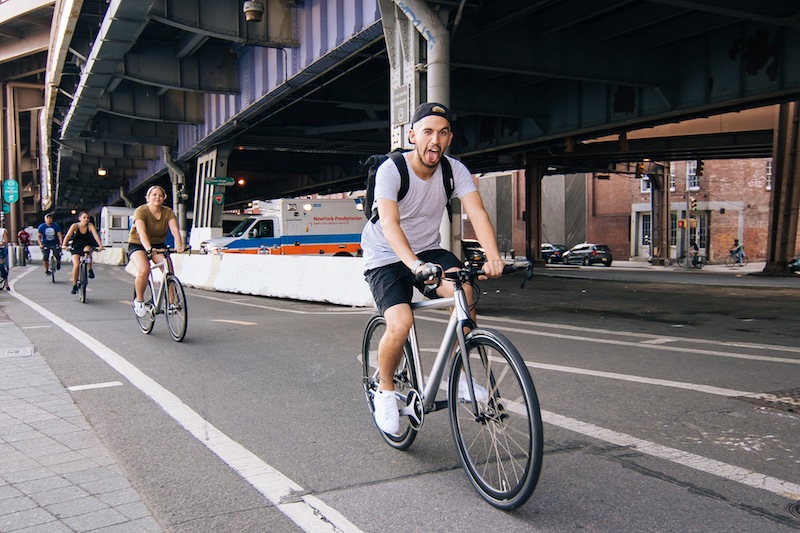 Frankie was feeling it.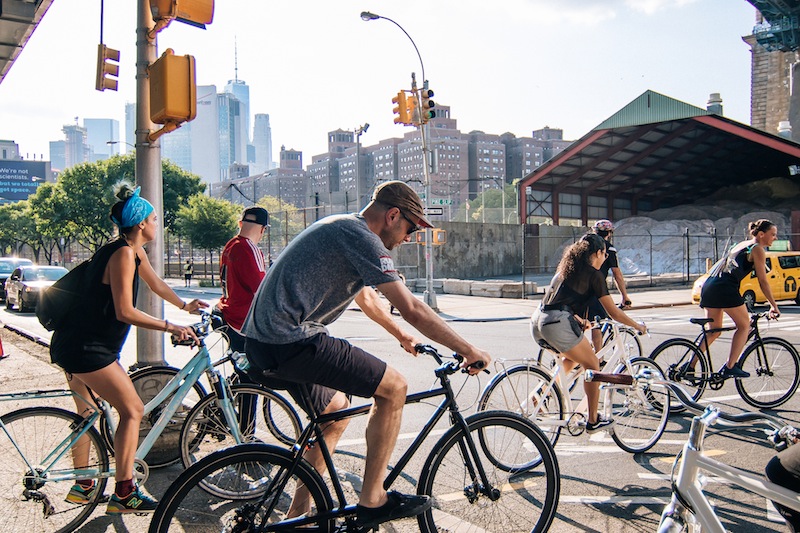 Rooollin!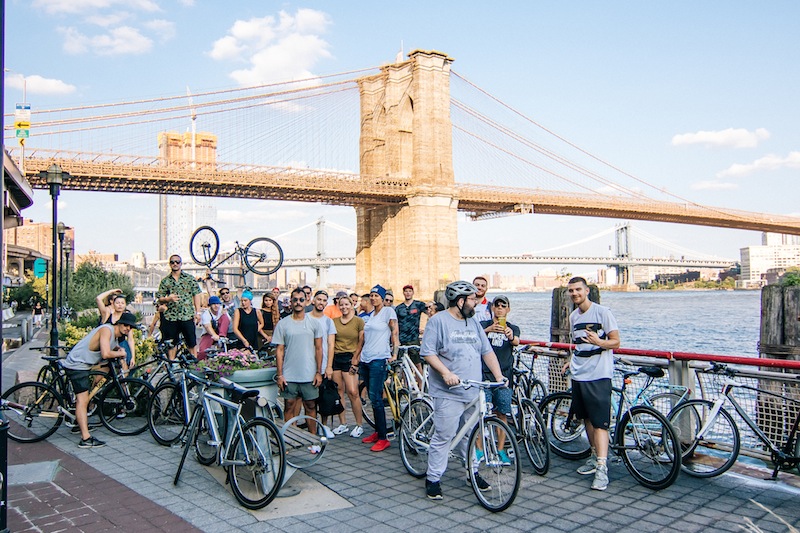 Bridge bound.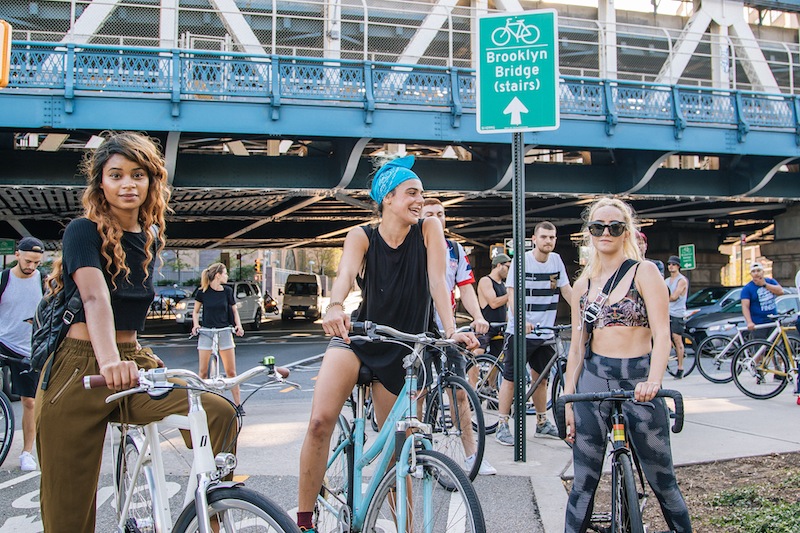 Gotta love girls who ride! Bree, Nina & Alessandra.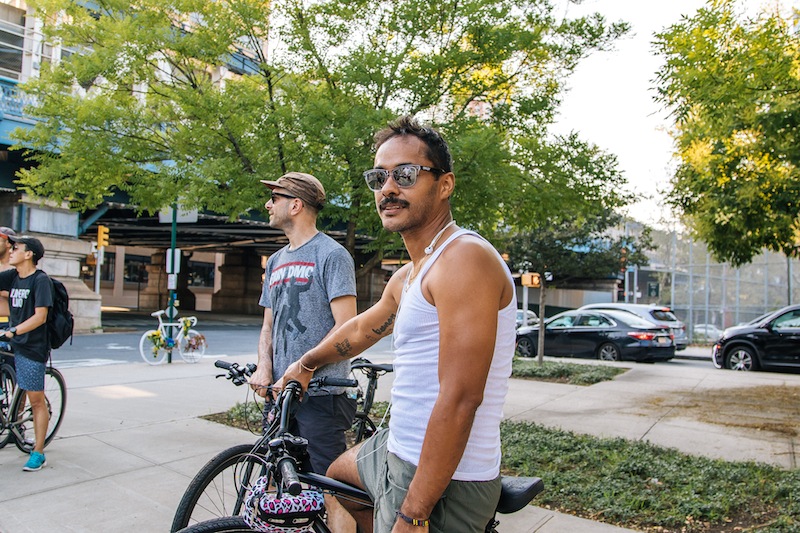 Vlad nailing the NYC summer look.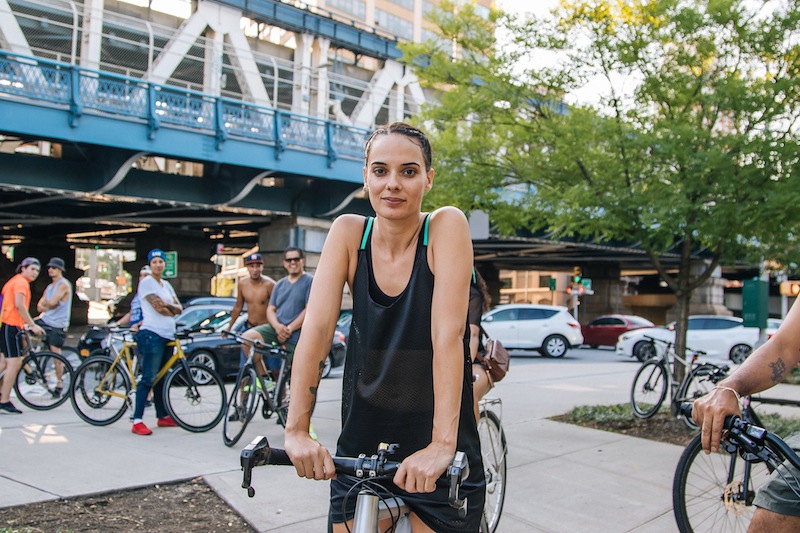 Miranda after her first ever trip across the Manhattan Bridge.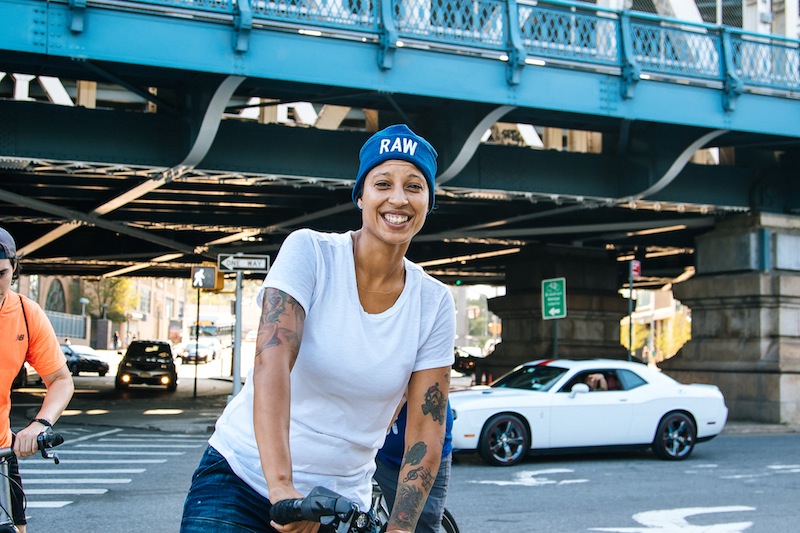 Kisha rekindled her love for the #BikeLife.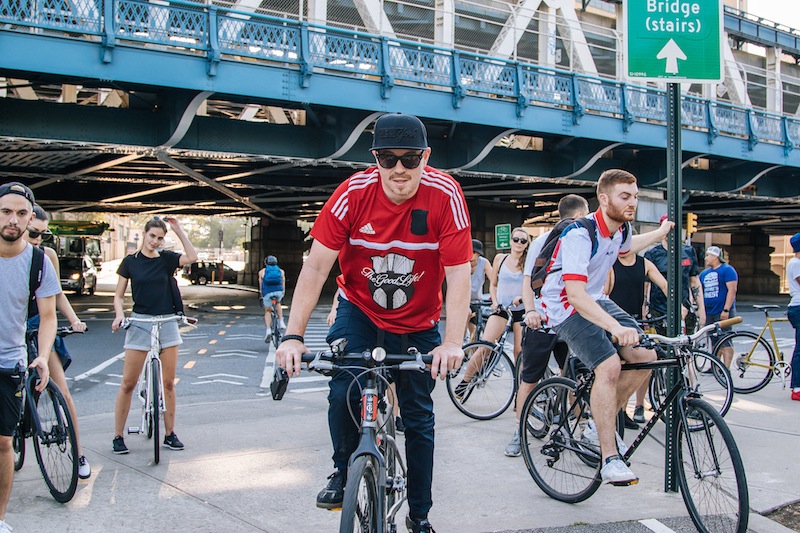 MisterGoodLife! was ready to make moves!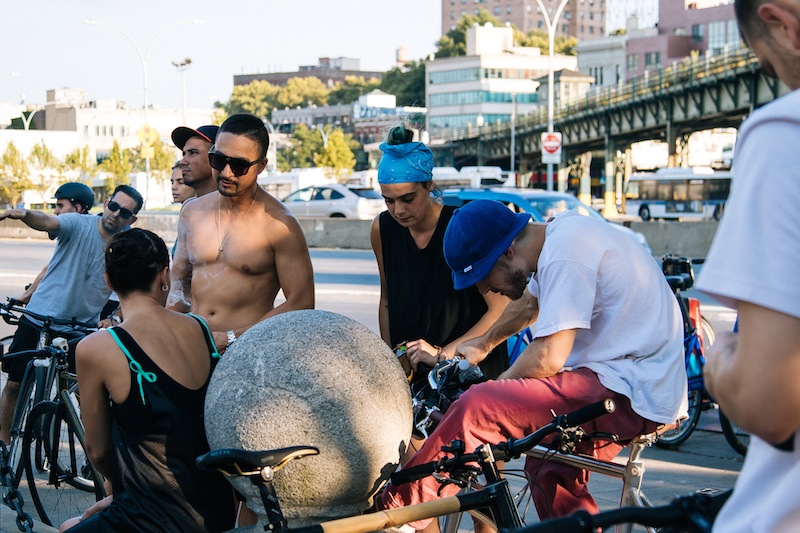 Charging up before the final climb.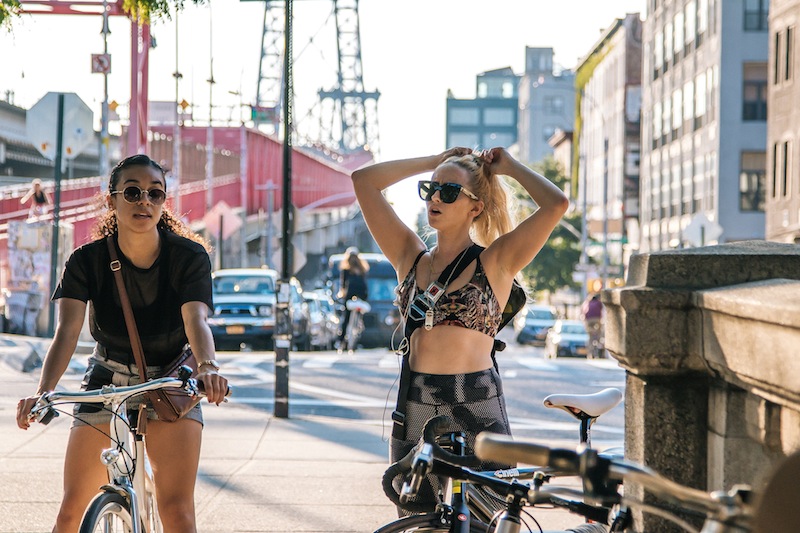 The Williamsburg Bridge loomed in the background.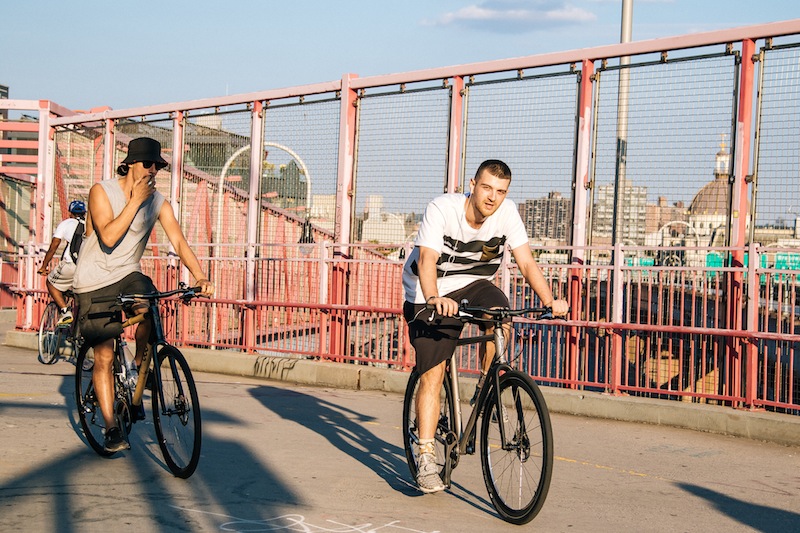 TGUT attacked it head on.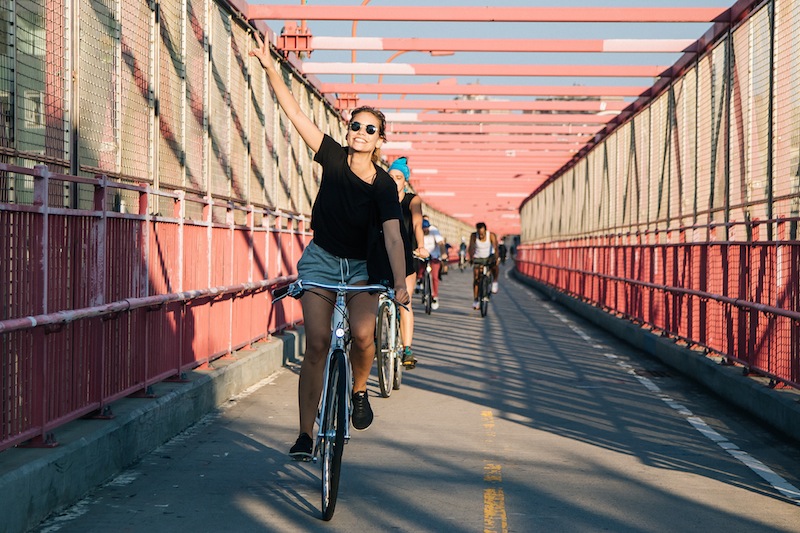 Carmen wasn't fazed.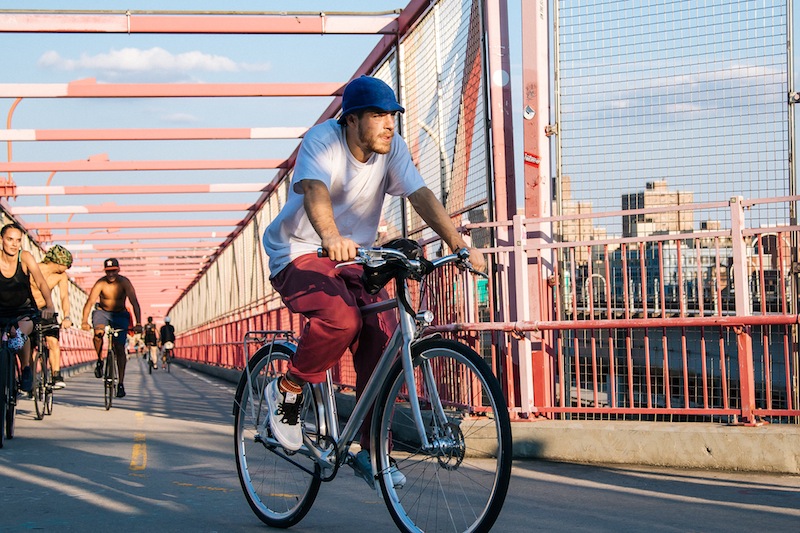 Pat had the ill cruiser.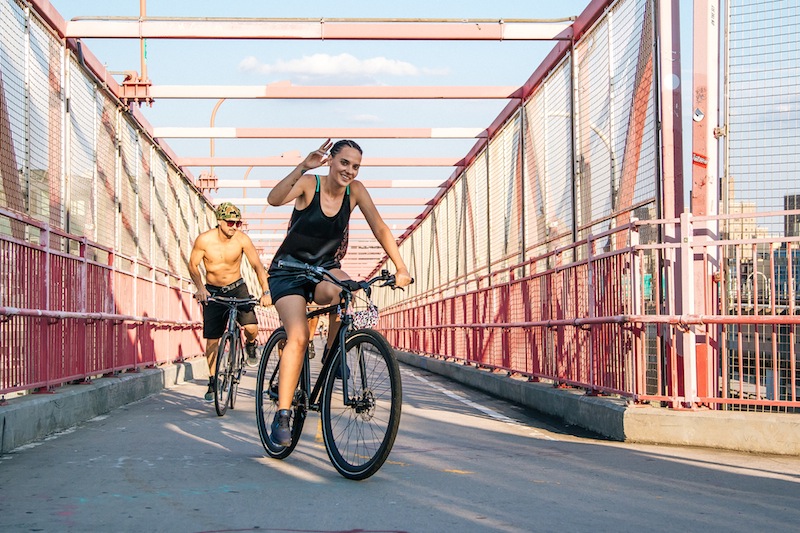 Make that bridge #2 for Miranda!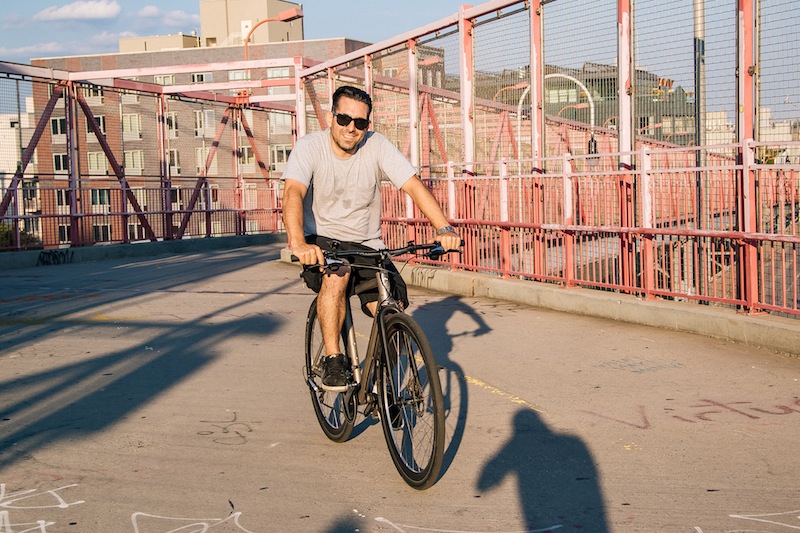 Larry hated bikes before this day. Now he's #BikeLife4Life!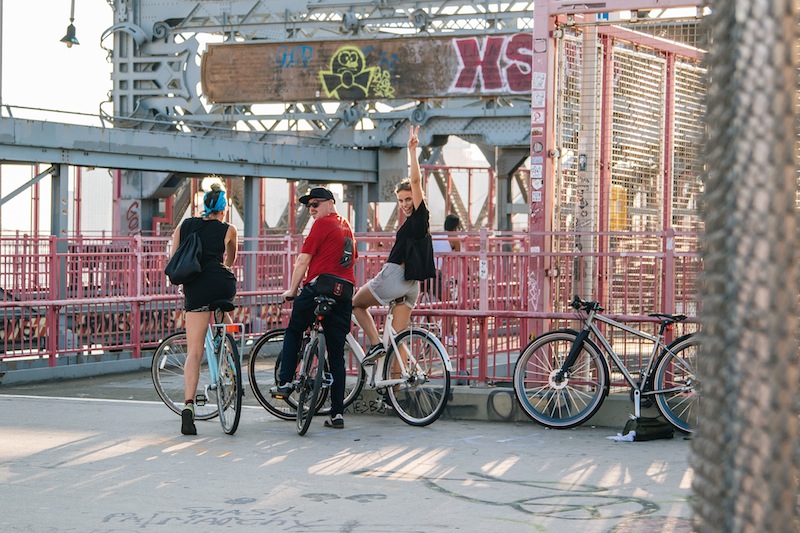 Waiting on the stragglers.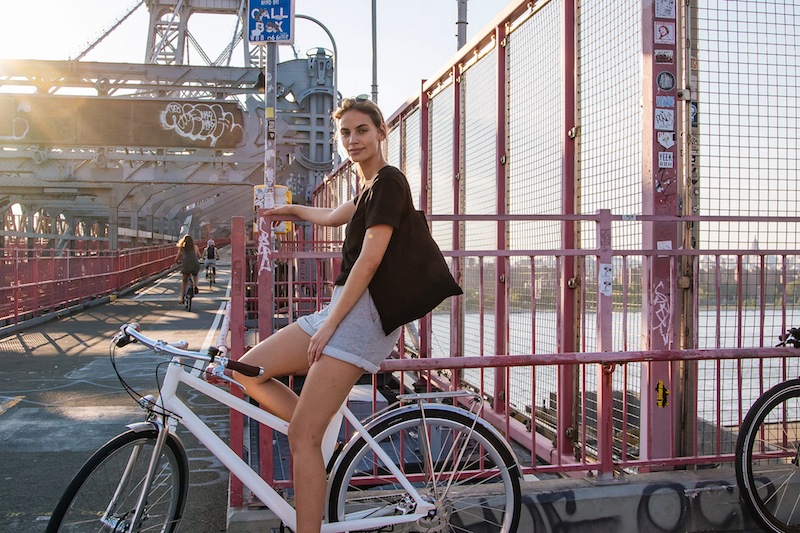 Might as well pop off a photo shoot!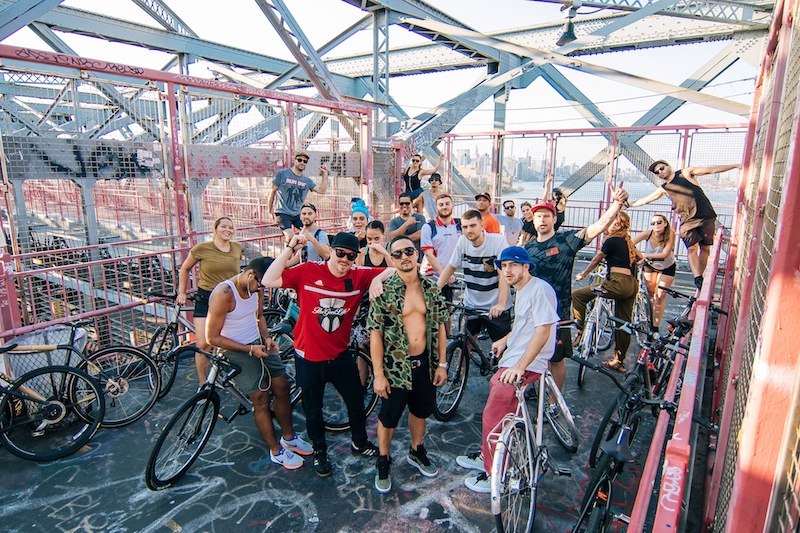 We made it!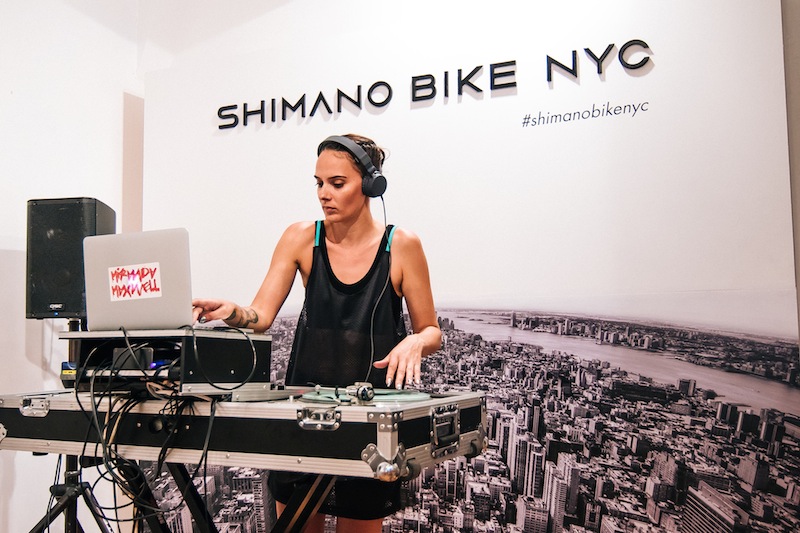 Now time to party.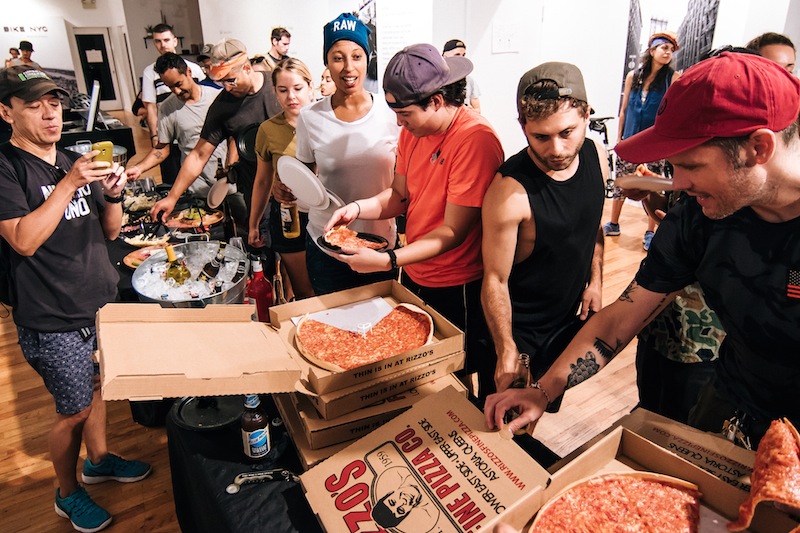 But first, Pizza!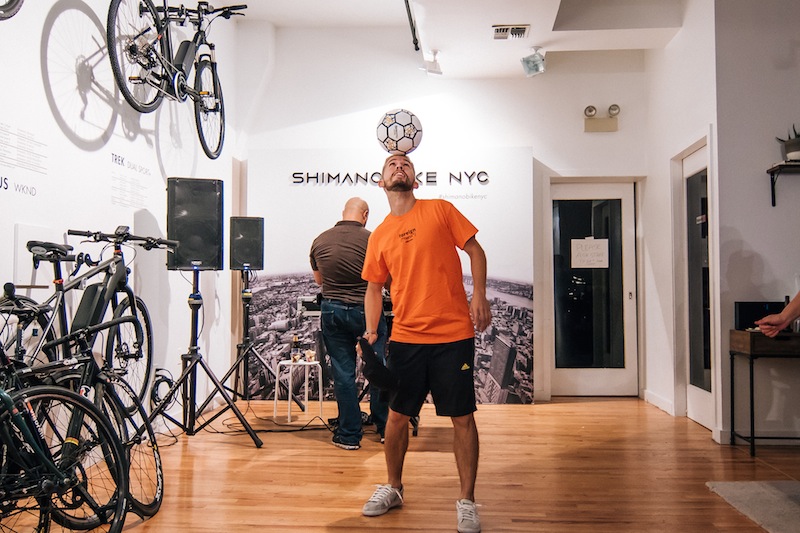 Impromptu freestyle session.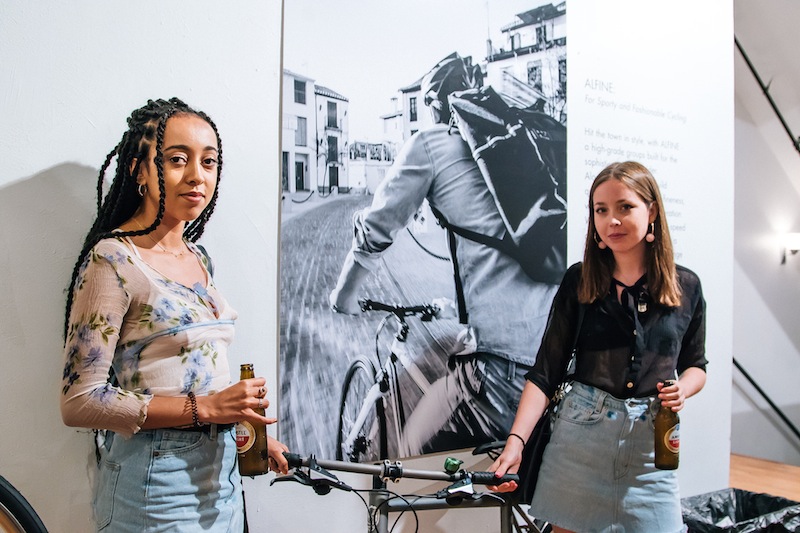 Some of our London friends even dropped in.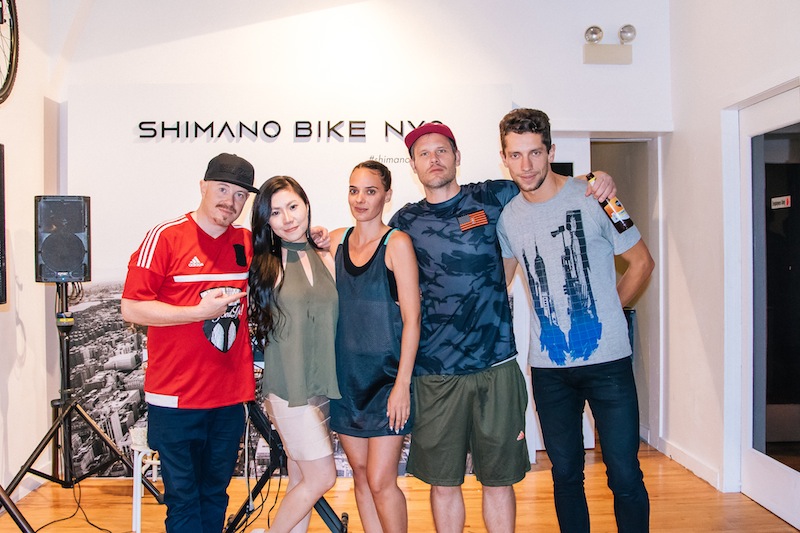 The crew! Extra special thanks to Naomi and Anatoliy, we can't wait to do another!