On a perfect California weekend amidst the craze of The US Open of Surfing, we popped up in a secret location in Huntington Beach to present TheGoodLife! Hideout Huntington Beach! Powered by our partners at Avery Dennison, we designed the ultimate oasis, a place to create and connect while feeling completely off the grid at the same time. From our custom apparel lab to our 2nd floor barbershop to our poolside bar and grill, the Hideout set a new standard for the term "event activation." Thanks to Owney's Rum and Primo Beer for the hospitality, Frank's Chop Shop for the cuts, Ian Longwell for the tunes, Benji Weatherley for the BBQ, Momentum for the bikes, Bien Conectao for the domino tables and our friends at SHUT Skates, Union Surf, Waves for Water, Surf Haiti, Sea Shepherd, and Marley Natural for being down with TheGoodLife! Hit the jump for a gallery of photos by Craig Wetherby and Carlos Baptista that show just a bit of the work and play that went on at the Hideout. Enjoy!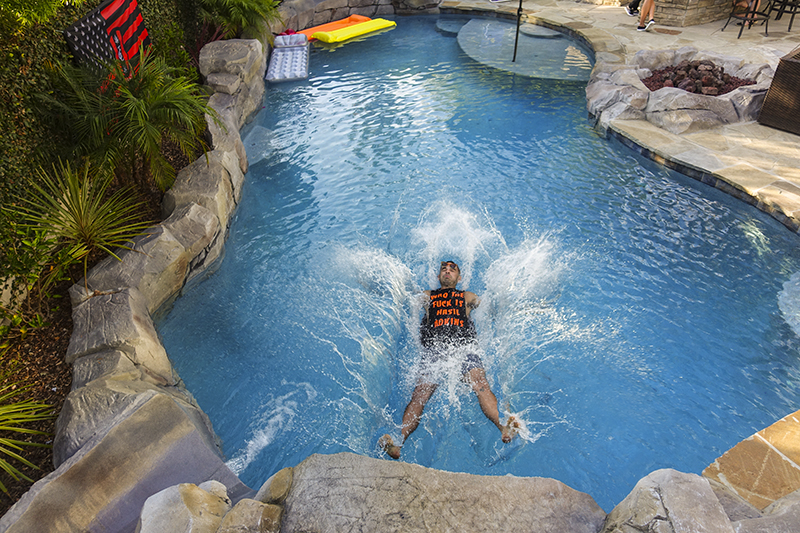 First things first. Before anything else Ian had to test out the pool!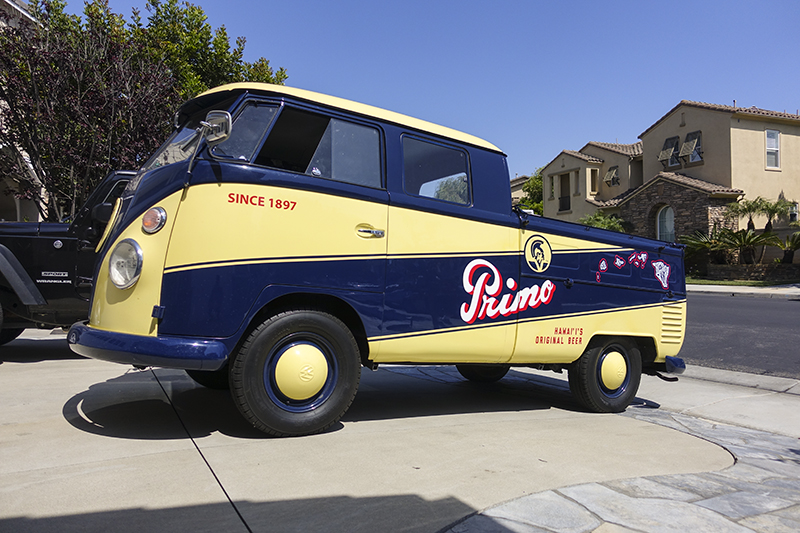 Then came the beer delivery. Thanks Primo!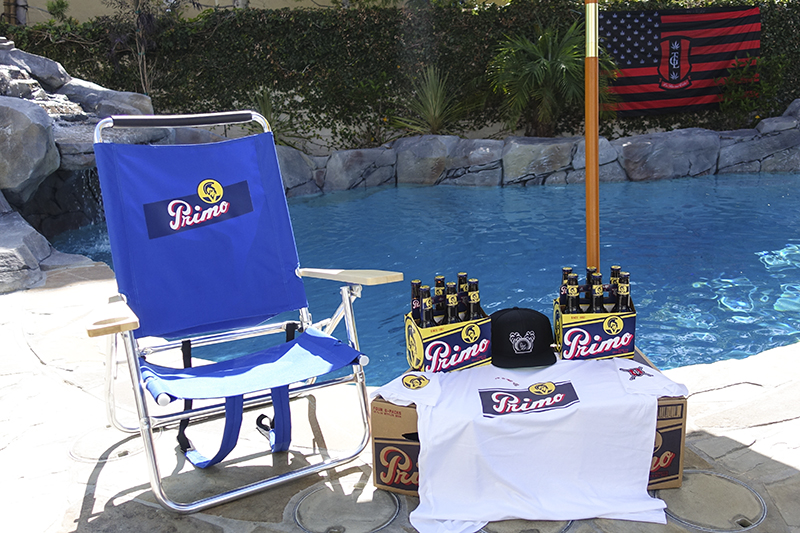 The scene was starting to get set.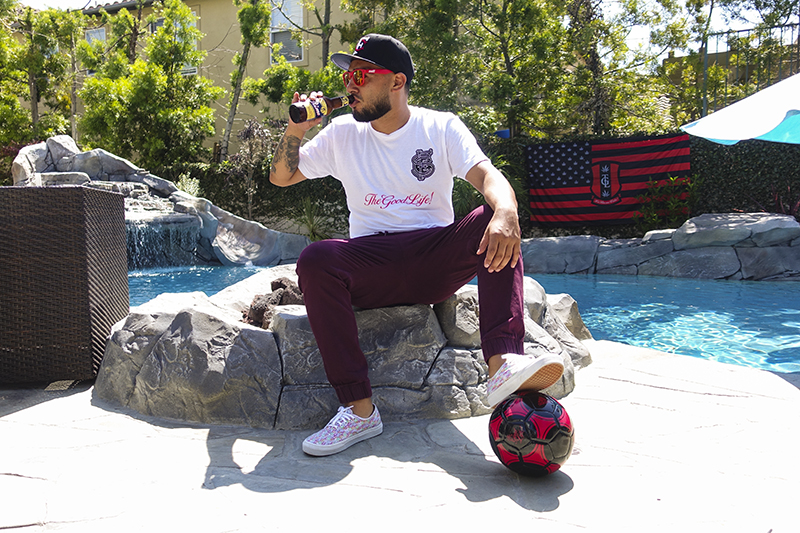 We enlisted Chris P. Cutts from the Chop Shop as official Primo tester. He also popped off the first 1 of 1 piece, a soccer inspired TheGoodLife! x Chop Shop tee. Hard work indeed!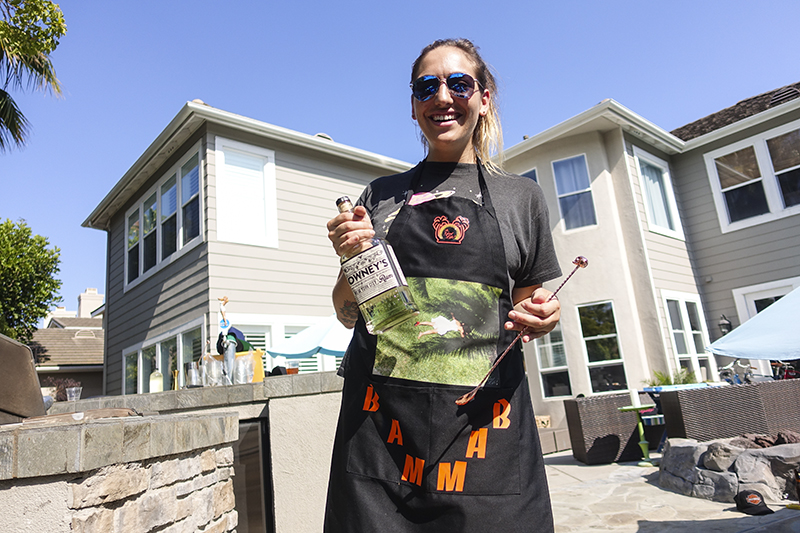 When Leslie from Owney's showed up, we knew it was on. Peep her custom 1 of 1 "Bam Bam" apron!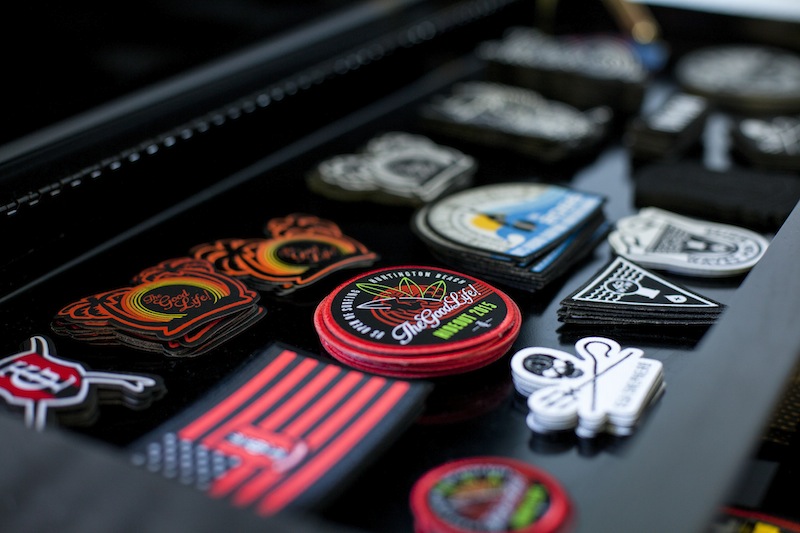 So many options! Avery Dennison kills it.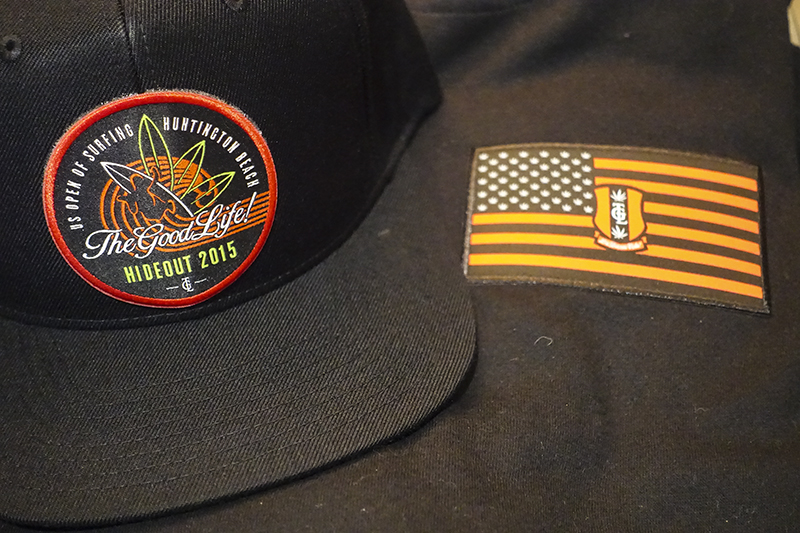 Sometimes you just gotta start simple.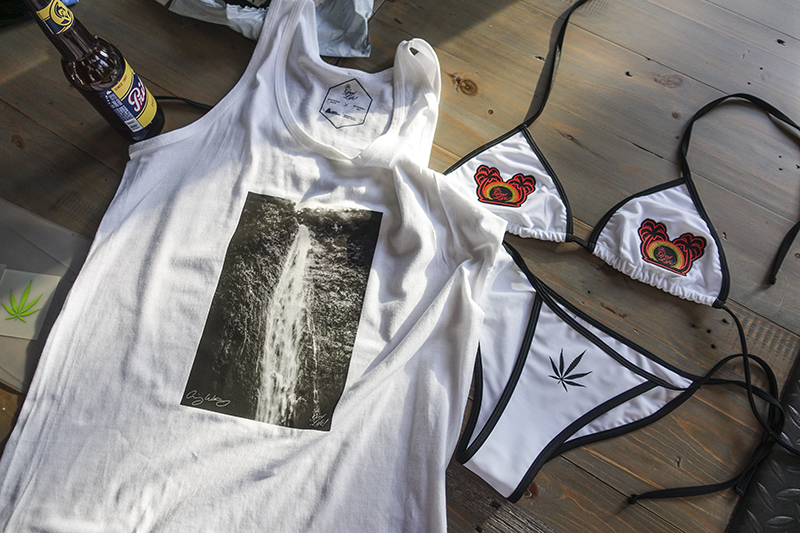 With some pool side essentials.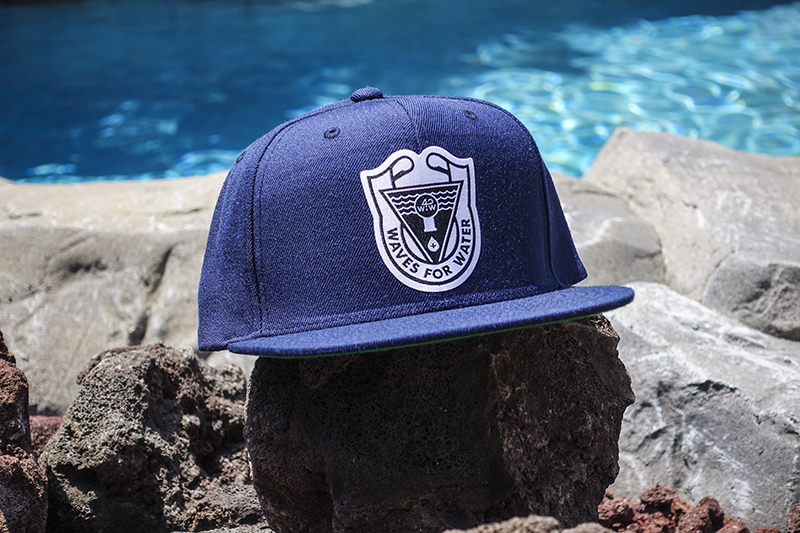 Waves for Water hats came out sick.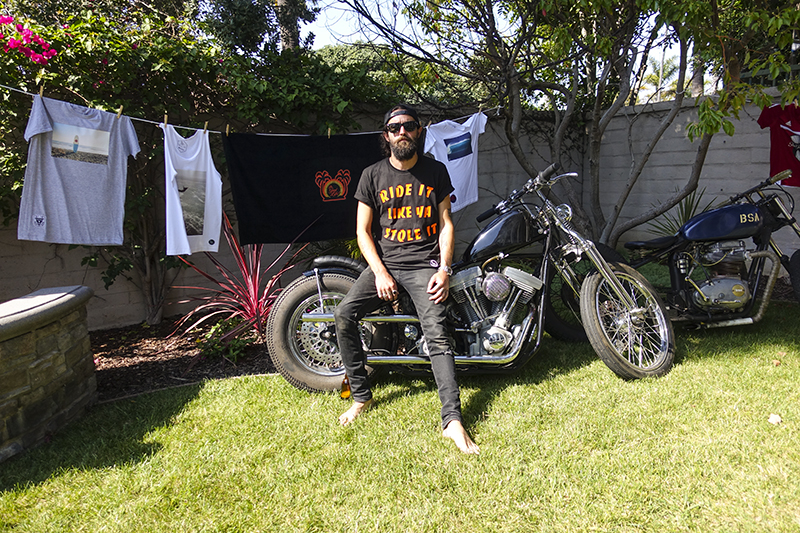 Steve Hash ridin clean in his first creation.
Benji Weatherley getting tech on the heat presses.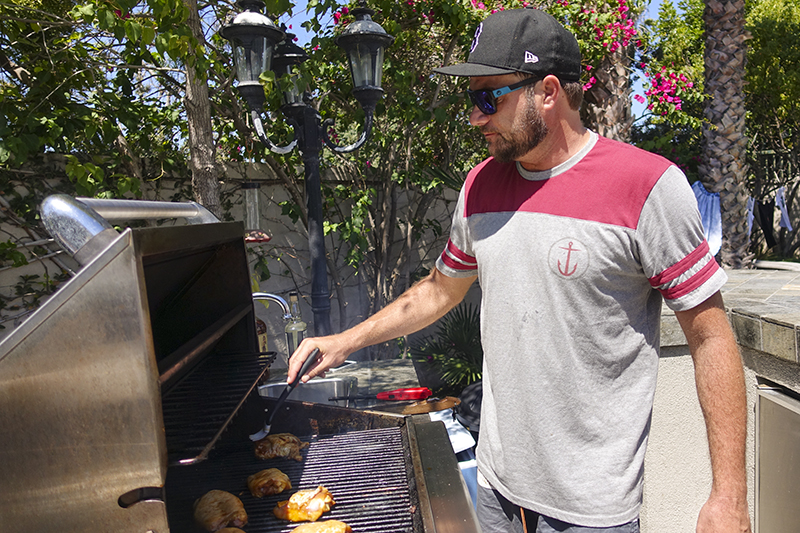 And on the grill.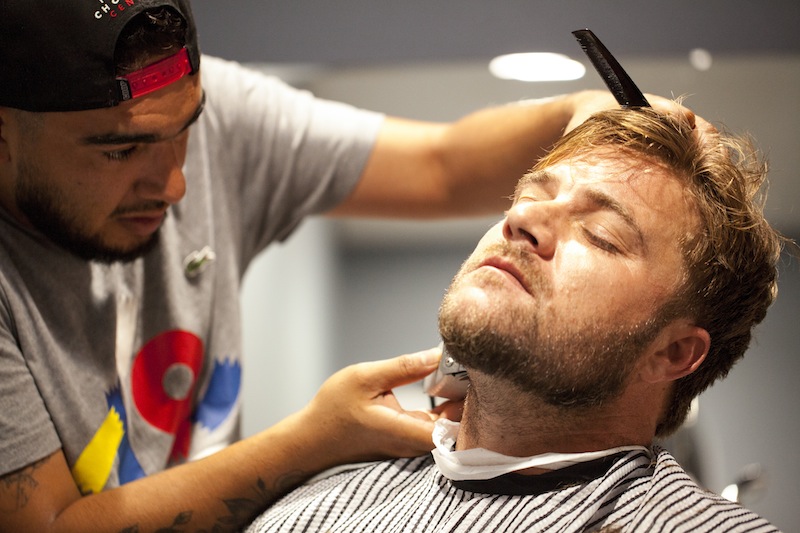 Before Chris got tech on his shape up.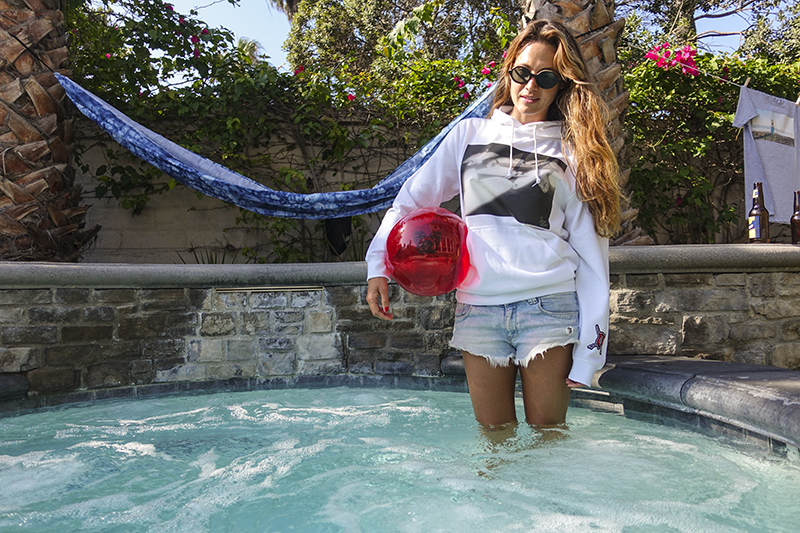 Jamie Rosquist getting her feet wet.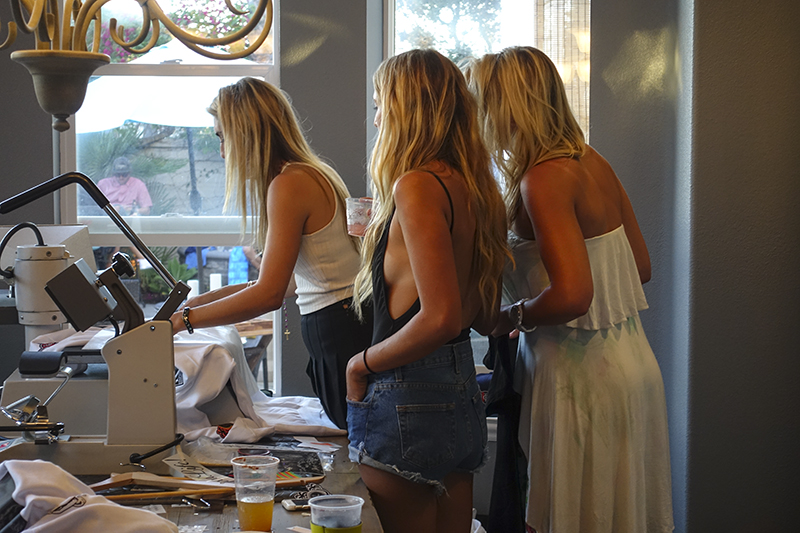 The presses stayed poppin.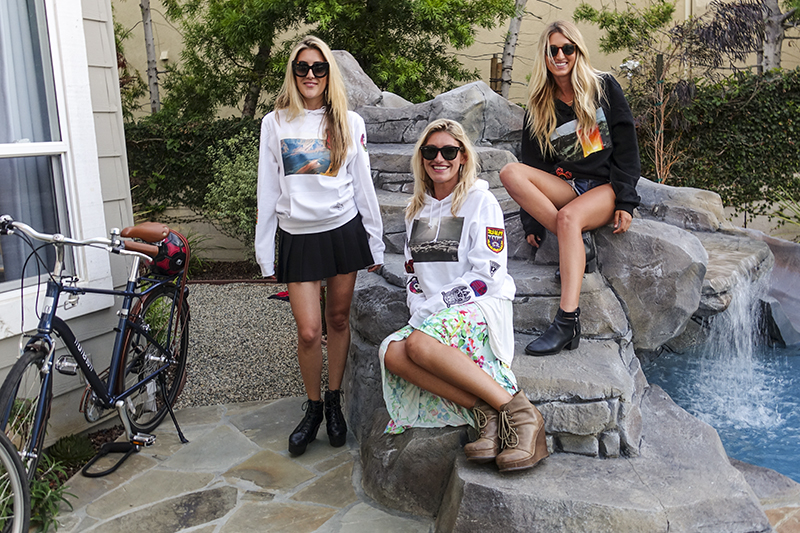 Crankin out those 1 of 1's!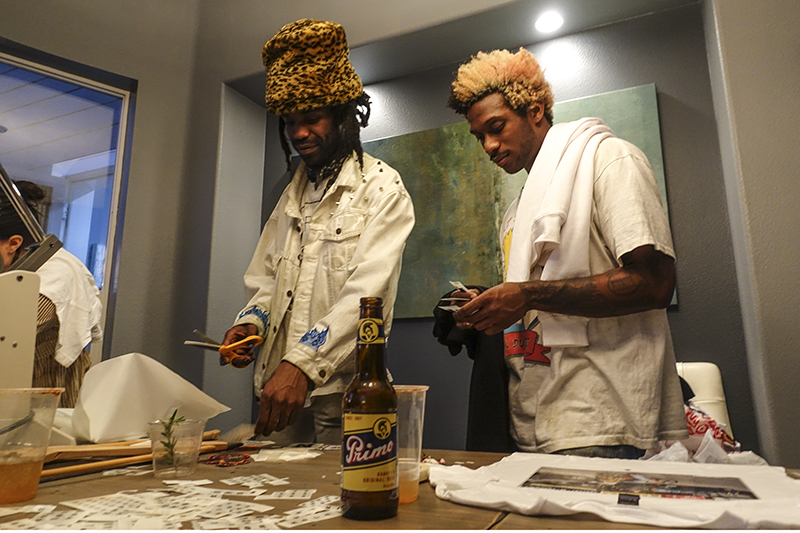 Ho99o9 was in the house.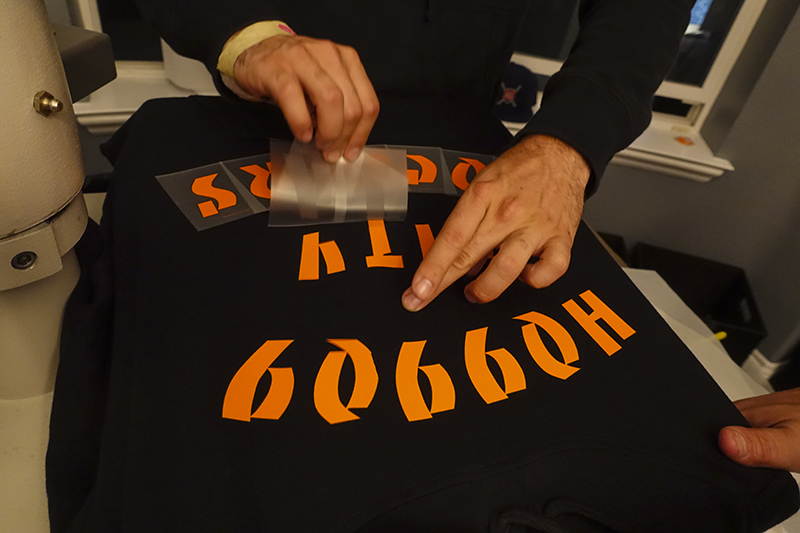 Cookin up some marvelous shit.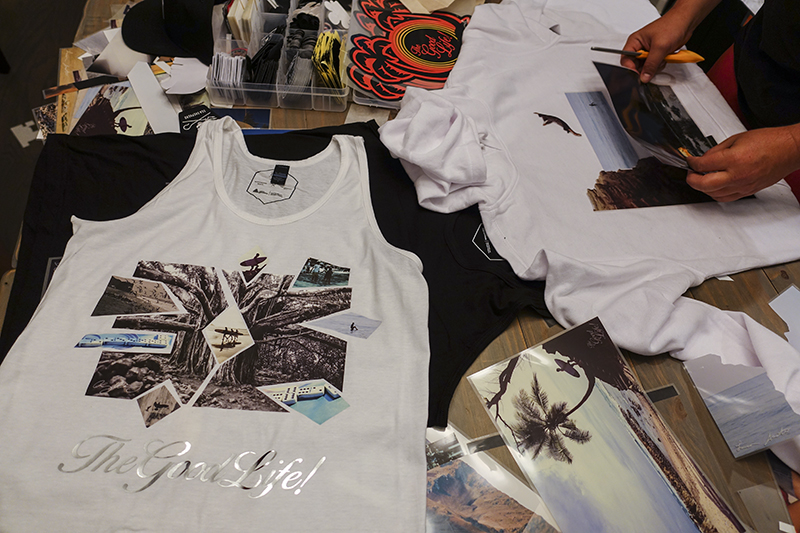 The possibilities were endless.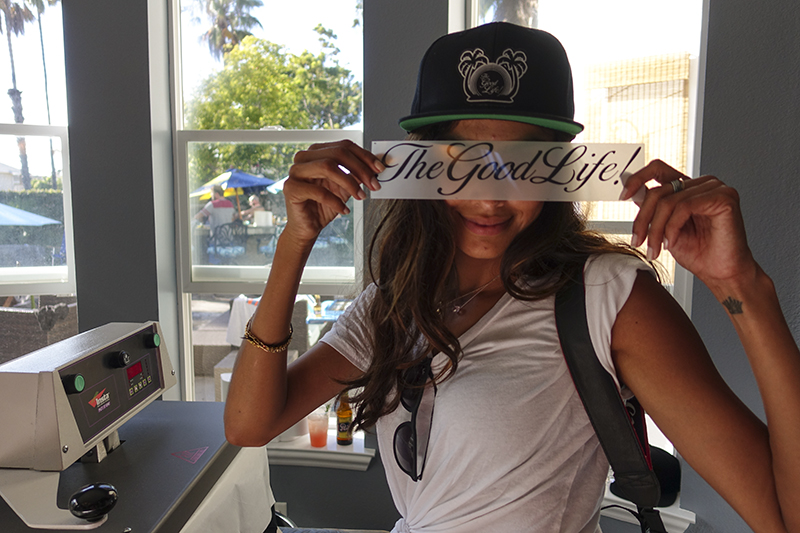 Nancy Gomez from BFA was seeing them.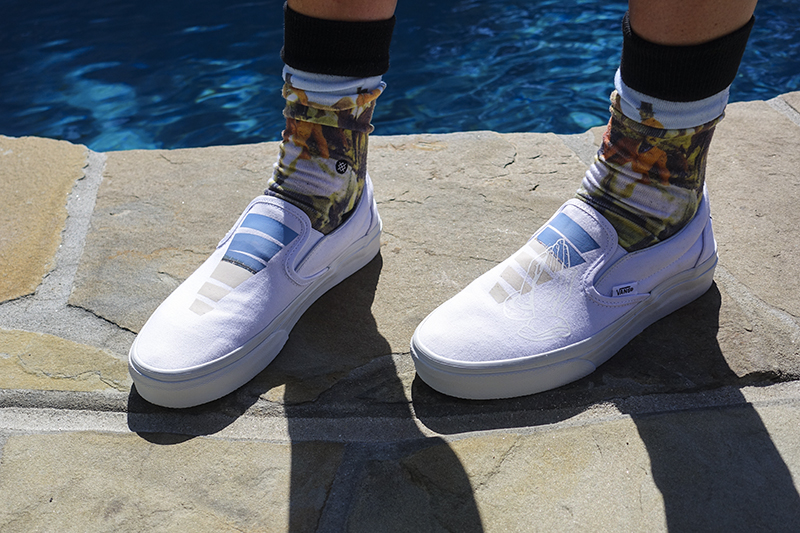 Can't forget about the shoes too. 1 of 1 Vans!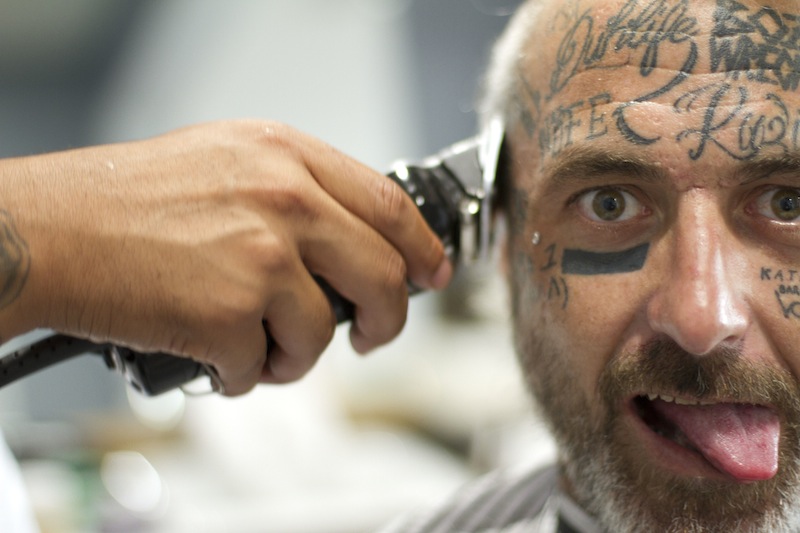 This is not the face of a mad man.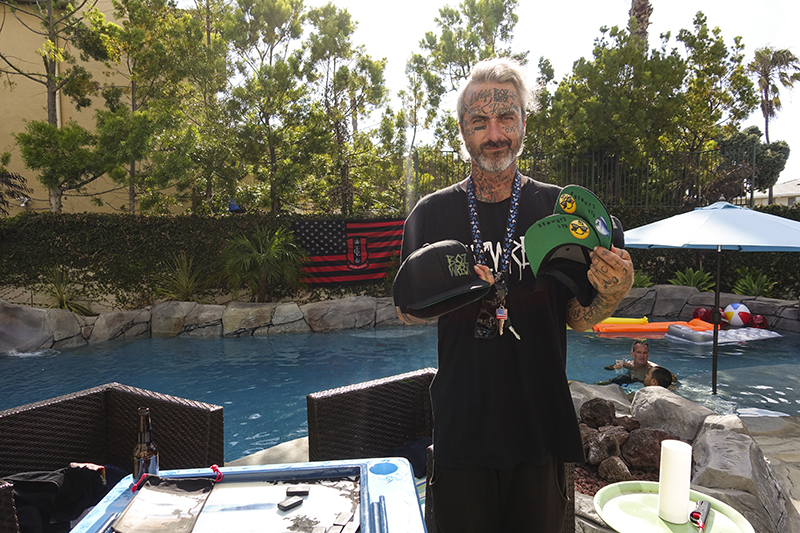 It's the homie Nate Bozung hitting the Chop Shop between sessions on the presses – he made his whole fall 2015 line!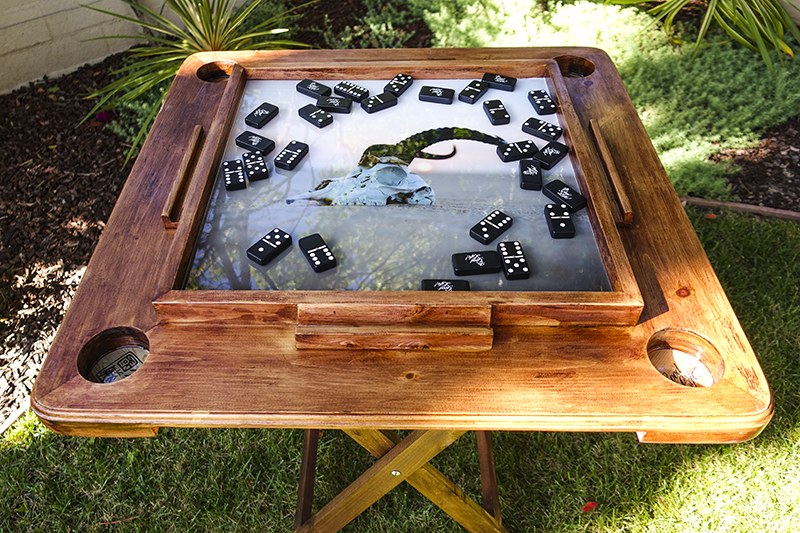 We unveiled two new domino table collabs with our friends at Bien Conectao. This one features one of Jimmy Chin's photos.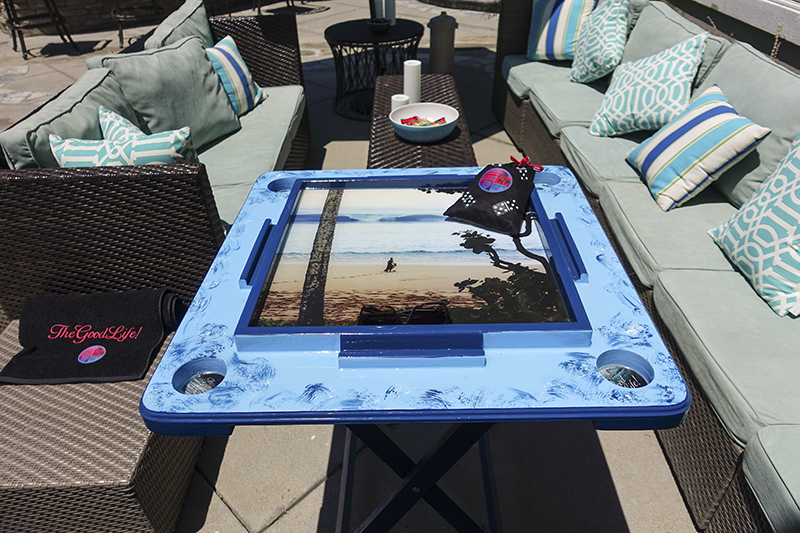 While the other has a shot from Cole Barash. Hit us up if ya want one!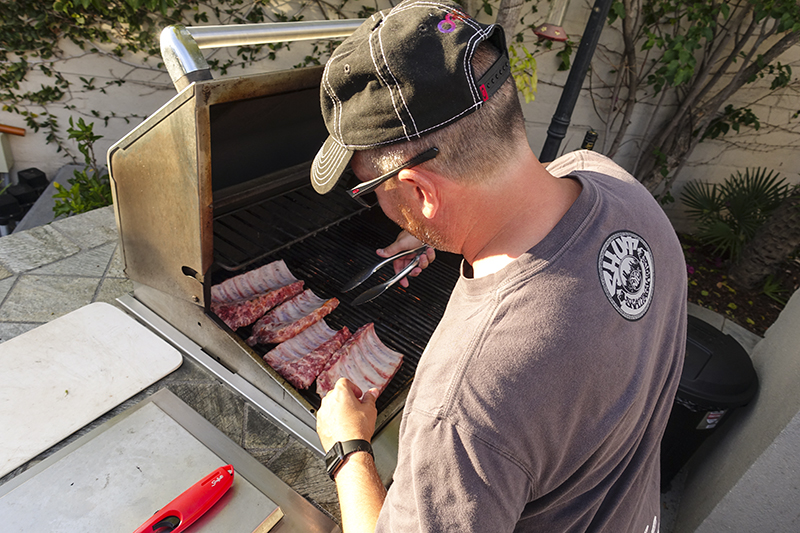 After so much hard work we had to eat, so Charlie Brown hopped on the grill like a pro.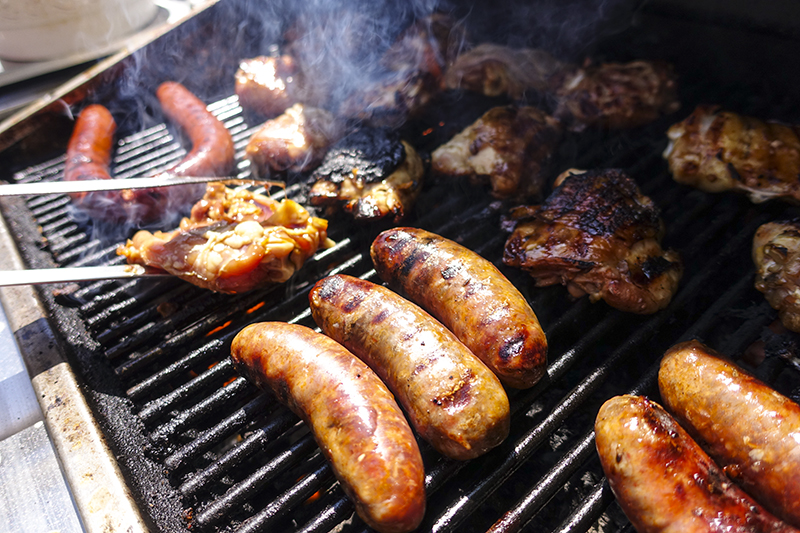 We didn't stay hungry for long!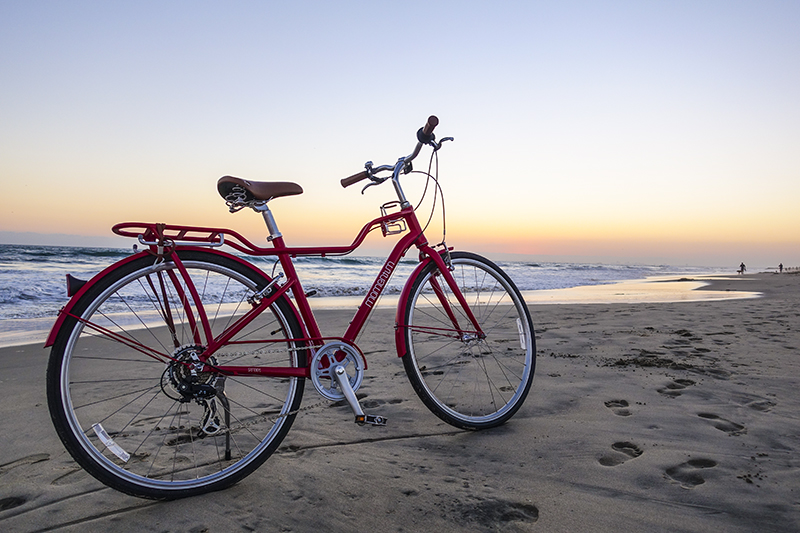 Post dinner sunset cruise was a must, especially since we had our fleet of Momentum bikes.
You gotta love Cali.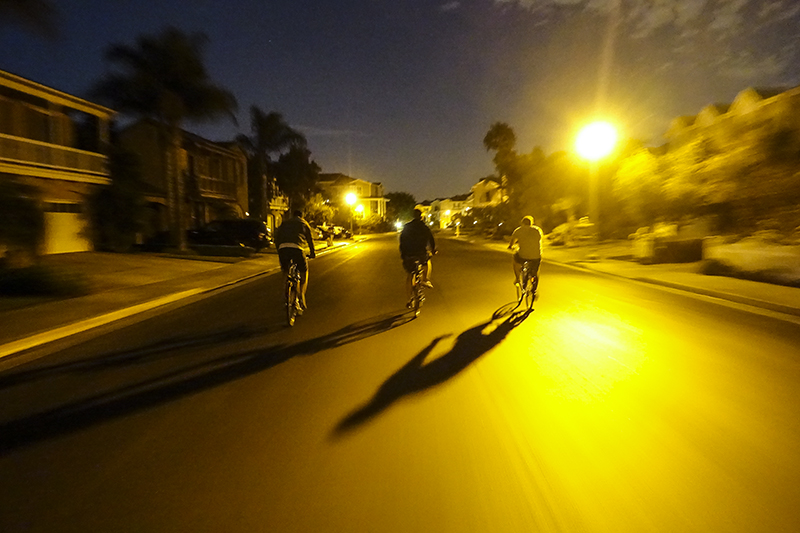 Then it was back to the Hideout.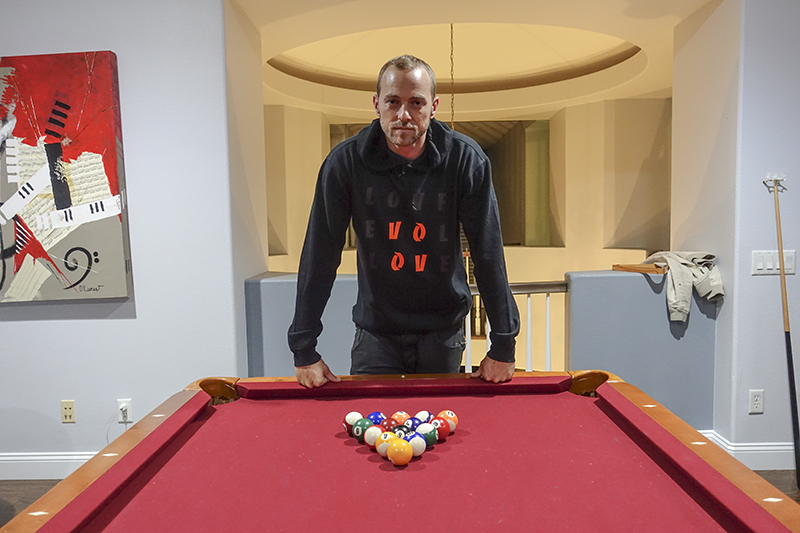 Where Ayler was already racked up.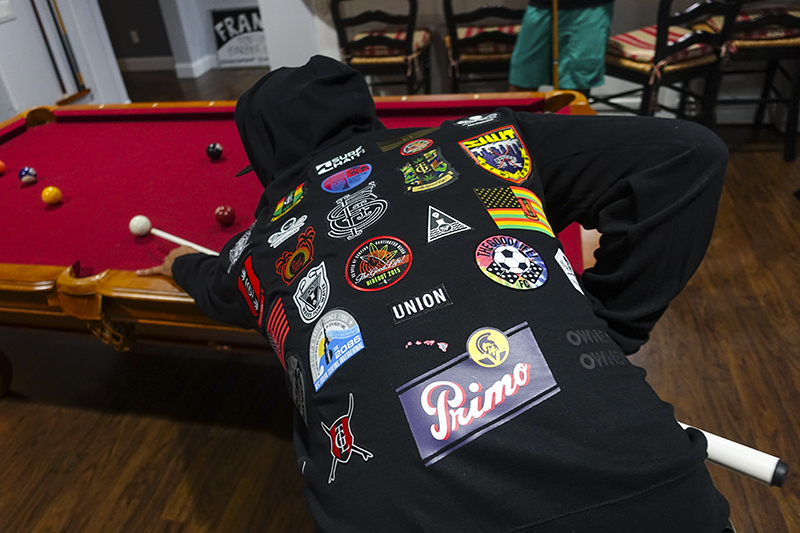 Chris got down to business. That's a hell of a 1 of 1!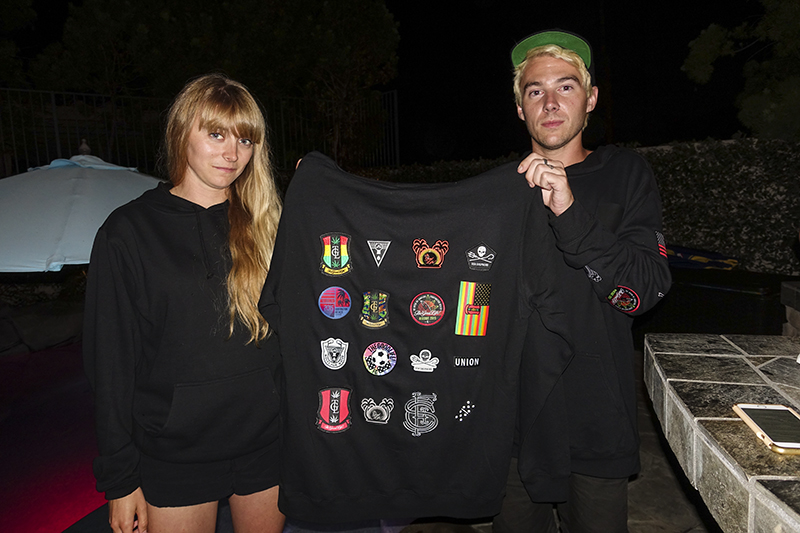 Not to be outdone, Laura Austin and Gus Cawley went Hamilton on a hoodie too.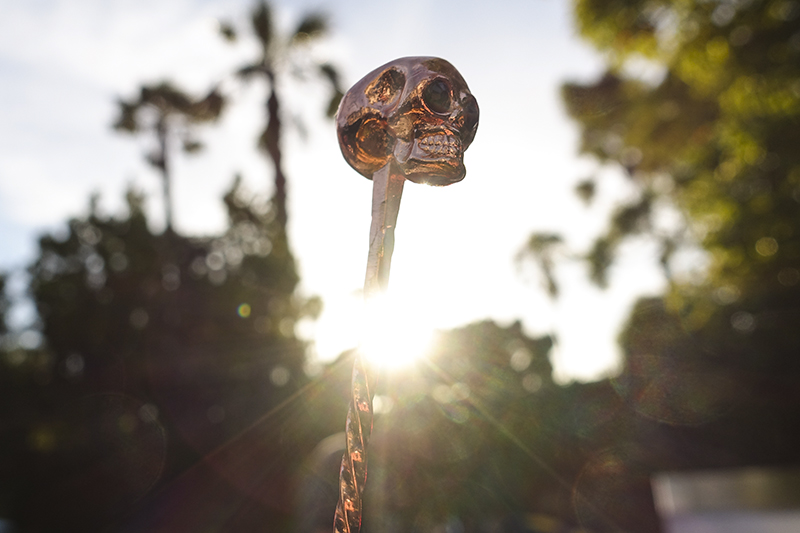 As the last light faded, the Hideout came to a close. Stay tuned for the movie and see you next year!