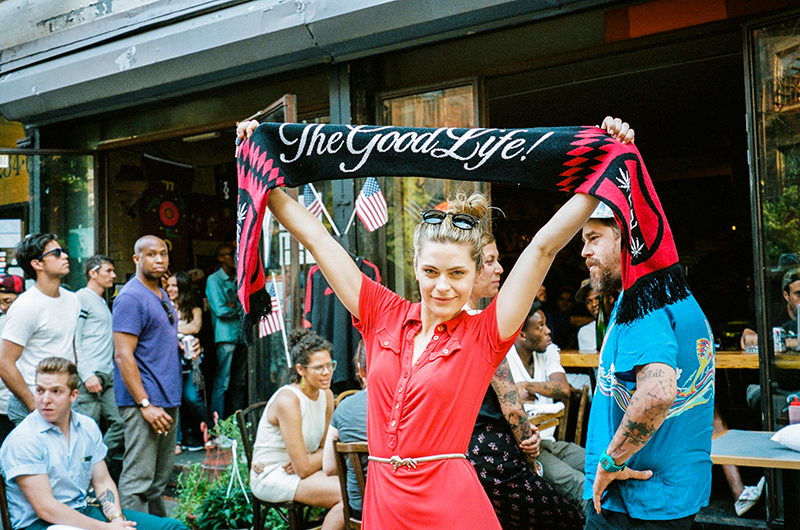 Do you ever dream of having your very own clubhouse? A place where you and all your friends can kick it free of all the distractions of the workaday world? Well we had that same dream too and this summer we made it a reality with TheGoodLife! FC Clubhouse! Partnering with our brethren at The House of Marley we took over The Cardinal restaurant in Manhattan's Lower East Side to create an oasis of epic proportions that became our home away from home for the month-long football fest that was the 2014 FIFA World Cup in Brasil. Alongside our friends at NoWhere FC and Avery Dennison we pounded PBRs while Marley speakers pounded tunes from the irie setlists of Jasmine Solano, Roofeeo, Skotch Davis, TJ Mizell, BLK ARK, DJ Gravy and more. We lived the triumph and the defeat of the US Men's National team over fish sandwiches and tequila grapefruits and we toasted the Germans on their triumphant run while recreating key matches as 2 v 2 games on the only concrete mini-pitch in NYC. In other words it was the best summer ever. Almost everyone we know was there at some point but if you weren't don't worry, we got something even bigger planned for 2018. Until then enjoy this mega batch of old fashioned film photos by Craig Wetherby that perfectly recap TheGoodLife! FC x House of Marley World Cup Clubhouse. Thanks to everyone who was involved! Words by Tim Brodhagen.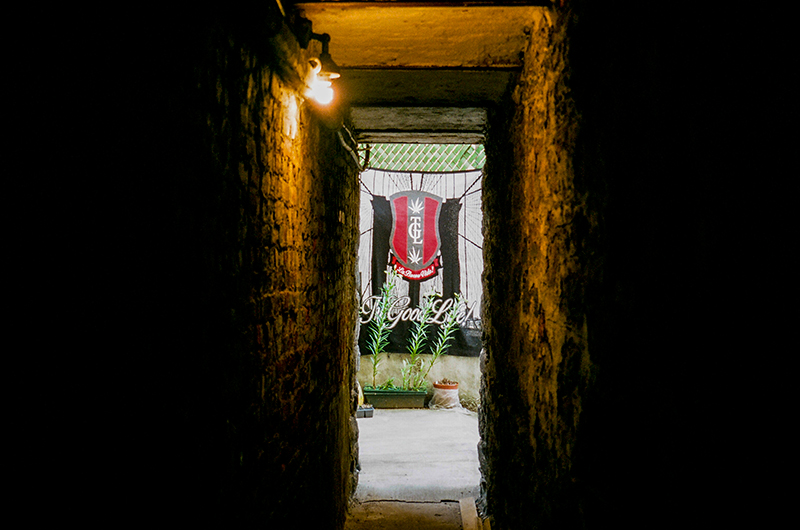 Through a secret tunnel lay a special place…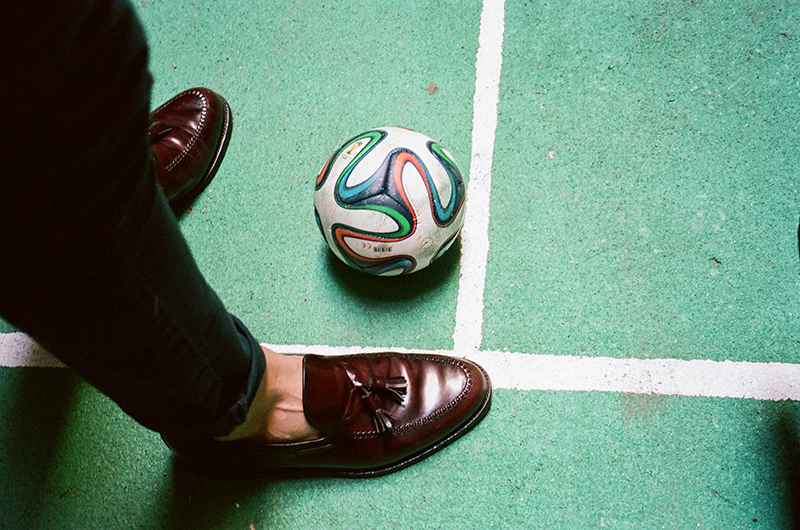 Could it be the pitch of the Maracana in Rio?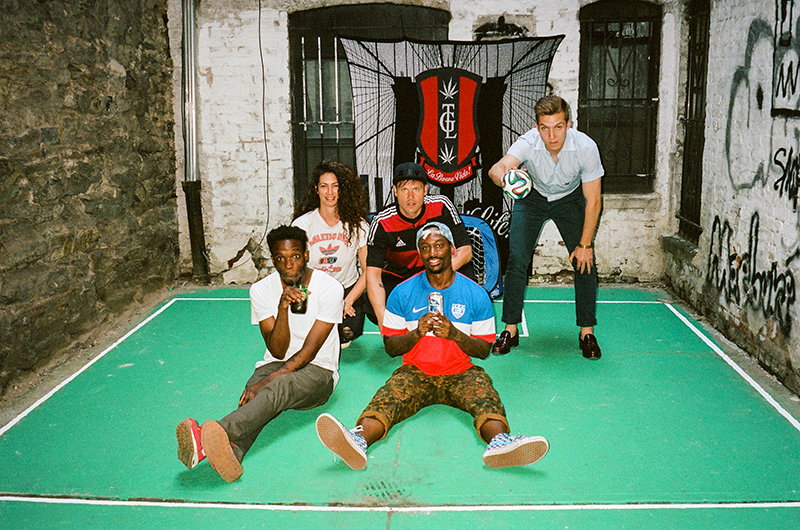 No, it's the EstadioGoodLife! at TheGoodLife! FC Clubhouse in NYC!
Where matches flowed like crisp PBR.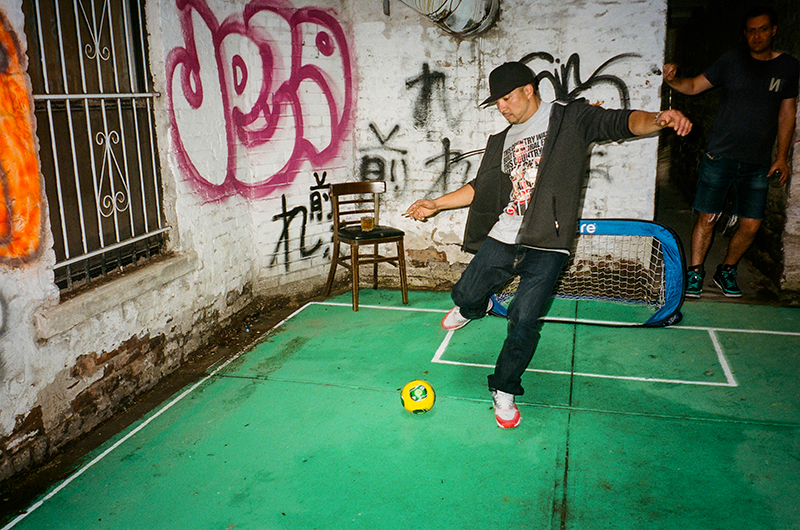 And every shot made the highlight reel – even if you never played football before. Just ask Akira Ruiz.
Rohan Marley and his Lion Order felt the magic. Reggae Royalty in the house!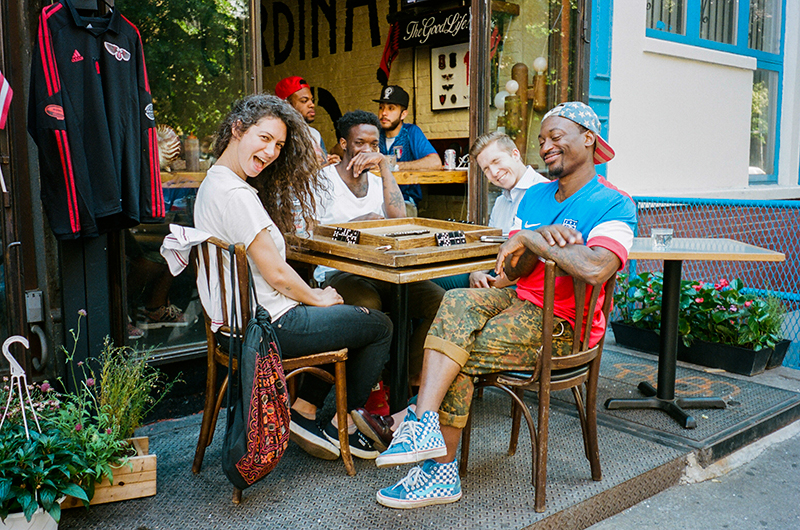 When we weren't on the pitch we took it to the tables.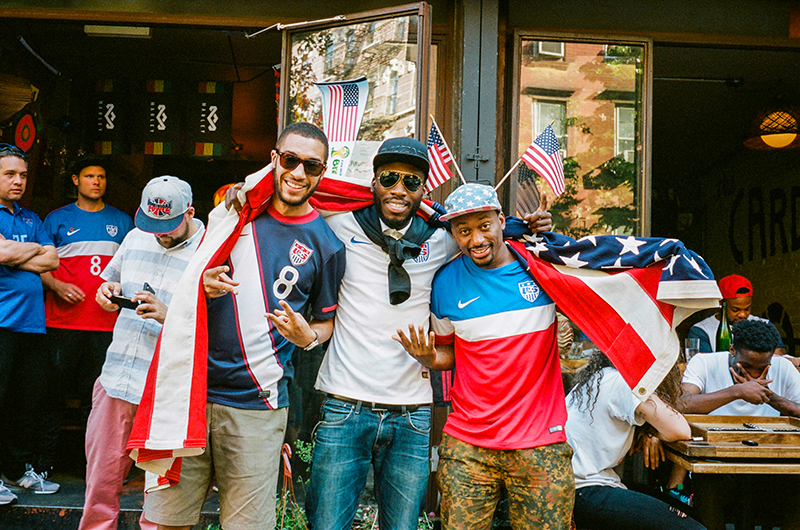 And let the streets fill up around us. Mel D Cole reppin the Red, White, and Blue!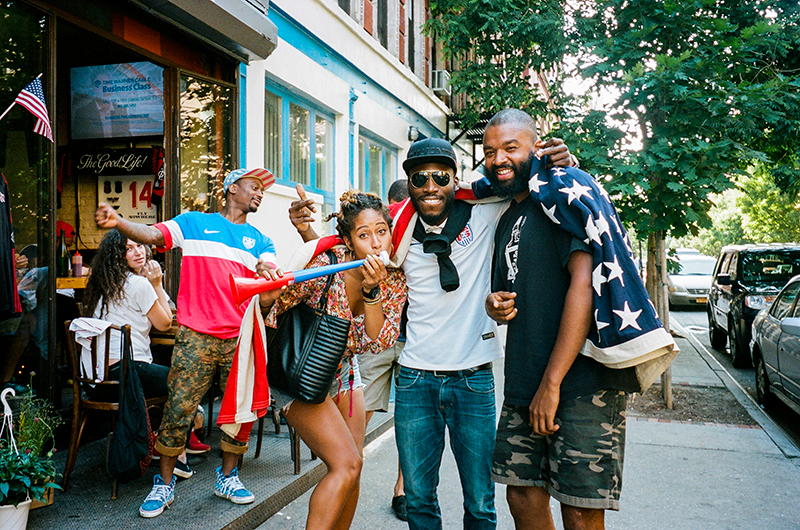 Desiree and Ron were repping too!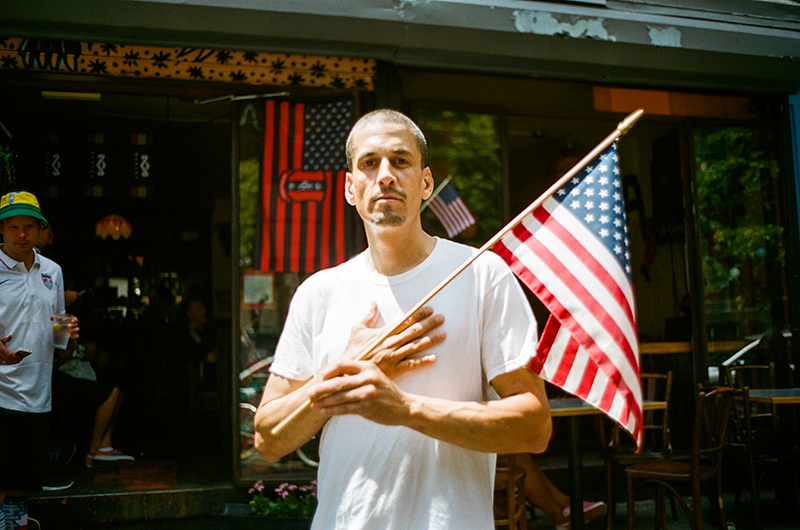 DJ Smoke L.E.S. – a true patriot.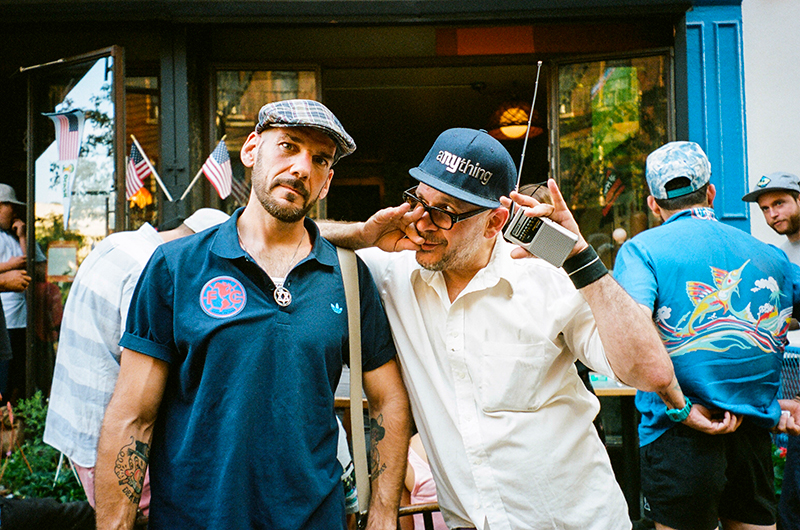 KEO and Ricky Powell keeping it jazzy.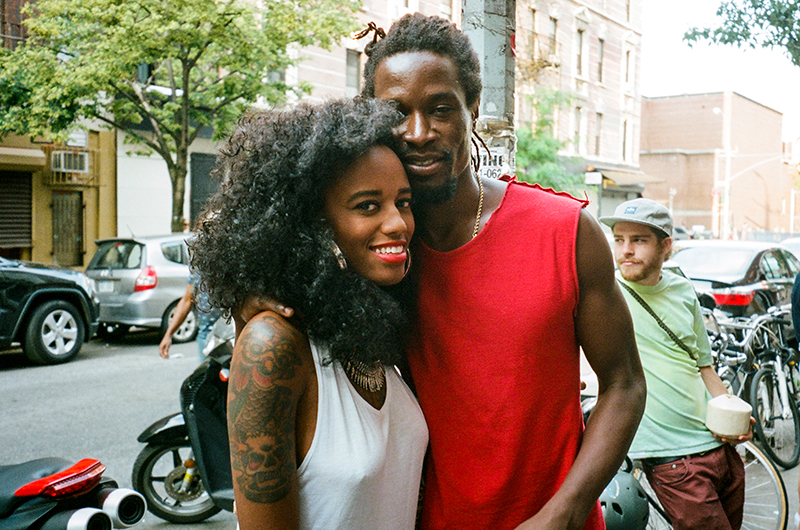 While Aku and Nikki kept it sexy.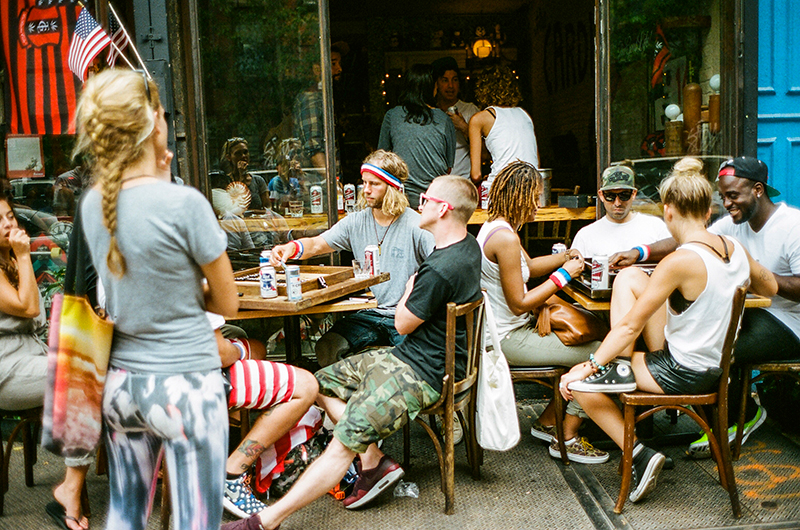 And they say Americans don't support soccer – we had the block crackin!
Games in the street!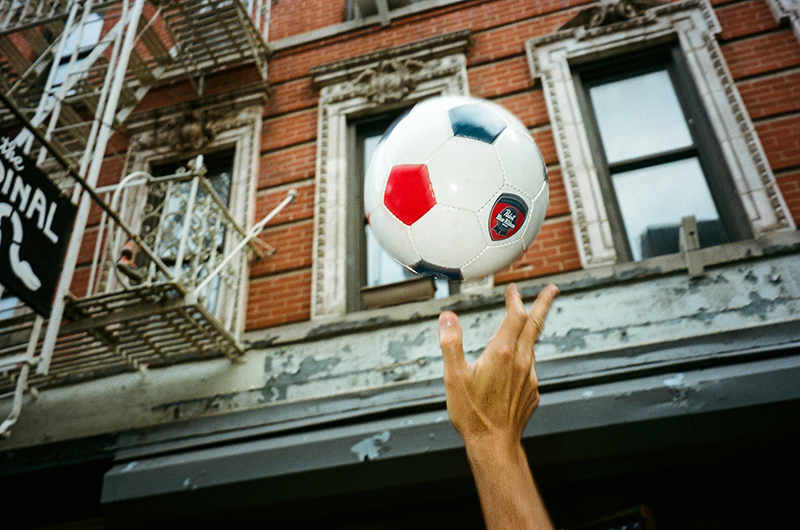 Plus the hand of God!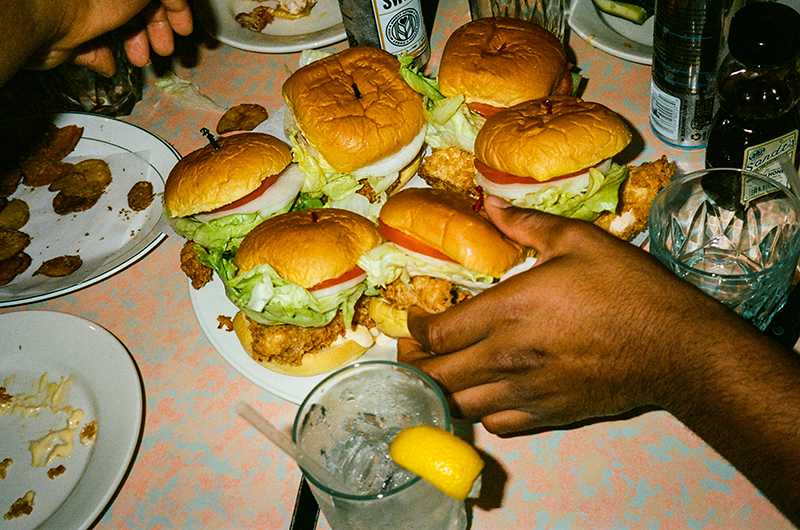 Who's hungry?!
Sharing is caring.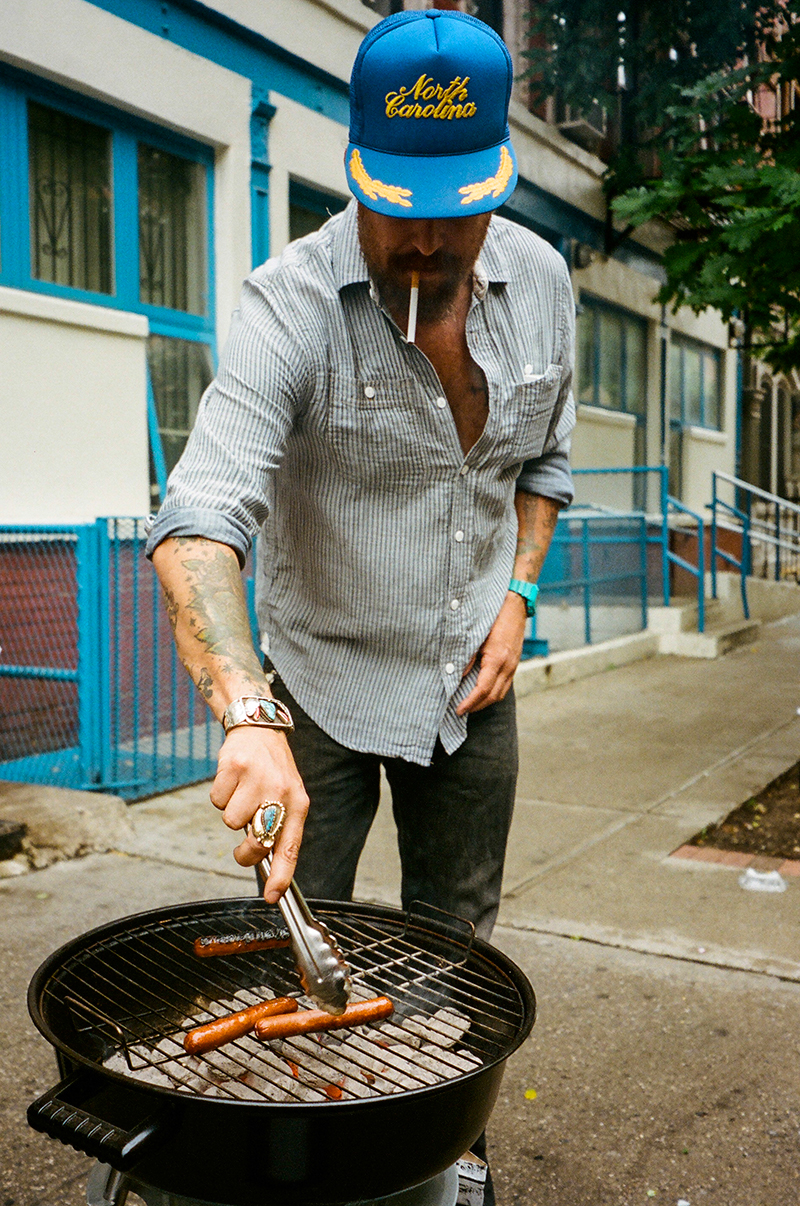 We had everything from a sidewalk grill…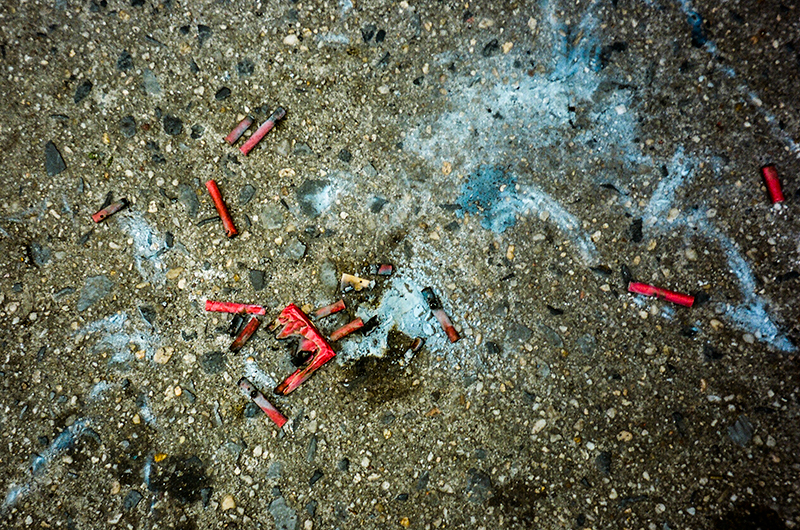 To fireworks…
To a skateboarding dog!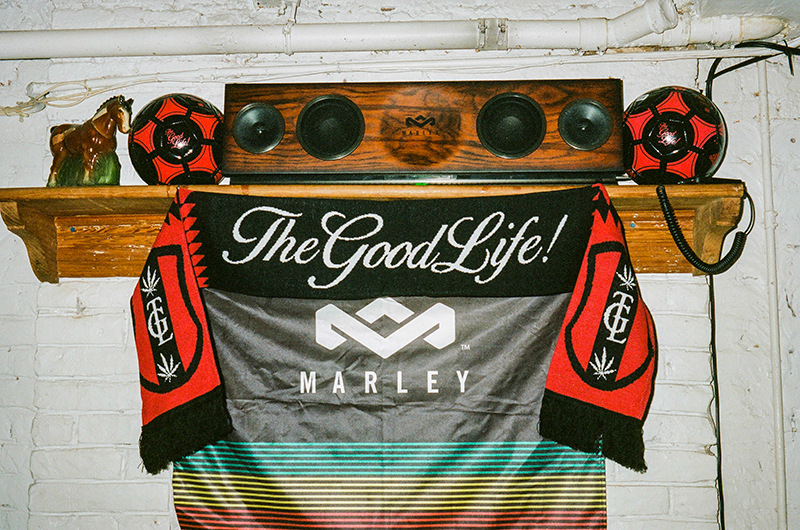 The Shrine of Soccer and Sound.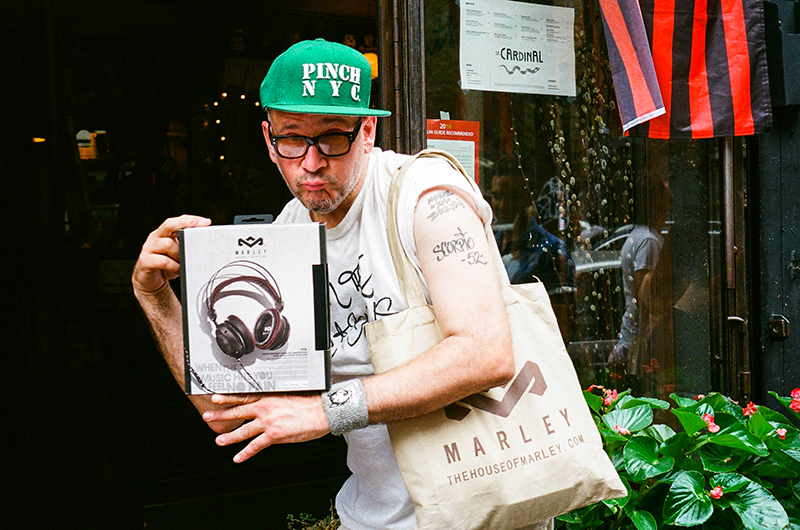 House of Marley had mad treats – Uncle Ricky got laced.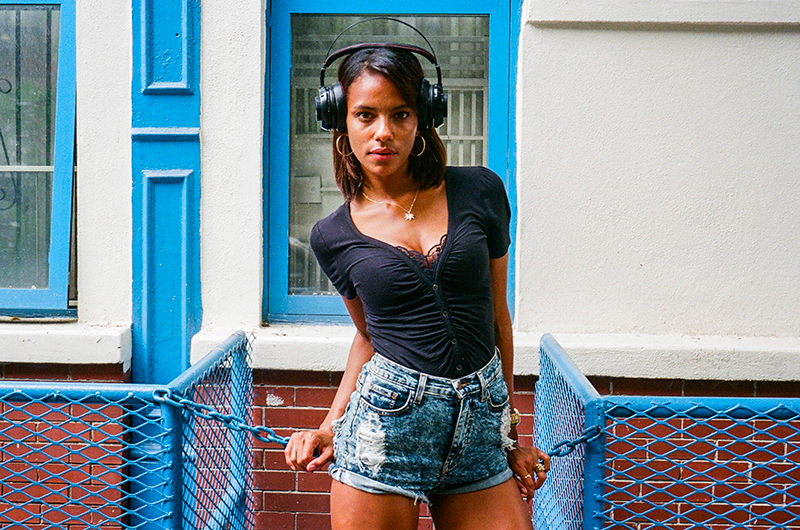 So did Nianga Niang.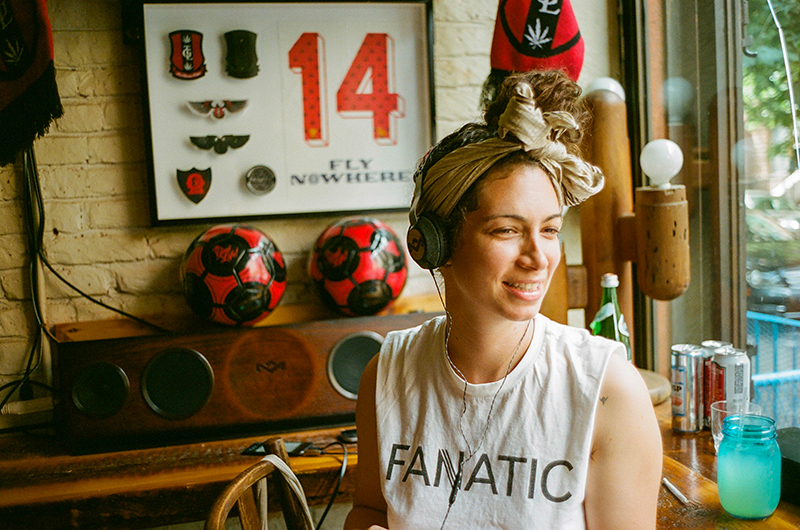 So did Sara Glick – just in time to rock her all-jams set!
Three babes and a beer aka Jasmine, Tara, and Natalia.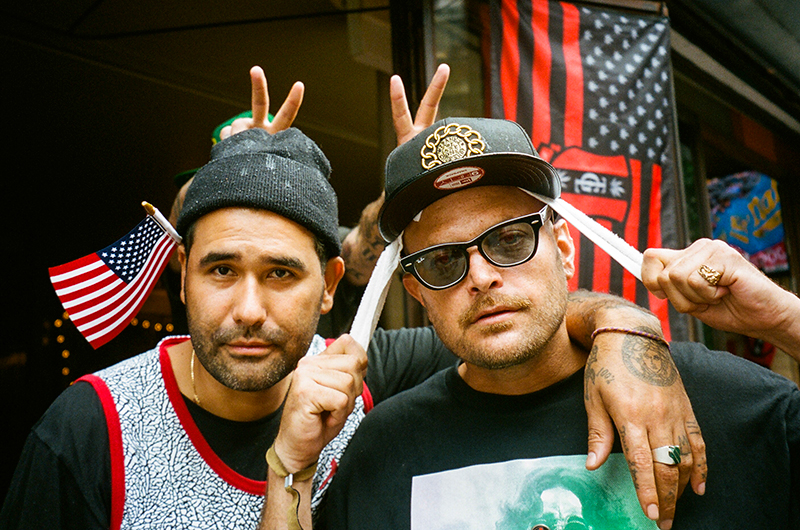 Double rabbit ears aka Harif Guzman and Mike Malbon.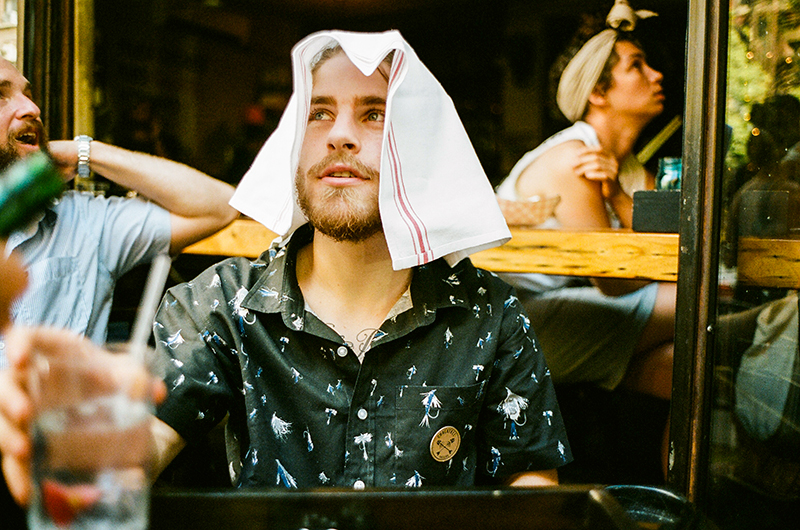 Yung Sheik aka Pat Hoblin.
Deutschländers!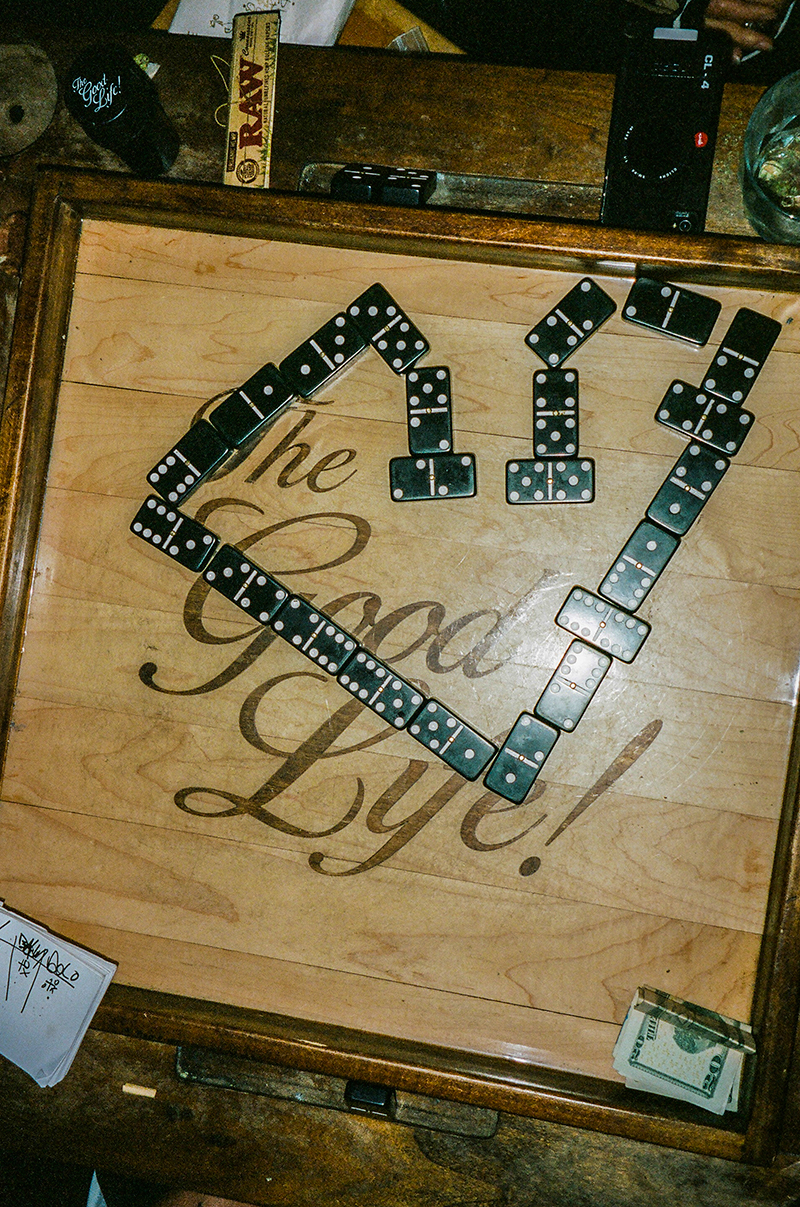 Dominos are Love!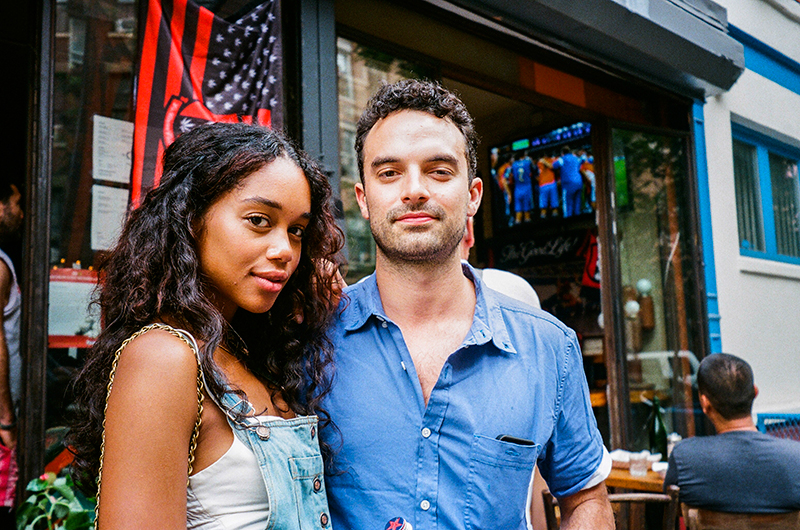 Ian Longwell and Laura Harrier are love too.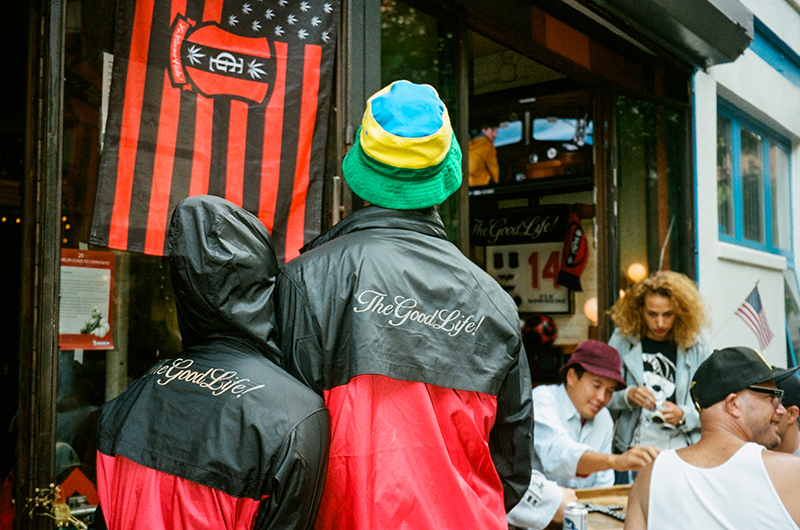 Matching TheGoodLife! x Burton jackets are also love.
Gotta love some CREW LOVE!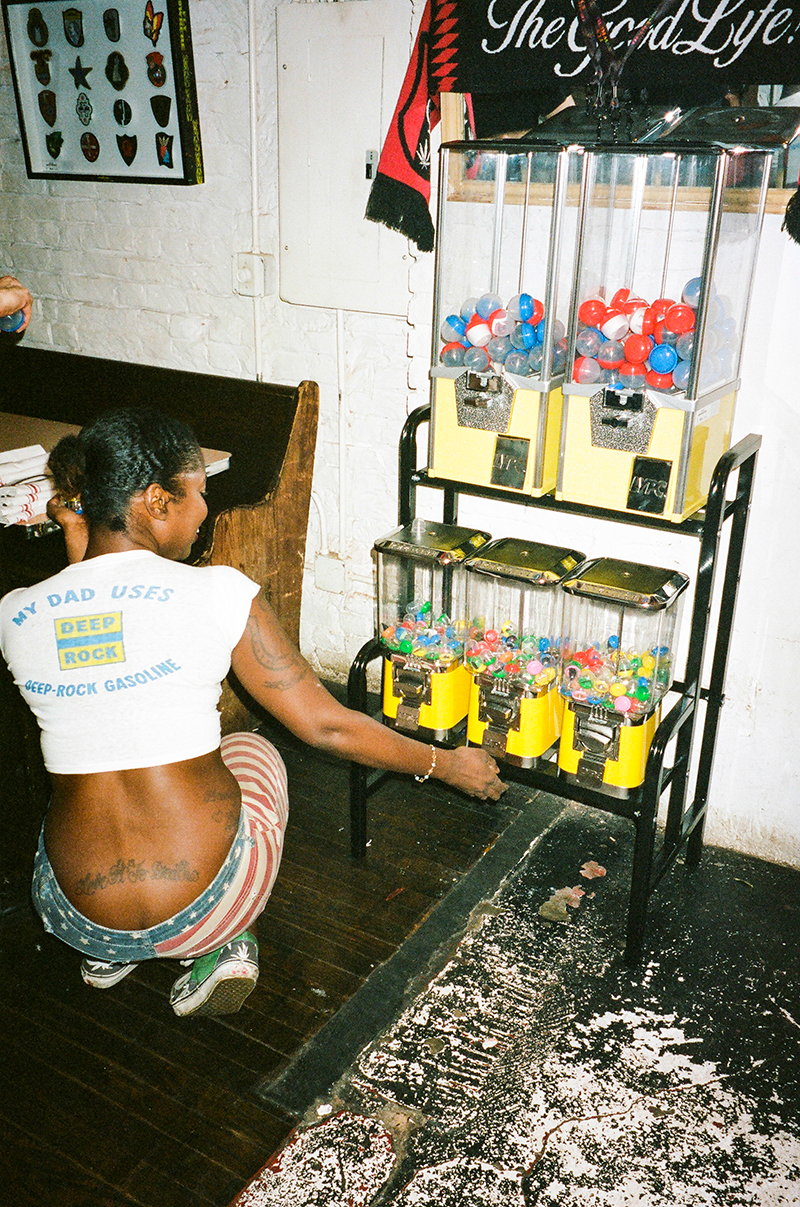 Did we mention we had a surprise machine?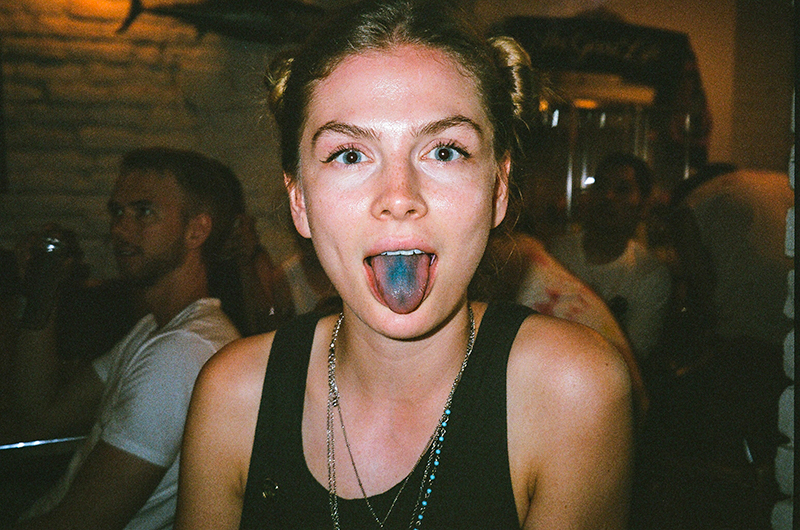 Siggi won a gumball!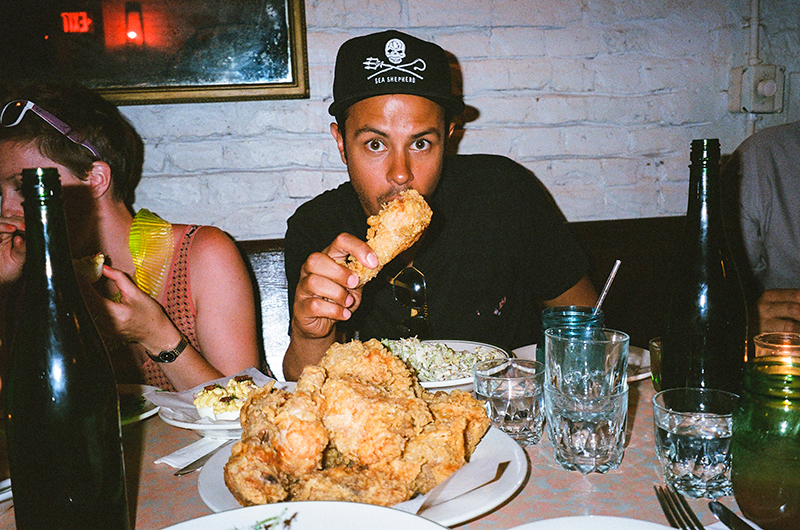 Nikita won some chicken!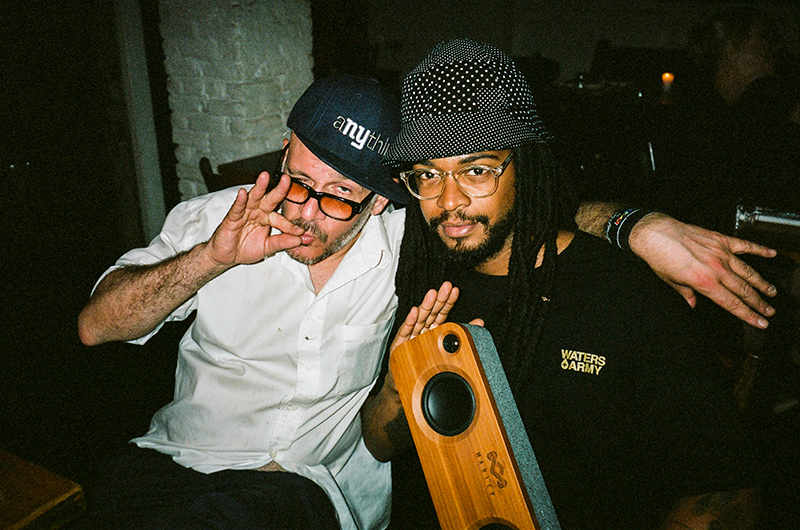 Roofeeo won a House of Marley Get Together bluetooth speaker.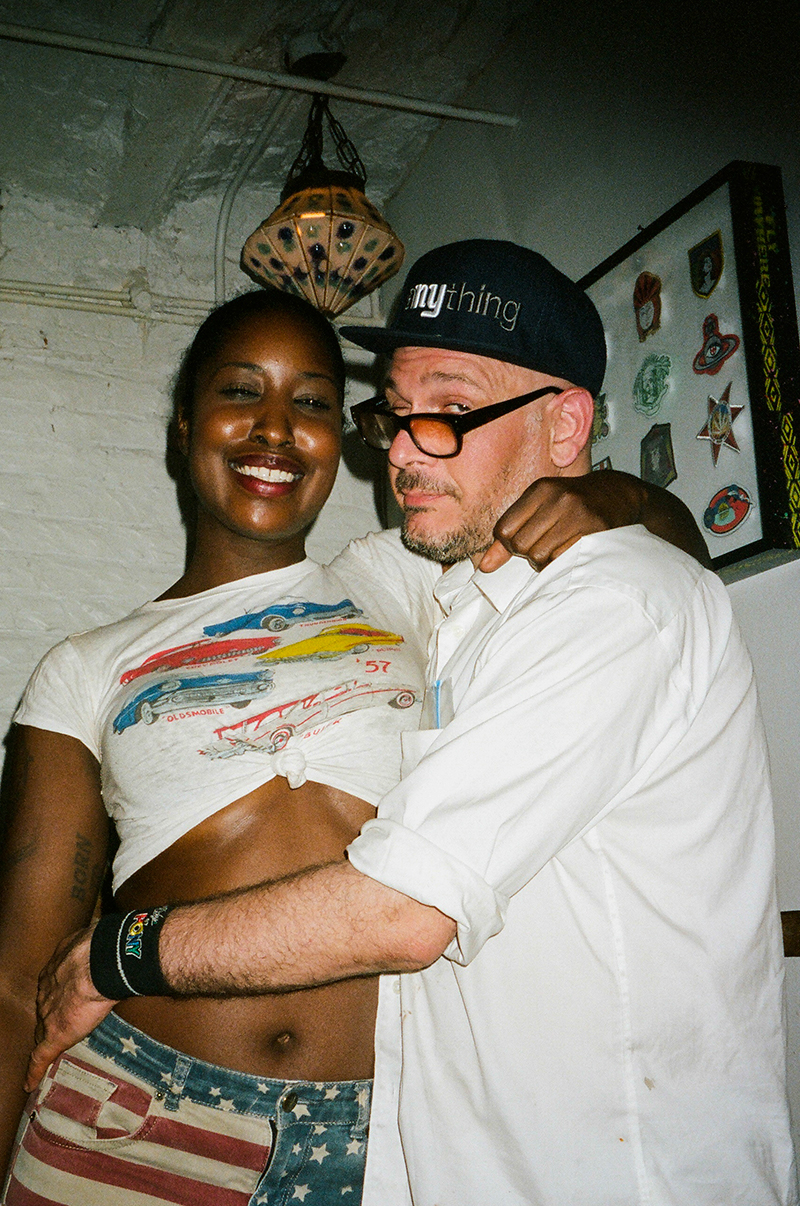 And Ricky Powell won everything! See you at the next World Cup!!