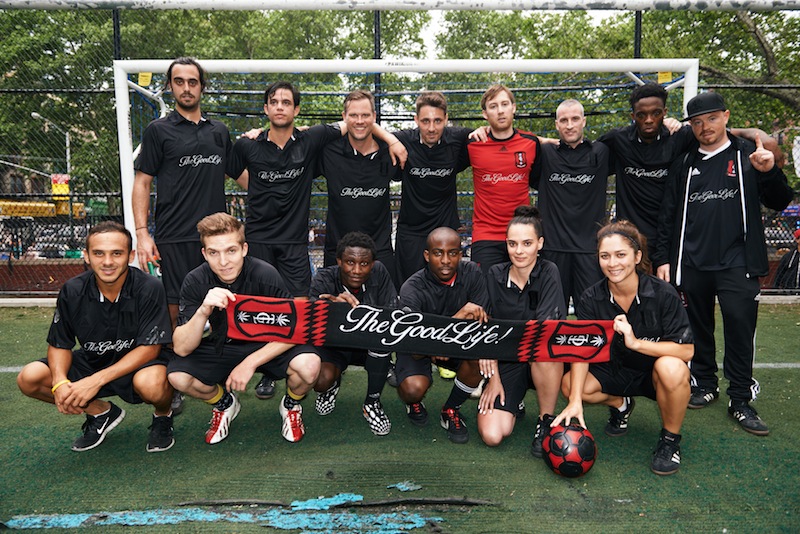 We couldn't have asked for a better night to debut our sickest kits to date. With perfect weather and a formidable Know Wave FC decked in all white, TheGoodLife! FC took to the field in our new black on black adidas Black Out kits for game 5 of the adidas Fanatic Premier league. Featuring custom black reflective details by Avery Dennison including reflective number 1's with our team leaf inlay and all black versions of our crest and eagle, TheGoodLife! FC was too menacing to be stopped. With dominating ball control and a pair of beautiful scores from Venezualan midfielder Stefano Fossa and Ugandan striker Charlesmatic, the team continued their unbeaten streak with a clean sheet for keeper Sam Griswald. Take a closer look at the TGLFC! Black Out kits in a beautiful set of photos by Paul Park after the jump. Gooooool!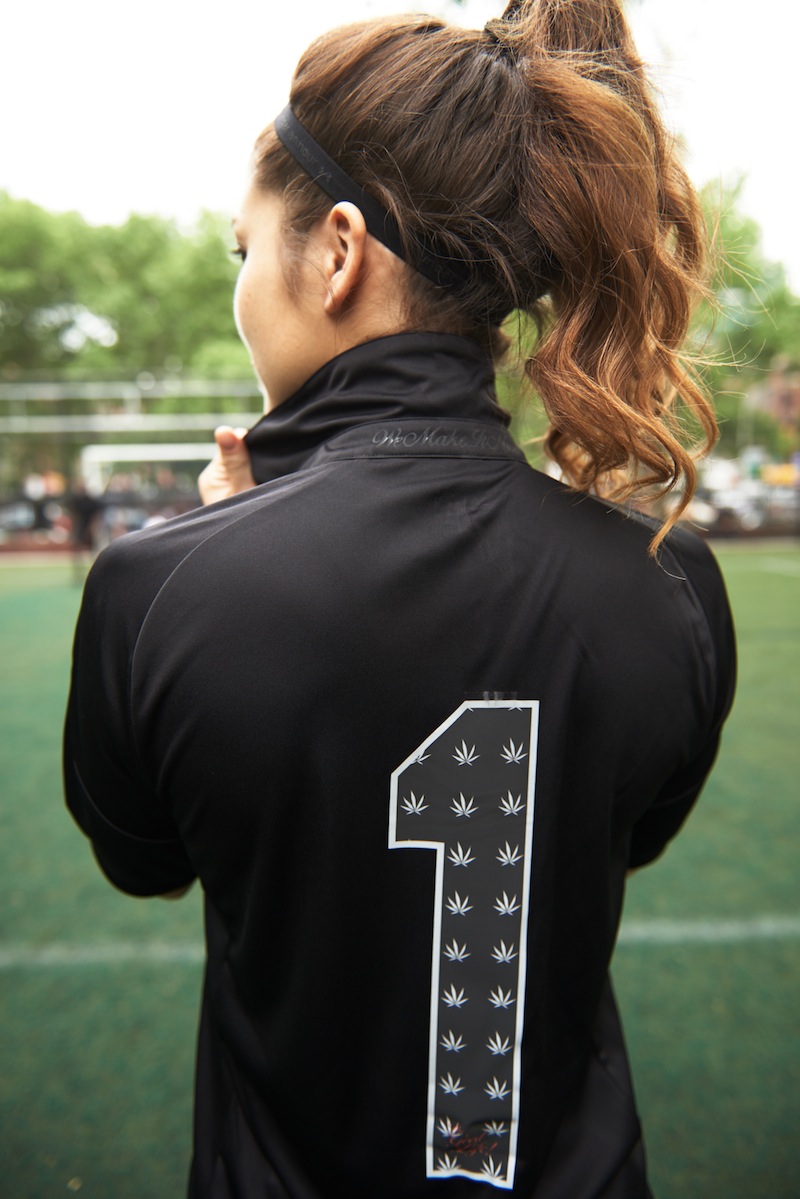 Emma Lovewell showing off the reflective numero uno and "We Make It Nice" under the collar.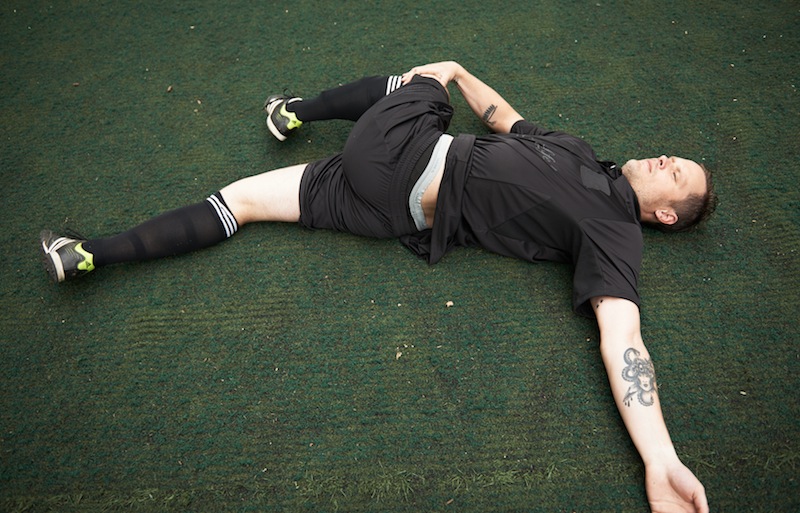 El Capitan Timbo demonstrating the importance of a pre game stretch. Shout out to Doc Steve Pang for getting Timbo back onto the pitch!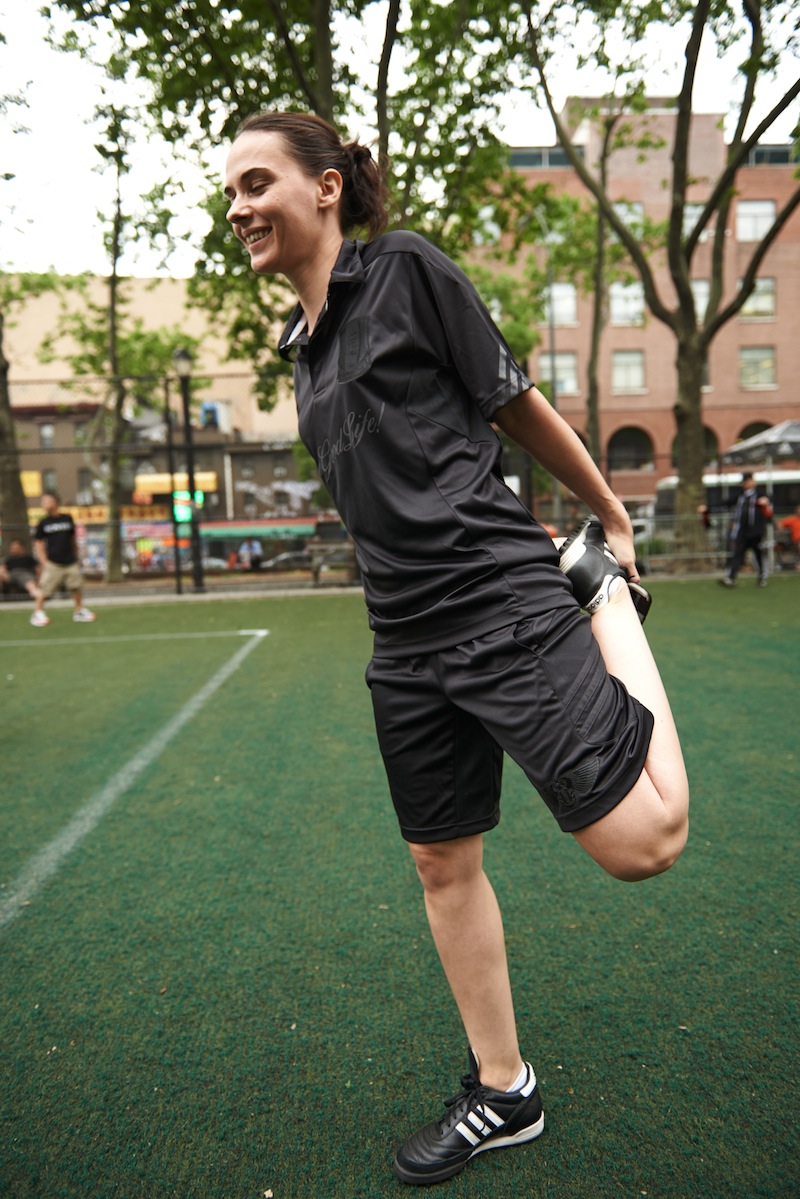 DJ Mirandom had her own repertoire.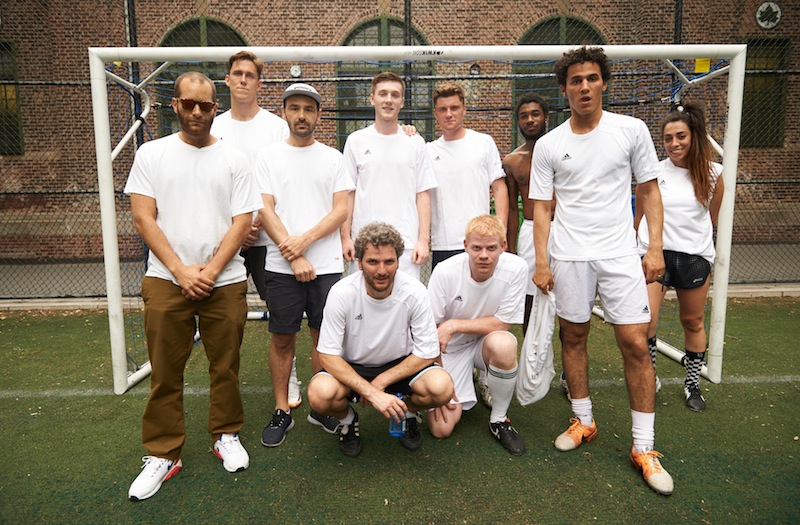 A look at the competition – Know Wave FC.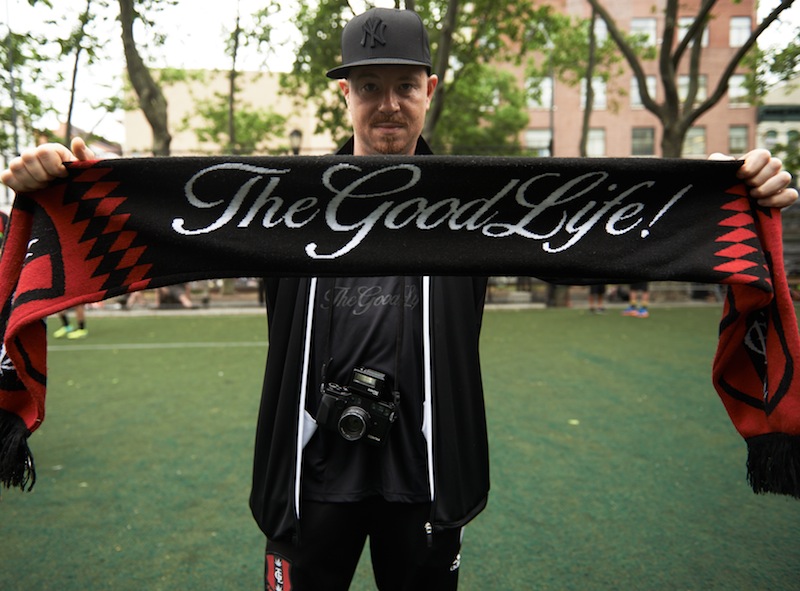 Coach Craig wasn't stressing though.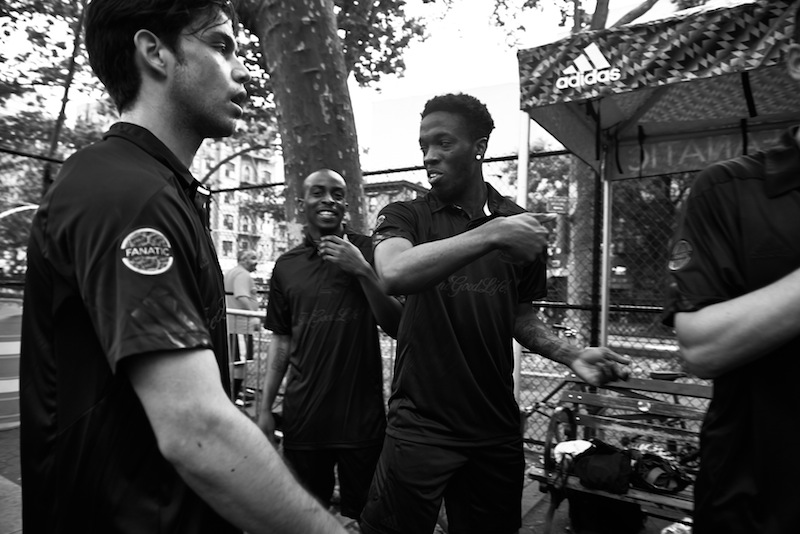 Neither was Sosa, Arvin and Yvng Vince.
Sporting the new TGLFC! Keeper Kit, Sam was as calm as a brick wall.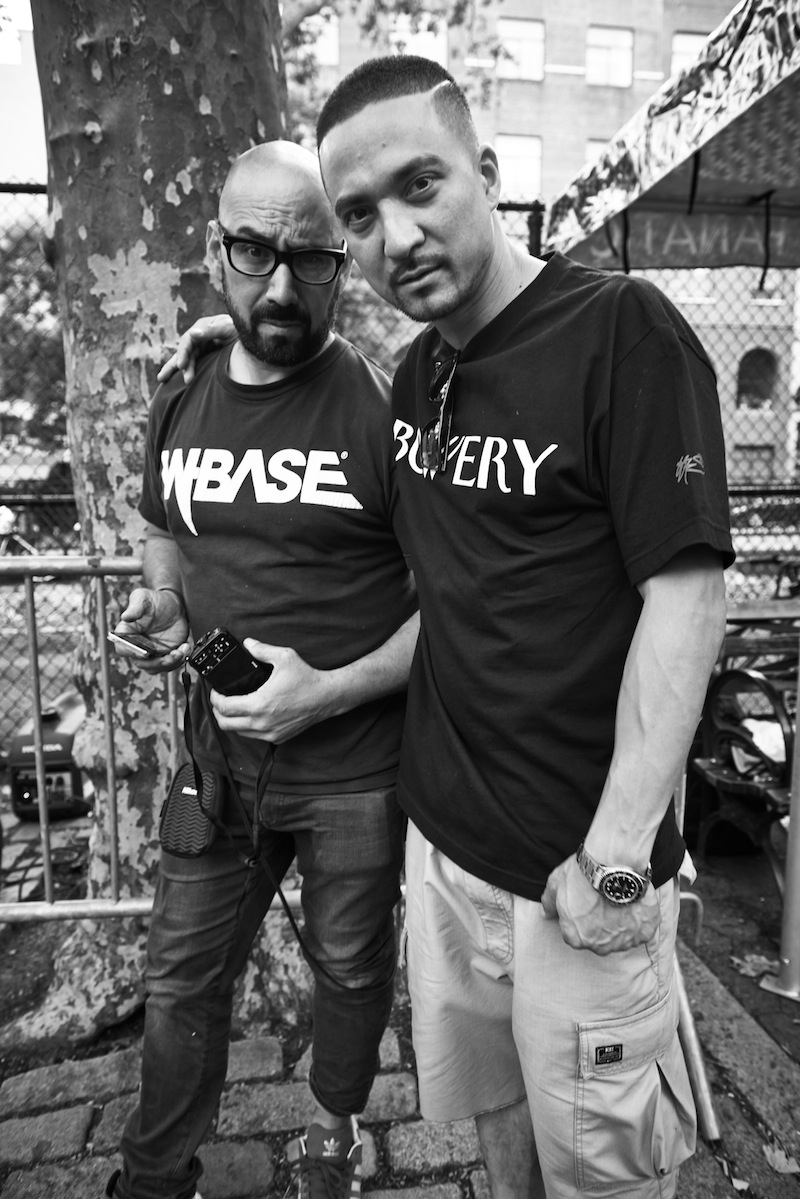 Team soundman Shadi brought a mobile stereo rig and team trainer Akira Ruiz aka Sir Blendington made sure we had ancient herbs in case of injury.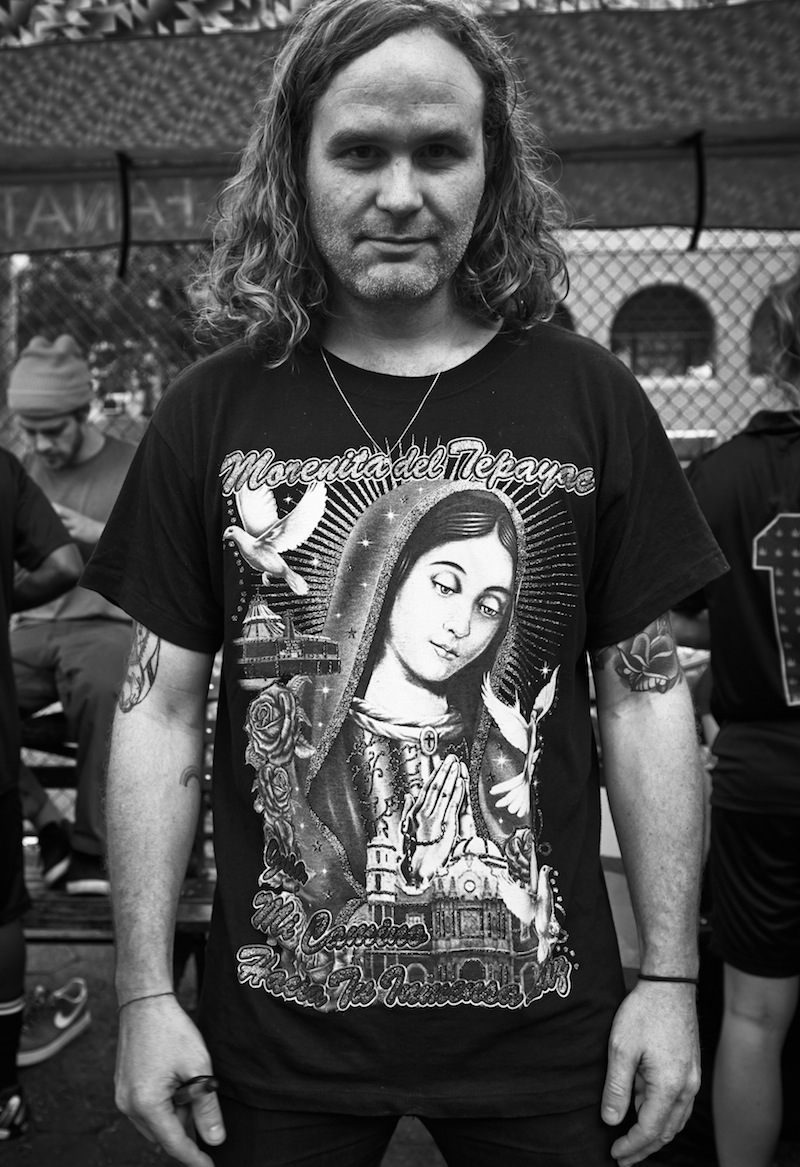 Ever wonder what the world's most interesting man looked like when he was young? The House of Marley's Tracy Anderson was on hand negotiating a new club sponsorship. Details to come!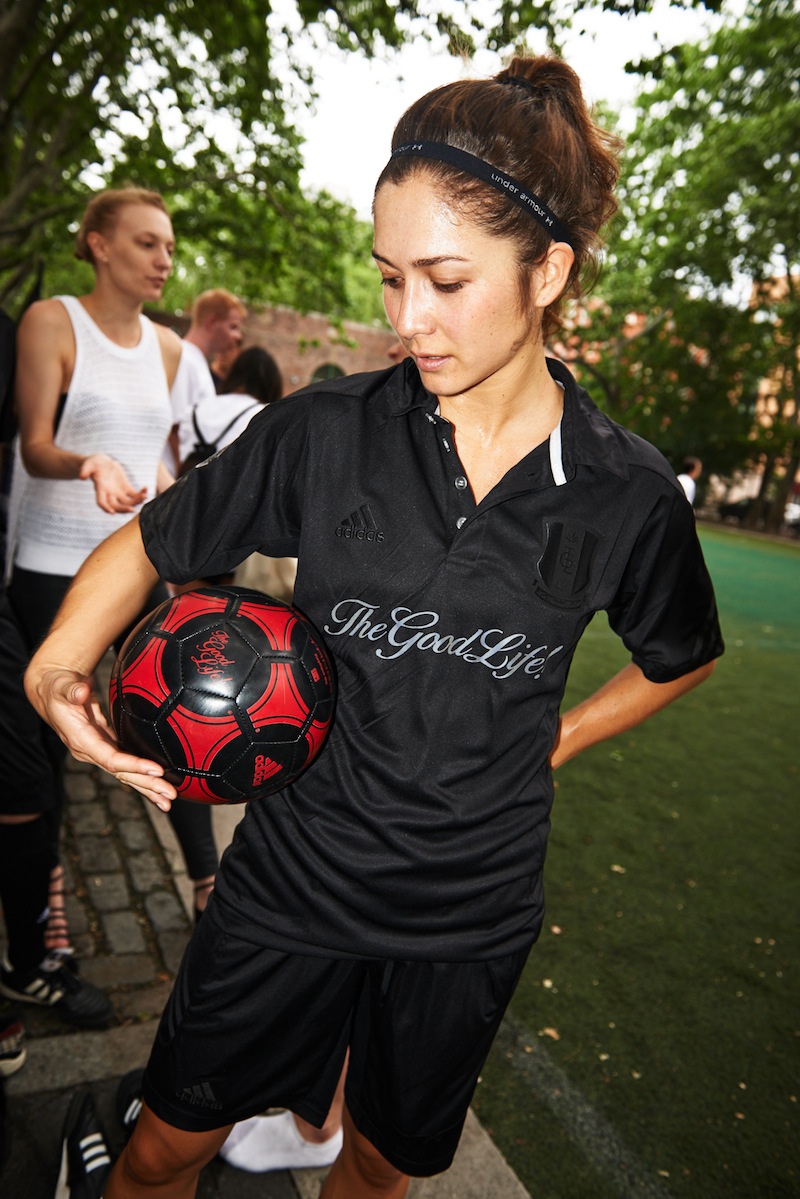 Emma had her eye on the ball from jump – TheGoodLife! FC adidas Tango to be exact.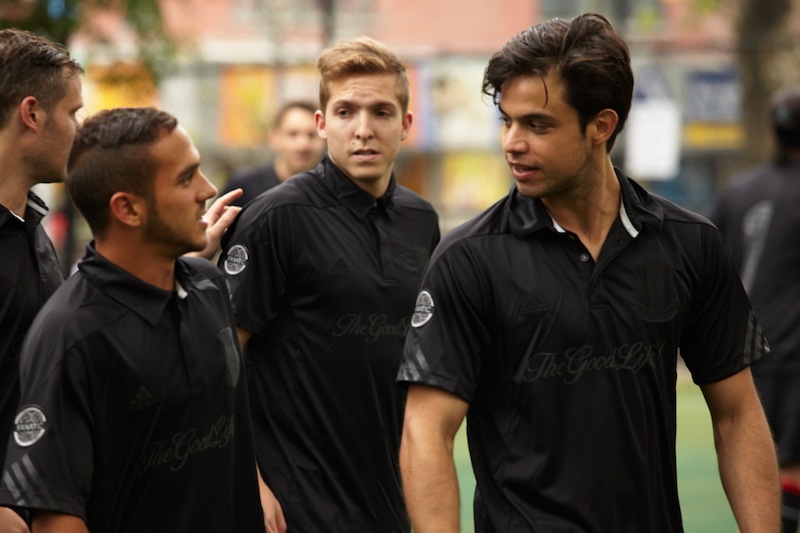 The team took to the field like a herd of black rhinos, with great hair!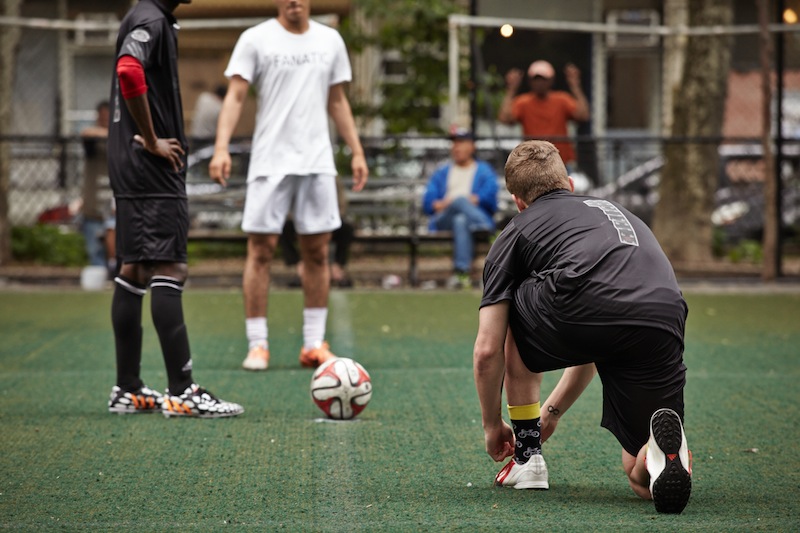 Game on!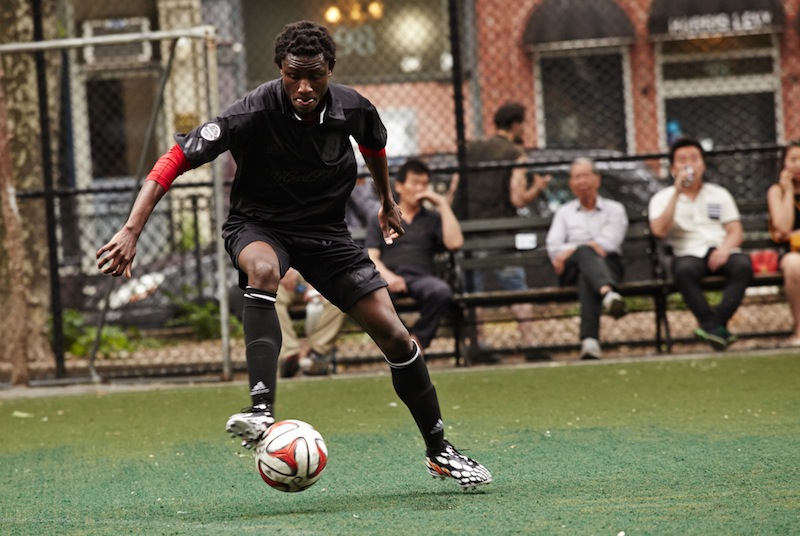 Charles got straight to business.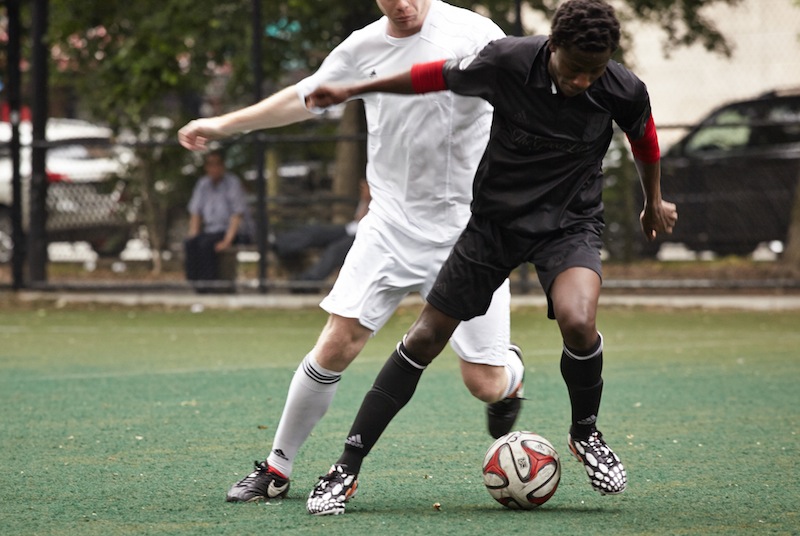 Left or right, it didn't matter.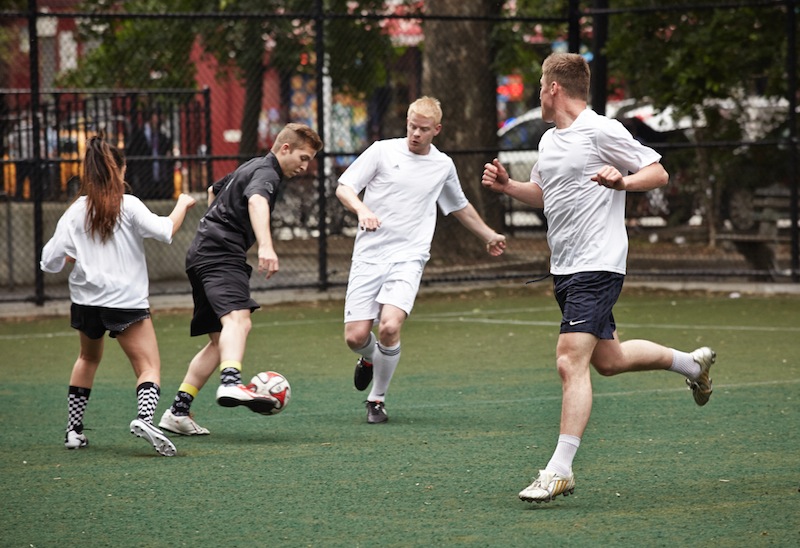 We normally call him "Two on Juan," tonight it was "Three on Juan."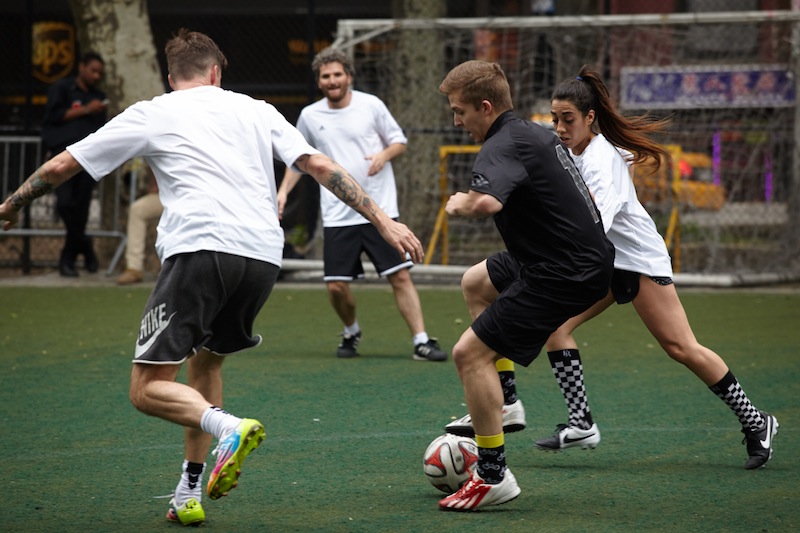 They couldn't touch him.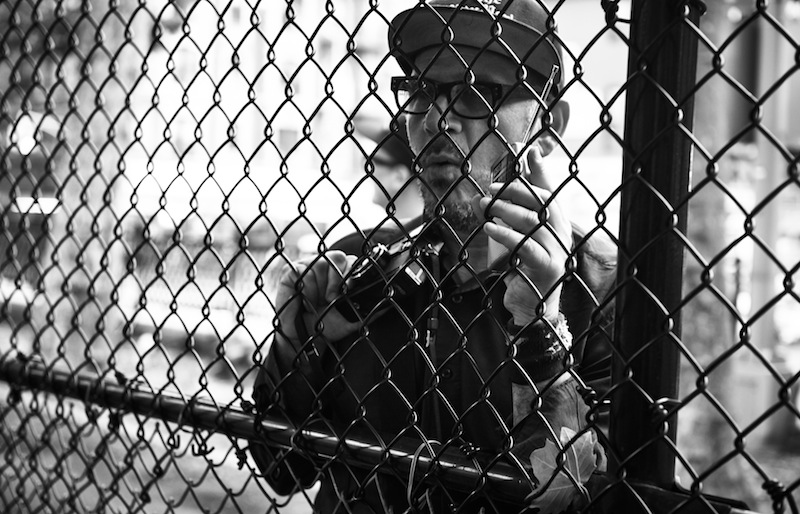 It's not a TheGoodLife! FC game until team president x funky mascot Uncle Ricky shows up.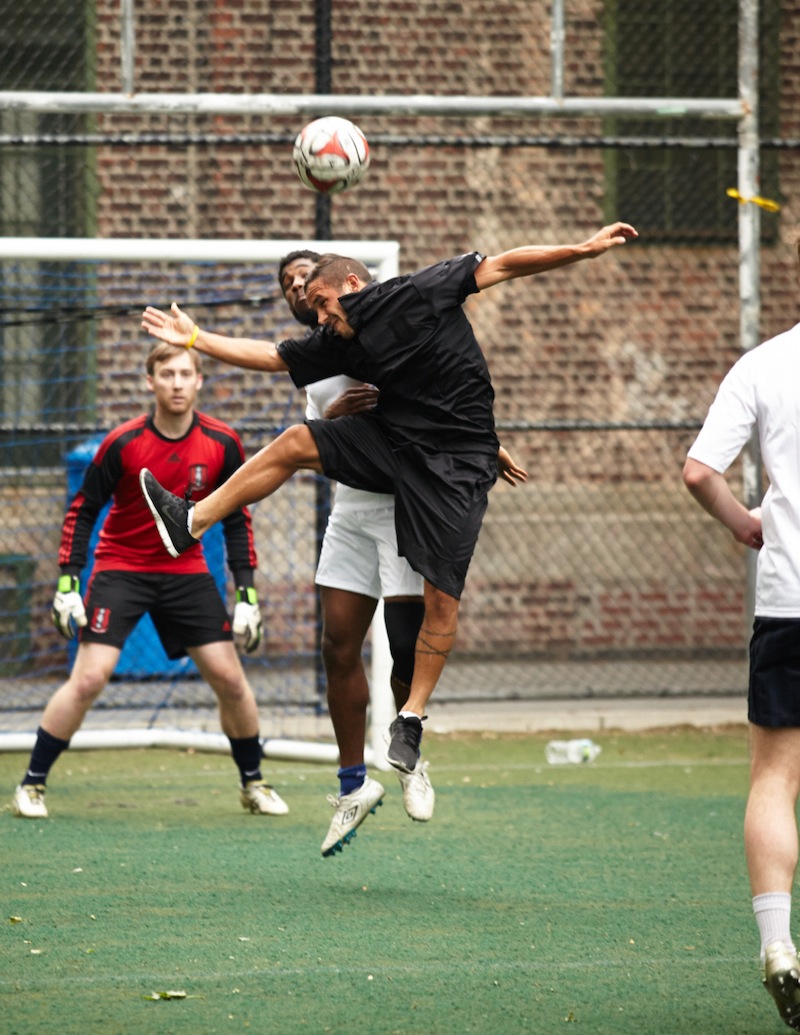 His presence gave Andres a boost!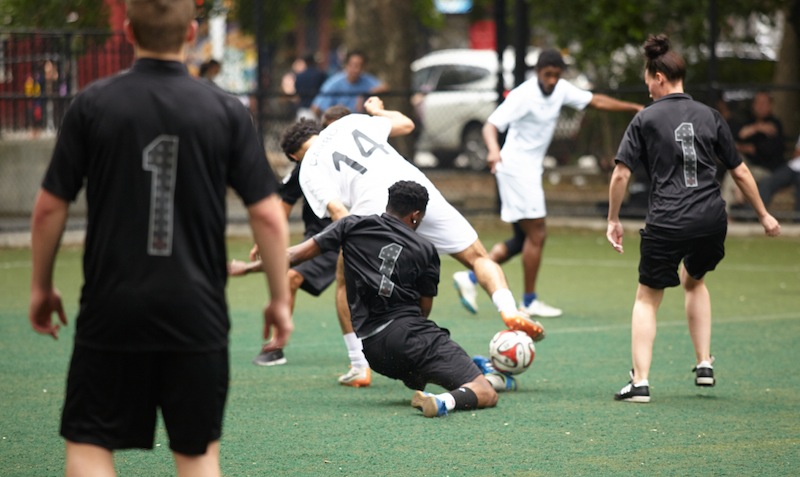 Yvng Vince with the passion – slide tackle no foul!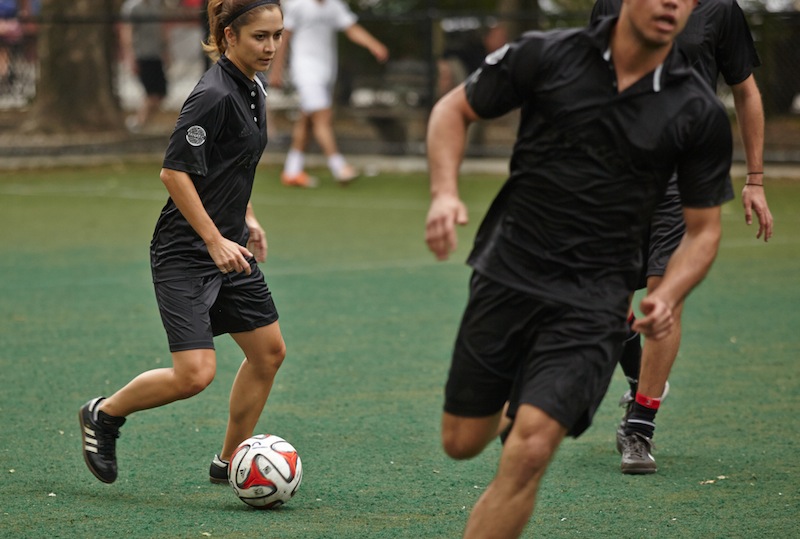 It was all black everywhere on the pitch.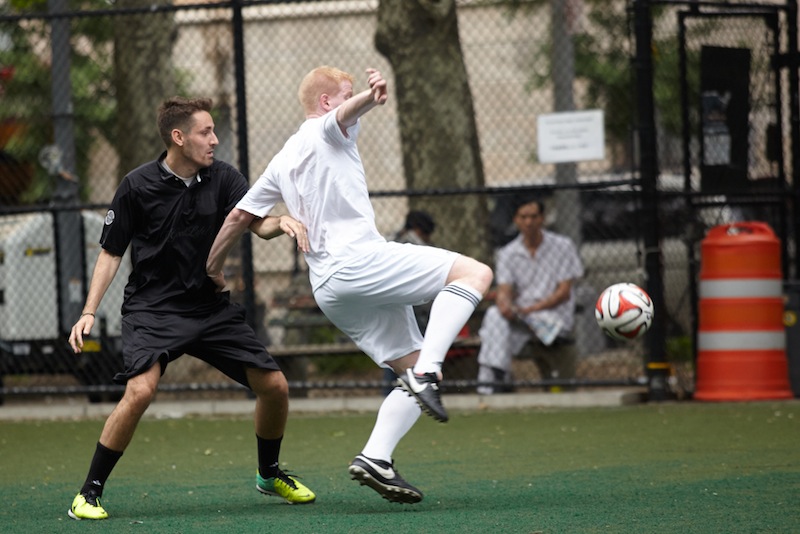 And even when Know Wave attempted a strike, YMNO was impenetrable on D.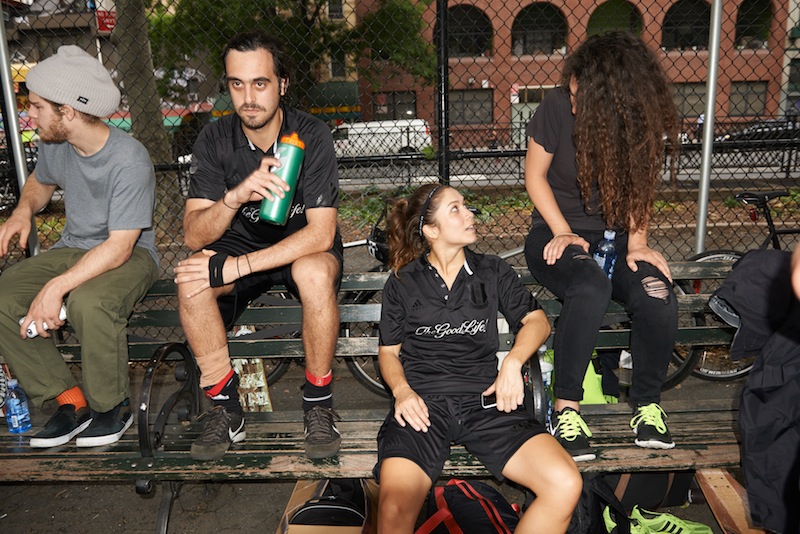 Game over! 2-0. See you next week Miss Lily's!