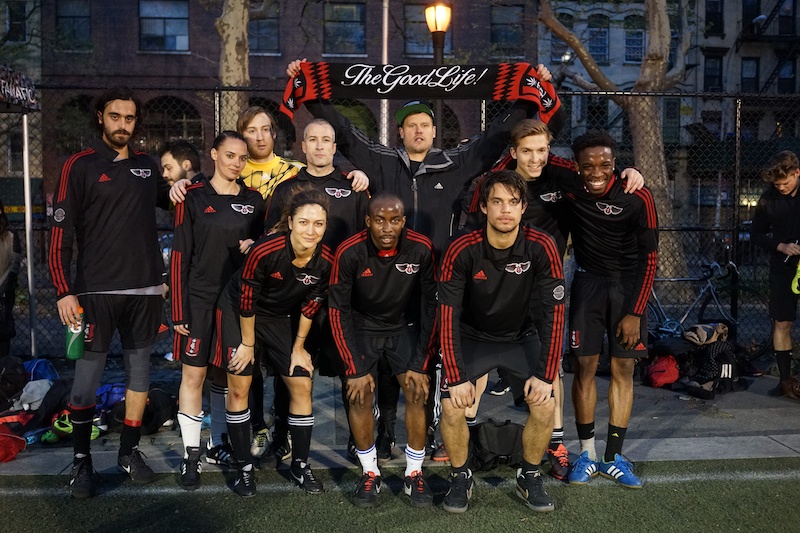 Spring is finally in the air in NYC and TheGoodLife! FC is back on the pitch! This week marked the beginning of the city's top summer league, adidas' Fanatic Premier and we were in top form as we took apart the formidable Alife Rivington Club FC 4-1. With a hat trick from star striker Juan Aguiar that included a beautiful back heel that took the life out of Alife as well as a goal from Emma Lovewell to seal the deal, it was the ideal start to the season. All the games were dedicated to our homie Bradley Carbone who started the league and is currently rehabbing from an off season injury. Fanatic Premier plays every Wednesday at Lions Gate Park in the Lower East Side. Come through and support! Peep some more flicks from opening night by Peter Pabon after the jump.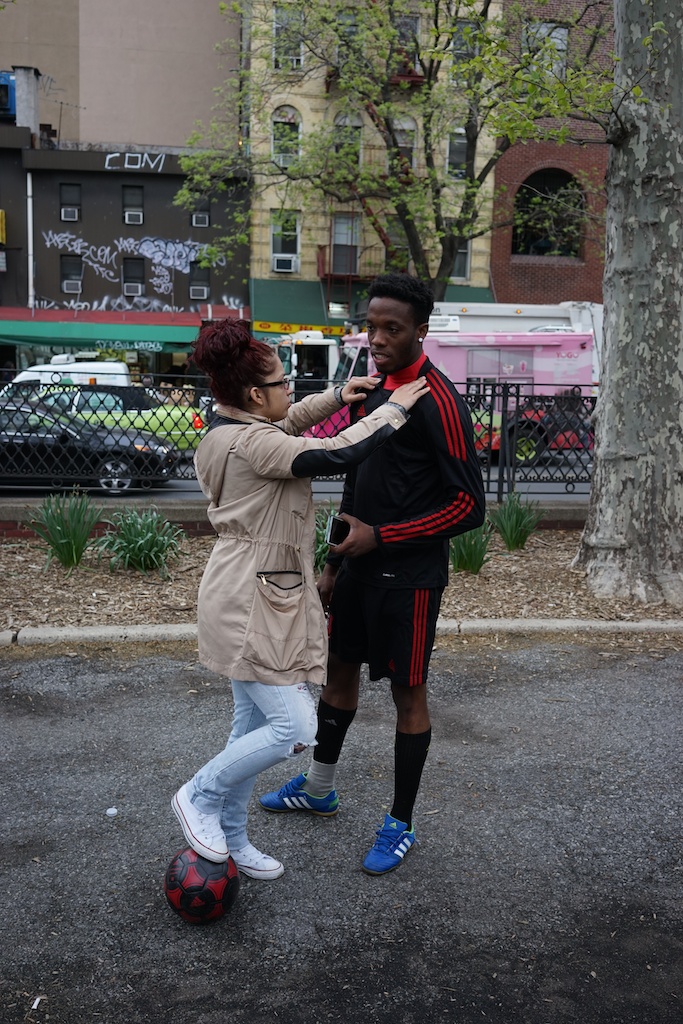 Yung Vince getting some pre game TLC from his boo.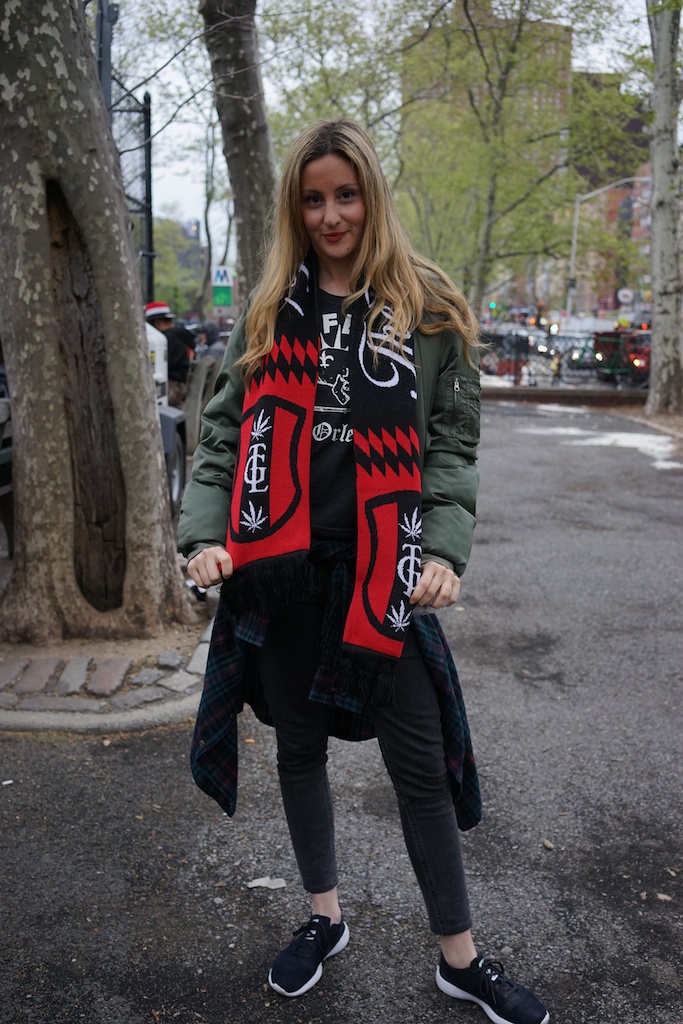 adidas' Nadia Kanaan showing some love despite her ties to the opposition.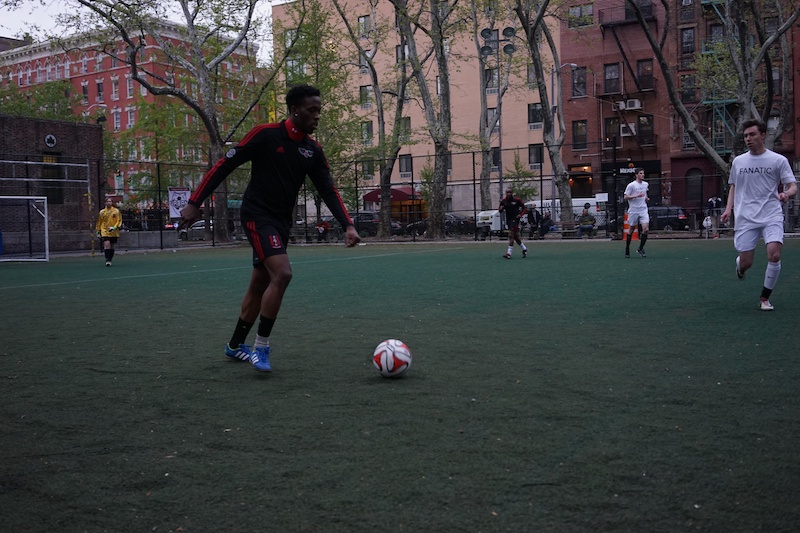 Vince starting things off with some ball control.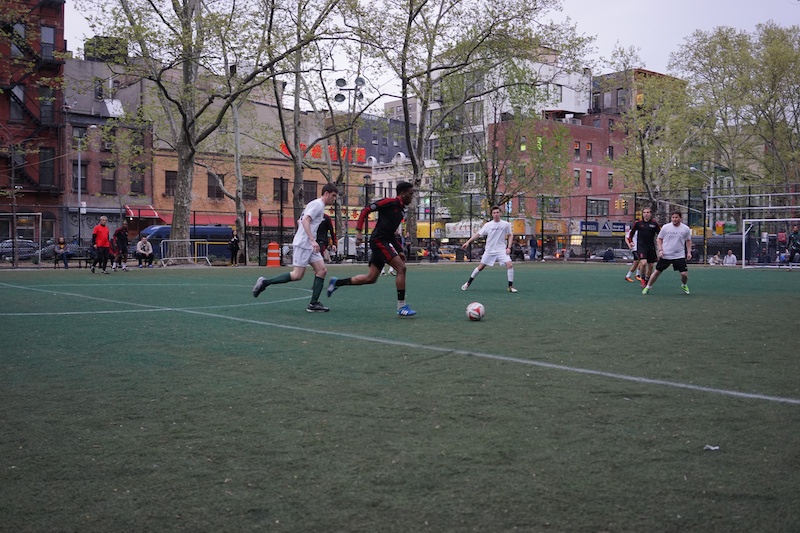 Then added some of his trademark speed.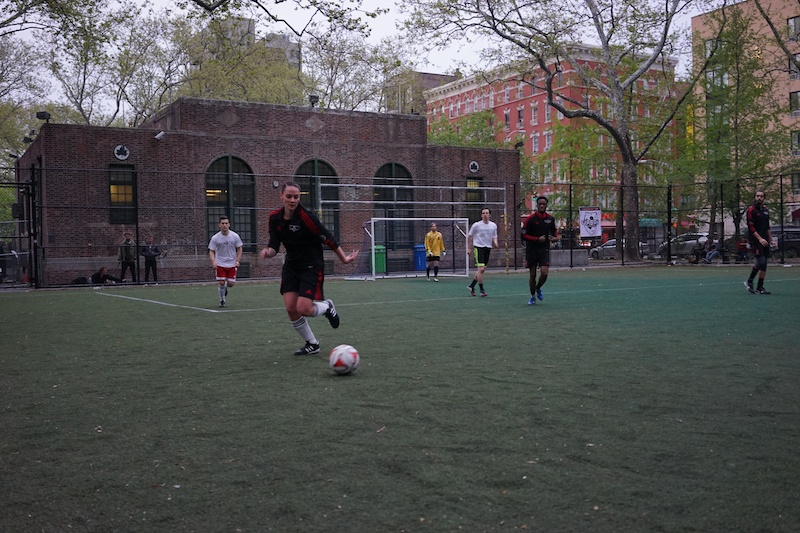 Miranda Maxwell controlling the mid field.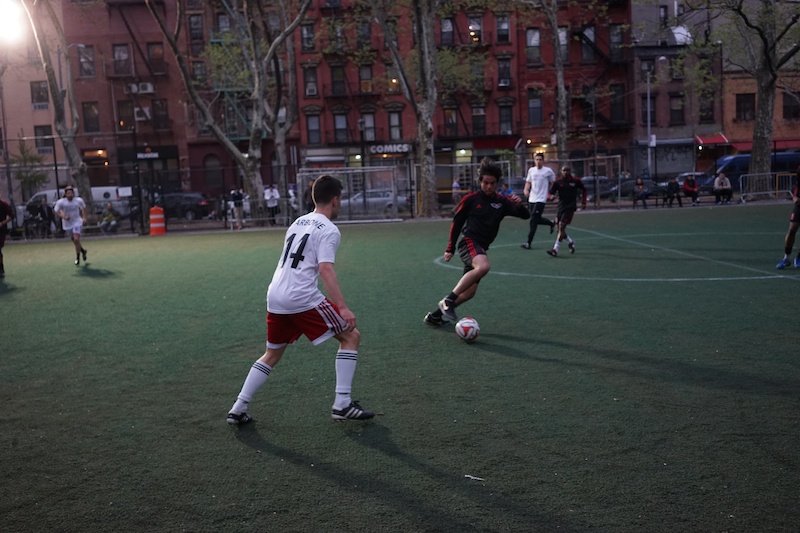 With some help from Andres "Love" Sosa.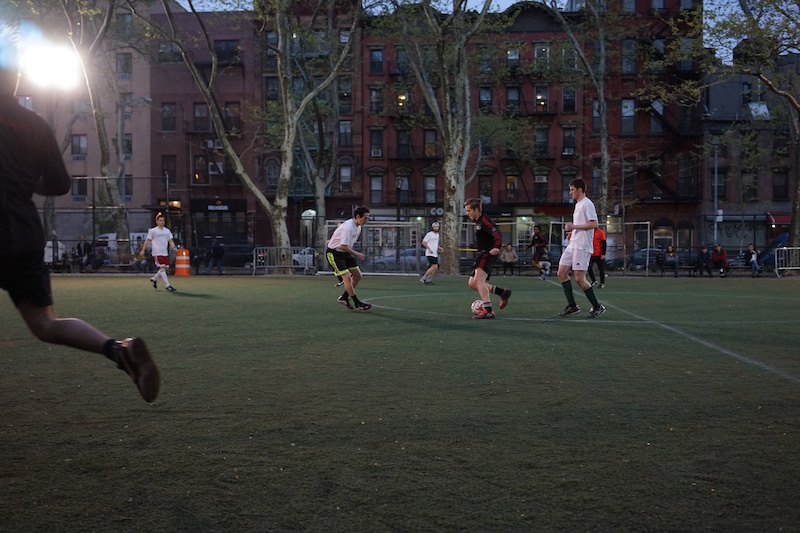 They don't call him "2 on Juan" for nothing.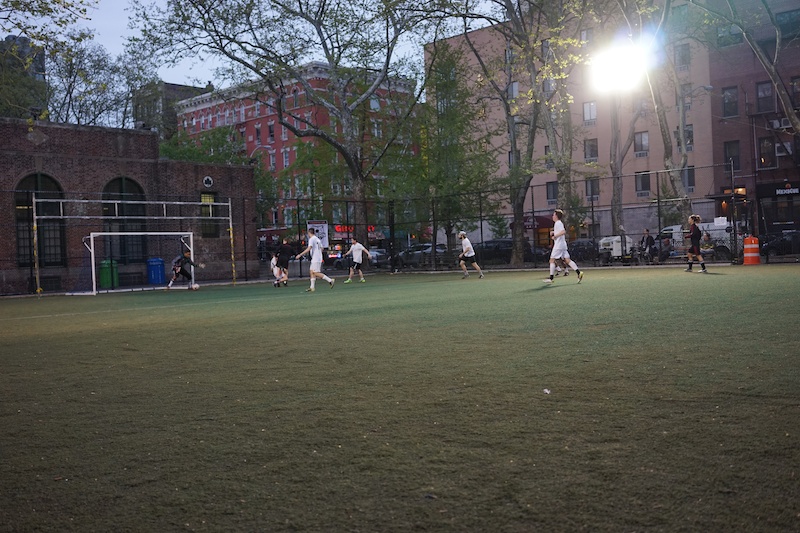 The Back Heel!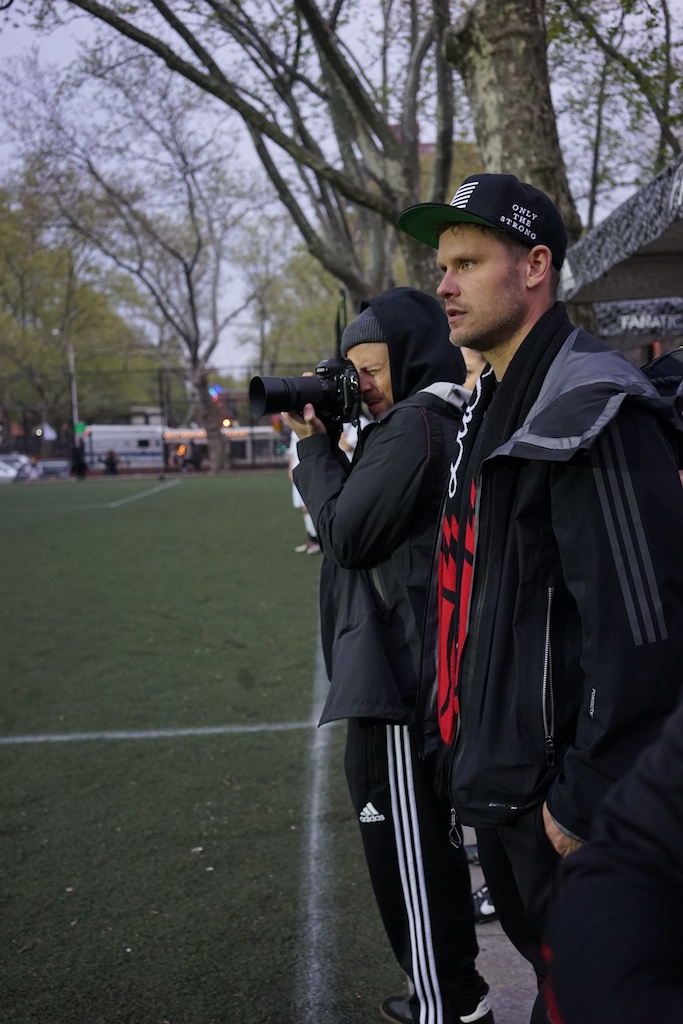 Coach Craig and Captain Timbo were impressed.
Arvin maintaining his role as the team enforcer.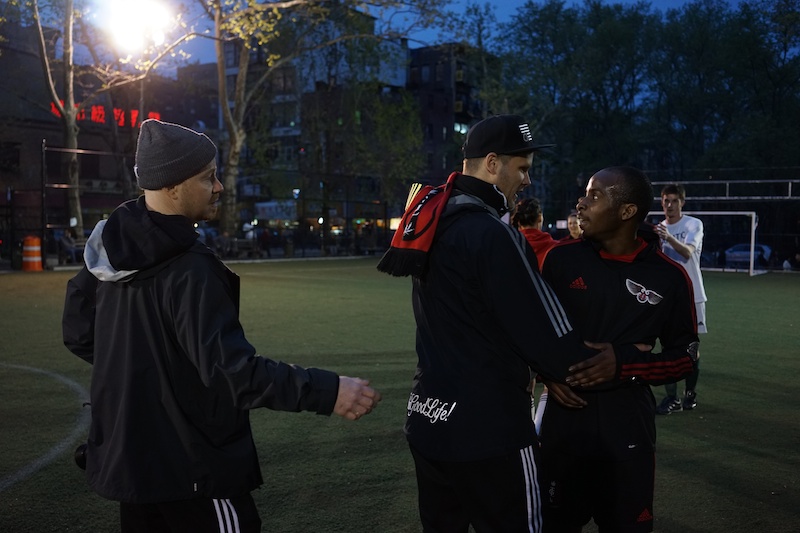 And earning some praise after the win.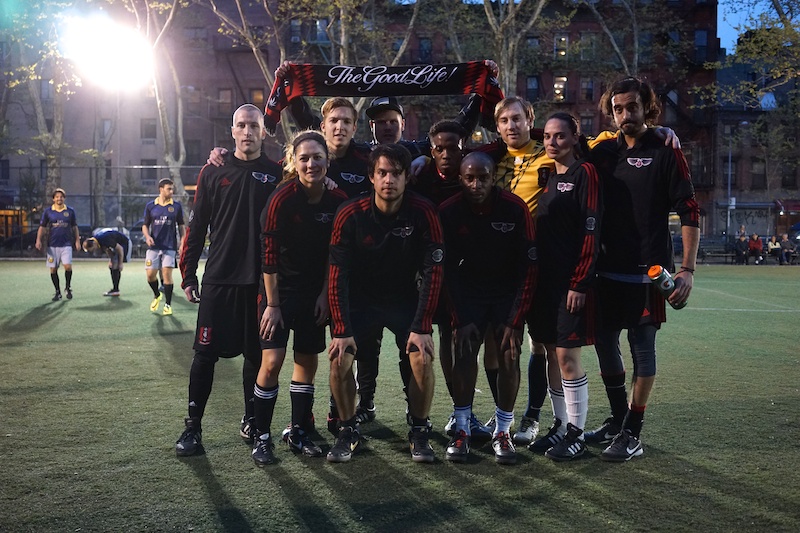 To TheGoodLife!