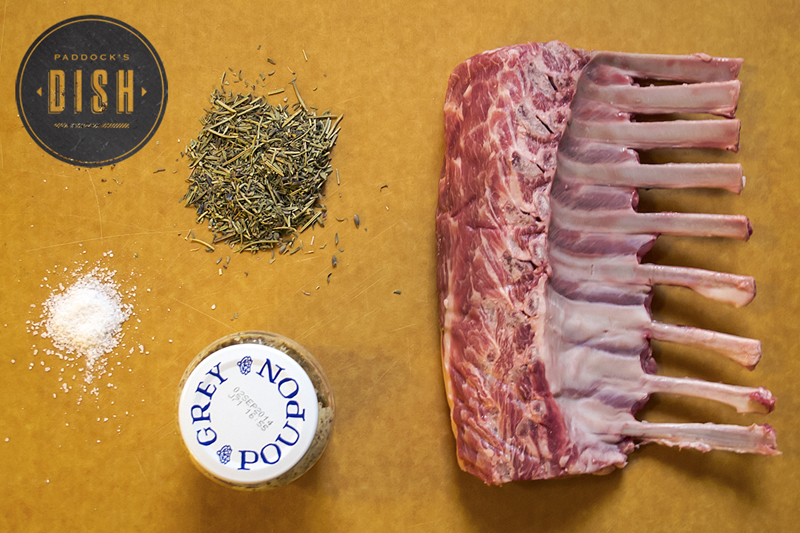 I'm not a practicing Catholic, but I still use Easter as an excuse to make Lamb for dinner, and you should too! Not that I really need an excuse to make lamb, but it's pretty convenient. Start to finish, this shouldn't take you more than 30 minutes, so not only is it really tasty, but also super easy. – Michael Paddock
Ingredients:
1 Frenched Rack of Lamb. (get your butcher to french it if needed – you can do it yourself, but it's a pain in the ass)
1 Tbsp olive oil
2 or 3 Tbsp Dijon mustard
½ Cup dried Herbs de Provence (dried mixture of rosemary, thyme, oregano, marjoram, etc)
Sea salt an fresh cracked pepper
Preheat oven to 400 F
Step 1:
Heat the olive oil in an oven-proof skillet to medium high. Coat both sides of the Lamb with salt and pepper.
Step 2:
When the oil is up to temperature, place the Lamb in the skillet fat side down first, and give it a good sear until it's nice and golden,
2 to 3 minutes.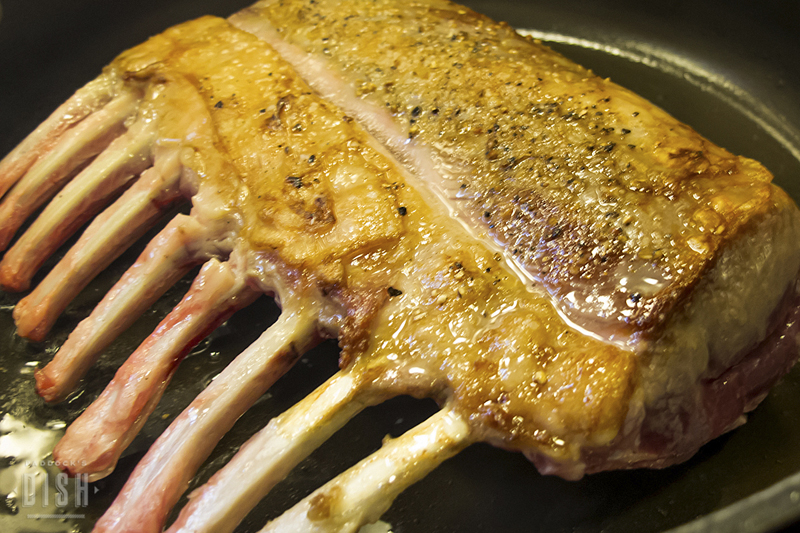 Flip the rack over and get the other side of the meat. Remove from heat and place the rack on a clean surface.
Step 3:
With a basting brush, coat the seared surfaces with the Dijon mustard, and then coat with the dried Herbs de Provence. Return the rack to the skillet, fat side down, and place in the oven for 8-10 minutes.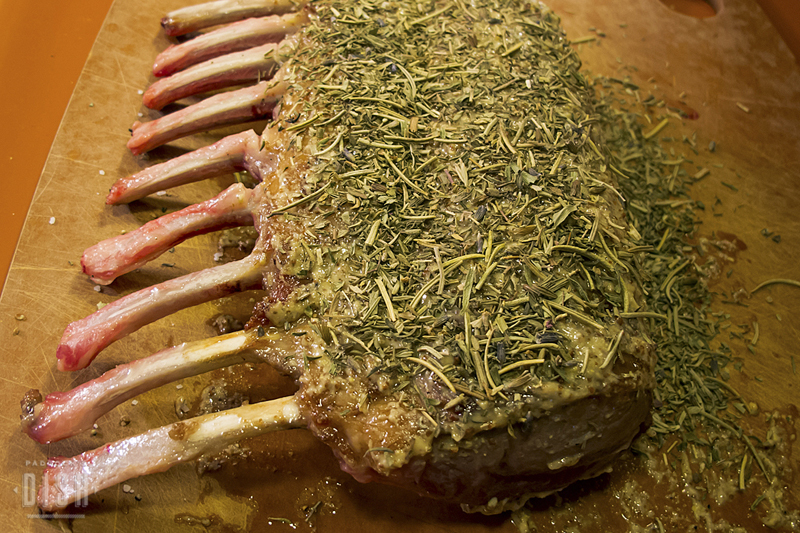 Step 4:
After 8 minutes, remove the pan from the oven and place the rack on a plate to rest. This will give you nice, rare meat (how good lamb should be eaten). If you like you meat medium rare, give it some more time, but keep an eye on it so you don't over cook it. That makes everyone sad.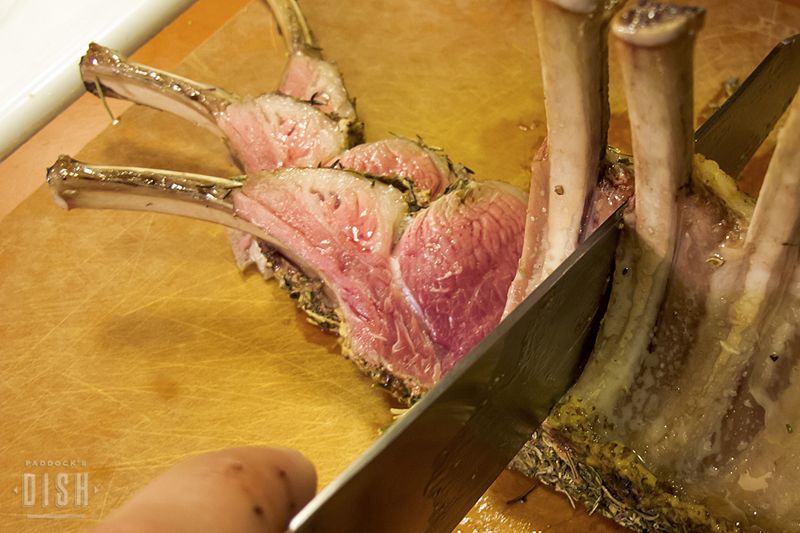 Step 5:
While resting the meat for at least 10 minutes, pour yourself a glass of wine and relax – you deserve it.  After a good resting period, cut each lamb chop off the rack, and serve.