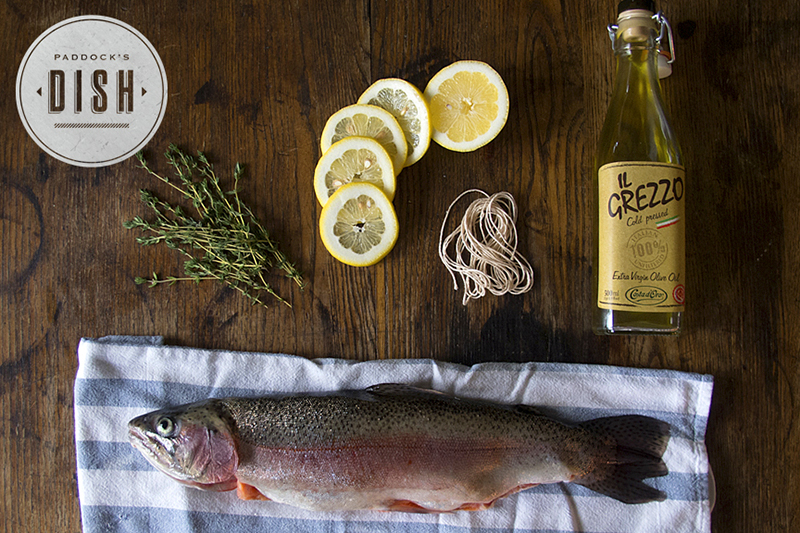 Preparation for this meal started on the banks of the Winooski River in central Vermont around 6:30 am, when I hooked into a beautiful 19-inch Rainbow Trout. After landing and gutting the fish on the spot, I brought it home to clean it up and butterfly it. Wrapped in plastic and in the fridge, I left for work and returned 9 hours later to fix it up and put it on the grill. With thyme from my garden and Swiss chard from a friends, this was a hyper local dinner, and one of my favorites of the summer so far.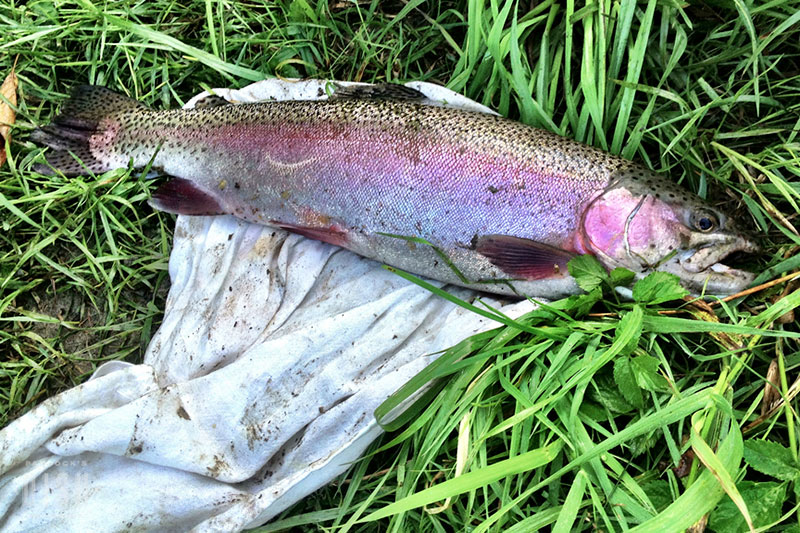 Ingredients
1 Whole trout (or other whole fish. Branzino is really good like this too). Ask your fishmonger to butterfly the fish
1 Lemon. Cut in half, with one half cut into thin slices
Fresh Thyme (whole sprigs for grilling, chopped leaves for garnish)
Sea salt and fresh cracked pepper
Olive oil
Kitchen twine
Heat your grill up nice and high.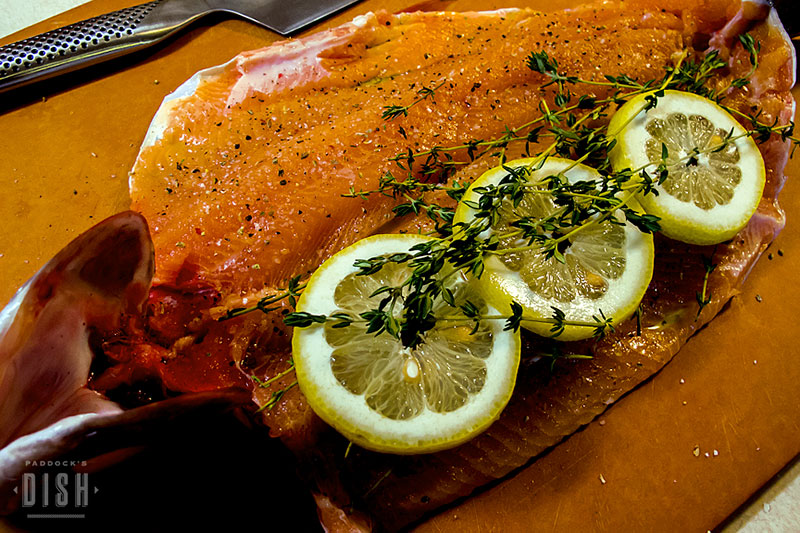 Step 1:
Rinse and pat the trout dry, inside and out. Lay it open, flesh side up, and pour some good olive oil on the flesh. Rub the oil in real good, then salt and pepper the fish.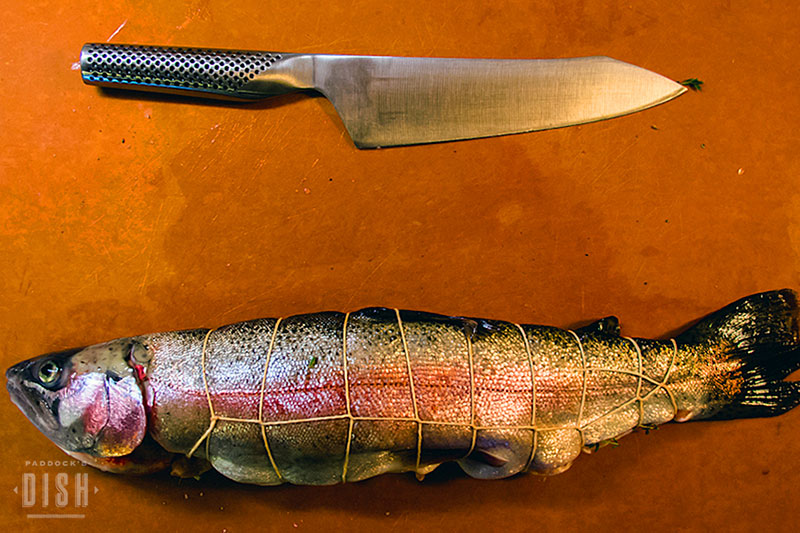 Step 2:
Place whole sprigs of thyme on one side of the fish, and then lay the lemon slices on top. Add a couple more sprigs of time, and close up the fish.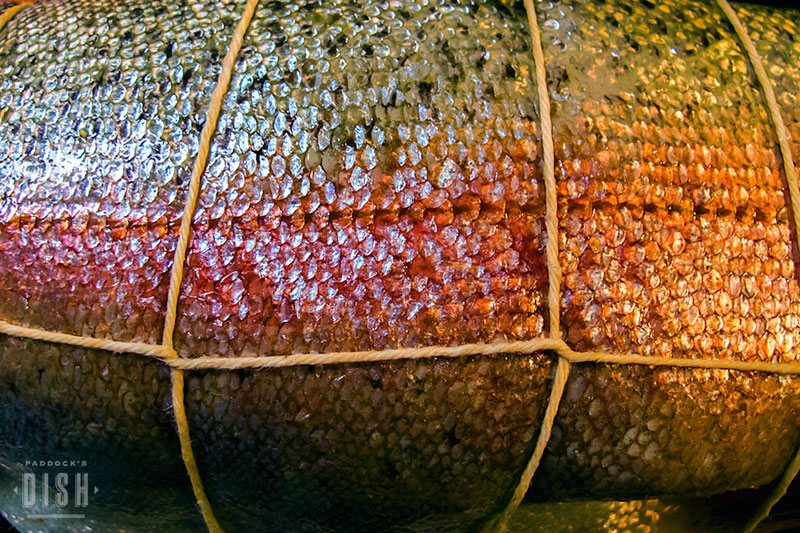 Step 3:
Using the kitchen twine, tie up the fish into a secure, solid form. Rub both sides with some more olive oil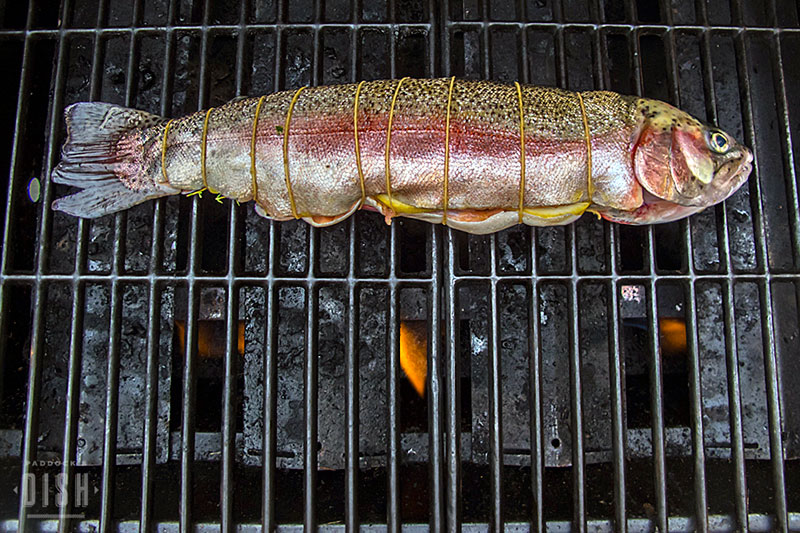 Step 4:
Place the trout on the hot grill, close the lid and don't touch it. For a trout this size, I gave it about 5-6 minutes on one side before flipping it over. Smaller fish, in the 12-inch range, may take only 3 minutes per side. When it's ready to be flipped, the skin will be crispy and release easily from the grill grates. Get it on its other side, close the lid, and 5-6 minutes later you can gently pull the fish off the grill.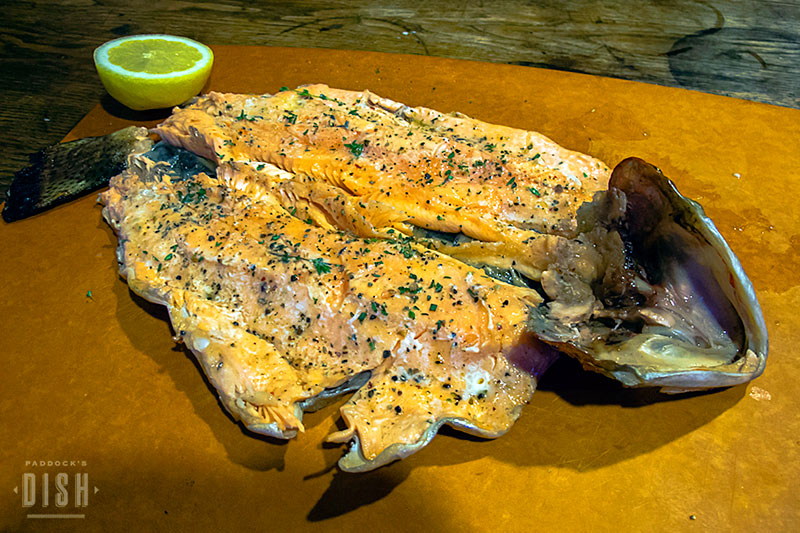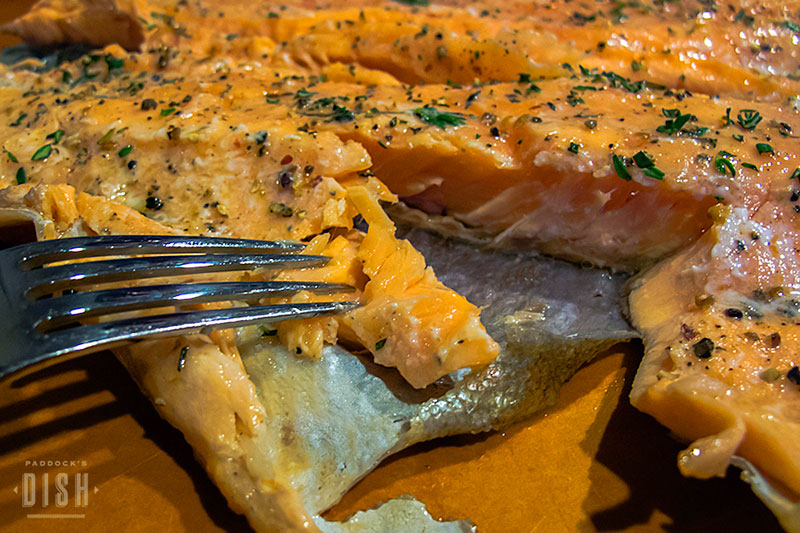 Step 5:
Let it cool for about 5 minutes before moving it to a serving dish. Cut the twine and discard. Open up the trout and remove the lemon slices and thyme sprigs and discard as well. Drizzle some good olive oil over the flesh, add a squeeze of lemon, chopped thyme and another hit of fresh cracked pepper. Dive right in with a fork and enjoy!