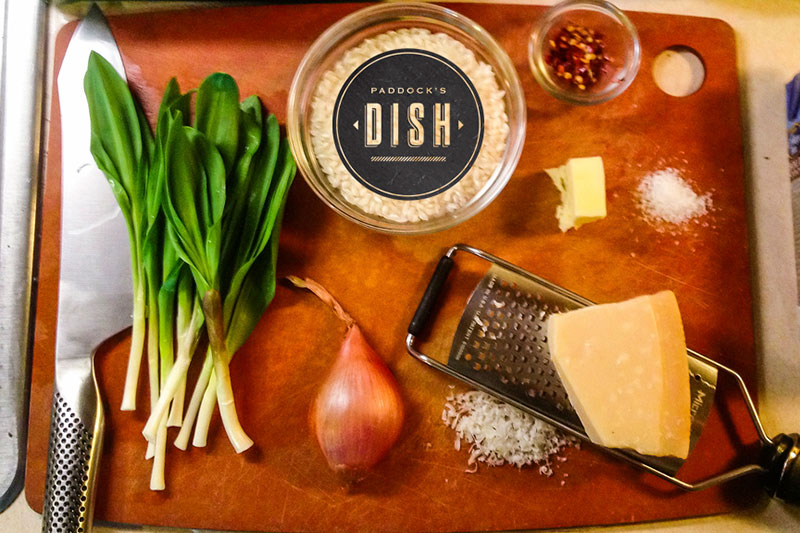 Ramps are a beautiful thing. They grow wild in the northeast, and are among the first fresh vegetables to pop up once the snow melts and the weather turns warm. Finally, after months of roasting vegetables, we've finally got something fresh and green to cook with. Part of the allium family, the stalks are similar to scallions while the broad leaves are more like very young leeks. And they have a wonderful garlic-y taste. Here in Vermont, I know of a few spots where these beauties grow wild, so when I plan on using them, I just head out to the woods with a small spade and harvest what I need. They can also be found at pretty much any farmers market, or better grocery stores. Their season is pretty limited, and by then middle of May, they will start disappearing.
Ingredients:
1 cup Arborio rice
8-10 fresh Wild Ramps (can be found at farmers markets or in the woods for the next few weeks)
1 Shallot, diced
1 tablespoon chili flakes
1 tablespoon butter
2 tablespoon olive oil
1/3 cup dry vermouth (or dry white wine)
3 cups chicken stock
¼ cup grated parmesan, plus more for plating
sea salt and cracked pepper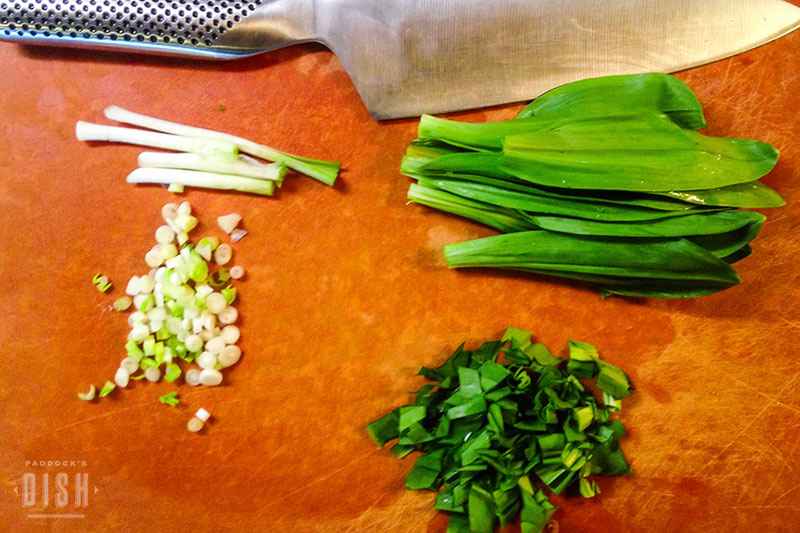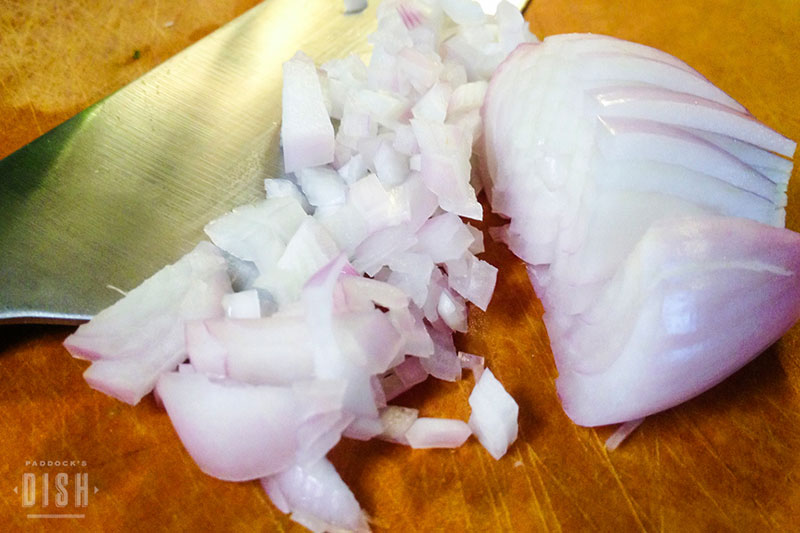 Step 1.
Clean the ramps by cutting of the roots and removing the outer layer of skin, revealing the bright white stalk. Wash them thoroughly. Separate the stalks from the leaves, leaving about one inch of green on the stalks. Dice the stalks and coarsely chop the leaves. Dice the shallot as well.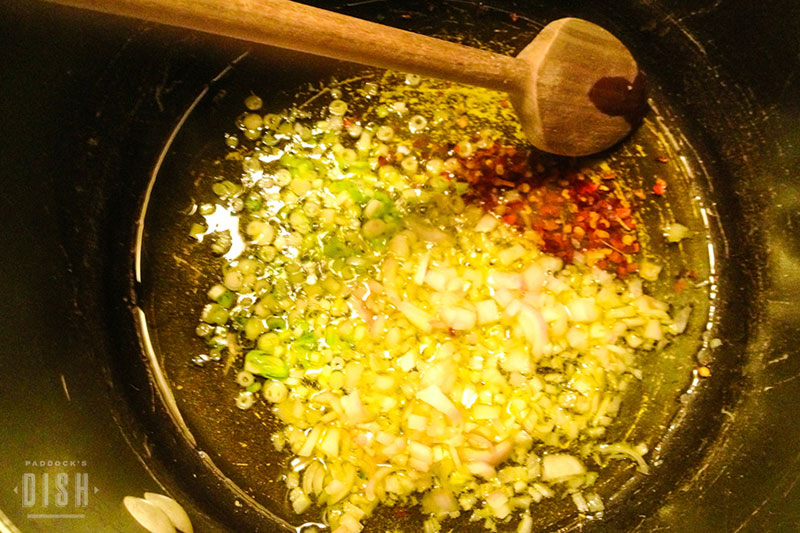 Step 2.
In a large pot, heat the olive oil and butter over medium heat until the butter stops foaming. Add the diced ramp stalks, shallots, chili flakes and a pinch of sea salt and pepper. Sauté until shallots are soft and translucent, about 5 minutes.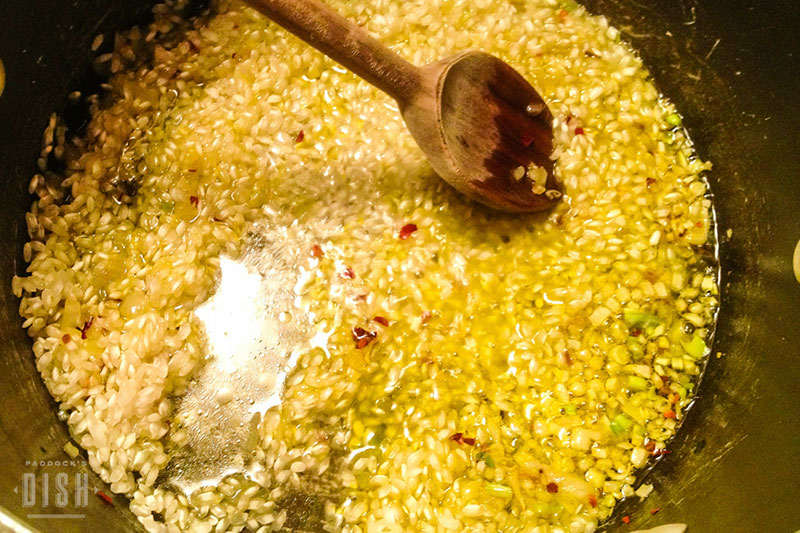 Step 3.
Add the Arborio rice and sauté 2-3 minutes, stirring to coat all the rice with oil. Add the vermouth and simmer until the rice has absorbed most of the liquid.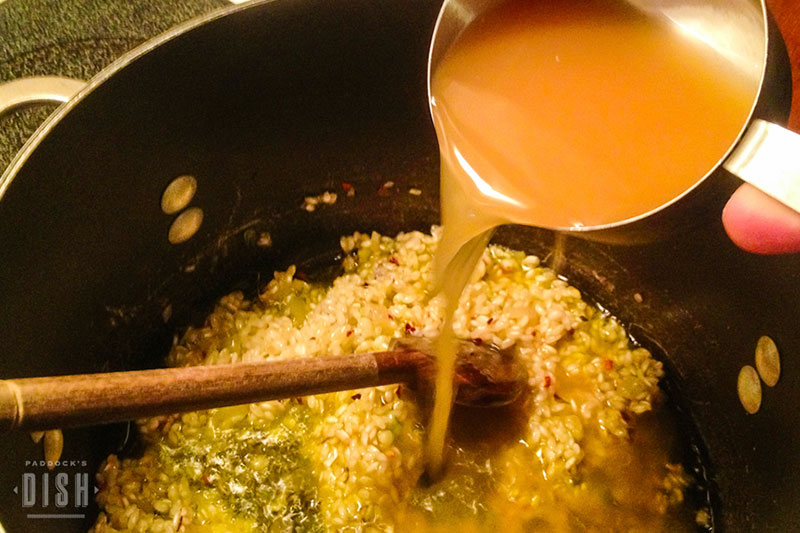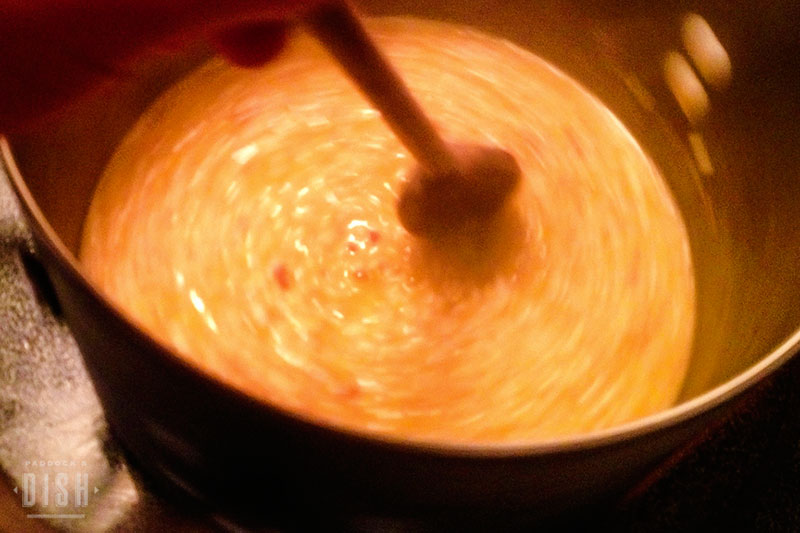 Step 4.
Add 1 cup of the chicken stock. You want to stir the rice while the stock simmers. Once the rice absorbs most of the stock, add another cup of stock. Stir until absorbed, and then add the remaining stock.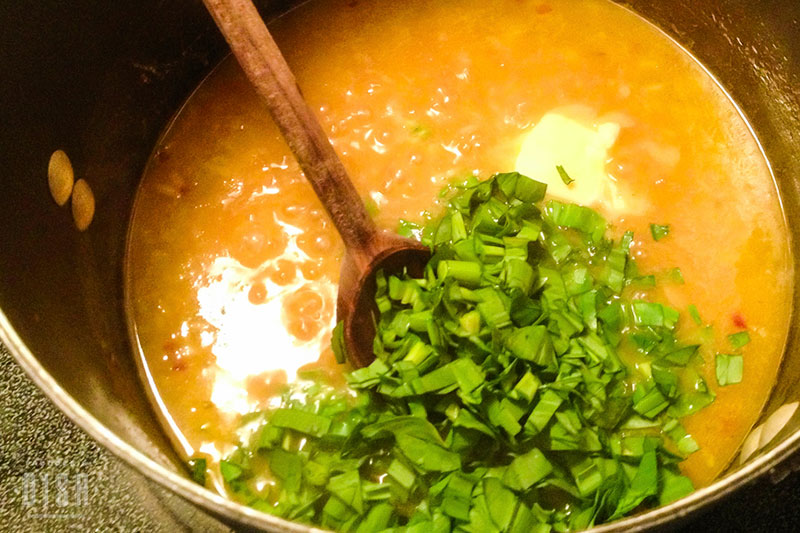 Step 5.
With the last cup of stock, add the chopped ramp leaves as well, and keep stirring. You want the rice to slowly absorb the stock and develop a creamy consistency. This is a good time to add the grated Parmesan cheese as well.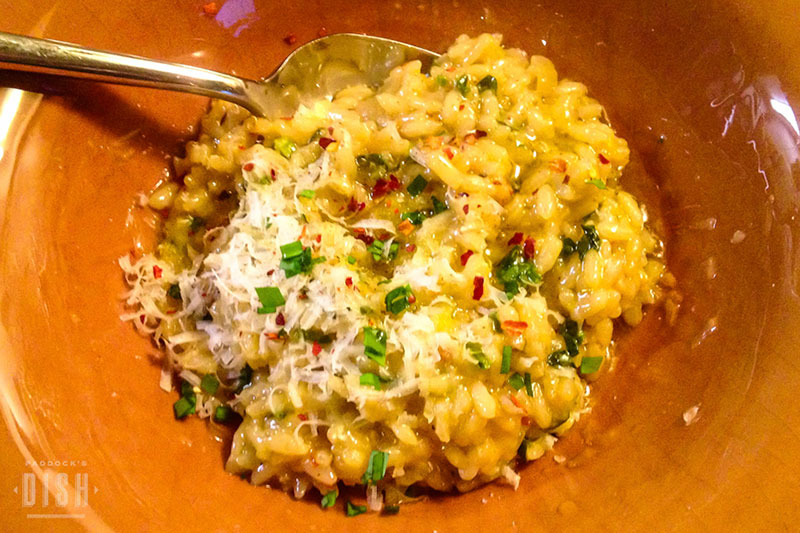 Step 6.
Once all the liquid has been absorbed, and the risotto has a nice creamy consistency, it's done. The rice should be nice and al dente. If it's still crunchy, add a little more stock and continue simmering until the al dente texture is reached.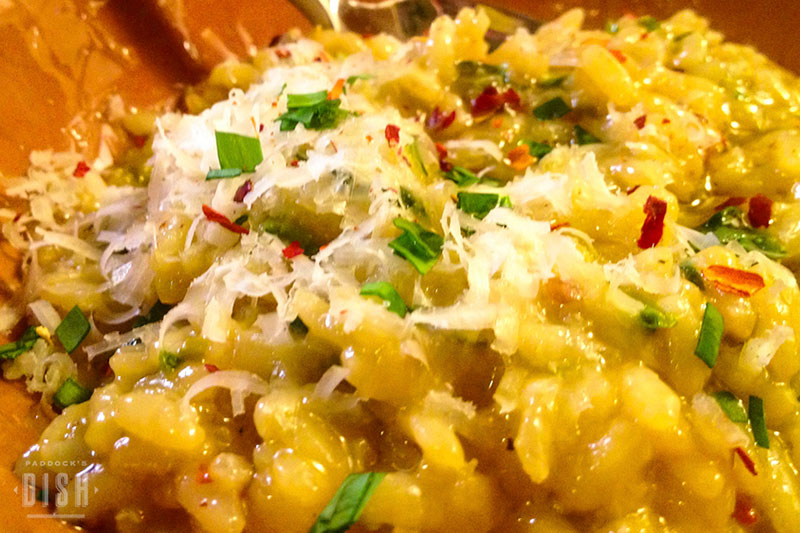 Serve it up in a bowl; top it with a shot of fresh grated pepper, Parmesan and some finely chopped, raw ramp leaves. Perfection!