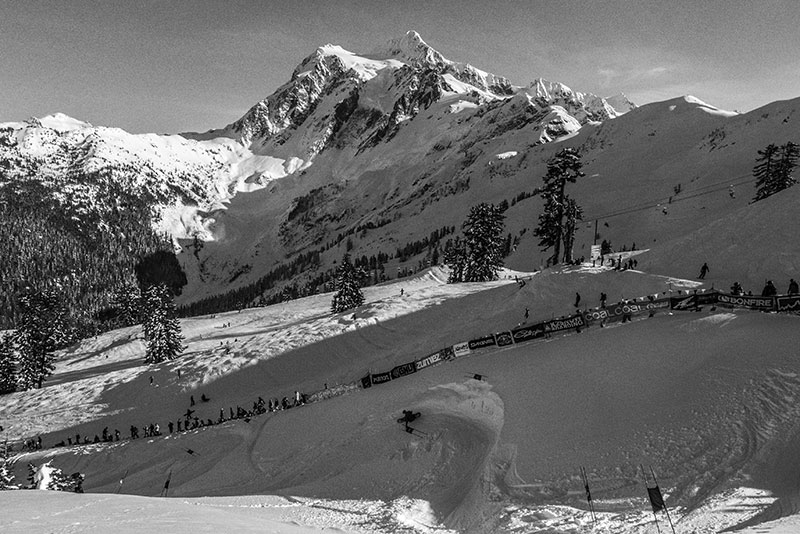 This year marked the 28th Annual Legendary Banked Slalom at Mount Baker up in the great "Evergreen" State of Washington.
We made a last minute decision to head out to cover the event and to follow the fresh snow that was coming in and we definitely got what we came for!
This event has to be the purest snowboarding contest we've experienced in a long time. One of the best things about the LBS is how up and coming groms, men, women and some of the most legendary names in the sport are all competing together on the same course. There seemed to be a different level of respect that everyone had for each other. No matter how many years you've been riding or what company you were sponsored by, it was still all about the essence. Everyone was just out to have a good time.
Living legends like Terje Haakonsen (pictured above), Jamie Lynn, Travis Rice, Nicolas Müller, Matt Goodwill, Temple Cummins, and even Shaun Palmer all came out to support and give their best shot at taking home the coveted Duct Tape trophy.
Unlike most events these days that feel like they are primarily made for TV and focused on only making the sponsors happy, this event was different. We discovered a core snowboarding event that is the opposite of what has become the norm so glad we made it out to Mt. Baker! What impressed us most about this event wasn't who was competing as much as how everyone came together as a grassroots community to simply enjoy snowboarding. Whether it was competing in the LBS or hiking up the Shuksan Arm for that endless fresh powder…it was all good!
Our crew consisted of some fellow East Coasters as well as some local shredders that live up in Seattle who make this an annual tradition. Upon arrival in Seattle I ran into The Huffman brothers, Lukas & Jesse, who made the trek out from Vermont. While catching up at baggage claim it sounded like they were on the same mission I was on…The Quest for POW!
After my bags arrived I linked with the homie Jake Hanson from Coal Headwear & my Brooklyn bredren, Michael Cohen of SHUT Skateboards for our journey up to Baker. Before hitting the road we decided to grab a quick bite at our good friend Marcus' new burger spot Li'l Woody's…Whoa! Feeling nice and stuffed we began our mission up to Bellingham where we posted up for the night in order to get closer to Baker so we could get first dibs on that 2 feet of freshness that just fell. See the whole trip in pictures after the jump. Craig Wetherby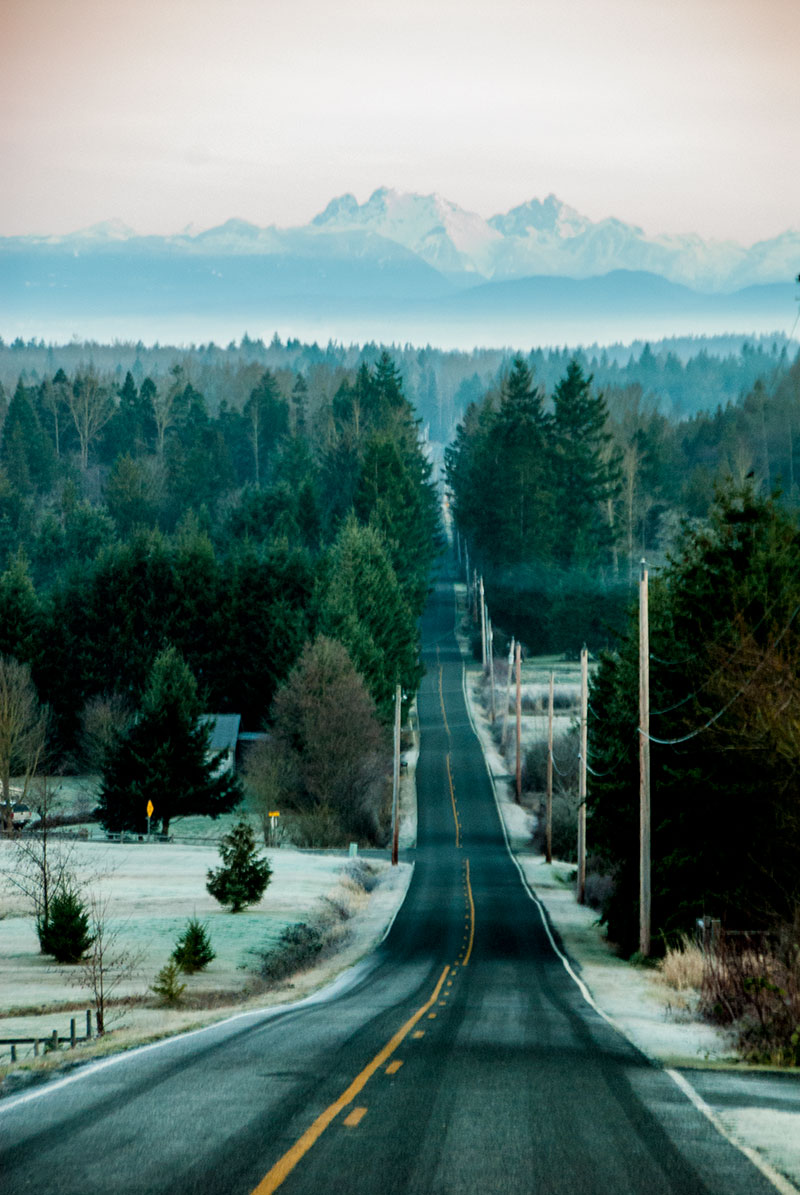 The drive up was frosty and the views were incredible…
The pretty purple treez made it that much more enjoyable…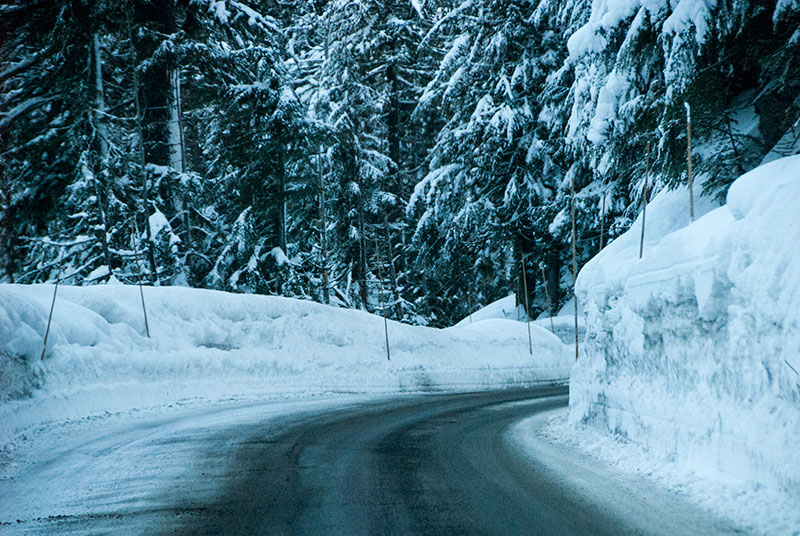 The snow started to get deeper so we knew we were getting close.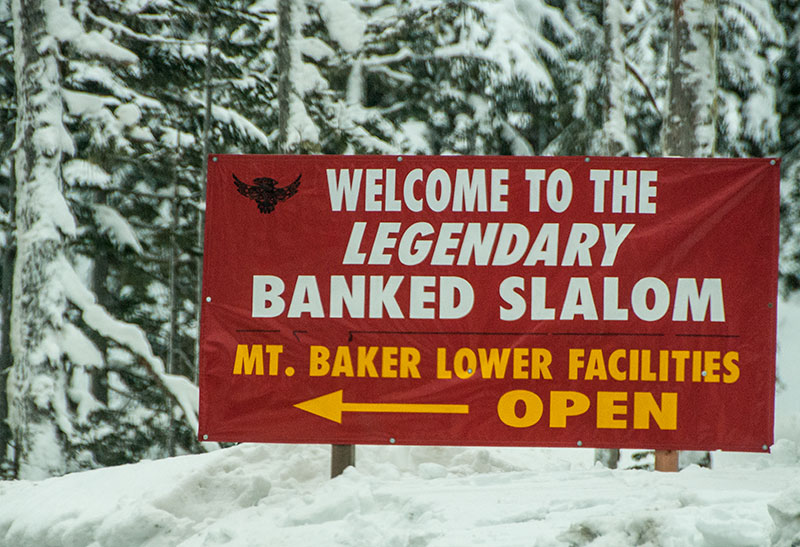 Yup…Made it!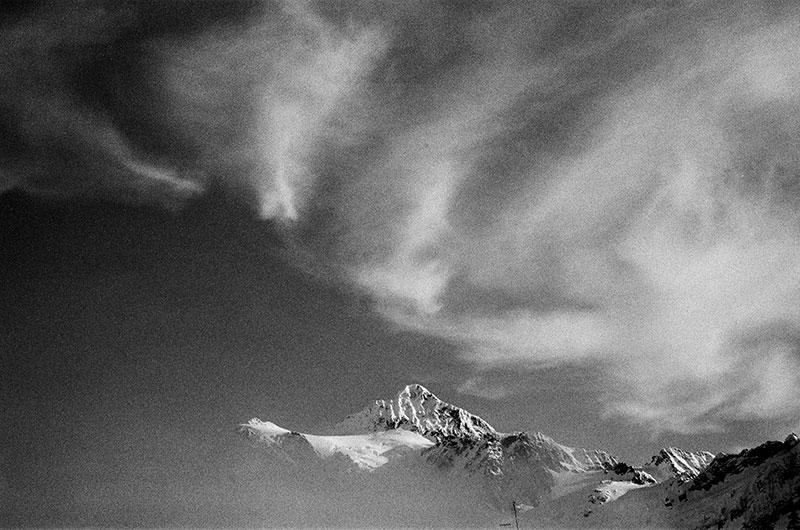 What a beautiful sight…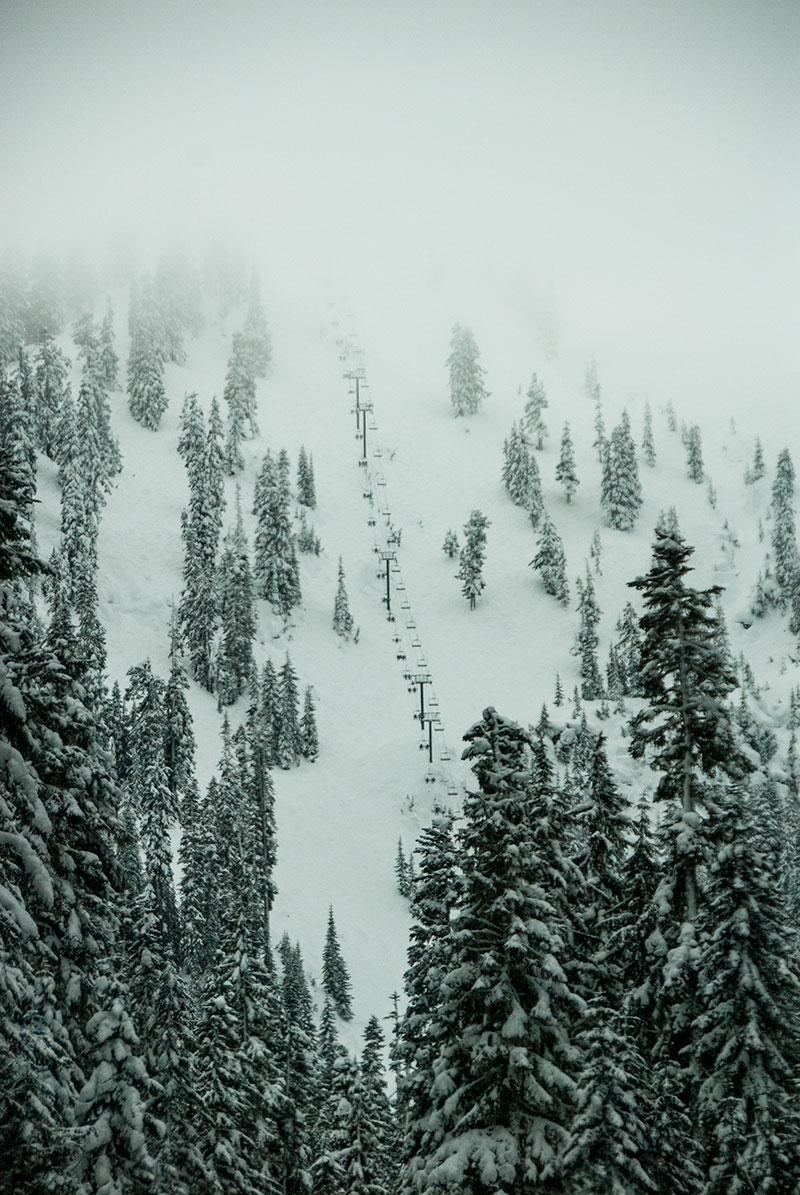 Up to the top we went…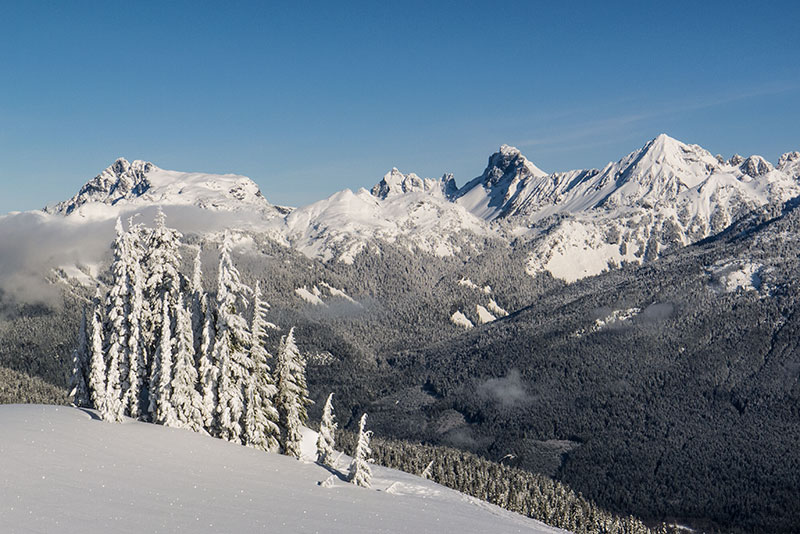 Where there was plenty of untouched fresh to be had!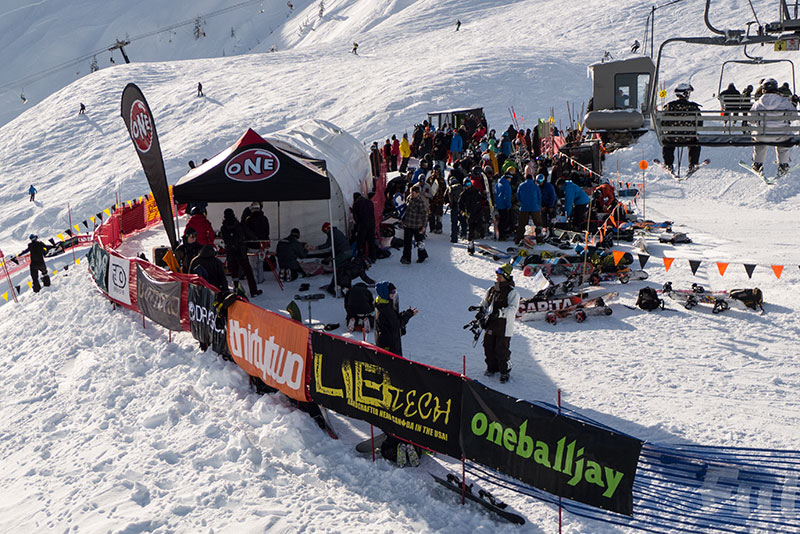 The crowd began to gather for the qualifiers to get started…but we just wanted to keep riding!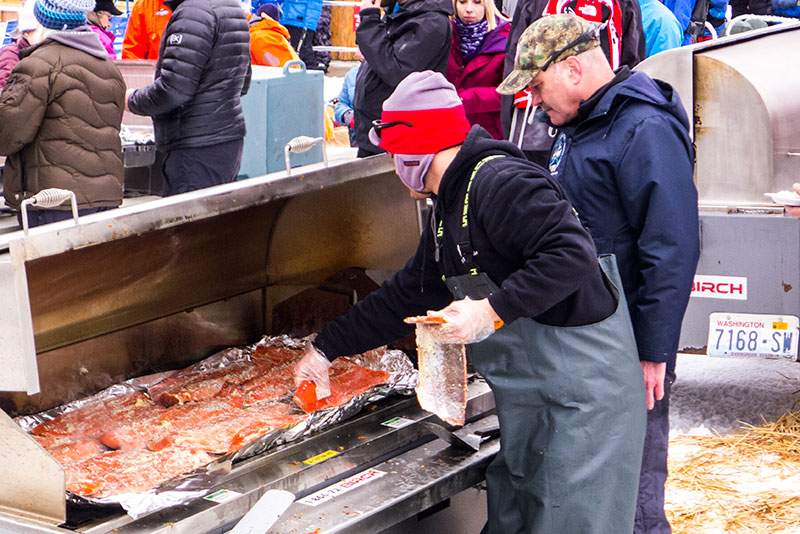 After a good day of competing and riding POW everyone deserved to feast on some of the freshest salmon ever!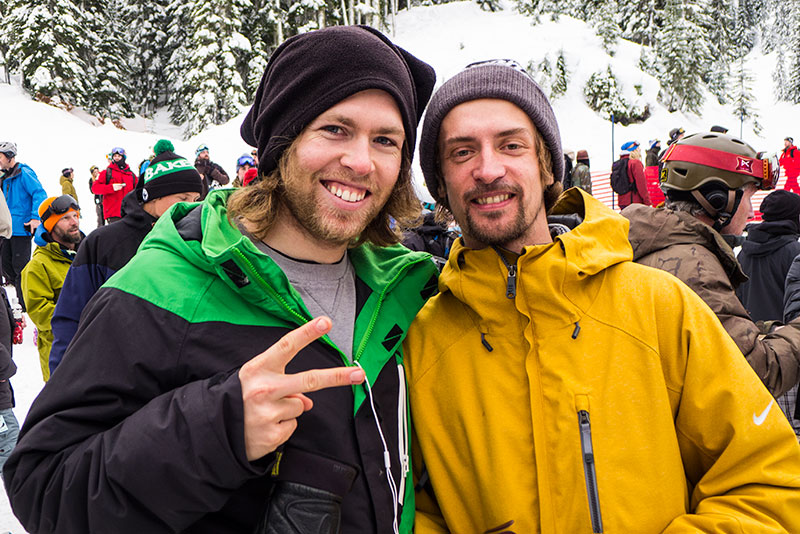 Its always good to see some familiar friendly faces like Kevin Pearce & Nicolas Müller, enjoying the vibe at the traditional Salmon Bake!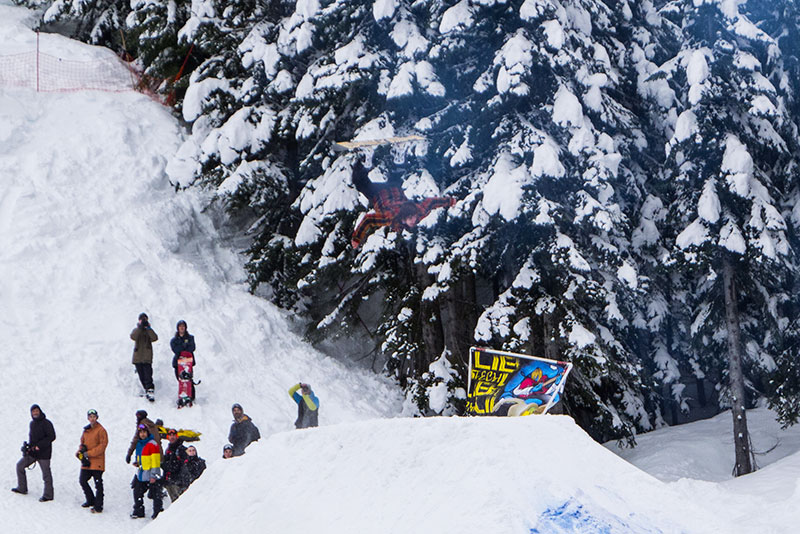 After getting sufficiently baked some of the riders got their HUCK ON!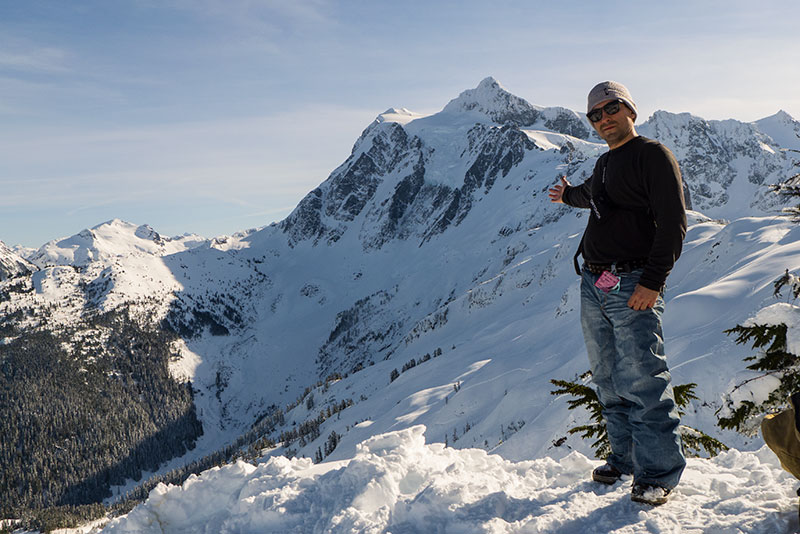 Before watching the final runs the next day we linked up with Stuntman Larry, grabbed some avalanche gear and decided to hike up to find the deep stuff…Thank YOU Leanne Pelosi!
Some of the crew needed to get their daily Instagram's up before dropping in…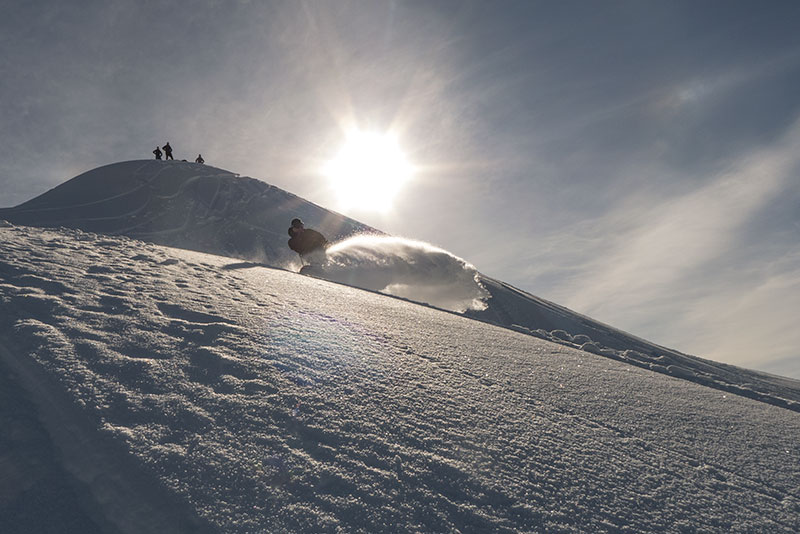 But Larry and I couldn't wait any longer so we got it first!
And after some of the best runs of our lives we caught Russel Winfield & reigning champ, Terje Haakonsen, getting lifted on the lift line…
Made it back up just in time to catch Shaun Palmer's final run…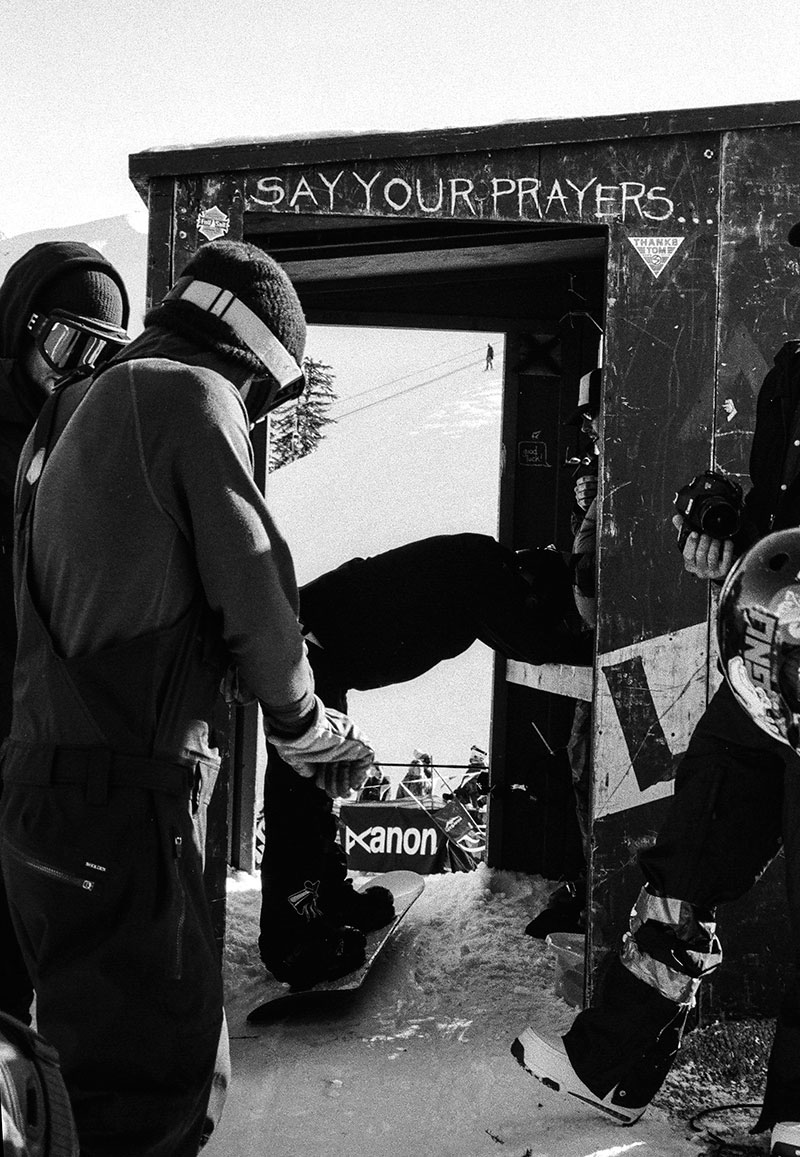 Even Palmer said his prayers as Scotty Wittlake prepared to drop in next.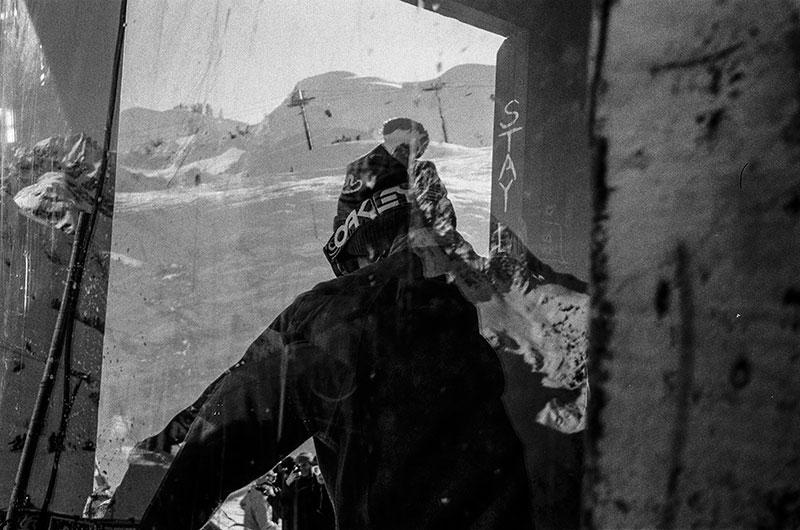 Next up…Rider of the Year, Nicolas Müller!
The course was getting pretty beat up & looked kinda gnarly but that didn't seem to phase anyone competing. The overall vibe was pretty chill and nobody really seemed to care about actually winning. In the words of Laura Hadar…"Yeah, not sure how I did but I had fun regardless…" Well congrats on getting 2nd place girl…You ruled it!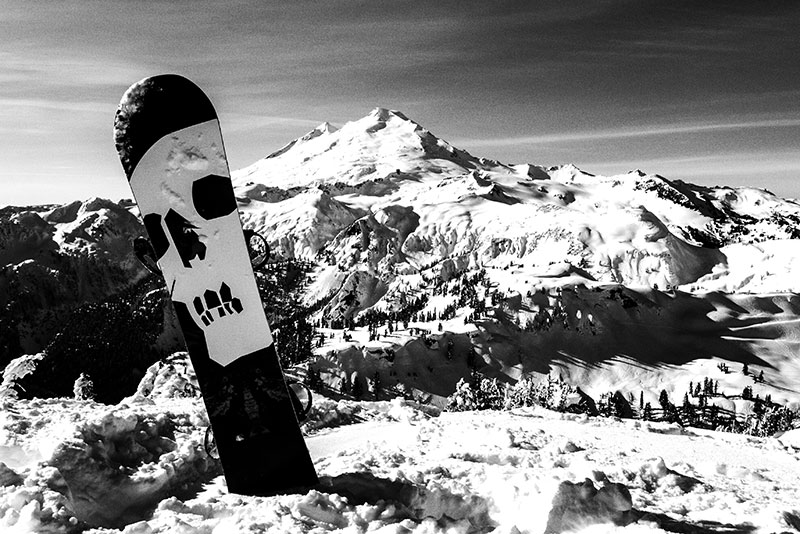 At the end of it all, its about getting on snow to ride with your friends…We had a blast and hope to be back next year to do it all over again!