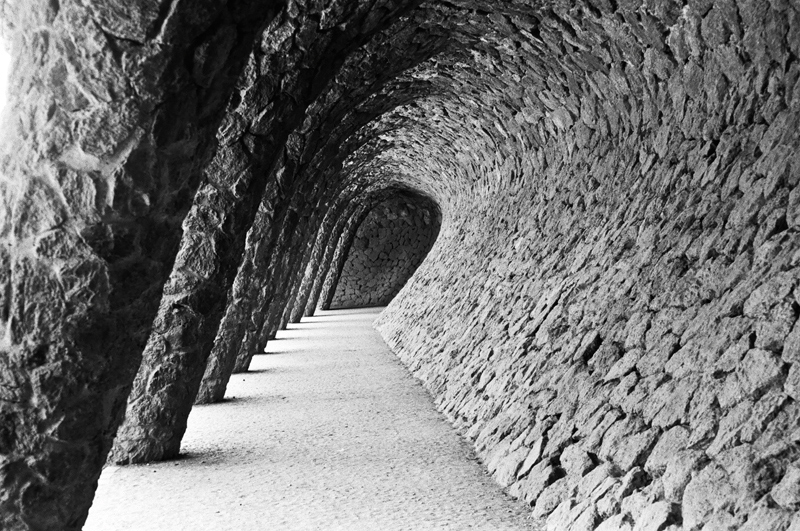 There are some places that make you forget about home, where you fall in love with the food, the architecture and especially the culture. Barcelona is definitely one of these places. Like first love, you want to experience it over and over again…
We recently visited Barcelona and got to experience a new love for life that only happens when you are surrounded by beautiful, warm and genuine people that really know how to live and enjoy TheGoodLife!
C'mon…a siesta in the middle of the work day…just sayin!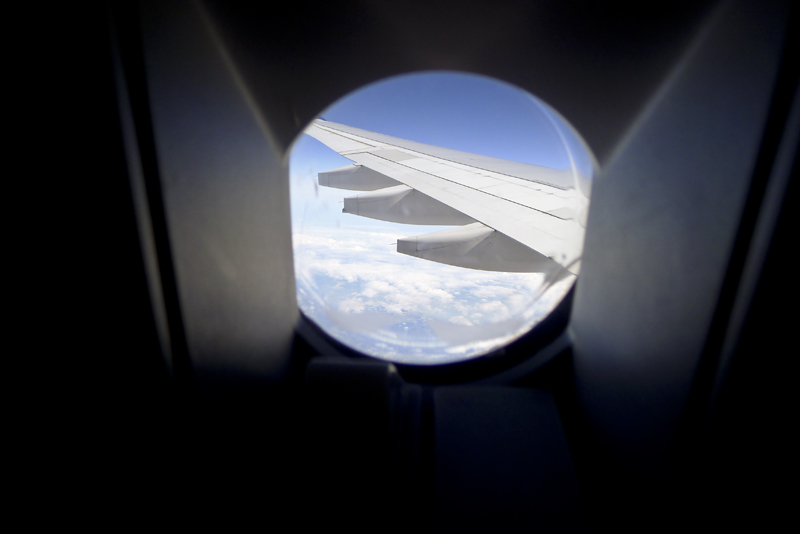 Our departure from New York couldn't have come sooner…And before we knew it we were floating above the clouds on our way to an adventure that was just beginning in Barcelona…
First stop, Julivert Meu! Since 1970 this restaurant has been a staple for authentic traditional Catalan cuisine and has a real comforting country-like atmosphere that definitely helped us take the edge off after the long flight. With wine being a key element of the gastronomy at this fine establishment, we finally got open and began to take in a world of intense flavors. They also offer a serious selection of local wines and cava from areas in Spain and Catalonia, and the Sangria definitely helped get the food fiesta started!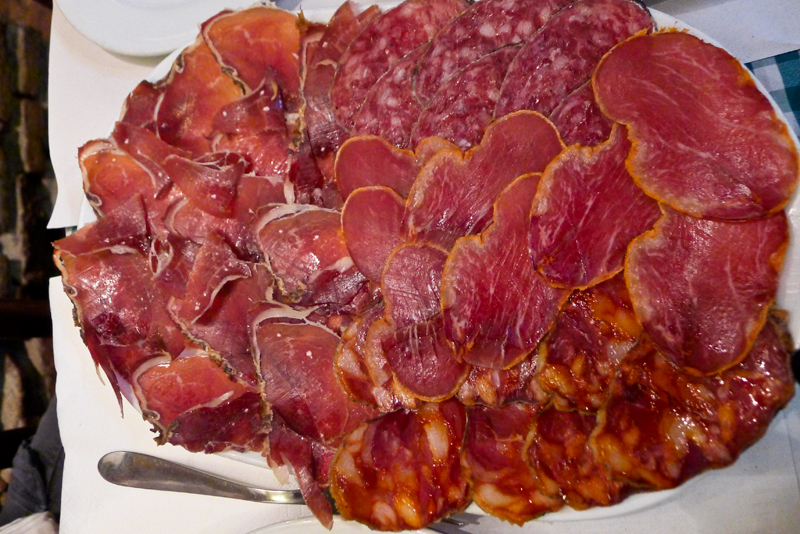 Spain is known for their finely cured meats especially Jamón Ibérico or Iberian Ham which is unlike any ham you will get at your local deli here in Brooklyn.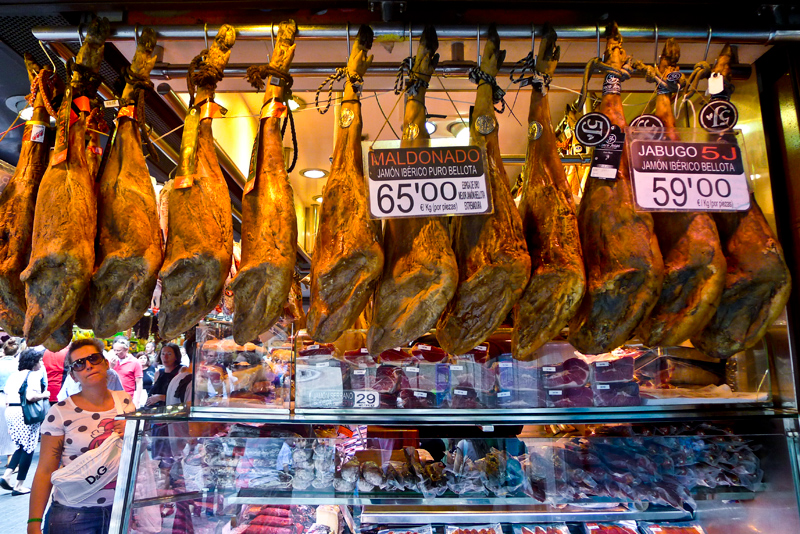 Made primarily from the black Iberian pig, which are raised with care and allowed to roam free in pastures and oak groves to feed naturally on grass, herbs, acorns, and roots, until slaughtering time approaches. Pretty much every where you look there are pig legs hanging waiting to be served up!
After a proper meal we went to visit our familia at LTW Tattoo and got the unfortunate news that Trust Nobody, the heart & pulse of Barcelona's street and skate culture had temporarily closed its doors. Even though the store wasn't open, the good people and friendly faces that we associated with the space were there to welcome us with open arms…Big shout out to Esteban, Antonio, Carlos, Marc, Nacho and the lovely Ines for always making our experience in Barcelona very proper!
After a long day of travel we went to kick it with our new friend, Brooklyn, a Bengal leopard cat!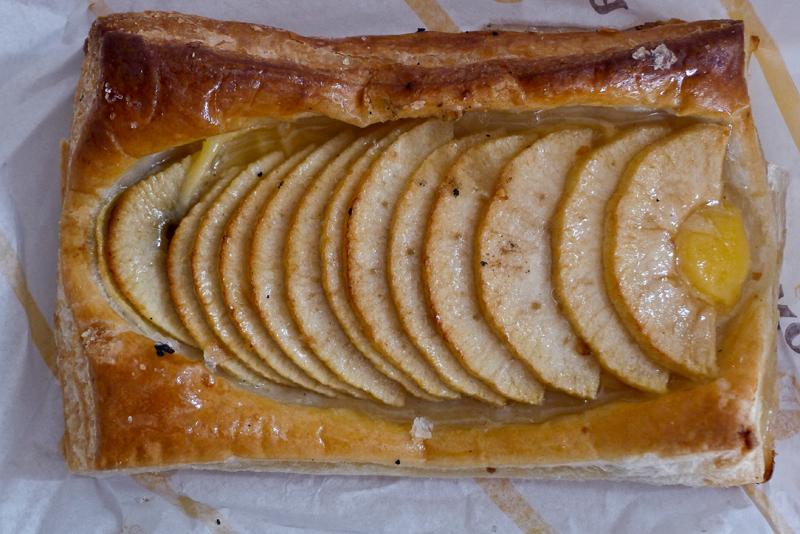 After a little breakfast treat we began our trek around the city and began soaking in all the culture and art that Barcelona is known for…
Our mission started with a nice fresh cup of coffee from our new friend Marcos' spot, Satan's Coffee Corner, where we experienced one of the meanest cups of Joe ever brewed!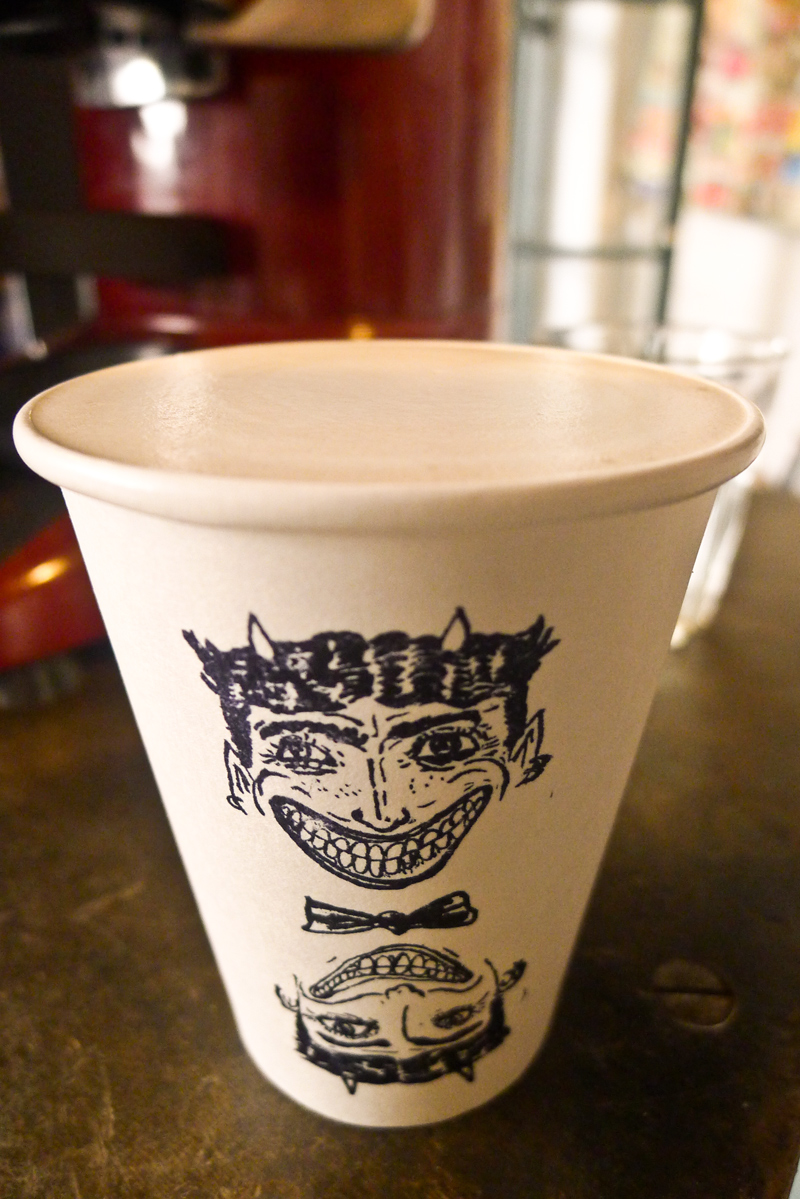 Each month they select a special blend of coffee bean to serve up barista style so we highly suggest you try a cup of Satan's goodness if you find yourself strolling through El Raval area and need a nice pick me up…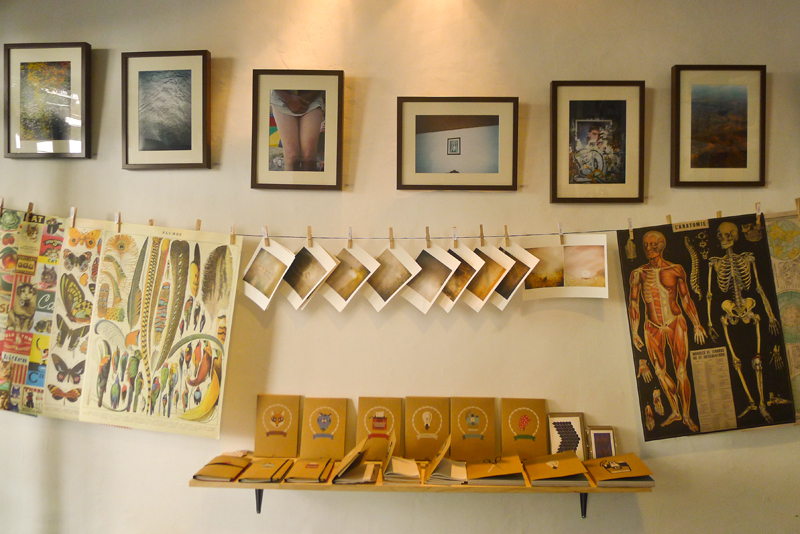 The perfect compliment:  In this space, shared with Amy of Grey Street, is a beautifully curated gift shop. The vibe of this quaint space provides a nice way to pass the time by searching through her collection of local products, as well as global artistic finds and fun items, while you listen to some ambient jazzy tunes played off of an old school turntable.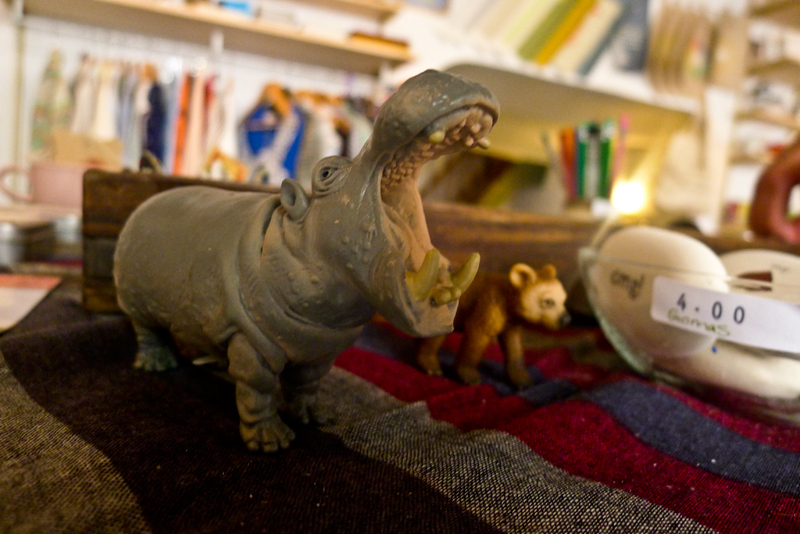 MUCHAS GRACIAS!!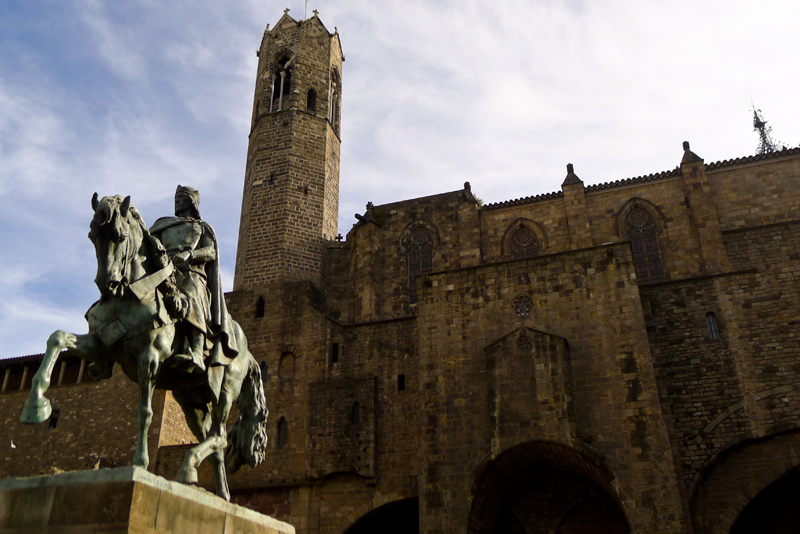 And now we were ready to get inspired…
The collection of Gaudi's creations around this town gave us the impression that Barcelona is like his giant outdoor museum. The sight of Gaudi's Sagrada Familia, or Church of the Holy Family, is on some out of this world experience. No words can really describe it. Looking up at this divine structure made us wonder whether we had been teleported into another solar system.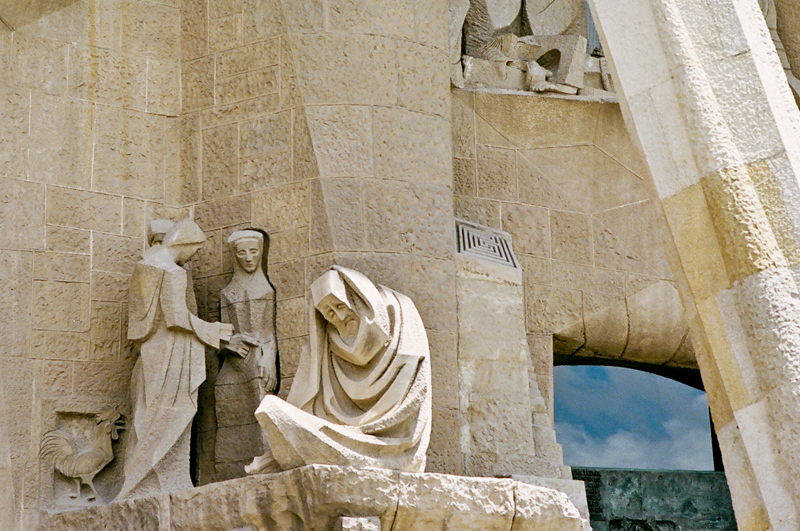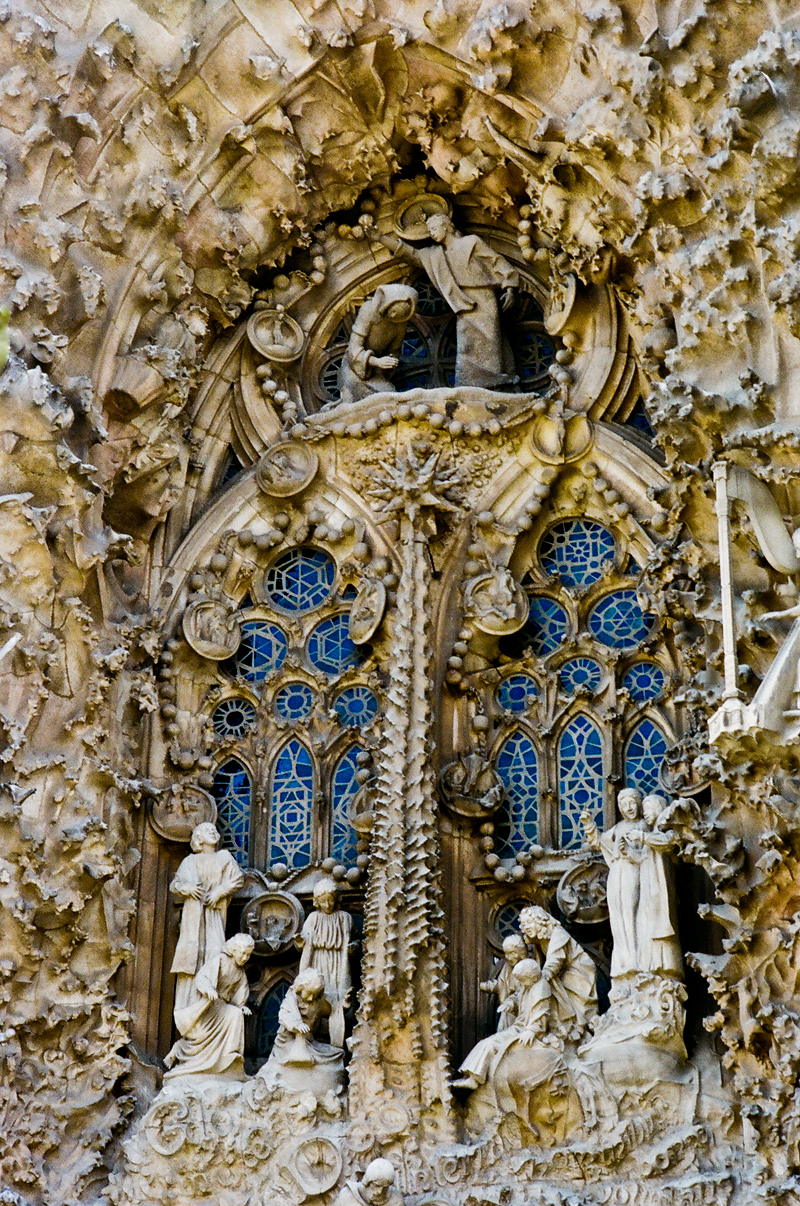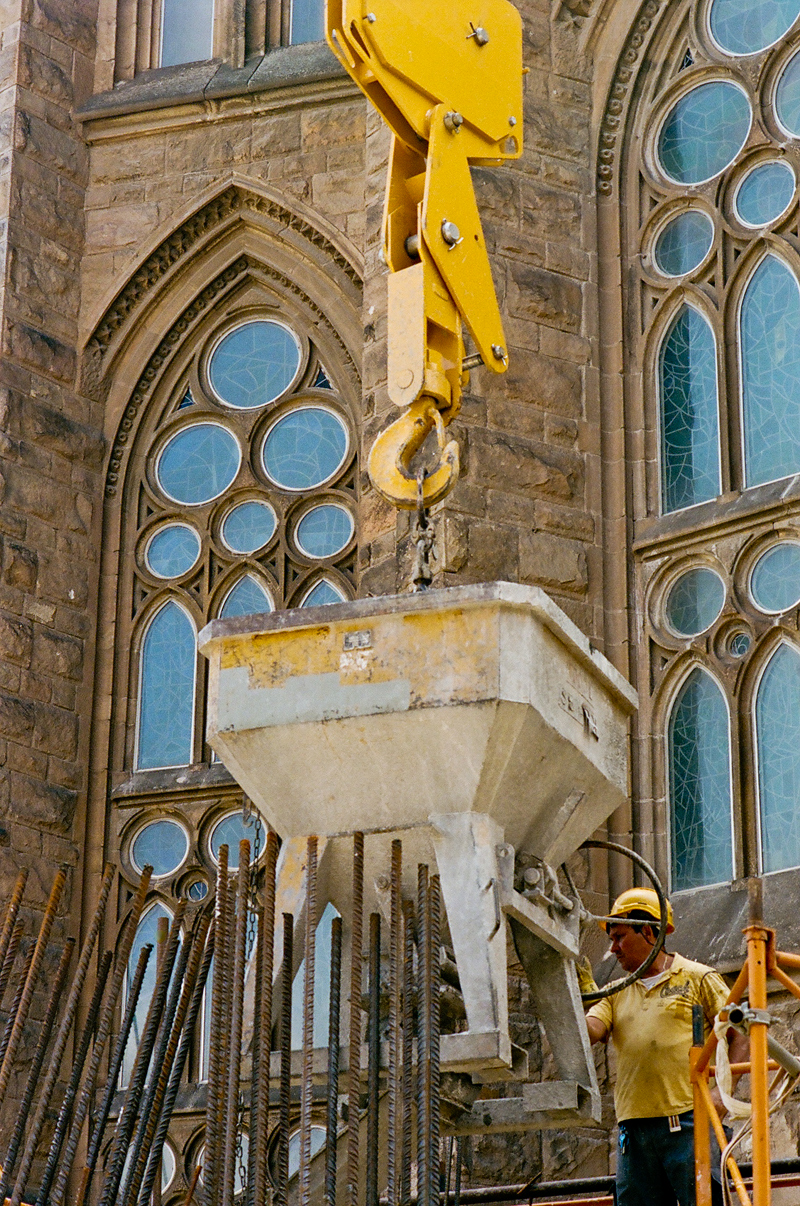 Construction of La Sagrada Familia began in 1882 and not expected to be complete until 2041. It was originally conceived by Catalan book publisher Josep María Bocabella, symbolic of the revolutionary ideas becoming increasingly apparent in the city of Barcelona. The first stone was placed on March 19, 1882 and the architect Francesc de Paula Villar's Neo-Gothic design began to take form. Because of some disagreements between Del Villar and the council, Antoní Gaudí took over construction on March 18, 1883, when he was just 31 years old. The young Gaudí dedicated more than 40 years of his life to its construction. He had spent the last 15 years of his life working continuously and exclusively on this project and then died tragically in a tram accident. His life's work is still celebrated throughout the city.
It's almost impossible to get tired of Gaudi's architecture, so next stop was Park Güell, another one of his incredible masterpieces adorned with gorgeous detailed stone carvings and mosaic sculptures with stunning views of the entire city.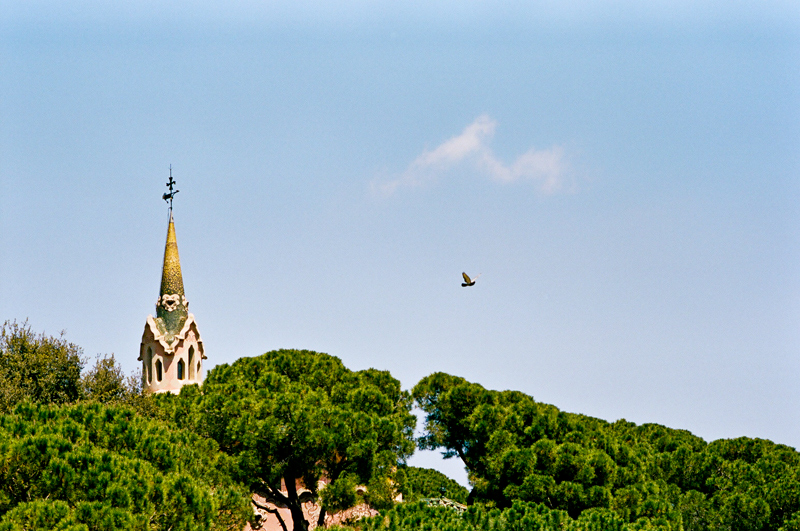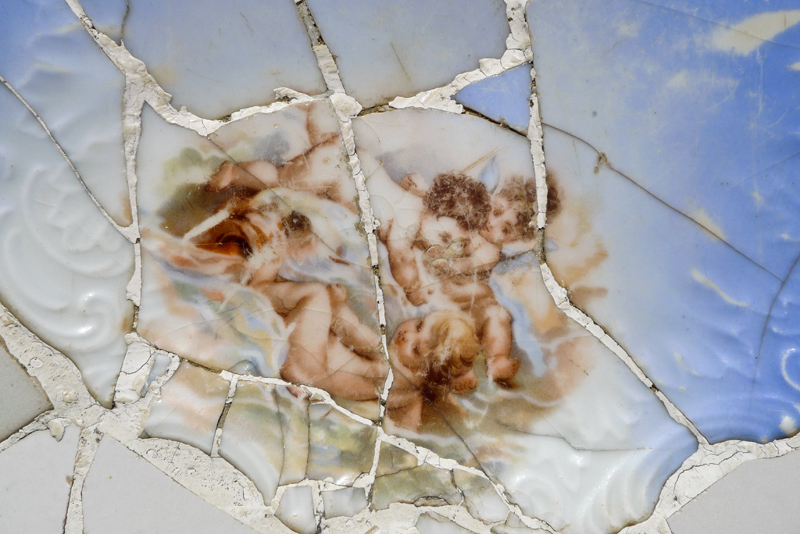 SIMPLY AMAZING!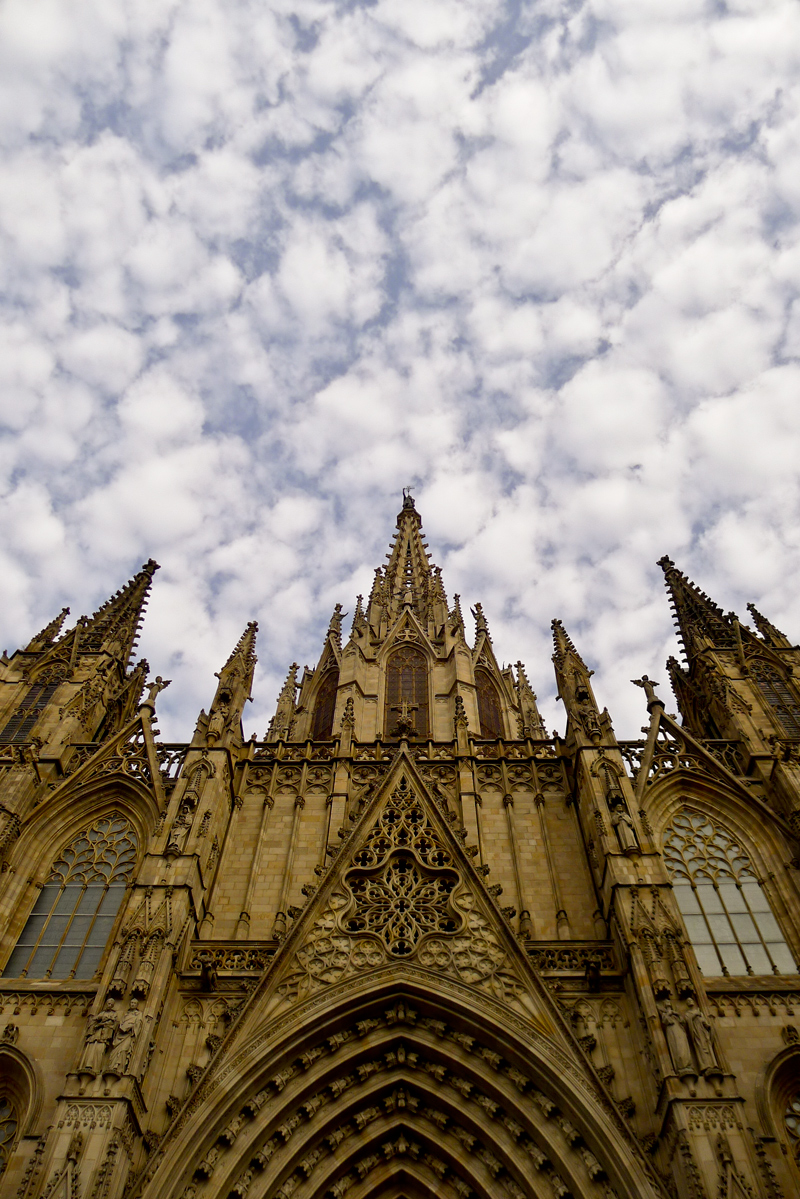 Gaudi's Sagrada Familia may be Barcelona's most famous landmark but the Cathedral of the Holy Cross and Saint Eulalia, also referred to as Sacristia de la Catedral, or more commonly called La Seu, still holds its own as one of the most impressive cathedrals in Spain.
The crypt beneath the high altar contains the impressive alabaster sarcophagus of Saint Eulalia, patroness of the cathedral and co-patroness of the city. Eulalia was a 14-year-old Roman Christian virgin who suffered martyrdom in Barcelona during the persecution of the Christians by the Roman Empire in 304 AD. She was said to be burned at the stake for her beliefs by the Romans. Another story says that she was exposed naked in the public square and a miraculous snowfall in mid-Spring covered her body. The enraged Romans put her into a barrel with knives stuck into it and rolled it down the street.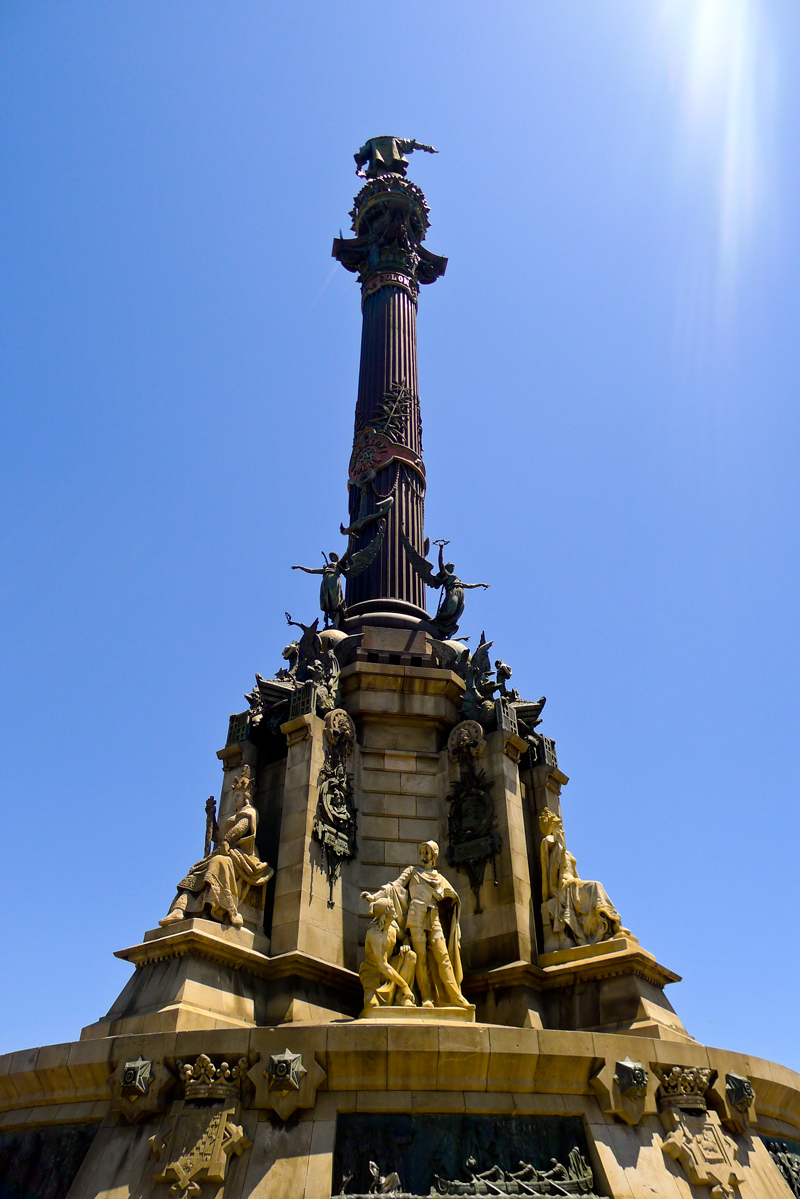 No trip to Barcelona would be complete without a stroll down to Barceloneta for a nice beachfront meal…
Kaiku Restaurant has one of the best Fideuà we've ever tasted and all their seafood comes in fresh from the local market daily…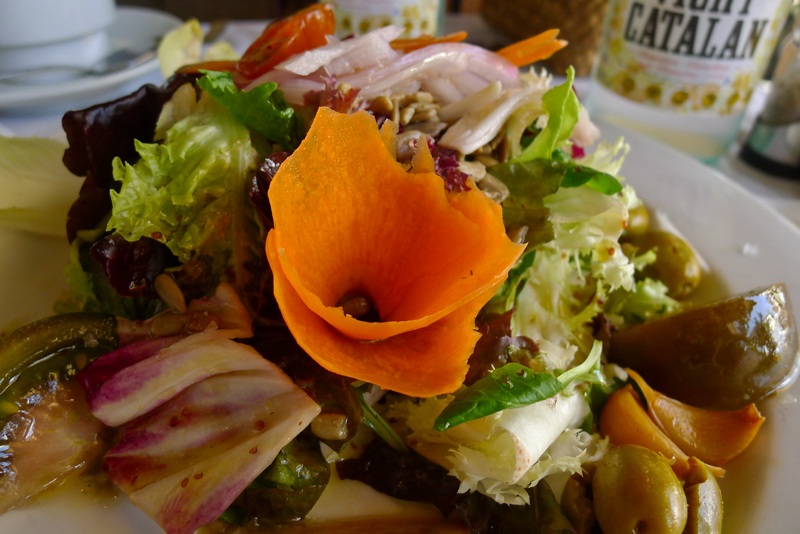 They also have their own ecological garden where they grow fresh carrots, zucchini, fennel, tomatoes and artichokes, so this salad wasn't only delicious, it was a completely incredible horticultural experience!
'Til we meet again, Barcelona, adios!