If they say 'food is life' then TheGoodLife! requires nothing but the best when it comes to nourishing our hard working bodies. Longtime family member Michael Paddock had us salivating at SIA last month with his description of a signature dish of Roasted Brussels Sprouts with Habanero and Maple Syrup. We asked him to share the secret and he did us one better. His step by step illustrated recipe is our latest feature. By the way, Michael is the Art Director for Rome. Bon Appétit!
Roasted Brussels Sprouts with Habanero and Maple Syrup
Ingredients (for 2 servings):
– 1 lb Brussels Sprouts
– 1 Habanero pepper
– ~ 2 tablespoons olive oil
– ~ 2 tablespoons apple cider vinegar
– ~ 2 tablespoons Vermont maple syrup
– kosher/sea salt
– fresh cracked black pepper
Preheat oven to 375 F
This here is one hell of an easy dish that works as a side with just about any cut of meat you might prepare during the winter months. There's about 5 minutes of prep work before you throw it in the oven to roast away.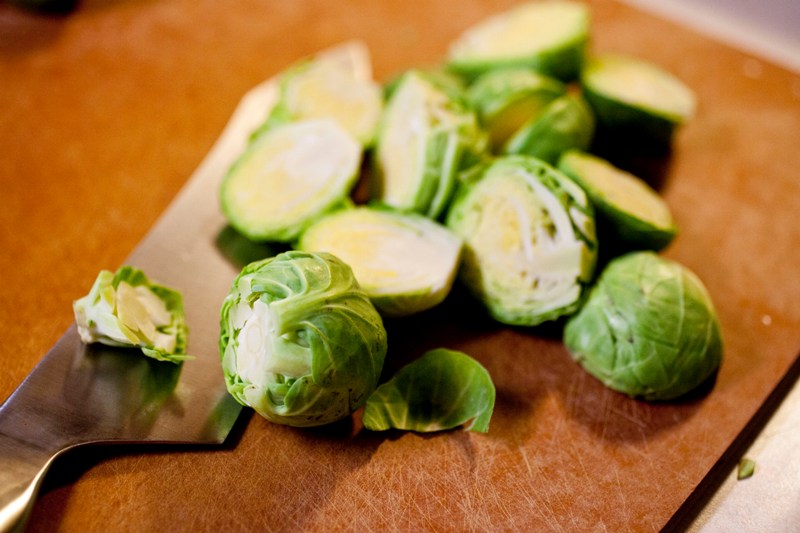 Step 1:
Cut the ends off of the Brussels sprouts, and cut them in half if they are large (like these are). Place them in some kind of pan to roast them (i'm using a 9×9 cake pan here – whatever you have will be fine). Slice the habanero pepper into thin slivers. Use a little or a lot, depending on how spicy you like your food. These are pretty hot, so tread lightly at first. Add these to the sprouts in the roasting pan.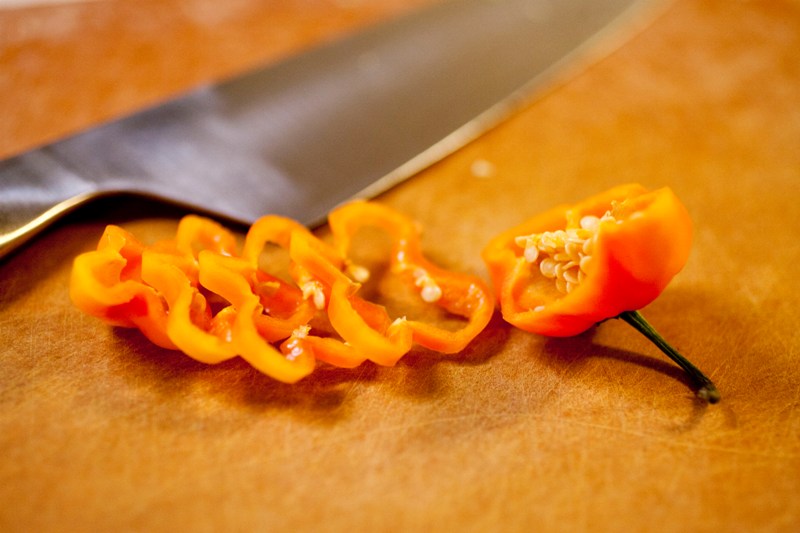 Step 2:
Coat the sprouts and habanero with olive oil and a pinch of salt and pepper. Toss them all so everything is coated nice. Pour the 2 tablespoons of apple cider vinegar over everything, as well as half the Vermont maple syrup.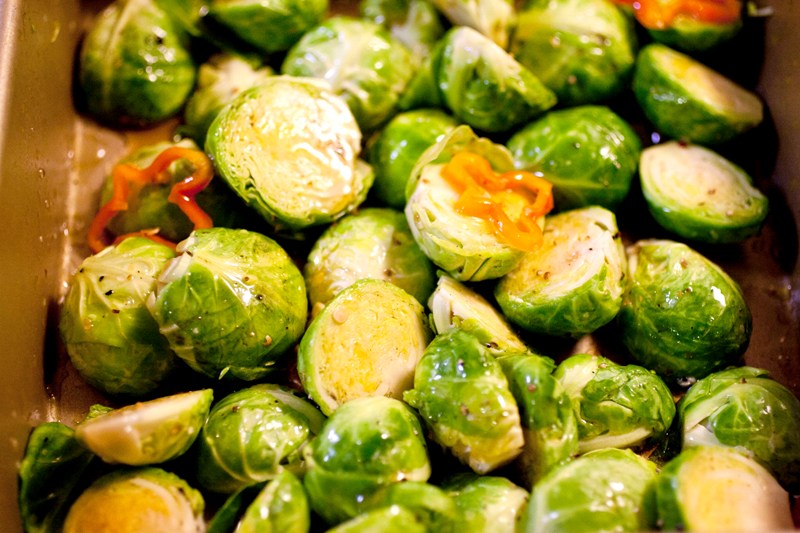 Step 3:
Pop the pan into the oven (middle rack) and roast for a total of 45 minutes, give or take. About 25 minutes into it, you'll start to smell the amazing aroma. This is a good time to pull the pan out for a second, stir up everything nice and good and add the last tablespoon of maple syrup before putting it back in the oven to finish up. Pull them out when the sprouts are easily pierced with a knife and browned nicely.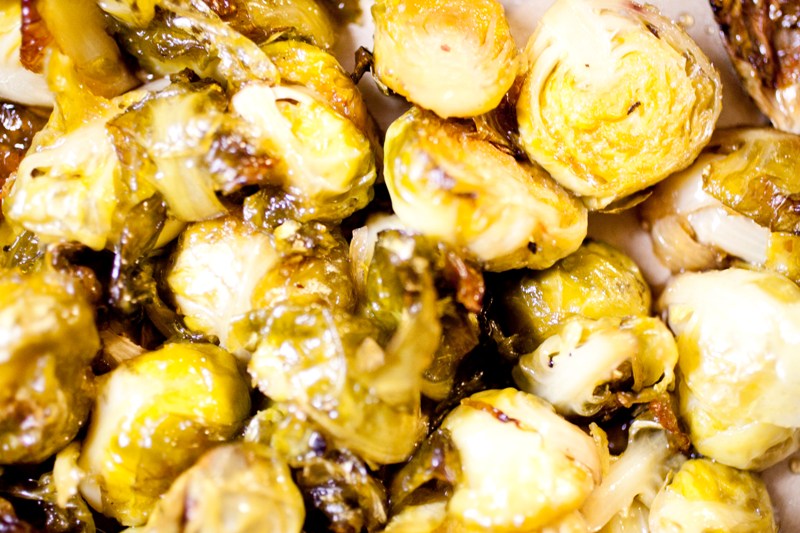 Serve:
Transfer the roasted sprouts to a serving dish. They are pretty much ready to serve like this. You can also freestyle this part – add some home made garlic bread crumbs or some crumbled bacon or pancetta, or just grate some parmesan cheese over the whole dish and serve it up!